Why are trains so useful to storytellers? In stories, trains play a functional role, getting your characters from one place to another. But there's more to it than that. Perhaps we encounter storytellers on trains more than in any other place.
On Trains You Lose Your Regular Self
The train is a perfect place to pretend to be a different person. He said he was French. He was on his way to work on his Ph.D. in Art History in San Antonio. He had grim opinions on organized religion. He could have been flirting with me, but more likely he was just bored.

Secrets of the New York City Subway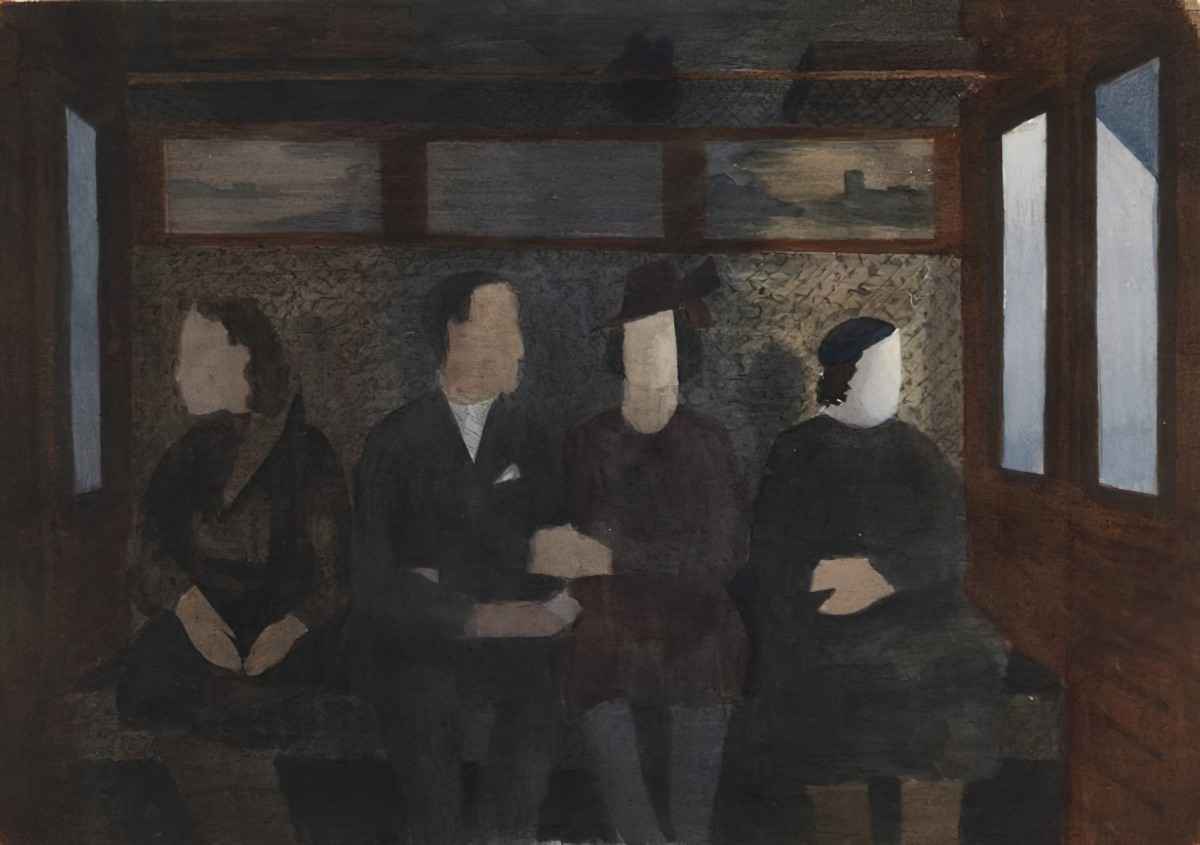 On a train you are both alone and with others, at once. Plots frequently include villains and criminals jumping onto a train, becoming one of the crowd. In narrative, movie theatres are frequently used in the same way.
Subways As Journey Into The Subconscious
On subways, especially, you are taken into the metaphorical forest of your subconscious:
Thoughts very often grow fertile on the subway, because of the motion, the great company, the subtlety of the rider's state as he rattles under streets and rivers, under the foundations of great buildings.

Saul Bellow, "A Father-To-Be" (short story)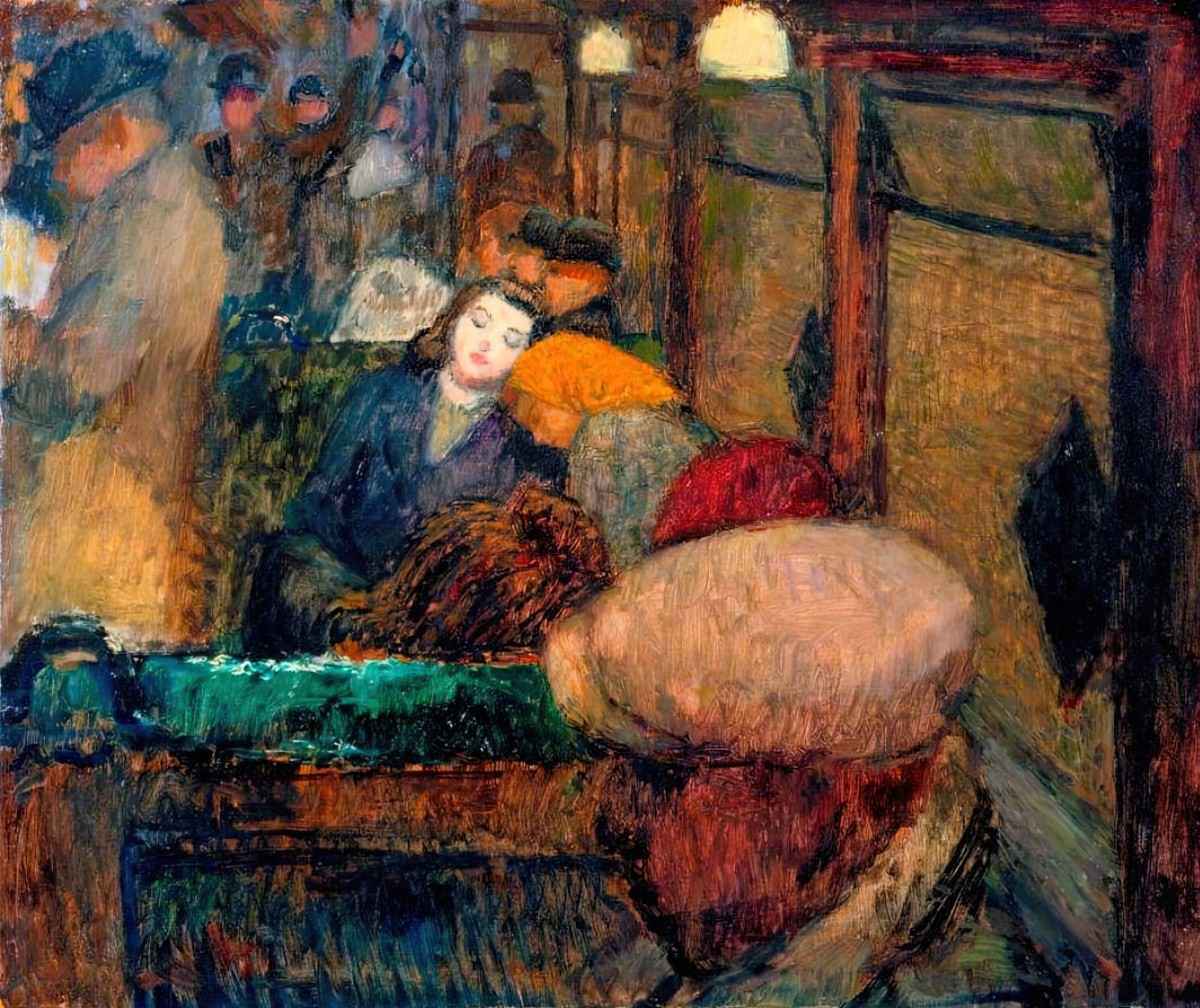 The Train As Heterotopia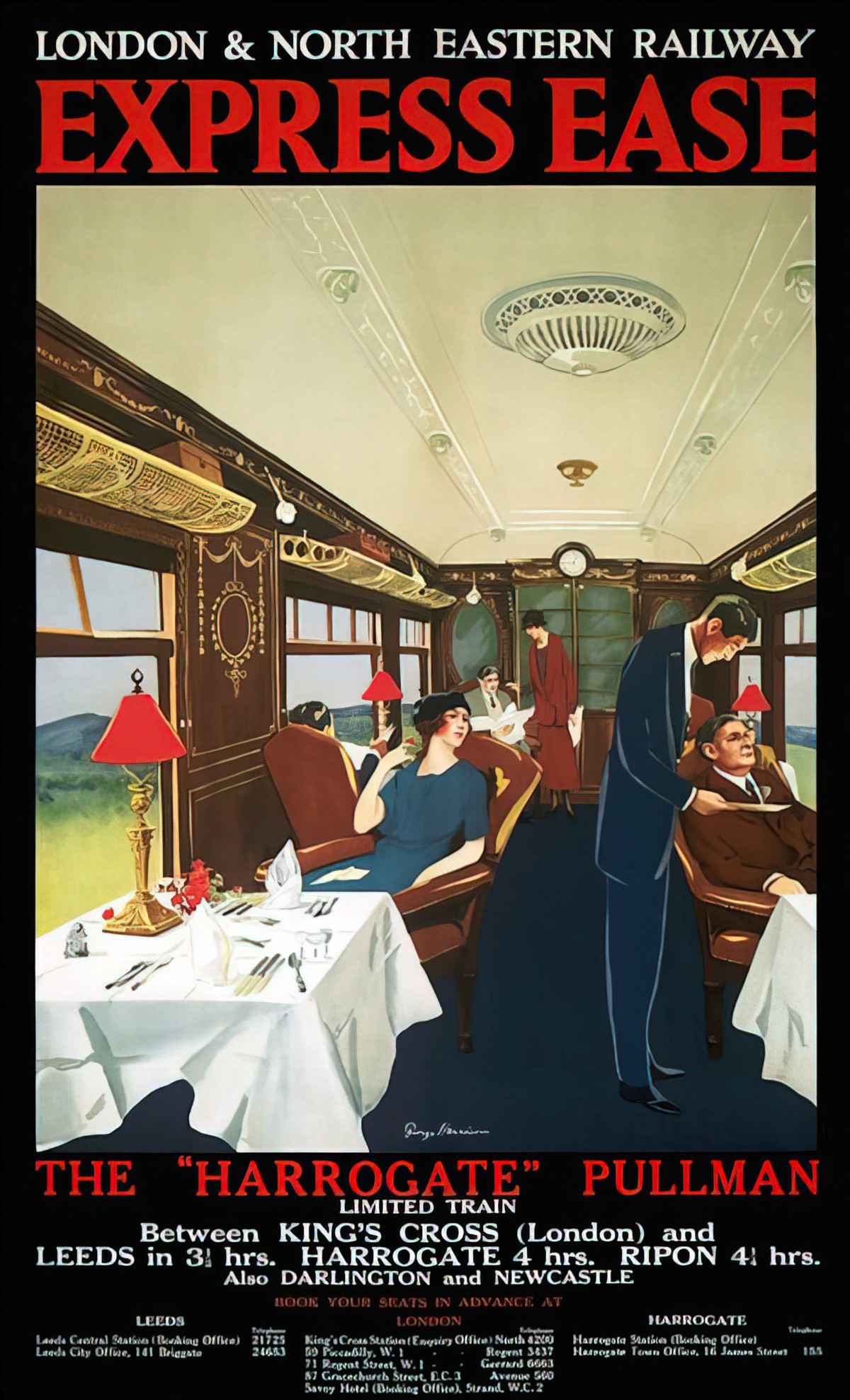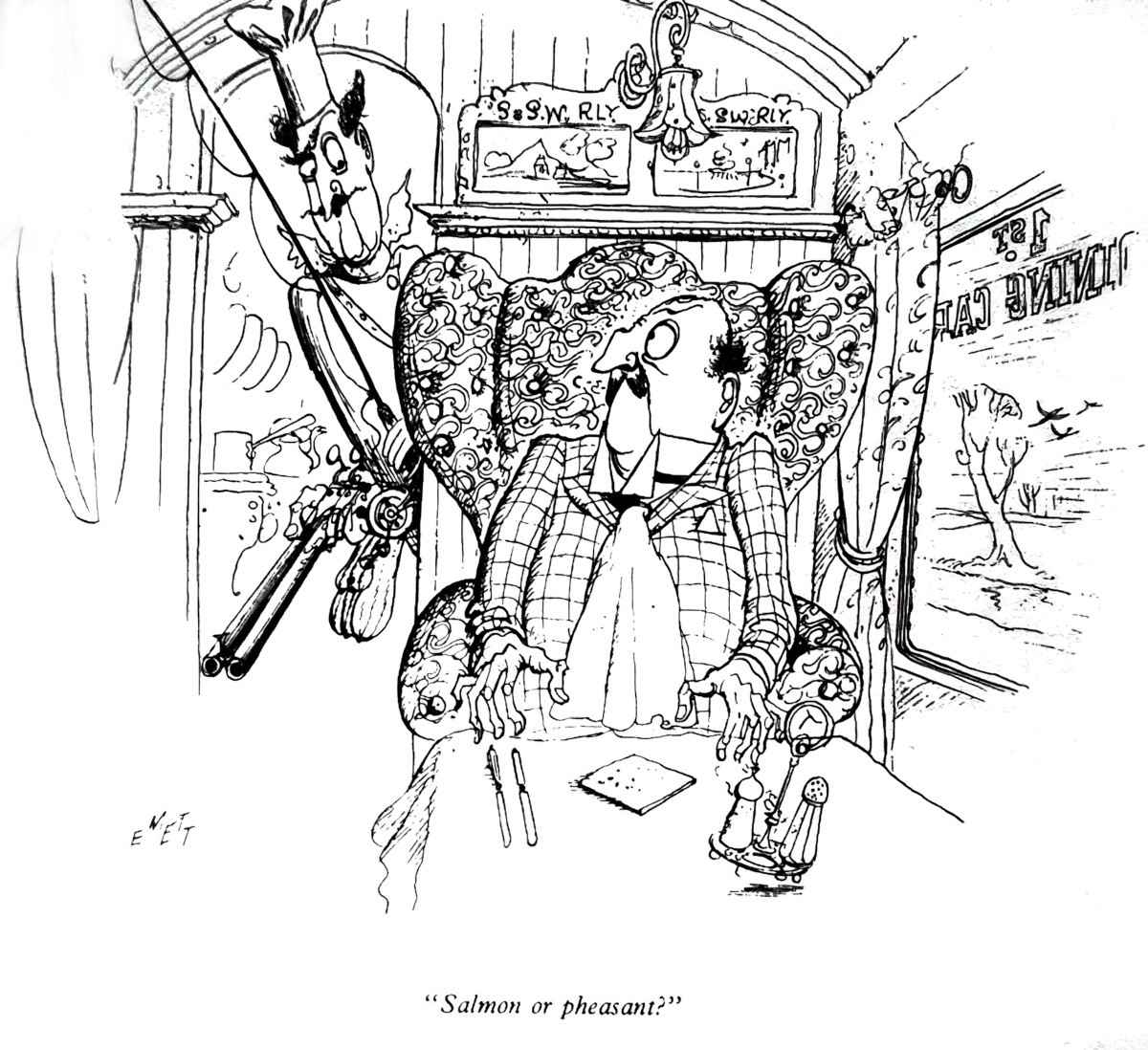 Trains are an example of a heterotopia. For more on that see this post. French philosopher Michael Foucault had quite a bit to say about trains:
A train is an extraordinary bundle of relations because [1] it is something through which one goes, it is also something by means of which [2] one can go from one point to another, and then it is also [3] something that goes by.

Foucault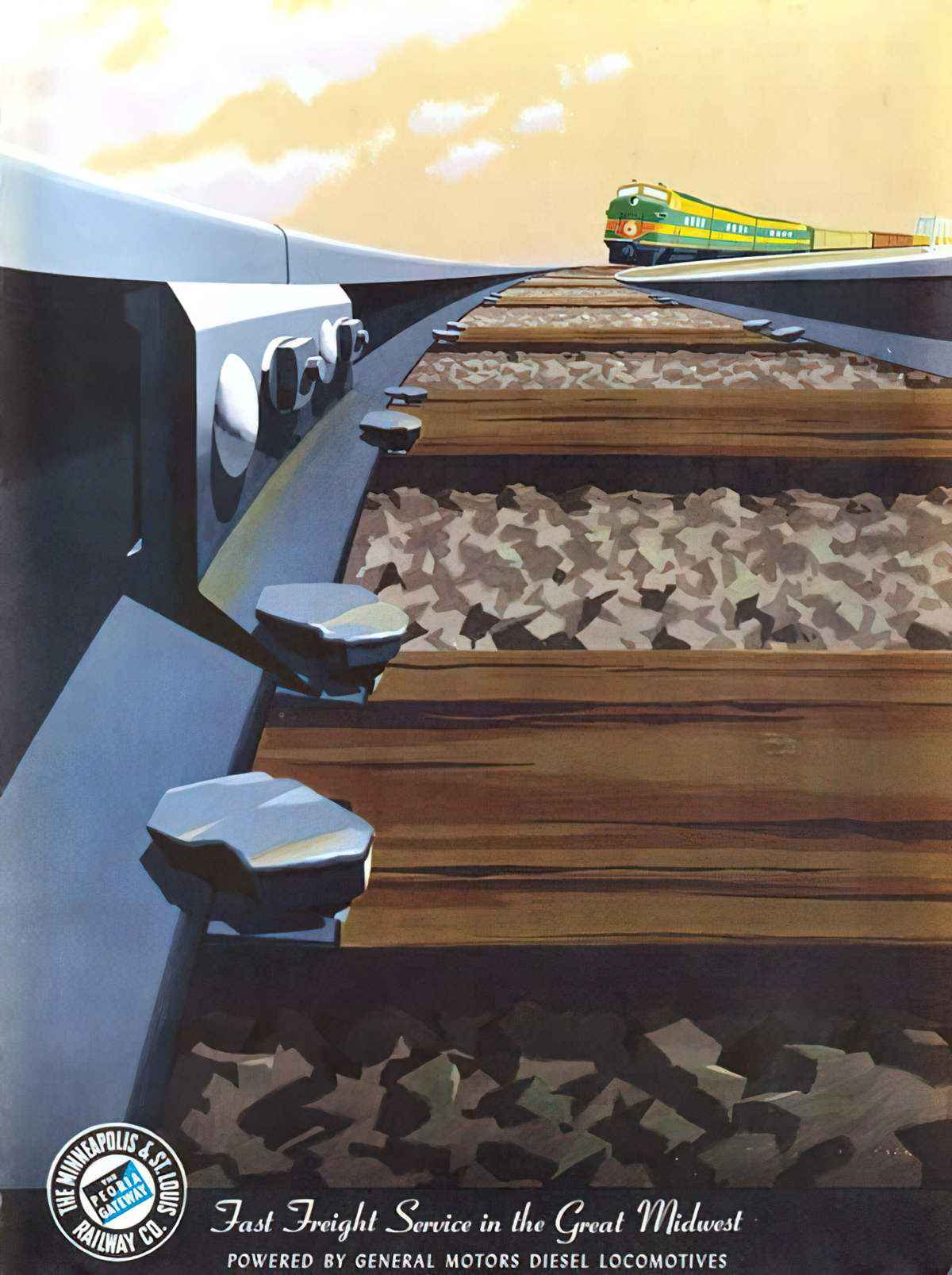 Some modern kids might not know what's going on in the painting below, partly because children are more supervised these days and mostly advised against playing around train tracks.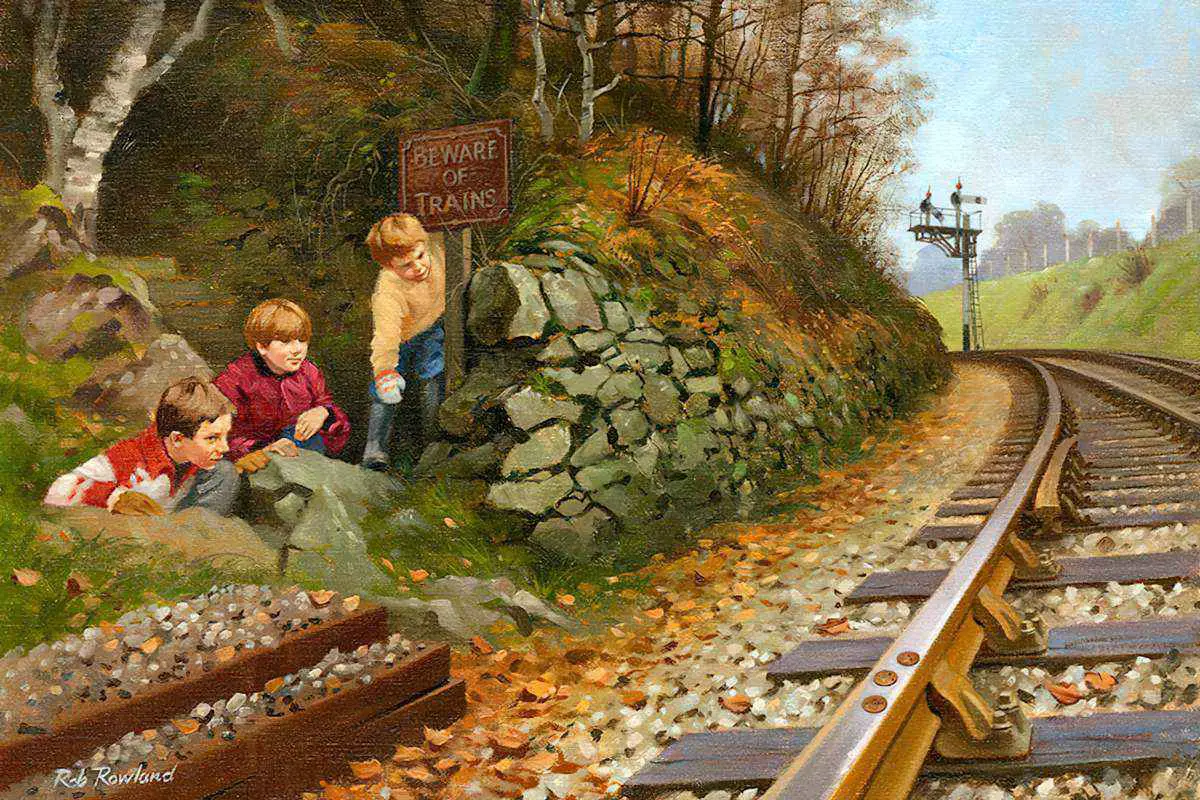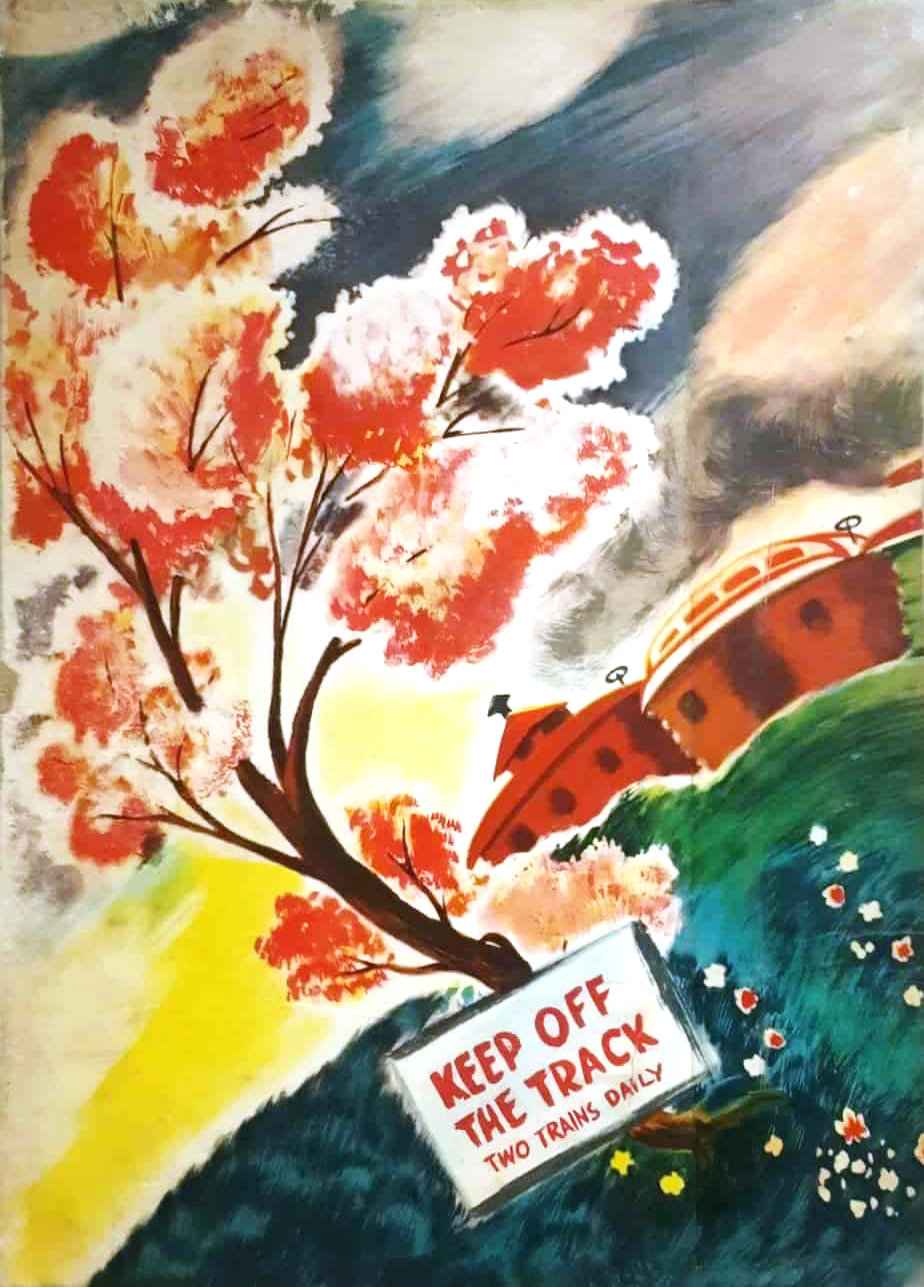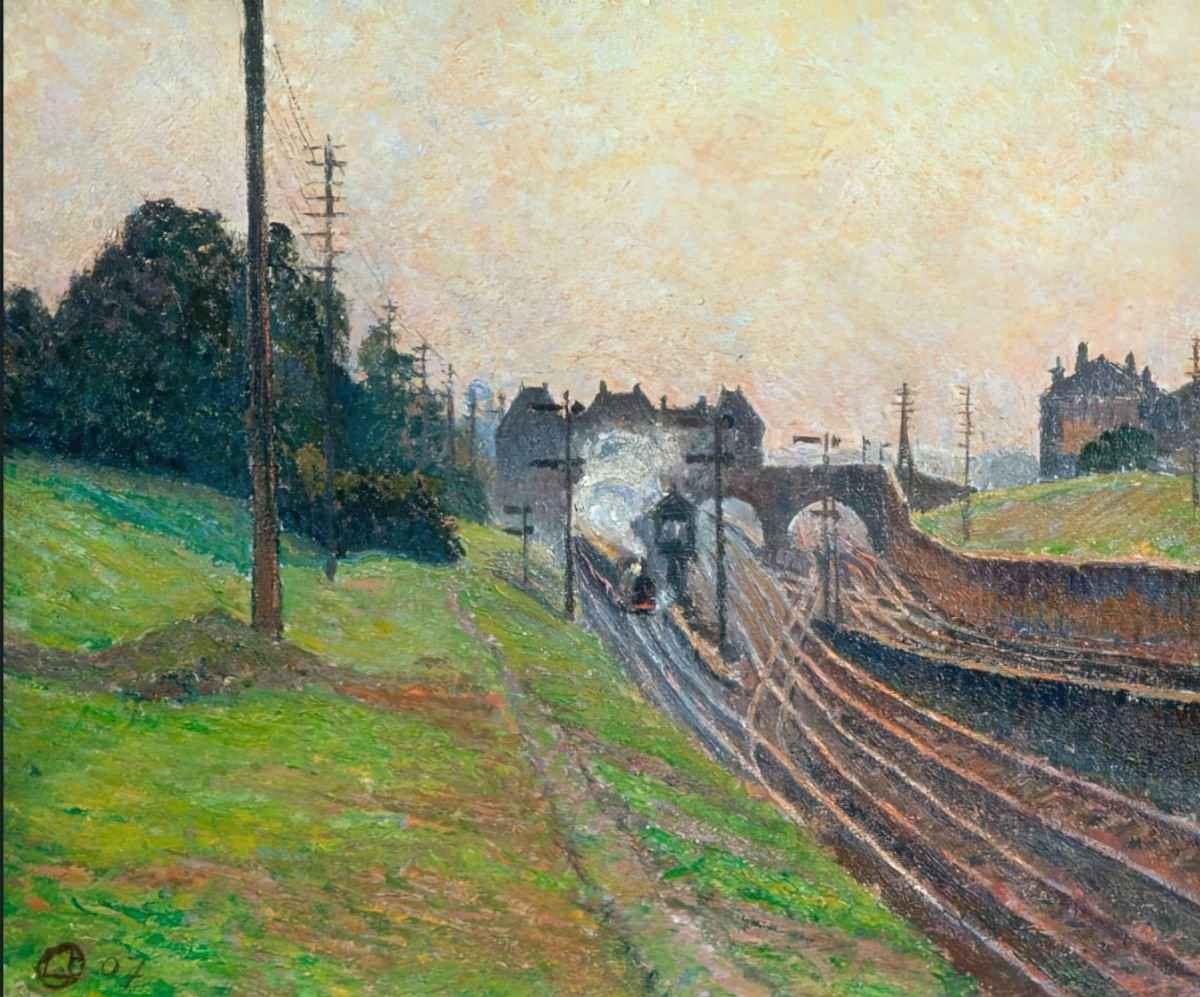 Some women are not permitted to walk about in the world alone, or even with other women. They must be accompanied by a male family member. Only well-to-do families can maintain such customs, since they entail the loss of women's labor in the fields, but all women can be (and are) prevented from entering certain 'public' spaces, like mosques. It is not necessary, however, to pass laws excluding women from particular places. Exclusion can be achieved simply by abusive behavior by men toward any women who enter. In Turkey, women are in peril if they take a train alone, or enter a male preserve; in Saudi Arabia, women are forbidden to drive cars.

Beyond Power: On Women, Men and Morals by Marilyn French, 1986, p123
Trains Are Masculine-coded Spaces
Modern audiences are unlikely to feel this way, but trains initially excluded women.
Genevieve Bell, anthropologist and director of Intel Corporation's Interaction and Experience Research, says the burgeoning use of the steam engine in the early 19th century incited an unusual panic. Some "experts" believed that women's bodies weren't fit to travel at 50 mph. "They thought that our uteruses would fly out of our bodies as the train accelerated to that speed," says Bell.

Women's Day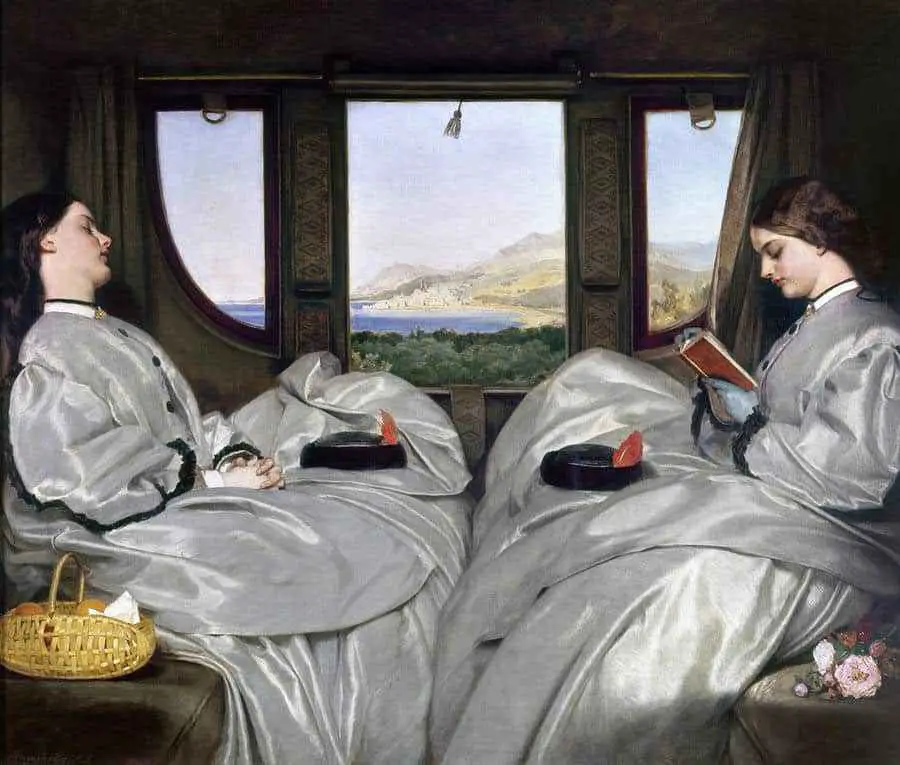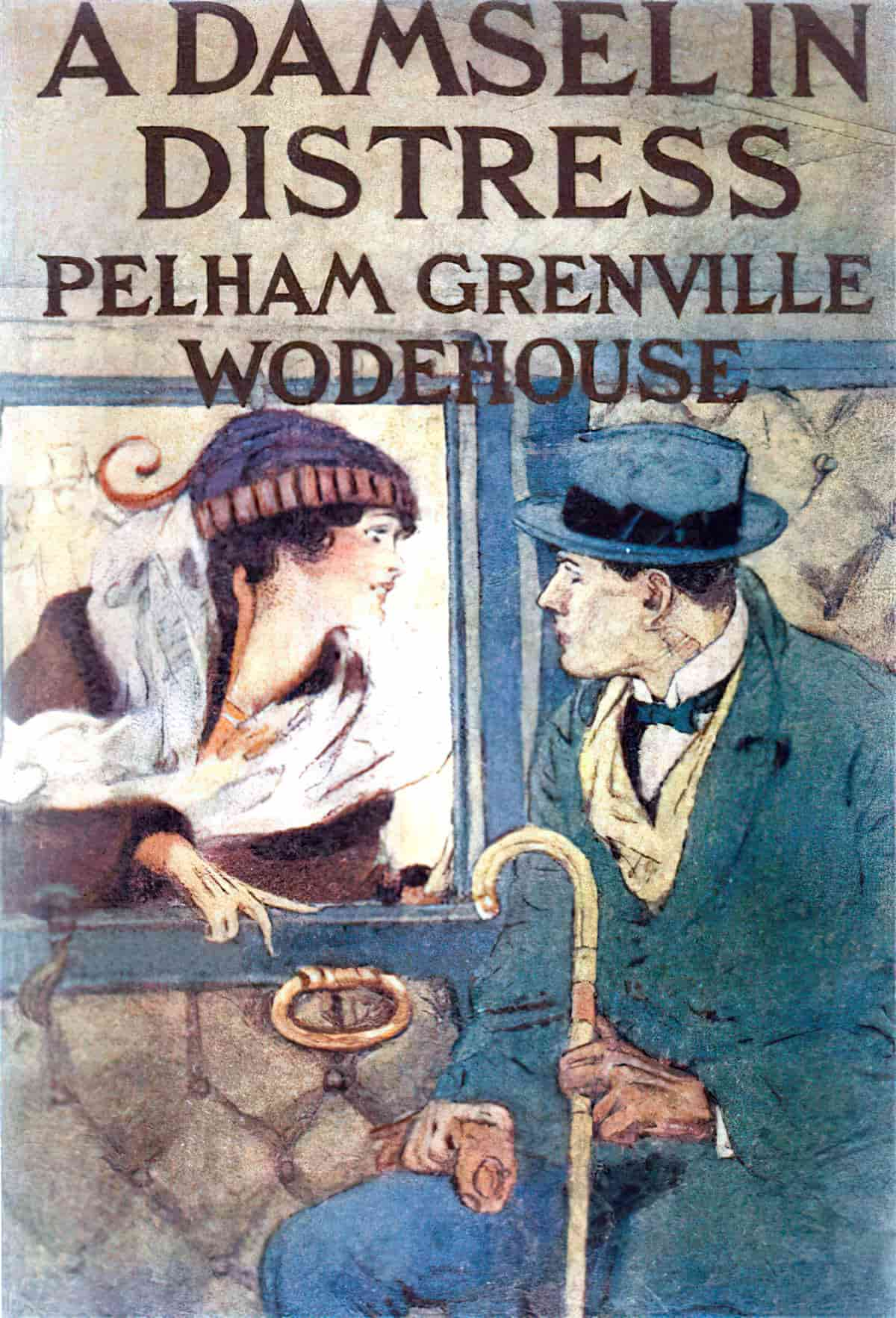 Trains Are Multi-layered, Liminal Spaces
Multi-layered places and objects are especially useful for creating a symbol web. Take any word which means two different things at once; or a tree, which can be covered in leaves or bare; or a sea, which has a surface and also great depth; blackberries, which are delicious but also a pest; the colour yellow, which means happiness but also decay… You get the picture. As Foucault mentions above, trains are great, symbolically, because the audience has not only two but THREE different relationships with trains.
Epiphanies Happen On Trains
Trains have a special position outside other forms of public transport. It's no accident that Neal of Planes, Trains and Automobiles has his epiphany while riding a train. Compared to planes and automobiles, trains provide a meditative calm.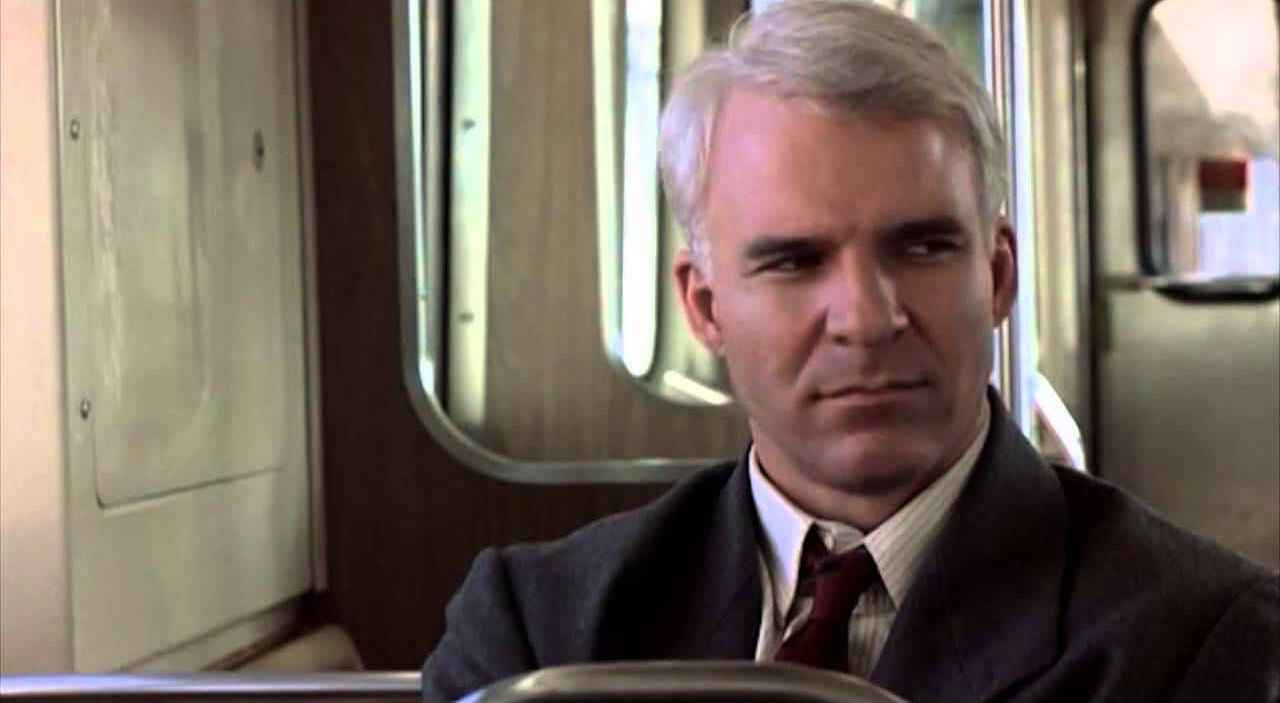 This is why here in Australia, The Indian Pacific: Australia's Longest Train Journey proved such a hit for SBS, and led to a flurry of train bookings from enthusiastic viewers. The show is 3 hours of footage out a train window.
In her 2014 film Appropriate Behaviour, Desiree Akhaven bookends the story of a young woman trying to get over a recent breakup with scenes on a train. It is difficult to show epiphanies on screen. A lot relies on the skill of the actor, but the setting also helps. The train journey shows that the main character is 'moving on', but emotionally.
Trains As Metaphor For Passing Time
Lior's song "This Old Love" assures the object of affection that "We'll grow old together." Lior also tells us that "time moves like a train".
In fact, time moves nothing like a train. That is simply our human experience of it. For more on that read The Fabric of the Cosmos by Brian Greene.
Symbolically, we think of rivers in the same way we think of trains. When it comes to love and fate, it seems we like to think time moves forward in one inevitable line, and that our lives will look just like that long, smooth, uninterrupted train track that lies ahead.
Included in this symbolism: The idea that the past is the past, and it's time to let the past go.
A train has a poor memory: it soon puts all behind it.

Ray Bradbury, "The Lake".
The classic poster art illustration below is from a time when three competing technologies of rail transport served as clear reminders of the rate of human progress.
When writing Dracula (1897), Bram Stoker wanted to make readers feel like vampires were living in their midst. For that, he had to utilise modern technology of the day. Characters move easily from place to place, sometimes making use of high-tech rail. For the same reason, characters communicate by telegram. Trains and telegrams felt futuristic at the time. Jonathan Harker's fiancée Mina is even a trainspotter who has memorised train timetables. For Stoker, train travel was synonymous with modernity and technological progress, which still could not compete with the ancient evil of vampirism. Hence the horror.
The artist Leslie Ragan juxtaposes human technology against nature's beauty.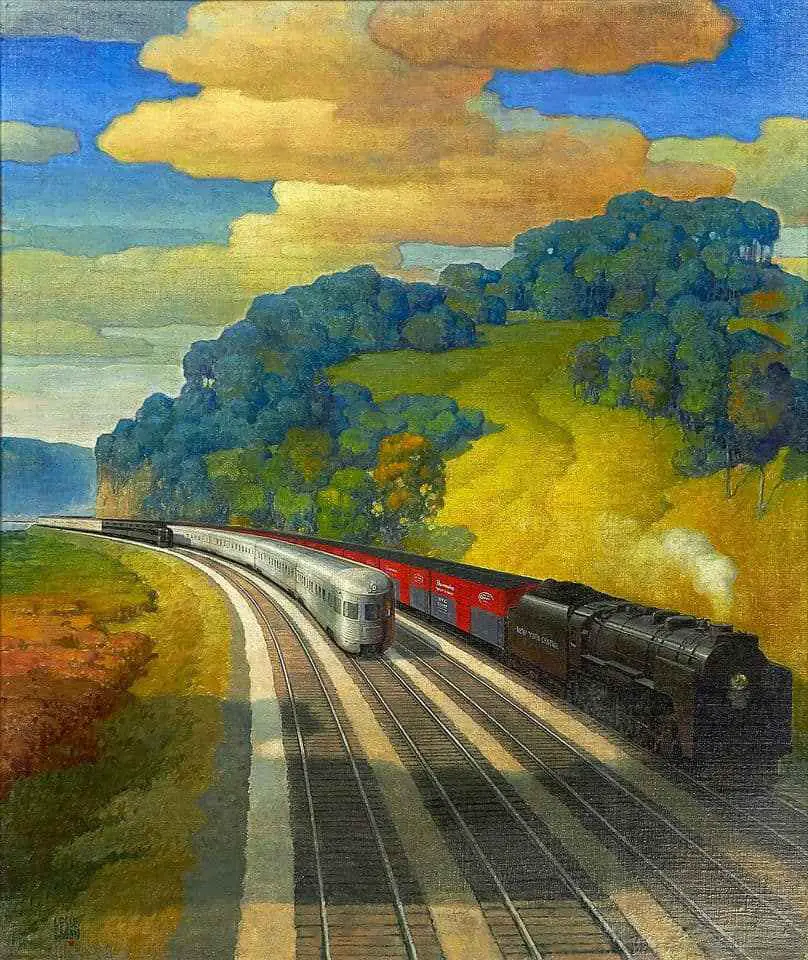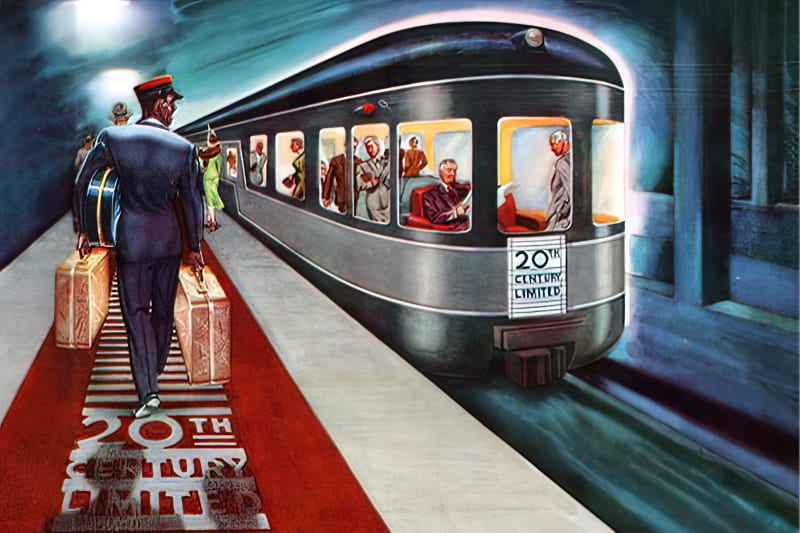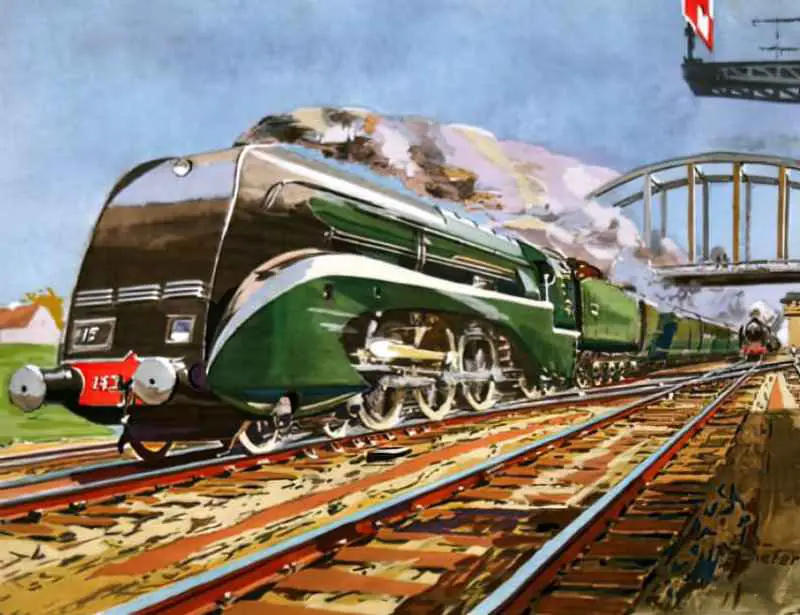 Once Started, Can't Be Stopped
This symbolism is similar to the one above. It surely comes from the fact that trains are so huge they literally cannot be easily stopped. This is related to the idea of a butterfly effect — or fatalism — in which certain events trigger further events, and even if we change our mind partway through a plan, the damage has already been done.
Patricia Highsmith utilised this aspect of trains in her psychological suspense story Strangers On A Train.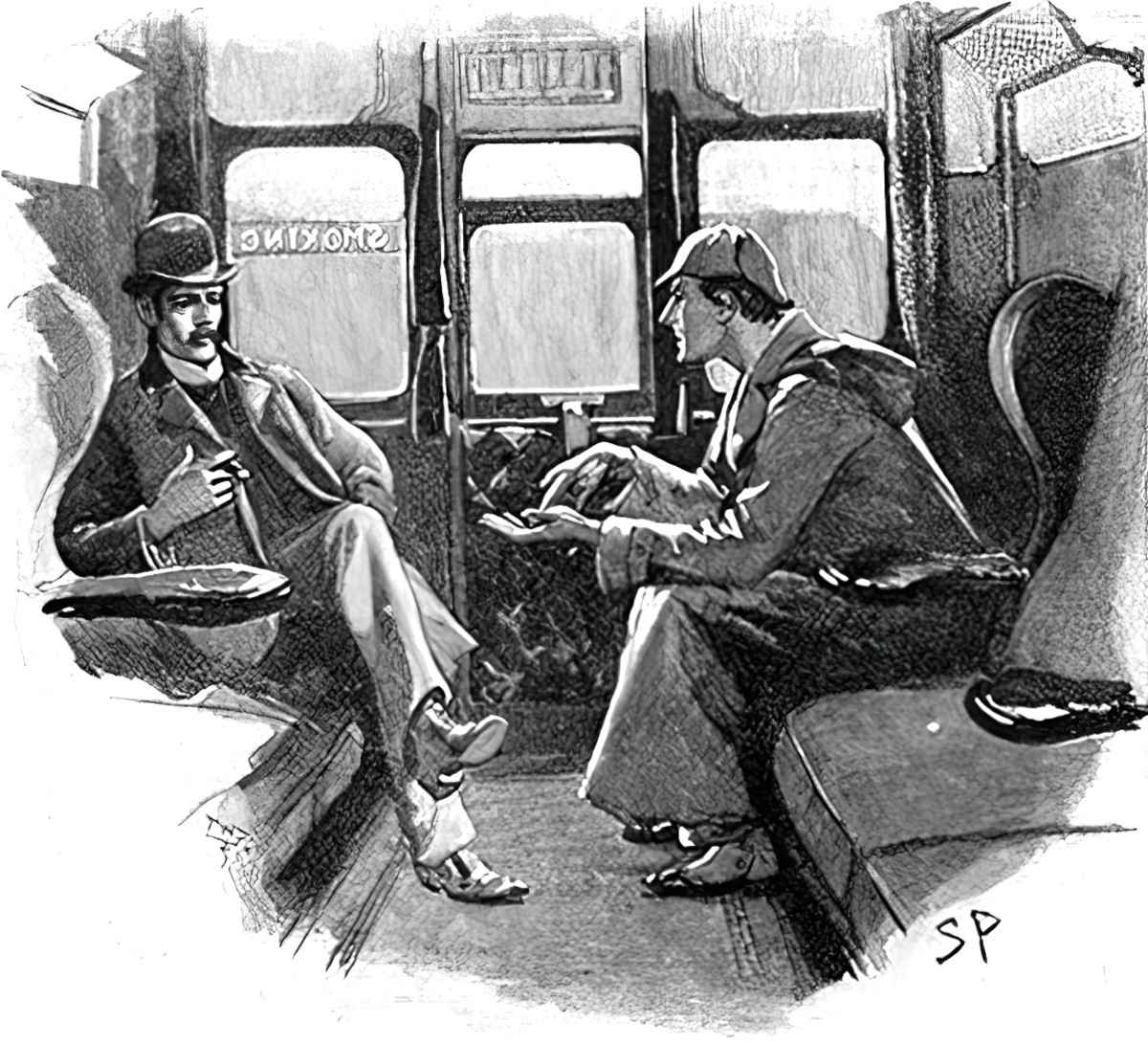 Trains In Utopian Fantasy For Children
Train illustrations for Gaston and Josephine, 1933. The handkerchief waved from a train window is a recognisable motif.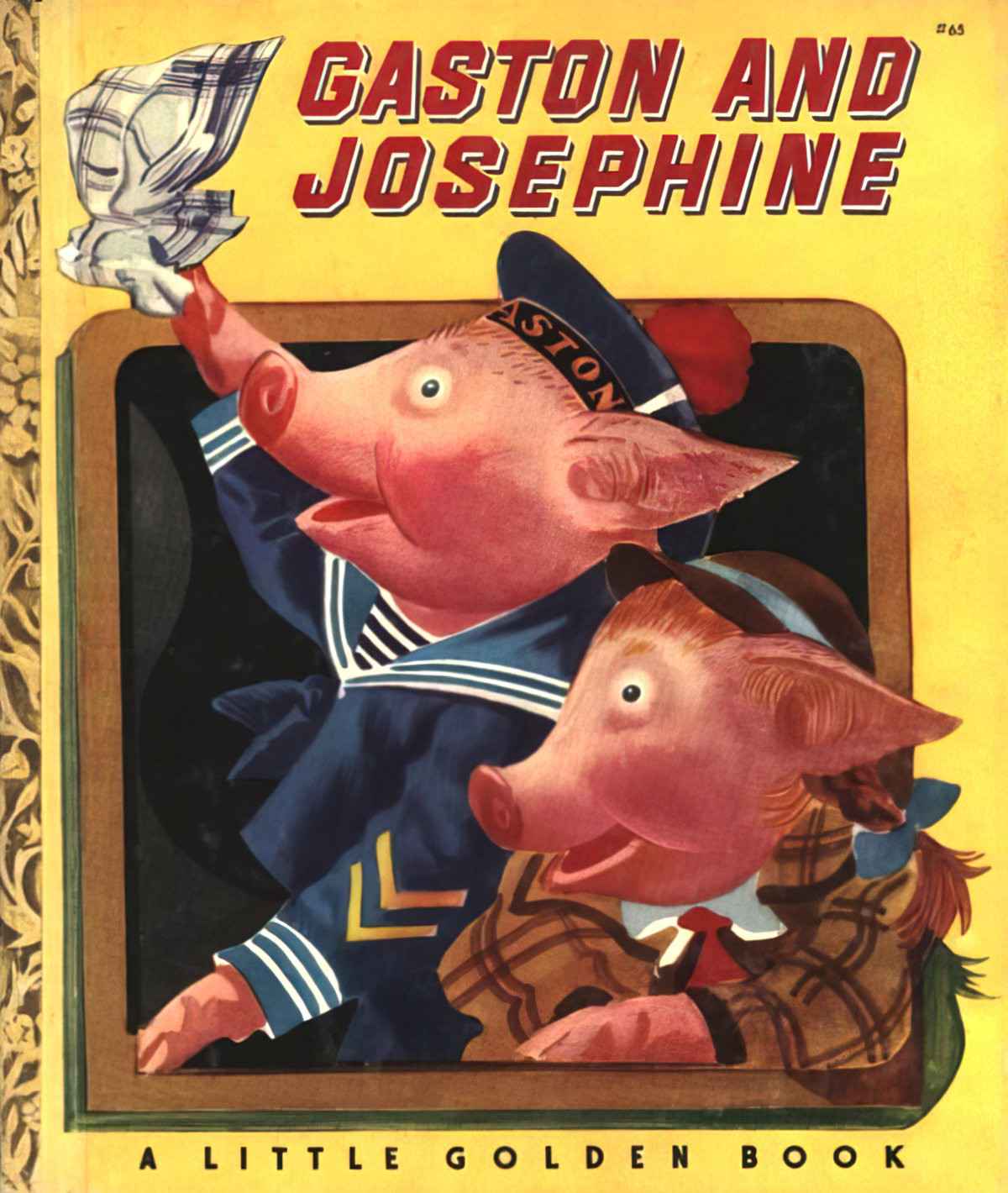 Trains have been hugely important in children's literature in particular.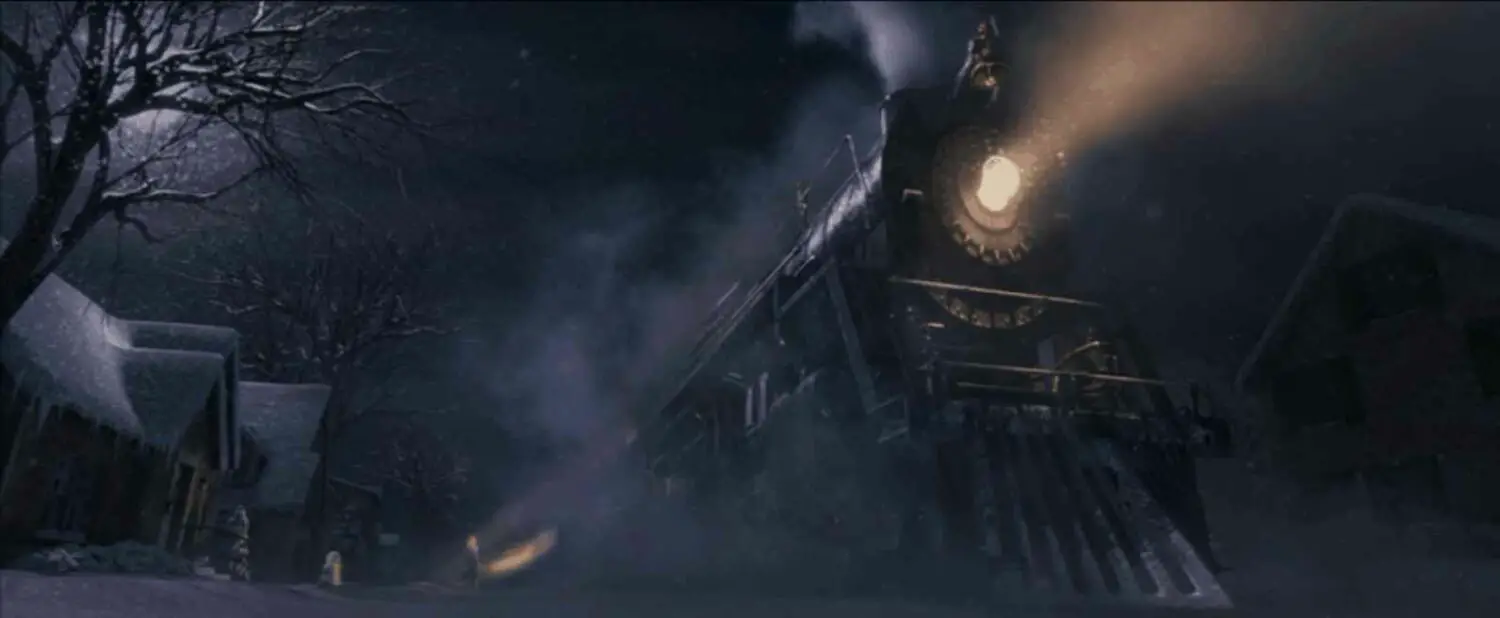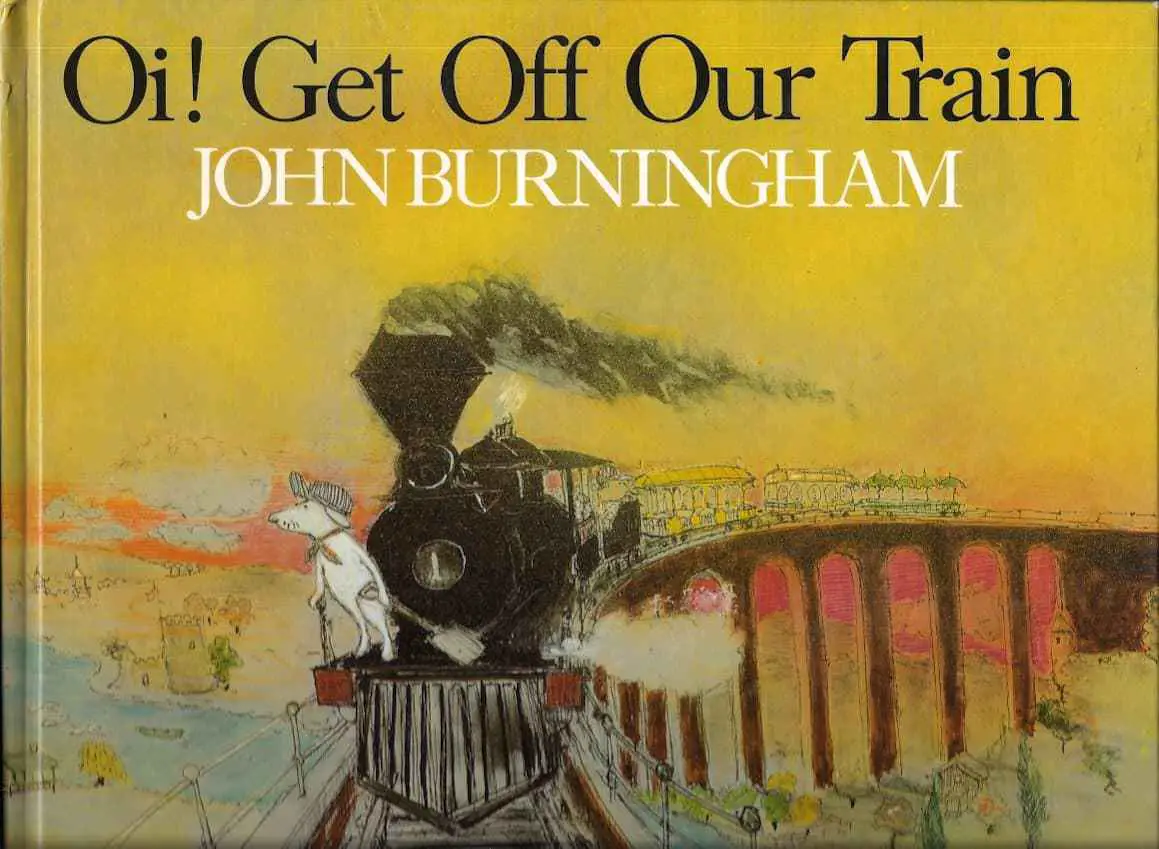 Train journeys occur at initiatory or climactic moments of large numbers of classic children's utopian fantasies; in these journeys, the railway functions as a protean, paradoxical space, not merely instrumental but instead active. Long after it vanished from the landscapes of the real world as a functional means of transport, the steam train in particular continues to feature in works of fantasy aimed at children, operating by laws often unlike those of the realms through which it passes, and providing a space for the dramatisation of spiritual and emotional adventure. […] Railway journeys serve an important role within the metaphorical as well as the narrative economy of utopian texts; this role is sometimes a subversive one, and ultimately calls into question the relationship of reader to text.

Railway trains in utopian fantasy literature operate like alternative worlds, allowing space and time within the narrative for establishment, subversion, and clashing of the logics and values of the other realms of the text. In this way they can be described in terms of Foucault's well-known formulation of "heterotopia". […]

Utopian and Dystopian Writing for Children and Young Adults, edited by Carrie Hintz, Elaine Ostry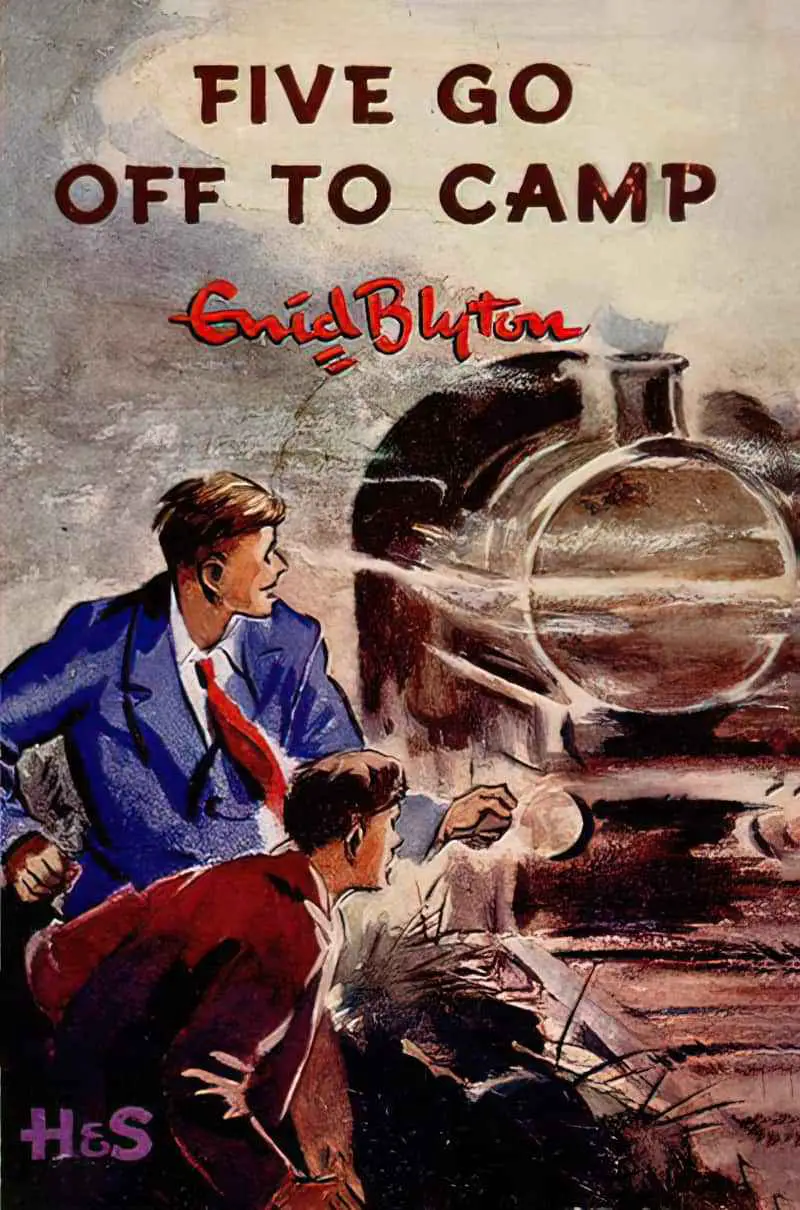 Train Stations As Beginnings and Endings (Hellos and Goodbyes)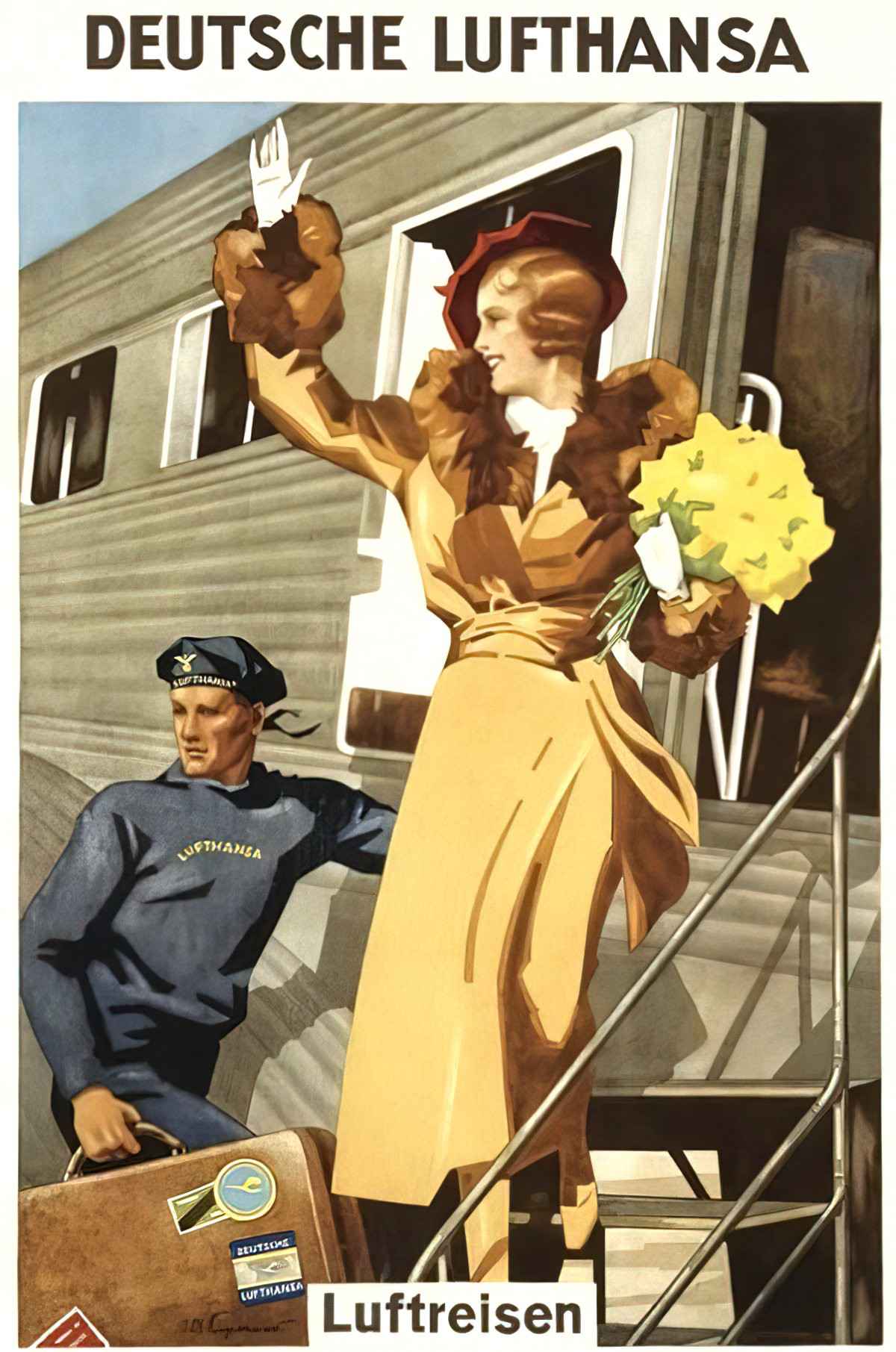 The train station as a place of beginnings and endings is seen in many stories. One especially memorable train station for me is that depicted in Anne of Green Gables.
For a younger generation of readers, it is often the train of Harry Potter which resonates.
The train station platform functions identically to the bus station platform. You can probably think of many resonant scenes set in train and bus stations. A bus station marks the end of a student-teacher relationship in Mr Holland's Opus. A bus station makes the end of a housekeeper's employ with a problematic man in Hud. There is also the strong feeling of regret at what could have been in another parallel life. Symbolically, these platforms are functioning as crossroads.
Another resonant parting of ways (largely inaccessible to young viewers because of its uniquely adult emotion — regret with no hope) is the train station scene in Remains of the Day.
That sense of the 'parallel', imagined life that could have been is perhaps why trains (and express service buses, which travel along their own invisible, pre-laid tracks) lend themselves to well to stories in which we're encouraged to consider fate, and our own hand in it.
Trains As Temporary Home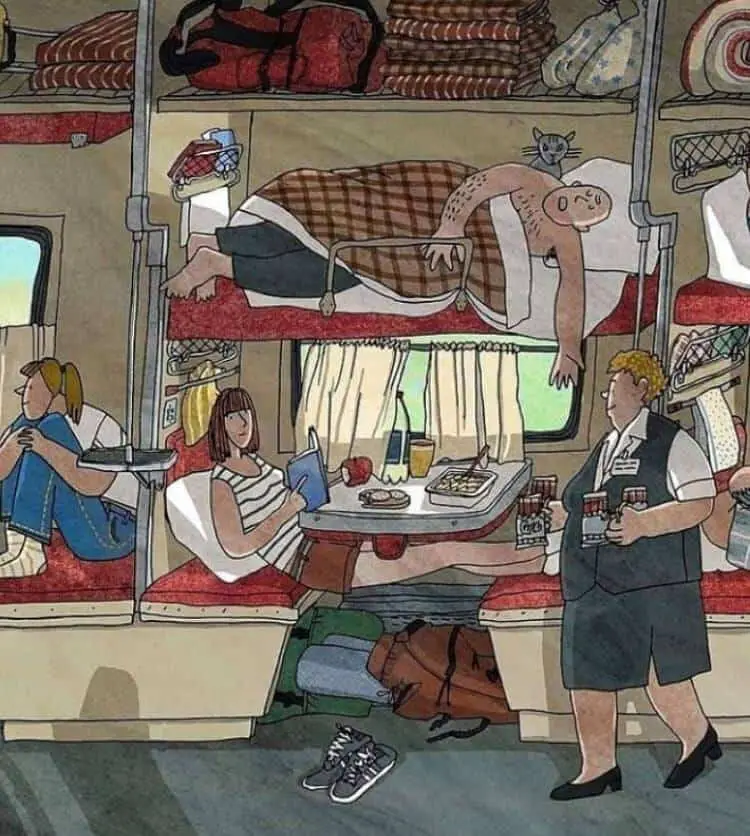 Ghost Trains
Like motels, trains are a little bit like home, but not your home. They therefore fall into the uncanny valley of home, and we can't help but think of all the other people who have been in our seat before us and after us.
Trains As Contra-Symbol
The symbolism of a train can be milked any which way by a storyteller. The train can feel at once oppressive but also afford freedom. The best example of this contradiction in action is perhaps Japan.
Trains are a huge part of Japanese life and are also a huge part of Japanese storytelling, perhaps especially in manga culture. Japan is famous (infamous?) for its pushers, but pushers also existed in New York:
In the early 20th century, New York subways actually had attendants, colloquially called "sardine-packers," to physically cram people in. The Japanese famously employed uniformed, white-gloved "shiri oshi" — meaning "tushy pushers" — to do the same during rush hour. A pusher in Tokyo told The Times in 1995, "If their back is toward us, it's easier, but if they're facing us, it's harder because there's no proper spot to push them, though we try to push their bags or something else they are holding. In any case, we always first say, 'We will push you.'" Once the trains left the station, the attendants used long, hooked poles to recover shoes and other items that had fallen on the track. Said another pusher, back in 1964, "I really wonder how so many of those girls manage to go to work with one shoe."

NYT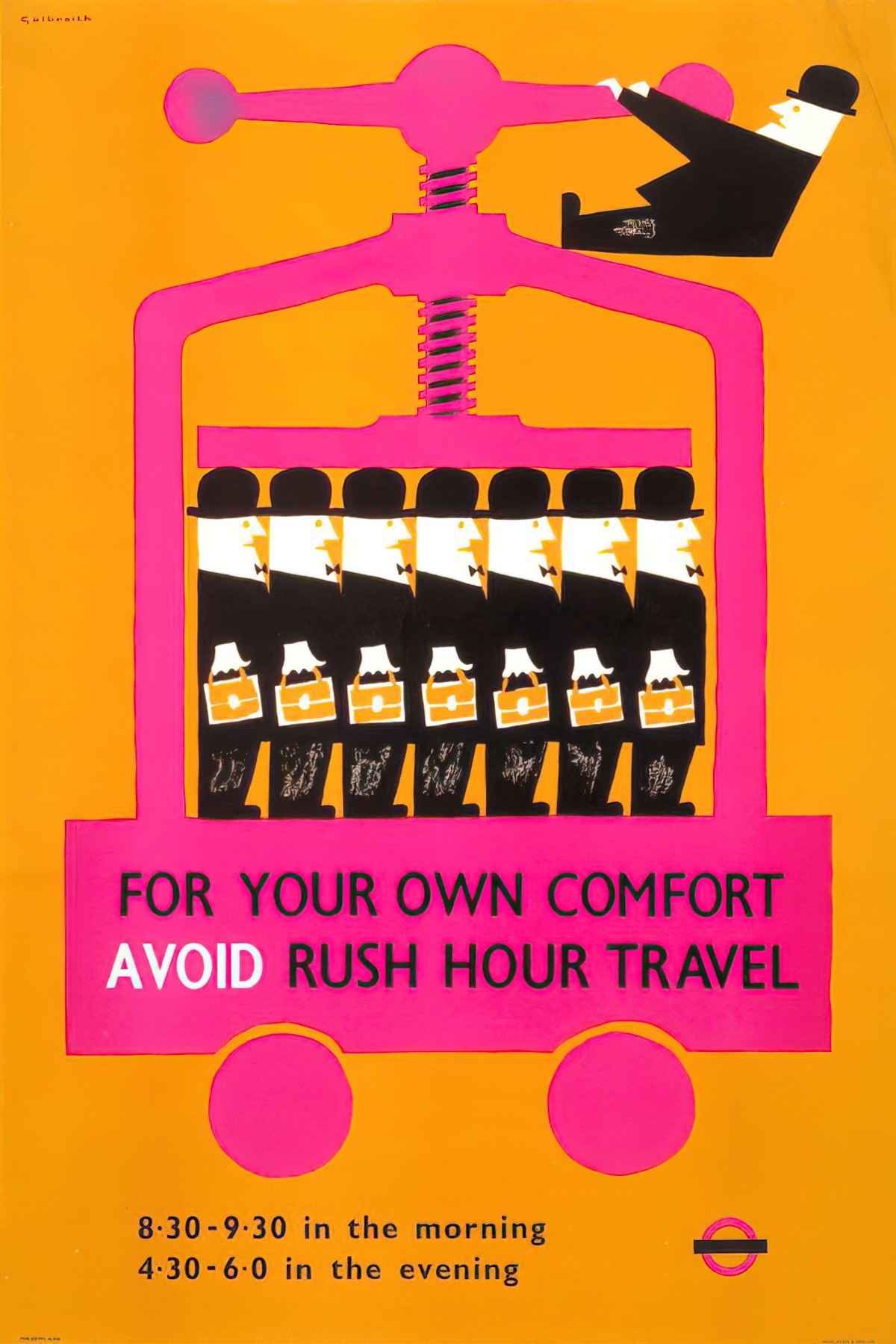 Trains are thereby seen as oppressive, but also afford Japanese children a freedom Western children rarely have — the train network is so reliable, so crowded and easily navigated that children are often trusted to ride trains without adult caregivers in a way I wouldn't see here in Australia.
For passengers inside, trains are a safe form of travel. But in Japanese towns and suburbs, trains travel regularly across your path, and you must stop at the gate and the lights. The threat of death is near. All you'd need to do is disobey the signs.
This low-level fear is utilised in The Girl Who Leapt Through Time. The way a train hurtles unstoppably forward is at symbolic odds with the fact that, should you stand in front of it, your life comes to an immediate halt. Symbolically, you've now got this juxtaposition between how an individual's life ends suddenly but the world continues on.
The image of the body tied to a train track reminds us that trains are in fact dangerous, if you're near the tracks. When characters walk down the tracks our blood pressure rises a little. The audience doesn't know when a train is about to turn up.
See: The Train Scene in Stand by Me (YouTube)
The trailer of  5 Centimeters Per Second shows us that almost the entire film (comprising 5 interconnected short stories) takes place in trains and train stations.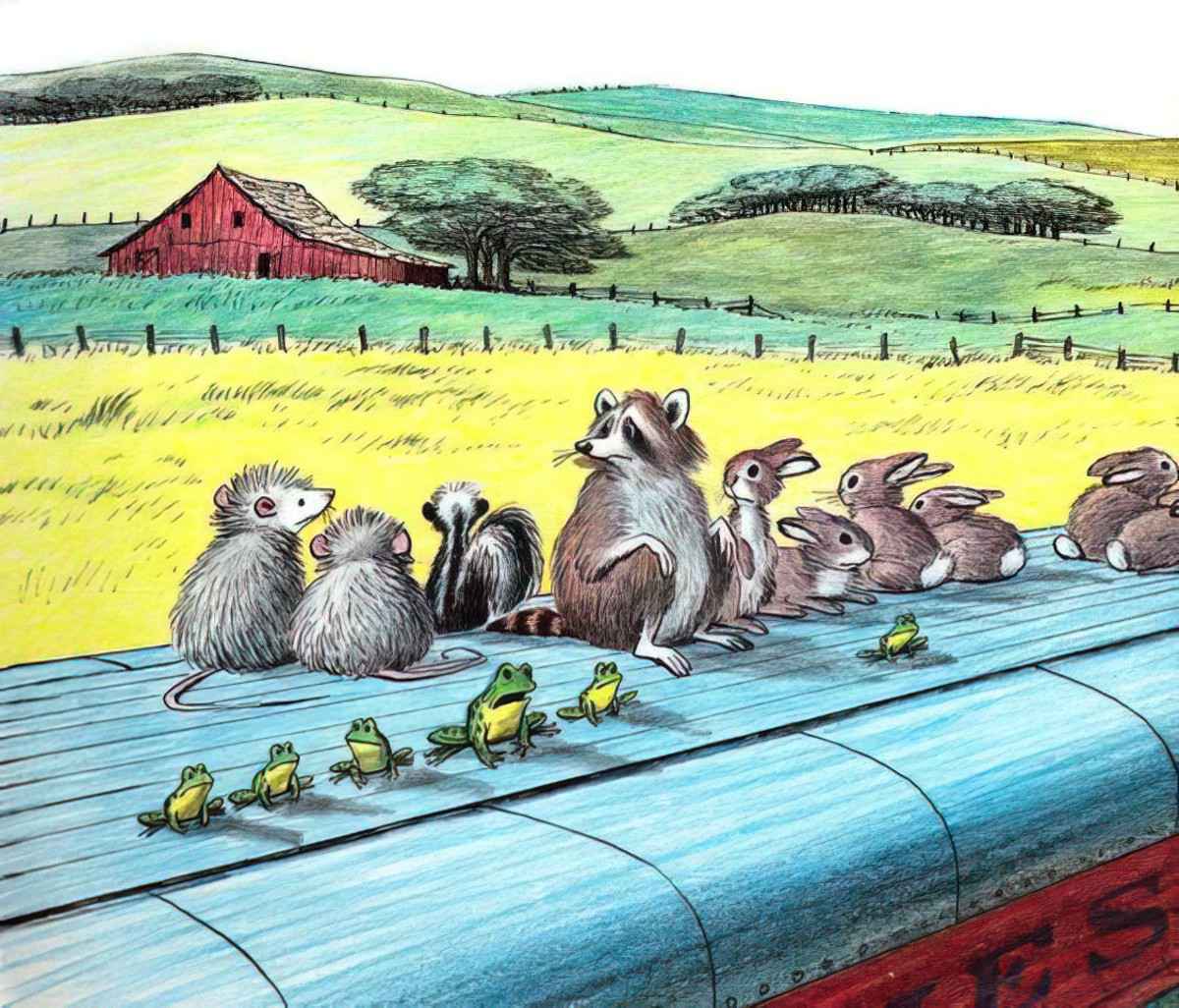 Trains As Dangerous Monsters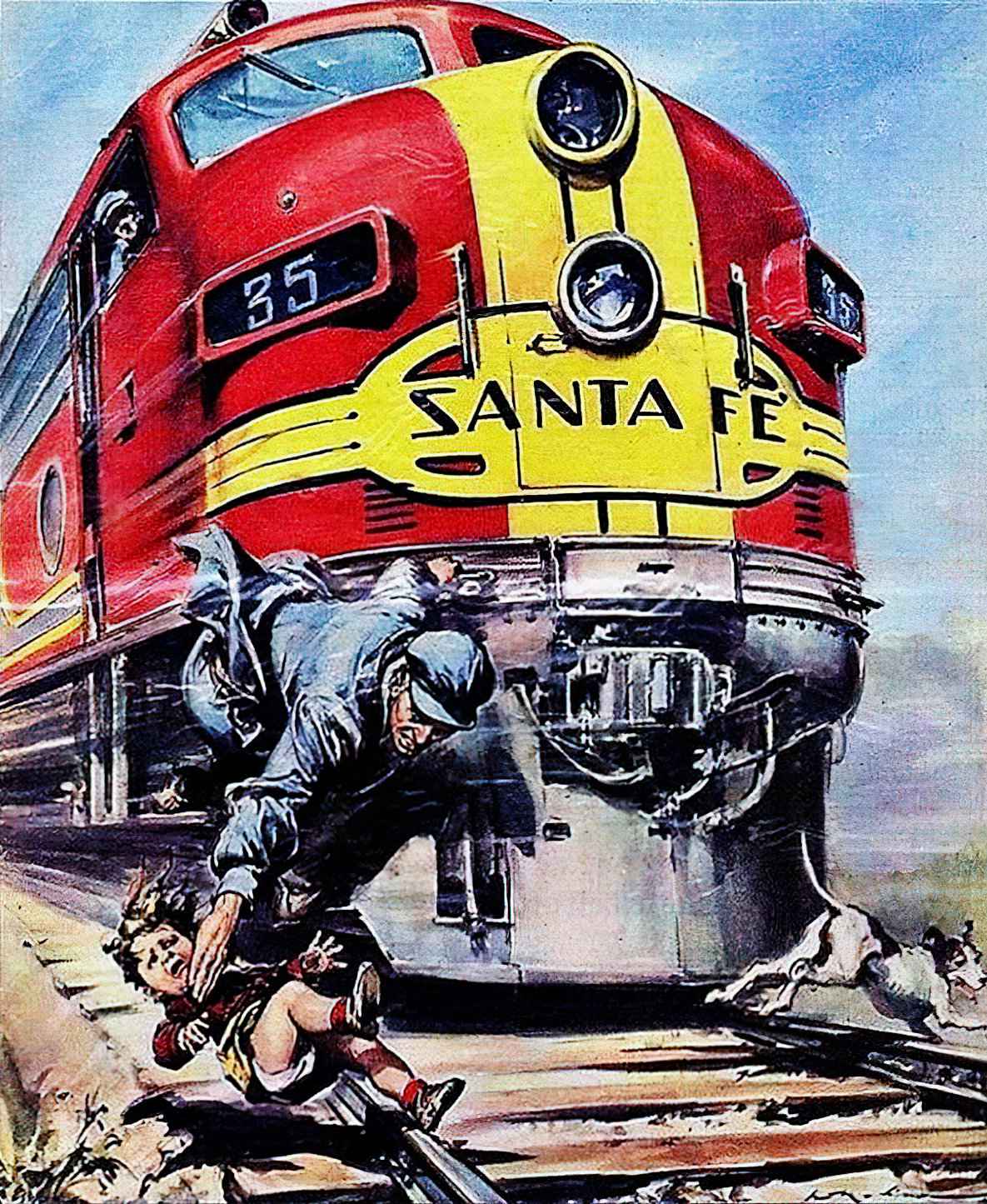 Sometimes trains seem like dangerous monsters because they travel above us, on elevated tracks.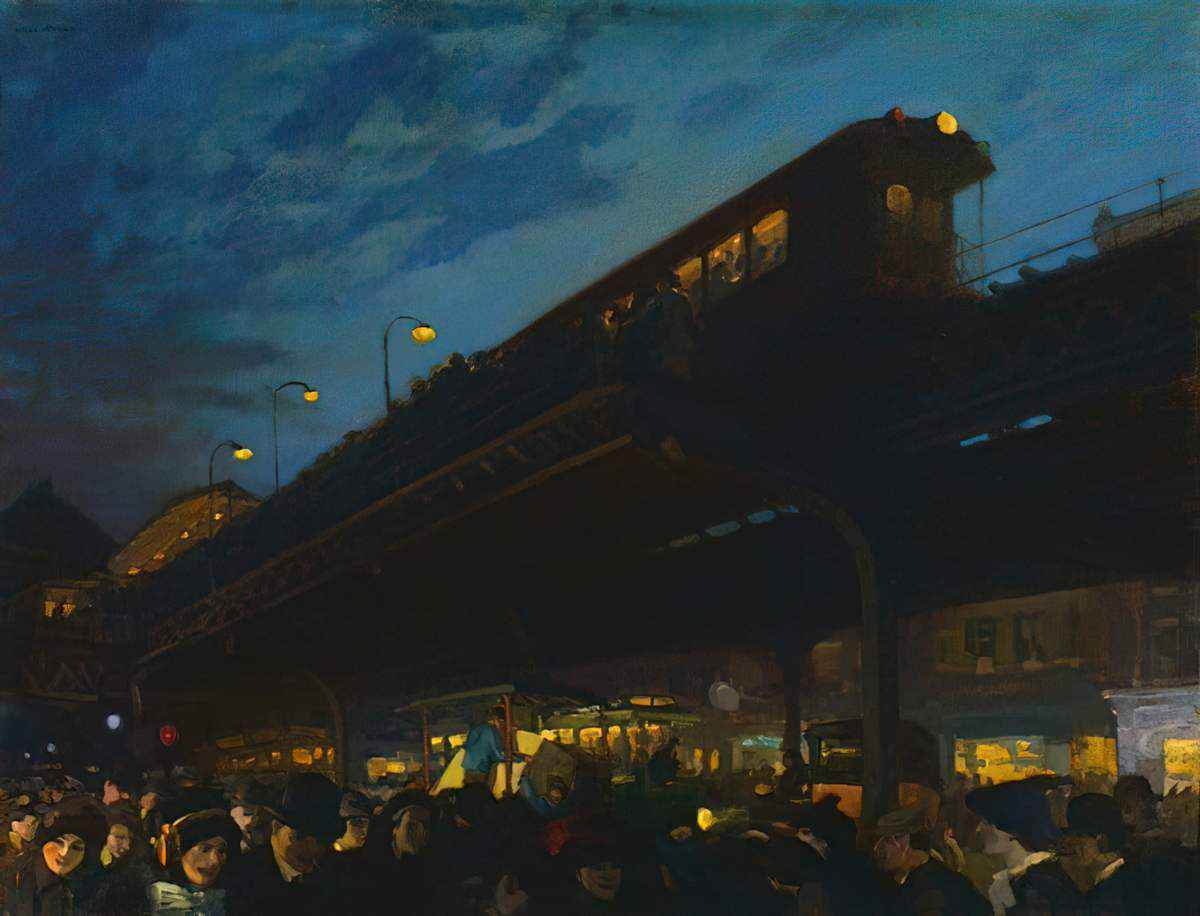 But trains can also feel menacing and ominous when we see them from worm's eye view.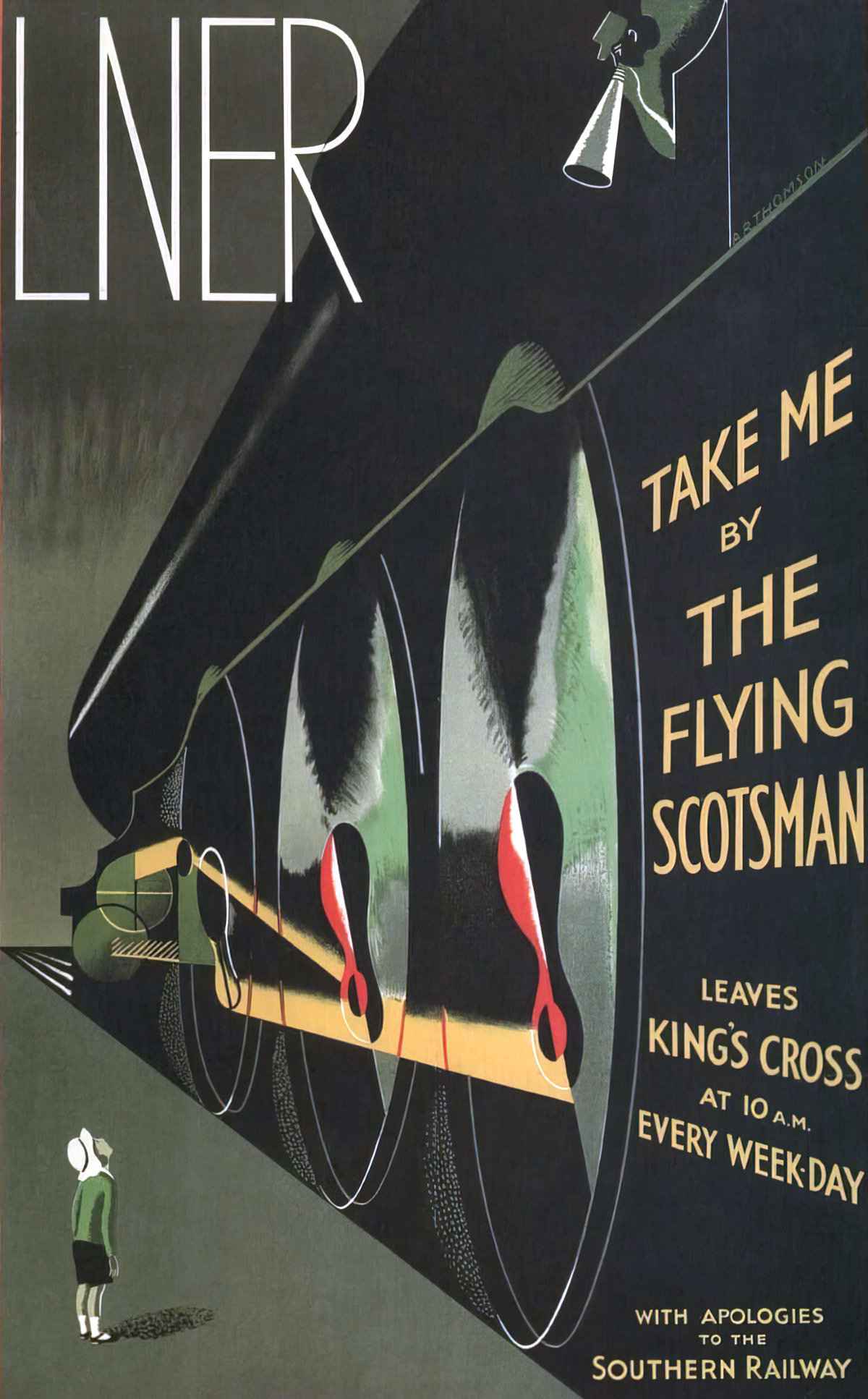 For passengers, trains are one of the safer forms of transport. But trains pose a danger for anyone crossing their path. Like a mechanical horror monster who just won't stop, a train literally can't stop at short notice.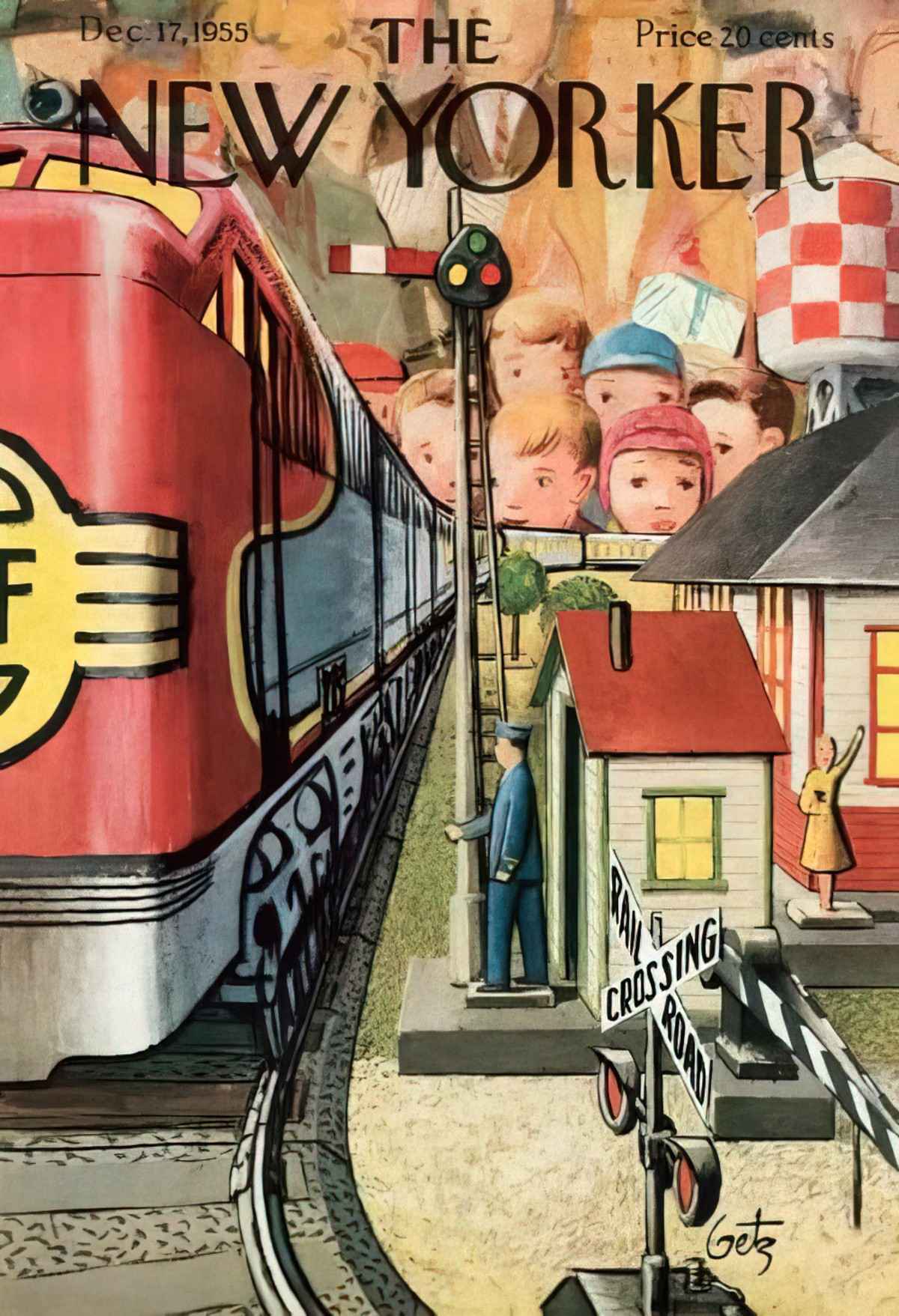 Trains As Loneliness, Though Surrounded By People
The worst kind of loneliness is when you're surrounded by people. On a crowded train, etiquette dictates we avoid others' gaze, don't speak unless necessary.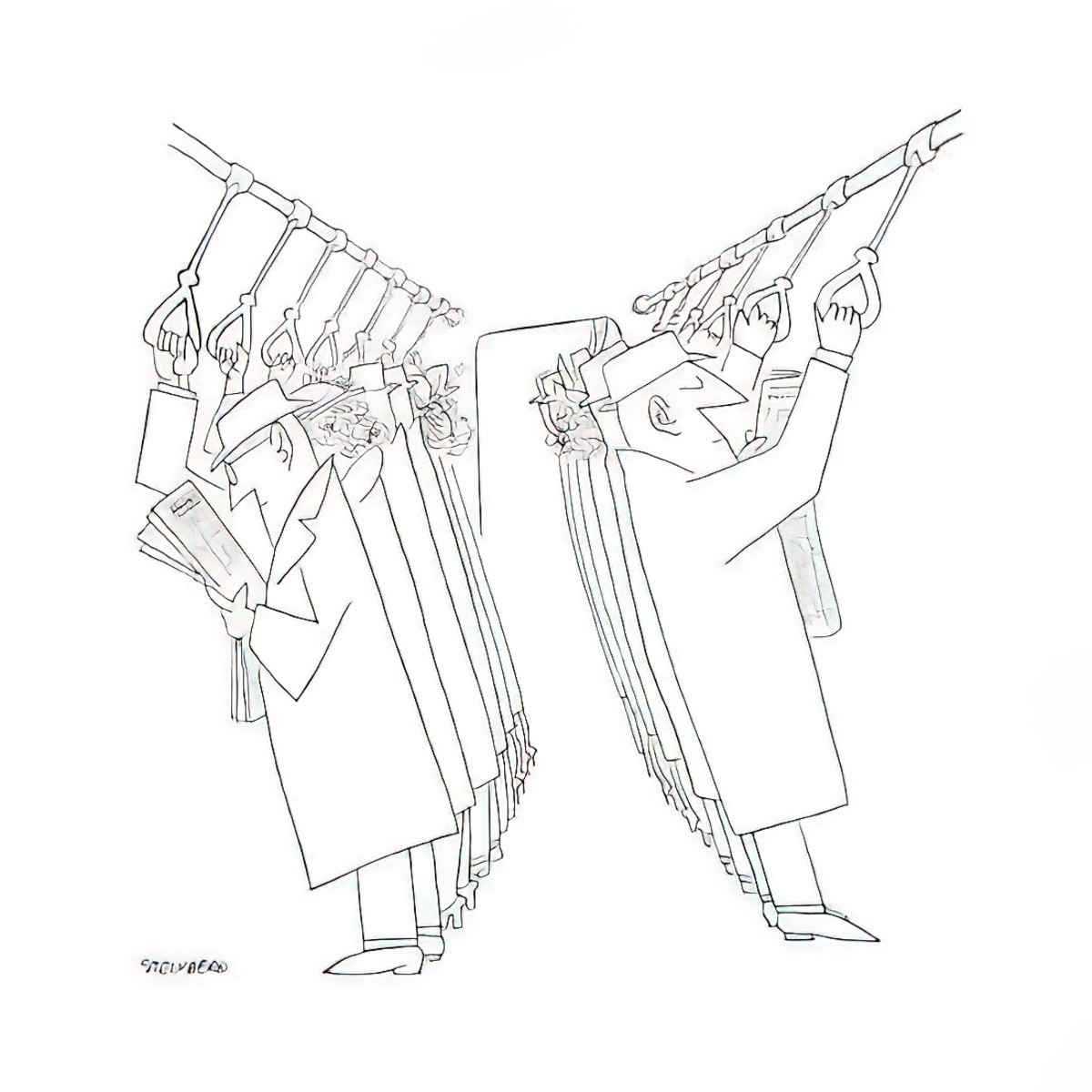 Trains Are Fast
Contemporary travellers won't associate trains with speed. The bullet trains in Japan are pretty fast, but planes are always faster. Earlier audiences didn't feel this way about trains at all. For them, over a fairly brief period of human history, trains were the epitome of speed.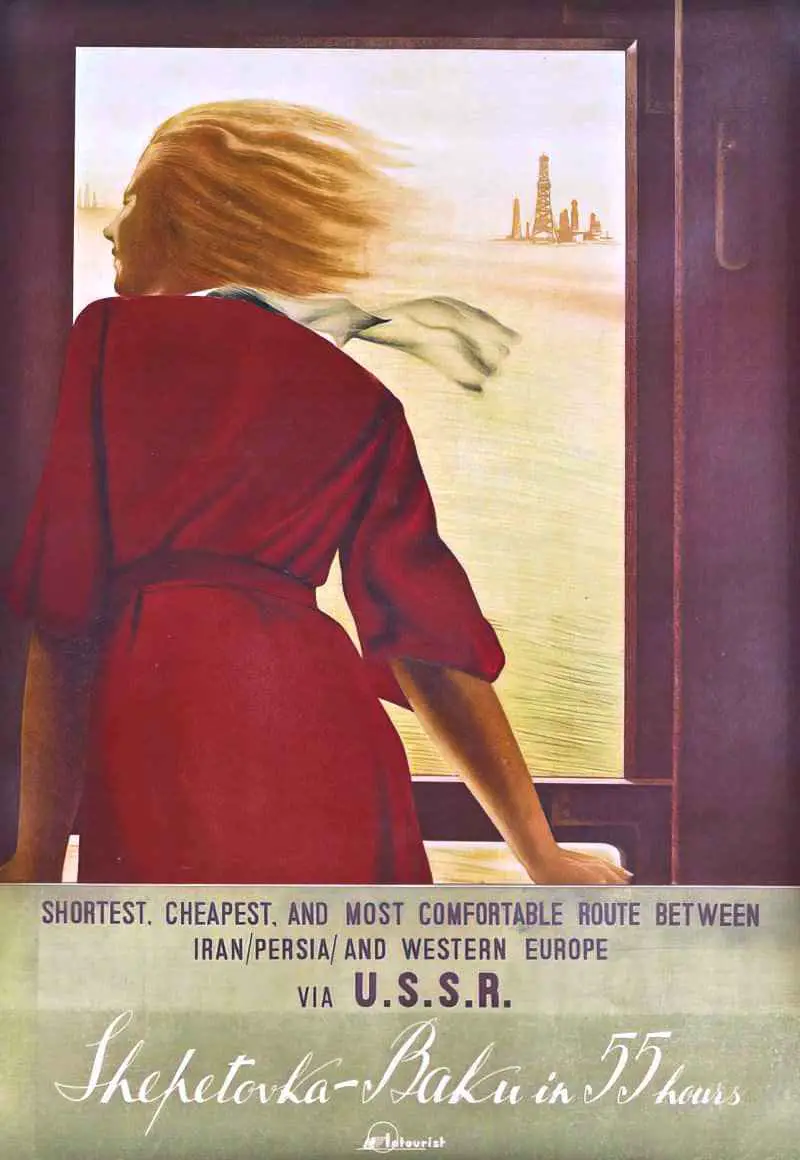 Once it was established in everyone's mind that trains equal speed, advertisers of other products started comparing those other products to trains. The 1923 advertisement below is selling a super-fast Olivetti typewriter by comparing it to the speed of a train.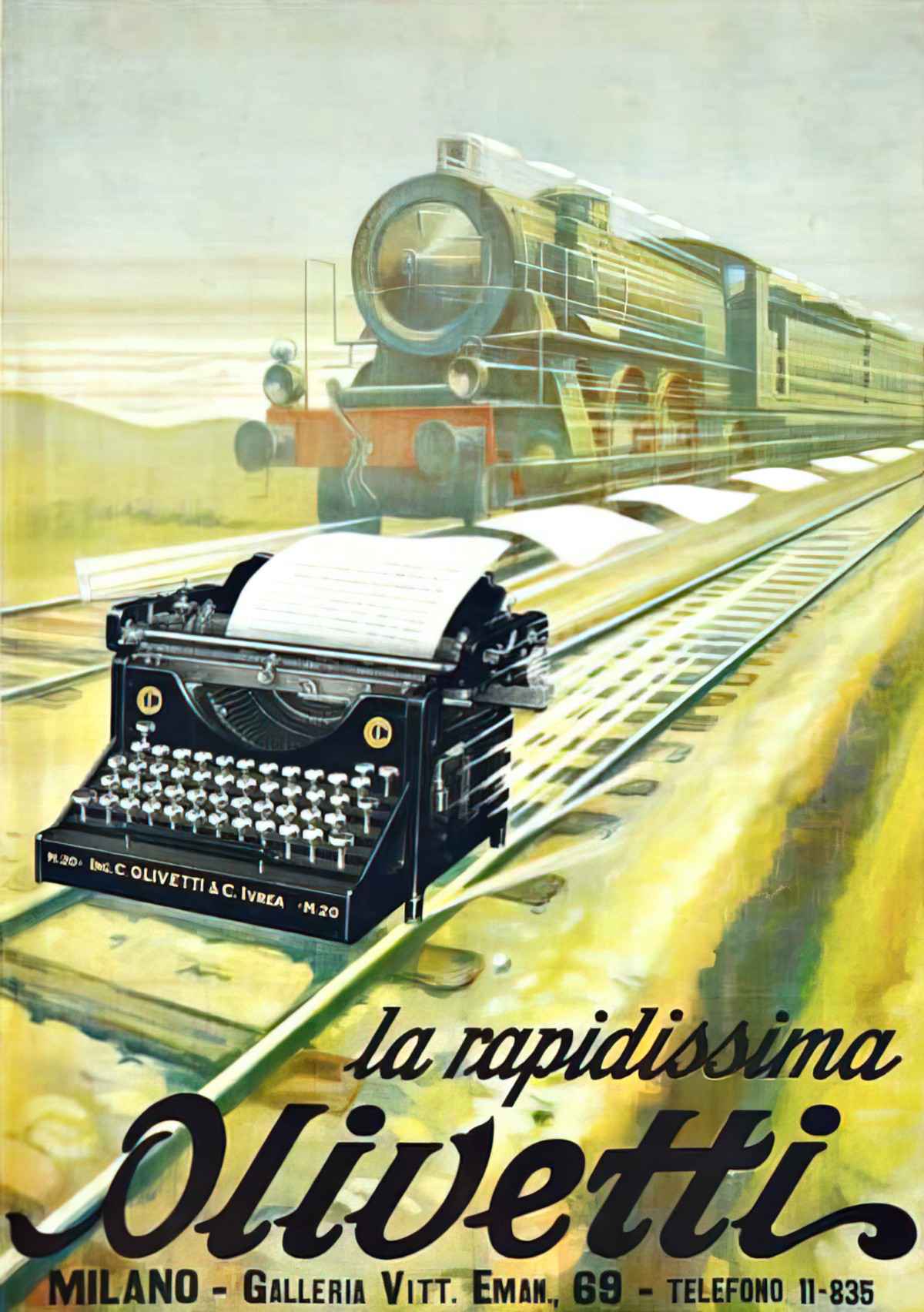 And here we have a coffee machine, which makes you coffee so quickly the train hardly even needs to stop at the platform!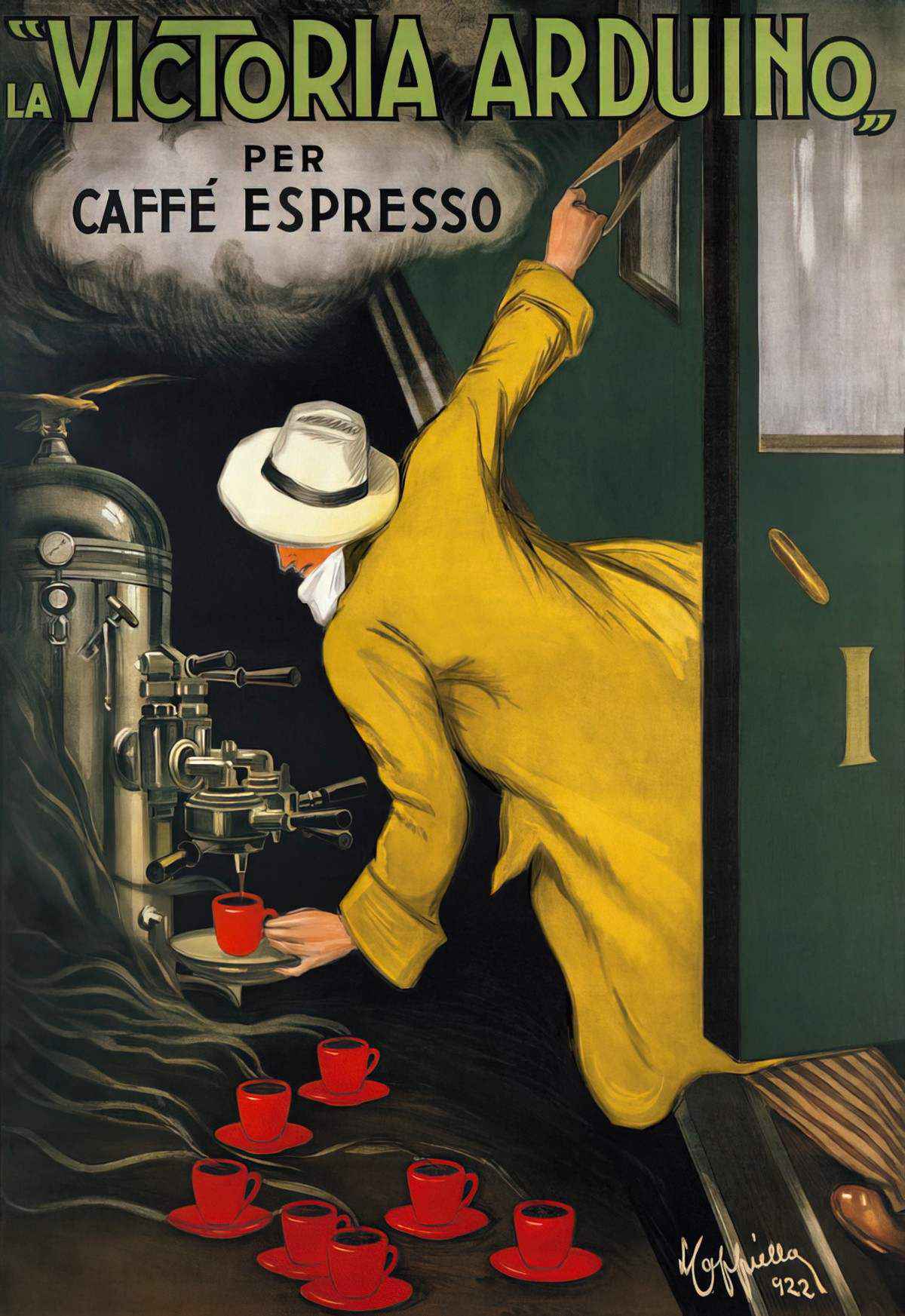 Trains As Symbols of Socioeconomic Class
There's no better modern example of a train used to highlight social inequality than Snowpiercer, first a film, now a TV show.
Apart from trains, other forms of public transport push rich and poor people together onto the same small vessel, most notably planes and ships. This turns the vehicle of transportation into a microcosm of society.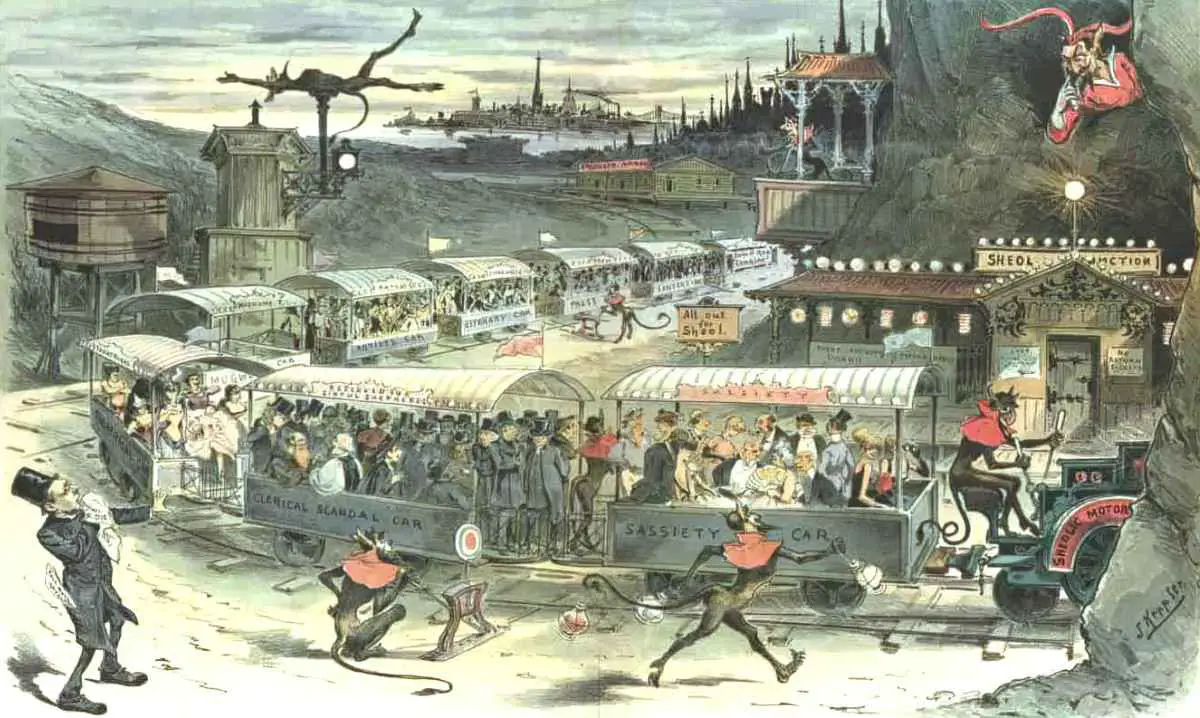 MIND THE GAP
In Western Australia a man managed to get stuck in the gap. There was a happy ending — he was freed after about 15 minutes, without injury. If you're anything like me, you probably don't really think about all those echoey announcements warning us to mind the gap, and you may have even peered at the gap at one point, wondering how anyone could possibly get their foot stuck down there, except for maybe a toddler.
Public Transport Authority spokesman David Hynes … it was an impressive feat because the gap between the train and platform was less than five centimetres.
Warnings to 'Mind The Gap' are so well-known that the phrase is used metaphorically to refer to other things.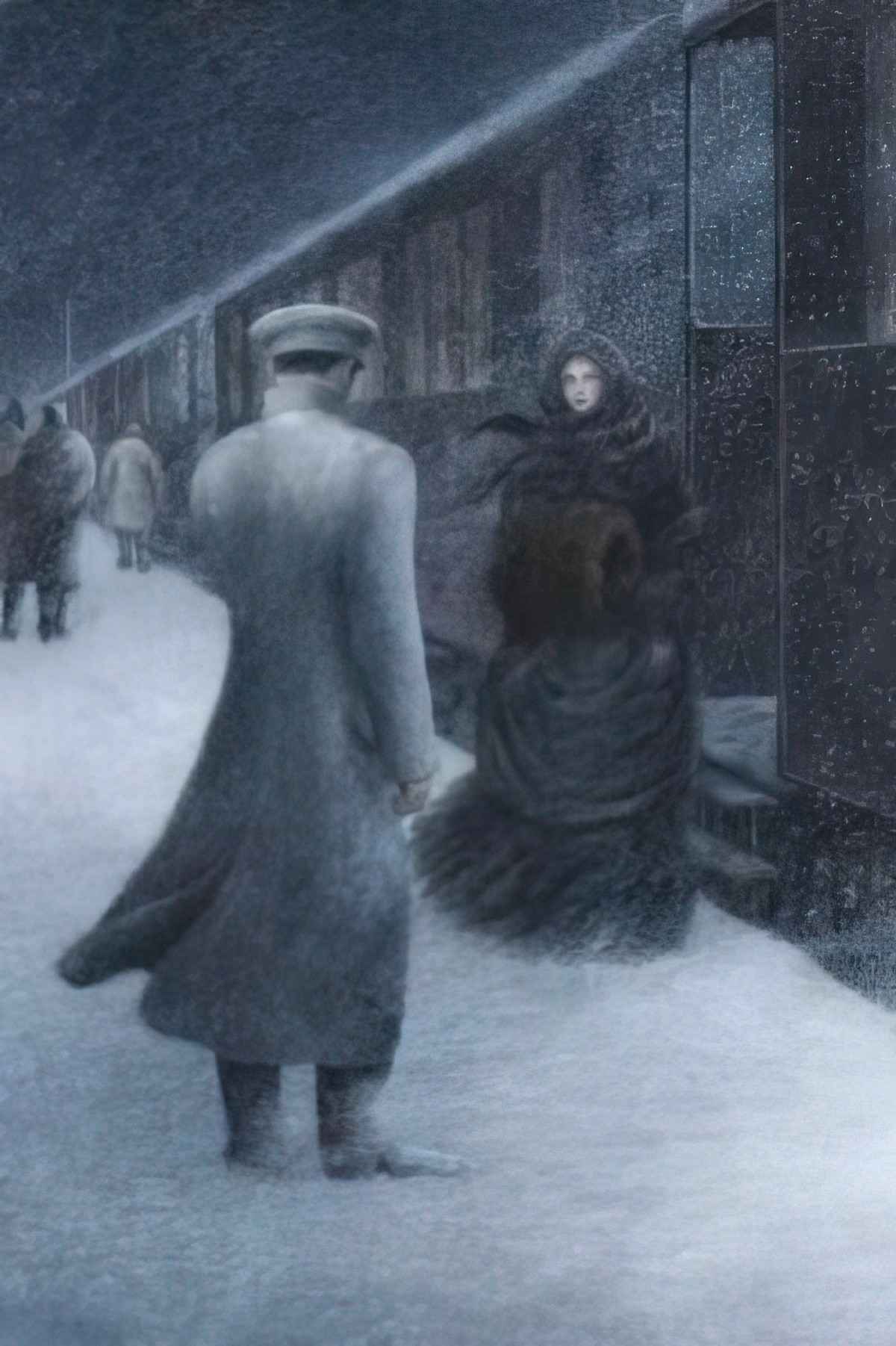 This is not an original metaphor. Scientific American has used it, for instance, as have many others.
Do you know how this 'Mind The Gap' warning is announced in other languages around the world? Wikipedia has a list of translations.
Can you think of any other phrases like this which have become part of popular culture, commonly used to refer to other things? Wikipedia offers 'Objects in mirror are closer than they appear' as another example.
How many of these do you recognise?
Trains as Symbols of Expansion Into The American West
Ships are metonyms for England in stories about colonisation. Trains work similarly.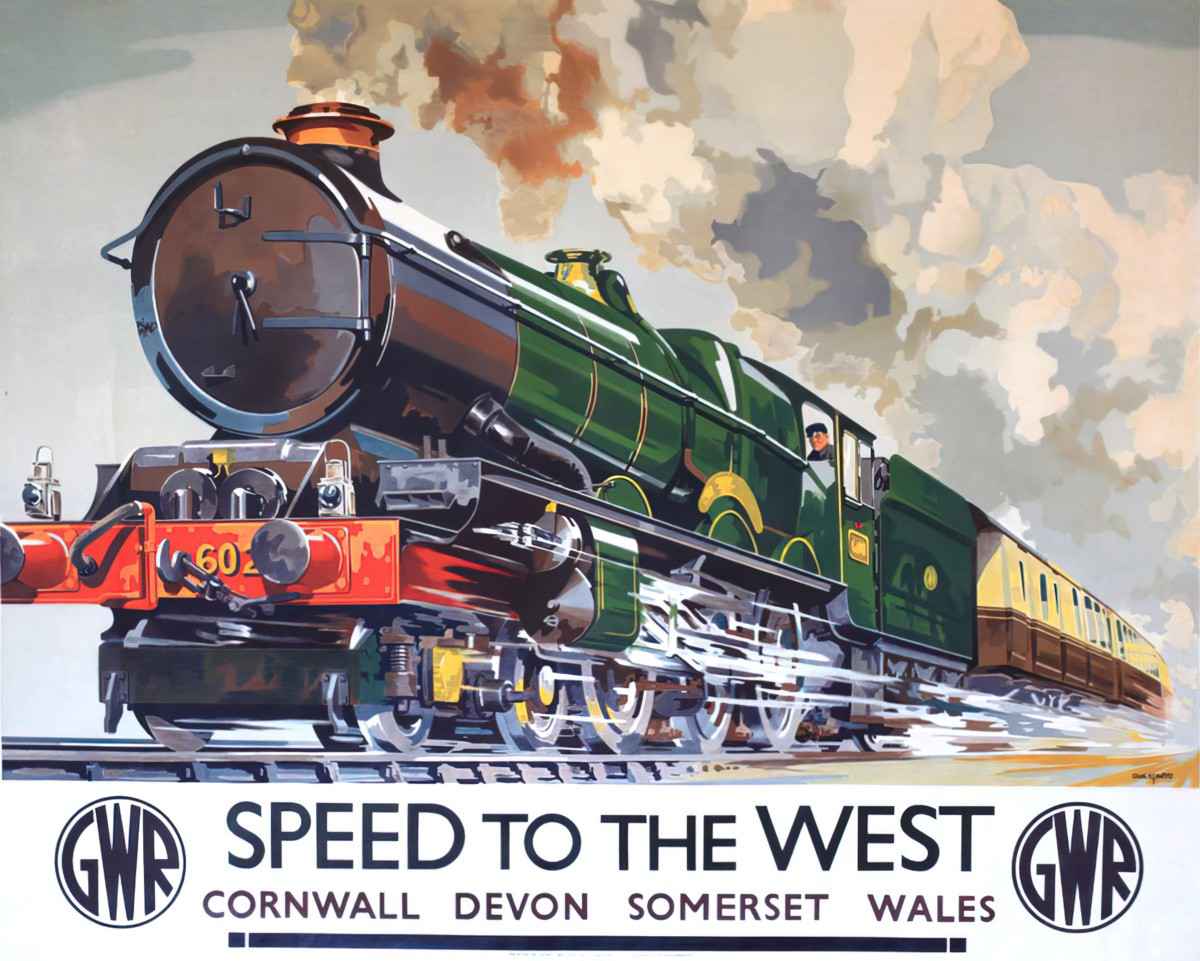 Trains As Symbols Of The City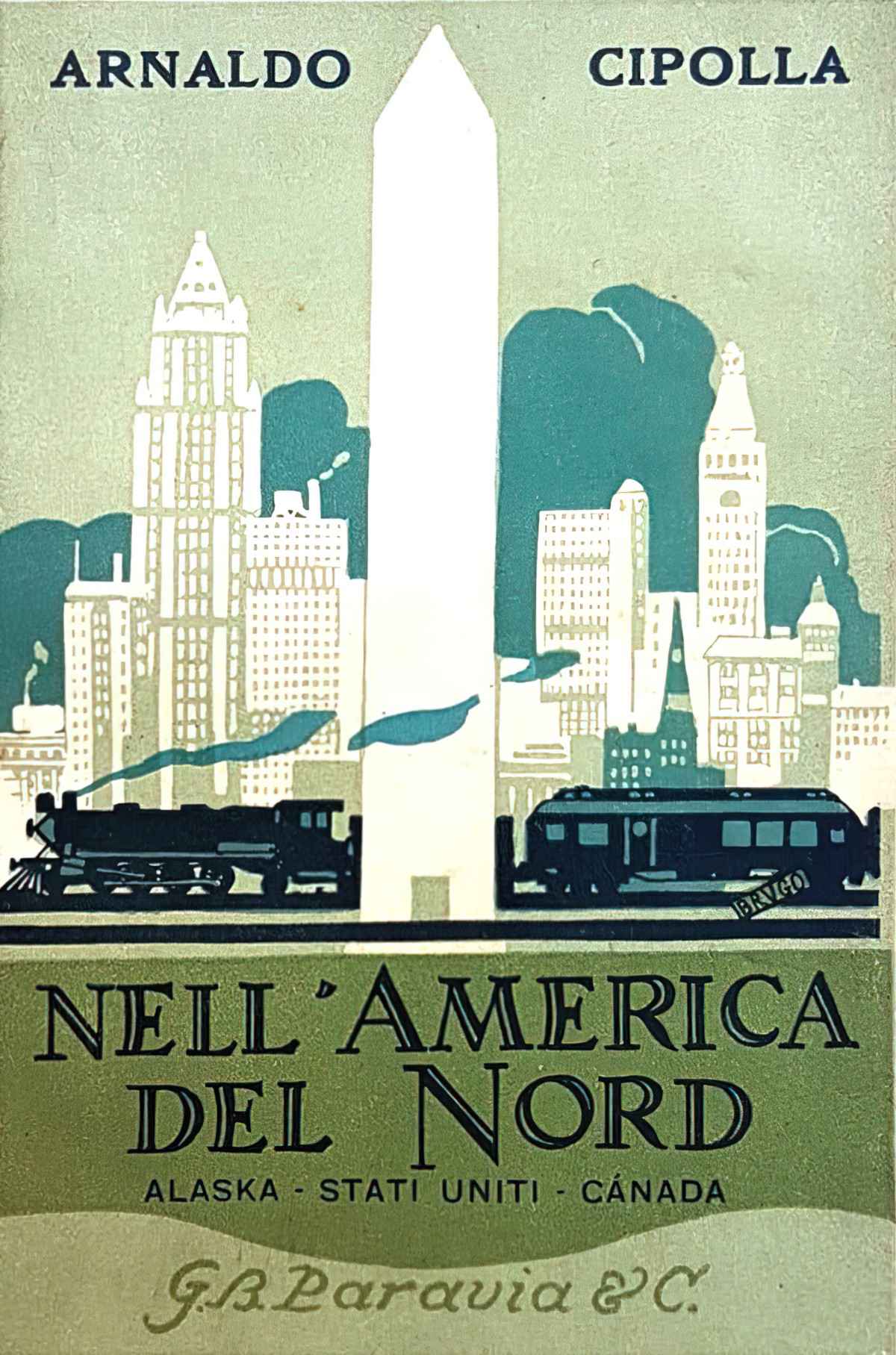 Trains and the subway system are often central city images with multiple meanings in children's literature. In Holman's Slake's Limbo, the New York subway becomes a metaphor for escape and freedom. We are told early in the novel "Aremis Slake had often escaped into the subway when things got rough above ground. He kept a subway token in his pocket for just that emergency". Moreover, the subway takes on a greater magical force or power related to Slake's personal choices and destiny, rather than merely a means of transit: "Slake with the instinct of other migratory creatures flew from the train at Seventy-Seventh Street and Lexington Avenue. This was an unusual move in itself; Slake usually exited only at transfer points". Comparatively, in Robert Munsch's picture book Jonathan Cleaned Up-Then He Heard a Sound, illustrated by Michael Martchenko, the mysteries of the city's subway are perceived in a fantastical and absurd manner when young Jonathan's living room becomes a subway station. It is an ordinary day at home when suddenly the living room wall opens up, a subway train pulls up and "all kinds of people came out of Jonathan's wall, ran around his apartment and out the front door." A mission down to City Hall leads Jonathan to find (in a moment reminiscent of Dorothy finding the "great and powerful Oz" behind the curtain) a little old man, who craves blackberry jam, behind a huge machine that apparently runs the city. He tells Jonathan that because the computer is broken, he does "everything for the whole city". The story hilariously concludes with an illustration depicting the subway rerouted to stop at the Mayor's office instead. Through Jonathan's imaginative perspective, the behind-the-scenes controls of the city are in a realm as mysterious, fantastical or absurd as a mad tea party in Wonderland.

Naomi Hamer
Case Study: Trains in Katherine Mansfield Short Stories
You'll find the most dense symbolism in lyrical short stories, so let's take a closer look at some stand-out examples.
In her paper on Katherine Mansfield's short story "The Escape", Masami Sato has this to say about train symbolism, in which every aspect of the train is ripe for close-reading, including the doors (open or closed?), the rails on the balcony, and the carriage shared with others:
Using trains symbolically is a technique found frequently in literary history. It has been used as a place where people accidentally meet, separate, take time to think, work on something, and even as a place of rest and relaxation. We can see some of this symbolism in the last paragraph of "The Escape".

The door of the carriage seems to refer to the threshold, or border, between the wife's world and the husband's heavenly (maybe, by implication, his ideal) world. The door is open, which denotes that he is still connected with his wife's world, even though he does not want to be completely submerged in it. However, since he is holding on tightly to the brass rail with both hands, this could possibly signify his effort in trying to cling to his sense of happiness, having escaped, if only momentarily, the space which is dominated by his turbulent relationship with his wife.

The train carriage, for the wife, could be seen as a place to relax: as mentioned before, the wife is talking contentedly with the other passengers, while the husband is absorbed in his solitary emotions of happiness, apart from her, in the corridor. Their juxtaposition refers to two different worlds, and suggests that from a gender point of view, the worlds of men and women do not cohere seamlessly.

The story began with the couple missing their train and ends with a scene on a train. I would suggest that Mansfield intentionally uses the symbol of the train journey at the beginning of the narrative to demonstrate the emotional gulf between the husband and wife, a state which is shown to be highlighted if they spend time in too close proximity to each other. In the story's ending, Mansfield suggests, by their positions in the separate (yet adjoining spaces) of the train compartment and the corridor, that perhaps, in a marriage, a certain amount of distance between individuals is more comfortable for both of them.

Katherine Mansfield's Portrayal of Marriage In "The Escape"
Another story, "Something Childish But Very Natural" is an excellent example of how the movement of a train is symbolically representative of fate.
The train of "Something Childish" is both a motif and a setting. I've written before about the symbolism of trains. Alice Munro is another short story writer who likes to make heavy symbolic use of them. Trains are interesting as an example of heterotopia — an 'other' space, separate from the regular world. To enter into a heterotopia is akin to going through a fantasy portal (even when the story is not speculative in nature).
Trains are the perfect fatalistic symbol; there's only one path for a train — its pre-laid tracks. A fatalistic view of the world means you're all about destiny, and subscription to the idea that we are powerless to do anything other than what we actually do.
The trains of "Something Childish But Very Natural" are also useful for symbolising the iterative nature of our daily lives — trains basically do the same things every single day, turning up at the same places at the same times. This gives a sort of Groundhog Day vibe to a story, before an author switches readers to the singulative (but on this particular day…)
Trains and tunnels go together.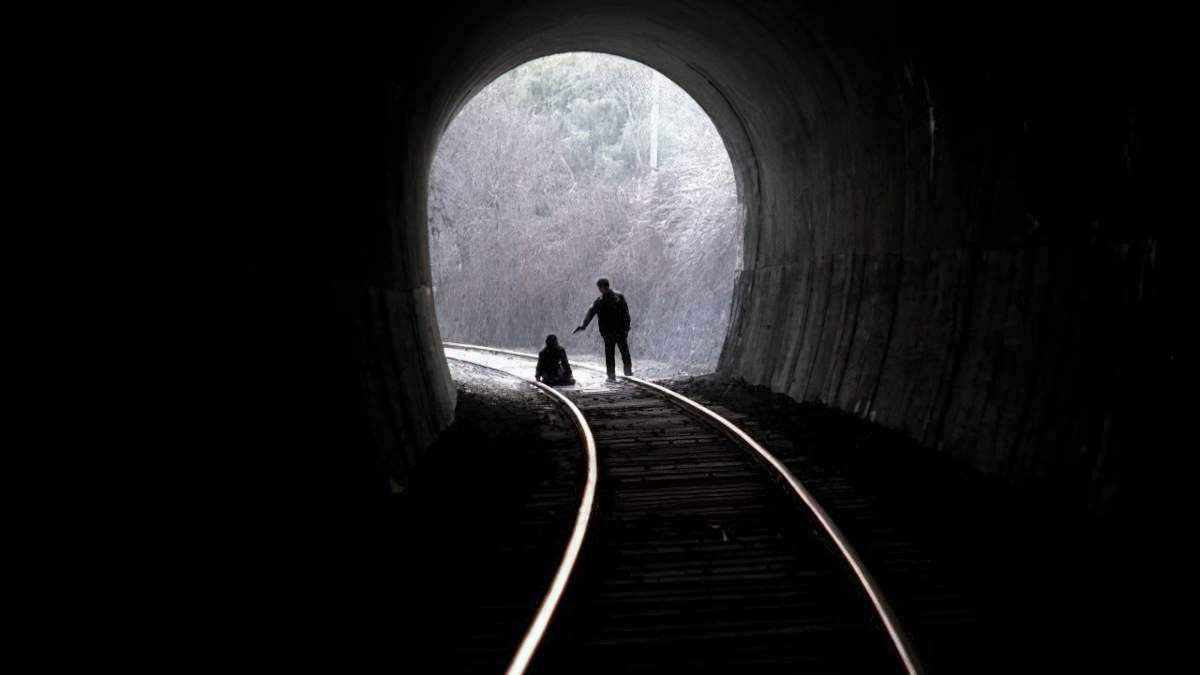 "Something Childish But Very Natural" is also an excellent example of how tunnels are used symbolically. Two young lovers ride a train, falling more and more in love as their journey progresses. But their dreams of love are punctuated by tunnels, foreshadowing the darkness of their emotions at story's end.
Also in "Something Childish But Very Natural", Mansfield matches Henry's excited, elevated heart rate to the sounds of the train moving over the tracks. She describes how the train smells — wet india-rubber and soot. We really do feel transported to the era of steam engines.
Case Study: Trains In Alice Munro Short Stories
Alice Munro has also written short stories which take place on trains, one of my favourites being "Chance".
"Free Radicals" is another interesting example.
What about the train thread in this story? First, the sexe en plein air near the tracks, between Nita and Rich. Later, the train reappears and now it is a symbol of fate.
"You wait till I say. I walked the railway track. Never seen a train. I walked all the way to here and never seen a train."
"There's hardly ever a train."
The train track itself led the murderer to Nita's house. There was nothing she could do to stop him. This fate was set in place the moment she started the affair with Rich. (And even that was probably fate.)
Case Study: Trains in a Robin Black Short Story
The following is the opening paragraph from"A Country Where You Once Lived" by Robin Black. It demonstrates perfectly the way in which trains signify the passage of time. Notice, too, how Black is saying something about 'train window scenery' as well:
It isn't even a two-hour train ride out from London tot he village where Jeremy's daughter and her husband—a man Jeremy has never met—have lived for the past three years, but it's one of those trips that seems to carry you much father than the time might imply. By around the halfway point the scenery has shaken ff all evidence of the city, all evidence, really, of the past century or two. […] It's a fantasy landscape, he thinks. The kind that encourages belief in the myth of uncomplicated lives.

Robin Black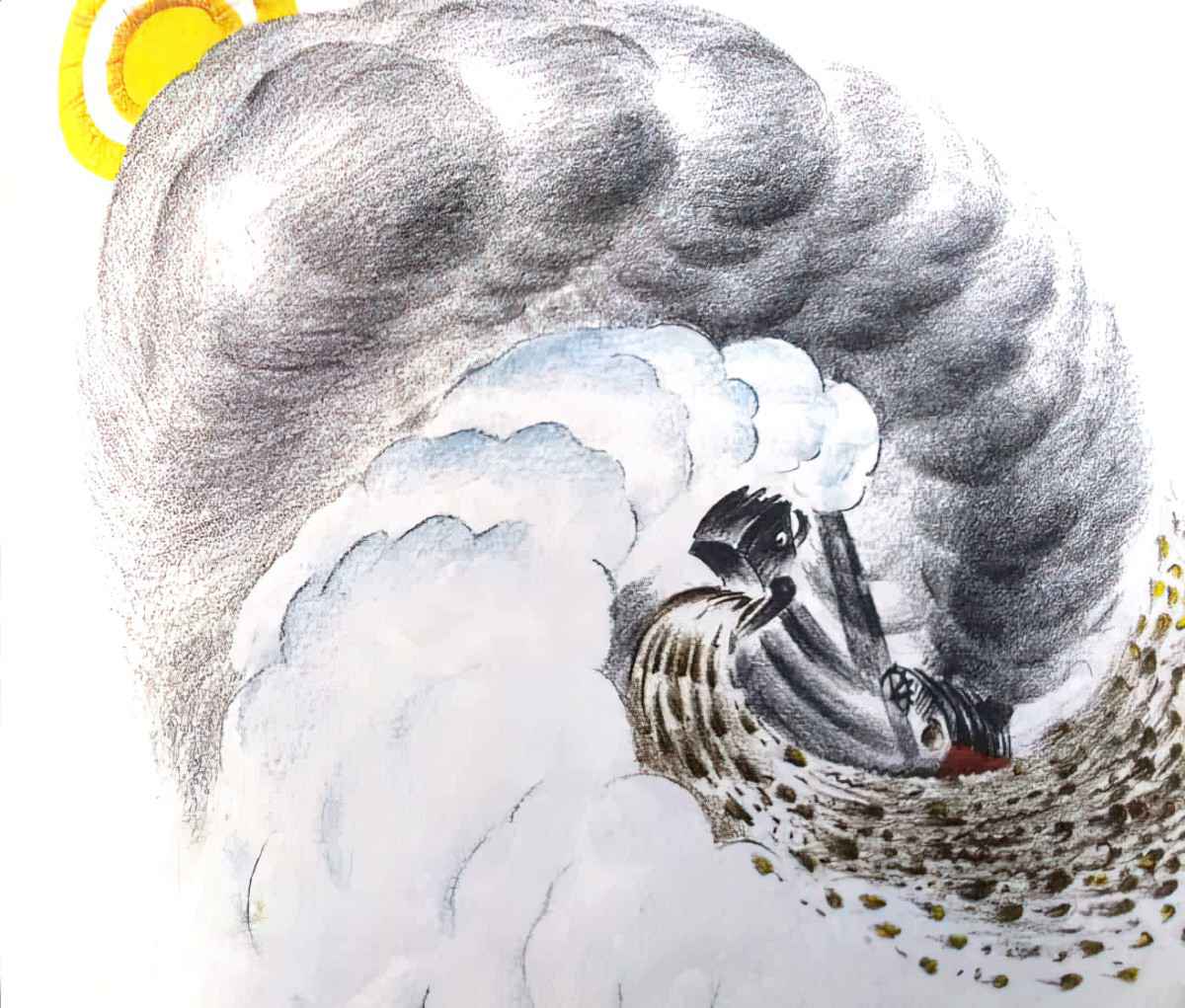 Trains as Portal To Luxury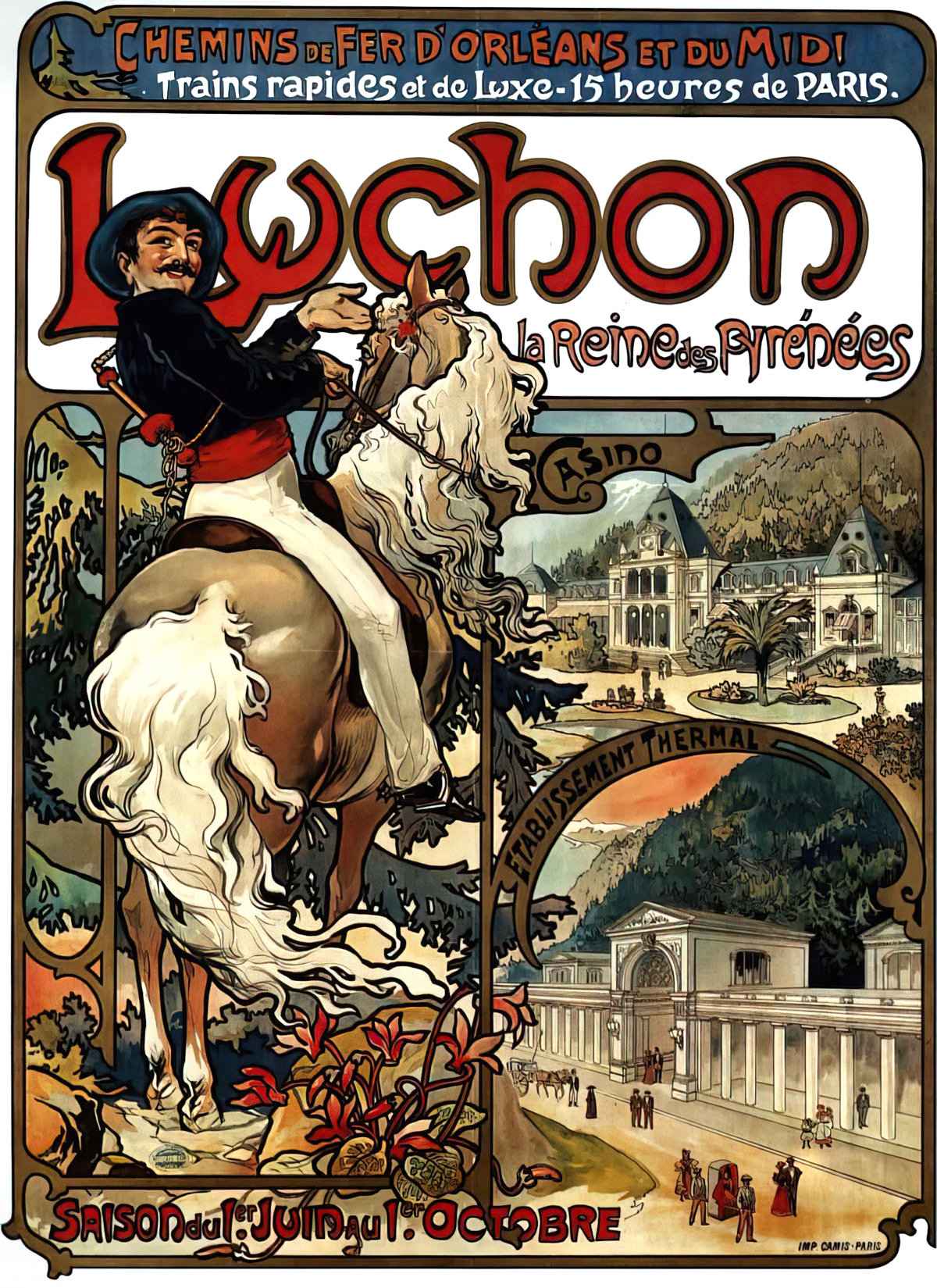 Symbols of Perseverance
We tend to personify vehicles, so the sight of a heavy train making its way up a hill can be a gratifying sight.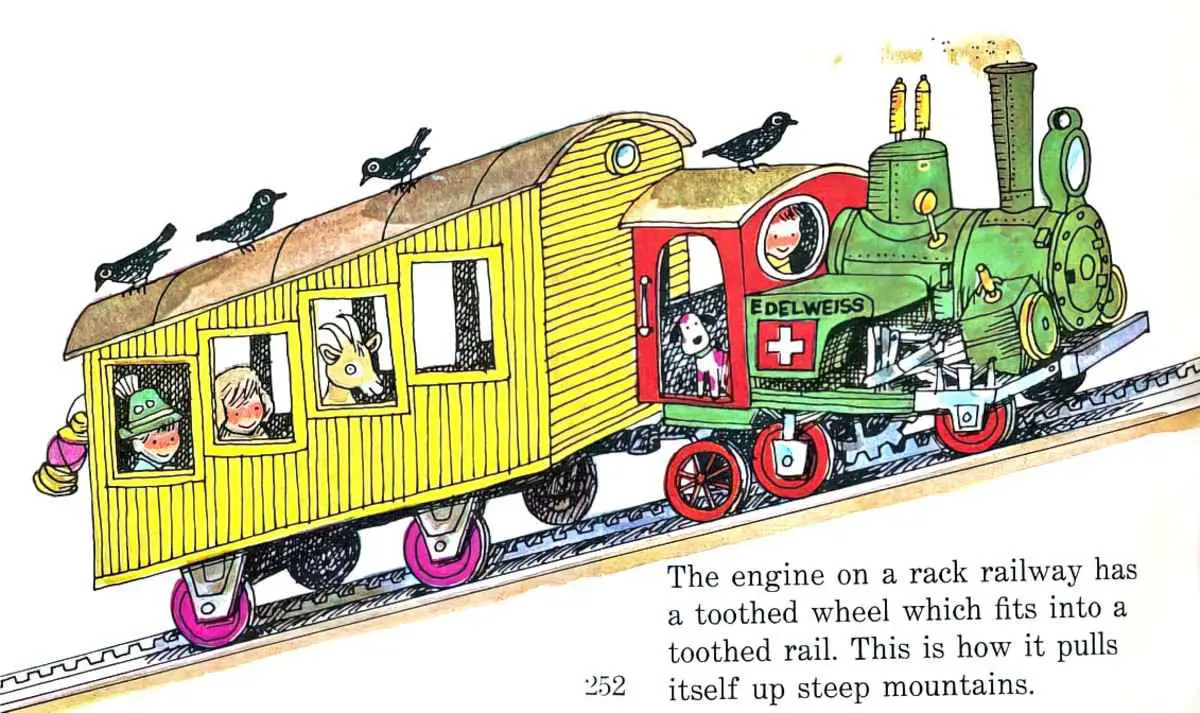 The standout picture book example of a train trying its best is The Little Engine That Could by Watty Piper.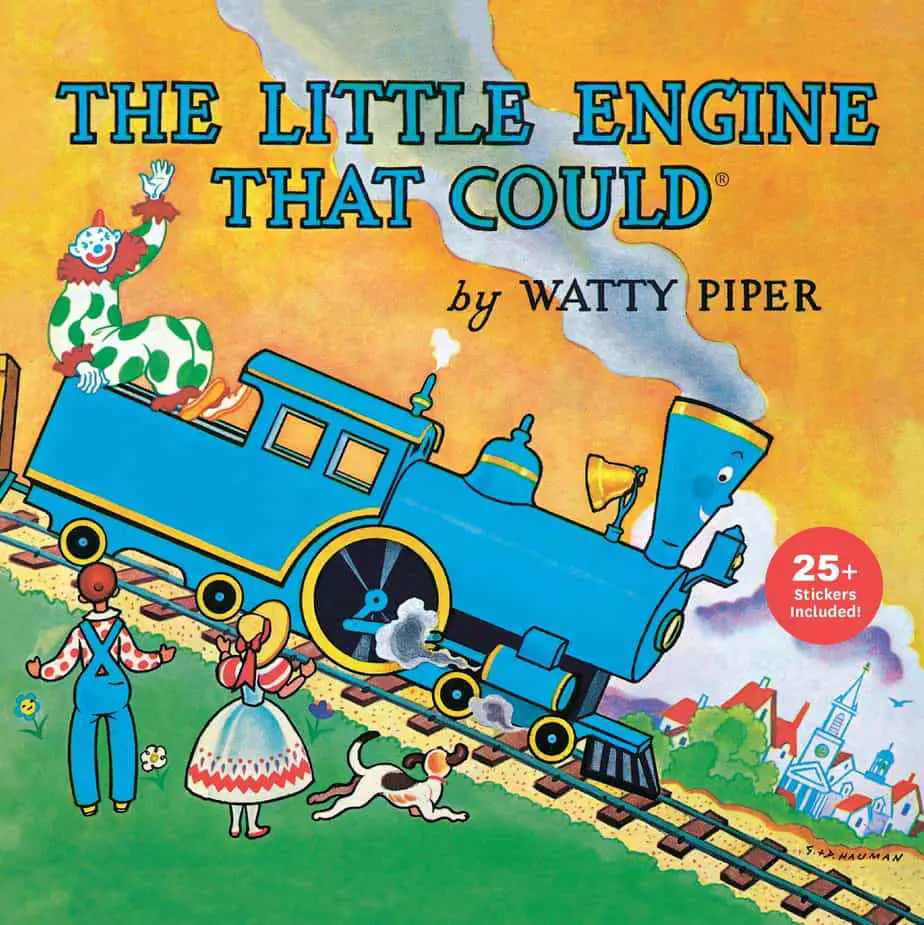 A Train Bisects A Town
Train carriages themselves divide passengers by socioeconomic status.
Also, the English language idiom 'wrong side of the tracks' describes the part of town that is not inhabited by the wealthy; an area where the working class, poor or extremely poor live.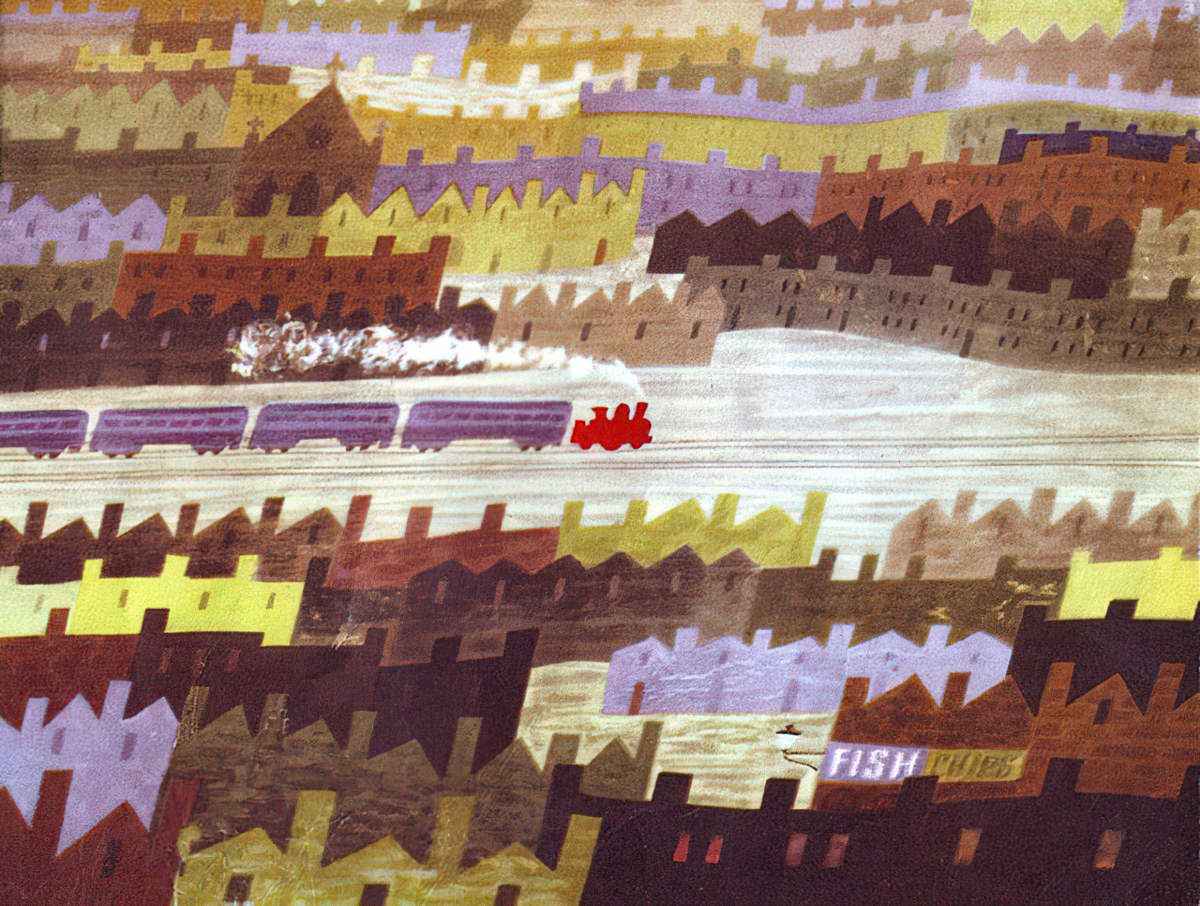 Even when the socioeconomic division is not implied, a railway line does function as a noisy, dangerous (but necessary) presence which runs through town, bringing inhabitants to a standstill whenever it rumbles through.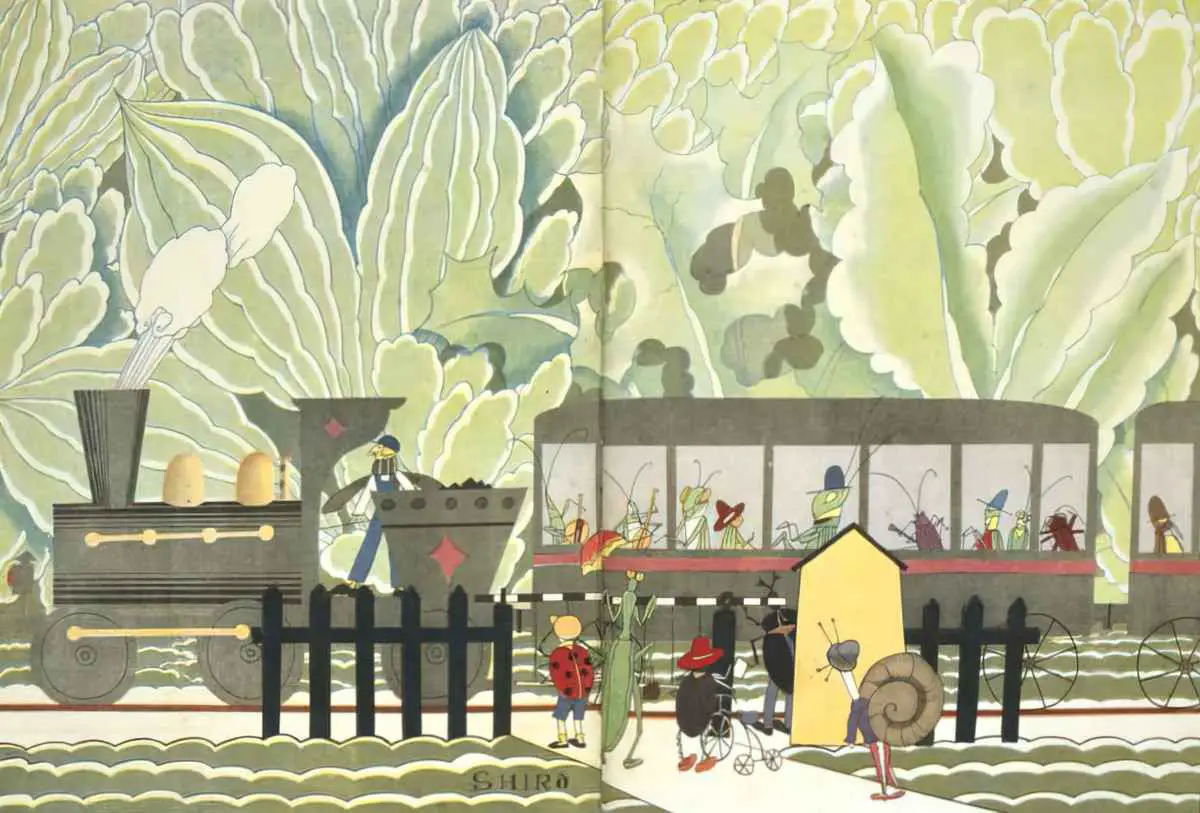 The Train Unites and Divides Families and Lovers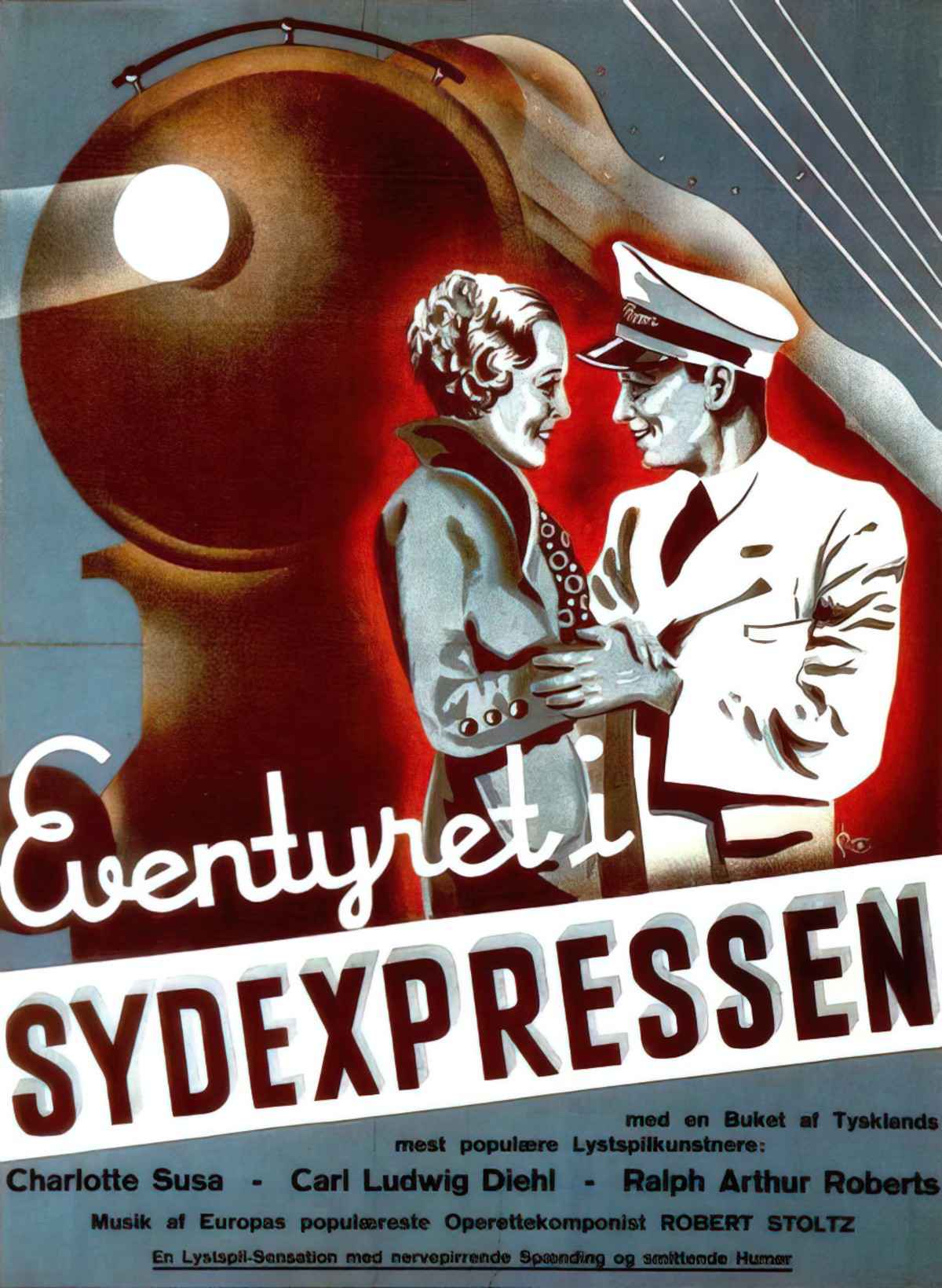 Trains As Setting For A Crime Story
Murder On The Orient Express by Agatha Christie is a standout example. Trains make good settings for murder mysteries for a number of reasons. The game Cluedo works with the same advantage: a limited set of suspects. This is called a locked-room mystery.
The "locked–room" or "impossible crime" mystery is a subgenre of detective fiction in which a crime (almost always murder) is committed in circumstances under which it was seemingly impossible for the perpetrator to commit the crime or evade detection in the course of getting in and out of the crime scene.

Locked Room Mystery, Wikipedia
With a train we also have a ticking clock device, because the train will eventually reach its destination and the murderer will then have the opportunity to walk away free.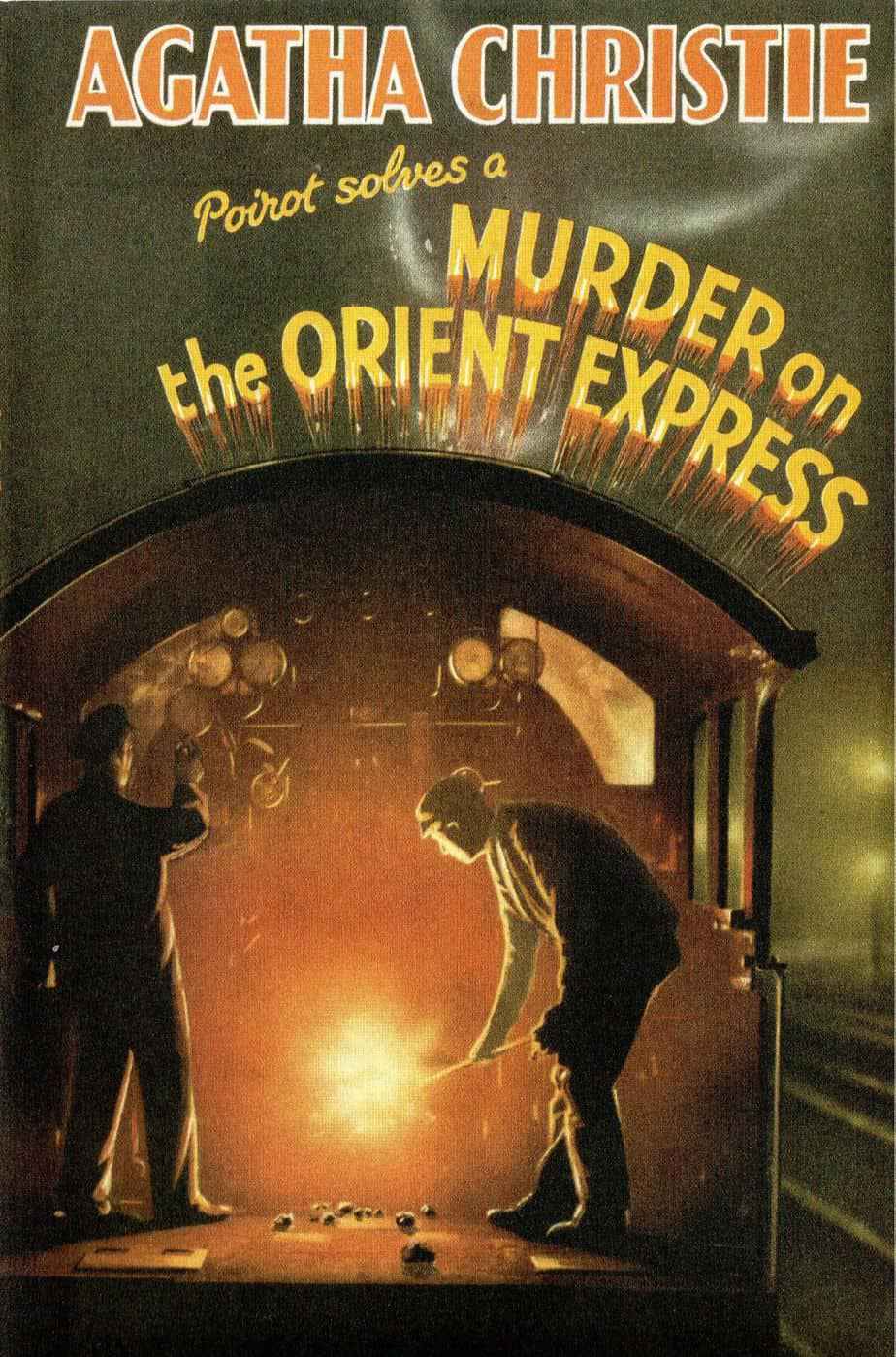 KIDNAP ON THE CALIFORNIA COMET BY M.G. LEONARD AND SAM SEDGMAN
MURDER ON THE SAFARI STAR BY M.G. LEONARD AND SAM SEDGMAN
RAILWAY SYMBOLISM
A railway is like an iceberg, you know: very little of its working is visible to the casual onlooker.

Robert Aickman, from "The Trains", a horror short story
The illustrations below are less-seen perspectives of railway tracks, defamiliarising the train for us, offering a worm's eye view perspective.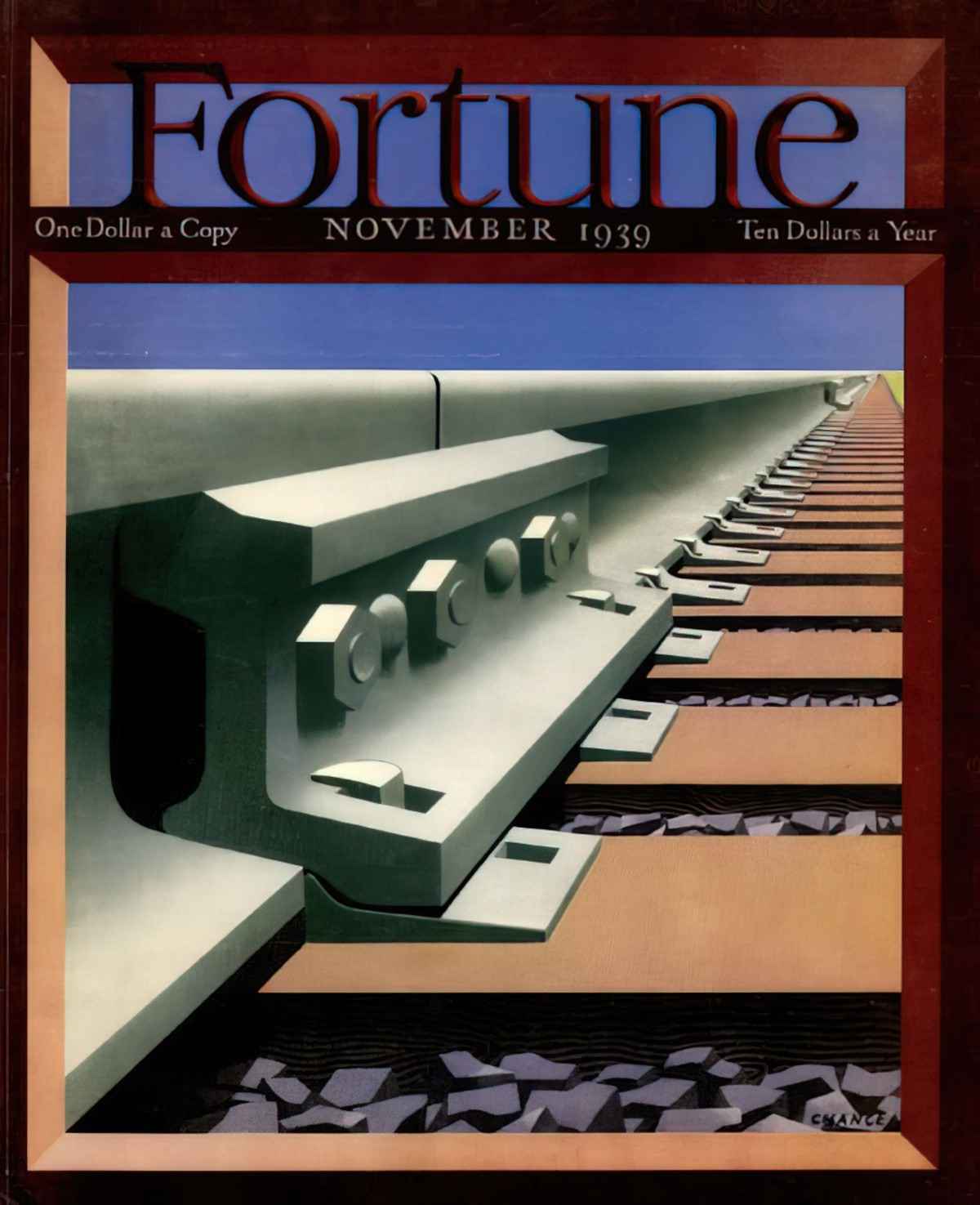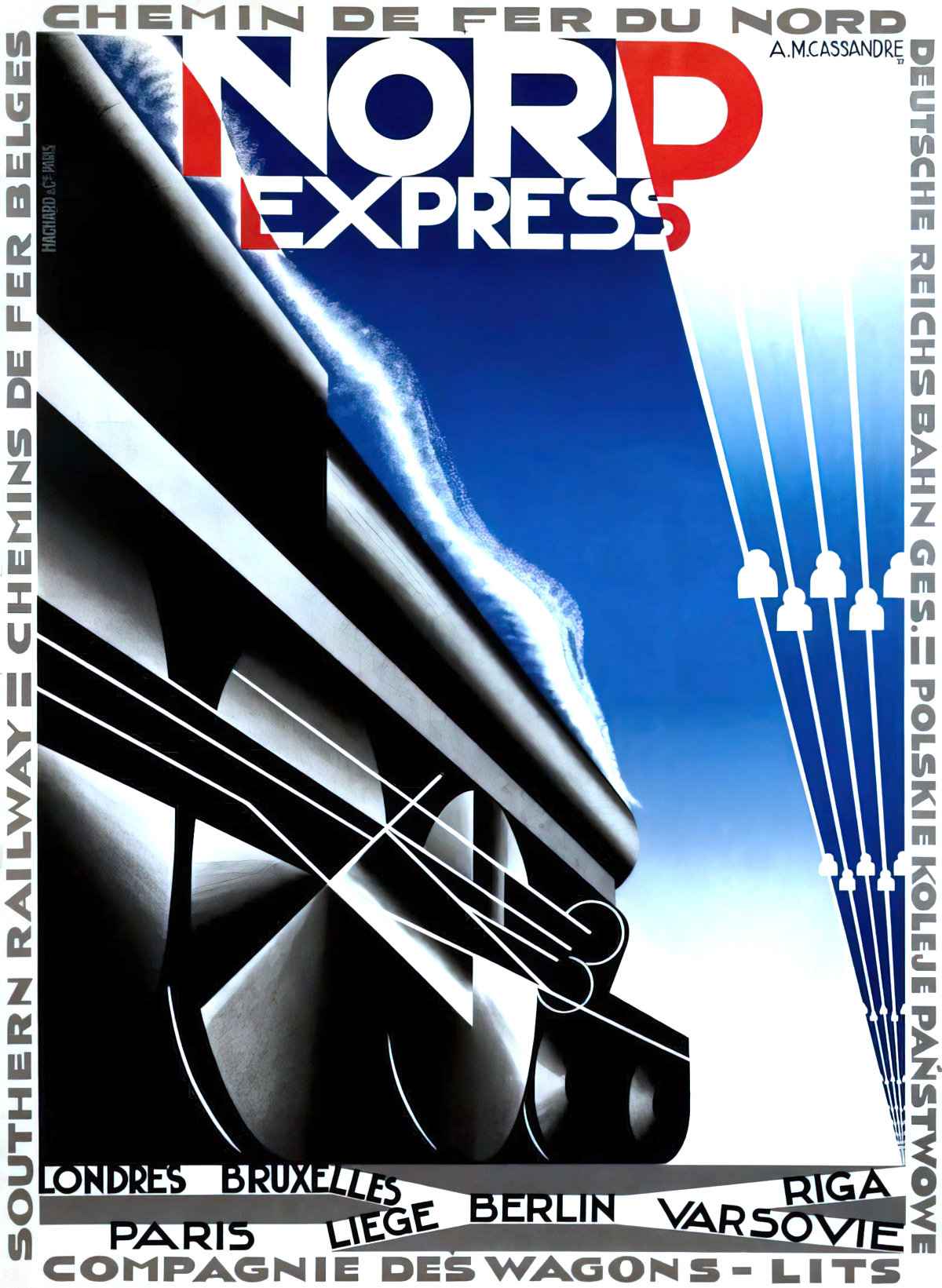 The Ticking Clock is a tool often used by storytellers to add narrative drive. Anytime characters venture near railway tracks our heartrate increases as we know (or suspect) a train will be coming along soon.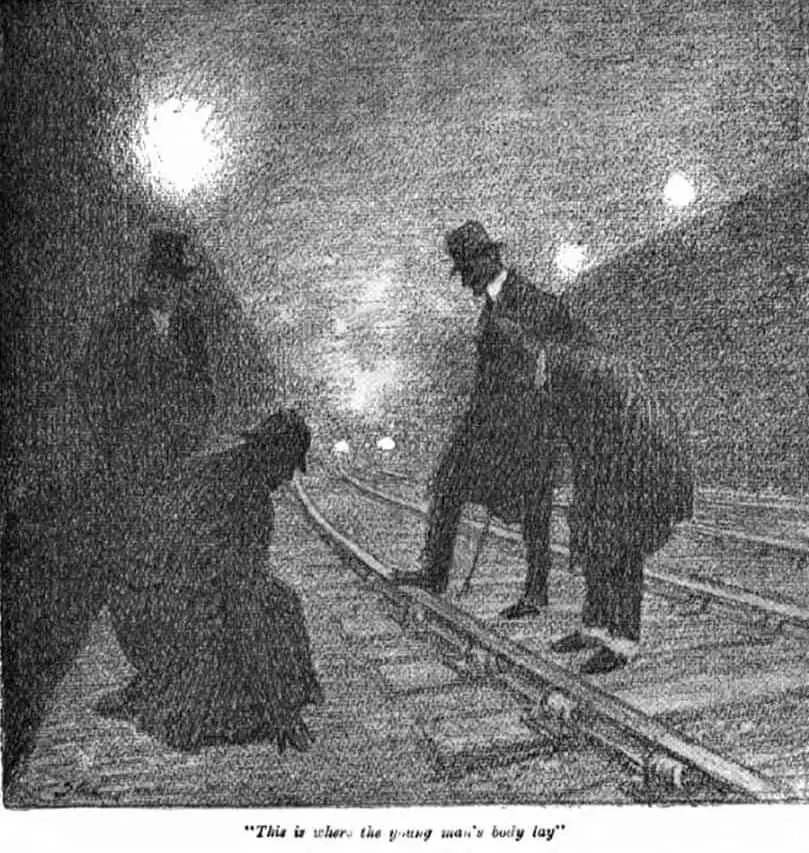 Trains And The Miniature
Humans love to mess around with size and scale.
We also love to create miniature versions of the things important to us. Model trains have long been associated with boyhood.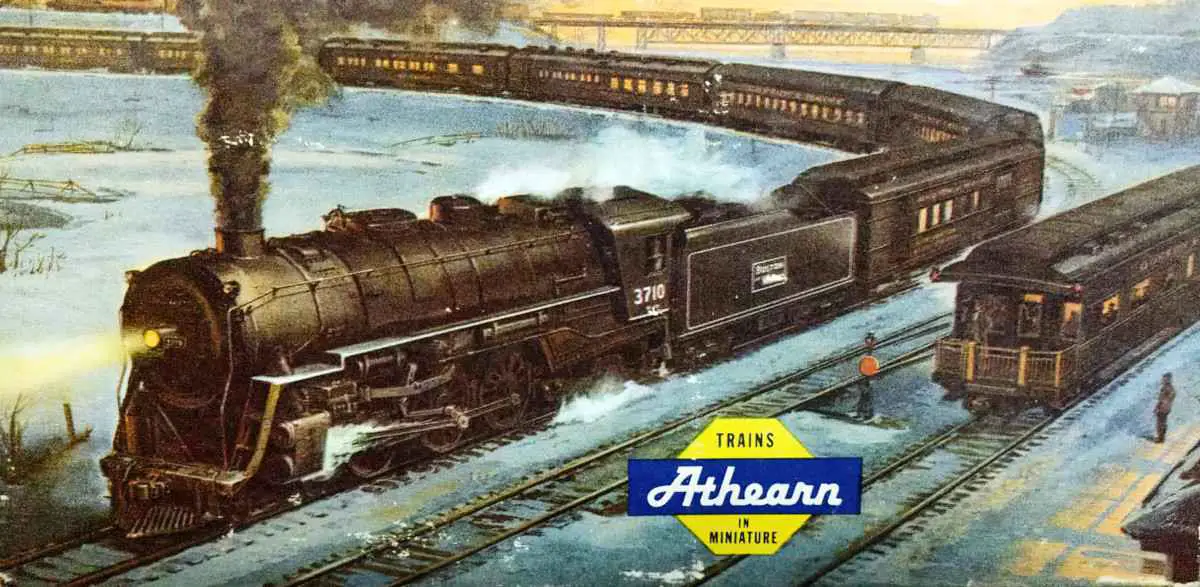 OVERVIEW OF TRAIN SYMBOLISM IN STORIES
When characters meet someone on a train they could so easily not have met them. This makes any encounter seem serendipitous.
This connects to a fatalistic view of the world (and perhaps of love), and the idea that 'two souls were meant to meet'. The straight line of the tracks is a symbol of fate.
Tunnels (which are literally dark) can foreshadow emotional darkness to come.
Trains represent how humans experience time even though this is not how time actually works.
When we think of time in terms of straight, inevitable lines, we are drawn into a fatalistic view of the universe.
Trains are a part of the real world but work differently from the real world. We talk to people we might not otherwise have the chance to talk to. This is what makes them a heterotopia.
Trains can stand in for society, conveniently pushing rich and poor together, highlighting the divide.