Pigs are shaped like little kids. Their bodies are smaller than their heads. Pigs are supposed to be intelligent, smarter than dogs, but they're a bit awkward. Their trotters are like little kids' arms that don't work very well yet.

Ian Falconer
"In the second place, I am not interested in pigs. Pigs mean less than nothing to me."
"What do you mean, less than nothing?" replied Wilbur. "I don't think there is any such thing as less than nothing. Nothing is absolutely the limit of nothingness. It's the lowest you can go. It's the end of the line. How can something be less than nothing? If there were something that was less than nothing, then nothing would not be nothing, it would be something – even though it's just a very little bit of something. But if nothing is nothing, then nothing has nothing that is less than it is."

E.B. White, Charlotte's Web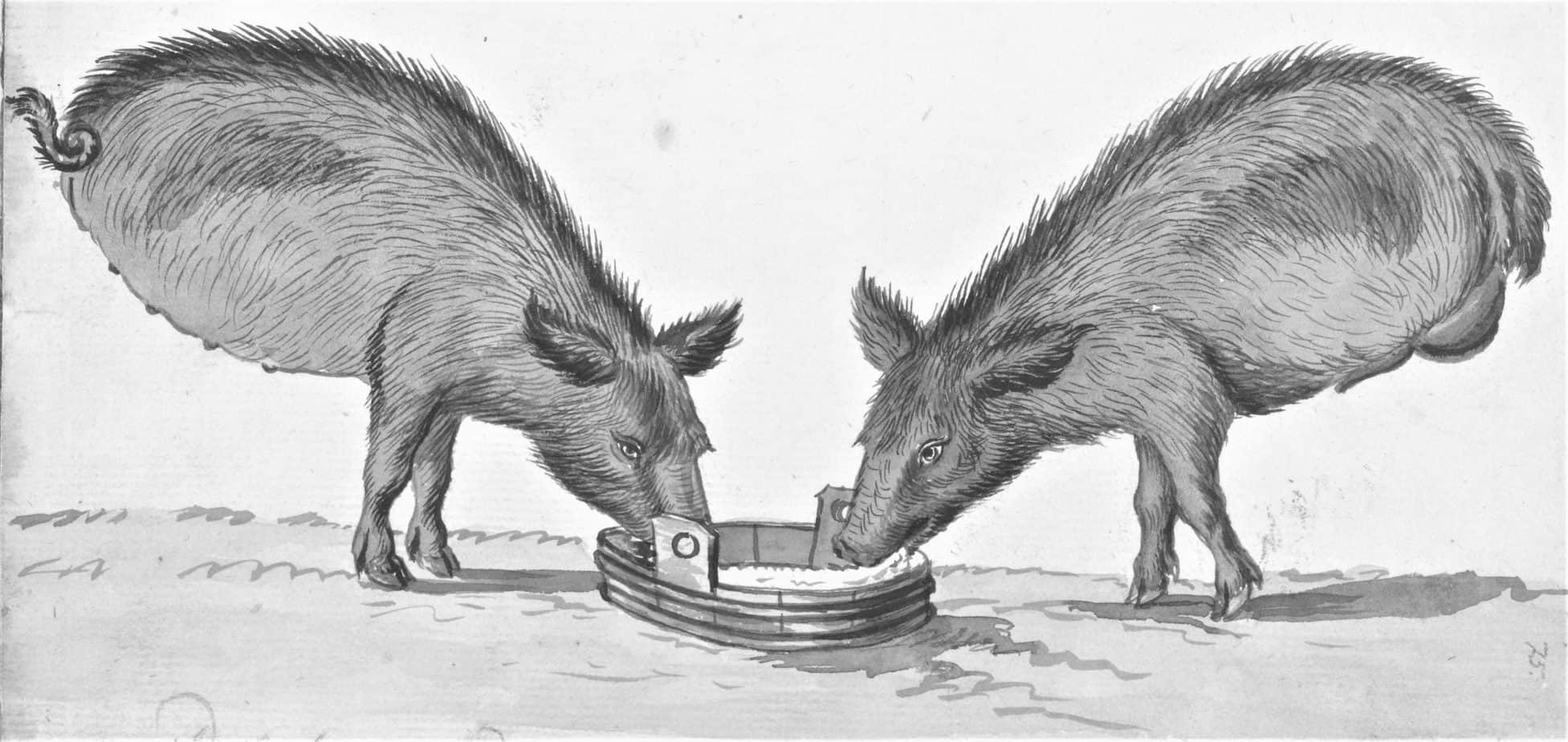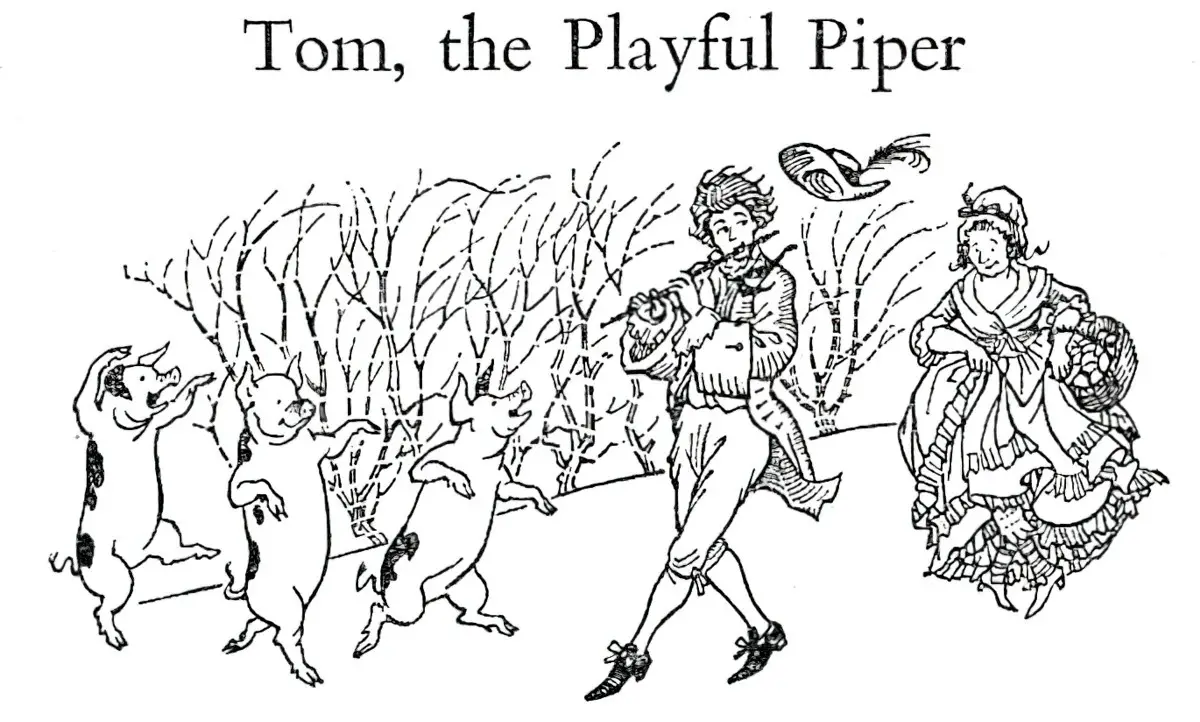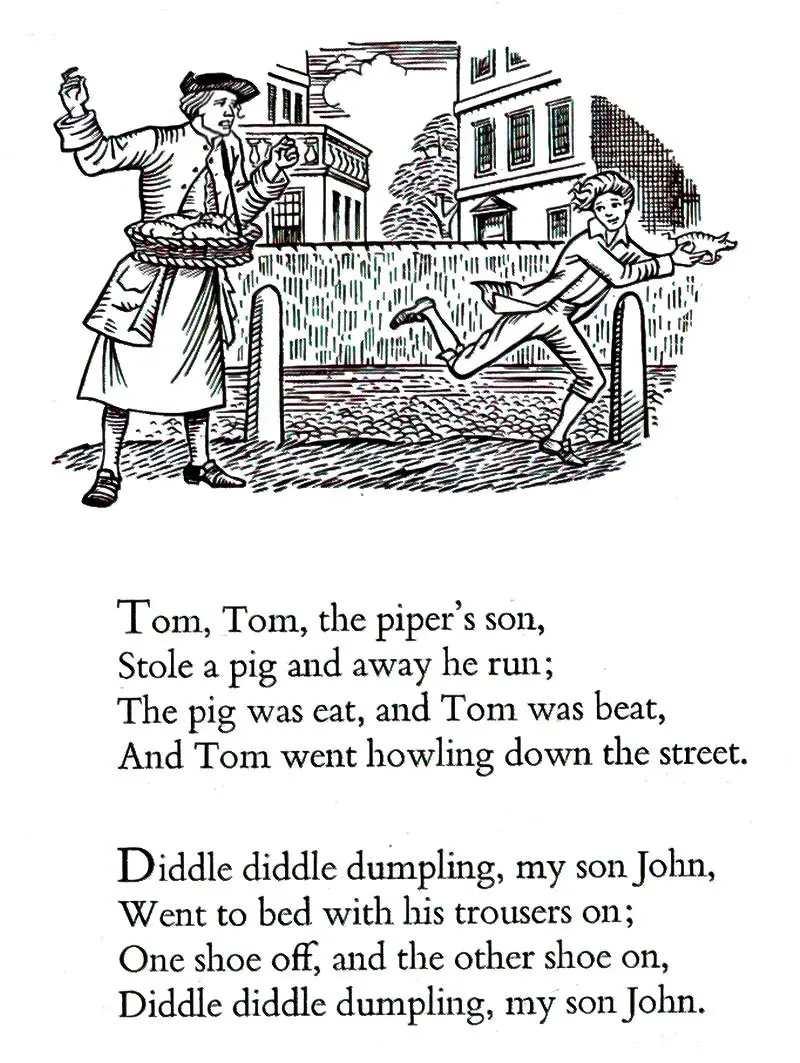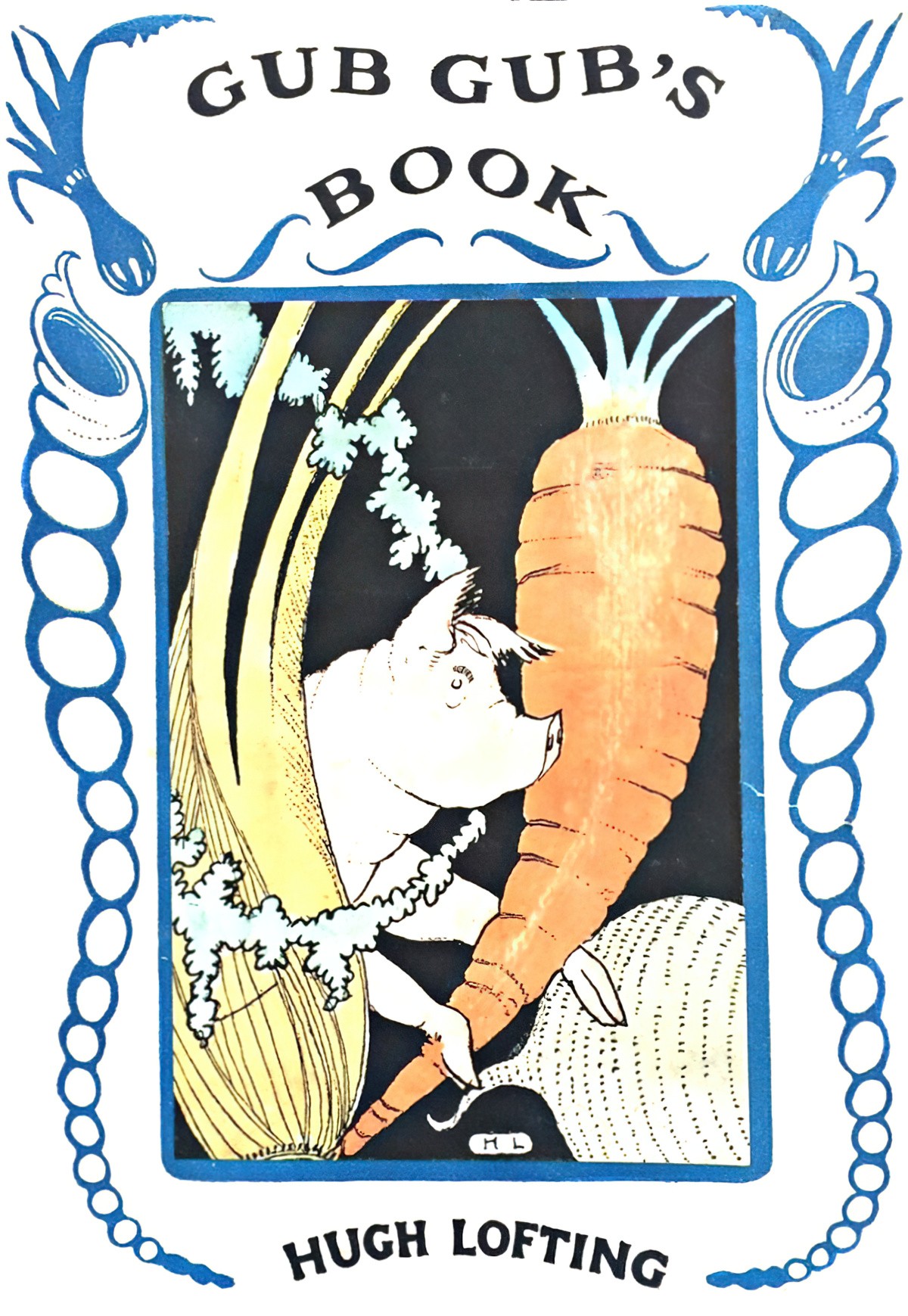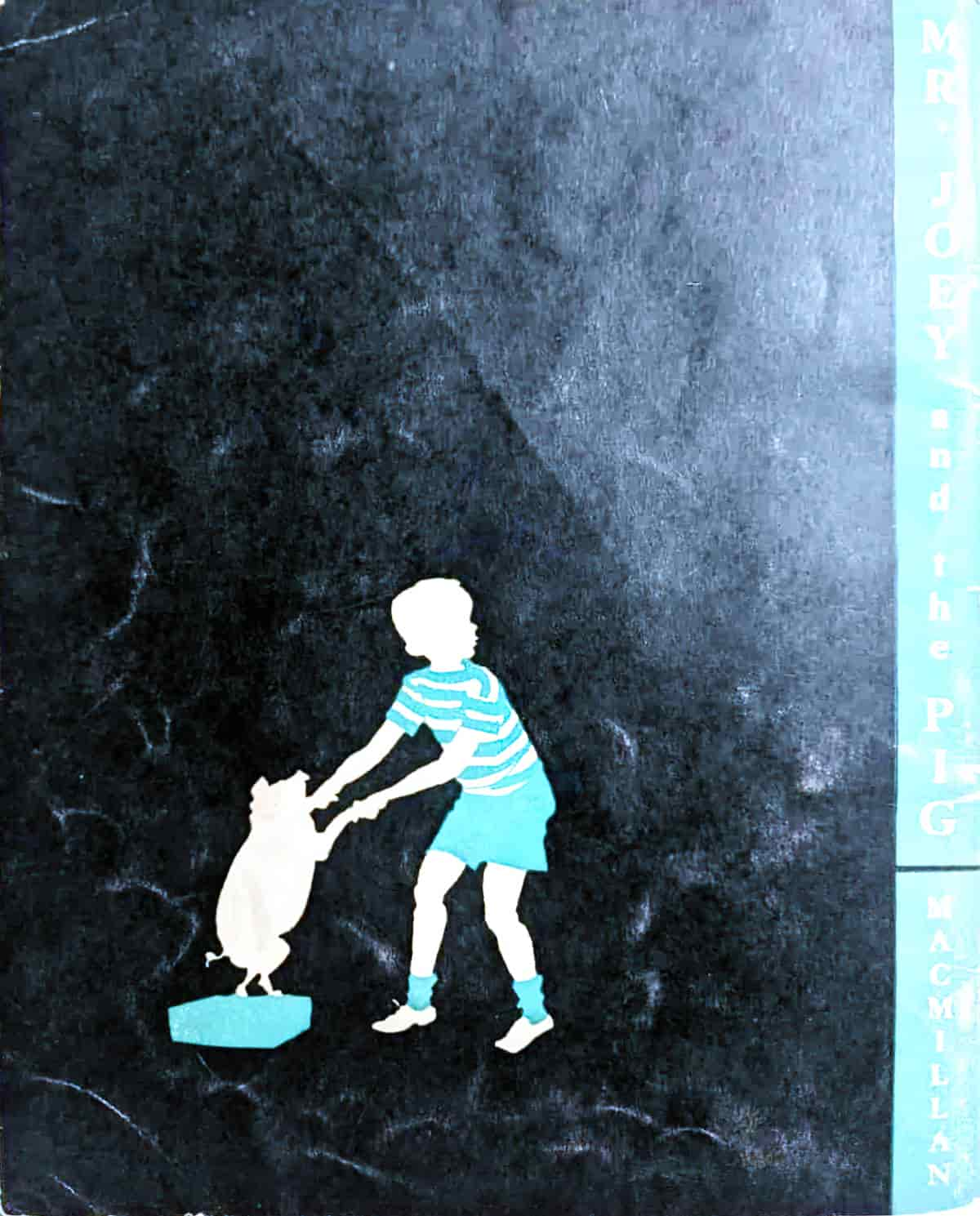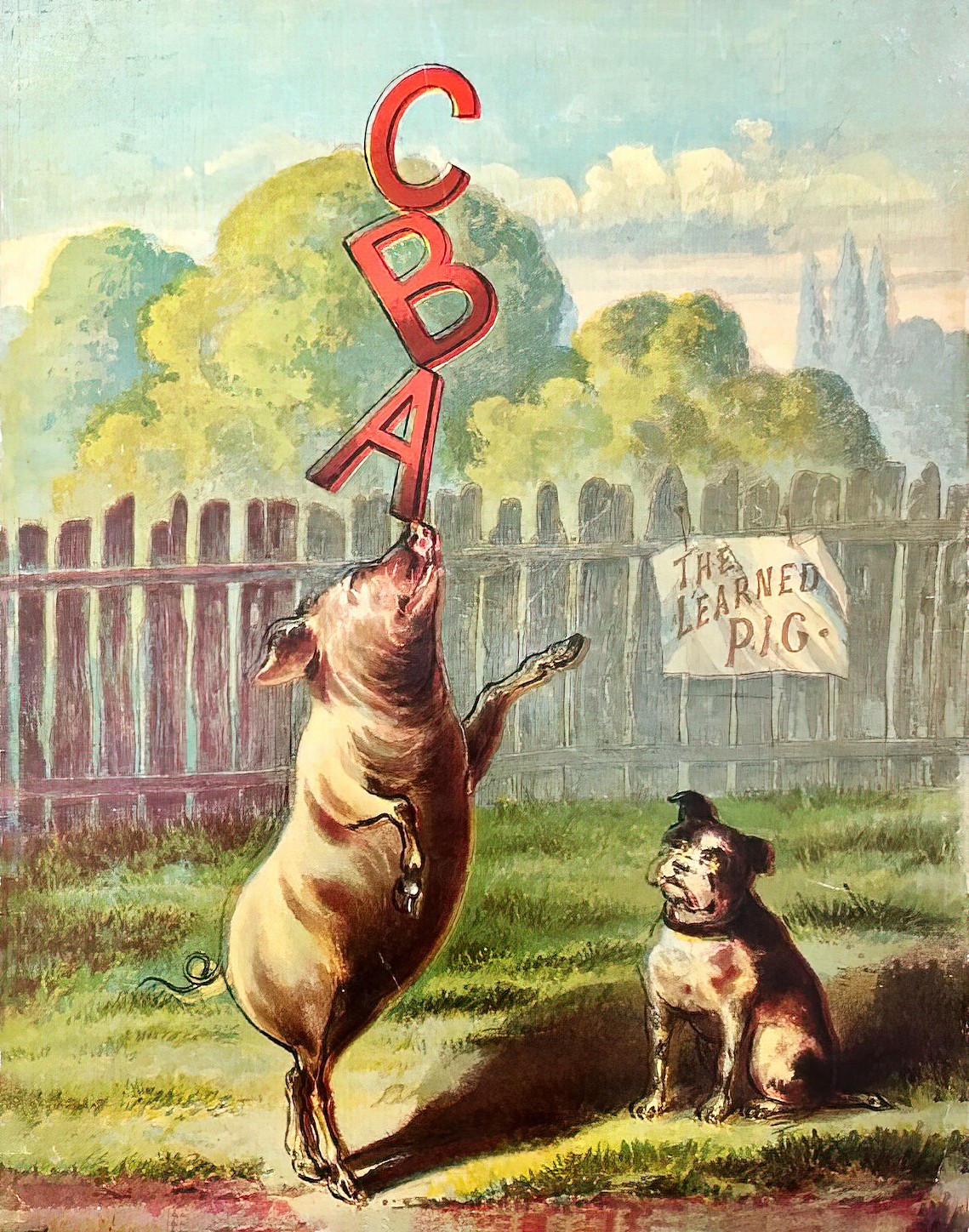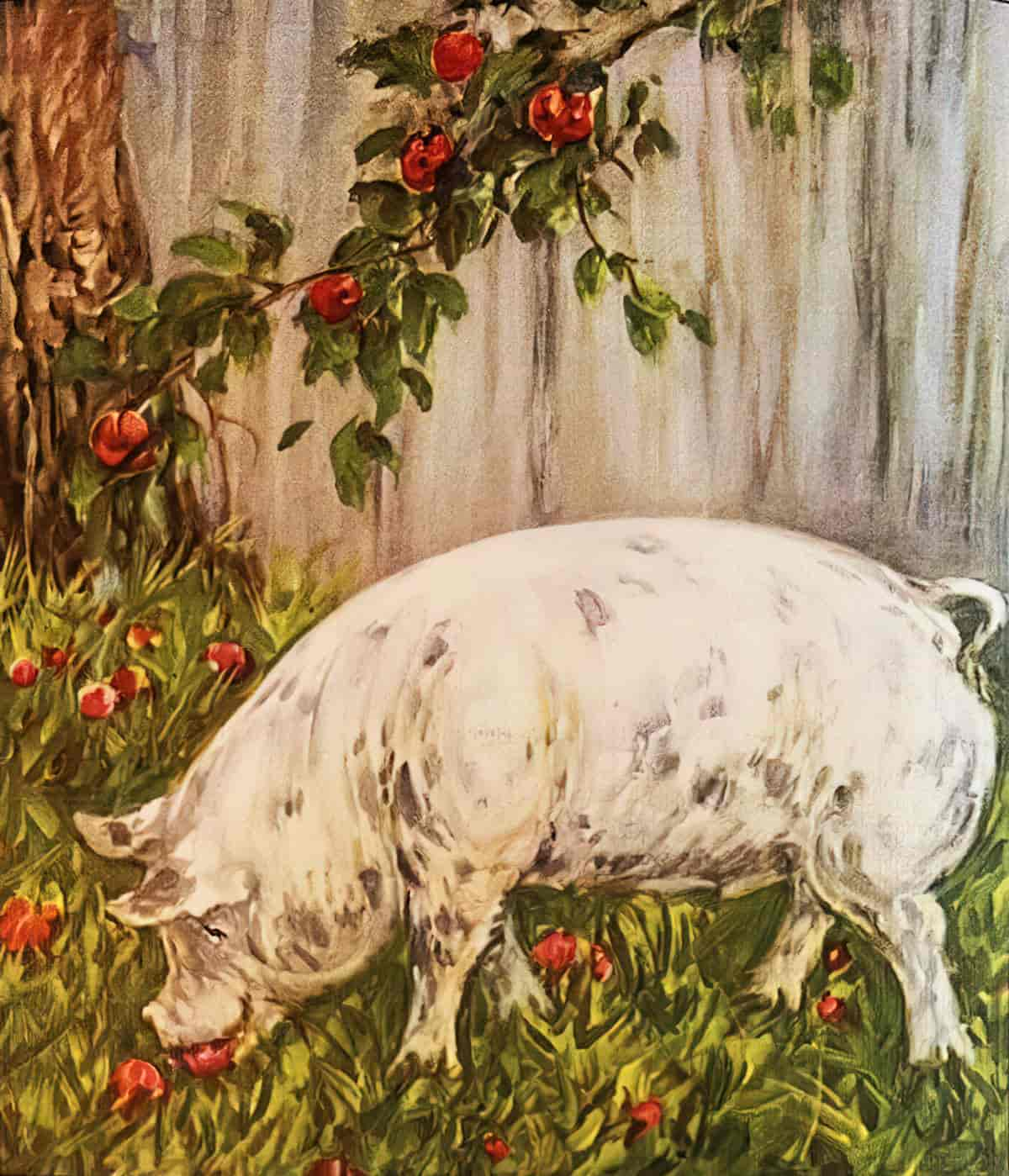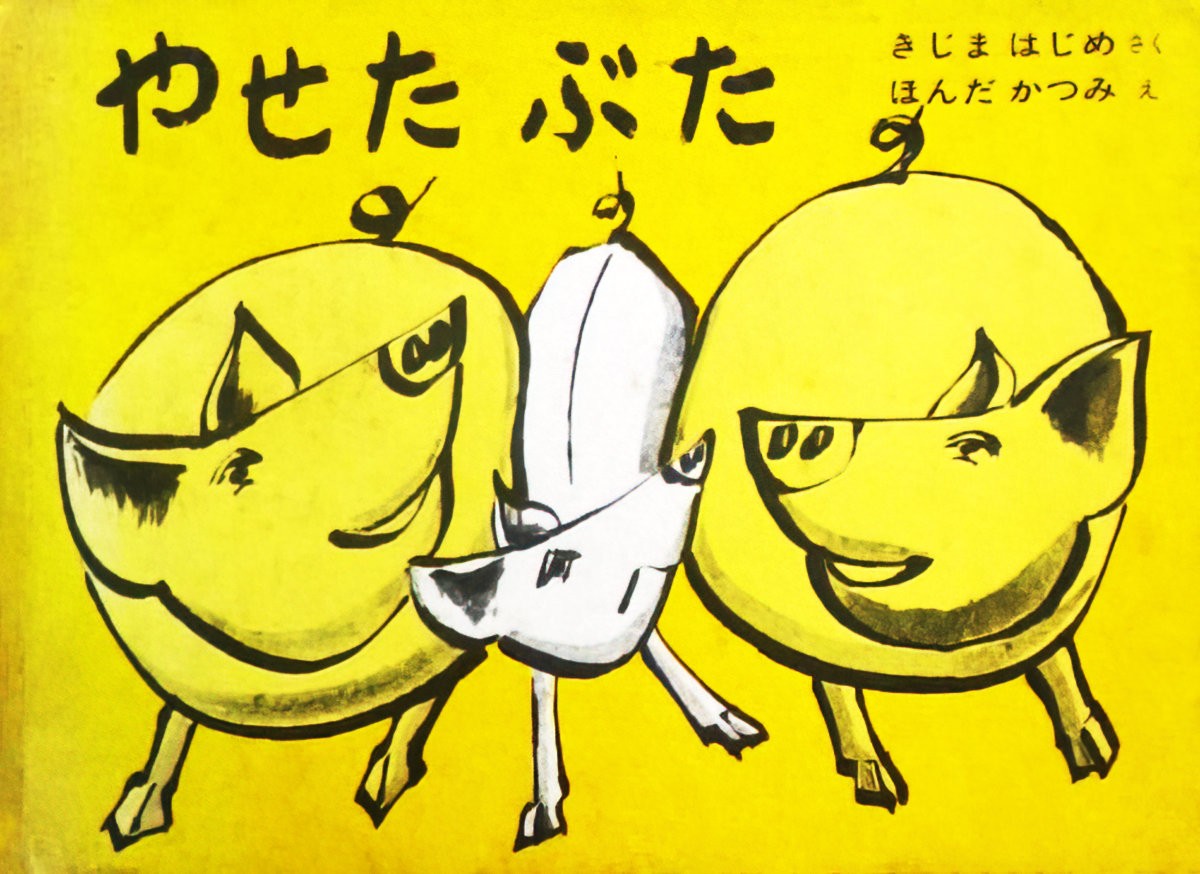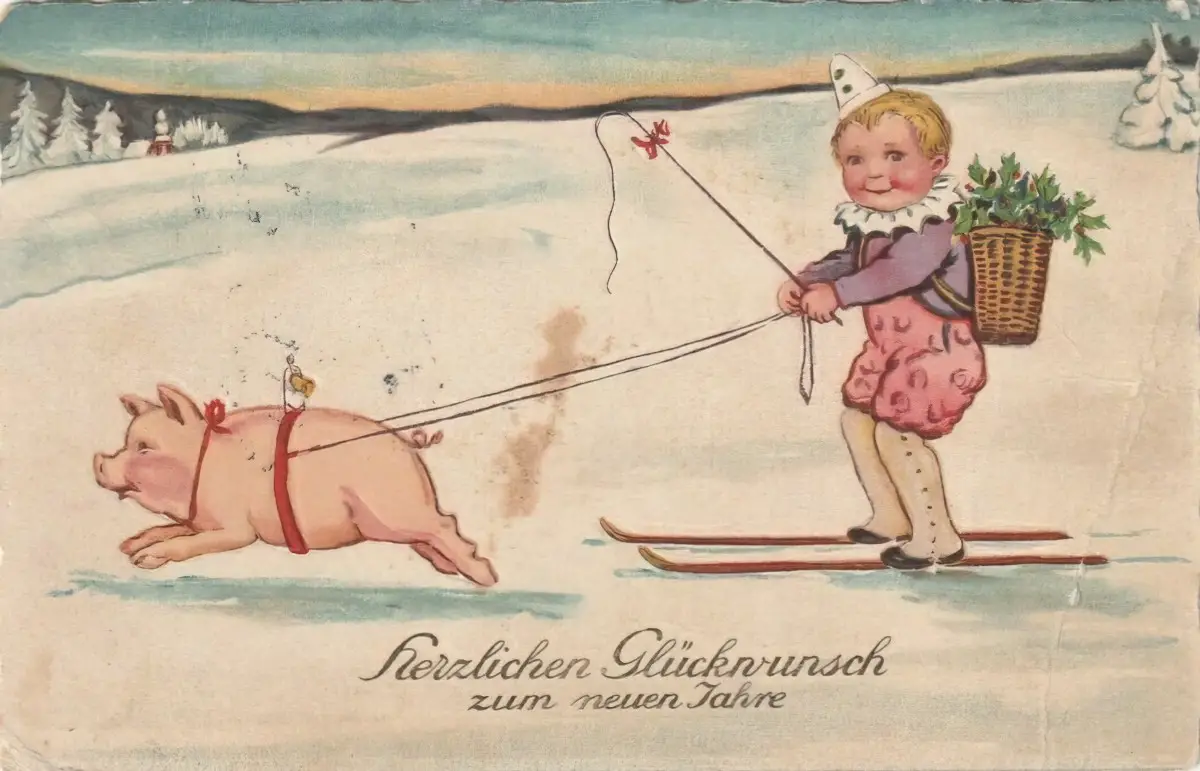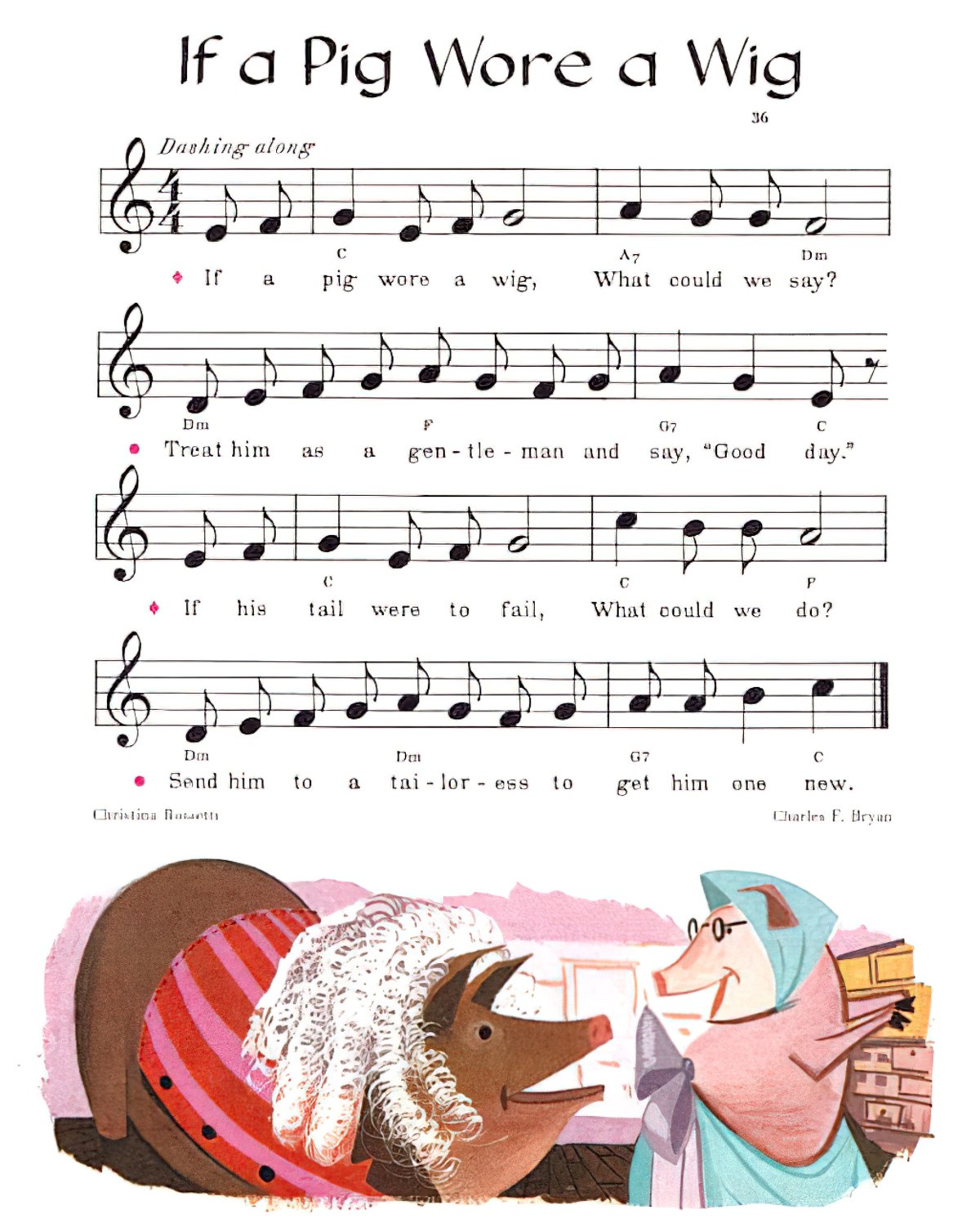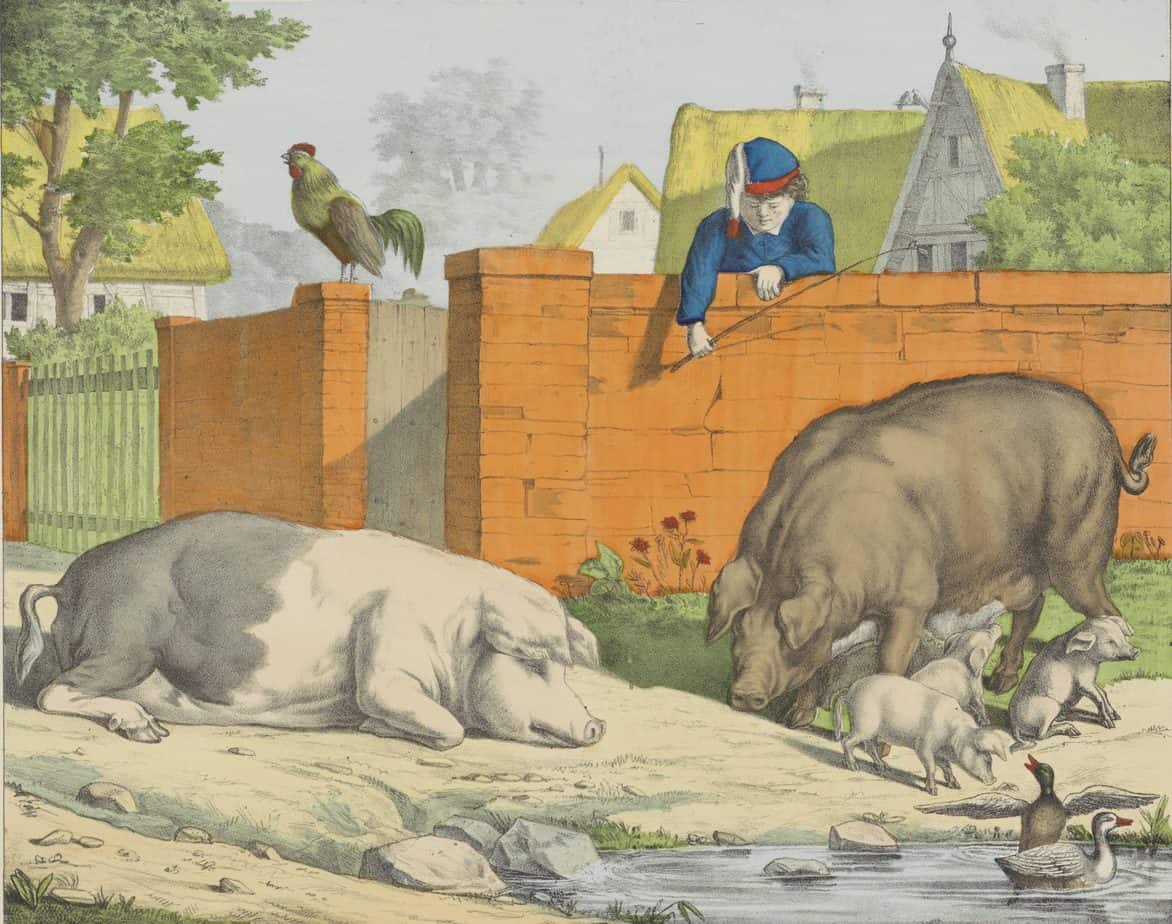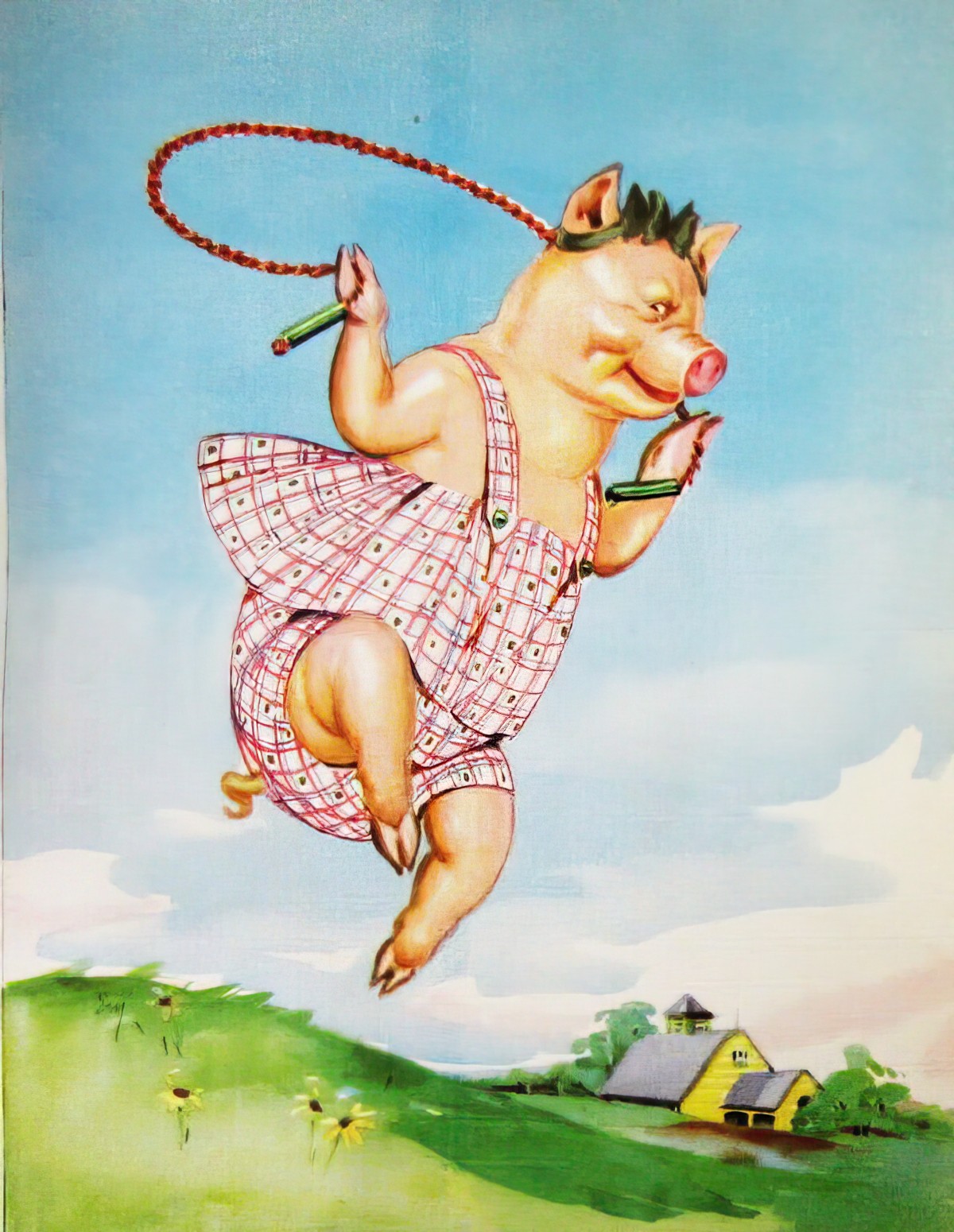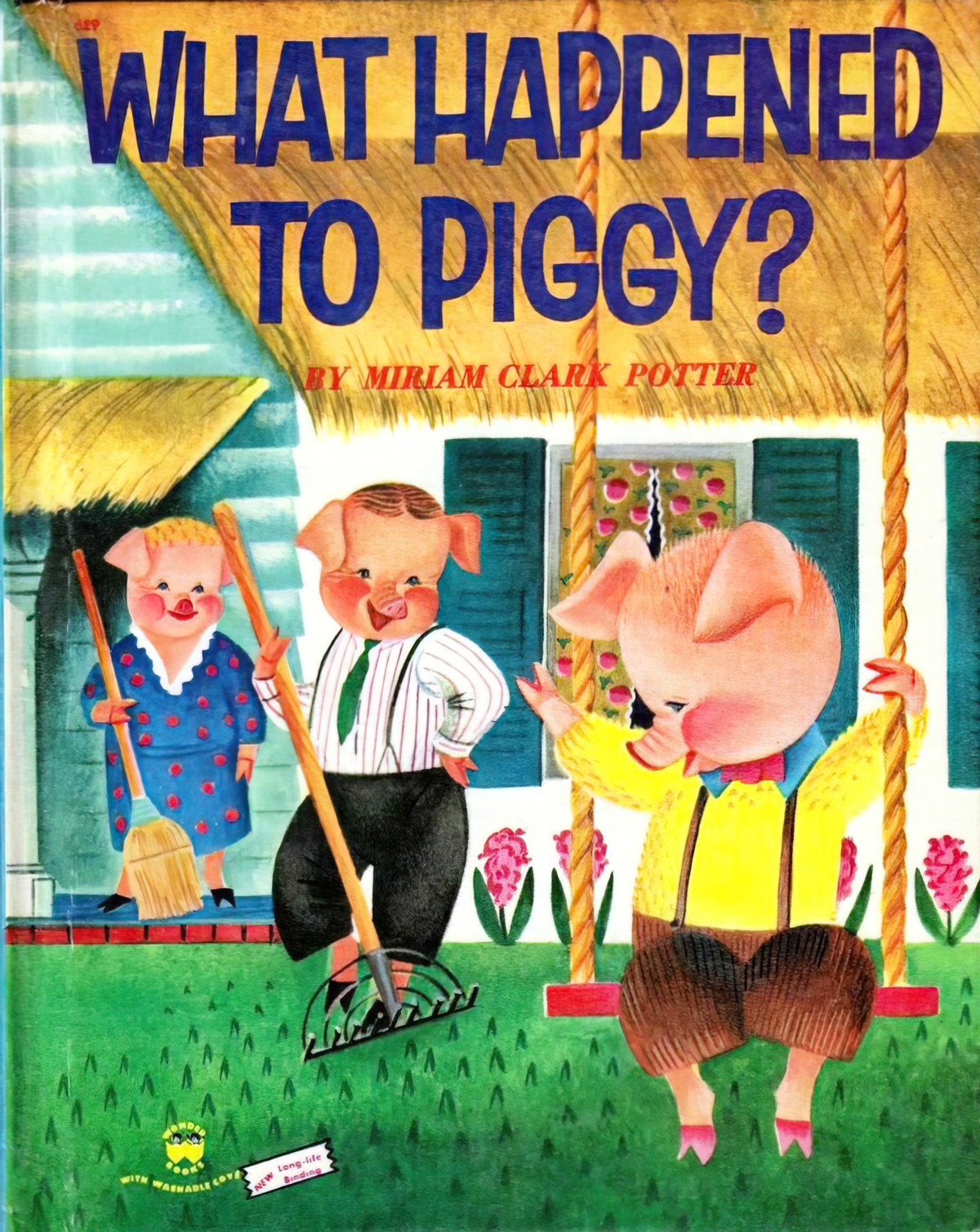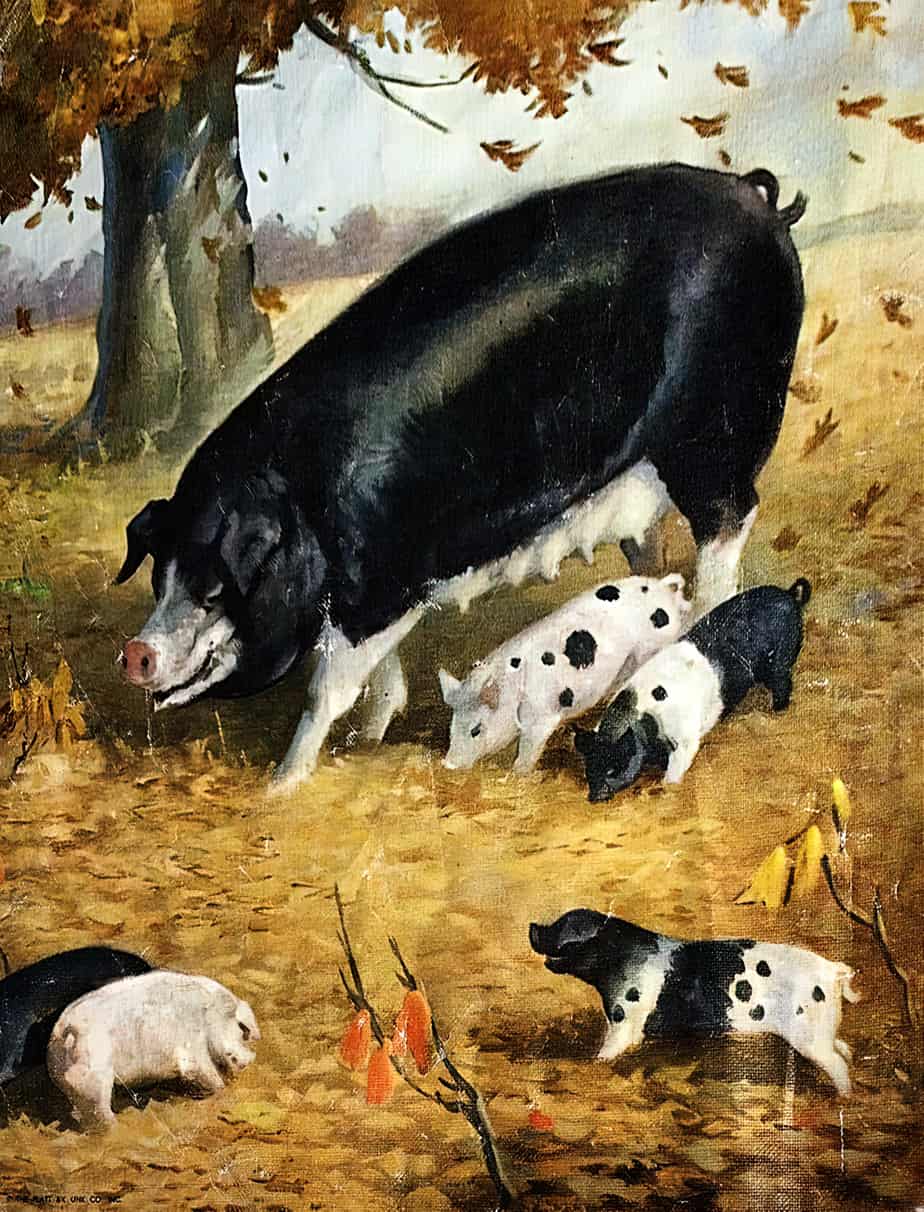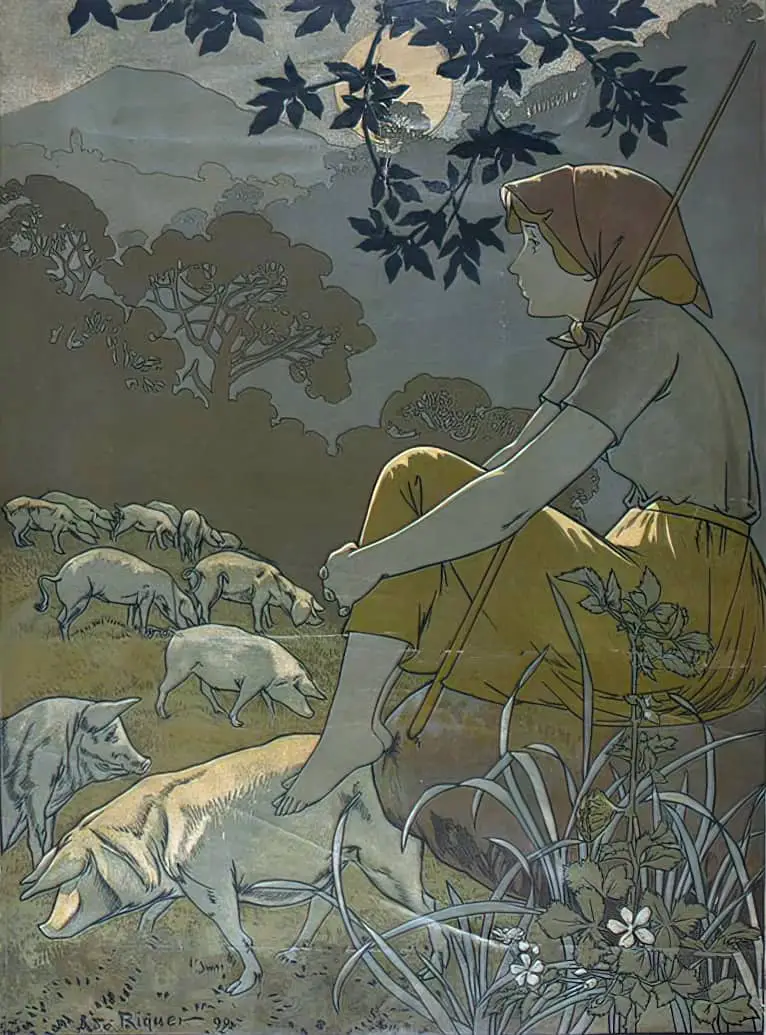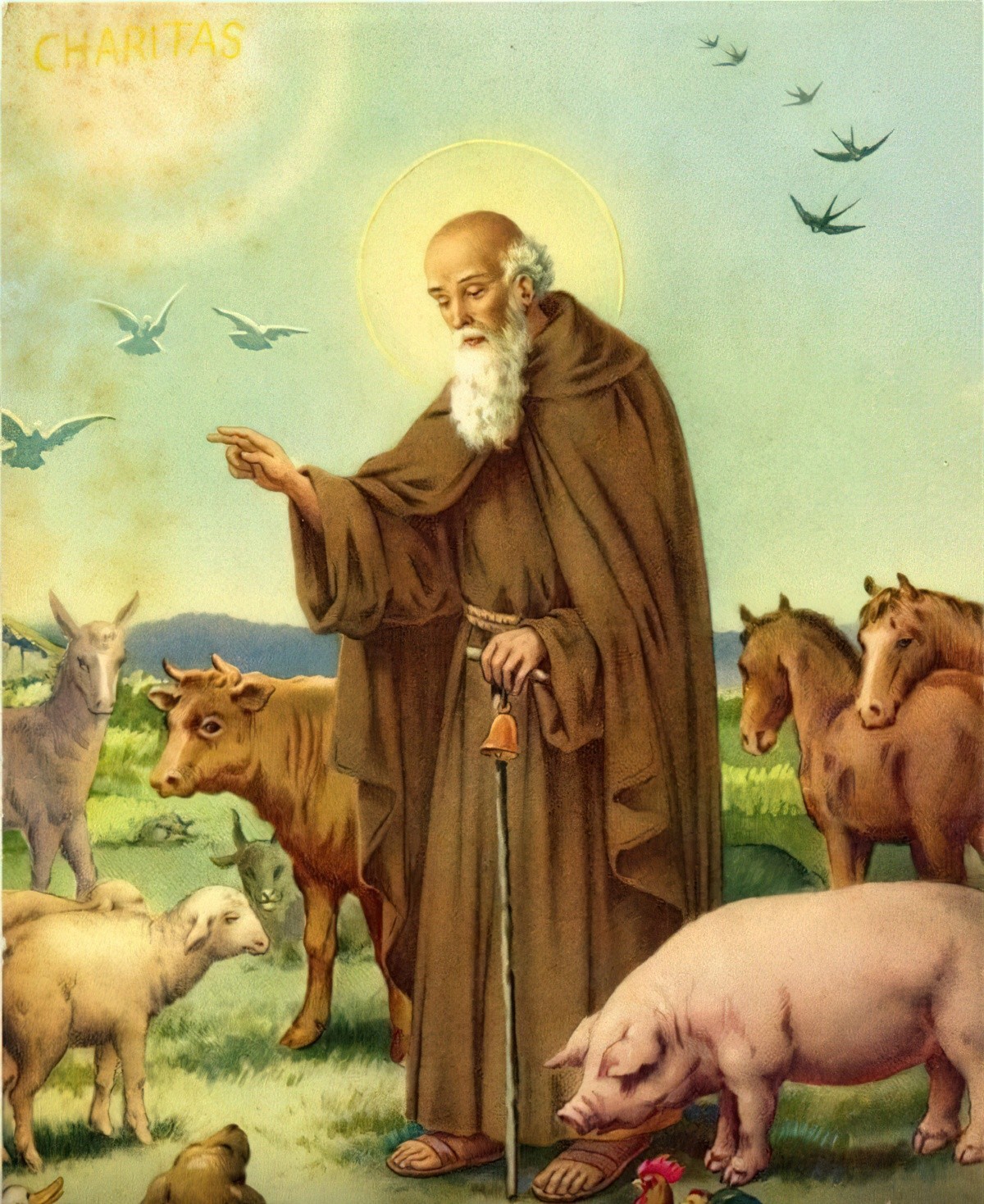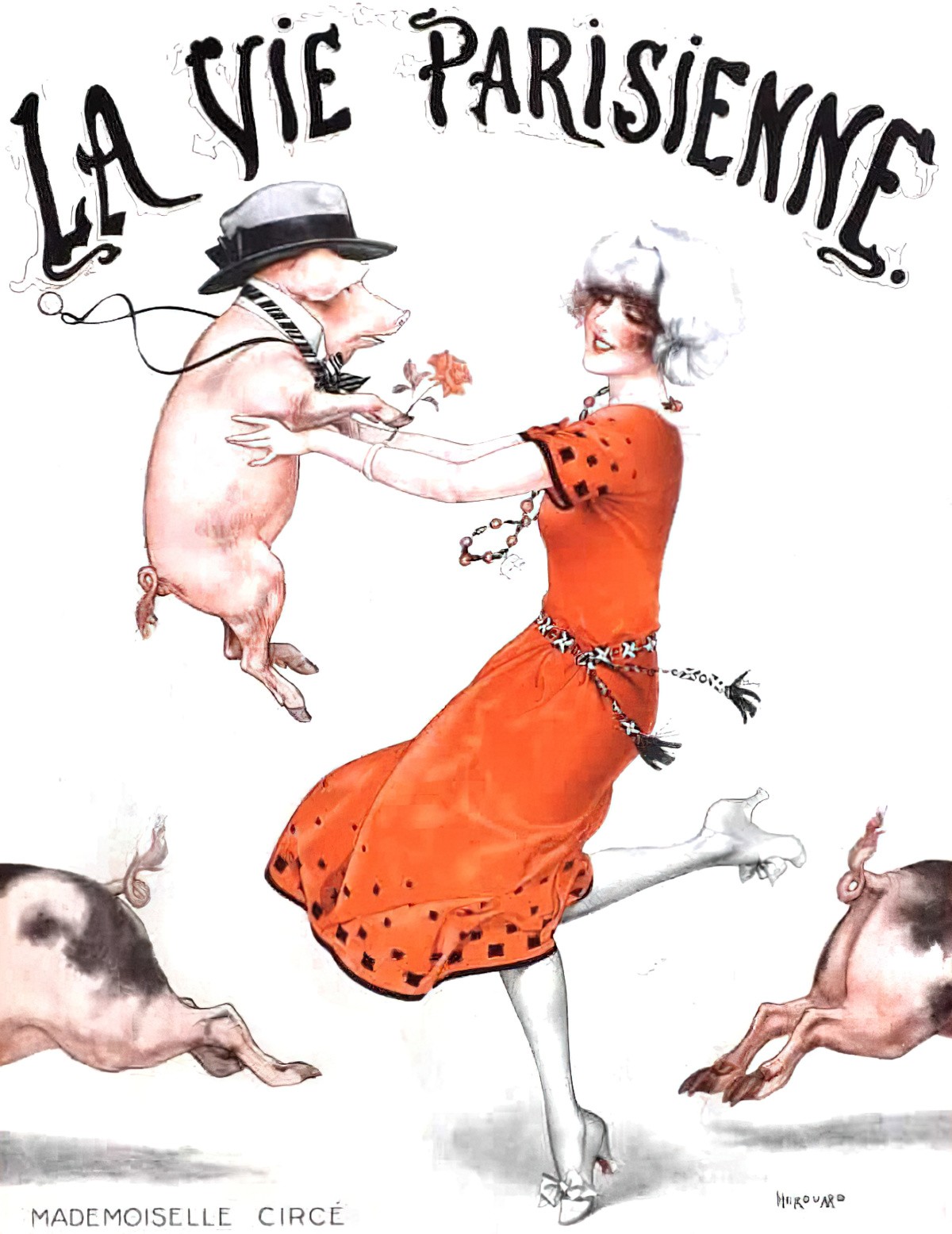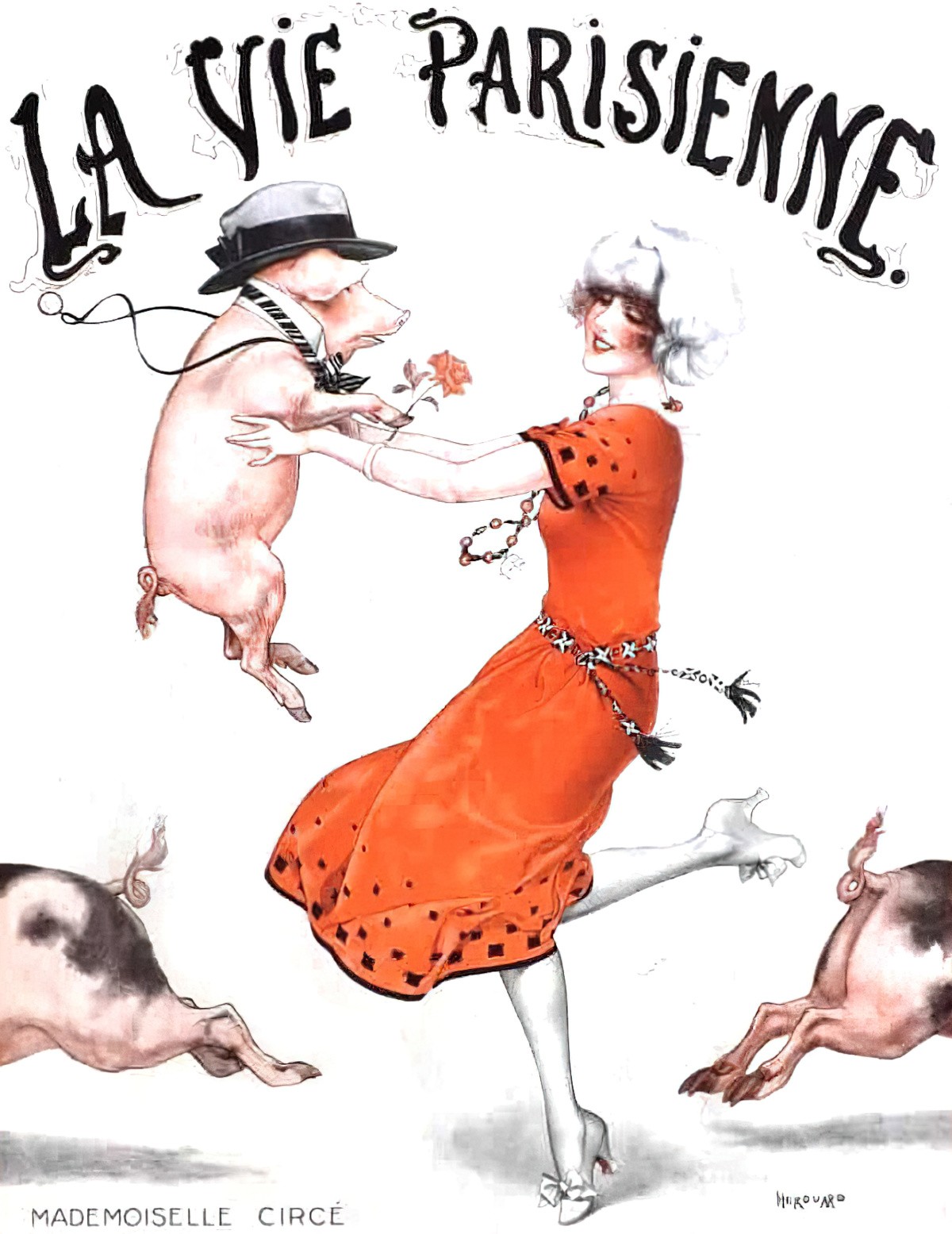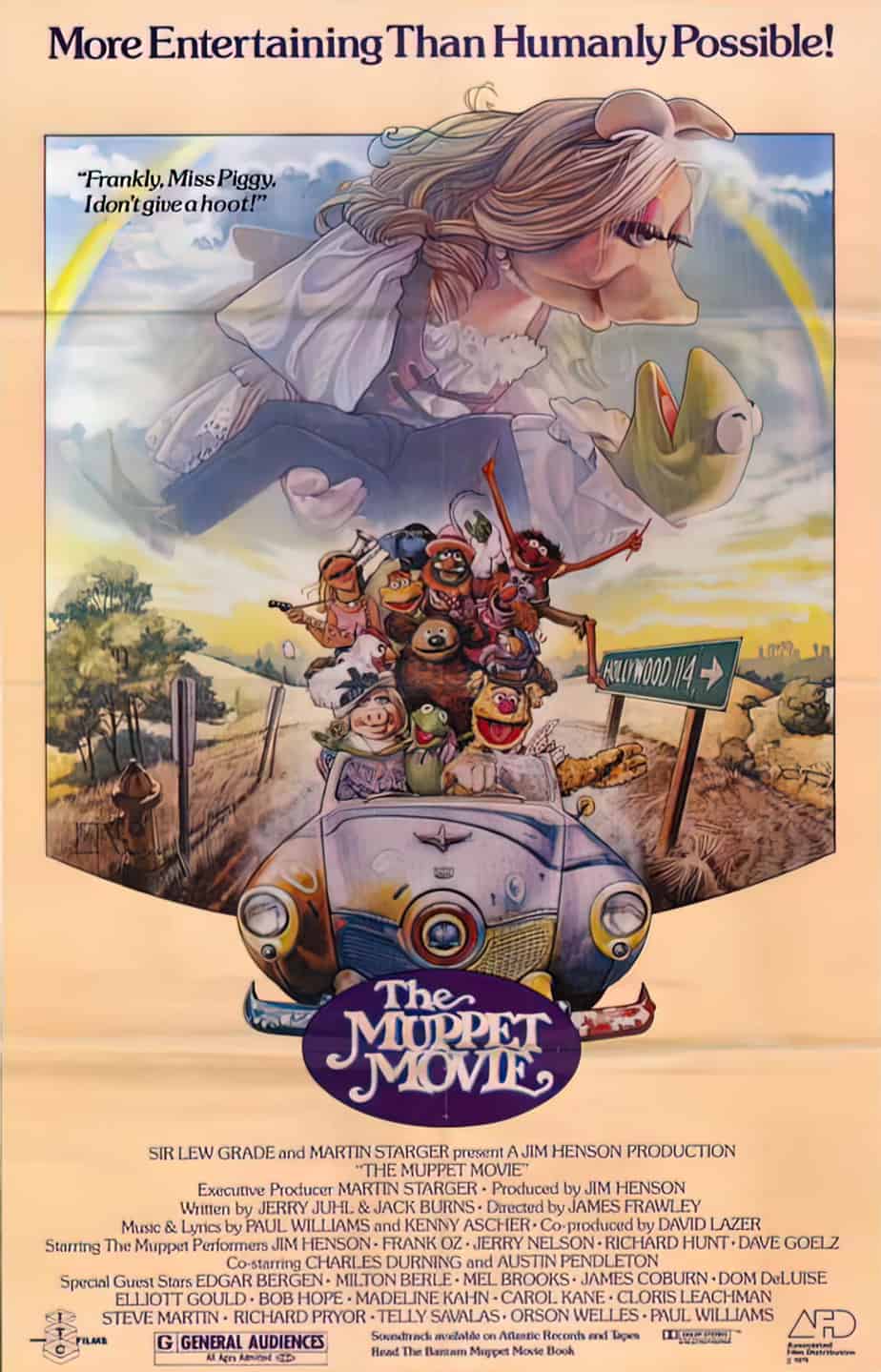 The huge advantages I can see for an illustrator turning a child character into a pig:
Pigs don't need to have skin colour. Technically, any middle-class kid could see themselves in Olivia, though it would be interesting to know if black girls consider pink pigs 'white', or if we need a black pig to achieve the job of self-reflection. The part where Olivia goes to the beach and turns pink (from monochrome) kind of means Olivia gets coded as white, so in this particular instance, the issue of skin-colour is perhaps not avoided after all. (Black kids don't turn pink after a day in the sun.)
Falconer can depict Olivia with no clothes on at all and avoid charges of inappropriate content and censoring. Yet little kids very often do prance about with no clothes on, or just a hat, and these scenes are indeed shown in this book. Another picture book (this time Australian) in which toddlers prance around naked is Rudie Nudie by Emma Quay, but in this case the sensitive areas are always discreetly covered — an amazing achievement when depicting carefree, uninhibited body language while at the same time covering the crotch.
We are familiar with Olivia now, so it's hard to remember that pigs in children's books are typically not like Olivia in personality. They tend to be Wilbur types (from Charlotte's Web), in which they sort of know they're human food and have this worried aura to them, or they stand in for the messy/greedy/uncouth side of little kids. Olivia doesn't have these aspects to her character at all — she is a young fashion-designer who attempts to be graceful but is trapped inside the limitations of her pig's (toddler's) body. Her exuberance means she's the opposite of lazy.
Here's a list of fictional pigs.
PIGS ILLUSTRATED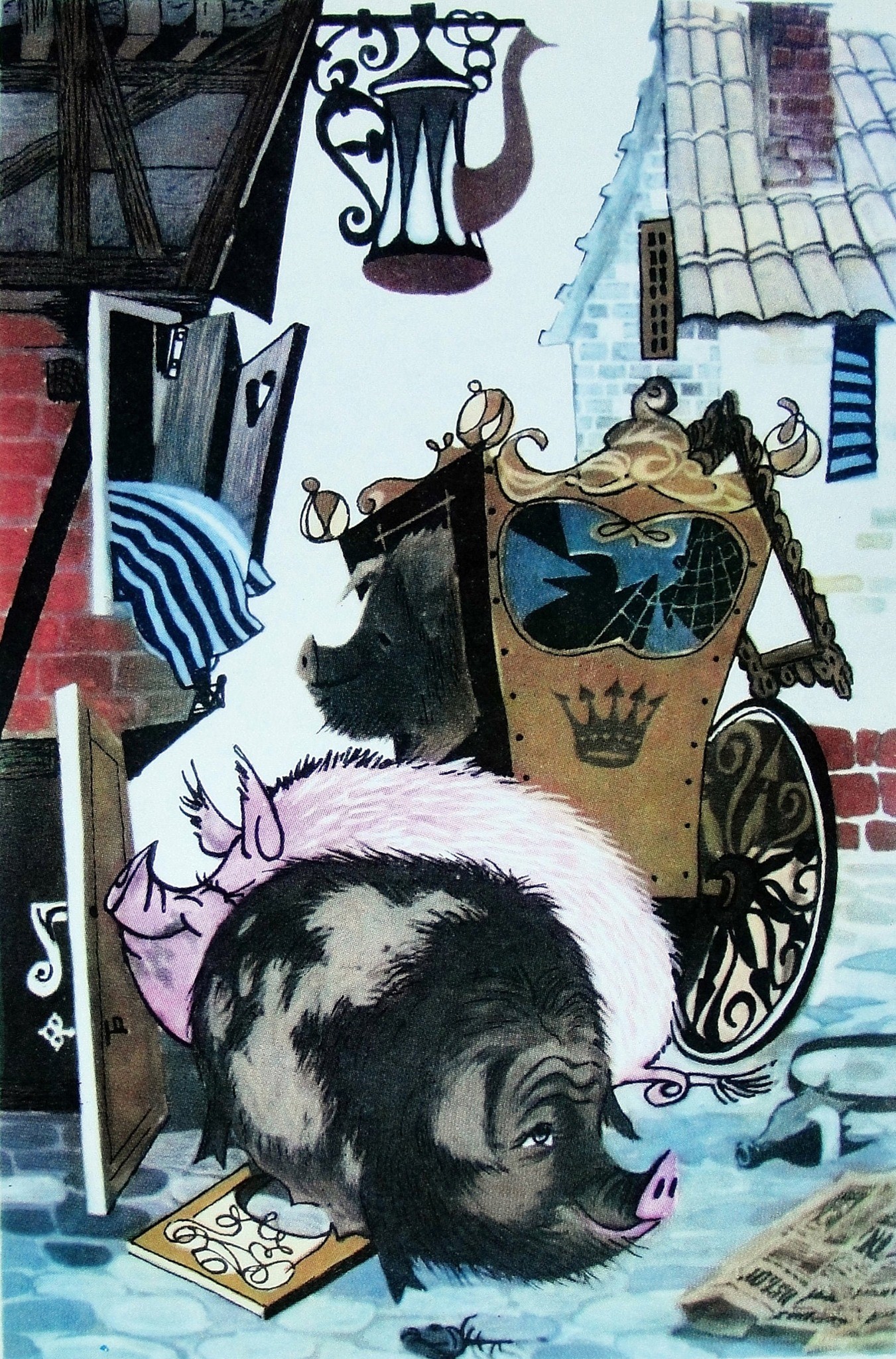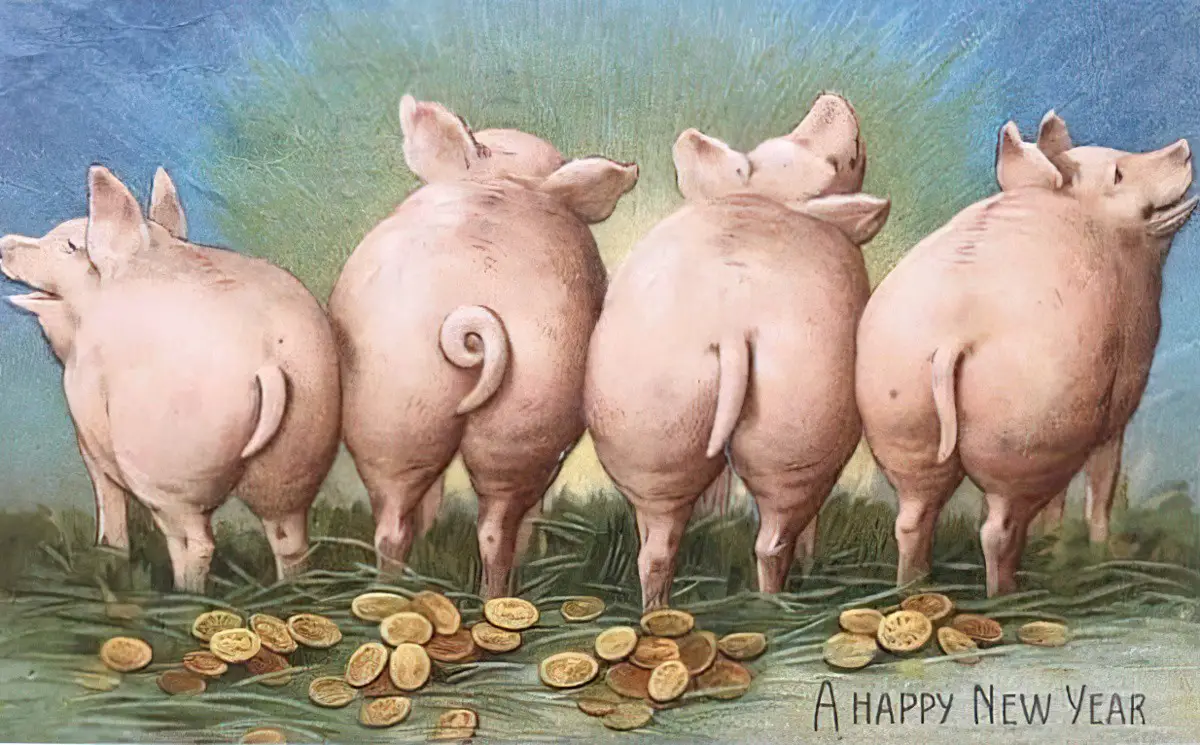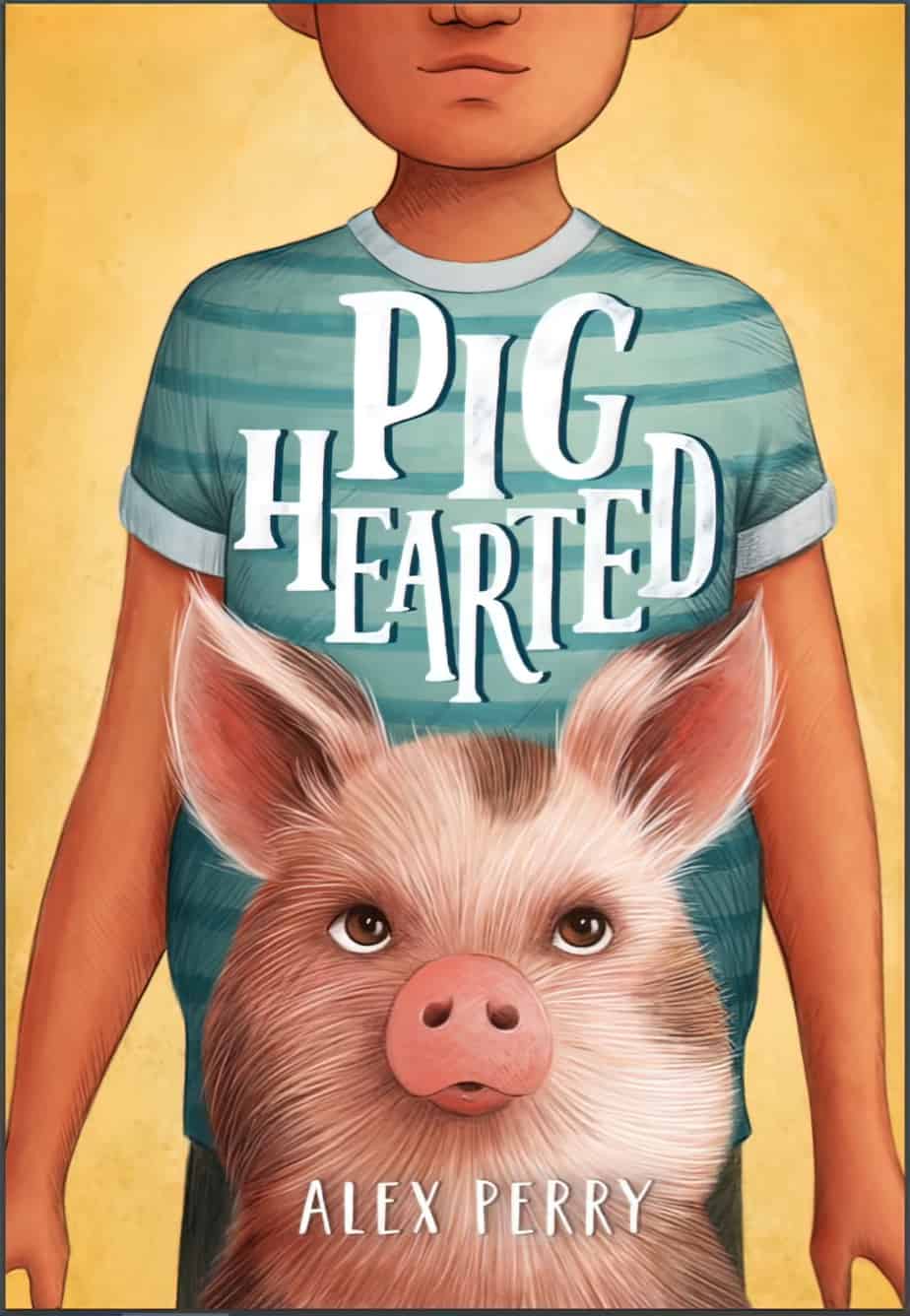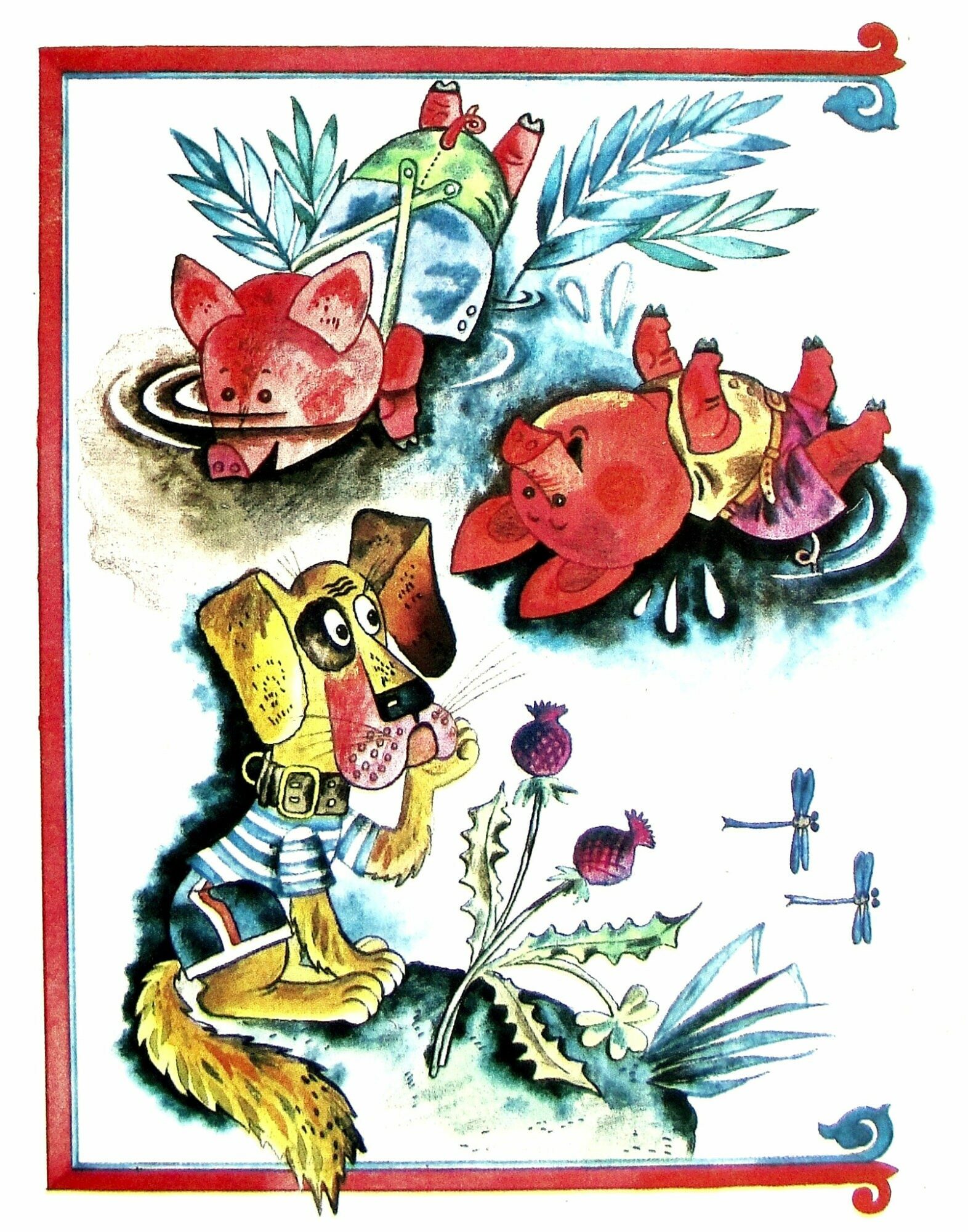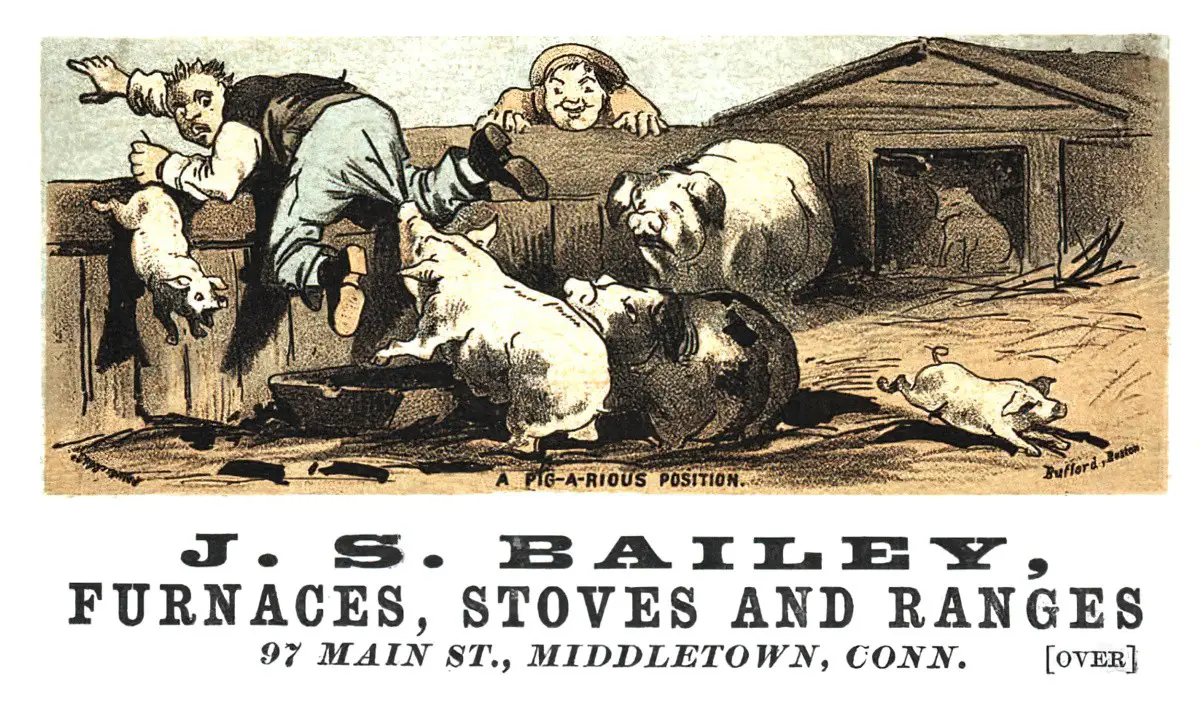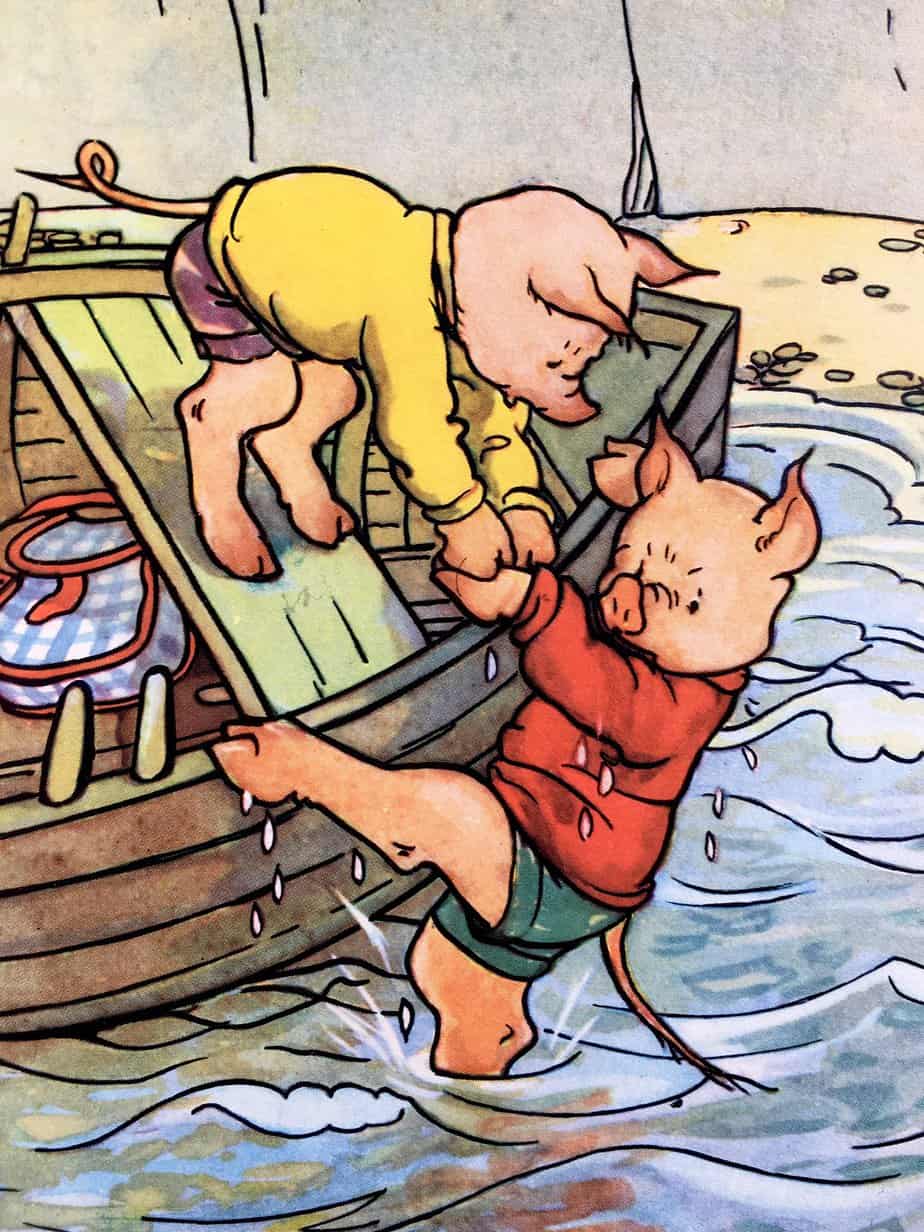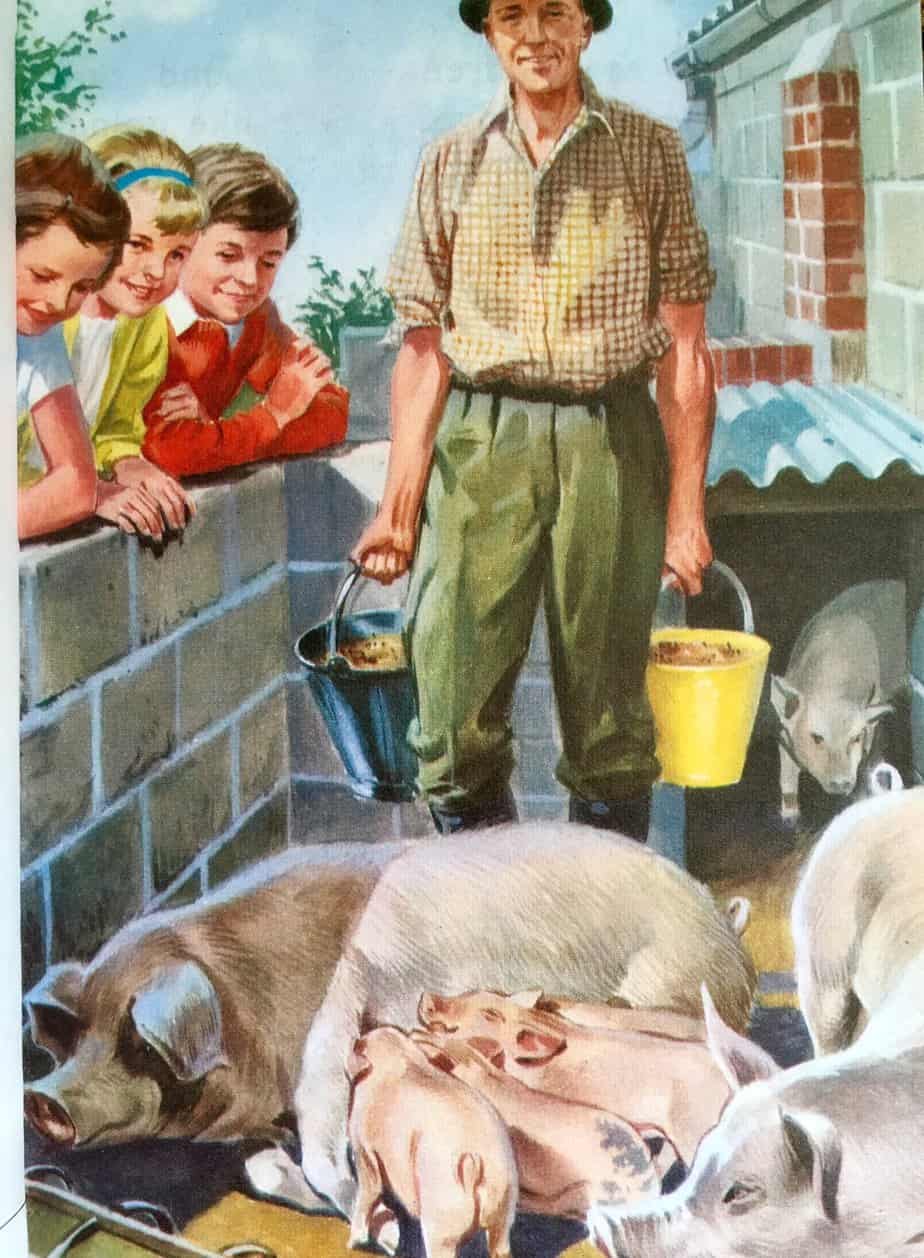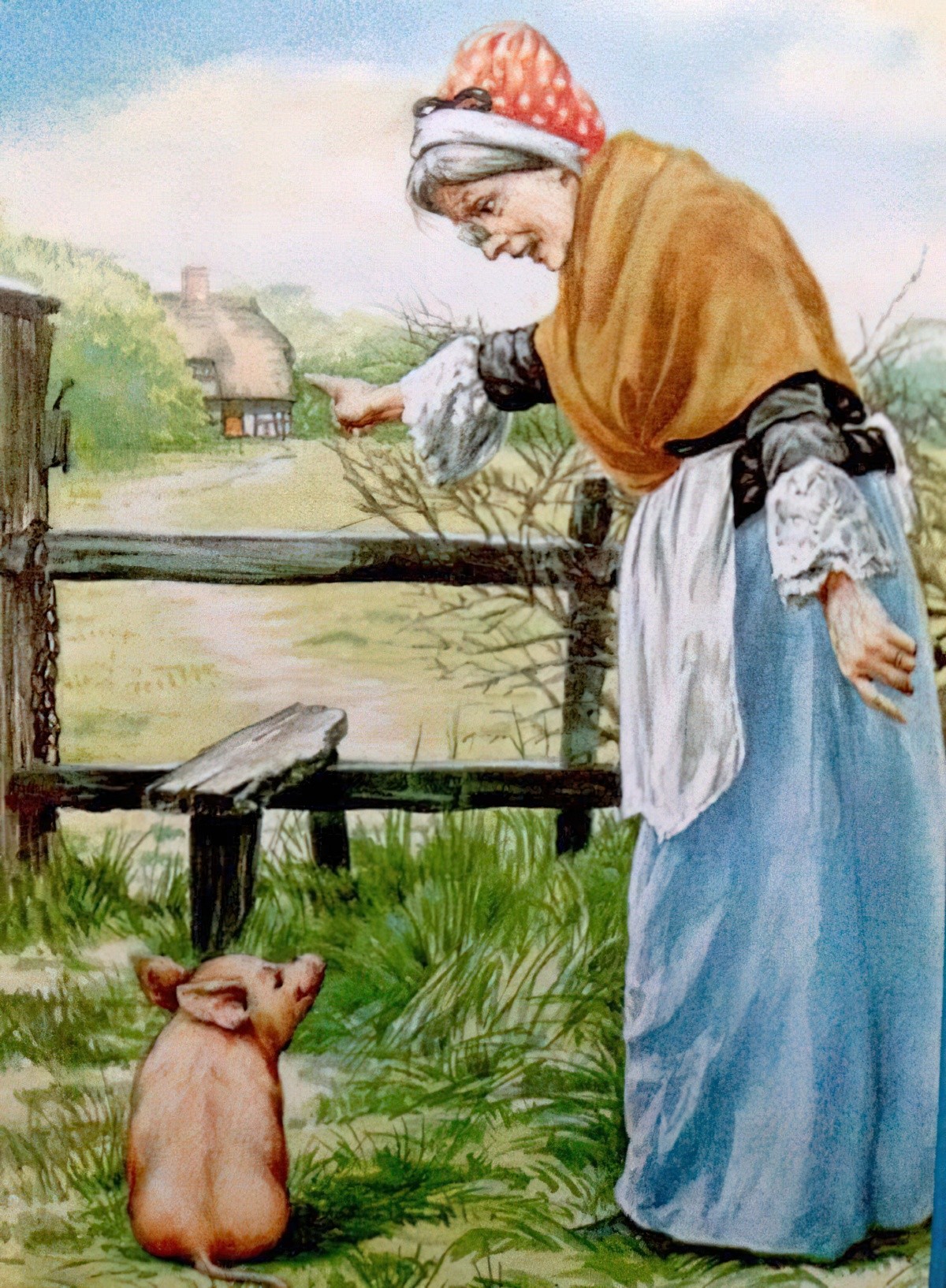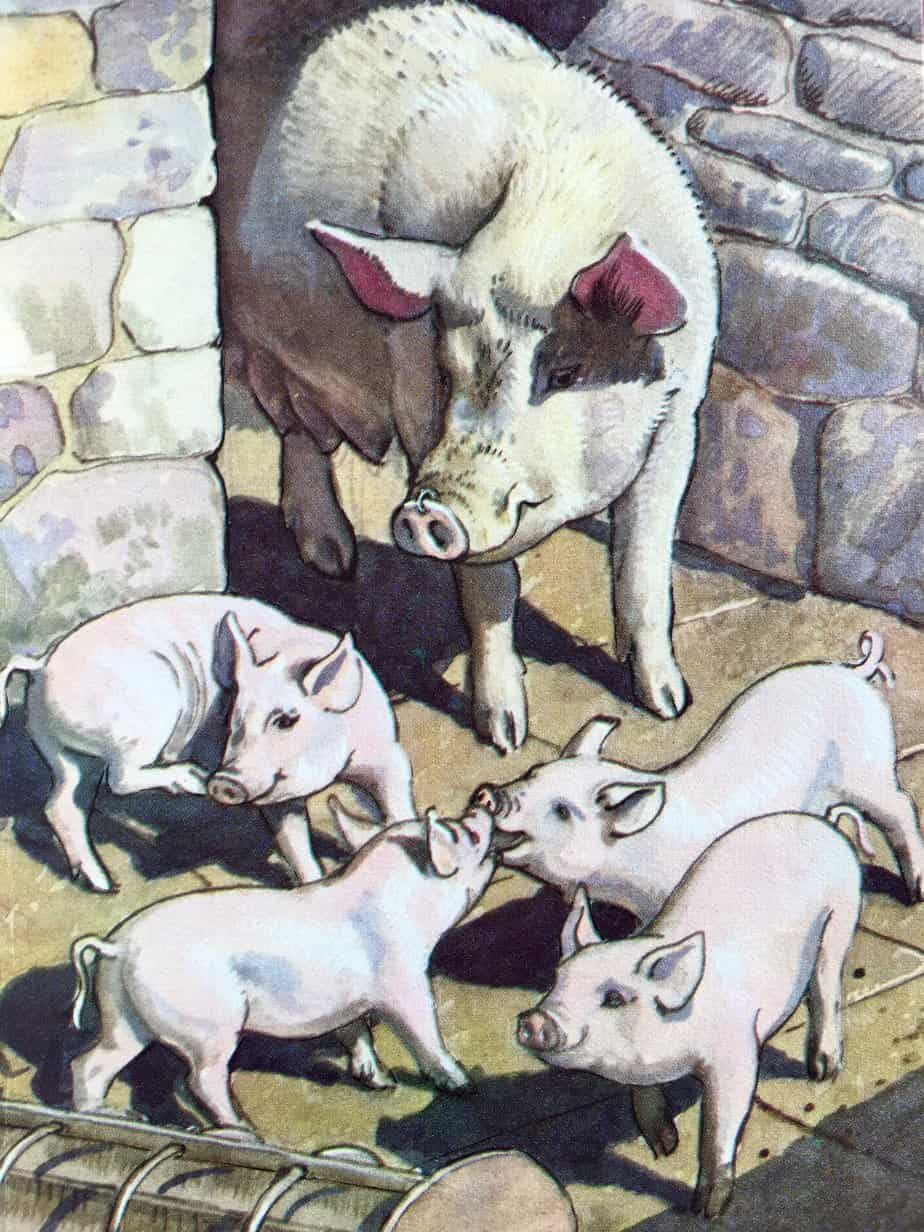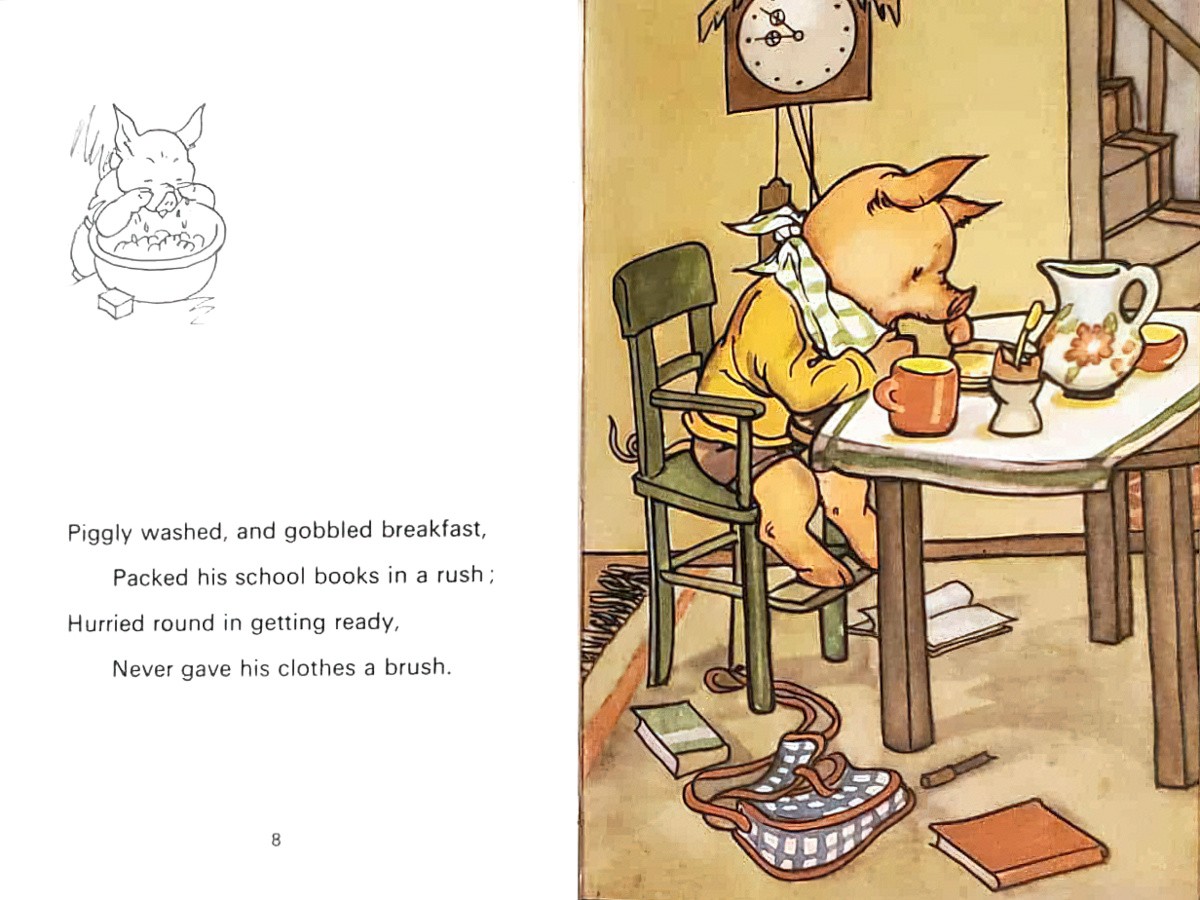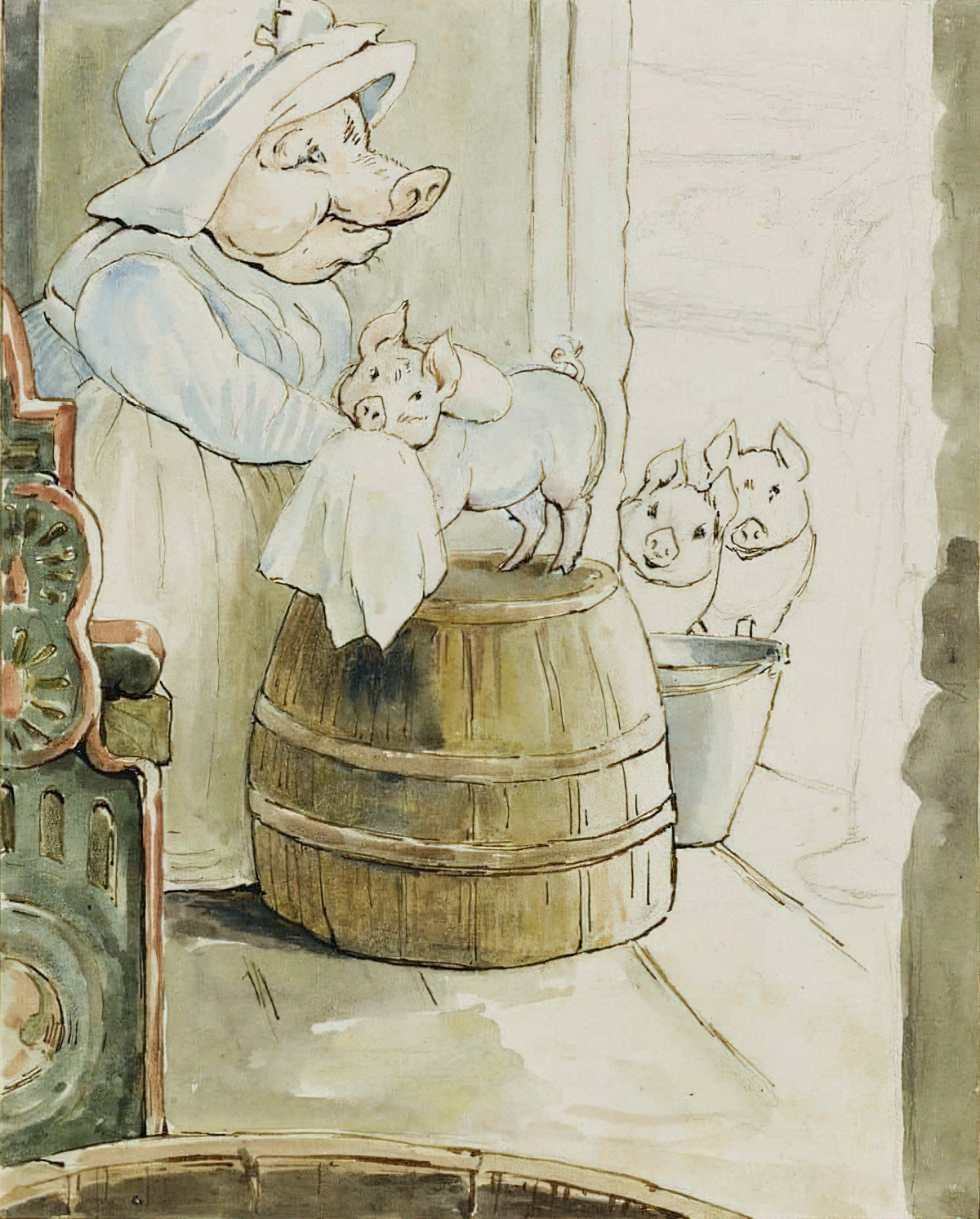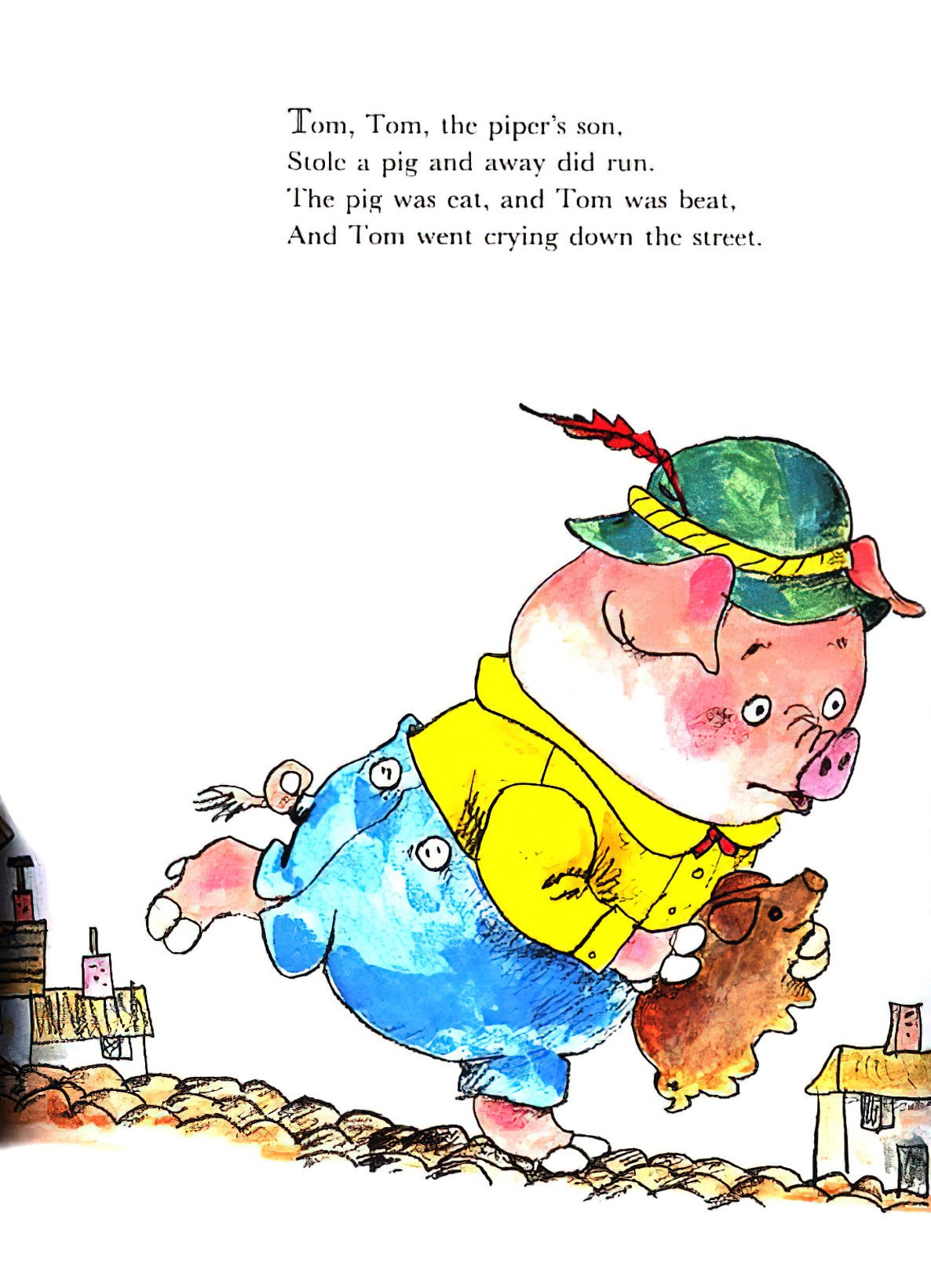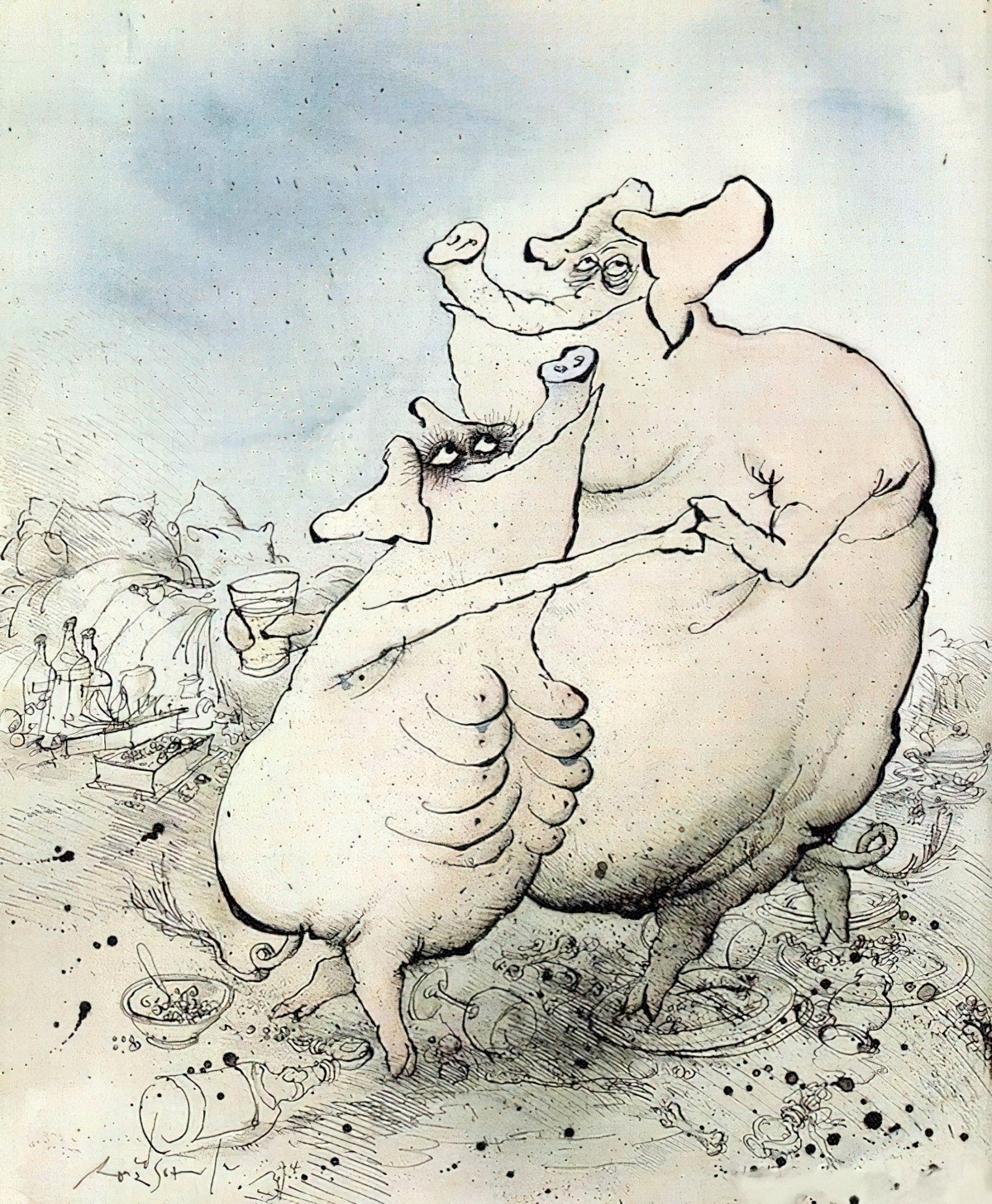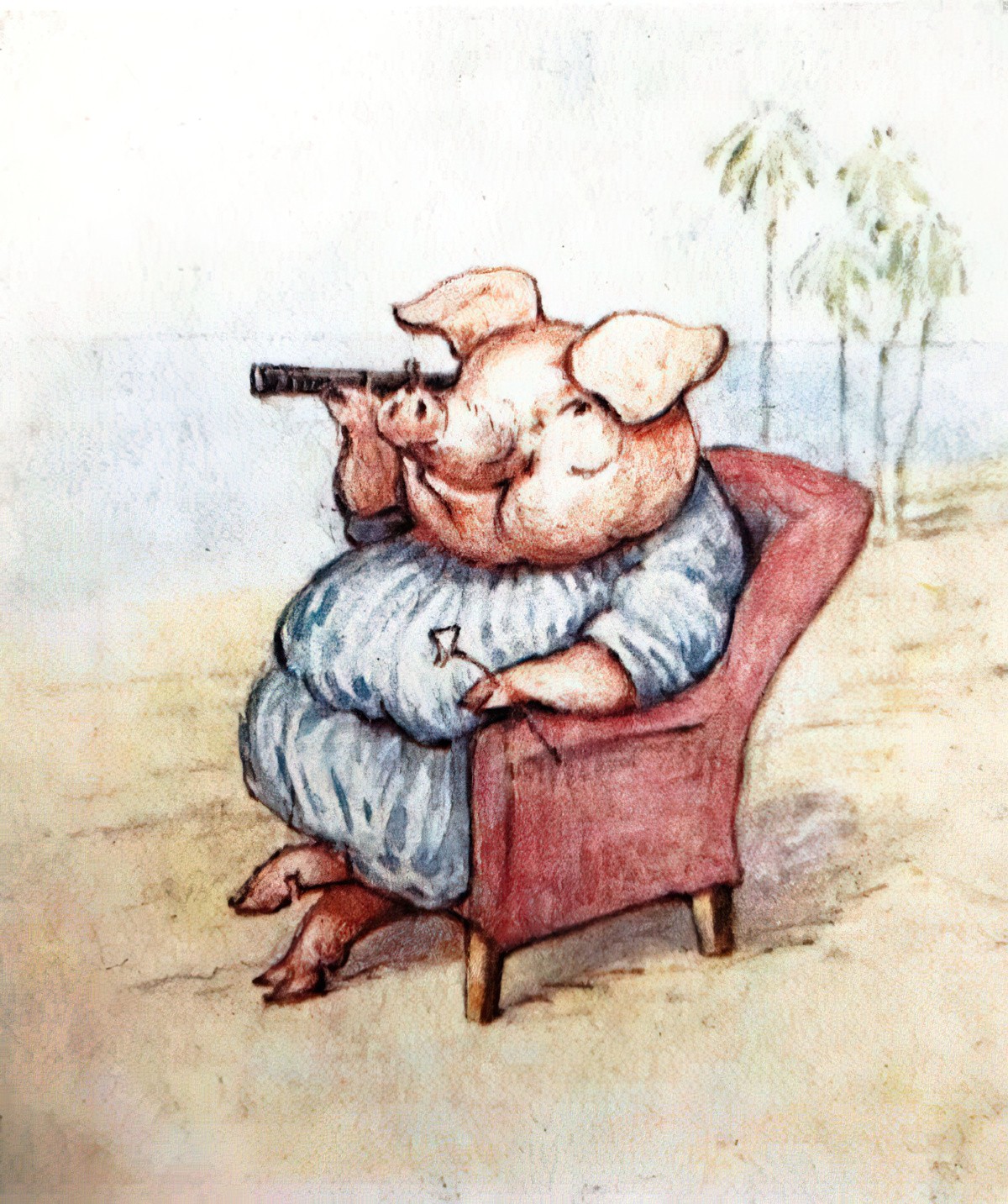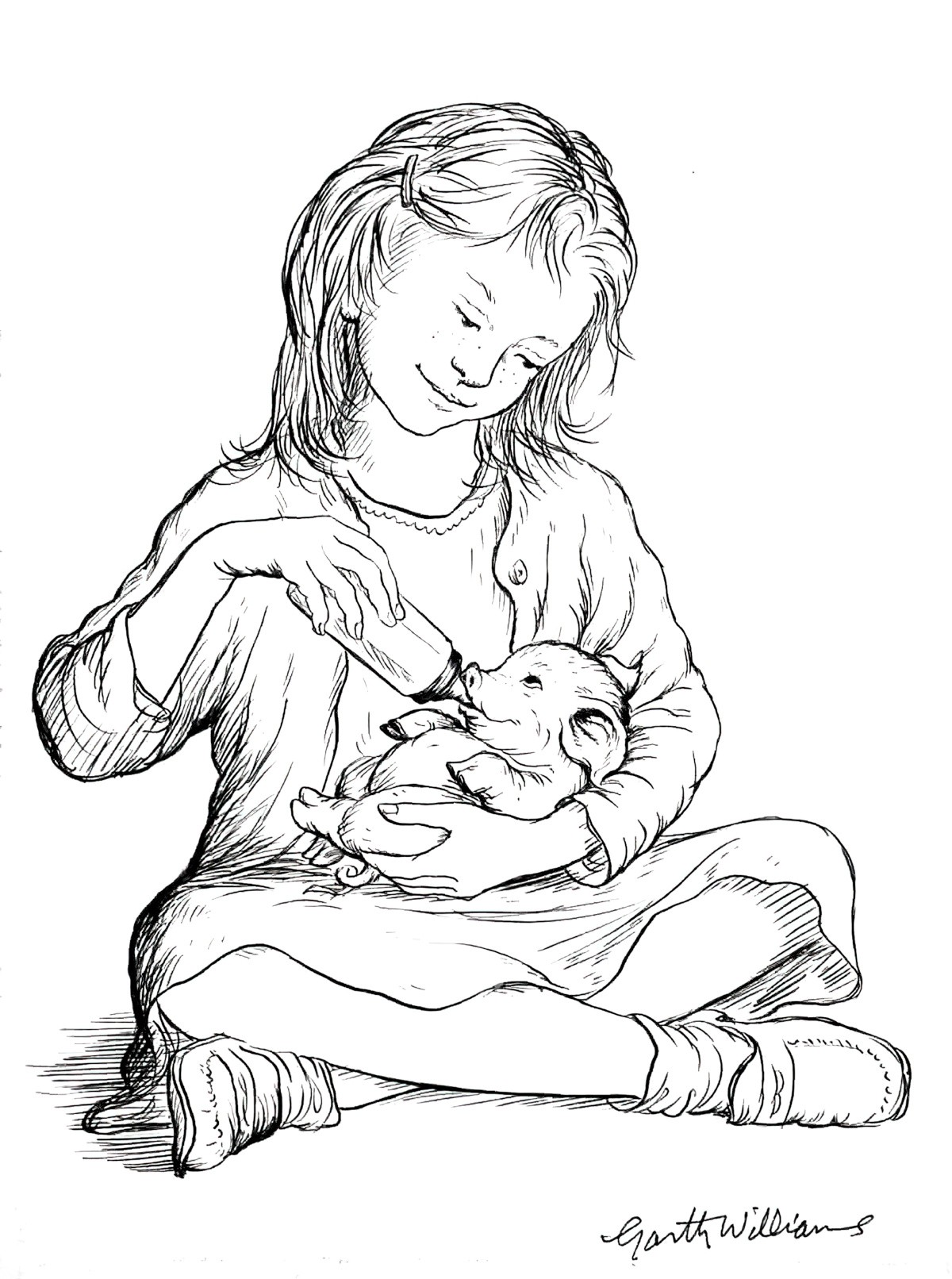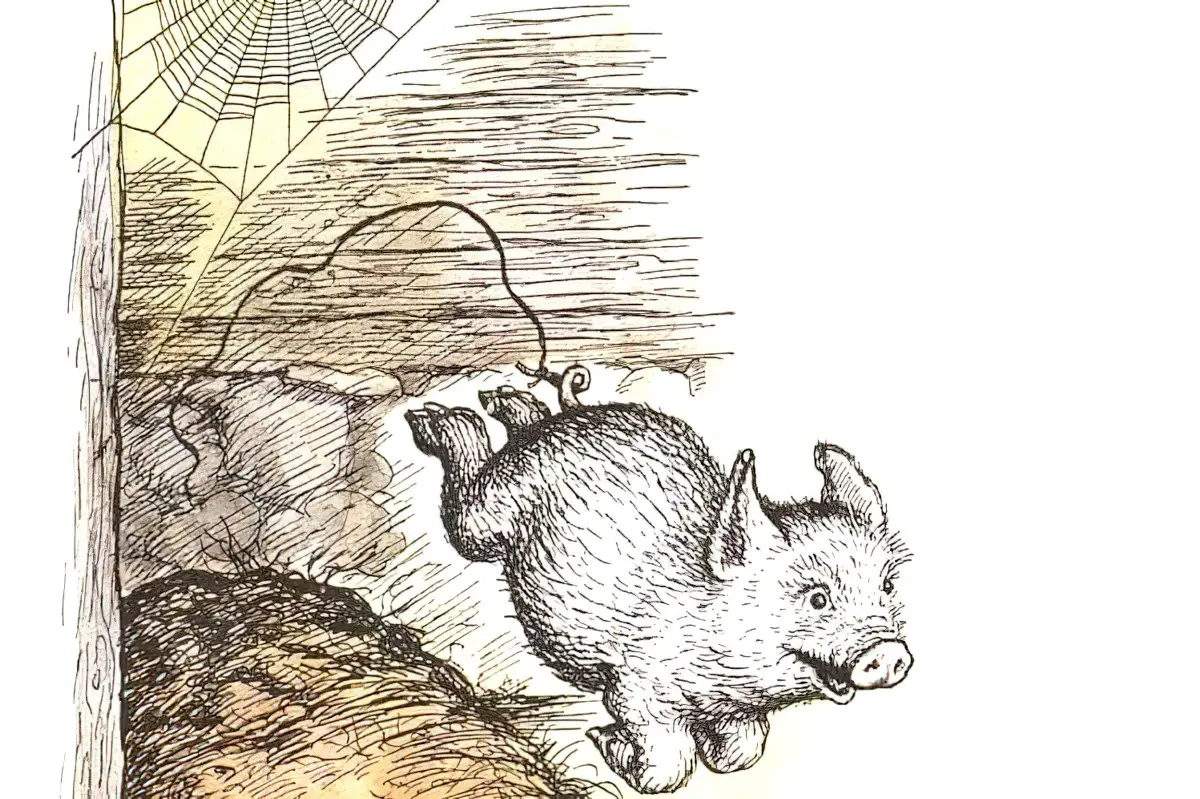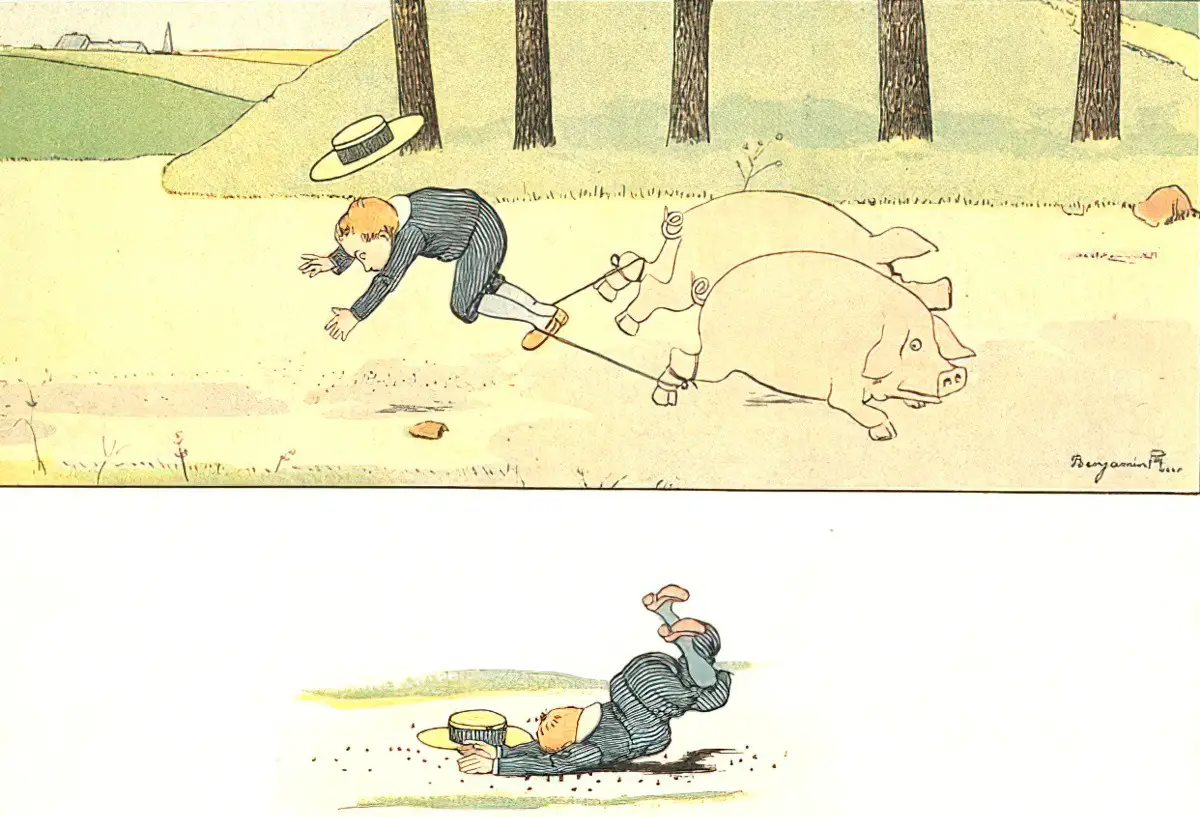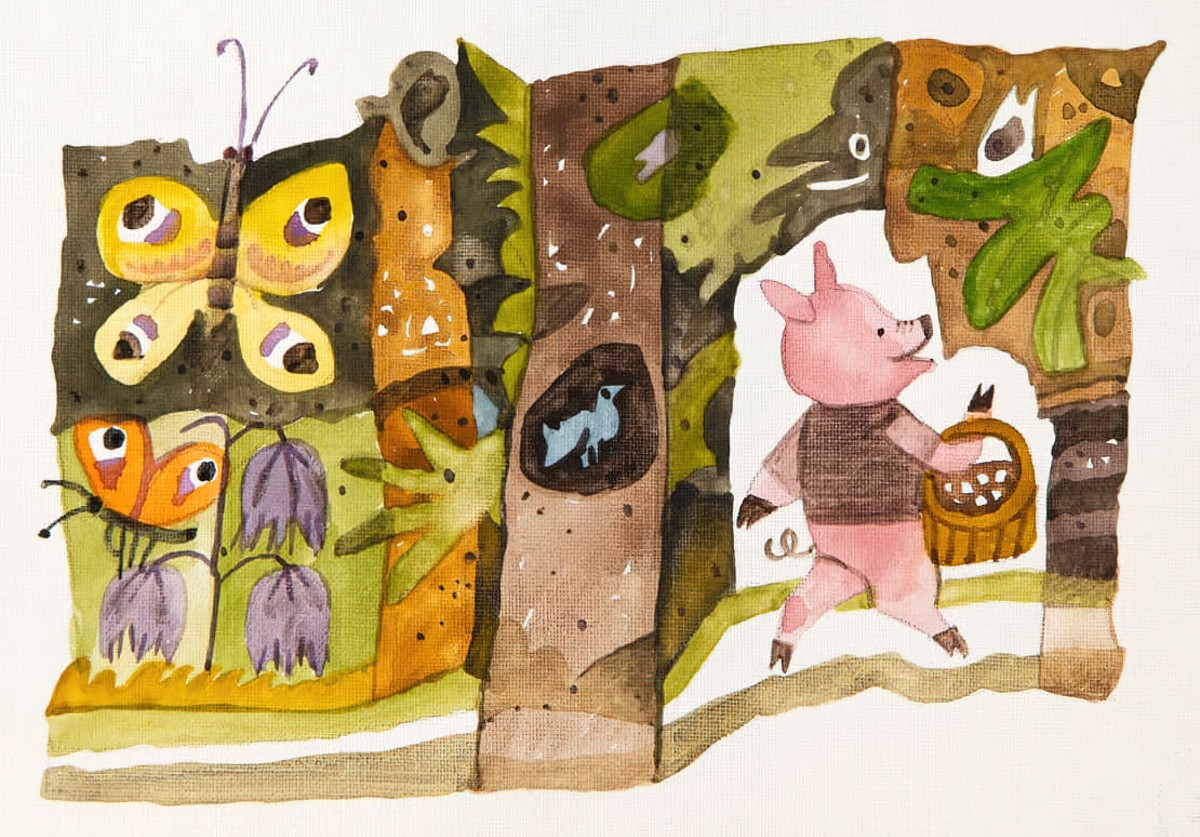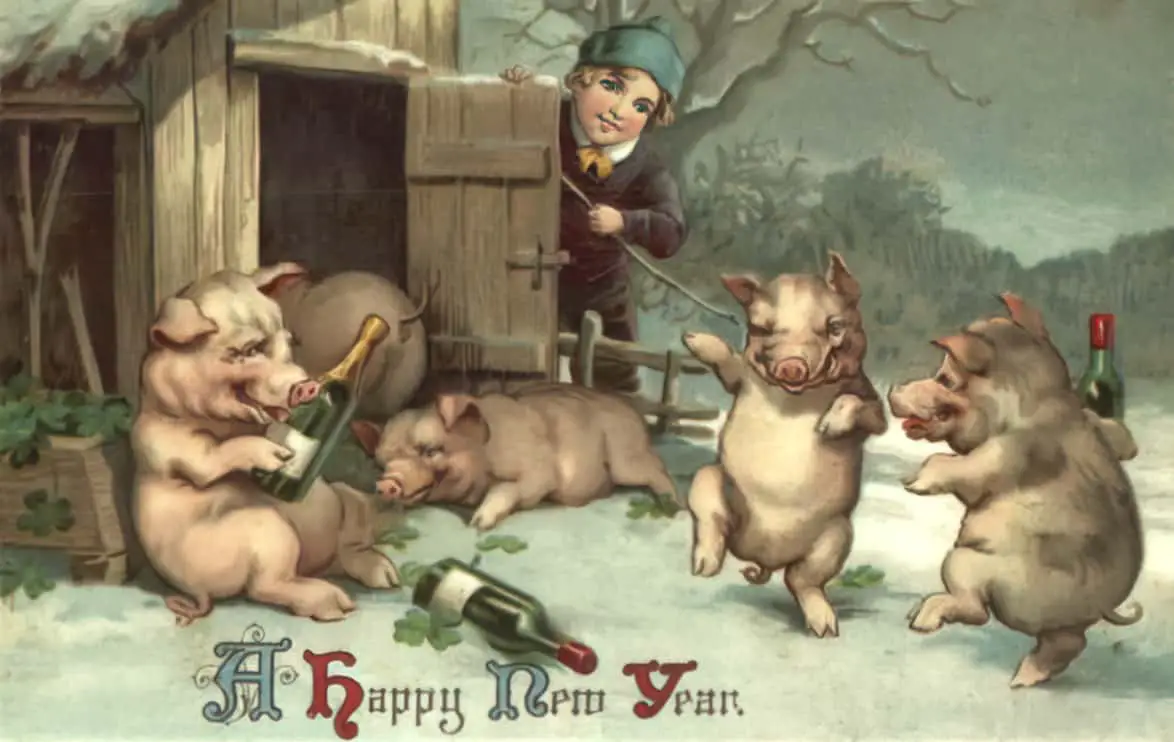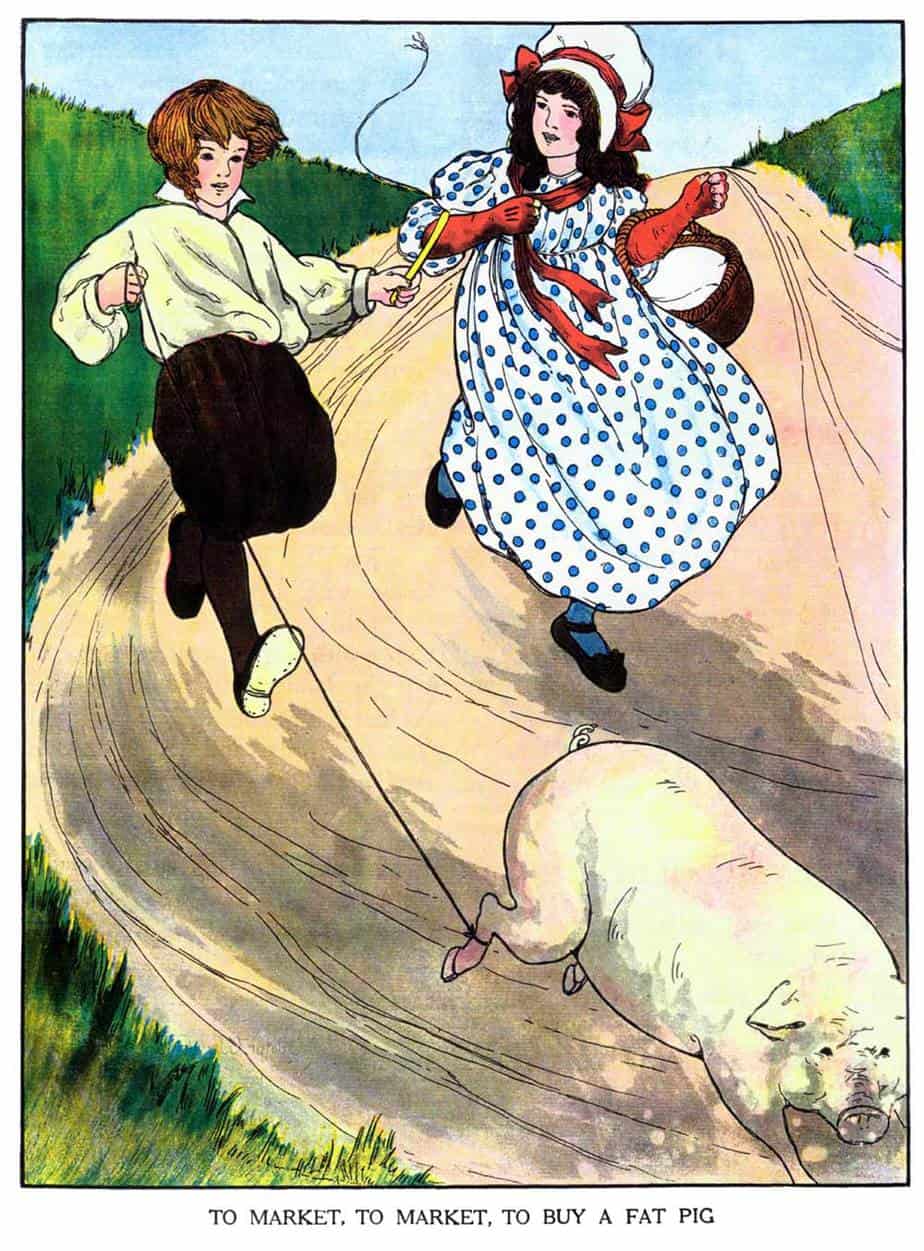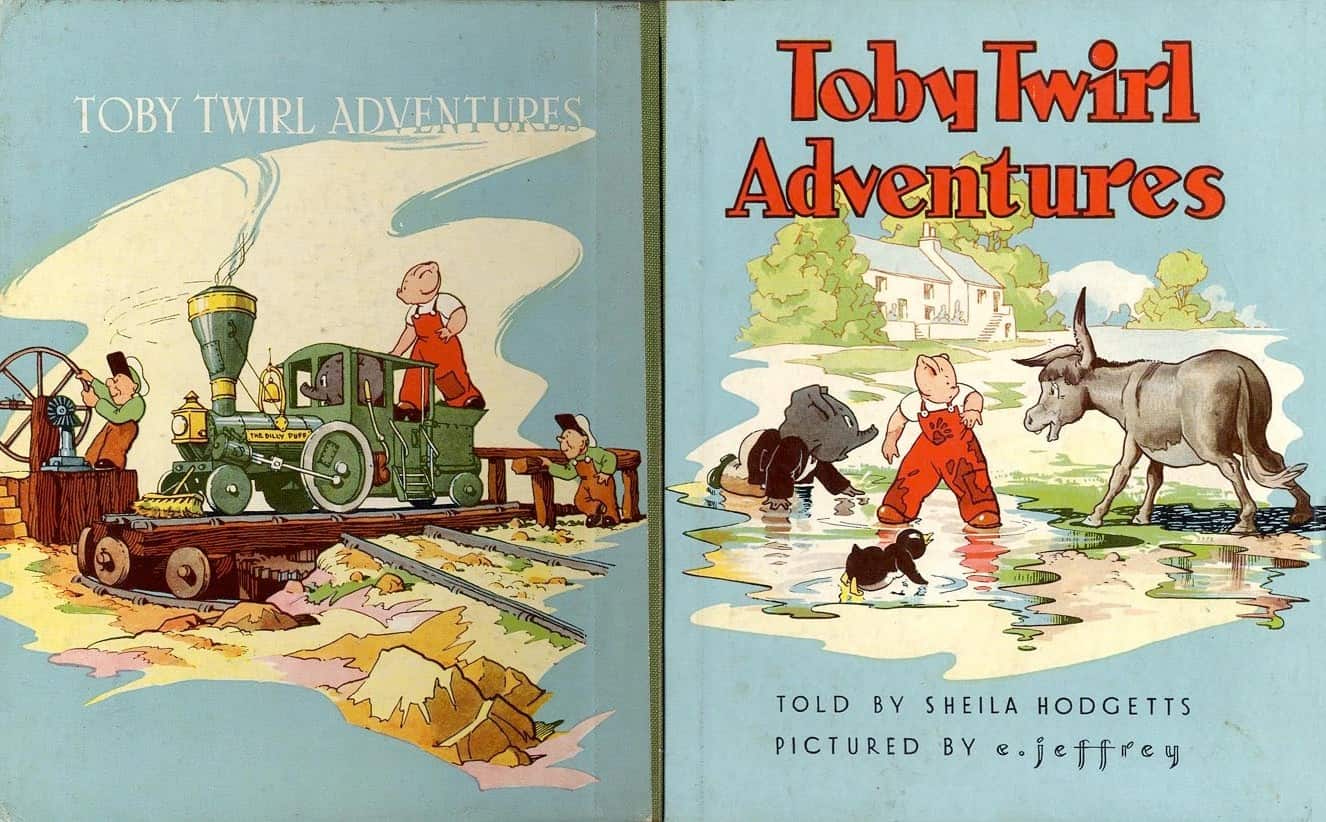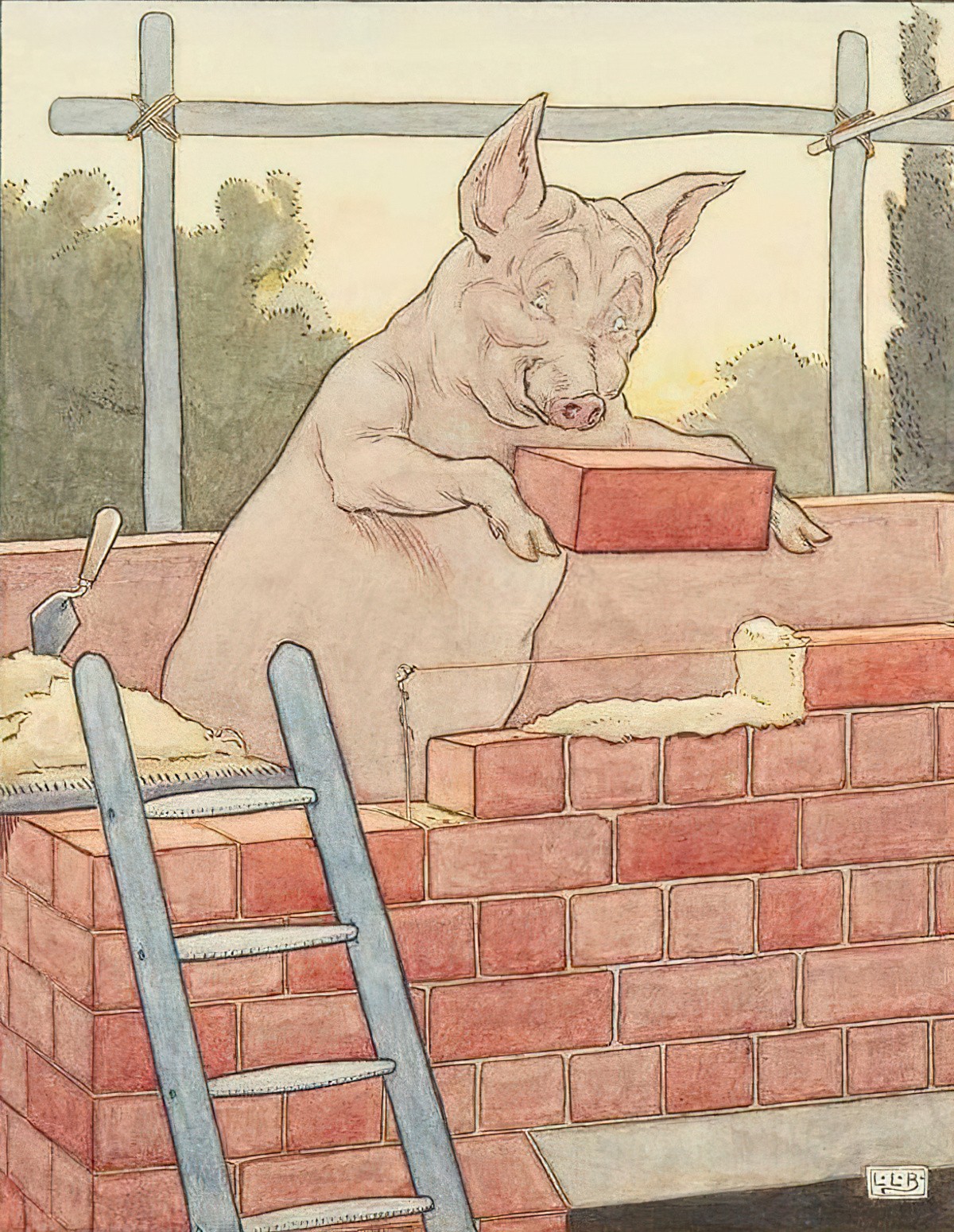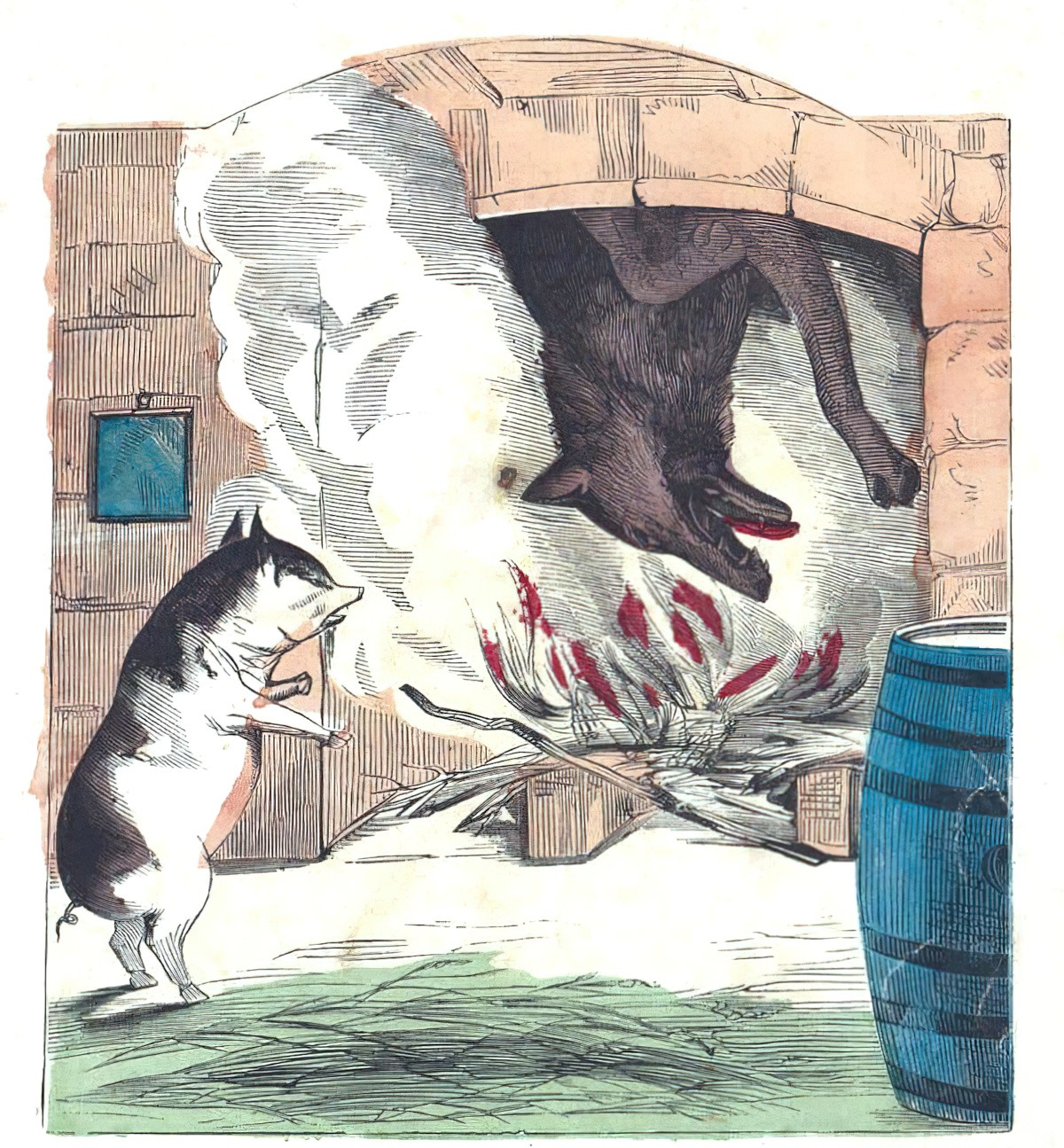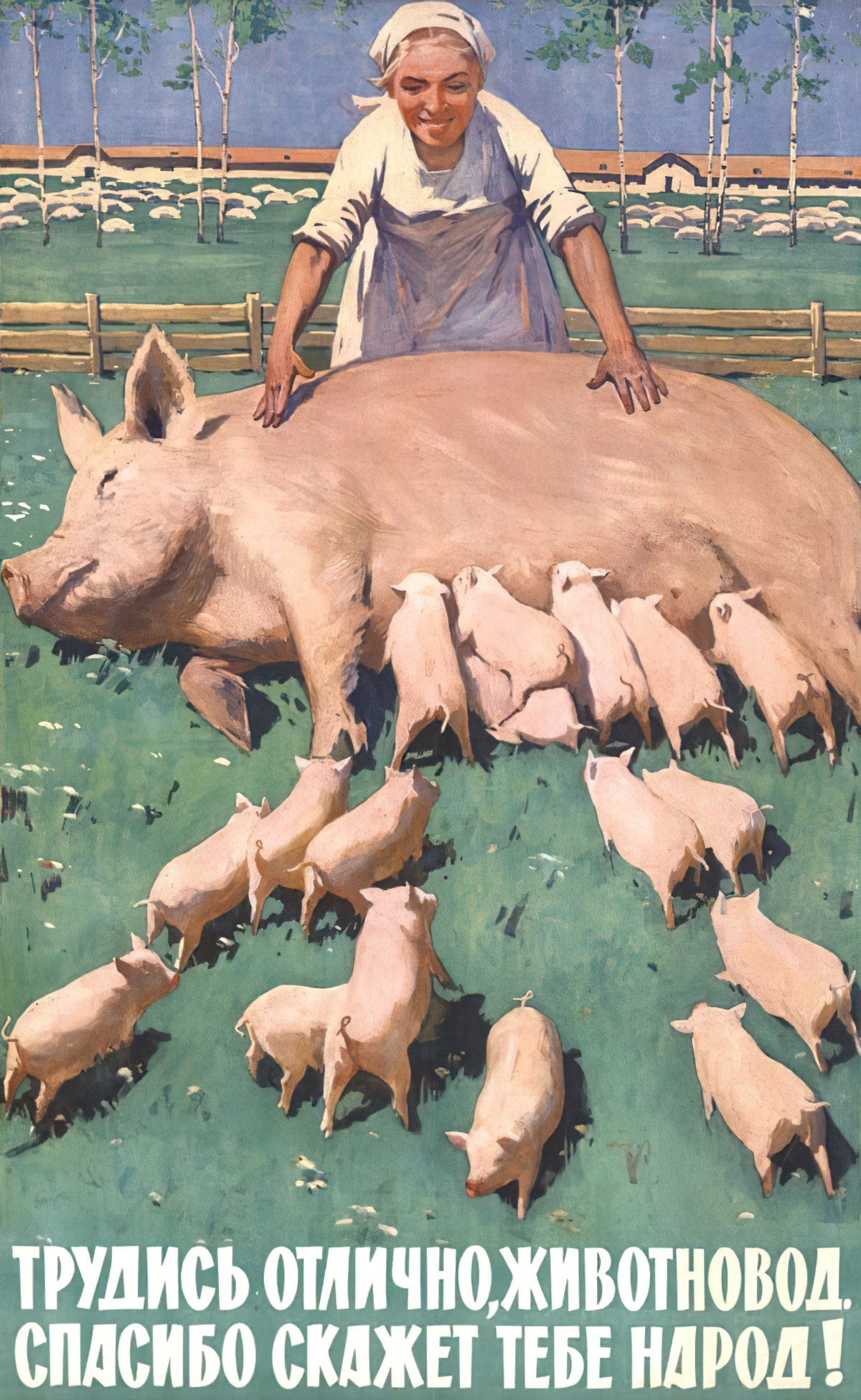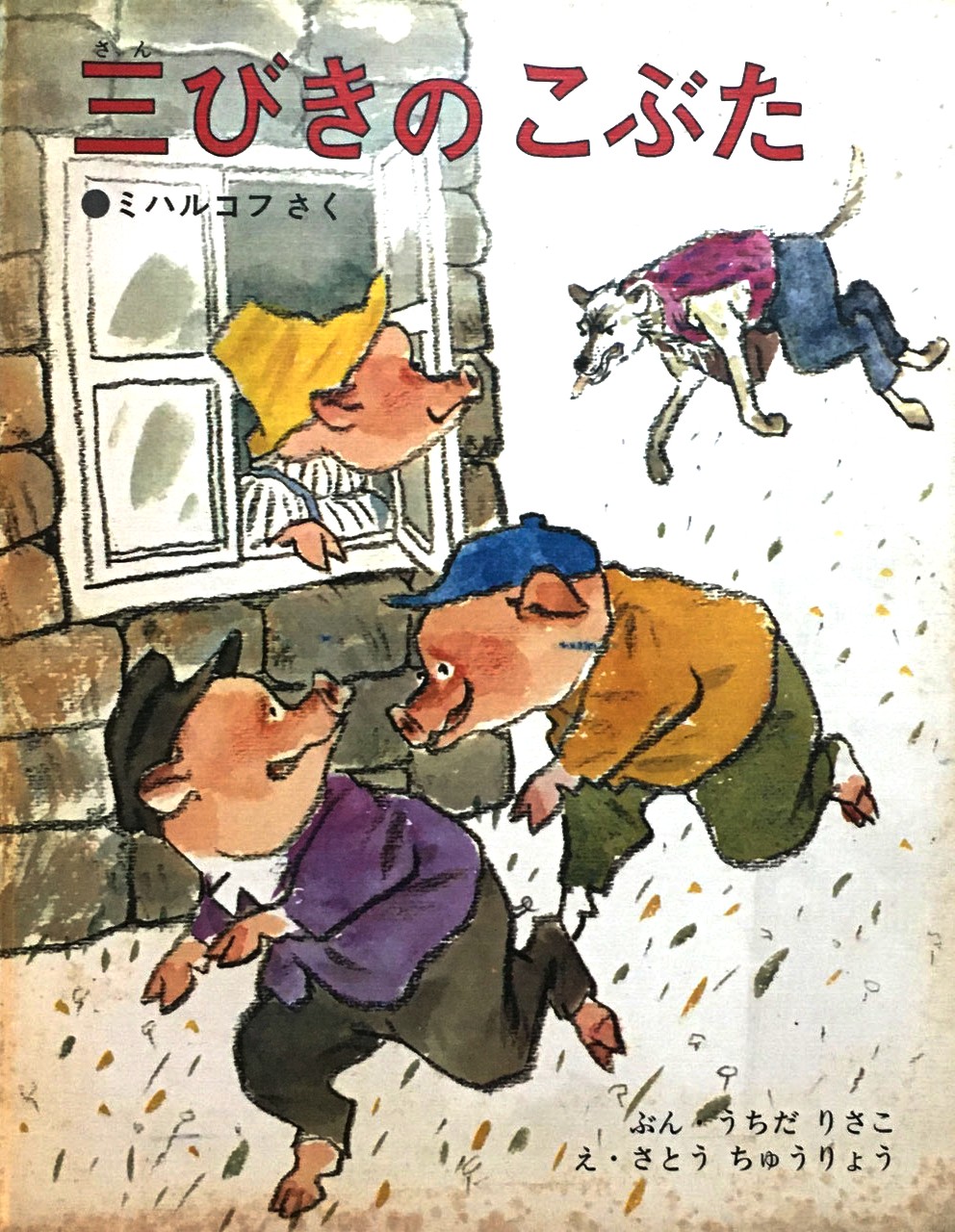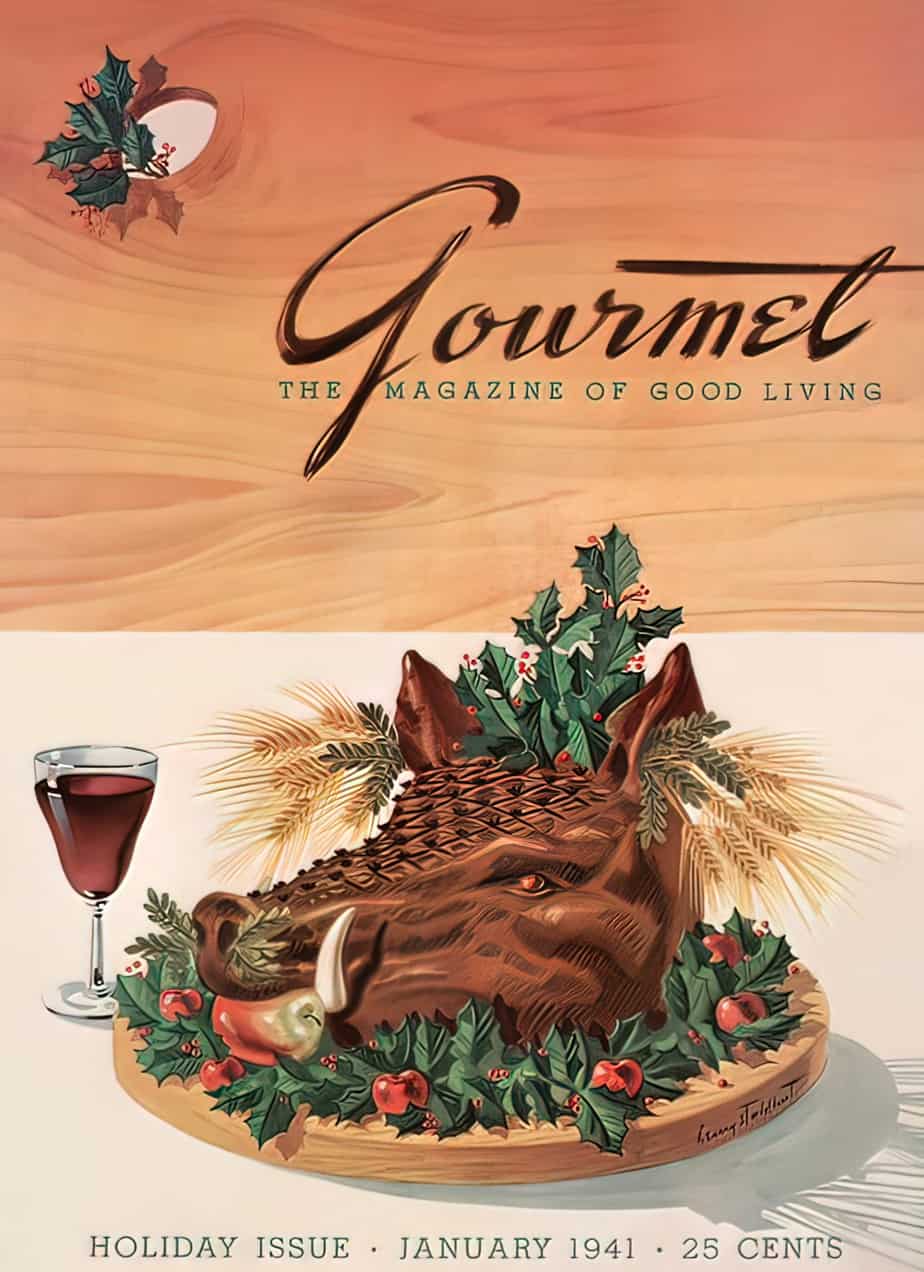 Header illustration: My ABC Book written & illustrated by Art Seiden (1953)