If you're buying a gift for a young artist, a favourite of mine is a box of skin tone pencils or pens.  My Crayola box of the 80s included a 'skin' colour — in reality no one's skin — symbolically and problematically the crayon was 'white skin'. An entire box of skin tones is a far more inclusive gift.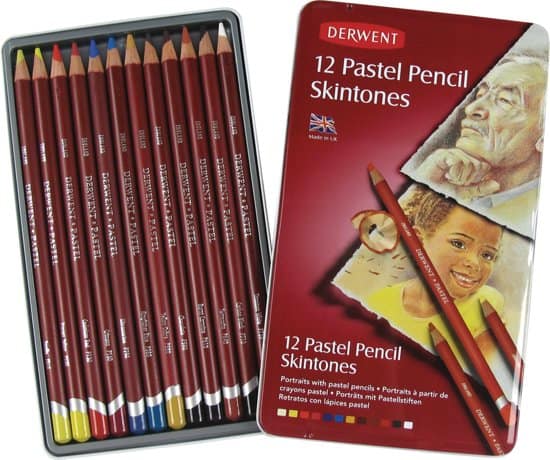 WHY THE DIVERSITY OF SKIN COLOUR?
Our hairlessness has become a source of what we think of as beauty, a reality validated in every National Enquirer article about a "wolf boy". It also has widespread consequences for our health and quality of life. It is the reason for the origin of melanin (the compound that, when present, makes dark skin) in sunny regions. The production of melanin in cells is just under the surface of the skin evolved in Africa, along with our loss of hair. All of our ancestors produced melanin and so were dark skinned, but when some of our ancestors moved out of hot climates, melanin blocked too much sun. At least a little sun on the skin is necessary for our bodies to produce vitamin D. Dark-skinned individuals in sunless places suffered rickets. The died, and so, with time, pale-skinned genes were favoured, not just once but several times independently, with the northward migrations of humans. In other words, the variety in our skin color would not exist were our skin not exposed in the first place by our lack of hair.

Rob Dunn, from The Wild Life Of Our Bodies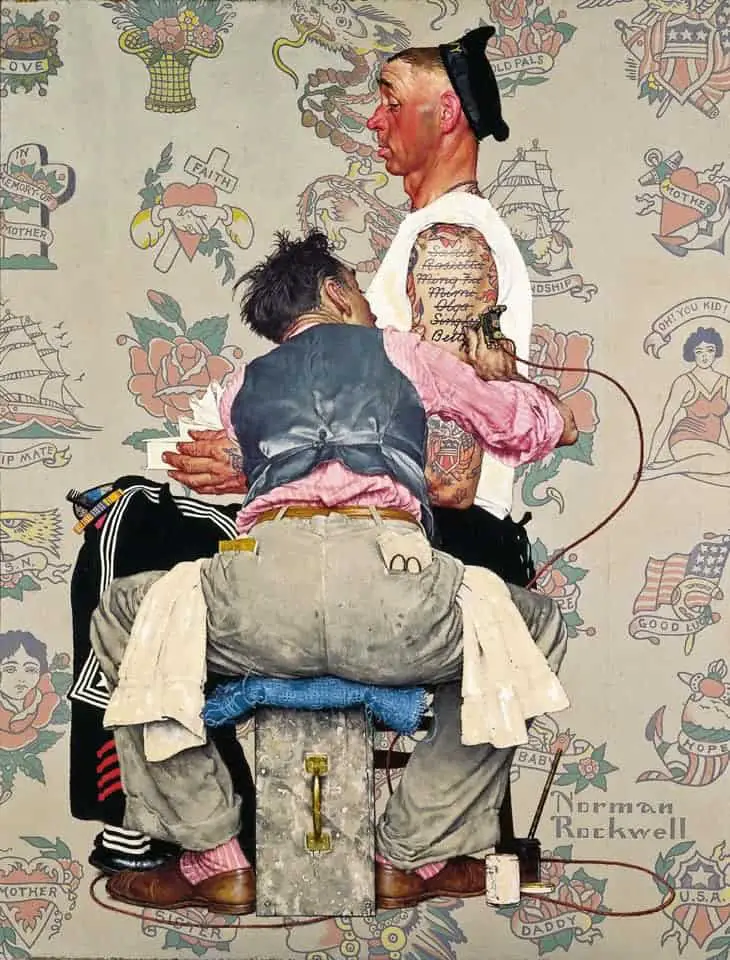 MORE
Nina Jablonski on the Evolution Of Skin, a Research Unplugged Podcast, available on iTunes U podcast from Penn State (no longer available). She also did a TED talk, breaking the illusion of skin colour.
NOTES FROM THE PODCAST
Human skin is not much different in its basic structure from the skin of other animals walking around. But other mammals tend to be covered in hair, so it looks quite different. Humans are functionally hairless. This makes us very sweaty.
The next uniqueness is that human skin comes in a variety of natural colours. This is unique to our species.
The last unique feature of human skin is that compared to other animals we actually do things to our skin. We decorate it and use it as a canvas for self expression. Makeup, tattoos, piercings have great social significance.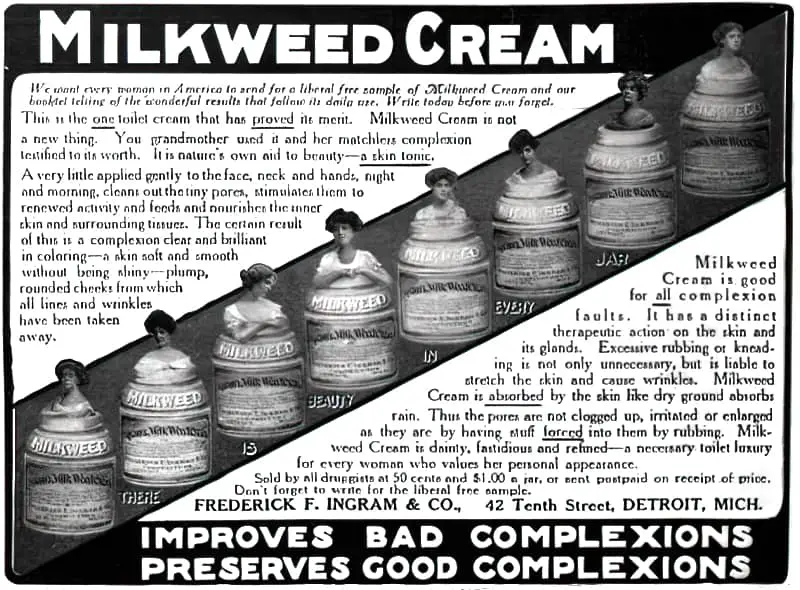 Nakedness and sweatiness go together. In the course of evolution of our lineage, skin is hard to learn about because skin cannot be preserved. Nevertheless we have good evidence and we know we've had naked skin for a long time. This has been necessary for us to be more efficient sweaters. Humans and other primates are excellent at losing body heat through sweat. A dog pants to lose heat. A sheep loses heat through a mechanism at the base of its brain which allows it to cool a lot of blood flowing through the brain in particular via its nose. The more active the primate the more numerous its sweat glands. We come from a type of ape that has a moderate number of sweat glands. Other apes were extremely energetic in their activity, similar to modern humans so they must have had the ability to cool themselves with sweat glands. We've had excellent sweat glands for 2 million years.
When a horse sweats a lot they actually lose their ability to keep cool because their hair becomes compressed and their ability to lose heat through evaporation is limited. So the more hair you lose the more cool you can become by sweating. This is why we became hairless.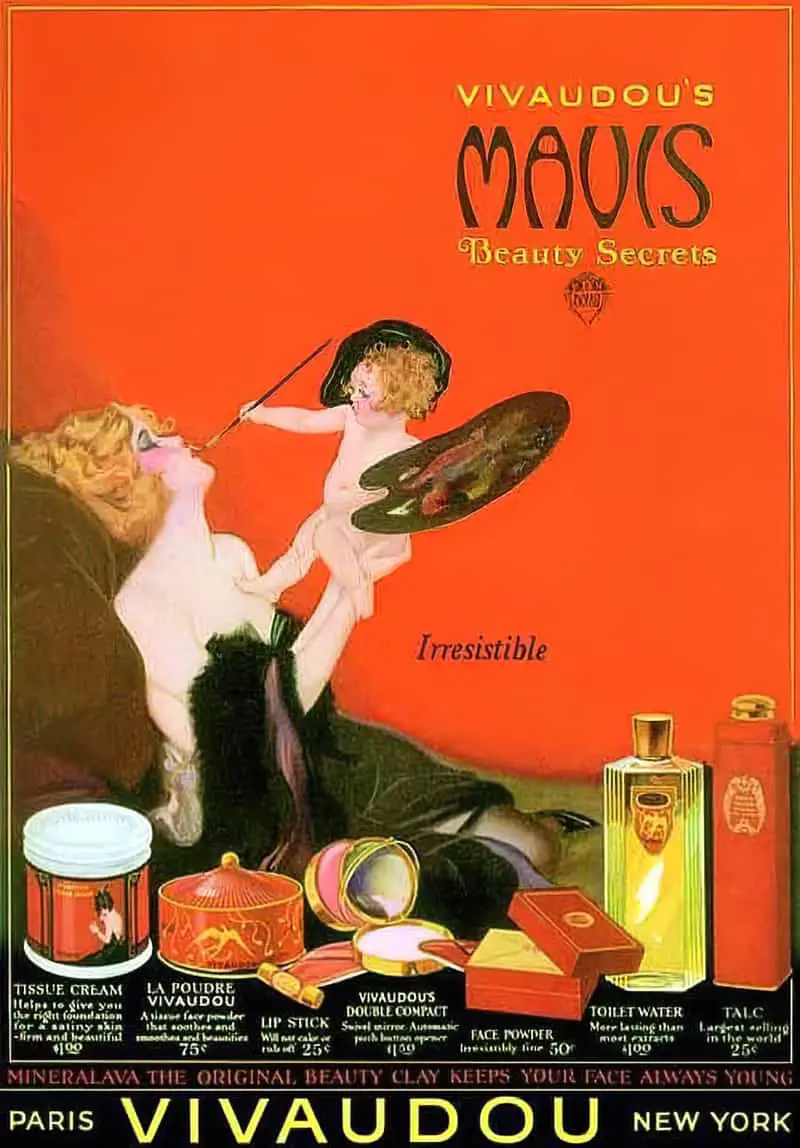 The ancestral form of our lineage lived only in equatorial Africa (2 million years ago). Hairless skin without pigment is very subject to burning. Recently we've become very aware of the sun but before that people didn't protect ourselves well from the sun. Before that unpigmented skin burned a lot. This damage is not just the kind that causes you to have wrinkles and have skin cancer when you're older but is actually damaging the DNA in your body essential for normal health and reproduction. So all of a sudden sun doesn't become a little bit bad for you but a positive liability.
It was at this time in our evolutionary history that our species became darkly pigmented. All of us around 2 million years ago were darkly pigmented. The story of skin pigmentation then really starts out at this common denominator and it becomes interesting as the population disperses. This occurred quite quickly and we have humans going into Eastern and central Asia then Europe over the next million or so years.
When people went into these places their skin colour underwent major changes. Pigment in skin not only protects against dangerous effects of ultraviolet radiation but also is to do with making Vitamin D. Evolution is happening in our skin all the time. The pigment is filtering out a certain amount of radiation but also allowing a little bit in so that you can make vitamin D. Organisms like humans are remarkable in that through the course of natural selection we've tinkered with the amount of pigmentation in skin exactly right.
Outside the tropics, where humans first evolved, there isn't very much of the UV radiation that makes vitamin D, and yet we need vitamin D to be healthy. That's why, as humans moved into higher latitudes lost pigmentation, many of us have lightly pigmented skin, especially in northern Europe and northern Asia. This pigment (melanin) can be produced temporarily by people who tan. It was an important response that evolved in some people to deal with the increased UV that occurred for part of the year. (Summer)
We use skin constantly to advertise ourselves. Even for those who put no decoration on our skins, our skin tells a lot about your state of health. It immediately gives a signal to any observer about age, how much sun exposure you've had and what your likely ancestry is, even from 50 yards away.
If you have a certain amount of makeup on of a particular kind, or if you have tattoos of various kinds and positions we learn even more about you before you say anything. We use these cultural mechanisms to great advantage, to give people info about ourselves before they even talk to us. In modern society where speedy social interactions are the rule rather than exception more and more people are relying on this kind of advertising. (eg black and white goths)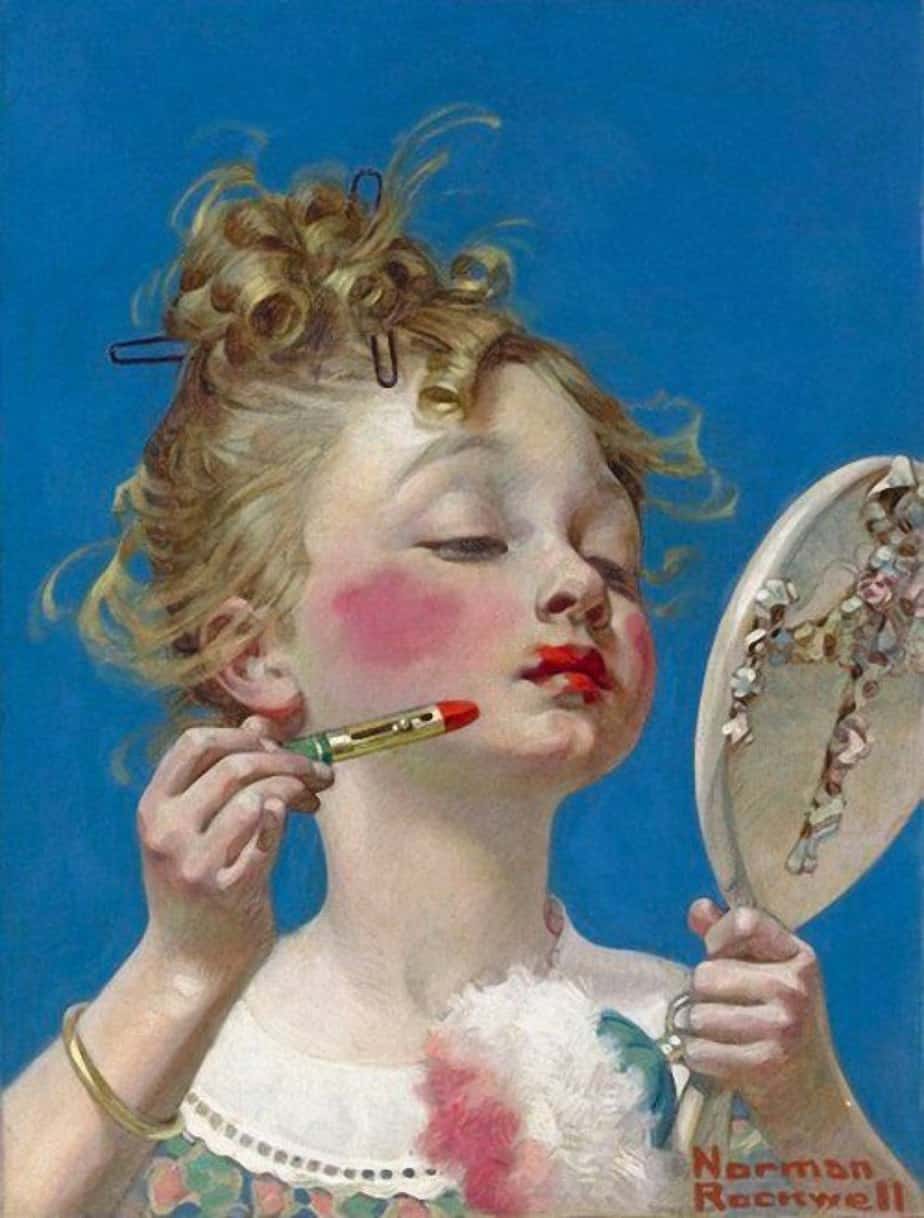 There's a difference between cosmetics and something like a tattoo or piercing. Many older people can't relate to tattoos as a visual medium and think it's a foolish thing to do. After interviews, I realise young people think extremely carefully about it because they want a tattoo to be another symbol of themselves. Tattoos are not something people undertake frivolously. The vast majority consider it very carefully. It speaks of very deeply held aspirations about themselves, and have become extremely popular in the last 10-15 years.
There have always been men who tell women not to wear make up. One example from history is a London minister of St Giles in the Fieldswas not fond of cosmetics and in 1616 railed against 'paps embossed, laid forth to men's view'.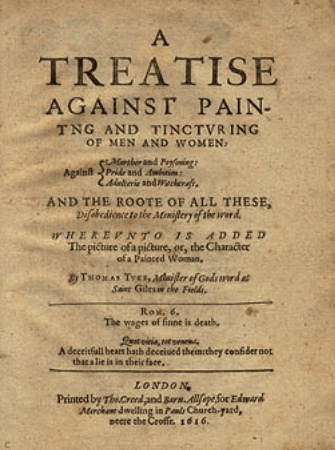 We use our skin to gather information about our environment through the sense of touch. A lot of animals do this but we use our sense of touch tremendously, especially the tips of fingers and face. We gather a huge amount of info about our environment and about each other. Primates evolved to constantly touch one another. Humans living in a hunter gatherer society have a tremendous amount of physical touch between members, but our society has regulated against most of this kind of touch. If we were chimpanzees a roomful of students would be intertwined with one another, grooming. We tend to discount this part of our legacy. Touch is very important to normal childhood development and physiological well-being. Individuals in nursing homes do much better when they are touched and hugged.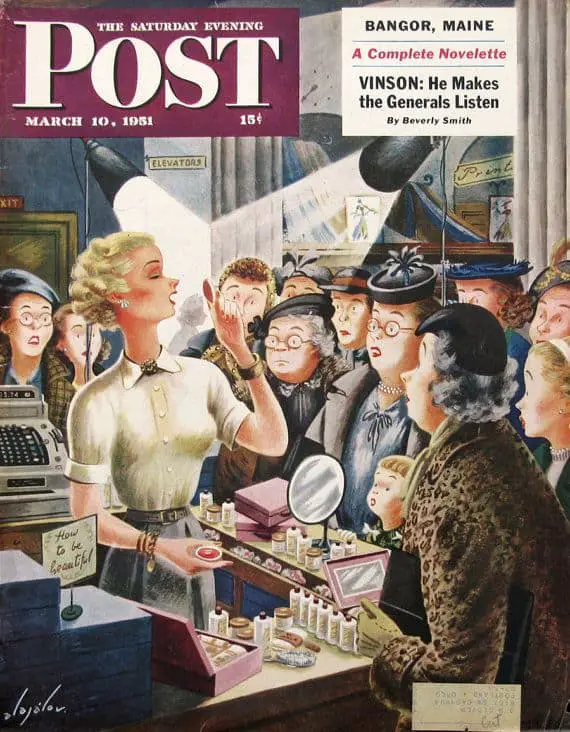 Header photo by Paladini Mauro
FURTHER READING
While it might not be the only way we learn how to see our bodies, self-help discourse uses concepts like wellbeing, empowerment, and willpower in ways that convince us that our bodies are ours to control. It might not be explicit, but the message is there – and our brains pick it up loud and clear. Similarly, we might not realize that we're sharing messages that insert themselves into how others perceive their own bodies – but many of us are. It's impossible to talk about self-discipline, accountability, or efficiency without those concepts leaving their marks on our flesh. …

I think the easiest way to illustrate the idea of normal and beauty is to look at Sephora and how you can shop by skin type. … There's dry. There's oily. There's acne prone. And there's normal. Normal becomes a sort of ghost category as skincare companies invite us to shop according to whatever problem we associate with more. Normal … is defined by the absence of abnormalities. After all, oily, dry, and acne prone aren't clinical categories but marketing tools. … 'skin types' weren't invented by a dermatologist or expert in the skin but by a beauty brand founder, Helena Rubinstein. …

The built world, the workplace, the marketplace, public transit, and other systems are designed for an imagined homogenous populace. For every way in which one's body differs from this fiction, the workload increases. Tiffany explained that, for example, a fat, disabled, dark-skinned, Black woman has to put in a lot of work just to engage with the world. Tiffany told me that she internalized how to avoid the stigma of her body and performed mental gymnastics to avoid further marginalization. She said to herself, 'Okay, I'm already a dark-skinned woman. [So] I also can't be fat. I need to be as skinny as possible. I need to get a little bit closer to Eurocentric standards so that I can get further ahead in life.'

Tara McMullin: The Body at Work: Why Self-Control is the #1 Rule of the 21st-Century Economy
The robots of the future will hide in your garden under this pulsating silicone skin: Say goodbye to the garden gnome By Rachel Becker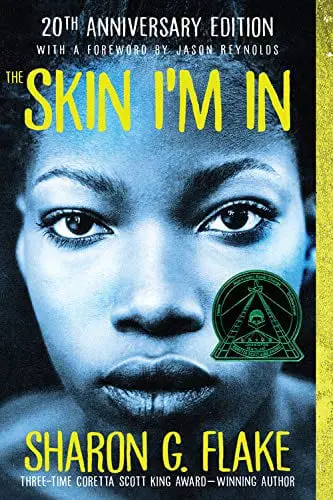 Miss Saunders, whose skin is blotched with a rare skin condition, serves as a mirror to Maleeka Madison's struggle against the burden of low self-esteem that many black girls face when they're darker skinned. Miss Saunders is tough and through this, Maleeka learns to stand up to tough-talking Charlese.