If you're looking for a chapter book to bridge the gap between beautifully illustrated picturebooks and pictureless novels, the Mercy Watson series is a great option, because the illustrations are just as enticing as any found in a high-production picture book.
SETTING OF MERCY WATSON GOES FOR A RIDE
1960s American suburbia.
Children's authors and illustrators seem to love this era — in hindsight it feels so safe, with the housewives cheerfully putting on endless spreads of food. For every happy housewife we probably had a Eugenia and a Baby, sisters forced to live together because there was no pay equality, a dearth of husbands after the world wars, and no freedom for a full life outside the confines of marriage. However! This image of suburbia, illustrated in bright, sunny pastel colours by Chris Van Dusen, is a genuine utopia. You'll find nothing rotten in the basements here. This is a parody of the era, in which everything can be fixed with hot buttered toast.
The pink cadillac convertible seems to be a 1959 model. This is an iconic car that you would've seen in the movie Grease. And Elvis had one.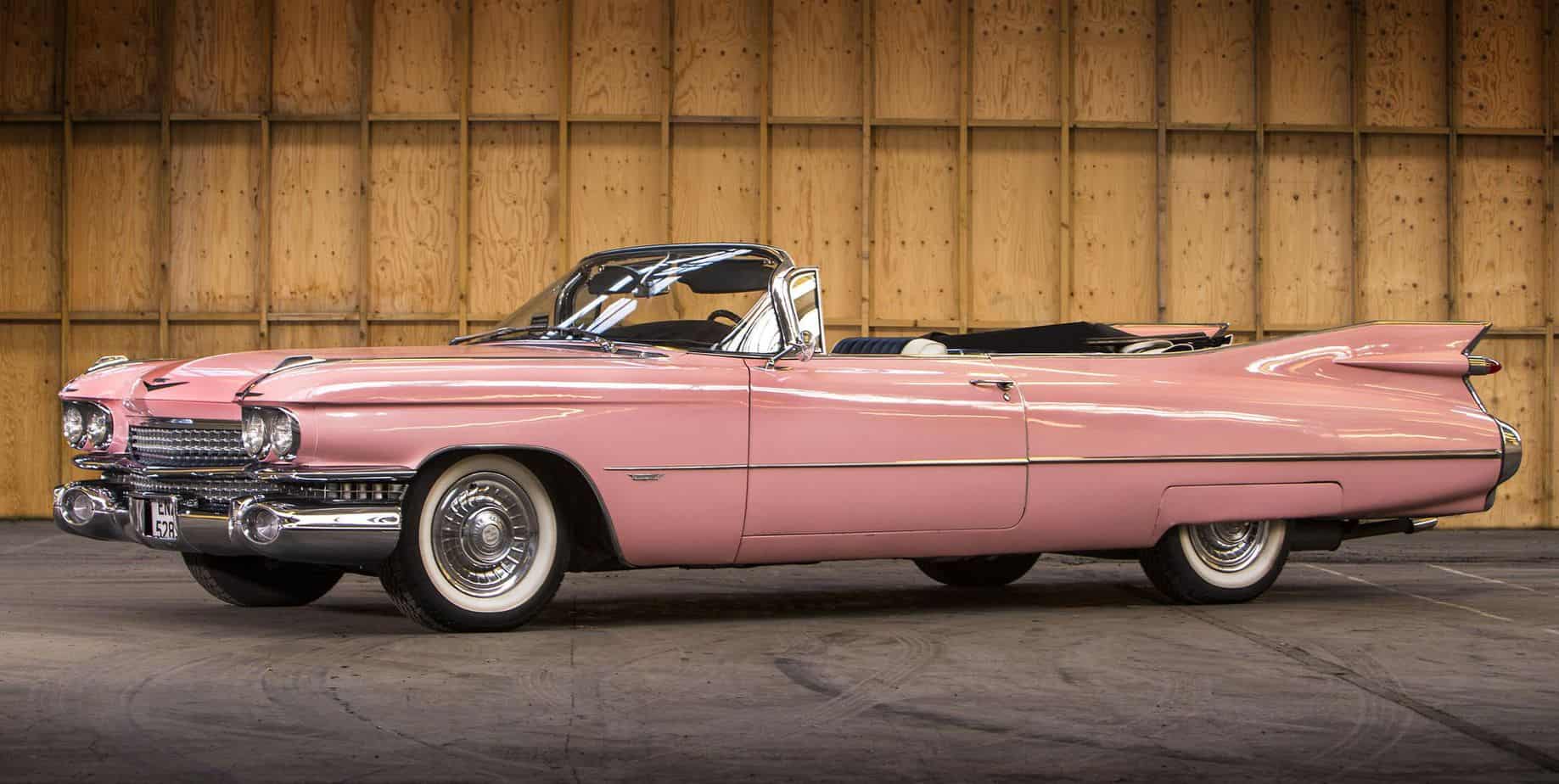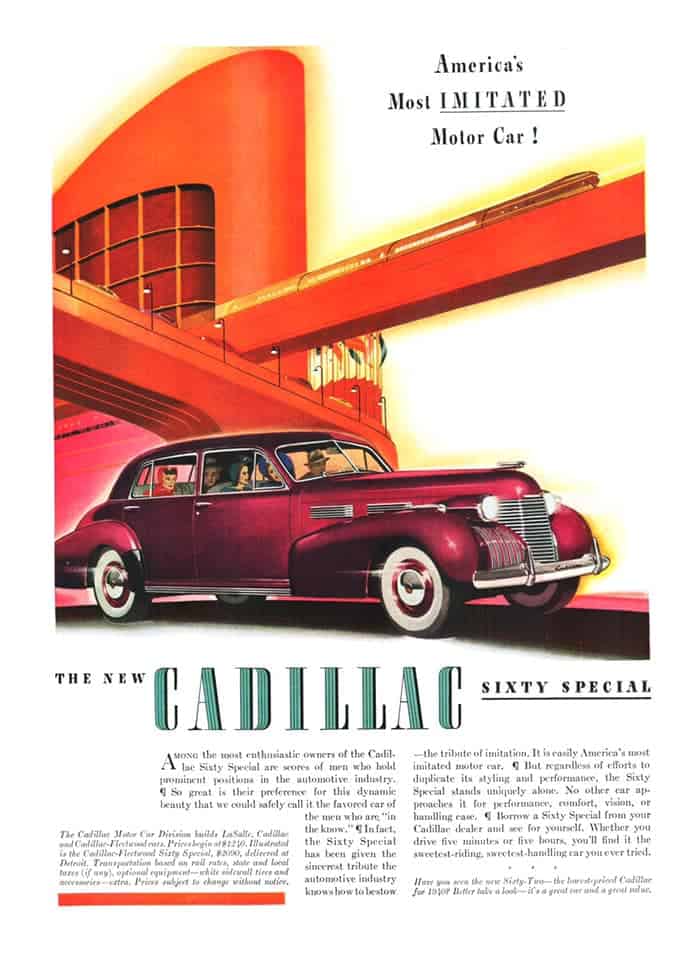 The breakfast spread prepared by Mrs Watson includes a coconut bunny cake, from Betty Crocker. In sum, this is a Betty Crocker (General Mills) version of utopia.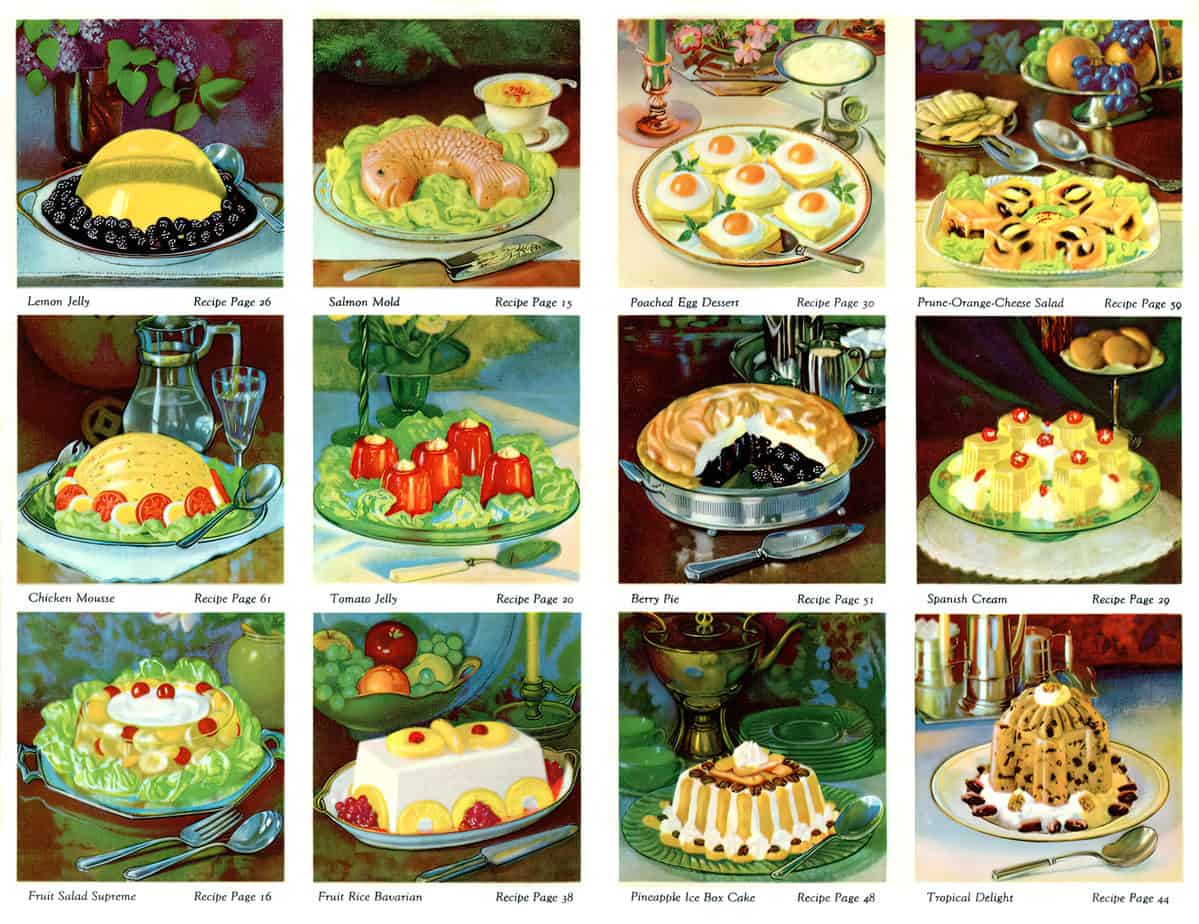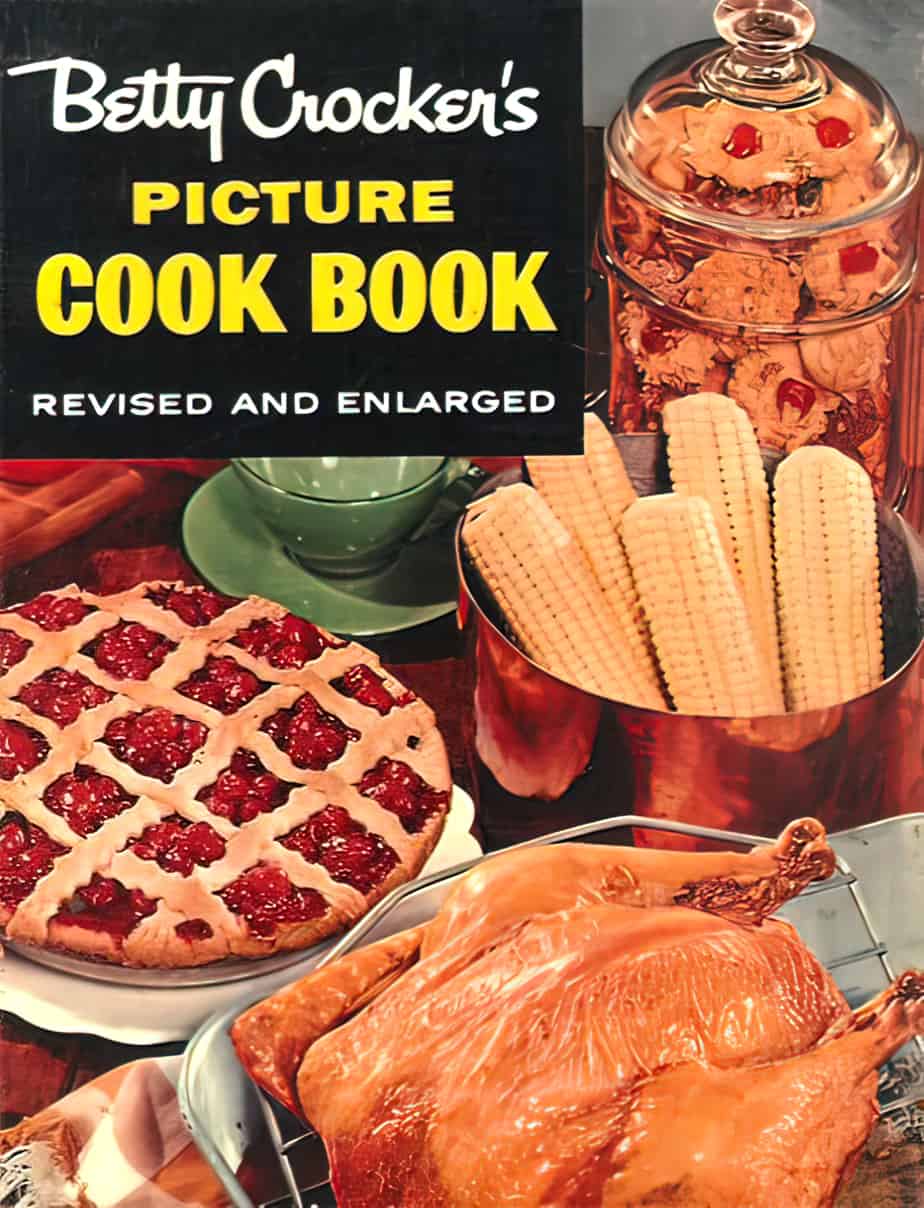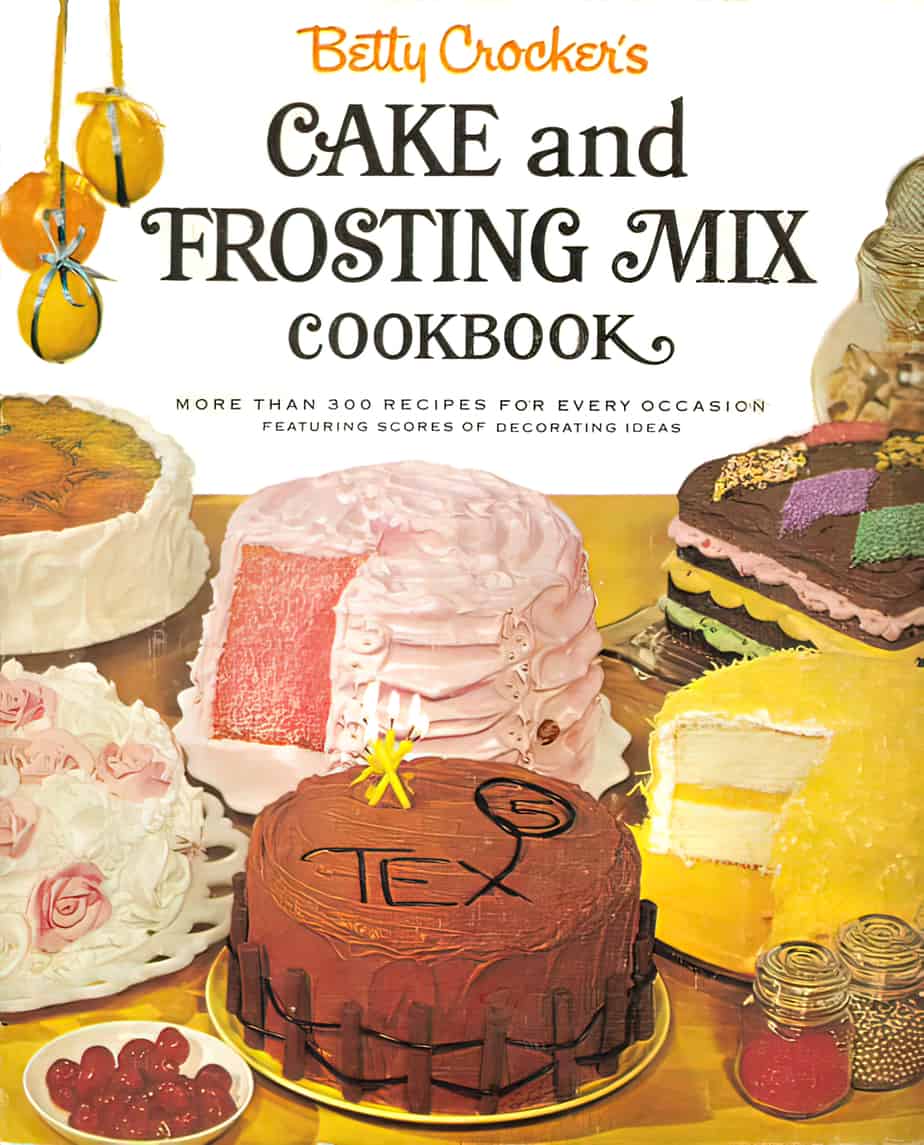 STORY STRUCTURE OF MERCY WATSON GOES FOR A RIDE
Mercy is a hedonist who enjoys good food and simple things in life, such as driving at high speed with the wind in her ears. But, like Mr Watson, she needs adventure outside the domesticity of a suburban house.
Mercy wants to drive the convertible.
Mr Watson is in love with his convertible and won't let her drive it.
Mr Watson's opponent is the policeman who wants to give him a ticket for speeding, and for letting a pig drive a car.
Baby's opponent is her older sister, who has babied her her whole life. This relationship is well-understood simply from the fact that her name is Baby.
Since Mercy is an impulsive pig, and simply plonks herself on Mr Watson's lap when she wants a go at the wheel, diCamillo created a personified Mercy in the form of the old maid Baby, from next door. Henpecked by her elderly older sister, Eugenia, Baby craves freedom and adventure herself, so she plans to stowaway in the back seat one Saturday so she can go on a ride in the convertible with Mr Watson and the pig.
When Mercy takes over the wheel we have a high-speed chase scene. It ends with Mercy flying into the air and landing hard on the ground.
Mr Watson gives Mercy a lecture about pigs driving. "Mercy sighed. She was glad the ride was over. She felt a tiny bit dizzy. And a little bit dazed. She wanted, very much, to go home." Mercy has had enough adventure, for one day at least. But because this is a series, we don't want Mercy to stop having adventures altogether!
Baby, perhaps for the first time in her life, saves the day by stepping in and taking action. "Hooray!" said Baby. "She is fine!" But I'm sure she's pleased at the discovery of her own cool headedness, too.
After Mrs Watson offers Officer Tomilello hot buttered toast he decides not to issue any tickets. The pig and the policeman look at each other as if they are now firm friends.
Eugenia has softened just a little towards Baby and admits that the toast has been 'expertly buttered', and so they stay for supper at the neighbours'.
PIGS IN CHILDREN'S LITERATURE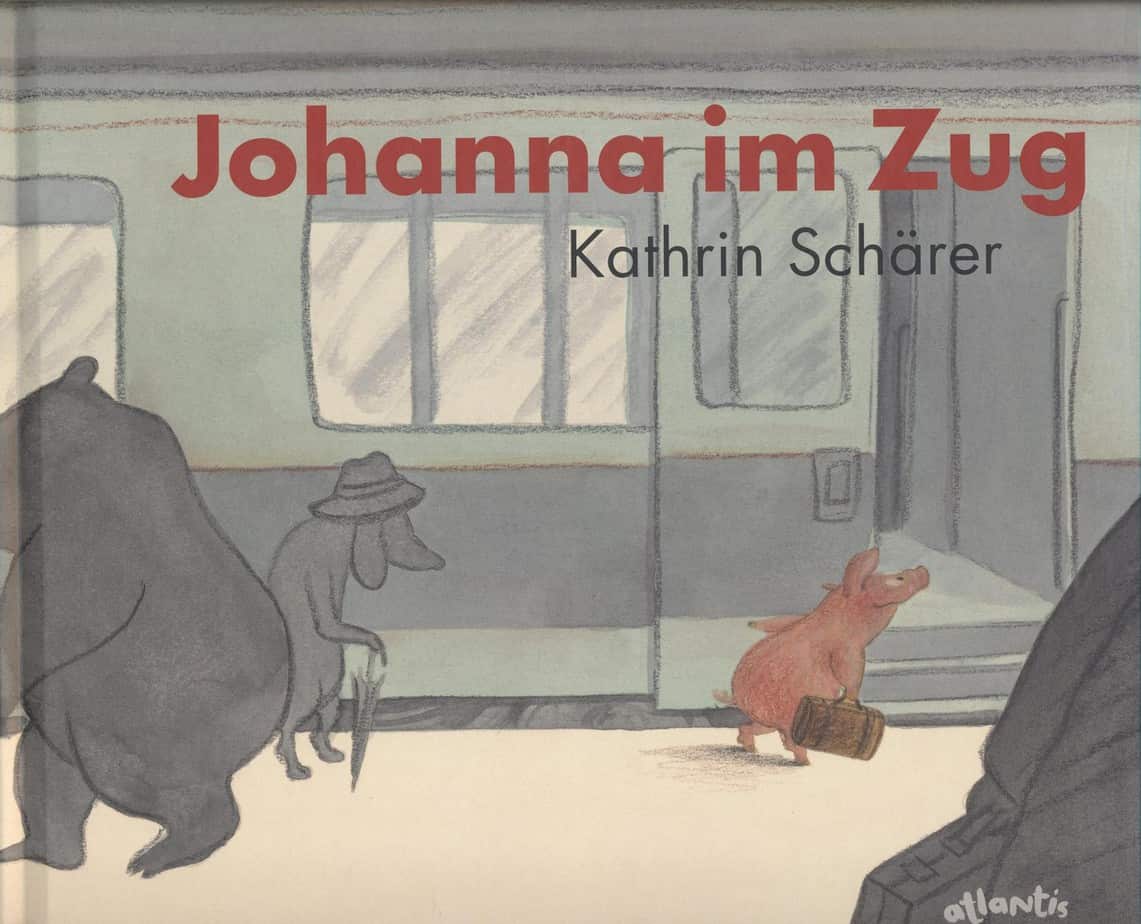 There are 4 main types of animals found in children's literature:
Those portraying animals in their natural environment and only partially allowing them human-like abilities
Those portraying anthropomorphic animals–talking, wearing clothes, thinking and behaving like humans–in separate communities, with or without contact with humans
Those portraying anthropomorphic animals living among humans, as friends or intelligent pets
Those which are humanized or semi-humanized
LET'S NOT MENTION THIS BUT…
One enduring problems with pigs as characters is that many humans eat pig meat. A Saturday morning feast for Kate diCamillo's semi-humanized pig, Mercy Watson, does not include bacon and eggs.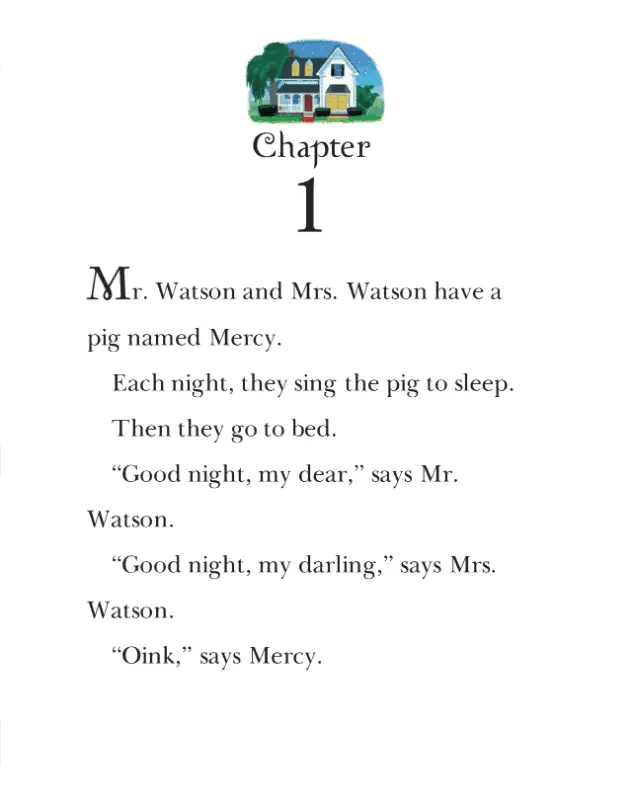 Charlotte's Web is a different matter. From the first chapter the young reader is keenly aware that the lovable pig is for it. The Arables are eating bacon. The reader is aware that this book will be about death.
As for Beatrix Potter, I don't believe she paid it any mind. Potter's love of animals co-existed with her love of meat.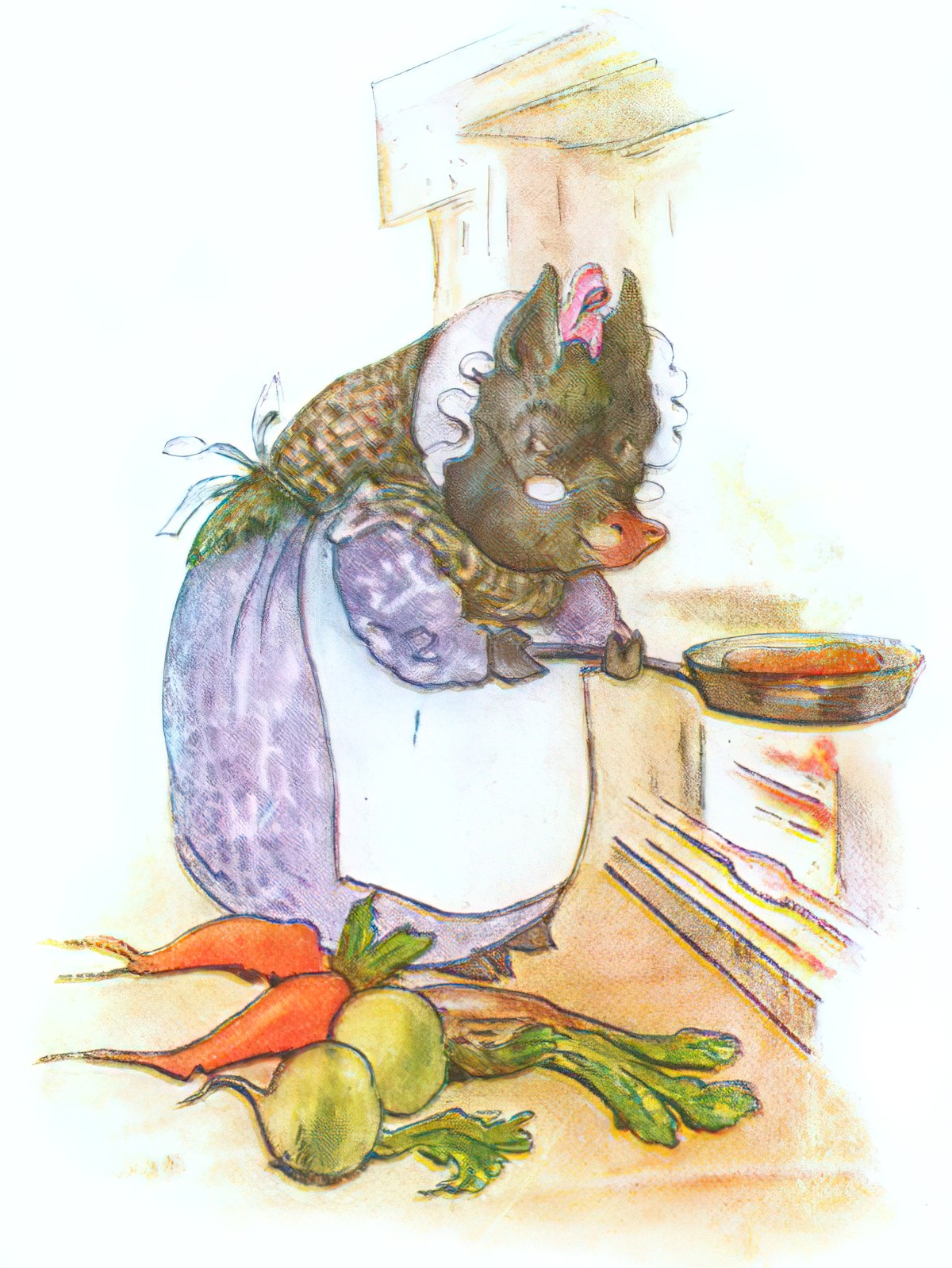 FLYING PIGS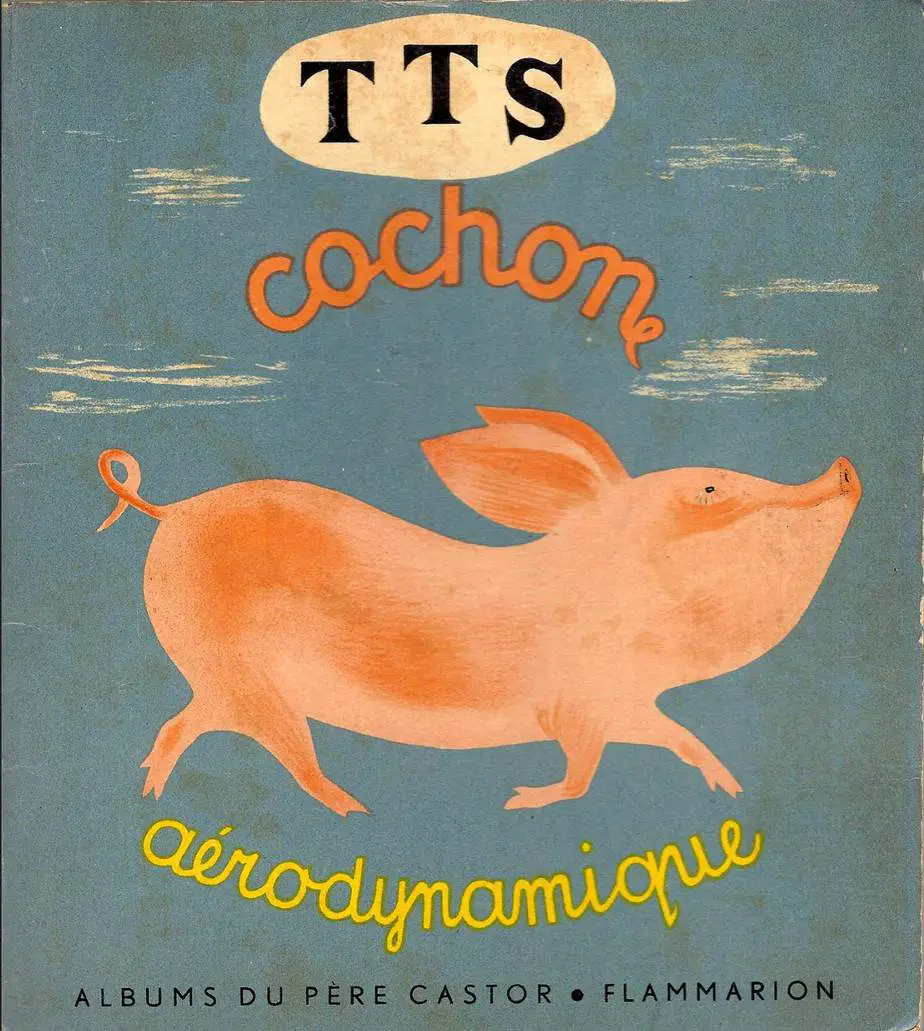 If the story is a funny one, it's highly likely that at some stage the pig character will end up airborne, making use of the English idiomatic expression: "And pigs might fly!"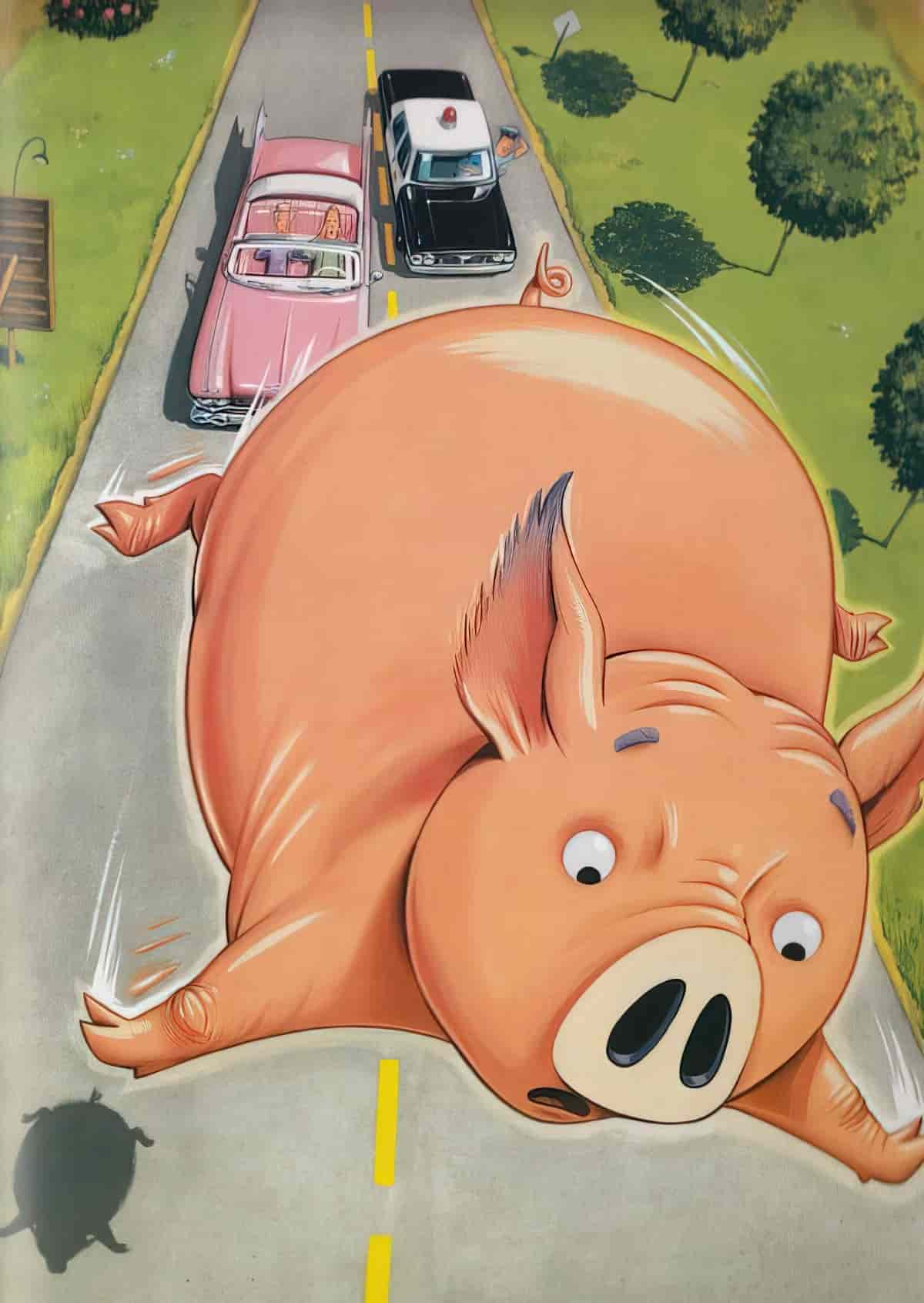 POLICEMEN AND PIGS
There are a number of dual audience jokes going on in this book but one of them is the 'pig = policeman'. You can often tell when a policeman is going to be kind/lenient in a children's book — he'll be plump. (Another example is the policeman in Make Way For Ducklings, who has an enormous pot belly and a pocket full of peanuts.) Like Mercy, the policeman here can be won over with hot buttered toast. On the final page we see a mirror image of the pair — the policeman's blue uniform reflects off Mercy's ears, and Mercy's plate is blue. They both have the same rosy cheeks. These are kindred spirits.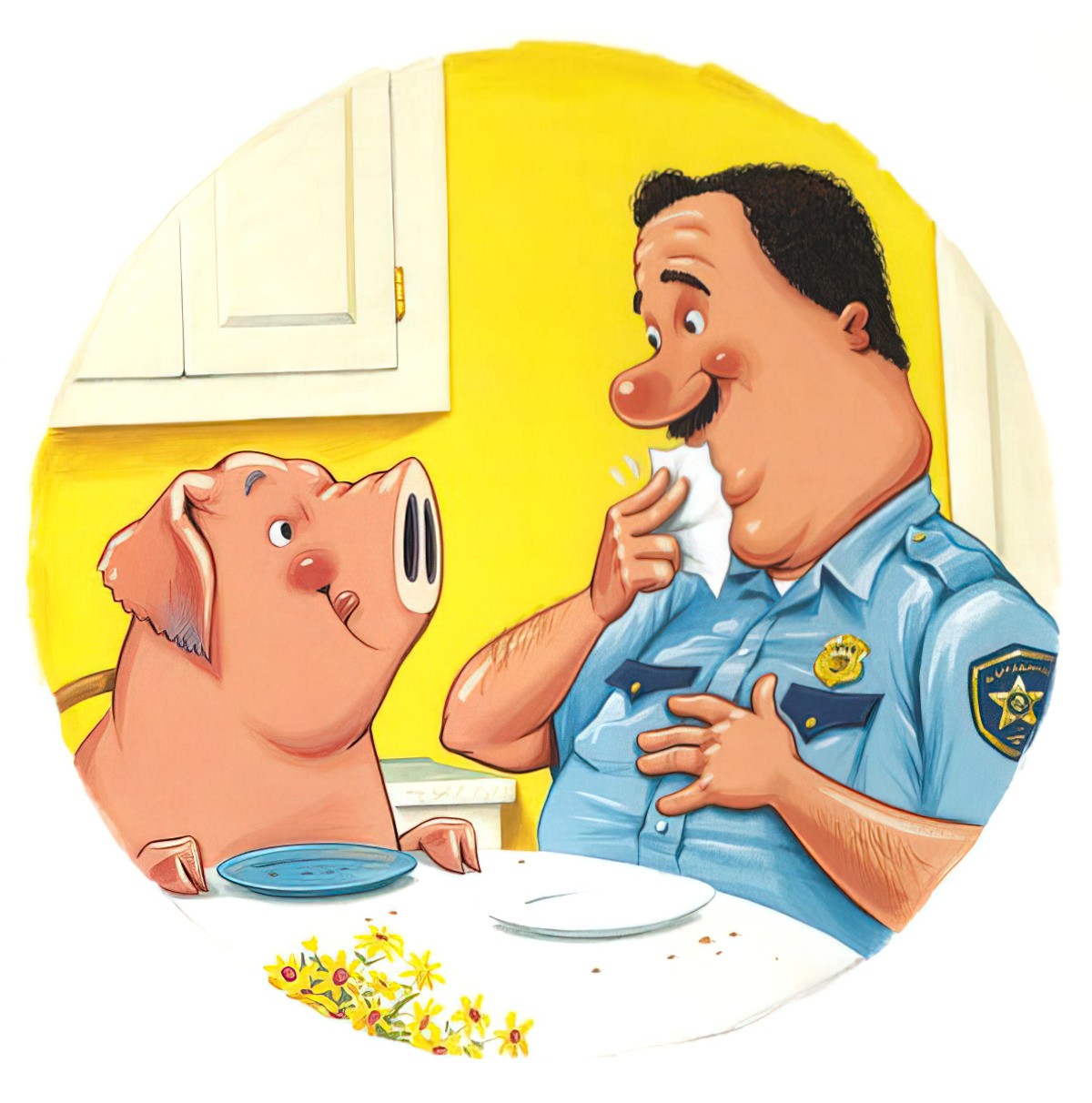 MORE CADILLACS IN ILLUSTRATION
When illustrating the Cadillac for Cadillac 20th century advertisements, Jon Whitcomb (1906-1988) utilised drawing techniques which made the Cadillac look even more impressive than it is. First, he set the car against fantasy backgrounds. In many he dropped the 'camera' to worm's eye view, and in all he has altered the dimensions to make it seem larger. 'Largeness' was the Cadillac's selling-point.