"My Mother's Dream" is a short story by Alice Munro, and the final offering in The Love Of A Good Woman (1998). This is an absolute masterclass in how to subvert an established narrative trope.
THE LOVE OF A GOOD WOMAN (1998)
"The Love Of A Good Woman" — a story revolving around a crime but not a crime story. Reminiscent of Stand By Me. Also in the December 23, 1996 edition of The New Yorker.
"Jakarta" — not actually set in Jakarta. A story of an old woman whose husband went missing, and also about the so-called 'free love' of the 1960s, which afforded far more freedom to men.
"Cortes Island" — a symbolic island standing in for the psychology of newly wed isolation. Also in the October 12, 1998 edition of The New Yorker.
"Save The Reaper" — a re-visioning of Flannery O'Connor's "A Good Man Is Hard To Find". Also in the June 22, 1998 edition of The New Yorker.
"The Children Stay" — What did divorce look and feel like when divorce was brand new? Also in the December 22, 1997 edition of The New Yorker.
"Rich As Stink" — Focuses on an adolescent girl. Some commentators call her 'precocious' but I think she is a typical 11-year-old.
"Before the Change" also in the August 24, 1998 edition of The New Yorker
"My Mother's Dream" — Critics don't love this one, but I do. I read this short story as a commentary on how it takes a village to raise a child, and when any given mother doesn't measure up as parent, other women can step in. Together, caregivers can band together to create a 'whole', and bring up a perfectly rounded and cared-for child, but alone? No. And we shouldn't expect mothers to be perfect.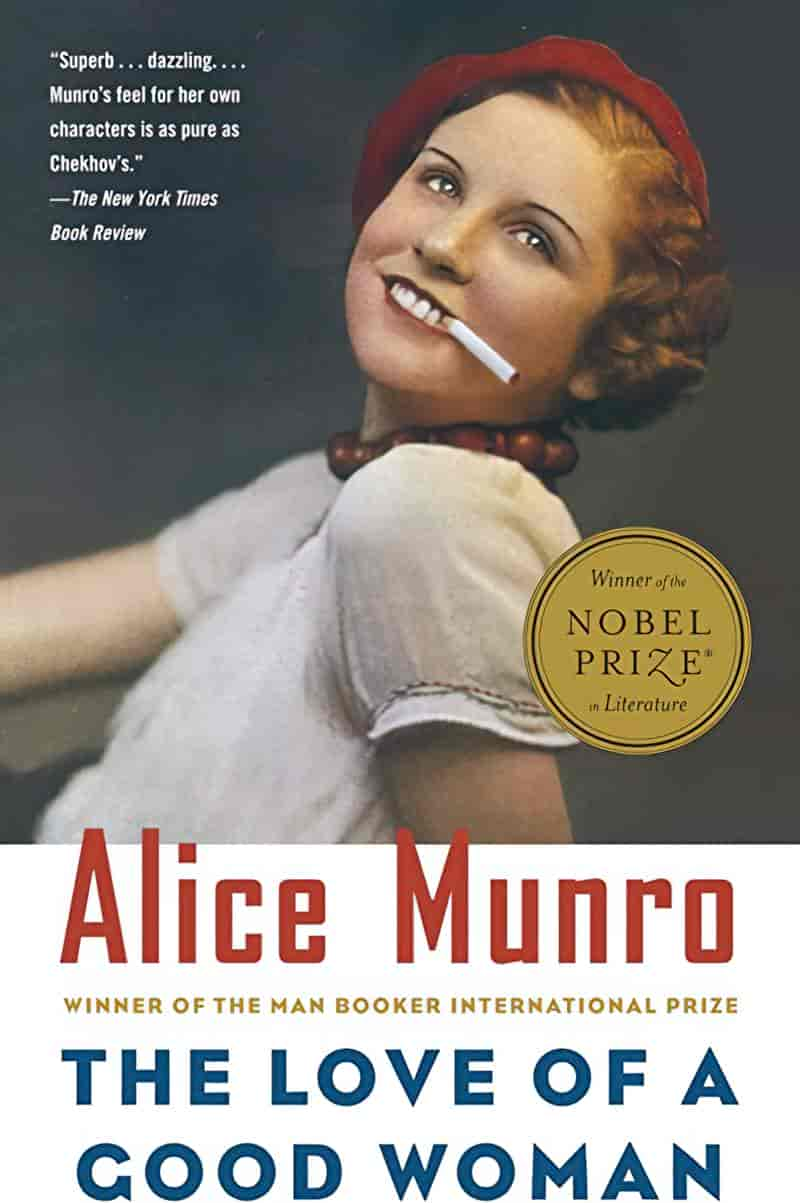 NARRATION
Like Ian McEwan's Nutshell or Jeffery Eugenides' Middlesex, a child narrates the life of their own parent, starting from before the child was born. The reader therefore knows that the story is partly constructed memory, part fabrication and perhaps cobbled together from stories and overheard tidbits. I don't know if there's a name for this style of narration but I call it omniscient first person. (Yep, it sounds like a contradiction in terms, until you read an example of it.)
Okay, so it's been called 'The Omniscient I'.
Munro's short story predates the tentpole YAL example, but I note with interest that The Lovely Bones (2002) is mentioned as an early example of it. Serious readers tend to underestimate the direction of influence: Young adult literature consistently starts trends later picked up by prize-winning literary writers for adults. I wonder who did it first? In any case, Munro was a pioneer of the omniscient first person with "My Mother's Dream". (As it turns out, there are other similarities to The Lovely Bones…)
SETTING OF "MY MOTHER'S DREAM"
The mother in this has her dream in July, 1945, which was one month after the end of WW2. The narrator speaks only of her mother being worn out by 'a long battle', which may refer to the war, or it may refer to a more personal kind of battle; probably both. In this way, Munro links the outside world to the personal world; a technique beloved of woman writers telling women's stories.
Munro is very good at describing the archiecture of ordinary buildings.
The house in which this happens is nothing like the house in the dream. It is a one-and-a-half-story white wooden house, cramped but respectable, with a porch that comes to within a few feet of the sidewalk, and a bay window in the dining room looking out on a small hedged yard. It is on a backstreet in a small town that is indistinguishable–to an outsider-from a lot of other small towns to be found ten or fifteen miles apart in the once thickly populated farmland near Lake Huron. My father and his sisters grew up in this house, and the sisters and mother were still living here when my mother joined them–and I joined them too, being large and lively inside her–after my father was killed in the final weeks of the war in Europe.
There is 'some sort of summer flu in town', which is why the narrator's mother does not go to the women's hospital after giving birth at home. We're all a lot more virus savvy since covid-19, but the Spanish flu of the first world war gets the most mention. There were plenty of other more minor flu outbreaks dotted across the mid 20th century. It's easy to forget that until a writer brings it up. Those of us born nearer the end of the 20th century have enjoyed a remarkable run of pandemic-free living and near-misses, I realise lately.
The small Canadian town where the characters live is 'dry', which makes a drinker stand out all the more. (The town must be in range of Toronto.) This was the age in which women were dangerously medicated, easily addicted. It was easier to push pills than to change the entire situation in which women could self-actualise. Alcohol is another option (and remains so).
Later there is an overnight drive to Guelph.
STORY STRUCTURE OF MY MOTHER'S DREAM
Sometimes writers take a scene from the chronological middle of the story and plonk it at the beginning to engage reader interest. In different genres, this tends to be a high action scene, or one with an intriguing hook, like a mystery.
In this case, Munro has taken a dream and used that as the lead-in. It's quite the hook, but not because it's full of action — because it paints such an evocative mood. Munro really knows how to describe a dream in the way dreams actually feel — the uncannily familiar. Somehow in a dream we know this is 'our house', even though it doesn't look like our house at all. If this dream sequence were turned into a movie, I'd expect it done well by a filmmaker such as Lars von Trier (Melancholia). Munro even talks about the shadows, and the inconsonant seasonality of the dream. Everything in this world is off-kilter.
It doesn't really matter when Jill has this dream, because it casts its vibe across the entirely of her perinatal depression. I remember my mother asking me after I gave birth if I had dreamed of leaving my baby somewhere by accident. She told me those dreams were a frequent feature of her own early motherhood. Fortunately I remember few of my dreams, but I'm sure the anxiety dream of reverting to your former, independent life before realising with horror that you're a responsible parent now is common among new mothers.
CAST OF CHARACTERS
Narrator — Red hair like her mother. In fairytale this might mark her out as a witch. As a witch archetype, she may well have the power to see into the past, into her mother's consciousness, viewing the world as it was even before she'd been born.
Everything in this story has been constructed via the imagination and inference of this narrator. Without a veridical reality with which to compare her take, readers can't deduce how accurately she tells the story. That said, there's no reason to suspect deliberate unreliability. She seems the sort of character influenced by the tradition of fairytale. The opening of her story, of the red-haired woman gazing from an arched window at snow is reminiscent of a fairytale illustration. I'm thinking more specifically of the Irish myth of Ethlinn, a Rapunzel story, which stars a female character with long, red hair. Like mother, like daughter; just as the mother gazes through the aperture of a (dream) window, the daughter, not yet born, is viewing her pre-birth world through this metaphorical keyhole, constructing a view from her partial one, which surely include photographs, family stories and older versions of people imagined as young.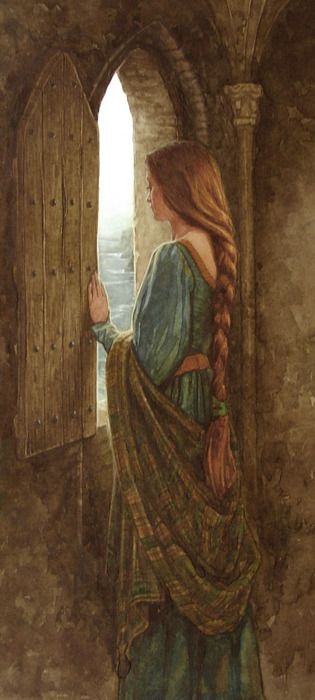 Where I doubt the narrator's reliability is in how terrible she was as a baby. Though all babies are different, and some are definitely more difficult than others, to do with colick, sleep and a raft of other health issues, when a child is told they were 'difficult' as a baby, it is often as much to do with how well the parent coped as about the veridical reality of their noisiness in relation to other babies. The narrator describes her own noise as if she is almost supernatural. I suspect she was crying as any baby cries, but in a household where the adults are intolerance of such noise.
Jill Kirkham — the narrator's mother, pregnant with her daughter in 1945 and having some disturbing dreams about losing her baby through her own neglect. She is basically the Cinderella of the tale because she's married into this household, and subsequently lost the man who brought her into it. Now that she's pregnant as well as husbandless, she's in a vulnerable position. A violin player. A 'big girl with a broad pelvis'. Long red hair. Married for only two weeks before her husband is called away to war. (I'm deducing they 'had to get married', as people used to say.)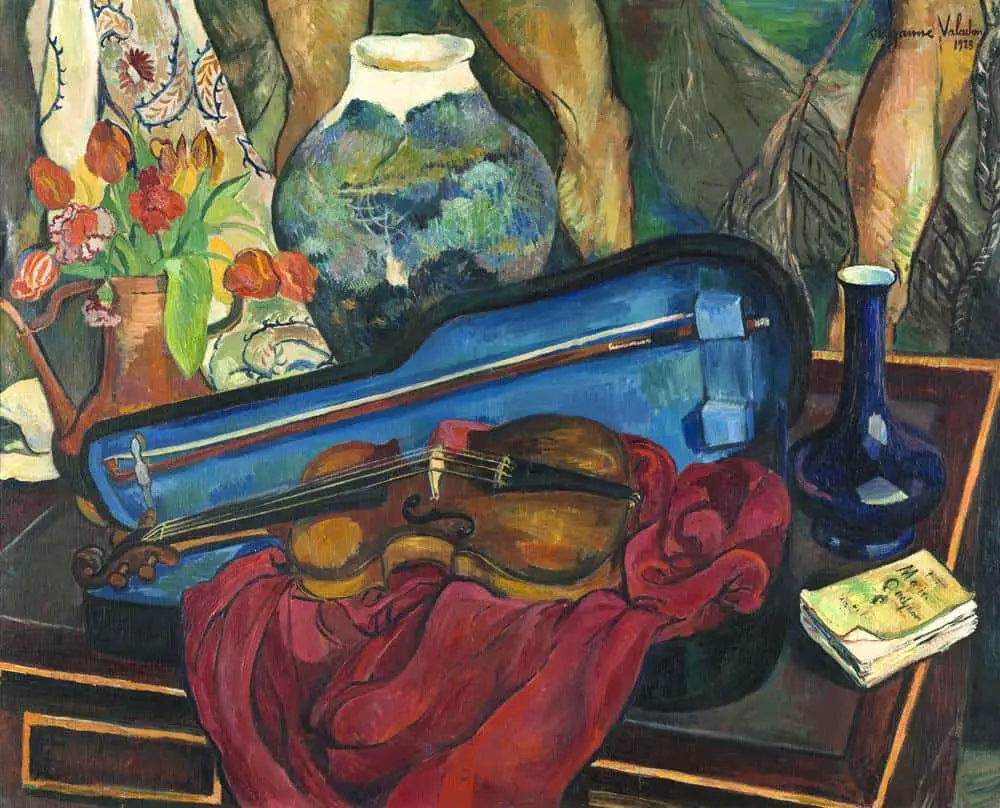 The fairytale life of Jill expands as we learn more of her backstory. Eventually we learn that she is unused to living in a family because she spent much of her childhood in an orphanage. But Munro subverts expectations; Jill was not abused in the orphanage. It was a pretty decent place to grow up. This story is like a fairytale, but not a fairytale. This is an important theme, and at the climax my own revelation is this: Motherhood is depicted as a fairytale, but not a fairytale. Reality cannot match a crafted, fictional narrative.
Ailsa — Jill's sister-in-law, the narrator's aunt. 'Should have been a sergeant major', according to the imagined George. Forced into caregiving responsibilities after their father dies and works at the bearby post office though her intelligence marks her out as capable of a more difficult job. The family has sacrificed the self-actualisation of Ailsa, pinning all hopes on the golden-haired boy of the family. (Literally.) Then he was sent off to war and killed. A feminist statement from Munro, right there.
The narrator doesn't assume as much insight into Ailsa's psyche as into her own mother's and her stand-in mother's, Iona. Evidence? Munro makes use of distancing phrases such as 'perhaps':
And perhaps it also felt good to [Ailsa]–felt reassuring–to have Iona back in her proper place.
George Kirkham — the narrator's dead father and Jill's husband, formerly in the airforce, is killed in the war. By reputation 'good-looking and high-spirited and the pride of his family, the one whom all the hopes had been pinned.'
The first on-the-page cue we get that he's a pretty nasty person happens when the narrator explains how her father met her mother. Jill met George because Jill was friends with a girl whose brother knew George. This brother was a 'victim and worshipper' of George. 'Victim'? The word jumps out. He has struck me thus far as a bit of a sociopath, a daredevil at best. He is certainly unkind. Rather than appreciate the love letters from interested young woman, he mocks them publicly by reading out their letters at the pub. The narrator daughter has concluded that he picked Jill as his wife precisely because she came from an orphanage. This is because he fancies a woman who won't want for much, only because she's never had it. I deduce a man who wants a woman he can fully control, and that Jill's life was better because he was killed. (The stories in this collection have largely been about how control is distributed in a relationship between a man and a woman.)
I expected the second half of the story to focus more on George, and how Jill had become his 'victim'. That's how fully the word jumped out at me. But this is another subversion. Munro may have primed me to expect a story about a man and the ways in which he inflicts harm, but we don't hear another single word about him. This is a story about women banding together, absent of men.
Iona — 'a nervous wreck,' according to the imagined George. 'Bad skin and bad nerves.' But she excels at the solitary job of cake decorating. She is so self-deprecating that she's a bit exhausting for newcomer Jill, but Jill extends kindness by accepting her handmade baby clothes without criticism and Iona becomes a little more confident around Jill. This newcomer to the household must be a welcome respite for Iona, because she and Ailsa together make what we might call a 'spinster sister duo'.
I'm not sure if TV tropes has an entry encompassing this common character archetype, but it's a familiar one. In children's literature, Kate DiCamillo uses it in her Mercy Watson series. DiCamillo's women next door to Mercy, Eugenia and Baby, transpose onto Alice Munro's characters Ailsa and Iona. The older spinster sister will be the bossy, effective one (probably skinny/wiry if illustrated and caricatured) while the other is more plump and pleasant, but 'henpecked' by the older, domineering personality to the point where she totally lacks autonomy and confidence. Sometimes the Ugly Sisters of Cinderella retellings fit this dynamic, where one sister will be the driving force of the unpleasantness, and the other her less willing partner in crime. In high school stories, too, where there is a Queen Bee girl, she will have a far less powerful 'sister' (friend) to do her bidding. There are many permutations of this feminine trope. Most often they don't say anything good about the inherent nature of women (as if there were such a thing).
Munro understands the nuances of interpersonal relationships, and the nature of lateral violence (bullying). This is why she received the Nobel Prize, after all.
Here's the nuance in Iona's characterisation: Iona says slightly unkind things to Jill about old Mrs Kirkham because the girls at the orphanage who were picked on the most were keen to find another girl to pick on. This observation is where Alice Munro transcends the 'spinster sister duo' archetype, more often played for comedy, or inserted only to provide Hate Sink characters. Iona may be a victim of her sister's domineering personality, but she is no tabula rasa. This downtroddern woman feels very real, with her own moral shortcomings.
At the Mookse and Gripes blog, one commentator makes an interesting observation:
The story dilutes the horror of post-partum depression and the very real possibility of psychosis by placing these outcomes in two separate people — the frustration-depression is in the mother, and the obsession for perfection and psychosis is in the sister-in-law.
The duality of the mother always makes for an interesting topic. Neil Gaiman explores this in his middle grade novel Coraline, again from the adolescent daughter's point of view. This is the liminal age at which daughters look differently to their mothers, to work out what it means to be a woman. Sometimes our mothers fall short. But in real life, daughters often end up seeing our mothers as people, after a period of typically teenage conflict. Munro briefly scenifies this teenage mother/daughter conflict here, with the image of the daughter trying to join in with Jill and Iona at the table, before retreating to the yard and a view of the next door neighbours' teenage girls at the pool. (Caught between adult womanhood and playful girlhood, of course.)
We can even see an exploration of female duality in picture books. As a dark example, take Anthony Browne's retelling of Hansel and Gretel. Reading the illustrations, it's clear that the witch and the step-mother are one and the same person. Any Hansel and Gretel story can be read in this way, but Anthony Browne's version stands out because he makes it impossible not to read the fairytale in this way.
The perceived duality of womanhood stretches back into antiquity, most infamously with the Madonna/whore dichotomy. But Munro has avoided adding yet another take on that to the corpus, and instead paints a different feminine duality, one experienced by women ourselves rather than one imposed on us by a patriarchal society: The duality of 'self' and 'mother'.
"My Mother's Dream" is a genuinely feminist story, and part of me thinks it can only be fully understood by people who've lived in the world as an adult woman. (Is this why the story never found publication in magazines before its inclusion as the outtake story of this collection? Cynical me.)
Mrs Kirkham — elderly and ill. Requires care. Someone must be at home with her at any given time. It gradually becomes apparent that Mrs Kirkham has dementia.
Mrs Shantz — another witch-like character, married to the doctor, but breaking social convention by marrying her son's friend. Because of the age gap (more acceptable when gender-reversed), Mrs Shantz is somewhat of a social outcast, and is therefore empathetic to Jill, who is the new wife and new woman to an unfamiliar family, where she didn't have time to know any of her new husband's friends before he died.
Mrs Shantz shows great empathy by enabling Jill to leave her husband's funeral for a lie down, and then she is there to summon her doctor husband for the birth.
This is one of those stories in which it's impossible to pinpoint a 'main character'. The entire point of the story is about how women band together, and by amalgamating our partial selves we collectively form complete 'mothers'.
We've got a viewpoint character (the narrator/daughter), then there's a community of women which begins describing Jill, then shifts more to Iona.
The question we need to ask, then: Which of these characters changes the most? (Not in circumstance, e.g. from childhood to adulthood) but in terms of revelations?
That would be the narrator, who is writing this story of her mother and childhood as a way of understanding herself. She thinks a lot about the woman in her life as a way to understand her own womanhood.
Her weakness is that she is a helpless baby, and she must somehow find adult independence despite having a birth mother who struggles with her, an aunt who obsesses over her, another aunt who has no time for her and a grandmother who has dementia.
The narrator wishes to understand what has made her the woman she is today. Hence the narrative choice, the first person omniscient storytelling, the stand-out scenes picked from memory and fabricated memory.
This is a realistic domestic situation which is explained via some subtle fairytale tropes. The women each function as each other's opposition, but ultimately as each other's complement.
Iona wants to have a baby of her own; she is not allowed to claim her sister-in-law's baby, because that's just weird.
Jill cannot cope with a new baby on top of being a newcomer, on top of losing her new husband, on top of losing her calming outlet of playing her instrument.
Ailsa wants peace and quiet and control, in which case a baby is the opposition.
Jill is a passive character, in keeping with the nature of peripartum depression. And so the 'plan' part of the plot comes from the opponent. An obsessive character will always have a plan, of sorts, and Iona's plan is to step in and take over the role of main caregiver for the baby narrator.
As in many stories, there are distinct parts to the battle phase, ramping up with the mother and baby in a house together, one crying, one trying to drown out the crying by playing her instrument, eventually resorting to drugging.
The audience is encouraged to believe that Jill has accidentally poisoned her baby. We don't know whether this is by drugging or by smothering. (This trick works so well because readers are primed to think of women as poisoners.)
Next, Munro gives us the second part of the battle, in which Aunt Iona comes home and thinks the baby has been killed. It is only after the reader also believes this that Munro reveals Iona has been wrong. The baby is fine.
But for a while there, Munro had me believing this was a tale told by a dead girl. The dead narrator gained huge popularity after the success of The Lovely Bones (though Alice Sebold hardly invented it). Interestingly, this YAL trope then made its way up into mainstream literature. Since YAL tropes are sneered at by a significant proportion of literary critics, I suspect this feels like a cheap trick to some of them. Yet I accept it wholeheartedly here. There's a reason to paint the narrator as a ghost; she feels she partially is one, or could have been one, if Iona had not been around. The ghost thing is multivalent; indivualised women can never be Entire Women, because the expectations society has for women are so ridiculously high that they are fictional. Ghost girl = partial woman.
There are many horror stories about female outsiders (often nannies) who penetrate the home like succubi, usurping the role of the real and 'natural' mother. Rosemary's Baby (1968), The Hand That Rocks The Cradle (1992) and Fatal Attraction (1987) are all part of that genre of story about evil women who swoop in to steal babies; modern witches, obsessed with childbirth, presumably because they're too old or too ugly and unloved to have babies of their own, and therefore fail at womanhood. It's a terribly sexist trope. Others have written intelligently about that already, notably Susan Faludi in Backlash: The Undeclared War Against American Women. Faludi examines the way American society of the late 20th century undercut the achievements of feminism, partly by pitting career women and homemakers against each other.
Alice Munro subverts the trope here by getting rid of the men altogether and giving the baby in question a knowing voice. This knowing voice looks back and, rather than painting the obsessive 'nanny' character as the villain, she is grateful.
I've heard it said by developmental psychologists that babies aren't affected by the perinatal depression experienced by their mothers so long as the mothers do all the same things as non-depressed mothers do: feeding, burping, changing, bathing, singing etc. The act of doing is key. Below a certain age, so long as babies have their most basic needs met, they are fine. Hopefully, the perinatal depression passes by the time the baby is old enough to start interacting with the mother in a more aware fashion.
That's the scenario Munro gives us here. The grown baby realises that her mother really struggled with her as a newborn, and that her mentally ill aunt had major issues herself, but stepped in to fill an important gap in her development. That's her main self-revelation: Gratitude to Aunt Iona, for giving her more than the 'half a loaf' that her own mother was able to give for a brief time in her earliest days on earth.
At story's end, the teenage-aged narrator looks toward the more lively same-aged peers who have moved into the doctor's house next door. She imagines herself scaring them as a ghost. The narrator imagines she may just as easily have died as lived. Ostensibly, on the page, the life and death matter is focalised on that one single day, the fateful day when Aunt Iona thought the baby was dead. But really, the narrator's life and death precarity does not hang on that single day, but across the months that Iona stepped in to save her (emotional, developmental) life when her birth mother, Jill, could not.
The final segment of the story, which takes place after the 'near death' experience, functions as side-shadowing, a term which I've seen used to describe stories in which two (or more) alternatives play out for the audience, who is encouraged to imagine various possibilities. John Cheever uses the same trick in "The Wrysons". Commonly, side-shadowing is presented to the reader/audience as a dream sequence, delusion or similar. In this case, it's a delusion, via the mentally precarious character of Iona.
Ailsa's failure to double check Iona's take on the situation approaches an embarrassing deus ex machina situation for the more sensible sister, which will forever bother her. What is Munro doing here? I believe she's demolishing the imaginative division between 'sane' and 'mentally ill' women. We're all a little bit yin yang with the crazies when it comes to the marathon task of new motherhood.
Jill goes on to have a happy married life, and it seems she does not endure perinatal depression with her daughters from a second marriage. She has returned to playing her instrument and feels self-actualised.
As for the narrator, she leaves us with her teenage self, in which she sometimes imagines she is a ghost. More generally, she is an outsider. The good-looking girls next door 'look right through her'. But I'm not reading this literally. She doesn't want to be invisible. She isn't craving an outsider status. Rather, she has accepted that this feeling of incompleteness is the very essence of womanhood.
The narrator has clearly grown into a highly empathetic and insightful adult.
The narrator has a clear understanding of what it means to be a modern femme coded person in this world,and if she becomes a mother herself, she'll go a bit easier on herself. 'To me it seems that it was only then that I became female', she writes. The narrator, at that moment 'chose survival over victory', and 'victory' would have meant death. Goodness knows what Munro meant by this, but I feel I know exactly what she's talking about.
RESONANCE
The story of the Dead Girl is possibly even more relevant today than ever. Think of all those crime shows in which the entire plot hangs upon a dead, young, beautiful, sexually assaulted naked girl. The camera typically lingers on her nakedness. In death she is beautiful; in death she is perfect. She exists only to support the character arcs of alive heroes, most often men, though occasionally these days women (see Gillian Anderson in The Fall, or Sarah Lancashire in Happy Valley). There's no sign that the narrative age of teh dead, young, beautiful, sexually assaulted naked girl is over. It's everywhere (and frankly, I'm over it).
As for evil fictional women who enter the domestic sphere only to wreck havoc due to their baby-jealousy, I hope the age of The Hand That Rocks The Cradle stories is over. I'm sure those stories are still getting made, but then I look at a film like Tully, written by Diablo Cody, starring Charlize Theron.
Tully is likewise about the experience of new motherhood and uses some of the same storytelling techniques. Tully would make an interesting compare and contrast exercise when coupled with "My Mother's Dream". Like Munro's story, that 2018 film also succeeds in subverting the older, sexist trope of the evil nanny who penetrates the home. The story is instead about how women band together to help each other form mini communities necessary for the intensity of bringing new life into the world. They do this together, even though in isolation none of them is enough, because women are not perfect mothers, fully-formed on our own, and nor should we have to be. "It takes a village to raise a child."
When the narrator of this story imagines herself as a ghost, she imagines herself as an 'imperfect' (less than perfect, less than whole) woman, but only because the Motherly Ideal does not exist and never existed in the first place. We are all simply ghosts when held up for judgement against that particular ideal.
P.S. this story functions as an advertisement for a universal basic income. Having access to a war widow's pension didn't stop Jill from finding her place in the working world; quite the reverse.
Header painting: Frank Dicksee – The Mother 1910