The folklore of the werewolf is great fodder for a horror comedy and it was bound to be used sooner or later. Others have made new creatures out of the werewolf story — Wallace and Grommit have The Curse Of The Wererabbit, for instance, in which they take a cute, fluffy animal that can't (directly) harm humans. Here we have a mole, equally harmless to humans, and also a little underrepresented in children's literature, though we do more recently have Mo Willems and his naked mole rats. For comic appeal, that subcategory is even more appealing.
See also: The Rule of Oversized Moons In Picture Books
As usual in the Courage stories, the moon has a cycle of its own.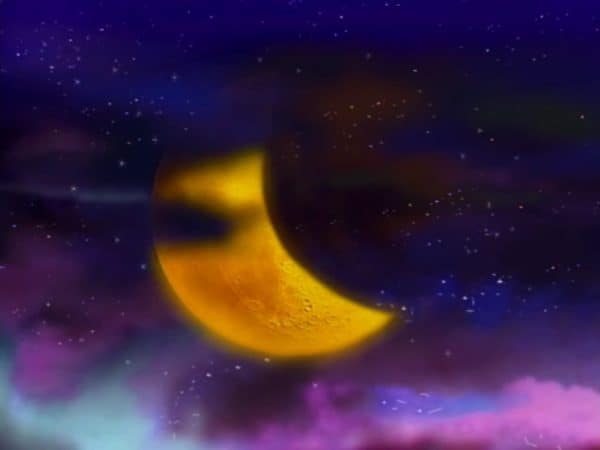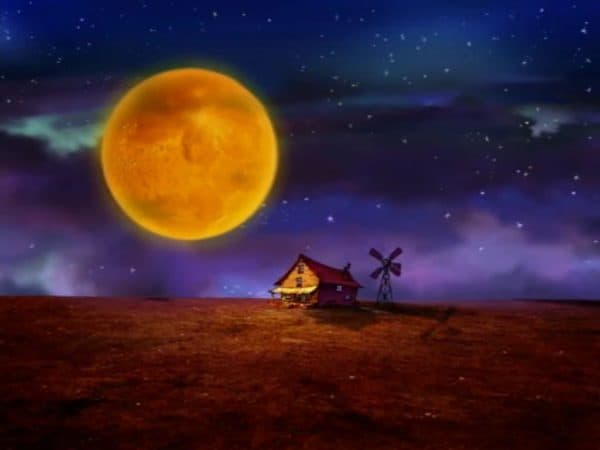 STORY STRUCTURE OF "NIGHT OF THE WEREMOLE"
The fact that "Night of the Weremole" is a nod to B-grade horror flicks is underscored by the scenes in which Muriel (and initially Courage) are watching one on their television inside the setting.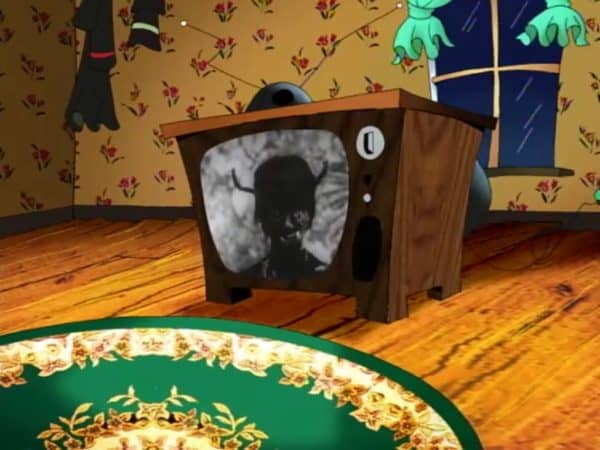 In a horror comedy the fun is in making use of tropes which are so worn out that editors will rant about how they never want to see certain storylines ever again.
Max Booth at LitReactor writes about one such storyline here:
OH MY! WHAT IS THIS STRANGE AND MYSTERIOUS BITE?

Maybe someone is exploring a forest, then a strange bug happens to take a small bite out of them. Or maybe they receive a mysterious package in the mail, and its contents leave a mark on their flesh. It doesn't matter how it happened, but now your character has a mark that won't go away, and every day it spreads. The character goes to the doctor, but the doctor just shrugs, because doctors are stupid and know nothing. The mark continues to mutate until the character has completed its transformation into a monster. The reader has known how this story was going to end from the very beginning. Why? Because everybody writes this story. And it's never surprising. It's never interesting. Writers like this idea because it gives them a chance to exercise their gross-out techniques. They can get their hands dirty and have fun detailing graphic mutations. And there's nothing wrong with that! I love gore just as much as the next guy. But what's important to remember is this: you need more besides disgusting mutations. You need a real, genuine story. What you have right now is an idea. A very boring, overused idea.

10 Horror Stories Nobody Wants To Read
Courage is cowardly. Rather, he is very brave but anxious all the while. A truly cowardly hero would be no good for a series hero.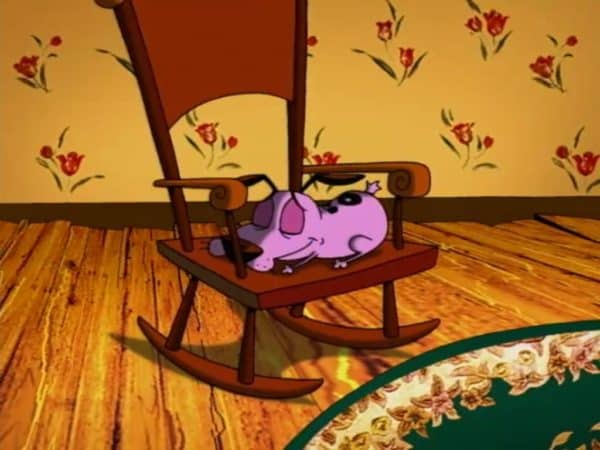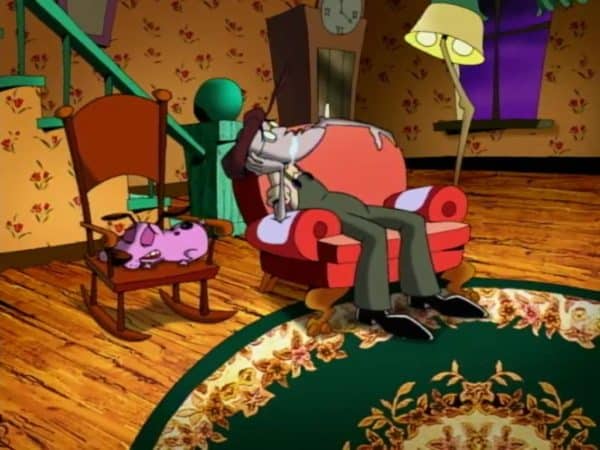 Courage wants to protect his family from the weremole.
The weremole who turns up as Muriel is outside doing a spot of night gardening. Because a rabbit turns up first, she is fooled into thinking the creatures are cute and even offers a carrot.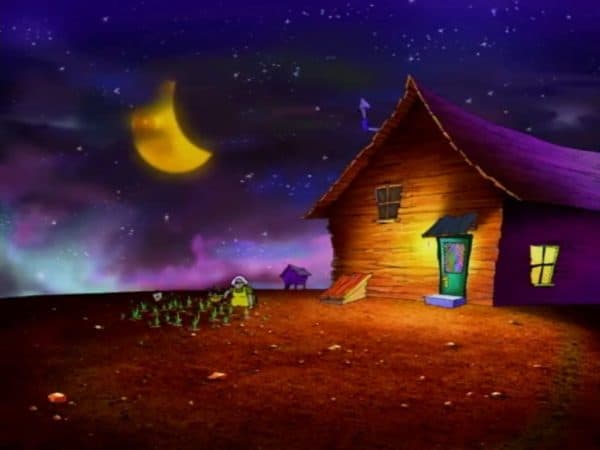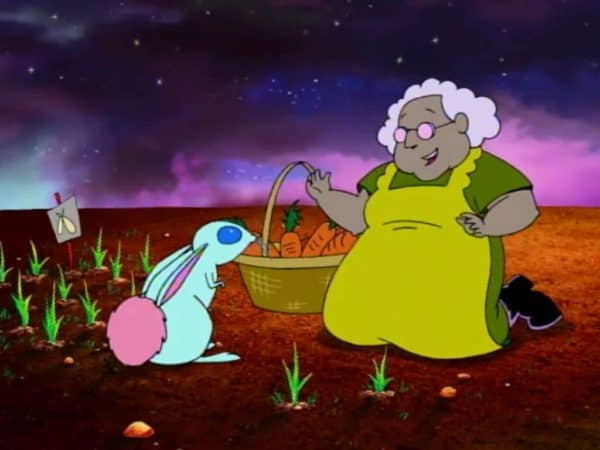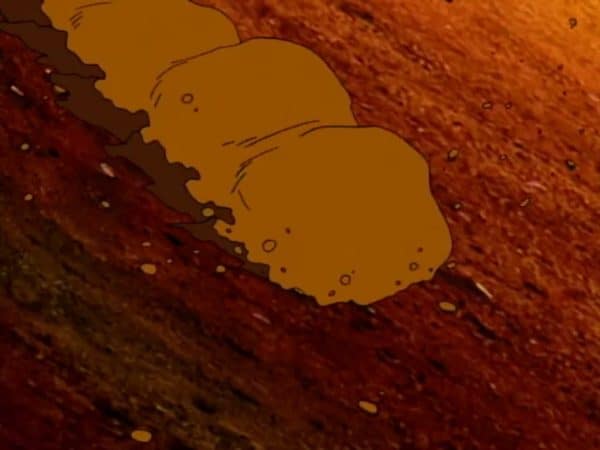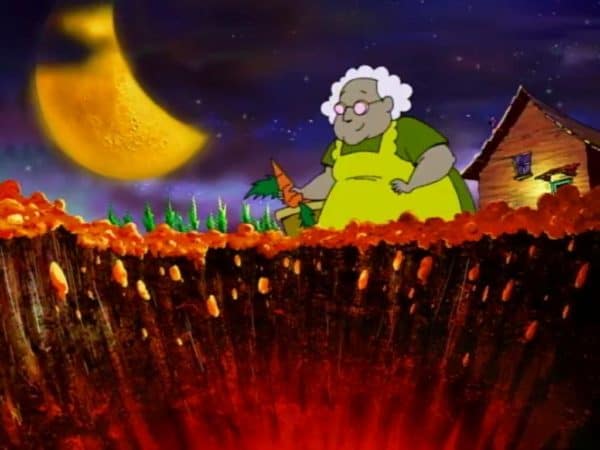 Eustace is also an opponent here. Because of his blindness and stupidity he doesn't realise that he's trying to kill his own wife with his mallet. The fact that Eustace can't find his mallet at first lends suspense. We know, eventually, that he will find it.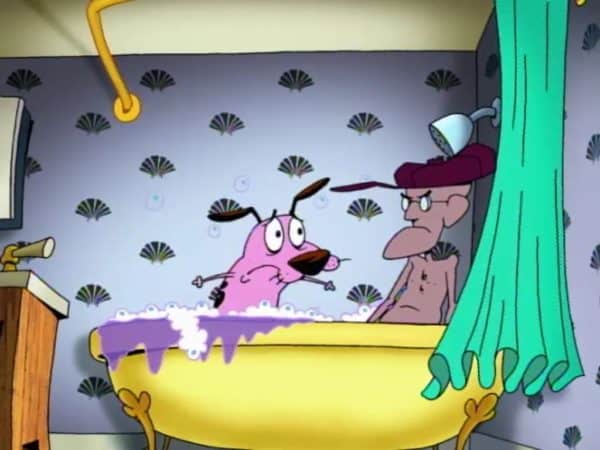 As usual, Courage's initial plans to remedy the situation don't work and he has to keep thinking of ways to outsmart the situation and his opponents.
When Muriel's hand swells to an enormous size Courage and Eustace (begrudgingly) take her to the doctor.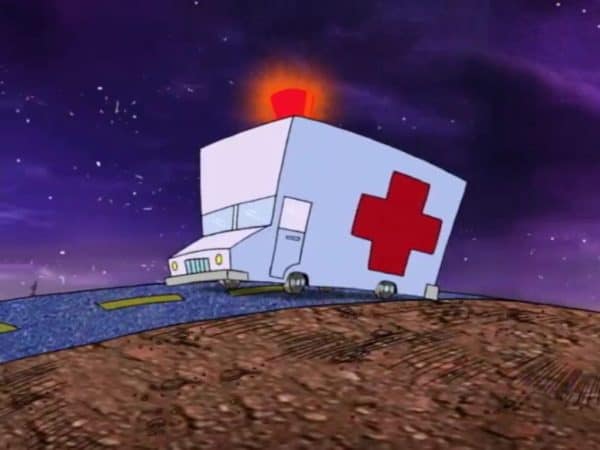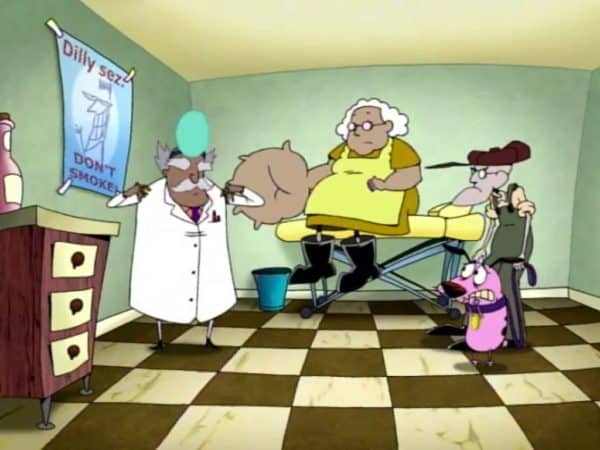 But the doctor, with his bushy eyebrows and no eyes, is just as oblivious as Muriel and Eustace themselves. He repeats that everything will be fine, "just keep soaking it".
When Courage faints from fright he finds hmself in the doctor's office. This works really well because the viewer at first expects to see Muriel in the doctor's office.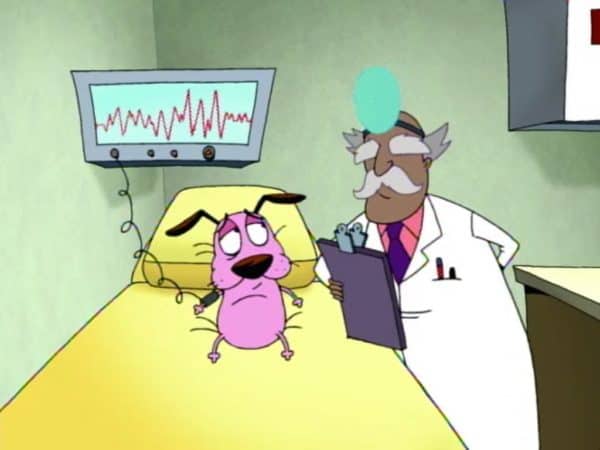 Courage deals with this by picking the doctor up and running with him back home to fix the real problem, which is Muriel.
Unfortunately the doctor gets eaten. (This is temporary.)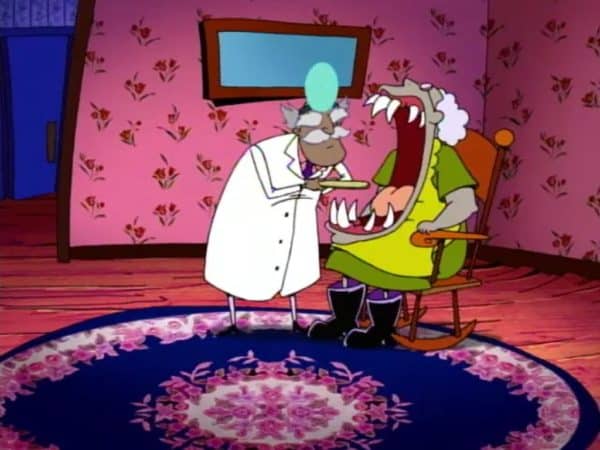 Courage once more turns to his Internet friend, who tells him that in order to save Muriel he will need hair of the mole. The computer has another purpose though: young viewers aren't necessarily au fait with the ins and outs of werewolf mythology, so we are told via an animated diagram that once bitten by a were-creature you yourself turn into a were-creature. This is probably already obvious from the story so far, but here it is underscored.
At home, Muriel is soaking her hands in the kitchen sink when she is overcome by the power of the moon, which shines in through the kitchen window.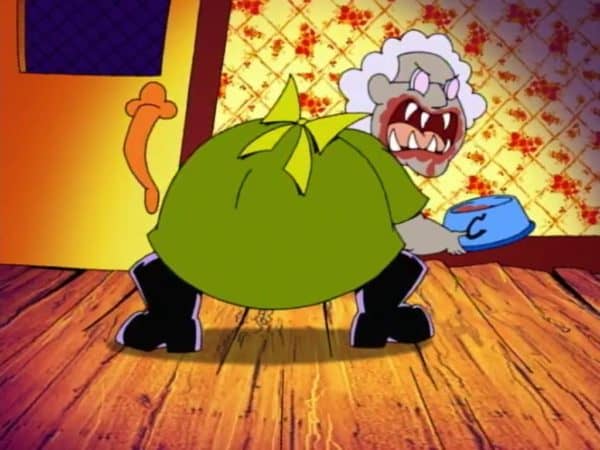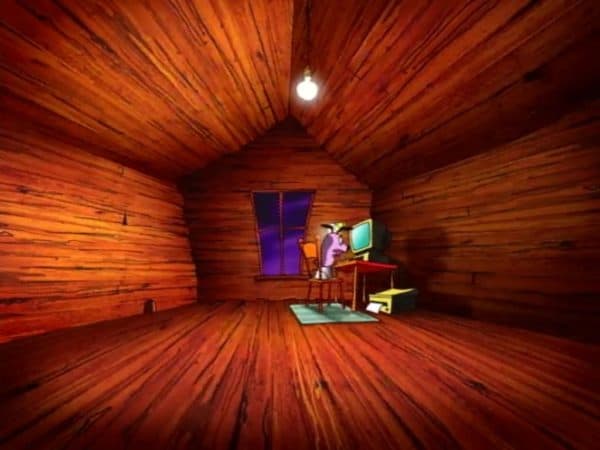 Courage dresses himself up as bait, trembling. He wants to get a hair out of that weremole.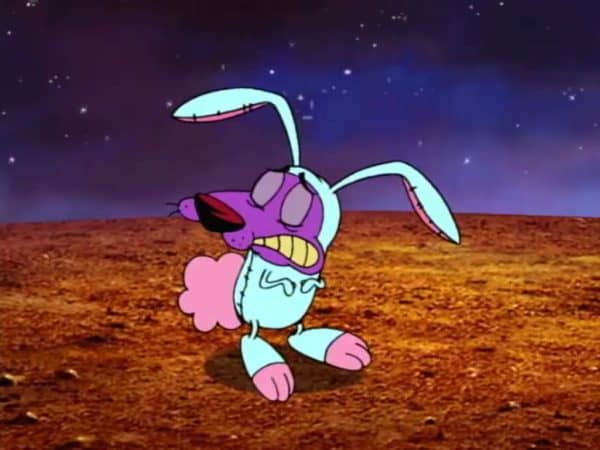 The weremole's undoing is his own craziness. He is so busy thrashing Courage around that he doesn't realise he's only thrashing around the suit.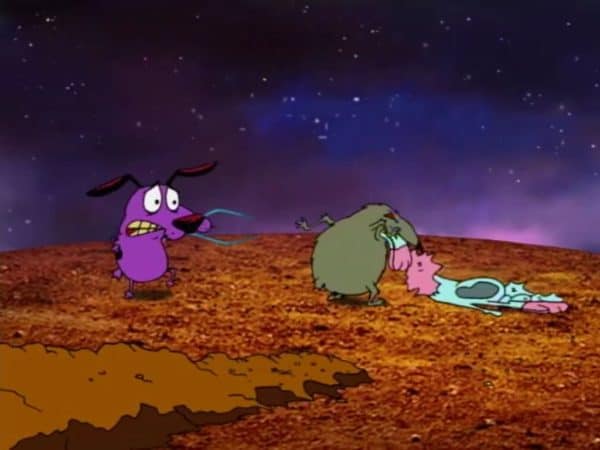 The audience doesn't realise this either, until Courage appears back on the scene holding a huge pair of tweezers.
There are parallel big struggle scenes going on:
Eustace locates his mallet and plays whack-a-mole with the Were-Muriel in the bedroom as she pokes her head through holes in the floor. He thinks it's a rodent of some kind because, handily, he is oblivious to the world around him.
In the yard, Courage gets attacked by the weremole, who thinks he is a tasty rabbit.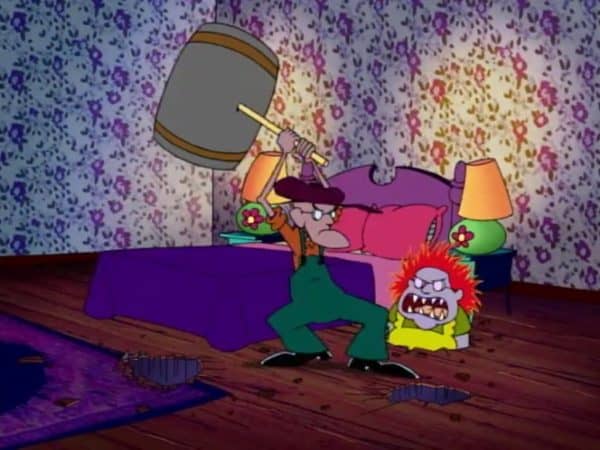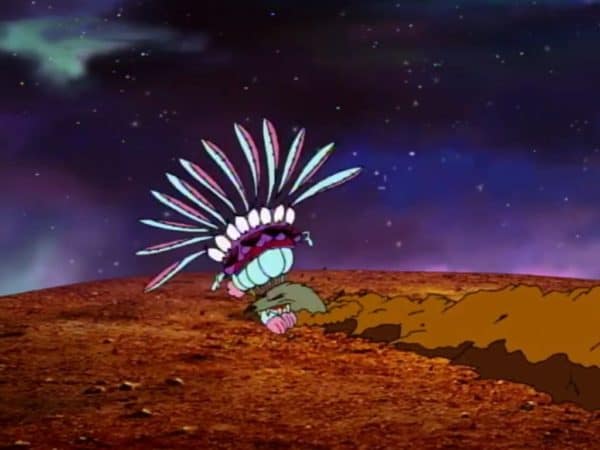 Courage realises at some point that he can win this big struggle. We see the look on his face after he manages to pluck a hair out of the rabid mole.
At first it seems everything is back to normal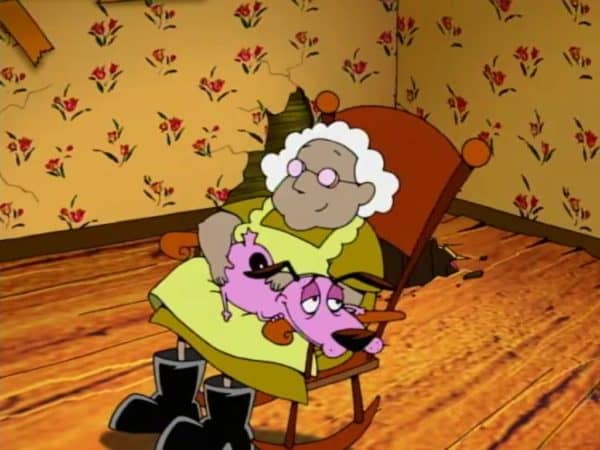 Note that we see Courage seeing something before we see it ourselves.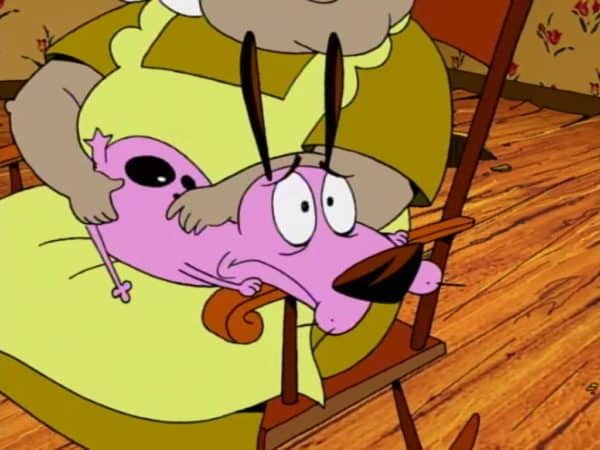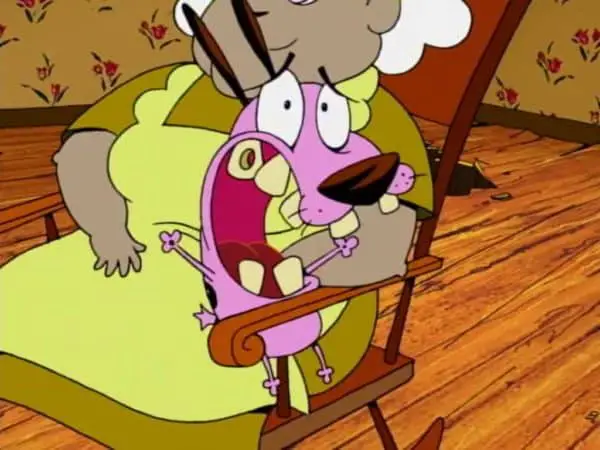 This is a repeating story. The doctor turns into a weredoctor. (Though etymologically, this word doesn't quite work…The etymology of werewolf is 'man' + 'wolf'. Technically we have a 'manmole' in this story.)