The Rabbits by John Marsden and Shaun Tan is an example of a modern environmental picture book, which critiques the historical environmental disaster which was the introduction of rabbits into Australia. Much has already been said about that. John Marsden has done a couple of interesting things with the traditional story structure, especially in the final two steps, which is what I'd like to write about here.
Shaun Tan writes about his work on his own blog. I highly recommend taking a look at Tan's entry on The Rabbits if you haven't already.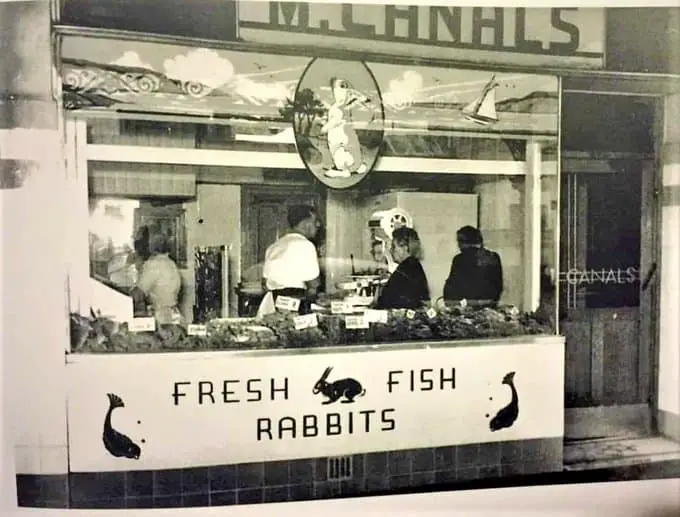 STORY STRUCTURE OF THE RABBITS
The native creatures are not very numerous. They are vulnerable to invasion.
At first they want to get to know the rabbits. There aren't many rabbits. But after a while too many rabbits come.
Now the rabbits become the opponents.
Unfortunately for the native creatures, there is no real plan other than to try and protect themselves.
"Sometimes we had fights … We lost the fights."
The main big struggle page is the double spread in which the children are stolen. The reader has already realised that this tale is an allegory for the white invasion of Australia and the decimation of Aboriginal peoples. The stolen children remains one of the most egregious politically sanctioned crimes in Australia today, so this part is treated very carefully: Each word is separated within the illustration, giving it due weight.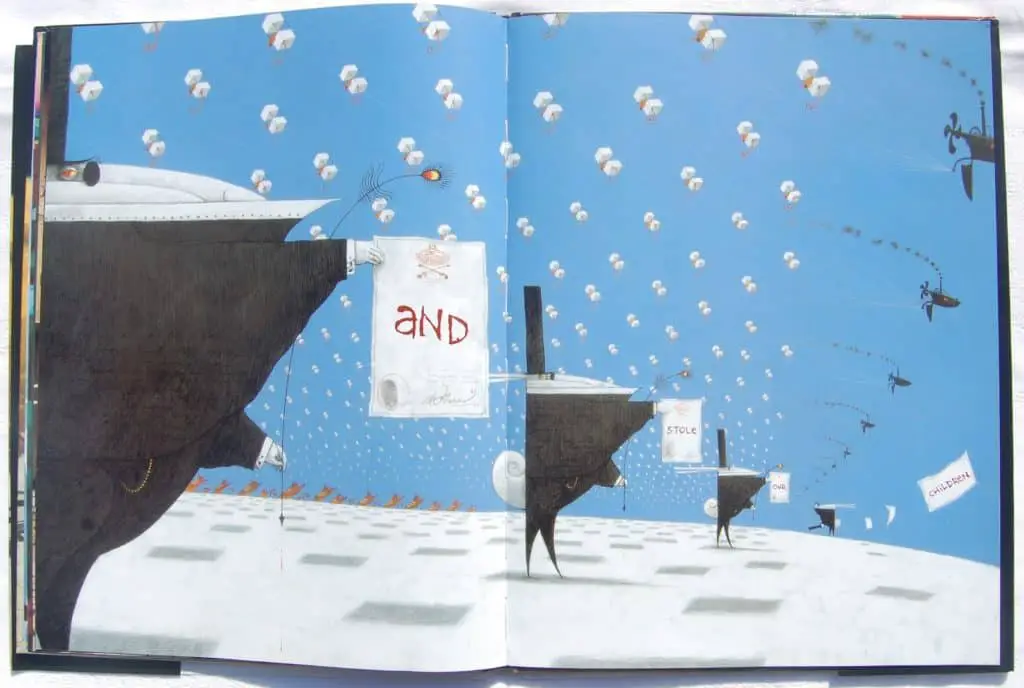 Instead of a typical anagnorisis, we have a few double spreads of reflection:
Where is the rich, dark earth,

Brown and moist?
and so on.
Unusually for a story, this one ends with a question. "Who will save us from the rabbits?" Despite the question, the new situation is clear: The native creatures are in trouble.
COMPARE AND CONTRAST
Some picture books for children remain classics, but their environmental messages have unfortunately not aged well. A classic example of that is Miss Rumphius by Barbara Cooney, in which a woman creates beauty in the world by throwing a whole lot of lupins seeds about the place. Individuals seed bombing the environment based on beauty rather than proper understanding of the local ecosystem is not a message we'd likely see in a picture book published today.
Other picture books are more subtly outdated, environmentally. For example, storylines which include a child taking things home with them as souvenirs (e.g. seashells) or stories which focus on picking up litter, which is fine in of itself, but doesn't even touch the sides of what is actually happening to our environment.