Emma is an American picture book (1980) written by Wendy Kesselman and illustrated by Barbara Cooney about an elderly woman who became a painter later in life.
PARATEXT
On Emma's seventy-second birthday her four children, seven grandchildren, and fourteen great-grandchildren gave her a painting of the little village across the mountains where she grew up. "It's beautiful," she said, but that was not what she was really thinking. "That's not how I remember it at all, " she said to herself.

One day Emma bought paints and brushes and painted her village just the way she remembered it. This was the beginning of a whole new life for her.

Wendy Kesselman's delightful story was inspired by the artist Emma Stern, who began late in life, and Barbara Cooney's exquisite illustrations are based on Emma Stern's paintings.

marketing copy
Emma Stern was born in 1878 and died in 1970, ten years before her picturebook biography came out.
Here are some of Emma Stern's paintings. Find others in the book itself. Barbara Cooney has a distinct and less naïve style which matches Emma Stern's style nicely.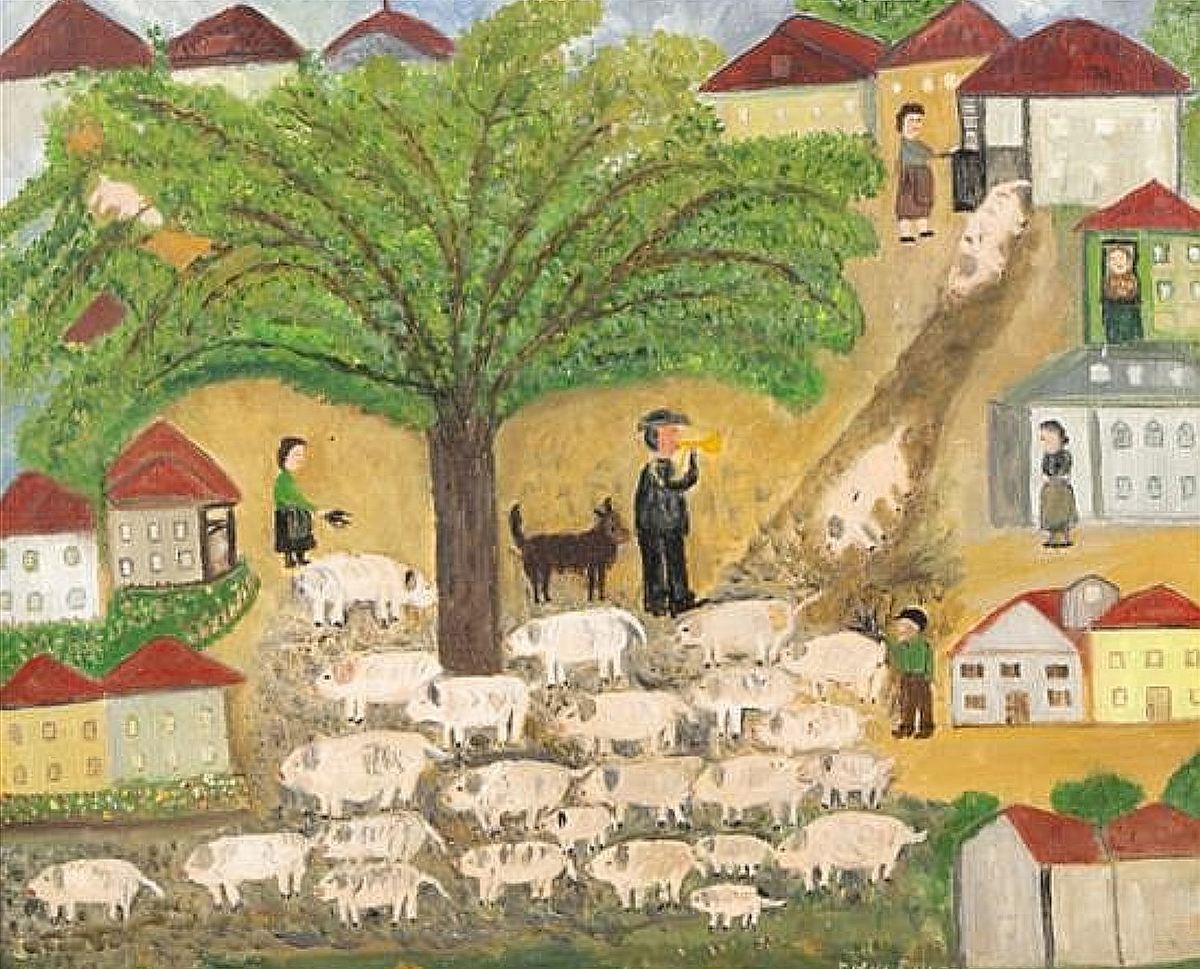 For more examples of naïve illustration and the important role it plays in the world of fine art and children's literature, see this post.
STORY STRUCTURE OF EMMA
Although Emma has a large extended family with children and grandchildren who come to visit, for much of the time she is alone with her cat. The story presents her as a lonely old woman who needs something other than her cat to fill her life and assuage the loneliness.
However, to counterbalance this, she has never lost her childlike sense of joy. We see her up a tree rescuing her cat, and are told she has always loved to climb trees.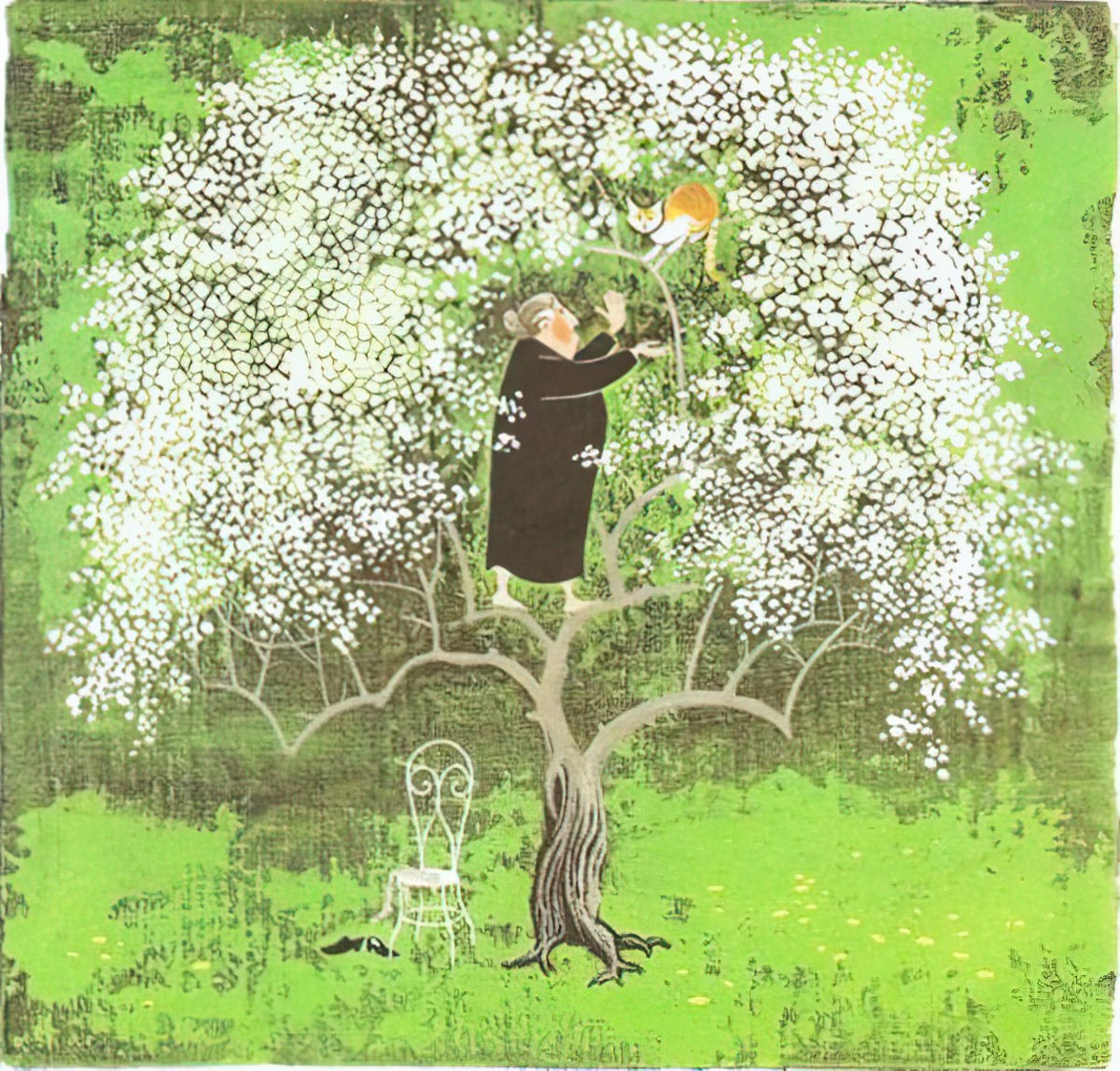 VARIOUS CATS UP TREES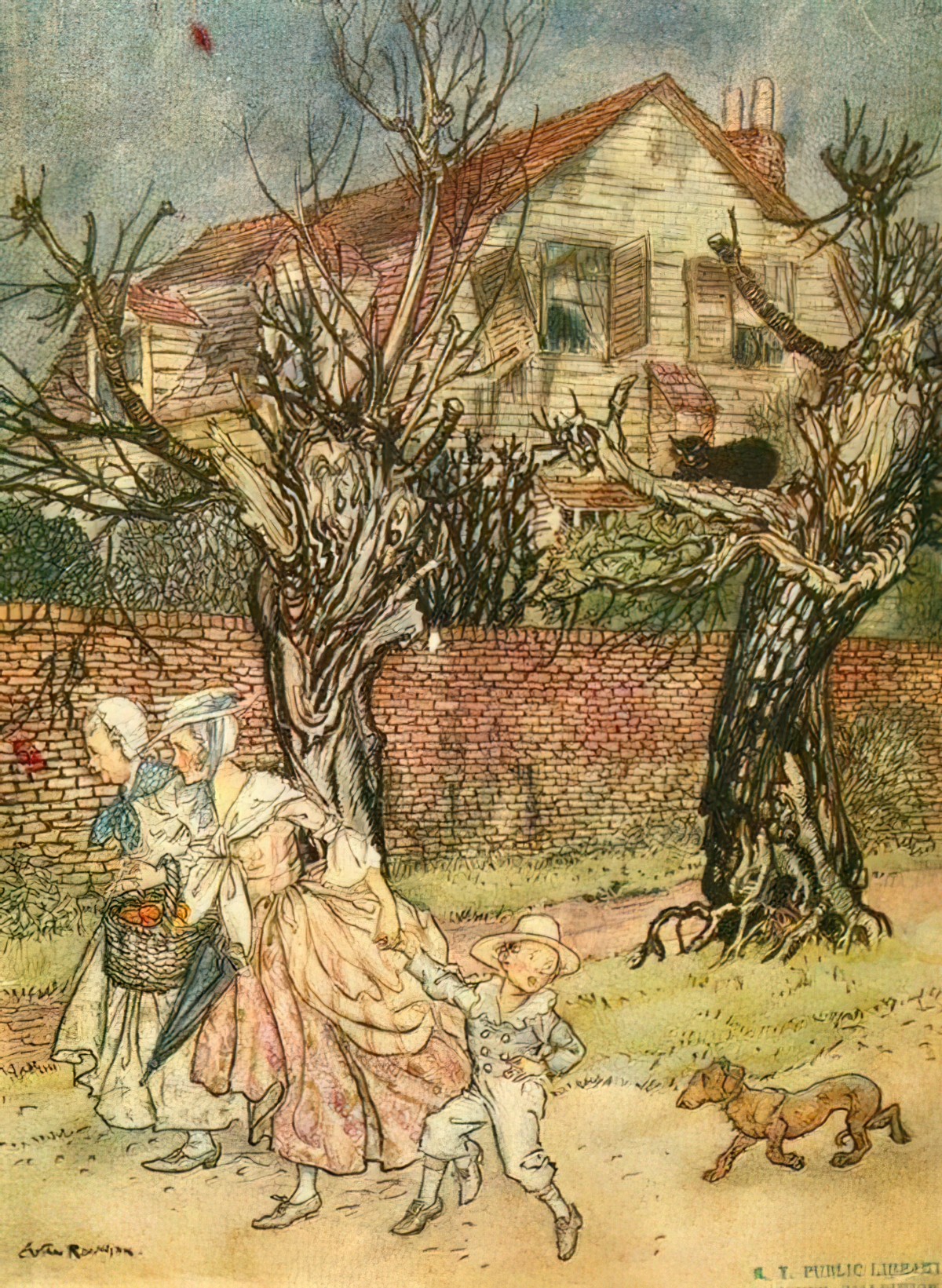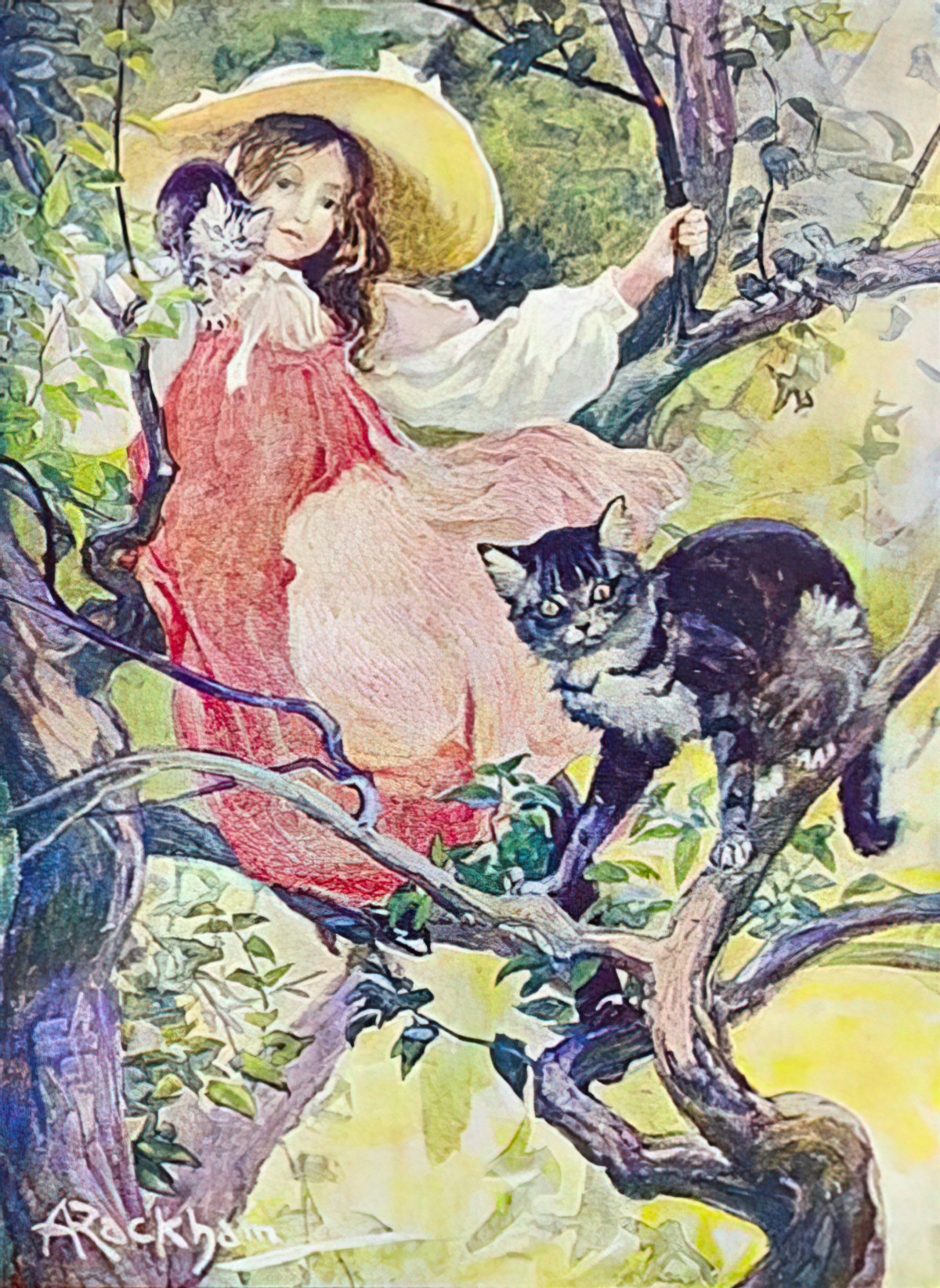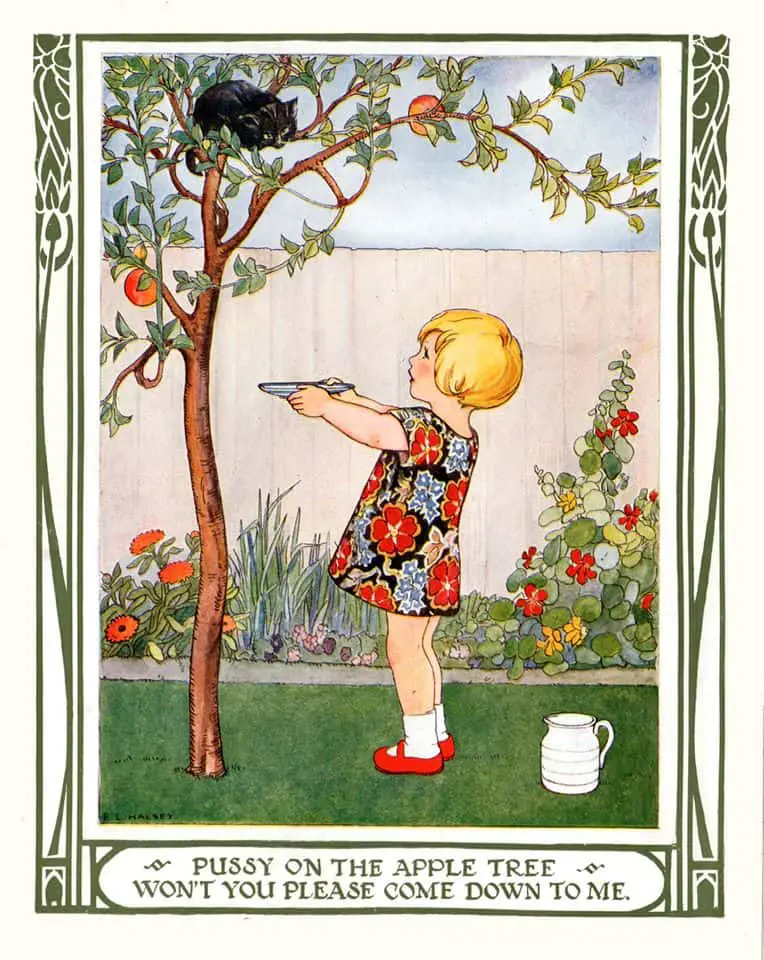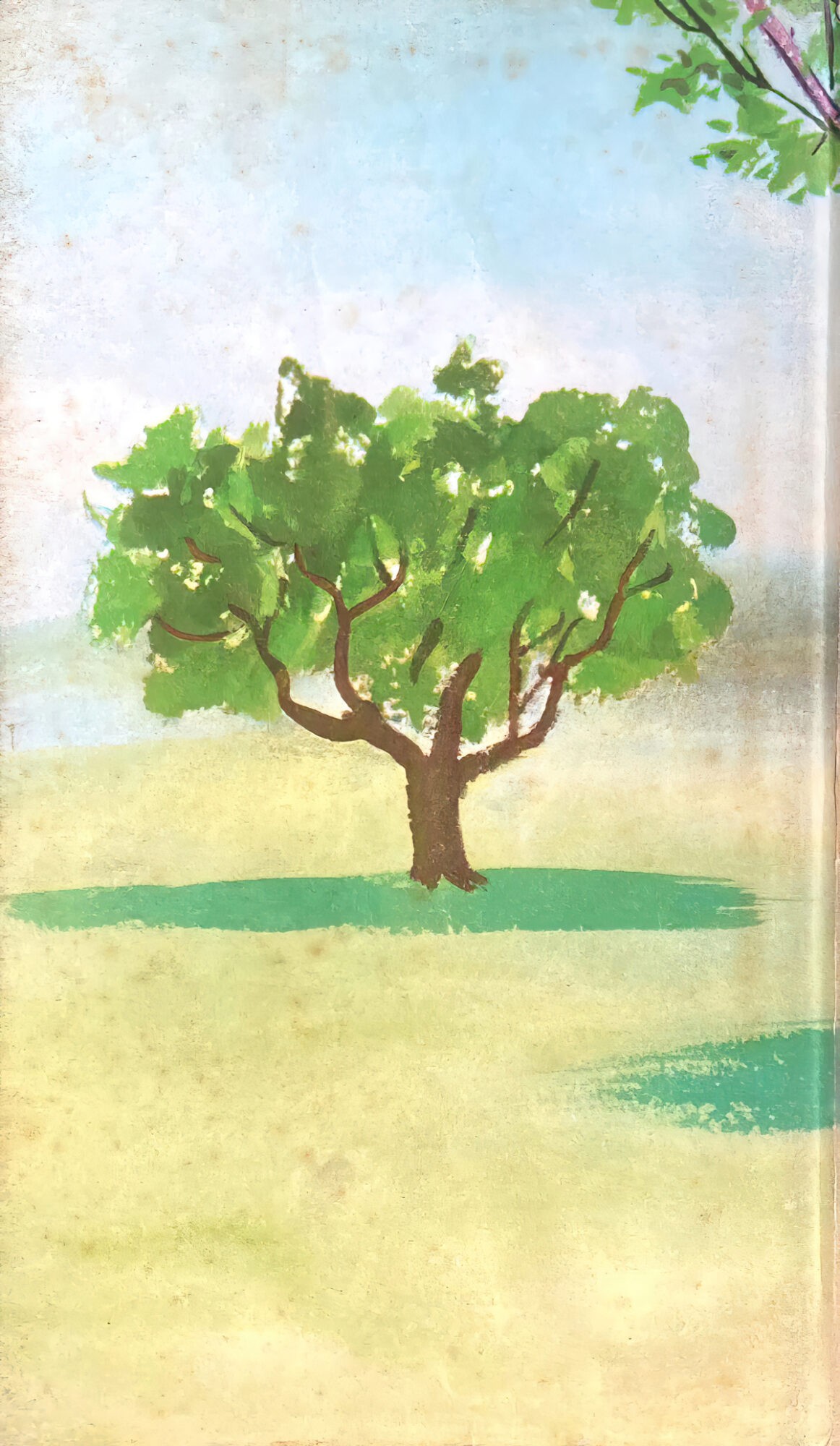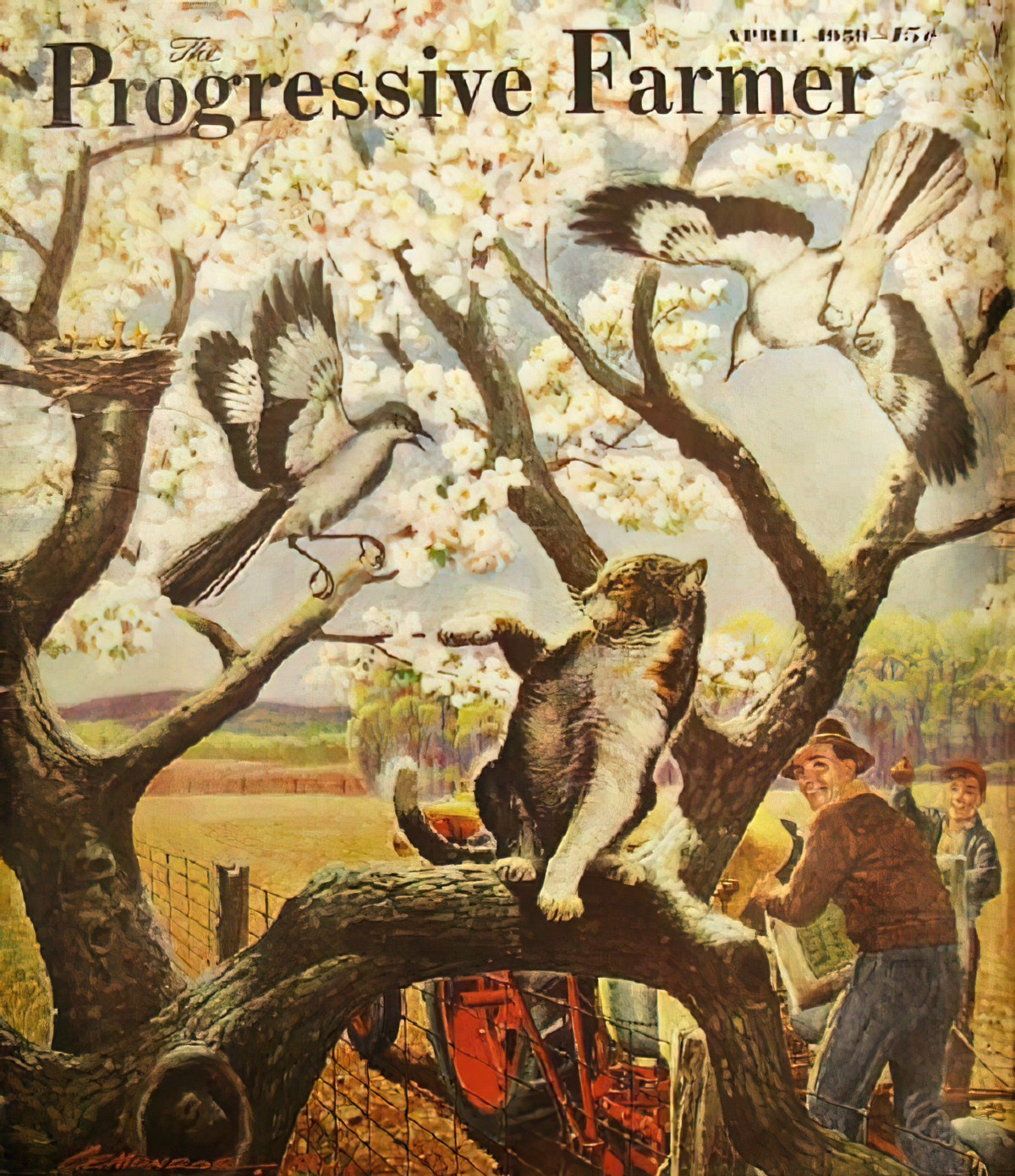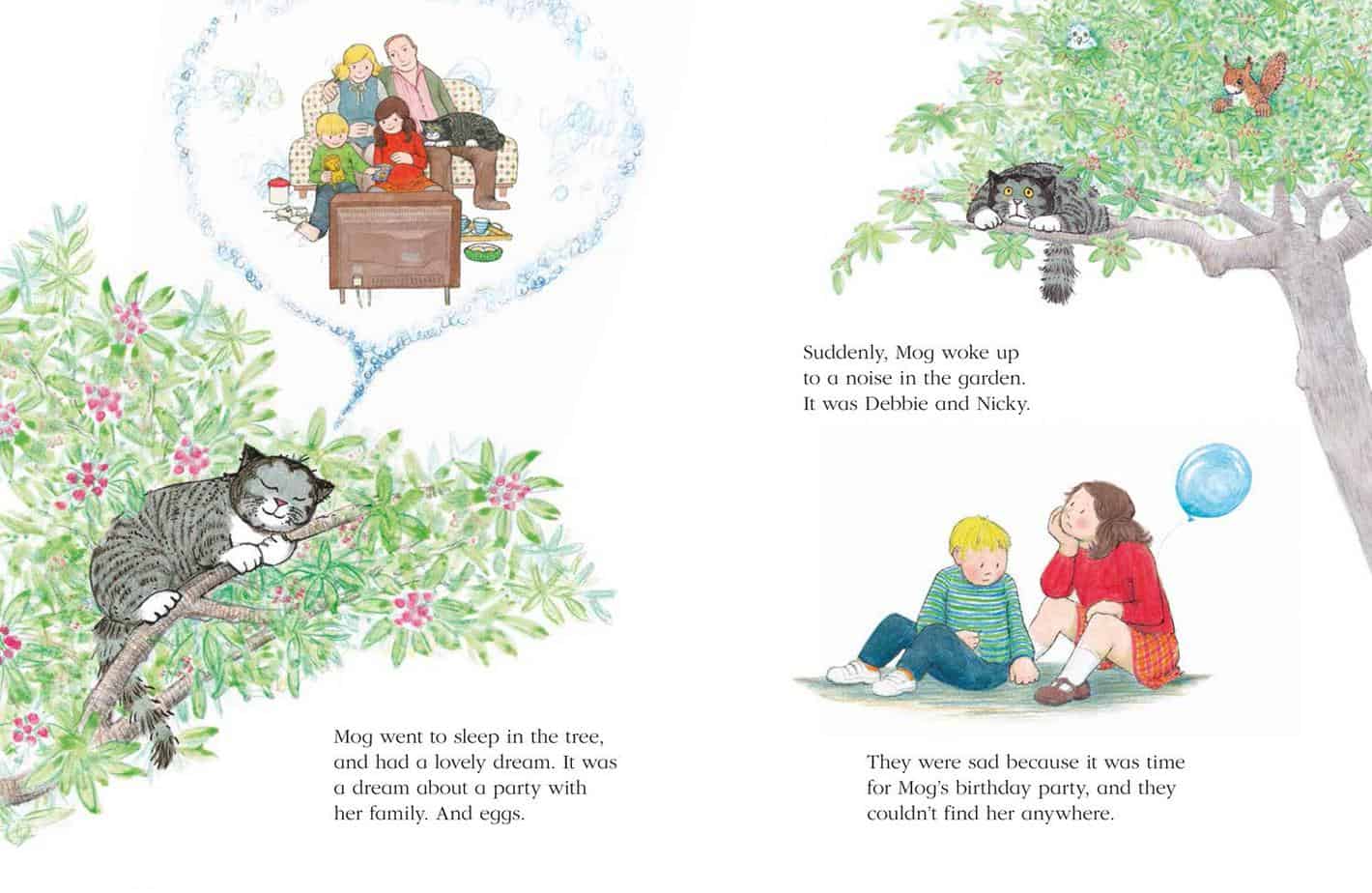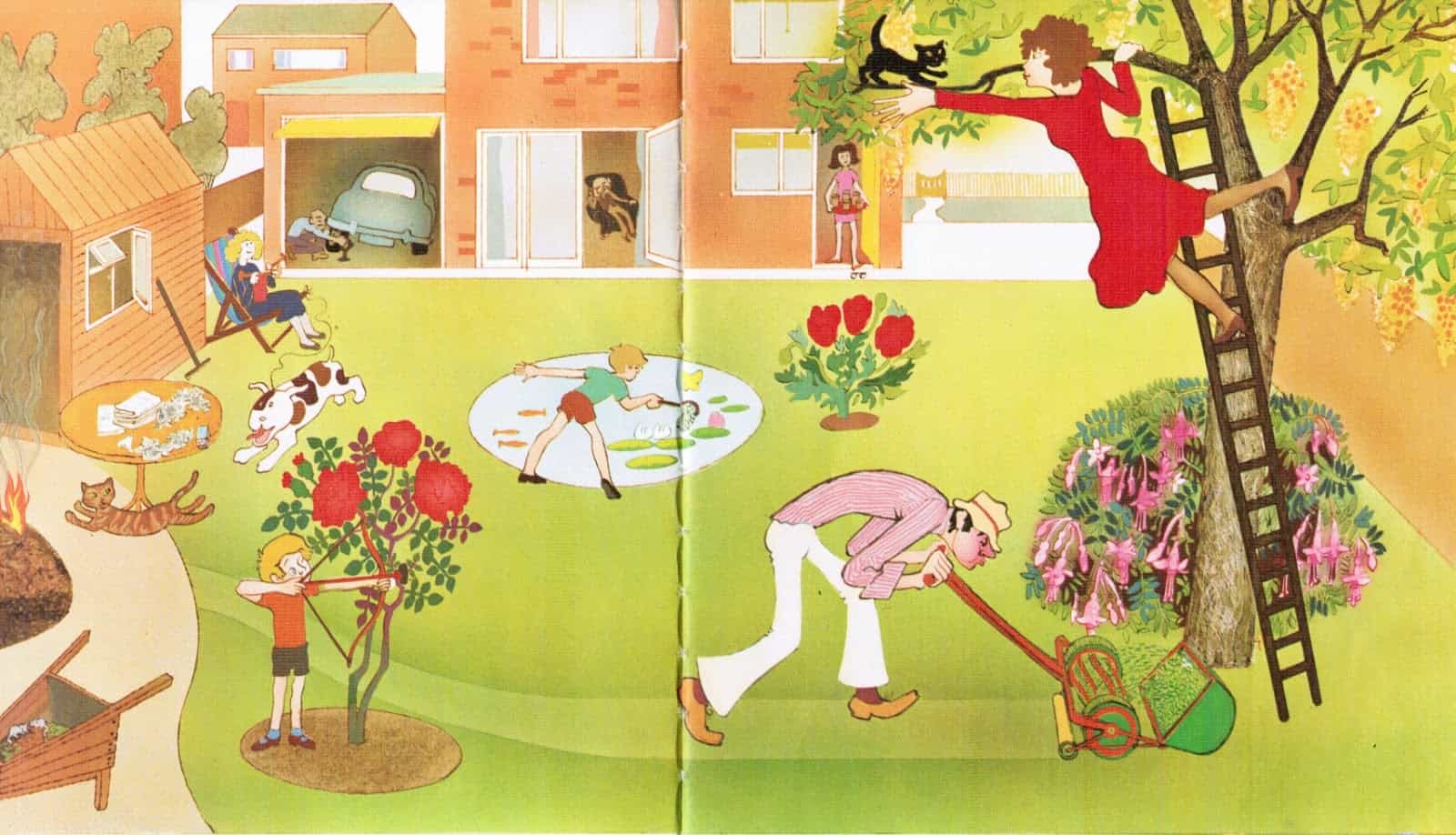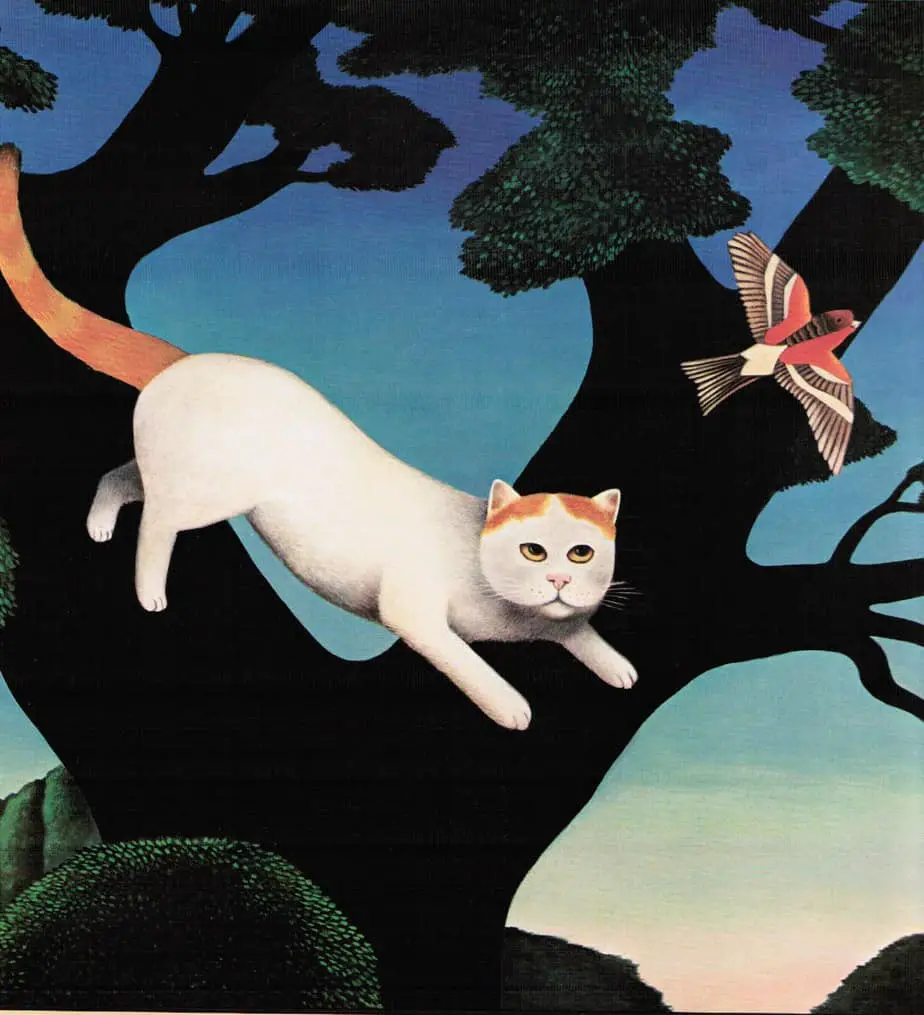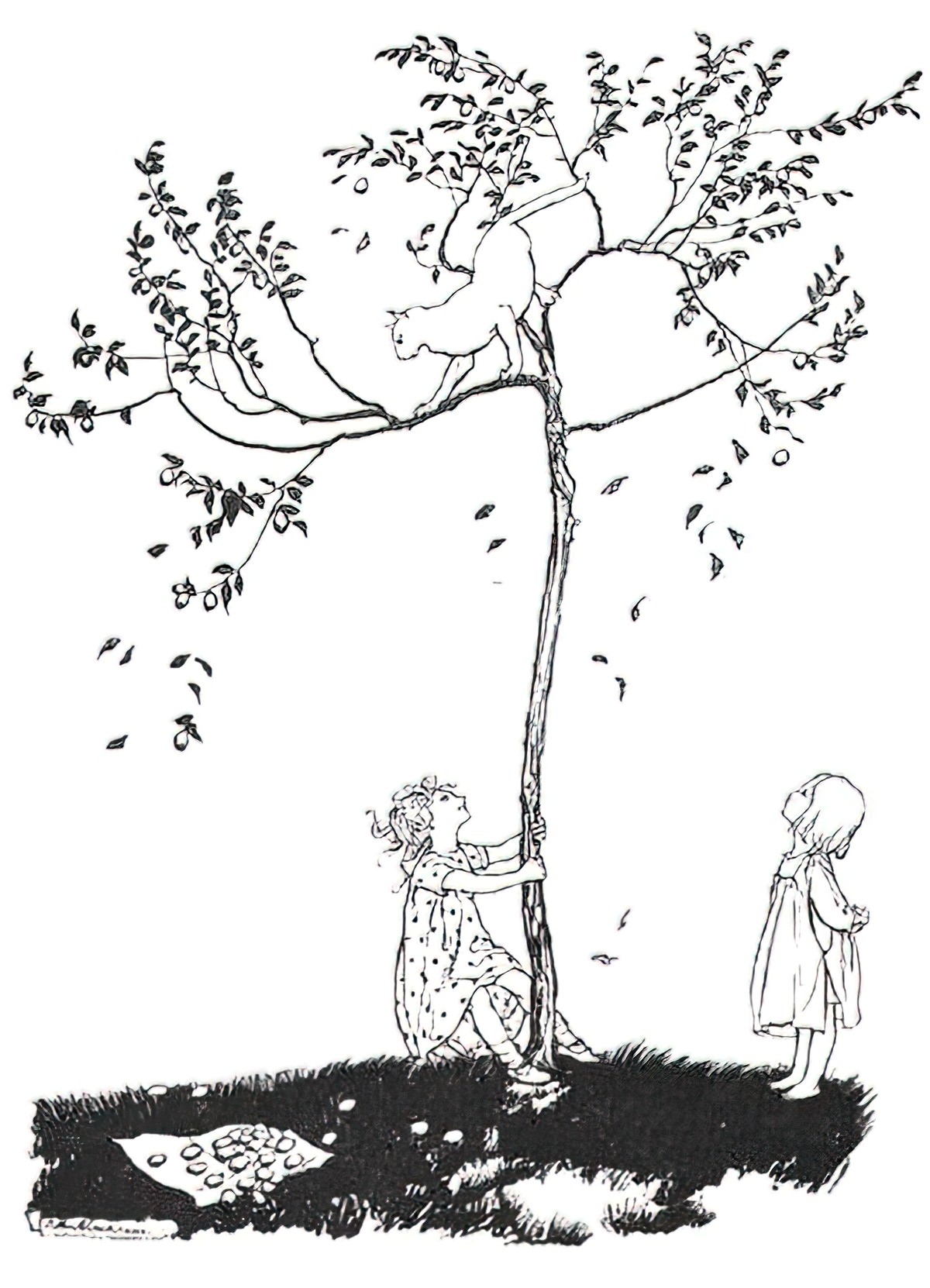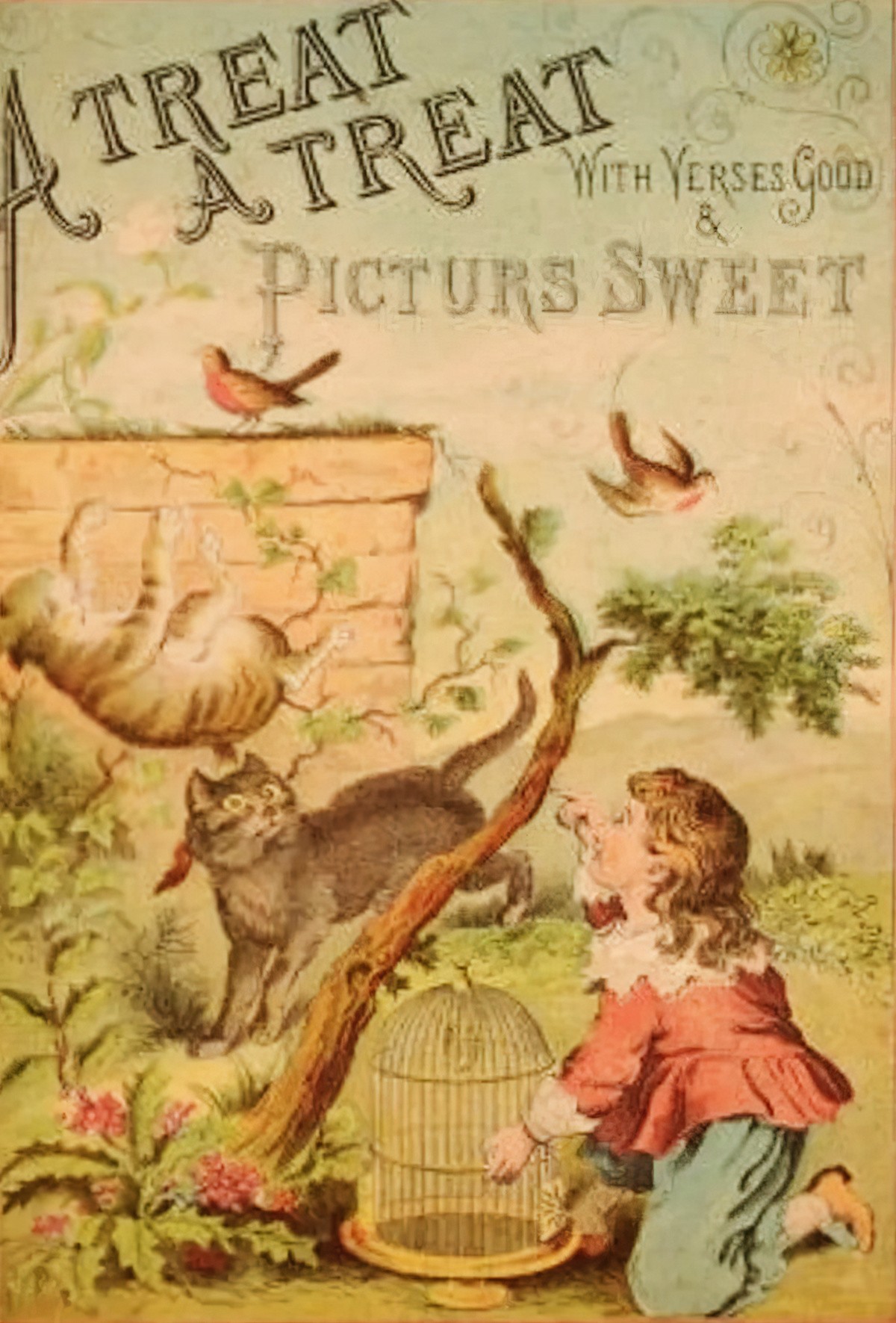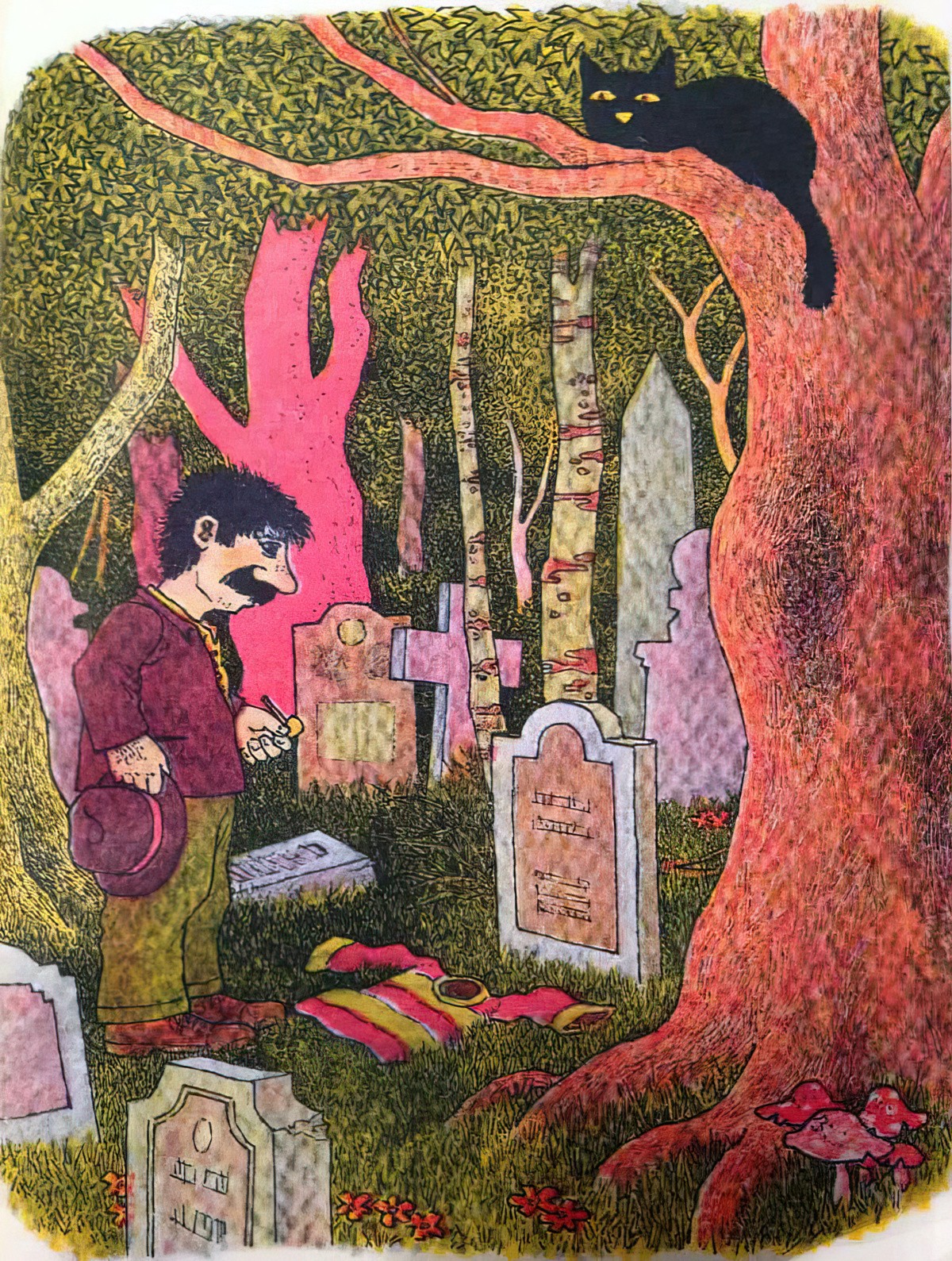 Emma enjoys reminiscing about earlier times in her old village. The painting will be a way to delve deeper into those memories.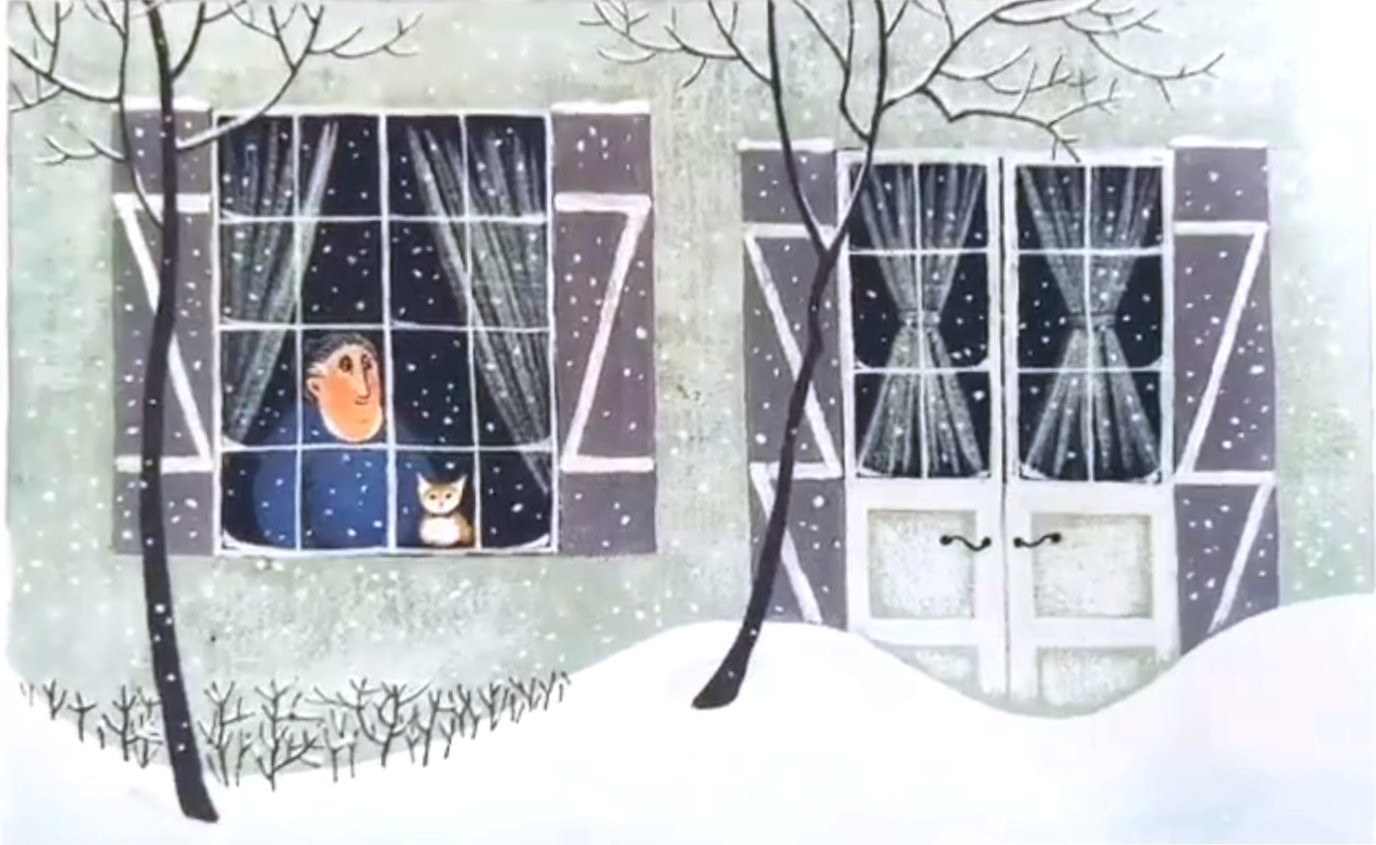 Emma's children wanted to do something nice for her birthday so they bought her an expensive painting she doesn't like. In turn, Emma doesn't want to seem ungrateful or offend anyone by replacing it with a painting she did herself.
For her seventy-second birthday, her children gift her a painting from the village of her youth. But this isn't how she remembered it, so she buys her own art supplies and paints her own village as she remembers it. Then she hangs it on her wall where she can admire it.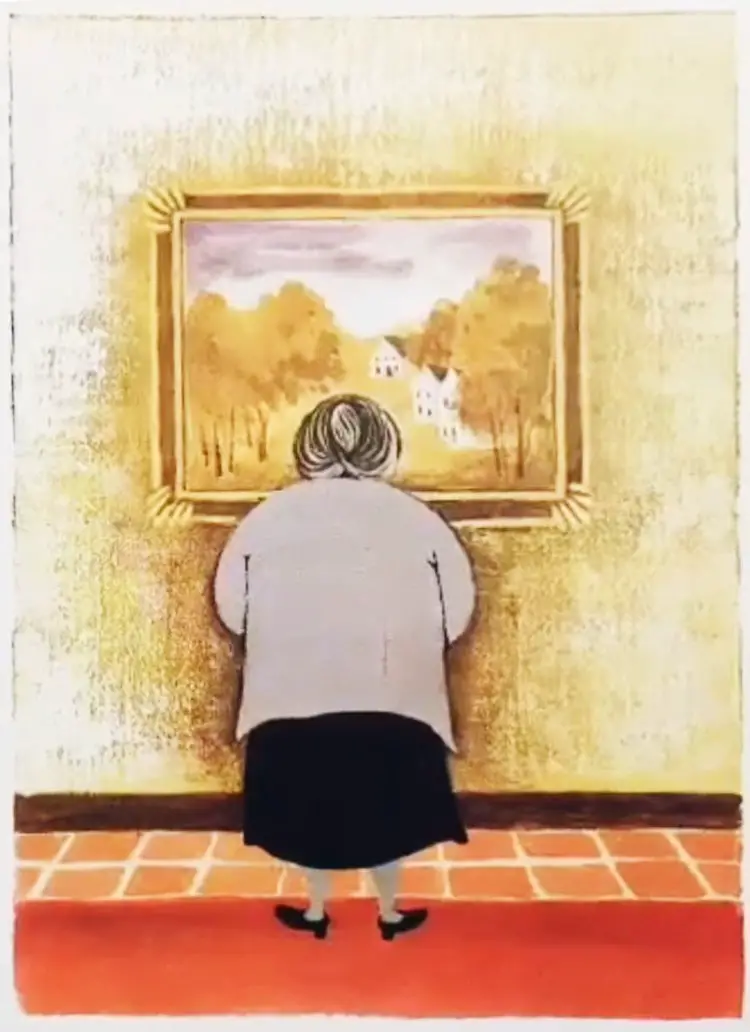 Emma puts the bought painting back up before family visit, but one day she forgets. When her family comment on it (favourably), Emma is embarrassed and shy to tell them she painted it herself.
Characters in stories displaying gifts they don't like before family come to visit is a whole trope.
Here's Trix from Gilmore girls. Emily spent days pulling expensive but gruesome gifts from her lumber room before her mother-in-law descended from Europe.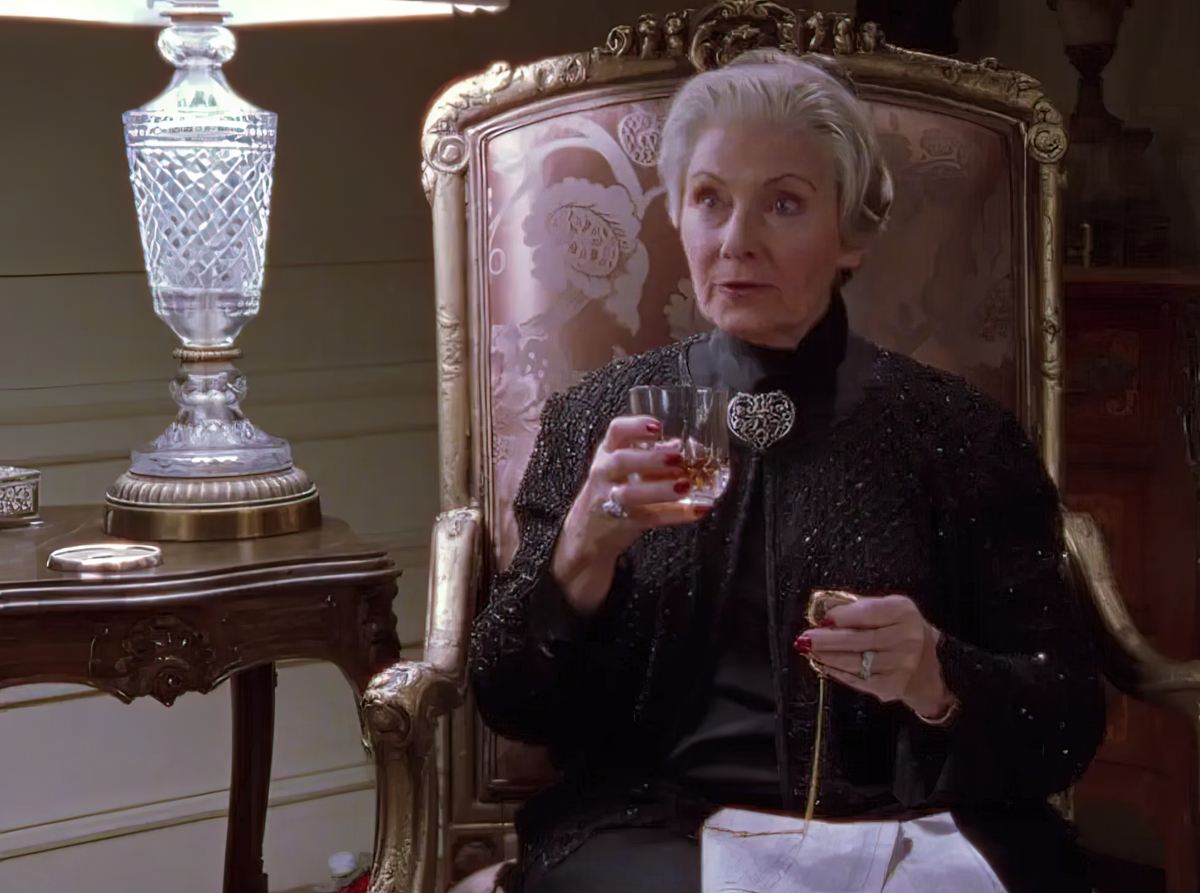 My least favourite part of the story is when people come from far and wide to admire her paintings. Here she is about to be kissed on the hand by some random man. Although the overall message of this story is that we should do what makes us happy because it makes us happy, it's very difficult to find a story without external validation from others, as well.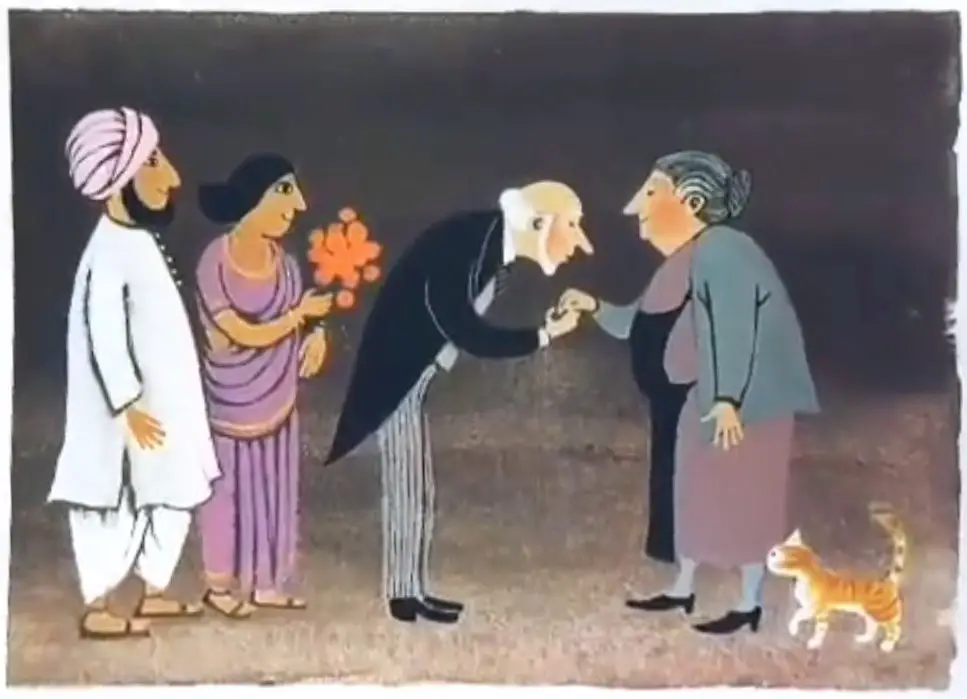 Emma sees out the rest of her days happy in her studio, surrounded by her own paintings which evoke her own memories.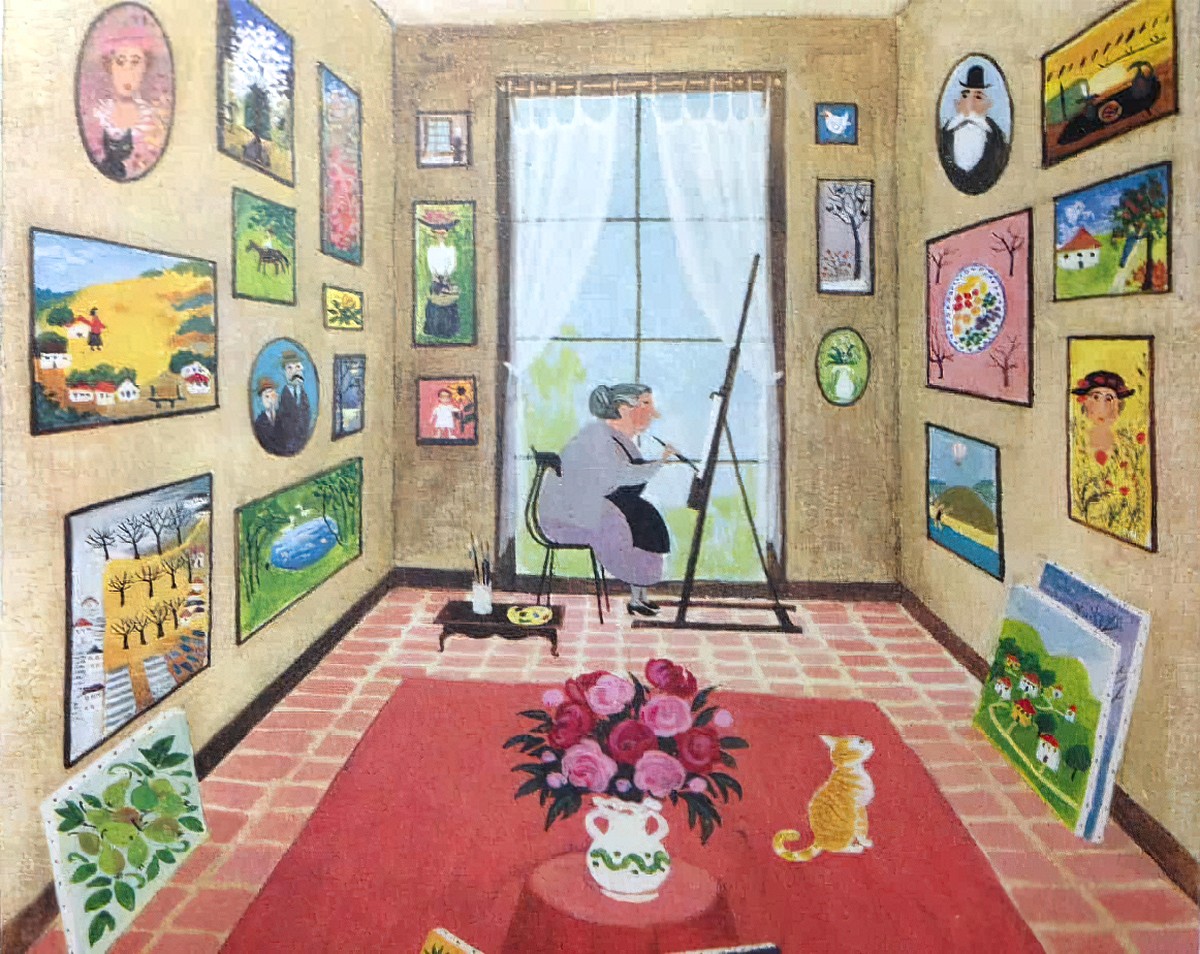 Barbara Cooney's illustration of Emma in her studio reminds me of several other famous paintings: