Psychoanalyst Georges-Henri Luquet argued that the distorted proportions of children's artwork reflect the fact that they draw not what they see but what they know.
When illustrators talk about creating artwork for children, they sometimes talk about including something in each work which will encourage child readers to pick up a pencil or brush and give art a go themselves. This seems especially important for artists working with a realistic style. Sometimes (not always) you'll find something on a page which you think you could probably have a crack at yourself.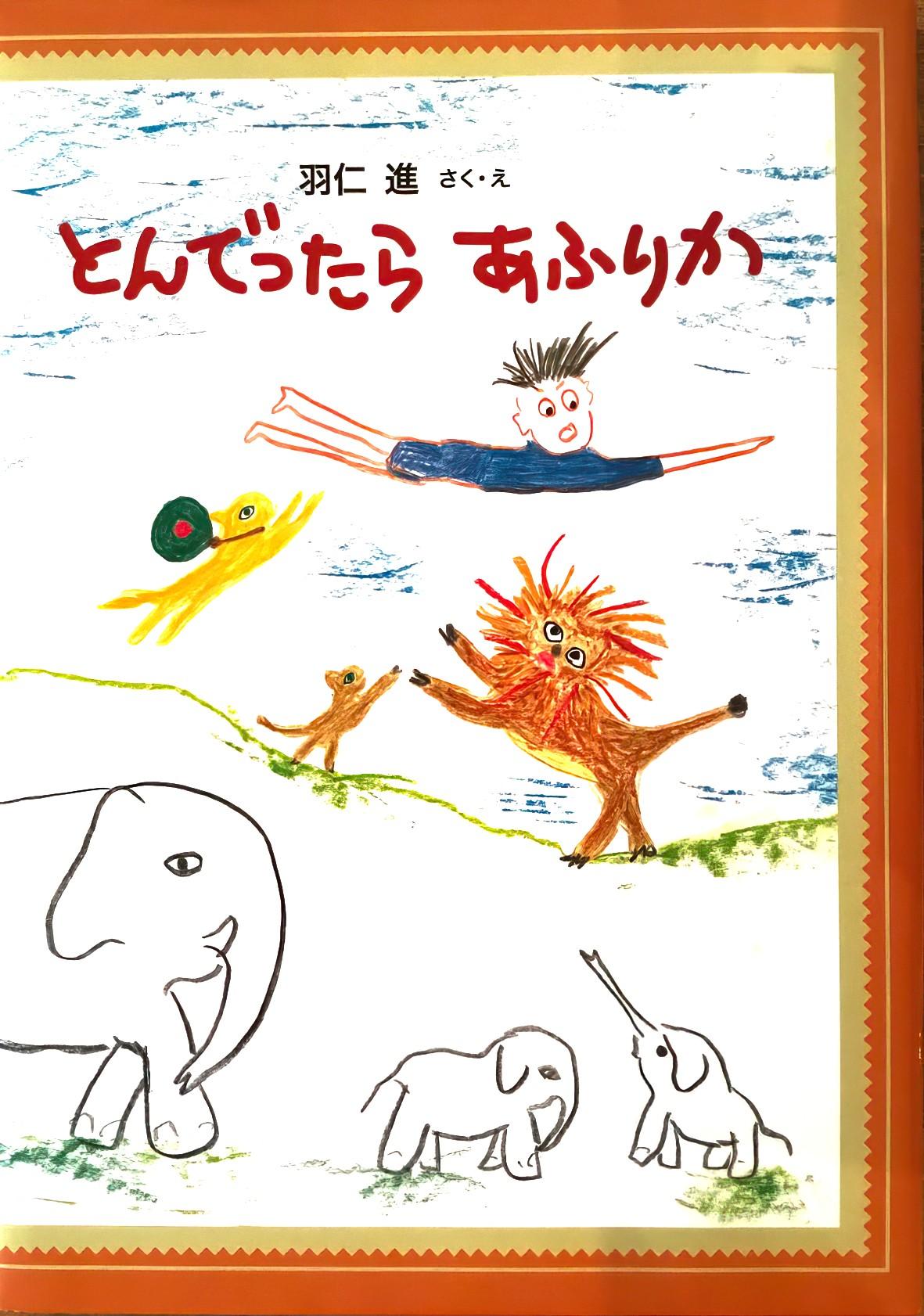 There's a pedagogical as well as an aesthetic reason for this.
At the turn of the 21st century, children's literature academic Lawrence Sipe came up with three main reasons why children read books.
THE HERMENEUTIC IMPULSE: The desire to know. (Don't get bamboozled by the word 'hermeneutic'. Replace with 'interpretive' and you're most of the way there.) Basically children want to know how a story turns out. Like anyone else, they crave a complete story.
THE PERSONAL IMPULSE: The need to connect stories to their own lives.
THE AESTHETIC IMPULSE: This has two parts to it. First, they experience the story as if they're a part of the world. Second, the story acts as a springboard for the child reader to go off and create stories of there own.
Children achieve the richest experience of literature by rolling with all three impulses.
When illustrators create art (or parts of artworks) which look 'do-able' — a.k.a. 'naive' illustrations — they are welcoming young readers in, appealing to their natural aesthetic impulse.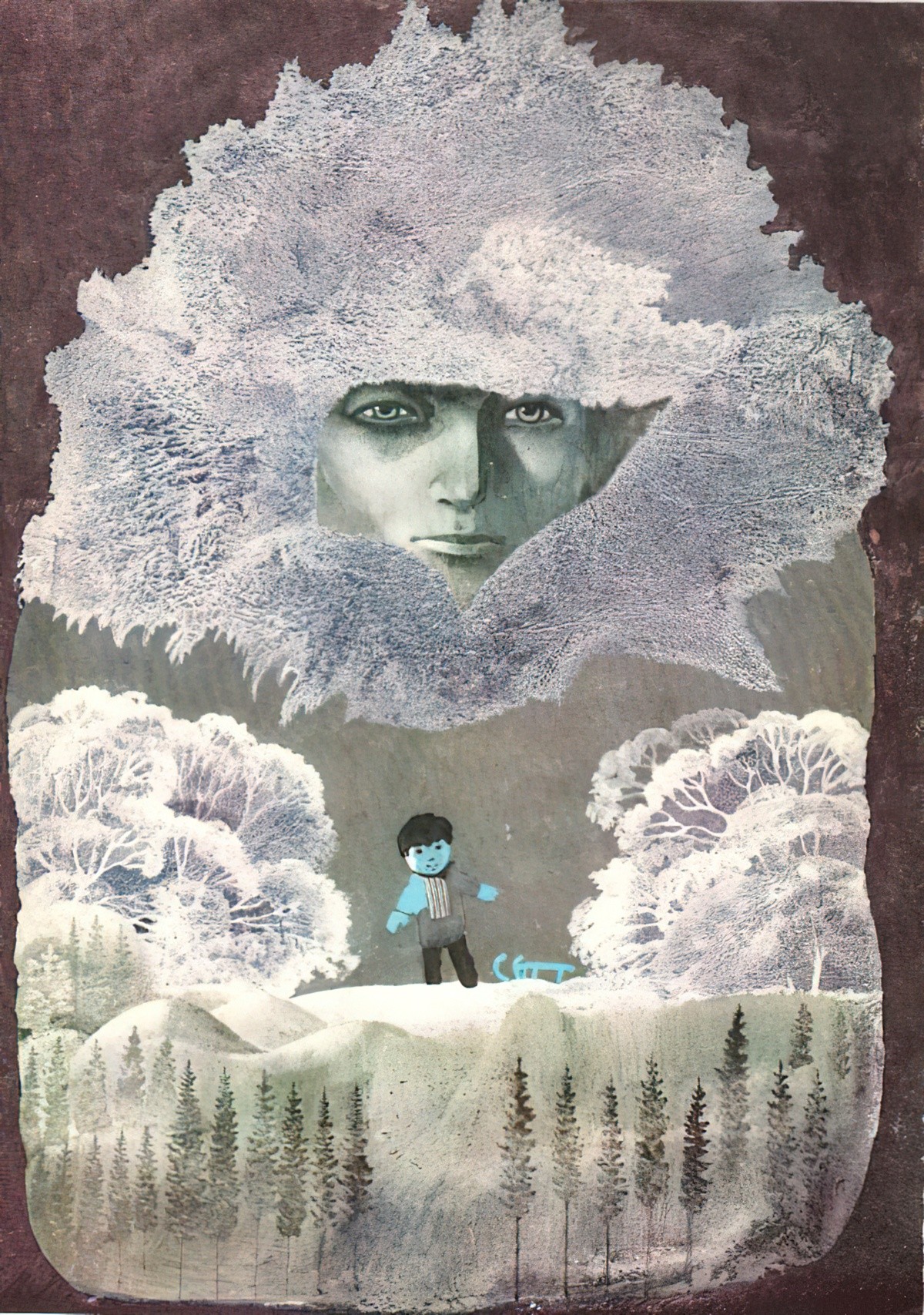 Though I haven't heard Shaun Tan say this exact thing, the collage effects he uses in The Lost Thing have this effect on the reader.
For other artists, their entire page gives the impression it has been done by a naive artist. These are clearly very good at drawing young readers in. I'd like to underscore the point that although these pieces look easy to do, a lot of design consideration, colour science and years of practice has gone into them.
In some cases, picture book illustrators have two (or more) distinct styles, and sometimes they use both for children's stories. One example is Adrienne Adams. First, a sophisticated illustration for a picture book based on Wind in the Willows.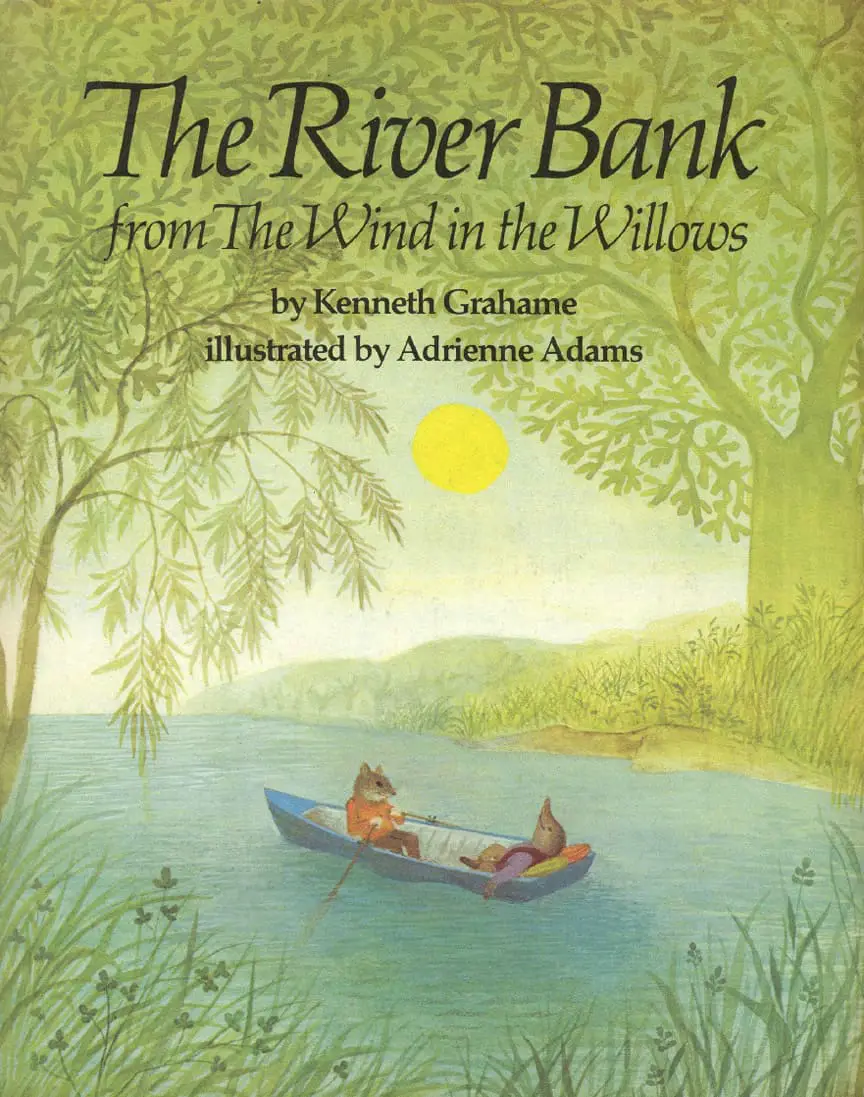 But for the witch books, Adams utilised a deliberately naïve style, similar to that of John Burningham. Both styles still look like they've been done by the same person.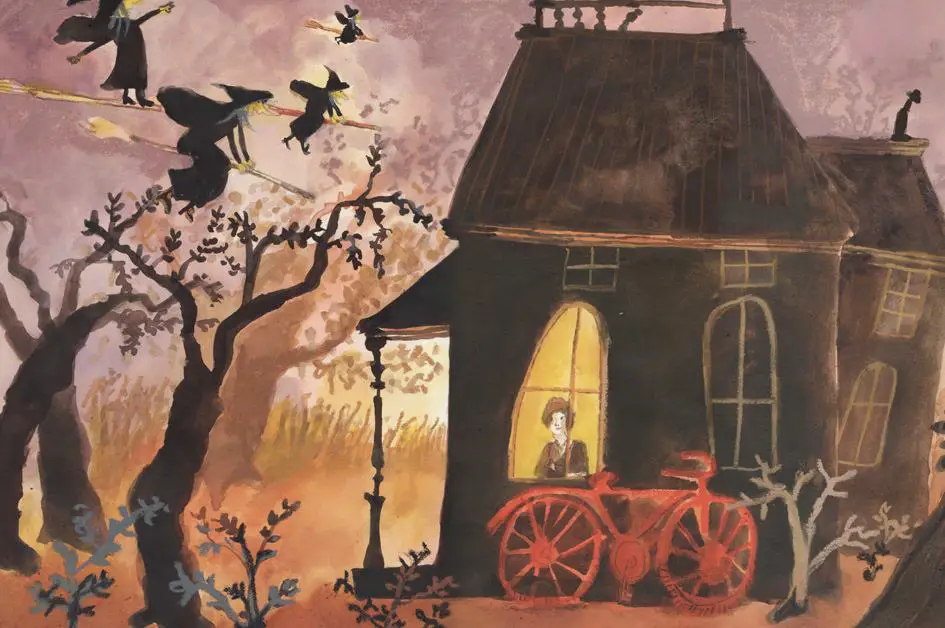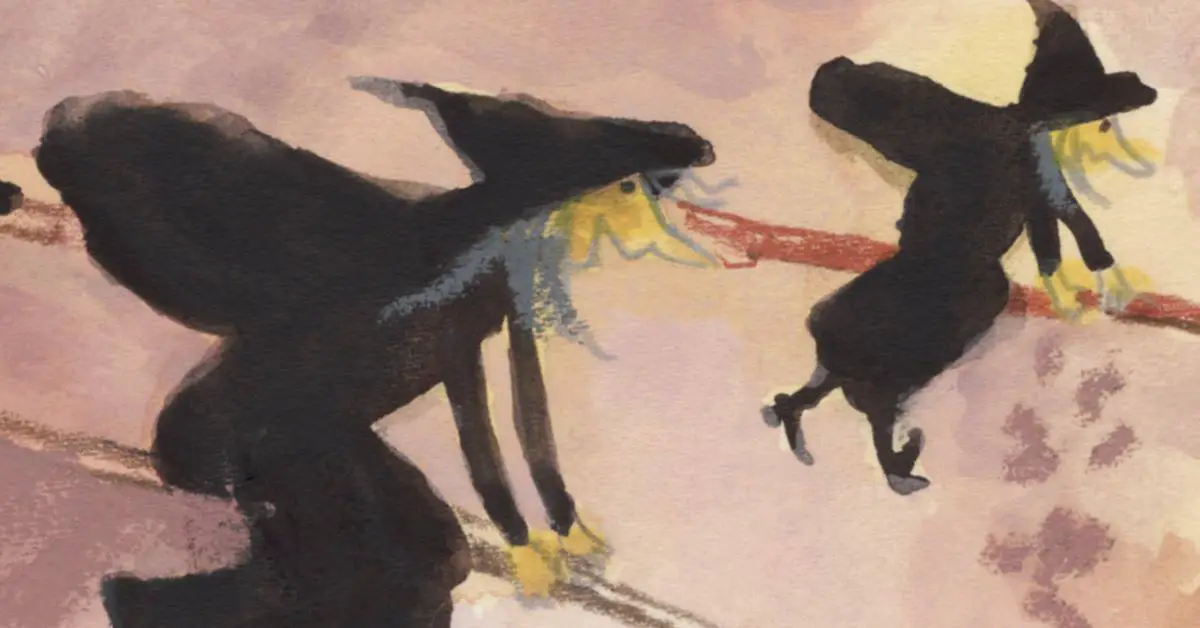 Another children's book illustrator with two very different styles is Paul O. Zelinsky. He can work like an old master or more like a comic book artist for young children.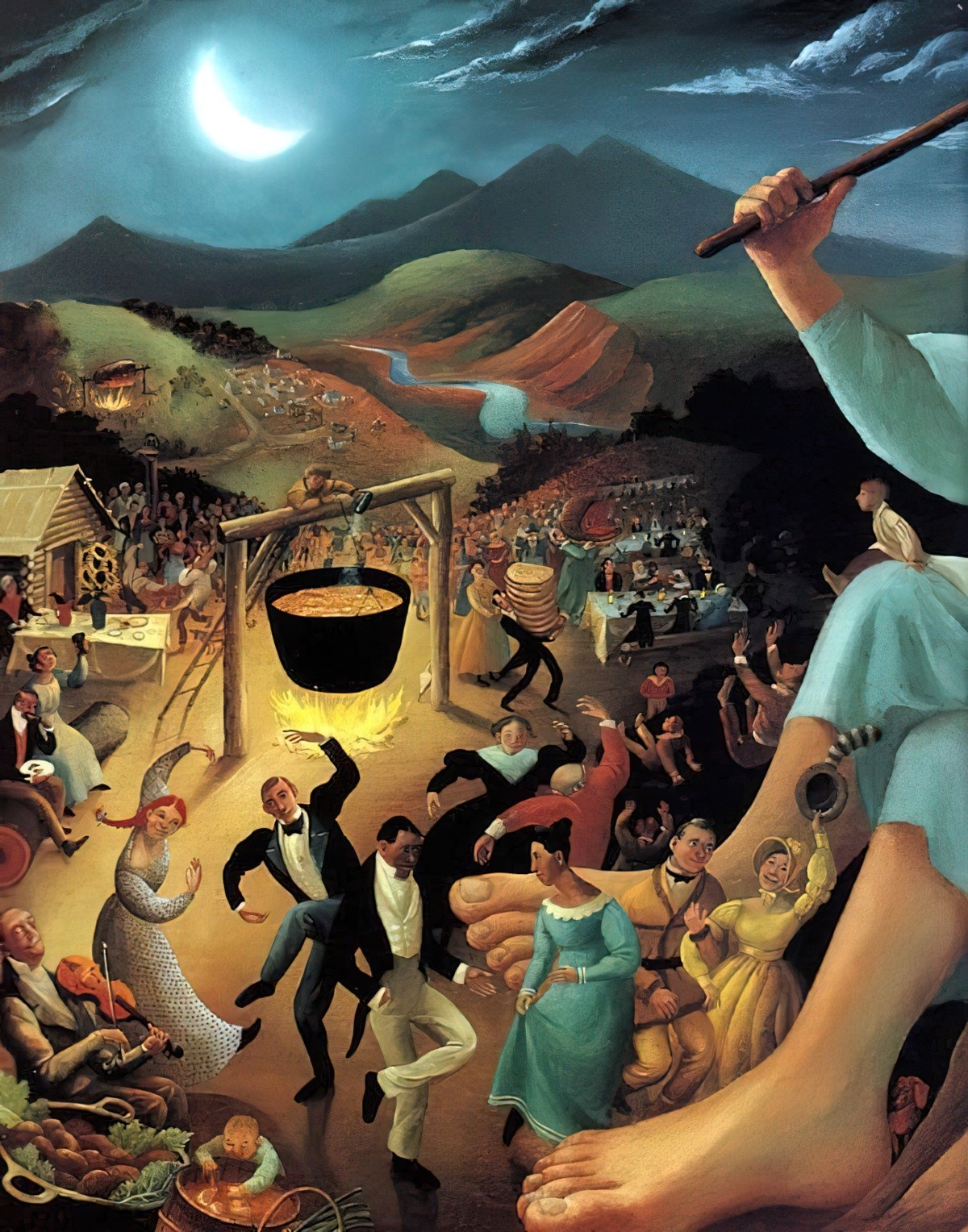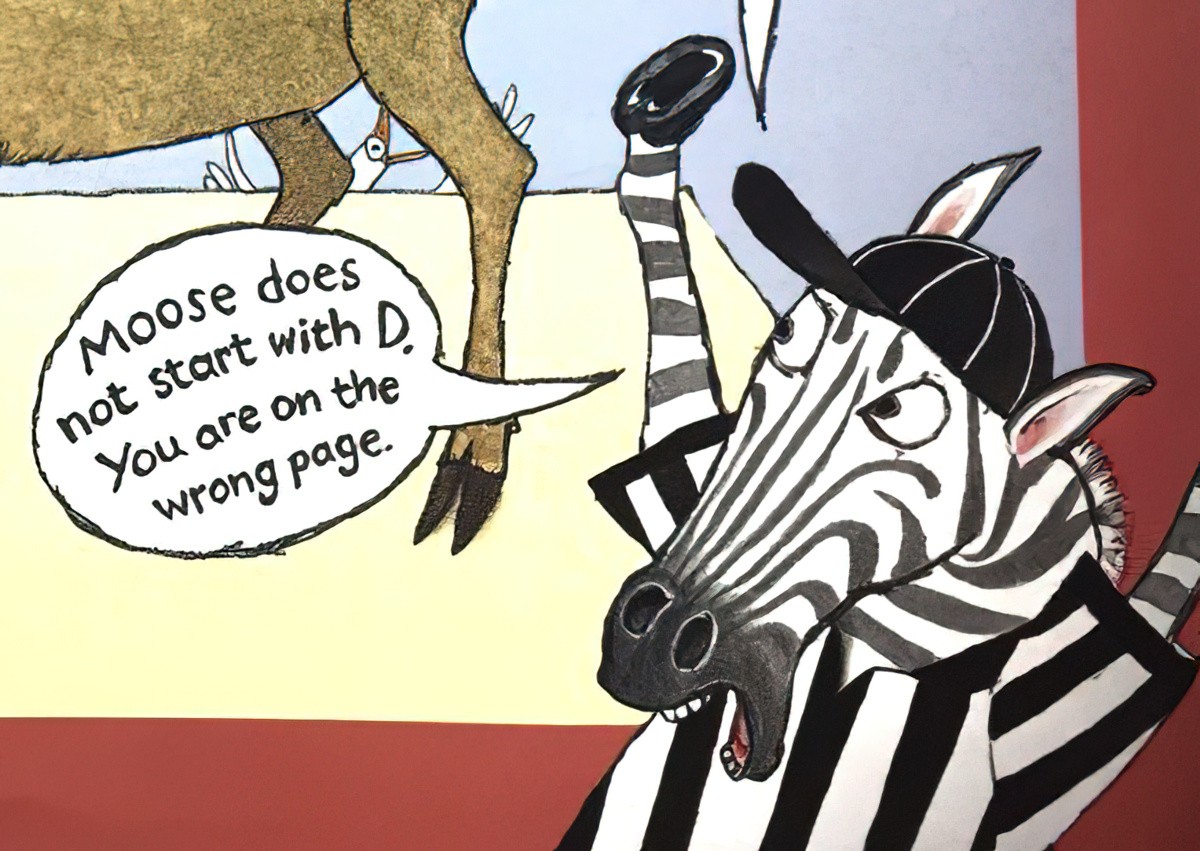 To create a work which looks easy is a skill in its own right.
Sometimes, naïve illustration goes by the description of primitive. A favourite primitive artist is James Dixon, an Irish artist and primitive landscape painter who lived from 1887 until 1970.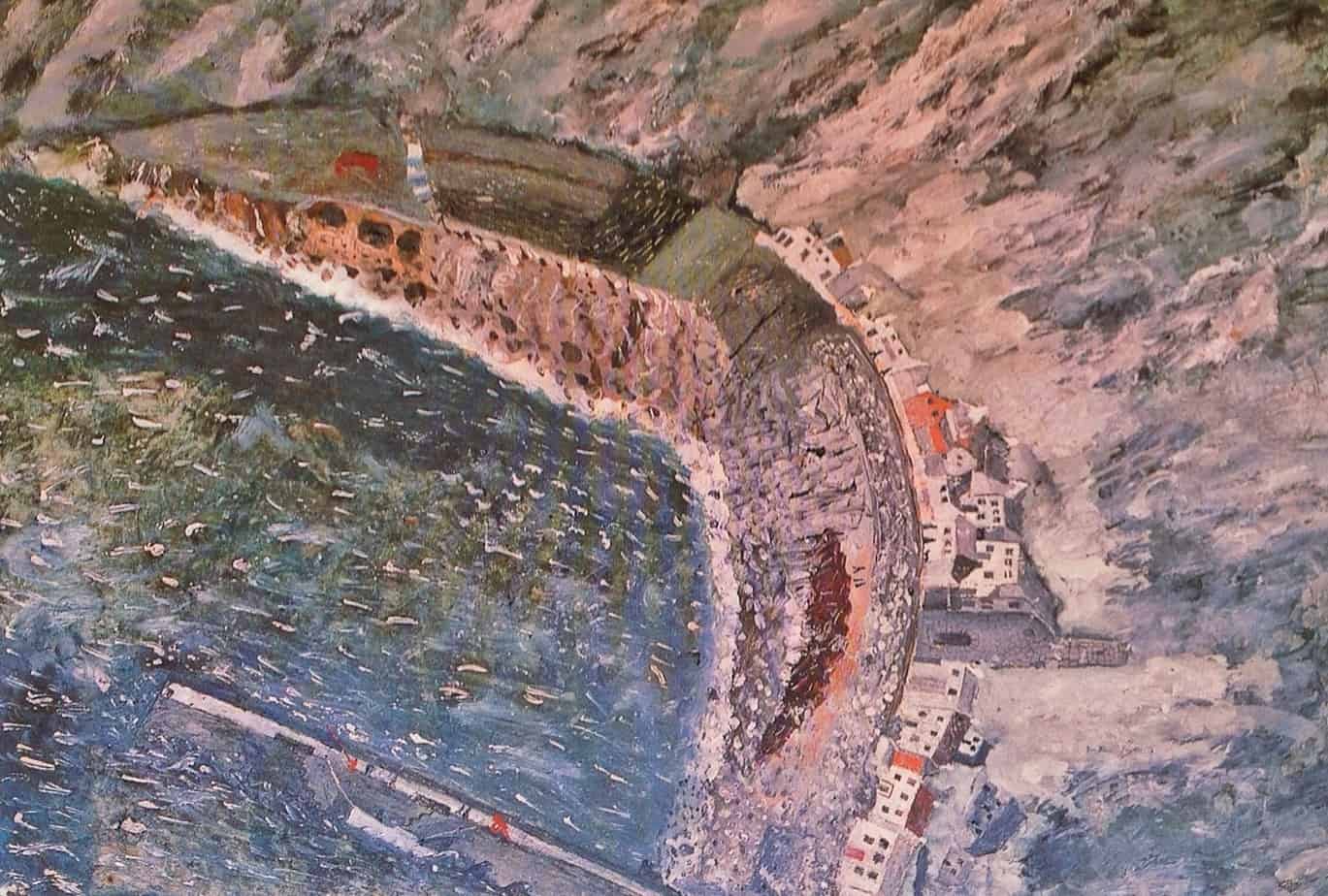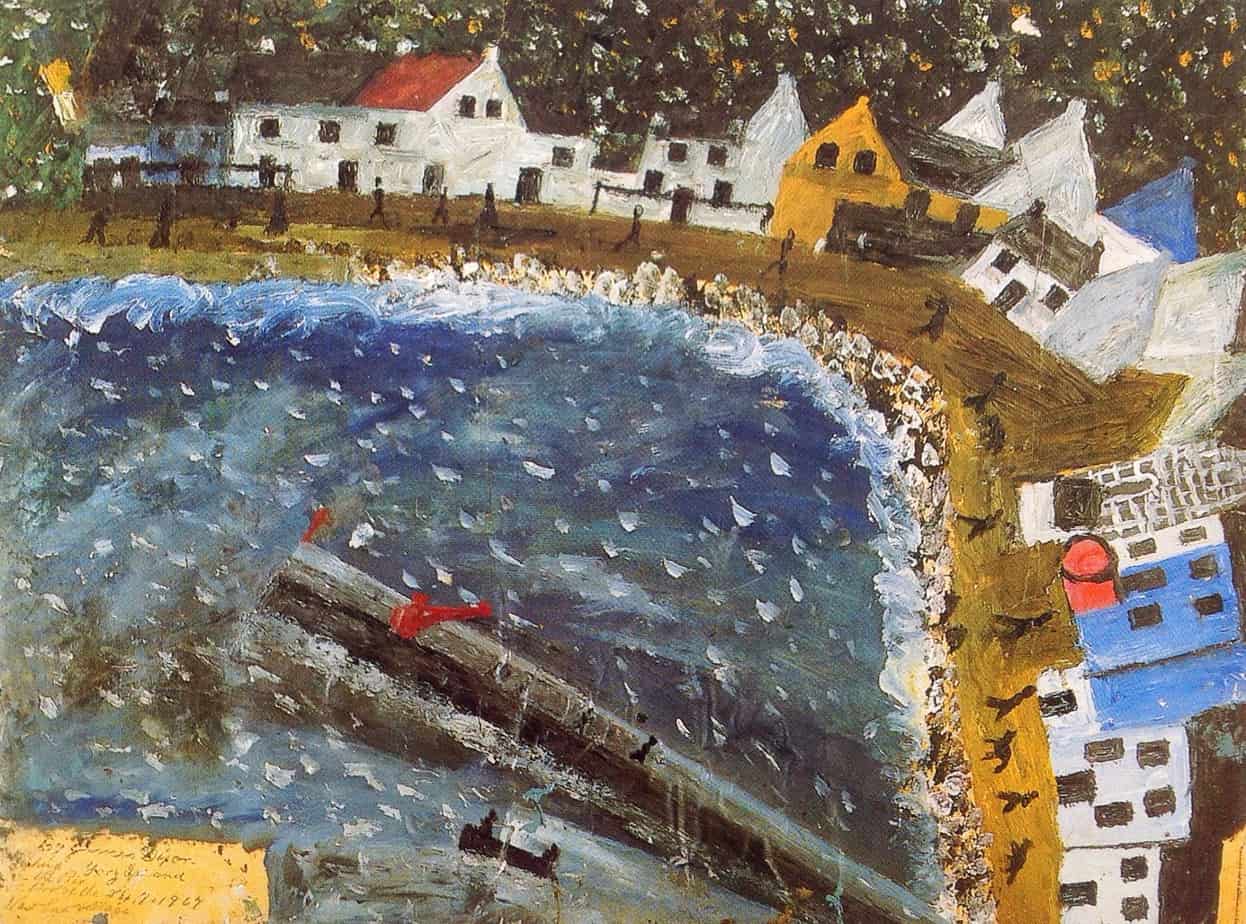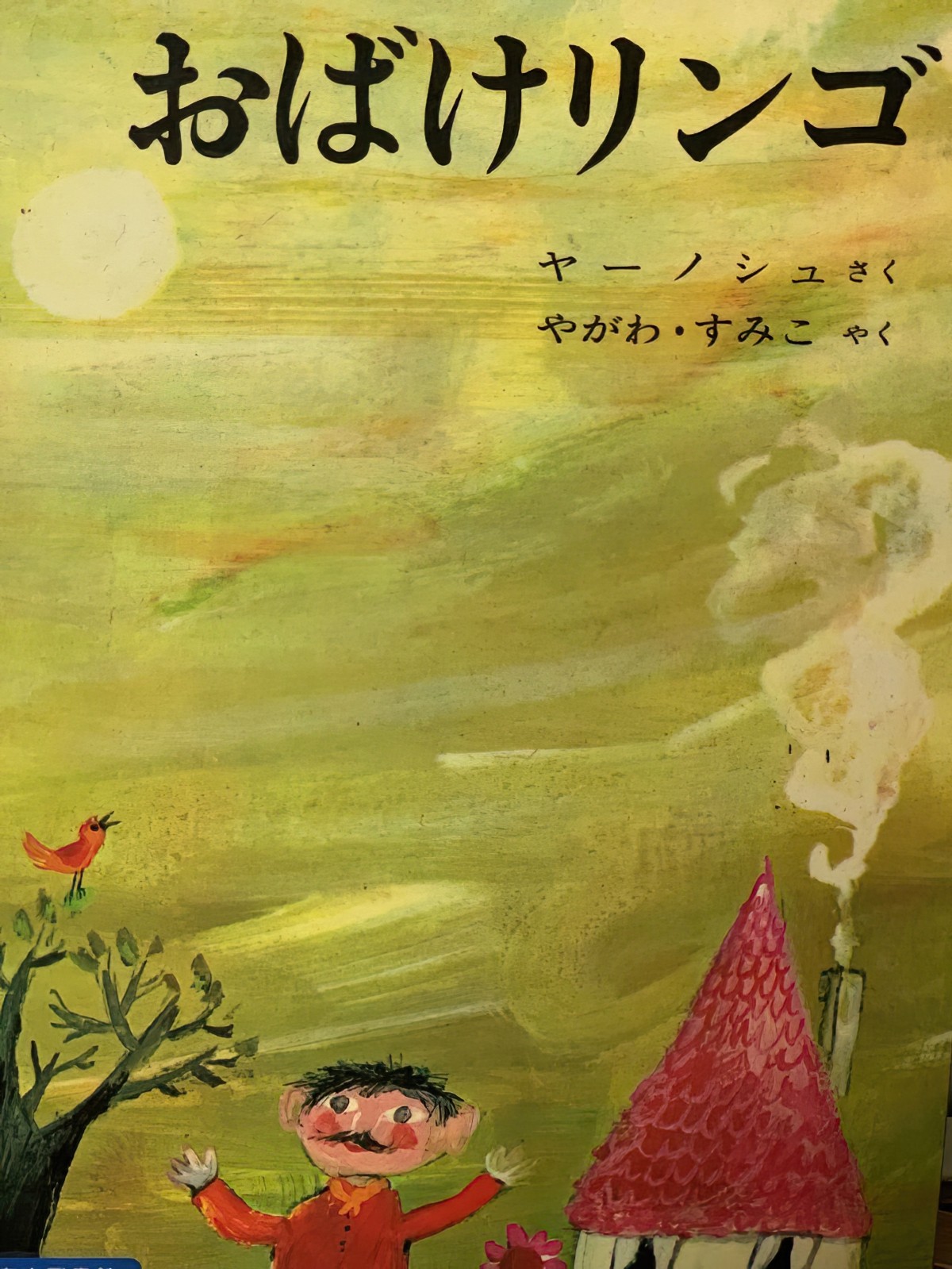 Štěpán Zavřel
Štěpán Zavřel (1932 – 1999) was a Czech painter, fresco creator, graphic artist, writer who later emigrated to Italy. He was one of the most influential artists in the field of 20th century children's book illustration.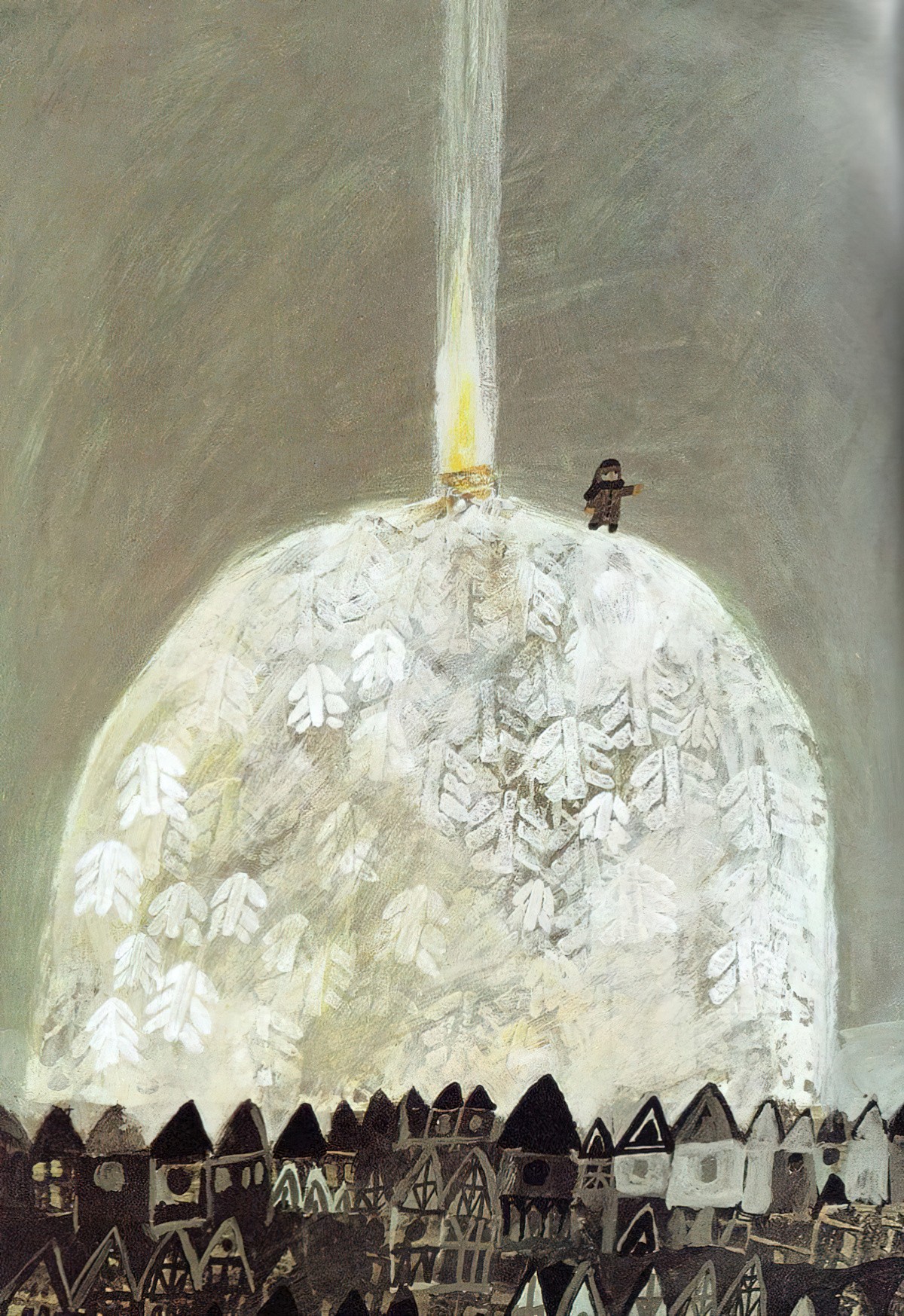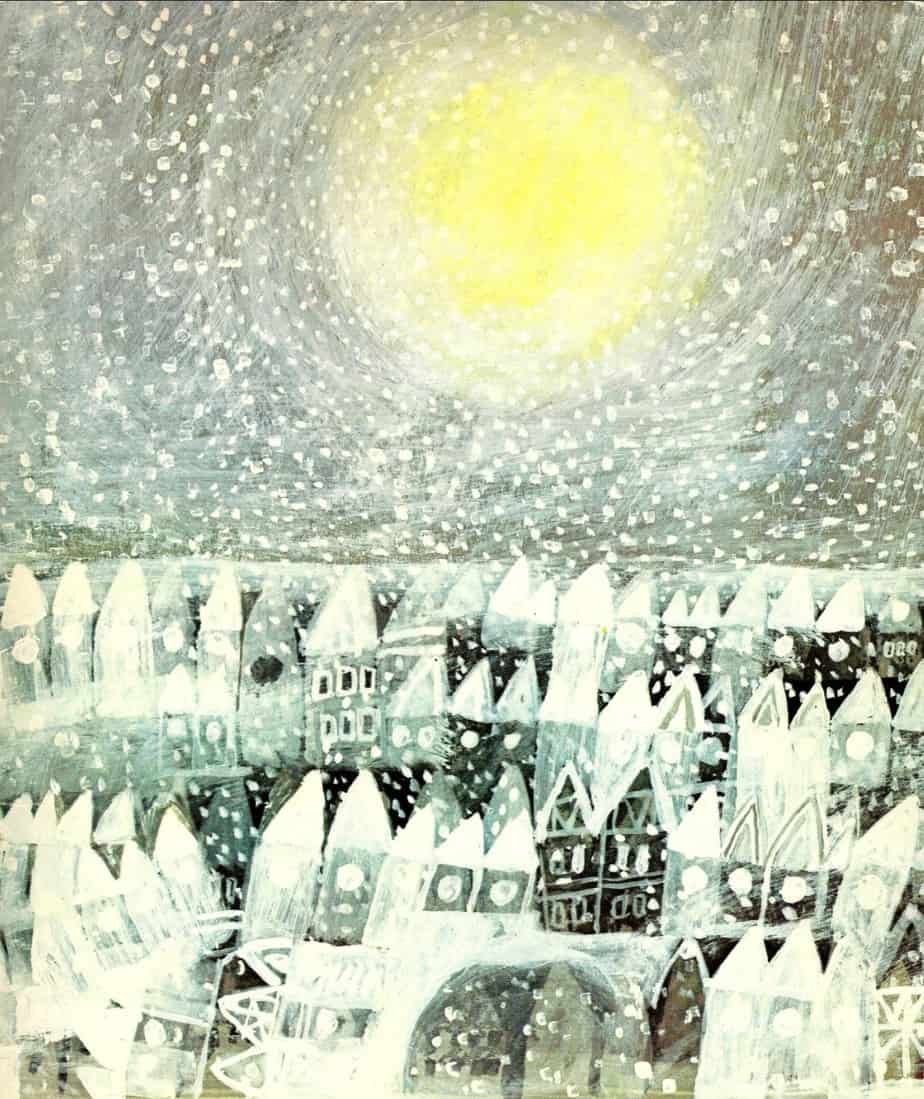 Neal Layton
The illustrations below are for Cressida Cowell's Emily and the Thing. One way to draw the young illustrator in is to make use of the same materials they're using, in this case crayons and pencils. Scribbly hatching creates movement and liveliness, and also seems doable to the young artist yet to develop much in the way of hand-eye coordination.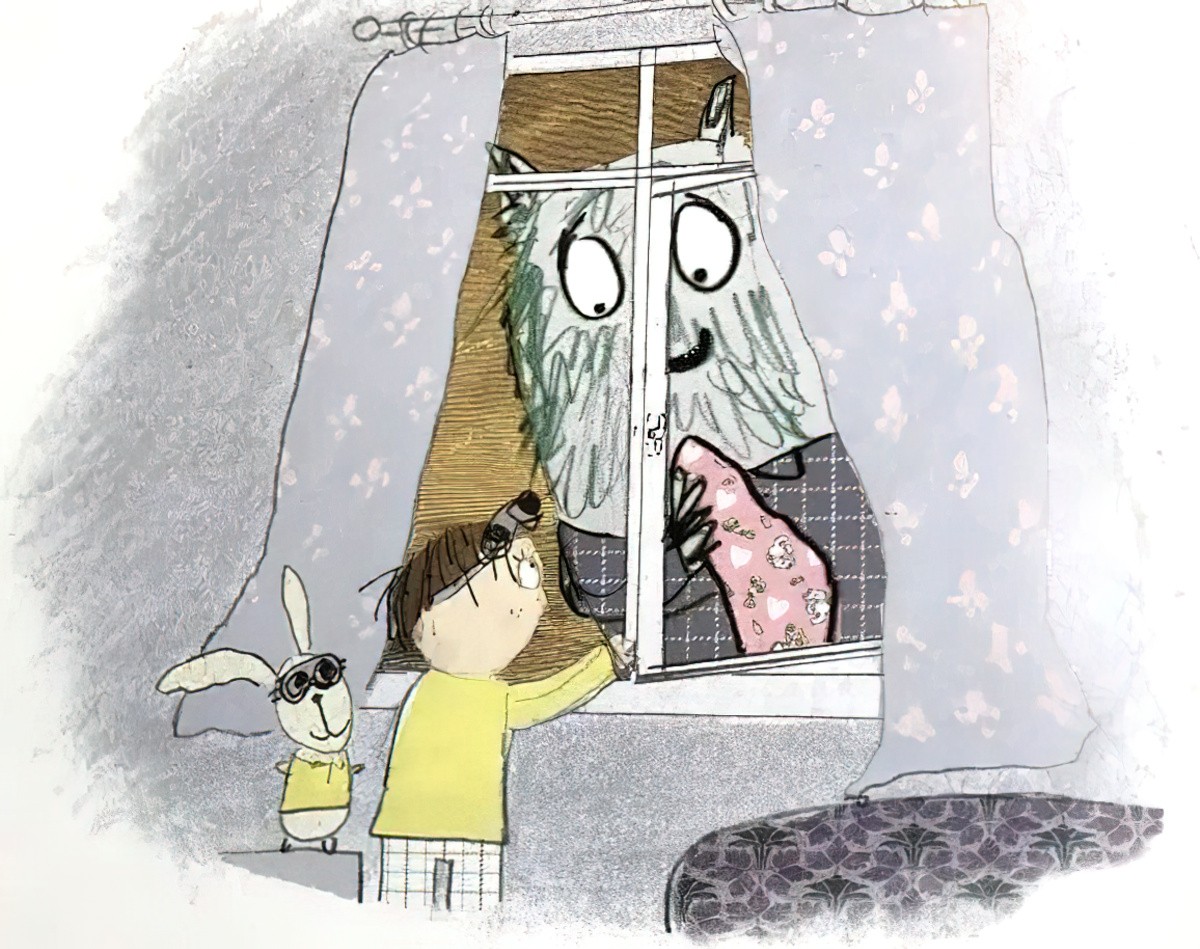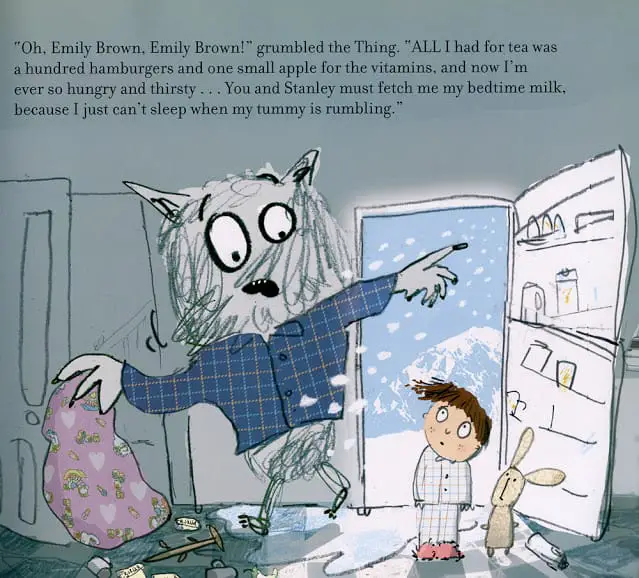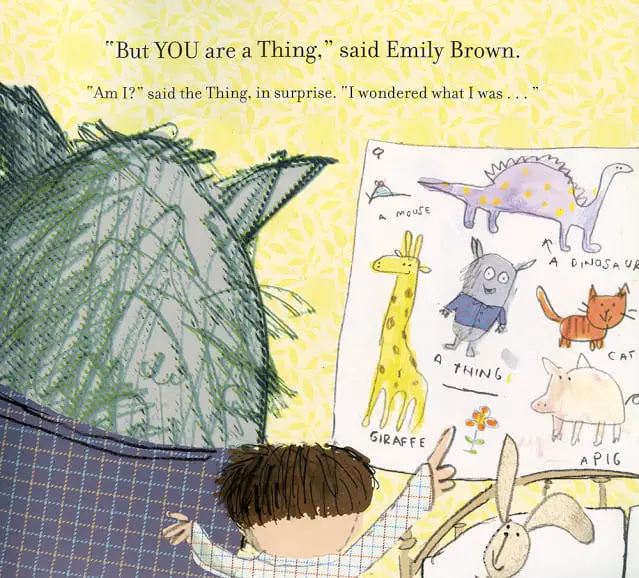 Rumen Skorchev
Bulgarian Folk Tales illustrated by Rumen Skorchev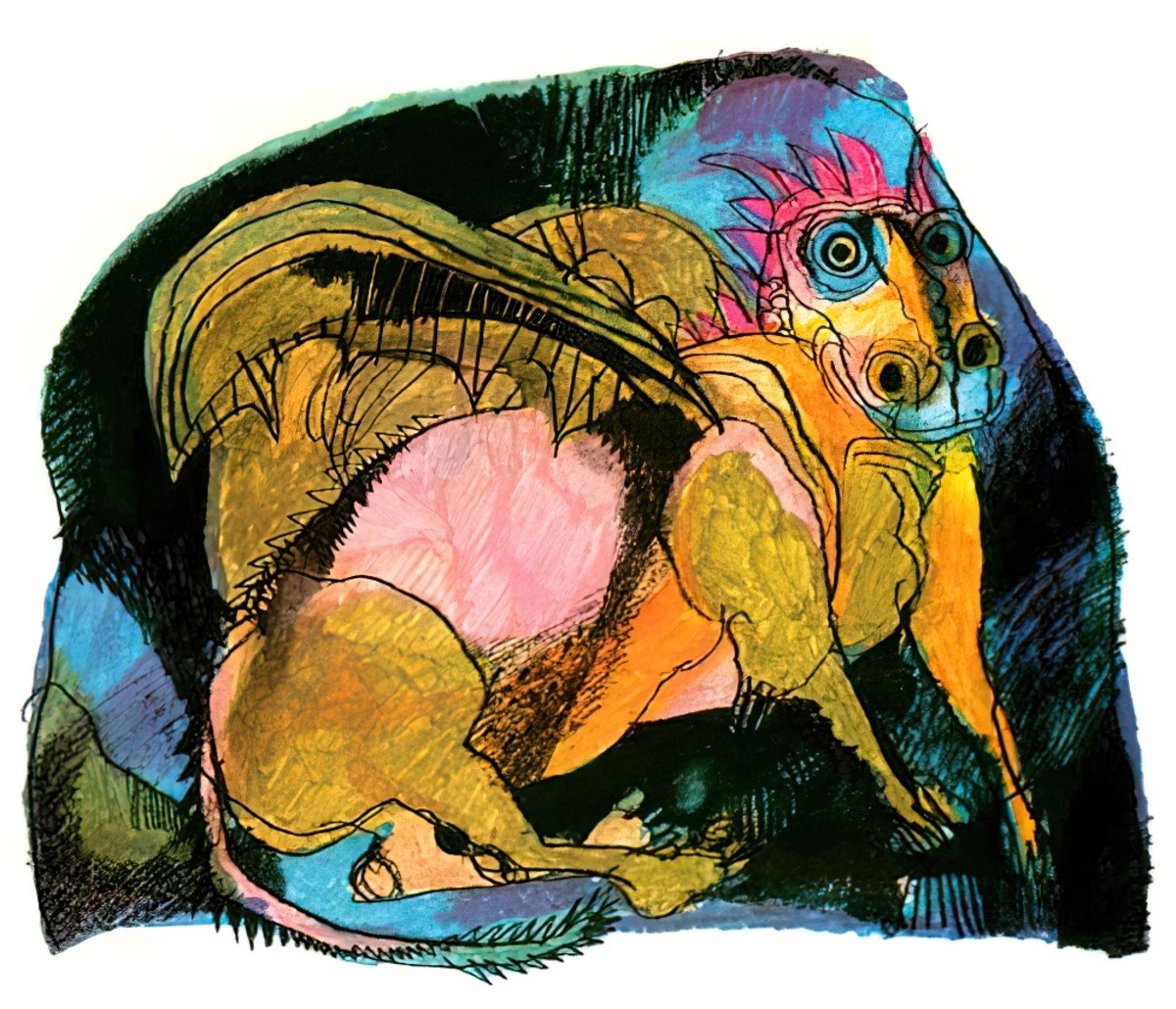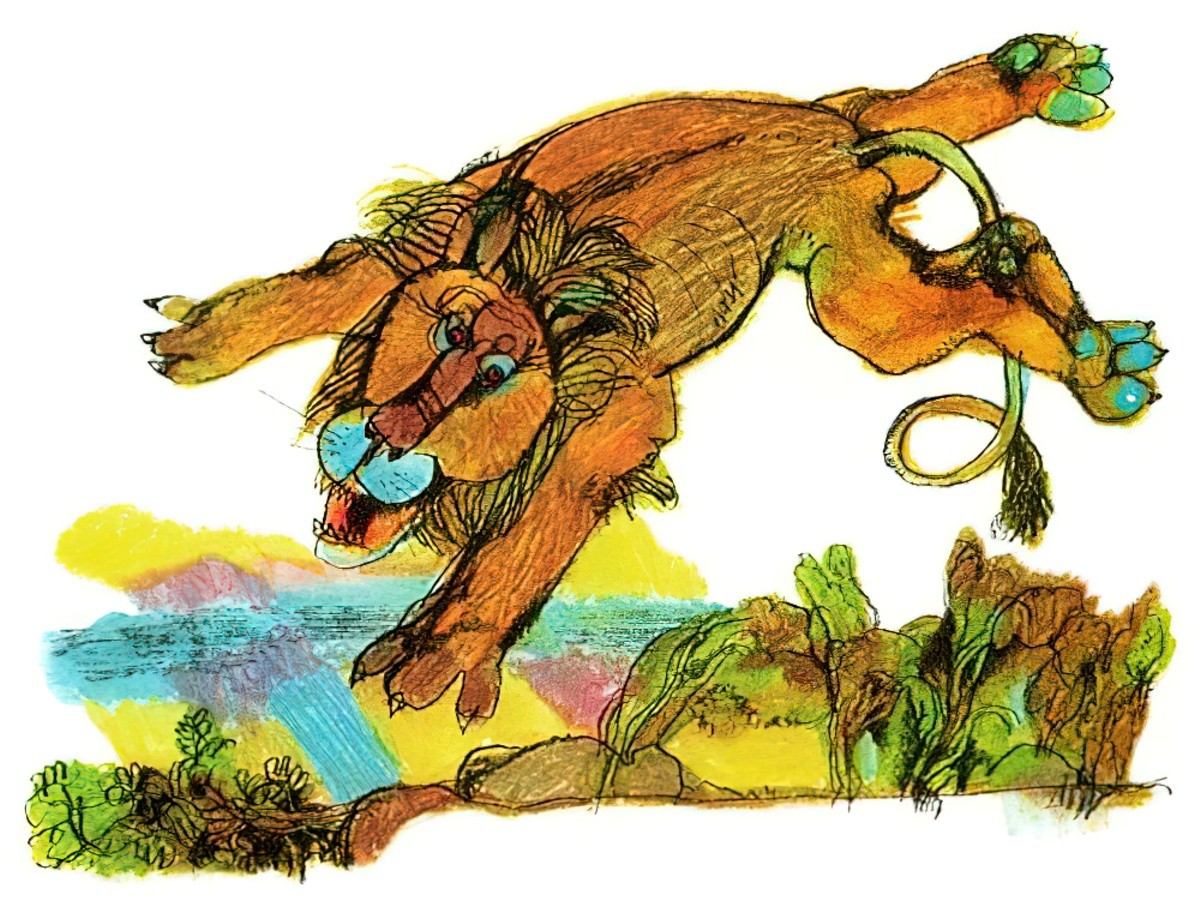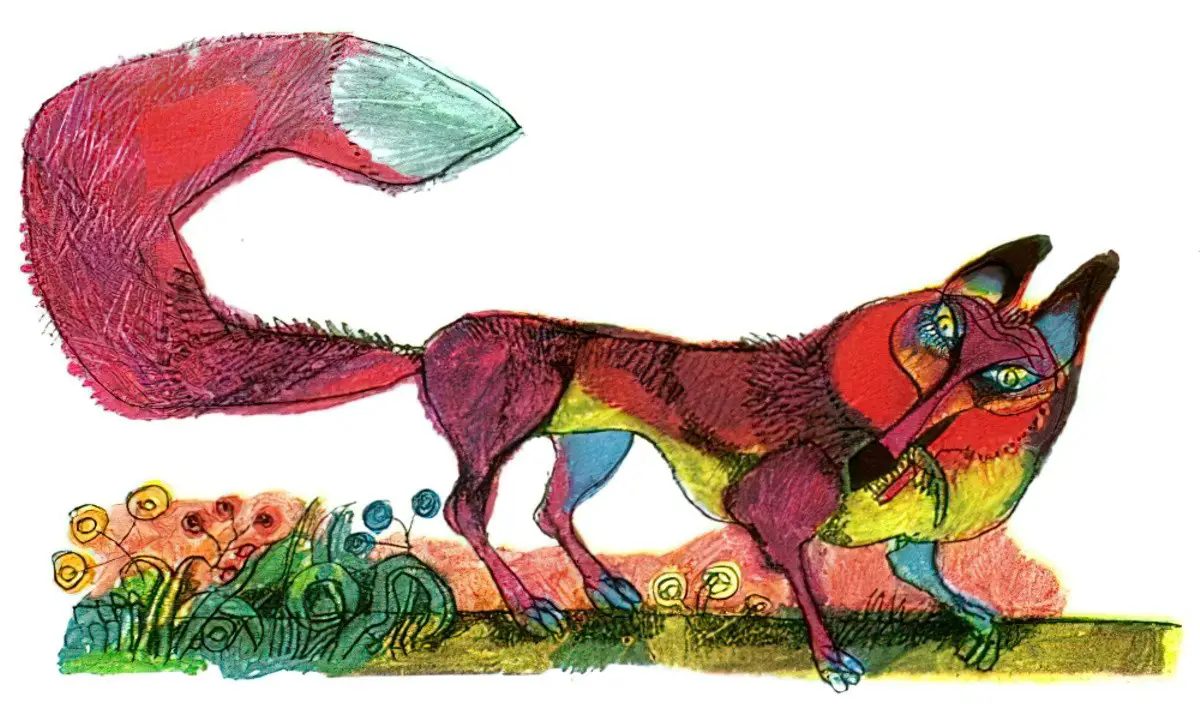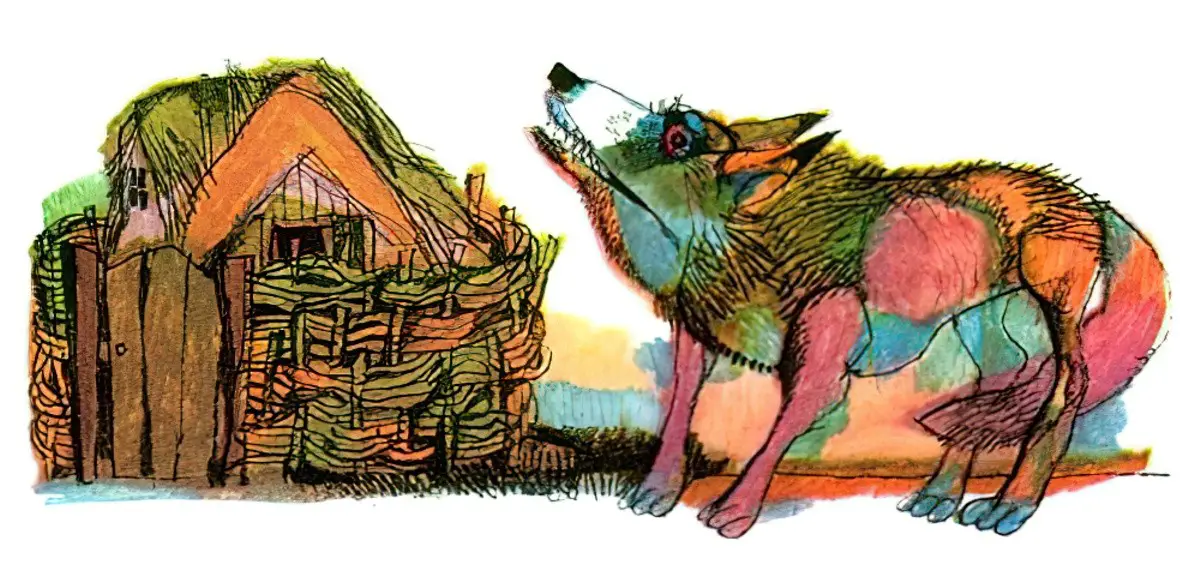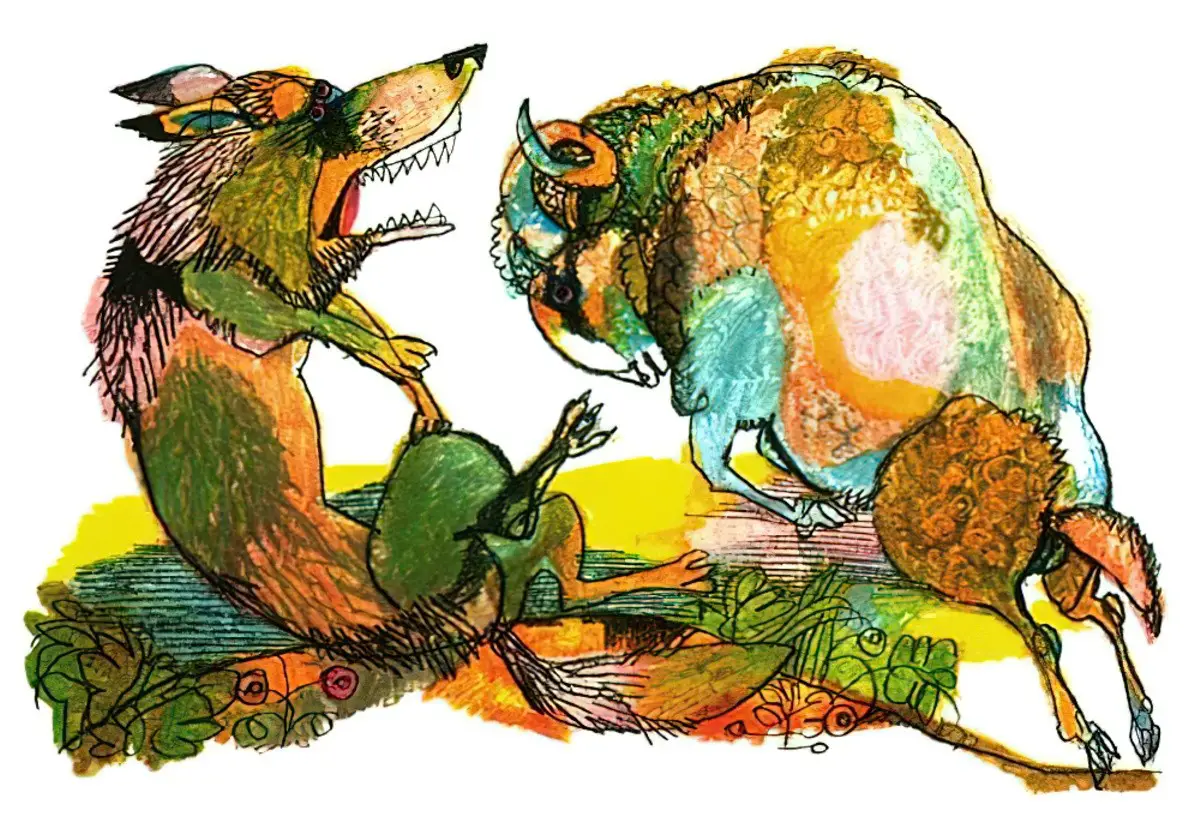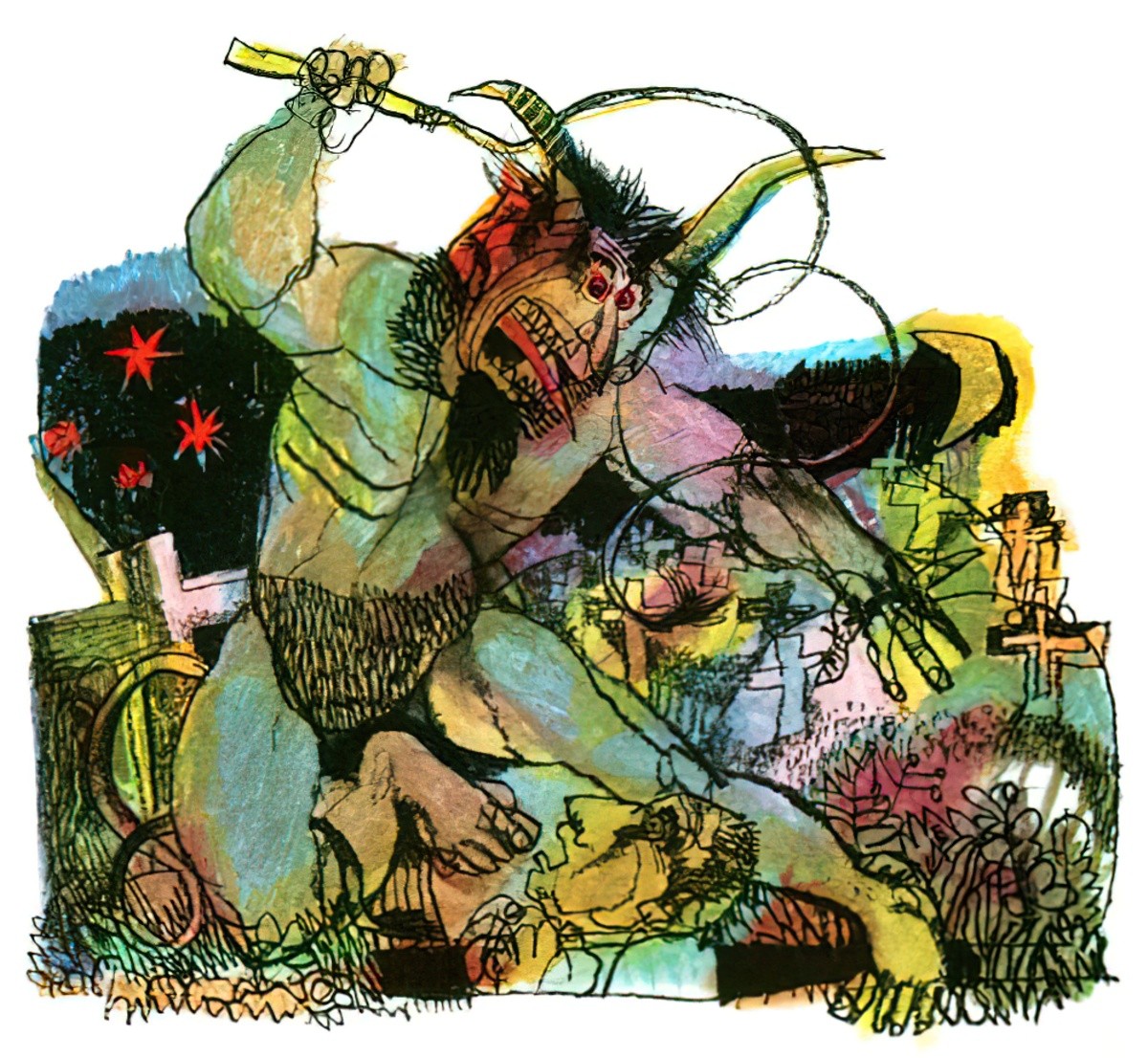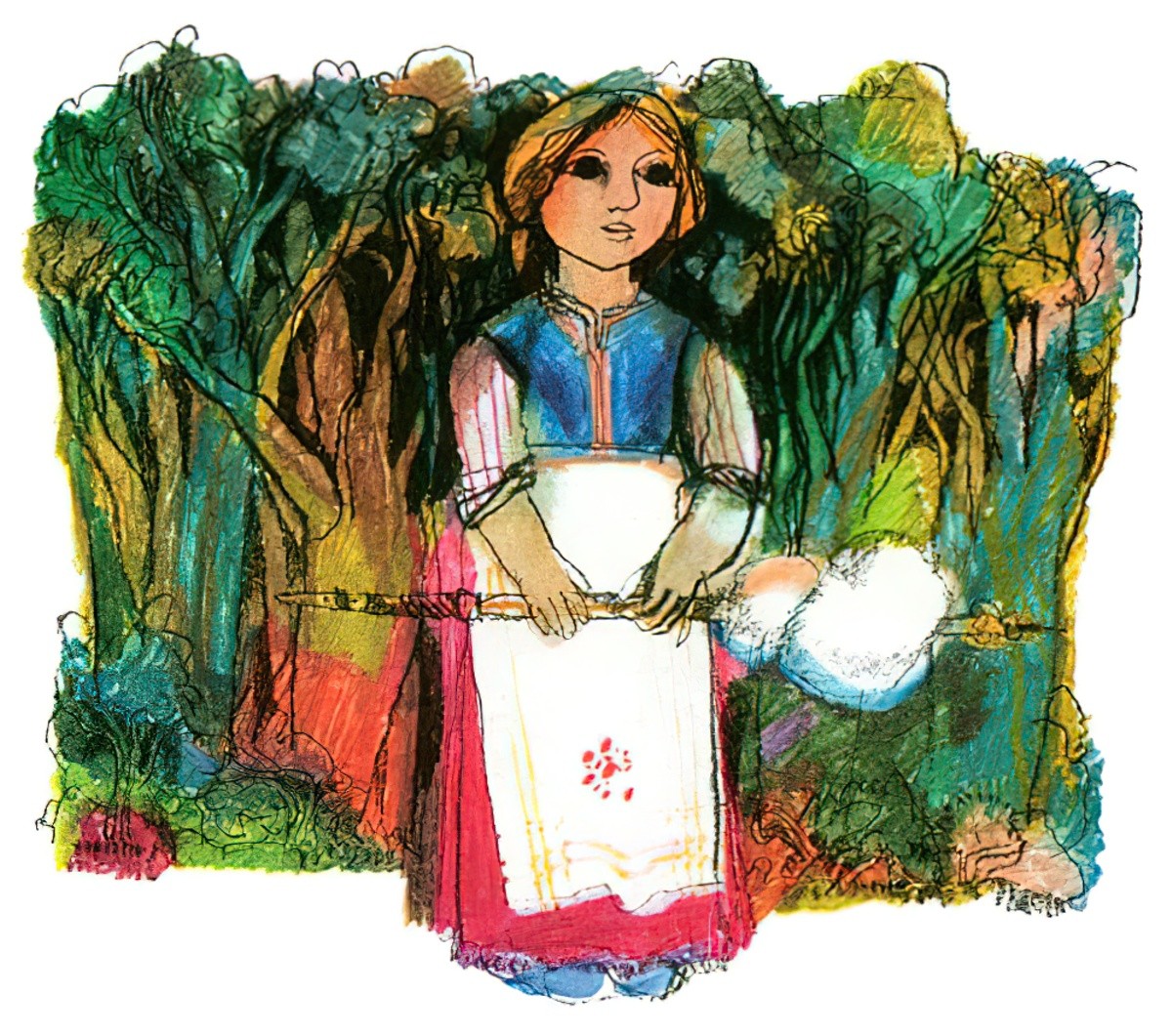 Roger Duvoisin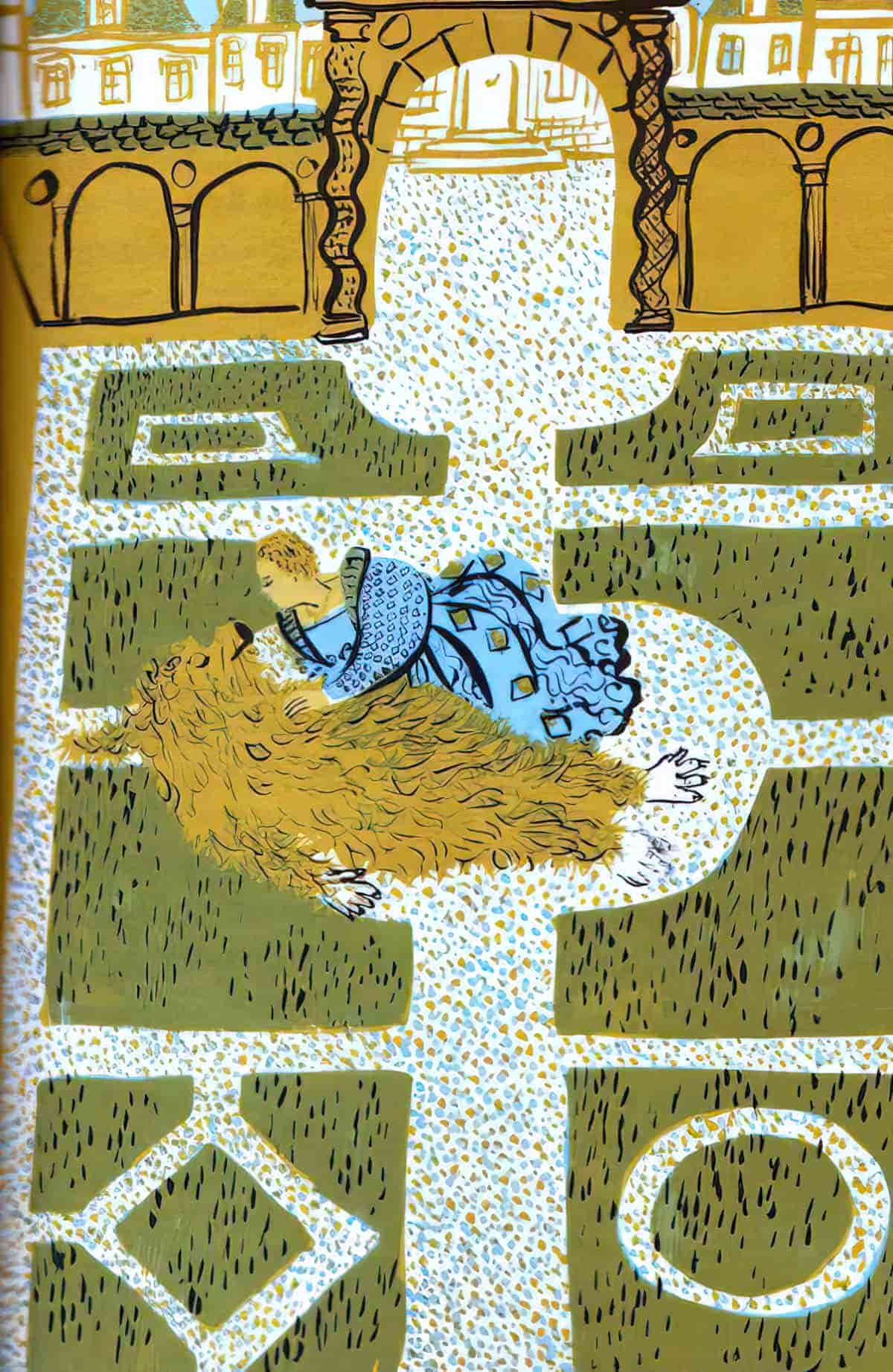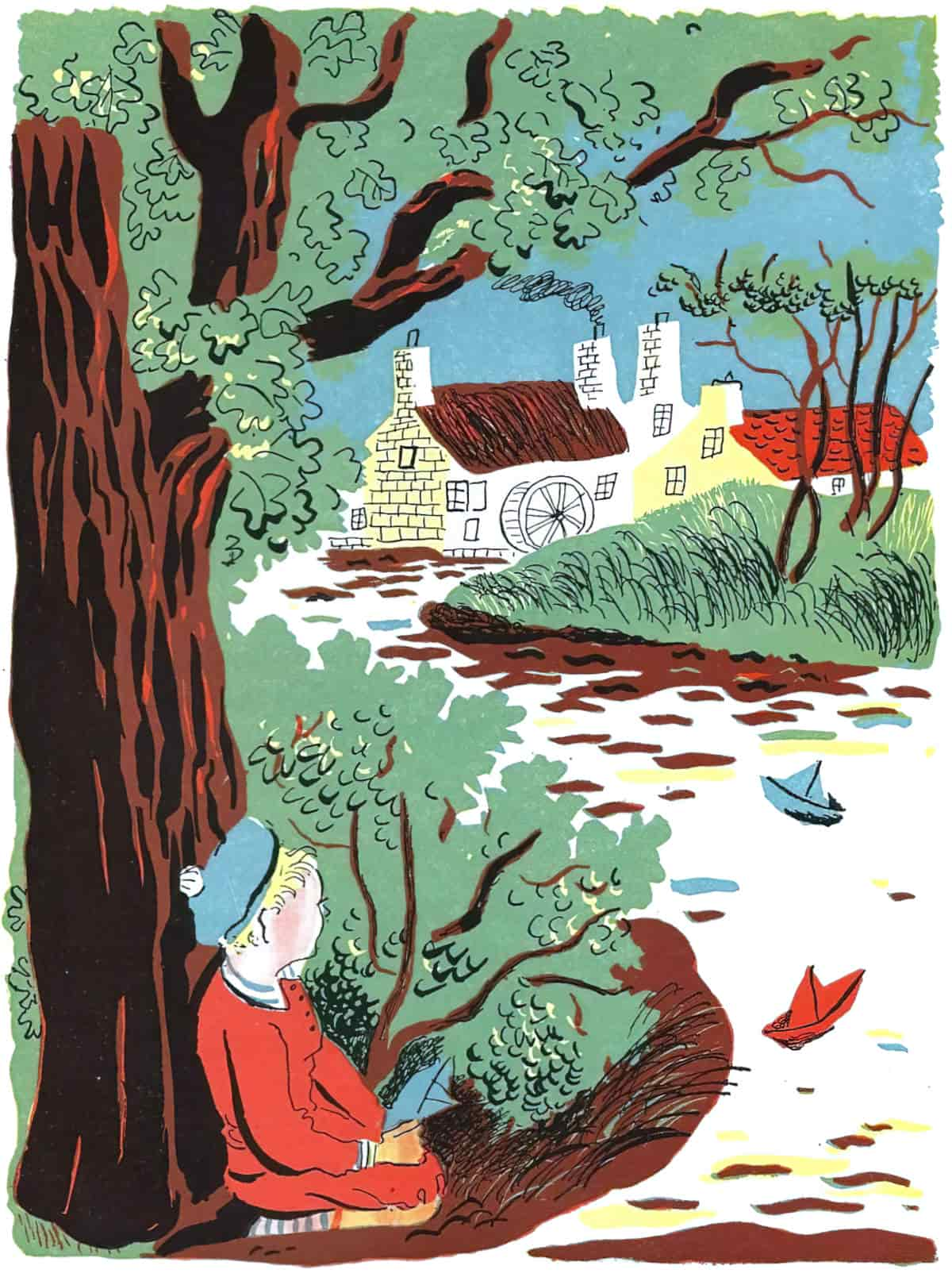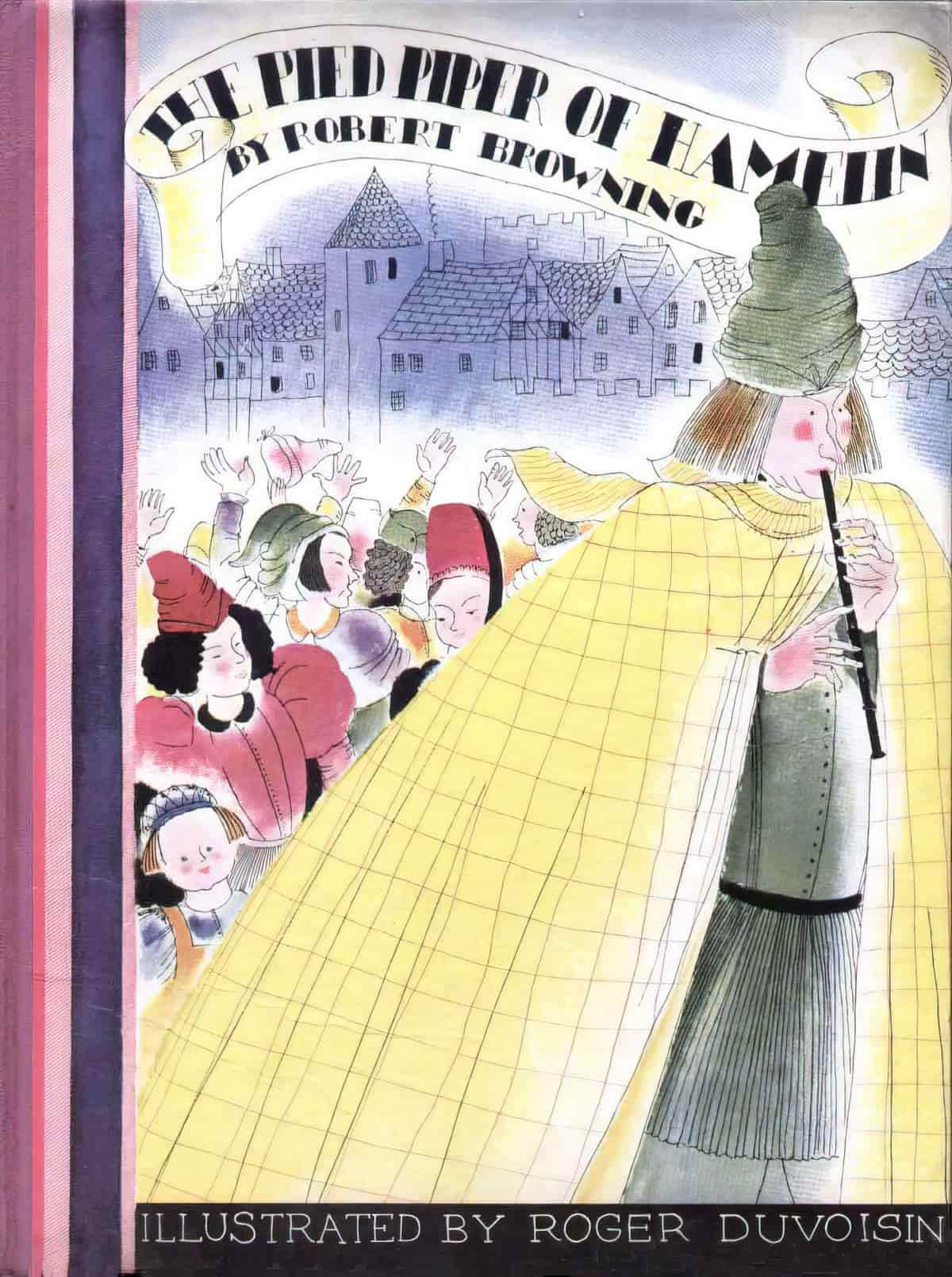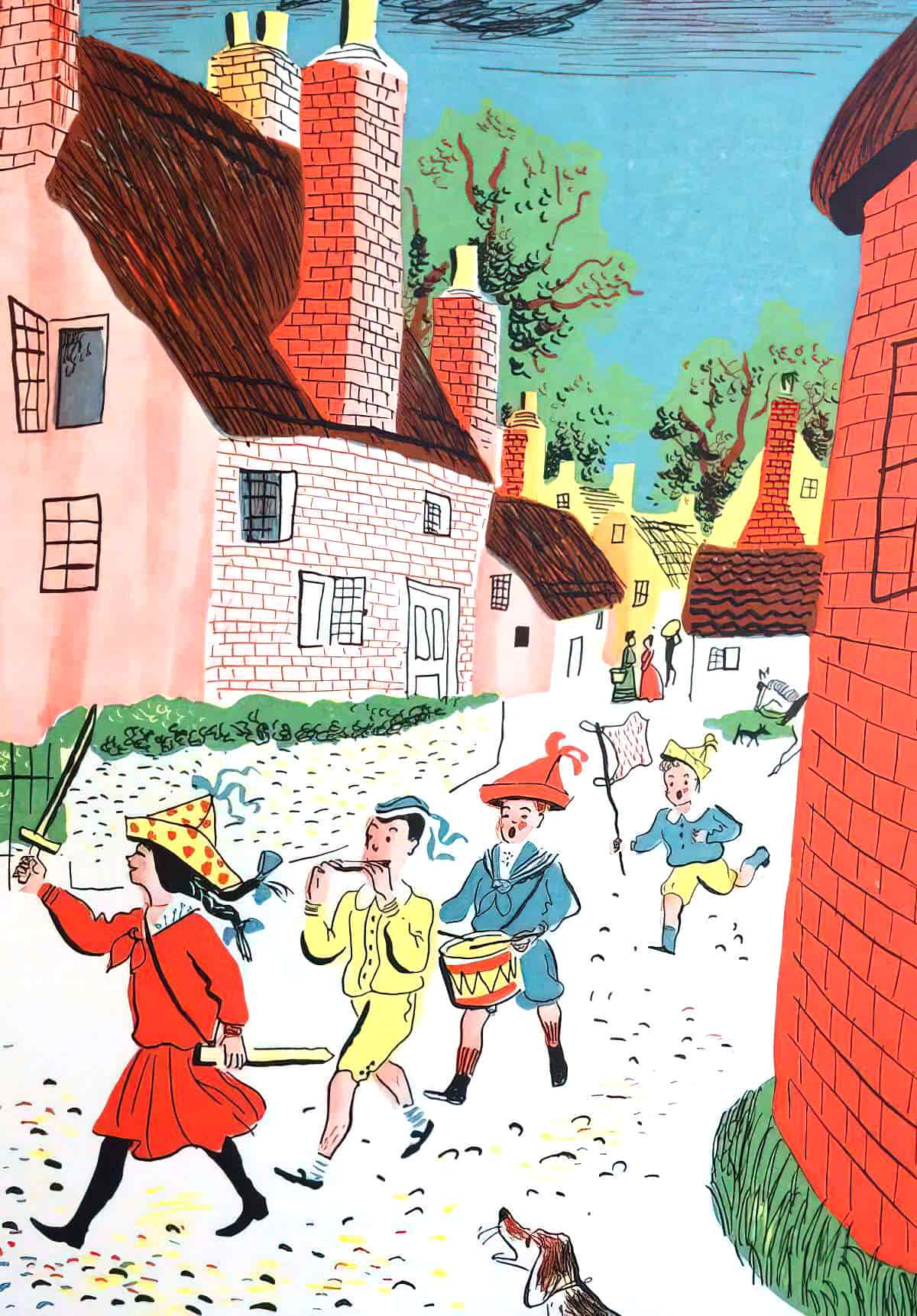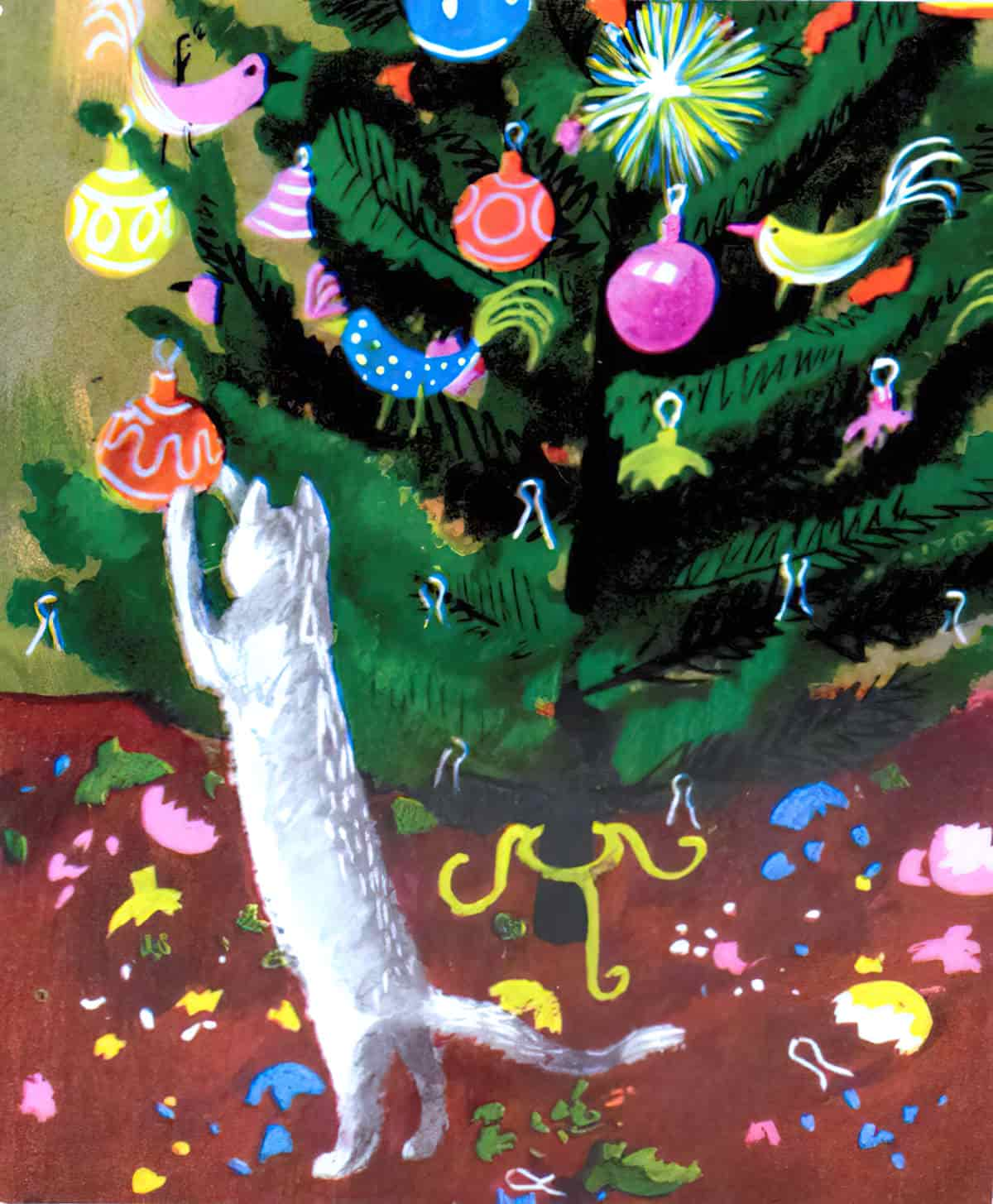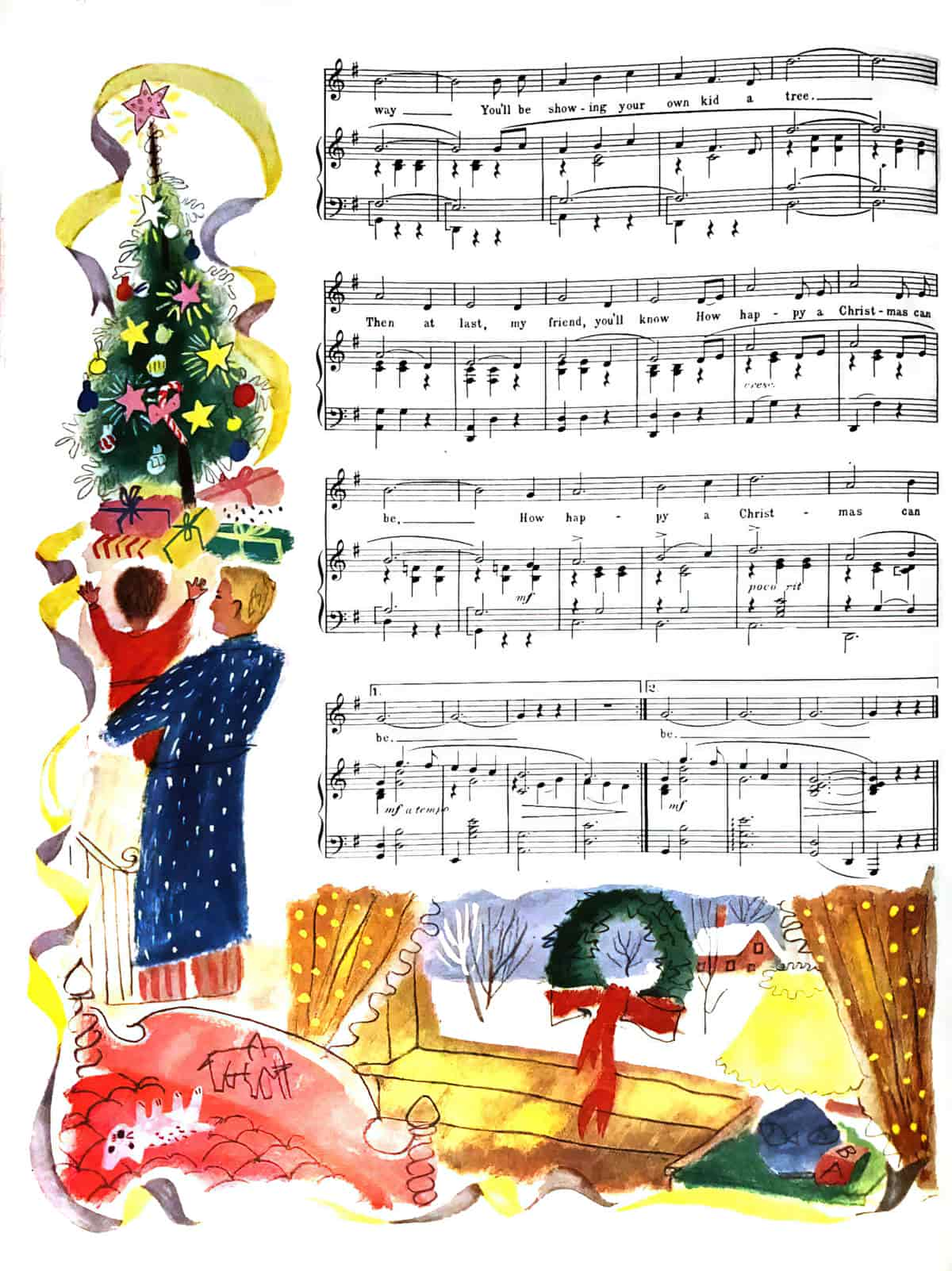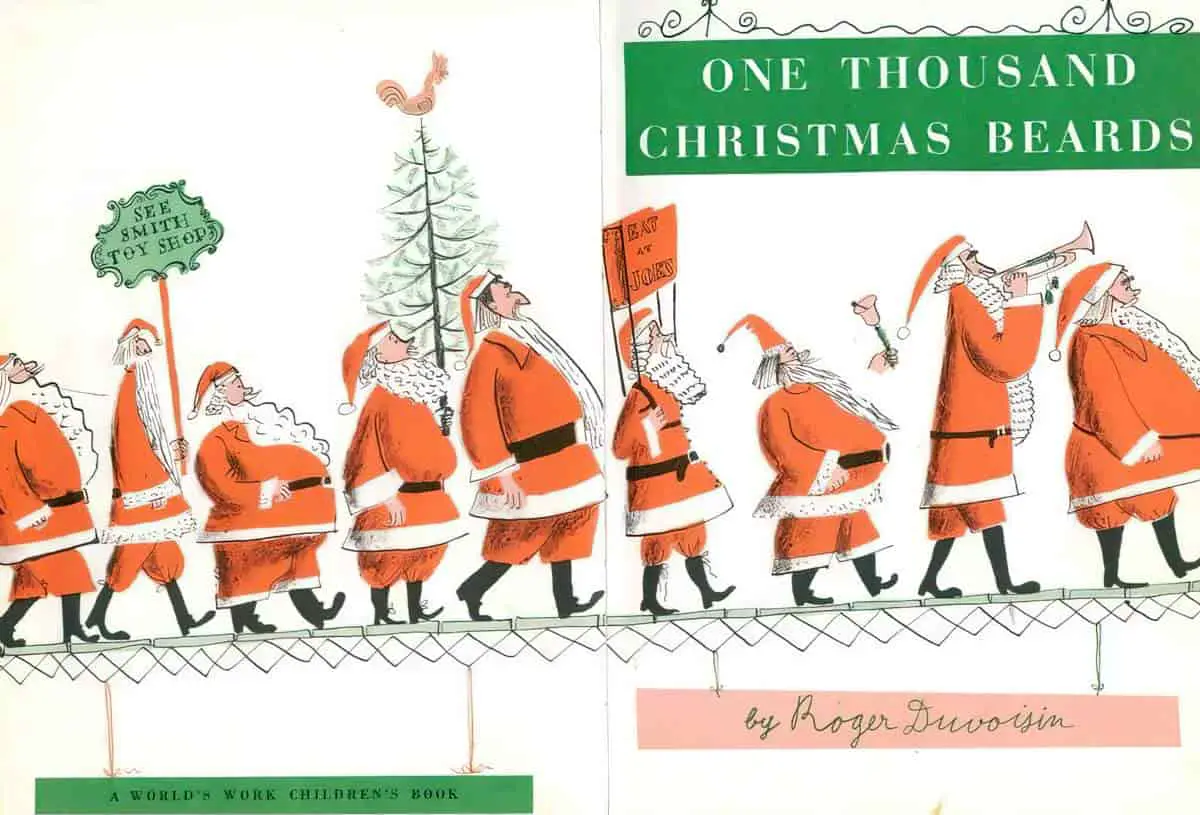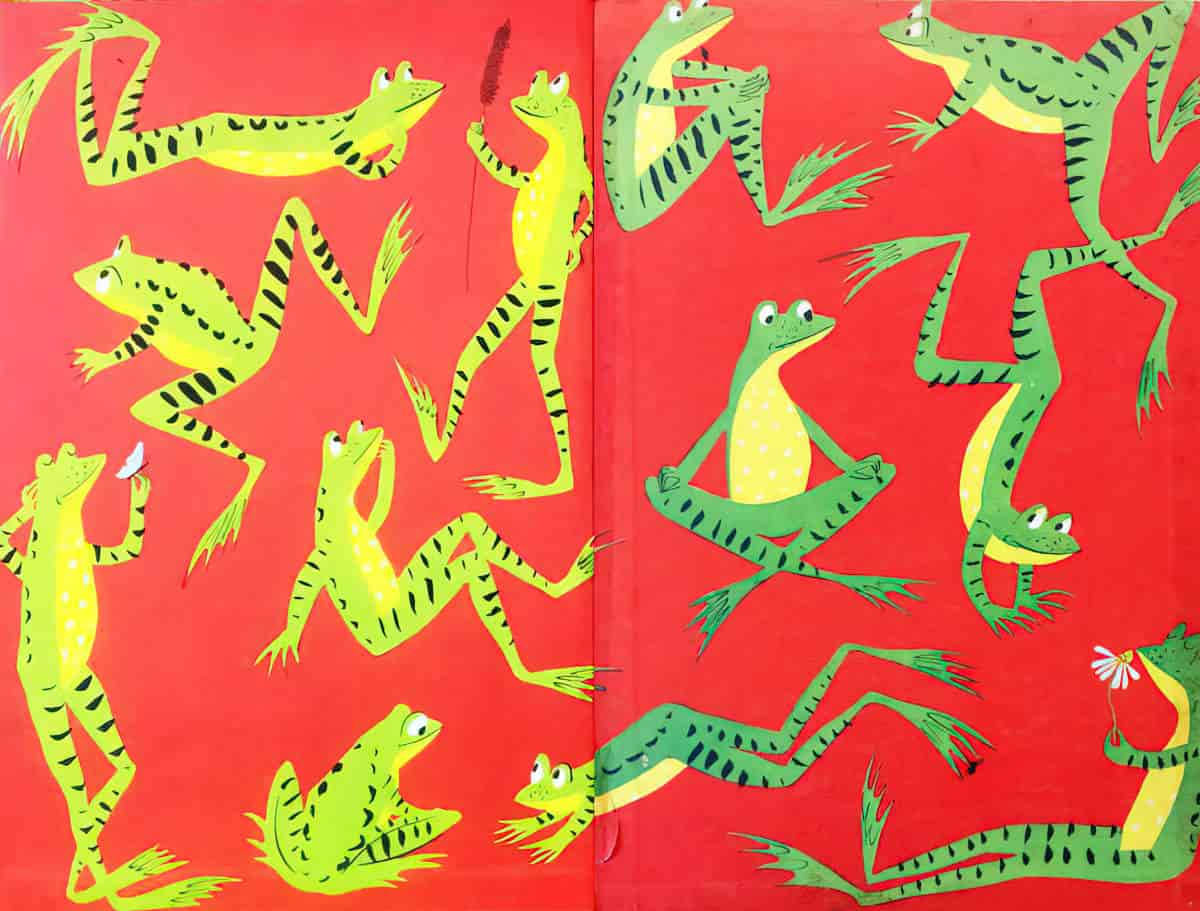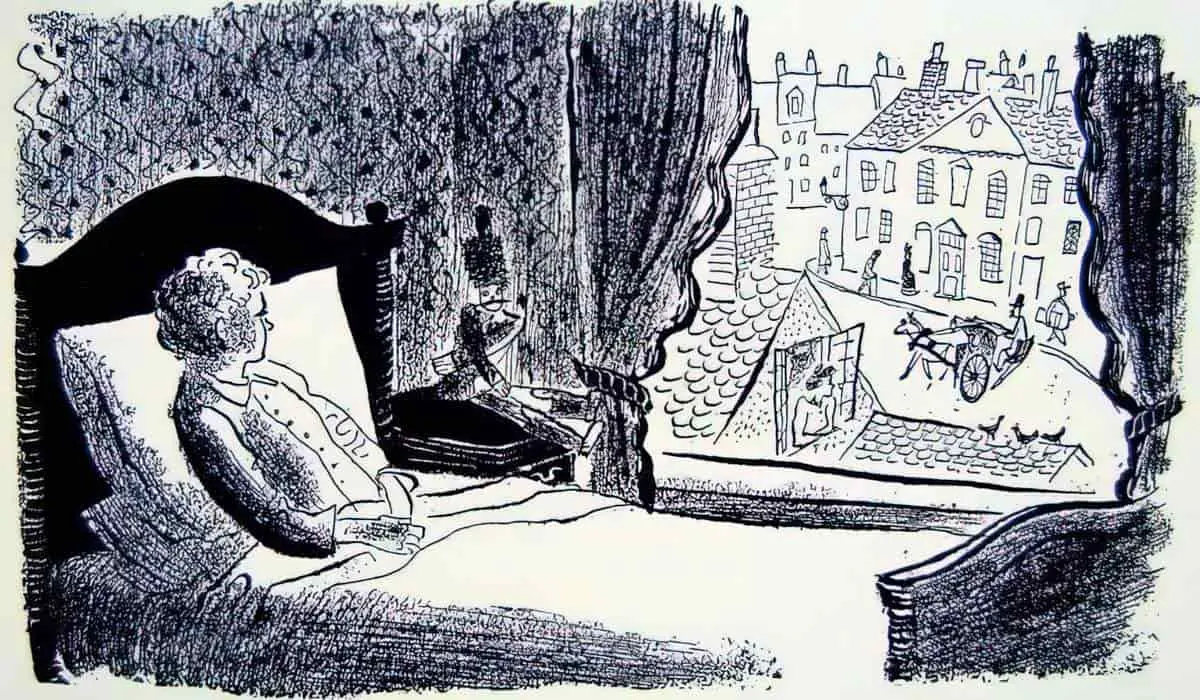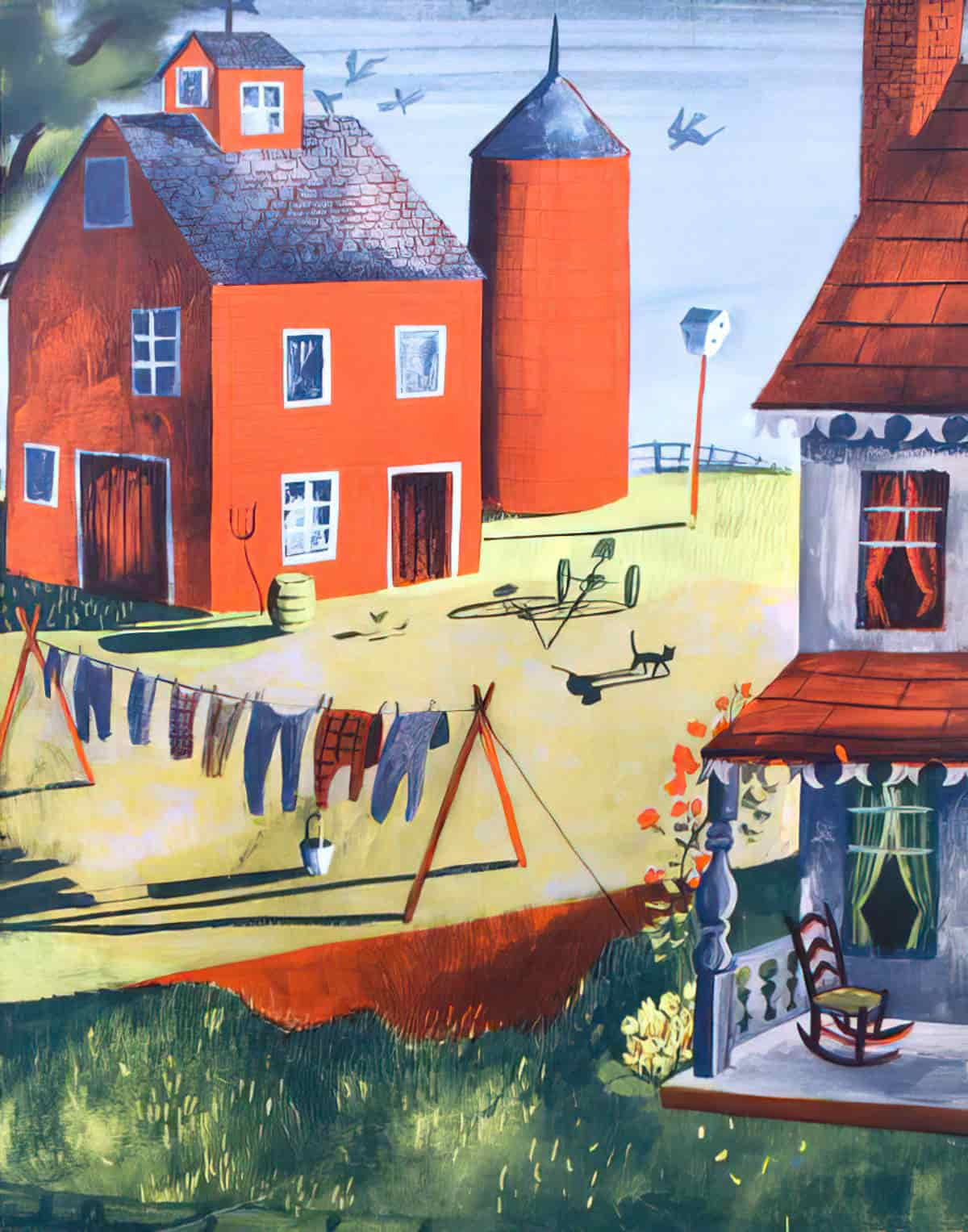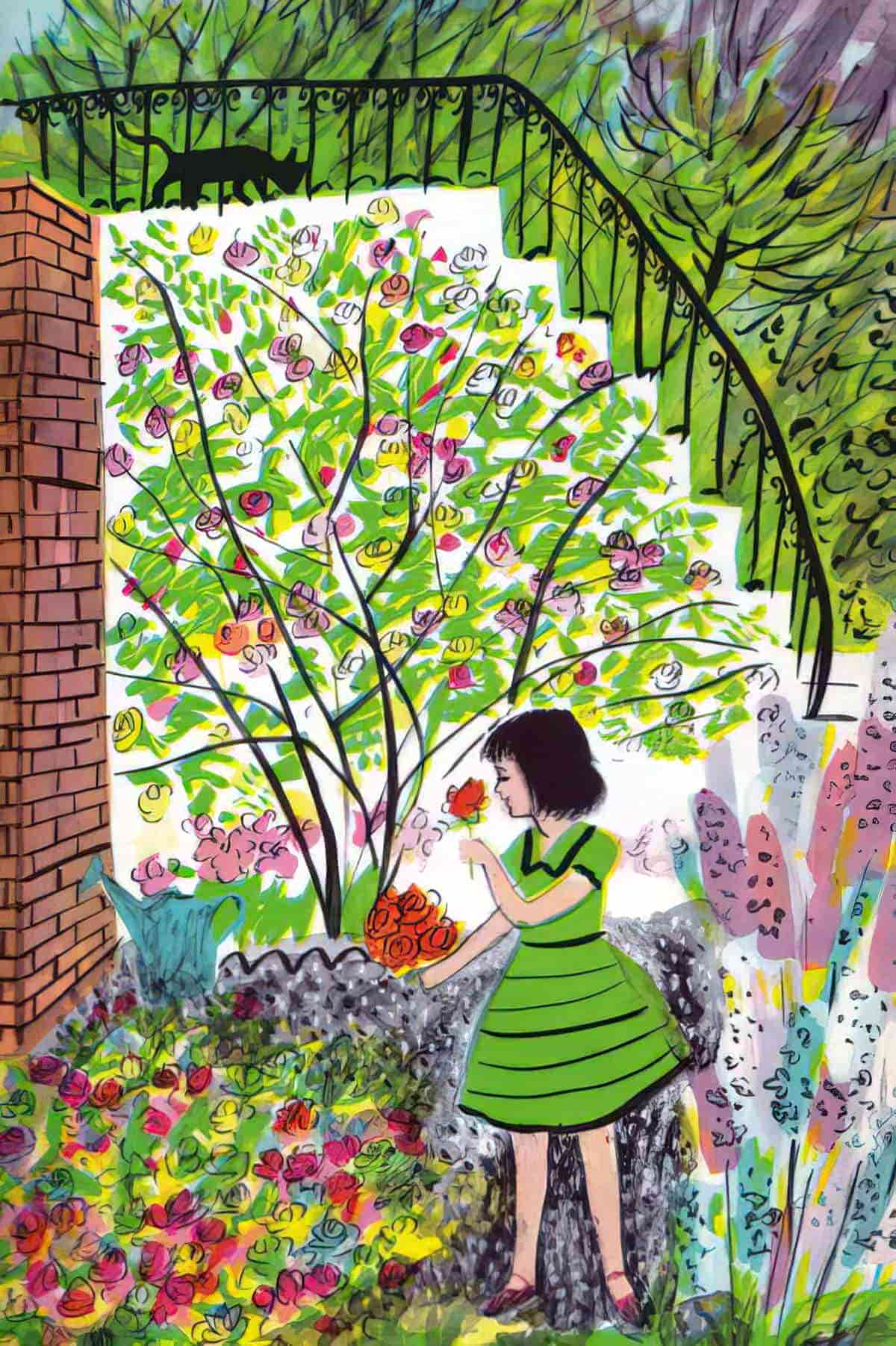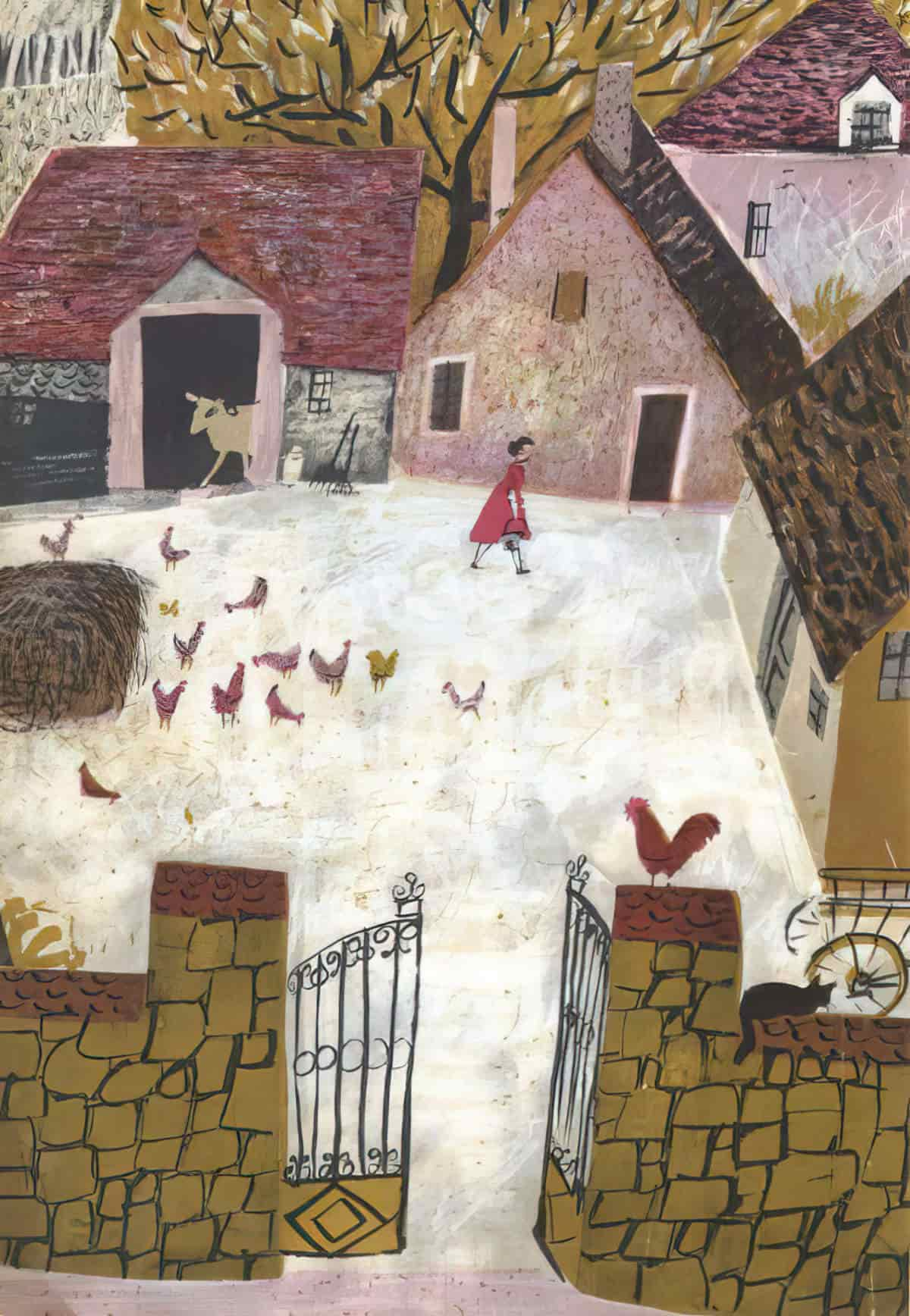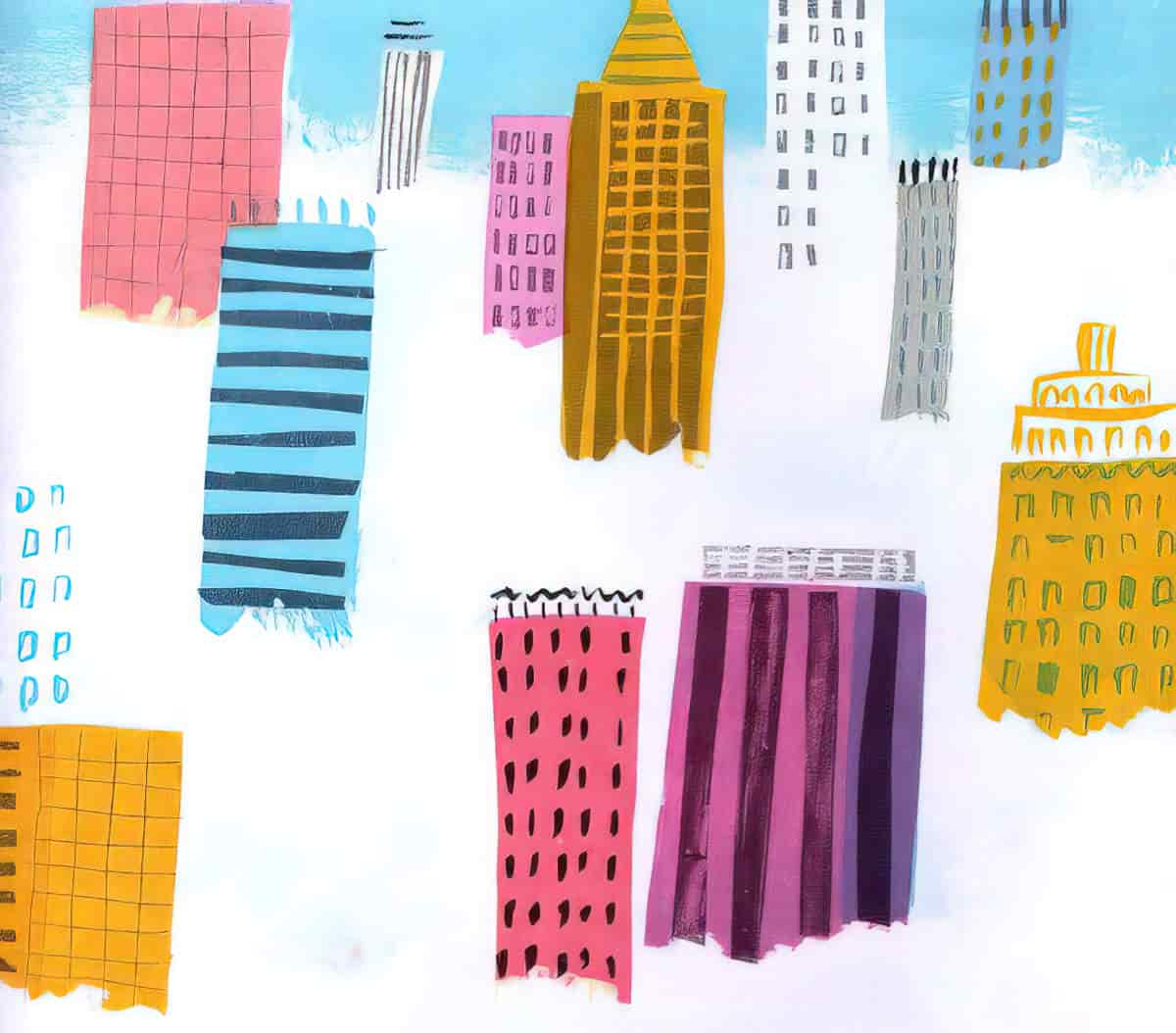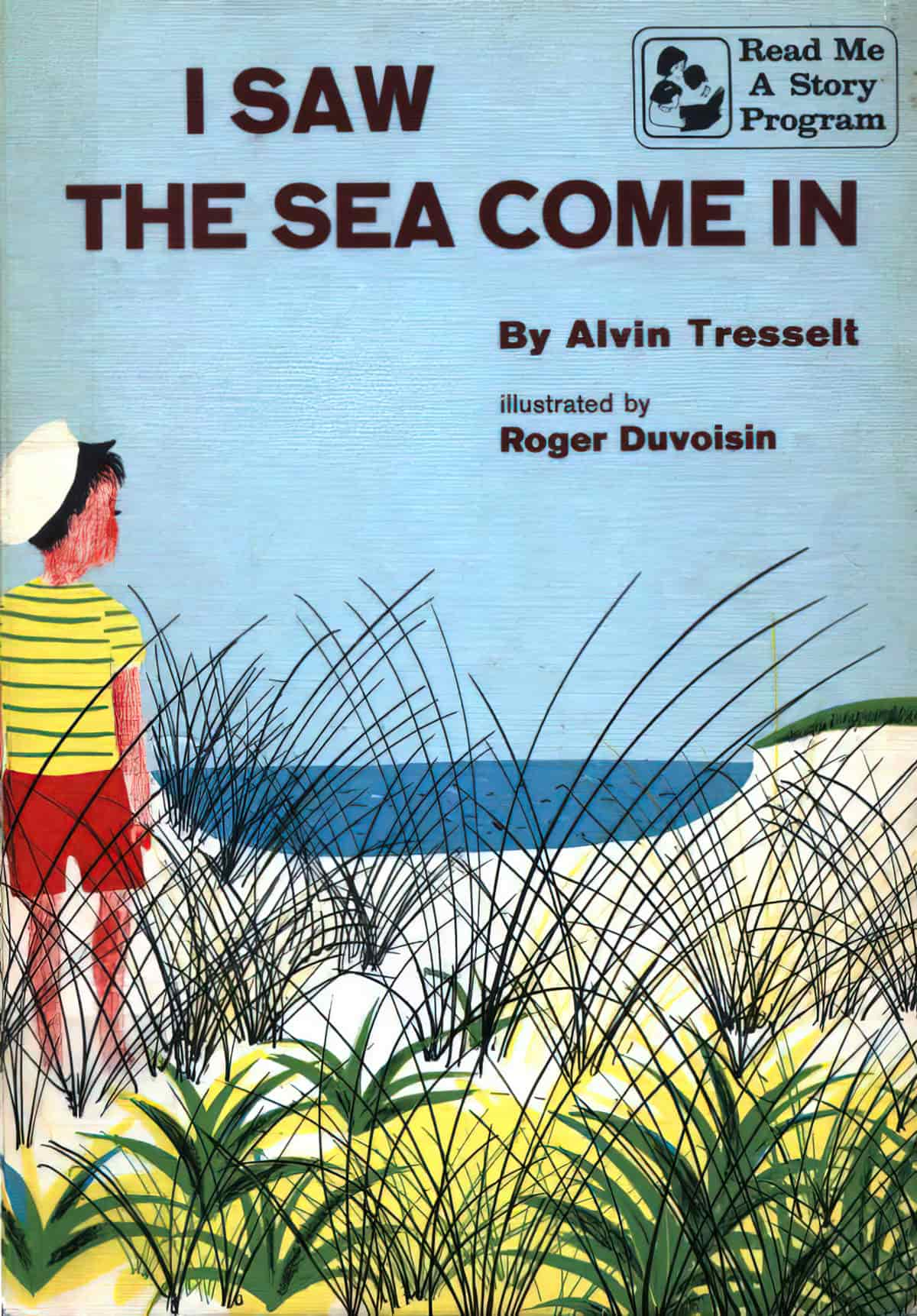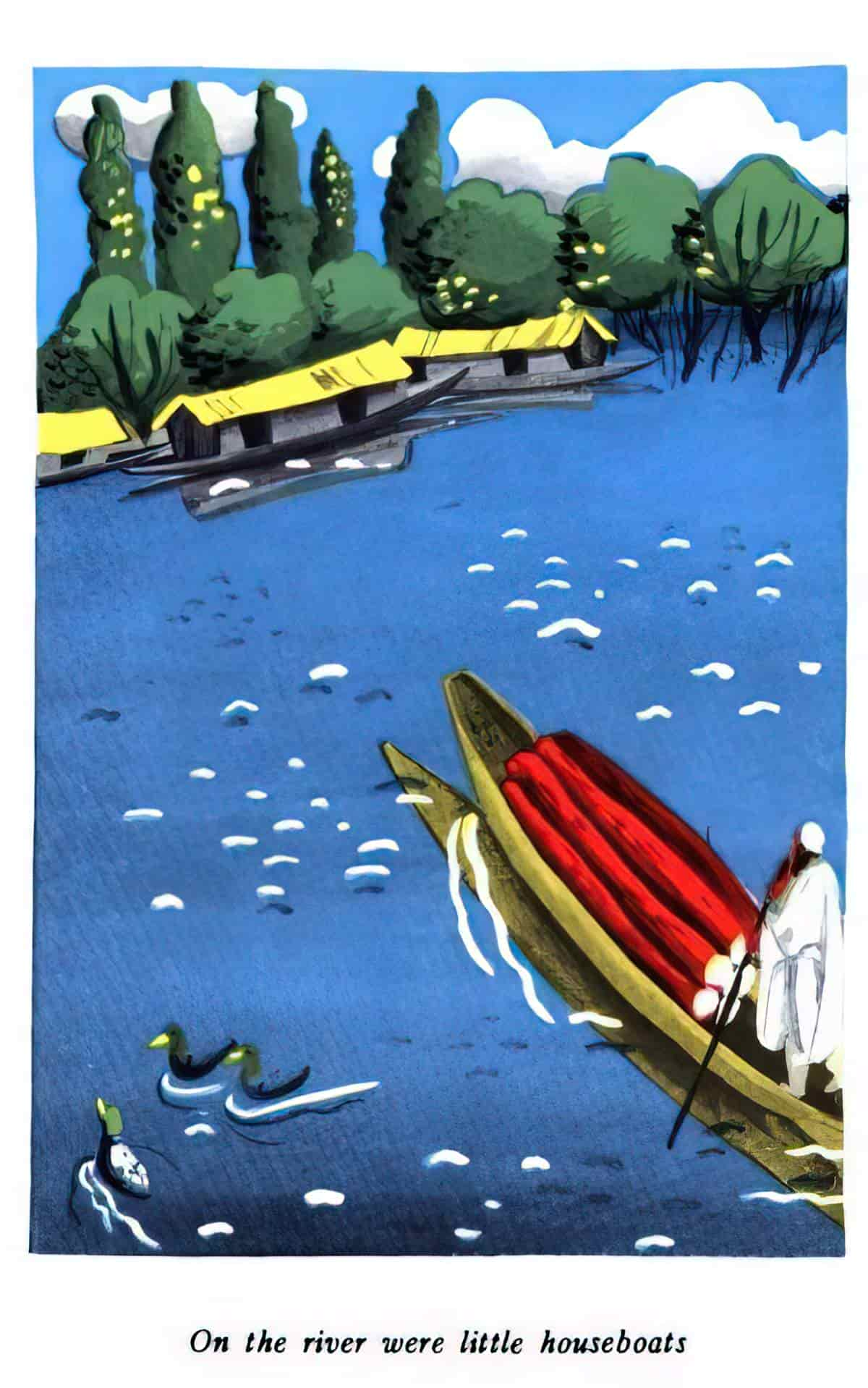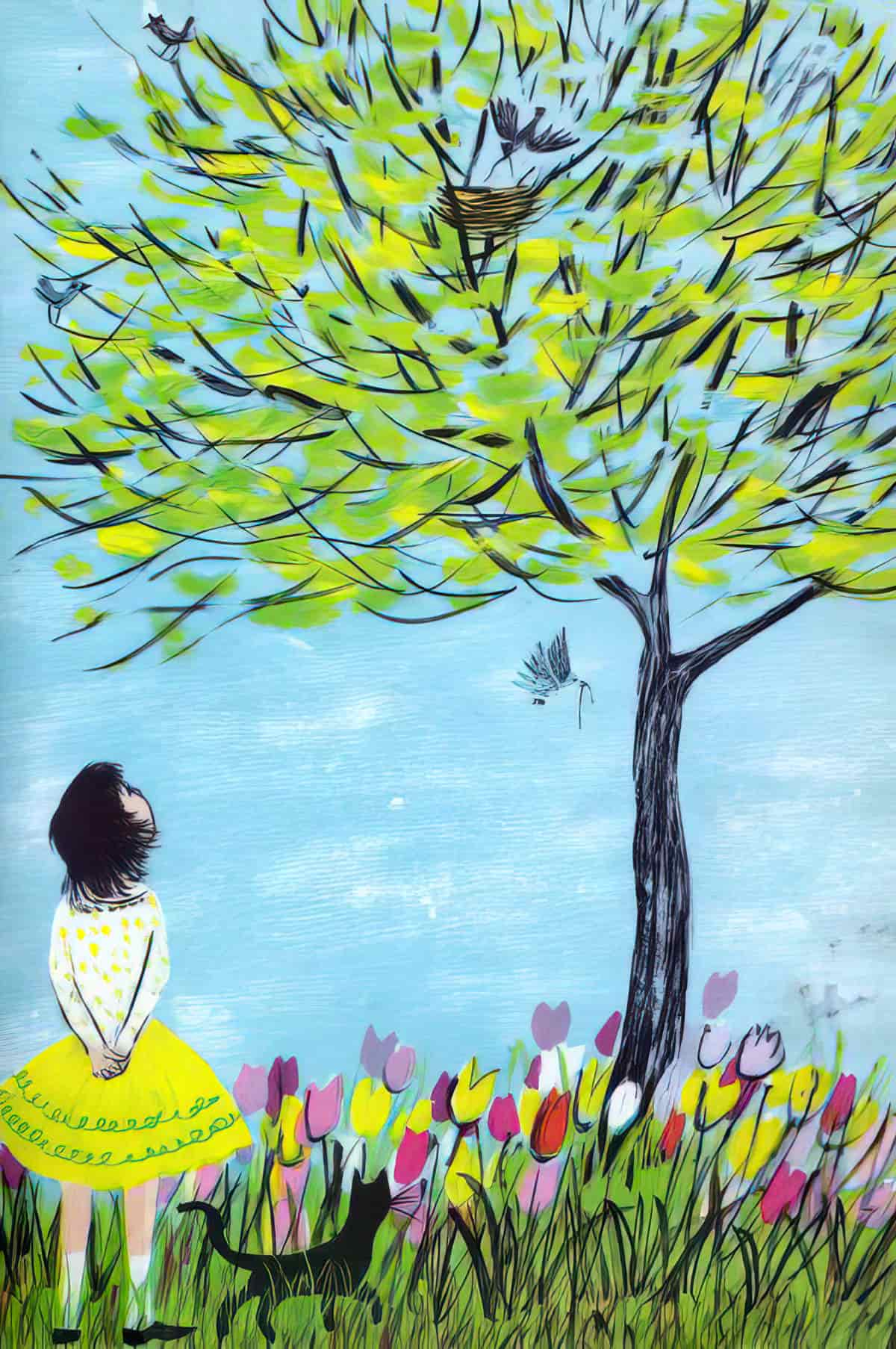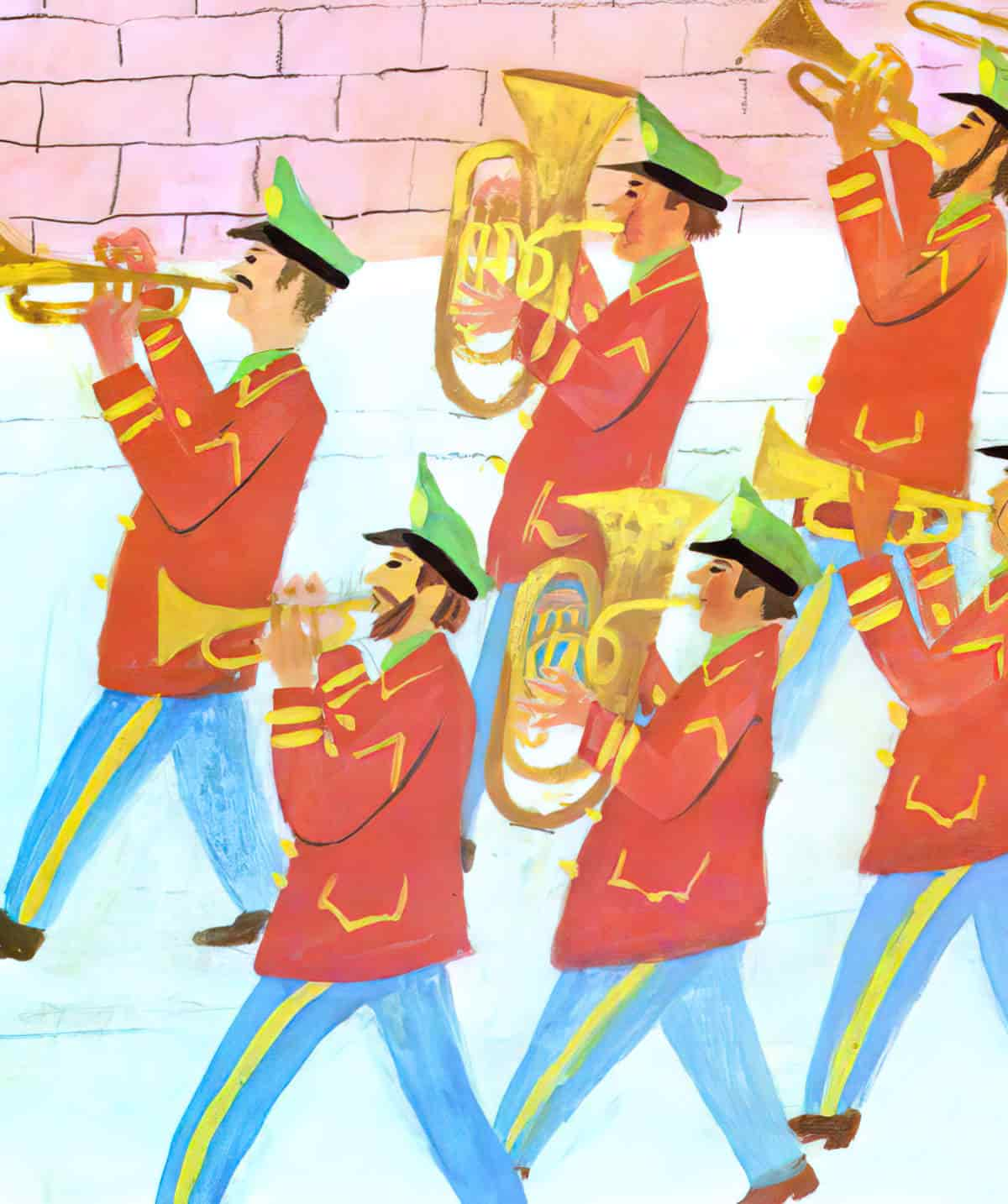 Luis Acosta Moro
Luis Acosta Moro (1941-2014) was a Spanish illustrator from Barcelona. He was also a writer, cartoonist, photographer, publicist , film director and producer.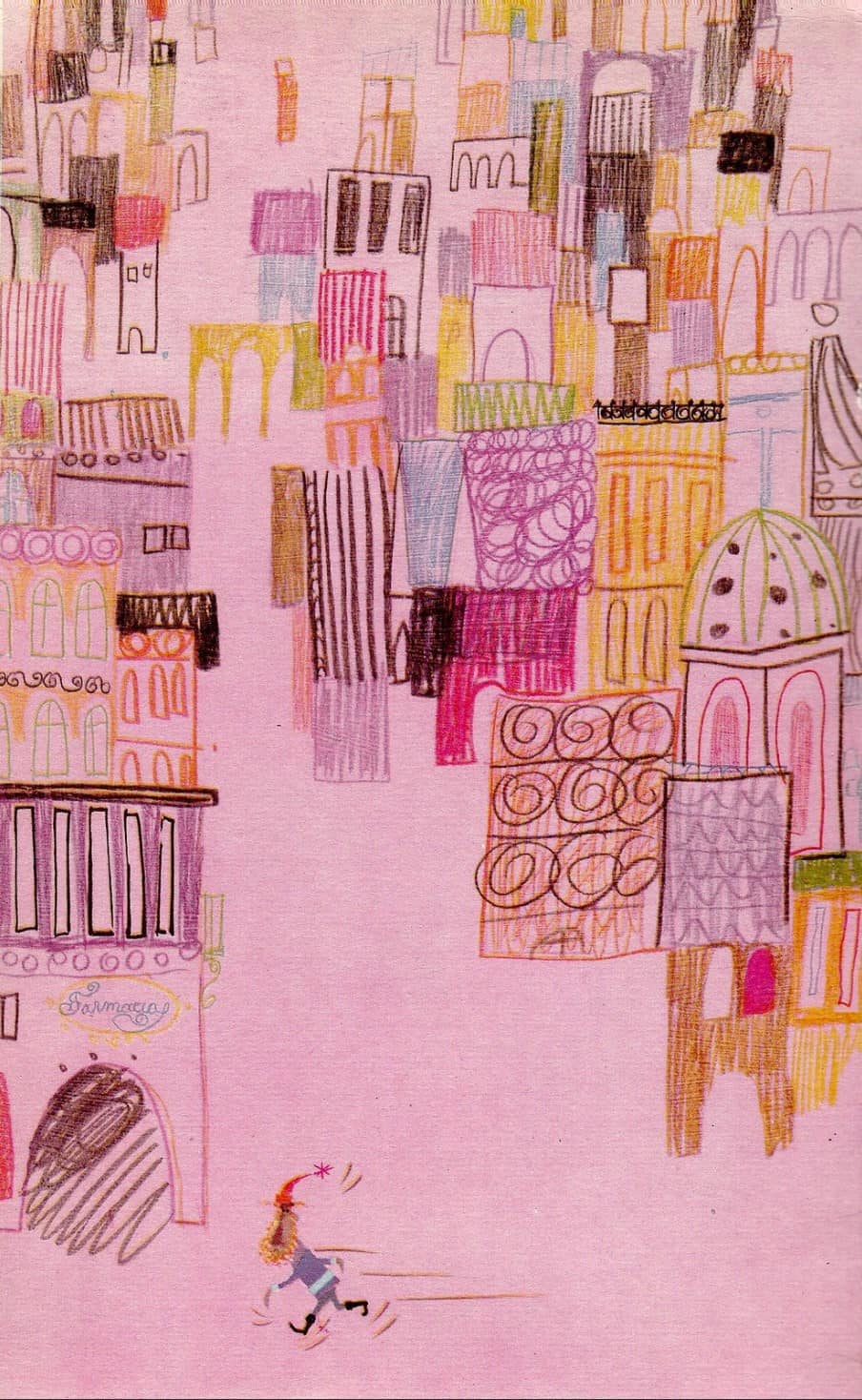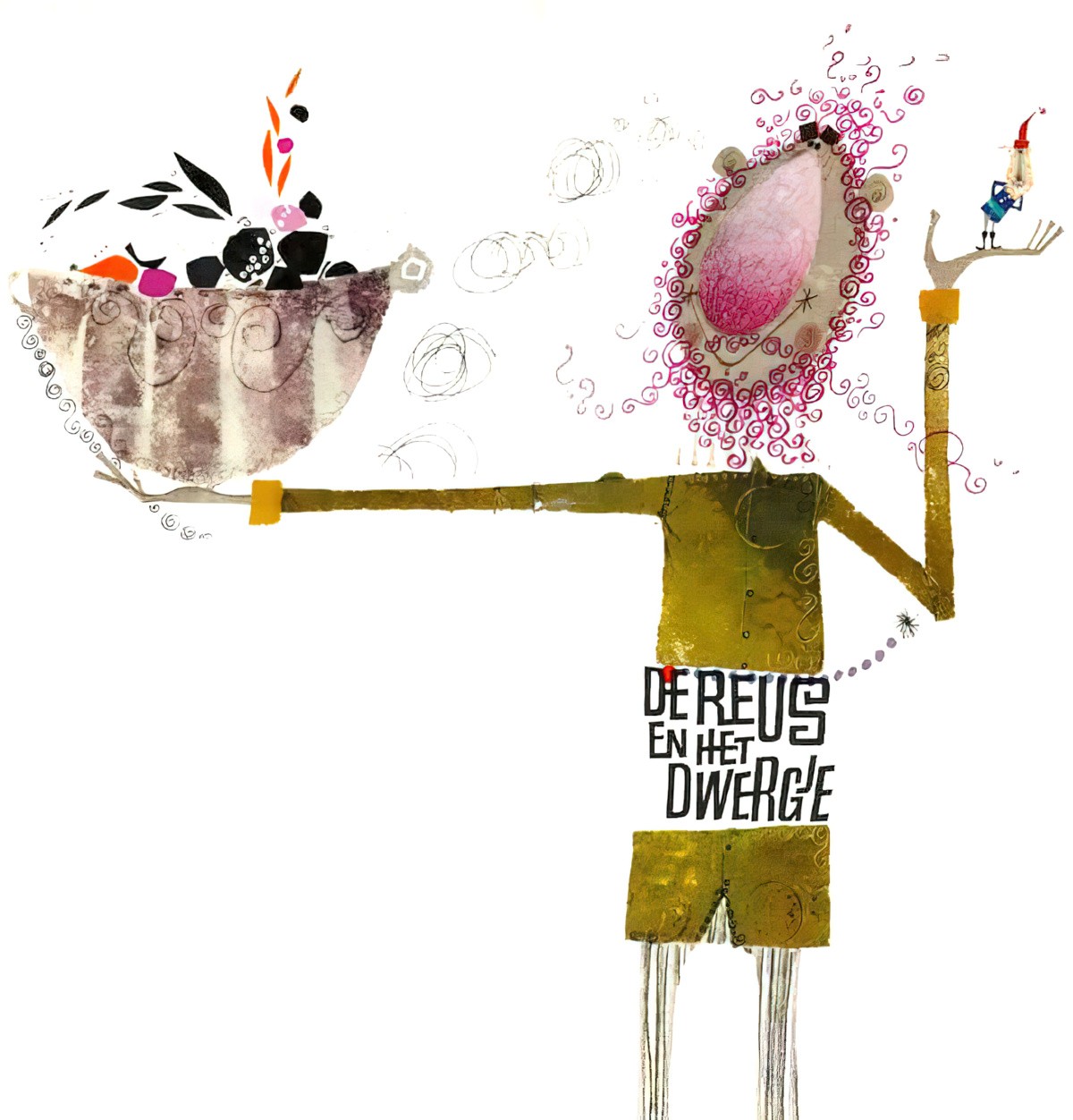 Bernard Waber
Bernard Waber (1924-2013) was an American children's author most famous for the books The House on East 88th Street, Lyle, Lyle, Crocodile and the subsequent books in the Lyle series.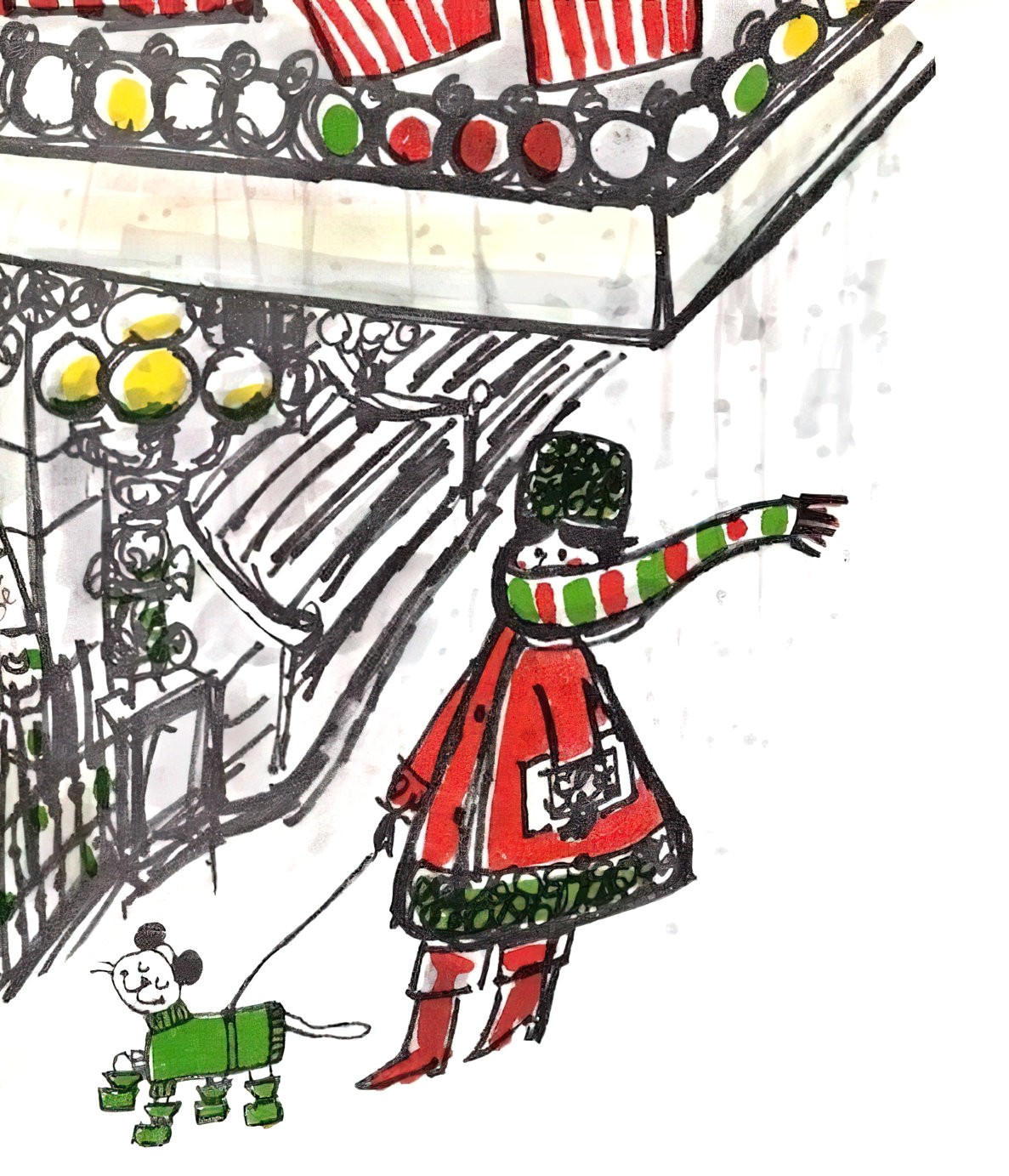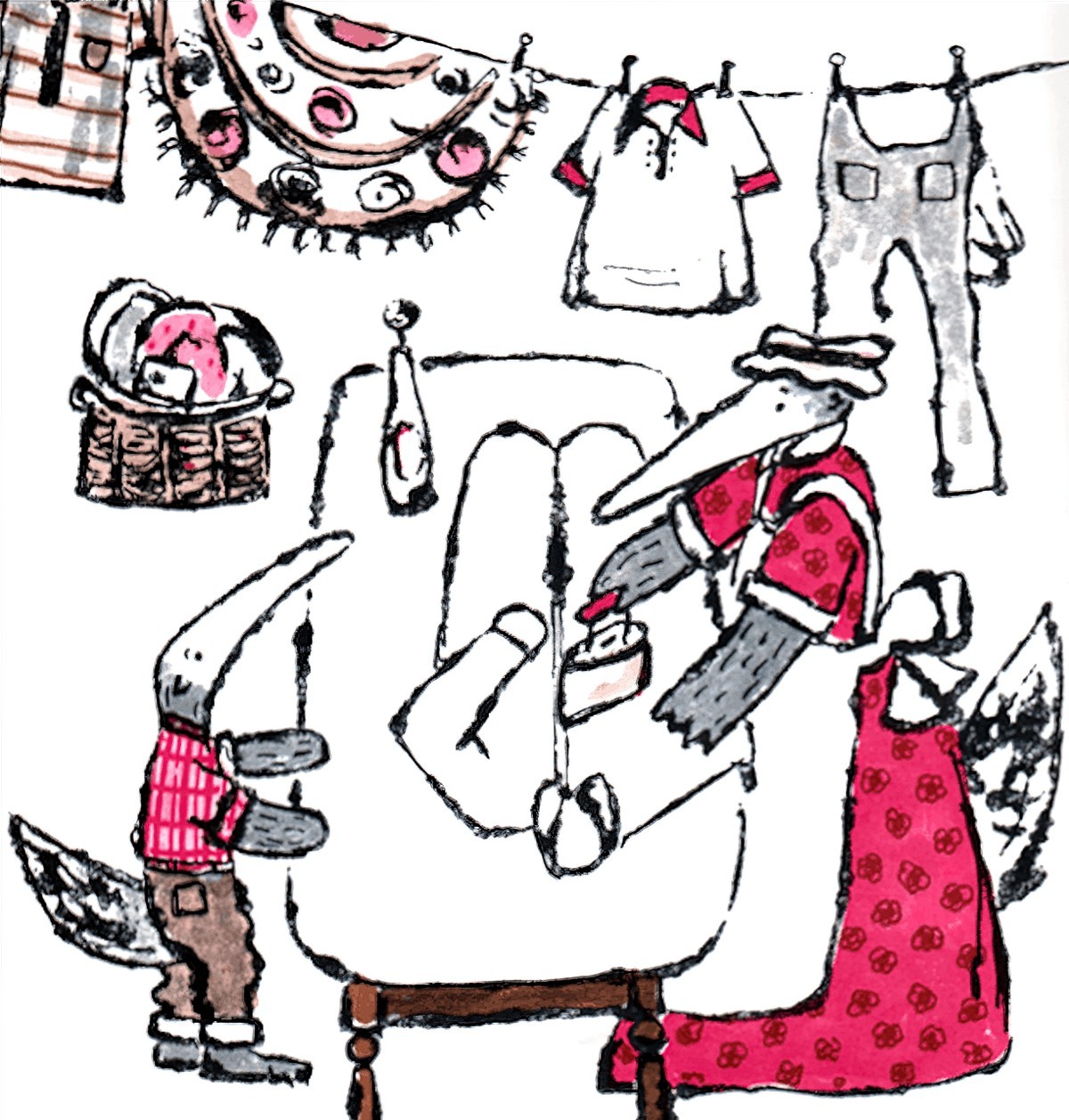 Ludwig Bemelmans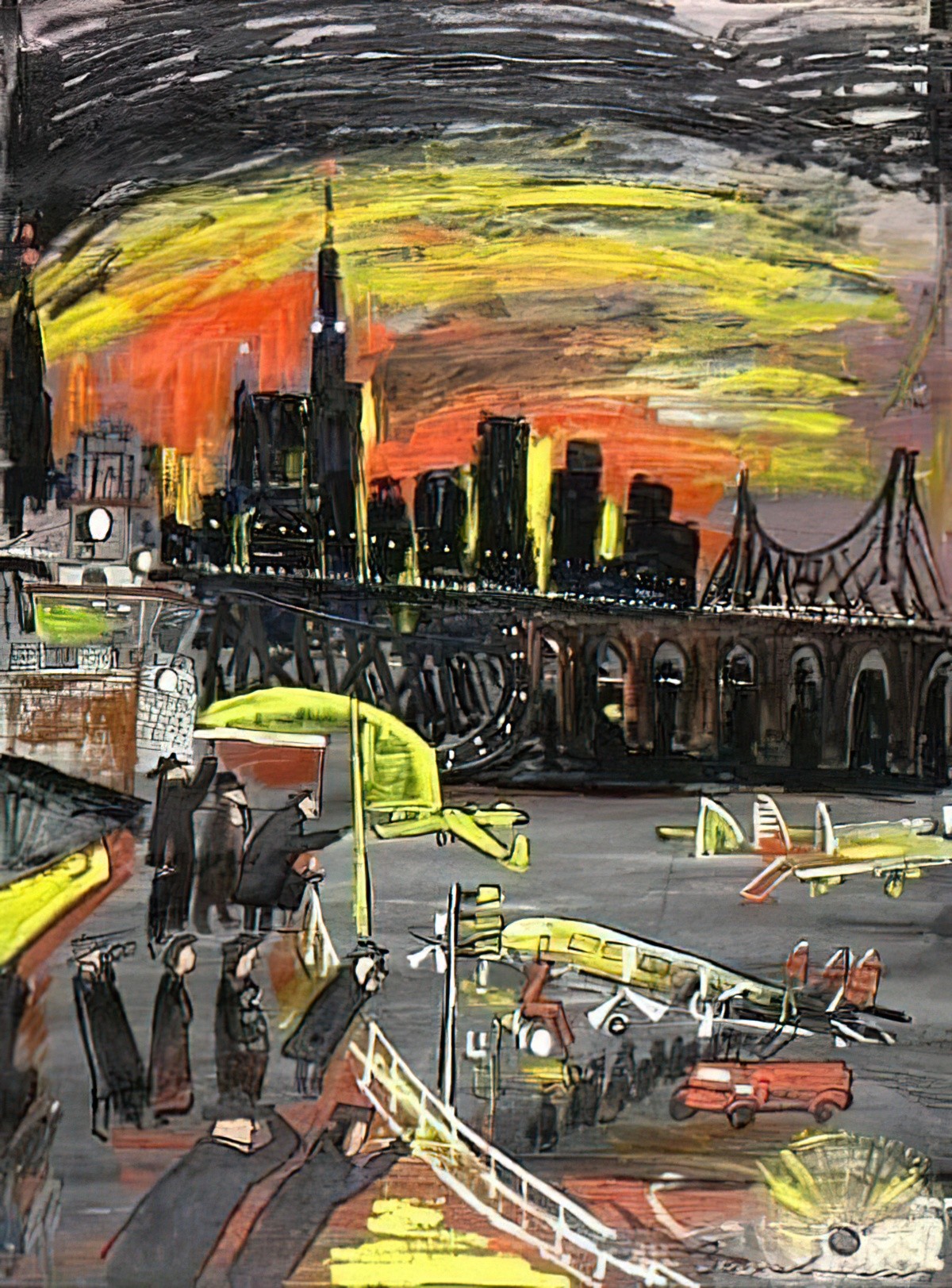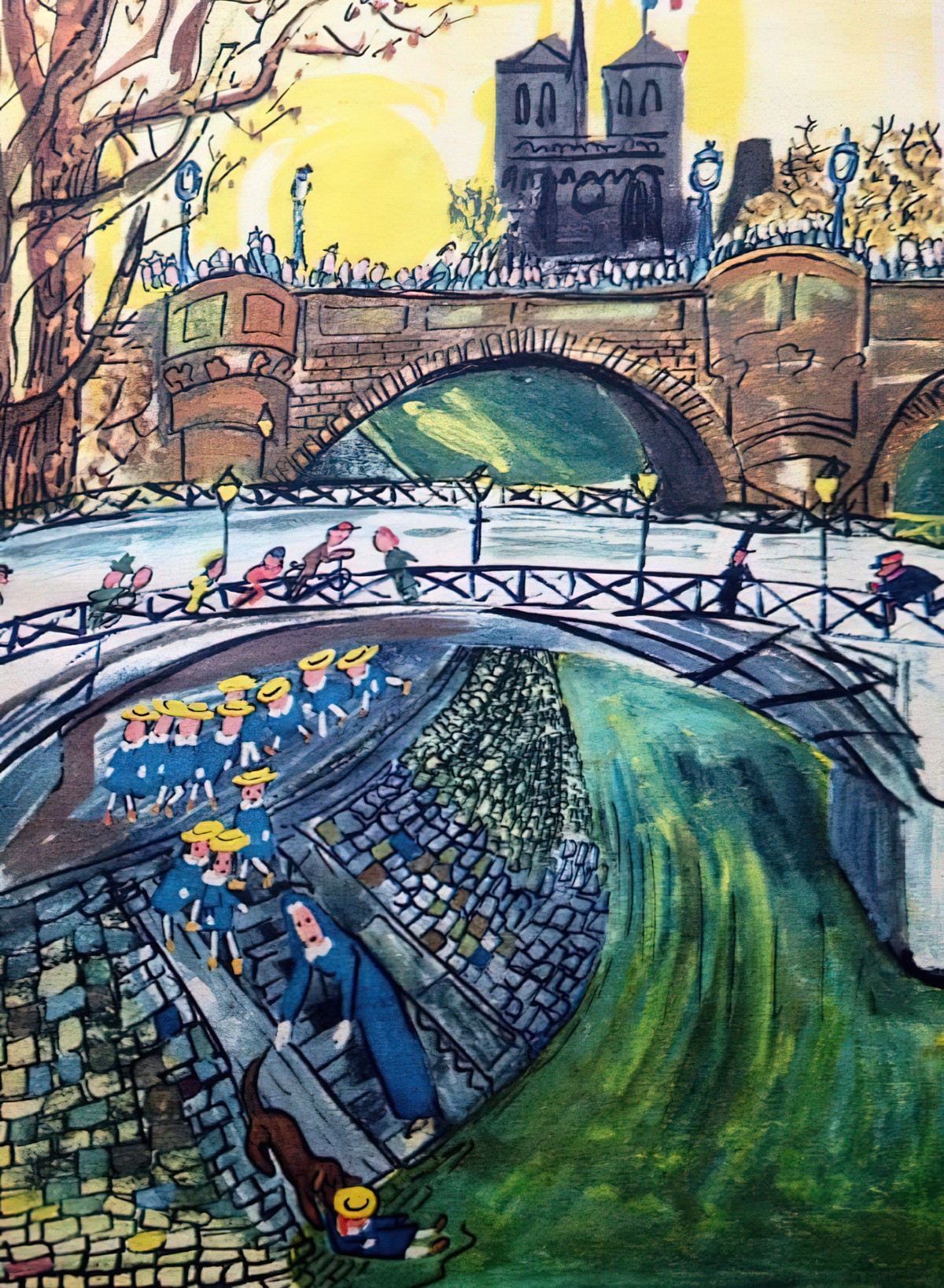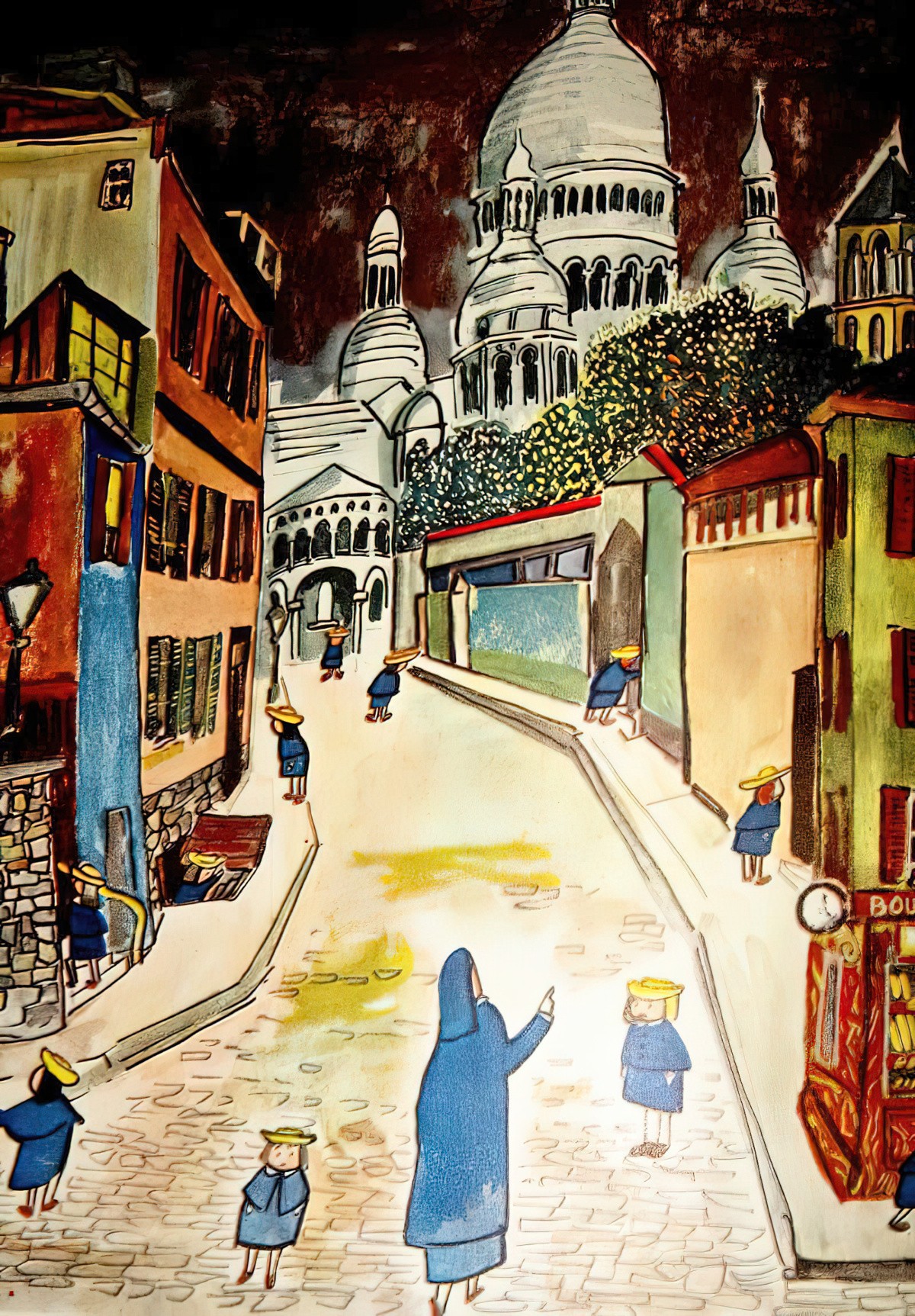 Zbigniew Rychlicki
Zbigniew Rychlicki (1922-1989) was a Polish graphic artist, and illustrator of children's books. He received the Hans Christian Andersen Awards Prize given by the Jury of the International Board on Books for Young People for outstanding artistic achievement.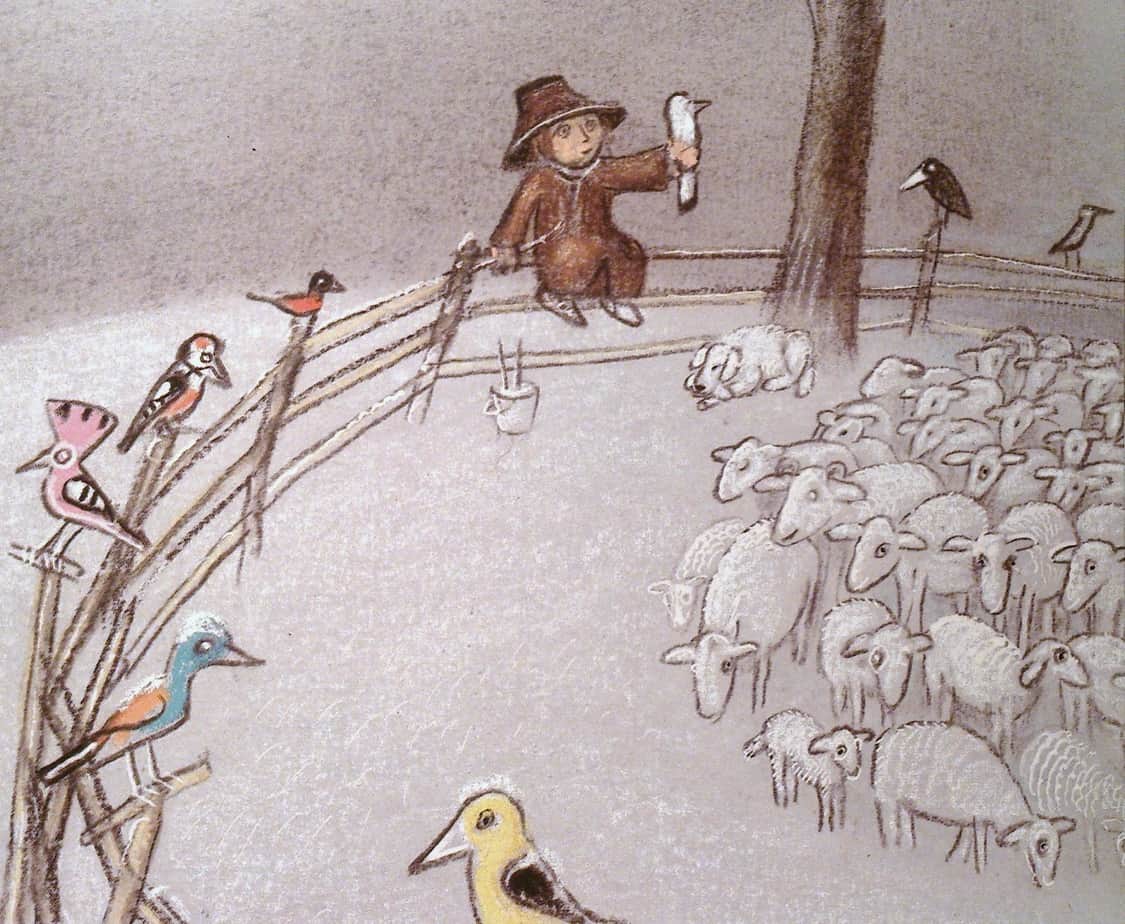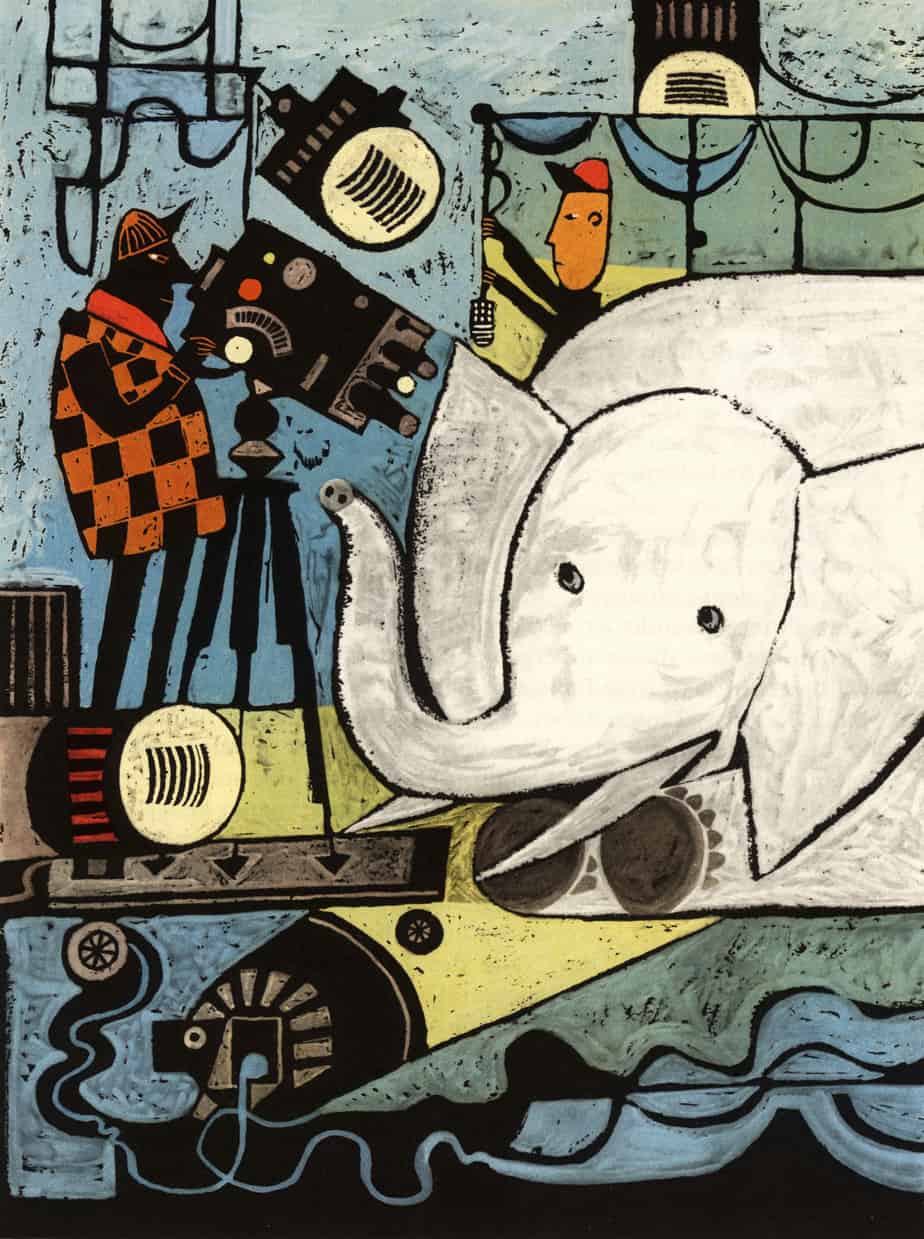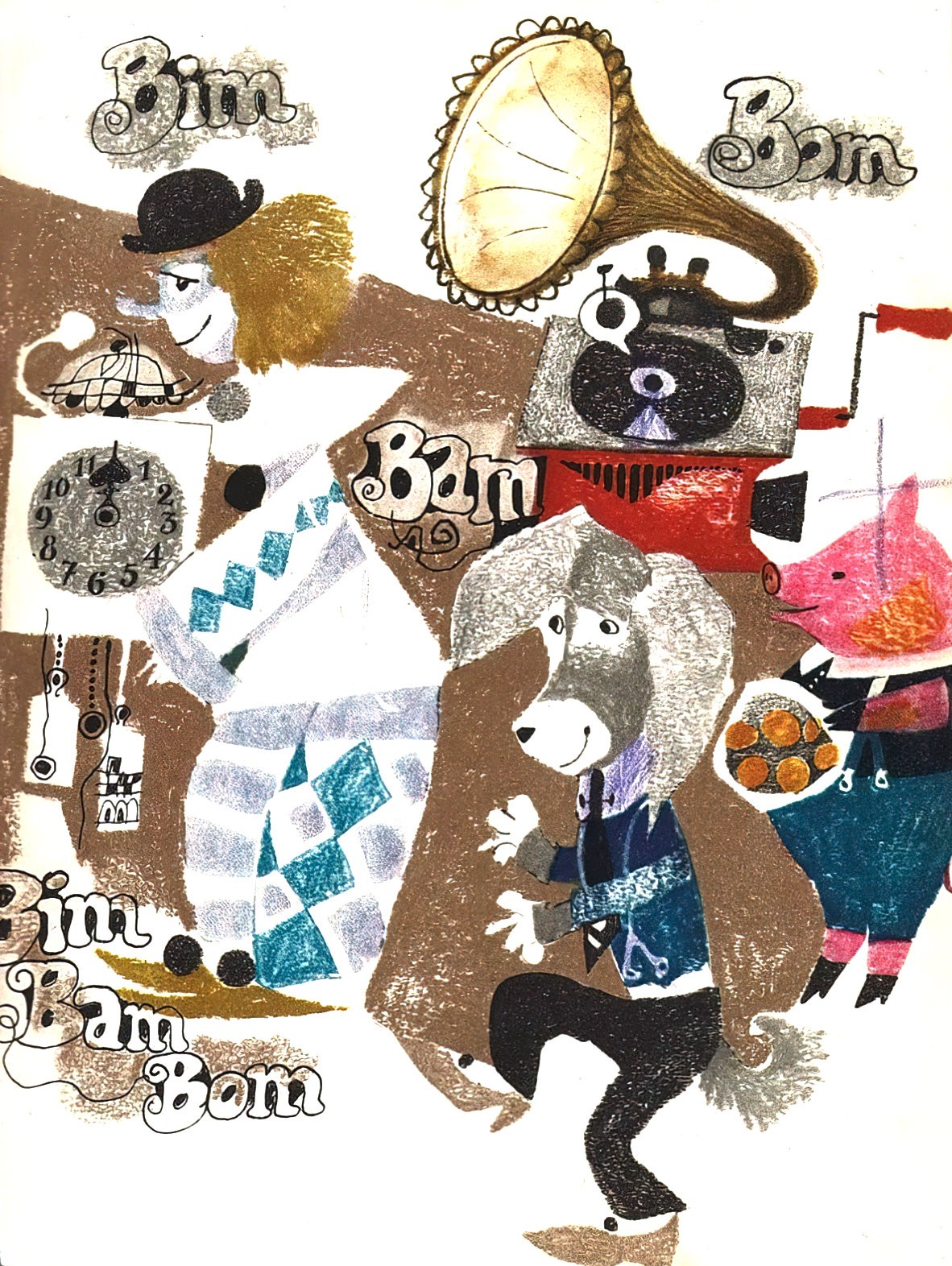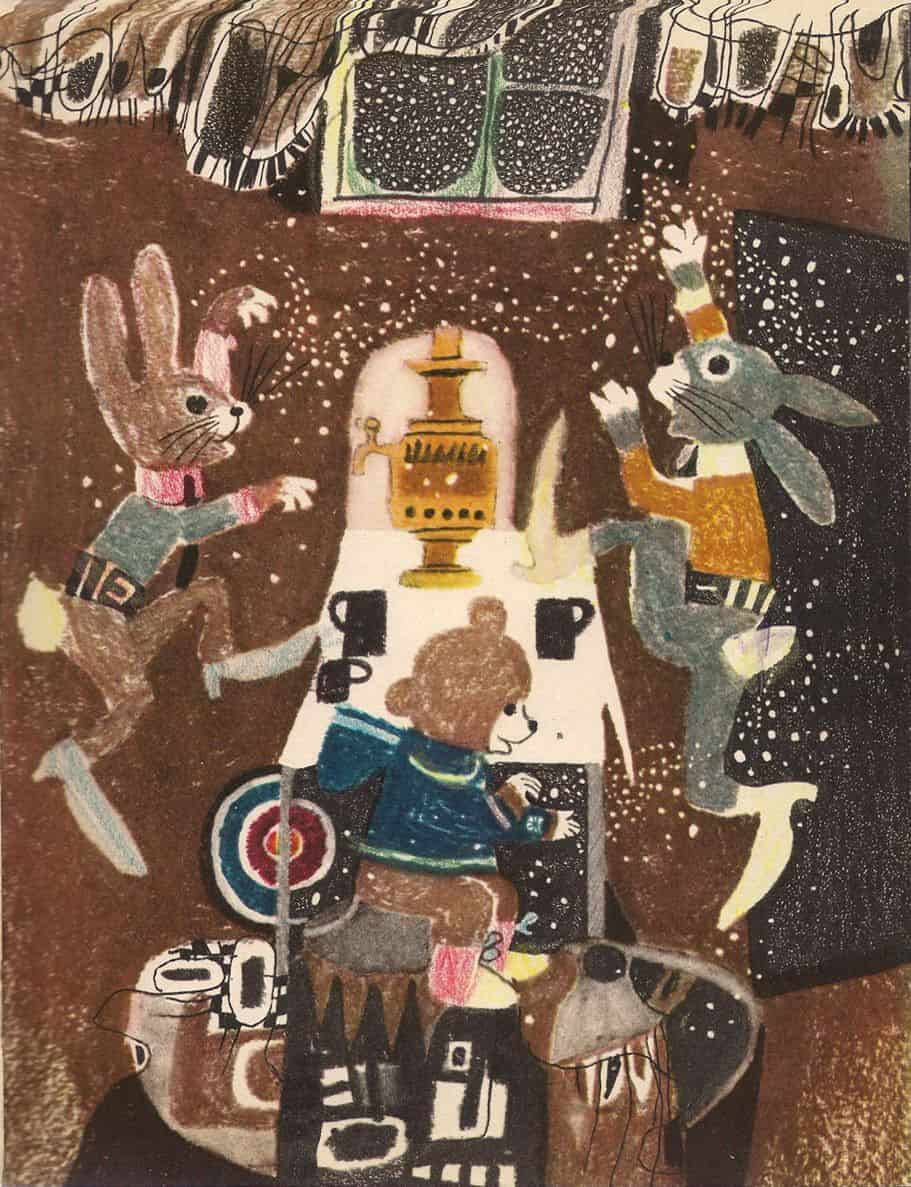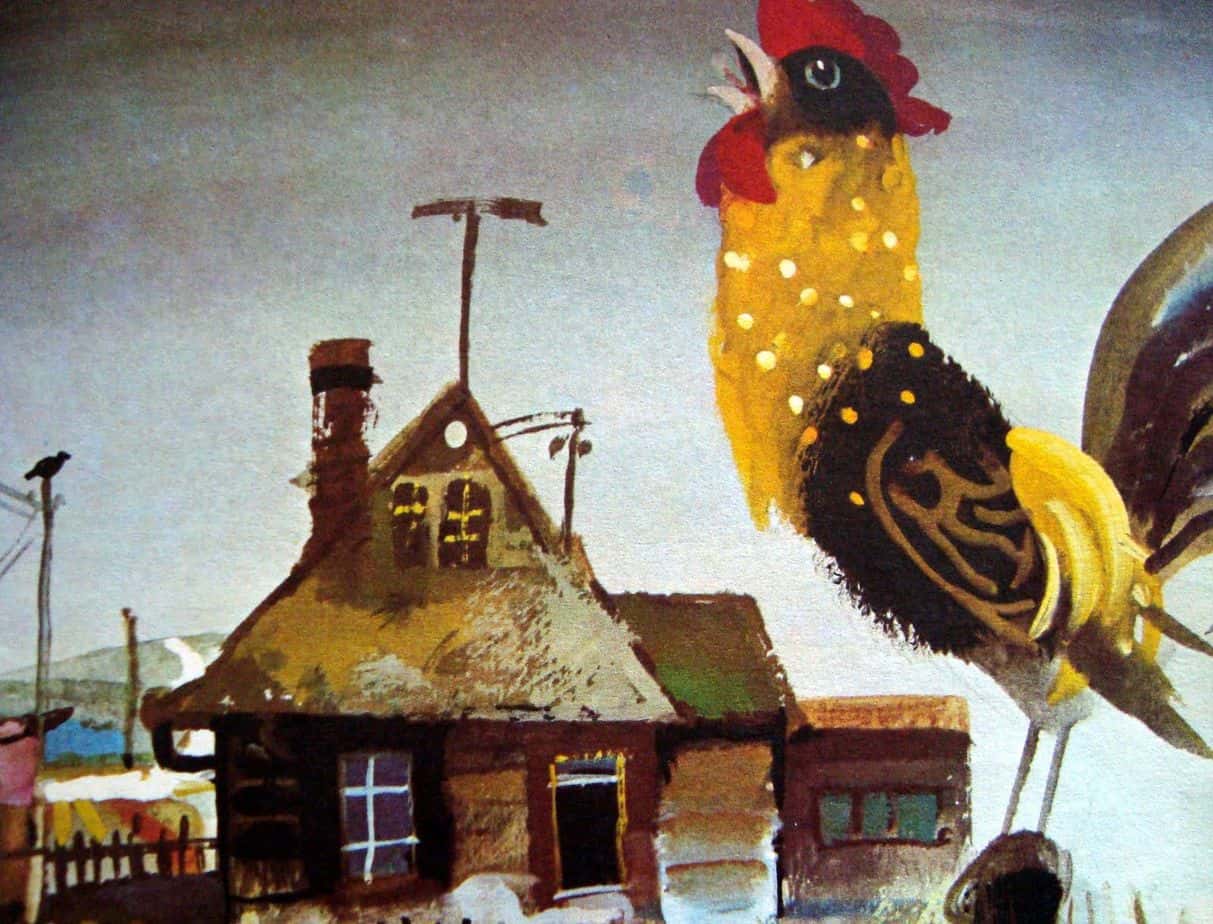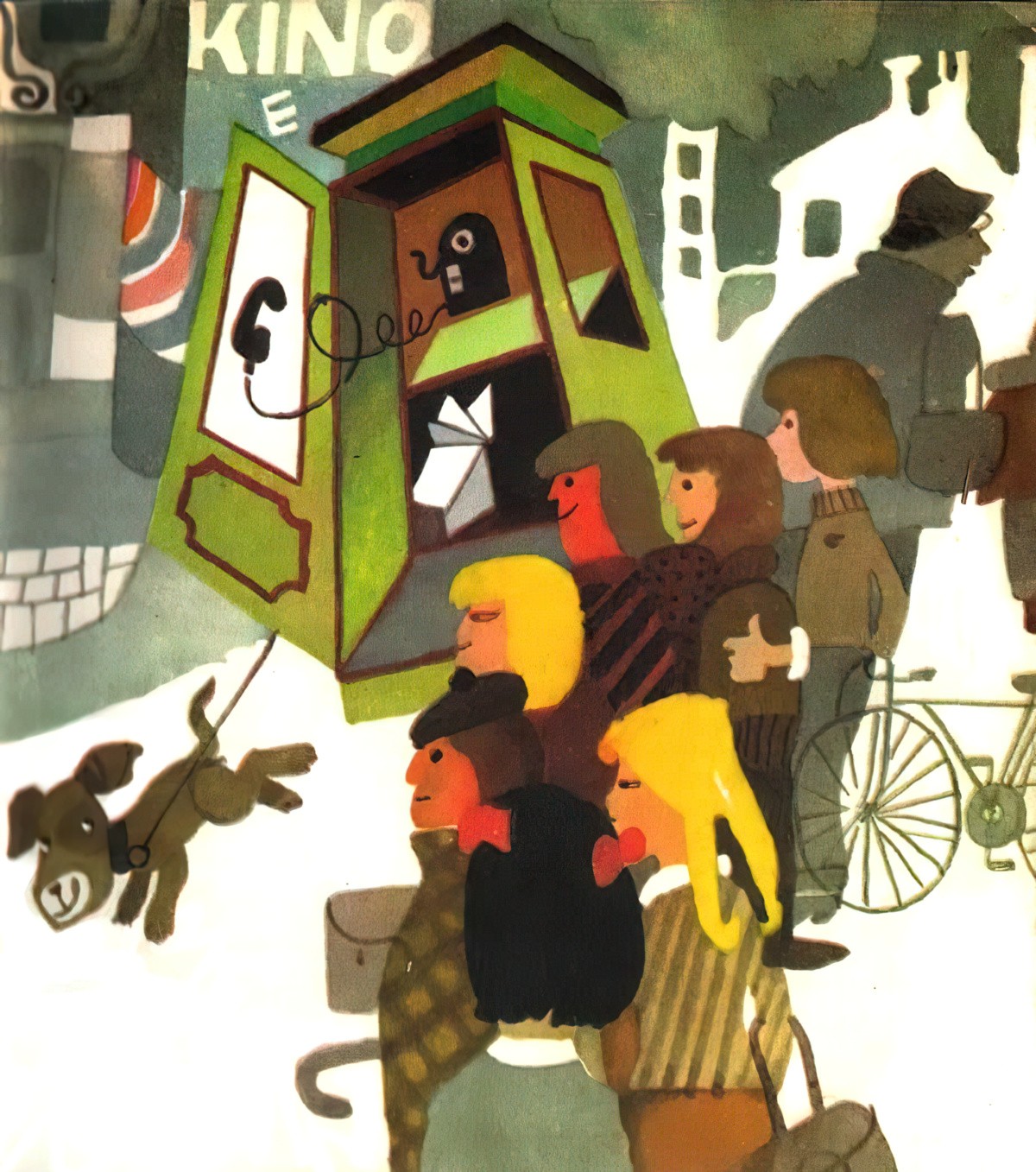 Mary Blair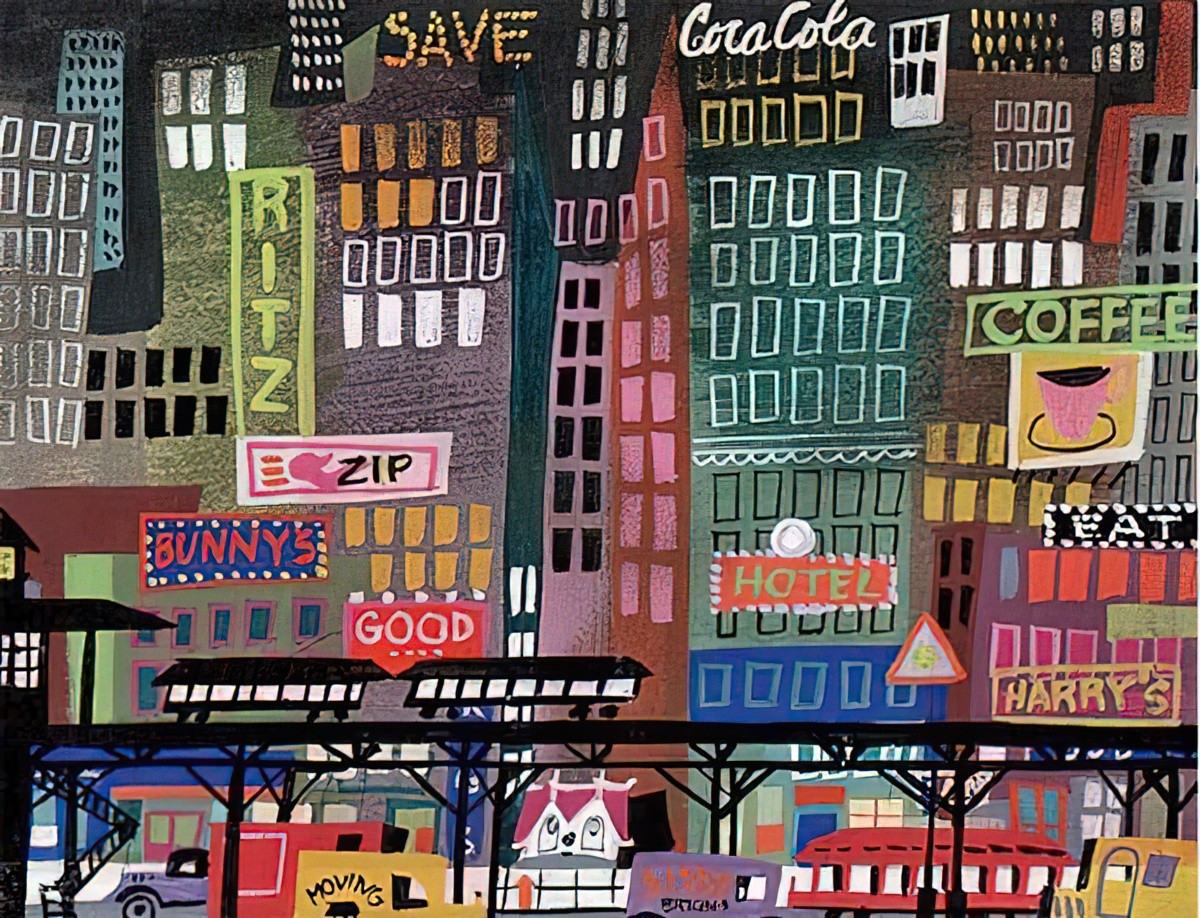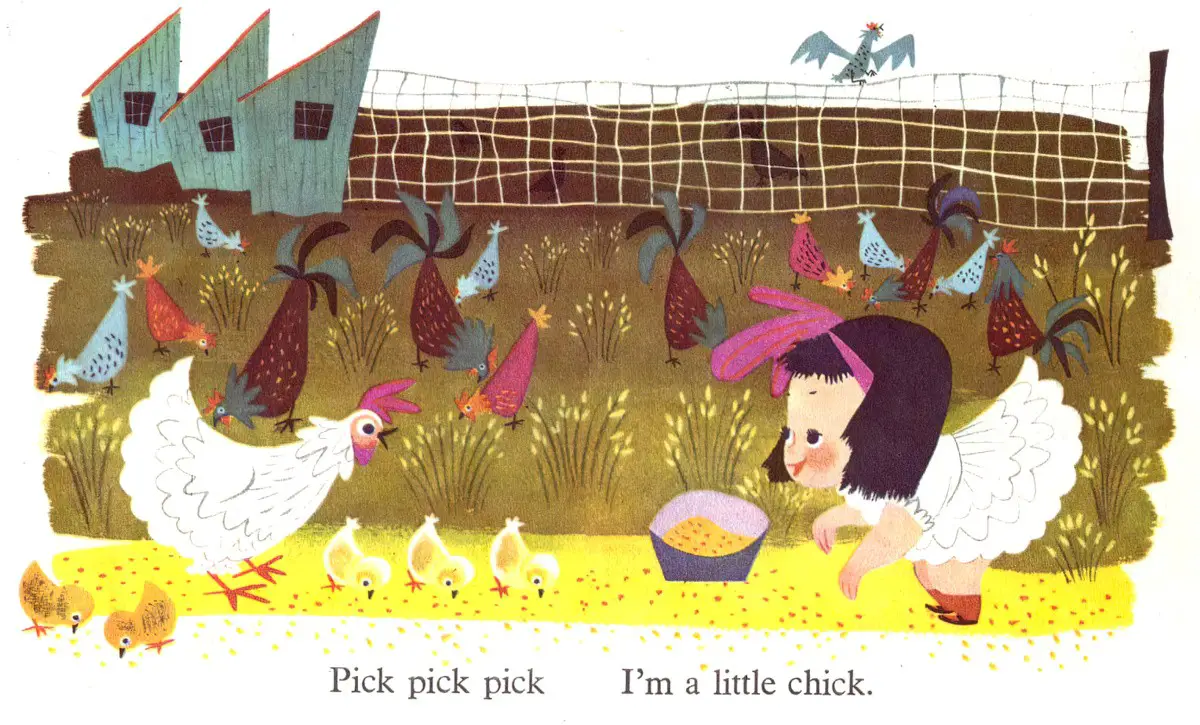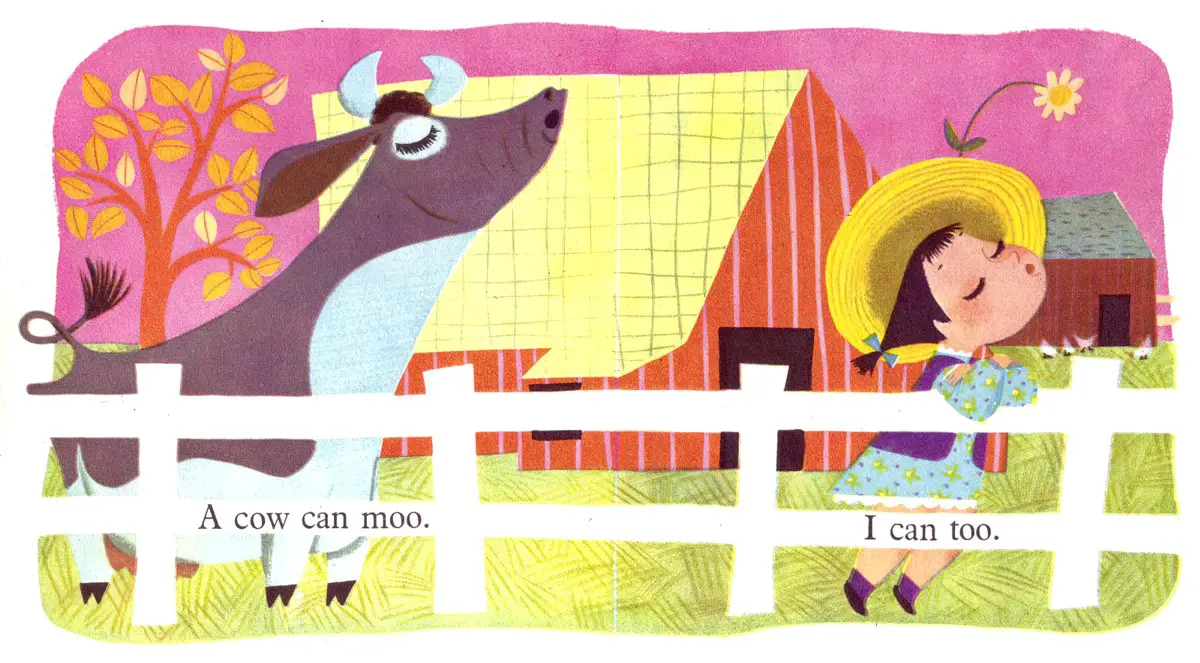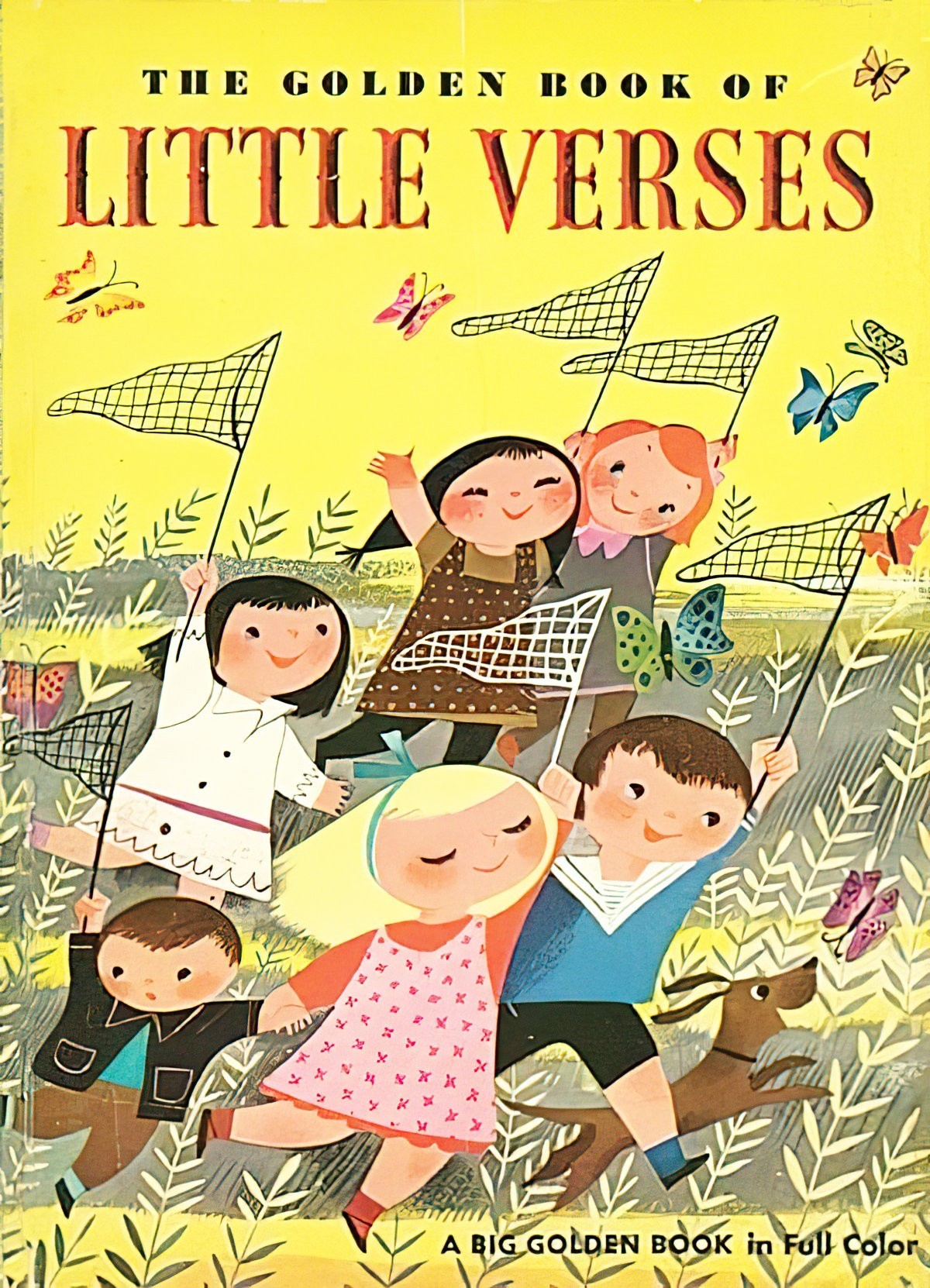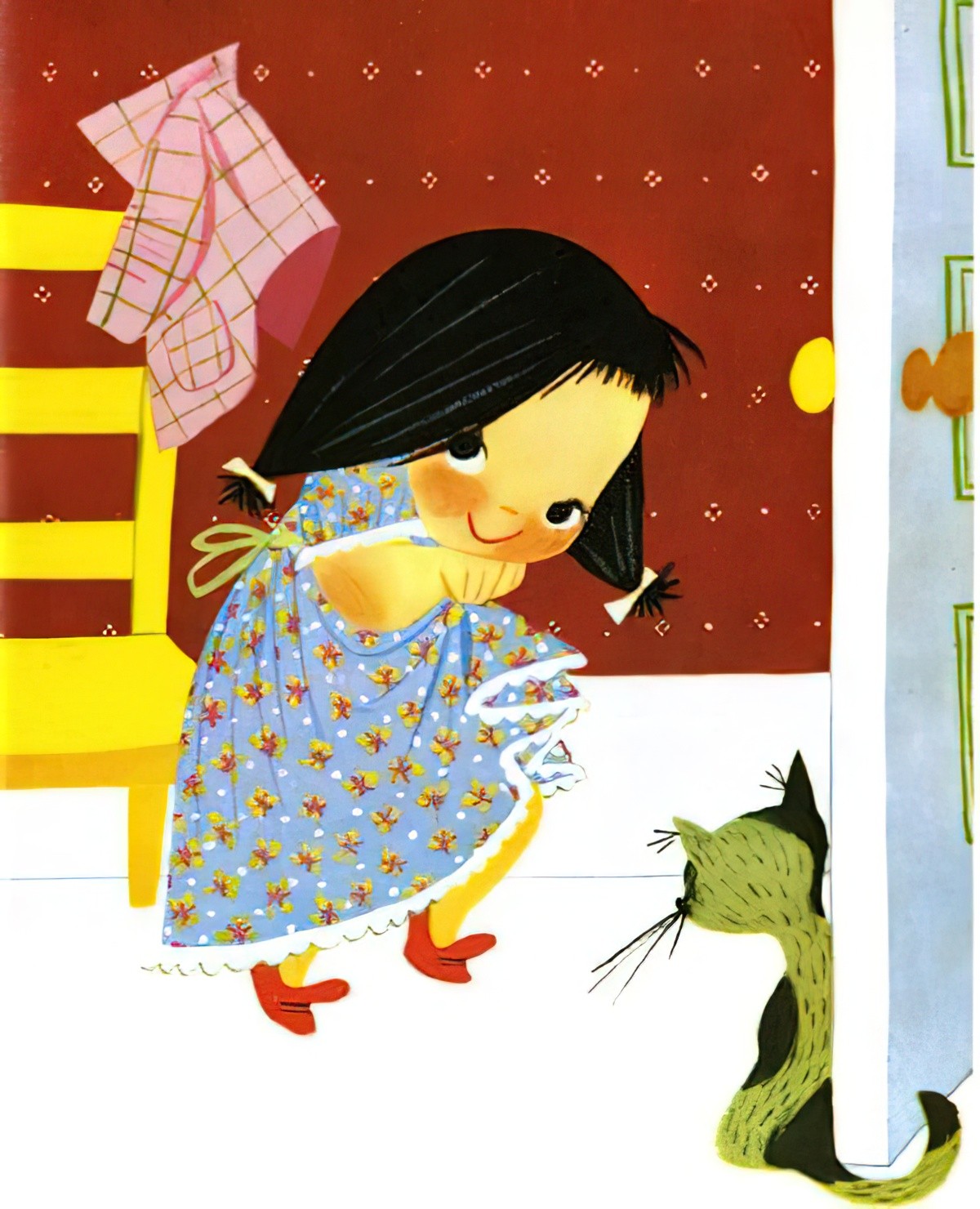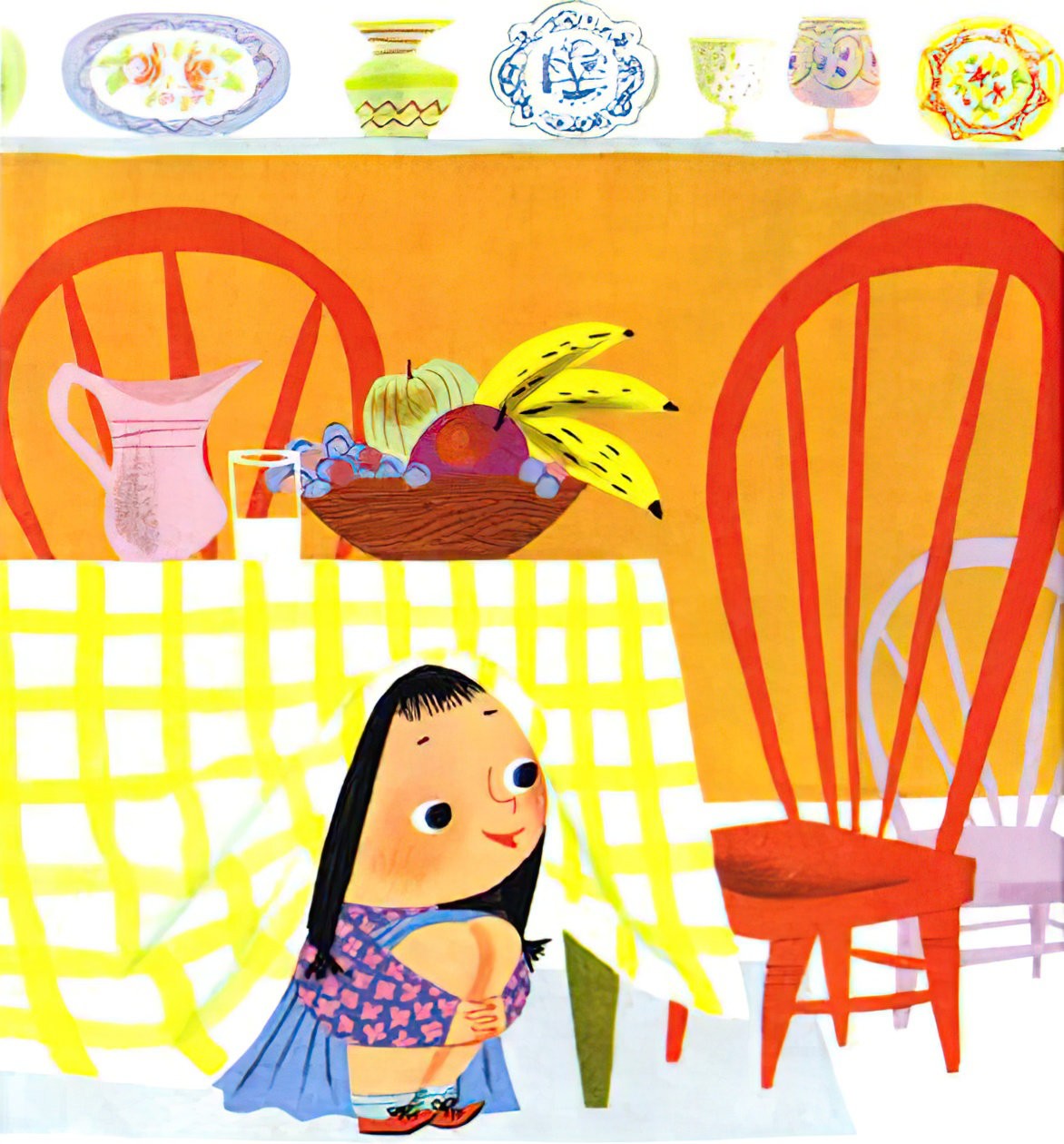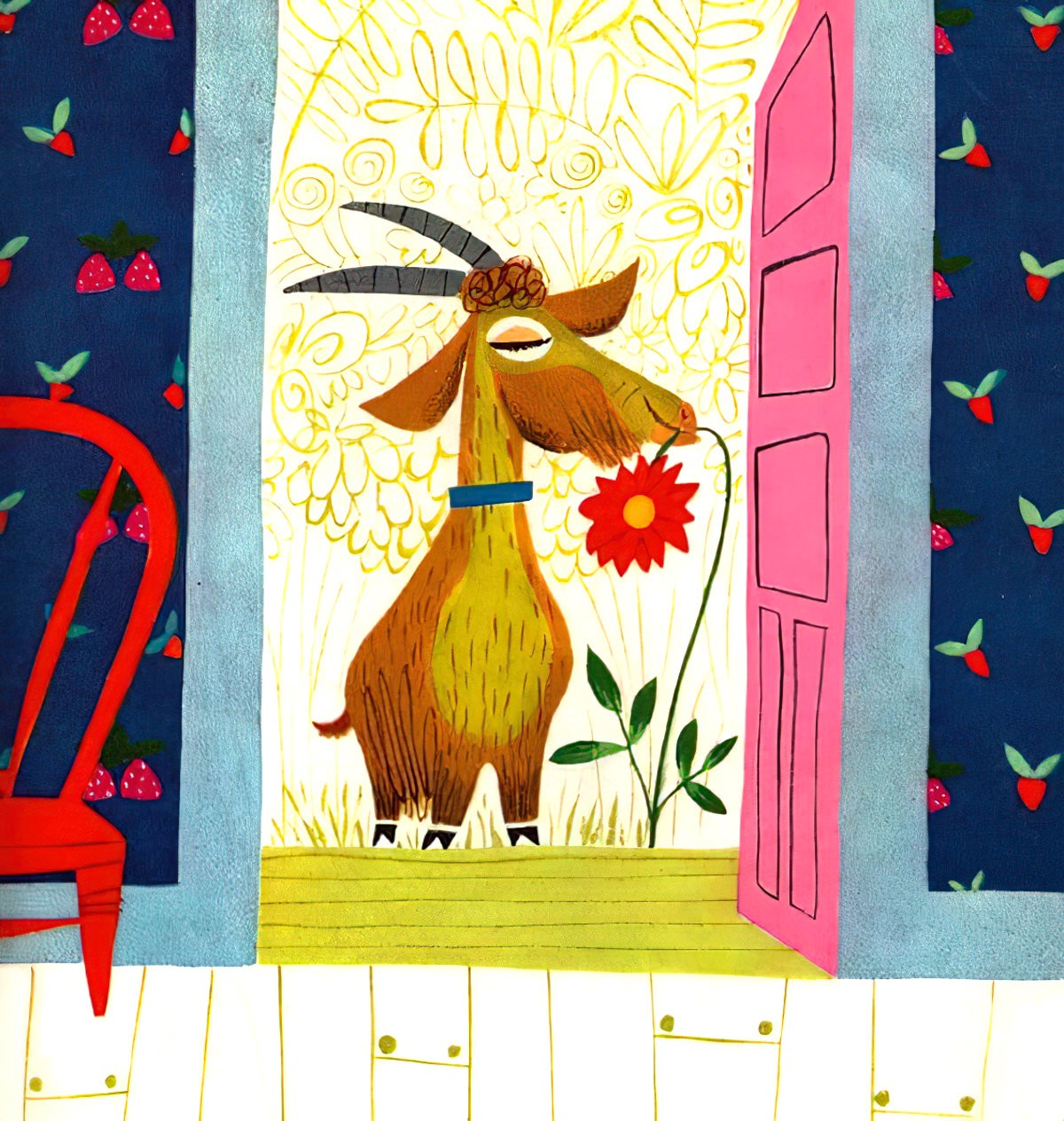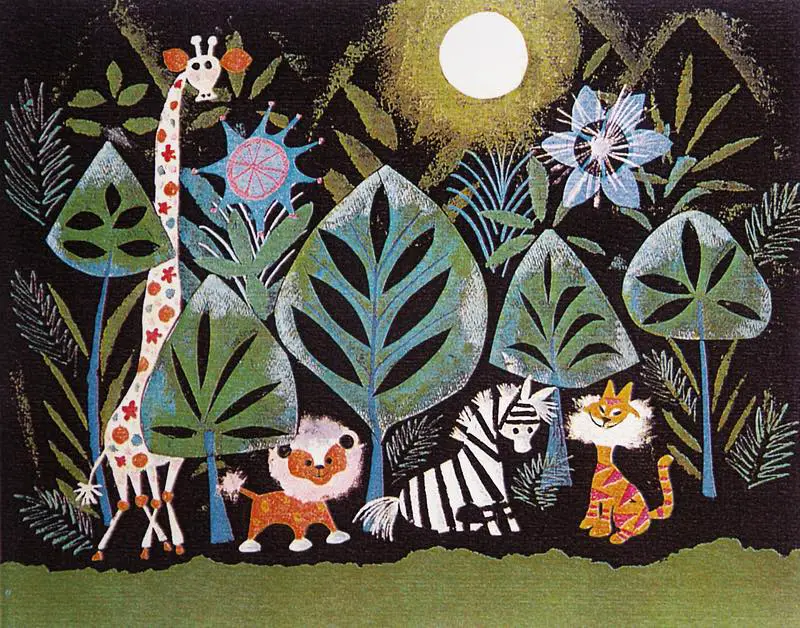 Danièle Bour
Danièle Bour (born 1939) is a French illustrator, best known for of the Petit Ours Brun series for young readers. She has been illustrating since 1972. Danièle Bour, reminds me of Maud Lewis, so I'm sure Maud could have been a children's book illustrator if she had the chance.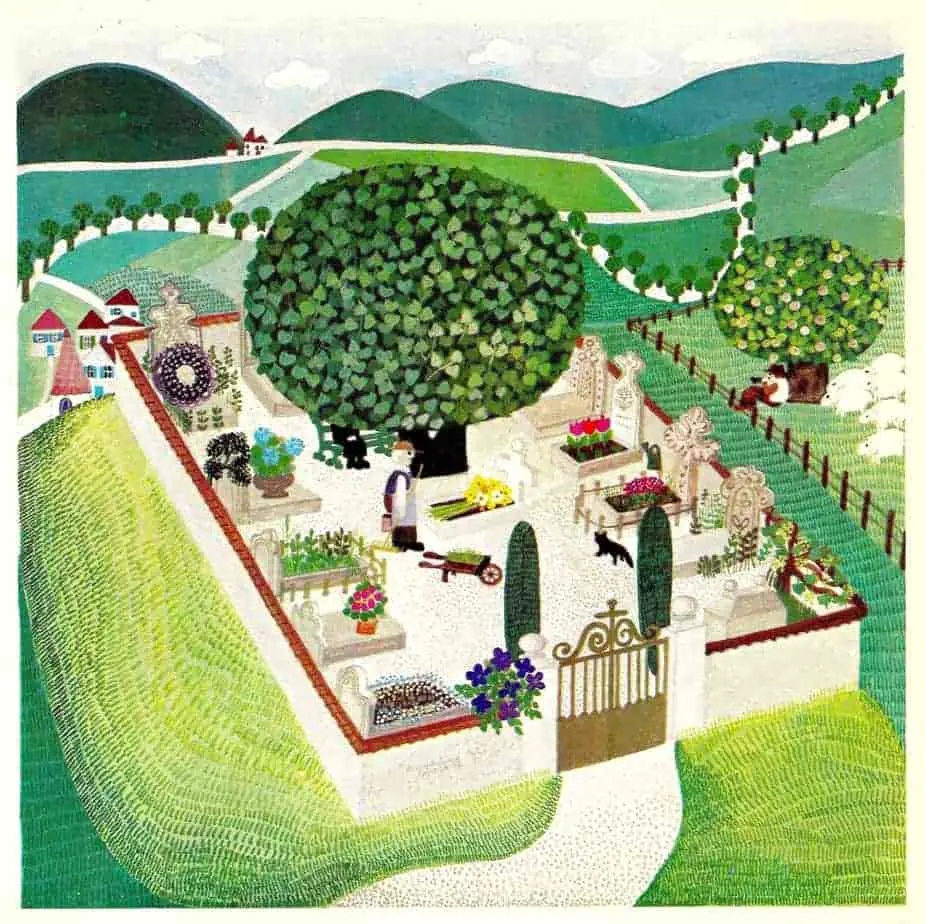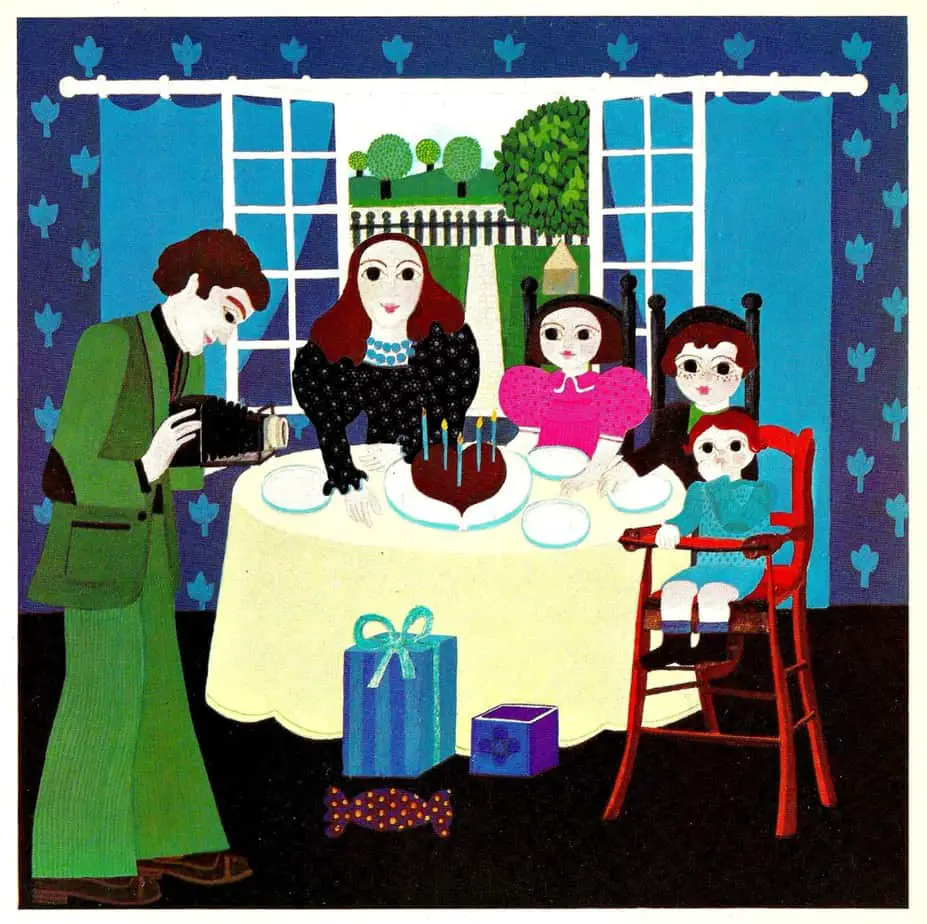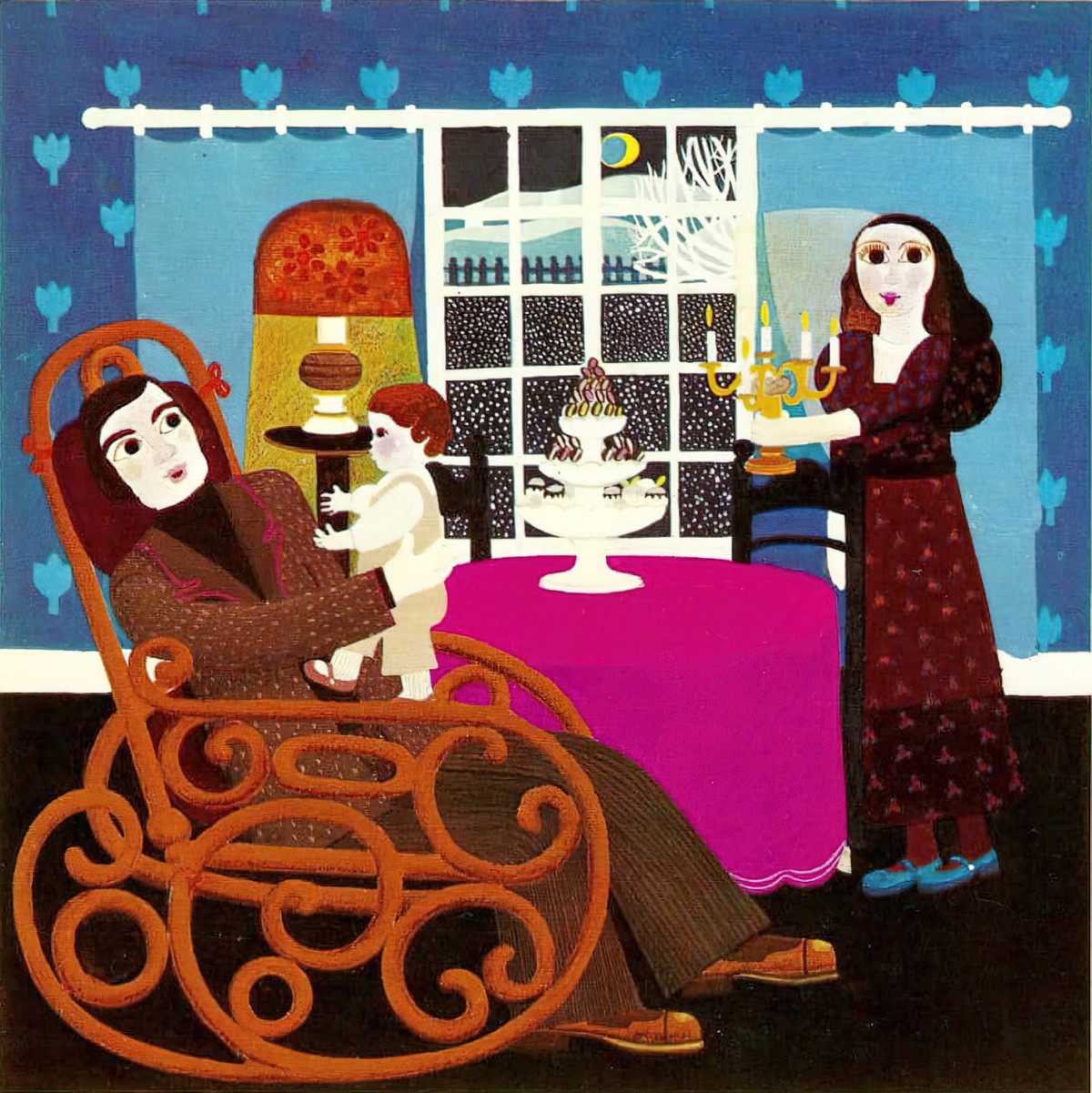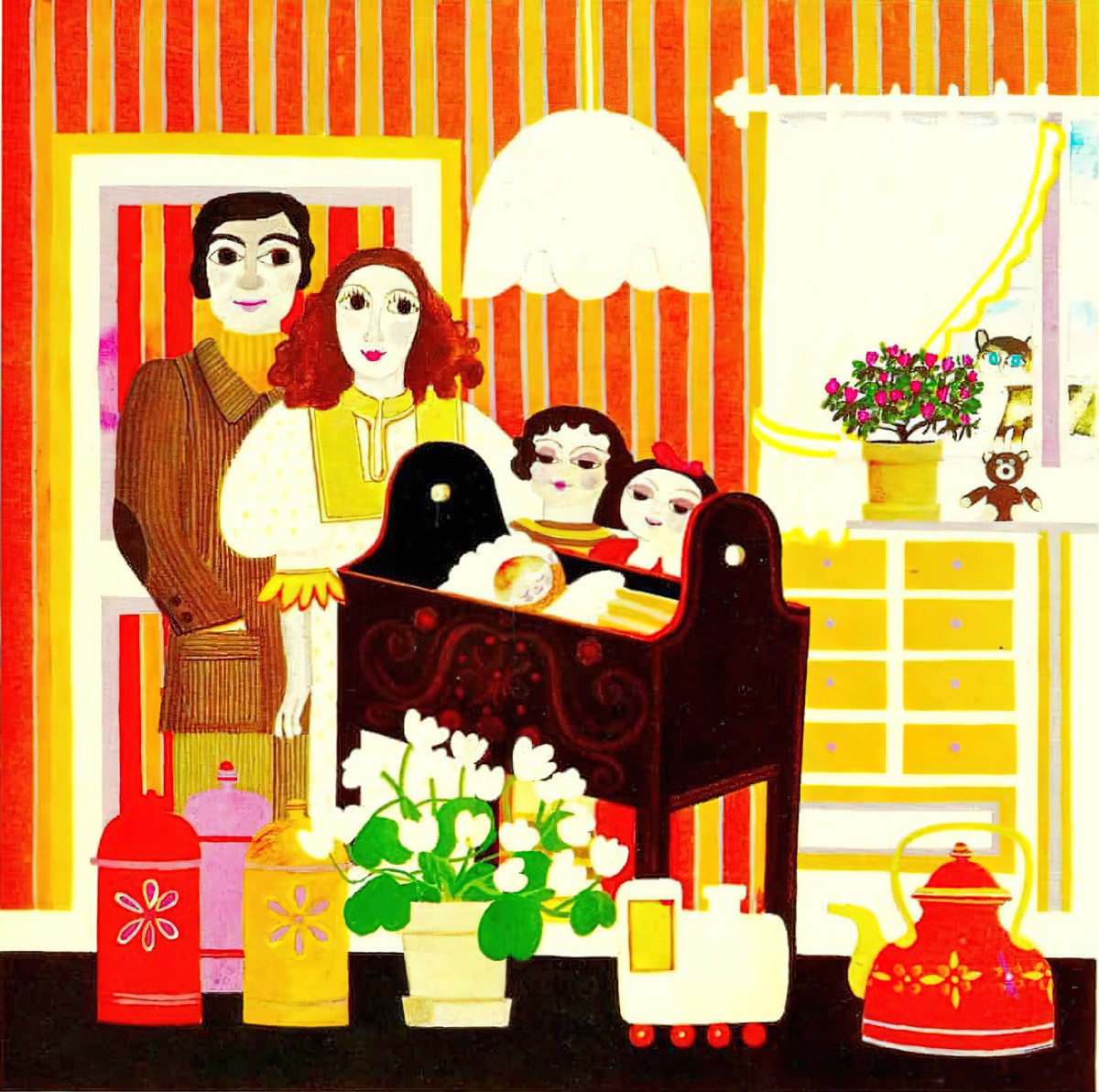 Acosta Moro
Moro's naive look is achieved with pencil, simple hatching and a character pose often seen in children's work, feet splayed outwards, facing the viewer, arms doing nothing but existing to show there are arms.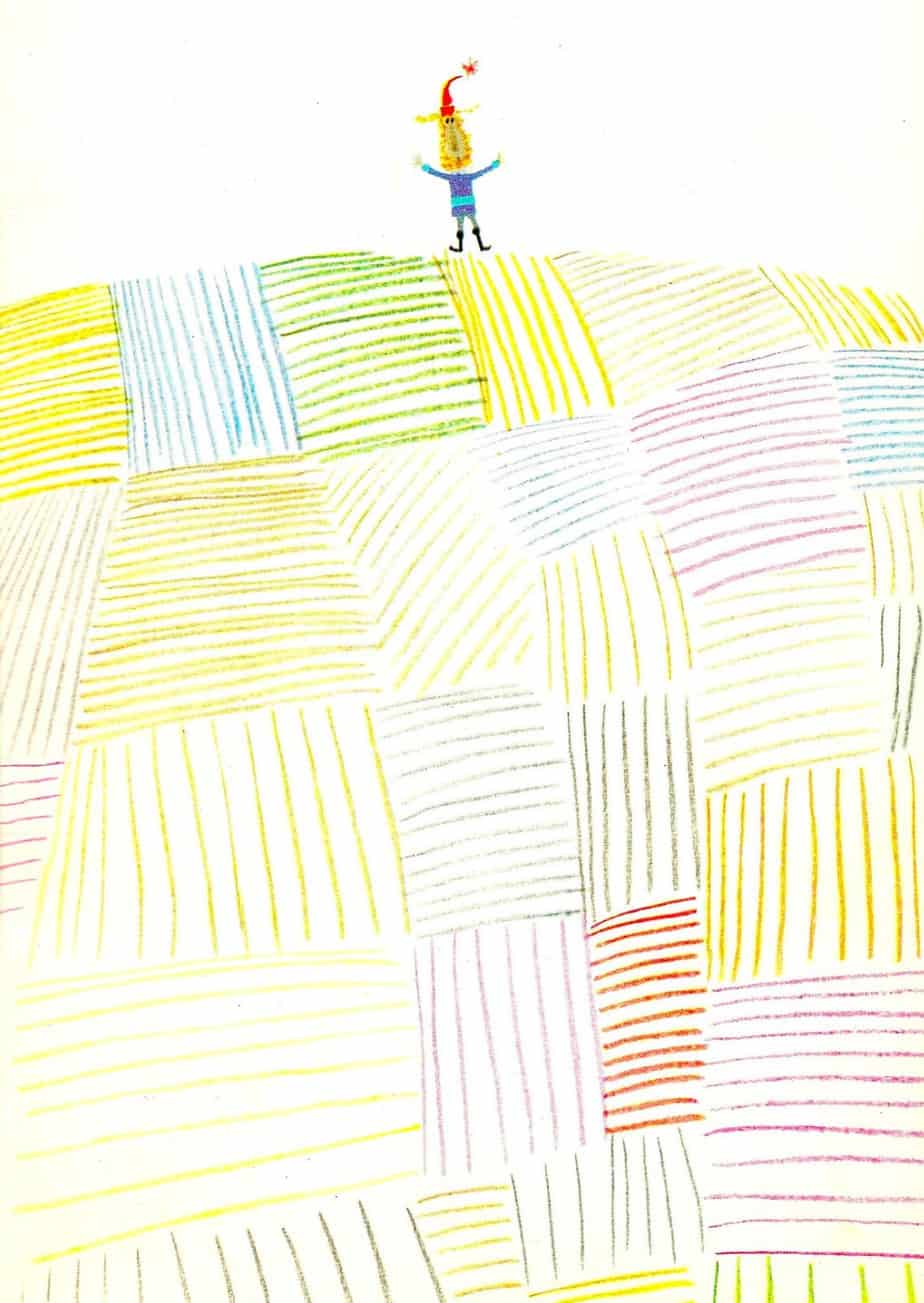 Elżbieta Wasiuczyńska
Elżbieta Wasiuczyńska is a Polish illustrator born 1955.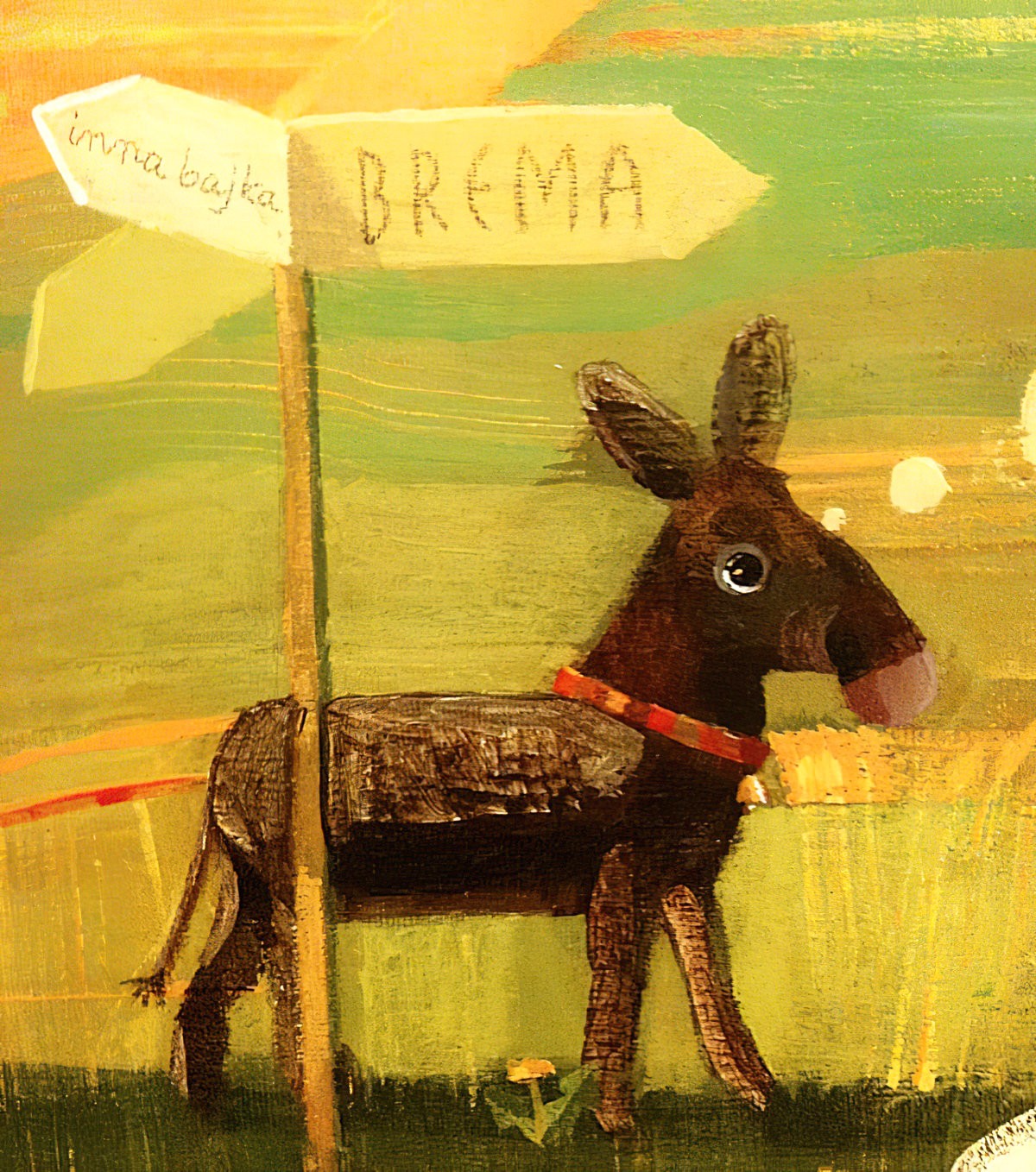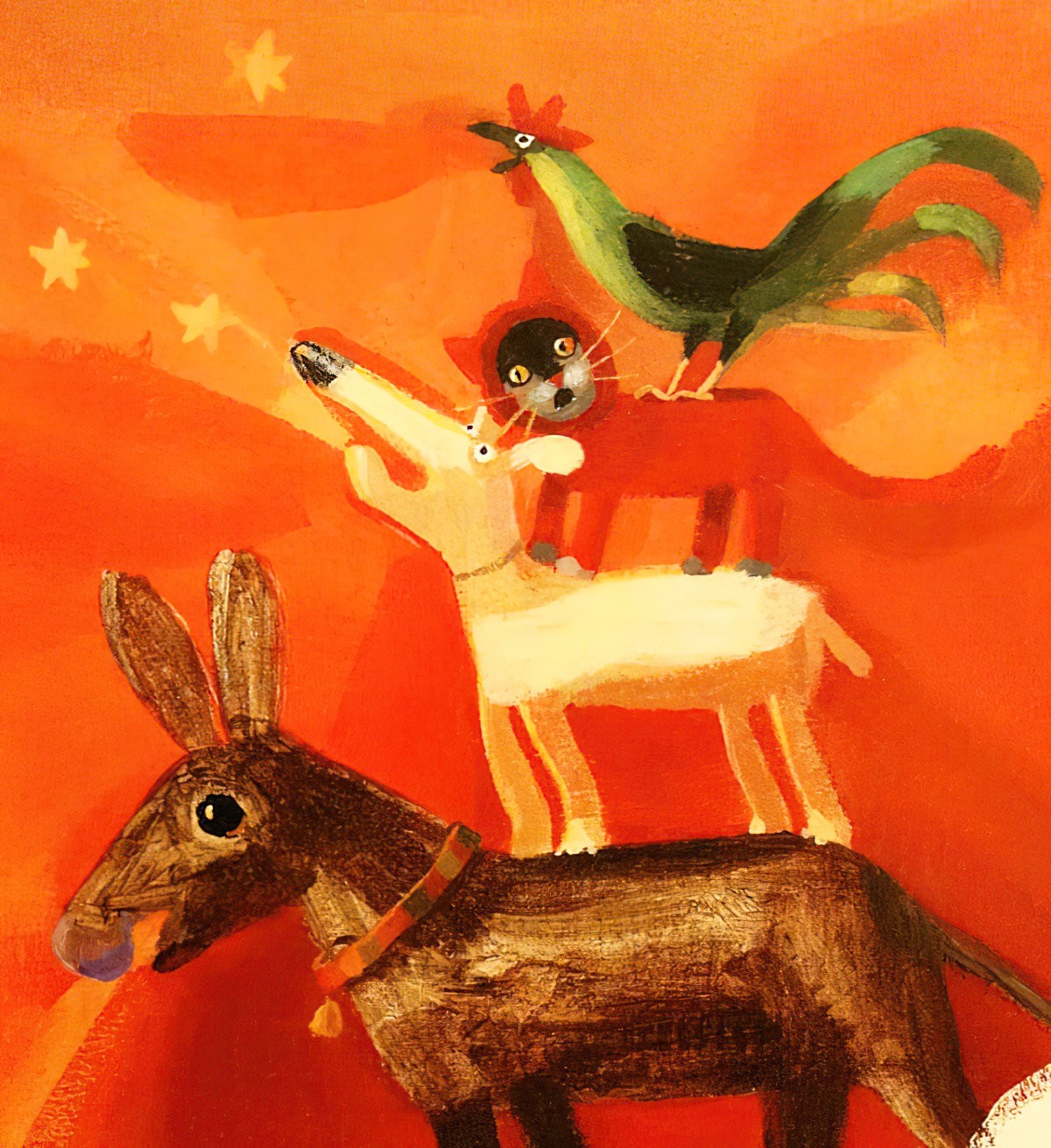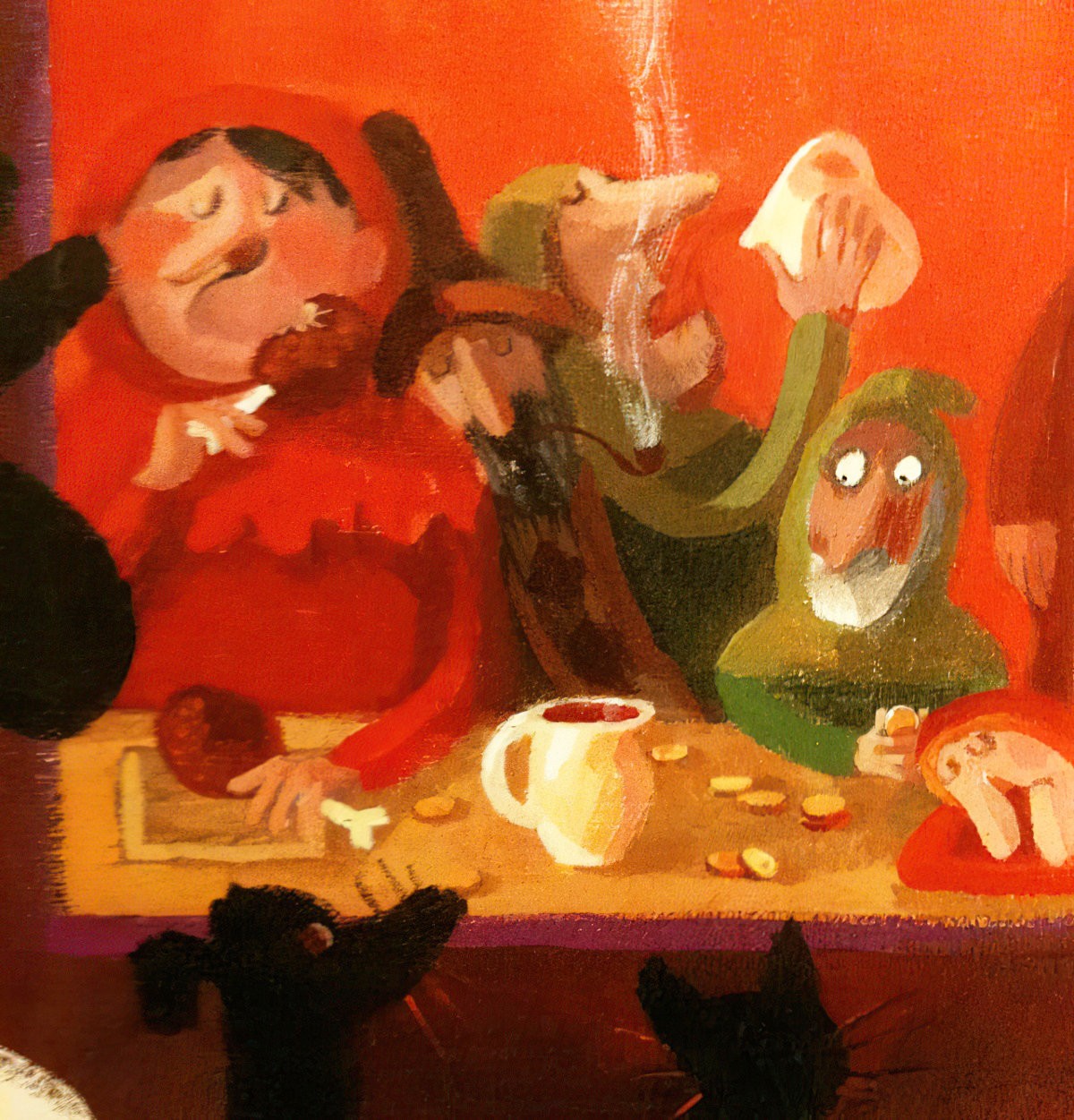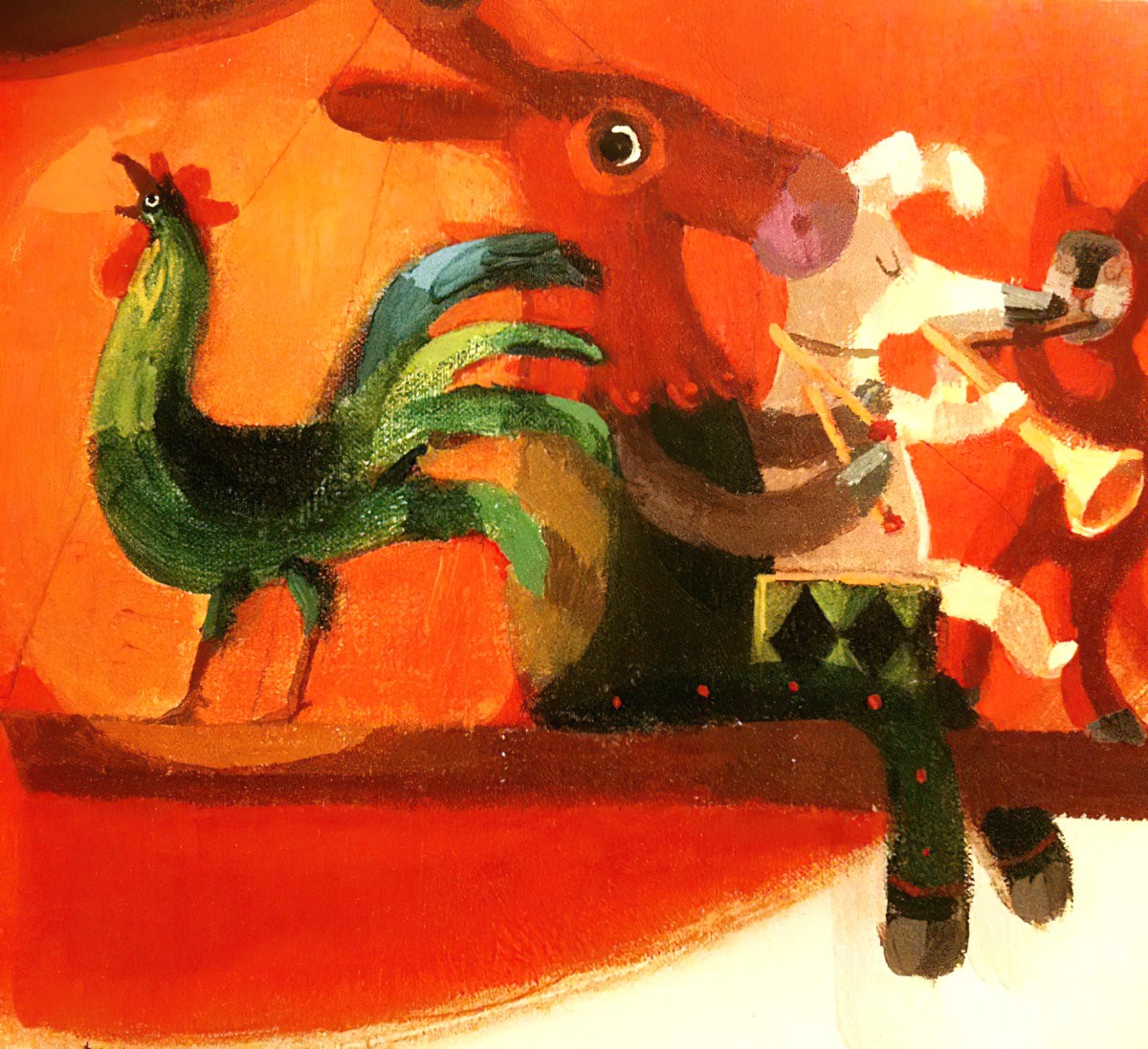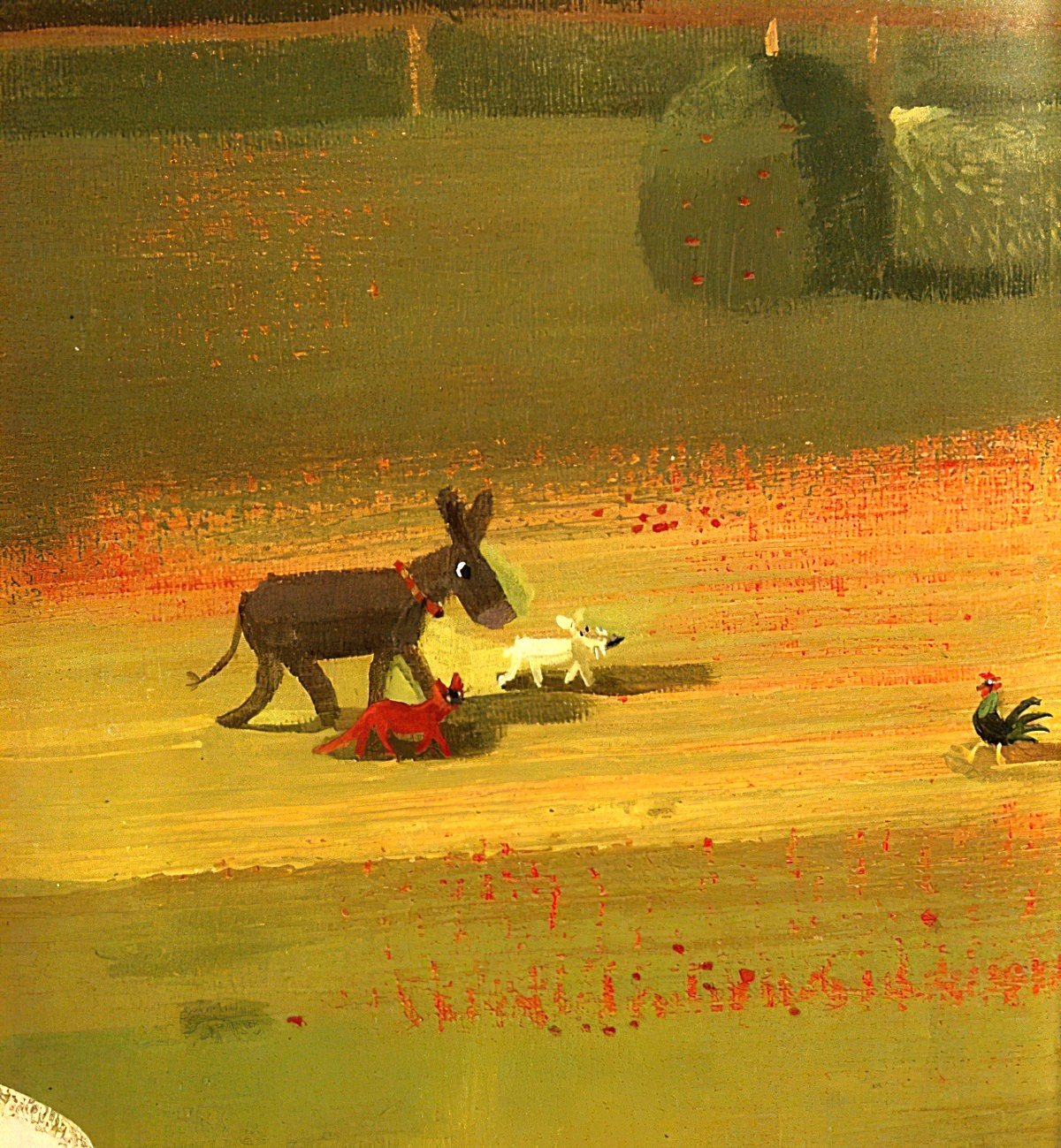 Agnieszka Żelewska
Agnieszka Żelewska, born 1964, is a Polish artist whose accomplished works draw the young reader in and help them to imagine they could produce something similar.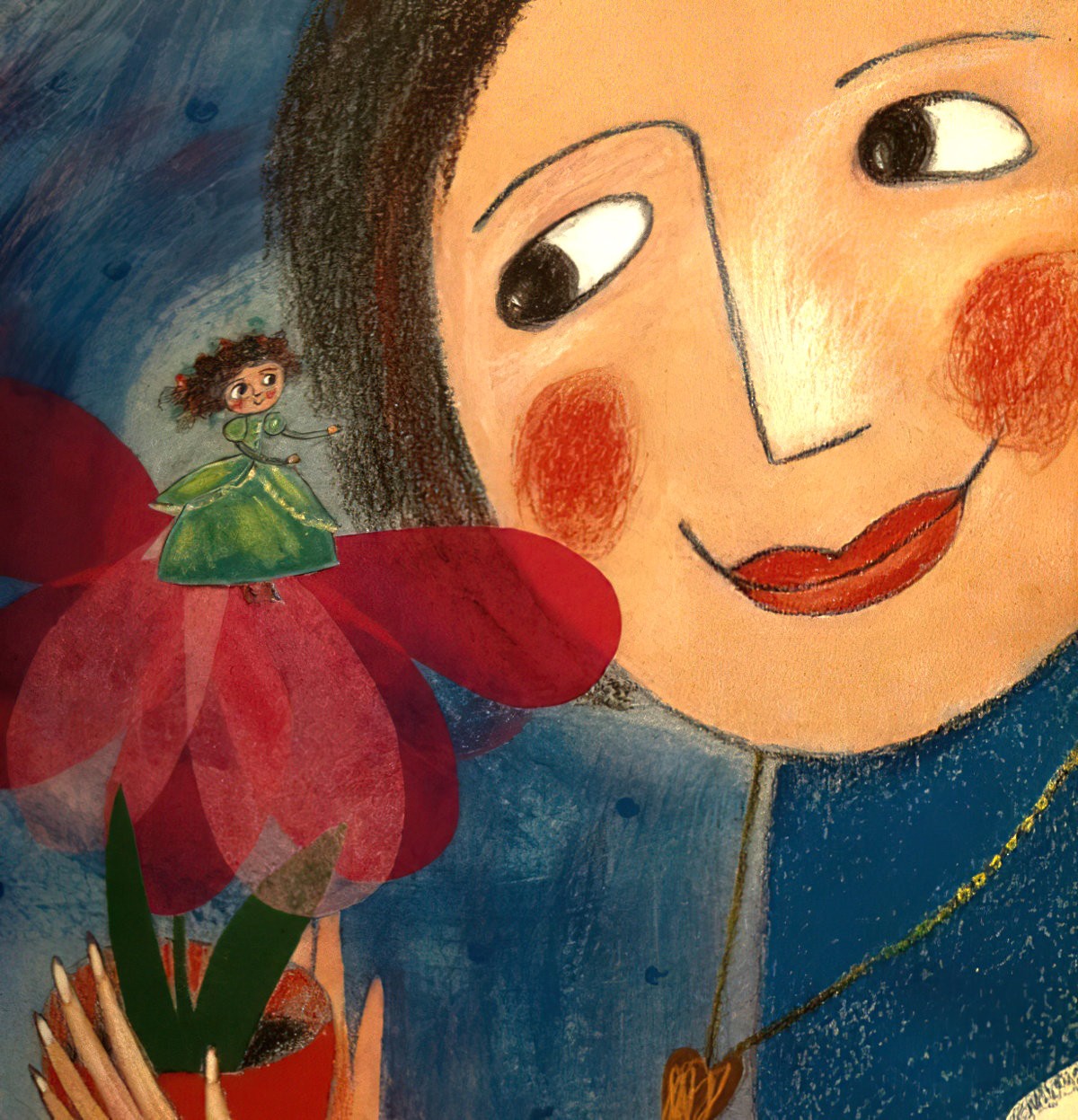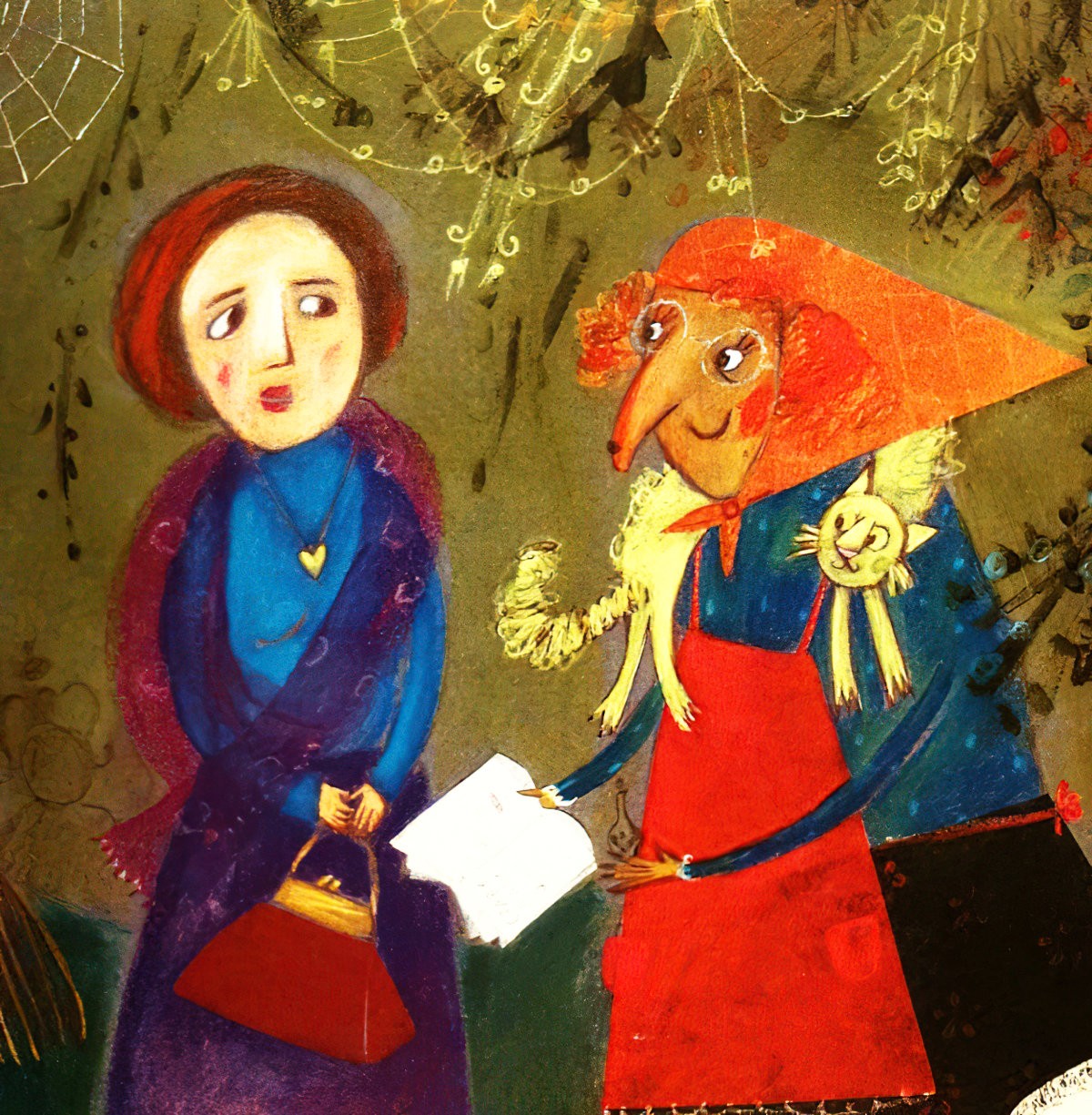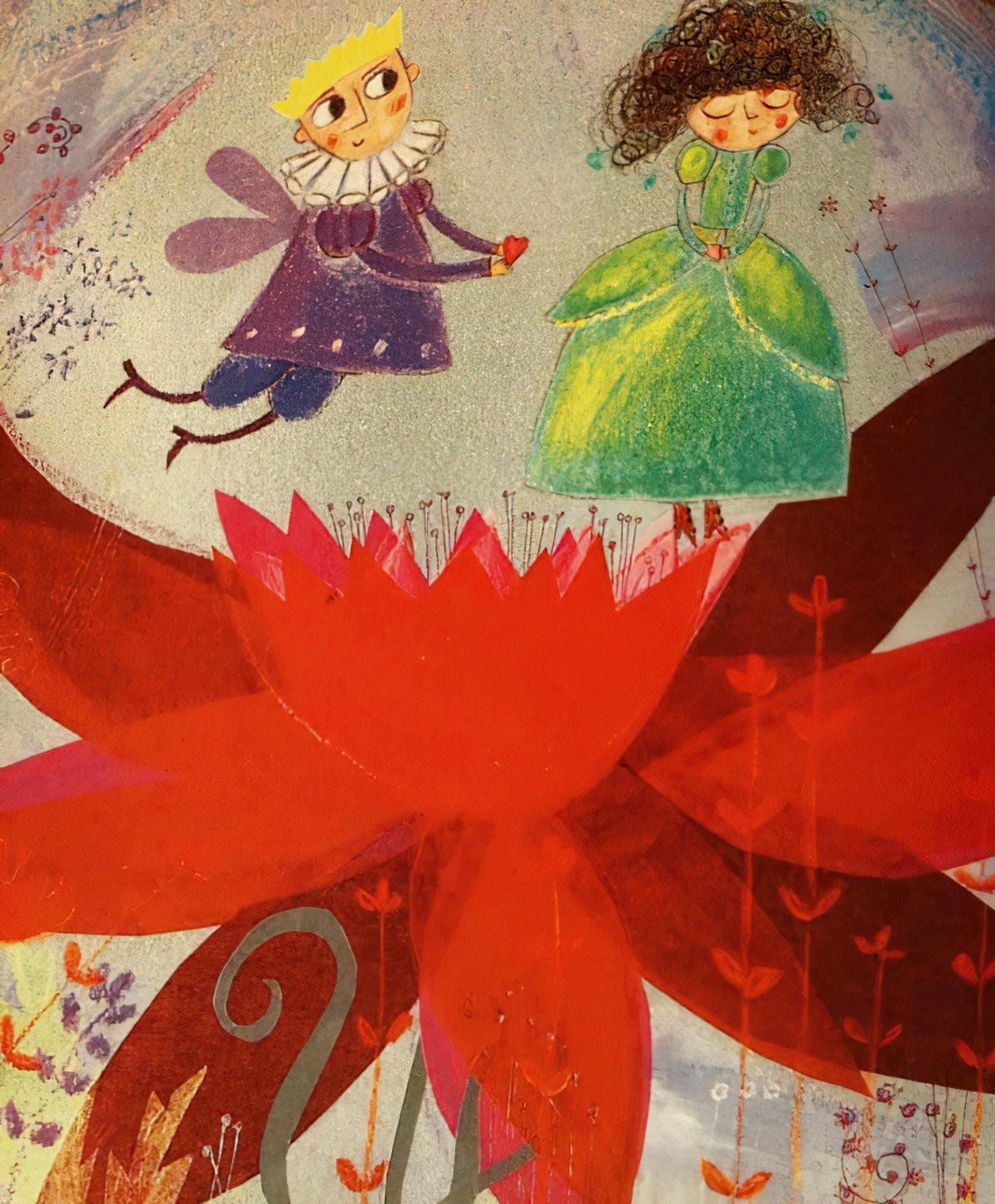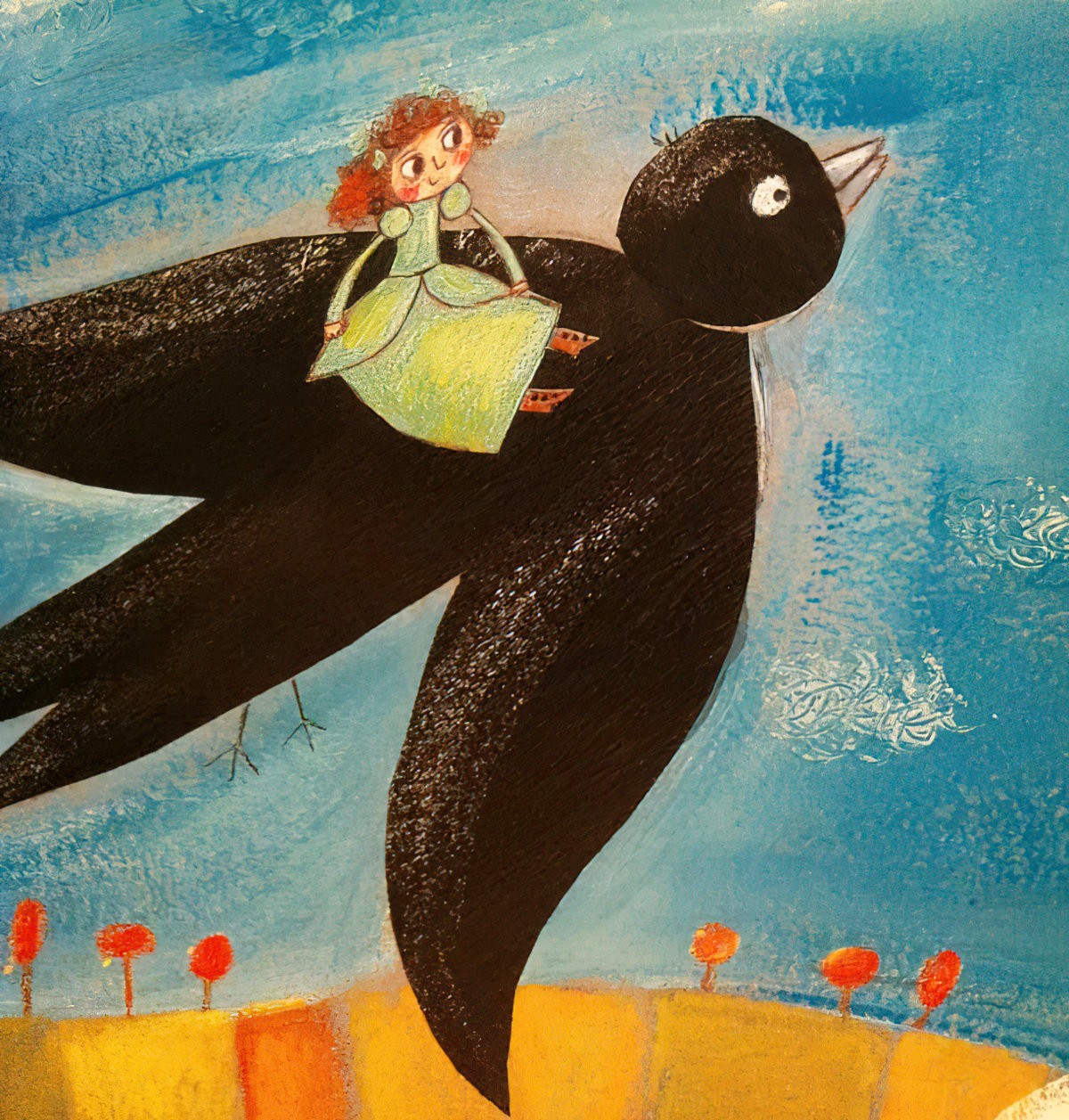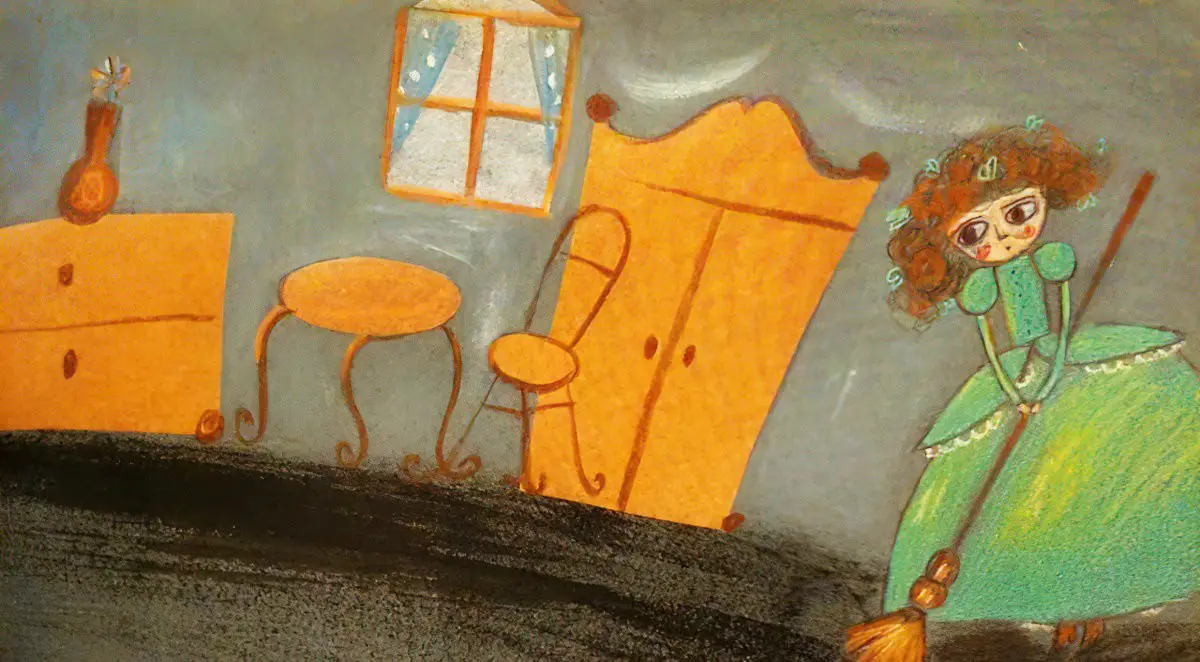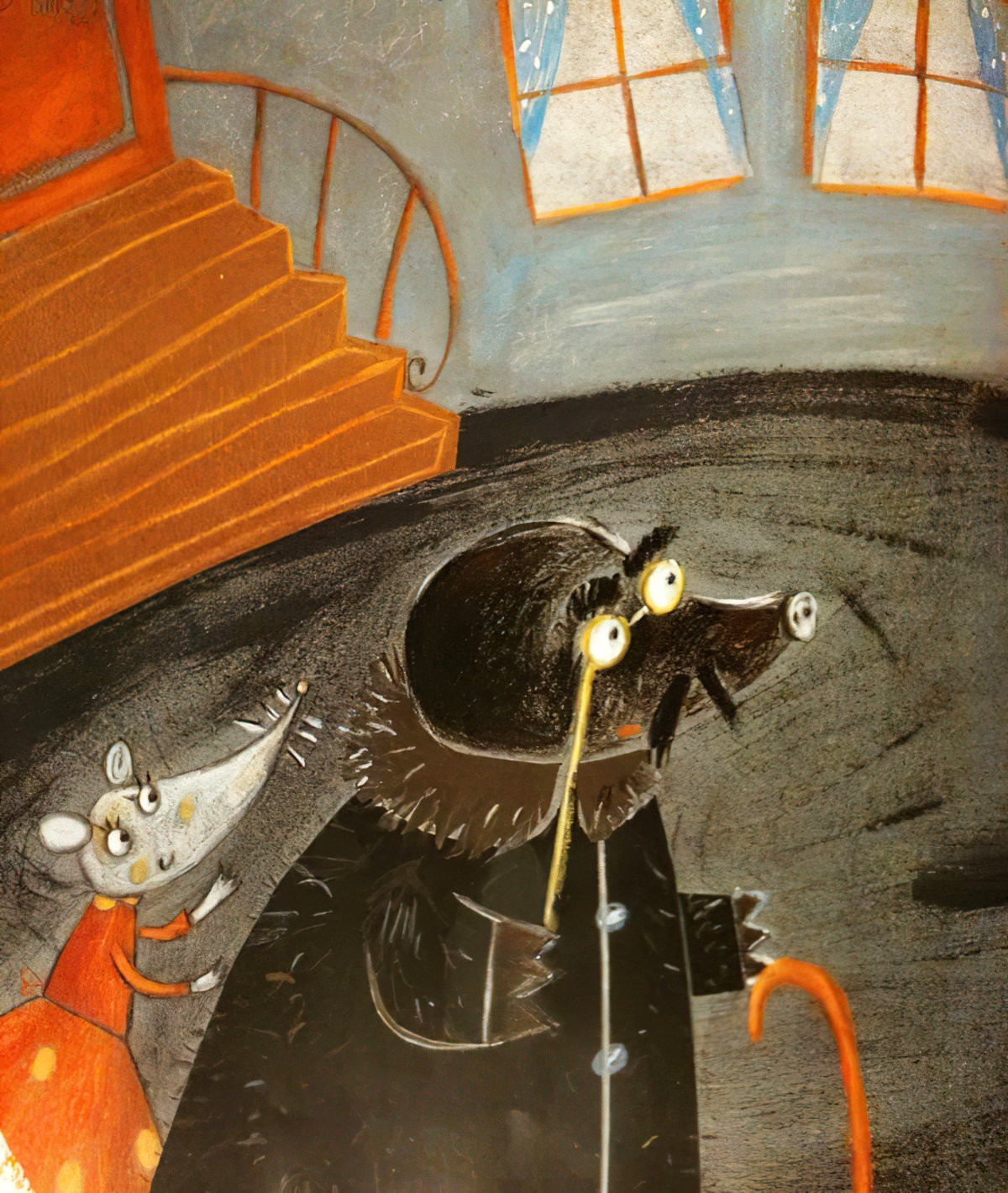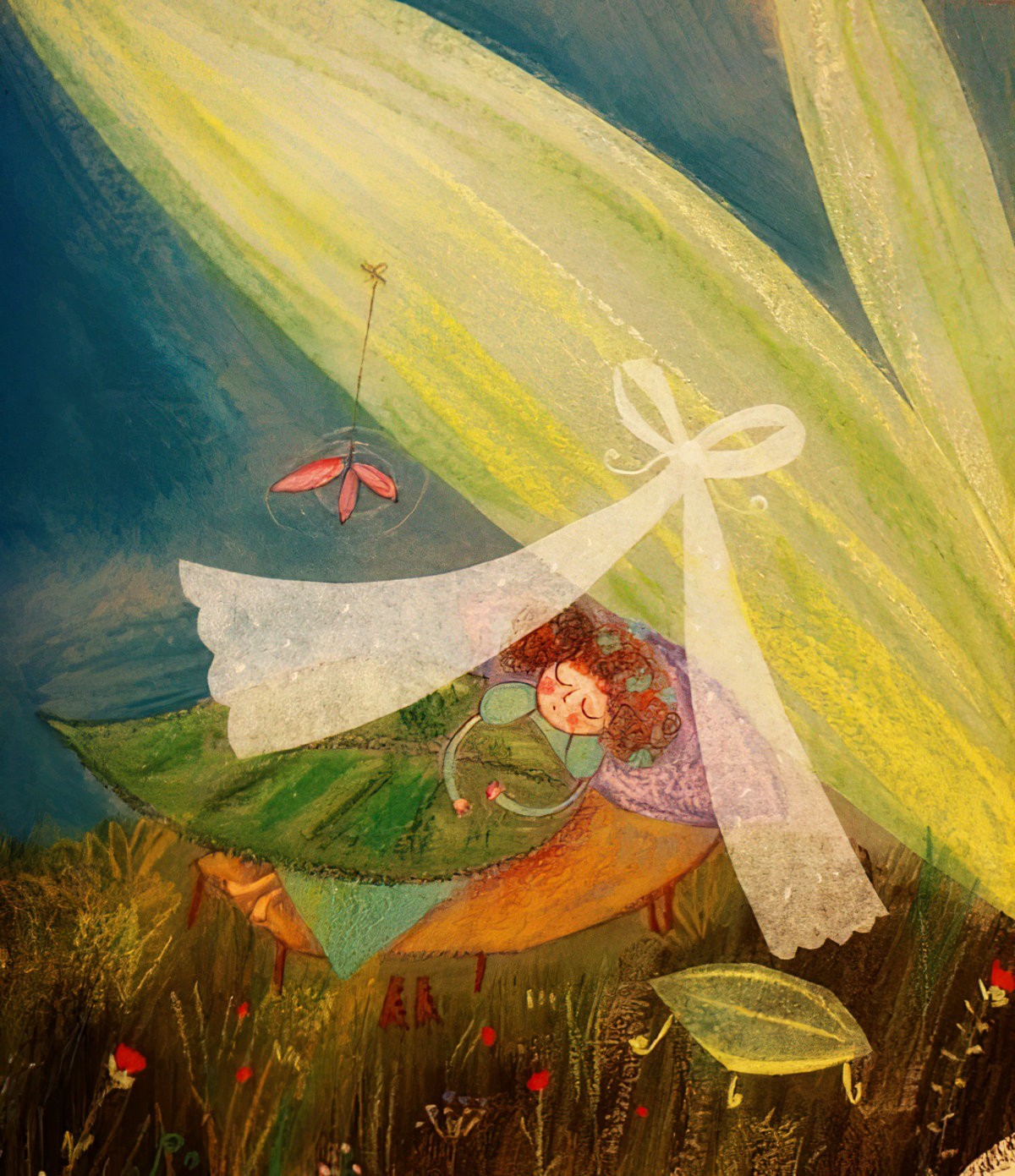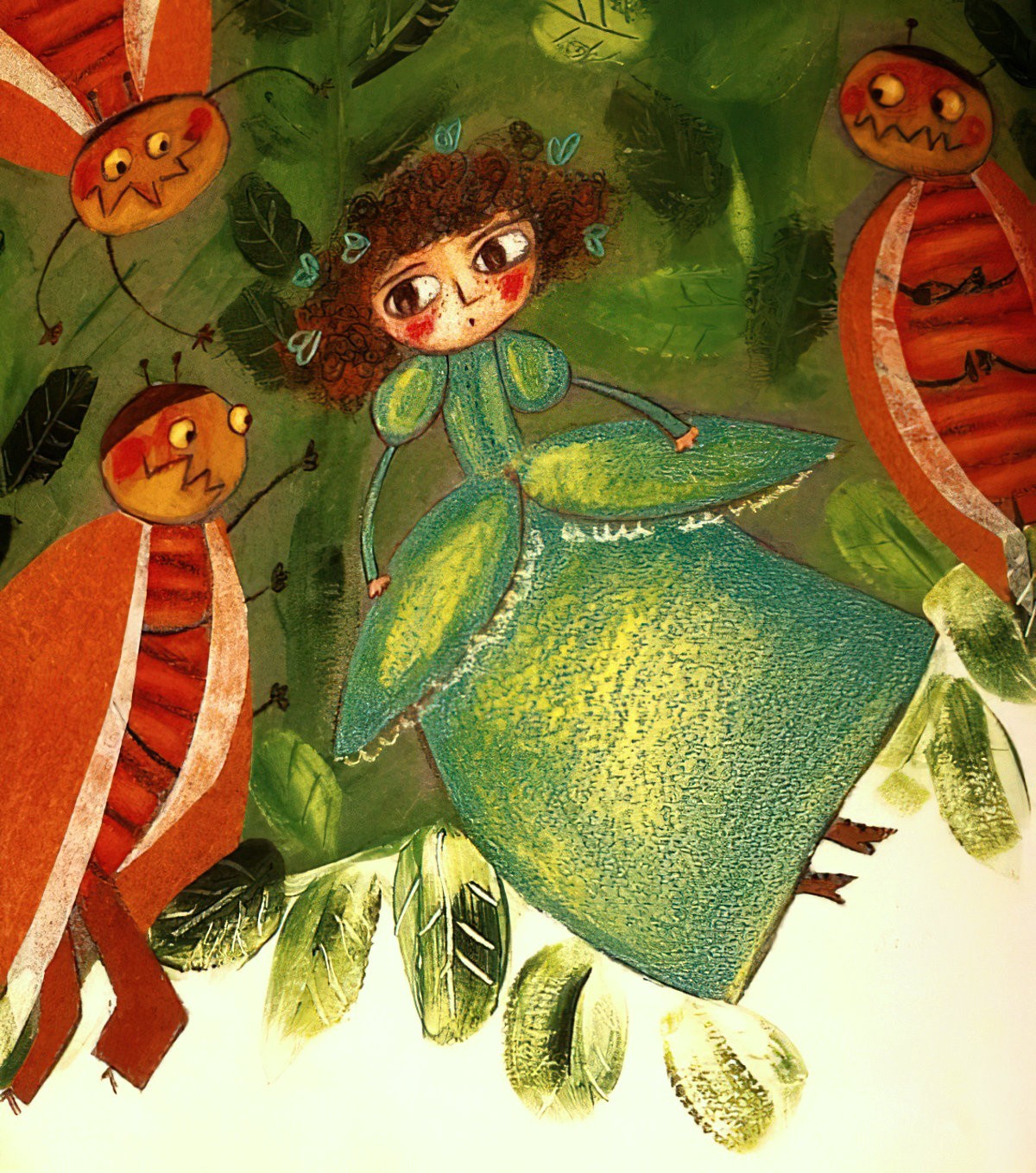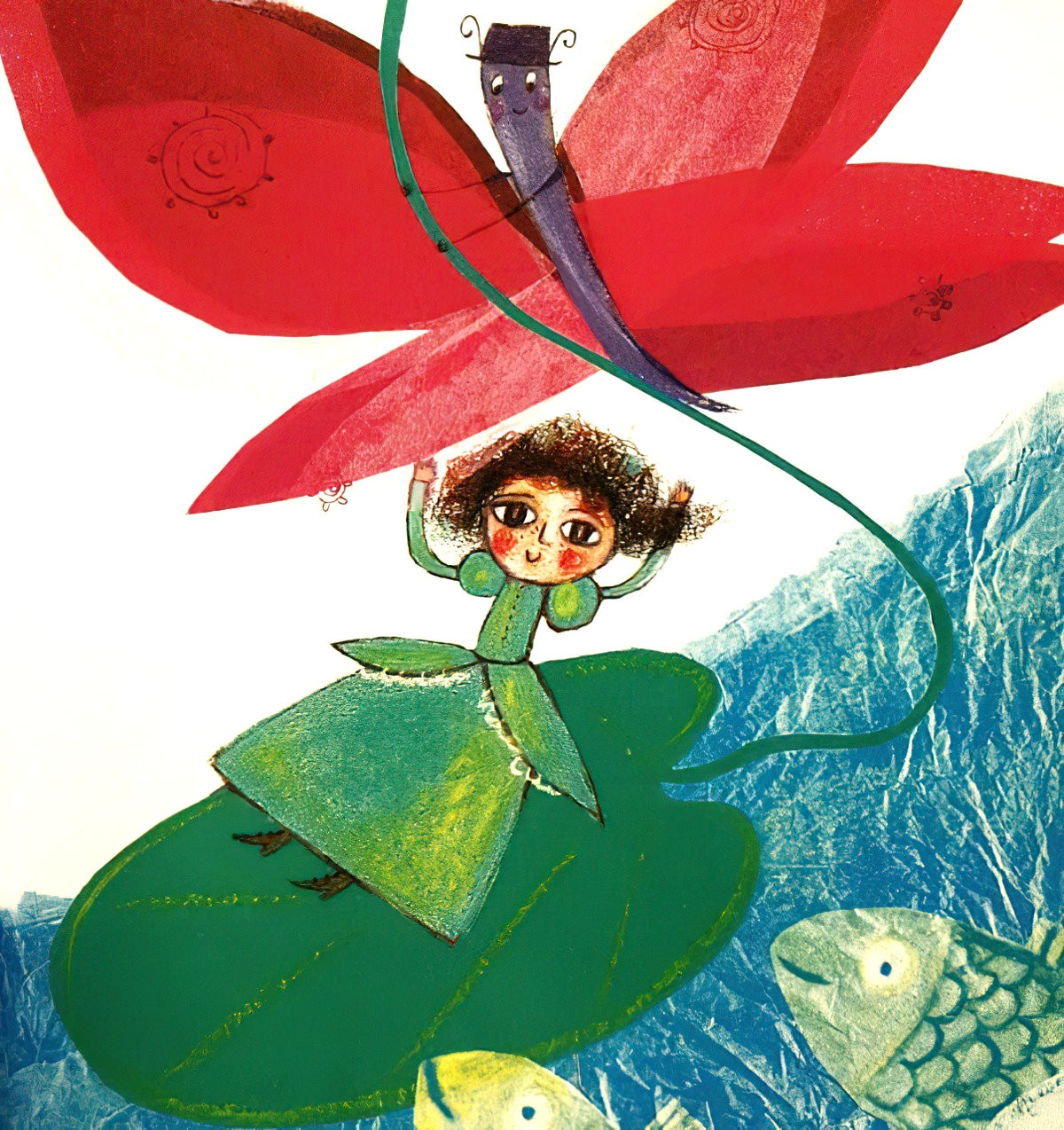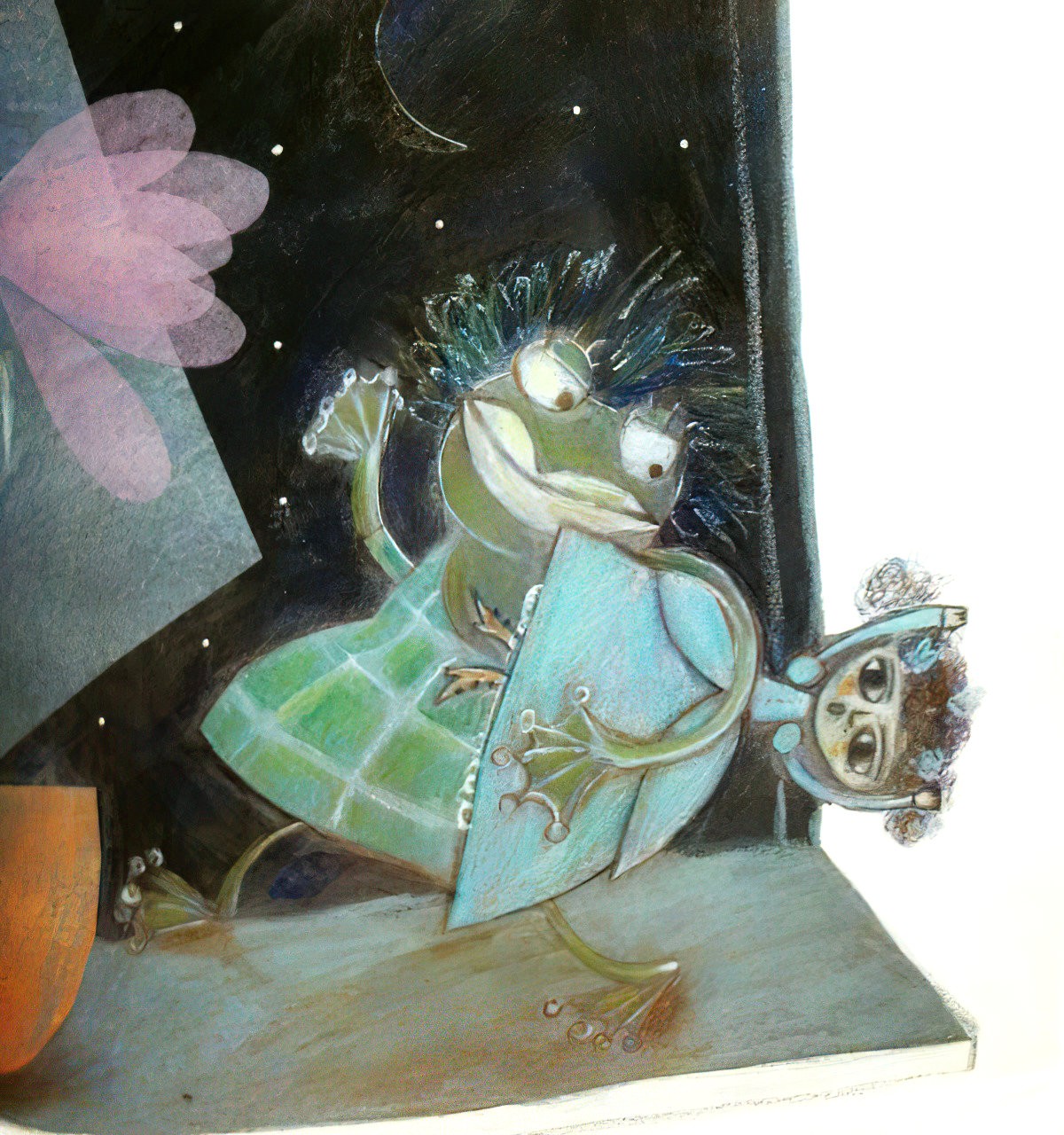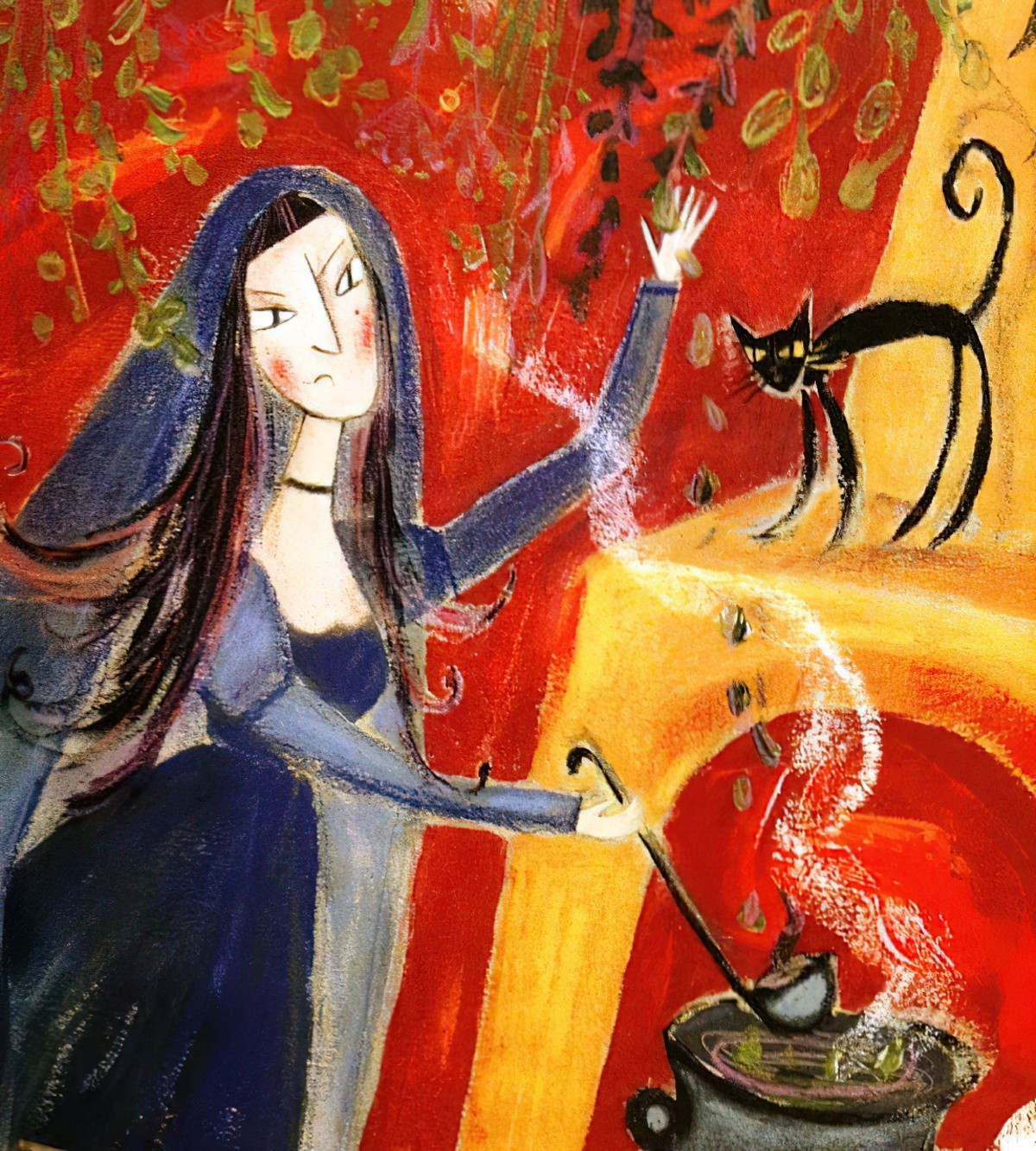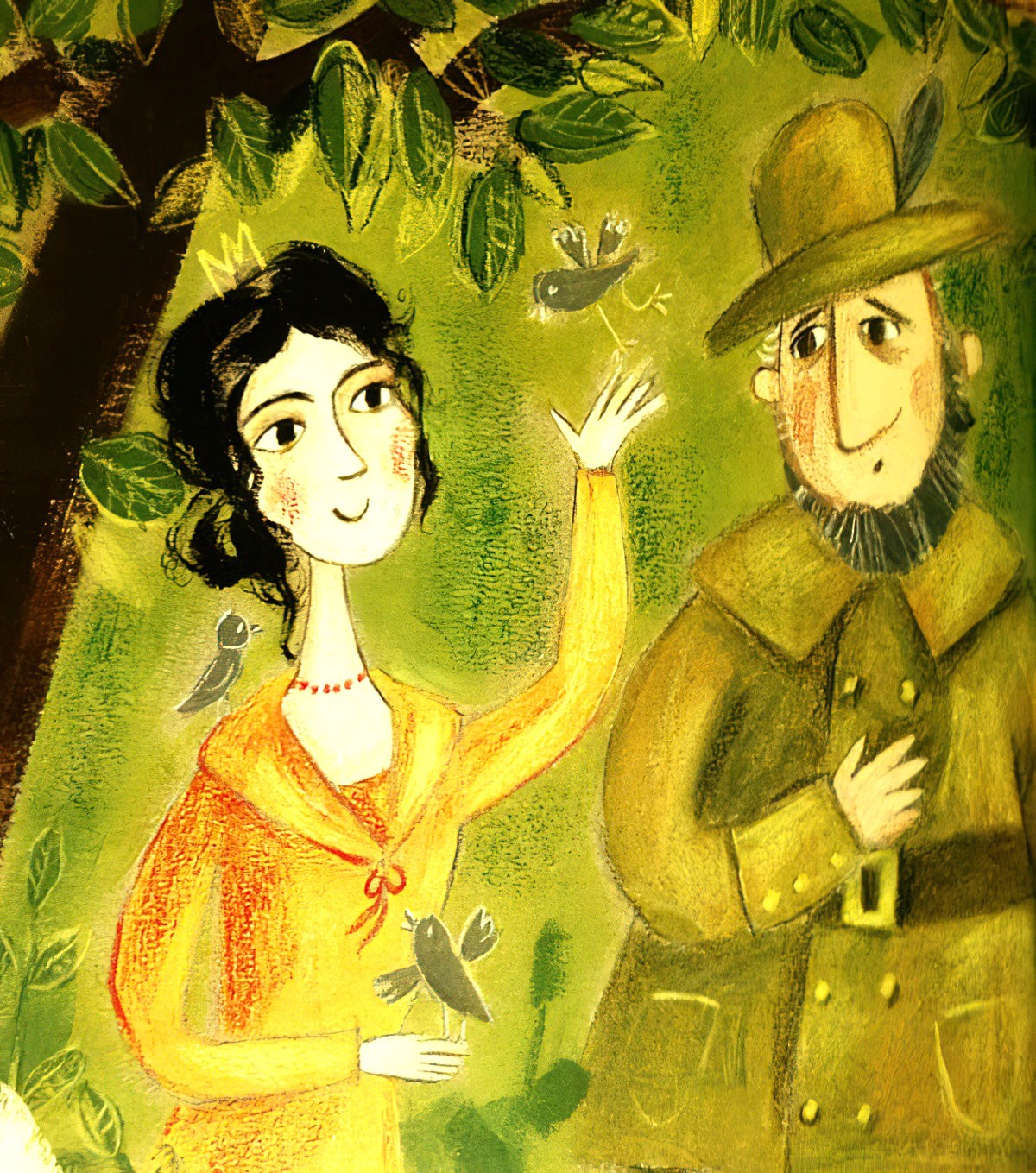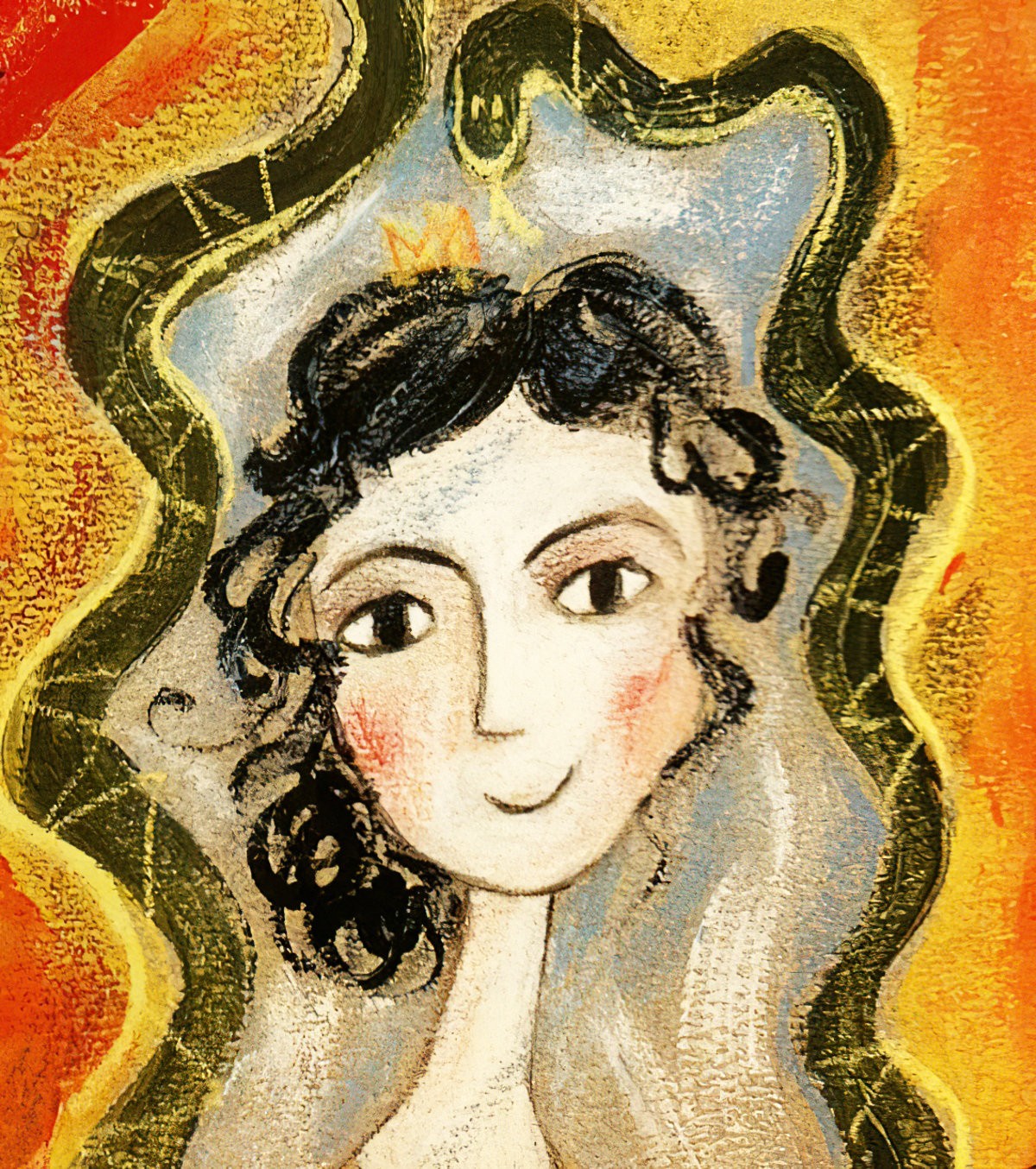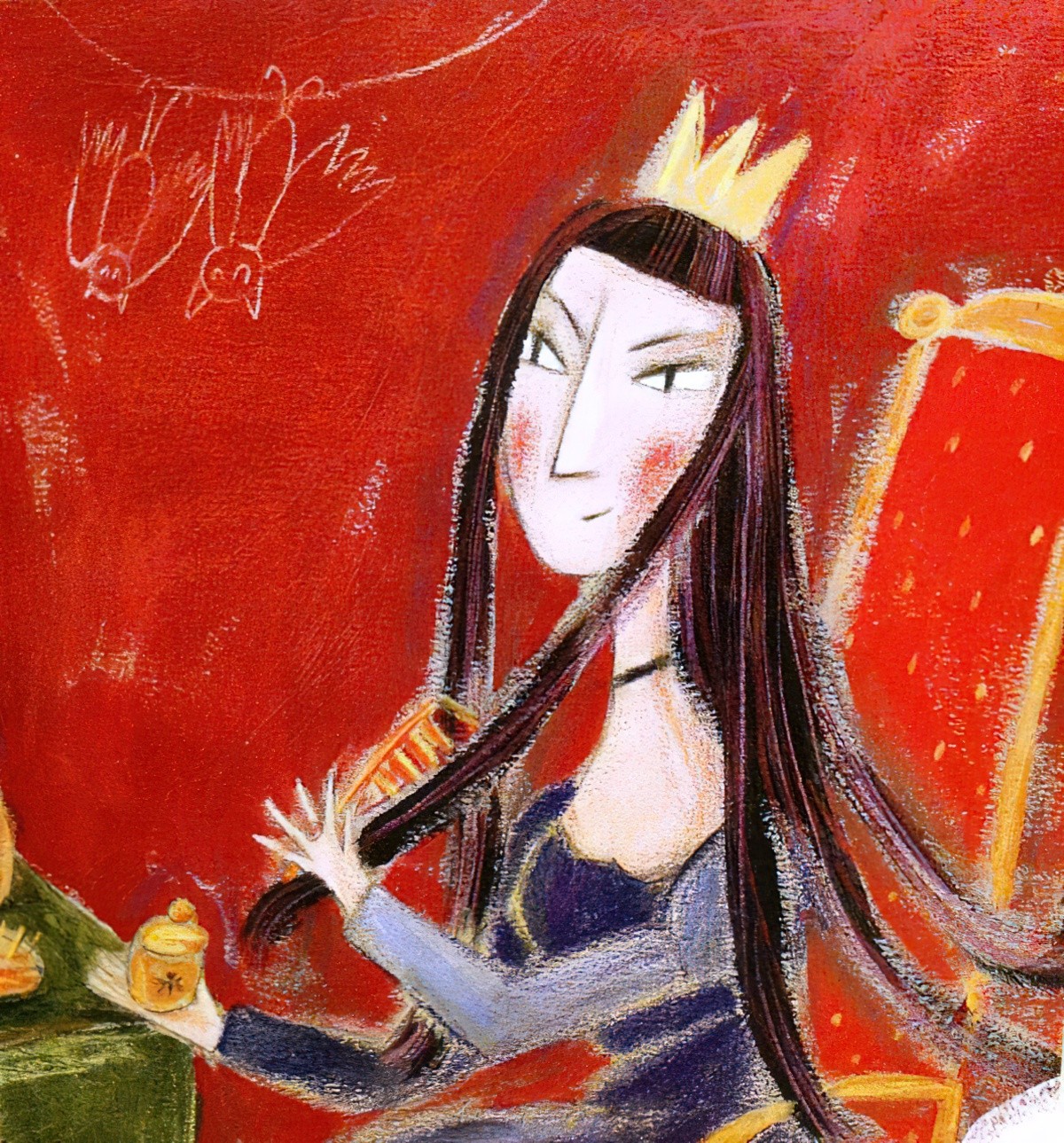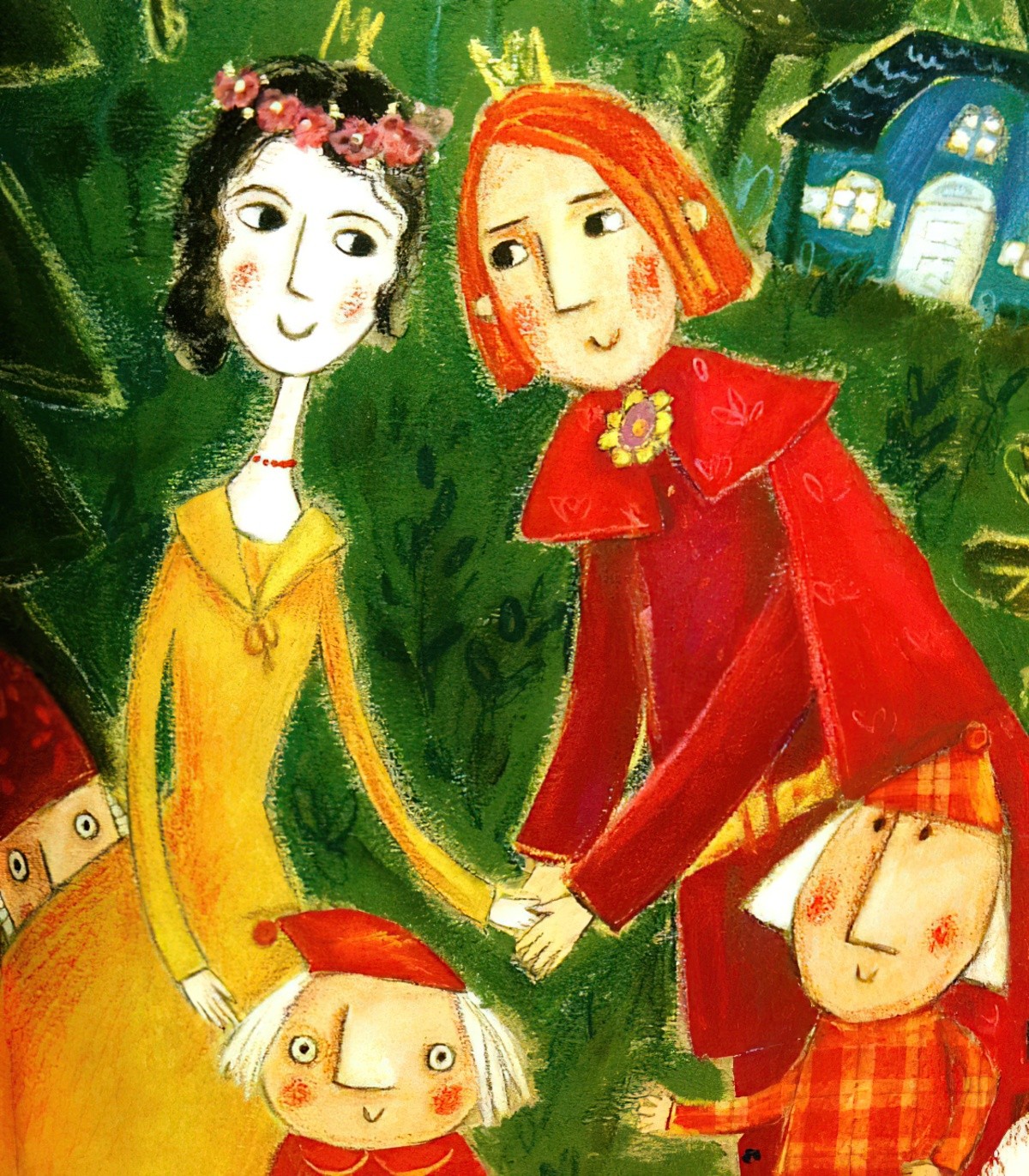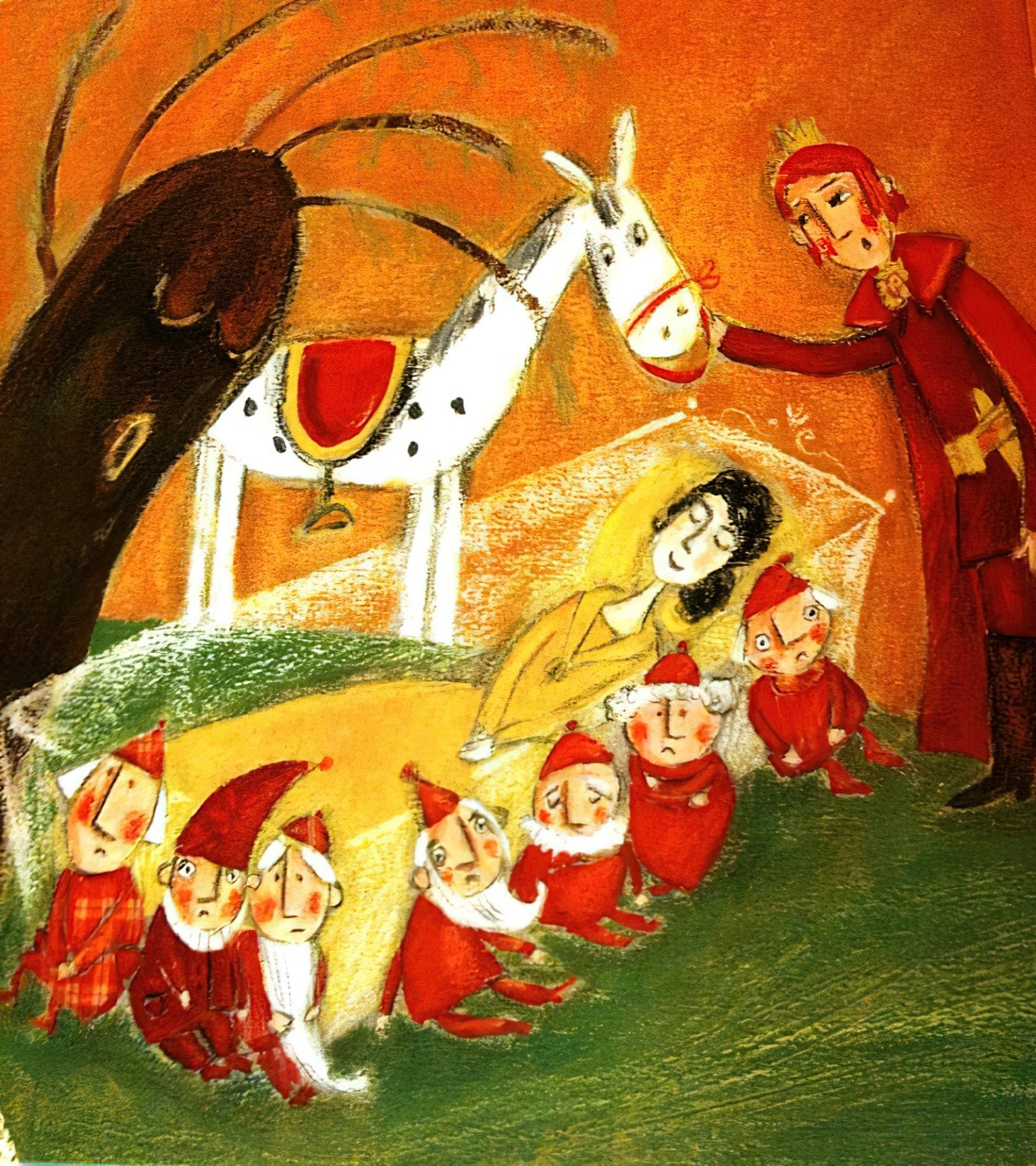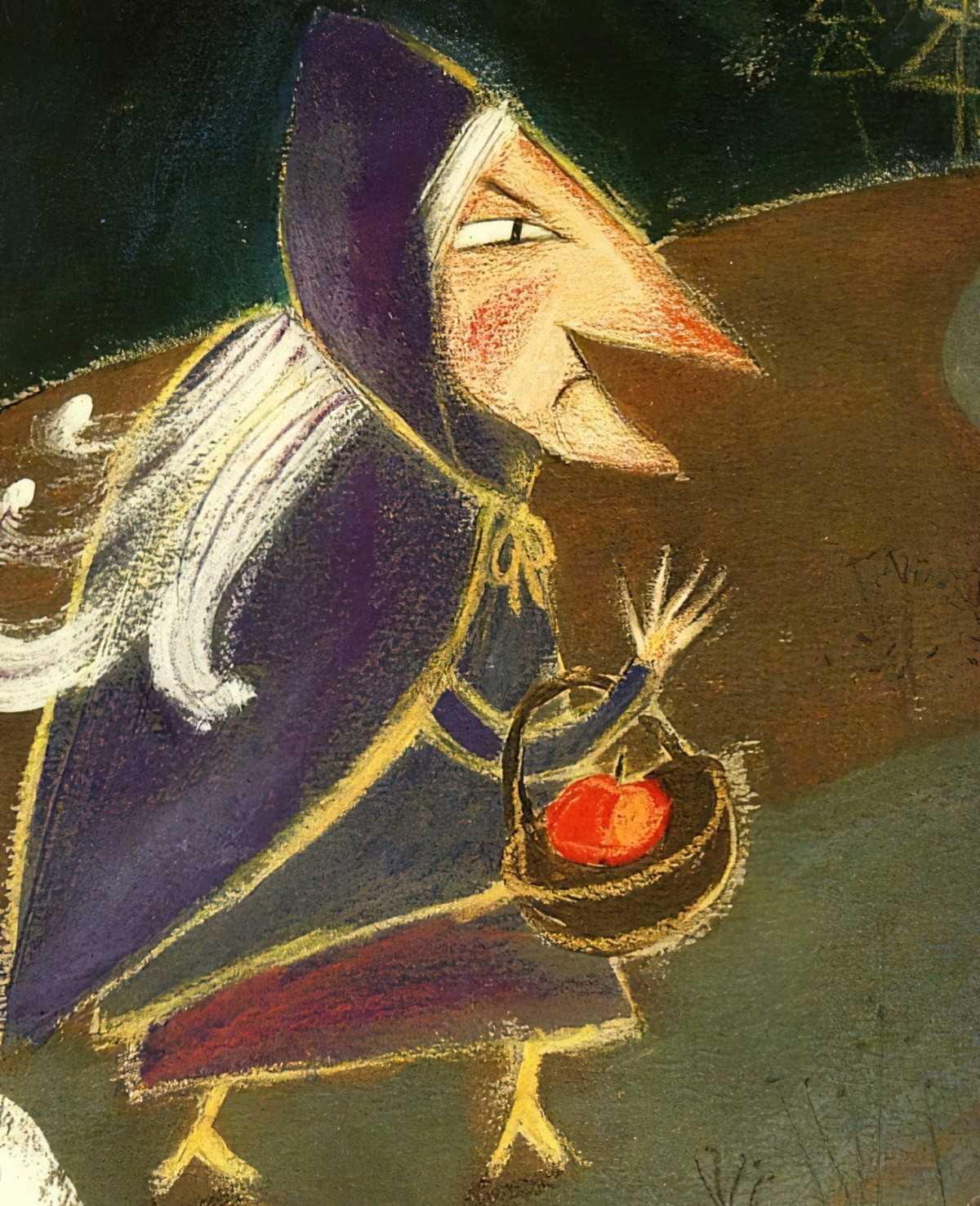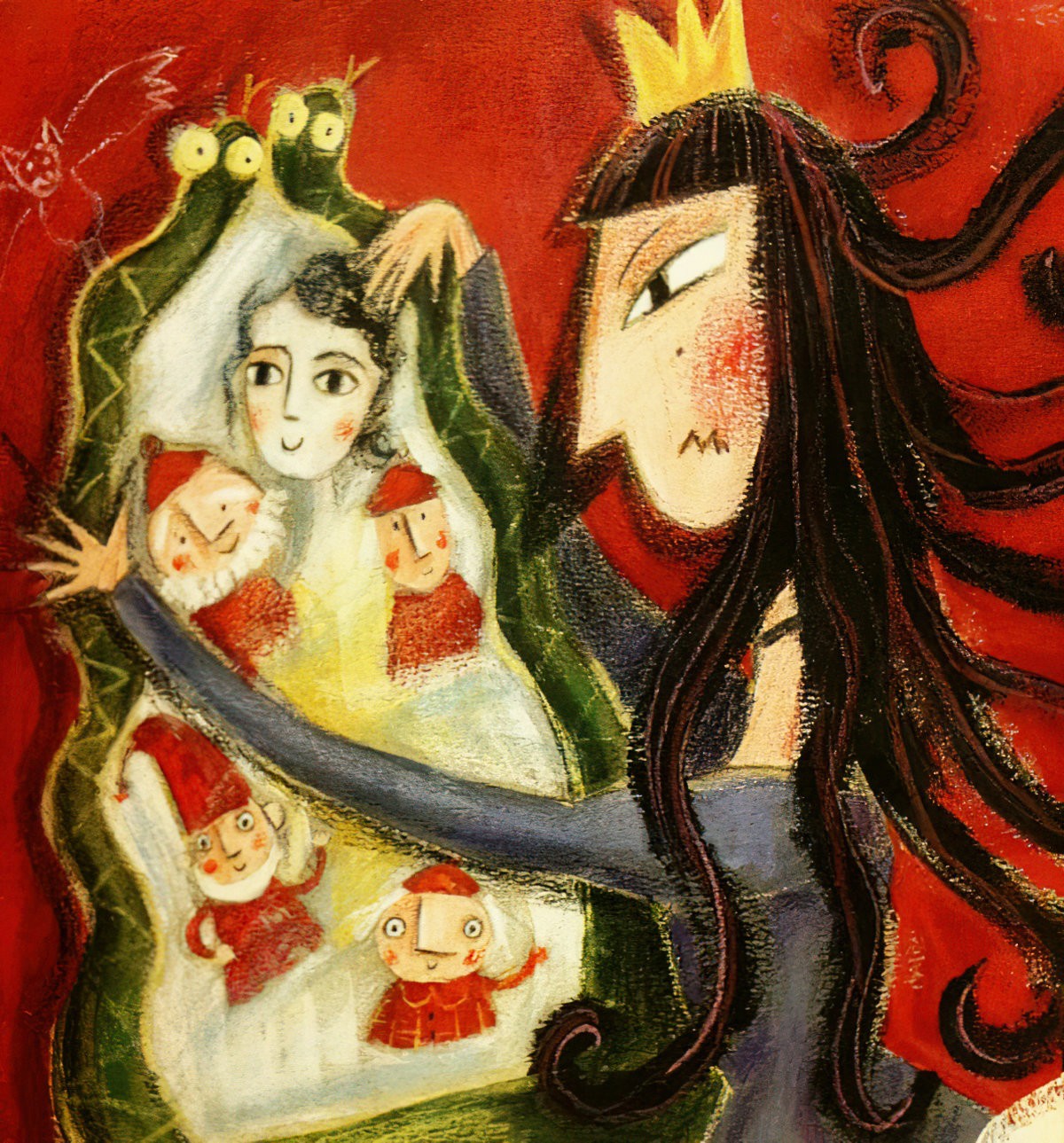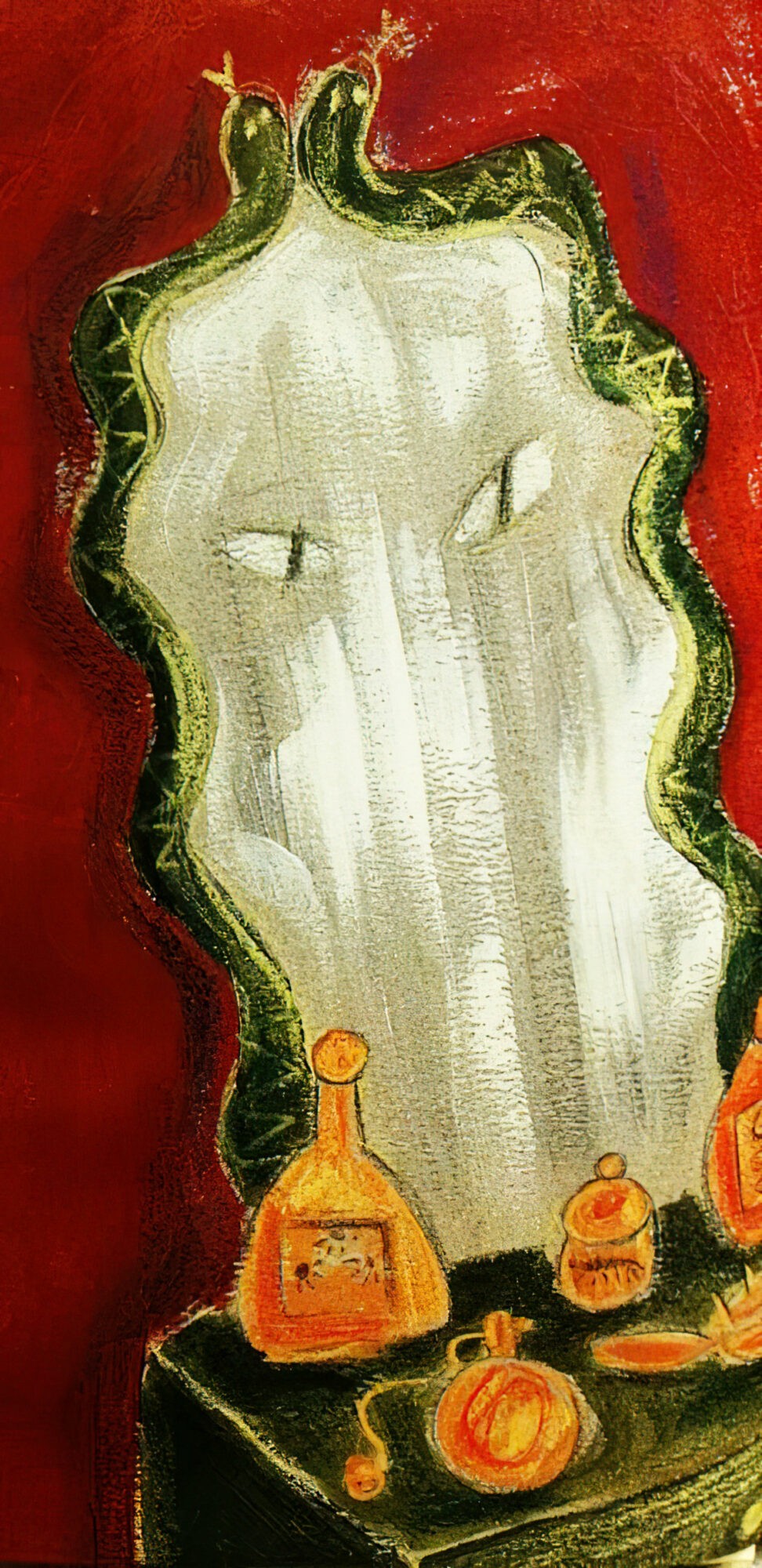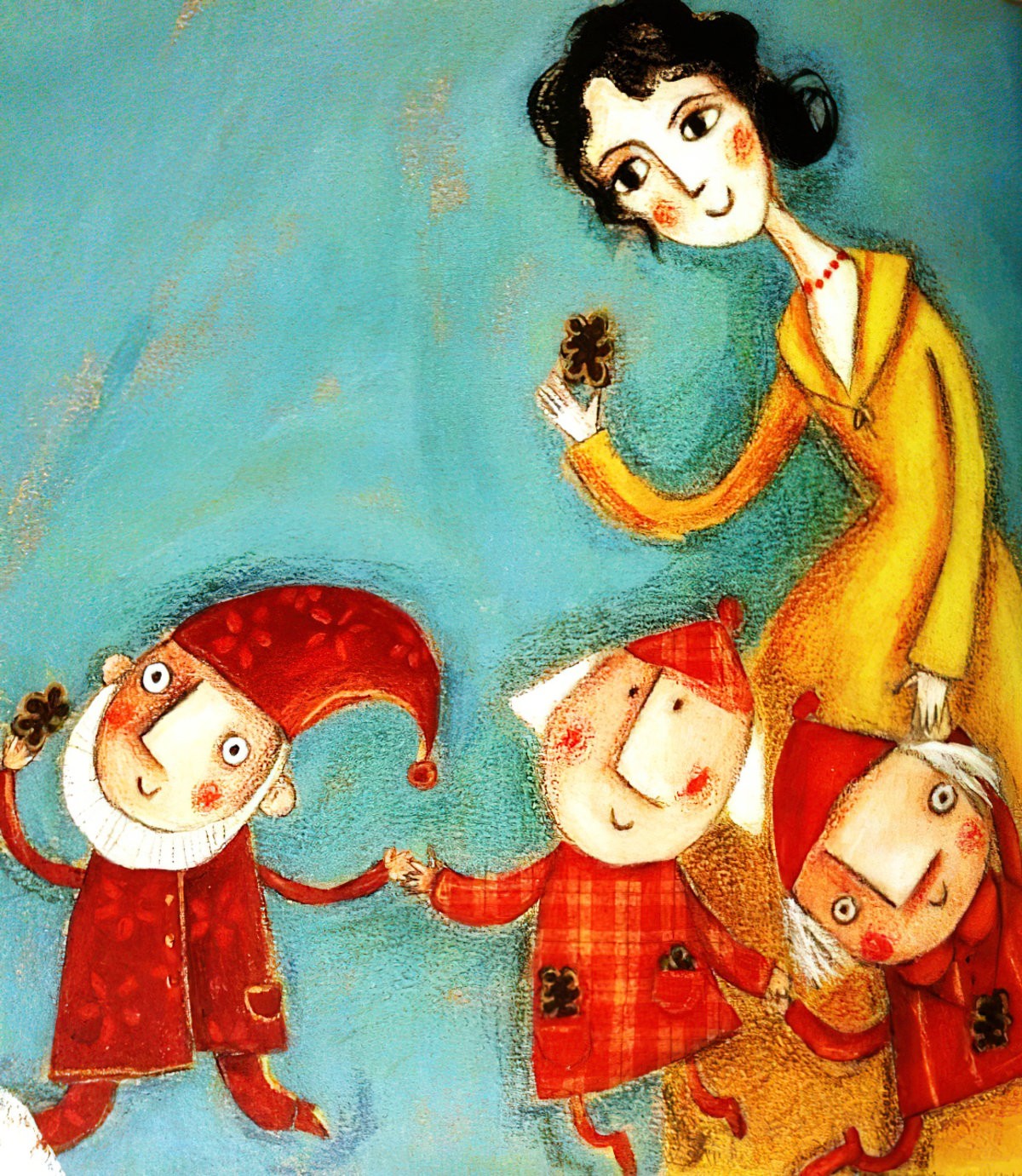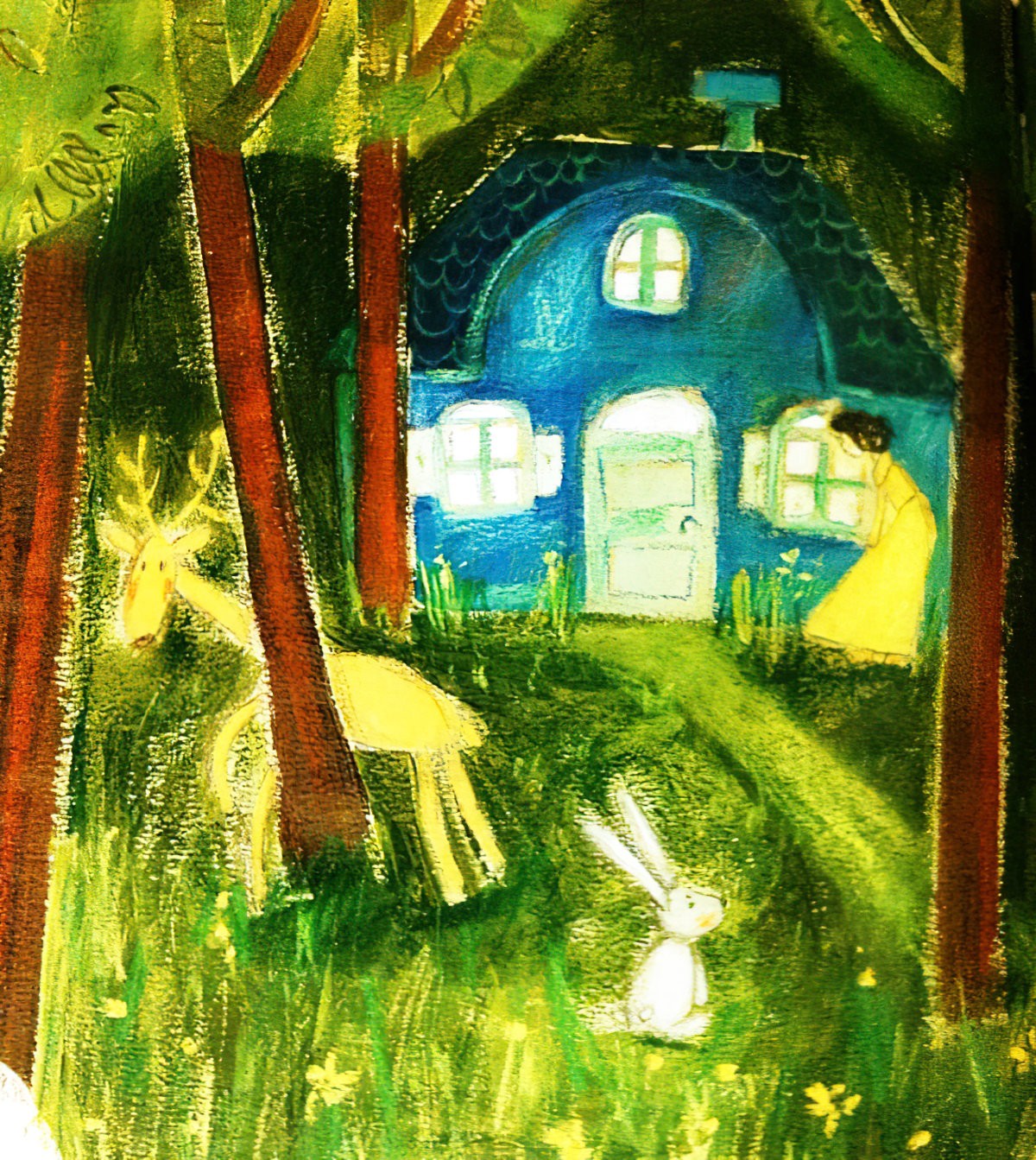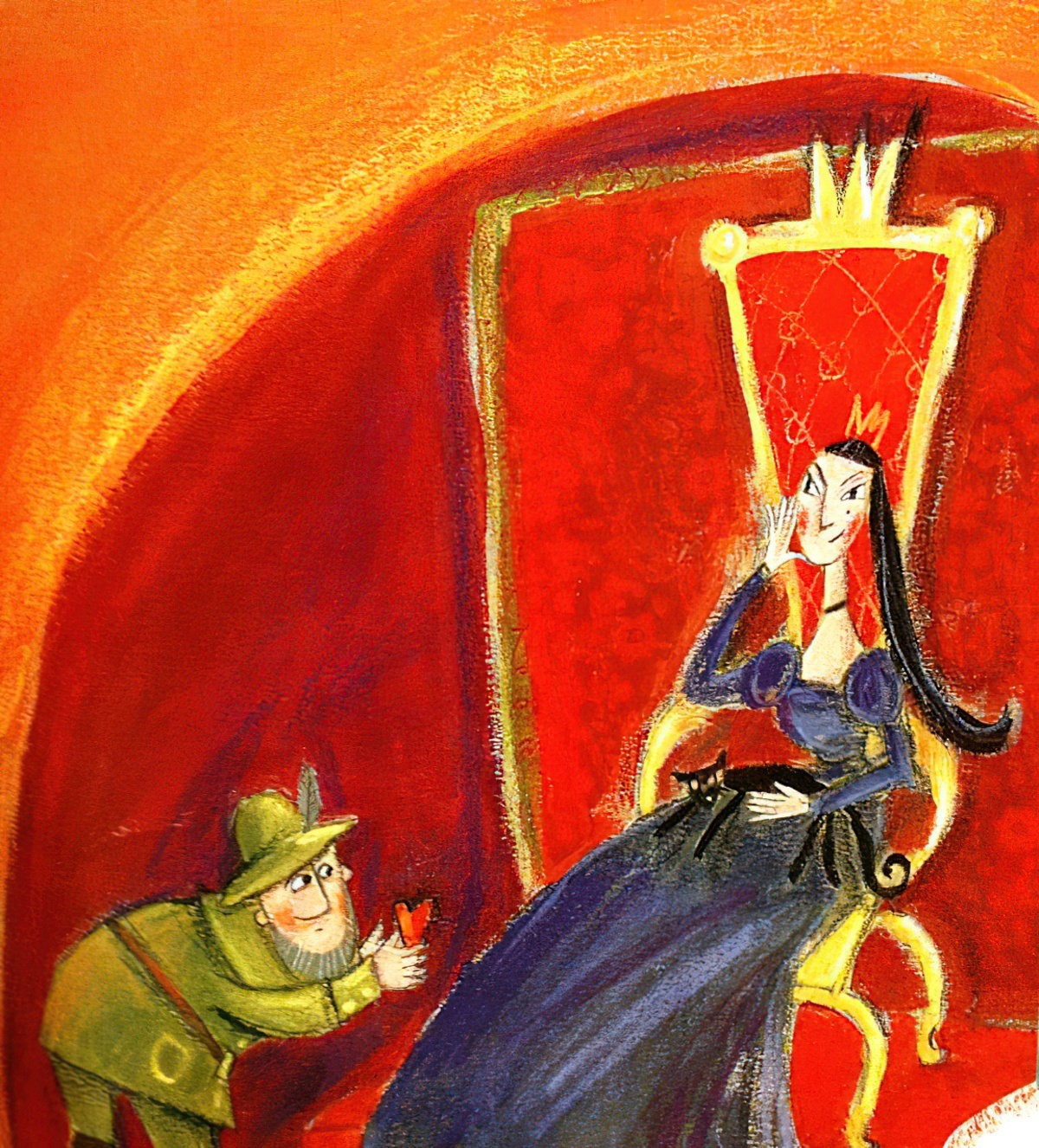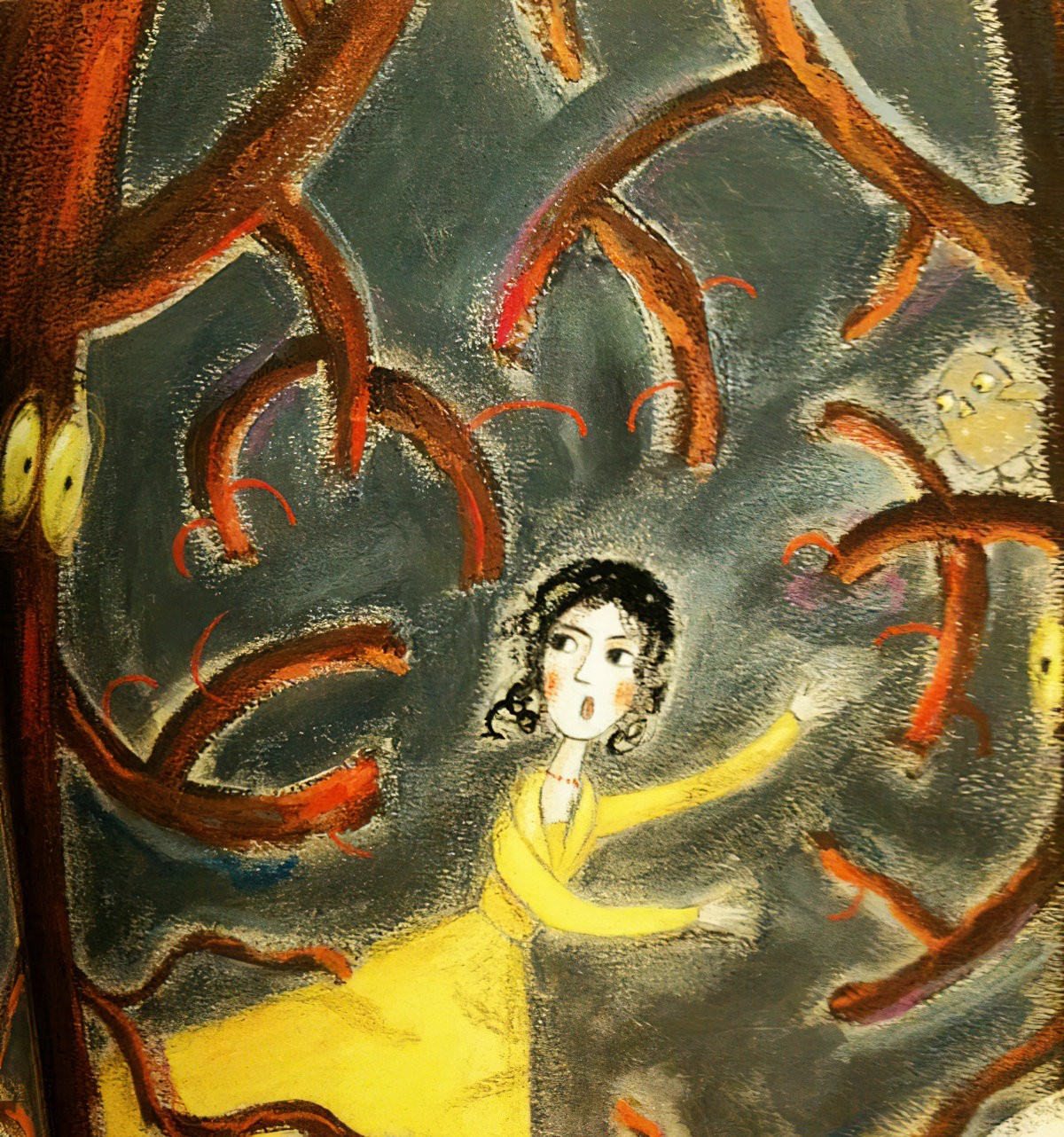 G. Traugot
G. Traugot has another two family members who are well-known artists. Below Traugot uses a water-heavy pigment and seems to rely someone heavily on the serendipity of colour bleed. (Of course, this serendipity only happens after many hours of practice.)
Sometimes you find Traugot illustratrations signed 'GAV'. GAV Traugot illustrations emphasize the unity of the creative spirit of three artists – George Traugot (1903-1961), Alexander Traugot (b.1931) and Valery Traugot (June 23, 1936, Leningrad – October 5, 2009, Saint-Petersburg). Alexander Traugot still signs his work "GAV Traugot" in memory of his brother and father, his main teacher.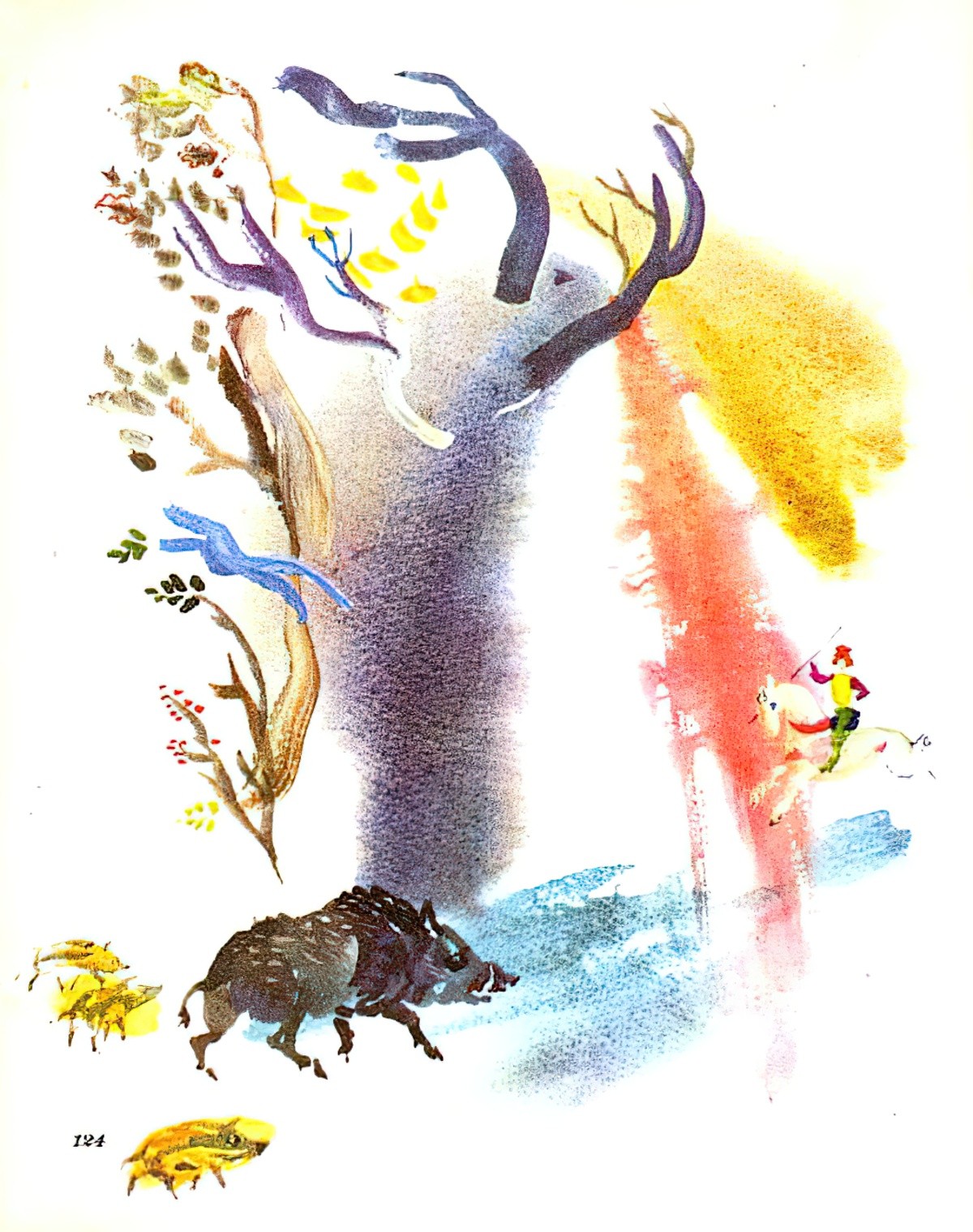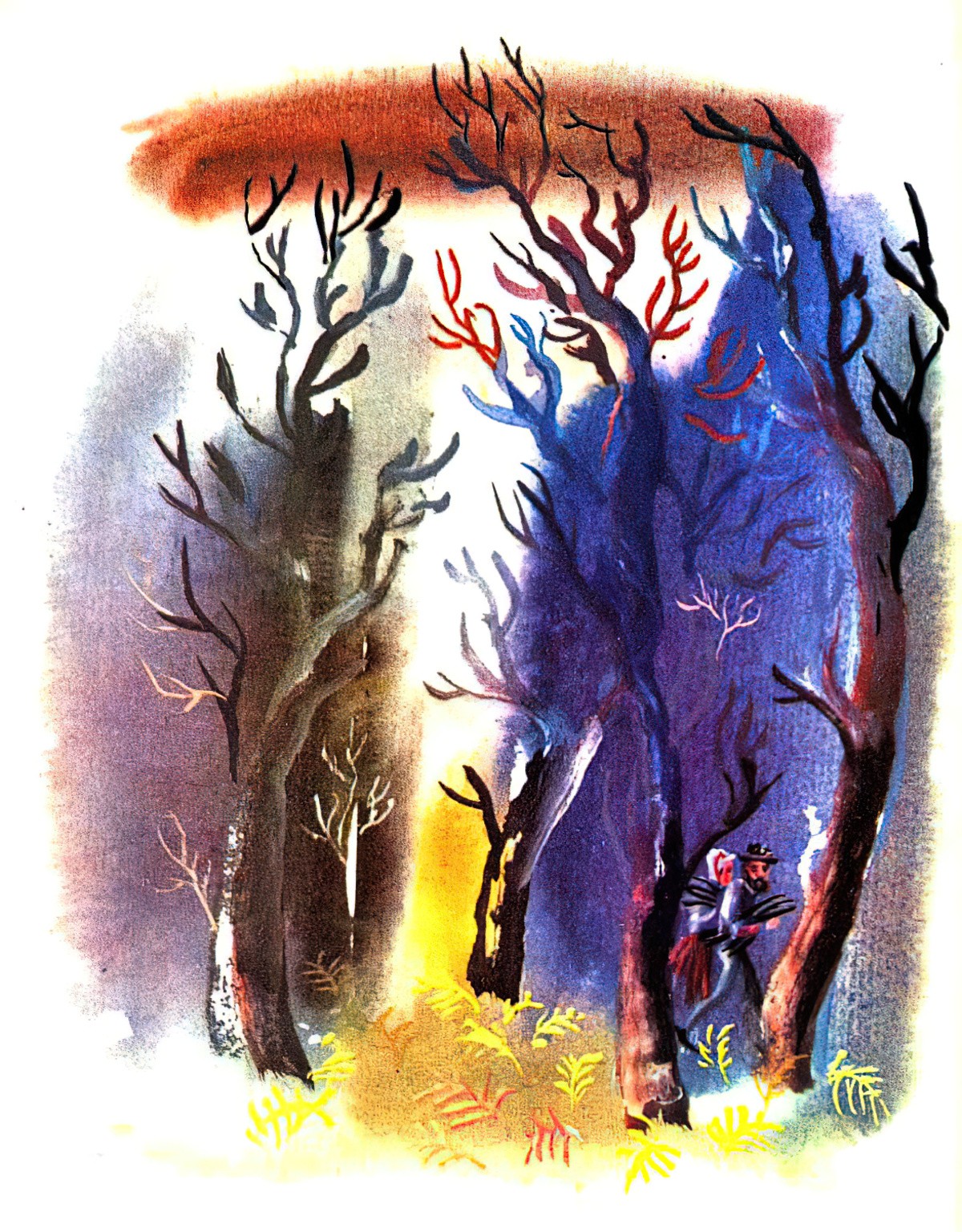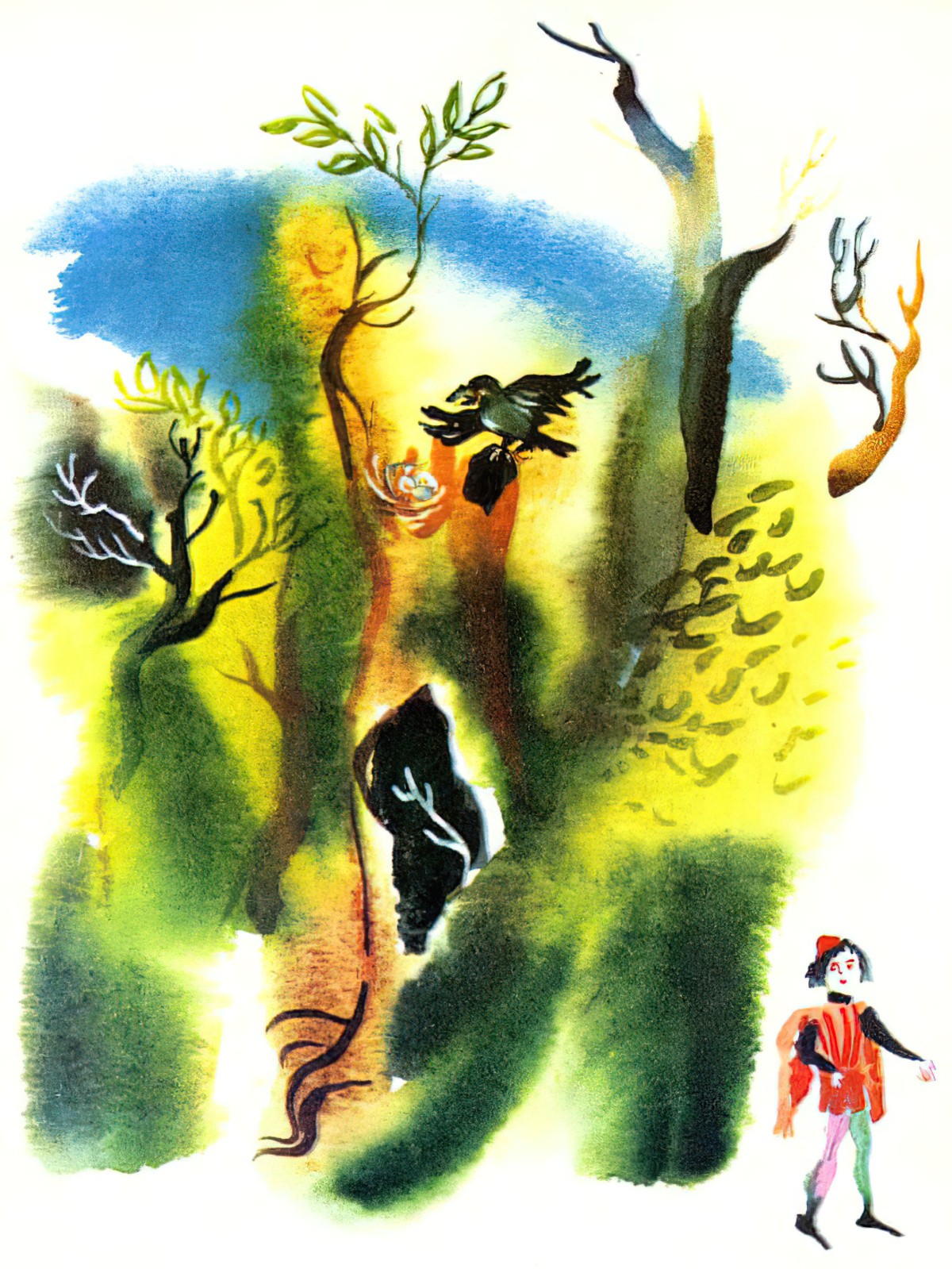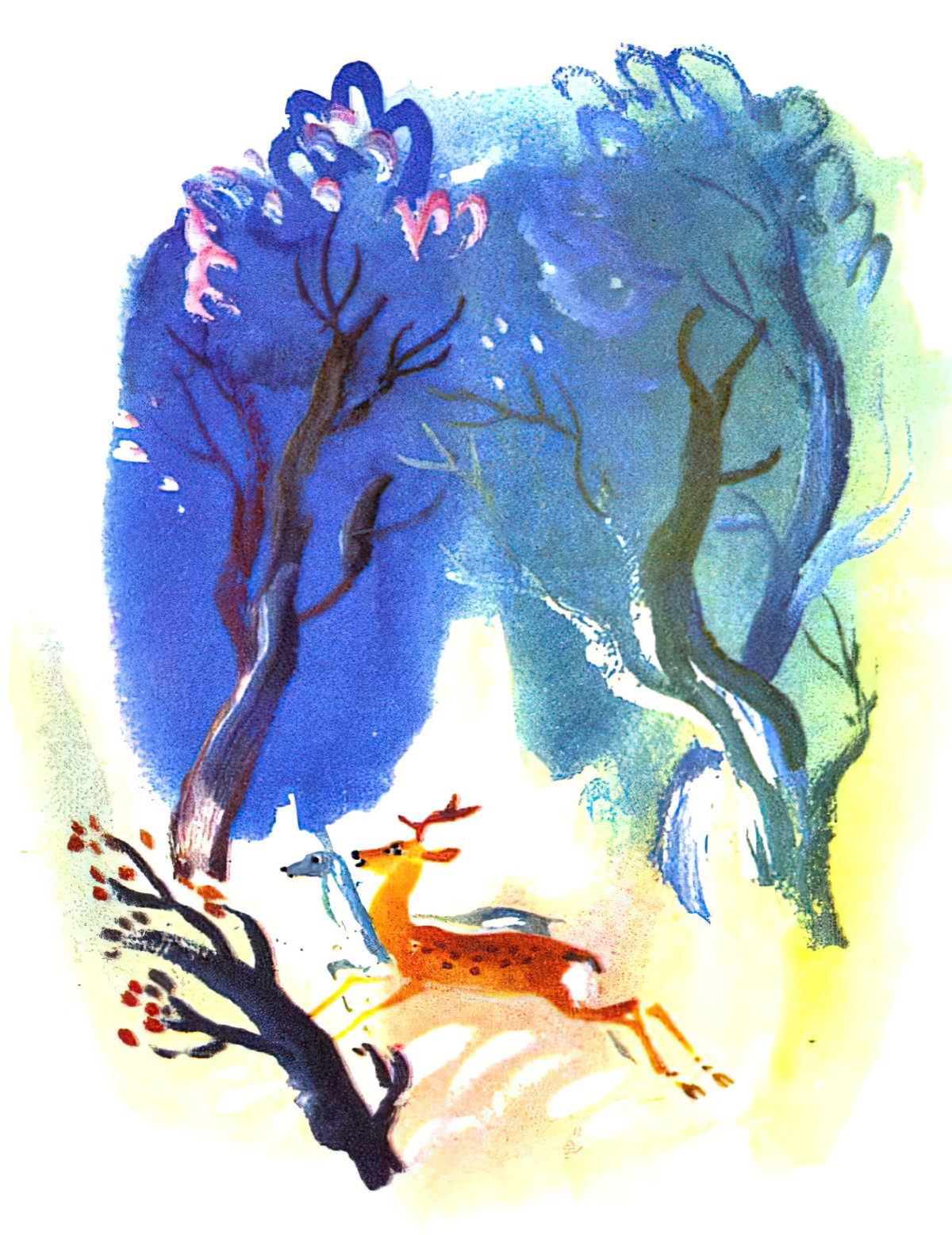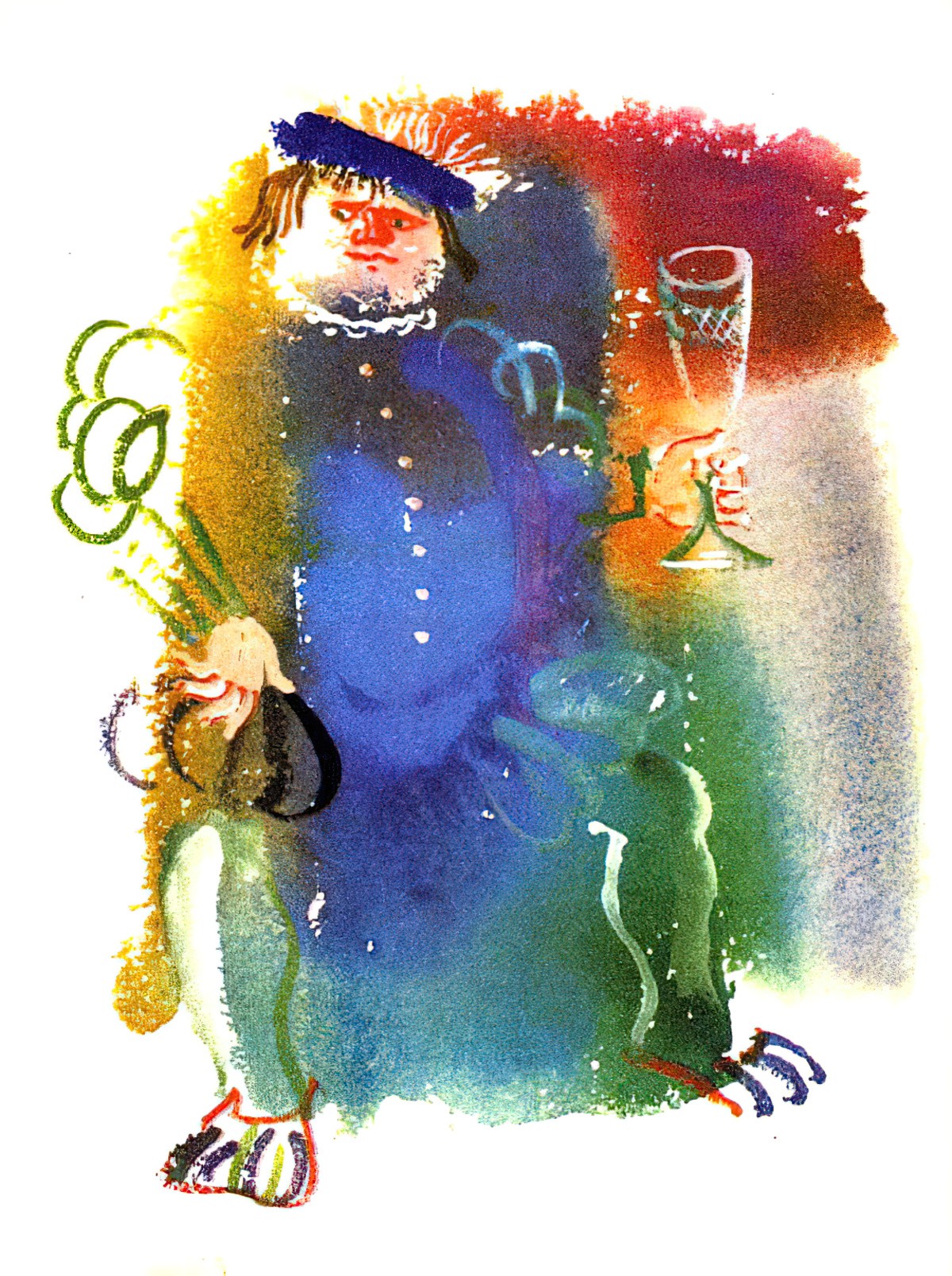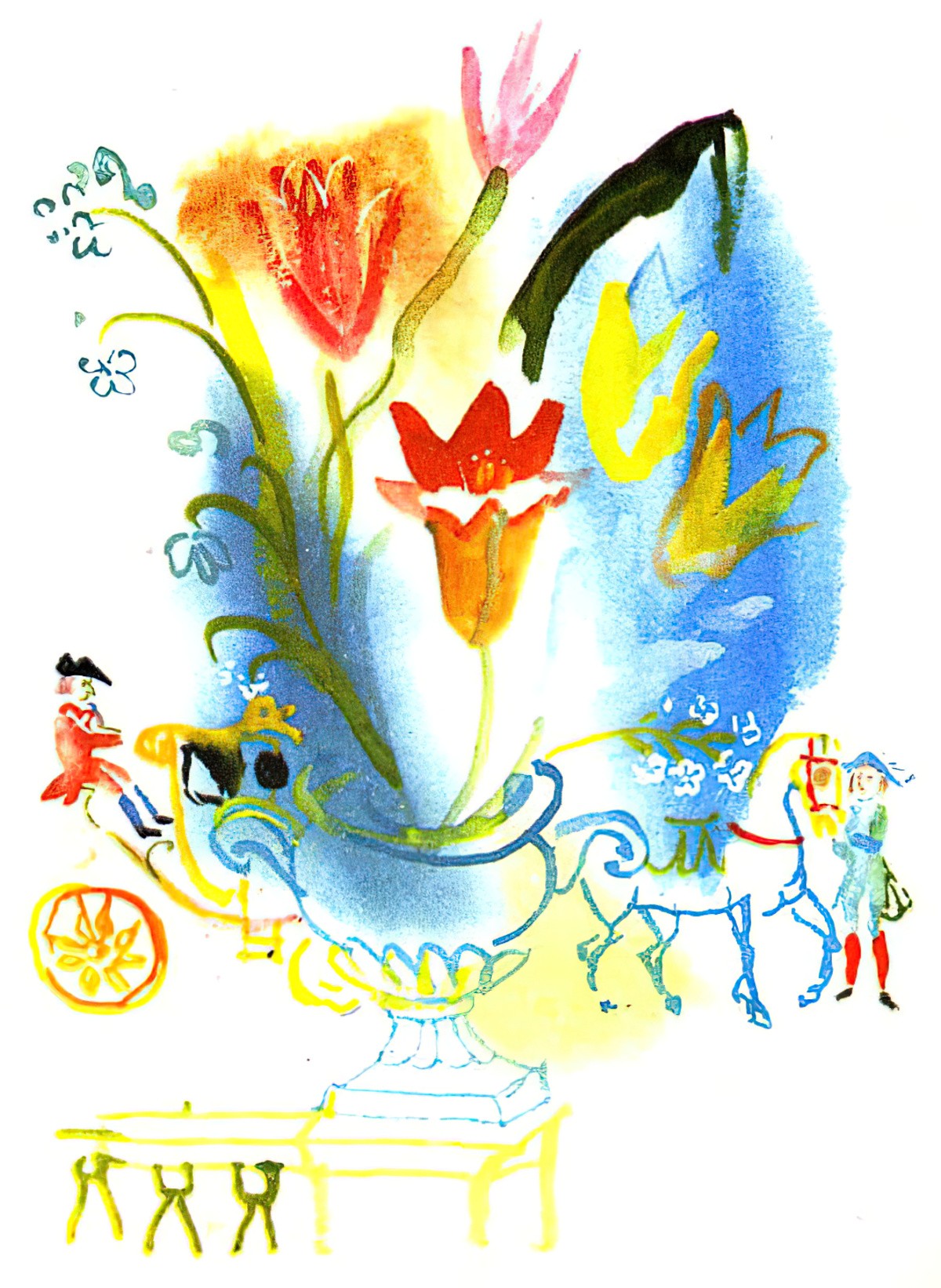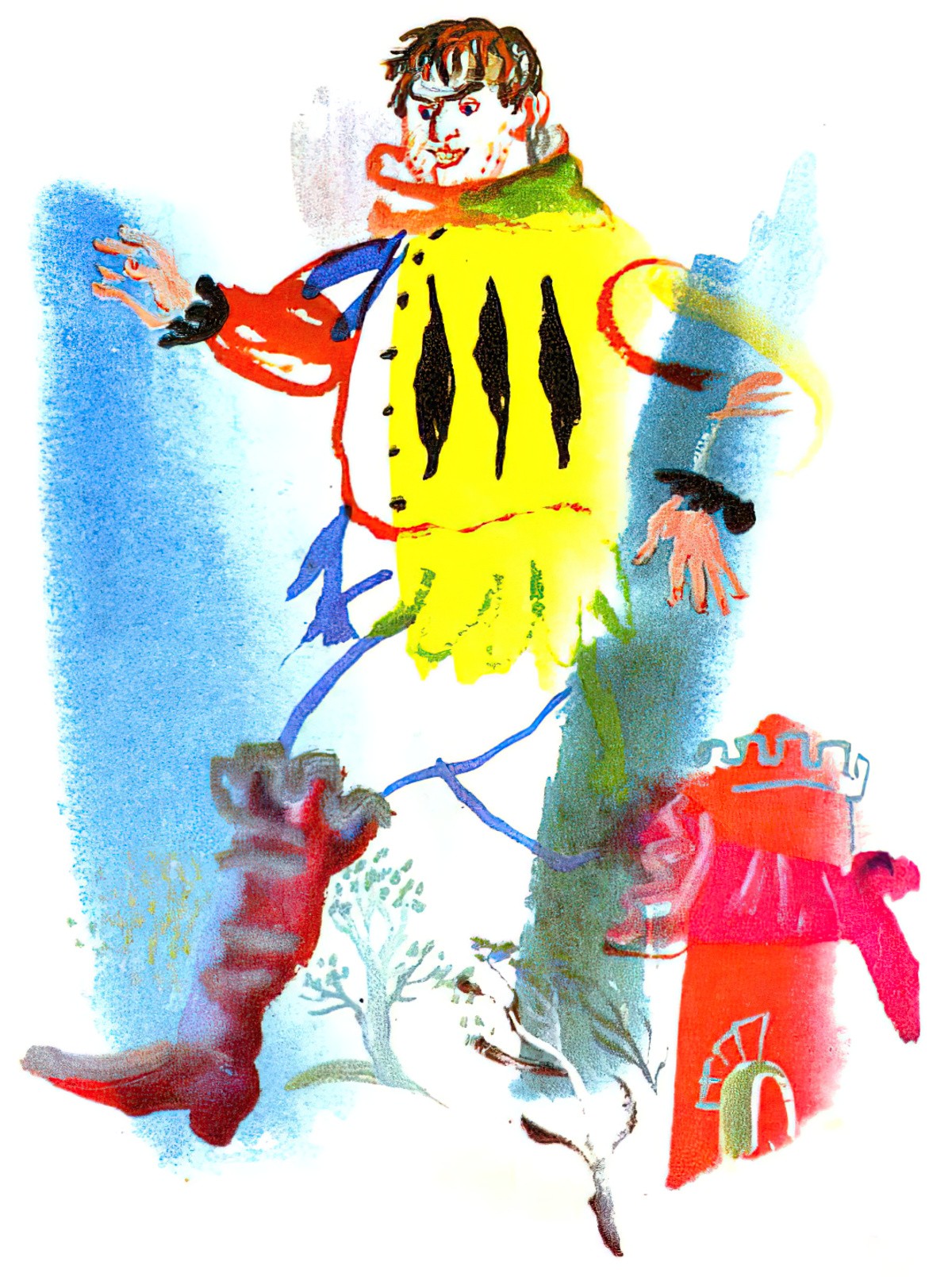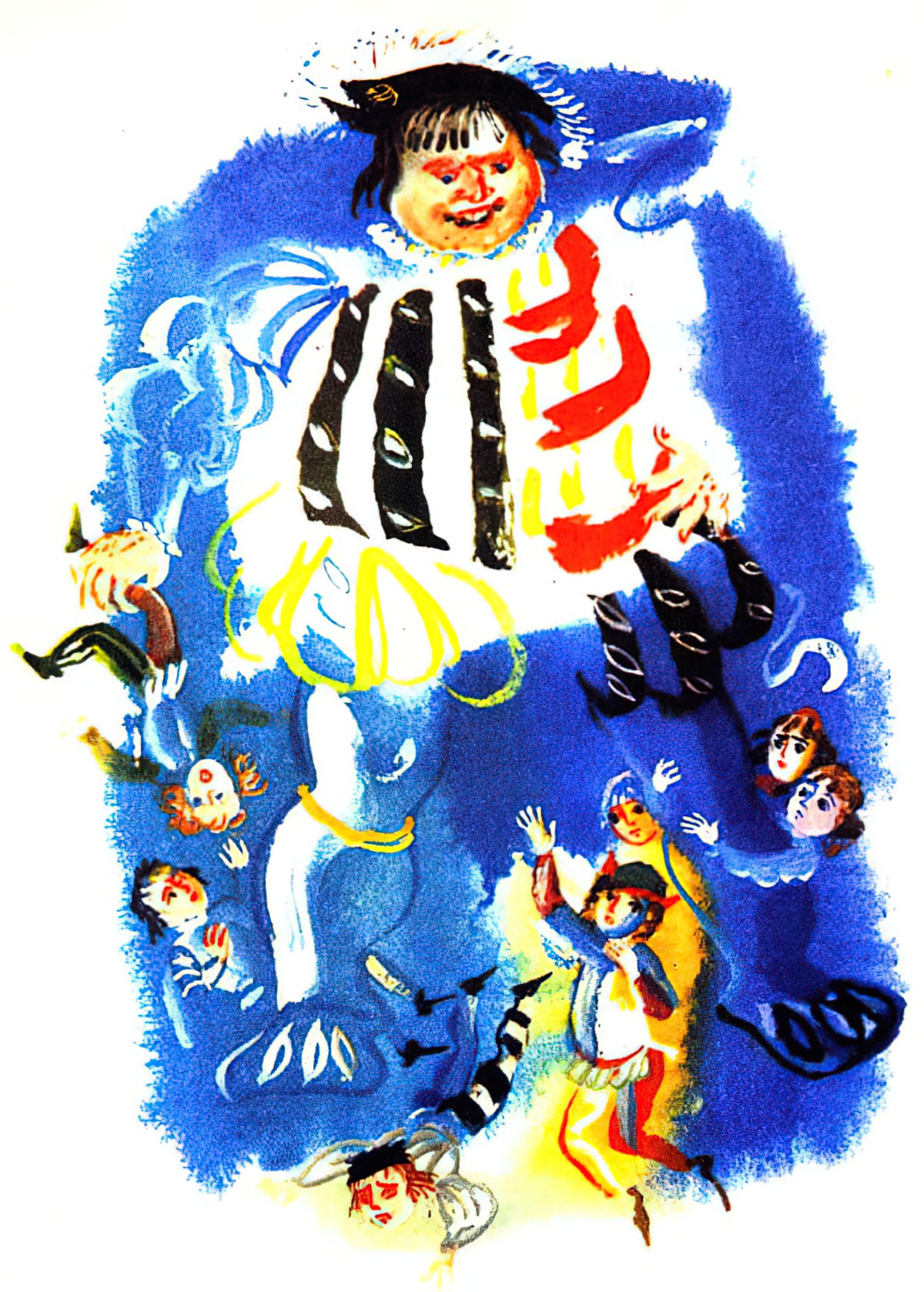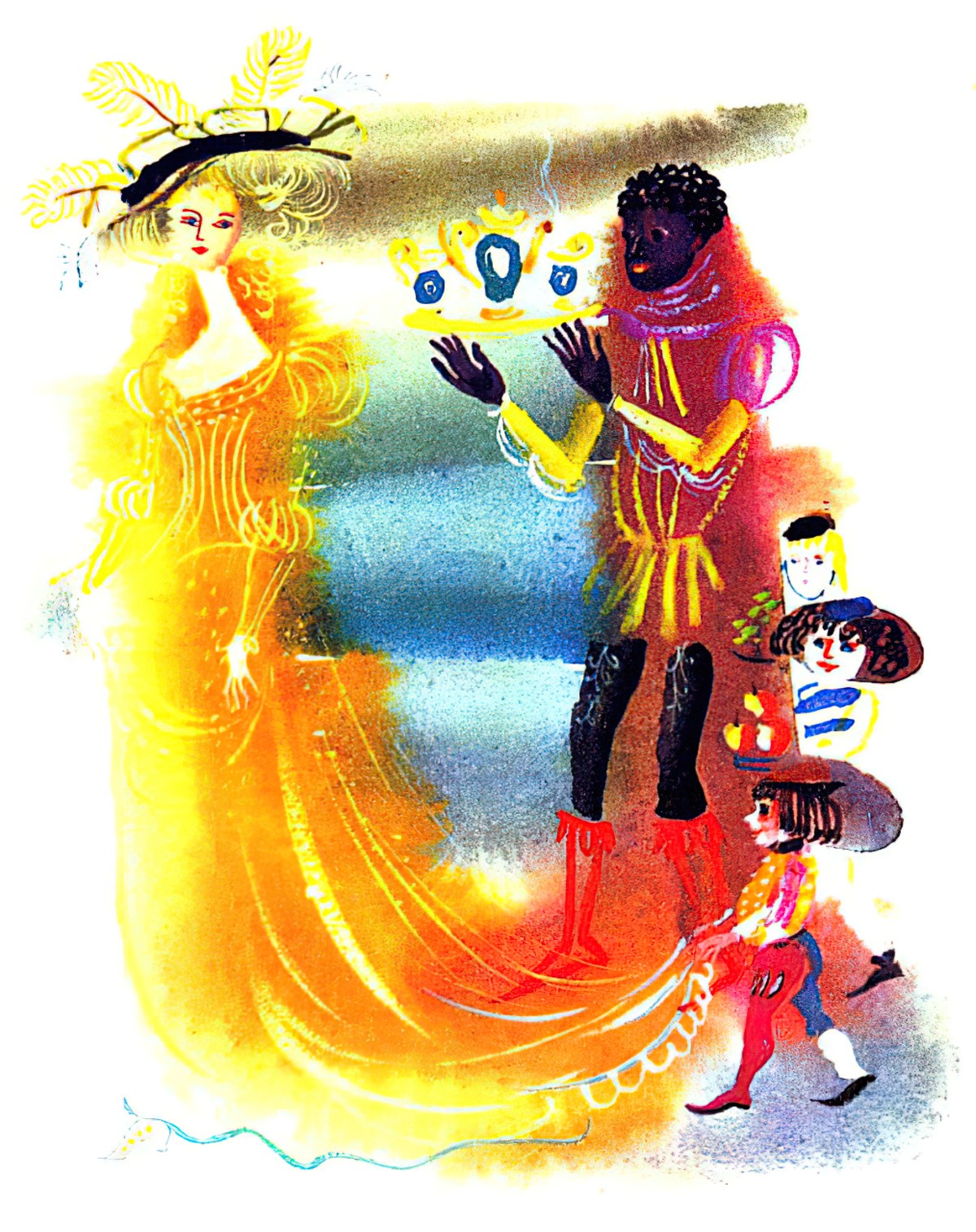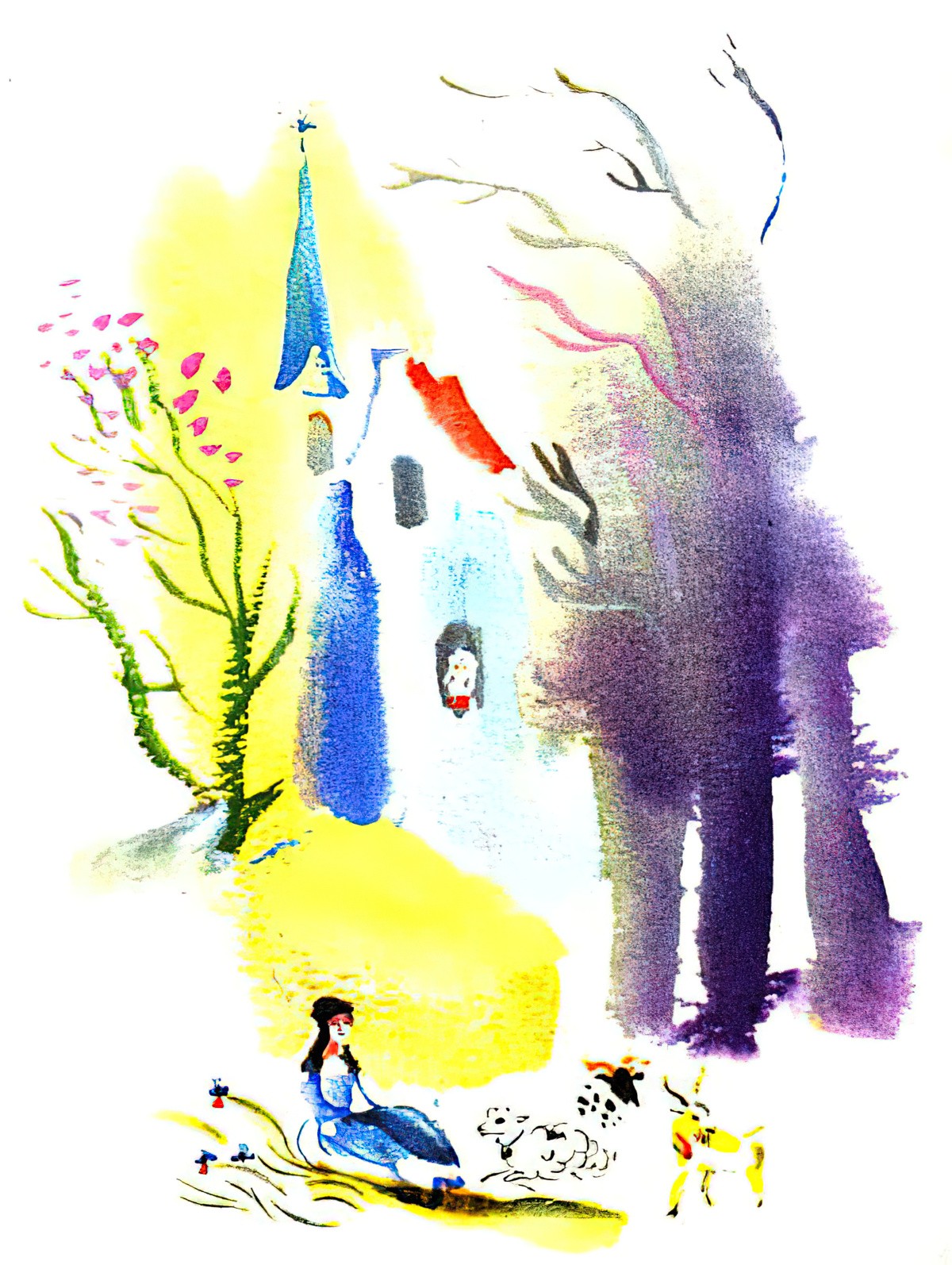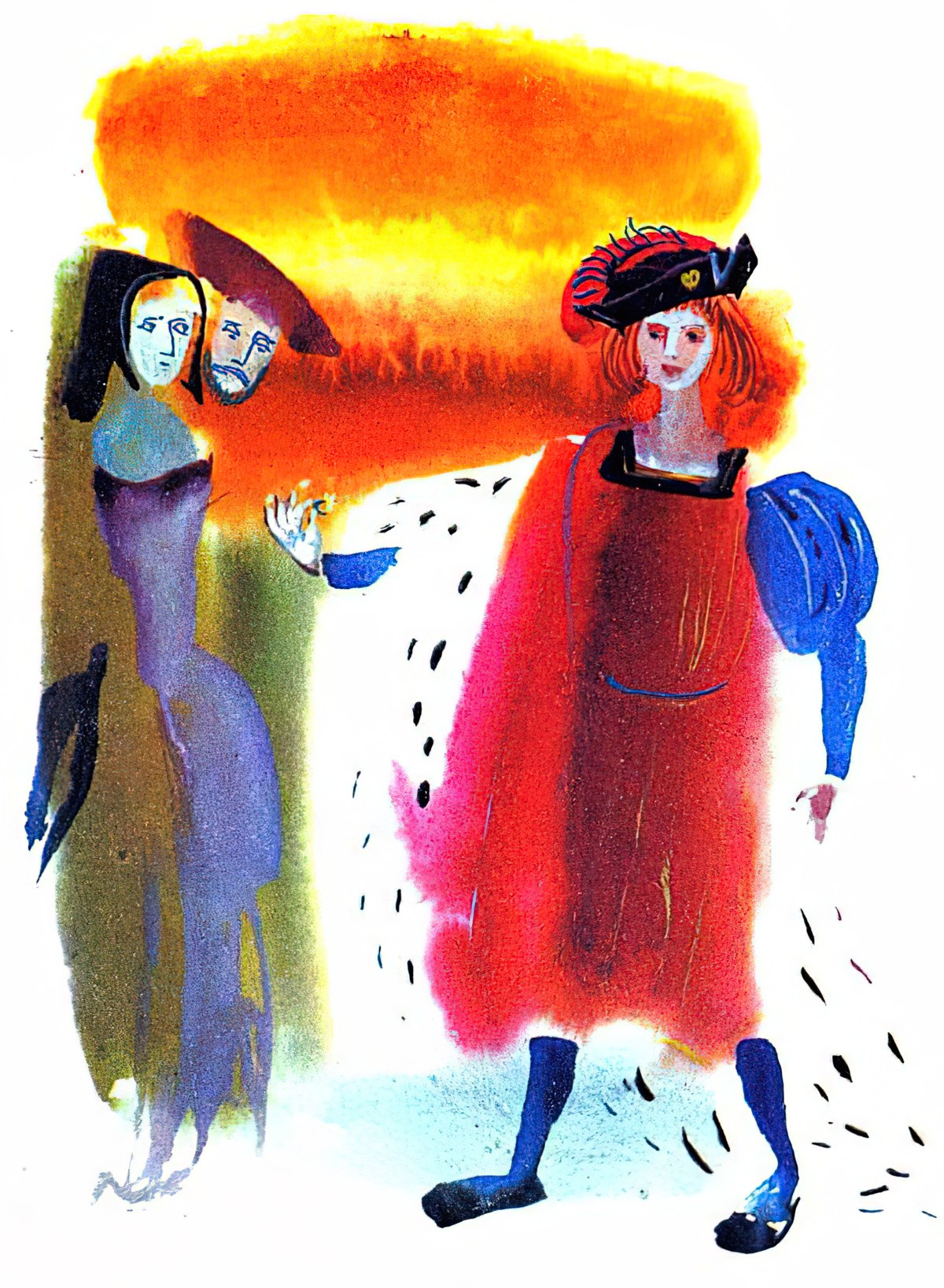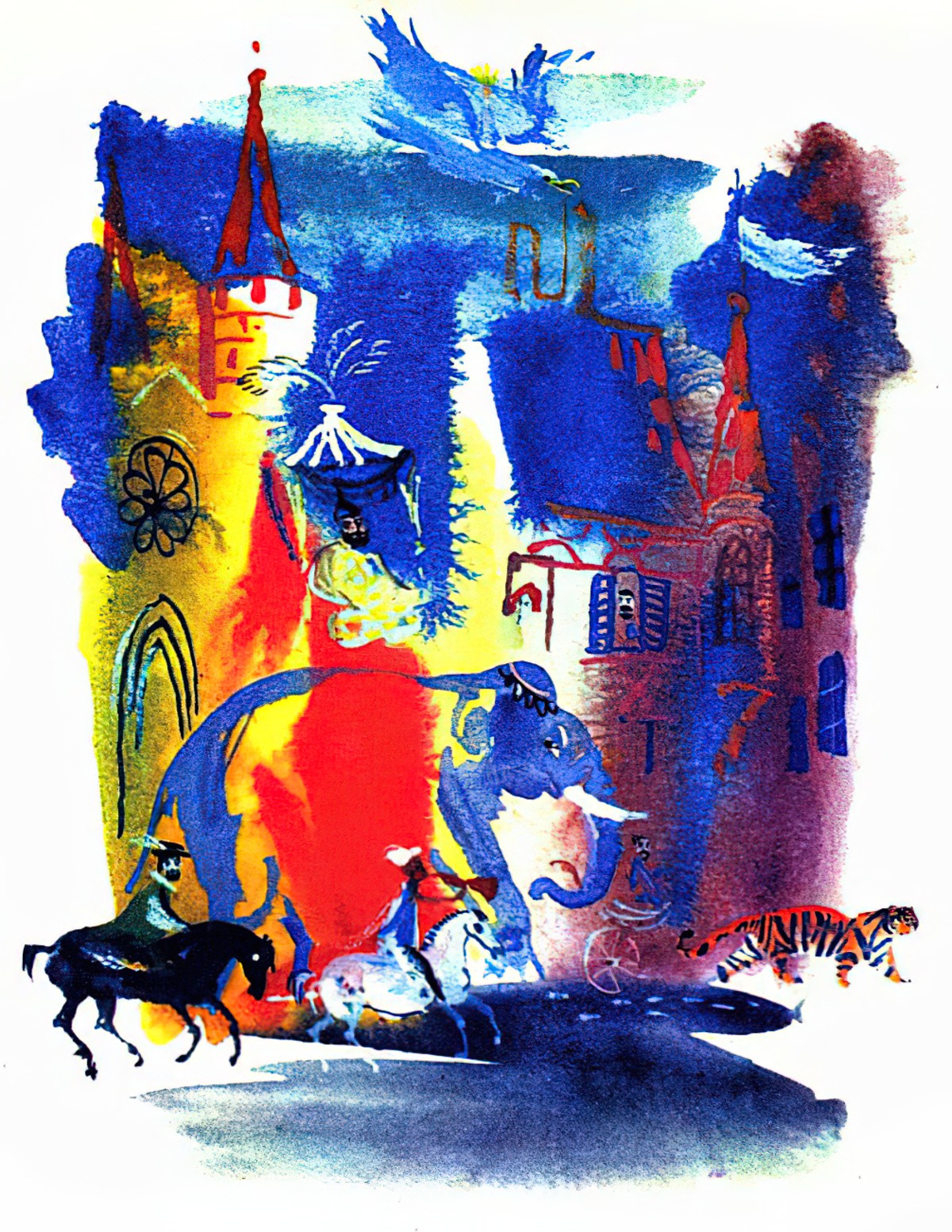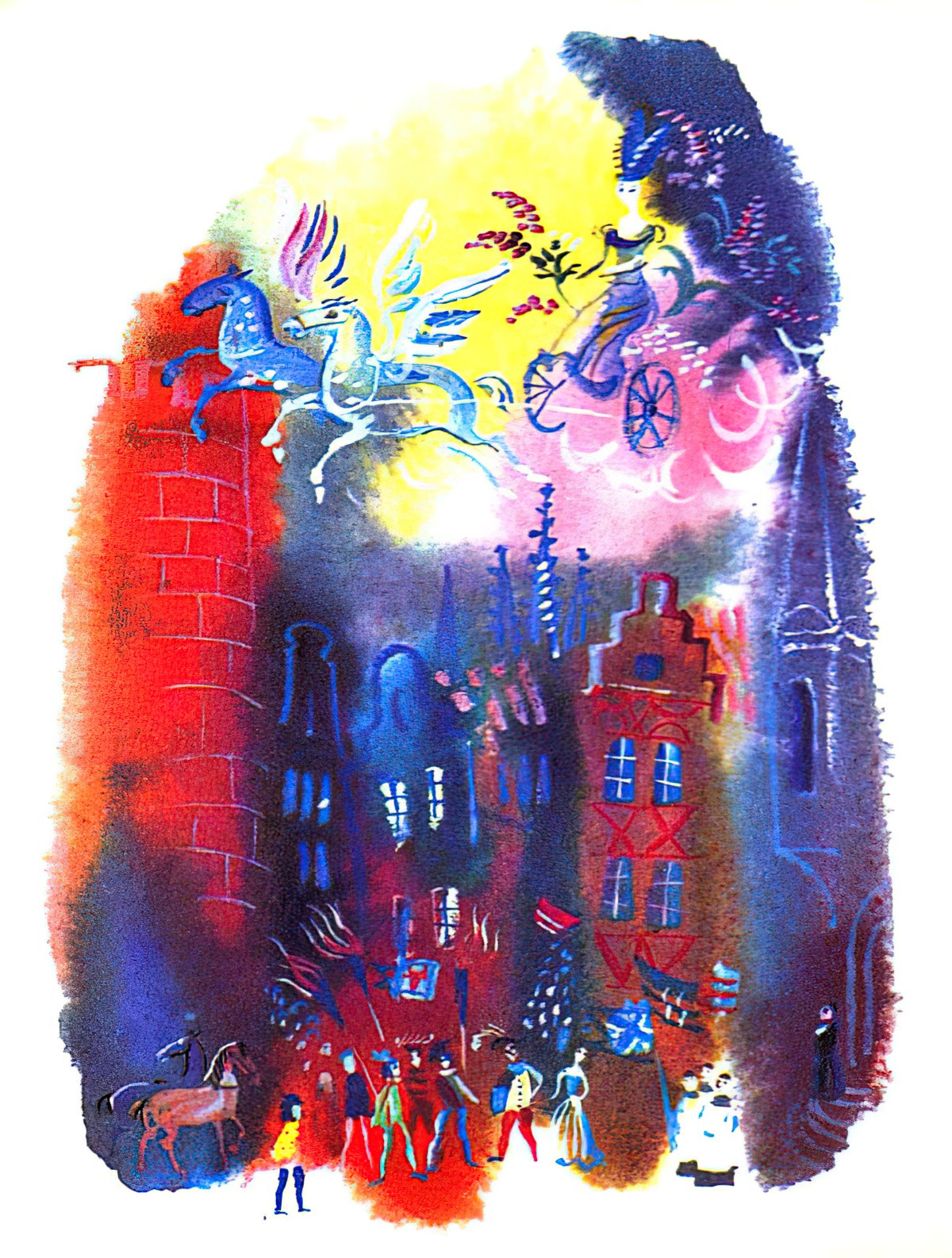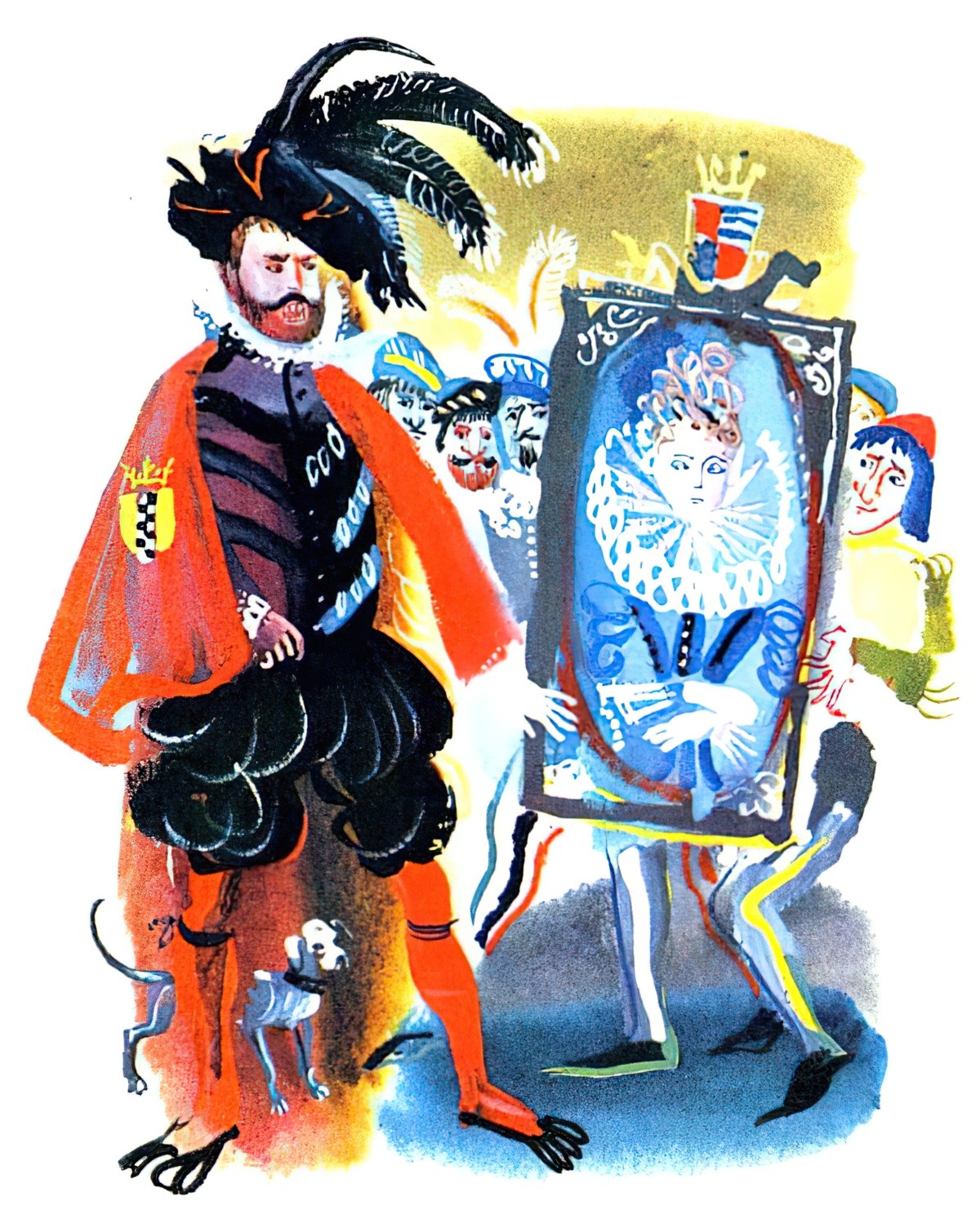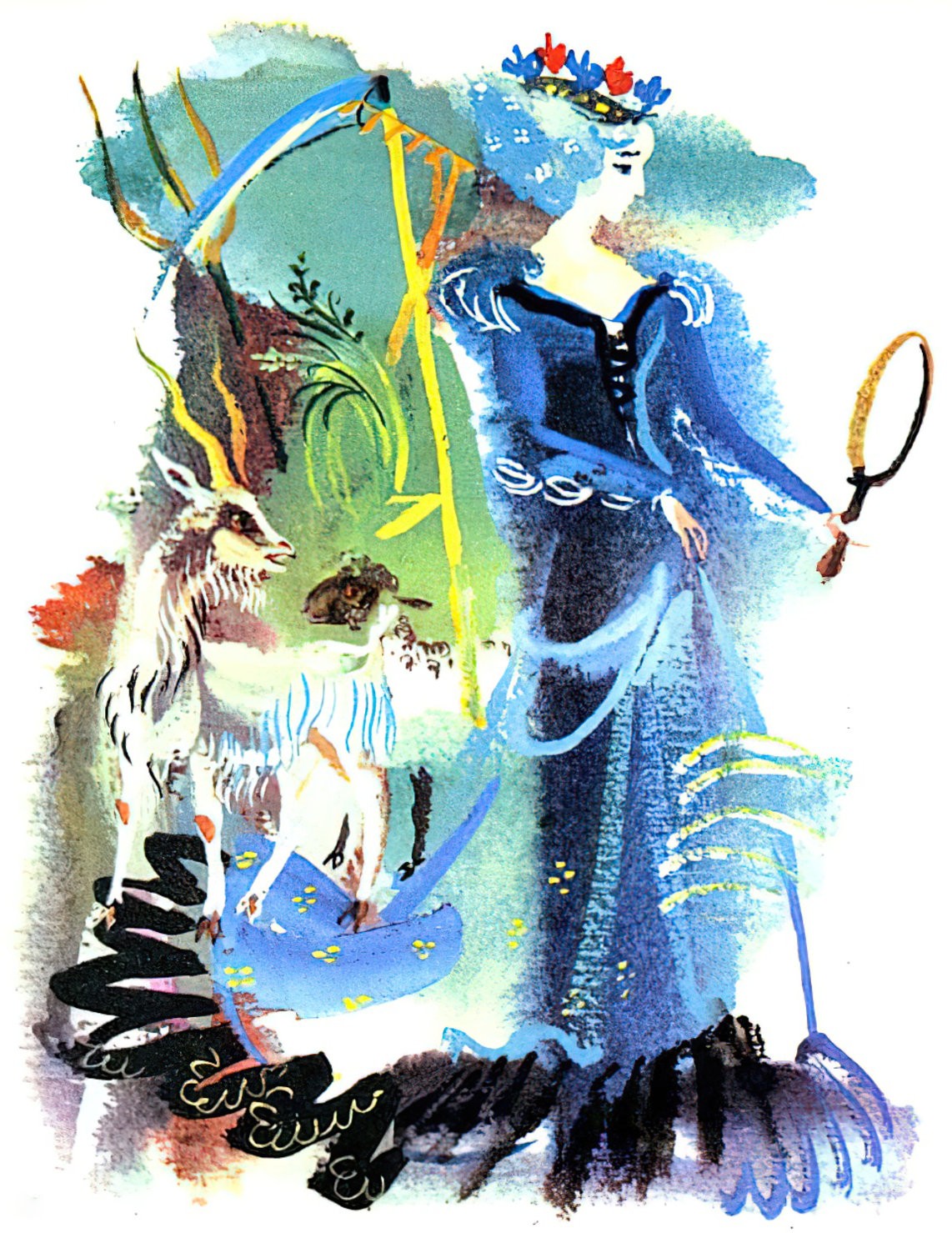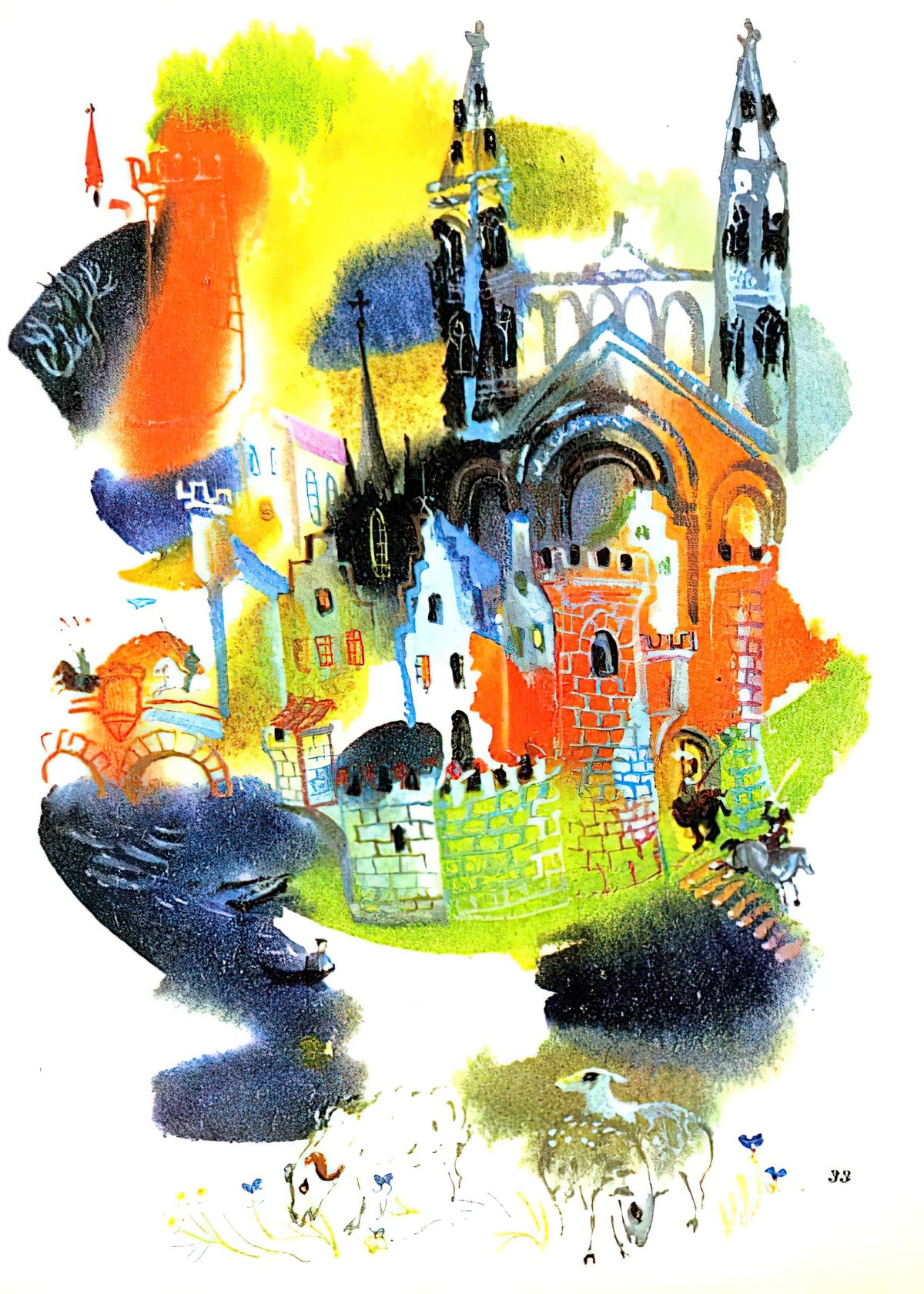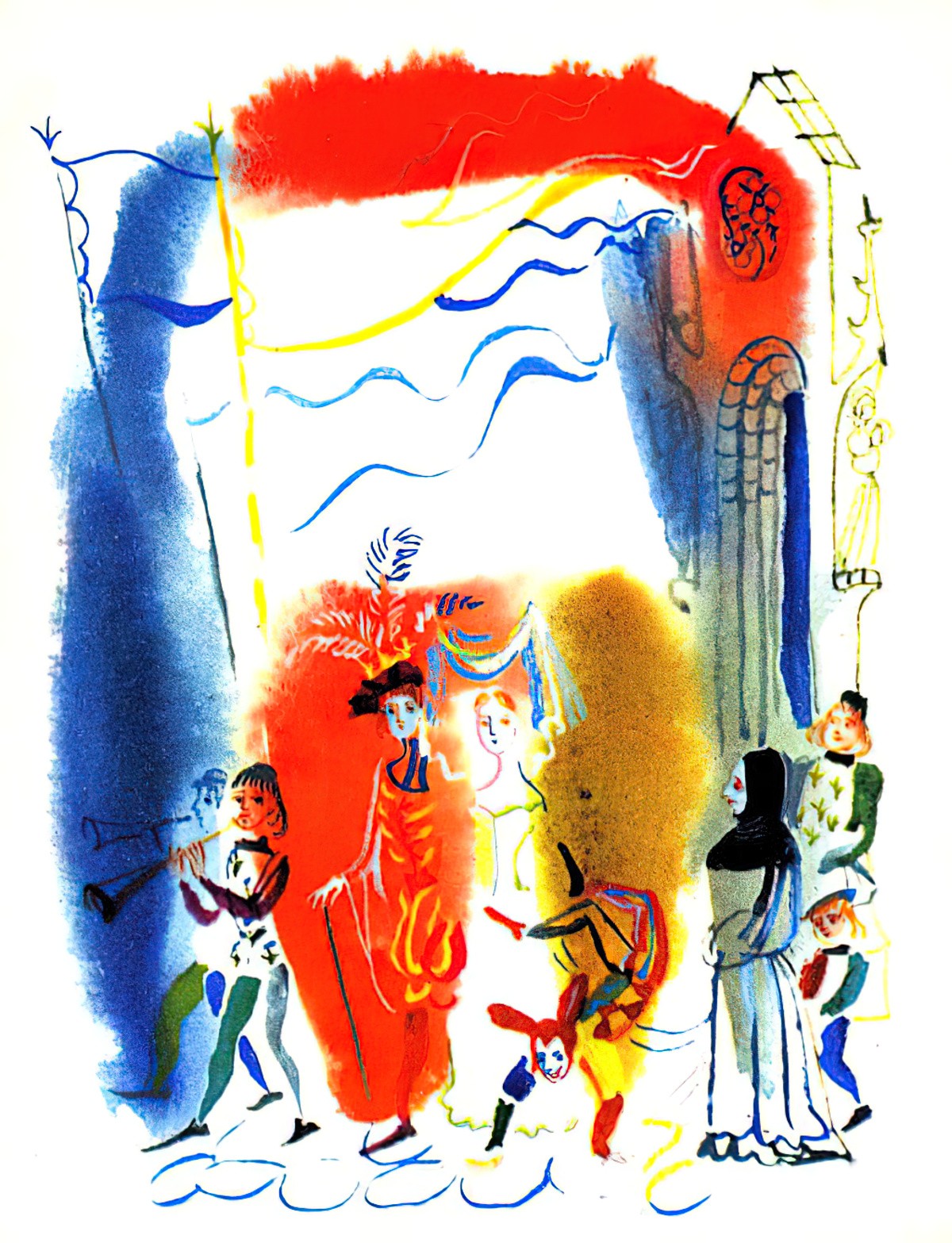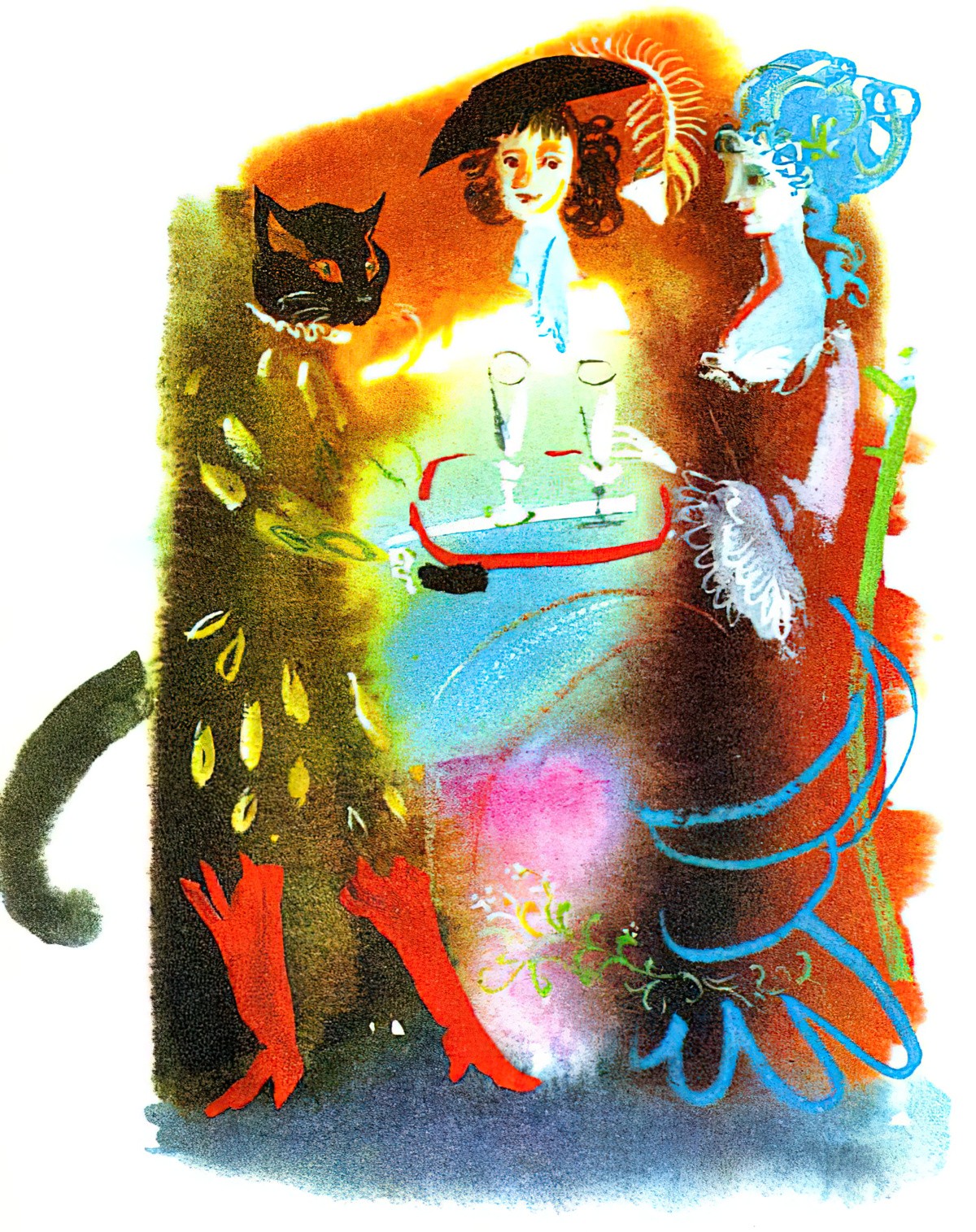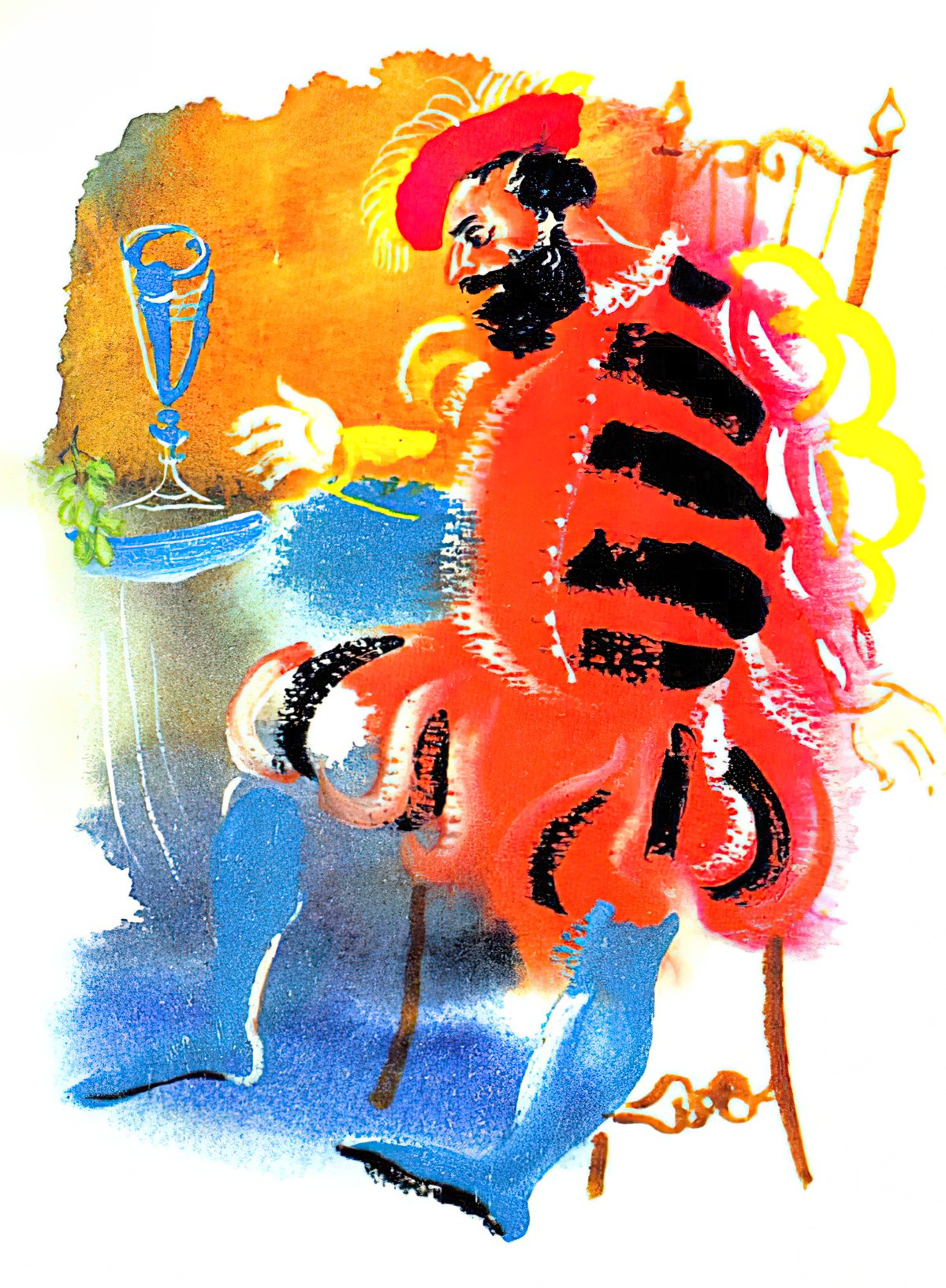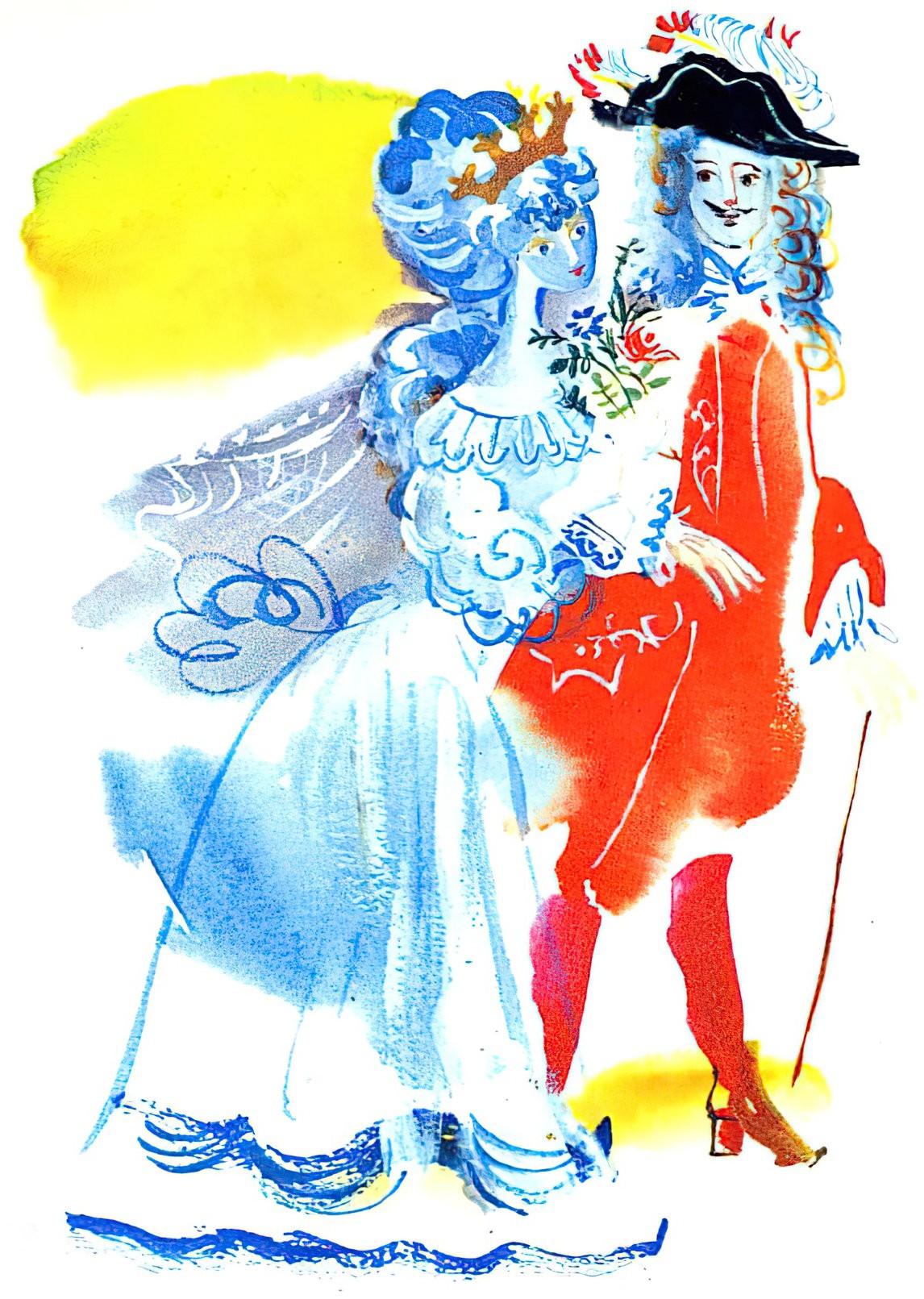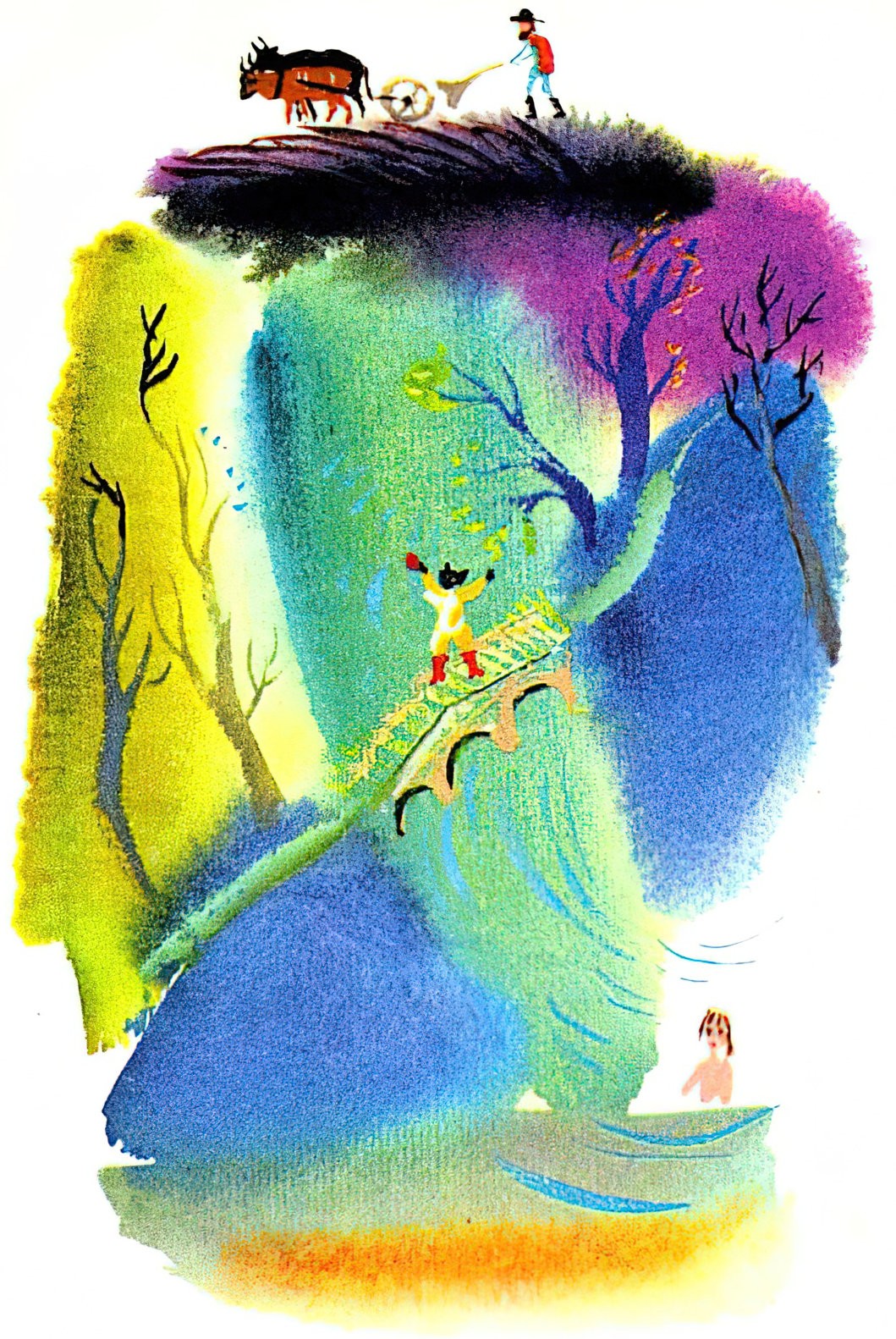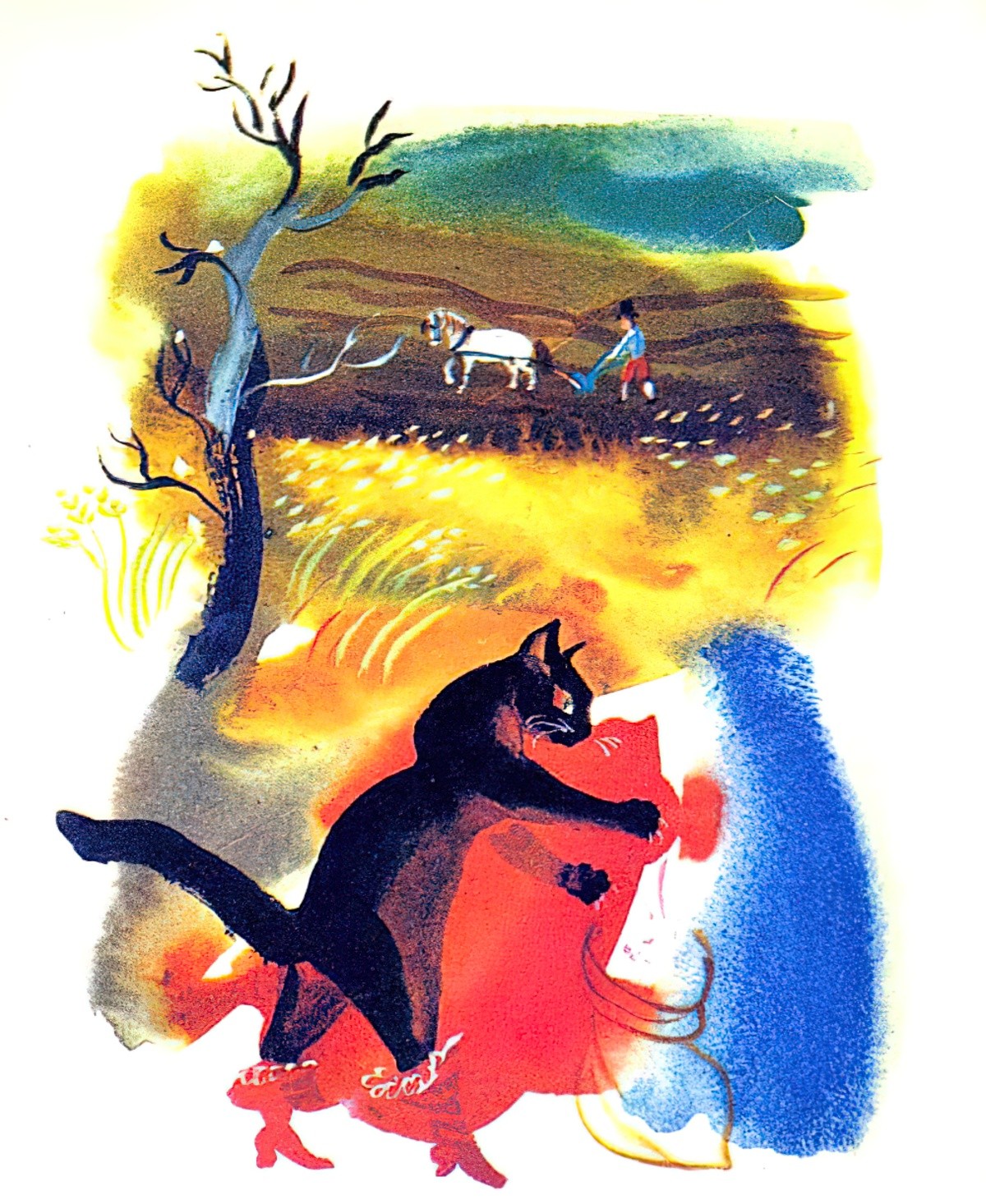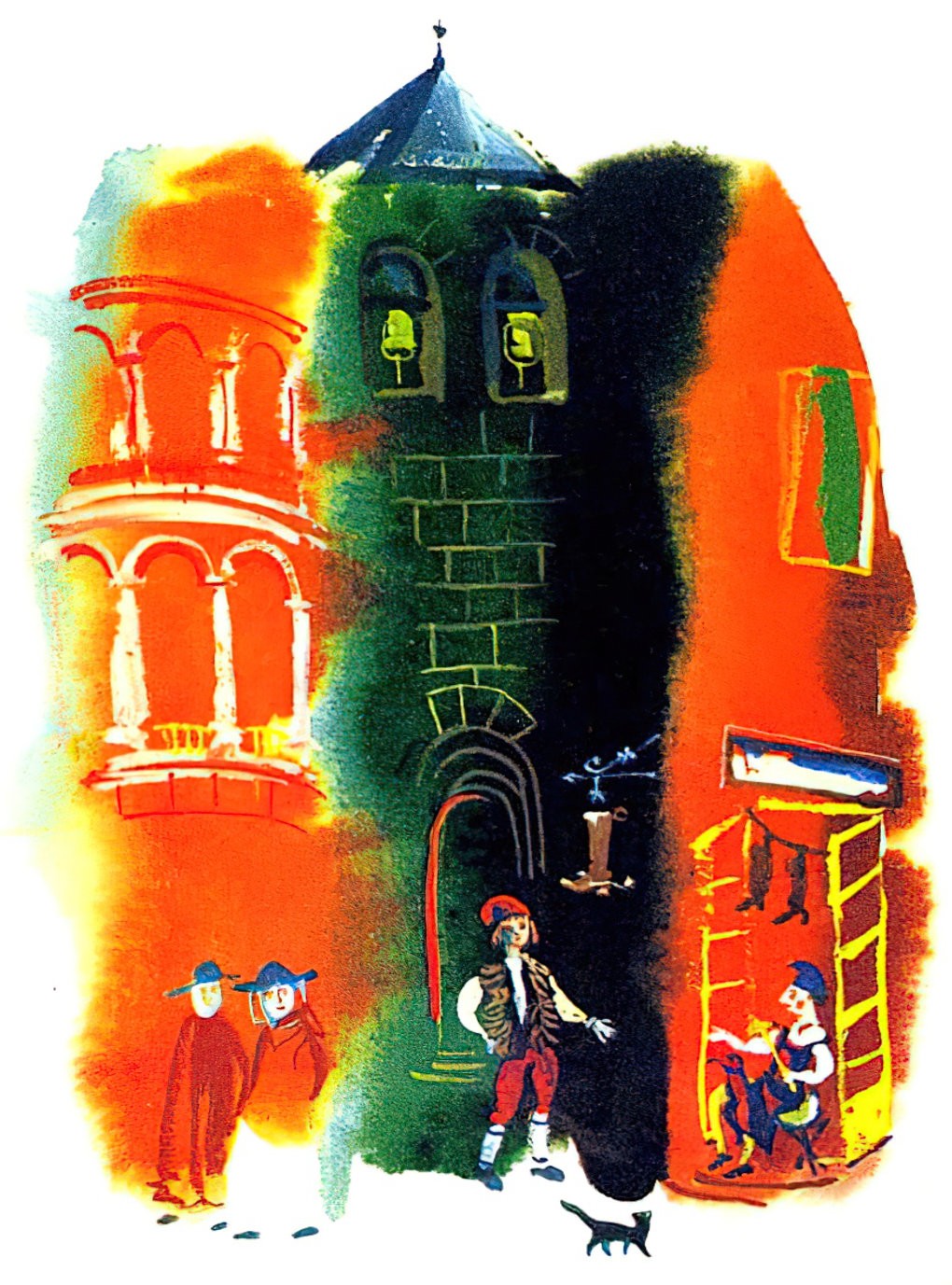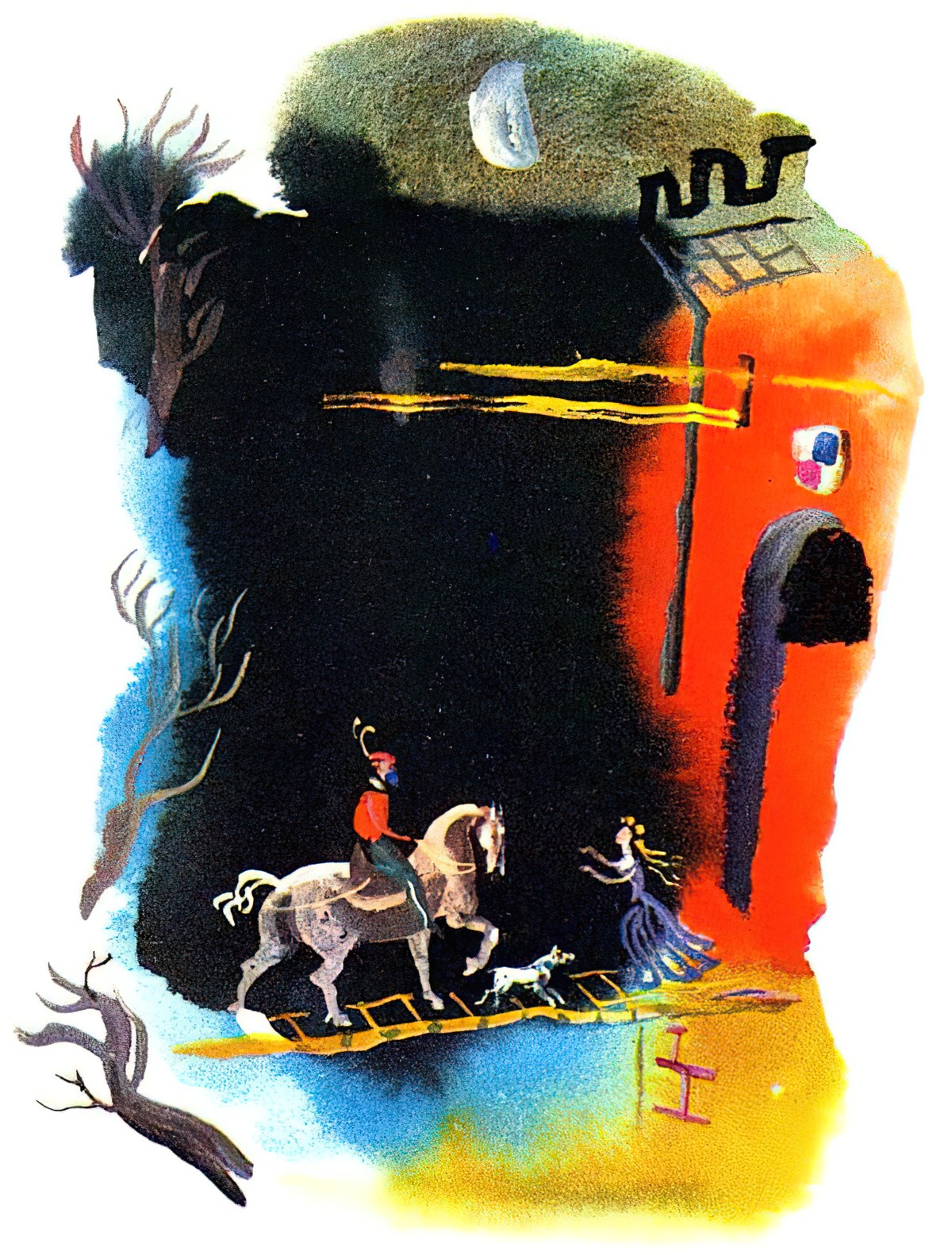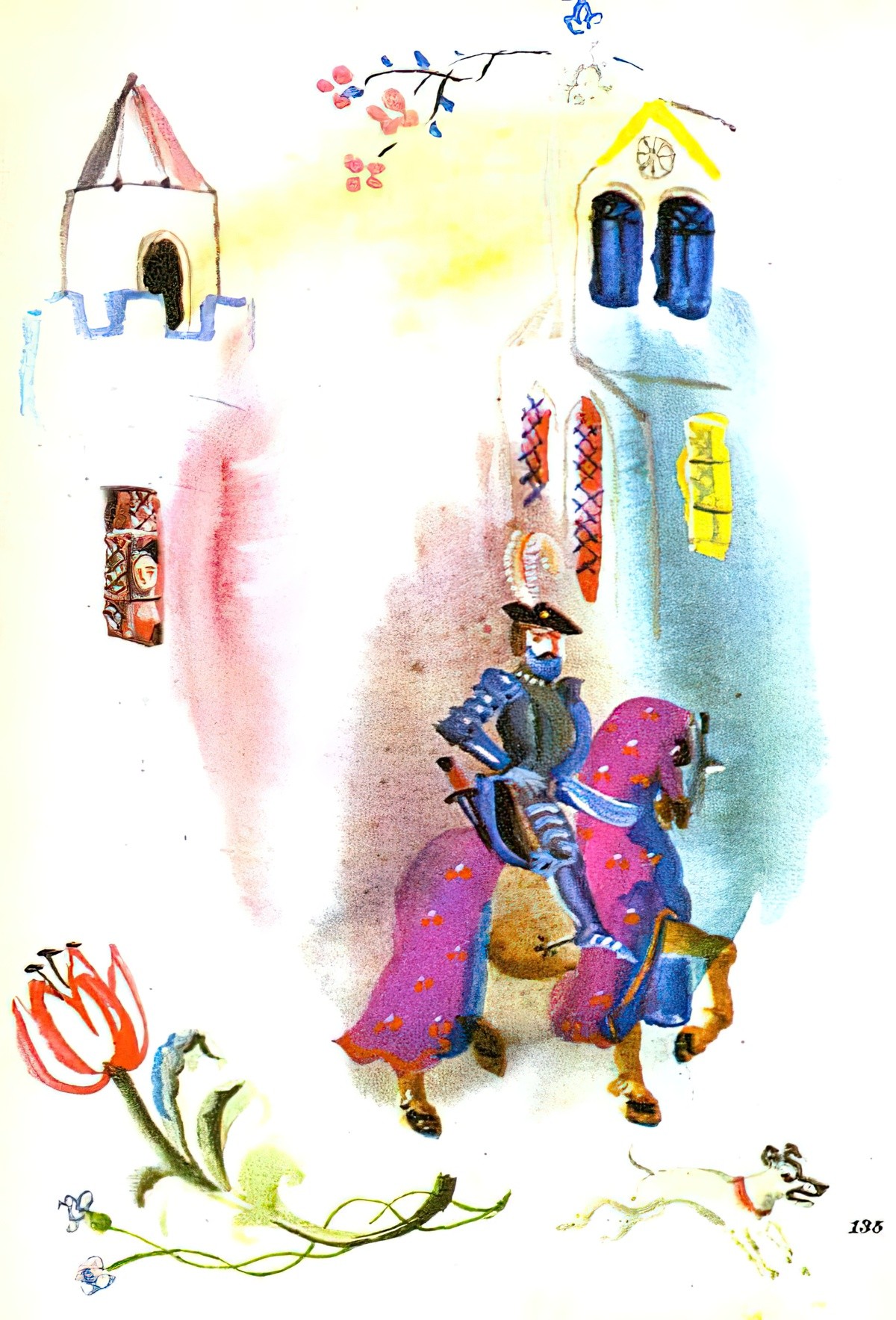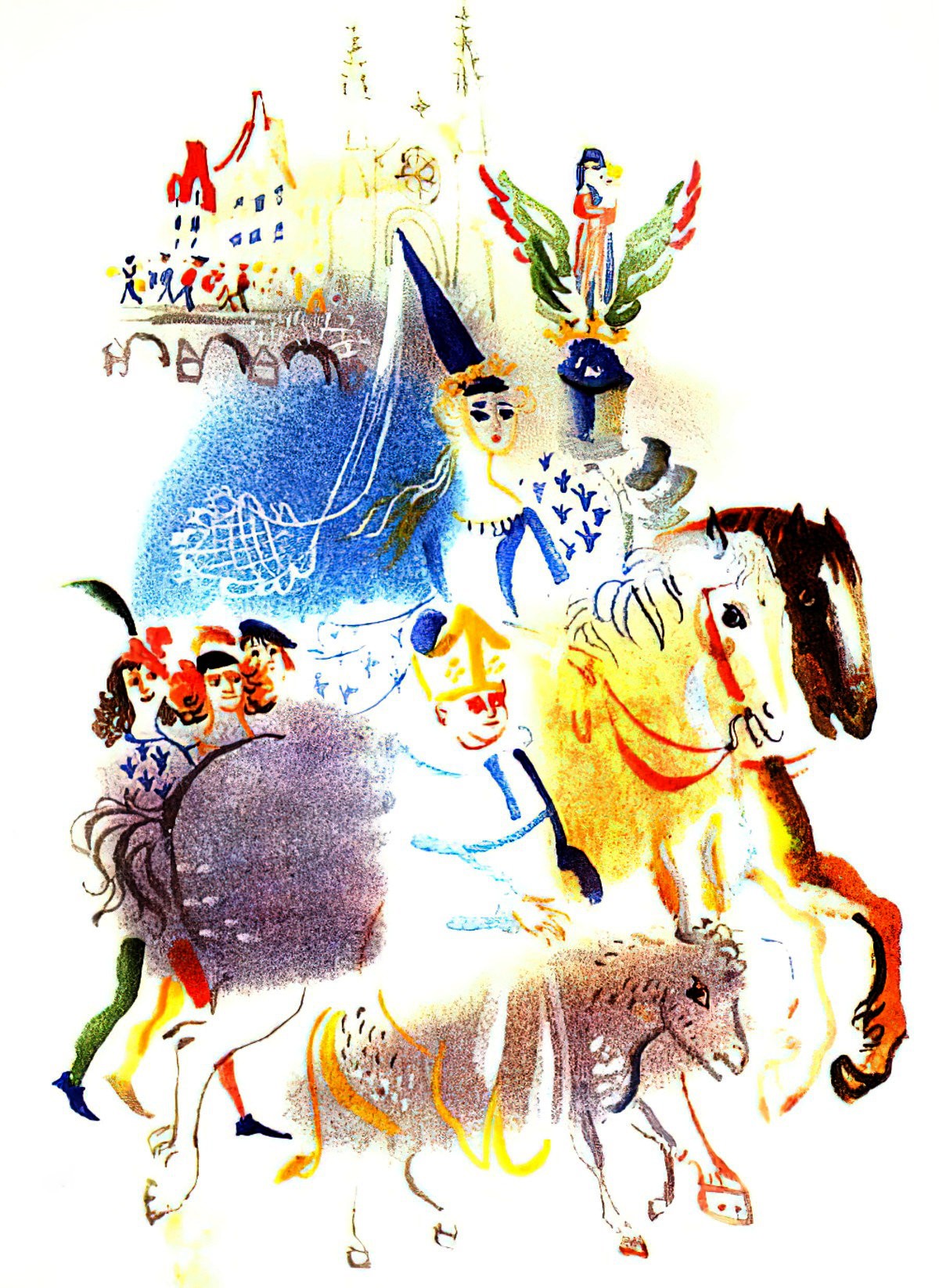 Maud Lewis
Another interesting artist child artists may find emulatable: self-taught Canadian painter Maud Lewis (1903-1970). There's a film made of Maud's life, called Maudie, starring Sally Hawkins.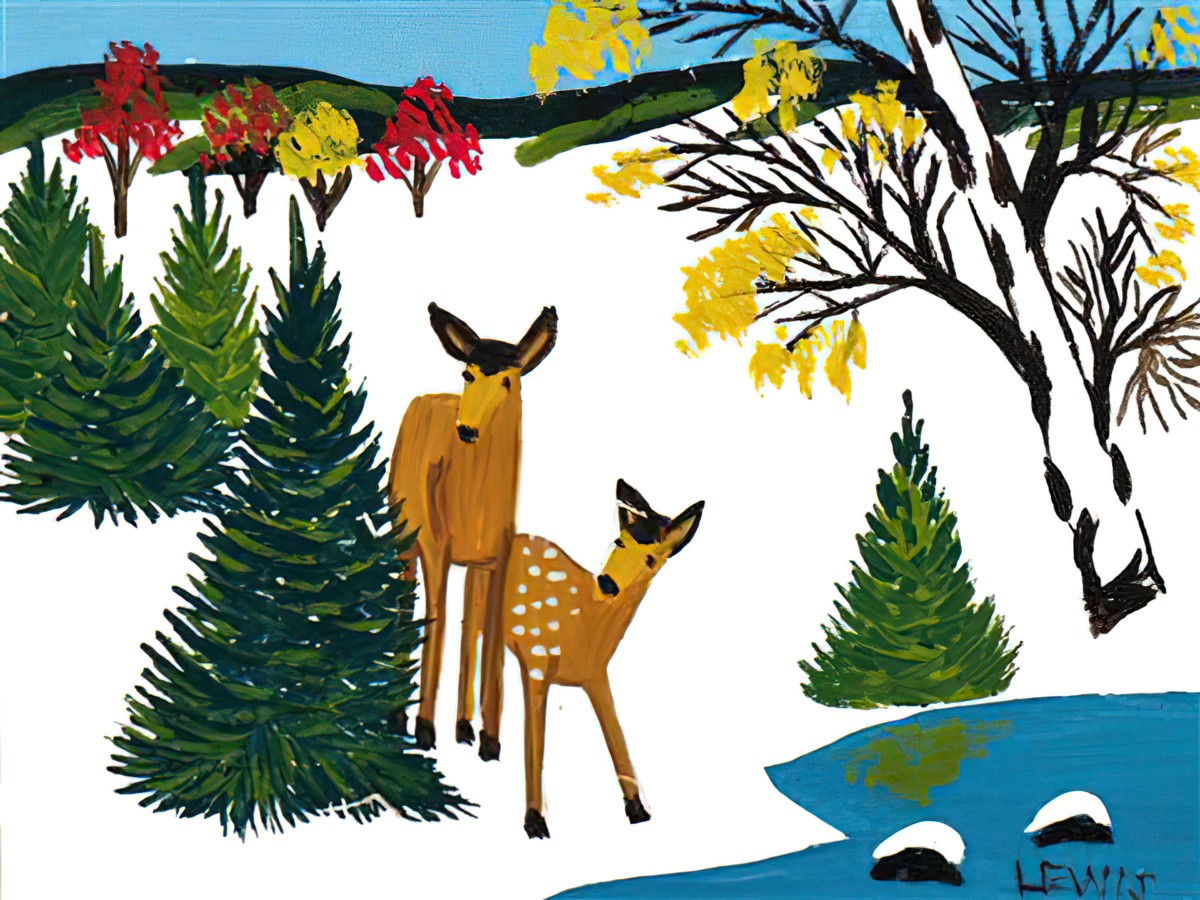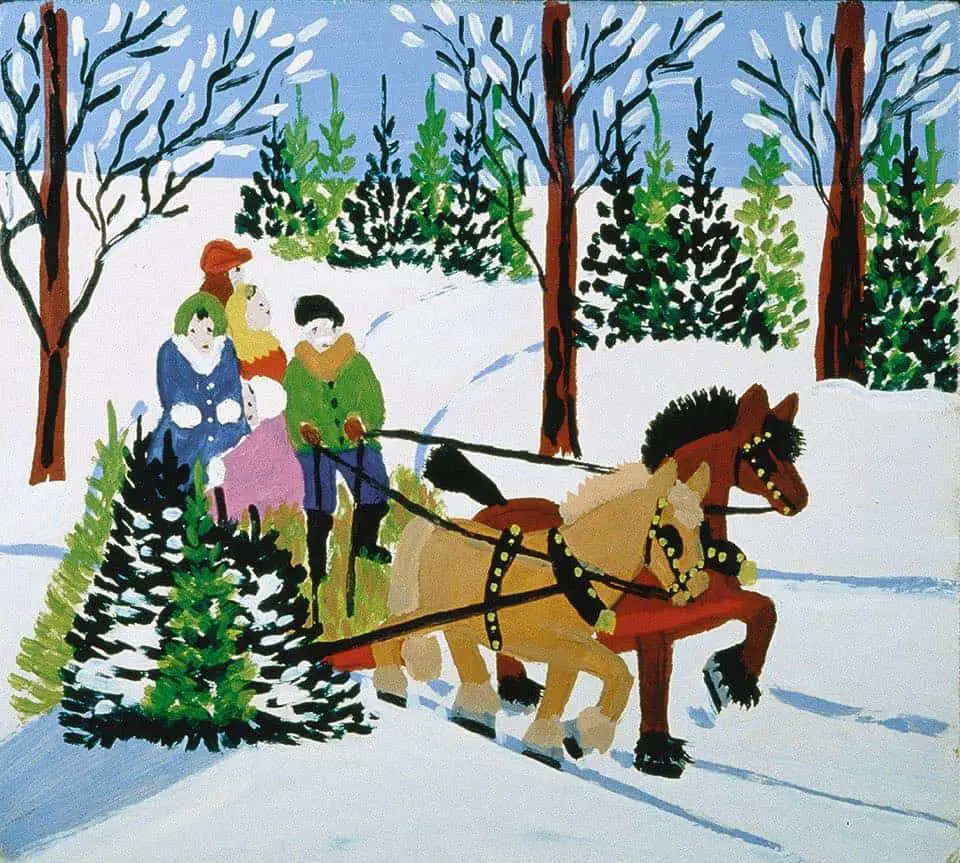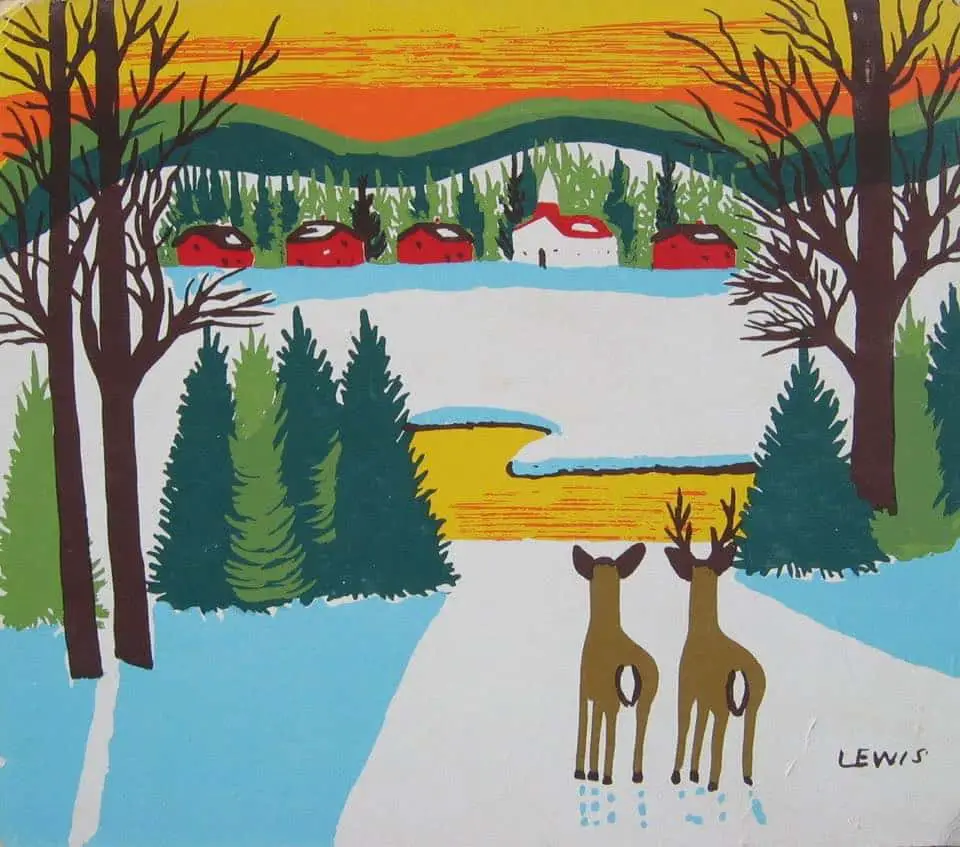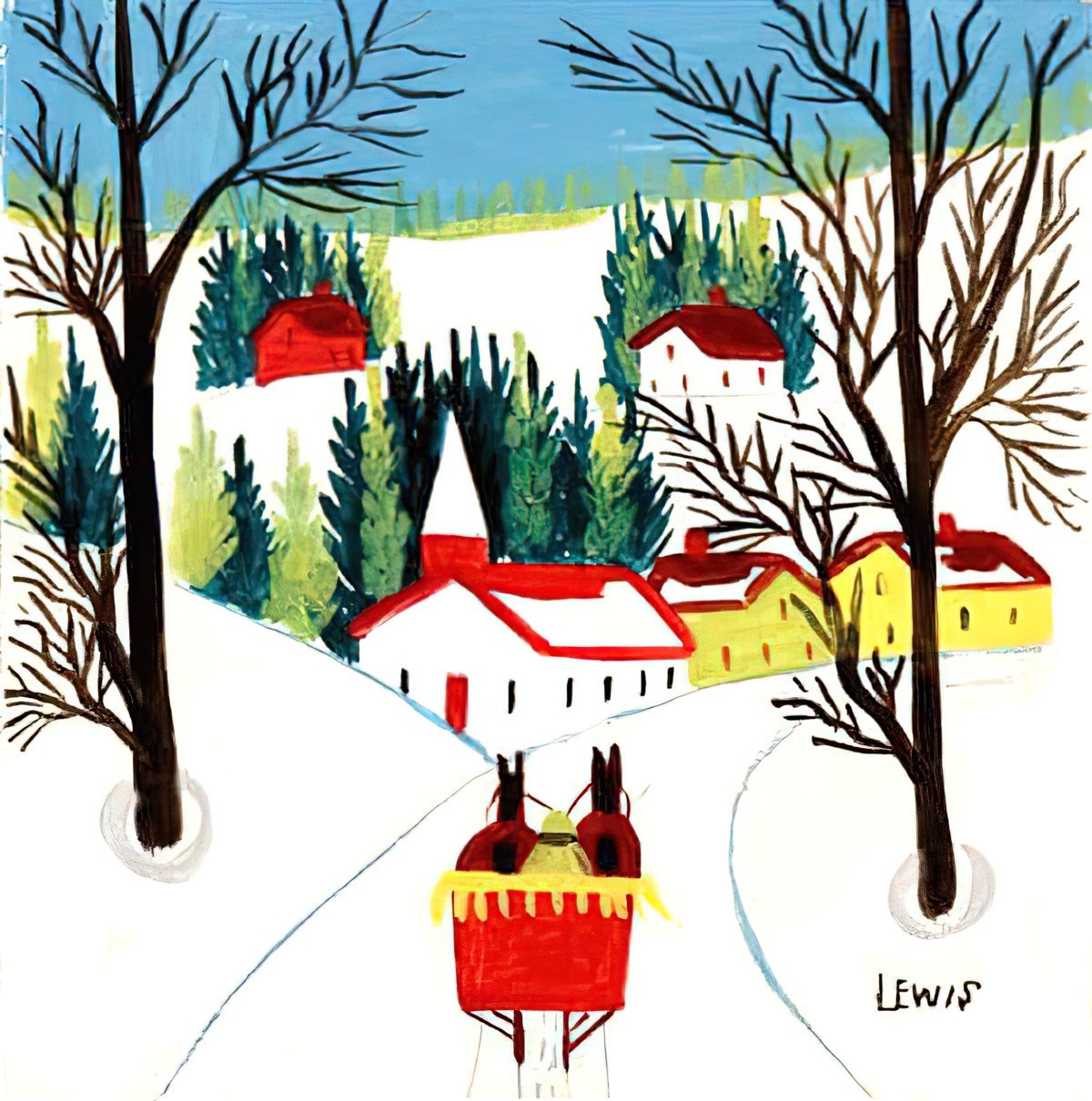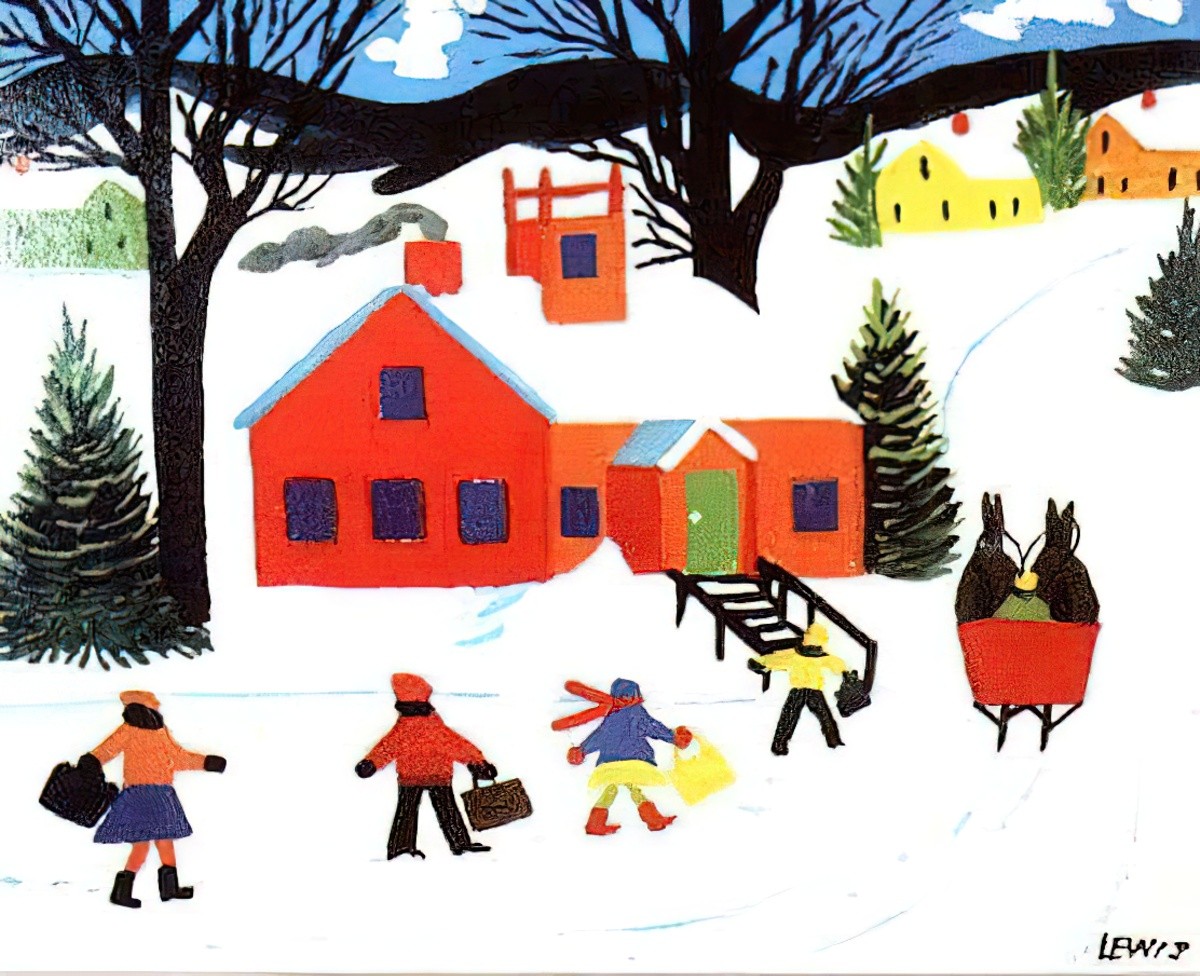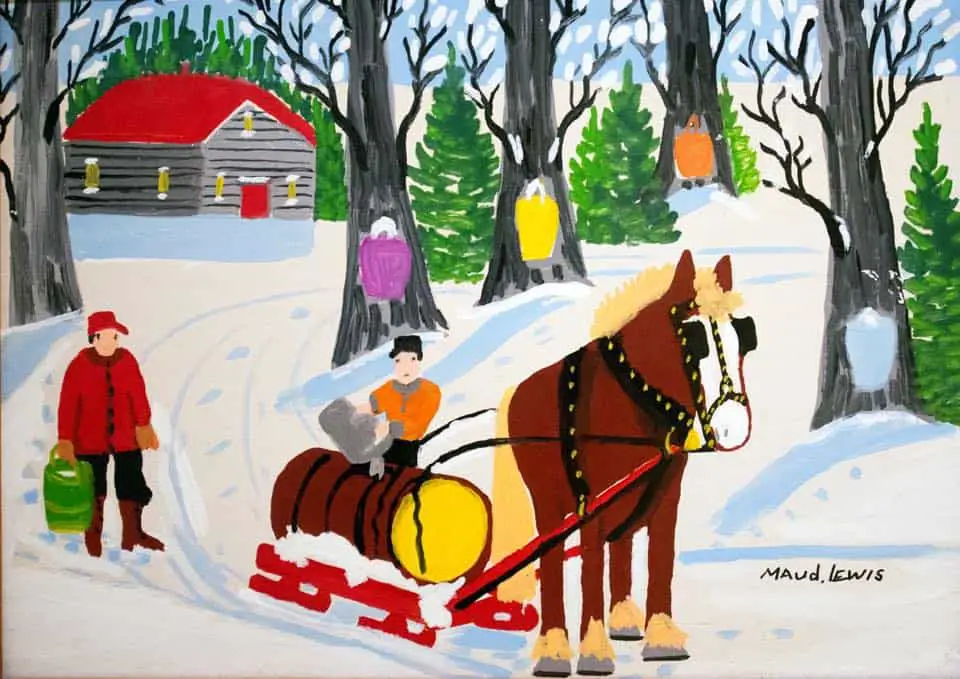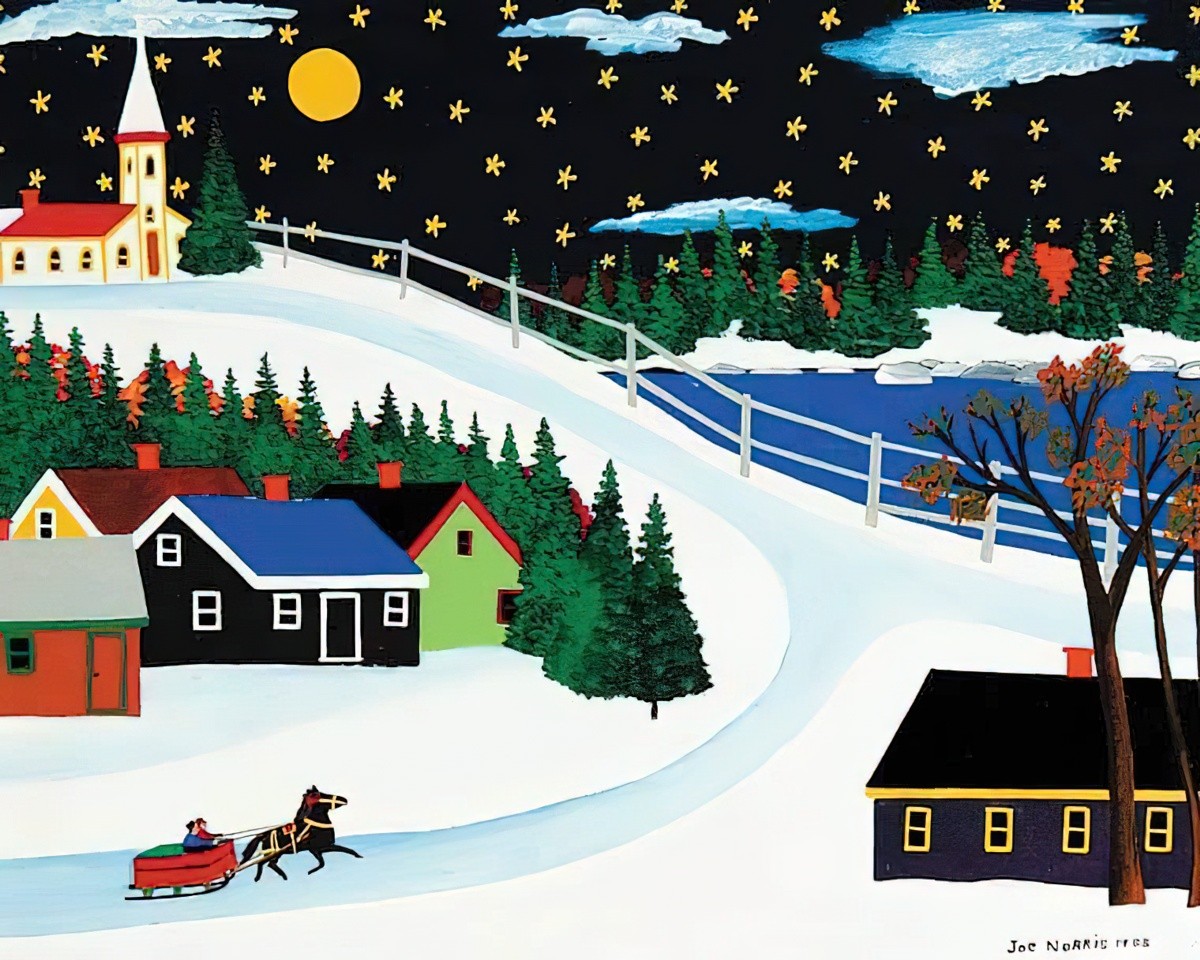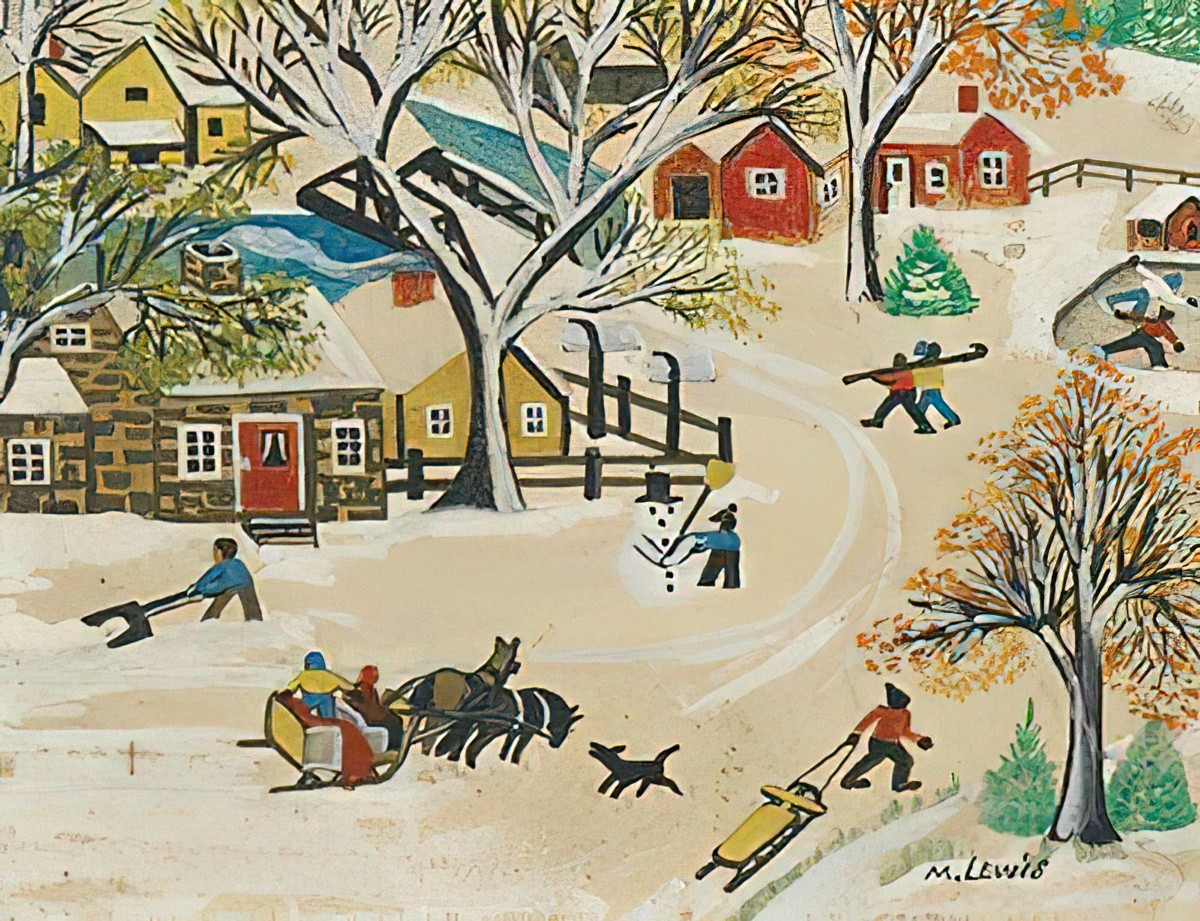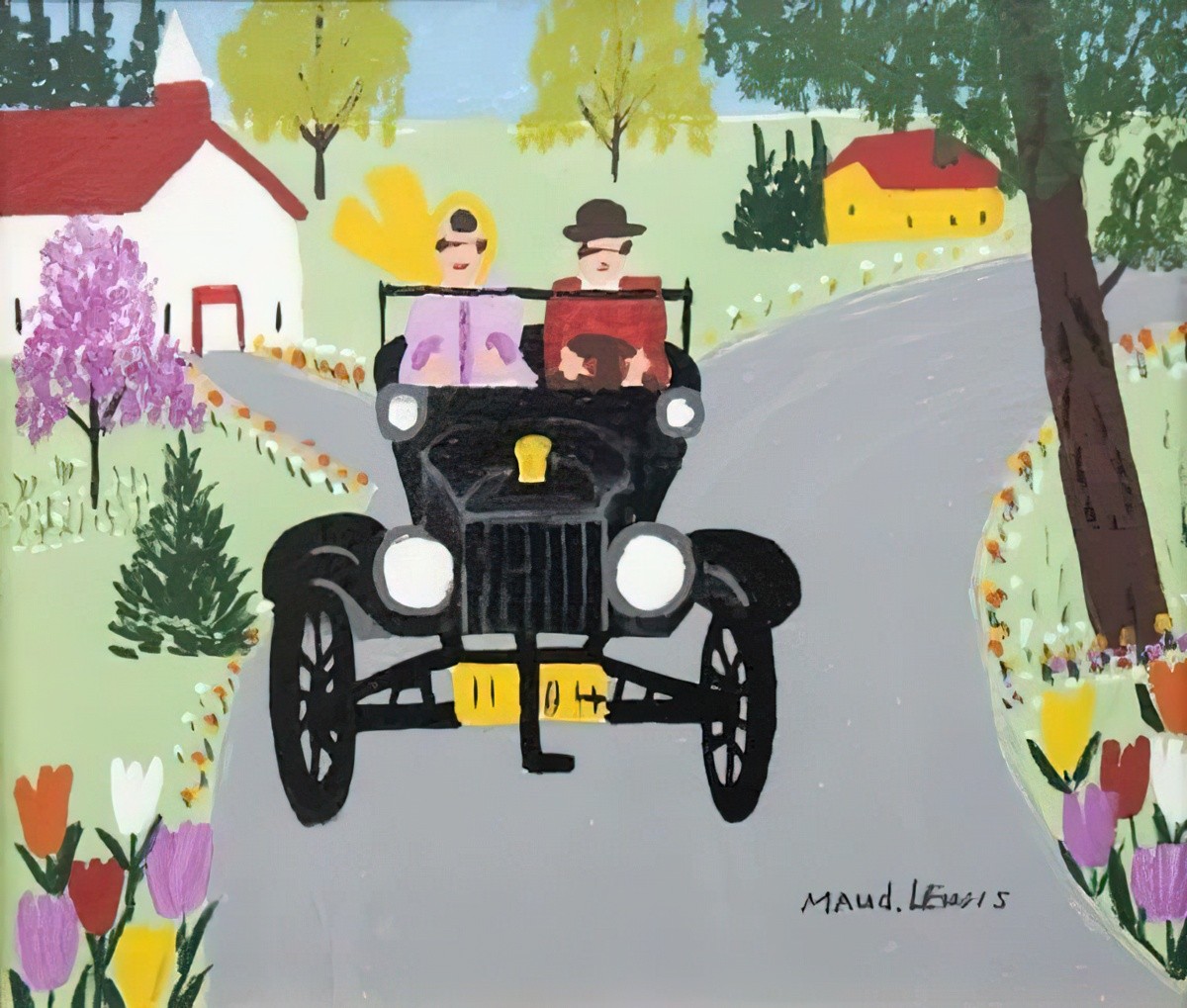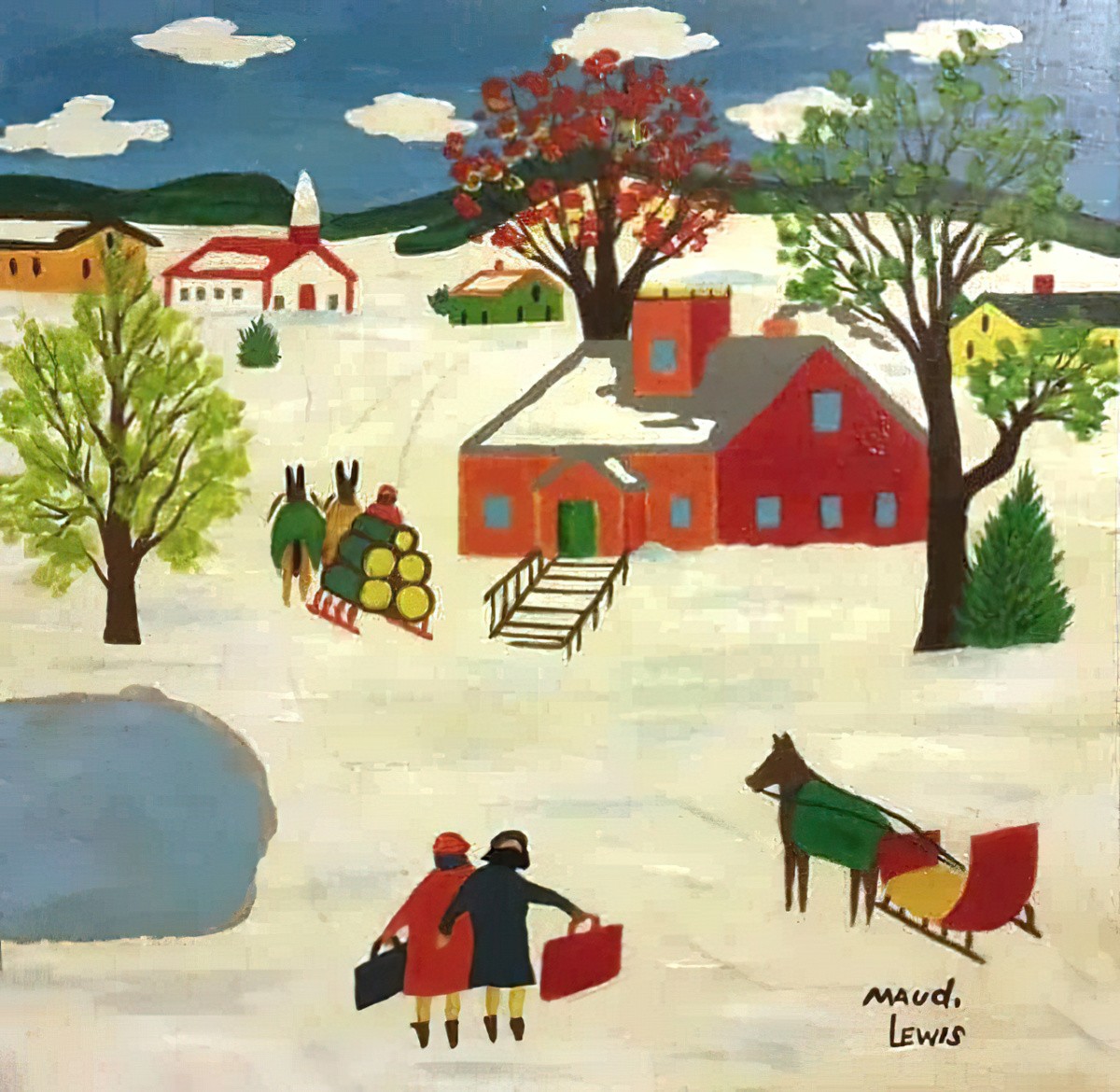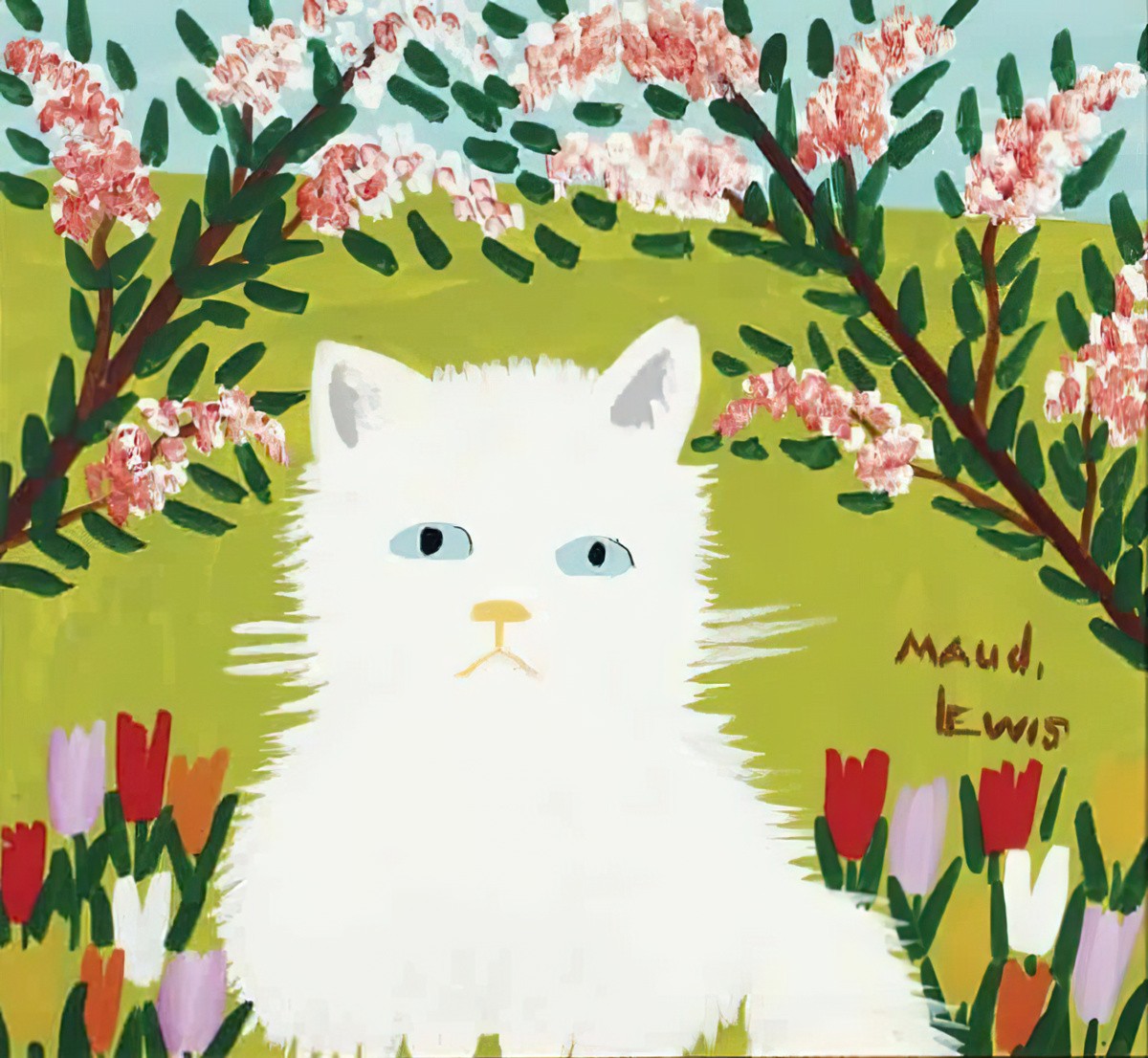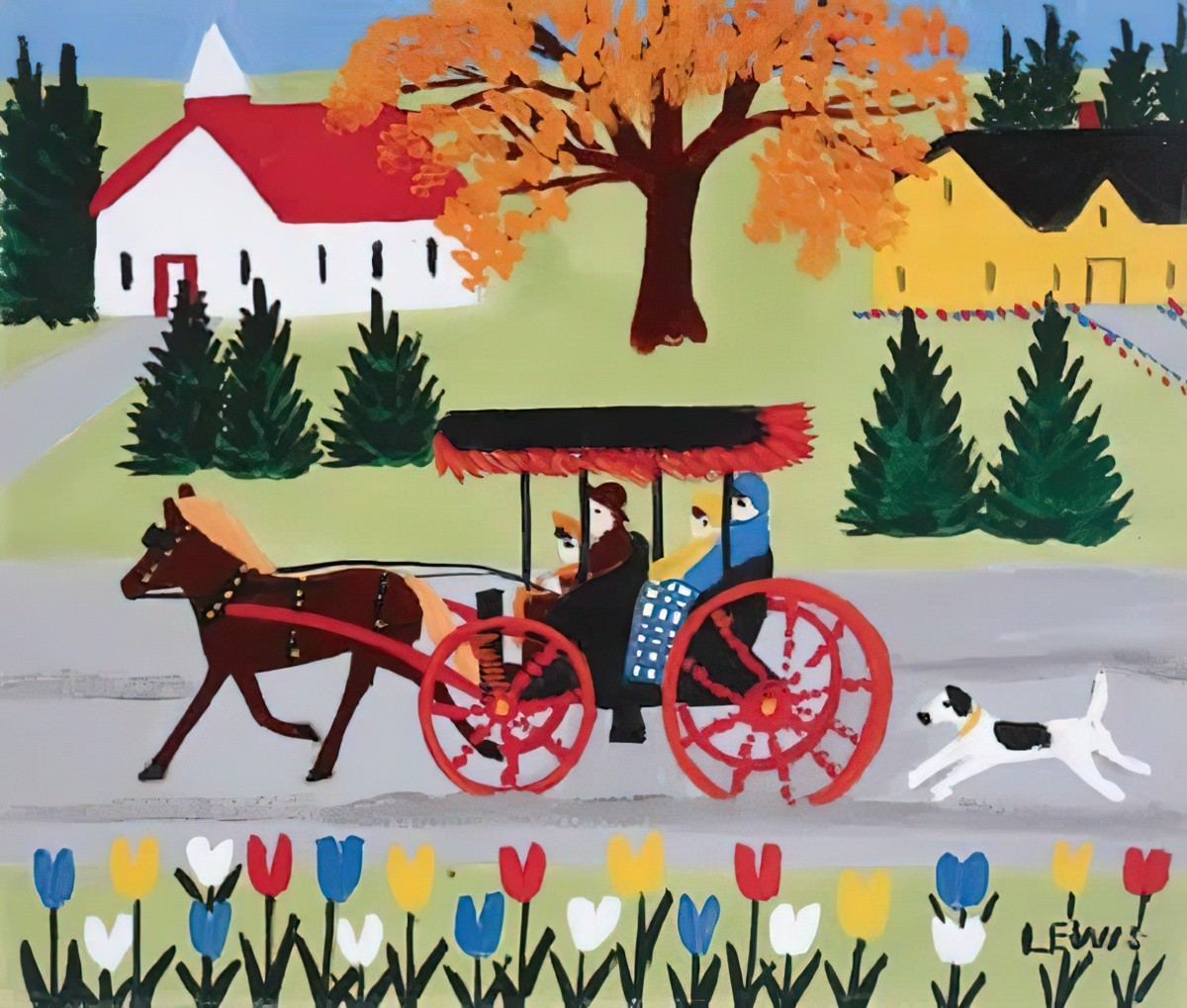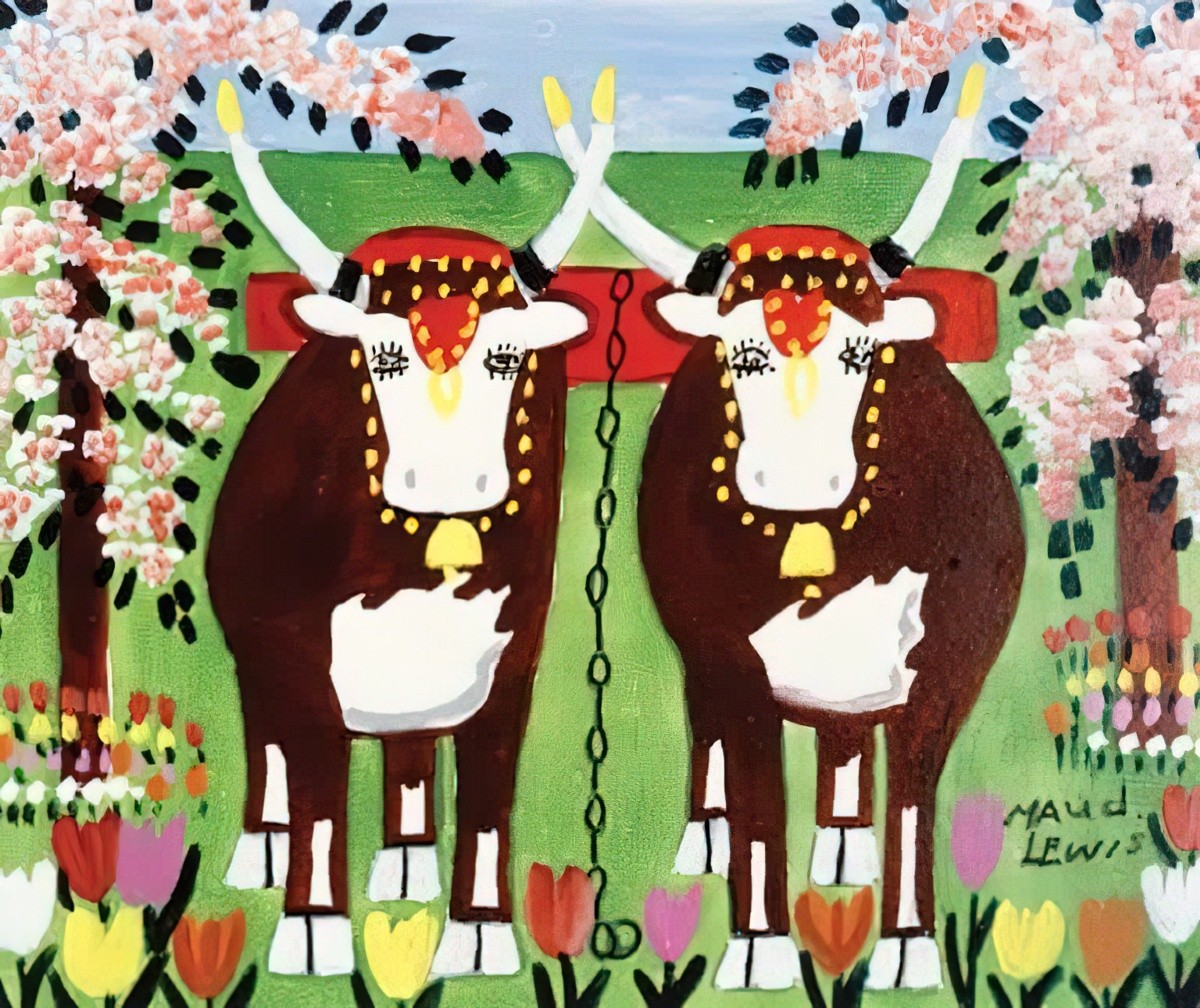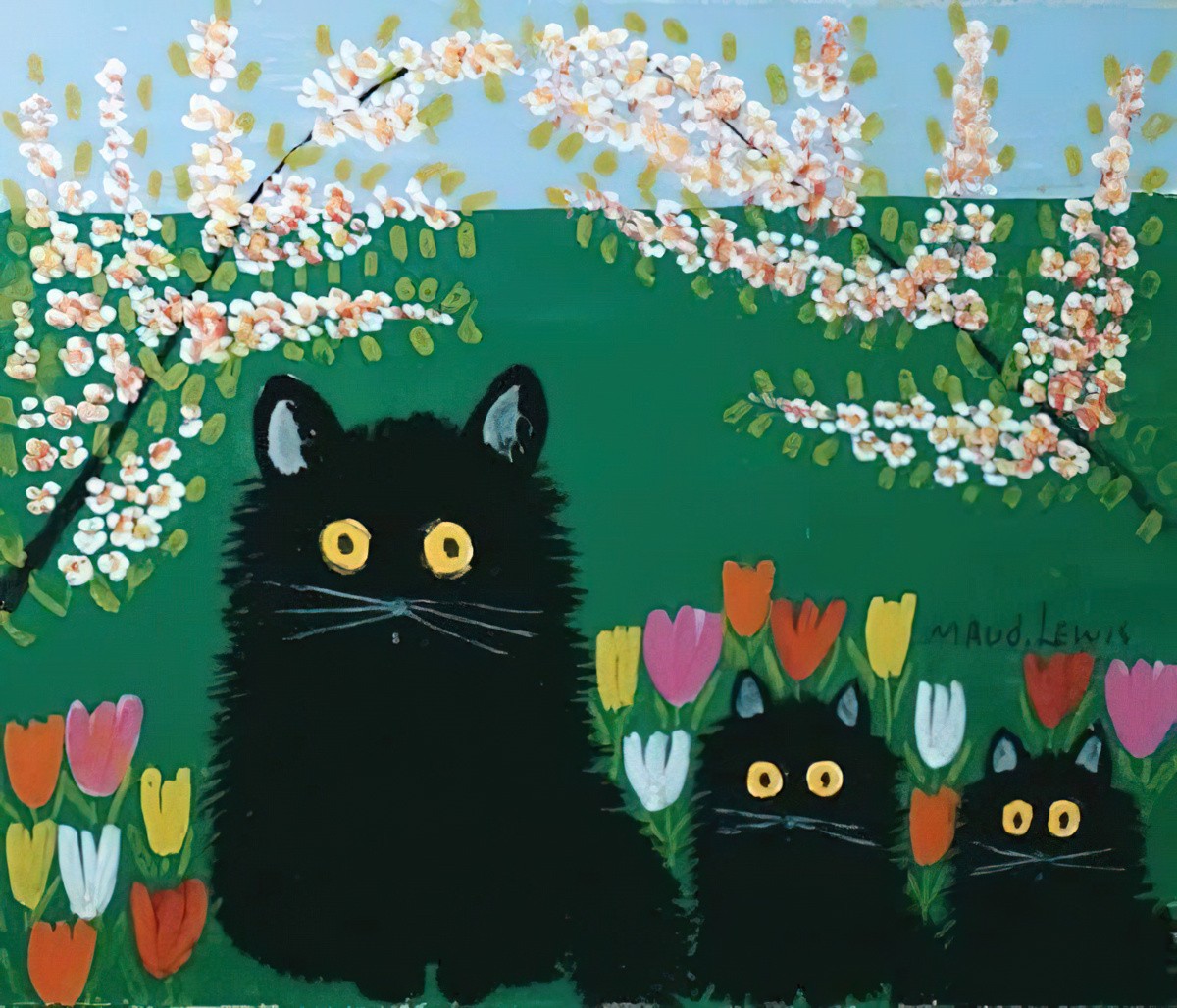 Tine Aafjes-Wesseling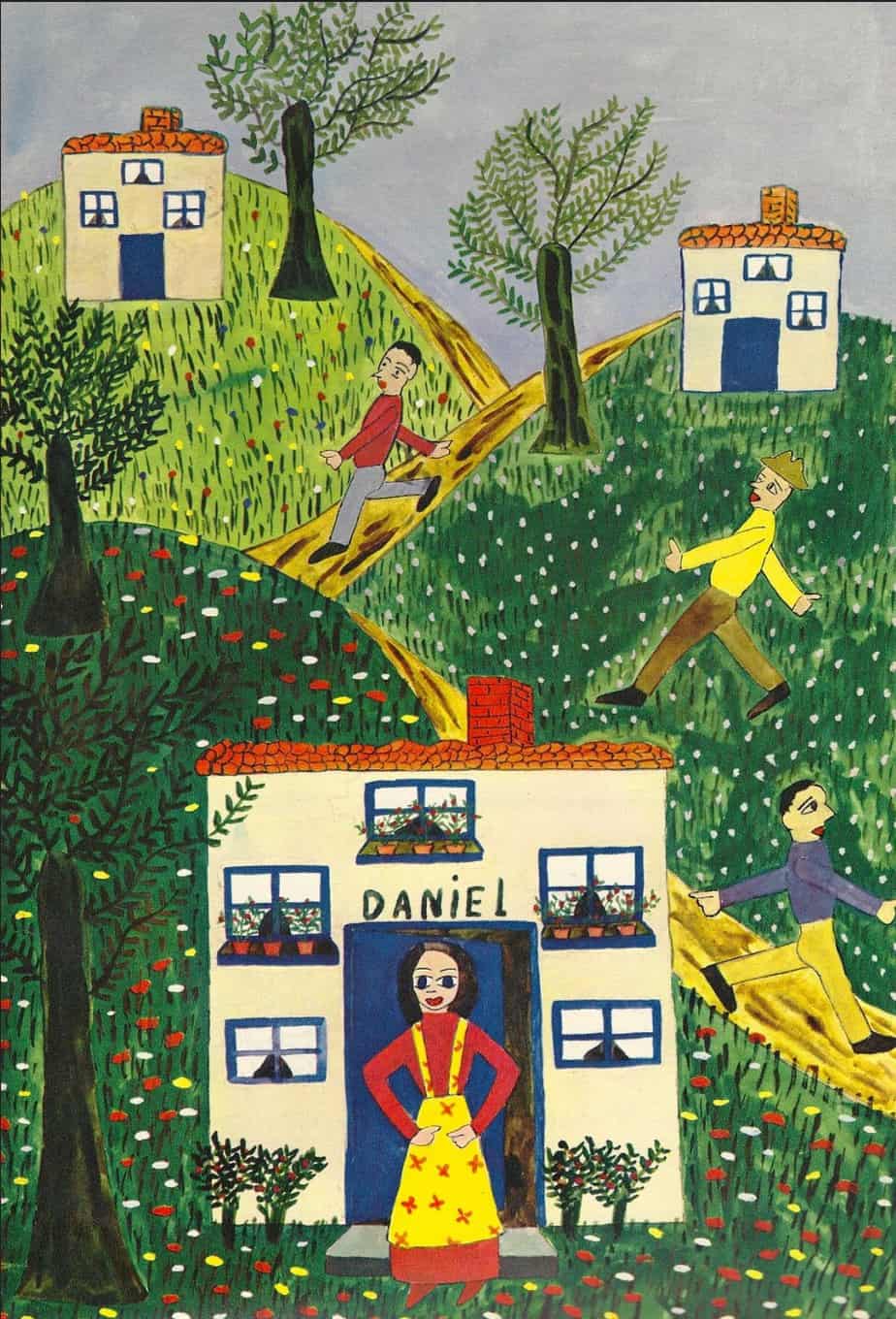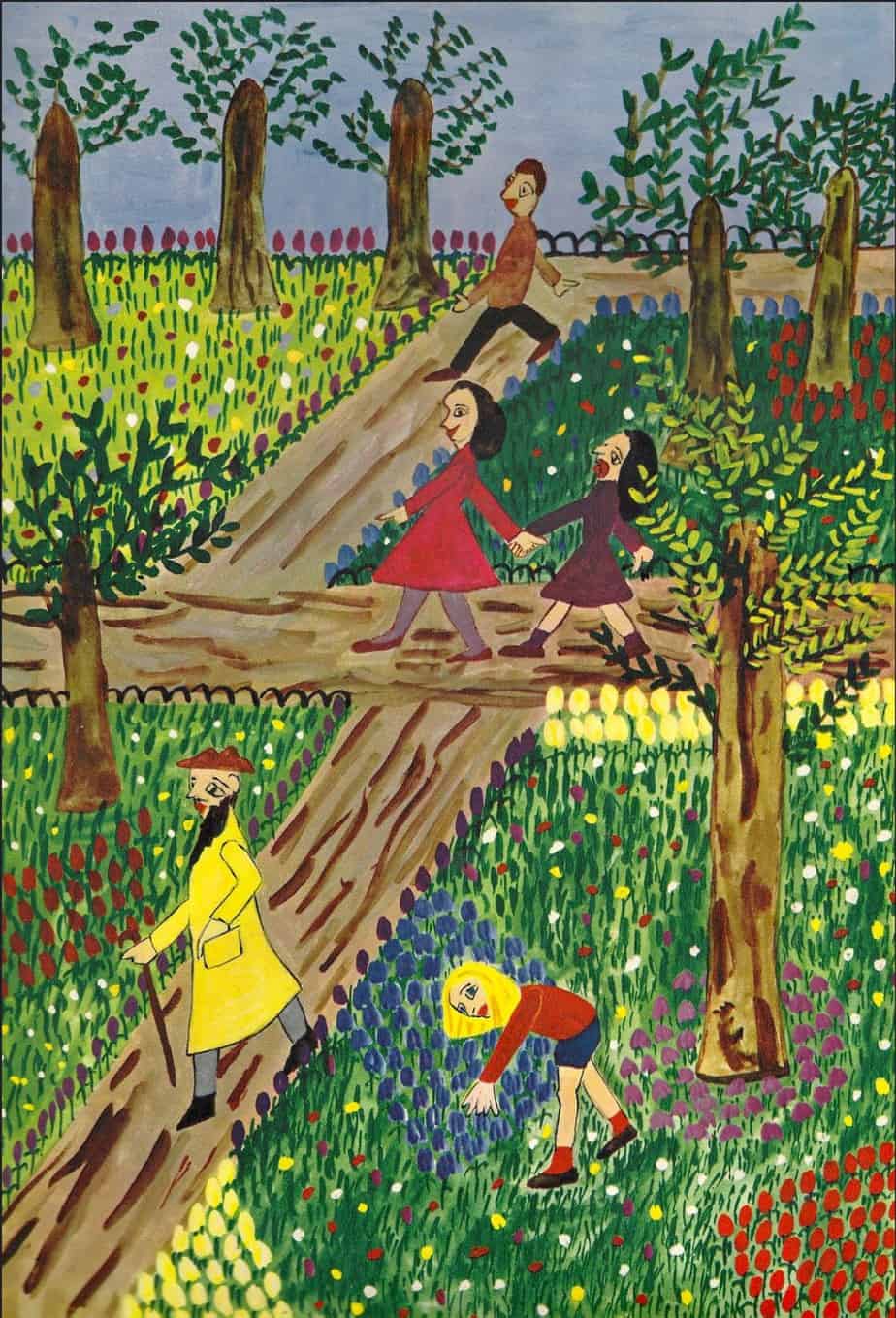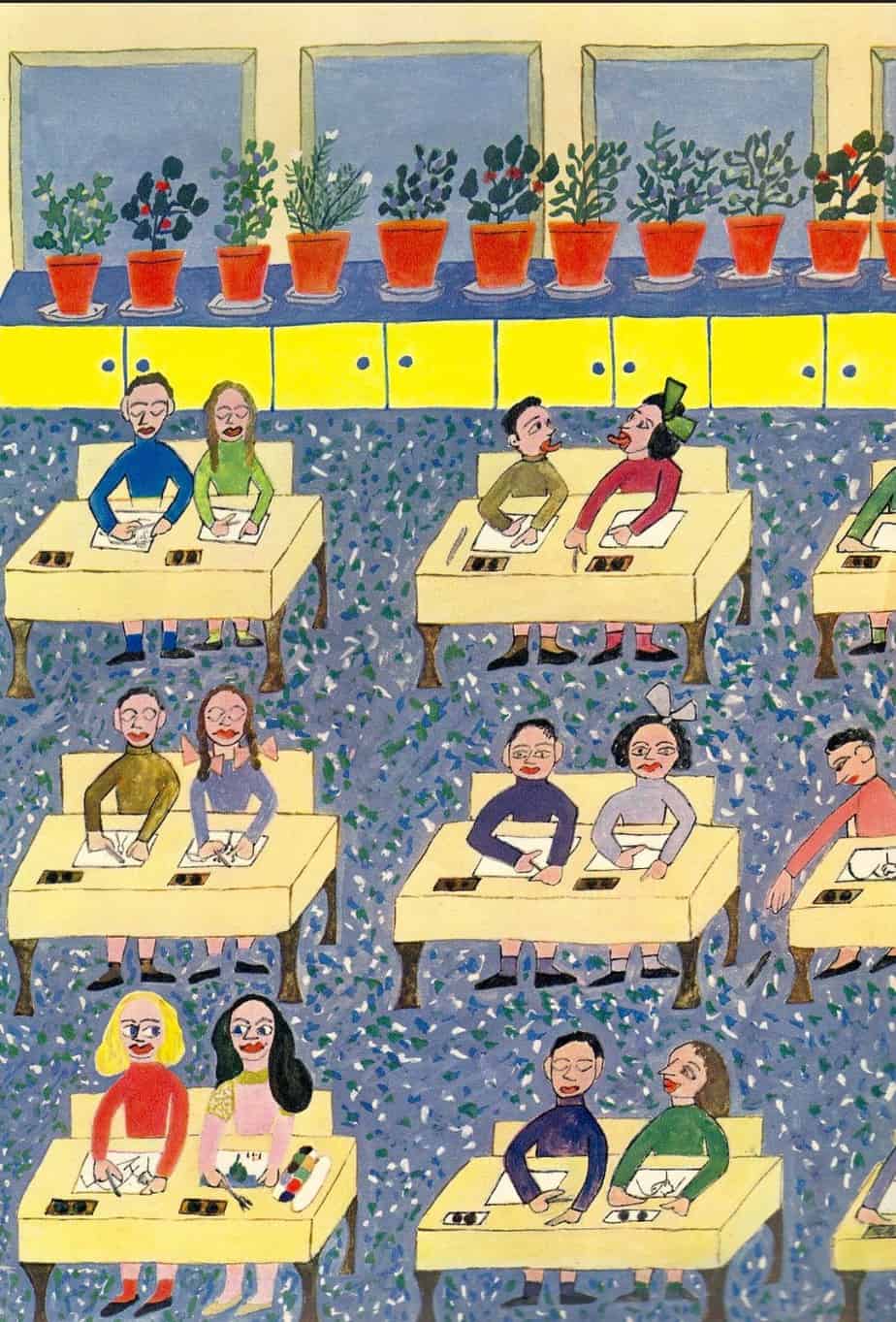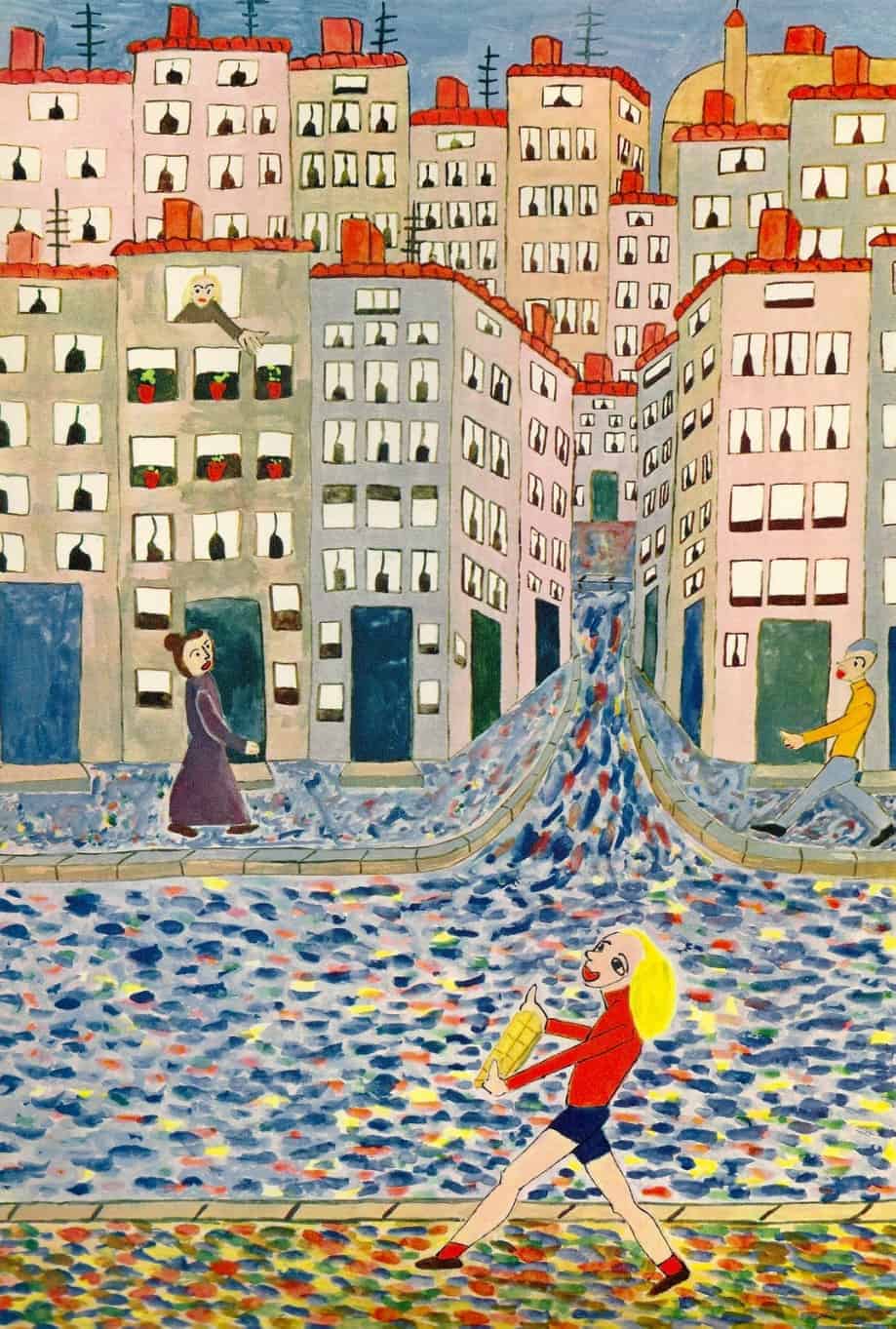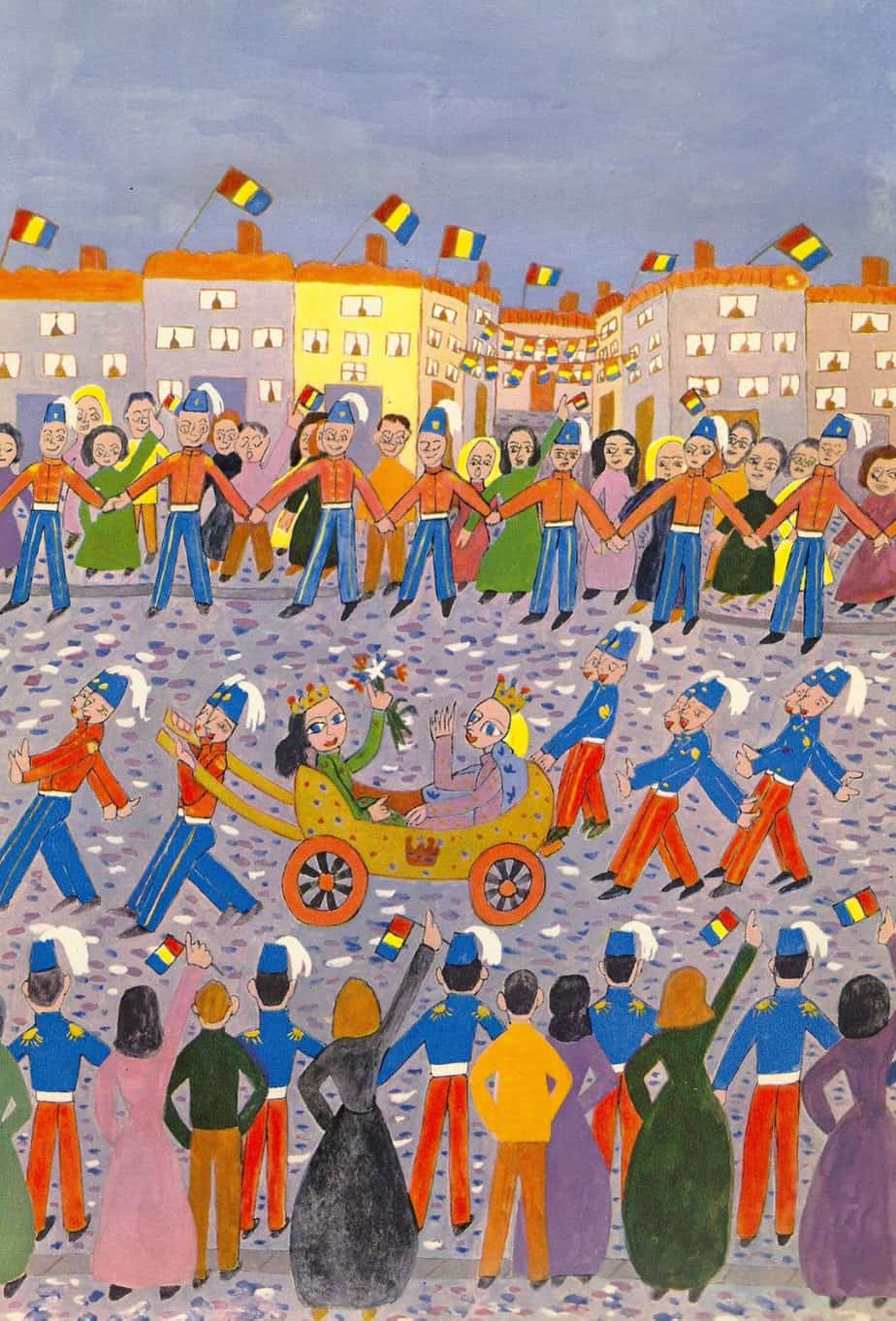 Miroco Machiko
Souther Salazar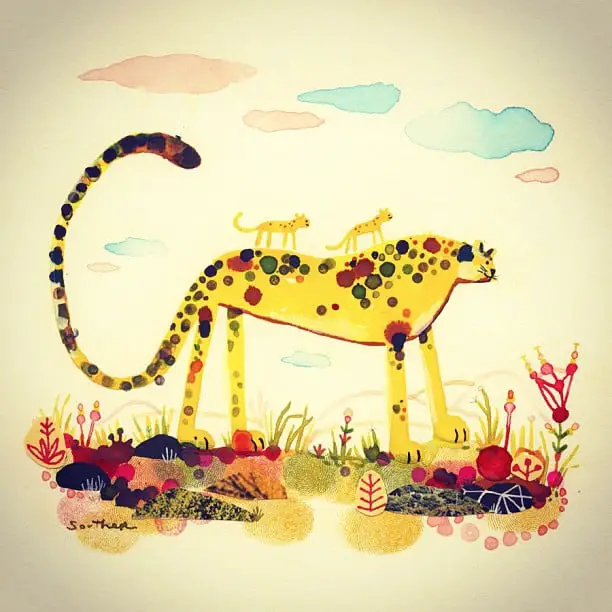 Peter Bagin
Aliki
The illustrations below are from The Story Of William Tell first published by Faber and Faber in 1960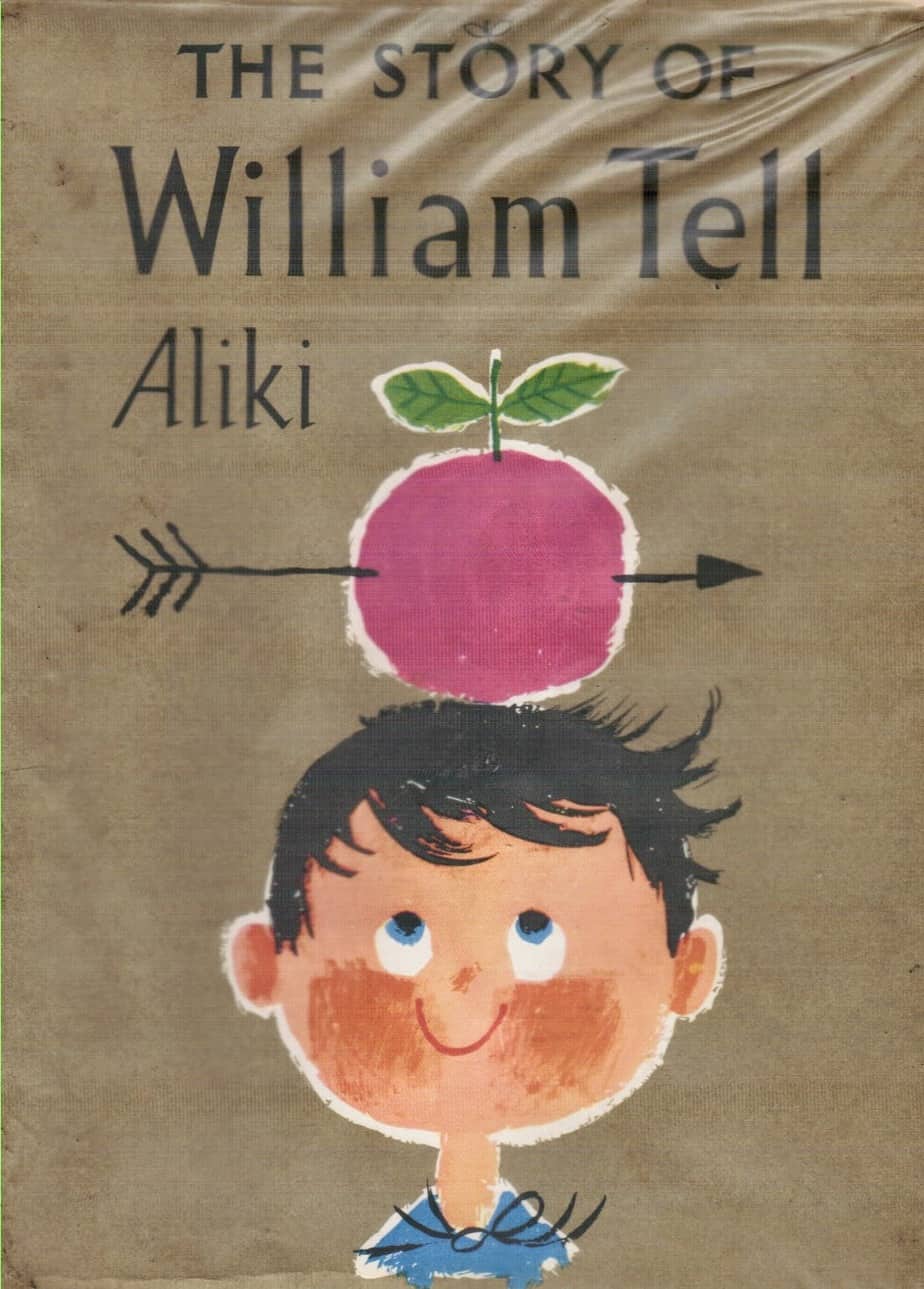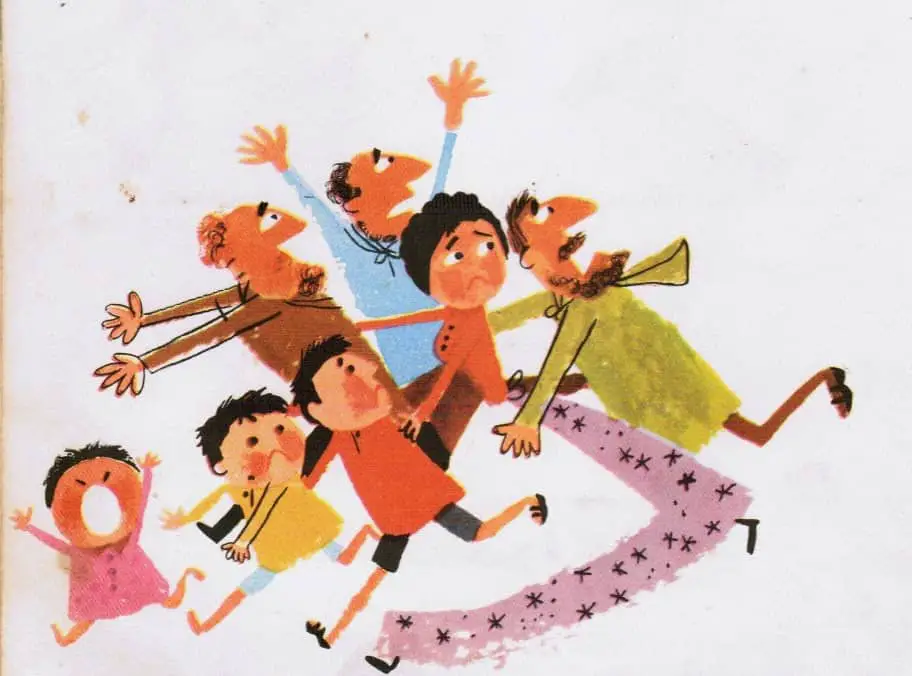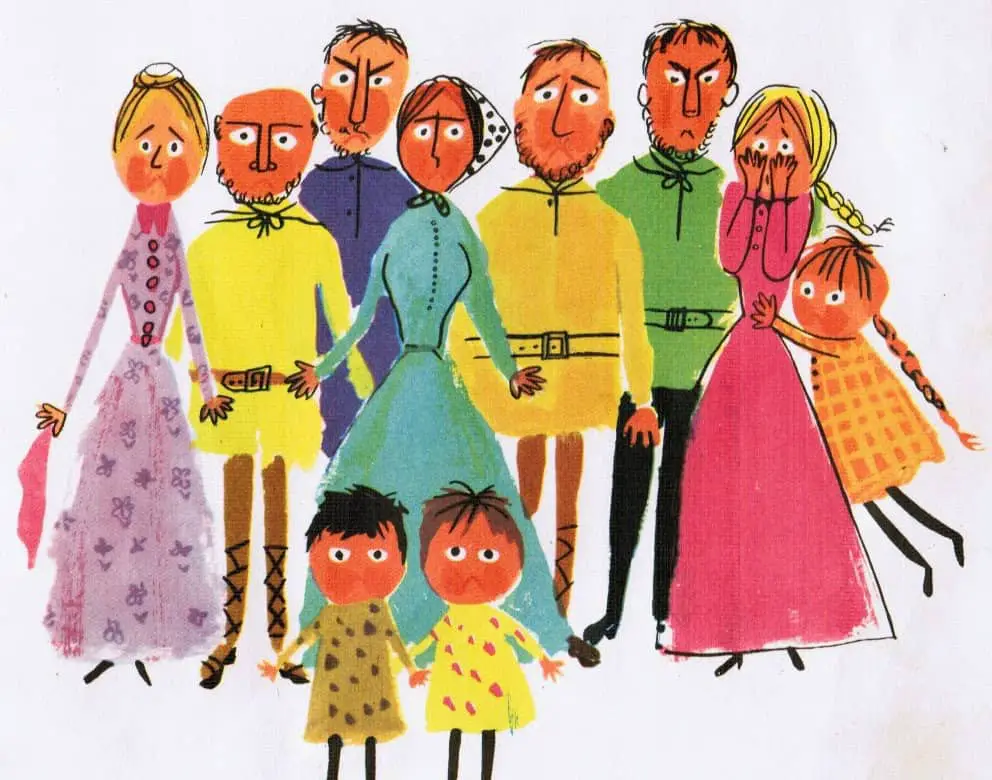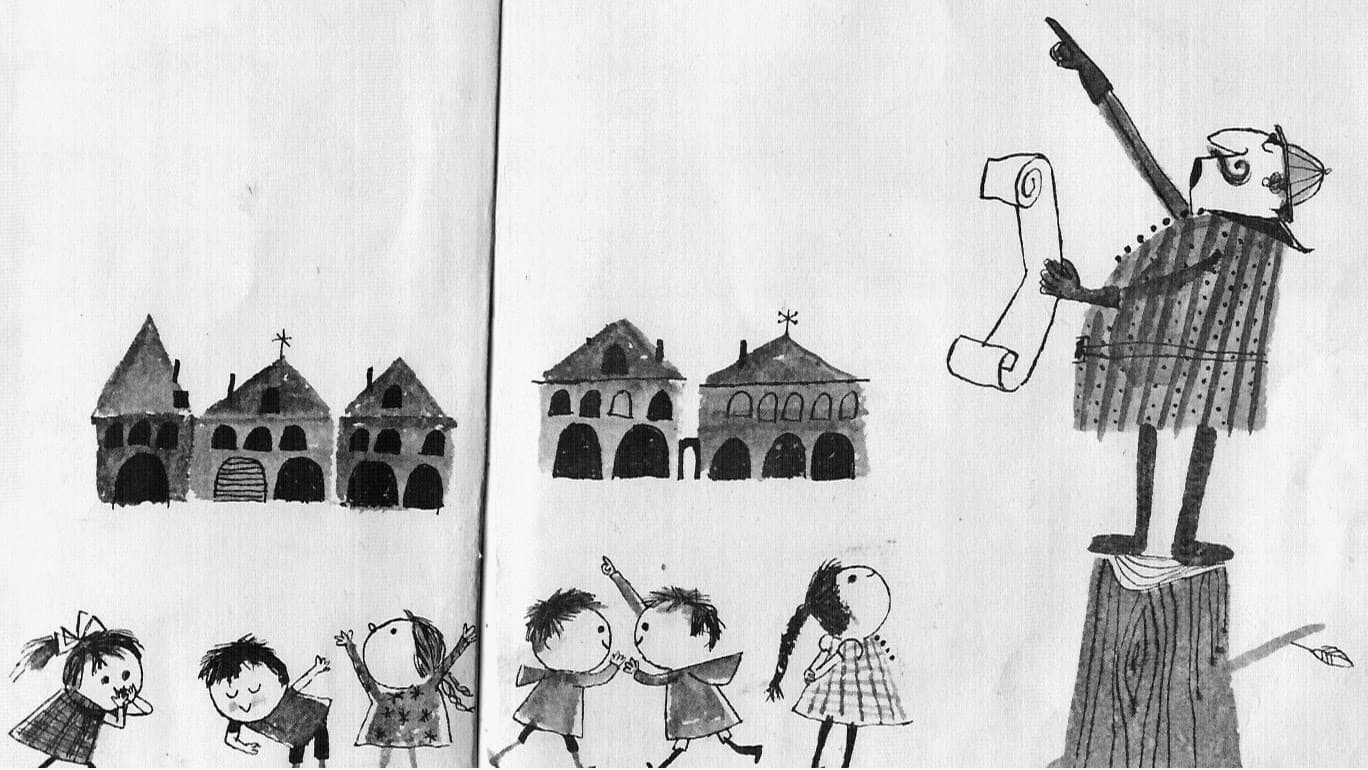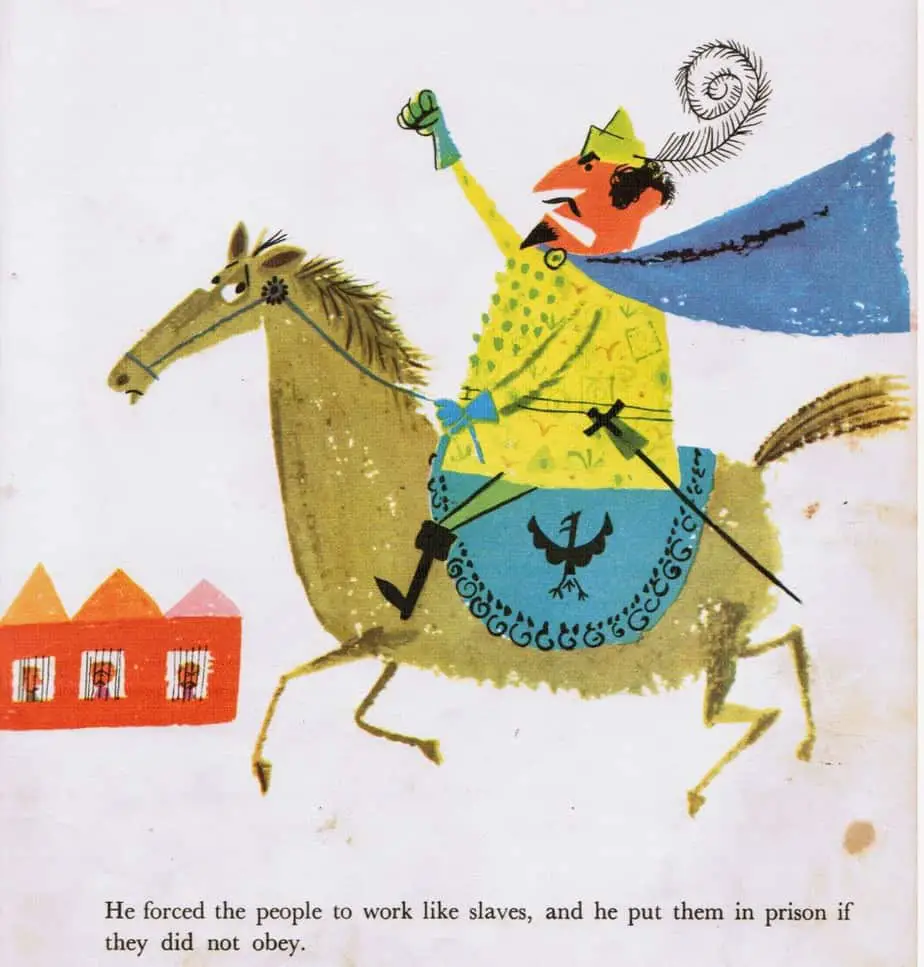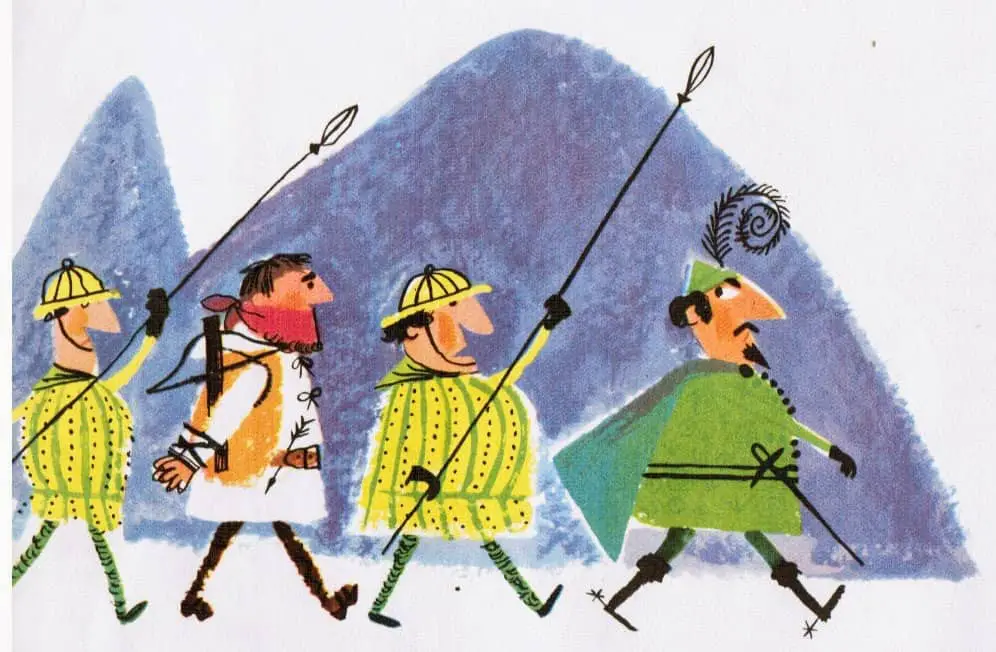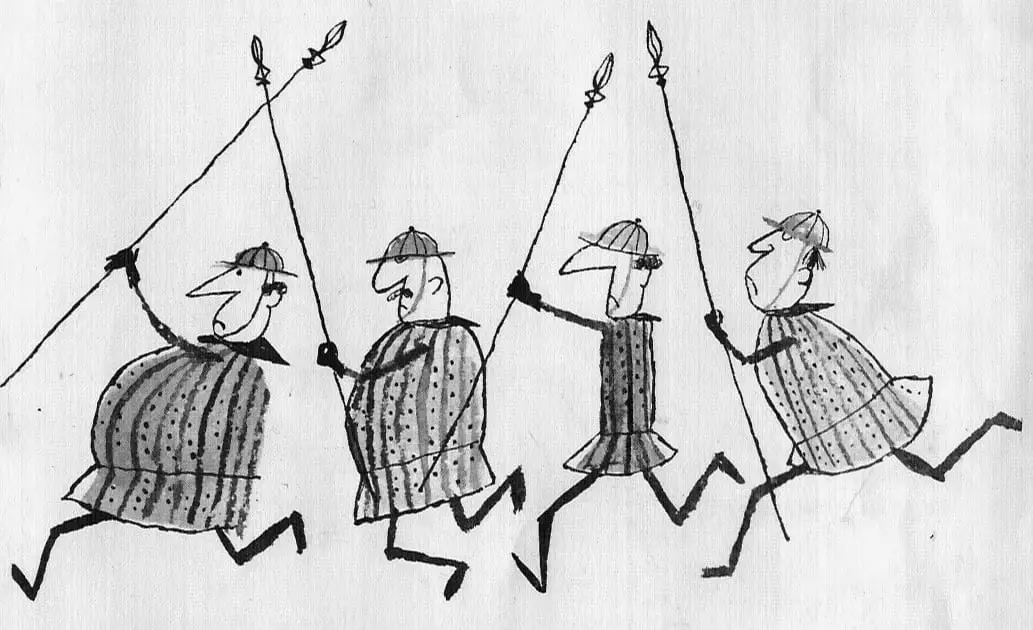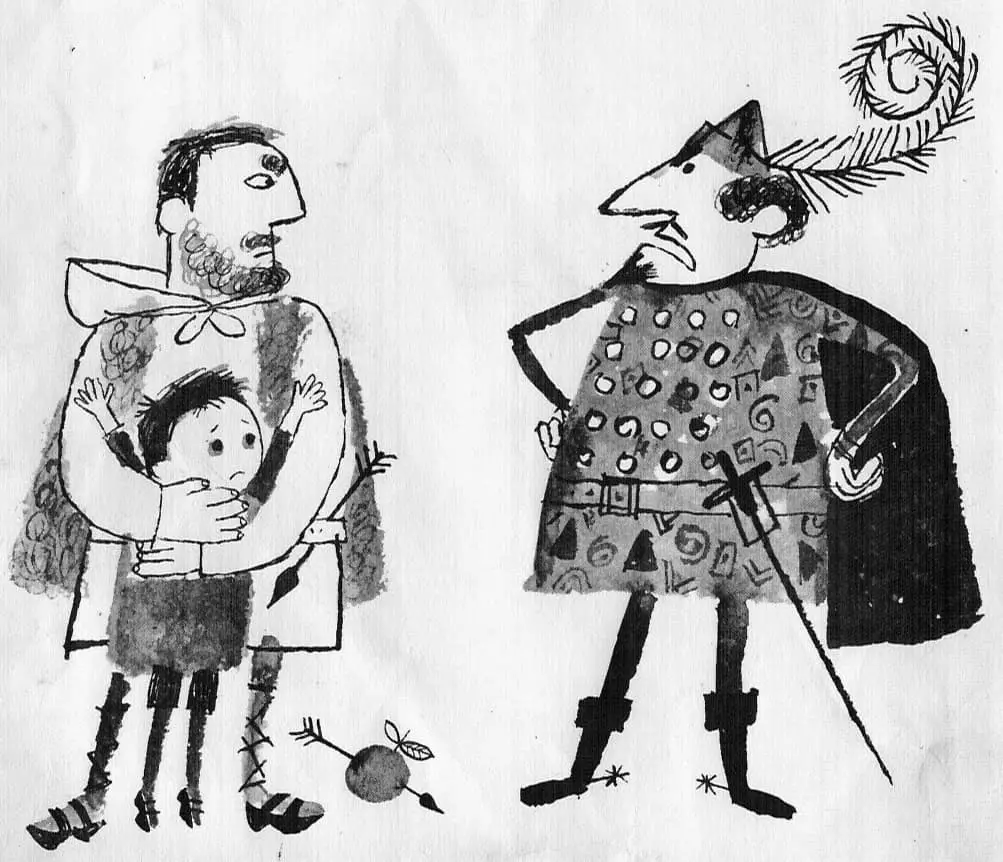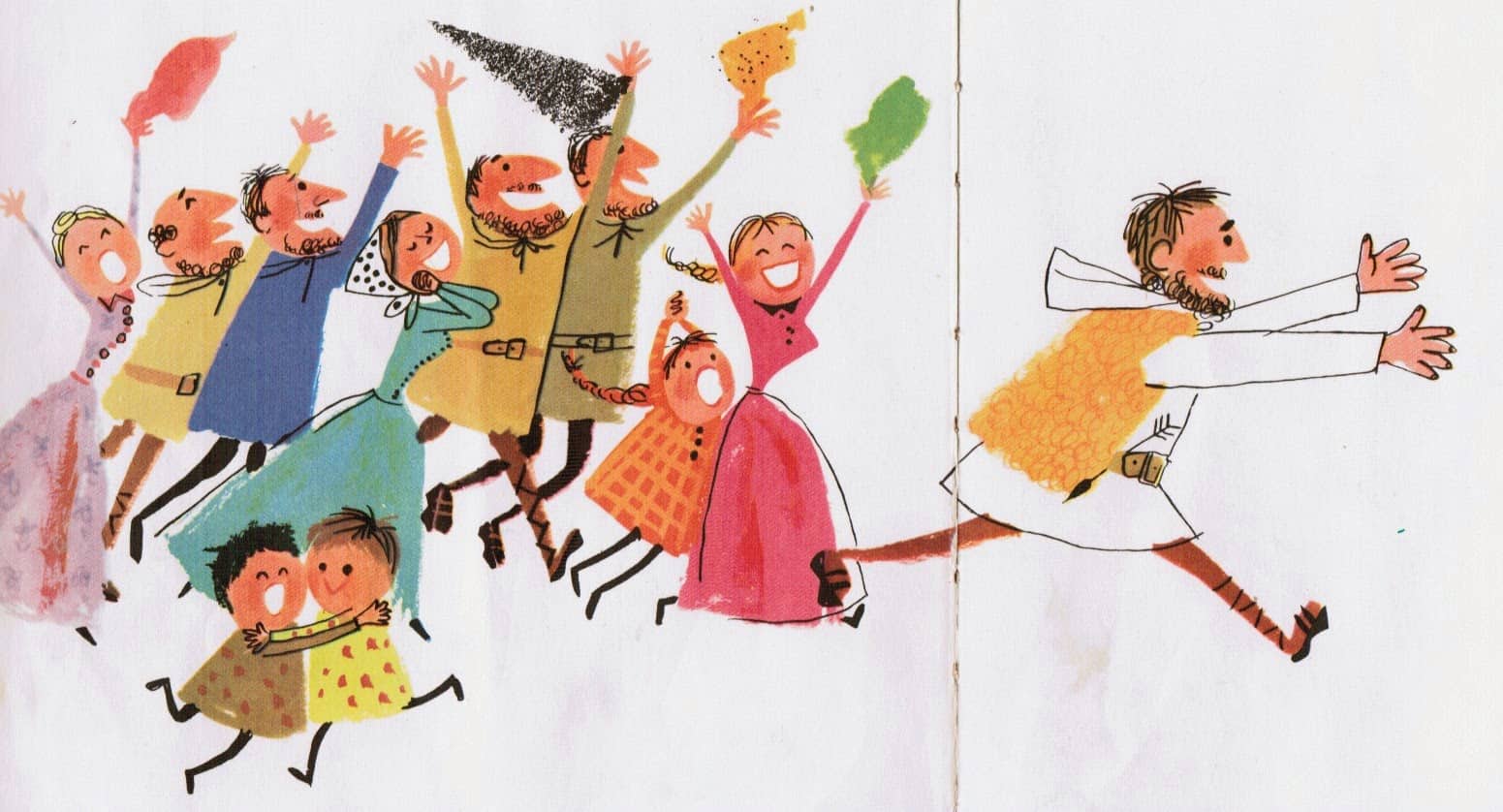 Maria Prymachenko
A Ukranian artist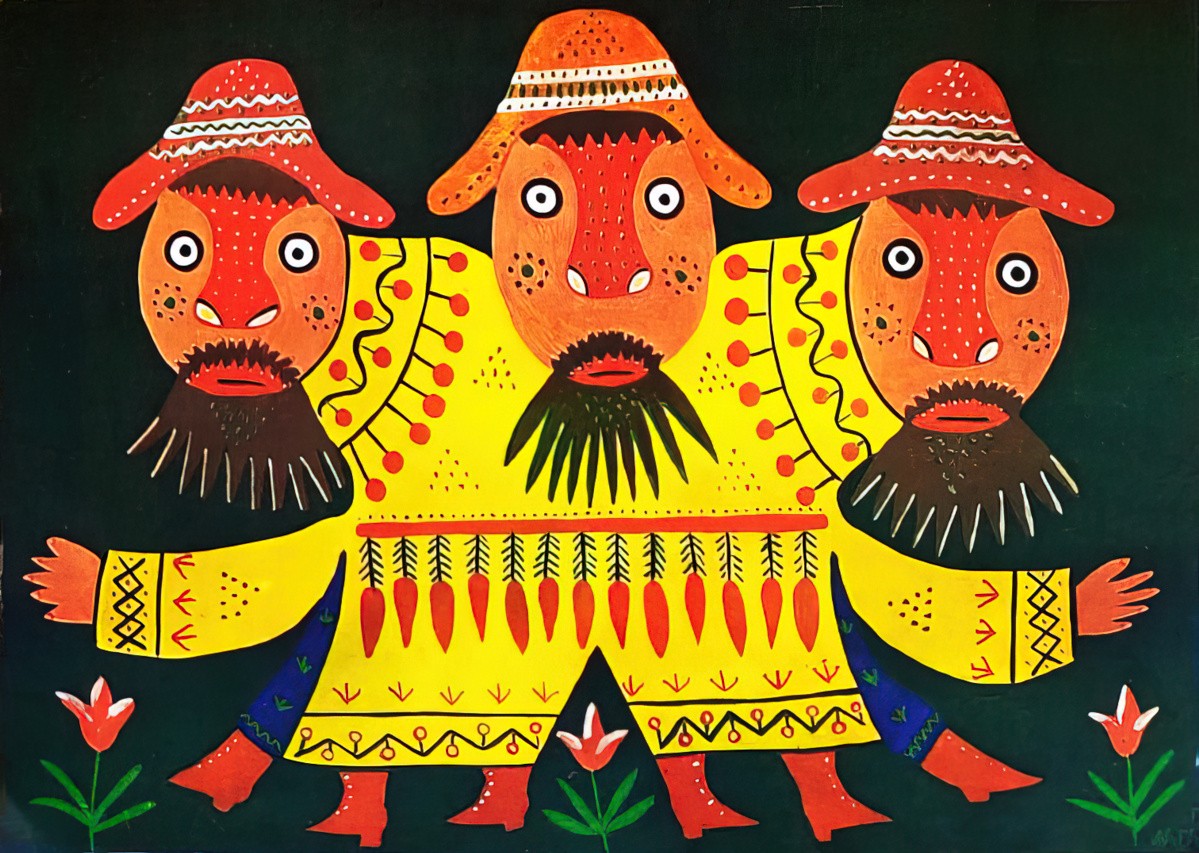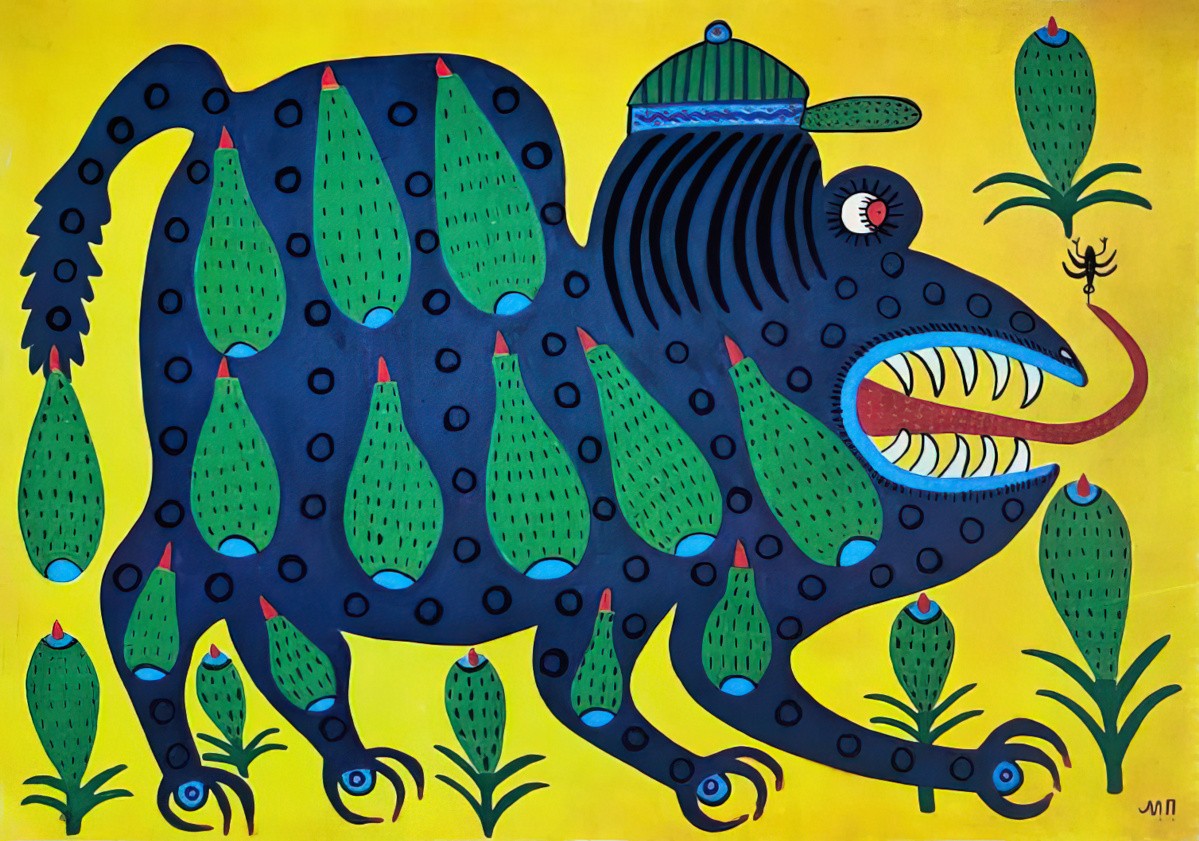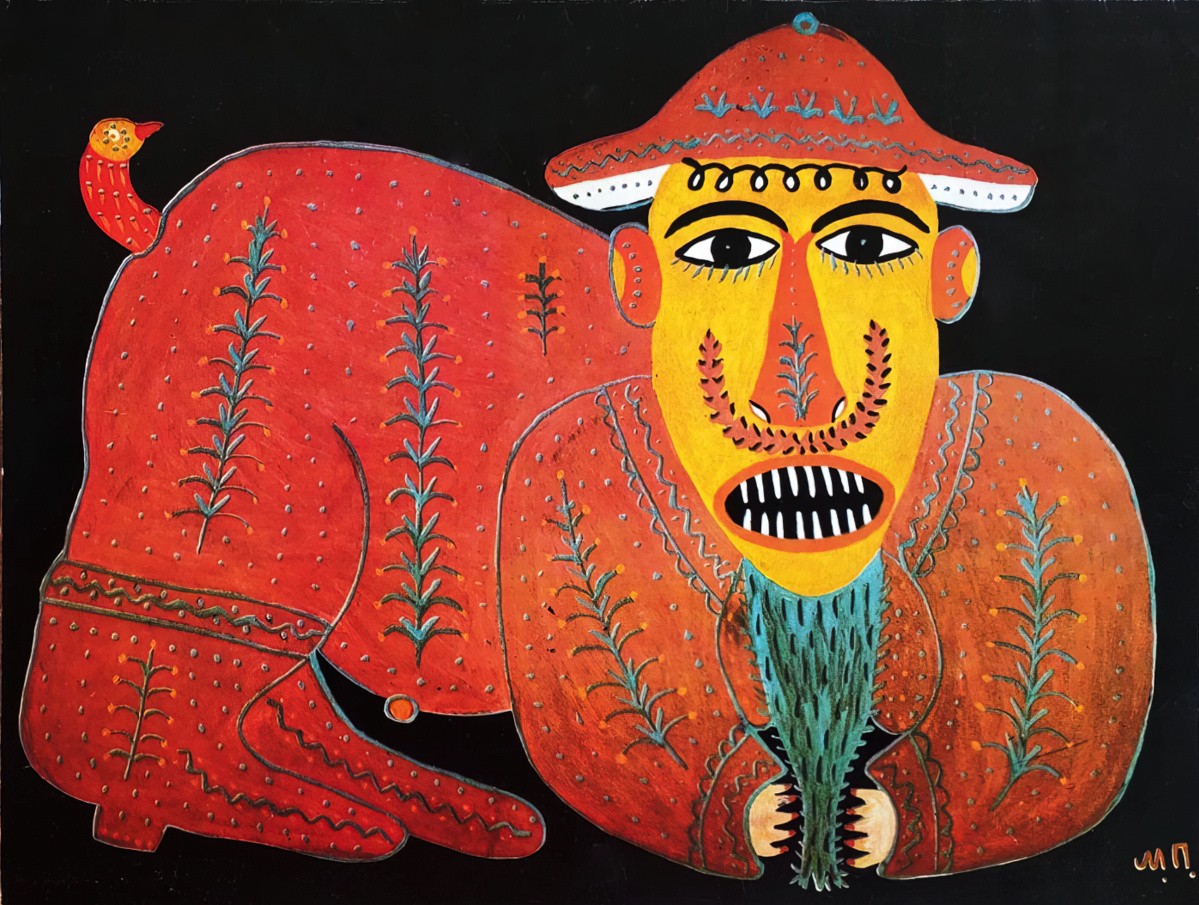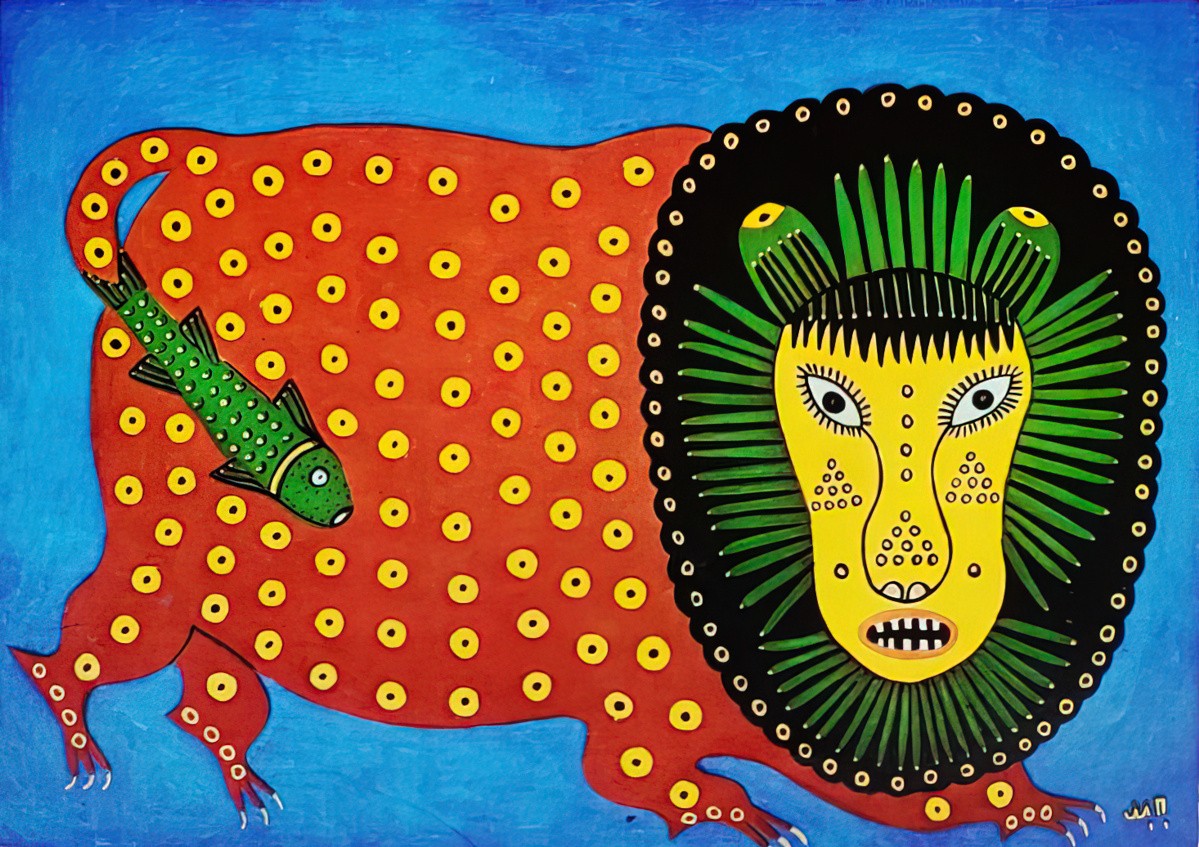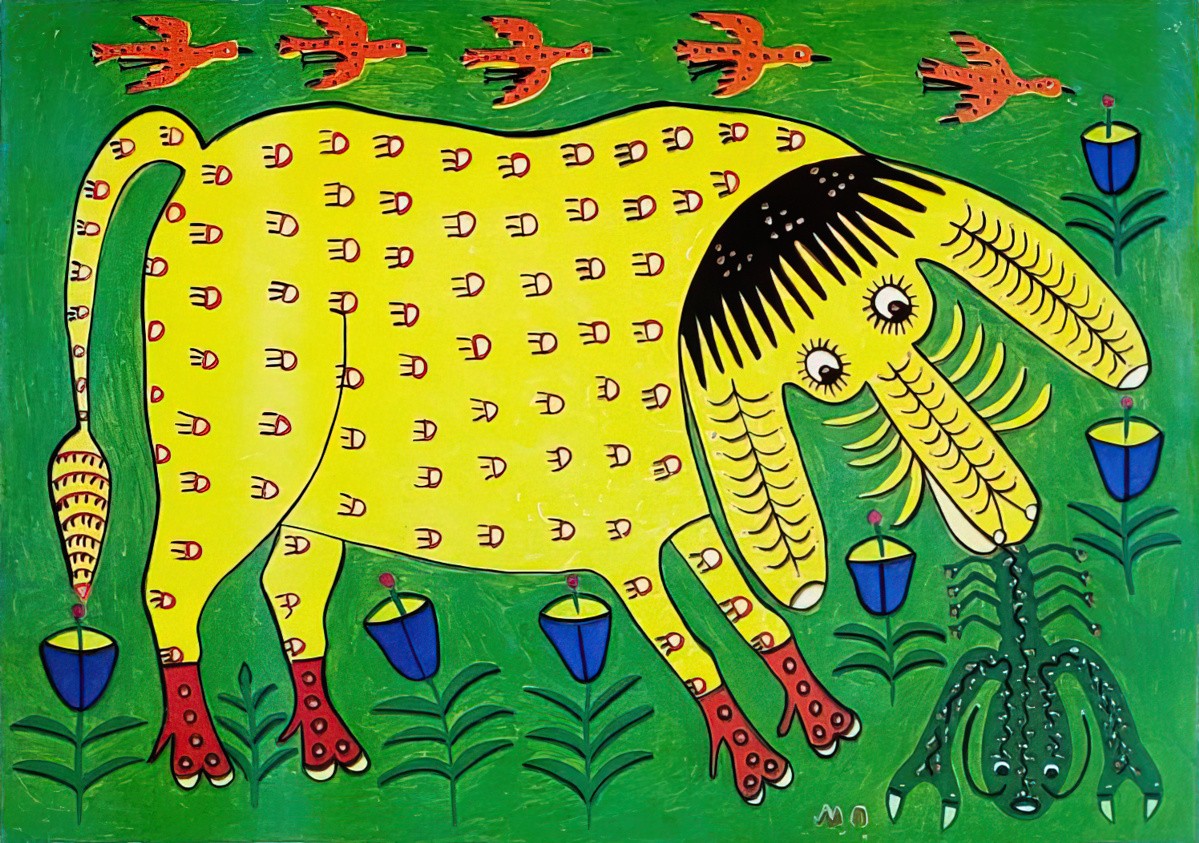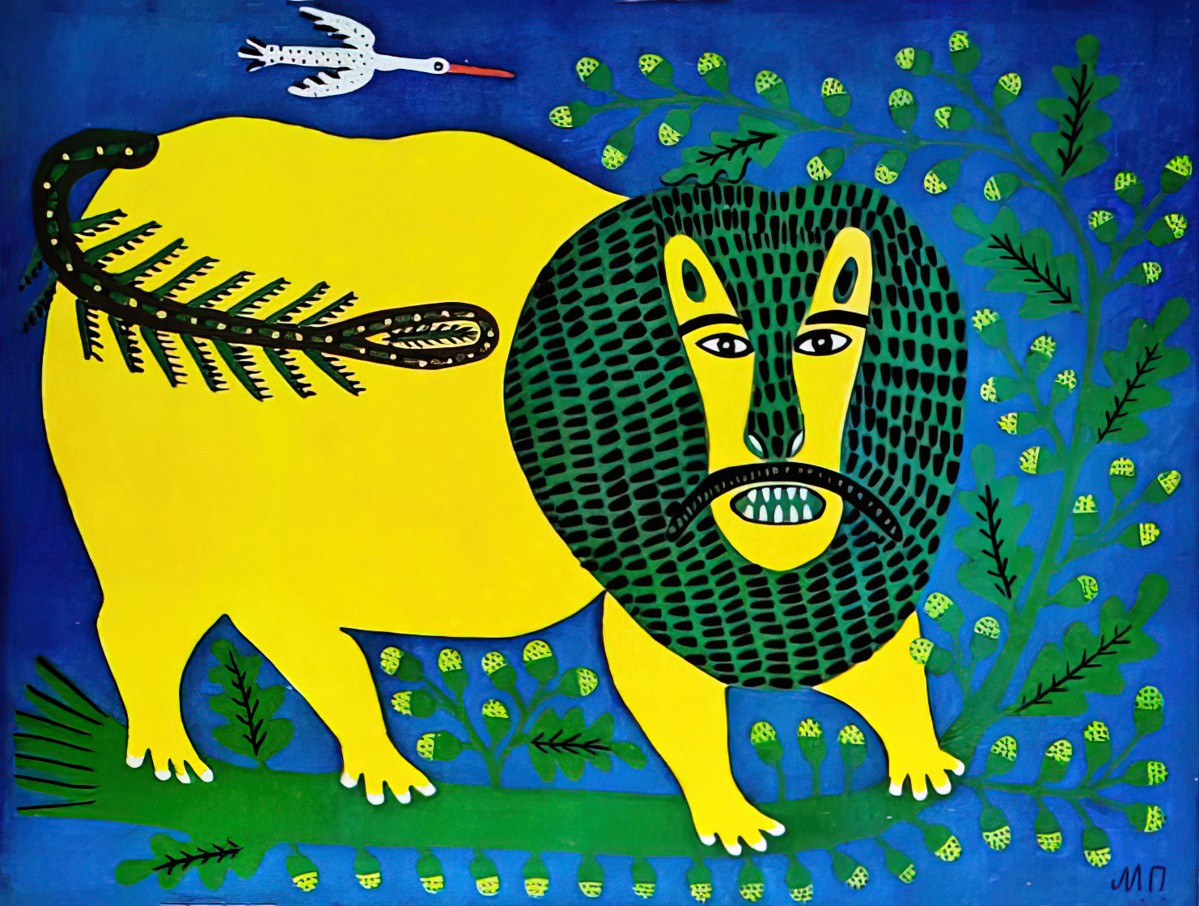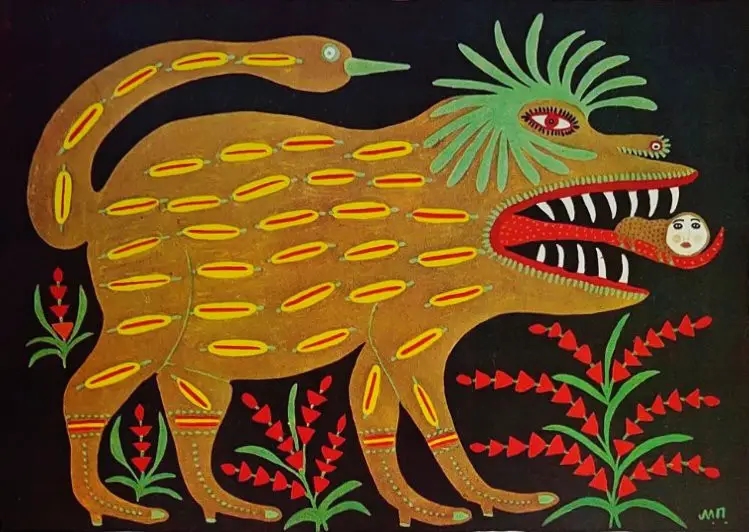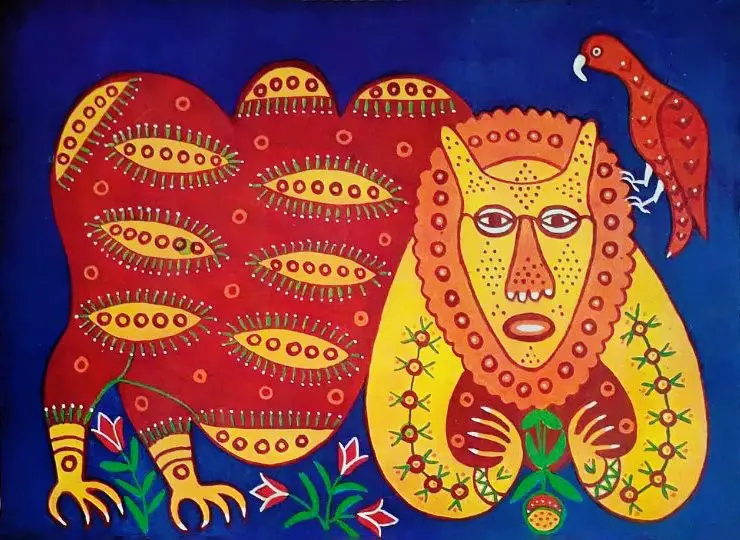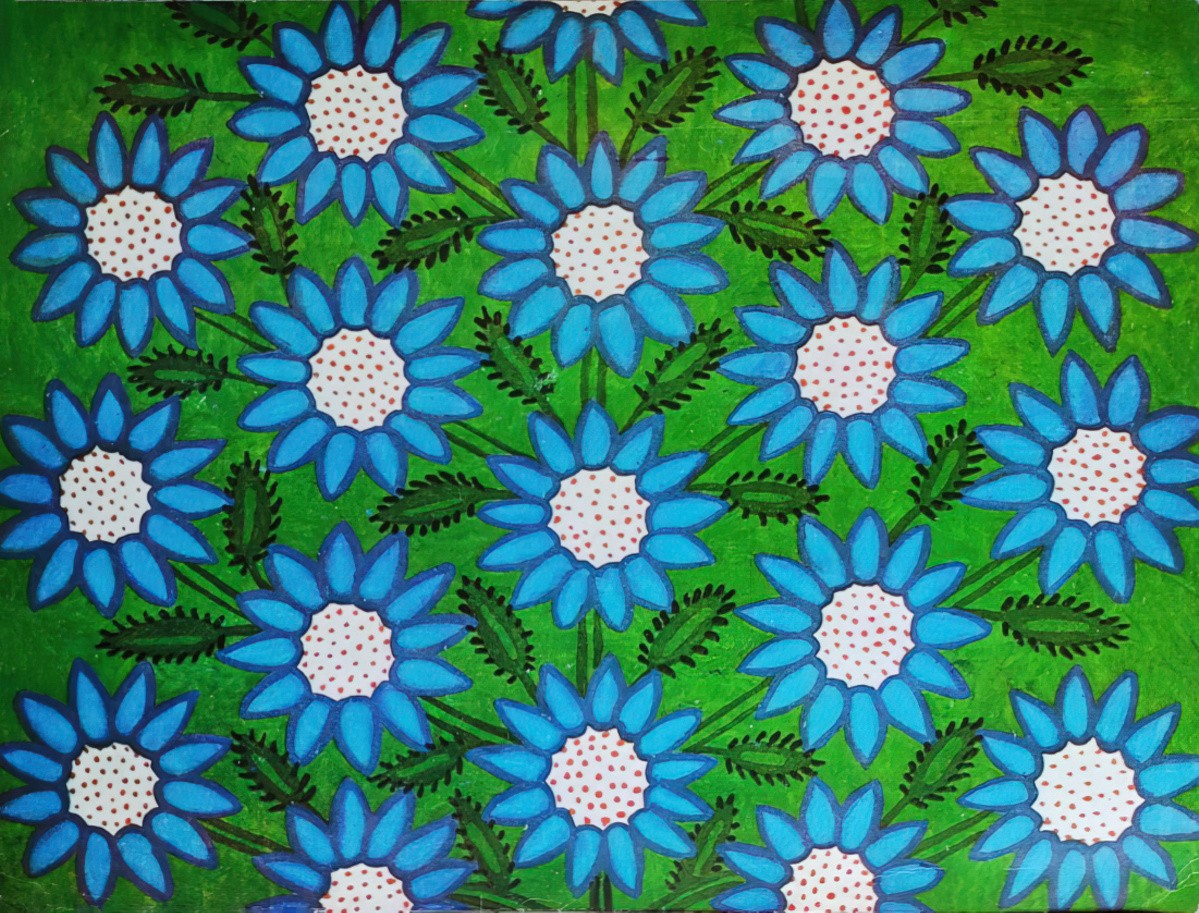 Laura Carlin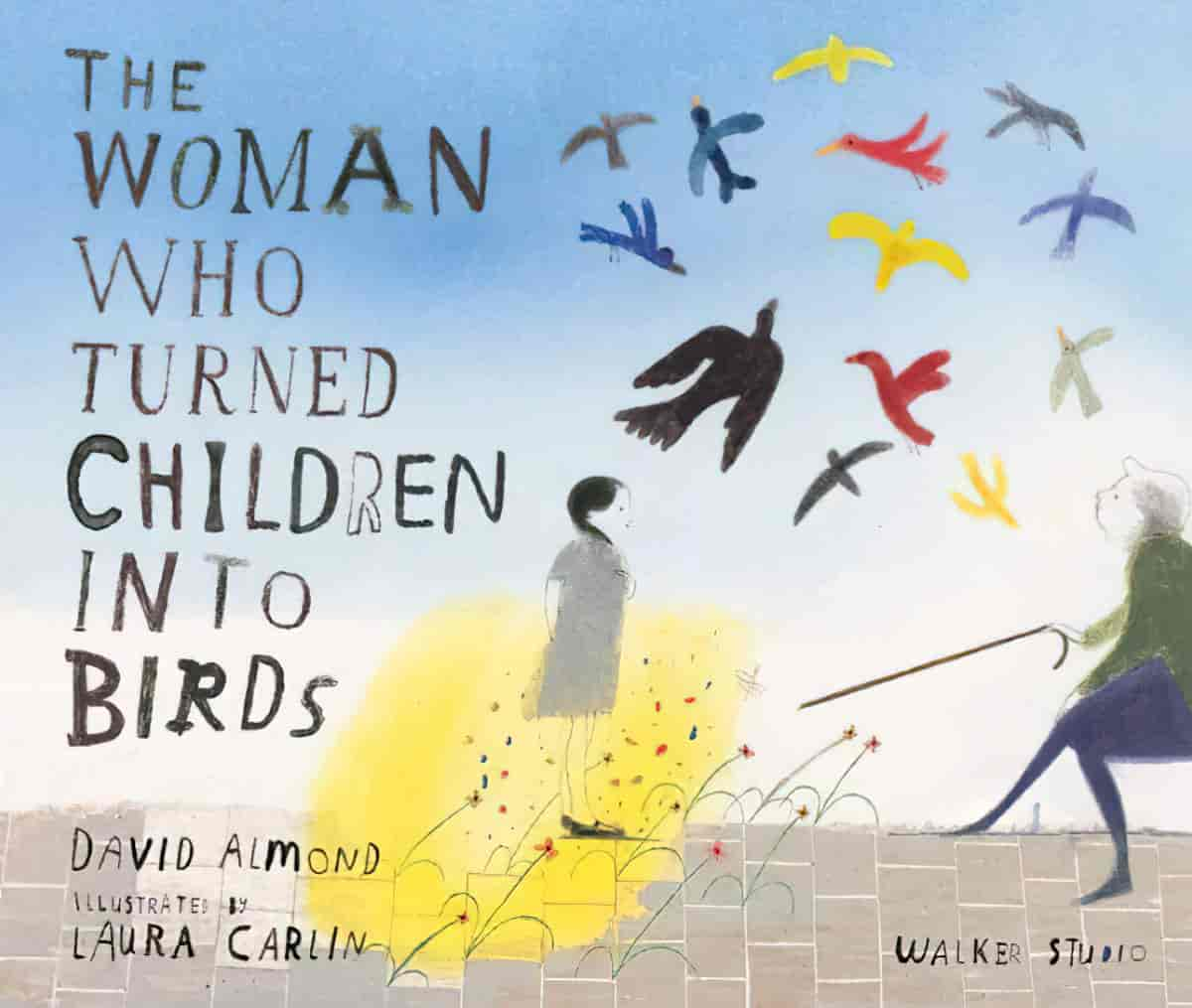 Pablo Picasso