The Trip by Ezra Jack Keats was first published 1978, which makes it 40 years old. The Snowy Day is the most famous of Keats' publications, but The Trip was also successful, and subsequently adapted into a play. Although I have not seen the play, I can imagine how a set designer was enchanted by the peep show box element of this picture book. There are instructions in the back for how to make one.
As a Jewish American and son of immigrants, Keats was hugely influential in American children's literature for including people of colour in his work.
Keats was influential for another, related reason: His love of the urban landscape. Picture books such as A Lion In The Meadow were far more popular in the 1960s and 70s. Pastoral arenas make for a pleasant childhood utopia, after all. It's almost as if children's storytellers couldn't imagine a child being happy in the city. Yet many children do live in the city, and almost as many wouldn't have it any other way.
For much more on the symbolism of city versus country, see this post.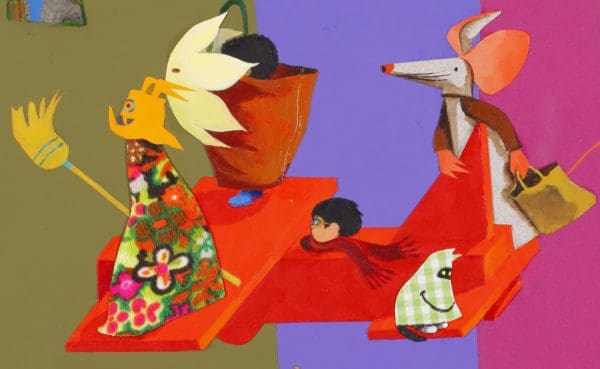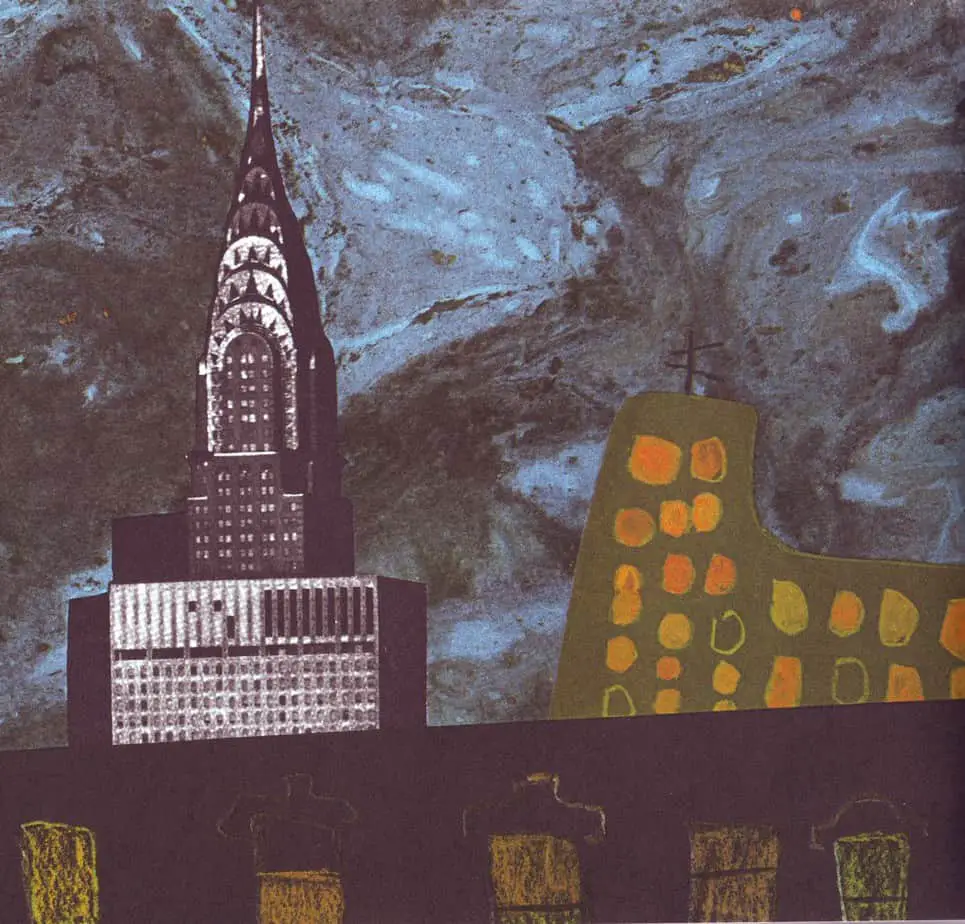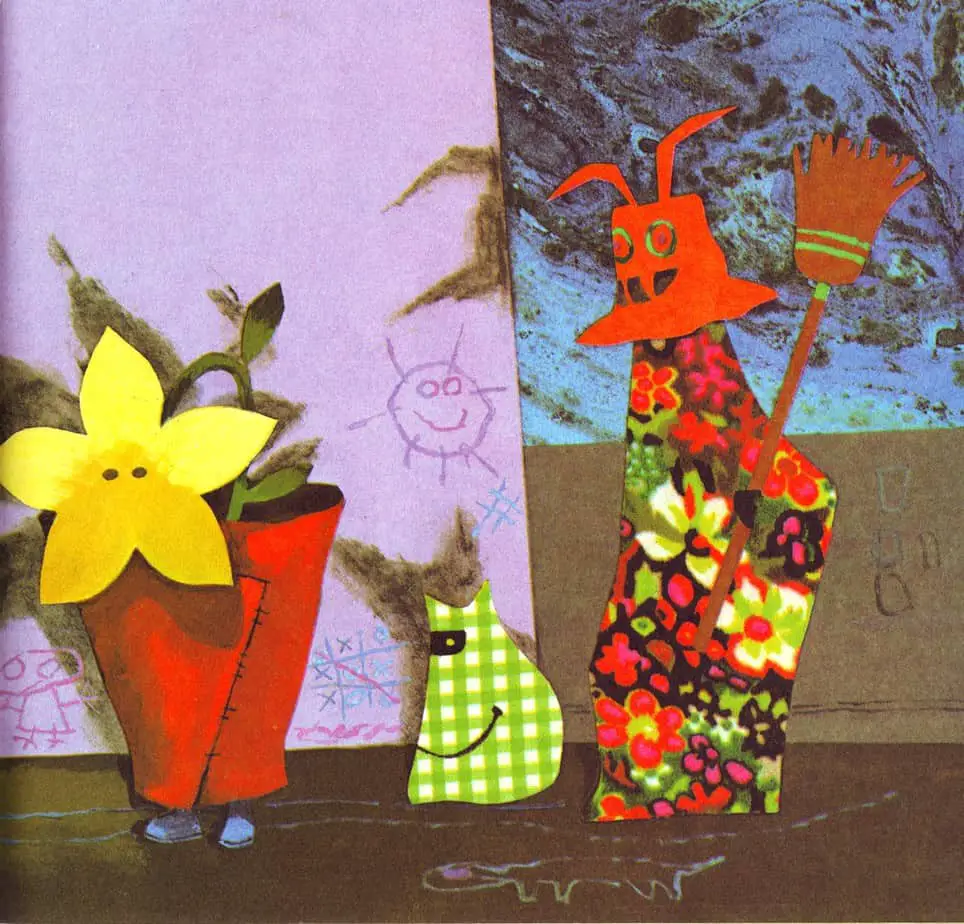 STORY STRUCTURE OF THE TRIP
Like many fictional children, Louie has just moved to a new neighbourhood. This story is so popular because:
Every reader can identify with a character facing some big change. We've all had change in our lives. And if not, we all fear change somewhat.
In storytelling terms, this is the perfect plot because the child reader is now exploring Louie's new world alongside Louie. This creates immediate character empathy.
It also provides the author/illustrator with a reason for explaining this new setting. Everything is new to the child, and everything is noteworthy.
Louie's shortcoming is that he is new, anxious and doesn't know anybody in his new neighbourhood.
Surface desire: Louie wants to have a bit of fun making a peep show box, because he doesn't feel sufficiently confident to go outside.
Deeper desire: Louie wants to connect with people.
In a story like this, in which the child is too scared to really do anything or go anywhere, what does a writer do about the opposition?
Well, it very often comes from the child's imagination. That's the very thing keeping them from moving in the first place.
The opponents are the scary creatures Louie makes inside his peep show box.
To amuse himself with a peep show box. Though I doubt Louie meant to do this consciously, what he's doing — in effect — is creating miniature versions of his old friends then disguising them as monsters so that the costume can subsequently come off, revealing scary things to be benign after all.
He flies back to his old neighbourhood in his imagination, as a way to transition himself from his old place to this new place a bit more slowly than has been forced upon him. I was thinking about the symbolism of flight, and how Keats was using that. But I don't believe flight is the significant symbol here — it's photography. I wrote about photography in young adult literature here, but the peep show box serves in this picture book in the same way.
Also, part of me thinks this story is about how kids are basically the same wherever you go — the trick or treaters of this new neighbourhood might as well be the same friends he has back home. This is an interesting concept, and it's probably my own interpretation rather than Keats' intent, but I do think kids of this age are adaptable. If they're good at making friends in one environment, they'll most likely find the same kind of comrades if they're transplanted.
Louie meets the monsters head on. They chase him down a street. At first he seems to be trapped, but…
… then he recognises his friends who are dressed up.
The revelation for the reader is that it is Halloween. The revelation for Louie is that things may look scary on the outside are not at all scary when you really look at them closely (or get to know them).
Ergo: He realises that if he gets to know the kids in his new neighbourhood, they won't be scary to him.

Louie goes outside to join the new neighbourhood kids, and we extrapolate that he will make friends with them.