This Moose Belongs To Me is a 2012 picture book written and illustrated by Oliver Jeffers.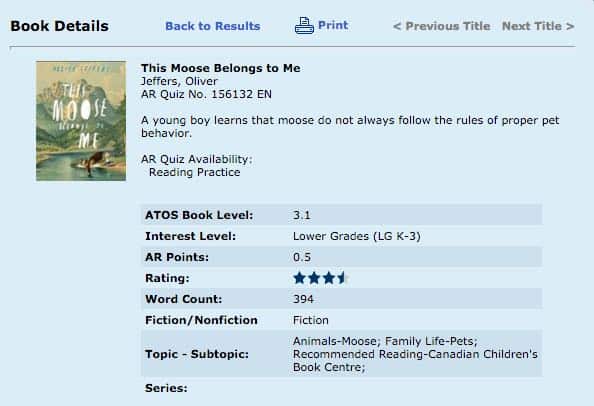 STORY STRUCTURE OF THIS MOOSE BELONGS TO ME
PSYCHOLOGICAL SHORTCOMING
Wilfred is lonely.
MORAL SHORTCOMING
Wilfred is controlling.
DESIRE IN THIS STORY
Wilfred desires some company in the form of an obedient pet. This character is a riff on the Crazy Cat Lady trope, in which a character also likes to collect animals. There's also a bit of Kindnapper in there, too.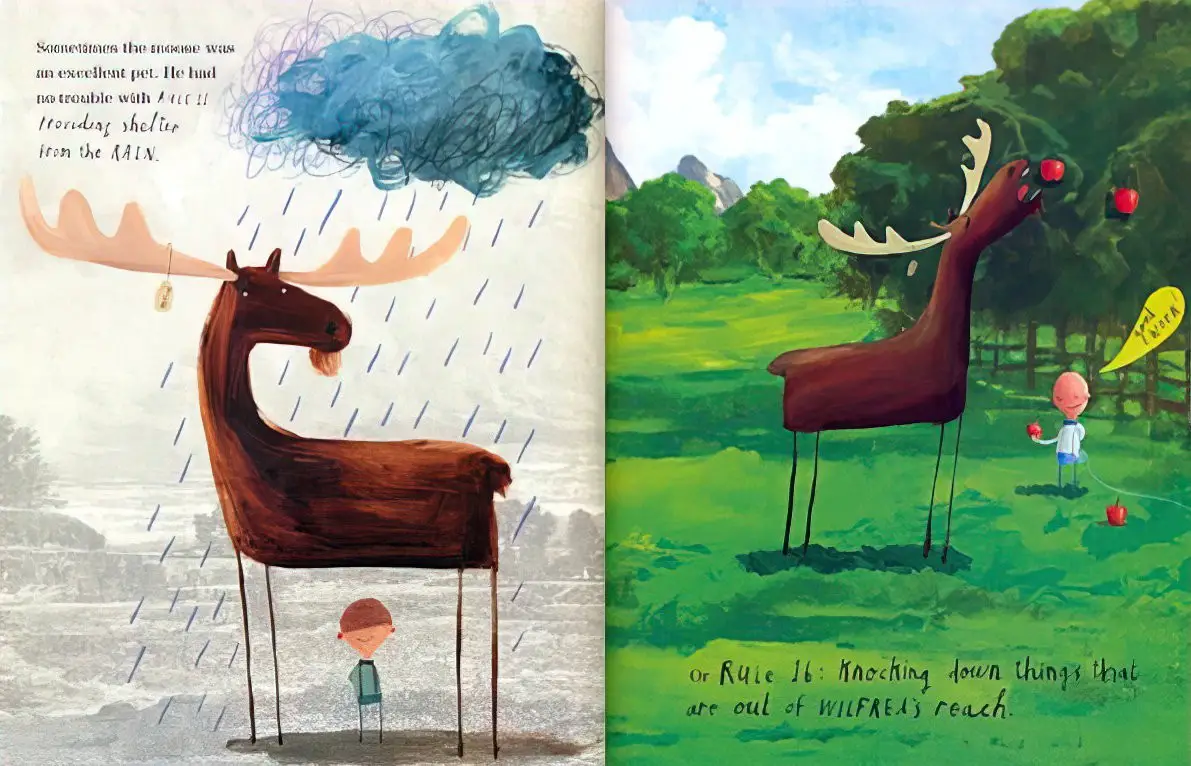 Wilfred's opponent is the moose, who wants to do its own thing.
Another opponent is the old lady who, like Wilfred, has named the moose and claimed it as her own. The best opponents want the same thing as your hero, so this is a particularly funny example. Also, the 'inverse' of a little boy is an old lady, so she looks different, but she is exactly the same.
Wilfred's plan is to basically follow the moose around. But he also has a fairly detailed plan, seen partly in the illustrations: He will put a name tag on the moose's antler and write a list of rules for the moose to follow. That's his first plan. But he has to modify his plan slightly because he has a poor sense of direction. In order to not get lost, he'll roll out a ball of string.
Wilfred's struggle is between himself and nature ( of which the moose is a part). He is lost and stranded and at the mercy of the 'monsters'. This is the very worst thing that could possibly happen to our hero.
PSYCHOLOGICAL EPIPHANY
He can avoid feeling lonely by simply being with the moose.
MORAL EPIPHANY
But he doesn't have to control it. Wilfred realises that animals have minds of their own, and that they don't exist for his personal amusement and convenience.
The moose will continue to listen to Wilfred but only when he feels like it.