The Biggest Sandwich Ever is a book from 1980. It was my first "Lucky Book Club" purchase, and I loved it. (I don't agree with my husband either, who says there should also be an "Unlucky Book Club".)
What makes it great? It's not especially original, but it does follow a successful formula. Although the plot feels quite Dr Seuss-ish, Rita Golden Gelman didn't fall into the trap of trying to rhyme like only Theodor Geisel can. Instead, she sticks to simple rhyme. There are no special tricks in the rhyming scheme but it is easy to read aloud.
An earlier version of a very similar story was written and illustrated by John Vernon Lord and Janet Burroway in 1972 on the other side of the Atlantic. It was called The Giant Jam Sandwich, story & pictures by John Vernon Lord, Verses by Janet Burroway, first published by Jonathan Cape Ltd in 1972. This edition was published by Piper Books, Pan Books, London 1988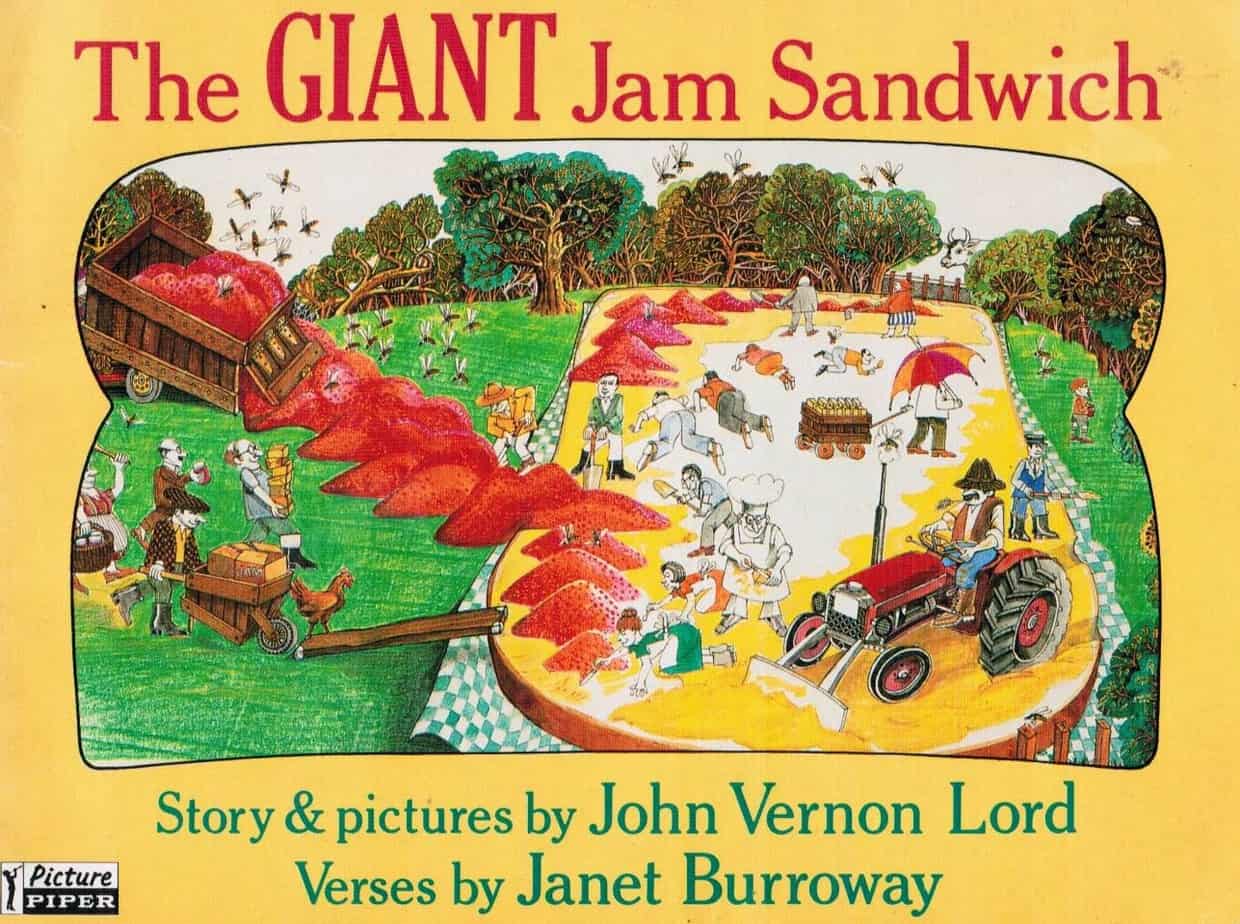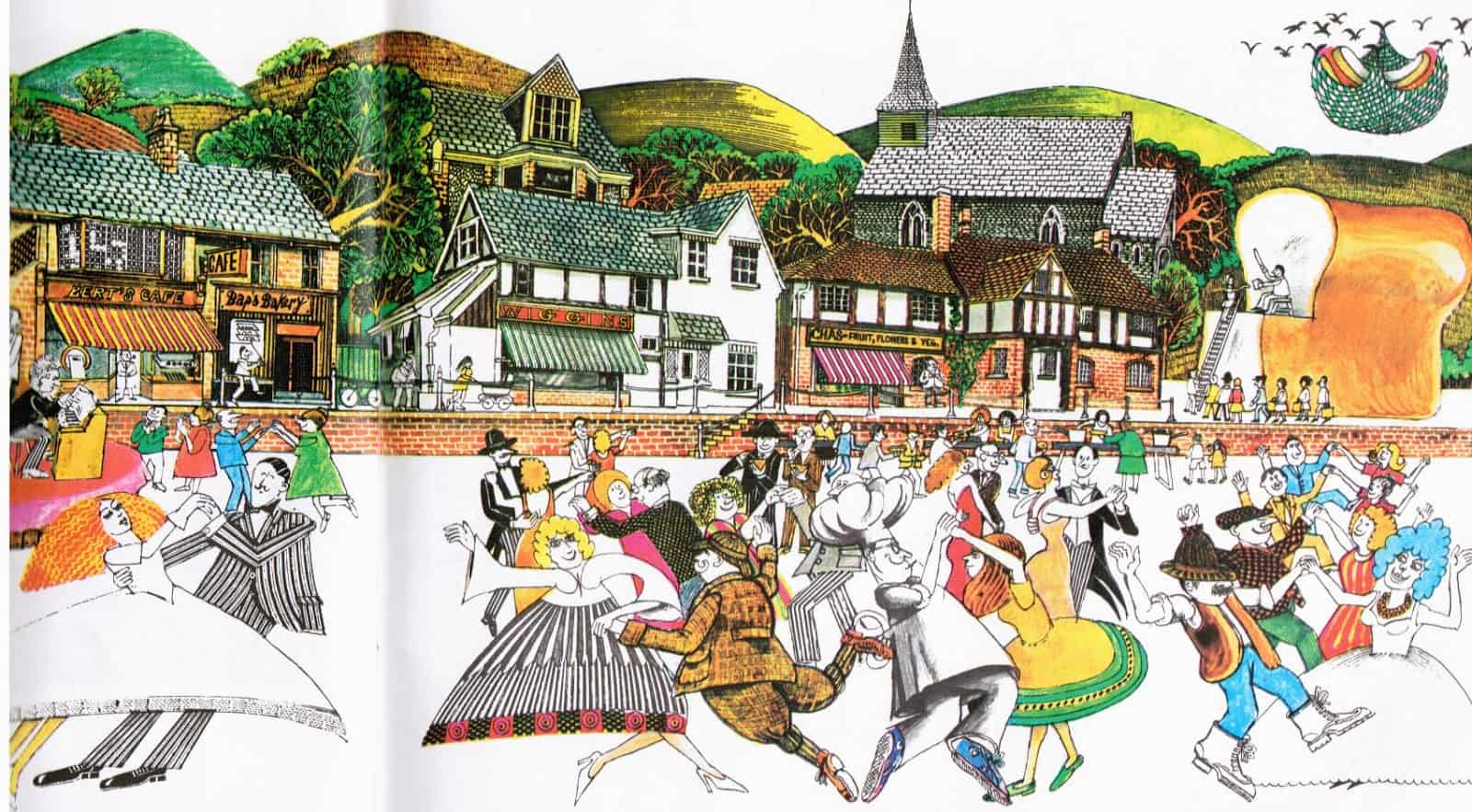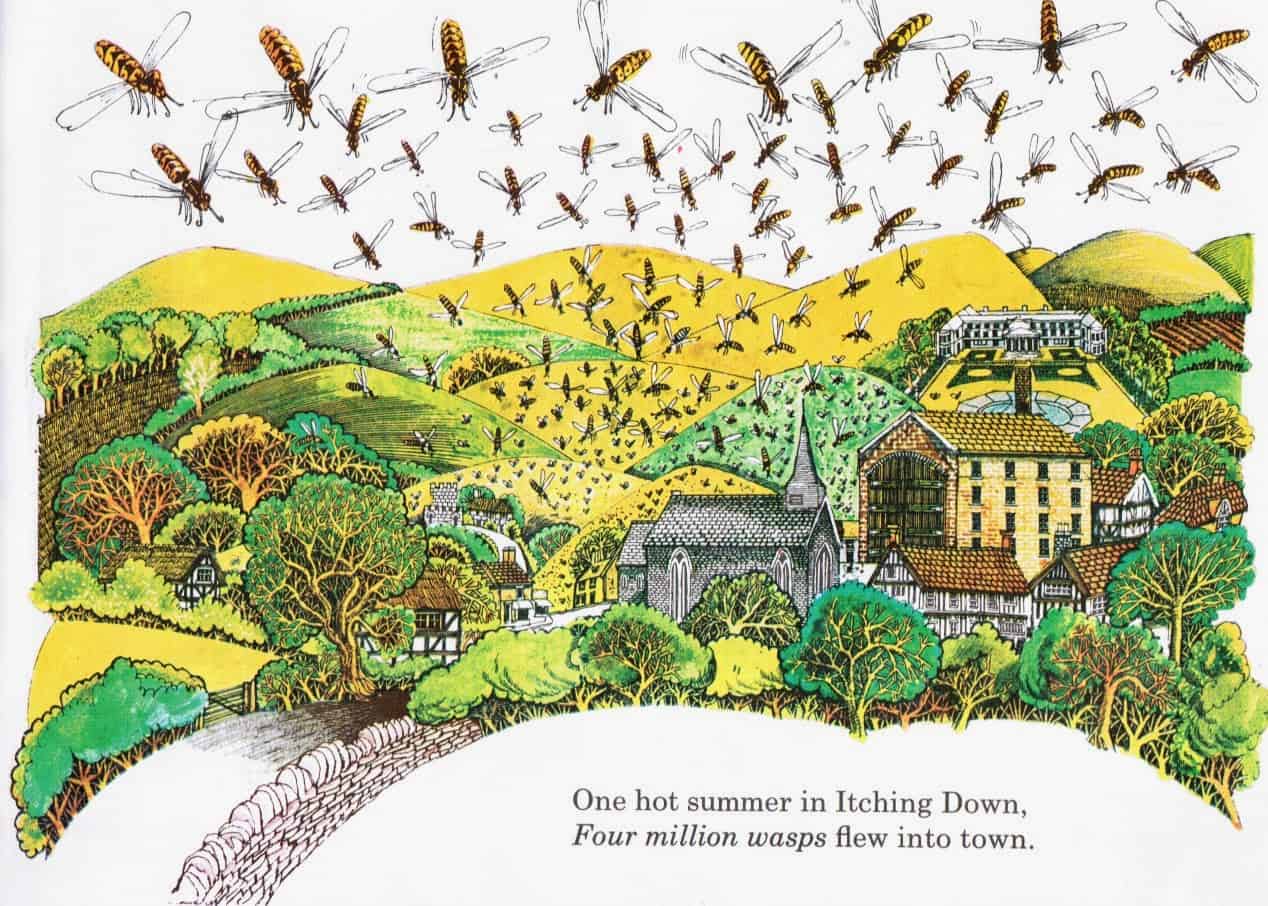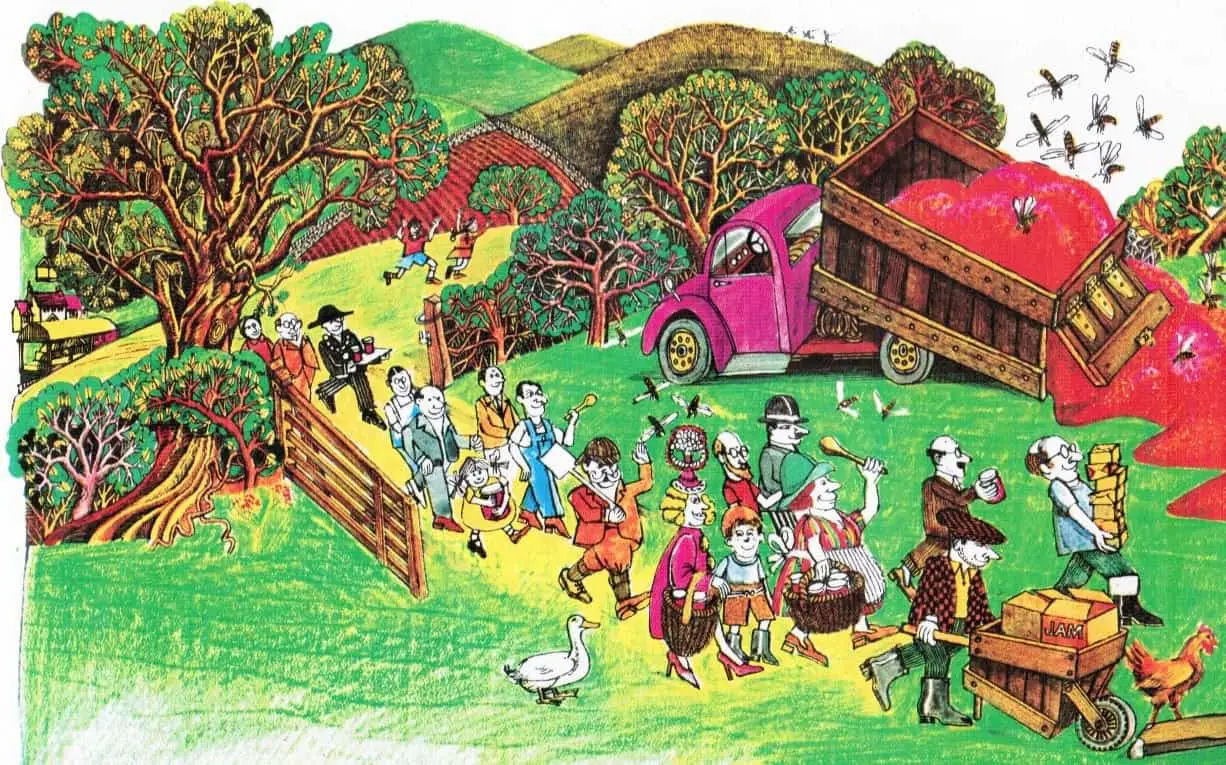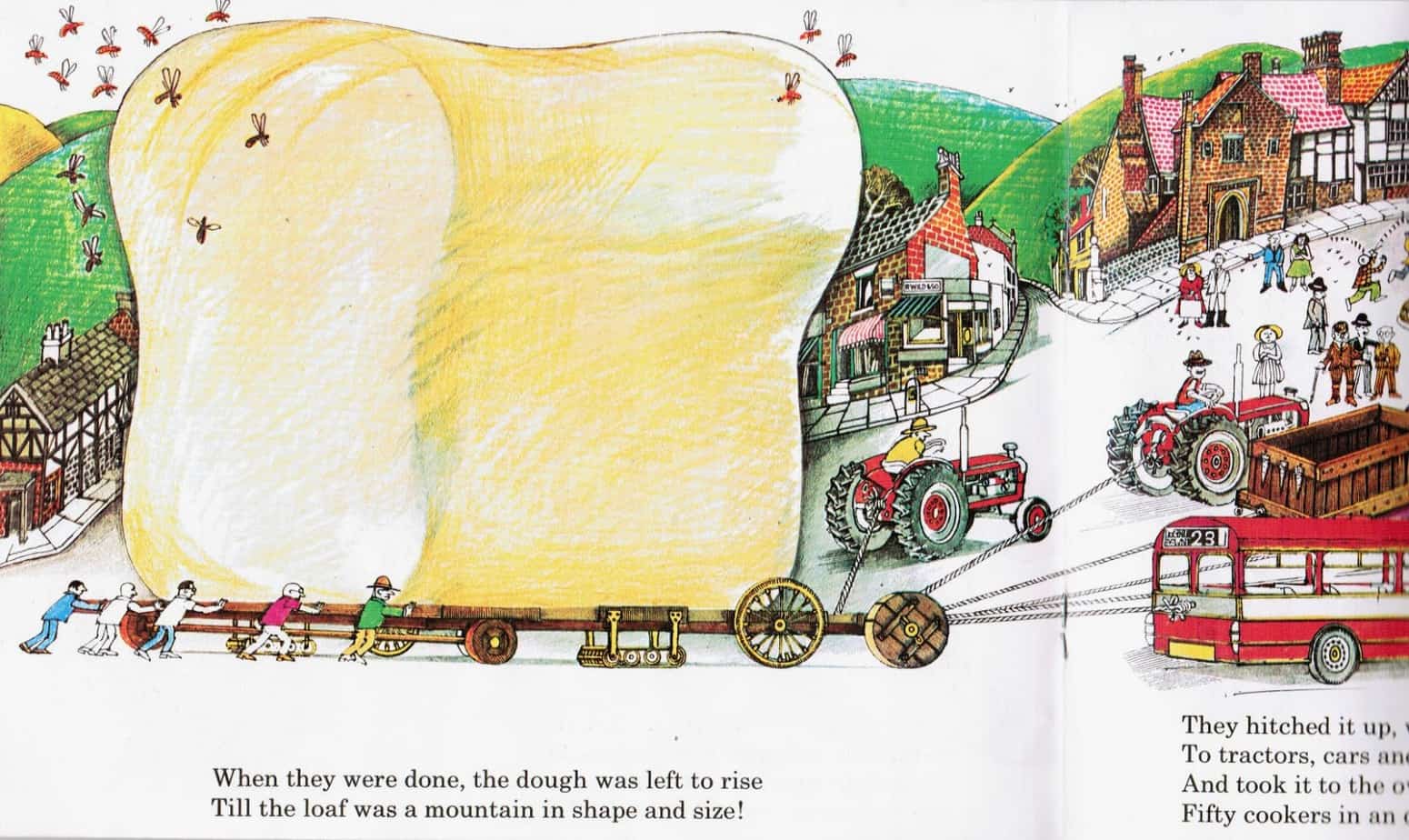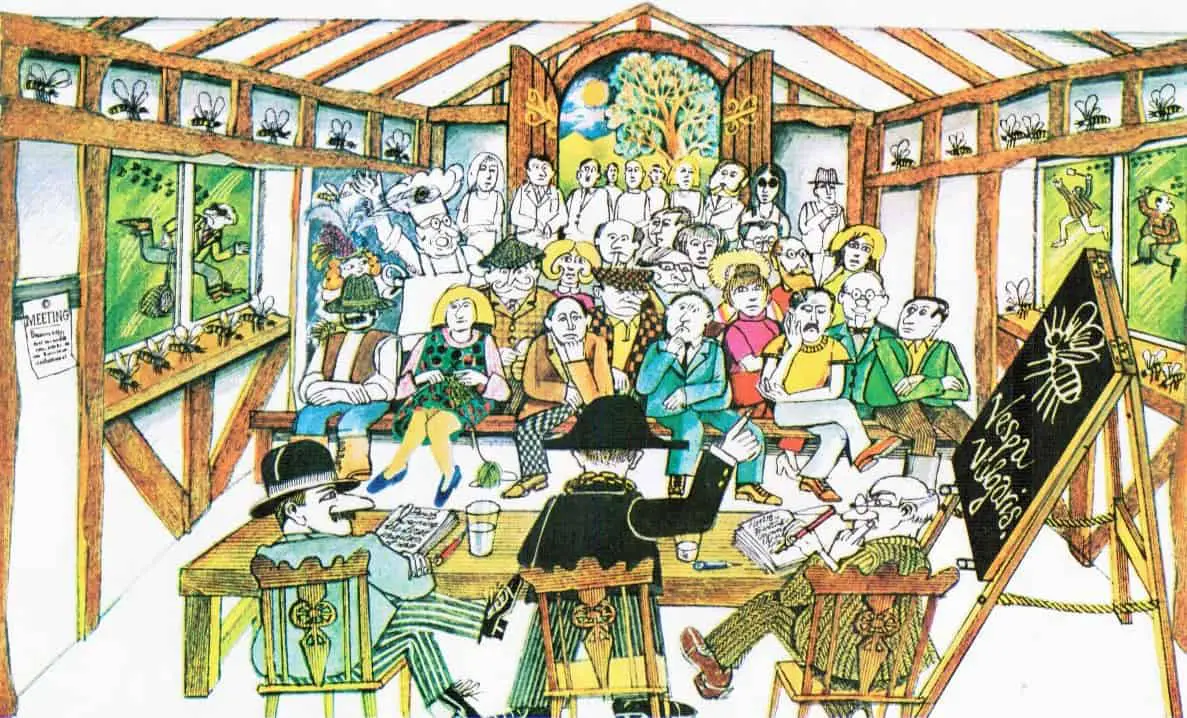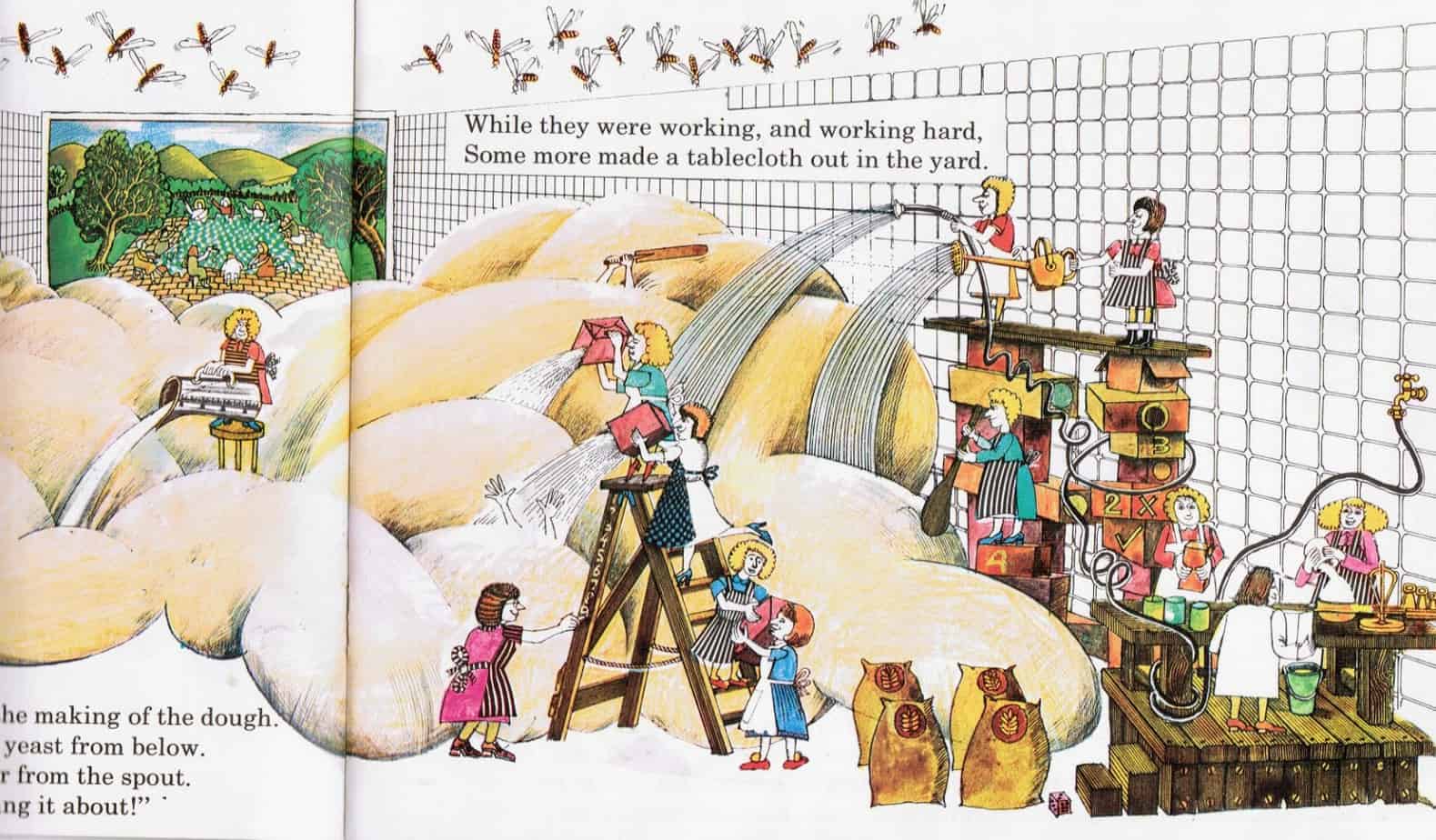 A descendent of this kind of picture book is the bear series by Jez Alborough, also featuring simple rhyme, playing with scale (a massive teddy bear) and a circular ending.
Why are stories of excess and outsize so memorable? I don't know, but they are. In fact, people who specialise in training others to have good memories recommend making use of this trick of the brain. We're more likely to remember to buy lemons at the supermarket if we imagine a massive lemon beforehand, squirting juice painfully into the eye.
STORY STRUCTURE OF THE BIGGEST SANDWICH EVER
Although it's a rule for main characters to have a psychological and moral shortcoming, the rule doesn't necessarily apply to stories for children. More specifically, it doesn't seem to apply to carnivalesque children's stories.
Instead, the story begins:
We were having

a picnic.

Just Tammy and I.
In other words, these kids were just fine as they were. Like a Cat In The Hat plot template, a character arrives unbidden and the purpose of that character is simply to liven up the day.
The general rules of story are quite different in a carnivalesque tale. This becomes apparent when I take a closer look,
In any carnivalesque story the children crave a fun time.
Ostensibly, however, they don't seem to want anything at all. Adventure seems to find them.
The man with the pot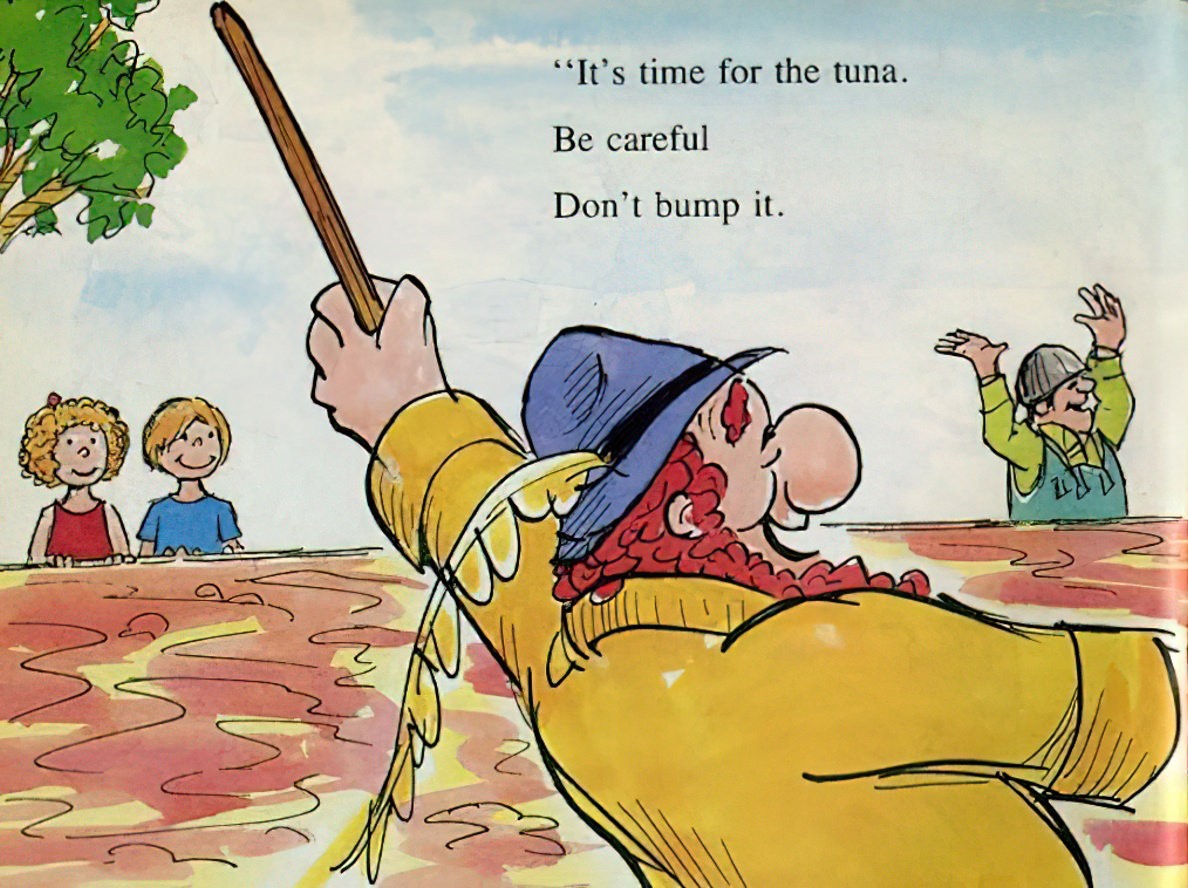 Watching an enormous sandwich being built in the countryside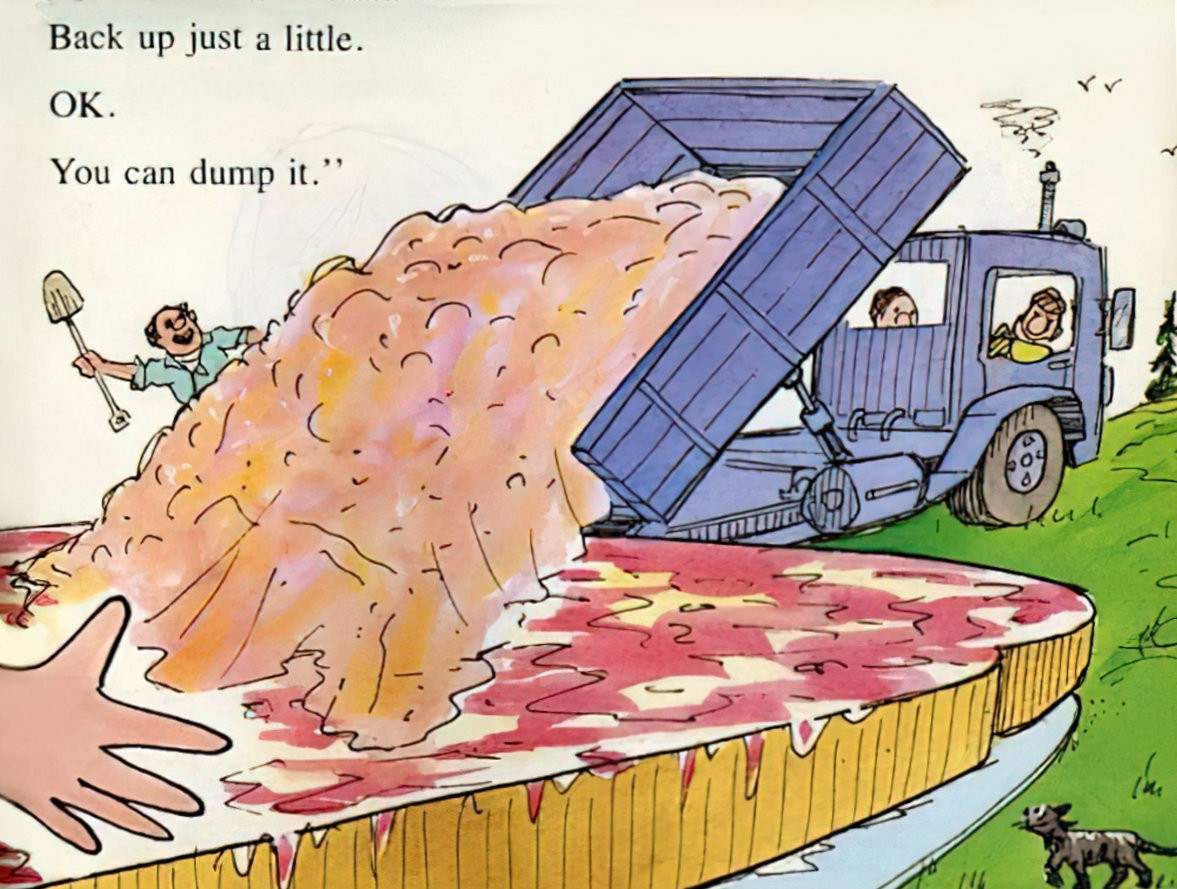 The eating of the sandwich. In a carnivalesque story, instead of a sandwich we have a culmination of fun.
Self revelation is perhaps replaced by an achievement: the finishing of the sandwich.
This is a circular story. The reader predicts the same story will happen over again, but this time with a pie. In other words, this was a moment of fun, and there will be many more such moments for these children.
OTHER TALES OF ABUNDANCE
Many, if not most, children's picturebooks include an element of fantastic excess. The Biggest Sandwich Ever is not even the first children's picture book featuring a massive sandwich.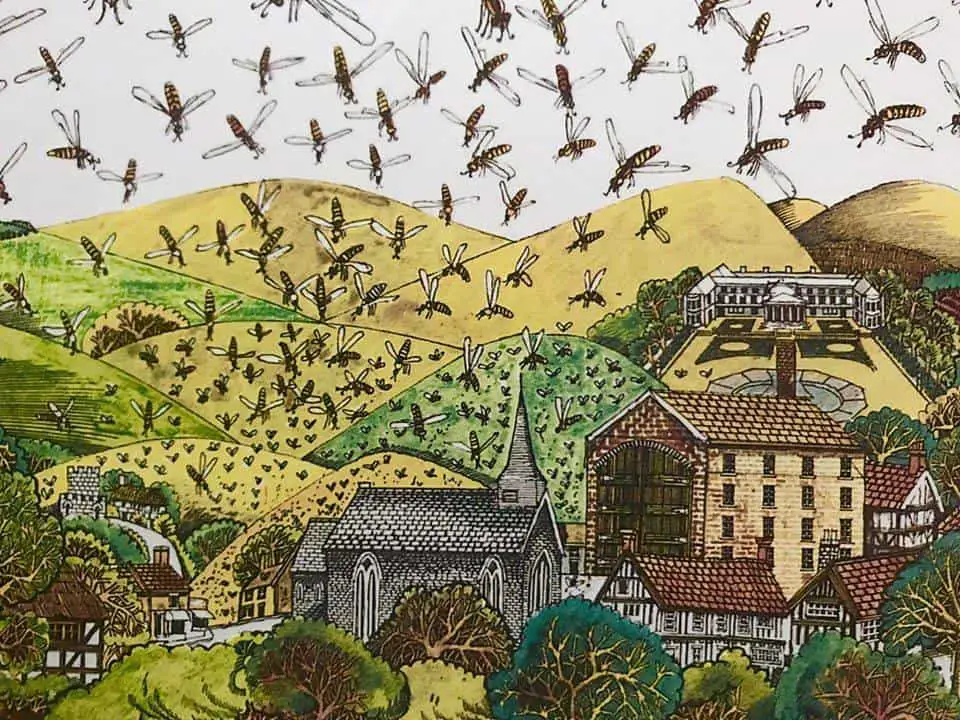 Some of those stories are veritable tall tales, in which the excess is so exaggerated that the excess is the story.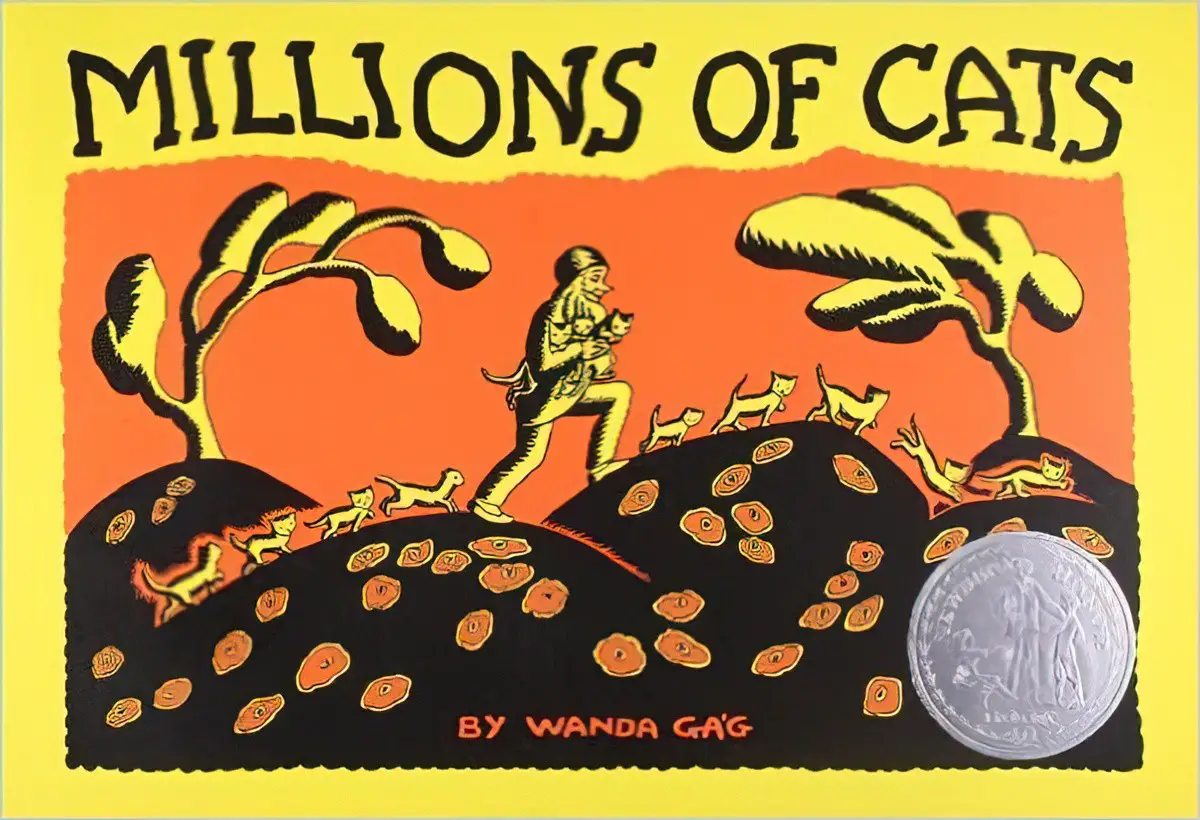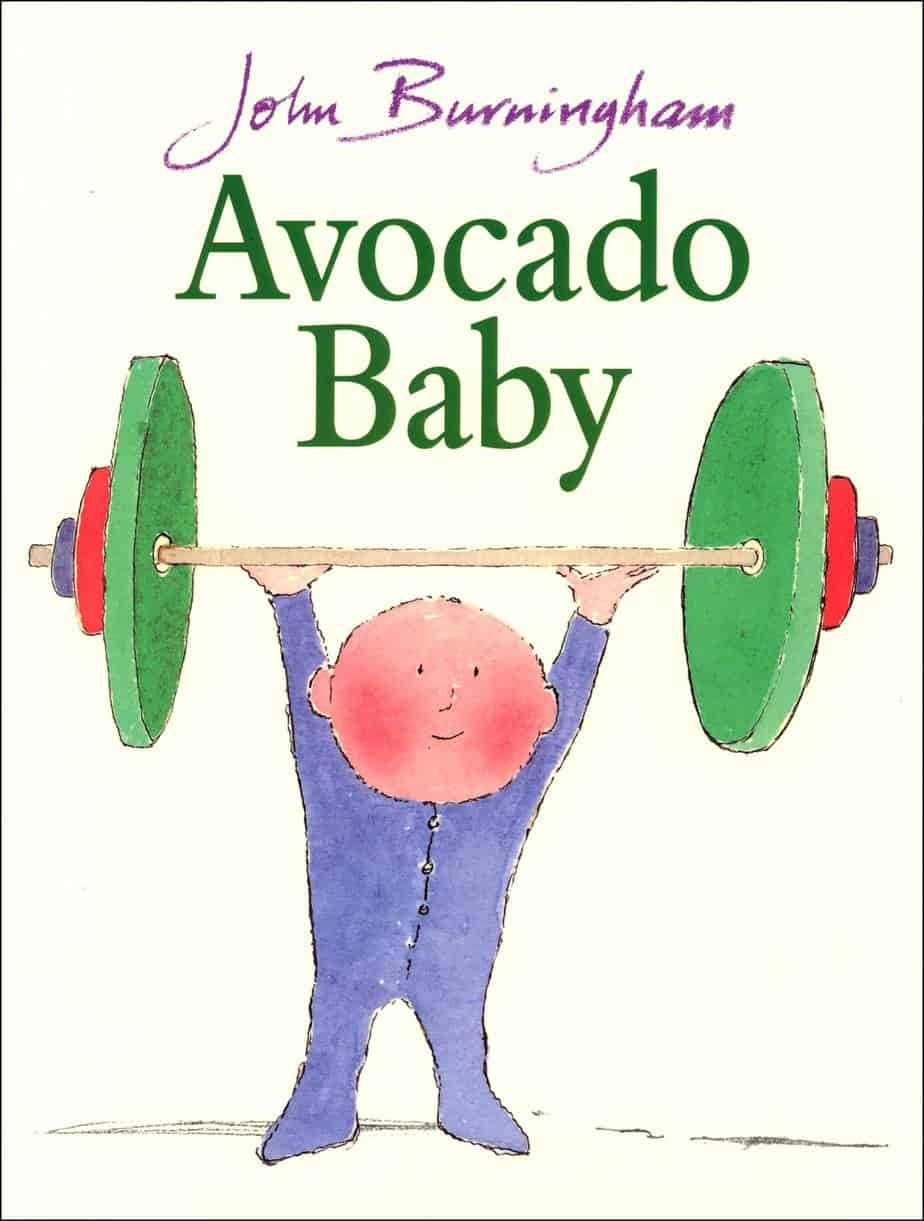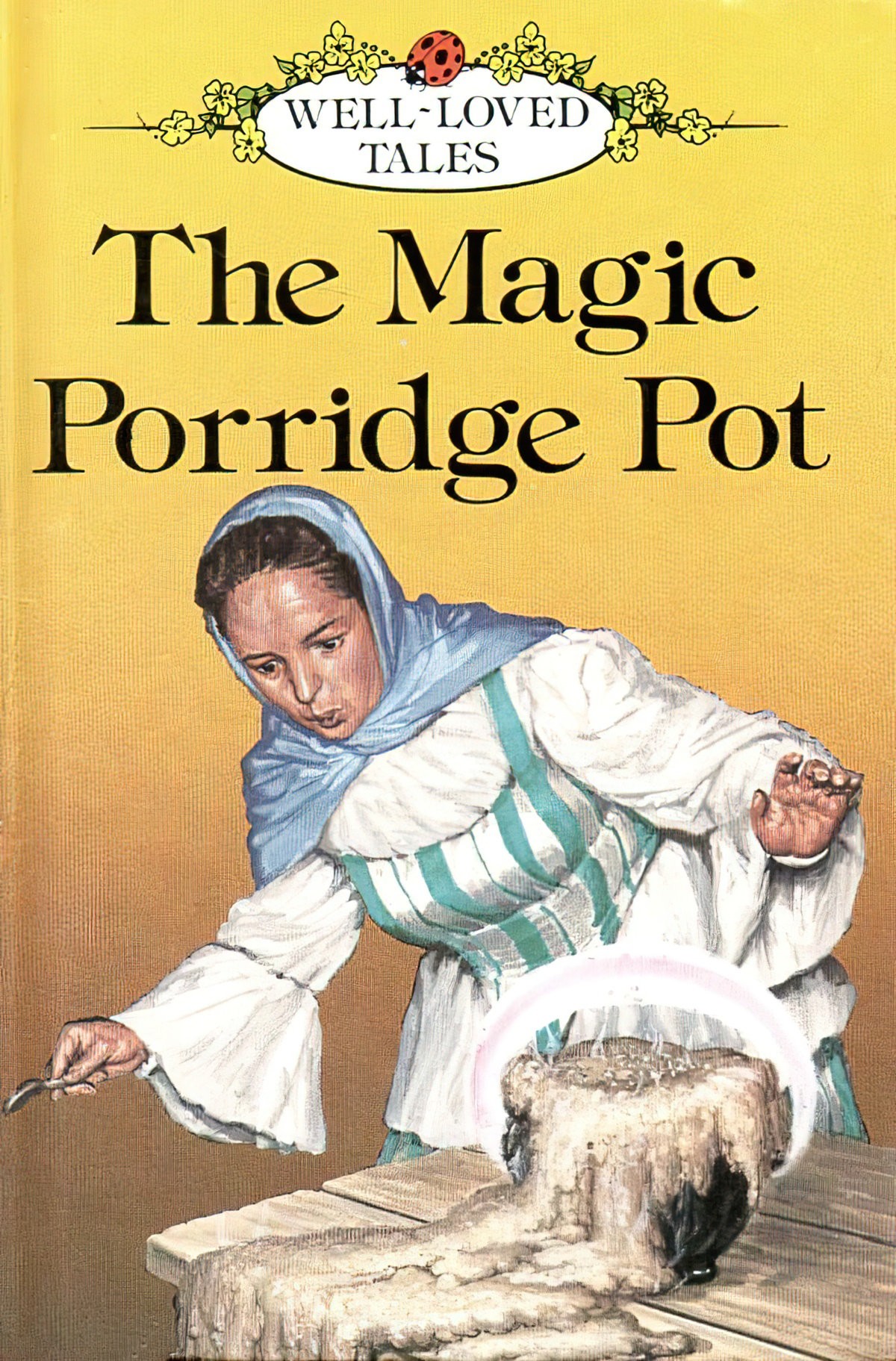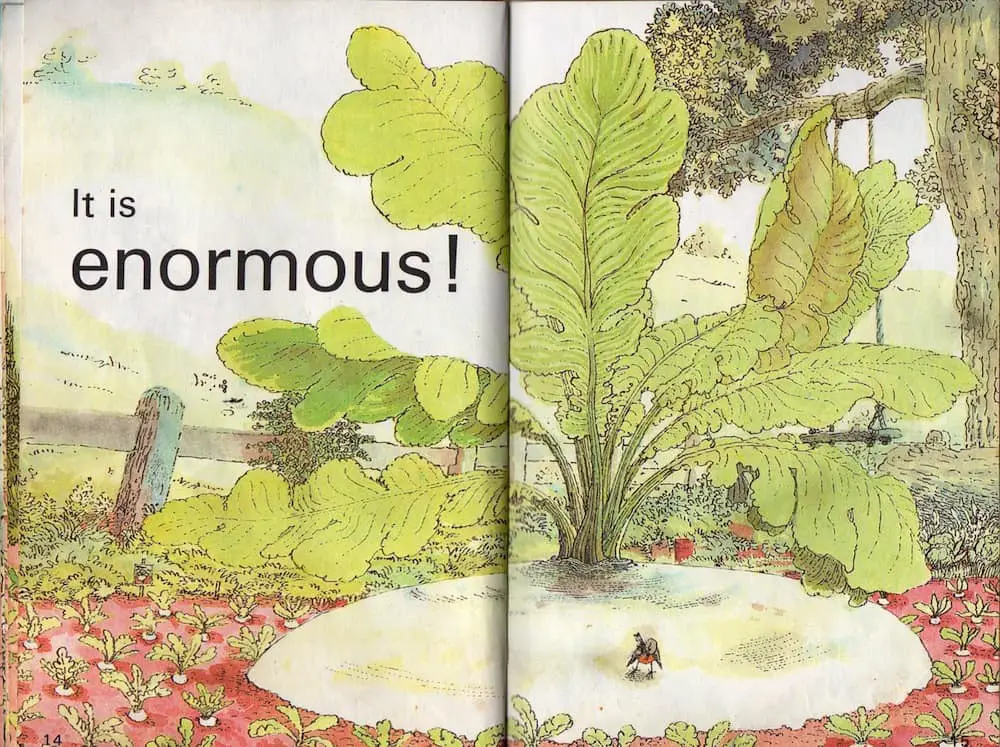 FURTHER READING
The inverse of a tale of excess is the miniature — memorable, again, for its playing with scale.