The home away home story structure is common in stories worldwide, and is especially popular in stories for children. Developmentally, children are leaving to leave the house in preparation for leaving for good. But they need the security of the stable home.
Home is not where you are born. Home is where all your attempts to escape, cease.

Naguib Mahfouz
"Why do you go away? So that you can come back. So that you can see the place you came from with new eyes and extra colors. And the people there see you differently, too. Coming back to where you started is not the same as never leaving."

Terry Pratchett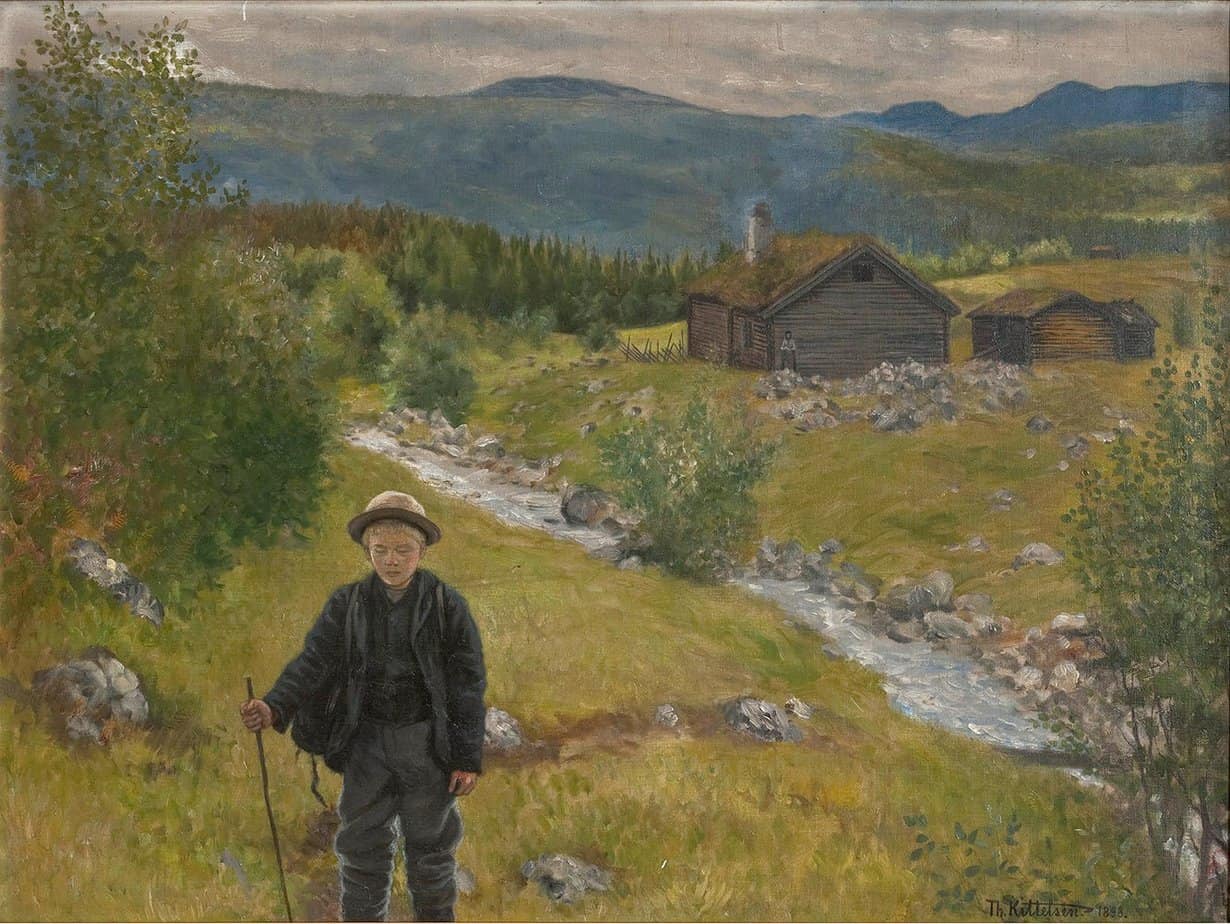 The idea of 'home' differs according to time and culture.
In lots of places, people are still tied back to the rural farms and stuff, so I see this in Fiji, I've seen it described in China, in Africa. So they still have responsibilities and obligations back home, but they go to the city maybe to make money, or for some short period when they're there, they're probably living with relatives or at least people from the region where they come from, and they're just spending some time there. Whereas when you break everyone down to nuclear families, there's nothing to go back home too. There's not some big network of kin, you're not tied to ancestors who are buried in your land, so you have ritual responsibilities. You can just move to the town and become a citizen of that town. So what you get are new towns sprouting up all over Europe where people would join and they'd be members, and this is where the idea of citizenship comes from. Citizen of a town, and by joining, I sign a contract, I swear an oath to God that I'll fulfill my responsibilities and obligations to this town, to this group of strangers that I'm joining.

Joe Henrich
If you're familiar with Christopher Booker's 7 Basic Plots theory, the Home-Away-Home story corresponds neatly with his Voyage and Return category. According to Booker, this story structure comprises 5 main sequences:
Anticipation Stage and "Fall" into the Other World
Initial Fascination or Dream Stage
Frustration Stage
Nightmare Stage
Thrilling Escape and Return
The frustration stage maps onto the Opponent, the Nightmare Stage maps onto the Battle, the Thrilling Escape maps onto the very end of the Battle sequence. Escape and Return maps onto New Situation.
The Ideological Problem With Home Away Home Stories
[T]he form of innocence described in many texts is one that suits adult needs. For instance, the small creatures in many generic stories leave home to achieve freedom, and then learn the wisdom of not doing so. Although they claim to be happy about their discovery that they are not capable of fending for themselves, their joyful acceptance of constraint seems to be wish-fulfilment on the part of adult writers who would prefer that children didn't in fact wish for more independence.

The Pleasures of Children's Literature, Reimer and Nodelman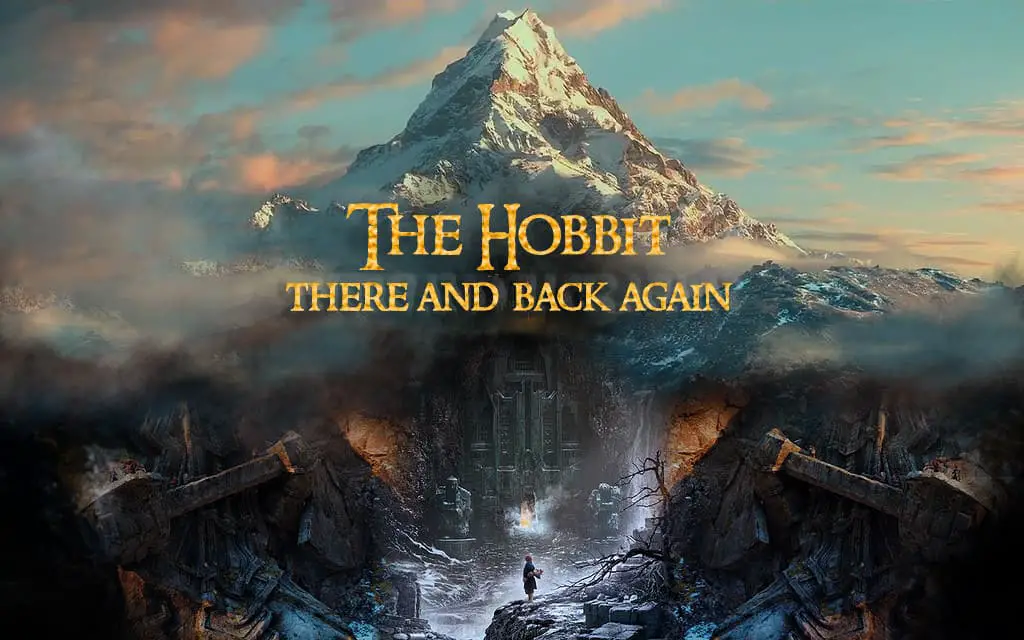 THREE PATTERNS FOR THE DESCRIPTION OF HOME IN CHILDREN'S FICTION
As categorised by Lucy Waddey:
1. The Odyssean pattern: Home is an anchor and a refuge, a place to return to after trials and adventures in the wild world. Home corresponds to Arcadia. This is the 'here and back again' pattern discussed below.
2. The Oedipal pattern: Found in domestic stories (Little Women, Little House etc.) These are stories where the child stays marooned in the home, but perhaps leaves imaginatively. This Oedipal pattern is also used in adult fiction when writing about women who, like children, are often confined to the home and can only escape in their imaginations. Katherine Mansfield's female characters fit this pattern, with "How Pearl Button Was Kidnapped" as a stand-out example. (Also called the Robinsonnade.)
3. The Promethean pattern: There is no home at the beginning of the story but the main character creates one as part of their maturation (The Secret Garden)
But these categories are not mutually exclusive. The Wind In The Willows would be a mixture between all three patterns.
Nodelman and Reimer call such picture books 'no-name stories', because they are so generic. Here's what generic, no-name home-away-home books have in common:
A young creature/animal/object with human characteristics enjoys the security of a comfortable home until something happens to make it unhappy. 
The small creature leaves home and has exciting adventures. 
But the adventures turn out to be dangerous or as discomforting as they are thrilling.
Having learned the truth about the big world, the creature finally returns to the security it at first found burdensome, concluding that, despite is constraints, home is best.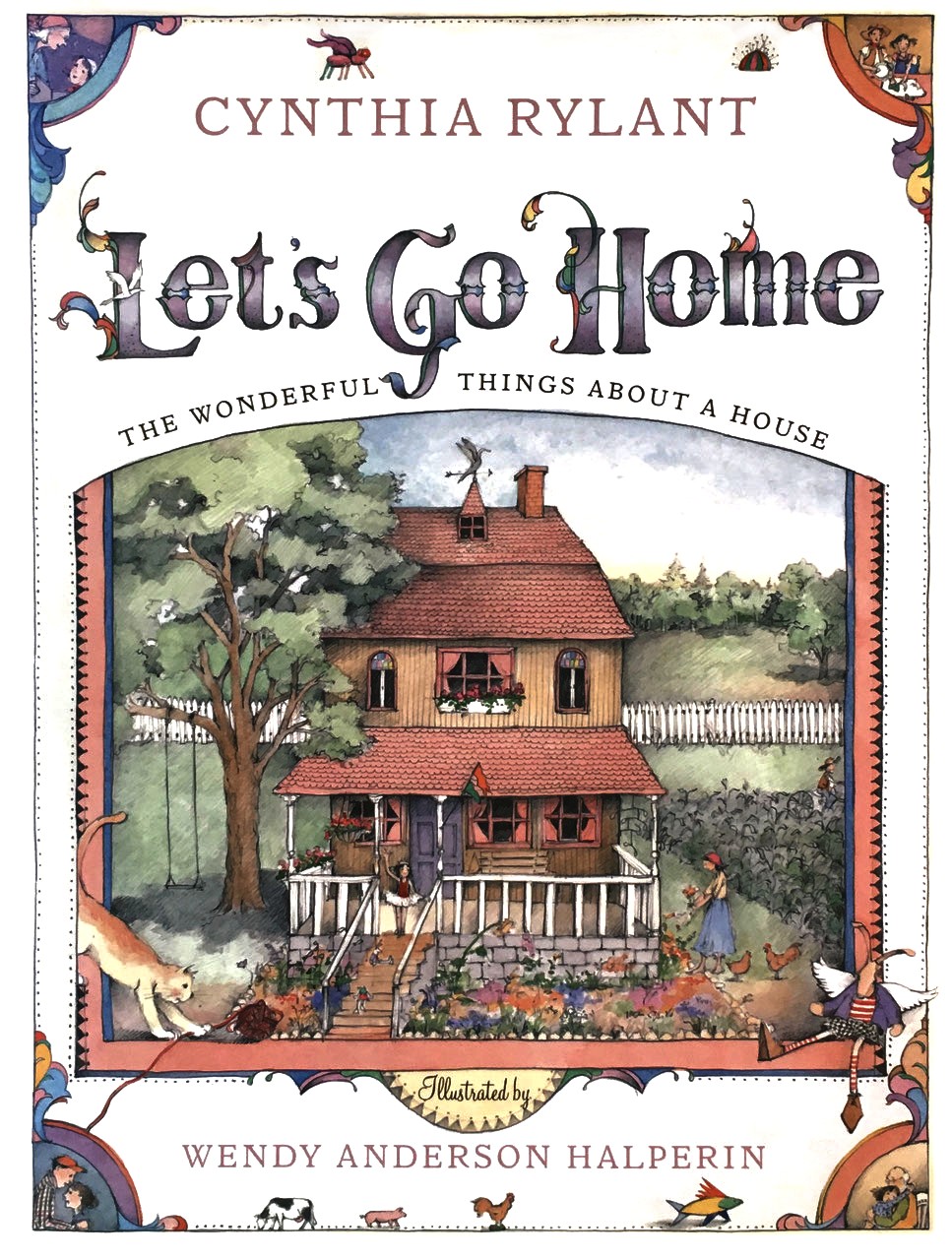 (The following are notes from the same book, with a few of my own examples.)
The Little Bus Who Liked Home Best by Lucy Prince Scheidlinger (1955)
A municipal bus becomes envious of the 'great silver buses' on the superhighway. After joining them, he becomes confused by the traffic, and, when he finally finds his way back, he concludes, as the title suggests, that home is best.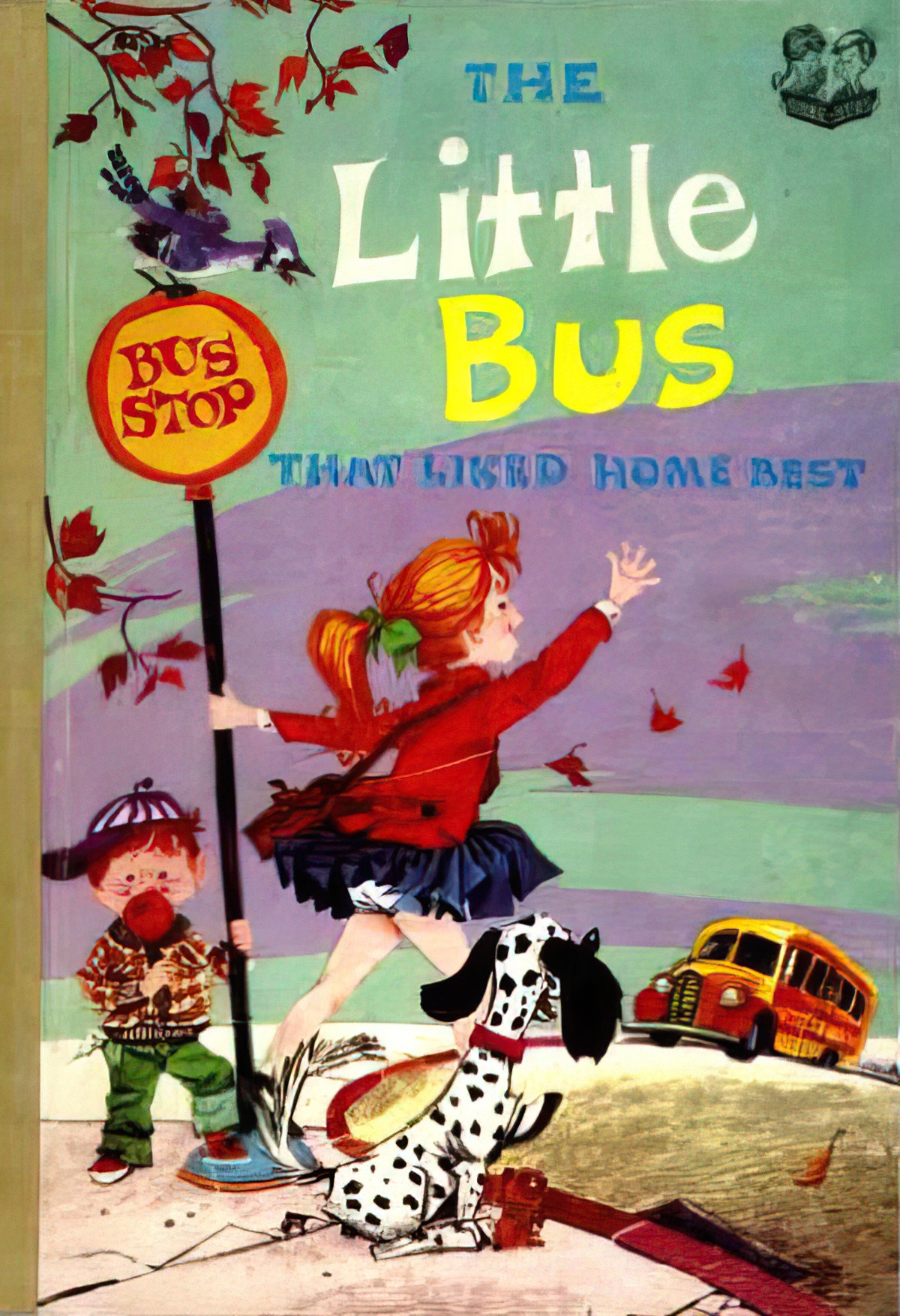 Fish Is Fish by Leo Lionni (1974)
A fish is left behind in the pond when his childhood friend becomes a frog and goes off to see the world. When the frog returns with stories of glamorous sights, the fish resolves to leave the pond. After the frog saves the fish's life by flipping it back into the water, the fish concludes that it's better to stay at home.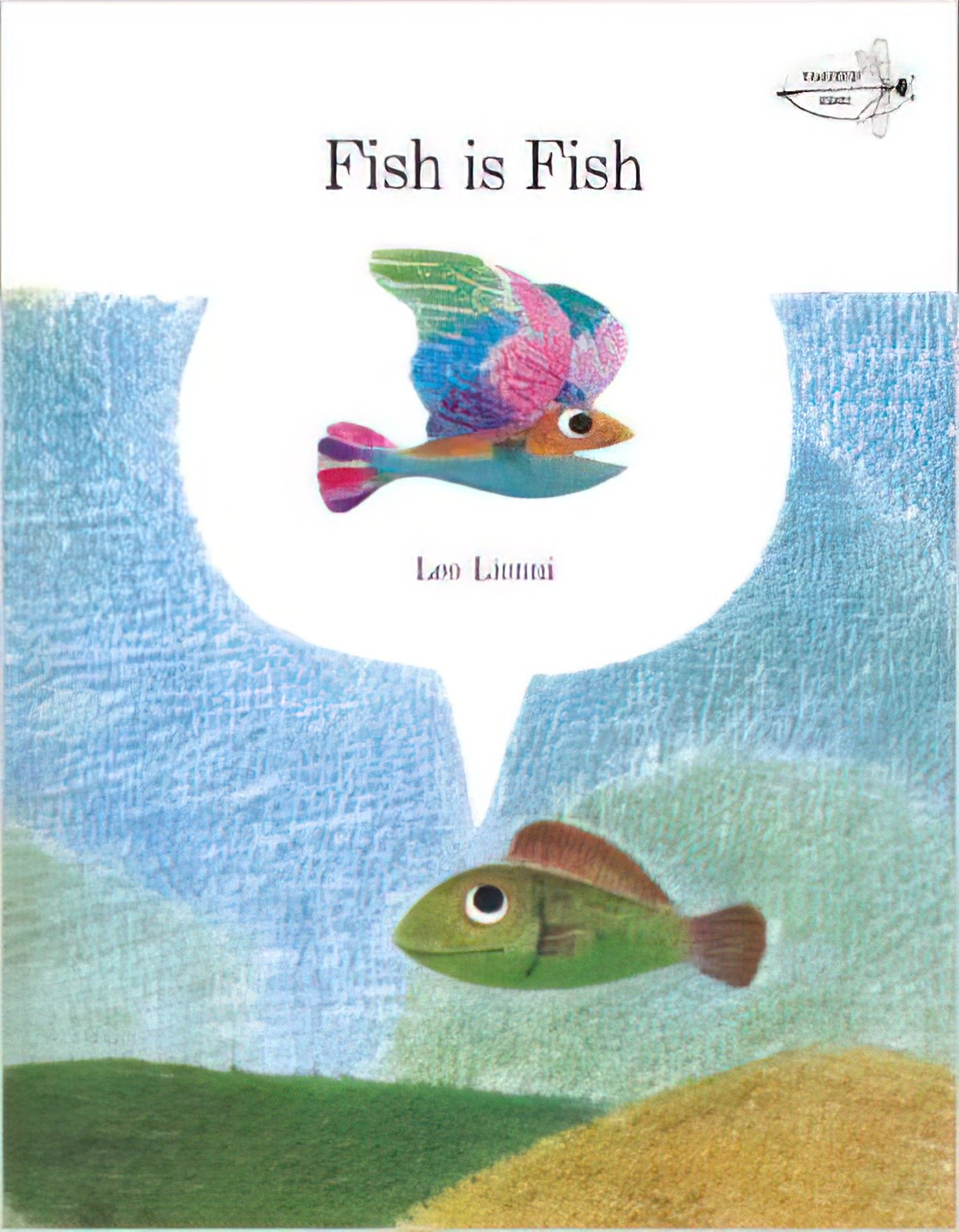 A duck avoids punishment for being the last to return to its home on a boat by staying out on the river. Caught by a boy, the duck is threatened with death. After escaping, he happily returns home despite the inevitable punishment.
Or as an Amazon reviewer put it:
Ping and his extended family live on a boat on the river. They go out each day, and come back, and the last duck gets a swat on the back, so don't be late — don't be last. Ping, seeing that he will be last and hence swatted, stays out overnight. He's caught by a family that wants a duck dinner, but the young boy of the family lets him go. The next day, Ping happily takes the swat as he runs up the gangway to his own boat. He'll take that swat 'cause there's no place like home.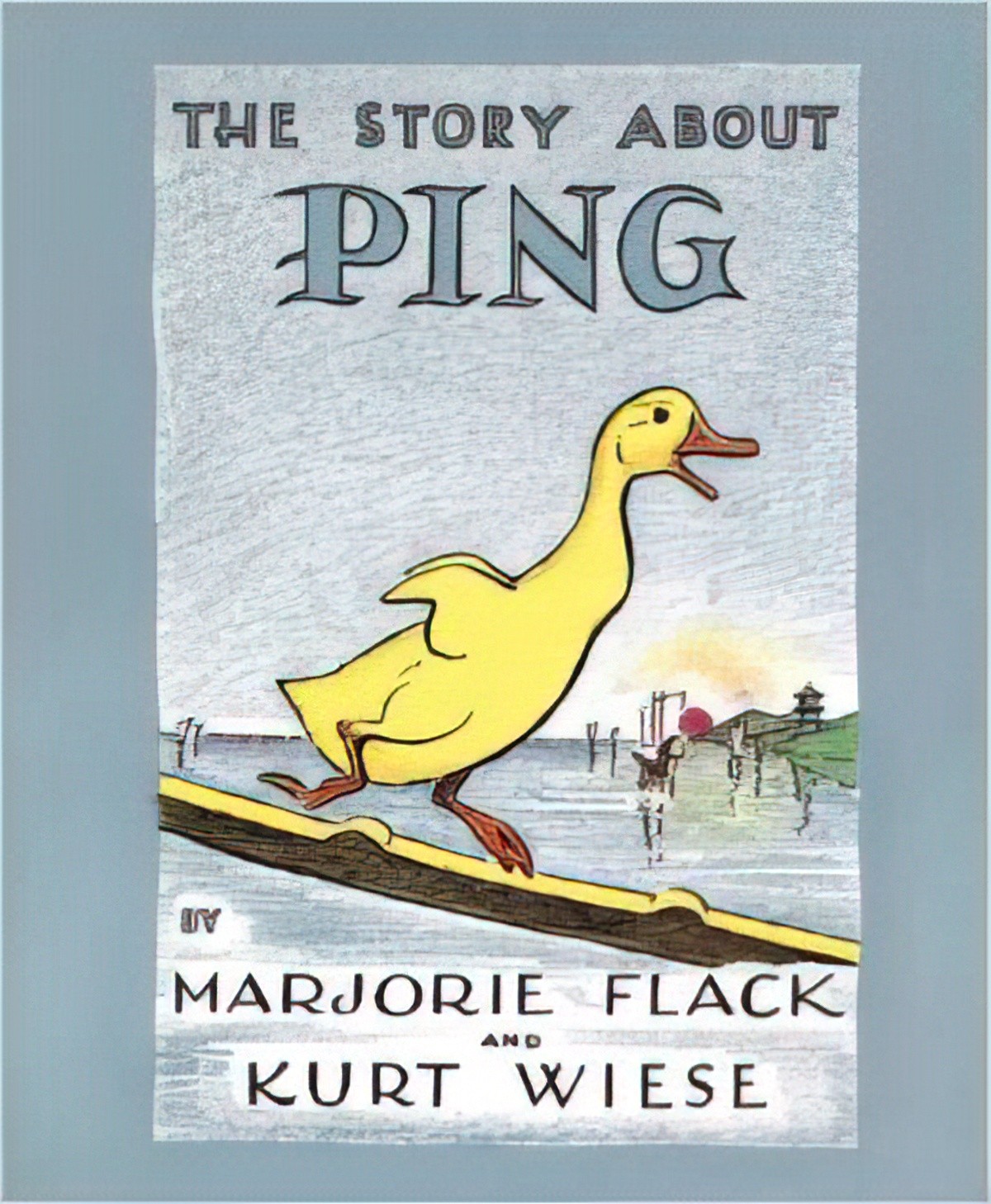 VARIATIONS ON THE NO-NAME BRAND OF CHILDREN'S STORY
1. Instead of deciding that one's own home is good after all, a creature learns to be content with one's own body.
2. Instead of actually venturing out into the world, the creature IMAGINES a journey out into the world, but this is sufficiently horrifying for the creature to learn that being home is the safest place.
Where The Wild Things Are by Maurice Sendak — Max is sent to his room for being rowdy and imagines a voyage into darkness.
Moon Tiger by Phyllis Root, art by Ed Young
George Shrinks by William Joyce
Architect of the Moon by Tim Wynne-Jones, pictures by Ian Wallace
A River Dream by Allen Say
Moonhorse by Mary Pope Osborne, illustrated by S.M. Saelig
The Boy Who Ate Around by Henrick Drescher — Mo, a little boy who doesn't want to eat his dinner, turns himself into a series of ever-expanding monsters that eat virtually everything except string beans and cheese souffle, including math teachers and entire countries.
3. Instead of heaving a child leave home to confront danger, the book describes a child's bedroom or home invaded by something that clearly belongs elsewhere.
The Salamander Room by Ann Mazer
The Sandman by Rob Shepperson
The Cat in the Hat by Dr Seuss — A cat turns up and creates havoc when a brother and sister are supposed to be behaving themselves.
The Egg by M.P. Robertson
Skellig by David Almond — The main child character has recently moved into a new house. The shed in the garden is occupied by a strange creature.
HOME-AWAY-HOME CHILDREN'S NOVELS
Treasure Island — Jim Hawkins expresses boredom with the quietness of his home. After his exciting but dangerous experiences with pirates, he returns home convinced that nothing could make him wish for adventure again.
From The Mixed-up Files of Basil E. Frankweiler — A brother and sister seek adventure by running away from home to the safe pleasures of the Metropolitan Museum and then return home again.
Hatchet — Brian learns to survive the breakup of his parents marriage and his feeling of being isolated after he leaves home in a plane that crashes in the bush and leaves him literally isolated. Having experienced physically what he at first felt emotionally, he returns home with knowledge of his inner strength.
Holes — A stay at a dangerous juvenile detention centre gives Stanley Yelnats a completely new understanding of himself and the home and family he finally returns to.
The Amber Spyglass — The two main characters return not merely to the homes but also tot he home worlds they each left earlier. In between, they learn much about why home might be a good place to be.
Joey Pigza Loses Control — Almost exactly replicates the pattern of Where the Wild Things Are. Joey takes a real voyage into the wildness of his father's and his own hyperactive disorder. The voyage ends when Joey decides he wants to return to the comfort of life with his mother.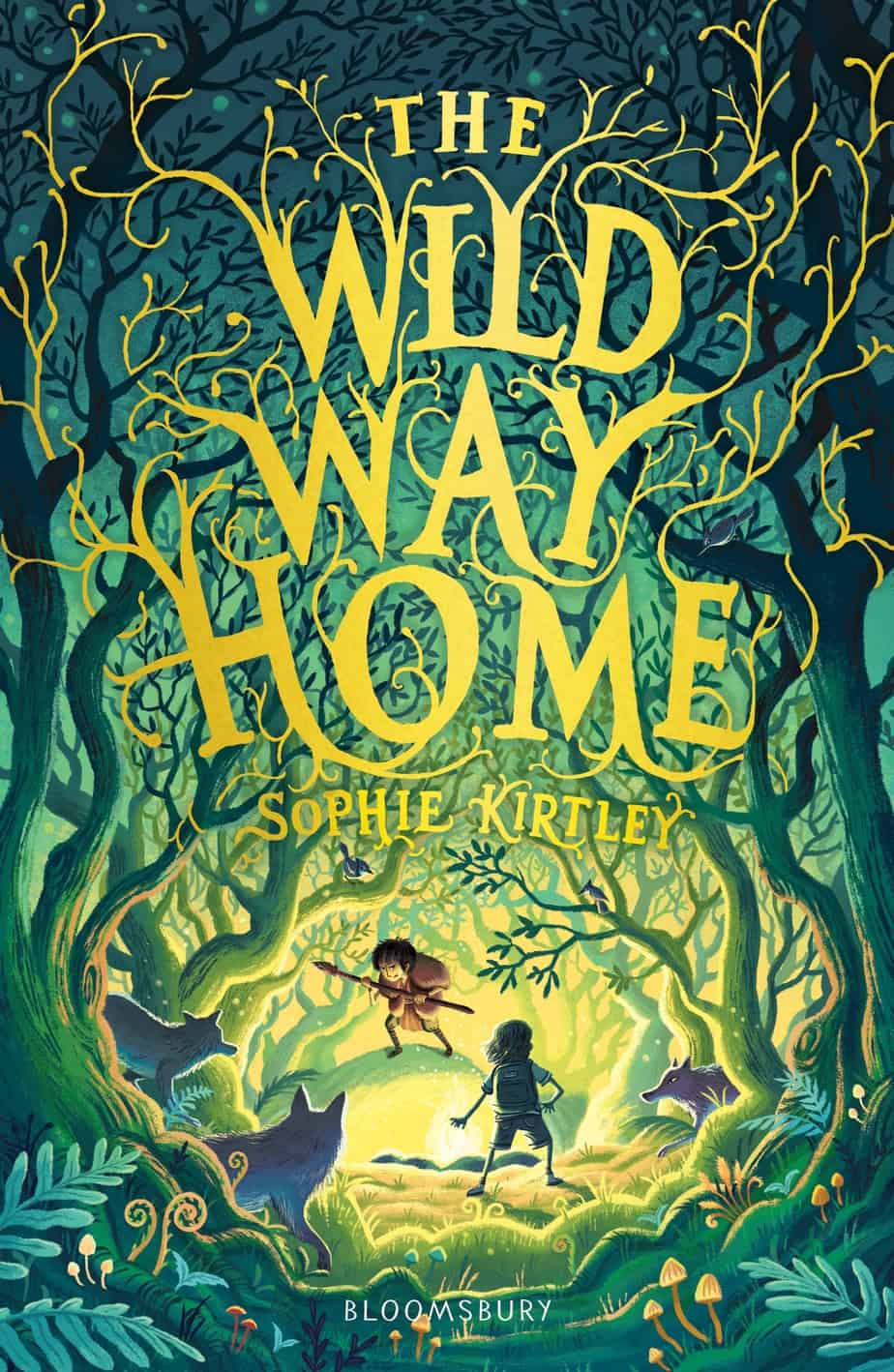 When Charlie's longed-for brother is born with a serious heart condition, Charlie's world is turned upside down. Upset and afraid, Charlie flees the hospital and makes for the ancient forest on the edge of town. There Charlie finds a boy floating face-down in the stream, injured, but alive. But when Charlie sets off back to the hospital to fetch help, it seems the forest has changed. It's become a place as strange and wild as the boy dressed in deerskins. For Charlie has unwittingly fled into the Stone Age, with no way to help the boy or return to the present day. Or is there … ?
What follows is a wild, big-hearted adventure as Charlie and the Stone Age boy set out together to find what they have lost – their courage, their hope, their family and their way home.
HOME INVADERS
Sometimes, instead of a child leaving home to confront danger, writers describe a child's bedroom or home invaded by something that clearly belongs elsewhere. In most of these stories the child is happy to have the calm restored at the end.
Picturebooks
Where The Wild Things Are — the forest clearly belongs elsewhere
The Salamander Room — another forest
The Sandman by Rob Shepperson — the title character
The Cat In The Hat — the cat
The Egg by M.P. Robertson — the dragon that hatches
Children's/YA Novels
Skellig by David Almond
Wringer by Jerry Spinelli
When Zachary Beaver Came to Town by Kimberley Willis Holt
Go and Come Back by Joan Abelove
BOOKS WHICH REPRESENT A DIFFERENT VARIETY OF HOME-AWAY-HOME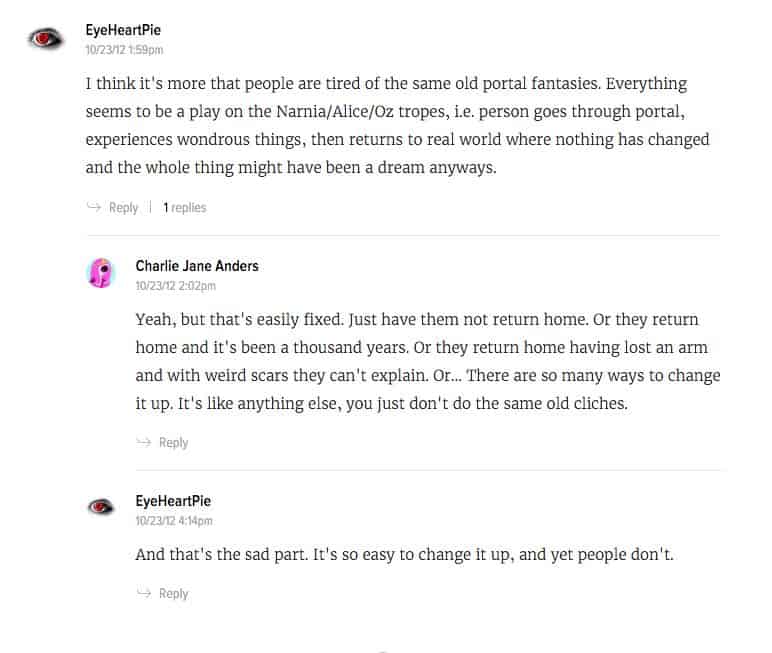 Anne of Green Gables — a child whose life has been filled with troubling adventures arrives at a safe home at the beginning of the story (rather than at the end)
Cinderella — and its many variants describe how children journey away from homes whose security or happiness have been disrupted and finally find a new home representing the old security elsewhere.
The Giver by Lois Lowry — makes use of this Cinderella pattern
Lyddie by Katherine Paterson
Bud, Not Buddy by Christopher Paul Curtis
The Folk Keeper by Franny Billingsley
Lisa's War, Sworn Enemies, The Burning Time, Rebecca — all by Carol Matas. These stories all start in a peaceful place and end in a similar one.
Harry Potter — the first four books start and end in a dangerous home and allow Harry adventures in what seems to be a more secure place in between.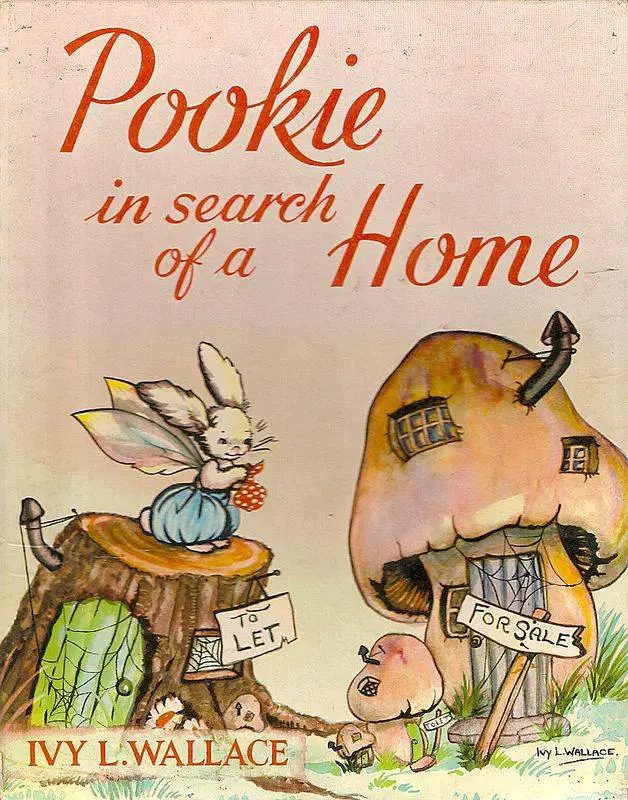 Dark YA fiction often has a different pattern, which is the very thing that makes it dark:
Hush by Jacqueline Woodson — a teenage girl's family is forced to move interstate under the witness protection program. This story starts in an uneasy-dangerous place and ends in a slightly less uneasy one.
Hansel and Gretel — starts in a dangerous home, end up in the same home, which is now safe
Snow White — starts in a dangerous home, ends up in another castle, married to a handsome prince, this time happy. Pride and Prejudice is similar in that Lizzie Bennett's financial situation makes her life precarious unless she gets married. She ends up in the slightly more modern version of a castle.
The Hero's Journey: Outward, Inward
This view of storytelling has been hugely influential, but in modern stories, there is rarely any such thing as 'a call to adventure'. In television in particular, there is no time for characters to sit around waiting for a call. This is part of the reason why TV is so often set in settings such as police headquarters, schools and courtrooms — the 'call' comes walking through the door every single day. Instead, look for an Inciting Incident.
At heart, despite its infinite variety, the hero's story is always a journey. A hero leaves her comfortable, ordinary surroundings to venture into a challenging, unfamiliar world. It may be an outward journey to an actual place: a labyrinth, forest or cave, a strange city or country, a new locale that becomes the arena for her conflict with antagonistic, challenging forces.

But there are as many stories that take the hero on an inward journey, one of the mind, the heart, the spirit. In any good story the hero grows and changes, making a journey from one way of being to the next: from despair to hope, shortcoming to strength, folly to wisdom, love to hate, and back again. It's these emotional journeys that hook an audience and make a story worth watching.

Christopher Vogler, The Hero's Journey, introduction
In fact, the call to adventure has always been about young men. It seems youth plus testosterone is a combo required for wanting to go out and save the world. In the name of diversity, it's probably just as well that this call to adventure story falls out of use.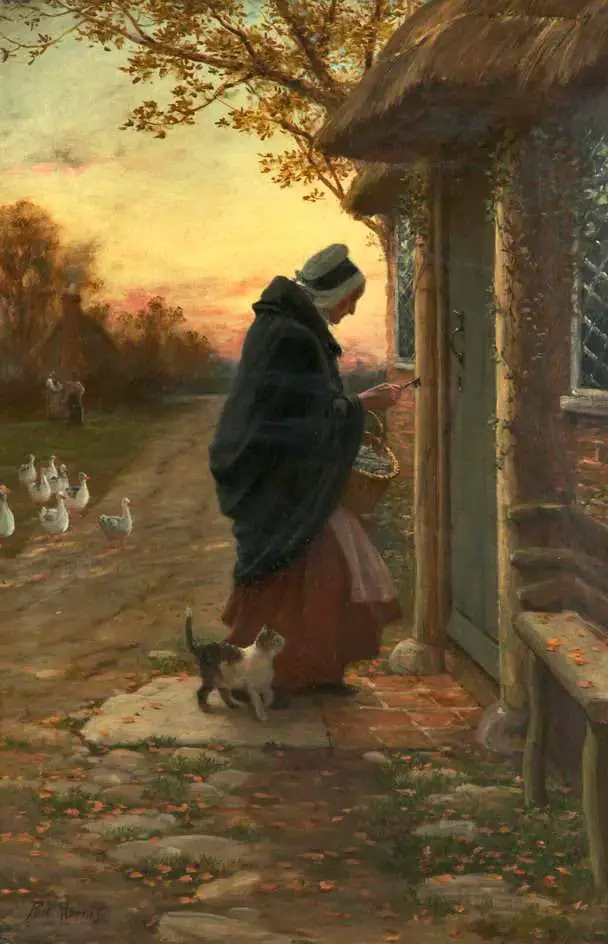 THE HOME-AWAY-HOME STRUCTURE AS WISH FULFILMENT FANTASY
Below, picture book writer Julia Donaldson speaks in an interview about her experience continuing to produce work after her 25-year-old son died:
"I realised afterwards that I had [written] books like Stick Man and Tiddler, which are both about a family member disappearing, but actually coming back."

The Guardian interview
This leads me to the idea that the home-away-home structure can function as narrative fulfilment of the desire to be with a departed loved one once again.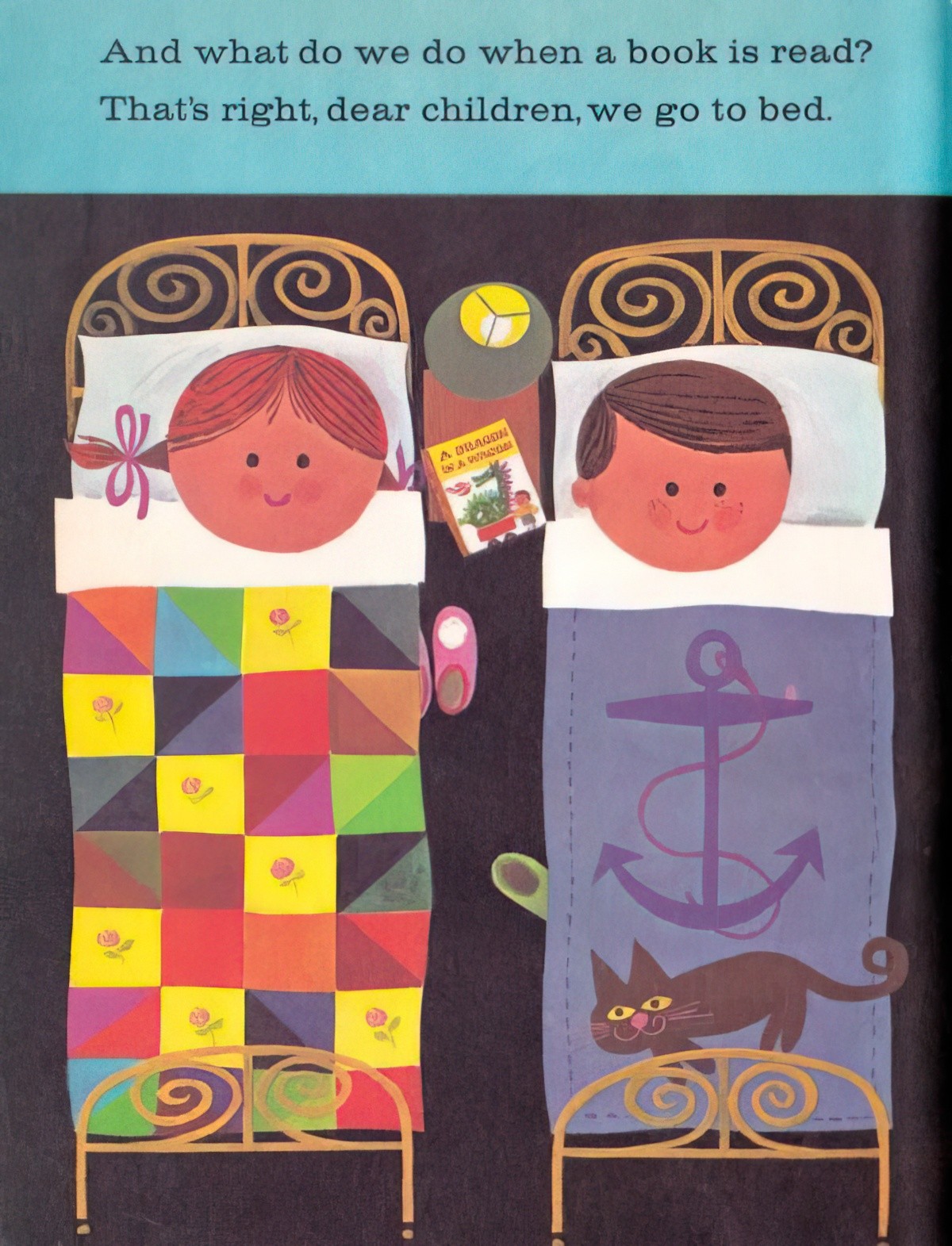 Header painting: Sidney Richard Percy – Road to Loch Turret 1868