How I Got My Shrunken Head by R.L. Stine is classic Goosebumps #10. This is a chosen one story about a white boy transported to an island in South East Asia.
If I'd read this back in the 1990s I wouldn't have even know the word 'microcephaly' but the world has since had an outbreak of Zika, so the humour of the pile of shrunken heads feels a little closer to reality than it did back then, even though microcephaly was first identified in humans in 1952. This is a story that plays with mismatched size. It's basically a Skull Island story. This describes the fictional island that appeared in King Kong.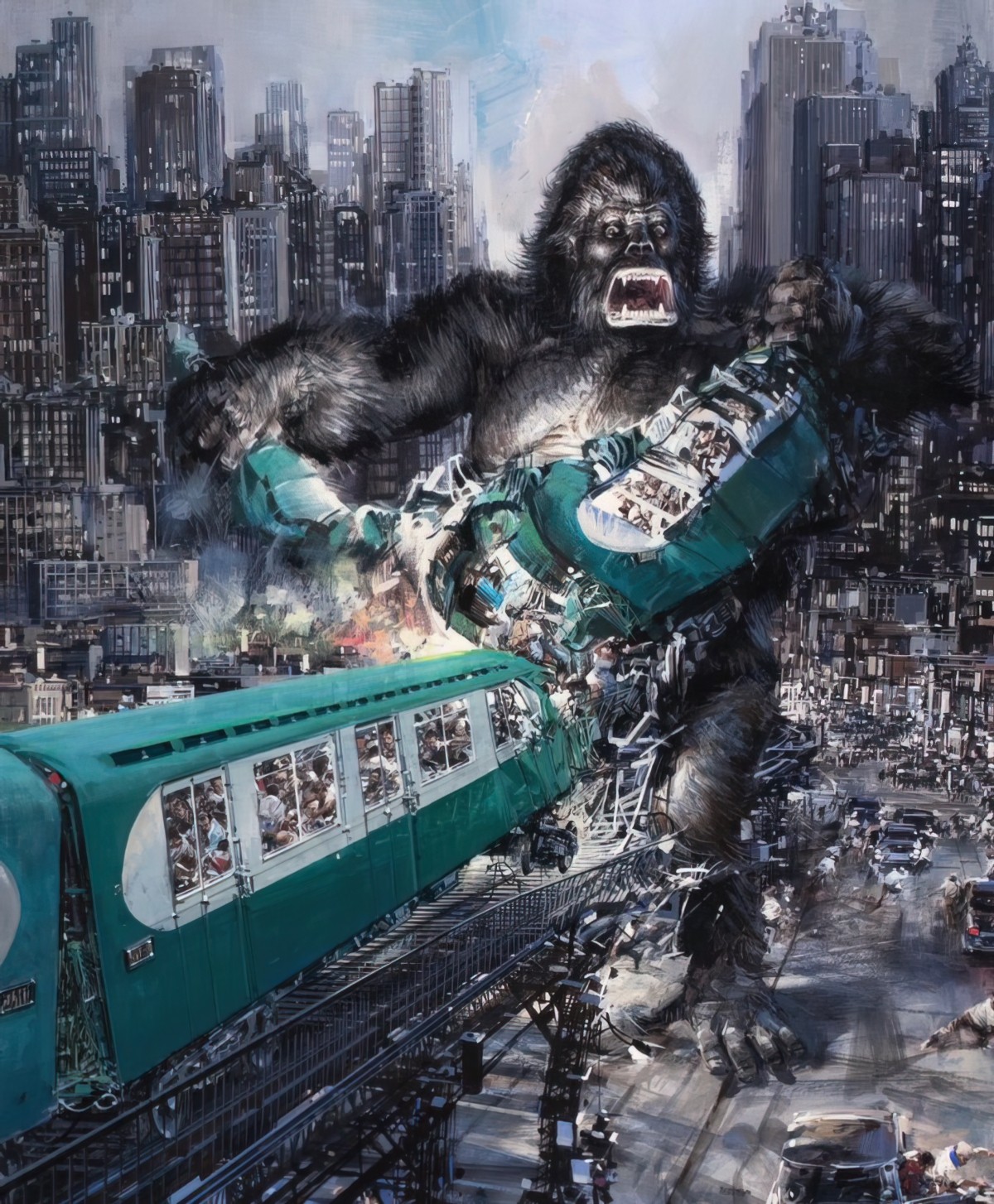 It's also a Jurassic Park story, in which the main character/s go to an island where everything is a completely different scale. Actually, let's go right back and call this a Gulliver's Travels trope, or further back again, starting with The Odyssey as ur-story.
TV Tropes call this trope Isle of Giant Horrors.
For more on island symbolism, see this post.
STORY STRUCTURE OF HOW I GOT MY SHRUNKEN HEAD
Stine has said that once he gets his outline done, it takes 8 days to write a Goosebumps book. You don't pump them out at that speed by mucking around with theme and symbolism and setting the scene. Nope, these books are all about plot.
At the start of the story the main character, Mark, is insulated in his safe and happy home. The closest he has come to adventure in the jungle is playing a computer game. But all that is about to change, because his true worth as a saviour is about to be challenged.
Since this is a chosen one story, all this boy wants at the beginning of his adventure is to live a nice life in the suburbs, playing computer games with his friends. But the arrival of Aunt Benna's evil workmate changes all of that, because he is whisked away to a jungle on an island where he must save the day. Once he reads his aunt's diary and realises the gravity of the situation, he doubles down on his desire to save his aunt and the surrounding environment.
When Aunt Benna's workmate Carolyn shows up at the door holding a shrunken head as a gift, we all know this woman is trouble. (All except the boy's mother, of course, because mothers are bound by society's rules to be polite and also oblivious.)
As in Welcome To Camp Nightmare, this web of opponents comprises:
Benign human conflict (with Mark's younger sister who is a nuisance)
Dangerous human conflict with an adult (Carolyn, who basically kidnaps him)
Monsters in the new environs (first we have the oversized rabbit, then the ants the size of grasshoppers etc.)
The natural environment (e.g. the jungle, the quick sand)
There is also a fake-ally opponent in Kareen.
Mark realises his made-up magic word works. He call yell "Kah-lee-ah!" and this has an effect on the massive ants. Unfortunately for him, the magic word doesn't work for everything. (That's a writing rule — writers can't rely upon magic to get their main characters out of trouble because that would be boring.)
Mark is still a chosen one, though, so we know there will be a series of things that will help him. Next he manages to get the shrunken head to get him out of the vines which have tightened around his body.
Once captured, the aunt turns out to be pretty useless even though she's an adult and a well-known scientist, so it's up to her young nephew to cooperate with her and save them both.
Dr Hawlings carries a 'large silvery pistol' in this story as well — will this turn out to be a real gun, with bullets? Actually, Stine only uses the gun as a scare tactic — the real threat is having their heads shrunken in a big vat of boiling water. The rule of Chekhov's gun doesn't apply in this case.
Mark learns to be a bit more grateful for his annoying younger sister when the scratch she put on his magical shrunken head turns out to help him find it from a massive pile of shrunken heads.
The aunt takes the magical powers away from the boy but this turns into a 'never-ending story' when he realises the little head he took home as a souvenir can talk. So now he's stuck with a talking head and the reader can imagine a subsequent adventure about that.