"Big Mouse and Little Hare" is a very short story from a collection out of Germany in the early 1980s. Janosch (that's a pen name) was an influential author in Germany, mainly for his prolific contribution to school journals. (Sometimes the 'big name' authors aren't actually the most widely read. That was certainly the case in 1980s New Zealand when I was growing up.)
The point I'd like to make here is that even microfiction follows the seven steps of story.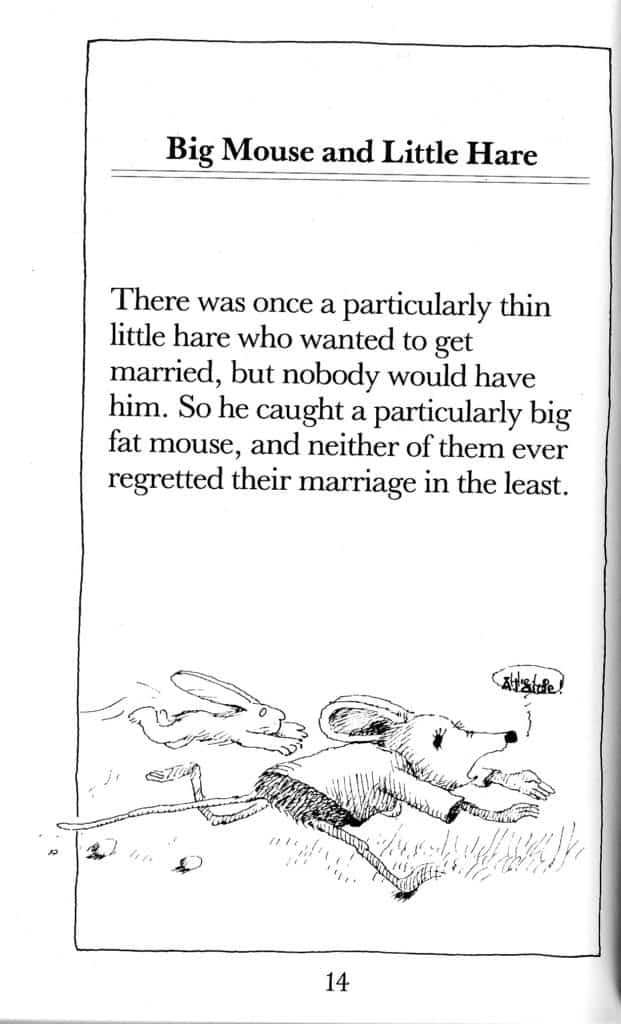 STORY STRUCTURE OF BIG MOUSE, LITTLE HARE
The hare is so weak and thin that he can't attract a same-species mate.
He wants to get married.
The illustration shows us that the opponent is the big fat mouse.
'he caught'
Off the page we have the scene where the small hare overcomes the big mouse.
The reader realises something along the lines of 'Every Jack Has His Jill' even if you have to think outside the box in your choice of mate.
'neither of them regretted their marriage in the least'