"A Run of Bad Luck" is a short story by Annie Proulx, first published in 1987, collected in Heart Songs, 1999.
I find this story interesting for its themes around the problematic concept of luck, and the role of decision-making in making one's own 'luck'.
The opening paragraphs describing the mother in the kitchen is an excellent example of how kitchen work provides opportunities for highly symbolic body language beats. 'She sawed the loaf of bread into thick slices and stacked them on a plate, set out a pound of butter already hacked and scored by knife blades.'
Proulx treats the house like a stage, introducing first the mother in the kitchen, next the husband enters, followed by the sons all coming in for something to eat. Larry McMurtry did the same in the opening of Lonesome Dove.
'hung up the wool jackets that held the shapes of their shoulders, the bend of their arms'
When the point of view switches to Haylett's after the kitchen scene, sticklers for 'head hopping' might complain, but this is a good example of a writer gently leading us towards a bigger change in point of view. The 'camera' focuses on Haylett even before the double line break. (The double line break is for the change in time — next morning — as much as for the change in point of view.)
Proulx doesn't care if a verb is transitive or intransitive. She uses it as she sees fit: 'Something outside, the garbage can cover, hurled along, stuttering metal.' Hurl is a transitive verb — it takes an object — but she's using it as an intransitive verb. This has the effect of making the environment sound like it is alive.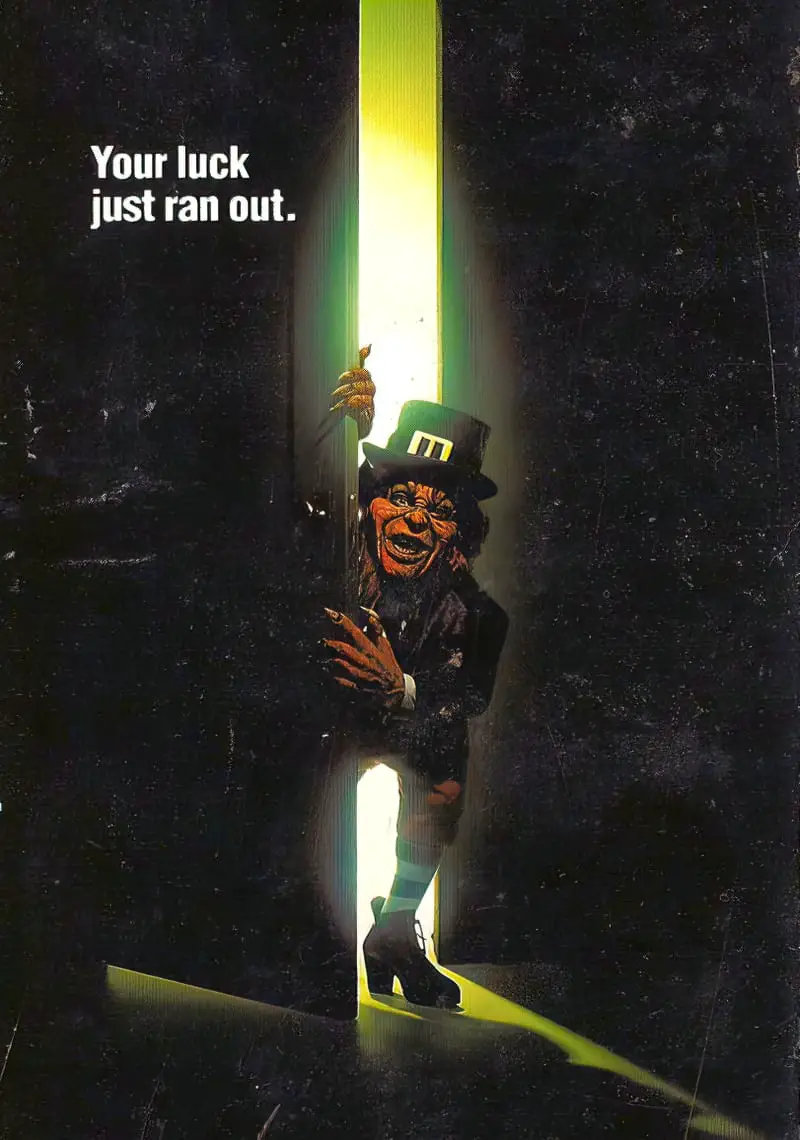 WHAT HAPPENS IN "A RUN OF BAD LUCK"
CHARACTERS
Mae
Mother of four sons. Not a big part of the story, though the narration opens on Mae in the kitchen and her one-sided conversation with the dog, which allows a bit of backstory about the family. "tall and stooped with smooth, wood-colored skin that made Haylett say "Indian" to her.' This is an old-fashioned family with simple needs — Mae and Haylett are impressed by such things as an electric kettle. Before we know that Ray is sleeping with Julia, Mae tells us that she likes Julia and encourages her son to get back with her if he can. Amando has obviously given up on the relationship though. The detail of the electric kettle, picked by Julia and Amando, and how Mae kept the green paper with silver bells on it suggests that maybe Mae is incapable of looking beneath surface niceties. By focusing on that gift she's not delving into the real interpersonal issues playing out all around her.
Haylett
Father of four sons, husband of Mae and dismissive of her. As a form of meditation (we deduce), he has the practice of writing the daily weather in a notebook. The point of view switches to Haylett's after the kitchen scene. He likes to get up real early in the morning and start the fire, 'He liked turning the dark chill away'.
Clover
Son of Haylett. Clover is superstitious and believes that by talking about something in advance (e.g. hunting) you can ruin your luck. Clover might say something like, "Don't count your chickens before they hatch." He asks his mother for brown bread because "brown bread brings me good luck". He also gives a reasonable scientific reason for this — it doesn't flash white like a deer's tail, making him a little less likely to become target. Clover has asked Amando to give him his collection of antlers when he died.
Phil
Son of Haylett. Does not have the same relationship to 'counting chickens' as Clover. Clover and Phil exist as viewpoint characters while Ray and Amando are 'main characters' in the sense that the drama of the story concerns them.
Ray
Son of Haylett, though we don't see him. The reveal is that he is having an affair with his brother's wife, Julia. We are not told much about him but know he drinks a lot.
Amando
Son of Haylett, good hunter, owner of many antlers. This son is presented as the sympathetic son owing to the way he treats his mother (with respect) and for his principles, refusing to tolerate his younger brother's making mock of everyone and everything.The other sons, accepting modelling by their father, are demanding of her and don't look her in the eye. Amando is also spoken about in the kitchen before he is introduced. When he does come on-stage: 'They watched him pull the knitted cap off his sand-colored hair, tight round curls like a drawing; like a drawing too, his heavy lids and amber irises so pale they seemed the color of bog water The narrow handsome face was marked with fine lines'. (Proulx rarely describes characters who are handsome or beautiful. Beauty doesn't seem to interest her. Even when characters are good-looking, they are rendered more interesting with the introduction of age.) Amando's relationship to luck: "All this year I've had bad luck with everything I touch." He cites his teeth, the heater in his truck and now the job which will end up costing them money.
Julia
Amando's (ex-)wife, off-the-page. Lives in a trailer. The plot reveal is that Julia has left Amando because she's started a relationship with his brother, Ray.
Mero
"Don't forget to leave Mero's check for your mother so she can make the skidder payment and work out the wages." Is Mero the same Mero from "The Half-skinned Steer"? In that story, an 83-year-old man drives from Massachusetts to Wyoming, where he grew up. Before he set out, did he have some work done by this family? I could be on completely the wrong track here. In any case, the two stories are thematically linked. That may be the extent of it in Proulx's mind.
THE PLOT
"A Run of Bad Luck"…examines the life of a family on the eve and early morning of the first day of deer-hunting season. Despite their father's advice to the contrary, two of the four brothers, Amando and Ray, have botched a road repair because they were in a hurry, and now the country has handed Amando a bill for redoing the job that equals the family's whole profit from the original work. Amando, whose wife, Julia, has decided to divorce him, concludes that the reason for all his misfortunes is bad luck.

Later his father, Haylett, and two other brothers, Clover and Phil, discover what Amando has known already: Ray is having an affair with Amando's wife, who still retains Amando's collection of deer antlers. Amando, who has shot a deer each year since he was twelve, once told Clover that he wanted to be buried with those antlers, and Clover had imagined them buried on top of Amando "pressing him down into the yielding soil until hunter and trophies all descended to the core of the earth" — a fitting image for a cuckold.

As Clover and Phil sit in the truck with their father after discovering Ray's affair with Julia, Clover refers to Amando's bad luck, but his father says luck is not involved: "It's the way his life is turning out, and he don't know it yet". Sparked by his father's expression of fatalism, "Clover saw that Haylett, in begetting Amando, had created this snow-filled morning in a silent truck. A sense of the mysterious force of generation rushed in on him. Throughout the story, however, there are suggestions that Amando's own decisions have also played a role in his destiny. Whatever social and economic forces shape and limit his life, it is his failure to adhere to the old ways of proper road building that has prompted the bill from the county. Yet, Amando is also one of many Proulx characters who is losing touch with old ways without connecting with the new, stuck between two cultures and benefitting from neither.

Understanding Annie Proulx by Karen Lane Rood
STORY STRUCTURE OF "A RUN OF BAD LUCK"
Although Amando is central to the 'drama' (I don't mean in a storytelling sense) it's not Amando who has the anagnorisis. This is the story of an entire family.
I believe the toxic kind of patriarchal masculinity presented by Annie Proulx in the kitchen scene, with a son requiring brown bread and with the men being waited on by the mother despite her having a paid job is presented as the shortcoming of this family. The antlers are an obvious symbol of 'successful' masculinity. Amando is the clear 'winner' of the masculinity contest between the men in this family, being a natural at hunting and owner of many antlers.
When Clover asks for these antlers 'when he dies' he's wanting in on this form of prestige. But it's not just Clover who wants masculine prestige — Ray emasculates Amando in the most humiliating way possible. I doubt Ray wants Julia in particular — he wants to cuckold his brother. By doing that, he wants to shake up the brotherly hierarchy, placing himself at the top, in a sick kind of way.
The brothers are in a constant, mostly subtle, dominance game. I believe it's no accident that there's a dog in this story, in the shadows, feeling guilty whenever there's shouting. This is how dogs behave in packs. This is a human dog pack.
The men plan to go hunting in bad weather. This is pretty much the most manly thing they can do. Mae encourages them to just stay in bed if the weather looks so bad — they can't do that, of course. They are men. Mae represents all that is feminine. Staying home would be a girlish thing to do.
The plan to 'hunt' is a proxy for their plan to play dominance games between themselves. Sure, they do want the meat. They've been eating nothing but pork for three weeks and would like a change in diet. But the symbolism of hunting as raw masculinity and power is clear.
When Haylett's truck gets stuck in snow this is a proxy big struggle scene. The big struggle is between man and nature. The narrative drive is increased with the ticking clock technique of Amando about to drive down this very road and (as far as we know), make a horrible discovery.
The Battle scene, as we're coming out of it, as underscored with a brief, disturbing flash back of the bee-sting incident in which a little boy dies.
Some writers think in terms of a four-part Battle scene and this story — short though it is — provides an example of that:
The run-up to the climactic moment (last-minute maneuvering to put the pieces in their final positions) [Notice how right before the discovery of Ray's pick-up Clover is talking about who's got Amando's antlers. This is Proulx putting the final piece into place.]
The main character's moment of truth (the inner journey point toward which the whole story has been moving) [Though we can't think in terms of 'main character' for this particular story, the 'moment of truth' = the revelation that one son is sleeping with another son's wife.]
The climactic moment itself (in which the hero directly affects the outcome) [Again, we can't think in terms of 'hero' in this instance, but this would be the frantic actions of trying to get the truck out of the snow.]
The immediate results of the climactic moment (the villain might be vanquished, but the roof is still collapsing). [The immediate results are that the brothers and father fail in their mission to persuade Amando nothing is wrong.]
— Writer's Digest
The Anagnorisis is not that Julia is sleeping with Ray. That is a plot related revelation for the reader. The Anagnorisis for Haylett and for the younger two brothers (at least, I assume they're younger), is that 'What's happening now was already happening this morning and I couldn't see it', from Clover's point of view, but also applied to Phil and Haylett.
Clover saw that Haylett, in begetting Amando, had created this snow-filled morning in a silent truck. A sense of the mysterious force of generation rushed in on him.
What does that mean, exactly? My interpretation: Clover, presented as the least mature of the brothers all the way until now, has suddenly grown up a little when he is able to empathise with his father right at this minute, imagining how the old man must be affected, given that he is part of this big family problem because he created these men (if for no other reason besides).
There's another trick writers use for Anagnorisiss, utilised often by Annie Proulx: the Anagnorisis phase is accompanied by a description of light and bright colour:
The trees behind them filled with light, and then the rear window flared yellow.
This sentence has a dual purpose, though — the reader is meant to wonder if Amando has killed his brother with his shotgun. Unless the light is connected to the world/plot of the story, it will feel too obvious in a 'And then he saw the light!' kind of way.
Karen Lane Rood avoids coming down either way on whether Amando did kill his brother/wife. You might be able to argue it both ways, but I don't think he did.
The rear window flaring yellow was probably imagined by the men in the truck, all on edge. The sun is coming up at this time, filtered through trees. Or the yellow could be the writer's metaphor to accompany the Anagnorisis, as I mention above. They don't hear the gun, though they try to. And if Amando already knew of the affair, wouldn't he have shot the pair already, if he was of that nature? Proulx mentions a 'piston knocking' which is a stand-in for the gun, but actually refers to the mechanics of the truck. Note: Once again, in this phase of the story, Proulx has linked trucks with death by comparing the sound of a truck to the sound of a gun.
EXTRAPOLATED ENDING
Clover will forever associate trucks with tragedy.
ON THE THEME OF LUCK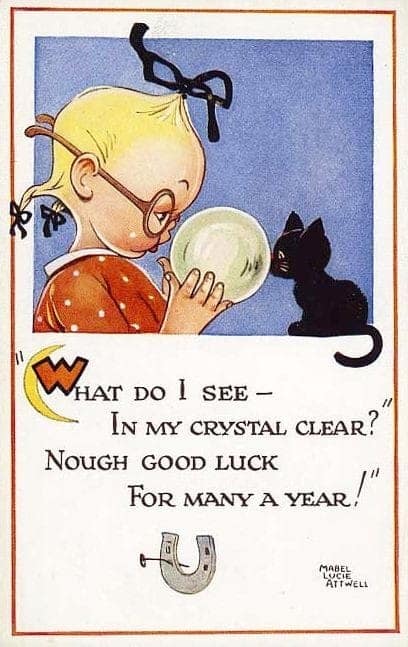 Luck can mean various things, depending on context. It's a volatile word. Some languages — like Japanese — have a concept of 'luck' but you wouldn't say, "Oh, aren't you lucky!" to a child after receiving a much-wanted birthday gift. That particular idiomatic phrase doesn't exist. (Japanese speakers are often telling each other to 'work hard', 'try your best', which sits in direct opposition, I feel.)
Scientists don't do much with the concept of luck, but then how to explain the fortune of being born in a body which fits your environment, allowing you to thrive? What's that if not good luck? Well, there's a scientific word for that, and if more people knew it, it might save some arguments:
The word dates from the 1660s, comes from Greek and originally meant "pertaining to conjecture." Today it's used in the adjectival form, mostly in a phrase like 'stochastic variable/outcome/process/model'. It's an essential concept in anything quantum, too, because no one can explain why some photons pass straight through the window while others bounce back to give us a partial reflection. Stochastic processes are at work. And if the entire world is made out of atoms, quarks and whatnot, then I believe the entire world is built on a stochastic process.
In layman's terms, you might well call it a kind of 'luck'.
Like the characters in Proulx's story, I have found the concept of 'luck' problematic in conversation.
Clover refers to Amando's bad luck, but his father says luck is not involved: "It's the way his life is turning out, and he don't know it yet".
I know people with fundamentalist Christian backgrounds who insist, vehemently, that 'There's no such thing as luck.' The implication, from what I can understand, is that God manages everything exactly how he wishes, giving humans autonomy to make their own bad decisions. Ergo, if bad things happen to you, it's not luck — it's bad decisions on your part. This worldview partly explains the strong link between Christian fundamentalism and right-wing, TEA party politics — worship God, God will look after you. Make good decisions and you, personally, will lead a good, upright, cherished and bountiful life. But this thinking is not limited to those with a religious mindset. Others will claim there's no such thing as luck because everything is down to hard work and personal sacrifice.
I find this line of thinking hugely problematic in a world with so much inequality. It's an attitude exploited by politicians who are entirely lacking in human compassion themselves, out to build their own family fortunes at the expense of everyone standing in their way. If there's no such thing as luck, then people with terrible lives are there because they've made their own bad decisions, right?
On the other hand, I can't dismiss the role of hard work and sensible decisions entirely out of hand. Luck and hard work are all part of a big, messy network in which decisions are never made in a vacuum. How far to take this last line? How fatalistic are the stories of Annie Proulx? This is a fascinating topic with realworld implications in everything, from how we vote to how we live our lives.