The River Between Us is a middle grade novel by American writer Richard Peck.
THE RIVER BETWEEN US SETTING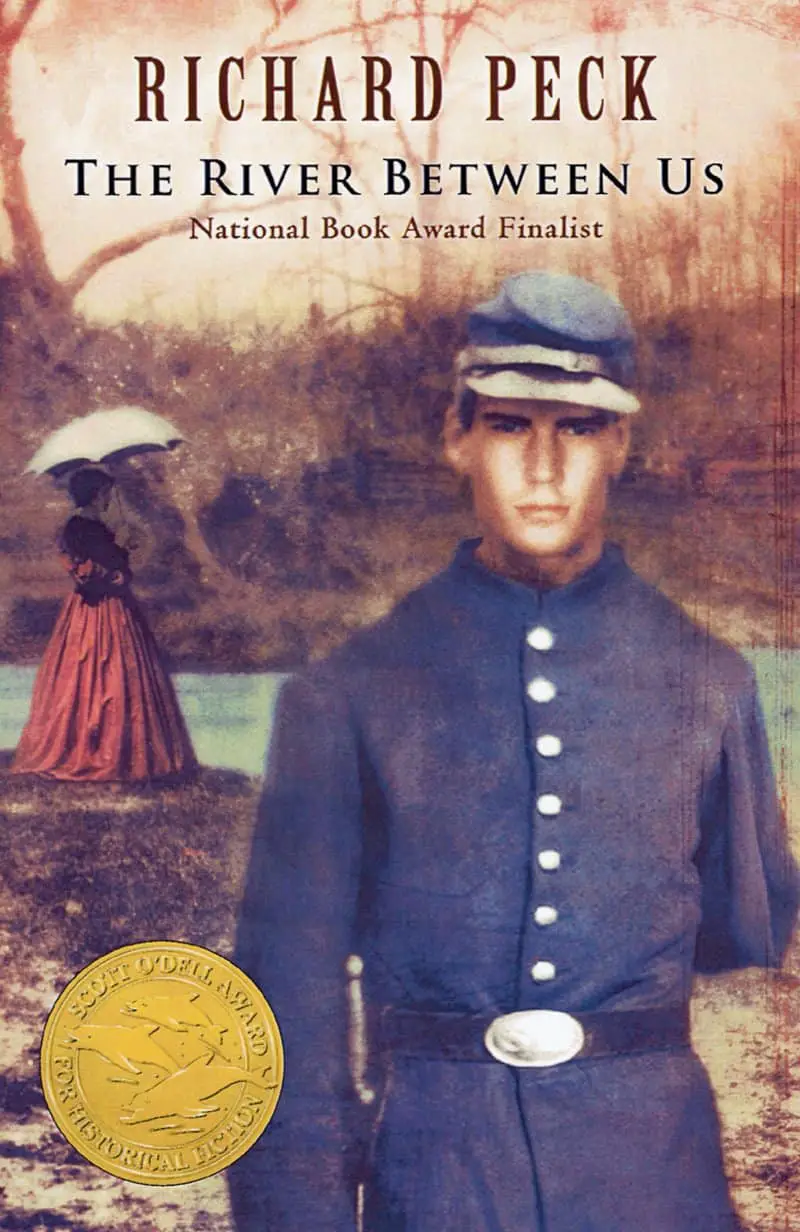 There are historical notes in the back of The River Between Us but unless you've been through the American education system and already know quite a bit about the Civil War and the history of New Orleans, I'd recommend flipping to that first.
July 1916 is the wrapper time
North America
Starts in St Louis, South Illinois. The family lives on Maryland Avenue in the West End. See: Maryland Avenue today. (Peck tends to center his stories in Illinois, and most often in Southern Illinois.)
Cars are a big deal to a young boy because unlike today you don't see them any old where. "It was a big thing to drive a car out of town." They're not yet very reliable so preparation for a long trip is important. For example, cracking a raw egg into the radiator so it would hard-boil and seal any leaks. Fuel is to be strapped onto the car itself because there aren't many fuel stations around yet. Only the upper middle class can afford them (hence the narrator is the son of a doctor). You have to crank it up and the windshield isn't up for city driving. There are a lot of flat tyres — four in one day is not unusual.
This is the story of a journey. Stories with rivers are generally about journeys. See: The Symbolism Of The River In Storytelling.
Baseball is important. The local team is called The Browns (and was only later the Baltimore Orioles).
World War I is raging across Europe. Americans know it's just a matter of time before they get caught up in it. They anticipate restrictions on travel once that happens.
'The War' just as often refers to the Civil War
Grand Tower is a ghost town. There never was much to it but showed some progress after the Civil War, with a saddle factor, cigar plant, gun shops, brick works. There's a hill called Devil's Backbone. (These days it's a park.)
The grandparents' house is like going back in time, with the metonym of a black iron range standing for the earlier era.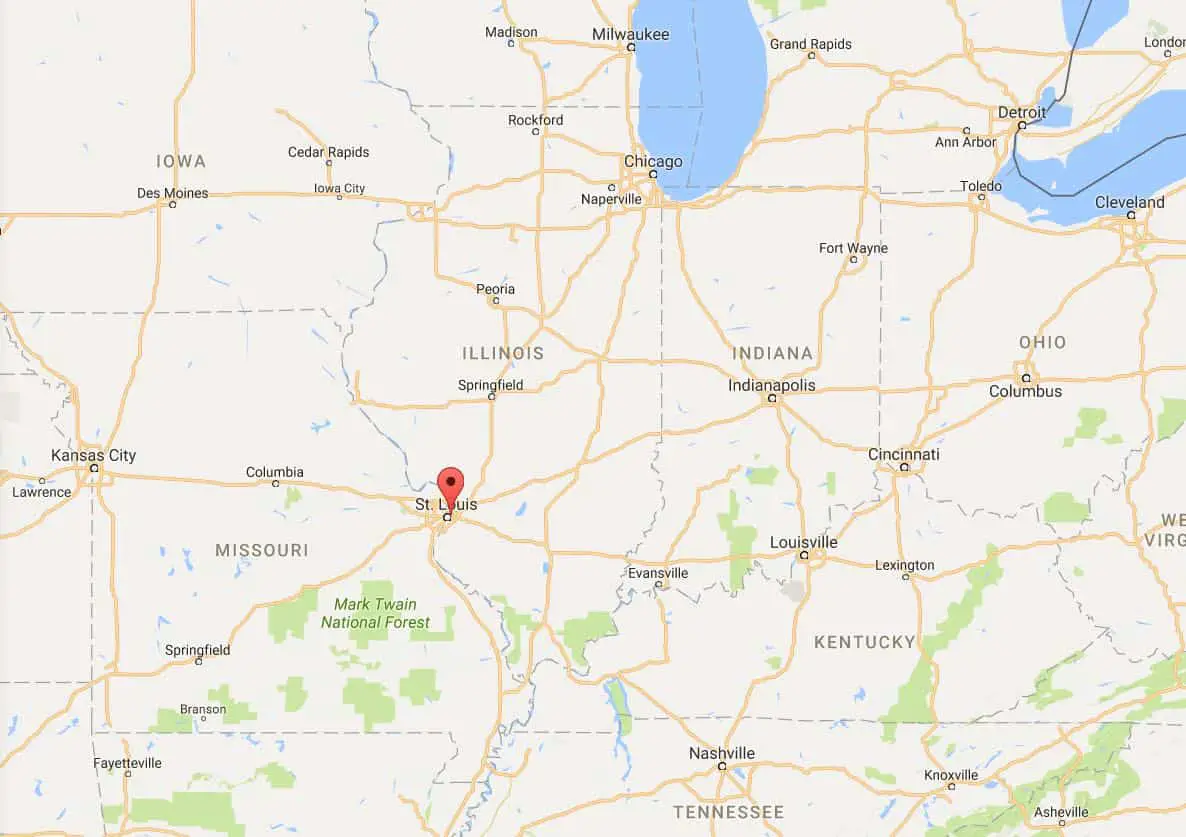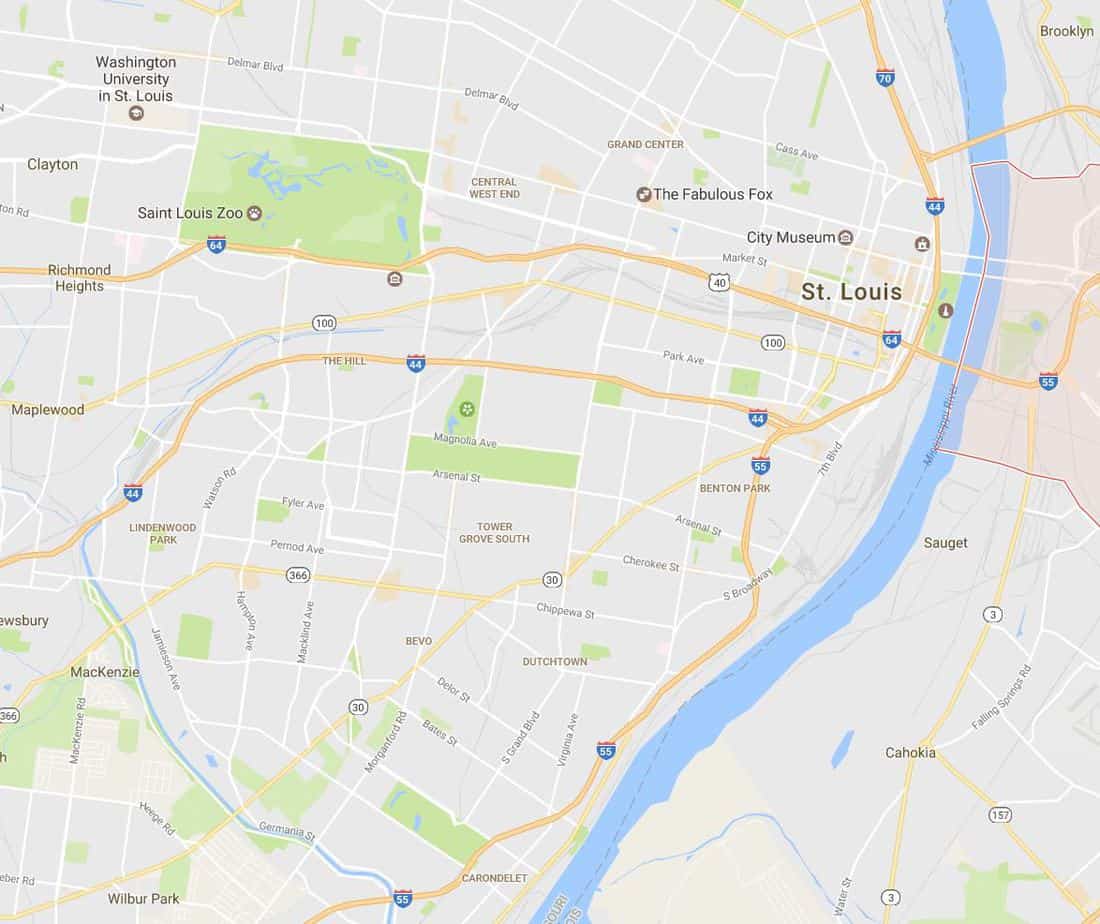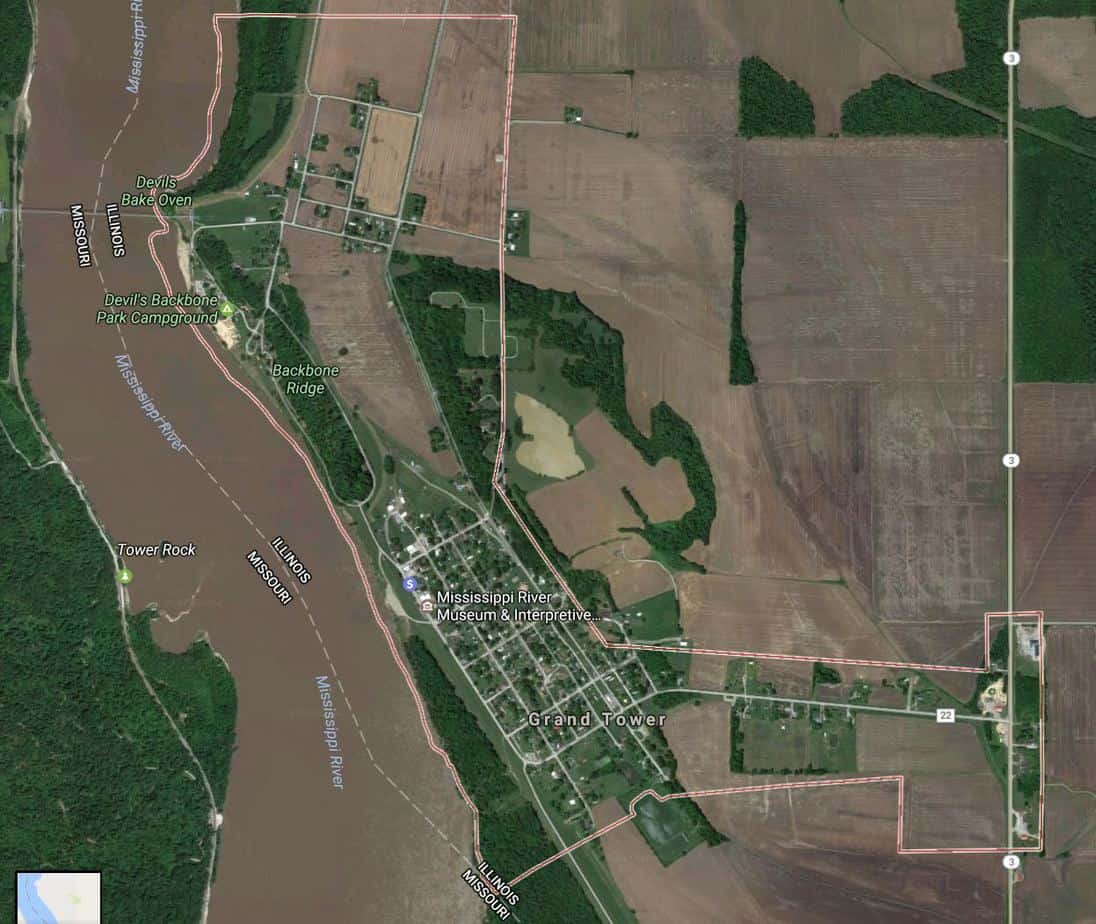 1861 is the flashback story within a story.
The American Civil War started in 1861 and lasted until 1865. The war officially began April 12 in Charleston. The big struggle at Port Sumter marked a turning point in the Civil War, when secessionists started to lose. Until then, escaped slaves could be sold back to the south.
Food is lacking in variety, especially in the winter. Mother makes a dish called 'scrapple' made from cornmeal and shredded pork off the neck bones. You slice of bits of it to fry in lard. For a fancy occasion you might fry it in butter.
Coffee is expensive and a luxury but the family drinks sassafras tea. (Root beer is made from the root of this tree.) These days it's thought to be carcinogenic to drink it regularly.
In Southern Illinois the town was divided between north and south sympathies. By law black people aren't even allowed in the state, although 'everyone ignores this'. The fact that the law exists speaks to the levels of racism.
People commonly keep a sick drawer (to put medicines etc.) and a 'death drawer' (where they keep a sheet and clothes to be buried in). Very morbid sounding to the modern reader, but evidence that death is on people's minds a lot more than it is today. People expected death, but at any moment.
After the Battle of Bull Run, this little town is 'solid' for the North. (Anti-slavery, with President Lincoln.)
Louisiana and New Orleans developed a 'three caste' system from the Caribbean. Mixed-parentage people were recognized as a distinct group, neither "White" nor "Black". The history of slavery in Louisiana is a bit different. Under Spanish rule almost 2,000 slaves were freed. Most of them 'self-purchased' or were purchased by black relatives. Some were freed by lovers or fathers. With dwindling numbers of slaves to do the work, the numbers were augmented by mixed-race refugees from Haiti. They were called libres. Many were light-skinned. They were generally artisans and tradesmen. A few even became wealthy planters and slaveowners themselves. Under Spanish rule these gens du couleur formed militia companies and sometimes helped recapture runaway slaves. That's how a three-caste system came about.
STORYTELLING TECHNIQUE IN THE RIVER BETWEEN US
Howard writes in first person, an elderly adult looking back on his early life. This is apparent from the first sentence: "They don't make them like that anymore."
Chapter two switches from the grandson as a young man to his great aunt, Tilly.
The narration has metafictional elements such as, "If life was a storybook, that would have been the night Noah left us for the war." Peck is obviously conscious of the need to avoid tying up the narrative in too neat of a package — ironically, that would read like a contrived, made-up story and pull us out of realism. In this way, metafictive elements in narration can sometimes add to the realism of a story rather than detract from it.
CAST OF CHARACTERS IN THE RIVER BETWEEN US
WRAPPER STORY CHARACTERS
Narrator, Howard
Howard Leland Hutchings
15 years old in 1916, so born just before the turn of the century. Published in 2003, the narrator would hypothetically be 104 at time of publication.
Younger brothers, twins, five years old: Raymond and Earl
Has grown up 'thinking the whole world is paved'
Howard's Father, Doctor William Hutchings Jnr
Father is a doctor, never seen without a necktie.
Works long hours — a 6 and a half day week
Self-made man (Bill Gates would disagree. Bill Gates refuses to call himself a self-made man in acknowledgement of his own privilege. Likewise, this son of a doctor had white middle class male privilege). That said, his own father was not rich. Doctors in poor towns were paid in fish and vegetables often.
Originally from Grand Tower on the other side of the Mississippi River
Lived through the Civil War
Howard's Mother, Mrs Hutchings
Born and raised in St Louis
Does not like her husband's family
Does not go on the trip, is not part of the story.
CIVIL WAR STORY CHARACTERS
Grandpa William Hutchings Snr
"Waxy with age, trapped by years in his chair but alive behind his eyes"
THE PRUITTS
Tilly Hutchings (nee Pruitt)
In 1916 she is a little old lady who wears an apron, wrinkled like a walnut
Youthful movements and build
Tilly's mother takes in Delphine Duval and her companion Calinda
In 1861 she is 15 years old, which makes her 70 in the framing story.
She will later marry William Hutchings (the town doctor) and give birth to Howard's father.
Noah Pruitt
Grandma Tilly's twin brother
Missing an arm by his 70th birthday.
Marries Delphine
Delphine Duval
Although Delphine initially comes across as a Blanche Dubois type, her strength amazes and inspires everyone when the war begins to take its toll. Even the twins' mother blossoms from Delphine's proximity ("She put some starch in my spine," Tilly's mother says). These relationships cement and then reverberate throughout the novel. A showboat's arrival on the Mississippi, and Tilly and Delphine's trip to the big strugglefront in search of Noah, occasion further revelations about Delphine and Calinda's background as well as fascinating details of the complex New Orleans society.

Publishers Weekly
Bedridden as an elderly woman, about    70 years old
Always stout
Smells of lavender, violet eyes, associated with the colour purple
French. "Her accent came and went."
Has says she has a rich aunt in St Louis but it is later revealed that there is no aunt.
By the end of chapter four it's clear she's a fantasist who, like Jacqueline Wilson's Tracy Beaker and Richard Peck's own Molly Moberly in Strays Like Us, has grand delusions about where she comes from and who her female relatives are.
Also like Molly Moberly's real grandmother, she has taken to her bed in her old age.
From New Orleans, Louisiana
Says her grandmother one of Les Sirenes — beauties who fled the slaves' uprising on the island of Saint-Domingue years and years ago. Grandmother took her mother to Cuba then New Orleans. Father is Monsieur Jules Duval
She cannot marry white men because there's a Spanish and French law against it. However New Orleans customs are different — instead of marrying these women the white men set them up in houses. Daughters are brought up by their mothers and expects to find a white gentleman of her own under a similar arrangement. These women are called quadroons.
"We free people live on a kind of island, lapped by a sea of slavery."
Cass Pruitt
Younger sister of Tilly who hallucinates. She sees ghosts of the past as well as visions of the future.
In 1861 she is 12 but looks 10
Wispy hair (to match her visions)
Small statured
Keeps chickens — her wispy hair is somewhat 'feathery' itself
Died of diphtheria after the Civil War at the age of 17
Calinda Duval
Delphine's black companion (free person of colour)
'Her eyes trust no one'
Has the same eyes as Delphine (the first hint that they are half-sisters)
Not just in skin colour — Calinda is in other ways the mirror reflection of Delphine. "While Delphine would starve in a pantry, Calinda would thrive in a wilderness."
As well as being the reflection character for Delphine, she is also a companion for Cass. Cass looks like a 'scrawny, pale reflection of Calinda, including the tignon, tied in a tidy knot'.
Makes money by making pralines and selling them to passengers on passing ships.
Calinda wears a tignon because in 1786 a law was passed which required black women to cover their hair. Intended to keep black women in their place, it was also a fashion statement for black women themselves. Today it is worn as a celebration of Afro-American culture.
Real name CoinCoin, an ancient name
Calinda is named after a dance from the Caribbean.
Calinda and Cass together lend a touch of fabulism to the text, with their ability to predict the future and sense the past.
TREATMENT OF VIOLENT CONTENT IN A STORY FOR YOUNG READERS
Without graphic description, Peck does not shy away from the horrors of war, nor how it divided the families and friends of Grand Tower. Peck's finely tuned writing makes plausible the ways in which these characters come together, putting their human concerns ahead of their political interest.

Publisher's Weekly
STORY STRUCTURE OF THE RIVER BETWEEN US
This is a story within a story: The road trip in the present world of the story and the stories told about Howard's father's childhood.
Who is the main character? Well, this is two stories really but the story as told by Tilly is the main one. The wrapper exists for the function of connecting these people to modern readers: Peck is emphasising that this story happened only three or four generations ago (which is actually terrifying in today's political climate).
In fact this is a story within a story within a story. This is Howard narrating Tilly narrating the love story of Delphine and her twin brother Noah. But it is also the mythical journey Tilly herself makes to locate her brother after he's gone off to war. Who is the main character? To answer that question, "Who changes the most, not in circumstance but in psychological growth?" That would be Noah and Tilly both. Richard Peck has made them twins to provide both a male and female experience of one bit of the Civil War.
The Pruitts are poor and therefore must suffer the social cost of harboring the young women off the boat — they need their rent money.
Noah no doubt has naive, heroic visions of being a war hero, and probably also wants to impress Delphine by being a big man.
Tilly's big disadvantage is her gender. The mother's ghost is that she has already lost a husband, so losing a son would double her grief. Being a woman herself, she needs Tilly less for chores.
Noah wants to fight but more deeply he wants to be a Man.
Tilly, like her mother, wants to keep Noah at home and to protect their home and hearth. When the mother sends her on a mission this is a female version of the Hero's Journey.
The Seceshs are the villains in this story — the 'monster' stand in — the overriding fearsome opponent. But in this particular setting, a purple area, there are plenty of locals who are fighting against the Yankees and the women who visit the house to cast judgement on harboring the girls from New Orleans provide a more local opponent, given faces.
Noah's mother does not want him to fight, providing the well-meaning opponent. The mother shows herself to be a fairly despicable mother to Tilly, though, when she falls into a heap and tells her she only cares about the brother, not her. This mother is a completely different kind of mother-opponent to each twin.
In a more stereotypical story, Delphine would be an opponent to Tilly. There are many stories about girls — one rich, one poor — pitted against each other as opponents, but Peck has created a more nuanced frilly girl in Delphine by letting her add to the Pruitts' life with the introduction of different foods and nice things.
Noah joins the war but his plans to fight to the end fall short when he loses a limb.
Tilly takes Delphine on her journey to find Noah and refuses to go back home until she's found him, as instructed by their mother.
Tilly shows us some pretty shocking images. The big struggles taking place around this time all over America are off the page — we're shown the aftermath.
At this point the story switches back to that of Howard. He realises the reason for the visit — Great Aunt Delphine is dying. We learn Cass is dead and buried, in an overgrown graveyard. She died of diphtheria a year after the war.
This tells us that the war's casualties included more than just men dying heroically in big struggle. With war there is always a lot of other death too — for unromantic reasons such as this.
Another revelation: Noah is Dr Williams' father, not the old Dr Hutchings. Great Aunt Delphine is actually Howard's grandmother, not his great aunt, in a revelation similar to the one used in Strays Like Us.
We learn that Calinda had to leave town because her skin was too dark to stay. We don't know what happened to her — symbolic of how there is nothing in the historical records about what happened to the Quadroom women of New Orleans after the Civil War.
The rest of the family stays in the White town and has lived here in this big house together all these decades. Old Mr Pruitt is buried in the graveyard though not next to Cass. Old Mrs Pruitt was buried in the river.
I had expected Delphine would have married Noah but we learn they never married. Peck does this to let the character of Delphine retain her tradition of never marrying a white man (even though the law itself was passed by white men).
Howard is allowed to drive the car some of the way home. Howard, too, is now a man because he knows his own family history. Howard's father tells Howard he'll be joining the war if it begins. The reader knows it did begin, so we can extrapolate that Dr Hutchings went off to war.
Howard mentions a 'daughter with giant violet eyes', a detail so specific we might imagine Howard does have such a daughter and that's who he's telling this family history to.