One job for children's authors is to get adults out of the way so child characters can solve their own problems.
"There are an awful lot of books about 'I love you mummy'. 'Yes, I love you, too, darling little bear!' I'm not saying there's not a place for those, but there's so many books on that which I think are probably quite reassuring for the parents," Donaldson said. "Most children I would hope take for granted that their parents or carers love them. They want a story where you're not with them, and you're having some sort of adventure."

Julia Donaldson, The Guardian
Throughout the history of children's literature, some subgenres are slightly more likely to get rid of parents than others. One type of story which almost always gets parents out of the way: Enchanted realism (Sheila Egoff's term), especially those stories set in cities.
Parental figures seem to be absent or to have minimal in their involvement with the child protagonists in many of these texts. Both Harriet and Eloise have nannies that are more central than their parents, Aremis Slake [Slake's Limbo 1974] has run away from home, and Jonathan (in Munsch's picture book) ventures downtown, presumably alone, to discover the secrets of the subway. Moreover, many of these protagonists illustrate conflicted identities for urban children, whereby they are active participants in the adult world, yet still maintain a child's perspective of the city.

Naomi Hamer
How do you feel about adults helping children in children's books?
Some time ago Francis Spufford, author of The Child That Books Built (among many others), spoke with Kim Hill on Radio New Zealand.
Spufford isn't a fan of the hugely popular Tracy Beaker series by Jacqueline Wilson because he'd rather there wasn't an ongoing series devoted to the continuing uselessness of adults. He argues that uselessness should be leavened with a bit of helpfulness here and there.
EVERY AGE HAS ITS CONVENTIONS
Kim Hill of RNZ's Saturday Morning radio program points out that a few generations ago there was a general absence of parental figures in children's stories but now the adults are often present, and psychotic a lot of the time. Spufford says that there used to be plot contrivances to get parents out of the way. Now the adults are the problem. Every age has its conventions and adult depravity is presently one of the conventions. Spufford doesn't like it because it's unrealistic in the opposite direction. A world in which a child only knows about 'stranger danger' is bad.
When children's authors want to get parents out of the way, how do they achieve this?
TECHNIQUE 1: PARENTS/CAREGIVERS TOO BUSY WITH WORK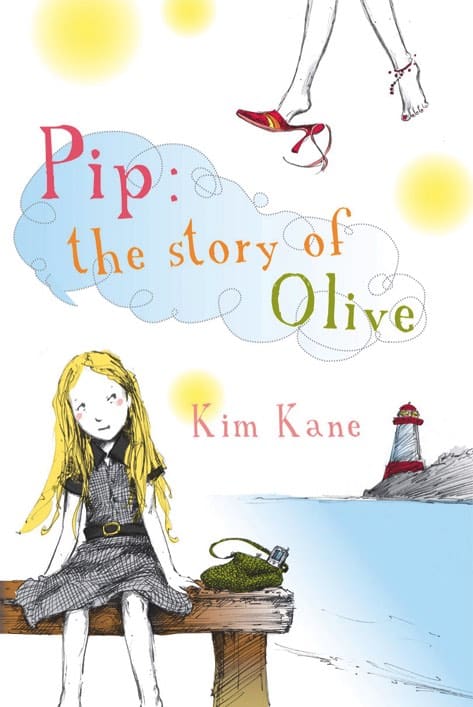 In Pip: The Story Of Olive, an upper middle-grade novel by Australian Kim Kane, the mother of the main character is a busy and successful lawyer, left at home alone to tuck herself into bed with a hottie, but with full access to a credit card. When Pip tries to tell her mother (Mog) on the phone what's been going on in her life, the mother gets interrupted by work colleagues, because they're working on a big case, and so Olive is left to conclude that talking to her mother is a wasted effort.
TECHNIQUE 2: PARENTS ARE INADEQUATE
Jacqueline Wilson has written a number of such parents. In these cases, the children have to step in and be little adults. The main character is usually the eldest of a group of siblings and has to look after the younger ones.
Another example of the inadequate parent is the highly eccentric adult. One example is Ole Golly from Harriet the Spy. Sheila Egoff describes this adult as "the parody of an eccentric. She has the fondness for inserting quotations from famous writers into any conversation, no matter how irrelevant the quotation may be". Such an adult cannot be trusted to help a young character out in a sticky situation; the child is functionally on their own.
TECHNIQUE 3: THE CHILDREN ARE ORPHANS
Even orphans tend to have assigned caregivers, but in stories these caregivers cannot possible care about someone else's children as much as they would their own. This says something rather disturbing about parents who adopt and extended family members who care for nieces and nephews. However, there is a long history of orphans in kidlit, especially when that kidlit is American.
See: Why So Many Orphans In Children's Literature?
Closely related to this, the children are in foster care and the foster parents are neglectful. This has of course lead to a corpus of literature in which foster parents are portrayed as bad people to a problematic extent.
TECHNIQUE 4: COMMUNICATION IS SUBVERTED UNINTENTIONALLY
E. Nesbit makes use of this technique in Five Children and It when the children sit down to write to their mother, telling her all about the Psammead. First, they don't know how to spell Psammead, nor can they find it in the dictionary. Next, ink gets spilt all over the letter. Finally it's time for the postman to arrive and pick up the mail, so the news is truncated to 'We found something very interesting'. Nesbit's narrator explains that this is the reason why the mother was never told about the sand fairy who can grant one wish per day.
It was perhaps easier for mid 20th century authors to get rid of the parents without necessarily making them inadequate — it is only this generation of parents who are chastised for sending their kids to the park without an adult to supervise. Even if children's literature exaggerates the extent to which children were alone, for the modern reader, we can imagine the wartime era was a time of genuine, uninhibited freedom for children whose parents were occupied with matters of life and death.
TECHNIQUE 5: PARENTS/CAREGIVERS ARE INCURIOUS
I've written an entire post about curious/incurious characters in storytelling. In children's literature, it's handy if the parents aren't interested in what their children are up to.
Another take on the incurious adult is the 'vague' adult, a la Mrs Arable of Charlotte's Web.
Update
Children's editor Cheryl Klein has since covered this topic in her newsletter and has some useful advice. She writes:
In present reality, kids must be supervised at all times or parents can be accused of negligence — and many kids like such supervision, in my understanding, or may not want to be without their parents or break the rules. And yet it is also a Great Law of Children's Literature that any middle-grade novel must be centered on a child who is free to act as necessary, who will drive the action and ultimately solve the story, and grown-ups, by their very nature, get in the way of all of that. It will be very difficult to find an editor who does not believe in this Great Law, so It seems to me you have three options here:

1. Quash your instincts. If you're protecting your characters and making sure they're always adequately supervised, you are acting like your characters' mother. As much as you might love your characters, you need to remember you are not their mother:  You're their Fight Club manager, and it's your job to get them into trouble, or let them get themselves into trouble, and then maximize that drama on behalf of readers. This can be hard to do, but if you want to write an adventure, you have to let go.

2. Find a way to make the adults less responsible or less able to save the day. The circumstances will depend on the plot of your novel and the nature of your characters, but:  Perhaps the mom is an alcoholic or works the night shift, so while she's around, she's not always reliable as a guide. Or perhaps the dad knows he's a helicopter parent, so he's consciously trying to step back and have his kid take more risks. Or perhaps the terms of the adventure dictate (for whatever reason) that only a person under the age of 18 can solve the final puzzle. Something like that might let the parents be present, but still provide a limitation on their powers that allows the child to act.

3. Shape your novel for a market where adult-centrism will be appreciated. I'm not sure about this one, but perhaps your book could work in the Christian children's fiction market, where readers might appreciate more deference to parental authority?
STORIES OFTEN START WITH ADULTS NOT SHOWING UP
Here's a different take. Margaret Mahy said of her novel The Riddle of the Frozen Phantom that the idea started like this:
I imagined some explorer like Scott or Shackleton…being suddenly deserted by his babysitter…[and] had to take his kids along with his polypropylene waistcoat & mukluks

Margaret Mahy
Although the children end up going with the parent, rather than being abandoned by them, there was still some kind of abandonment when the prearranged babysitter couldn't show up at the last minute.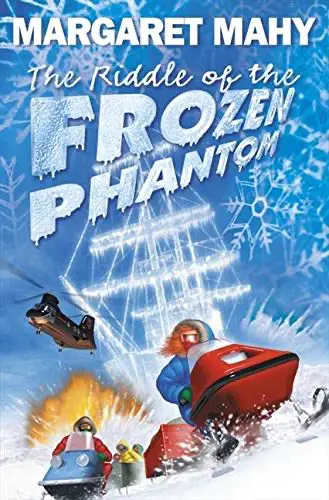 Margaret Mahy was a well-known New Zealand author of children's and young adult books. While the plots of many of her books have strong supernatural elements, her writing concentrates on the themes of human relationships and growing up.
In this adventure,  a seasoned adventurer and his children who embark on an adventure to the antartic to find a lost ship, among other things. Along the way they are challenged by cartoonish baddies and even encounter the paranormal.
When coming up with an idea for a children's story, it's often a good idea to throw in the question: How might I get adults out of the way? Unless we do that, we're inclined to accidentally put adults into the story more than they need to be there.