What is the difference between nannies and nurses? How do you pick the nanny in the illustrations of books for children? It's easy for English stories. There was a dress code.
According to Life Below Stairs: True Lives of Edwardian Servants by Alison Maloney, Edwardian nannies dressed like this:
In the nursery, the nanny wore a white or grey cotton print dress and apron and, when out walking with the children, was permitted a black, navy or dark plum coat and a black straw bonnet.
You can see examples of this dress code in children's illustrations.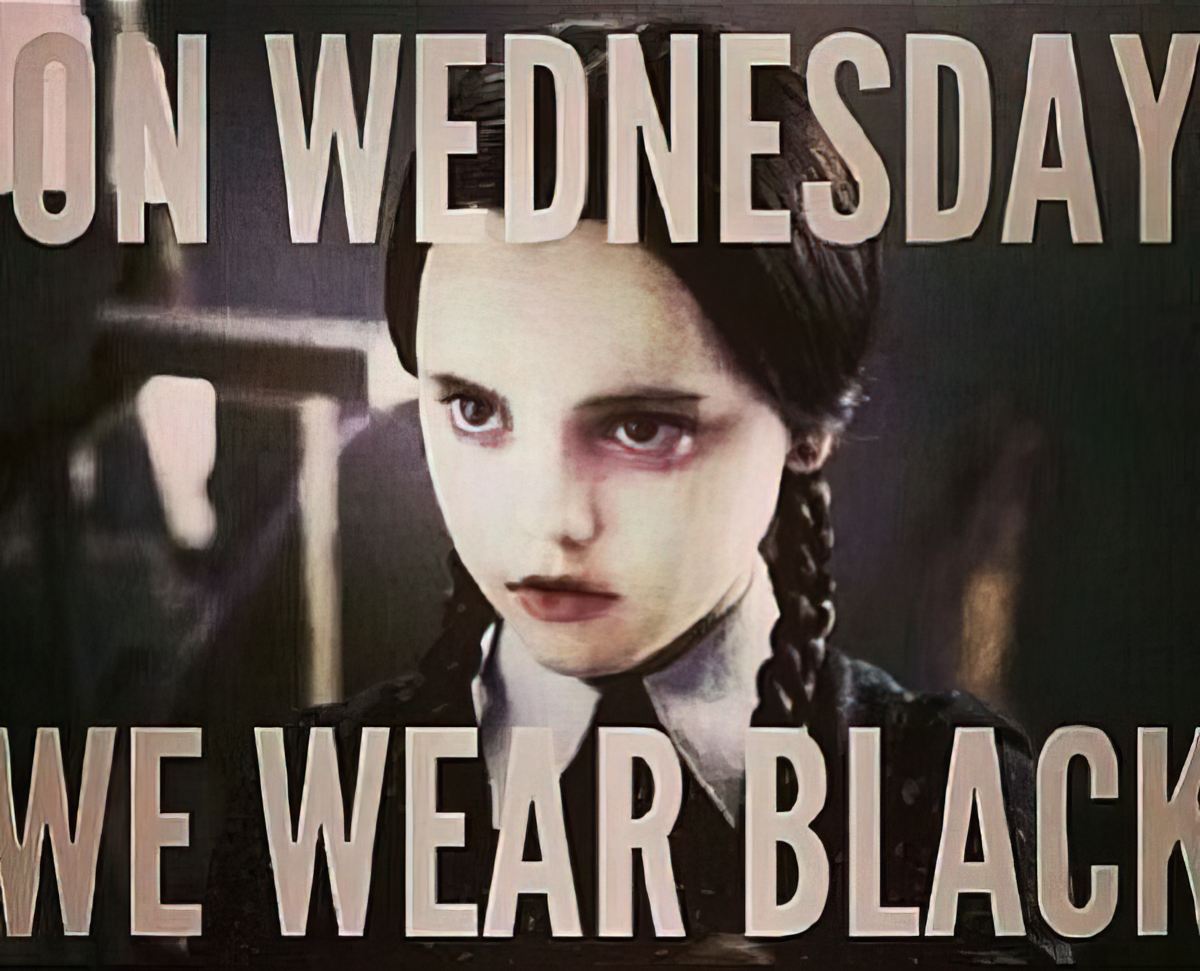 COMMON FEATURES OF STORIES WITH NANNIES
The parents are colourless and unremarkable except for their utter cluelessness.
The nanny might be actually magic, or seems to work magic due to being a 'child whisperer'
The children are highly spirited tricksters
The nanny sees right through the children and although she may have a harsh exterior, has a heart of gold
The children are at least upper middle class
Nanny stories of the old-fashioned kind, set in large houses, are probably from an earlier era such as the Edwardian
The plots tend to be episodic rather than dramatic, with each day bringing a new adventure which is over and solved by bedtime. But there is still a character arc whereby the children become better behaved (or more morally upstanding) by the end of the story.
The magical nanny who arrives at the door, fixes the family's problems then leaves is known as the Blow-in Saviour Trope. Therefore, nanny stories have something in common with traditional Westerns.
While books for middle grade tend to be of the Mary Poppins type, young adult literature includes stories in which the young person (woman) herself is the nanny: Nanny X by Madelyn Rosenberg, Confessions of a Teen Nanny by Victoria Ashton and The Nannies series by Melody Mayer are some examples. These stories are a great way to put a middle-class or poor girl in with wacky rich people, a storytelling trick which is always ripe for conflict.
New nanny stories often have Edwardian or Victorian settings. The Incorrigible Children of Ashton Place series is a middle grade example; Jane by April Lindner is a YA example of stories set in big, mysterious houses with strange goings-on.
THE NANNY MARY POPPINS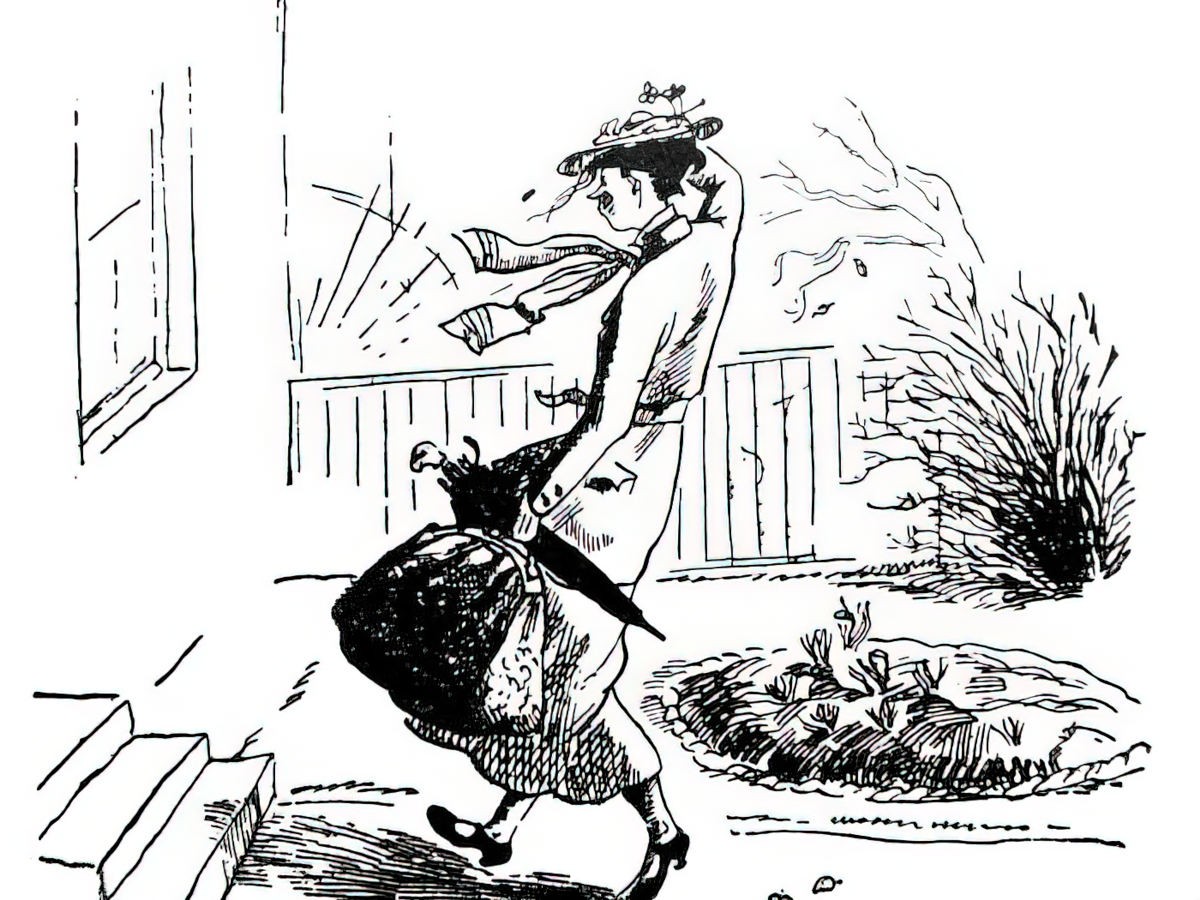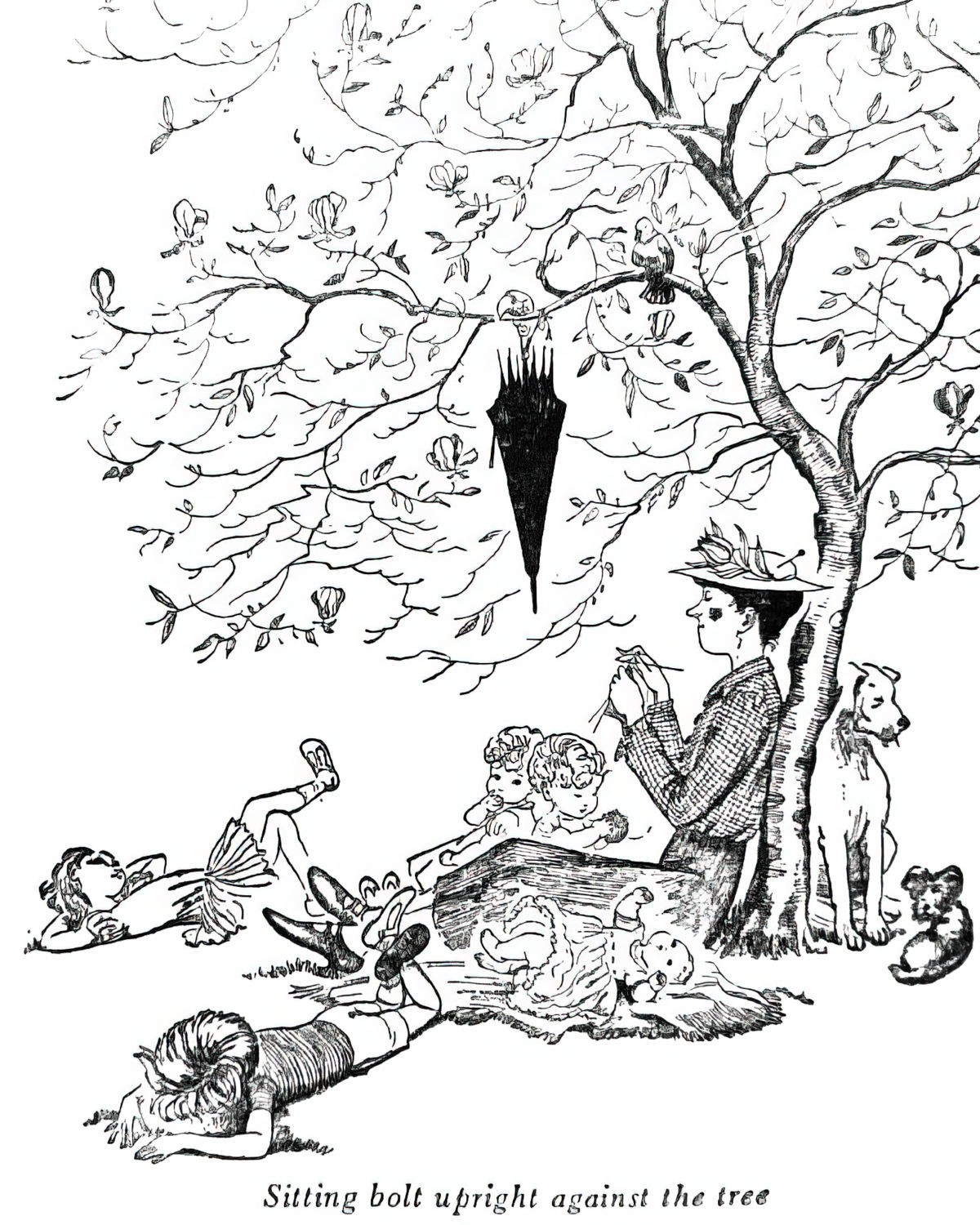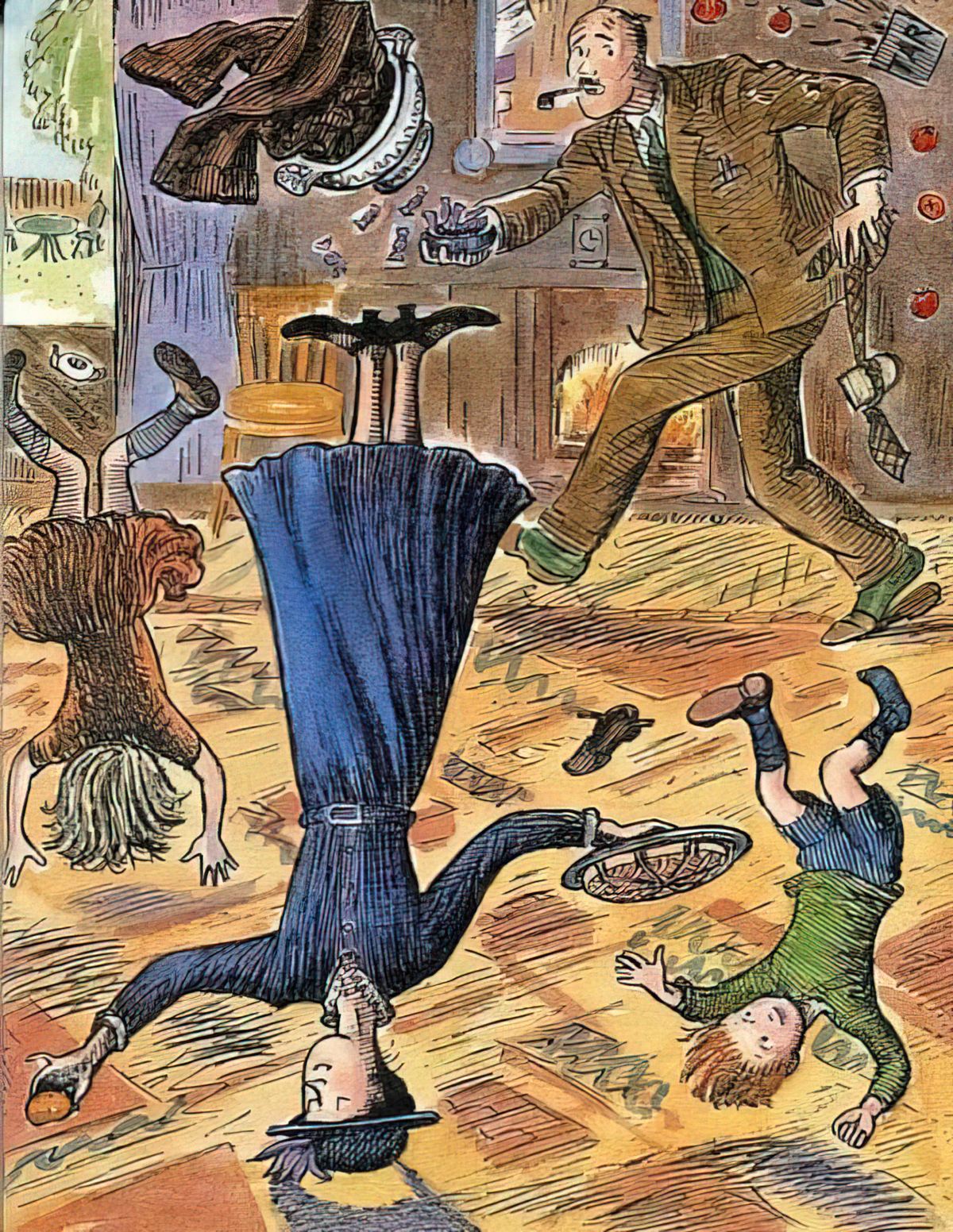 See also: 'Mary Poppins' and a Nanny's Shameful Flirting With Blackface' from NYT
SWALLOWS AND AMAZONS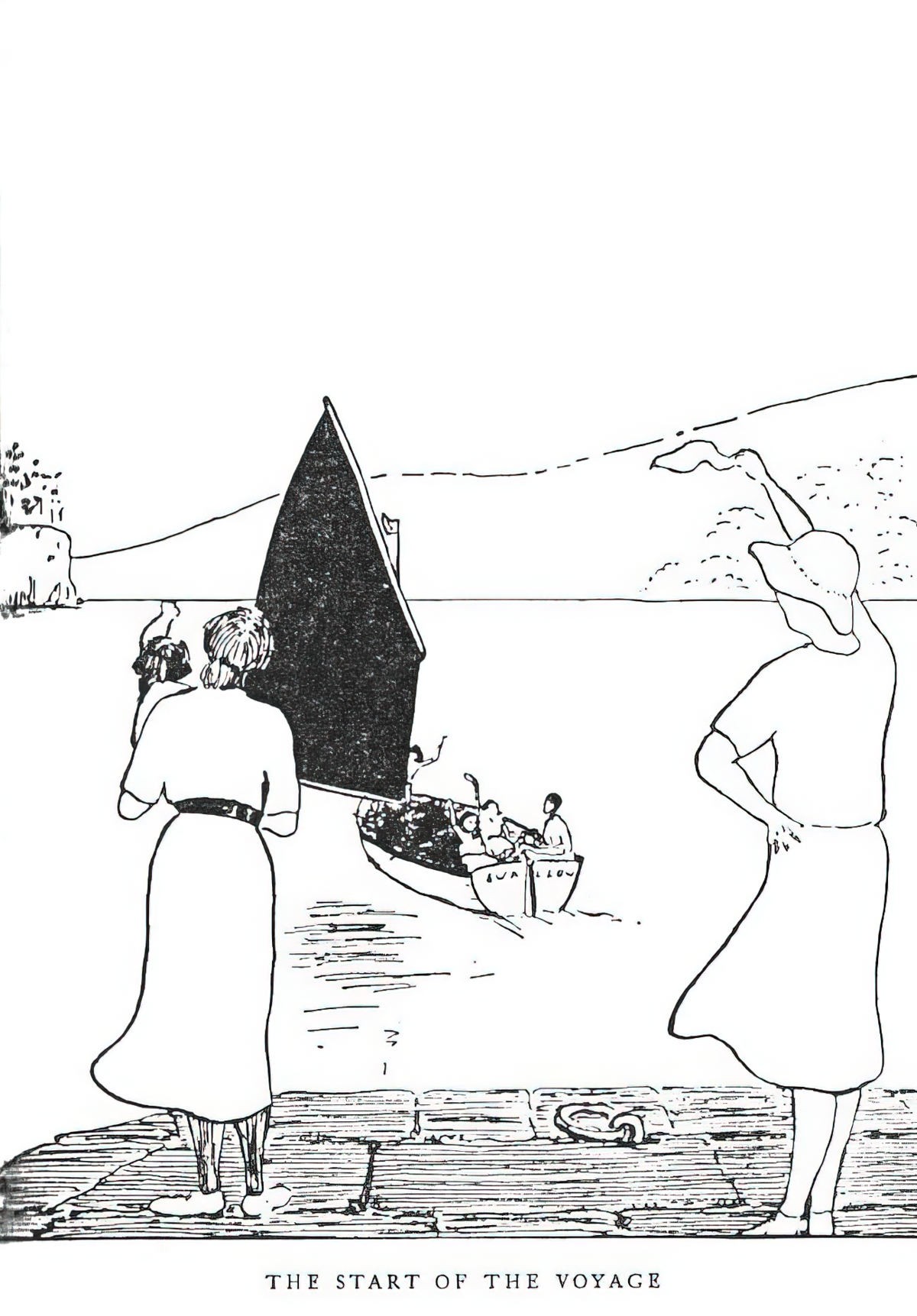 THE NANNY MRS PIGGLE-WIGGLE
Here we have a couple of different costumes for Mrs Piggle-Wiggle, but both times she wears the white apron with the black dress and her hair tied in a bun at the back.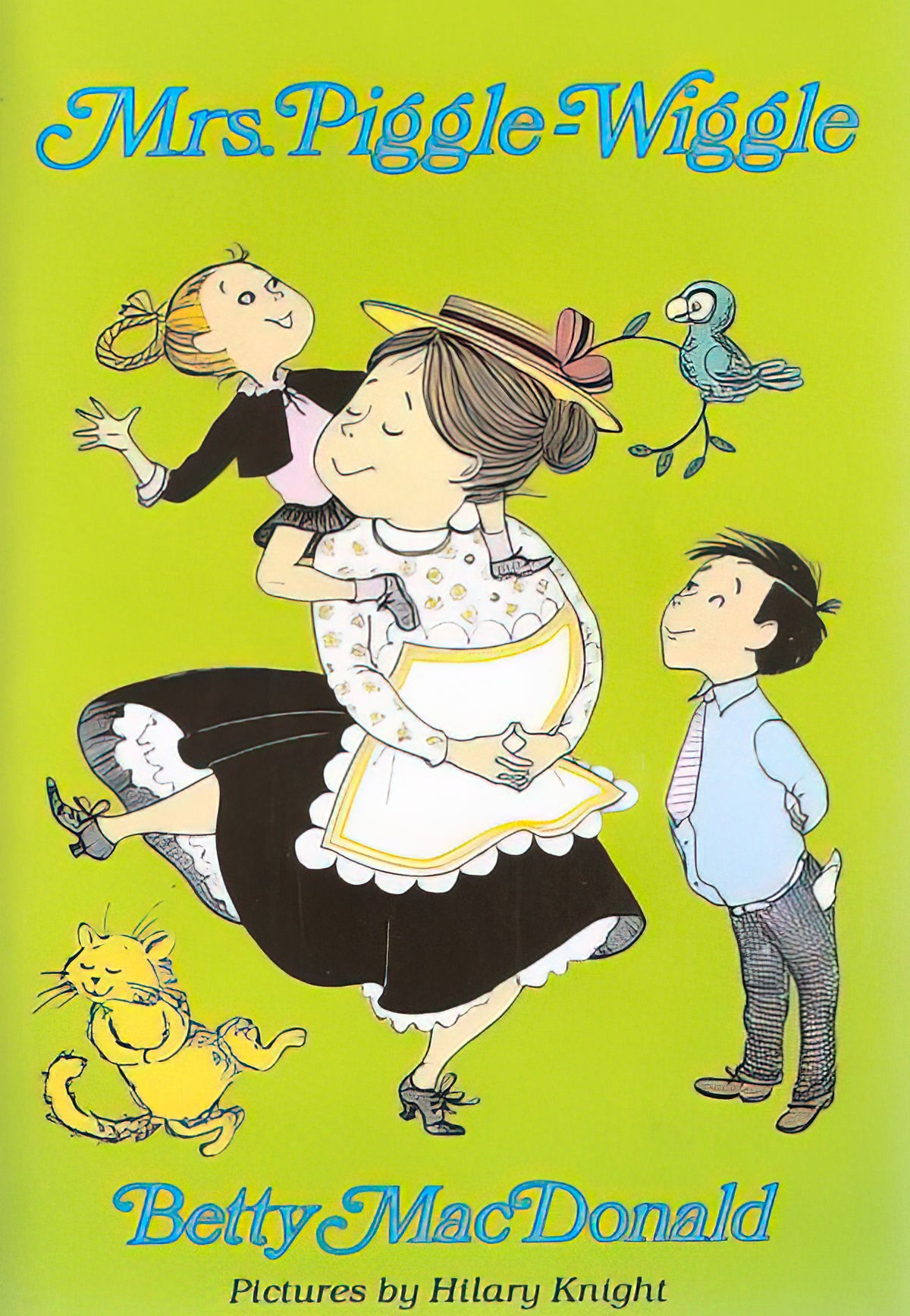 Mrs. Piggle-Wiggle was an eccentric lady that parents turned to when they became frustrated with their children's misbehaviour. The modern-day Super Nanny. Today Mrs Piggle-Wiggle would be the star of her own TV show.
Mrs Piggle-Wiggle's advice: Let the child do what they want until their behaviour back-fires. Then she would tell the parents to do some nasty little trick that sends the kids running to the sanctity of good behaviour.
Mrs. Piggle Wiggle is a woman who lives in an upside down house in a town filled with misbehaving children. Luckily, Mrs. Piggle Wiggle is the proud owner of a magical chest left to her by her pirate husband, which contains a variety of very strange (but very effective) cures for things like bad table manners and truancy. We need more books like this today. Maybe then we wouldn't have things like Honey Boo Boo Child.

Flavorwire
NANNIES, NURSES AND OTHER CHILD-RELATED EMPLOYEES
What was the difference? Were they the same person?
NANNY: An individual who provides care for one or more children in a family as a service. Traditionally, nannies were servants in large households and reported directly to the lady of the house. Nannies were outside the hierarchy of the rest of the service staff of a large household, as demonstrated by this chart from Life Below Stairs by Alison Maroney: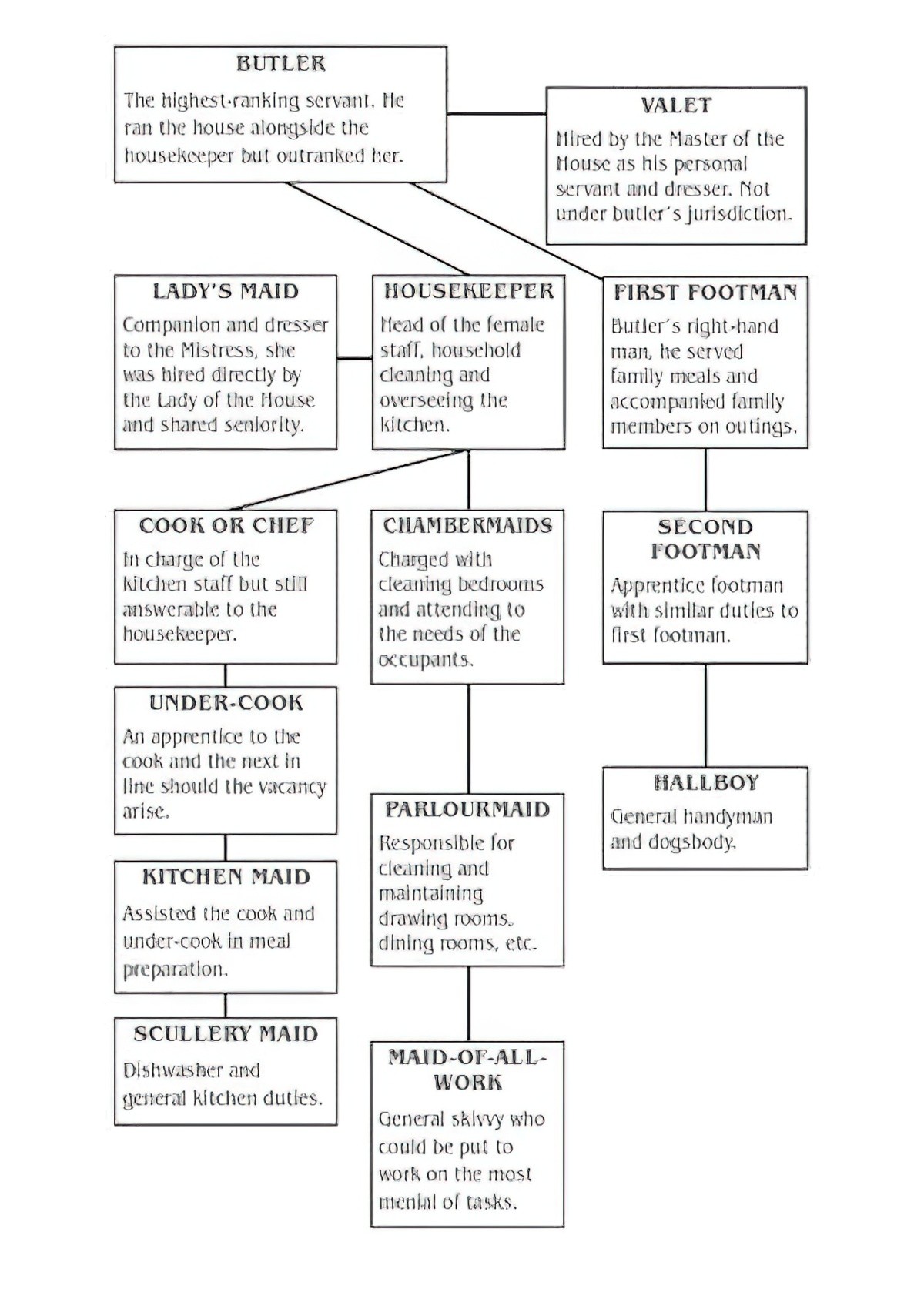 See also: The place of the nanny in British society, with a close look at Mary Poppins.
To a young, modern reader, the word 'nurse' does refer to a person who works in a hospital or otherwise alongside doctors. Nurse no longer carries the meaning of caregiver of children in a home setting. This is probably why we have a movie franchise called Nanny McPhee and not Nurse Matilda.
NURSE MATILDA OR NANNY MCPHEE BY CHRISTIANNA BRAND
There were three Nurse Matilda books: Nurse Matilda, Nurse Matilda goes to Town, and Nurse Matilda Goes to Hospital.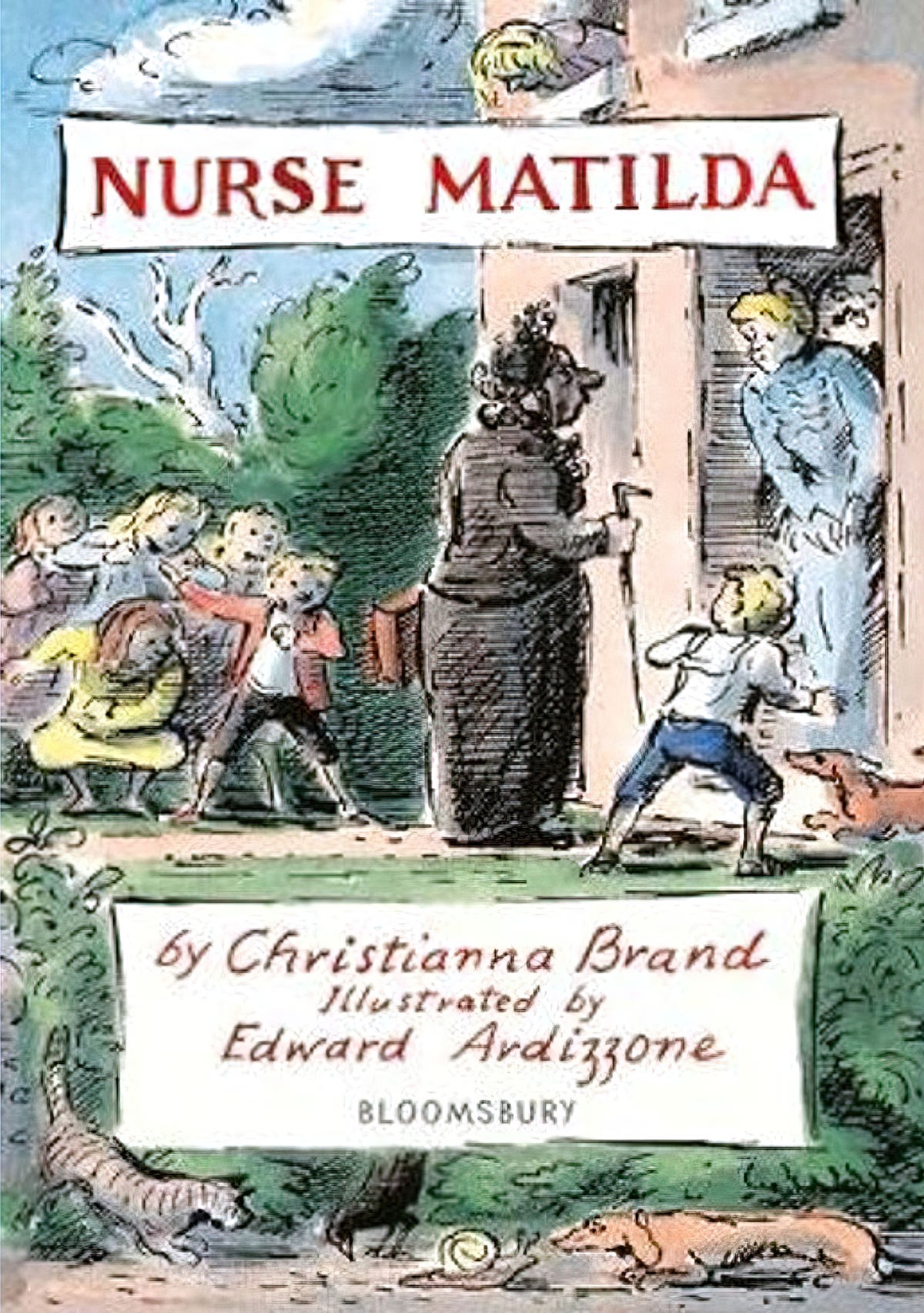 In Nurse Matilda (who you probably know as Nanny McPhee), a 'governess' (the word used in the modern advertising copy), uses magic to reign in the seven ne'er-do-well children in her charge who keep scaring off other household staff. Nurse Matilda is an ugly witch with a magic cane. Her ugliness represents the ugly characteristics that the children acquired in their short lives, making use of the Rule of Seven in storytelling. This is of course related to the idea of Seven Deadly Sins. For example, the sin of greed is exemplified when the naughty children eat too much porridge and jam and buns and bad-for-you things at breakfast. Nurse Matilda thumps her stick and the children keep eating and eating until their insides are filled with porridge and they all have stomach aches. The movie Se7en for kids?
Mr Brown in the films is a slightly hopeless, hardworking undertaker. In the books they haven't killed off the mother — instead there is a ridiculously fecund Mr and Mrs Brown.
The Browns live in a large country house with a butler, cook and tweeny (Evangeline). In case you were wondering, a tweeny is a maid who assisted two other members of a domestic staff.
Nurse Matilda simply disappears 'without explanation' at the end of the third book. However, when considered in light of the blow-in saviour trope, her disappearance is entirely understandable. The enigmatic Nurse Matilda arrives when children need but don't want her, but must go when they want but don't need her, which lends poignancy and resonance to the ending. It is hoped the young reader, too, does not want Nurse Matilda to go.
There is a fairytale element to this series relating to beauty. Does Nurse Matilda really get less ugly (in a magical way) as the children learn to behave better, or do the children learn to look past her ugliness as they learn to love her? This is basically the message of The Frog Prince, in which young women are told to marry the man their father tells them to marry — don't worry, even if he's basically a toad you'll learn to love him.
The Nurse Matilda books were illustrated by the author's cousin, Edward Ardizzone.
OTHER RELATED TERMS
NURSEMAID
A nursemaid or nursery maid, is mostly a historical term of employment for a female servant employed in the field of the care of children within the community of a large household. The term 'nursemaid' has wide historical use, mostly related to servants charged with the actual care of children, including in many cases the duties of a wet nurse. In ancient usage the terms 'nursemaid' and 'nurse' are largely interchangeable. Everything that a parent ordinarily might do, especially the more onerous tasks, could be turned over to a nursemaid.
WET NURSE
a woman who breast feeds and cares for another's child. Wet nurses are employed when the mother is unable or chooses not to nurse the child herself. In 17th- and 18th-century Britain, a woman would earn more money as a wet nurse than her husband could as a labourer. Royal wet nurse held special regard for life. The English wet-nurse in Victorian England was most likely a single woman who previously gave birth to an illegitimate child, and was looking for work in a profession that glorified the single mother. There were wet nurses who were on poor relief and struggled to sufficiently provide for themselves or their charges, and then there were professional wet nurses who were well paid and respected. The wet-nurse's own child would likely be sent out to nurse, normally brought up by the bottle, rather than being breastfed.
GOVERNESS
While a nanny looked after the children in their baby and toddler years, a governess would be hired once the children required education. This could be from as young as three years of age. While boys were sent to school, girls often stayed home for their entire education. Sometimes the governess came from a quite well-off household herself, but for those women it was considered quite shameful to become a nanny, since it meant you were probably required to go out to work (and had failed to find a husband).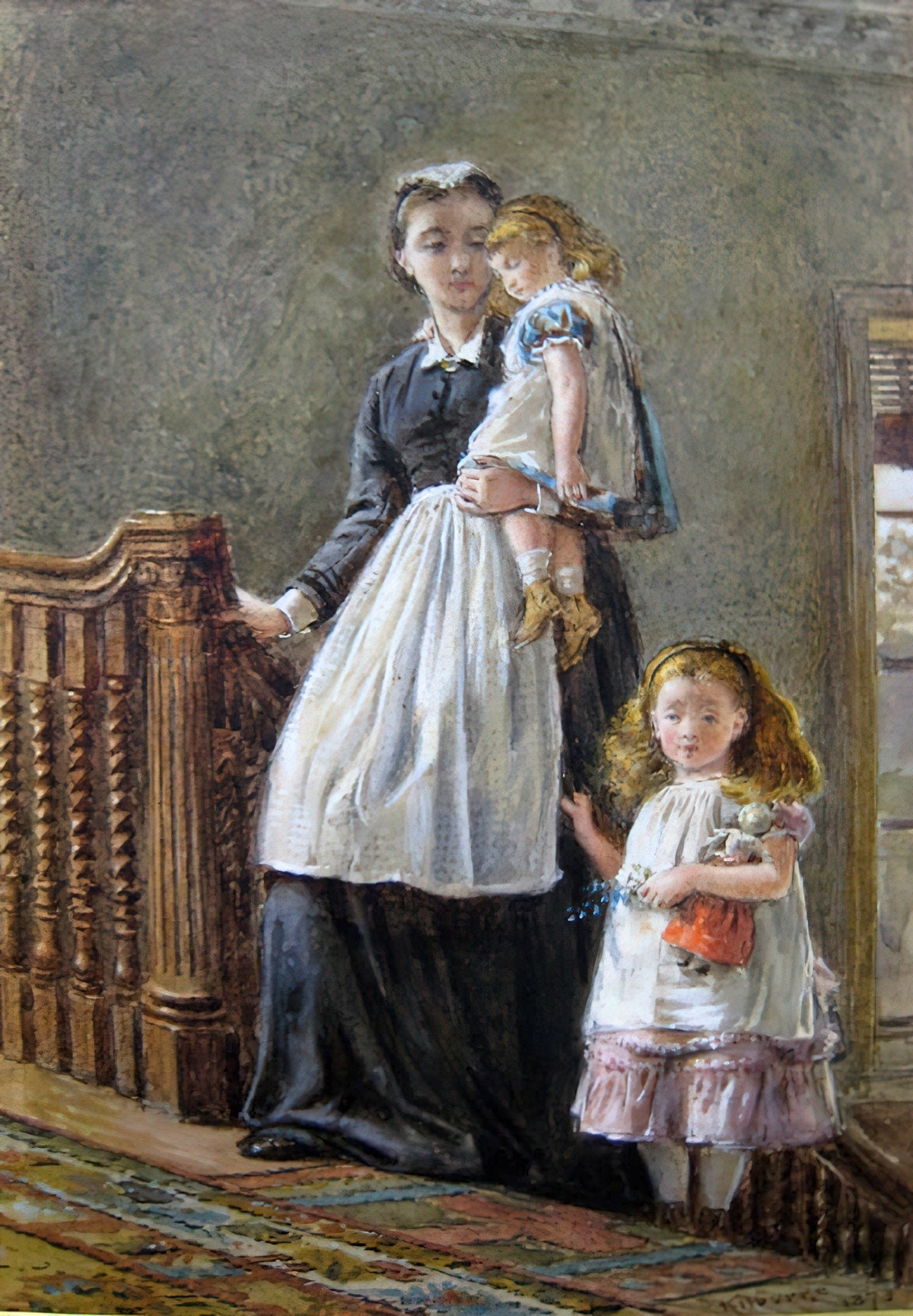 MODERN ENGLISH NANNIES IRL
The royal family not only dresses their children as if they've just stepped out of the Edwardian era; their nannies are also dressed from an earlier time.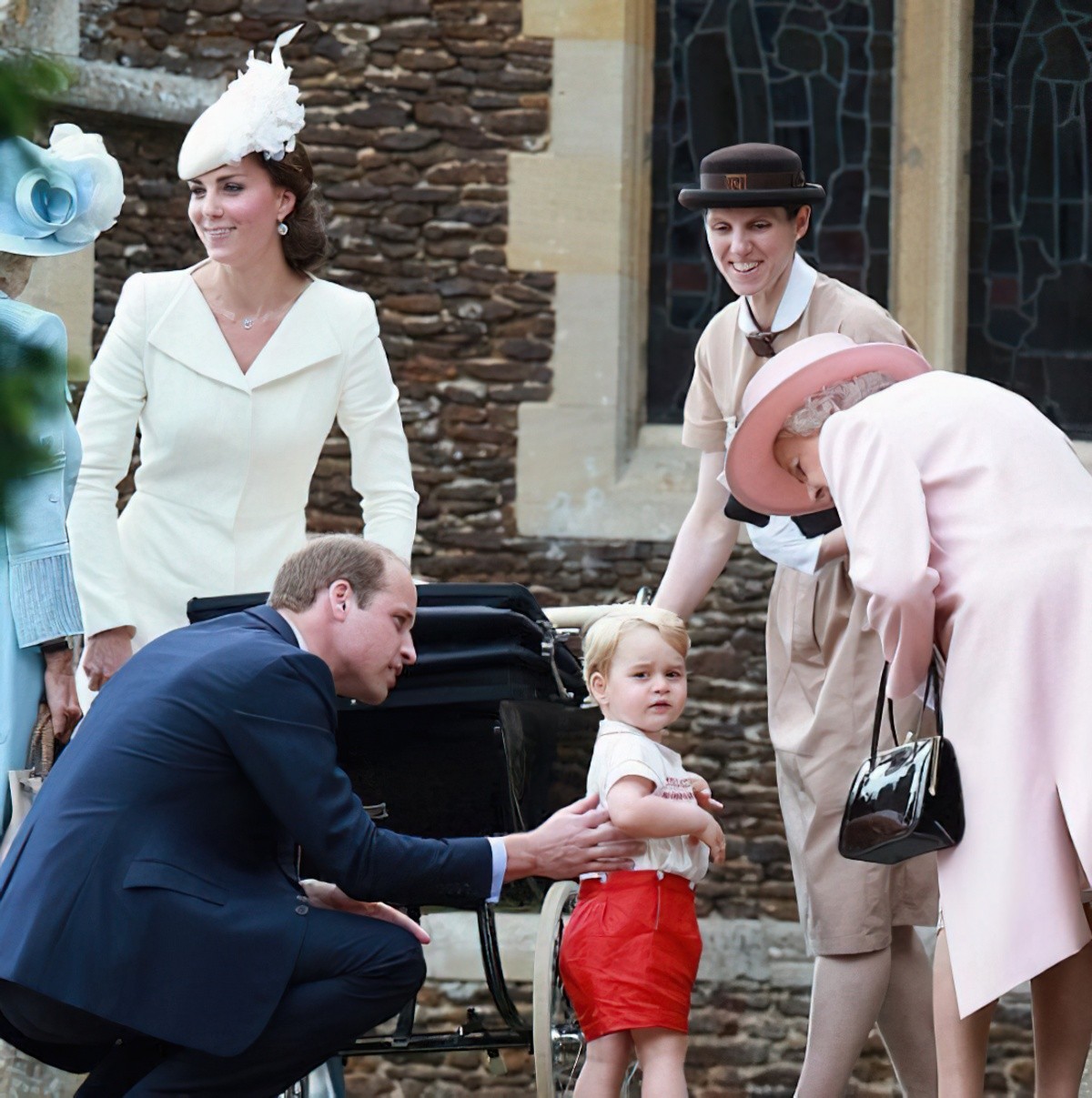 When I lived in London on a working holiday visa, I spent about a month walking through the richest parts of London on my way to a course. At this time I'd see a lot of young primary school-aged children in their expensive private school uniforms and the women escorting them looked a little too young to be their mothers, and not at all related by facial features and colouring. After a while I realised these women weren't the mothers but the nannies. They were otherwise dressed in regular smart casual attire.
There are still English families who employ butlers and other service staff. Here is a company who places them.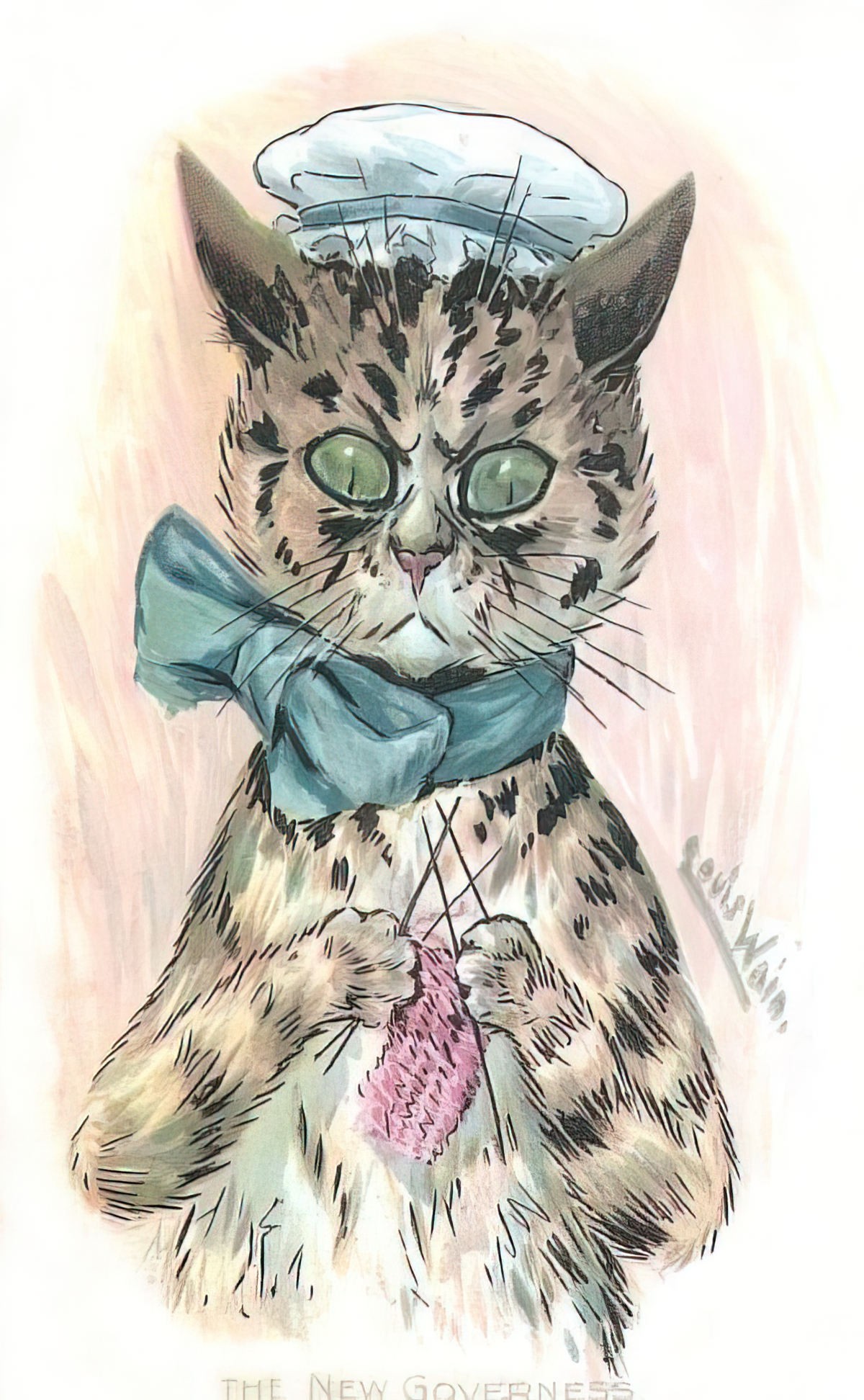 Header painting: Nursemaid in Kelvingrove Park by George Henry