Home-away-home. That's the classic pattern of a children's story. When we're talking about stories in general, we might say the Odyssean Mythic pattern. A hero goes on a journey, meets a variety of opponents and allies along the way, then either returns home or finds a new one.
Unfortunately, not all young people have a solid home base. Fortunately, there are representations of homelessness across children's literature which can function as a mirror for young readers. Sometimes the homelessness is central; at other times less so.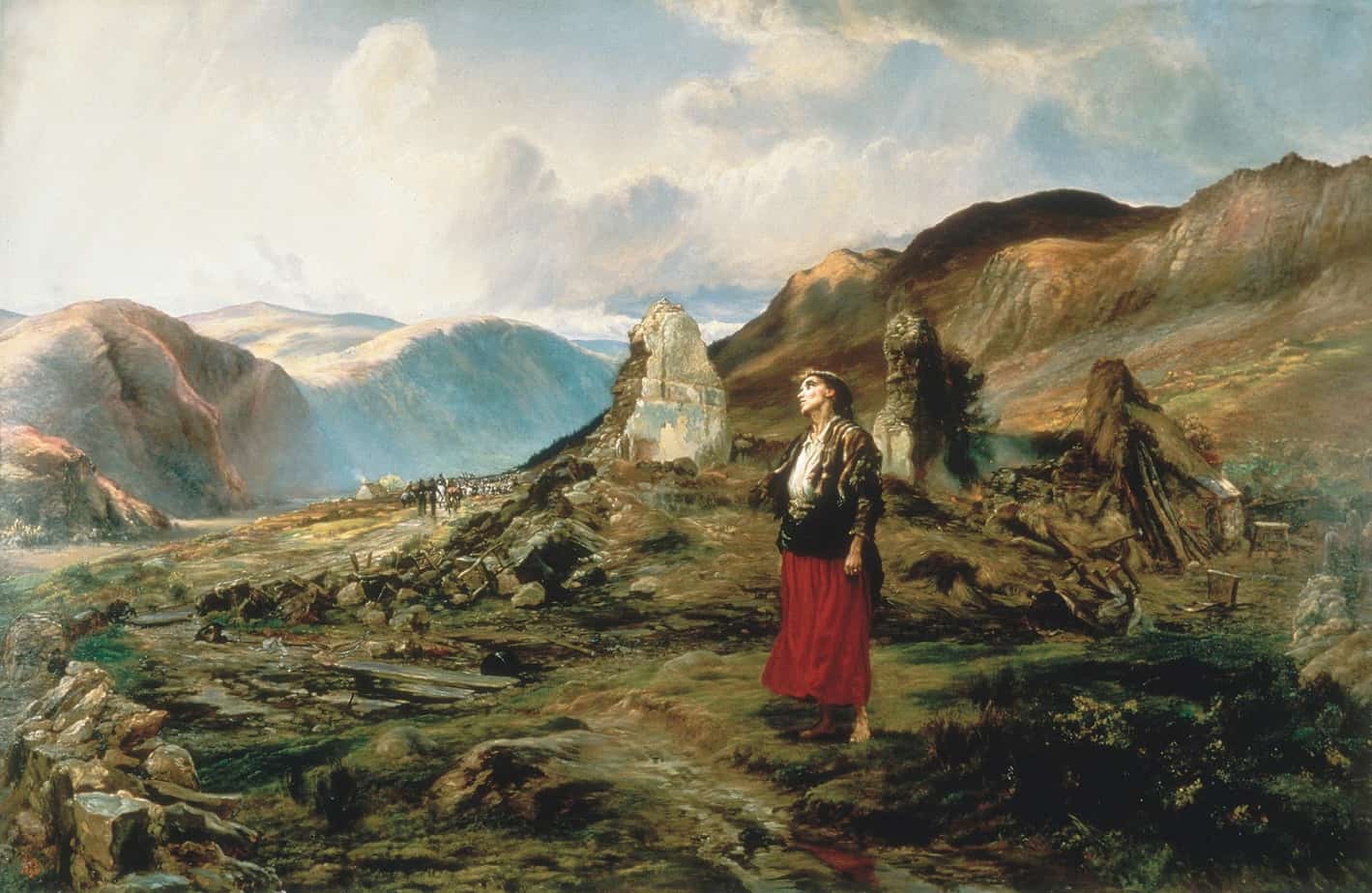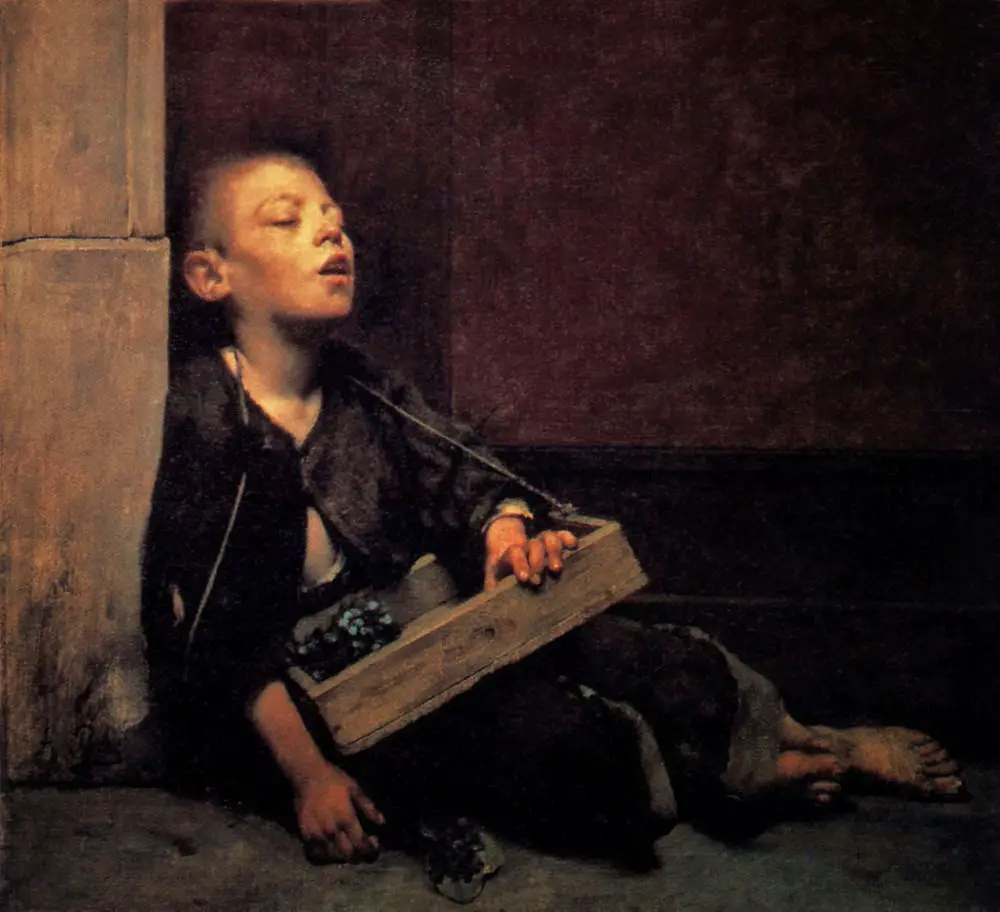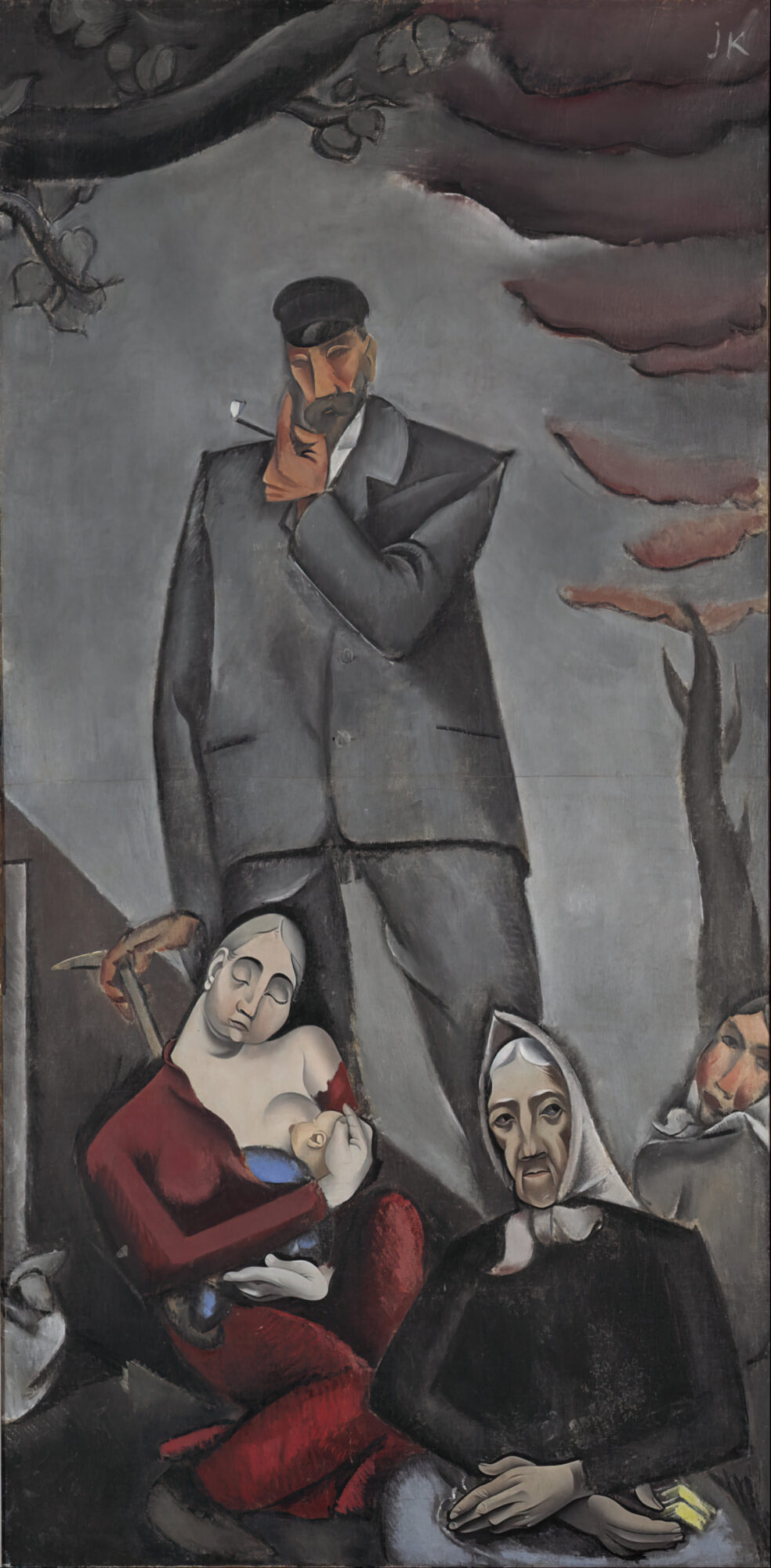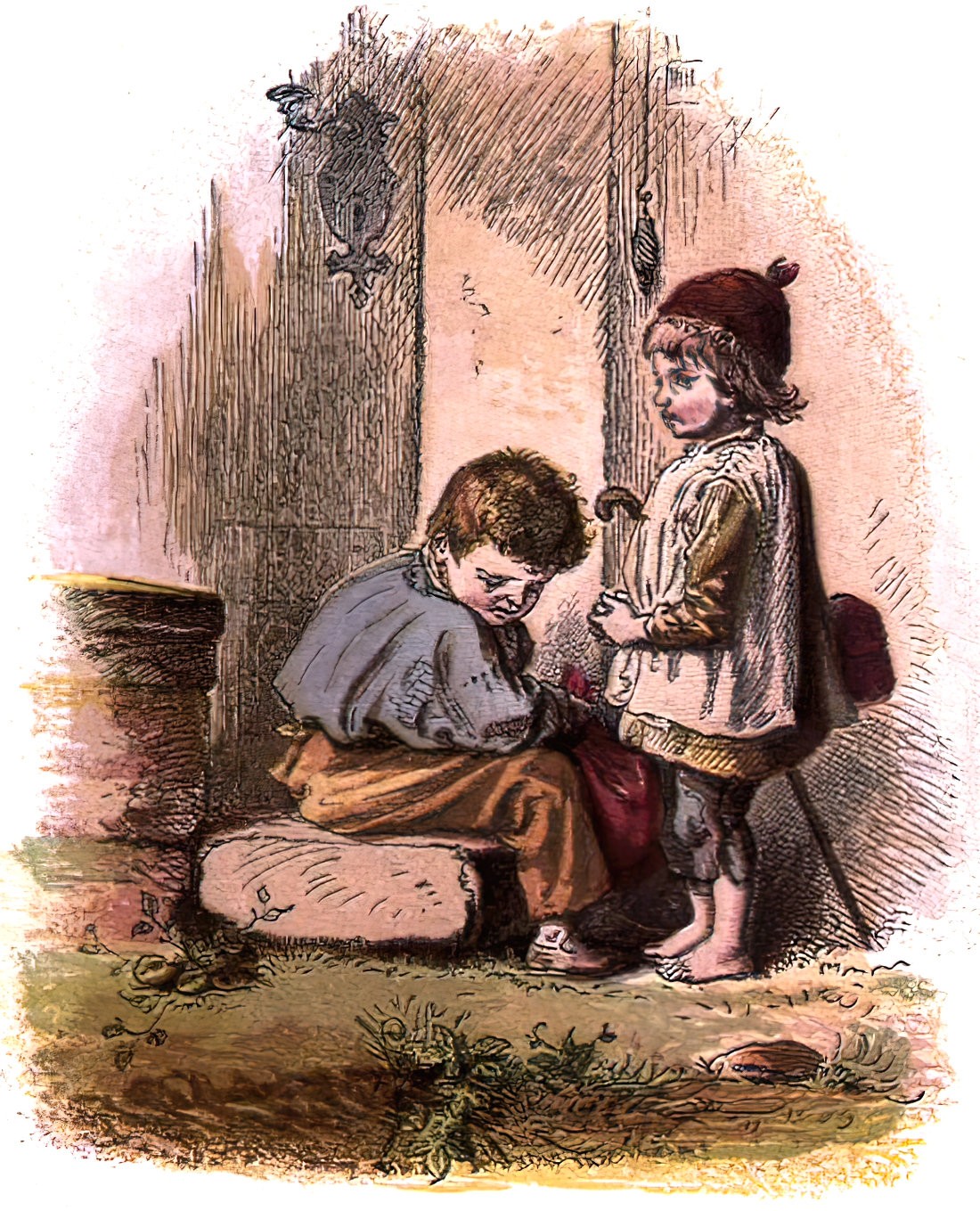 YOUNG ADULT AND MIDDLE GRADE LITERATURE FEATURING HOMELESSNESS
The Sword of Summer (Magnus Chase and the Gods of Asgard #1) by Rick Riordan (2015)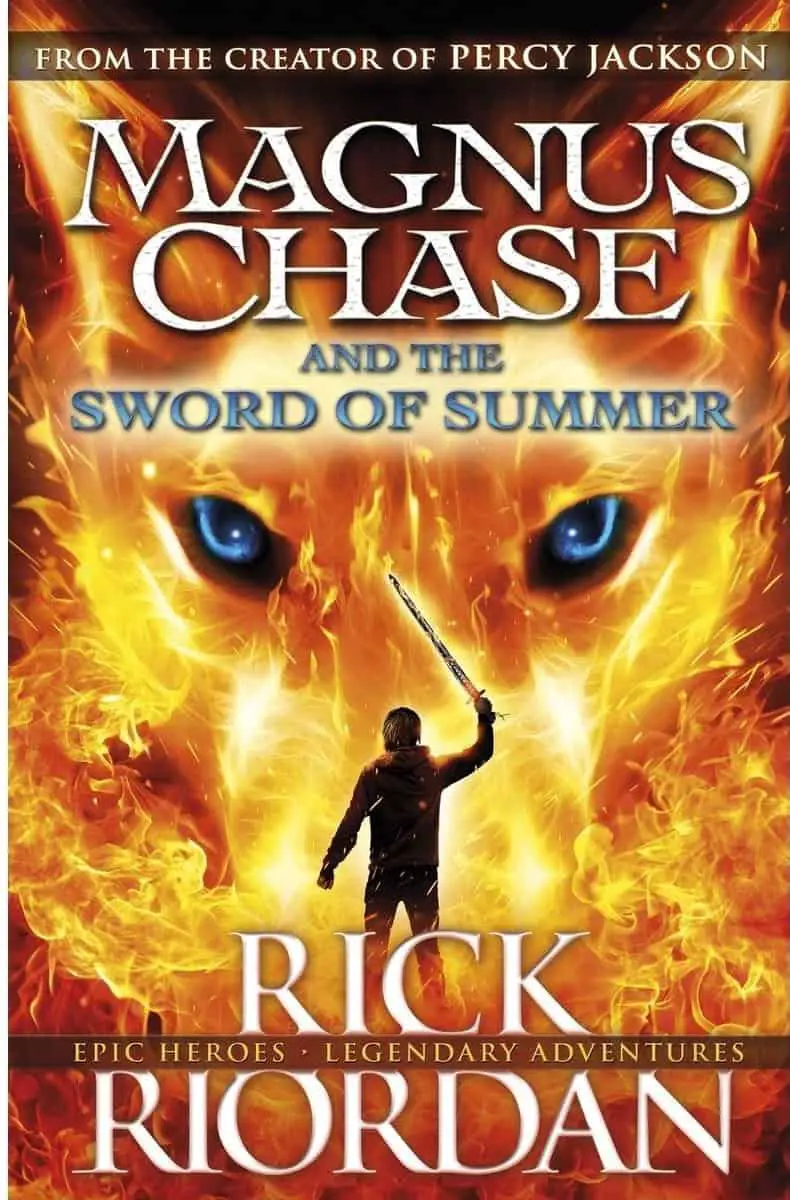 Magnus Chase has seen his share of trouble. Ever since that terrible night two years ago when his mother told him to run, he has lived alone on the streets of Boston, surviving by his wits, staying one step ahead of the police and the truant officers.
One day, Magnus learns that someone else is trying to track him down—his uncle Randolph, a man his mother had always warned him about. When Magnus tries to outmaneuver his uncle, he falls right into his clutches. Randolph starts rambling about Norse history and Magnus's birthright: a weapon that has been lost for thousands of years.
The more Randolph talks, the more puzzle pieces fall into place. Stories about the gods of Asgard, wolves, and Doomsday bubble up from Magnus's memory. But he doesn't have time to consider it all before a fire giant attacks the city, forcing him to choose between his own safety and the lives of hundreds of innocents. . .
The Shadow Girl by John Larkin (2011)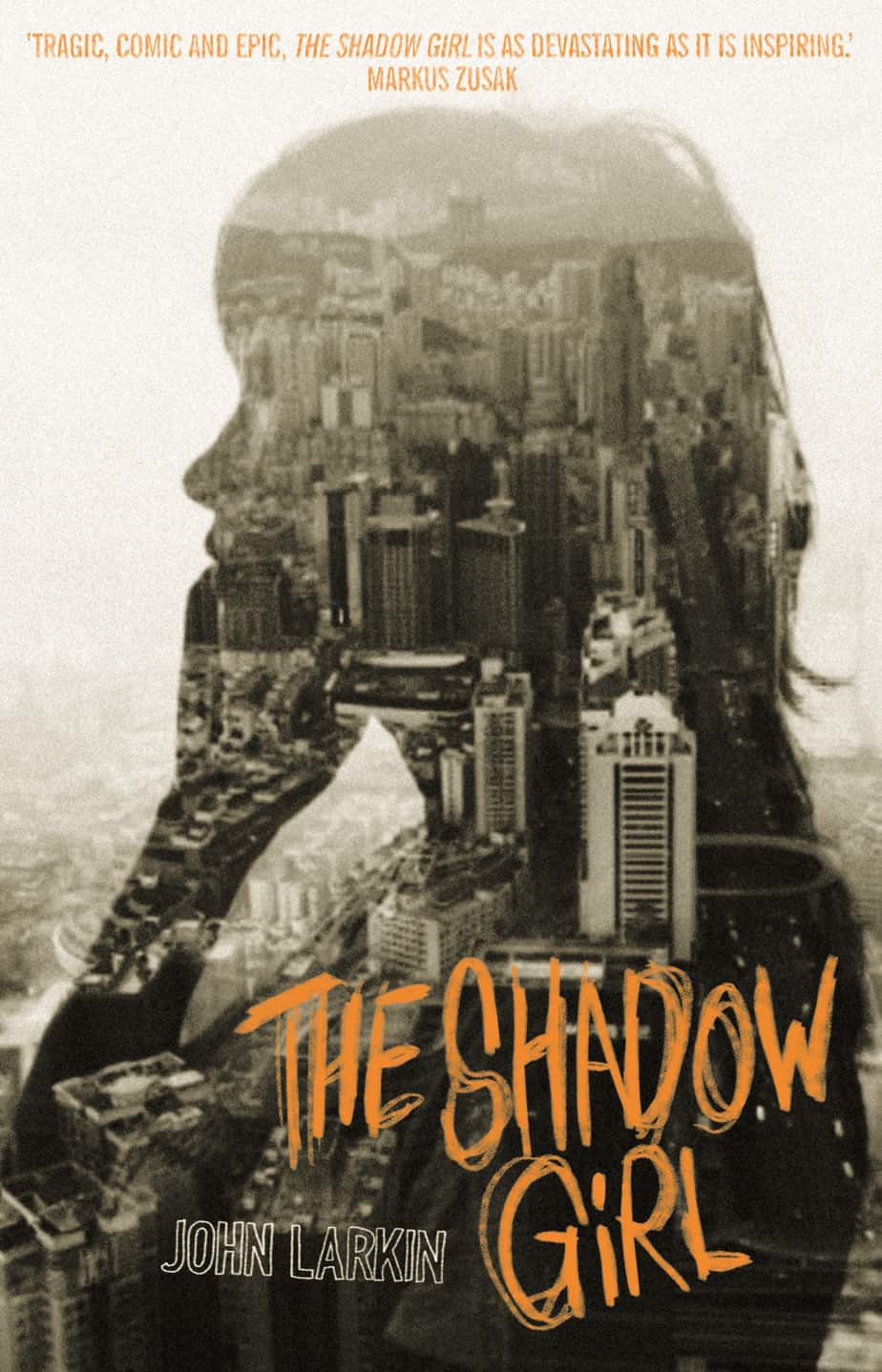 The unnamed narrator escapes the dangerous imploding world of her parents and wider family in order to survive. Not wishing to be chewed up and spat out by the red light district she hides out in her local church, spends her weekends in the sand dunes on a Central Coast beach, and—with the help of her aunt's credit card—has the occasional stay in a five-star hotel. Most of her time on the run, though, she spends on the trains—generally sleeping in the shunting yards. When the trains become too dangerous she manages to find a derelict house in a leafy suburb and moves in with the possums and resident ghosts, ready to prove once and for all that she can take care of herself.
BECAUSE OF YOU BY PIP HARRY (2017)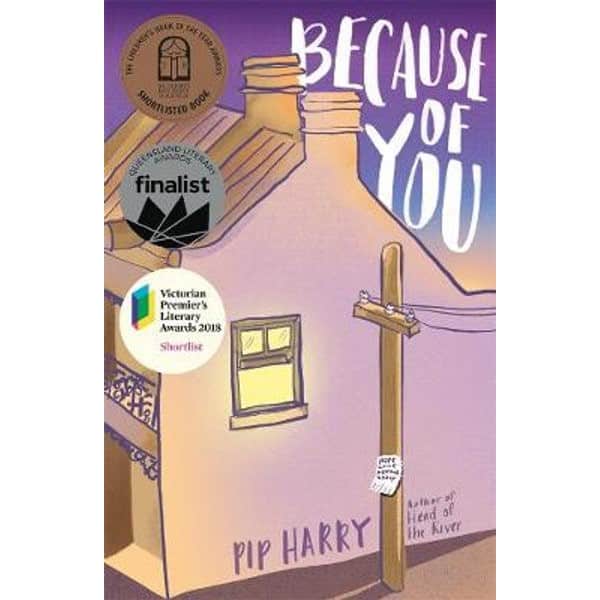 Tiny is homeless. Nola has everything she could ask for. They meet when Nola is forced into volunteer work for the writers' group at the homeless shelter where Tiny is staying, and at first it seems impossible that two people who are so different could ever be friends. But despite her initial prejudice, Nola quickly learns that there isn't much separating her from the people who live on the streets. And Tiny begins to see that falling down doesn't mean you never get back up. Because of You is a story about homelessness, prejudice and the power of words to provide a little hope.
At its heart is the friendship between Tiny and Nola, and how this relationship changes both girls at the core. Pip Harry doesn't shy away from some heavy topics—Tiny's story is heartbreaking and the details about life on the streets of Sydney is horrifying—but Because of You is ultimately a hopeful story about human resilience and the life-changing power of discovering your best friend. YA readers aged 14 and up who loved John Larkin's The Shadow Girl and Cath Crowley's Words in Deep Blue should be diving for this powerful coming-of-age story.
THE BOY WHO STEALS HOUSES BY C.G. DREWS (2019)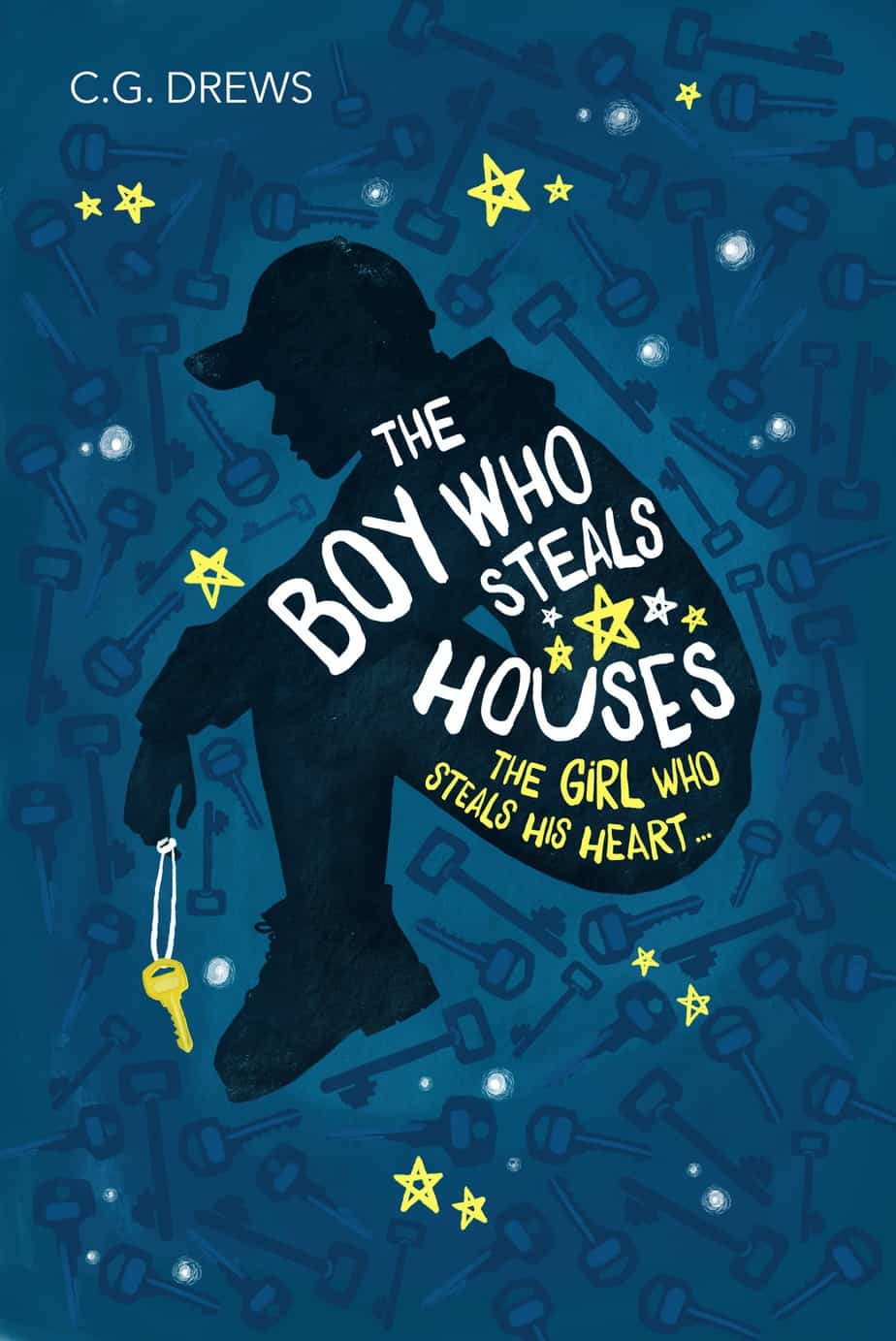 Can two broken boys find their perfect home?
Sam is only fifteen but he and his autistic older brother, Avery, have been abandoned by every relative he's ever known. Now Sam's trying to build a new life for them. He survives by breaking into empty houses when their owners are away, until one day he's caught out when a family returns home. To his amazement this large, chaotic family takes him under their wing – each teenager assuming Sam is a friend of another sibling. Sam finds himself inextricably caught up in their life, and falling for the beautiful Moxie.
But Sam has a secret, and his past is about to catch up with him.
DON'T LOOK AND IT WON'T HURT BY RICHARD PECK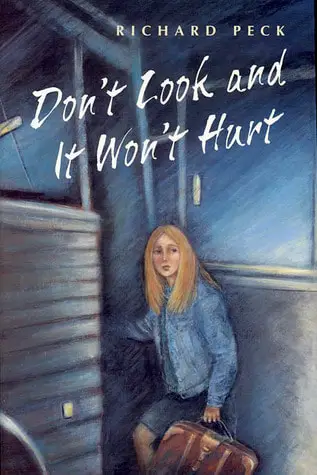 Sixteen-year-old Carol Patterson is a girl in the middle: in the middle of her sisters, in the middle of her adolescence, in the middle of her family's problems.
It is the early seventies and the world is in turmoil, but hardly anything from the outside ever seems to creep in to effect the Pattersons, who live in half a house at the wrong end of town. But there is turmoil enough in Carol's own life. The family is barely getting by on her mother's waitress salary. Carol's bookishness and shabby clothes make her an outcast. Then Carol's older sister gets pregnant.
Still, in the midst of it all there is hope: Carol's first fledgling romance; her unexpected friendship with the preacher's daughter. And suddenly a door opens, providing Carol with a glimpse of the world outside Claypitts and a glimpse of her own inner strength.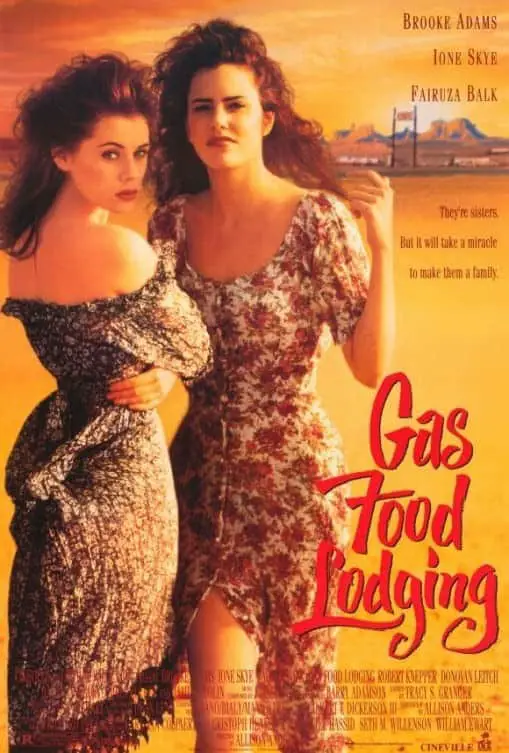 Richard Peck's first novel, published in 1972, was adapted for film 20 years later in 1992. The film is called Gas Food Lodging.
Gas Food Lodging is a 1992 American drama film written and directed by Allison Anders and stars Brooke Adams, Ione Skye, and Fairuza Balk. It tells the story of a waitress trying to find romance while raising two daughters in a trailer park in a small desert town in New Mexico. It was adapted from the young adult novel Don't Look and It Won't Hurt by Richard Peck.

Wikipedia
No Fixed Address by Susin Nielsen (2018)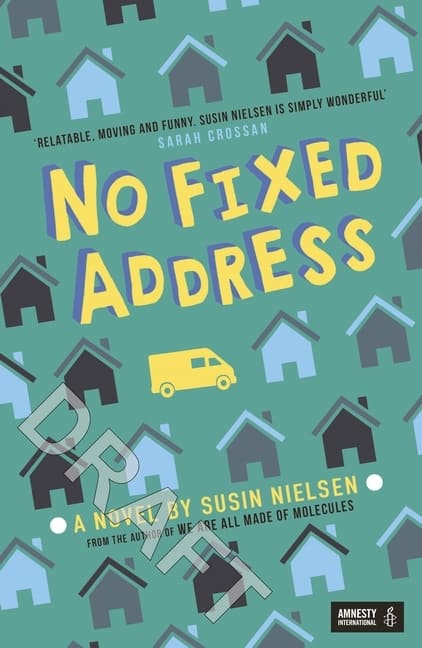 A middle-grade story about family, friendship, and growing up when you're one step away from homelessness.
Twelve-and-three-quarter-year-old Felix Knutsson has a knack for trivia. His favorite game show is Who What Where When; he even named his gerbil after the host. Felix's mom, Astrid, is loving but can't seem to hold on to a job. So when they get evicted from their latest shabby apartment, they have to move into a van. Astrid swears him to secrecy. He can't tell anyone about their living arrangement, not even Dylan and Winnie, his best friends at his new school. If he does, she warns him, he'll be taken away from her and put in foster care.
As their circumstances go from bad to worse, Felix gets a chance to audition for a junior edition of Who What Where When, and he's determined to earn a spot on the show. Winning the cash prize could make everything okay again. But things don't turn out the way he expects. . .
Sofa Surfer by Malcolm Duffy (2020)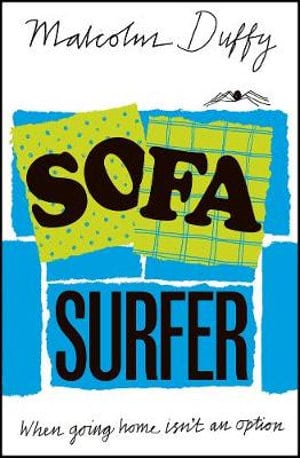 15-year-old Tyler's teenage angst turns to outright rebellion when his family leave London for a new life in Yorkshire. He's angry with his parents about the upheaval and furious at losing his home. With only the dog to confide in, Tyler has no idea that a chance meeting with a skinny girl called Spider will lead him into a world he never even knew existed. Spider is sofa surfing and Tyler finds himself spinning a tangled web of lies in his efforts to help her escape her world of fear and insecurity.
Where I Live by Brenda Rufener (2018)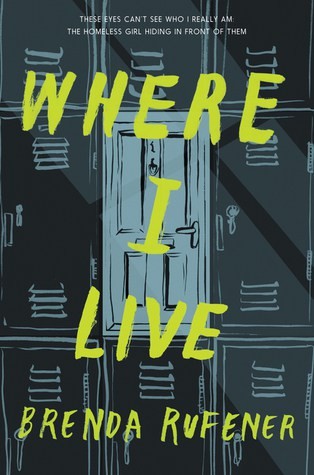 Linden Rose has a big secret–she is homeless and living in the halls of her small-town high school. Her position as school blog editor, her best friends, Ham and Seung, and the promise of a future far away are what keep Linden under the radar and moving forward.
But when cool-girl Bea comes to school with a bloody lip, the damage hits too close to home. Linden begins looking at Bea's life, and soon her investigation prompts people to pay more attention. And attention is the last thing she needs.
Linden knows the only way to put a stop to the violence is to tell Bea's story and come to terms with her own painful past. Even if that means breaking her rules for survival and jeopardizing the secrets she's worked so hard to keep.
Behind Closed Doors by Miriam Halahmy (2017)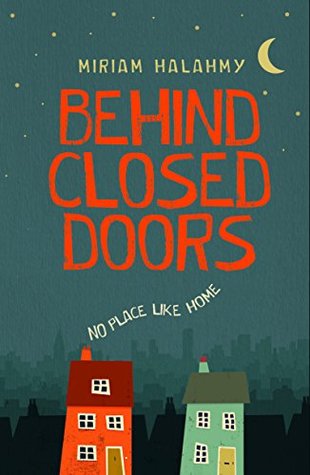 Josie has a secret: her mother is a hoarder. Tasha has a secret, too: her mother's new boyfriend keeps trying to sneak into her room and seduce her. The two 16-year-olds don't get along at school, but one night Tasha bolts from her dangerous home and finds herself at Josie's door. Josie's mother is in jail for debt, and the girls are alone in the cramped, crowded, bursting home. Slowly, they begin to talk about the challenges they face, a process of sharing that lessens their shame, guilt and fear. With each other's support, they may even find a way to save themselves from their parents' demons. Behind Closed Doors is an unflinching examination of the stigmas surrounding mental illness, abuse and poverty, and an affirming portrayal of the power of female friendships and the power of honesty to heal.
The Bridge Home by Padma Venkatraman (2019)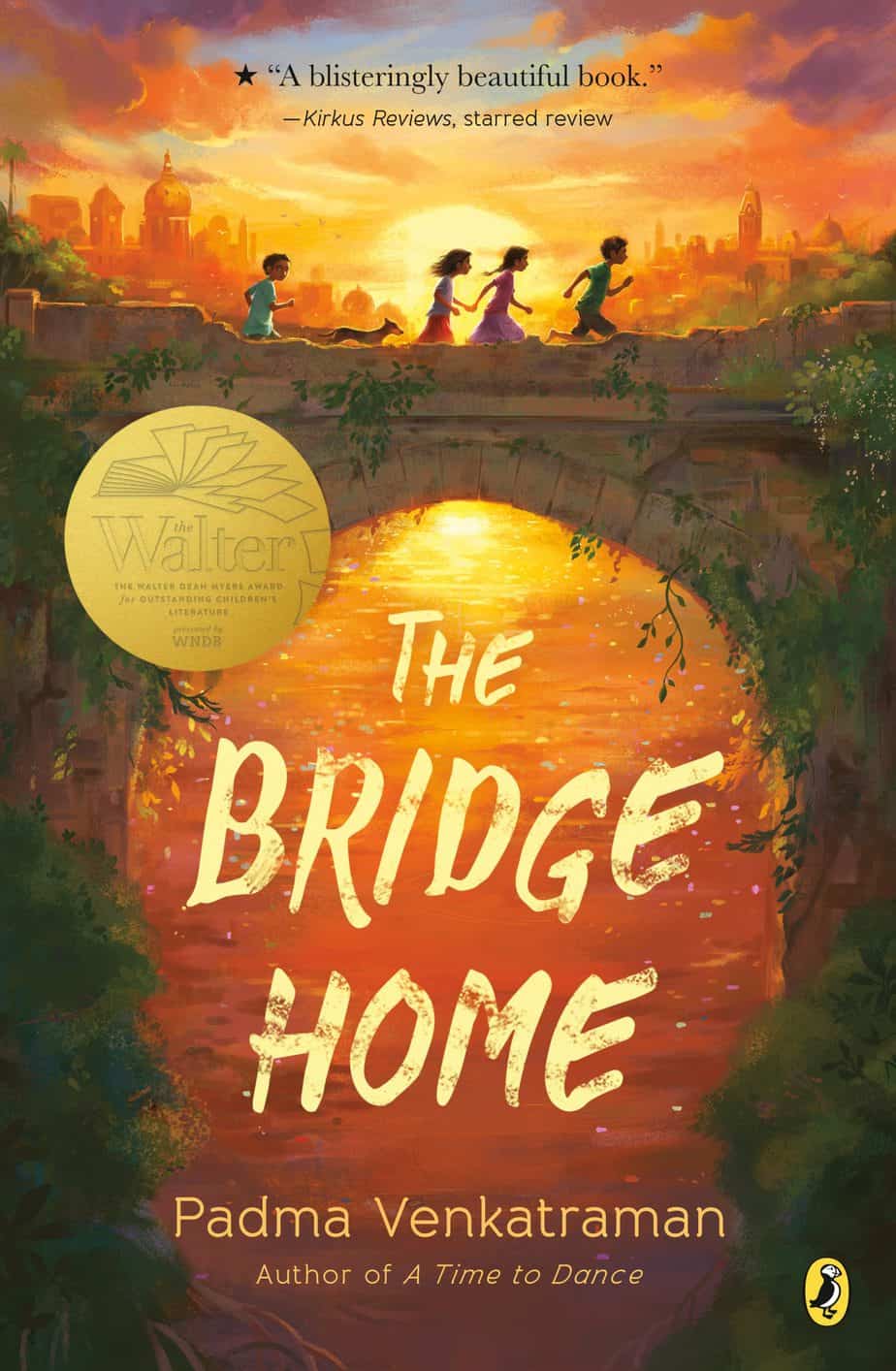 When Viji and her sister, Rukku, whose developmental disability makes her overly trusting and vulnerable to the perils of the world, run away to live on their own, the situation could not be more grim. Life on the streets of the teeming city of Chennai is harsh for girls considered outcasts, but the sisters manage to find shelter on an abandoned bridge. There they befriend Muthi and Arul, two boys in a similar predicament, and the four children bond together and form a family of sorts. Viji starts working with the boys scavenging in trash heaps while Rukku makes bead necklaces, and they buy food with what little money they earn. They are often hungry and scared but they have each other–and Kutti, the best dog ever. When the kids are forced from their safe haven on the bridge, they take shelter in a graveyard. But it is now the rainy season and they are plagued by mosquitos, and Rukku and Muthu fall ill. As their symptoms worsen, Viji and Arul must decide whether to risk going for help–when most adults in their lives have proven themselves untrustworthy–or to continue holding on to their fragile, hard-fought freedom.
Zeroes (series of 3) by Scott Westerfeld, Margo Lanagan & Deborah Biancotti (2016)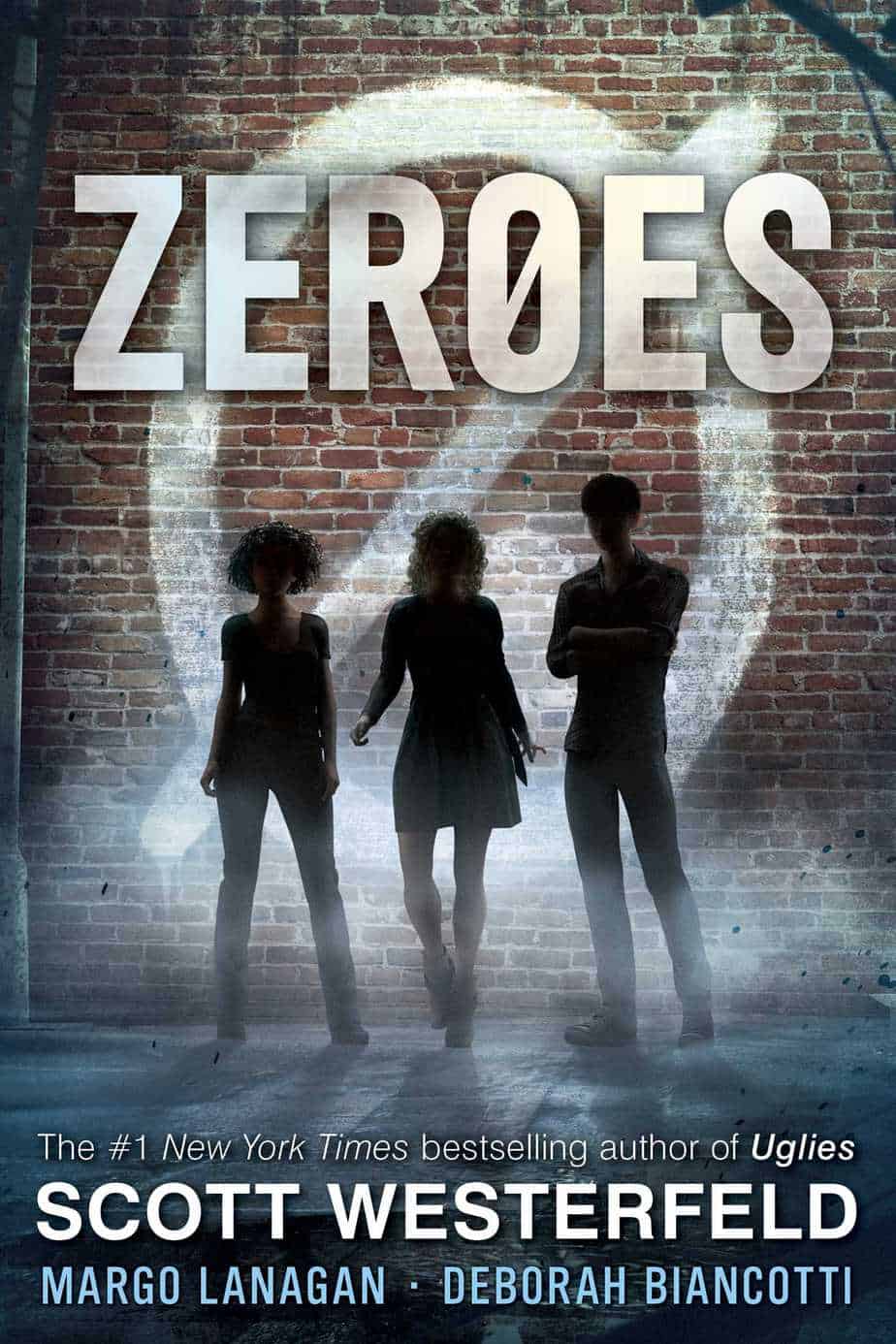 Contemporary adventure young adult literature about 16-year-olds with superpowers who appear negative (they call themselves zeroes rather than heroes). There are six main characters. One of them has an unfortunate power that renders him forgettable to everyone. (His name is Anonymous). He has been homeless for years because his family literally could not remember him and gave his room away.
Stone Girl by Eleni Hale (2018)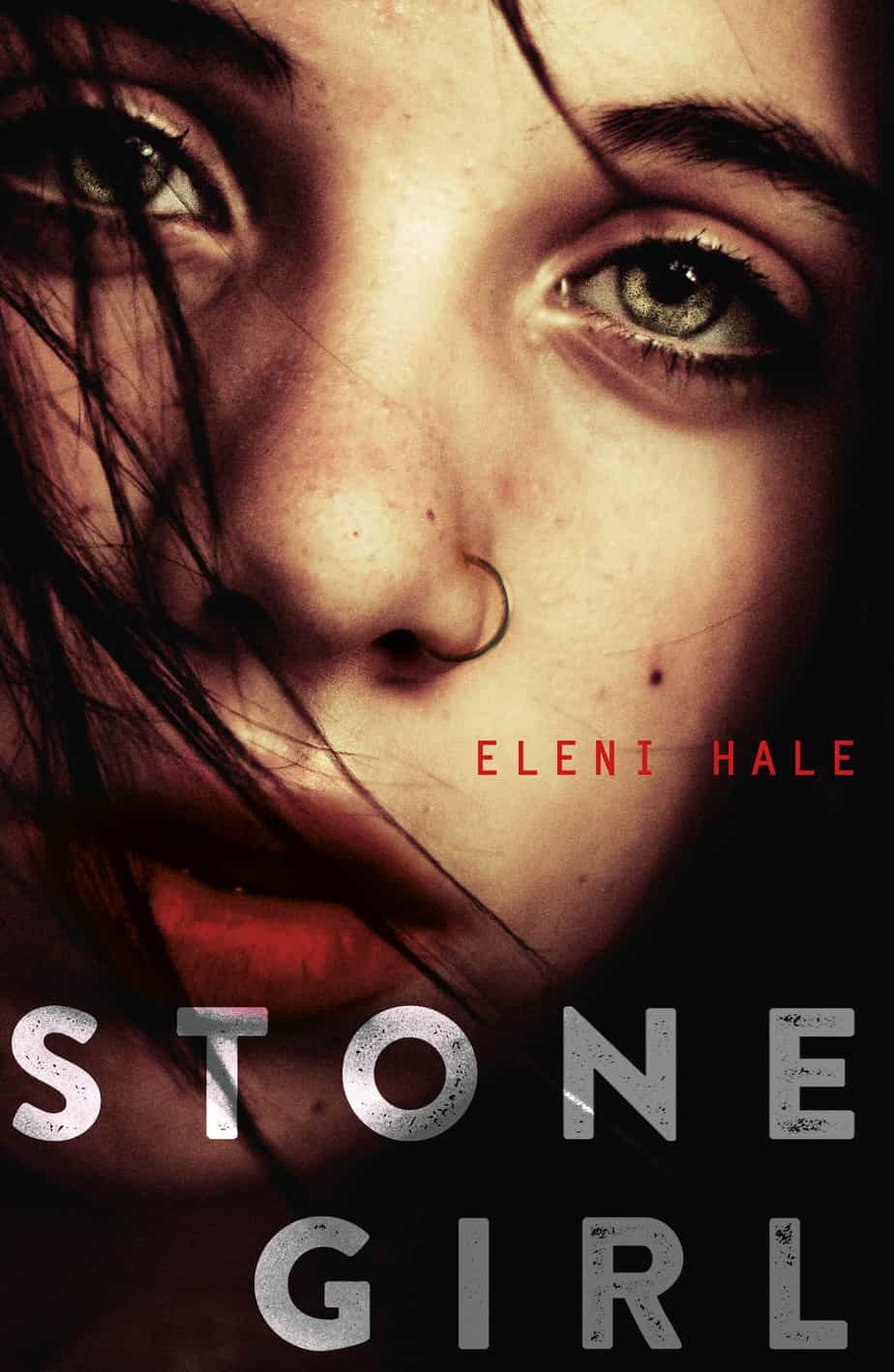 I'm at the police station. There's blood splattered across my face and clothes. In this tiny room with walls the colour of winter sky I hug a black backpack full of treasures. Only one thing is certain . . . no one can ever forgive me for what I've done.
An unspeakable event changes everything. No more Mum, school or bed of her own. She's made a ward of the state and grows up in a volatile world where kids make their own rules, adults don't count and the only constant is change.
Until one day she meets Gwen, Matty and Spiral. Spiral is the most furious, beautiful boy Sophie has ever known. And as their bond tightens she finally begins to confront what happened in her past.
The Simple Gift by Steven Herrick (2000)
Written in free verse.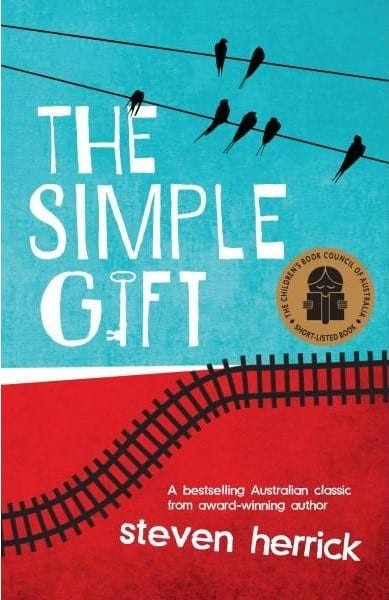 I'm not proud.
I'm sixteen, and soon
to be homeless.

Weary of his life with his alcoholic, abusive father, sixteen-year-old Billy packs a few belongings and hits the road, hoping for something better than what he left behind. He finds a home in an abandoned freight train outside a small town, where he falls in love with rich, restless Caitlin and befriends a fellow train resident, "Old Bill," who slowly reveals a tragic past. When Billy is given a gift that changes everything, he learns not only to how forge his own path in life, but the real meaning of family.
Trash by Andy Mulligan (2010)
A gripping and desperate story of three young, poor, boys forced to live on a trash pile. They go on the run after finding a wallet. Chapters alternative point of view.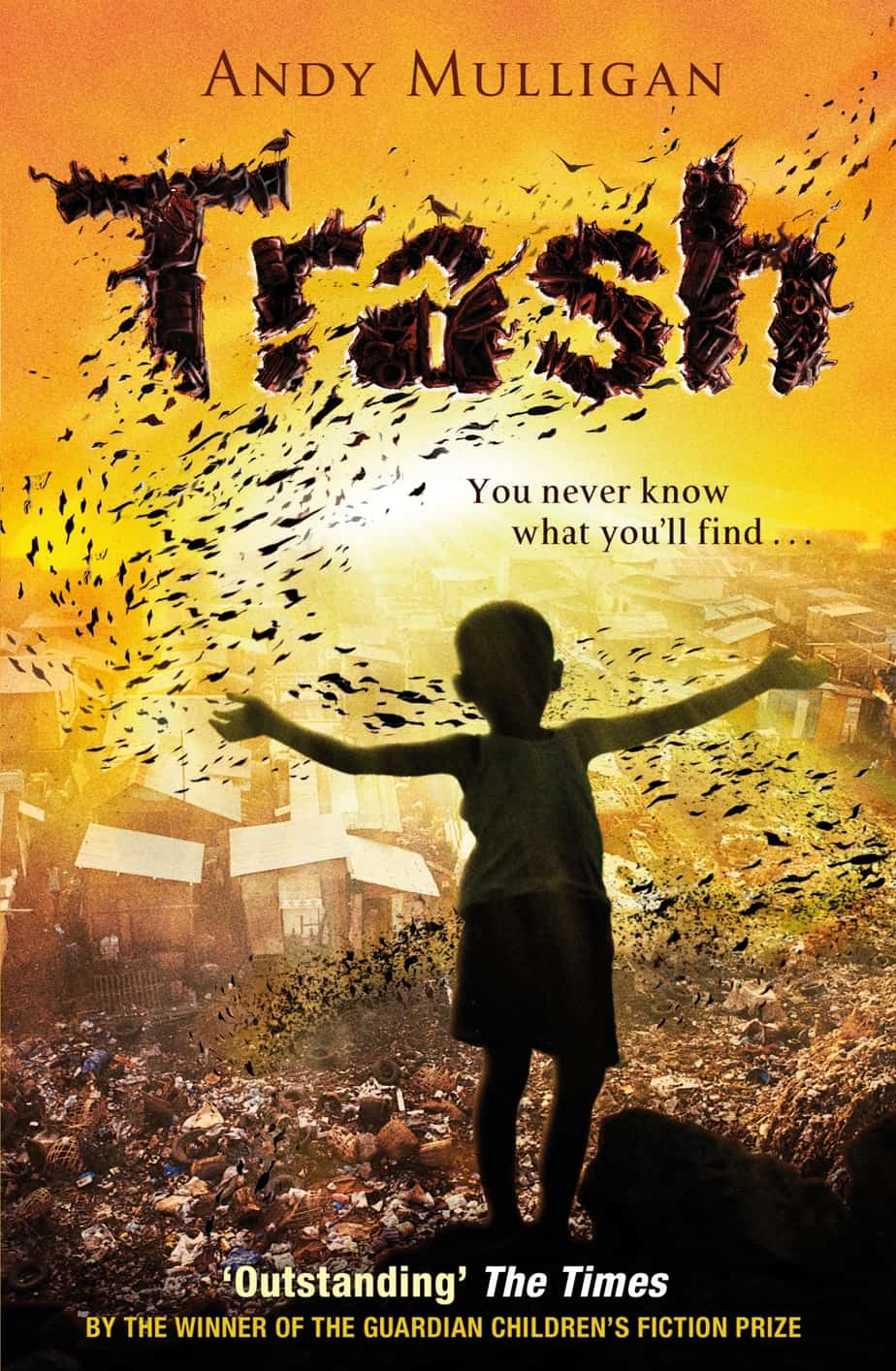 In an unnamed country, in the not-so-distant future, three "dumpsite boys" make a living picking through the mountains of garbage on the outskirts of a large city.
One unlucky-lucky day, Raphael finds something very special and very mysterious. So mysterious that he decides to keep it, even when the city police offer a handsome reward for its return. That decision brings with it terrifying consequences, and soon the dumpsite boys must use all of their cunning and courage to stay ahead of their pursuers. It's up to Raphael, Gardo, and Rat—boys who have no education, no parents, no homes, and no money—to solve the mystery and right a terrible wrong.
Andy Mulligan has written a powerful story about unthinkable poverty—and the kind of hope and determination that can transcend it. With twists and turns, unrelenting action, and deep, raw emotion, Trash is a heart-pounding, breath-holding novel.
The movie adaptation is set in Brazil, but the book seems to be set in the Philippines.
BOY, EVERYWHERE BY A.M. DASSU (2020)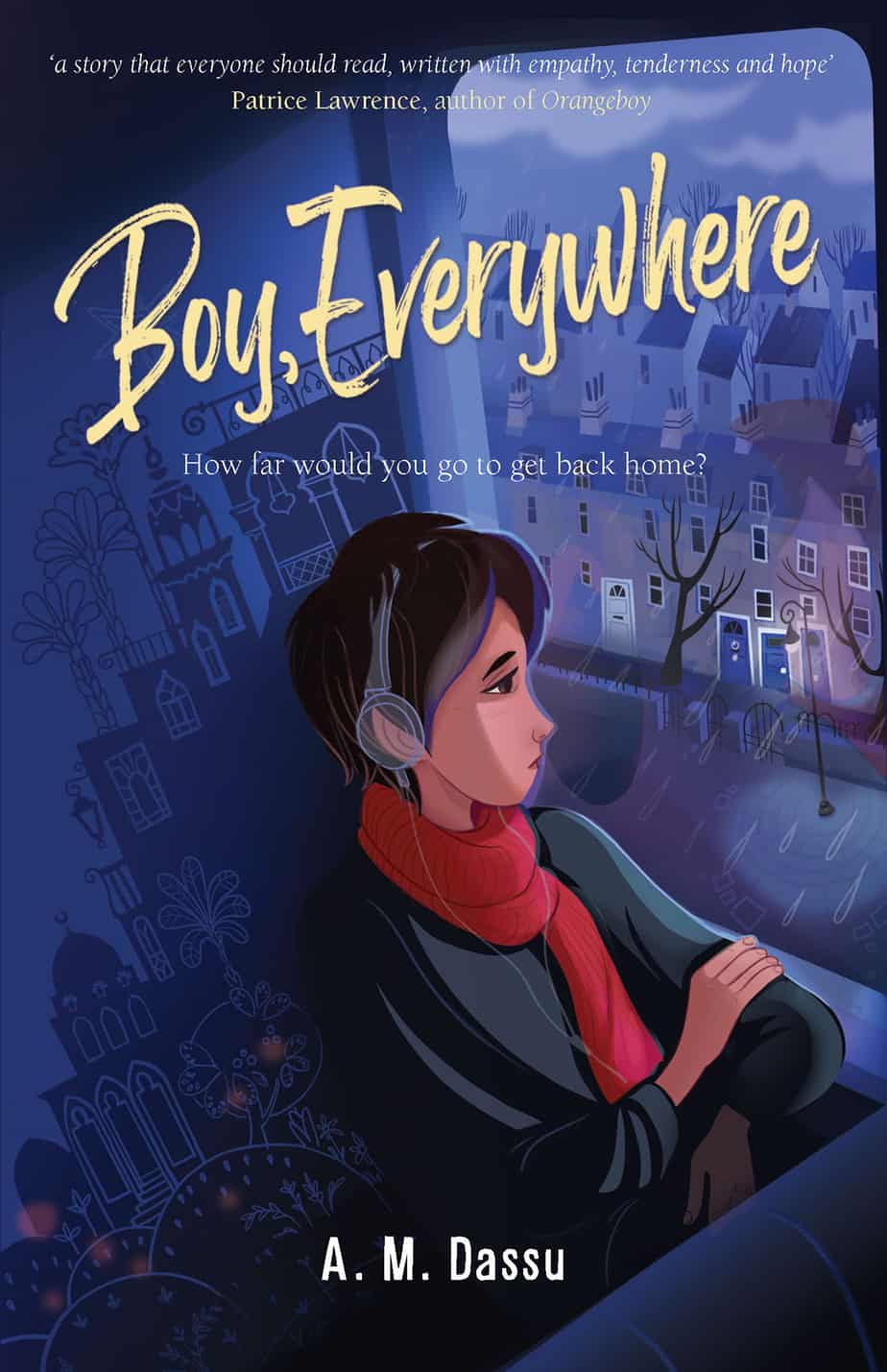 BOY, EVERYWHERE is the debut middle grade novel from writer A. M. Dassu. It chronicles the harrowing journey taken from Syria to the UK by Sami and his family. From privilege to poverty, across countries and continents, from a smuggler's den in Turkey to a prison in Manchester, it is a story of survival, of family, of bravery.
Sami is a typical 13 year-old: he loves his friends, football, PlayStation and iPad. But a bombing in a mall changes his life. Sami and his family flee their comfortable home in Damascus to make the perilous and painful journey towards a new life in the U.K. Leaving everything behind, Sami discovers a world he'd never encountered – harsh, dangerous, but also at times unexpectedly kind and hopeful.
MANIAC MAGEE by jerry spinelli (1990)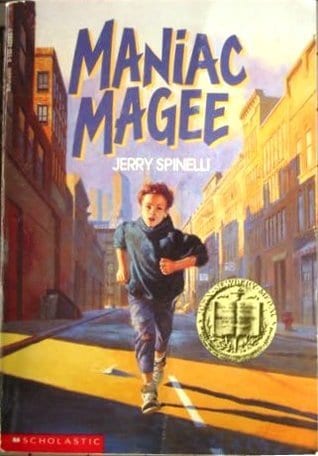 Jeffrey Lionel "Maniac" Magee might have lived a normal life if a freak accident hadn't made him an orphan.
After living with his unhappy and uptight aunt and uncle for eight years, he decides to run–and not just run away, but run.
This is where the myth of Maniac Magee begins, as he changes the lives of a racially divided small town with his amazing and legendary feats.
HOW TO STEAL A dog BY BARBARA O'CONNOR (2007)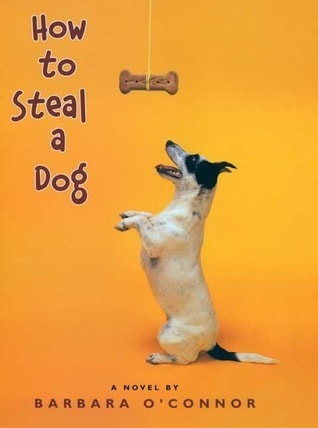 "Half of me was thinking," Georgina, don't do this. Stealing a dog is just plain wrong. "The other half of me was thinking," Georgina, you're in a bad fix and you got to do whatever it takes to get yourself out of it.
Georgina Hayes is desperate. Ever since her father left and they were evicted from their apartment, her family has been living in their car. With her mama juggling two jobs and trying to make enough money to find a place to live, Georgina is stuck looking after her younger brother, Toby. And she has her heart set on improving their situation. When Georgina spots a missing-dog poster with a reward of five hundred dollars, the solution to all her problems suddenly seems within reach. All she has to do is "borrow" the right dog and its owners are sure to offer a reward. What happens next is the last thing she expected.
With unmistakable sympathy, Barbara O'Connor tells the story of a young girl struggling to see what's right when everything else seems wrong.
NO AND ME by Delphine de Vigan, George Miller (Translator) (2007)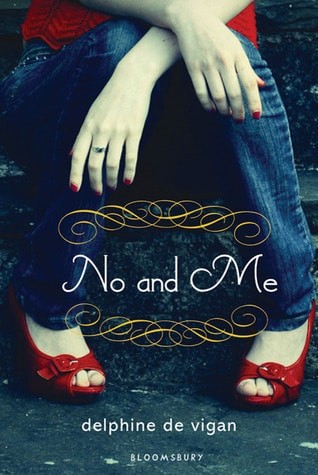 The international award-winning story of two girls from different backgrounds, united in friendship
Parisian teenager Lou has an IQ of 160, OCD tendencies, and a mother who has suffered from depression for years. But Lou is about to change her life—and that of her parents—all because of a school project about homeless teens. Whilst doing research, Lou meets No, a teenage girl living on the streets. As their friendship grows, Lou bravely asks her parents if No can live with them, and is astonished when they agree. No's presence forces Lou's family to come to terms with a secret tragedy. But can this shaky, newfound family continue to live together when No's own past comes back to haunt her?
Winner of the prestigious Booksellers' Prize in France, No and Me is a timely and thought-provoking novel about homelessness that has far-reaching appeal.
TIMBUKTU BY PAUL AUSTER (1999)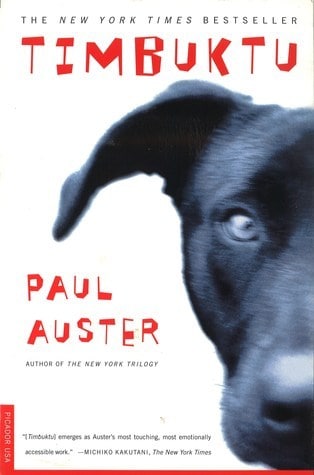 Mr. Bones, the canine hero of Paul Auster's astonishing new book, is the sidekick and confidant of Willy G. Christmas, a brilliant and troubled homeless man from Brooklyn. As Willy's body slowly expires, he sets off with Mr. Bones for Baltimore in search of his high school English teacher and a new home for his companion. Mr. Bones is our witness during their journey, and out of his thoughts, Paul Auster has spun one of the richest, most compelling tales in American fiction.
HOLD FAST BY BLUE BALLIETT (2013)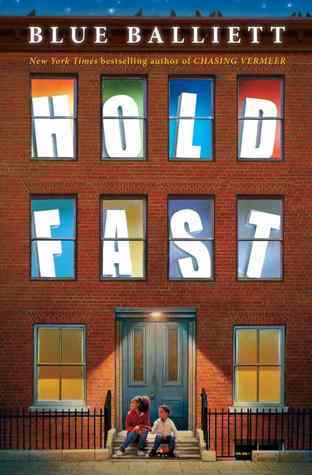 From NYT bestselling author Blue Balliett, the story of a girl who falls into Chicago's shelter system, and from there must solve the mystery of her father's strange disappearance.
Where is Early's father? He's not the kind of father who would disappear. But he's gone . . . and he's left a whole lot of trouble behind.
As danger closes in, Early, her mom, and her brother have to flee their apartment. With nowhere else to go, they are forced to move into a city shelter. Once there, Early starts asking questions and looking for answers. Because her father hasn't disappeared without a trace. There are patterns and rhythms to what's happened, and Early might be the only one who can use them to track him down and make her way out of a very tough place.
With her signature, singular love of language and sense of mystery, Blue Balliett weaves a story that takes readers from the cold, snowy Chicago streets to the darkest corner of the public library, on an unforgettable hunt for deep truths and a reunited family.
TYRELL BY COE BOOTH (2006)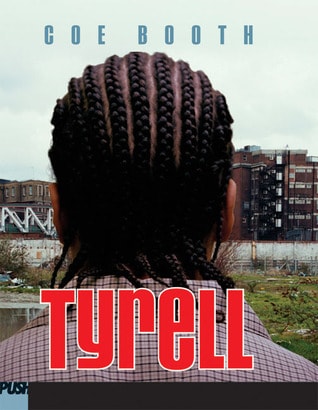 Tyrell is a young, African American teen who can't get a break. He's living (for now) with his spaced-out mother and little brother in a homeless shelter. His father's in jail. His girlfriend supports him, but he doesn't feel good enough for her – and seems to be always on the verge of doing the wrong thing around her. There's another girl at the homeless shelter who is also after him, although the desires there are complicated. Tyrell feels he needs to score some money to make things better. Will he end up following in his father's footsteps?
RUNAWAY by Wendelin Van Draanen (2006)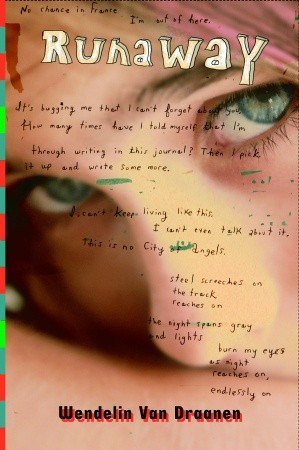 It's a cold, hard, cruel fact that my mother loved heroin more than she loved me.
Holly is in her fifth foster home in two years and she's had enough. She's run away before and always been caught quickly. But she's older and wiser now–she's twelve–and this time she gets away clean.
Through tough and tender and angry and funny journal entries, Holly spills out her story. We travel with her across the country–hopping trains, scamming food, sleeping in parks or homeless encampments. And we also travel with her across the gaping holes in her heart–as she finally comes to terms with her mother's addiction and death.
Runaway is a remarkably uplifting portrait of a girl still young and stubborn and naive enough to hold out hope for finding a better place in the world, and within herself, to be.
ALMOST HOME BY JOAN BAUER (2012)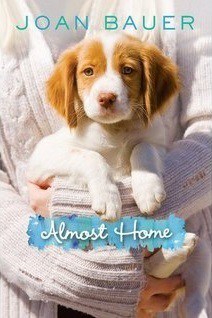 When twelve-year-old Sugar's grandfather dies and her gambling father takes off yet again, Sugar and her mother lose their home in Missouri. They head to Chicago for a fresh start, only to discover that fresh starts aren't so easy to come by for the homeless. Nevertheless, Sugar's mother has taught her to be grateful no matter what, so Sugar does her best. With the help of a rescue dog, Shush; a foster family; a supportive teacher; a love of poetry; and her own grace and good humor, Sugar comes to understand that while she can't control the hand life deals her, she can control how she responds.
FAT KID RULES THE WORLD by k.l. going (2003)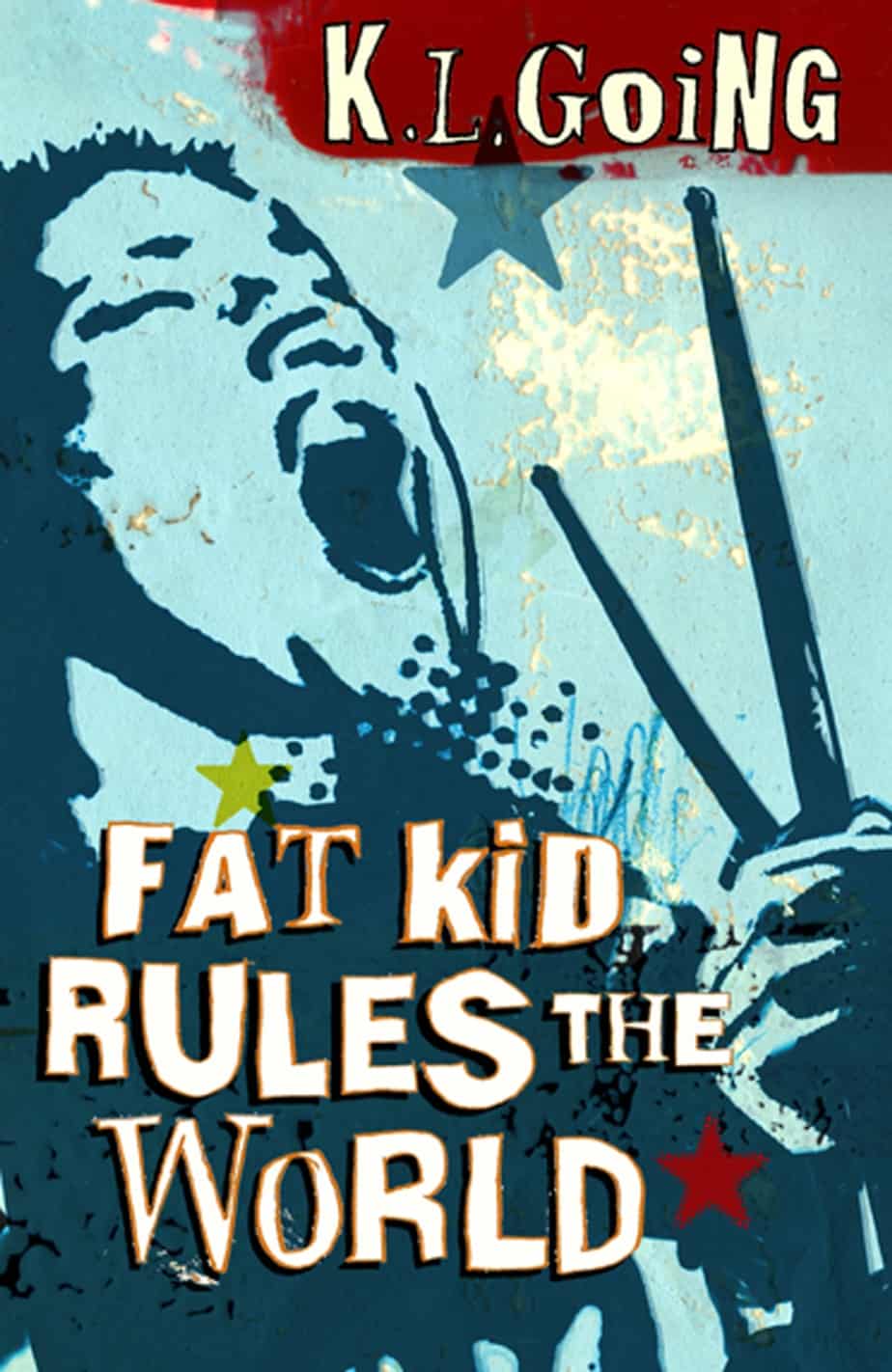 Troy Billings is seventeen, 296 pounds, friendless, utterly miserable, and about to step off a New York subway platform in front of an oncoming train.
Until he meets Curt MacCrae, an emaciated, semi-homeless, high school dropout guitar genius, the stuff of which Lower East Side punk rock legends are made. Never mind that Troy's dad thinks Curt's a drug addict and Troy's brother thinks Troy's the biggest (literally) loser in Manhattan.
Soon, Curt has recruited Troy as his new drummer, even though Troy can't play the drums. Together, Curt and Troy will change the world of punk, and Troy's own life, forever.
NEVERWHERE BY NEIL GAIMAN (1996)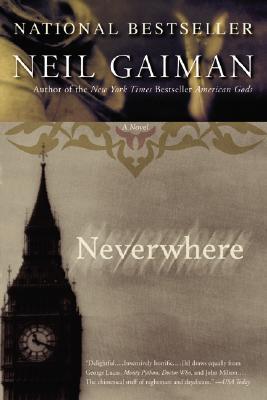 Under the streets of London there's a place most people could never even dream of. A city of monsters and saints, murderers and angels, knights in armour and pale girls in black velvet. This is the city of the people who have fallen between the cracks.  London Below is a parallel world in and beneath the sewers. Its inhabitants are the homeless, but also people from other times, such as Roman legionaries and medieval monks, as well as fictional and fantastical characters.
Richard Mayhew, a young businessman, is going to find out more than enough about this other London. A single act of kindness catapults him out of his workday existence and into a world that is at once eerily familiar and utterly bizarre. And a strange destiny awaits him down here, beneath his native city: Neverwhere.
ROOM ONE: A MYSTERY OR tWO BY ANDREW CLEMENTS (2006)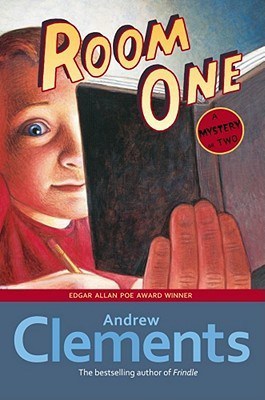 Ted Hammond loves a good mystery, and in the spring of his fifth-grade year, he's working on a big one. How can his school in the little town of Plattsford stay open next year if there are going to be only five students? Out here on the Great Plains in western Nebraska, everyone understands that if you lose the school, you lose the town.
But the mystery that has Ted's full attention at the moment is about that face, the face he sees in the upper window of the Andersons' house as he rides past on his paper route. The Andersons moved away two years ago, and their old farmhouse is empty, boarded up tight. At least it's supposed to be.
A shrinking school in a dying town. A face in the window of an empty house. At first these facts don't seem to be related. But Ted Hammond learns that in a very small town, there's no such thing as an isolated event. And the solution of one mystery is often the beginning of another.
PICTURE BOOKS FEATURING HOMELESSNESS
Woolvs in the sitee by Margaret Wild AND ANN SPUDVILAS (2006)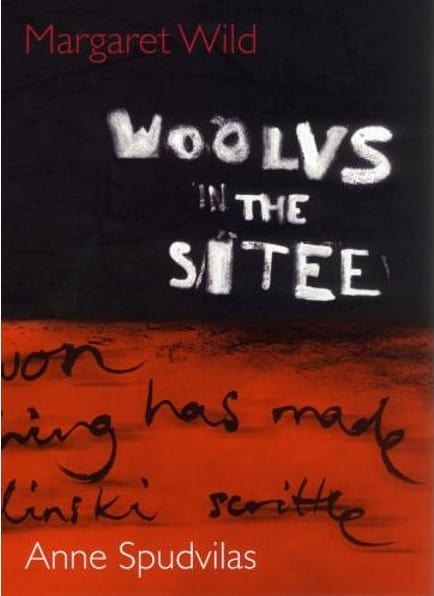 In a mostly abandoned city, Ben lives in a musty basement room, terrified of the "woolvs" that dwell in the shadows outside, with only an upstairs neighbor, Mrs. Radinski, to help him cope with his fears.
I Saw Pete and Pete Saw Me by Maggie Hutchings and Evie Barrow (2020)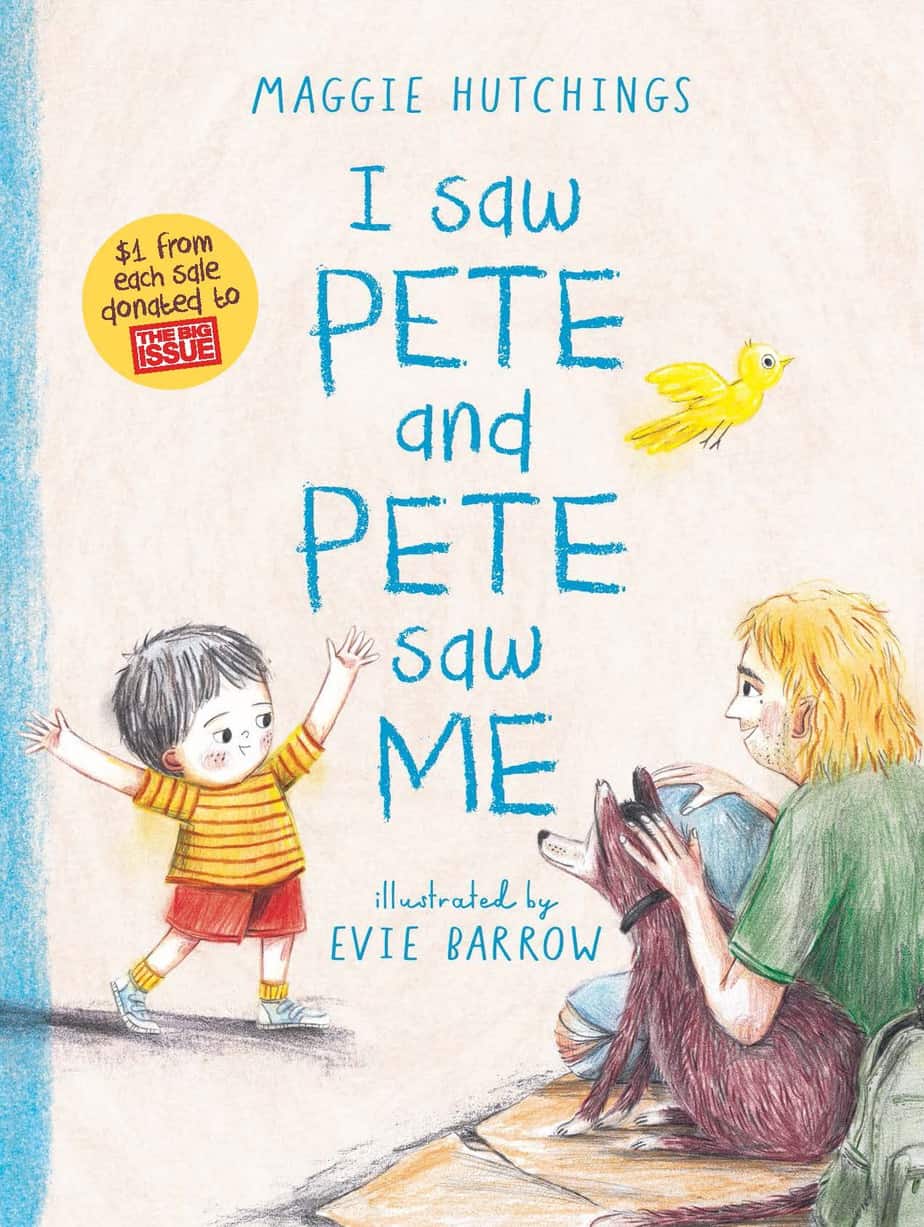 When you are small
you can see
things that
grown-ups
are too busy
to notice . . .
Everyone walks right past Pete – except for one little boy. He sees Pete's big smile and bright drawings, and they make a connection. The boy can't give Pete a home, but when Pete gets sick, he can show he cares.
A heartfelt, moving story about the importance of really seeing the world around us and the power in tiny acts of kindness.
PRISCILLA THE PRINCESS OF THE PARK by Pat LaMarche and Bonnie Tweedy Shaw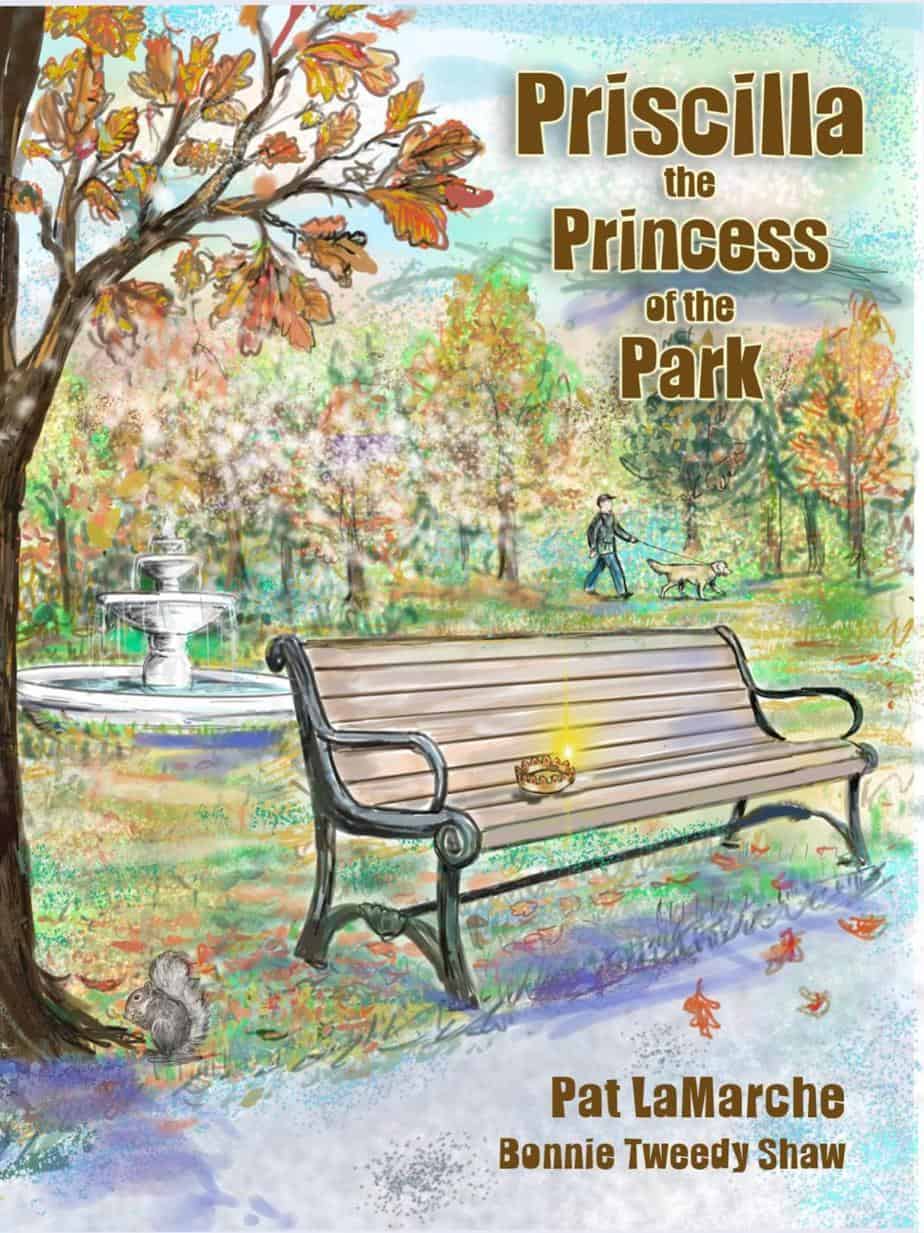 ELEANOR J. BADER: Let's start with Priscilla the Princess of the Park. What led you to write a children's book about homelessness?

PAT LAMARCHE: When my grandson Ronan was about to turn six, we were talking about homelessness — I talk about it constantly because it's my life — and he turned to me and told me I should write a chapter book about homelessness for kids like him. I thought it was a great idea, a way for me to soft-pedal the issue by introducing some of the endearing characters I've come to know.

Priscilla the Princess of the Park is the first book in a four-part series, sort of like Laura Ingalls Wilder's Little House on the Prairie. (The second installment was released in mid-November and the next two will come out in 2021.) I see the Priscilla books as a way to tell the story of homelessness differently. The subject is introduced in a way that is sweet, fanciful. It introduces the subject so that it's not scary. The action unfolds through a diverse group of kids who develop a meaningful relationship with a charming woman named Priscilla, who happens to be homeless.

The Myth of the Undeserving Poor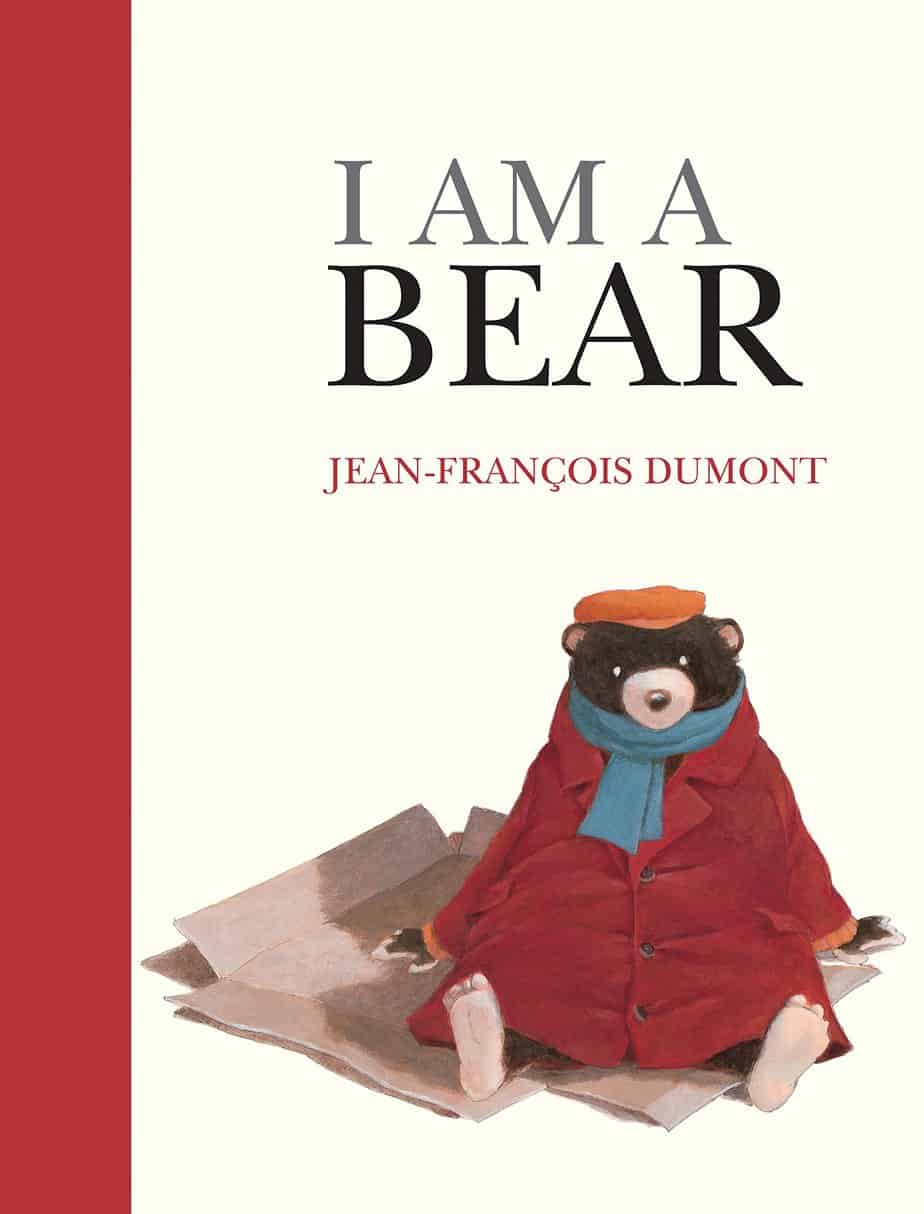 A homeless bear lives in a city full of people who are repulsed by him.
When a young girl smiles at the bear one day, he realizes that a friend might make his life a little better. A remarkably effective portrait of human prejudice from multiple angles, and a beautiful tale of compassion and friendship.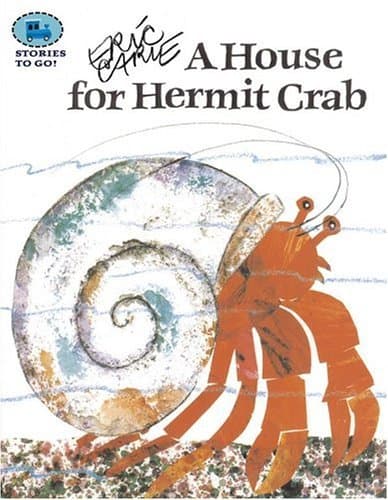 Poor Hermit Crab! He's outgrown his snug little shell, so he finds himself a larger one — and many new friends to decorate and protect his new house. But what will happen when he outgrows this shell and has to say good-bye to all the sea creatures who have made Hermit Crab's house a home?
Children facing change in their own lives will relate to Hermit Crab's story — and learn a lot about the fascinating world of marine life along the way.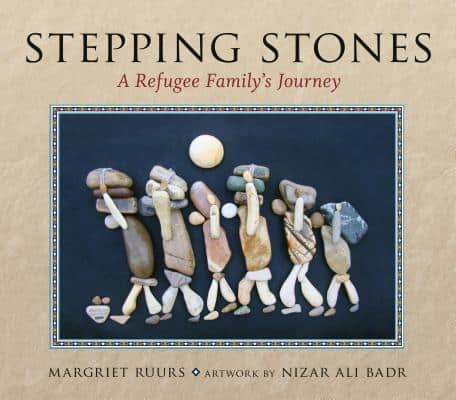 Stepping Stones tells the story of Rama and her family, who are forced to flee their once-peaceful village to escape the ravages of the civil war raging ever closer to their home. With only what they can carry on their backs, Rama and her mother, father, grandfather and brother, Sami, set out to walk to freedom in Europe. Nizar Ali Badr's stunning stone images illustrate the story.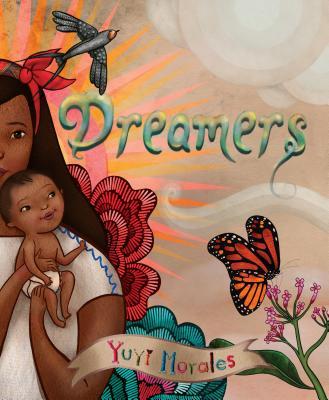 Yuyi Morales tells her own immigration story in this picture-book tribute to the transformative power of hope . . . and reading.
In 1994, Yuyi Morales left her home in Xalapa, Mexico and came to the US with her infant son. She left behind nearly everything she owned, but she didn't come empty-handed.
She brought her strength, her work, her passion, her hopes and dreams…and her stories.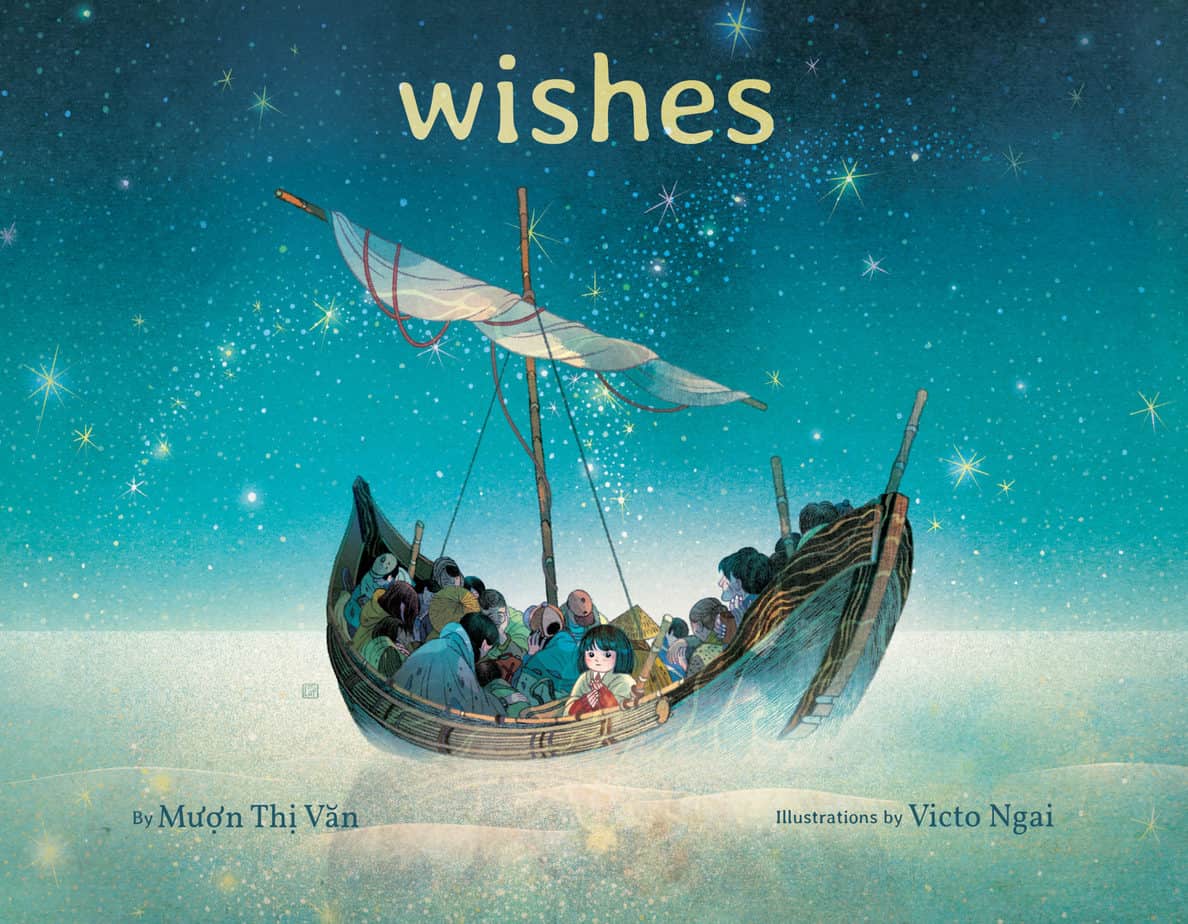 Told through the eyes of a young girl, the story chronicles a family's difficult and powerful journey to pack up what they can carry and to leave their world behind, traveling to a new and unknown place in a crowded boat.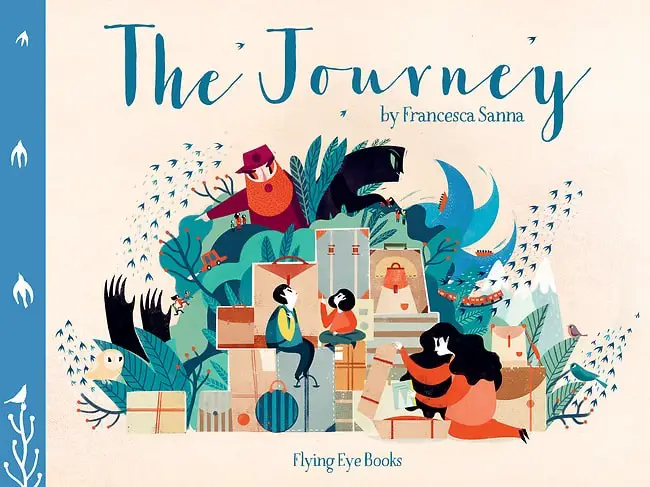 With haunting echoes of the current refugee crisis this beautifully illustrated book explores the unimaginable decisions made as a family leave their home and everything they know to escape the turmoil and tragedy brought by war.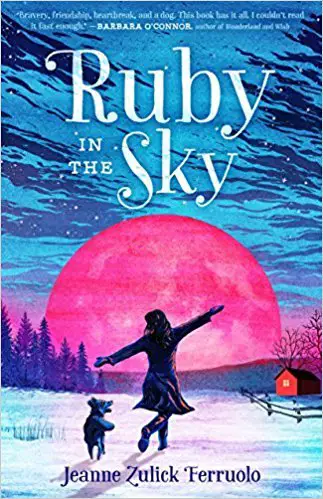 When twelve-year-old Ruby Moon Hayes and her mother move to Vermont, Ruby's goal is to stay as silent and invisible as a new moon in the frozen sky. She doesn't want kids at school asking about her missing father or discovering that her mother has been arrested. But keeping to herself isn't easy when Ahmad Saleem, a Syrian refugee in her class, decides he's her new best friend. Or when she meets "the Bird Lady," a recluse named Abigail who lives in a ramshackle shed near Ruby's house. No one in town understands Abigail — people whisper about her, about her boarded-up house and the terrible secrets she must be hiding.
As Mom's trial draws near and Abigail faces eviction, Ruby is forced to make a choice: break her silence or risk losing everyone she loves. Ruby's story is about the walls we hide behind and the magic that can happen when we are brave enough to break free.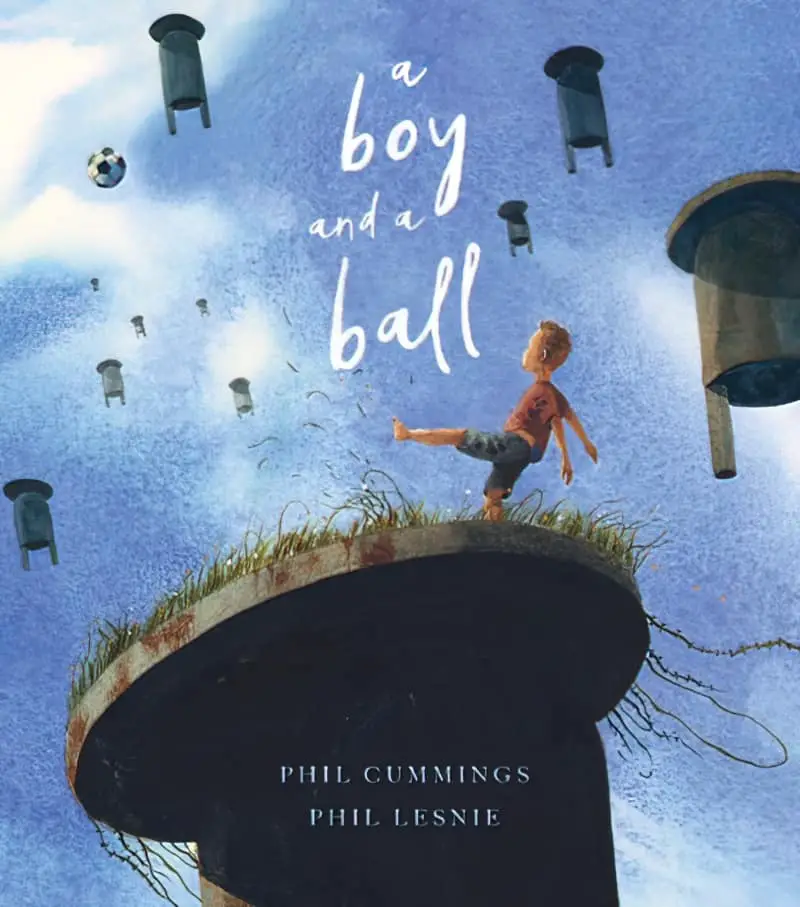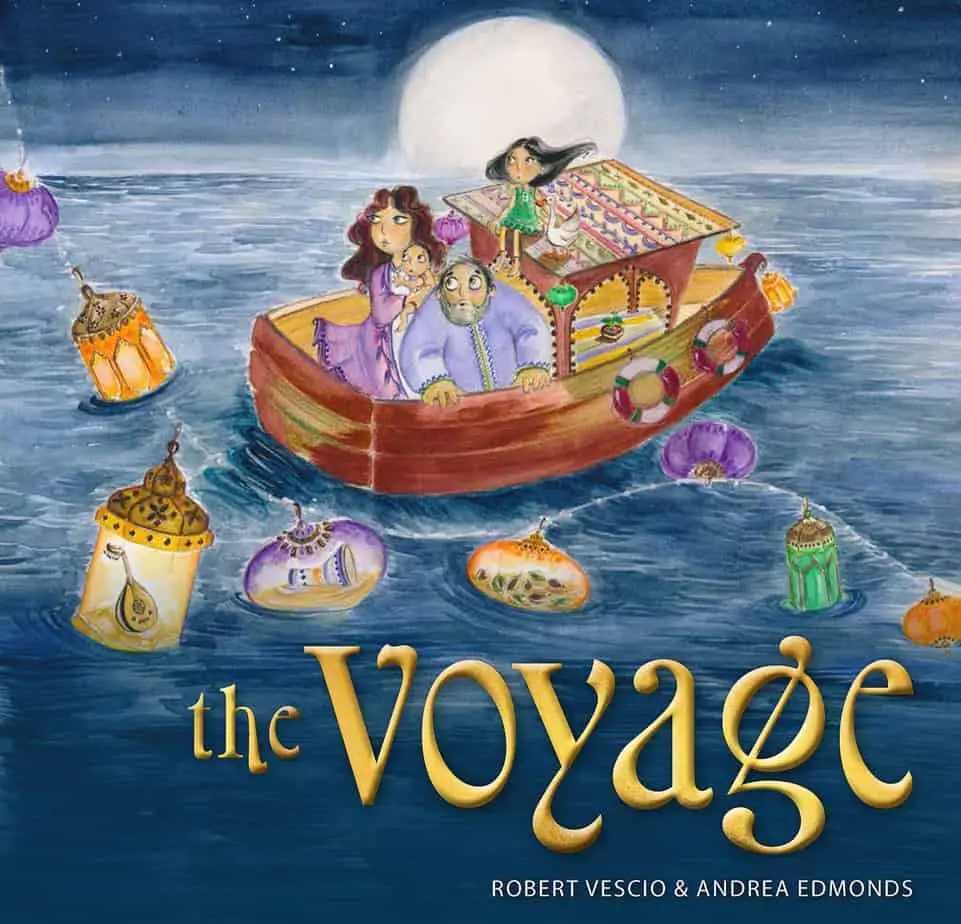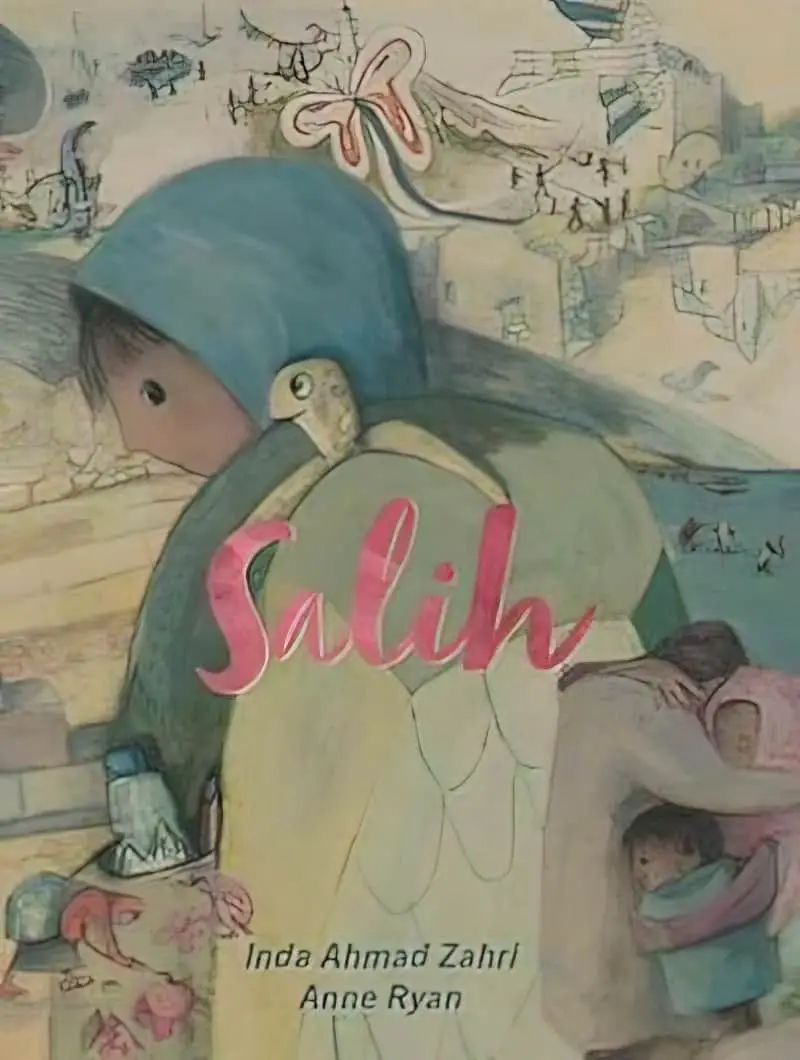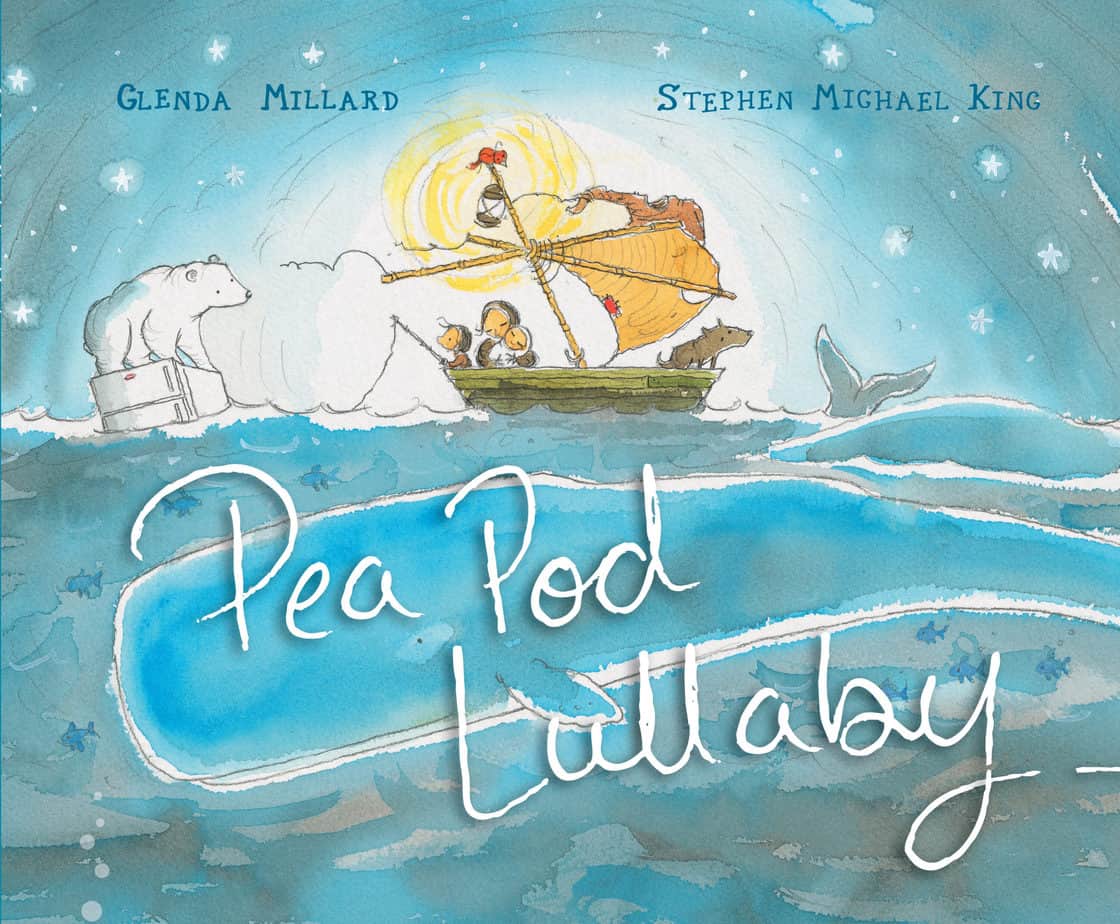 SEE ALSO
The National Centre for Australian Children's Literature Cultural Diversity Database lets you search by topics such as refugee and homeless.
Reimer, Mavis. Mobile characters, mobile texts: homelessness and intertextuality in contemporary texts for young people, 2013.
Youth Homeless Matters Day: aims to raise awareness and public discussion about youth homelessness so that we can develop sustainable and innovative solutions for not only supporting the needs of homeless young people but supporting their dreams.
Abandoned land in Japan will be the size of Austria by 2040: Unclaimed land and "ghost homes" can be found all over Japan, thanks to the country's dwindling population. From Quartz
On the Dangers of Romanticizing Gentrification in Your Novel: Tobias Carroll Examines a Perennial Concern of New York City Lit from LitHub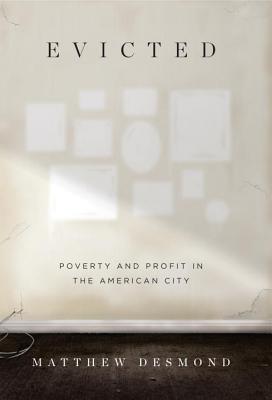 In Evicted, Princeton sociologist and MacArthur "Genius" Matthew Desmond follows eight families in Milwaukee as they struggle to keep a roof over their heads. 
Evicted transforms our understanding of poverty and economic exploitation while providing fresh ideas for solving one of 21st-century America's most devastating problems. Its unforgettable scenes of hope and loss remind us of the centrality of home, without which nothing else is possible.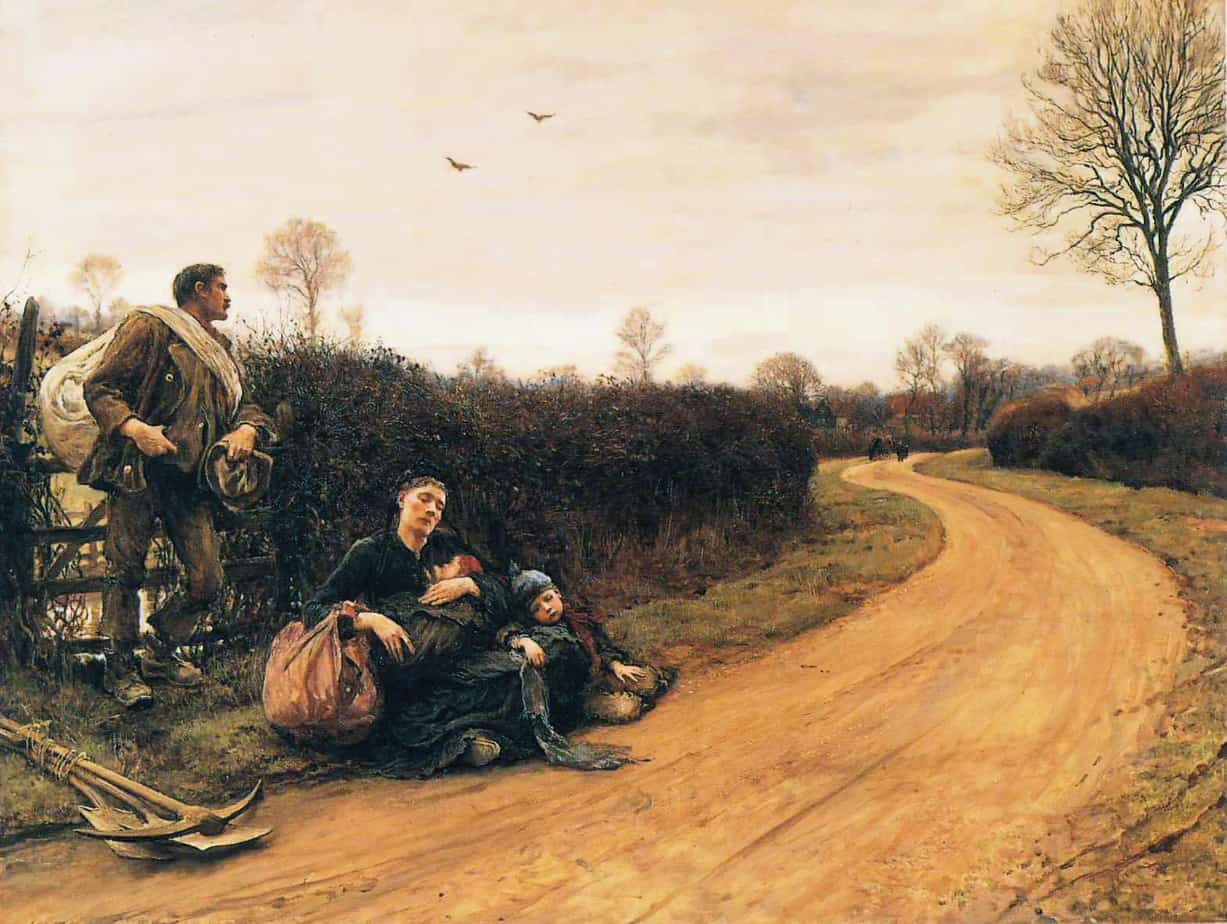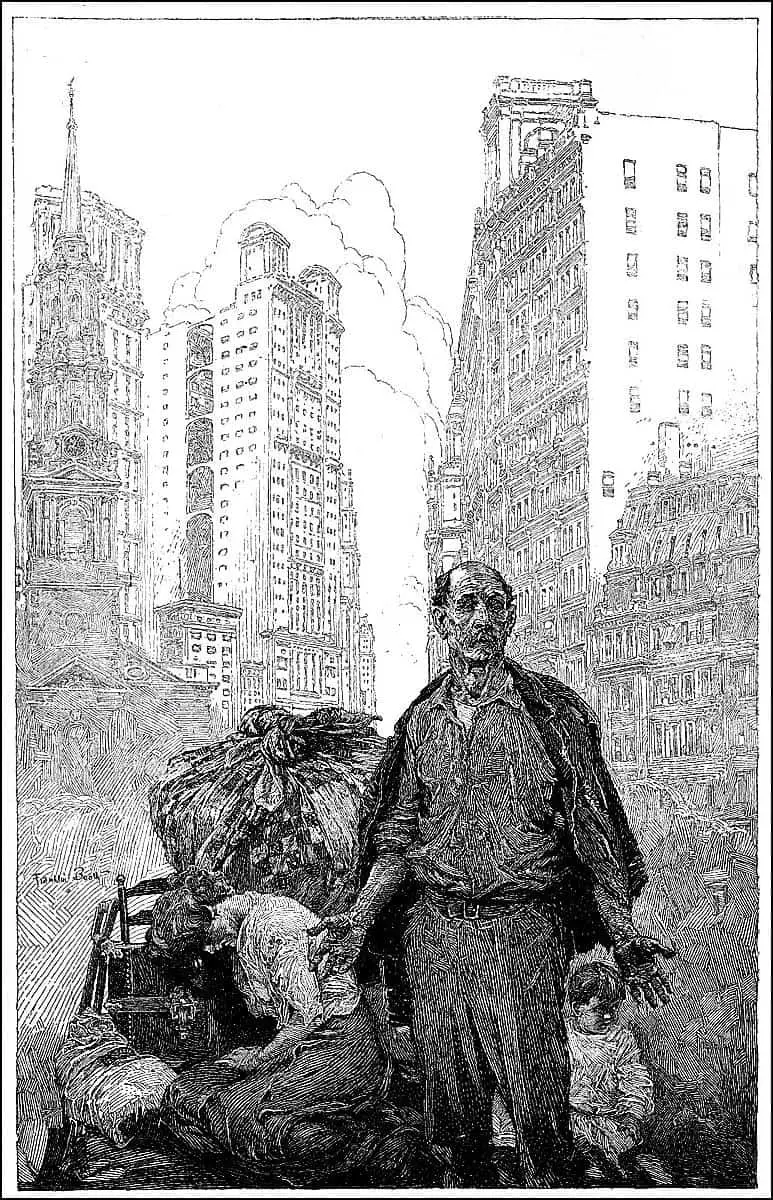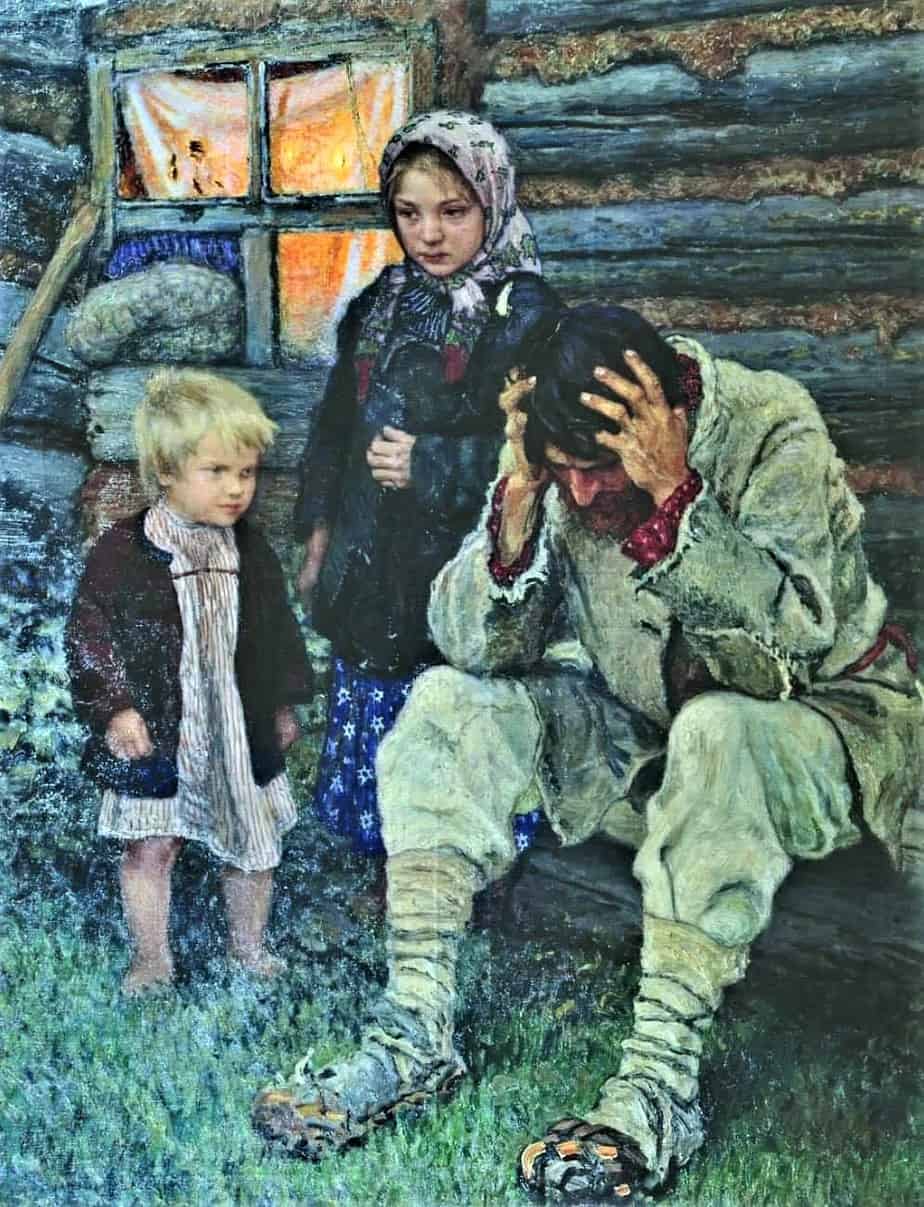 Header painting: The Eviction (1946), an oil painting by Akron painter and tire factory worker Ray Grathwol (1900-1992).