Crafters sometimes talk about 'collage sheets' and we can use this term to describe a certain type of picture book illustration. Basically, I'm talking about a piece of art which looks a lot like a sticker sheet, or, if you're a generation older than modern adhesive, like a sheet of paper dolls, yet to be cut out. Think also of a page in a stamp collector's album.
Technically, a 'collage' is a piece of art made by sticking various different materials such as photographs and pieces of paper or fabric on to a backing. But when talking about illustration, a 'collage' work can give the appearance of having been made in this way, even when there's no 'sticking' involved.
I first saw the following image described as a 'collage sheet'. Clearly, someone has used a two different coloured pens to create this artwork. No glue. No sticking. There's an expanded use of the word 'collage' to mean 'a collection or combination of various things'. Let's go with that.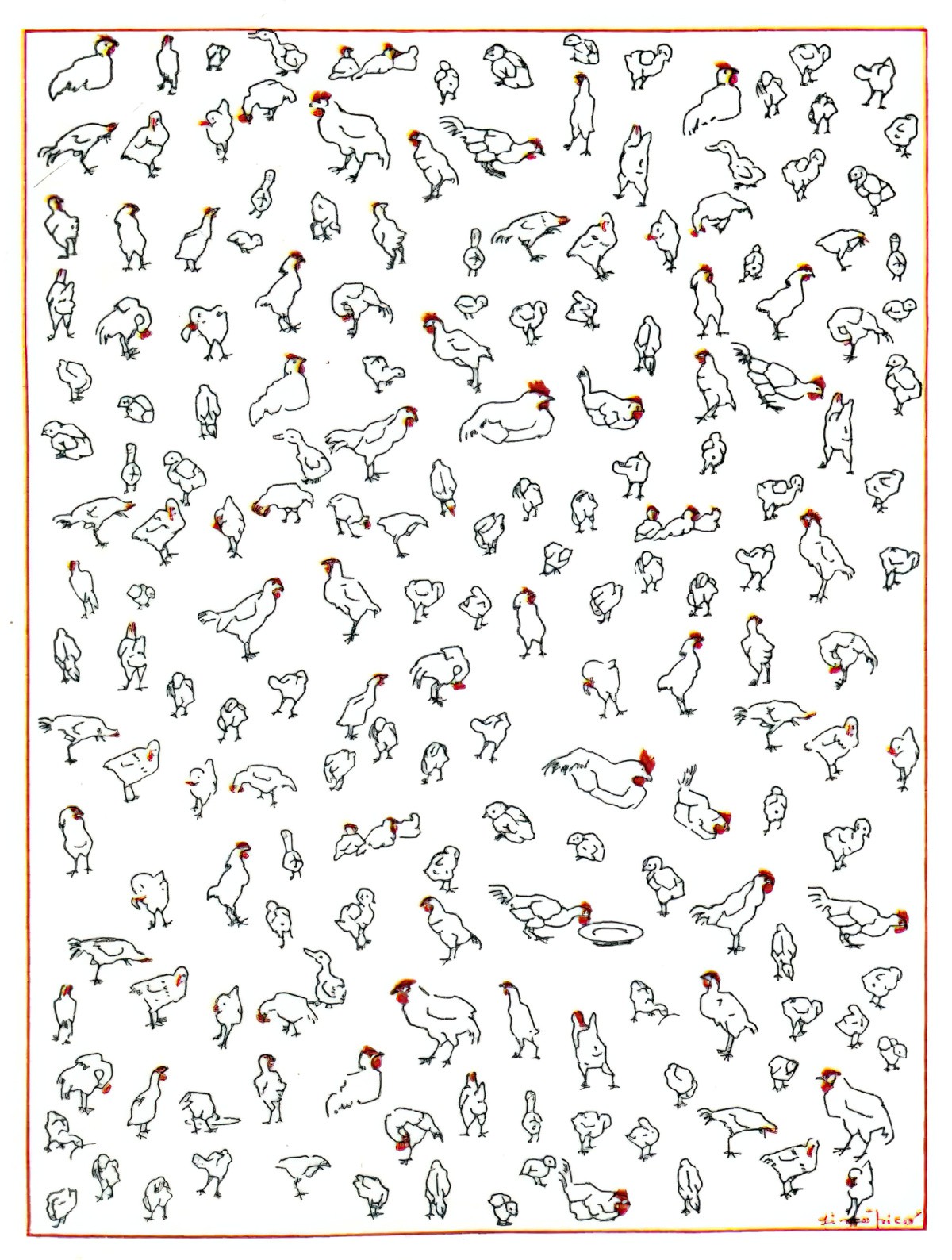 Images like this go back as far as cave paintings, which we might also describe as 'collage sheets'. It seems we've always like to create images with animals that are important to us. These sheets have very little visually discernible organisation unless the viewer is acquainted with the story it tells. There's an emphasis on repeatable patterns. They are examples of simultaneous narrative art.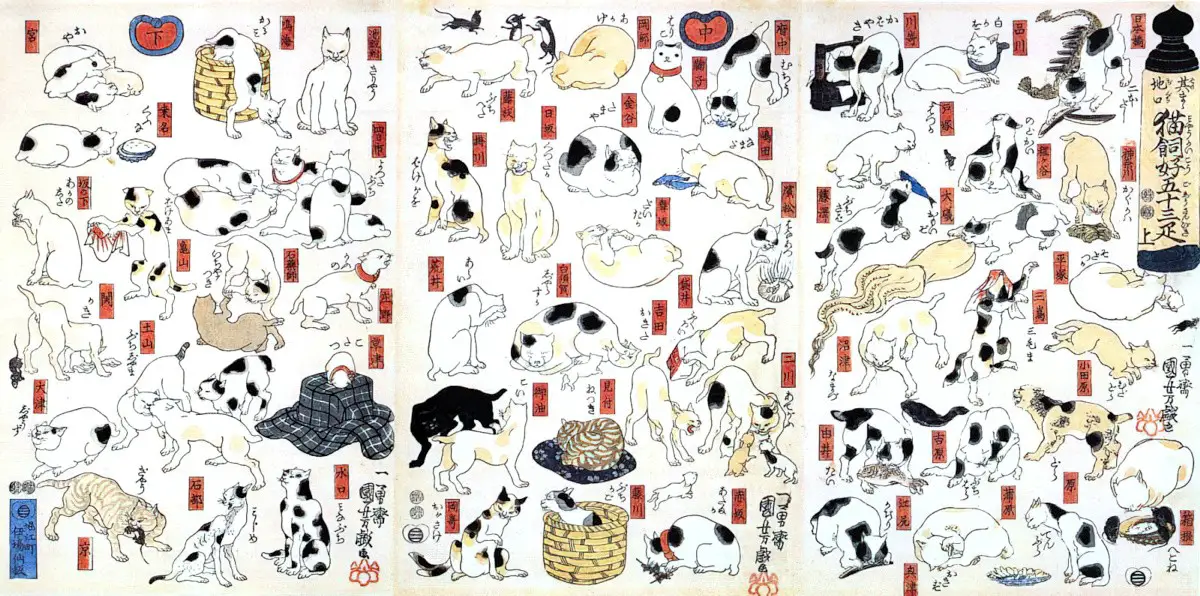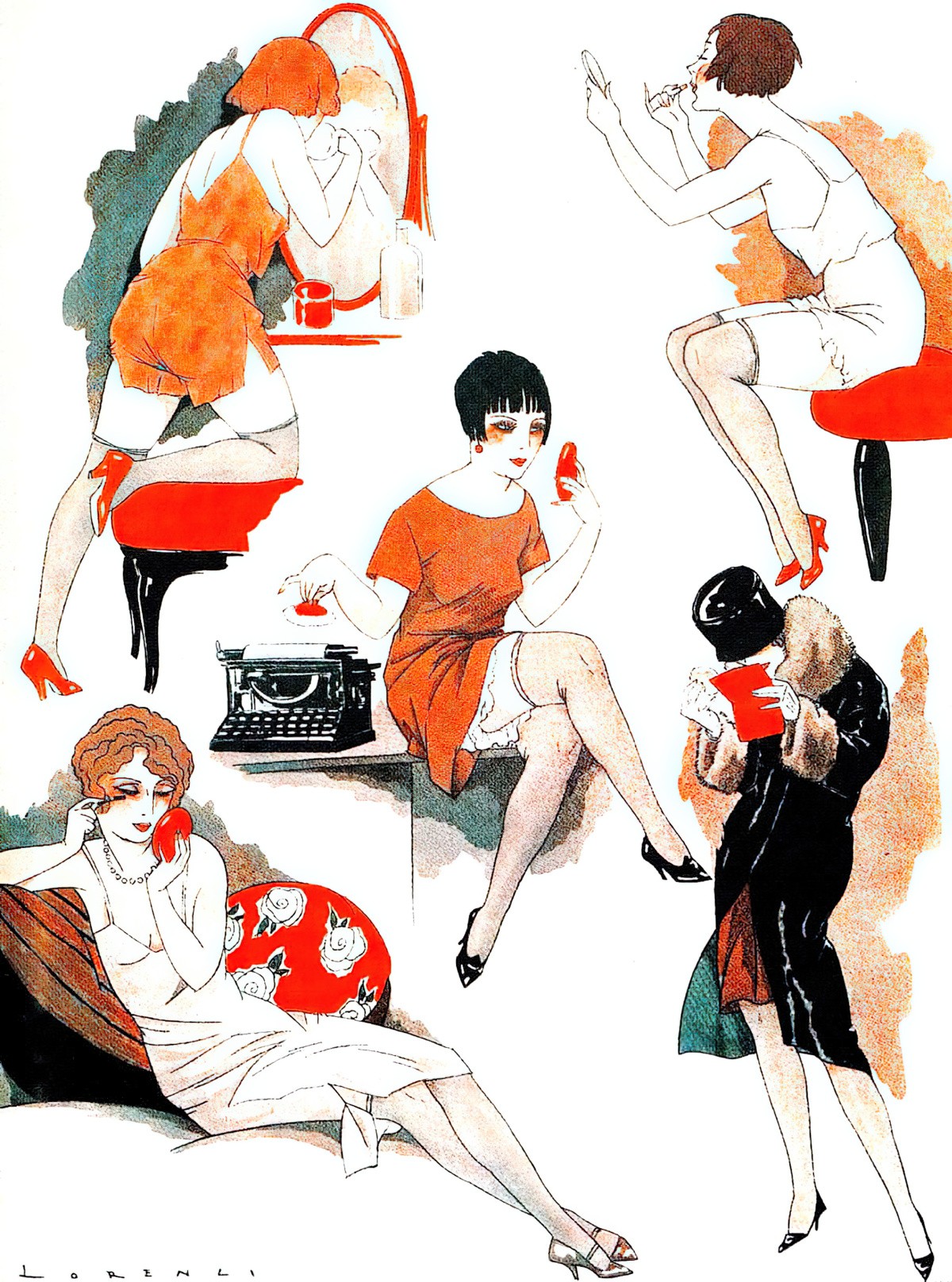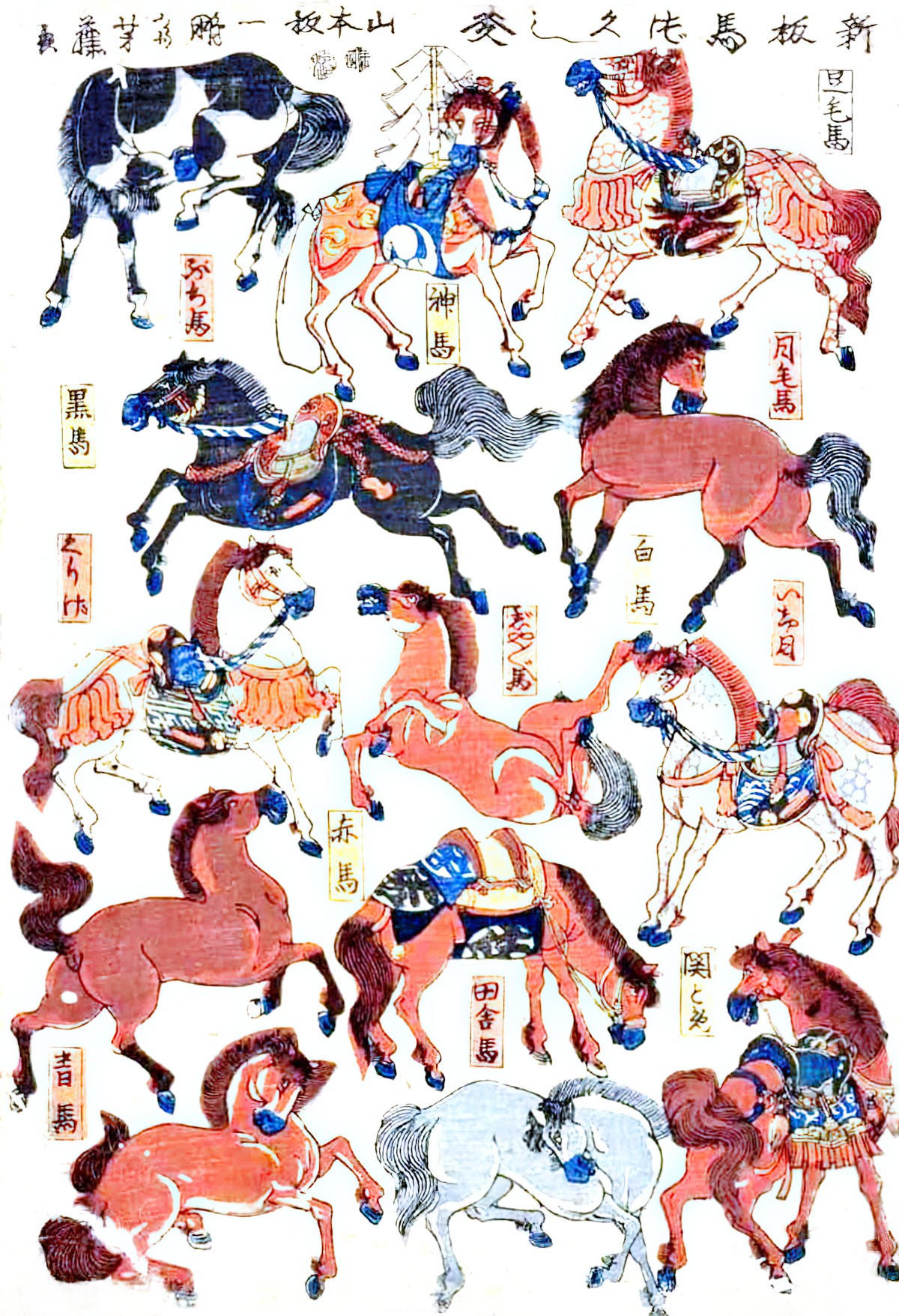 Kenneth Mahood's New Yorker cover below is a more contemporary example, with drawn dogs (instead of chickens). This could almost be a sticker sheet.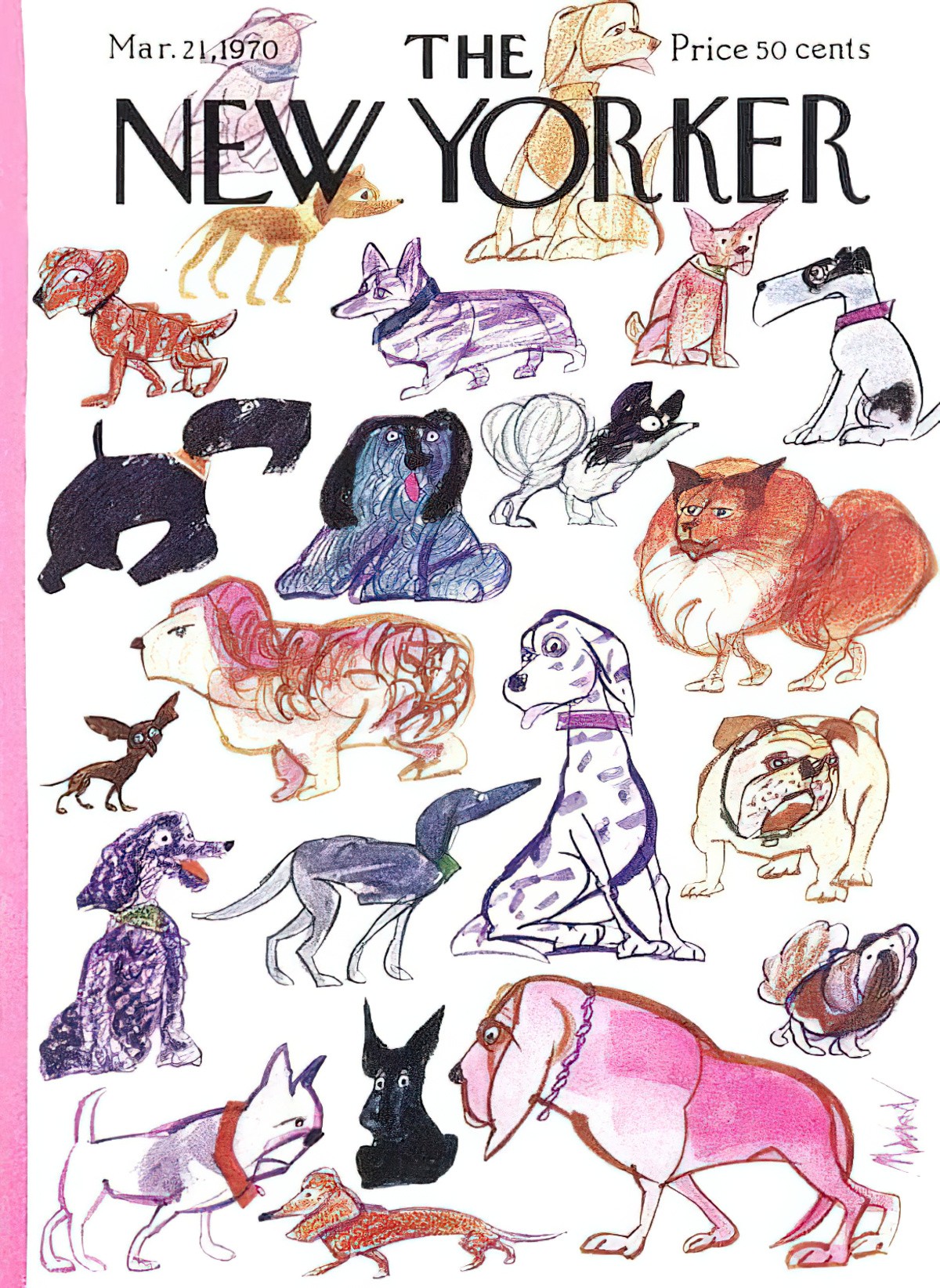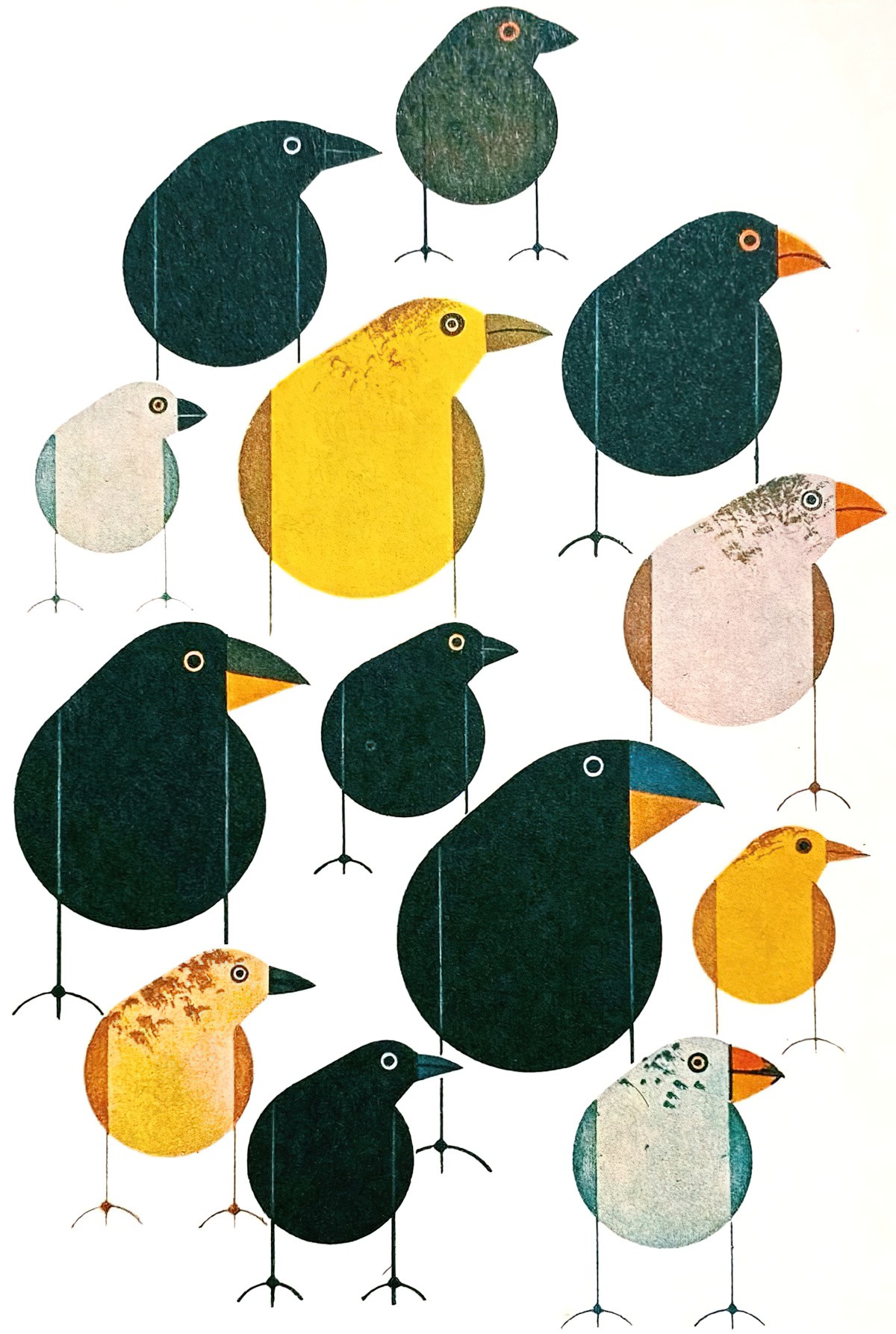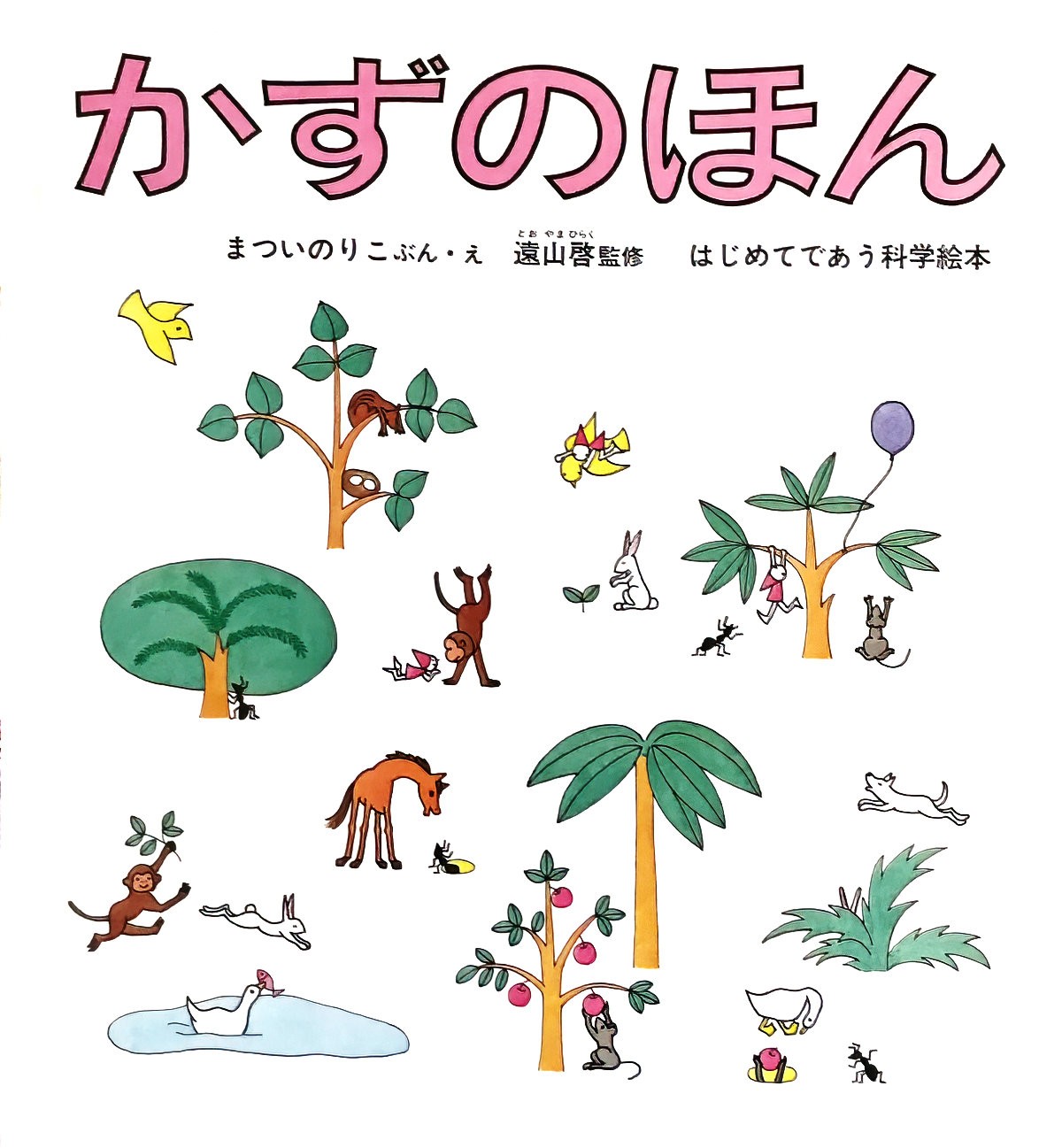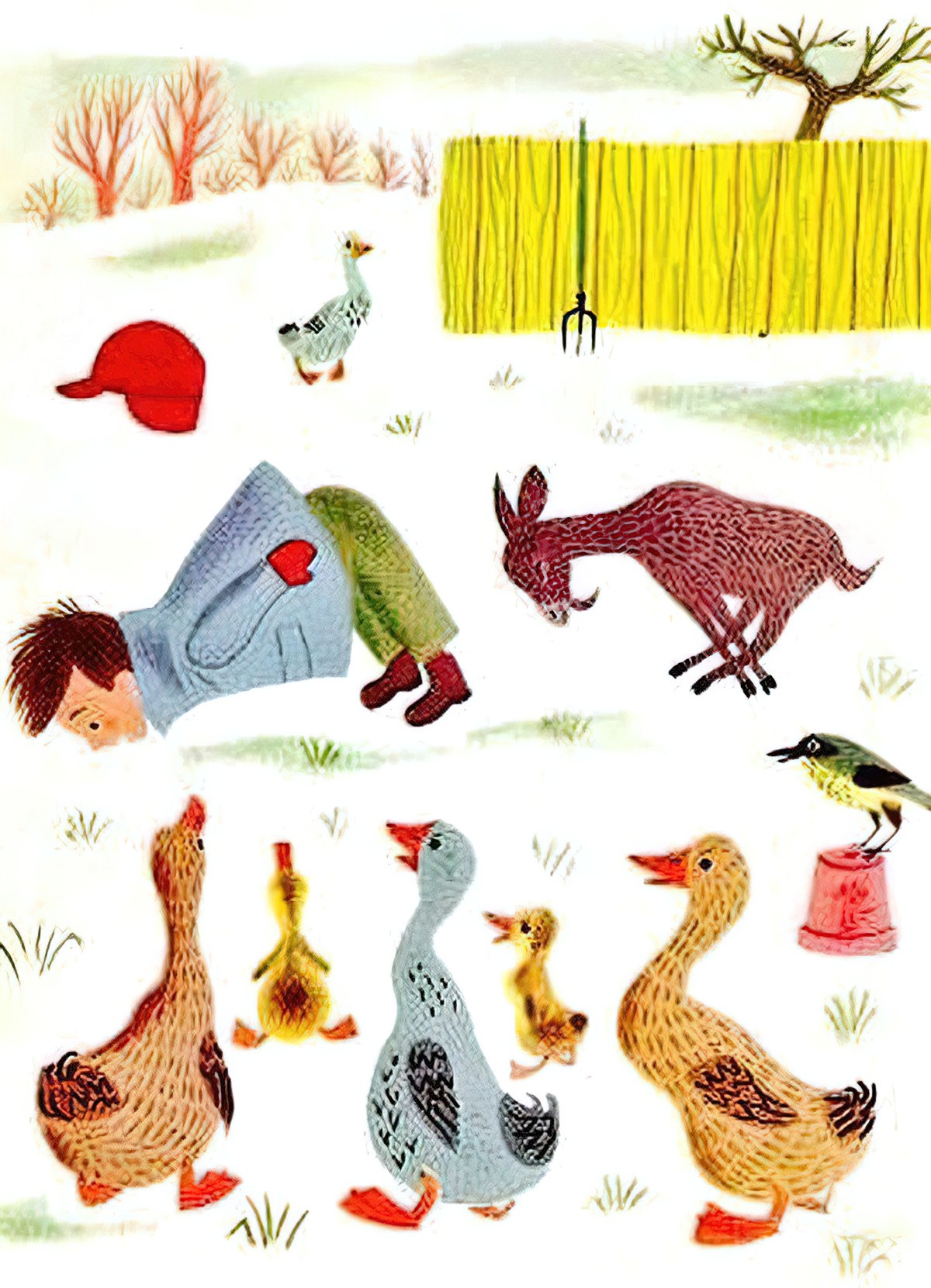 ERIC CARLE
You're likely familiar with The Very Hungry Caterpillar. Note that Carle's collage style is very well suited to the close ups required by that story. But take a look at the range of illustrations below. Carle's style was suited to everything from close ups to long shots.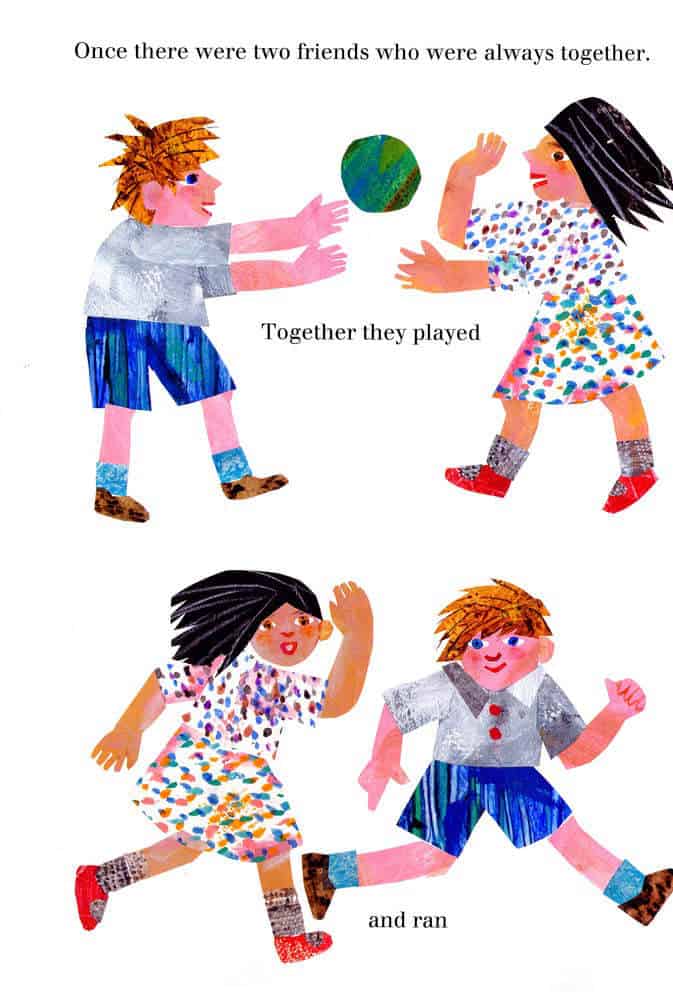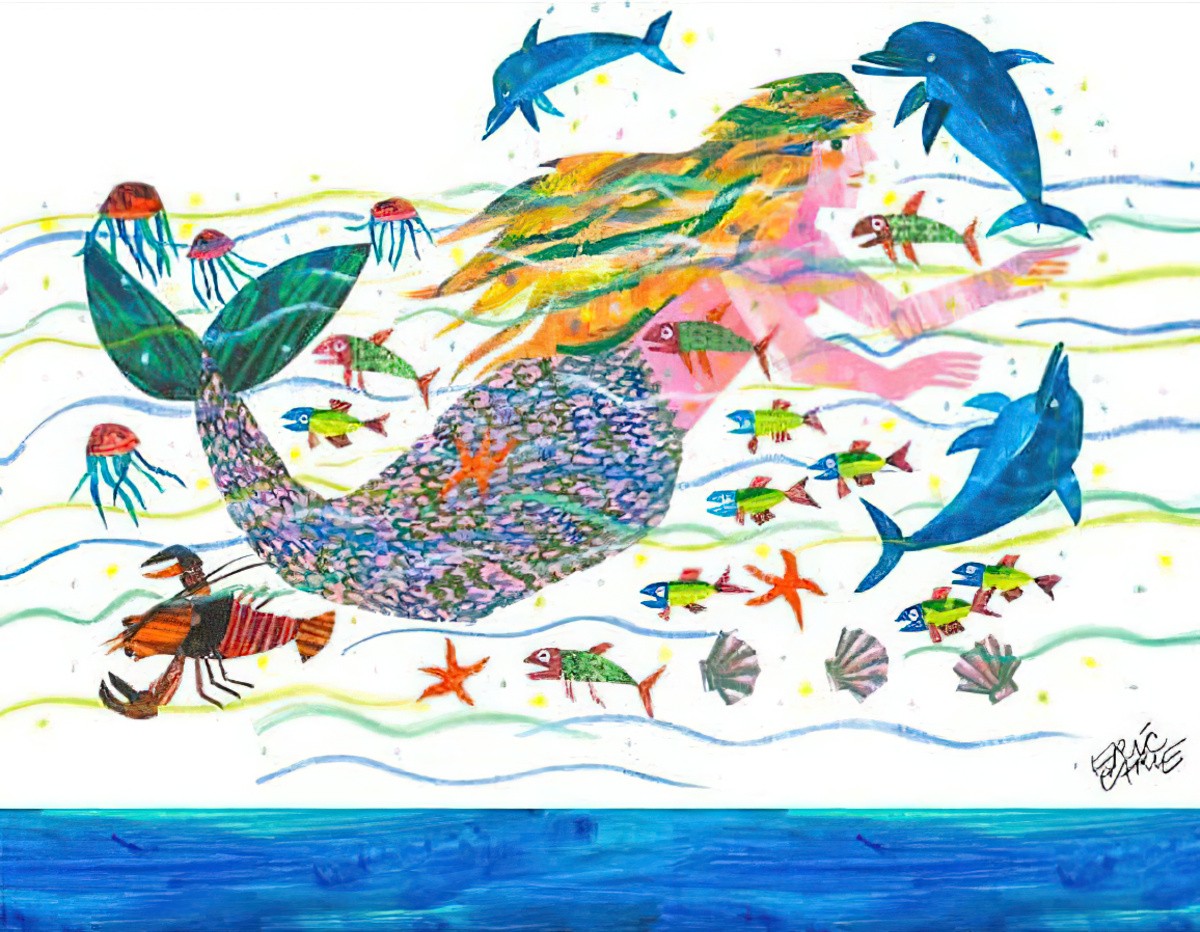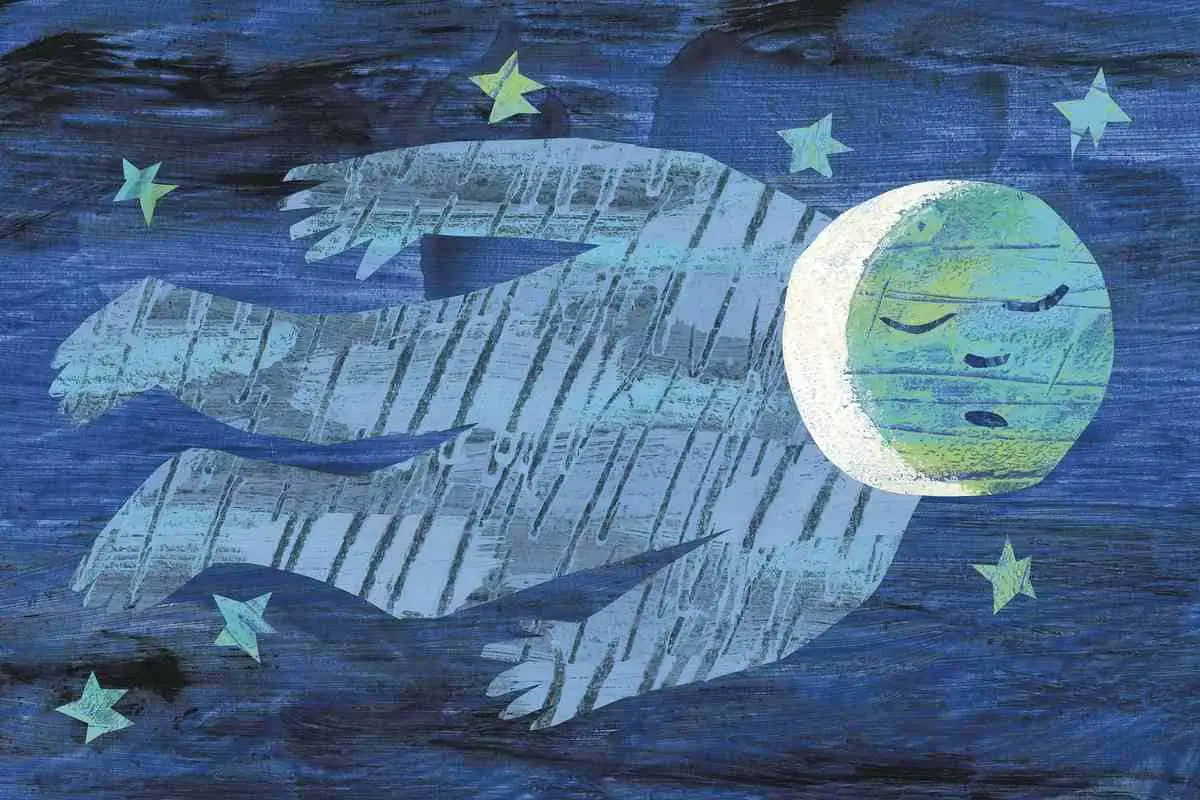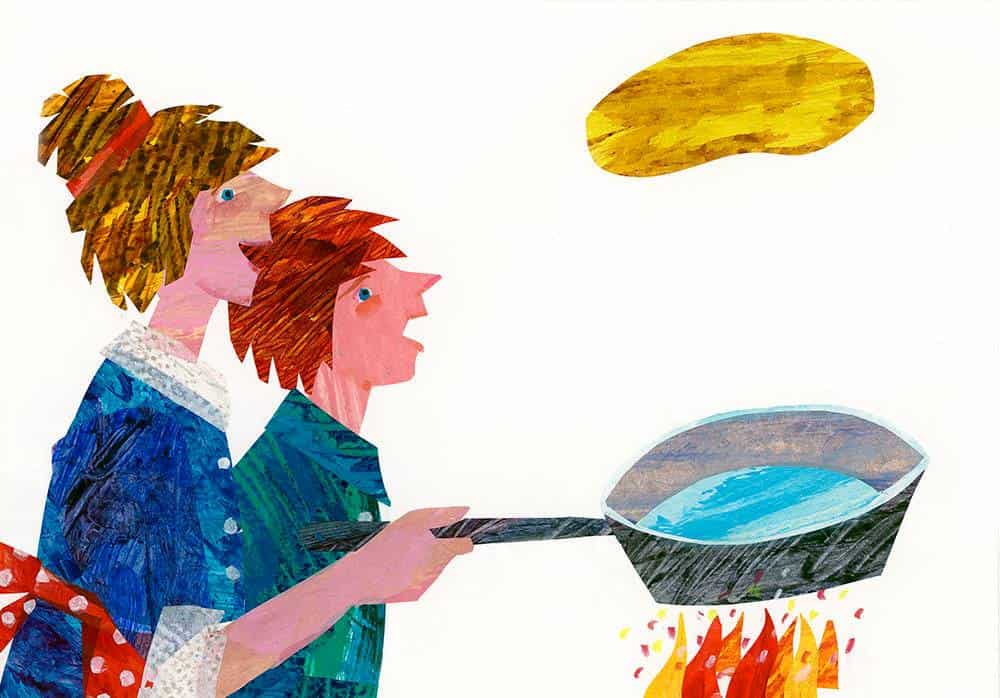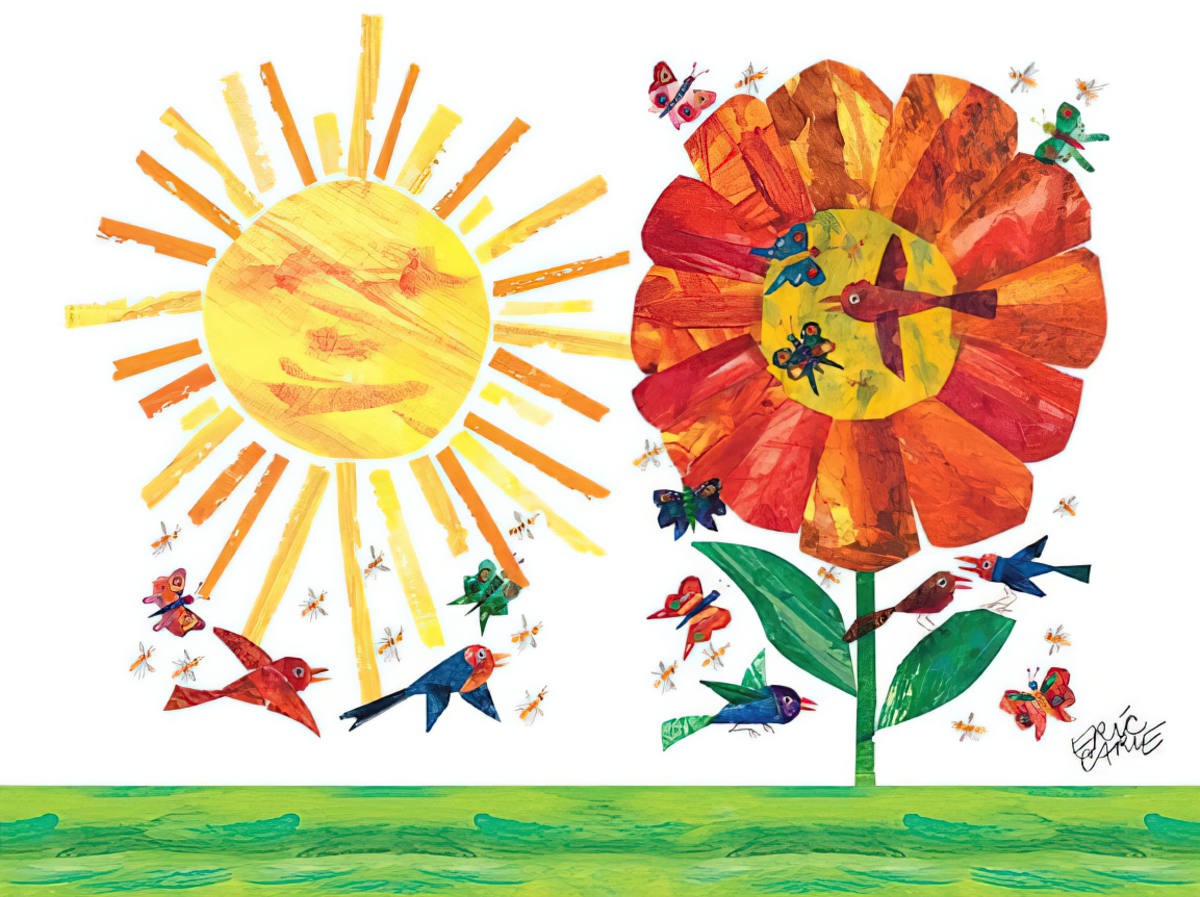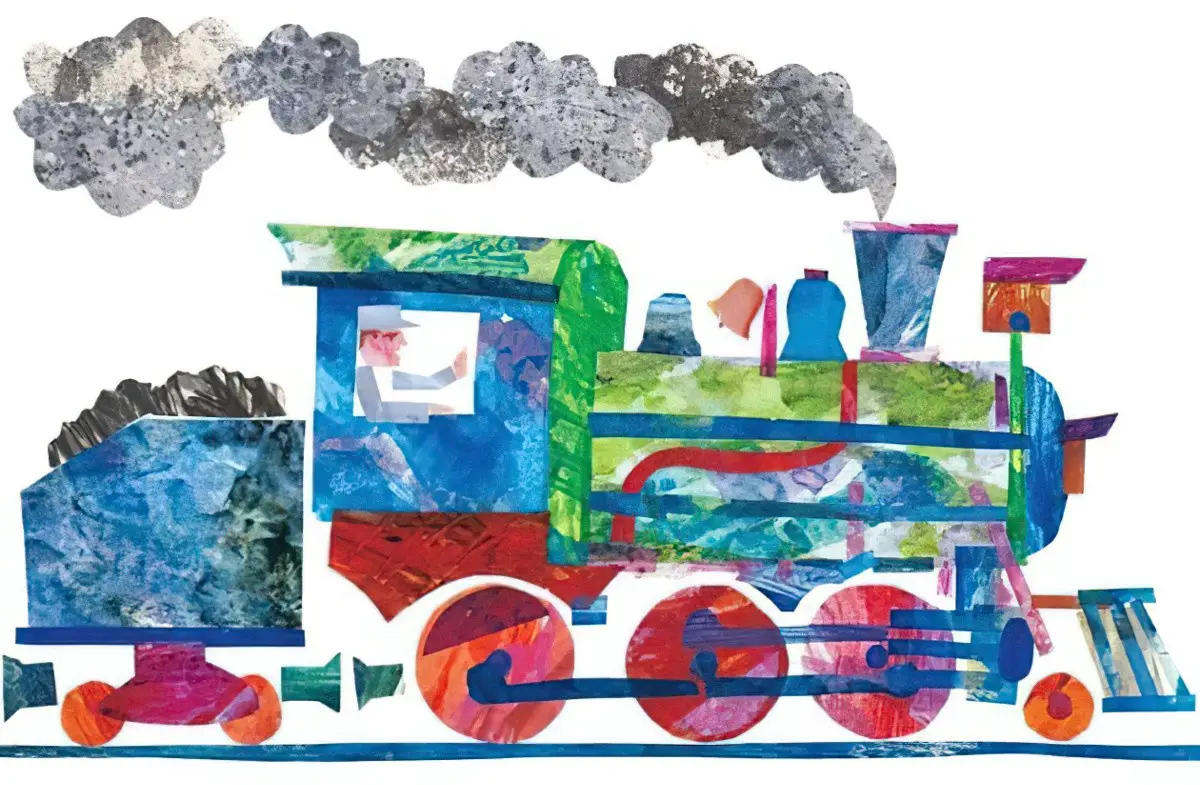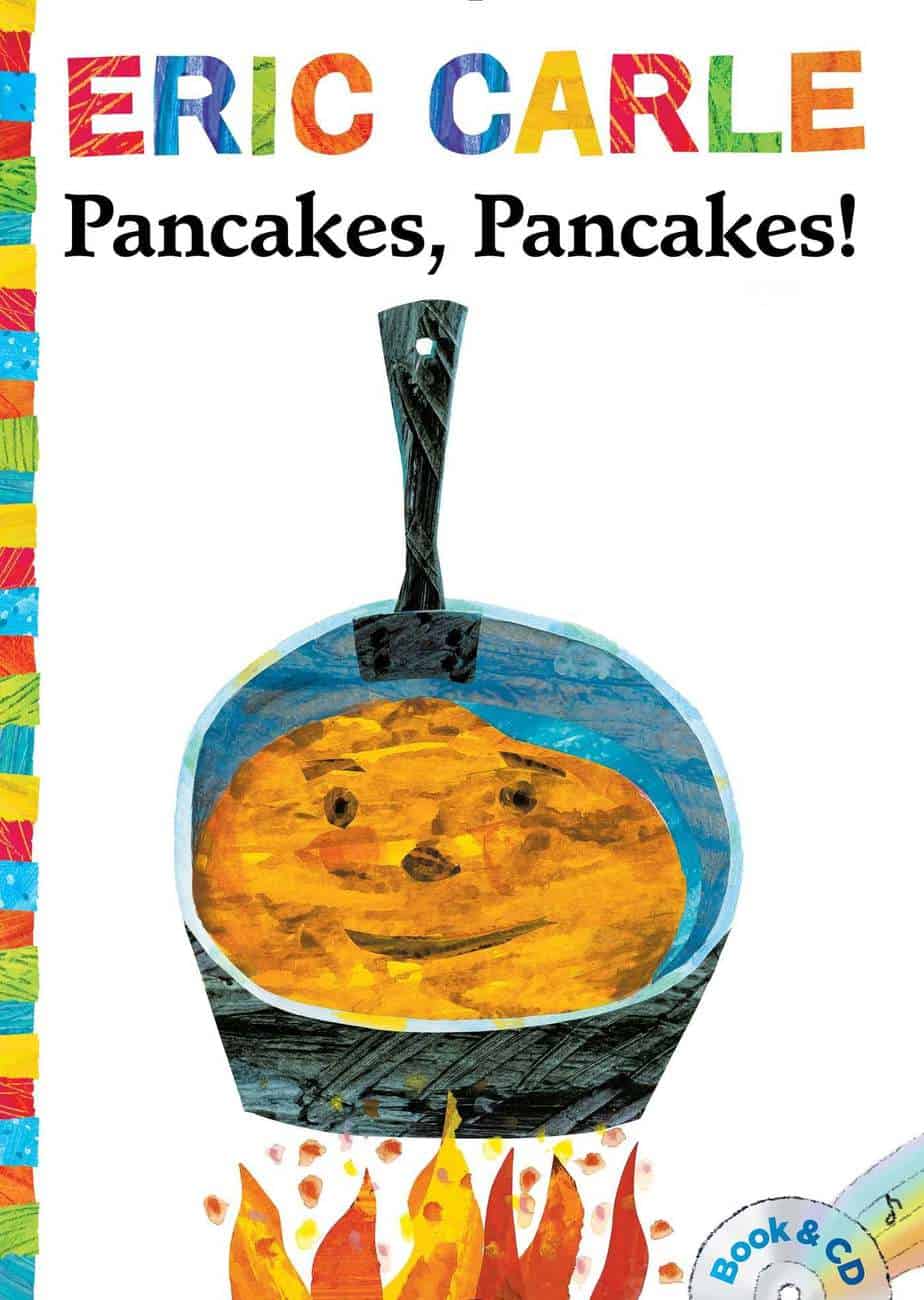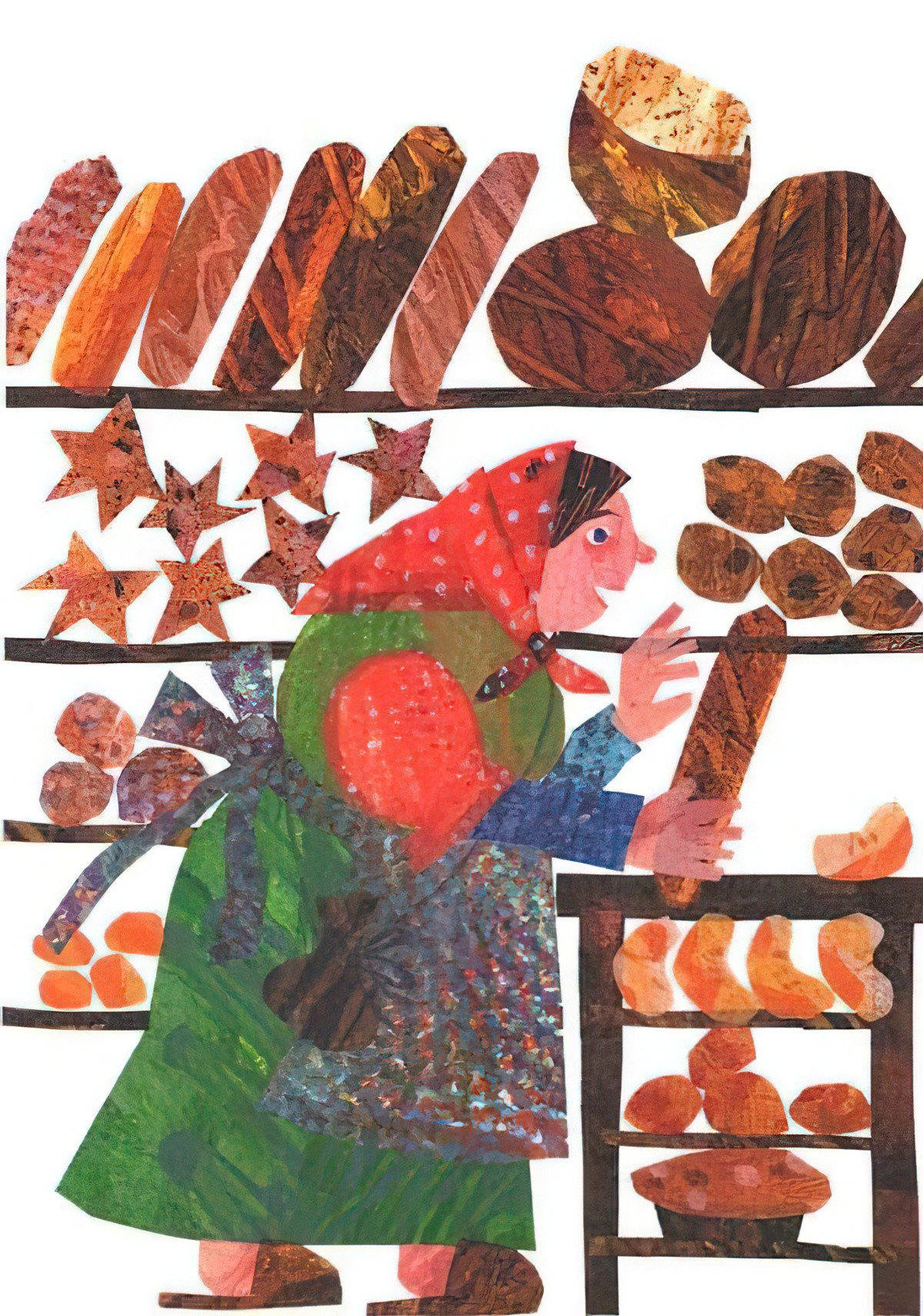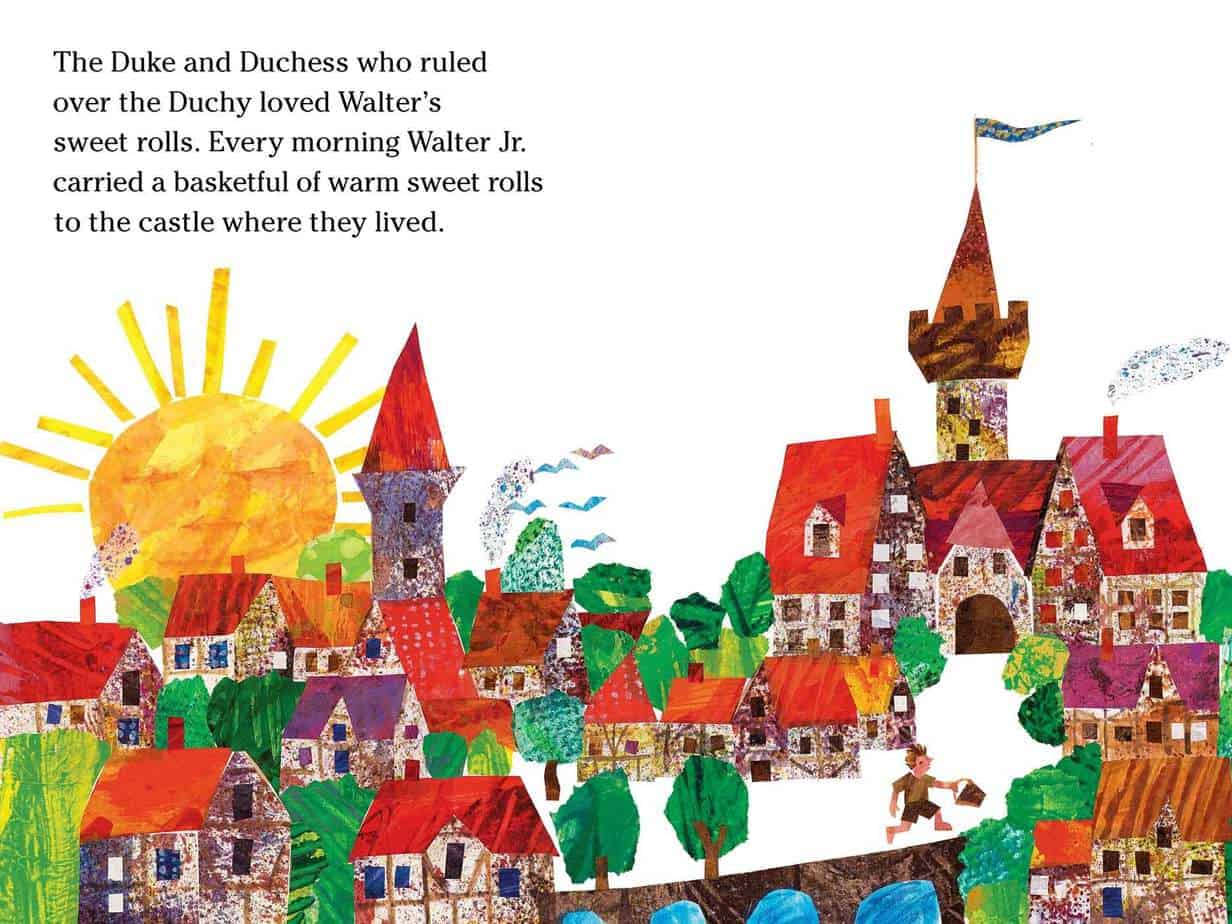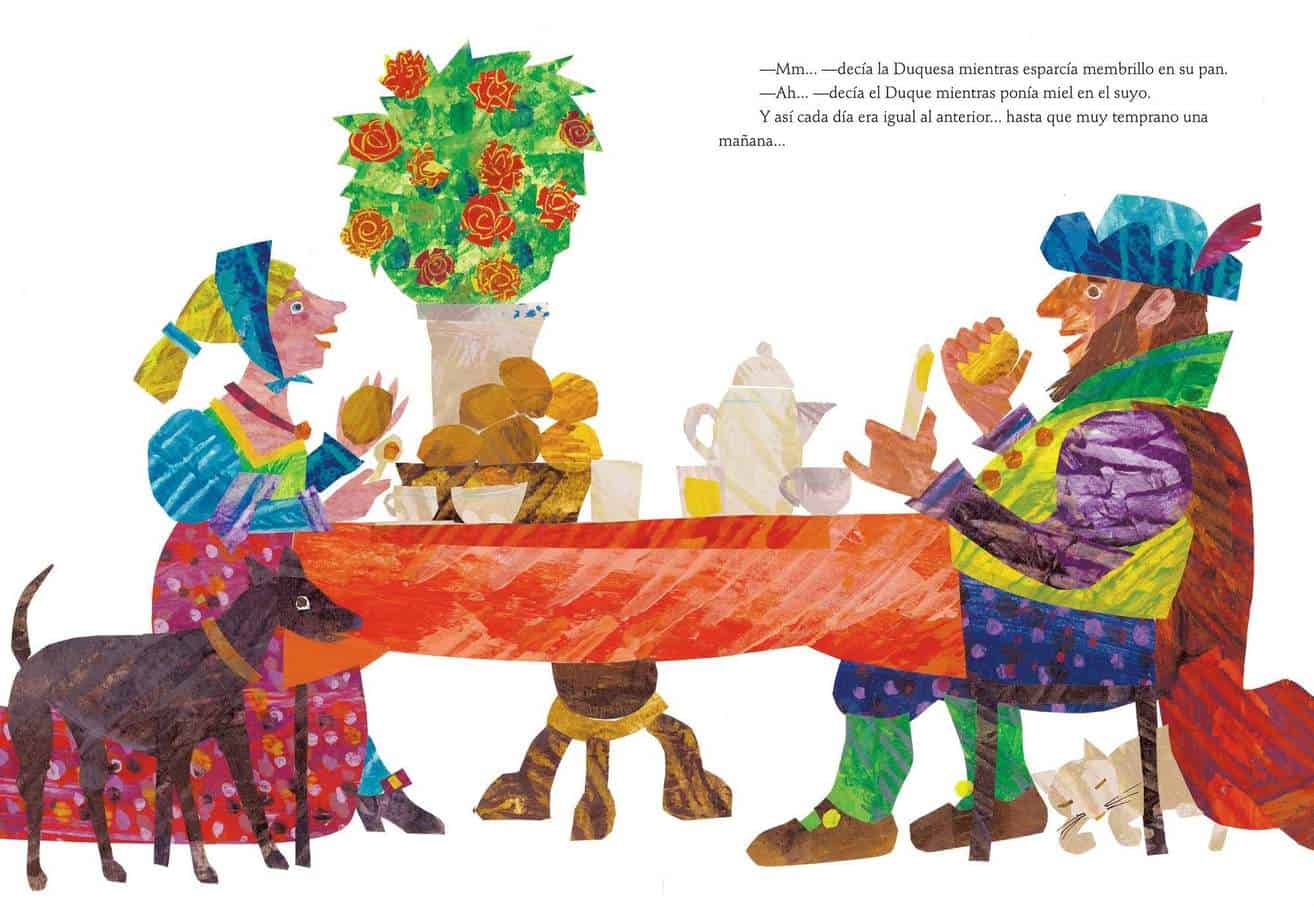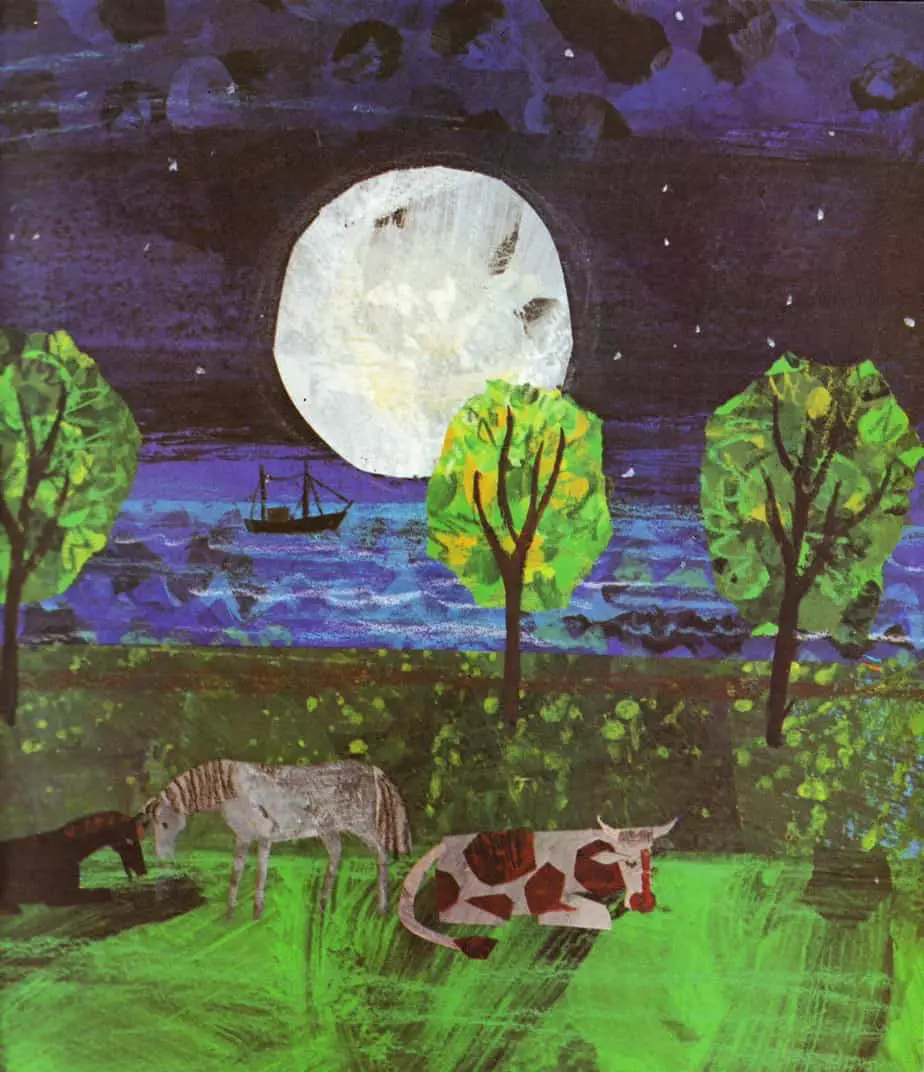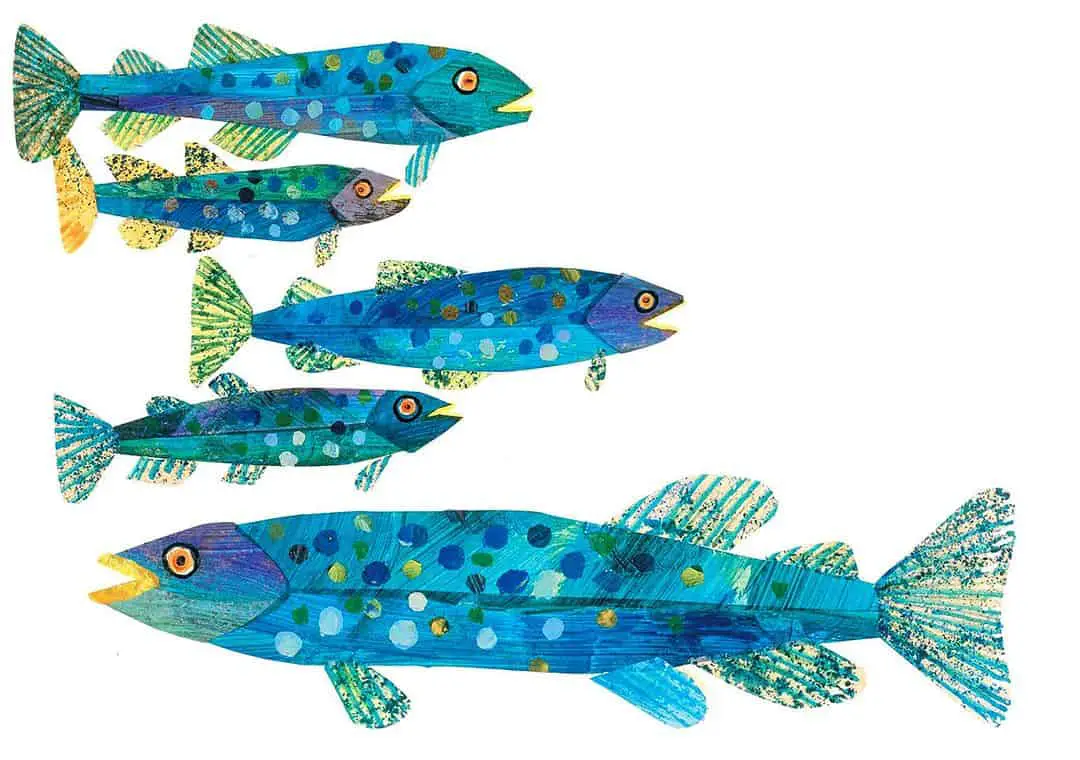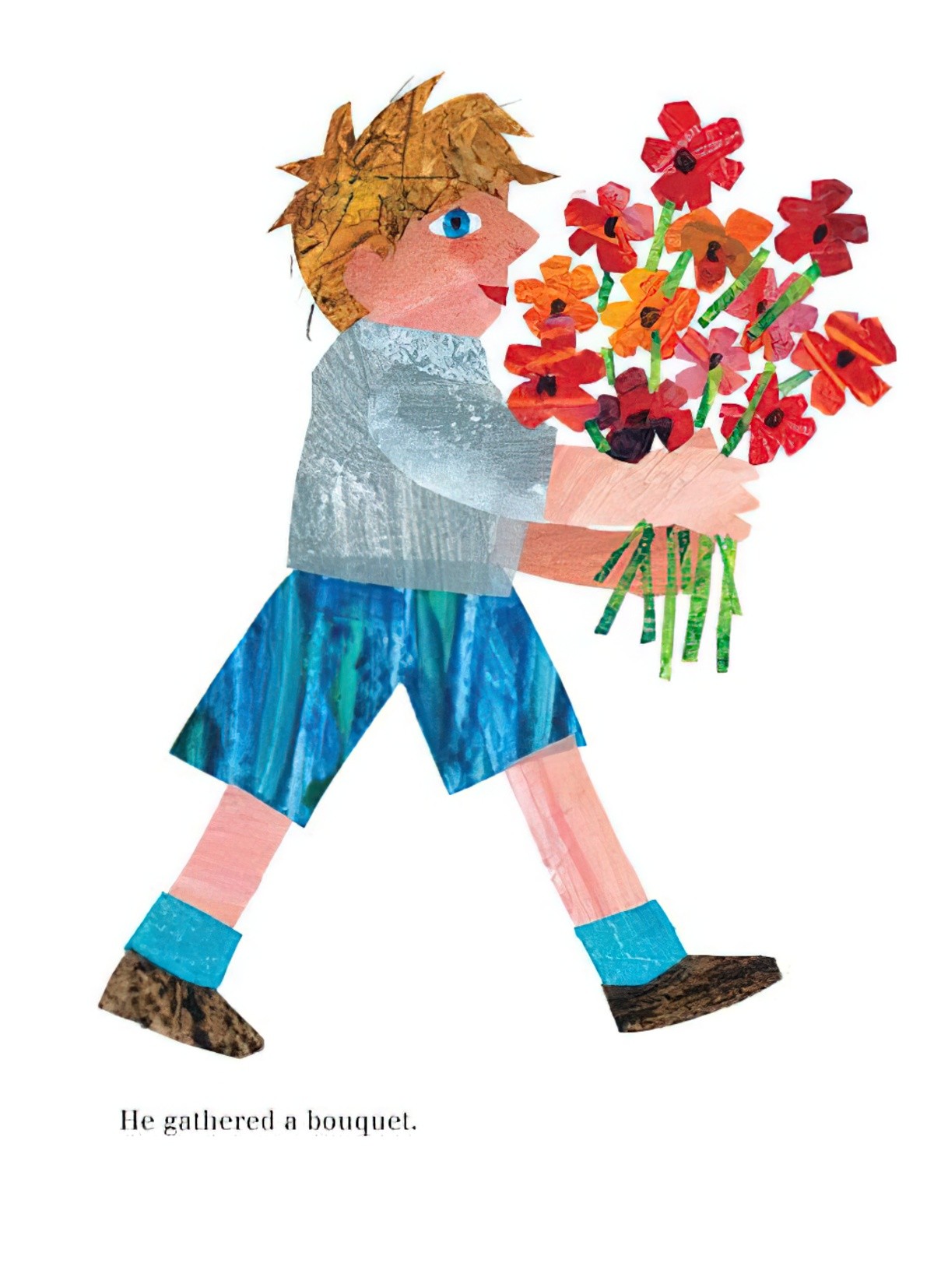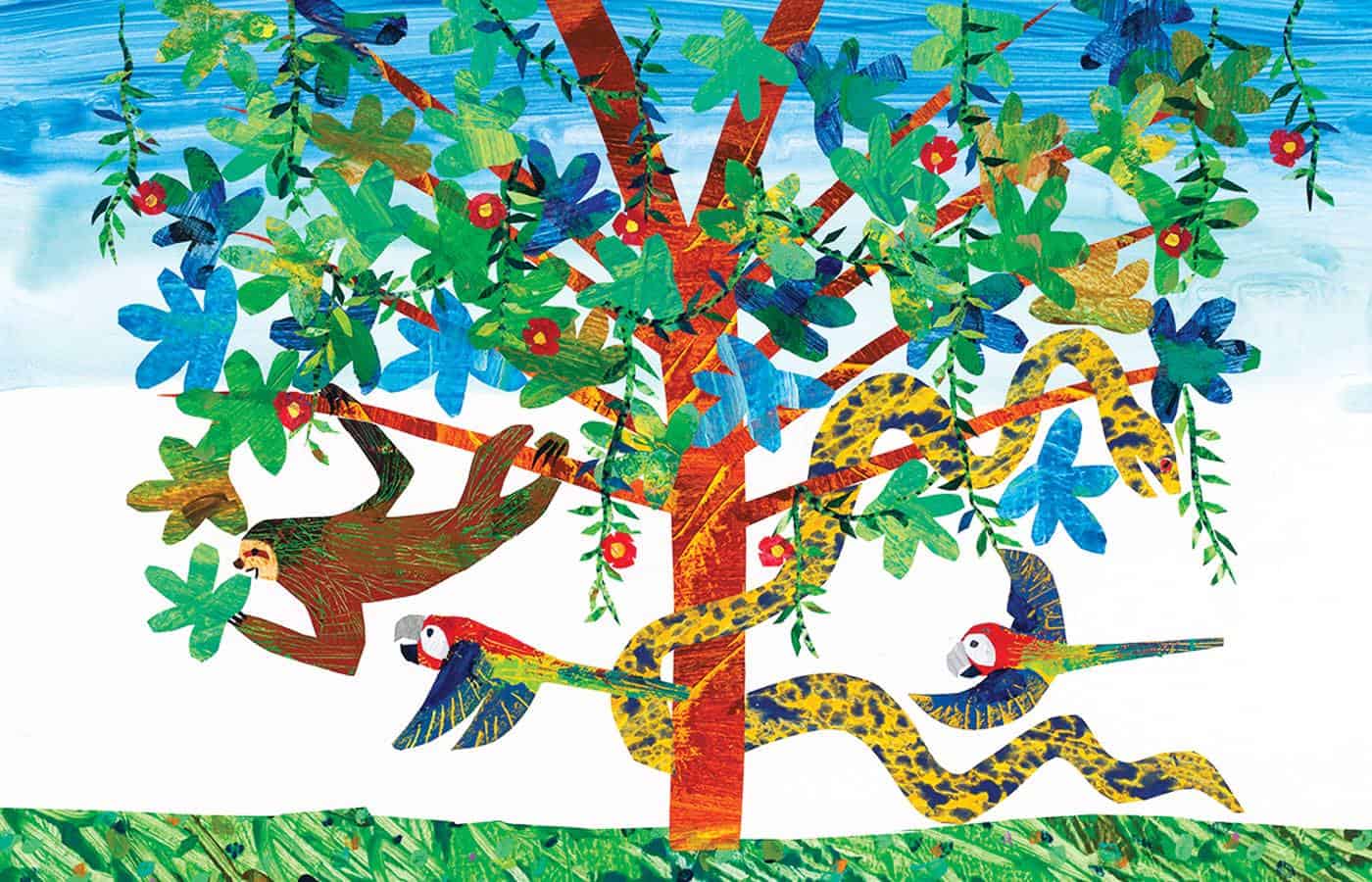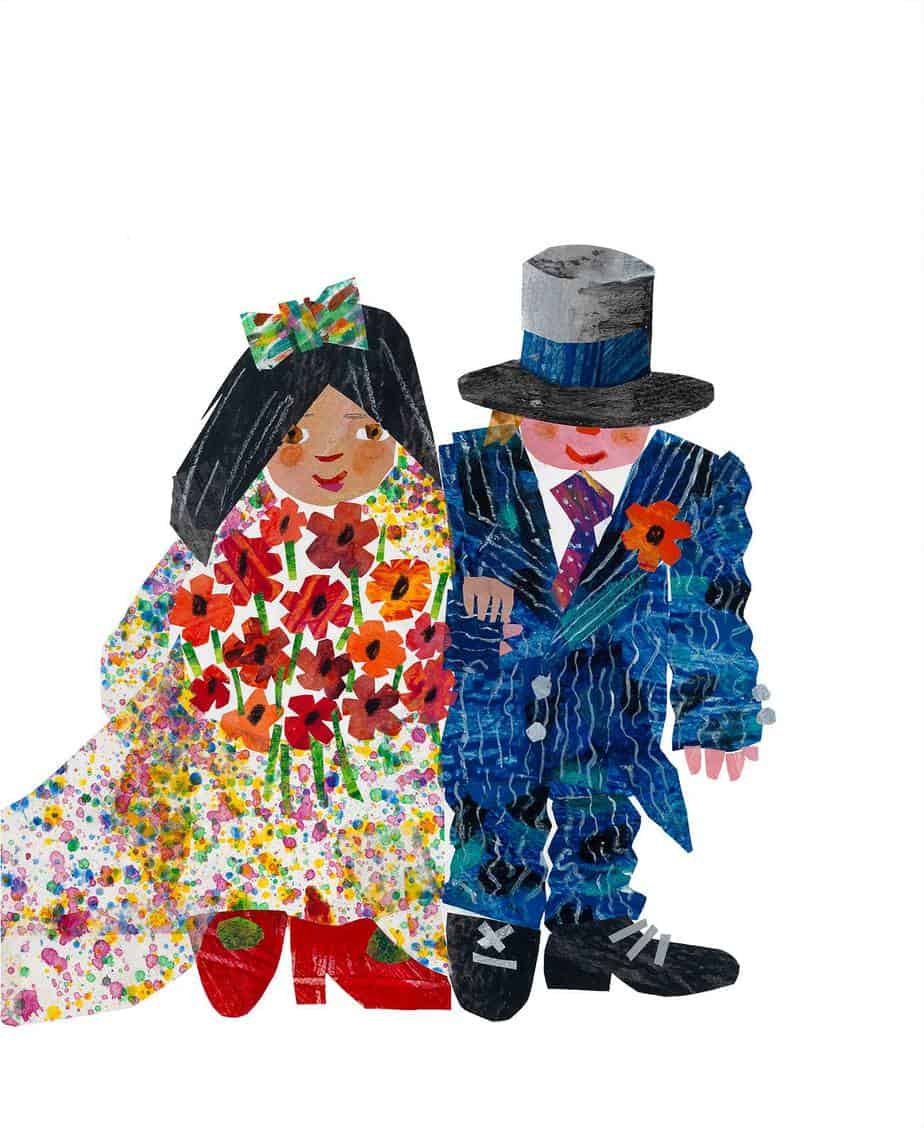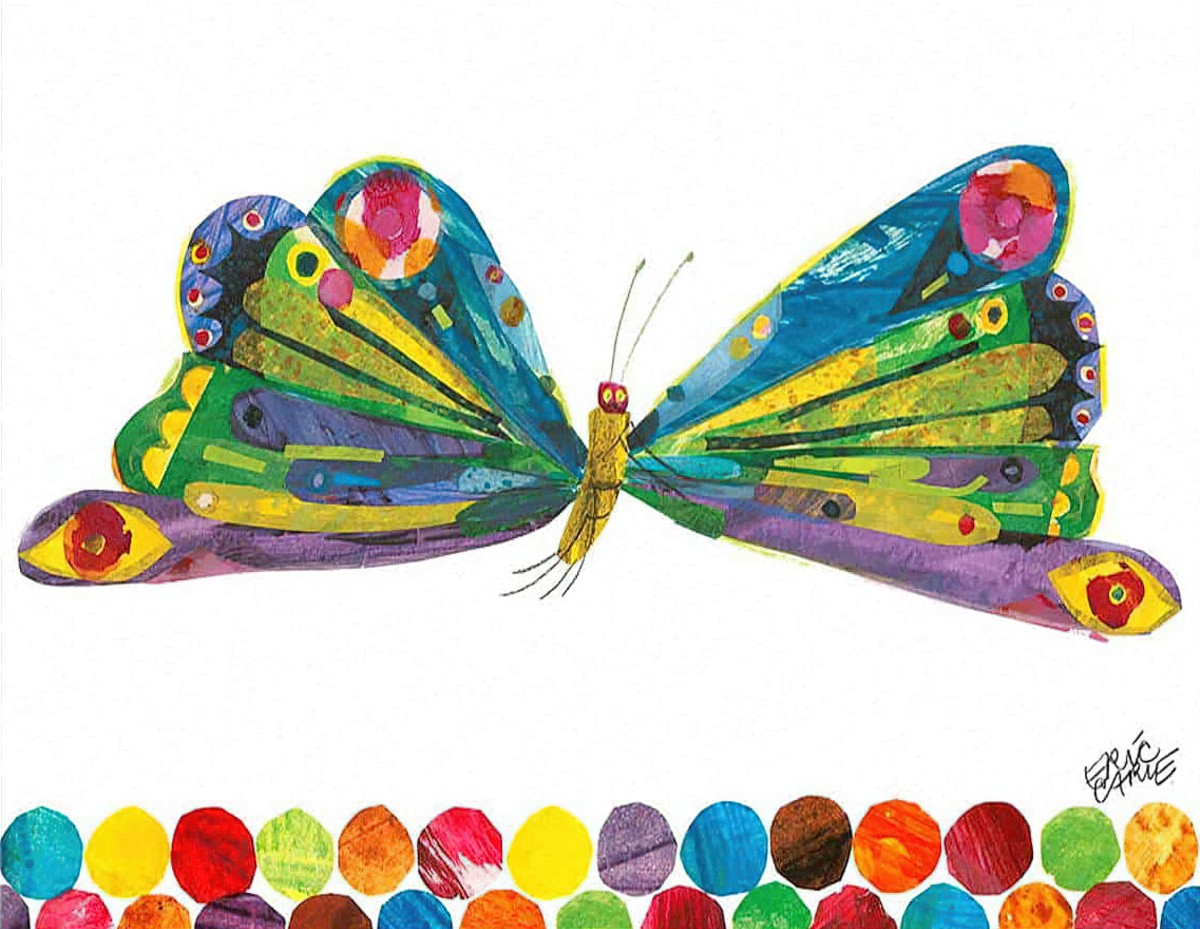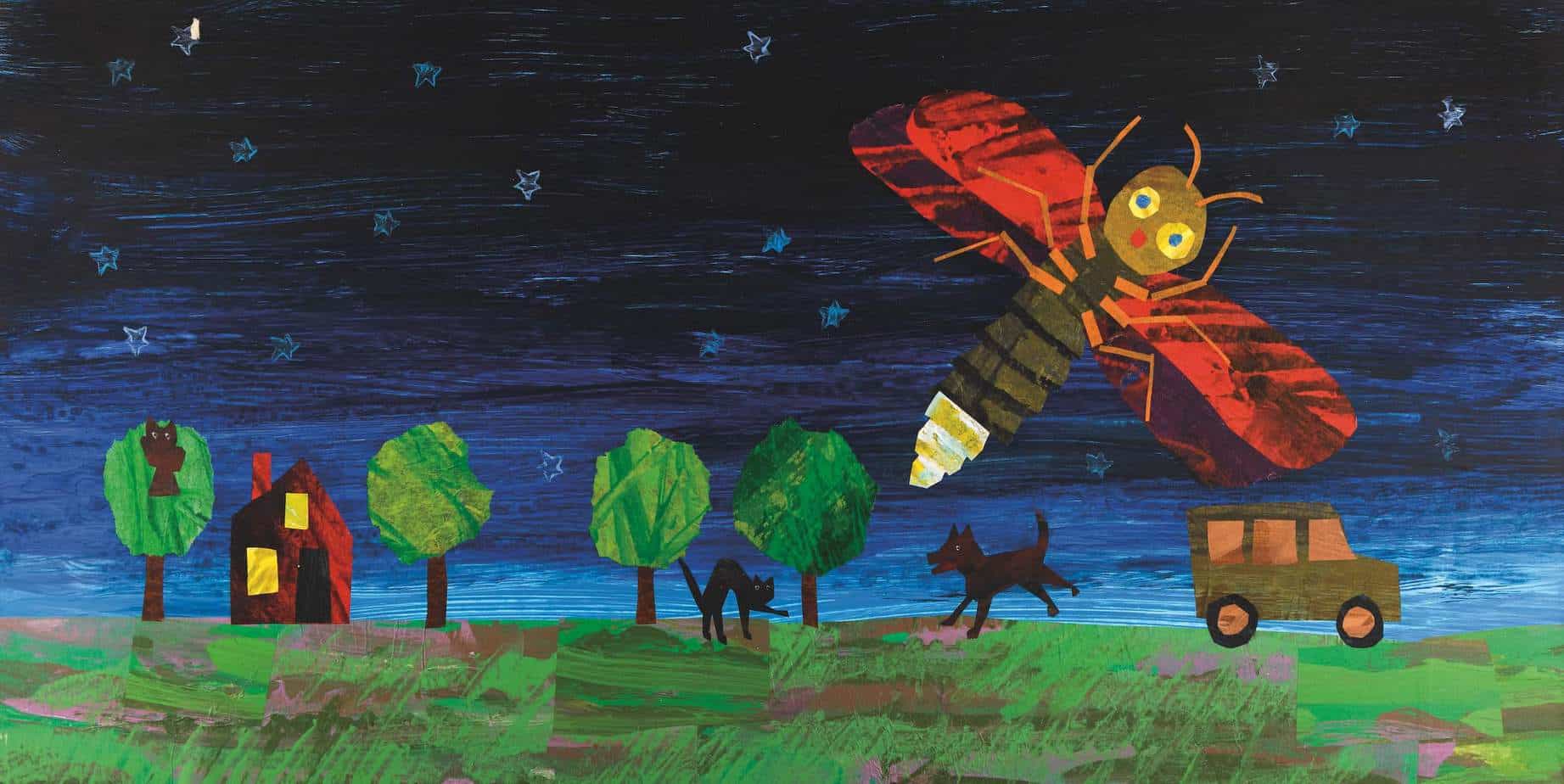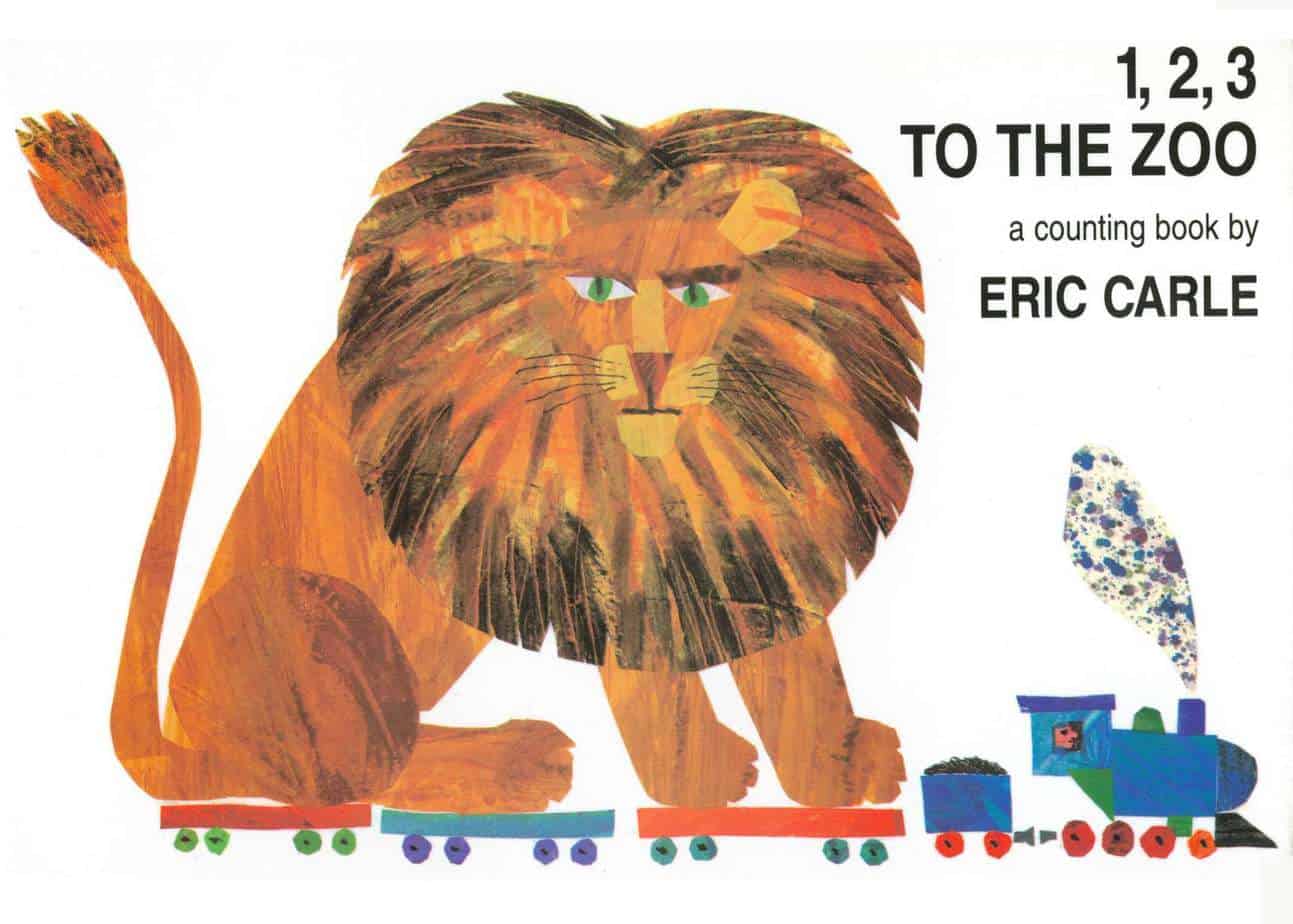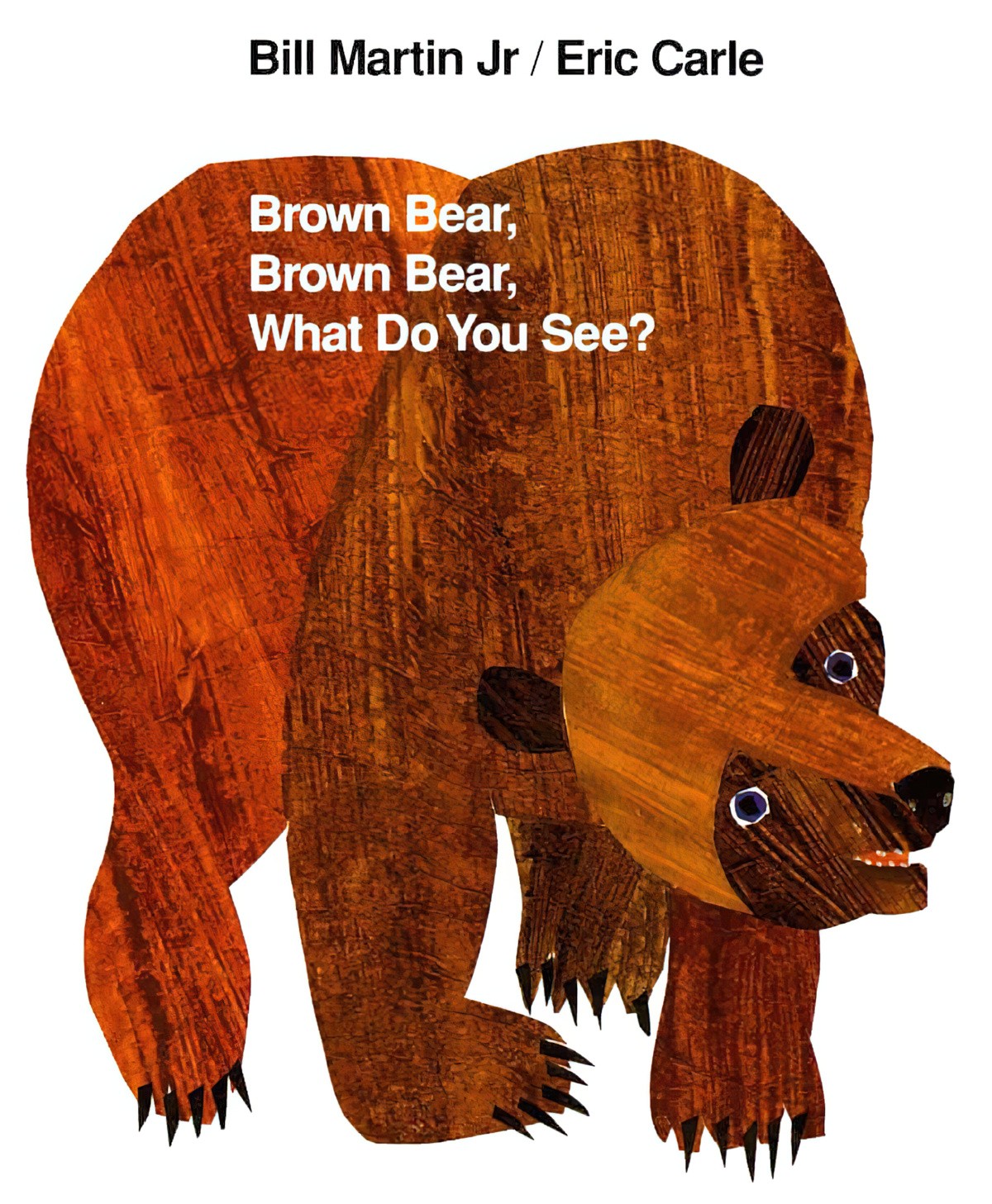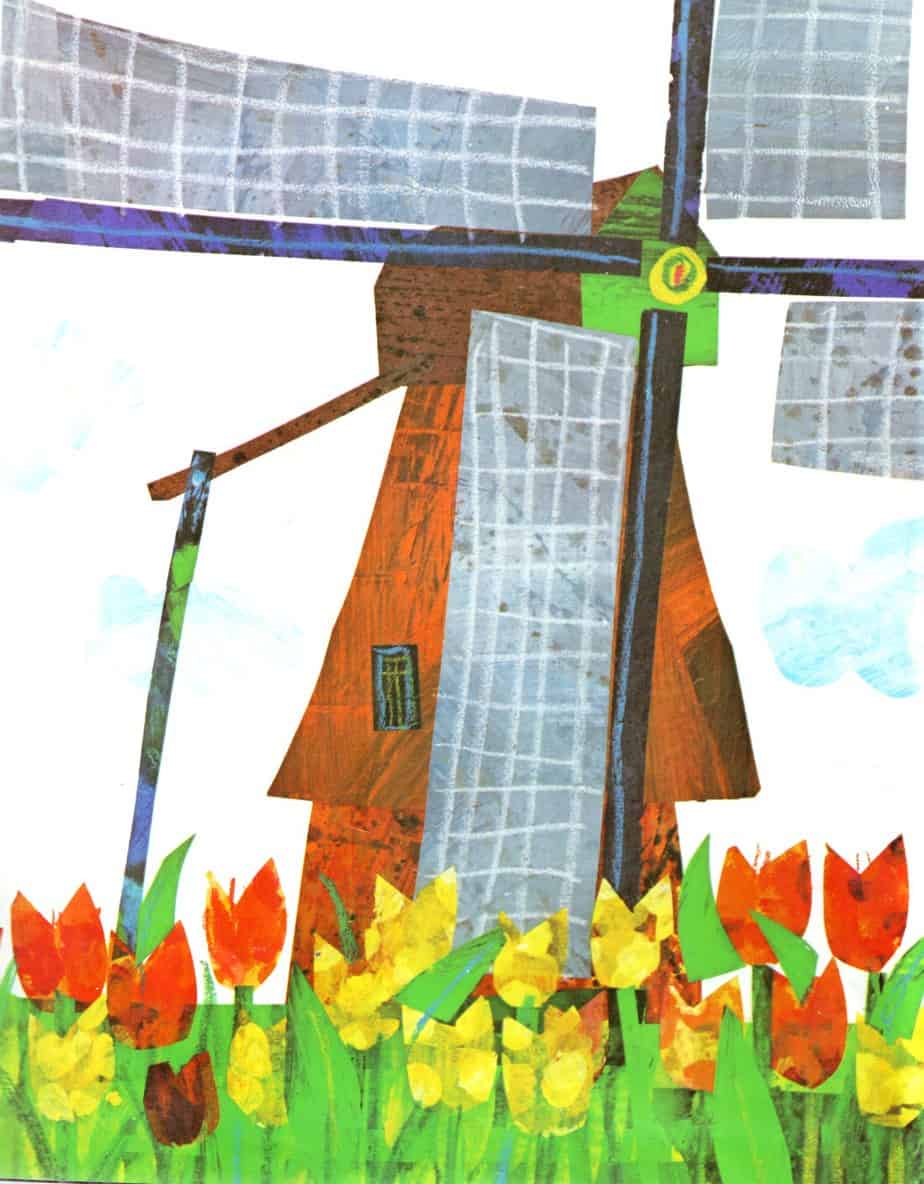 THE PROVENSENS
Alice and Martin Provensen created picture books with this sheet collage look on a white background. Notice how 'stage perspective' rather than 'cinematic perspective' is possible with this style. The limited poses of folkart characters are a feature. (Front, back and sides.)
Collage gives a flatness to the image that draws attention to its constructedness.

Playfulness in Lauren Child's Picture Books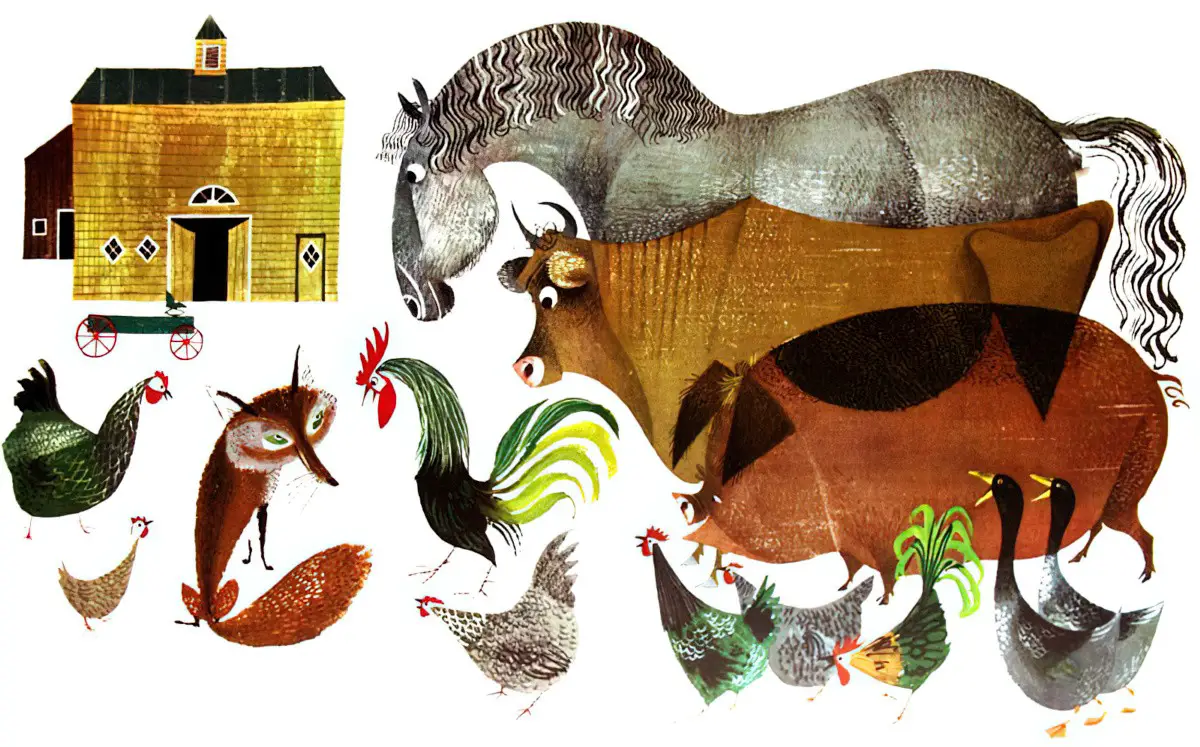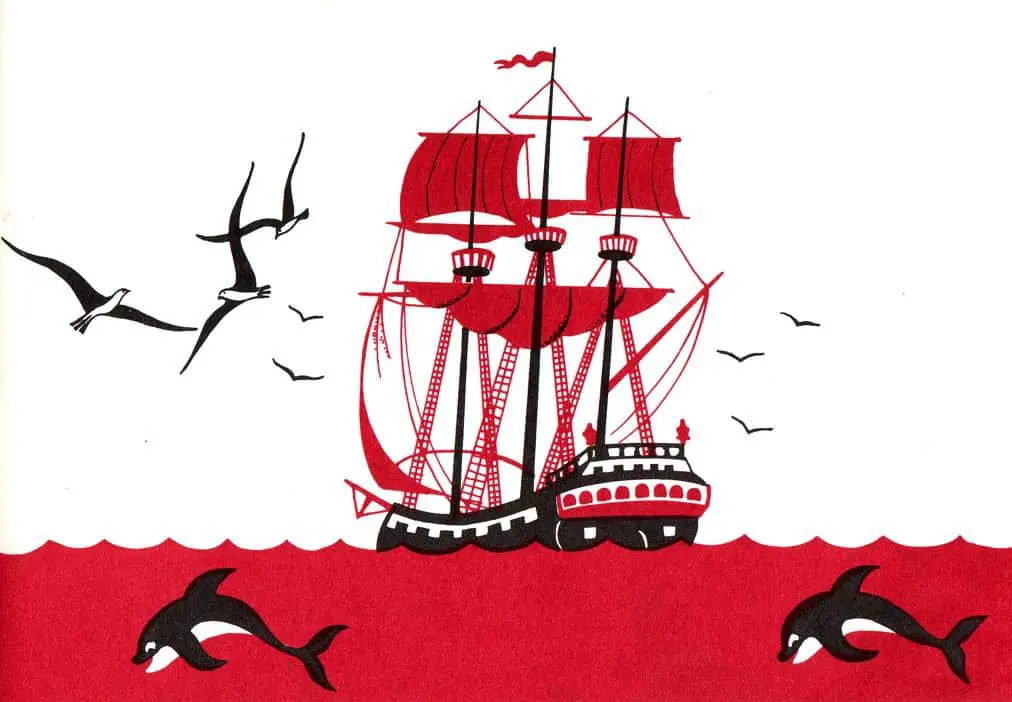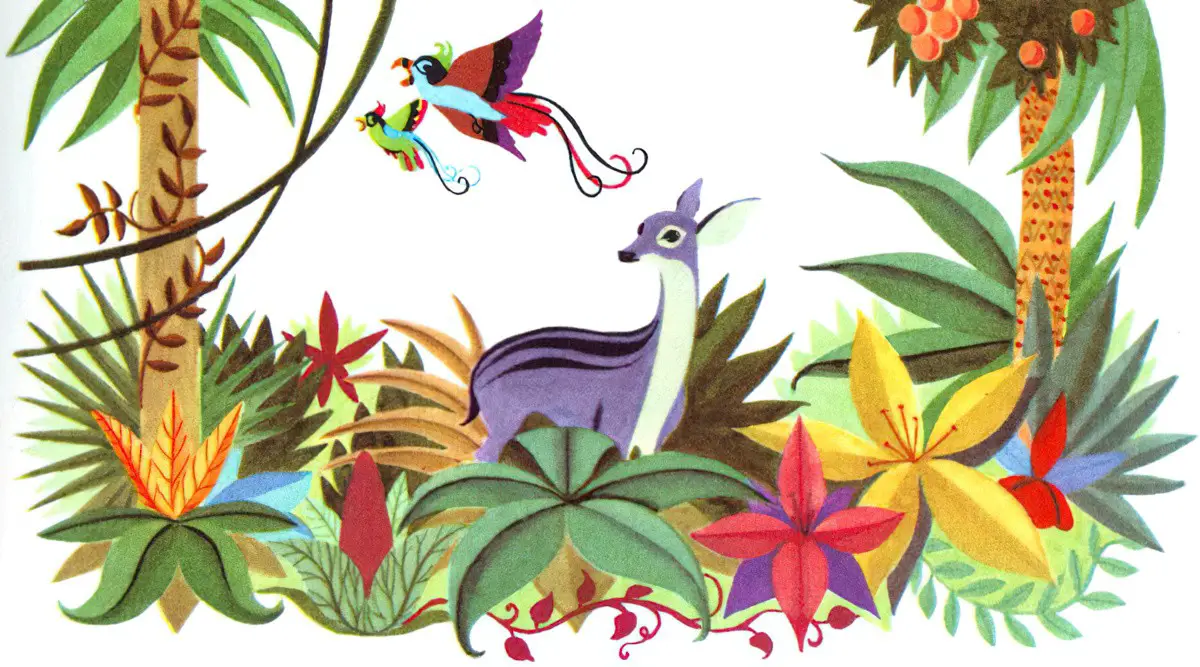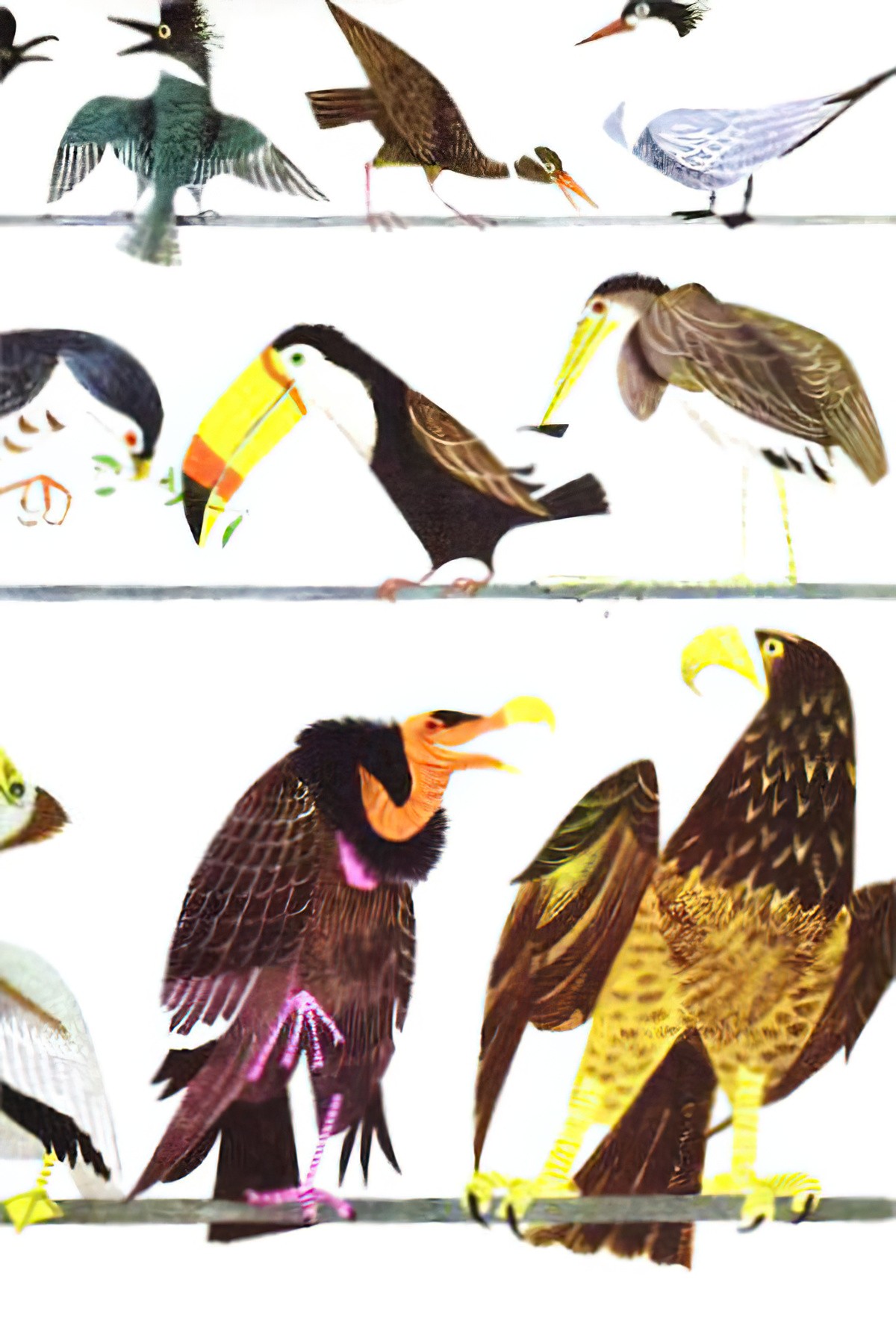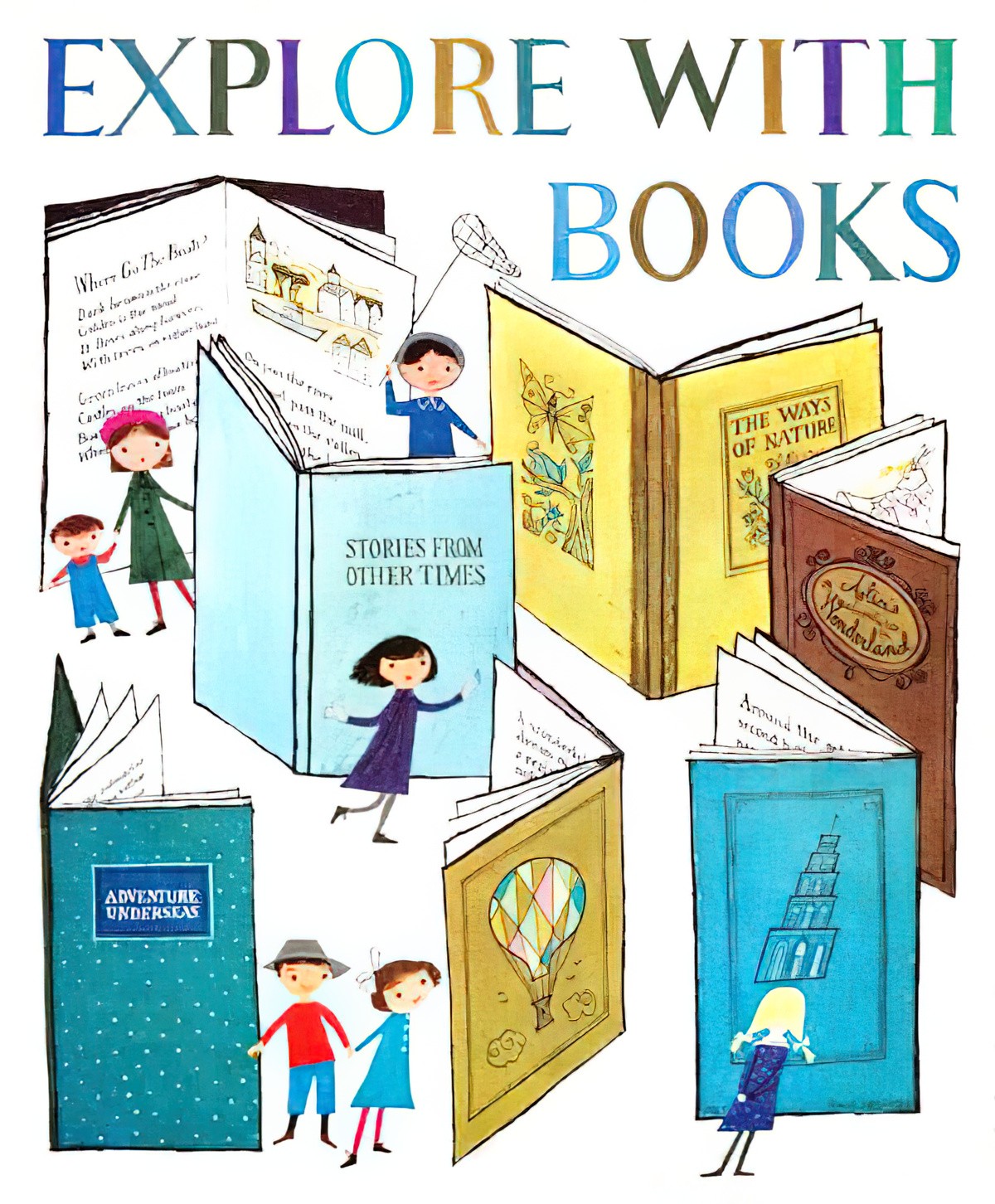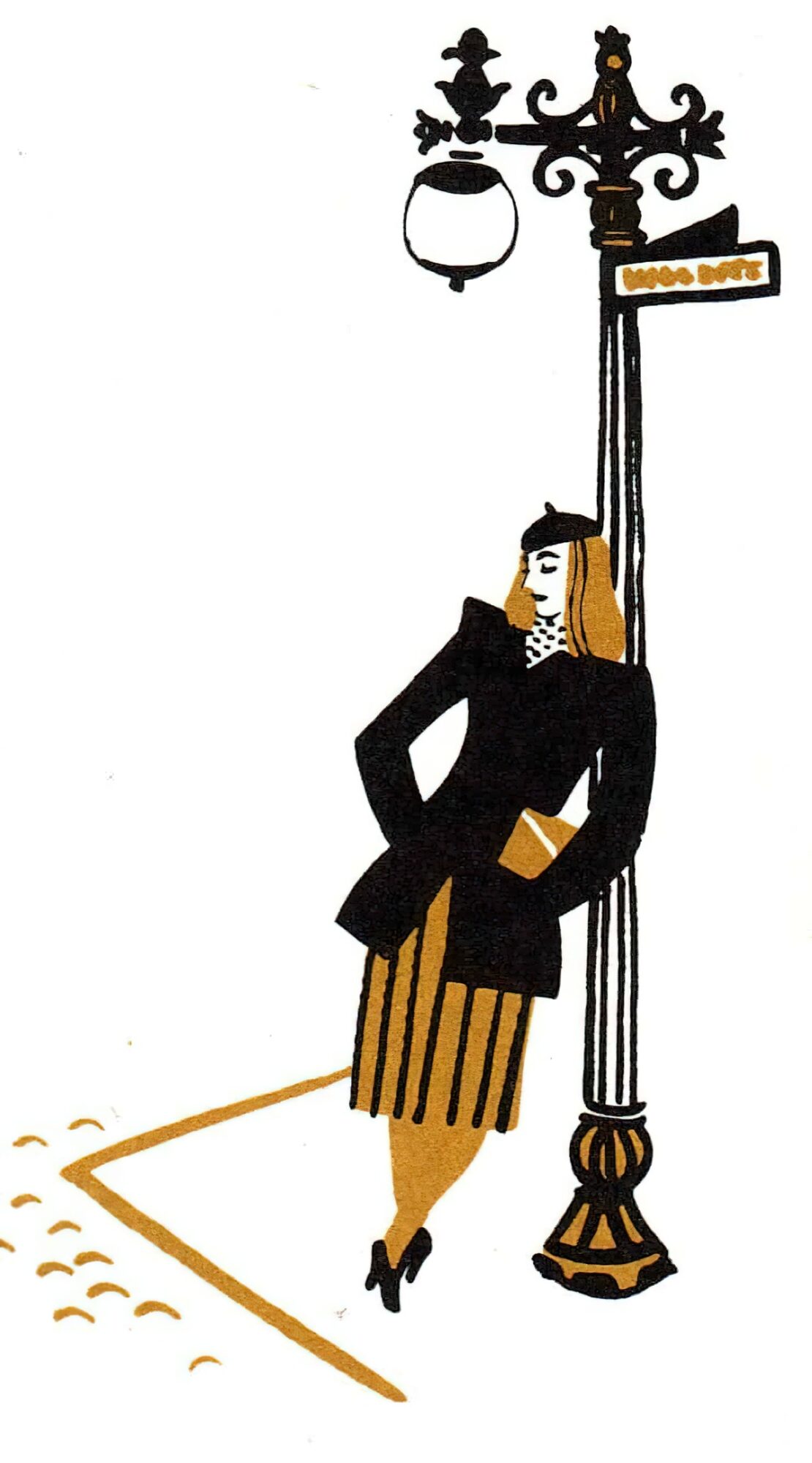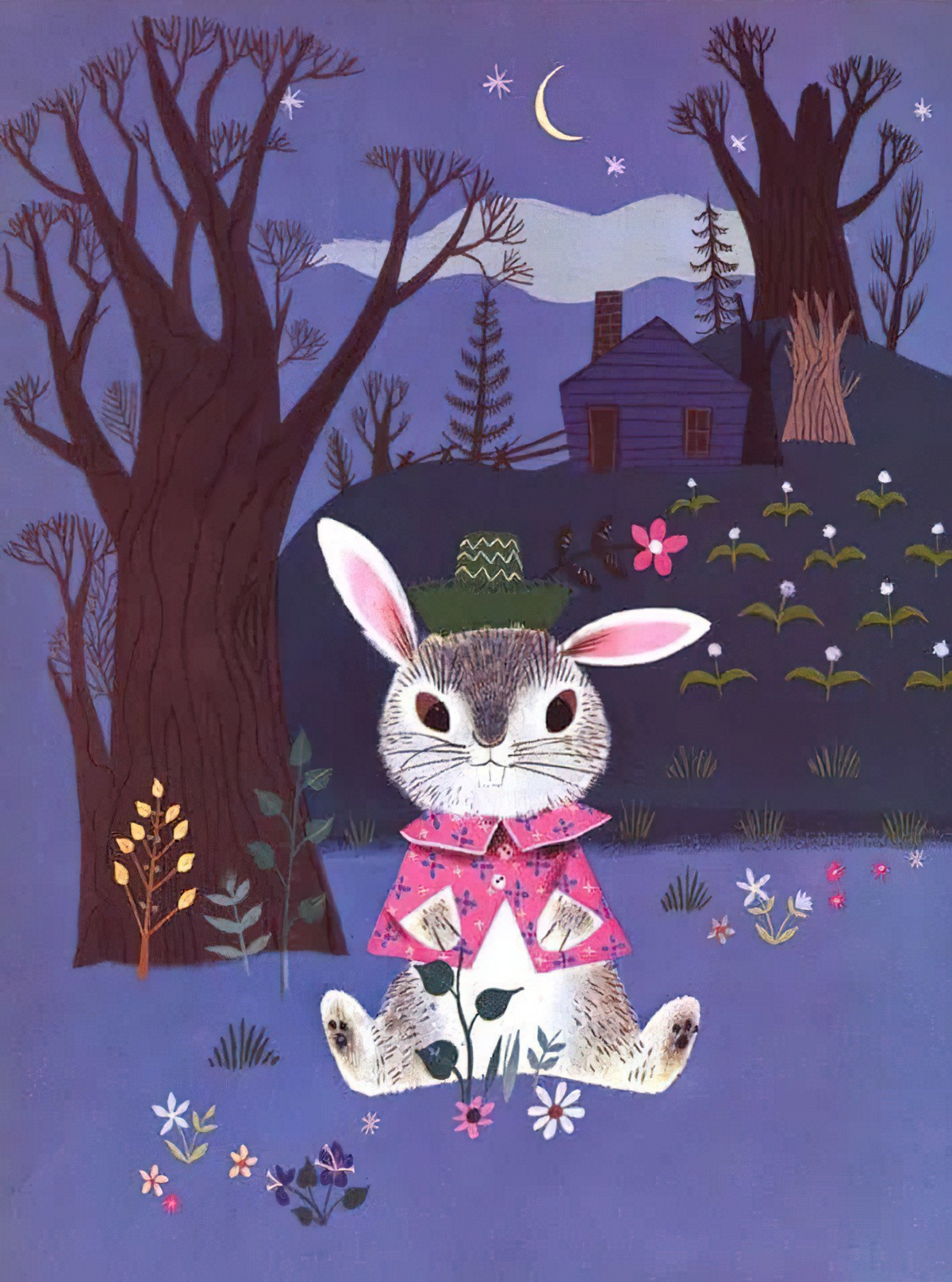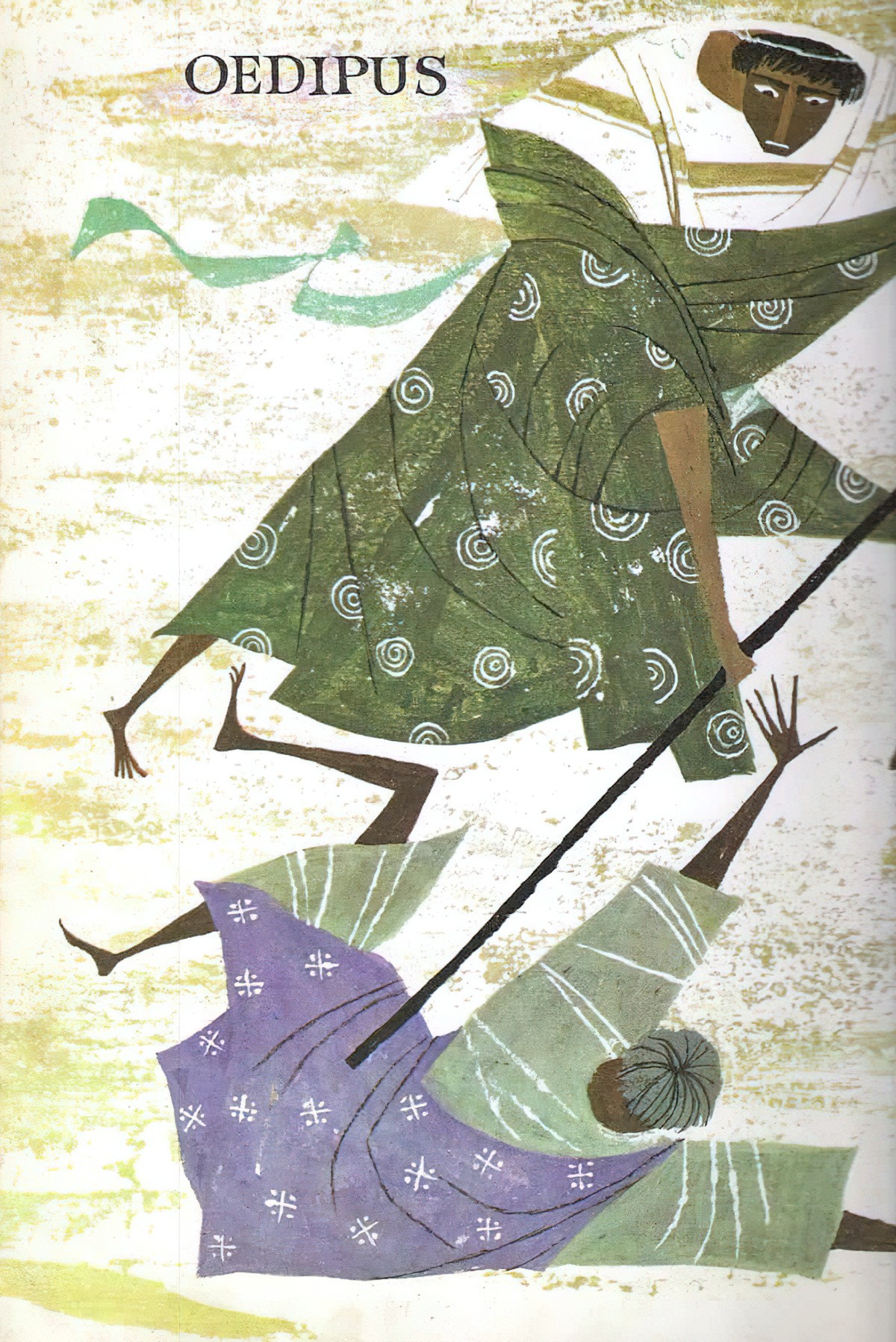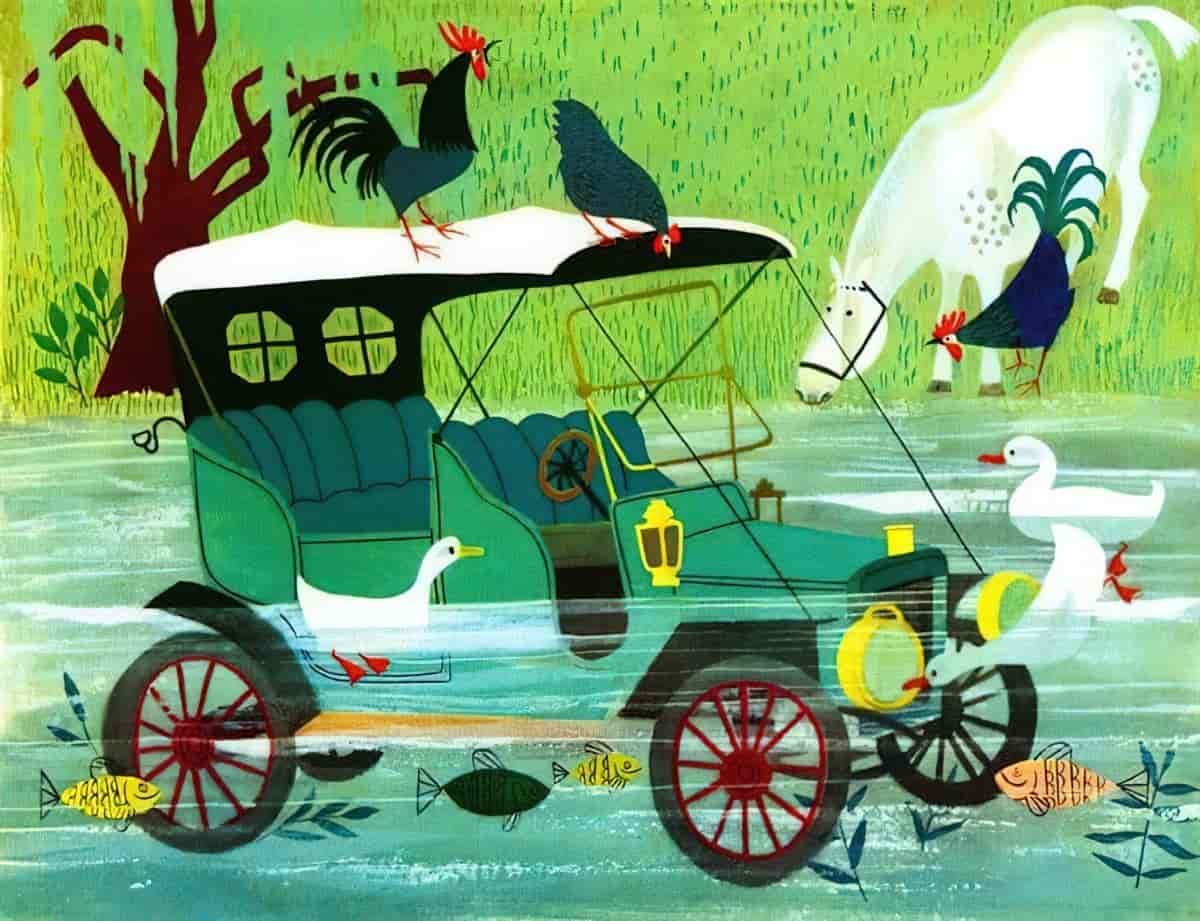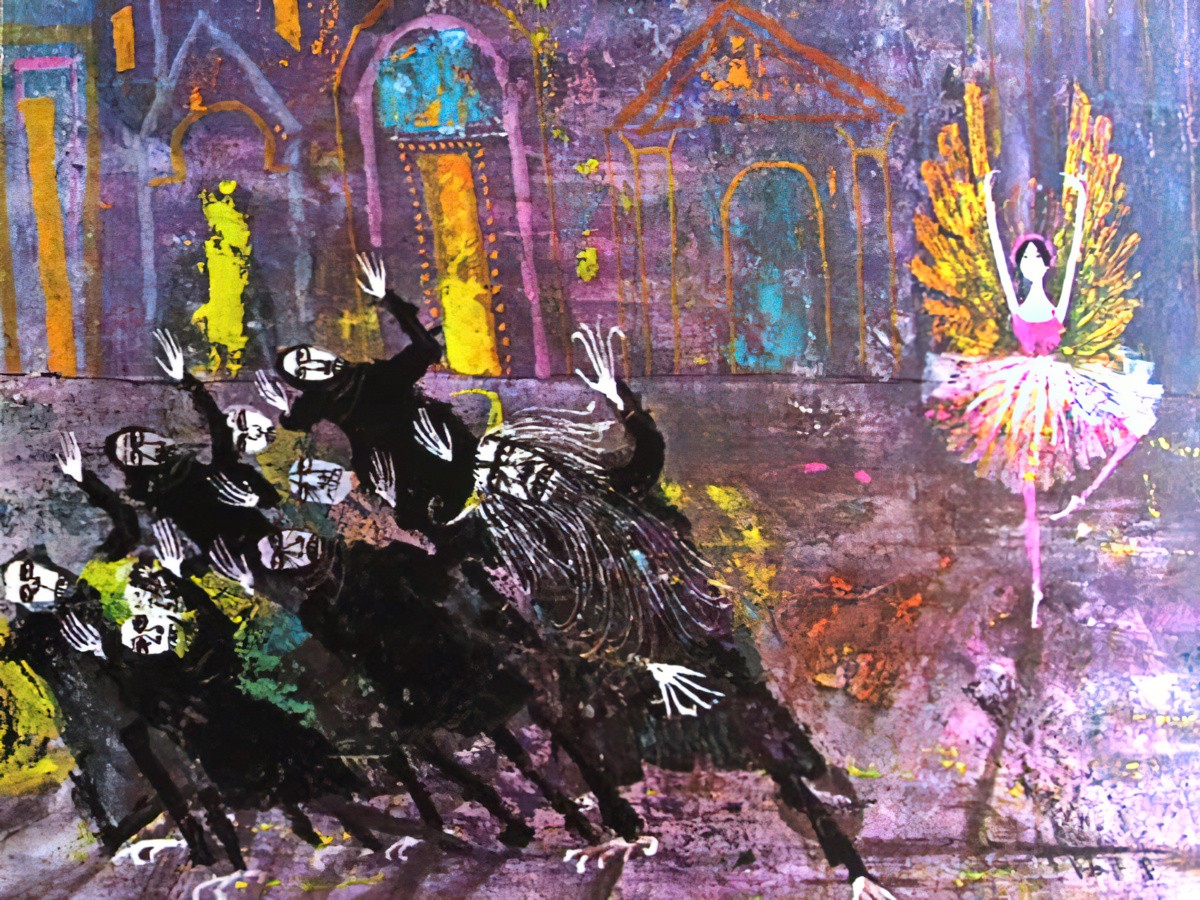 ROGER DUVOISIN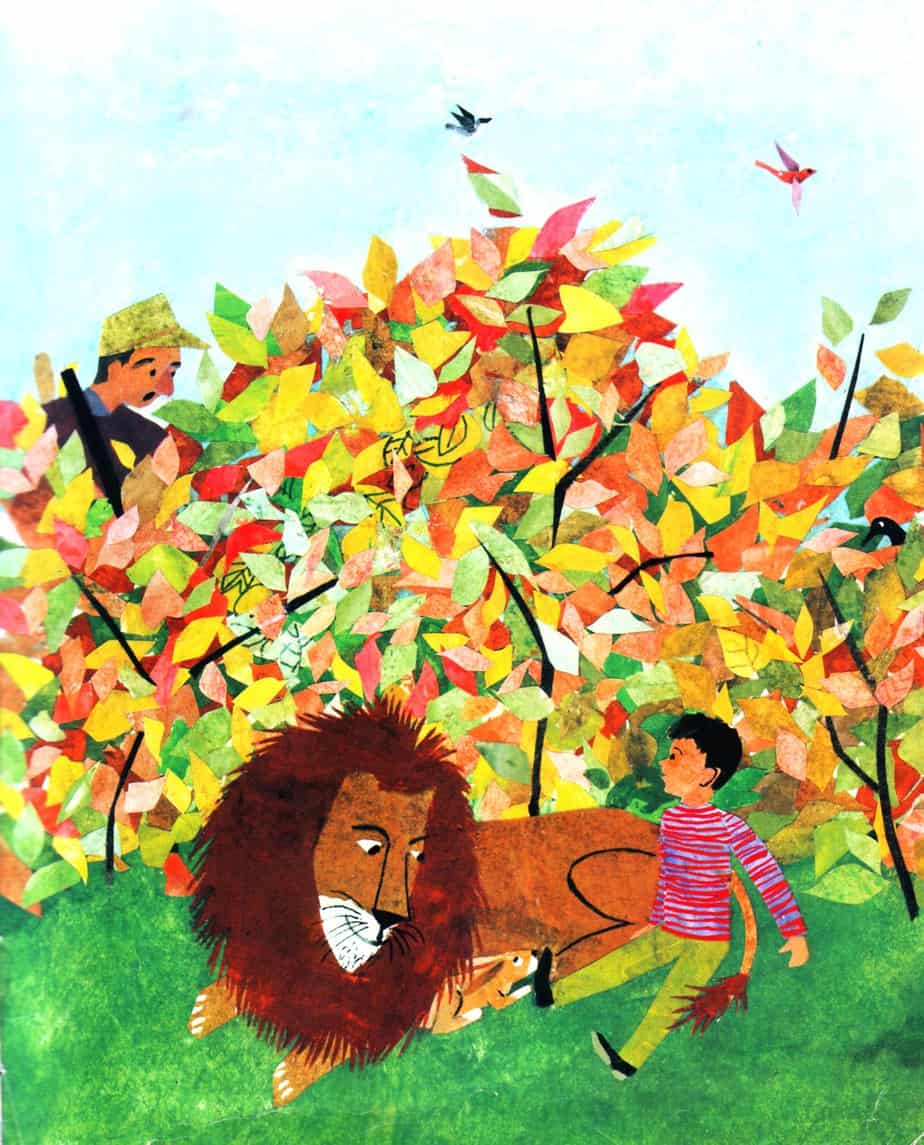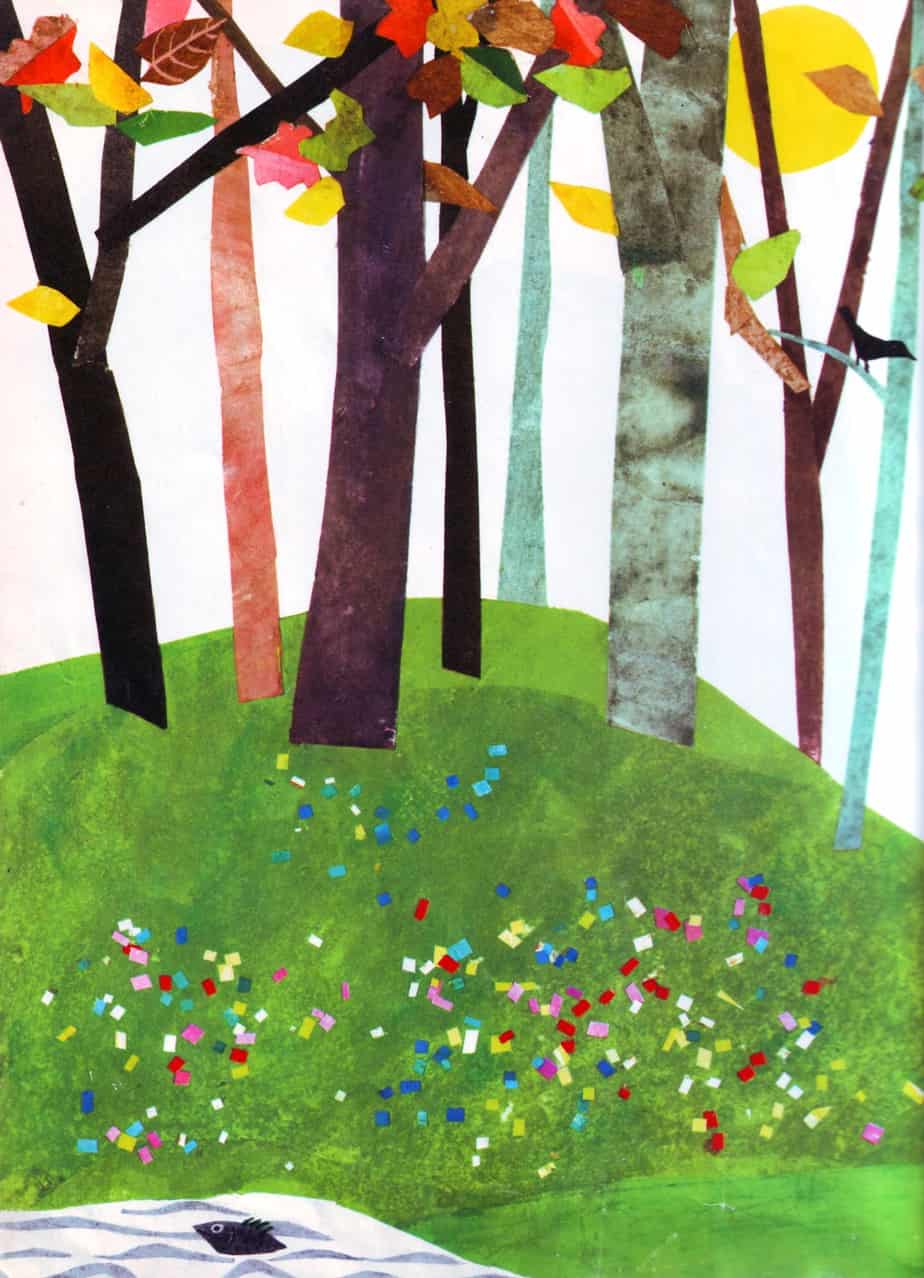 CALEF BROWN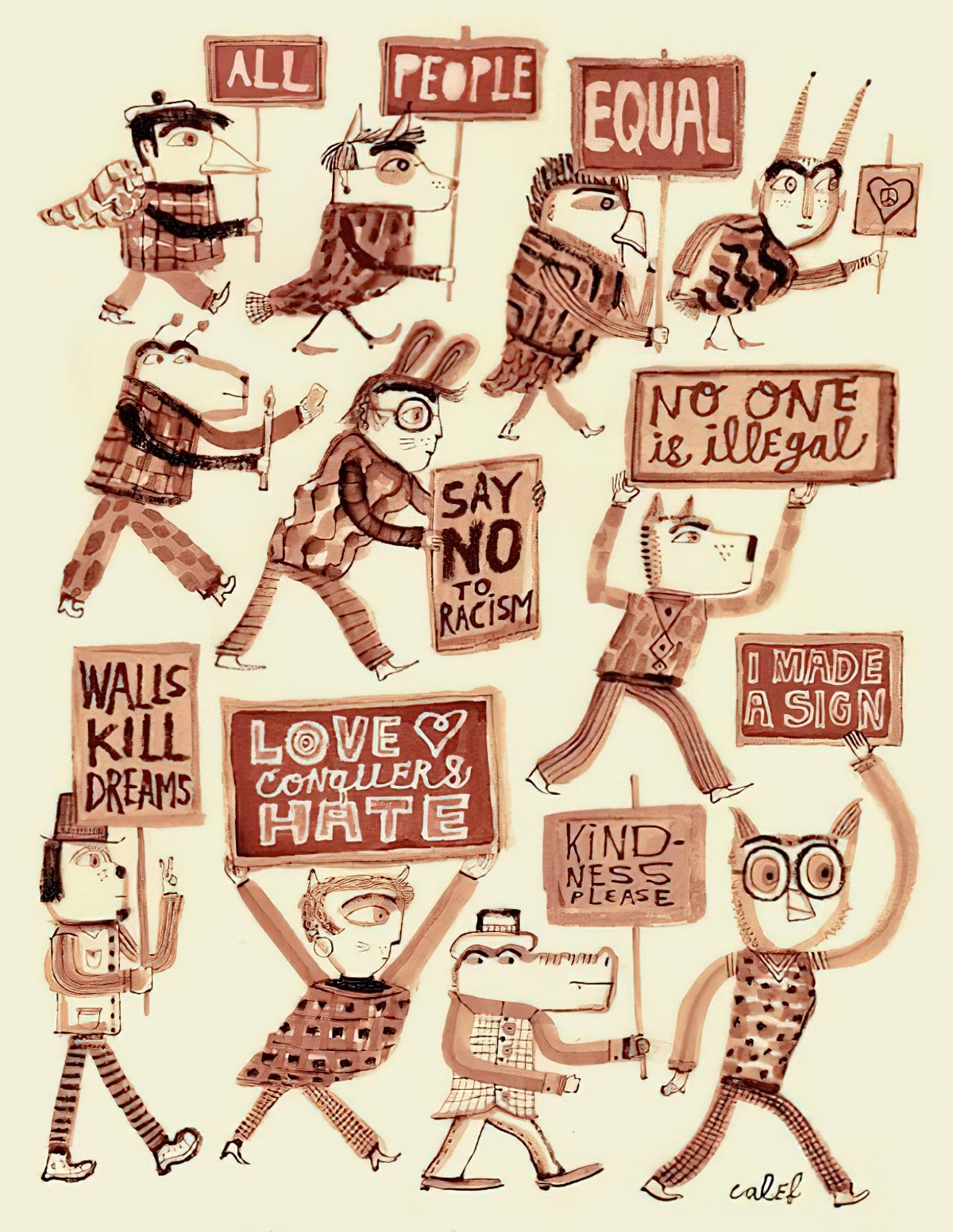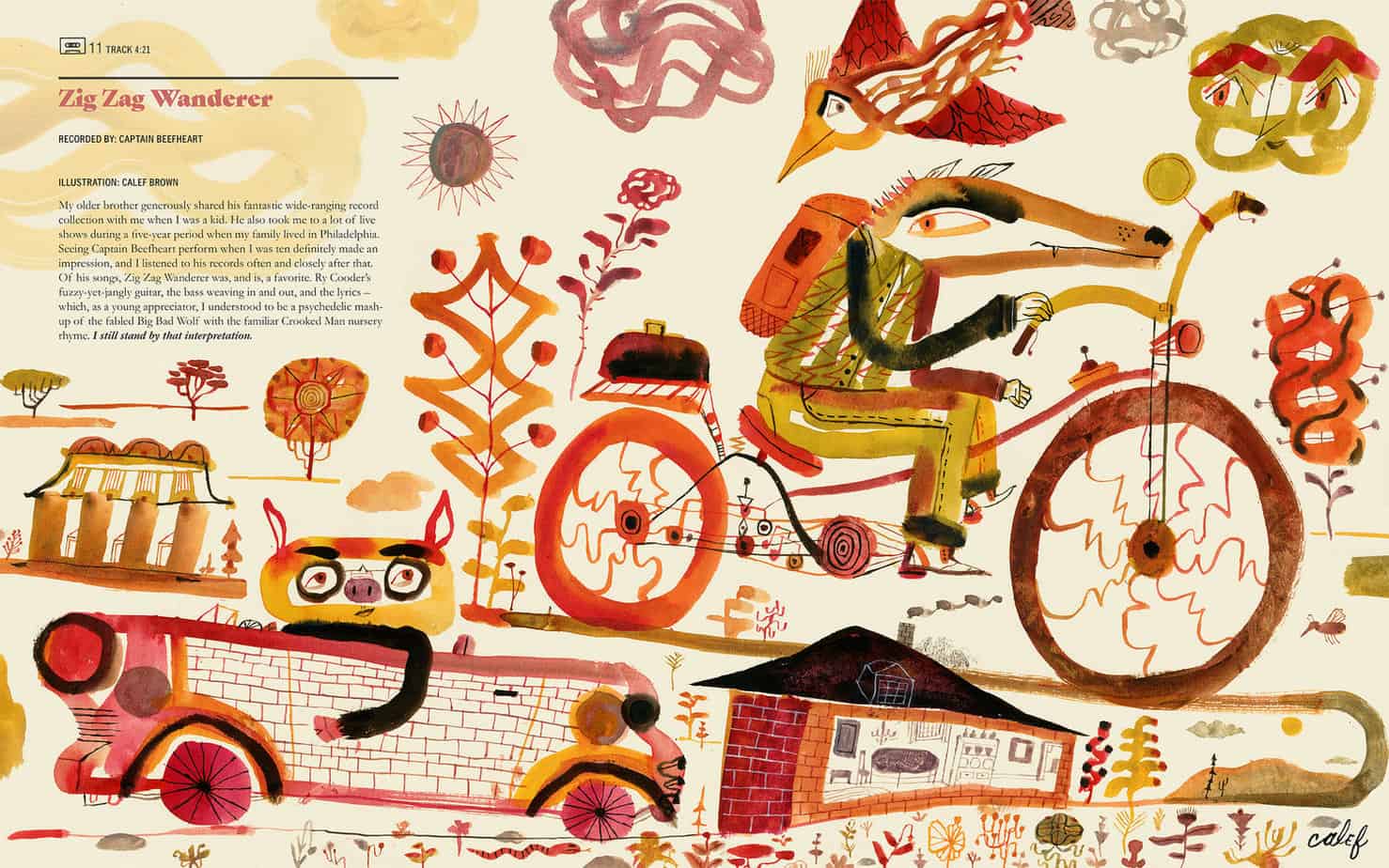 GOMI TARO
Japanese illustrator Gomi Tarō also appears to create collage sheets. The huge advantage of collage sheets, as in other types of collage:
Collage lends itself to playfulness by its nature, as it constructs a new image out of remnants of others. In doing so it mimics children's imaginative play.

Playfulness in Lauren Child's Picture Books
When Gomi Tarō creates collage sheet illustrations, there remains a calm sense of order.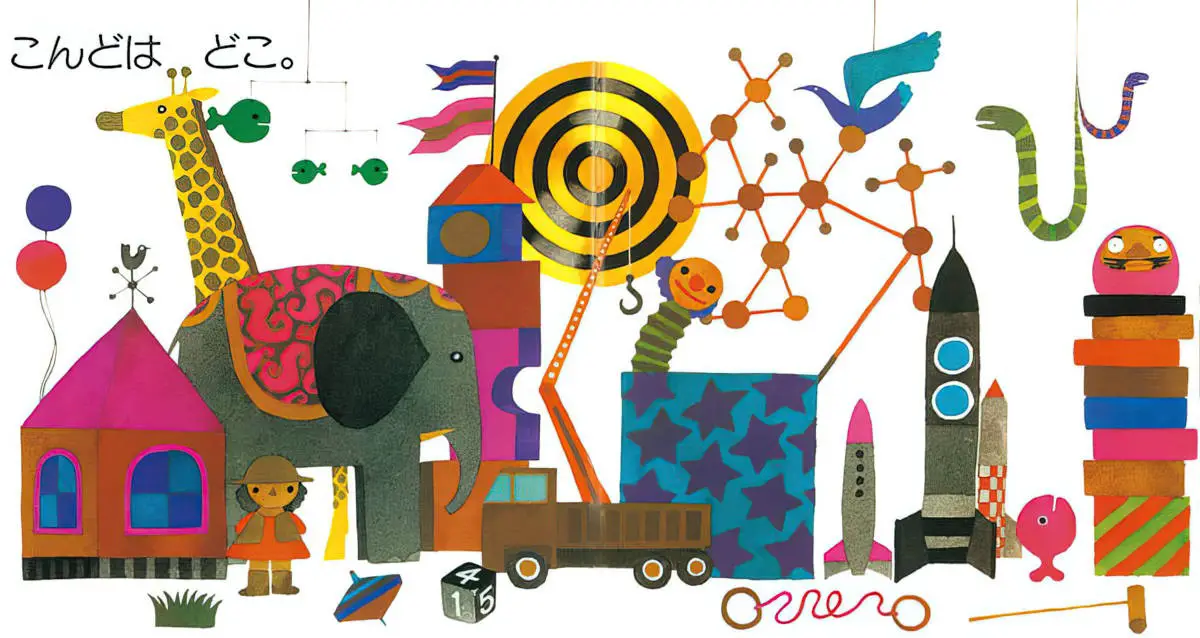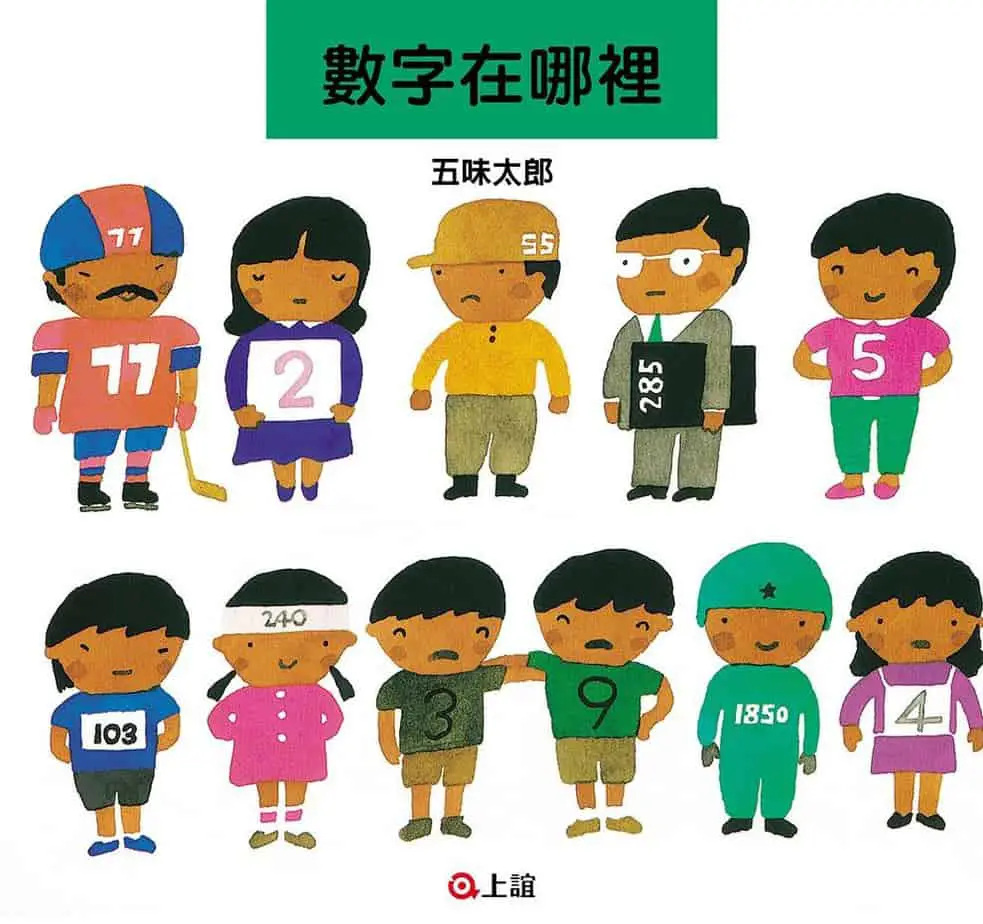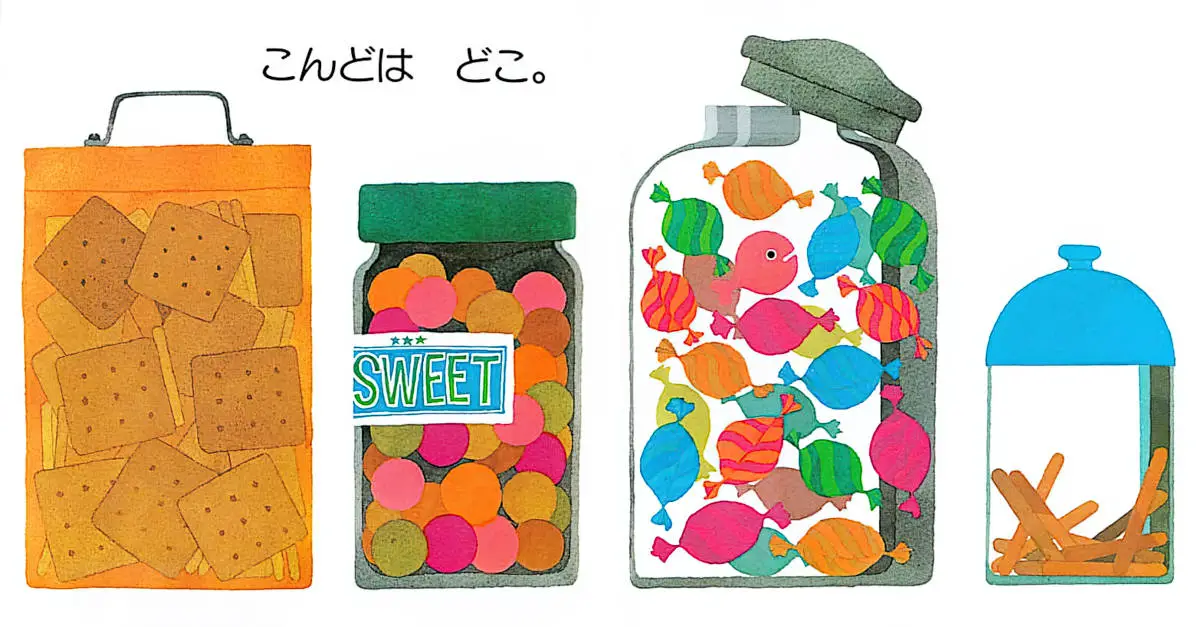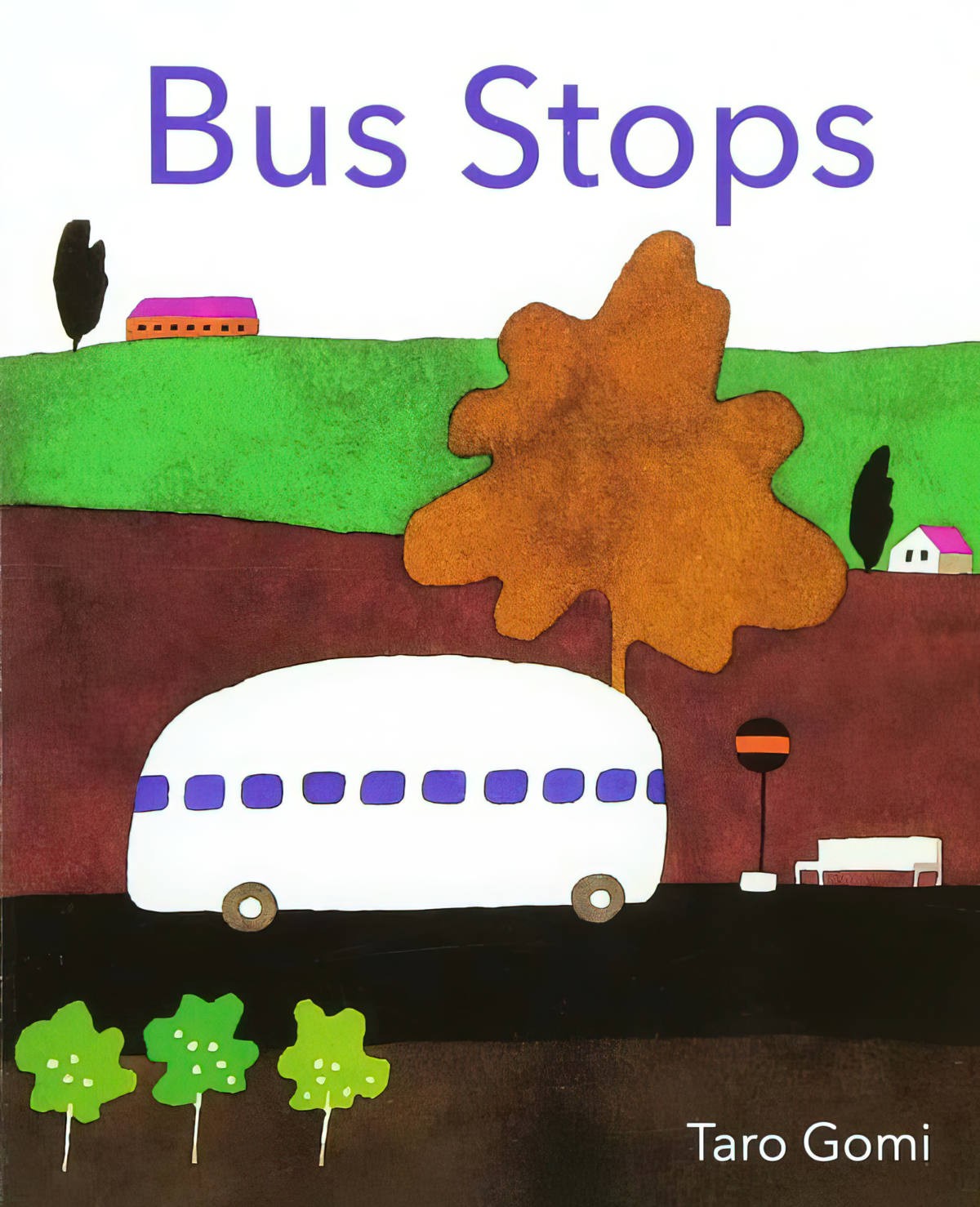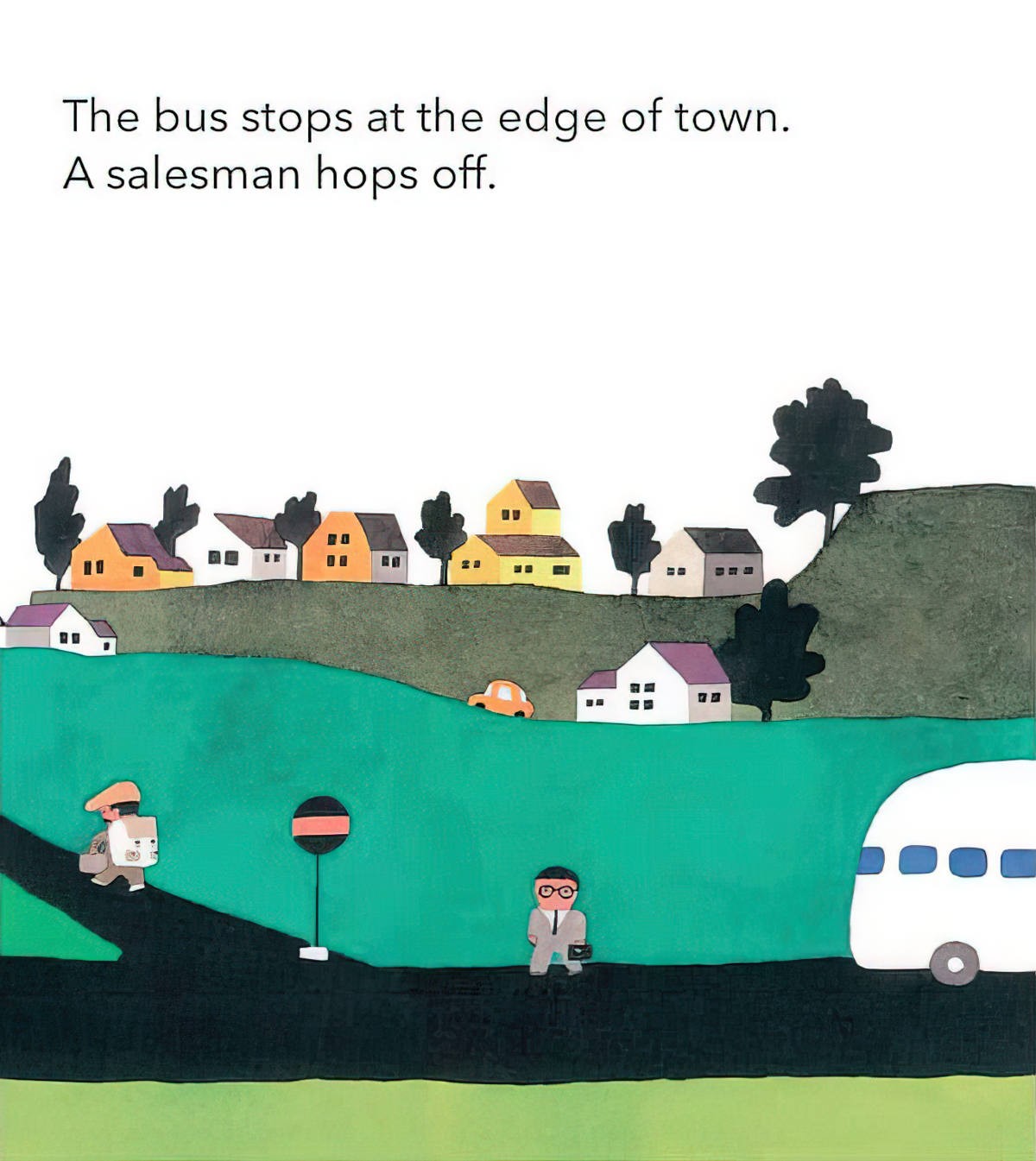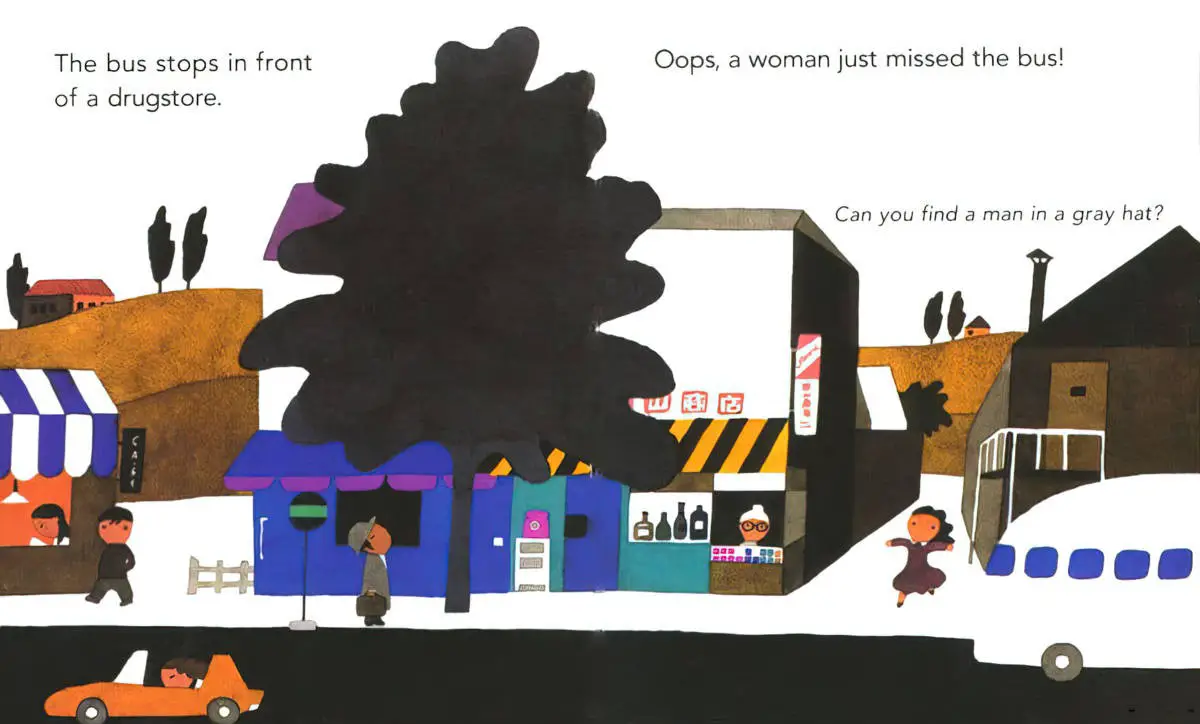 Although white helps colours to pop, the background can be any colour. In the case below, a 'mouse colour' is used to work well with the palette but not to compete with the vibrant pinks and greens.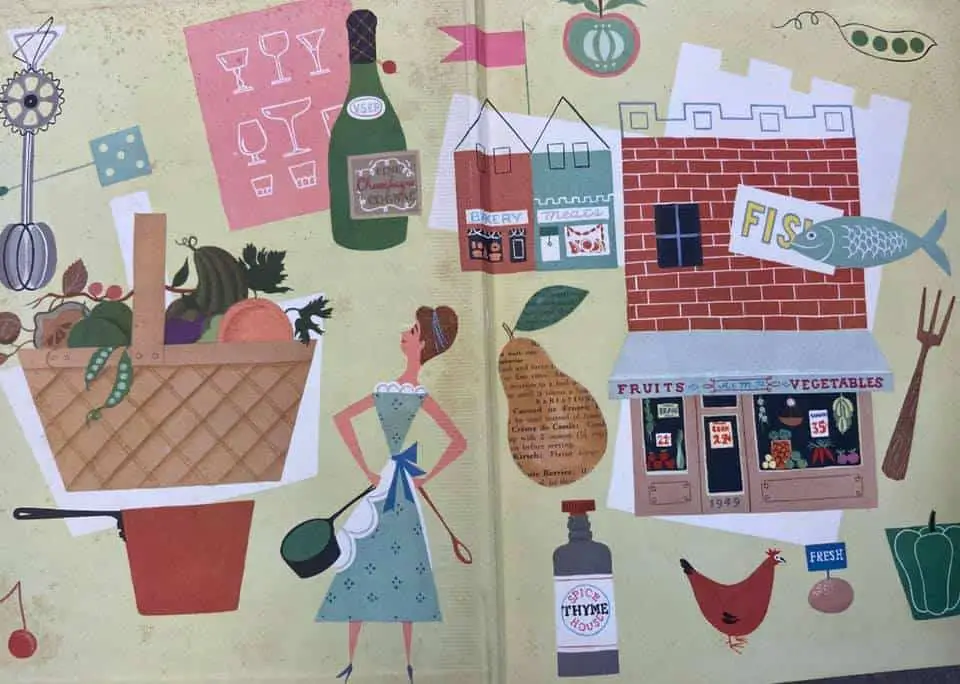 LEO LEONNI
Leo Leonni created work in a similar way to Eric Carle. The example below makes use of black instead of white as a background colour.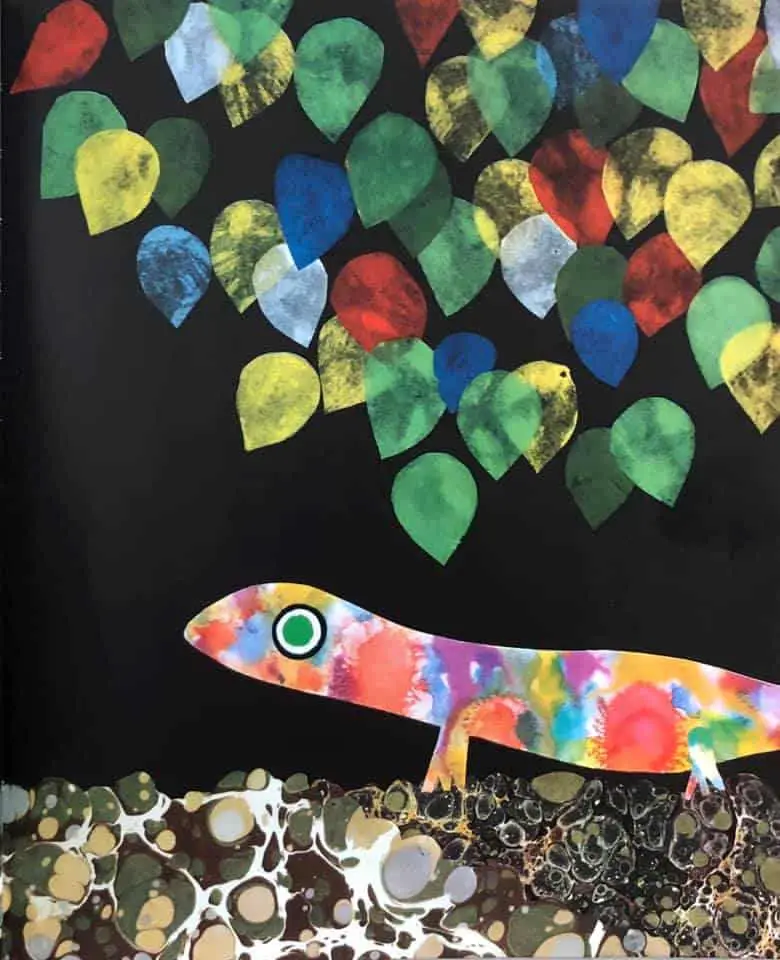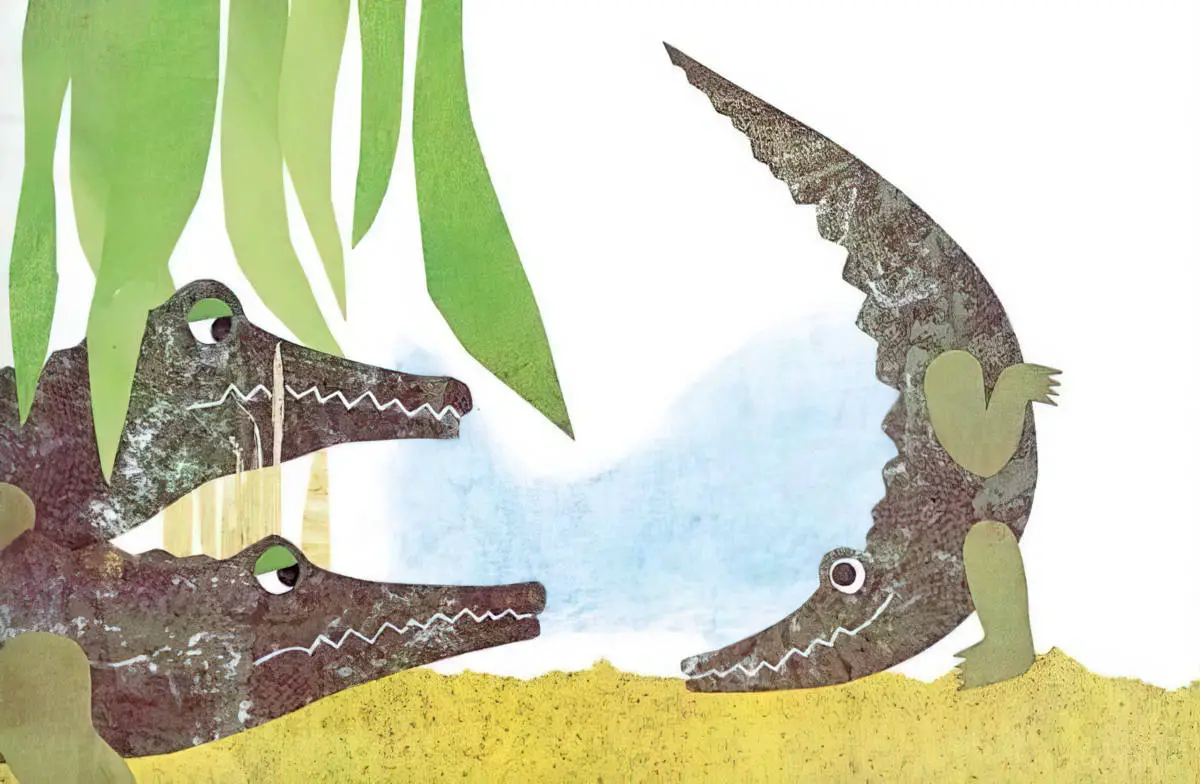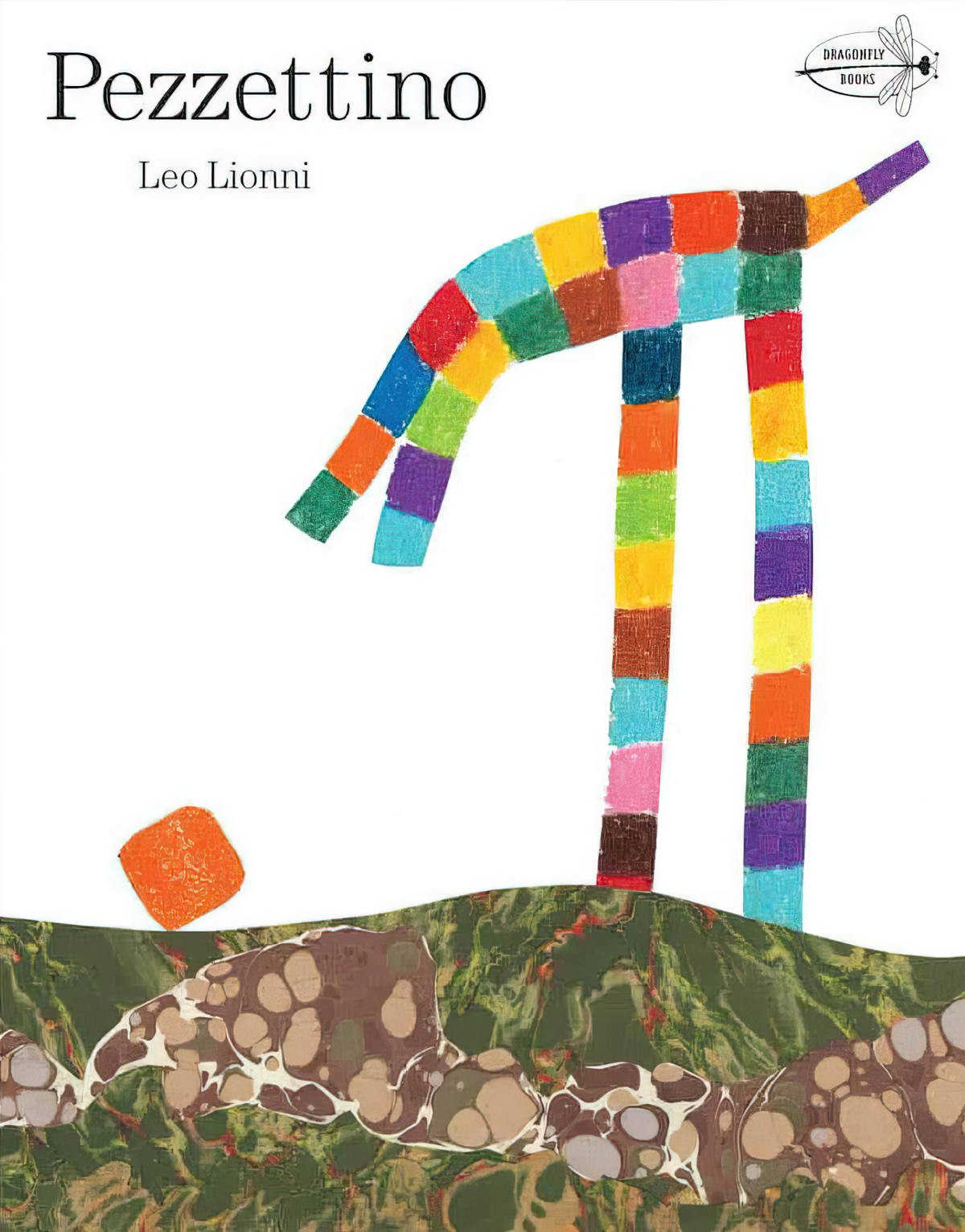 Leo Leonni lived from 1910 to 1999. His books include "The Alphabet Tree" and "A Color Of His Own", available at Internet Archive.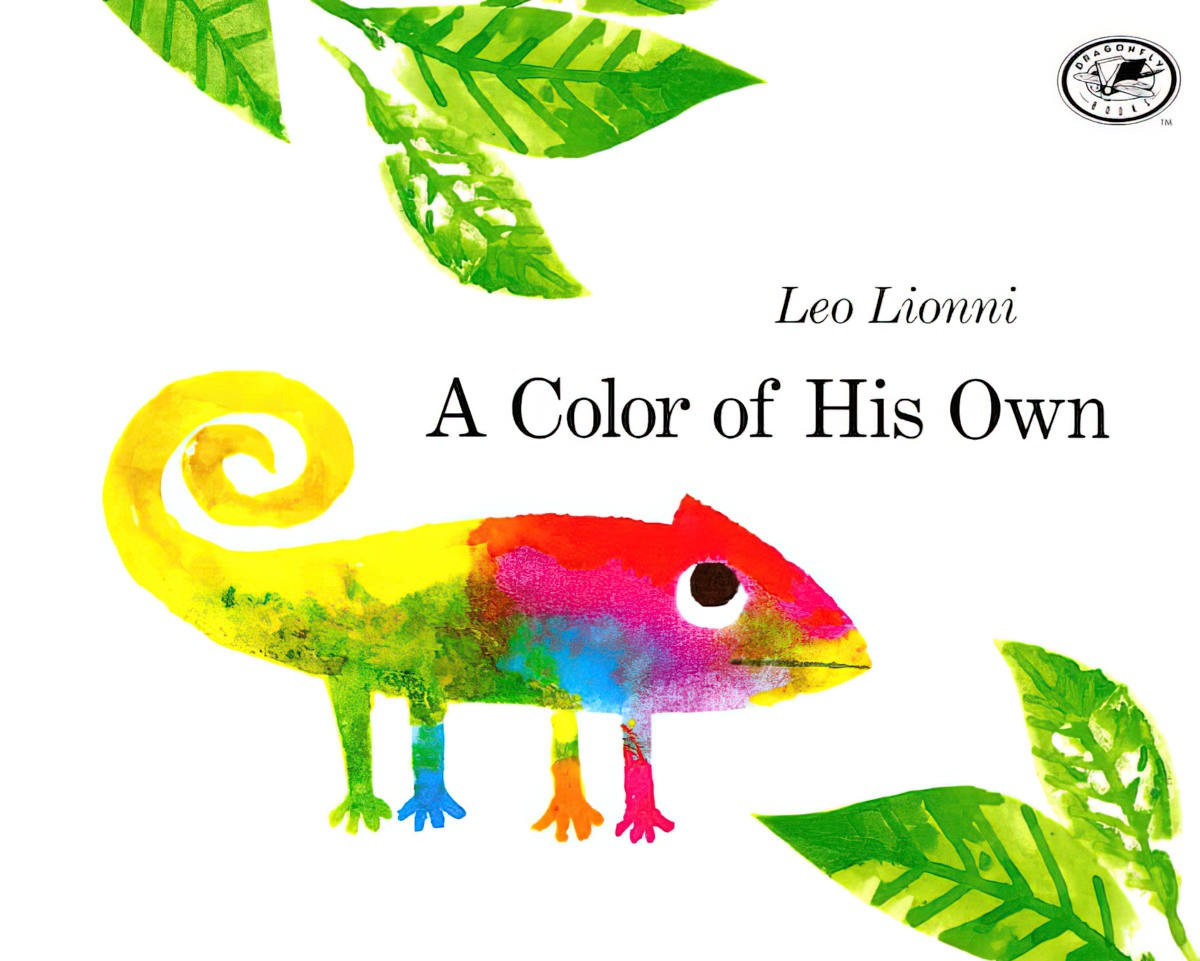 DAHLOV IPCAR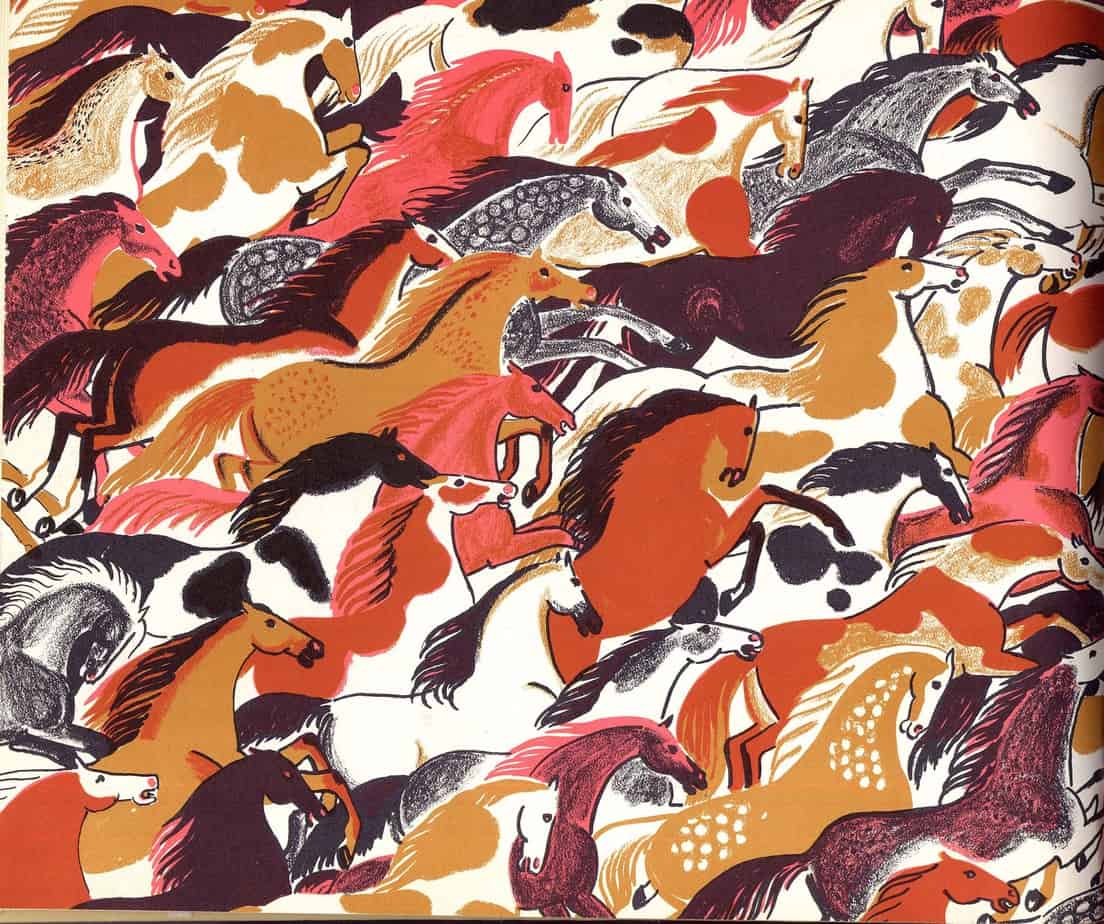 Dahlov Ipcar is another sheet collage illustrator who liked a background starting with black. She is best known for her vibrant collage-style paintings of jungle and farm animals. Like many animal artists such as Beatrix Potter, Ipcar's love of animals is partly due to the summers she spent with her family in Maine. Ipcar's parents were also famous artists: William and Marguerite Zorach. In 1923 the Zorach family bought a farm at Robinhood Cove in Georgetown, Maine. It was during a Maine summer that Dahlov met her future husband Adolph Ipcar.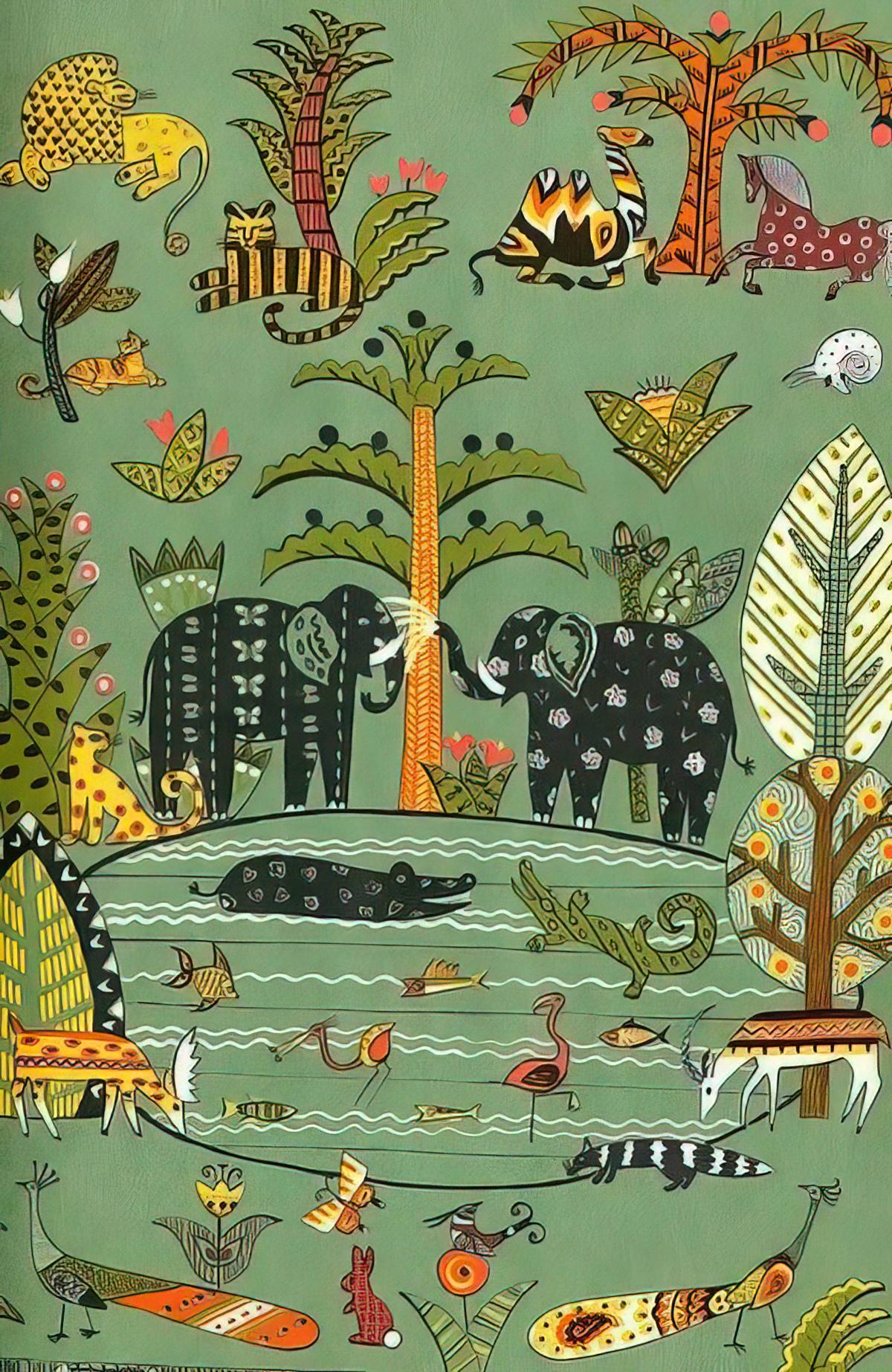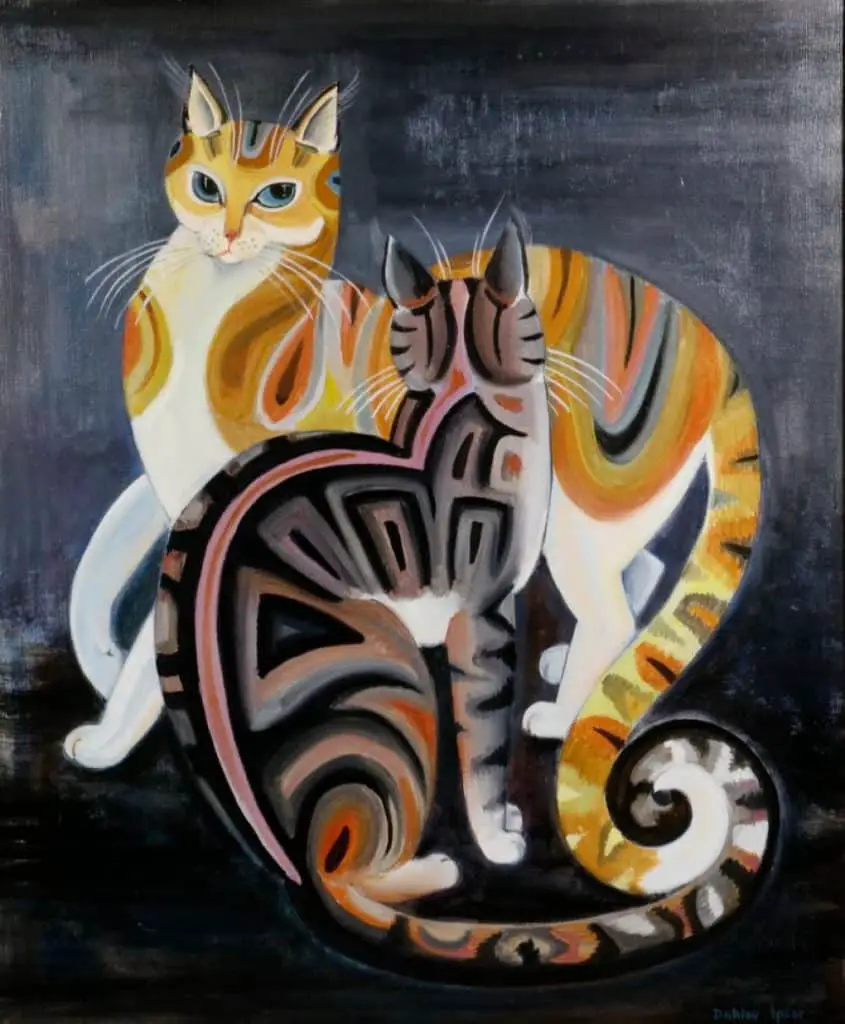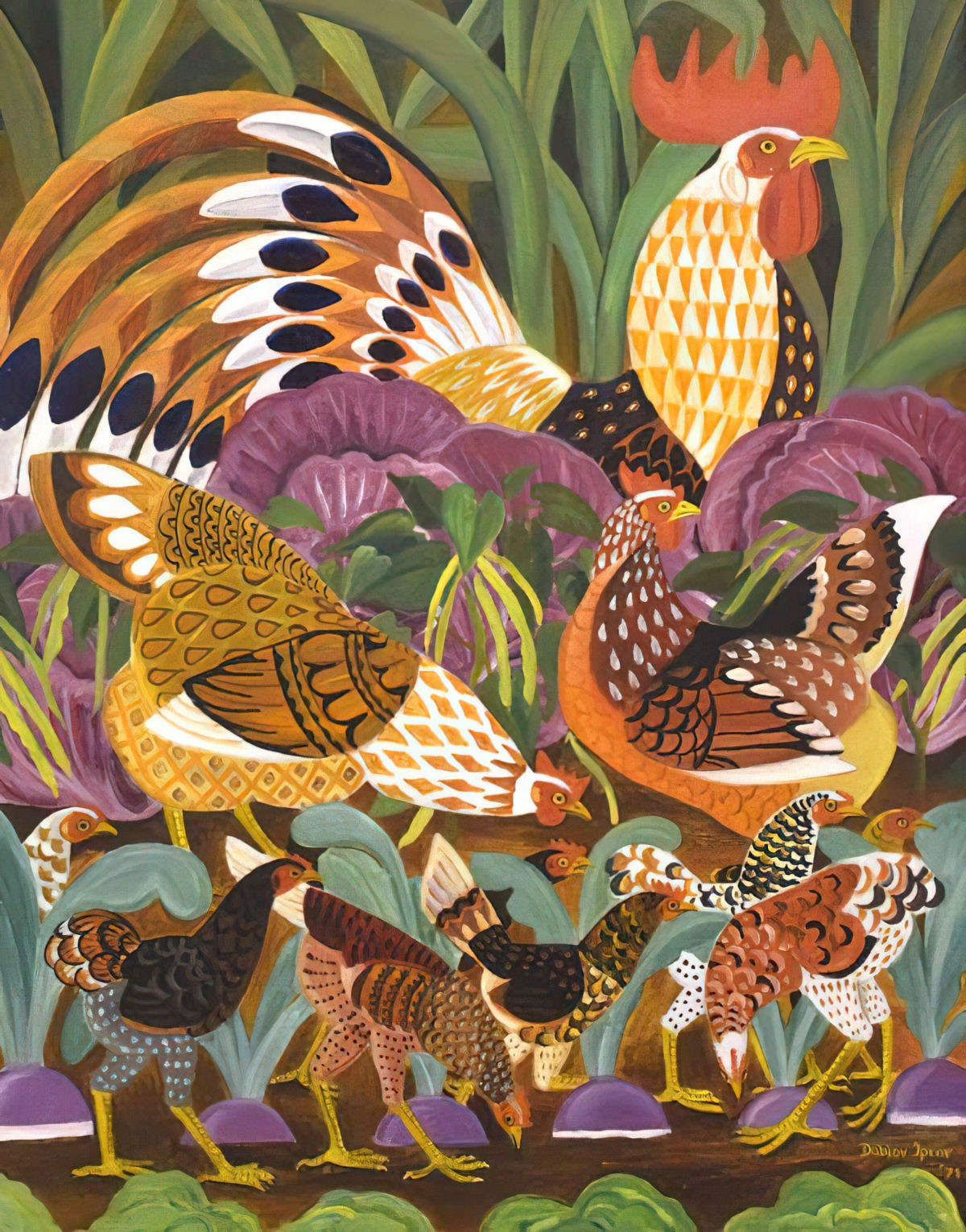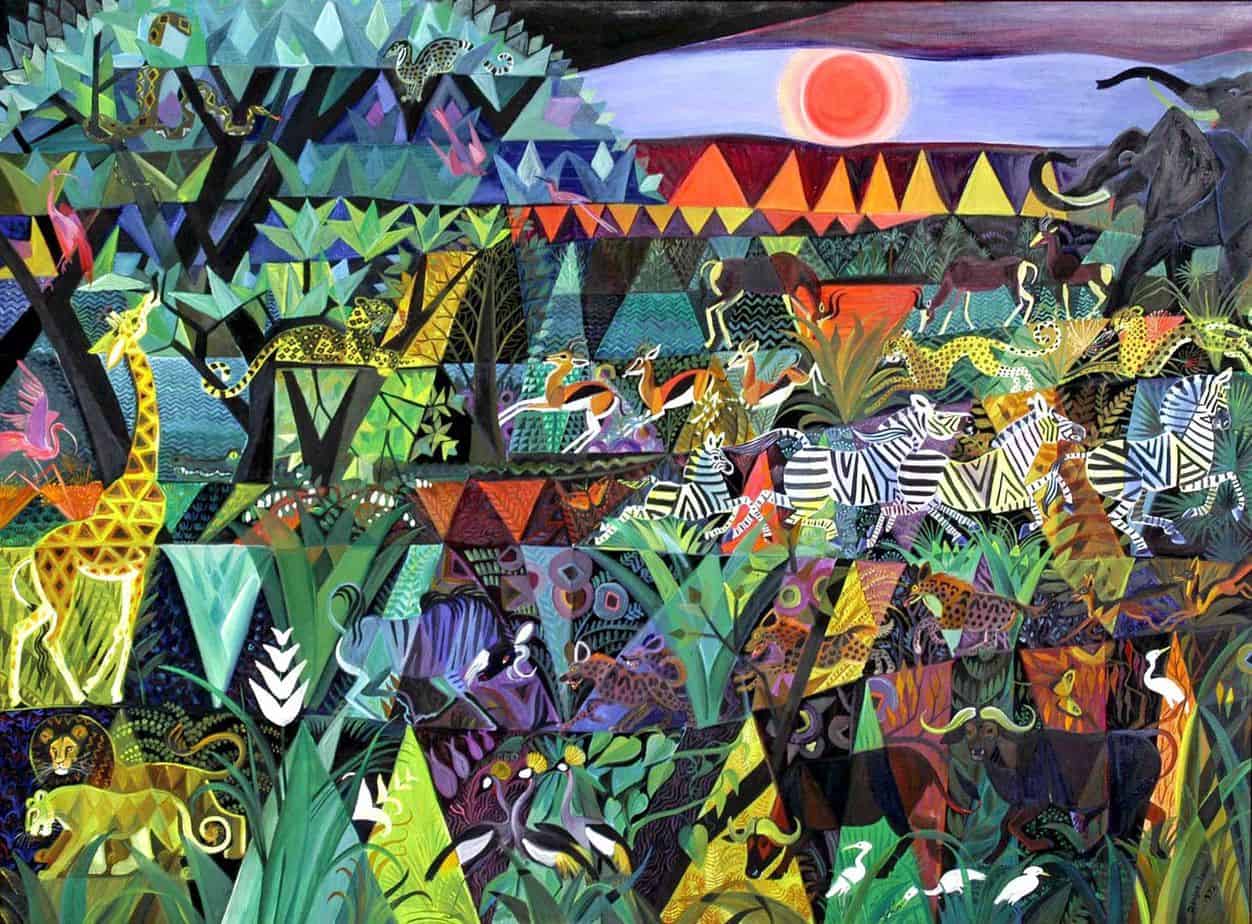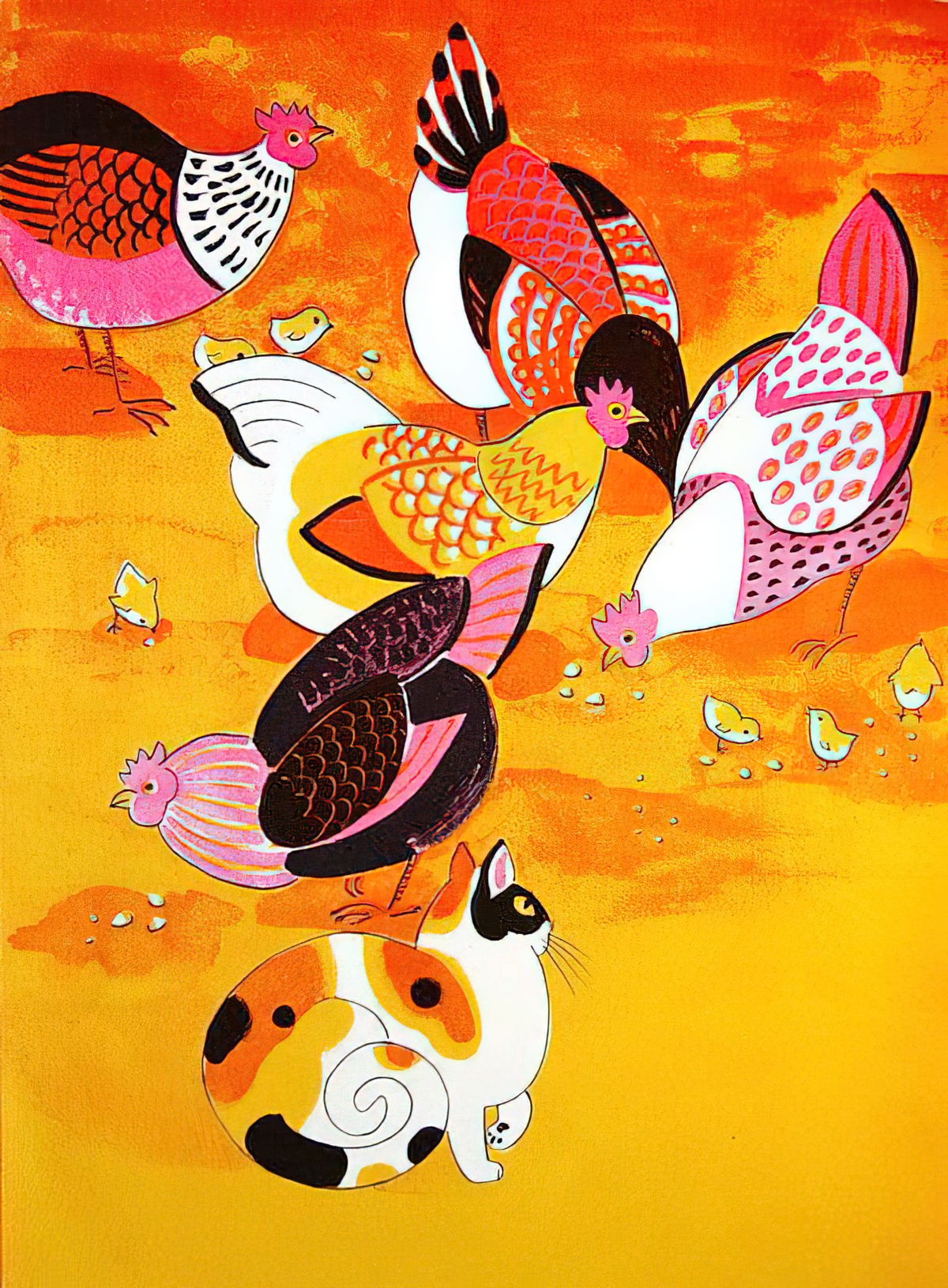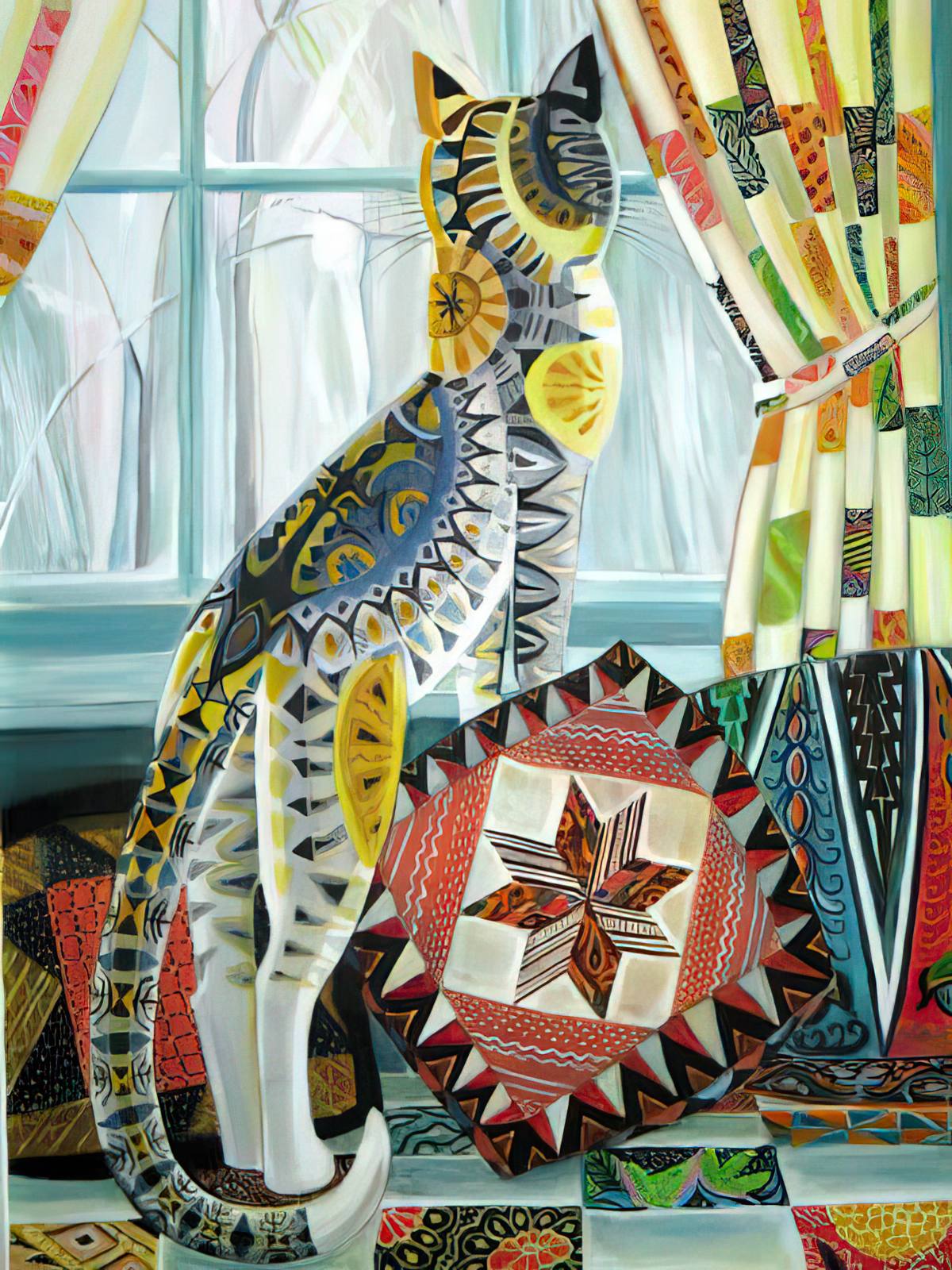 BRIAN WILDSMITH
Another artist to mention here is Brian Wildsmith. His white backgrounds make his collage-y illustrations seem more similar to Carle's than to Ipcar's.
Brian Wildsmith's website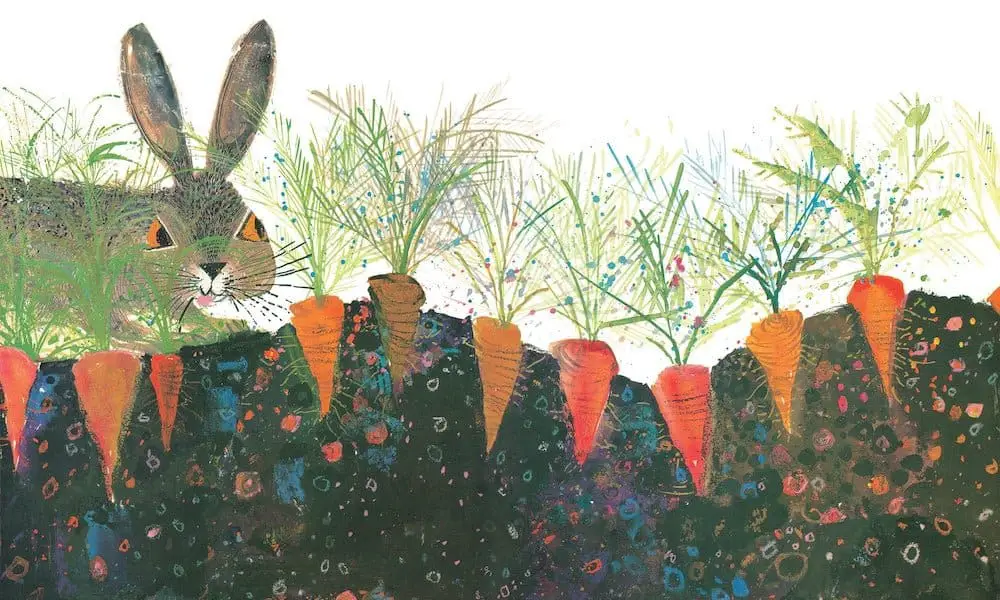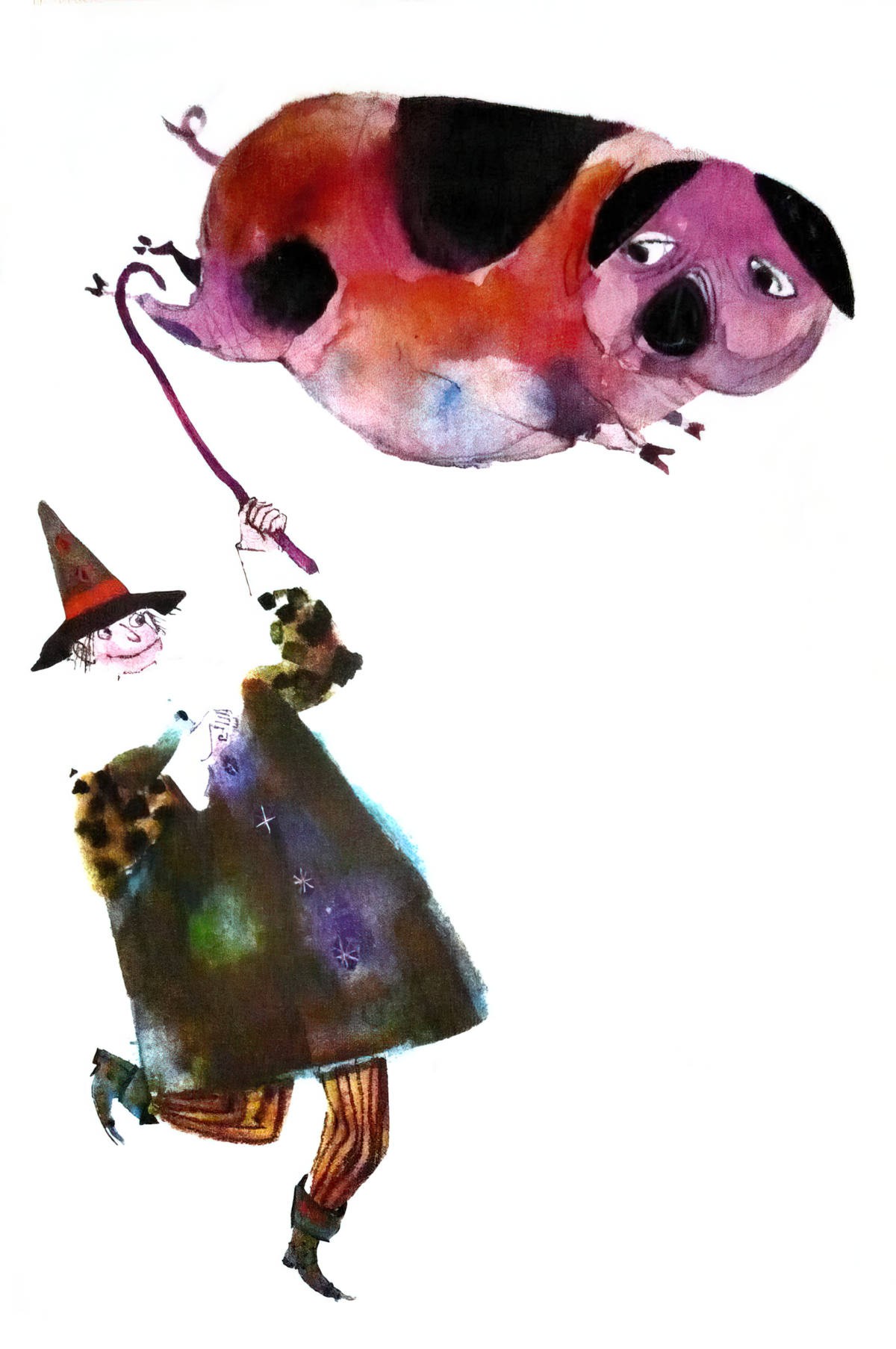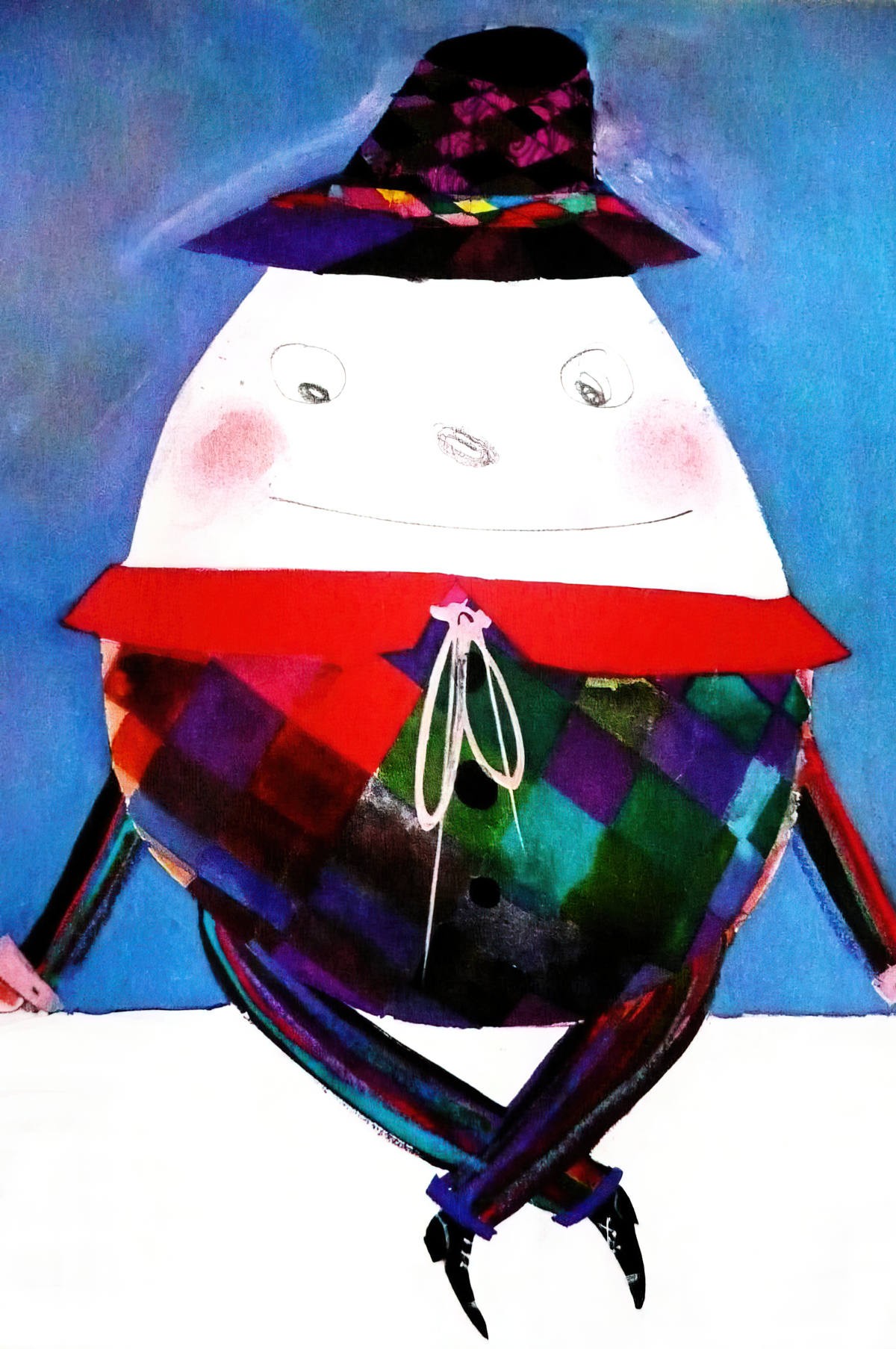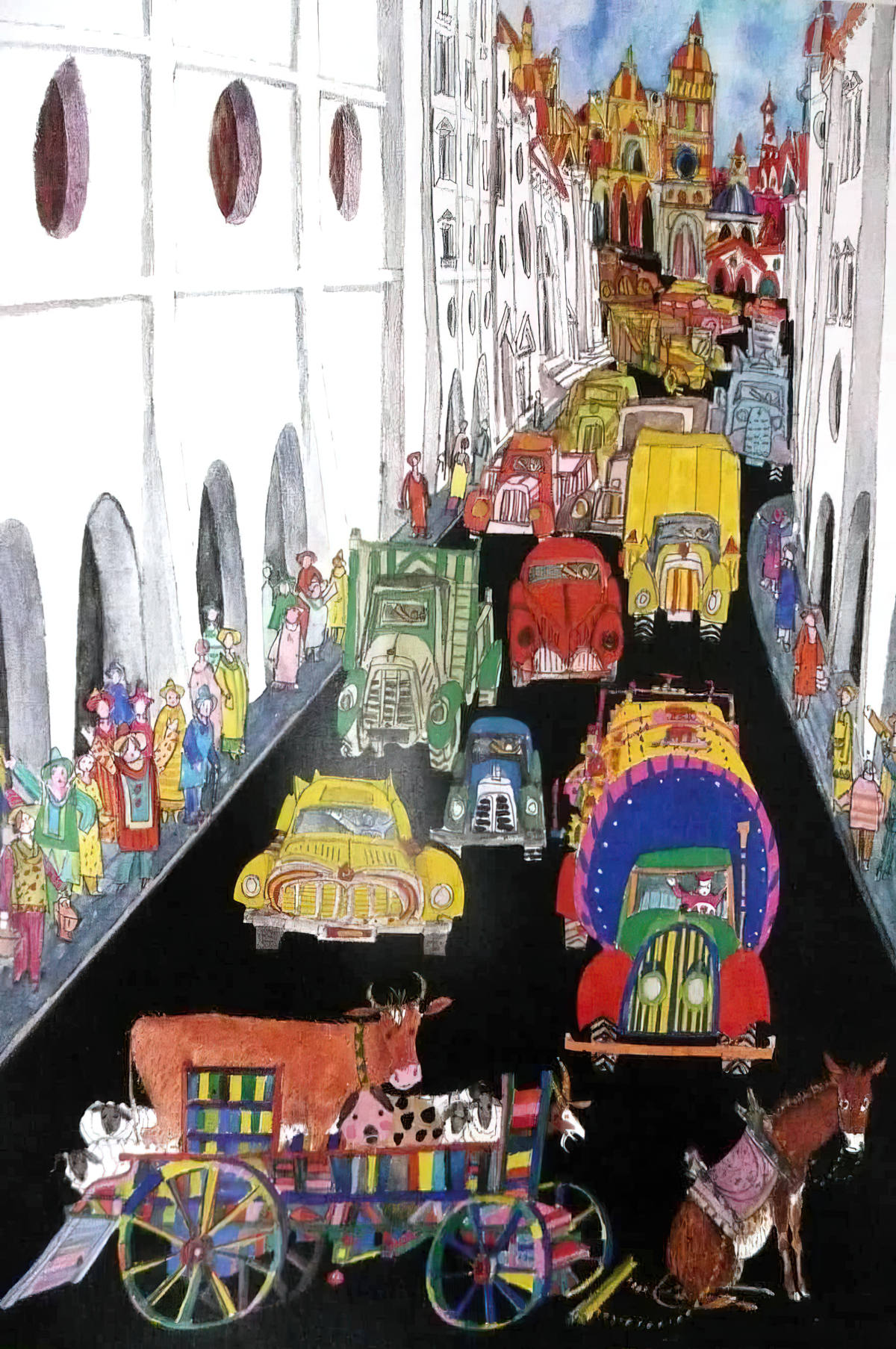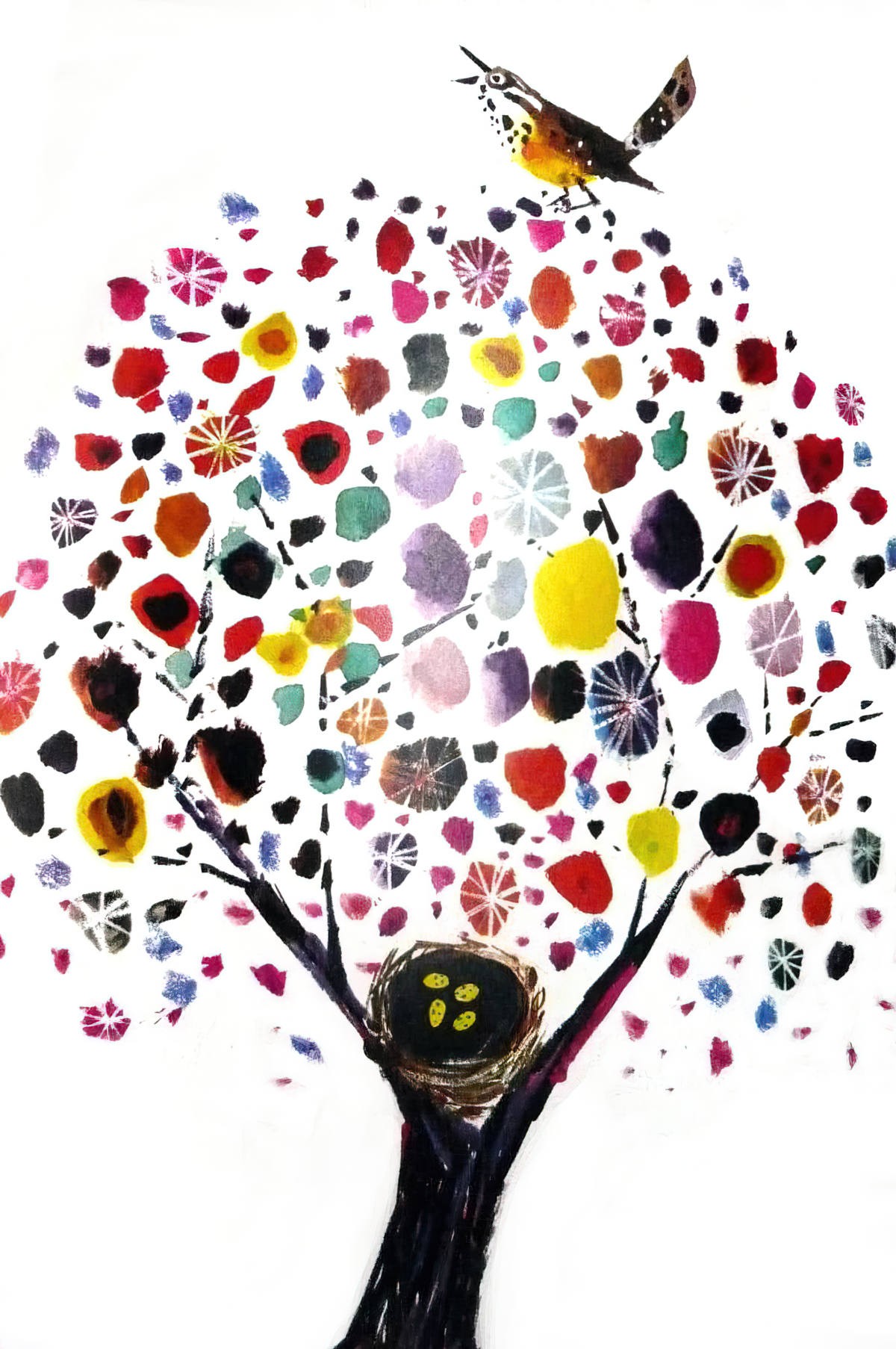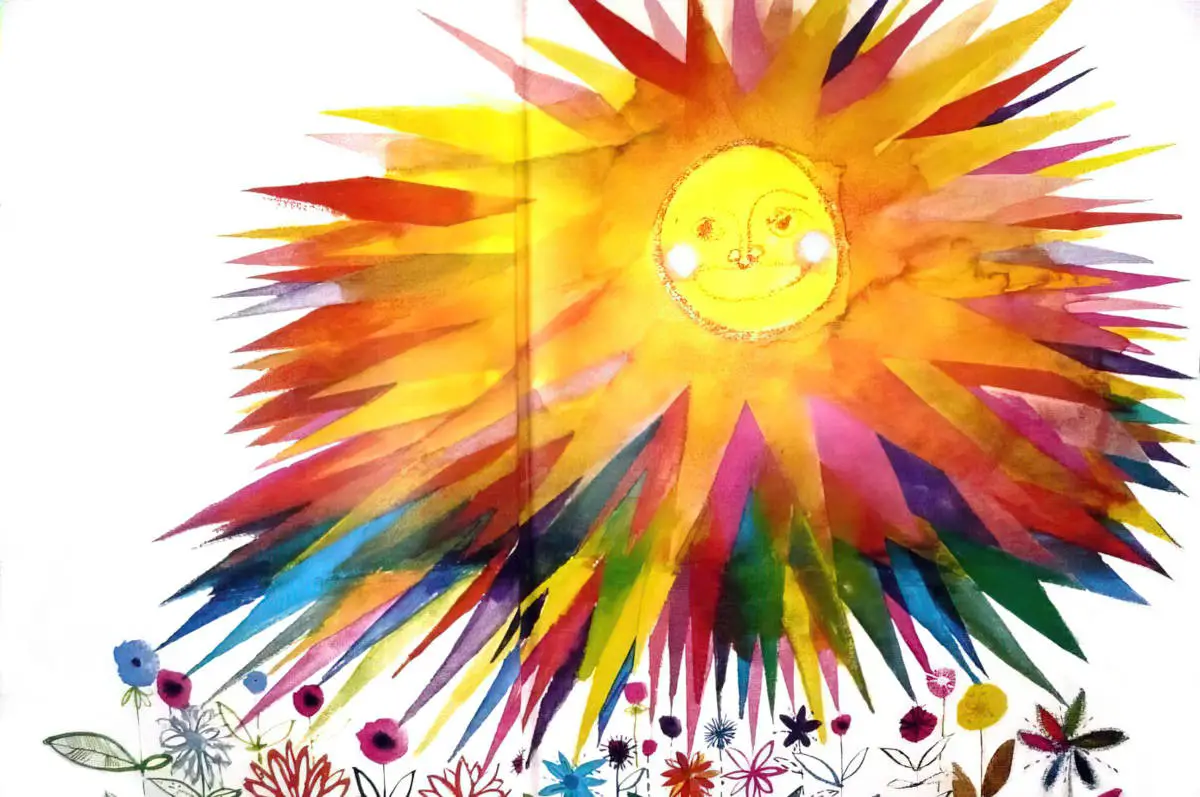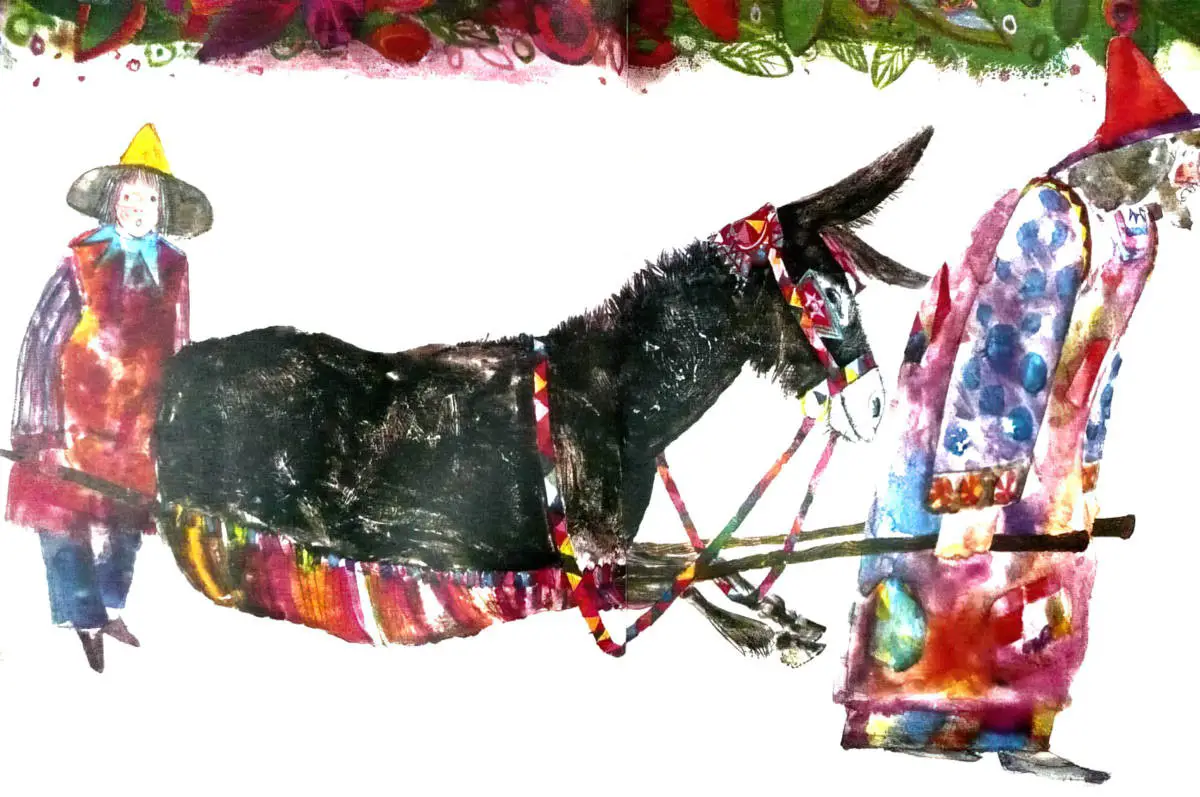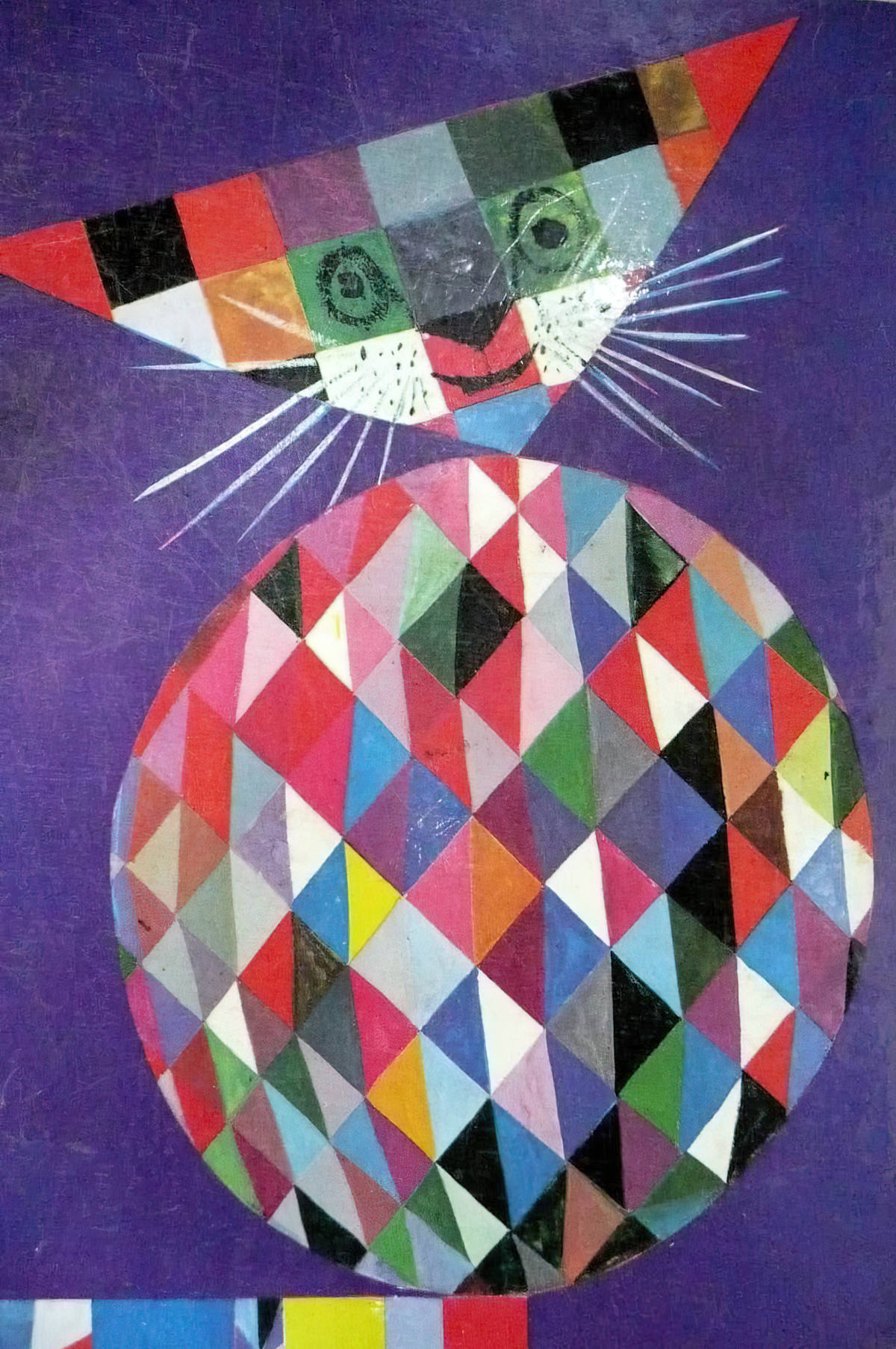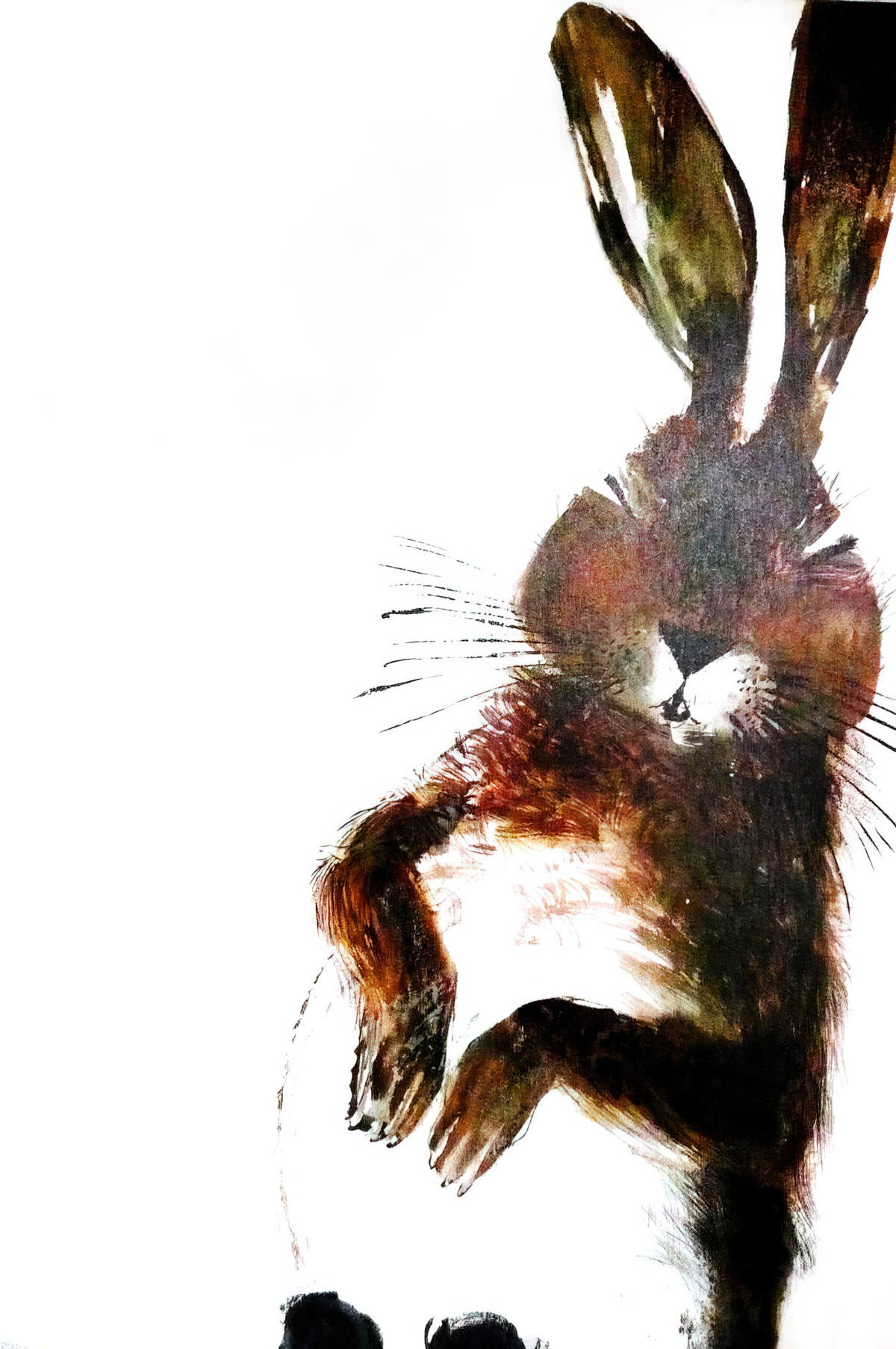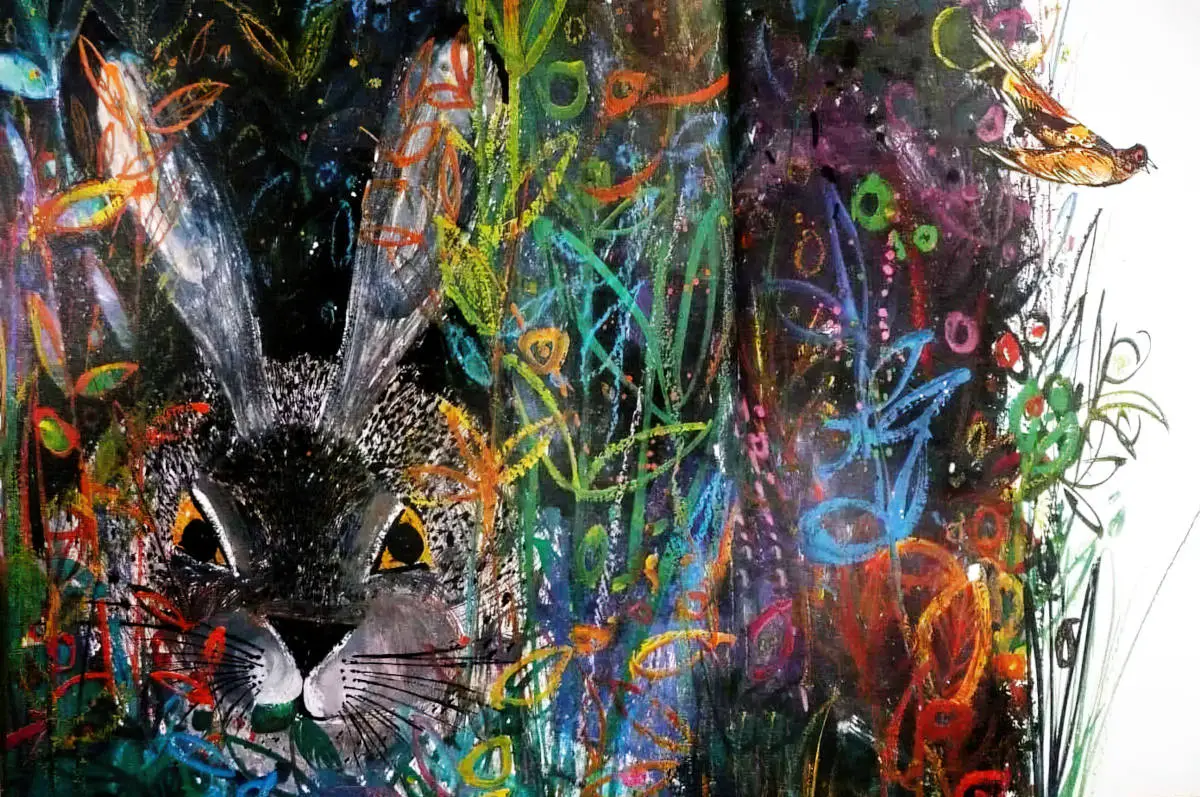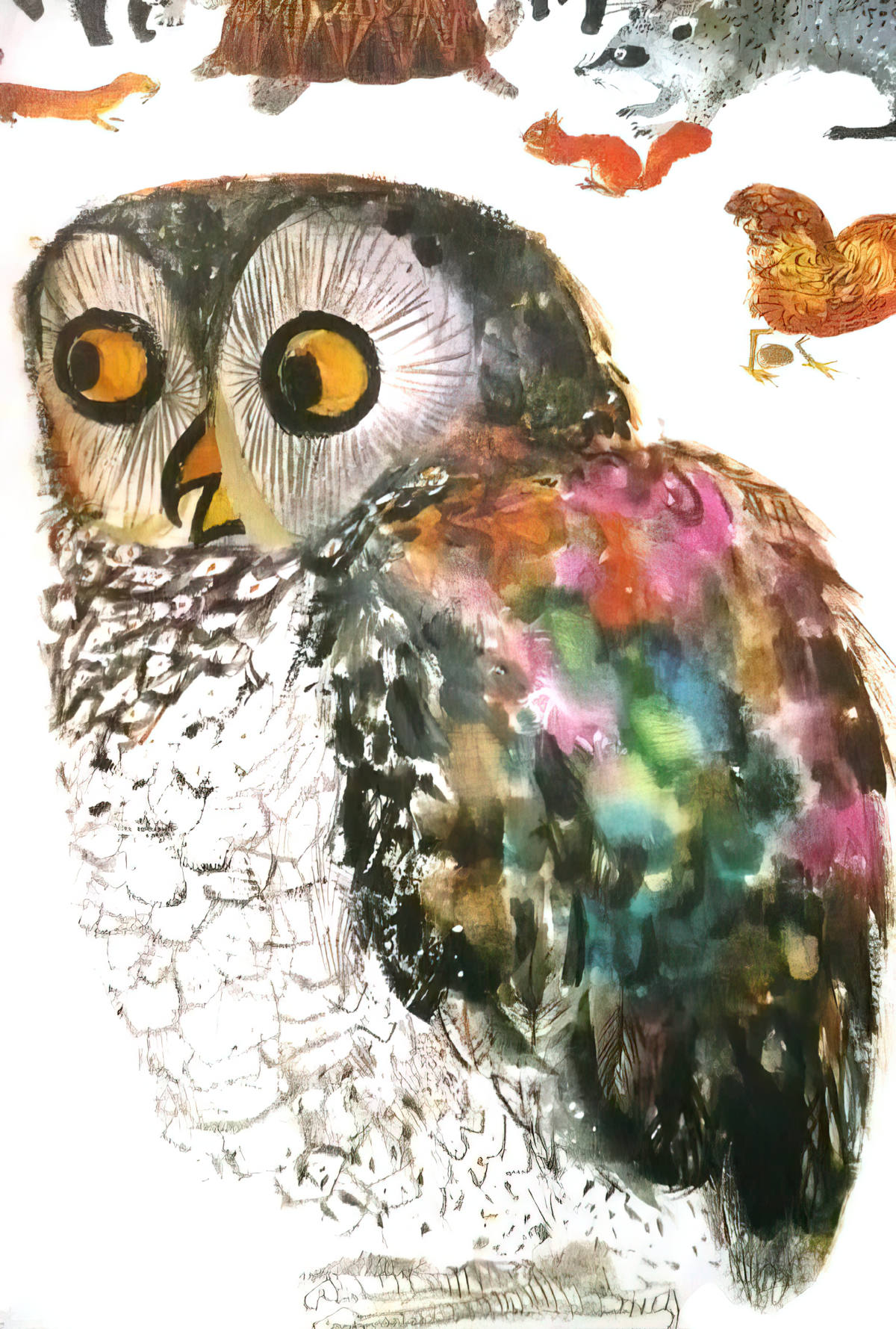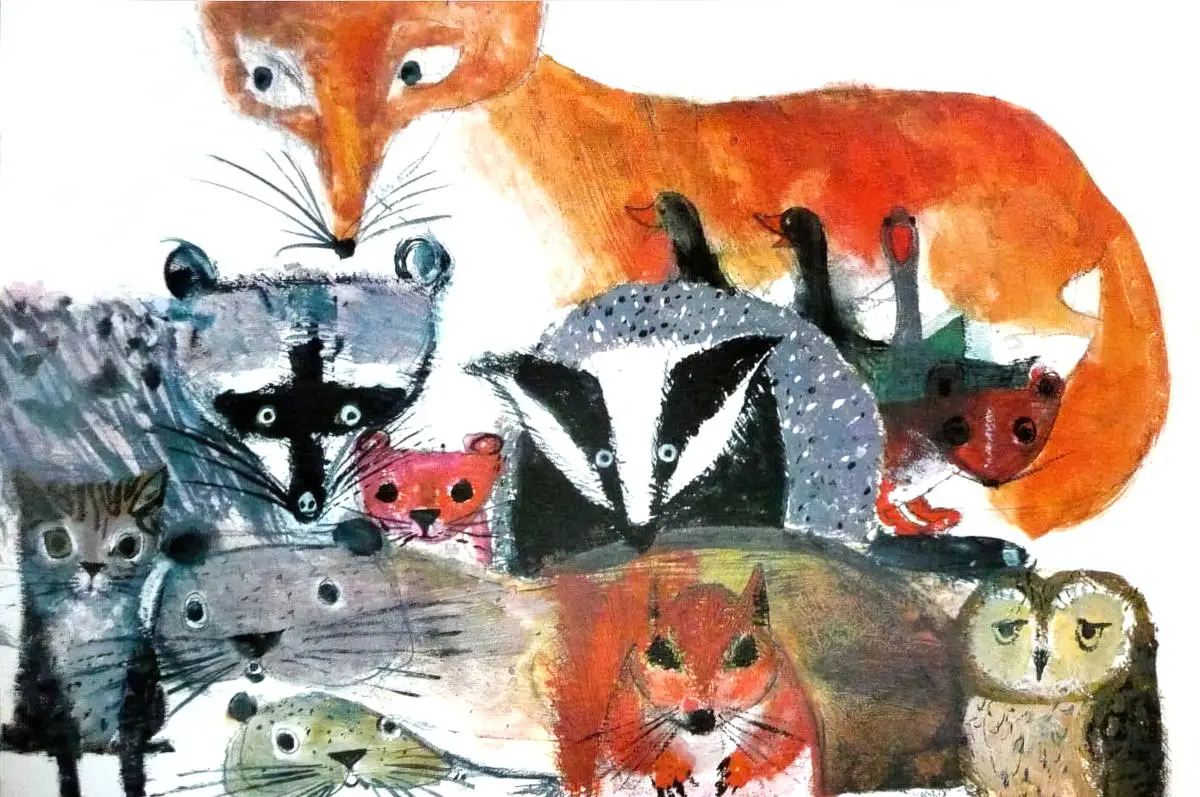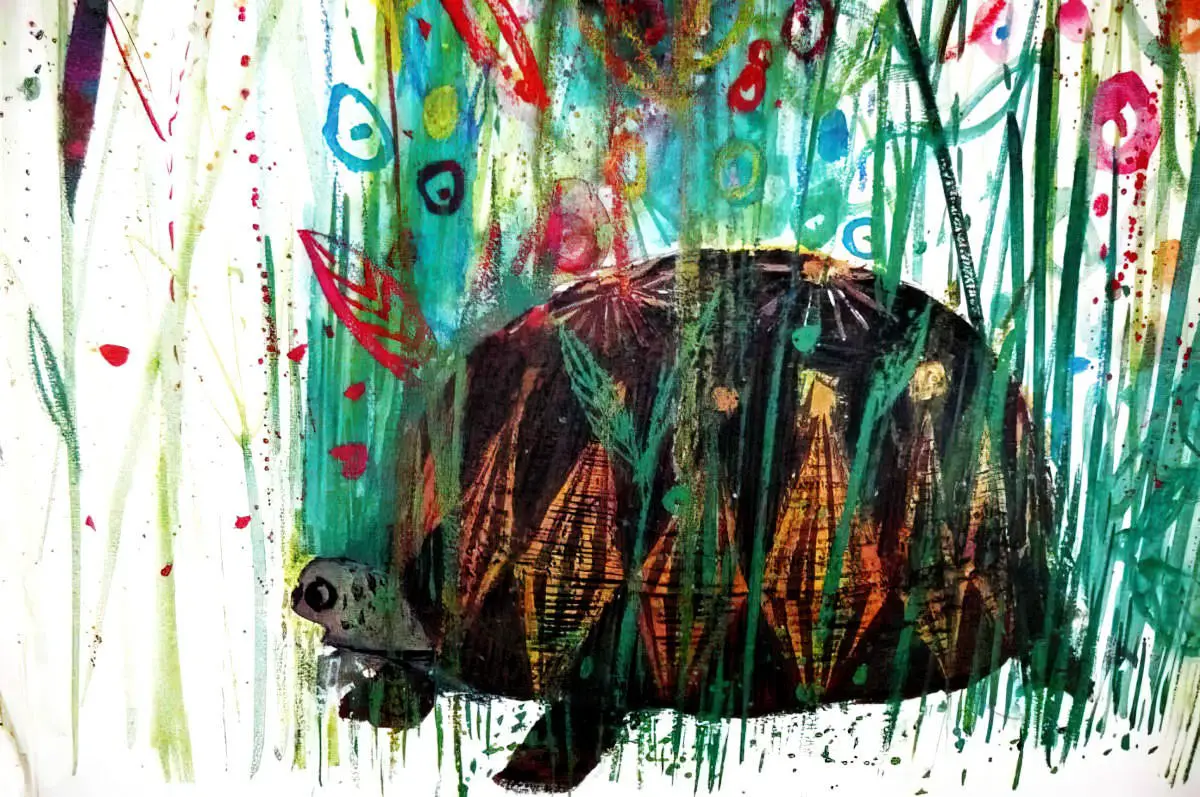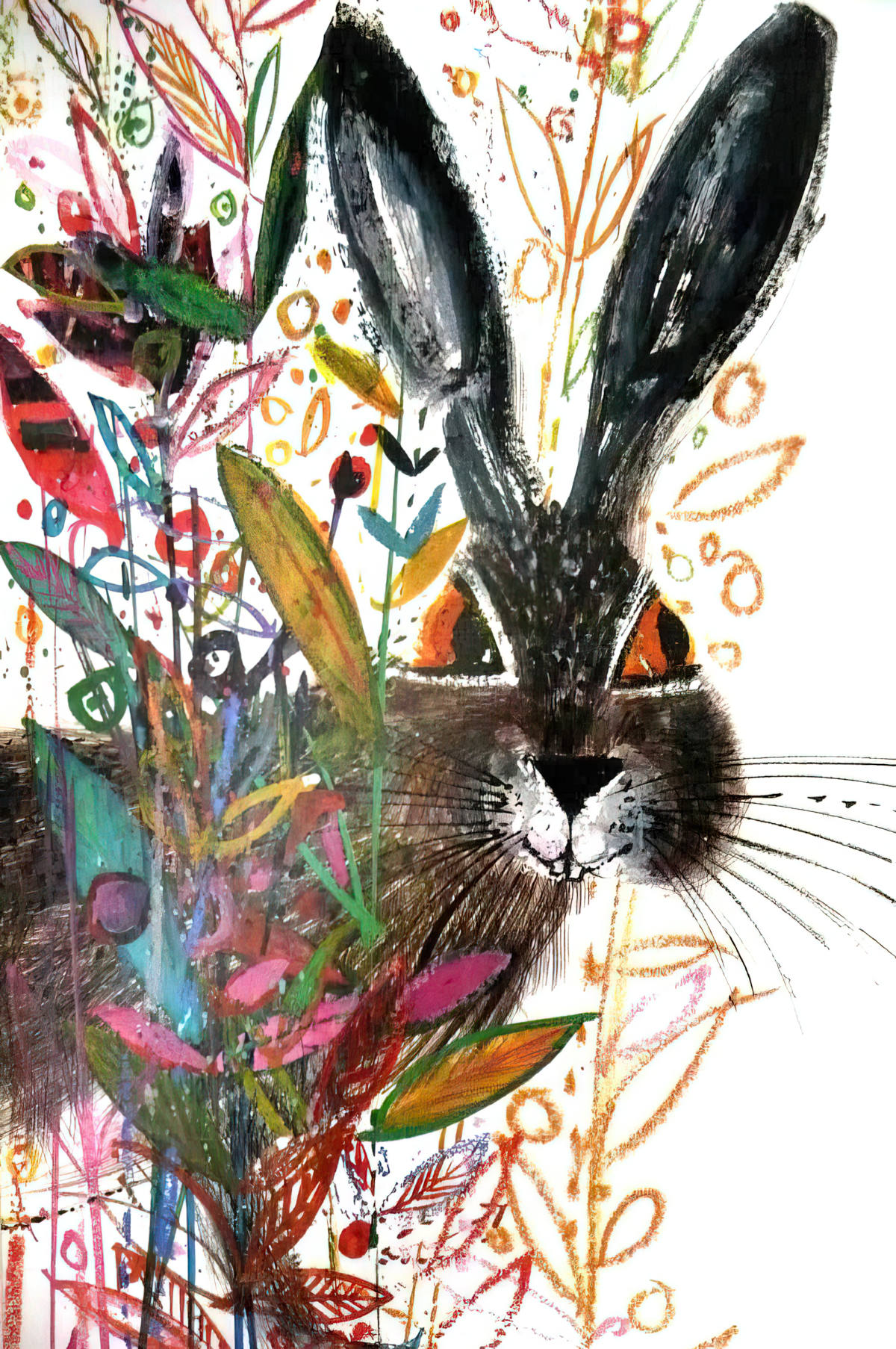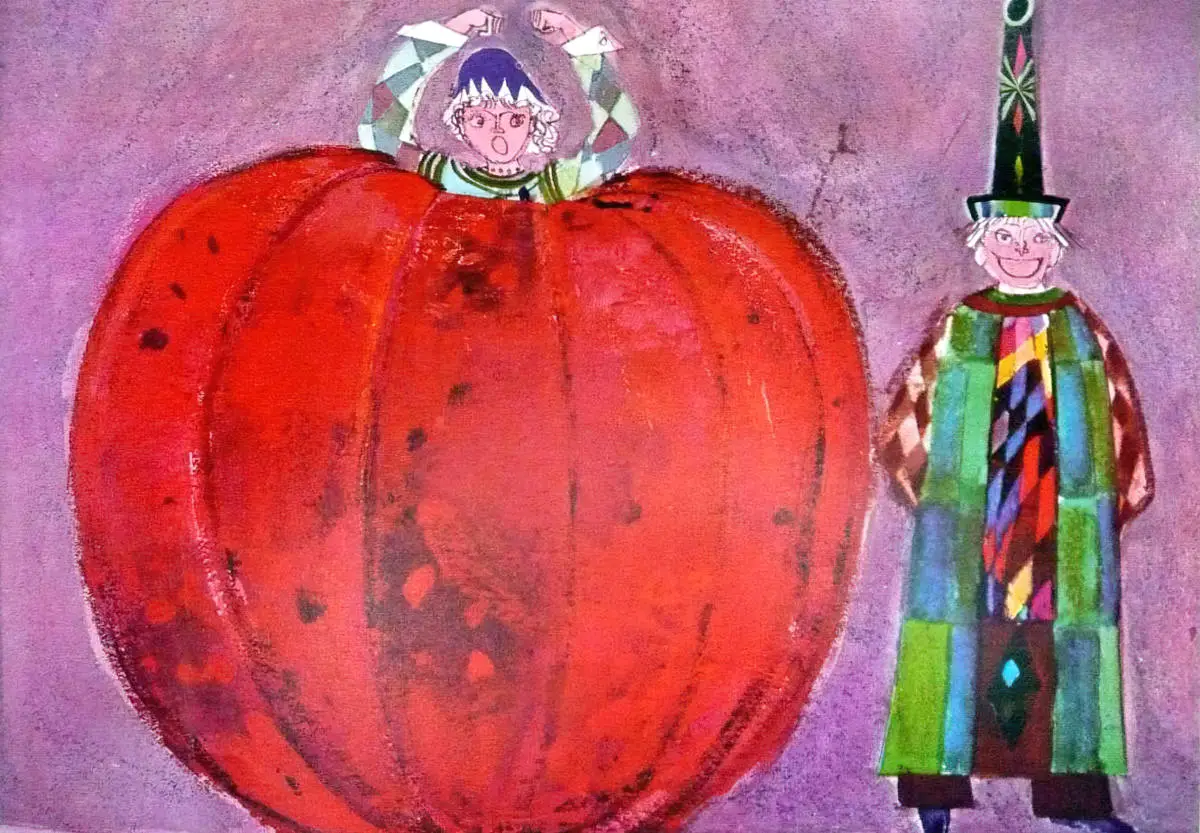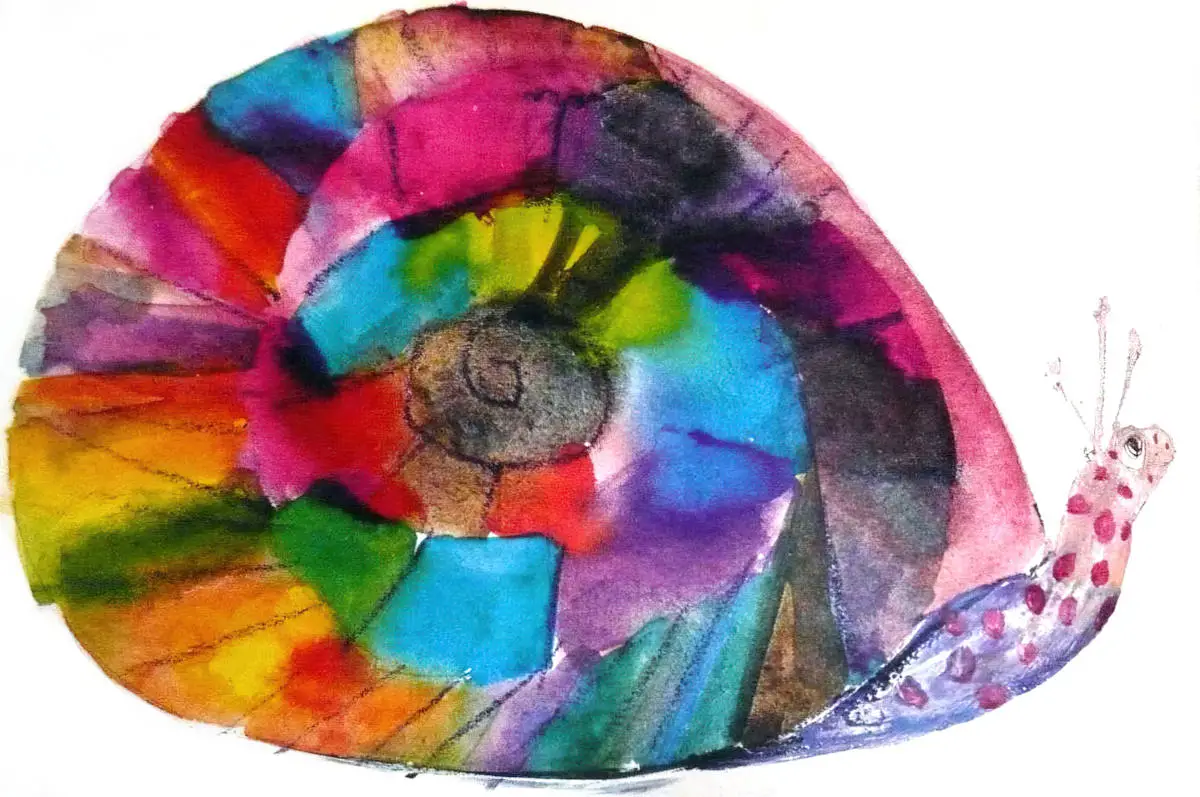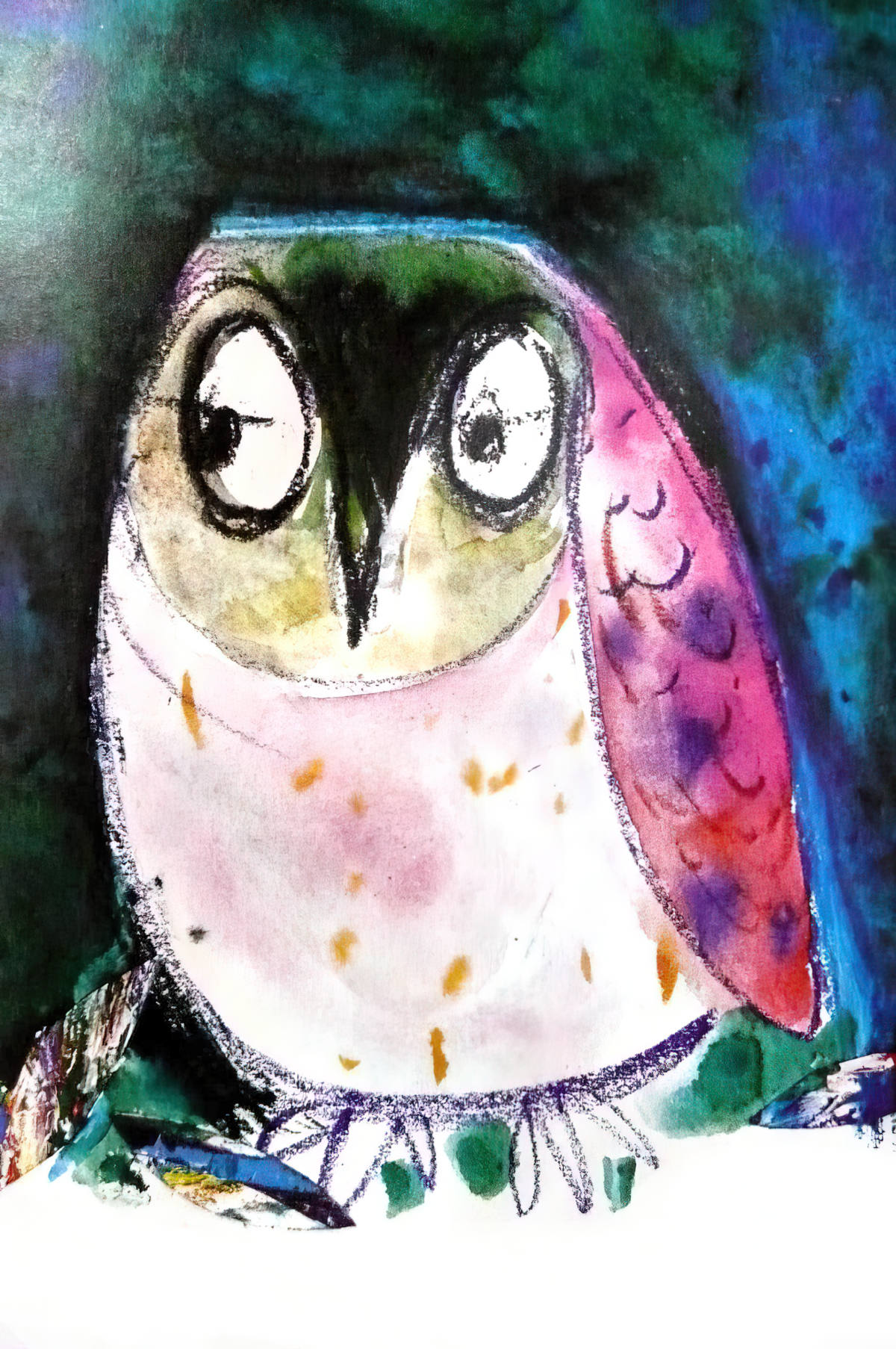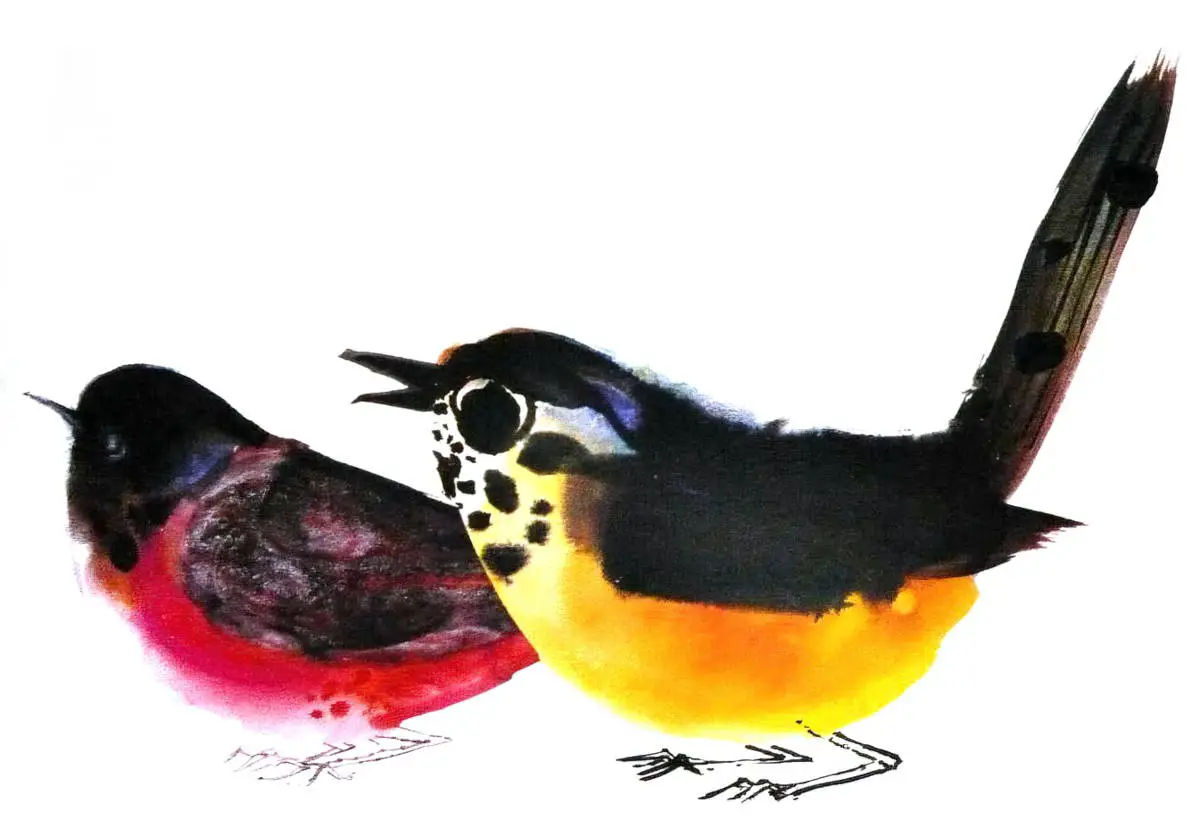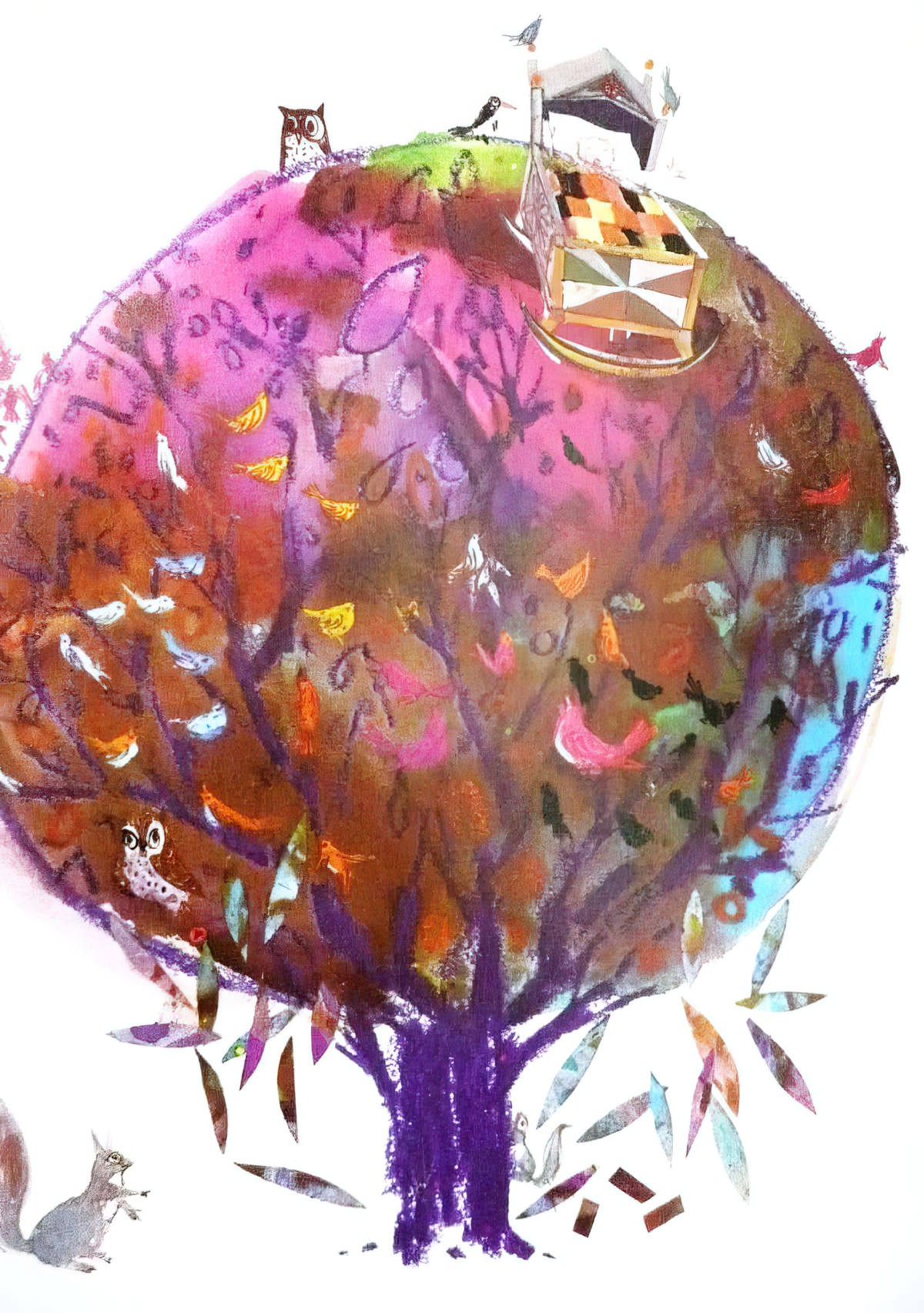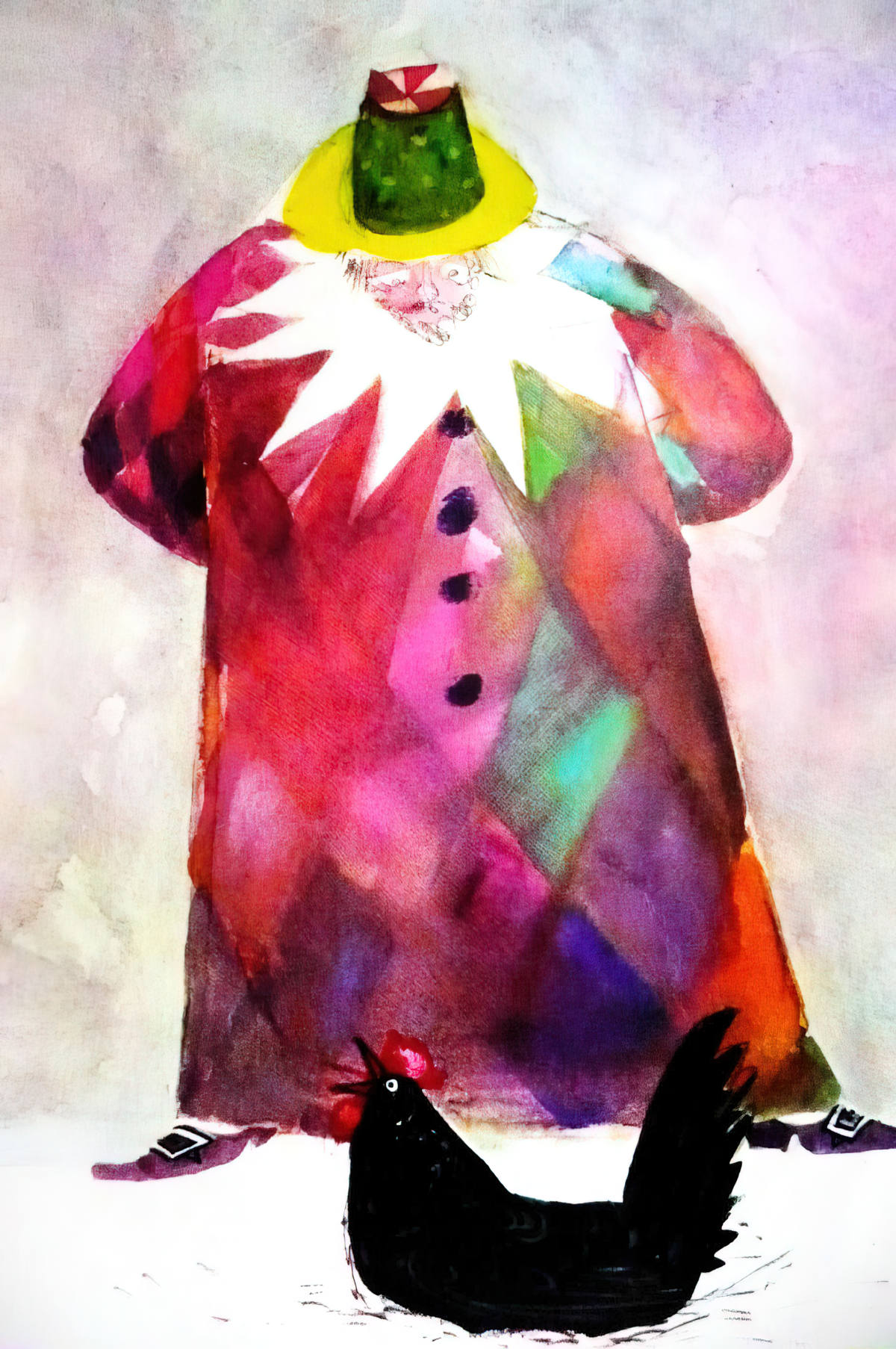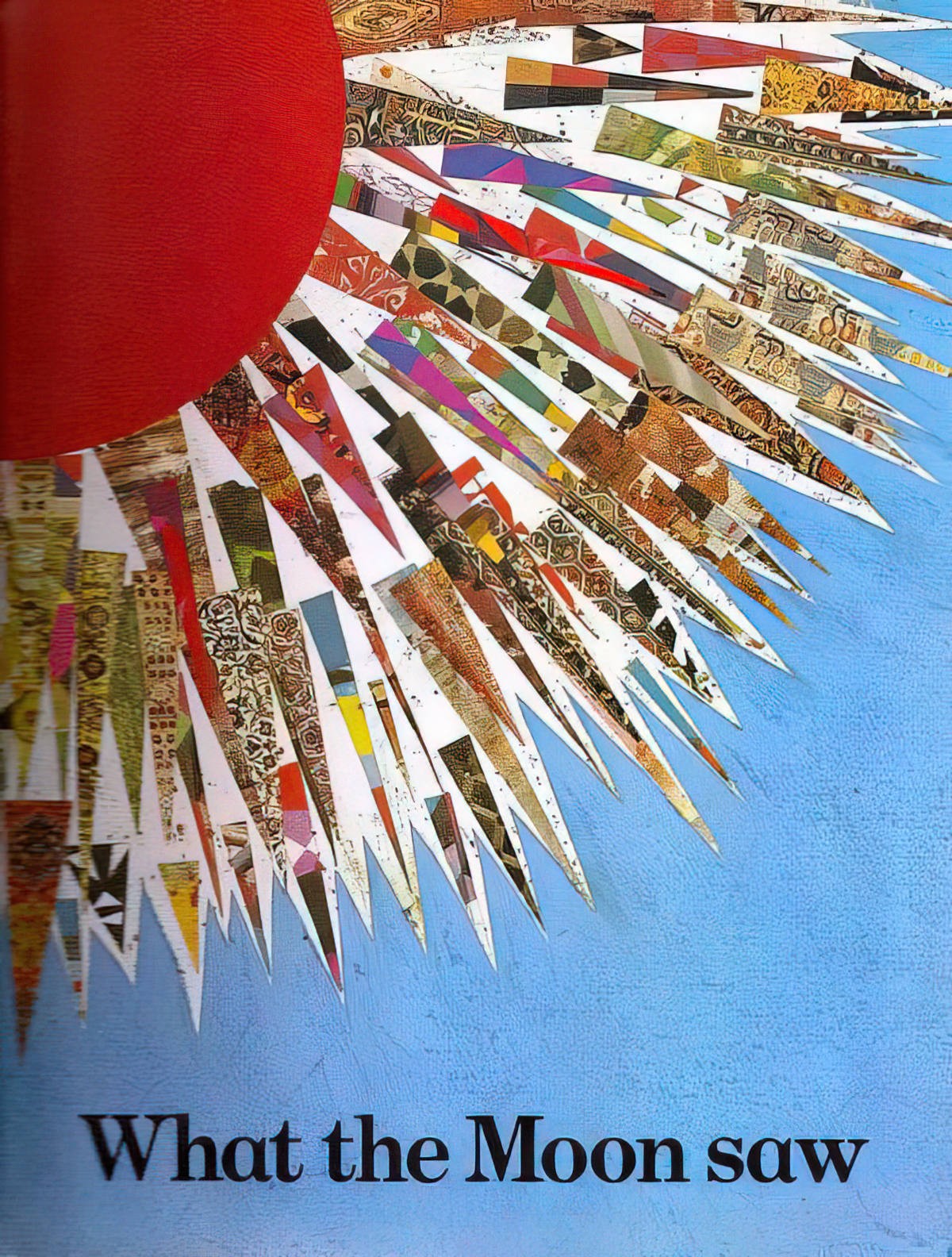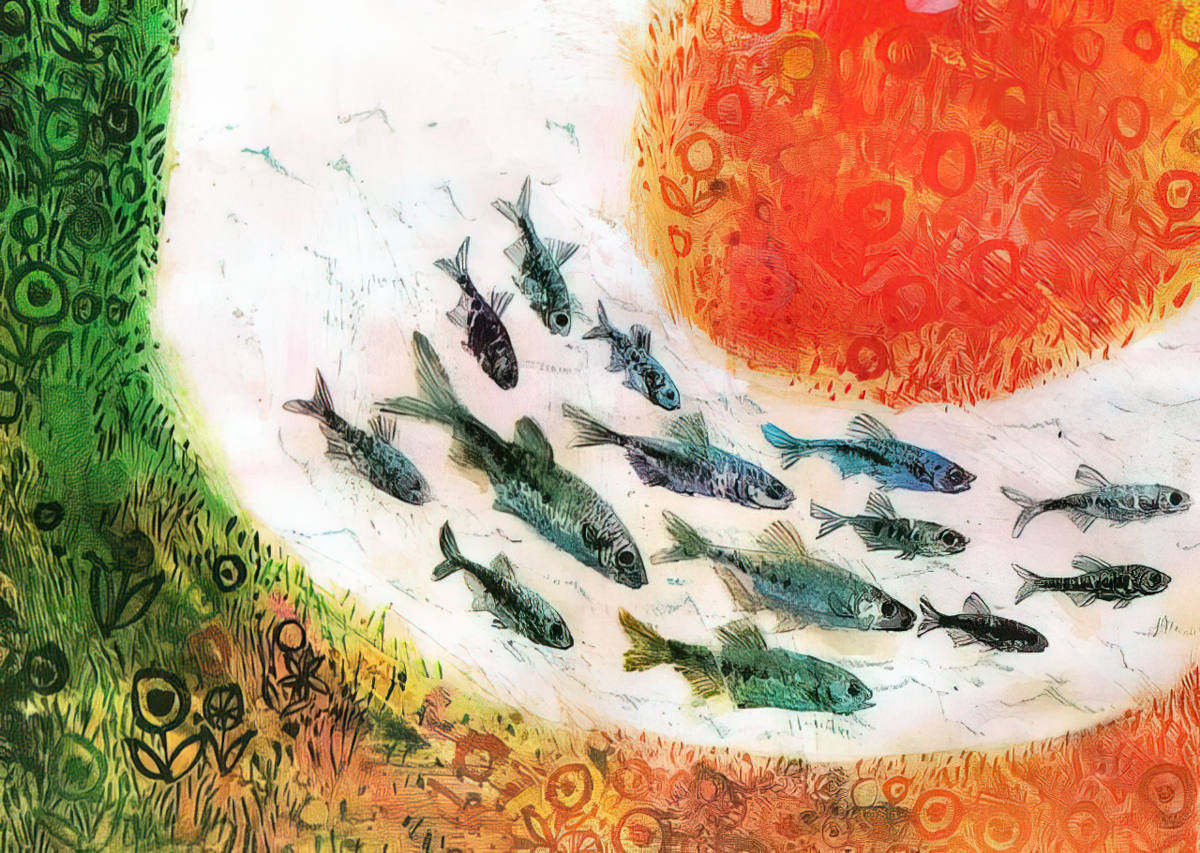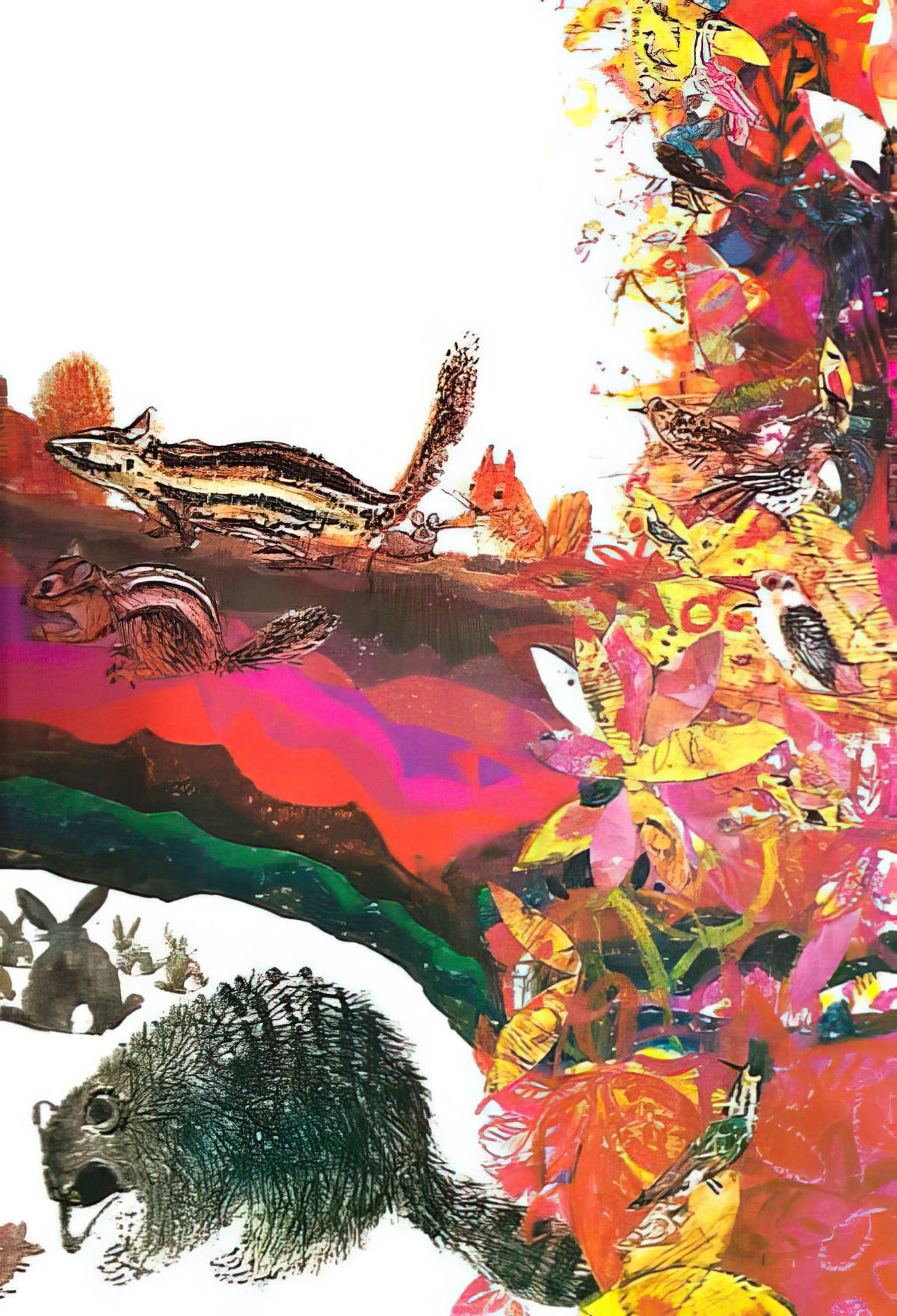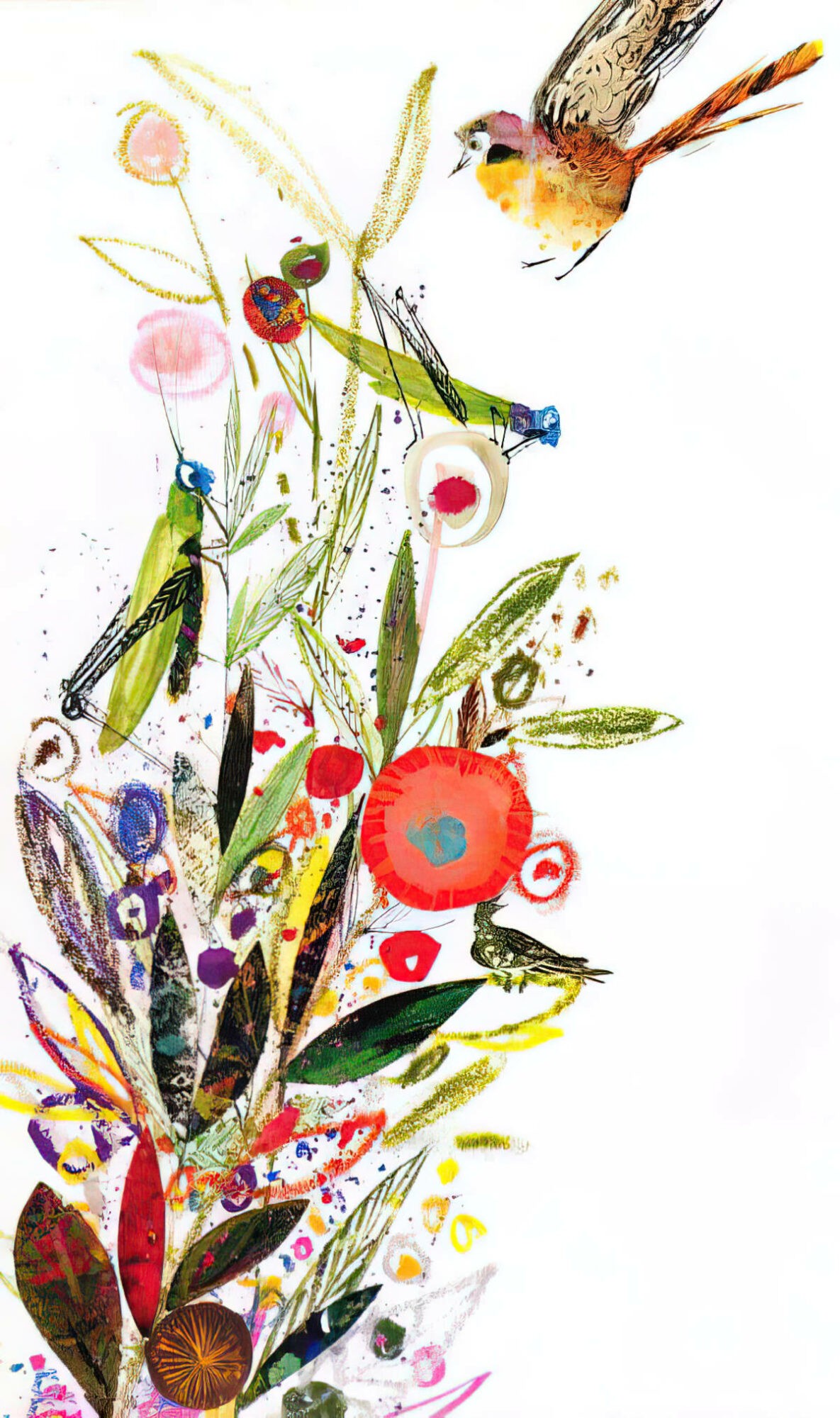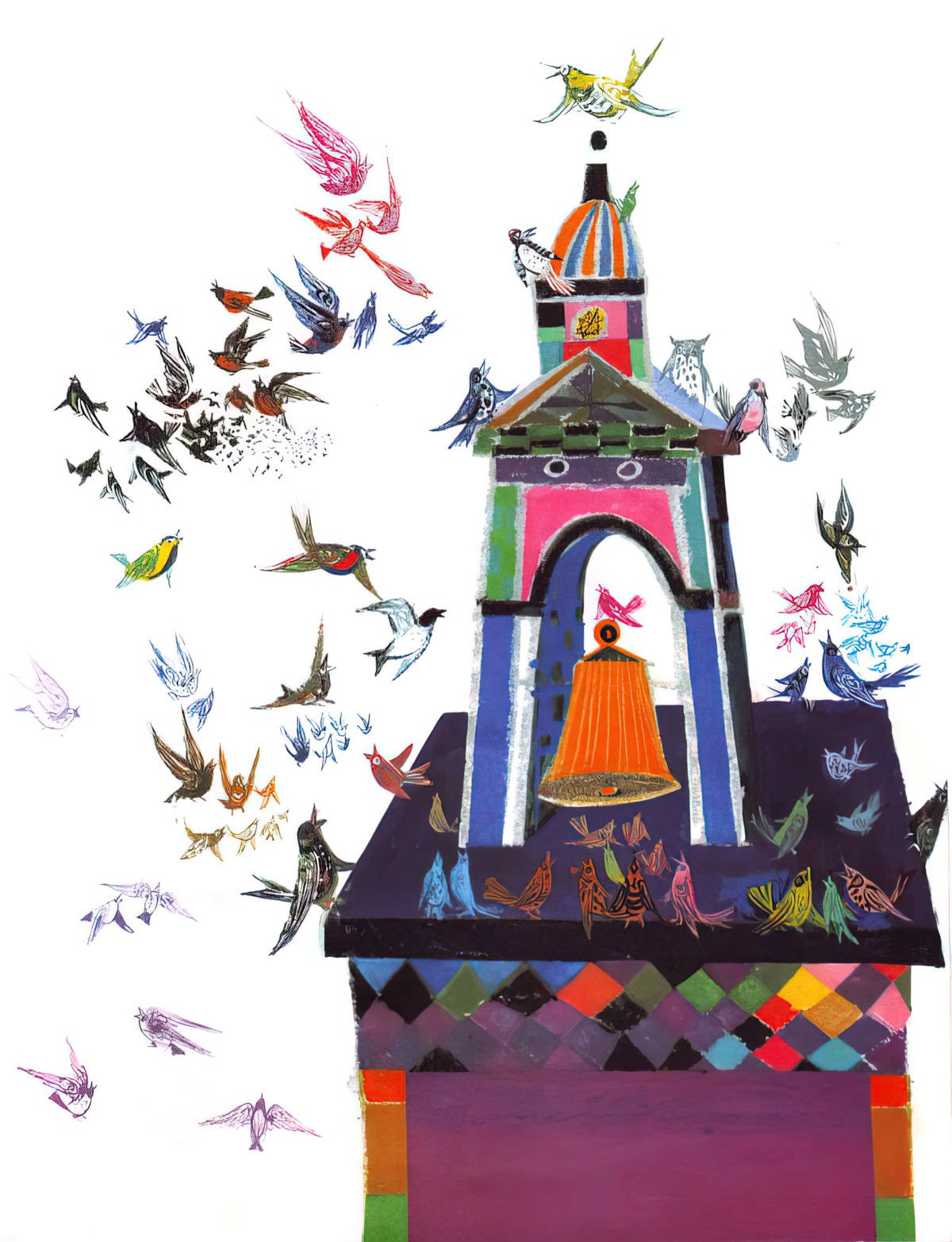 JOANNE AND DAVID WILEY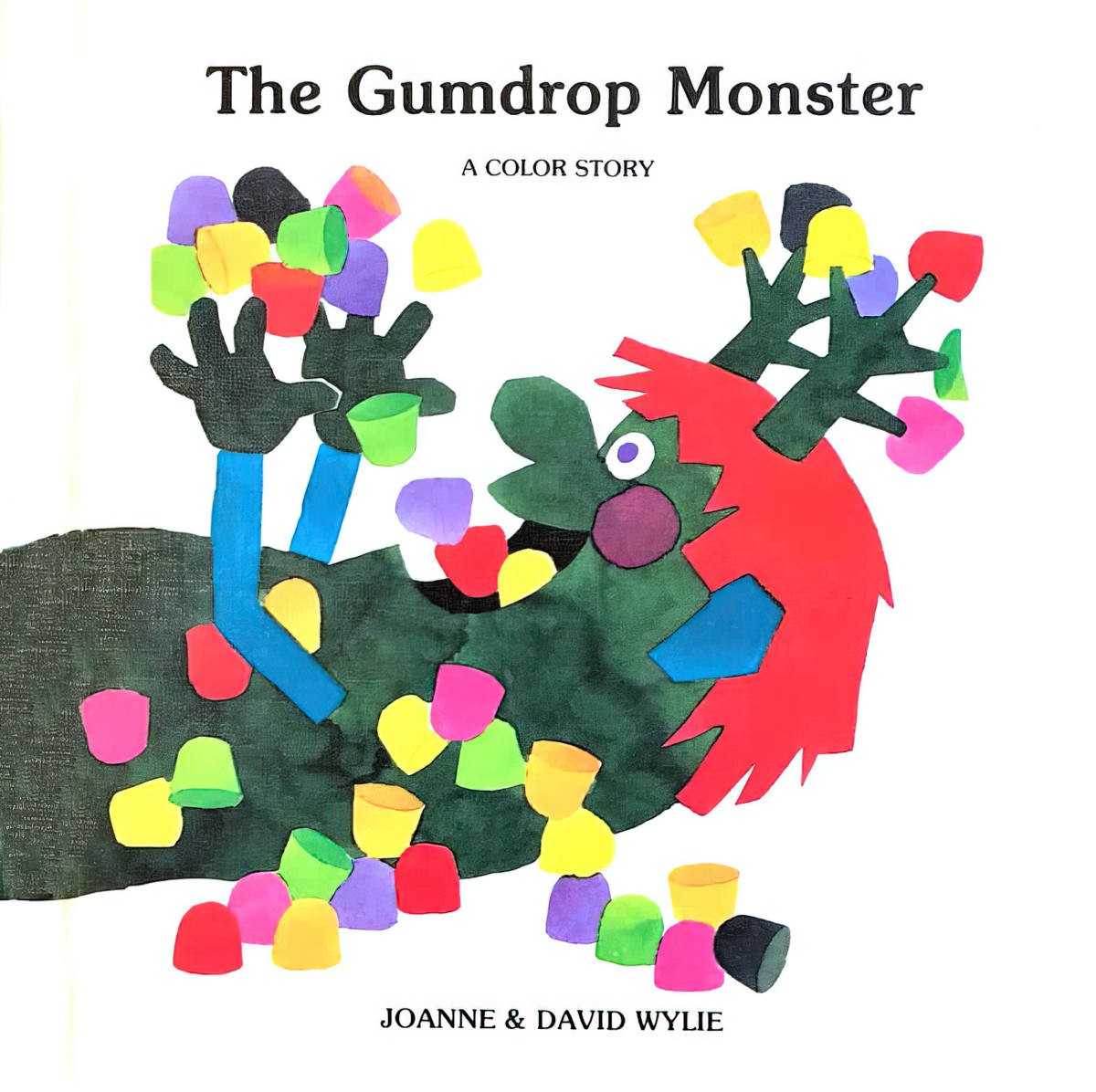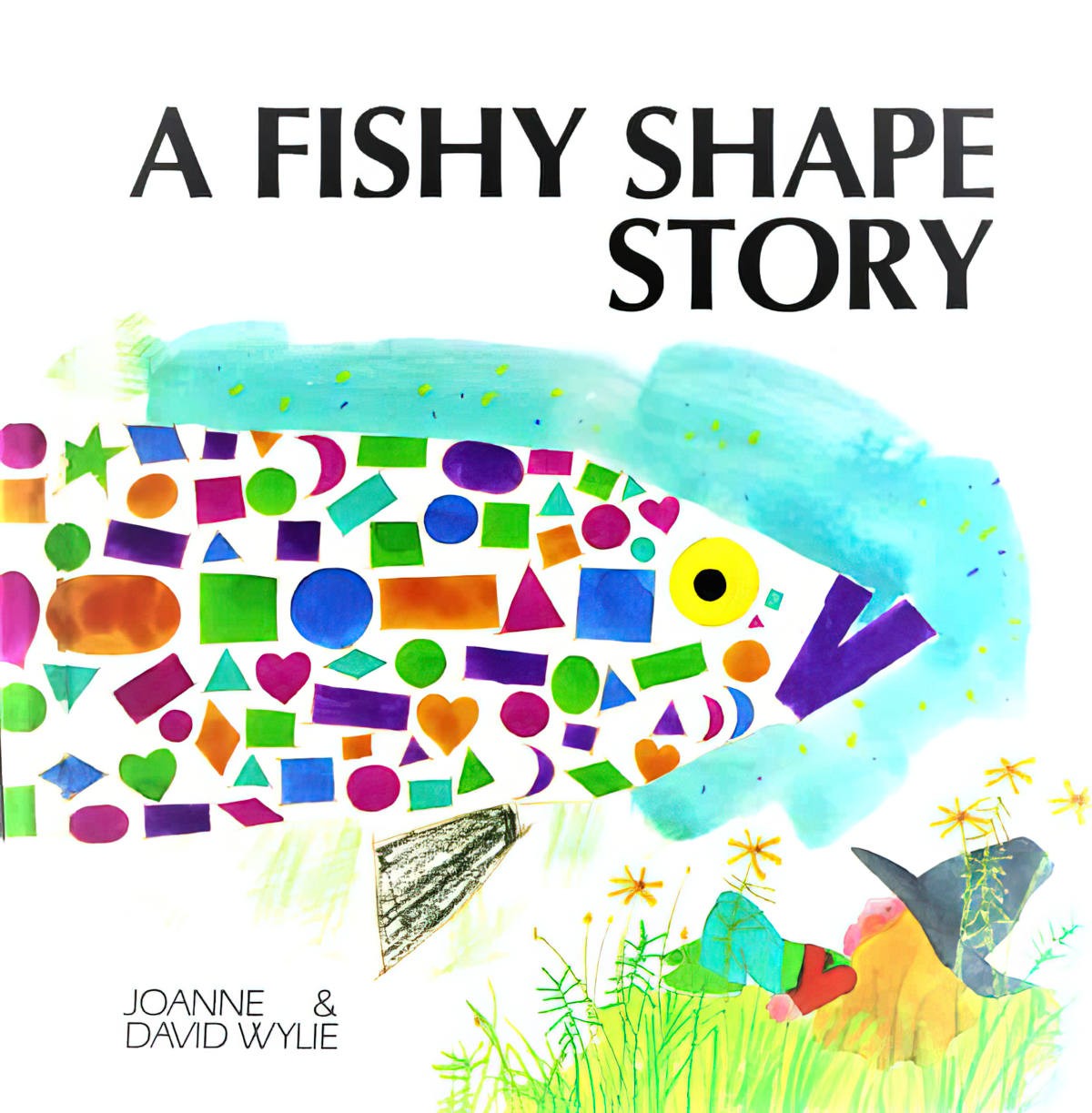 IVAN GANTSCHEV
Ivan Gantschev (1925 – 2014) was a Bulgarian-German illustrator and author of more than 70 children's books. He created a lot of full bleed paintings but below is an excample reminiscent of the collage sheet/dye technique which, in the West, we tend to associate with Eric Carle.
Gantschev's work is especially well-suited to the highly metaphorical genre of fairytale, because the positioning of the elements lends itself to the Surreal. The huge advantage to this style: the artist can wreak havoc with the laws of physics. There are no laws of physics.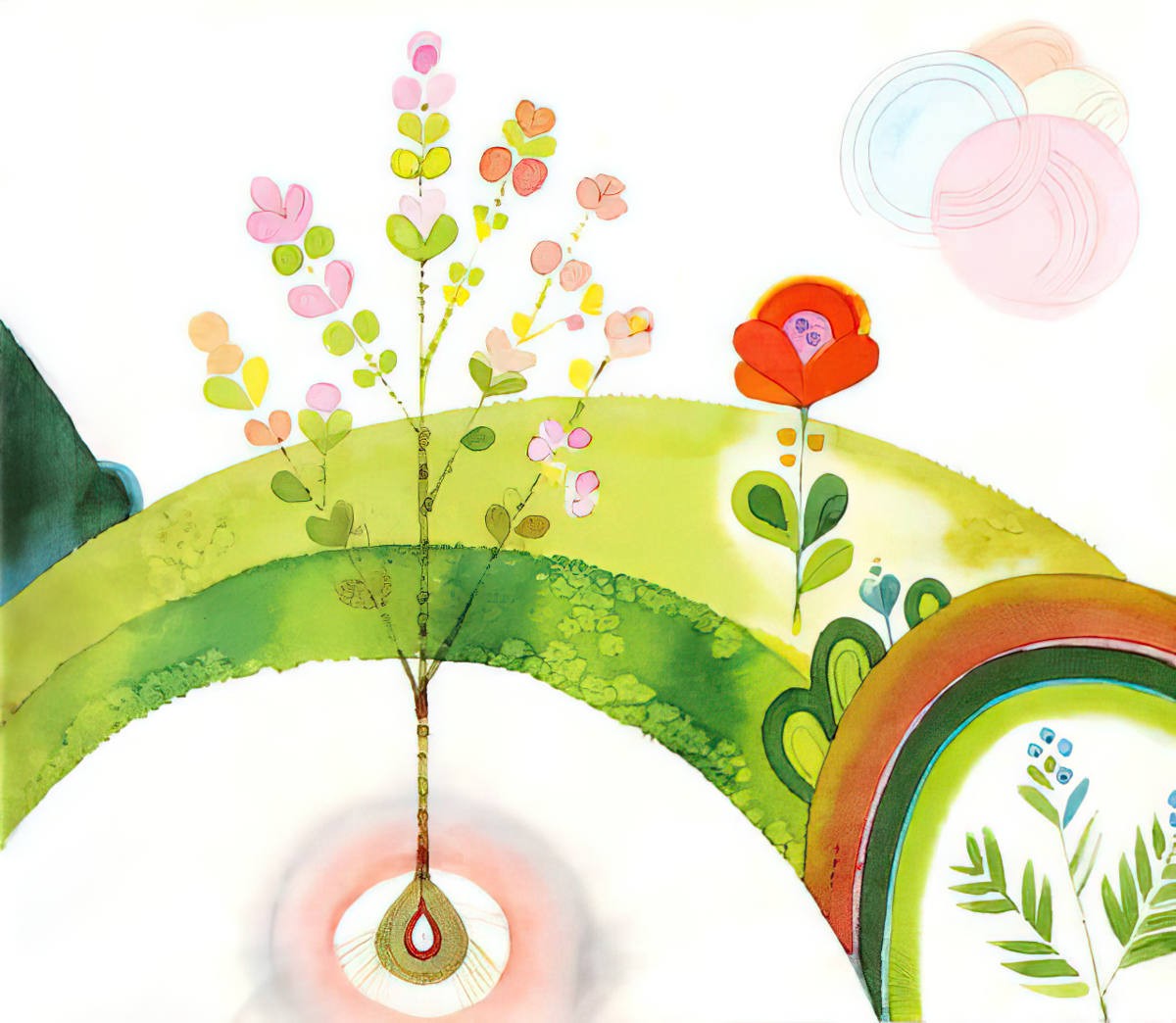 Interestingly for this style of art, he has included shadows in the image below. Shadows stand out all the more when the viewer has no real insight into how they would come to be.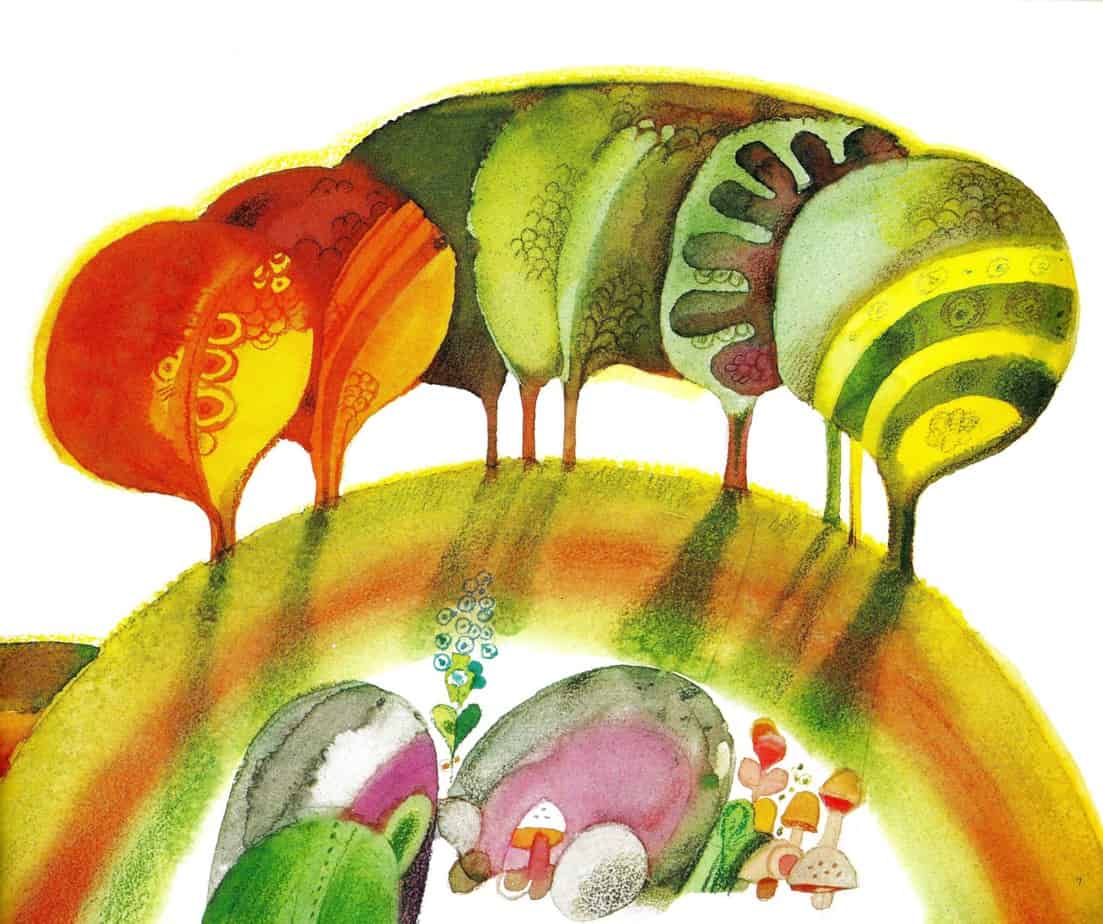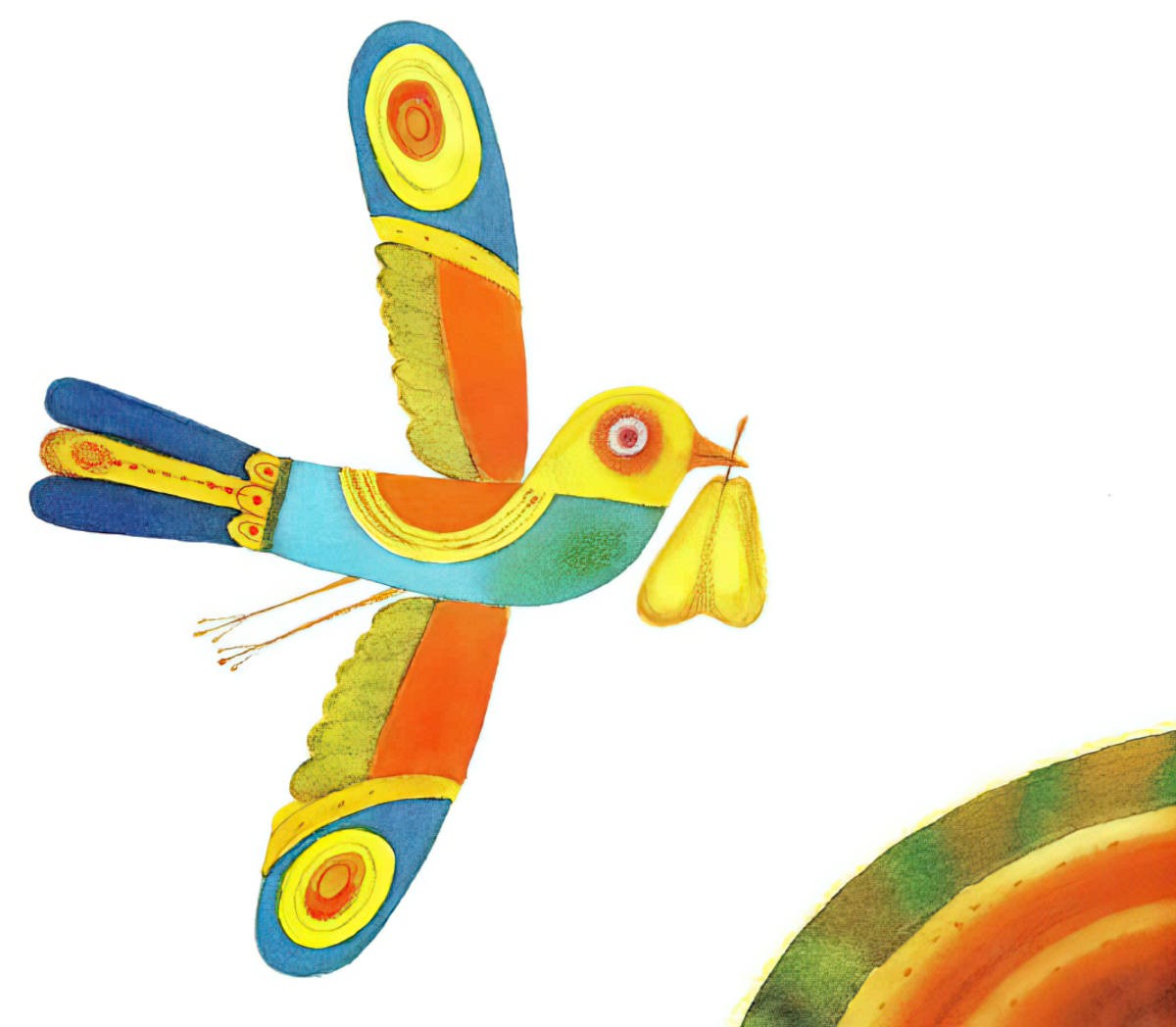 SAKURA FUJITA
Takahashi Shu and Fujita Sakura were artists who married each other in Setagaya (Japan) and then moved to Italy for 41 years. The couple achieved international recognition for their art before eventually returning to Japan where they chose to make their home in Okayama Prefecture in the beach town of Sami.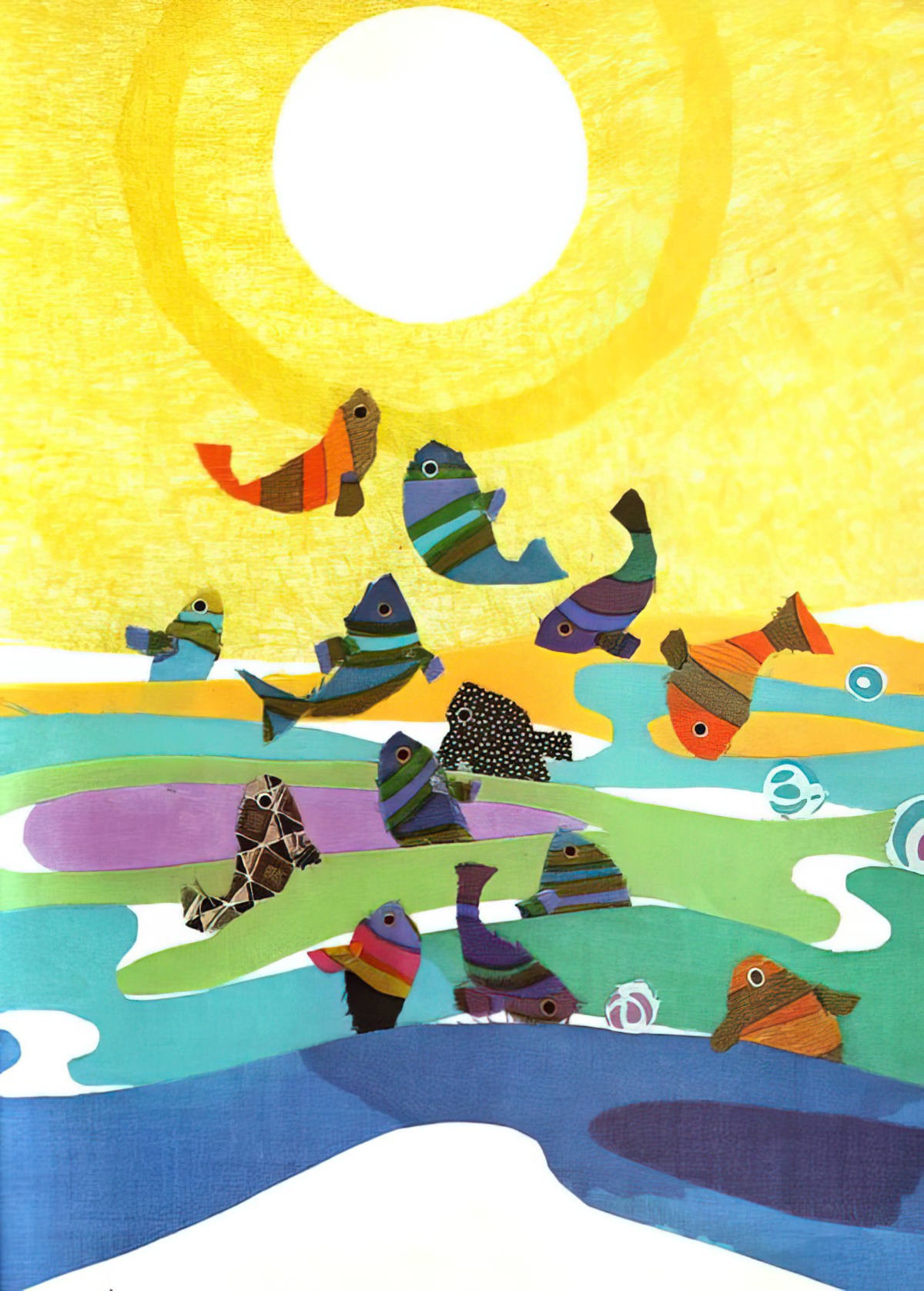 ZBIGNIEW RYCHLICKI
Polish graphic artist Zbigniew Rychlicki (1922 – 1989) had a number of techniques, including a woodcut style, but here is an example of the 'painted and textured shapes' style of collage.
This is a style seen in contemporary illustrators such as Jon Klassen, who himself is said to be much emulated.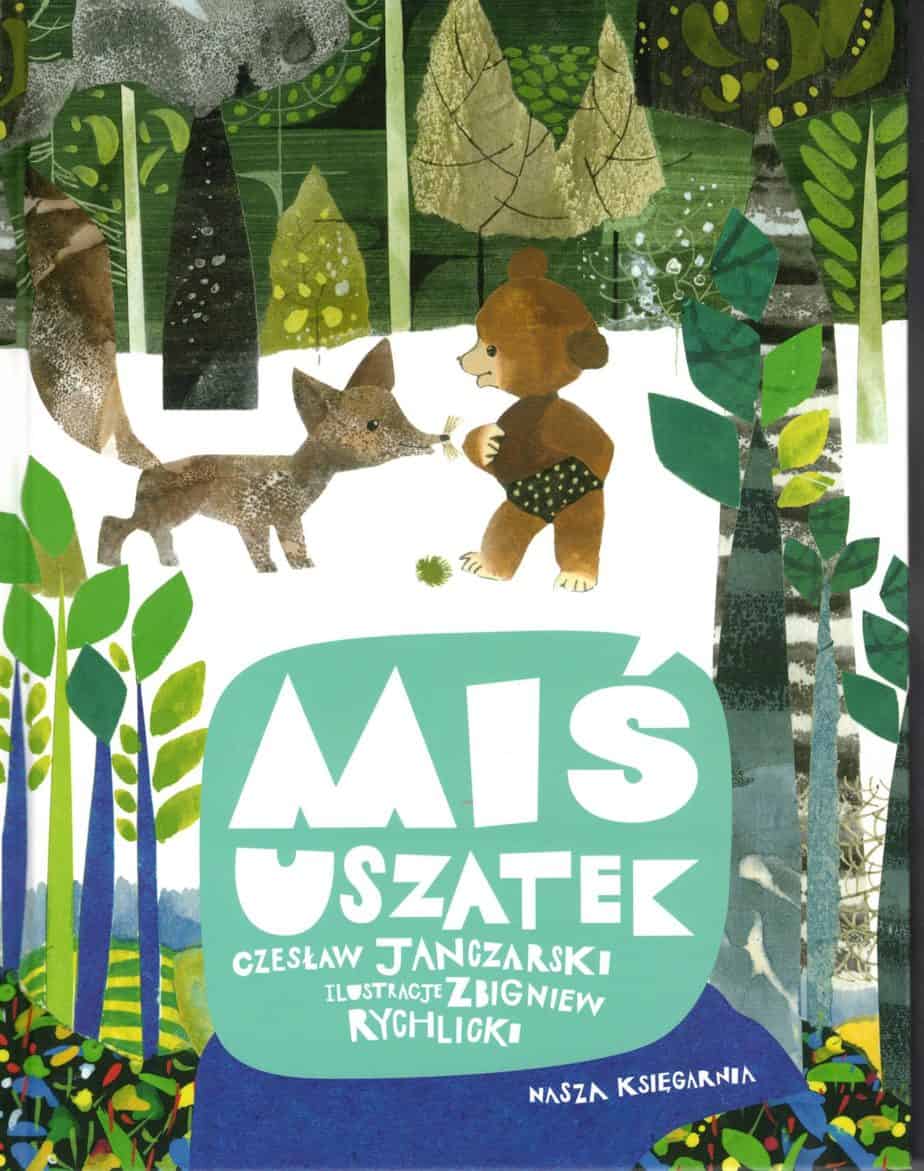 FIEP WESTENDORP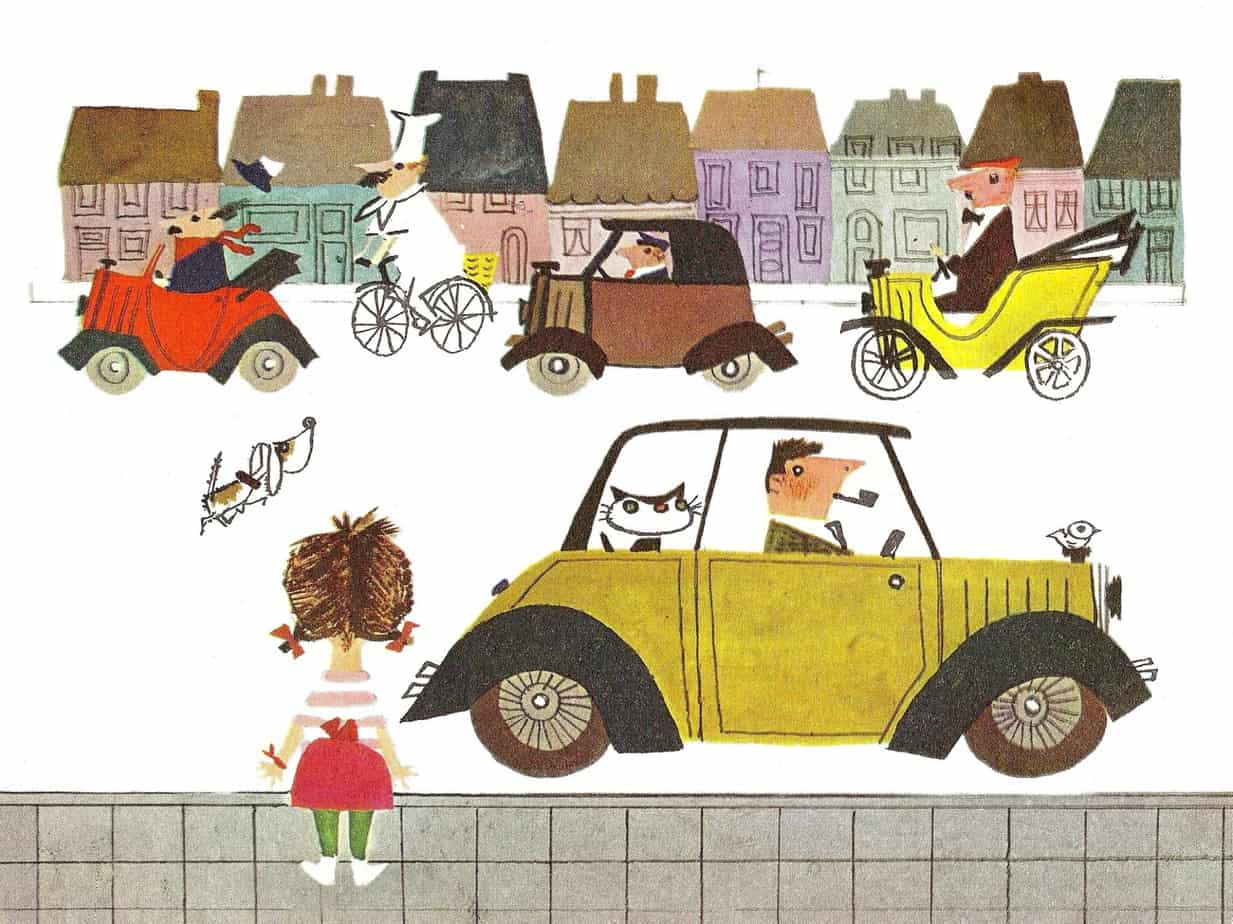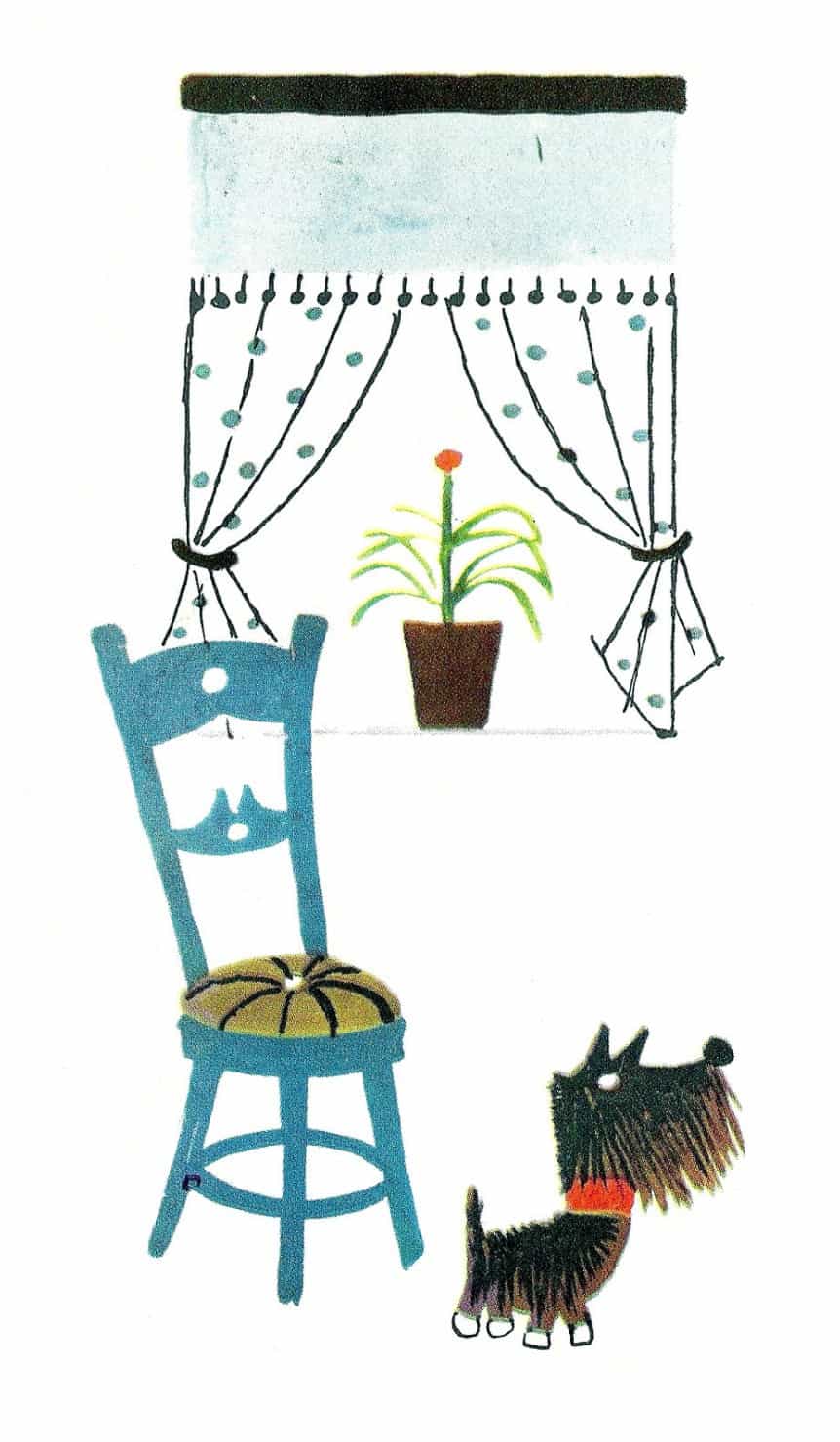 MICHE WYNANTS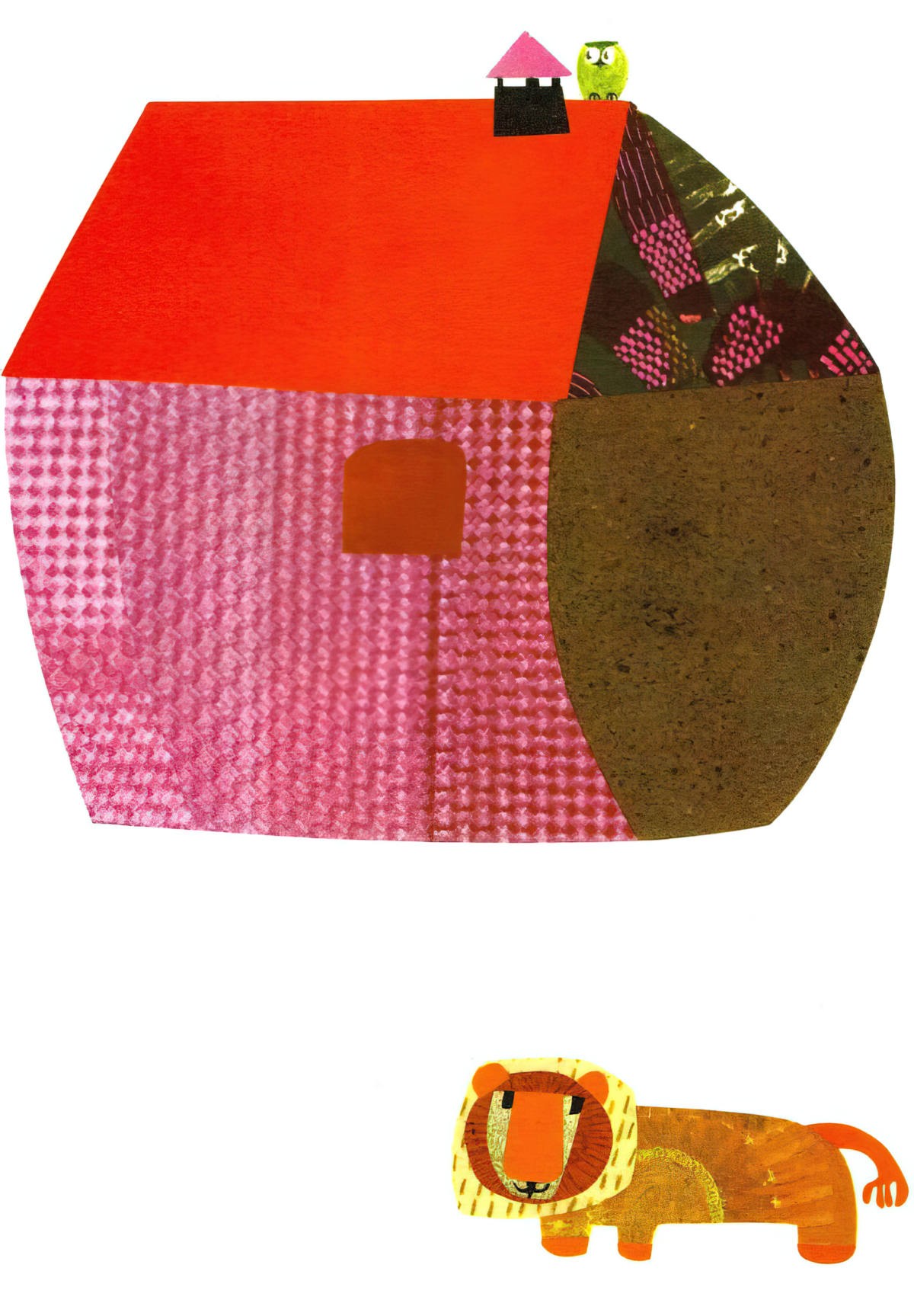 JAMES FLORA
James Flora (1914-1998) was a prolific commercial illustrator from the 1940s to the 1970s and the author/illustrator of 17 popular children's books.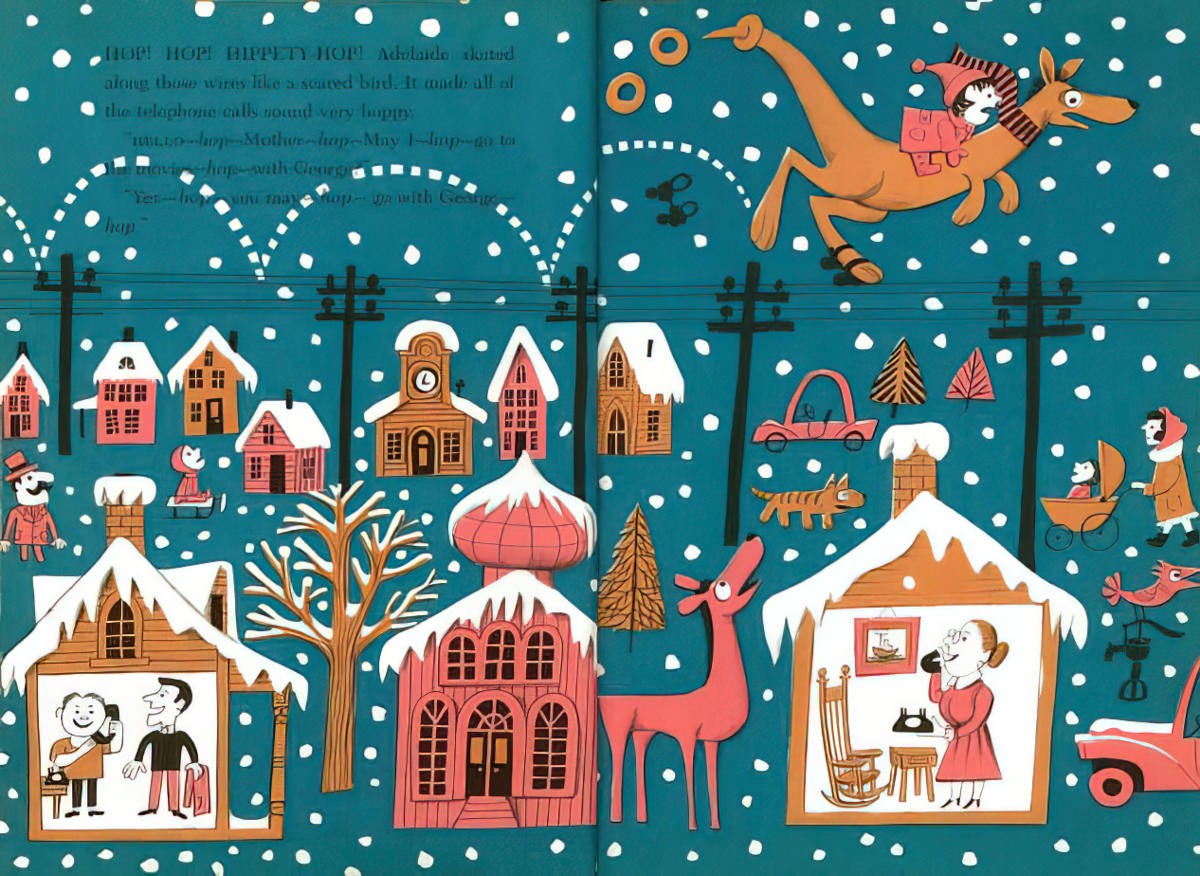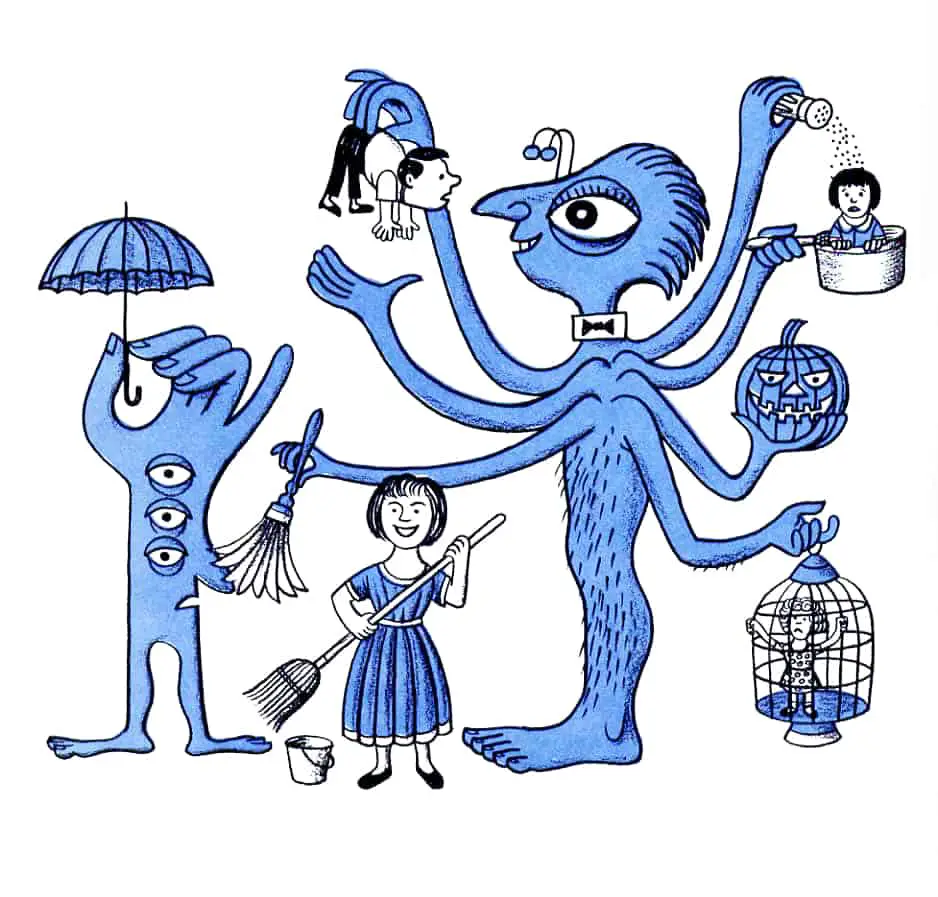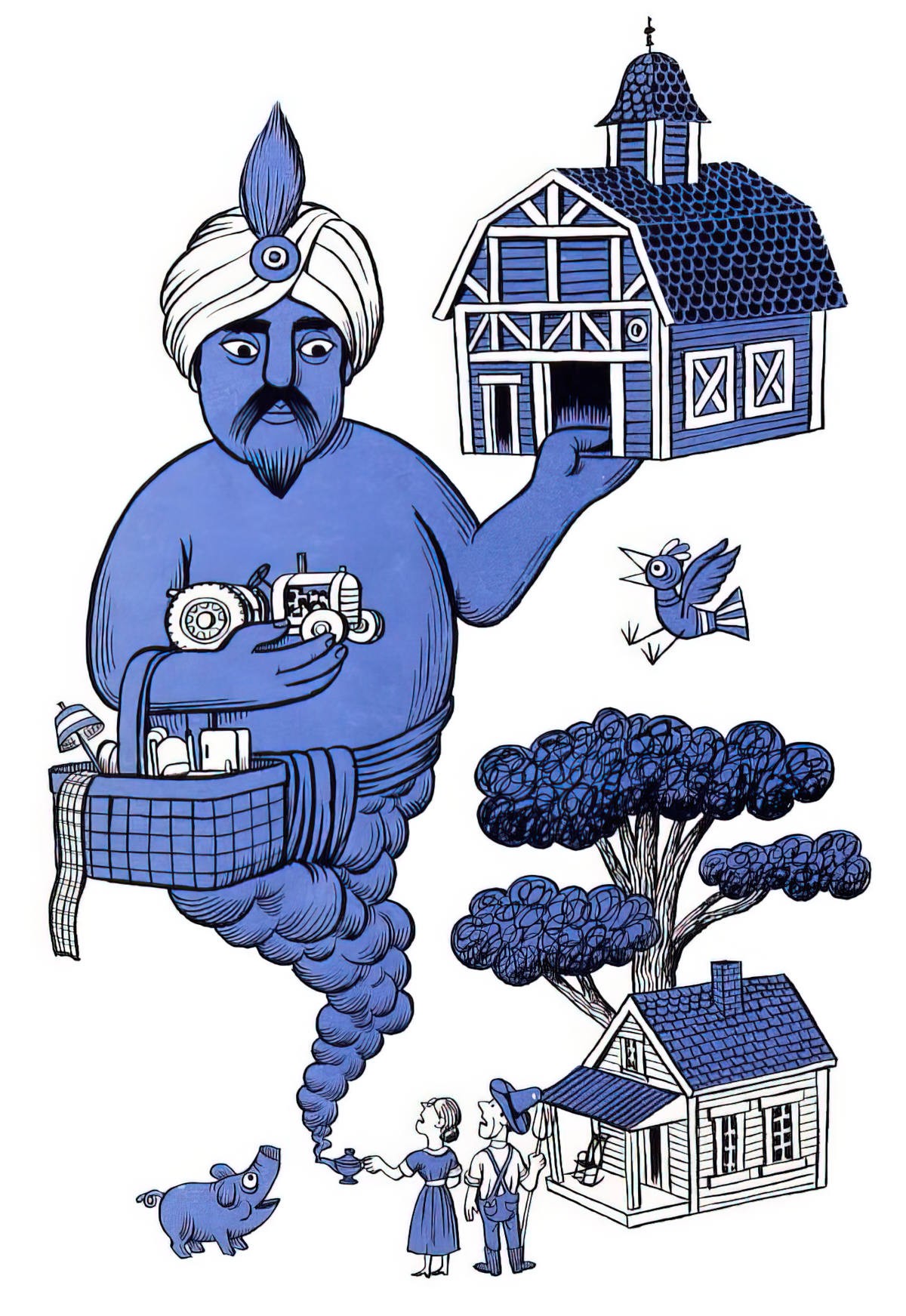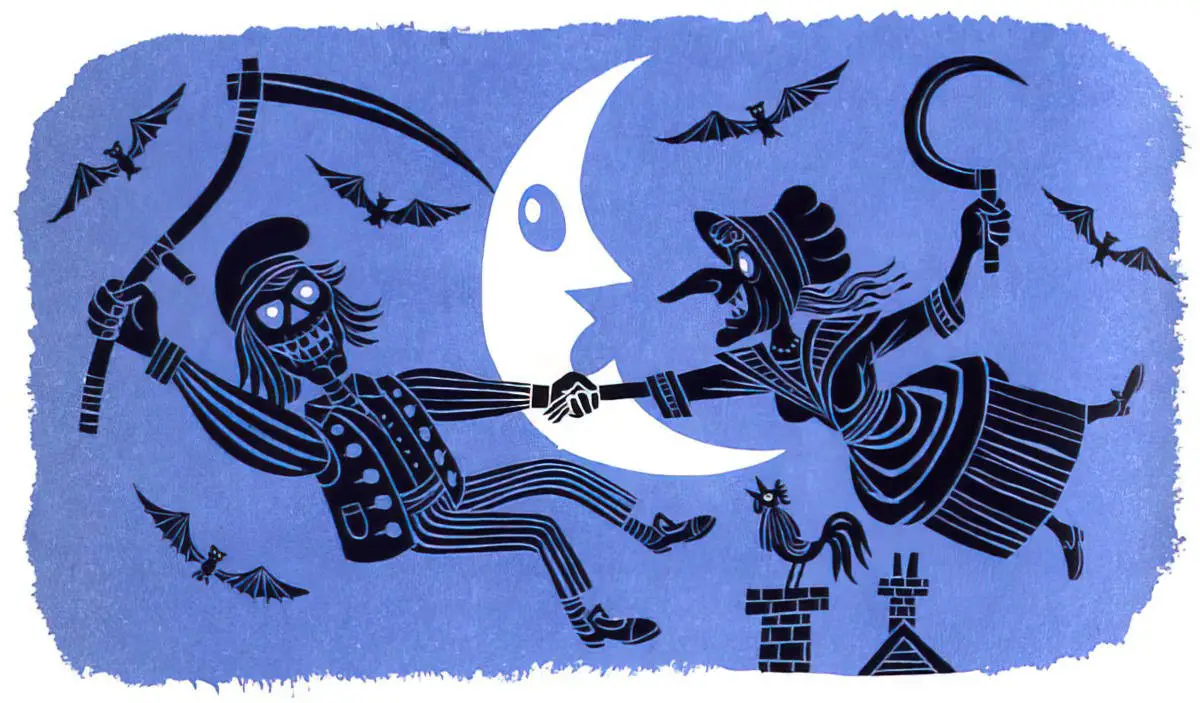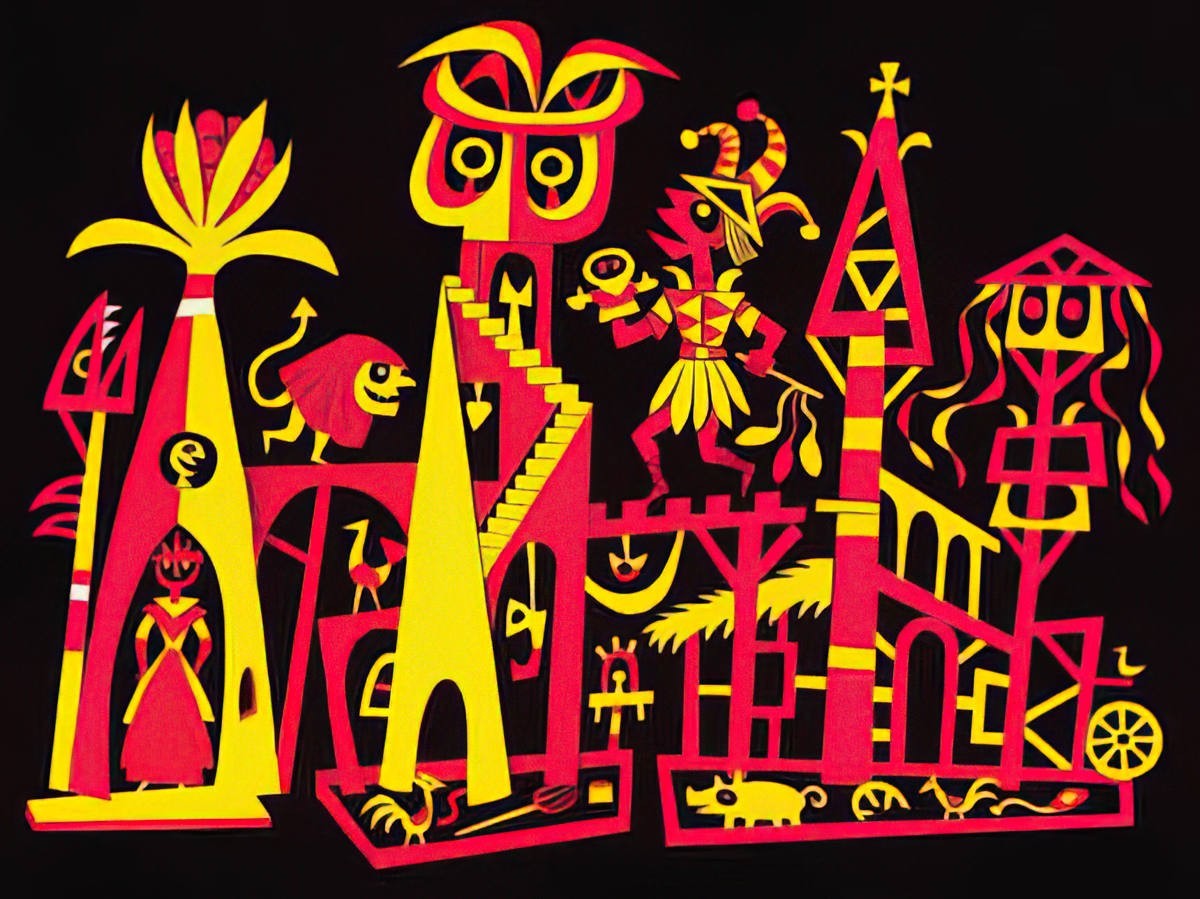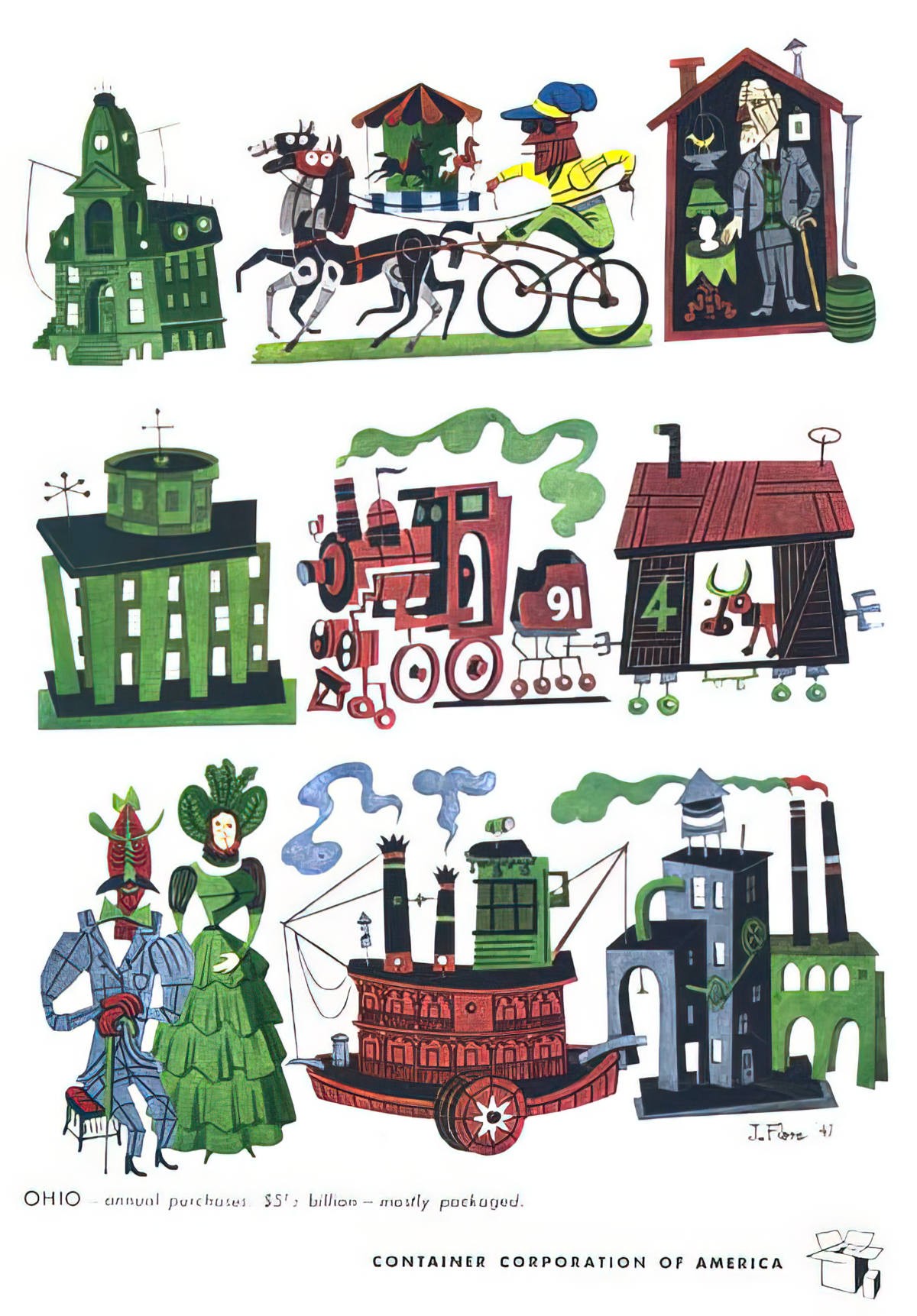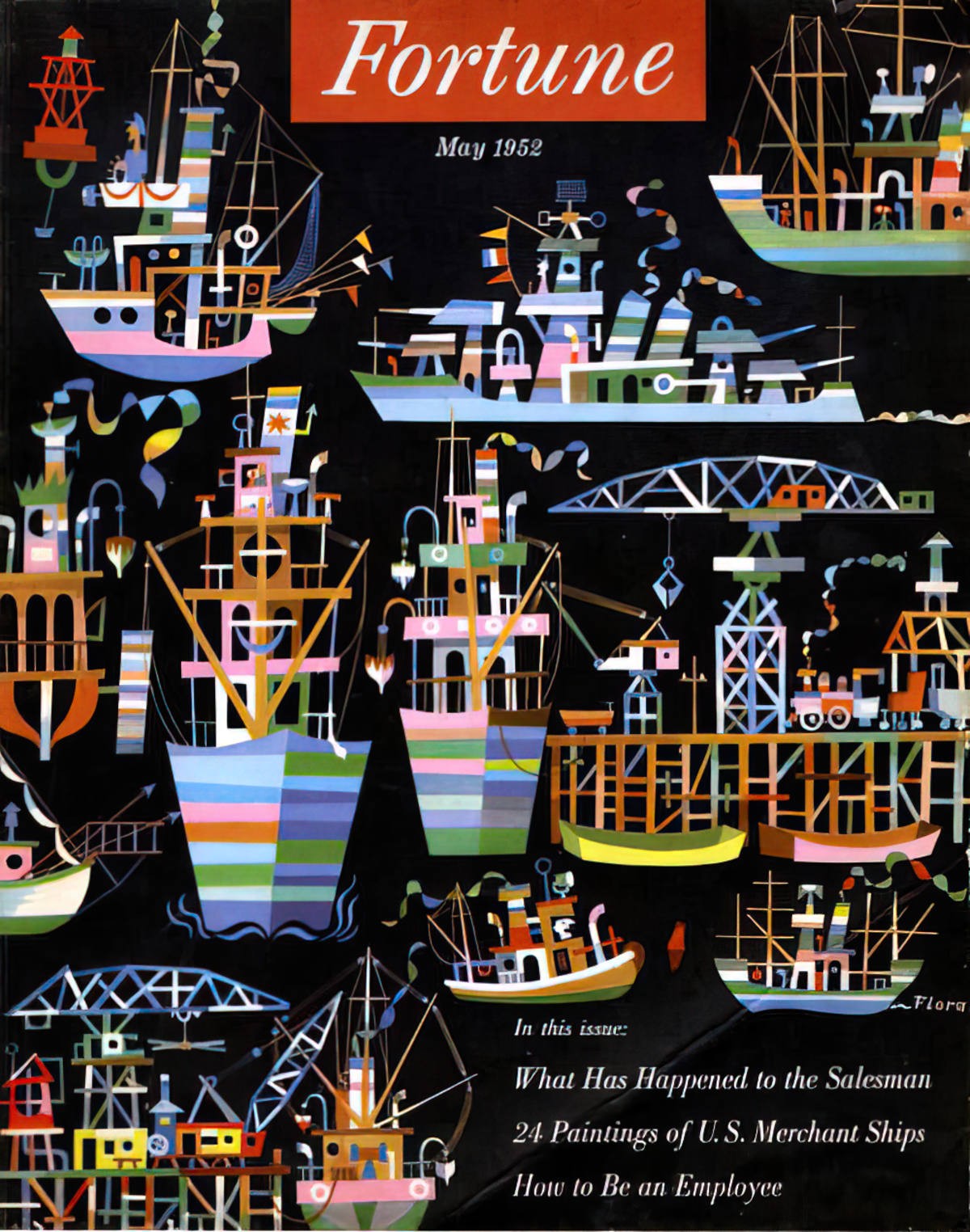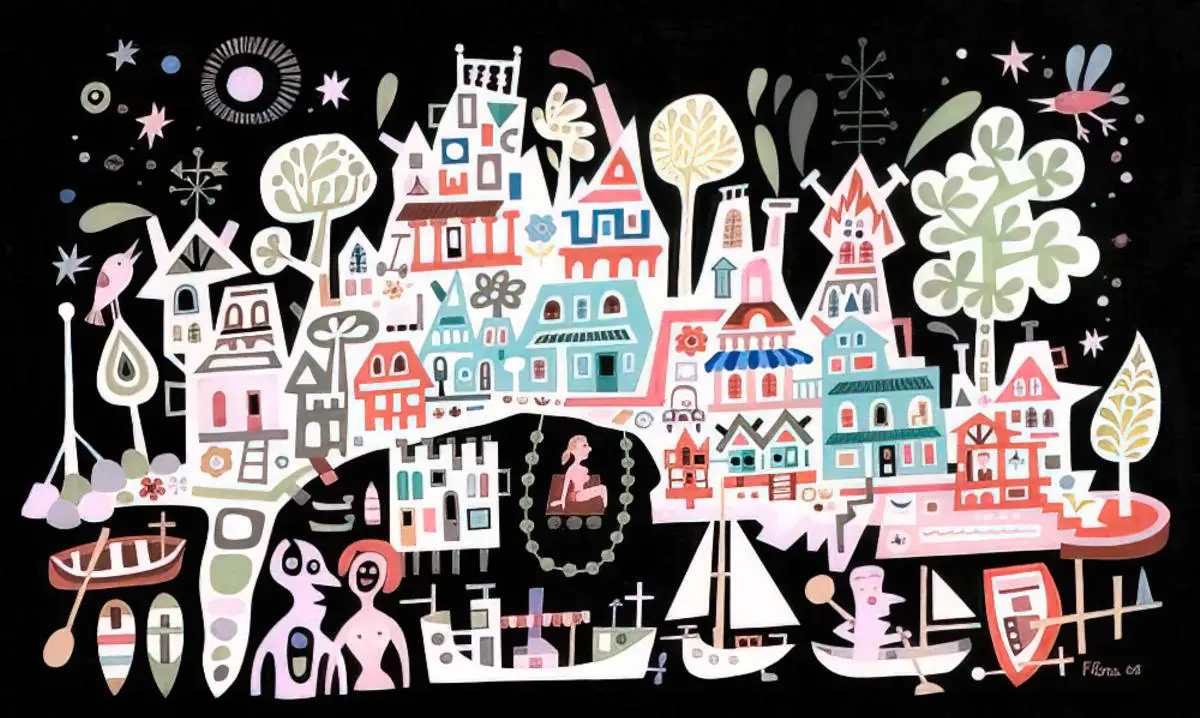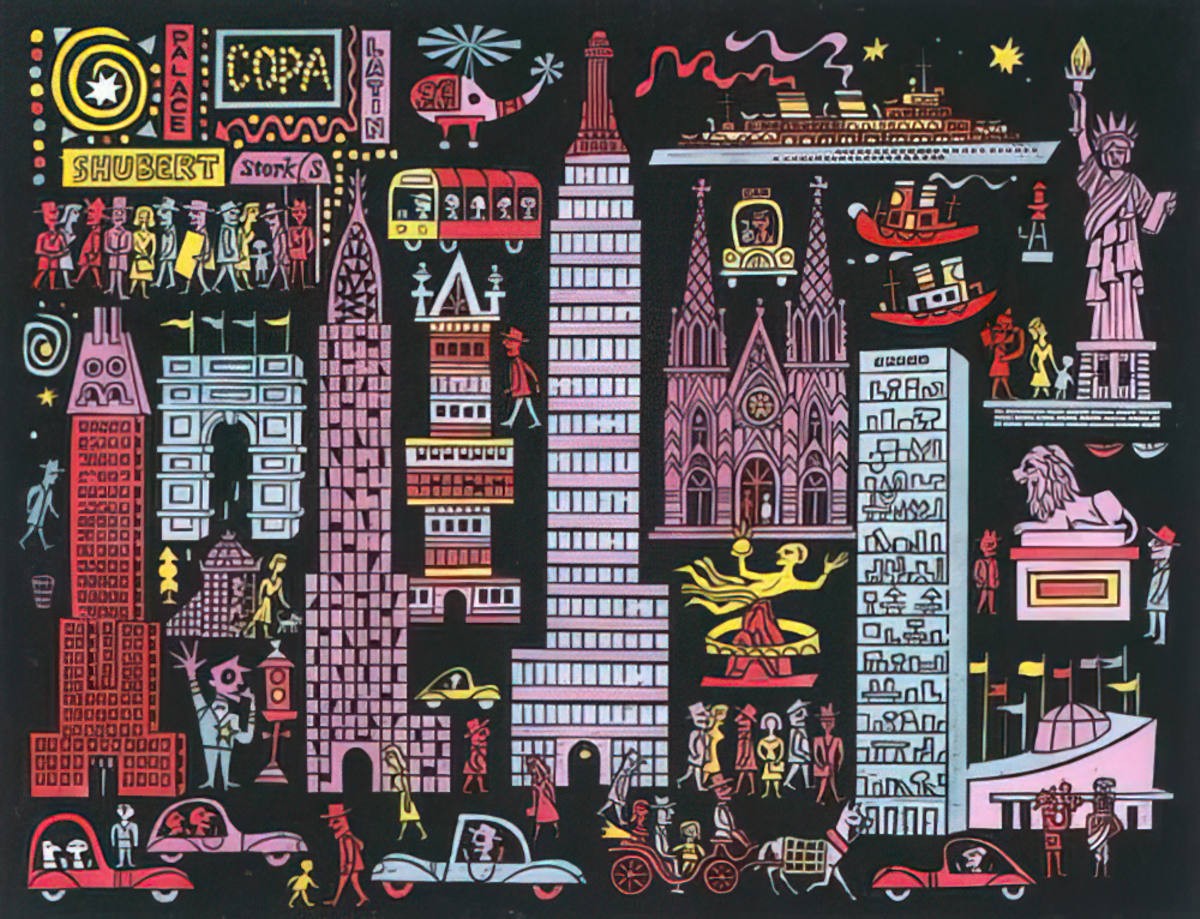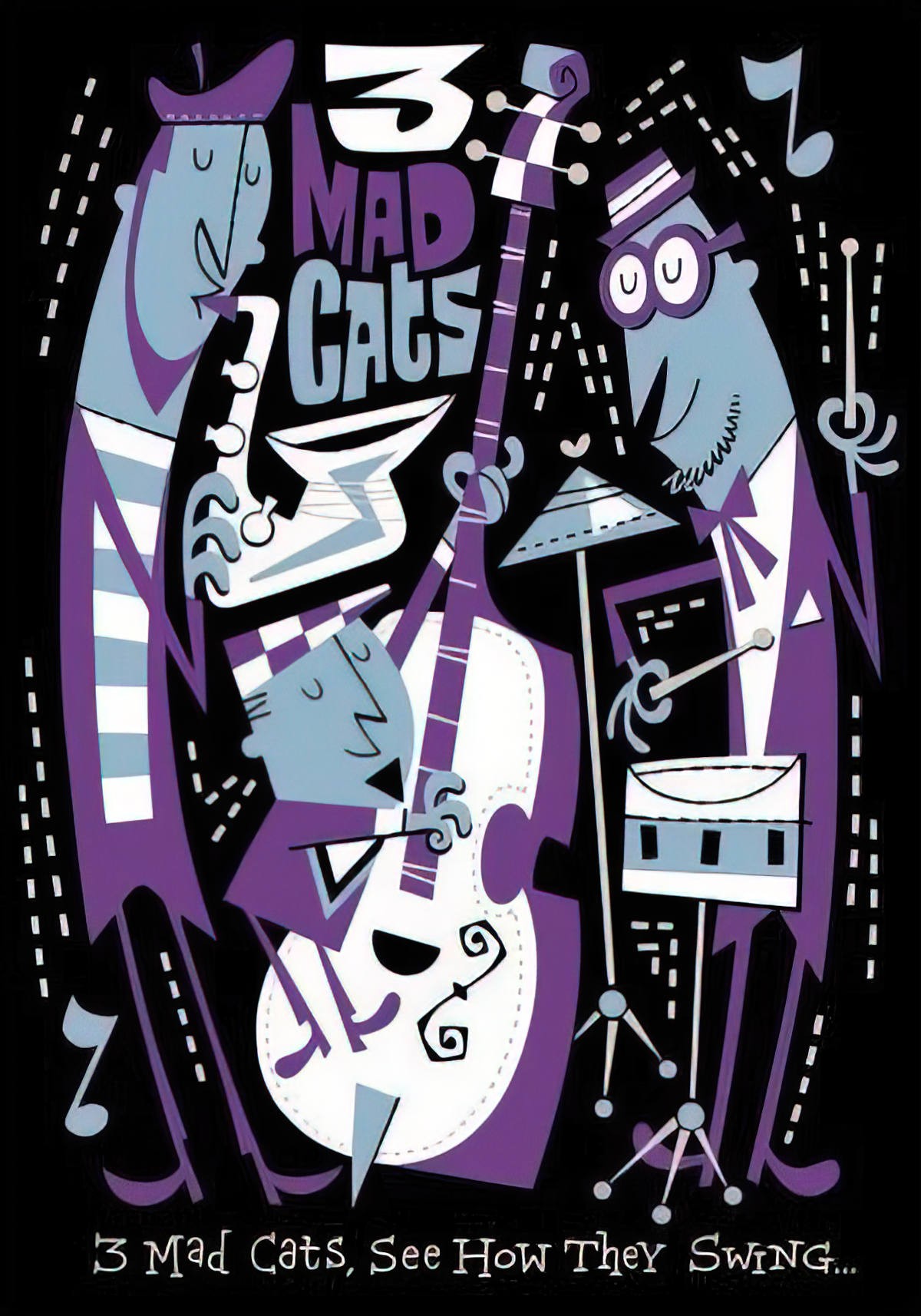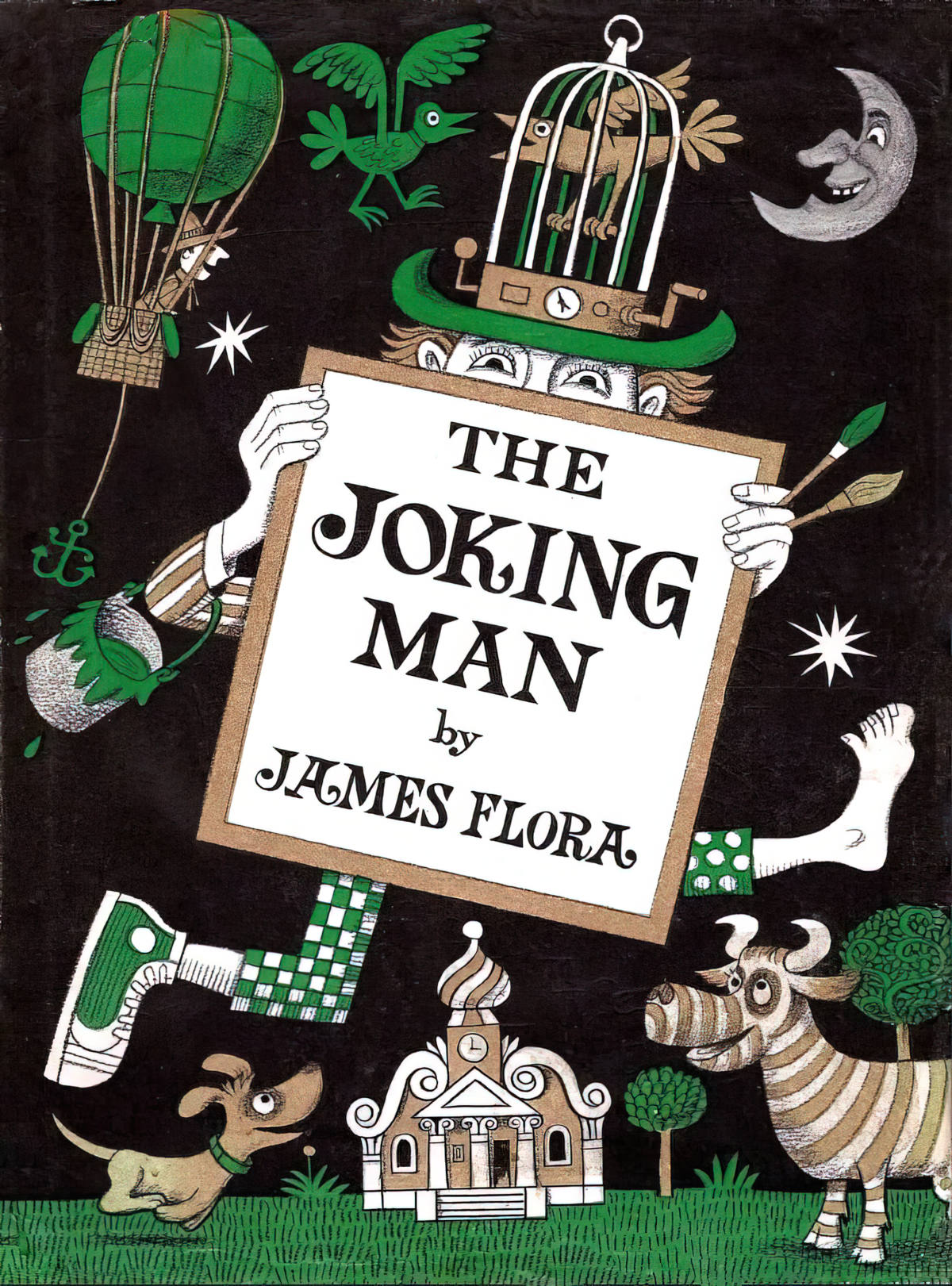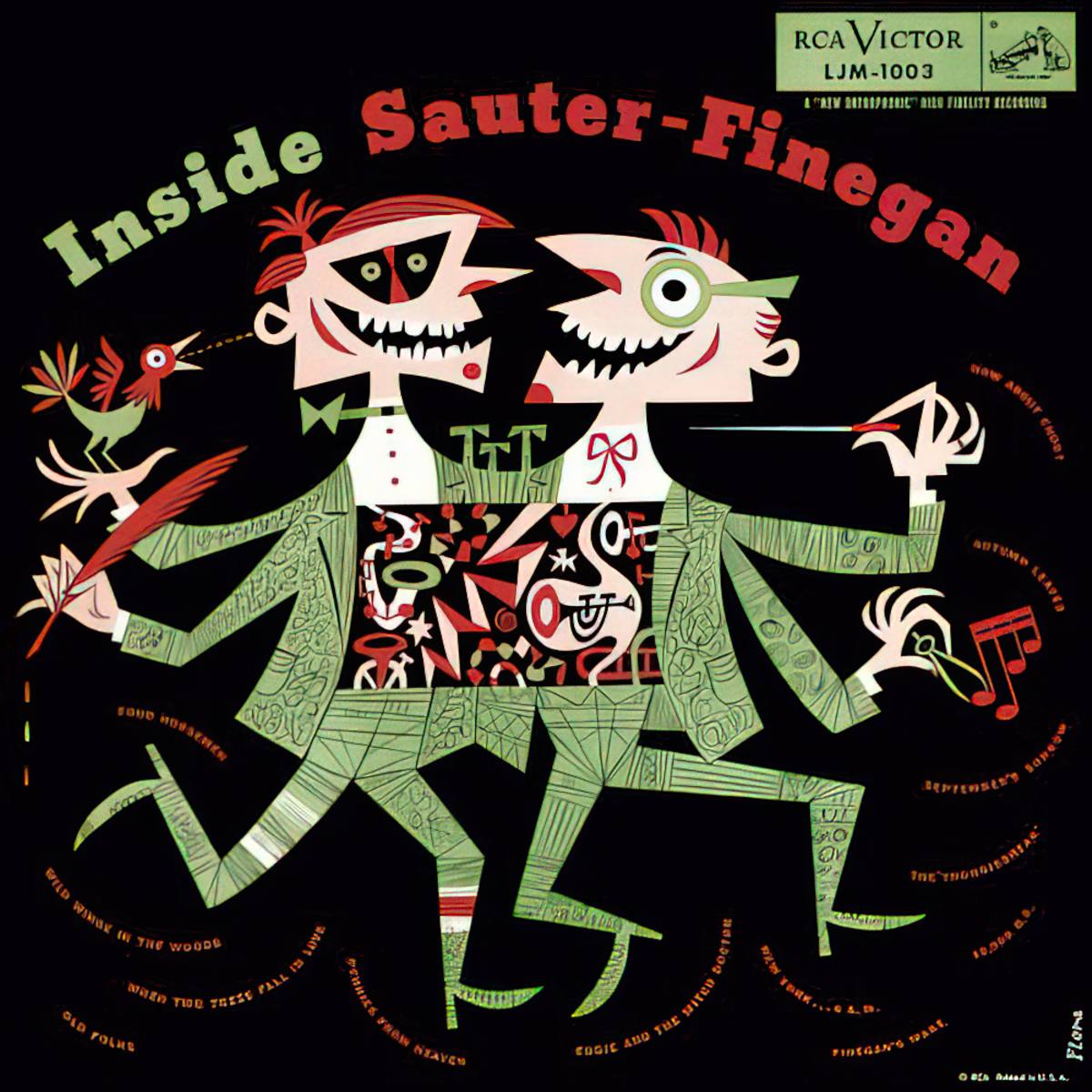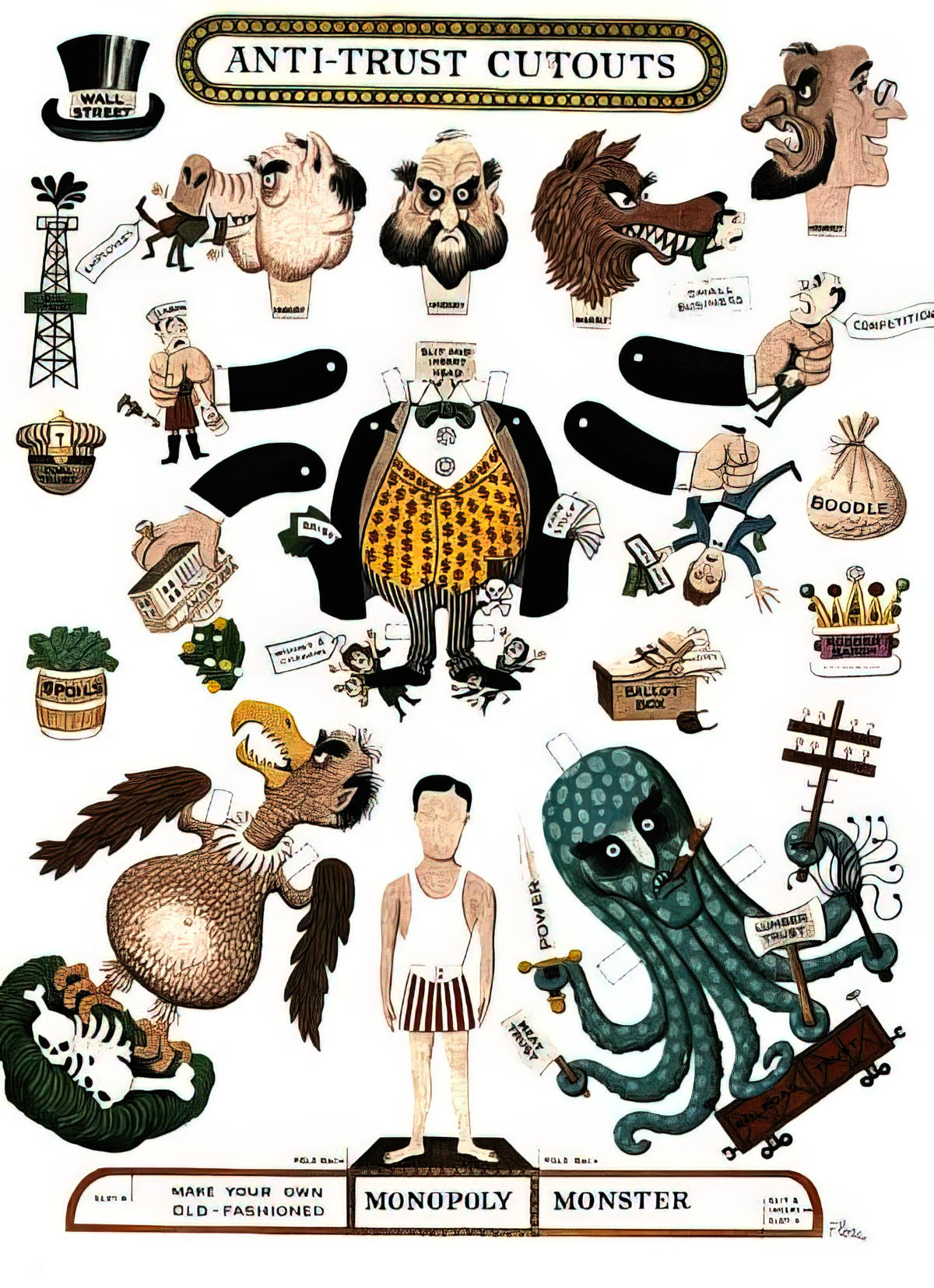 But Jim Flora was probably best known for his distinctive and idiosyncratic album cover art for RCA Victor and Columbia Records during the 1940s and 1950s. In contrast to a children's book illustrator such as Gomi Taro, using the collage sheet style he achieves for his album covers a sense of diabolical chaos and disorder. That's a feature of this collage sheet style: It can be extremely ordered (lined up like a stamp album) or all over the place.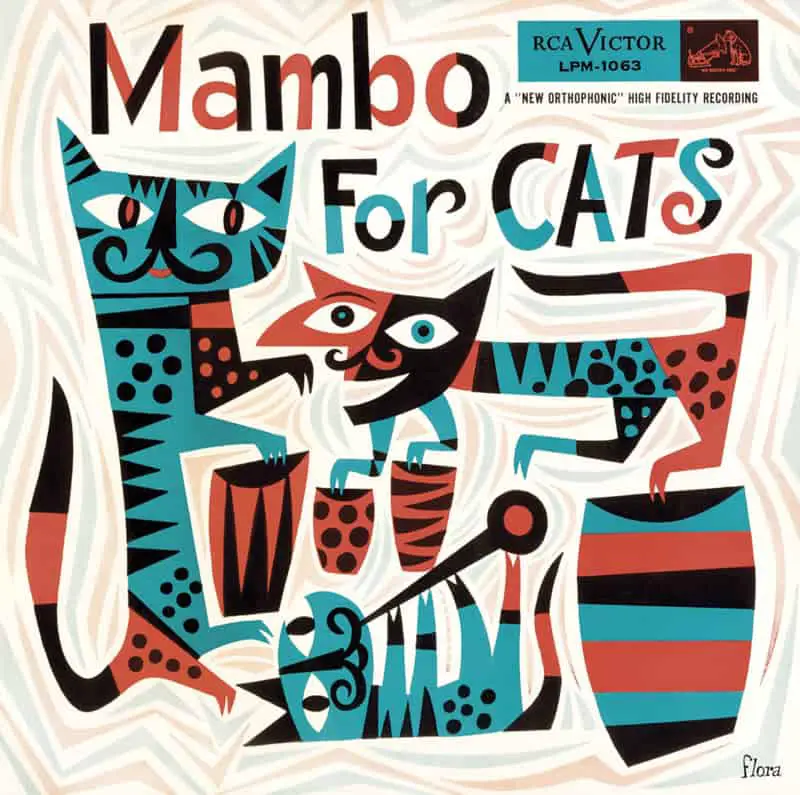 Many illustrators have been influenced by Jim Flora. Various examples of Flora-esque collage sheet illustration in commercial as well as picture book illustration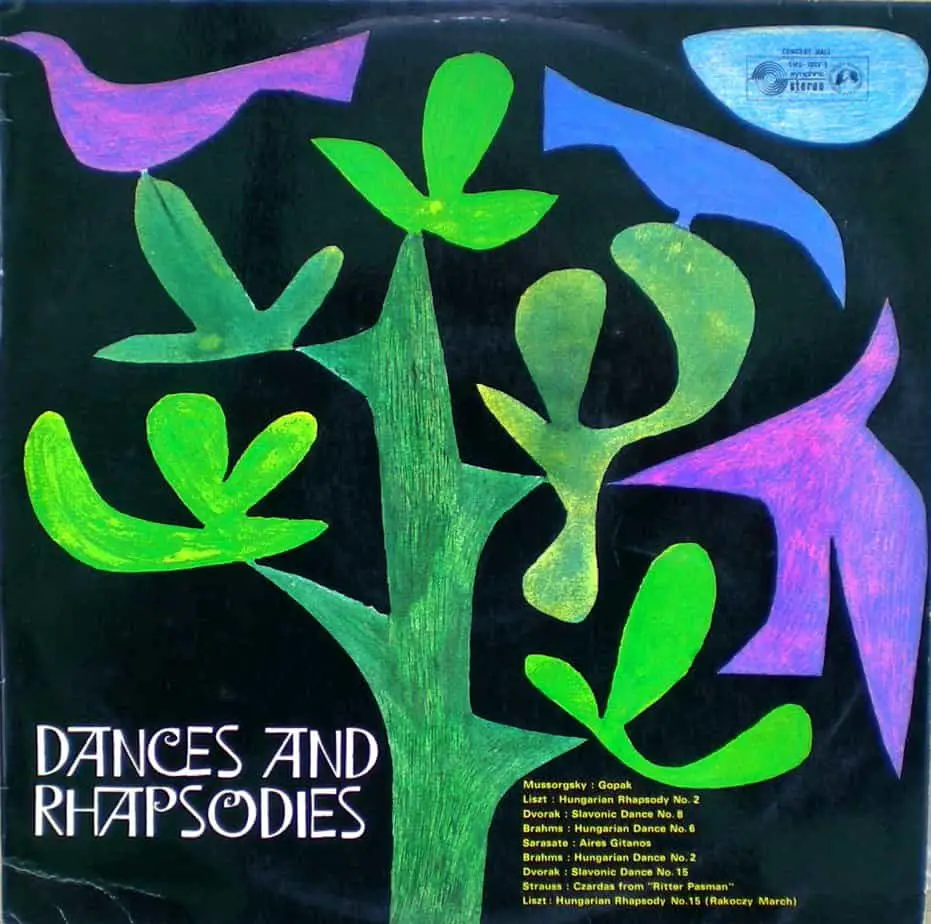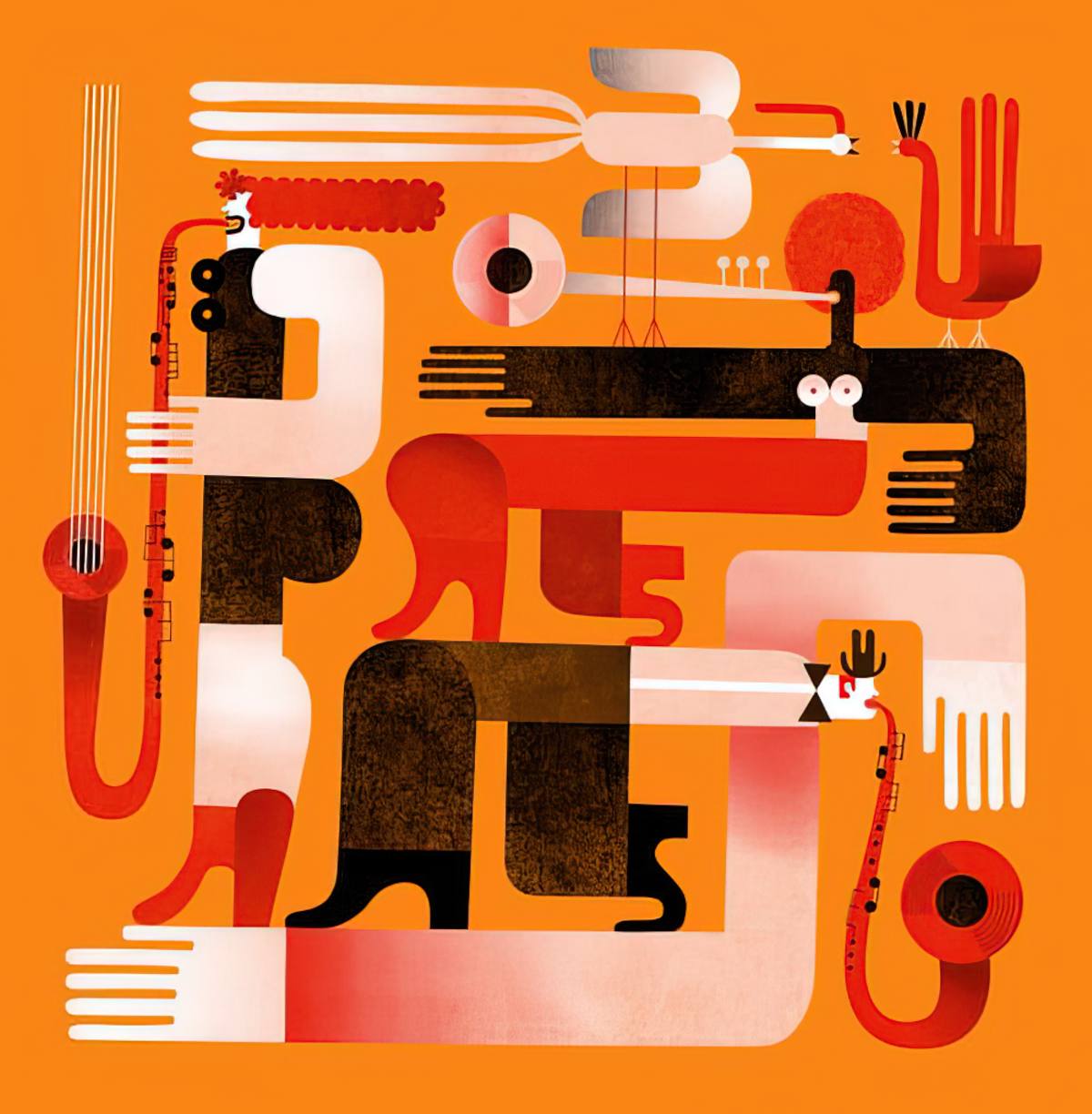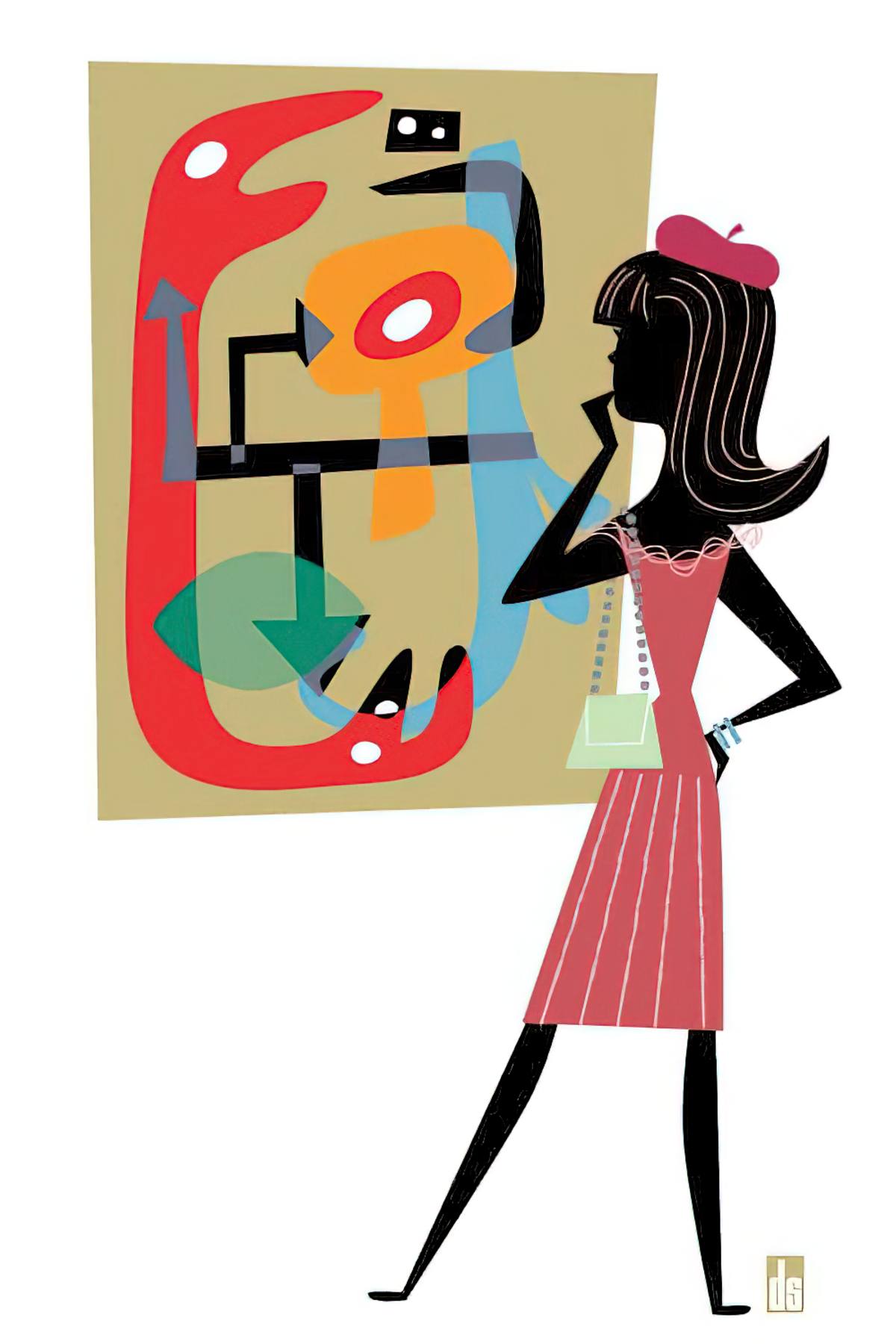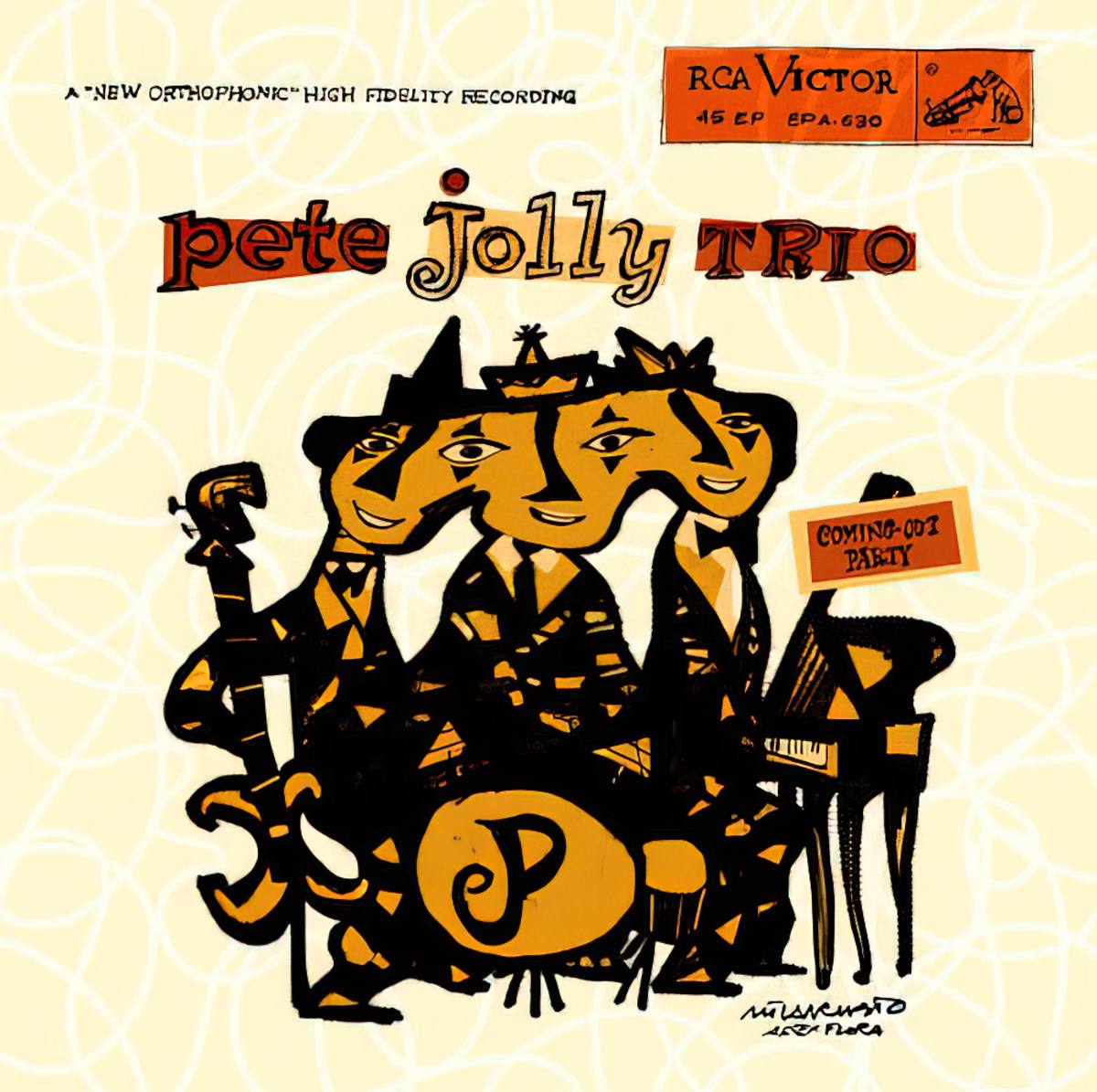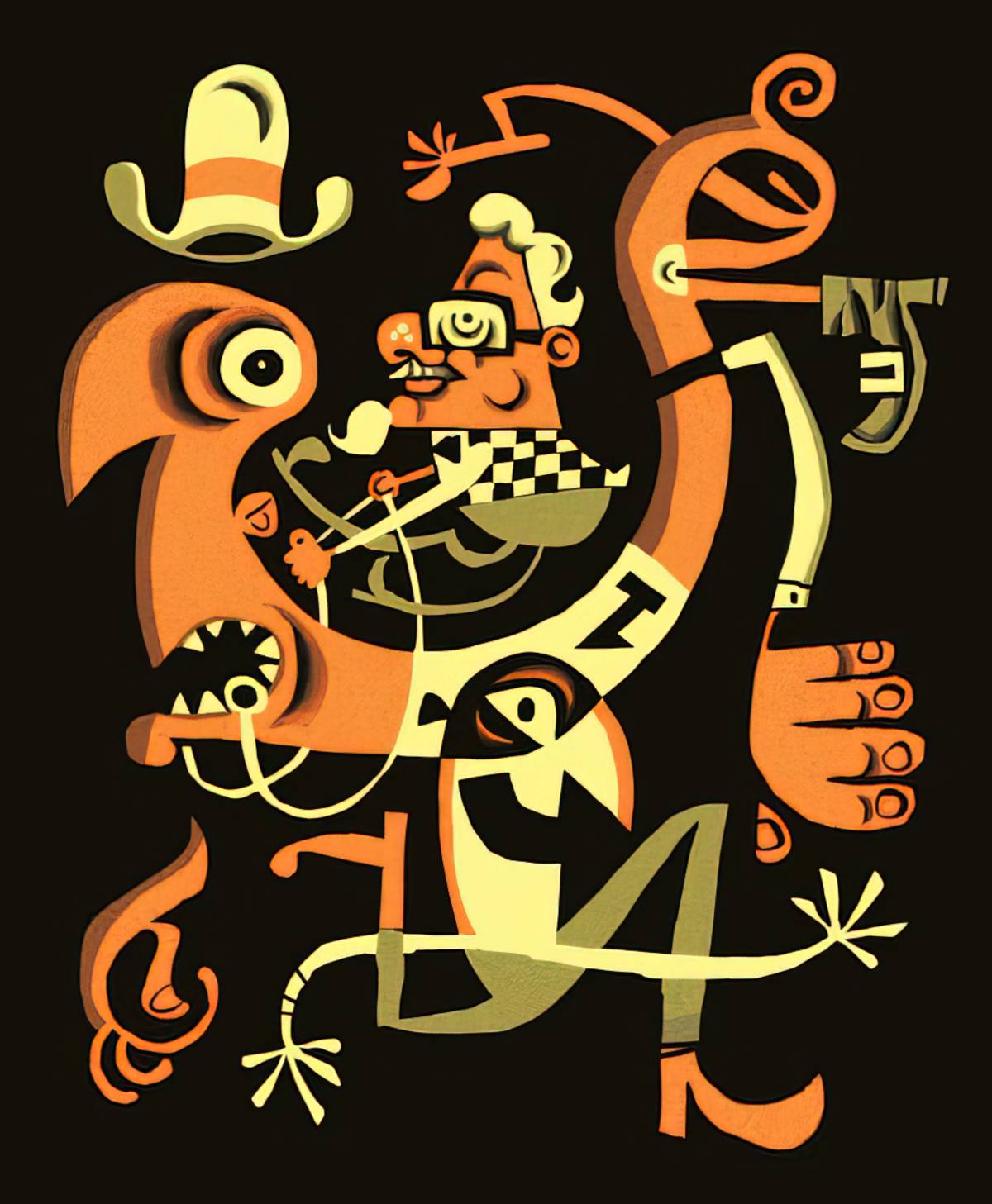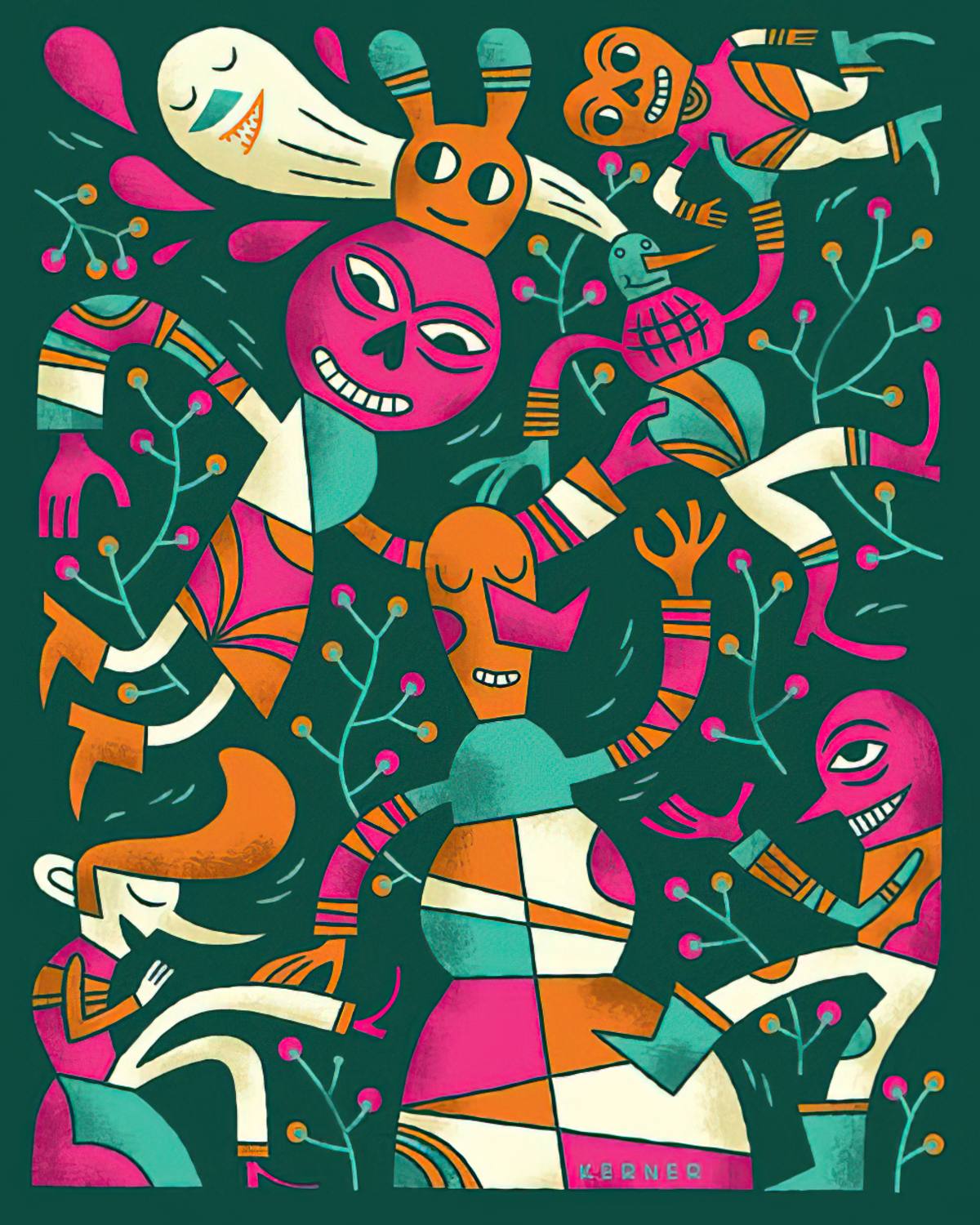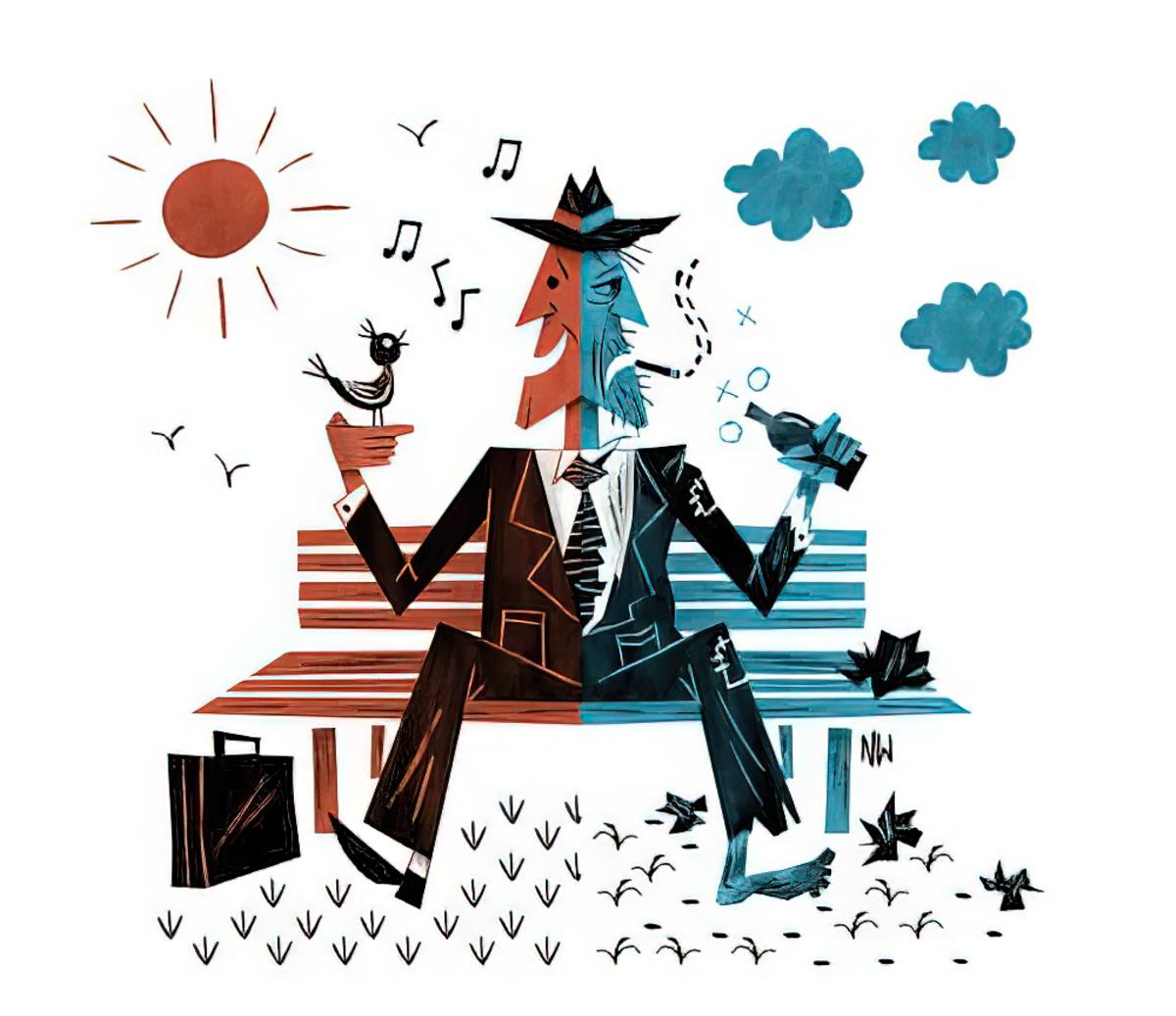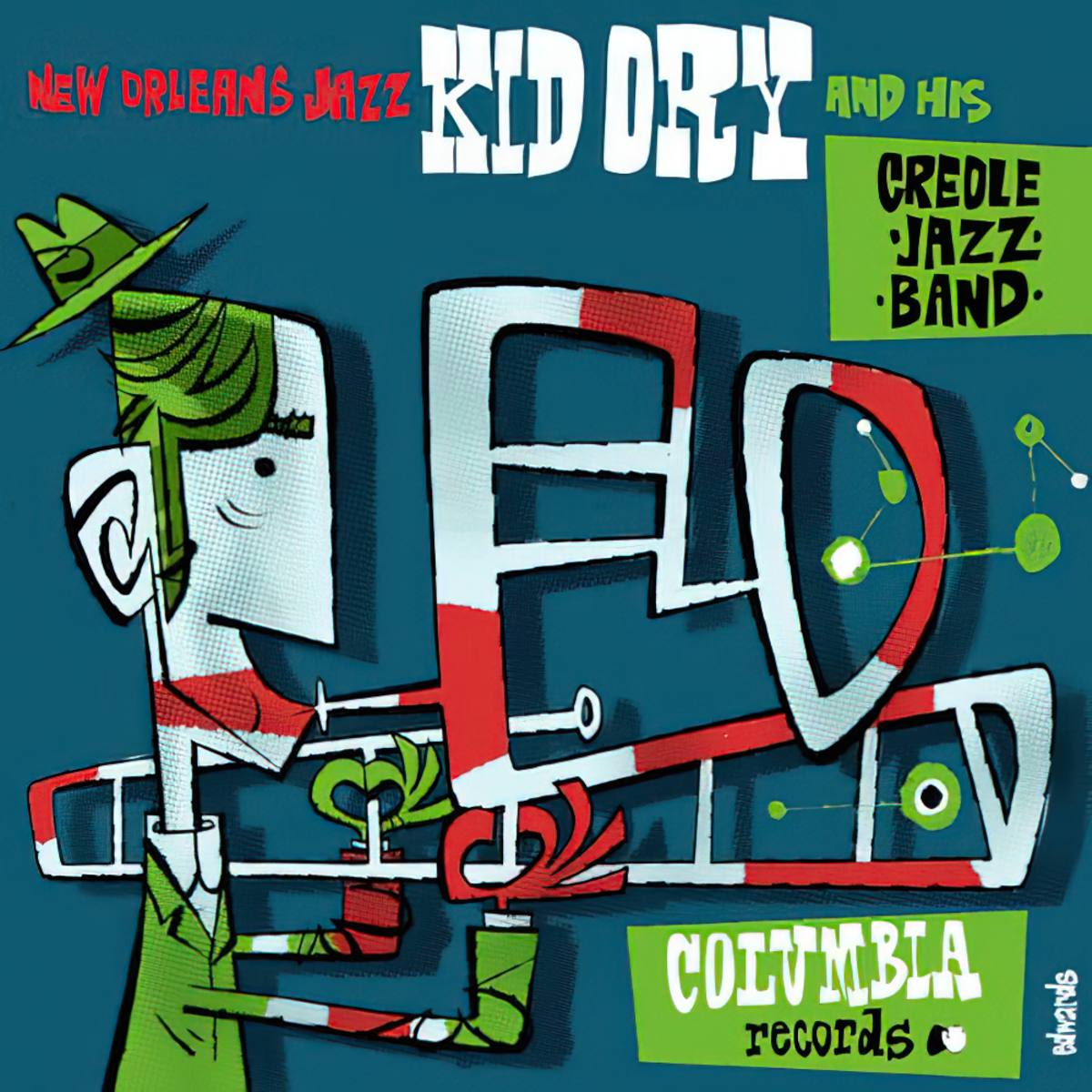 ANTONI BORATYNSKI
Antoni Boratyński was a Polish illustrator who trained during the 1950s and created many illustrations in the second half of the 20th century. He is well-known for illustrating The Never Ending Story by Michael Ende.
The background below has aged to yellow, but he was working on white.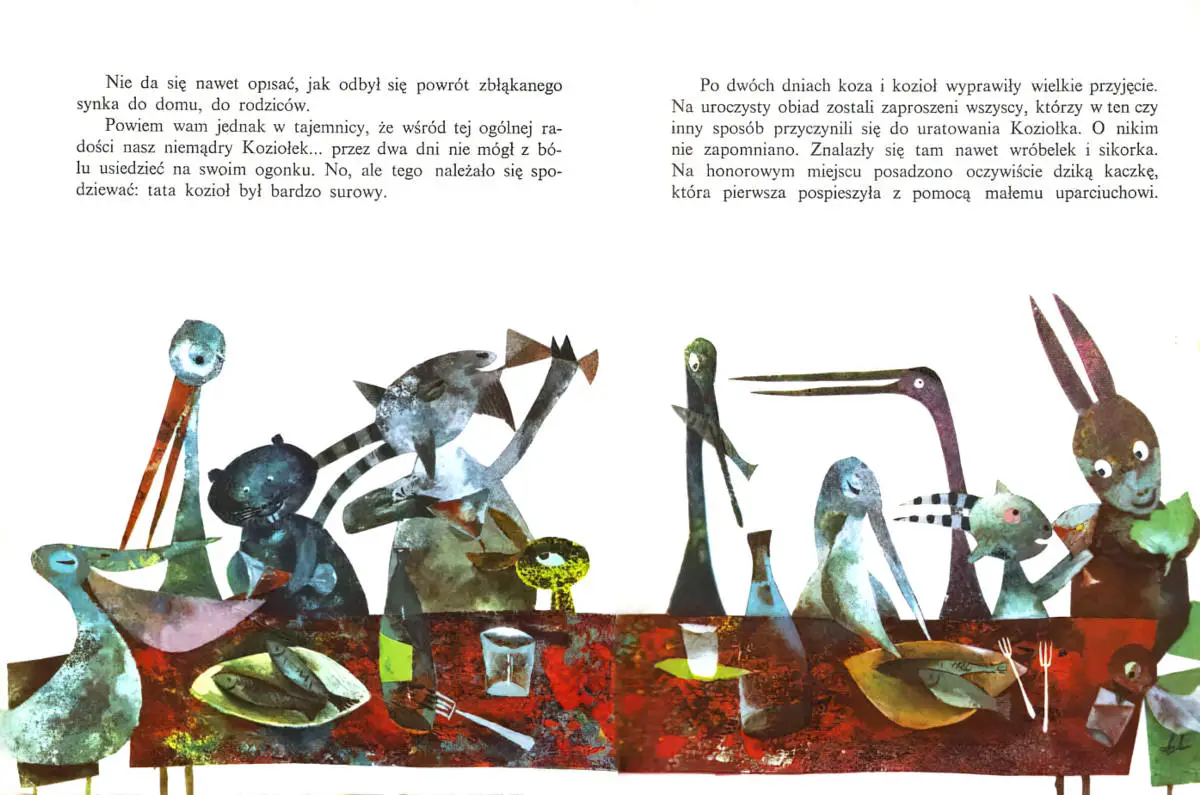 This style of art isn't limited to children's illustration. Like graphic novels, when pitched at an older audience, there tends to be more on the page. But not always. Dahlov Ipcar's dual audience popularity and her complicated collages are one example of a collage-style illustrator working with great complexity.
ADOLF HOFFMEISTER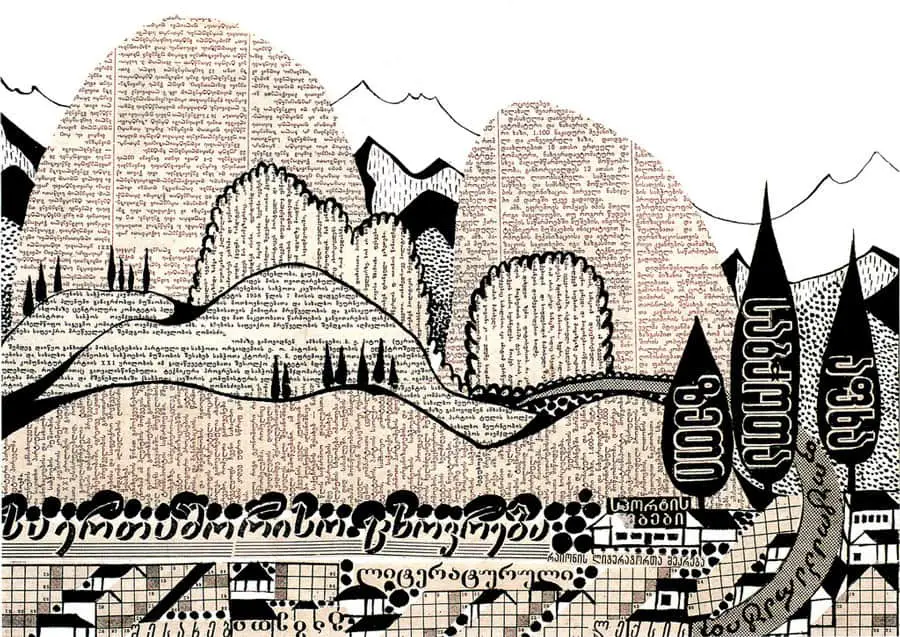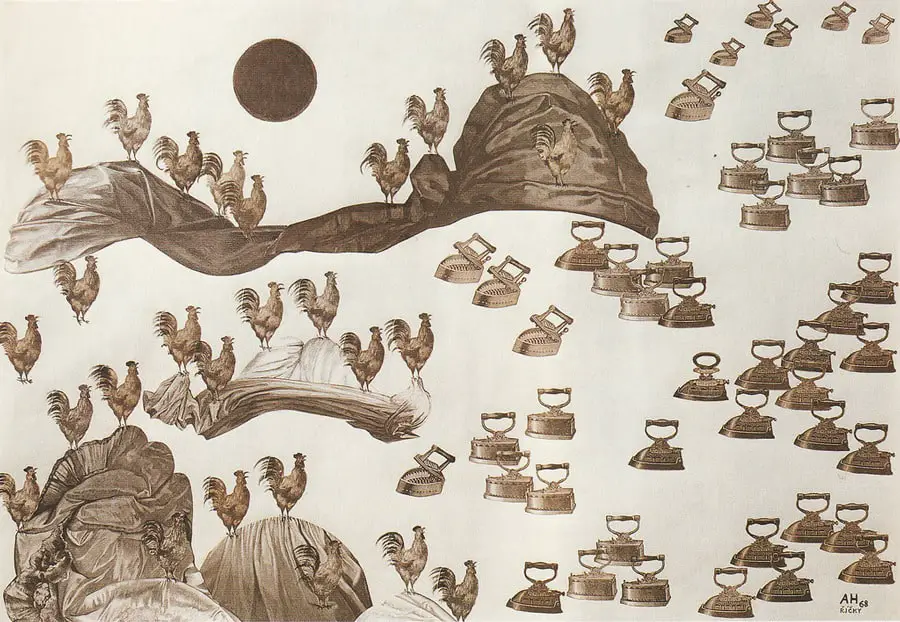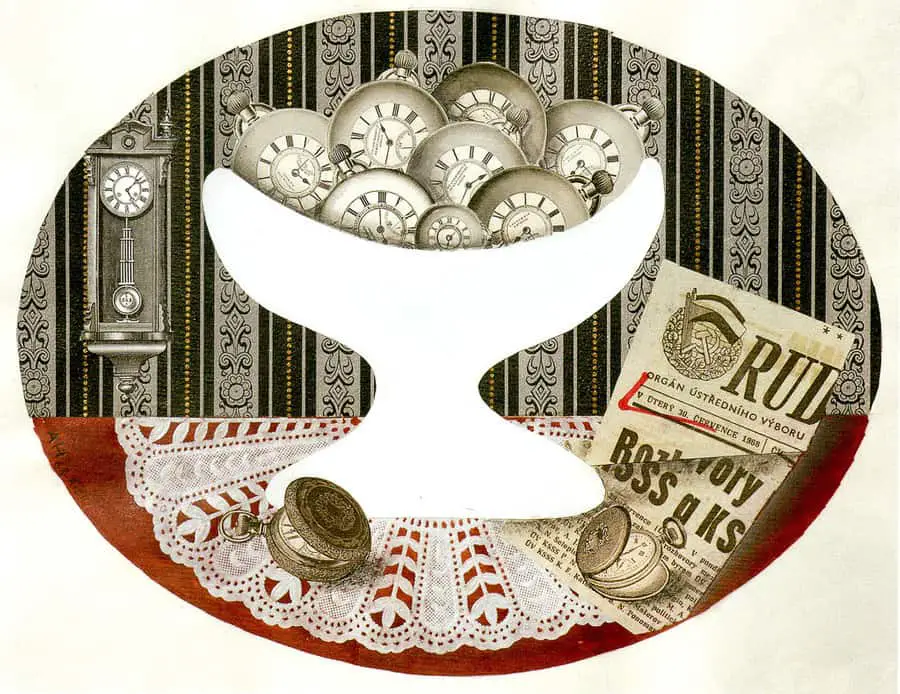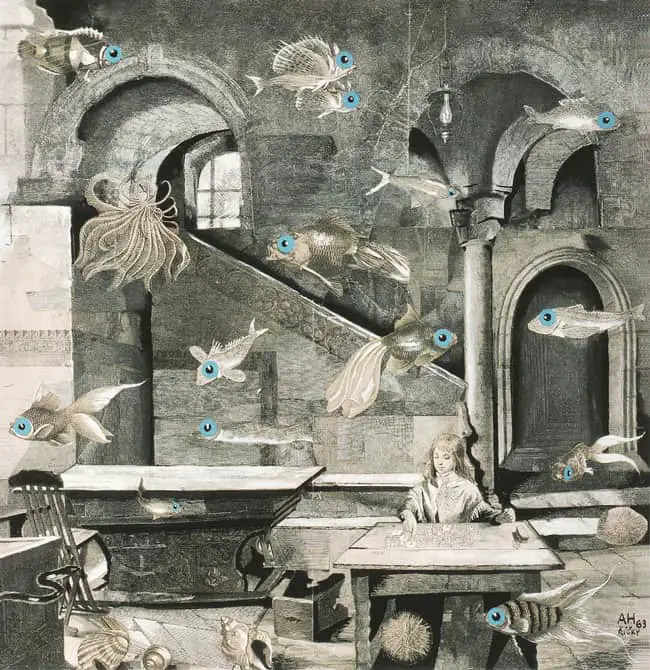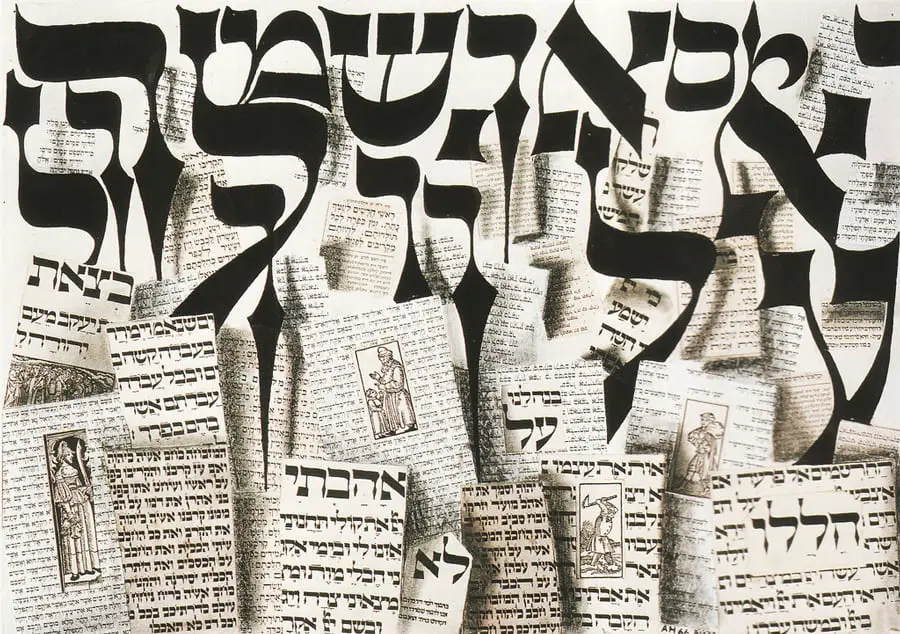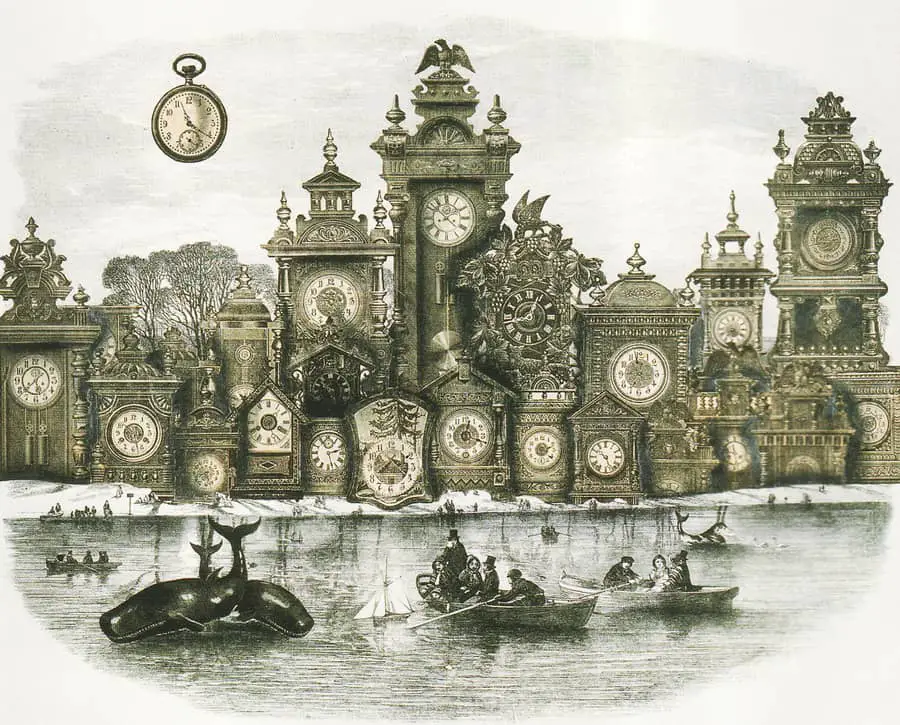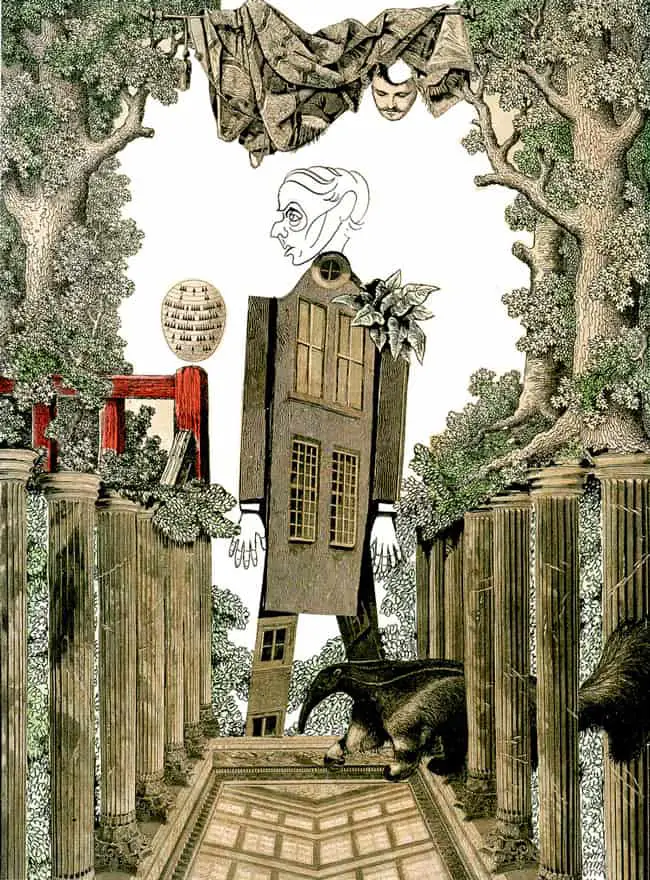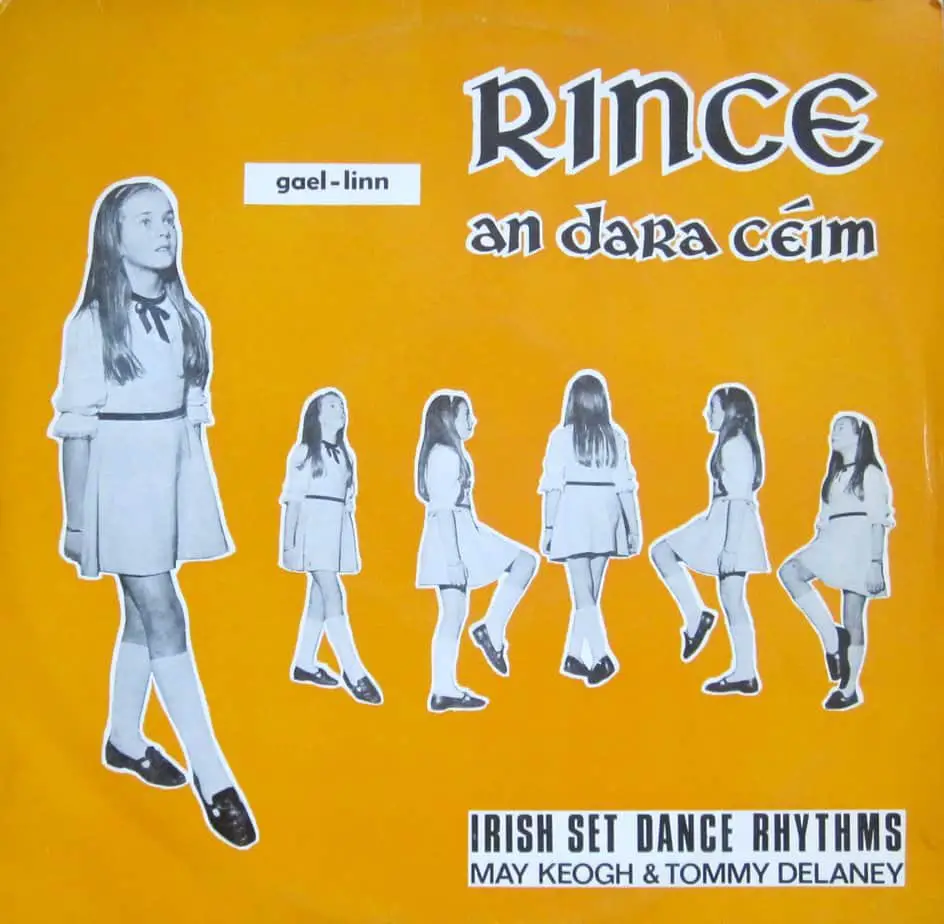 The illustrations below are interesting because they make unusual use of borders. Some of the illustrations expand through borders like diptych, but these are basically separate images colocated on the same page, collage sheet style.
My Big Book Of Sleepy-Time Tales, A Collection Of Stories and Pictures by Authors and Artists from Czechoslovakia, Hamlyn Publishing Group Limited, 1984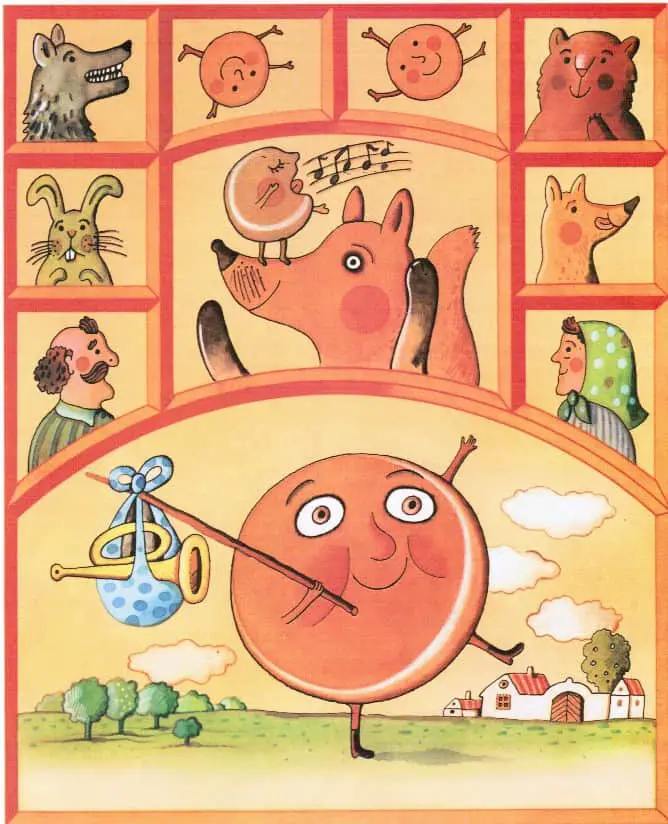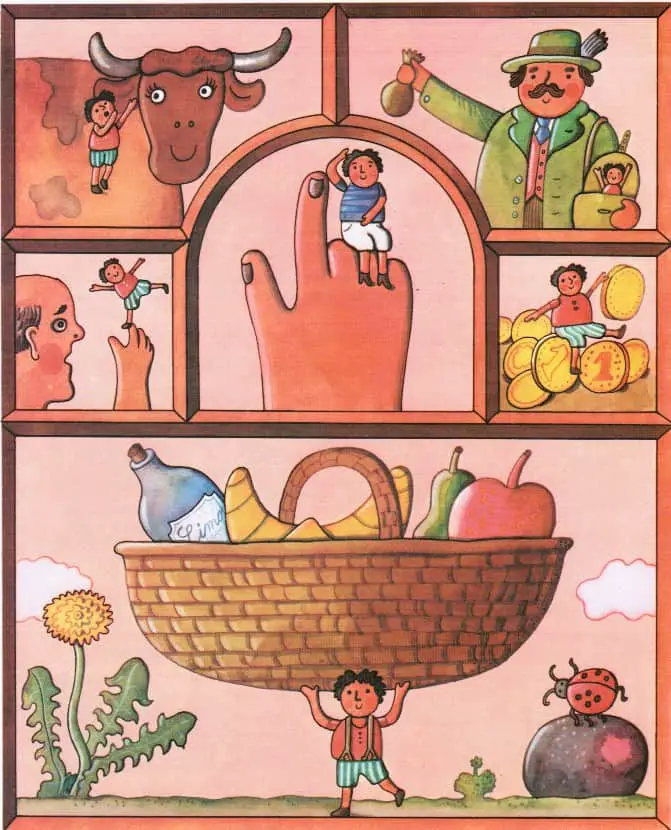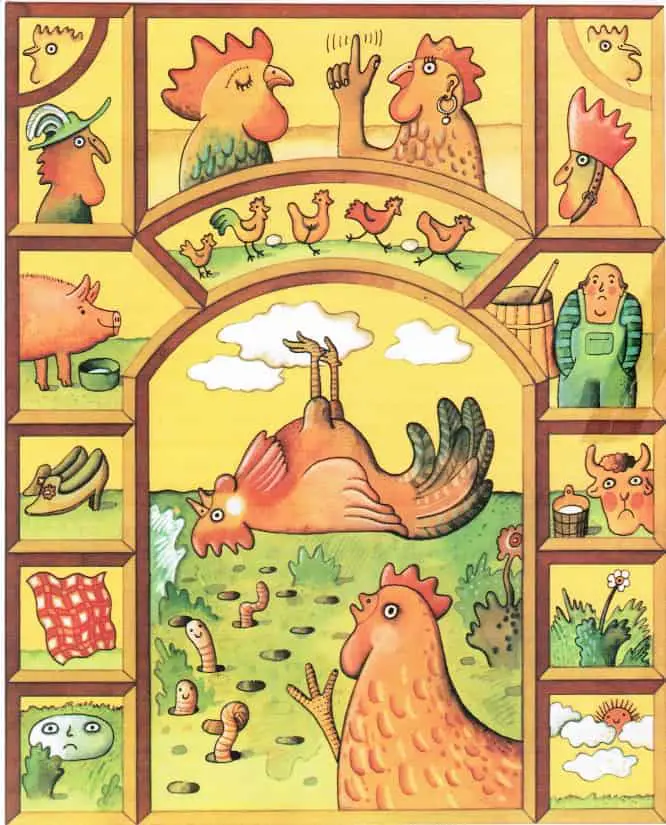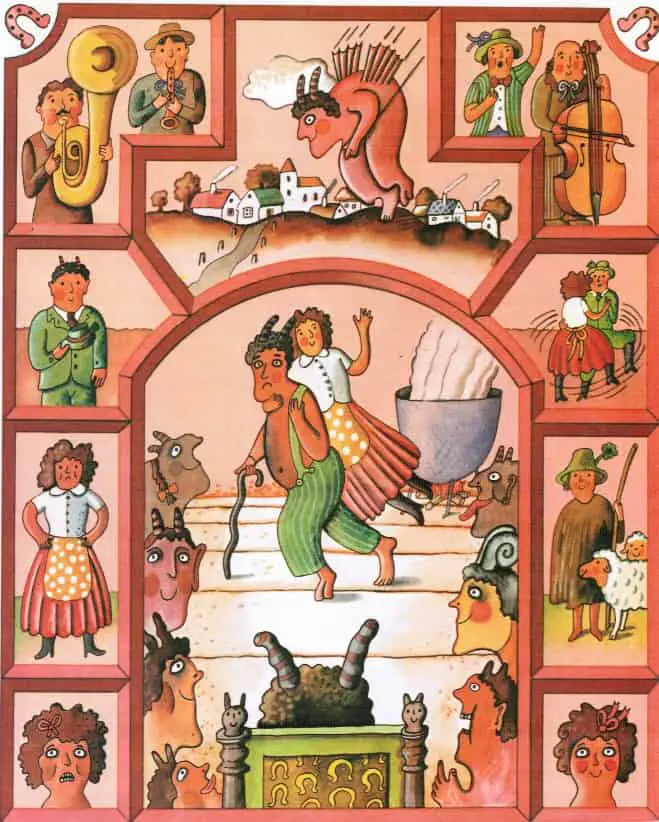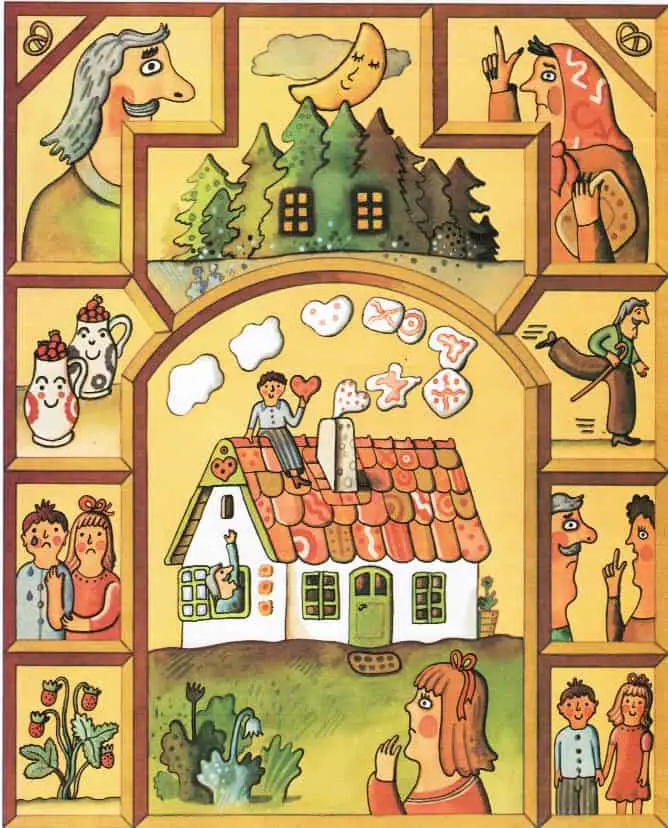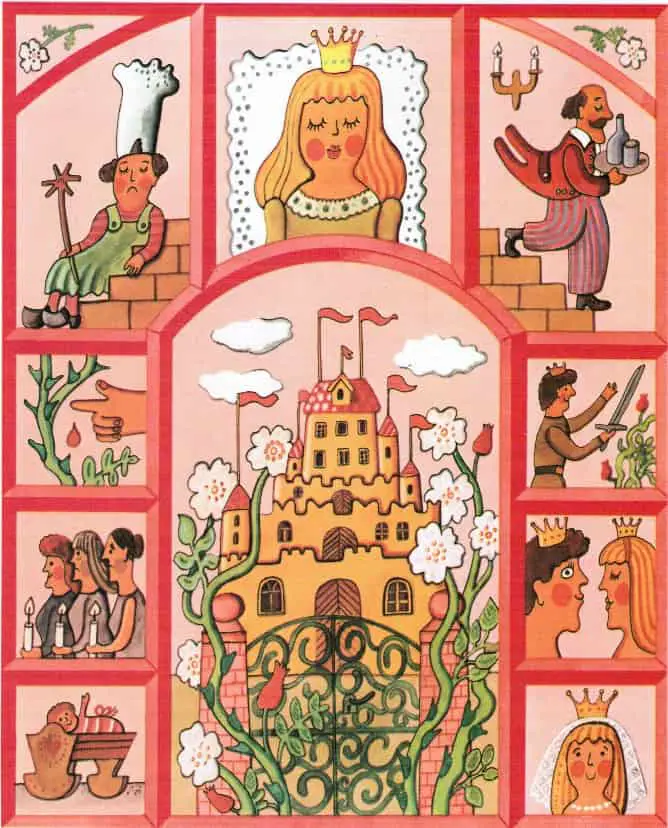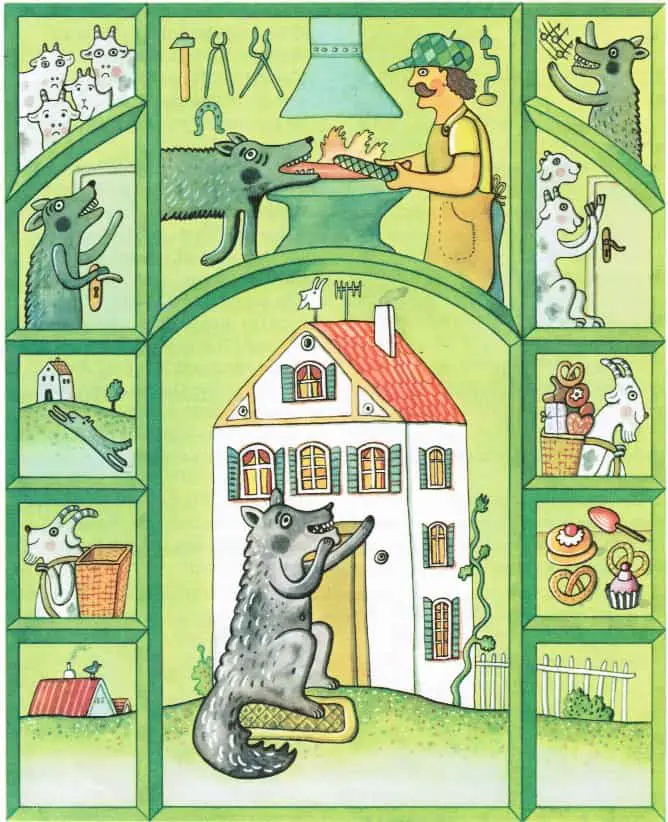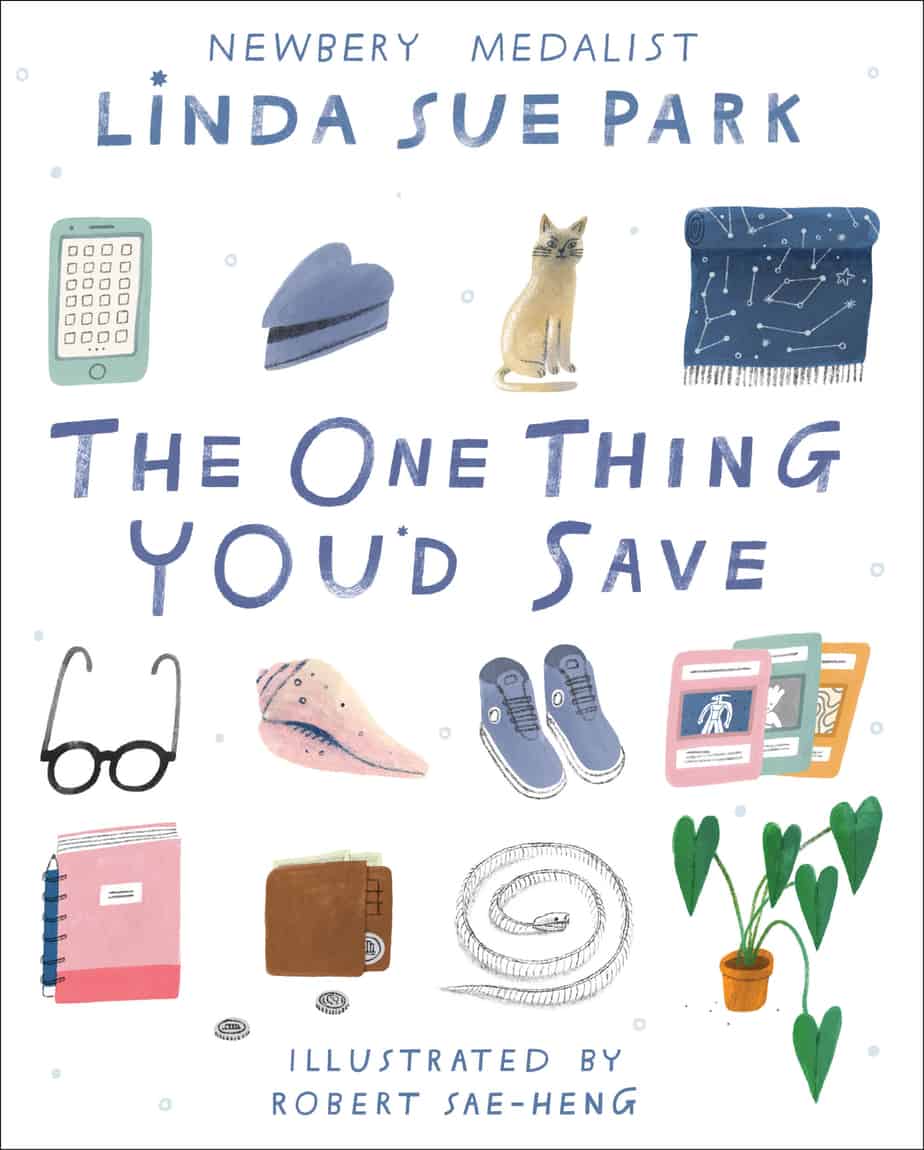 If your house were on fire, what one thing would you save? Newbery Medalist Linda Sue Park explores different answers to this provocative question in linked poems that capture the diverse voices of a middle school class. Illustrated with black-and-white art.
When a teacher asks her class what one thing they would save in an emergency, some students know the answer right away. Others come to their decisions more slowly. And some change their minds when they hear their classmates' responses. A lively dialog ignites as the students discover unexpected facets of one another—and themselves. With her ear for authentic dialog and knowledge of tweens' priorities and emotions, Linda Sue Park brings the varied voices of an inclusive classroom to life through carefully honed, engaging, and instantly accessible verse.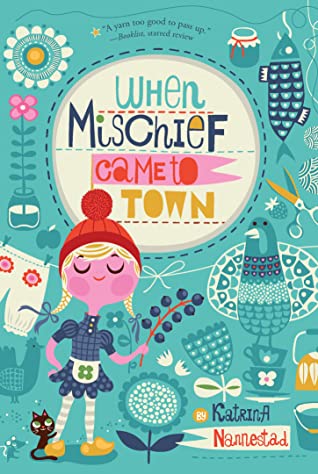 In the tradition of Anne of Green Gables and Pippi Longstocking comes a heart-warming novel about love, family, grief, joy and the power of laughter and imagination.
When Inge Maria arrives on the tiny island of Bornholm in Denmark to live with her grandmother, she's not sure what to expect. Her grandmother is stern, the people on the island are strange, and children are supposed to be seen and not heard. But no matter how hard Inge tries to be good, mischief has a way of finding her. Could it be that a bit of mischief is exactly what Grandmother and the people of Bornholm need?