The word 'surrealism' has a different use in everyday English from its meaning in critical discourse.
Surrealism in everyday English: I don't understand it. Weird somehow. Creepy. Like a dream. Disparate things are together and don't make sense.

Surrealism in critical discourse: Over and above. Literally, super-real (from French).
'Surreal' is a modern word and does indeed mean, correctly, what everyone thinks it means. Something like this is often thought to be surreal:
The word 'surrealism' , however, existed before 'surreal', which is a back formation because an adjectival form comes in handy. 'Surreal' has been around since the 1930s and took off in the 1950s.
that 'sense of the marvellous suffusing everyday existence'

Louis Aragon
In other words, 'super-real' art tells us the 'super-truth'. It's all connected to Freudian ideas about dreams meaning something.
I don't know why people expect art to make sense. They accept the fact that life doesn't make sense.

David Lynch
Surrealist Picturebooks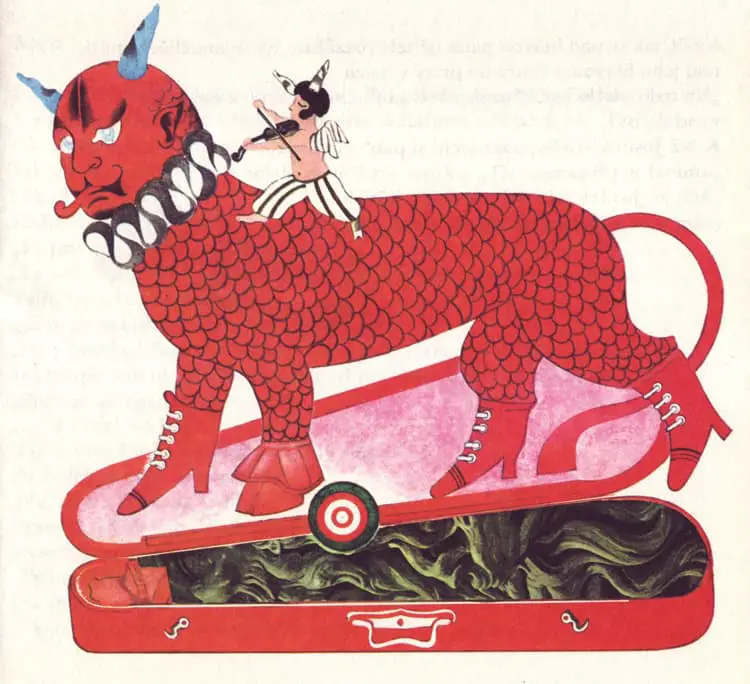 The work of Anthony Browne and other postmodern artists are said to be surrealist.
Shaun Tan has this to say about the word as applied to his work:
I've never been entirely comfortable with the term 'surrealism', despite often using it as a shorthand to ­introduce my own books. I don't have a strong interest in dreams per se, or the irrational, the way the capital-S Surrealists championed so brilliantly. I'm more interested in some kind of equivalent to reality, in itself quite rational and meaningful but just different to what we might be expecting. Perhaps post-colonial societies have a special feeling for weirdness that is not actually surrealism but to do with something far more conscious, just unresolved or hard to reconcile — a problem of reality."

Considering The Rabbits, for example, Tan suggests that the psychological upheaval of the ­collision between European visitors and Aboriginal landowners is almost impossible to represent accurately. "I certainly have no capacity to do so myself, but at least I can indicate something of the impossibility of the task through some strange drawings."

The Financial Times
The author also says that the term 'magical realism' is more fitting when describing Tan's work, even though it's a word more often used to describe writing.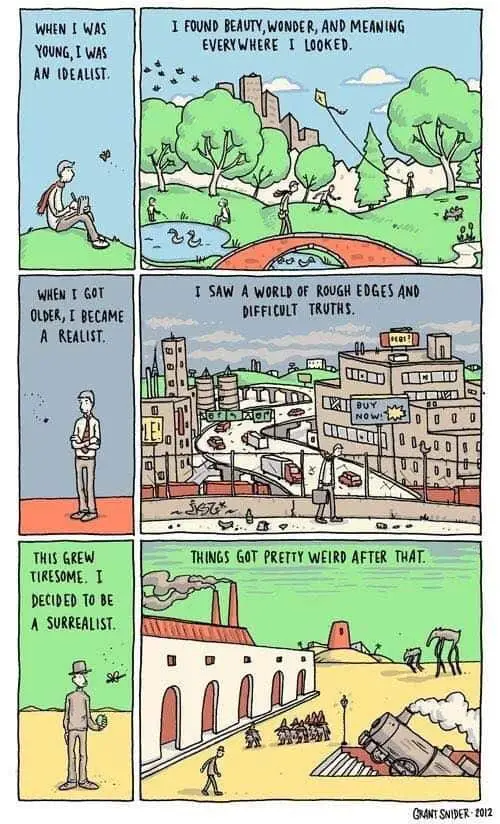 Making reality real is art's responsibility. It is a practical assignment, then, a self-assignment: to achieve, by a cultivated sensitivity for observing life, a capacity for receiving impressions, a lonely, unremitting, unaided, un-aidable vision, and transferring this vision without distortion to it onto the pages of a novel, where, if the reader is so persuaded, it will turn into the reader's illusion.

Eudora Welty
Surrealist Humour
This is another word for absurdist humour. Features of surrealist humour:
The juxtaposition of unlikely things
Non-sequiturs (means 'does not follow' in Latin). The converse of a non-sequitur is a cliche, because a non sequitur is something the audience hasn't seen before.
Irrational situations
Just when we think we can make sense of something the story shatters our logic, showing us that logic is useless
Spike Milligan is an example of a surrealist comedian:
George Orwell's assertion that "whatever is funny is subversive" was never truer than in the case of Spike Milligan. He did not invent surrealistic radio comedy – nor did he ever claim to – but he opened up the medium with his uncluttered anarchic vision, and his influence since the early 1950s has been vast.

Film School Rejects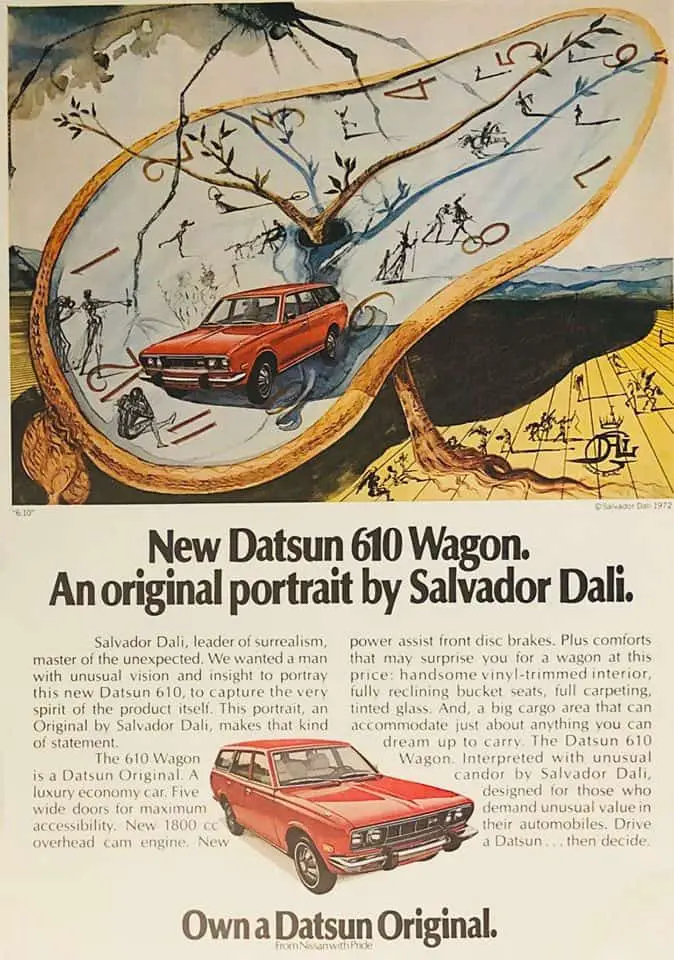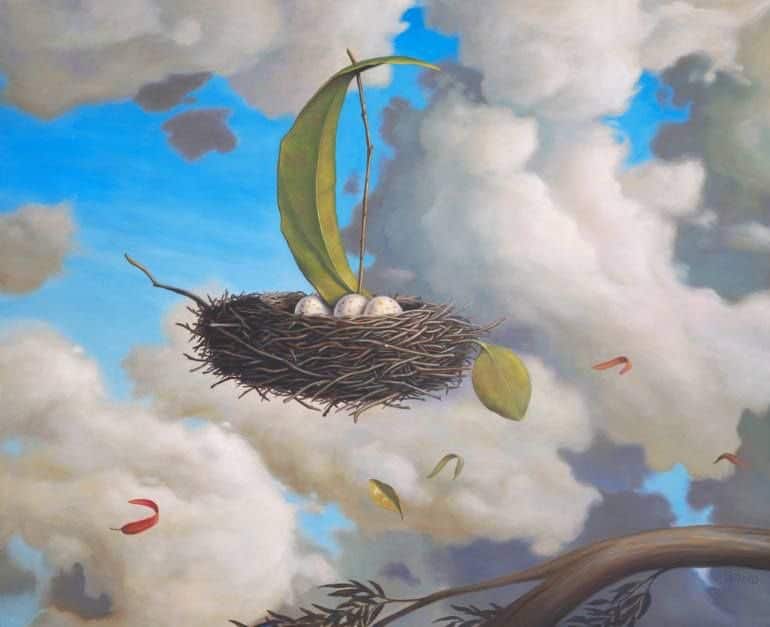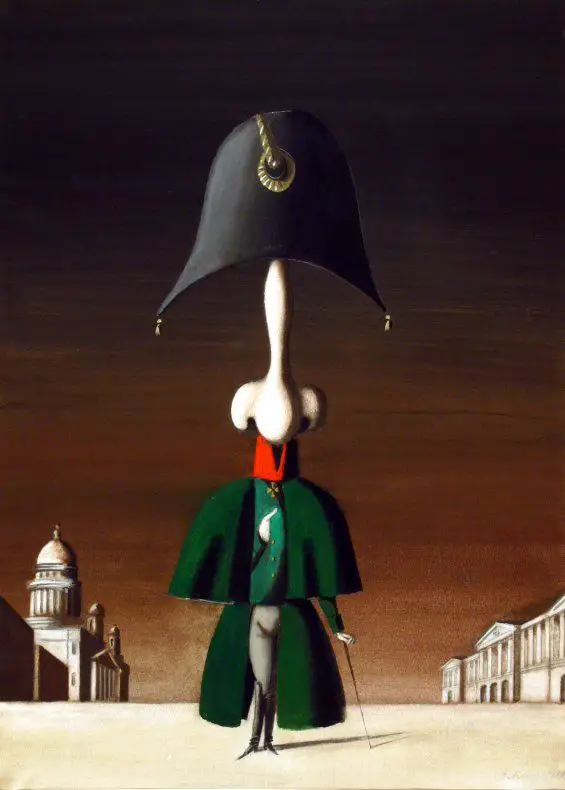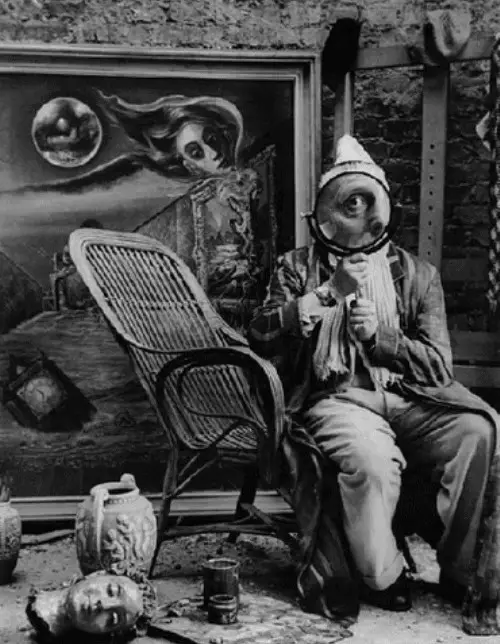 This is why Roald Dahl wanted Spike Milligan to play Wonka in Charlie And The Chocolate Factory:
[Dahl's] "ideal casting was Spike Milligan," a surrealist actor. Dahl's dismissal of his novels' filmic adaptations are justified — he did write the source material, after all. Yet, with major studios like Paramount Pictures backing and distributing films with a young girl blowing up like a blueberry and evil witches turning children into rats, the Dahl films are already notably more surreal than their Home Alone-esque counterparts.

Film School Rejects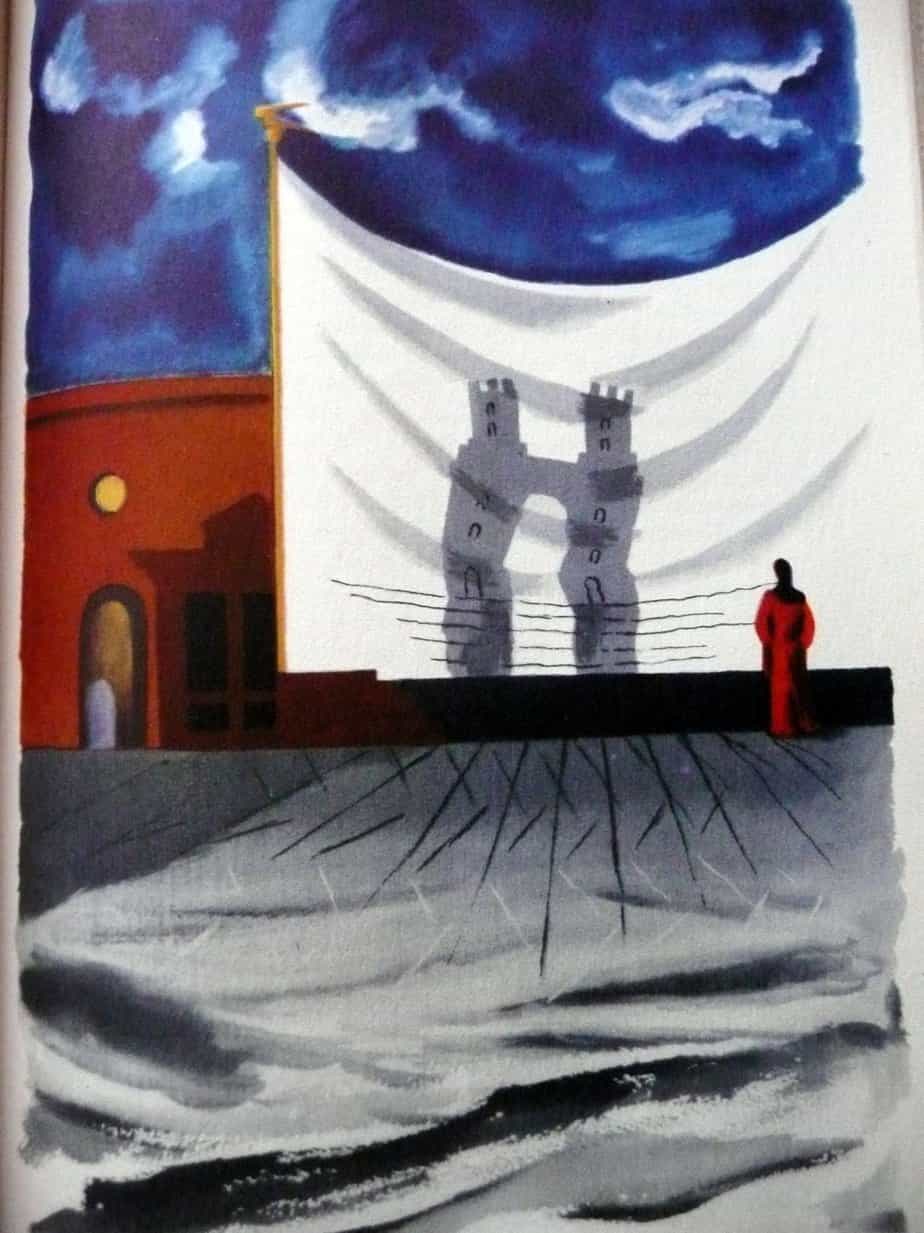 According to research on the 'meaning maintenance model' of human reasoning, surreal and absurd art can be so unsettling that the brain reacts as if it is feeling physical pain, yet it ultimately leads us to reaffirm who we are, and sharpens the mind as we look for new ways to make sense of the world. 

David Robson
Alice In Wonderland is also an example of surrealist/absurd humour.