We're inclined to forget now that washing was (and in places still is) a huge part of women's lives. Without electric washing machines, washing occupies at least one seventh of a woman's week. It's heavy, arduous, Sisyphean work.
The artworks below are mostly a celebration of washing work. In some, washing lines decorate the scenes, reminding us of the work that goes into civilisation. In some of these pictures, washing is a metonym for home, or rather, the welcoming mother working hard in the home to keep the family cohesive and ticking over without a hitch. Washing on the line, like pies on a windowsill, means all is well.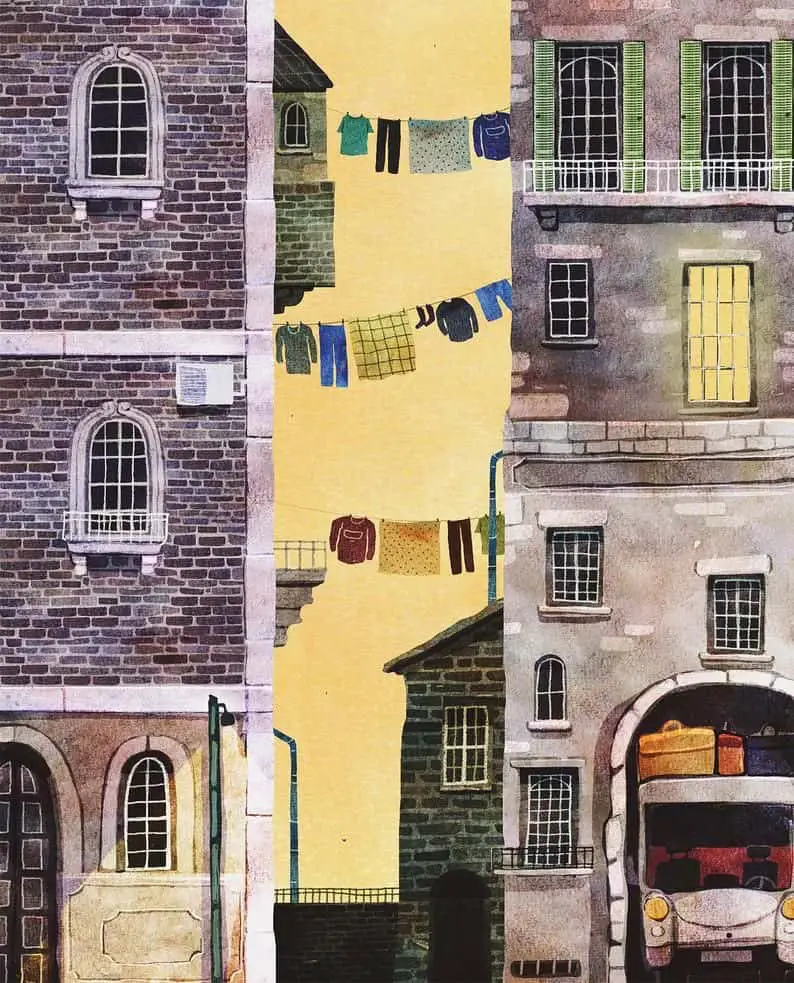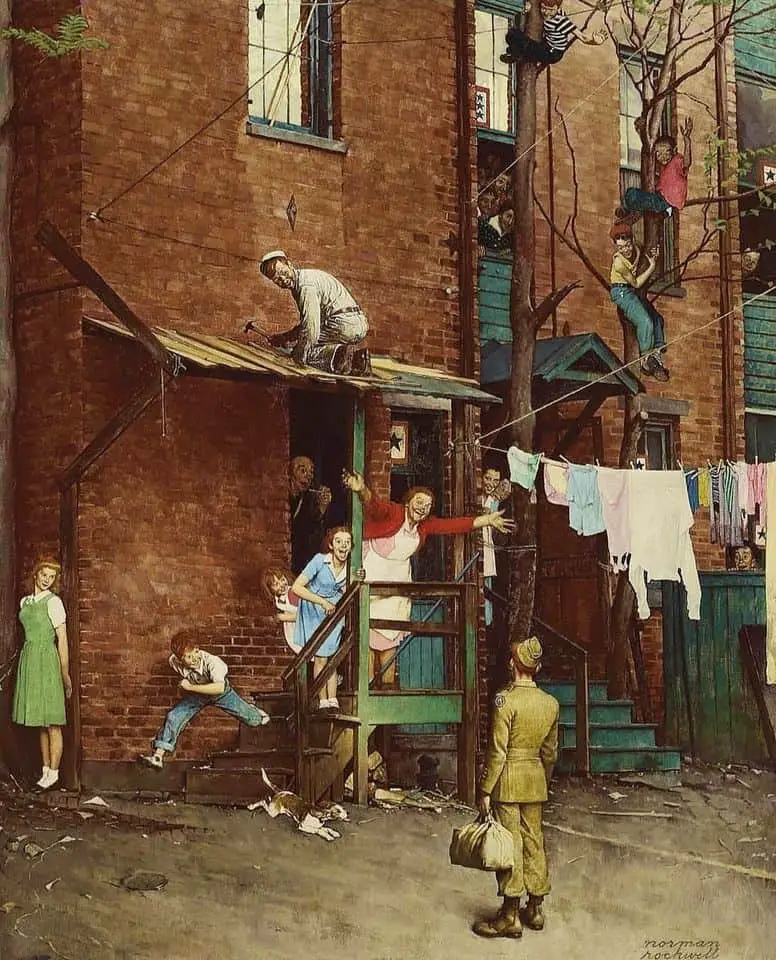 Monday's Washing Day,
Tuesday's Soup,
Wednesday's Roast Beef,
Thursday's Shepherds Pie,
Friday's Fish Saturday's Pay Day Sunday's Church
…is Everybody happy…you bet your life we are!

Roger McGough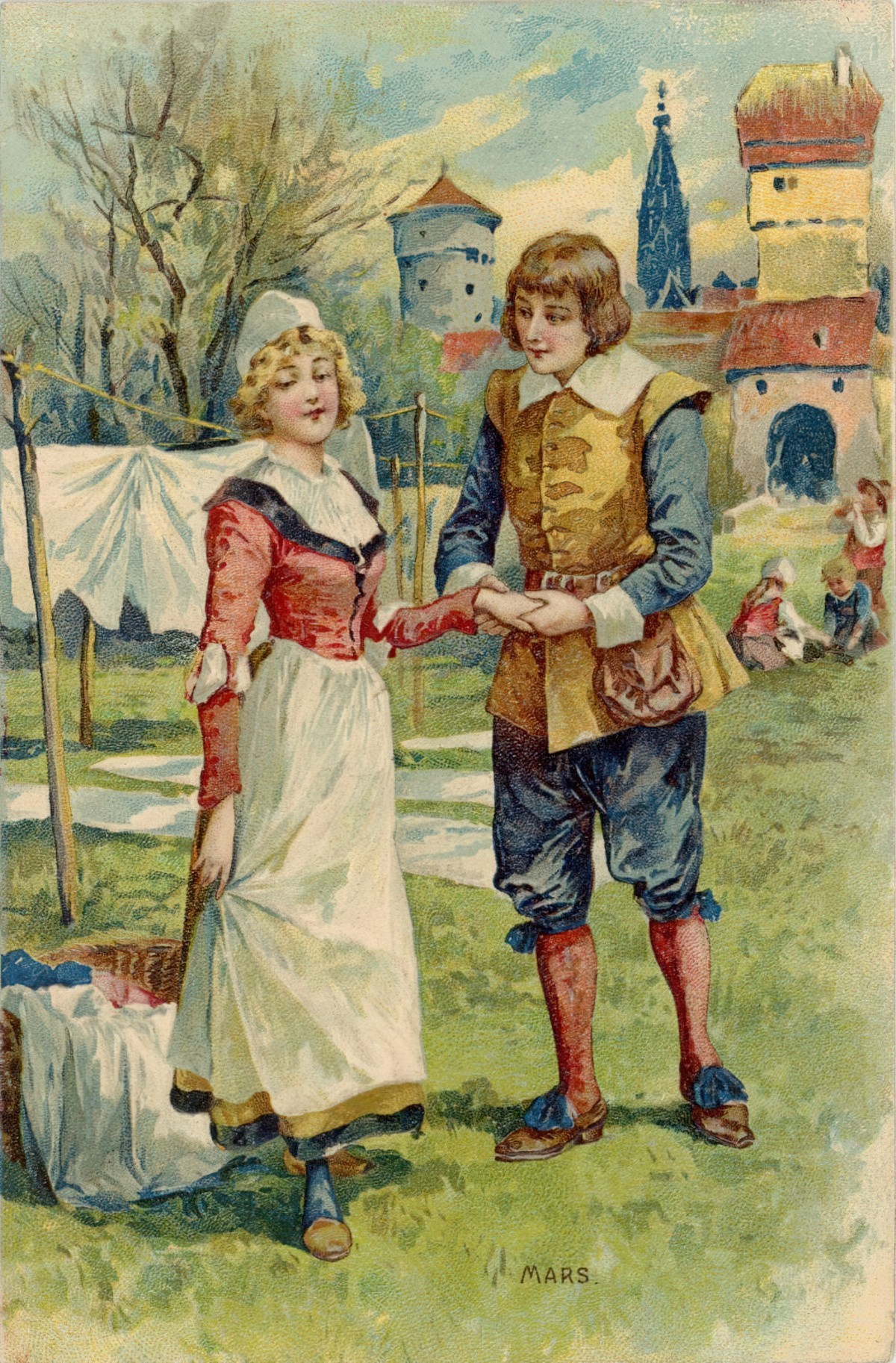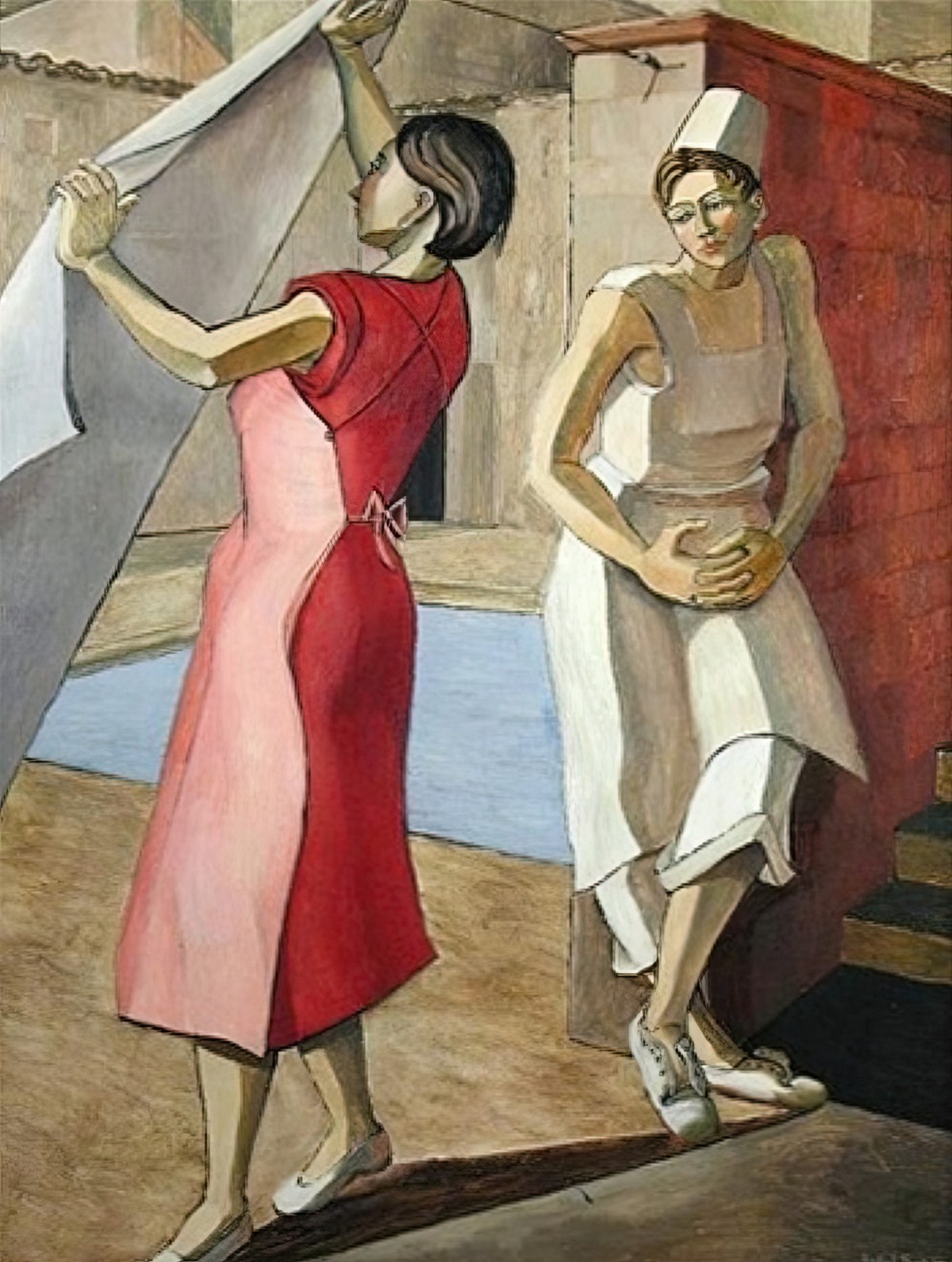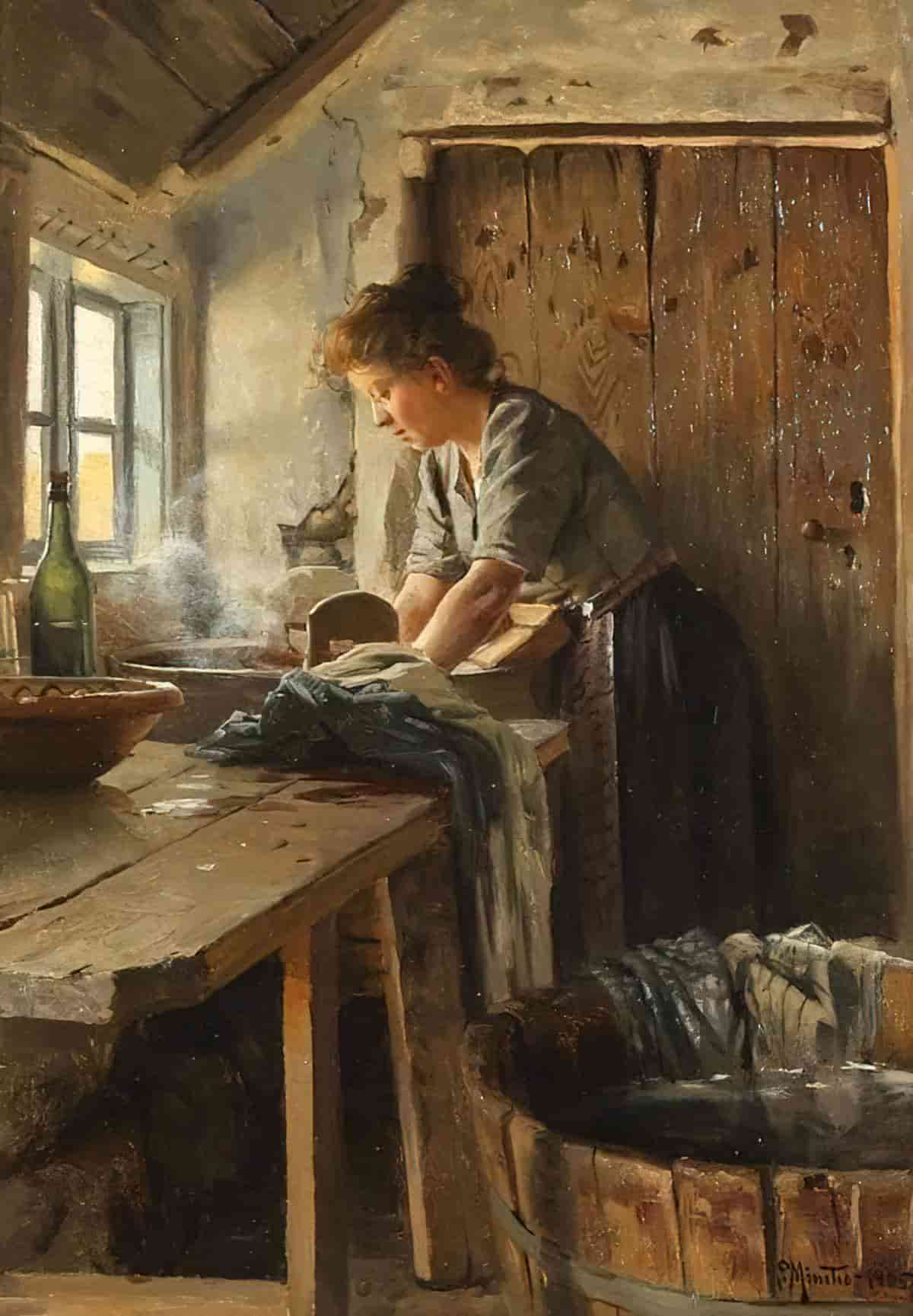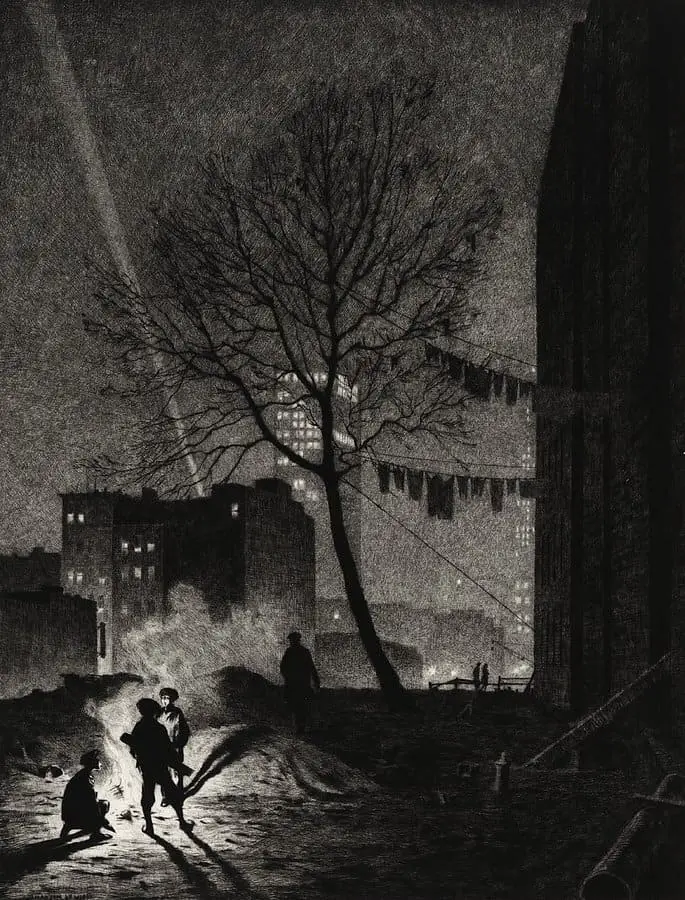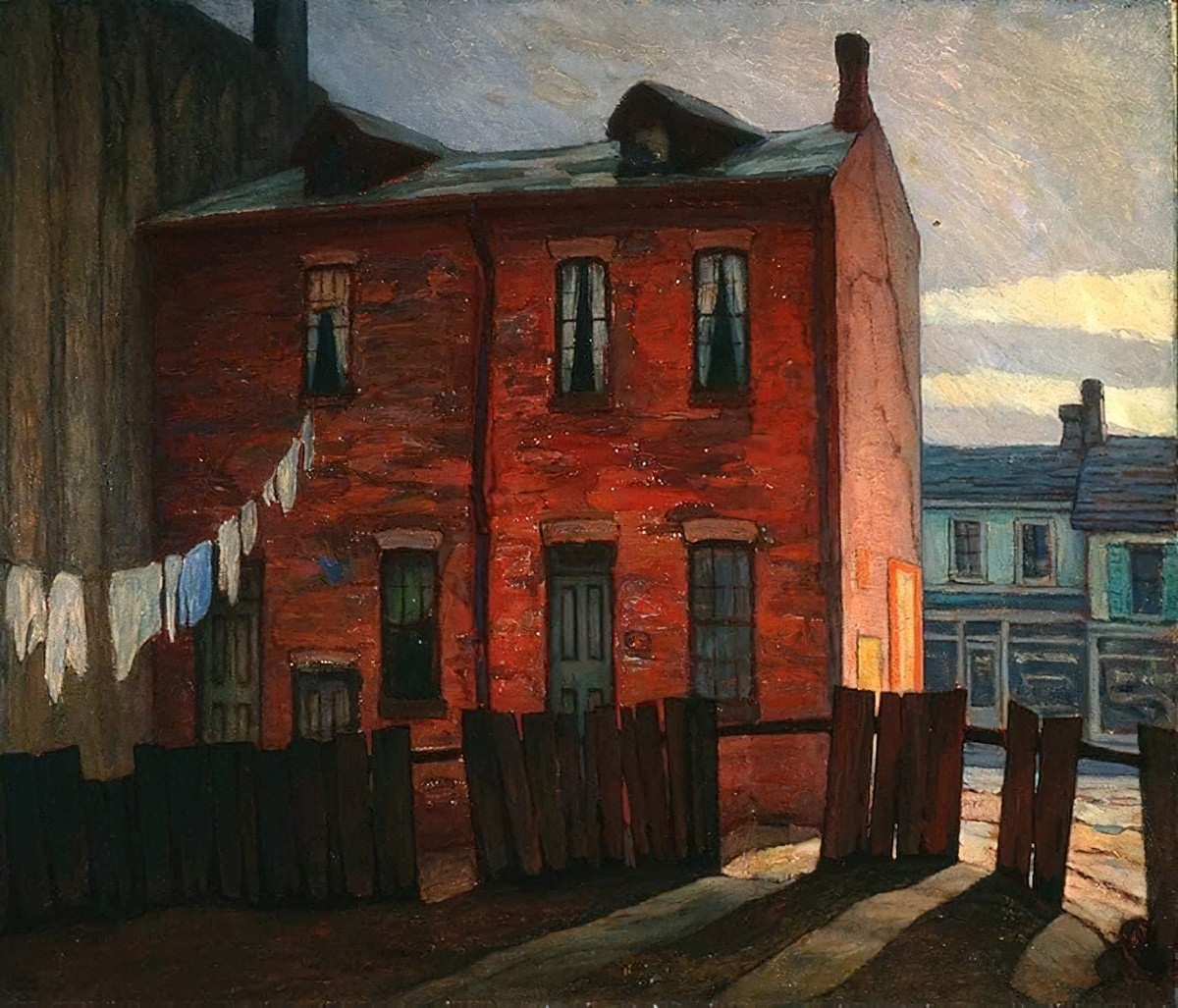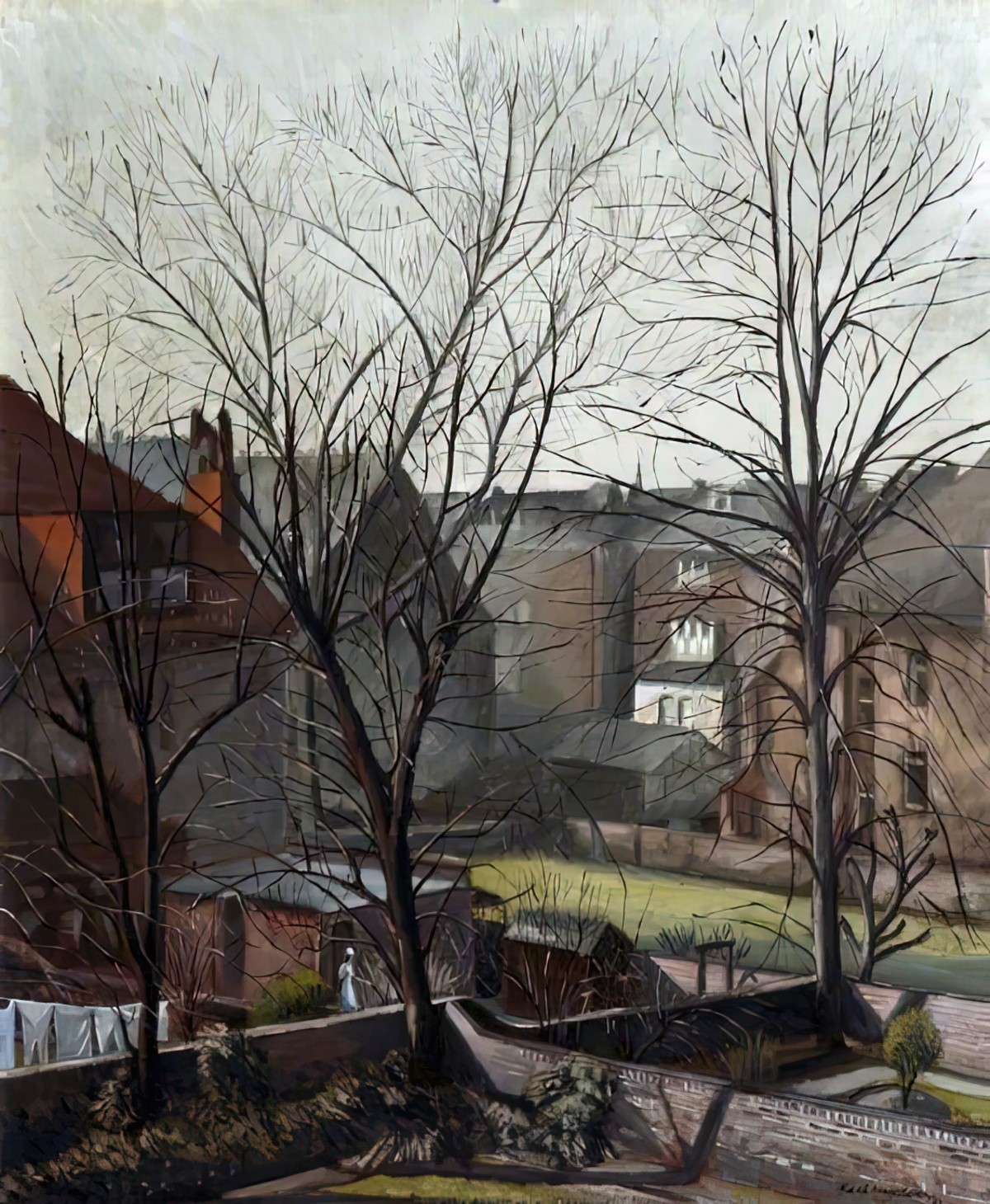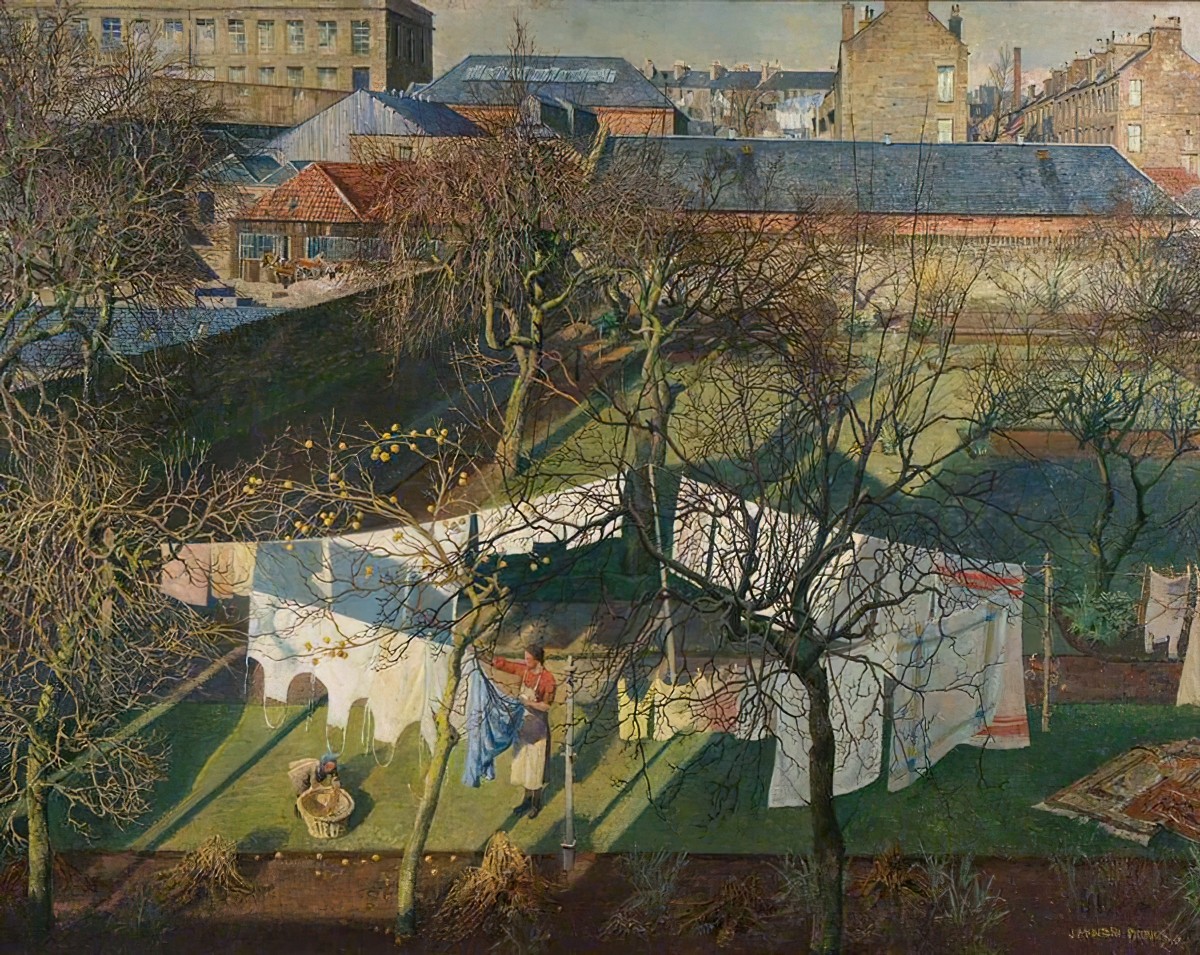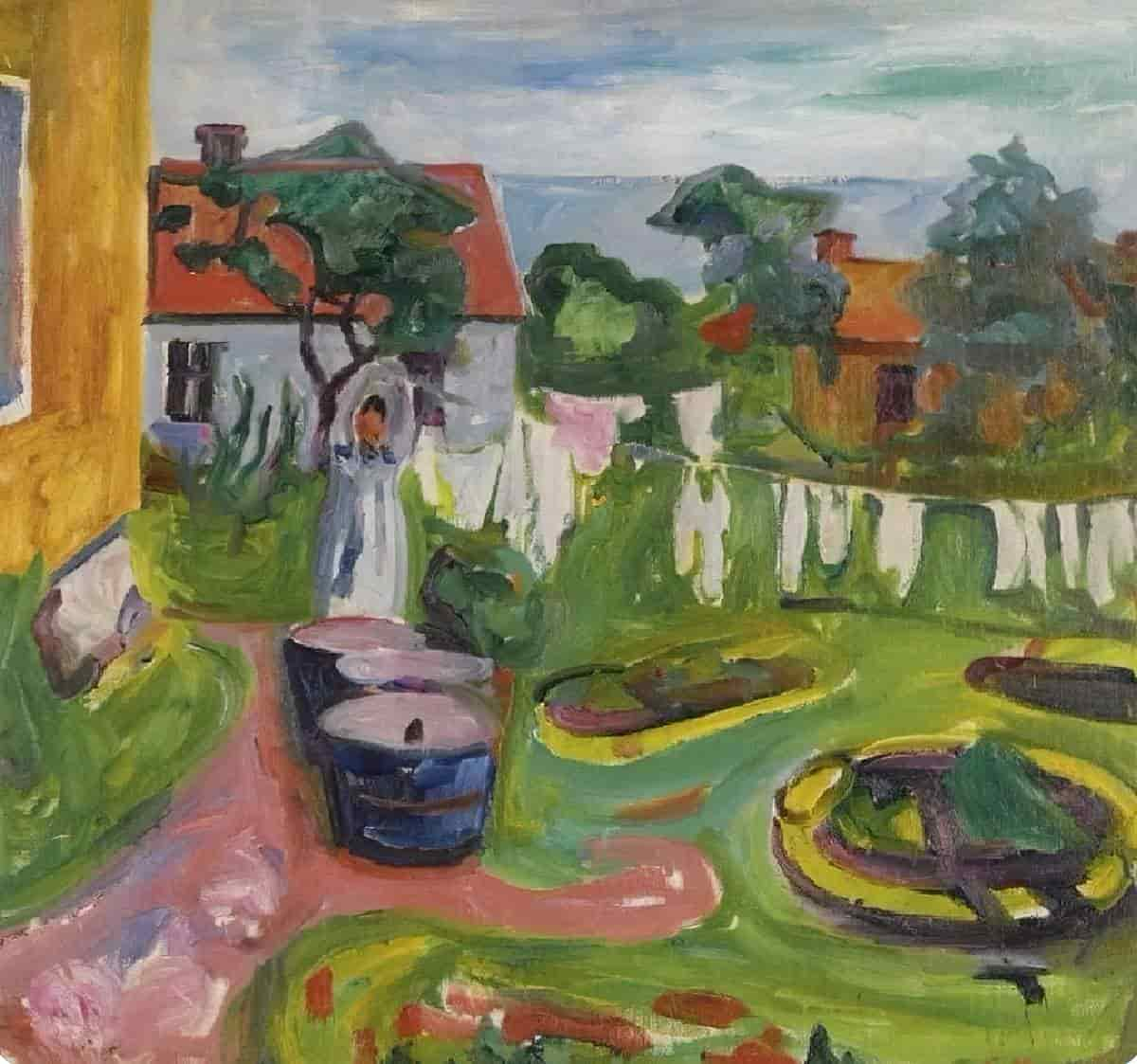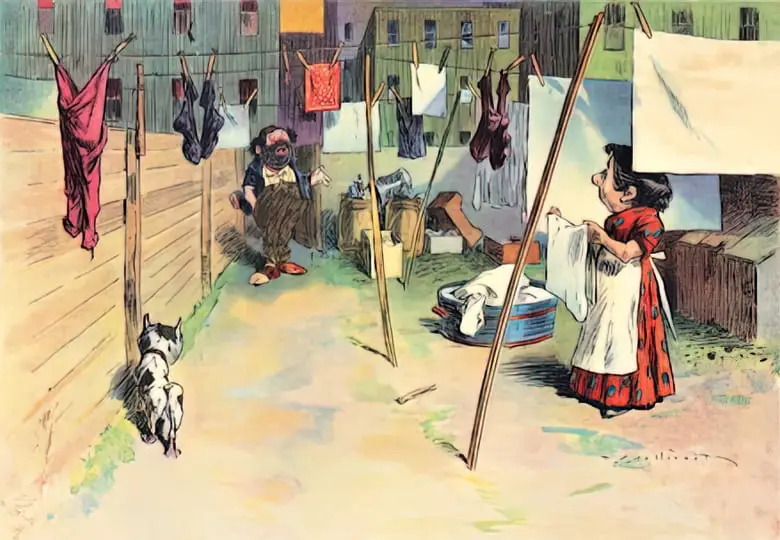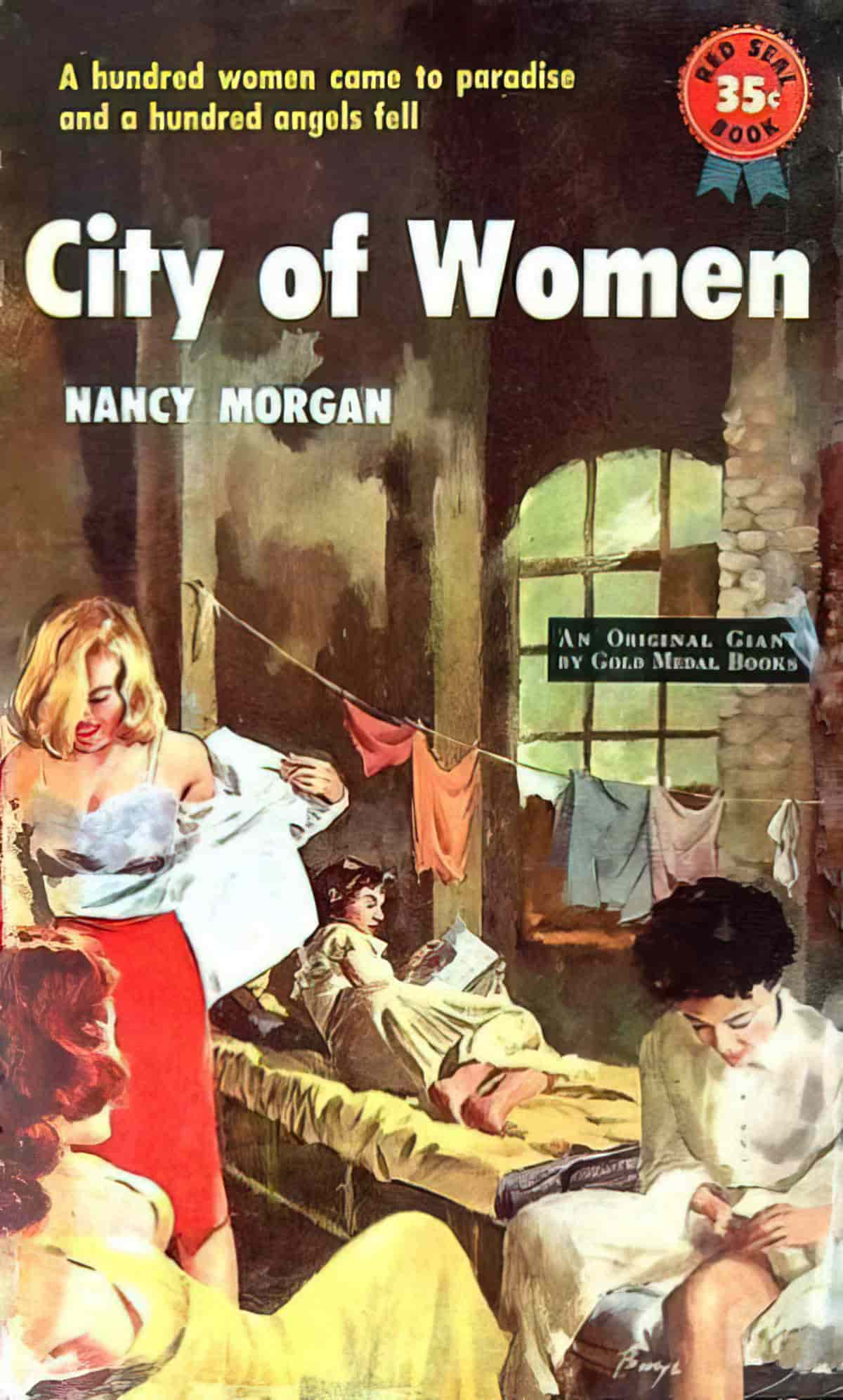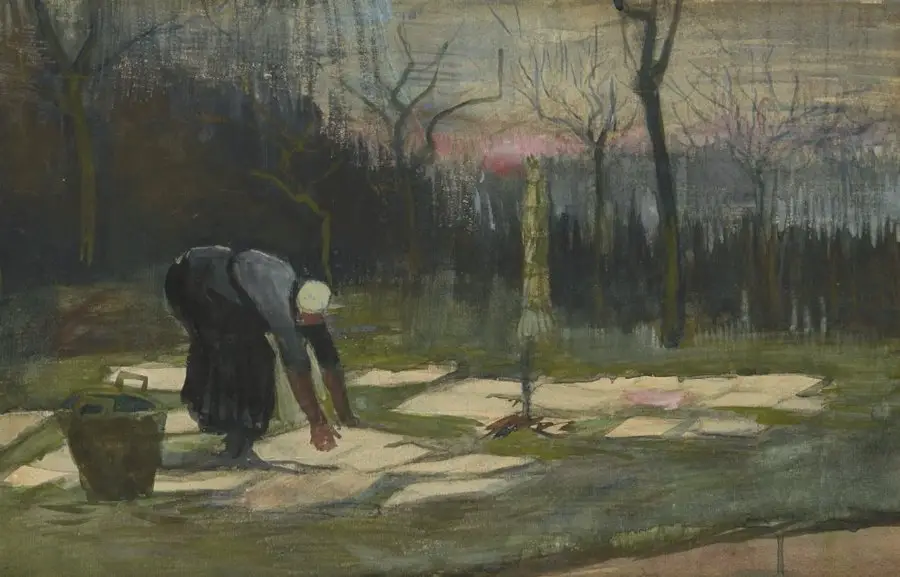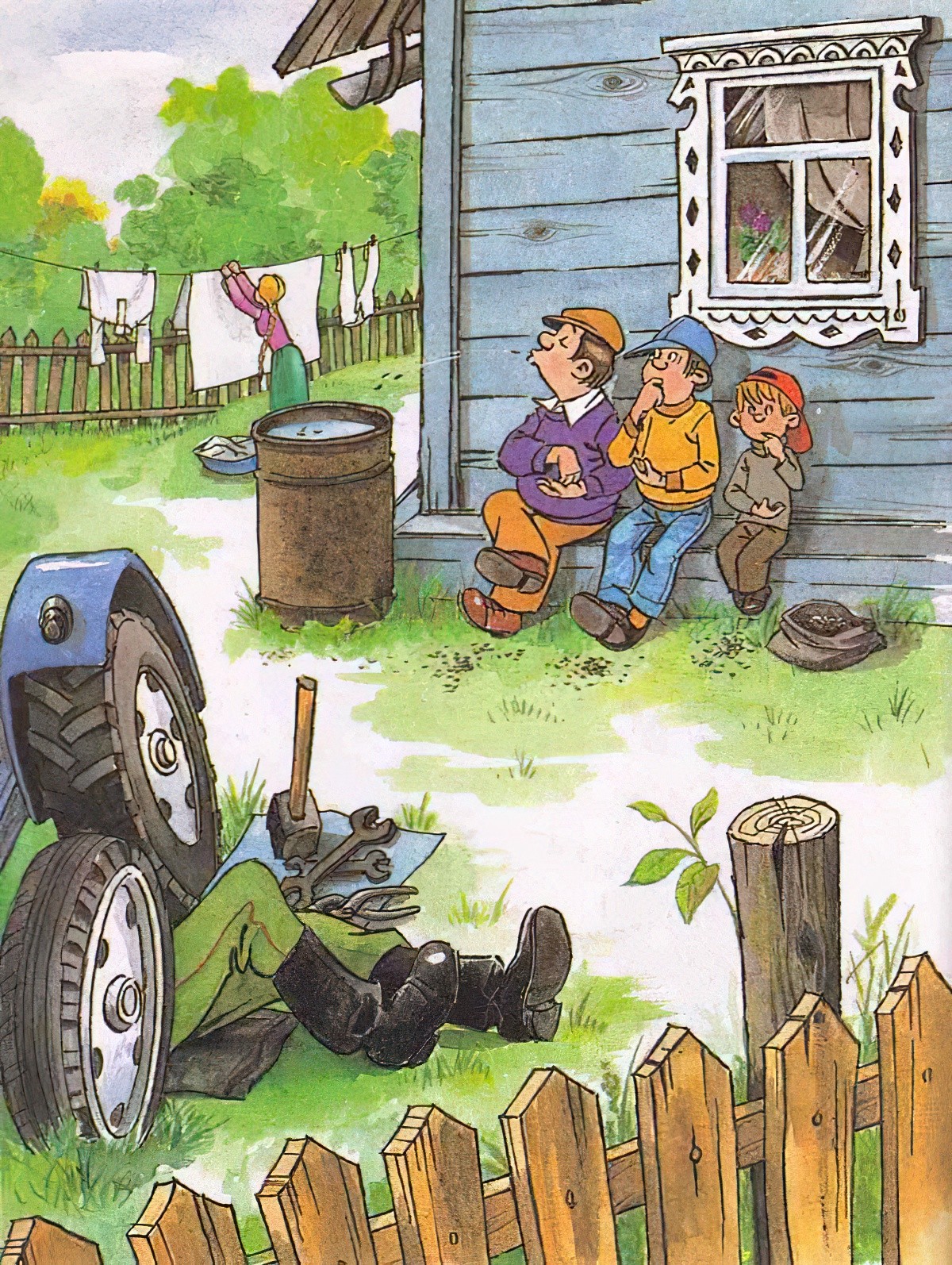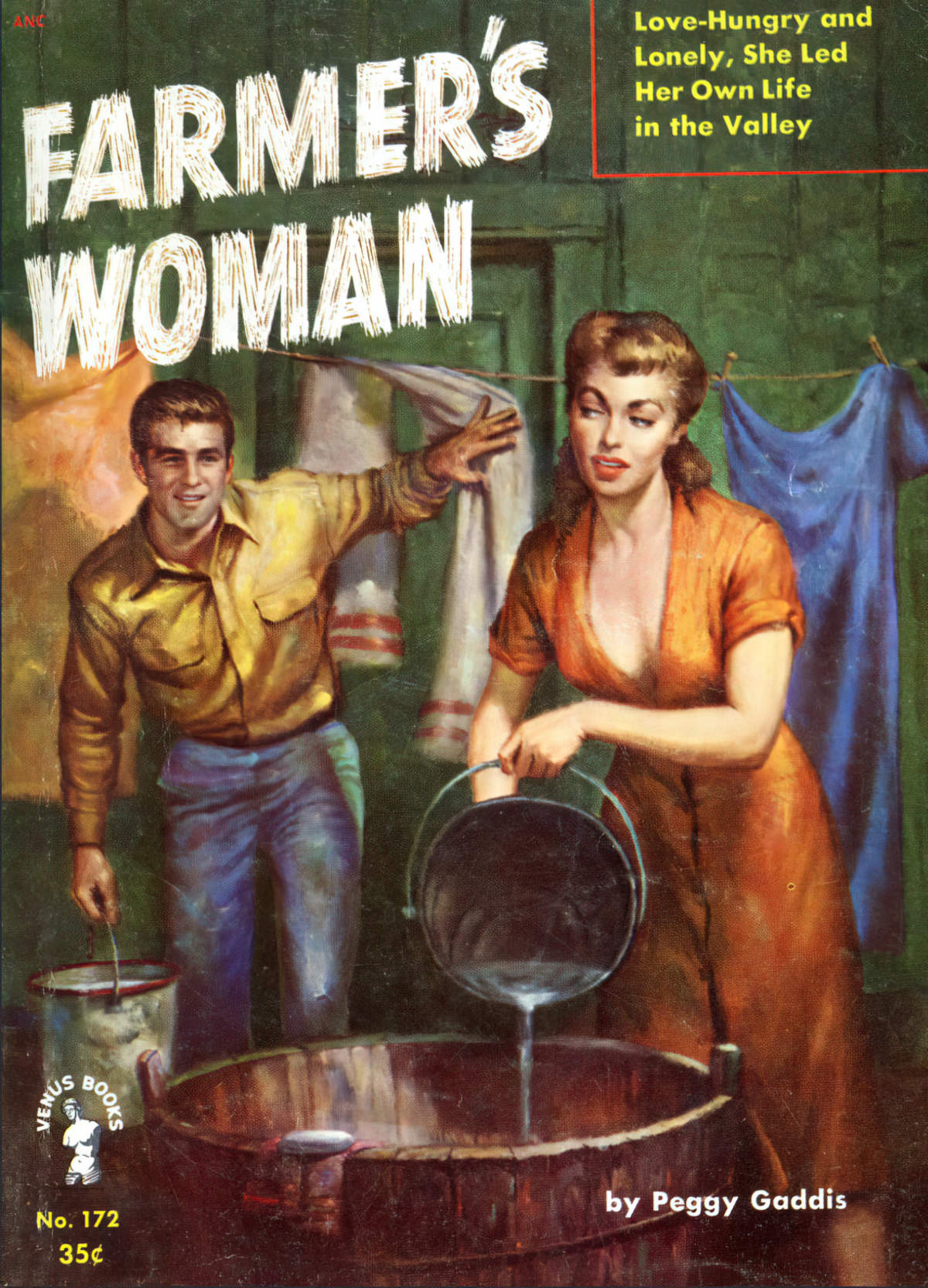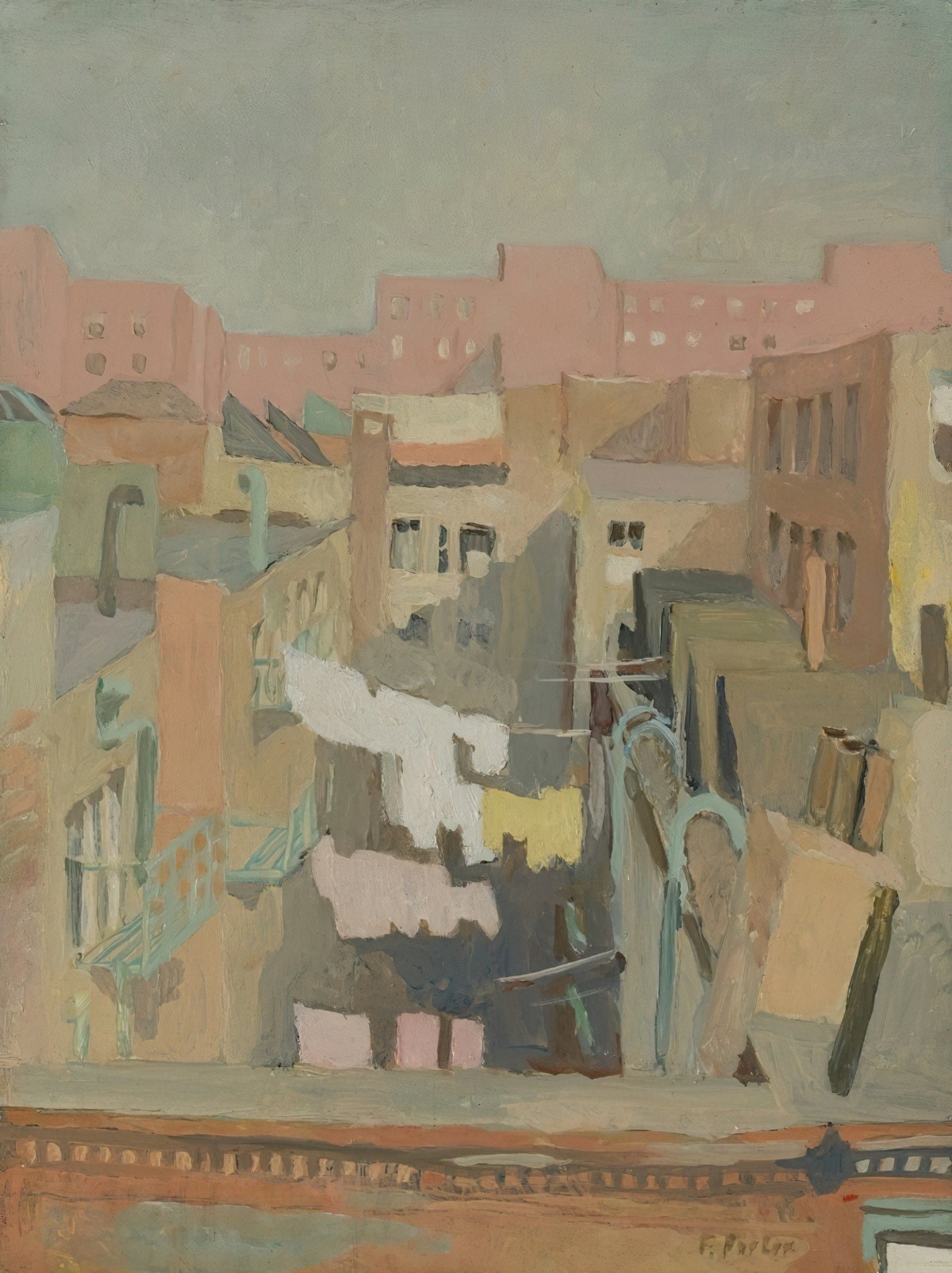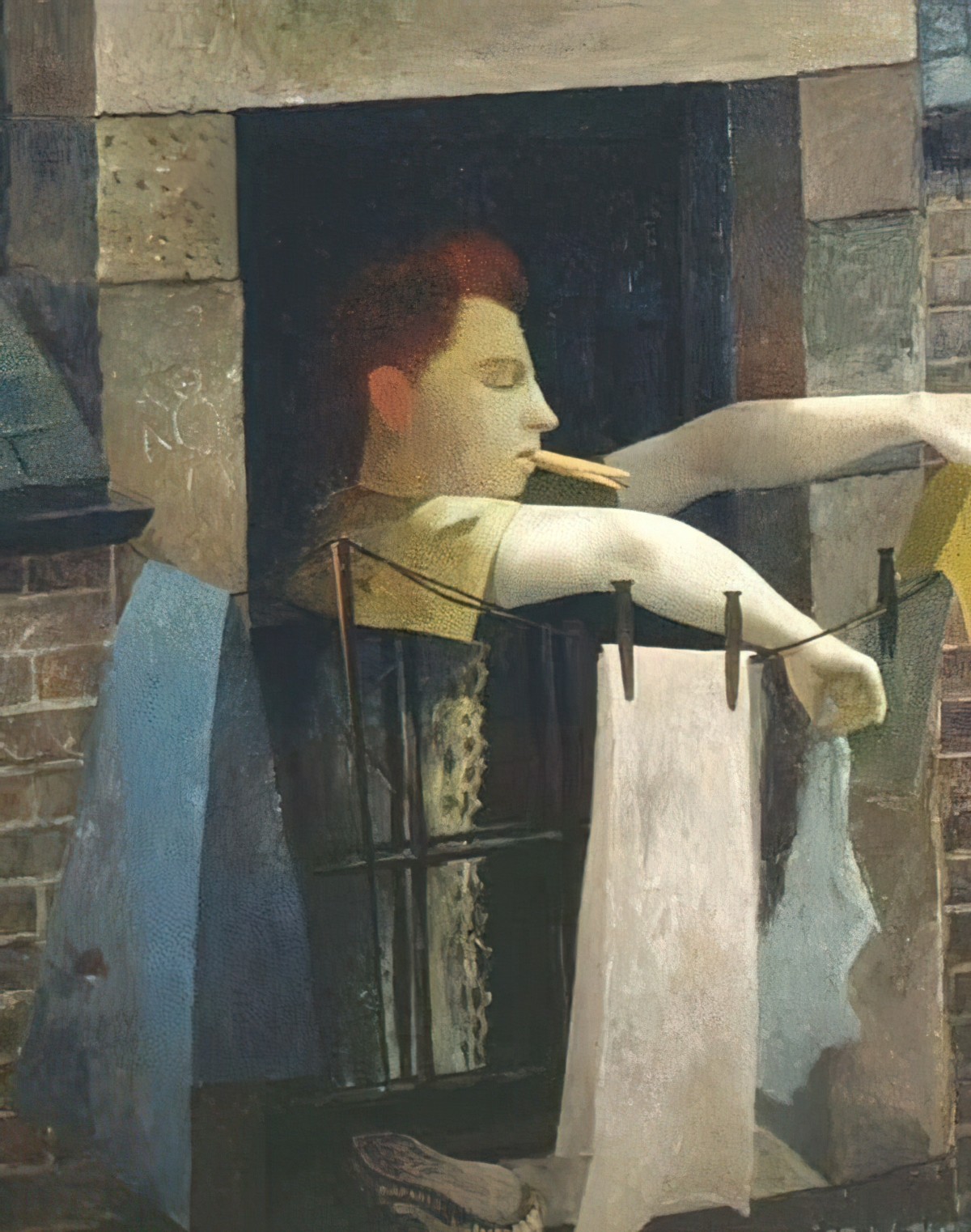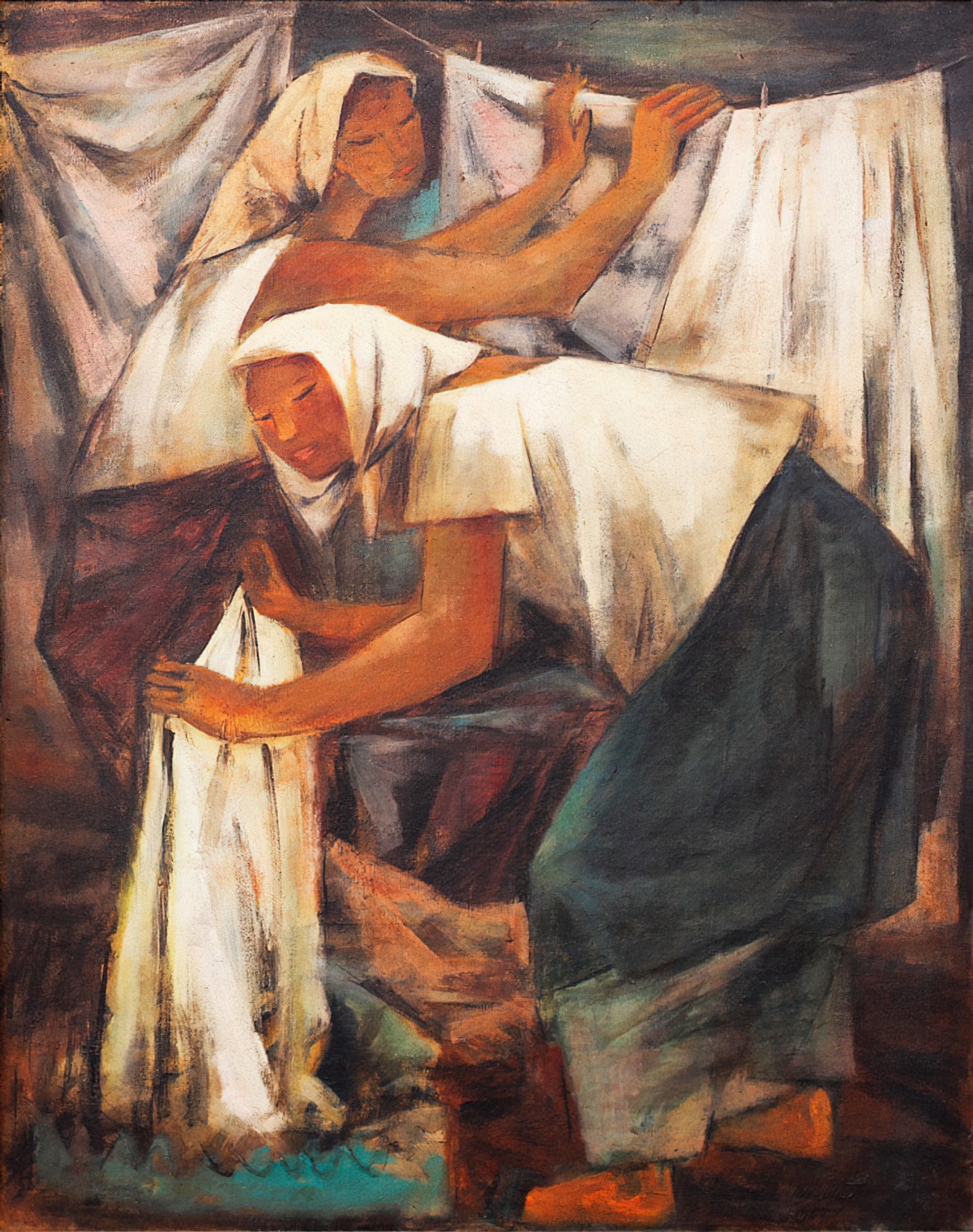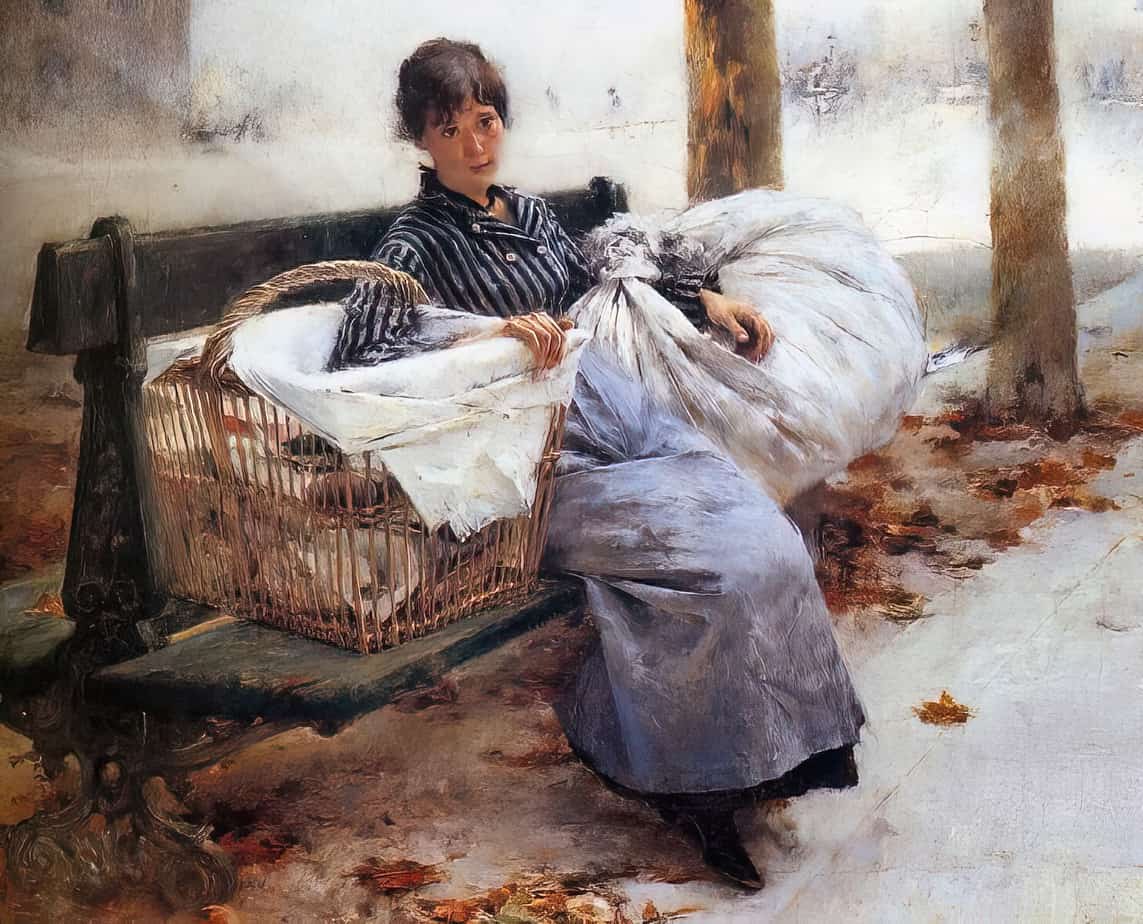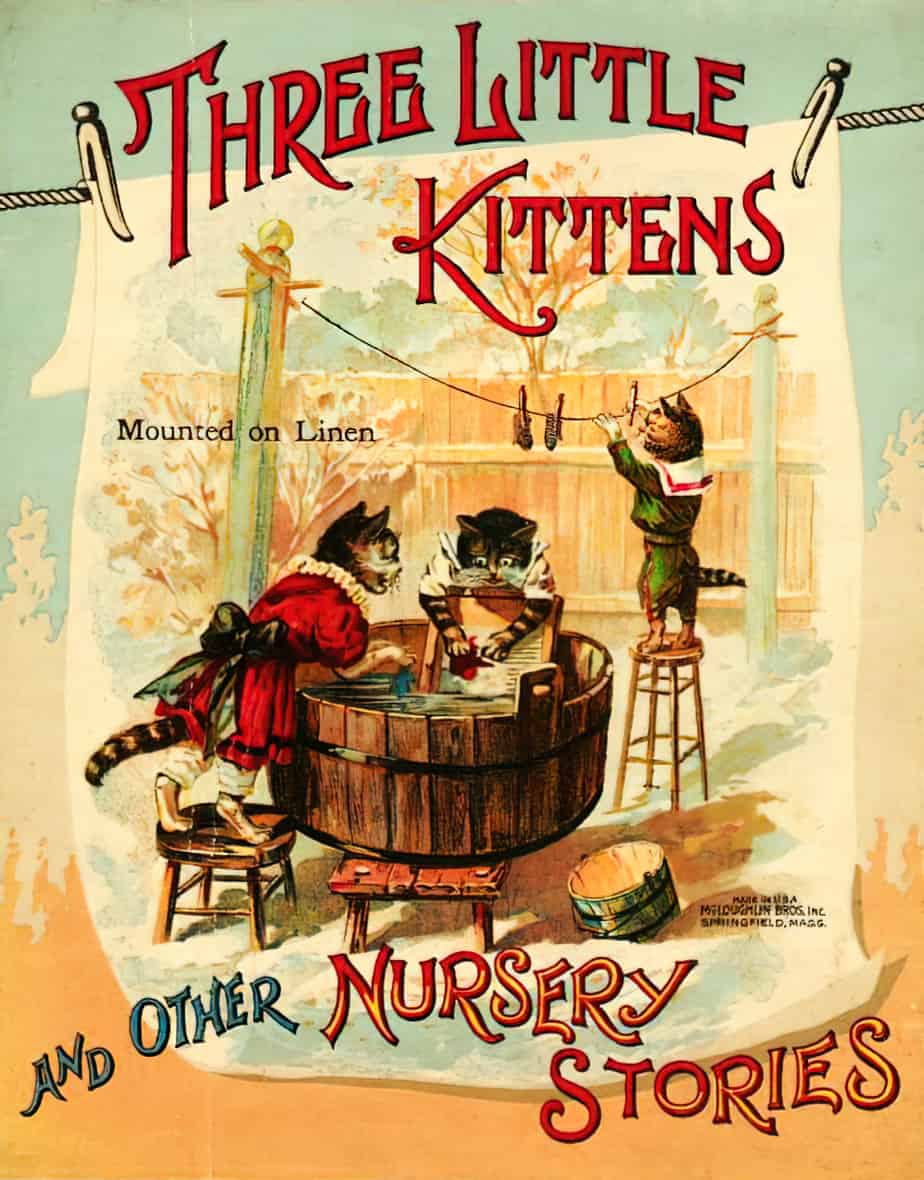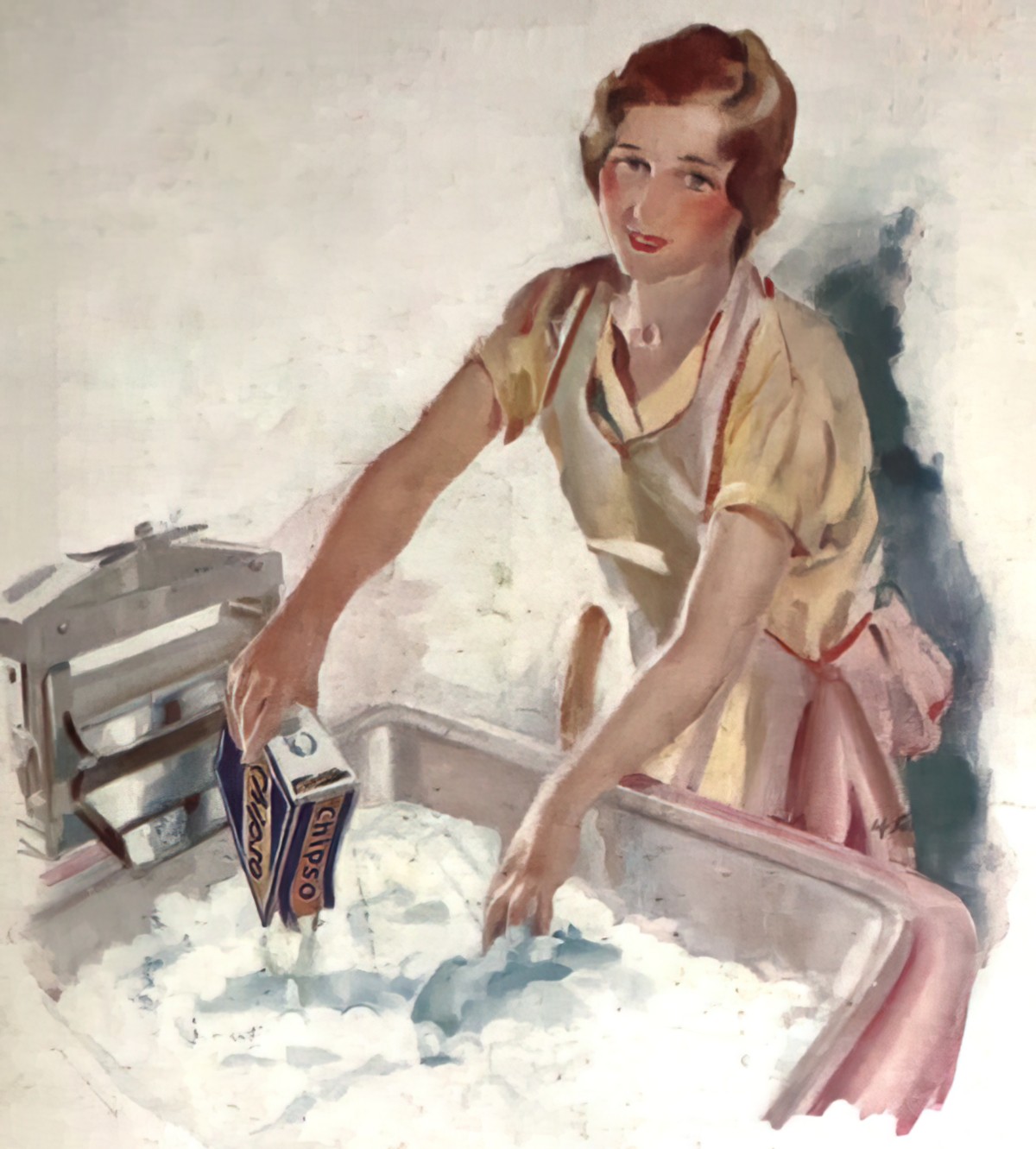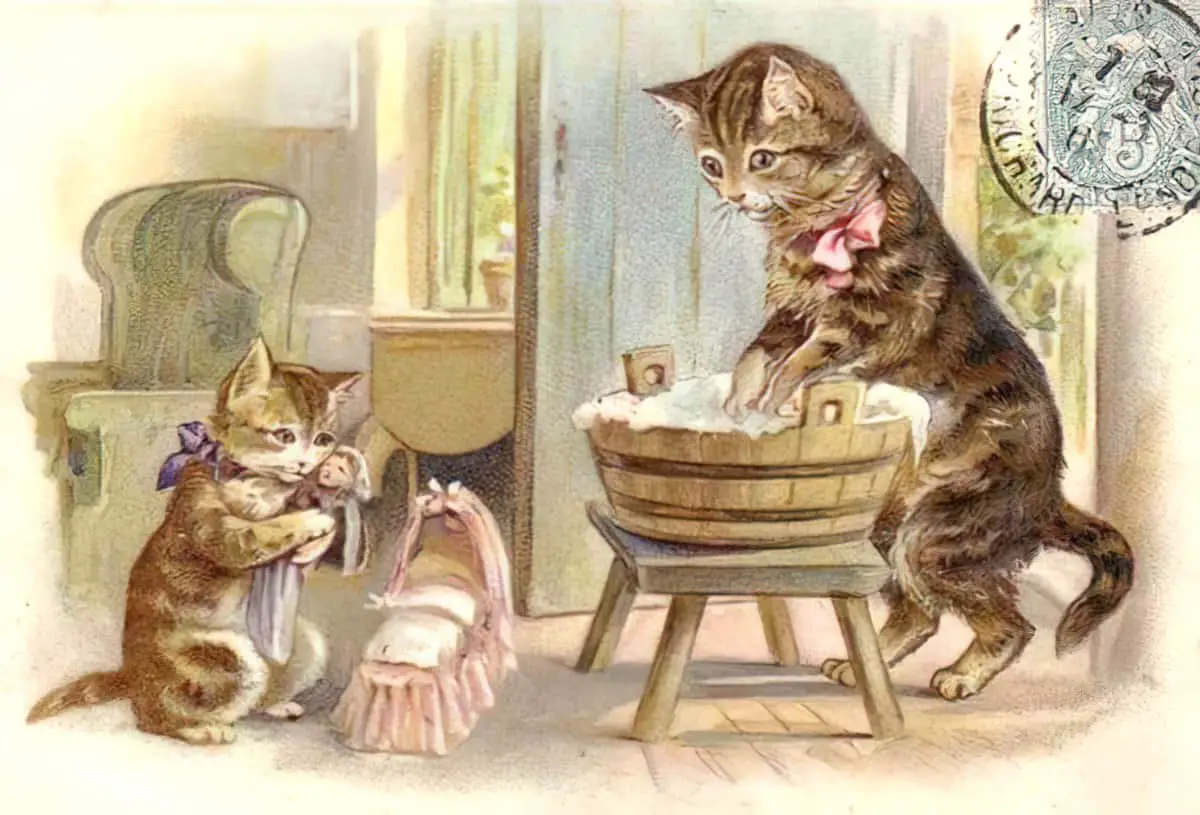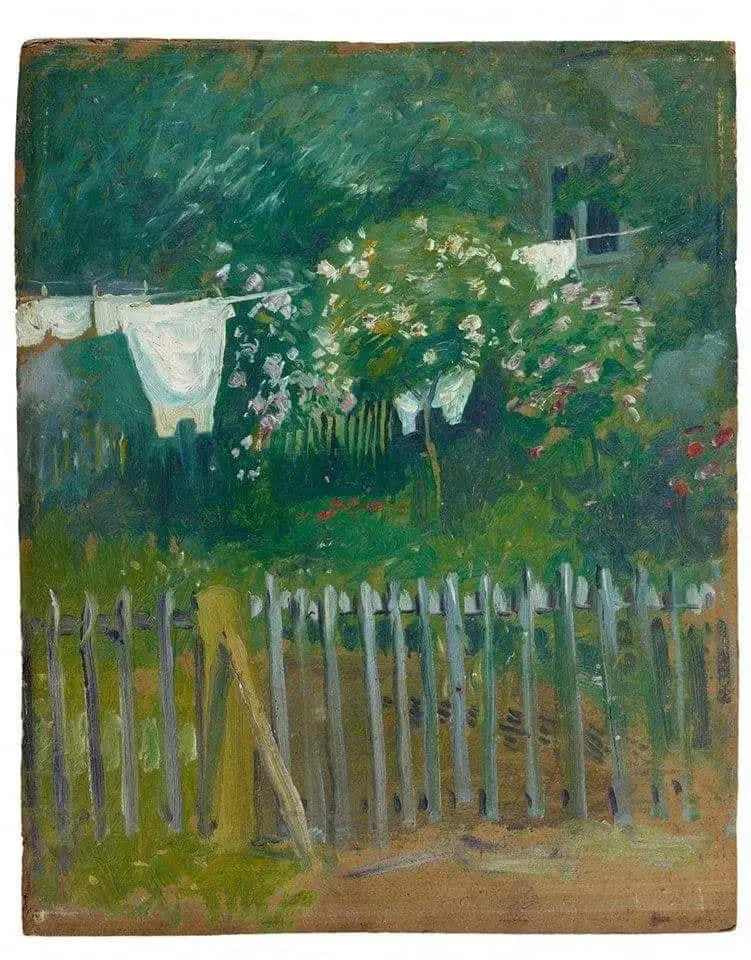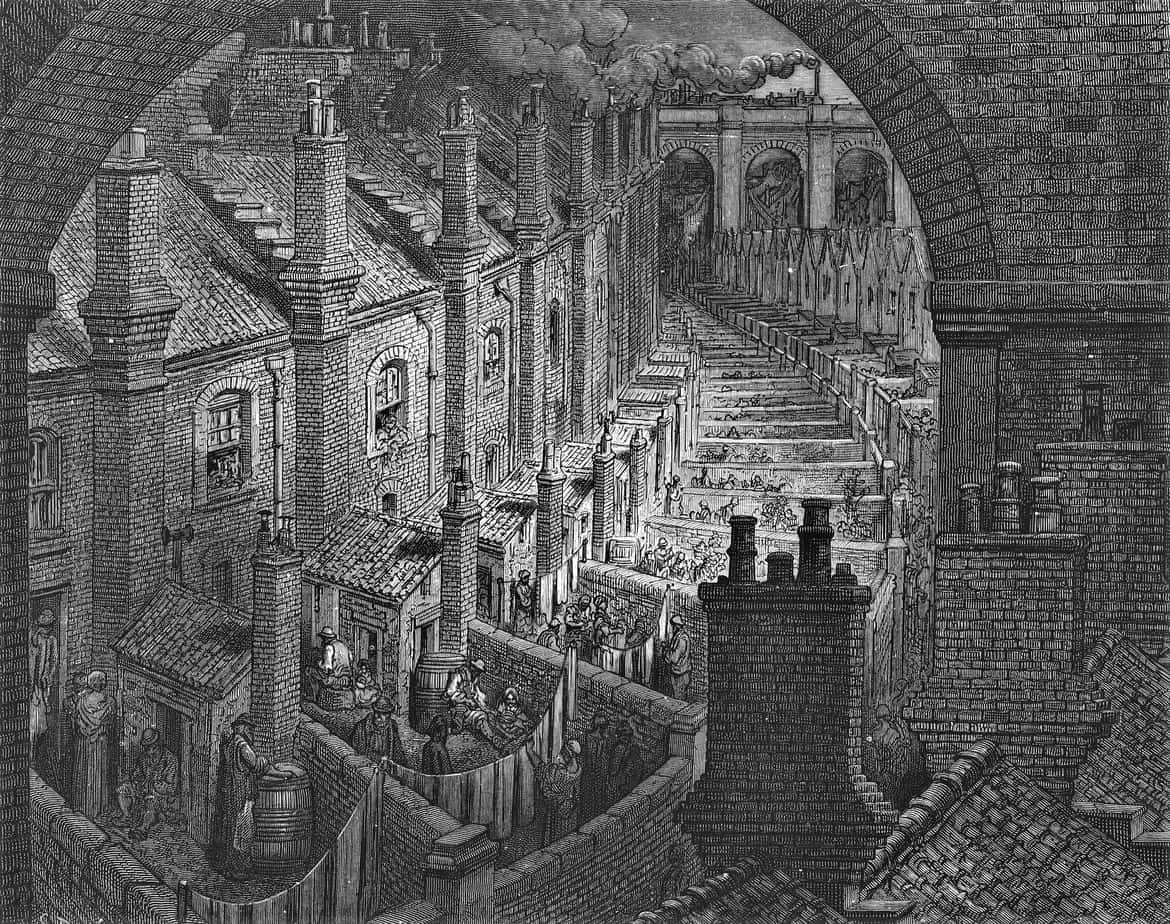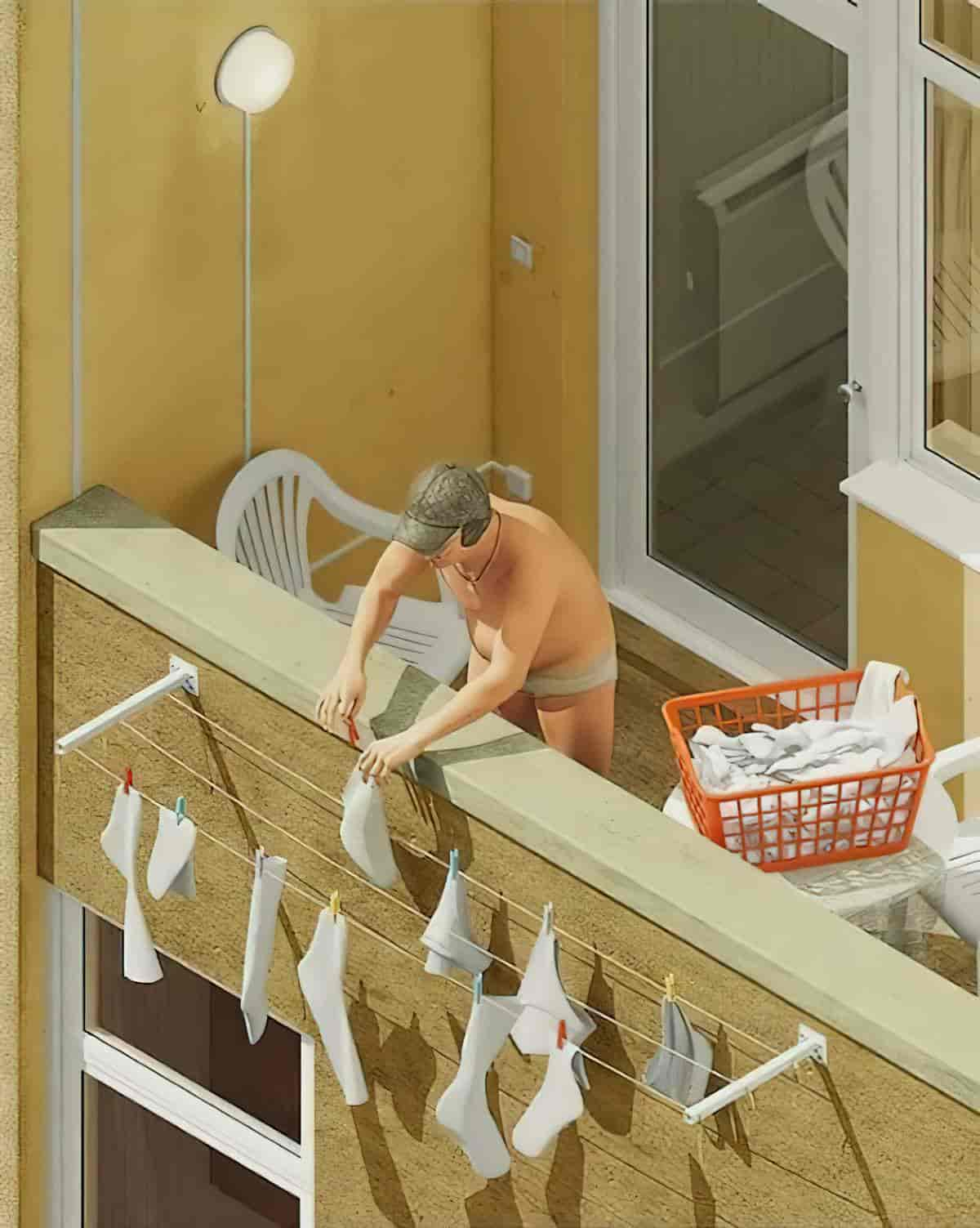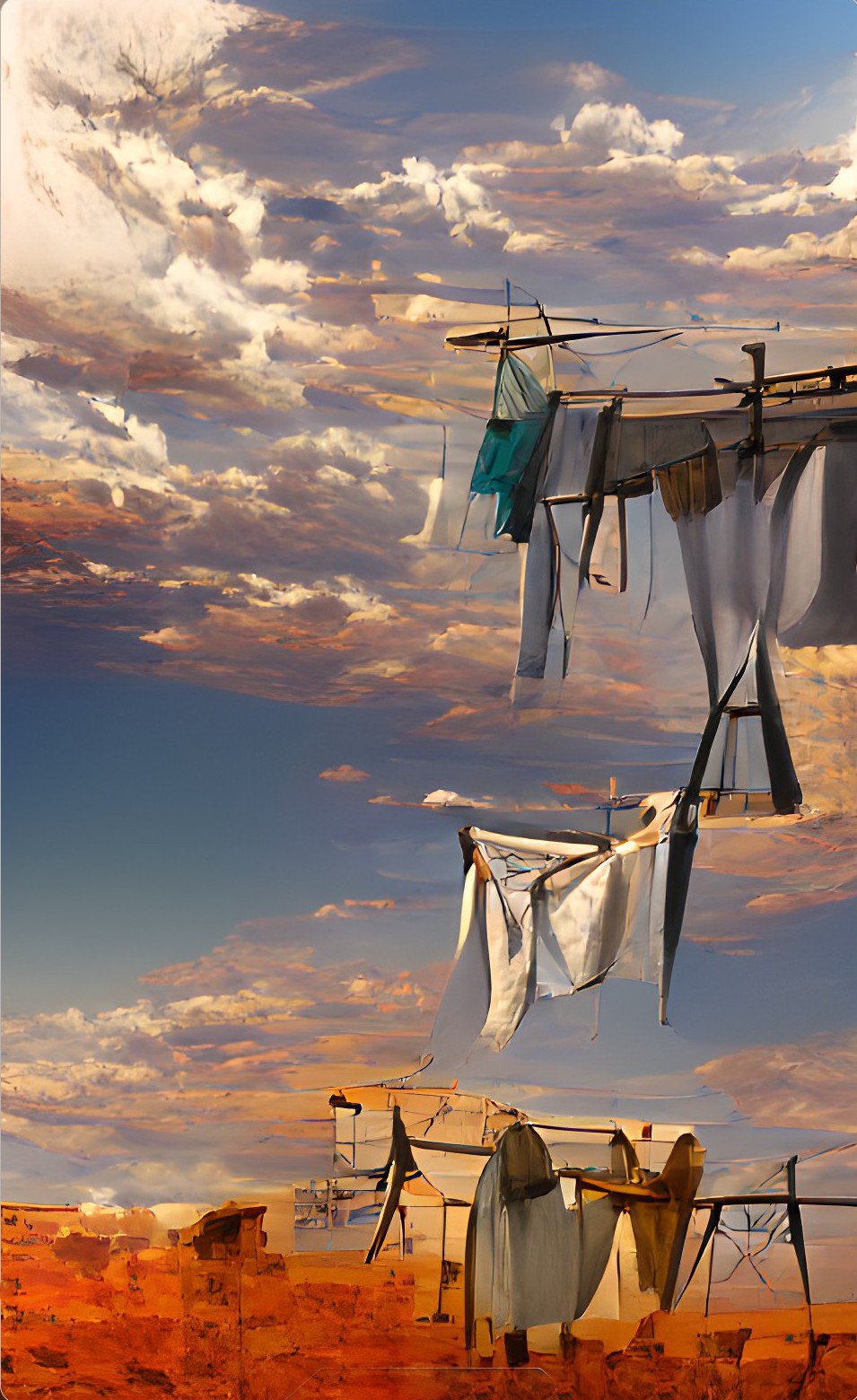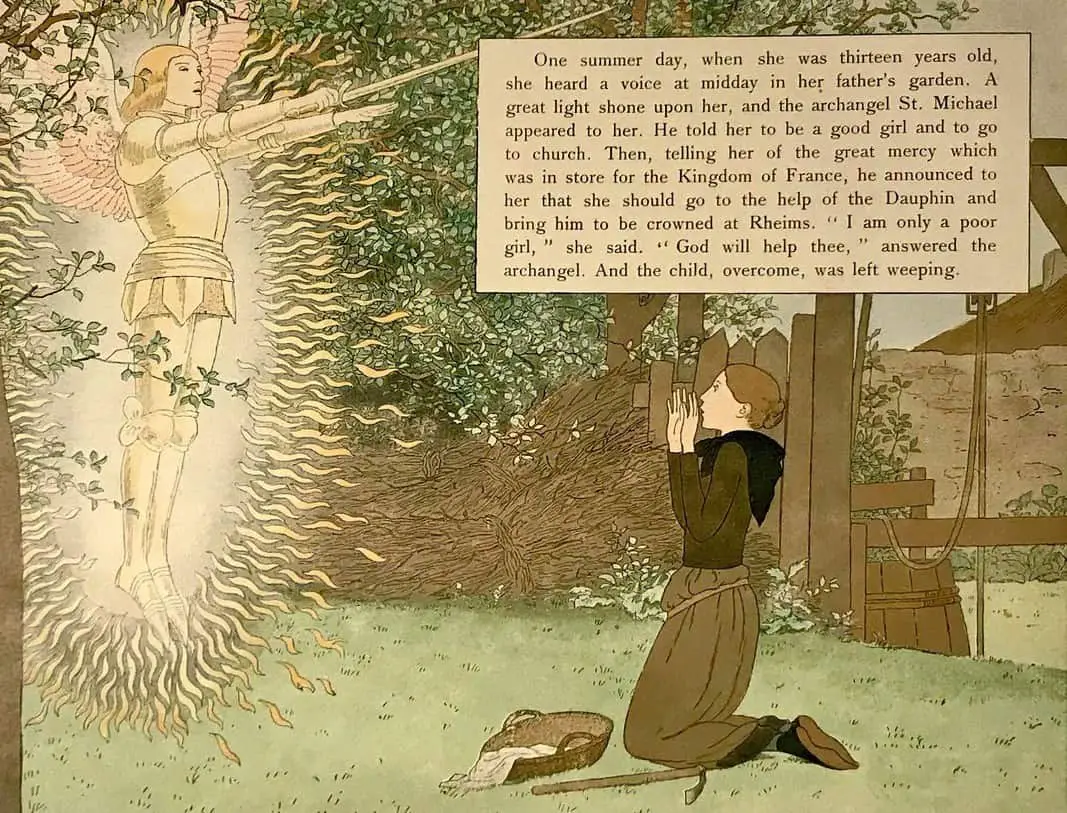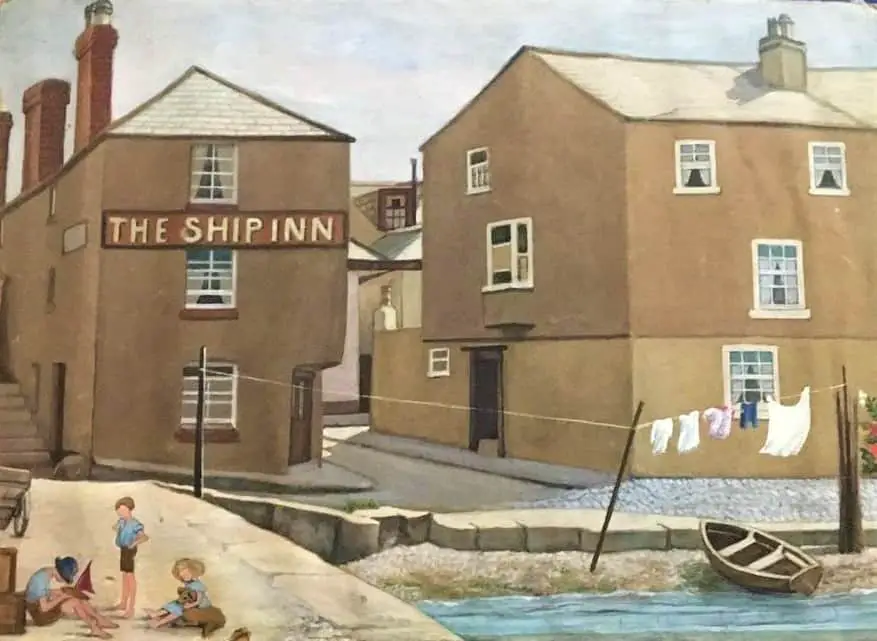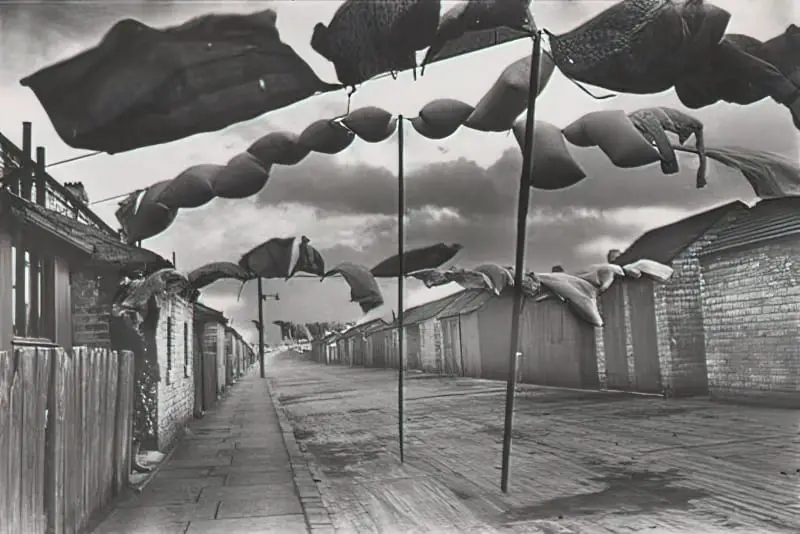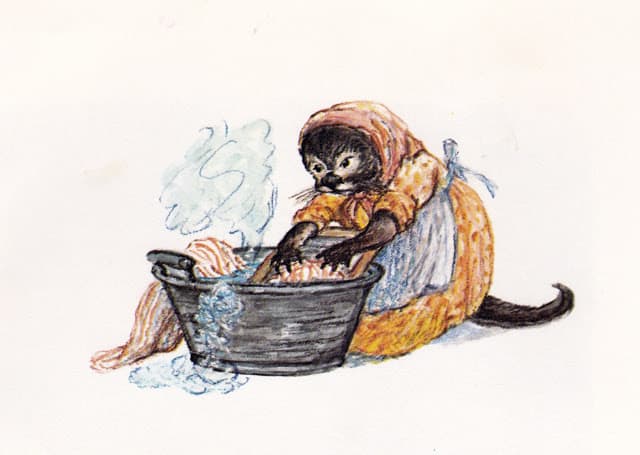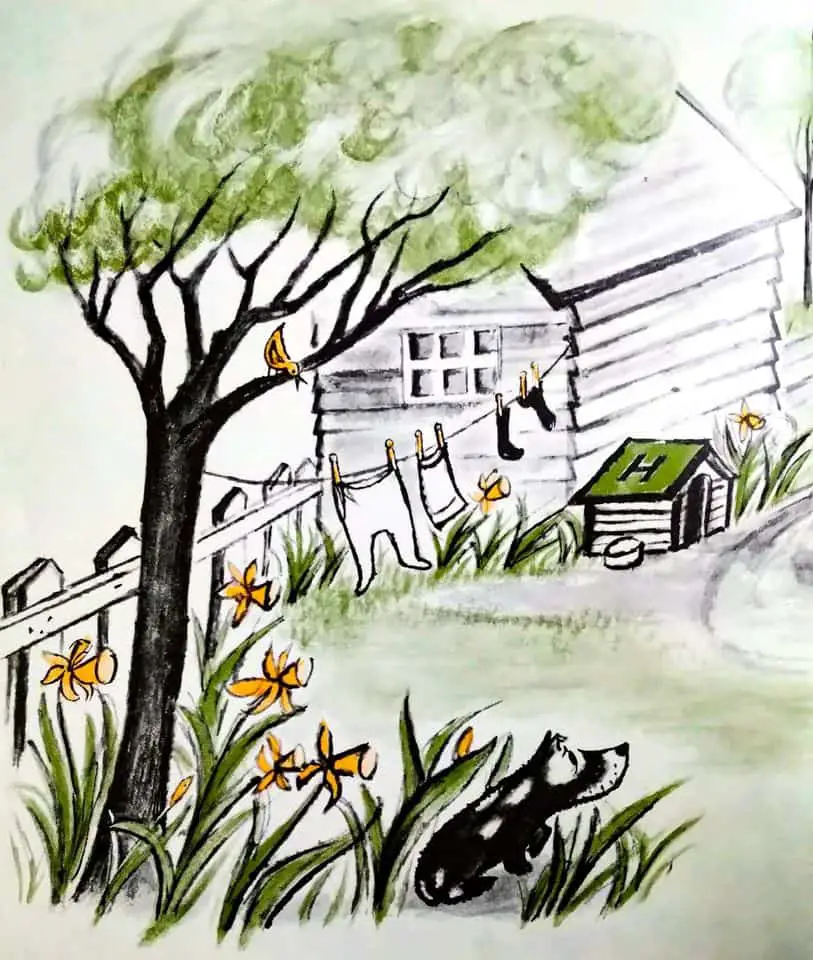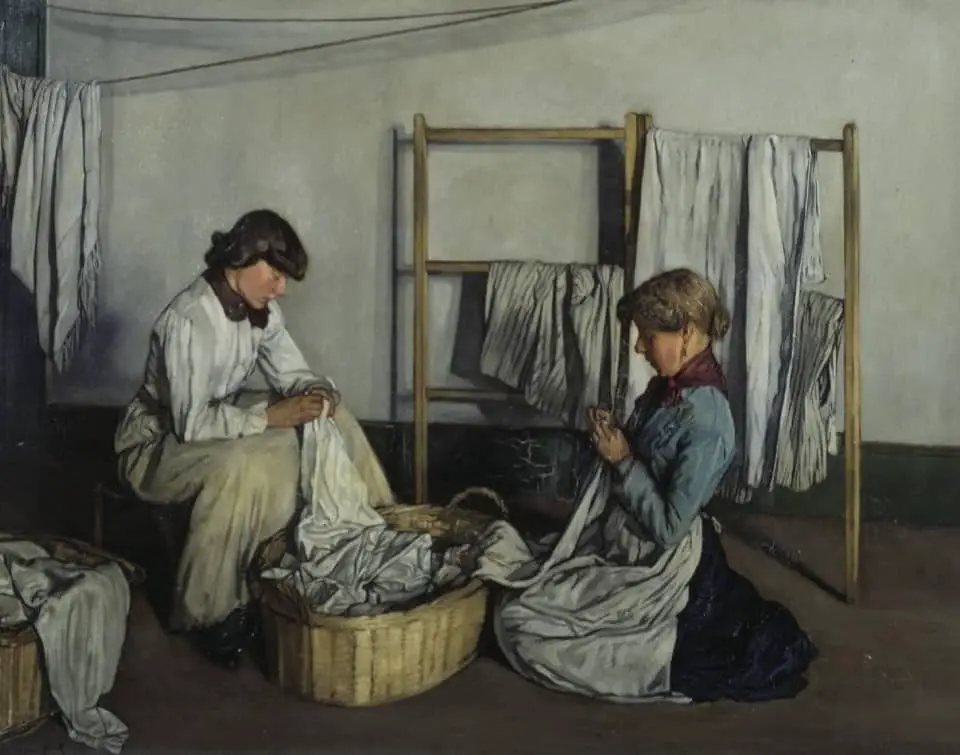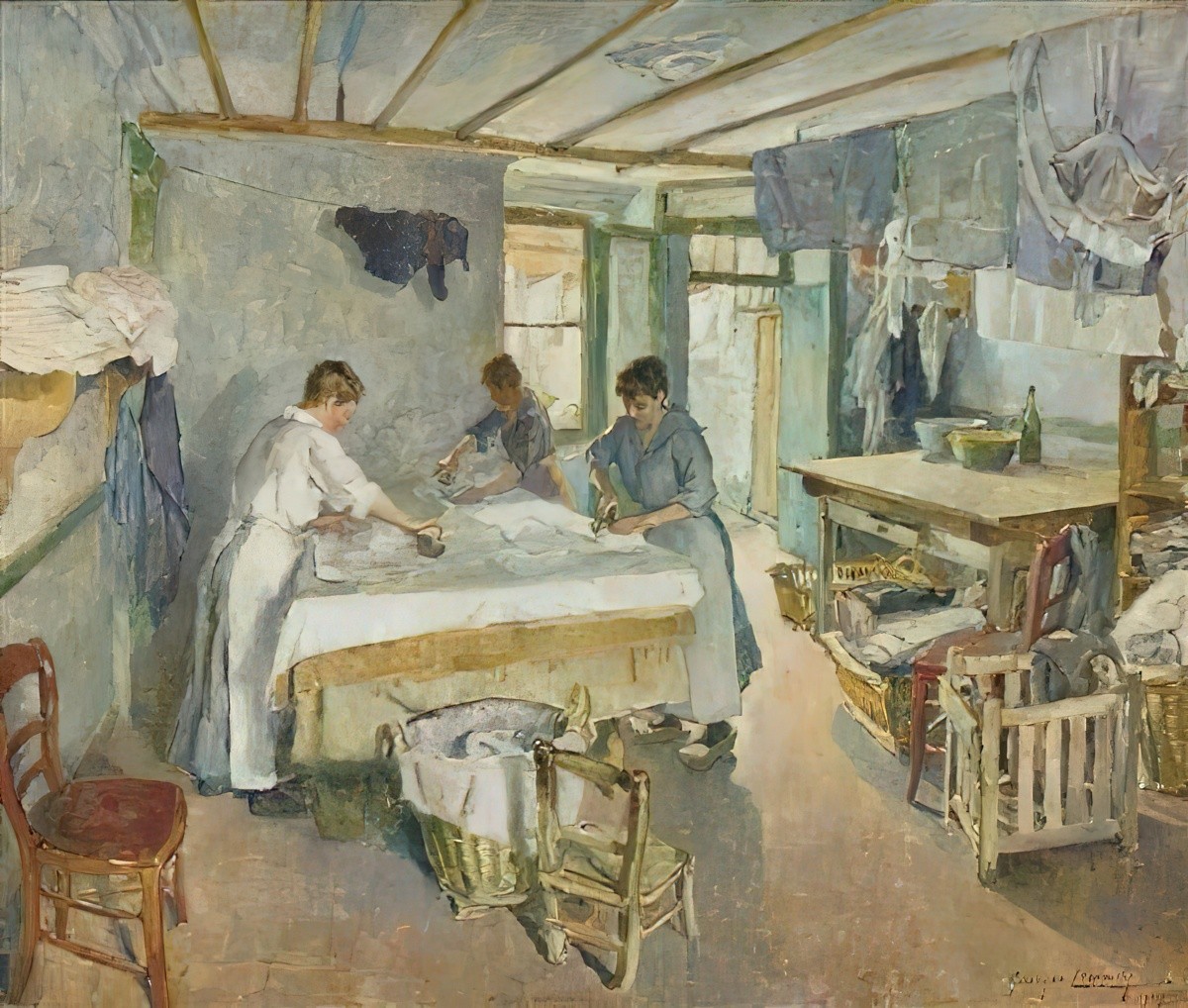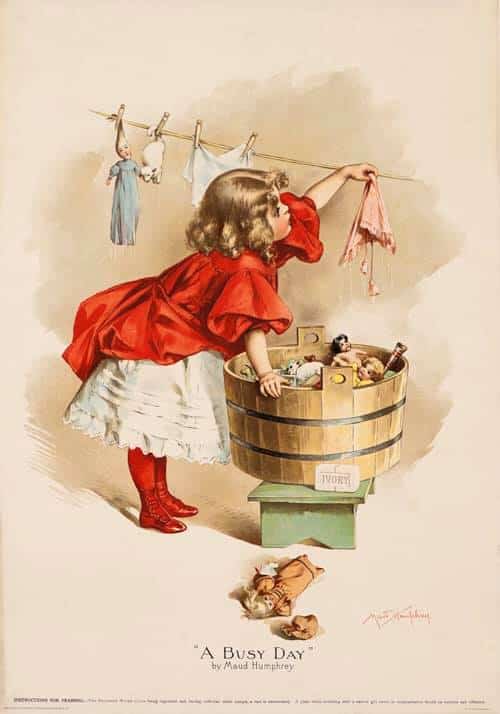 American artist Maud Humphrey was born in 1868 and died in 1940. She started illustrating children's books as a teenager in Rochester, New York. She specialised in illustrations of children.
By 1900 she was one of the highest-paid commercial illustrators in America. Clients included Ivory Soap, Elgin watches, and the publishers of the Mother Goose rhymes.
At age 30 she married a doctor, Belmont Deforest Bogart. You may recognise the name of their son, Humphrey Bogart.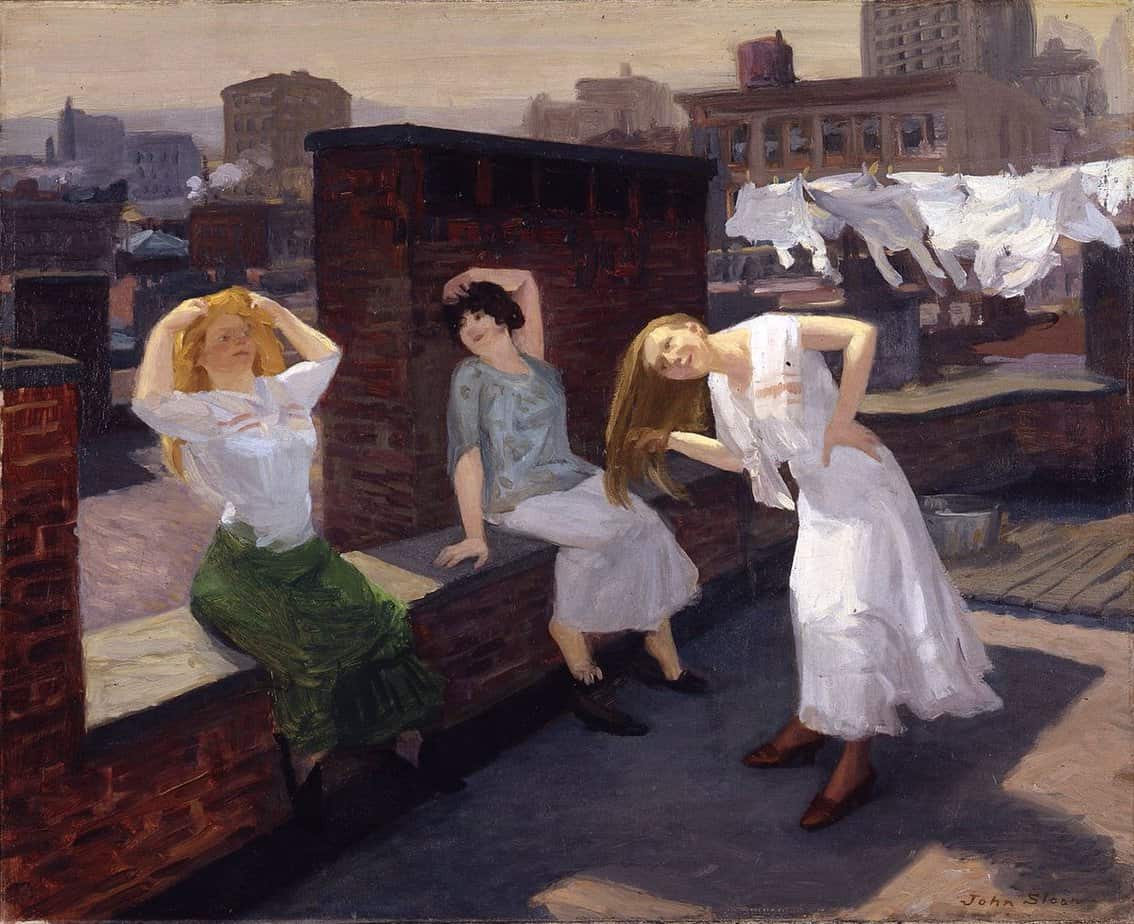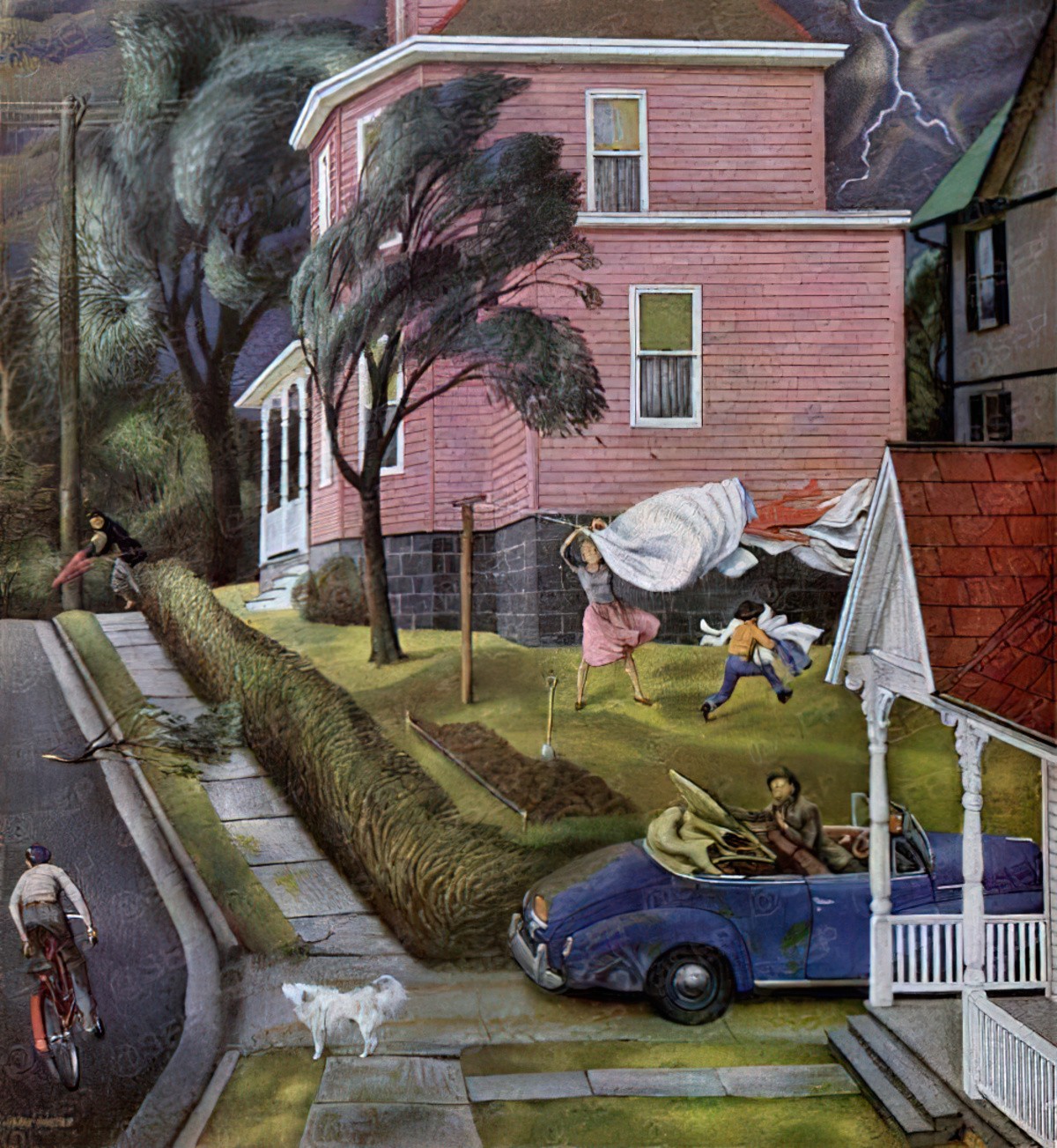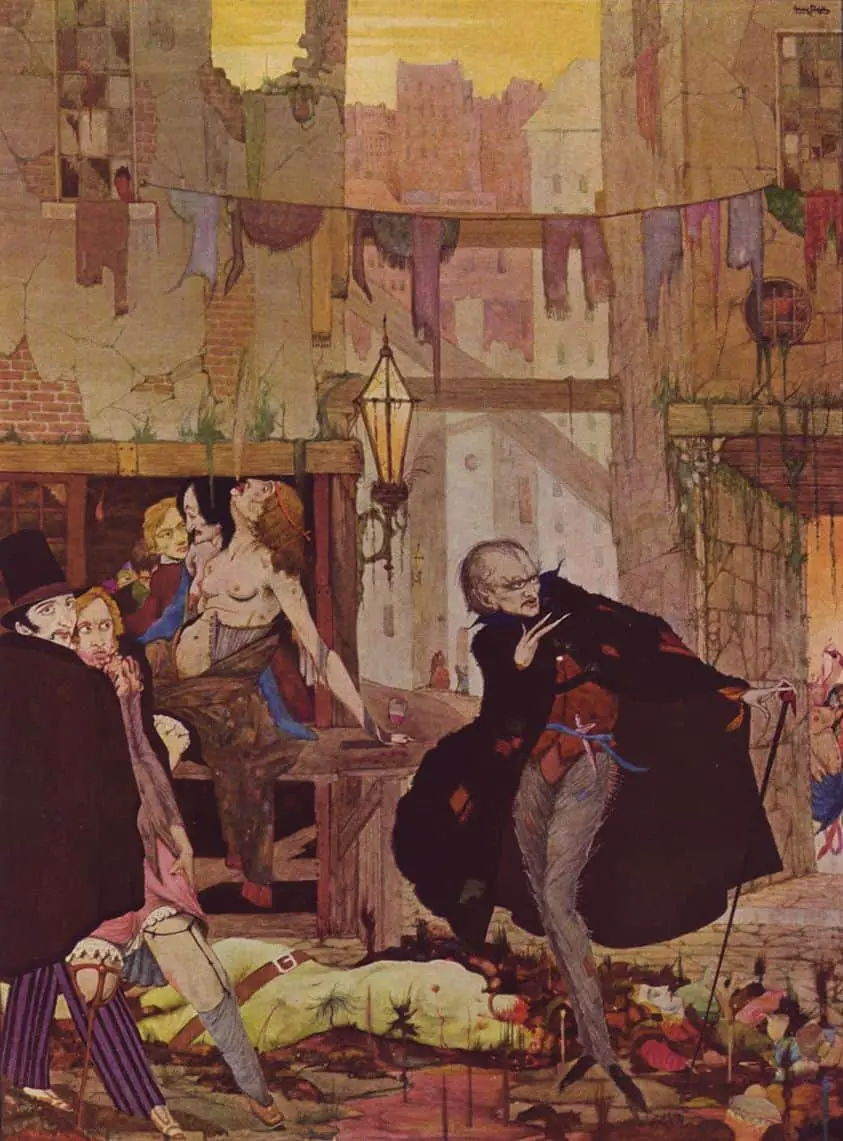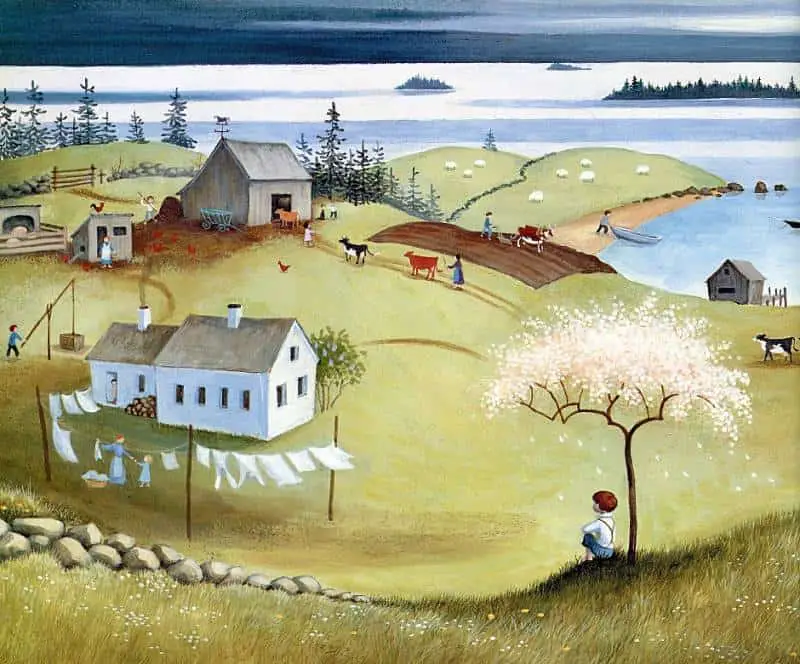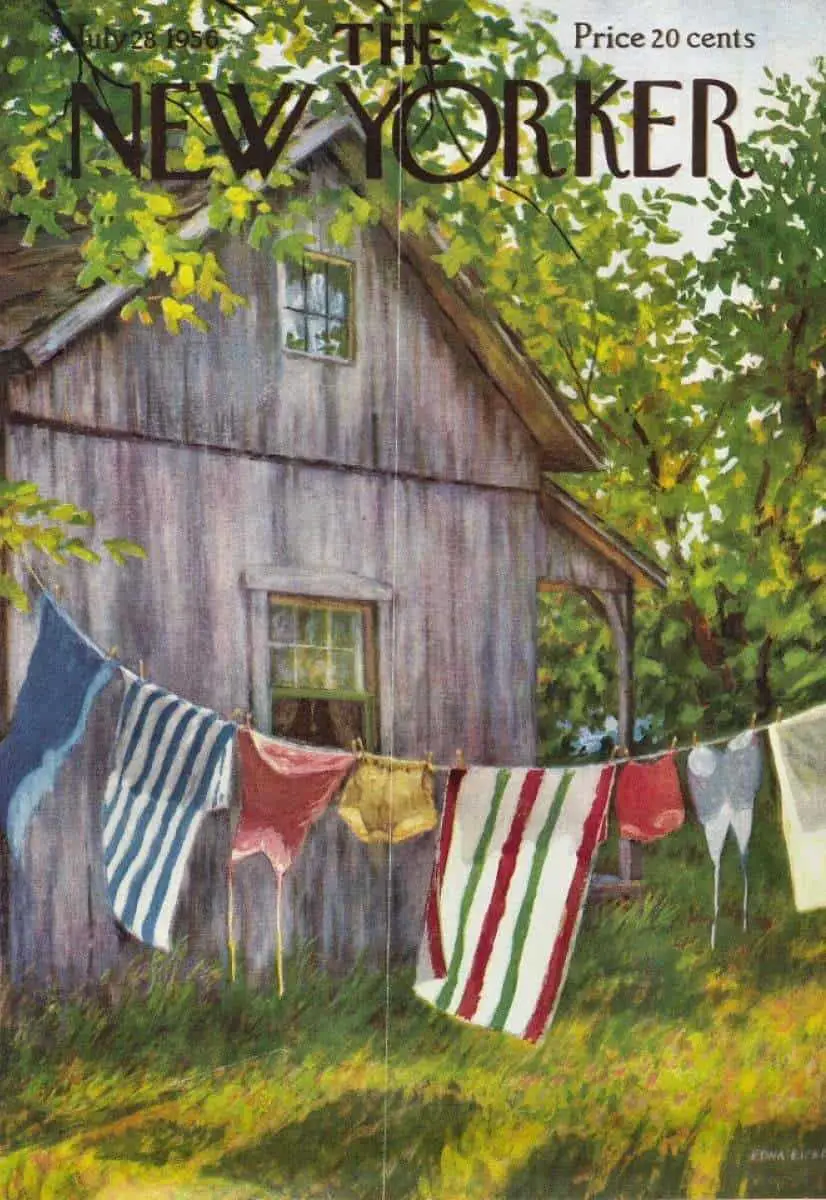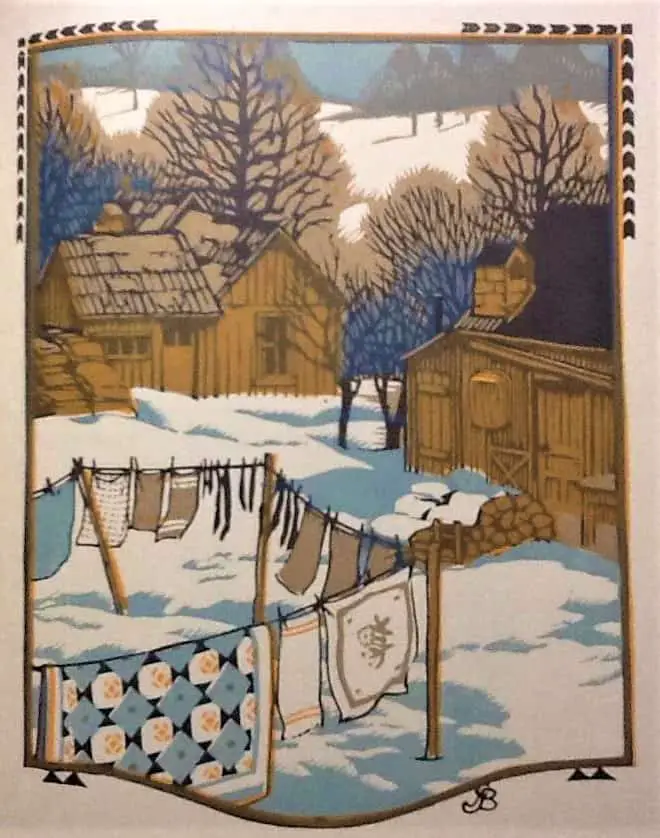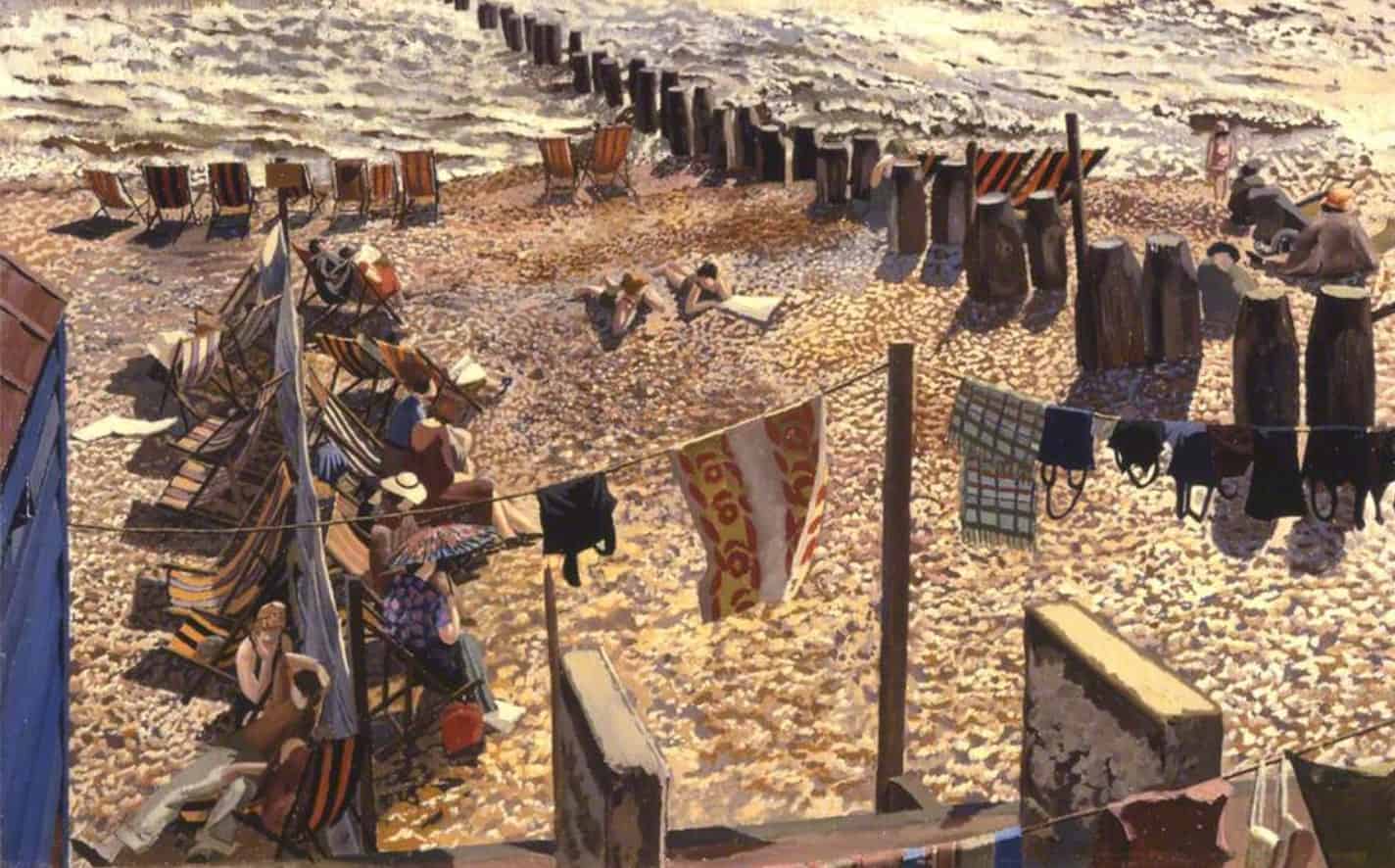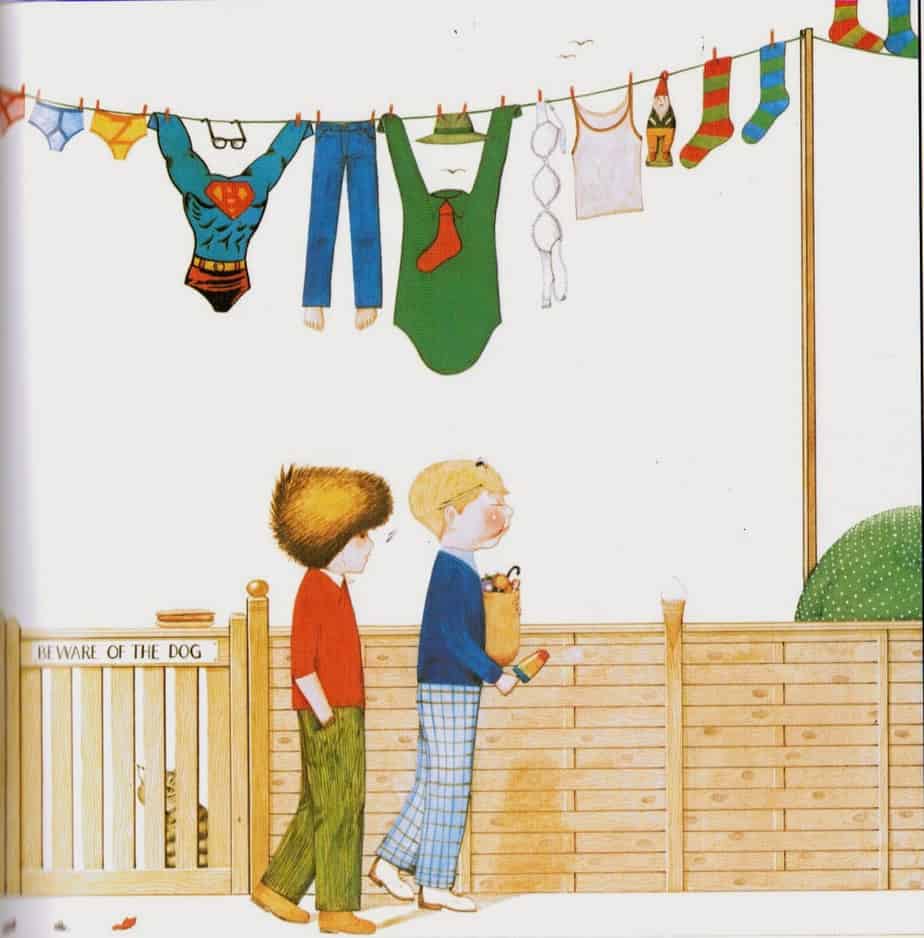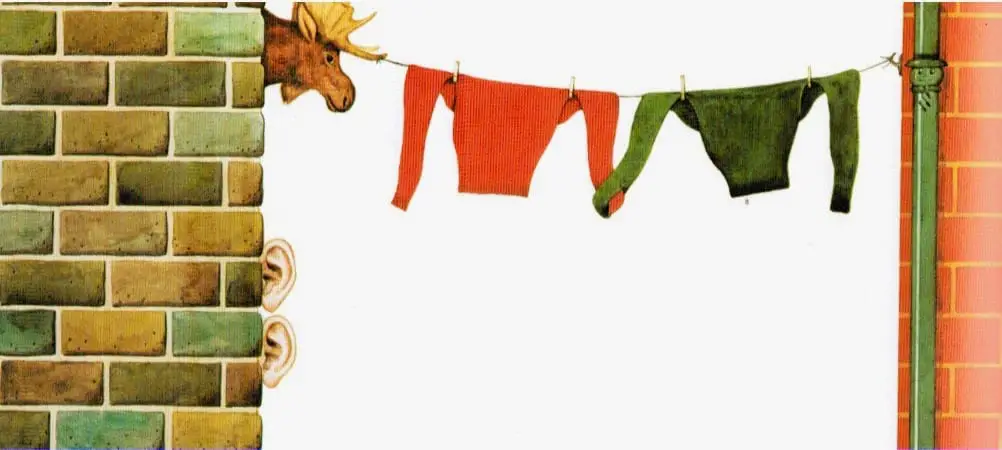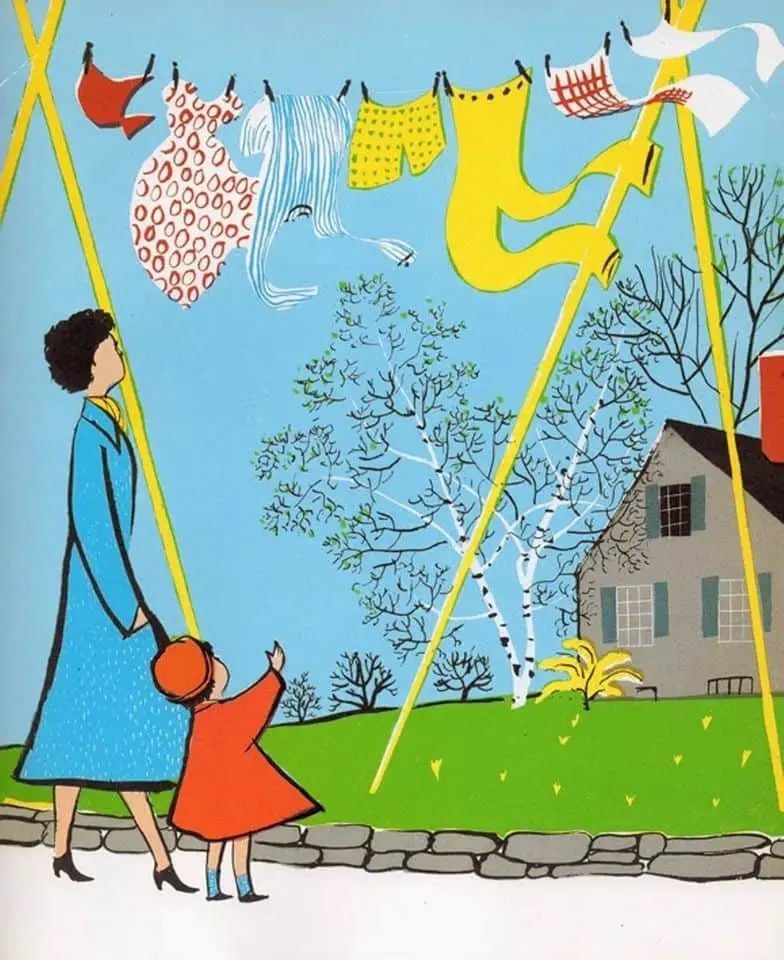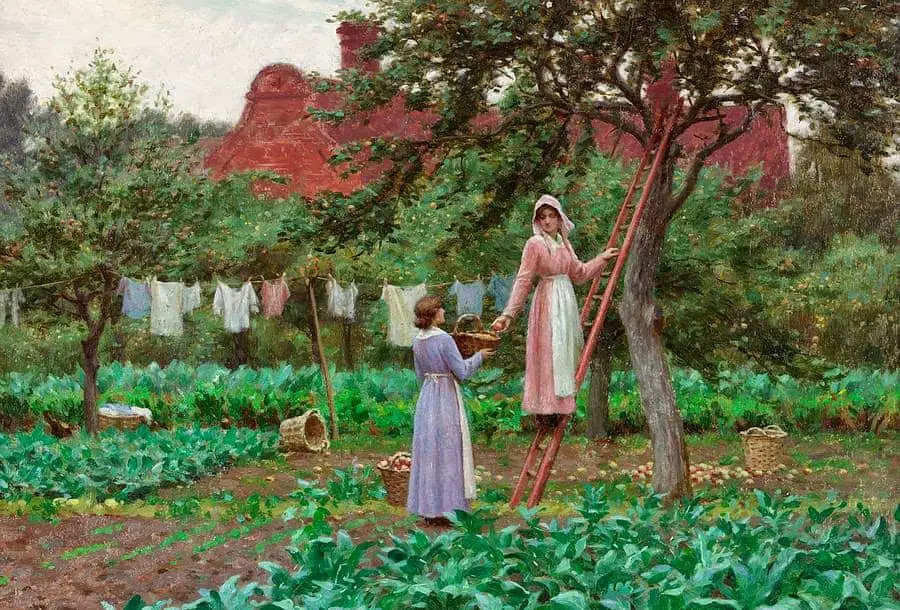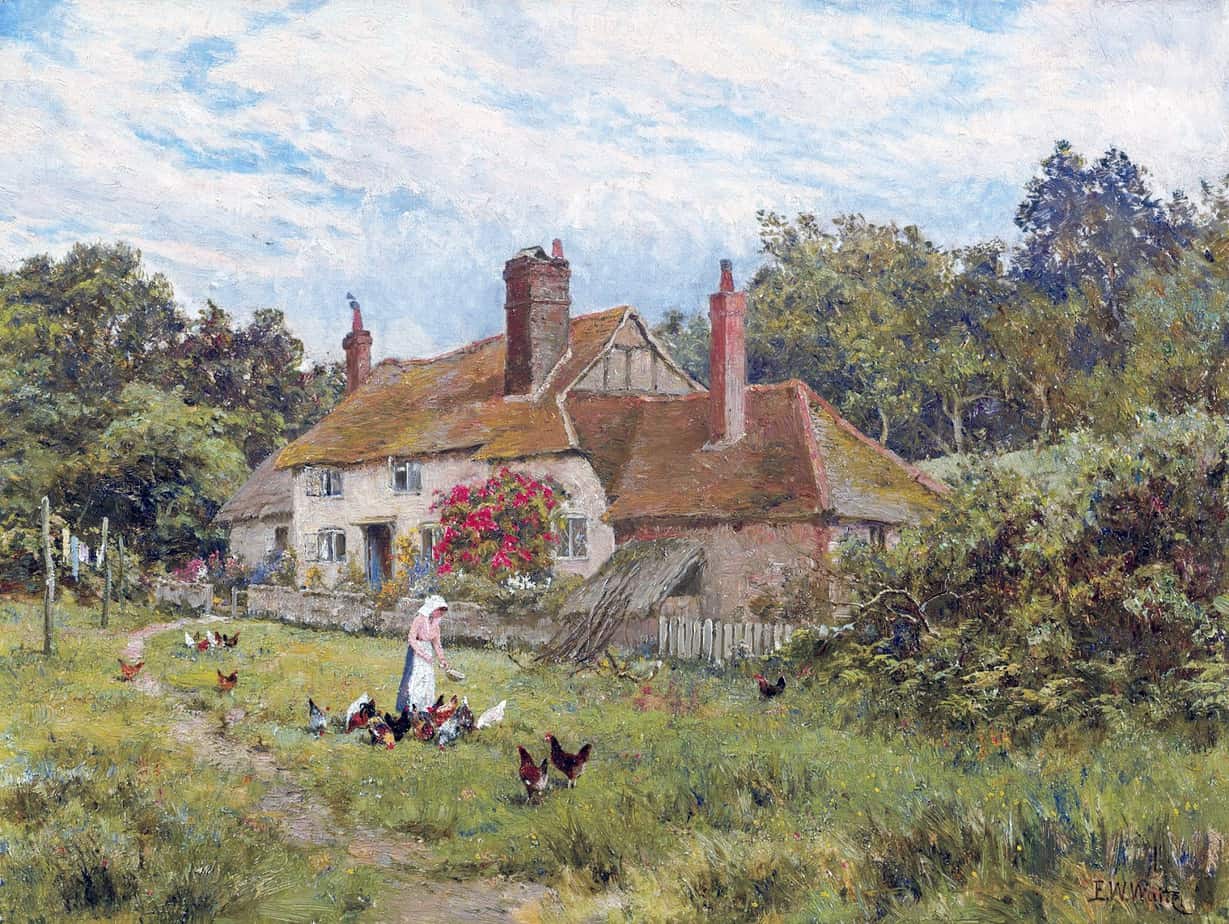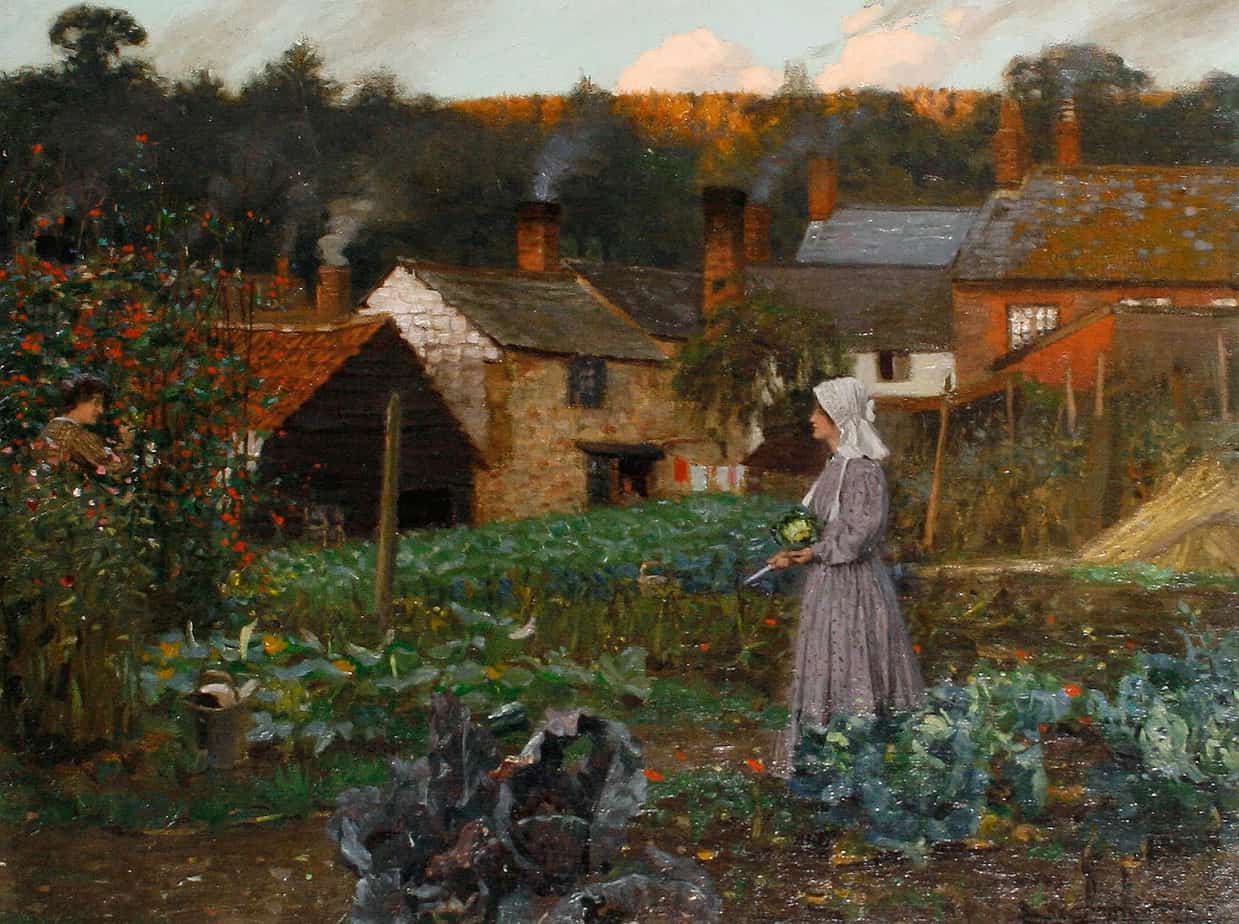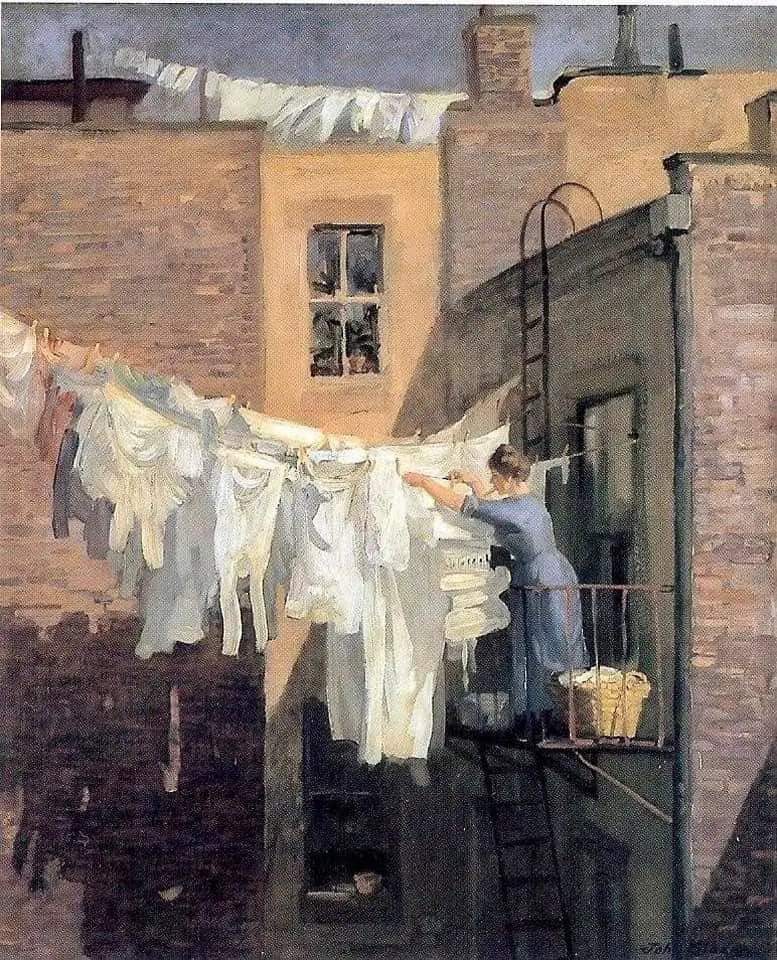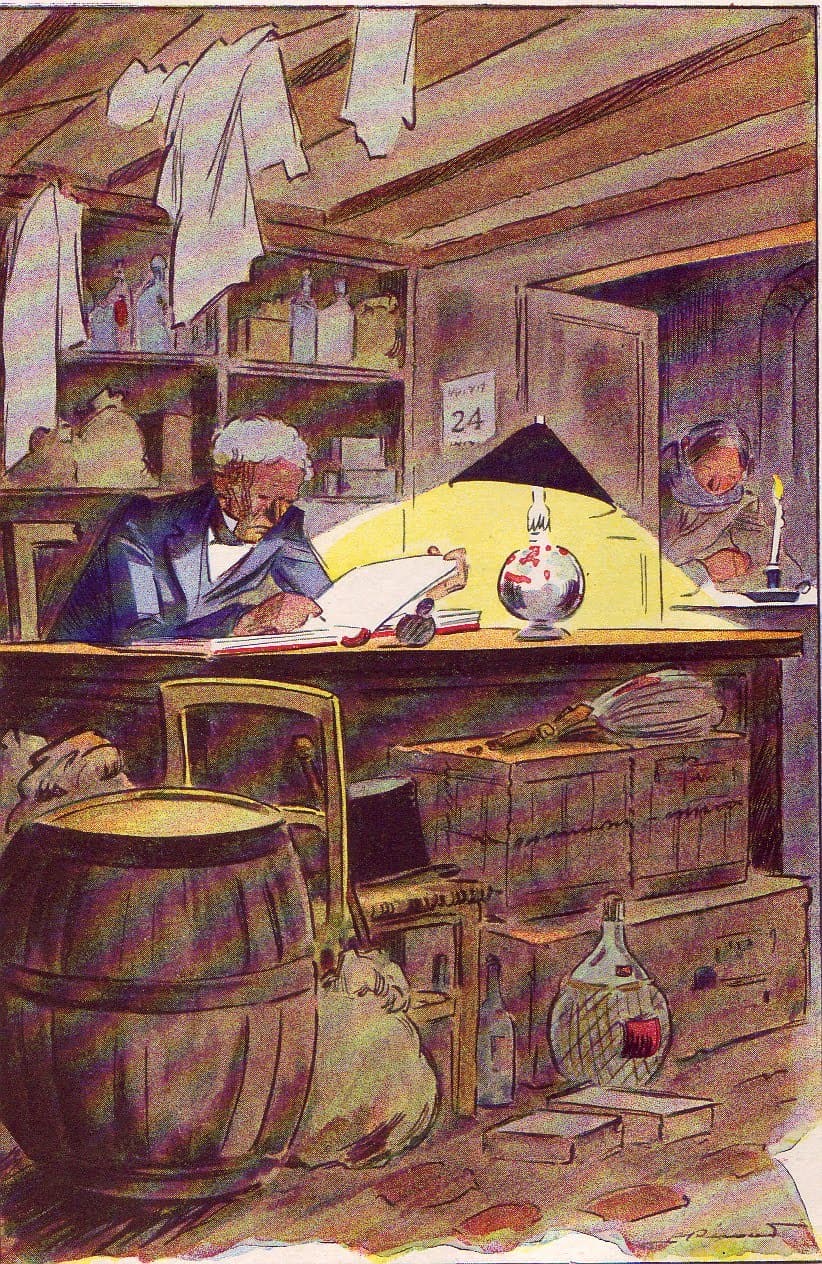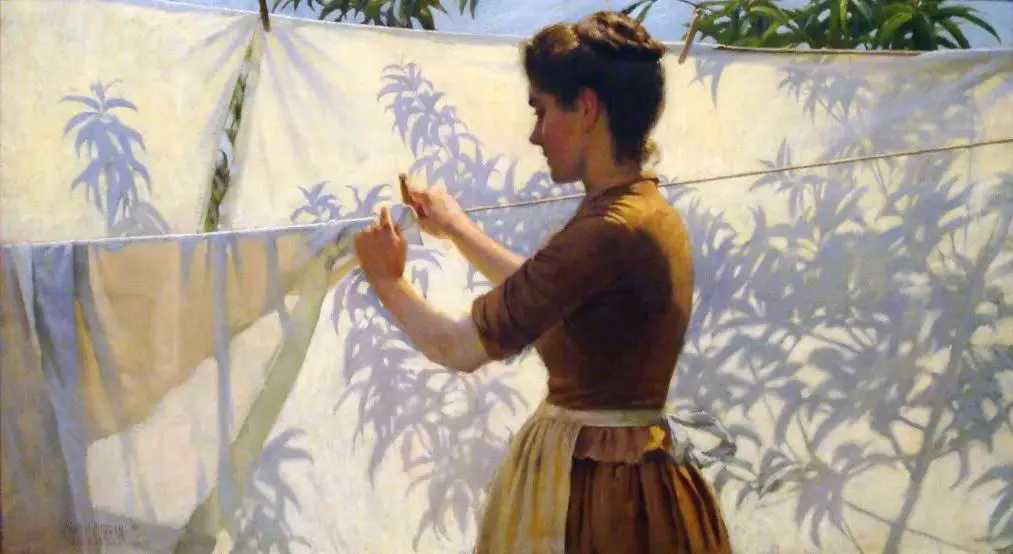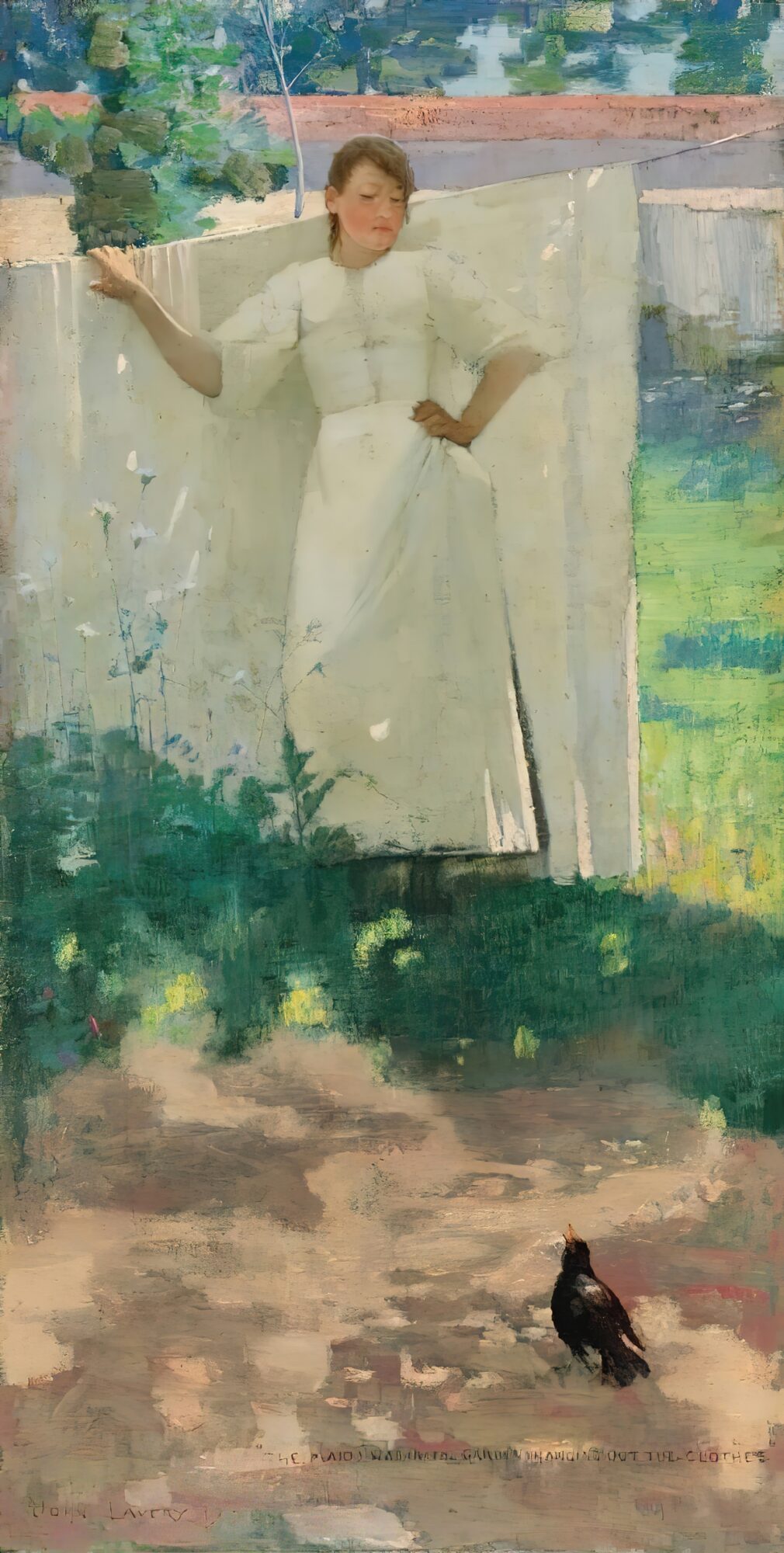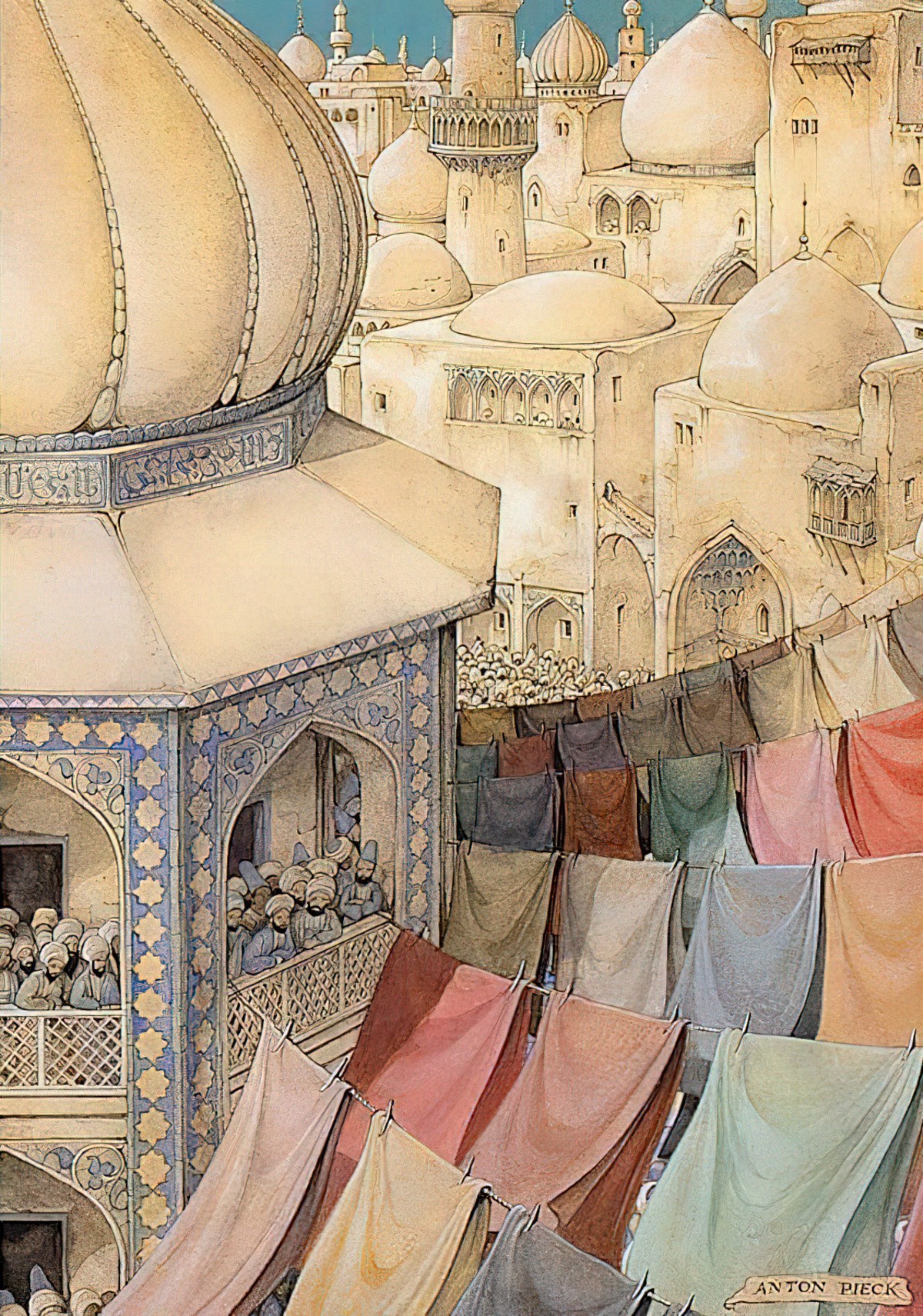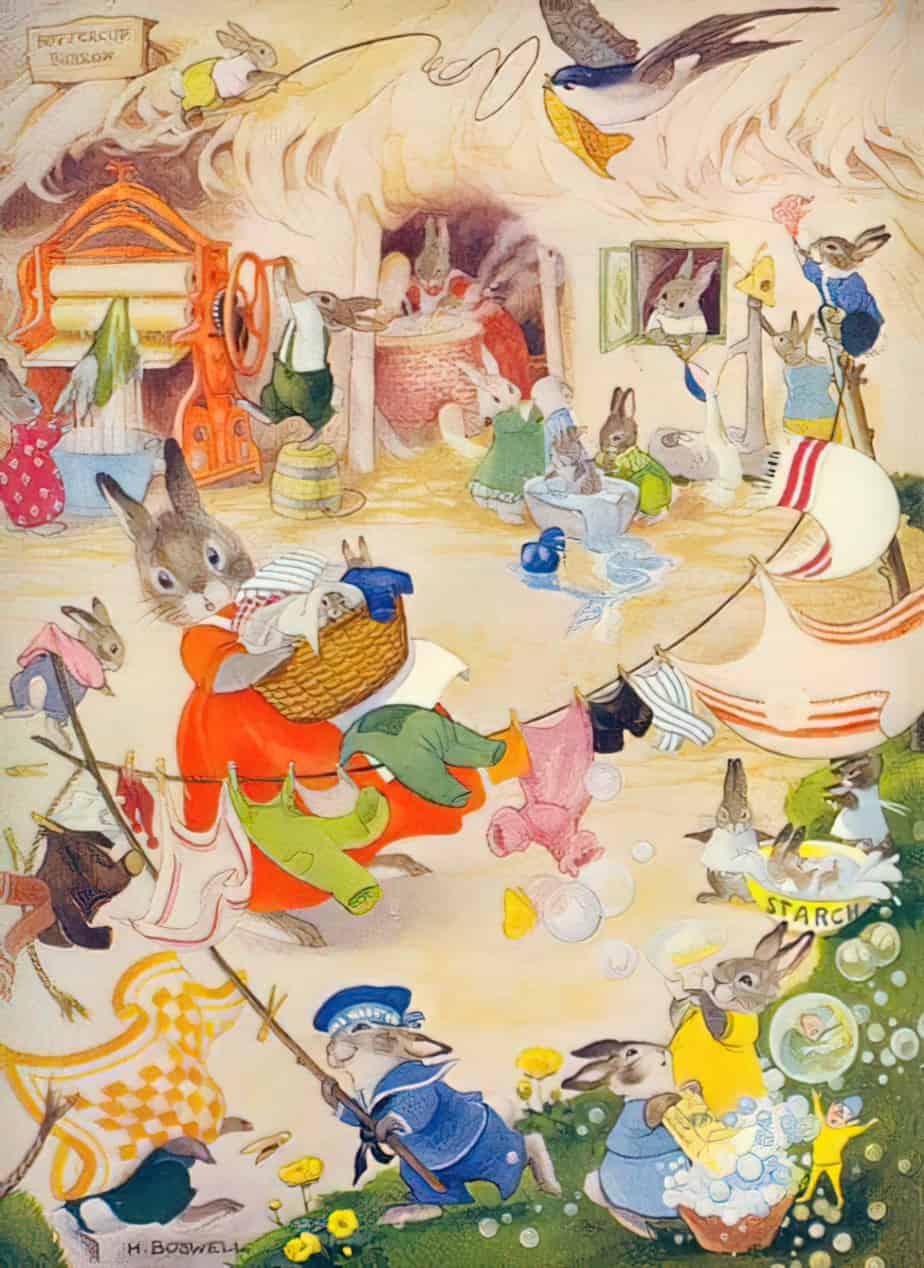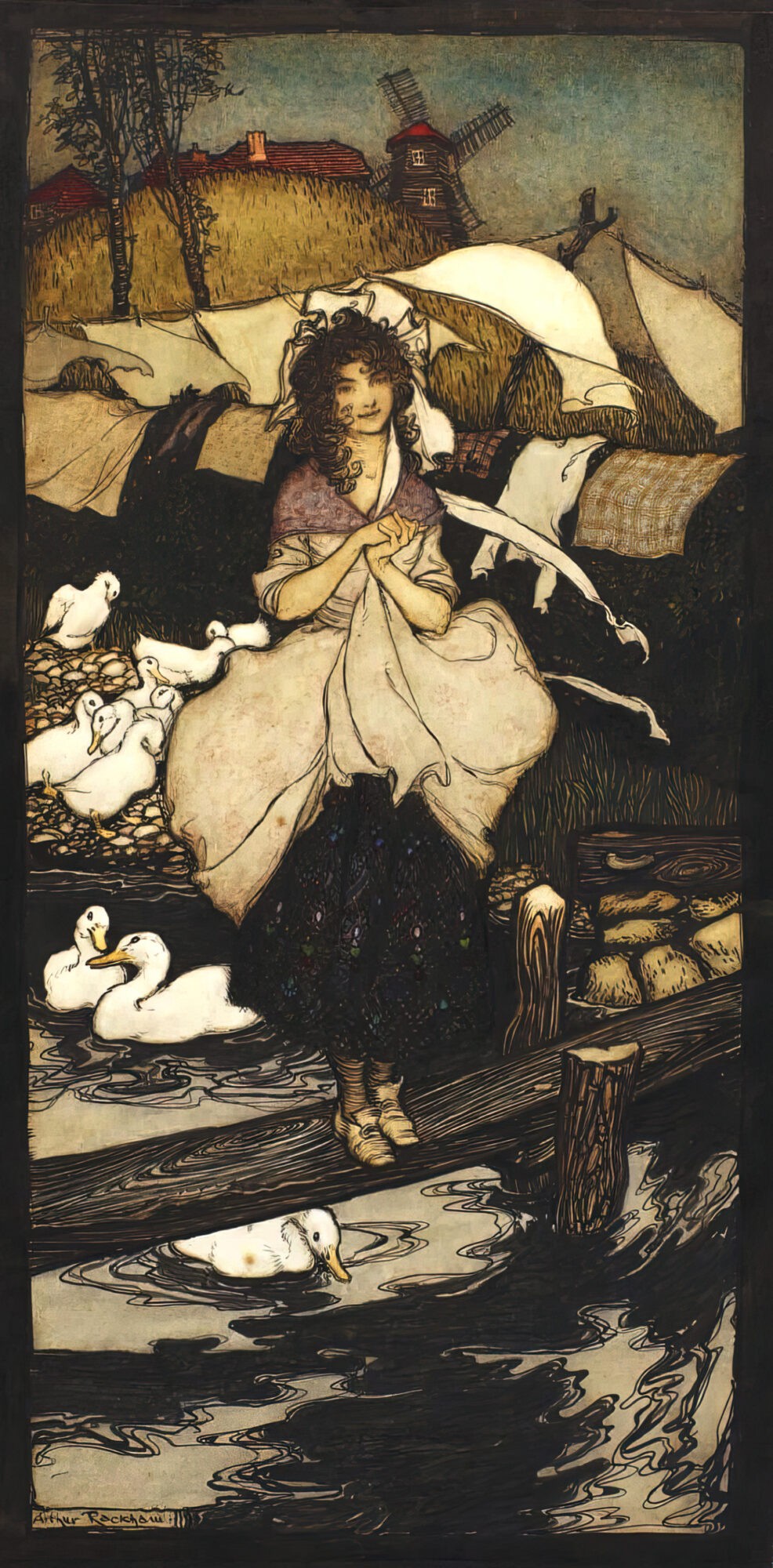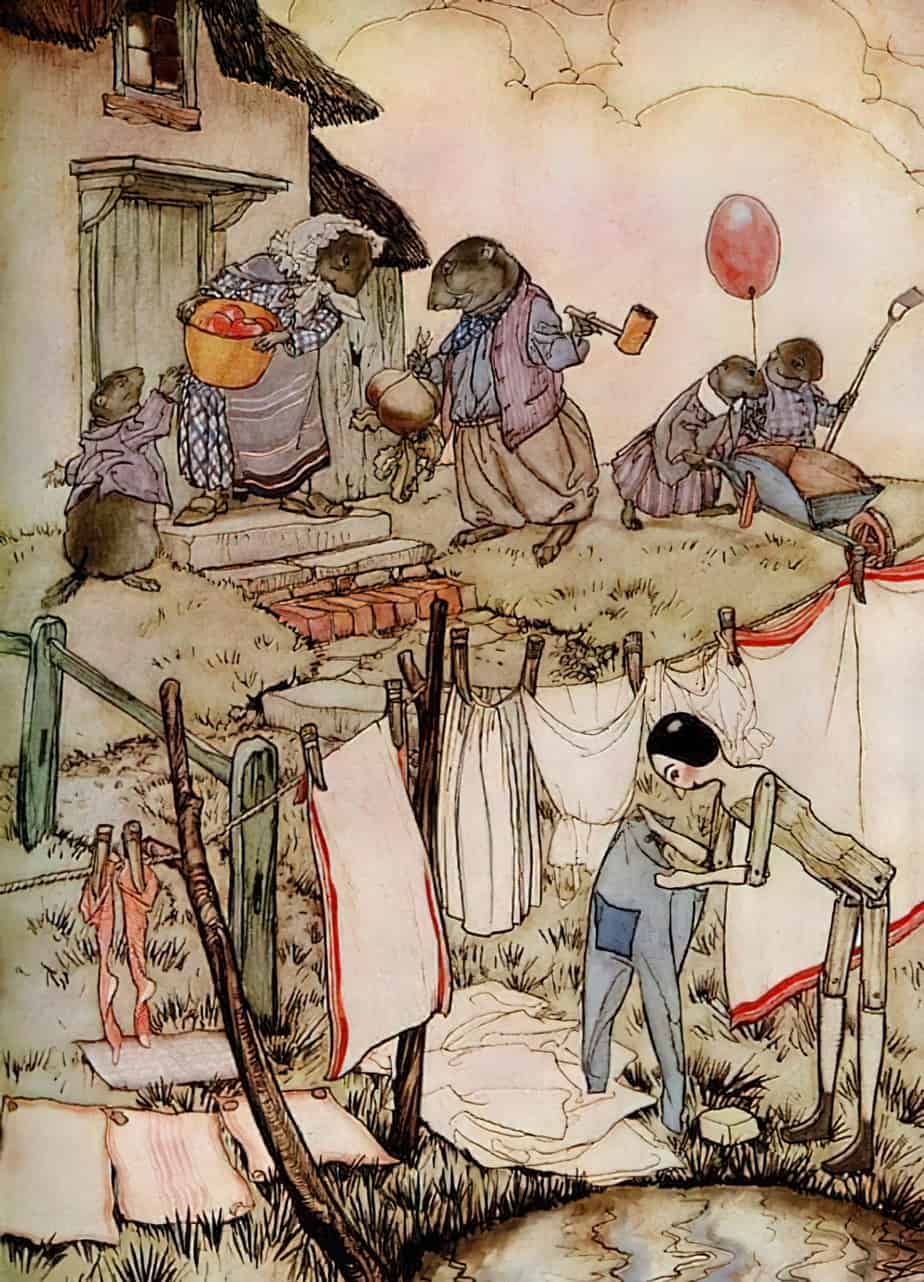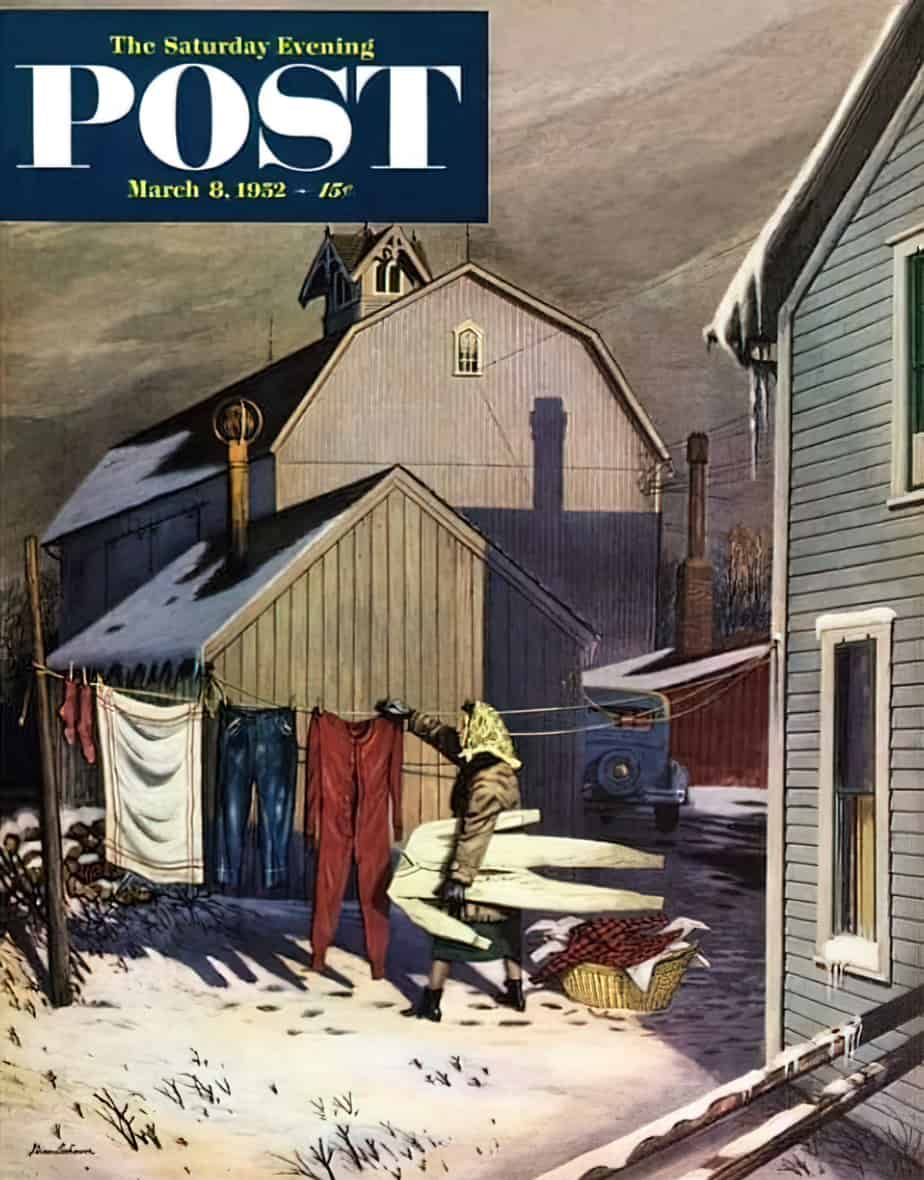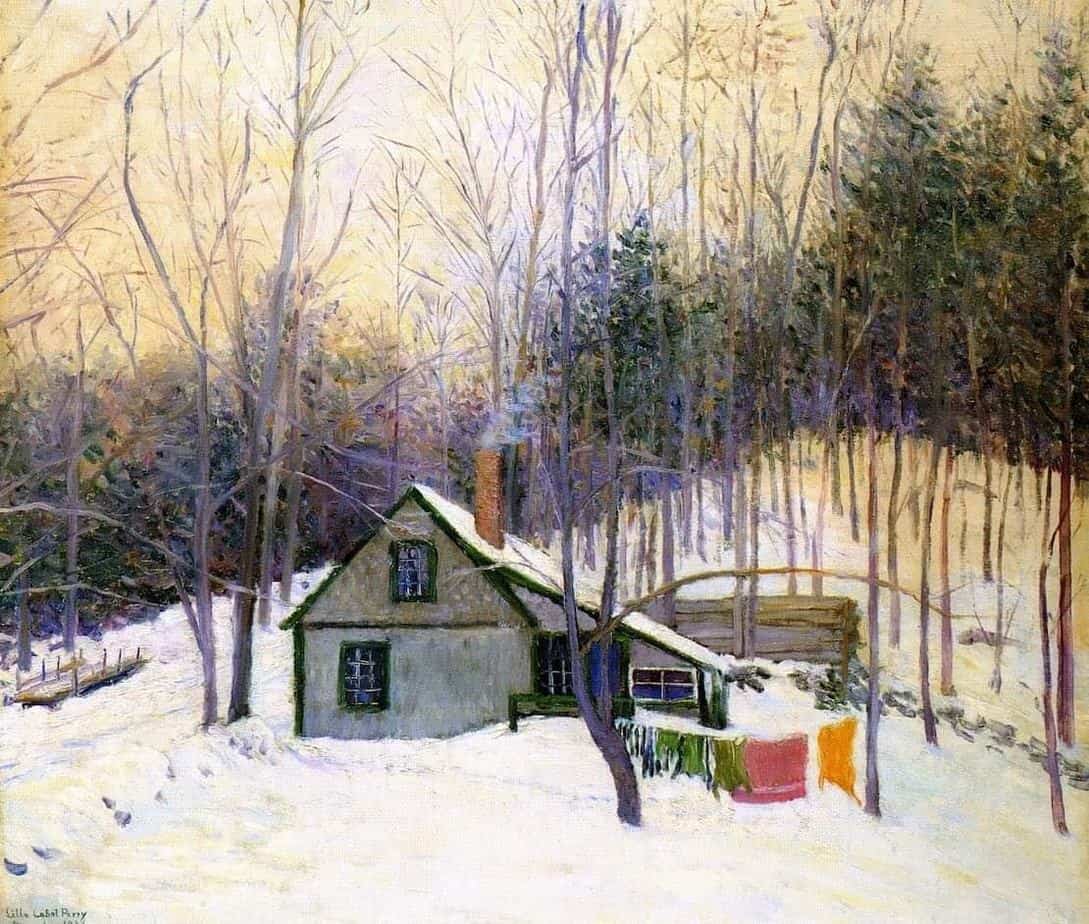 THE HILLMAN'S HOIST OF AUSTRALASIA
New Zealand and Australian yards are well-known for the Hillman's Hoist, a rotary clothesline which can be wound up and down.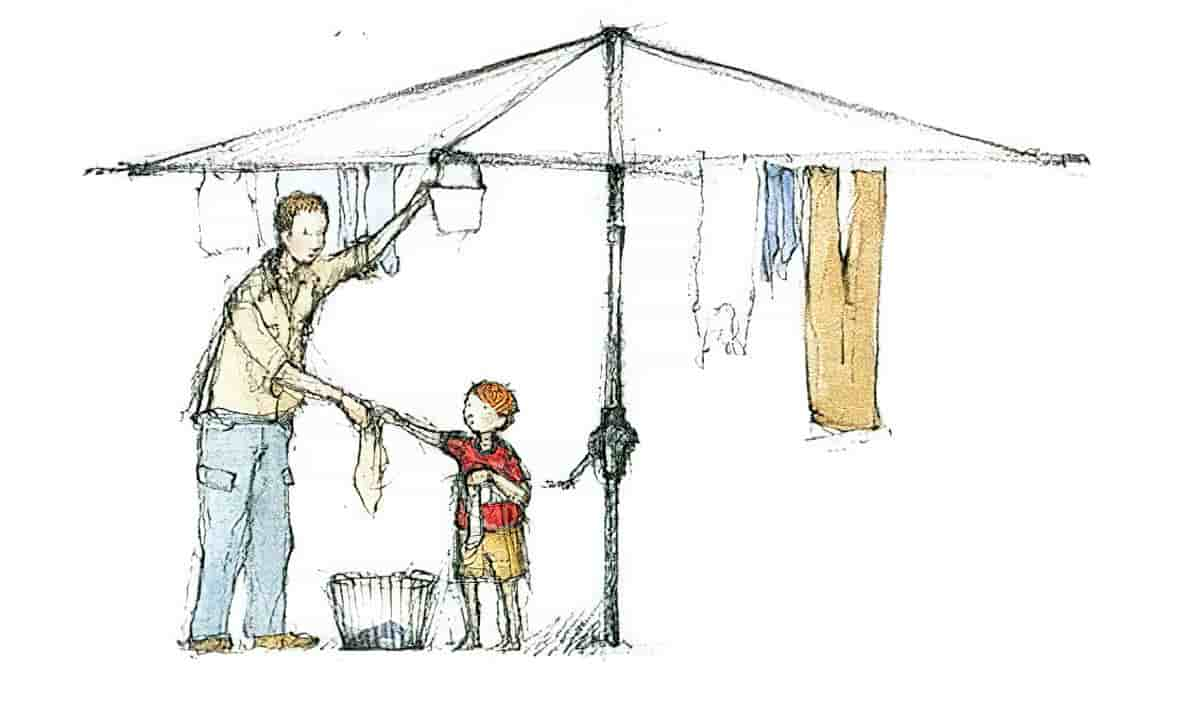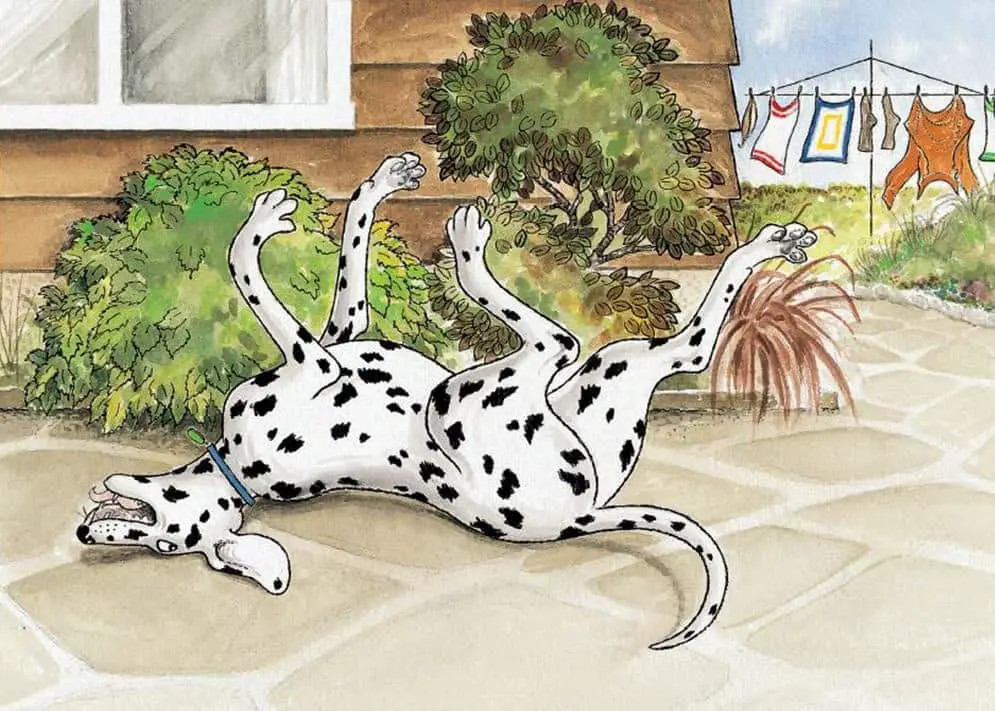 New Zealand painter Nigel Brown makes sure to include the Hillman's Hoist in his depictions of suburban New Zealand.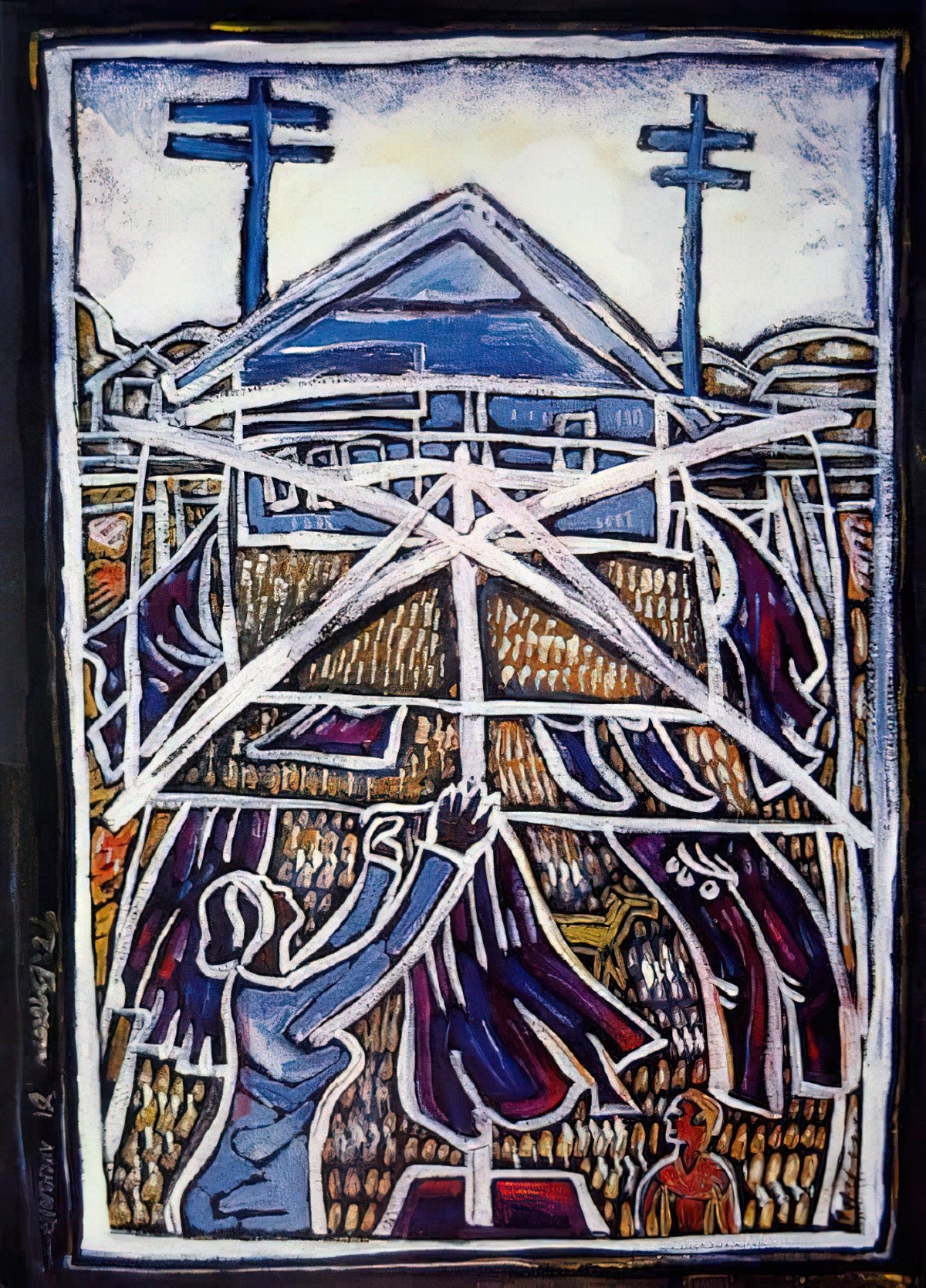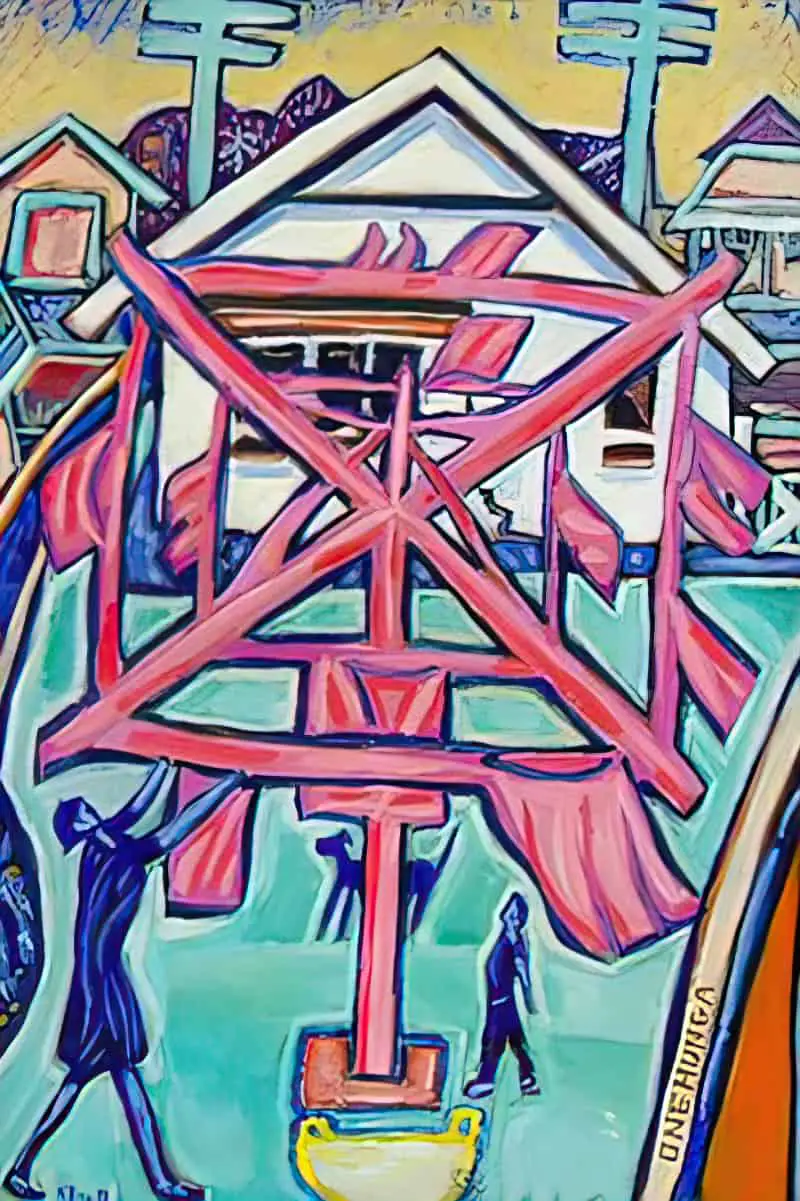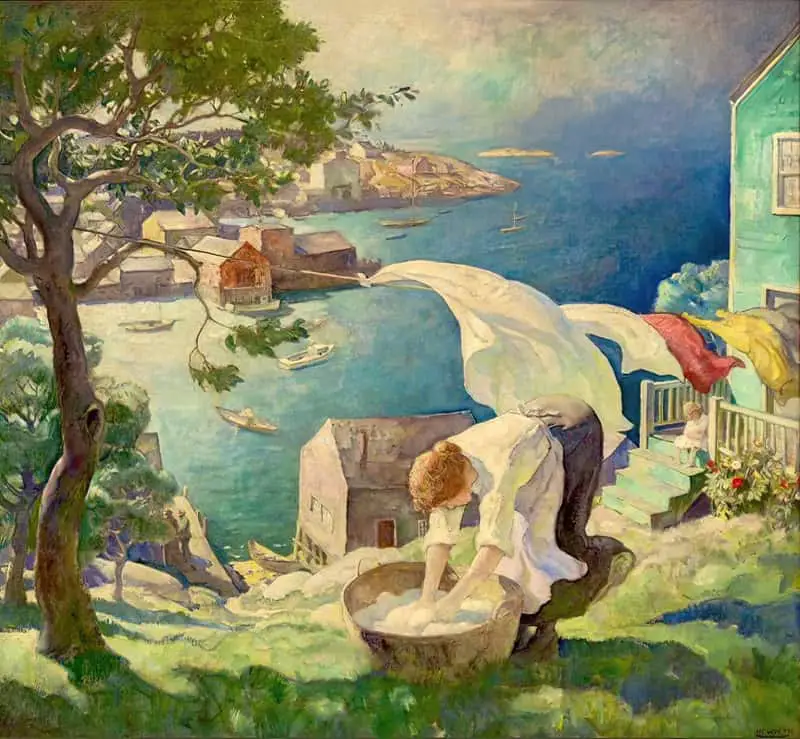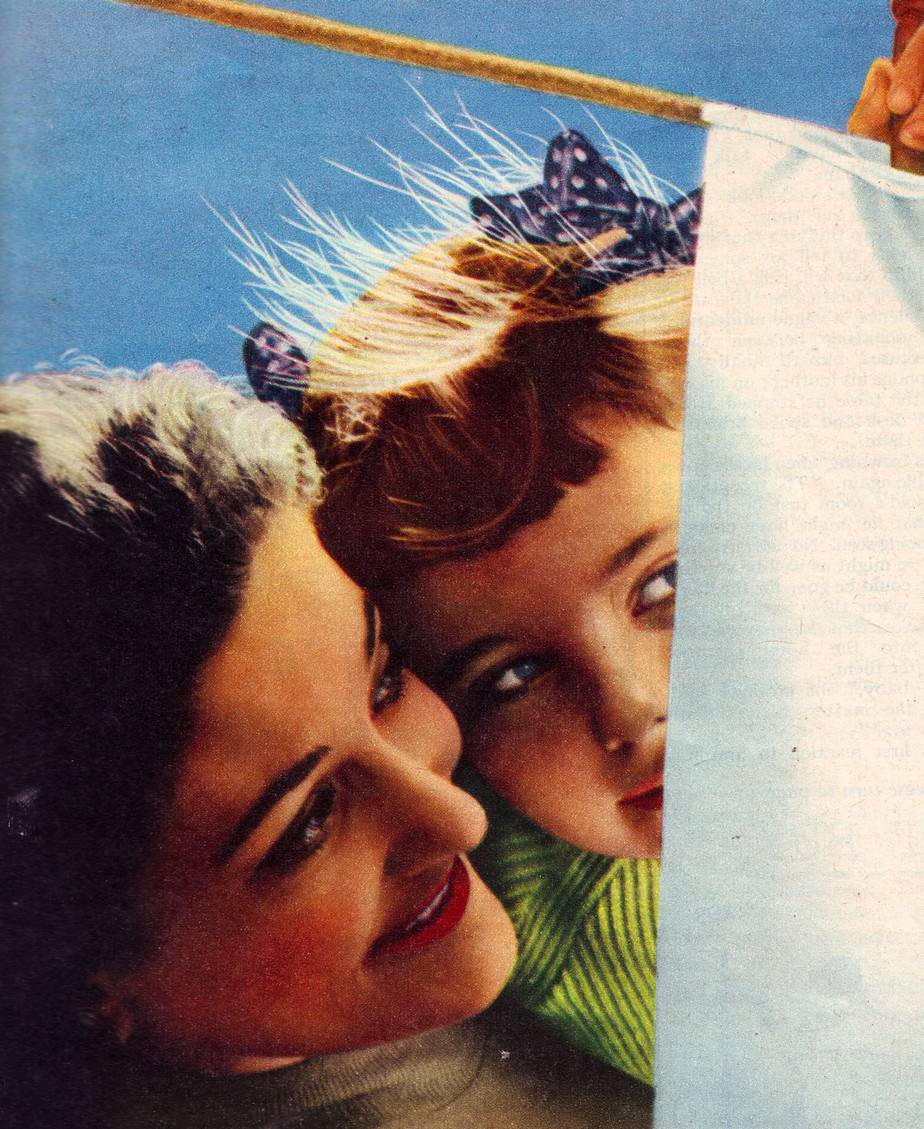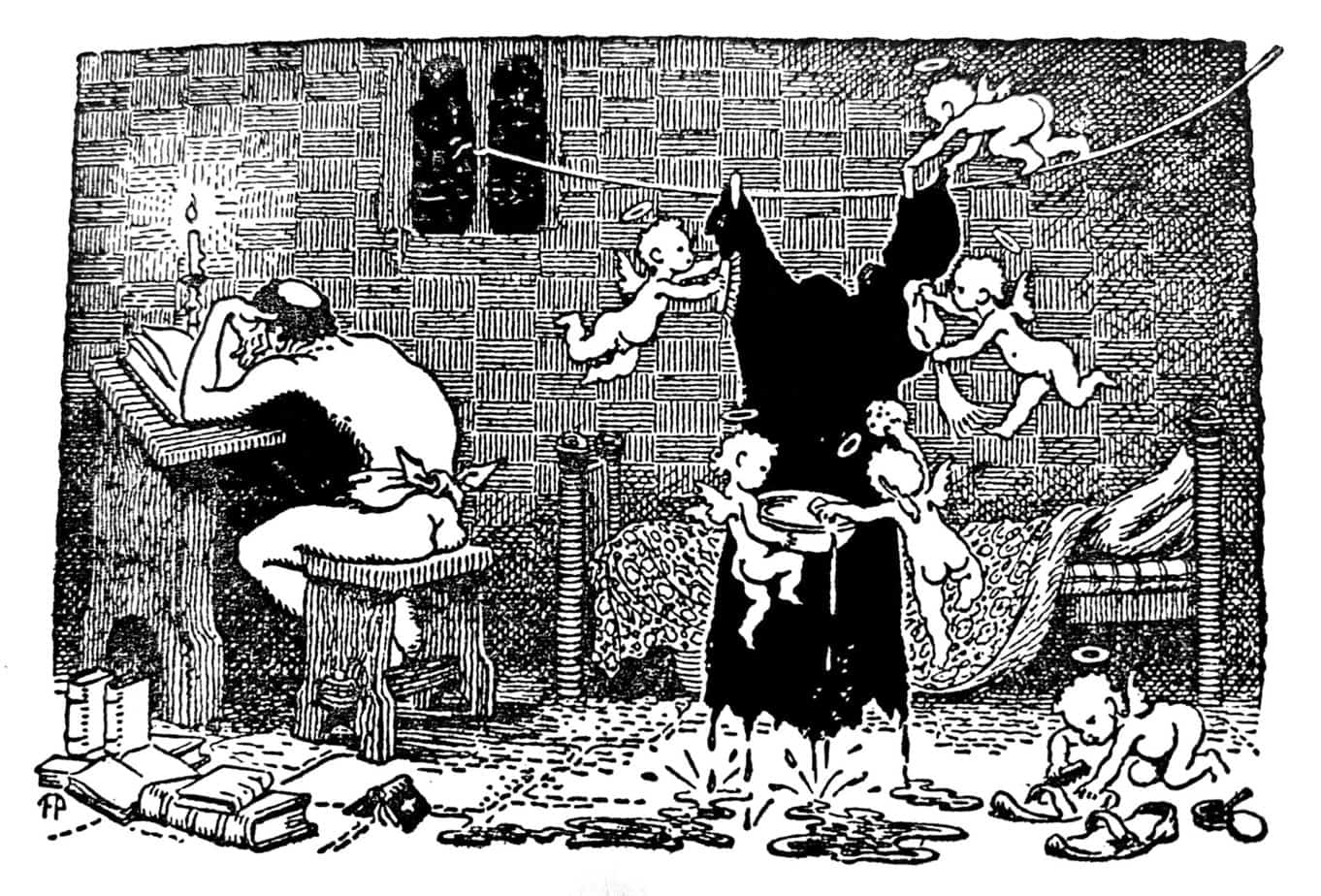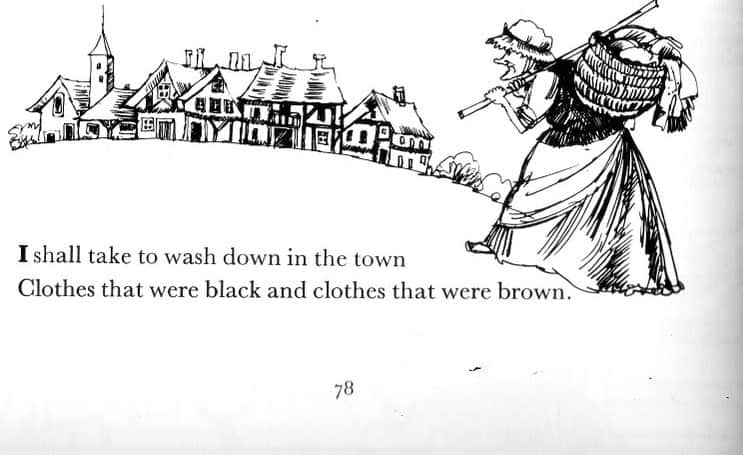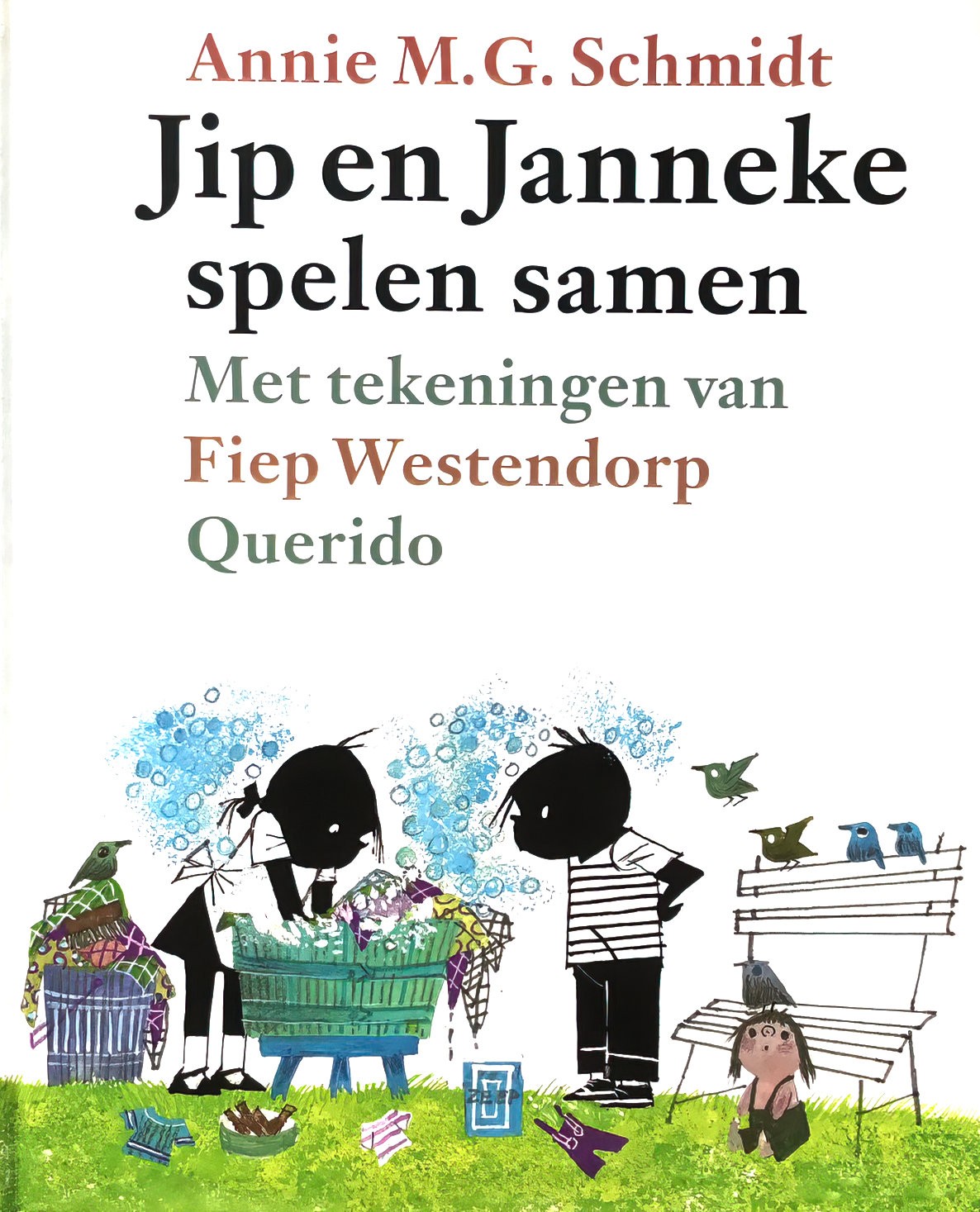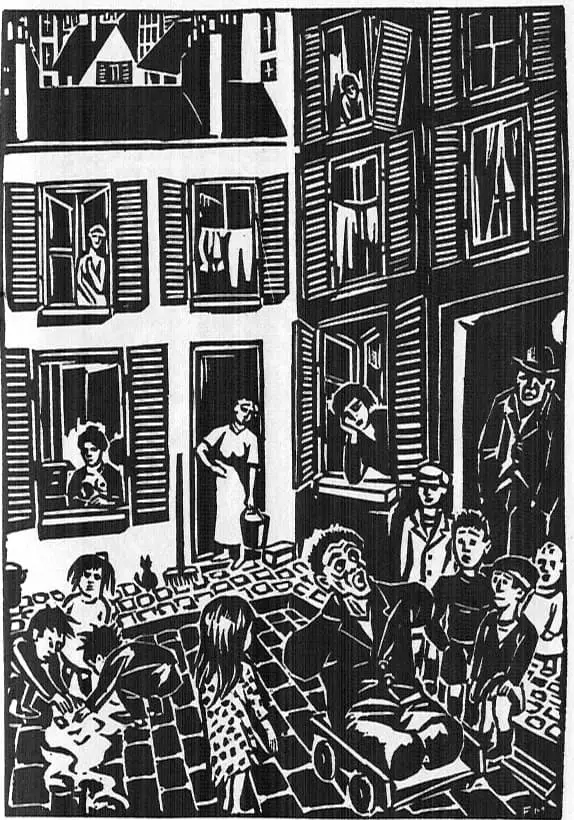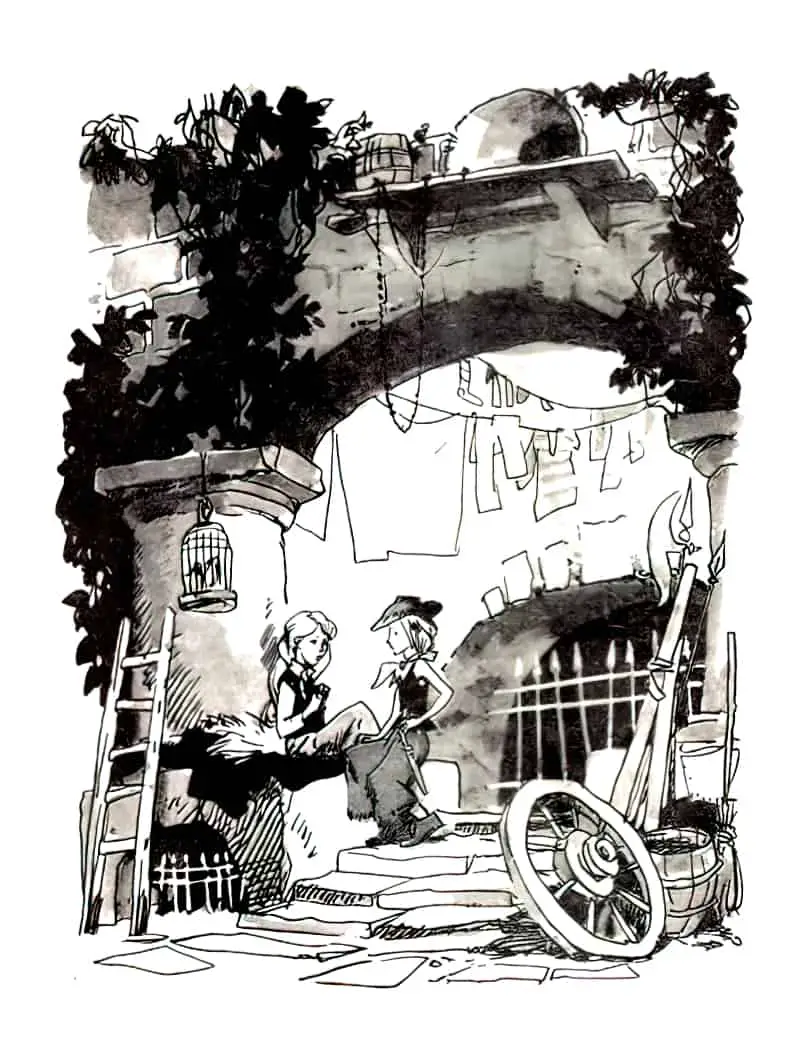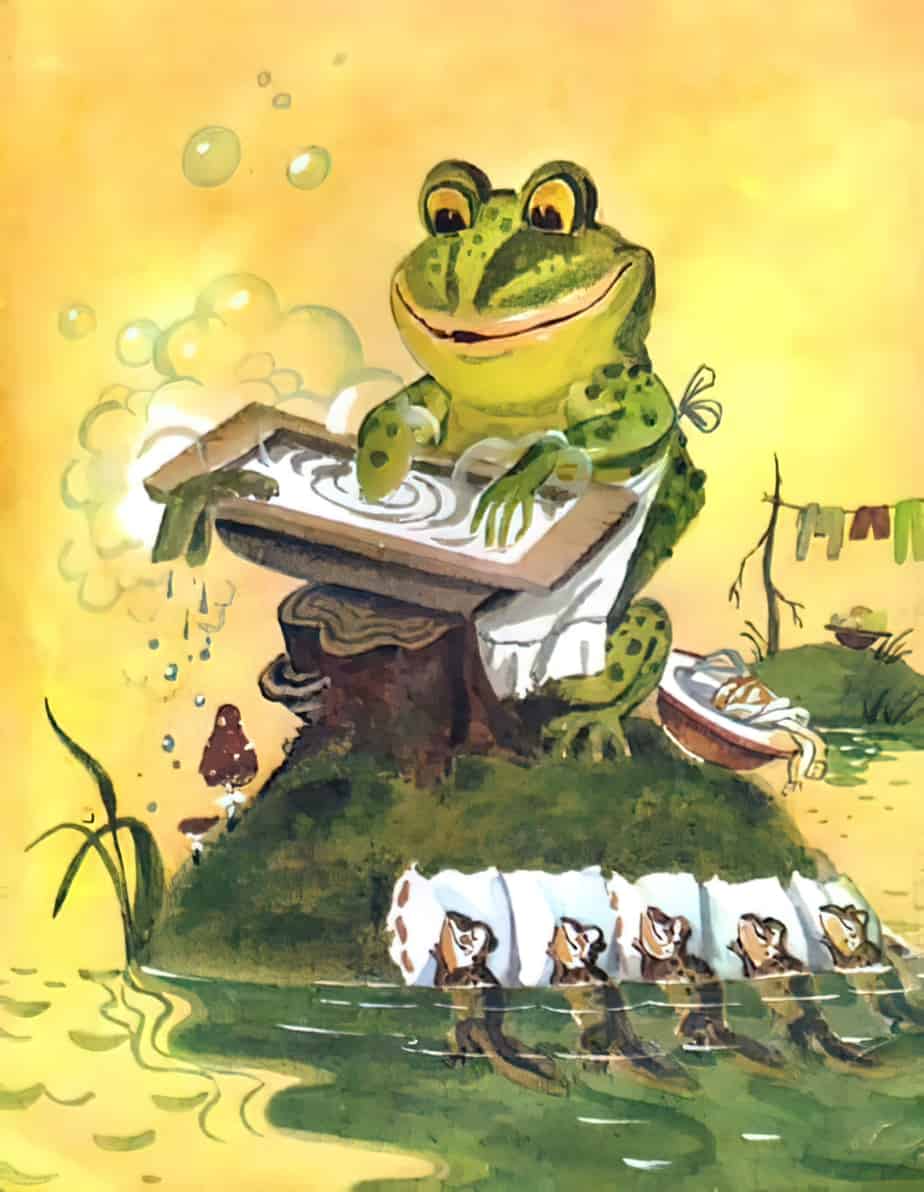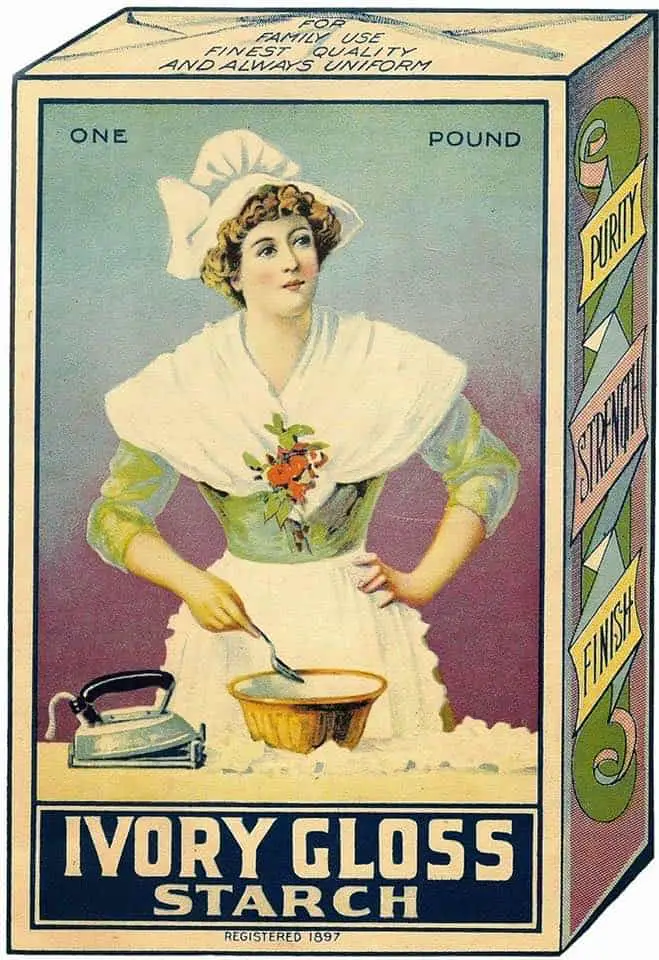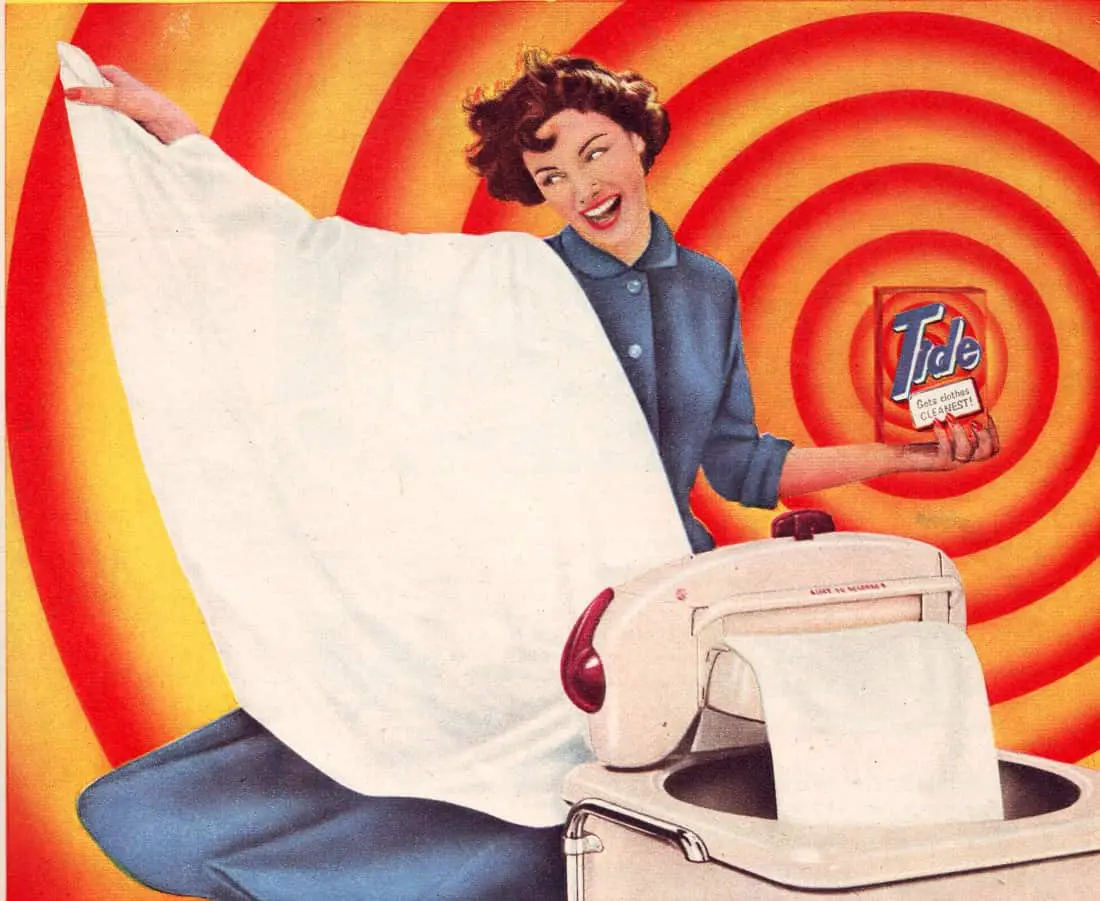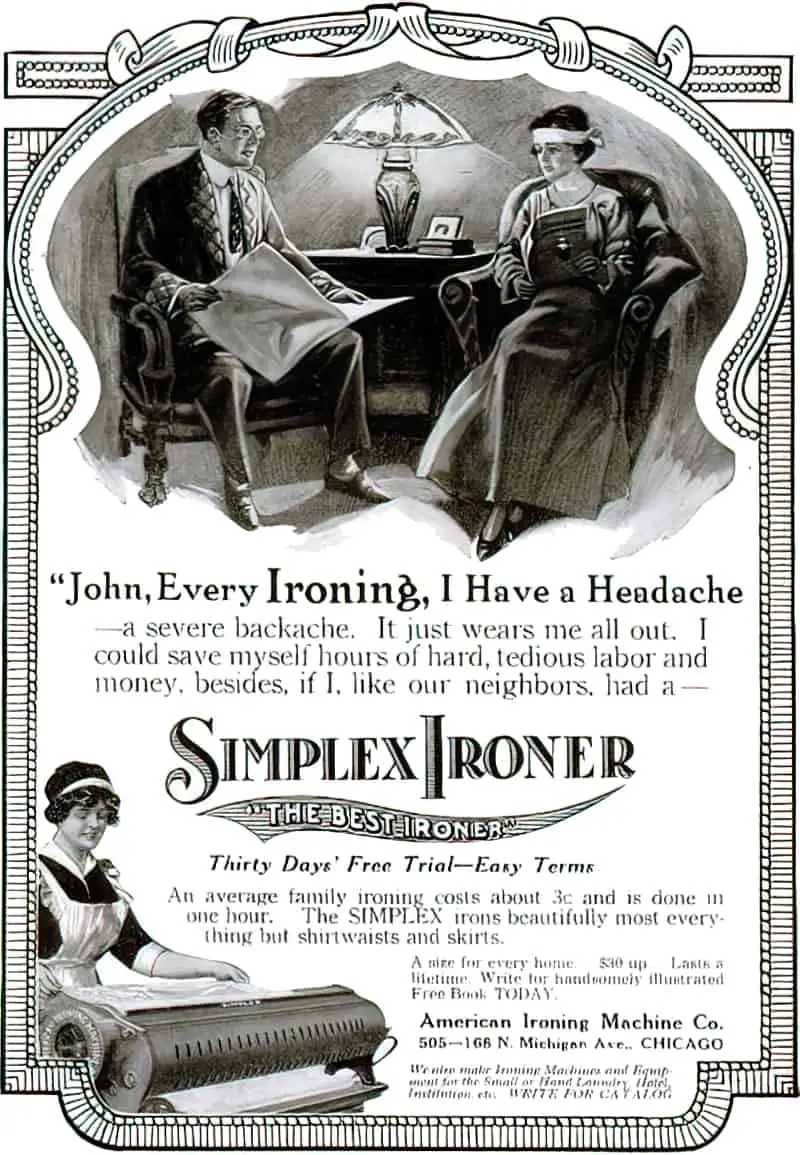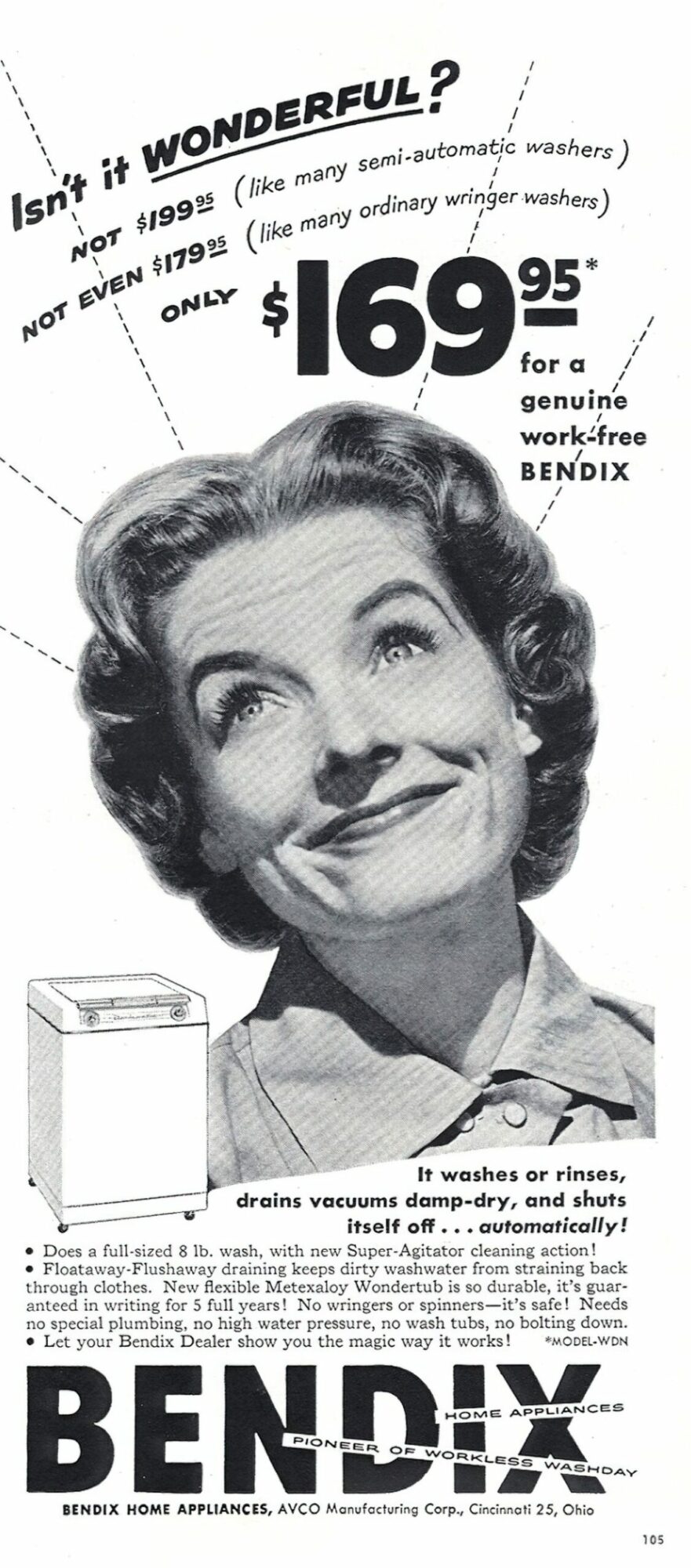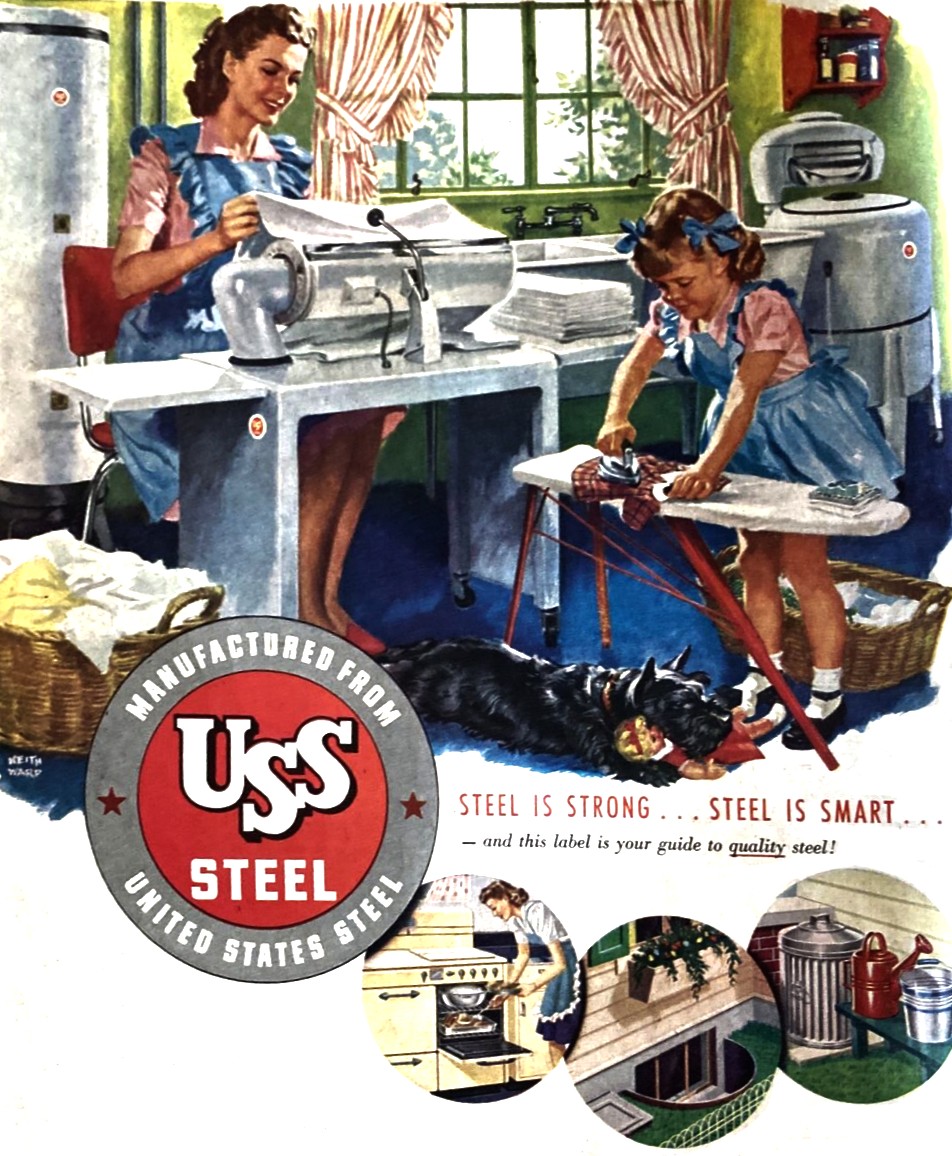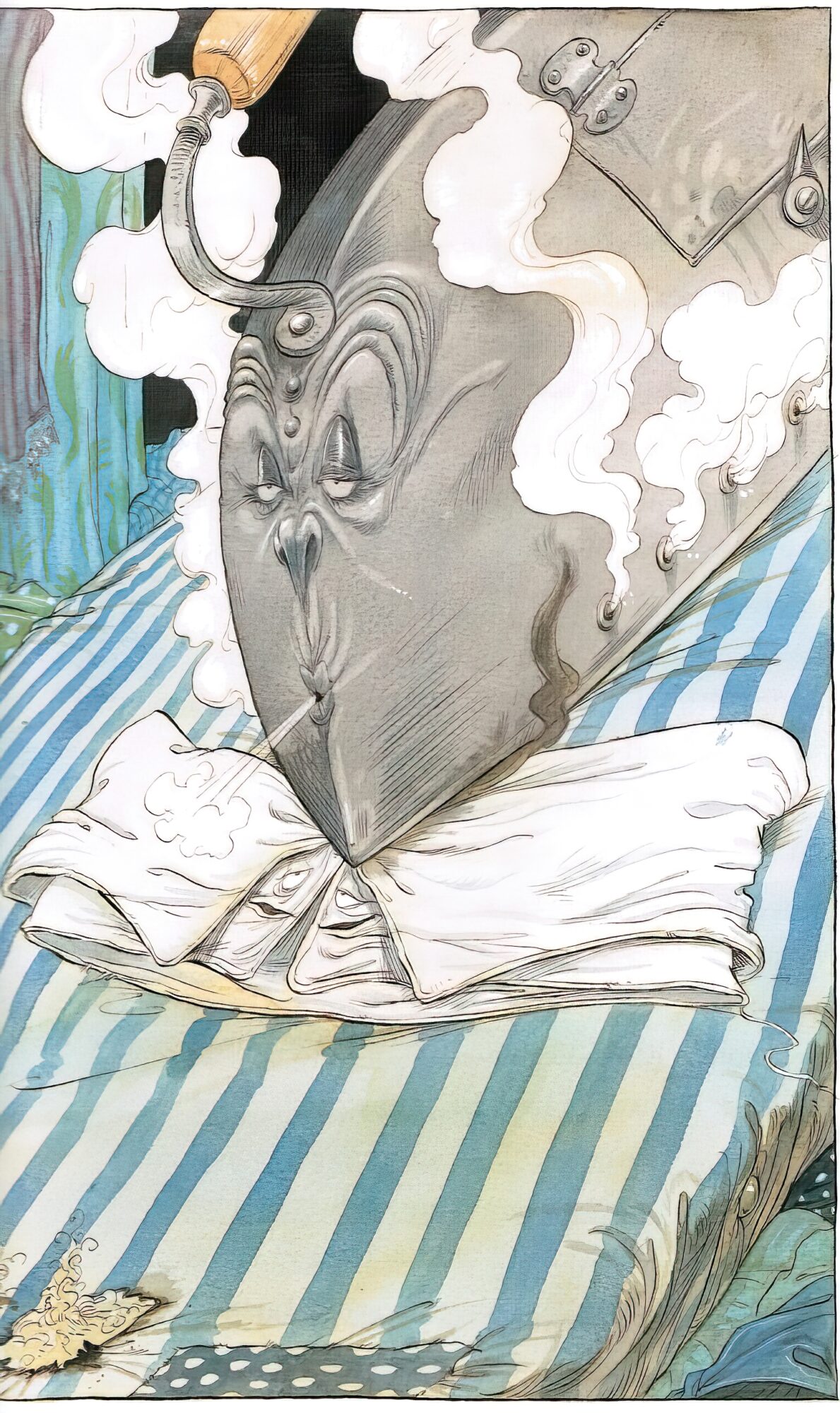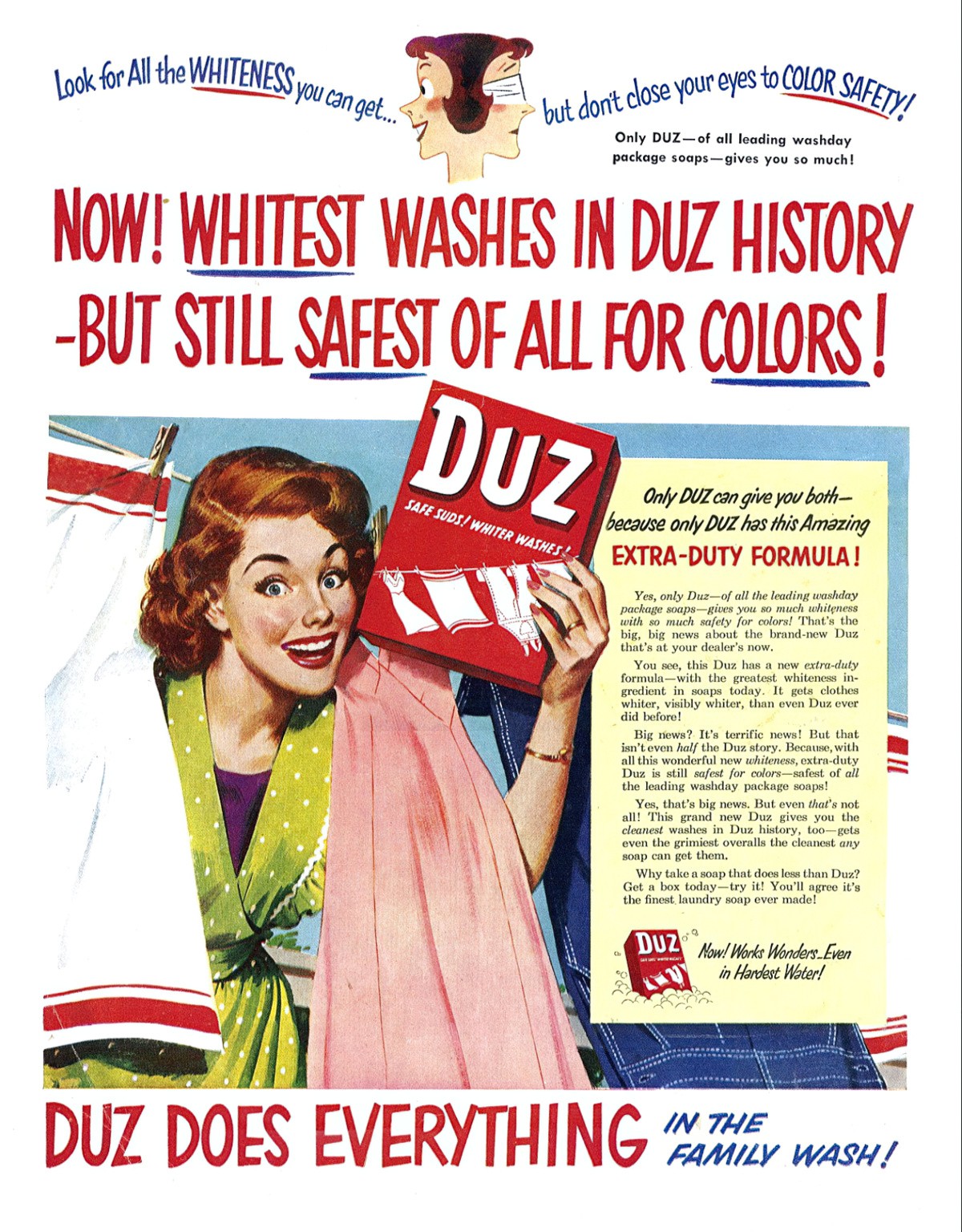 Header illustration: Early Spring by Gilbert Spencer (1892-1979) oil on board