One major task for the children's storyteller: Getting parents out of the story. Children need to be the drivers of their own narratives. Storytellers have come up with many ways of getting adult helpers and caregivers out of the way.
Here's another: Give the child a home of their own. Within the world of the story, this play home may function as the permanent home. Or it may be a temporary construction with the safety of real home nearby. Doesn't matter.
Sometimes barns are used for this purpose. Fern Arable's 'other' home was the barn, and her 'other family' comprised the animals who lived in the barn. (Charlotte's Web)
Ships and boats are also useful as second homes. They often end up on islands, where the child is free to do exactly as they wish for a little while before returning home. See Where The Wild Things Are.
Or perhaps the children go camping and pitch a tent. This might be in the back yard.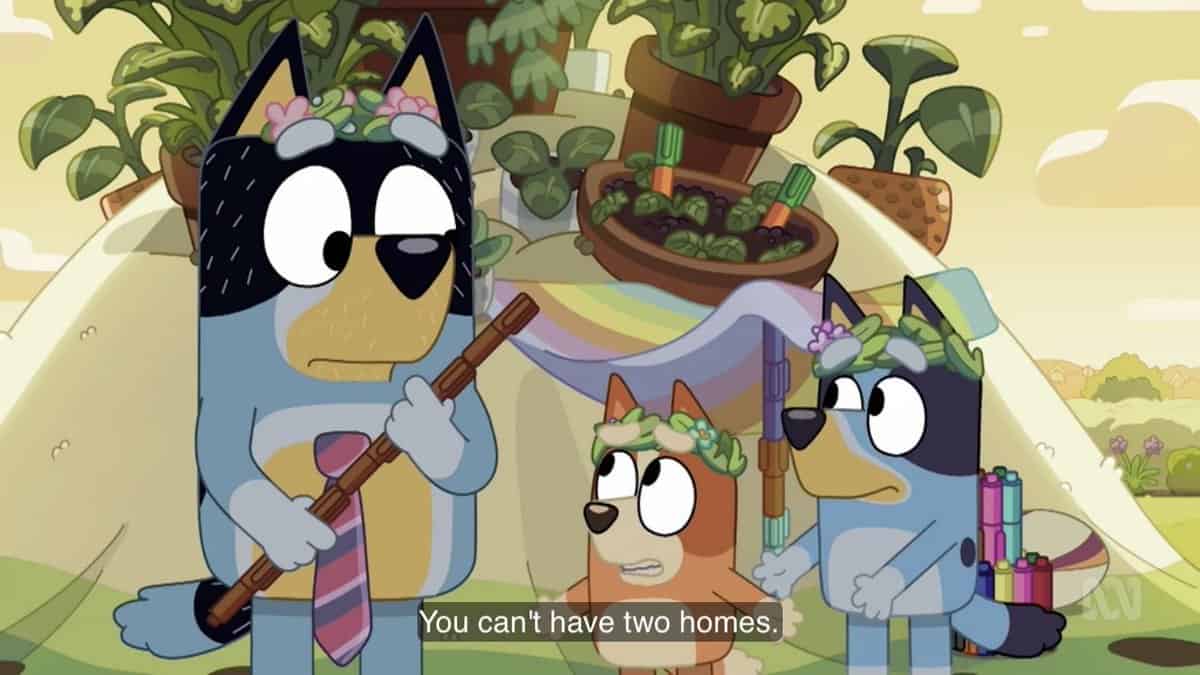 Then there are forts.
Kids begin to build forts indoors around age 4, Sobel found, then start venturing outside around age 6 or 7 to construct dens, treehouses and other fort-like structures more independently, a practice that continues into their tweens. Metaphorically and physically, building forts reflects children's growth as individuals, Sobel says; they create a "home away from home," free from parental control. Forts also foster creativity.

Why Kids Love Building Forts
But I do love a good tree house.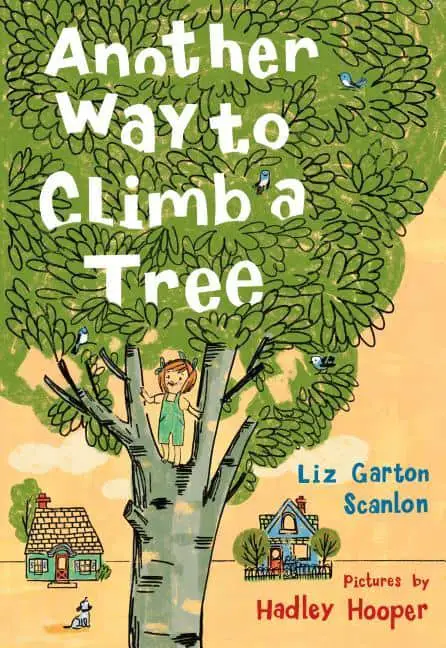 When Lulu's feeling well, she climbs every tree in sight, especially the tallest ones, the ones with the widest branches, the ones with the stickiest sap.
But when Lulu's sick, she's not allowed outside. She wonders if the trees are lonely without her. Maybe the birds are too.
Without Lulu, nobody climbs the trees but the sun. . . which casts a shadow on Lulu's wall. . . for her to climb.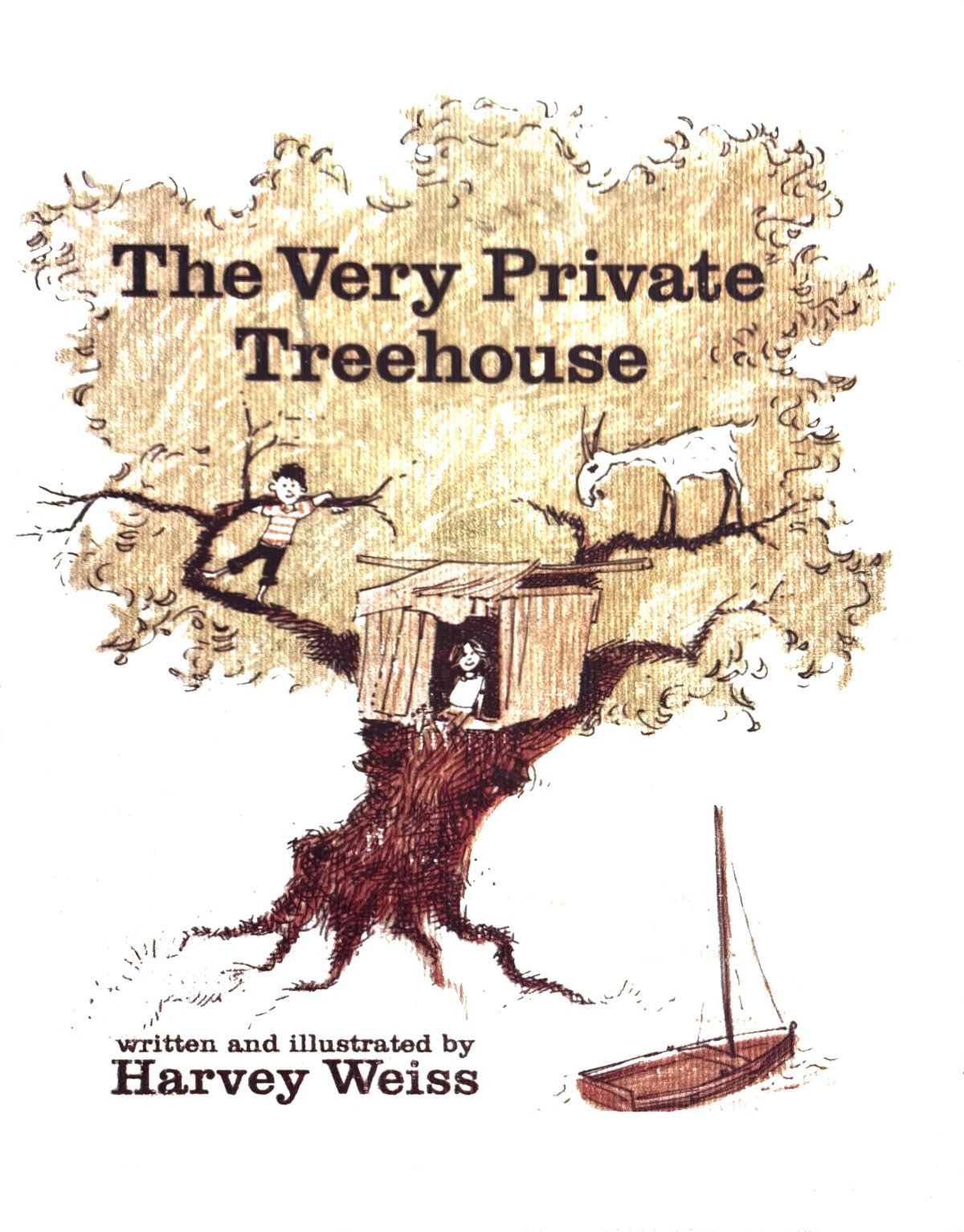 TREE HOUSES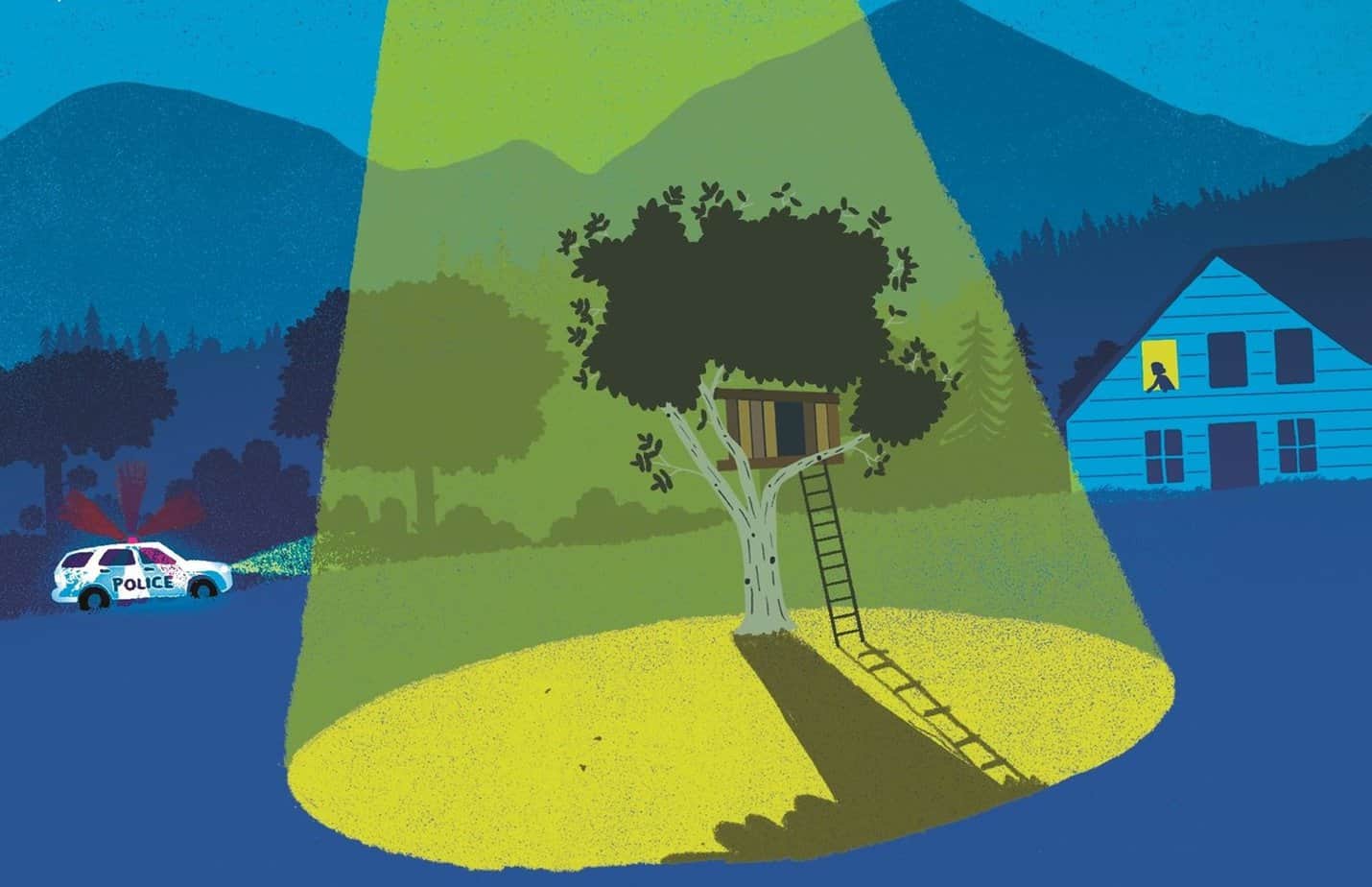 When you think of a tree house you likely conjure the image of a tiny house up in the branches. And these kinds of tree houses are common in children's stories. Tree houses built around the base of tree trunks, and inside them, are also surprisingly popular, perhaps ever since apes came down from the trees and realised tree bases look disturbingly like feet. (See Baba Yaga.) There are many ways of living in (or below) a tree.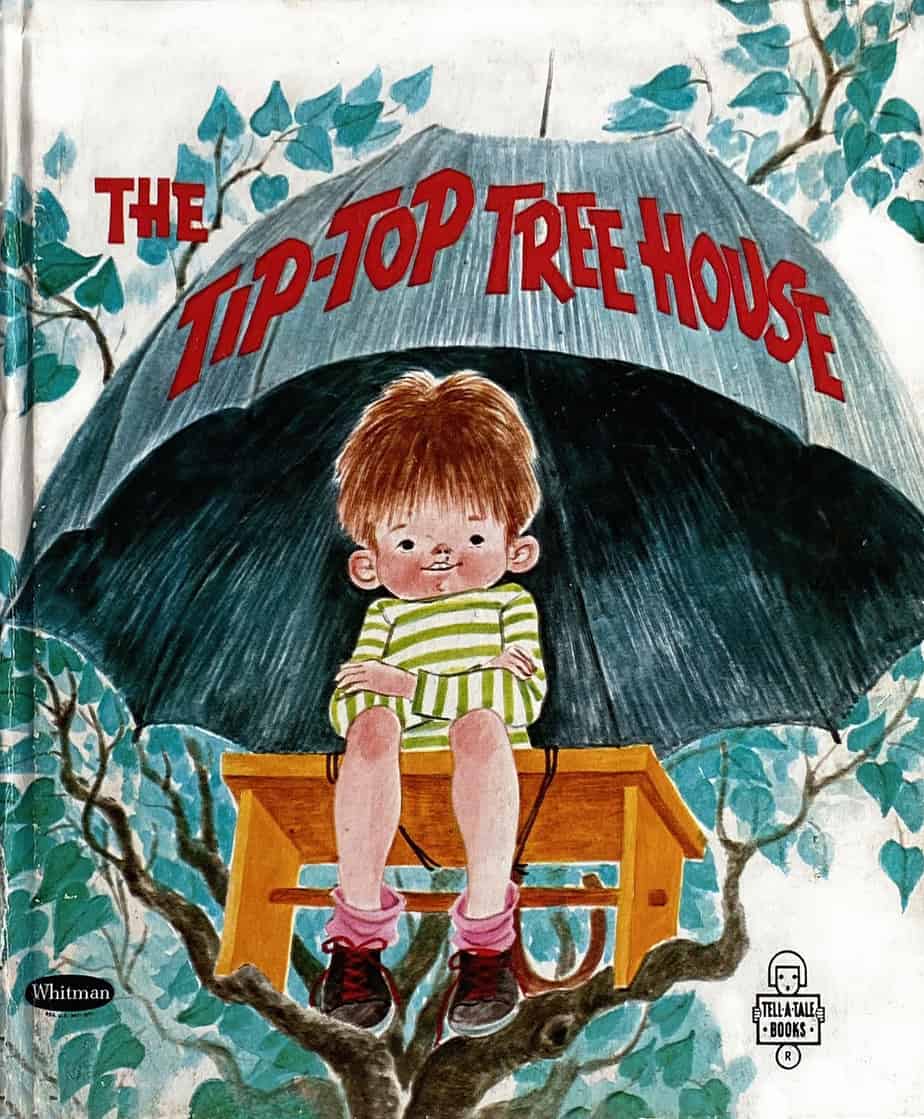 HOLES AND HOLLOWS IN THE TRUNK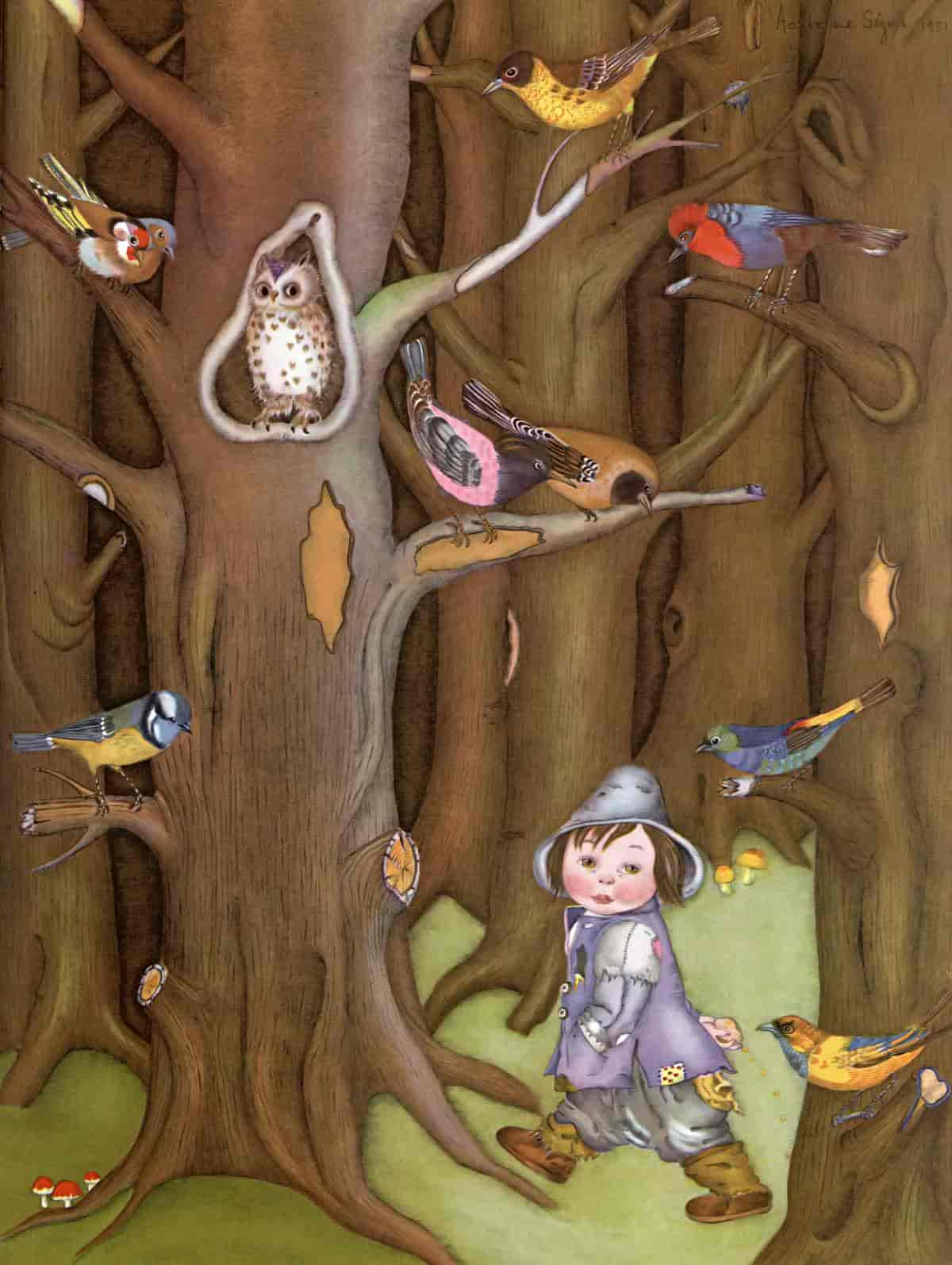 BIRD HOUSES HANGING OFF TREES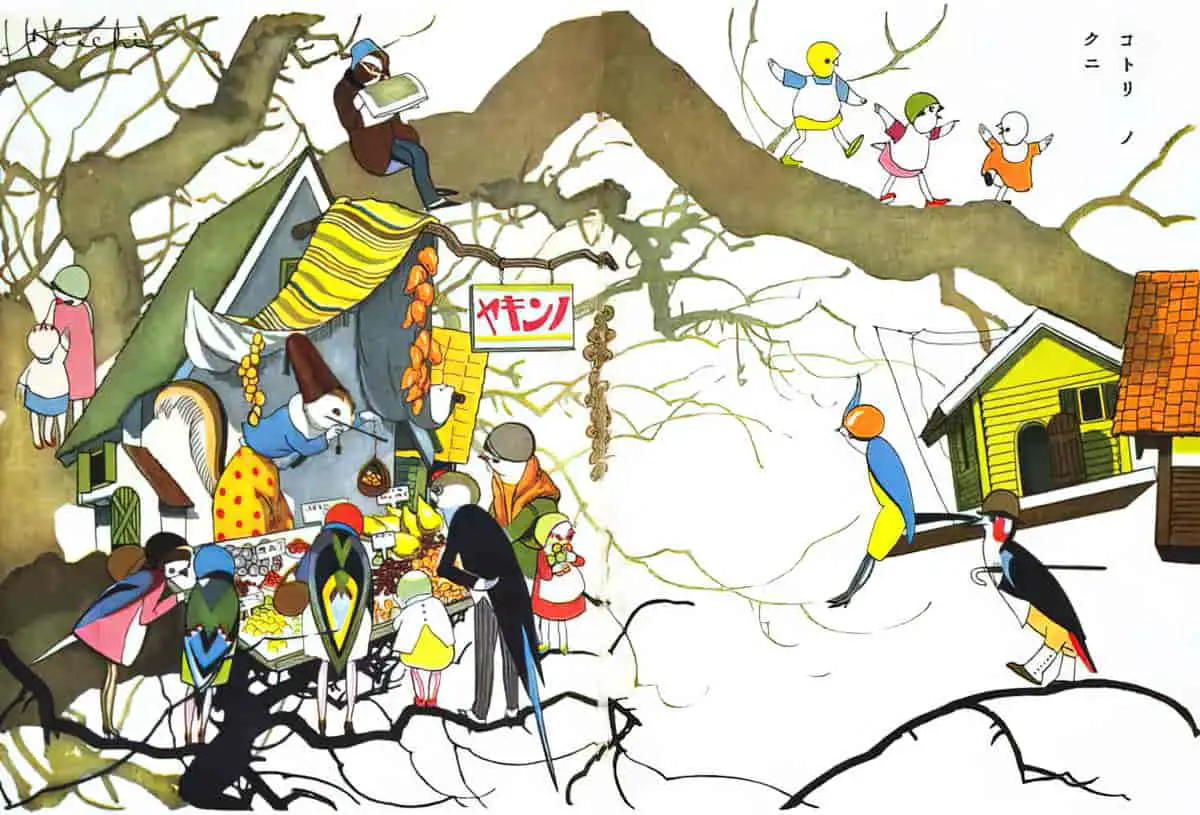 HOUSES BUILT IN THE BOUGHS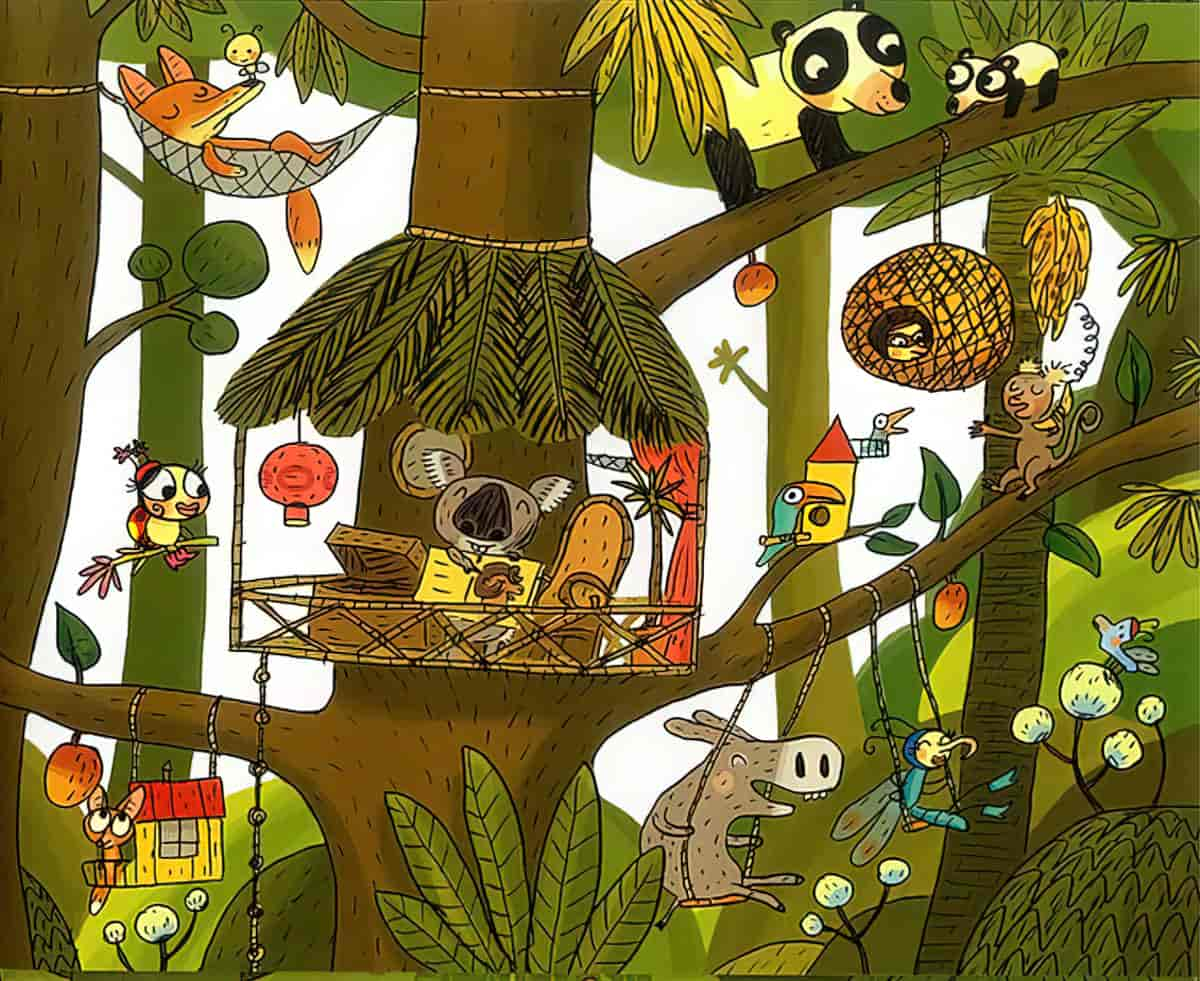 See also
The Monster Next Door by David Soman. A boy lives in a tree house. (Parents are never on the page.) On the recto side of the spreads, we see a purple monster has moved in next door. The two become friends, have an argument and become friends again. This story models how to repair a relationship.
The Treehouse series by Andy Griffiths and Terry Denton are super popular bestsellers here in Australia.
HOUSES BUILT AROUND THE BASE OF TREES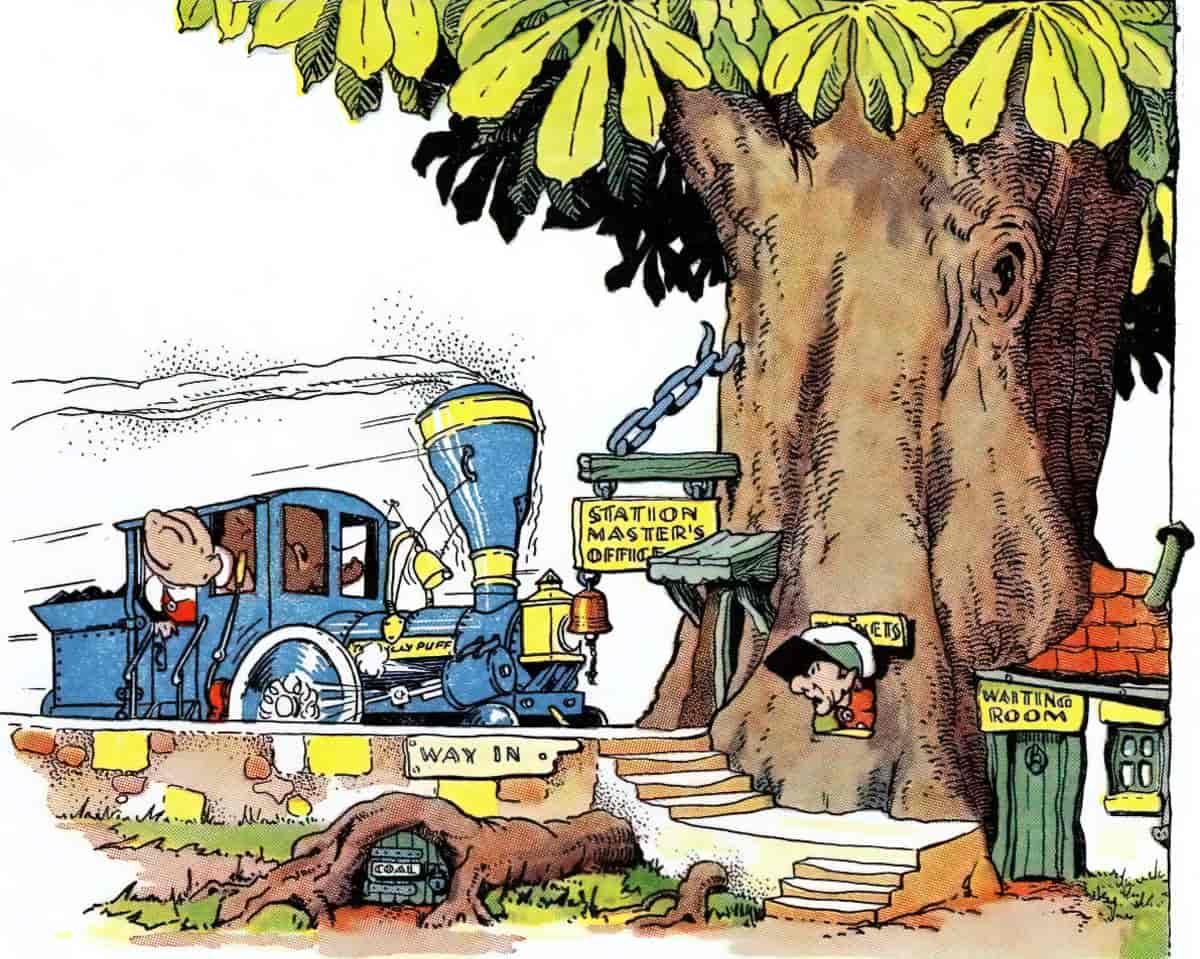 VIEWS INSIDE THE TRUNK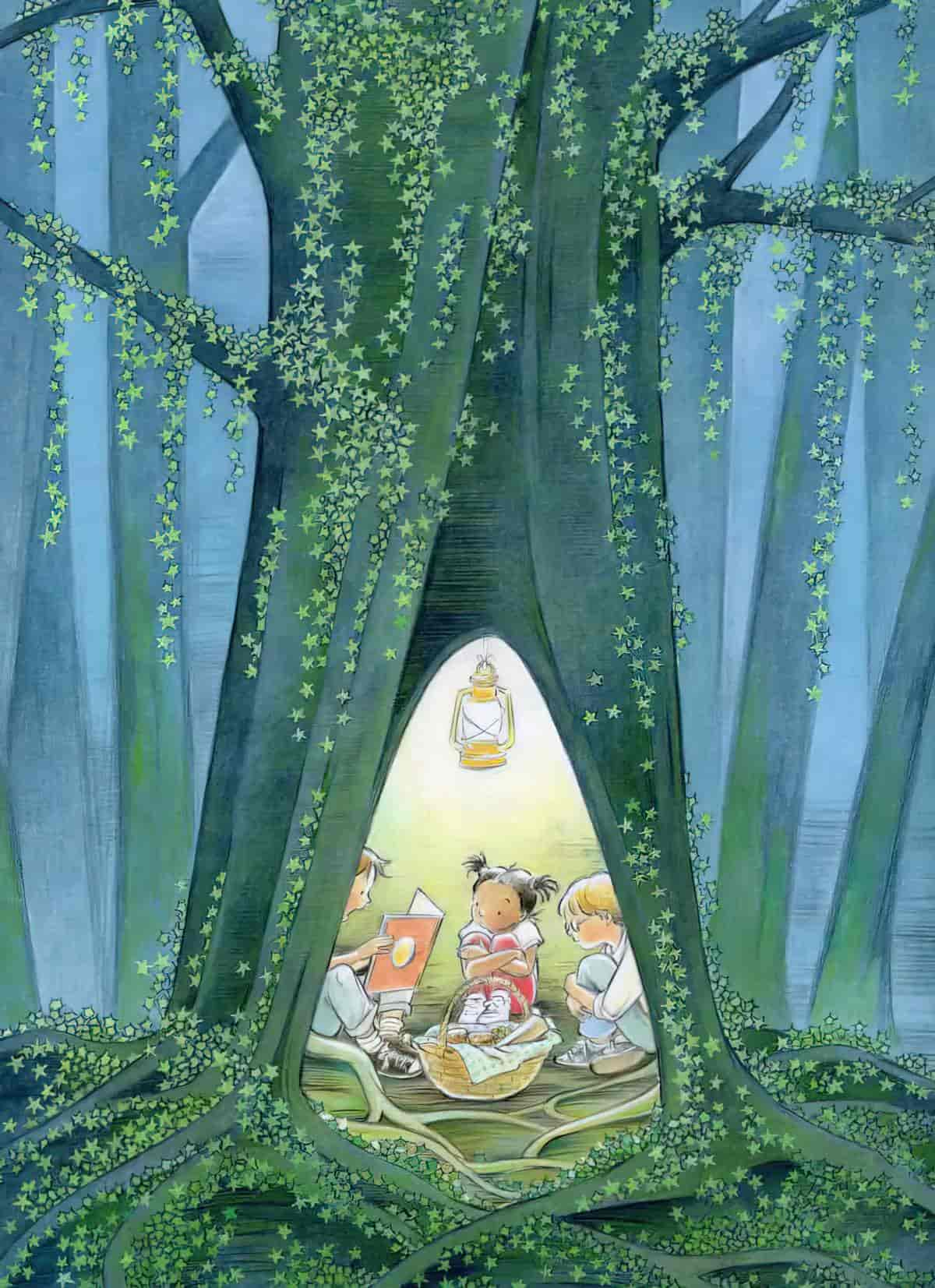 OTHER TREE HOUSE REPRESENTATIONS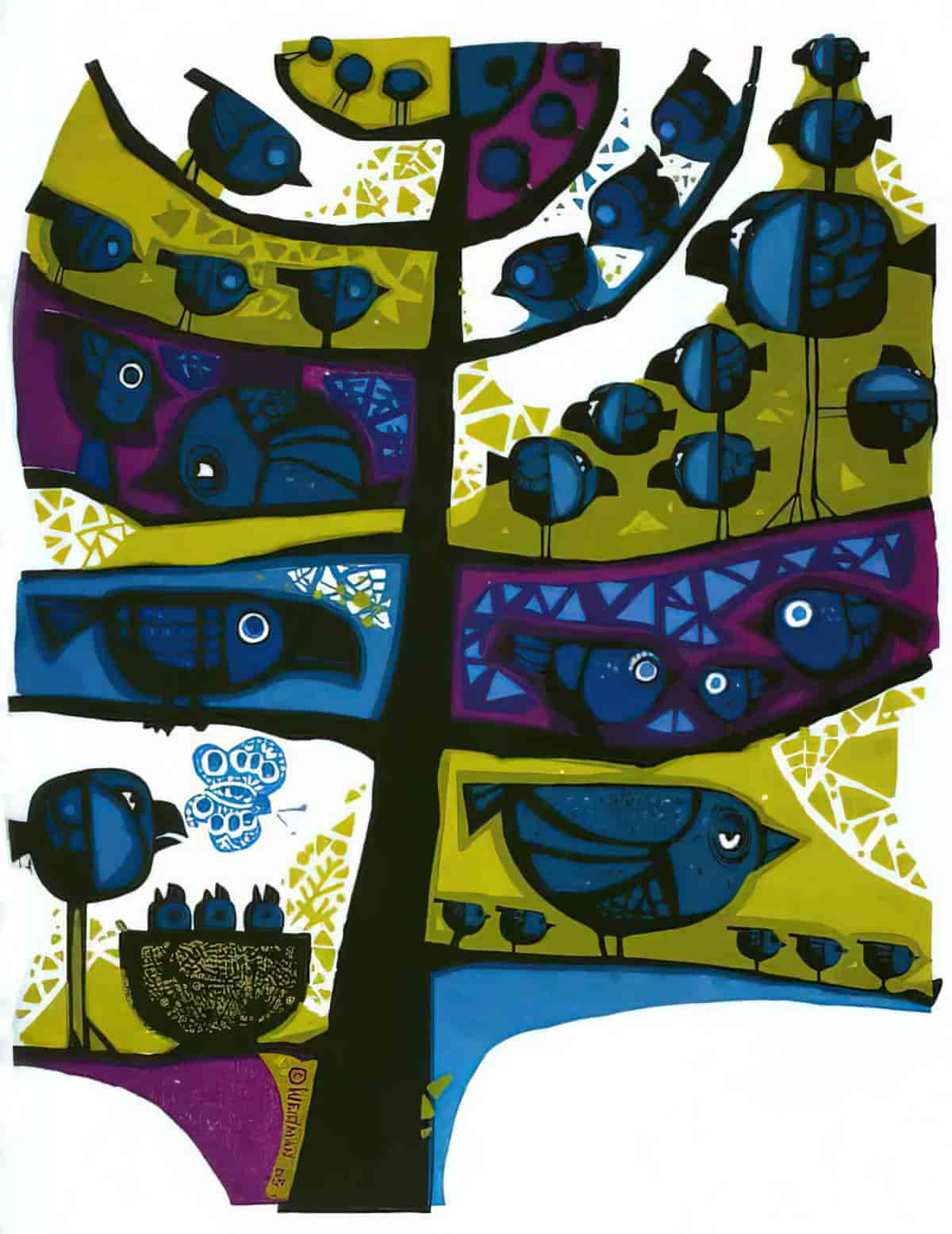 HOUSES INSIDE FRUIT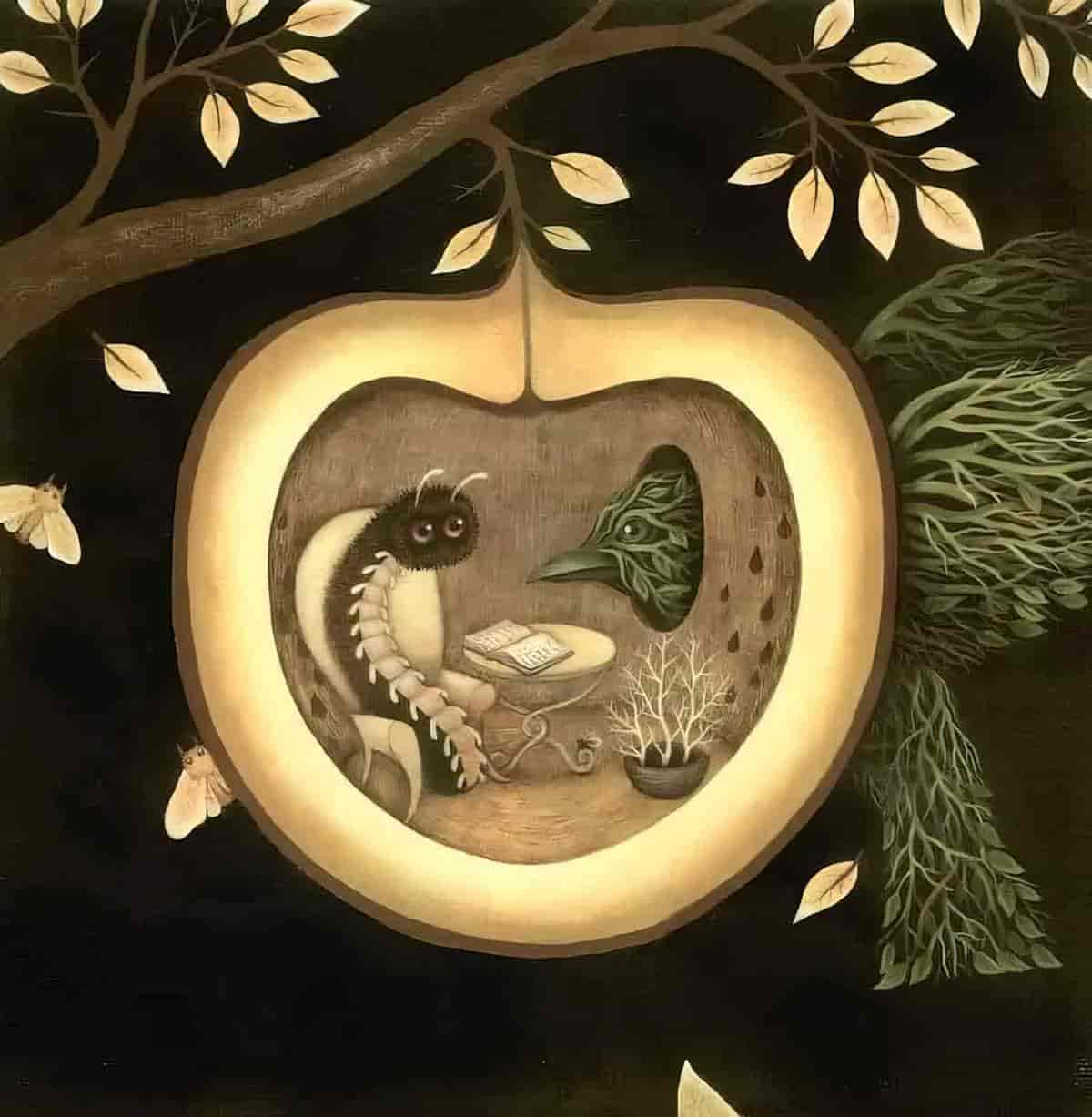 Andrew Henry's Meadow written and illustrated by Doris Burn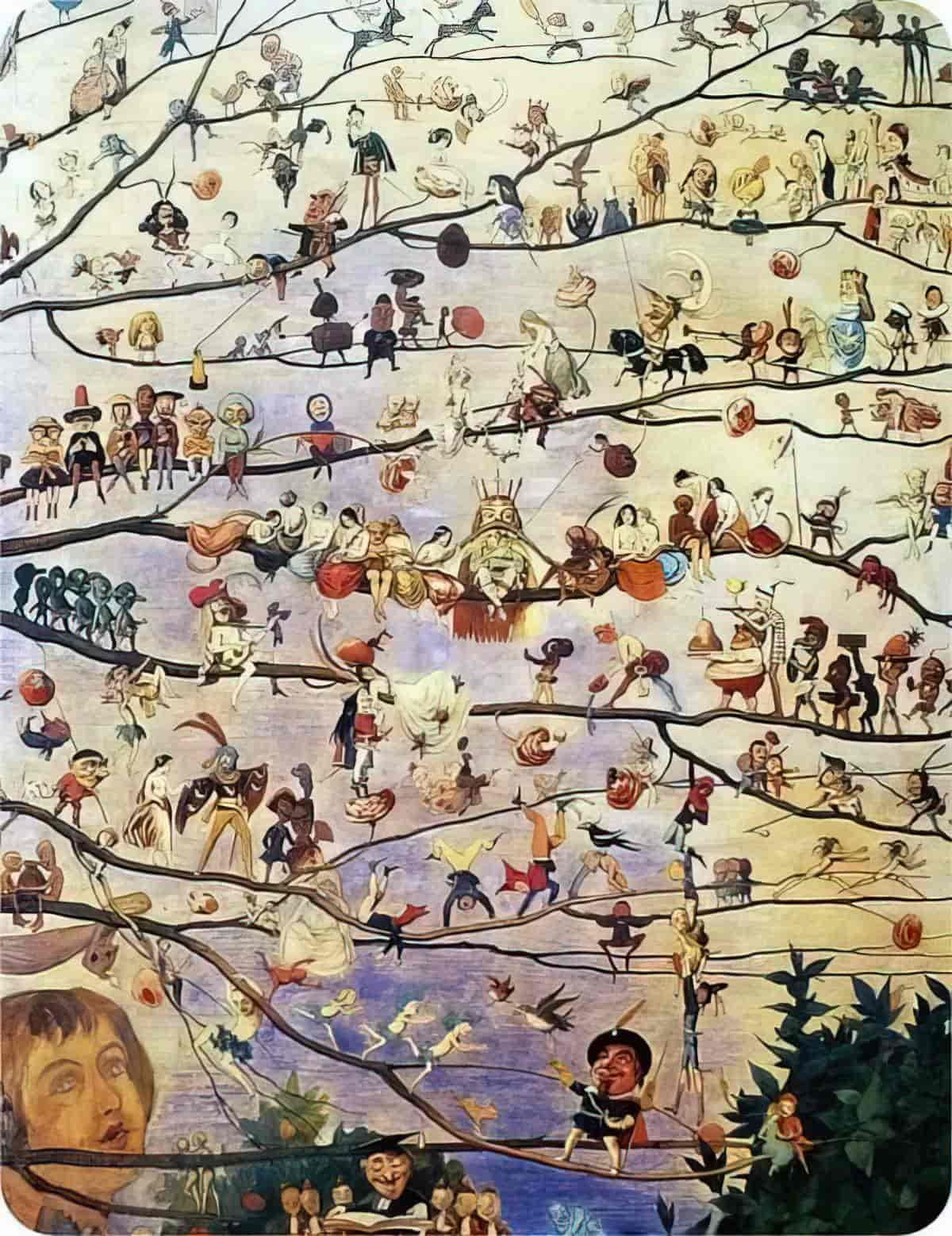 Header illustration: No Girls Allowed by Stevan Dohanos