Take Care, Good Knight is a 2006 picture book written by Shelley Moore Thomas, illustrated by Paul Meisel. This book was chosen for Dolly Parton's Imagination Library, a childhood literacy program has gifted over 178 million books to children across the U.S., Canada, U.K., Australia, and the Republic of Ireland.
This book is one of a series published between 2002 and 2011, but I read it as a standalone.
The structure of Take Care, Good Knight is interesting because it is a perfect blend of carnivalesque and classic fairytale plot points (as outlined by Vladimir Propp). Where one carnivalesque plot point comes out, a fairytale plot point goes in.
#1: Good Night, Good Night (2002)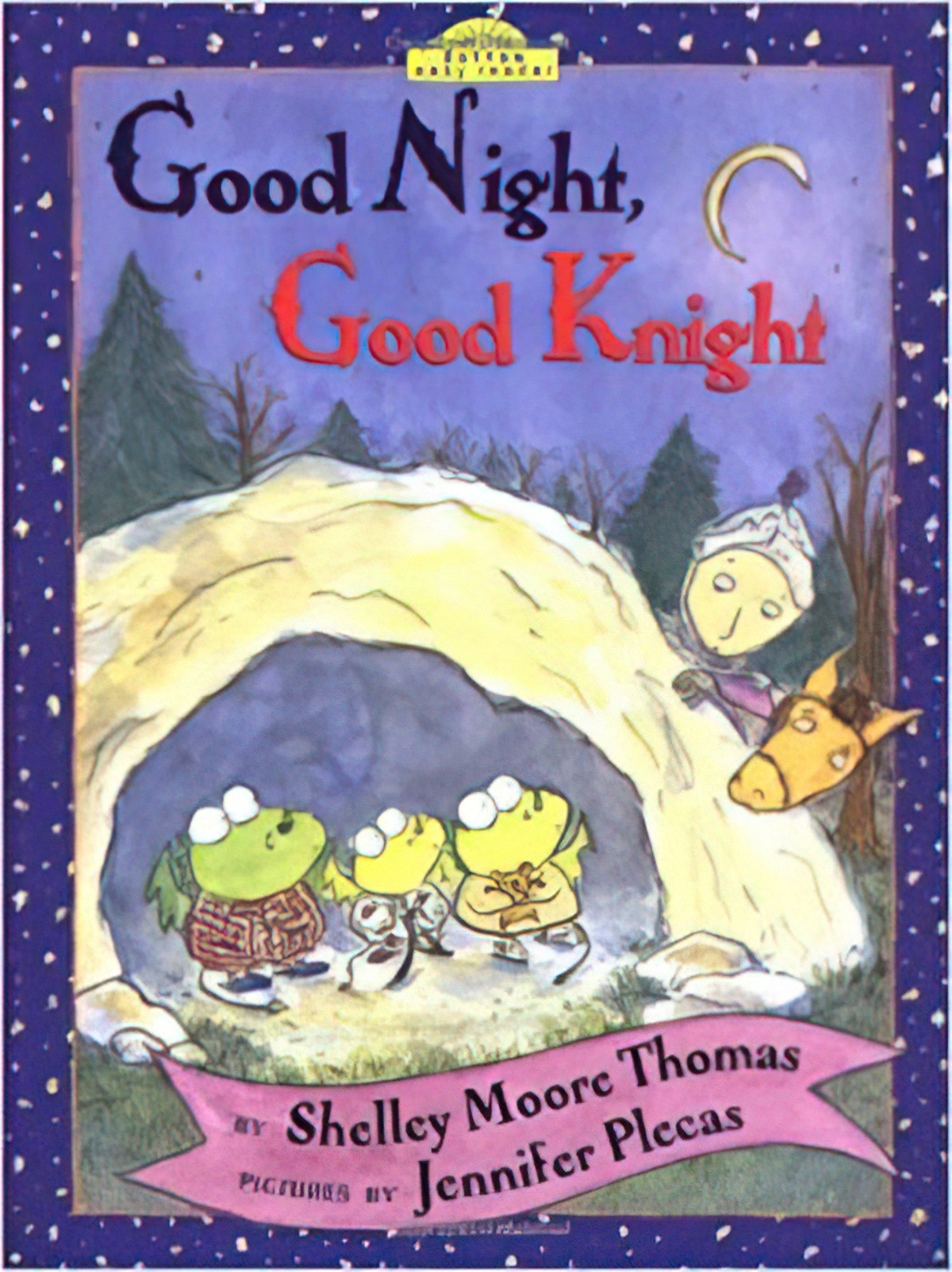 The Good Knight is on his watch when he hears a sound. Roar! Is it a dragon? A great big dragon? He searches the woods and finds a surprise. Three very little dragons are almost ready for bed. But who will read to them, tuck them in, and kiss them good night? Is this a job for the Good Knight? Young readers, like the young dragons, will quickly fall under the Good Knight's spell.
#2 Get Well, Good Knight (2002)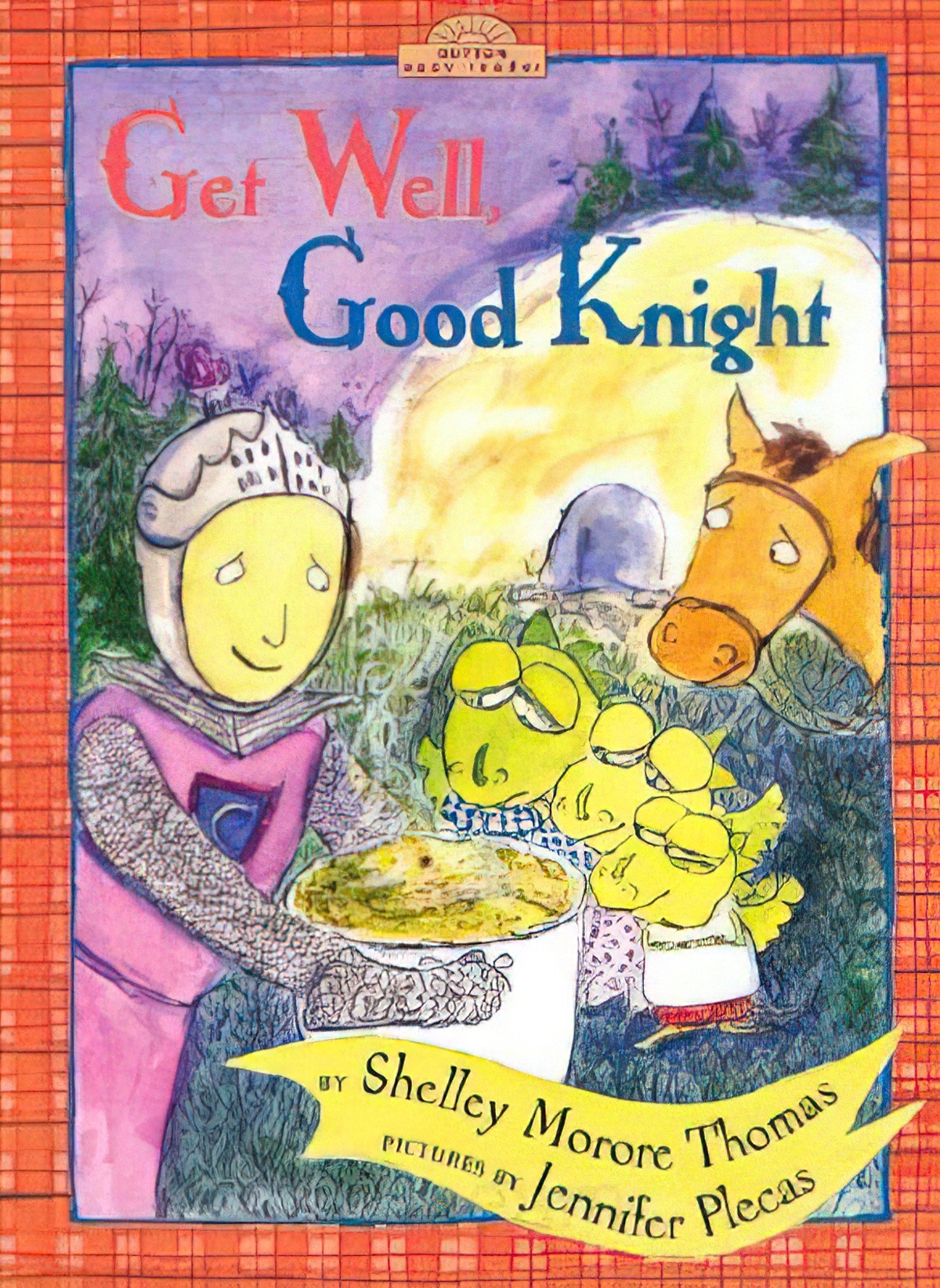 The much-heralded Good Knight is back-only this time his three little dragon friends are sick in bed.  Their scaly foreheads are hot and their noses are drip-drip-dripping.  They feel awful.  The Good Knight comes to the rescue again!  He brings them some slimy, grimy soup from the wizard to make them feel better.  But the dragons wont touch it.  What is a Good Knight to do?
#3 Happy Birthday, Good Night (2006)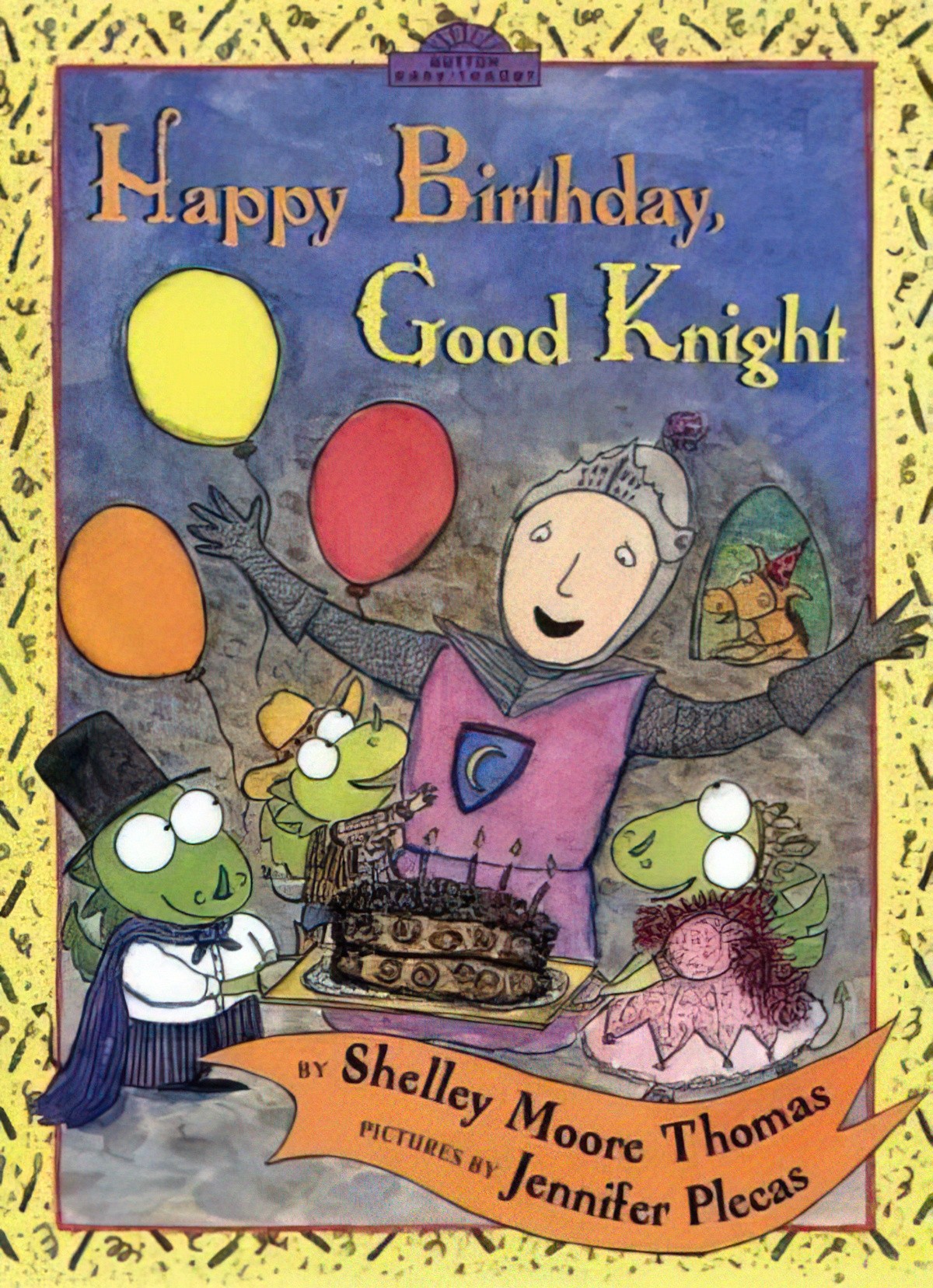 The much-loved Good Knight is back again . . . and it's his birthday! His three little dragon friends want to surprise him. They try to make a cake—but all they make is a mess. A card? Another mess—glitter and glue all over the room.Then the theatrical performance is a flop.Time is running out, and the poor little dragons must find a special way to say Happy Birthday, Good Knight. They do, and it's a good day's fun in this perfectly pitched easy reader.
#4 Take Care, Good Knight (2006)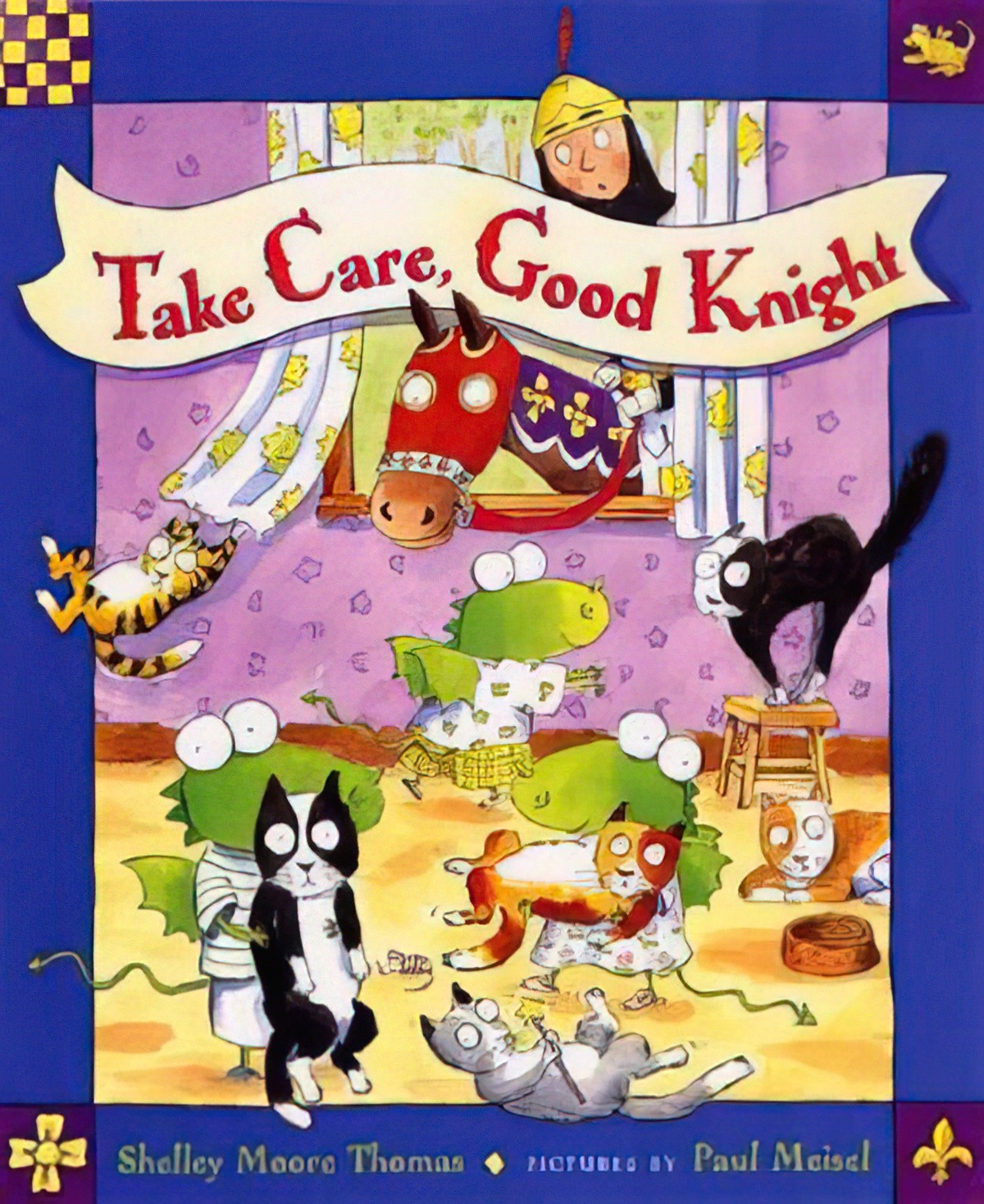 At last, here is a picture book about the Good Knight and his three little dragon friends, the stars of Dutton's best-loved Easy Readers. The old wizard has asked the dragons to take care of his cats for a few days. There's just one problem: they can't read the wizard's instructions! The dragons make their best guesses. They take the cats swimming and camping, with hilarious results. Of course, it's up to the Good Knight to come to the rescue in his funniest outing yet. Good Night, Good Knight was an ALA Notable Book and a Booklist Top 10 Easy Reader, among other honors.
#5 A Cold Winter's Good Knight (2008)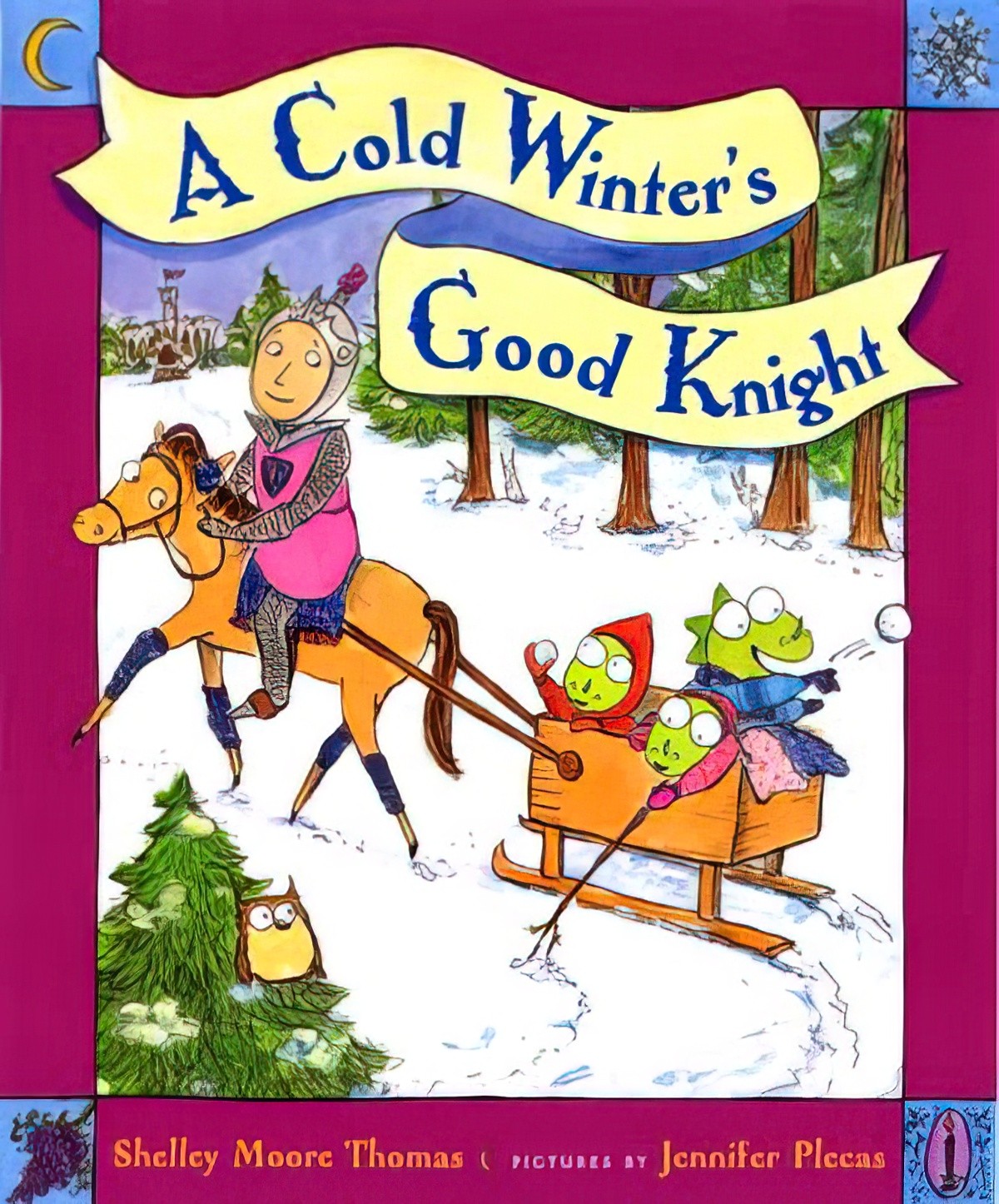 On a cold winter's night a festive ball is underway. Three little dragons make their way to the cozy castle. They have the best of intentions at the fancy party, but the clumsy trio bumbles about on the dance floor, trips by the punch bowl, and finally crashes into the fireplace. Soon the party is a shambles and the whole castle is in an uproar! But never fear, the Good Knight is ready to set all to right in his funniest outing yet.
#6 A Good Knight's Rest (2011)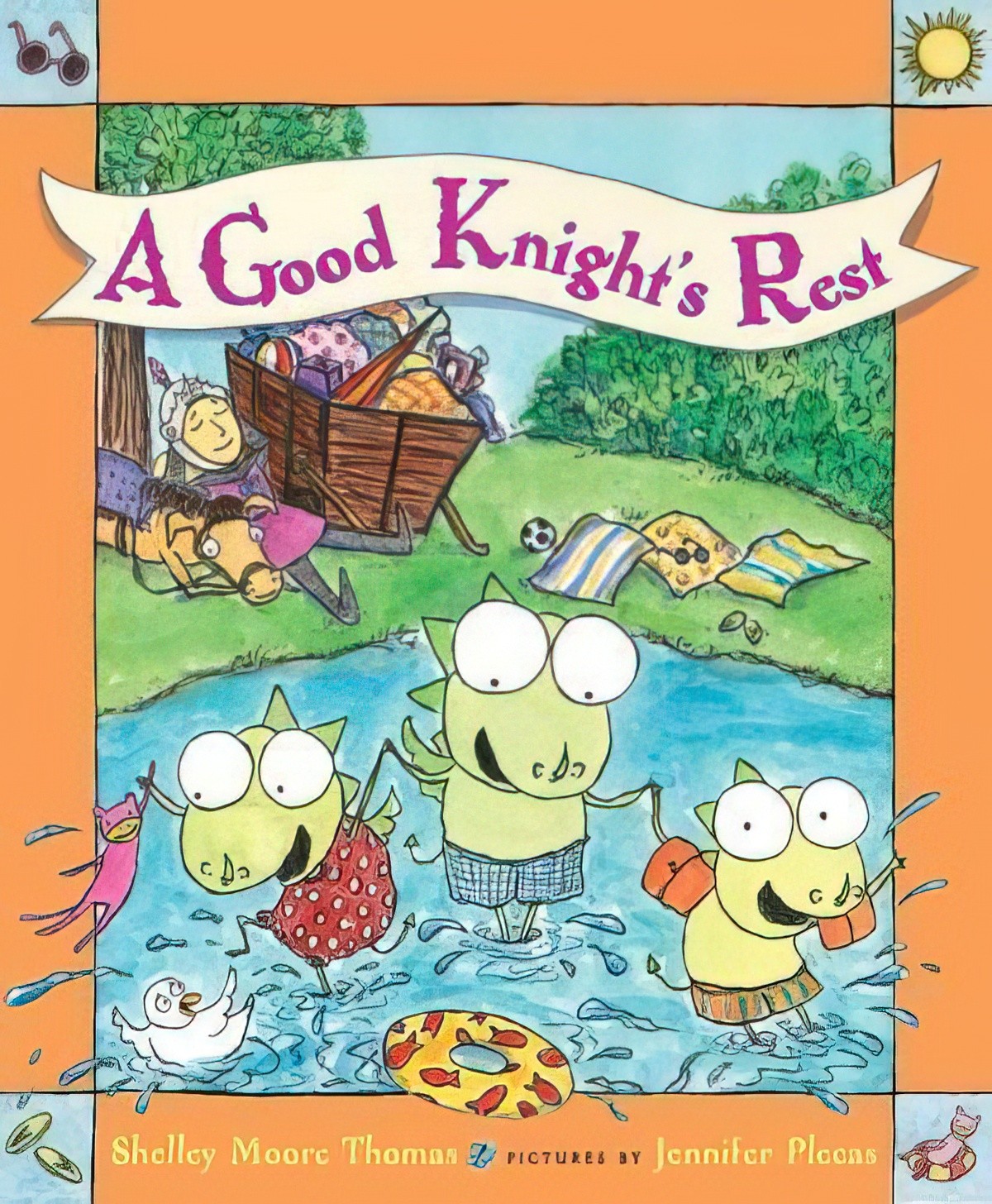 The Good Knight needs a good vacation. But when his three rascally dragon friends tag along for the trip, relaxation quickly becomes impossible. Just before the Good Knight snaps and does something very not good, the dragons realize their friend needs a break, and they prepare him a nice, restful hideaway-at home. It's a fun-filled road-trip comedy perfect for any kid who's ever asked, "Are we there yet?"
CARNIVALESQUE STORY STRUCTURE OF TAKE CARE, GOOD KNIGHT
An Every Child is at Home
This phase of Take Care, Good Night is comparatively fleshed out compared to many carnivalesque tales. The setting is King Arthurian — the dragons live in a cave 'but' are happy (caves don't tend to be fun, happy domains).
Perhaps because of the Arthurian setting, plunging readers back in time, this carnivalesque structure contains a few extra fairytale plot points. In this case, the little dragons receive an interdiction: Take care of these cats.
Unlike in a fairytale, taking care of cats has a humorous quality to it.
The Every Child wishes to have fun.
The dragons take their task seriously, and only 'fall into' fun because they're too young to read the instructions that have been left for them. However, we can deduce that these dragons want to have fun, because they later do for the cats the sorts of things they'd like done for themselves.
Refer to the fairytale plot point: Difficult task is proposed to the main character.
Disappearance or backgrounding of the home authority figure
There's a Good Knight whose job it is to take care of the little dragons. Perhaps because of the forest setting (which can be scary), the Good Knight never completely leaves. He pops back to check on them.
There's another storytelling reason for this: He functions as the intradiegetic onlooker. He's teaching readers how to respond to the little dragons. ("What on earth do they think they're doing!")
Appearance of an Ally in Fun
Instead of an ally in fun, we have the appearance of the Good Knight. This is where the story deviates from the basic carnivalesque plot. (Notice how storytellers have a sense for which gaps need filling, however.)
Hierarchy is overturned. Fun ensues.
In this case, hierarchy has been ceded, by the godlike figure of the wizard, who stupidly entrusts toddlers with the task of looking after his cats. (And leaves a note, which they can't read.) This was supposed to the Provision of Magical Aid, but doesn't work if it can't be used.
Herding cats is hilarious in its own right.
Fun builds!
Cats don't like water, of course, so the little dragons do them a favour and take them swimming in the lake.
Peak Fun!
The camping trip looks like it should be peak fun, but it really isn't, because the cats aren't having a bar of it. They won't eat one single marshmallow.
Surprise! (for the reader)
There is no surprise for the reader. The story has been a bit harrowing, so ends on a safe note, tucked up in bed with presents.
Instead we have a fairytale plot point: Exposure of false hero. The little dragons confess they don't know how to read, so had no idea how to take care of those cats.
Rather than purely fun, this picture book will induce (pleasant) stress in young readers. It's all very well to take care of someone else, but who is taking care of me?
Some folktales end with a reward of innate value and is not magical. So it is here.
At the end of the story, the dragons are rewarded with the present of a kitten which, by the way, never ask me to look after your cats. I do not want the gift of a kitten. They are also rewarded with a book, which will teach help them learn how to read.♦
THE GENDERED NATURE OF CARING
Take Care, Good Knight stars 'three little dragons'. One is wearing a dress, and will be coded as a girl. These little dragons are asked to look after the neighbours' cats. They do this… to the best of their ability. In turn, they are cared for by a Good Knight who keeps watch from a distance and is always there to tuck them in at the end of the day.
I'd like to take a moment to acknowledge how rare this is.
There are certain things boys simply aren't expected to do. The entire culture teaches boys not to be warm and caring. This can even extend to 'looking after oneself'. The illustration below is getting on for almost 100 years old. The joke is (I hope) mostly lost on modern audiences: He is so hopeless at 'women's work' that he can't even iron his own trousers.
The following images are from 20th century pop illustration, which shows we've come a long way. However, the gender hierarchy still exists. So long as we have a hierarchy with men at the top, any femme coded task will be considered lesser.