Shoes and footwear contain plenty of symbolic meaning. Horse shoes are different again, but I'll include horse shoes here for comparison.
Early Nancy Drew stories were high concept hooks which generally paired two disparate things which are nonetheless related in some obscure way. In The Clue of the Tapping Heels, those two things are tap dancing and morse code. Tap dancing is a 'girl' thing; Morse code is a detective thing. Both involve tapping, voila, there's the basis for a story.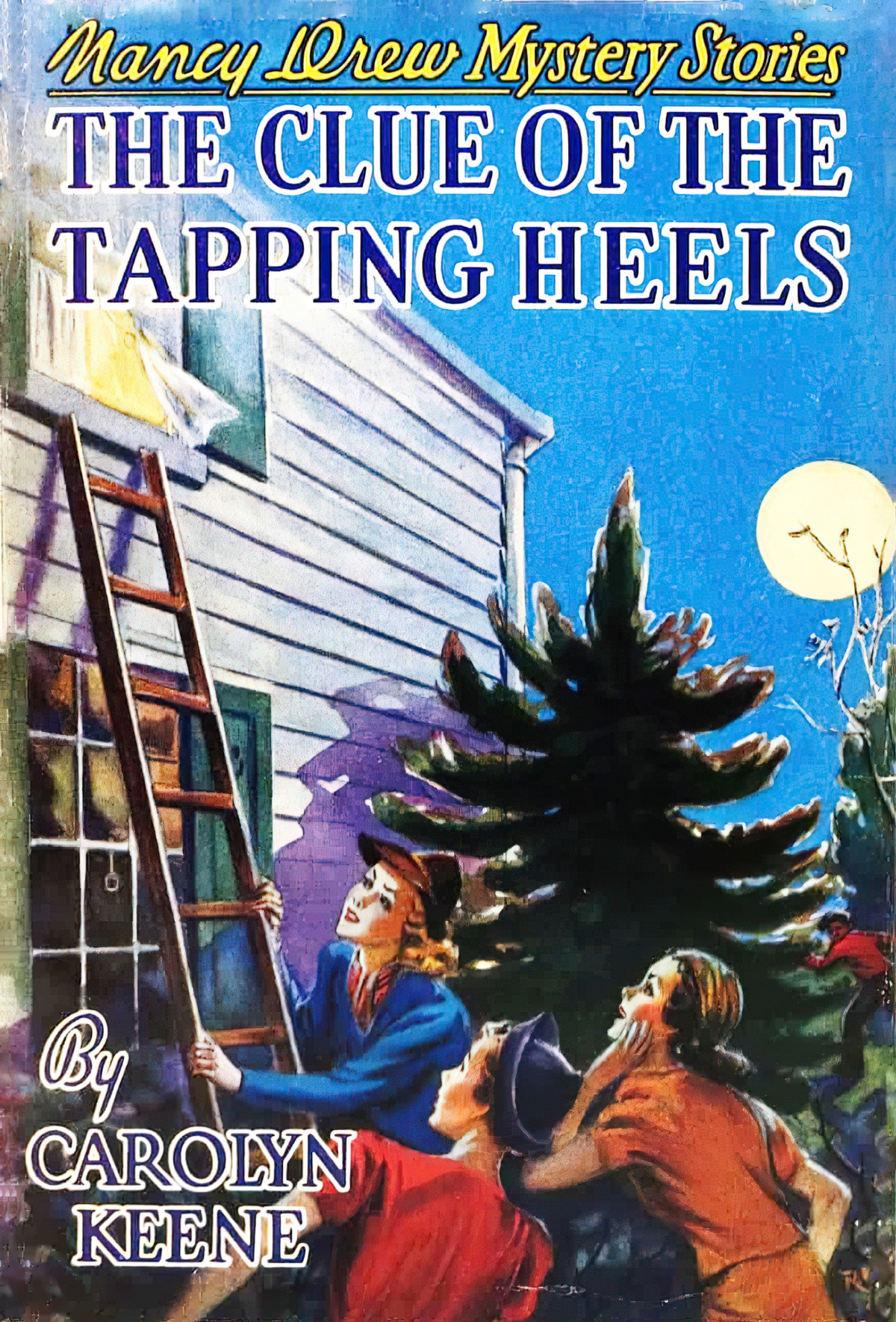 Why does the imagery of disembodied shoes with a life of their own intrigue us? Why does it work beautifully as horror comedy? There's a long fairytale history of dancing shoes. Some of these stories end in genuine horror and are commonly dialled down for a young audience.
In fairytales, shoes come in a variety of types: ballet shoes, slippers (all Medieval shoes were like slippers), moccasins, clogs, sandals and other marvellous footwear. One example of marvellous footwear were seven league boots.
Seven League Boots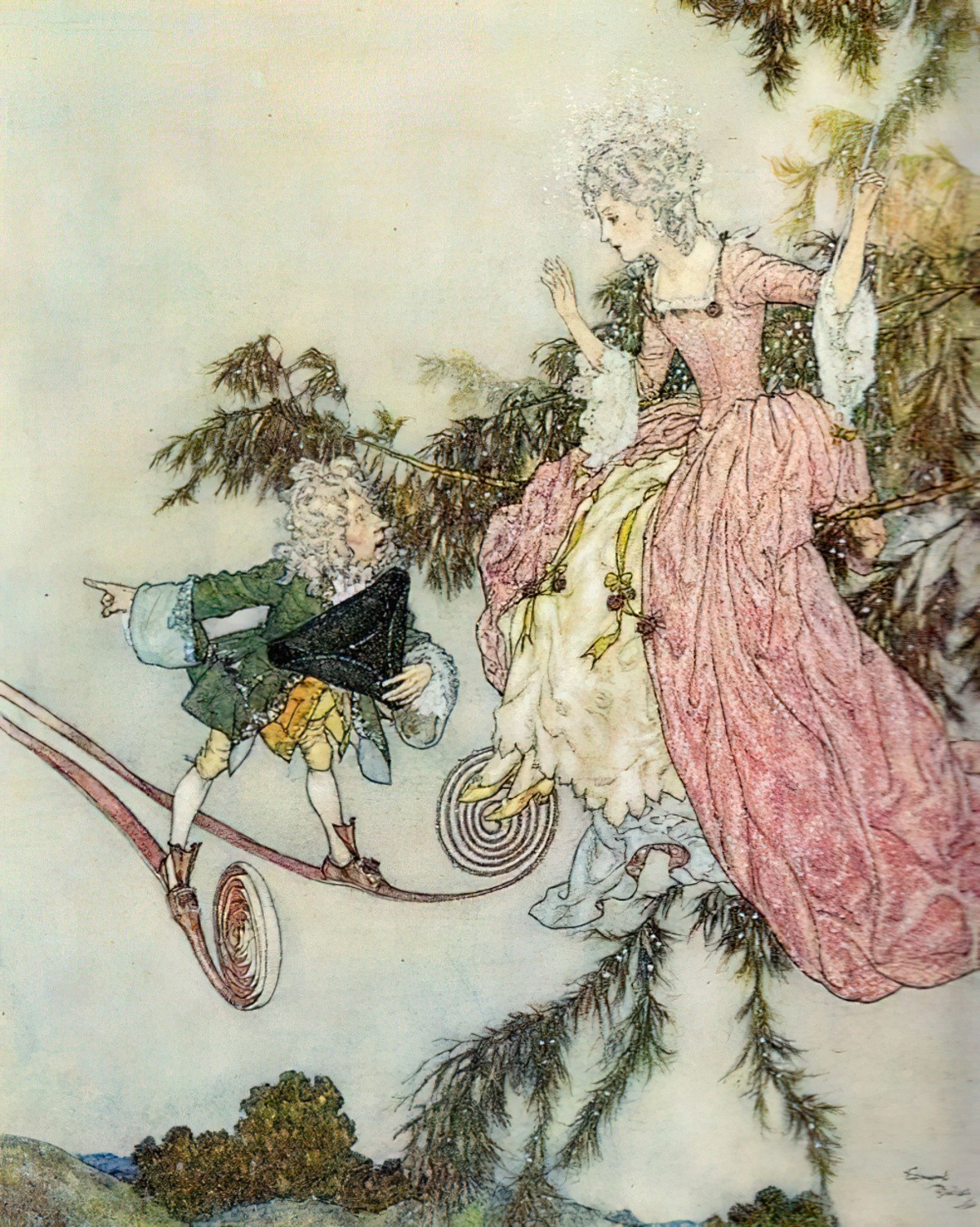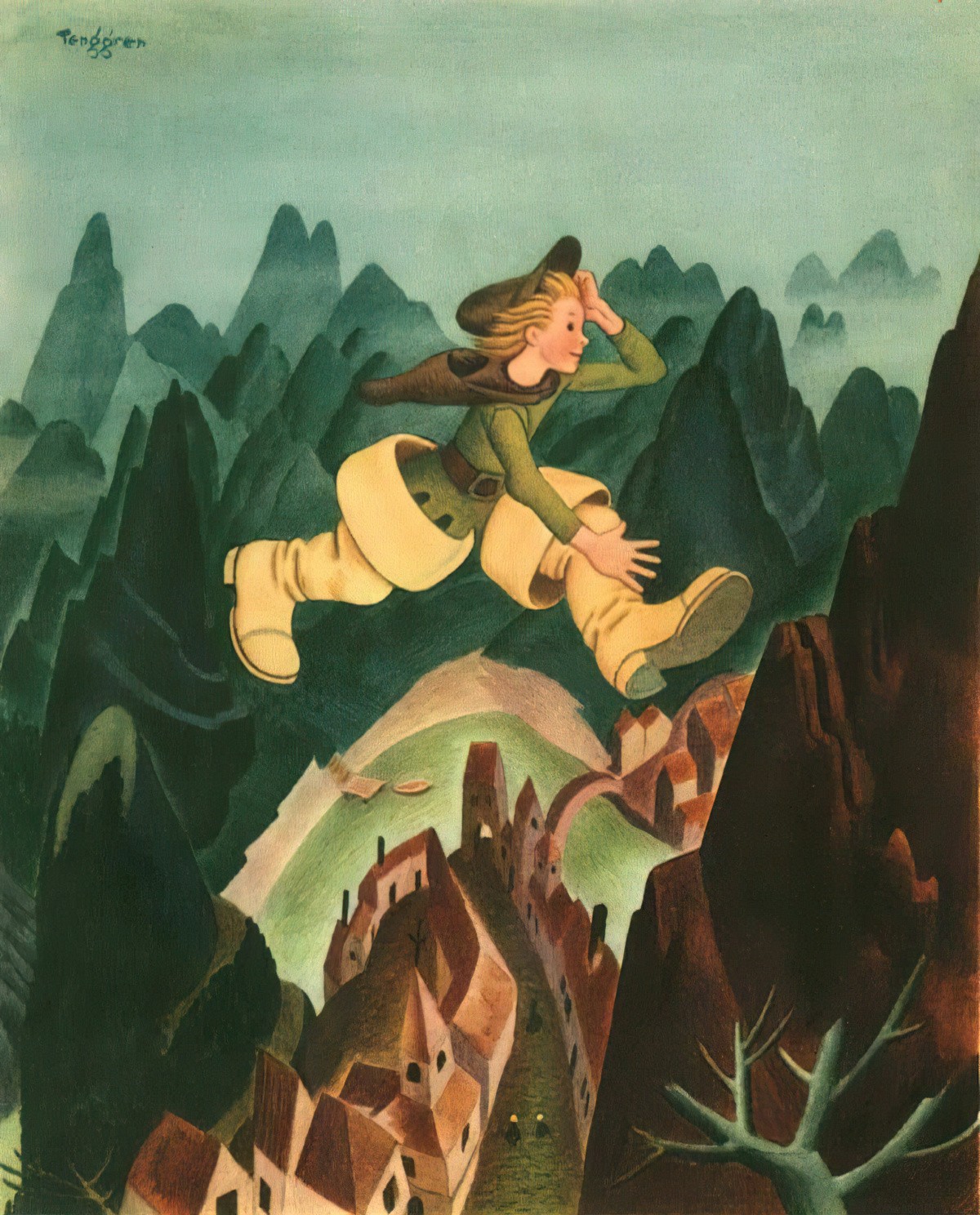 A league is an ancient measure of distance, equivalent to about 3 miles. Seven league boots come up frequently in fairy tales. These were boots which allowed the wearer to traverse vast distances in a single leap. The mythology clearly influenced the modern superhero narrative. In children's literature, Roald Dahl's The BFG is also able to traverse vast distances. Ostensibly this is because the character is a giant and has very long legs, but the distances covered suggests he is aided by some kind of fairytale magic akin to the seven league boots of fairytale.
Keahi Seymour needed to get to the airport, but Manhattan traffic was gridlocked. So he ran the two-and-change miles across the island — in 12 minutes. "A taxi driver was like, 'You beat me across the whole of Manhattan!'" Seymour isn't a sprinter or a distance runner, but his five-minute miles were made possible with help from the Bionic Boots he's invented, which allow him to run up to 25 miles an hour. Looking like a seven-foot-tall superhero when he wears them, he towers over the average person. "Nice robot legs!" shouted a child he passed on the street.

Building A Faster, Stronger Human: Who are the prosthetics and exoskeletons of the future for?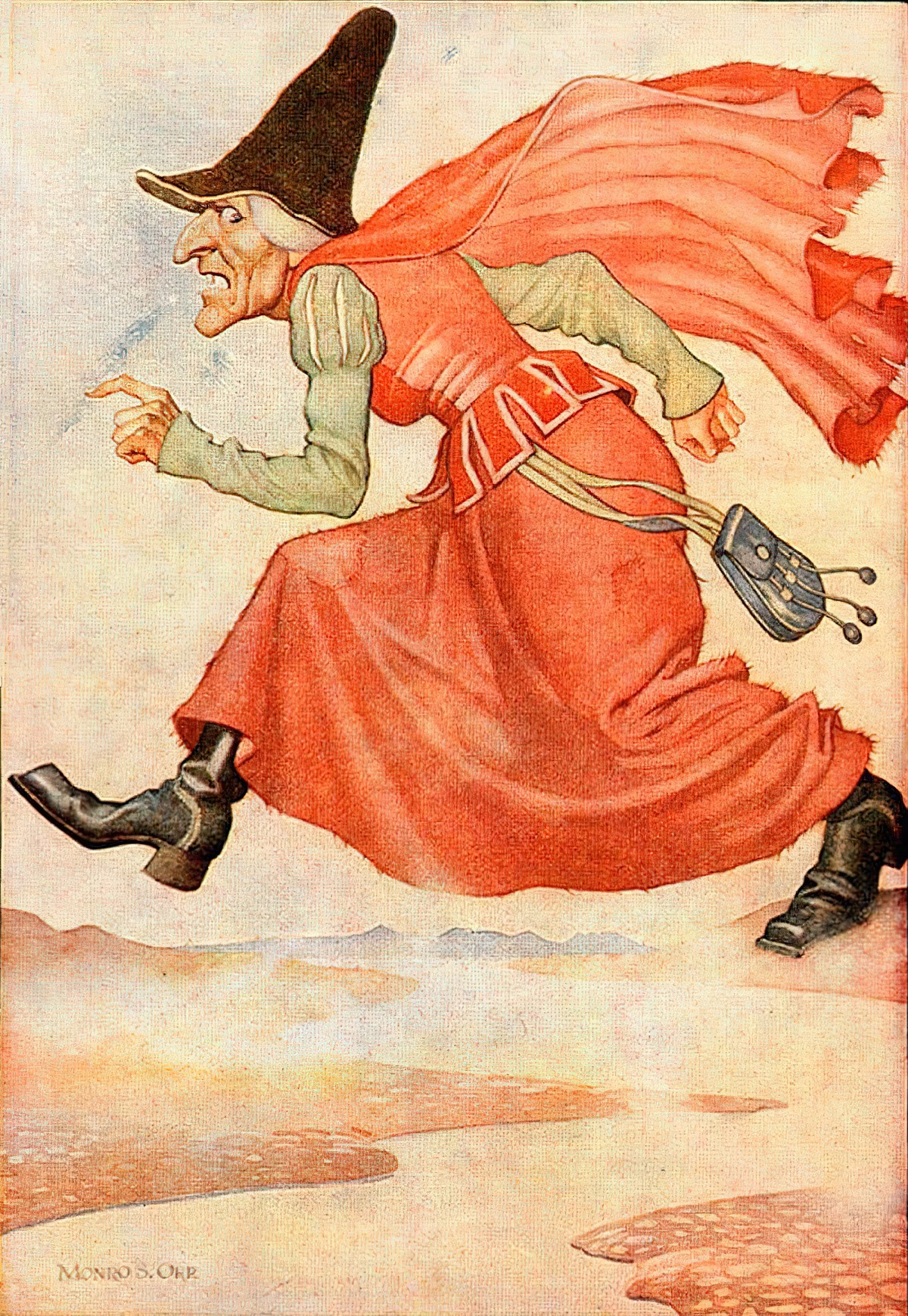 More widely, then, shoes symbolise travel. This symbolic meaning precedes the era of quick and easy motorised transport. Your shoes were your vehicle.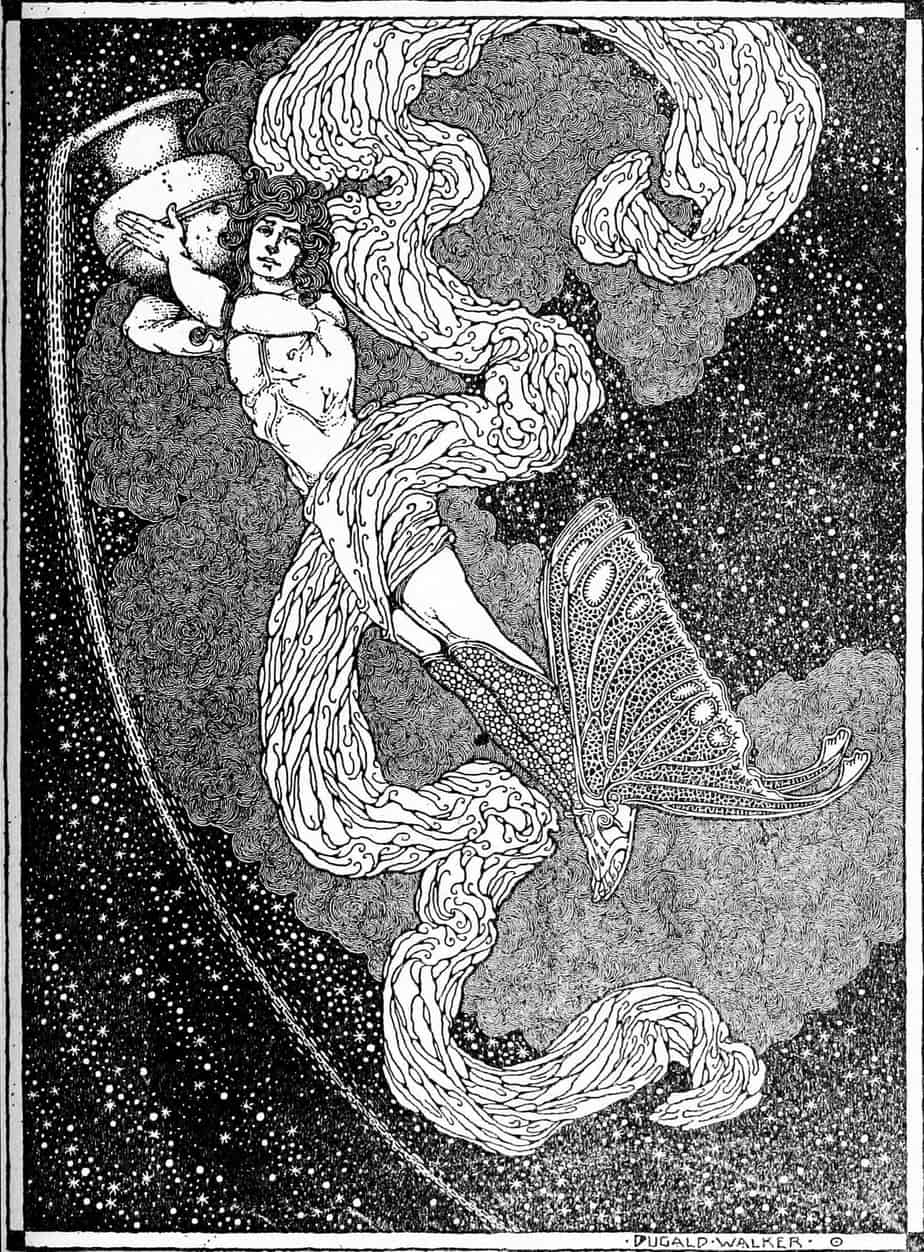 In some Northern European territories (The Netherlands, Germany and Iceland) children leave shoes out instead of stockings. Father Christmas fills the shoes with gifts. The symbolism is two-fold:
Father Christmas has himself made an arduous journey
His gifts help children with their 'journey' over the coming year. (In The Lion, The Witch and the Wardrobe, Father Christmas appears — weirdly — and gives the children gifts which are very clearly meant to help them on their journeys.)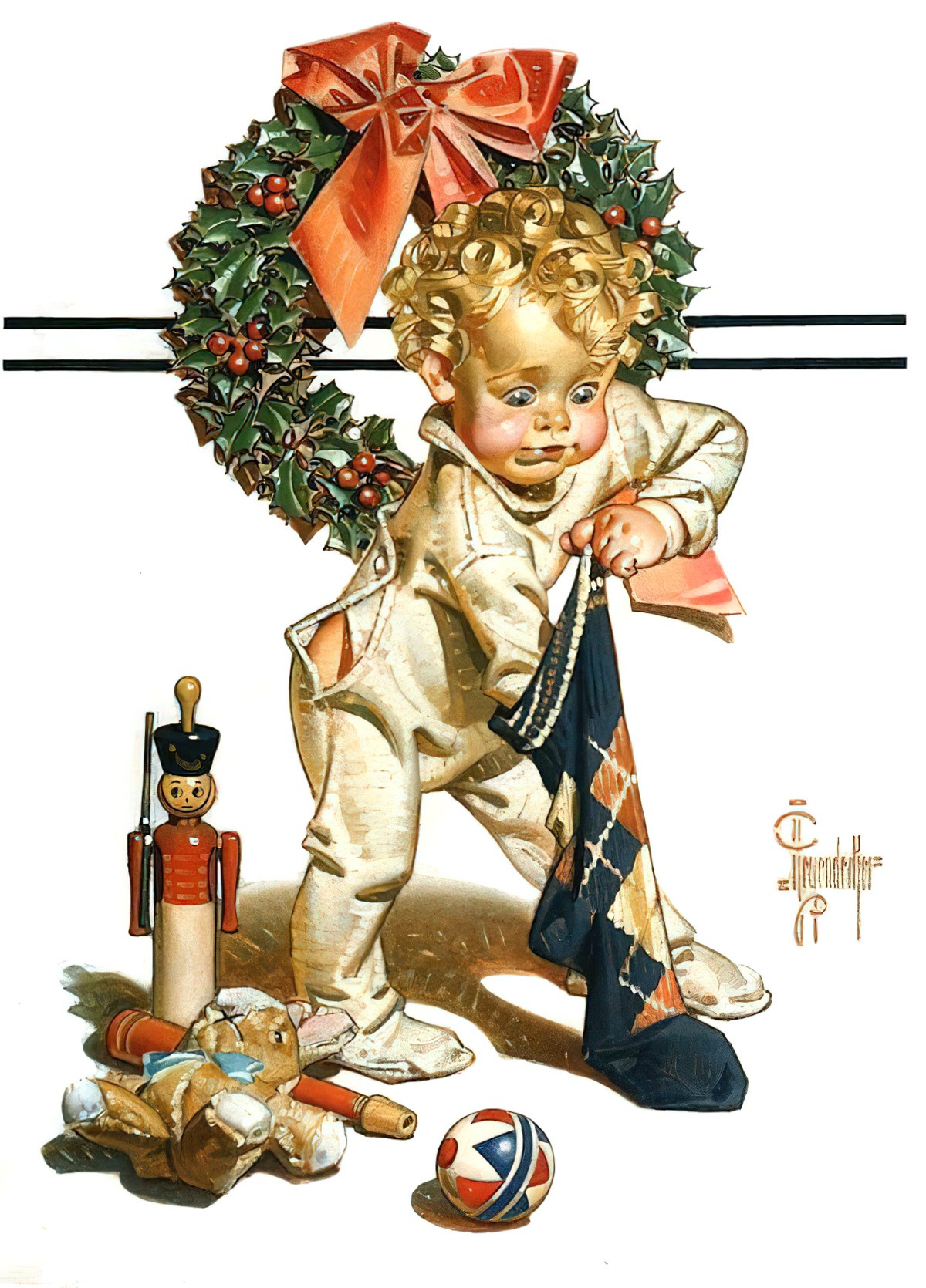 Boots which take you to faraway places very quickly go back further than fairytales, back to Greek and Roman legend. Hermes and Perseus have winged sandals, basically the mythological equivalent of flying shoes found in fairytales.
Shoes of Invisibility
In fairytale, certain shoes can also render one invisible. In fantasy, various garments are used in this way, commonly coats and cloaks, or a pelt if you're a shepherd boy. Caps and hats are also common.
Uncomfortable Shoes
Iron shoes come up in fairy tales all the time. They're sometimes a punishment, sometimes a trial to be endured, in order to achieve something or expiate some ill. Everything in fairy tales is both real and a metaphor. That's the way that they work. In this case … (it's) all the horrible poisonous narratives that women kind of have to drag around with them in order to navigate the world. Early on in this story, Tabitha is thinking about shoes and thinking about, isn't it odd that in stories, the shoes that men get to wear make everything easier – their seven-league boots or their winged sandals – but the shoes women wear are made of glass or are iron shoes that are heated red hot? I definitely feel like there are two governing metaphors in this. These are two women who have very different lives. One of them is governed entirely by constraint. She can only survive if she holds completely still, and someone else has to constantly endure hardship. These are equal and opposite terrible situations.

Amal El-Mohtar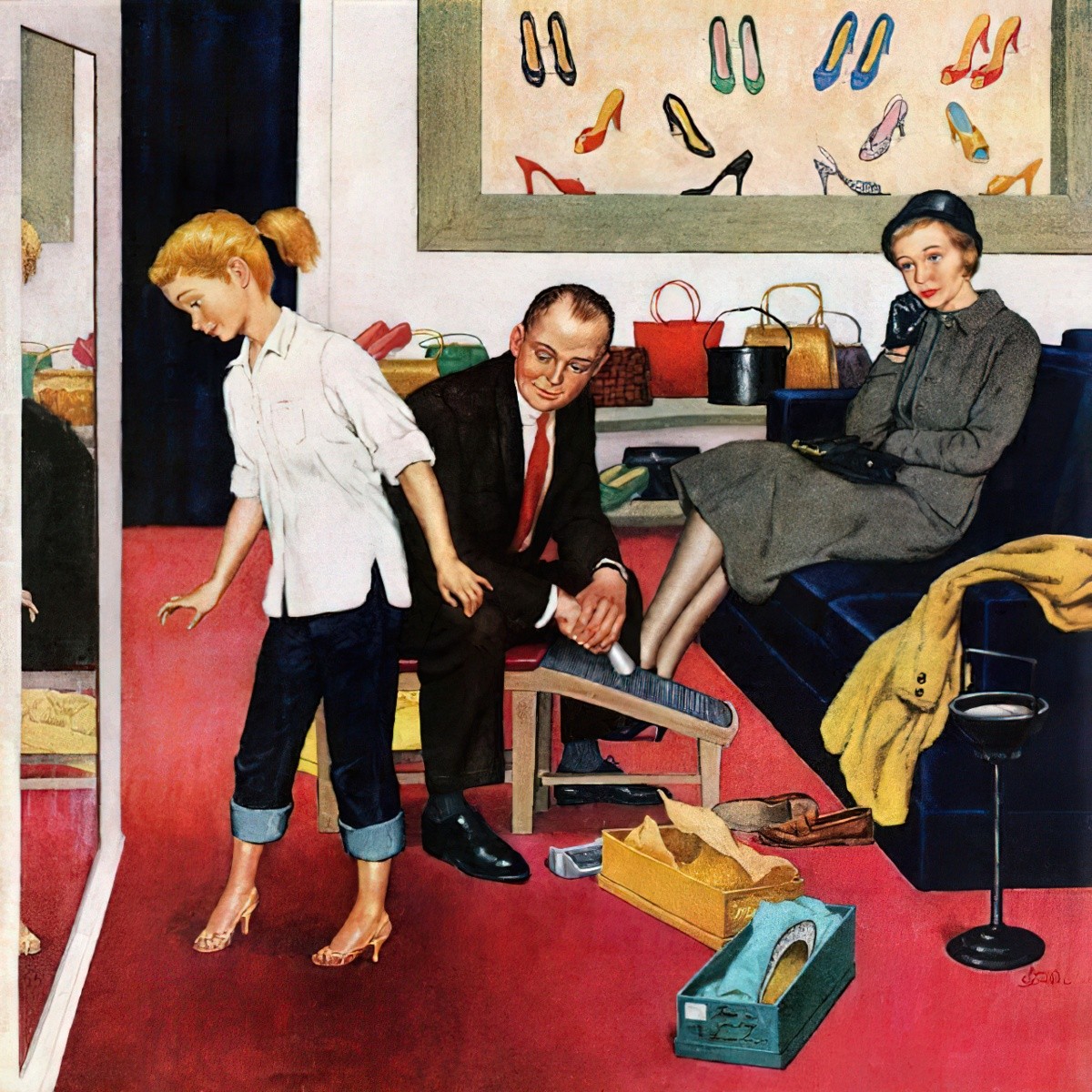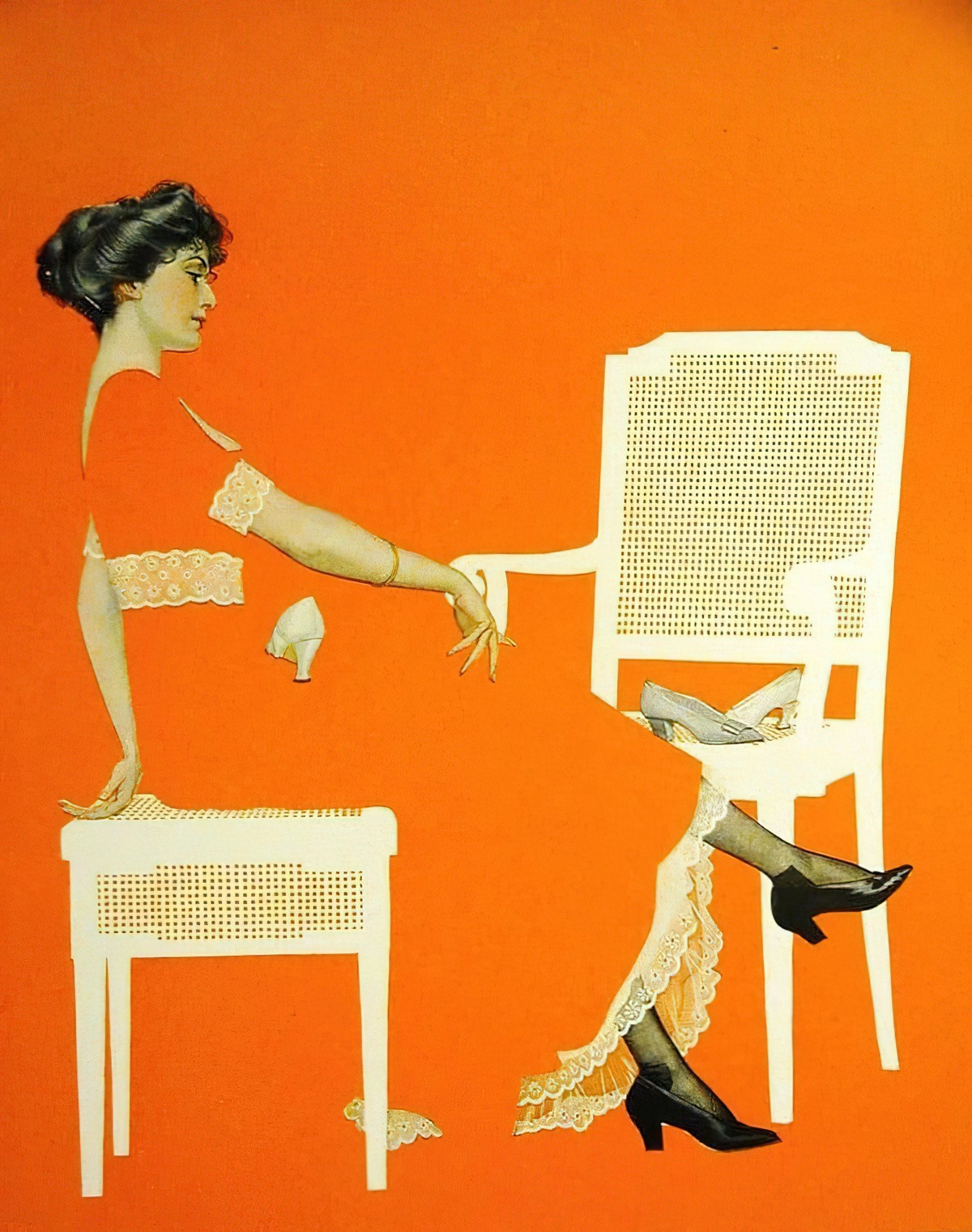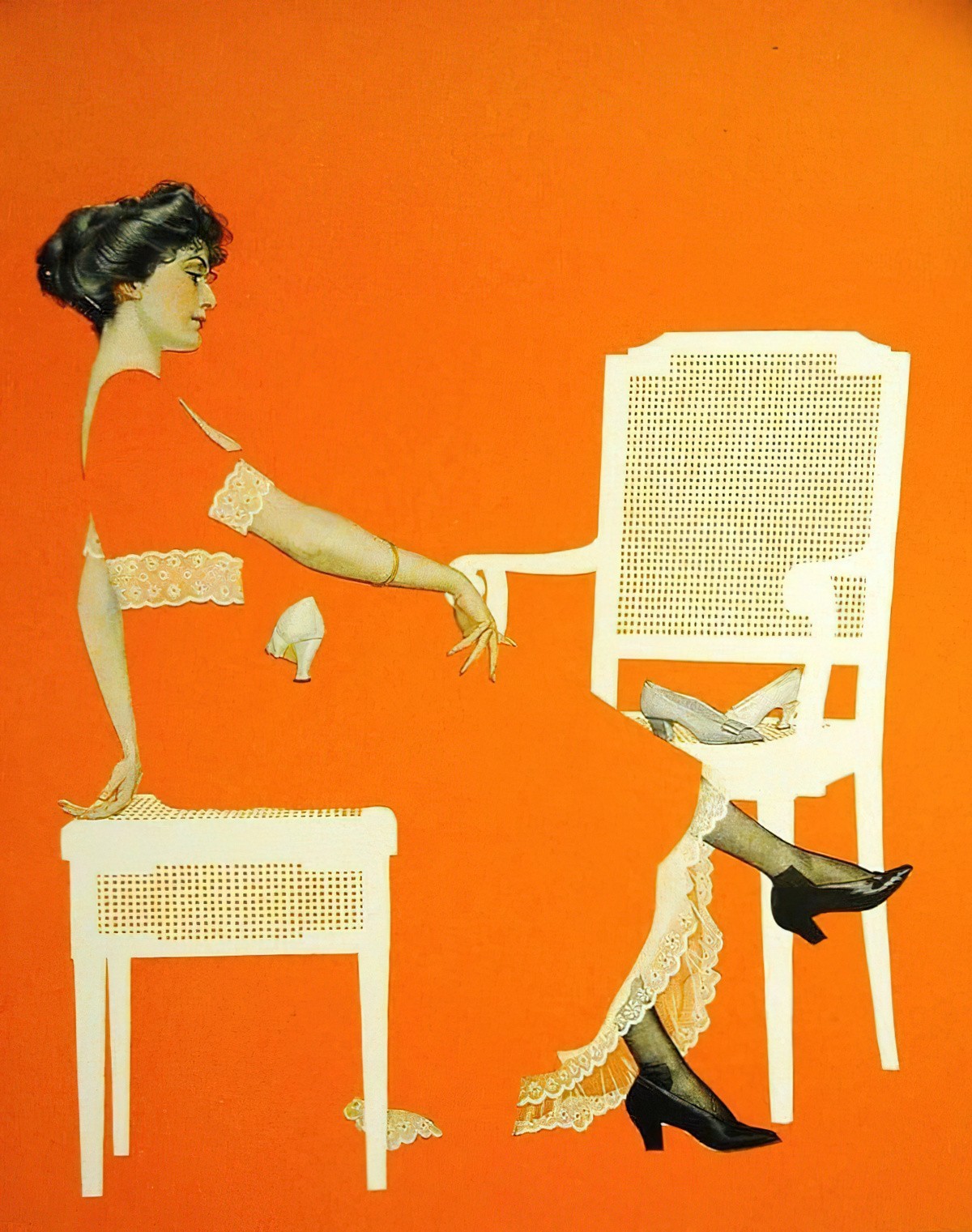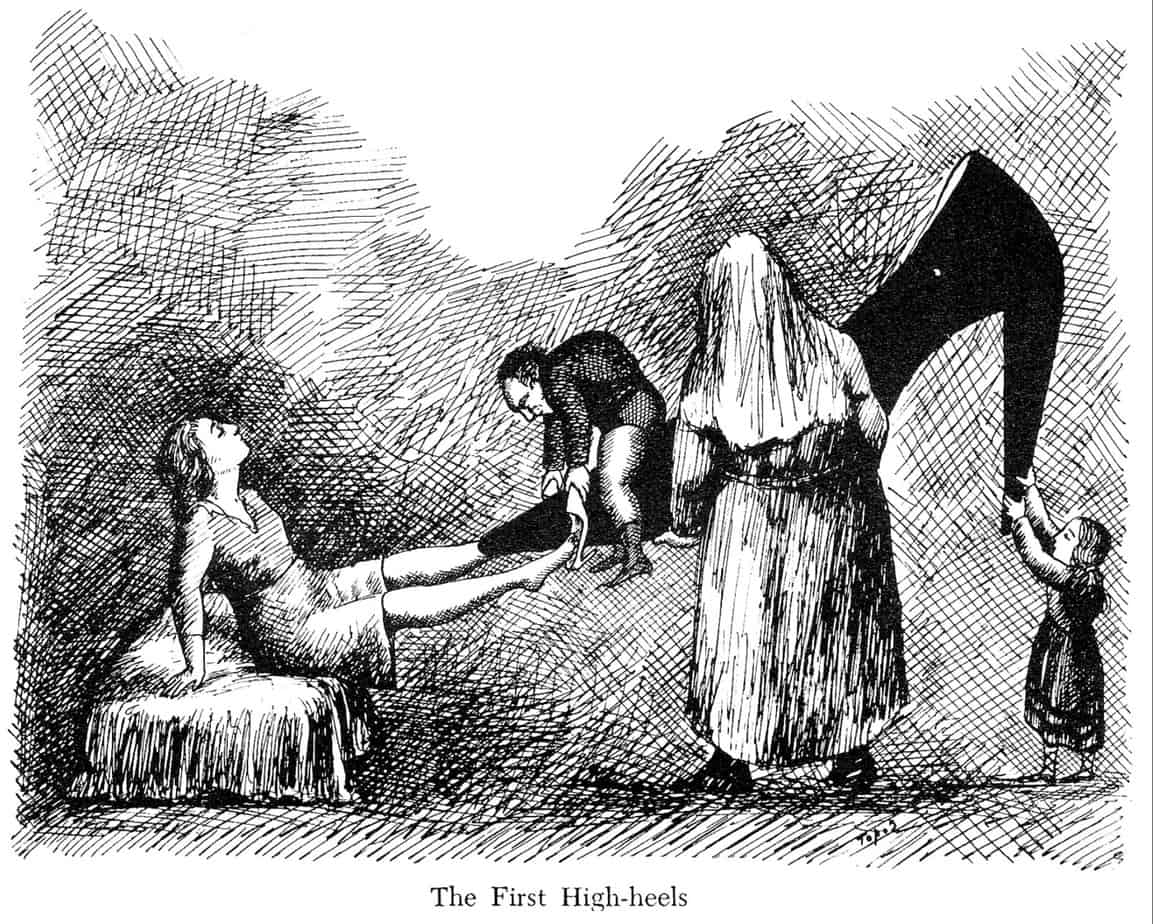 Even more famous than the iron shoes of fairytales: The glass slipper dropped by Cinderella. Early versions of Cinderella have no glass slipper. It was an old European tradition that a potential suitor would show his sincerity by making a pair of fur boots for his potential wife. The word for 'fur' was vair. Scholars think that vair was confused with verre, meaning glass. The glass slipper may have started as a mistranslation but caught on because this is a beautifully resonant and unexpected detail.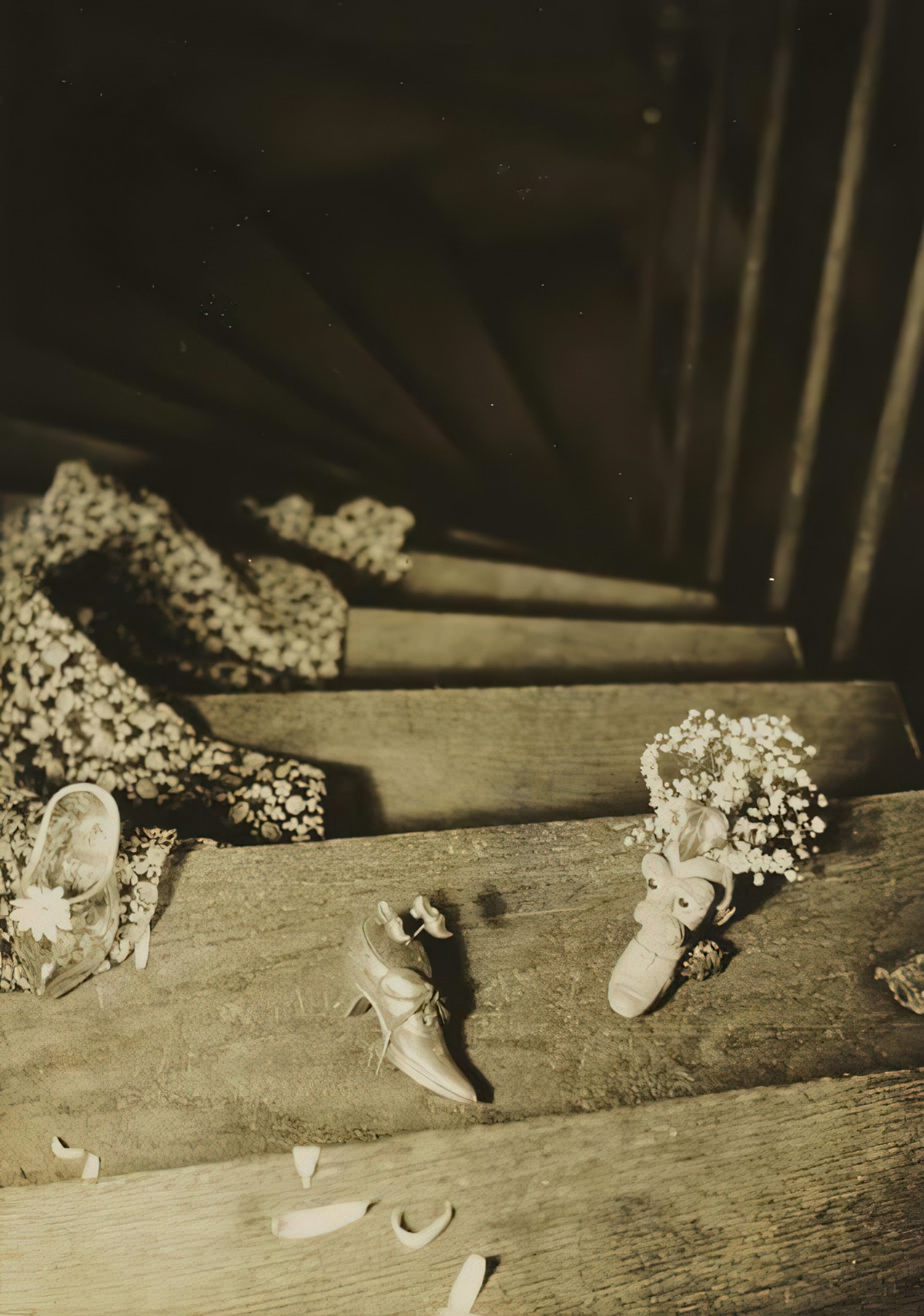 There's another similar tale from ancient Greece.
"Rhodopis" is an ancient tale about a Greek slave girl who marries the king of Egypt. The story was first recorded by the Greek historian Strabo in the late first century BC or early first century AD and is considered the earliest known variant of the "Cinderella" story.

Wikipedia
In that tale, Psammetichos catches sight of Rhodopis's sandal and basically becomes sexually aroused.
The Iron Heel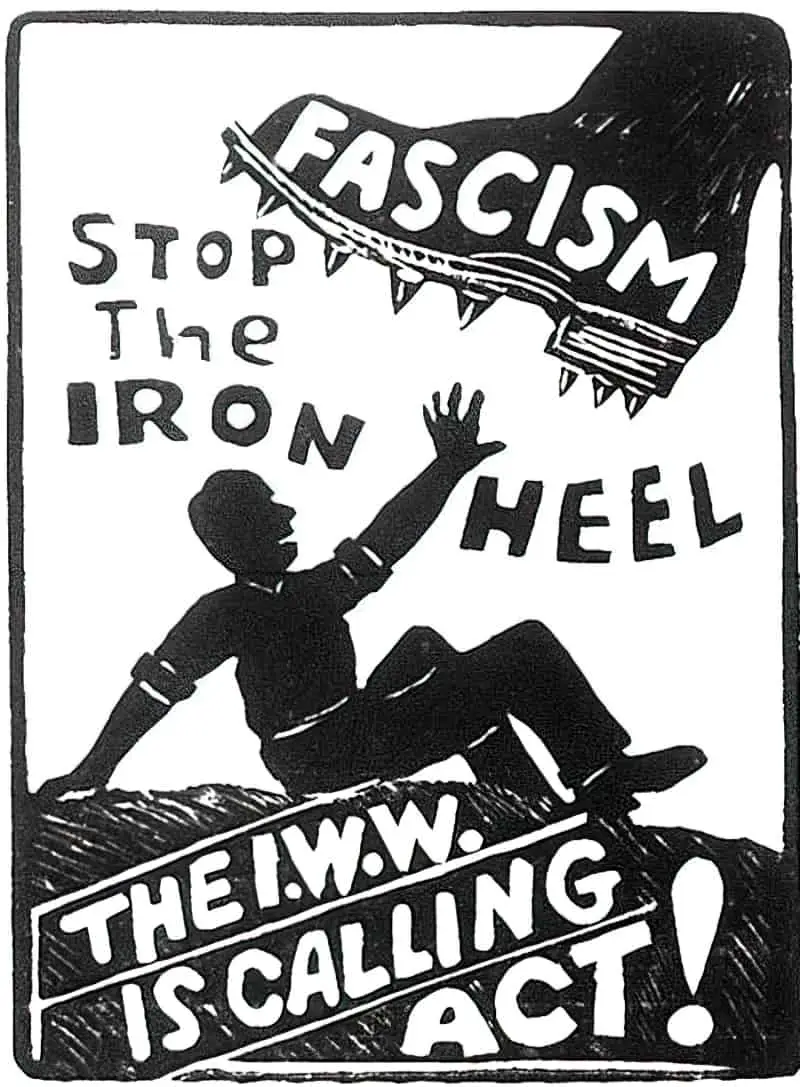 The Shoe As Sexual Symbol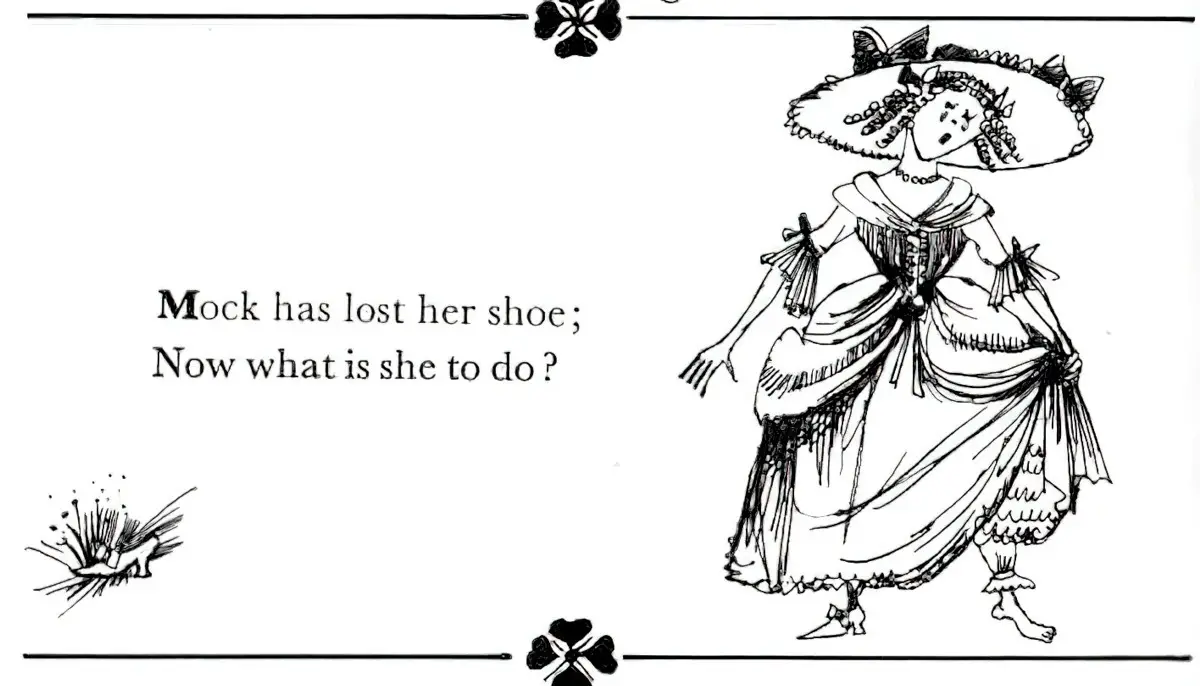 Feet and footwear are traditionally linked to sexuality. Going back to the Cinderella example, the old word for fur happens to share its roots with a word meaning 'sheath'.
Shoes and slippers are historically very sexualised in parts of China, where foot-binding practices occurred until late in the 20th century. In Northern China the word for 'slipper' and 'mutual agreement' are homophones, which is partly why slippers are given as wedding presents.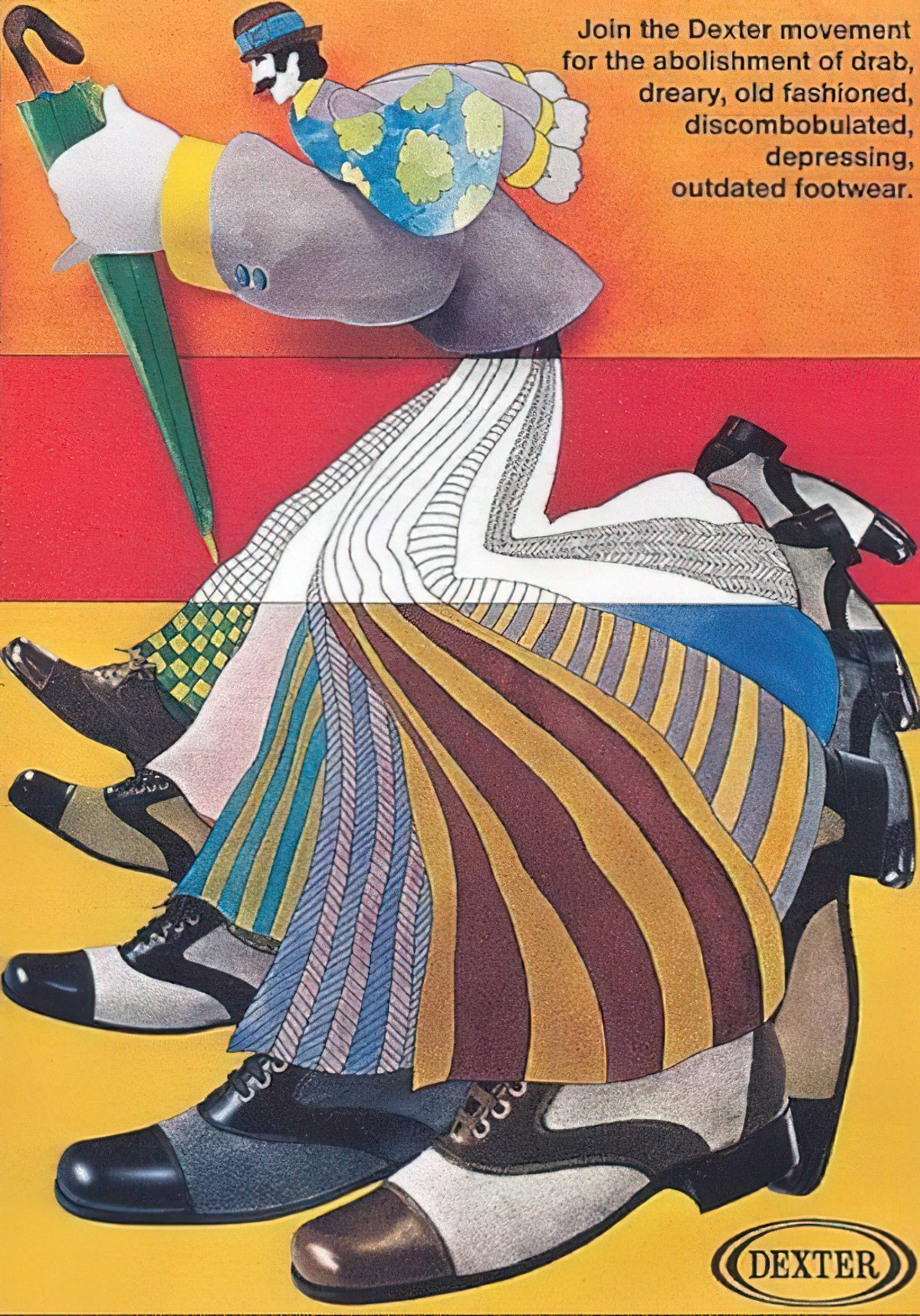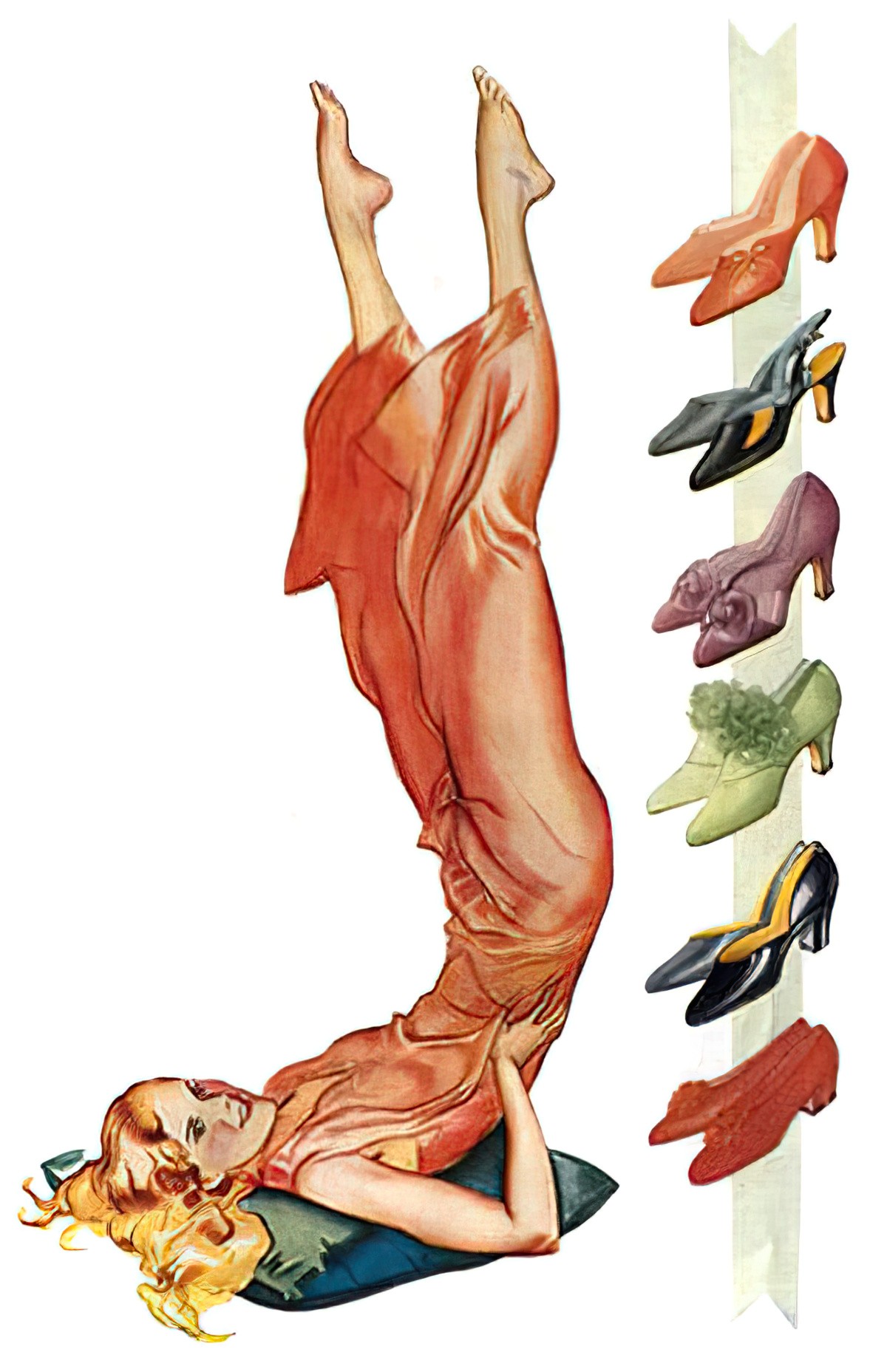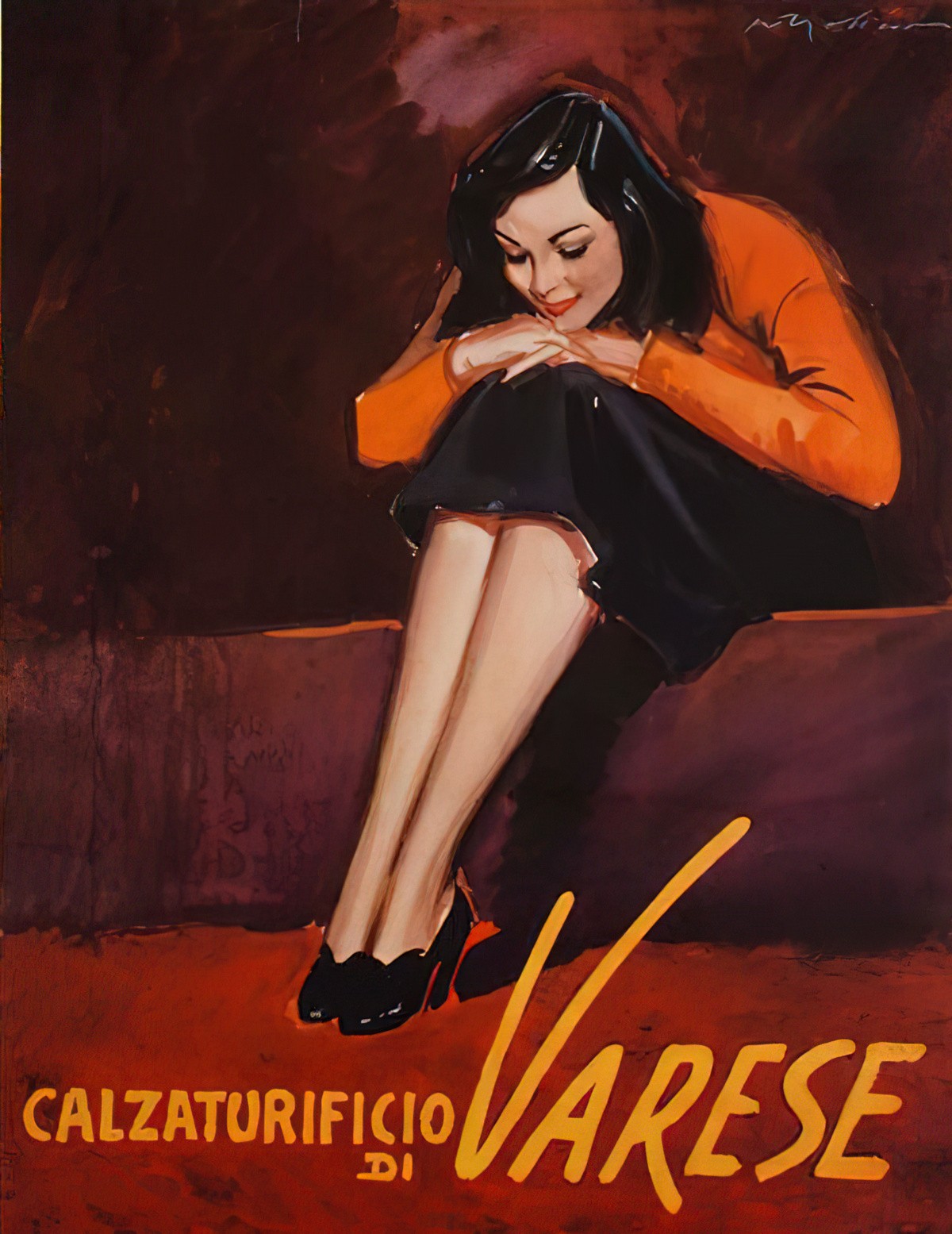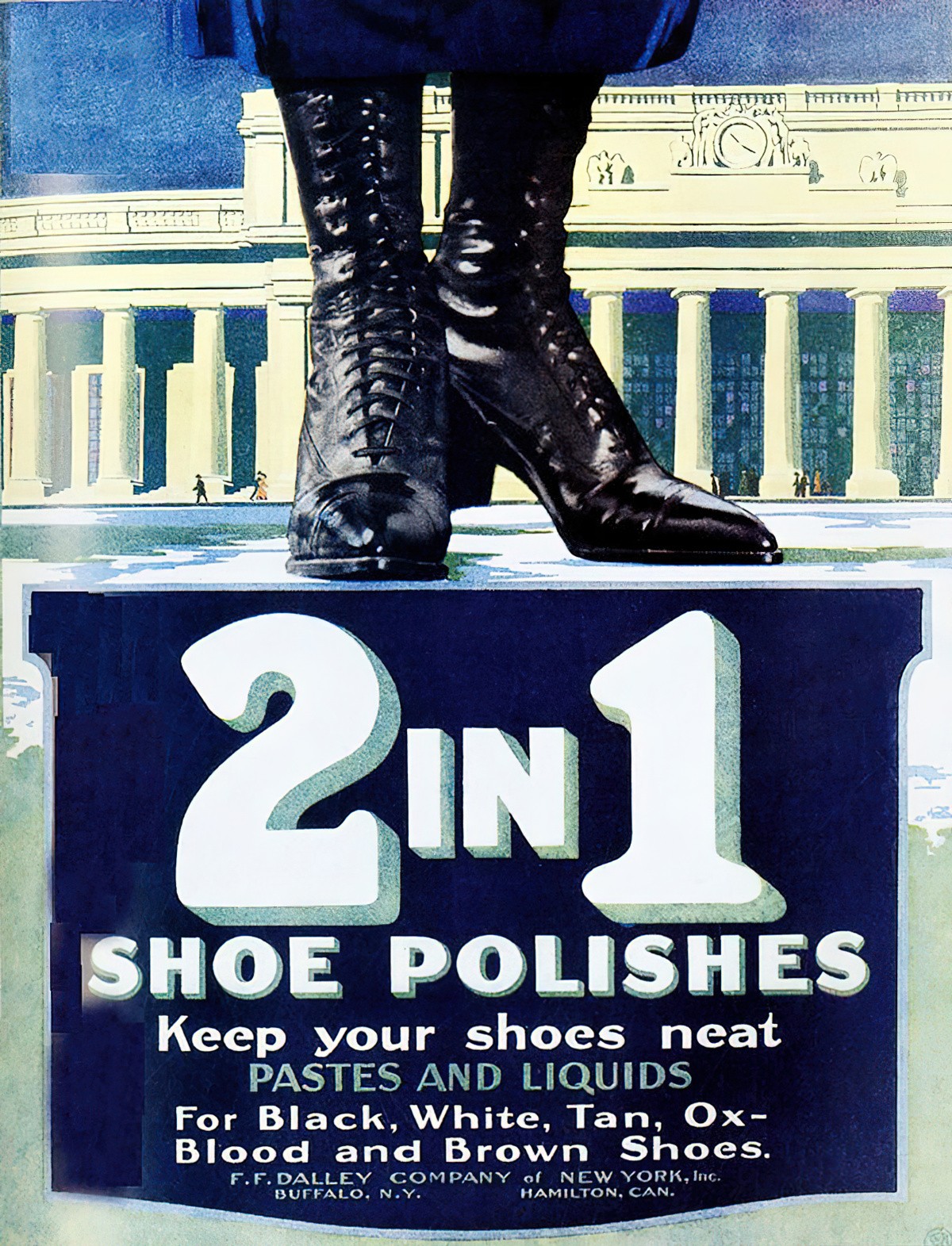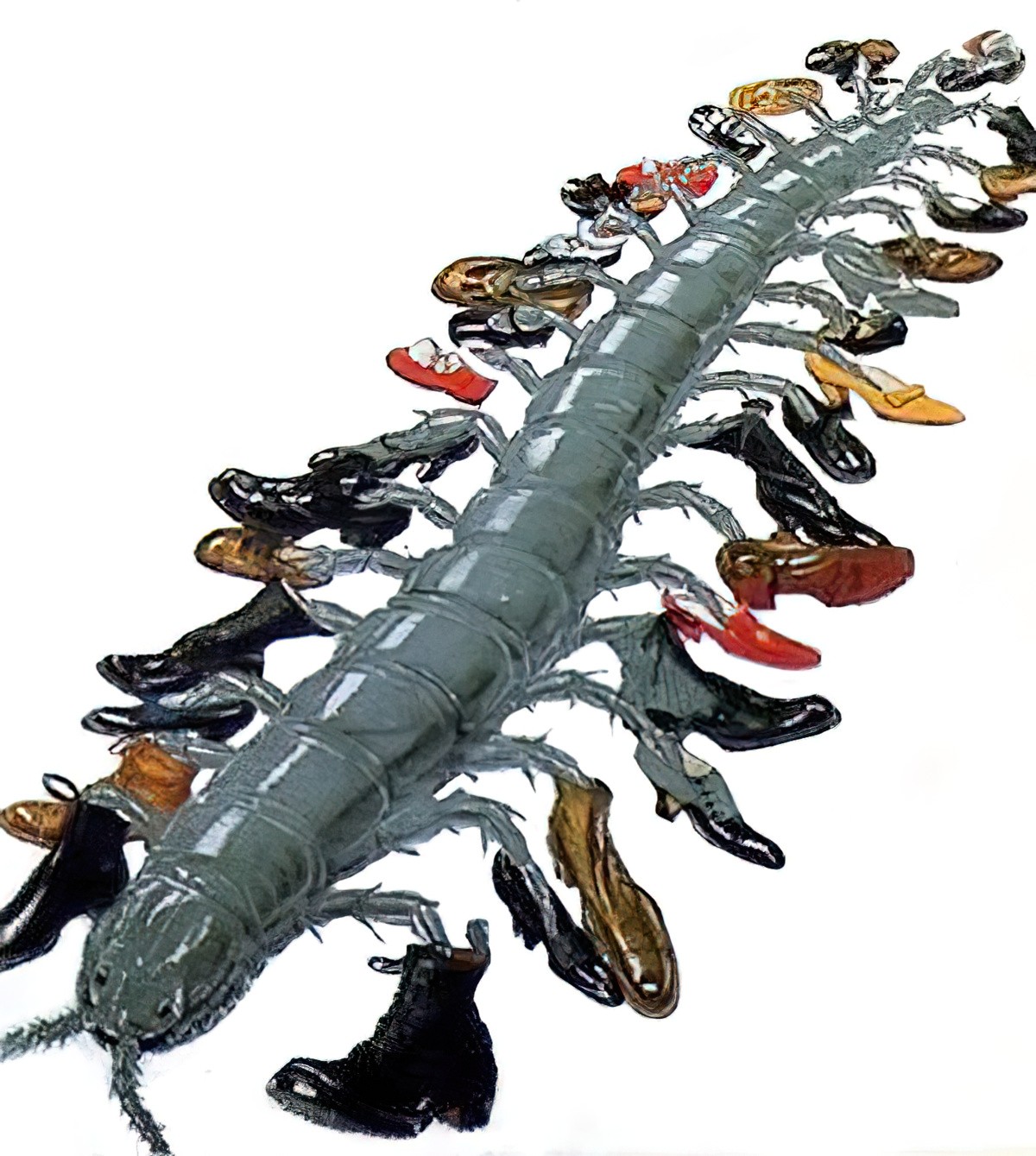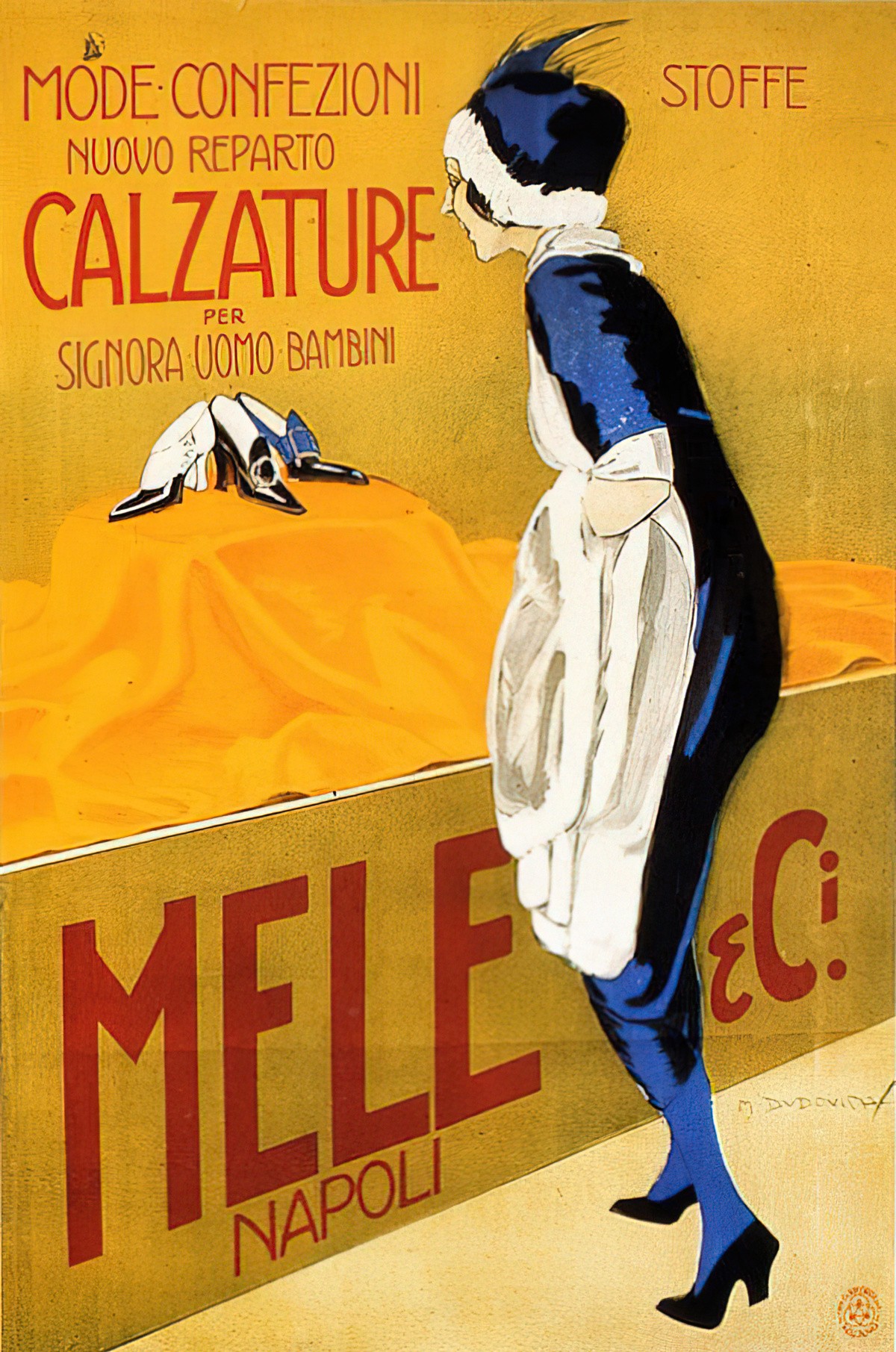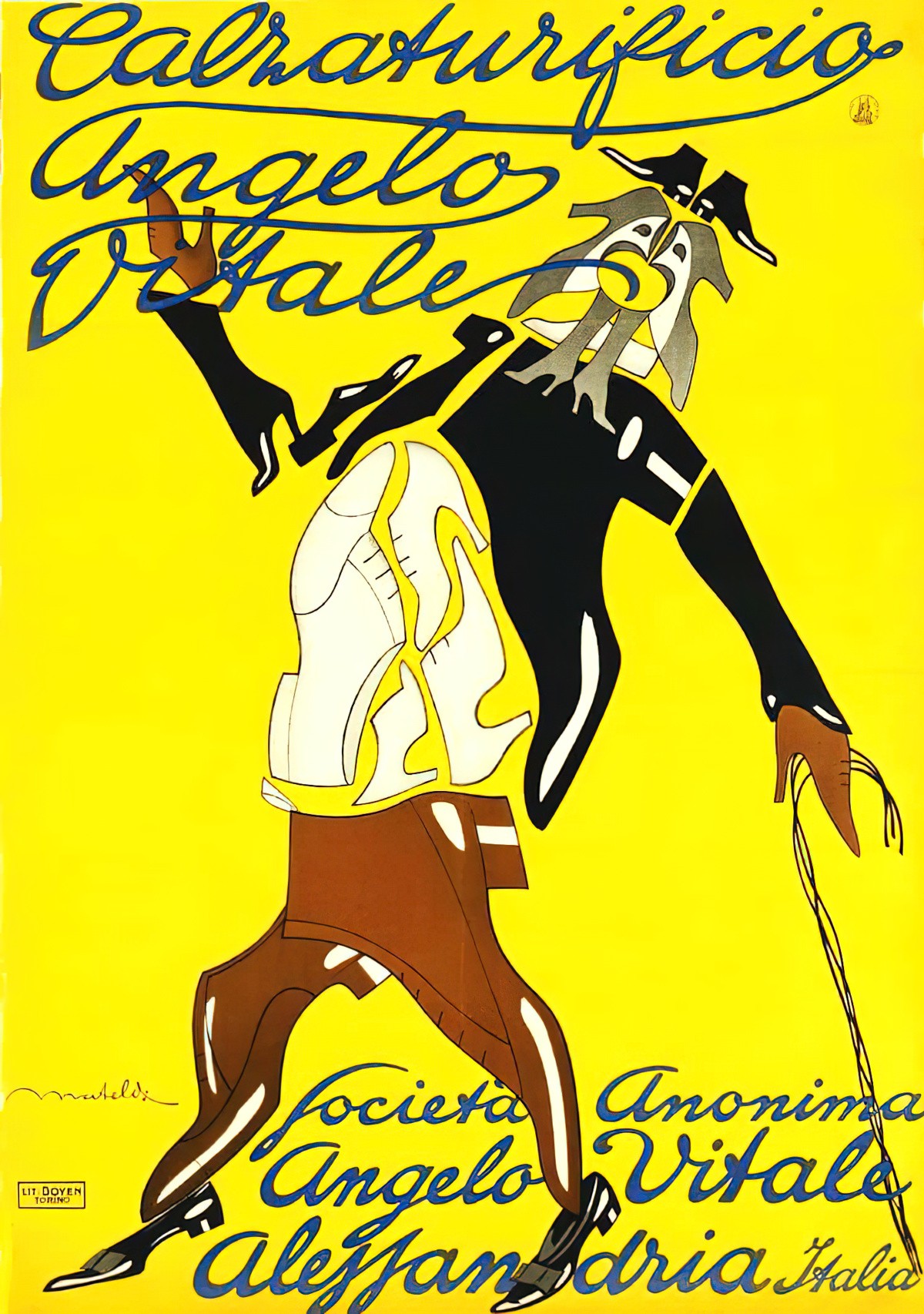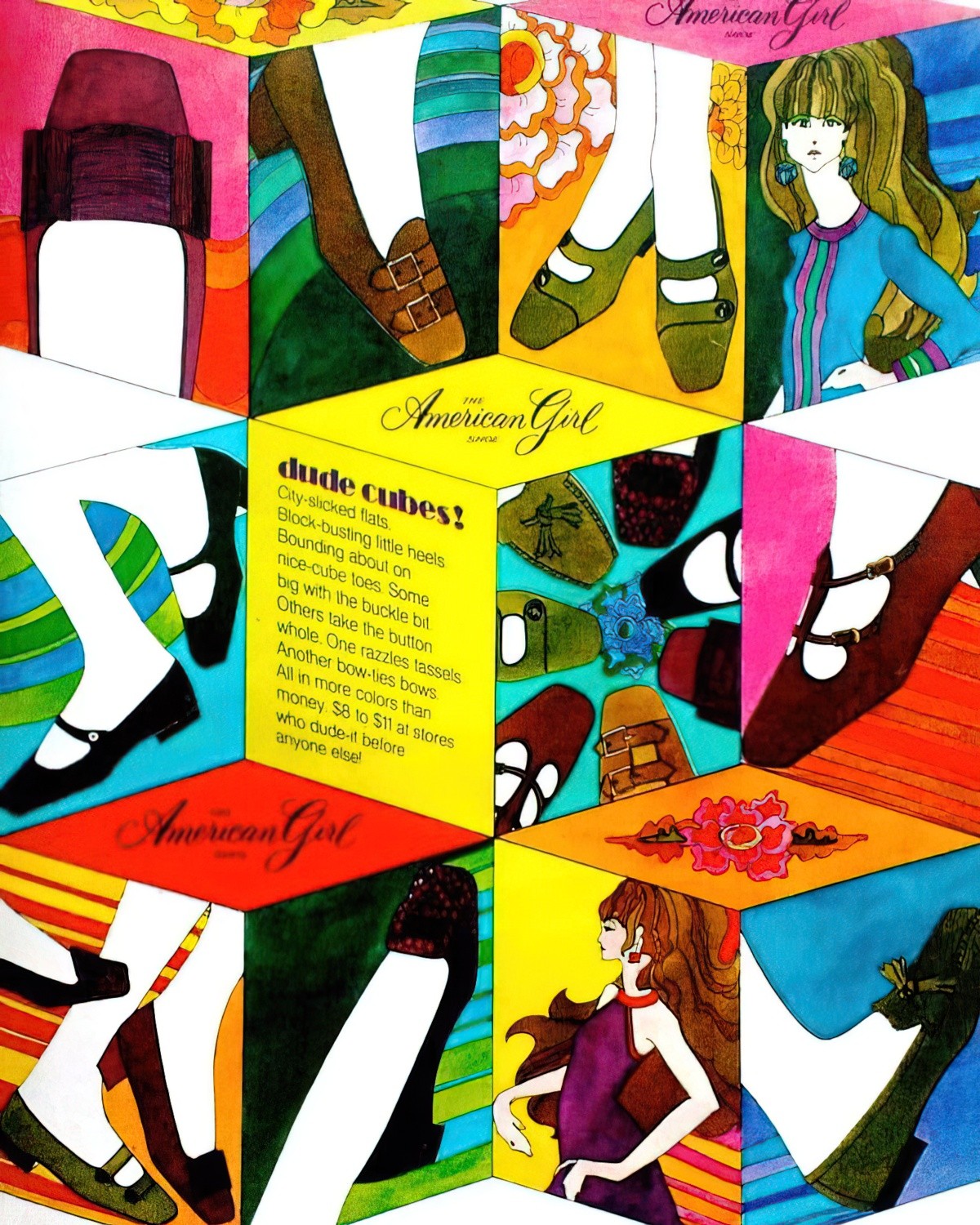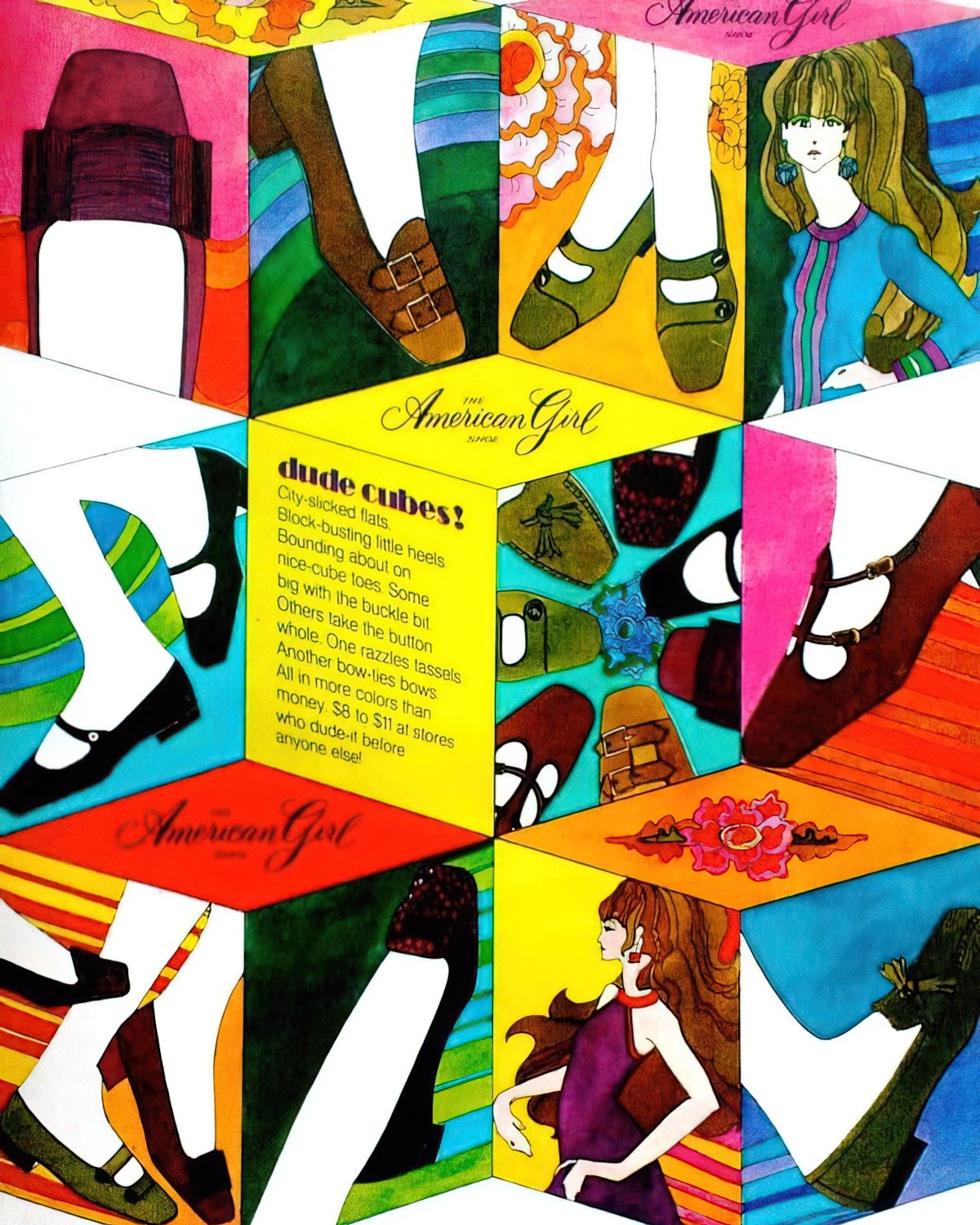 The Shoe As Status Symbol
Perhaps more than anything else worn on the body, shoes indicate how much money you have. While it's always been possible to buy a cheaper coat or a cheaper dress, shoes have until very recently remained a major expense even for middle class families.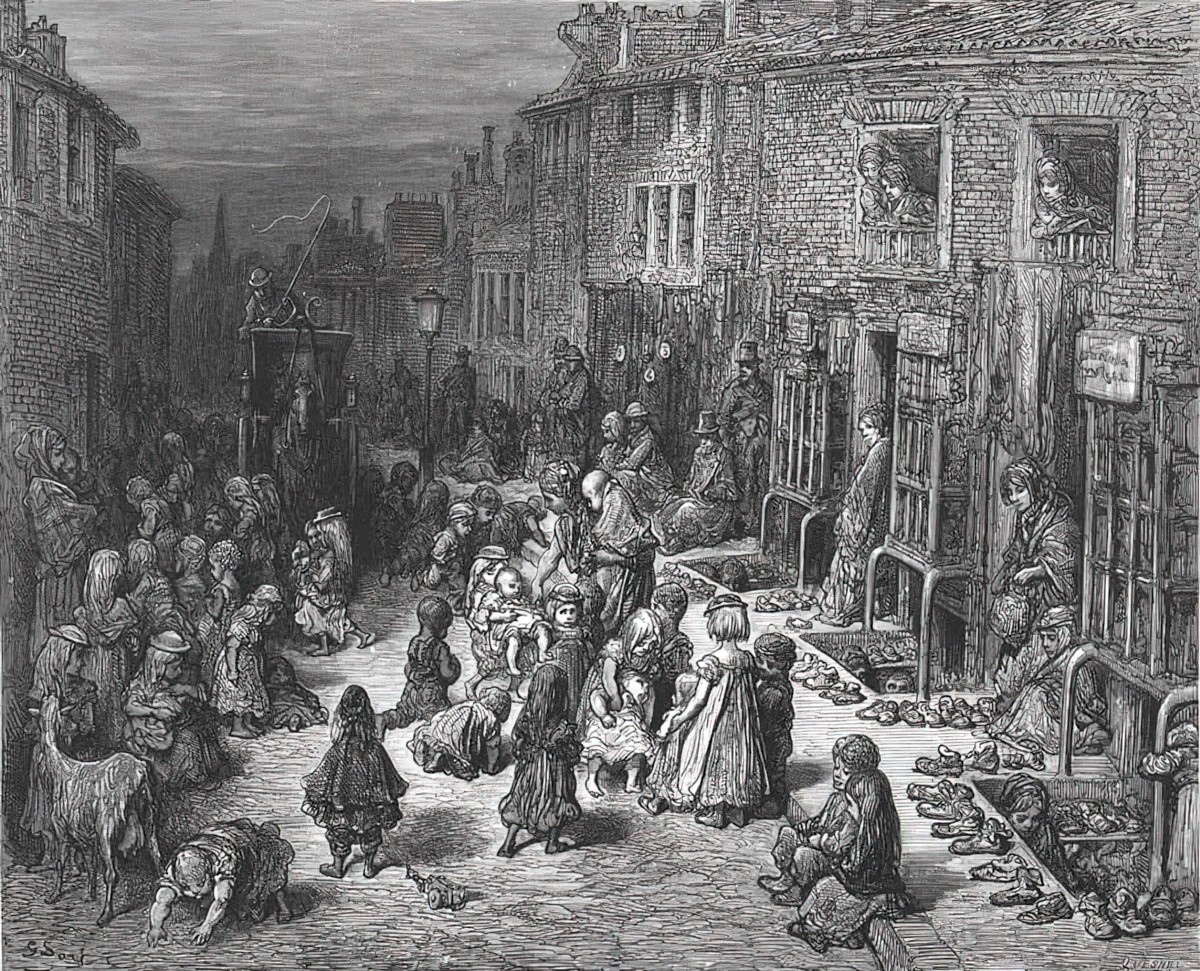 This is why shoes are a status symbol. Since slaves generally went barefoot, to wear shoes meant you were not a slave.
But going barefoot for free children equals more freedom.
Going Barefoot by Aileen Fisher and Adrienne Adams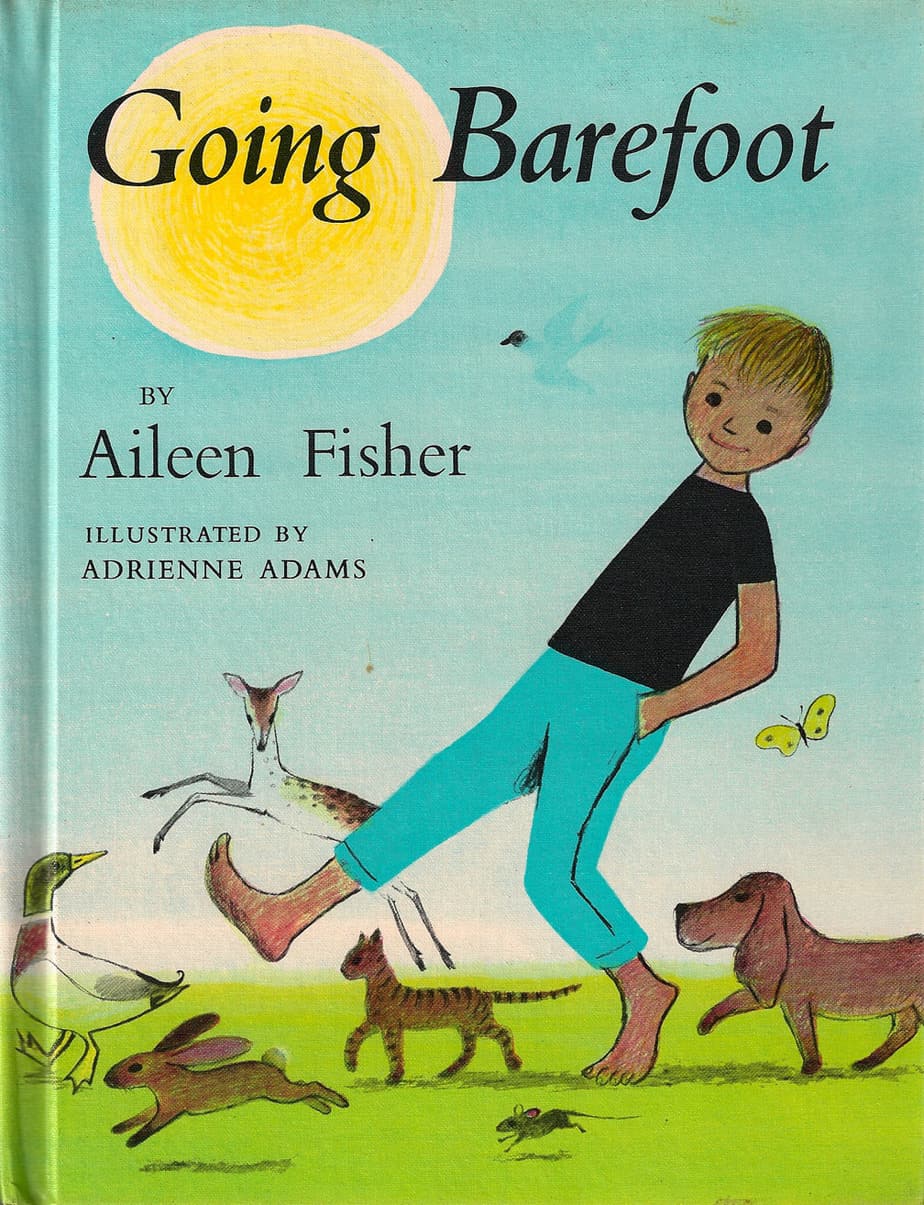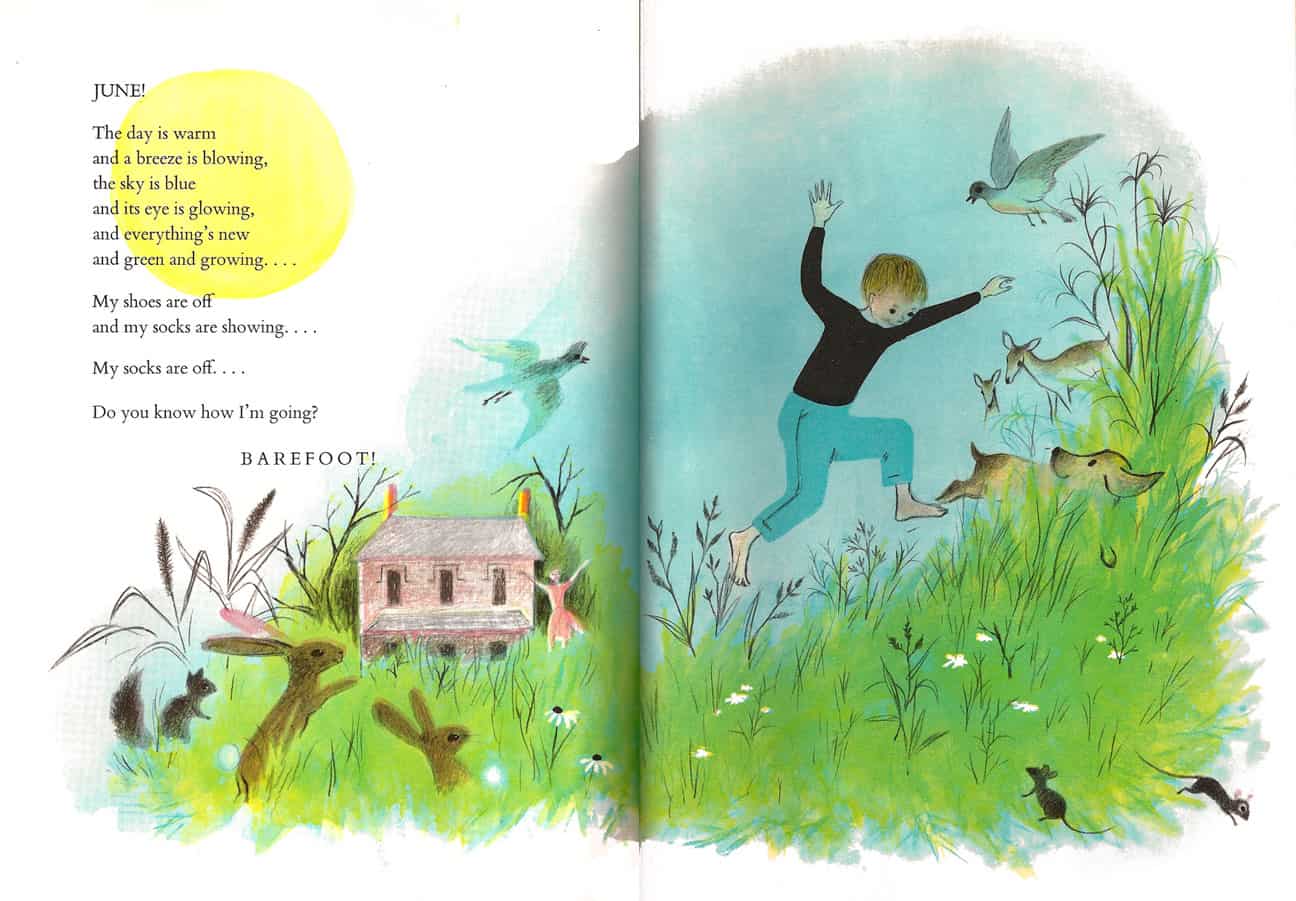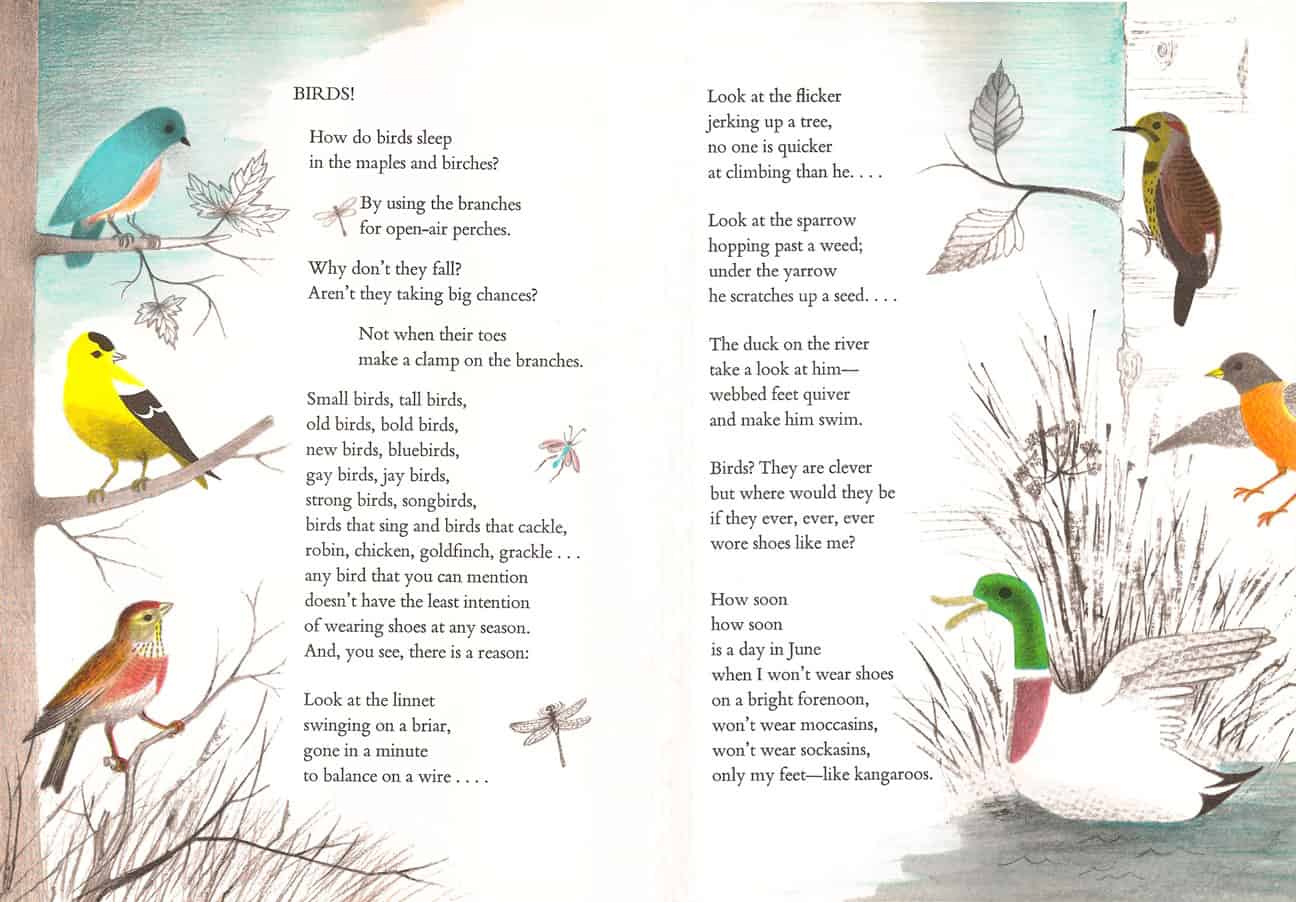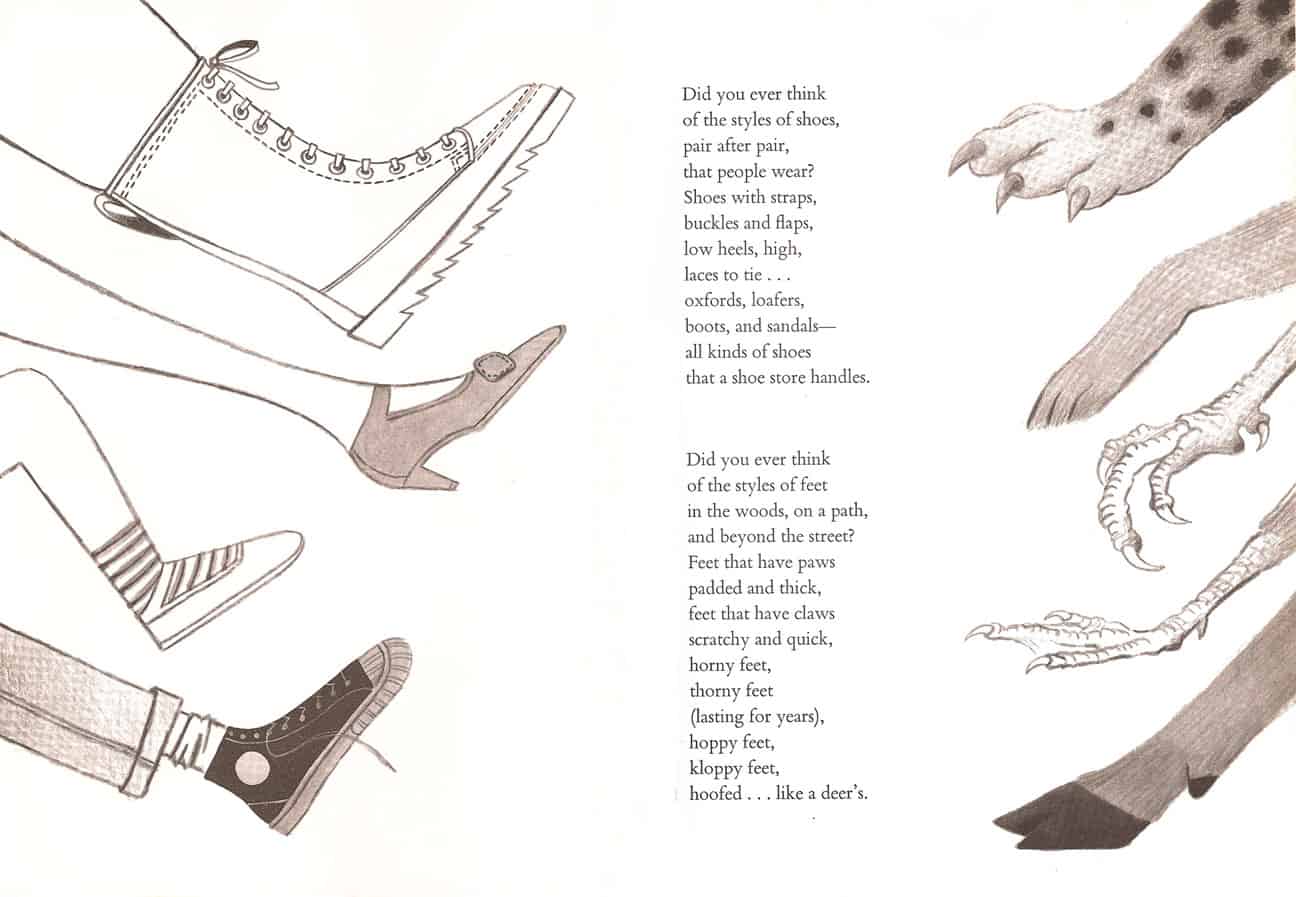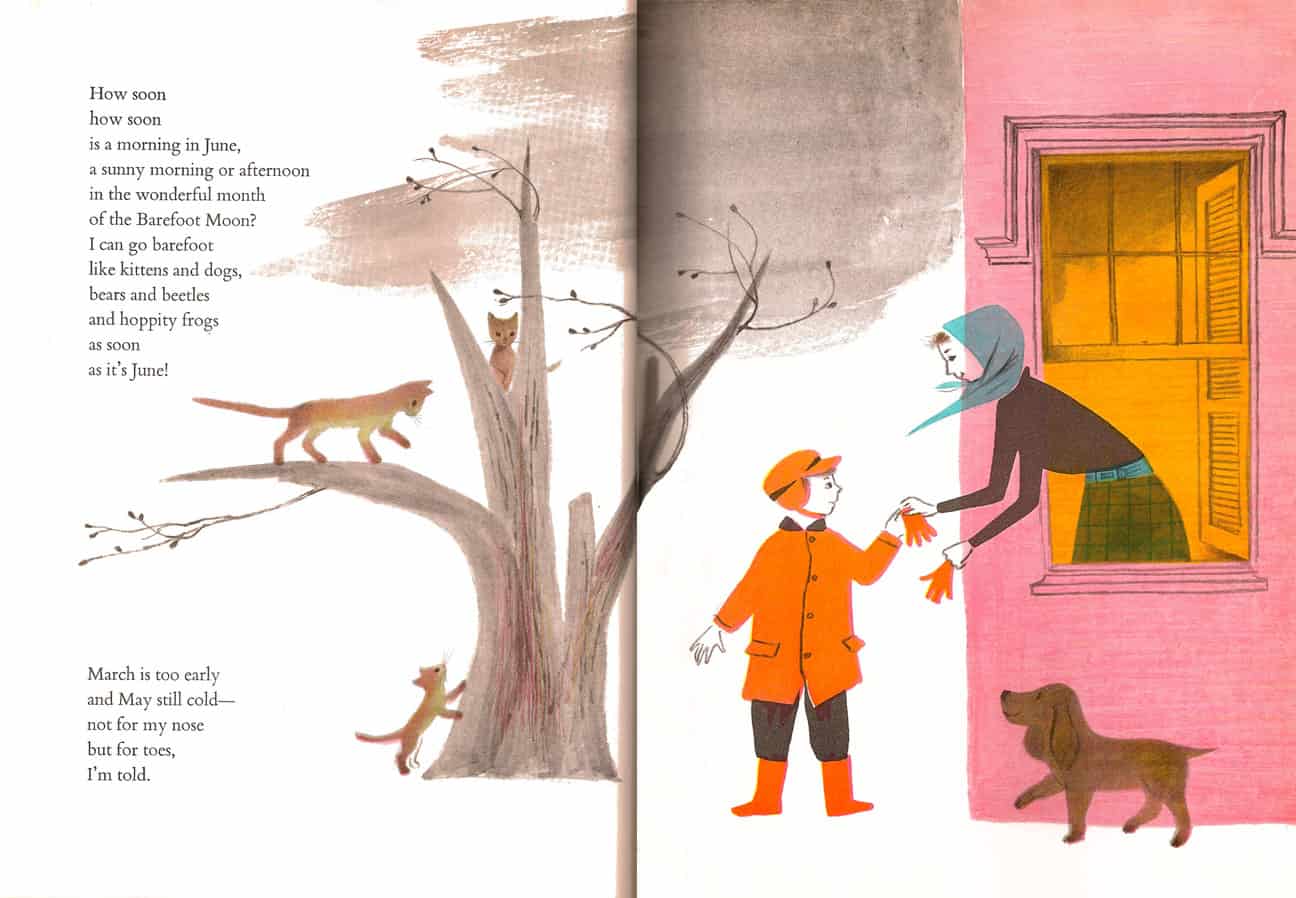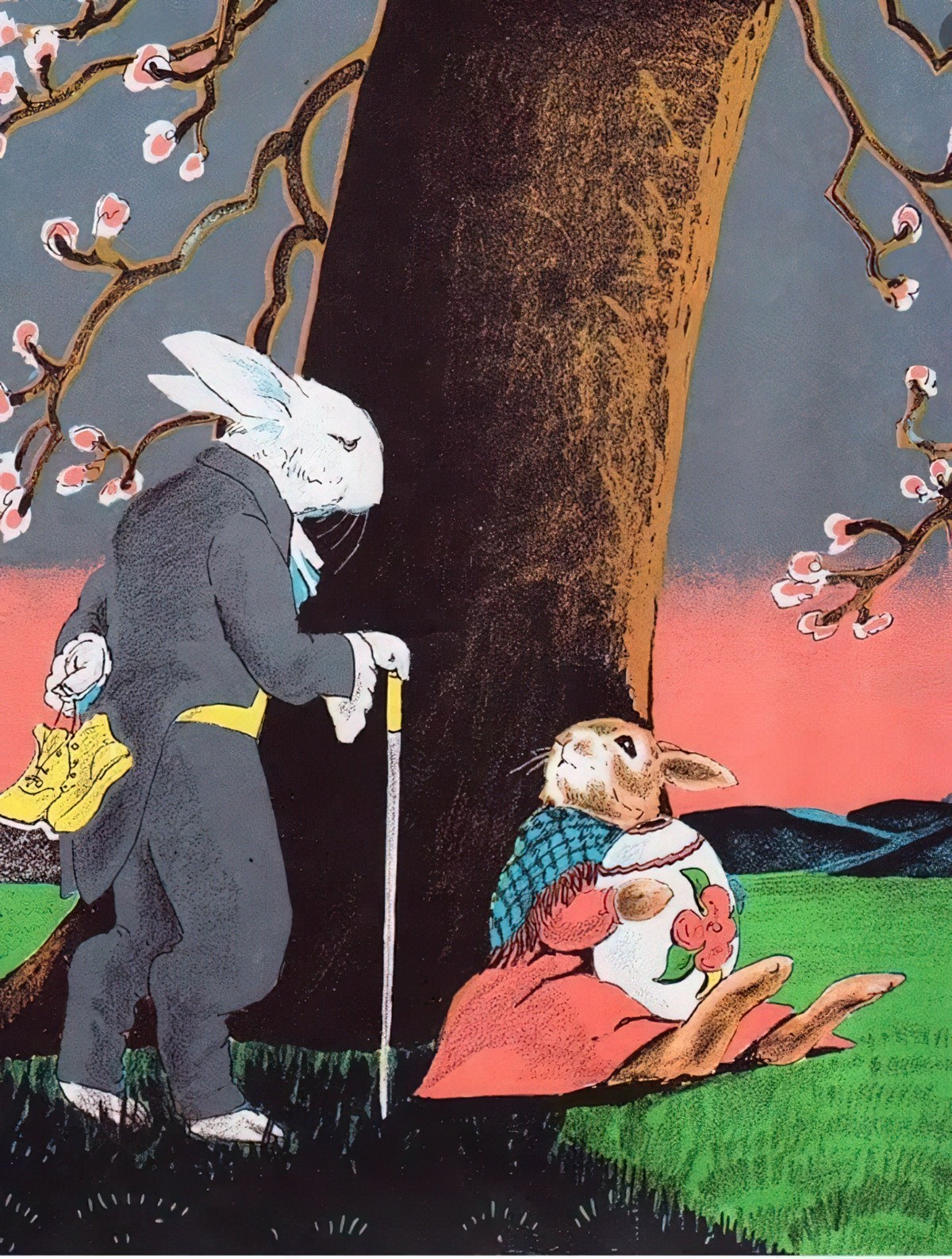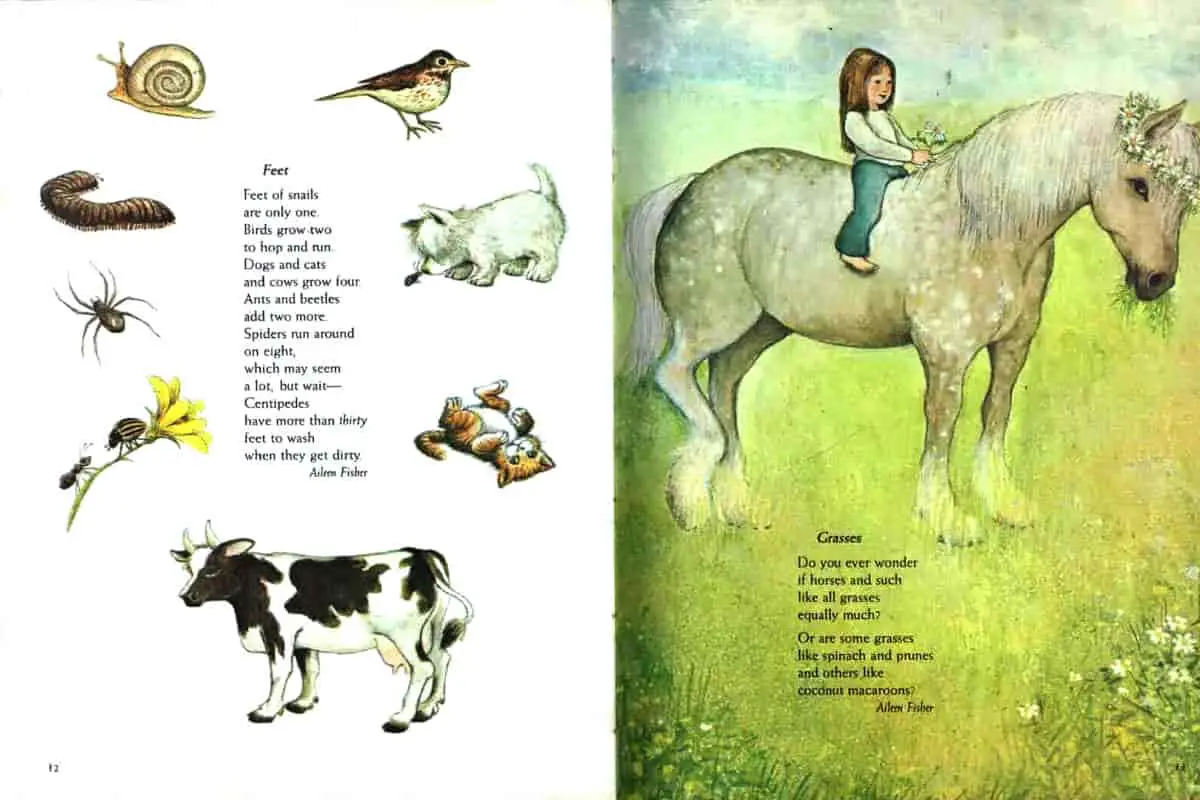 The gold shoes in this story function as seven league boots from classic fairytales.
In the fairytale "Puss In Boots", the high boots worn by the cat are a caricature of pretended high social status. This is a classic example of 'dress for the job you want, not for the job you have.'
Shoes As Stand-ins For Characters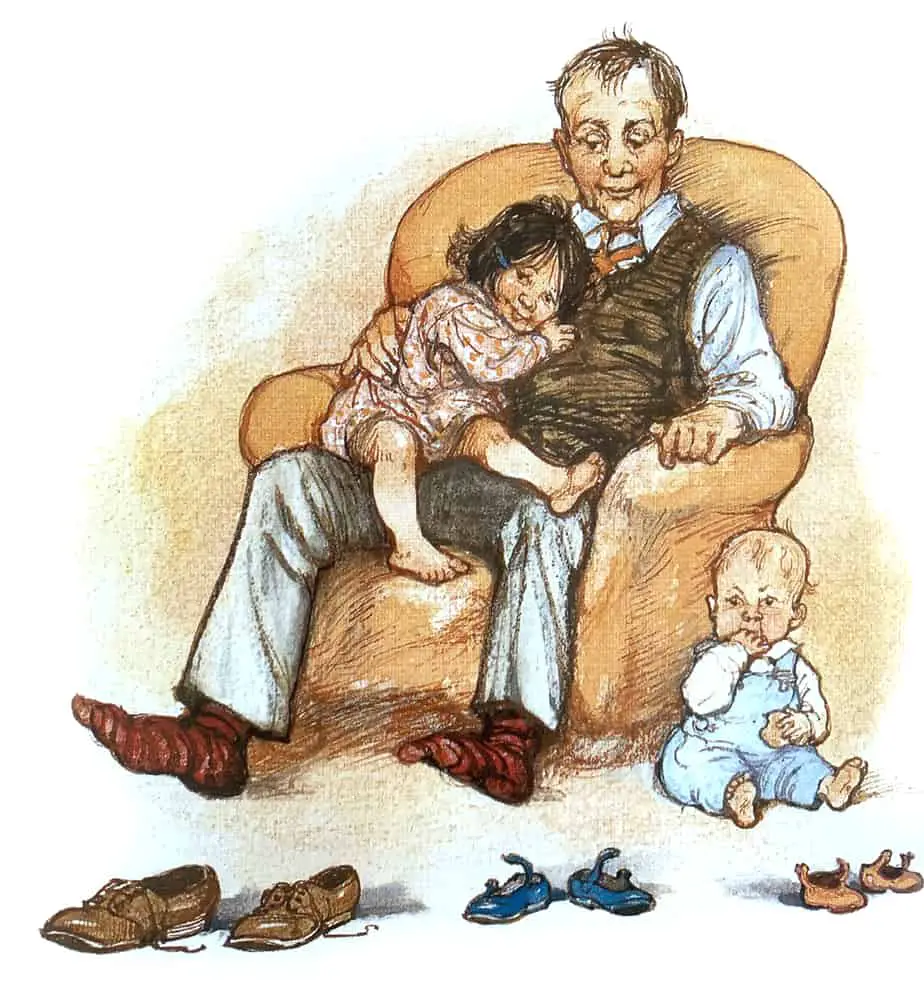 Shoes As Ownership Of Territory
In many sacred places around the world visitors must remove shoes before entering. Why is that? It's partly about dirt and wear-and-tear inside ancient buildings but there's more to it than that. Why would the wearing of shoes offend the gods?
Symbolically, when you place your foot upon the ground, you are taking possession of the earth beneath it. This is why some people get so irrationally cranky about trespassers.
Territory at a holy site does not symbolically belong to humans. It belongs to the supernatural realm. This is the main reason why you take your shoes off. You are acknowledging to the gods that you are a visitor in this space and have no claim to sacred territory. The space really belongs to the gods.
Footprints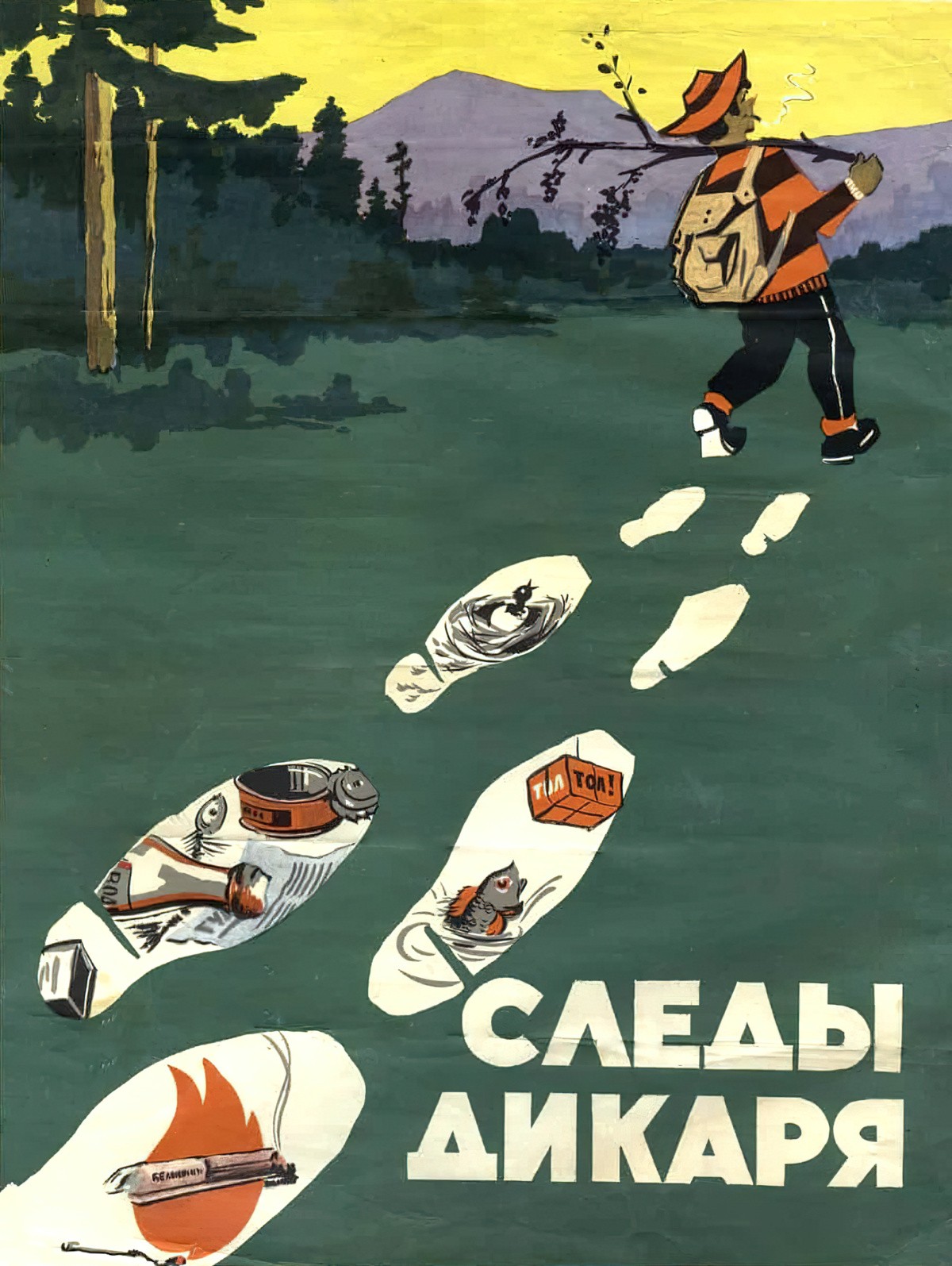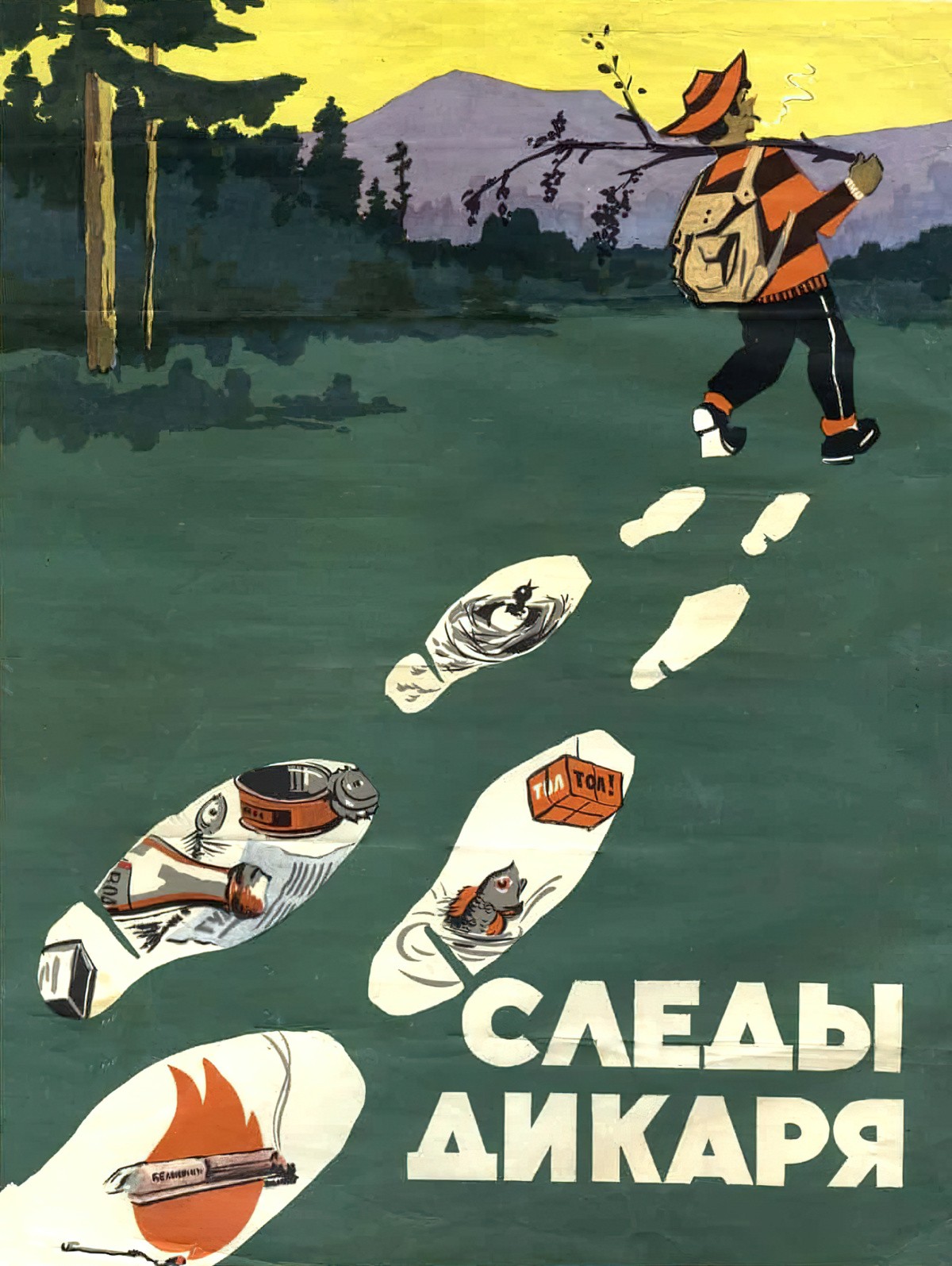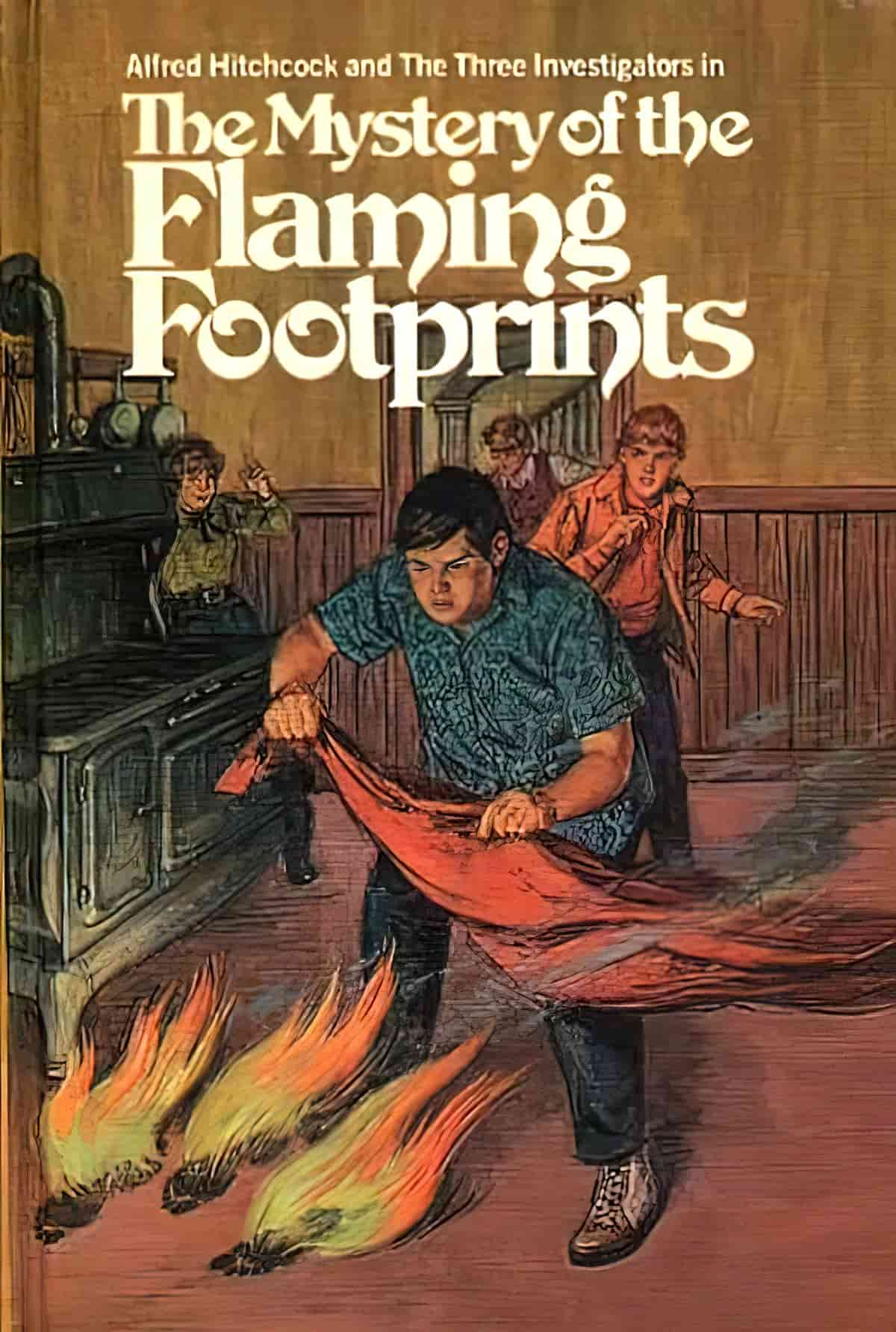 Famously, there's a scene in Robinson Crusoe where the hero discovers a footprint. At this moment he realises he is not alone. Any scene in which one character discovers footprints will be reminiscent of this famous one.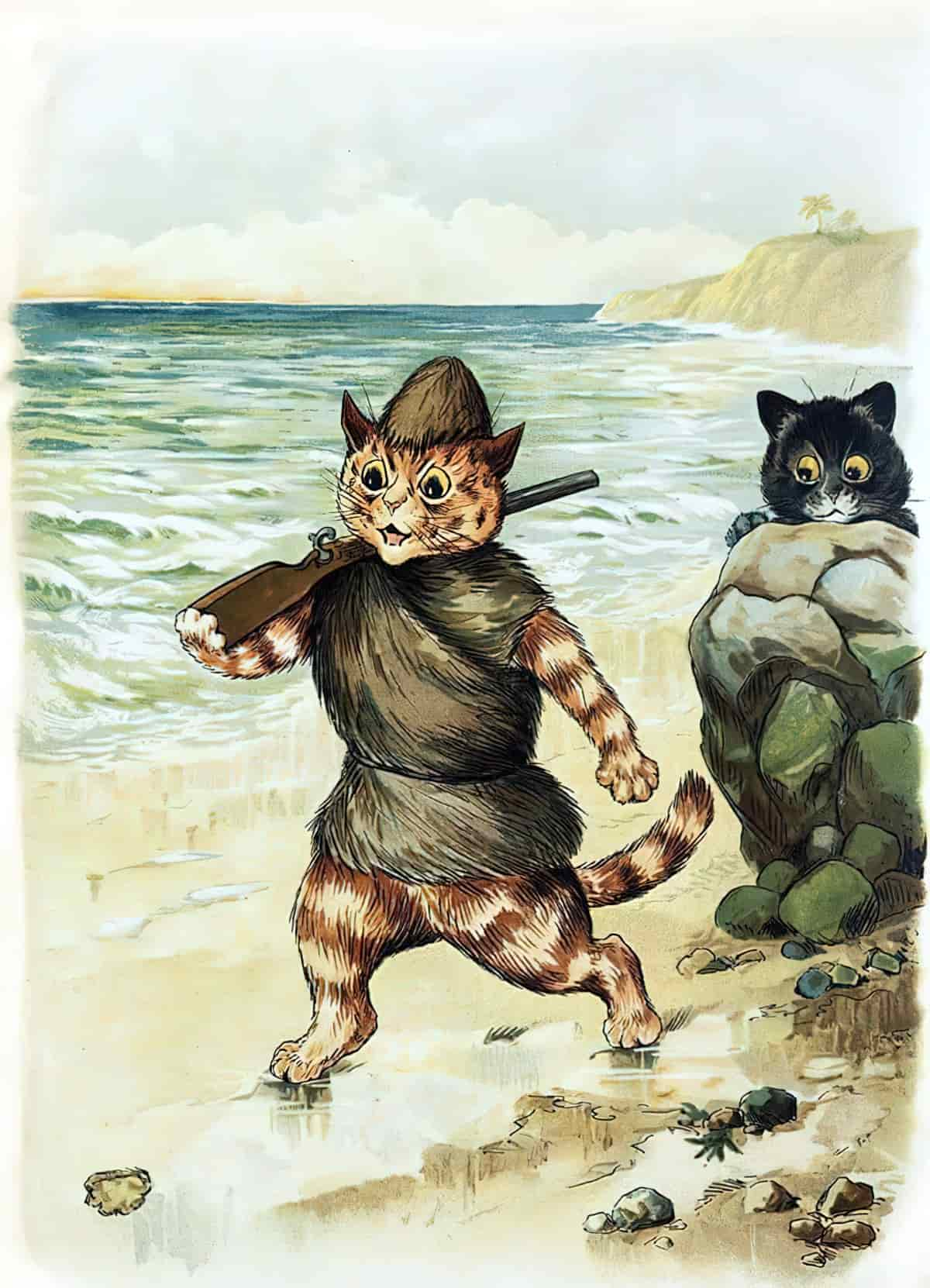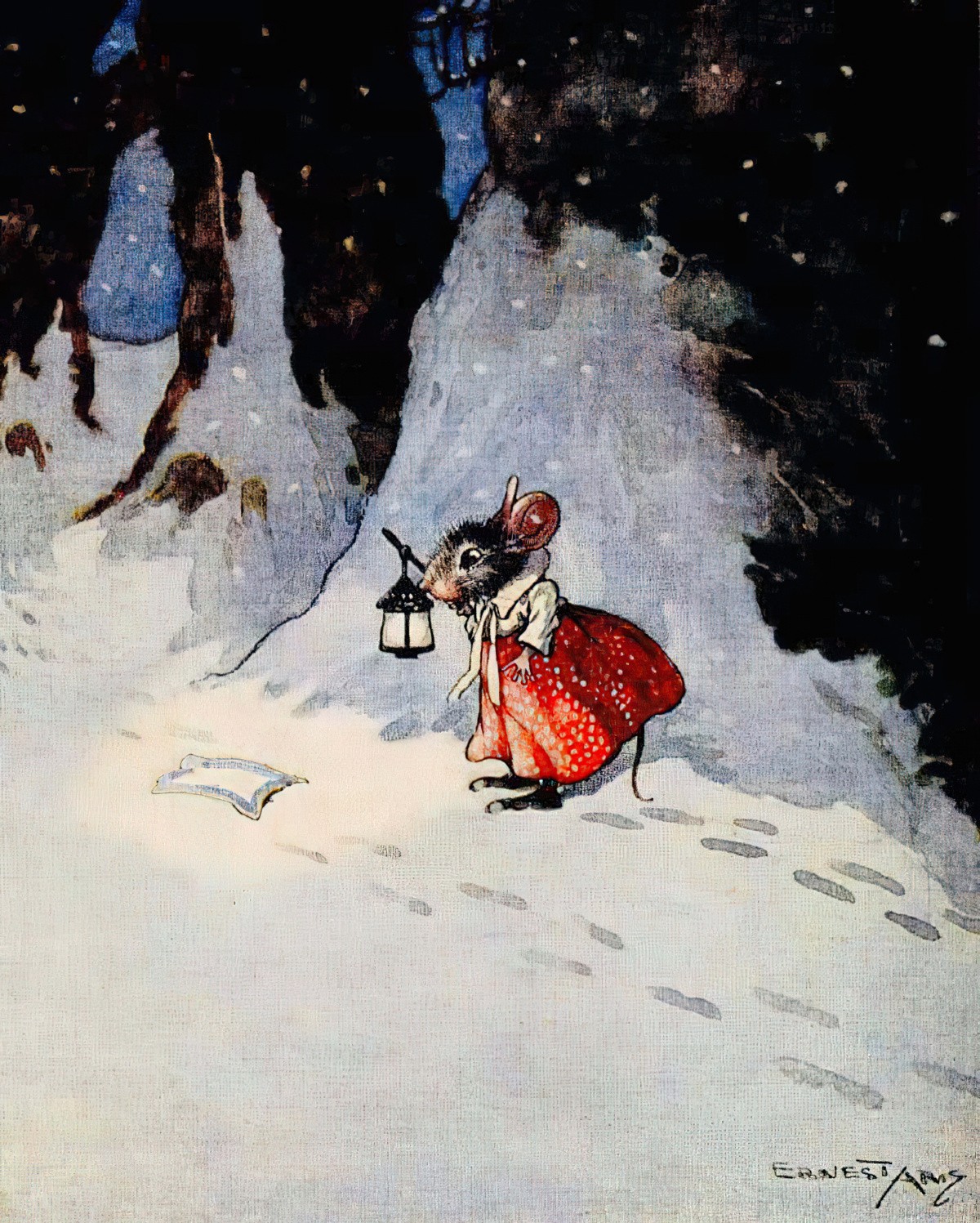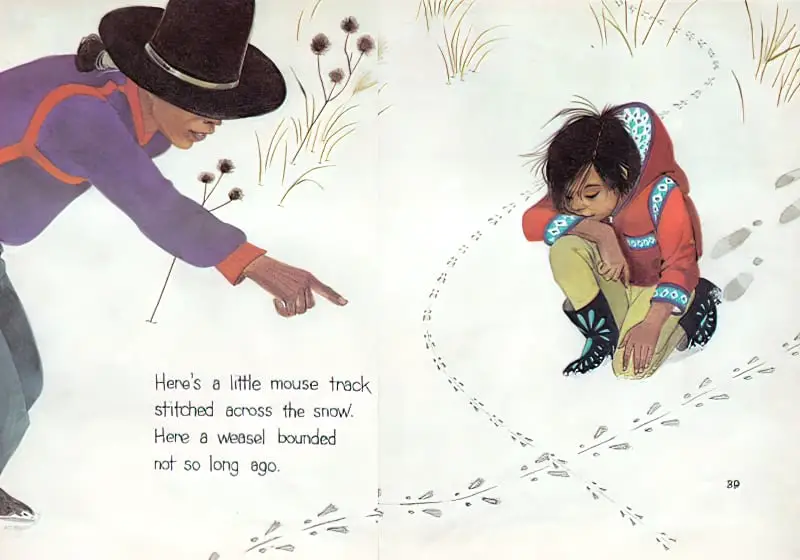 There's also a footprints sequence in The Wind In The Willows when Ratty goes searching for Mole, who has been attracted to the home of the mysterious Badger.
Oftentimes when we go somewhere, we may aim to leave nothing behind but we can't help but leave footprints. Therefore, footprints are of use to characters in chase scenes, whether in detective stories, thrillers or Westerns. Footprint is a proxy for any sort of left-behind-evidence, especially in stories relying on easily recognisable tropes, such as picture books. The footprint is the 'storybook forensic evidence'.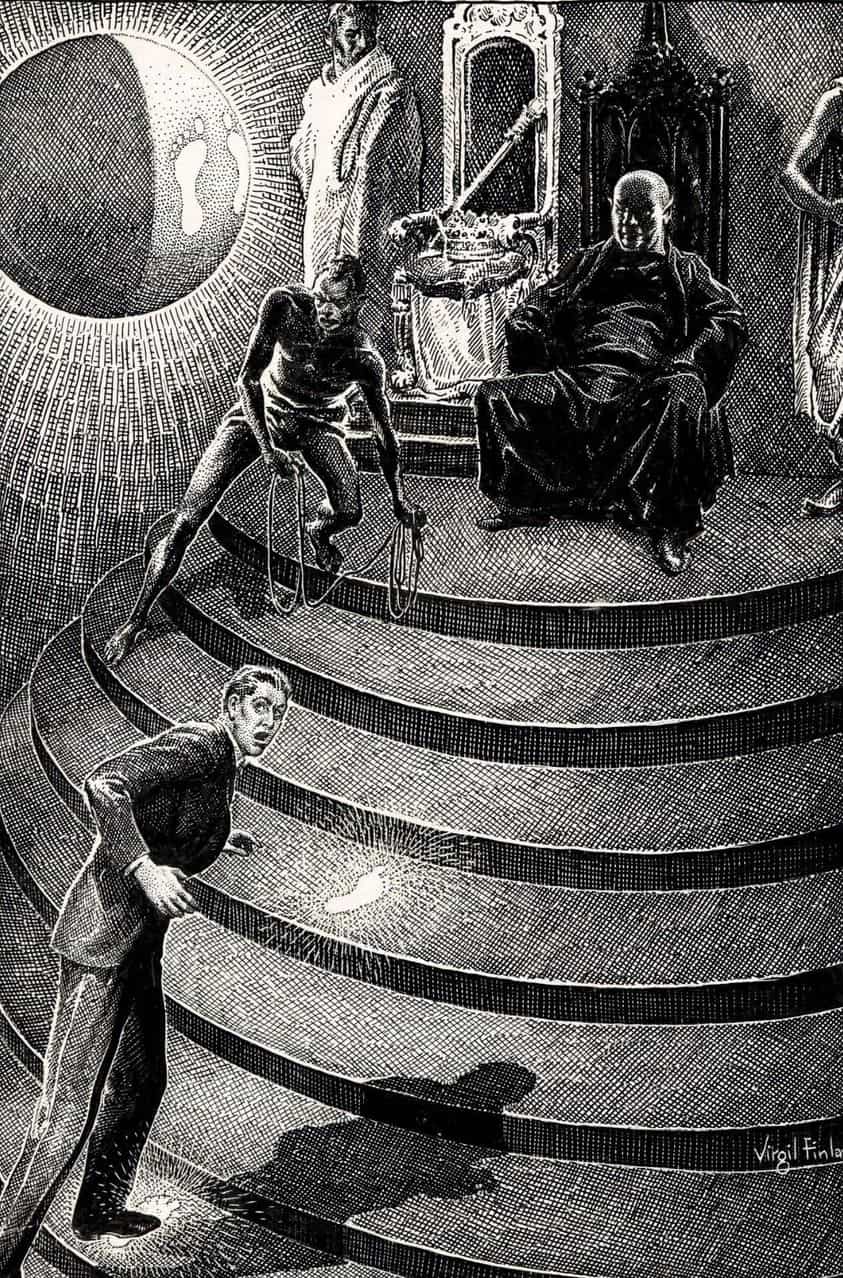 In the winter of 1855, after a heavy fall of snow, residents across a large area of the county of Devon, in the South West of the UK, awoke to find a mysterious trail of prints in the snow. Looking like an hoof, the single-file line of prints allegedly covered a distance of some 100 miles, ignoring obstructions in their path and continuing over high walls hayricks and even the roofs of houses. No satisfactory explanation has ever been given for the event, which became known as the Great Devon Mystery.

Although the case has been widely reported, interestingly it is not the only time that this has happened. Very similar lines of marks have been found in different parts of the world over the last 175 years or so. It's just that the other cases are much more obscure.

The Folklore Podcast
Shoes As Amulets
As a child I was never allowed to put a new box of shoes on the table. If I ever did this, it elicited a cry of alarm from my superstitious parent. Depending on what you do with them, shoes can bring both bad luck and good luck.
Concealed shoes hidden in the fabric of a building have been discovered in many European countries, as well as in other parts of the world, since at least the early modern period. Independent researcher Brian Hoggard has observed that the locations in which these shoes are typically found – in chimneys, under floors, above ceilings, around doors and windows, in the roof – suggest that some may have been concealed as magical charms to protect the occupants of the building against evil influences such as demons, ghosts and witches. Others may have been intended to bestow fertility on a female member of the household, or been an offering to a household deity.

Wikipedia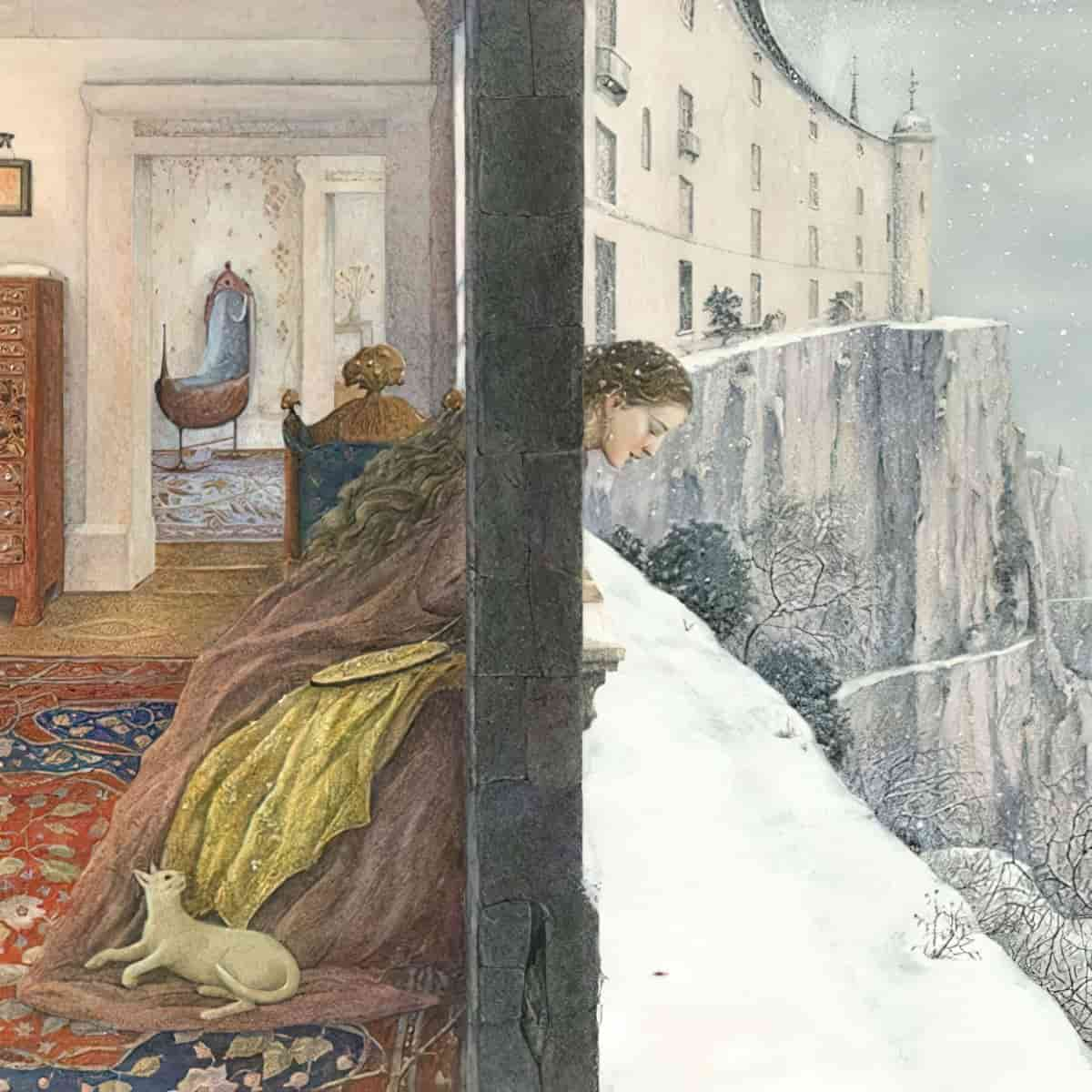 Cats … shoes … bottles … coins. At first glance these objects don't seem to have much in common. But these, and many other objects, are all items which have been found concealed within the fabric of old buildings during renovations or other works. Why were they placed there?

Joining host Mark Norman on this episode of The Folklore Podcast is Dr Ceri Houlbrook, an historical ethnographer and archaeologist who works as research assistant on the Concealed Revealed project, which is asking just this question.
Abandoned Shoes
In many ways, shoes function the same as a coat. A pair of abandoned shoes, like a coat, suggests the presence of a person, even when the person is not there.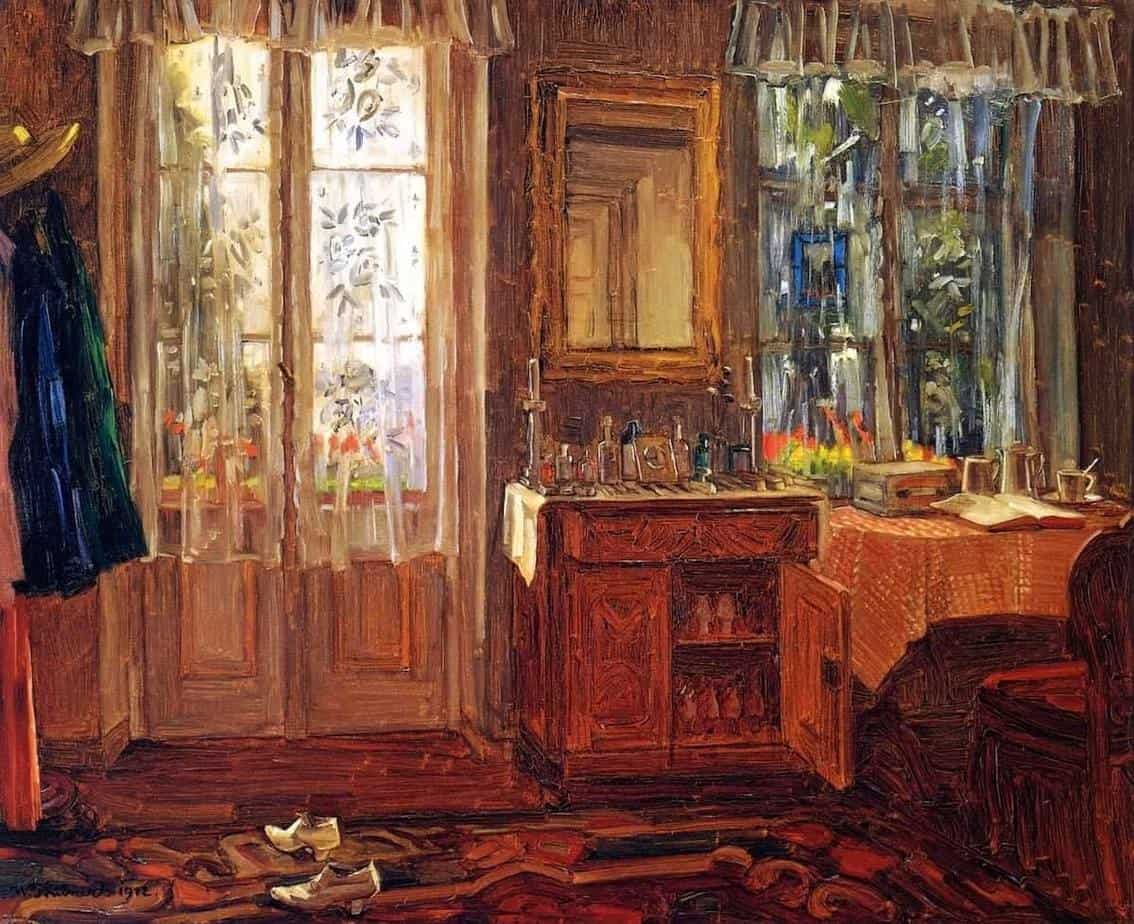 Horse Shoes
First, horse shoes may be older technology than you realise:
Writers and artists like Thomas Carlyle and John Ruskin popularized the image of the Middle Ages as an unmechanical, rustic arcadia. This latest revision has greatly influenced our own view of the Middle Ages, and has given rise to the idea that medieval society was both untechnological, and uninterested in technology.

This notion is altogether mistaken. The Middle Ages not only produced illuminated books, but also eyeglasses, not only the cathedral, but also the coal mine. Revolutionary changes occurred in both primary industry and manufacturing. The first recorded instance of mass production — of horse-shoes — occurred during the Middle Ages.

Home by Witold Rybczynski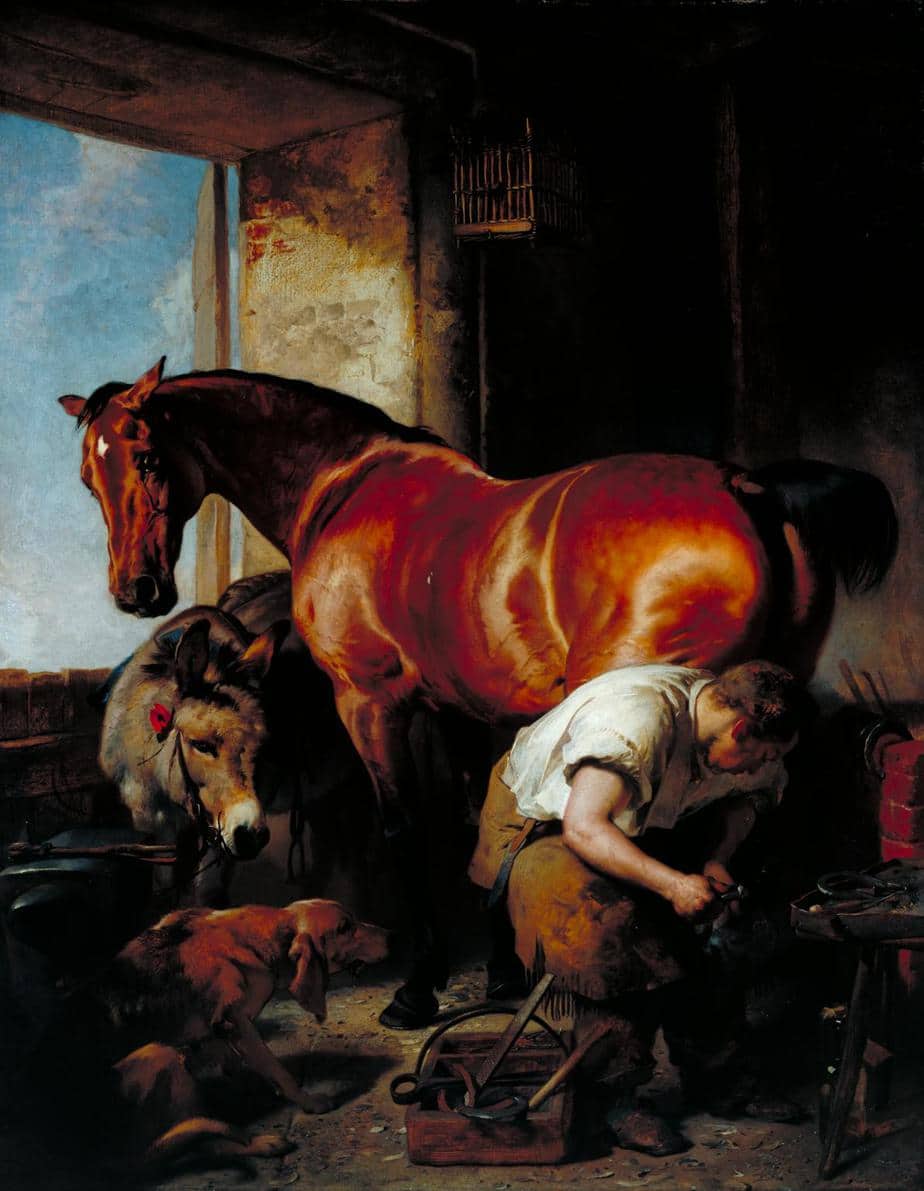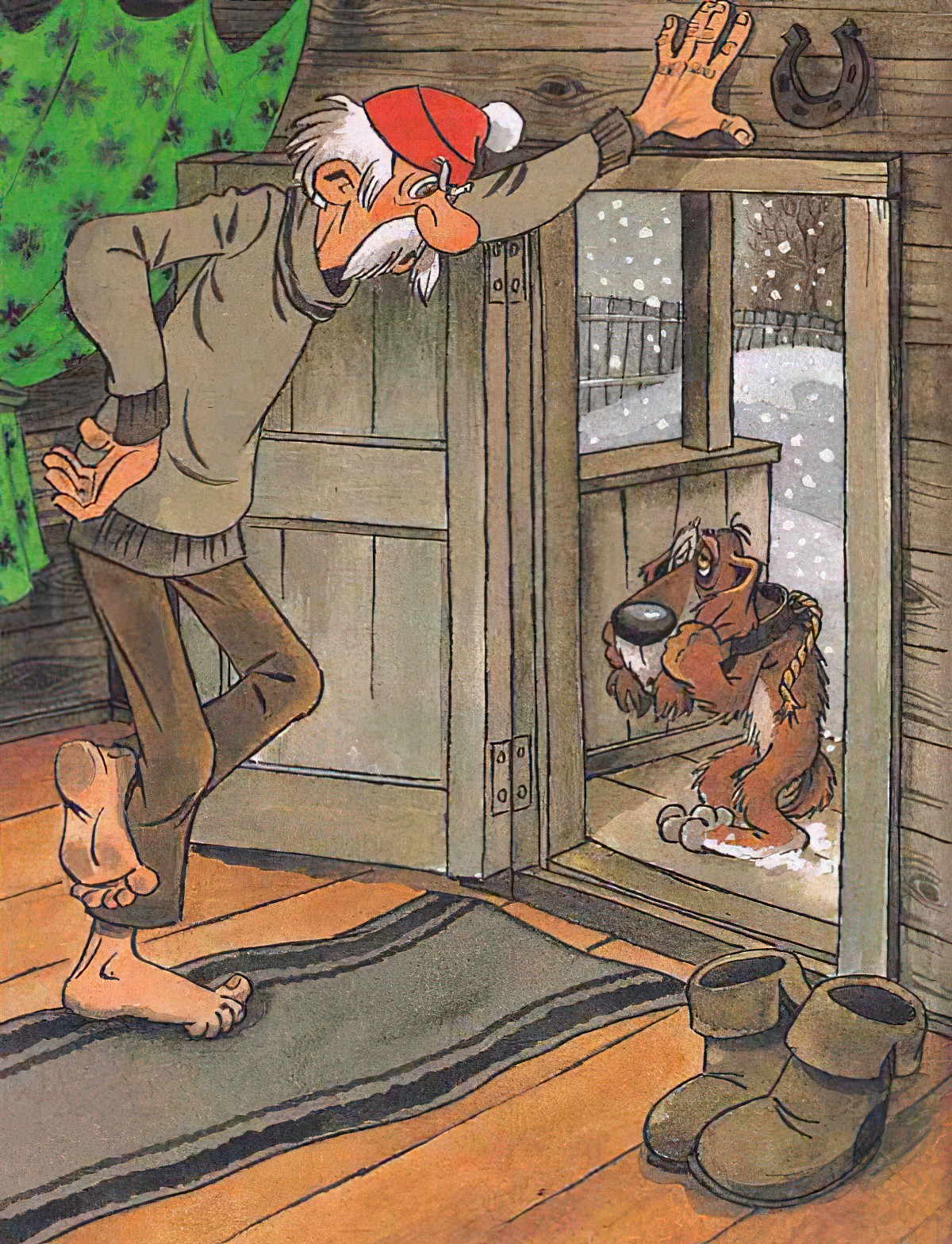 Okay so horse shoes are technically also 'footwear' but the symbolism behind horse shoes has nothing to do with the symbolism behind human shoes. The symbolism of the horse shoe comes partly from its shape.
The horse shoe is shaped like an arc. The arc was one of the first sacred symbols to represent the vault of the Heavens.
Upside down, the horse shoe resembles the last letter in the Greek alphabet, the omega.
Turn it again. Now you have a crescent moon. Now the shape invokes the Moon Goddess. Added to that, it kind of reminds people of yoni (the womb). (Does everything end up reminding people of penises, breasts and wombs?)
Apart from that, the horse shoe is made of iron, a heavy, protective metal. This imbues the horse shoe with the apotropaic power of an amulet. The horse shoe is therefore a good luck charm. People nail them over doorways, give them to newlyweds as gifts.
No one can agree which way up the lucky horse shoe should go. I've been told to hold a wedding souvenir horseshoe as if it's a vessel, so its imaginary luck can't 'tip out'. But in the pre-Christian era, it was meant to be held the other way so it resembles the sky (and also the womb, with a vaginal opening the right way down, presumably).
Also, iron was thought to repel fairies. That exaplains why horseshoes, nails and shears have all been used to keep travellers and newborns safe. Smiths and smithys, who worked with iron, were seen as magical places in former times, probably because their work was highly skilled and so important to humanity. On top of that, objects made of iron are clearly human constructions, and represent humans' ability to dominate nature, with nature including evil fairies. In Fairy-Faith in Celtic Countries, Evan-Wentz says that the fairies of Britian and Ireland were unable to make iron and that's why they feared it. They may also be afraid of its magnetic properties (which is more a comment on human fear of magnetic properties: "What on earth are these two pieces of metal doing? They feel alive in my hands!.")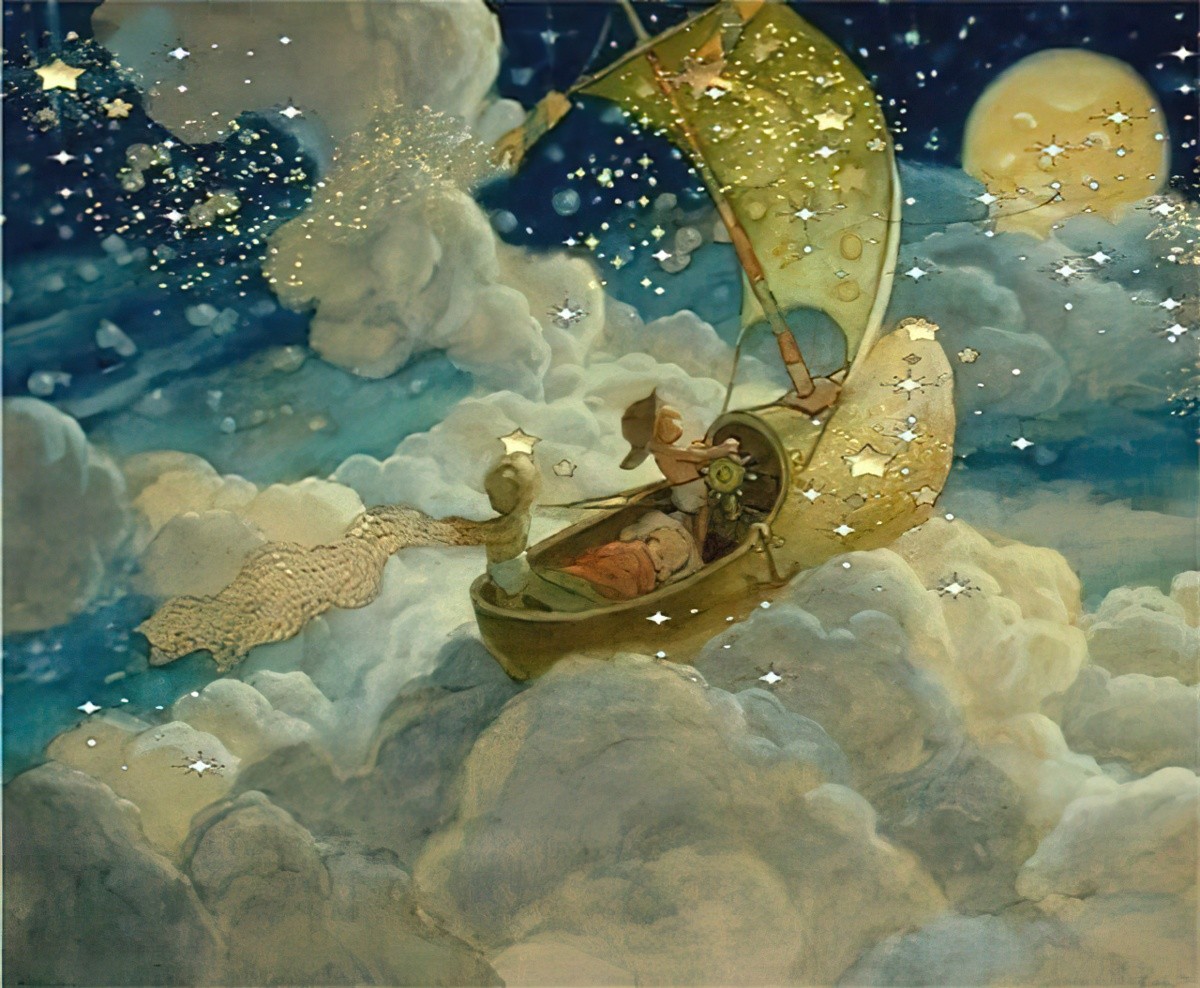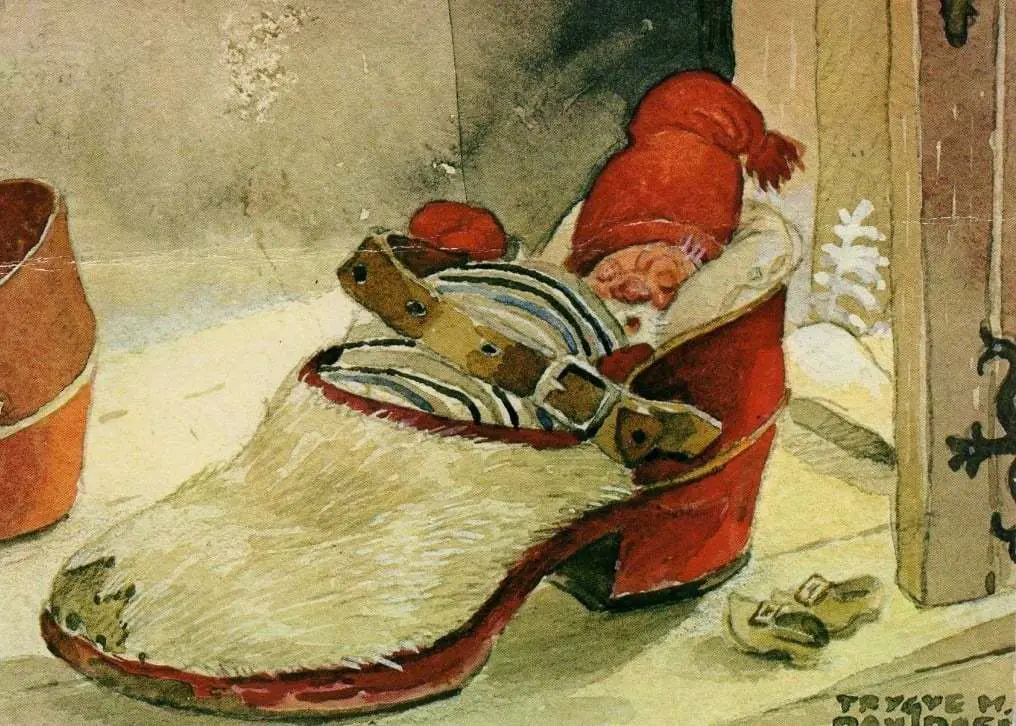 WEIRD FEET IN FOLK AND FAIRYTALE
Read a lot of fairytales and you'll soon notice how many weird feet there are. Feet which are actually hooves, chicken feet, deformed feet…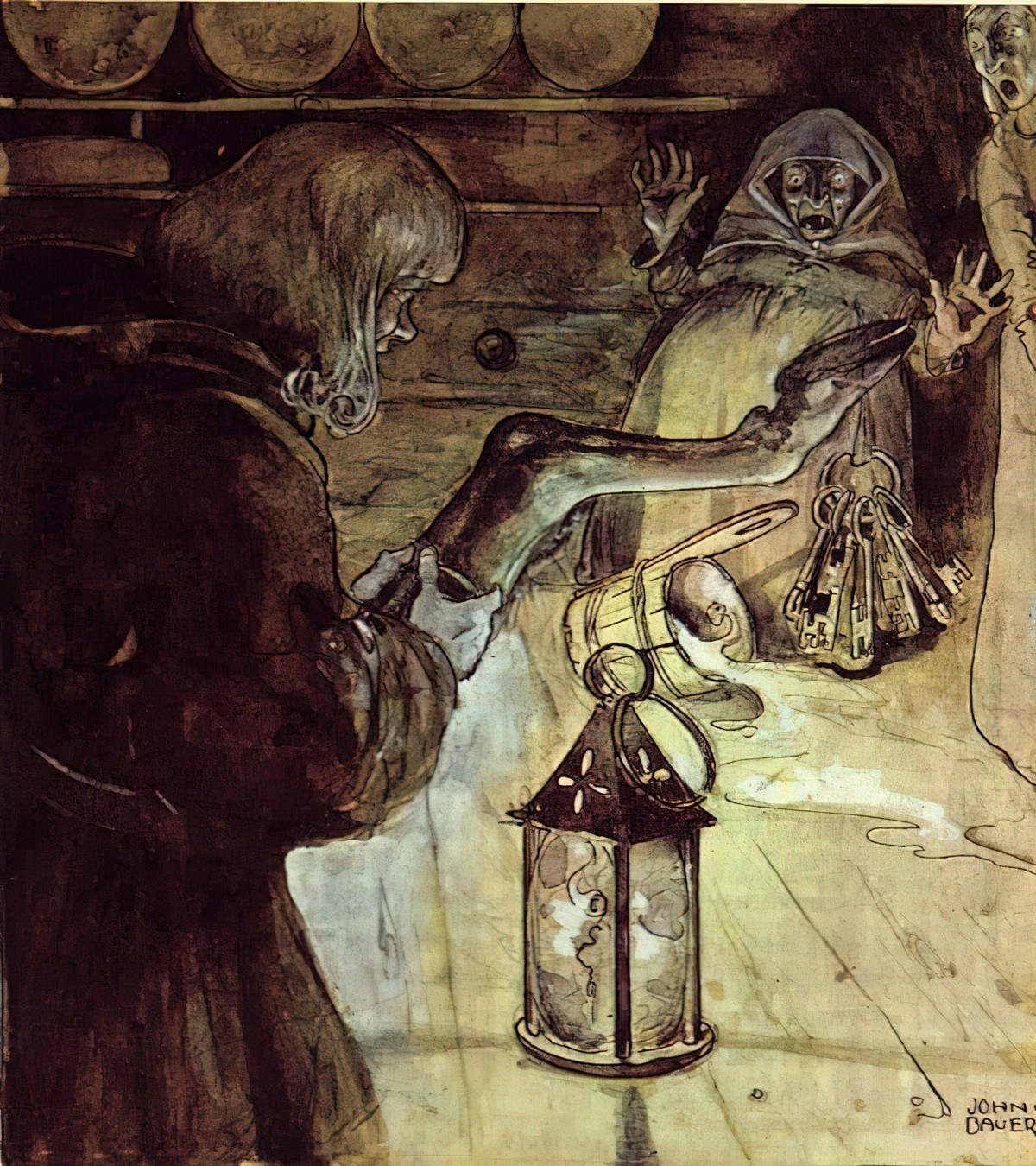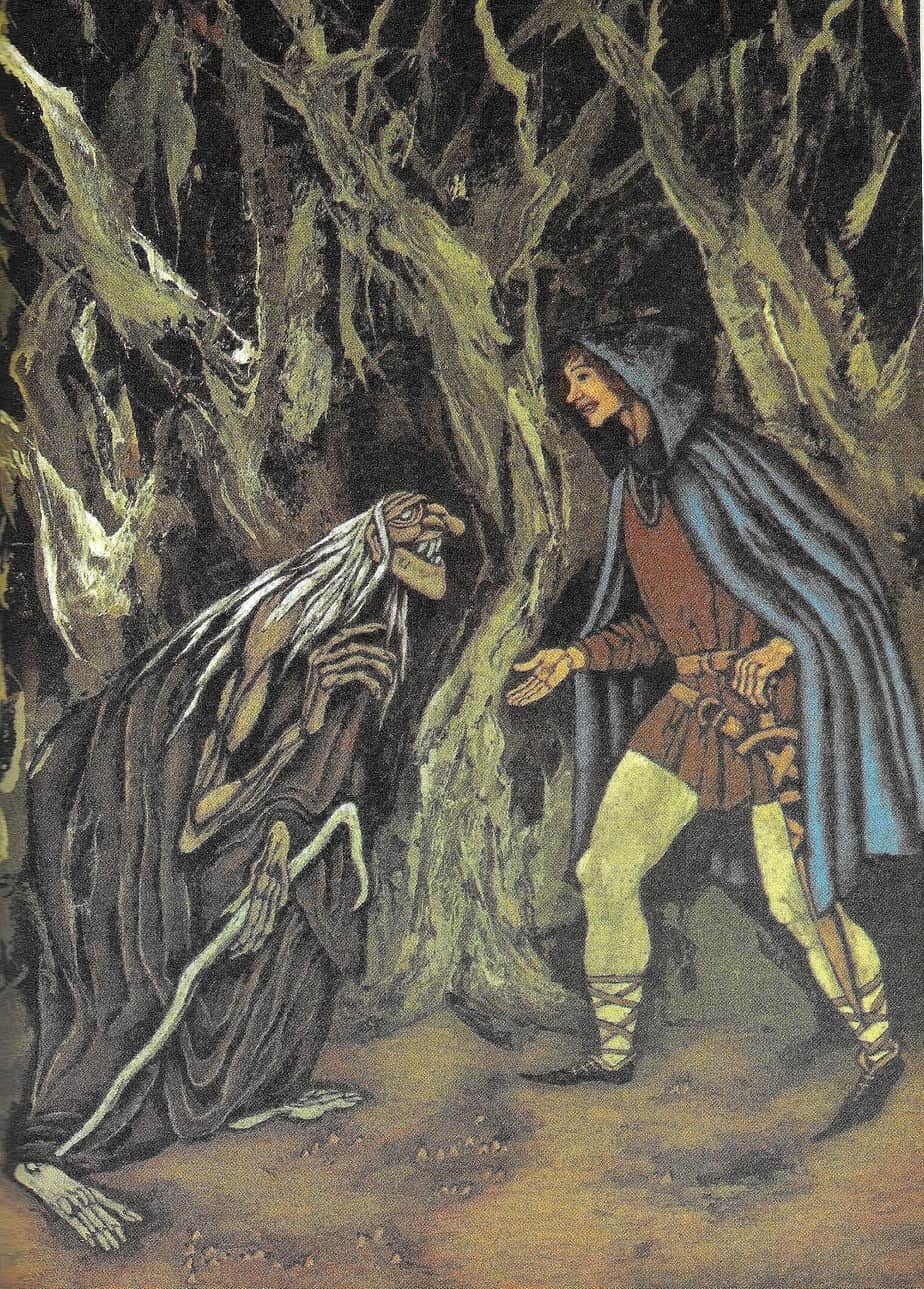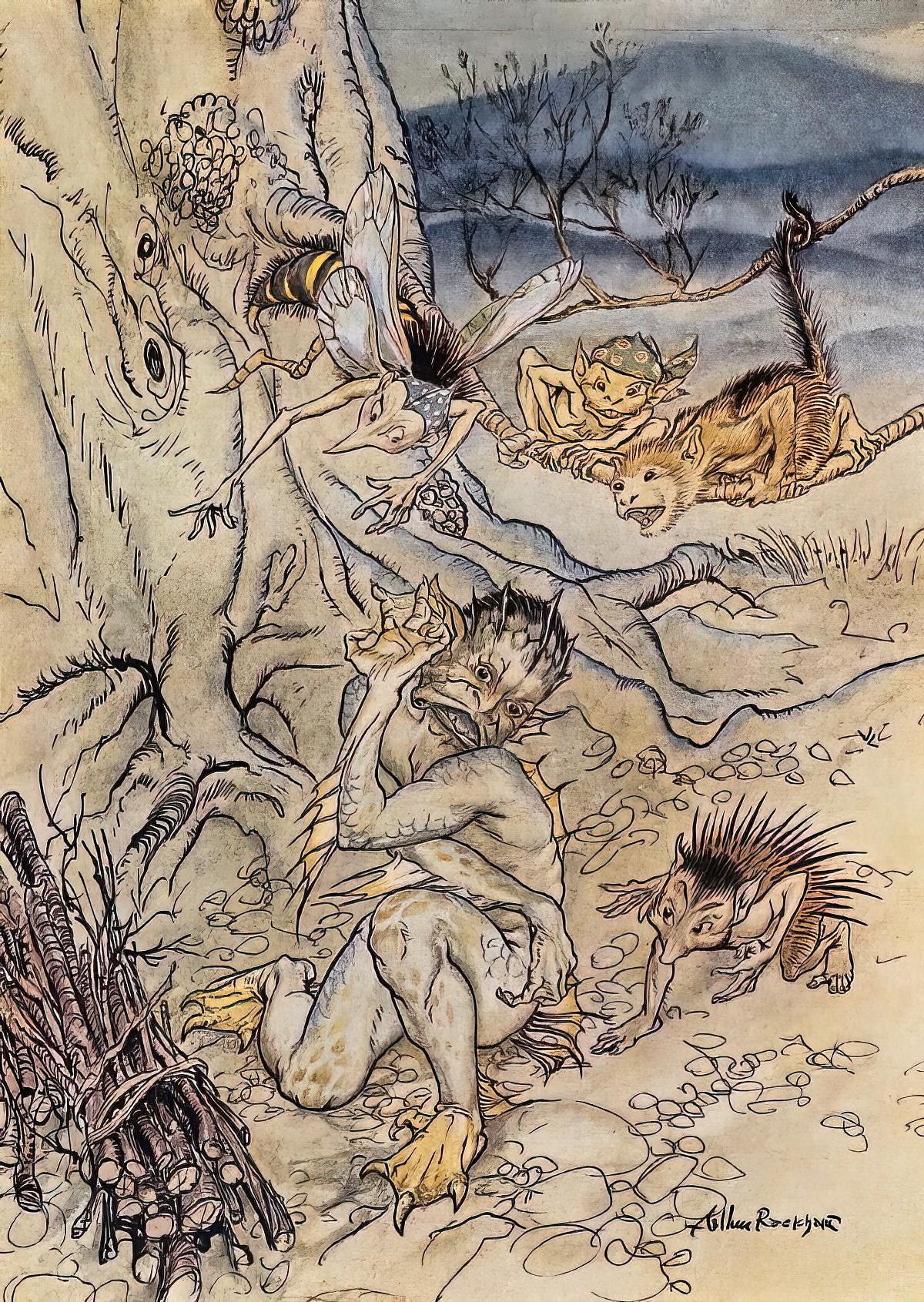 FURTHER READING
The shoe in Peter Rabbit by Beatrix Potter is especially interesting.
The Elves and the Shoemaker isn't really about shoe symbolism despite the story being full of shoes. But it is a very interesting example of a fairytale whose meaning changed pretty much permanently after the Grimm Brothers wrote a certain version down. If shoes are important in this story, it's because they are highly desirable. Until just two or three generations ago, footwear was very expensive.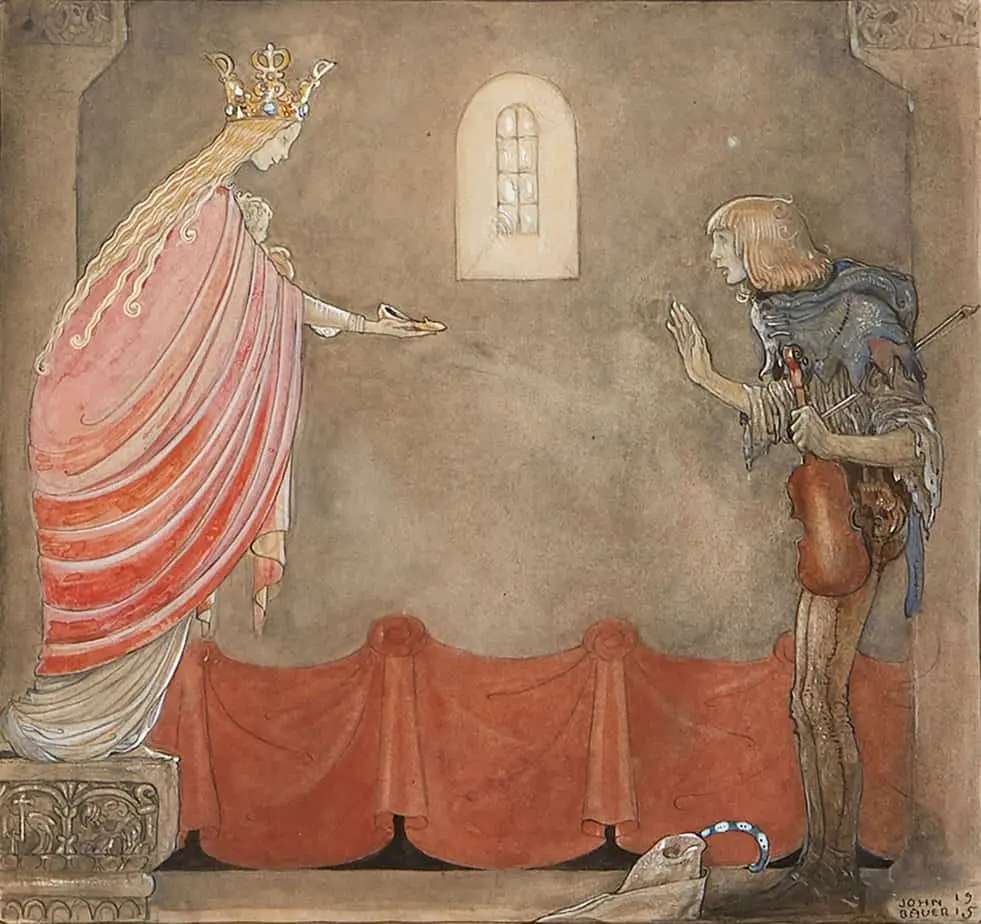 SCIENCE FICTION SHOES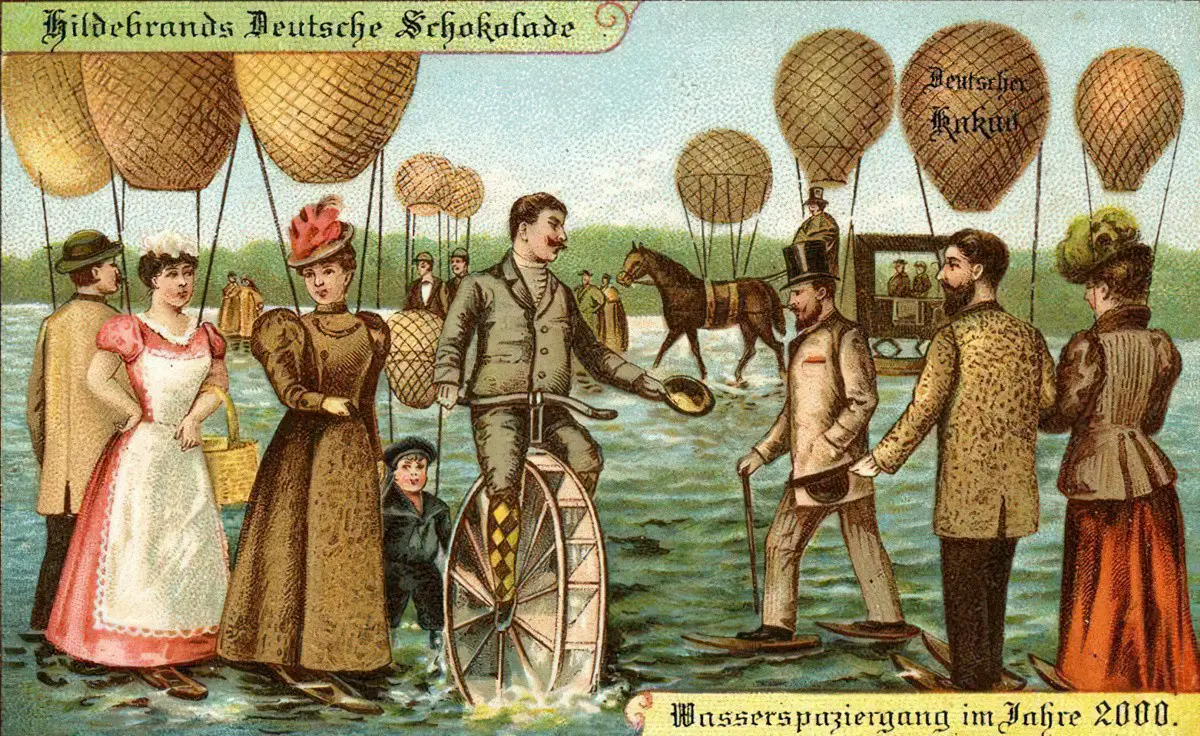 CEMENT SHOES
i know it's like a mafia movie cliche but think about how impractical "cement shoes" are. like that cement takes a long time to set. imagine you're a snitch and you're gonna sleep with the fishes but they have to get you in these things first. you're tied up in a chair. you've got an enforcer putting your feet in the wet cement. he's making sure the molds around your feet are tight and secure. he's keeping watch on you so that you don't run. that cement takes a long time to set. maybe you two get to talking. nothing to lose if you're gonna die soon. maybe he's got pretty eyes. that cement takes a long time to set. what was i talking about

fallout-lou-begas on Tumblr
SPRING HEELED JACK
SHOE RELATED WORDS
BUSKINS: (kothorni in Greek) Buskins is a Renaissance term for the laced boots worn by actors in ancient Greek tragedy. The buskins later became elevator shoes that made the actor wearing them unusually tall to emphasize the royal status or importance of the character.
COTHURNI:The Greek word for the elevator shoes worn by important actors on stage
SHOD ALL ROUND: A parson who attends a funeral is said to be shod all round, when he receives a hat-band, gloves, and scarf: many shoeings being only partial. (from a 1703 dictionary of slang)
SHOEMAKER'S STOCKS: New or strait shows. I was in the shoemaker's stocks; i.e. had on a new pair of shoes that were too small for me. (from a 1703 dictionary of slang)
Header illustration: The Modern Magic Shoes by Maxfield Parrish