How to describe this art style? I have an almost synesthesic response to it. The hard, clean shapes fall somewhere between chalk and cheese — they are both. I want to bite into them somehow.
I'm sure art historians and critics have come up with widely accepted words to describe this clean, straight, smooth look. Below I collect a few artists working in this style, and the terminology used to describe them.
I sometimes get this feeling from objects in real life.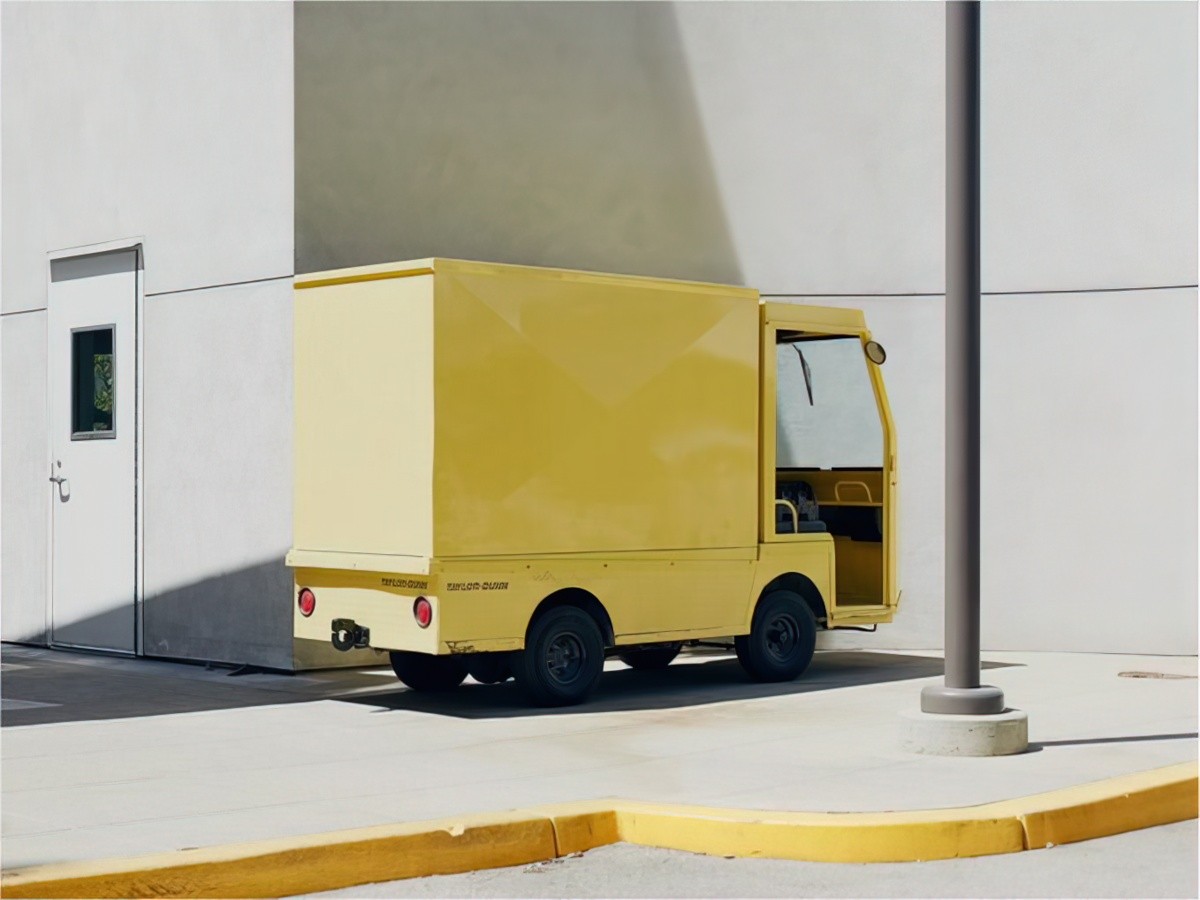 Canberra bus stops do it for me as well.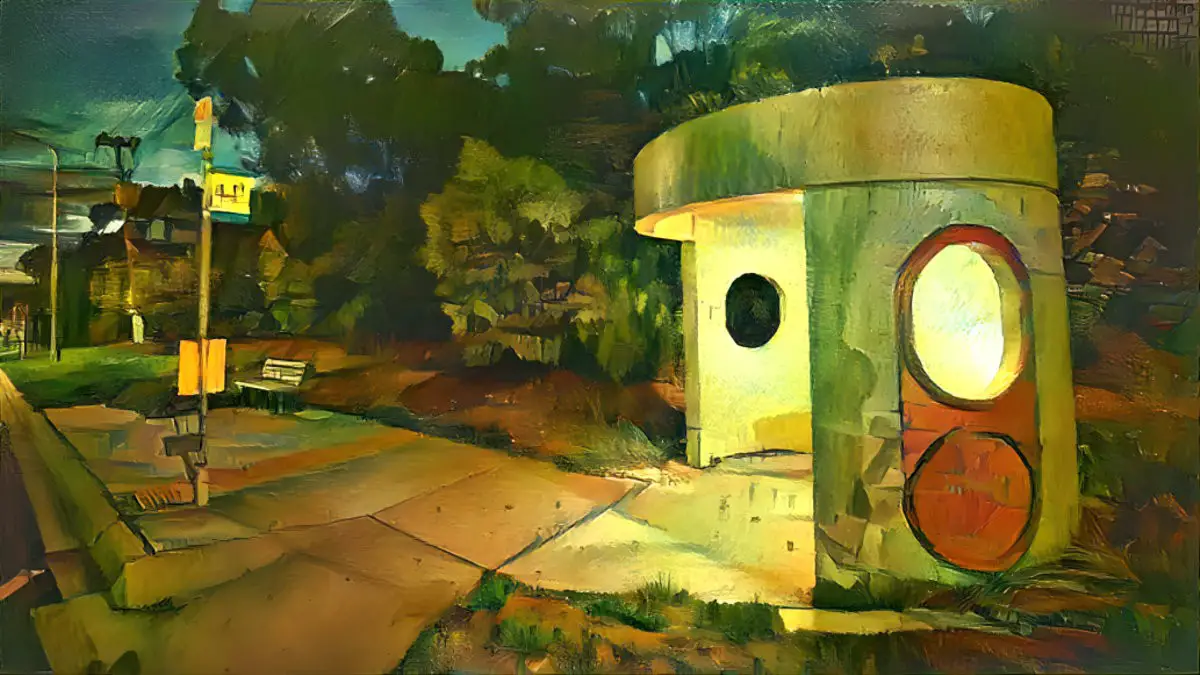 You'll find the terms 'minor key' used to describe a number of these. I've had to look this up. Here's what my research turned up:
The terms Major Key and Minor Key in reference to a static image (e.g. a painting) refer to how the artist has chosen to 'light' the subject. Confusingly (to me) these terms are not opposites of each other, they each describe a different aspect of lighting.
MAJOR KEY
Describes the proportion of light to dark.
High major key: The painting has more light areas than dark.
Medium major key: The painting is pretty balanced between light areas and dark.
Low major key: The painting has more dark areas than light.
MINOR KEY
Describes the contrast between light of dark. A so-called 'minor key artist' therefore does a lot with contrast.
High minor key: The painting is high contrast.
Medium minor key: Lights and darks are closer together
Low minor key: There is little-to-no contrast across the painting. Even a painting of a night sky may show a sky colour as bright as you'd expect during the day time.
These paintings are also described as:
Modern/Modernist/Post-modern
Cubist
Surrealist
Precisionist
Neue Sachlichkeit (A German art movement)
Lonely
Sculptural
Architectural
Highly finished
Timeless
Balancing on the edge of meaning
If you enjoy this style and would like to find it in children's picture books, I recommend Chris Van Allsburg (e.g. The Garden of Abdul Gasazi) and Binette Schroeder, who tends to illustrate fairytales (e.g. Beauty and the Beast). Her imagined landscapes put me in mind of the film Melancholia.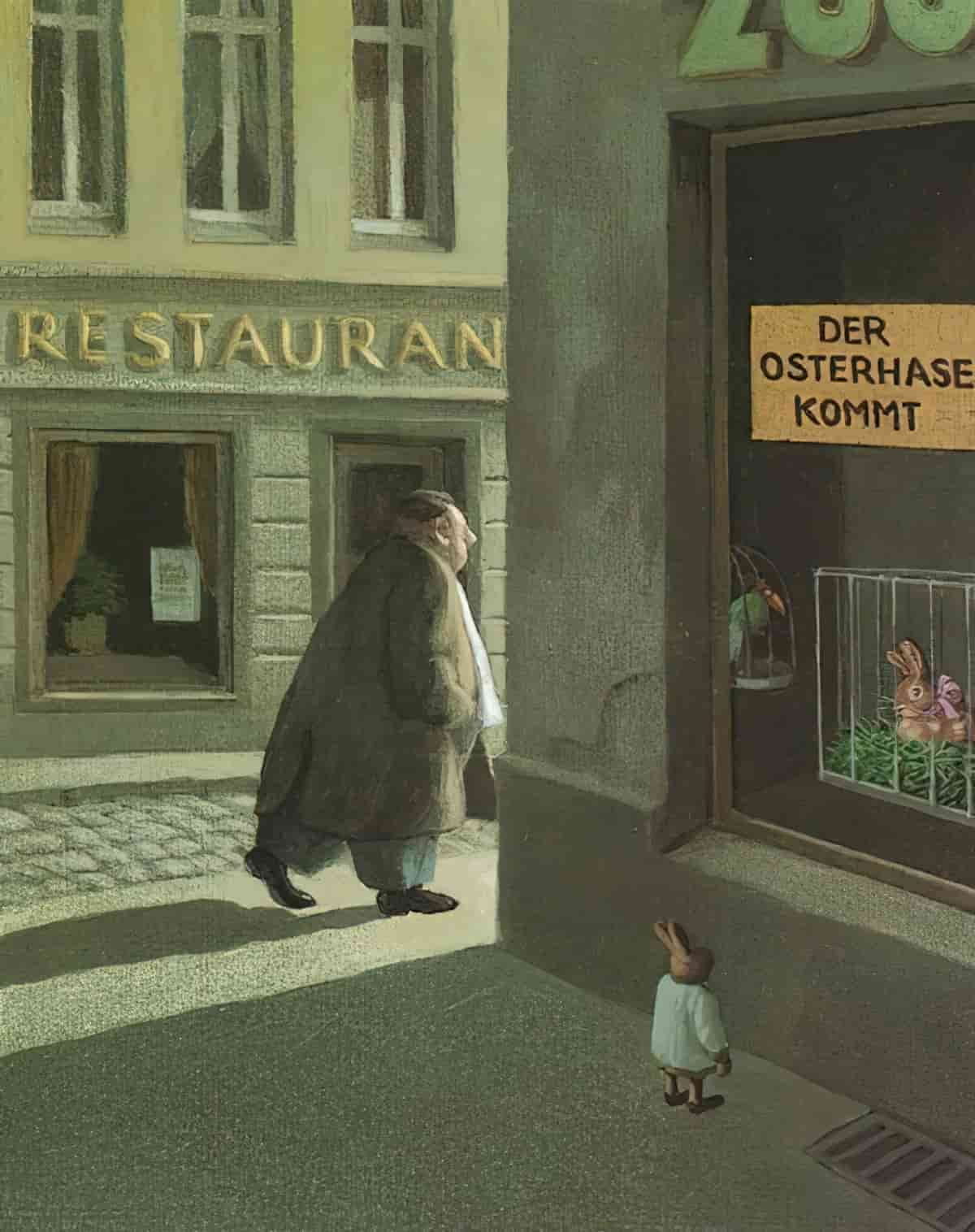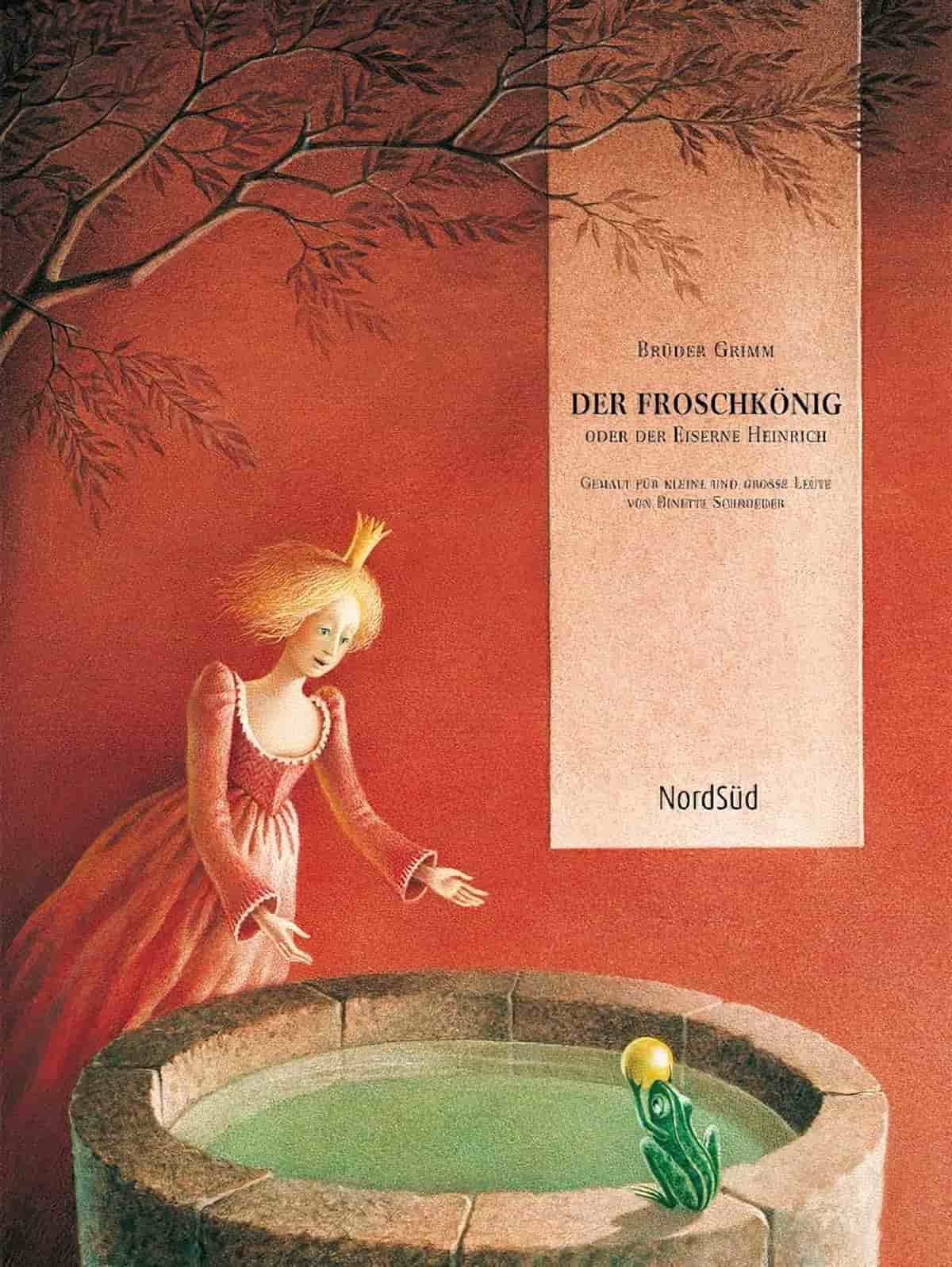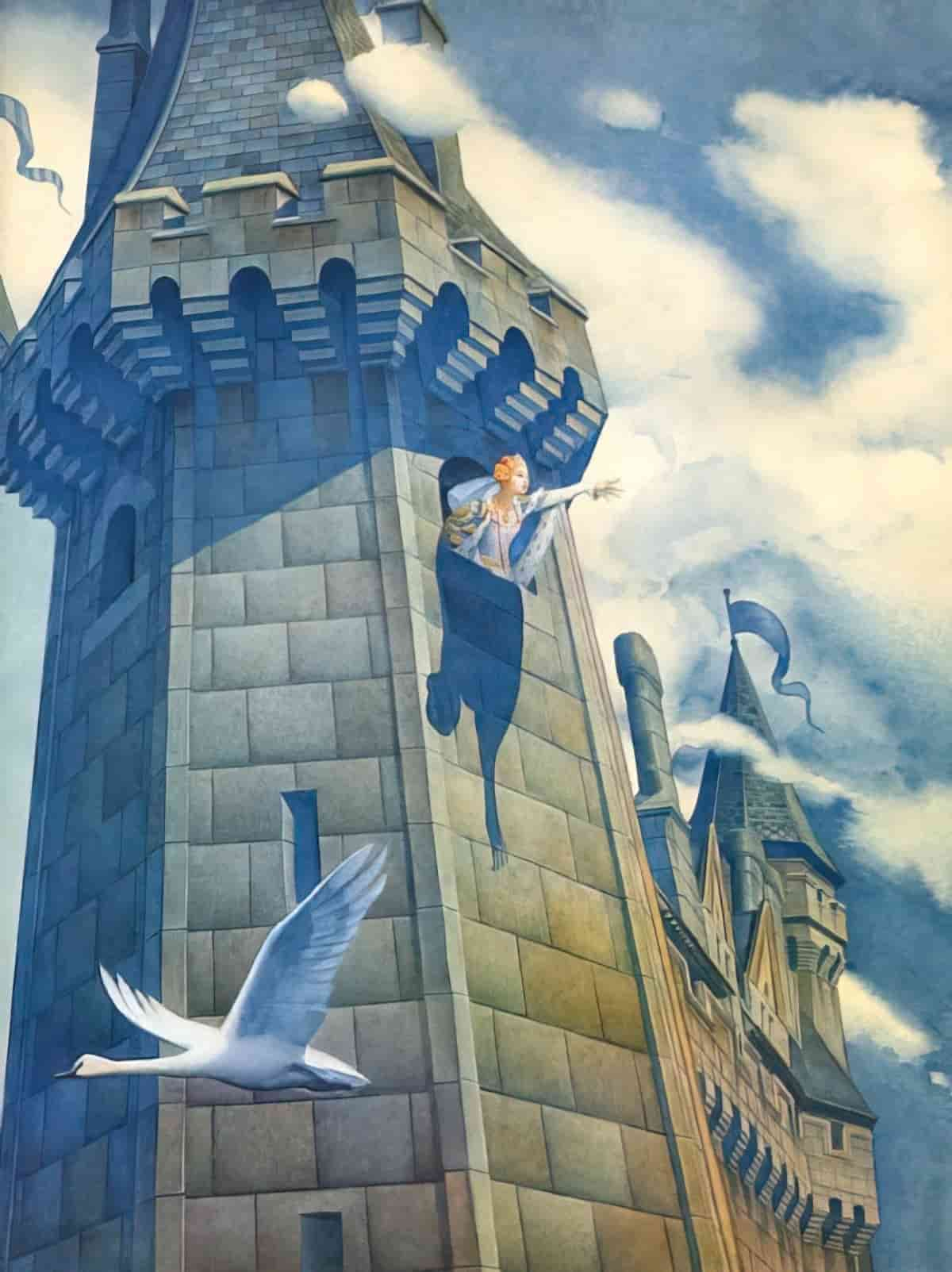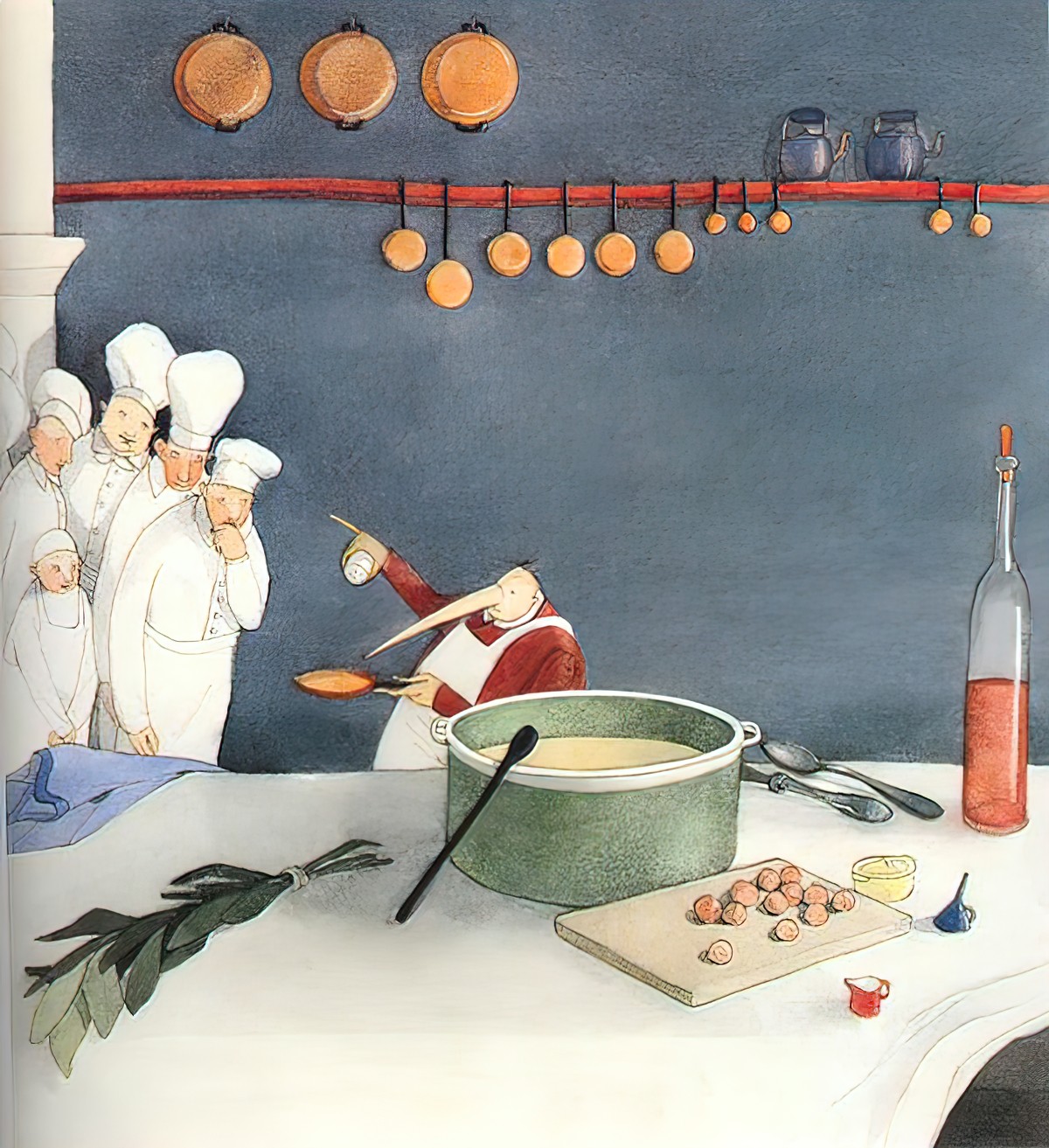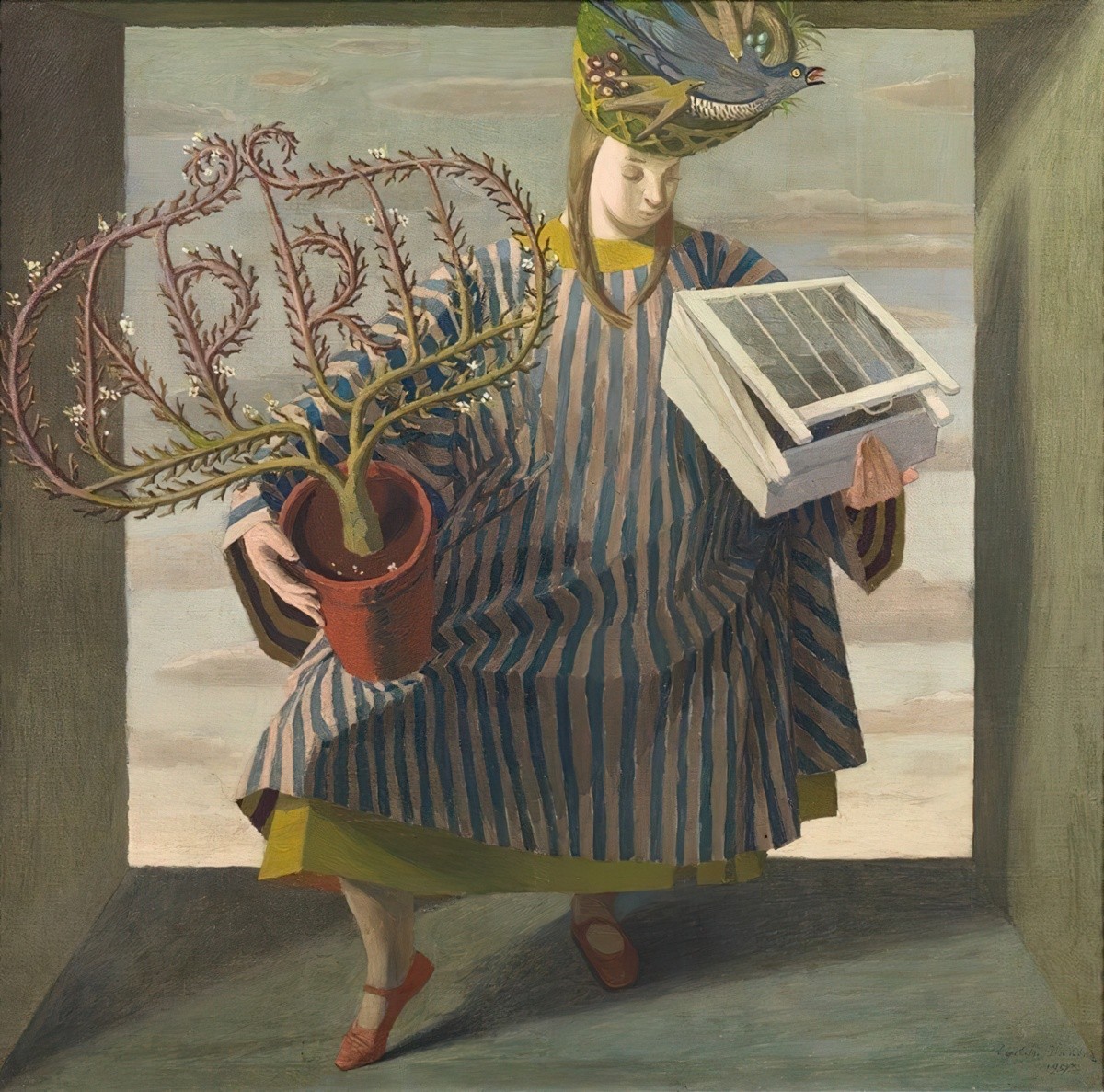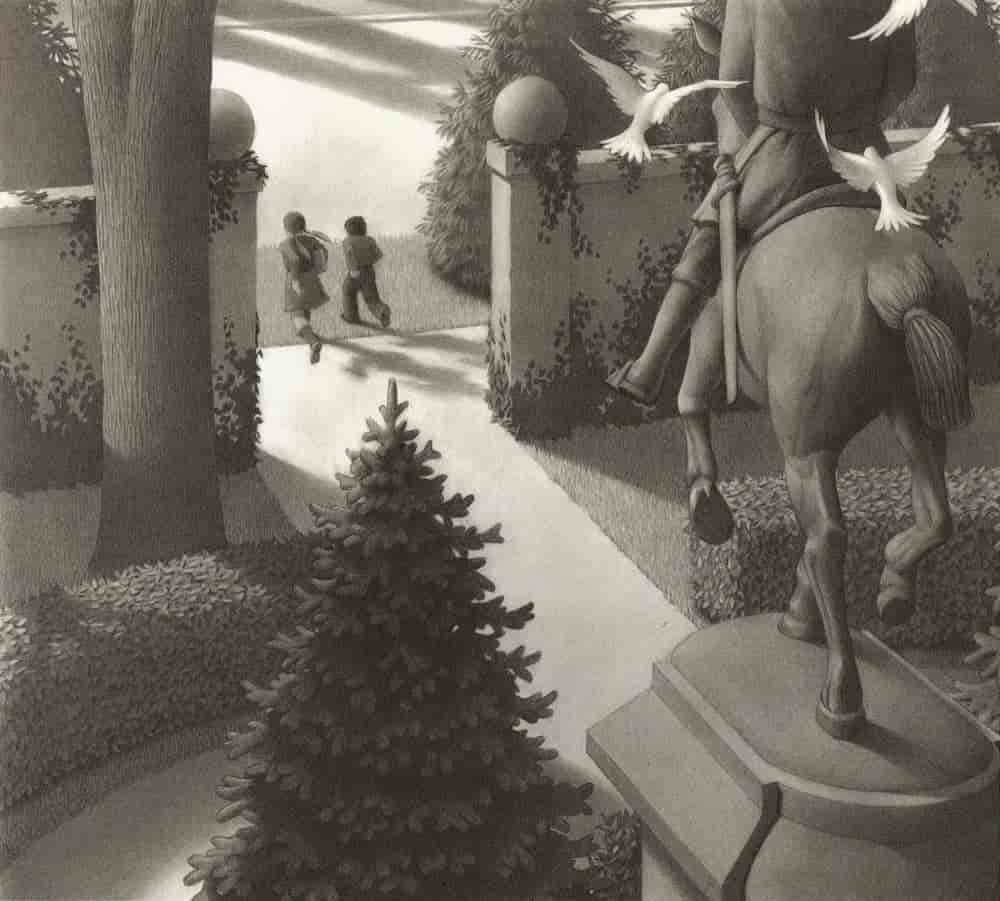 EDWARD HOPPER (1882-1967)
Edward Hopper was an American realist painter and printmaker. While he is widely known for his oil paintings, he was equally proficient as a watercolorist and printmaker in etching.

His career benefited decisively from his marriage to fellow-artist Josephine Nivison, who contributed much to his work, both as a life-model and as a creative partner.

Hopper was a minor-key artist, creating subdued drama out of commonplace subjects 'layered with a poetic meaning', inviting narrative interpretations, often unintended. He was praised for 'complete verity' in the America he portrayed.

Wikipedia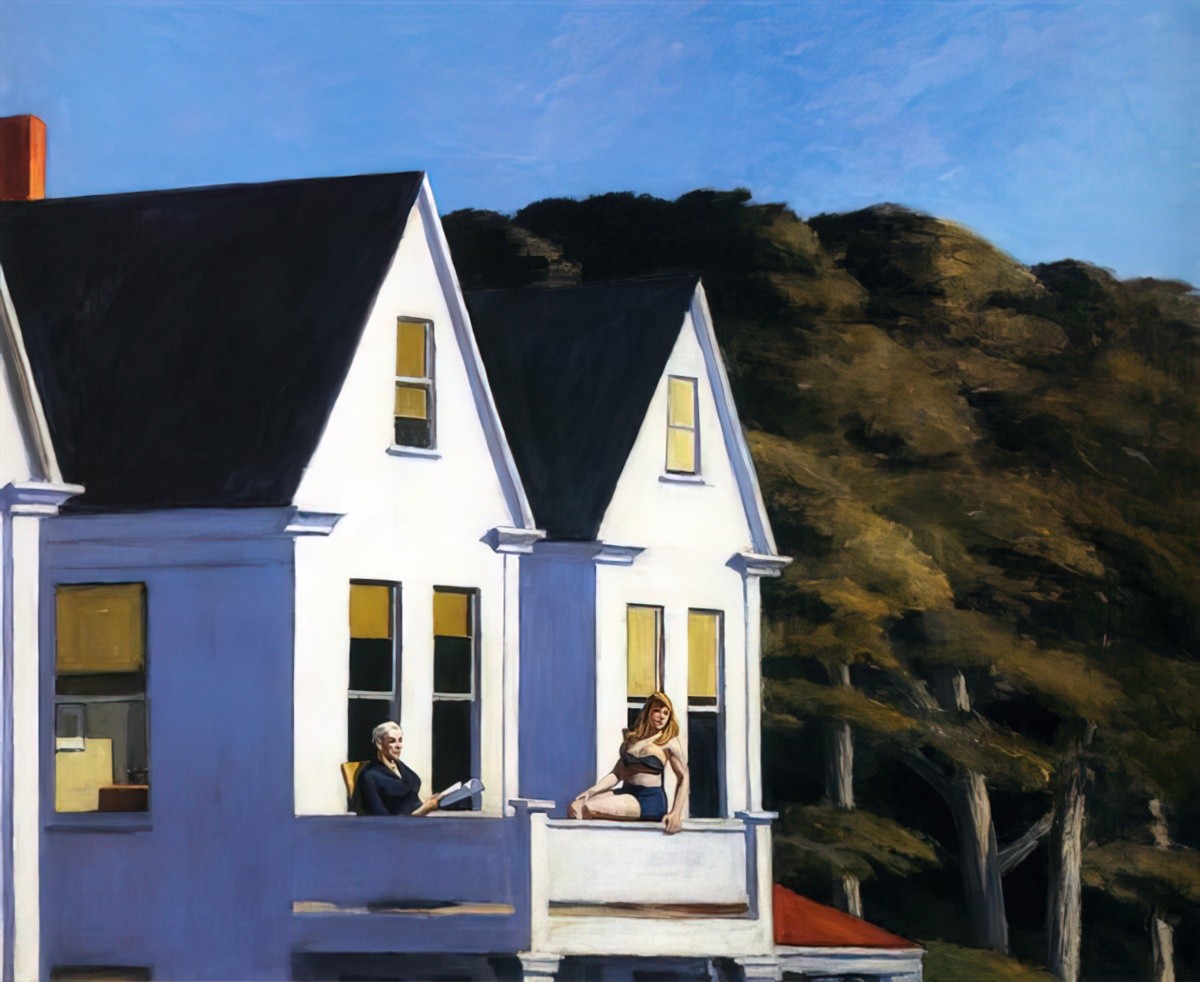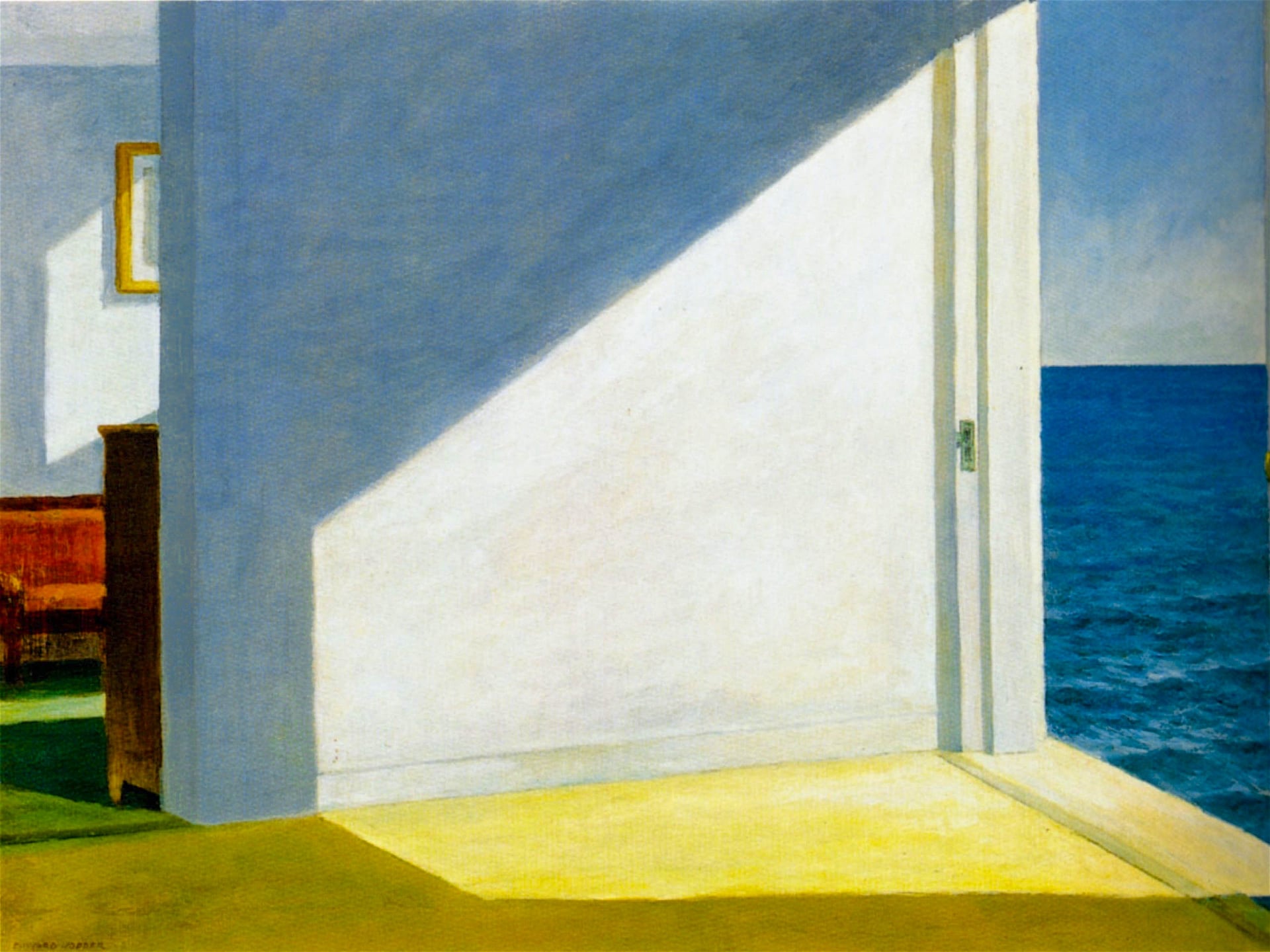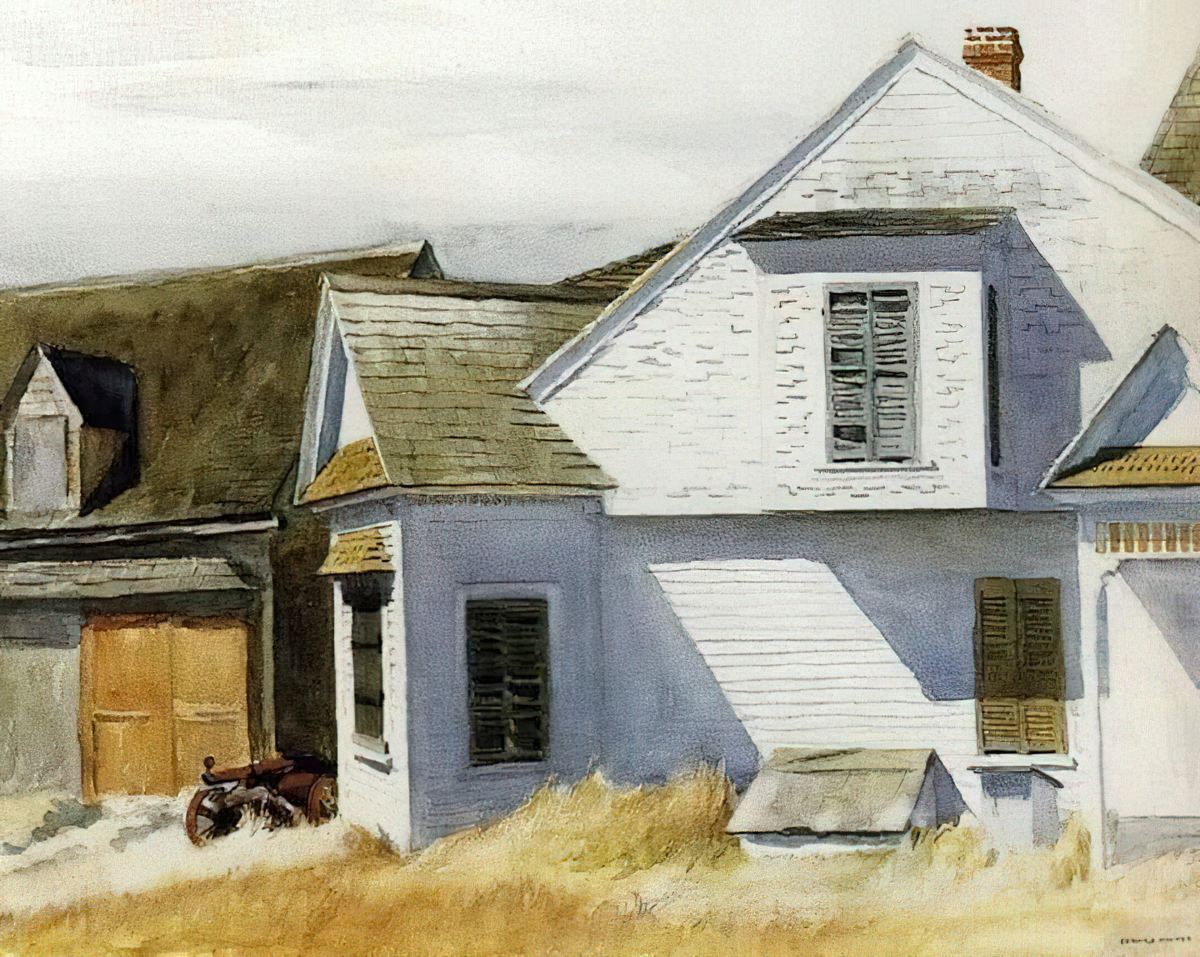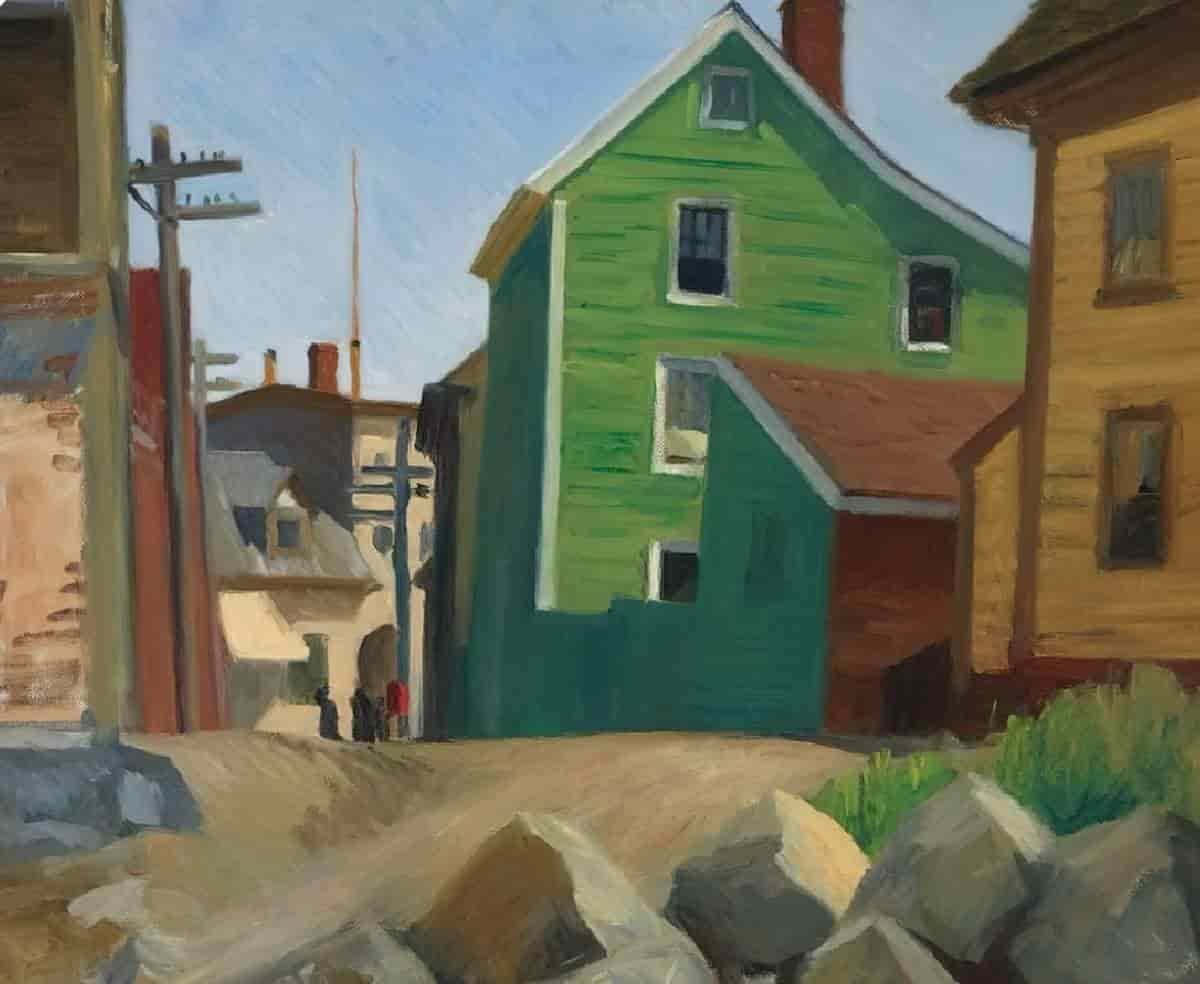 GEORGE COPELAND AULT (1891-1948)
George Copeland Ault (October 11, 1891 – December 30, 1948) was an American painter. He was loosely grouped with the Precisionist movement and, though influenced by Cubism and Surrealism, his most lasting work is of a realist nature.

Wikipedia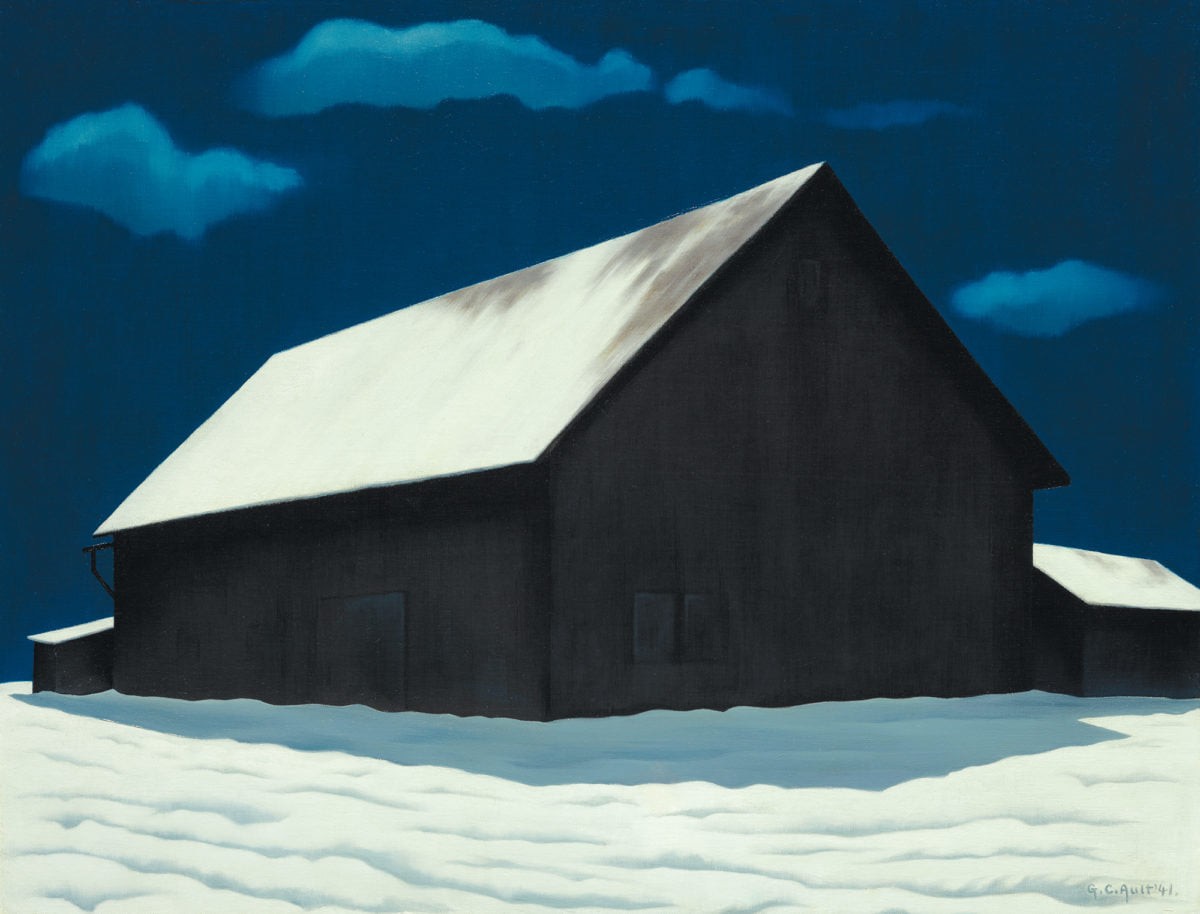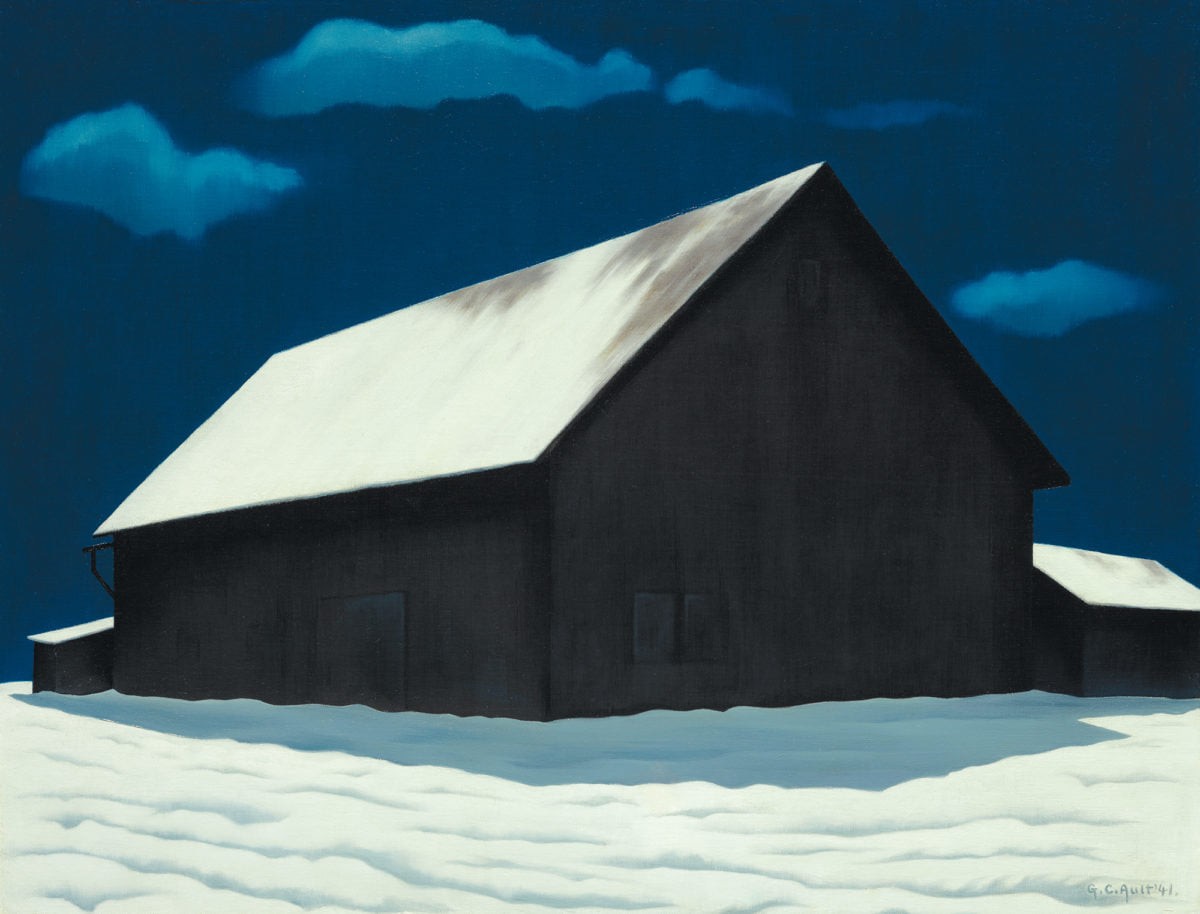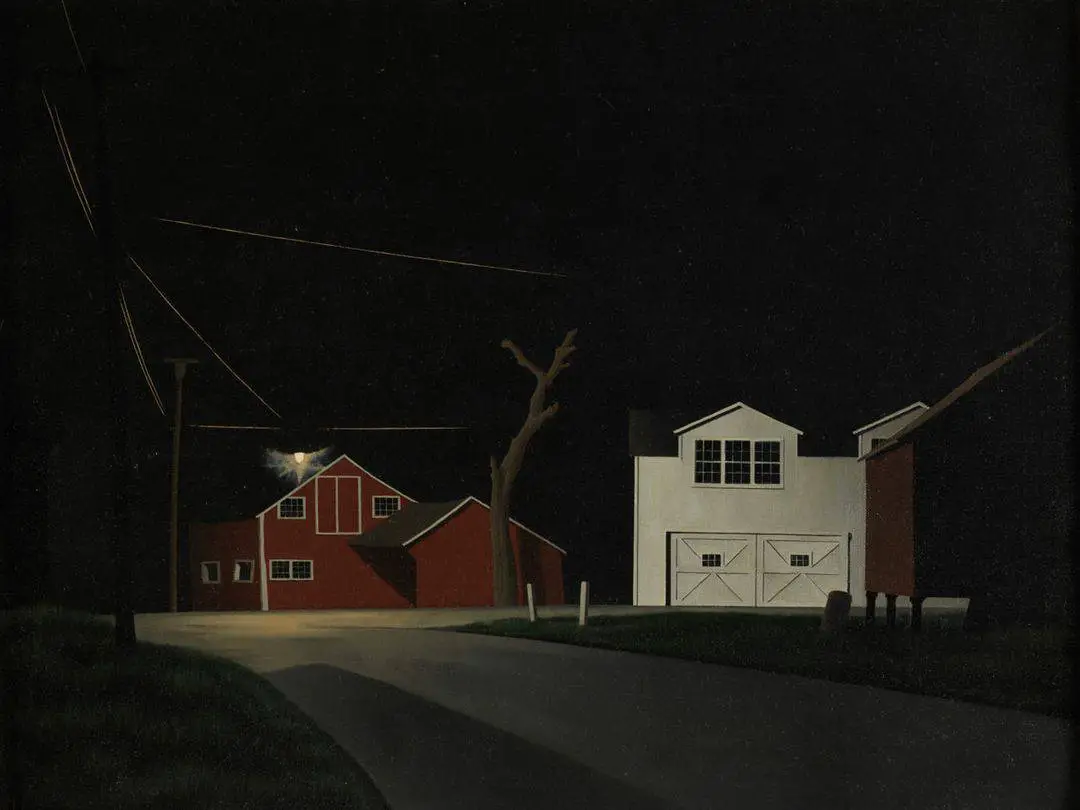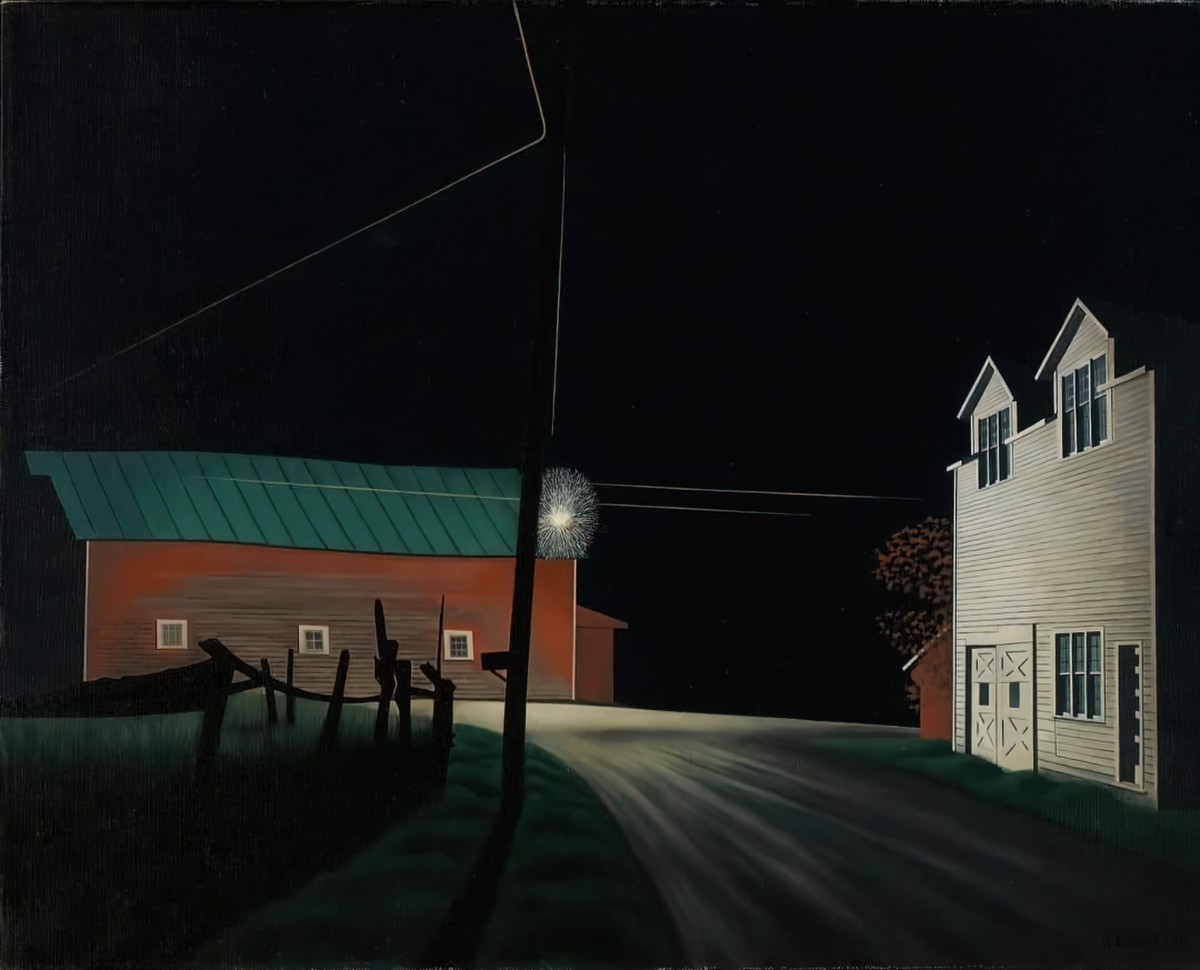 GEORGIA O'KEEFFE (1887–1986)
Georgia Totto O'Keeffe (November 15, 1887 – March 6, 1986) was an American modernist artist. She was known for her paintings of enlarged flowers, New York skyscrapers, and New Mexico landscapes. O'Keeffe has been called the "Mother of American modernism".

Wikipedia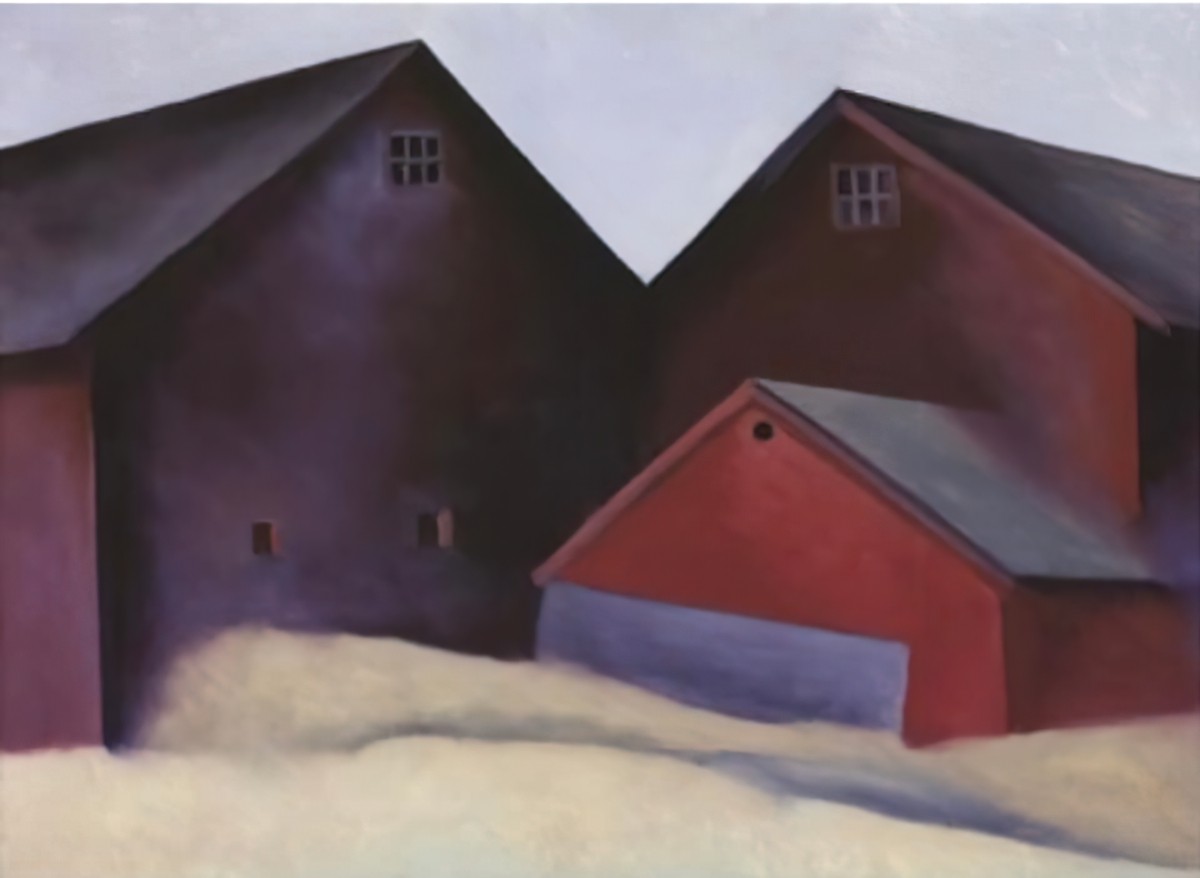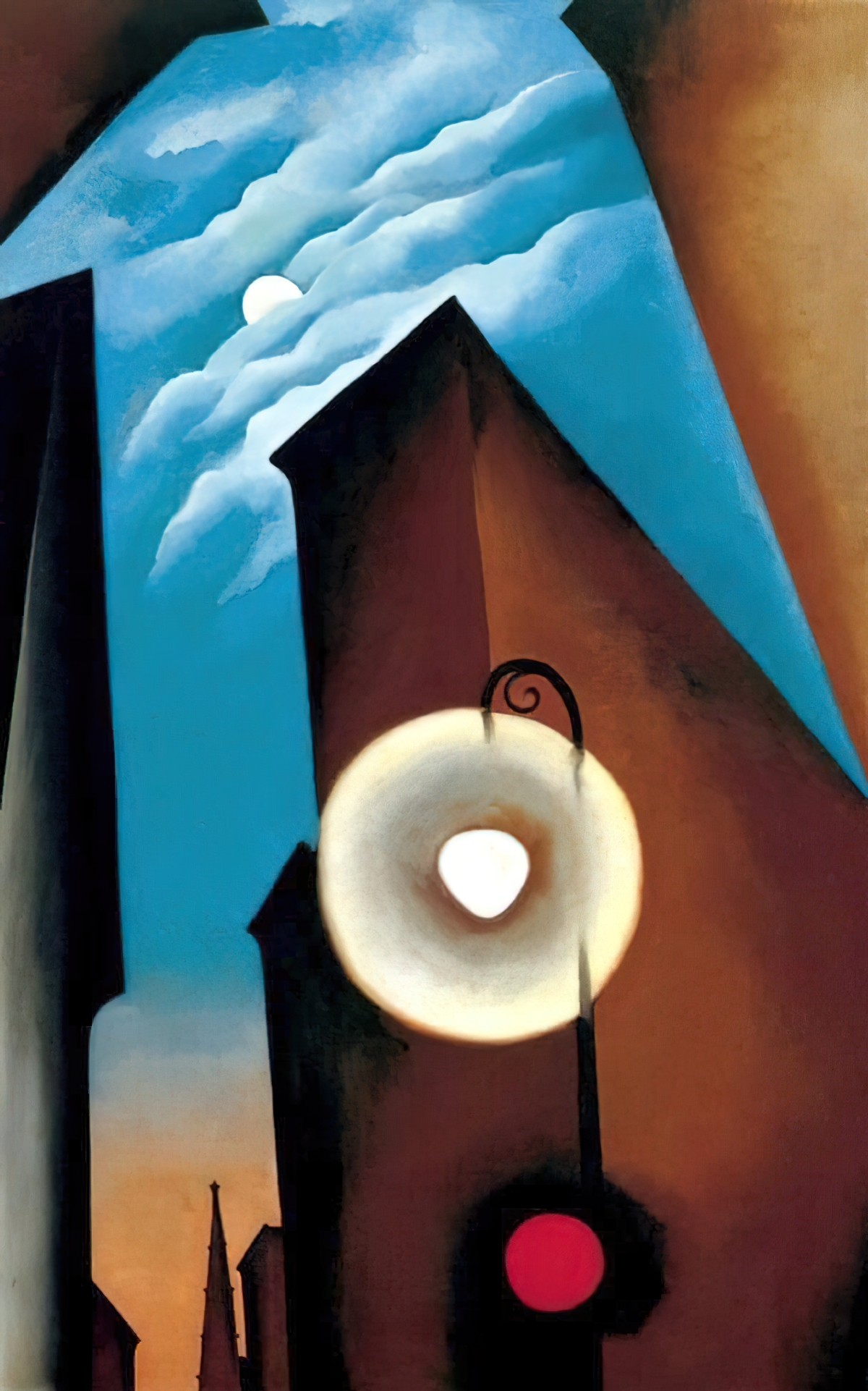 LEONORA CARRINGTON (1917-2011)
Mary Leonora Carrington OBE (6 April 1917 – 25 May 2011) was a British-born Mexican artist, surrealist painter, and novelist. She lived most of her adult life in Mexico City and was one of the last surviving participants in the surrealist movement of the 1930s. Carrington was also a founding member of the women's liberation movement in Mexico during the 1970s.

Wikipedia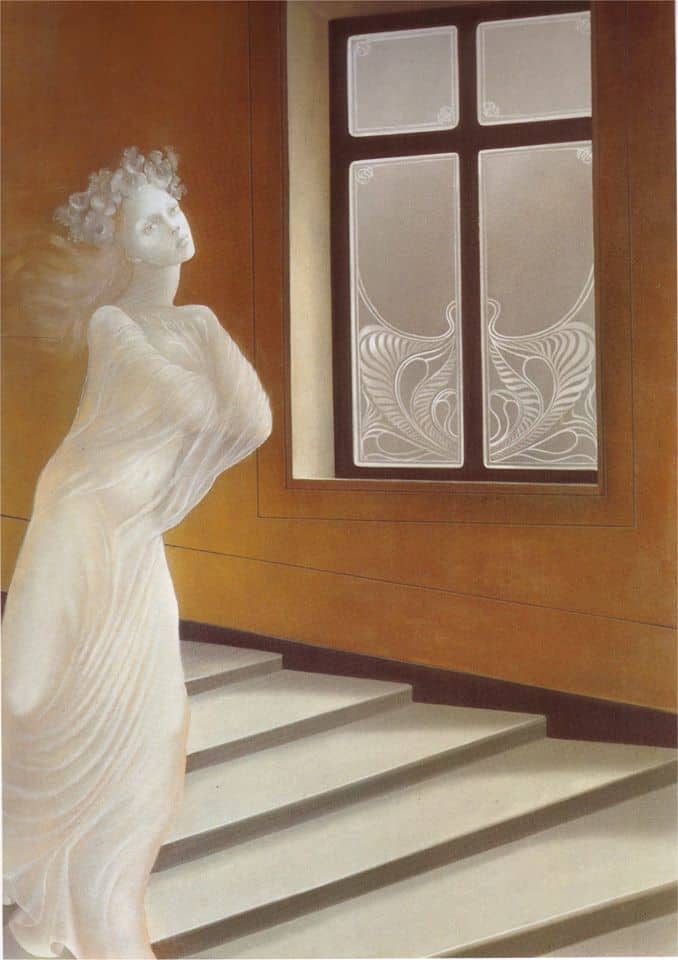 FELIX VALLOTTON
Vallotton (1865–1925) was a Swiss-French painter.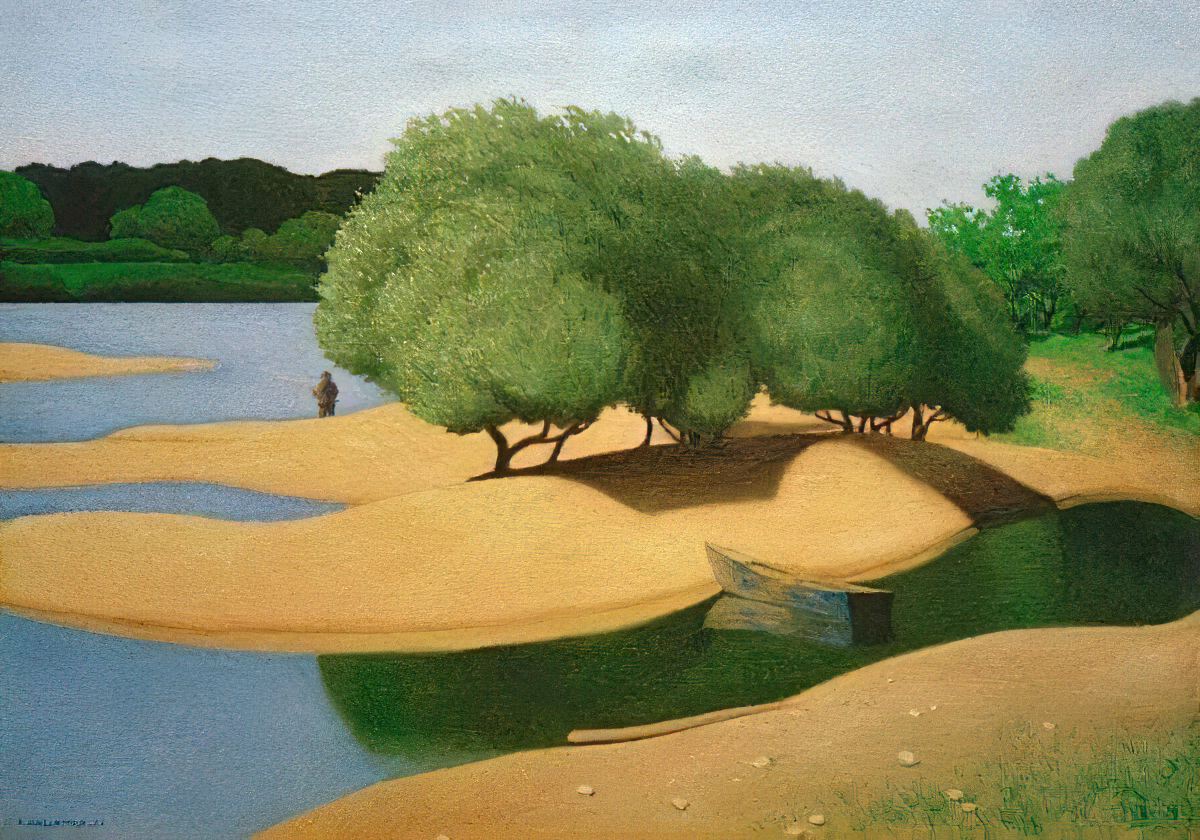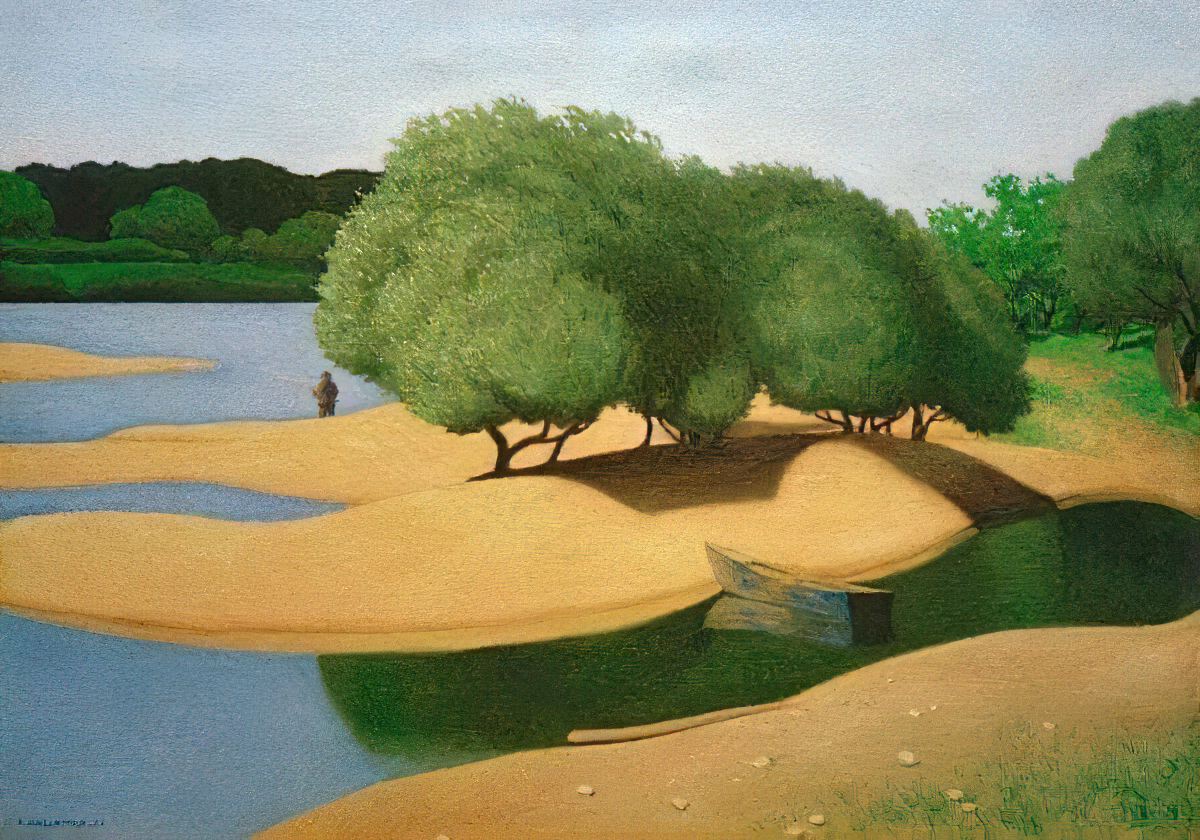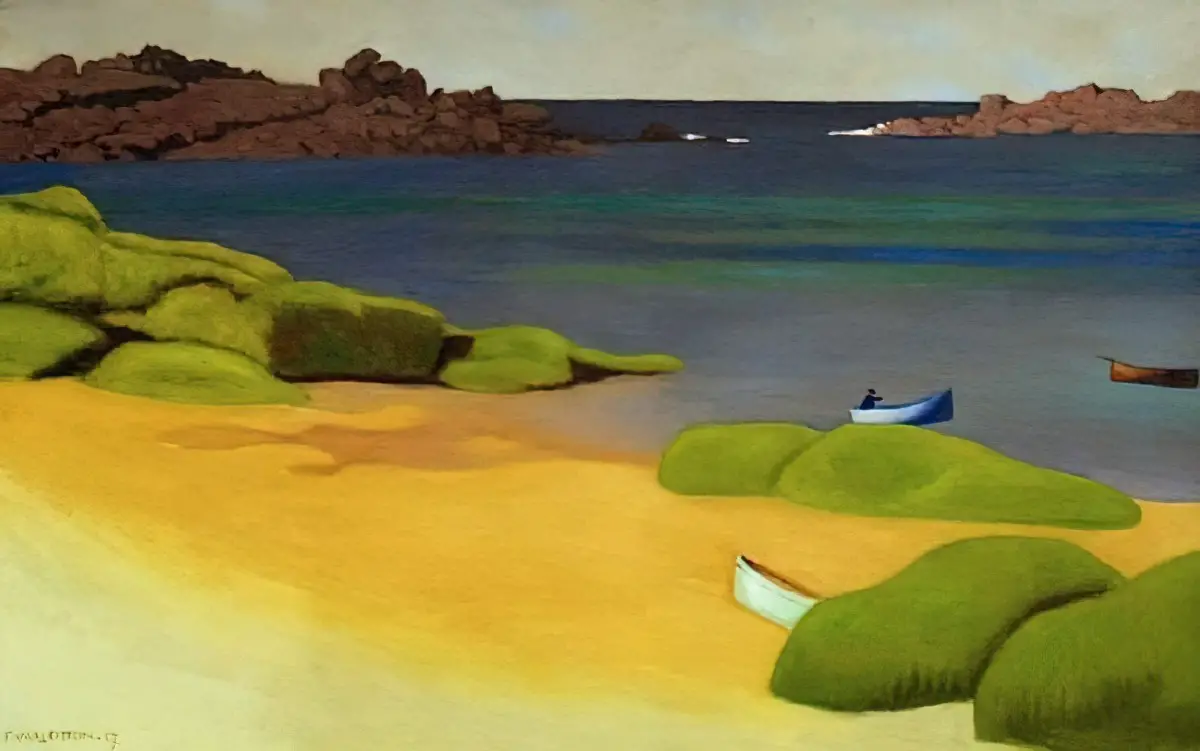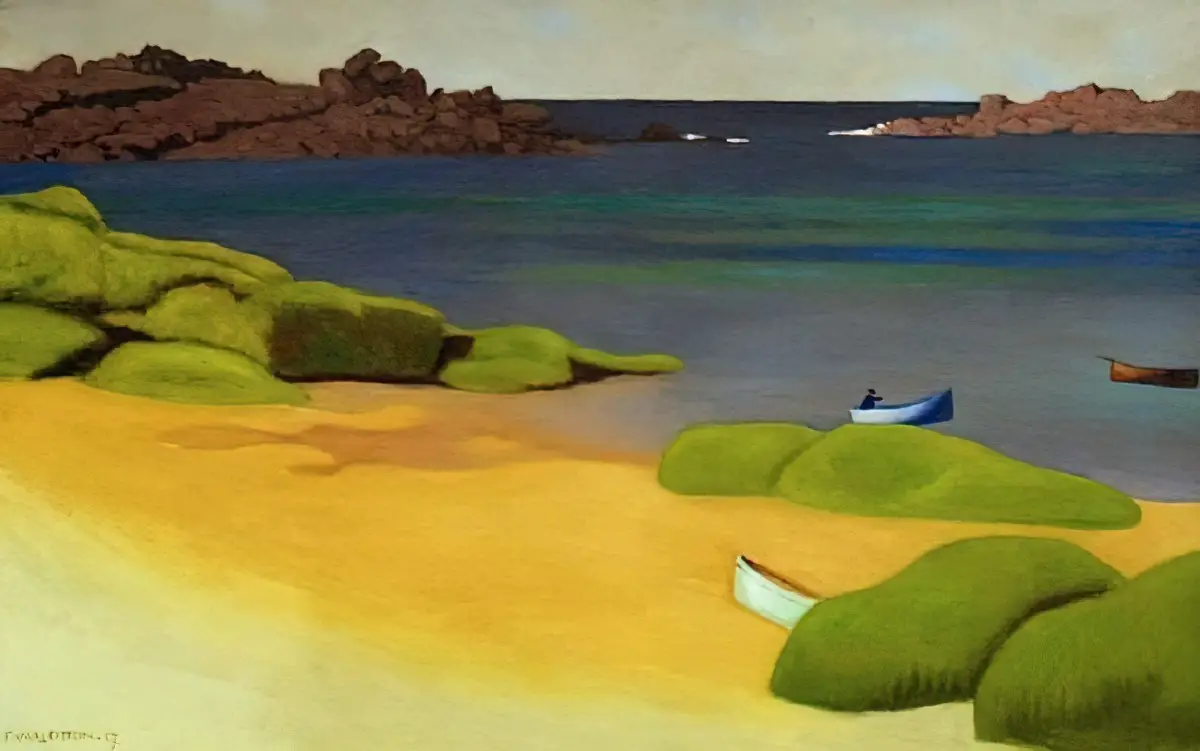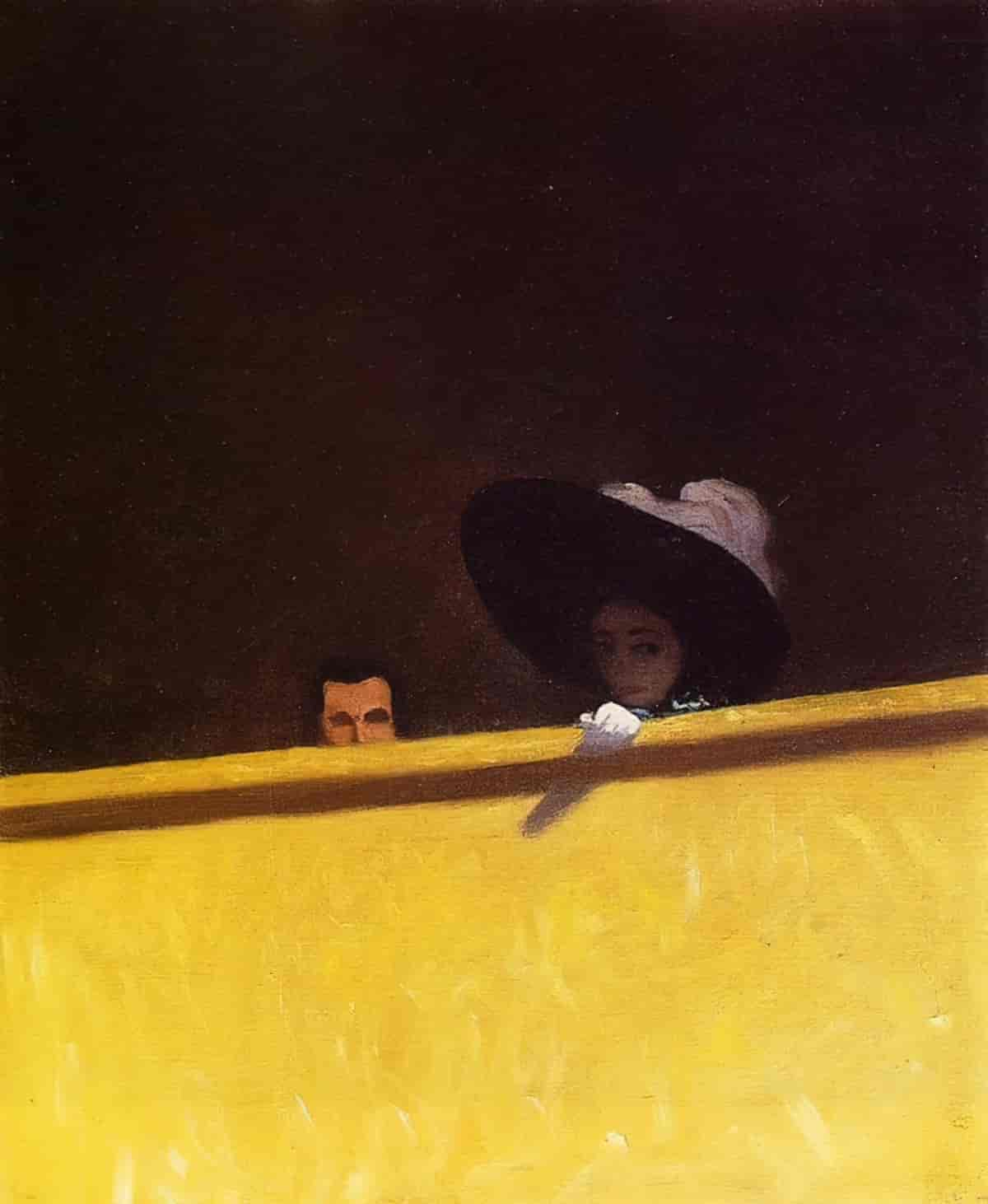 GRANT WOOD (1891-1942)
Grant DeVolson Wood (February 13, 1891 in Anamosa, Iowa – February 12, 1942 in Iowa City) was an American painter and representative of Regionalism, best known for his paintings depicting the rural American Midwest. He is particularly well known for American Gothic (1930), which has become an iconic example of early 20th-century American art.

Wikipedia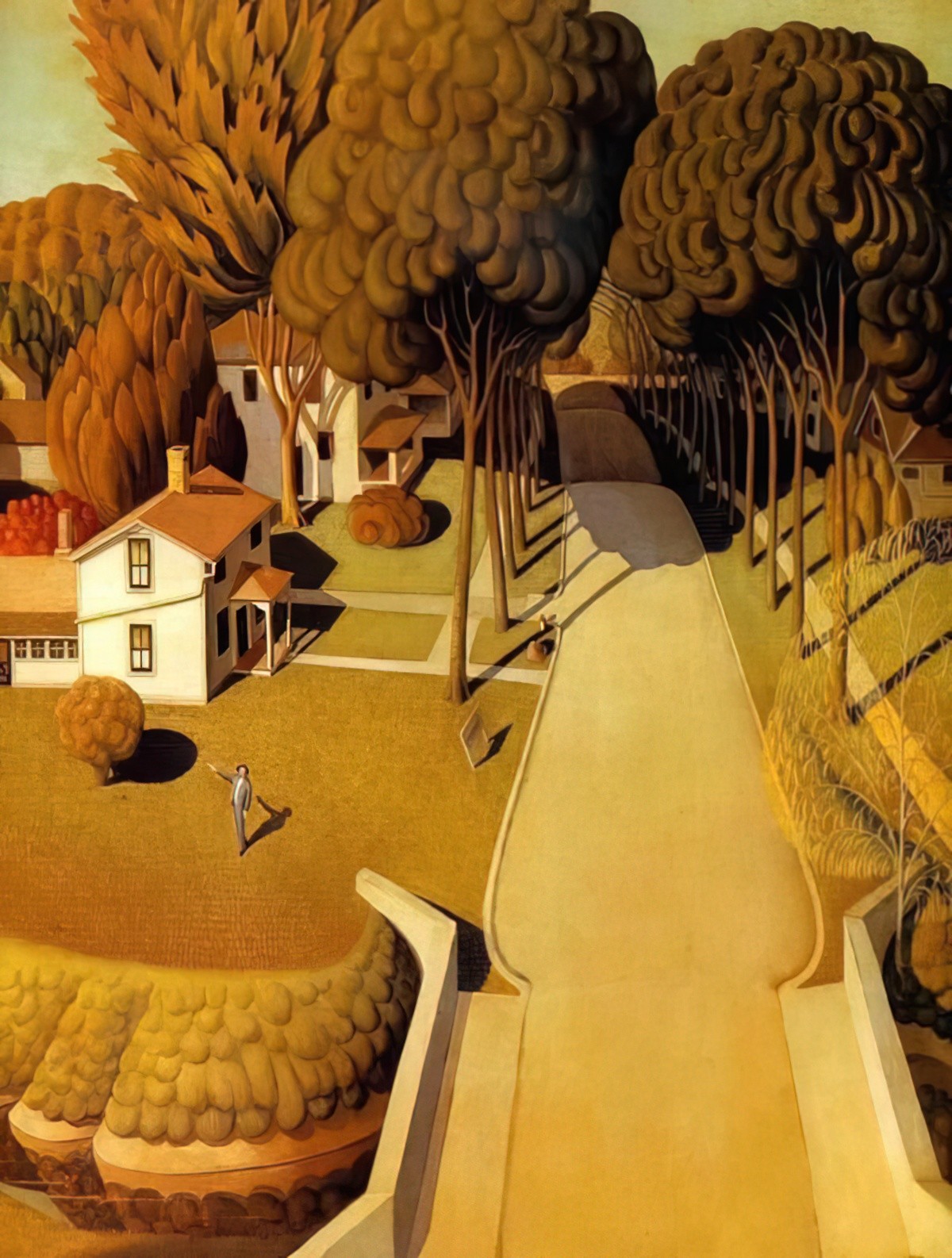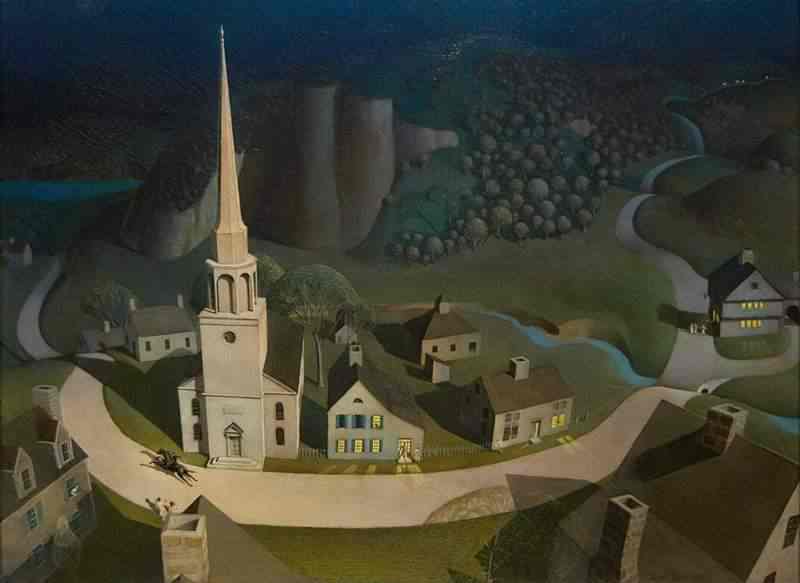 PRUDENCE HEWARD (1896–1947)
Prudence Heward (July 5, 1896 – March 19, 1947) was a Canadian figure painter, known for using acidic colour, a sculptural treatment, and giving an intense brooding quality to her subjects. […] Her work was influenced by schools of European modernism and her application of these principles and styles was more than merely formal.

Wikipedia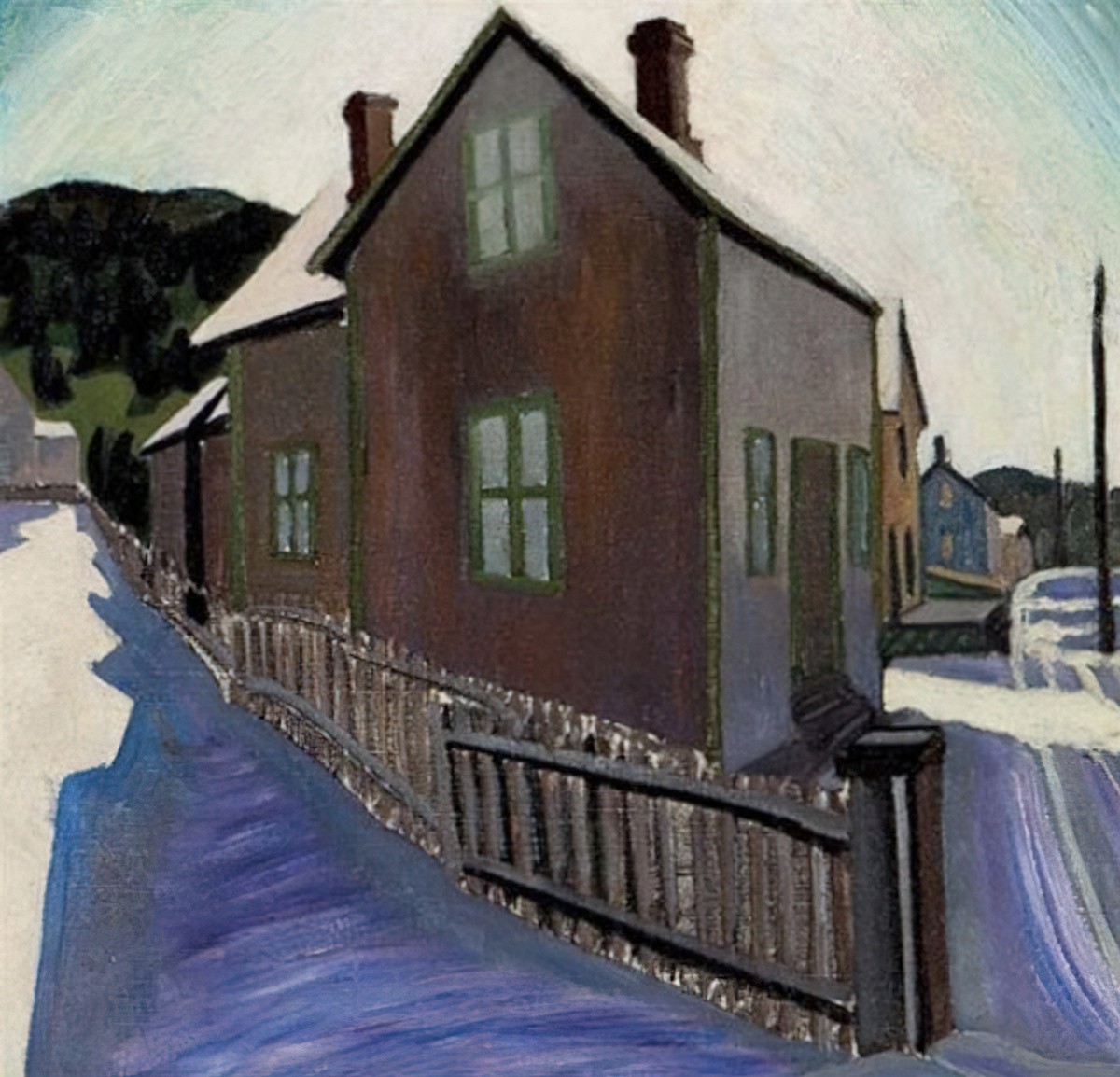 JEAN PIERRE CAPRON (1921 – 1997)
a French painter known for creating muted landscapes with a haunting, lonely feeling, yet with a hint of life in the midst of the emptiness.

Wikipedia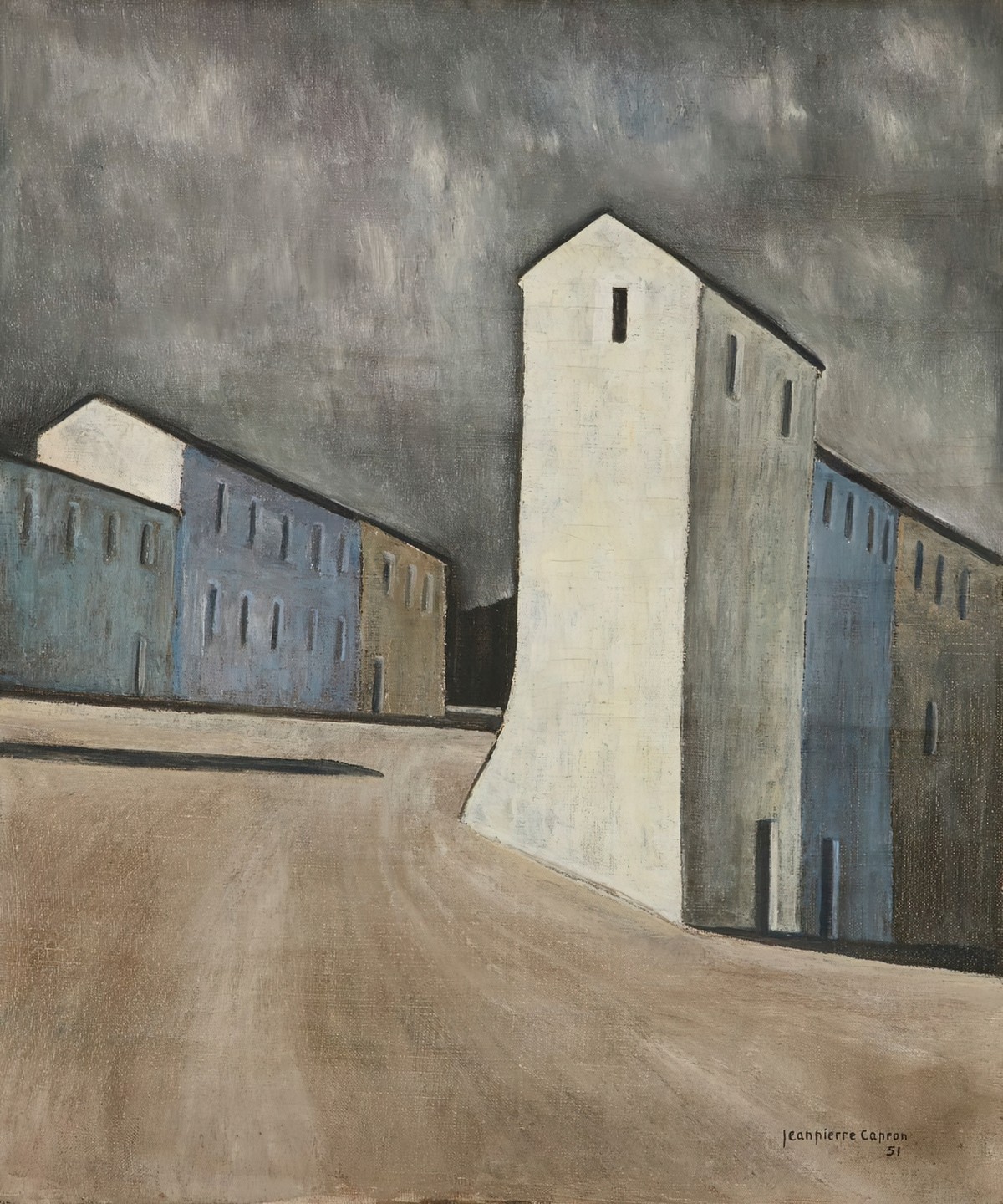 JEPPE MADSEN-OHLSEN (1891–1948)
Jeppe Madsen-Ohlsen was a Danish Impressionist & Modern painter born in 1891. 
Madsen-Ohlsen's paintings are painted in a naturalistic simplified style and with spiritual content. His colour attitude is minor key. Images have a sharp delineation between light and dark areas. 

In terms of art history, Madsen-Ohlsen's works are linked to the style Neue Sachlichkeit, an art movement that developed in 1920s Germany. In Denmark, Jeppe Madsen-Ohlsen's paintings are associated with the landscape painters from the Artists' Association Corner and with the artists who later became known as dark painters (mørkemalere).

graenseforeningen.dk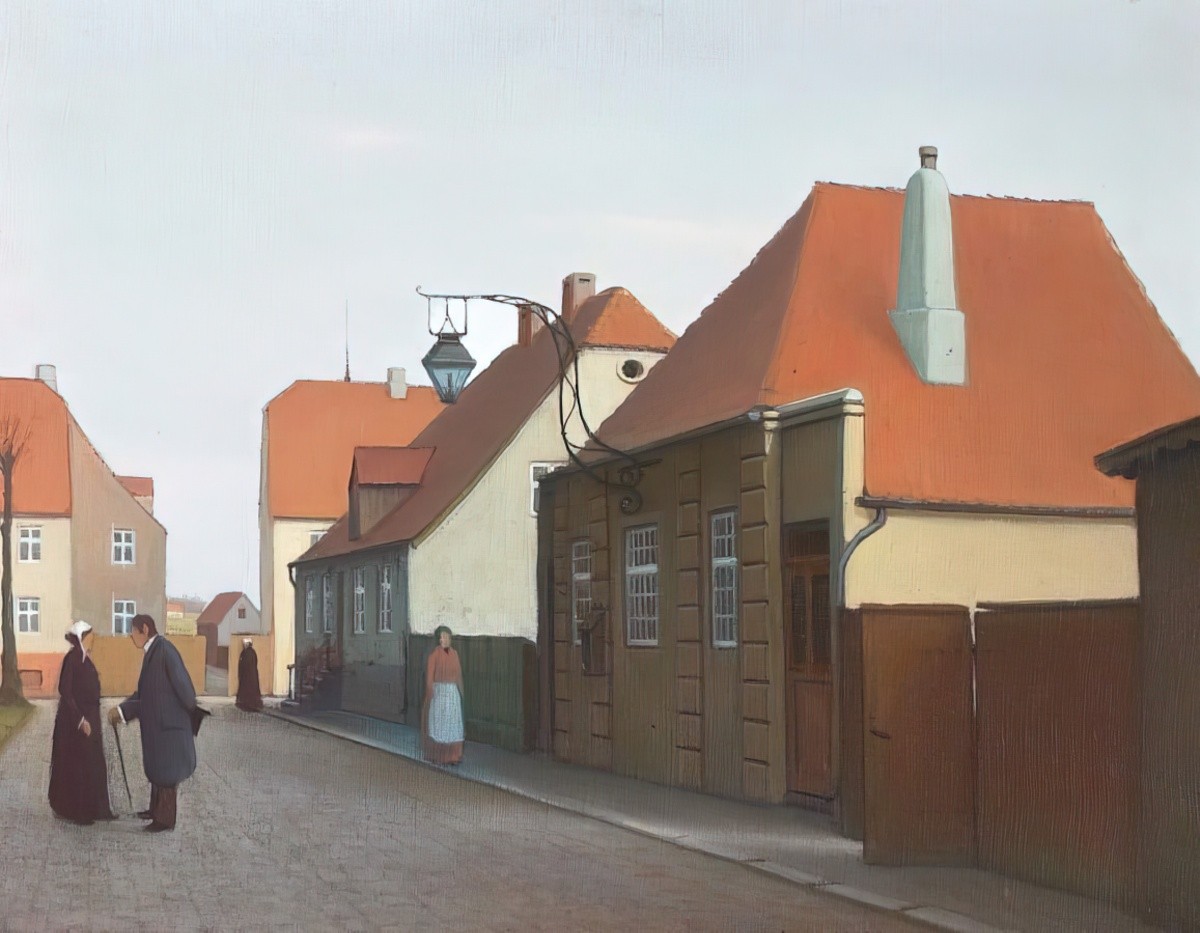 The still life below has a similar cheese-bitey quality to it, especially at the edge of the table there.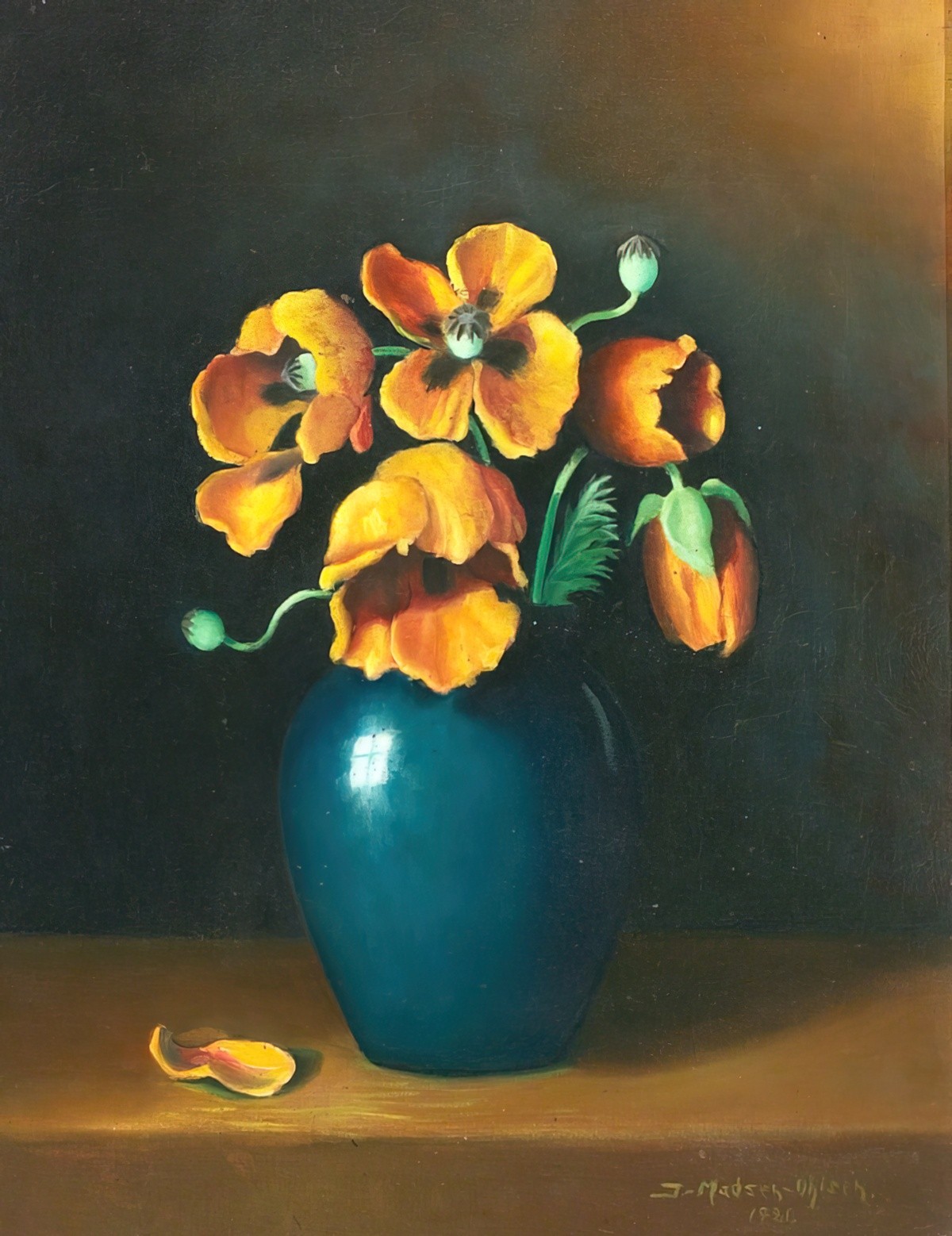 JOOP POLDER (b. 1939)
Joop Polder (1939) is one of the most famous contemporary Dutch artists. 

"The Dream world by Joop Polder. Joop Polder gets his inspiration from architecture and from his own dreams. Joop Polder's paintings are restful and quiet, as a strong contrast to the stress of everyday life."

Art Gallery Voute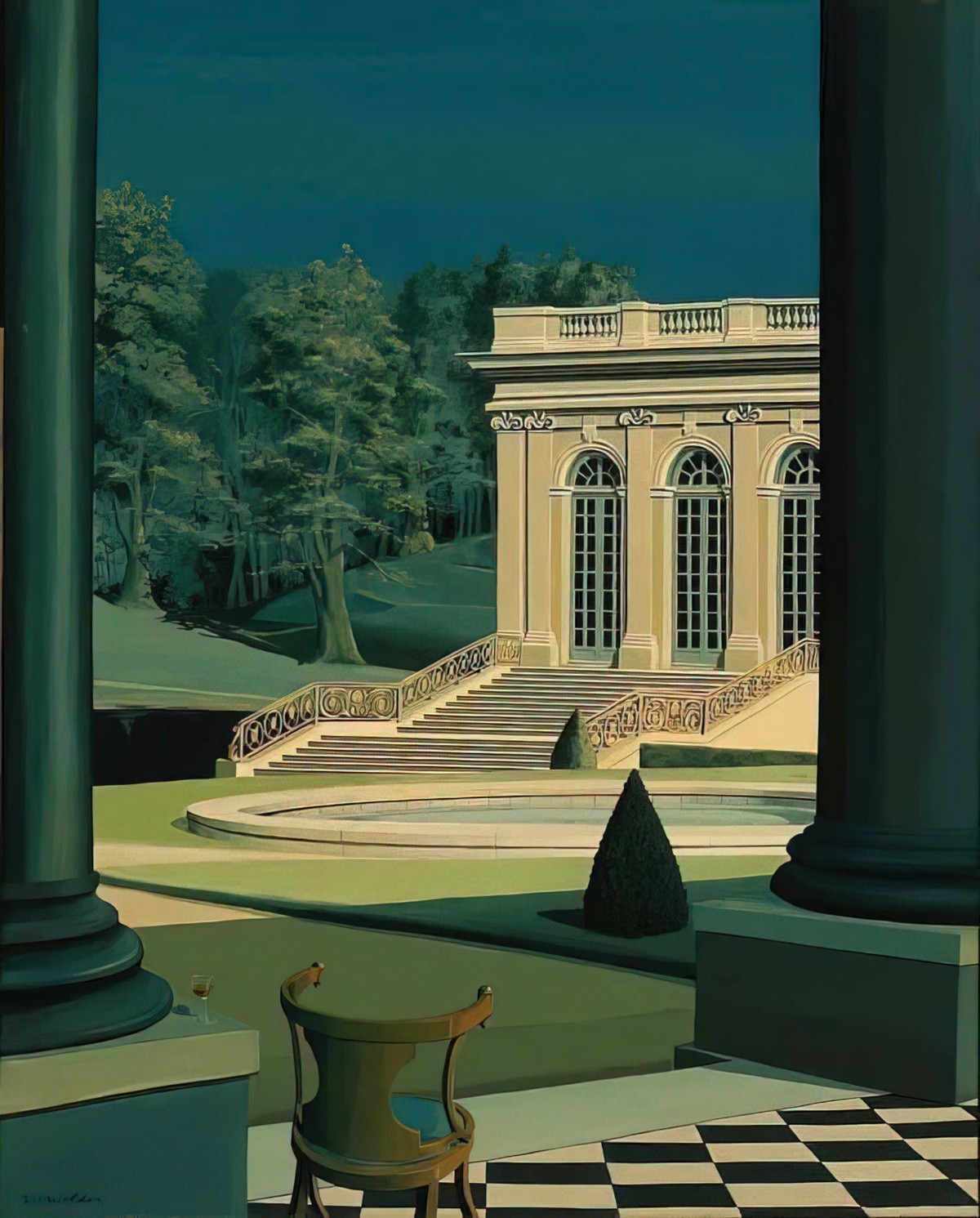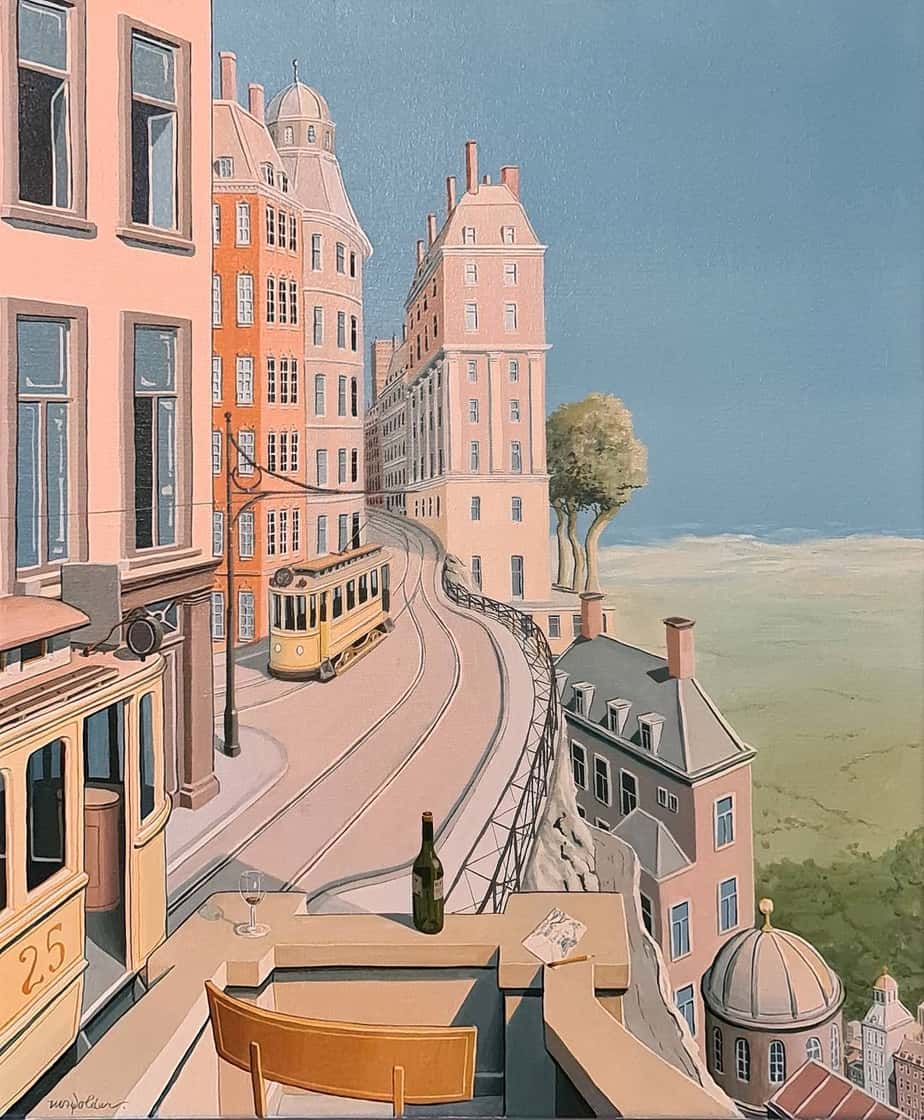 JEFFREY SMART (1921–2013)
Now for a standout Australian example. Jeffrey Smart began his life in South Australia and later moved to Italy.
Jeffrey Smart is acclaimed for his precisely delineated urban and industrial landscapes. Having absorbed the influences of Australian modernism in the 1940s, he worked in a distinctive, highly finished and detailed style.

Art Gallery New South Wales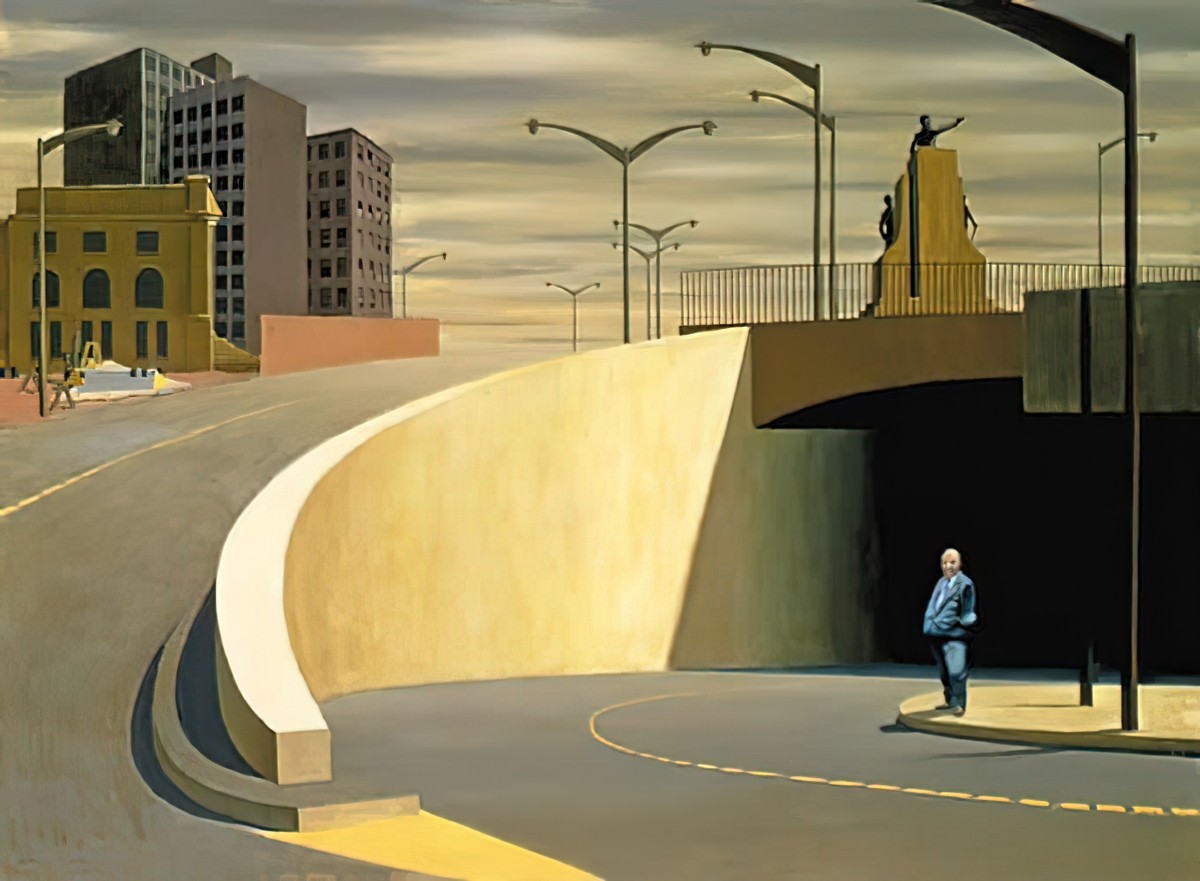 DAVID INSHAW (b. 1943)
David Inshaw (born 21 March 1943 in Wednesfield, Staffordshire, England) is a British artist who sprang to public attention in 1973 when his painting The Badminton Game was exhibited at the ICA Summer Studio exhibition in London. The painting was subsequently acquired by the Tate Gallery and is one of several paintings from the 1970s that won him critical acclaim and a wide audience.

Wikipedia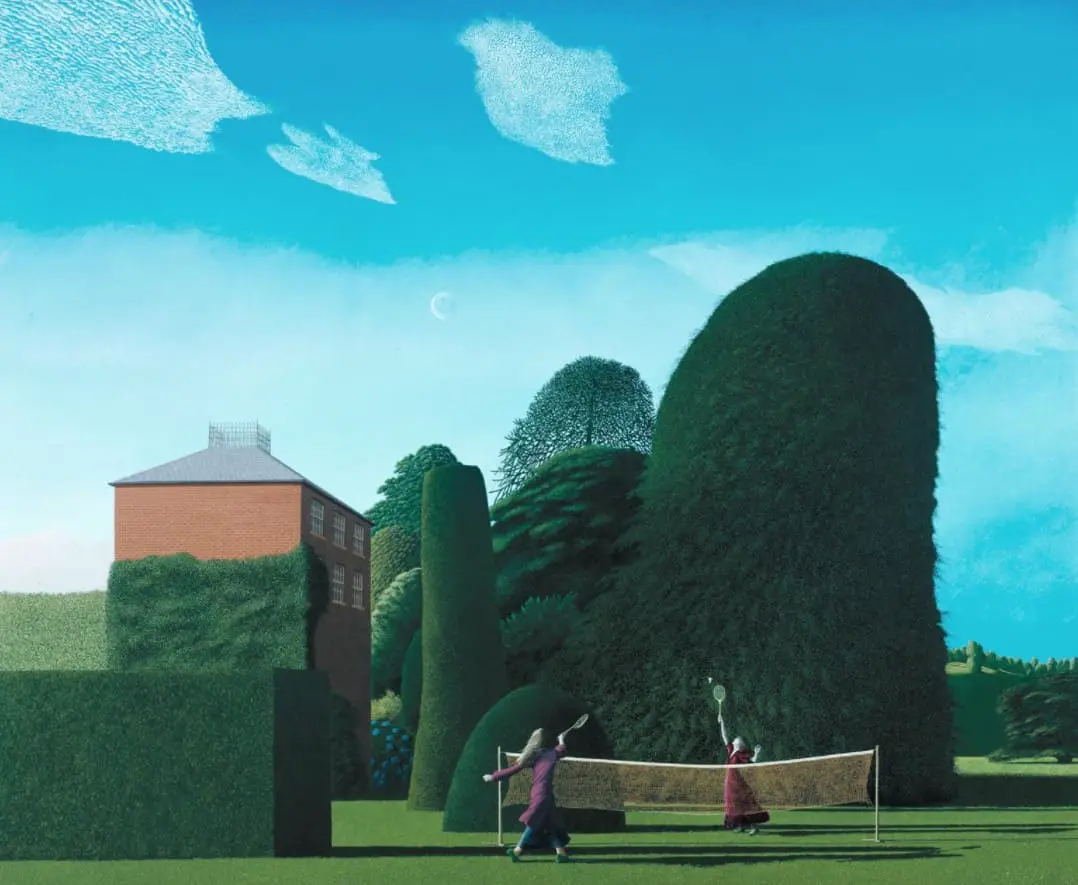 The house/barn on the landscape below looks like a wedge of cheese to me. Its smooth texture is a great contrast against the grass, which looks like felt.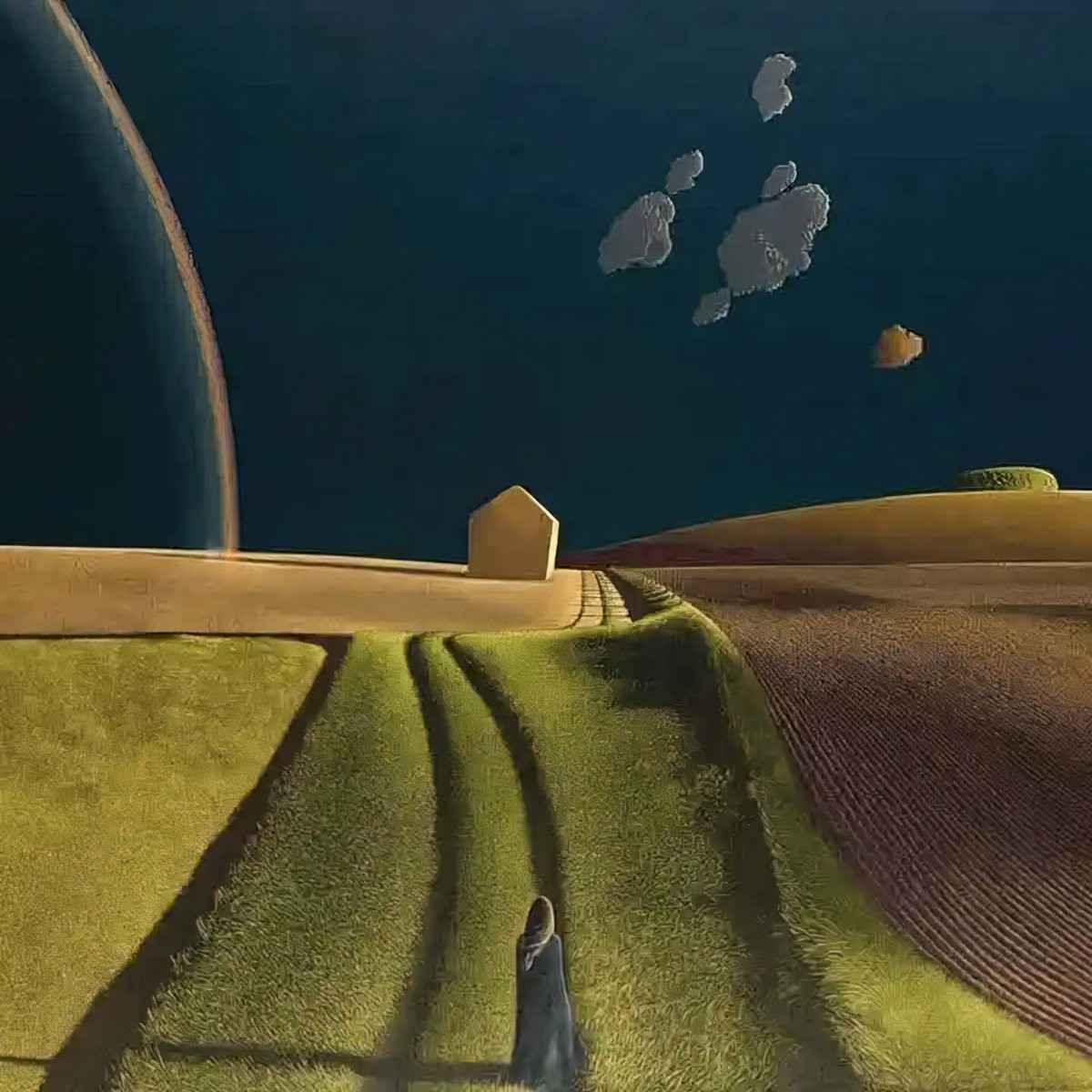 ZZ WEI (b. 1957)
Wei was born in 1957, in Beijing, China. He started painting at young
age during China's Culture Revolution. Art and Painting were his sanctuary from the turmoil of his school and family. He graduated from Central Institute of Arts and Design in Beijing in 1984. Wei came to the United States in 1989. The rural landscape of America has transformed him as a person and an artist. It represents the beginning of a fresh lifestyle and art. Wei unites his art and life experiences in China with his perspectives inspired by traveling the backroads of America, creating a rich and poetic oeuvre. His original and unique interpretation of the landscapes captures the characteristics and spirits of America that touch the hearts of a wide range of audiences from different cultures and backgrounds. Wei's style and imagery are heavy with references to Americana. However, they are abstractions of his views. Richly complex, they are filled with humor and loneliness, peacefulness and pain. They balance on the knife-edge of meaning, tempting those who choose to look beyond the mundane to experience a unique and timeless look at life.

Artsy.net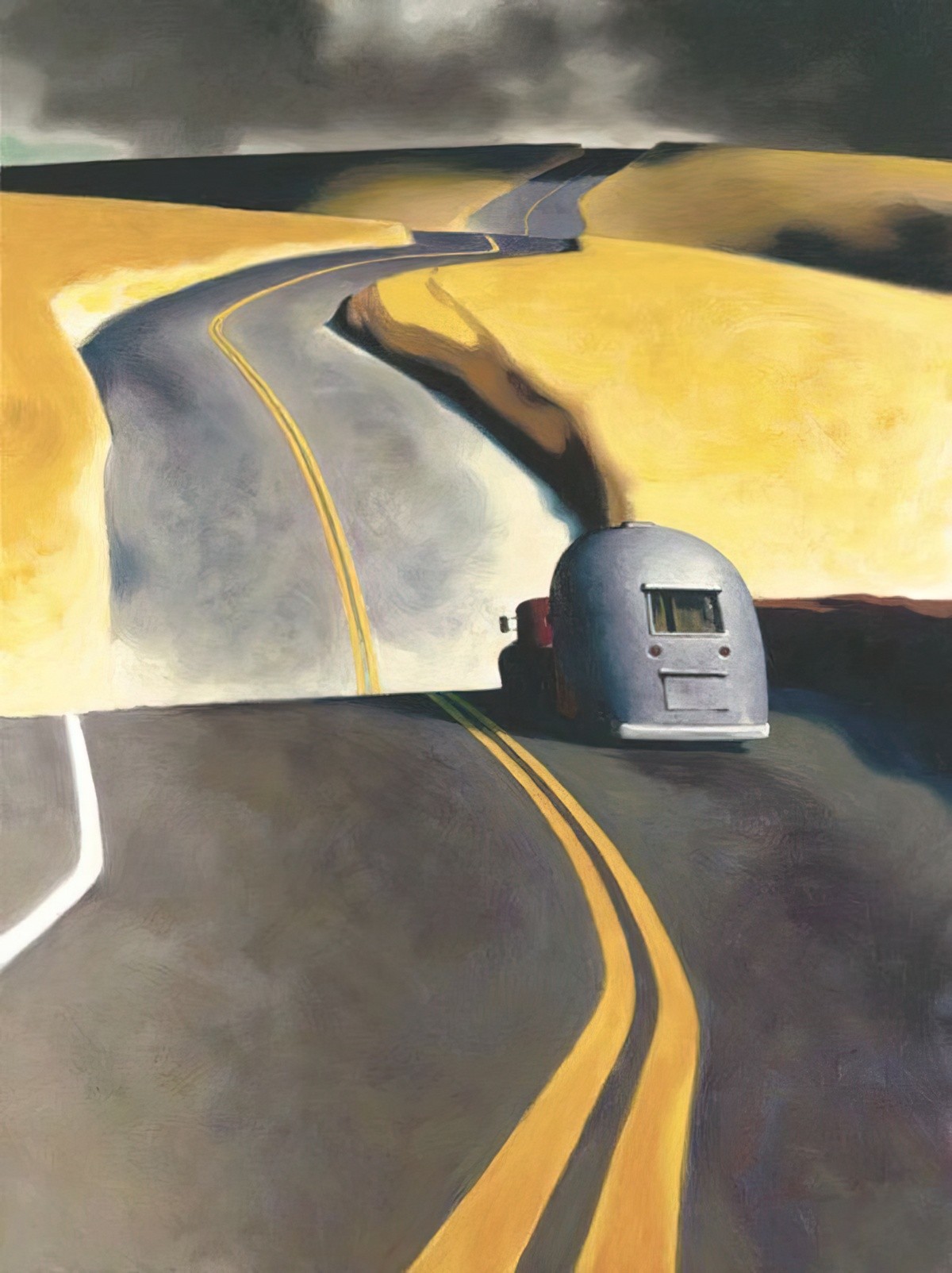 Wei's move to America explains why the painting above reminds me of a famous painting by John Rogers Cox, in particular the colour palette: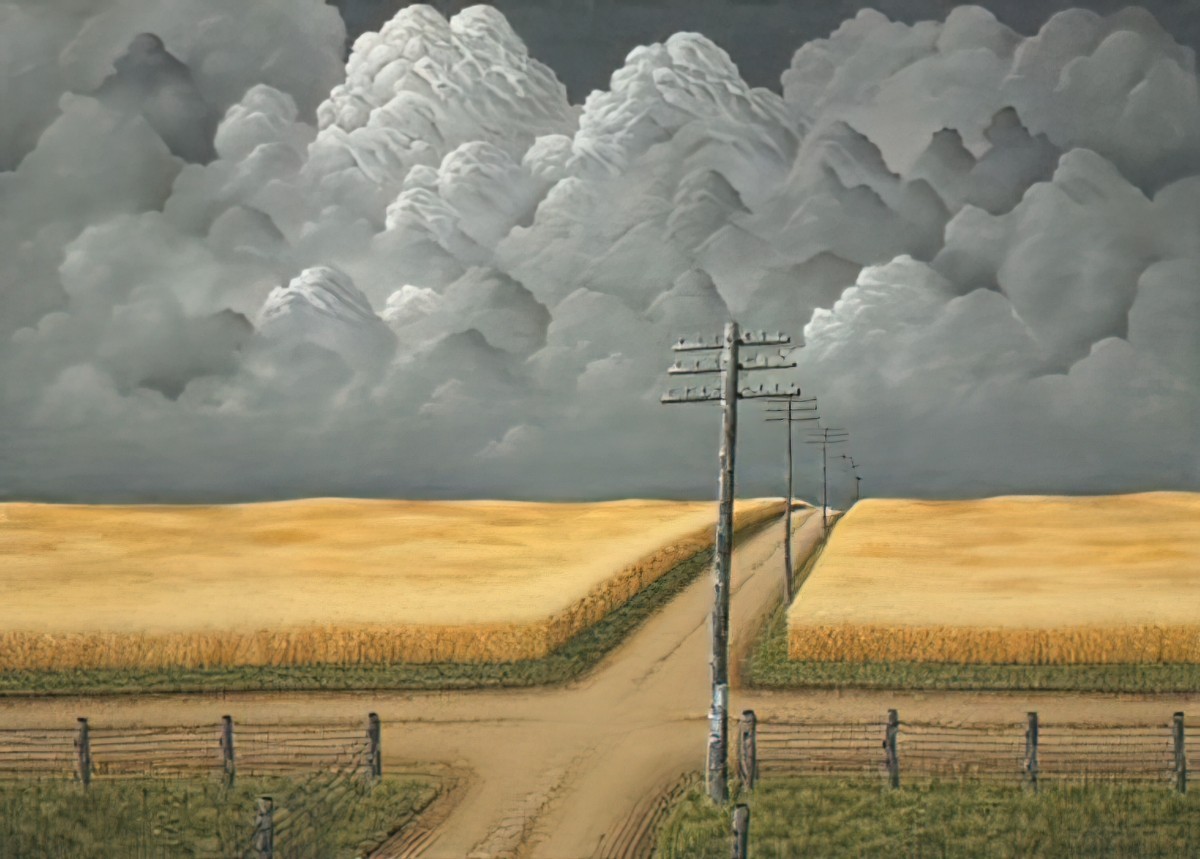 I'm also reminded of Maynard Dixon, whose hills definitely have that cheese-bite quality to them.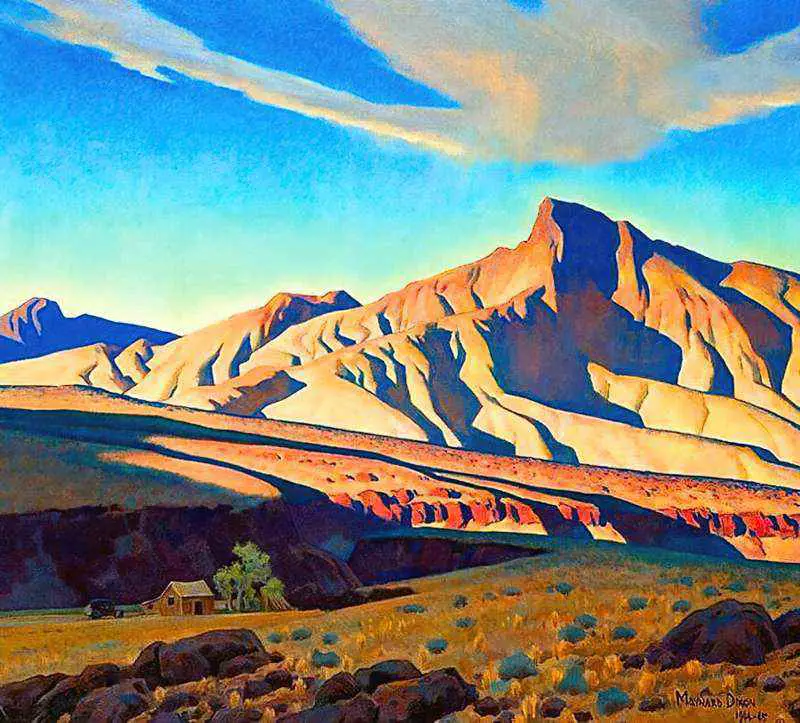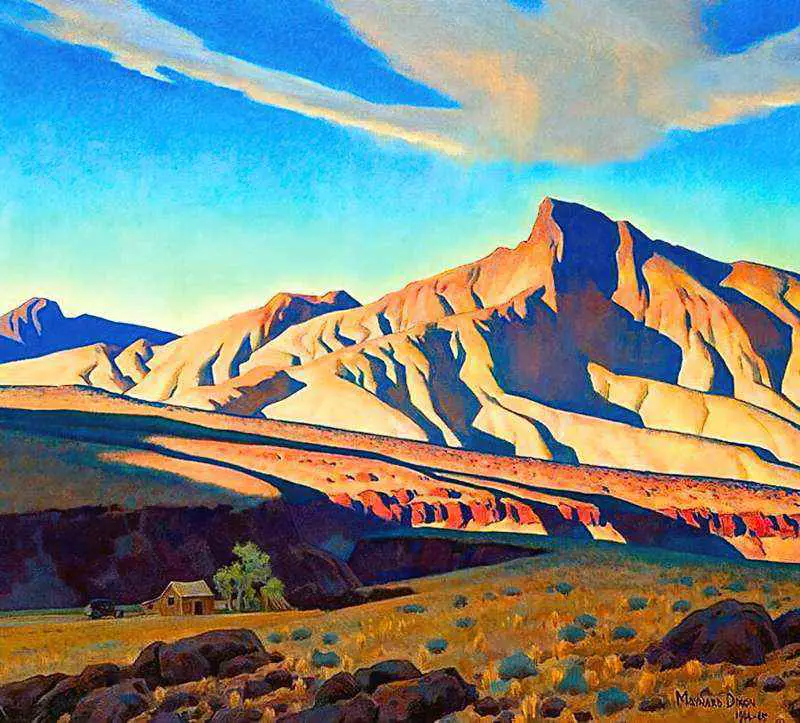 ROSS PENHALL
Ross Penhall is a painter from Vancouver, Canada.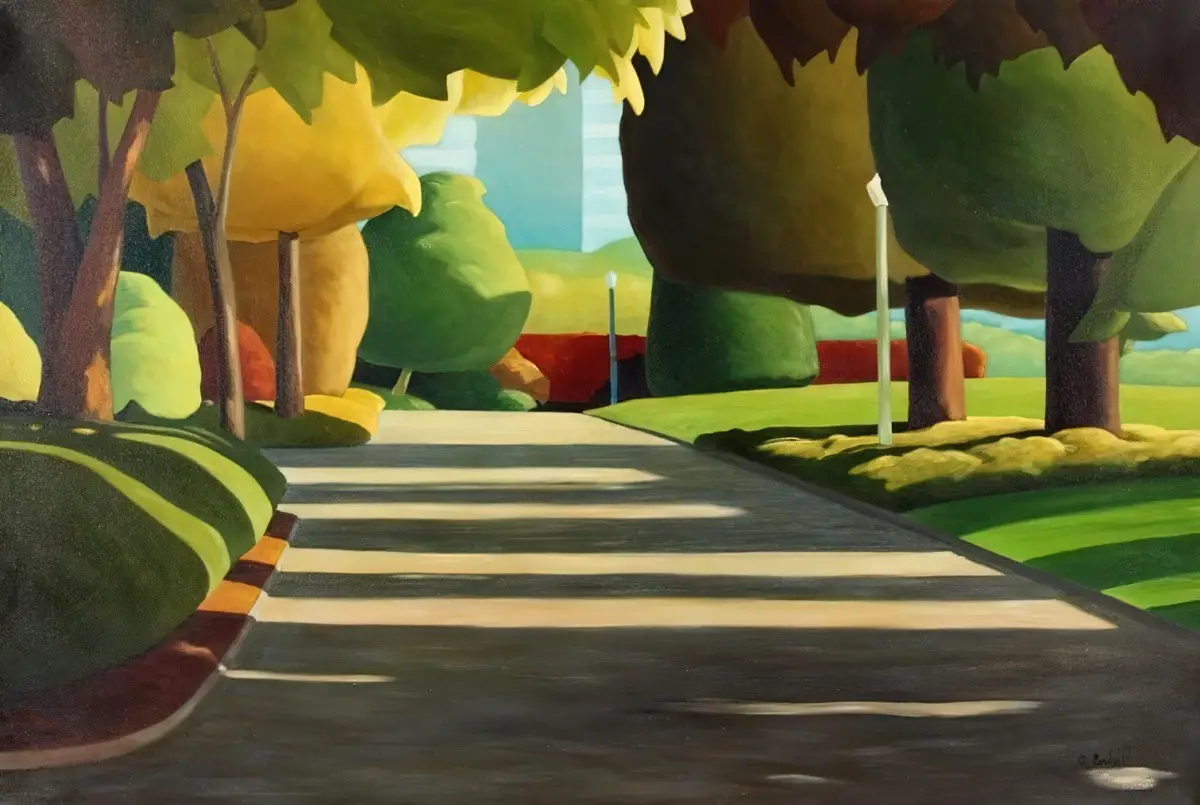 By All Means Create with Ross Penhall
IAN MITCHELL
Based on the North Yorkshire Coast, Ian Mitchell offers a unique style of limited edition landscape prints of the British Coast and Countryside.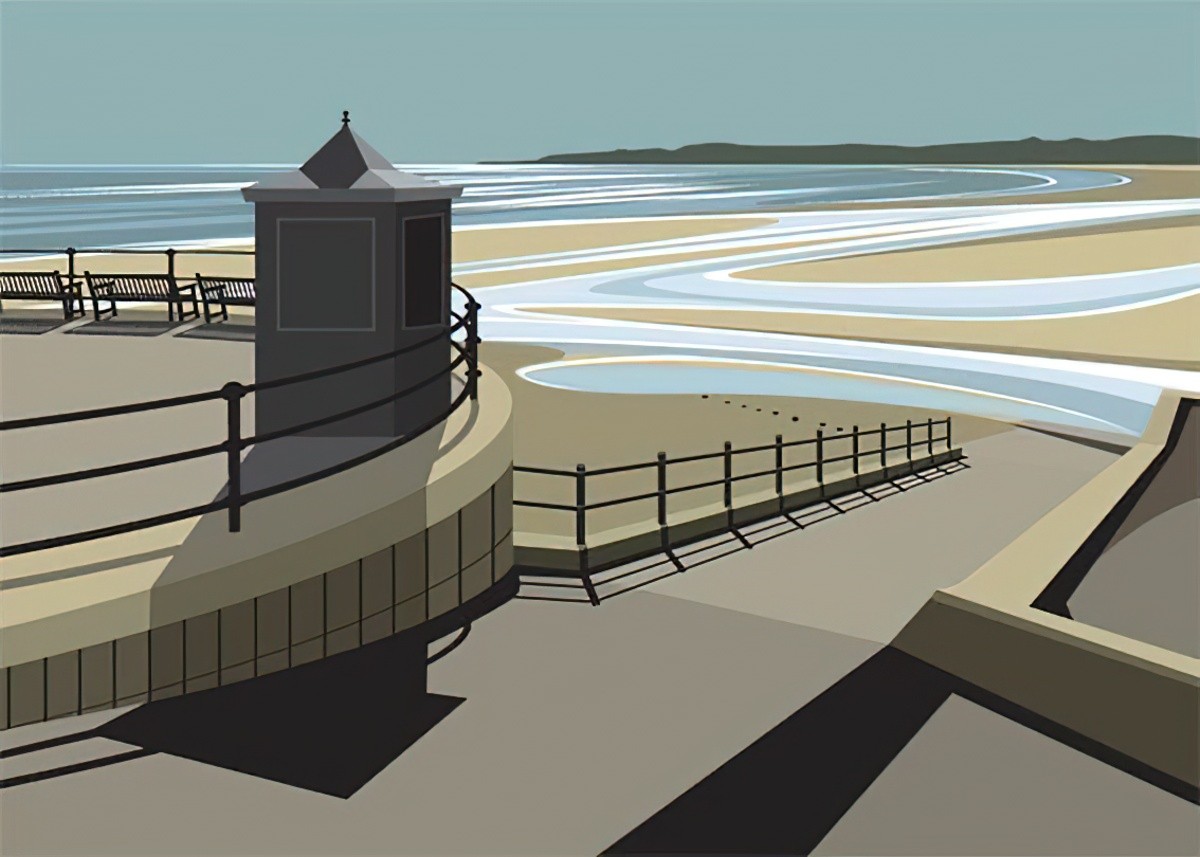 The header image was made with the help of an art generator (Wombo), starting with "cheese on the moon" as prompt.
ANNETTE BJORK SWENSSON
Swensson is a contemporary artist born 1956 in Falun, Sweden.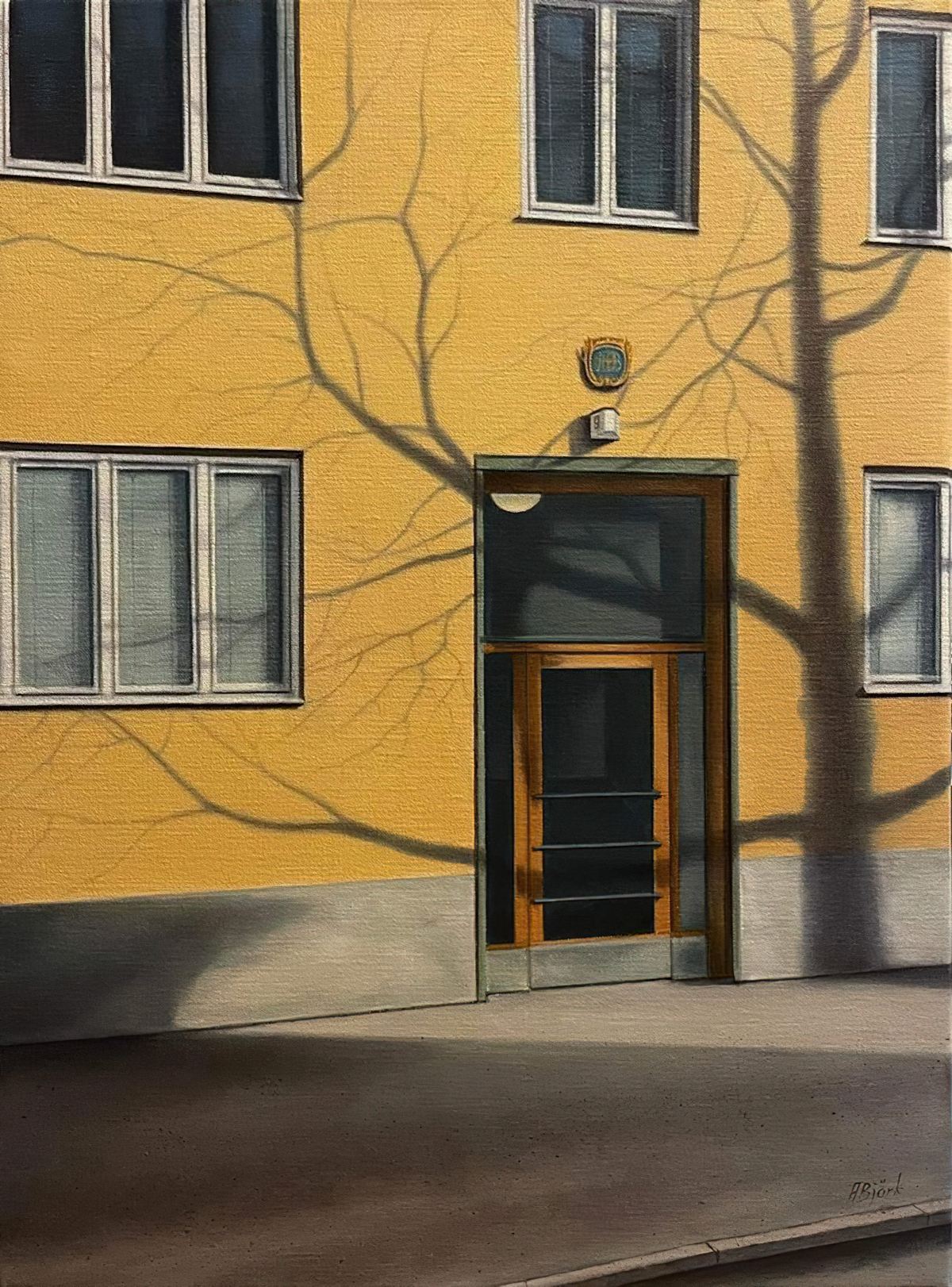 SEE ALSO