Skeuomorphism is a word from the world of graphical user interface design. It describes interface objects which mimic real-world counterparts in how they appear and/or how the user can interact with them.
I'm starting to hear it outside tech blogs: Has Morality Become A Skeuomorph? from The Society Pages.
Skeuomorphism is also useful when talking about picture books, especially picture book apps, in which any digital book will likely, in some ways, mimic a realworld book.
It's oft-talked about in app world because developers each decide how much an app needs to emulate the real world. For storyapps, one form of skeuomorphism is in the page-turn. There's no real need for digital books to emulate the turning page — technically an entire story could exist on a single screen. But we're at a time in history when most readers are well-adapted to print books, in which the transition to digital needs to feel intuitive to that cohort. Hence the 'page turn' icon.
Here's a pretty cool skeumorphic page turn.
We made use of a page-turn icon in The Artifacts. The button looks like a dog-eared page. That was at the end of 2011.
After a year and a half, certain conventions have started to emerge, and right now the dog-eared page icon indicates the user needs to swipe in order to get to the next page. We don't like the swipe to turn because younger readers tend to find it difficult to do. Also, swipe to turn the page limits the touch-interactivity possible on each page, with hotspots limited to the centre of the screen.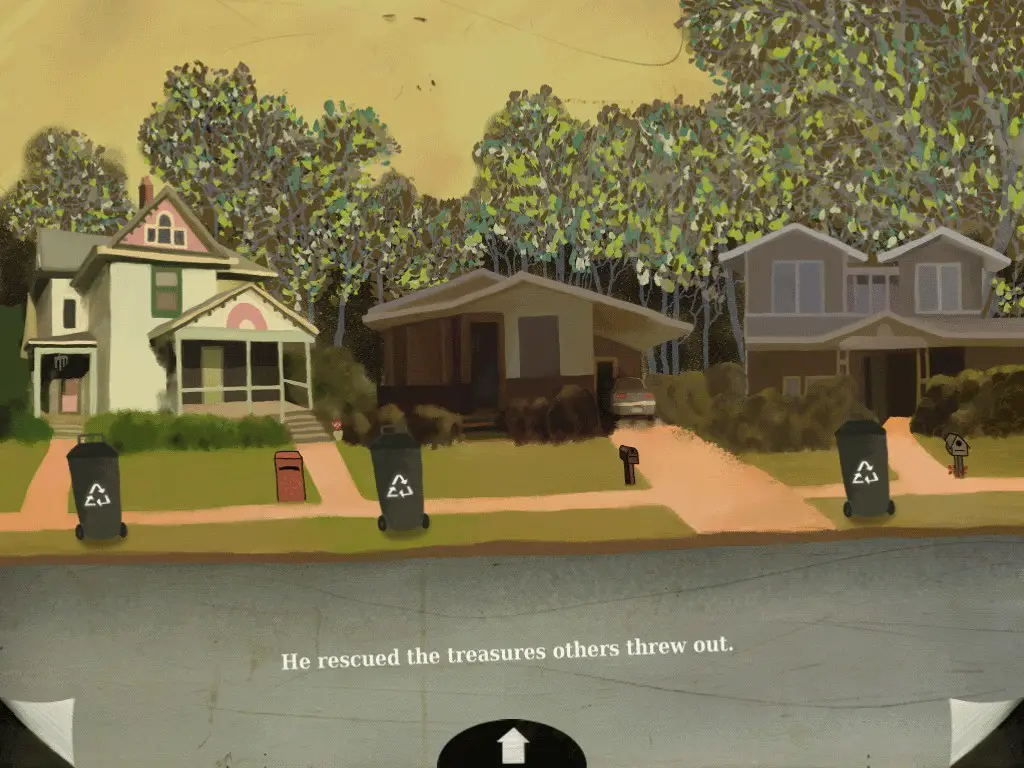 With Midnight Feast we decided to use an arrow, which looks unambiguously like a button. We hope no one will have trouble working out how to turn the page, even users new to touchscreen devices. We shall see.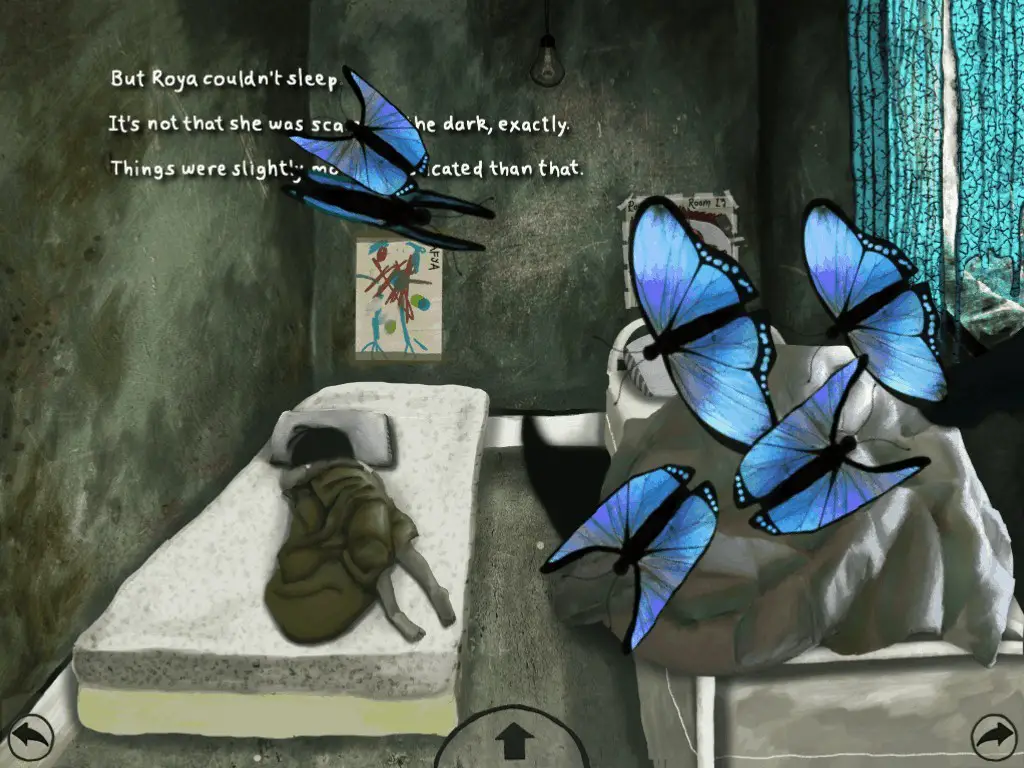 We've also played a bit with the types of page transitions available in Cocos 2D, and we're making use of a 'wavy' transition to get from 'real life' storybook pages into 'imaginative' pages. This doesn't look at all like the paper page turn of a print book.
It will be interesting to see how digital storybooks continue to look less and less like printed matter as the years roll by.