I love to close my eyes a moment and think of the land outside, white under the mingled snow and moonlight–the heaps of stones by the roadside white–snow in the furrows. Mon Dieu! How quiet and how patient!

Katherine Mansfield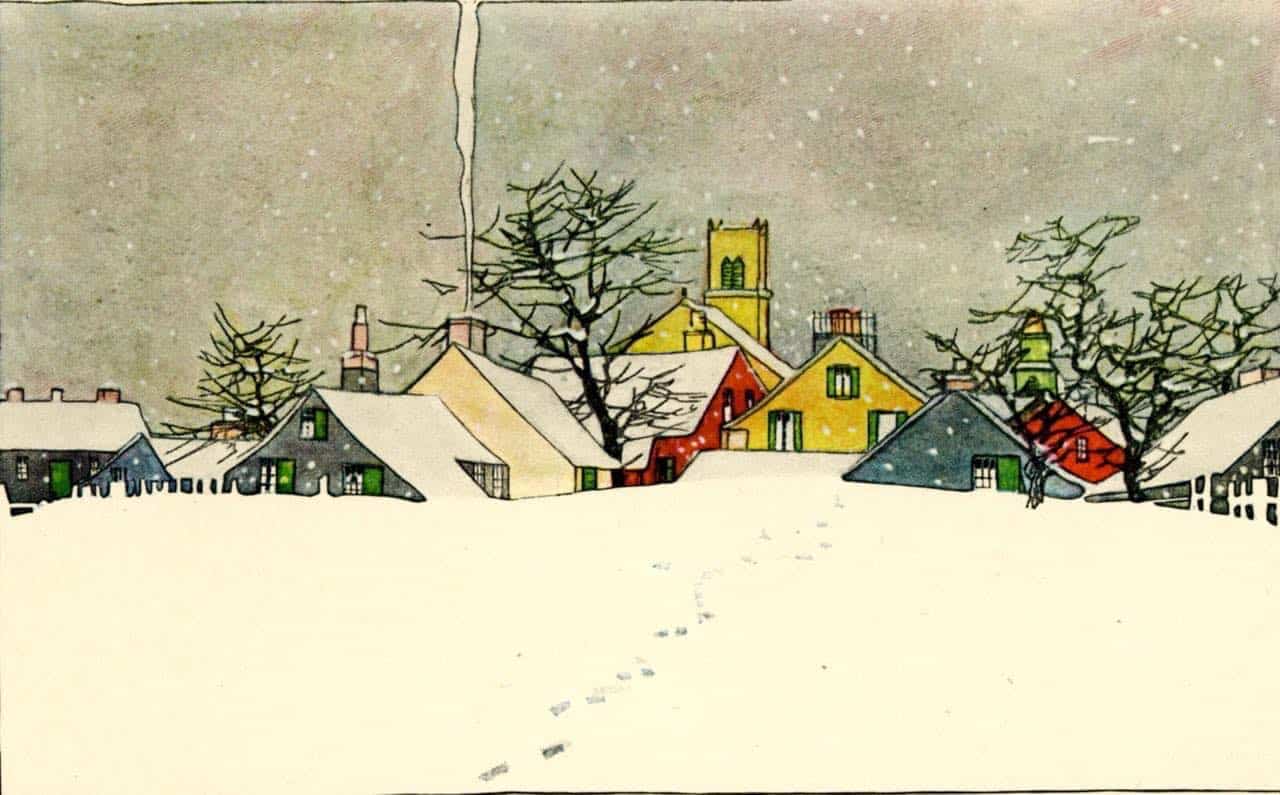 Harald Oskar Sohlberg (29 September 1869 – 19 June 1935) was a Norwegian Neo-romantic painter. Neo-romanticism was an art movement which covers from about 1850 until 1890, which takes us into Modernism. When it comes to painting, "Neo-romanticism" is applied to a loosely affiliated school of landscape painting that emerged around 1930 and continued until the early 1950s. Neo-romantic painters were influenced by William Blake, Samuel Palmer, Pablo Picasso, André Masson, Pavel Tchelitchew. Not to be confused with The New Romantic movement, whichh= was a pop culture movement that originated in the United Kingdom in the late 1970s.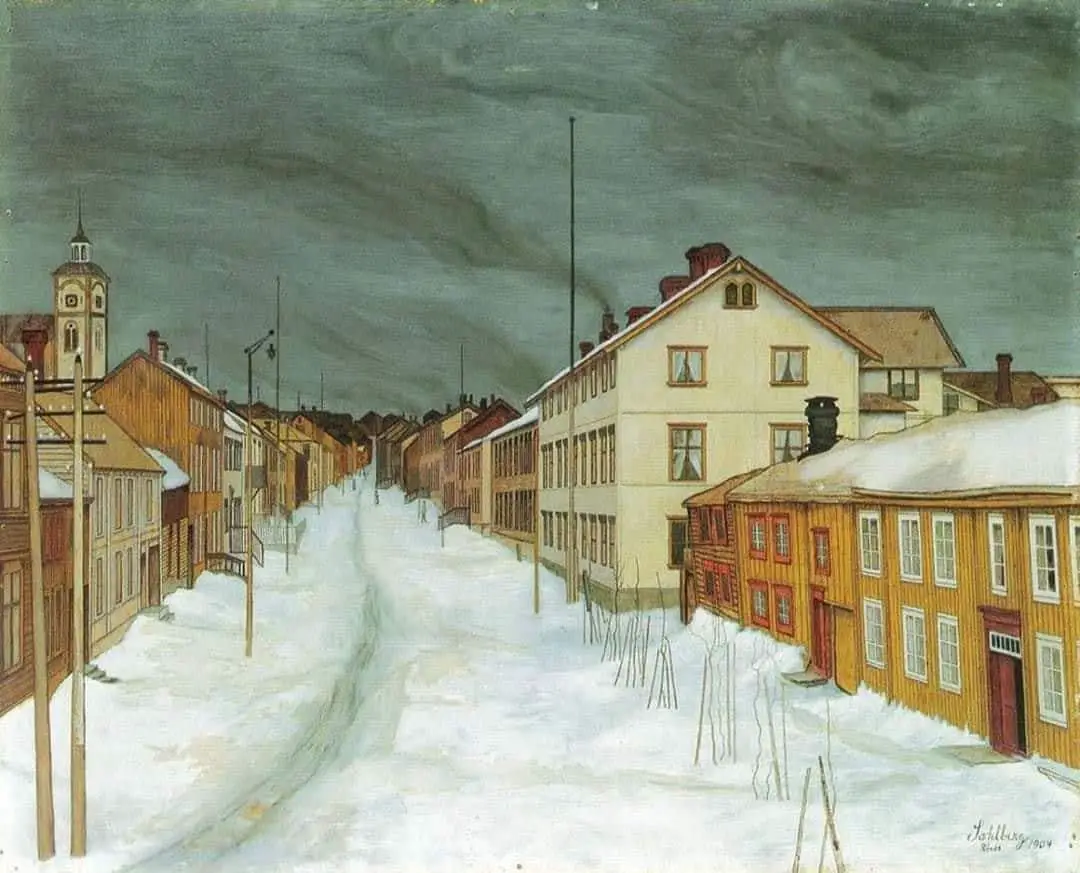 Eric William Ravilious (22 July 1903 – 2 September 1942) was a British painter, designer, book illustrator and wood-engraver. He grew up in East Sussex, and is particularly known for his watercolours of the South Downs and other English landscapes, which examine English landscape and vernacular art with an off-kilter, modernist sensibility and clarity. He served as a war artist, and died when the aircraft he was in was lost off Iceland.

Wikipedia
The off-kilter, modernist sensibility is reminiscent of picture book illustration. The circles as snow convey further naivity.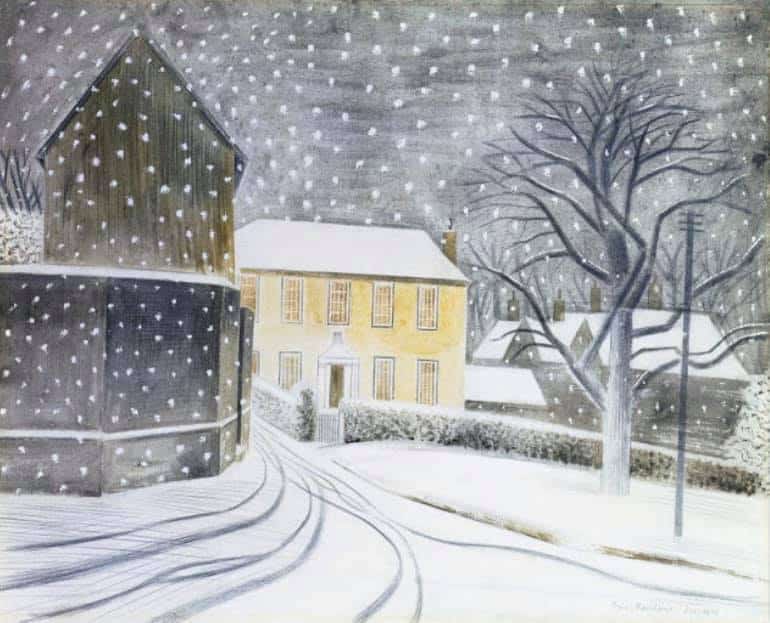 Eric Sloane (1905 – 1985) was an American landscape painter, illustrator, and author of illustrated books on the cultural history and folklore of America. Notice how frequently snowy landscapes are accompanied by yellow and orange skies, in painting as in real life.