How long does it take to illustrate a picture book? Well, that depends on many things, including the illustrator's style. Another important factor: The nature and number of any crowd scenes. An illustration of a crowd scene, with individuated characters, can take as long as the rest of the entire book.
Below is a collection of crowd scenes in art and illustration. Some of these feature just enough characters to suggest a 'crowd'. Scroll further down for examples of massive crowds, depicted with splatters and dots.
First, a picture book illustrated by Anne Herbauts. Like "The Emperor's New Clothes", the story, Prince Silencio, requires various spreads full of crowds.
Bascially, a king can't tolerate noise. His son, the Prince, has been commanded to keep people quiet. Unlike his father, the prince finds noise beautiful.
When the King dies, a joyful, loud, wild tumult convulses throughout the Kingdom. The Prince wants to join in the merrymaking, but the people drive him away. But without Prince Silencio, it's impossible for them to hear anything at all. Their words run together, they grow agitated, and chaos ensues.
In the end, the people call Prince Silencio back, having realized the need for silence in their lives. 
Anne Herbauts has individuated the characters in her crowds, but also heavily stylised them. We get a sense of 'crowd' (and also of 'noise') even though her style makes use of negative space.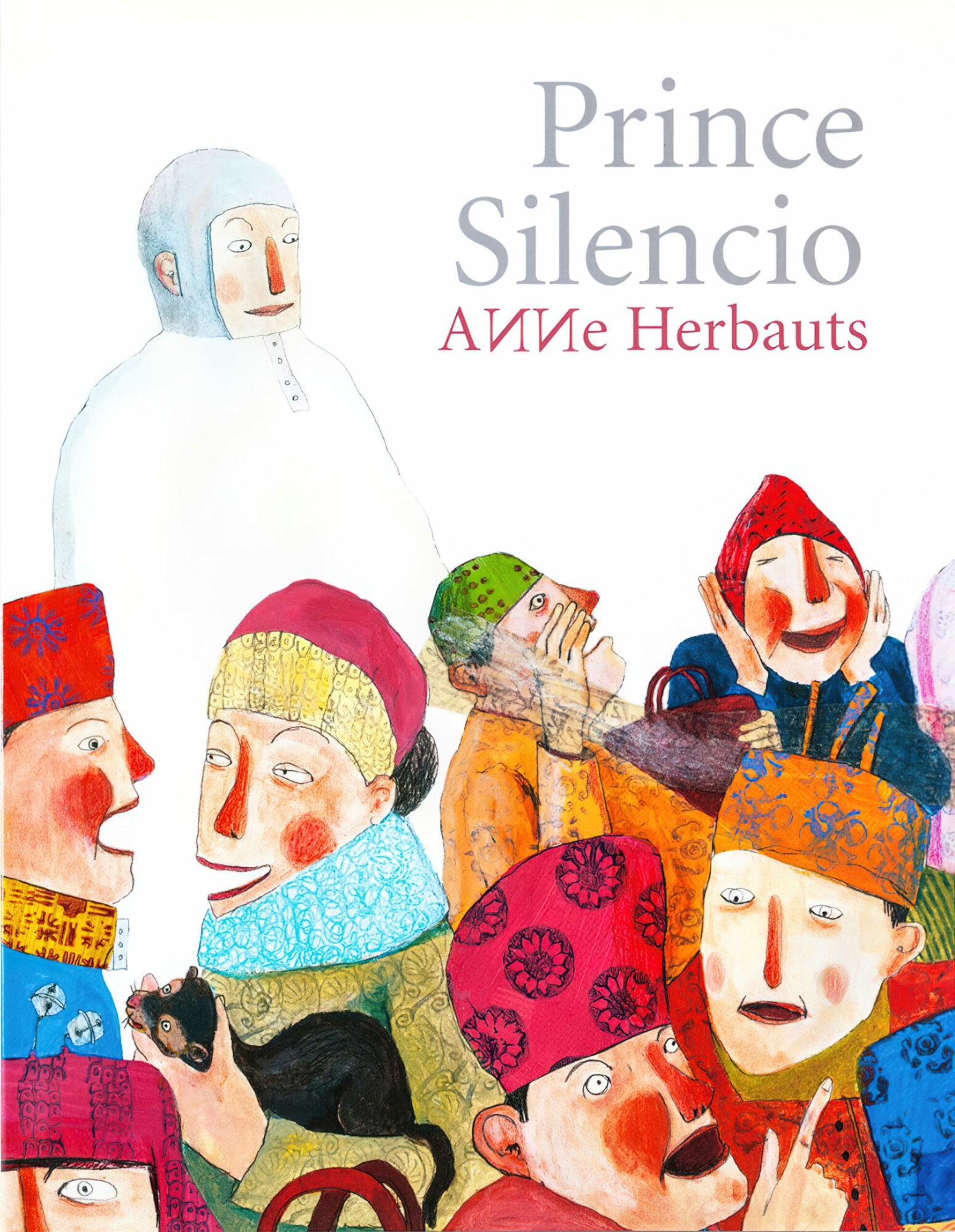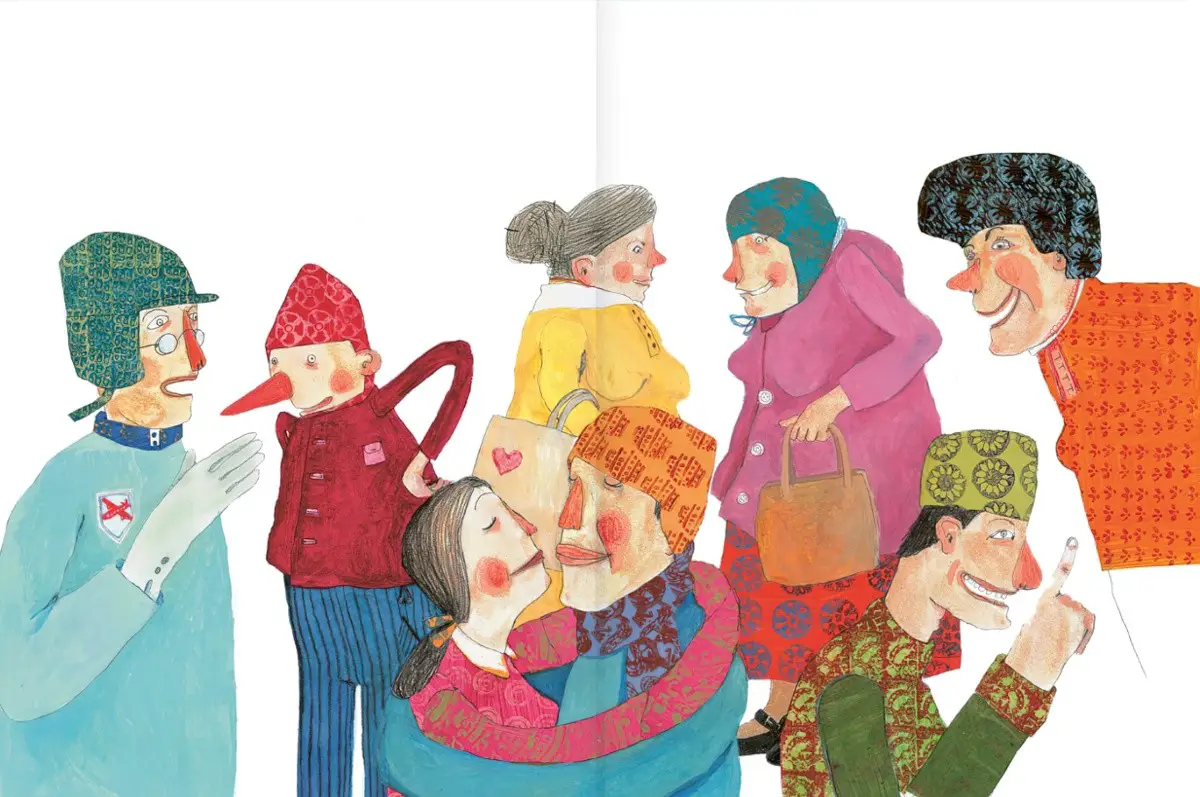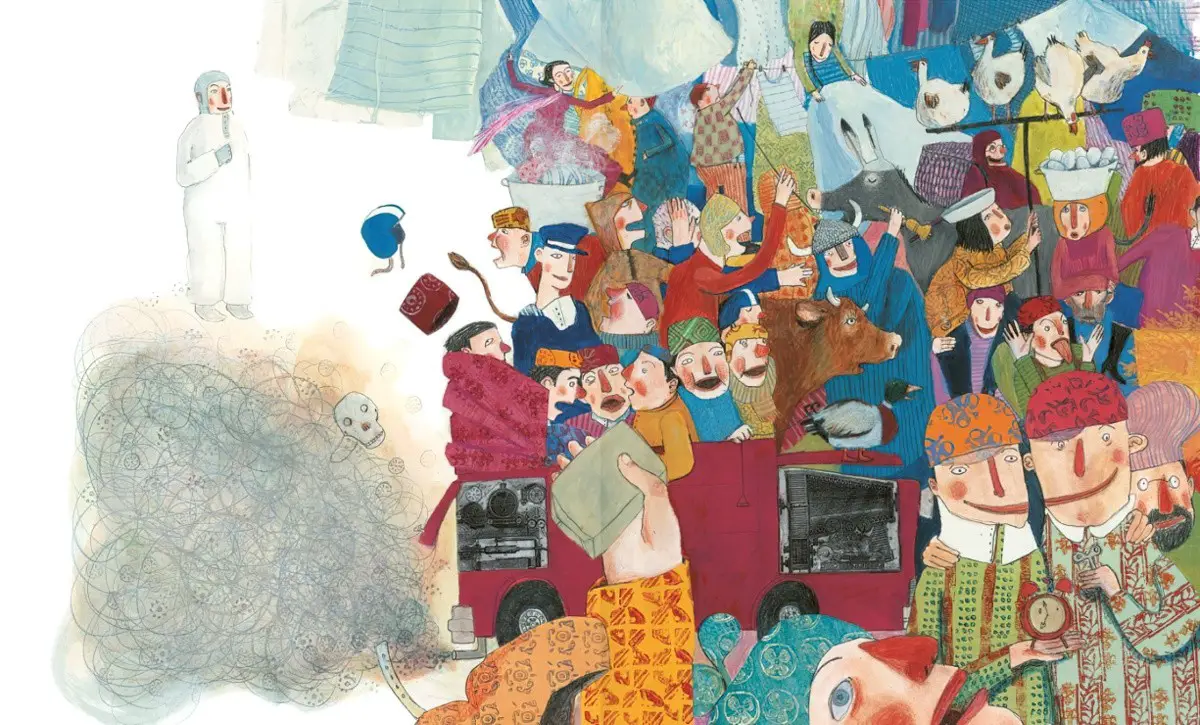 INDIVIDUATED CHARACTERS IN CROWD SCENES
Let's take a look at other illustrations of crowds. How many people must an illustrator draw before readers decode a scene as 'crowd'? This isn't just about numbers. Illustrators must vary the body language and poses, often exaggerating them. Some face the viewer, others face away. Some populate the foreground, others face away.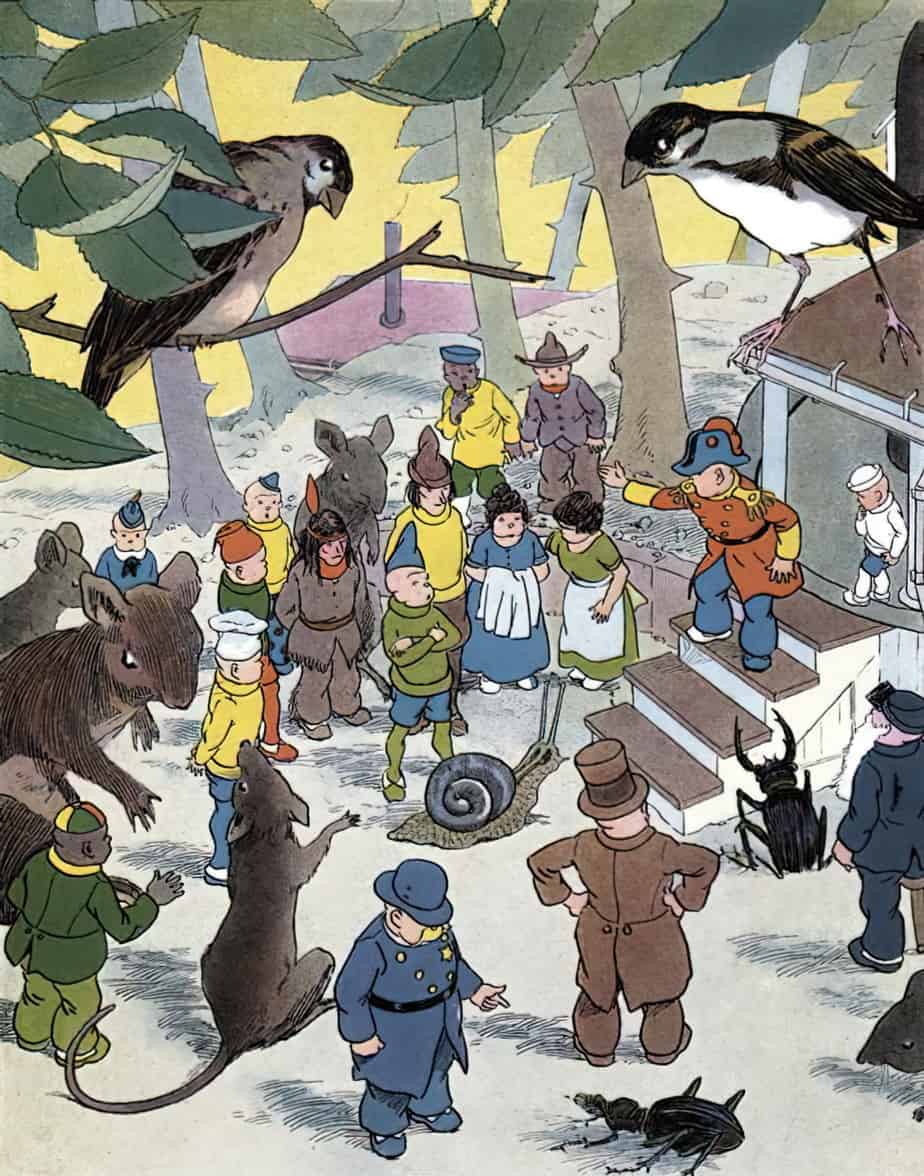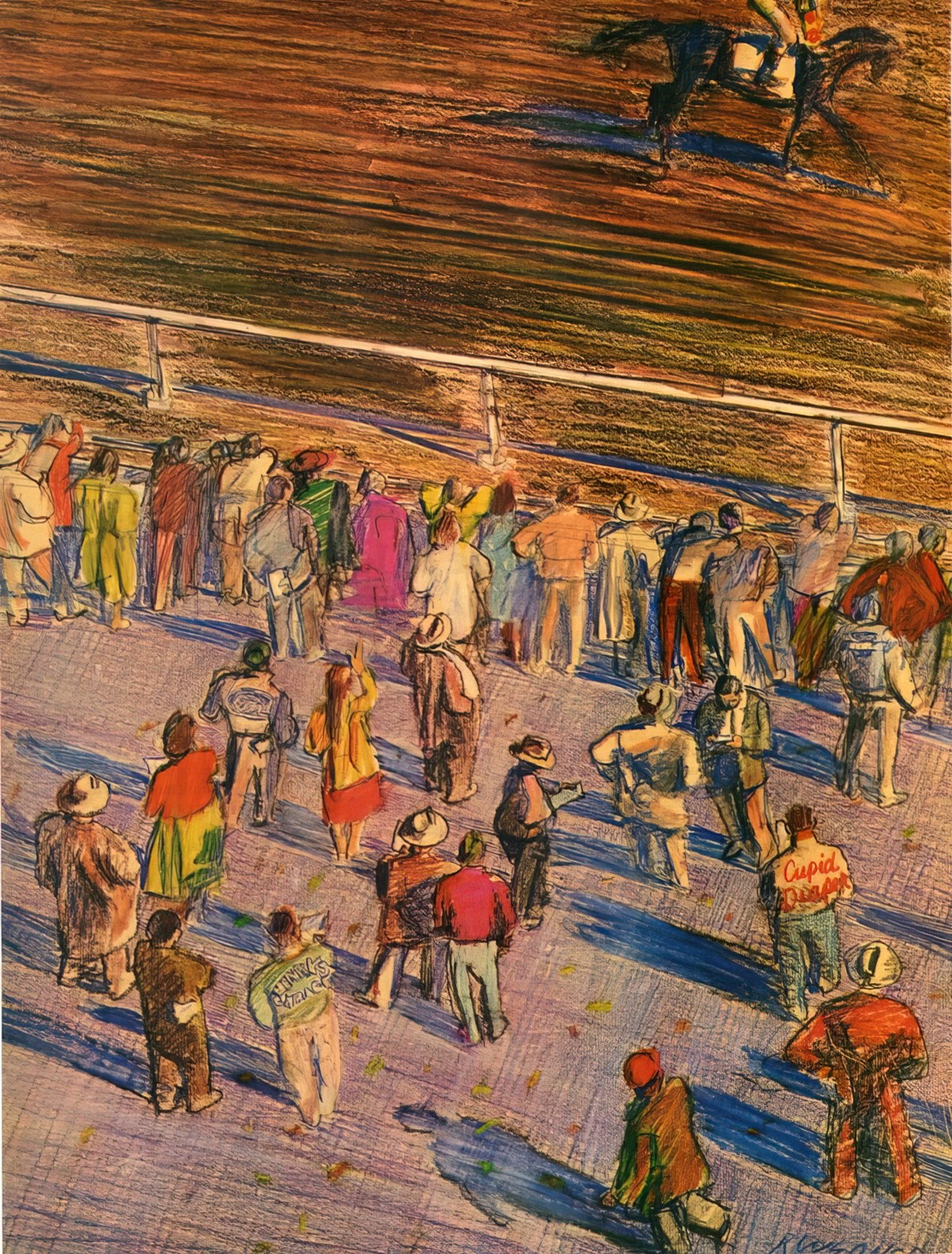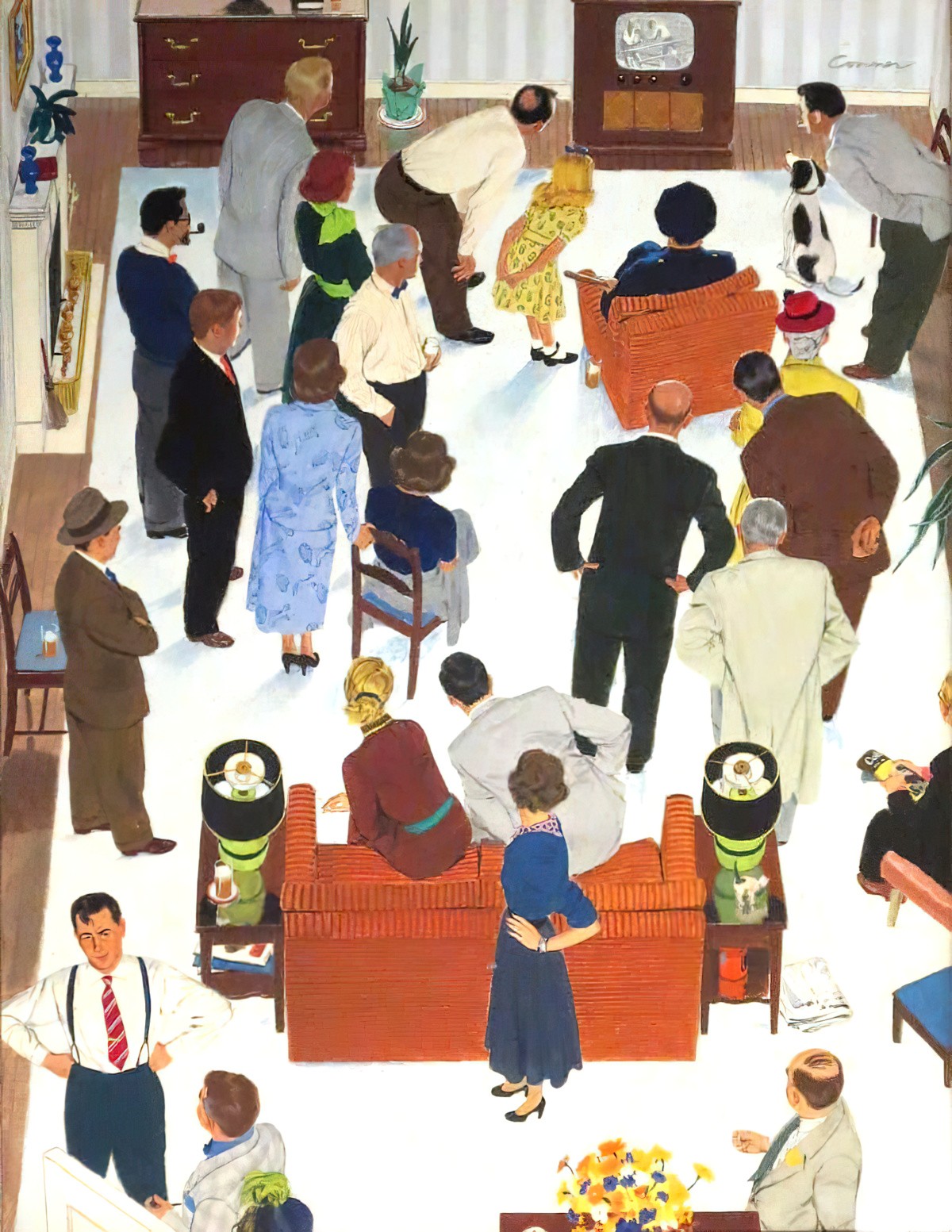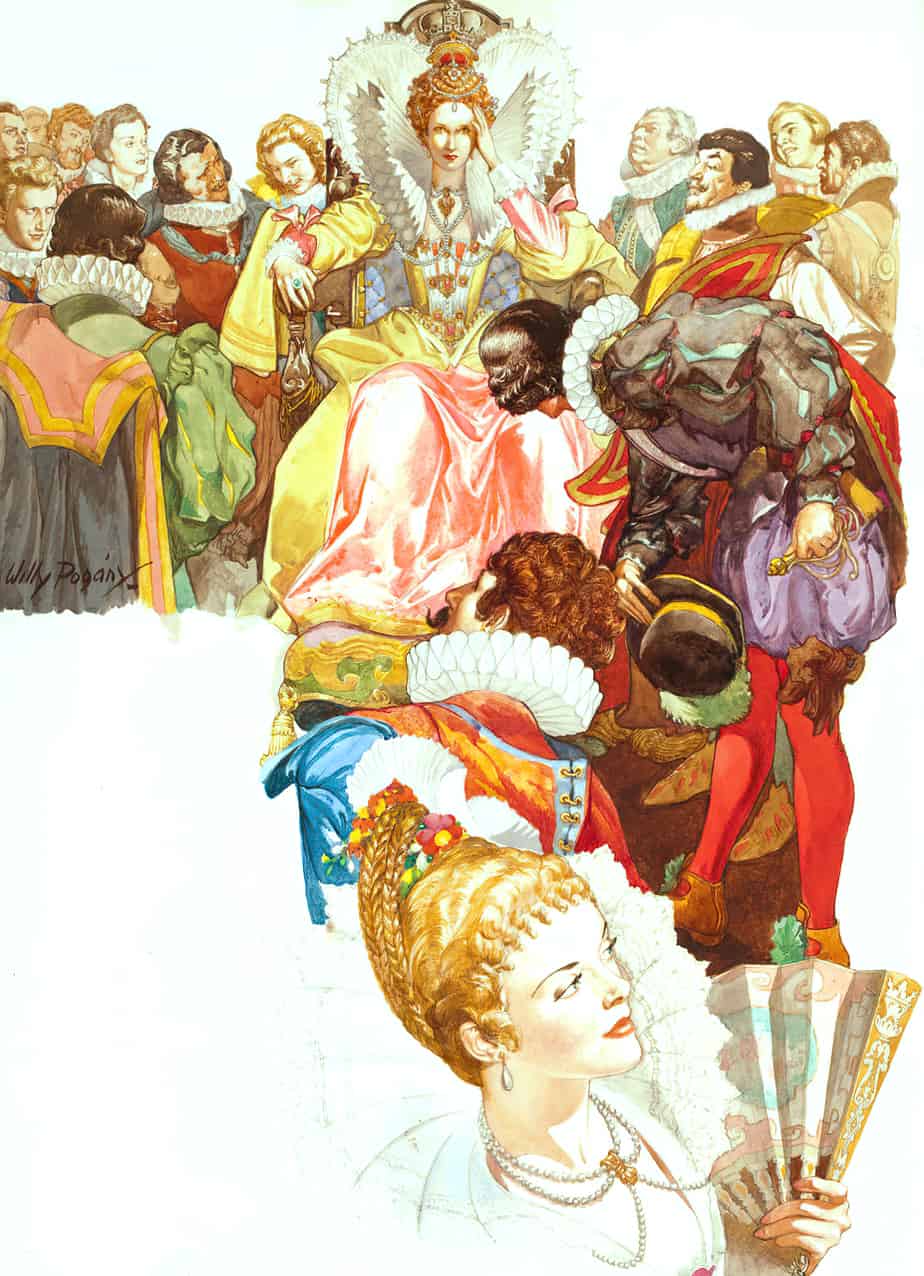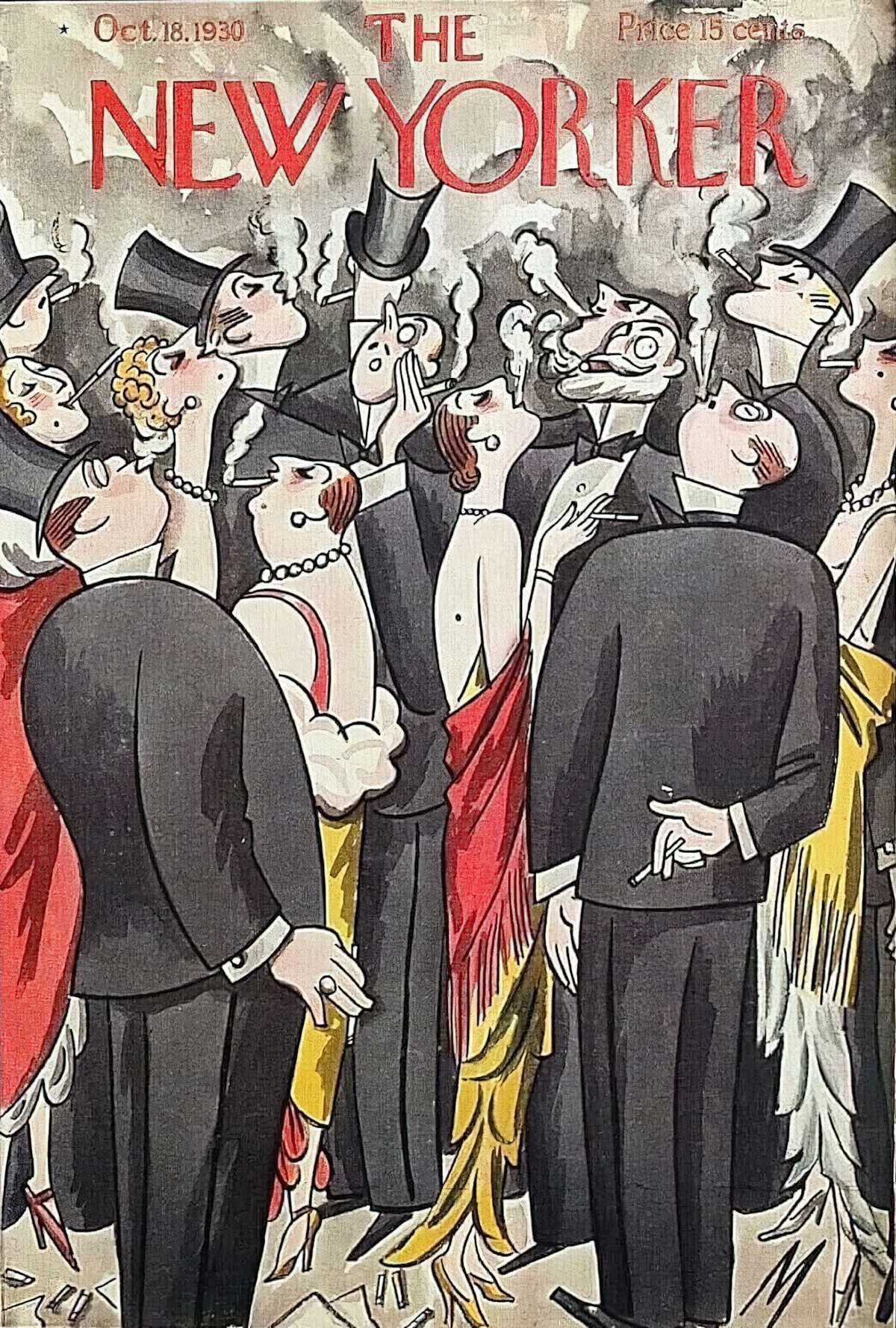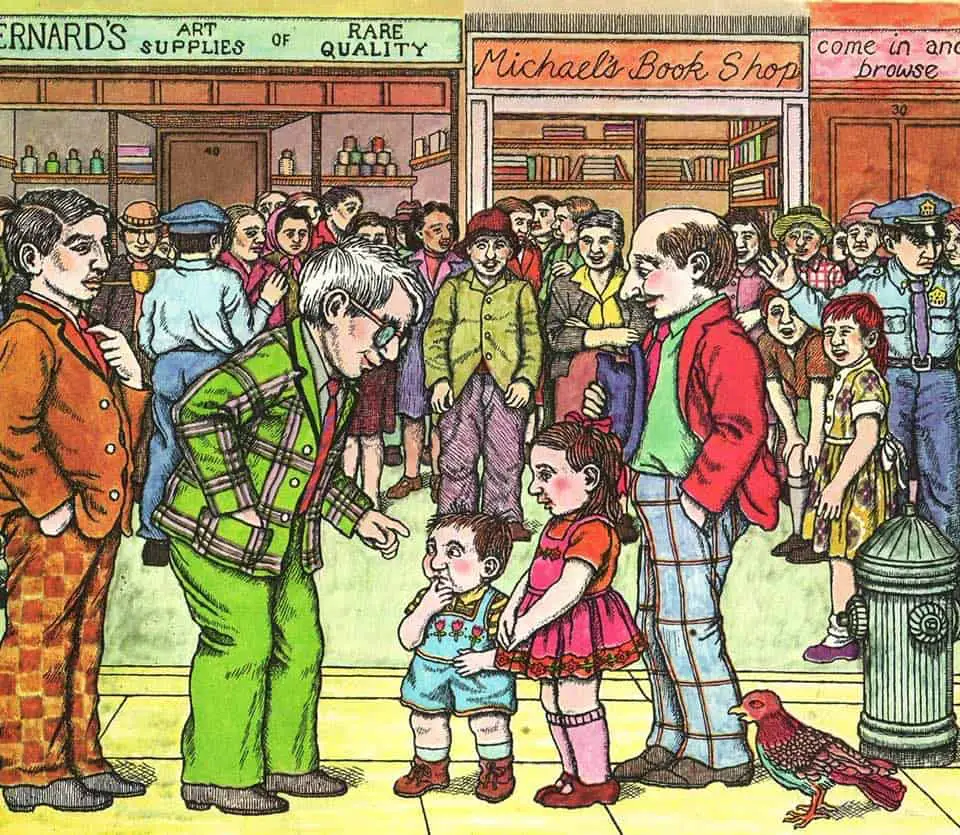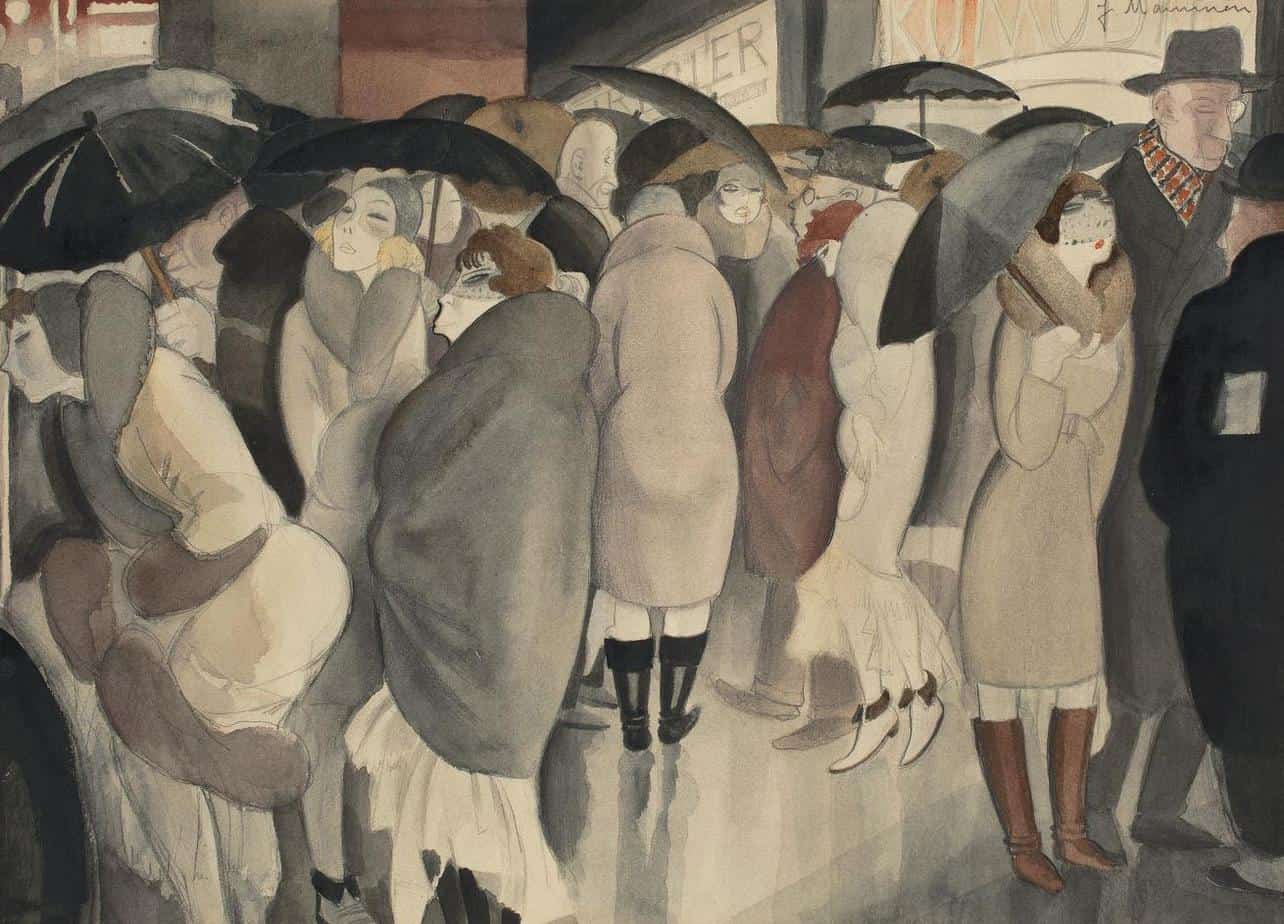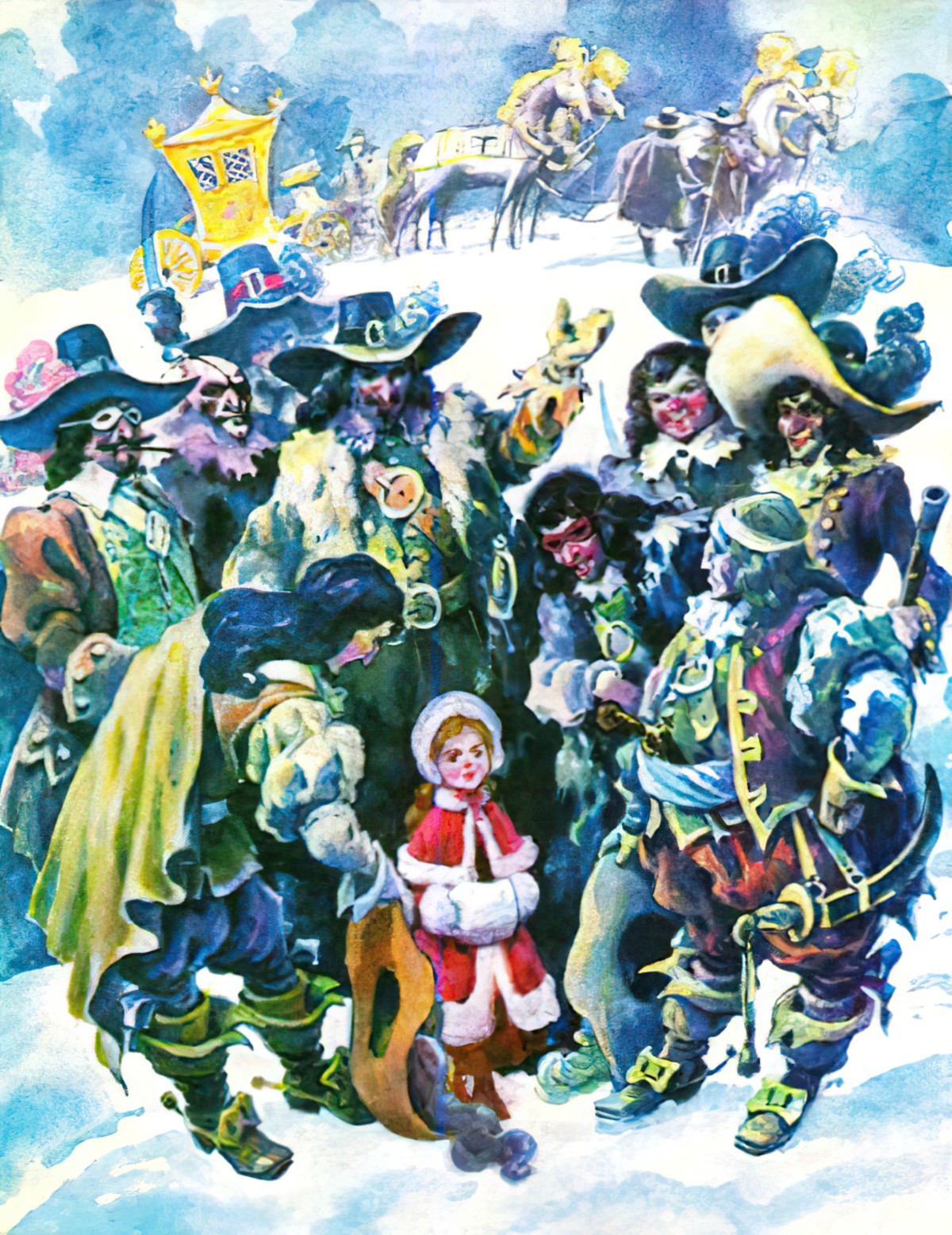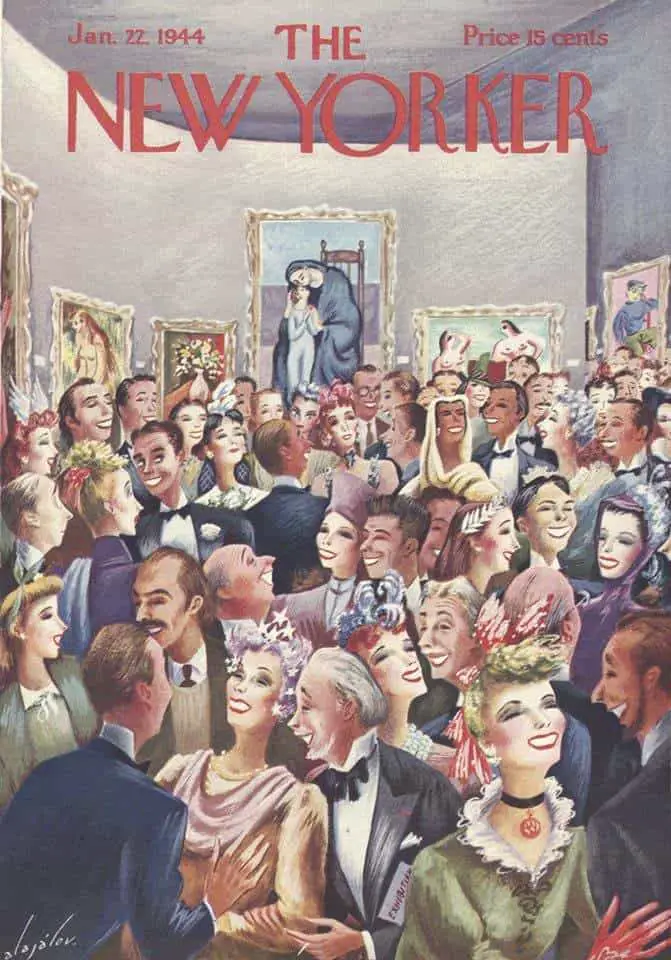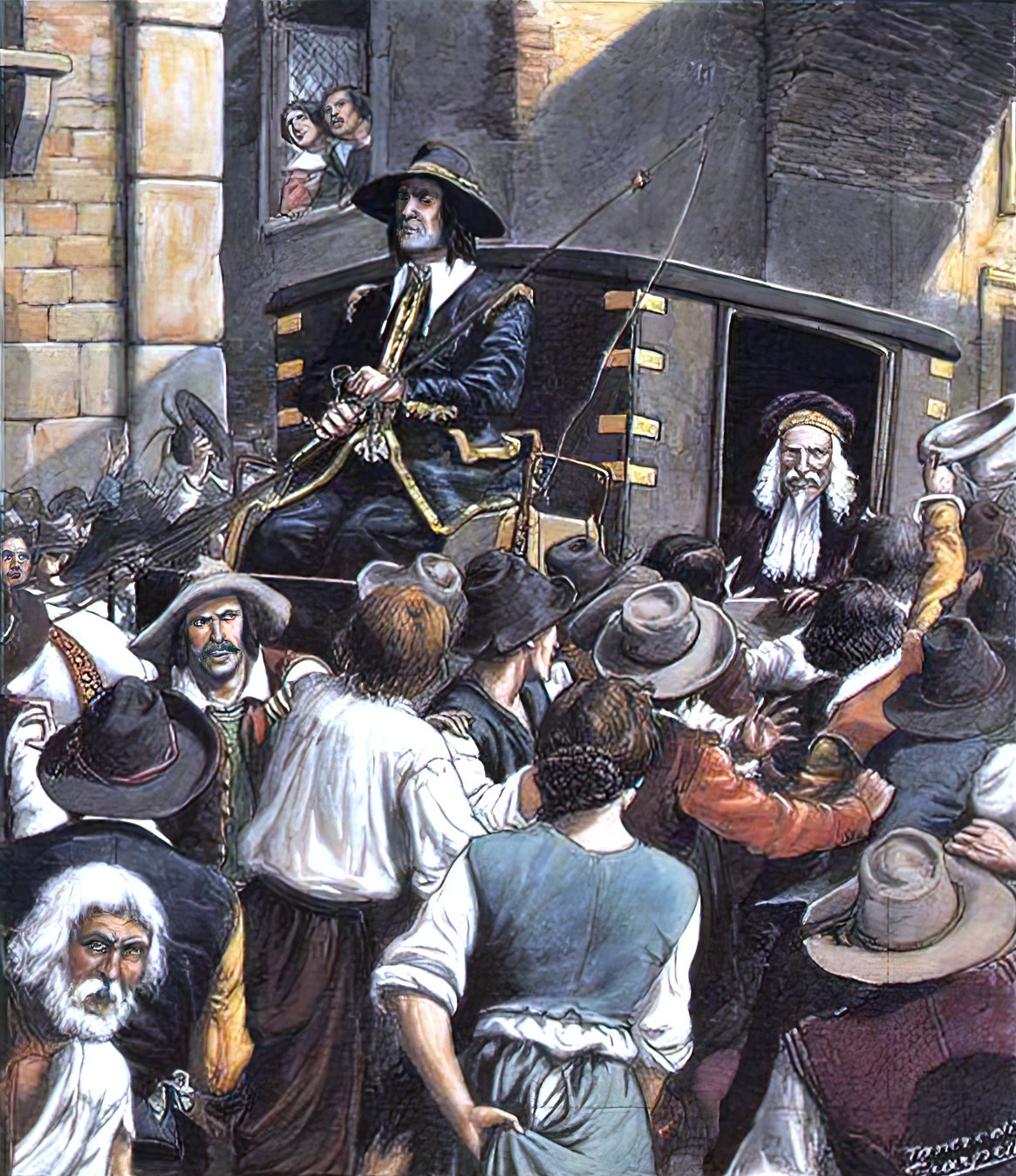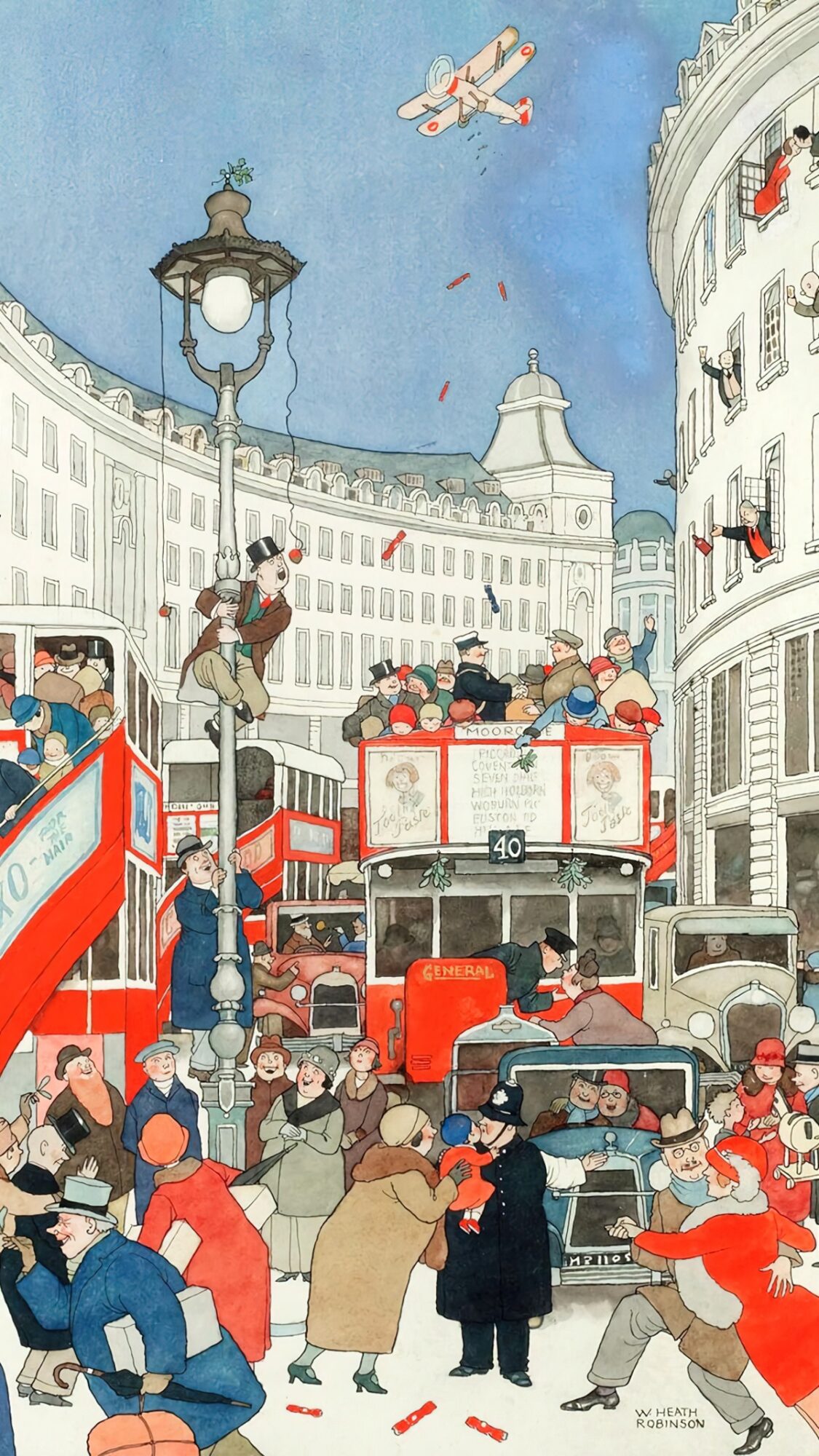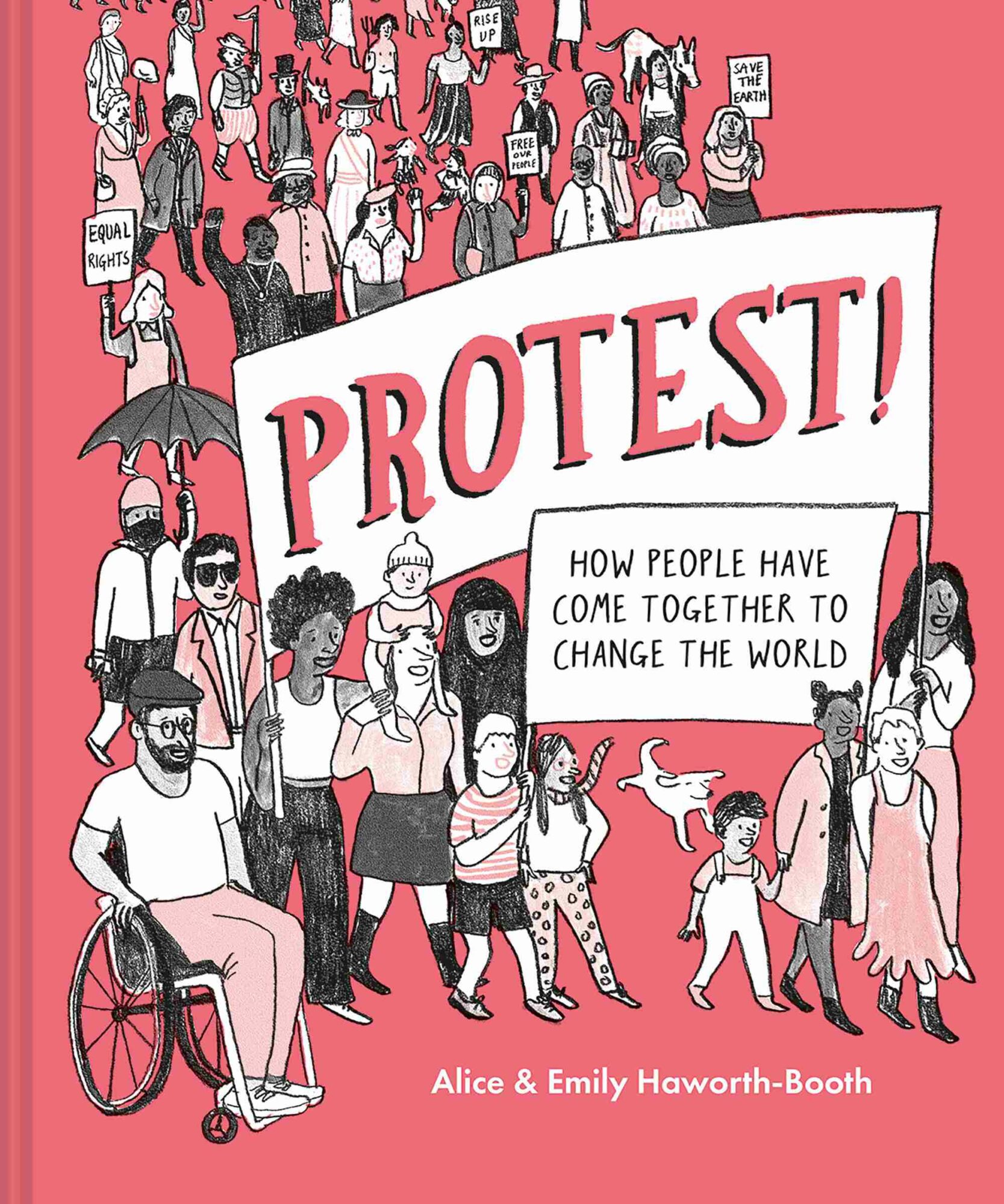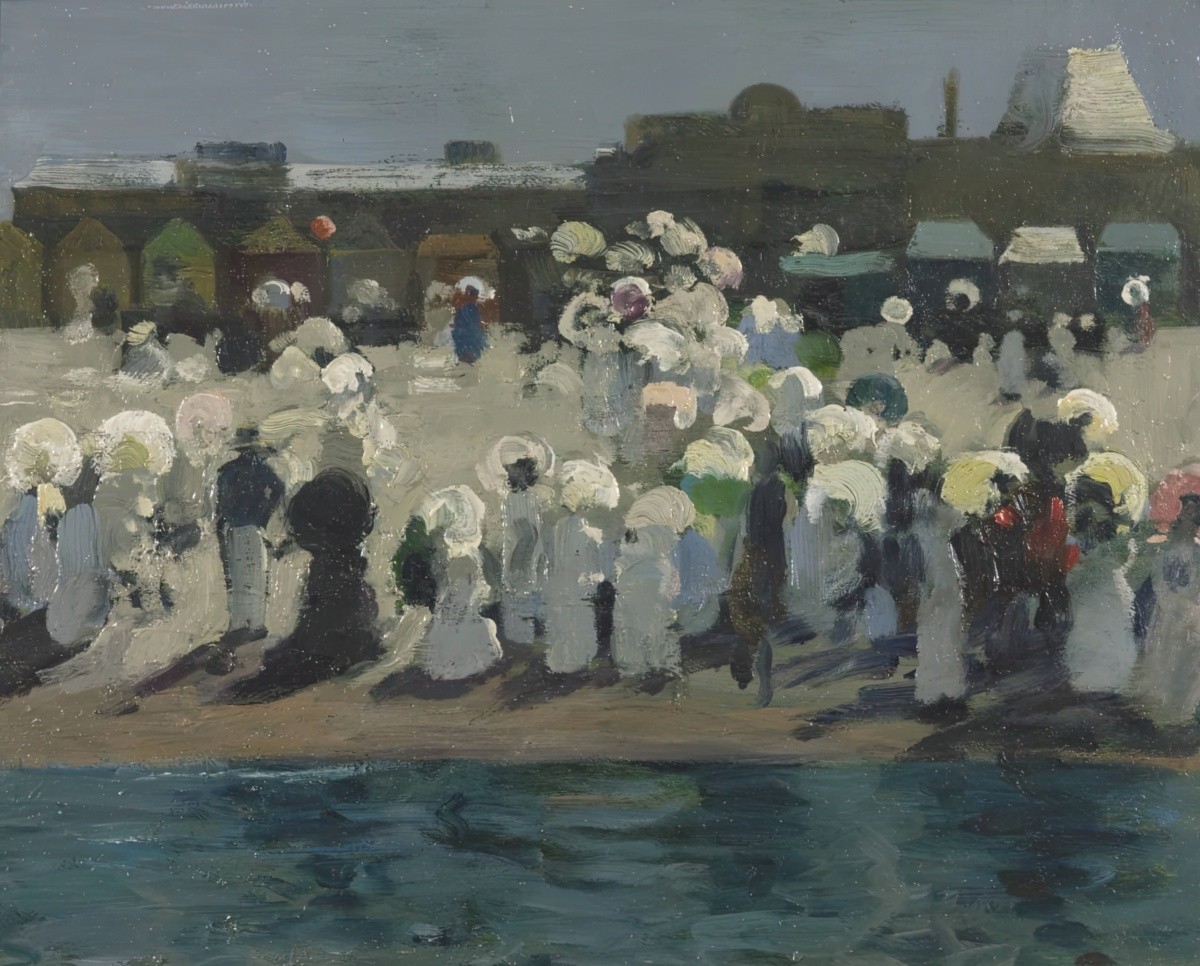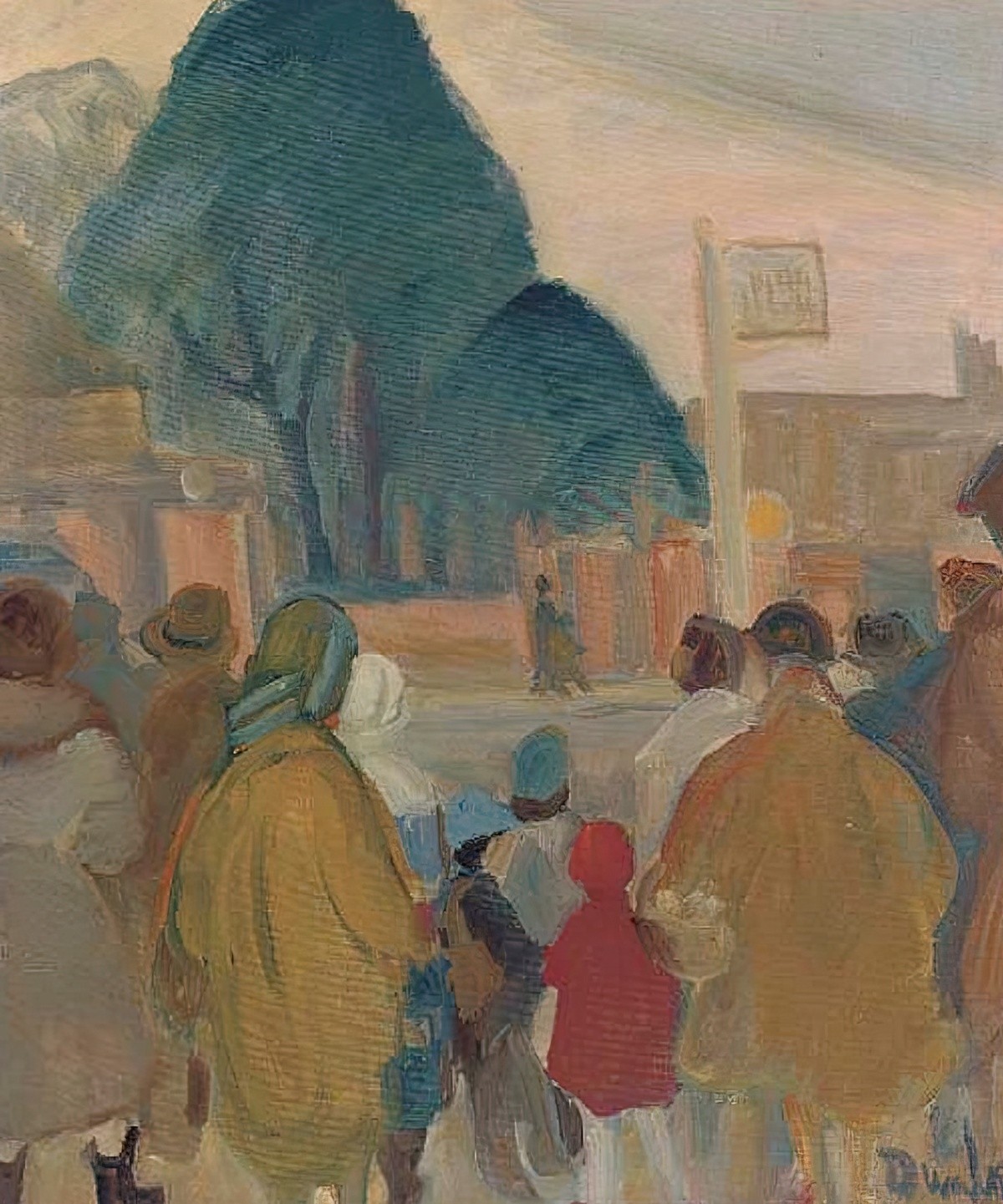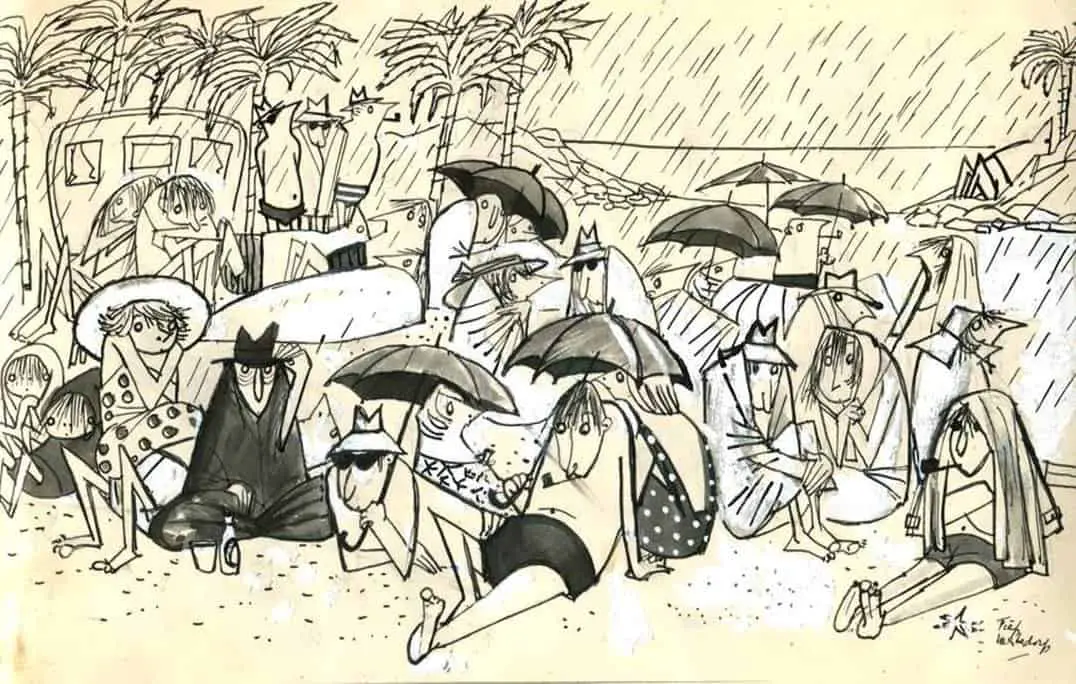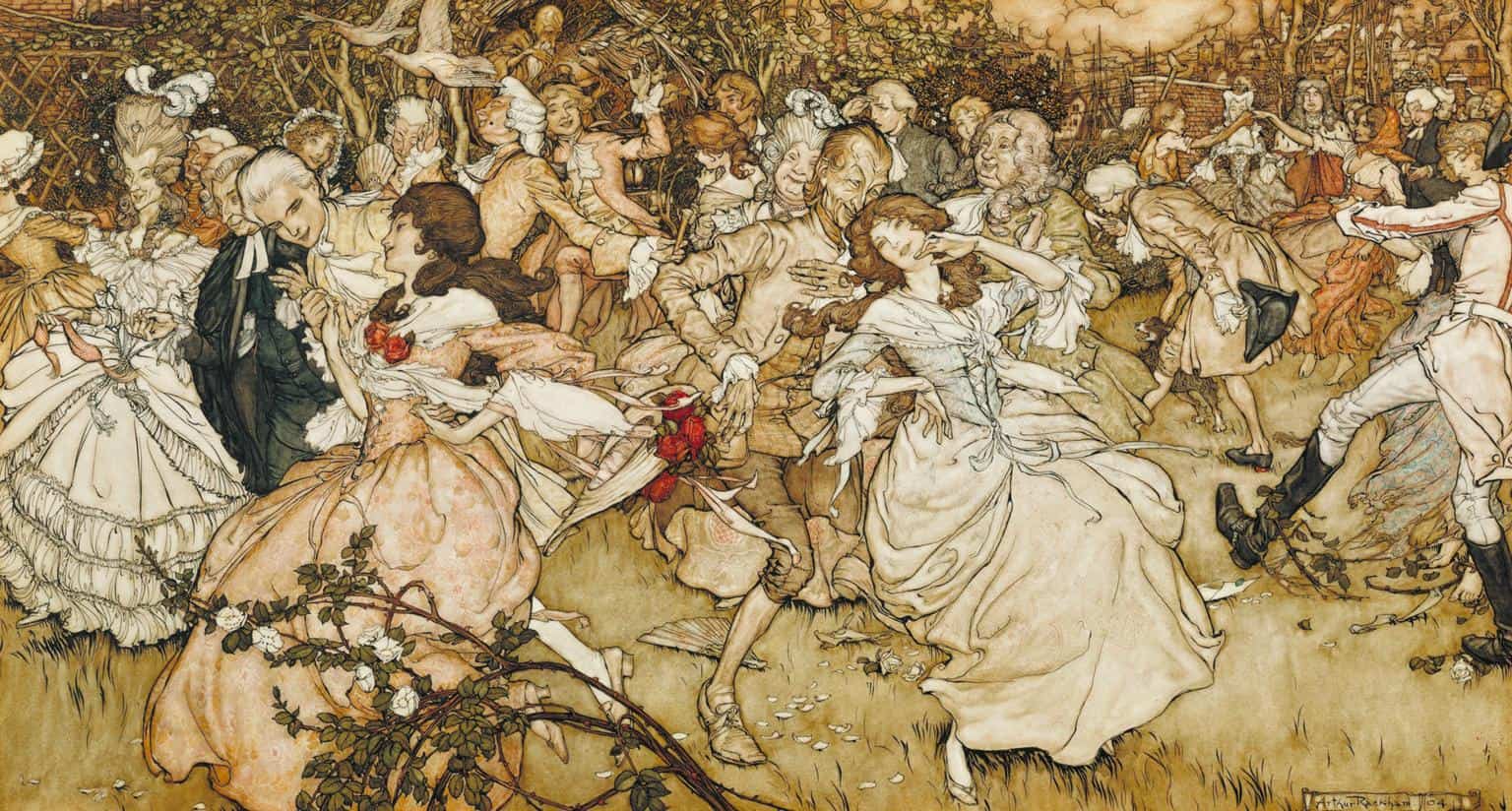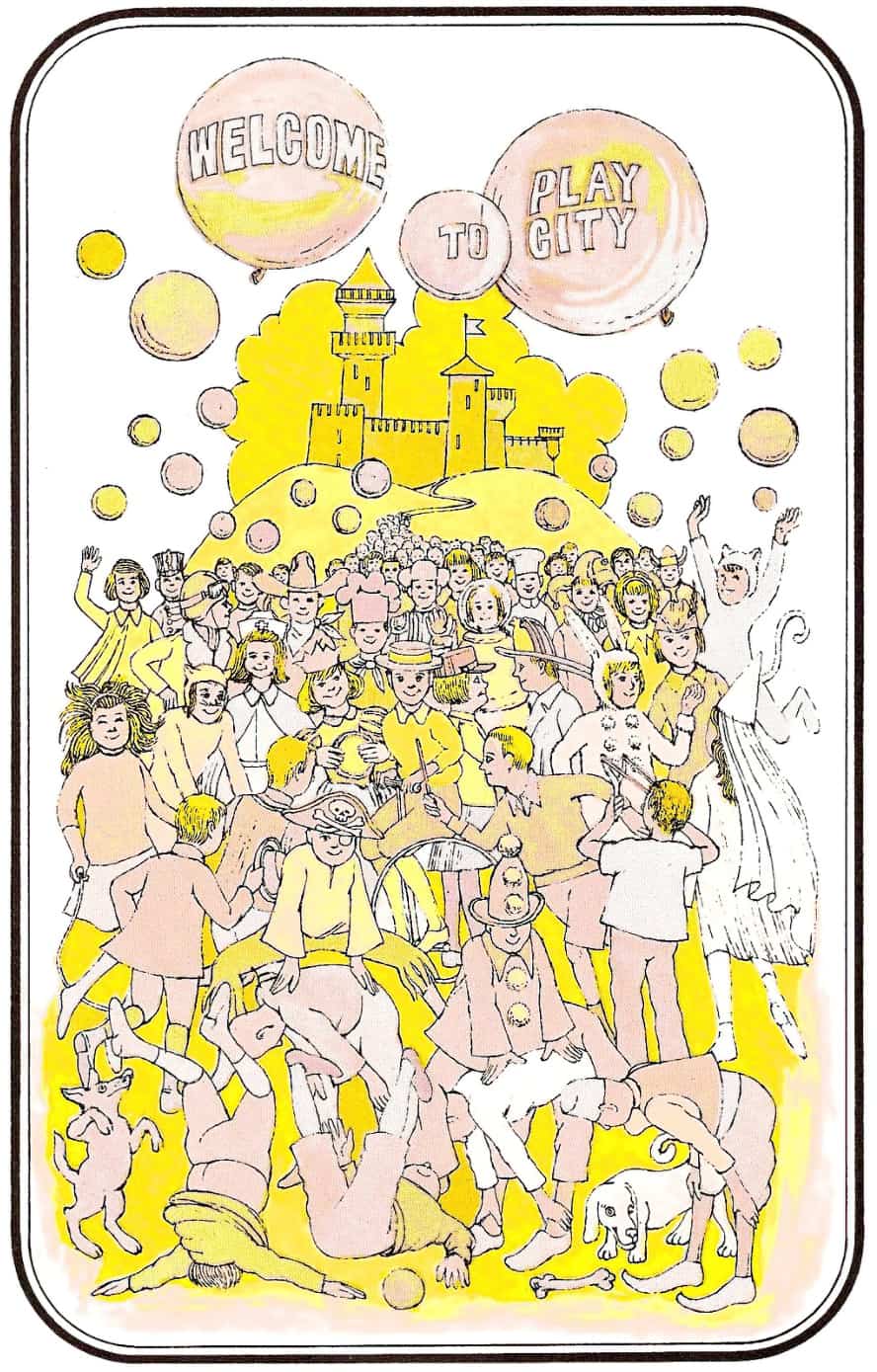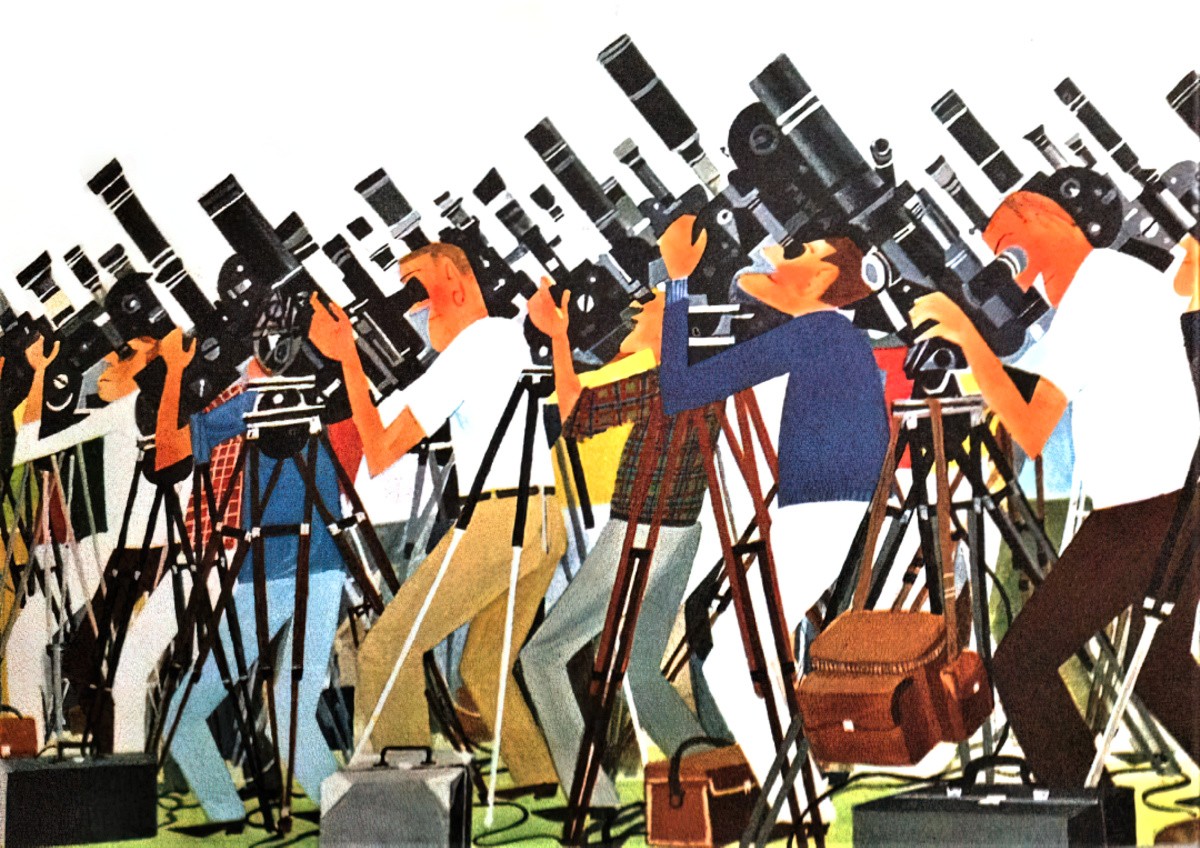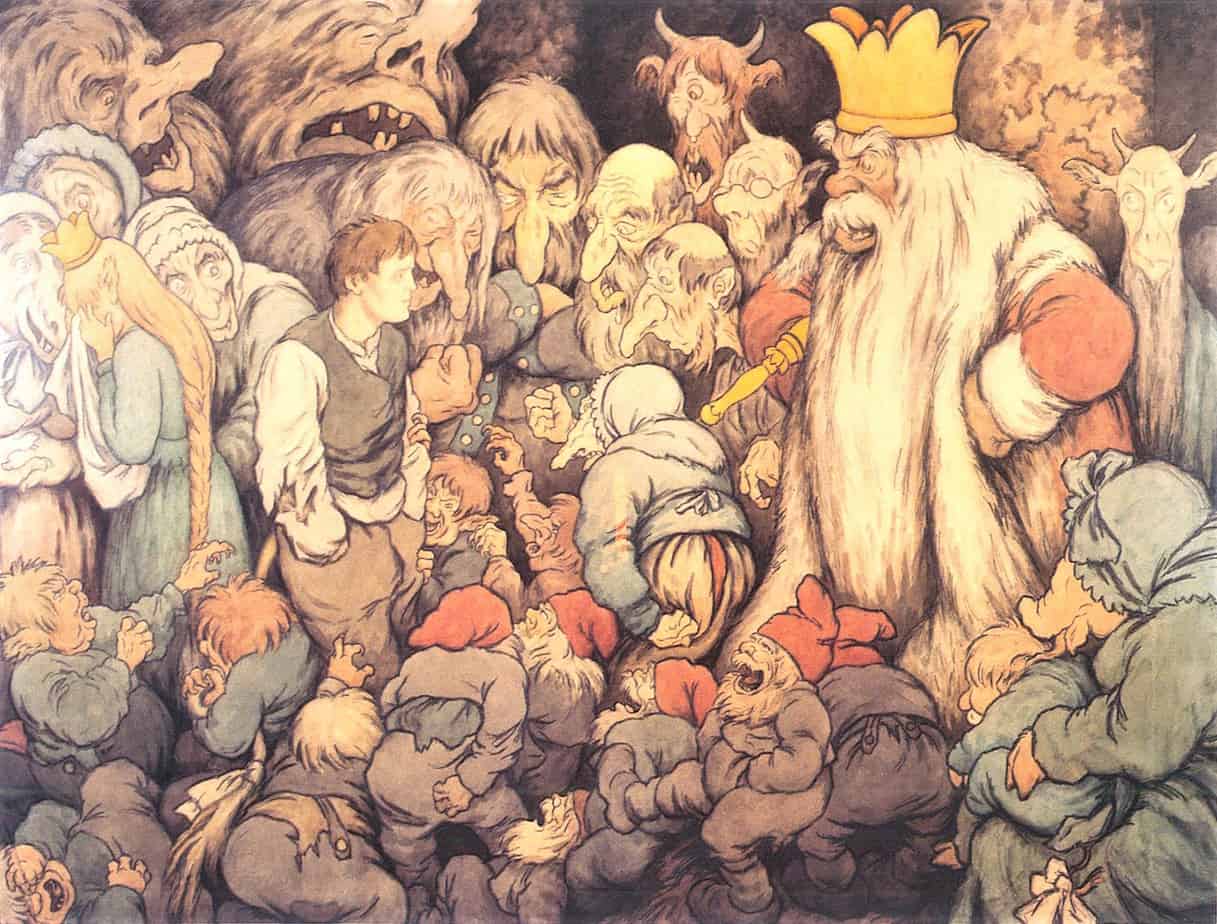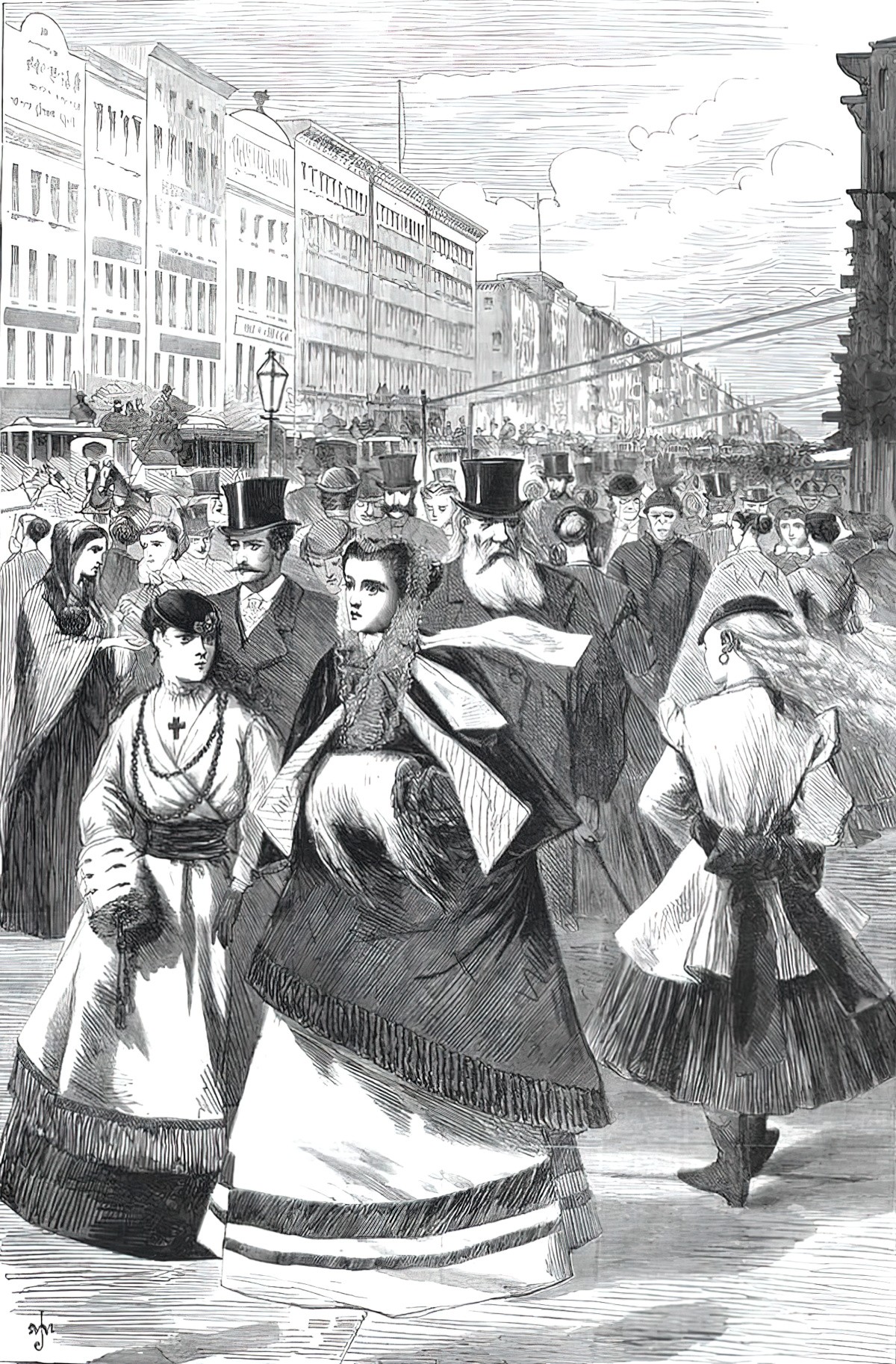 HEADS AS DOTS
Let's take a look at massive crowds, where the heads are splatters and dots.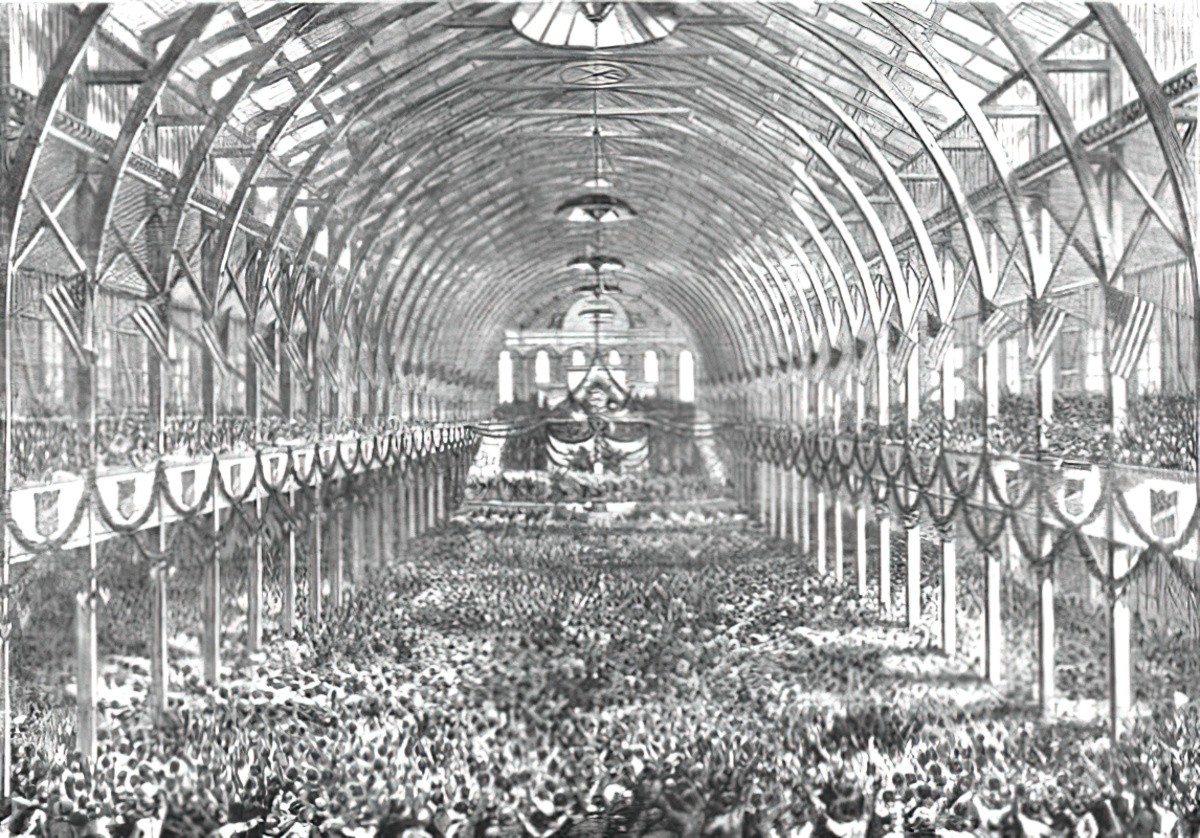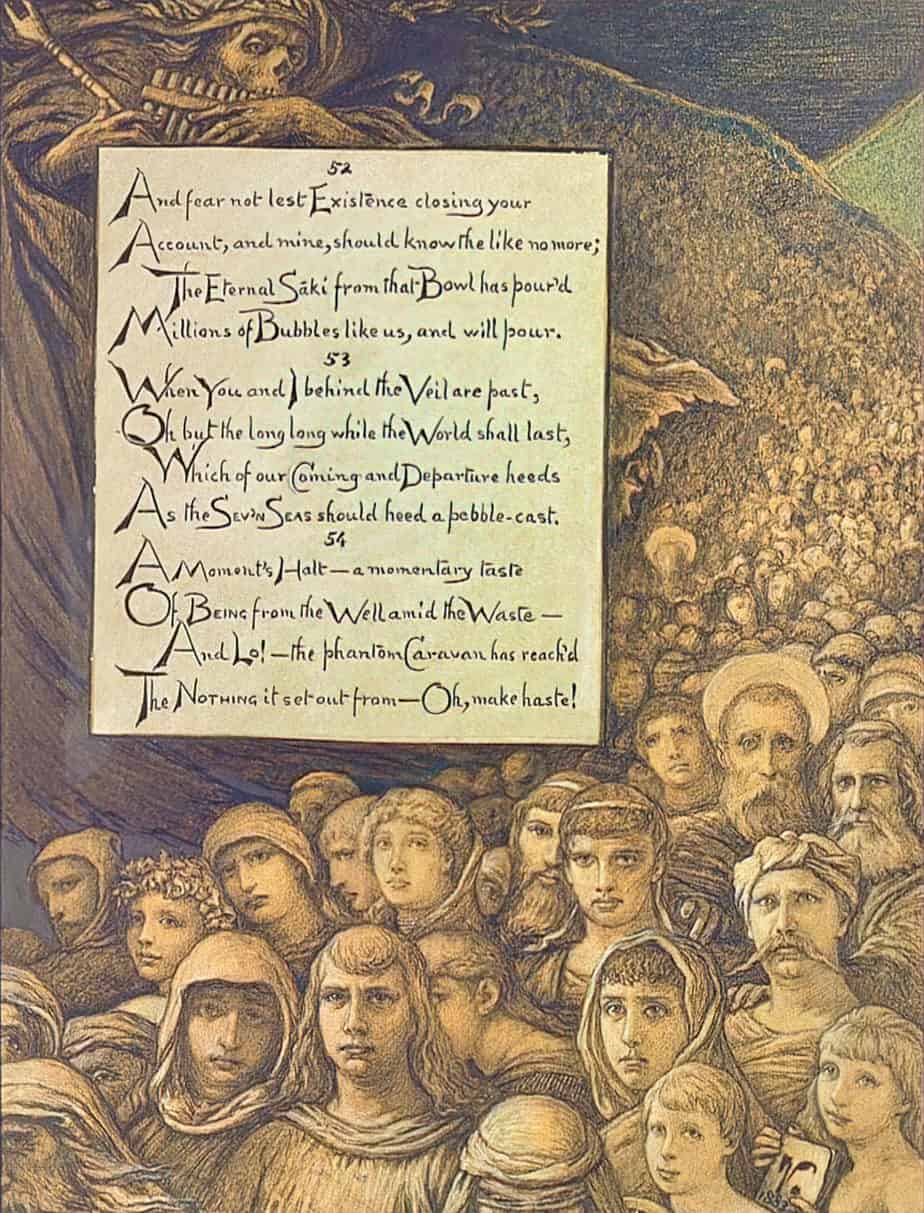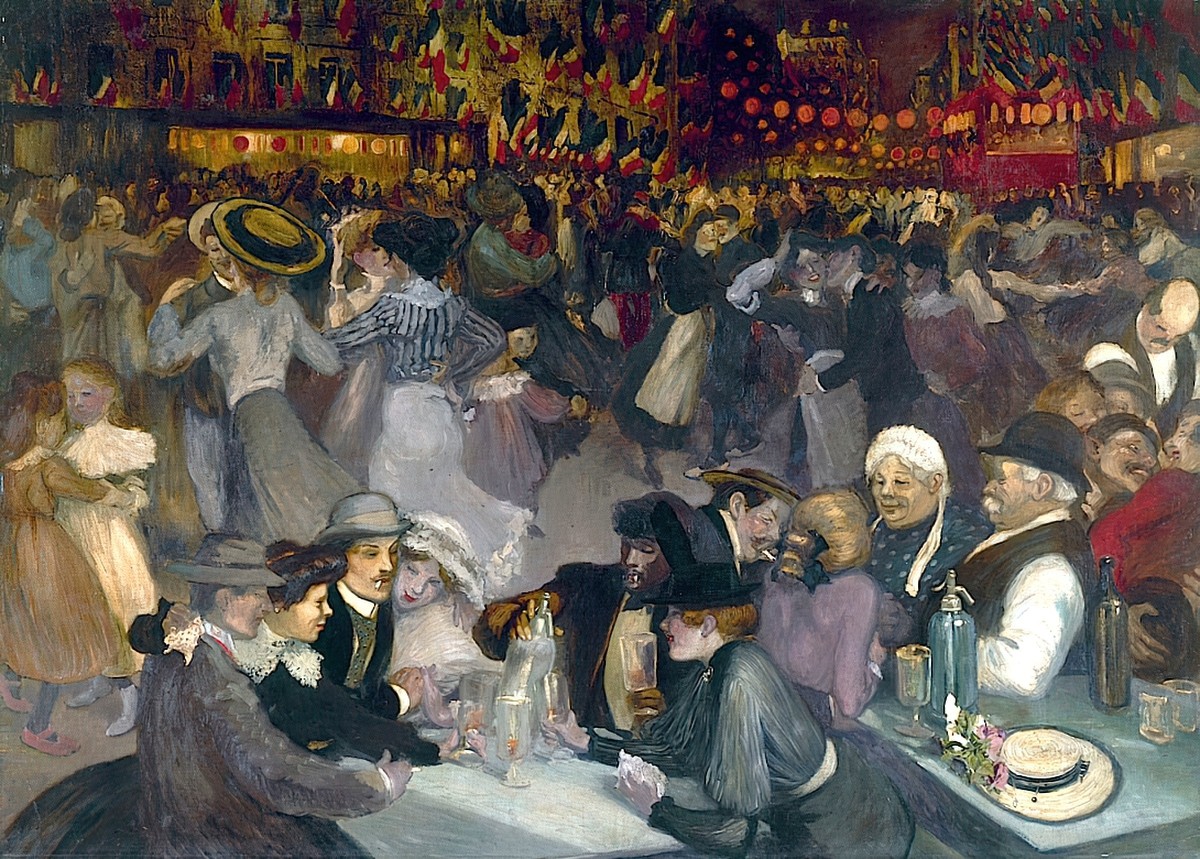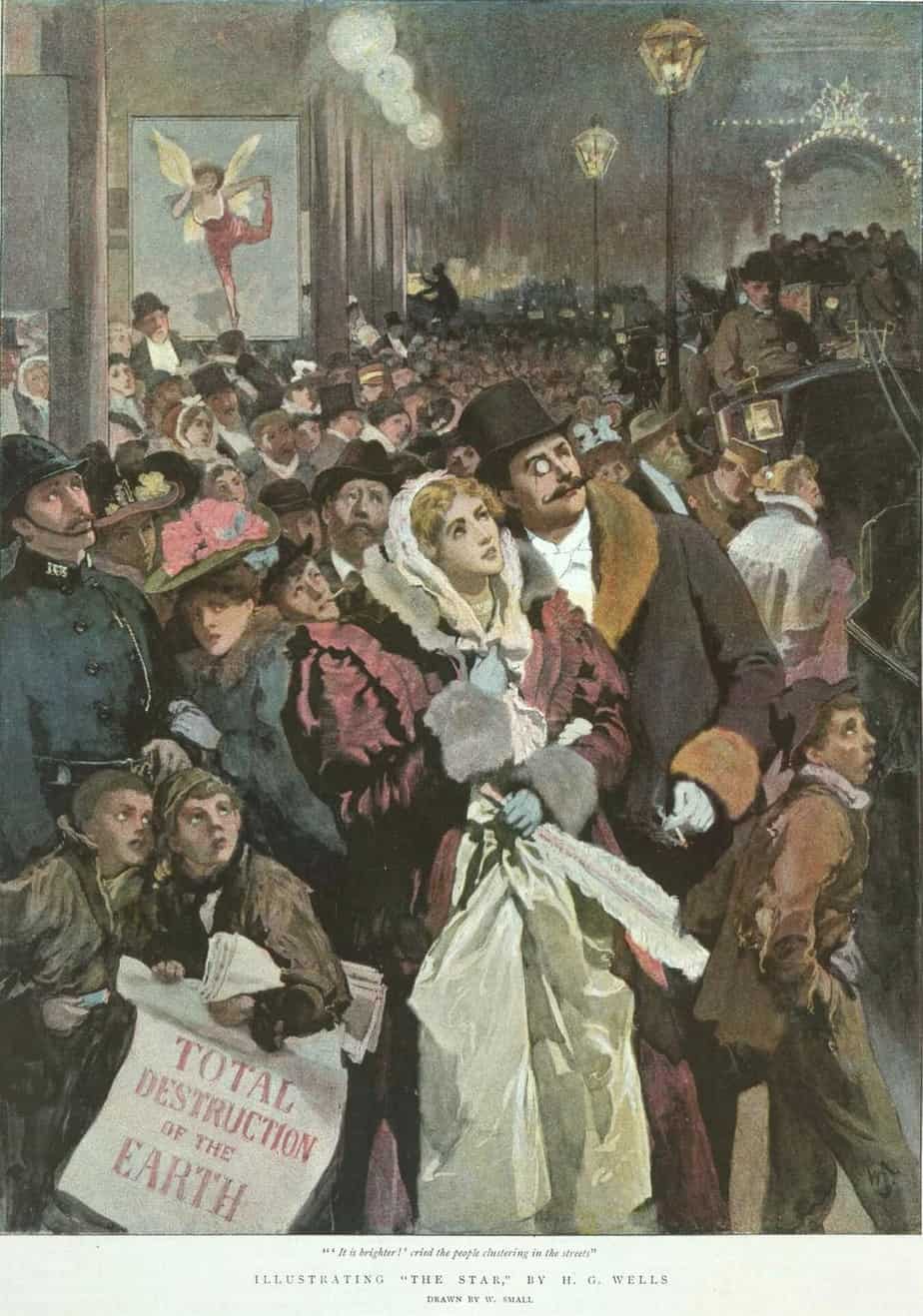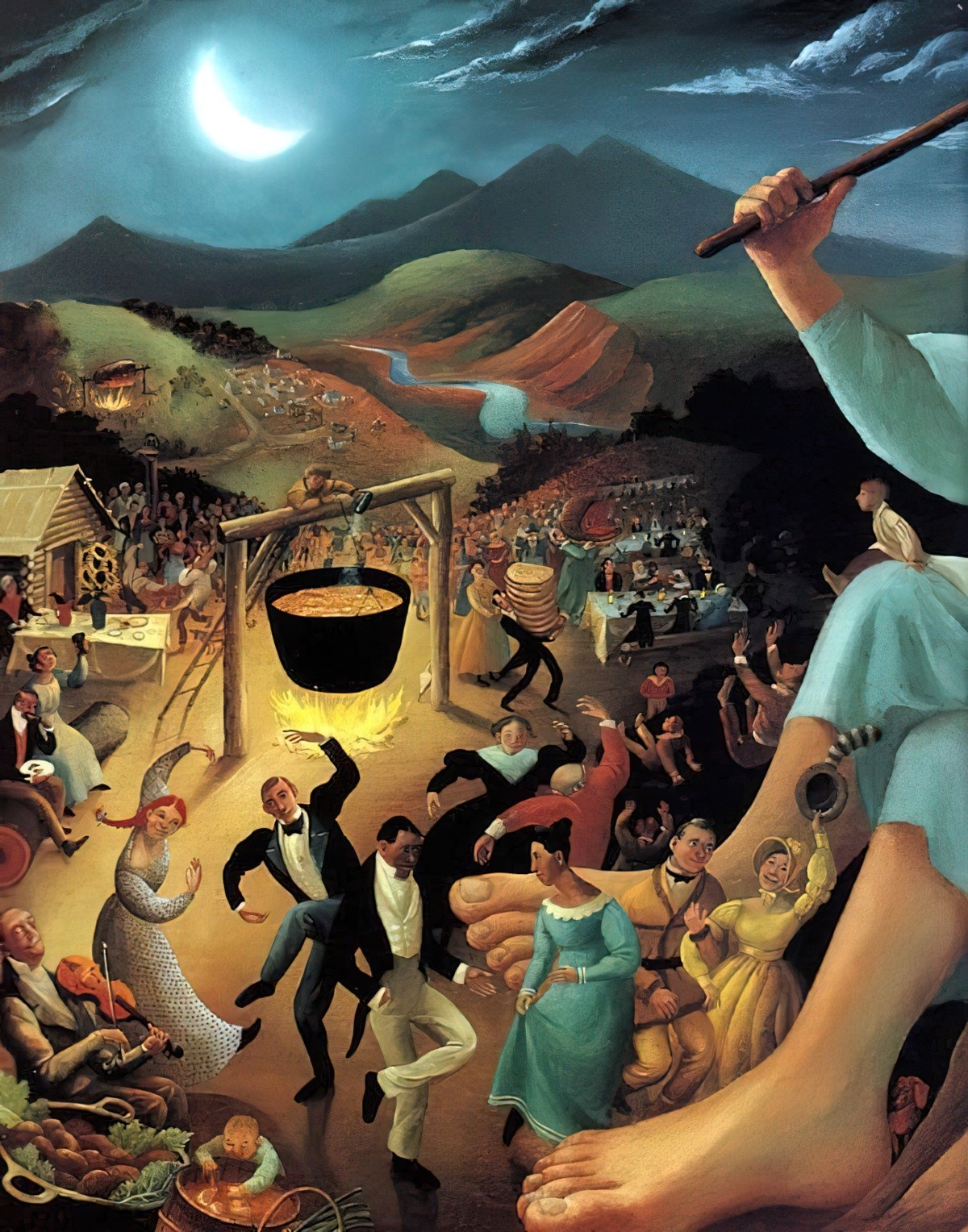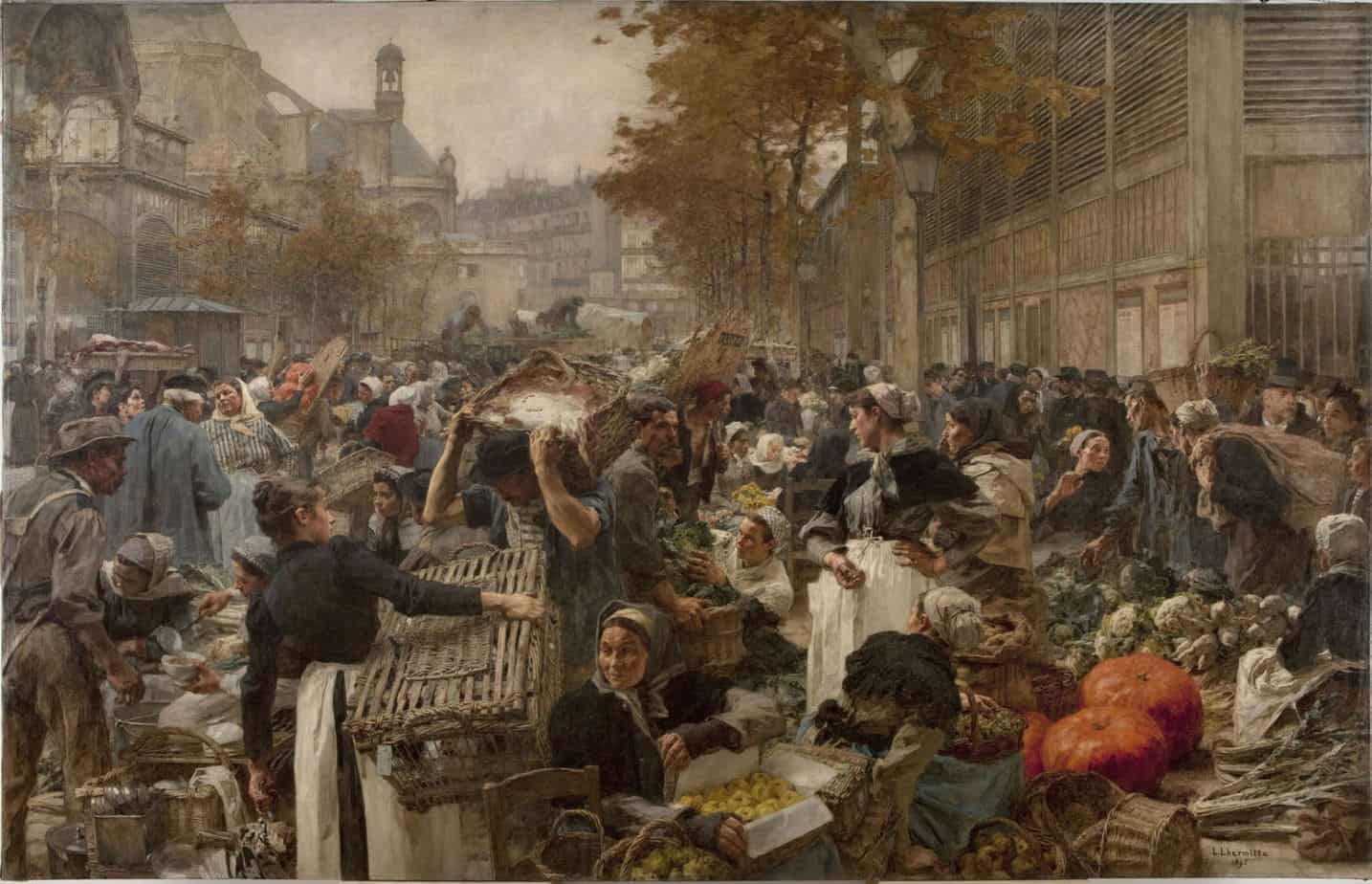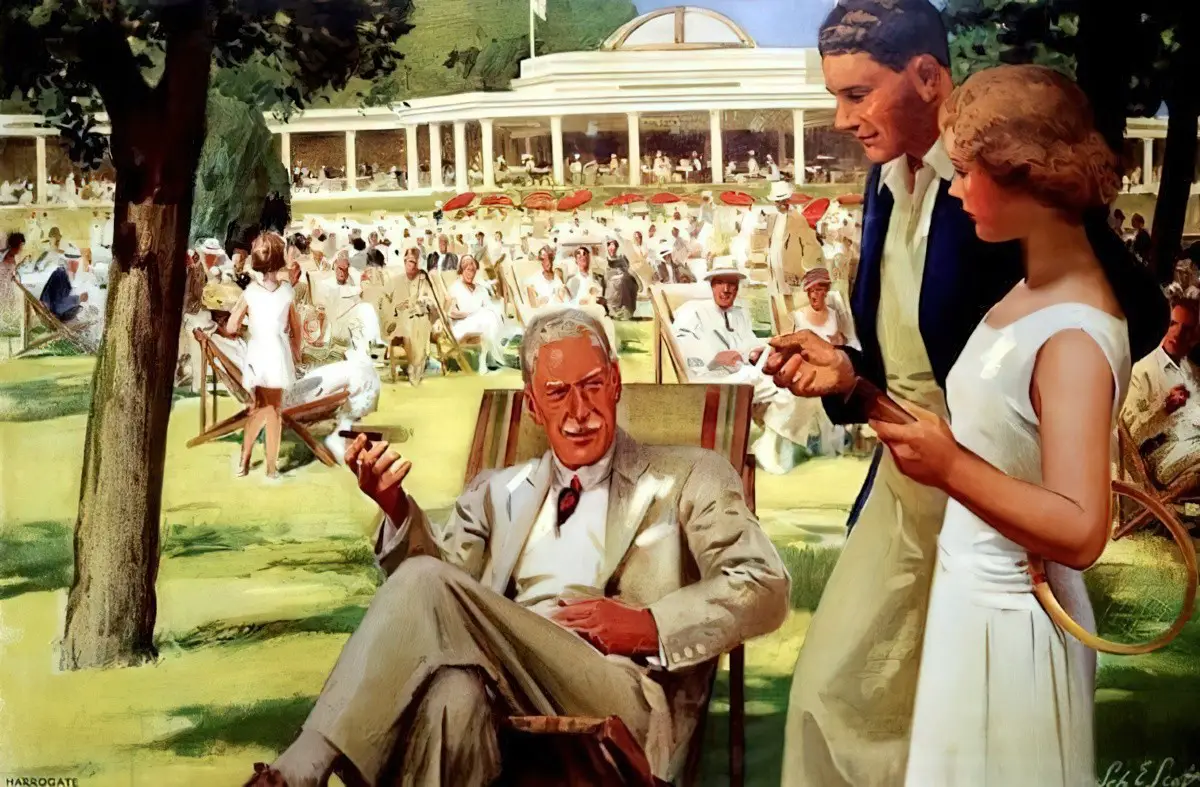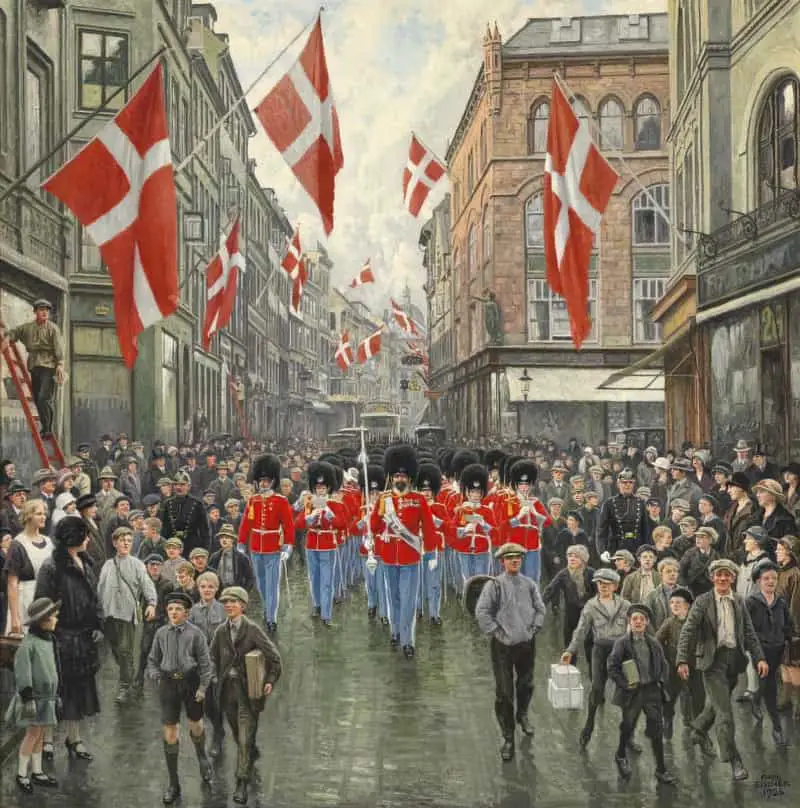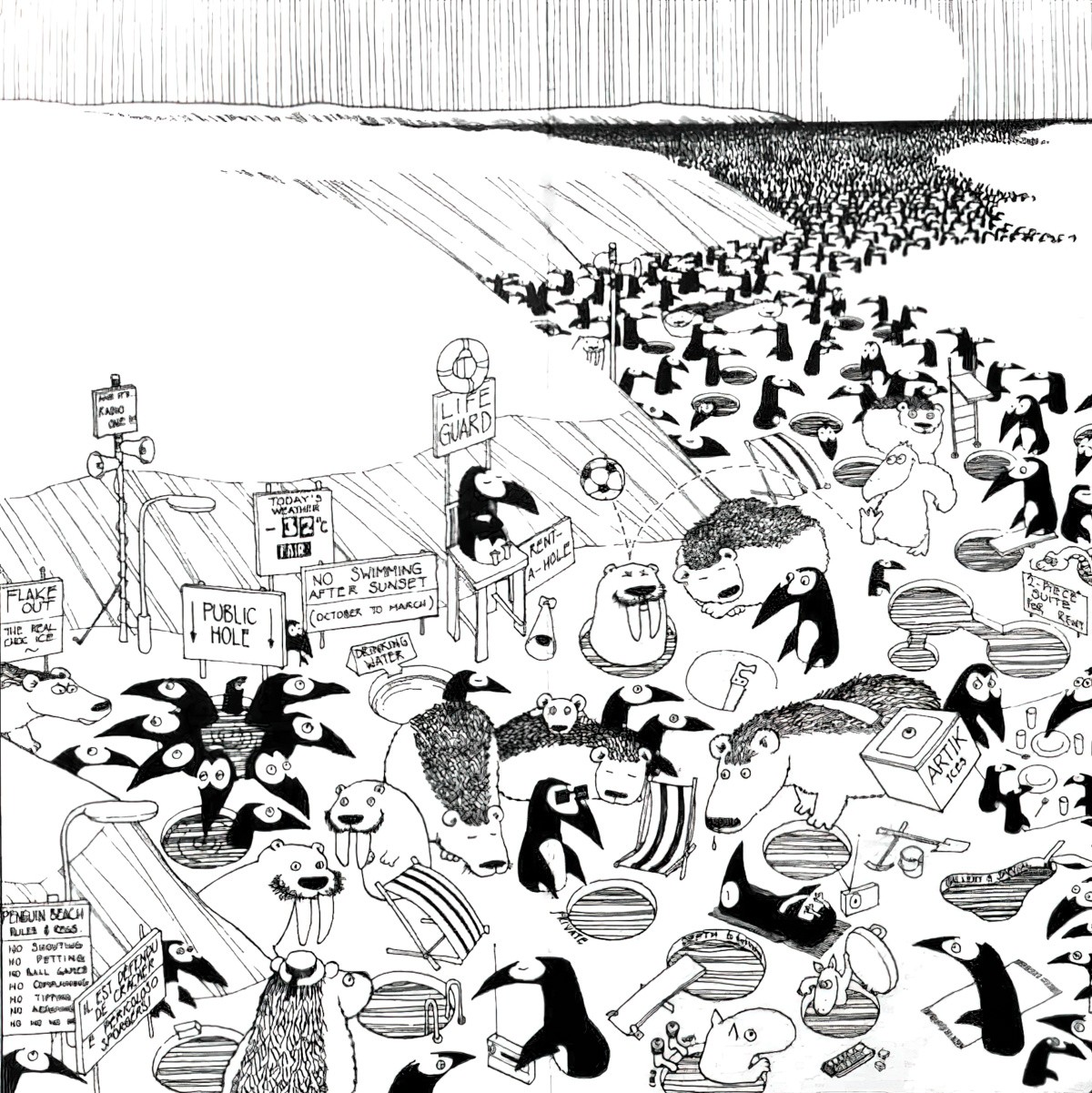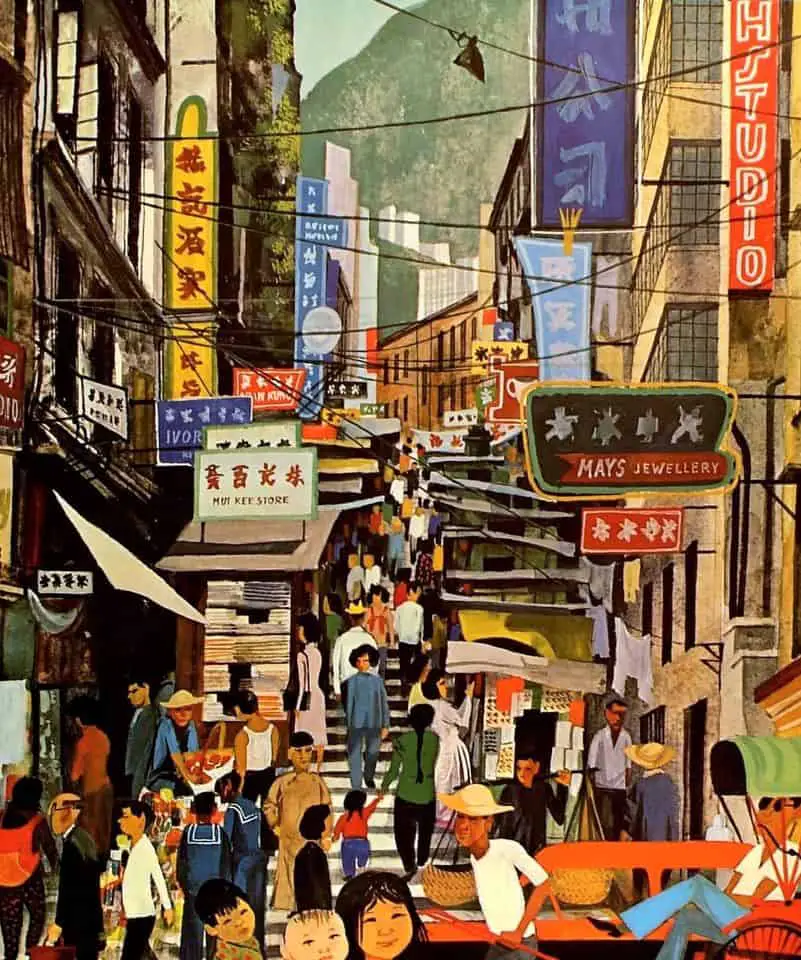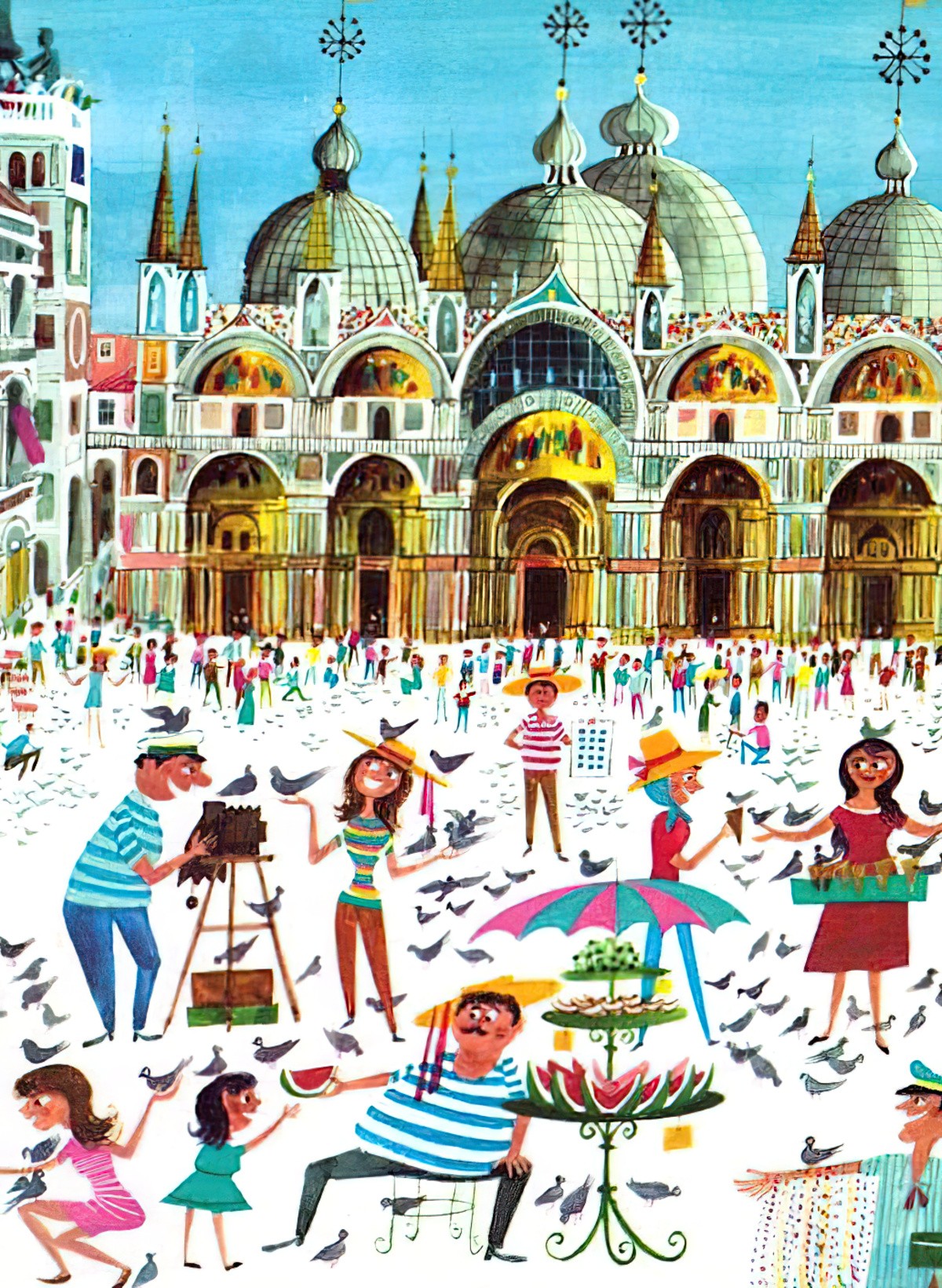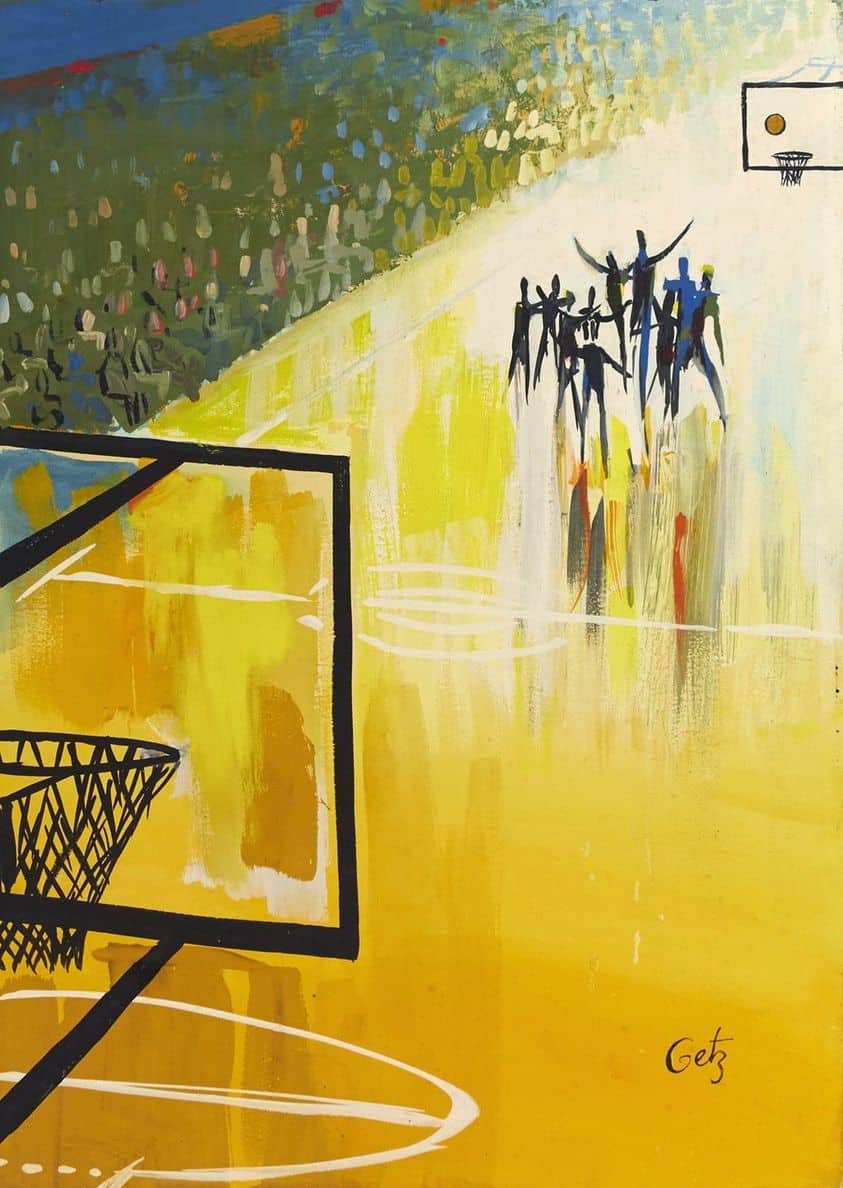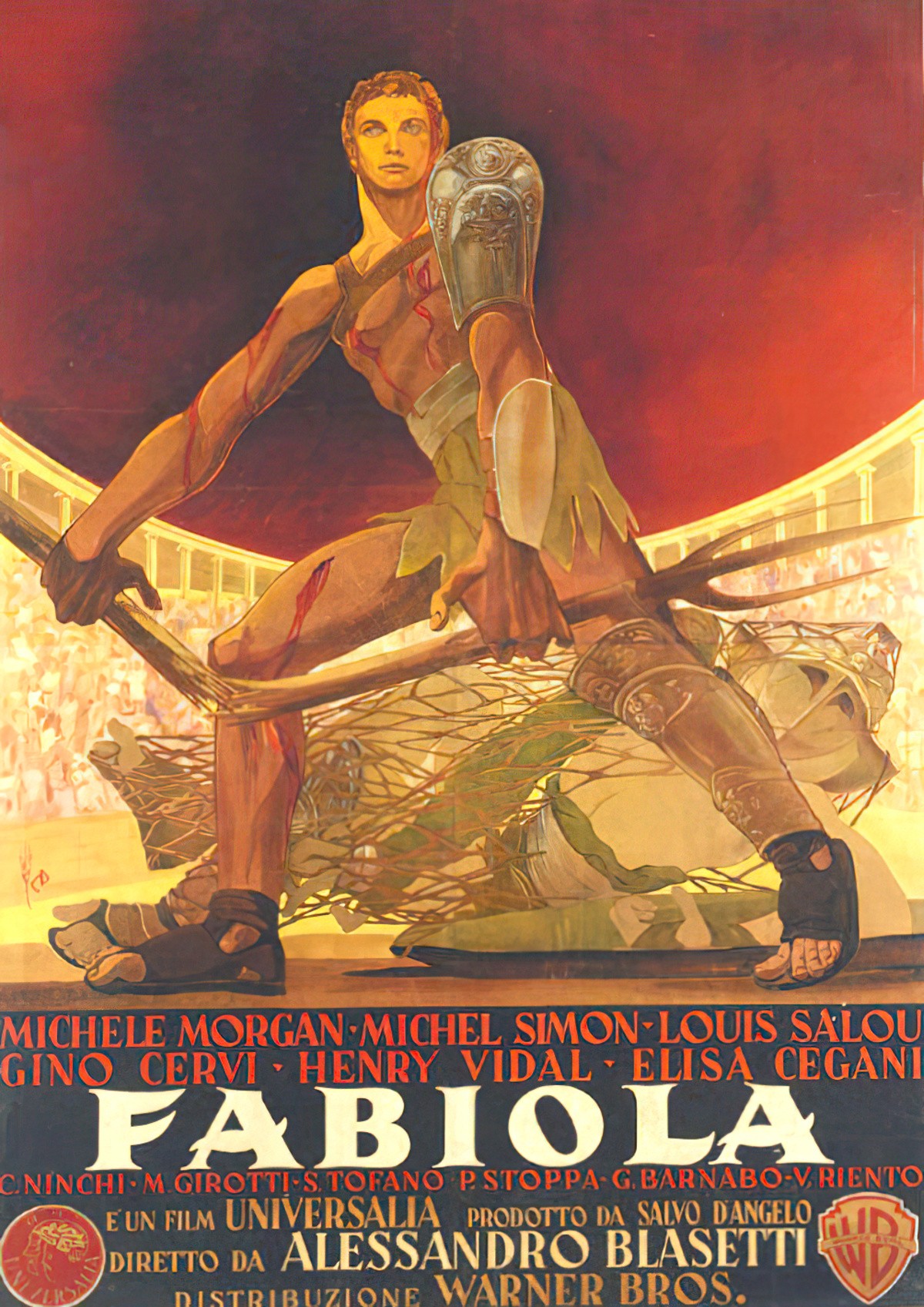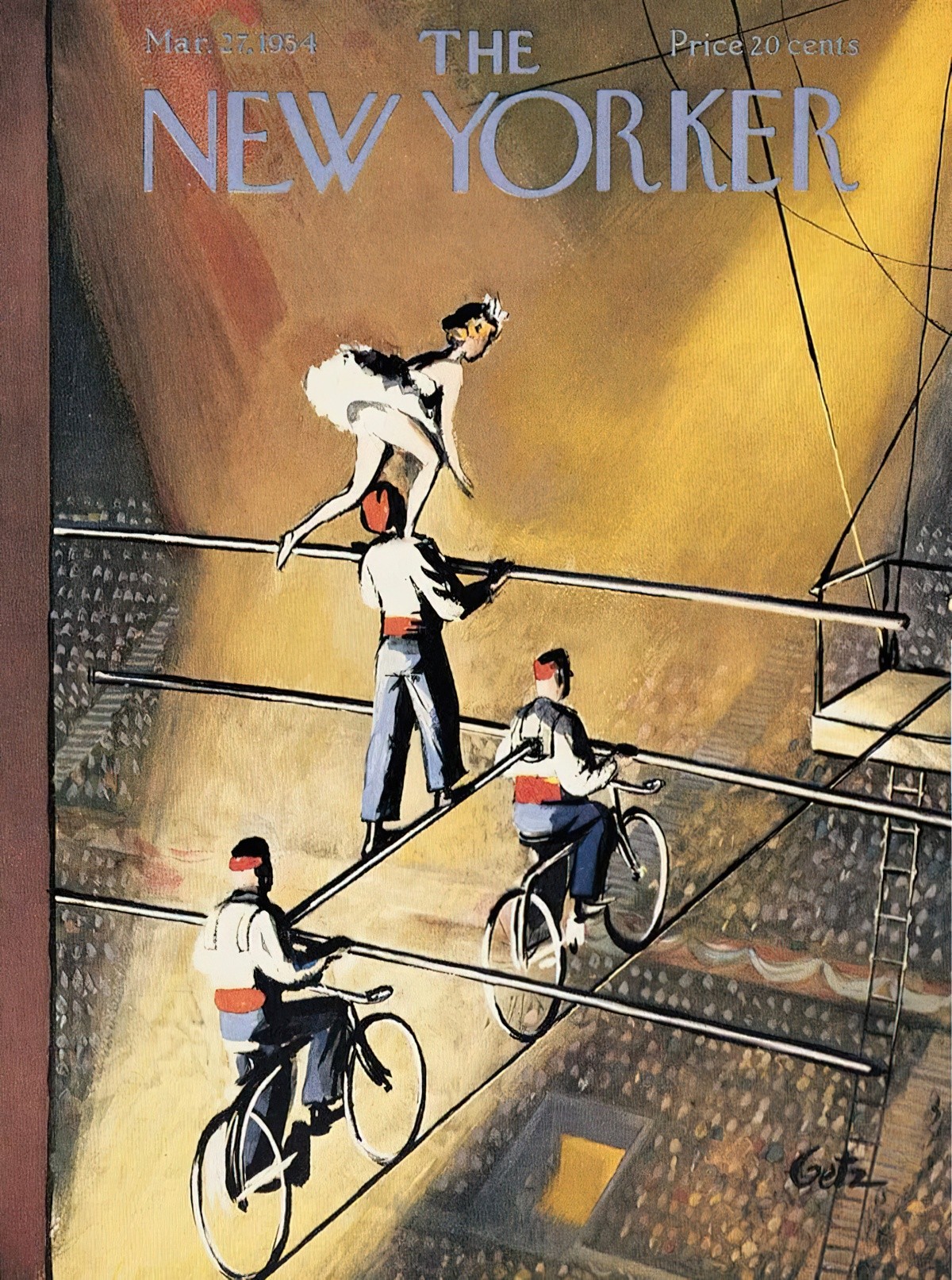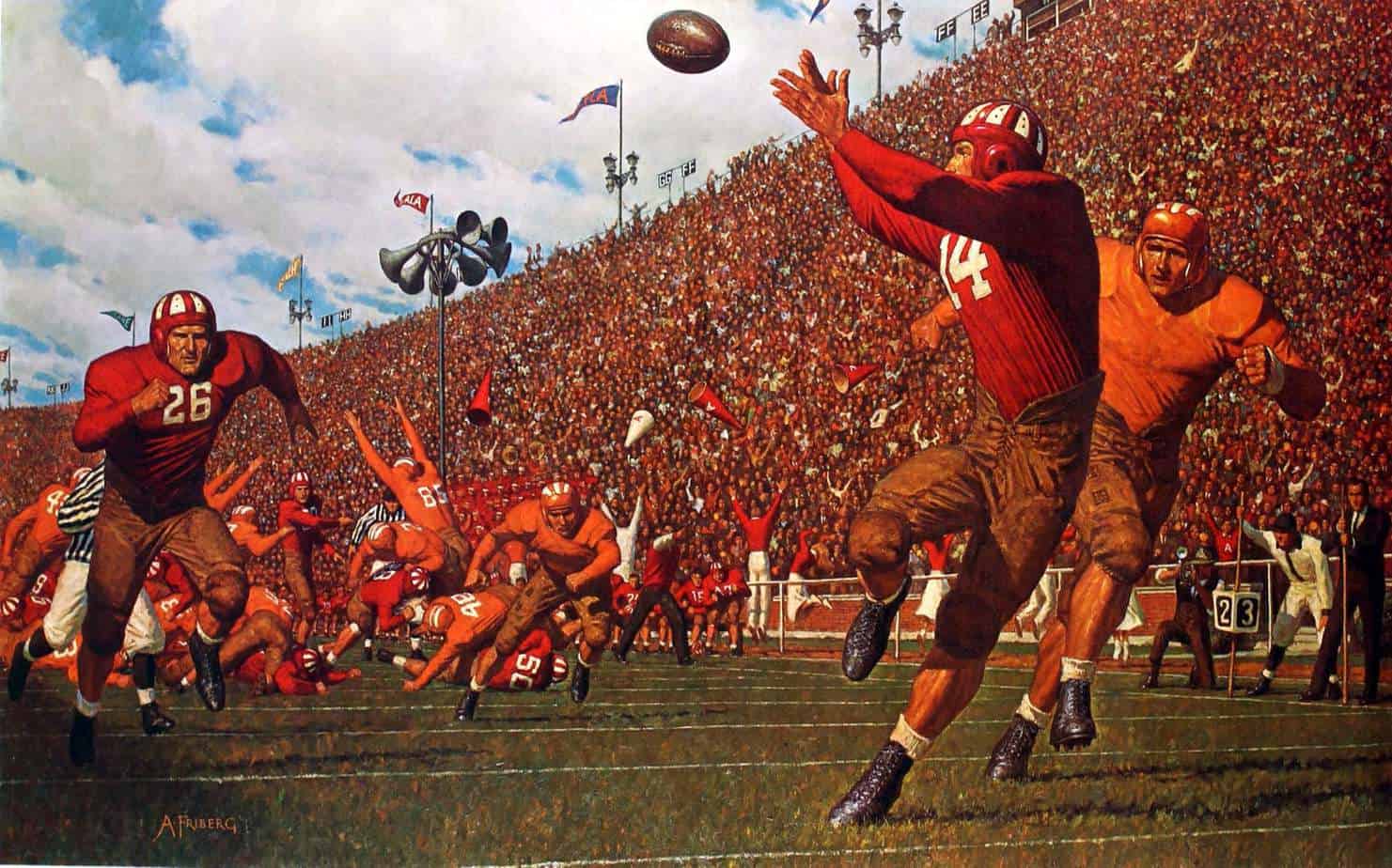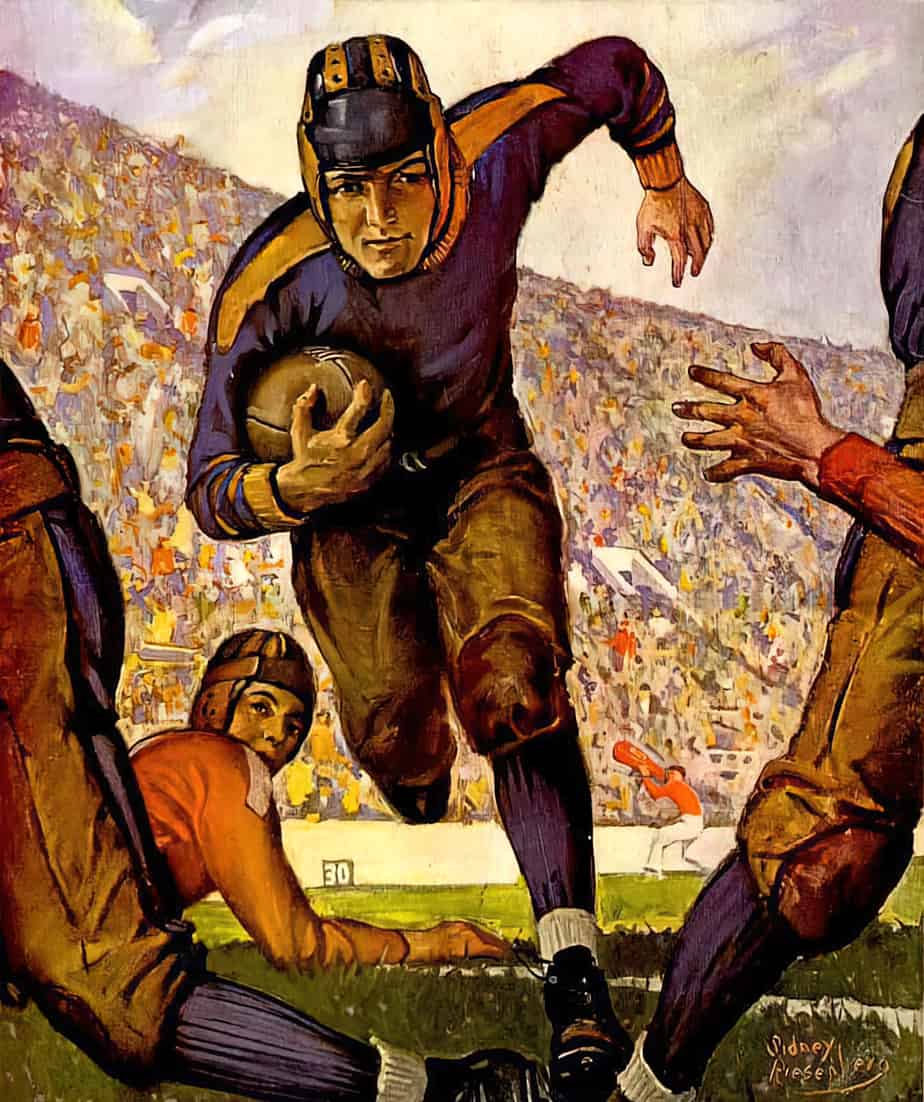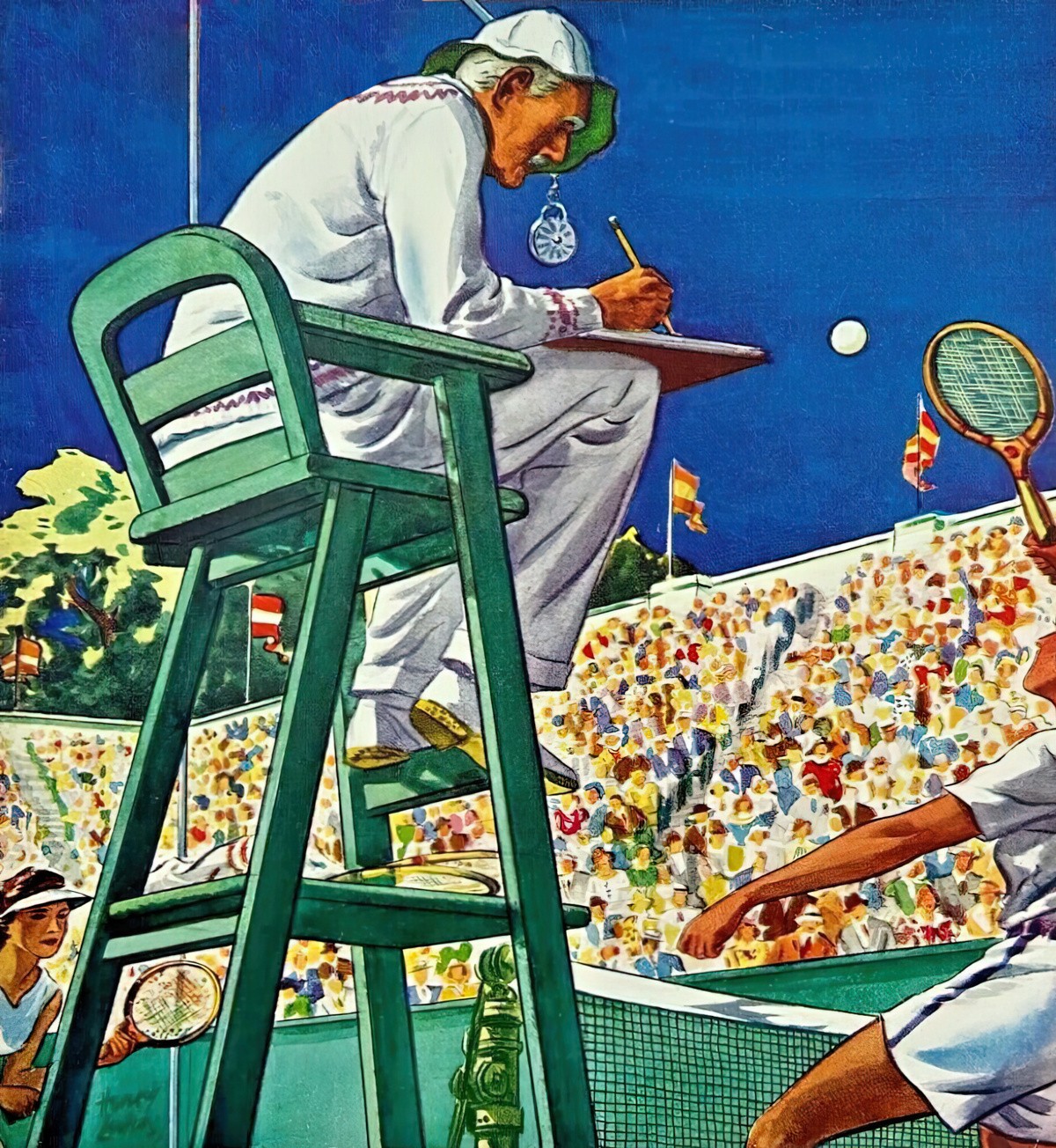 OVER-THE-SHOULDER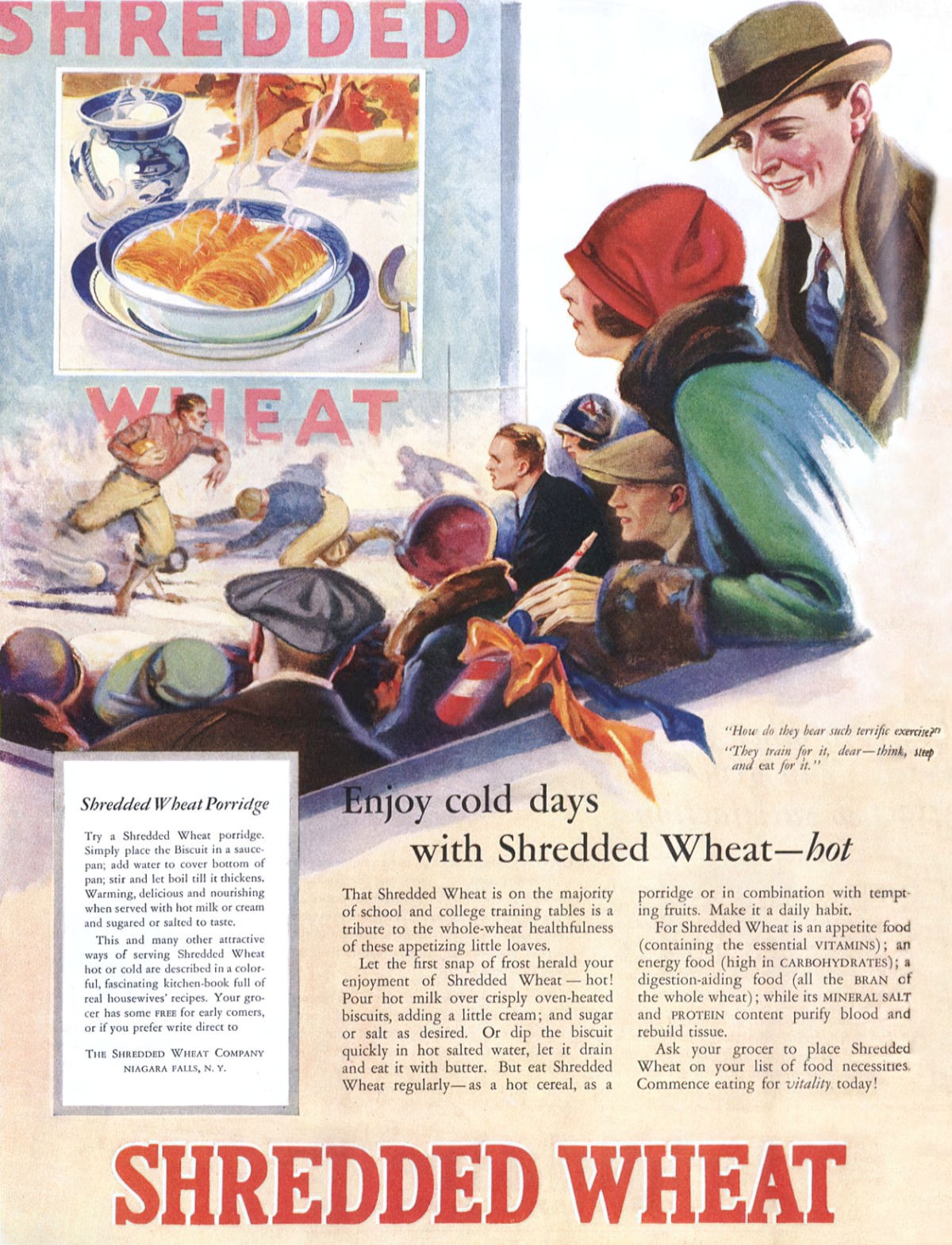 UNCHANGING SCALE, OFF-KILTER PERSPECTIVE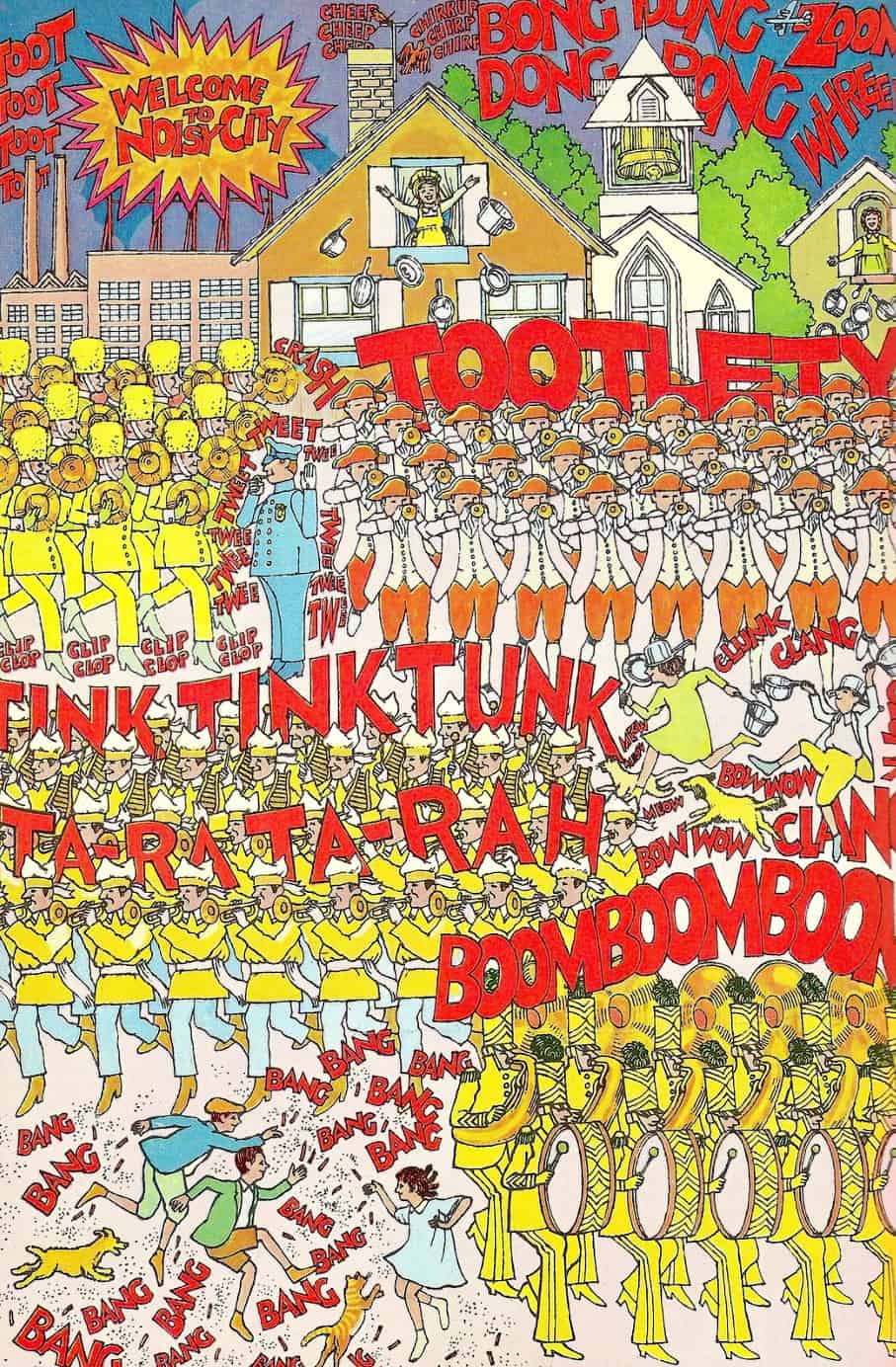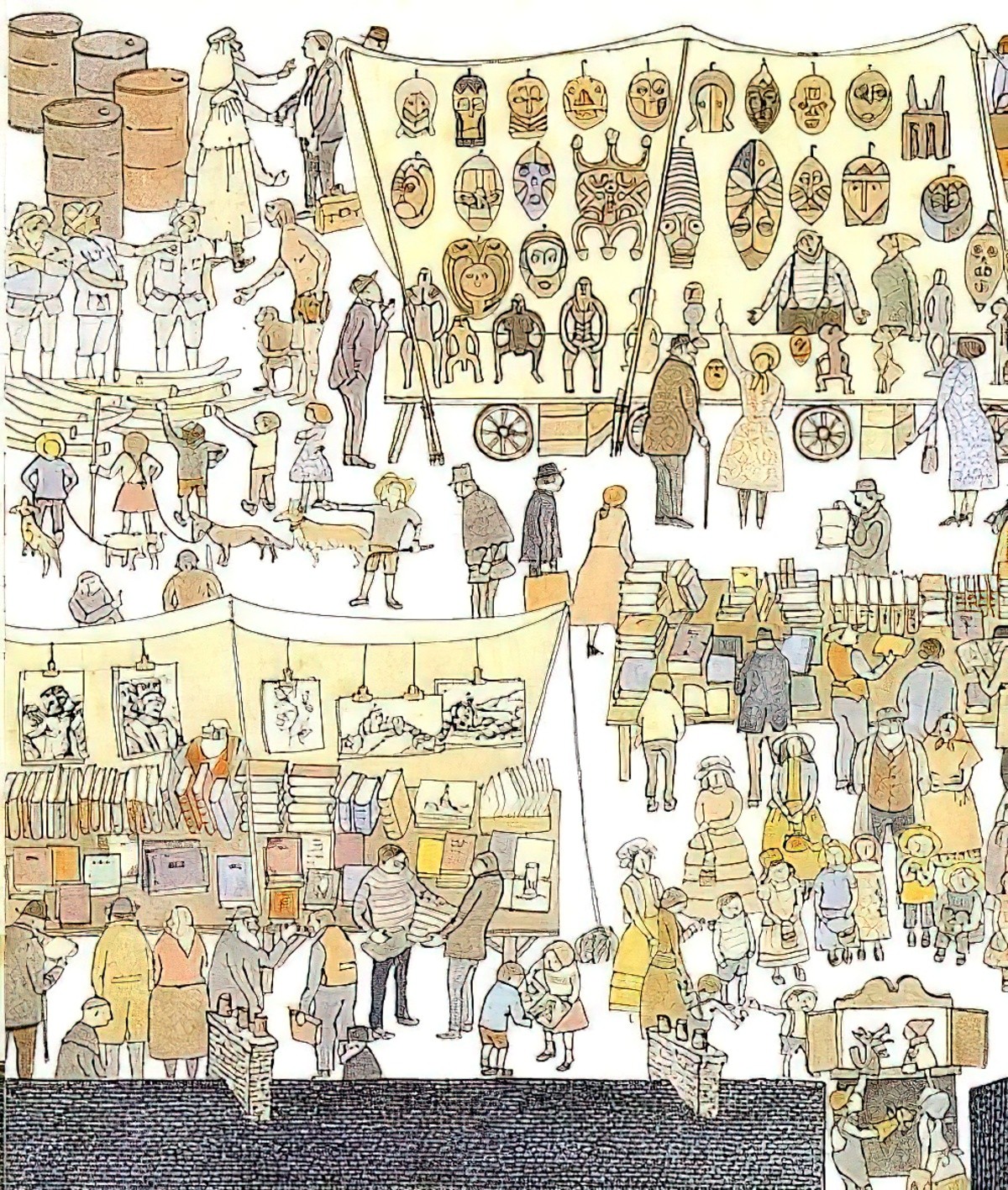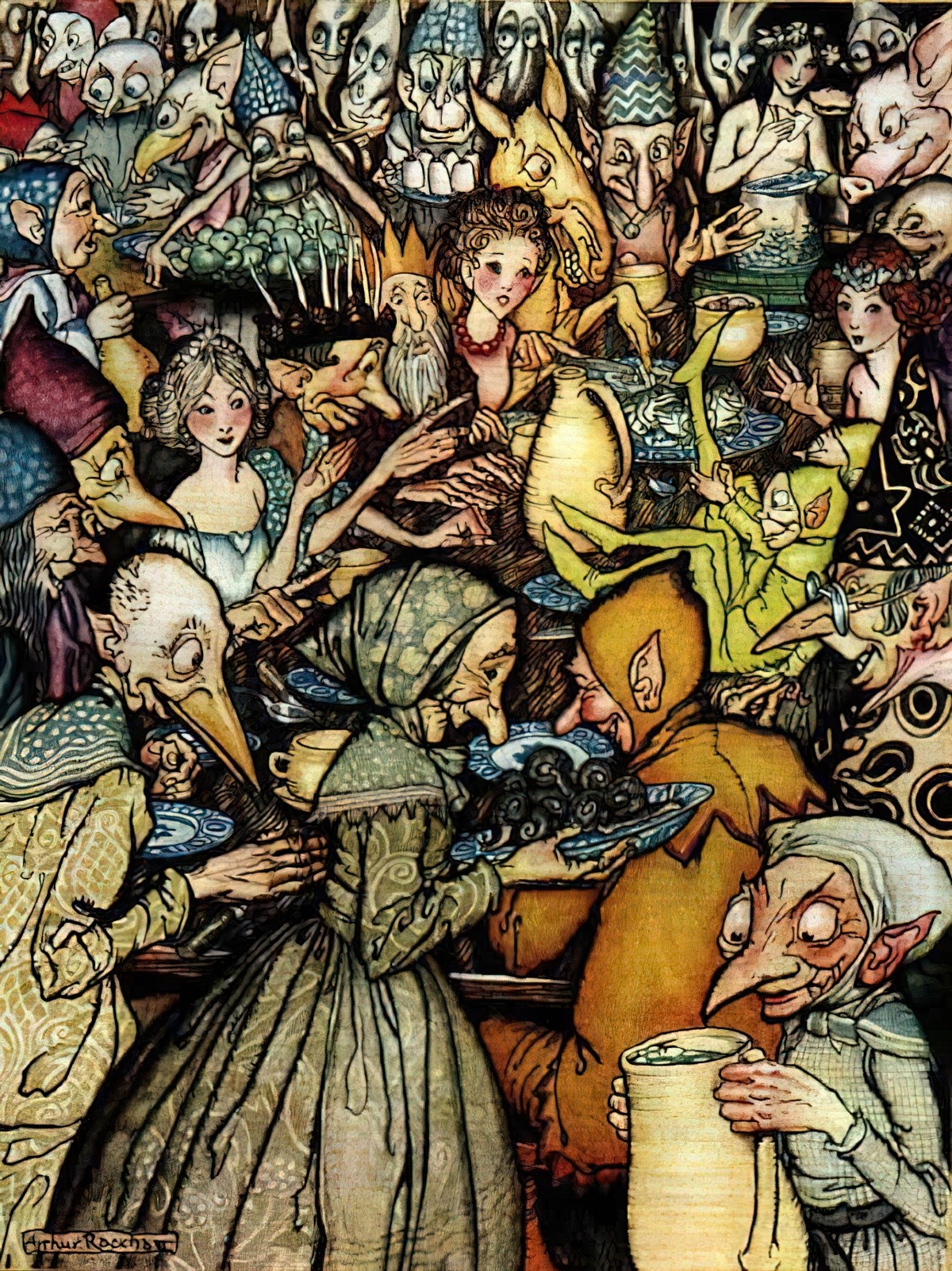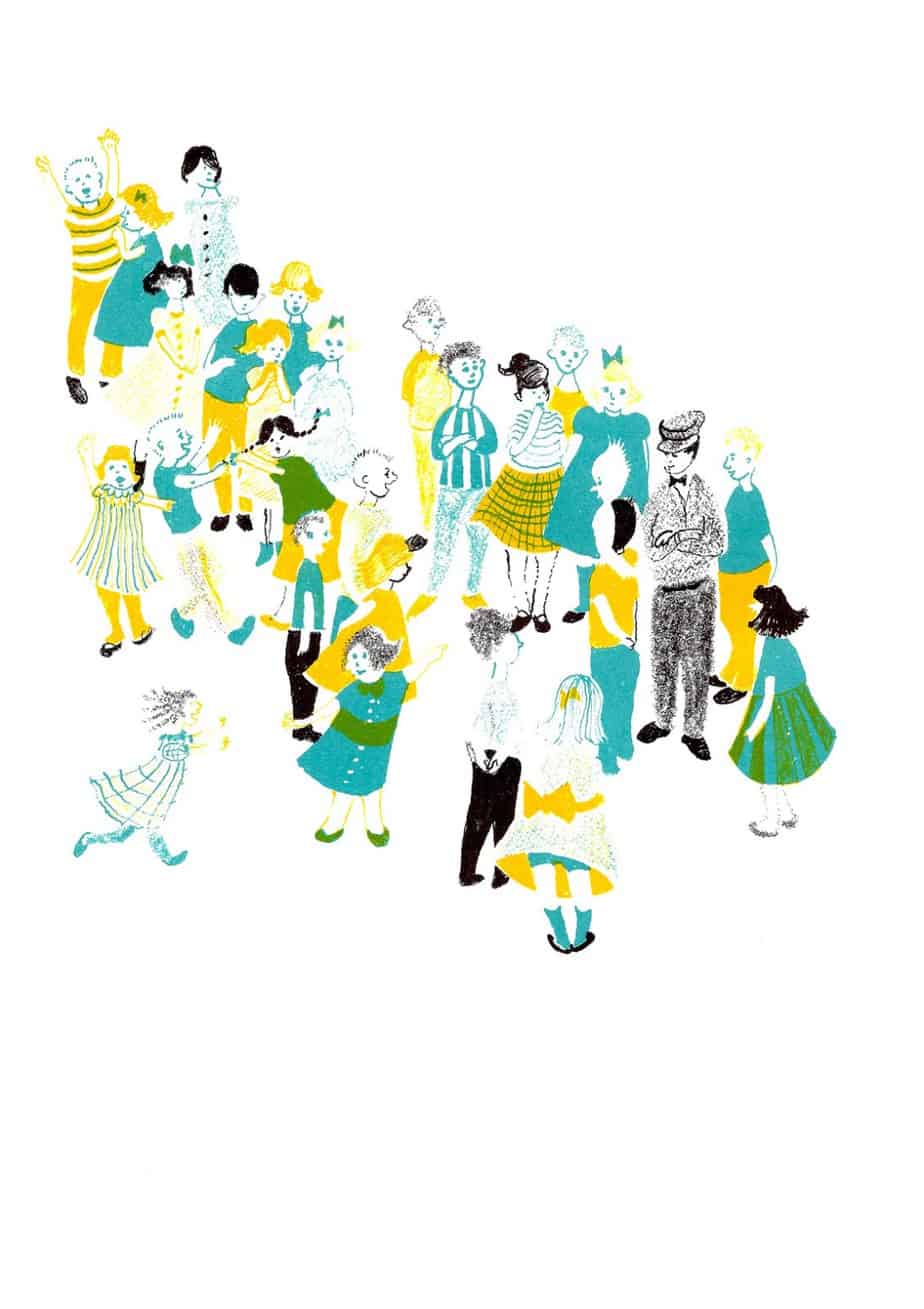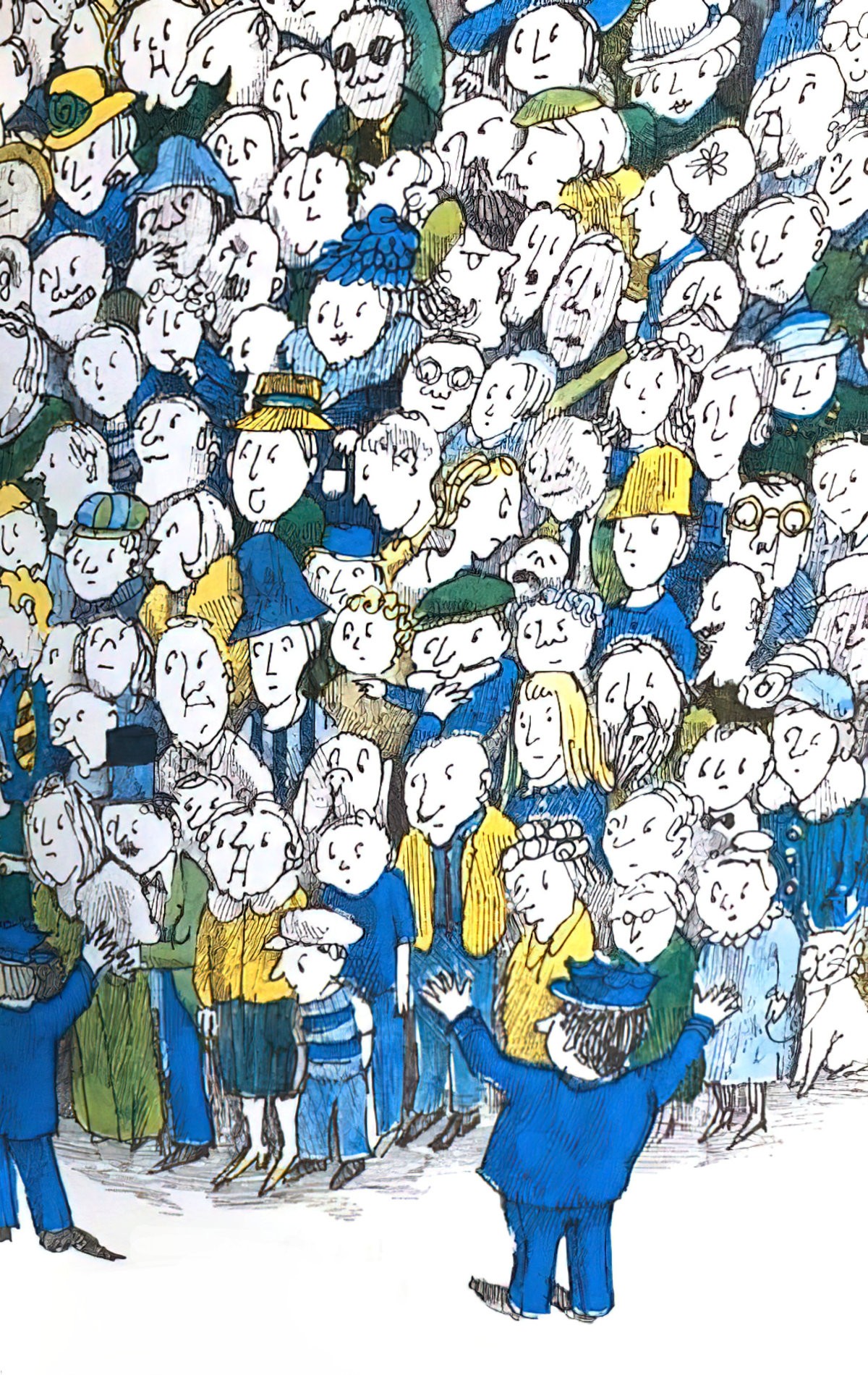 MAKING USE OF SILHOUETTE
This technique will always remind me of Lotte Reiniger, whose invention was stolen by Walt Disney.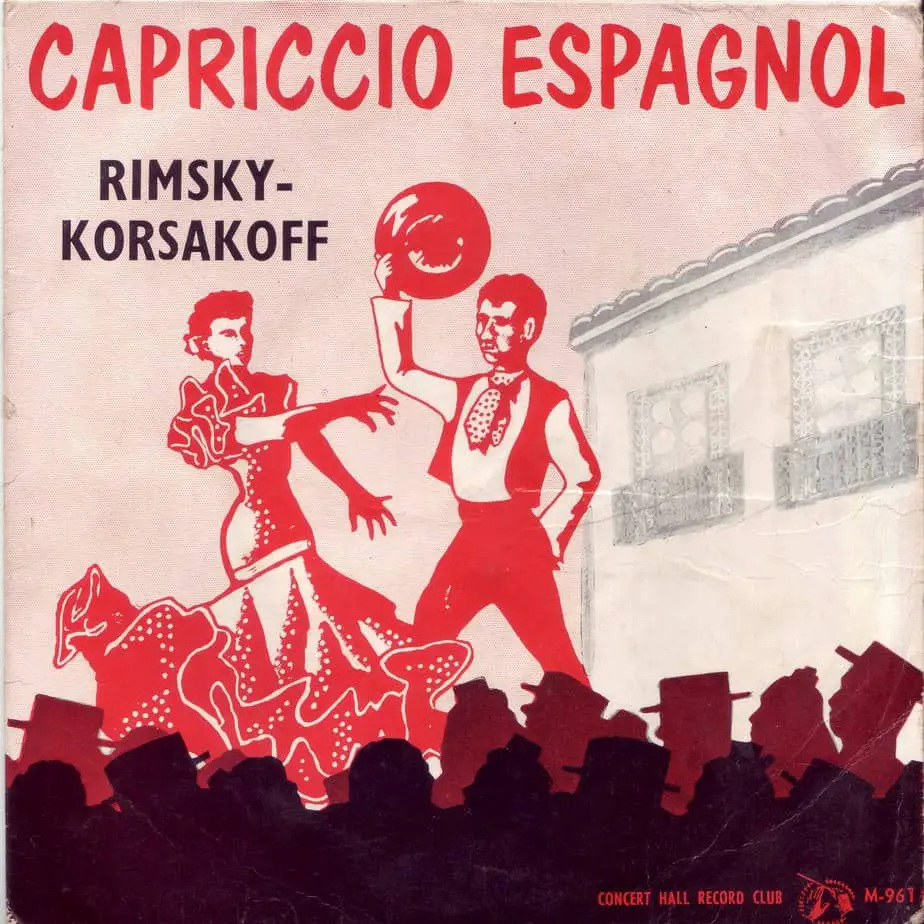 OTHER USES OF DOTS TO SUGGEST 'MANY'
Flowers and grasses frequently get this treatment, of course.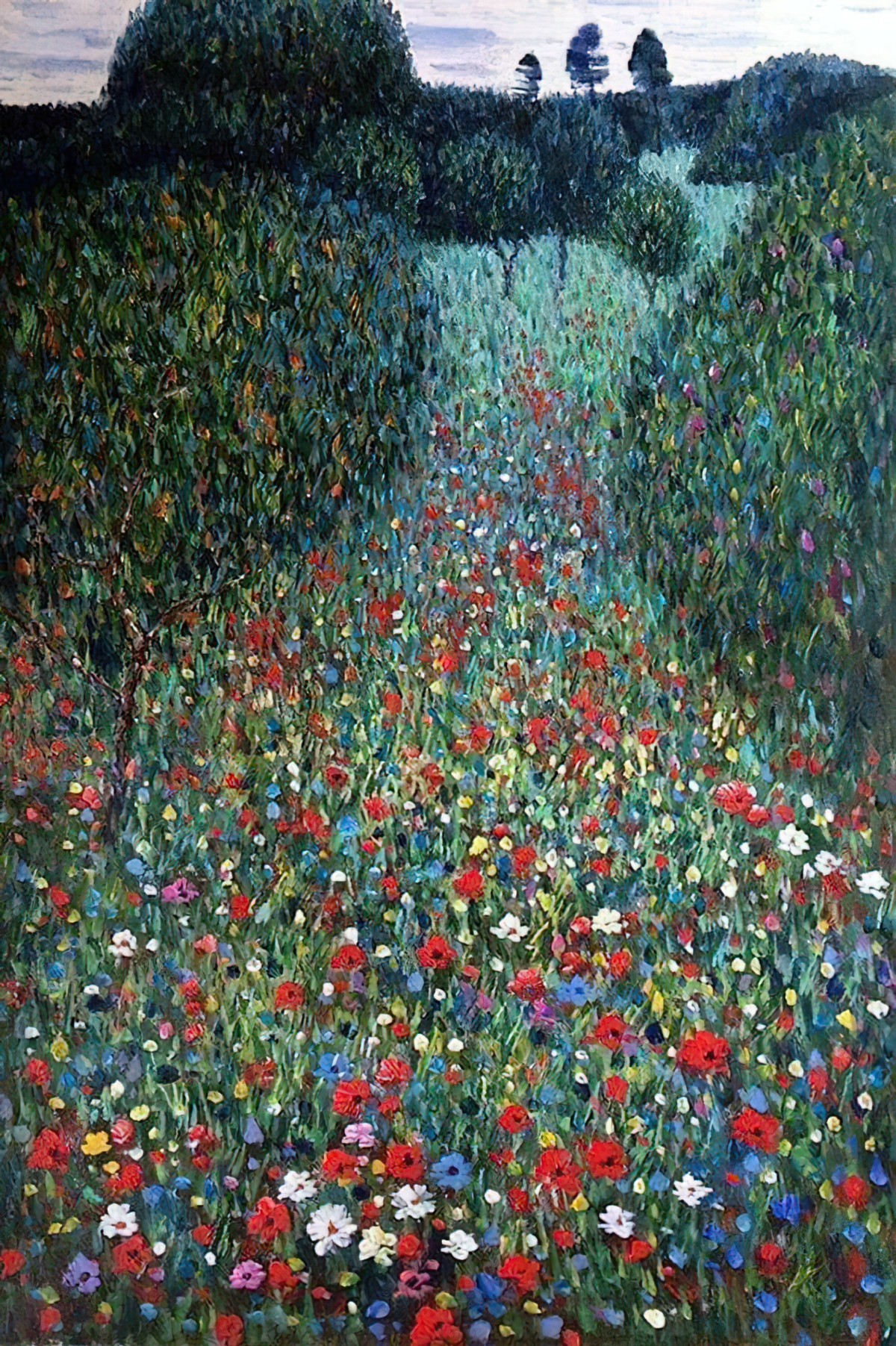 Here we have a building example.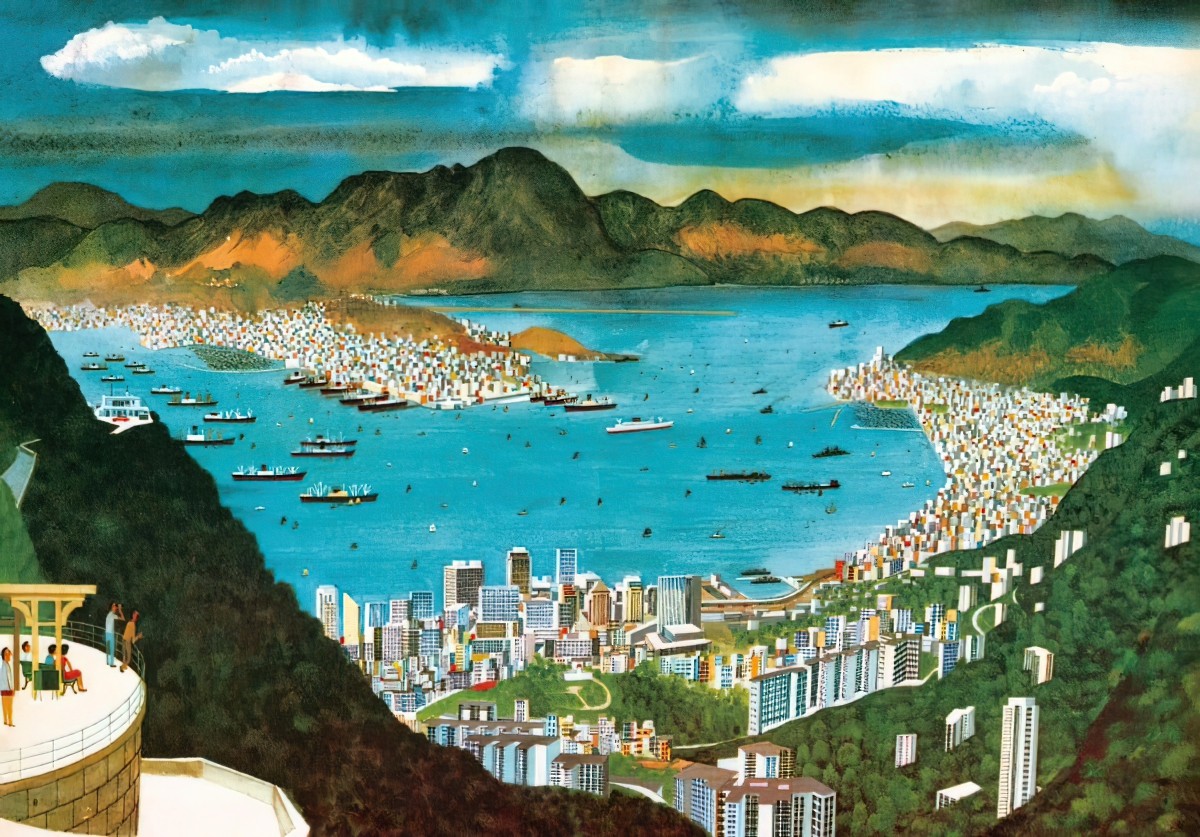 THE MIRROR CHEAT
Haha. Well, a digital artist would duplicate the layer and flip it. This wasn't such a 'cheat' in 1949!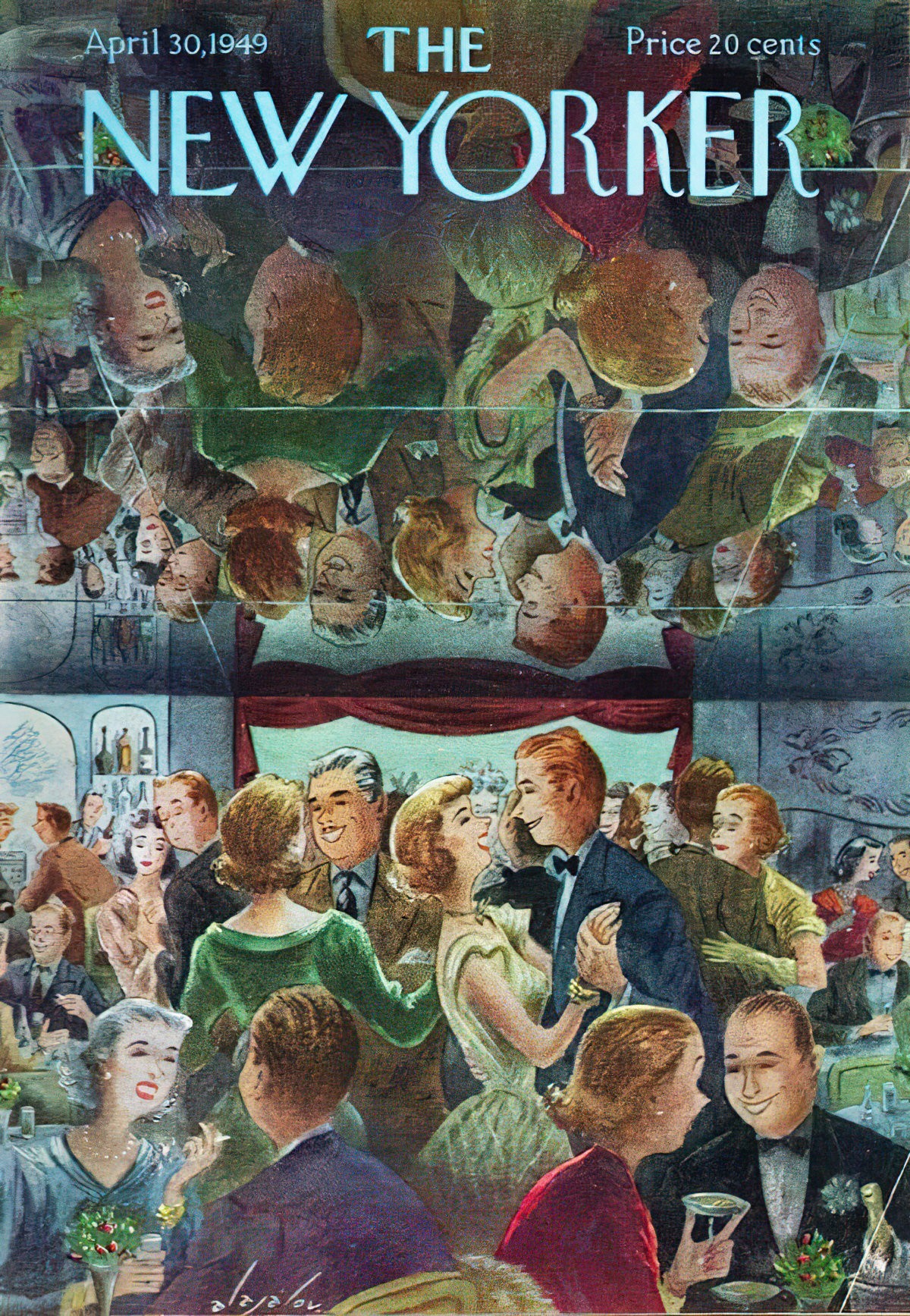 SEE ALSO
"It is deeply satisfying to win a prize in front of a lot of people."

E.B. White, Charlotte's Web
Crowd Scenes at the Rijks Online Museum
Header illustration: Ludwig Bemelmans (1898-1962) New Yorker cover 1950