Sometimes illustrators want to convey an entire storyworld within a single scene. These are useful as establishing shots in stories.
Some call these illustrations 'panoptic'.
Panoptic refers to 'showing or seeing the whole at one view'. Panoptic narrative art is often a bird's eye view. The 'camera' is above. This is the art world's equivalent of an all-seeing (omniscient) narrator.
The first to do is bring the 'camera' right up into the sky. The viewer now has a bird's eye view of the setting.
But there's more to it than that. It is an advanced compositional skill to incorporate mountains, deserts, forests and cities into a single scene.
Below is a collection of examples, with various ideas for composition.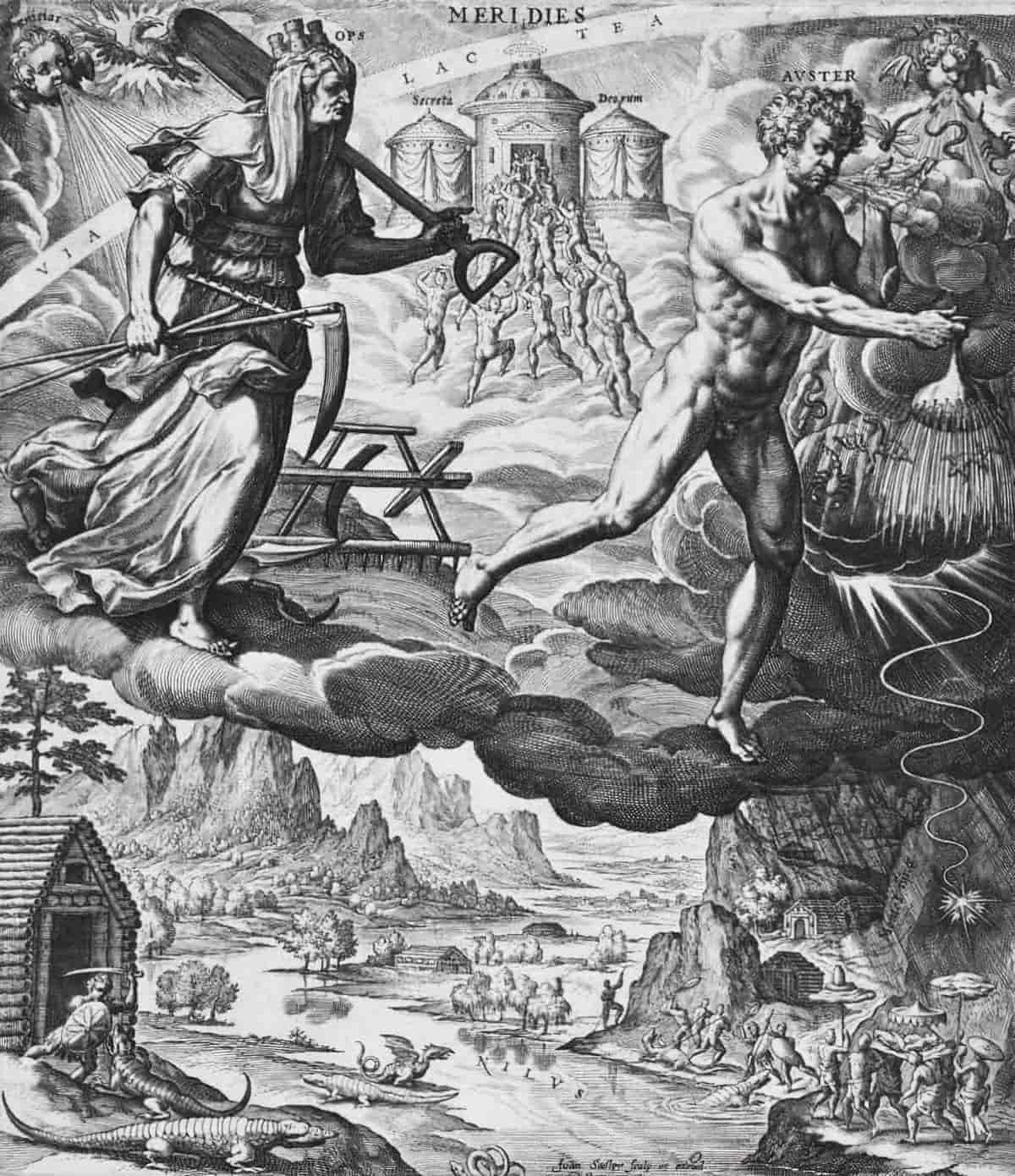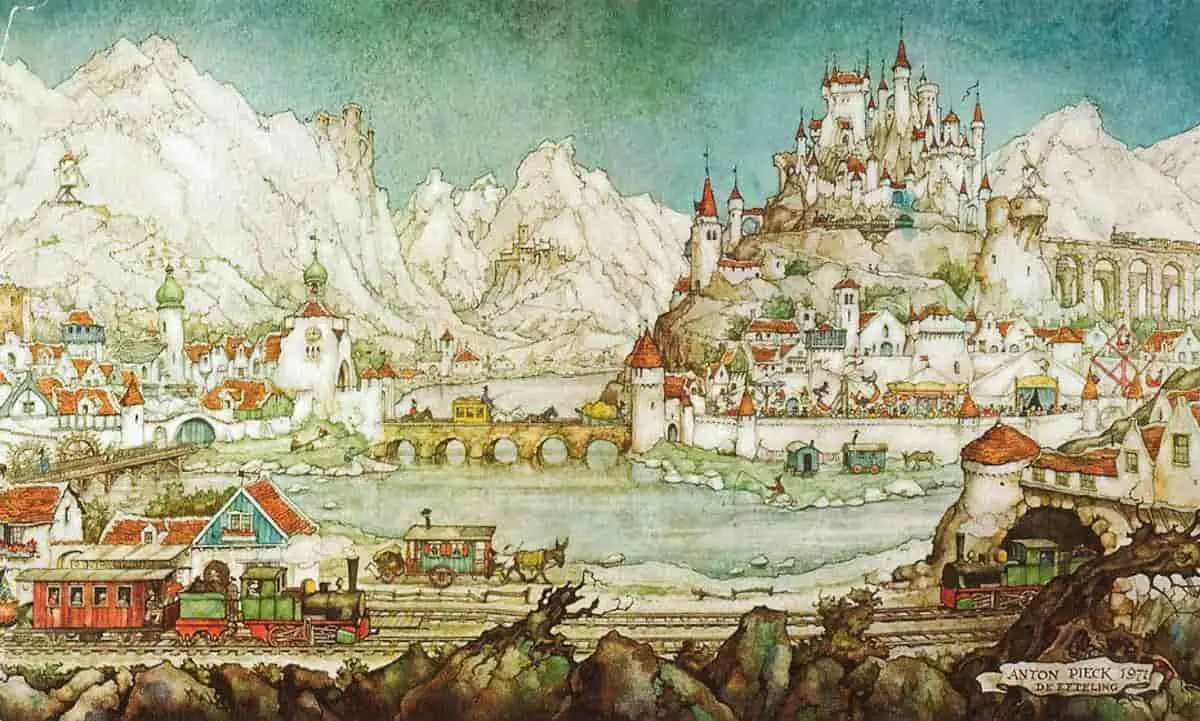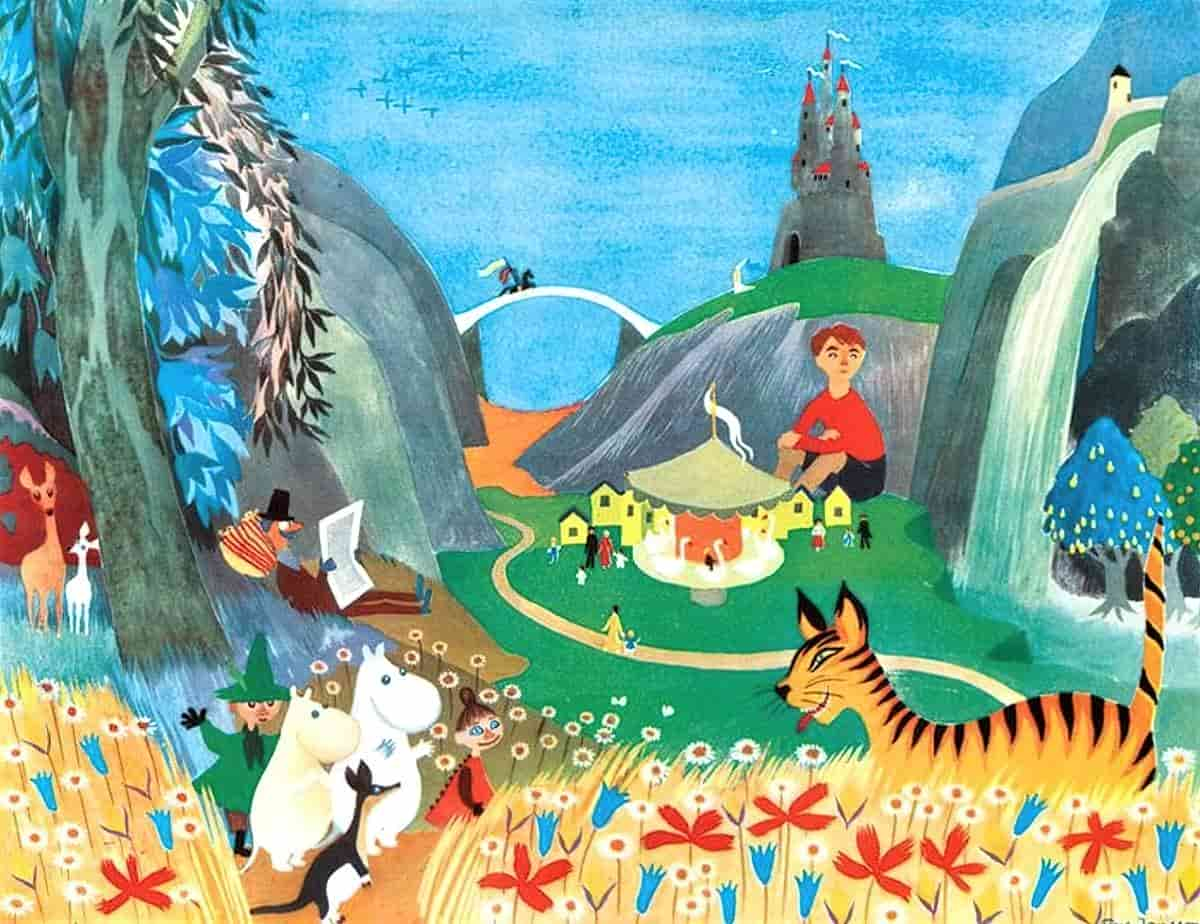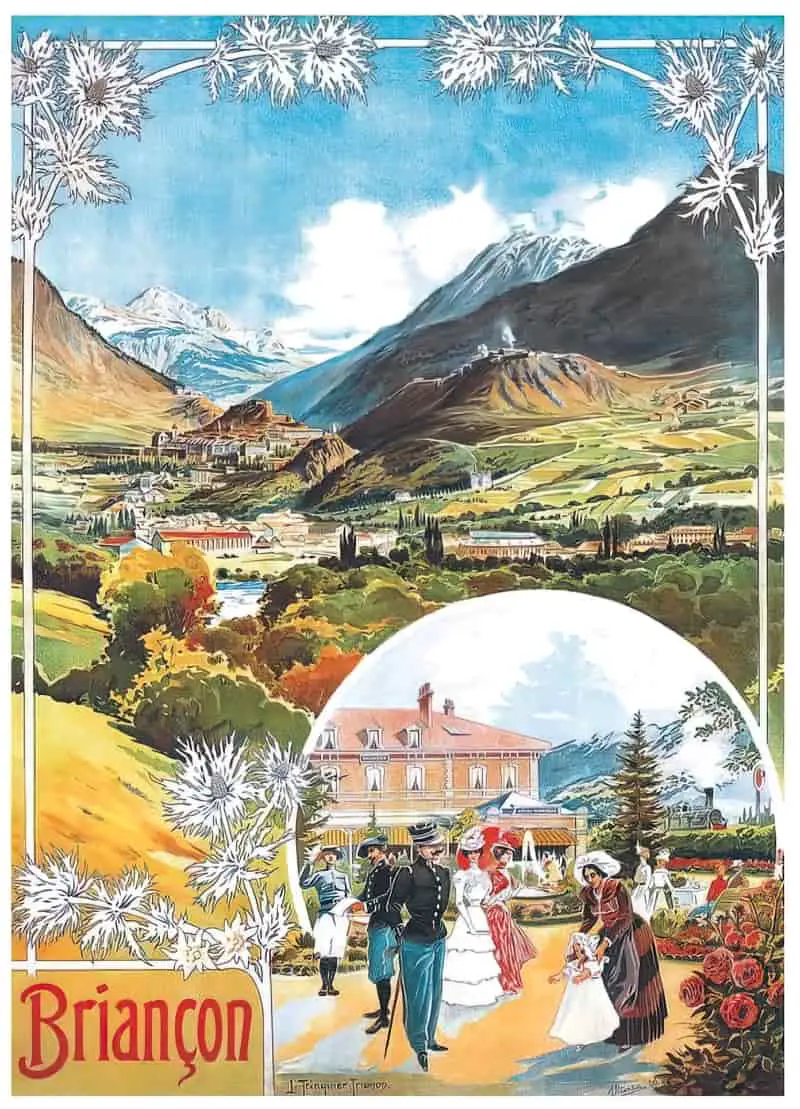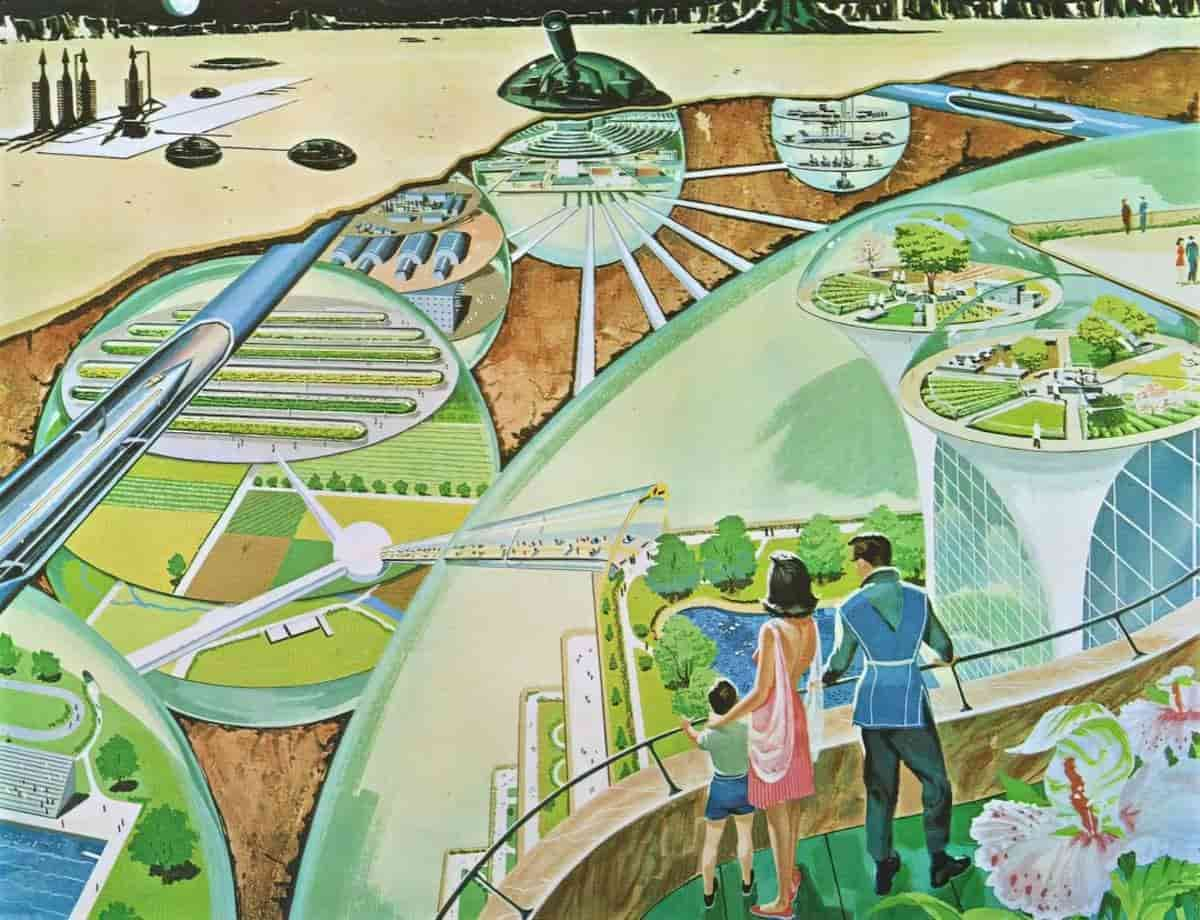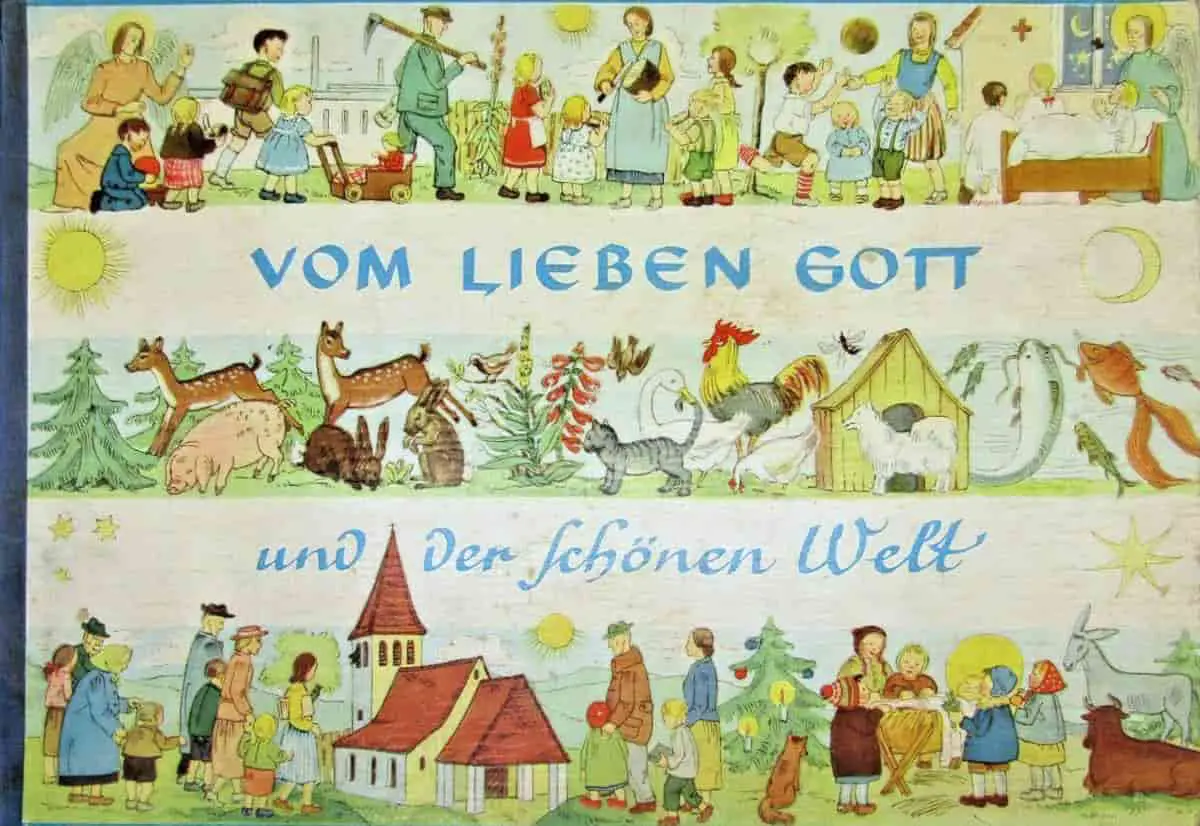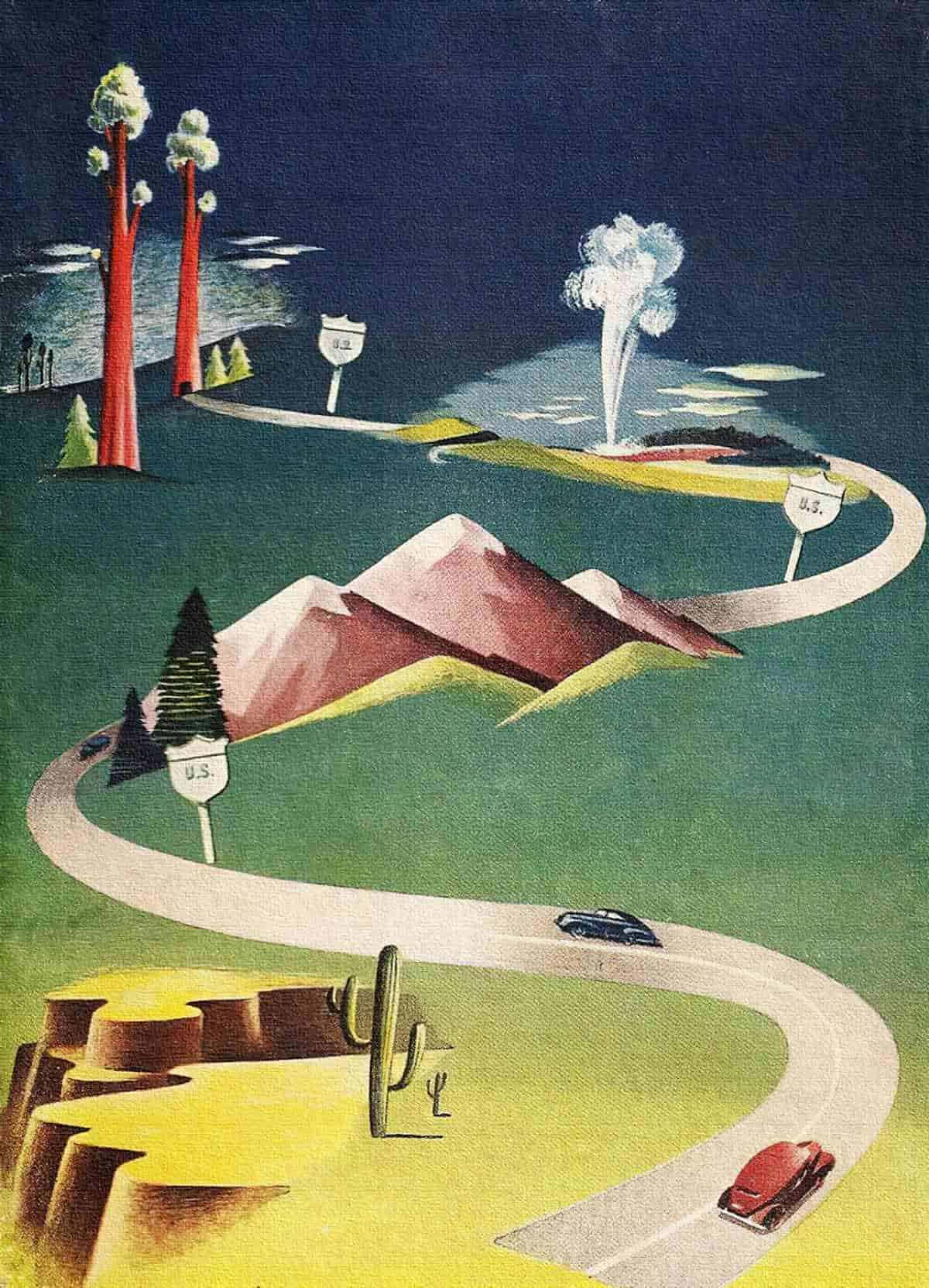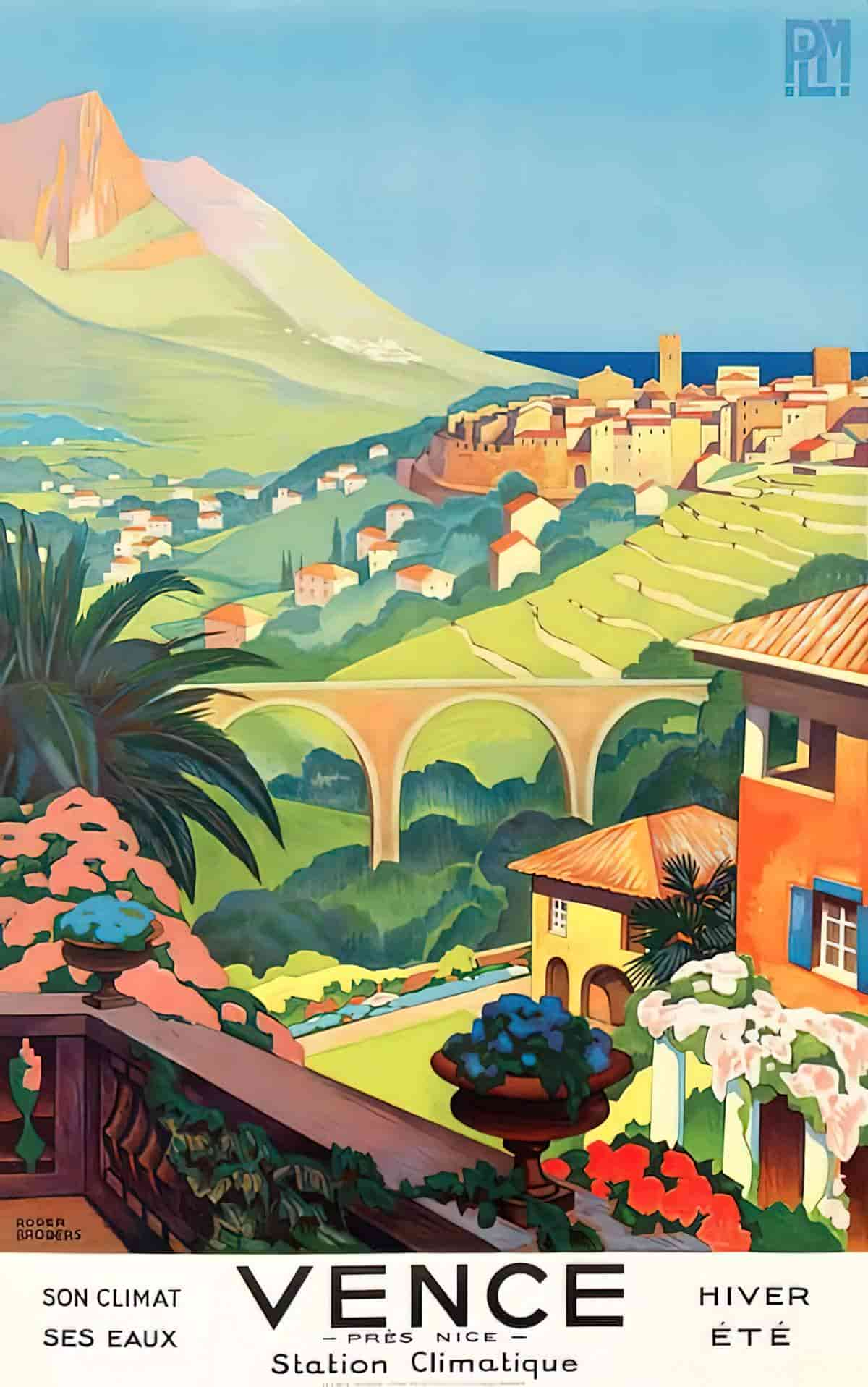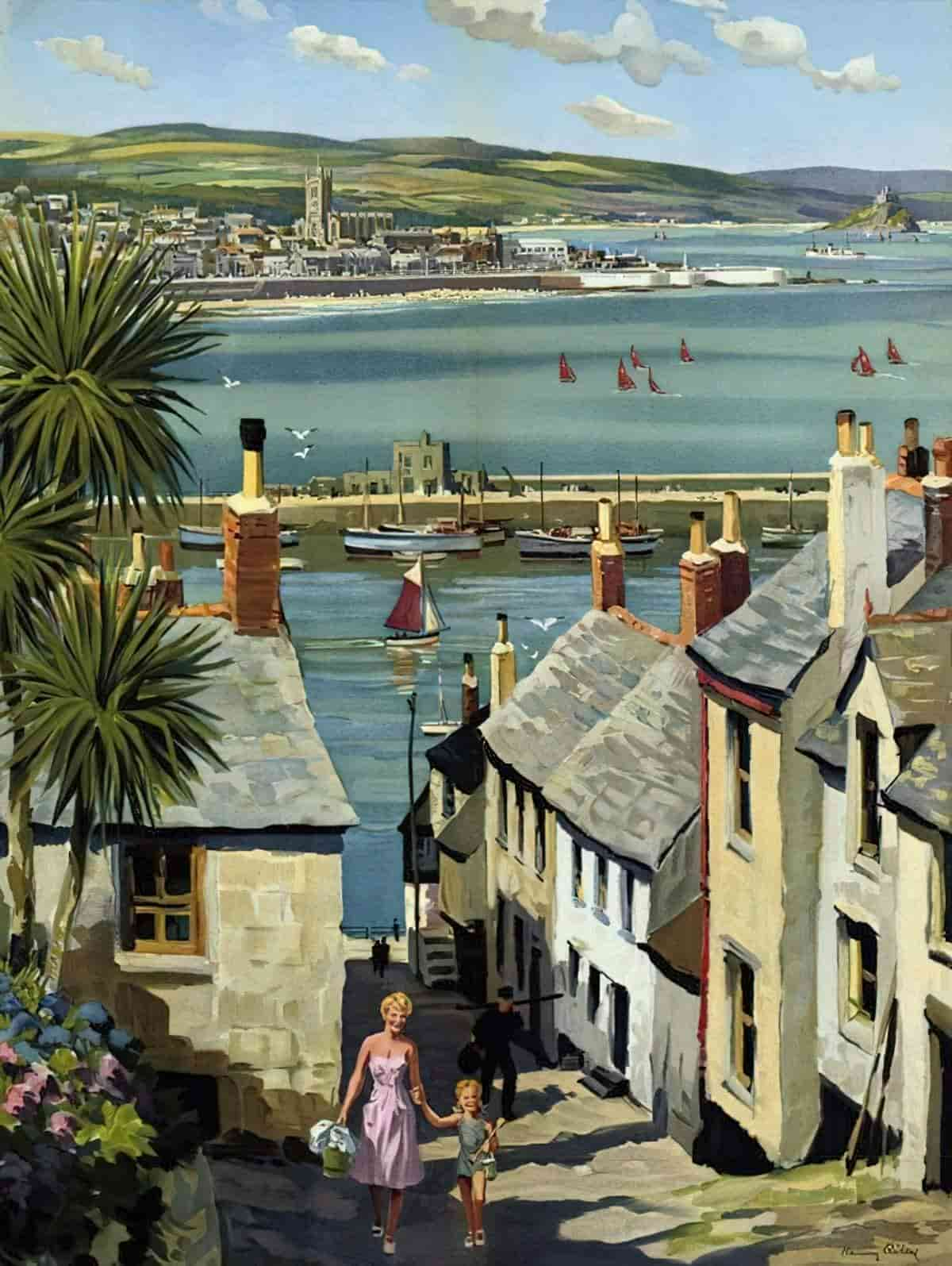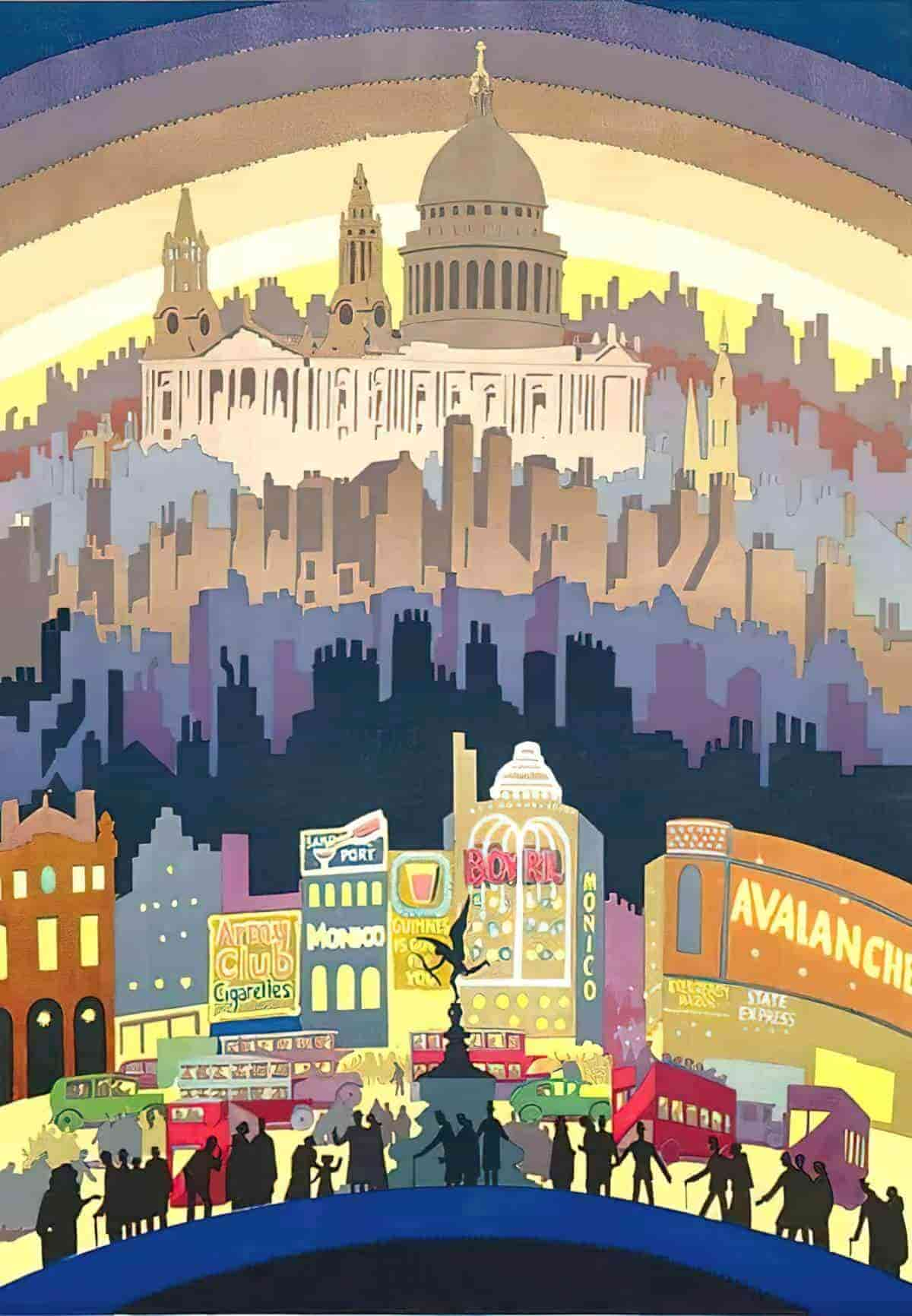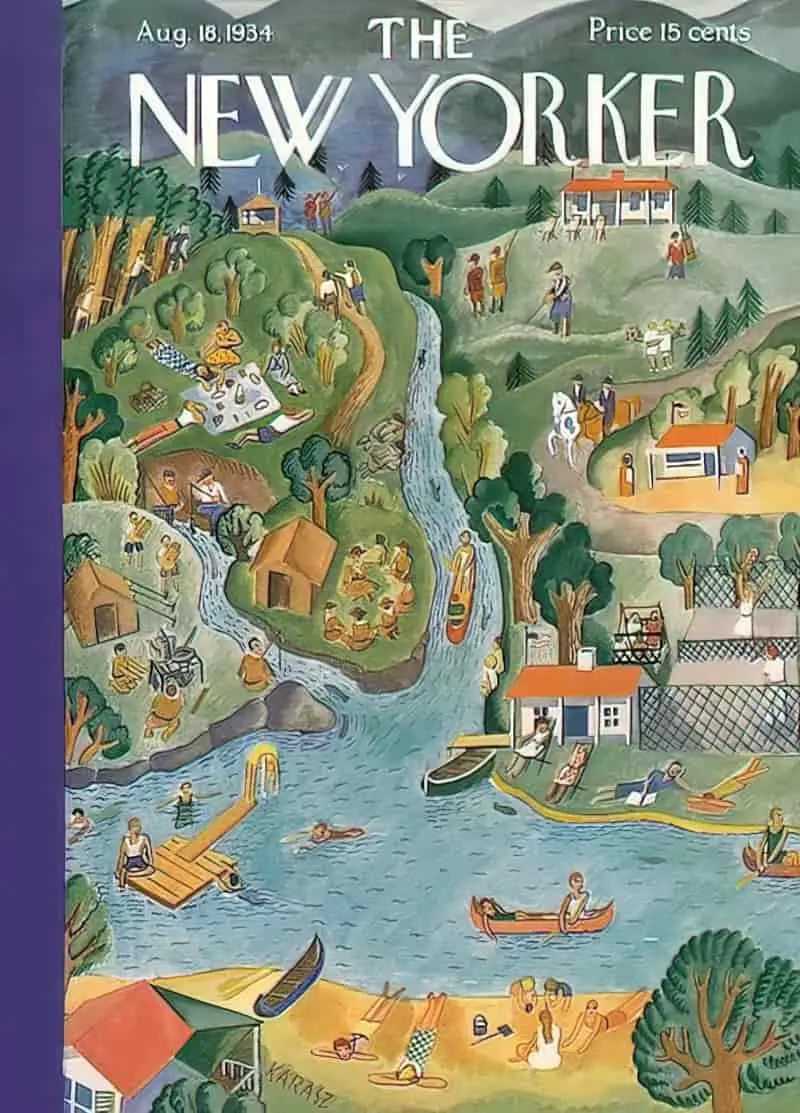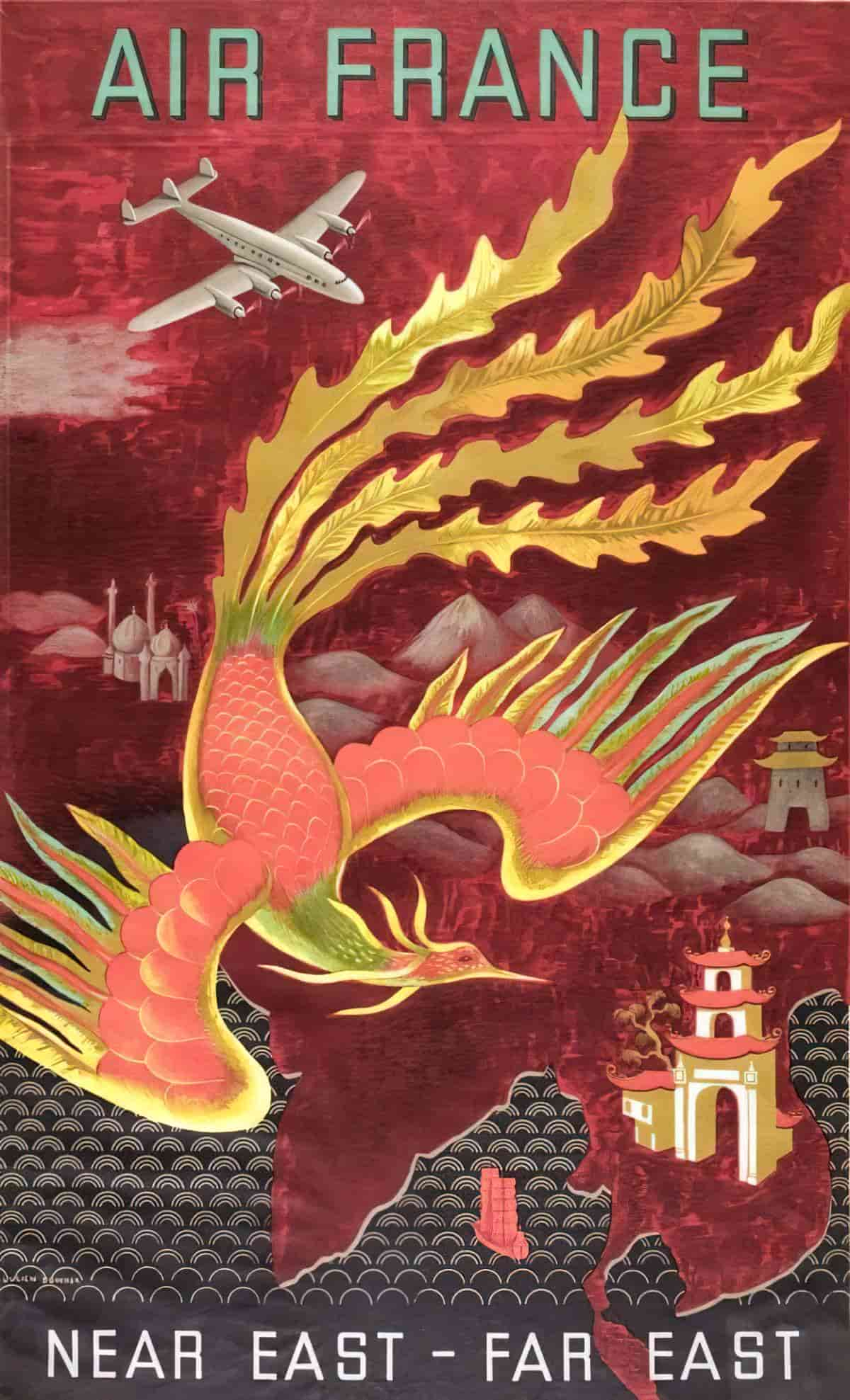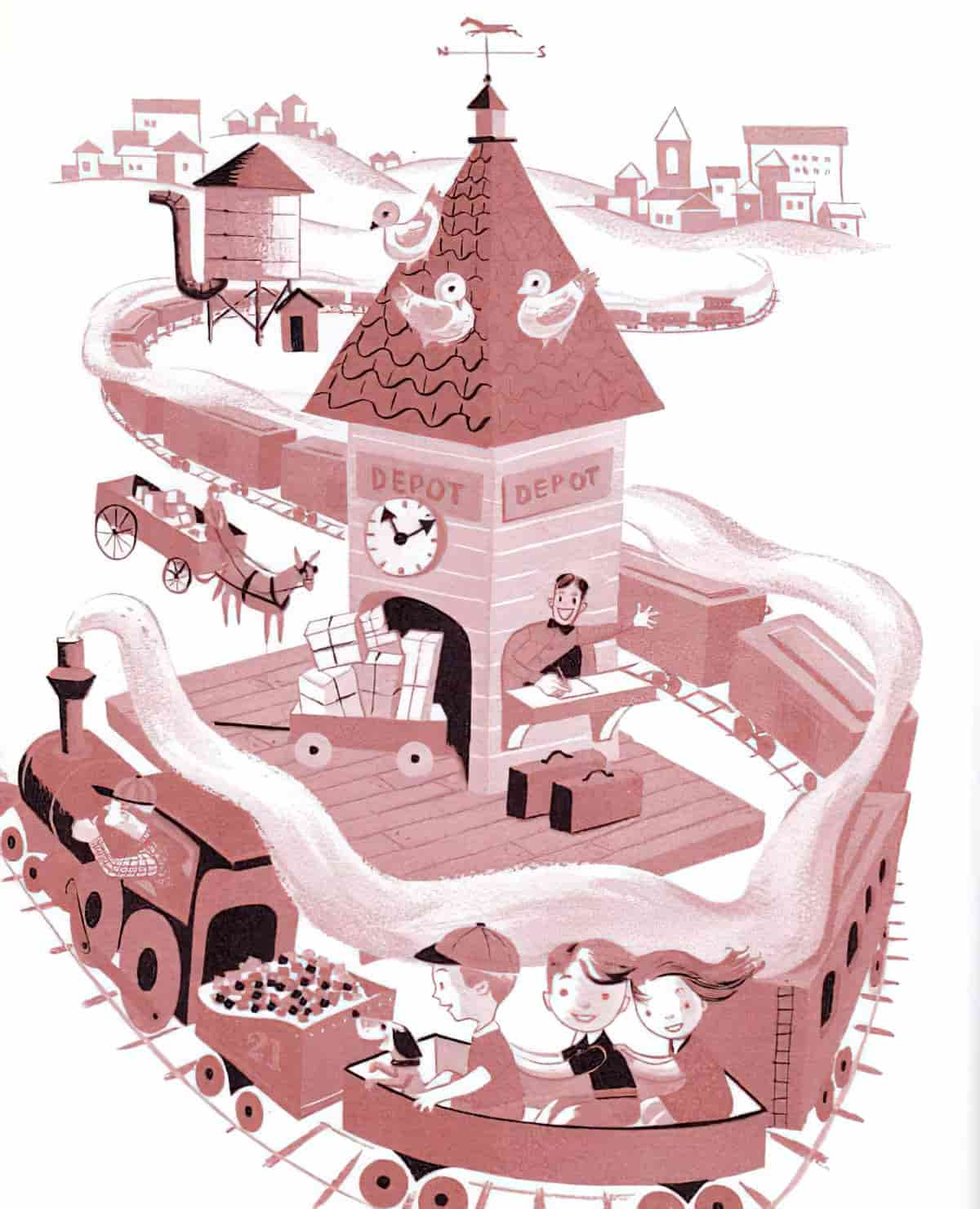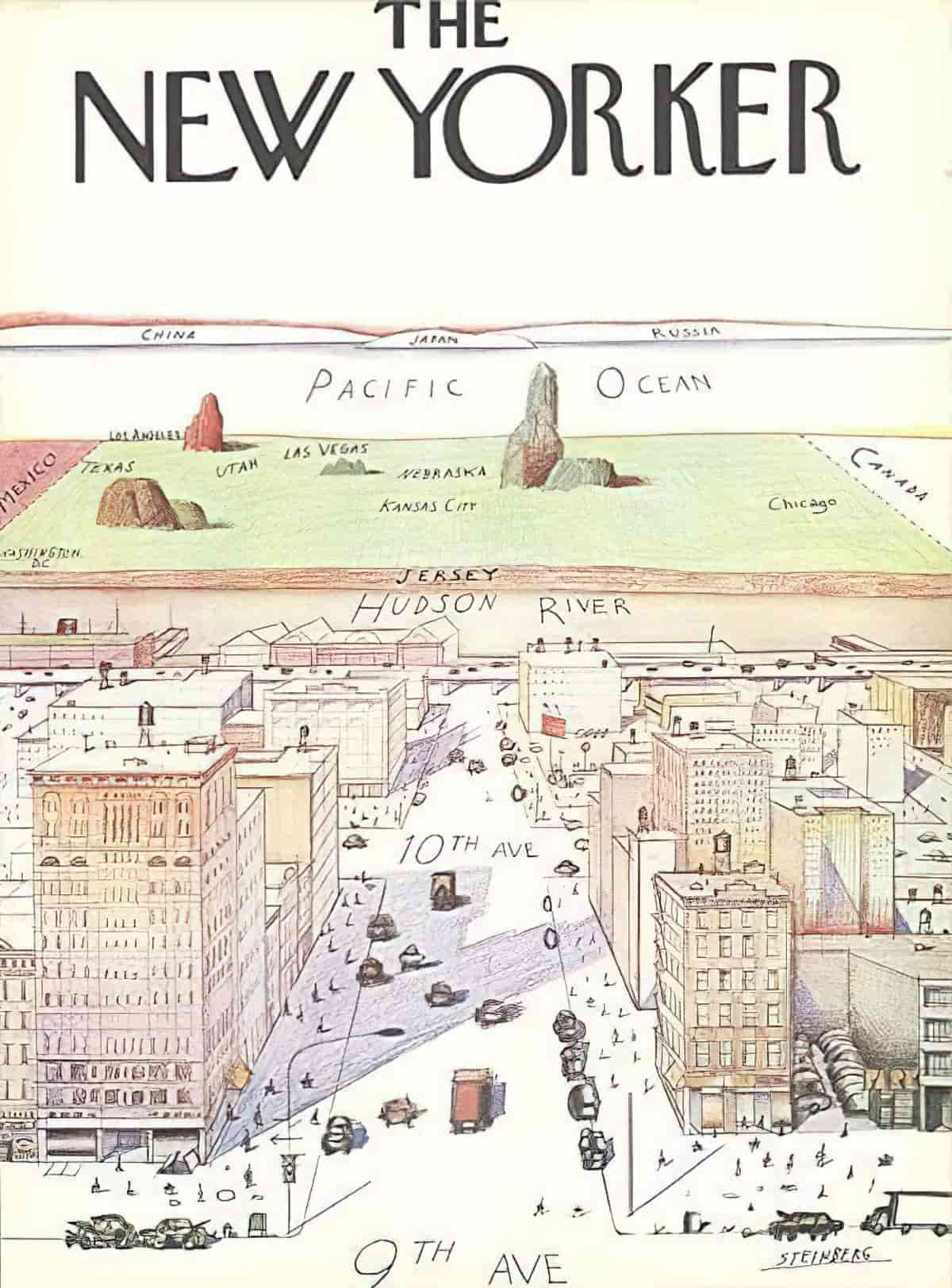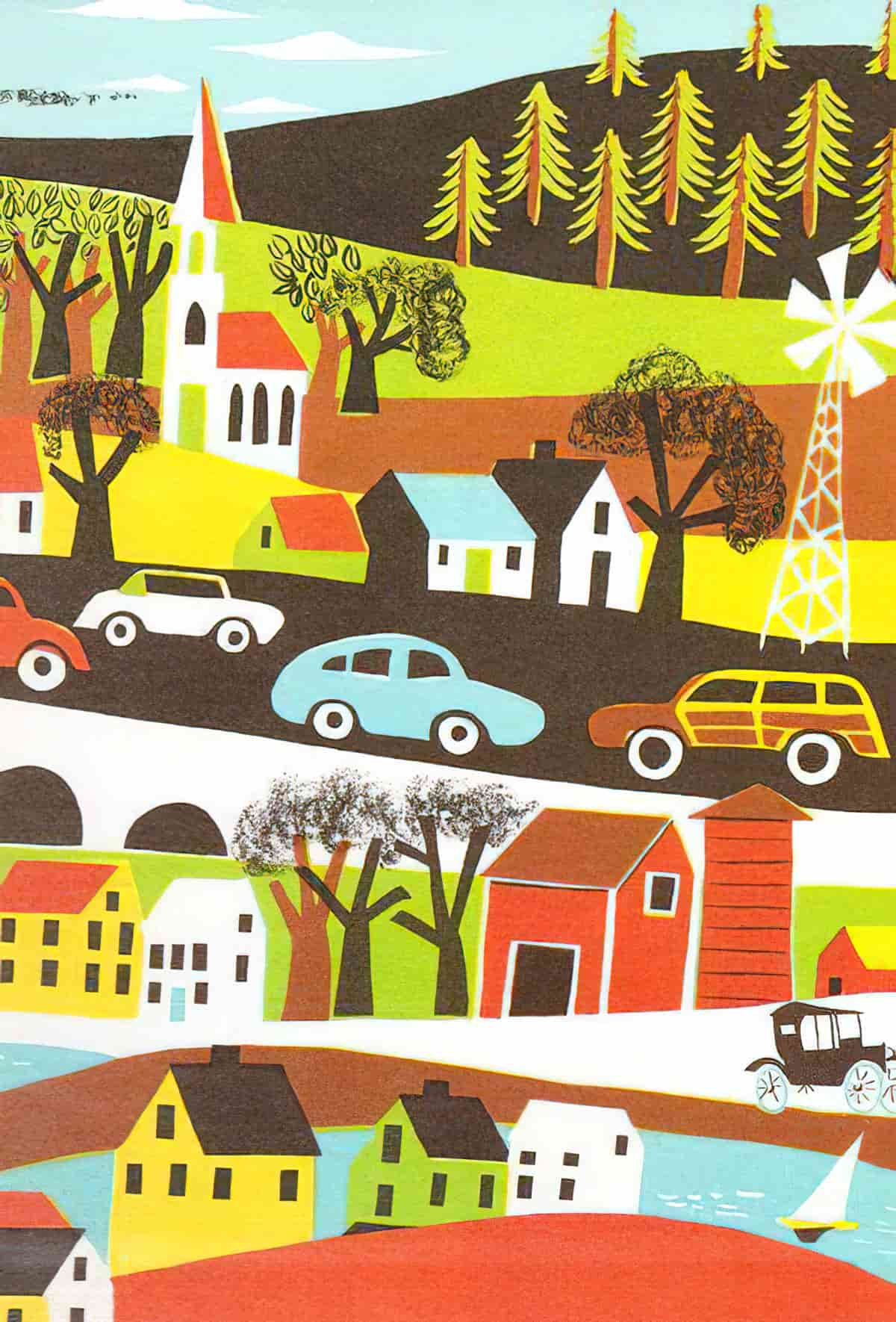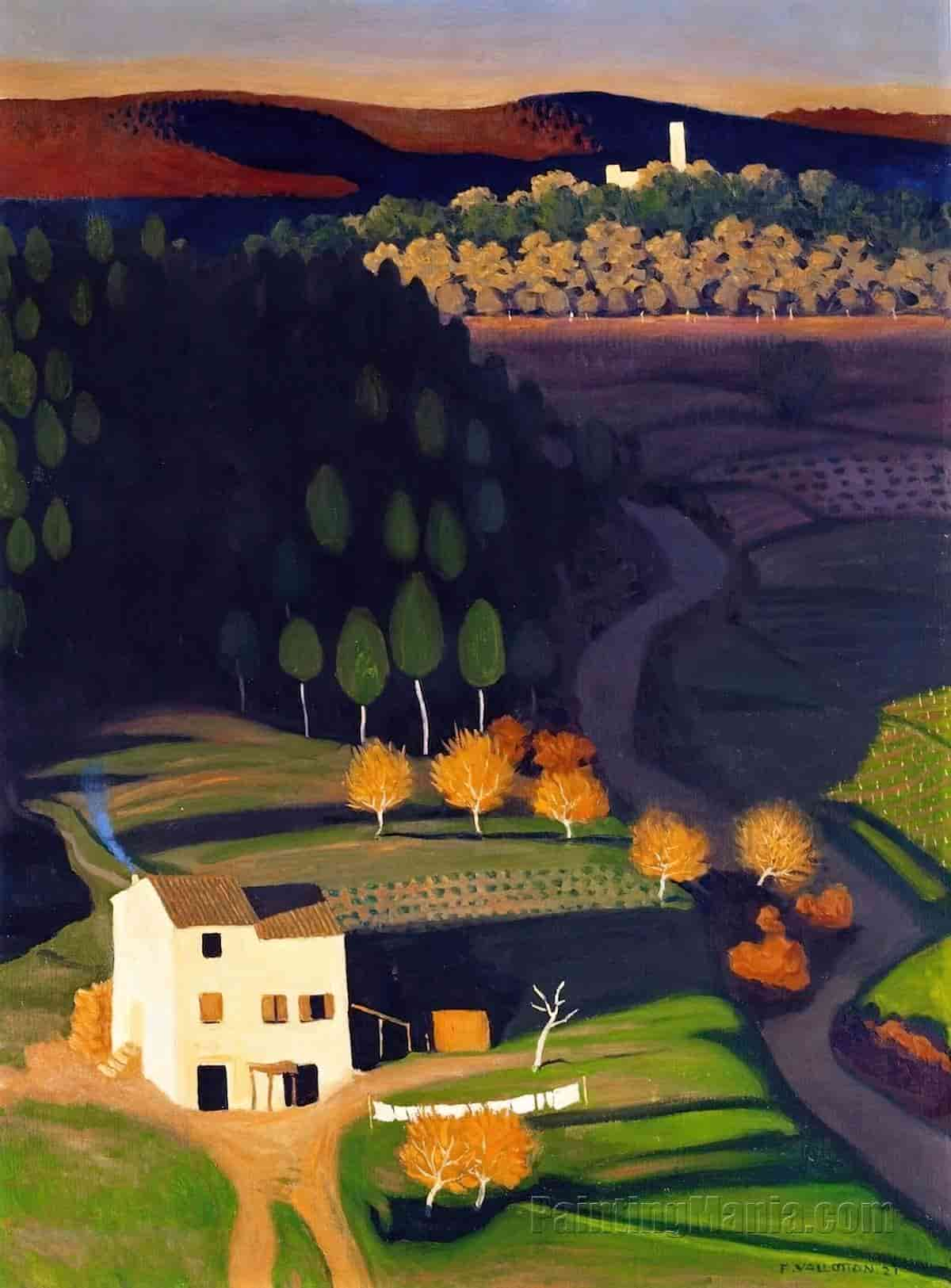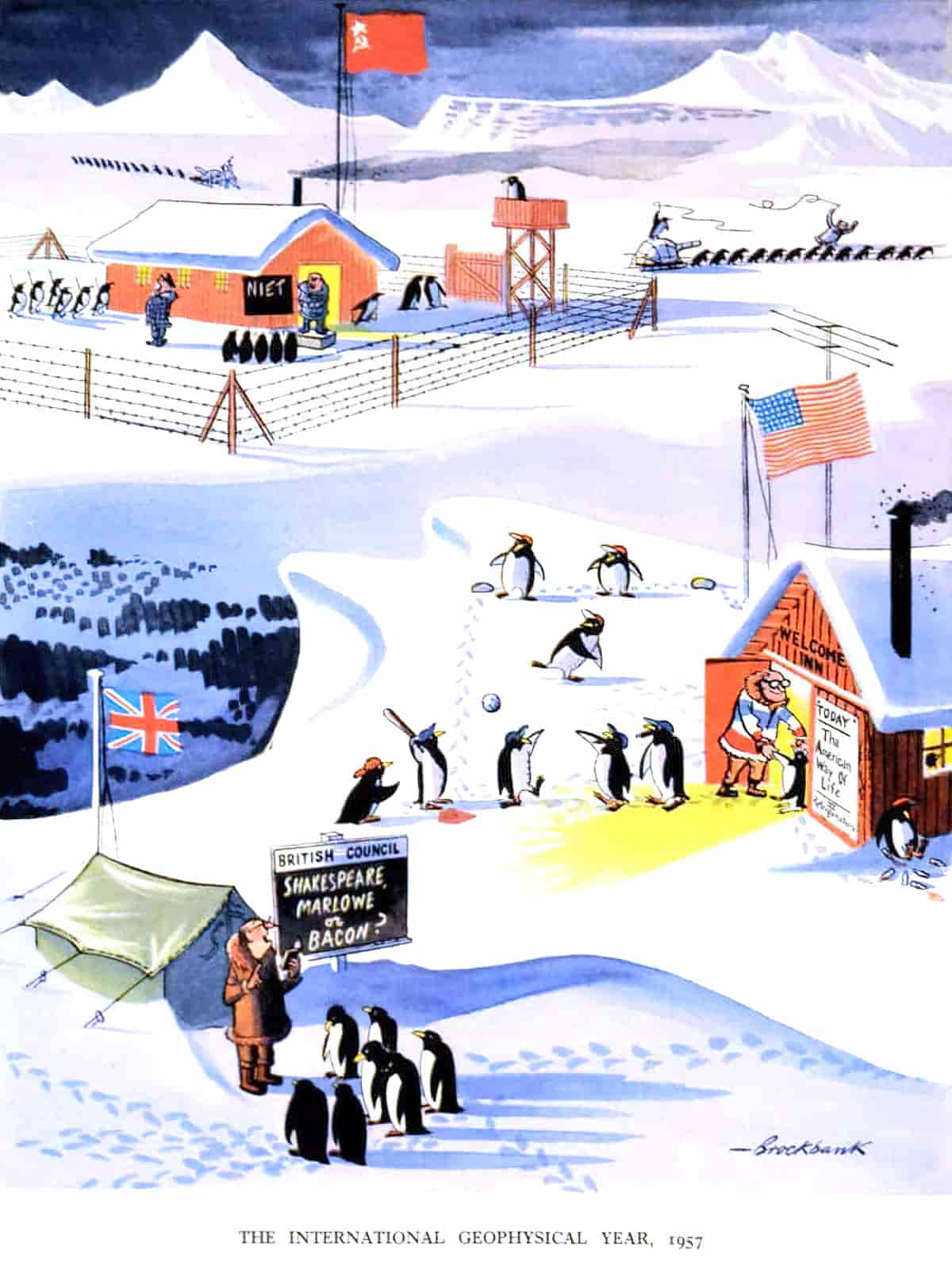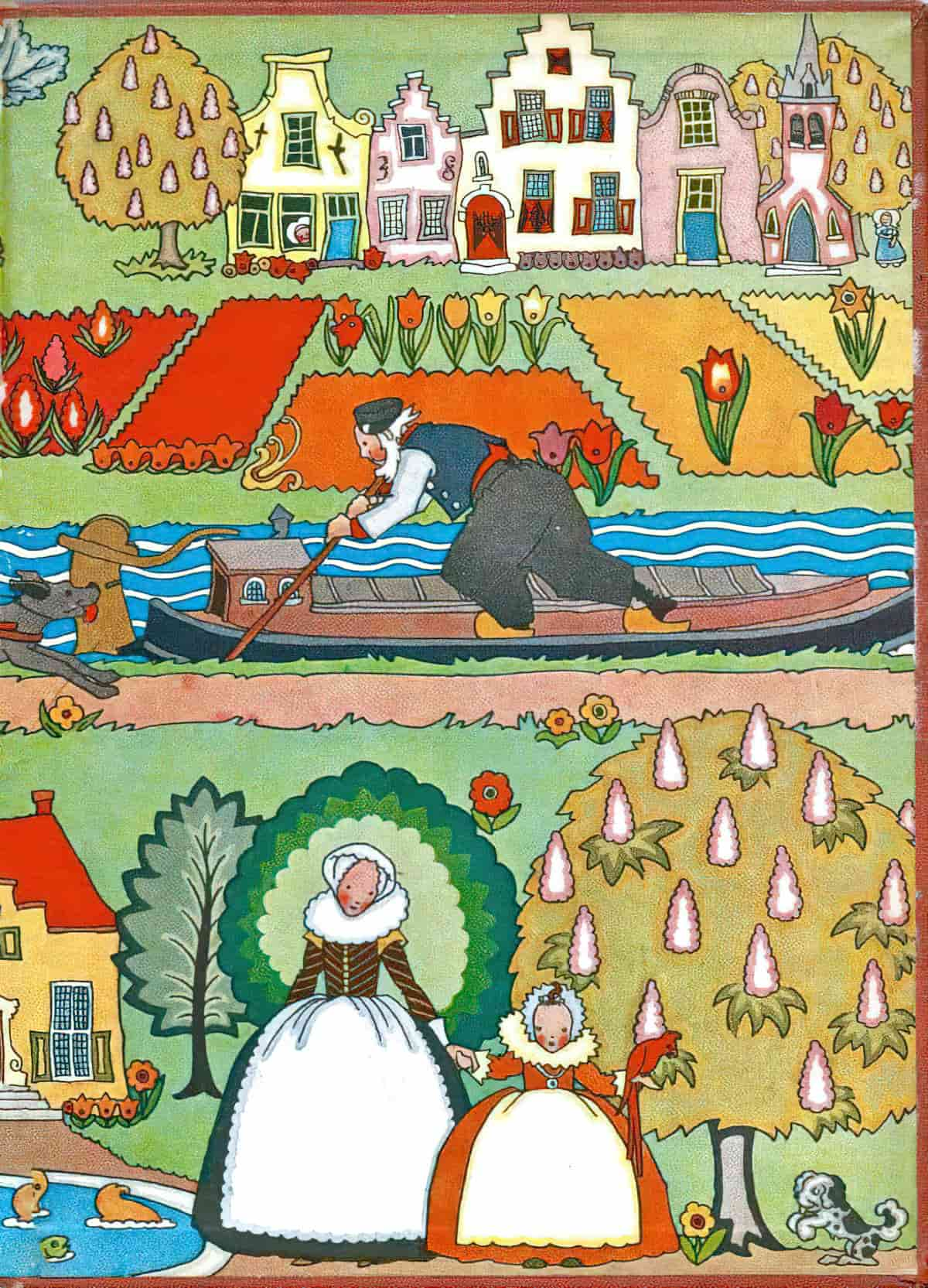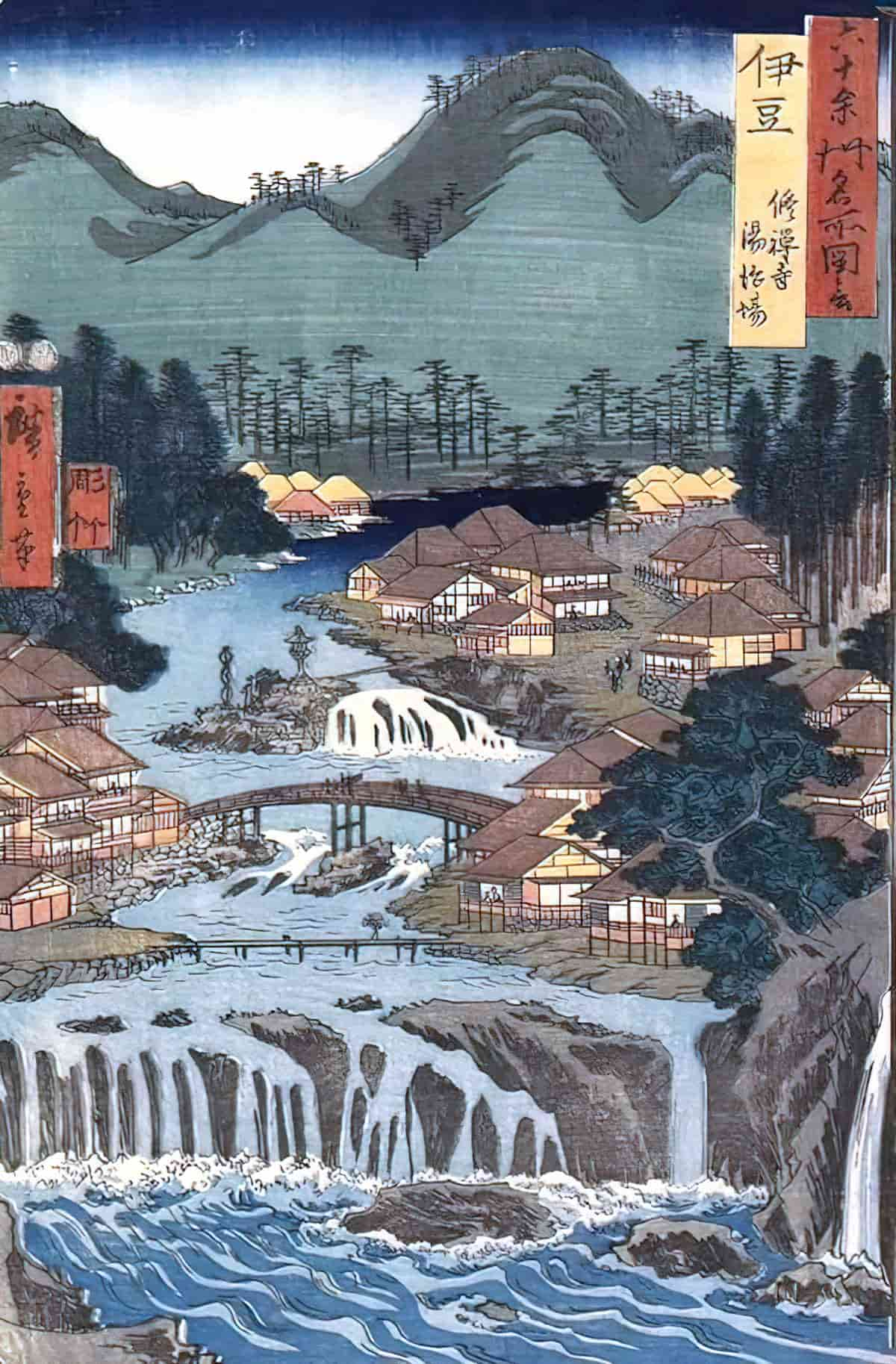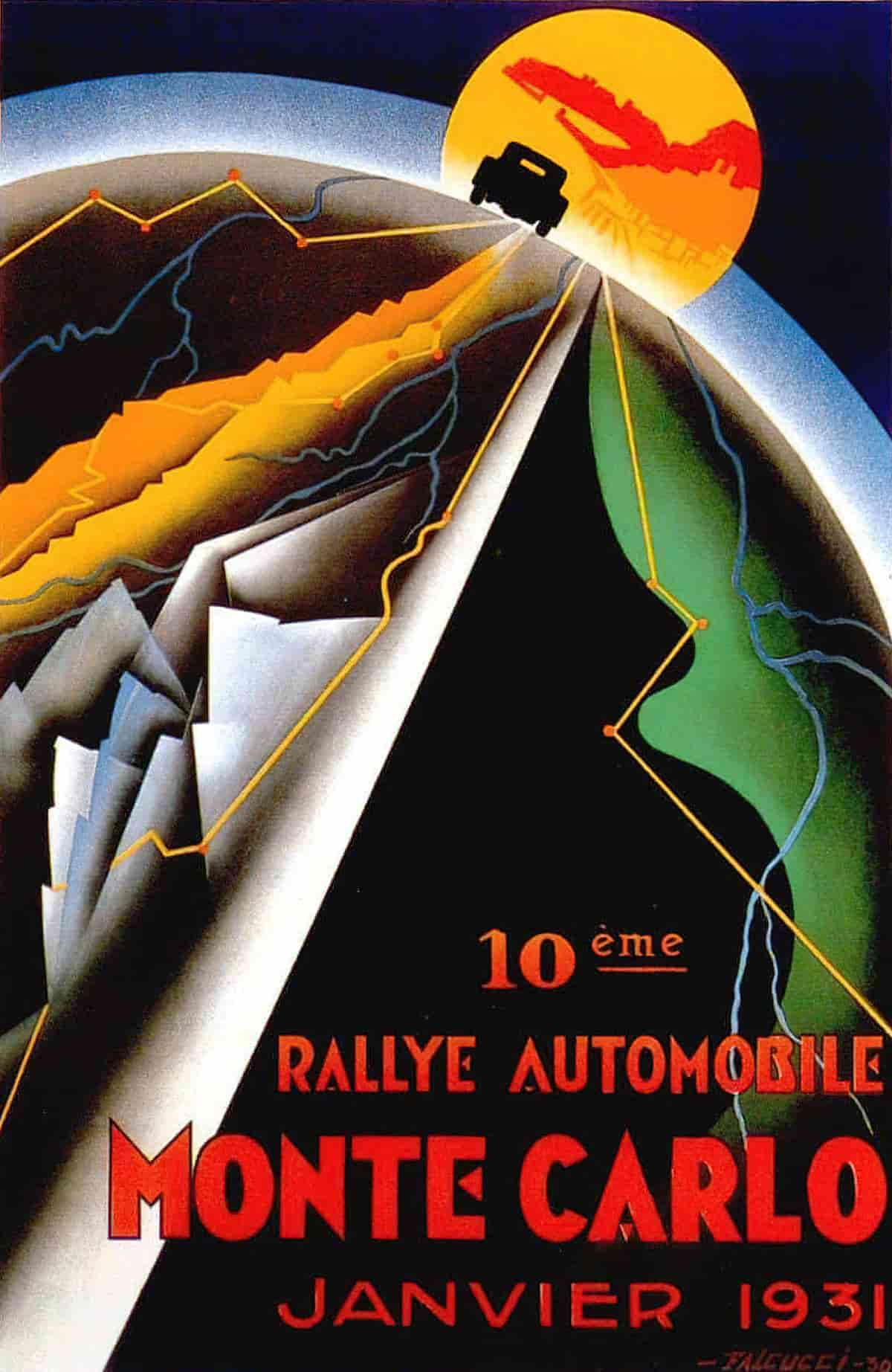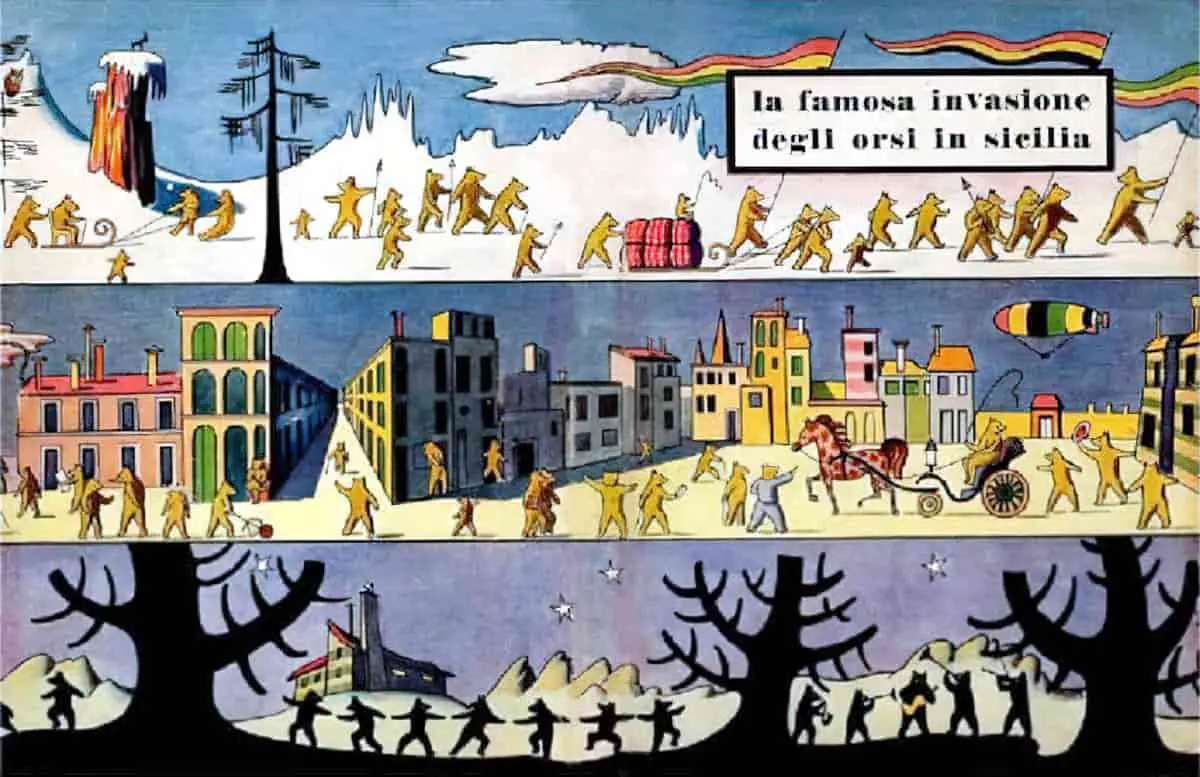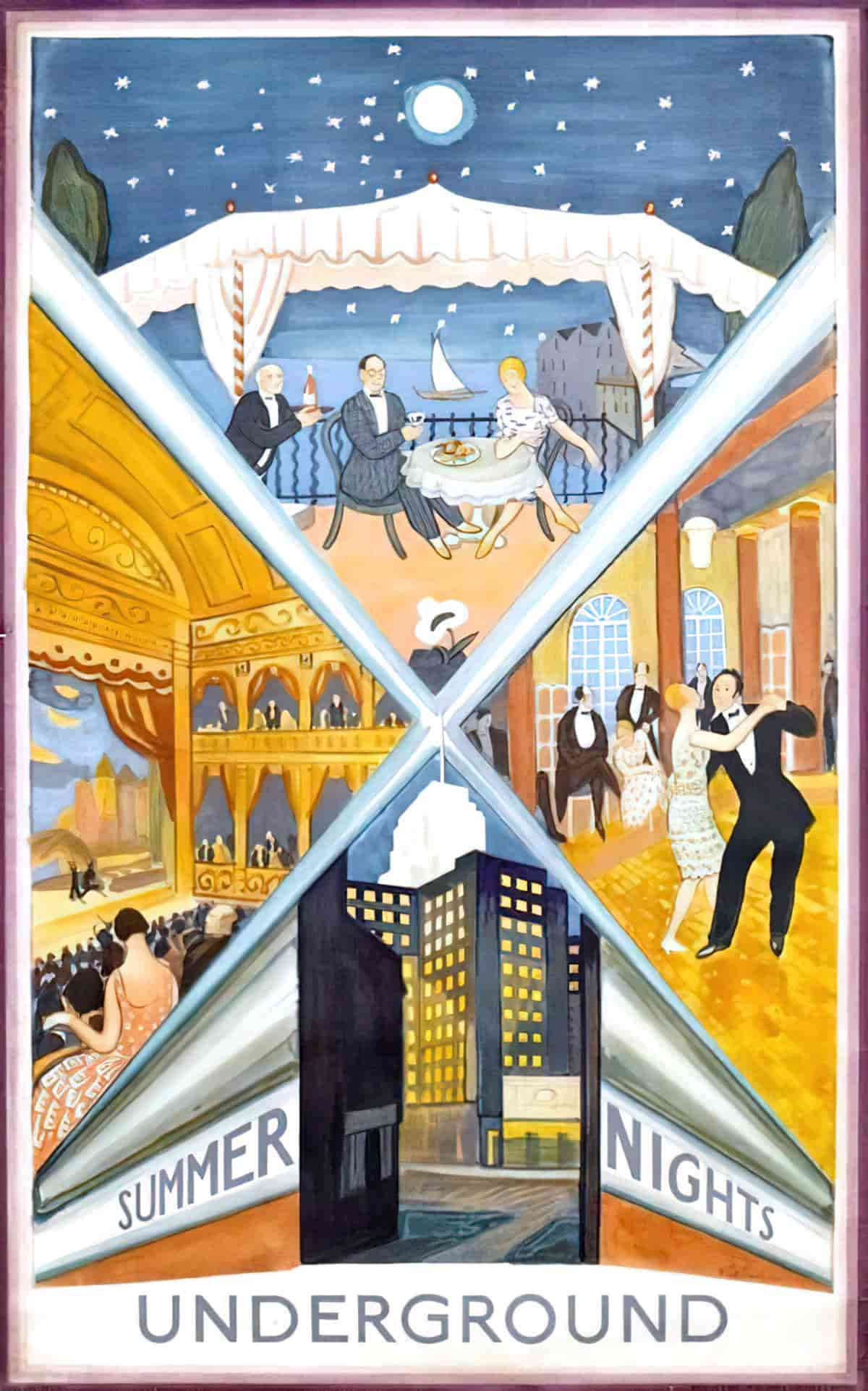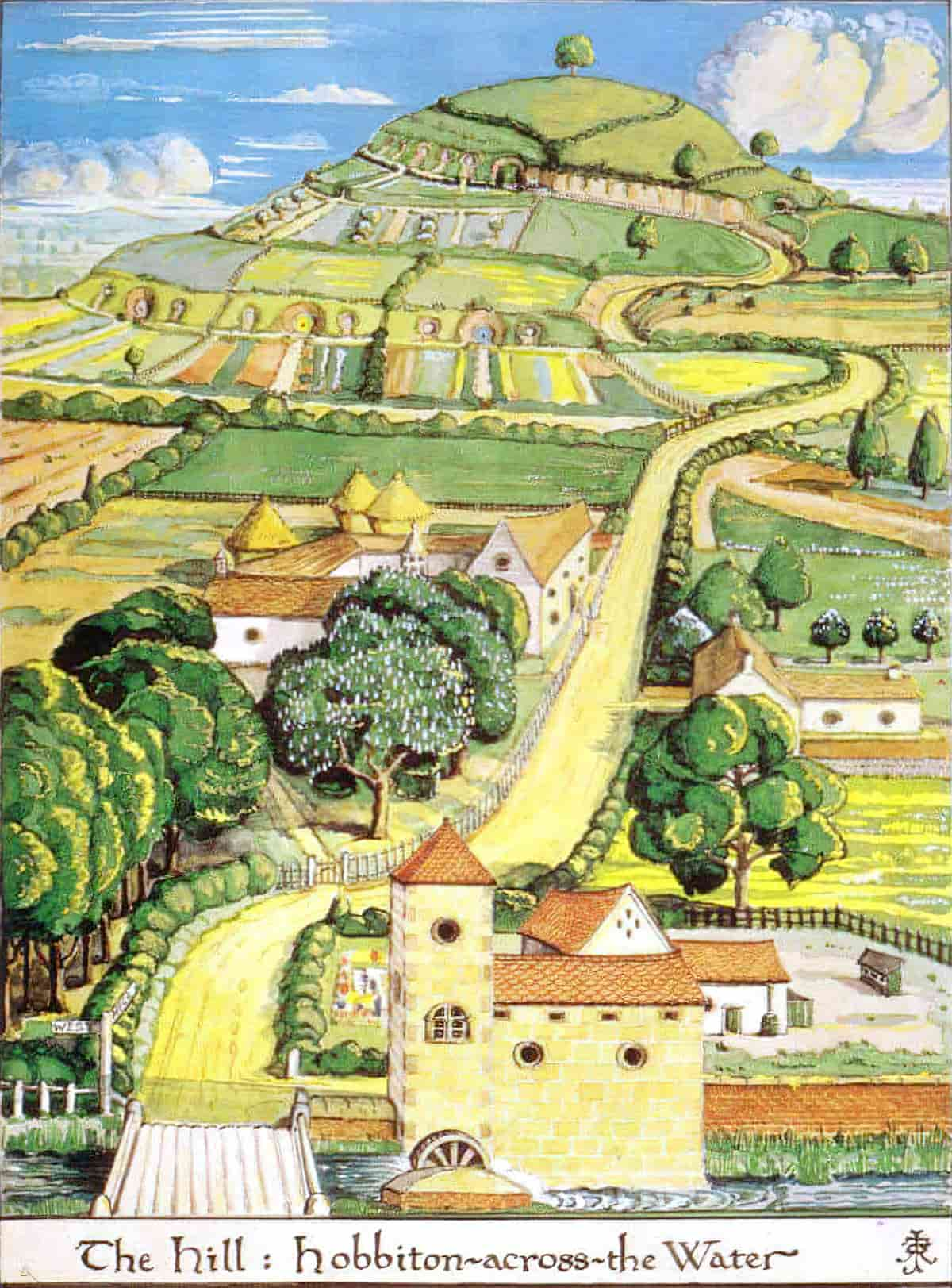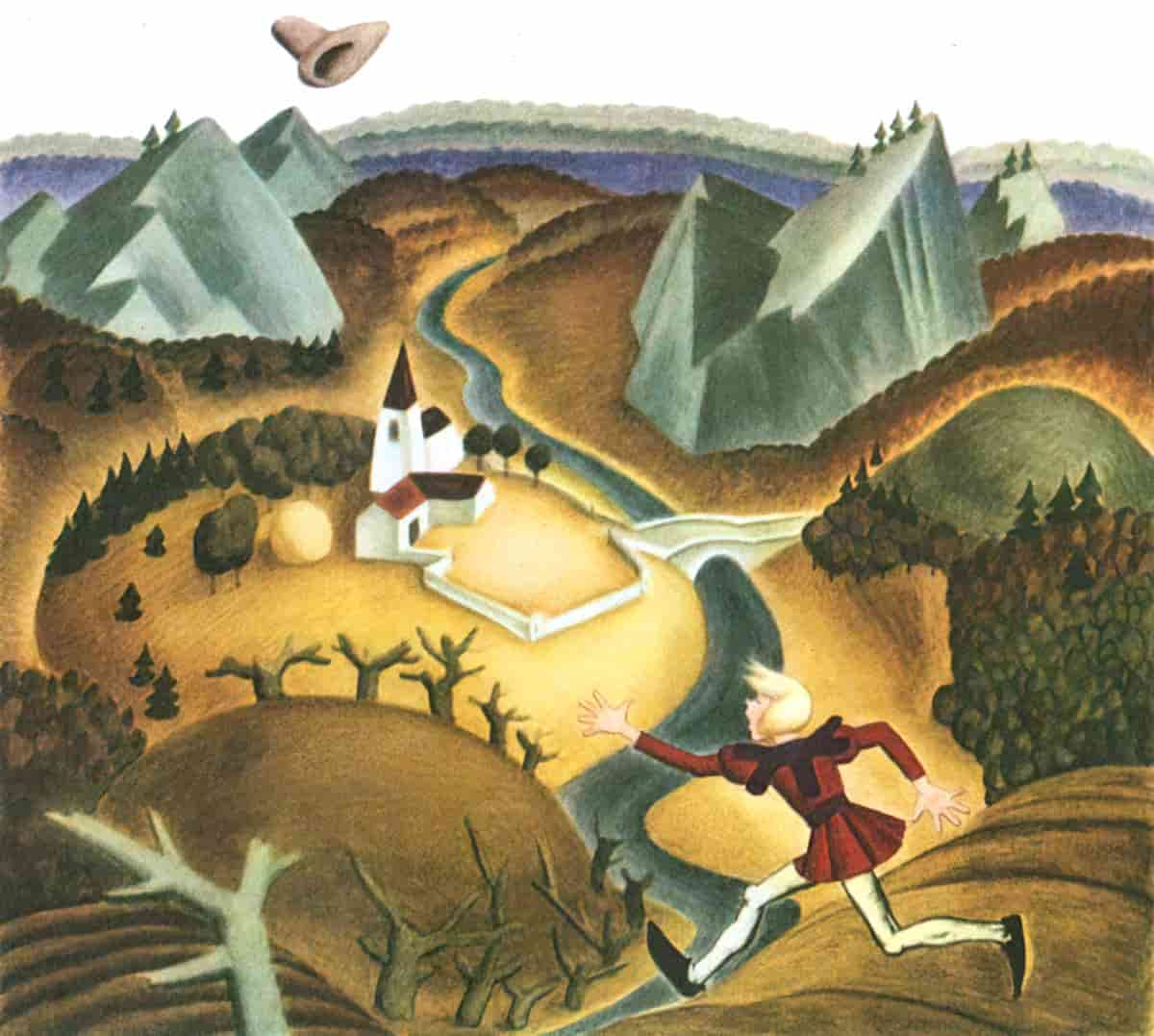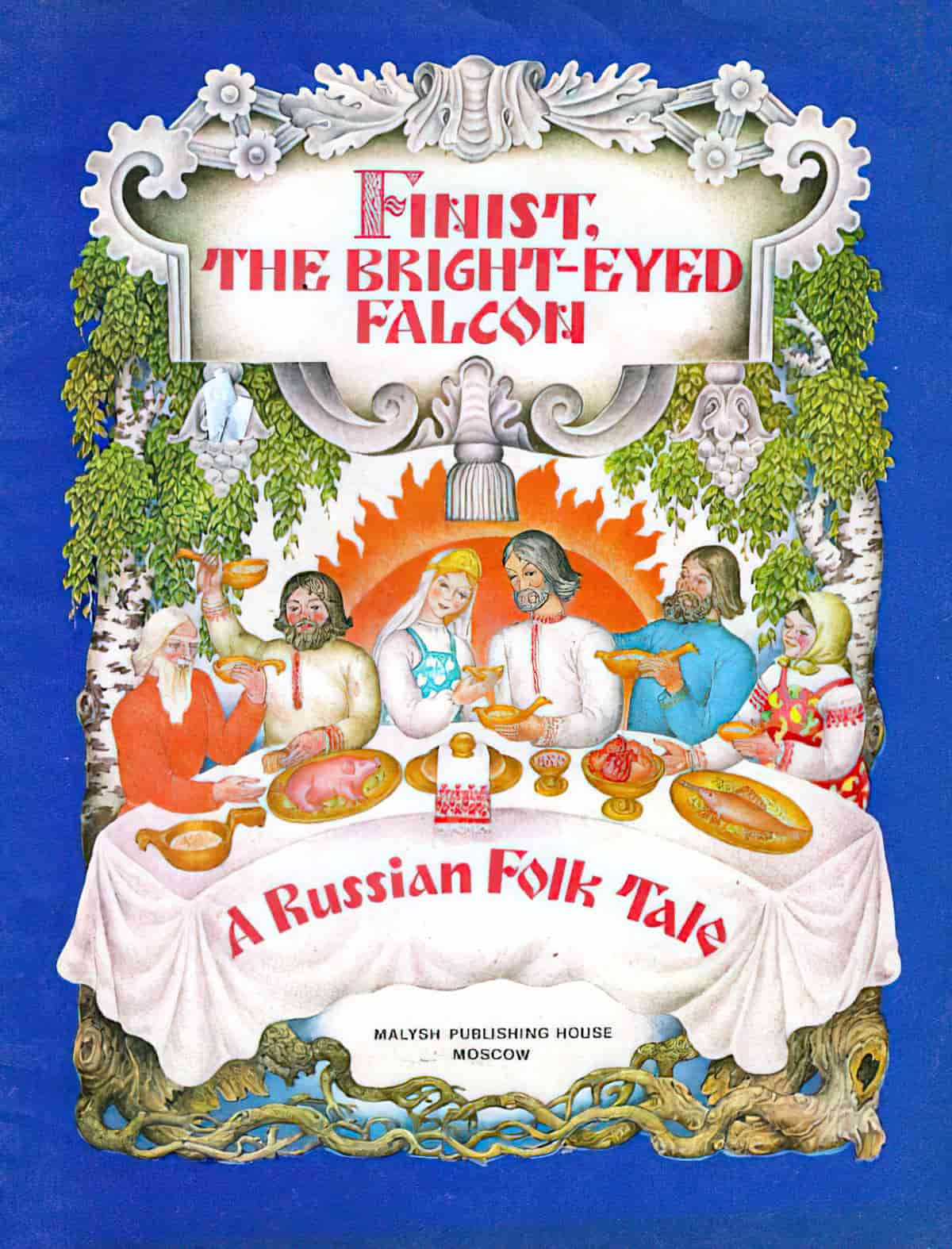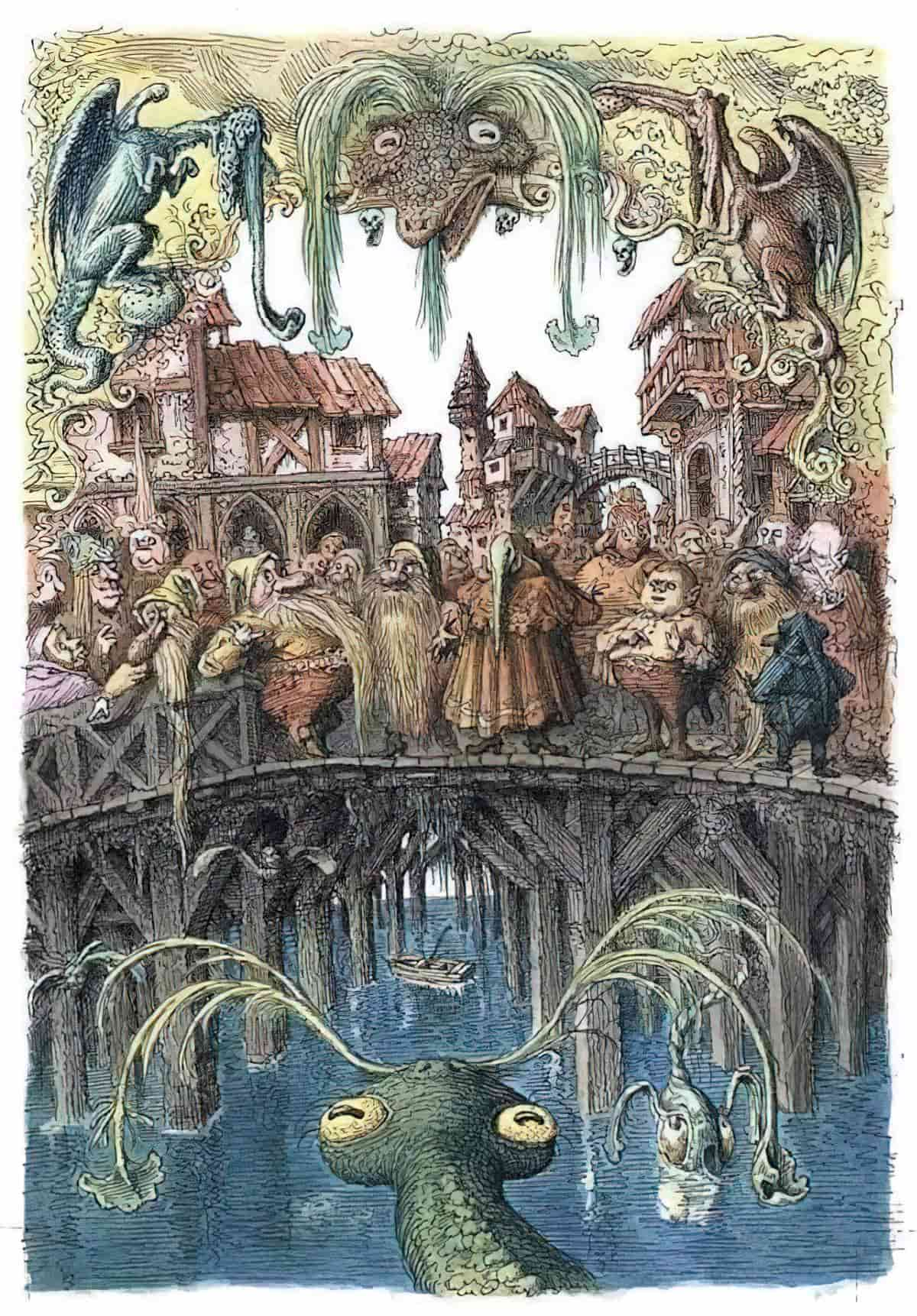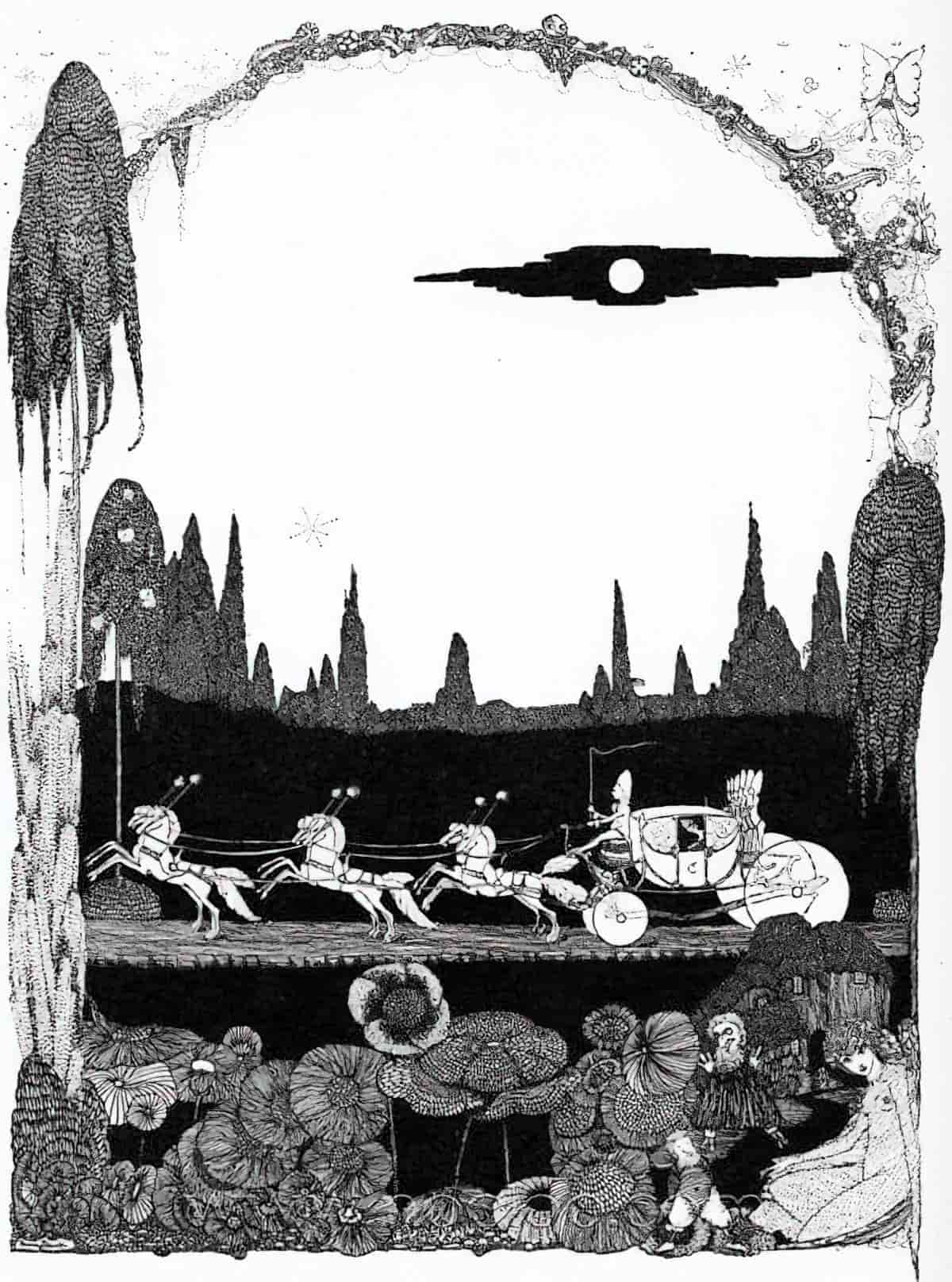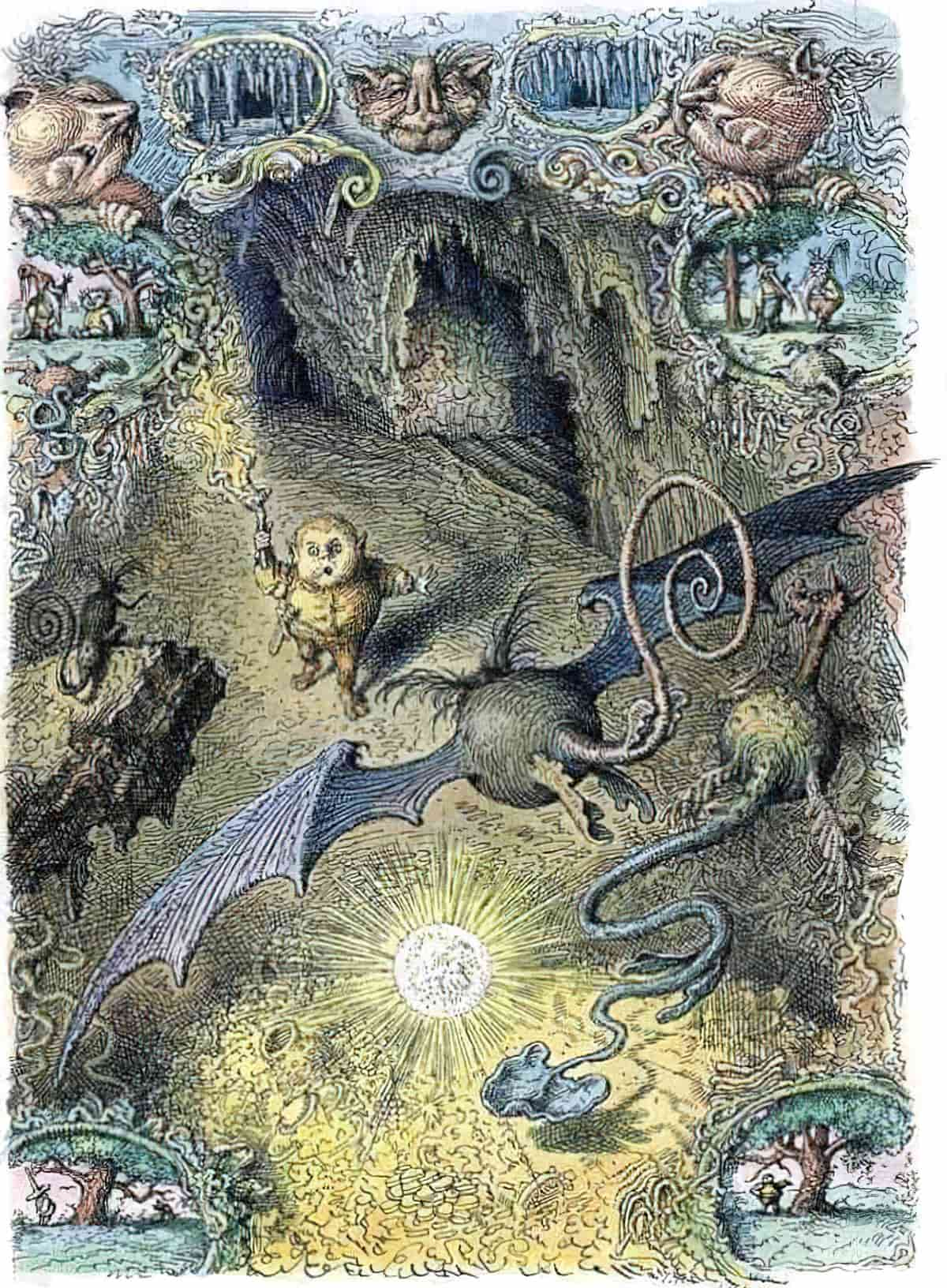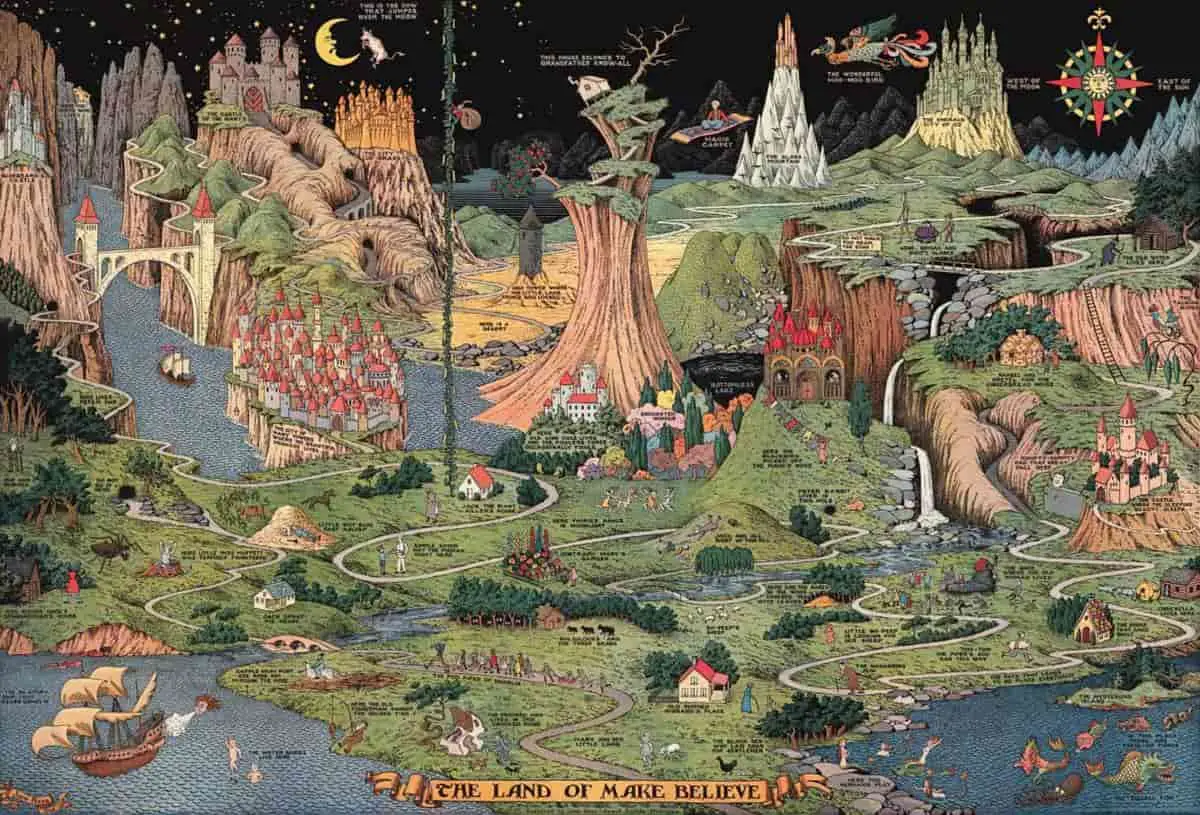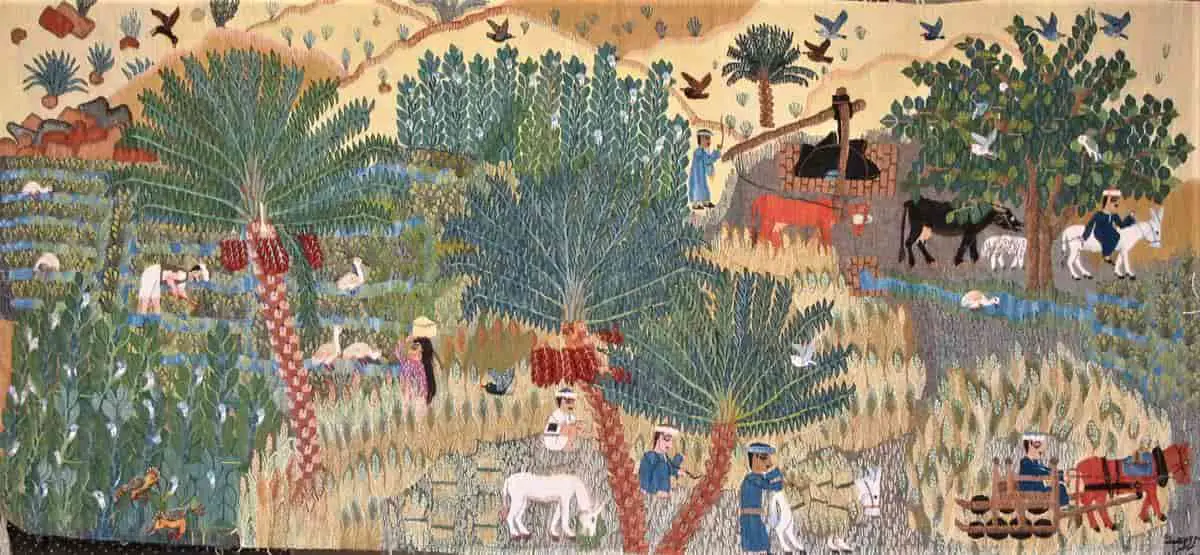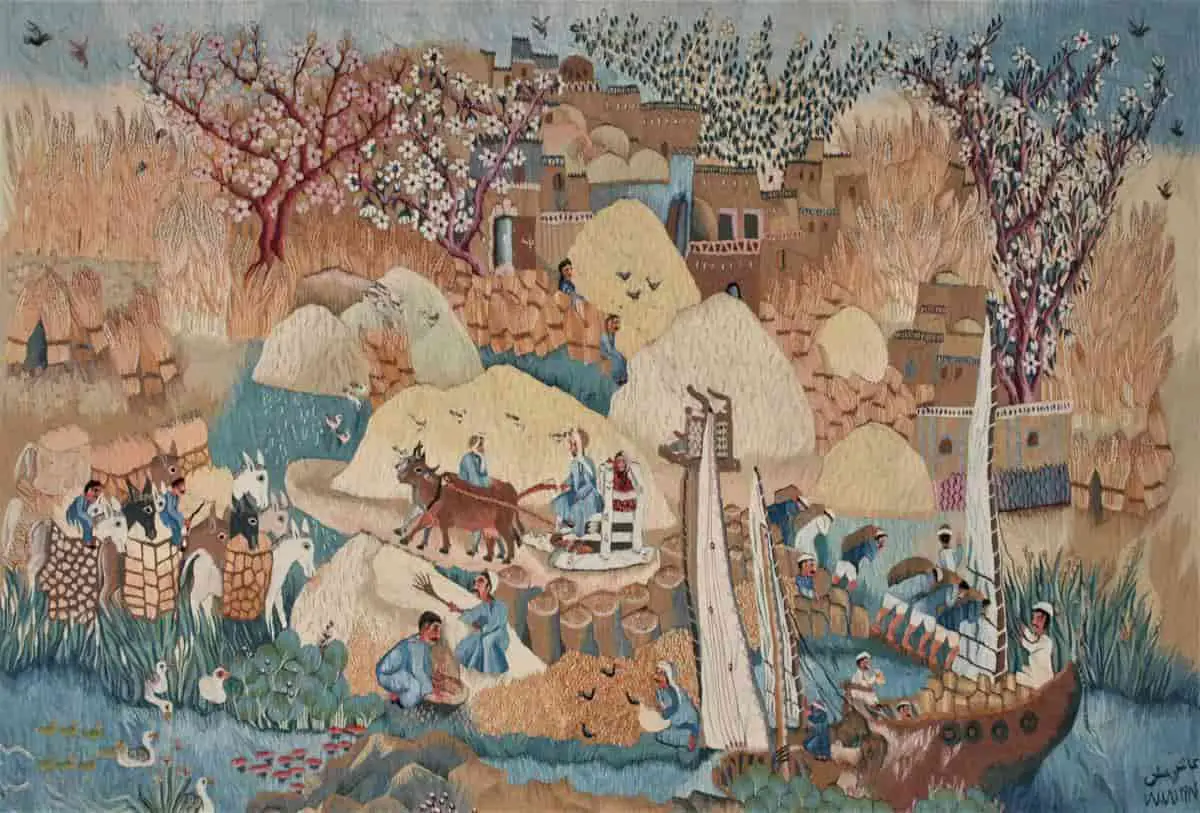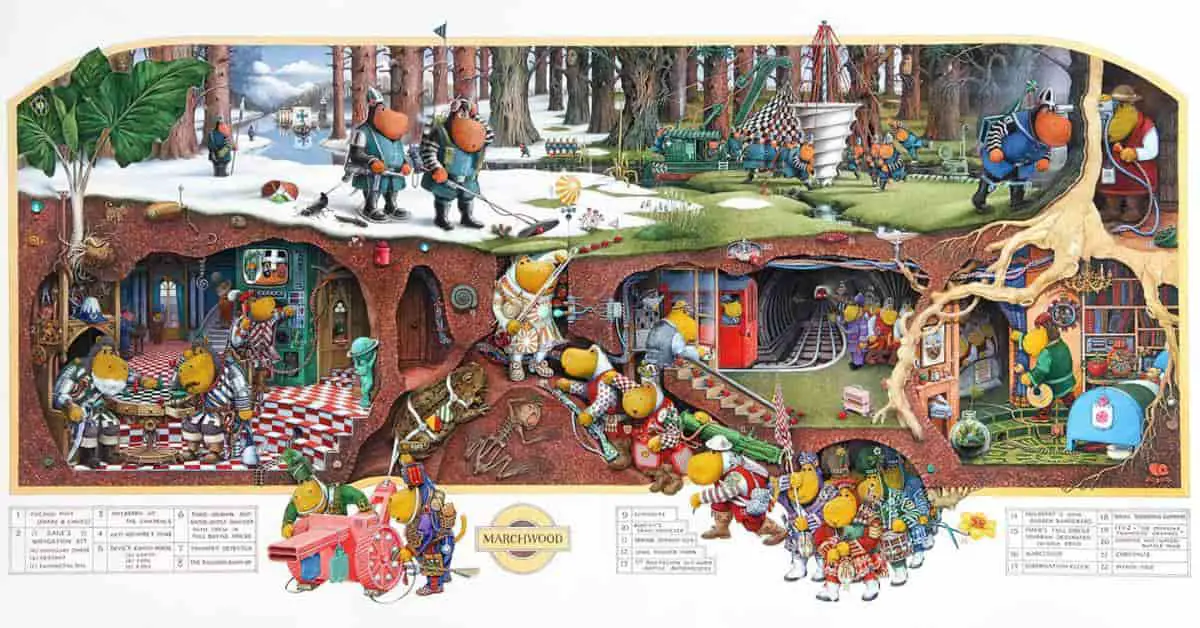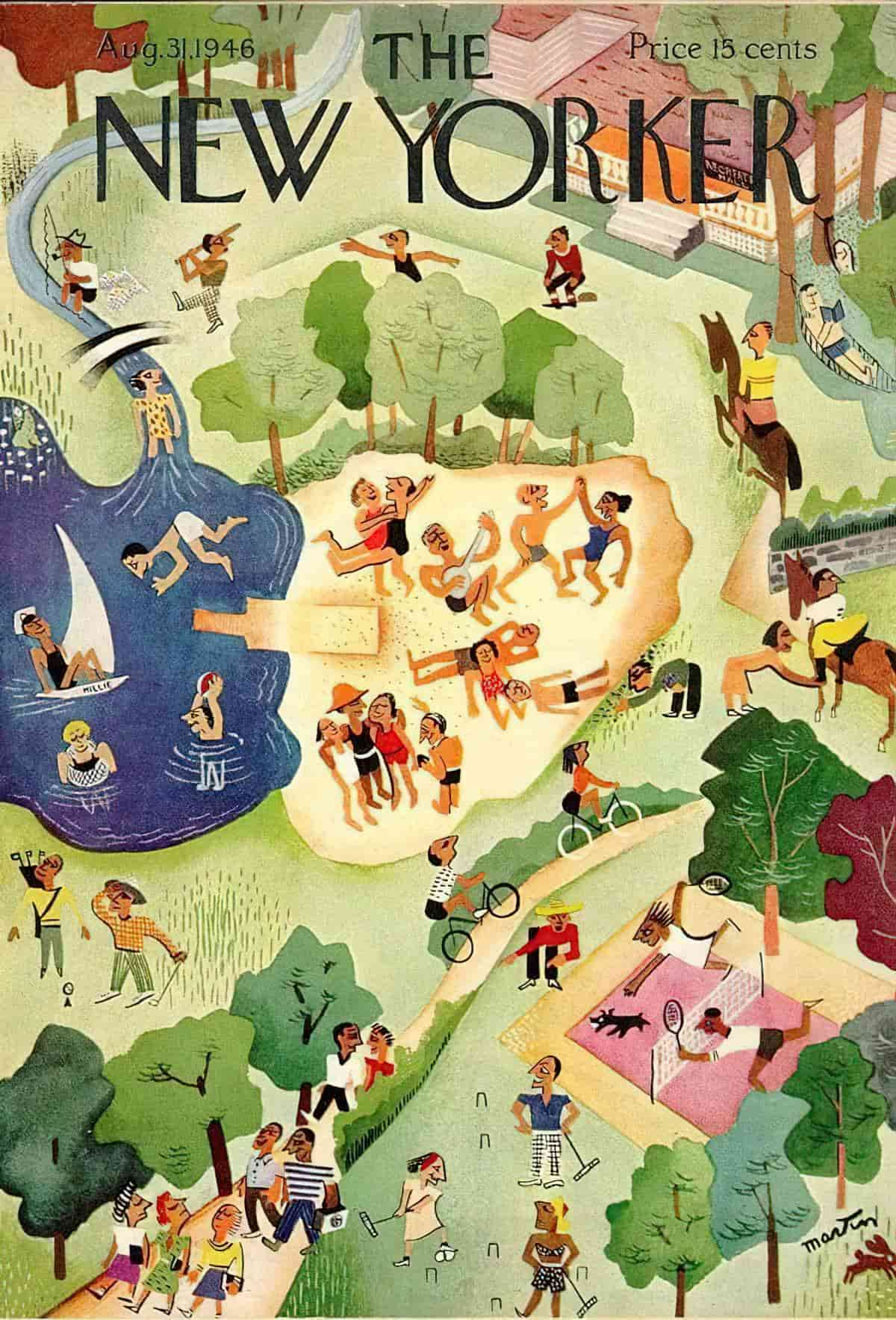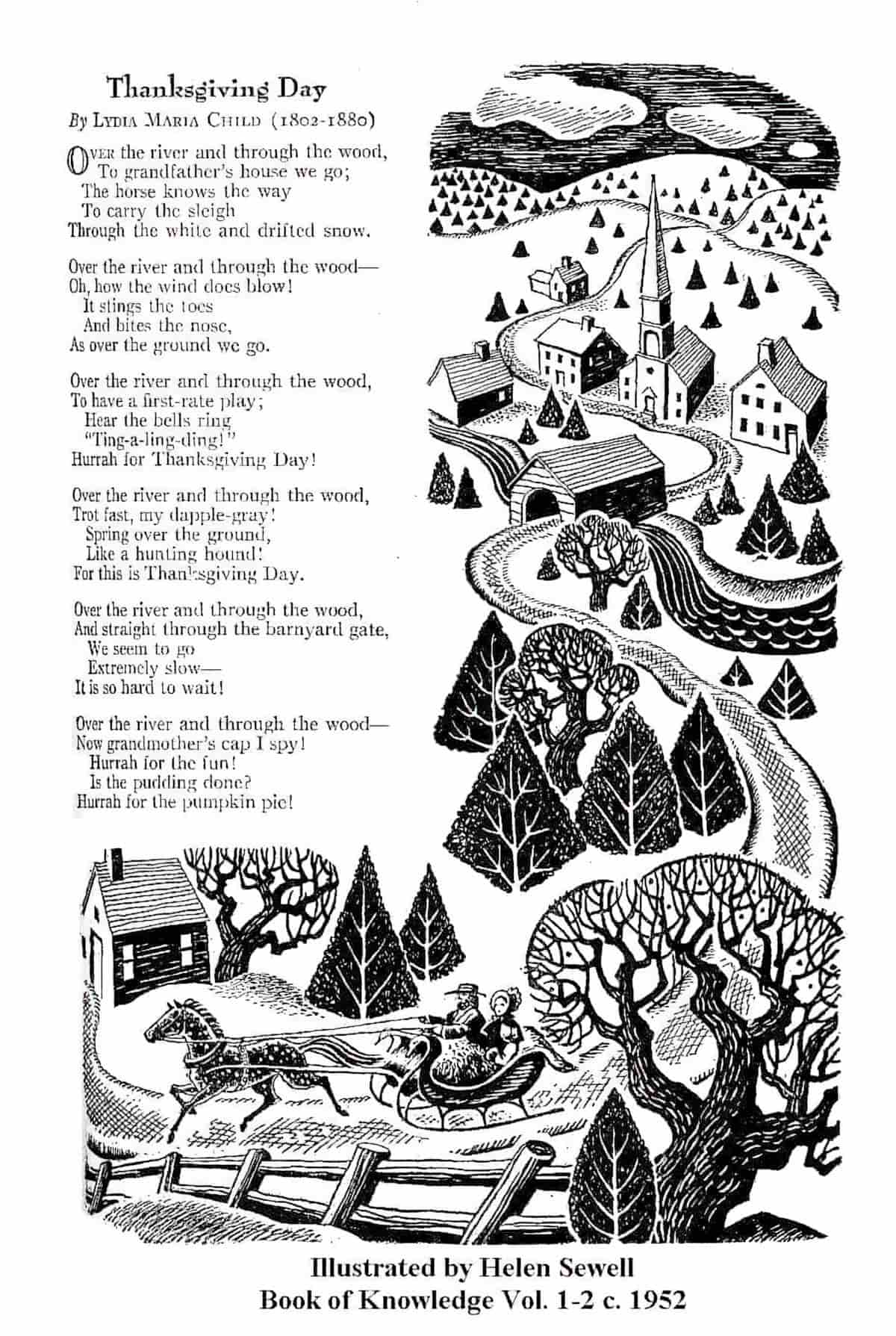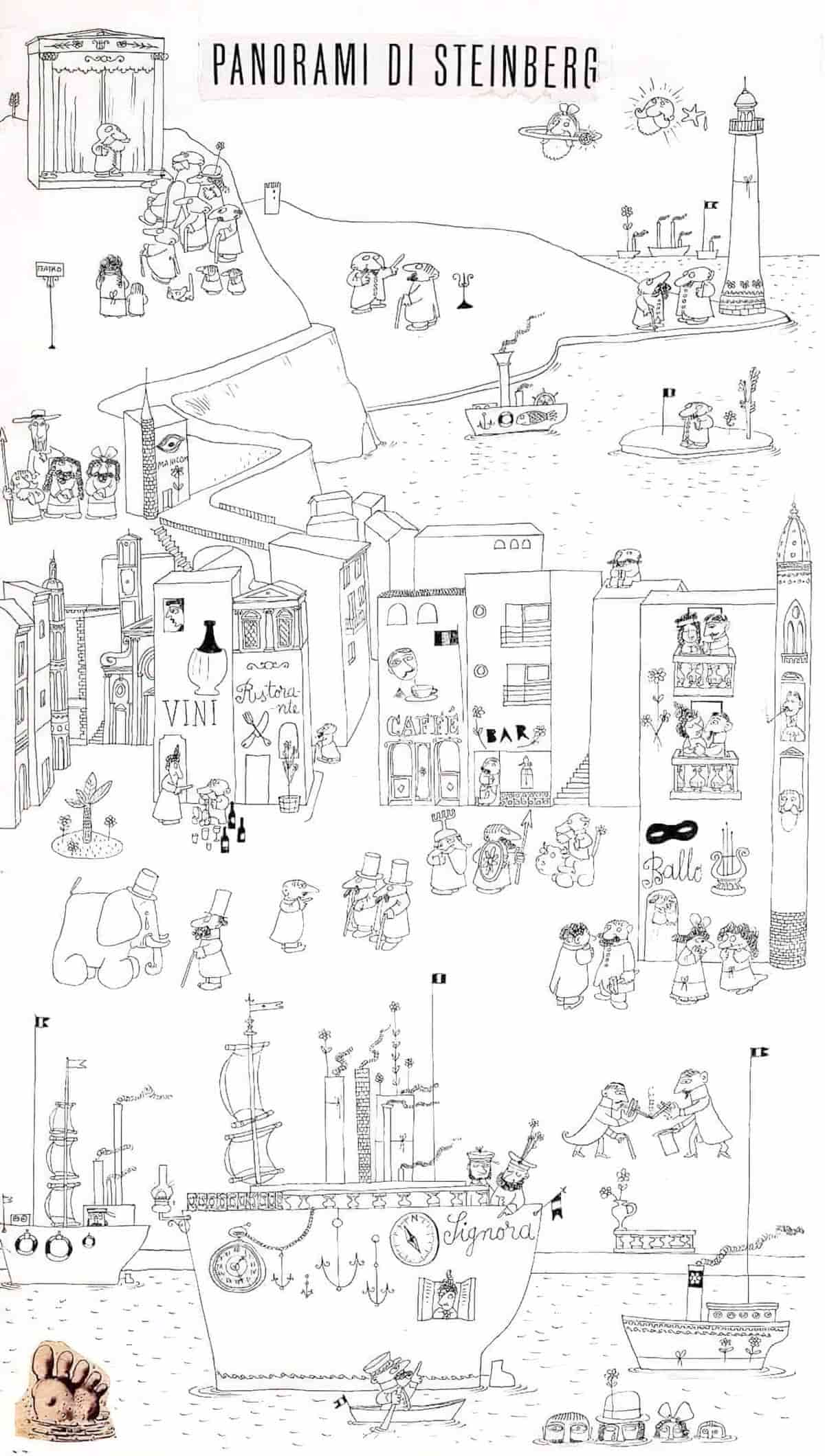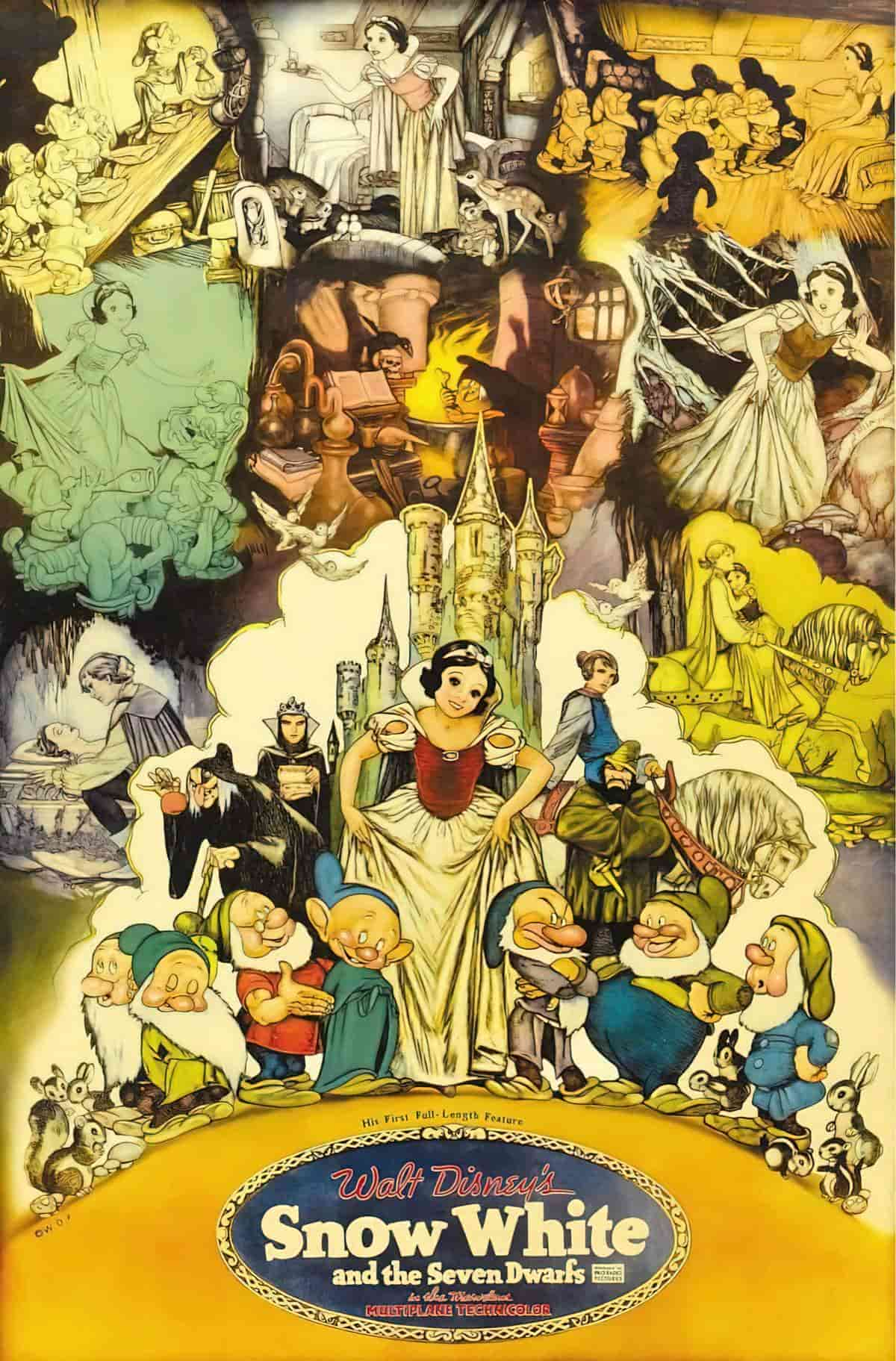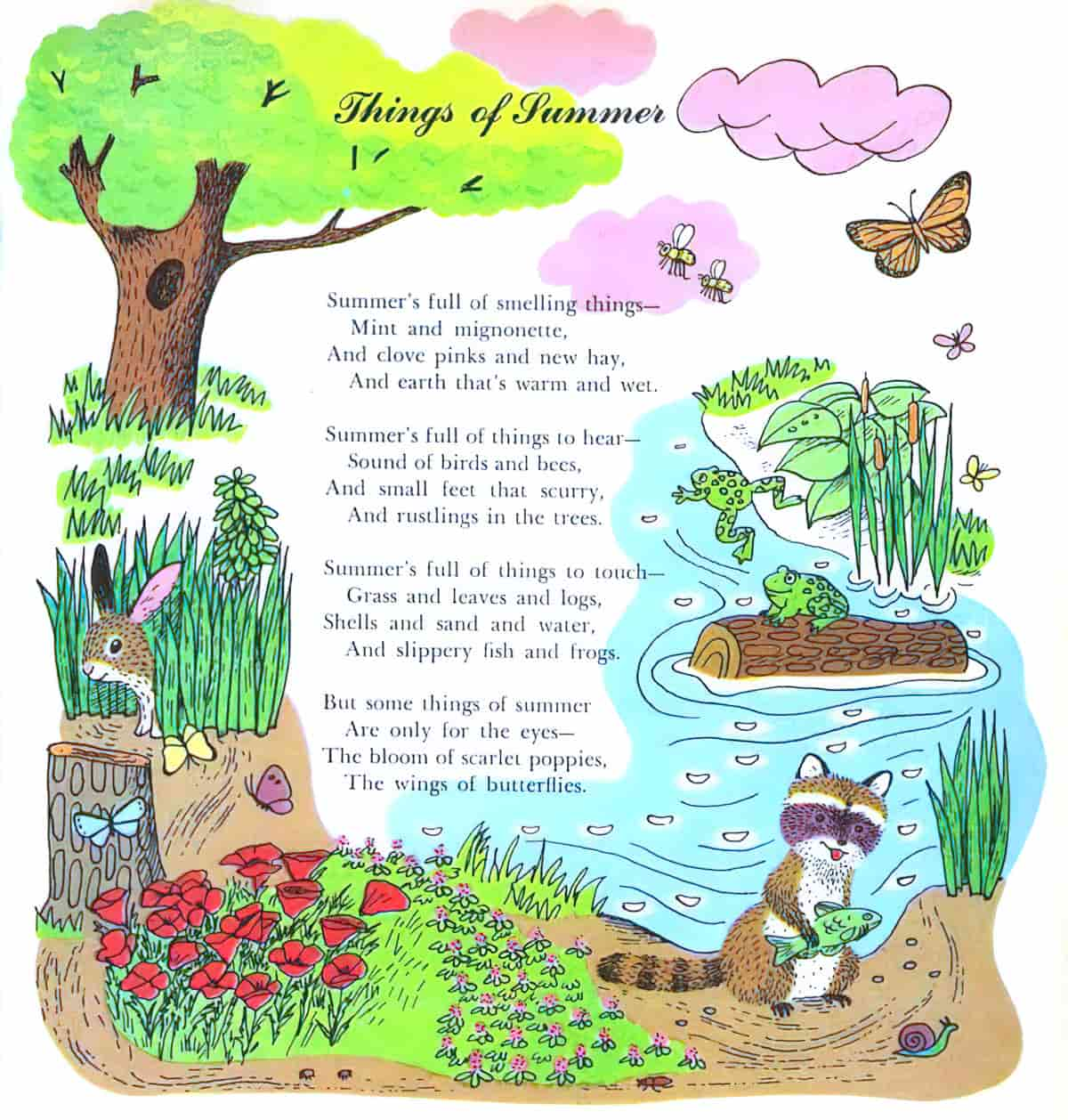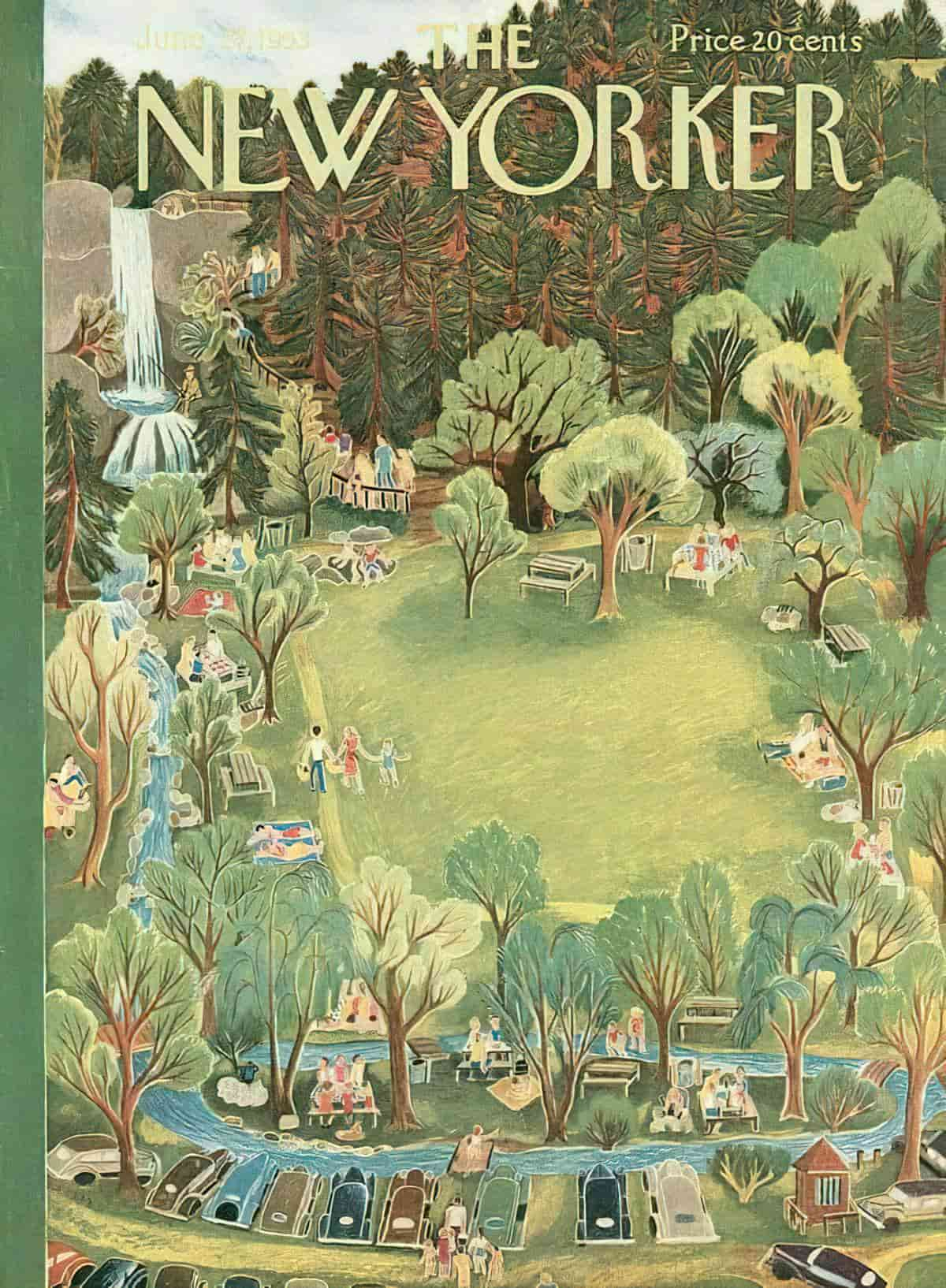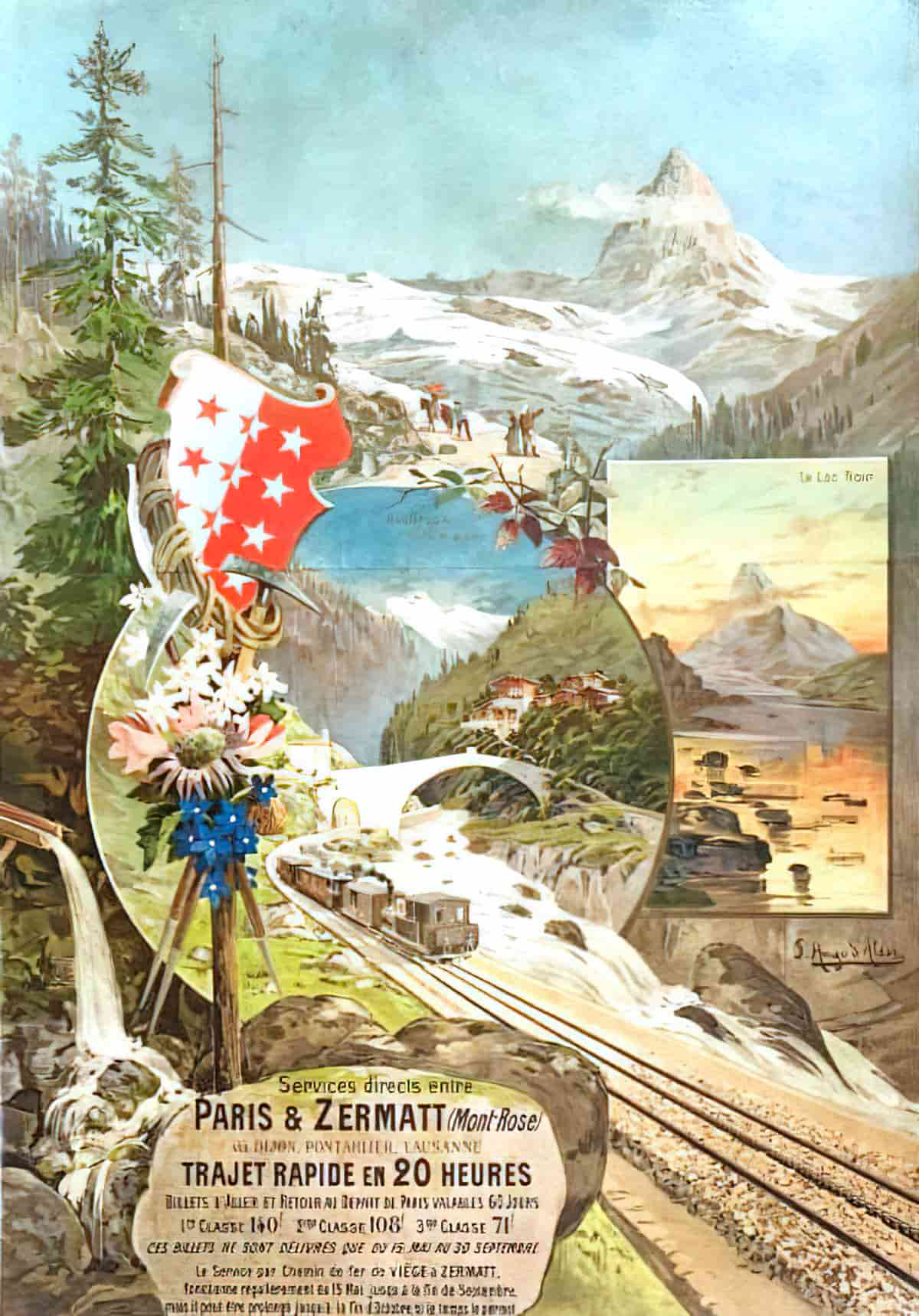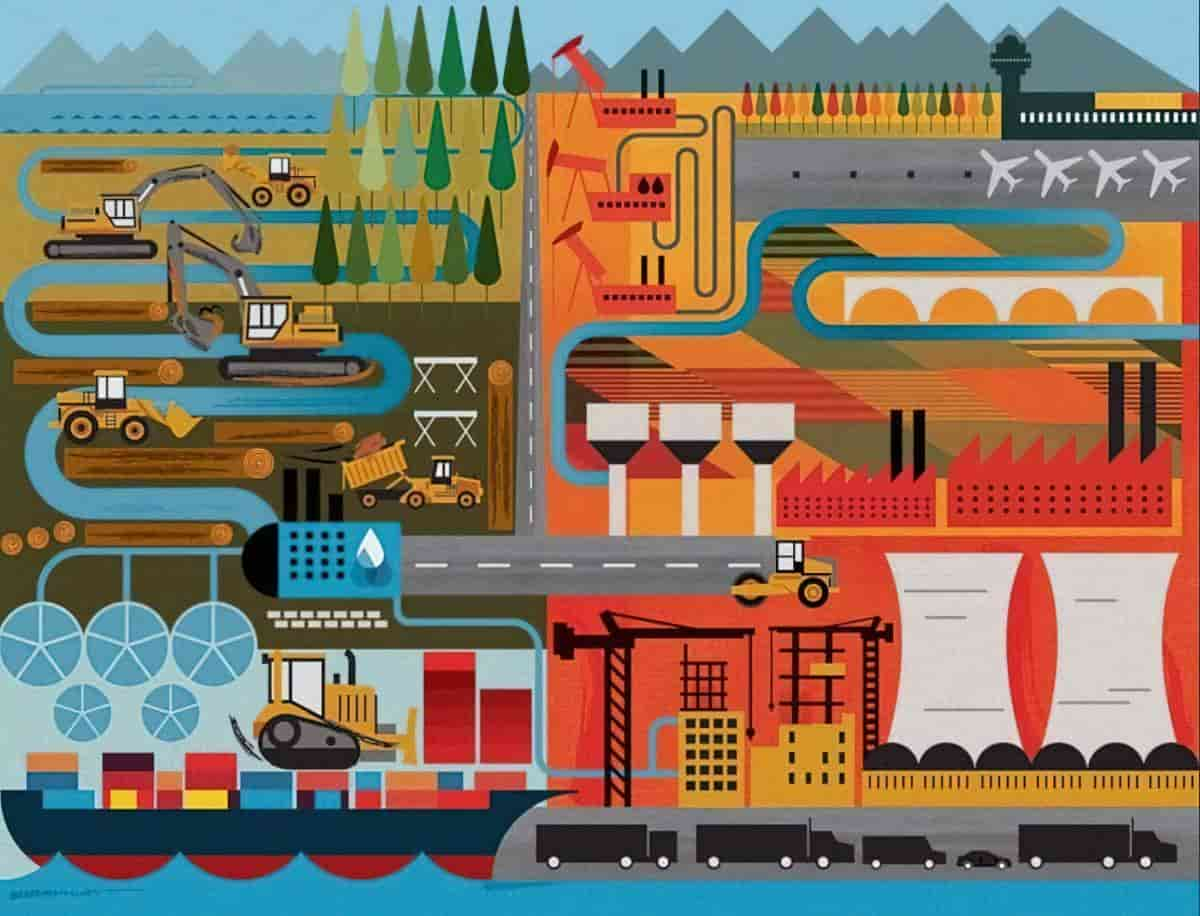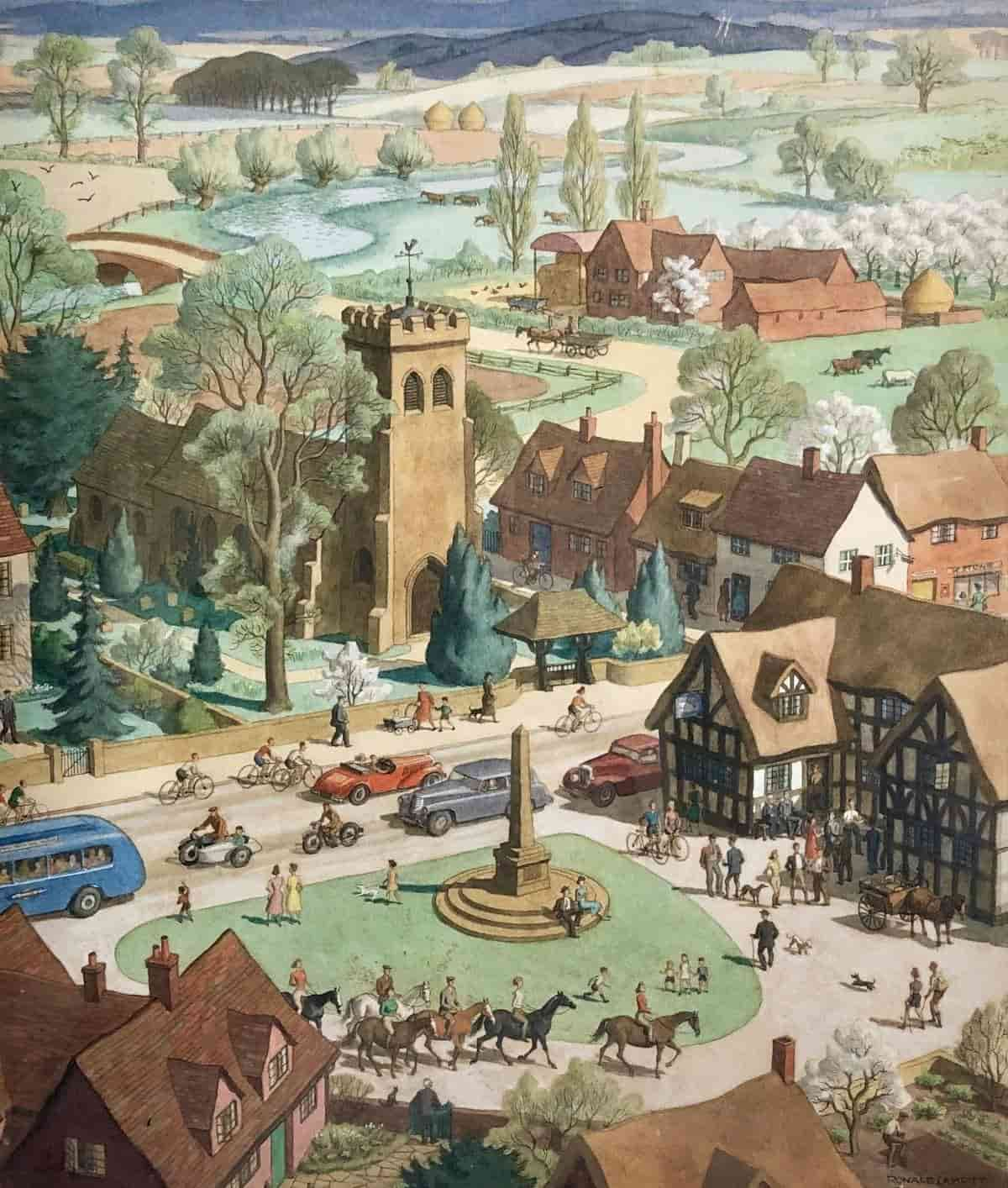 Header illustration: Luis Helguera, Routes of the Flying Clipper Ships Pan Am, 1941