What is meant by boy friendly and girl friendly?
Sometimes a Google search screenshot speaks a thousand words: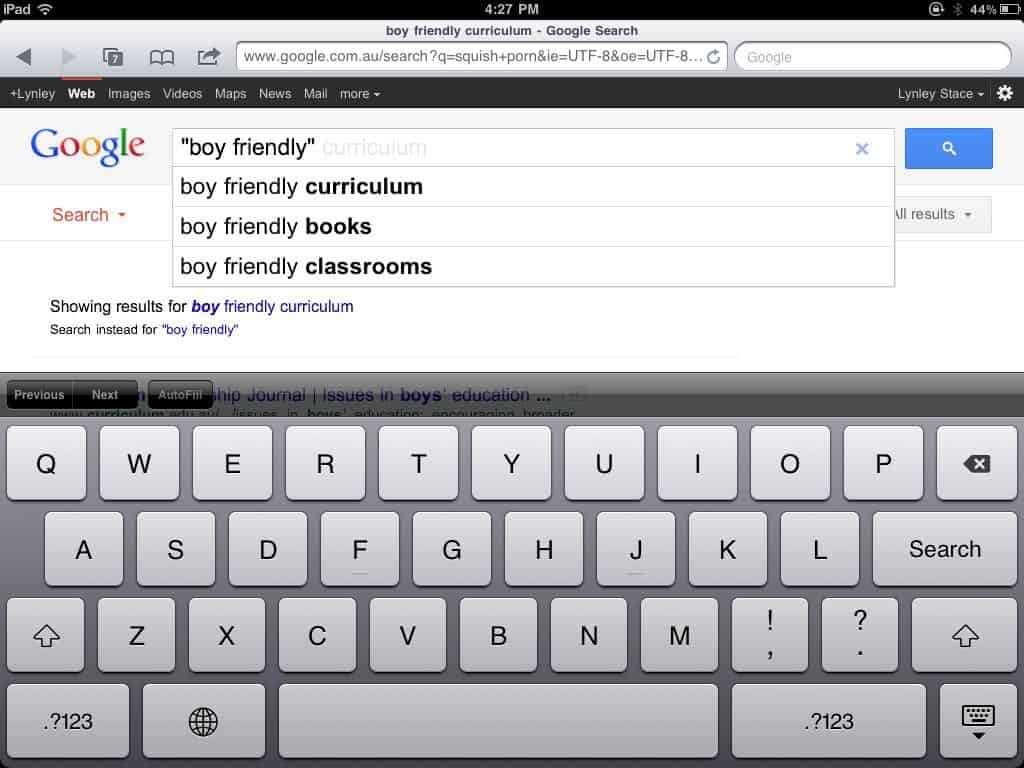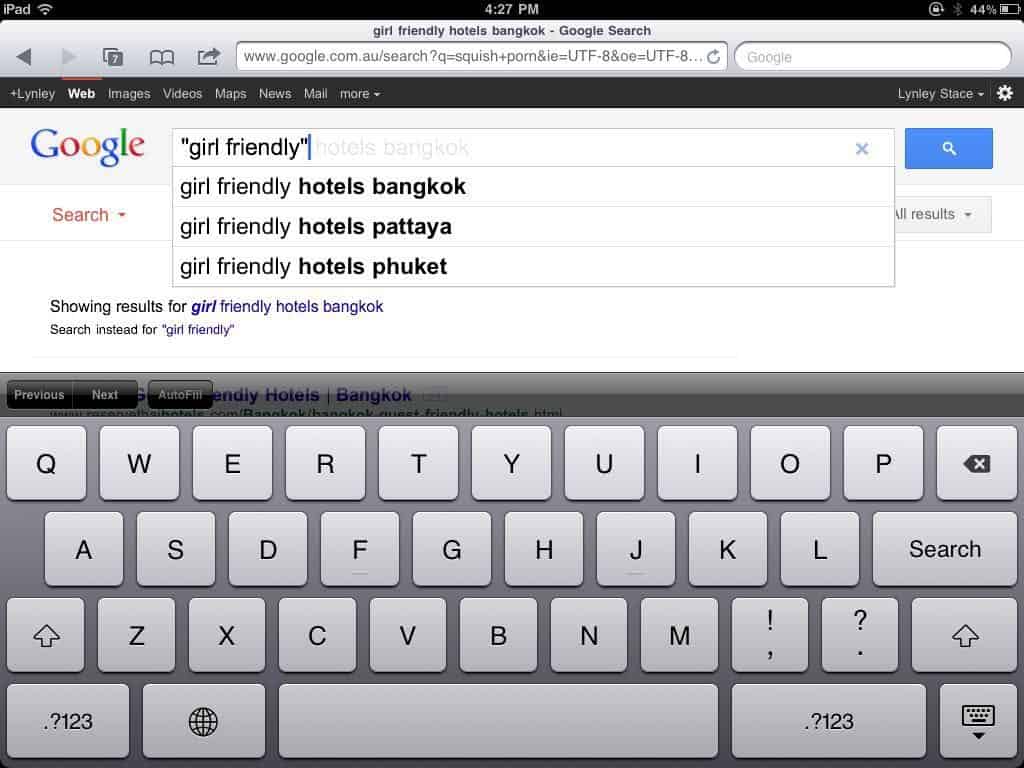 Girl Friendly Links
Strong Female Characters In Fiction from Common Sense Media
100 YA Books For The Feminist Reader from Bitch Media
9 FEMALE CHARACTERS WE WISH WE'D BEEN MORE LIKE IN HIGH SCHOOL from The Mary Sue
Here's an interesting article from author E.M. Kokie about how much harder it is in some ways to write a female protagonist than a male one: "I've discovered, to my frustration and anger, that it's actually much more difficult to talk about [my female protagonist's] body, and her body's desires, in ways that feel natural to her character (and her love interest's character) and that feel readily accessible to the landscape of YA readers….I was shocked to find a complete lack of language for the female anatomy in all but one of the books I checked, and none at all during an intimate scene."
The Greatest Girl Characters of Young Adult Literature from The Atlantic
Reading Today Online has the lesson plans Females in the Spotlight: Strong Characters in Picture Books and Girls Read: Online Literature Circles.
How Do You Find Feminist Children's Books? asks Bitch Media
Teen Girl Sleuths to Read While You're Waiting for Veronica Mars from Book Riot
Women Protagonists in YA: A List and Resources from Ashley F. Miller
Feminism 101 book recommendations for teens from Feminism 101
And for the younger readers, here are some chapter books about girls, though I haven't read them so can't promise they're 'girl friendly', which it should be clear by now, is not the same thing! (Here are early chapter books featuring girls that come in a series.)
Heroines Of Colour is a Pinterest board featuring book covers of heroines who are not white.
Girl Friendly Books: Well-known For Rounded Female Characterisation
The Latte Rebellion by Sarah Jamila Stevenson
Code Name Verity by Elizabeth Wein
Mare's War by Tanita S. Davis
Feeling Sorry For Celia by Jaclyn Moriarty
Along For The Ride by Sarah Dessen
Mostly Good Girls by Leila Sales
The Kayla Chronicles by Sherri Winston
Spindle's End by Robyn McKinley
Don't Judge A Girl By Her Cover by Ally Carter
Year Of Secret Assignments by Jaclyn Moriarty (2003)
Kiki Strike by Kirsten Miller (2006)
The Running Dream by Wendolin Van Draanen (2011)
True Blue by Deborah Ellis
The Wild Girls by Pat Murphy
Hattie Big Sky by Kirby Larson (2006)
Arabel's Raven by Joan Aiken
Nim's Island  by Wendy Orr
Princess by M.M. Kaye
The Night Fairy by Laura Amy Schlitz
The Penderwicks and its sequels by Jeanne Birdsall
Esperanza Rising  by Pam Muñoz Ryan
A Wrinkle in Time (Madeline L'Engle)
Independent Dames by Laurie Halse Andersen
The Daring Nellie Bly by Bonnie Christensen
You Forgot Your Skirt, Amelia Bloomer! by Shana Corey
Imogene's Last Stand By Candace Fleming
Me…Jane by Patrick McDonnell
The Midwife's Apprentice by Karen Cushman
The Evolution Of Calpernia Tate by Jacqueline Kelly
His Dark Materials series by Philip Pullman
Clementine By Sara Pennypacker
Eleanor Roosevelt by Russell Freedman
A Ballet For Martha by Jan Greenberg and Sandra Jordan
CLAUDETTE COLVIN: TWICE TOWARD JUSTICE by Phillip Hoose
ALMOST ASTRONAUTS: 13 WOMEN WHO DARED TO DREAM by Tanya Lee Stone
Daughters Of Time edited by Mary Hoffman
Just Like Tomorrow (2004) by Faïza Guène, translated by Sarah Ardizzone
Lady: My Life as a Bitch (2001) by Melvin Burgess
A Gathering Light (2003) by Jennifer Donnelly
Ballet Shoes (1936) by Noel Streatfeild
Wise Child by Monica Furlong