Hilda Bewildered is an illustrated short story book app published by Slap Happy Larry. Here are some other stories to compare and contrast.
Non-fiction: Short: Walking Tall When You're Not Tall At All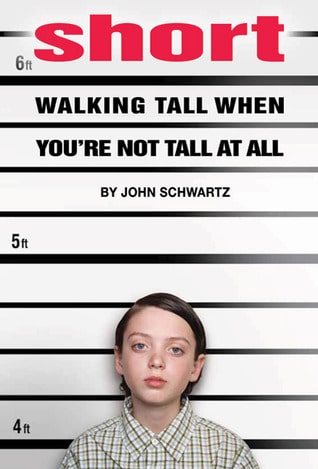 Kids of all genders are highly rewarded for conforming to — and exaggerating — our own masculinities and femininities. For women that means: curvaceous but small, hairless, large-eyed, soft-haired. For men this means different things, including (increasingly) muscular and (always) tall.
Fairytale: Sleeping Beauty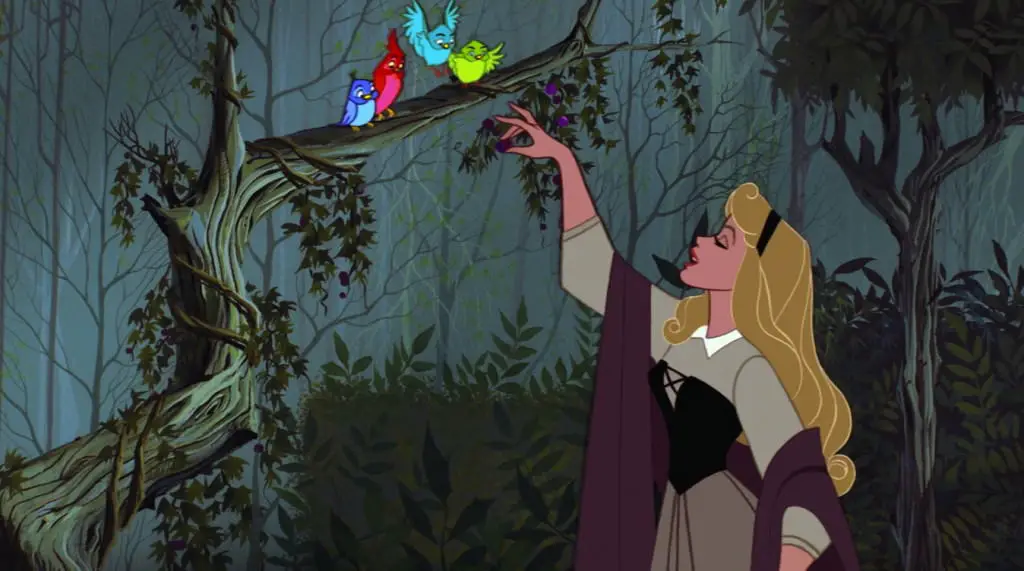 The princess shall indeed grow in grace and beauty, beloved by all who know her. But, before the sun sets on her sixteenth birthday, she shall prick her finger on the spindle of a spinning wheel and die.
Though Hilda Bewildered is not a magical tale — rather, a tale of realism set in a parallel universe — Princess Hilda is likewise 'beloved by all who know her' (and especially by those who don't). Like the princess of the fairy tale, she has 'indeed grown in grace and beauty'. Beauty, in fact, is mandatory for a princess. 'Aurora' is named so because of the light she seems to emanate. Though Princess Hilda does not prick her finger and die on her sixteenth birthday, we can treat the death at the onset of adulthood in a metaphorical way, in which case Hilda is right to be afraid.
The forest is significant in Sleeping Beauty as it is in Hilda Bewildered: The good fairies "planned to raise Aurora in the deep forest until the age of sixteen, when the curse finished, and then to take the princess to the castle again, with her parents." Likewise, Princess Hilda wishes to escape to the forest, but has only her imagination.
Short Story Study: Sleeping Beauty by Charles Perrault
For Adults: The Bloody Chamber by Angela Carter
Like Hilda Bewildered, Anglea Carter's modern fairy tale "The Bloody Chamber" is:
set in a castle somewhere in Europe
is about a girl coming-of-age, this time prompted by marriage
makes use of the juxtaposition between warmth and cold: I stealthily sat up, raised the blind a little and huddled against the cold window that misted over with the warmth of my breathing, gazing out at the dark platform towards those rectangles of domestic lamplight that promised warmth, company, a supper of sausages hissing in a pan on the stove for the station master
is about the loneliness of the wealthy: Into marriage, into exile; I sensed it, I knew it—that, henceforth, I would always be lonely….my new rank forbade overtures of friendship to the staff. The sun is described as 'cold' and another time as 'black'.
includes a heavy, expensive ring with a starring role: My husband liked me to wear my opal over my kid glove, a showy, theatrical trick—but the moment the ironic chauffeur glimpsed its simmering flash he smiled, as though it was proof positive I was his master's wife.
Hilda of Hilda Bewildered practises 'doubling' to get through a minor ordeal, including the juxtaposition of wealth and poverty in her fantasy. The narrator of The Bloody Chamber represents two sides of wealth in poverty without having to imagine an alter ego. She has grown up in poverty but is now surrounded by immense wealth. '…I, the little music student whose mother had sold all her jewellery, even her wedding ring, to pay the fees at the Conservatoire.'
Reflections, everywhere: Our bed. And surrounded by so many mirrors! Mirrors on all the walls, in stately frames of contorted gold, that reflected more white lilies than I'd ever seen in my life before. He'd filled the room with them, to greet the bride, the young bride. The young bride, who had become that multitude of girls I saw in the mirrors, identical in their chic navy blue tailor-mades, for travelling, madame, or walking.
The themes of innocence/guilt: And, in the red firelight, I blushed again, unnoticed, to think he might have chosen me because, in my innocence, he sensed a rare talent for corruption.
Both stories feature a protagonist uncomfortable wearing finery: I sprang out of bed and pulled on my old serge skirt and flannel blouse, costume of a student, in which I felt far more at ease with myself than in any of my fine new clothes.
Duplicity everywhere: waiting there to see if indeed I had obeyed him; that he had sent a moving figure of himself to New York, the enigmatic, self-sustaining carapace of his public person, while the real man, whose face I had glimpsed in the storm of org*sm, occupied himself with pressing private business in the study at the foot of the west tower, behind the still-room.
Silhouettes as strangers who can't help you out: The faceless housekeeper trudged along with a great basket
Short Story: Louisa, Please Come Home
Short Story Study: Louisa, Please Come Home
Novella: Sugar And Spice by Vera Caspary (1943)
Sugar and Spice is another story from the Troubled Daughters, Twisted Wives collection. It is an ordinary but well-told story of life-long mutual jealousy (leading to murder) involving a rich woman of plain appearance (repeatedly described as a "vipress") and the poor but beautiful woman who lives in her shadow.
Whose story is this? It's narrated by someone other than the protagonist. This is a female narrator who knows a guy that they knew back in the old days — a very baroque way of telling a story. In her introduction, Weinman describes this as an 'inverted detective story'. What is the reason for filtering the story through this fringe character? That's something to think about.
This is about two cousins growing up in a small town then moving to NY. One isn't so pretty, the other is very pretty. The one who isn't so pretty has everything and gets away with a lot. This is a story about class and opulence.
Although "Sugar and Spice" might easily be categorized as a mystery, the story still focuses on the psychology of two women and their desire to be independent and find happiness—unfortunately a man gets in the way of things.  In this case it is two women, cousins, who have something of a rivalry going on growing up.  One is beautiful but poor and the other plainer but rich.  Caspary turns the story on its ear so to speak in several regards.  The story is told by a third party just as the crime has happened and is being investigated, the reader's perceptions of what each woman is like and capable of is questioned time and again.

A Work In Progress Blog
Another standout is 1943's "Sugar and Spice" by Caspary, who wrote fiction, stage plays and screenplays. The story of two cousins who are lifelong rivals for familial and male affections, "Sugar and Spice" is effectively told through flashbacks in a vivid cinematic style that Caspary later perfected in screenplays, most notably "A Letter to Three Wives." The story also features a strong and independent female character, not unlike Caspary's iconic career woman in the 1943 novel "Laura" or the author herself.

LA Times
This story is quite different from Hilda Bewildered. Indeed, this is the sort of story Princess Hilda might rather be reading, instead of giving her speech: a female-centric crime story about two women, one pretty, one plain.