Reading is a girl-coded activity. I haven't done any deliberate gender curation here — paintings and illustrations of women and girls with books, (love) letters and magazines are simply far more common. However, you will find far more men (fathers) reading newspapers.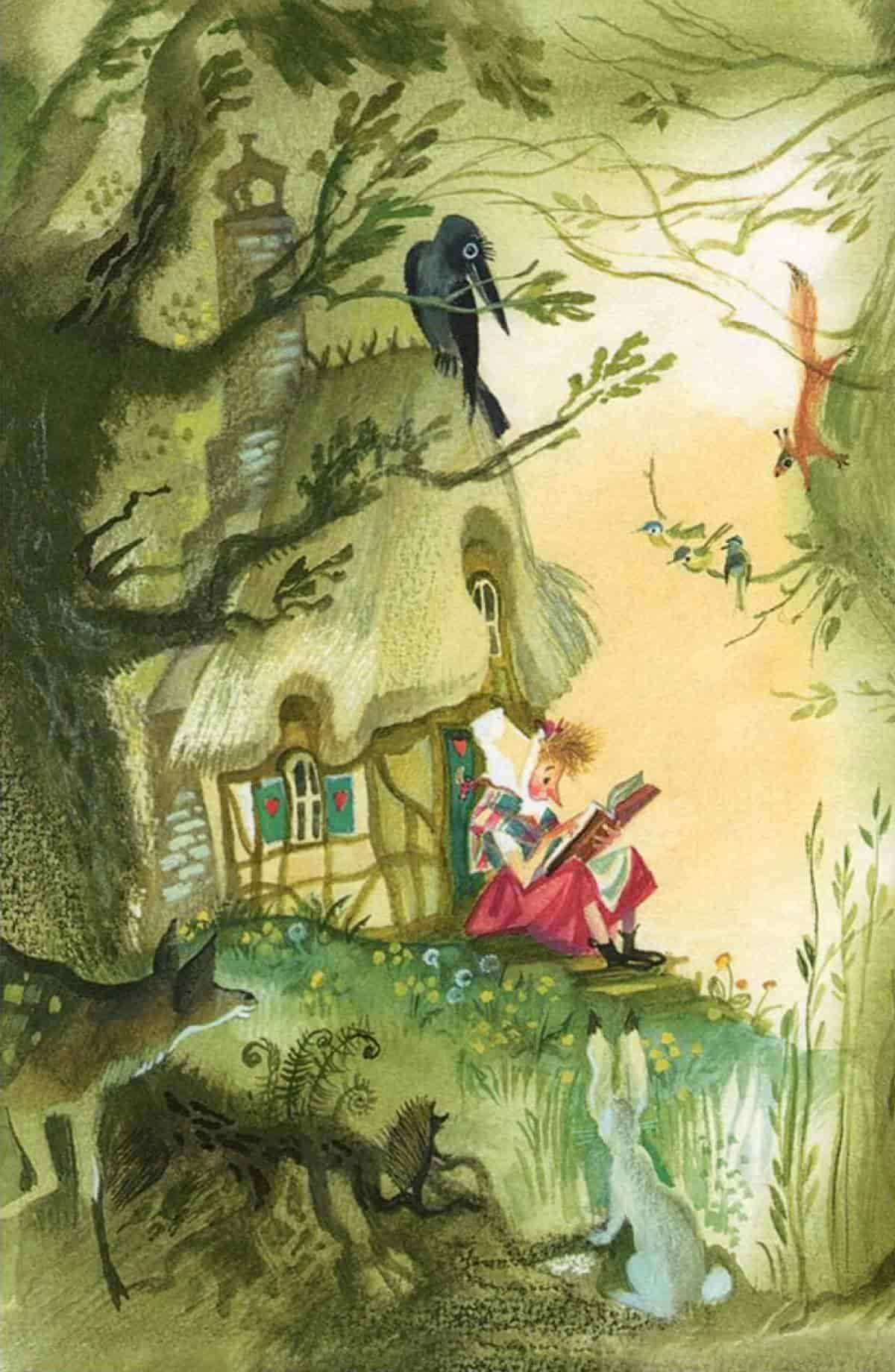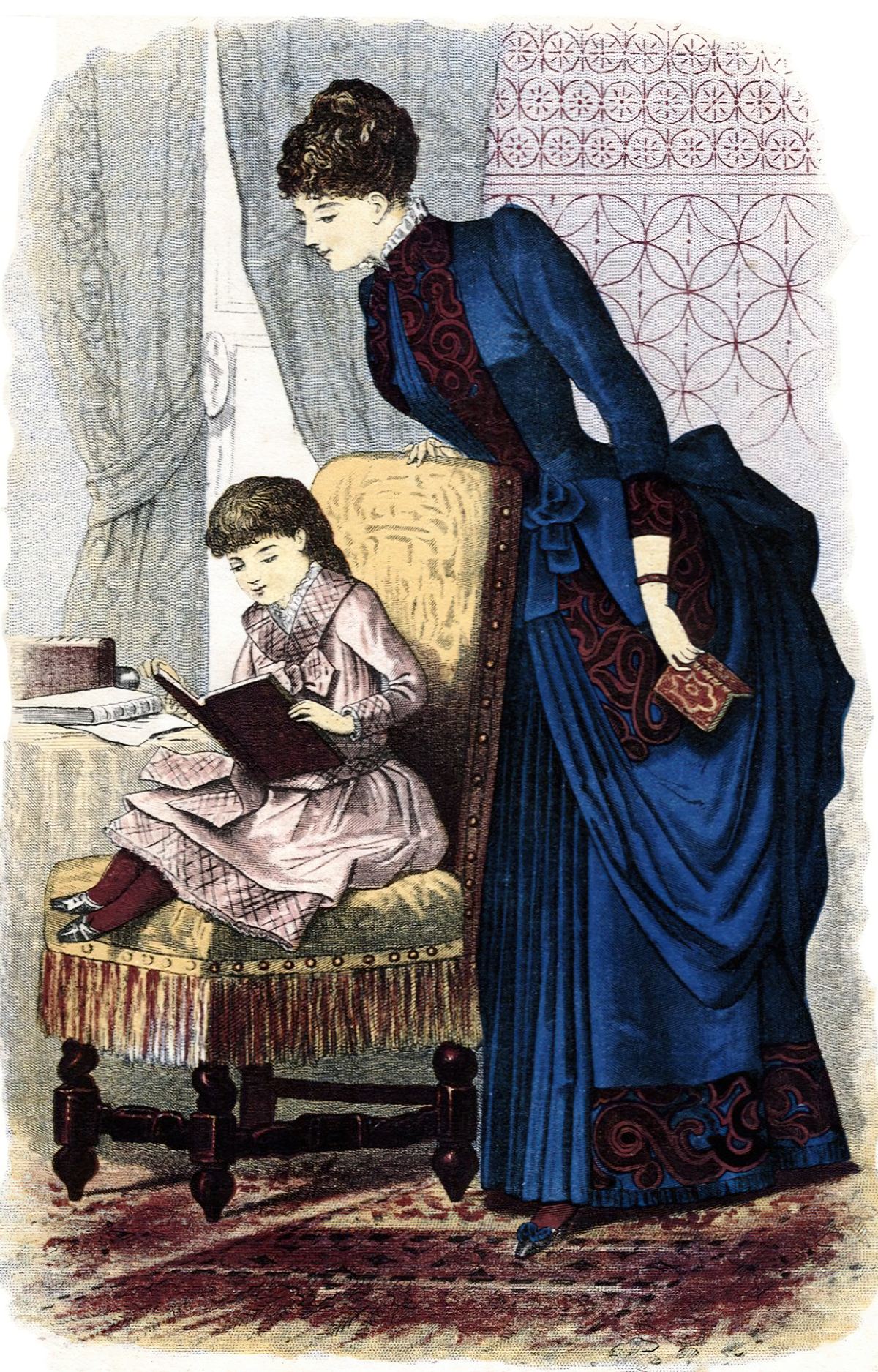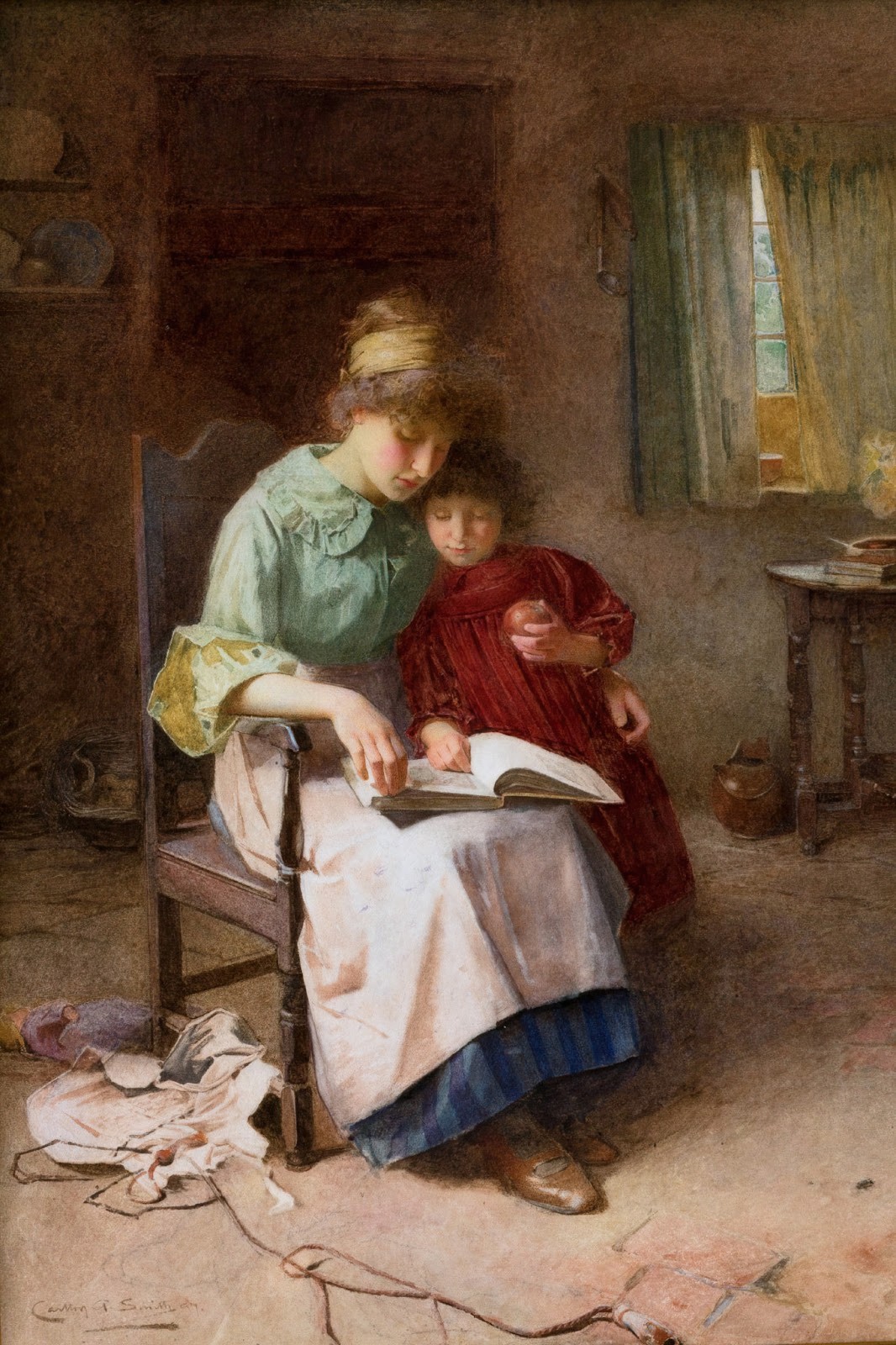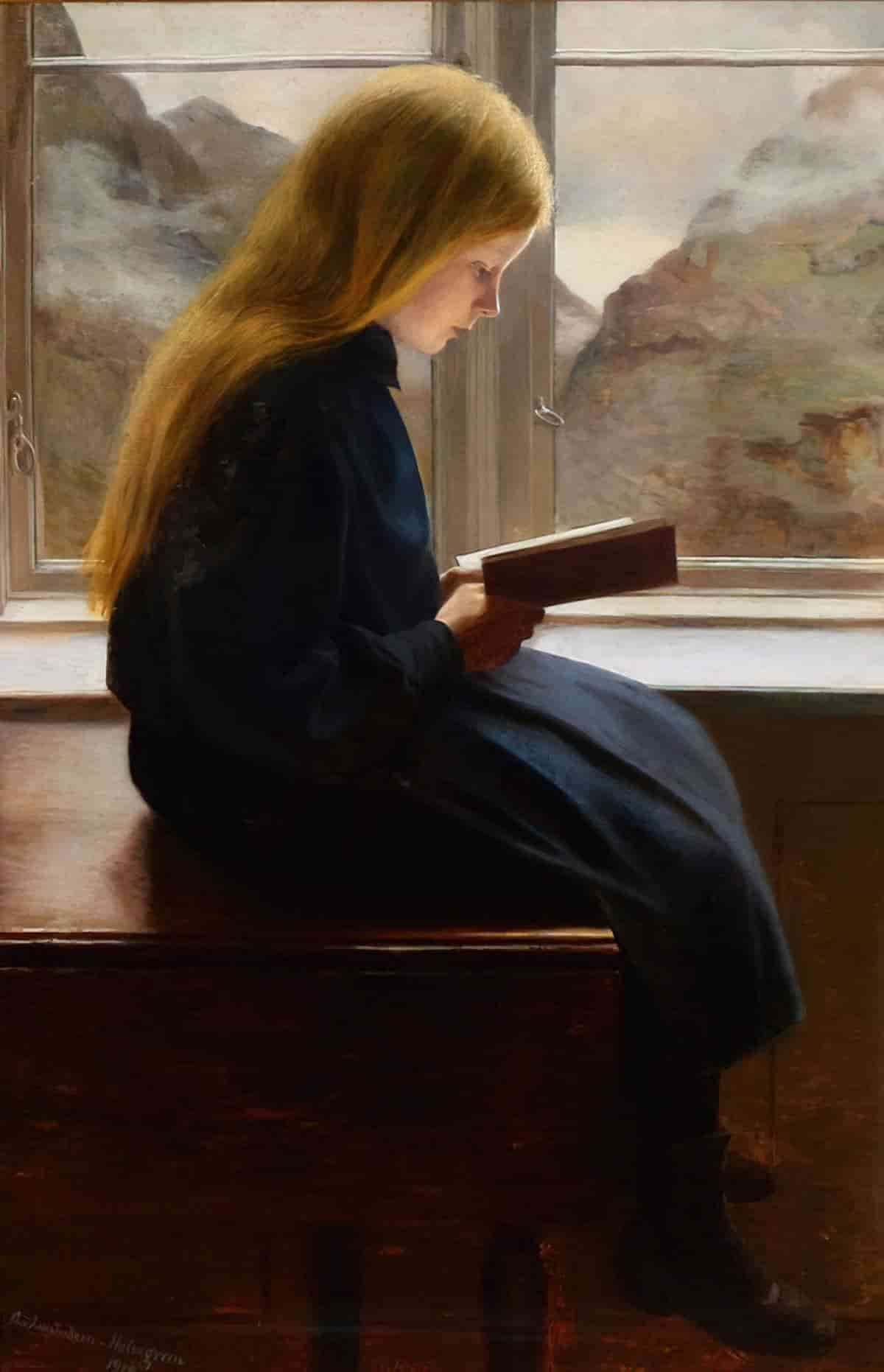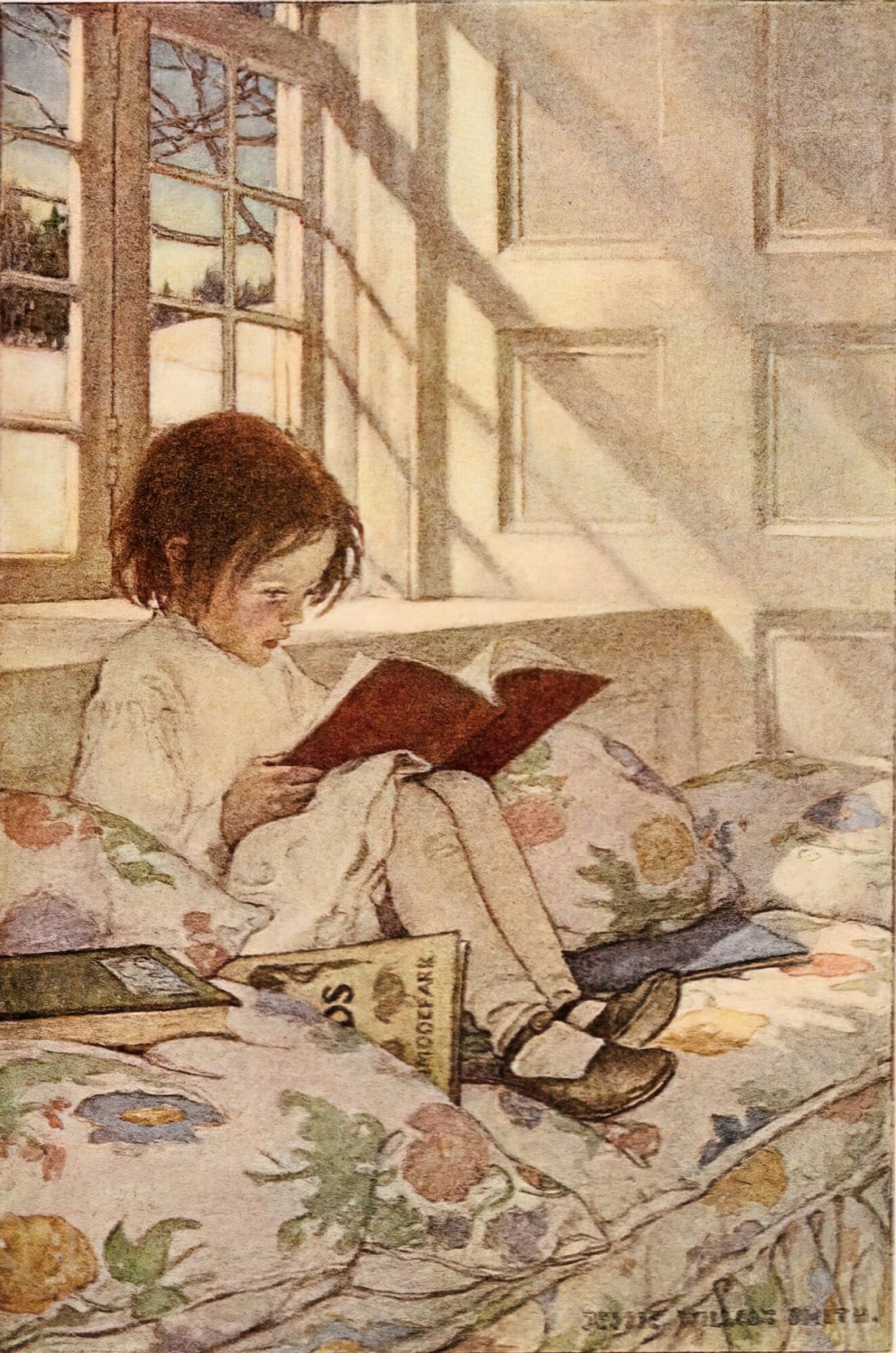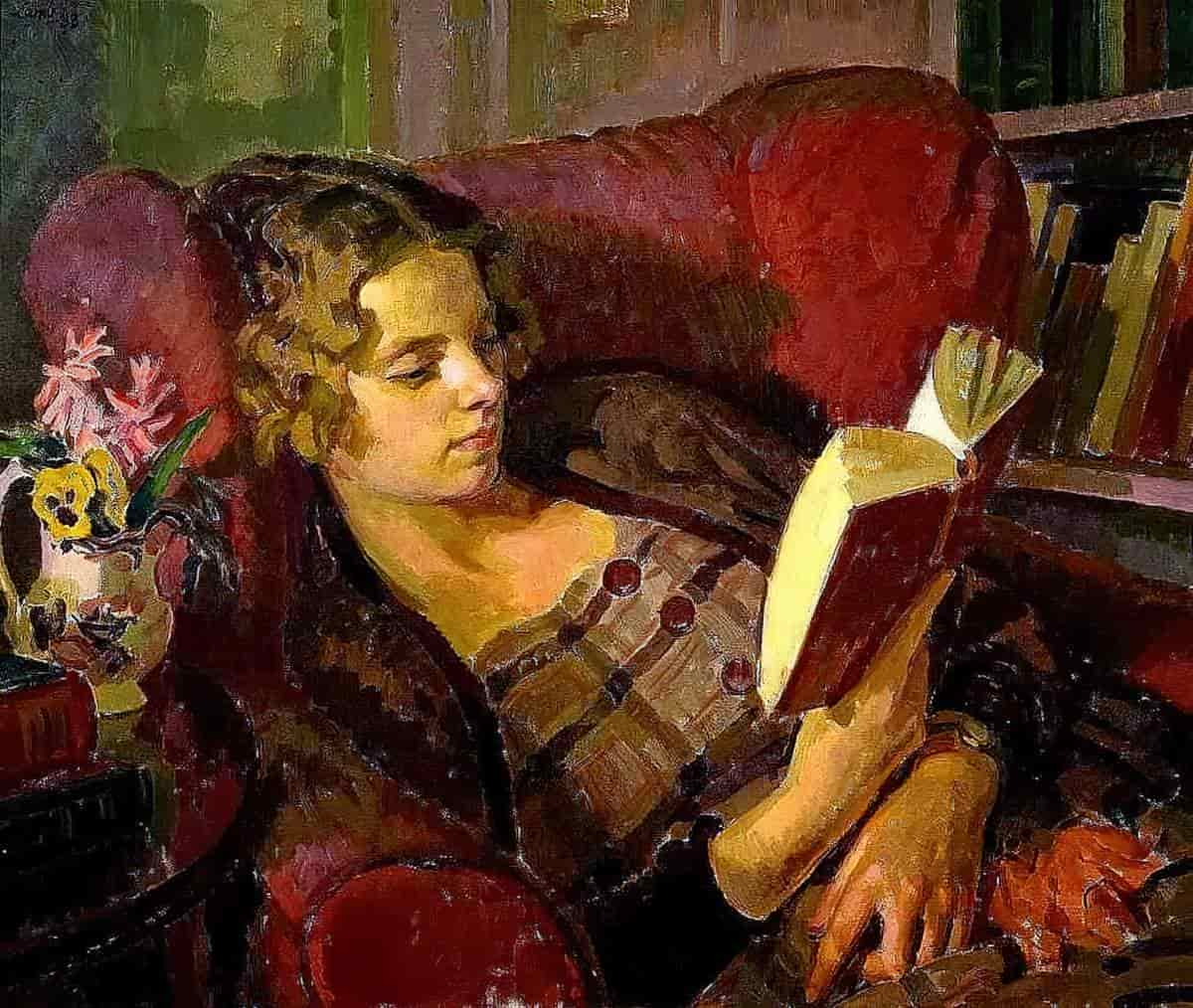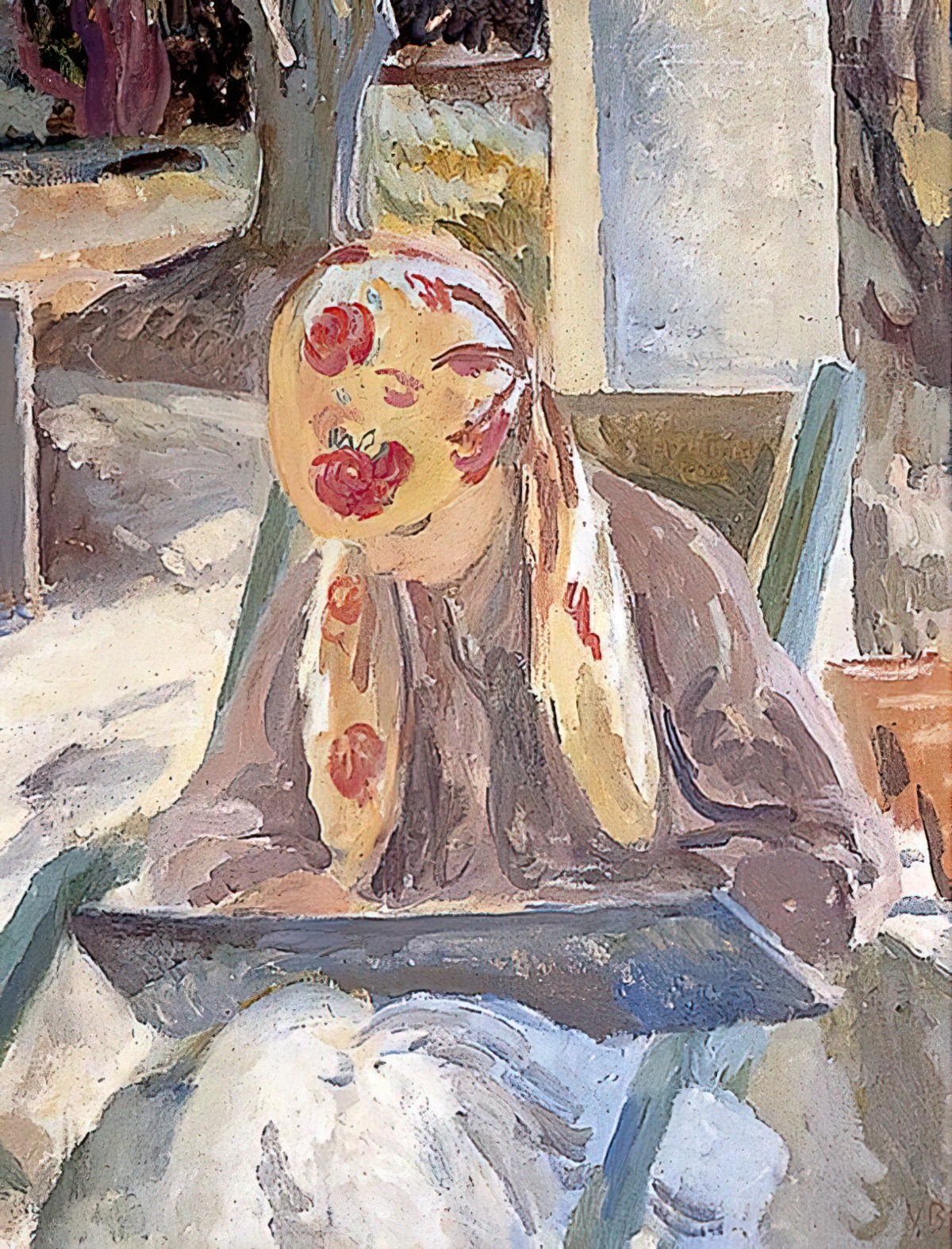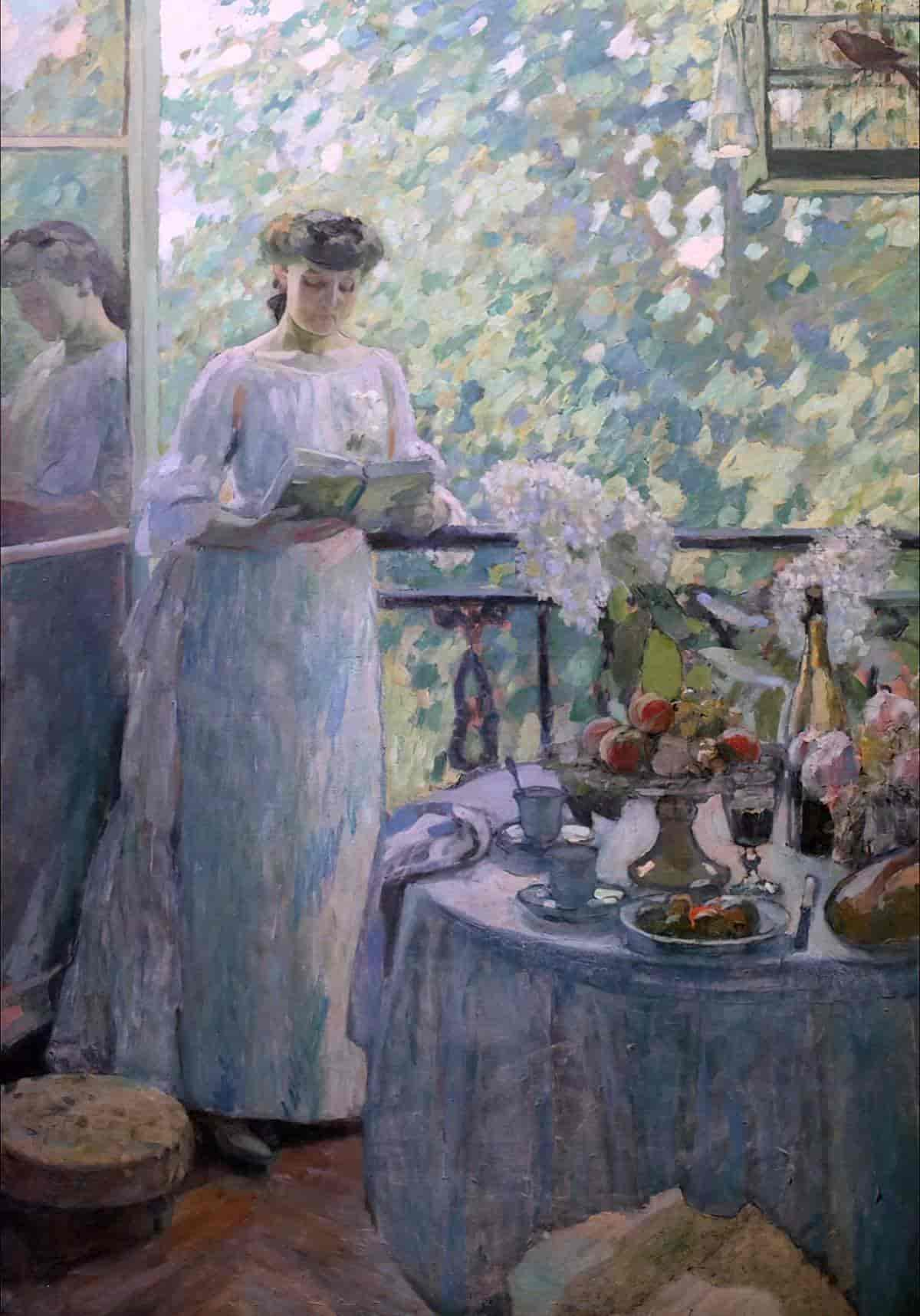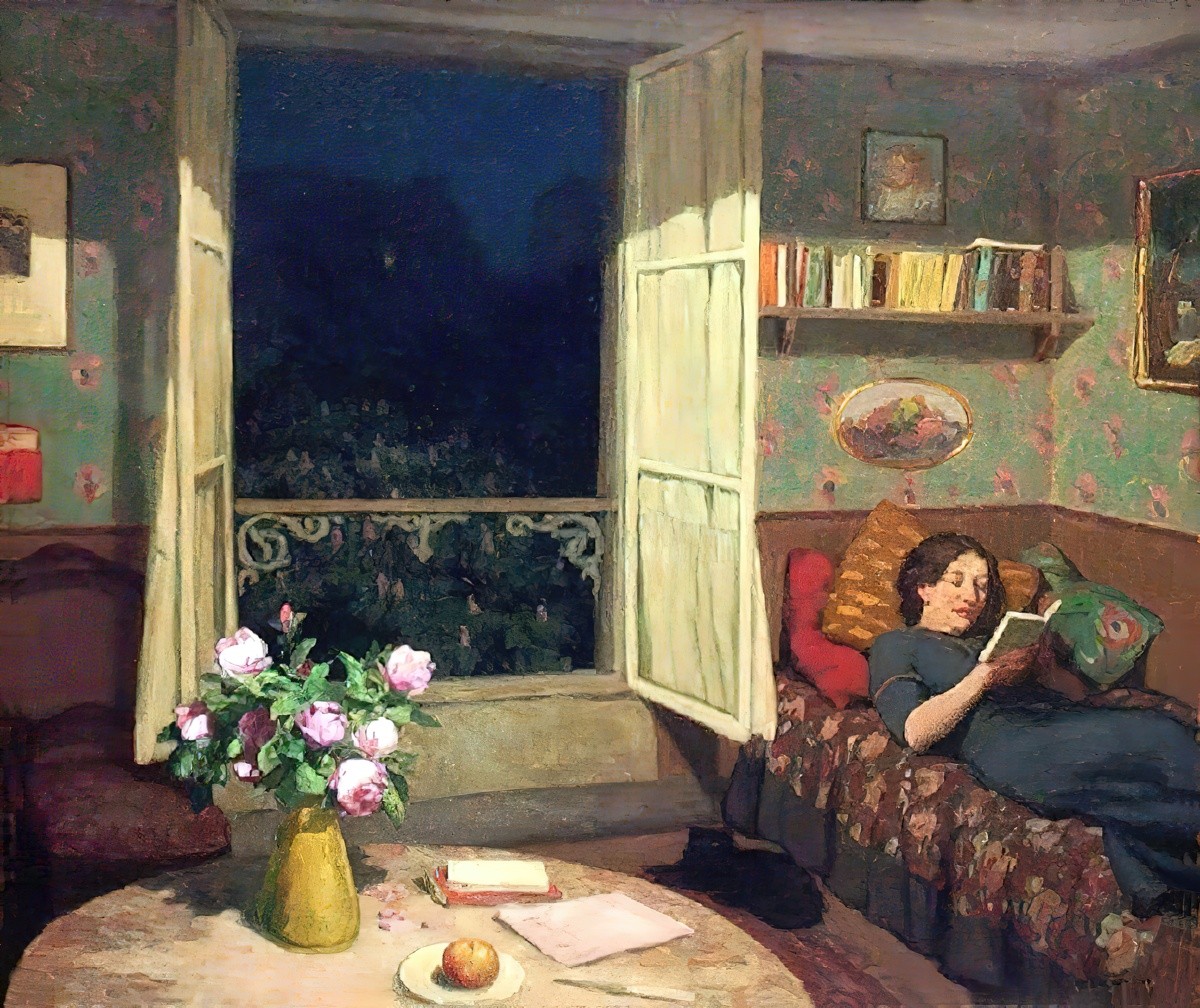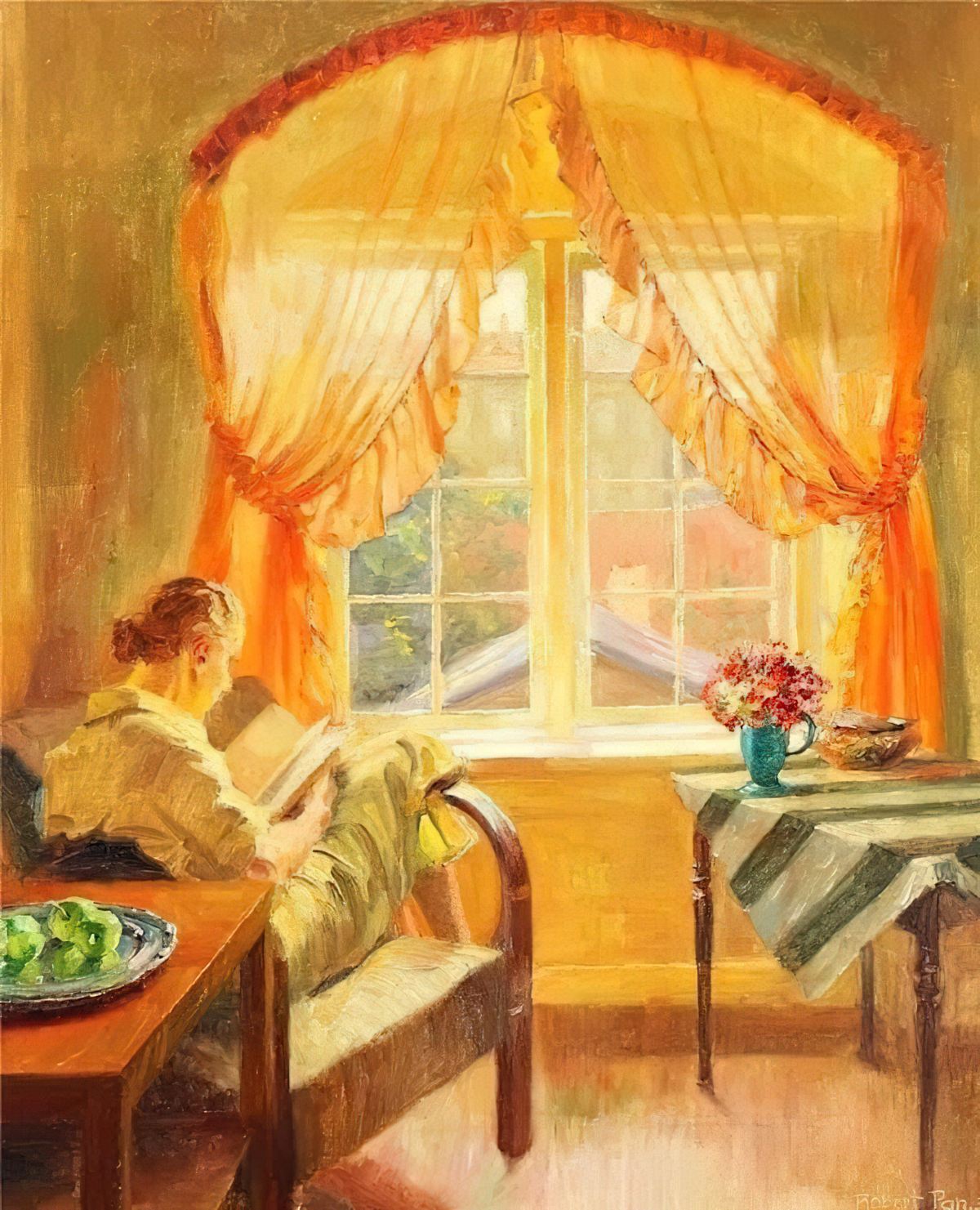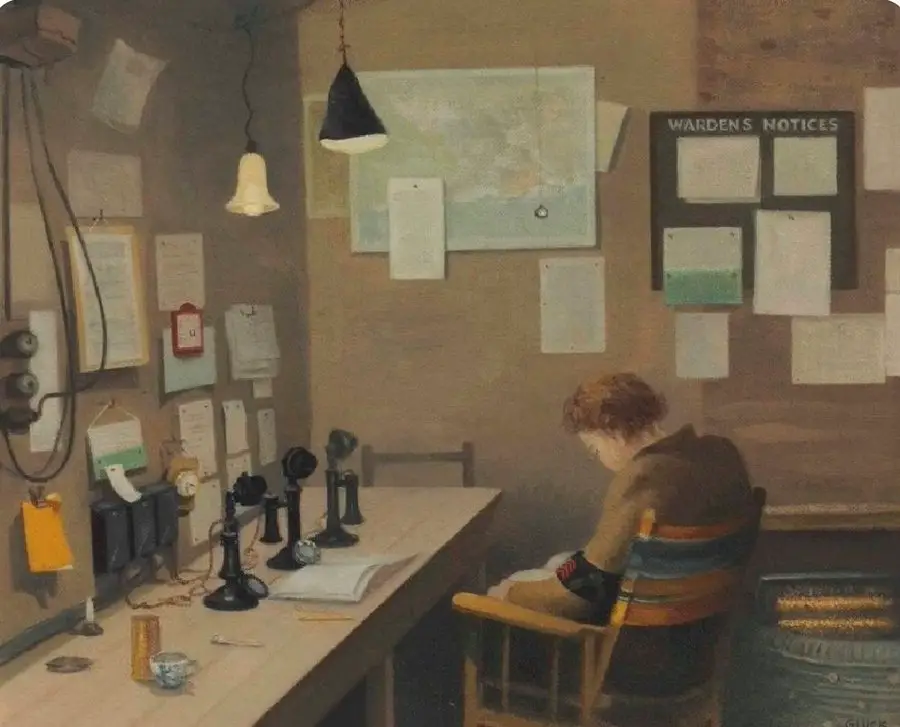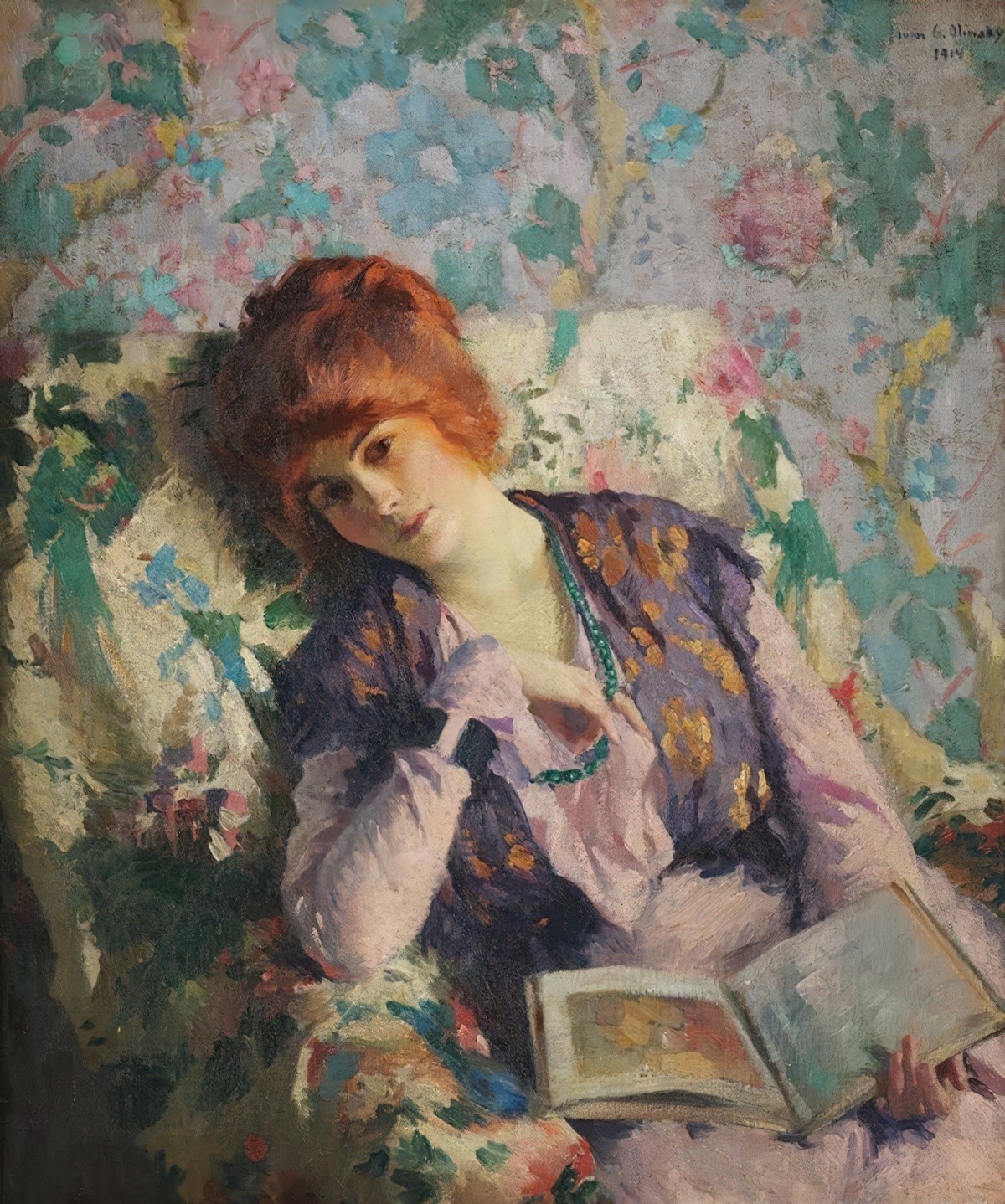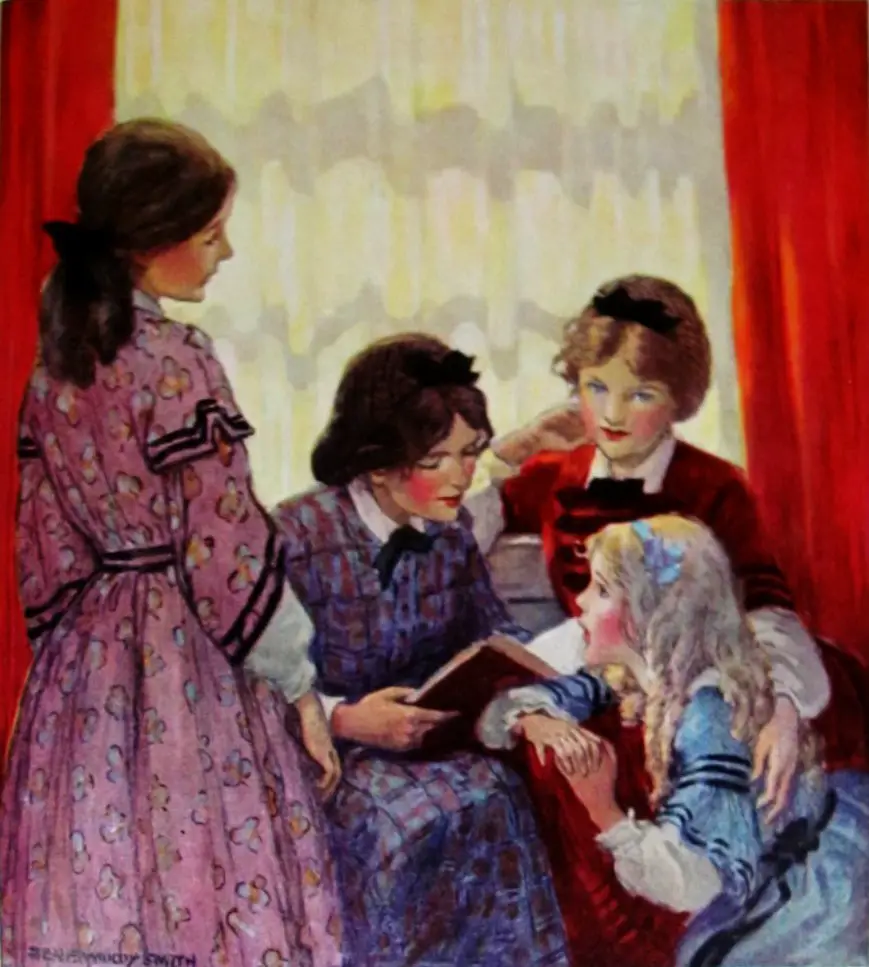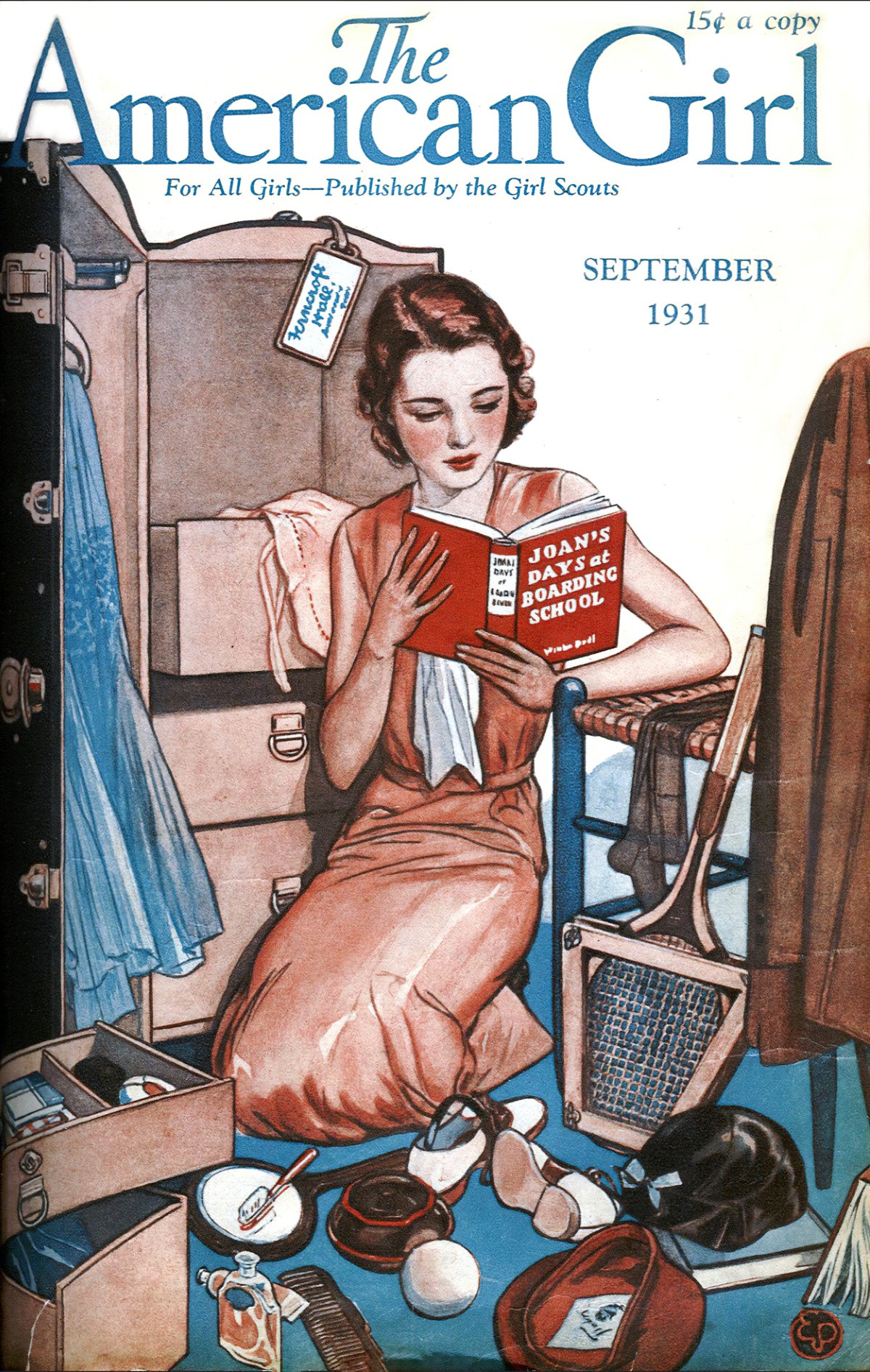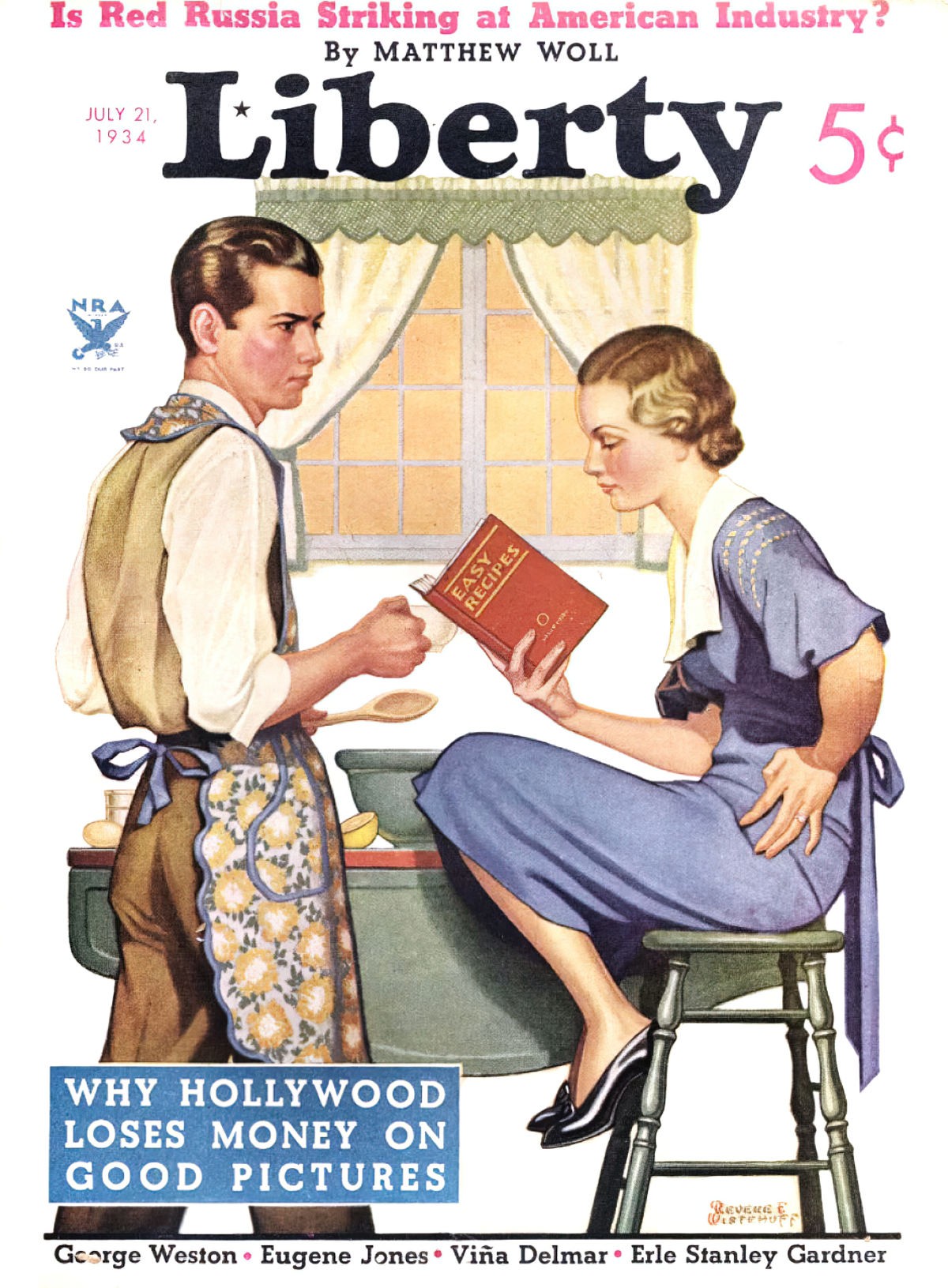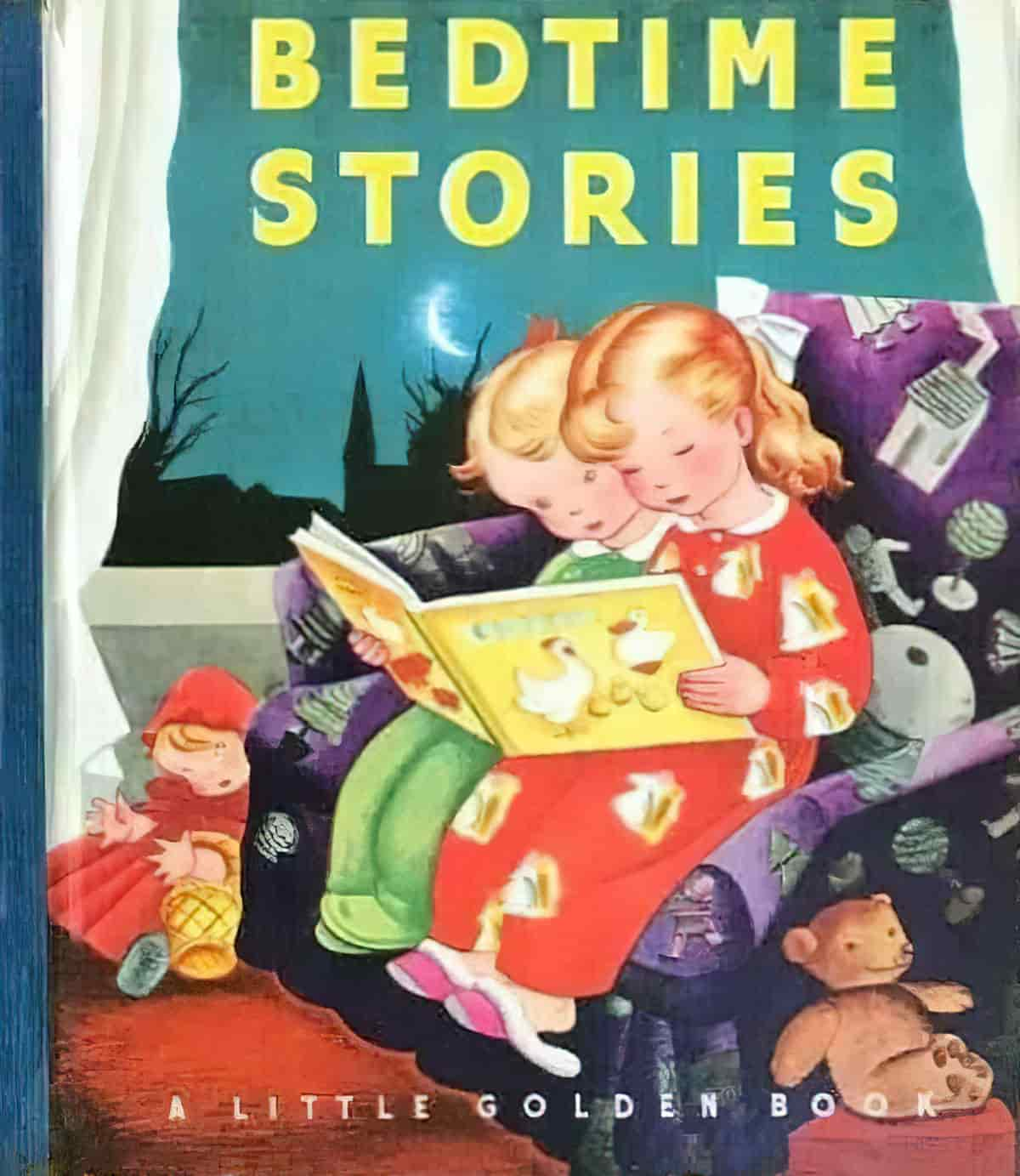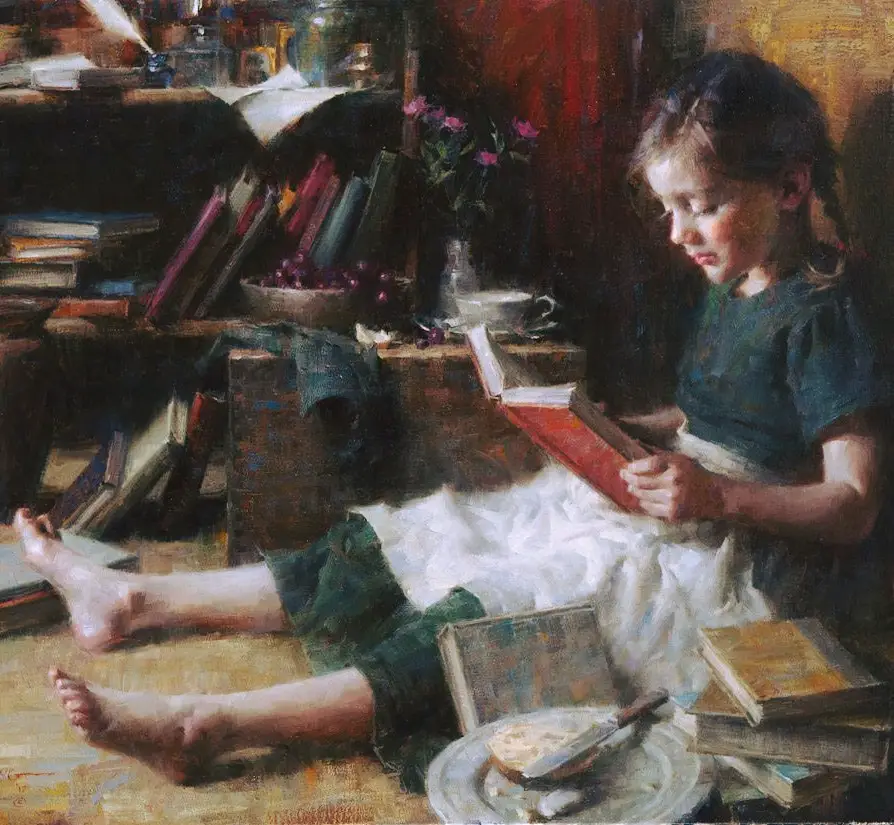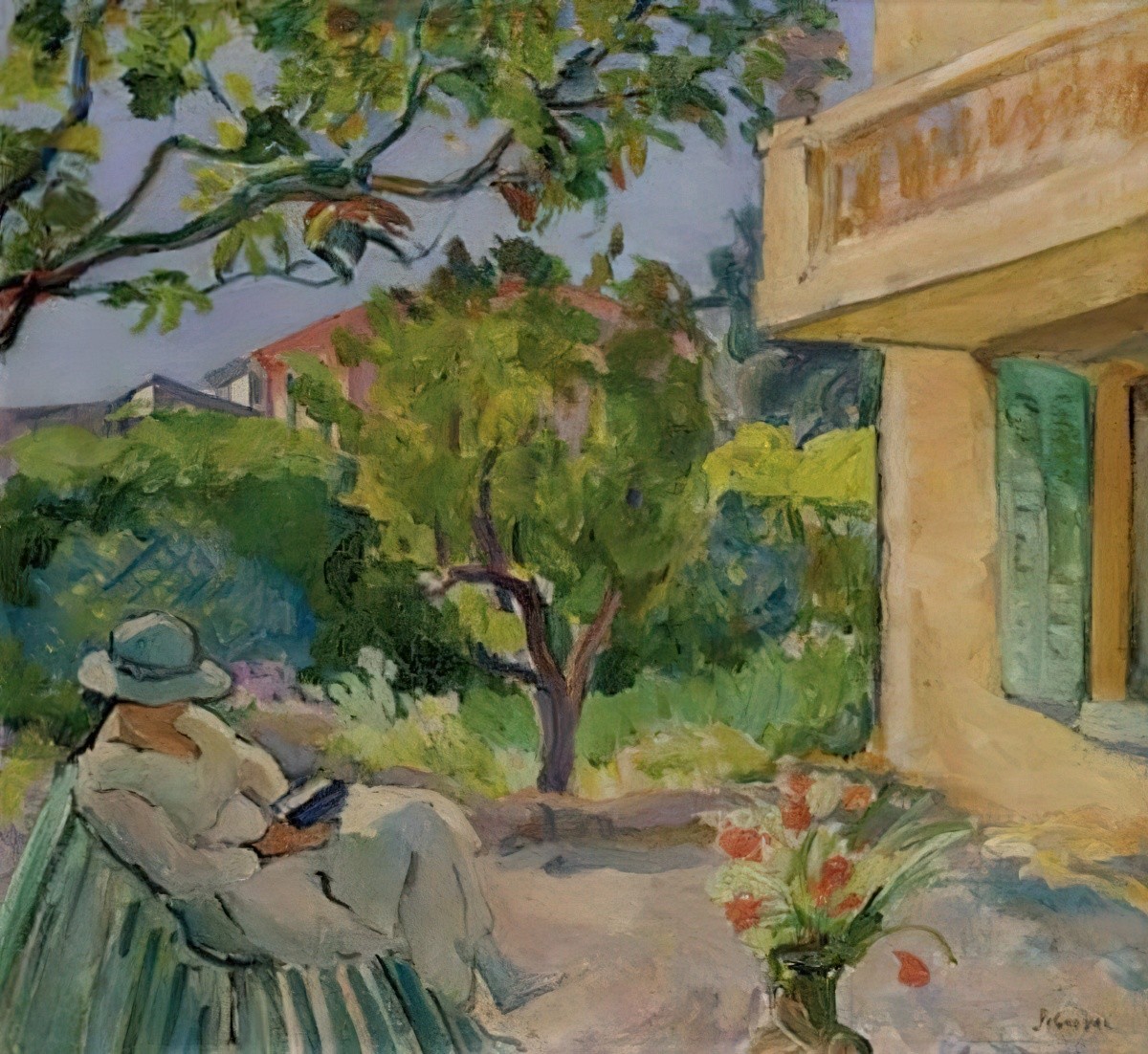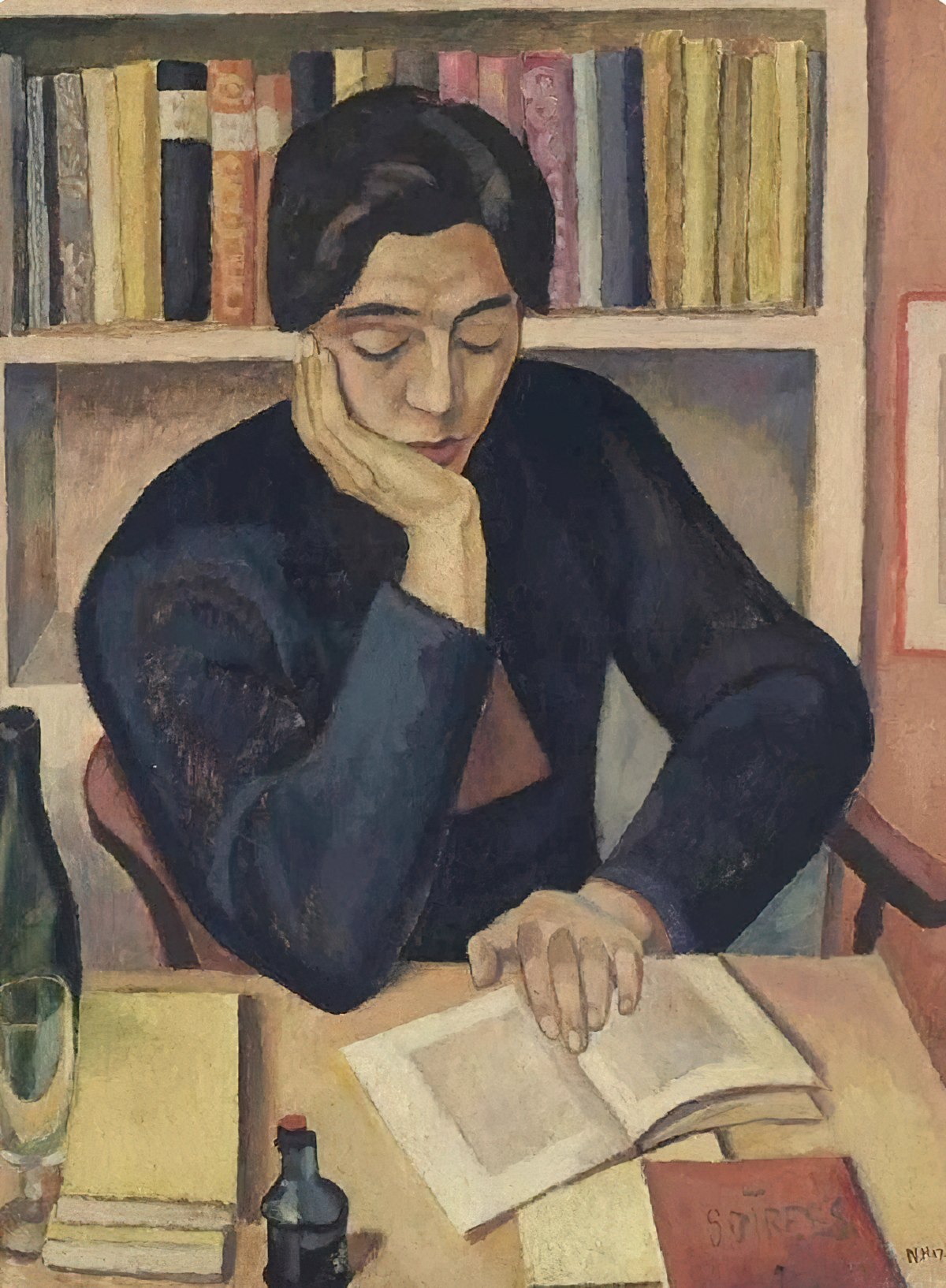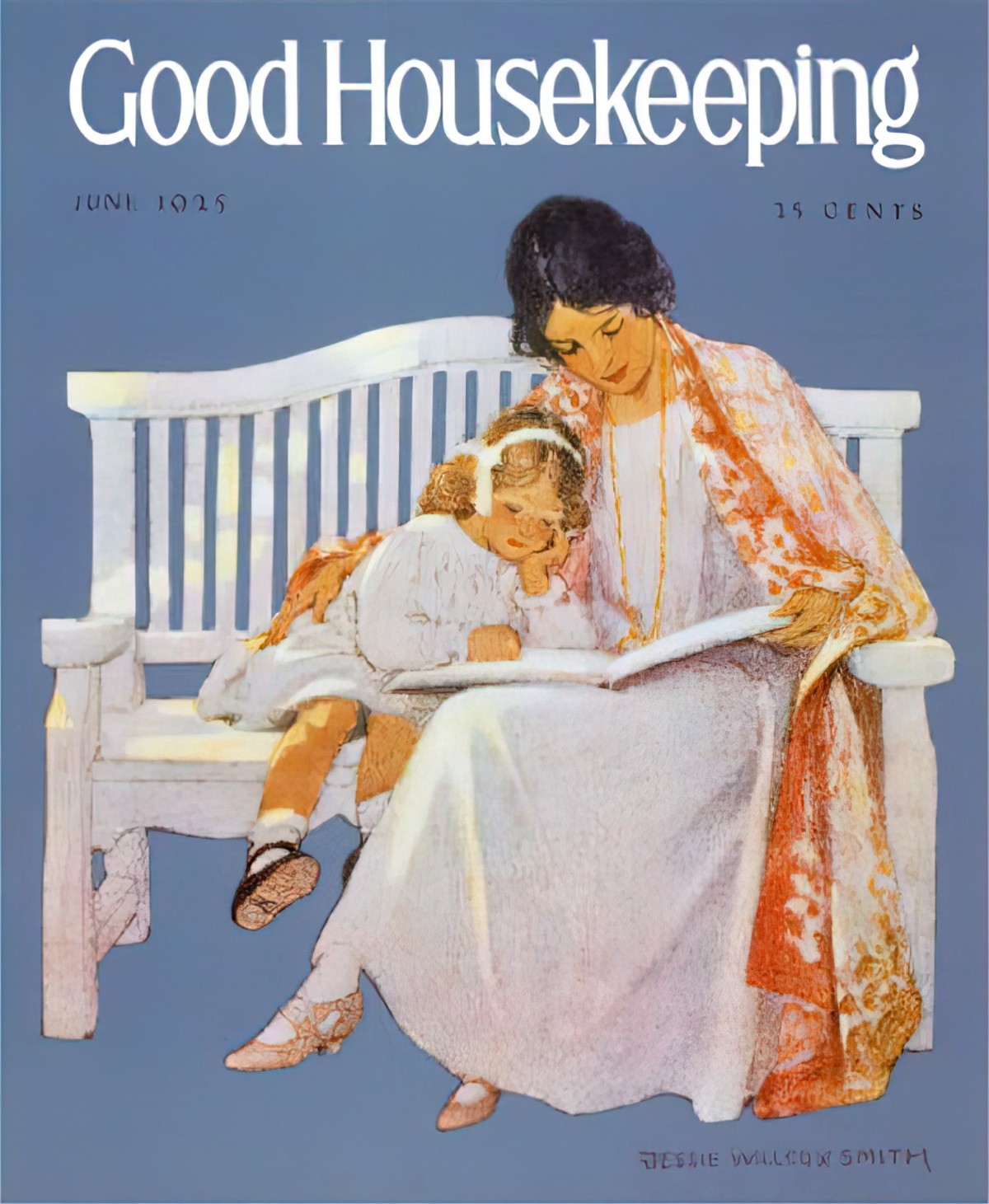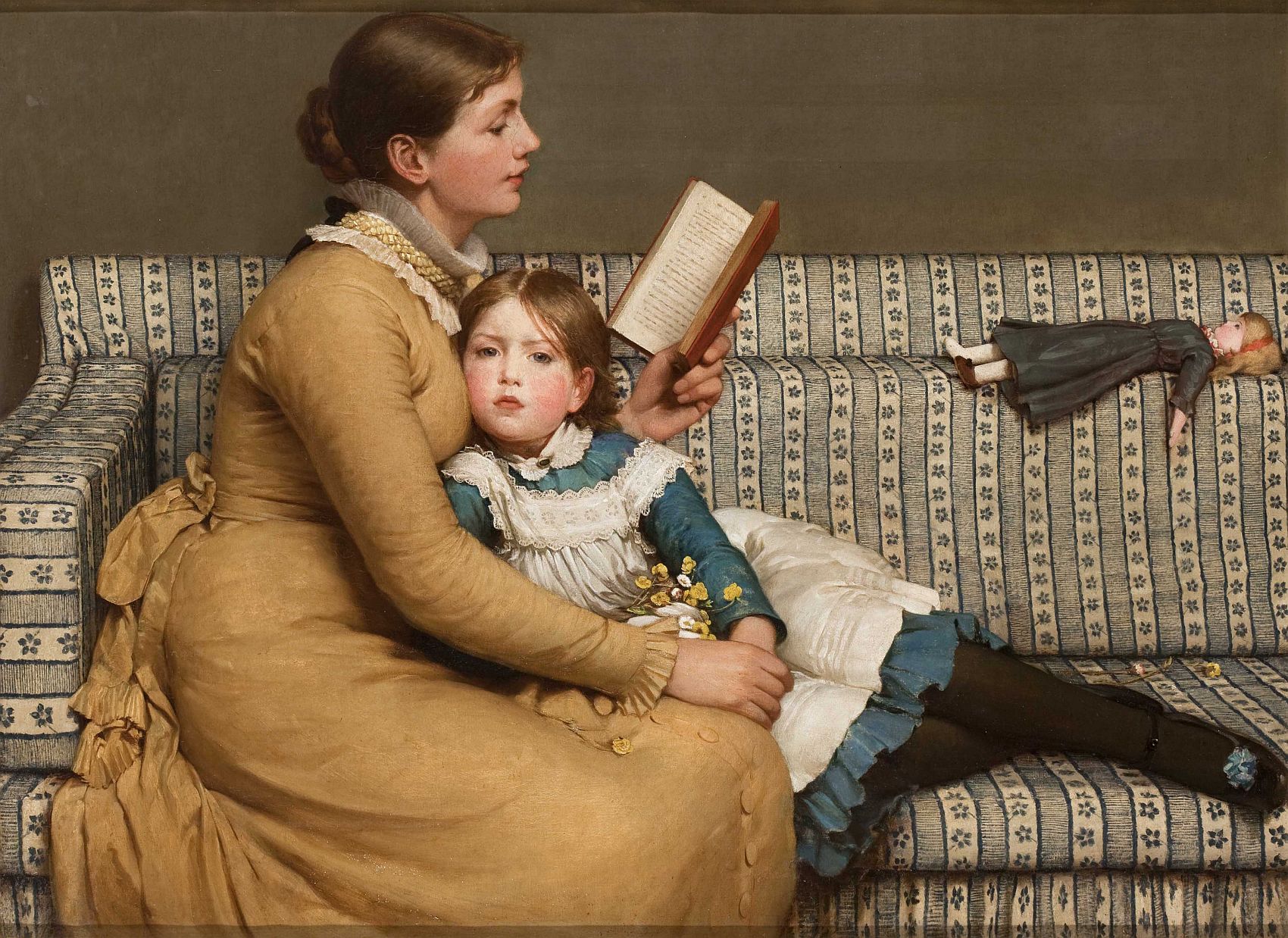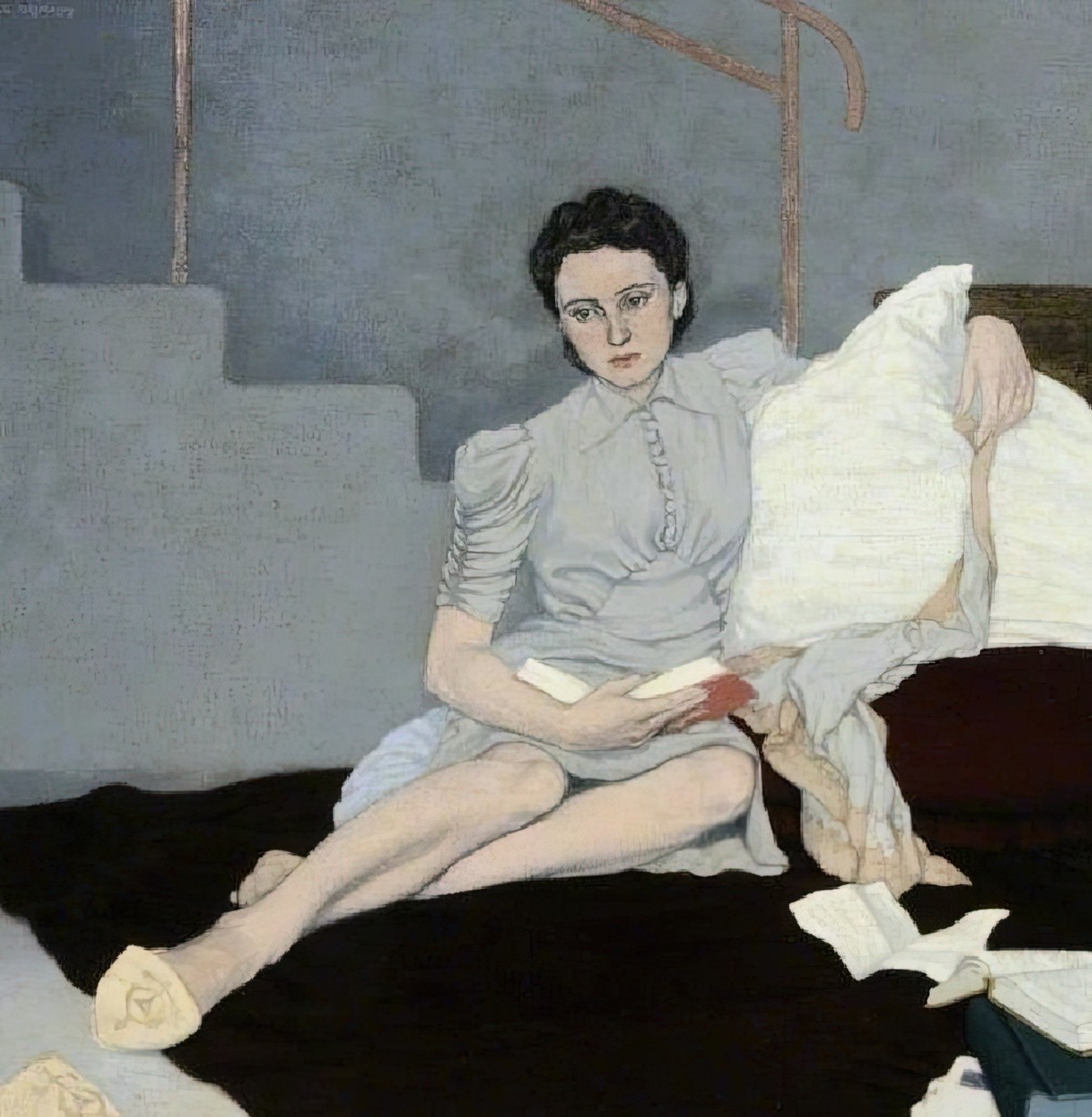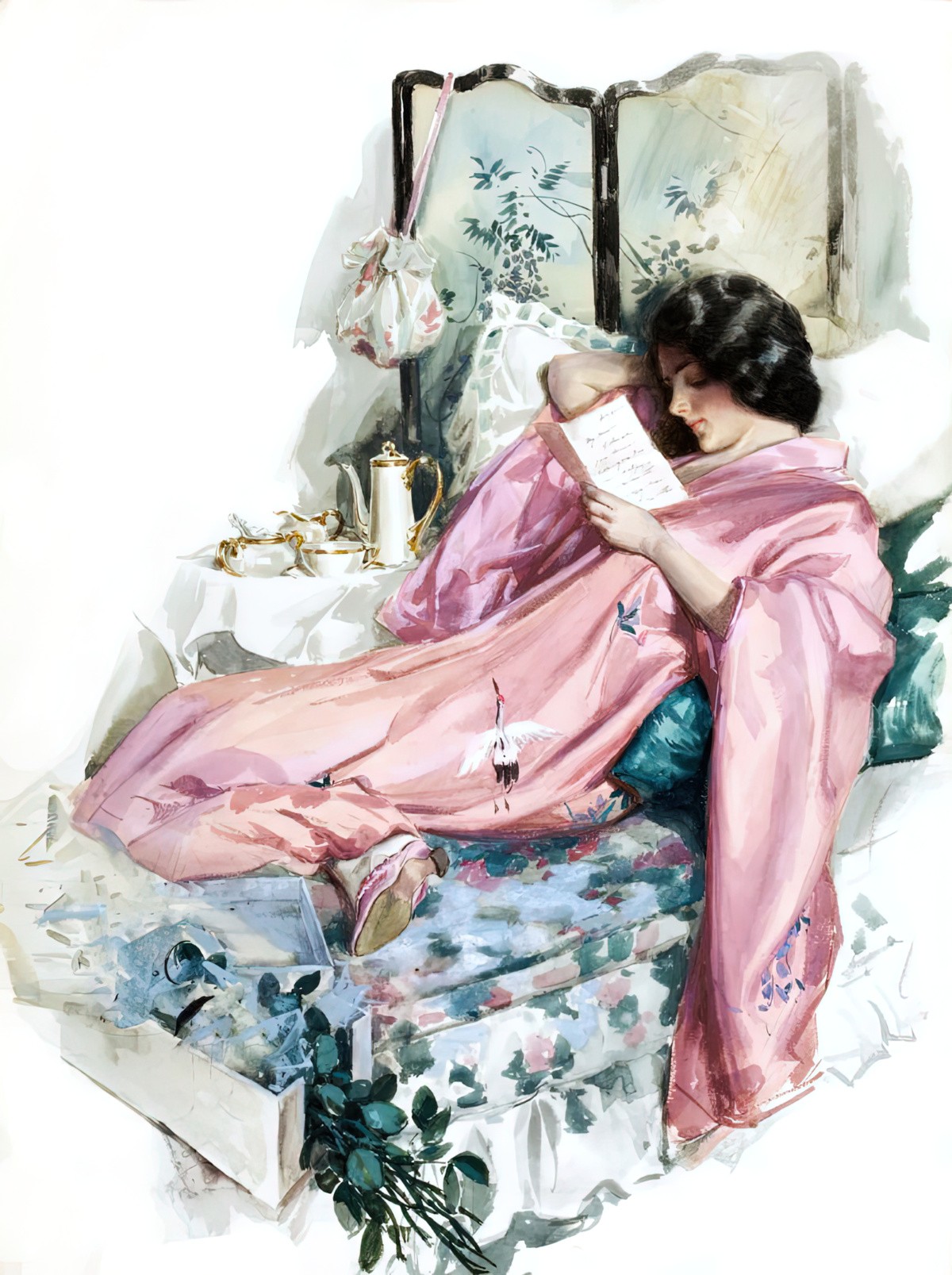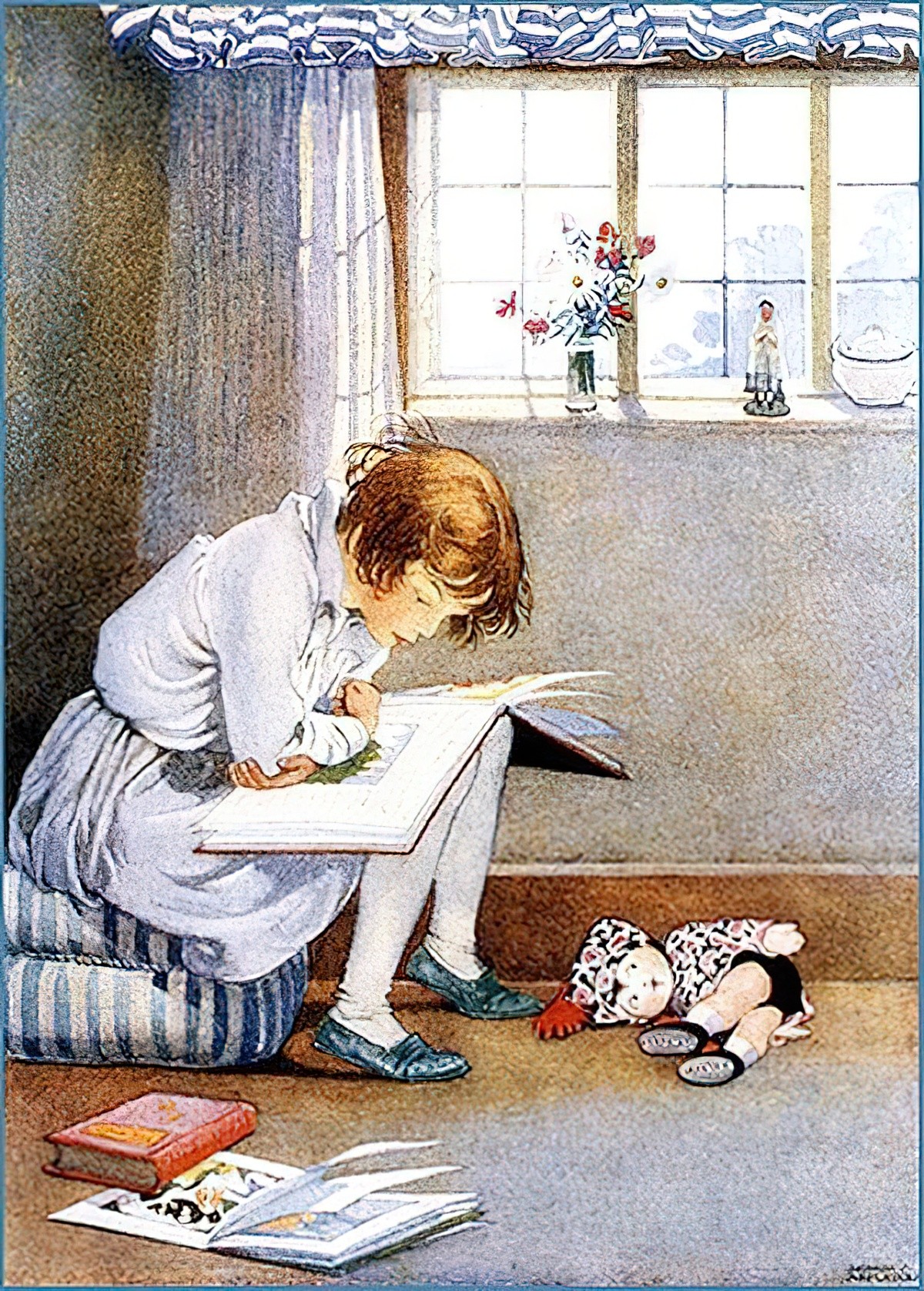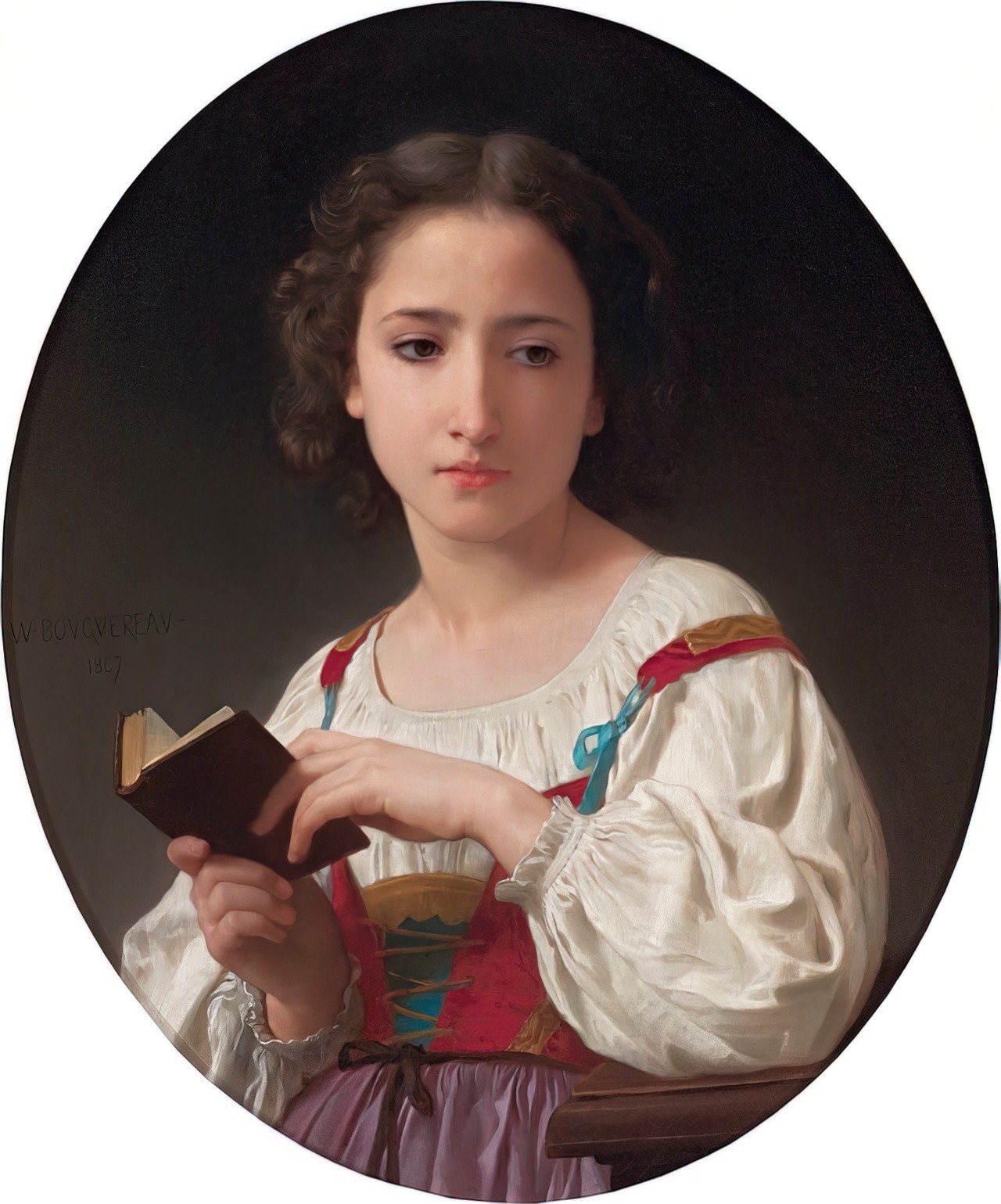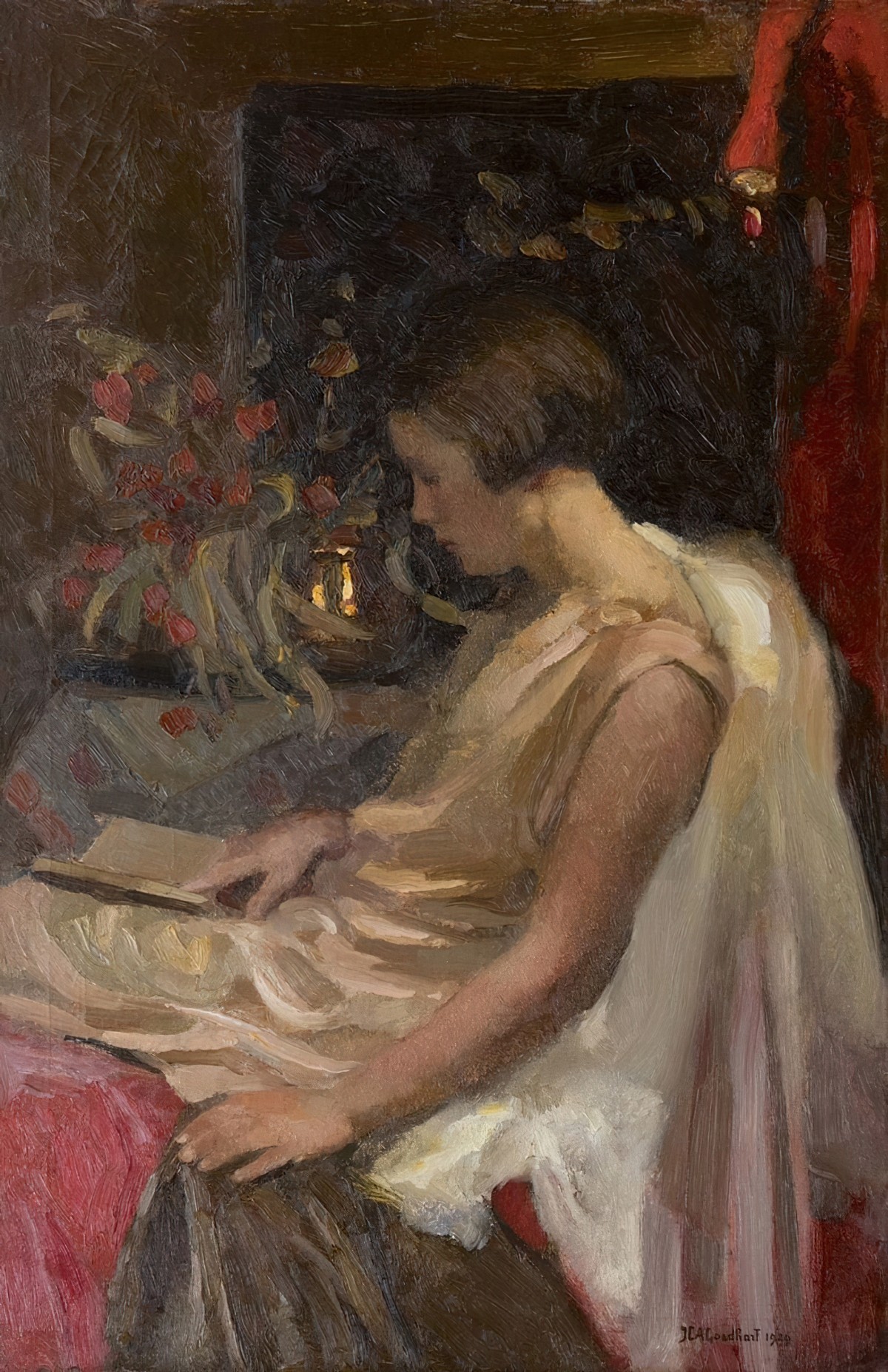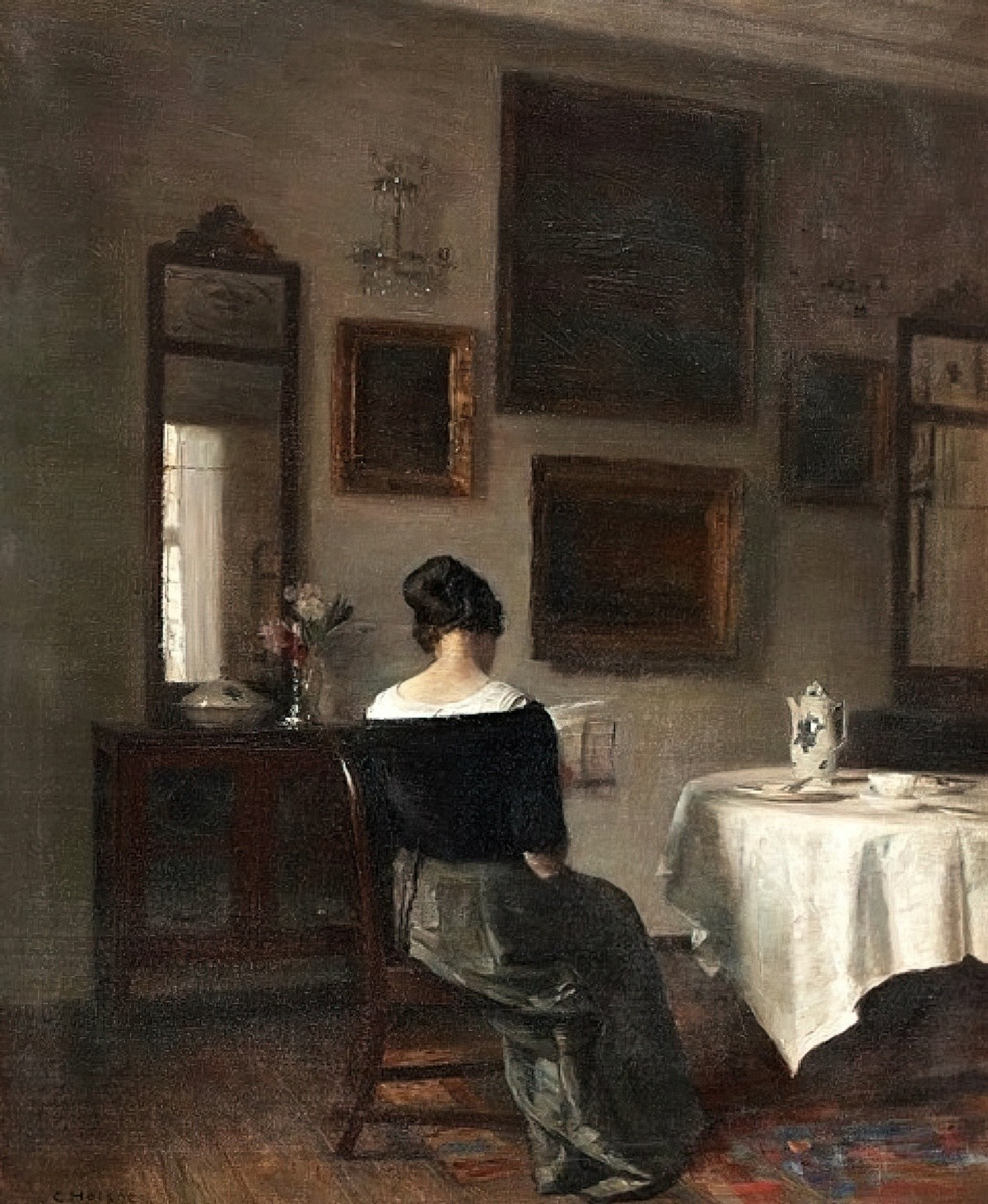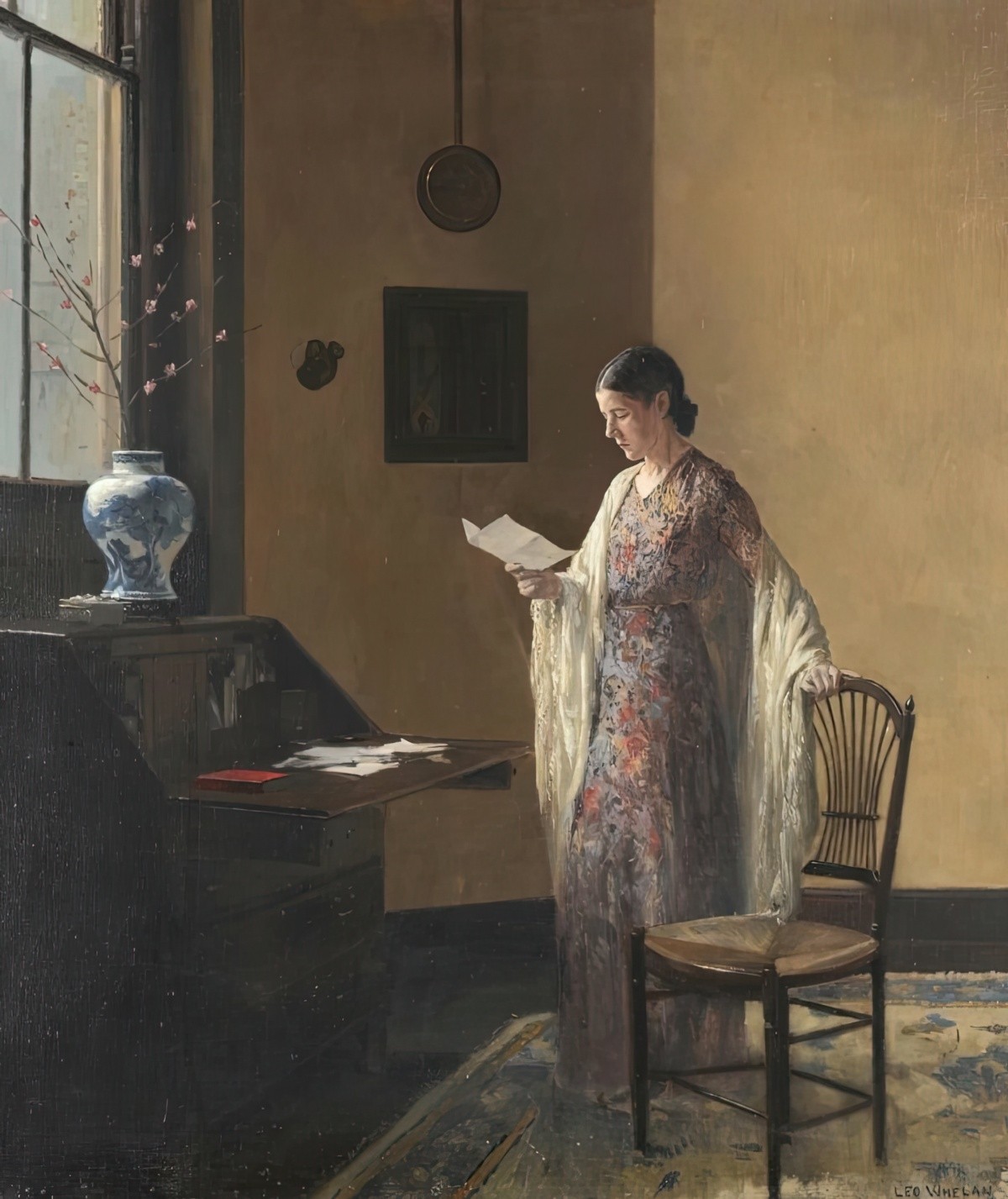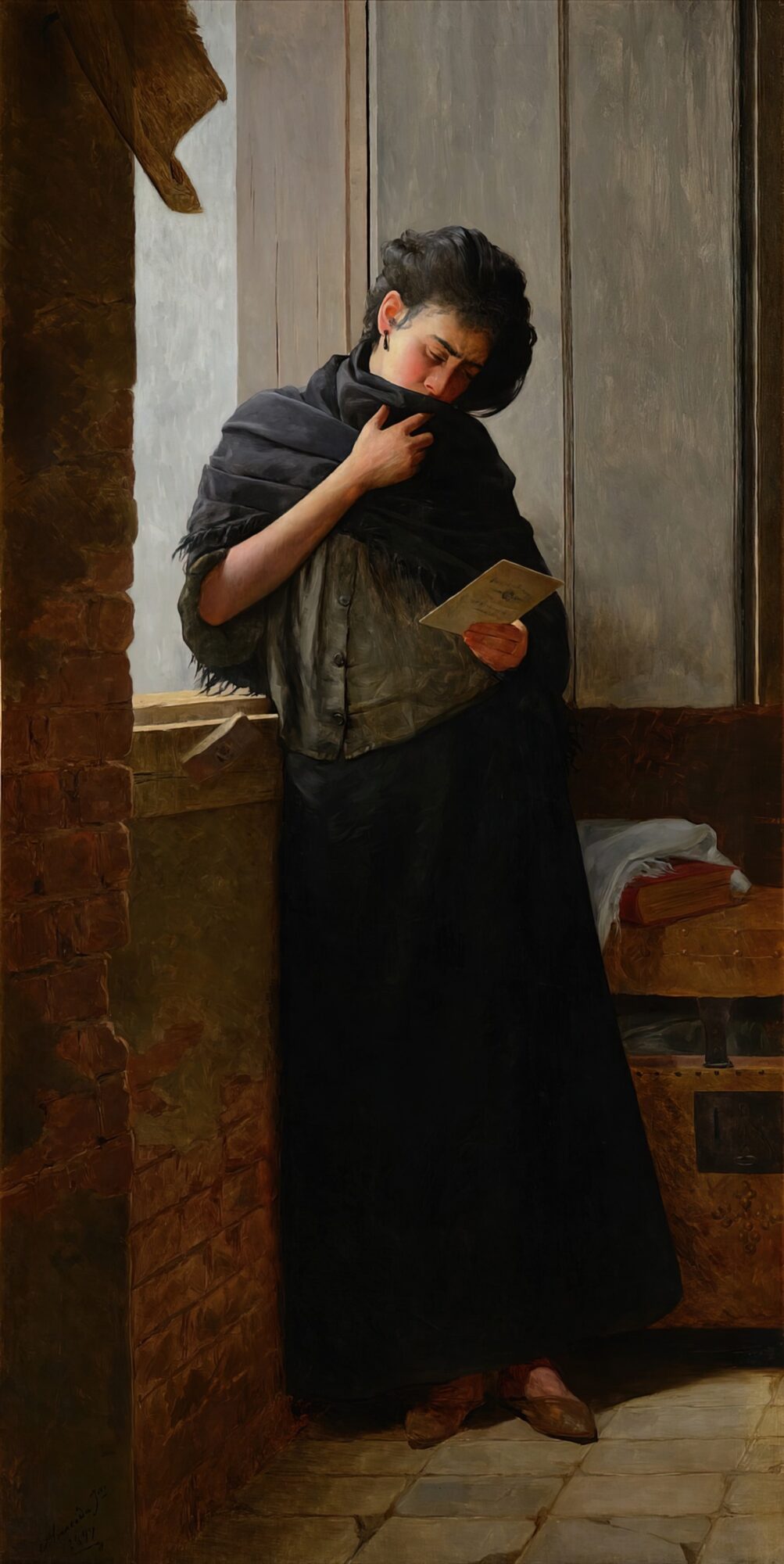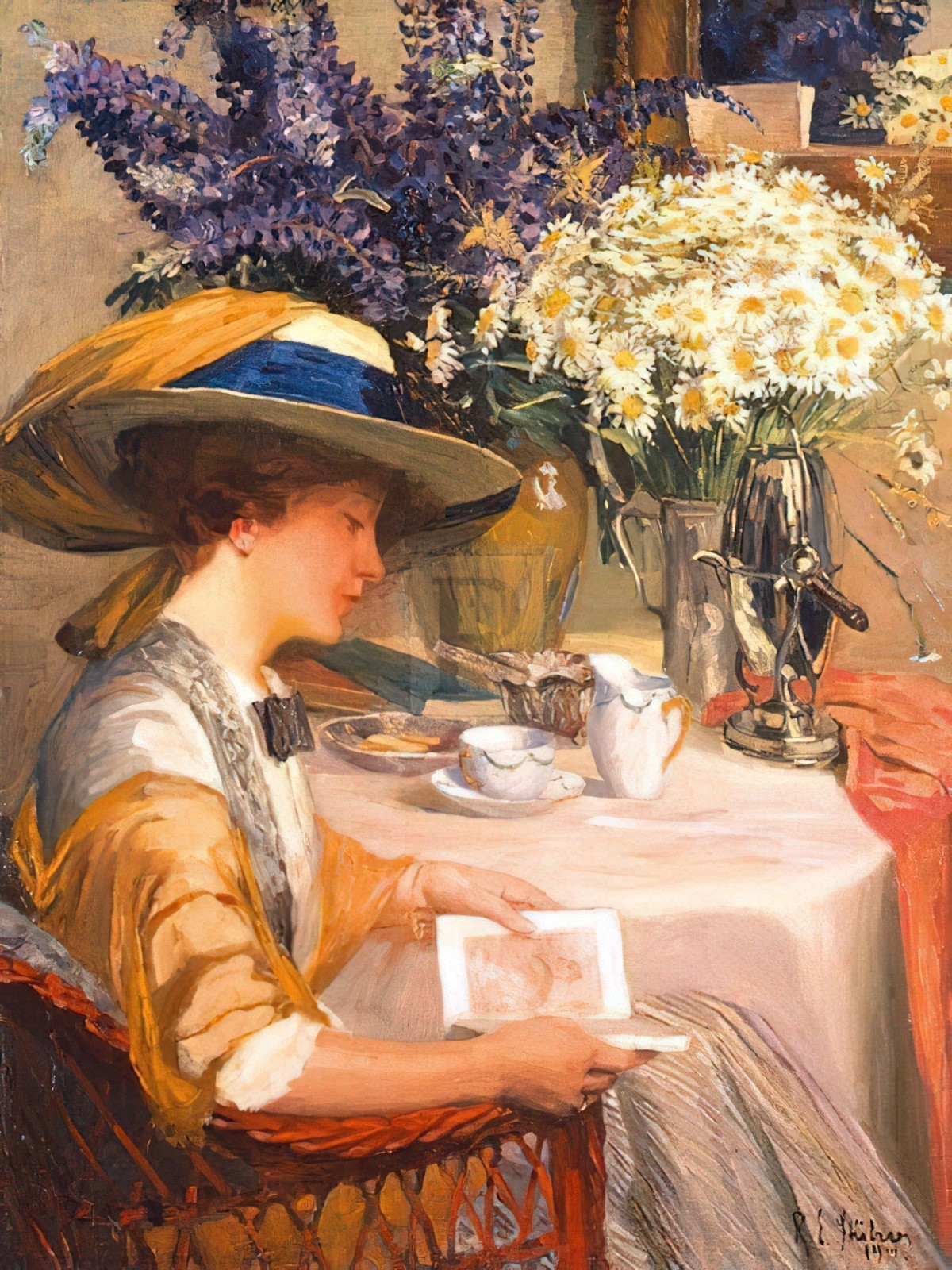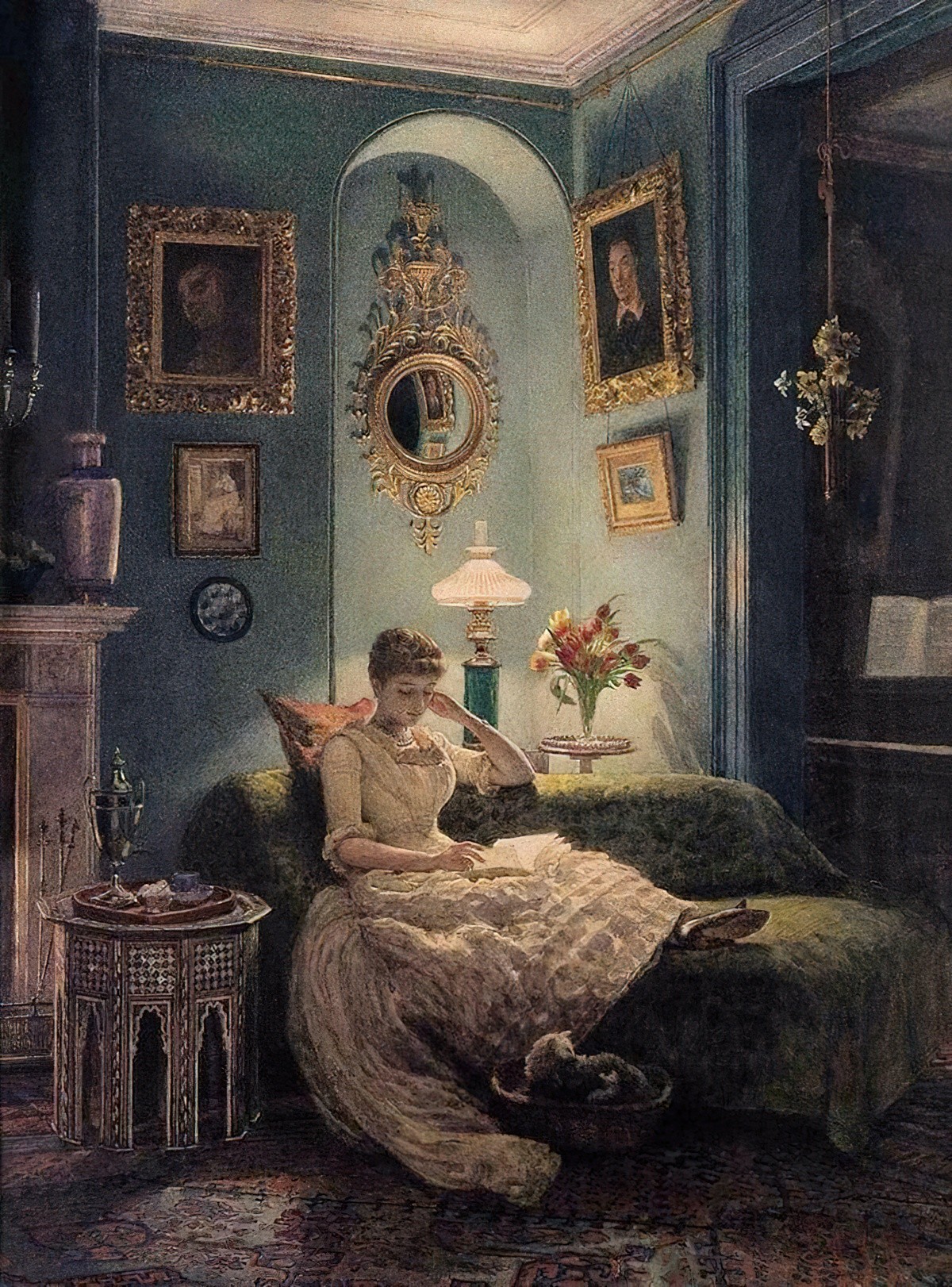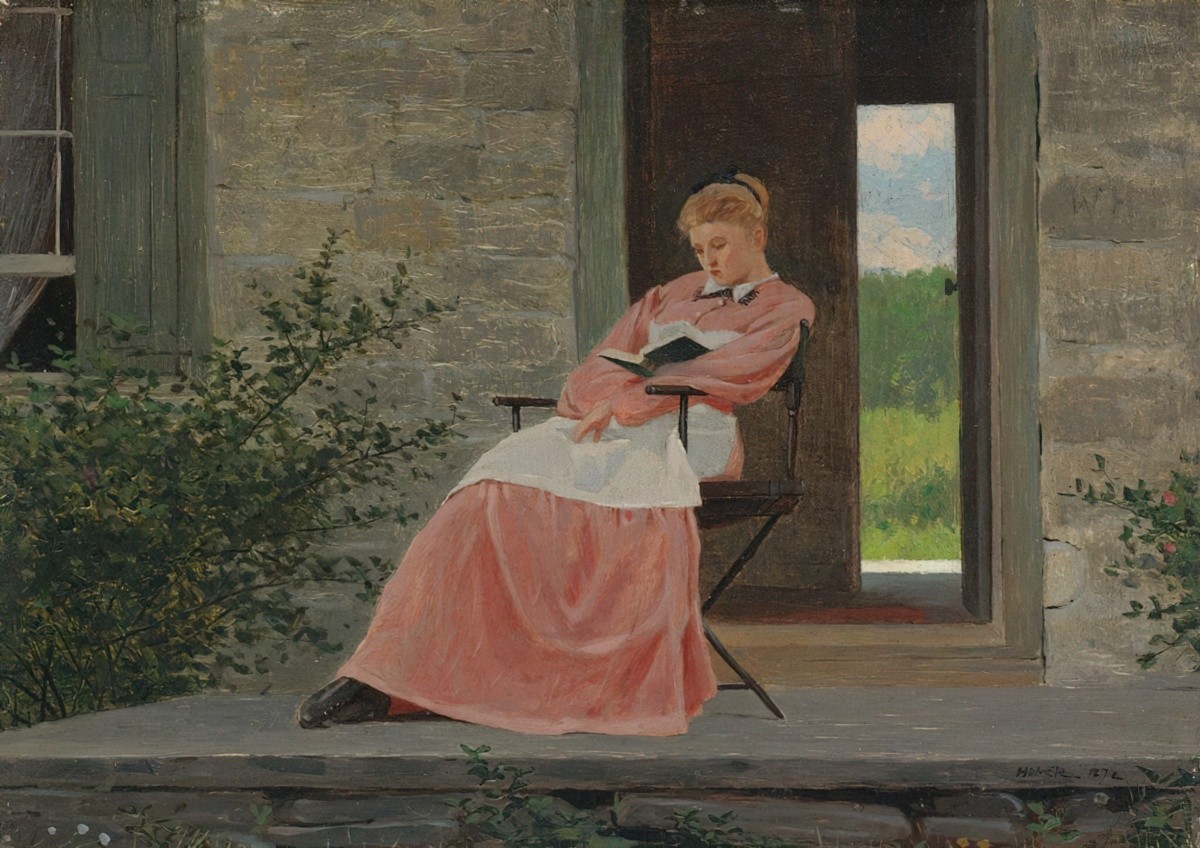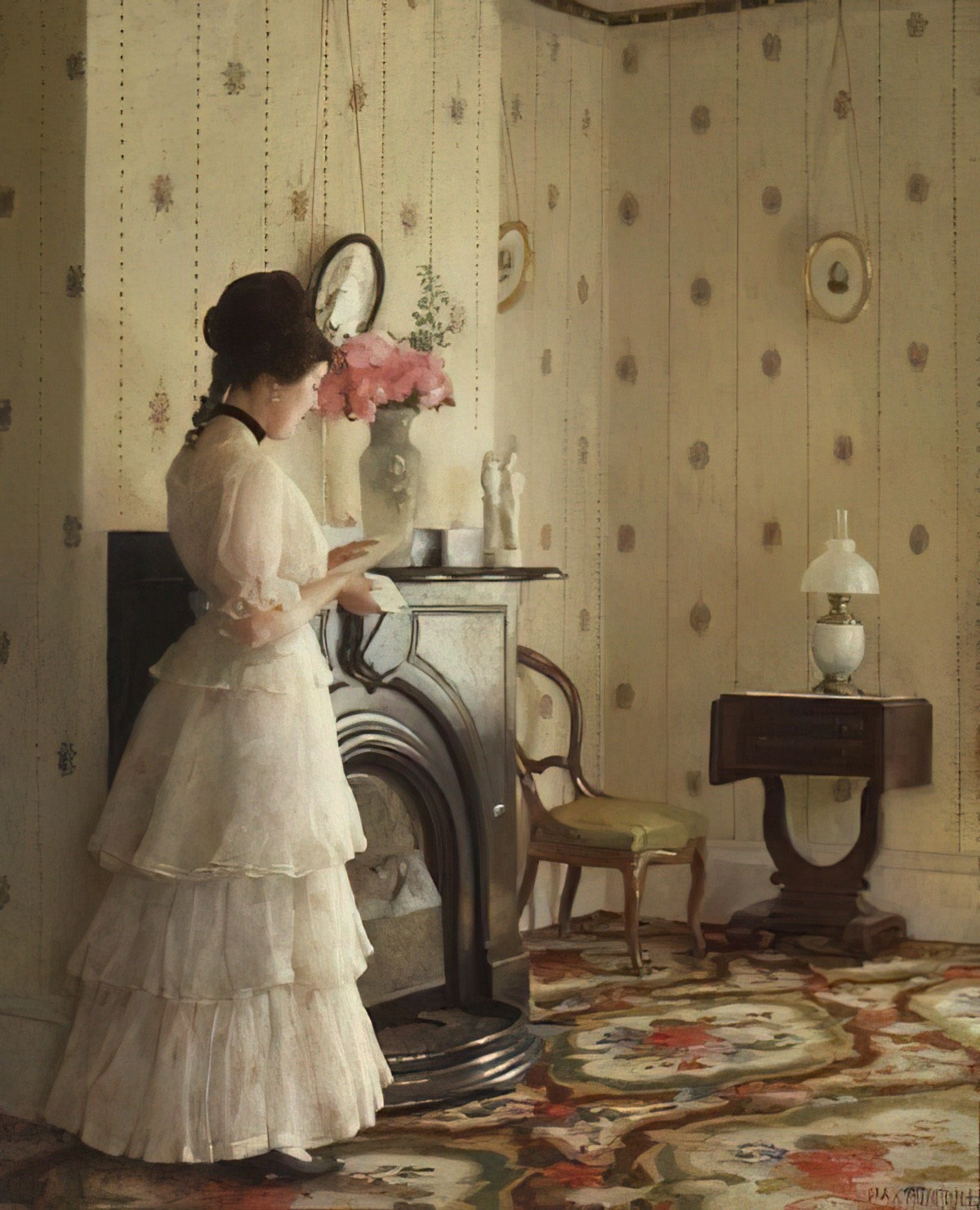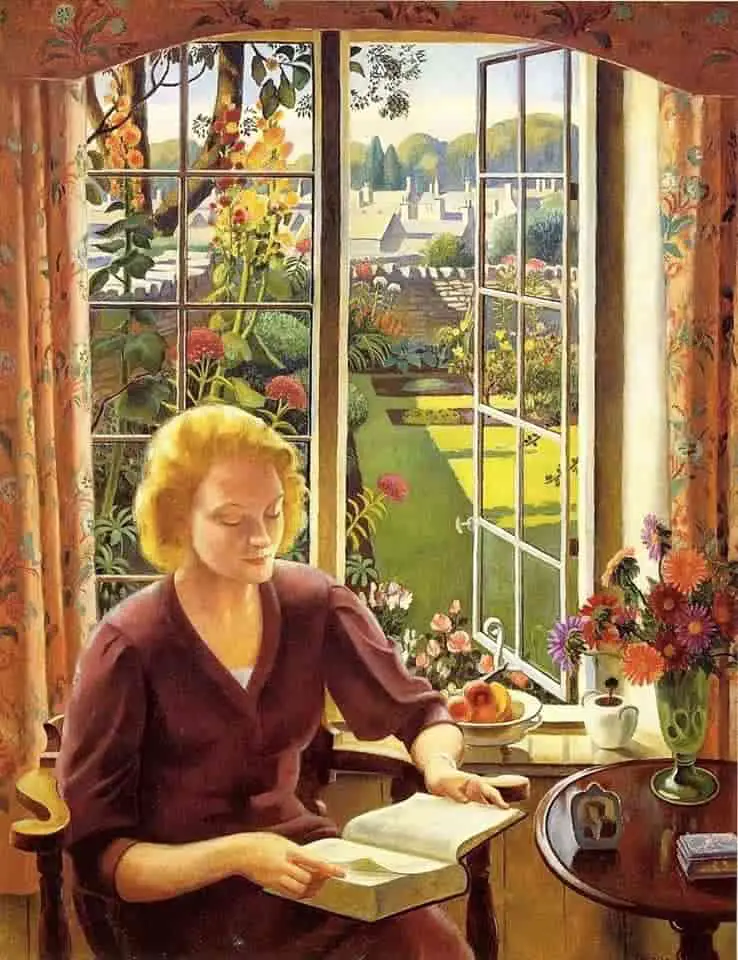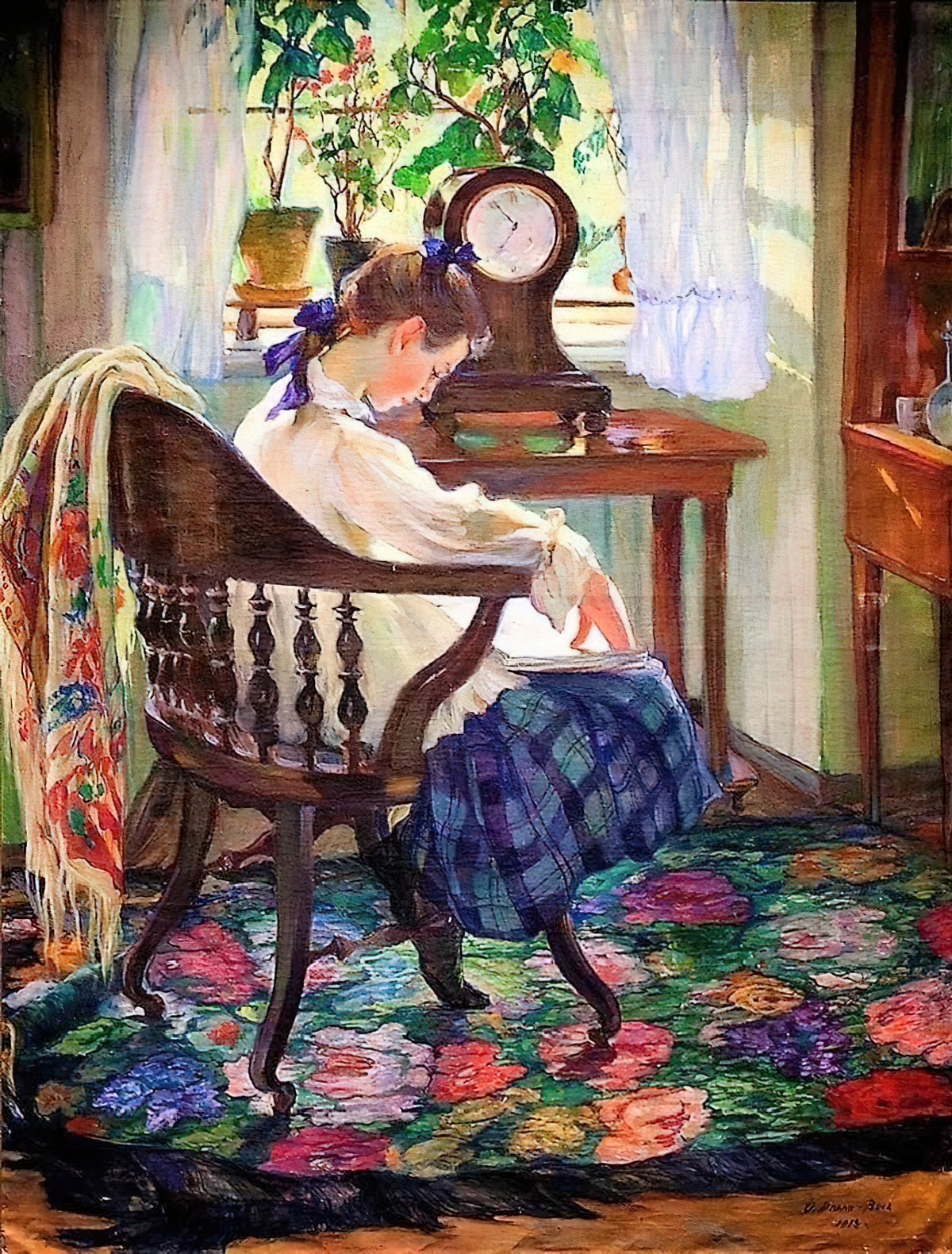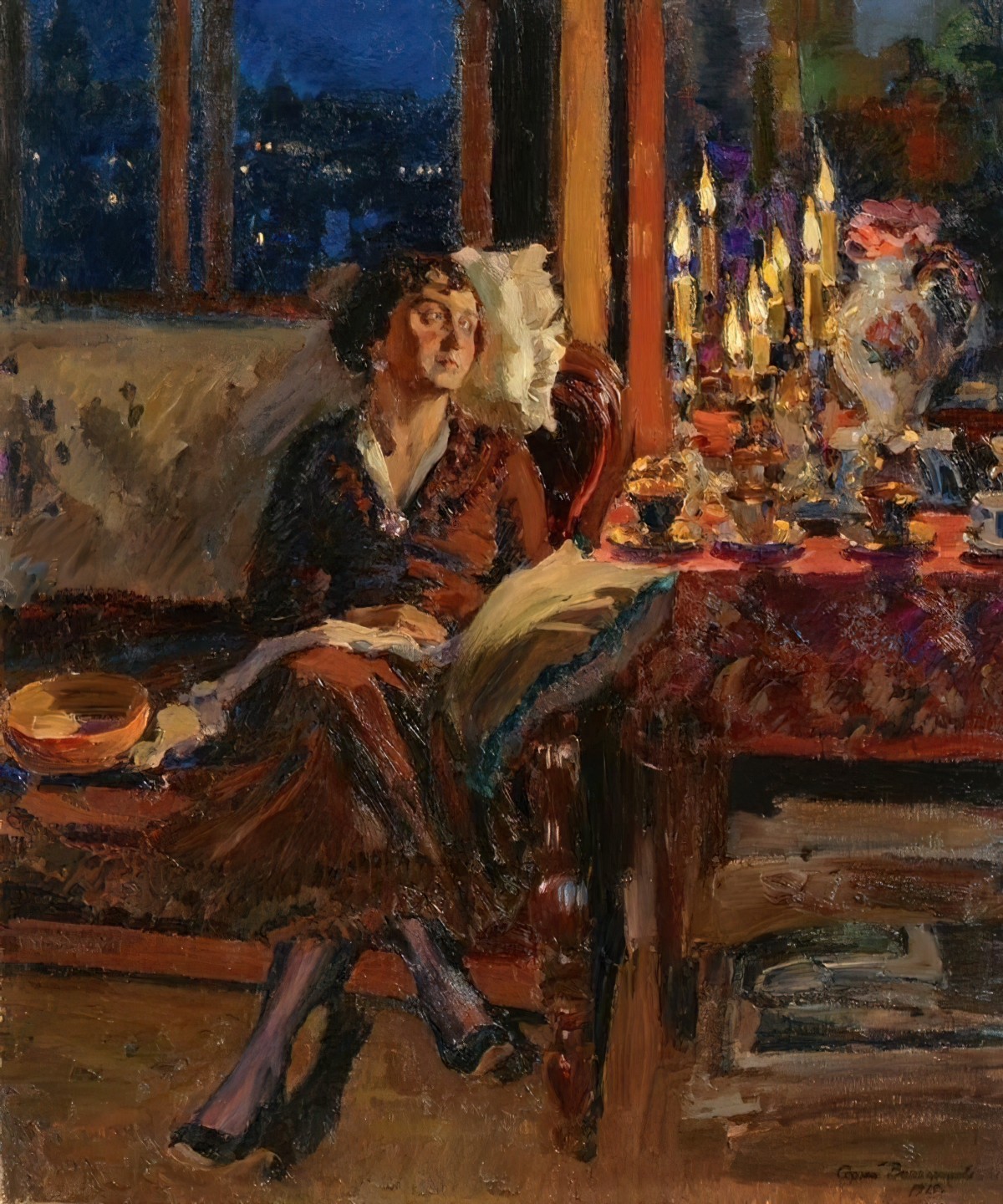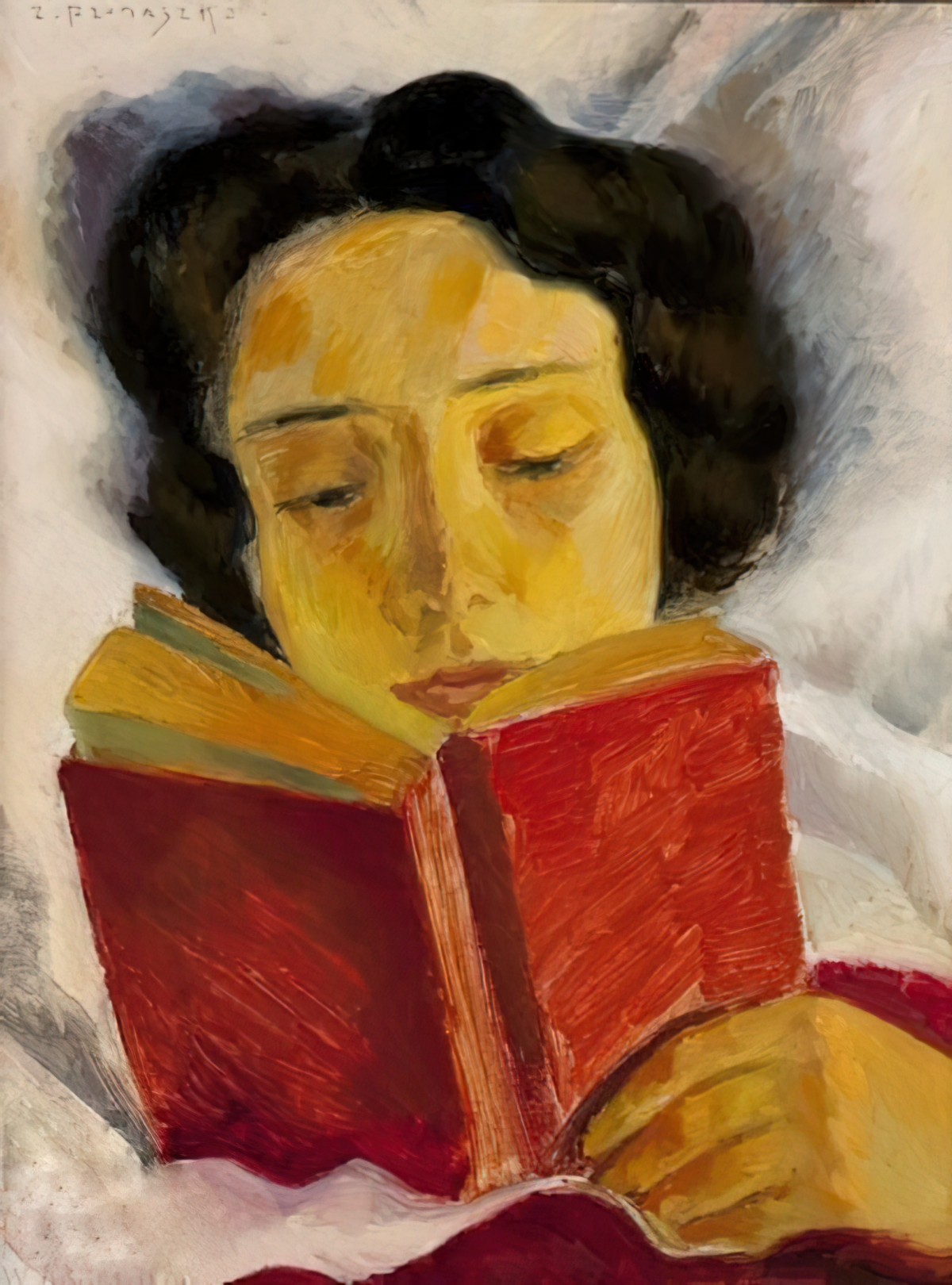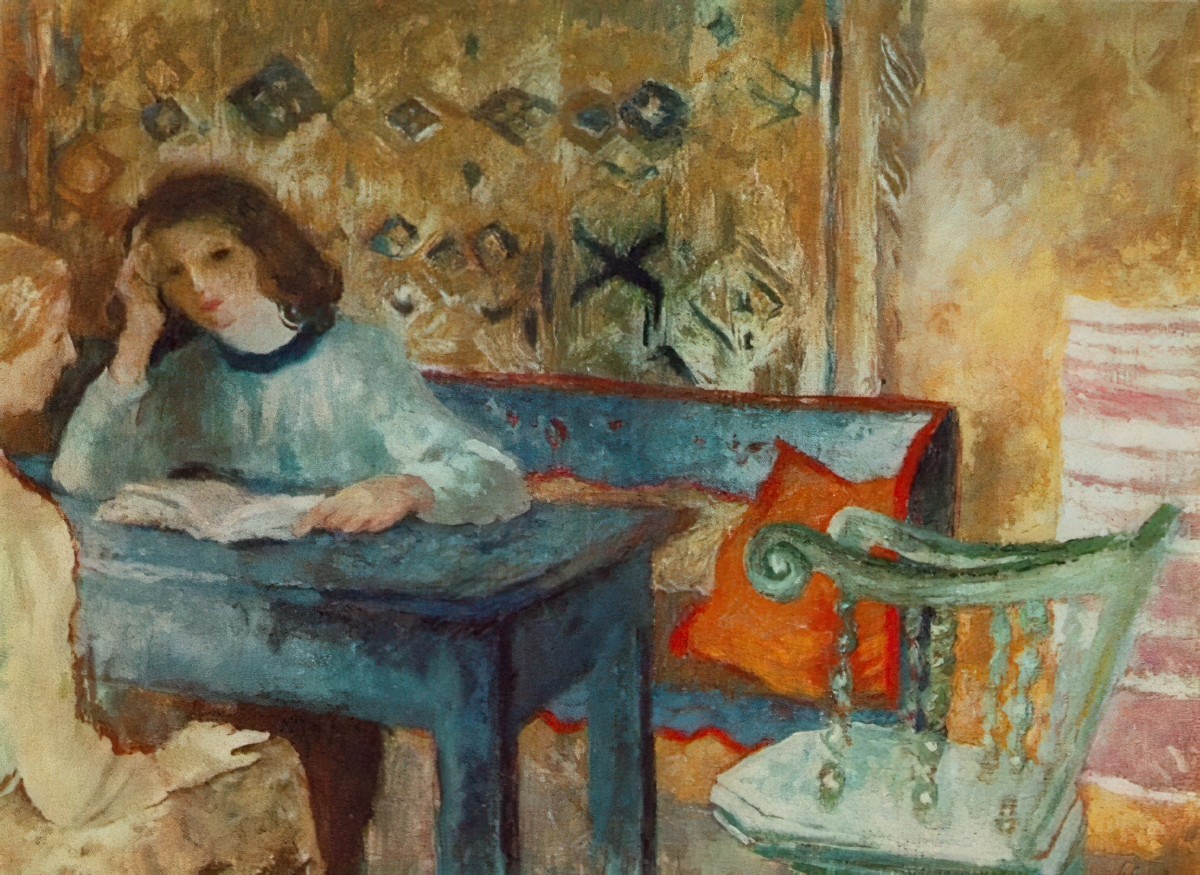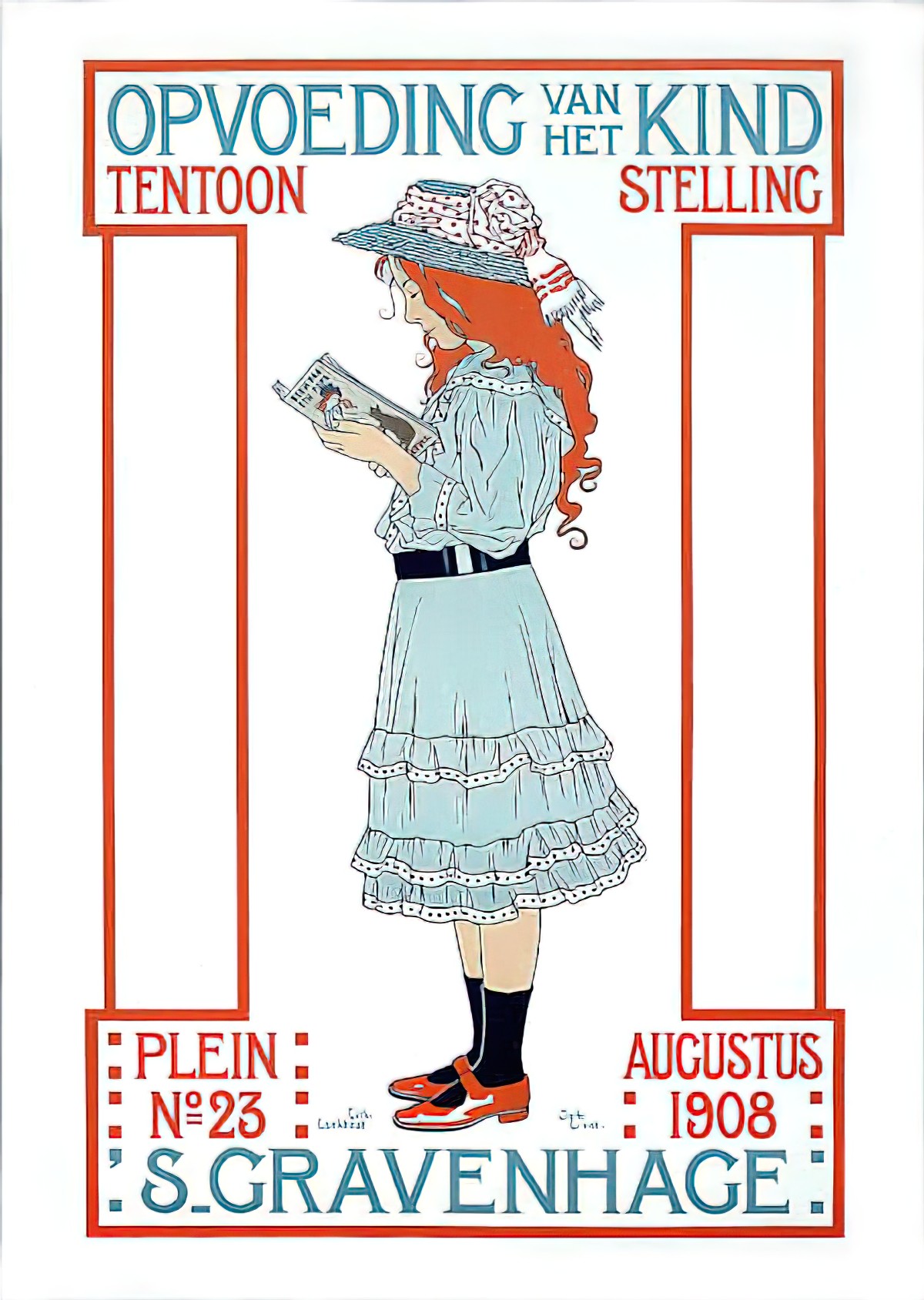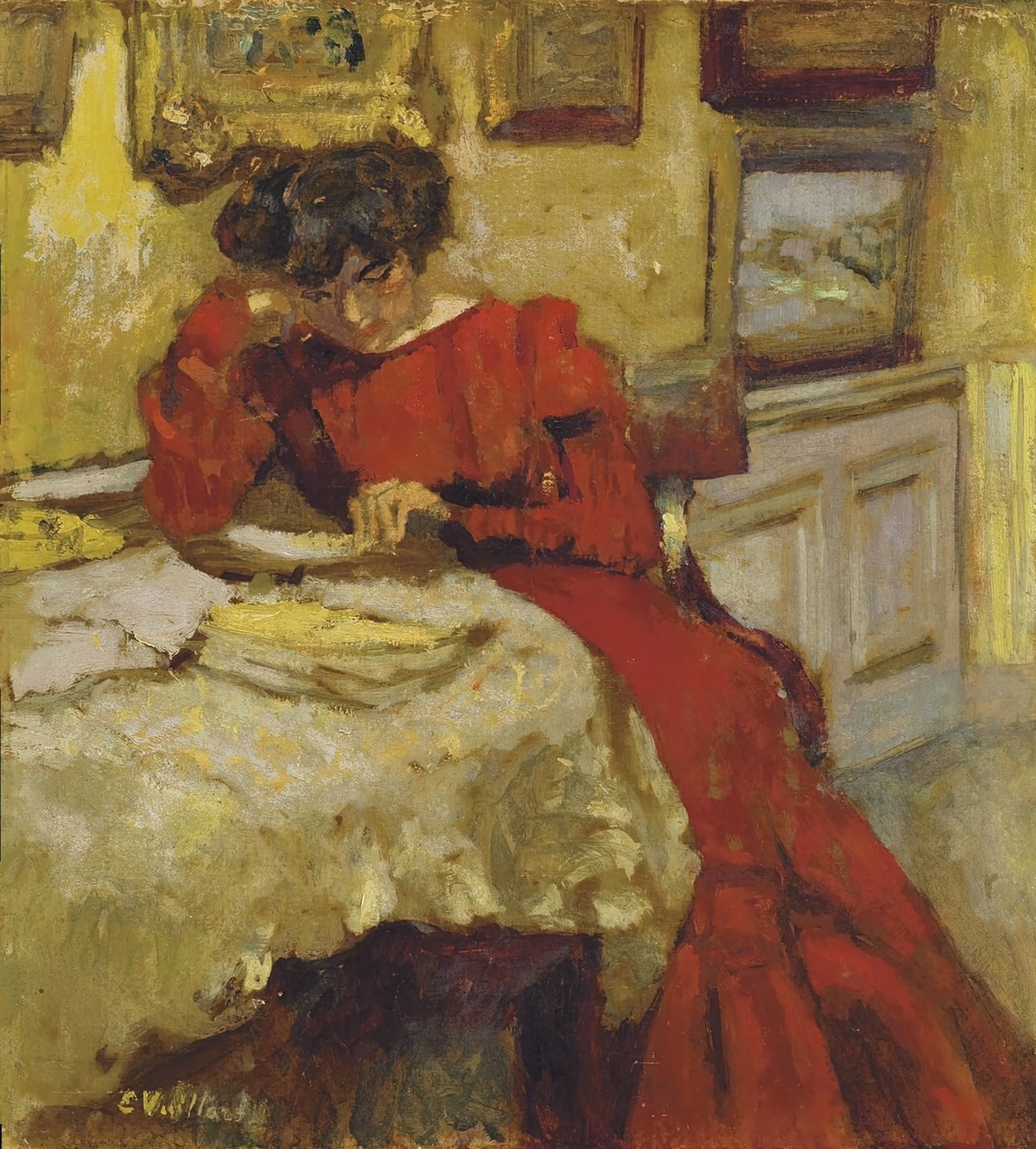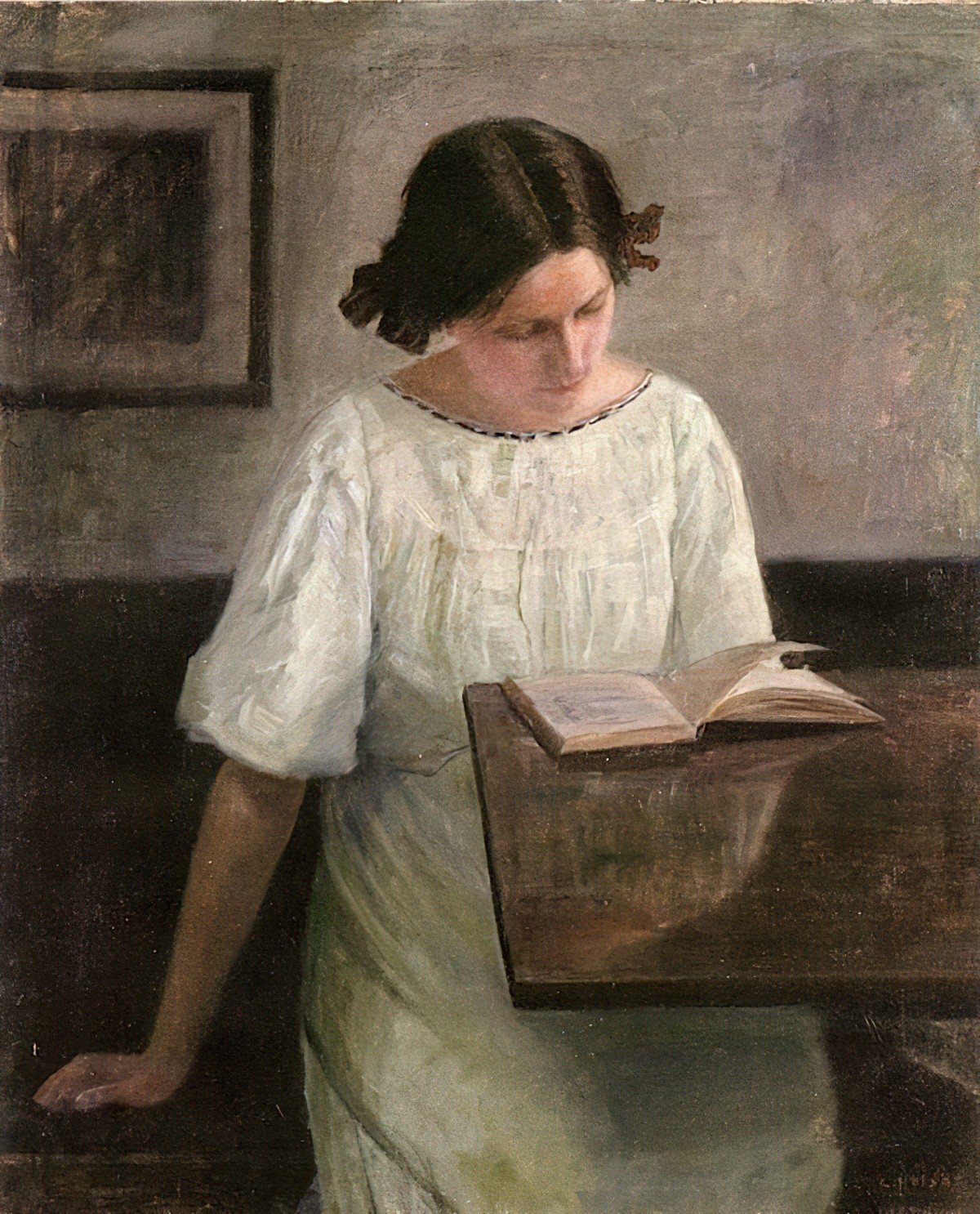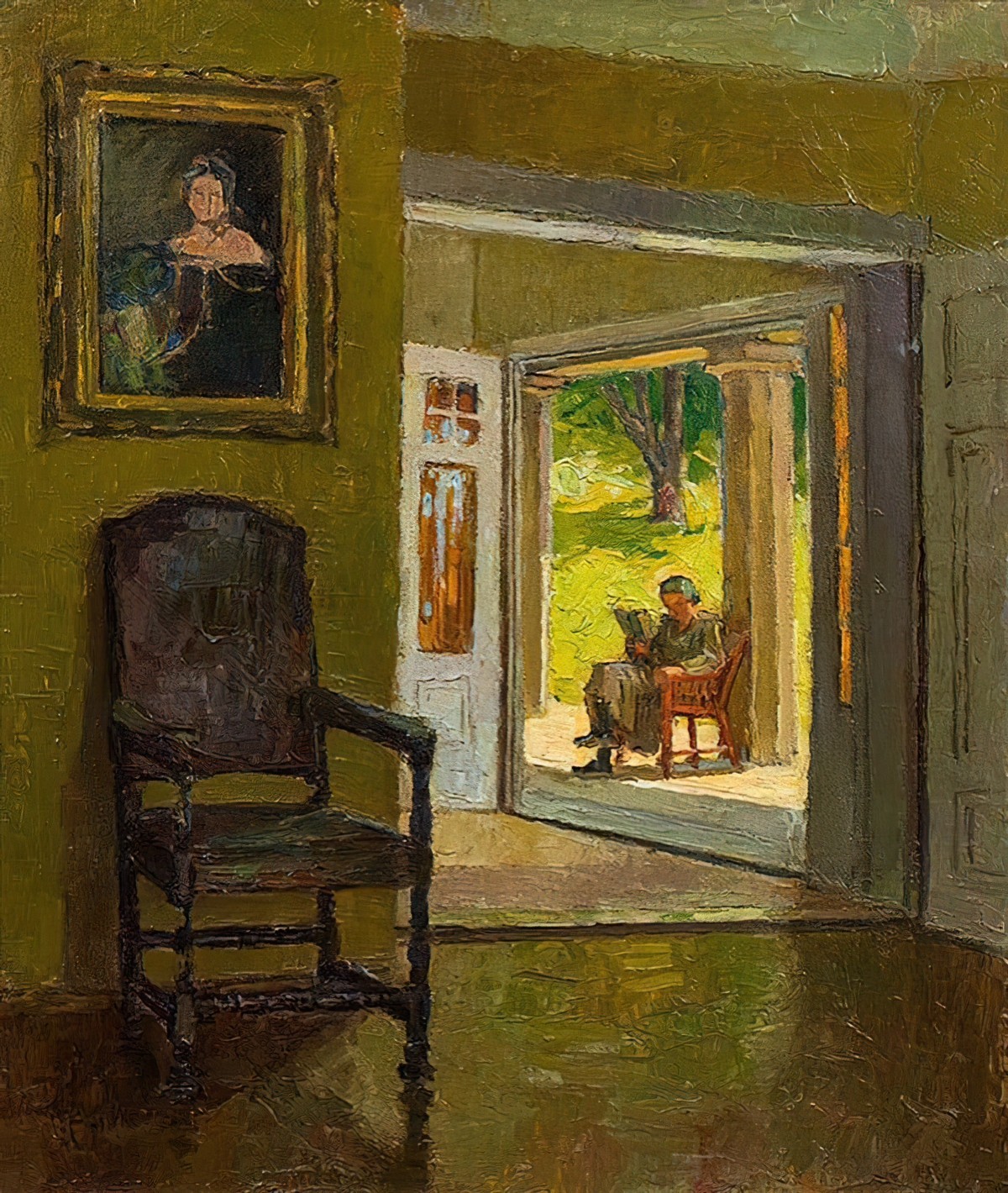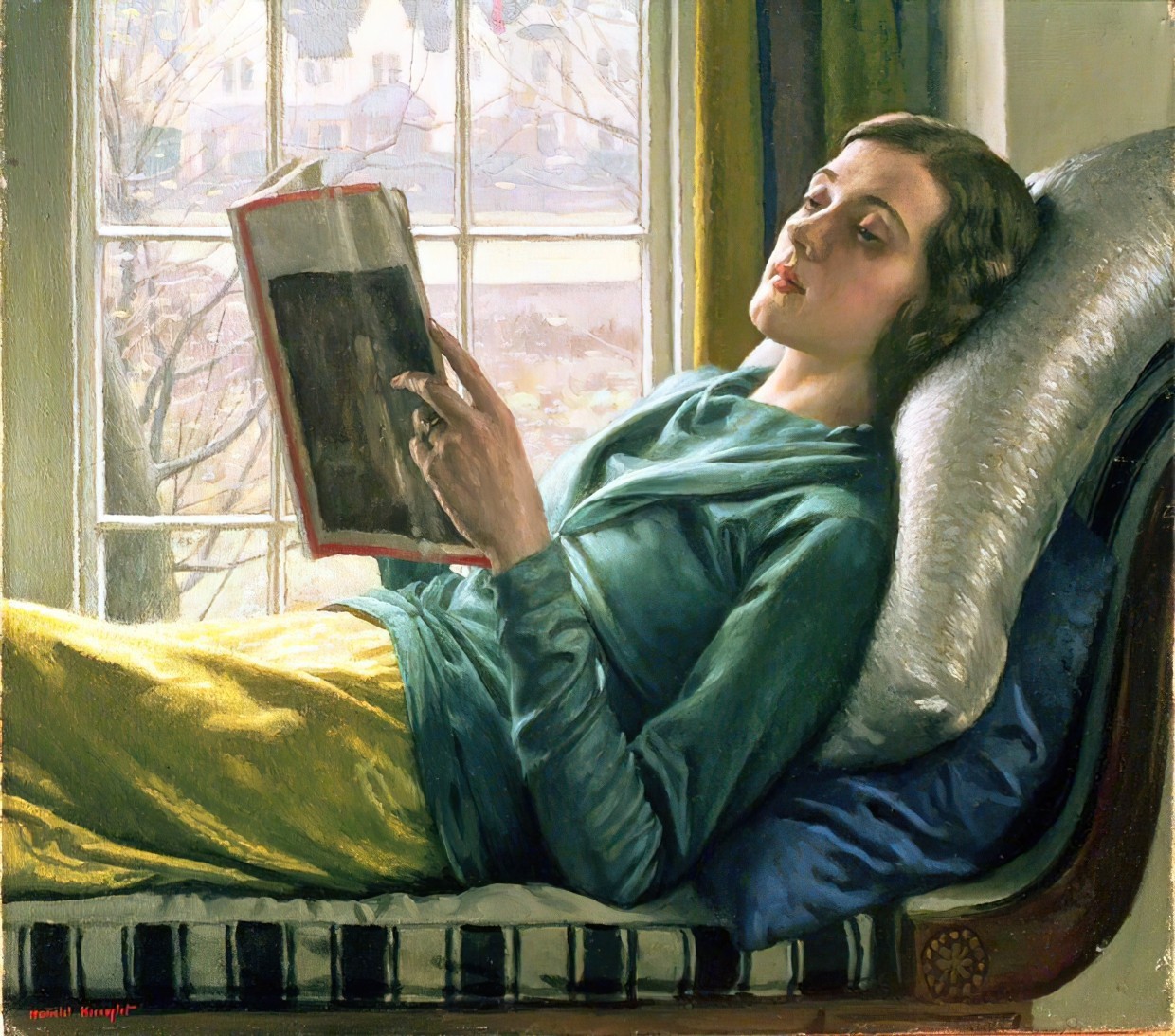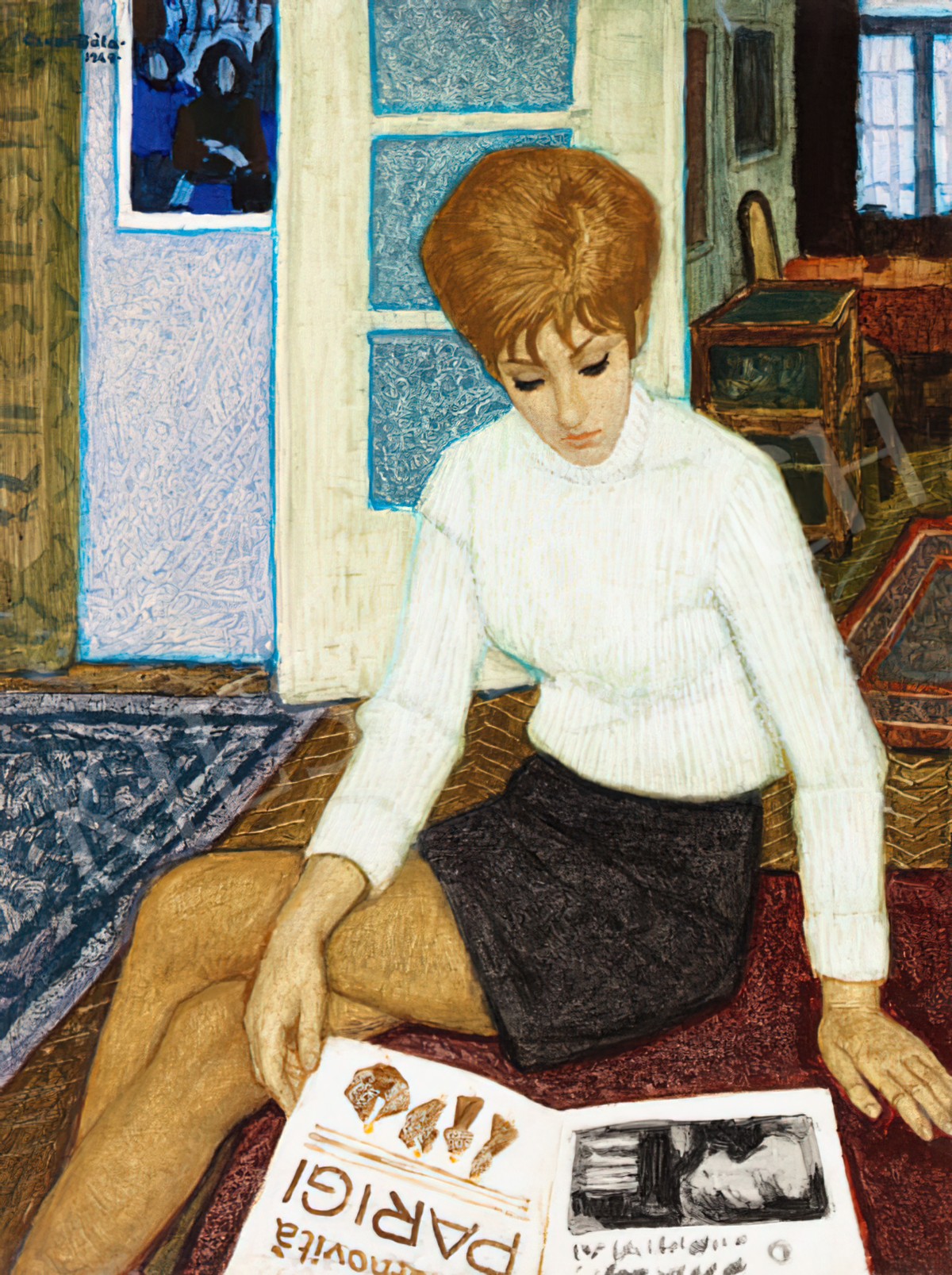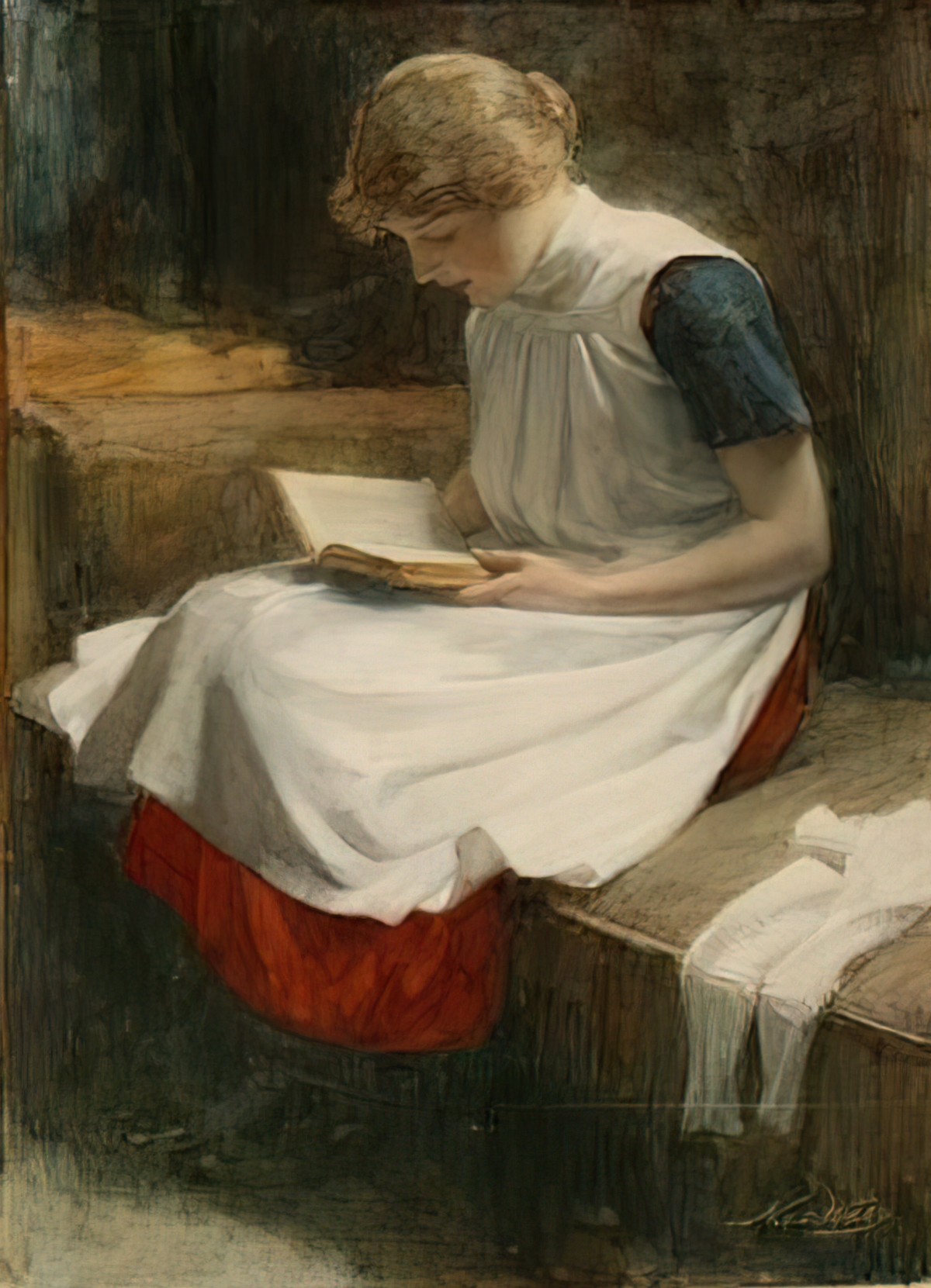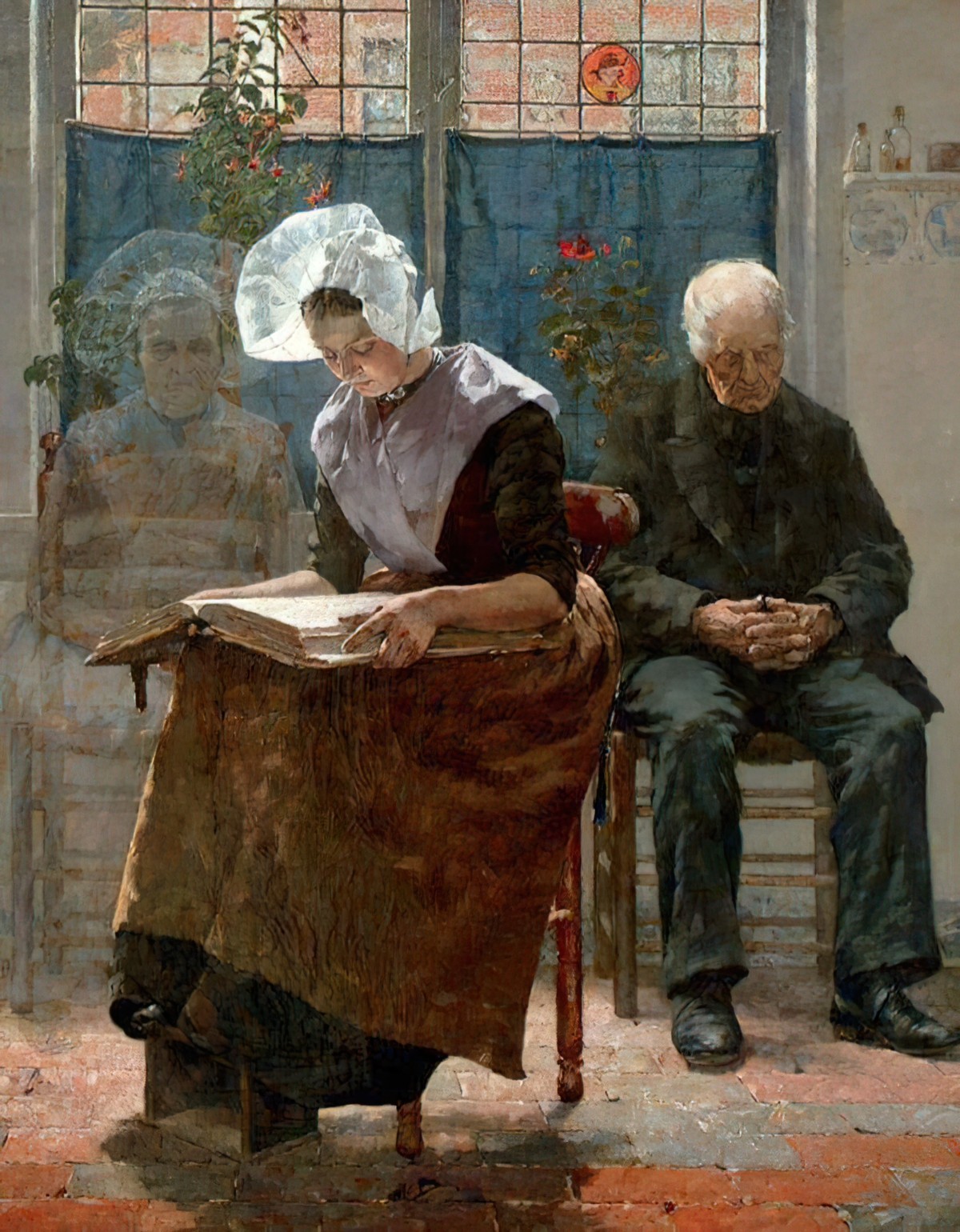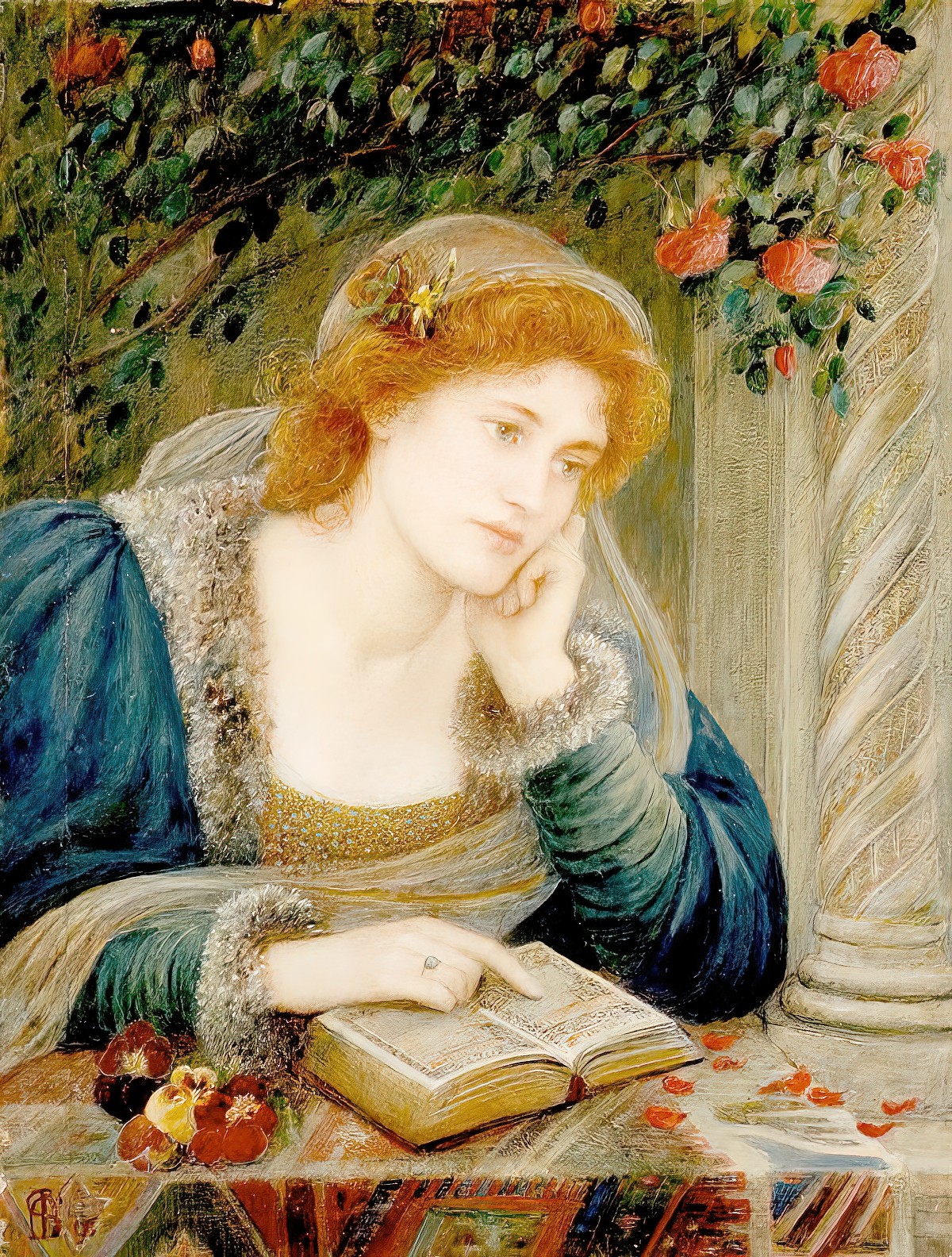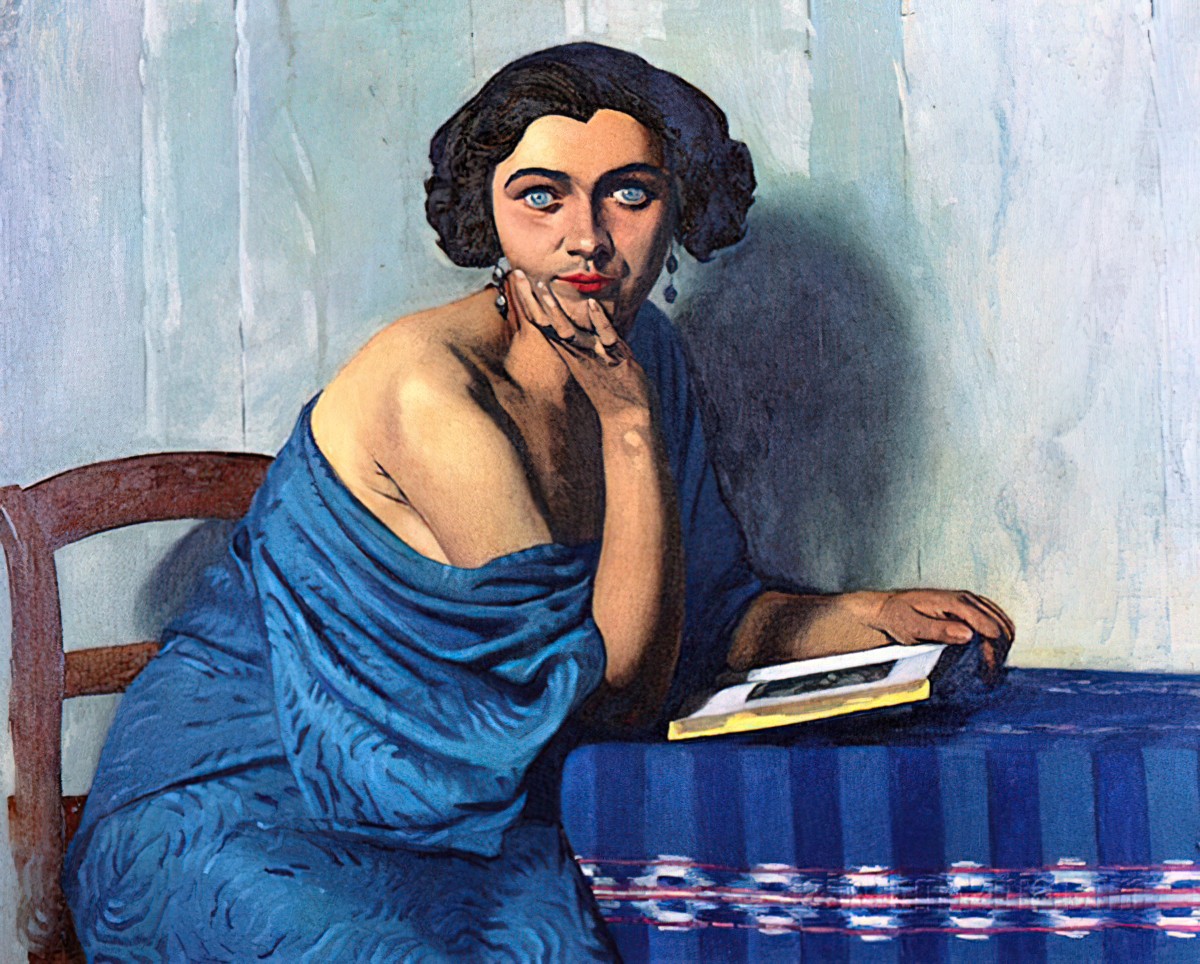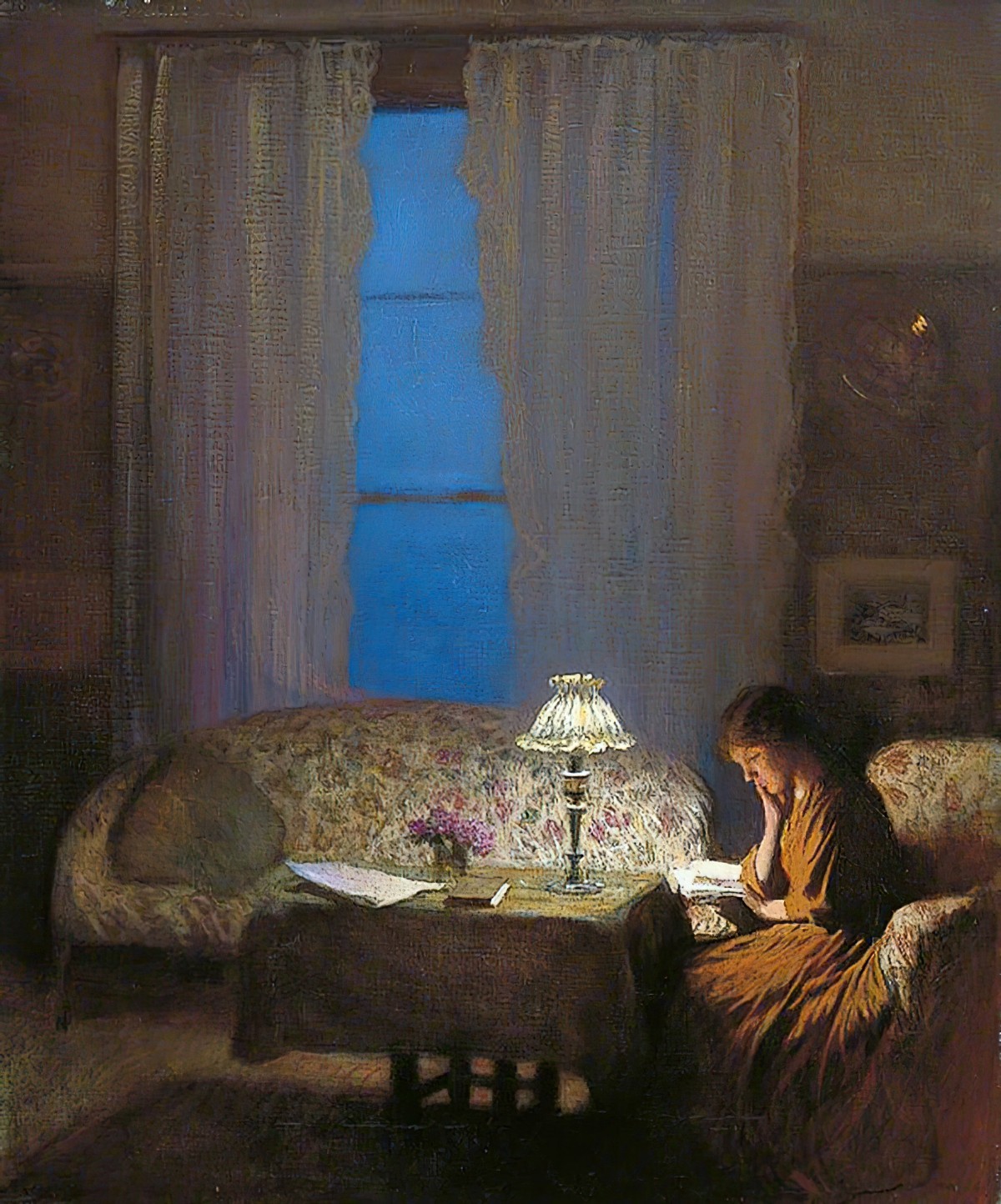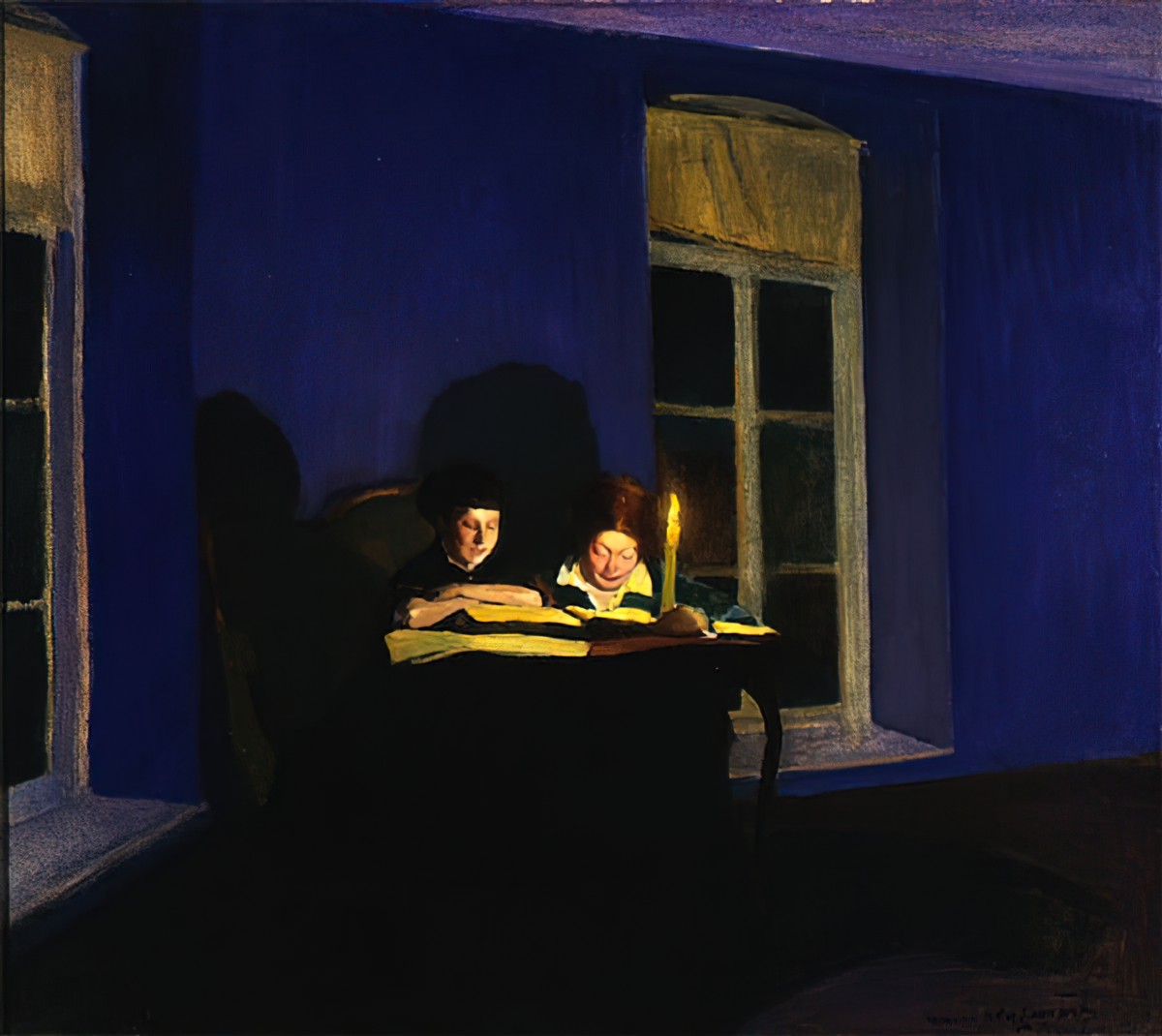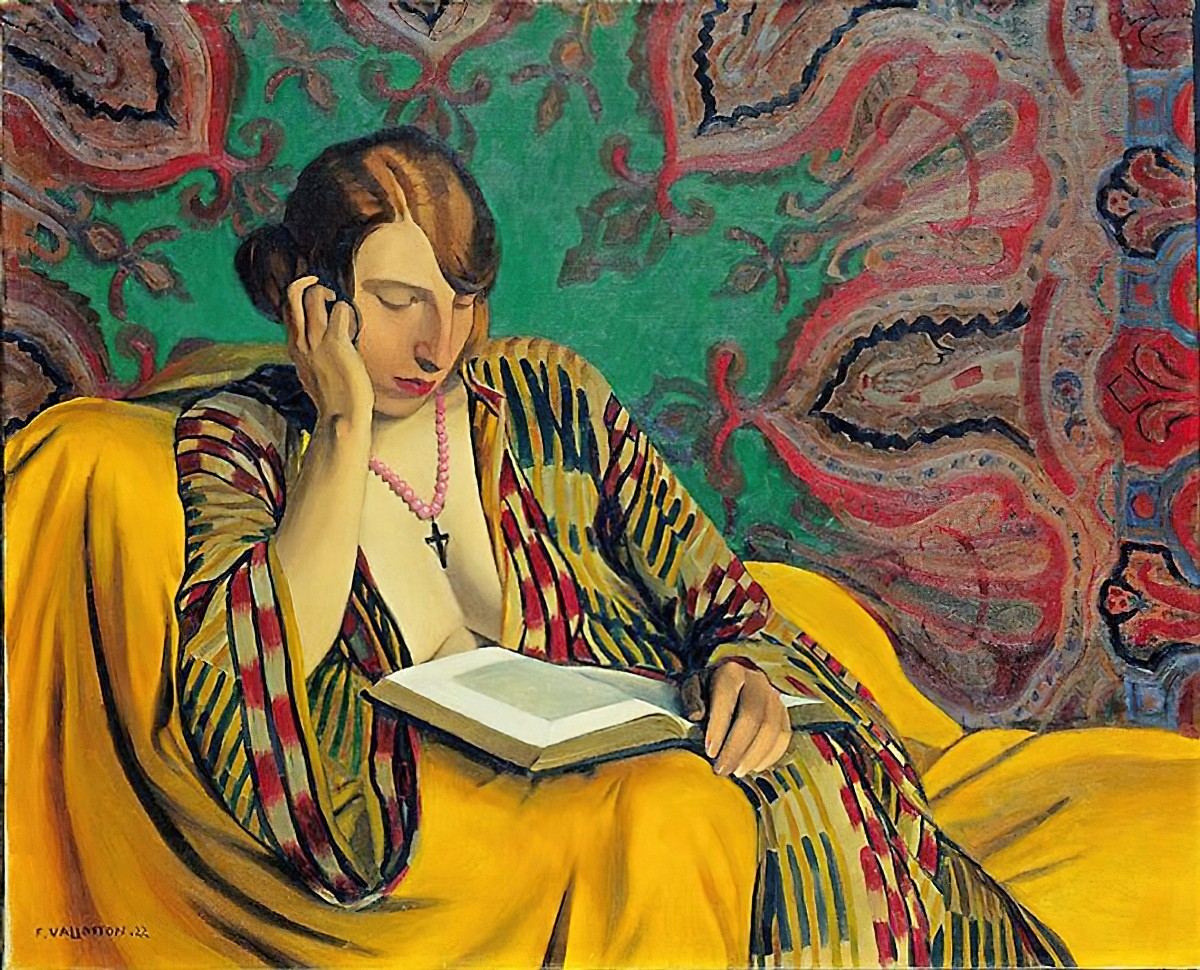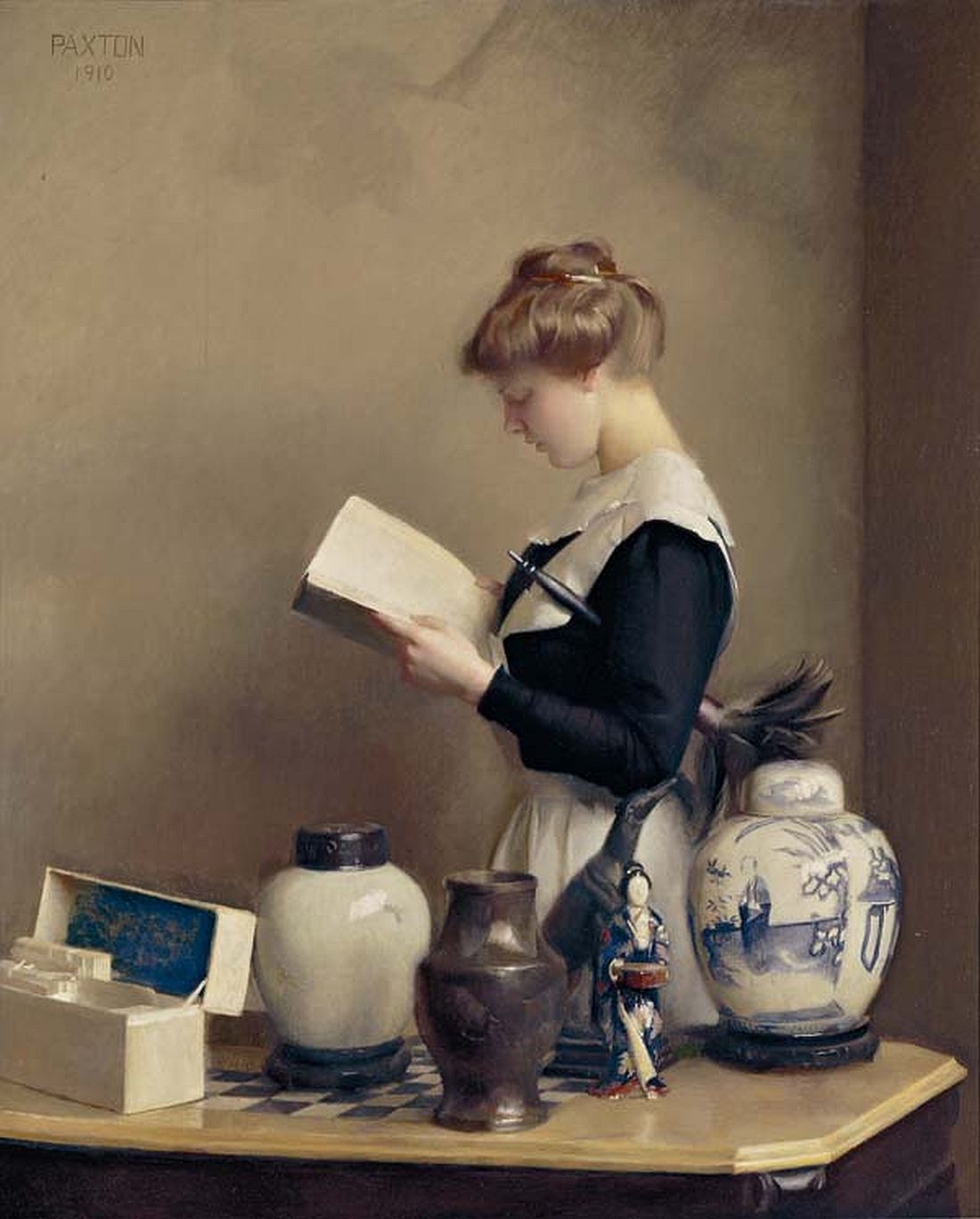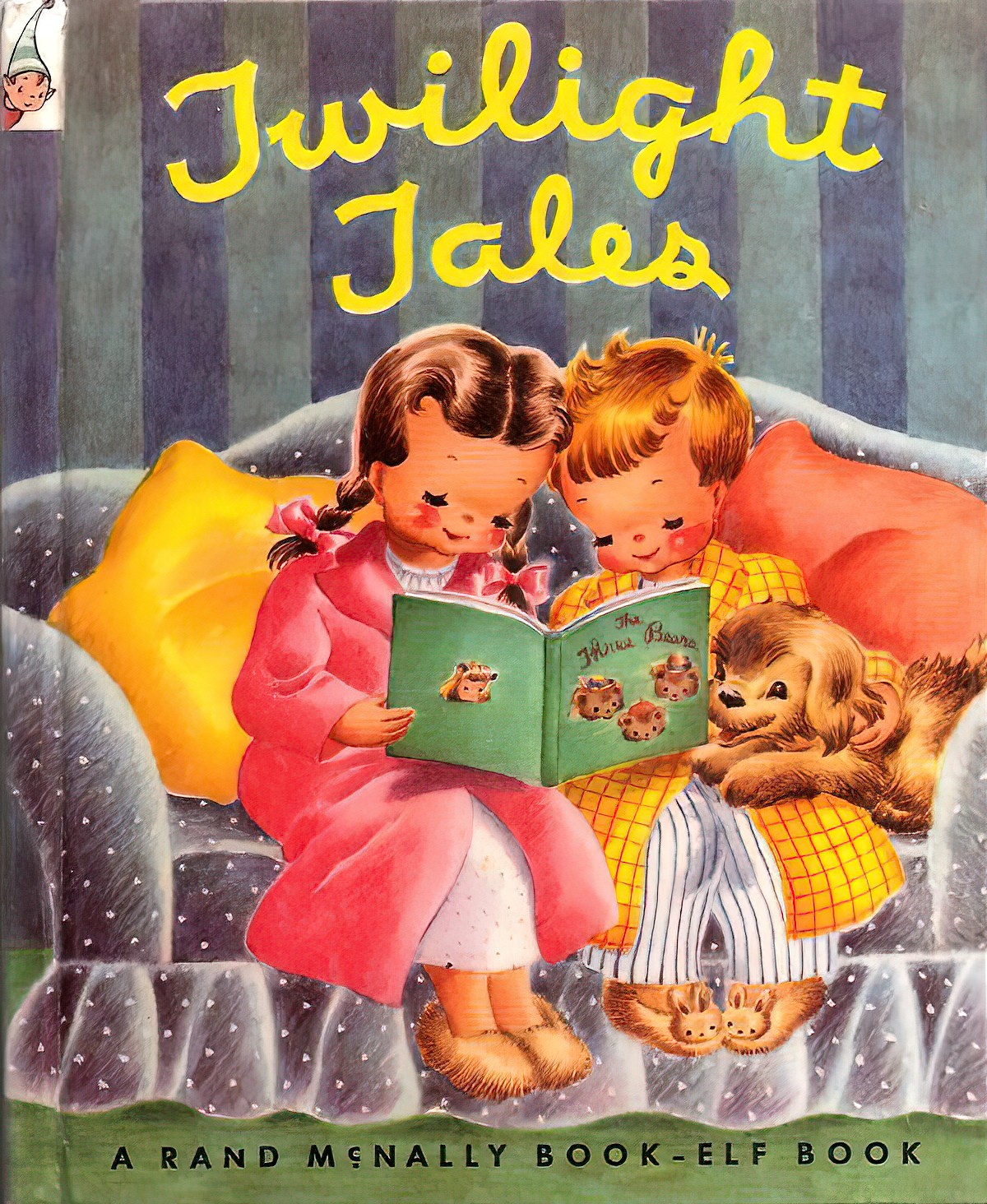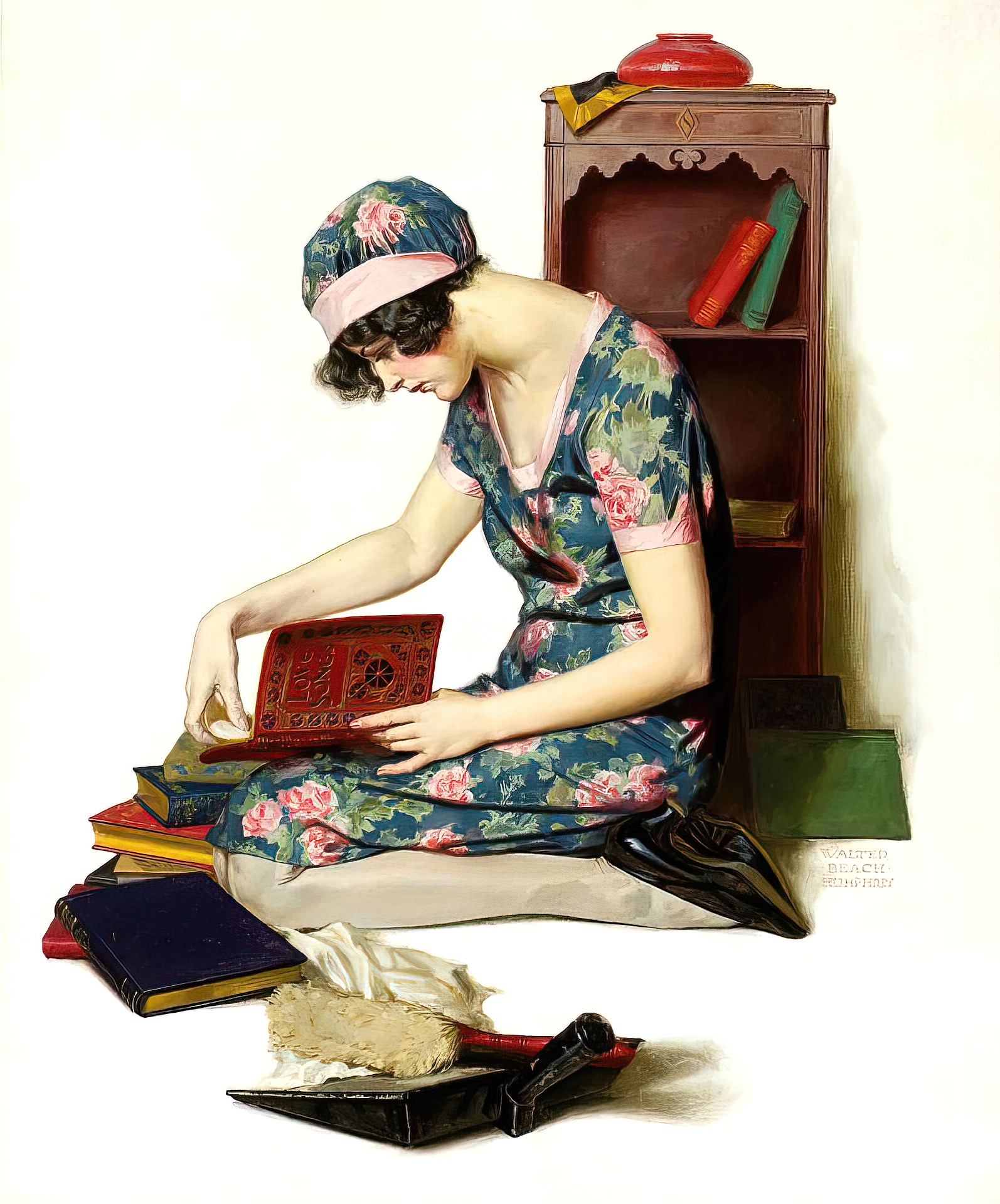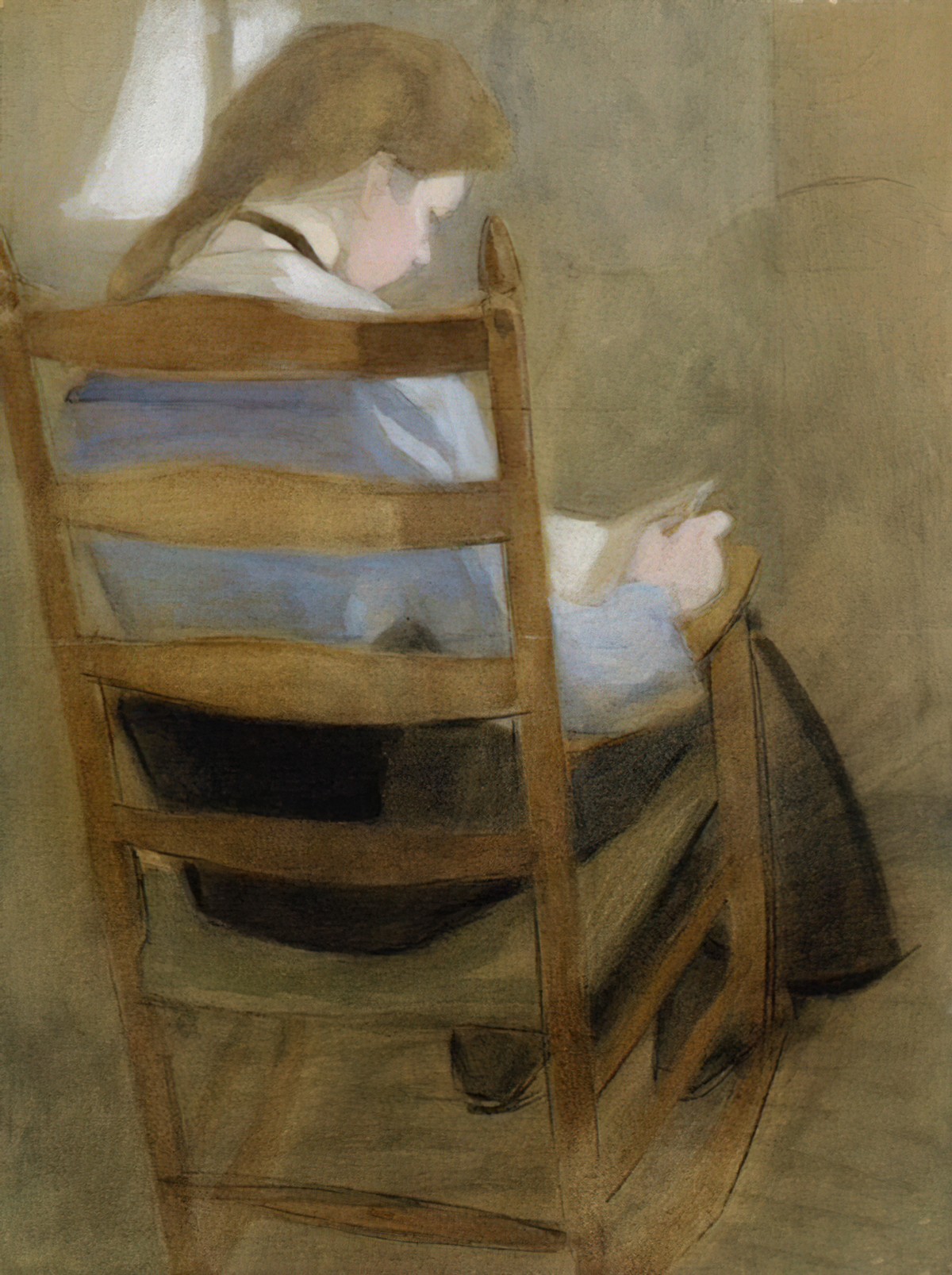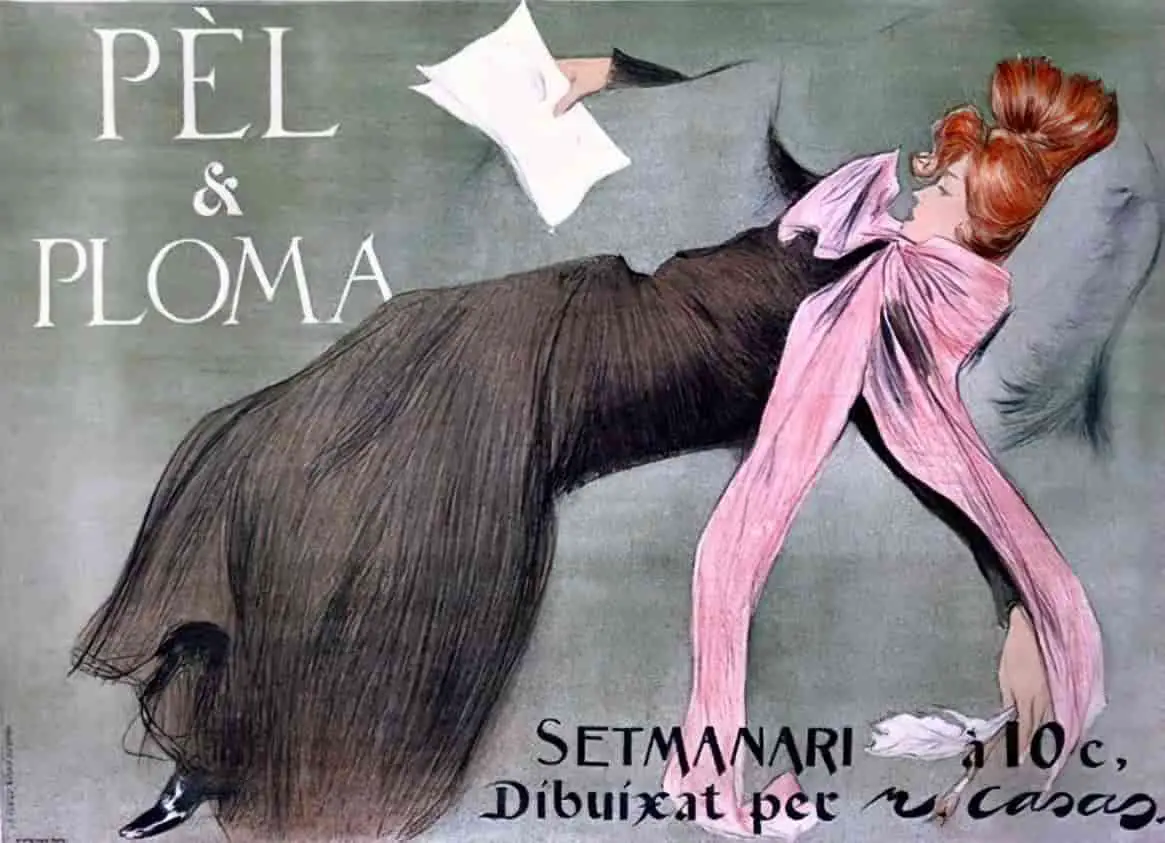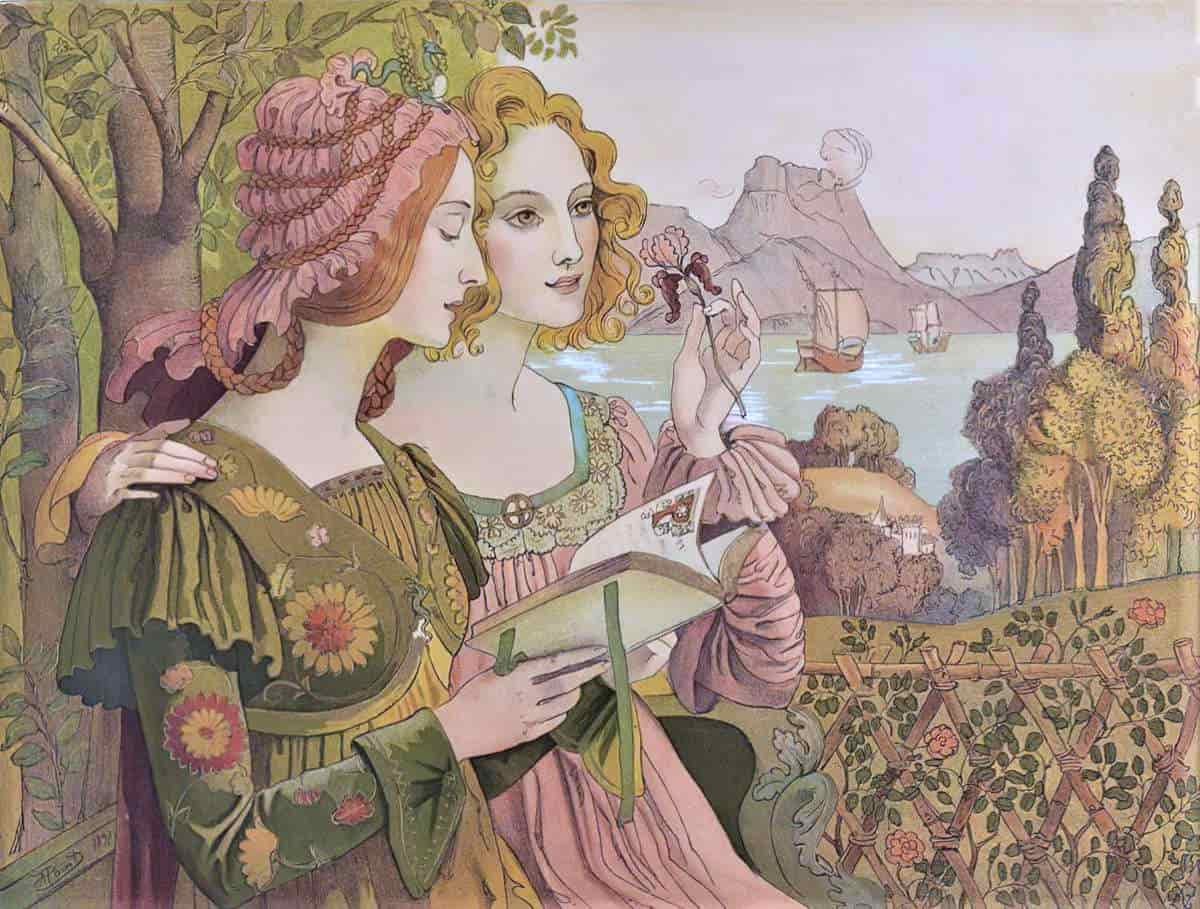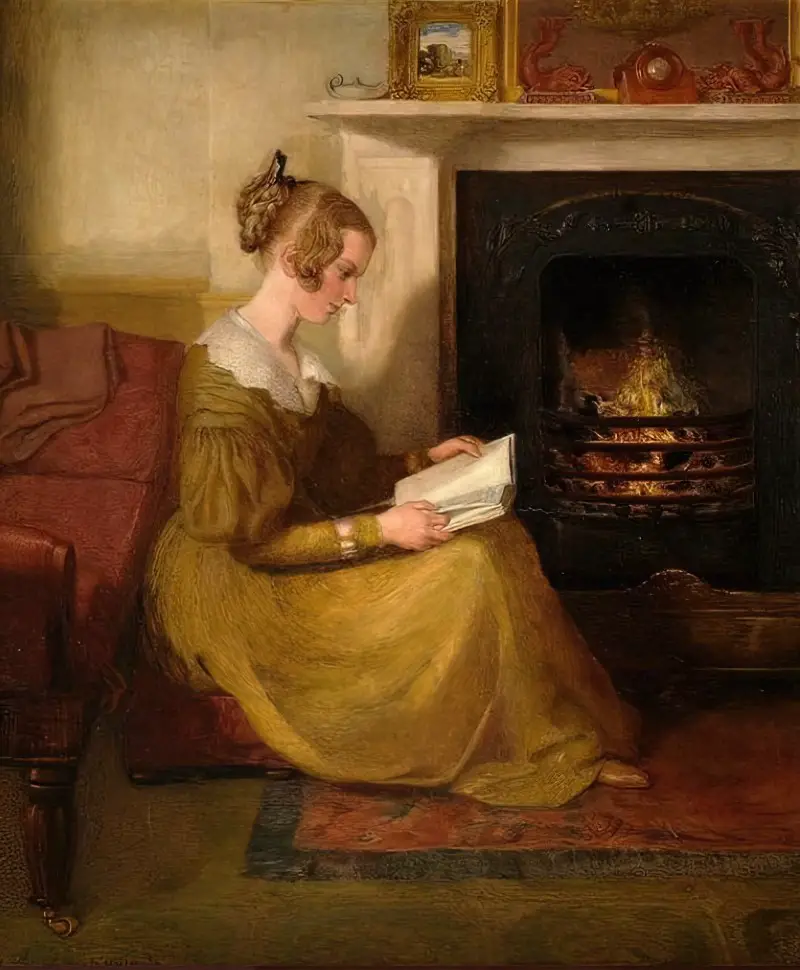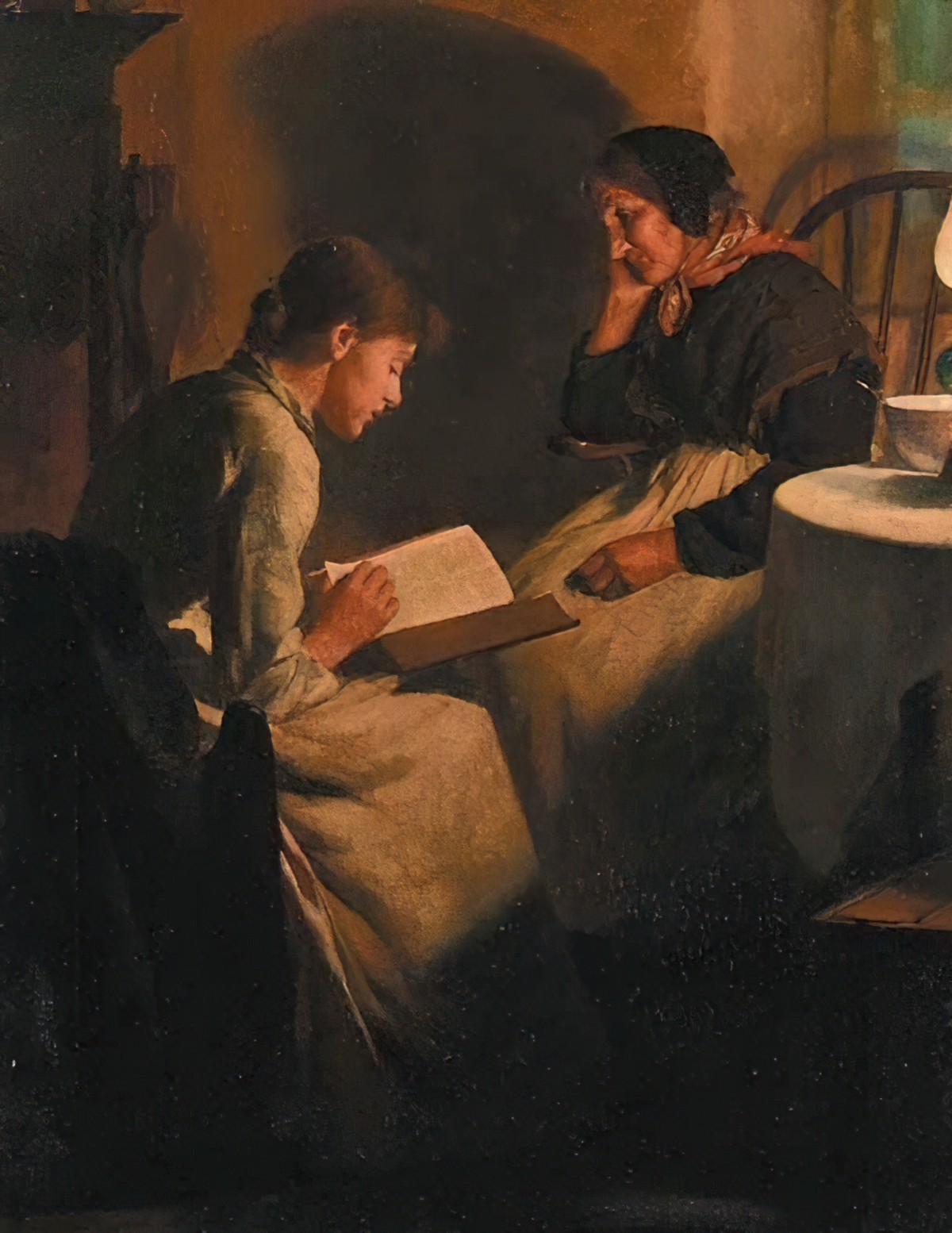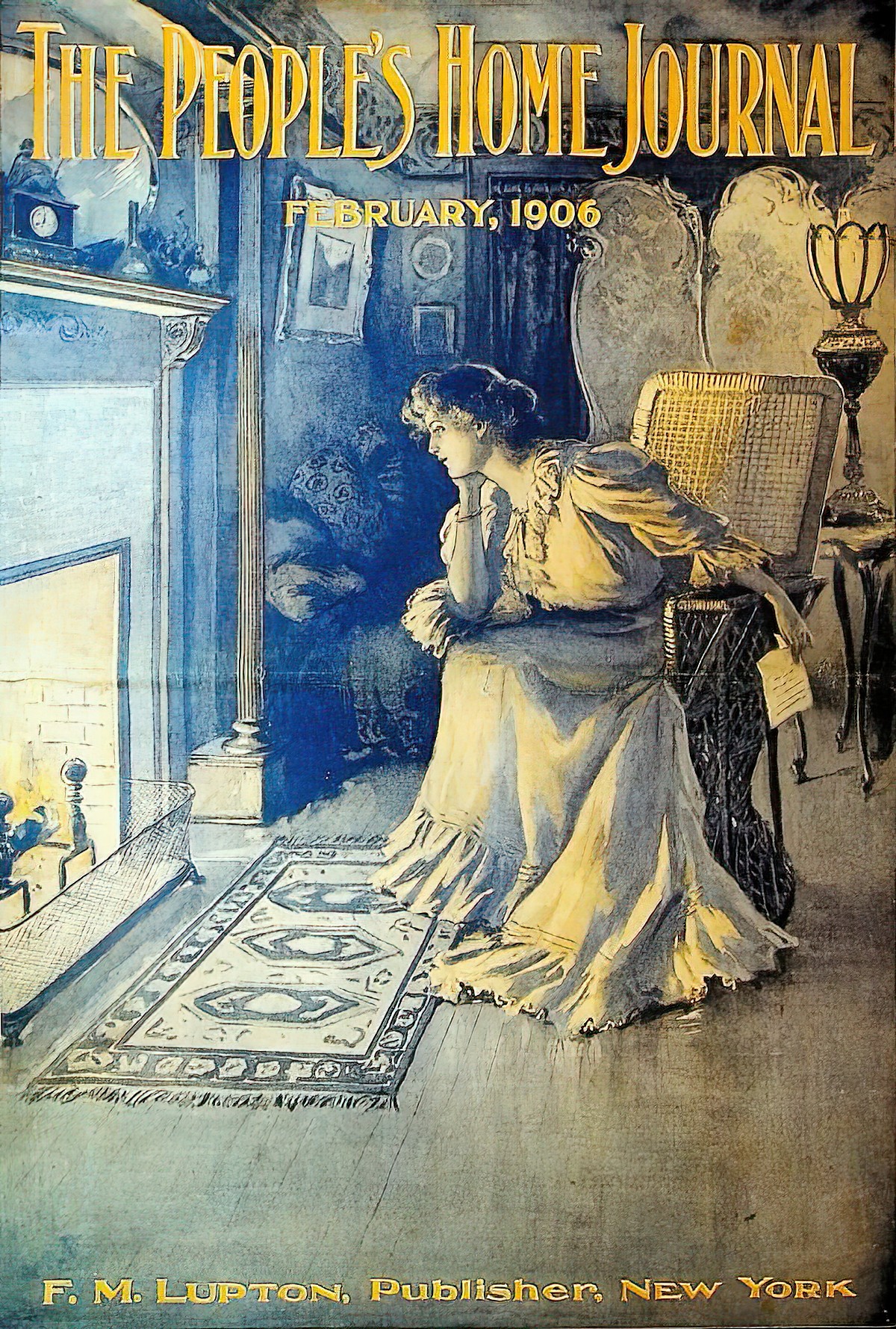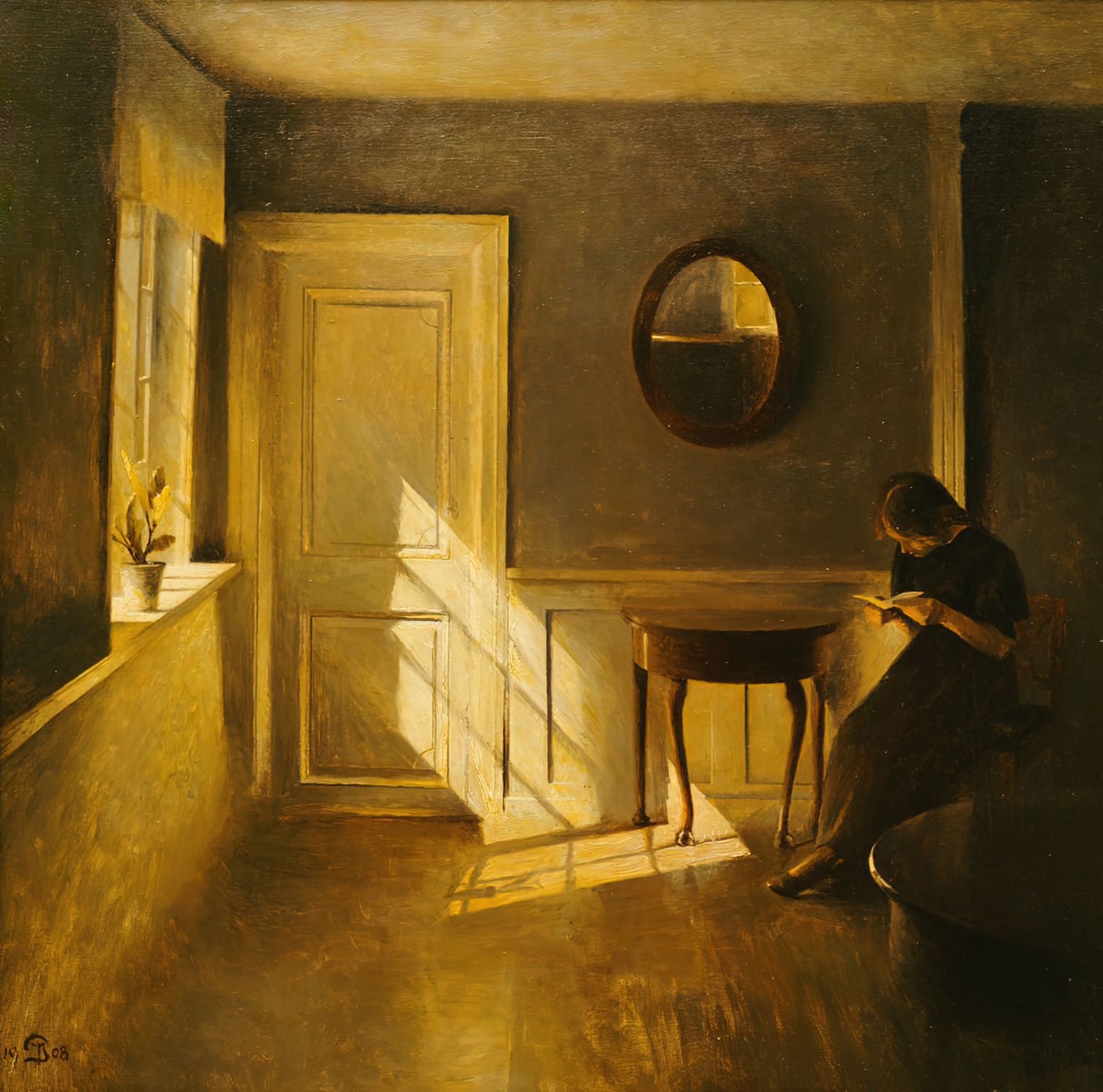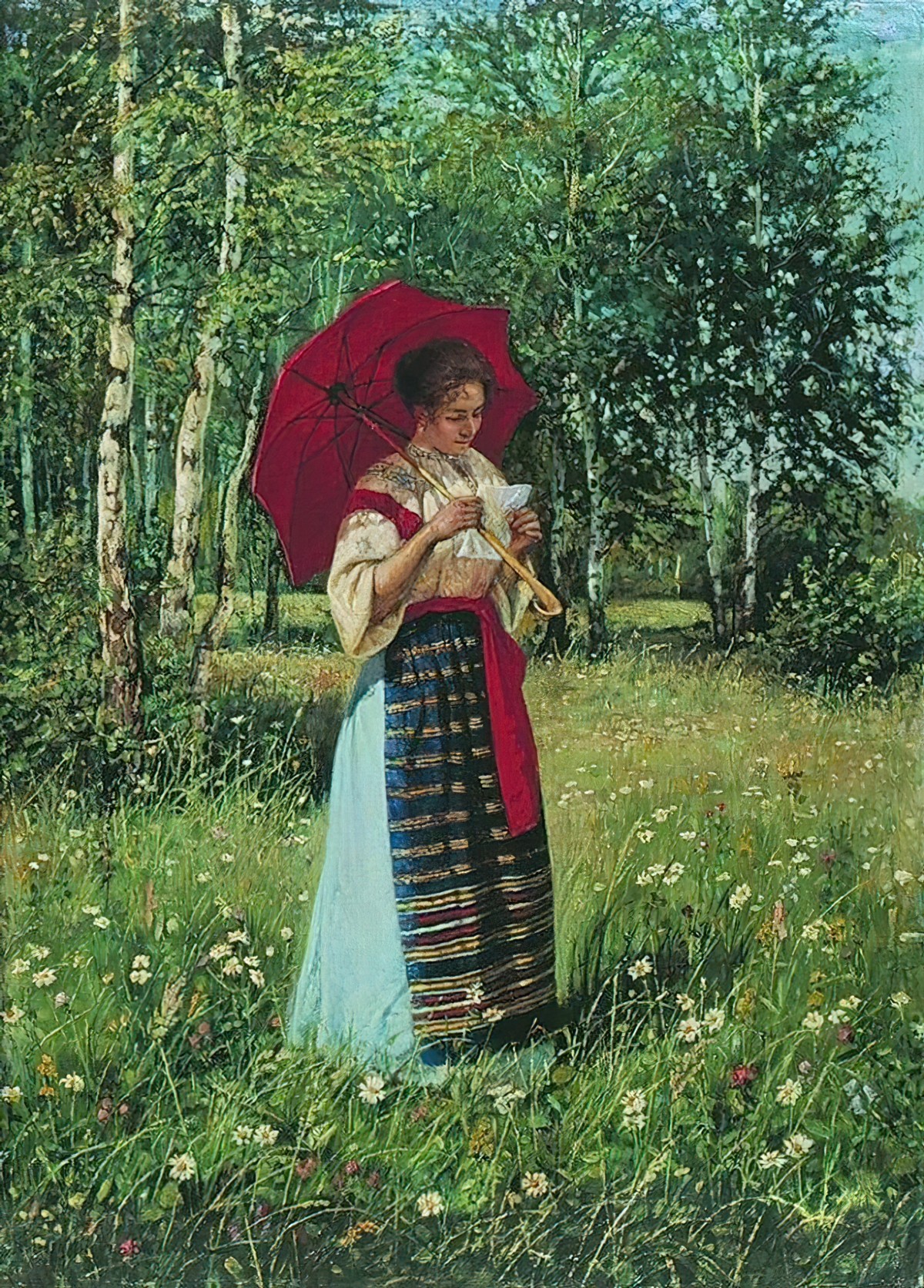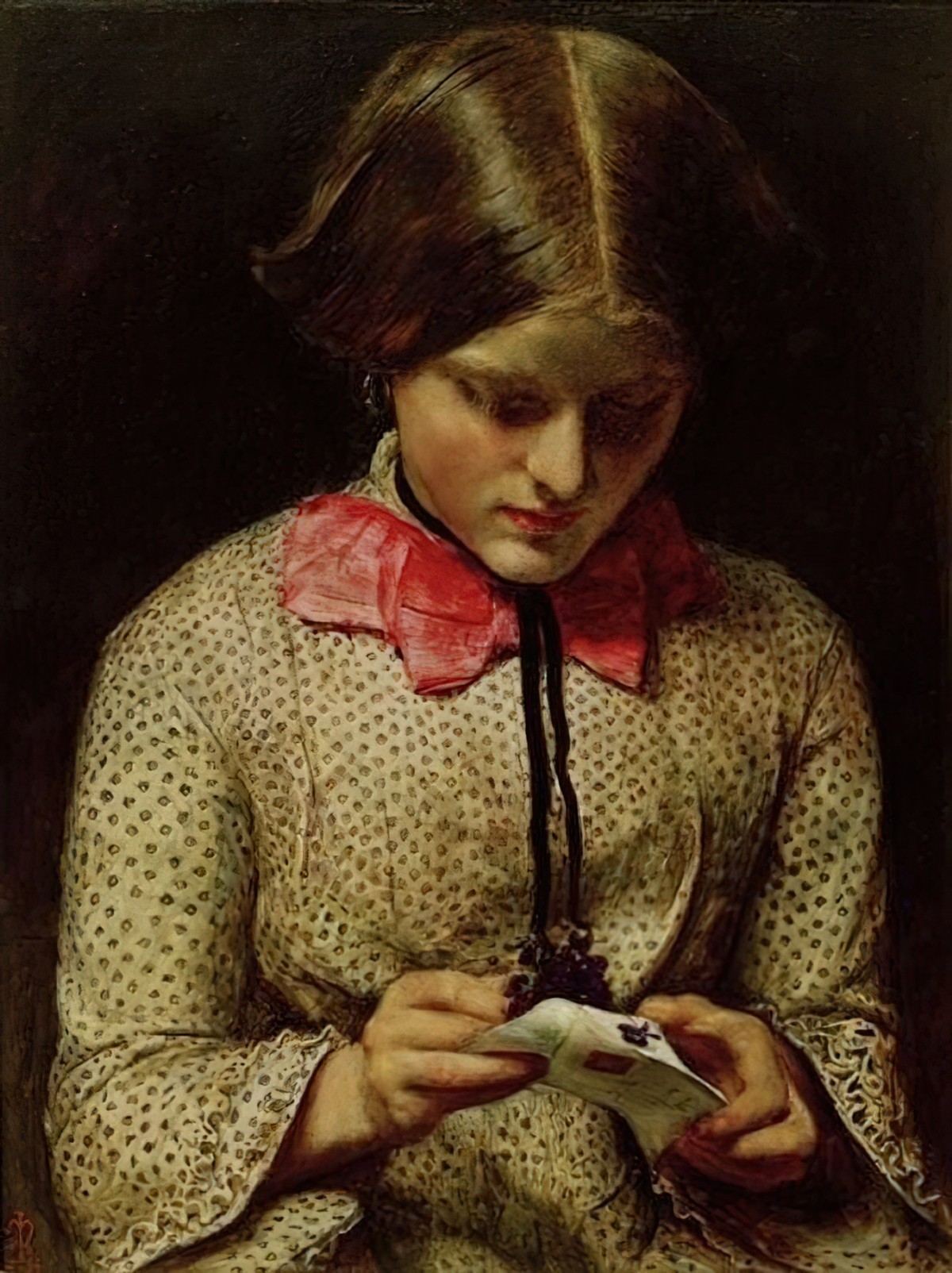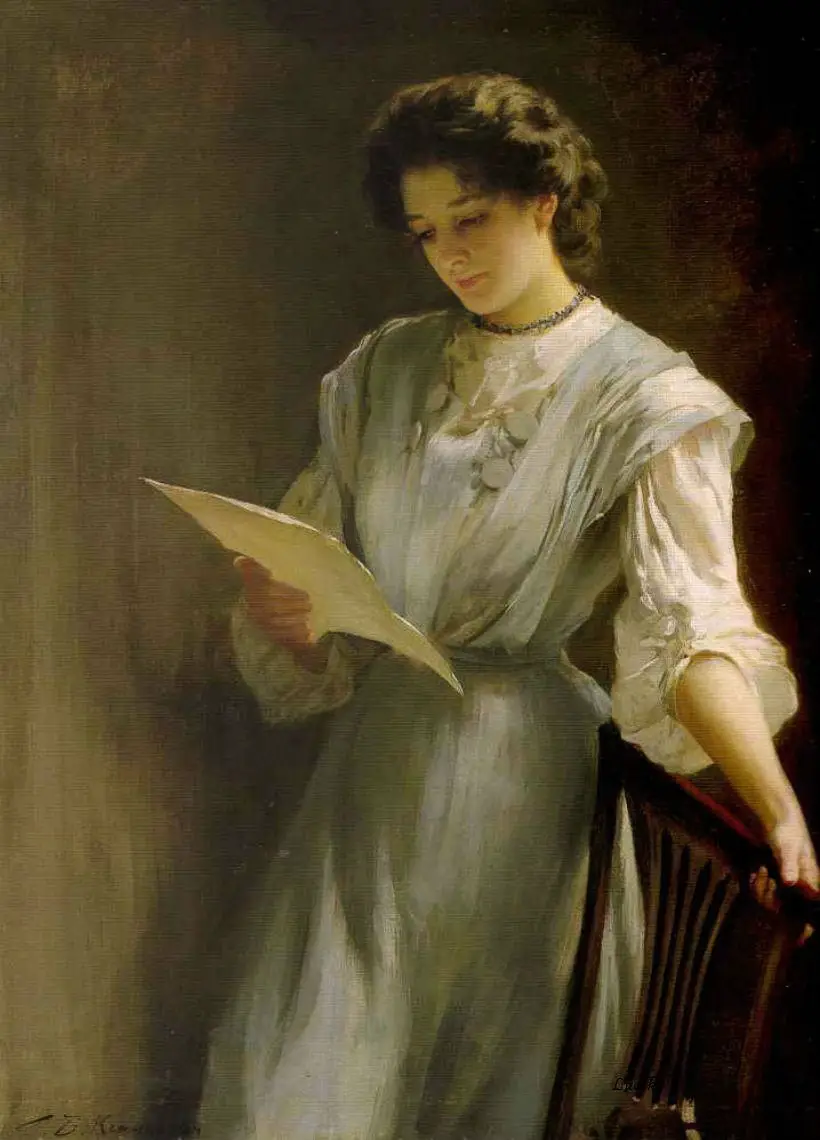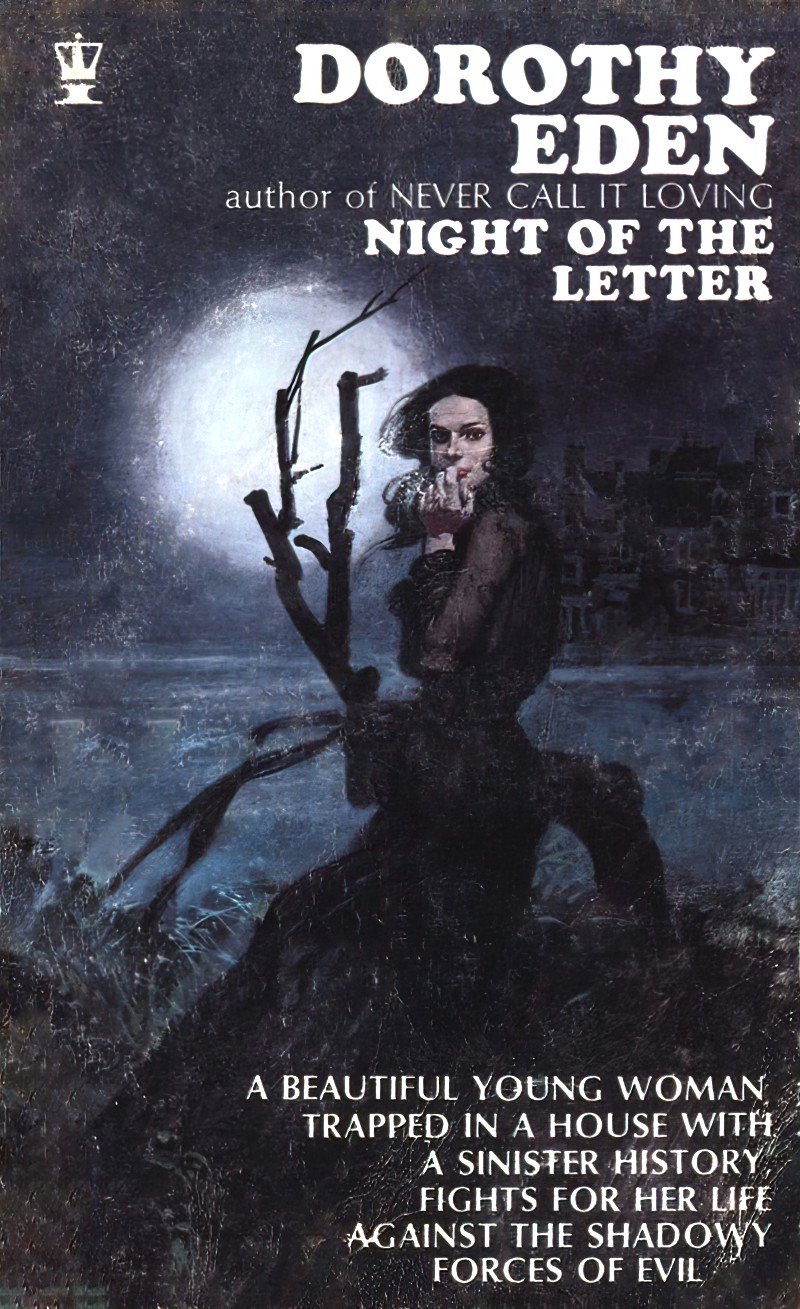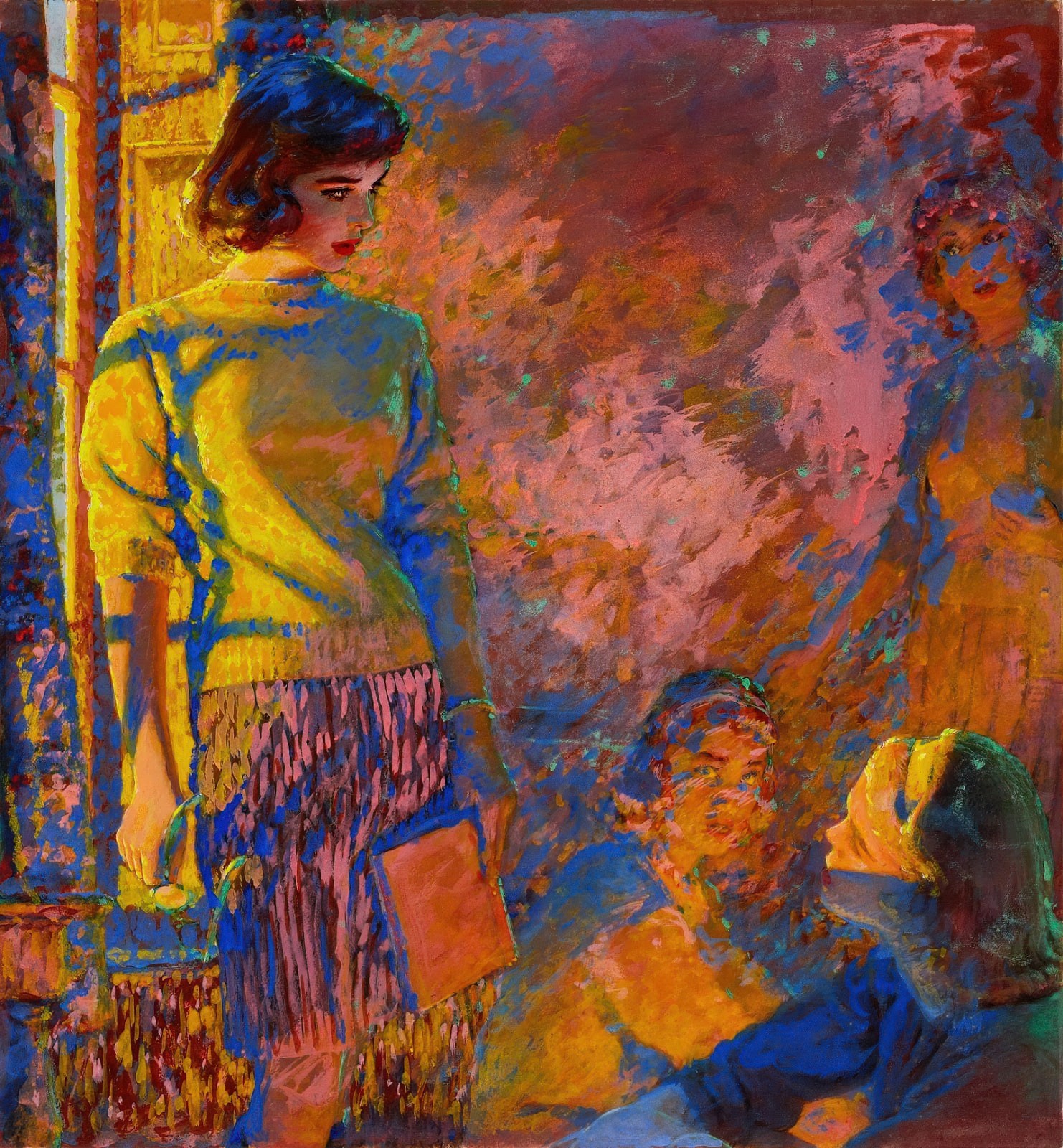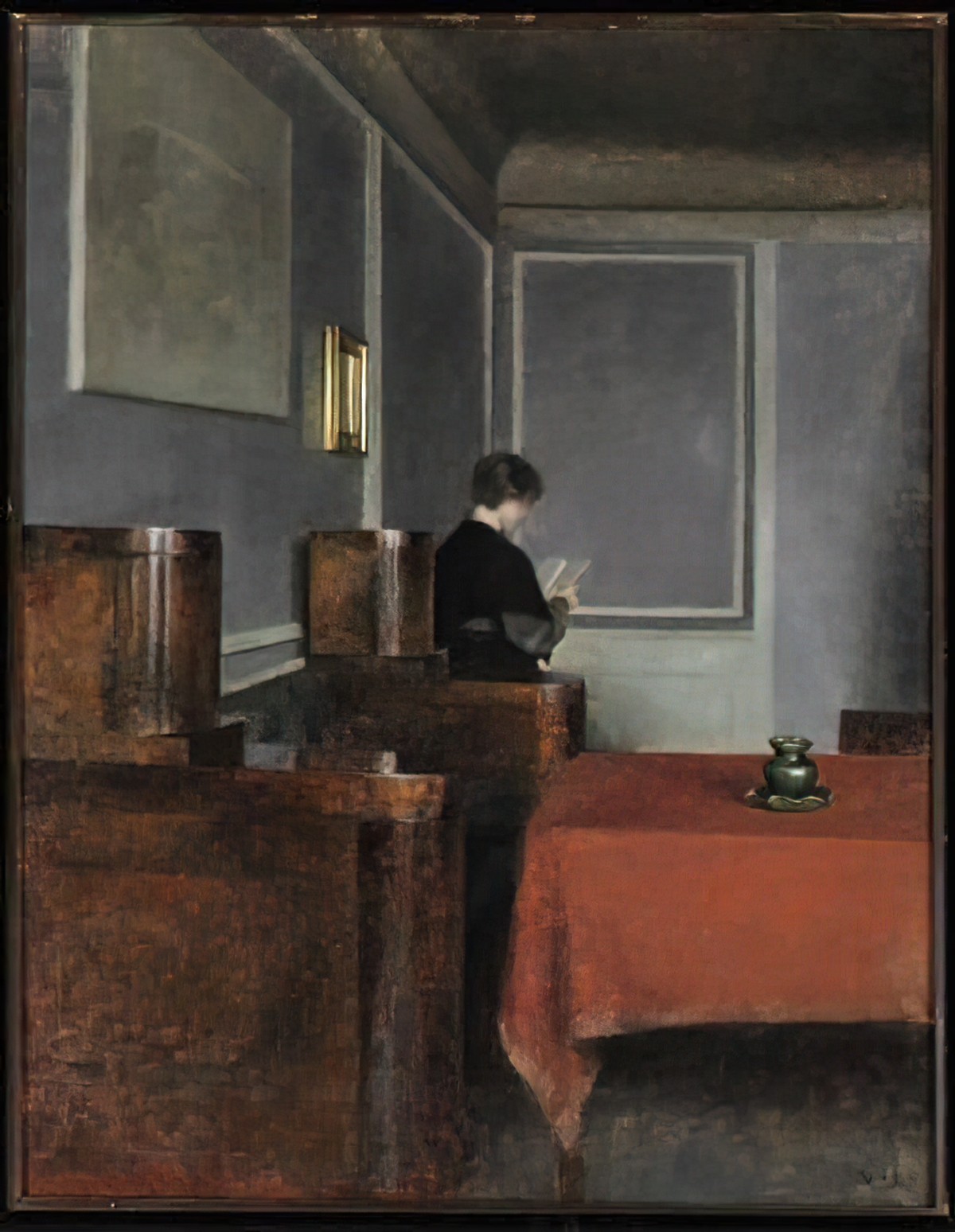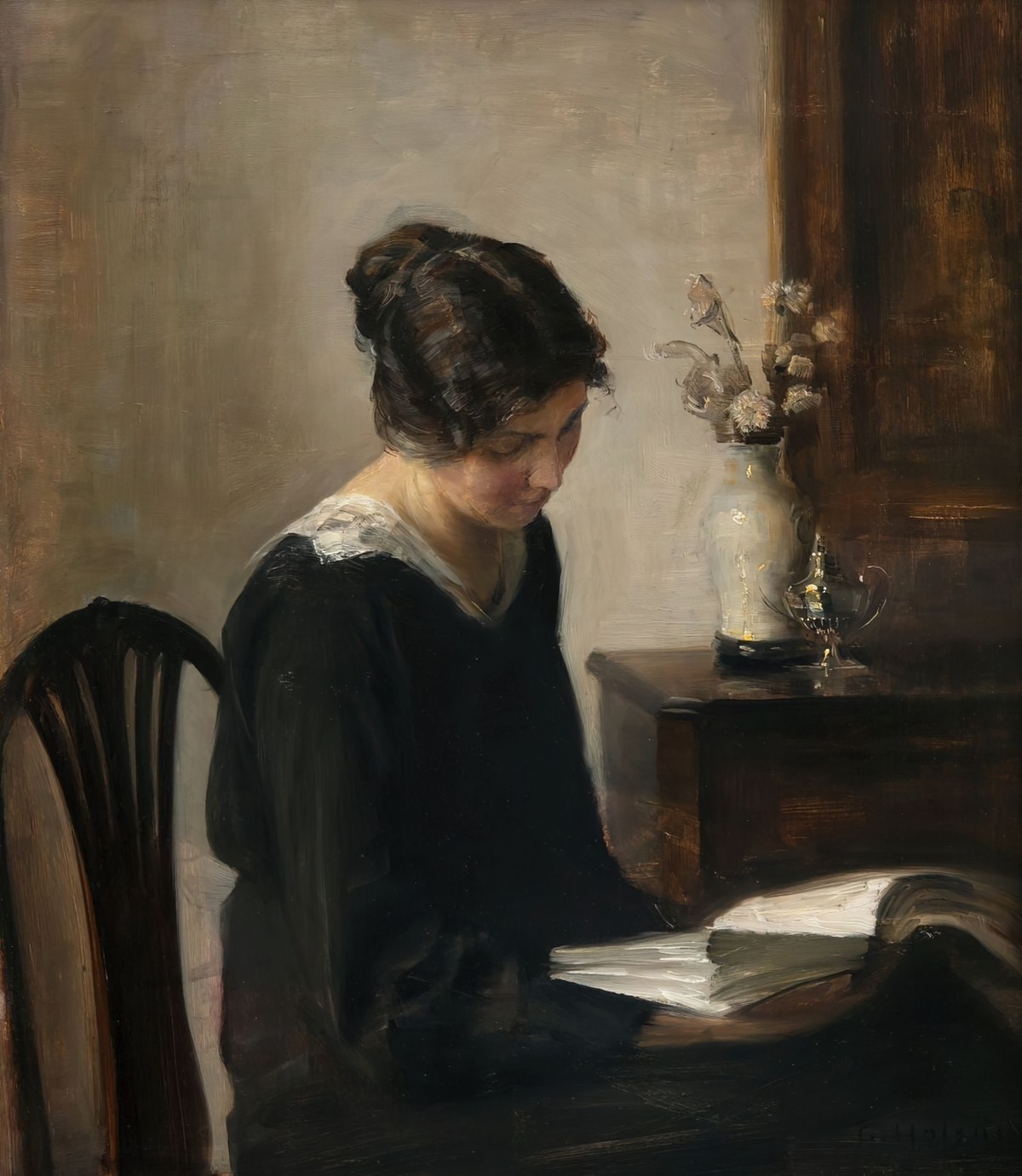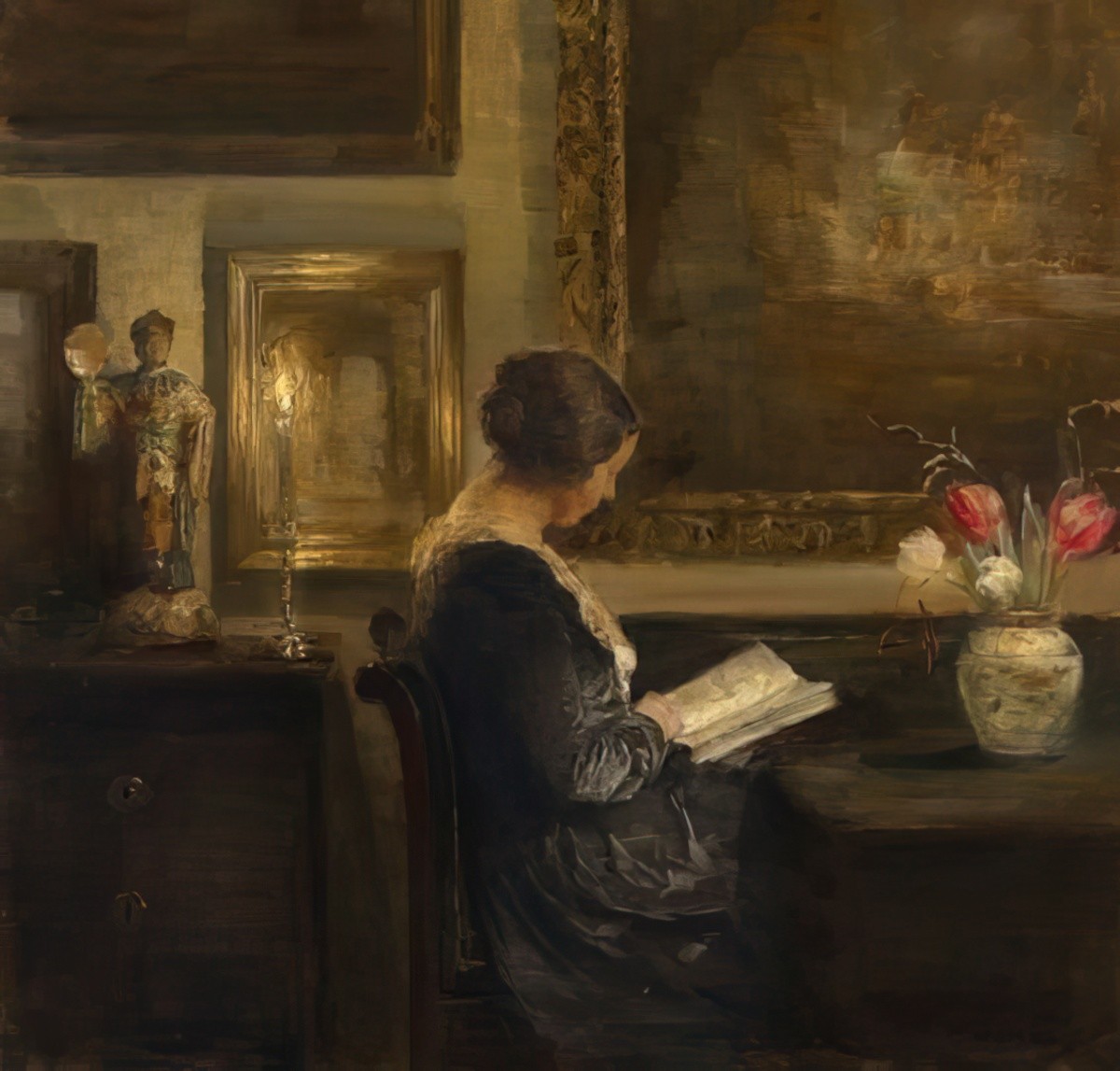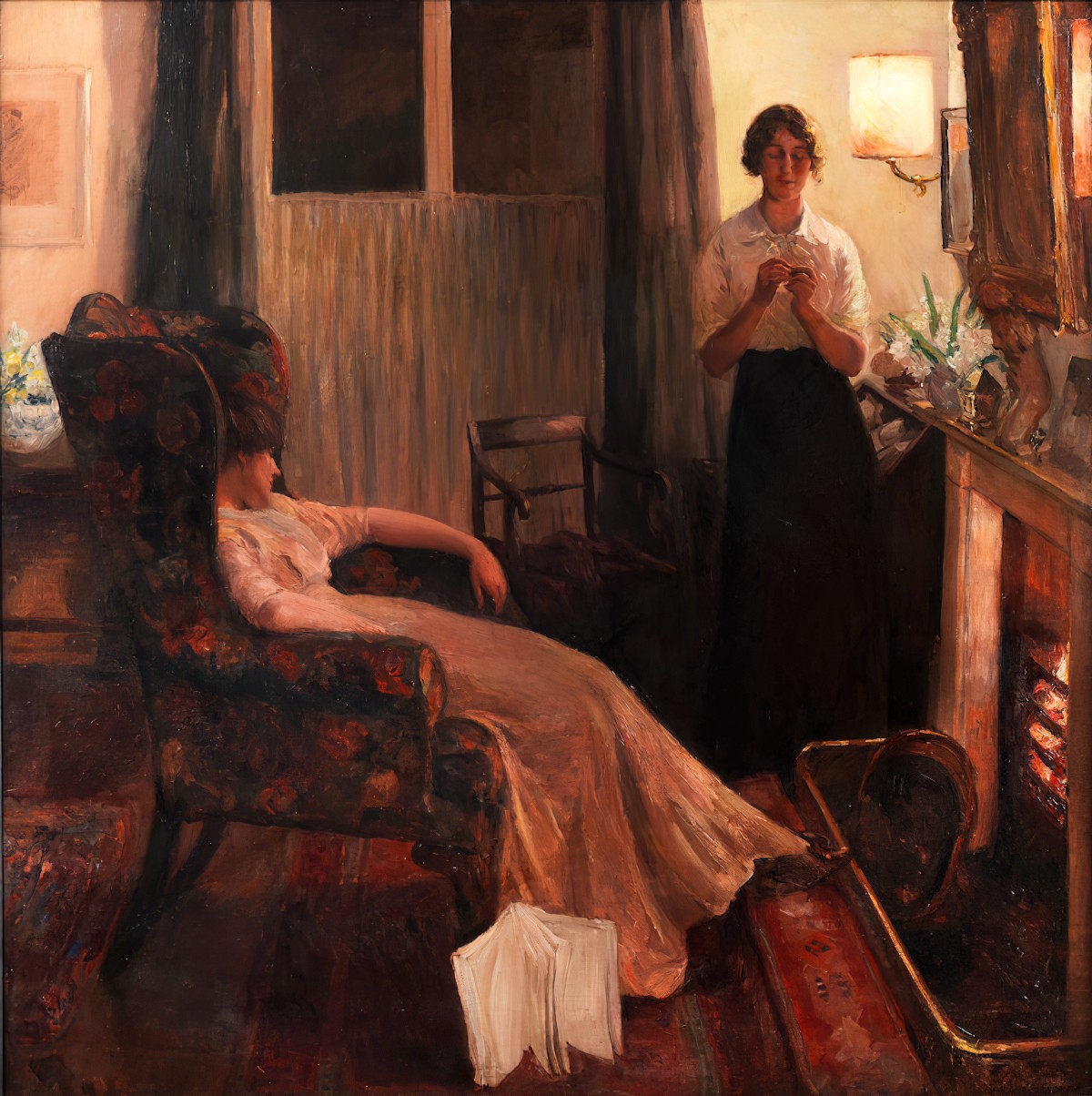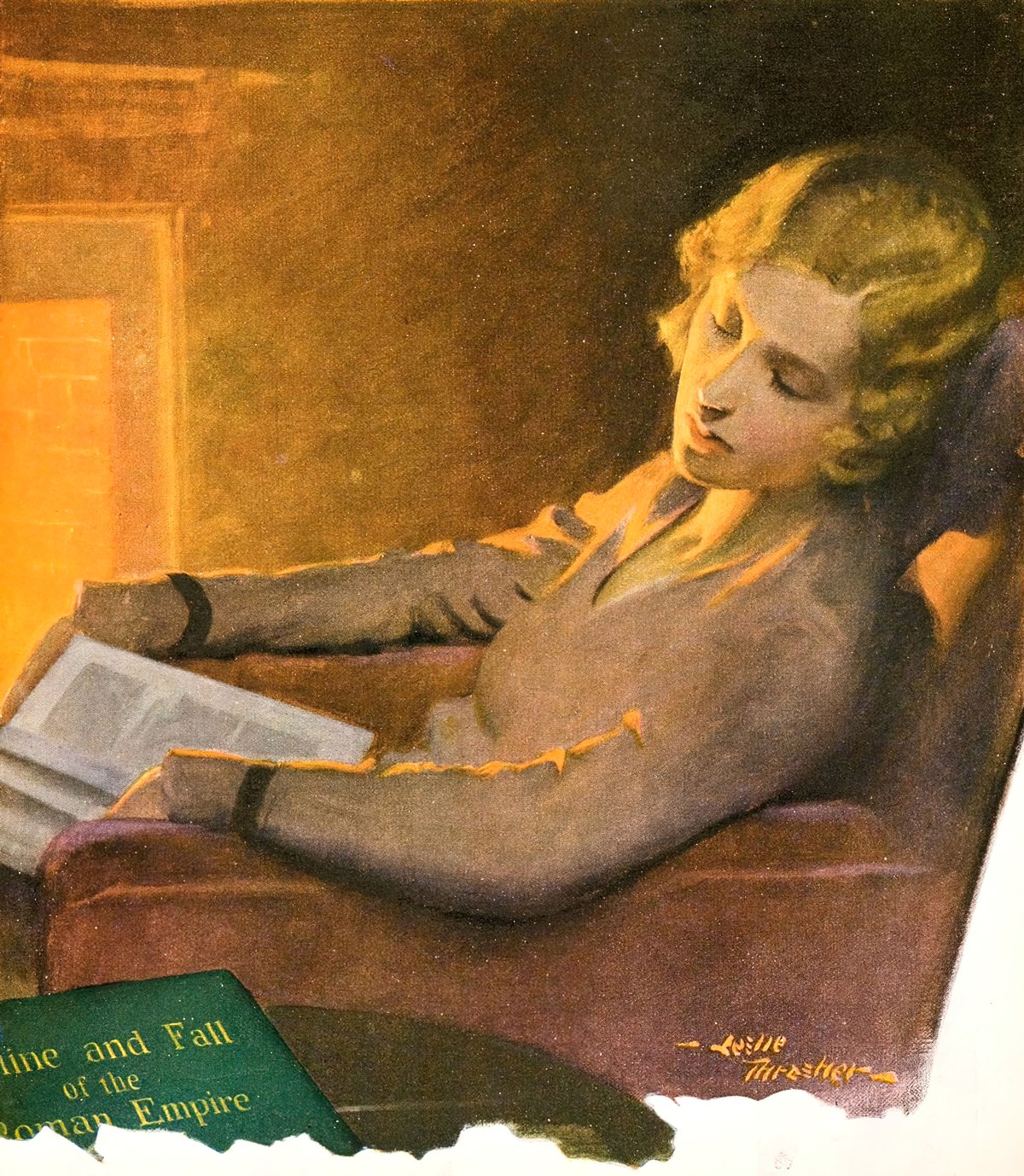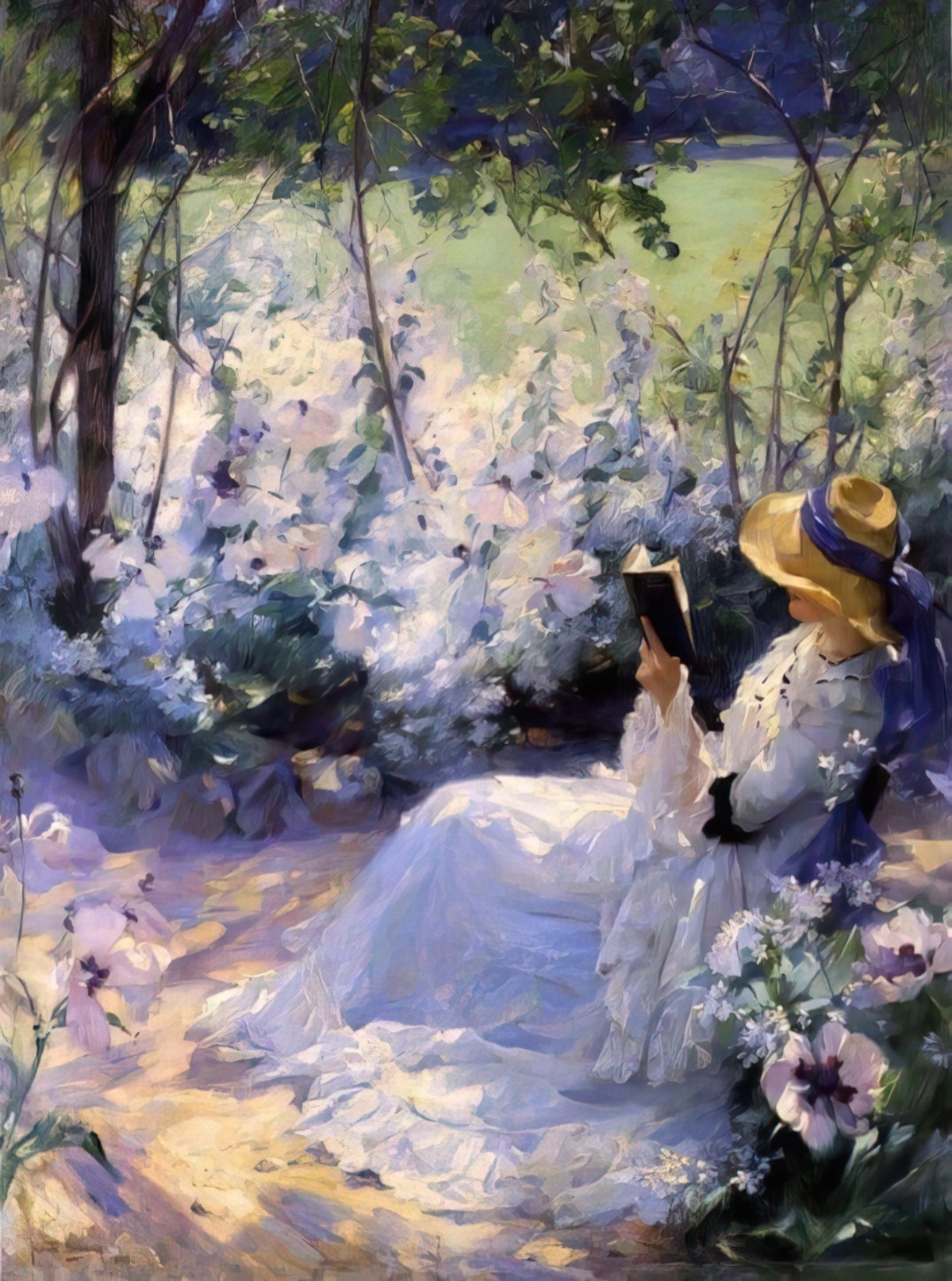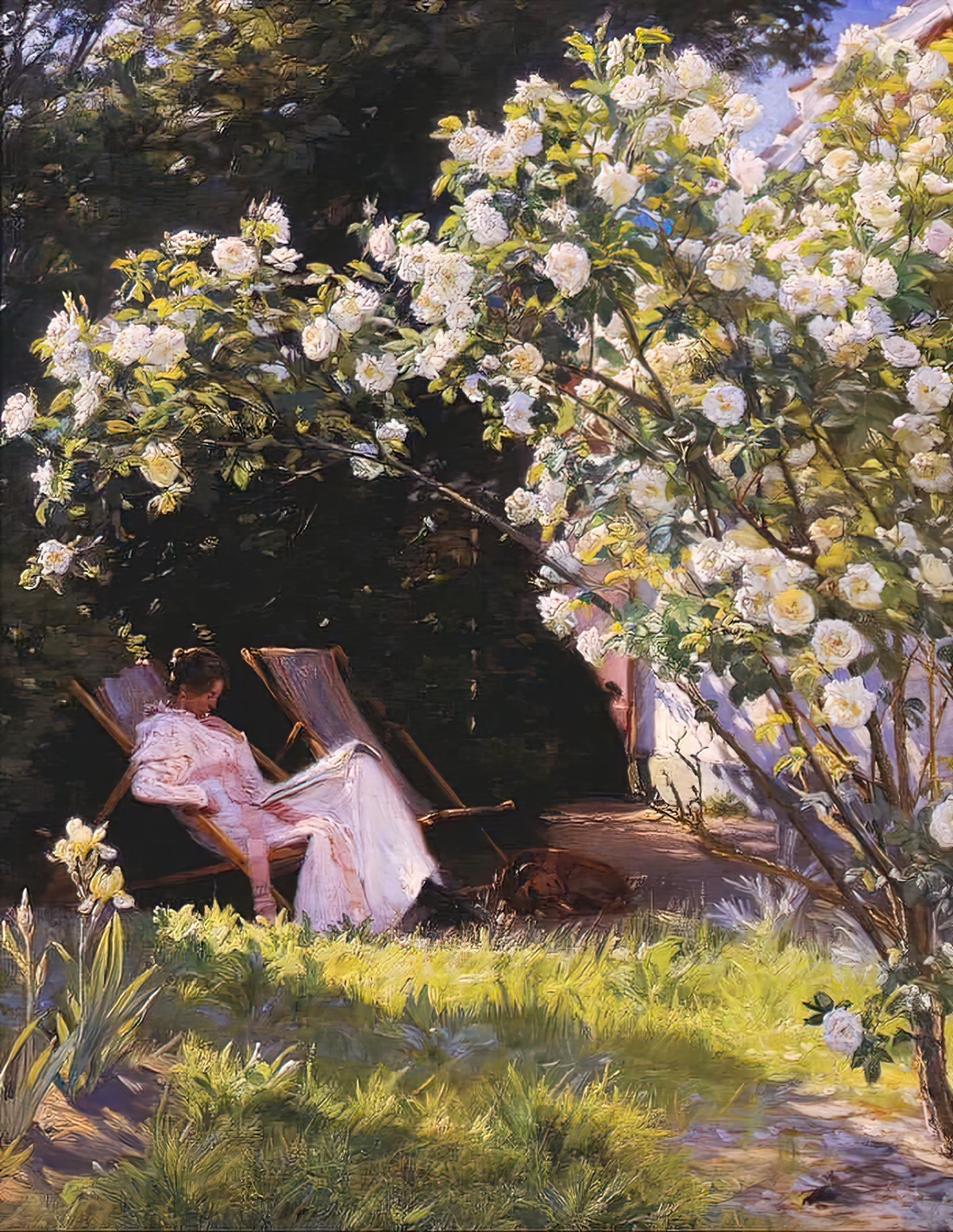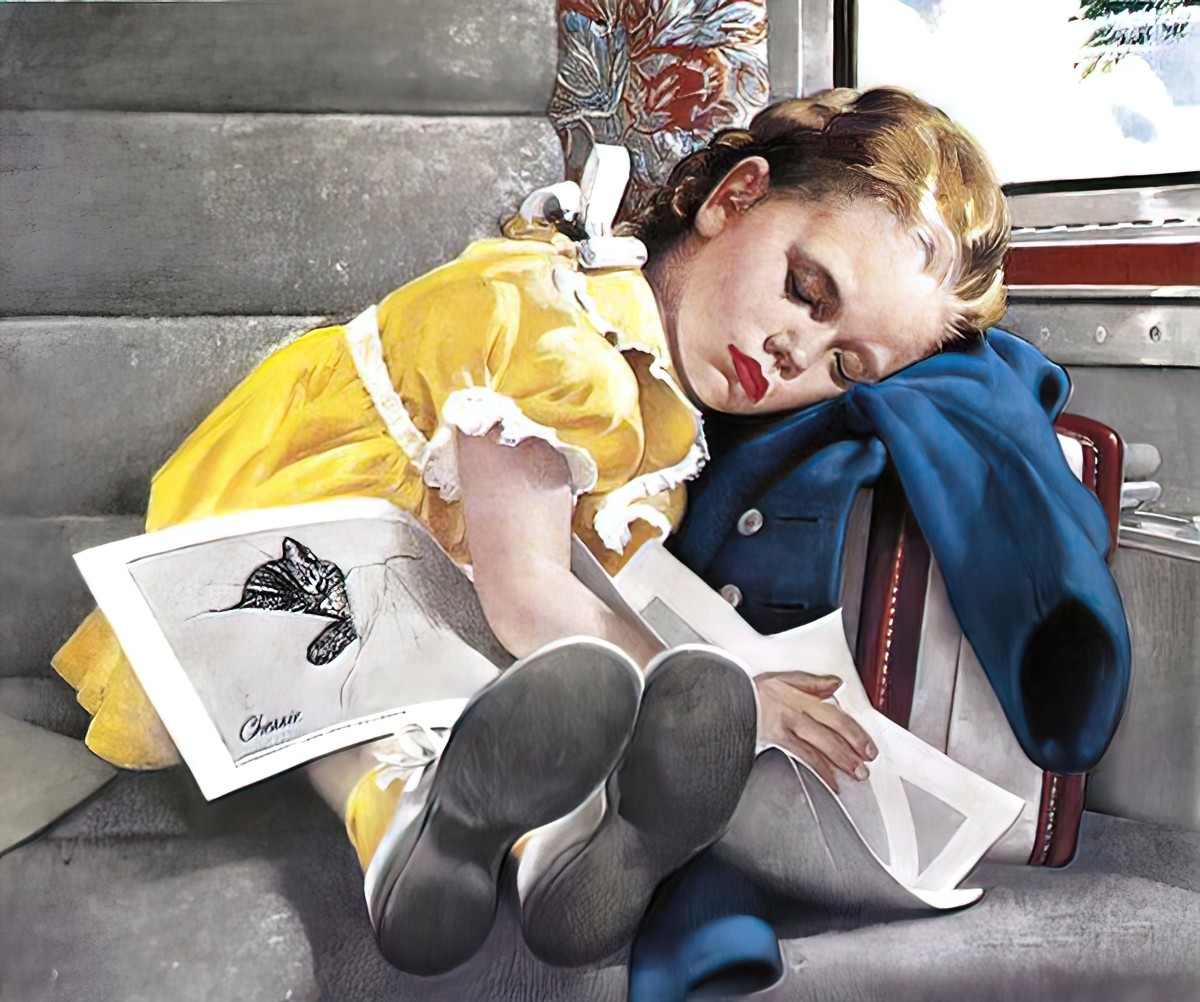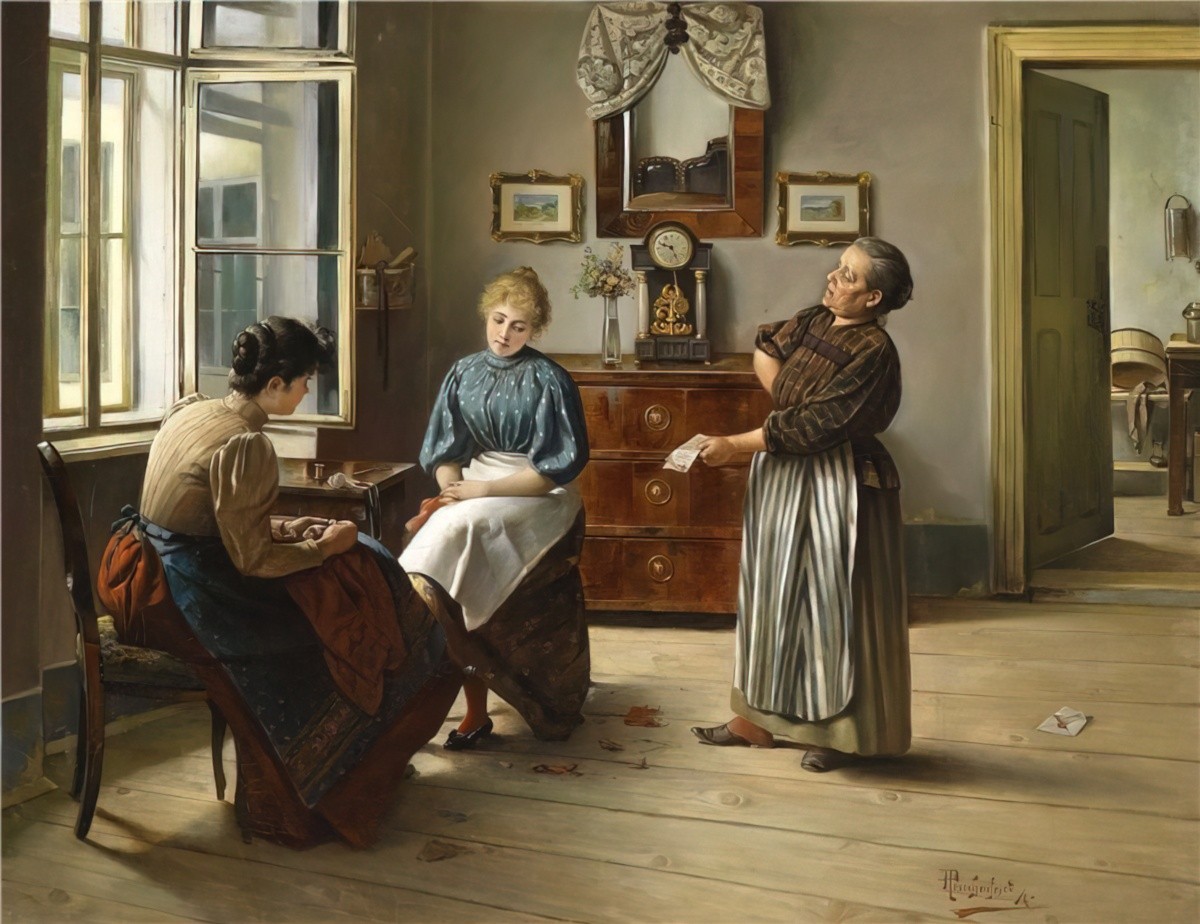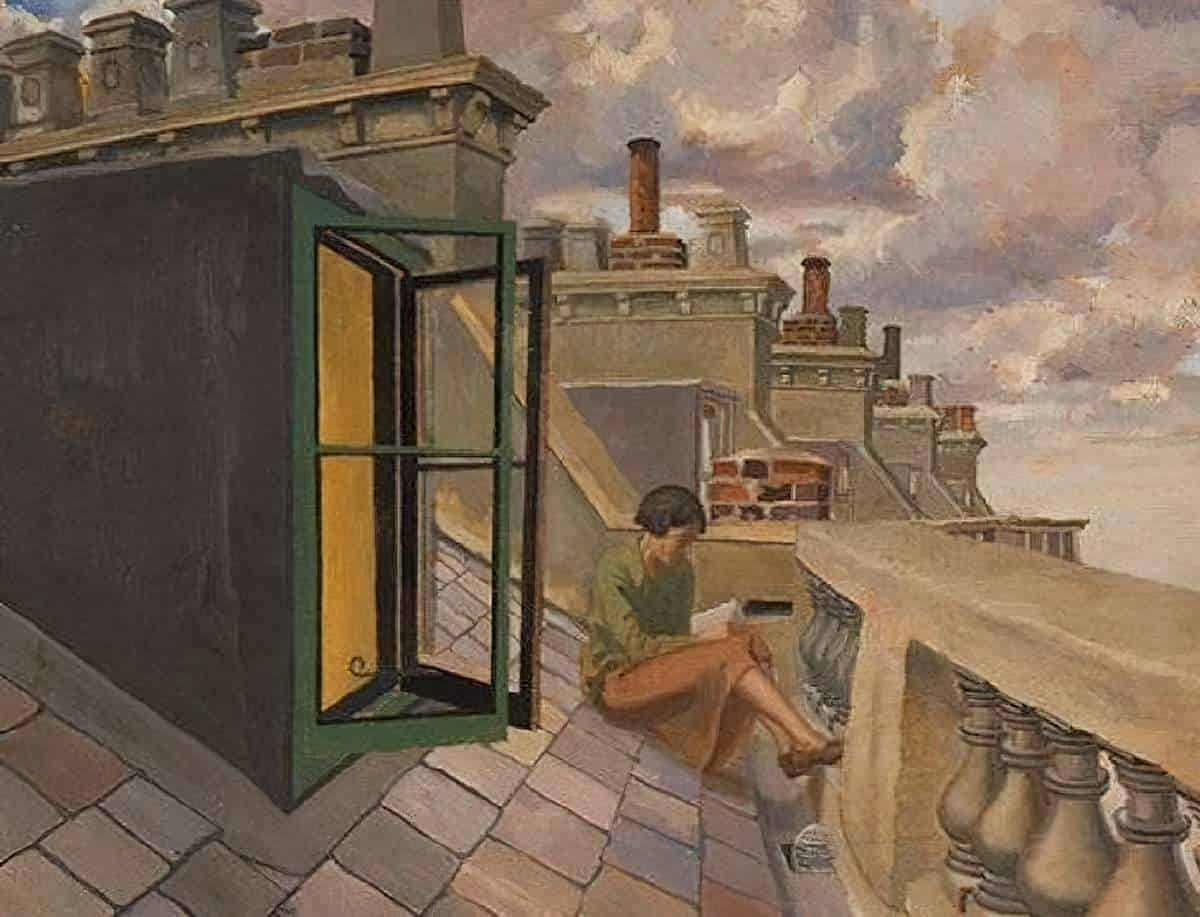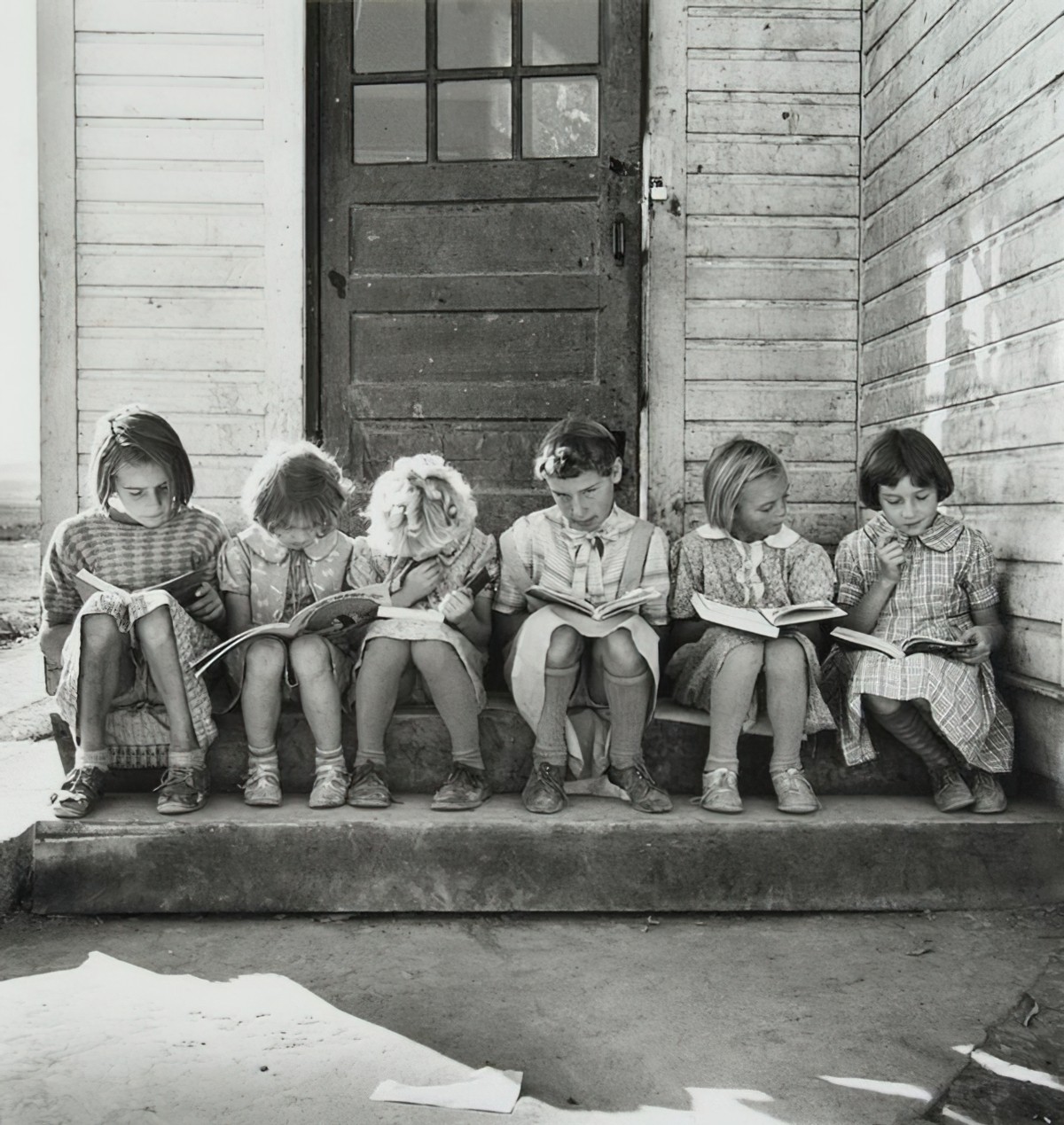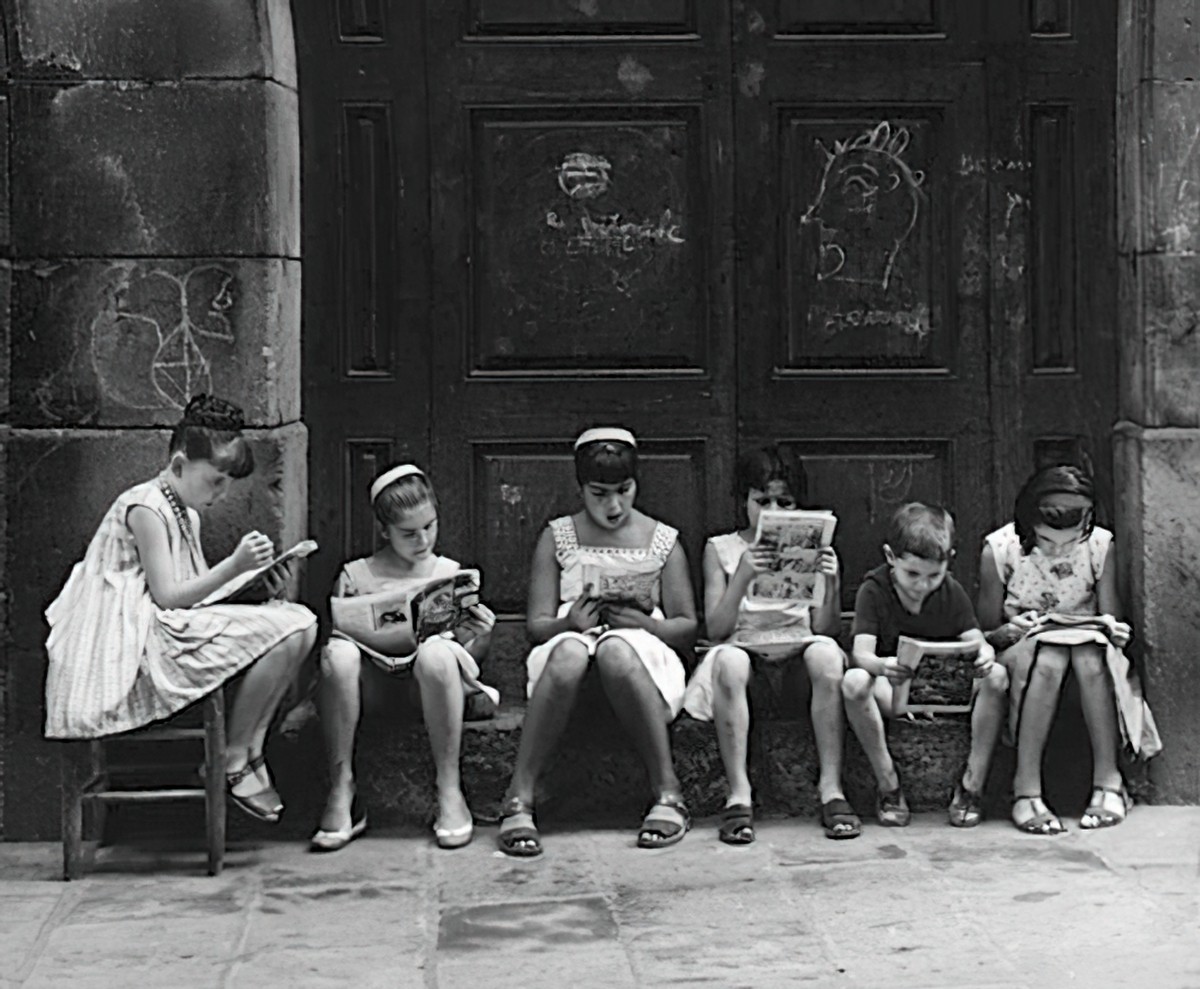 Very small boys are not considered masculine yet so it's acceptable for preschoolers to do girly things. So here, finally, is a picture of a boy with a book.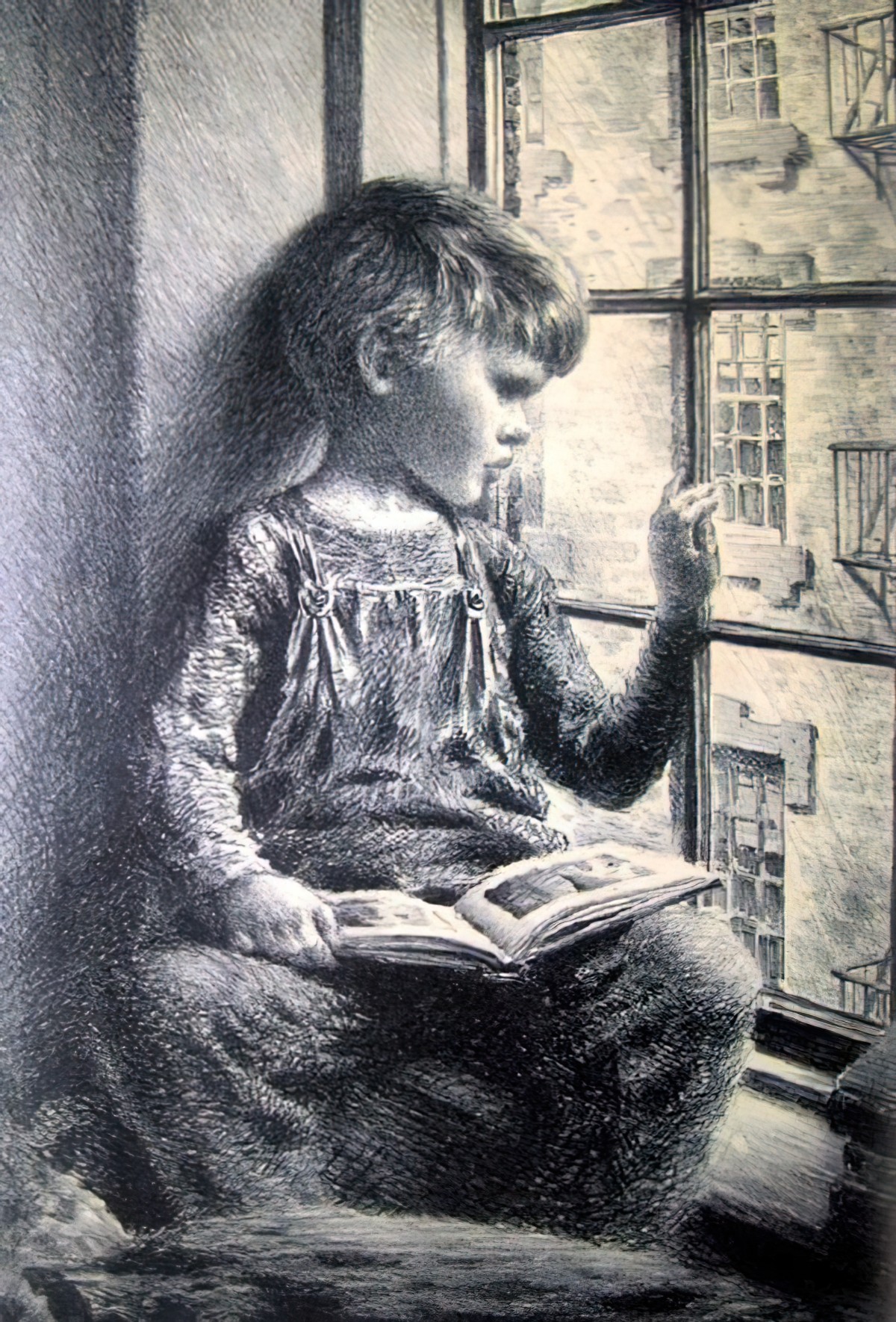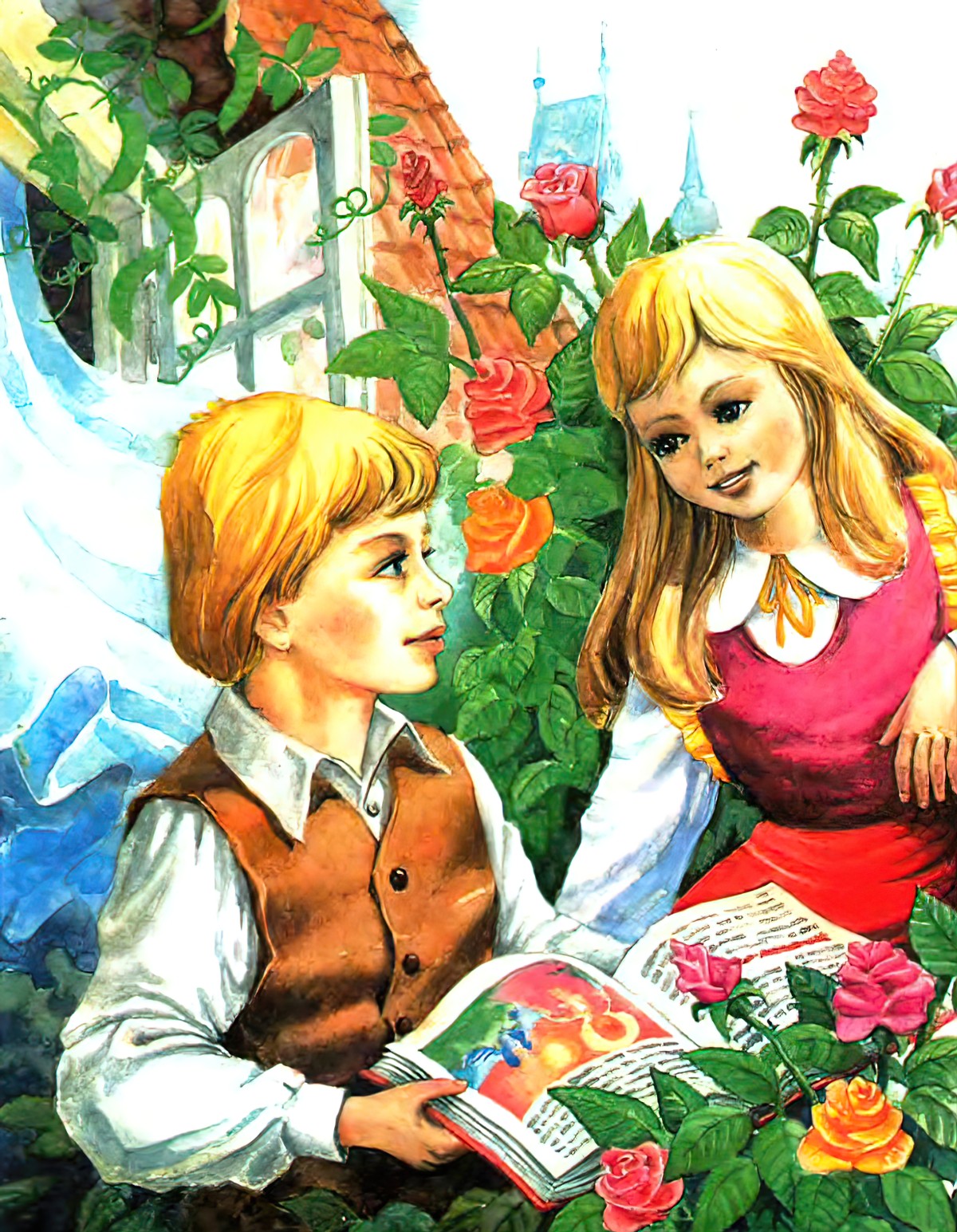 Finally, a man with books.