Boys studying for GCSEs were more likely than girls to read print products such as comics, with 38% saying they read newspapers at least once a month compared with 30% of girls of the same age.

The Guardian
In illustrations, men typically read newspapers. Women either read magazines, or busy themselves serving breakfast. The following image from an Arthur Mee Encyclopedia for children illustrates the difference perfectly: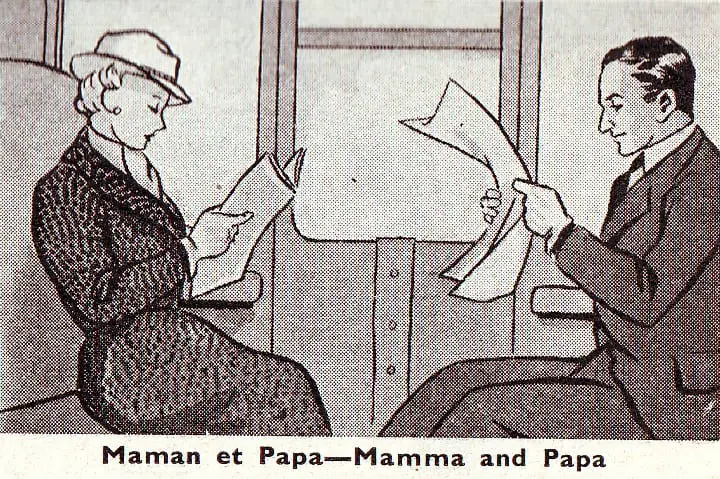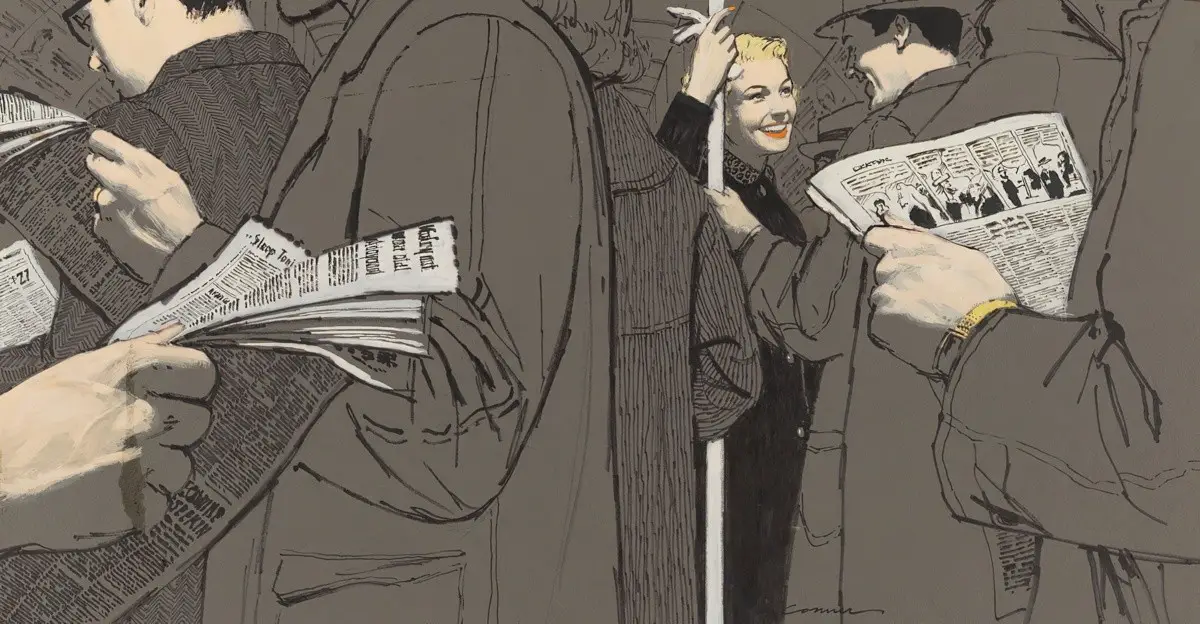 There was, of course, a huge cultural pressure for men to be reading newspapers. Men were expected to be the providers. Jobs were found in the newspaper, as well as all the political information required to know how to secure these jobs, directly or indirectly.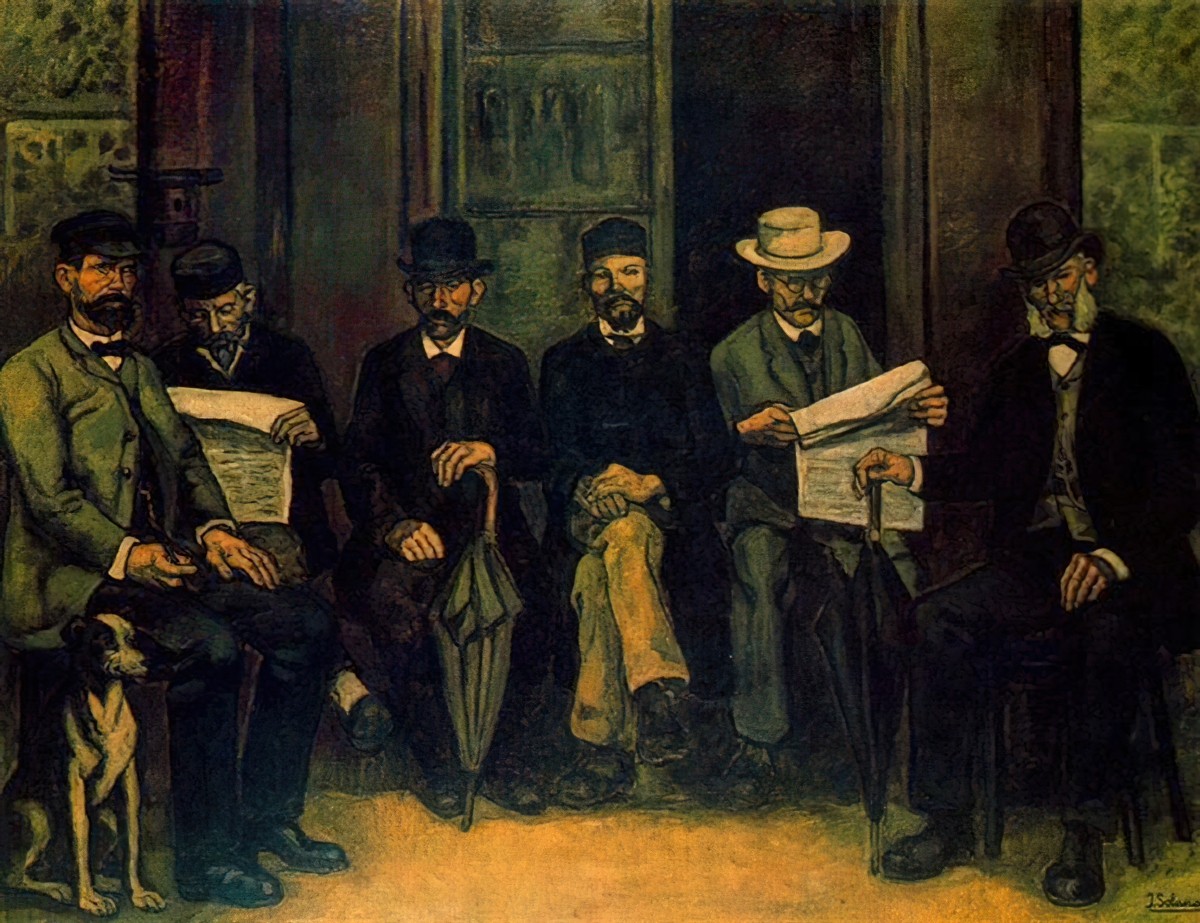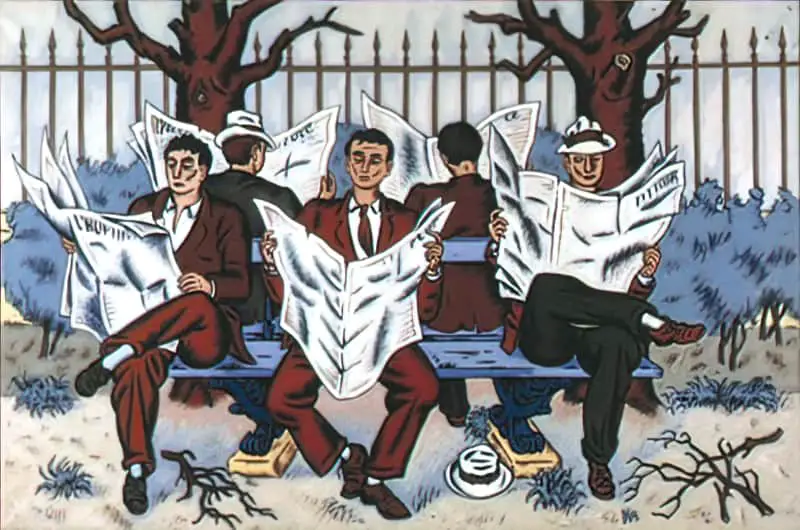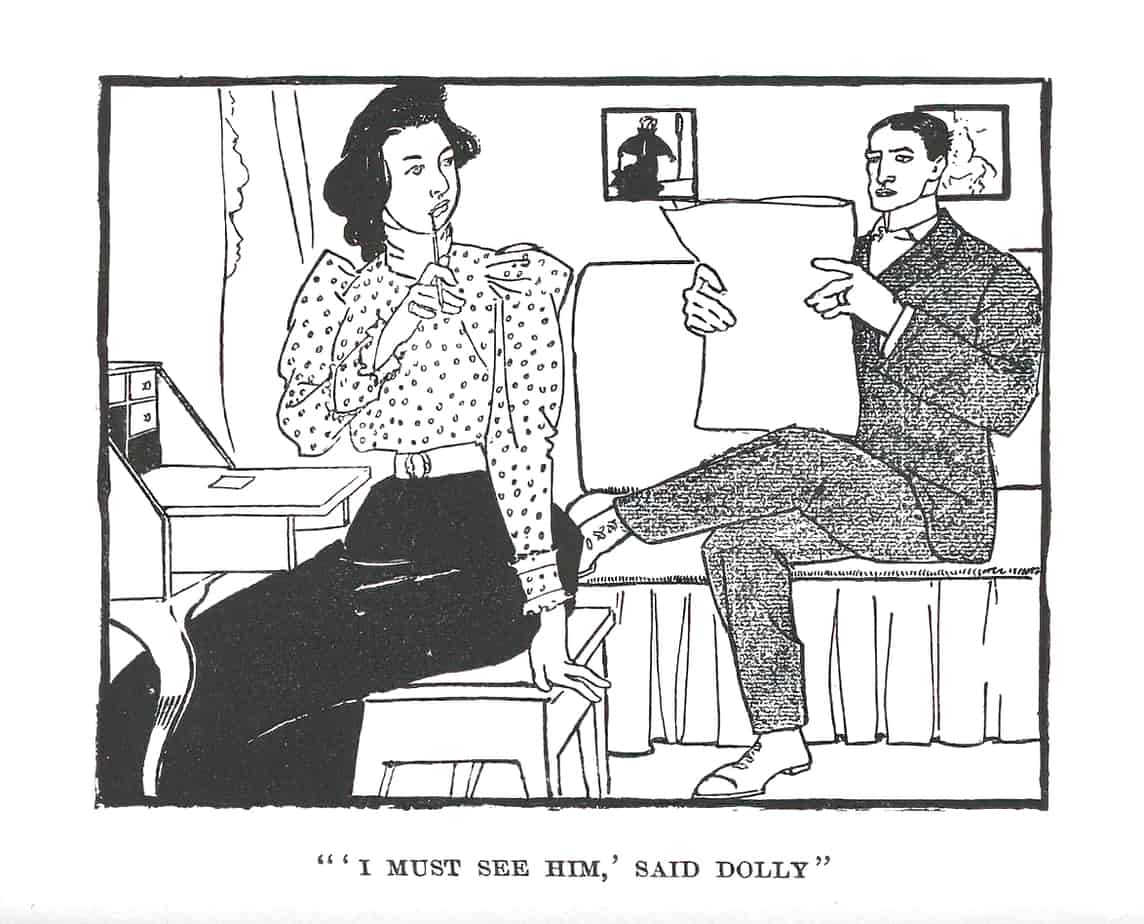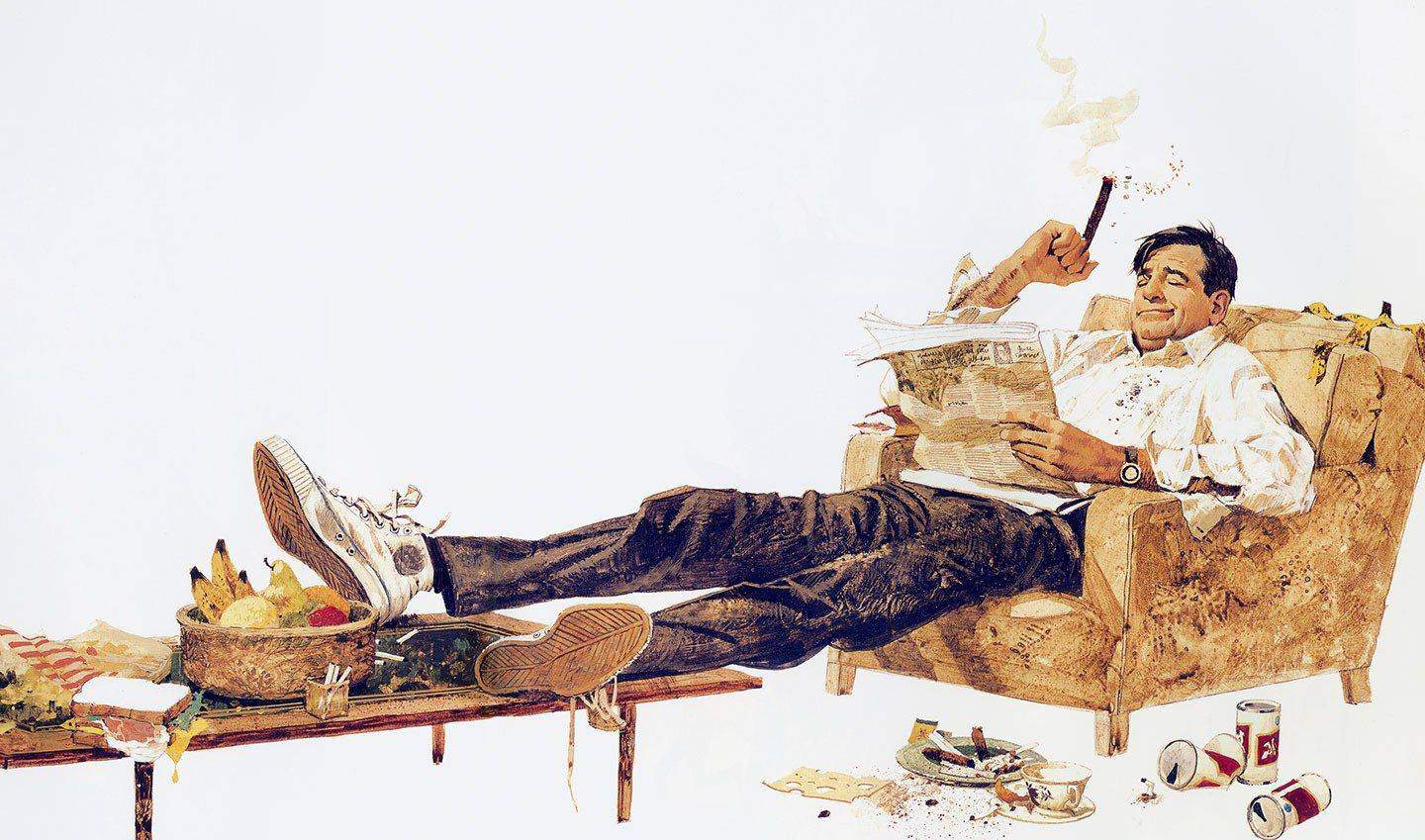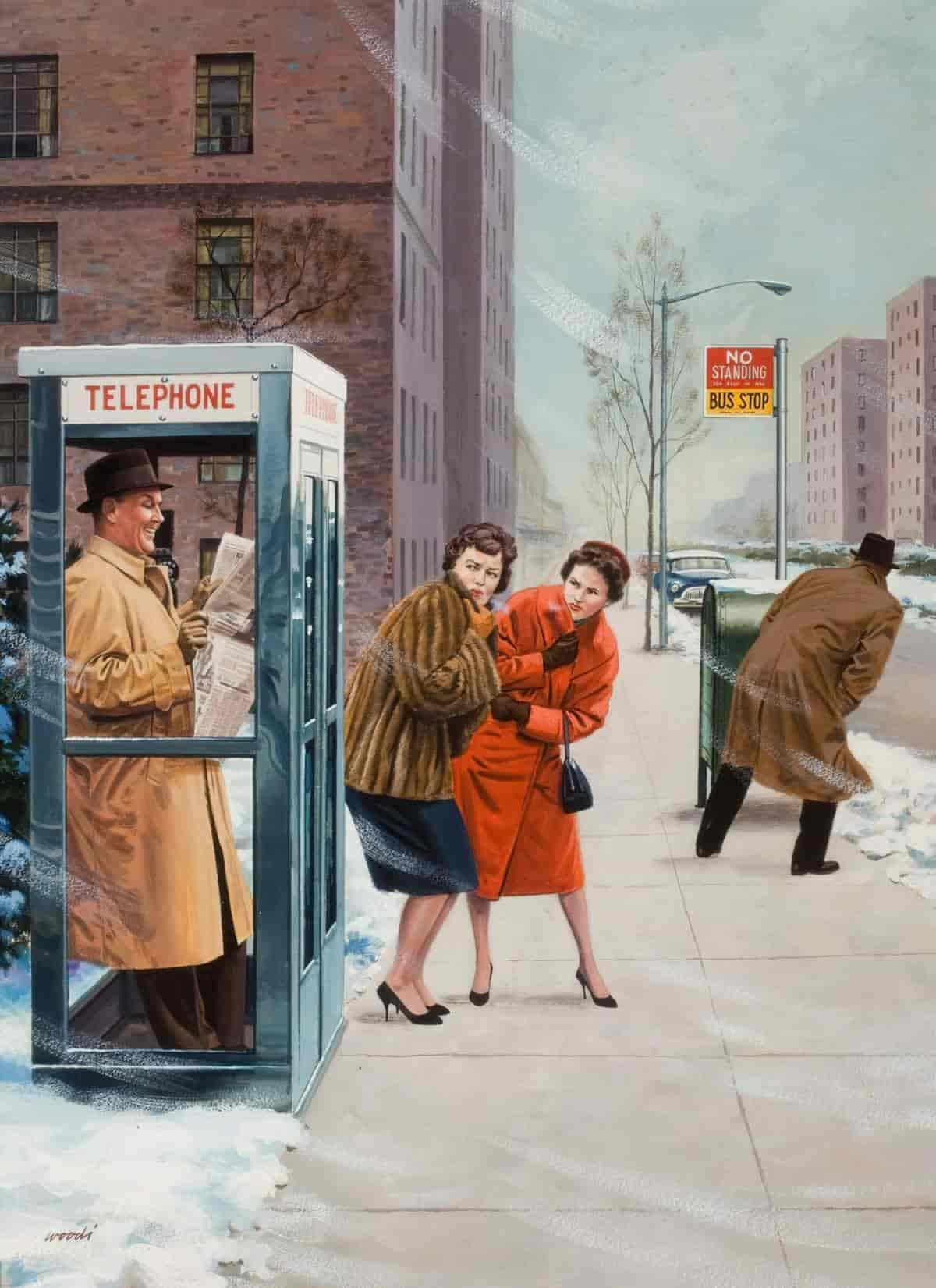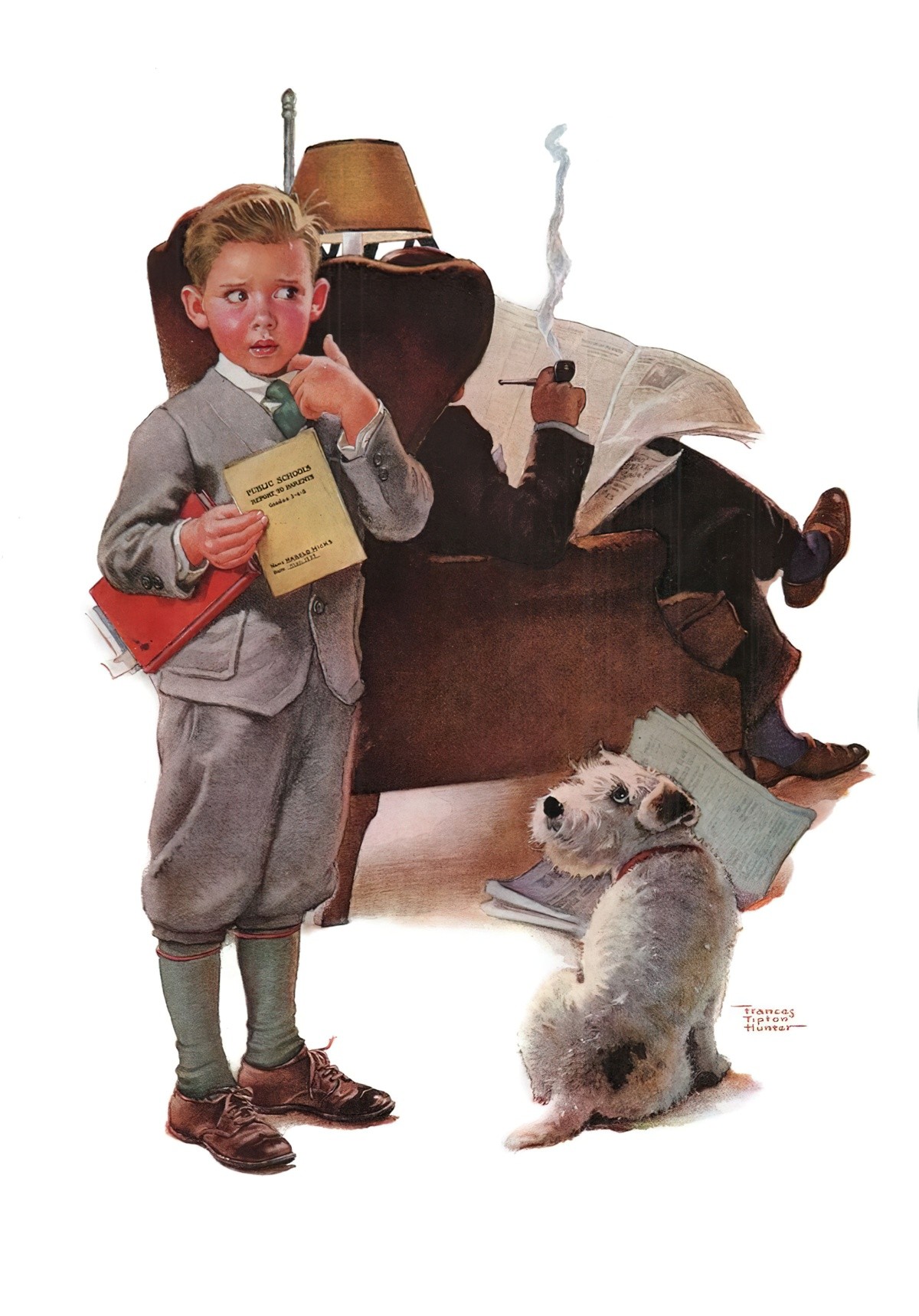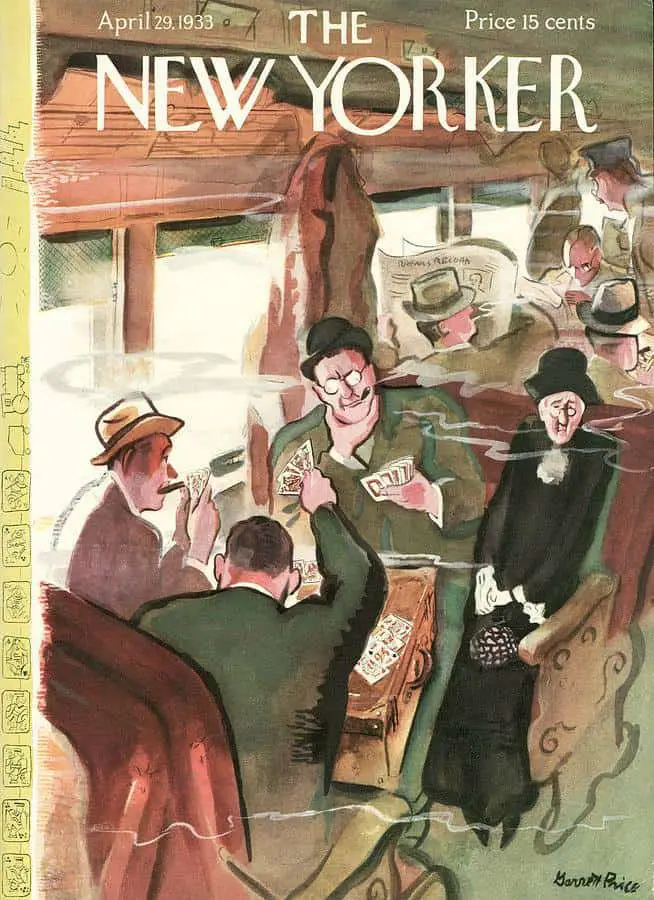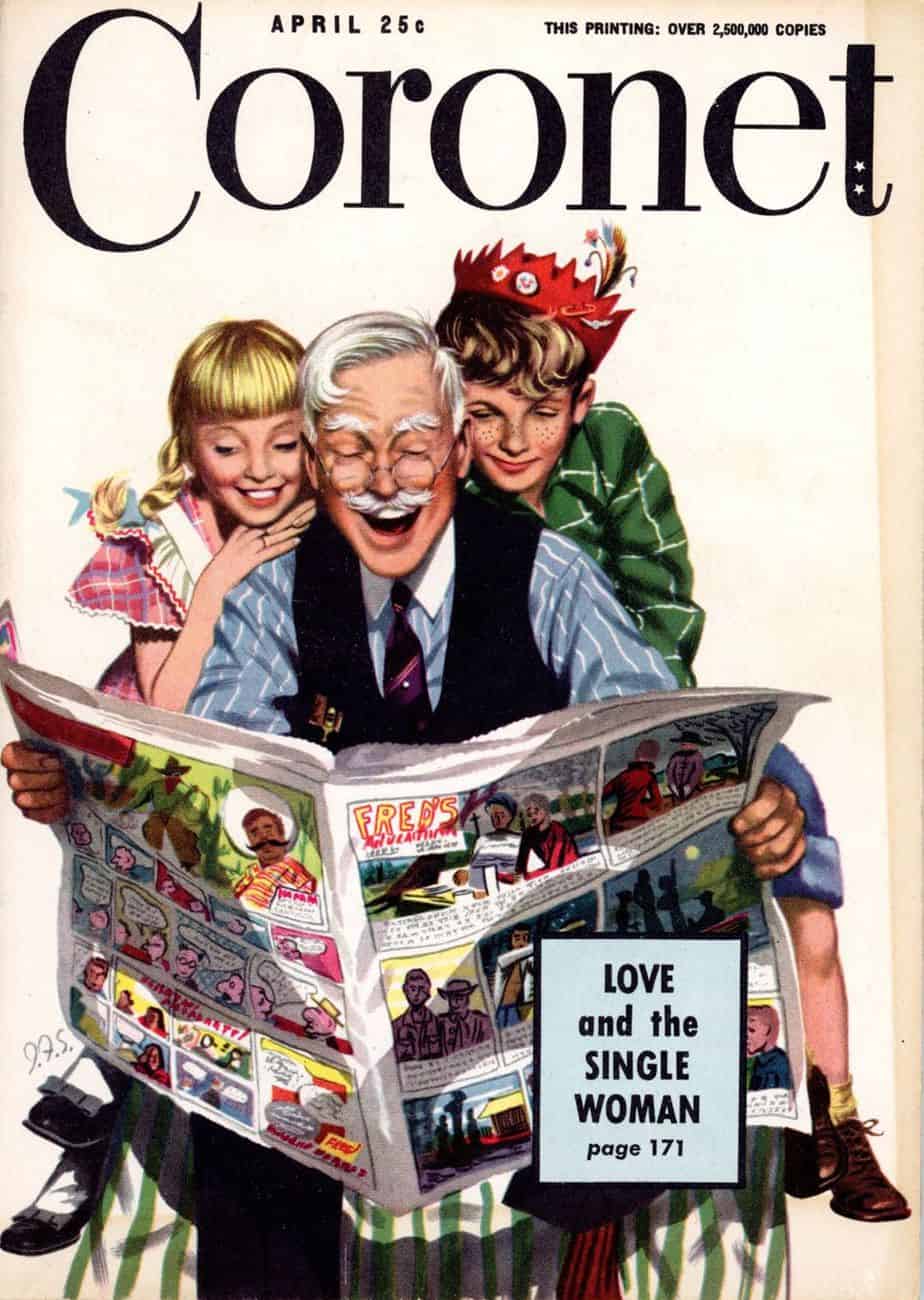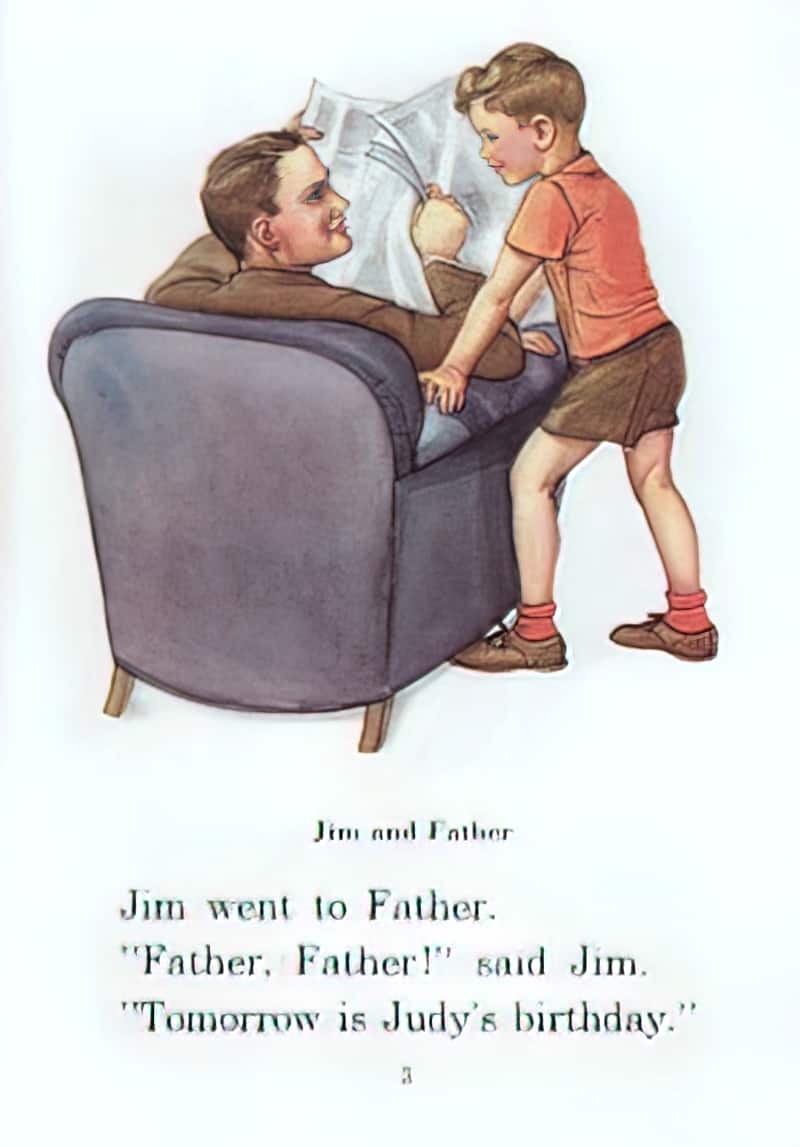 The pattern is so strong that it even applies to anthropomorphised animals.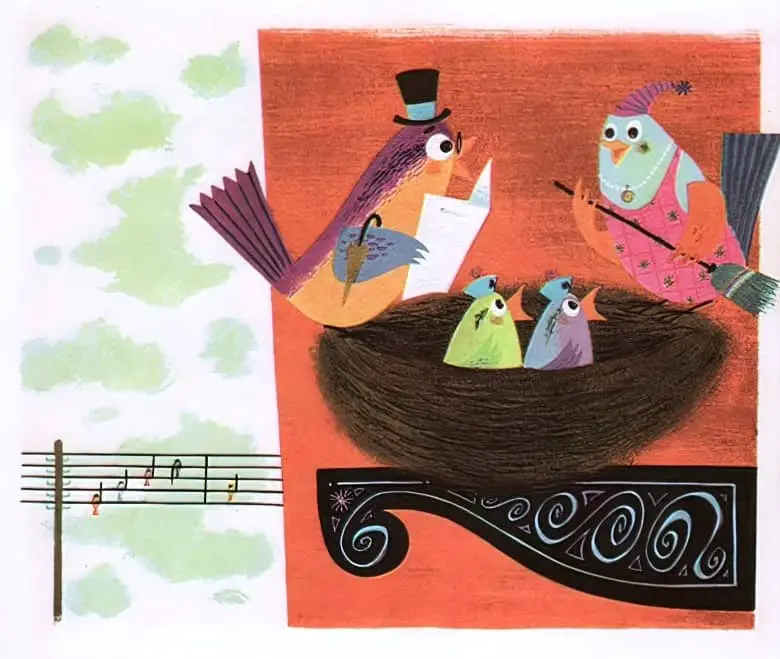 Breakfast time is an especially useful time for fathers to catch up on the morning news. Mothers, on the other hand, are busy minding everyone else's breakfast. Even in modern picture books, it is rare to find a woman with a keen interest in world news and politics.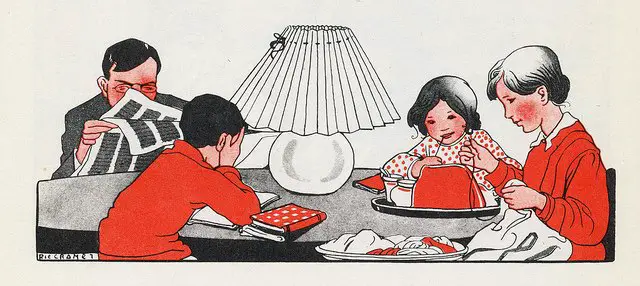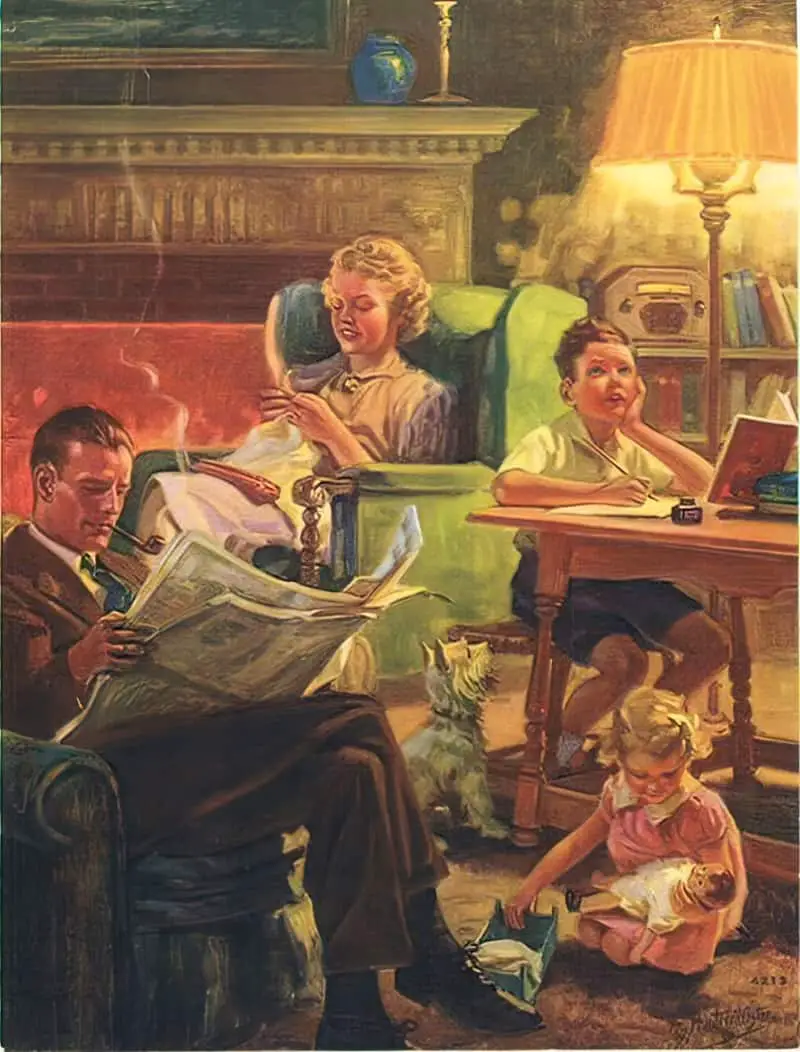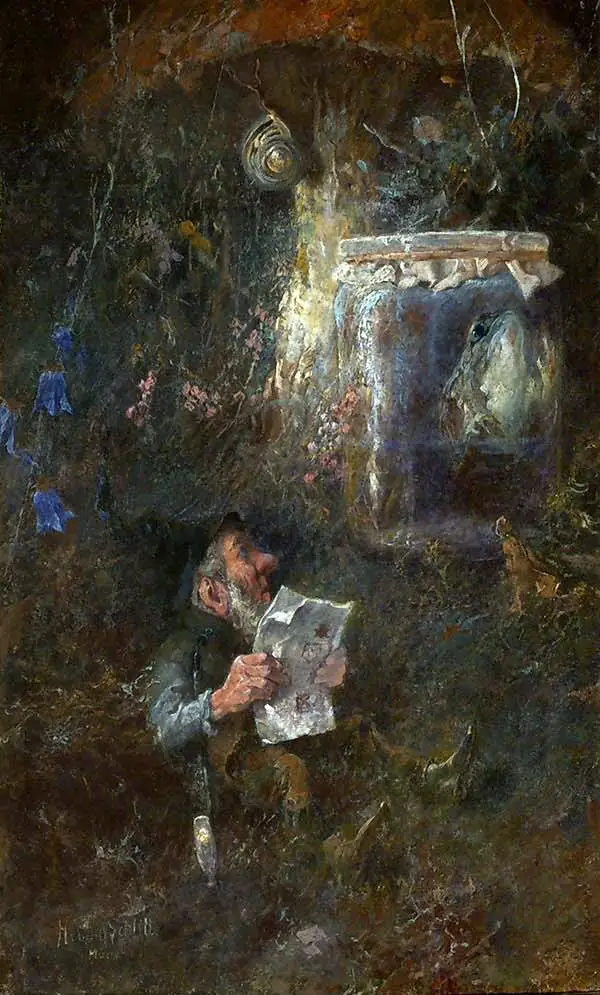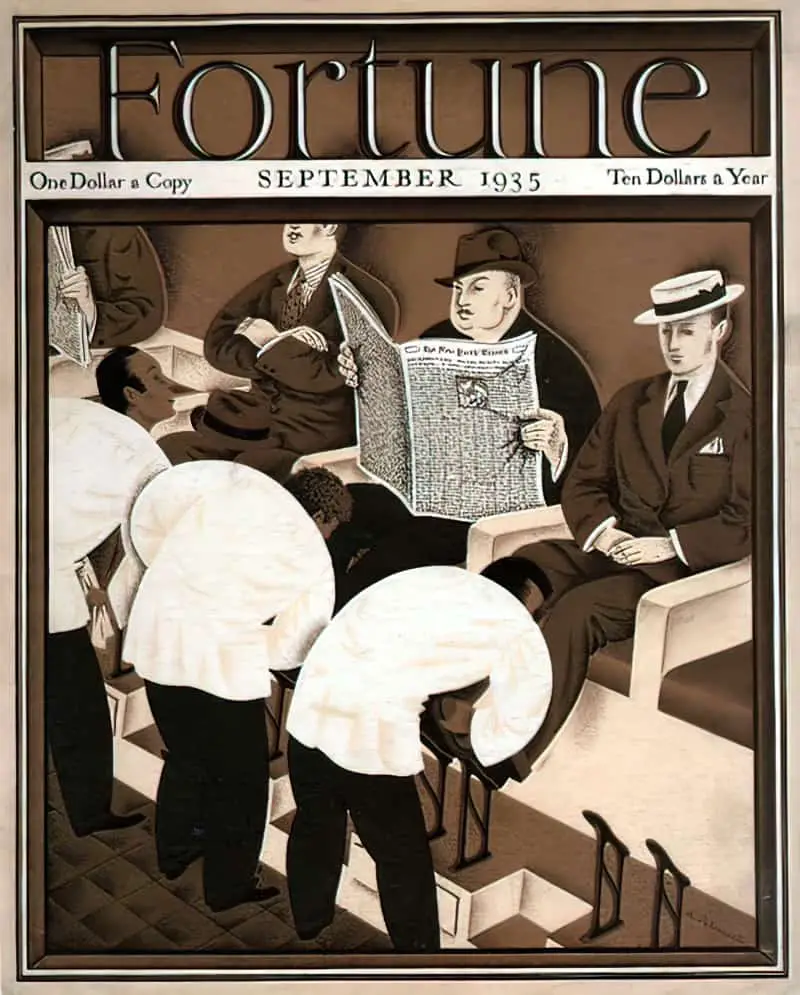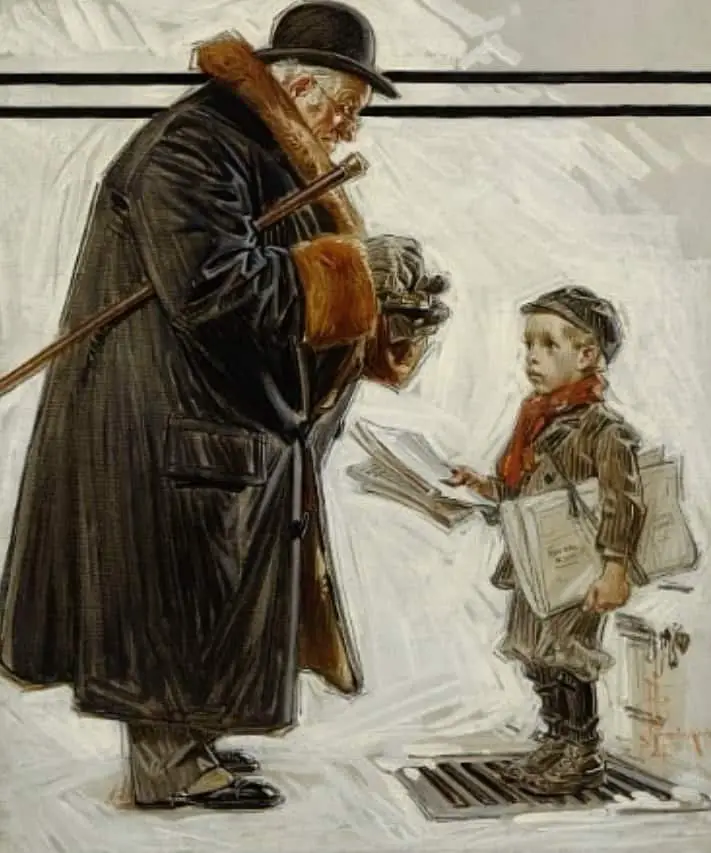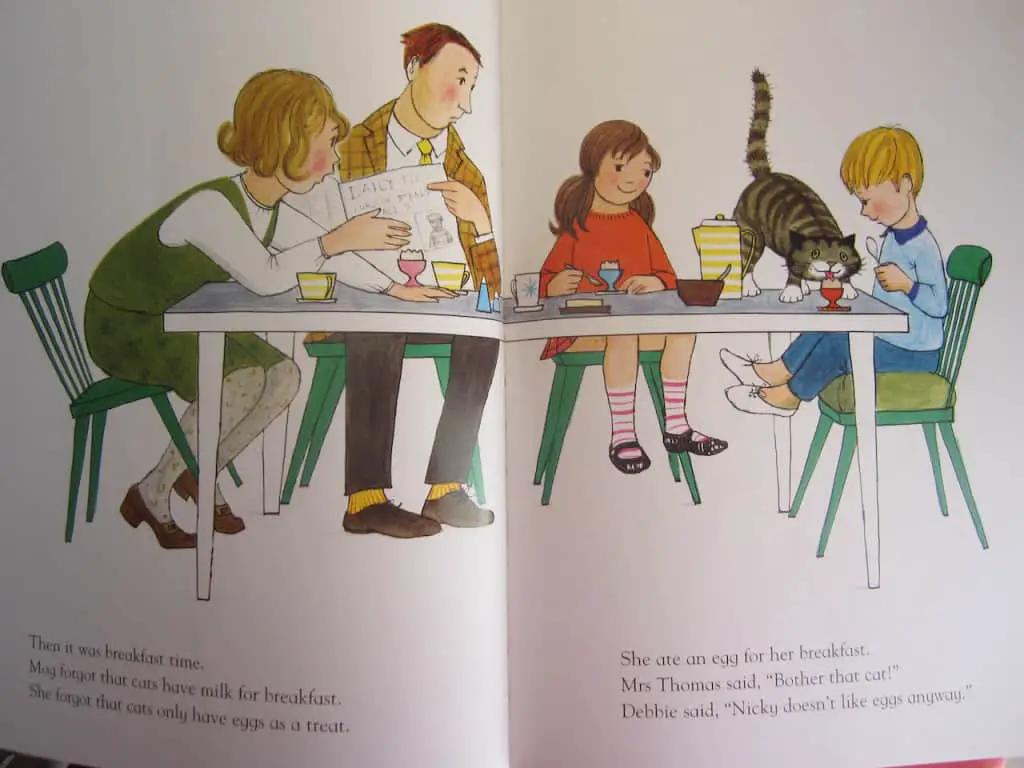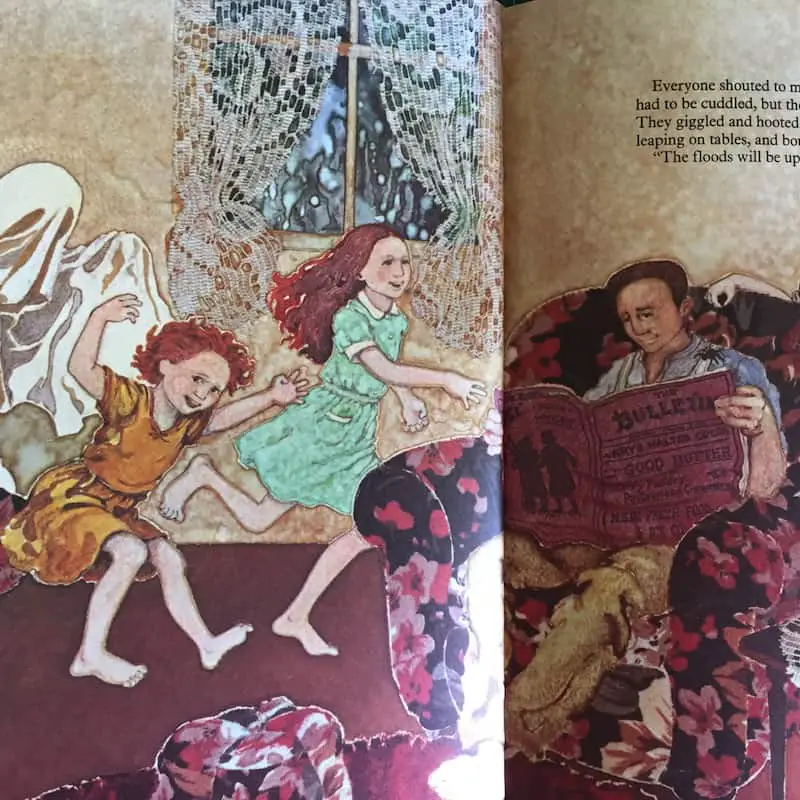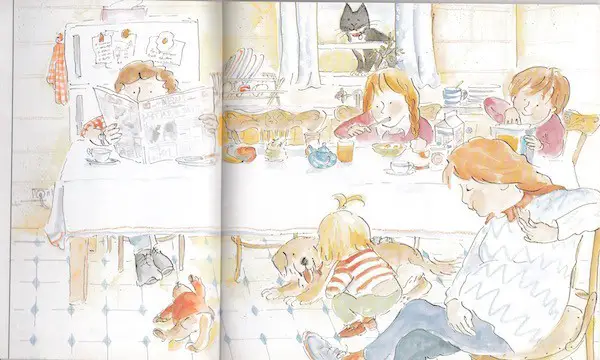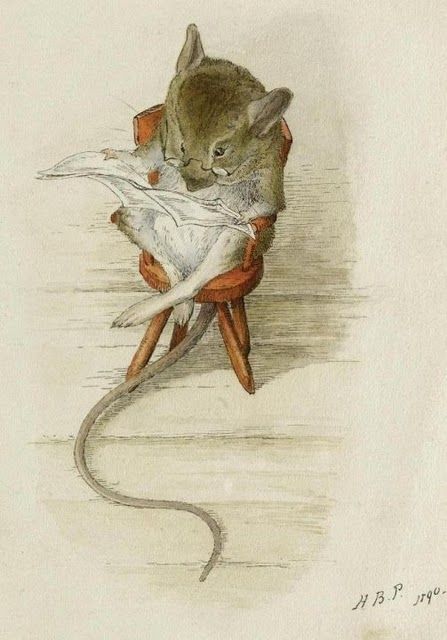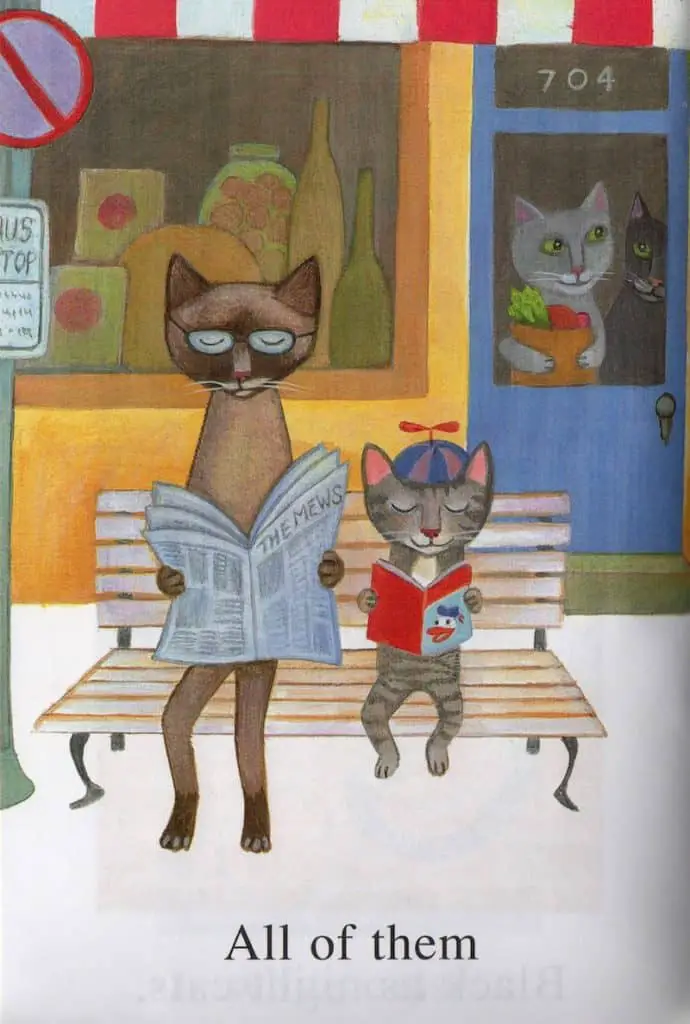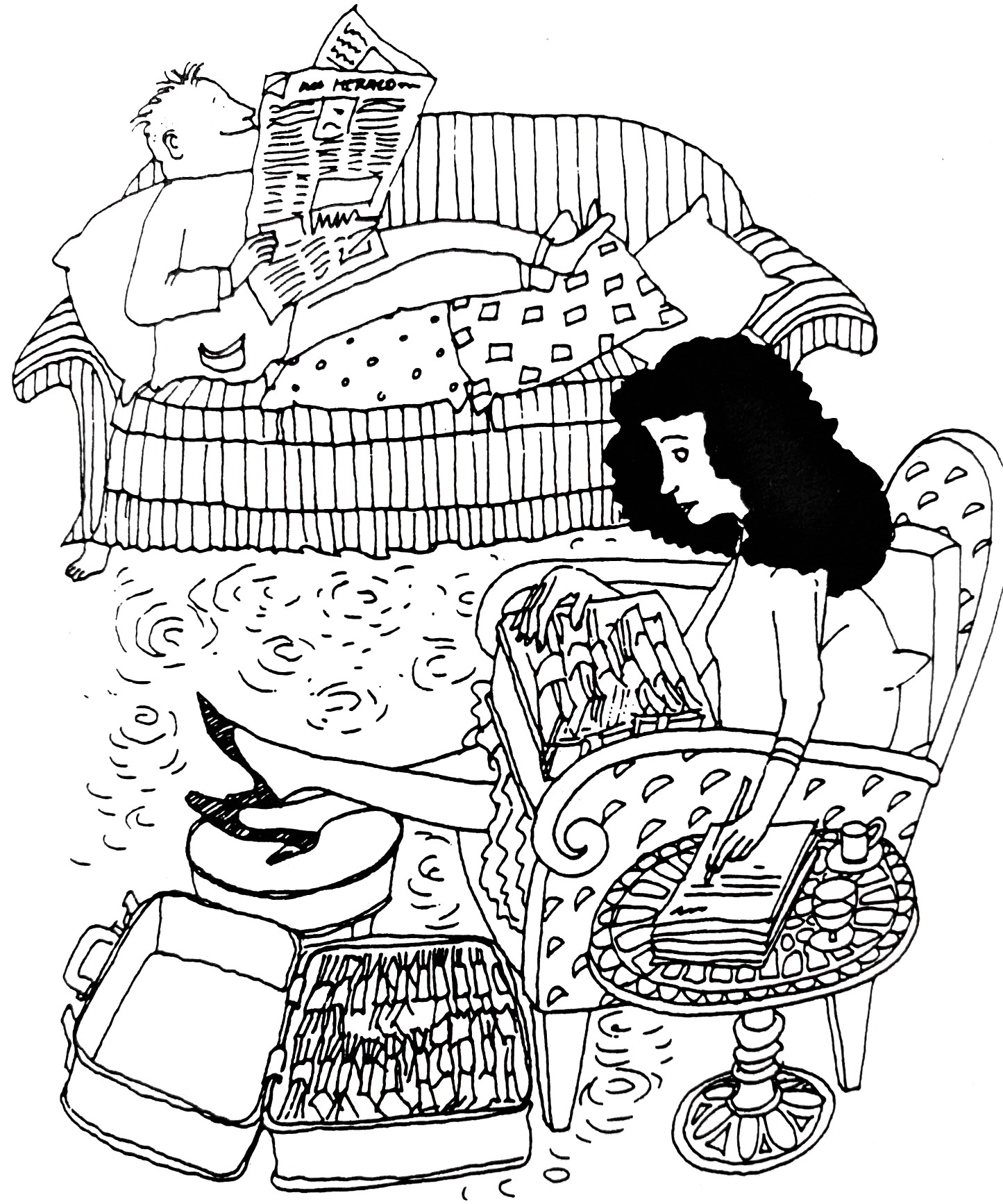 Another early reader, this time from the Getting Started Road To Reading series issued by Golden Books which doesn't have a good track record when it comes to gender diversity.
I'm guessing the figure next to the boy is a Dad cat because of the lack of feminine markers such as an apron and bow on the head and defined eyelashes. The illustrator obviously understands the importance of modelling behaviours for kids, having depicted the son behaving just like his father, so I assume she also realised that even characters in picturebooks model behaviours for young readers.
It's likely the figure in the background doing the grocery shopping is meant to be the mother, or someone else's mother. But readers do have some power when approaching books like this — because, in this case, the characters are devoid of gender markers, the adult co-reader can indeed choose to gender the newspaper cat as the mother and the shopping cat as the father.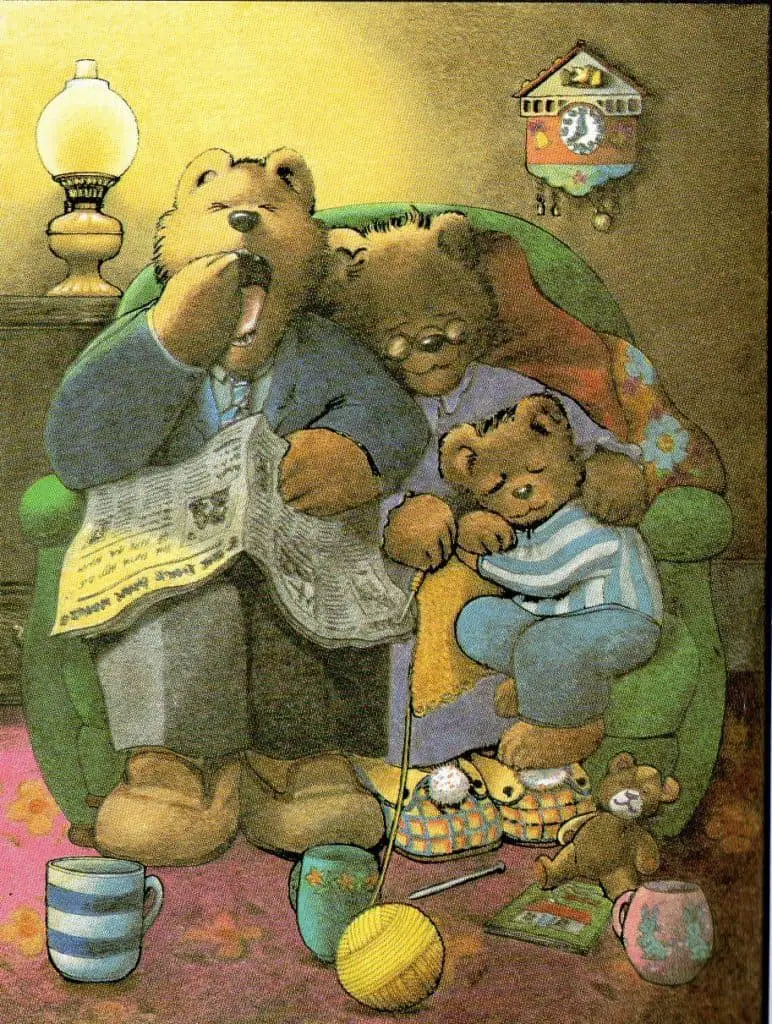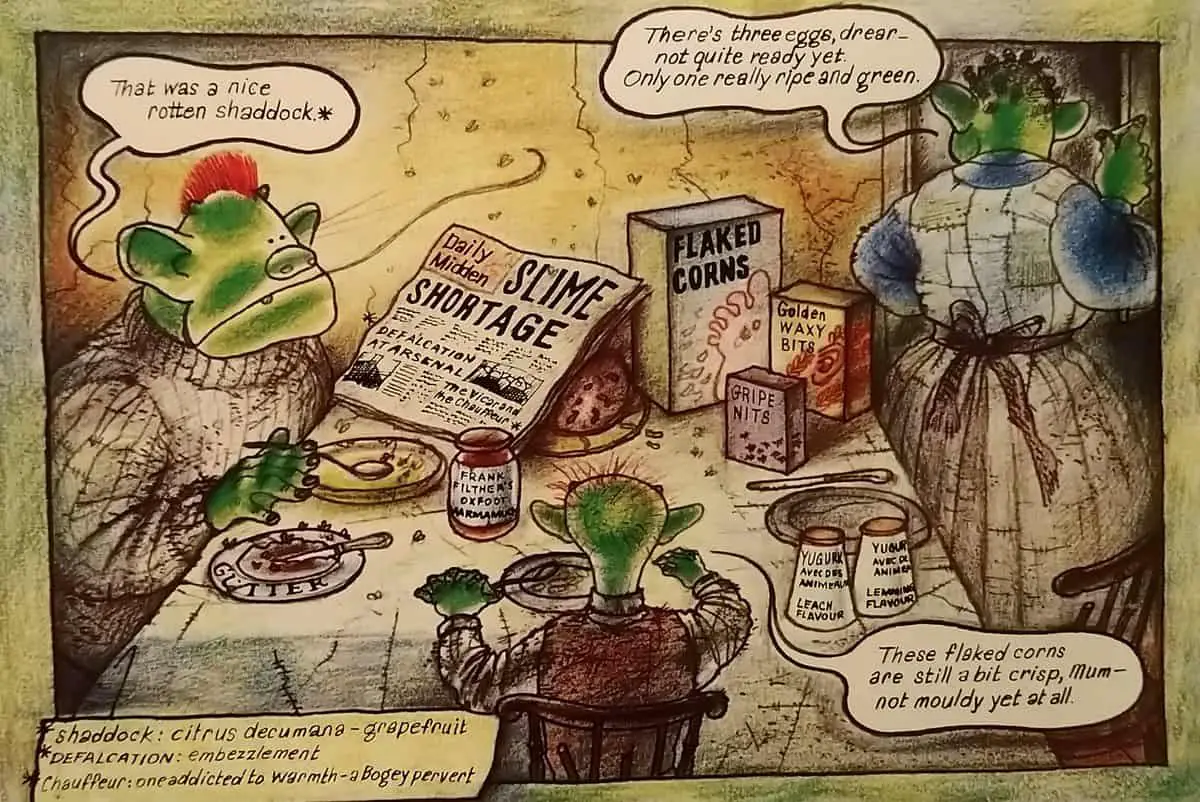 The wife Mildew wears an apron and has obviously served her husband breakfast while he sits down to relax and read.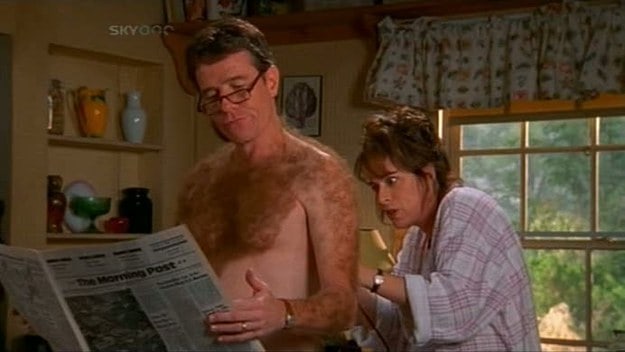 Perhaps the epitome of personal care over breakfast — a spoof of the 'father reading newspaper over breakfast scene' that happens in pretty much every traditional story? Is a traditional scene spoofing traditional gender roles understood as a spoof by child viewers, or does it simply serve to reinforce those roles?
Fantastic Mr Fox, film adaptation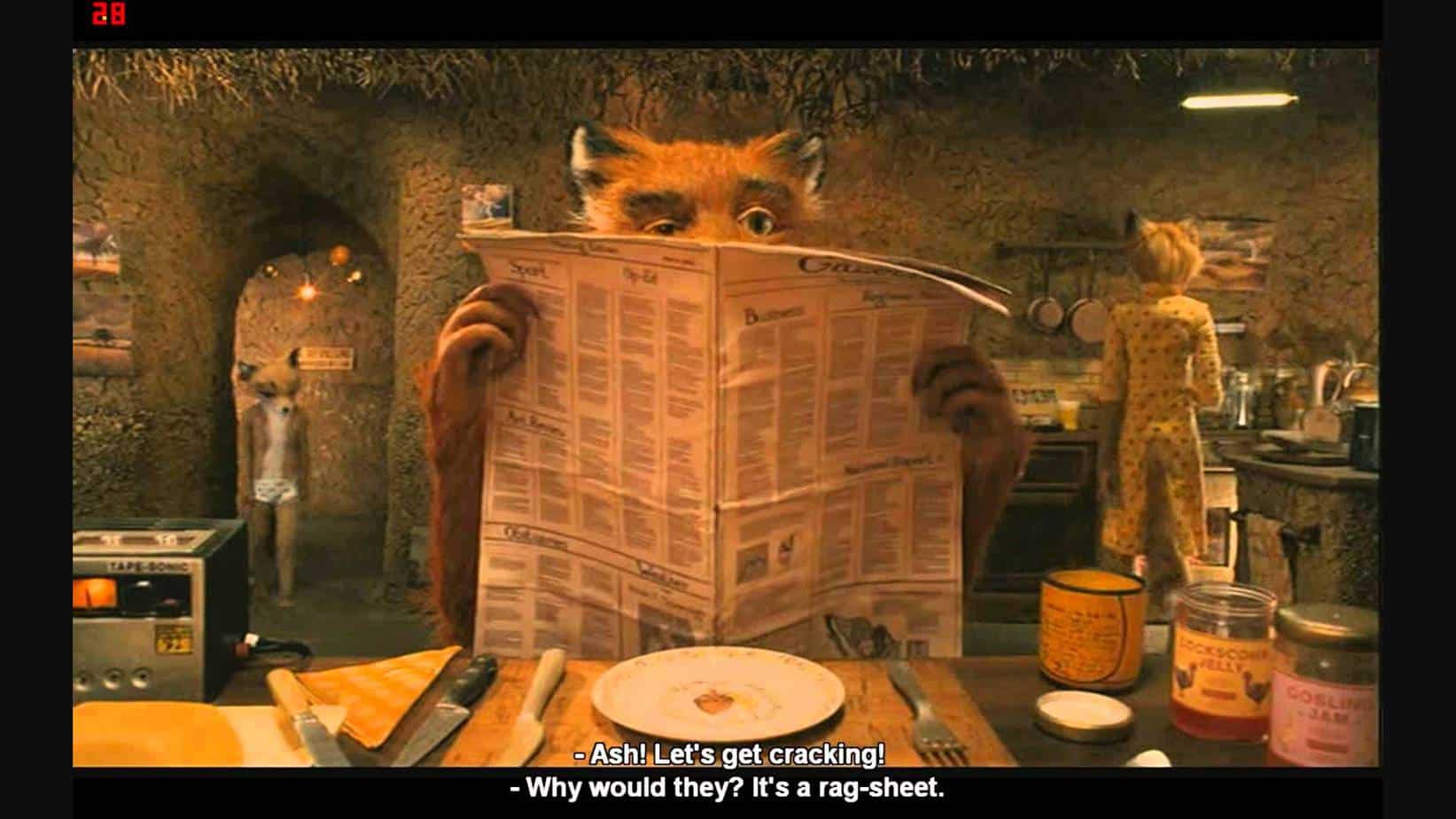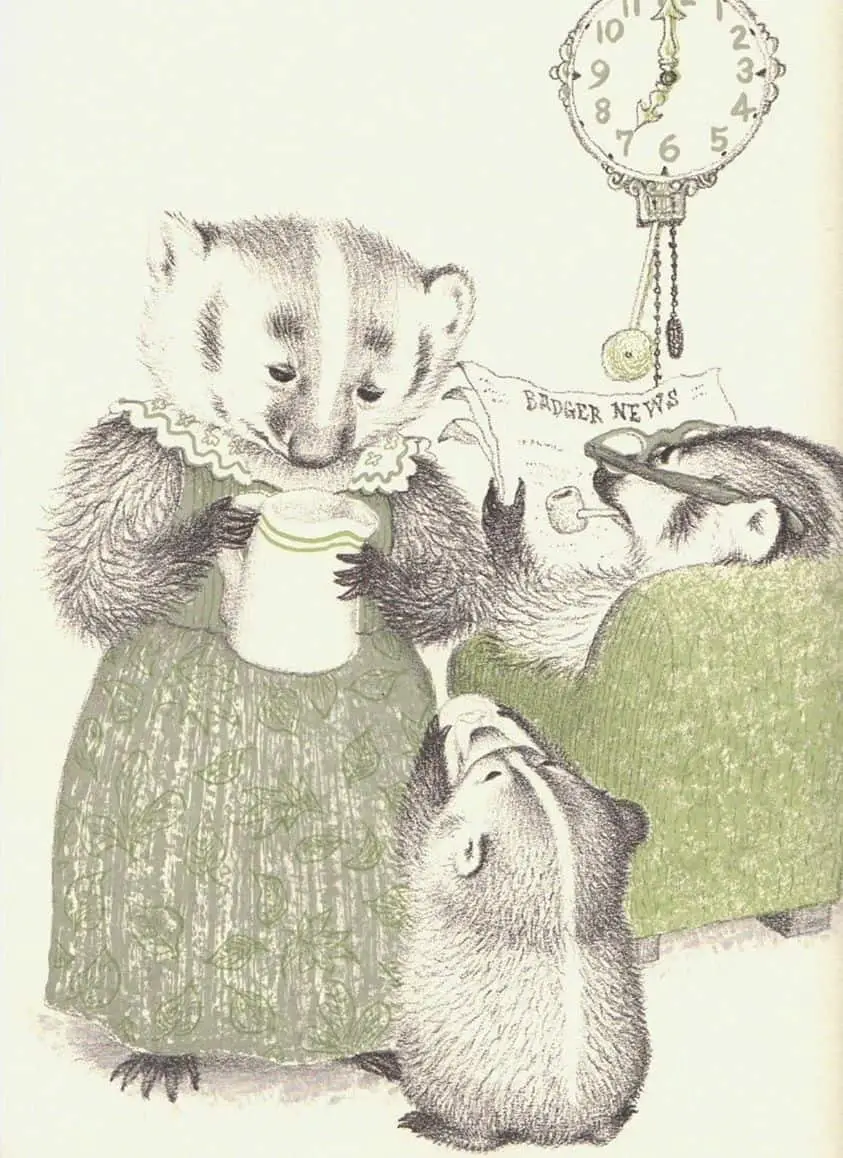 Peppa Pig
In Peppa Pig, it is commonly Daddy Pig who reads the newspaper.
(Peppa Pig has been criticised for its perfect representation of femininity with its mocking, useless father. Apparently it sends boys the wrong message. But what message does it send girls?)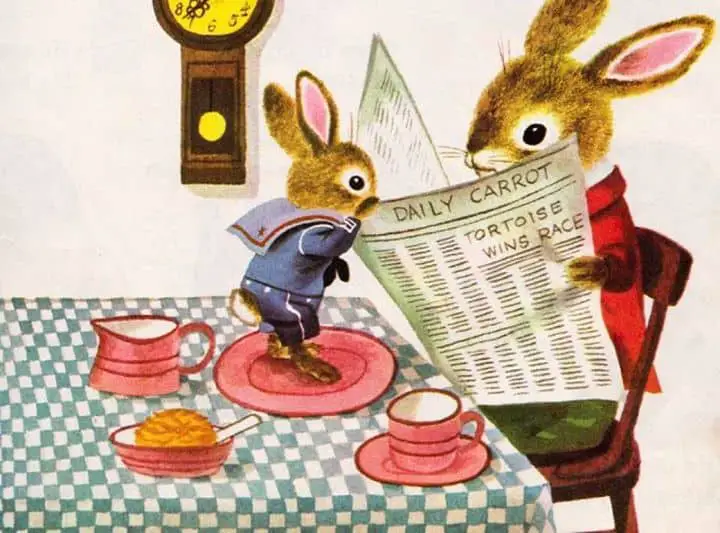 Olivia series by Ian Falconer
from Olivia and the Fairy Princesses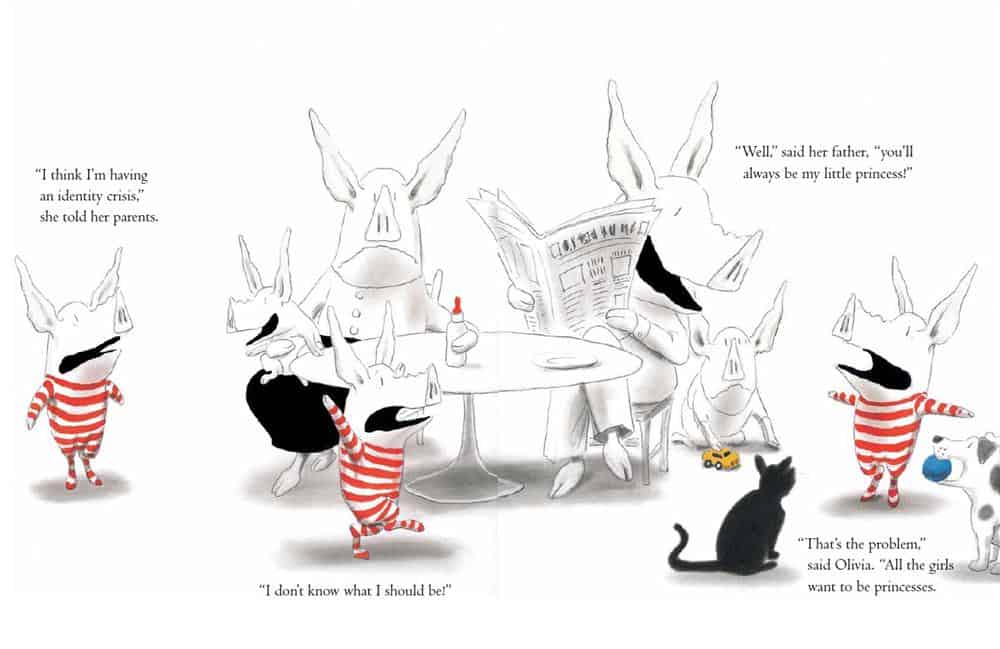 The Adventures Of Beeckle The Unimaginary Friend by Dan Santat (2014)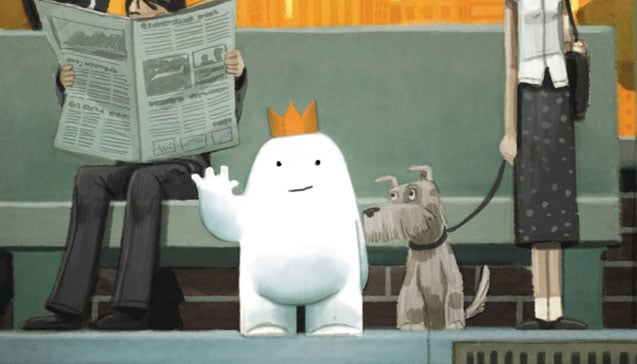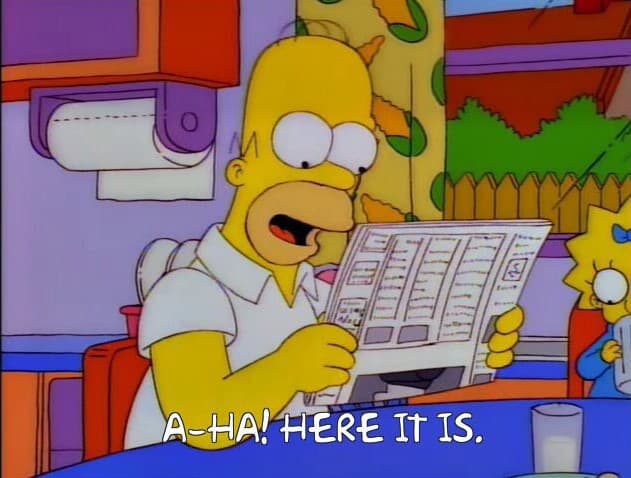 In The Simpsons it's difficult (impossible?) to find a screen cap of Marge reading the newspaper but I did find one of Lisa, since Lisa is the designated smart kid.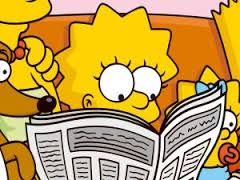 And here's a screencap from Brave. I don't find Brave an especially successful story, but along with other gender inversions, here we have a father in action while the mother reads something important (though not a newspaper) at breakfast.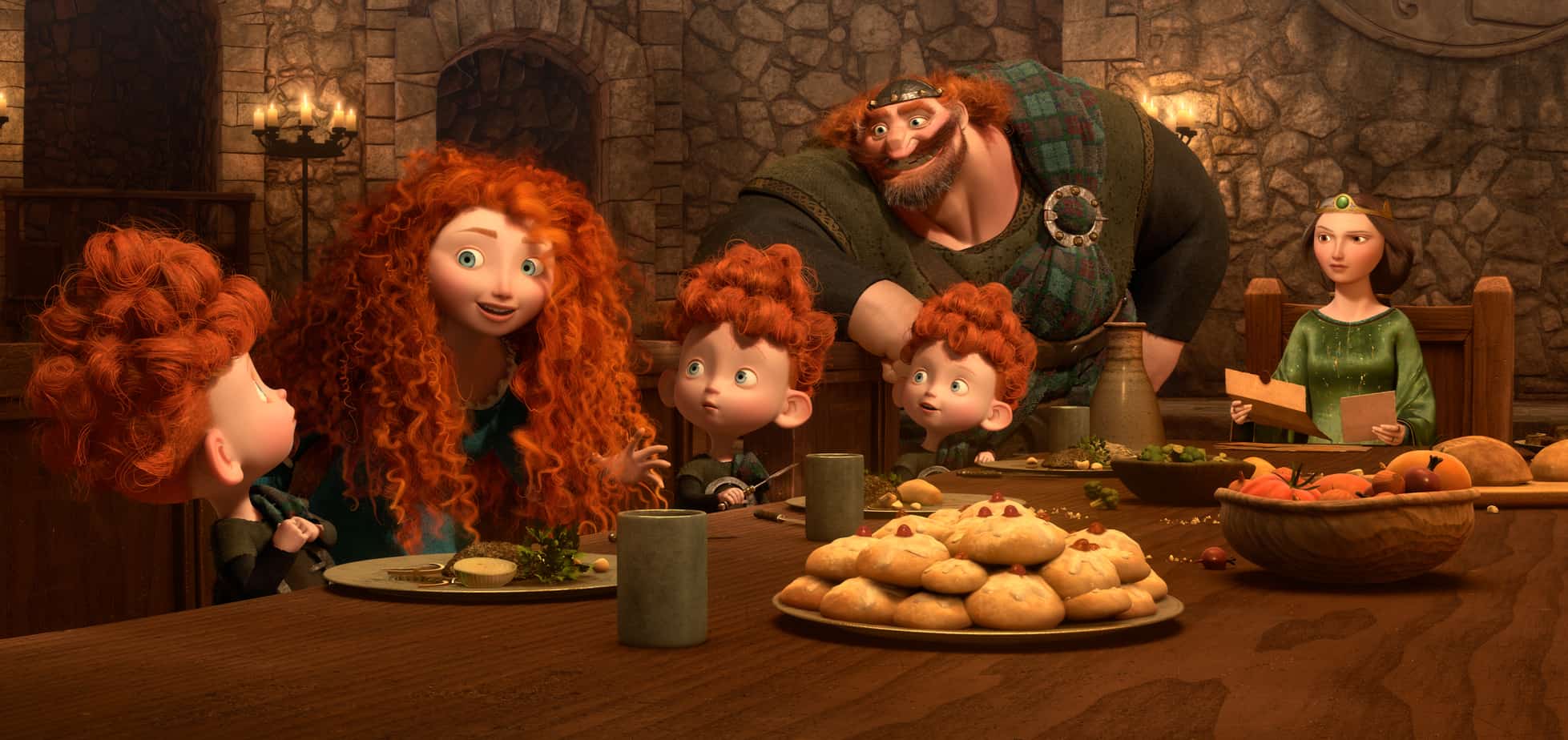 The Norman Rockwell illustration below is a rare honest insight into why fathers choose to hide behind their broadsheets: They get out of parenting, and out of other activities proposed by their wives.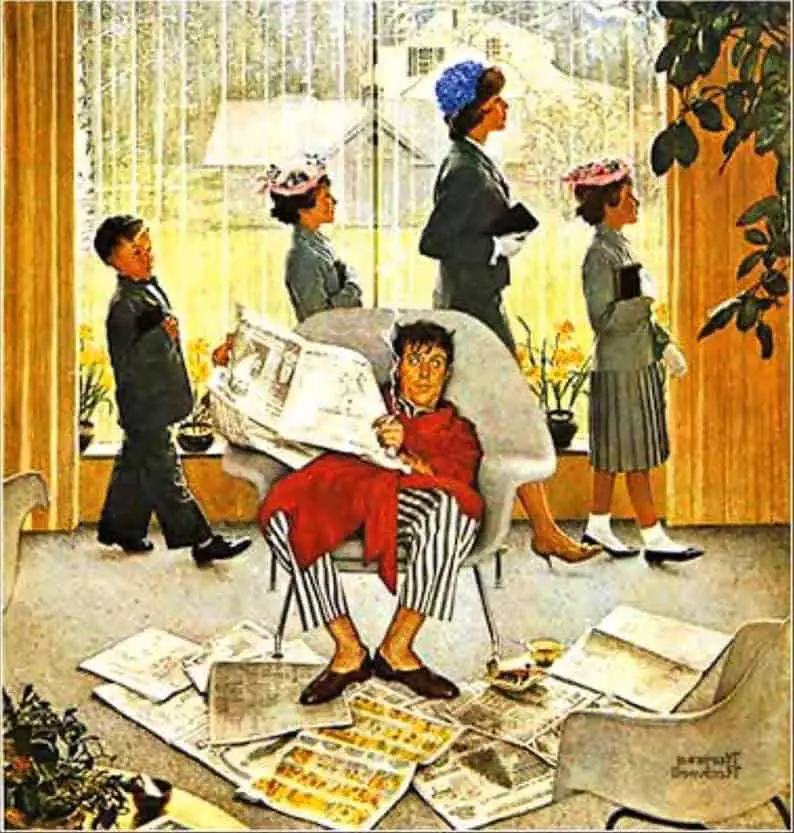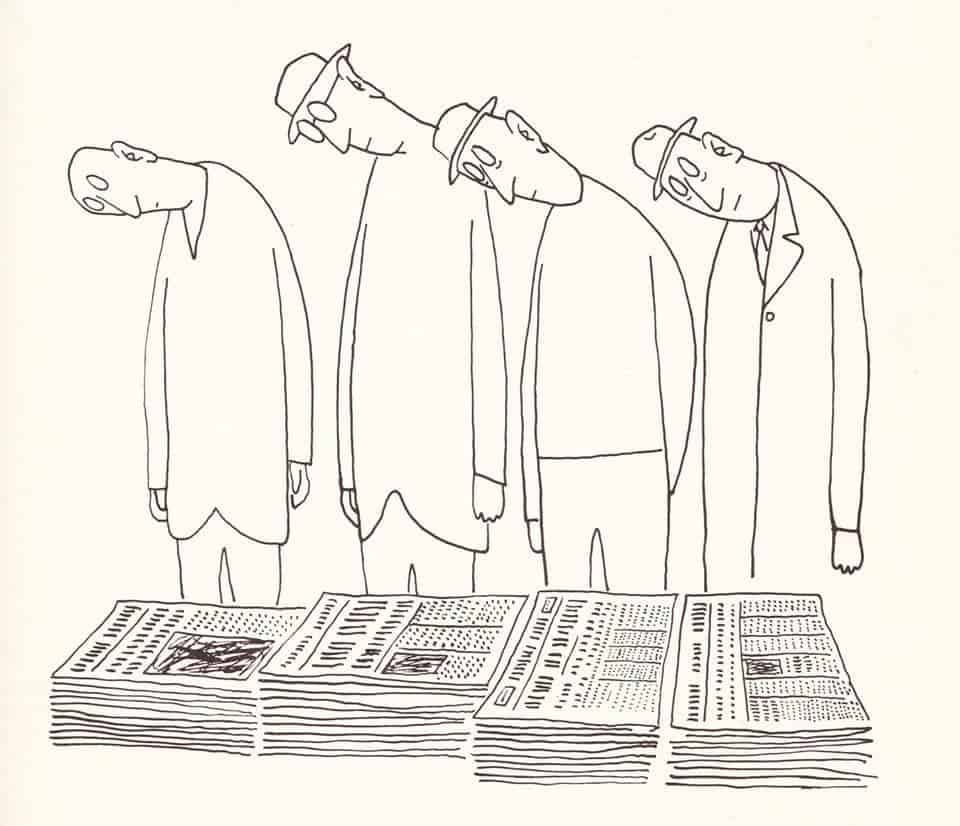 It's actually easier to find images of women reading newspapers in classic art than in children's picture books of the 20th century.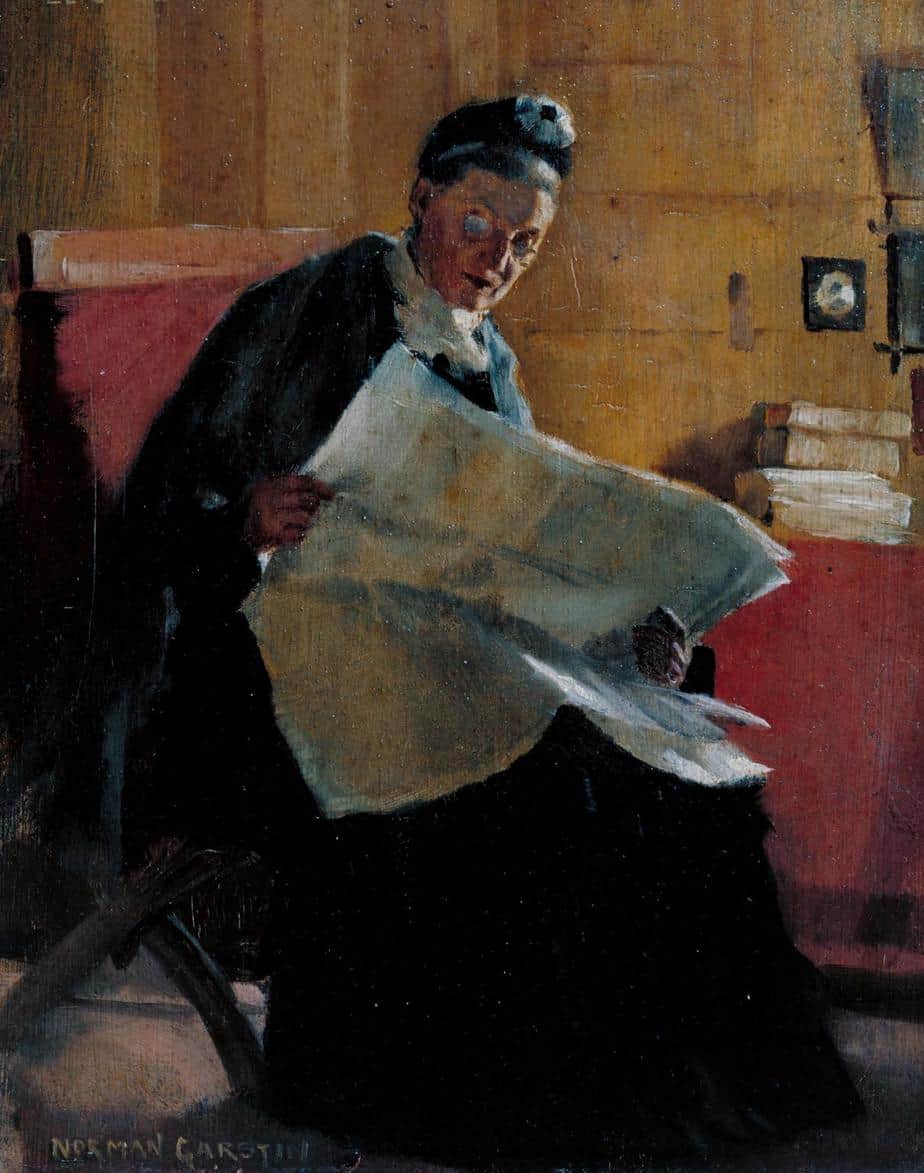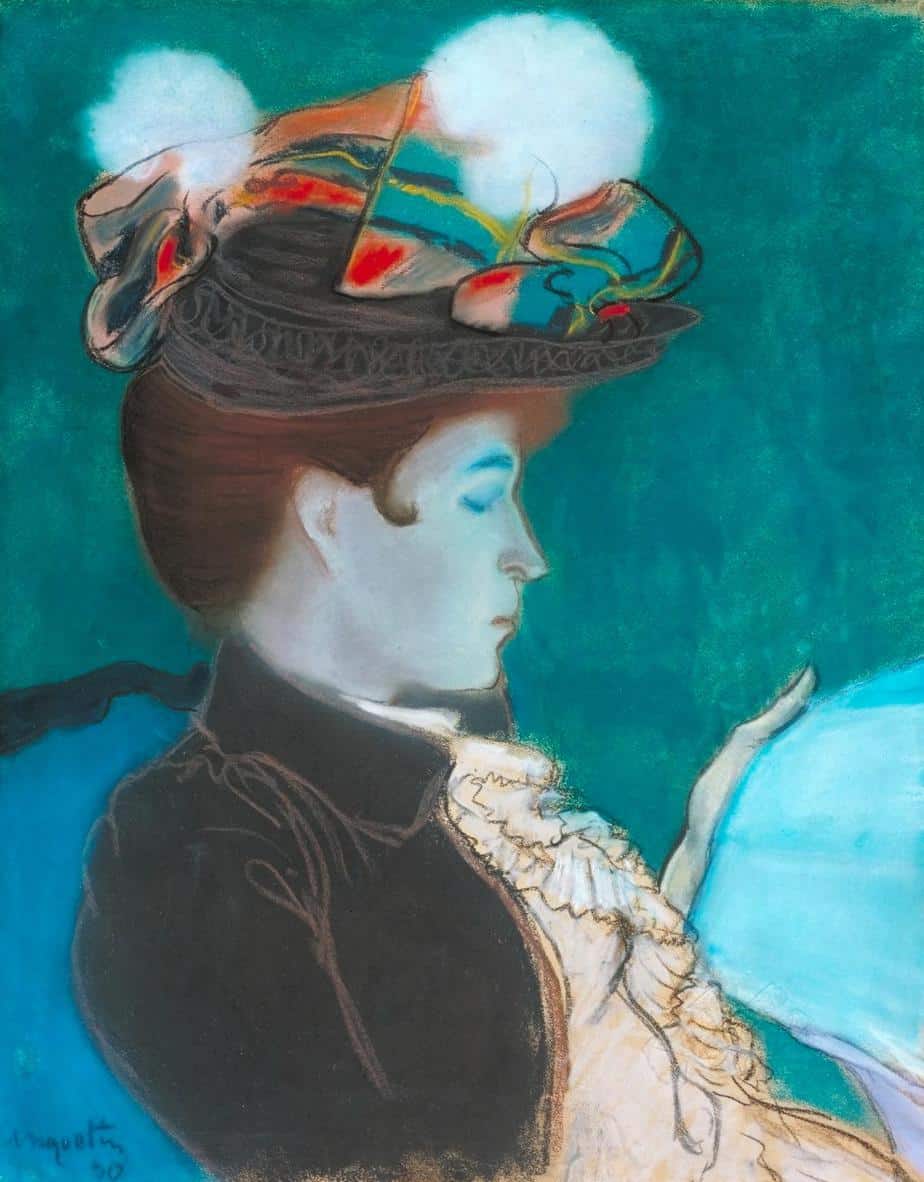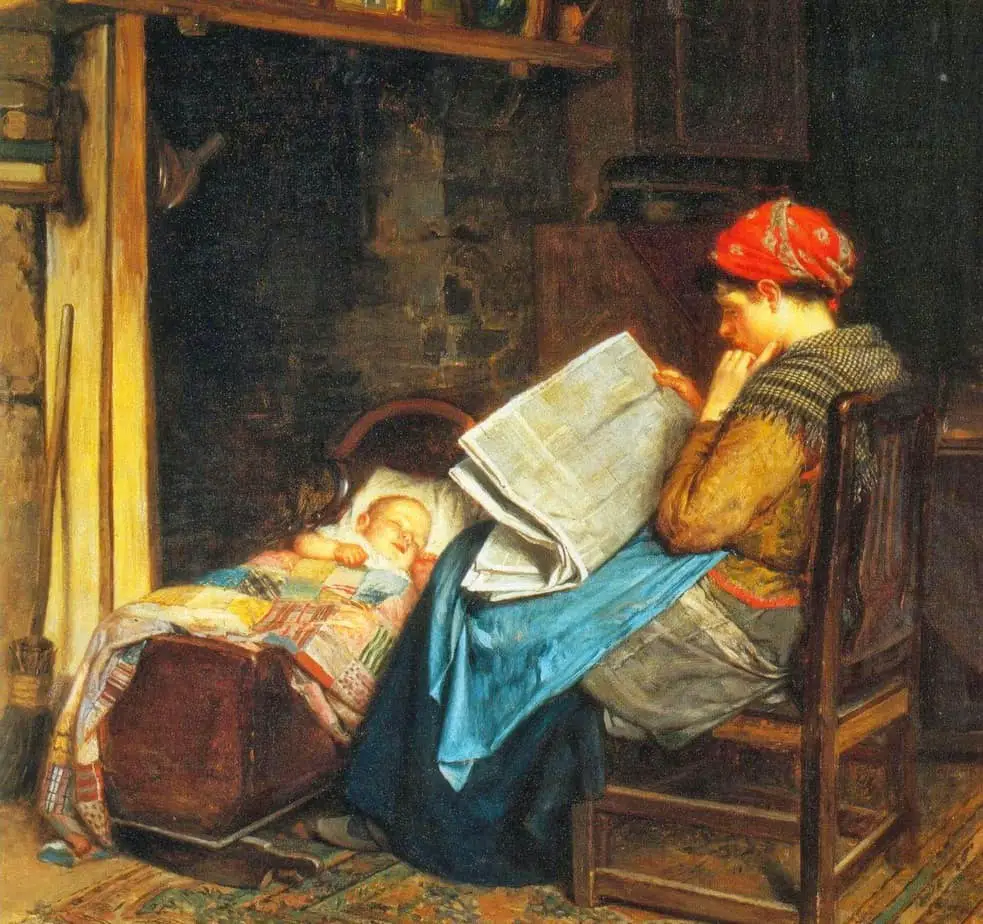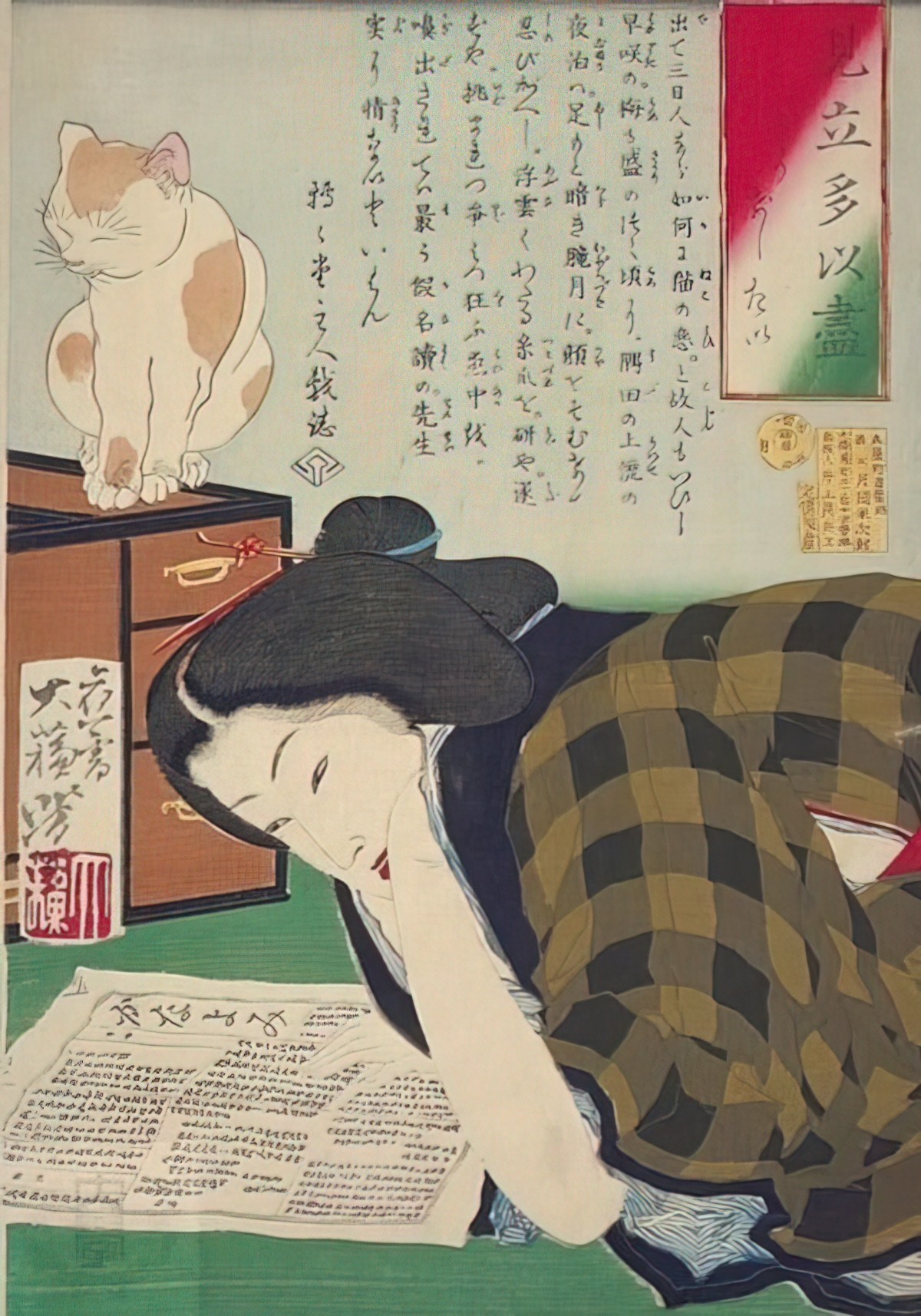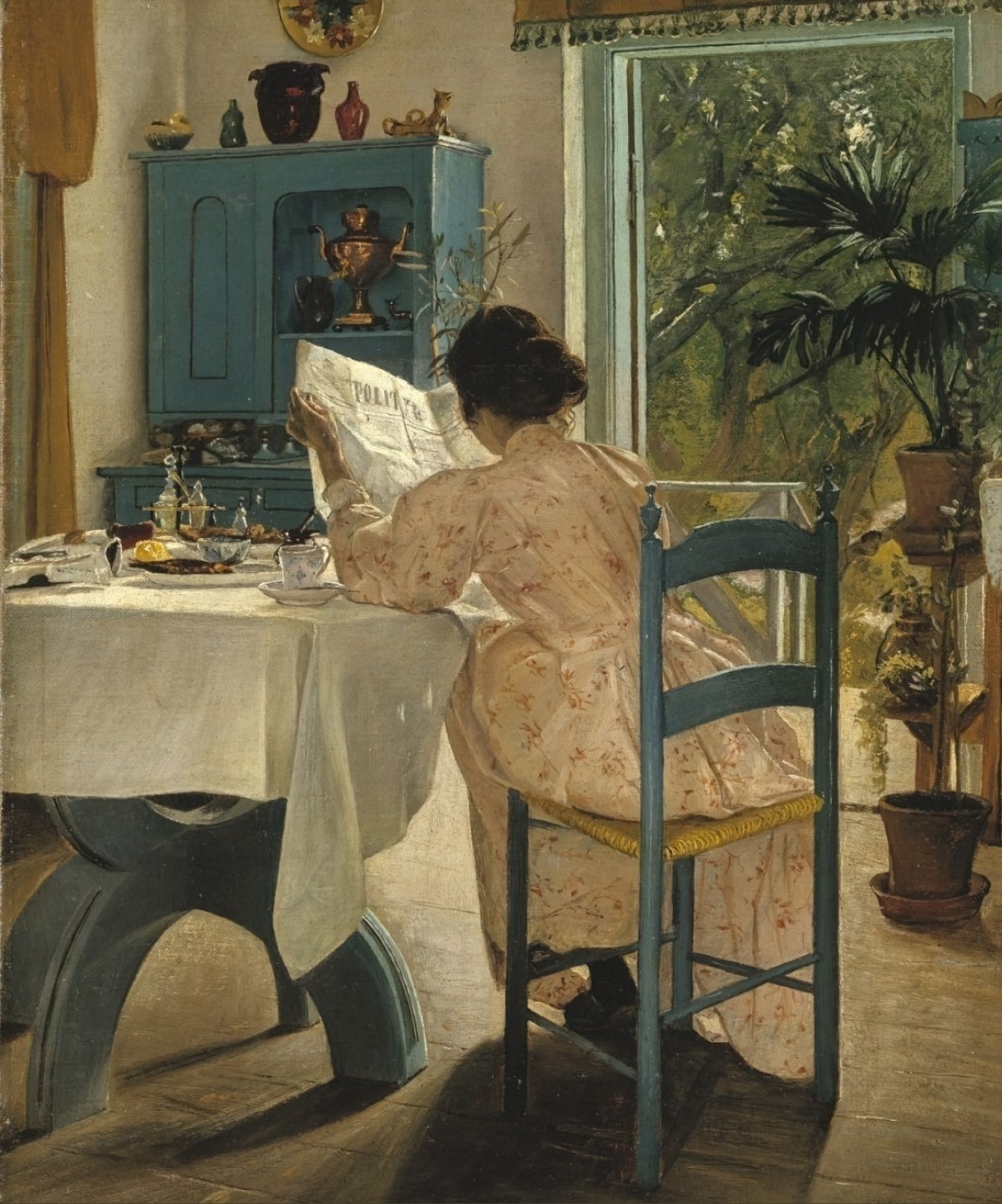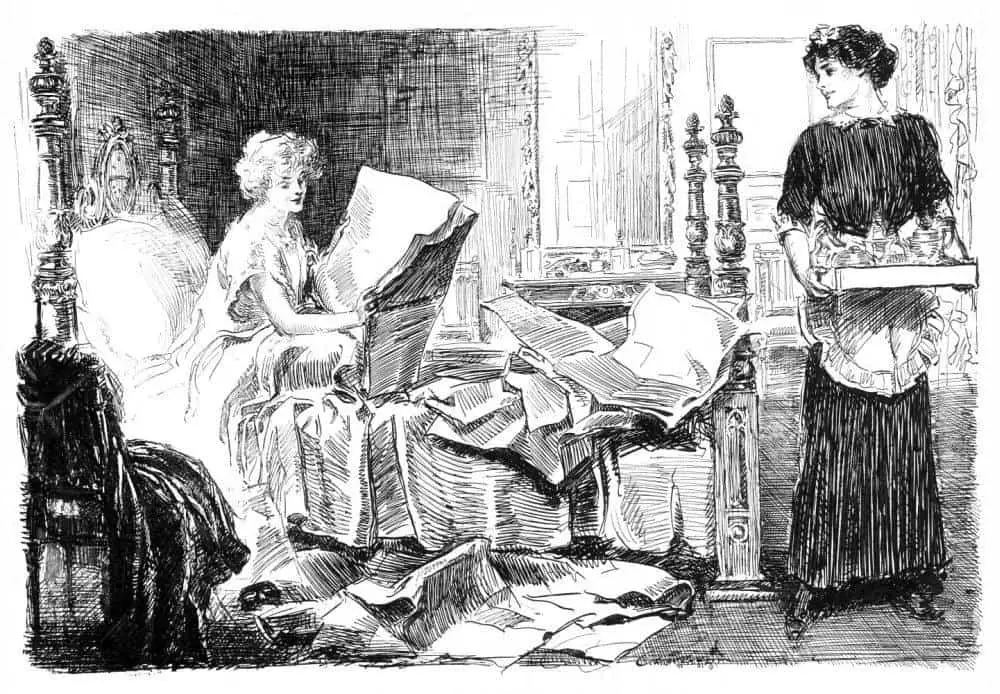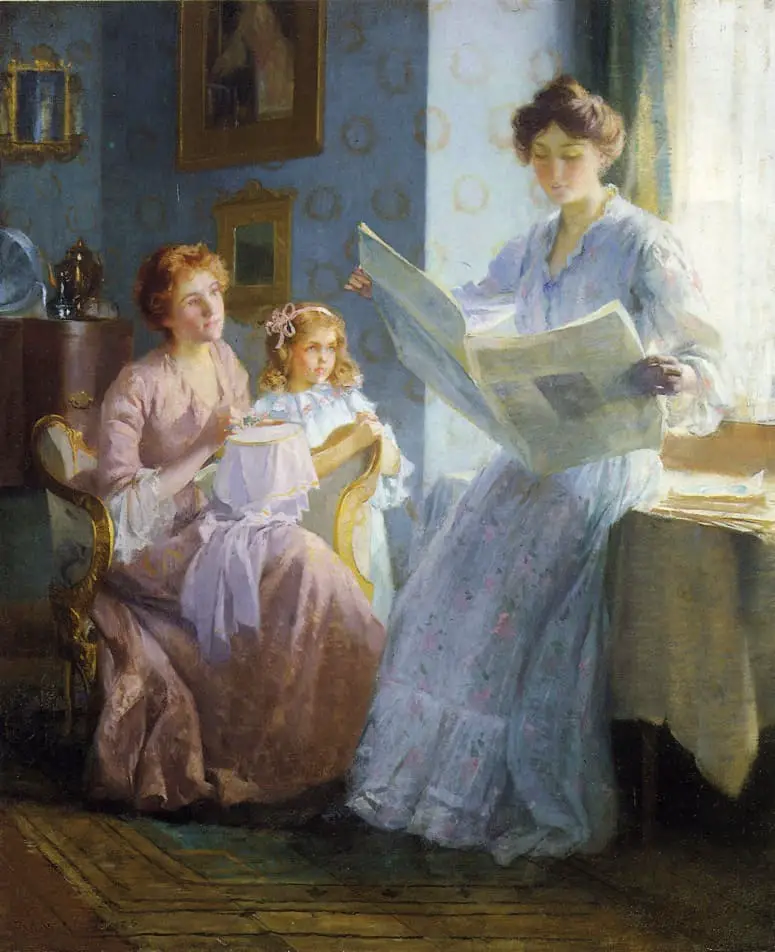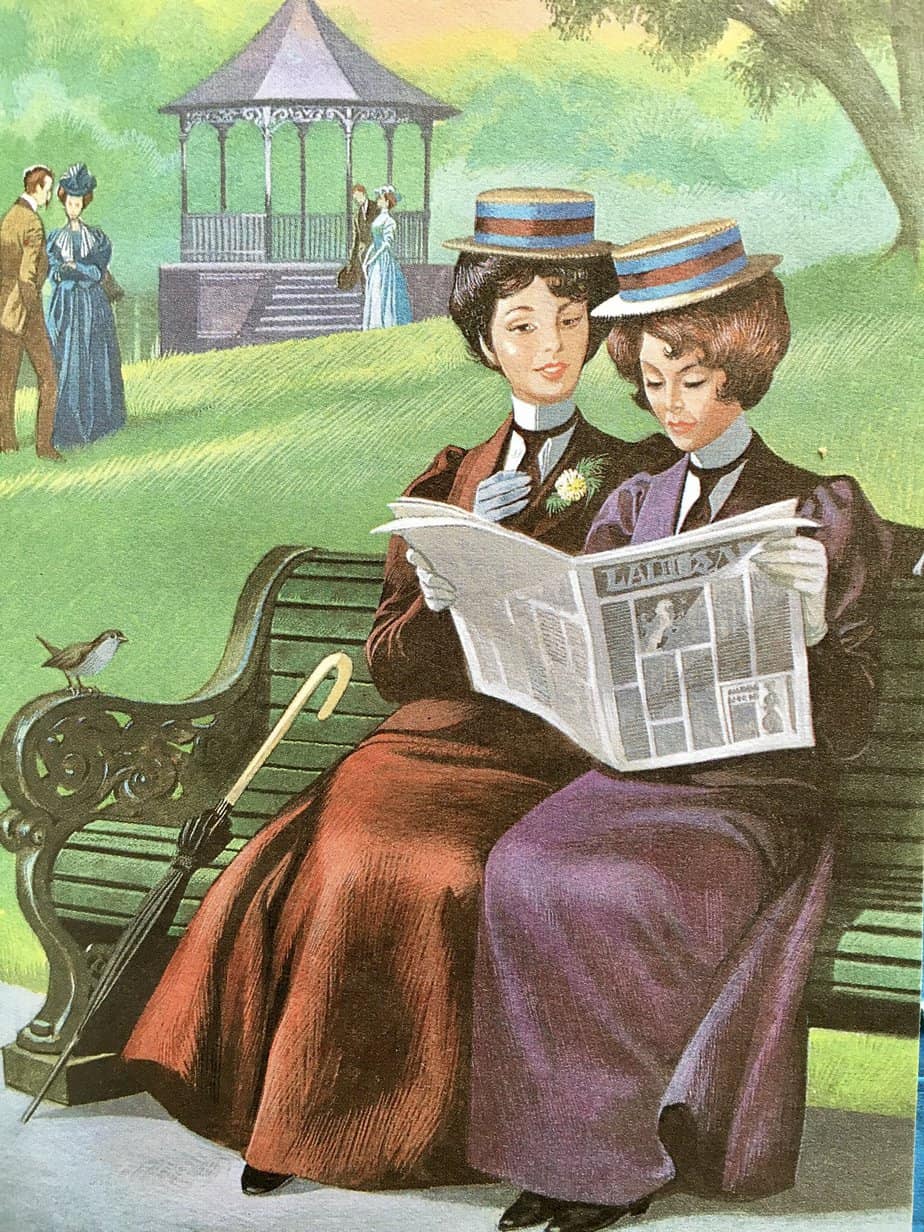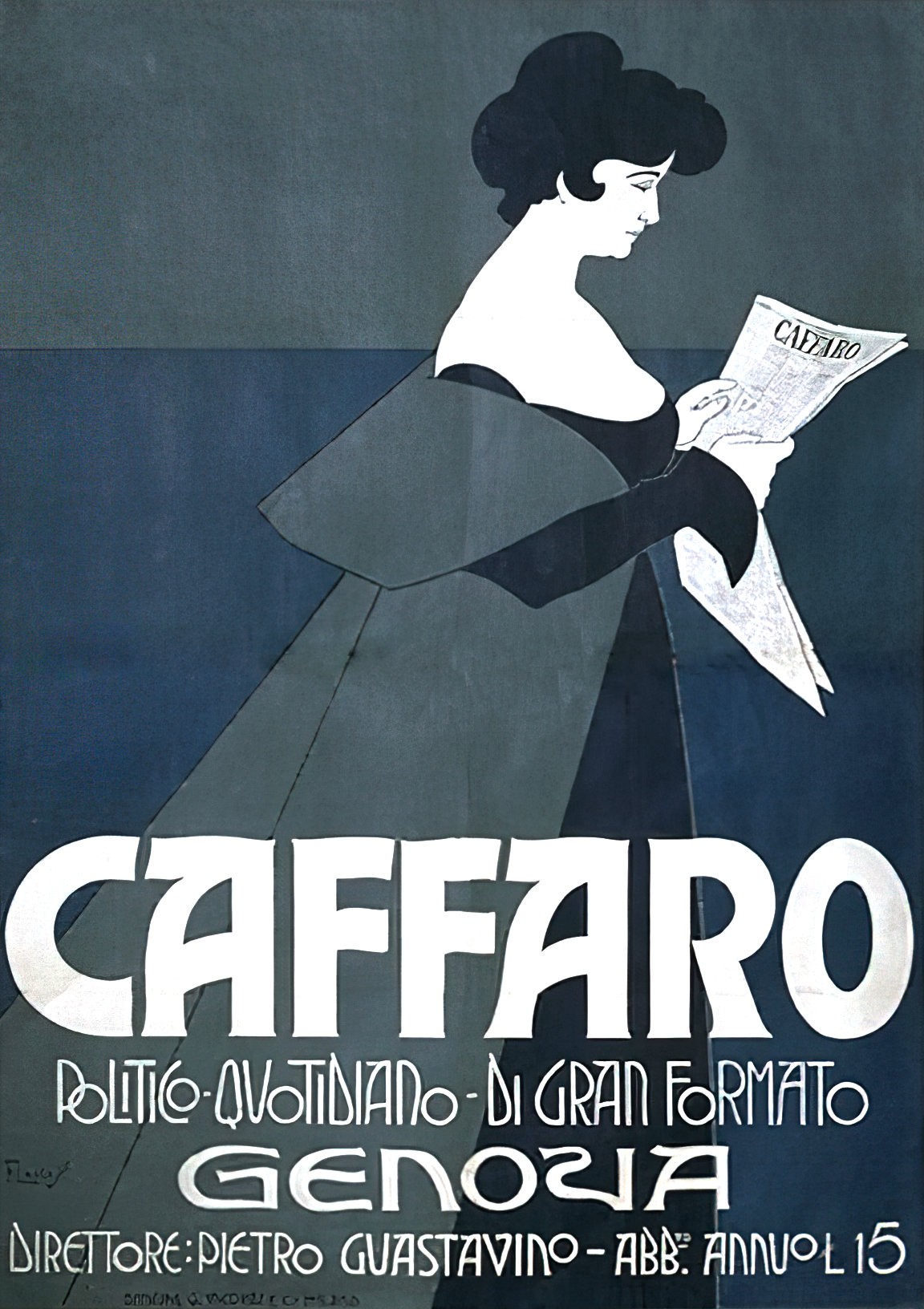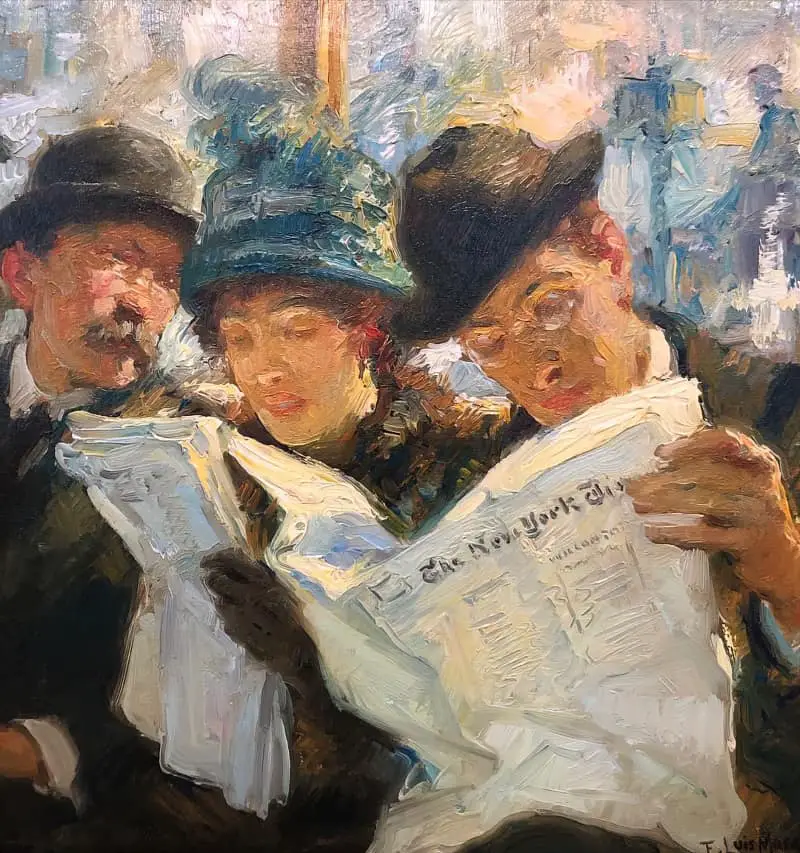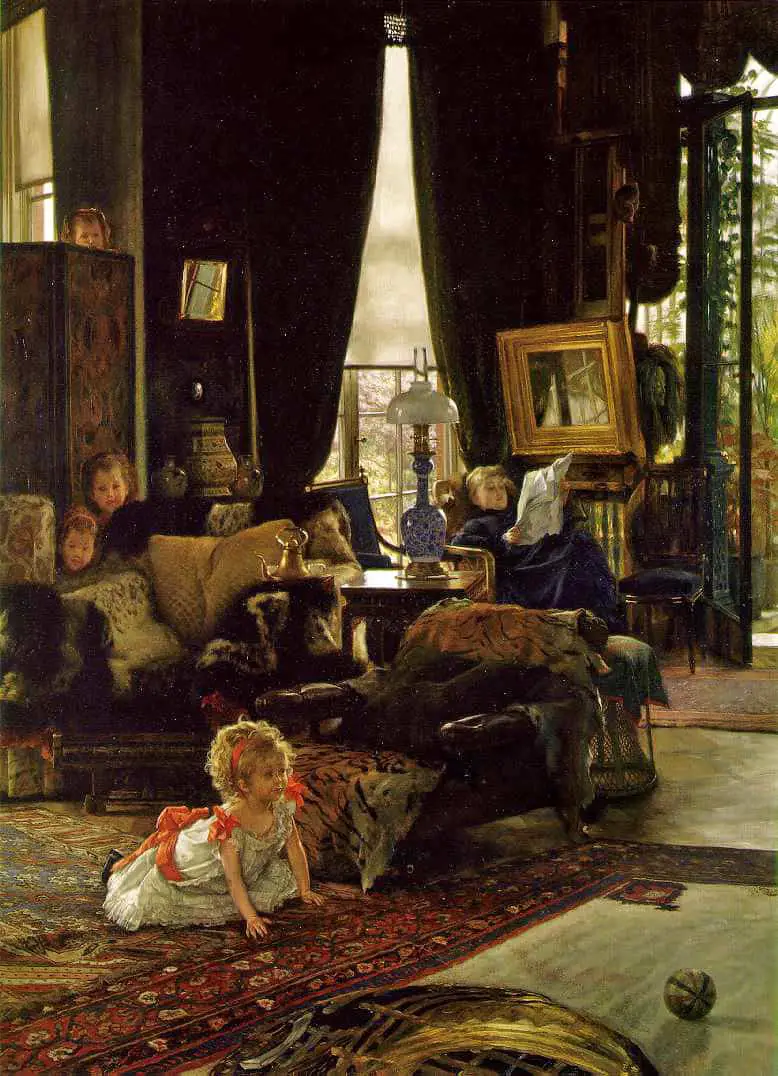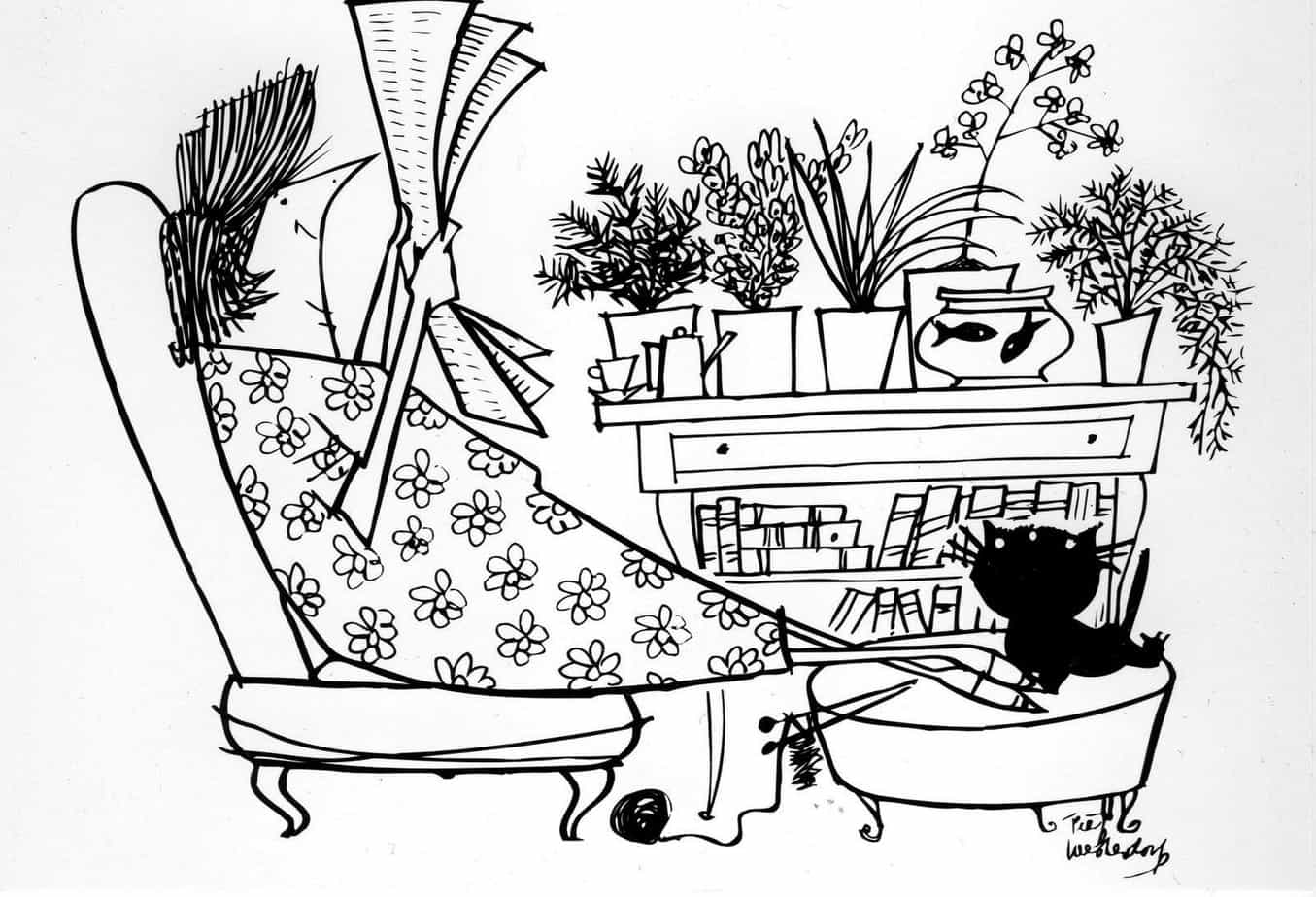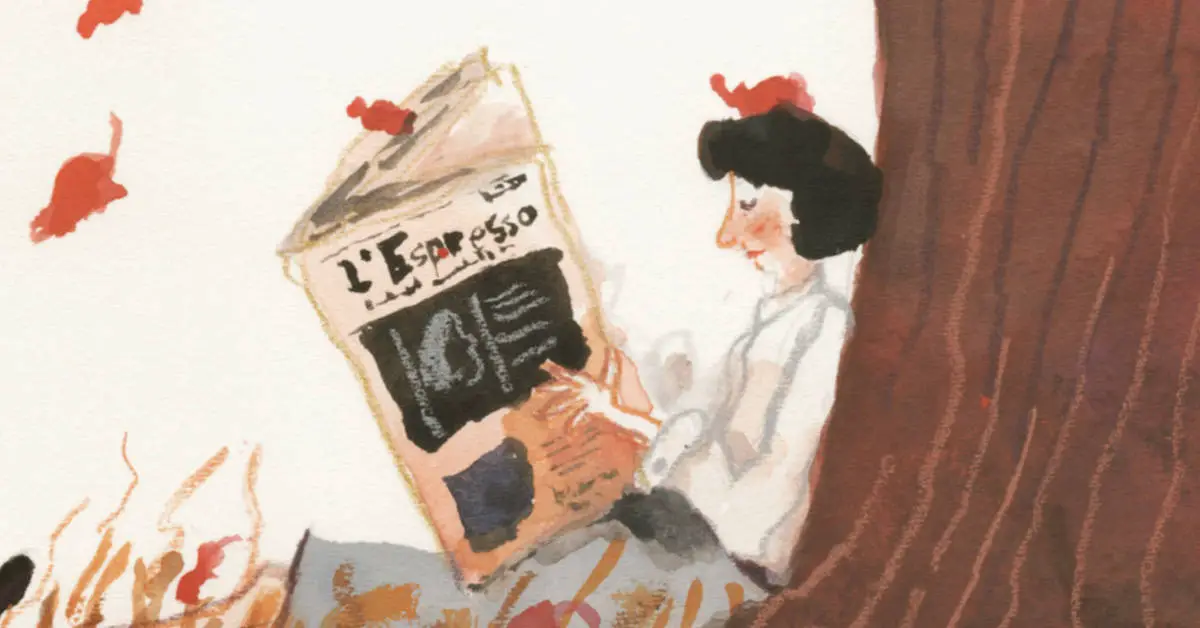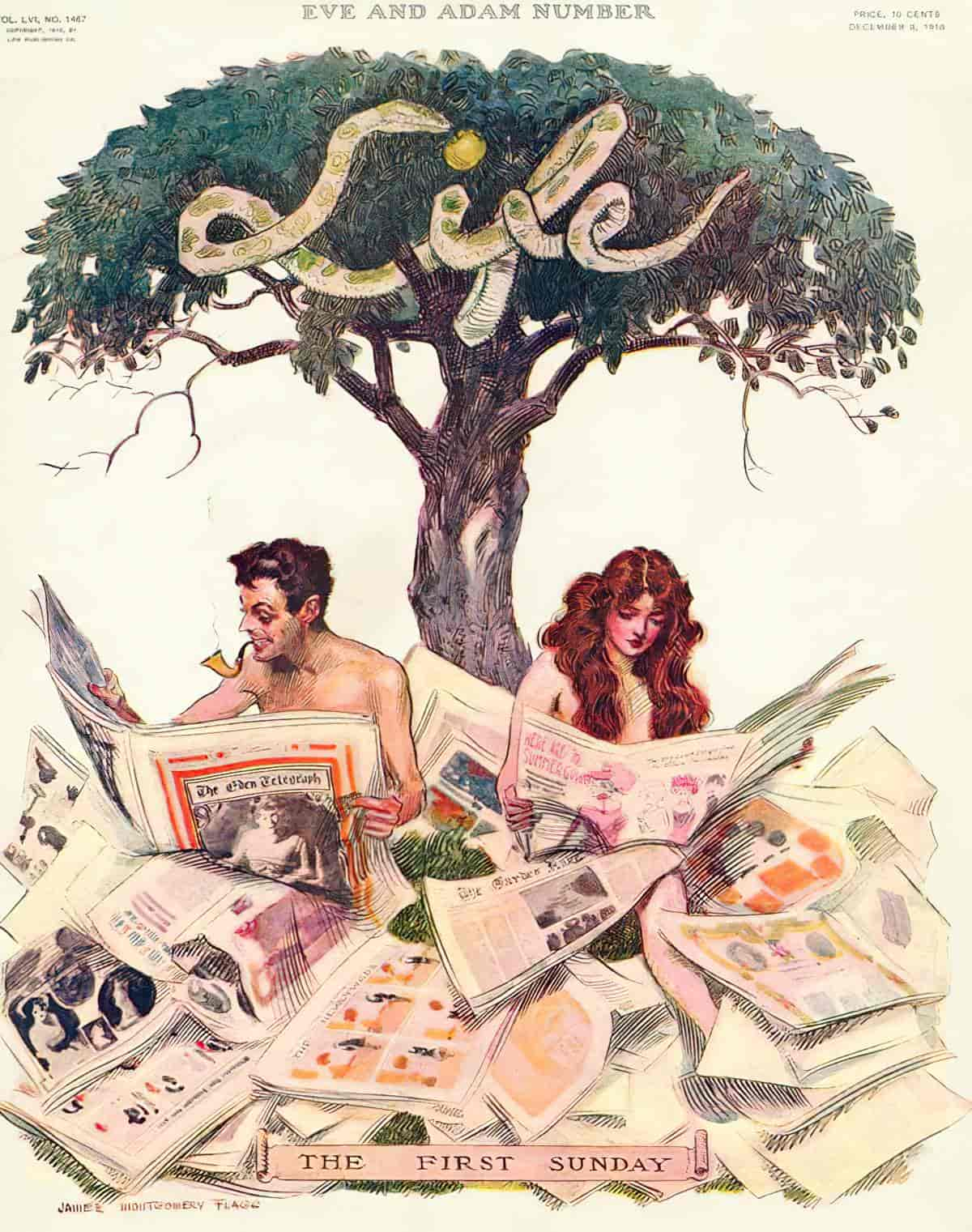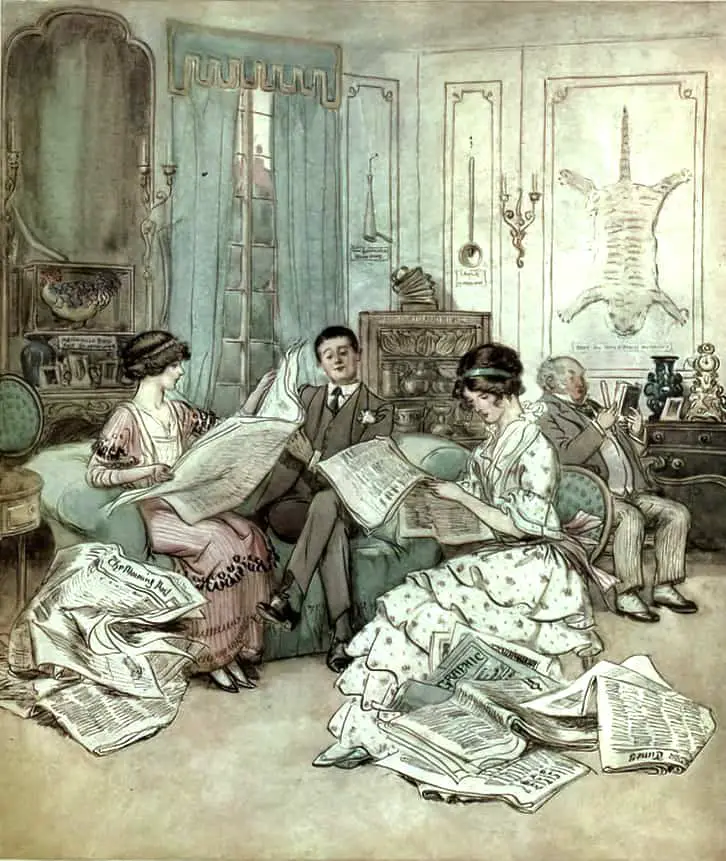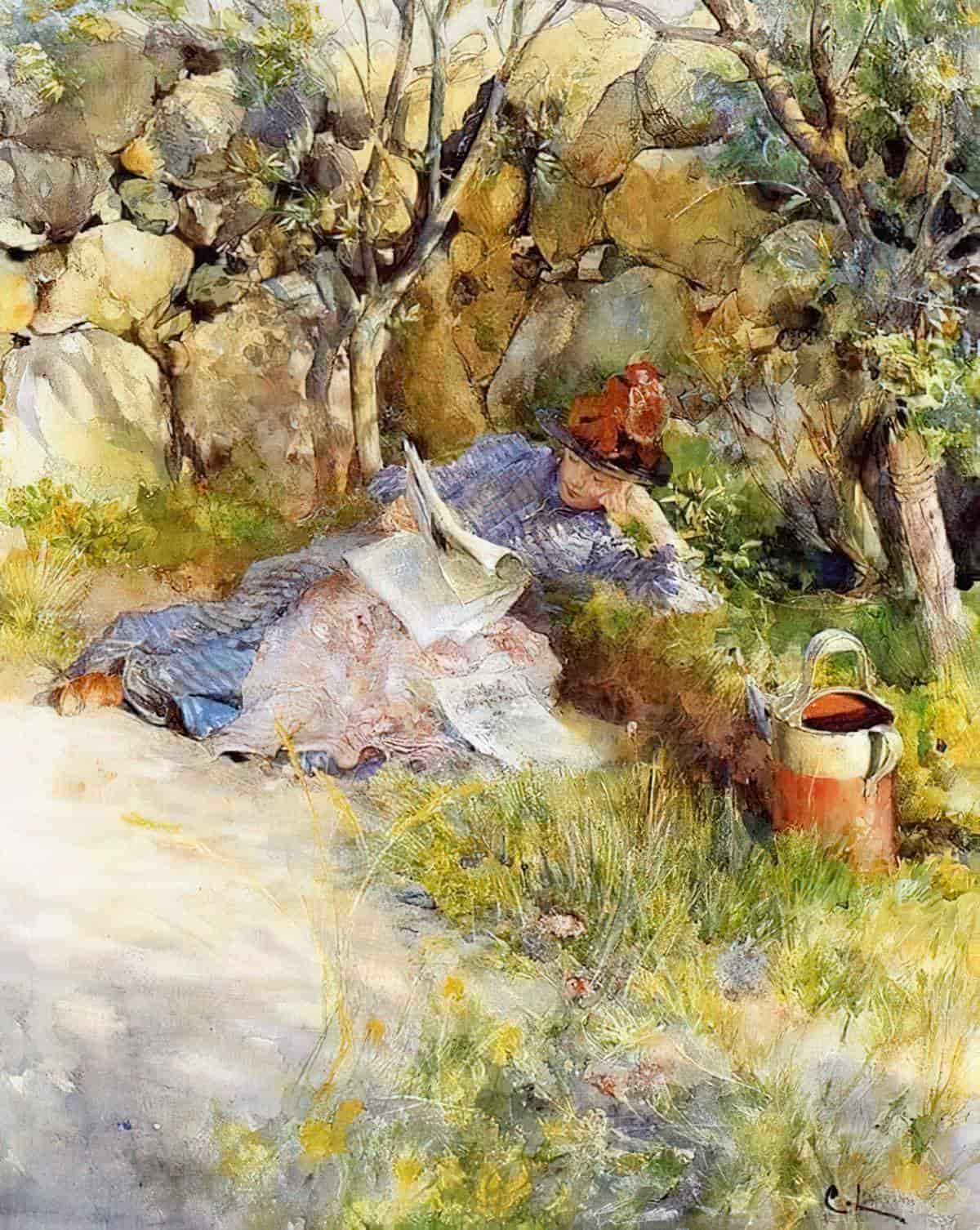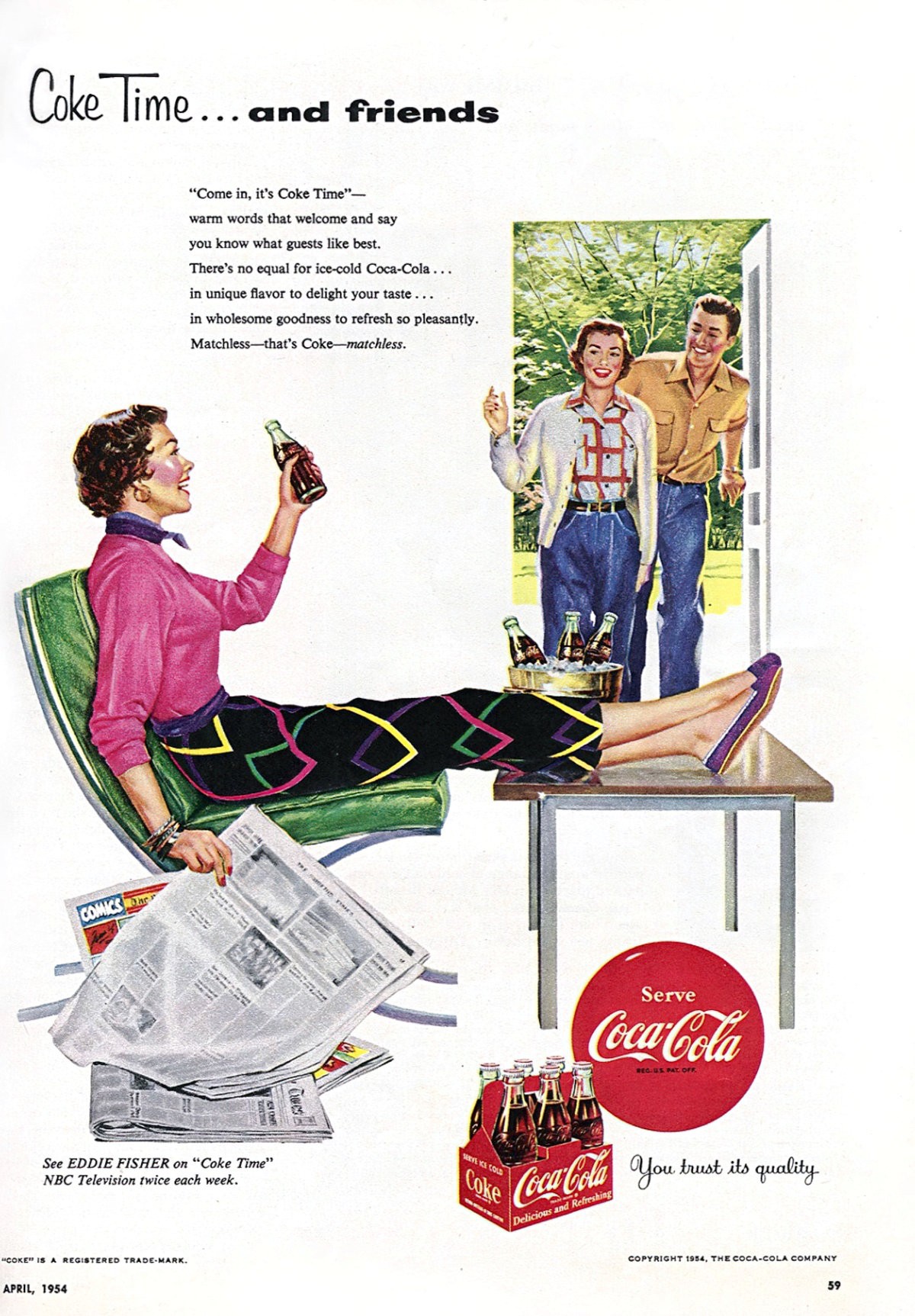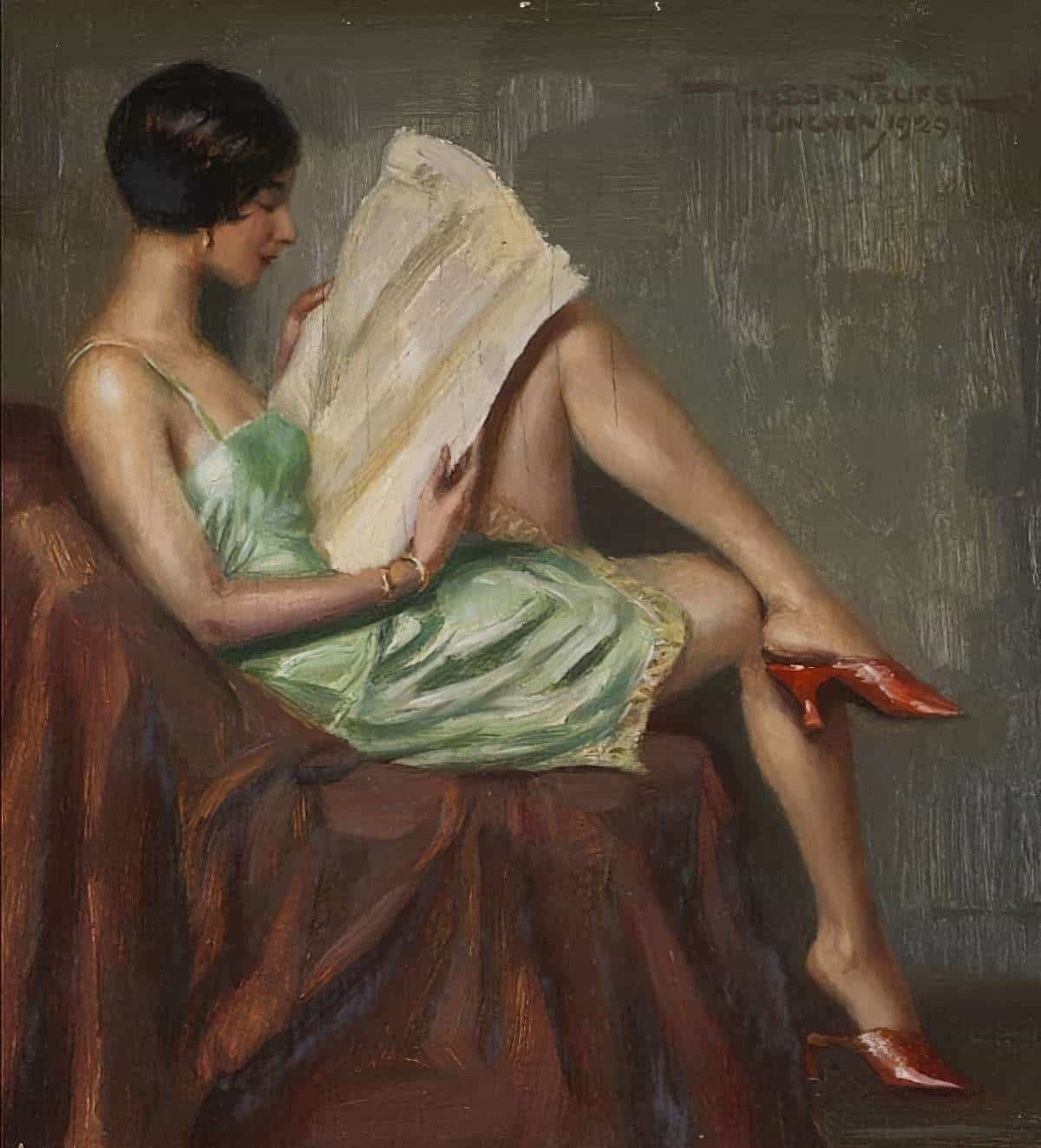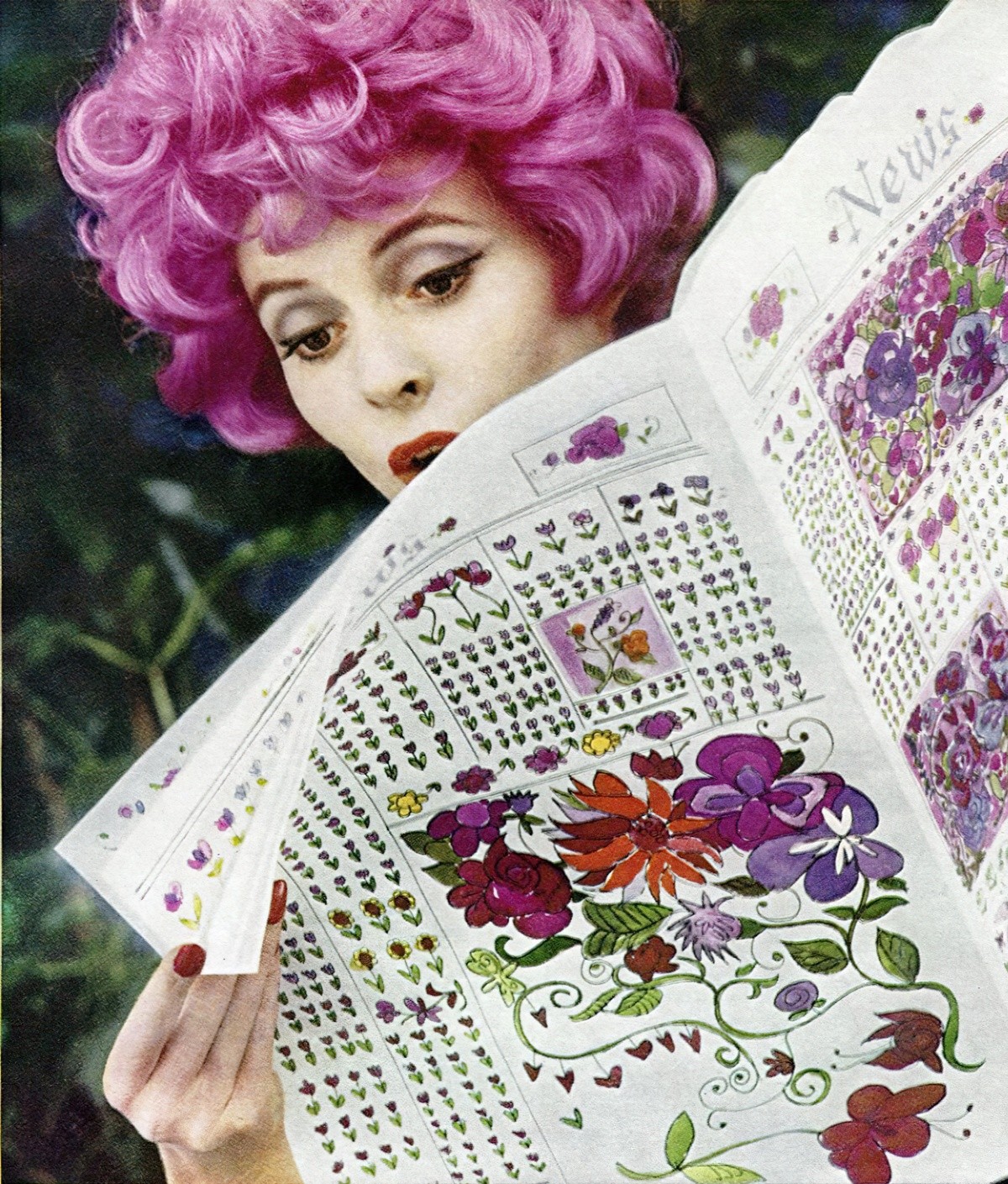 Header: George Hughes, Sunday Visitors, 1945