When illustrators use white outlines instead of the standard black, or near black, this conveys the look and feel of a traditional woodcut (or linocut) artwork. Since folk artists commonly used woodcuts to create their art, white outlines are therefore associated with folk art.
Below are some examples of woodcuts and linocuts, and also some examples of 'the woodcut look'.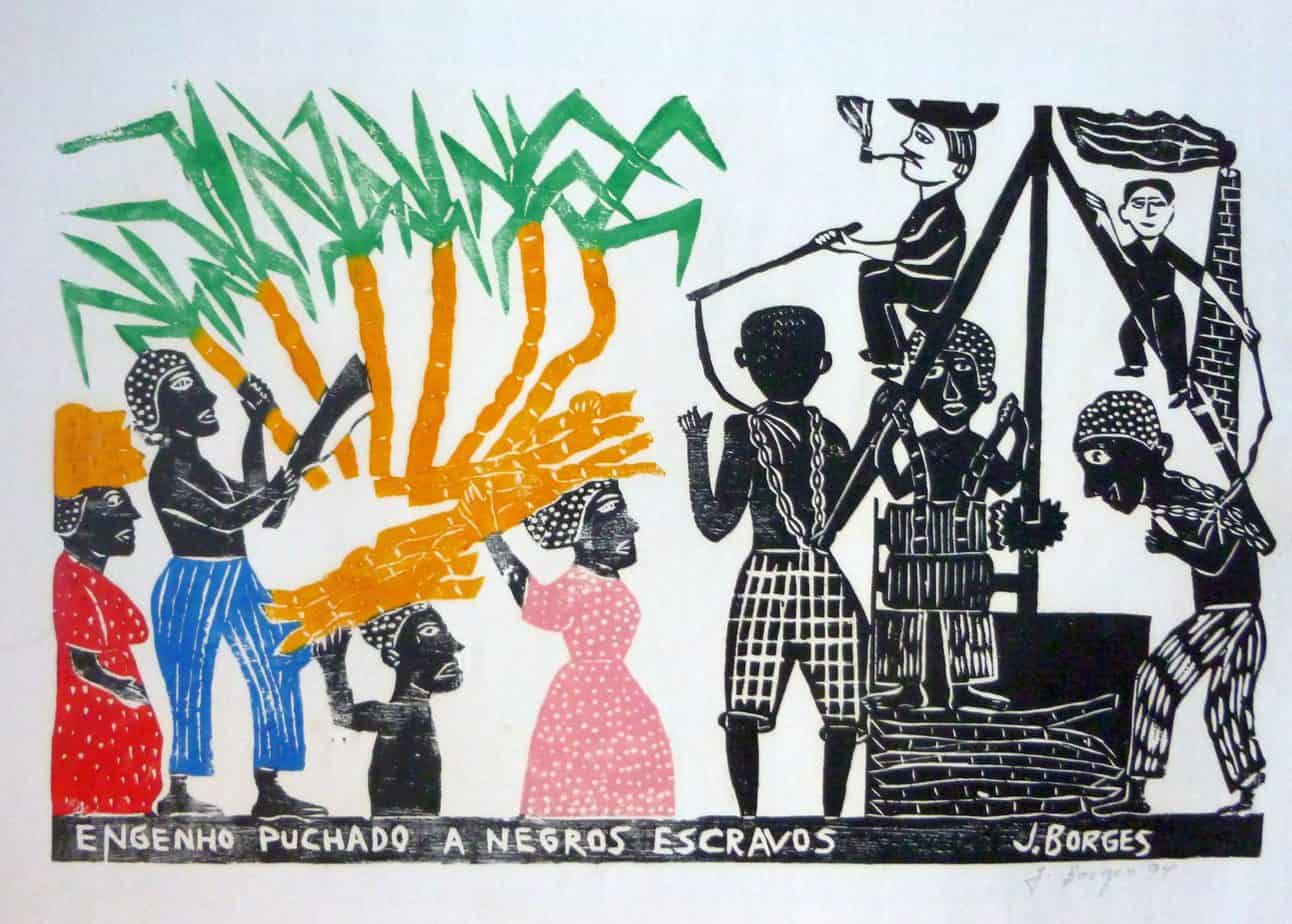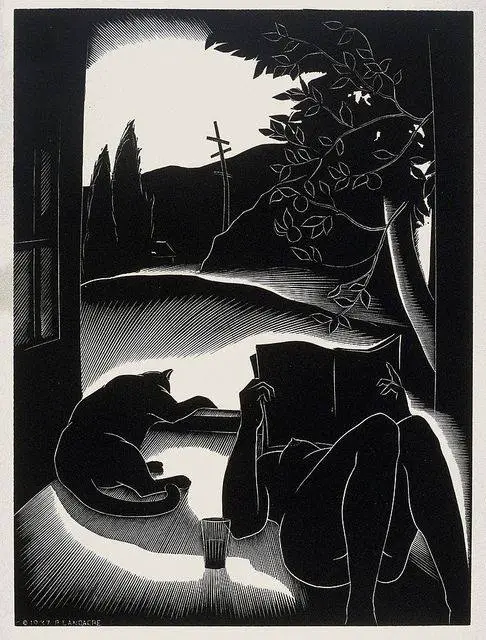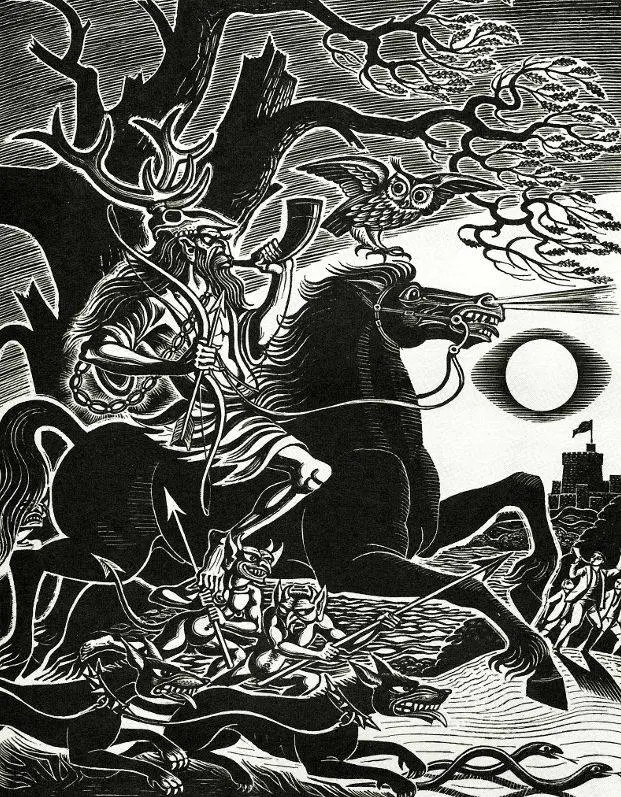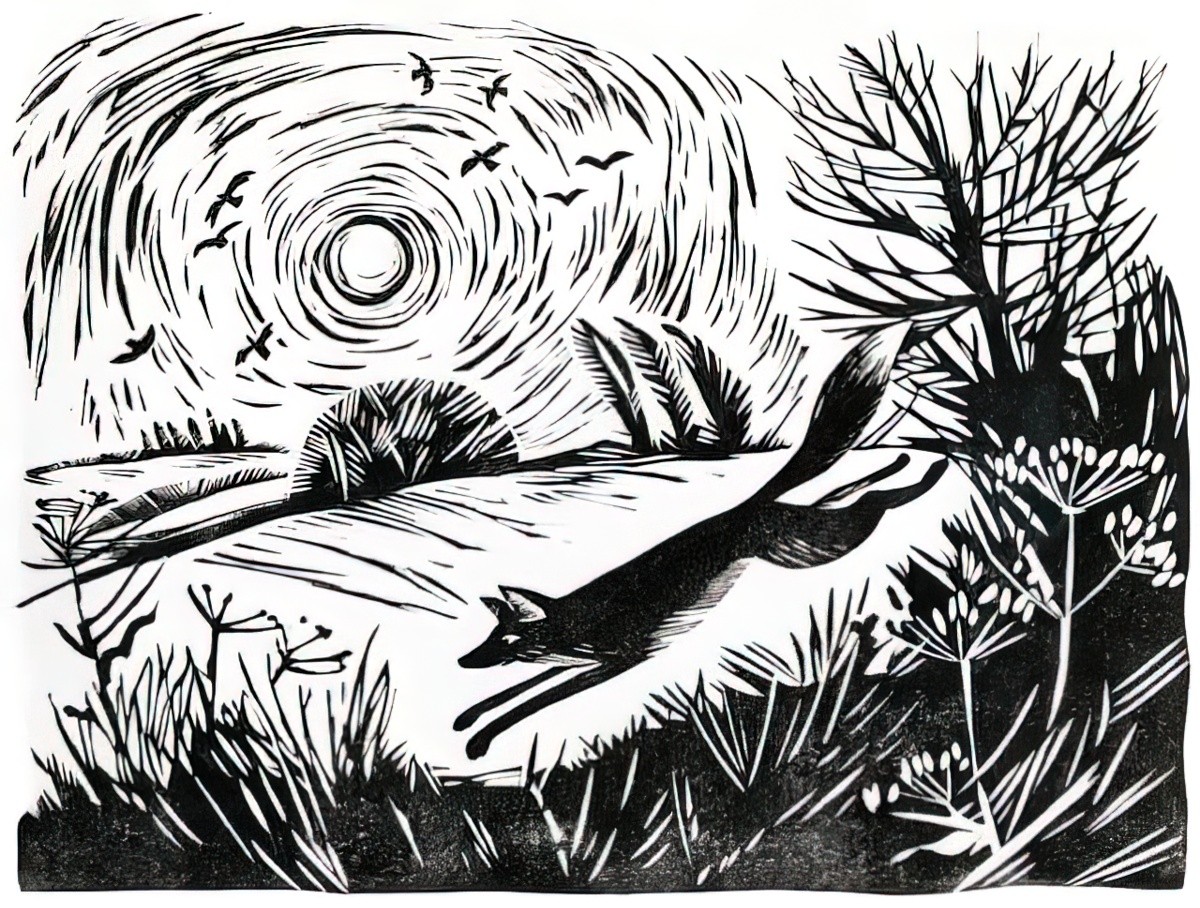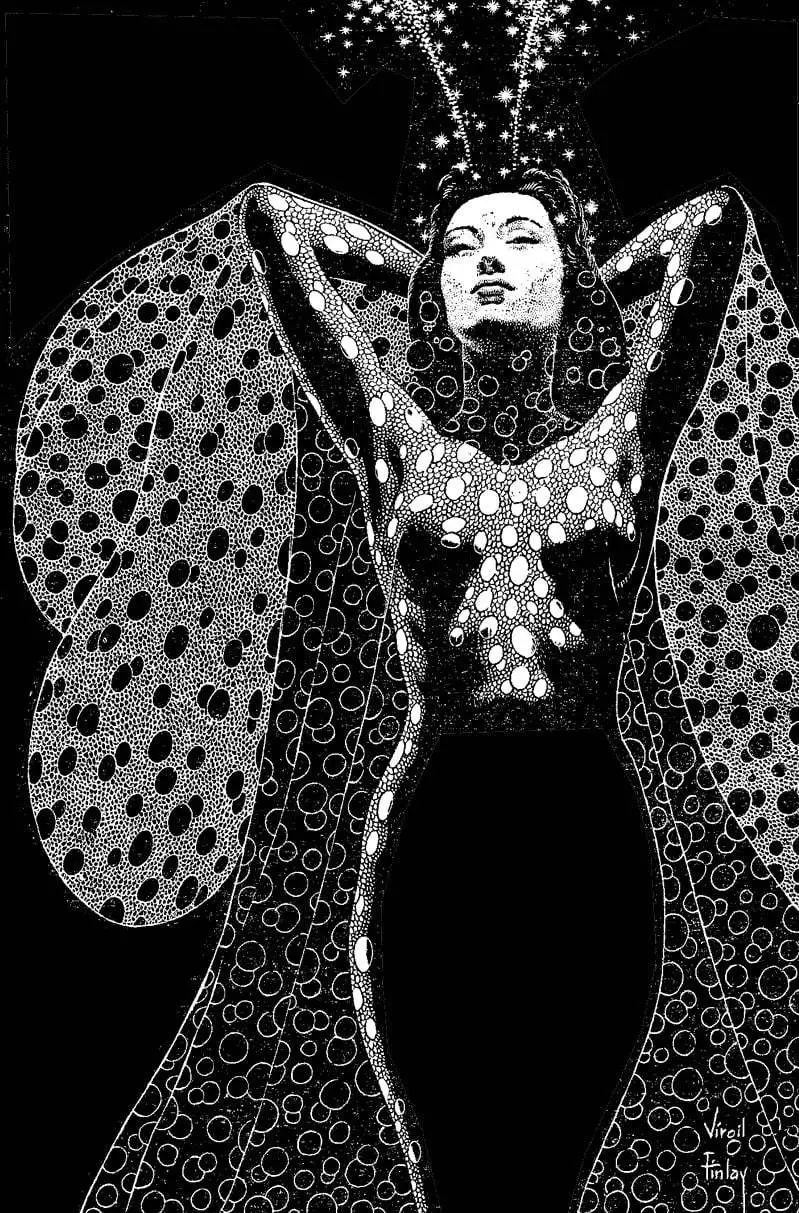 Frans Haacken's illustrations for Peter and the Wolf below are notable for the addition of a single vibrant colour on each spread.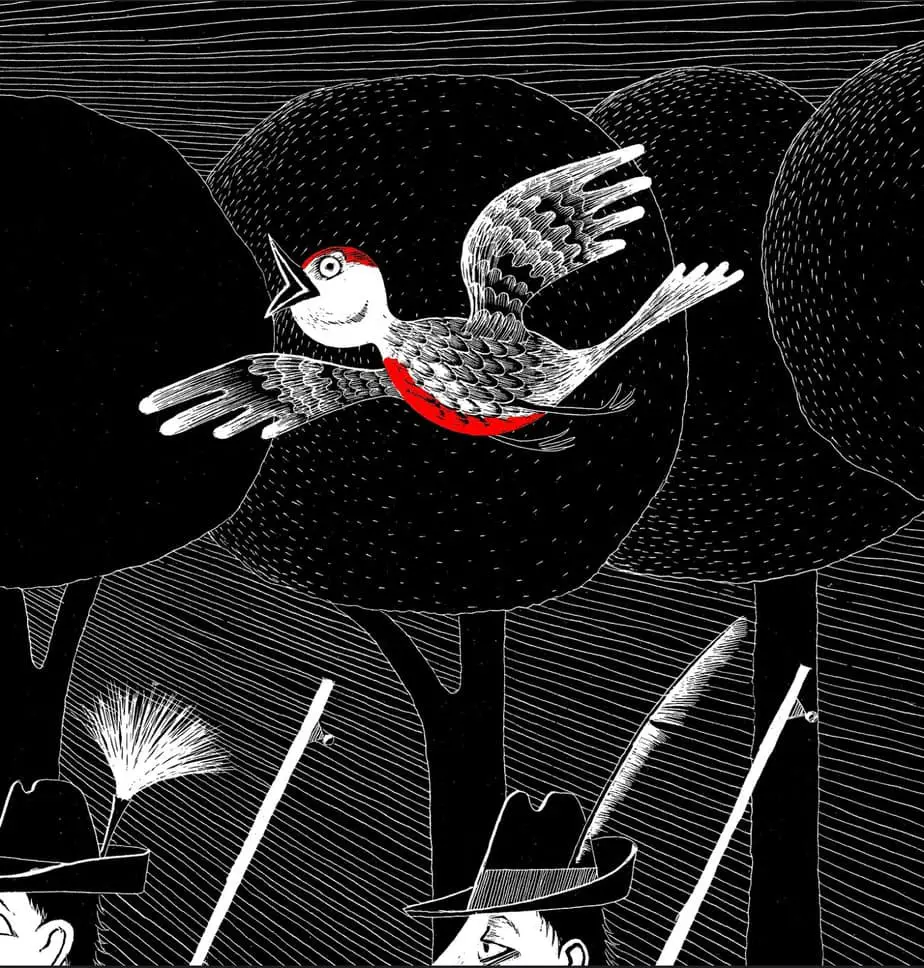 ZBIGNIEW RYCHLICKI
Zbigniew Rychlicki (1922 – 1989) was a Polish graphic artist, and illustrator of children's books who was awarded the Hans Christian Andersen Awards Prize. He had a number of different styles, including woodcut for folktales.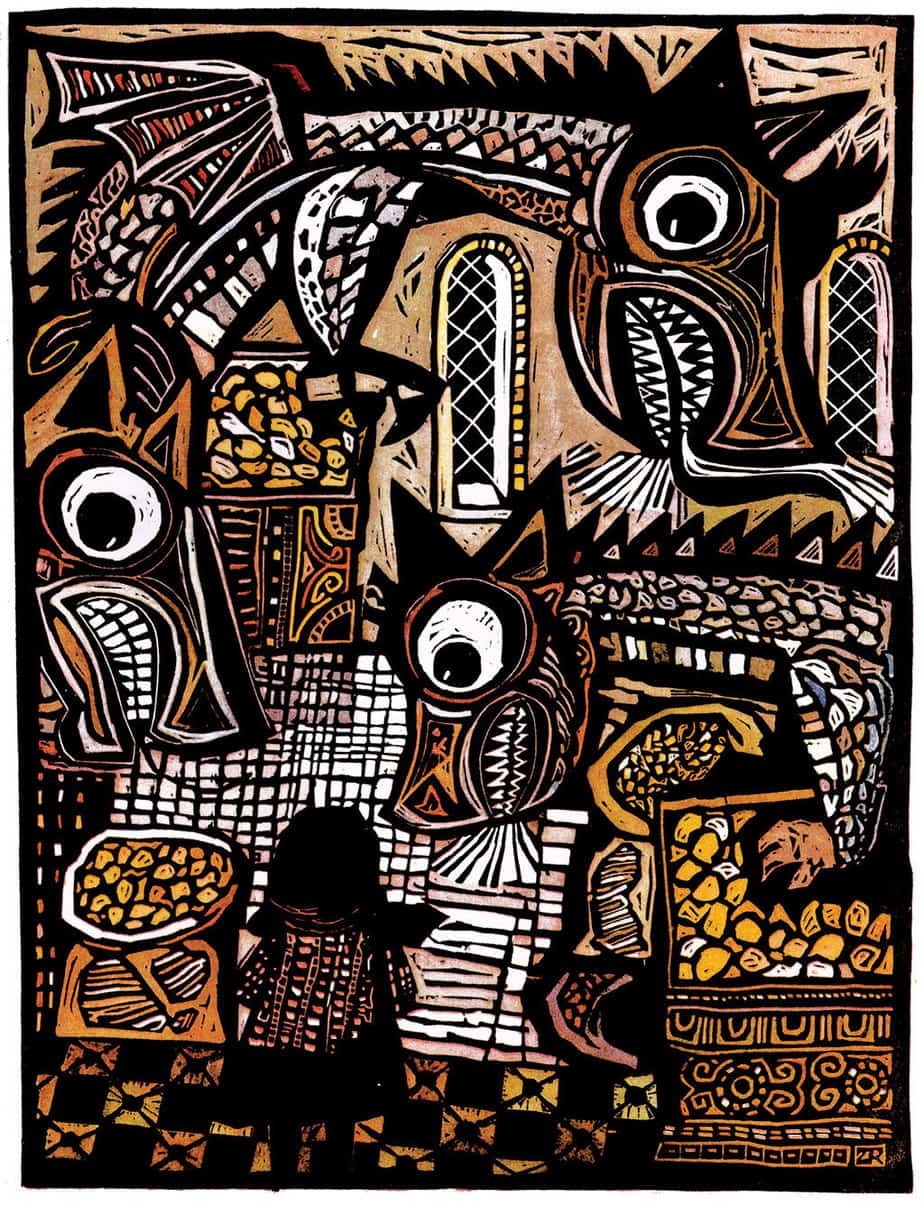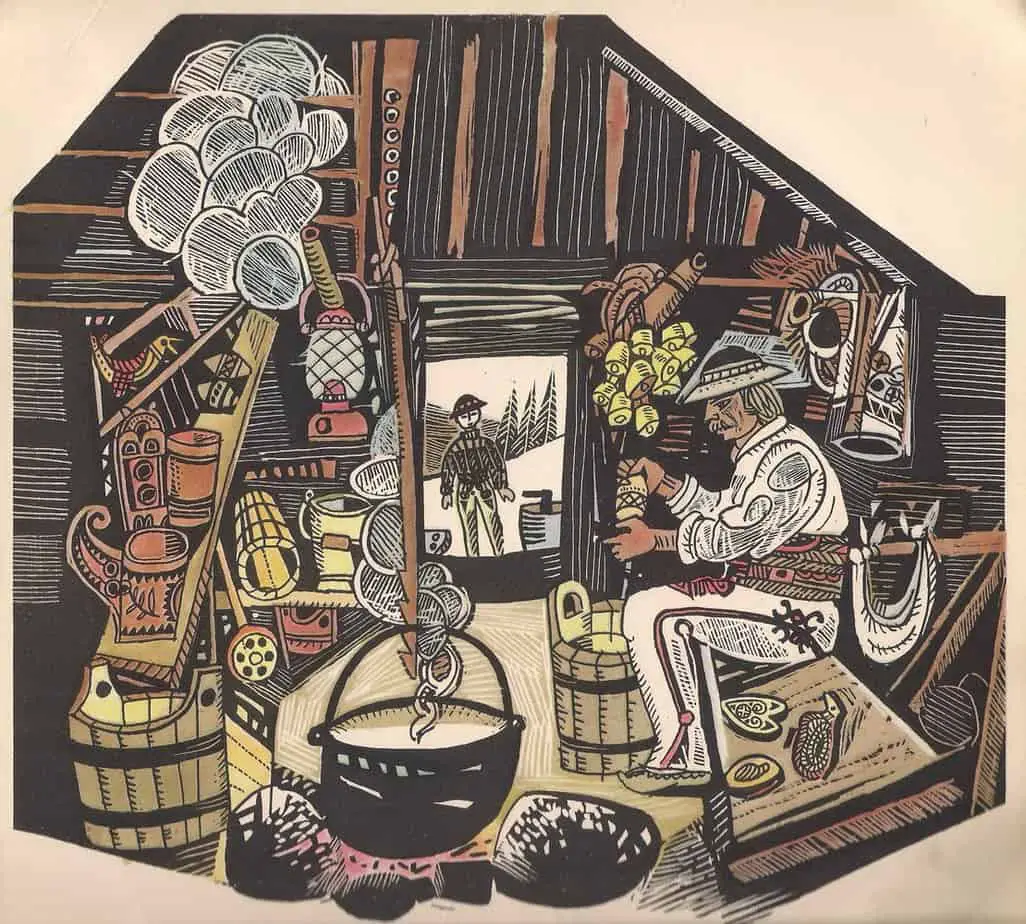 PAUL GOBLE
Paul Goble (1933-2017) was an English-born illustrator well-known for his illustrations of American folk tales.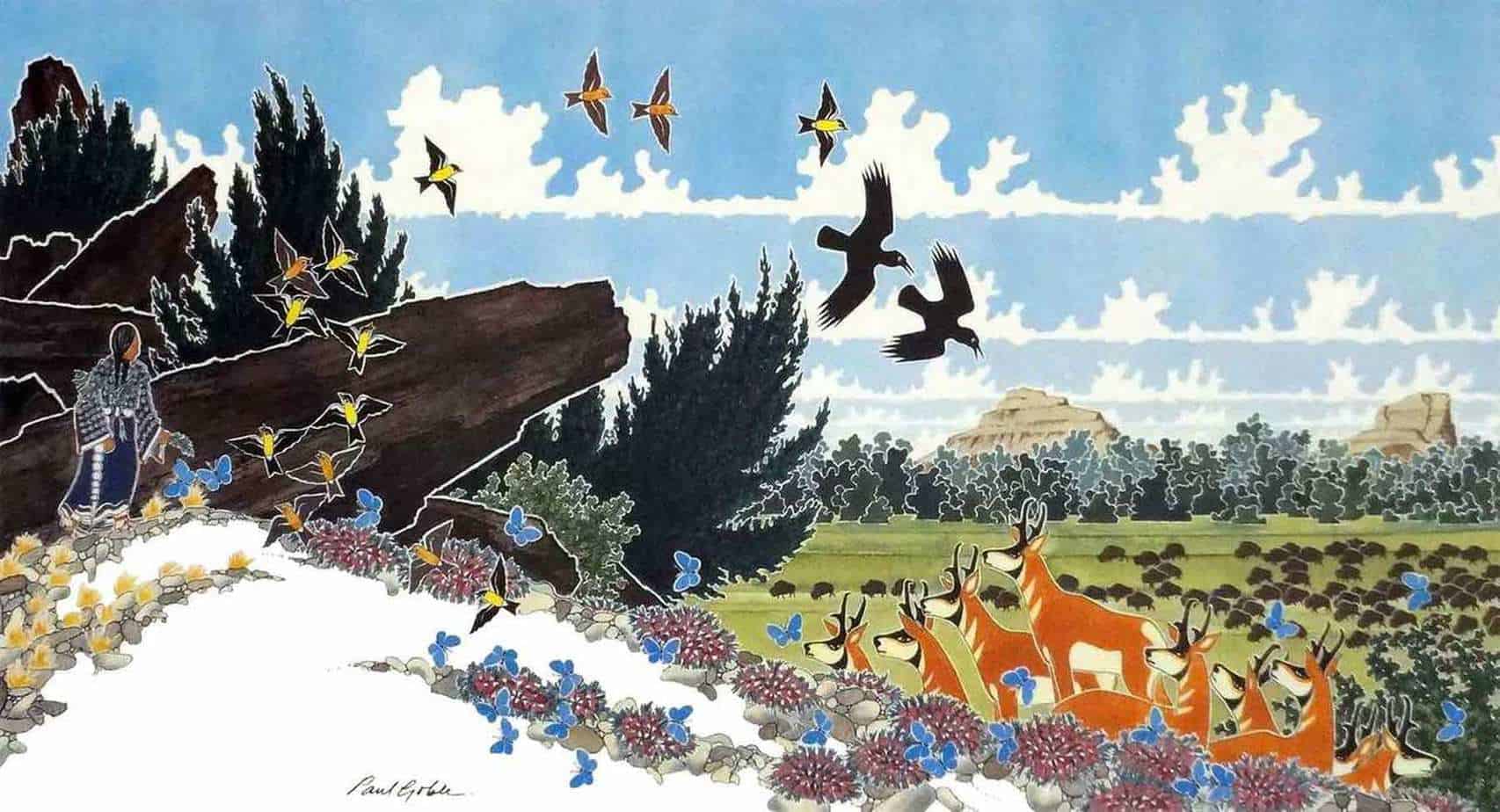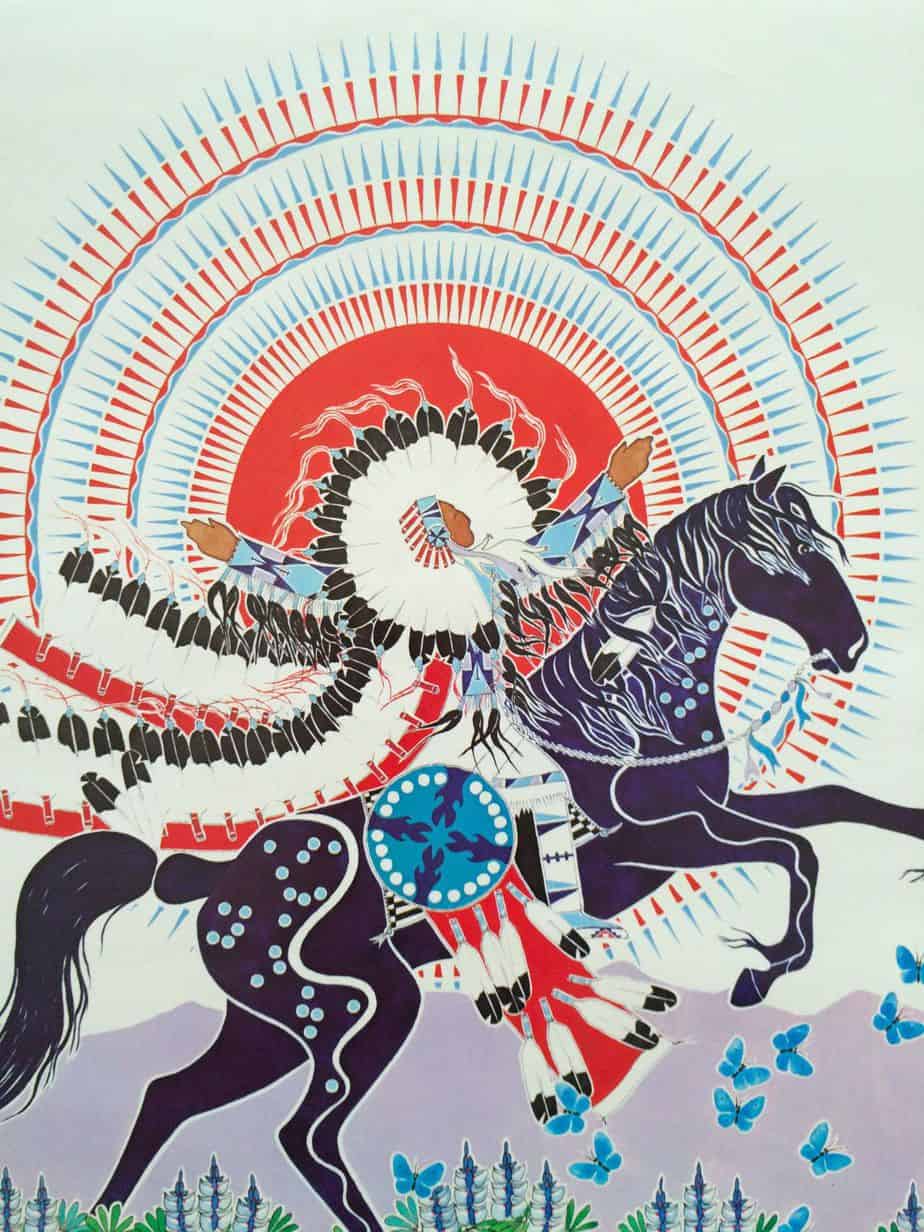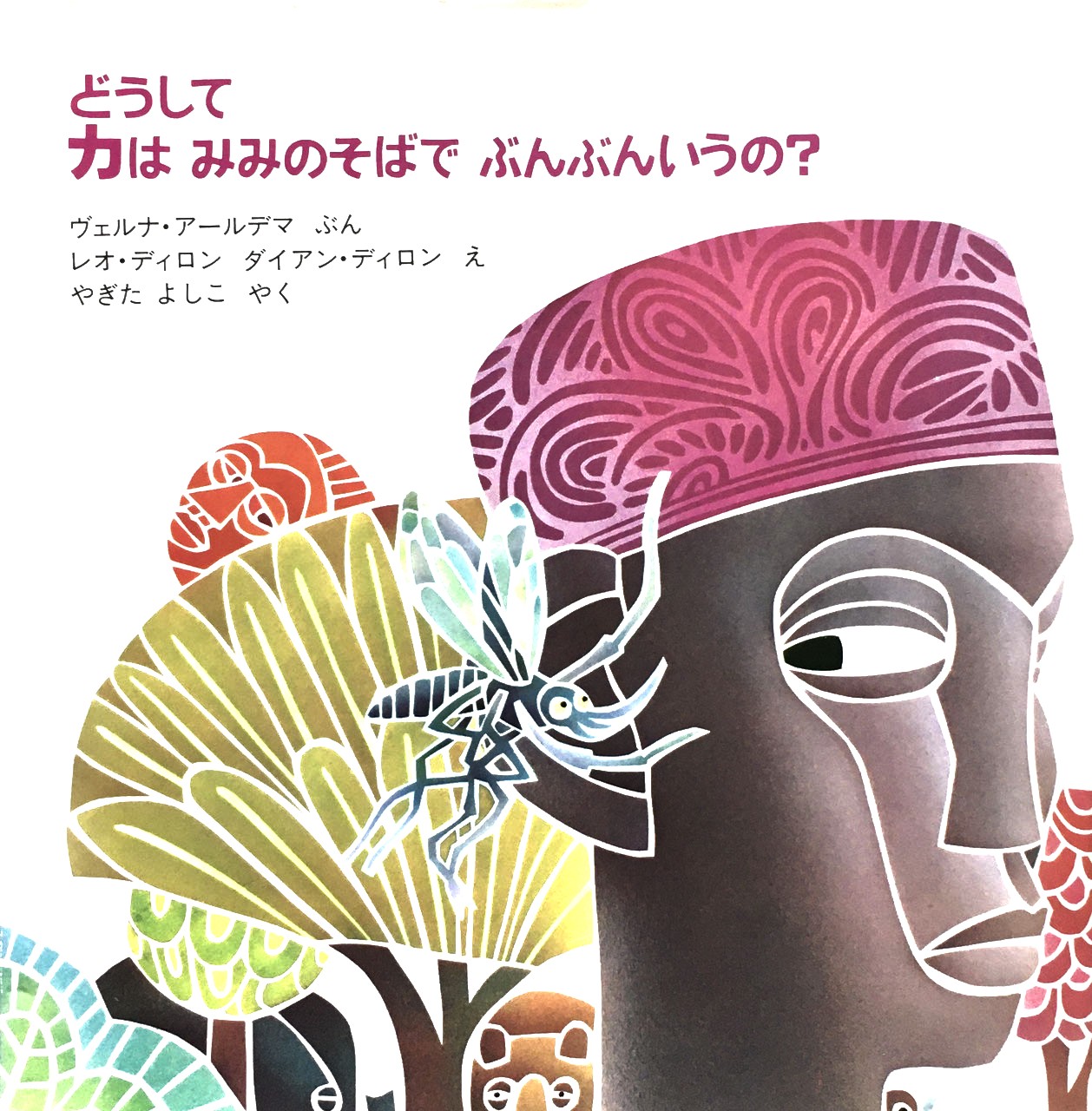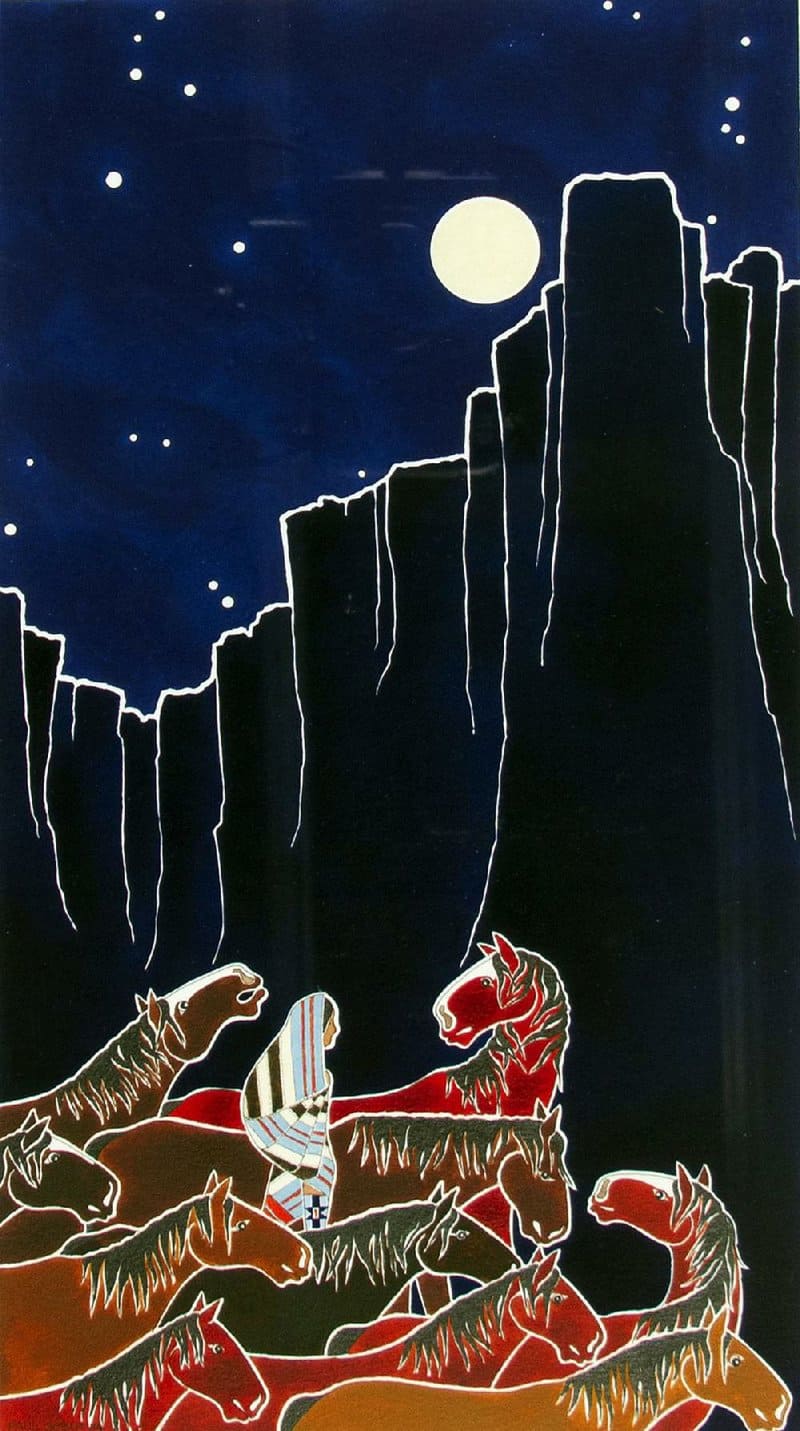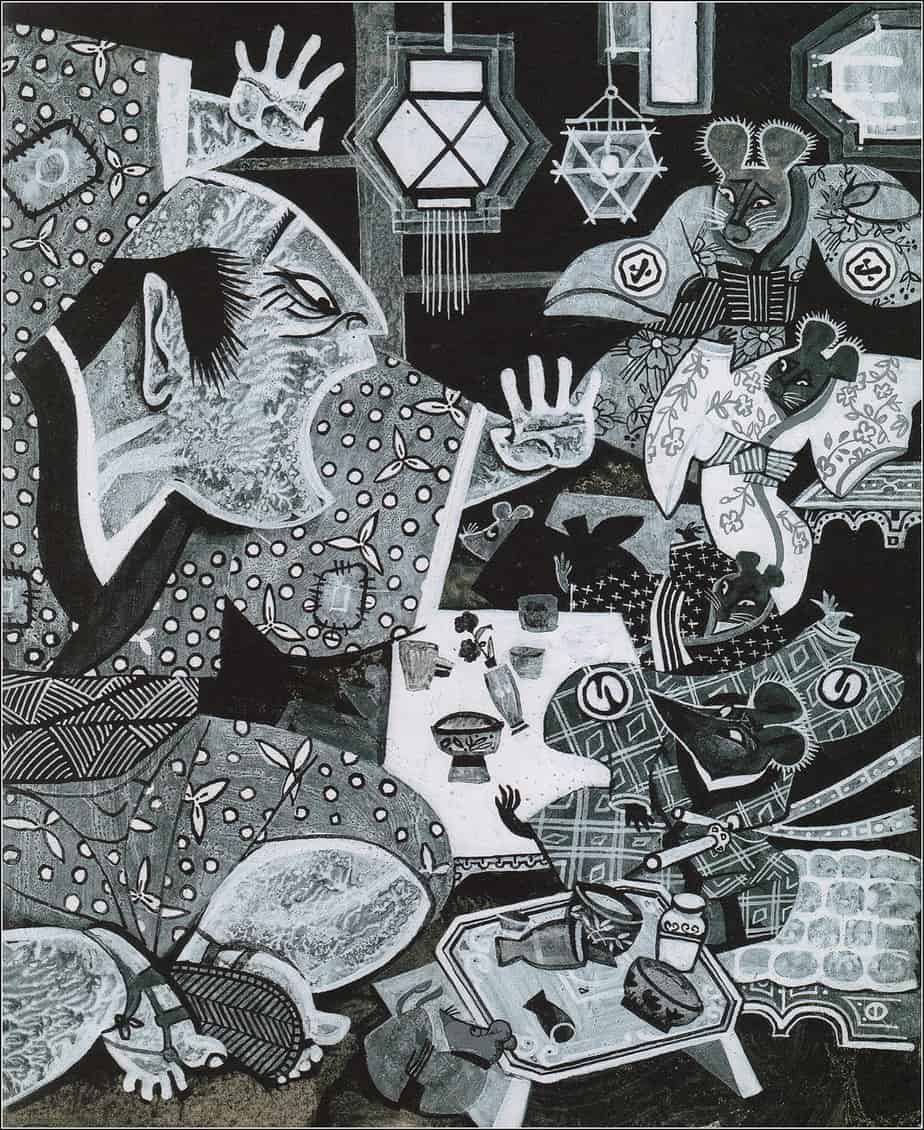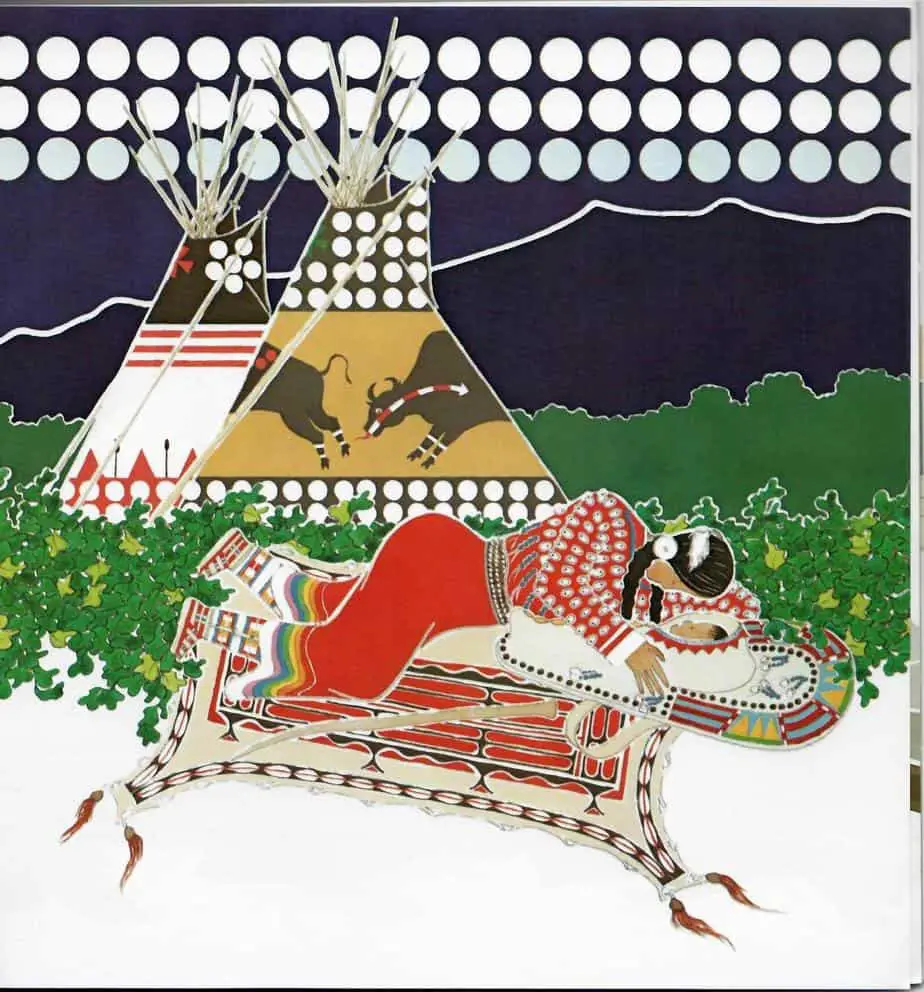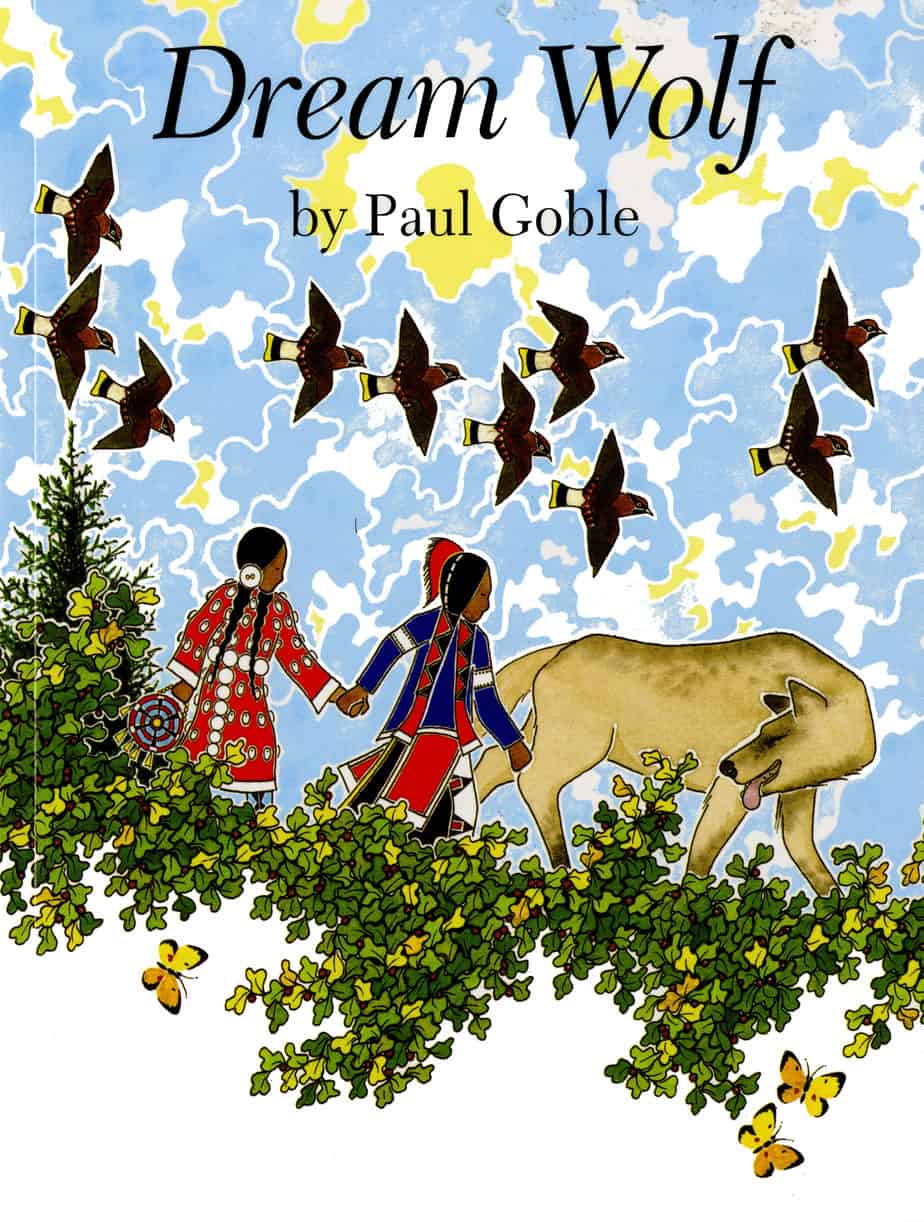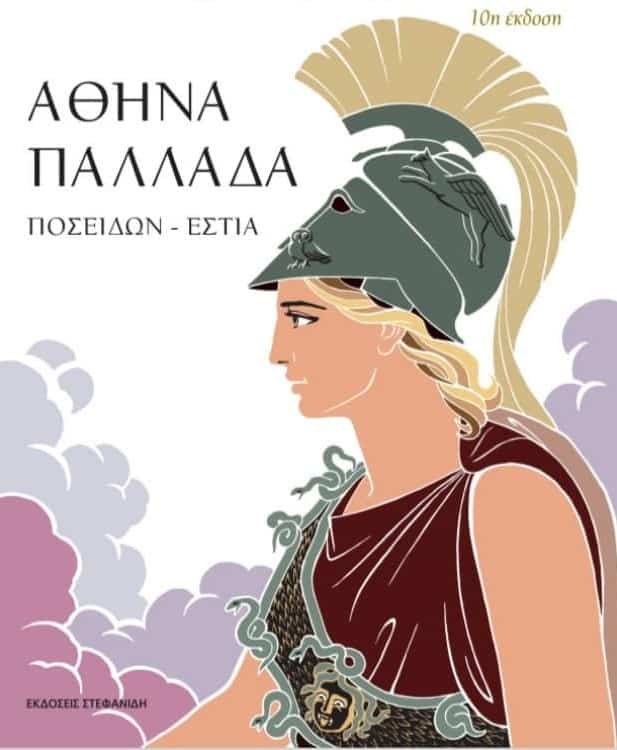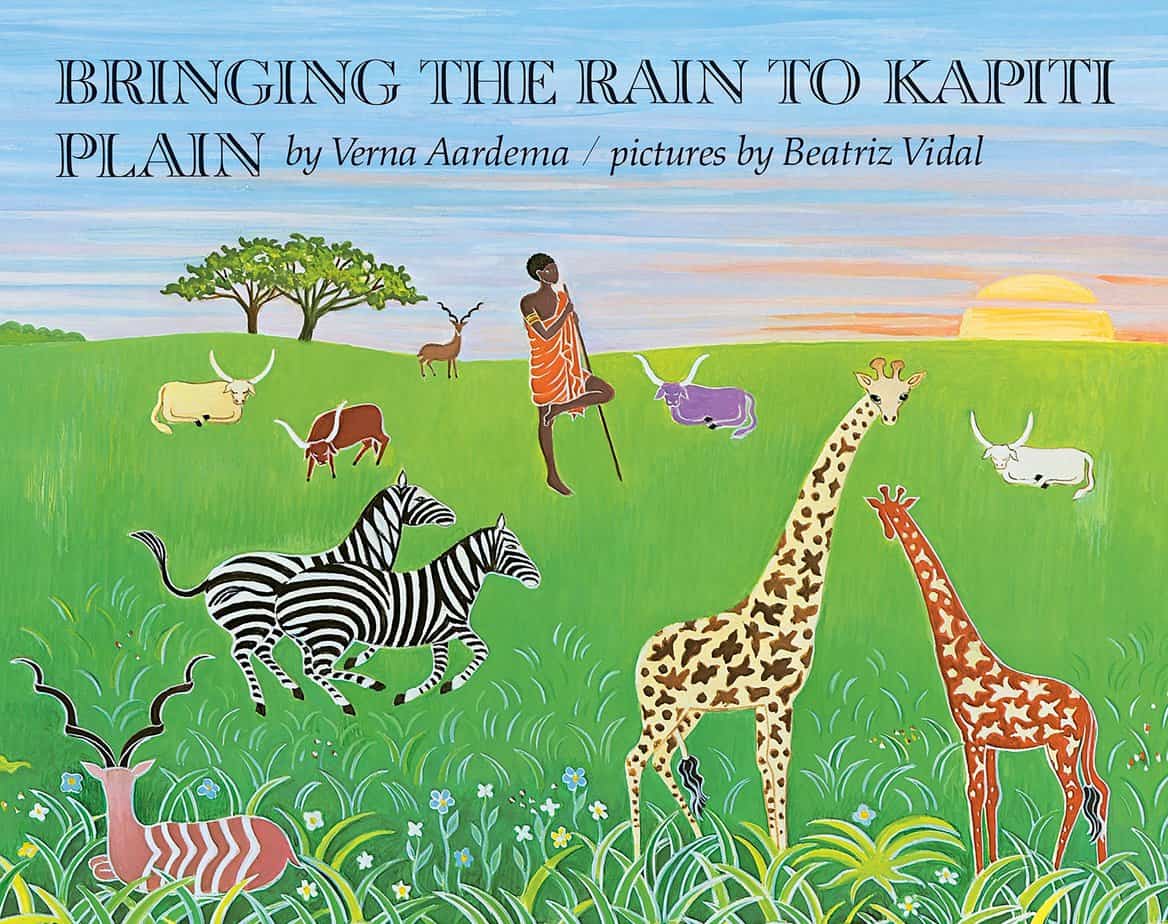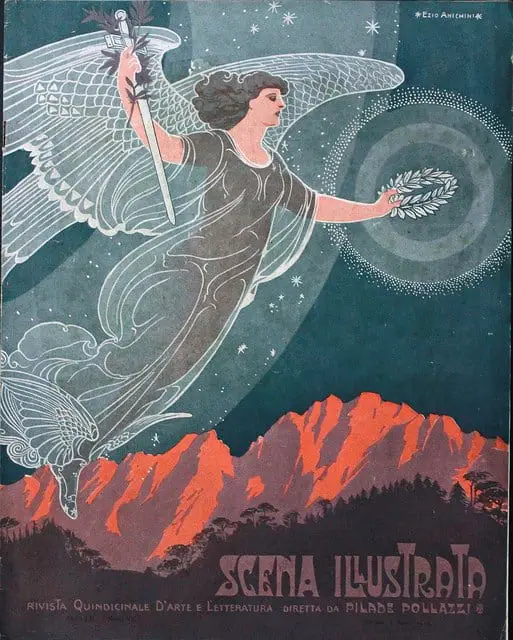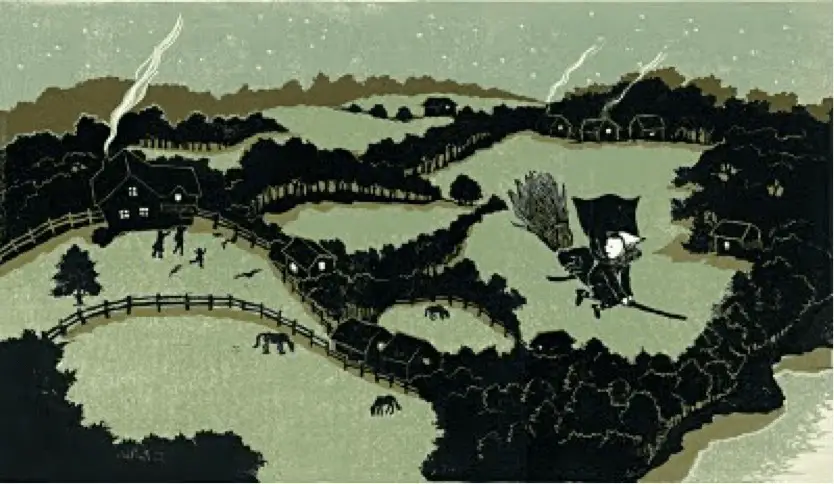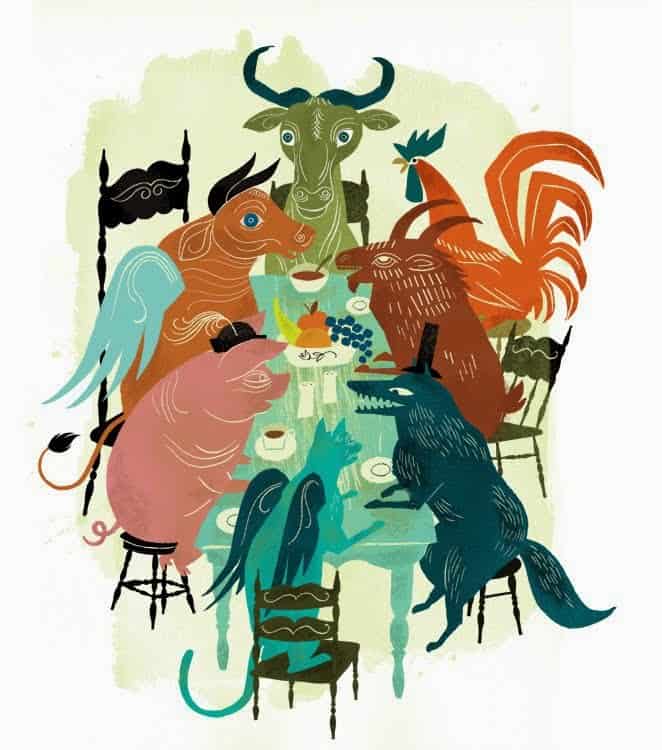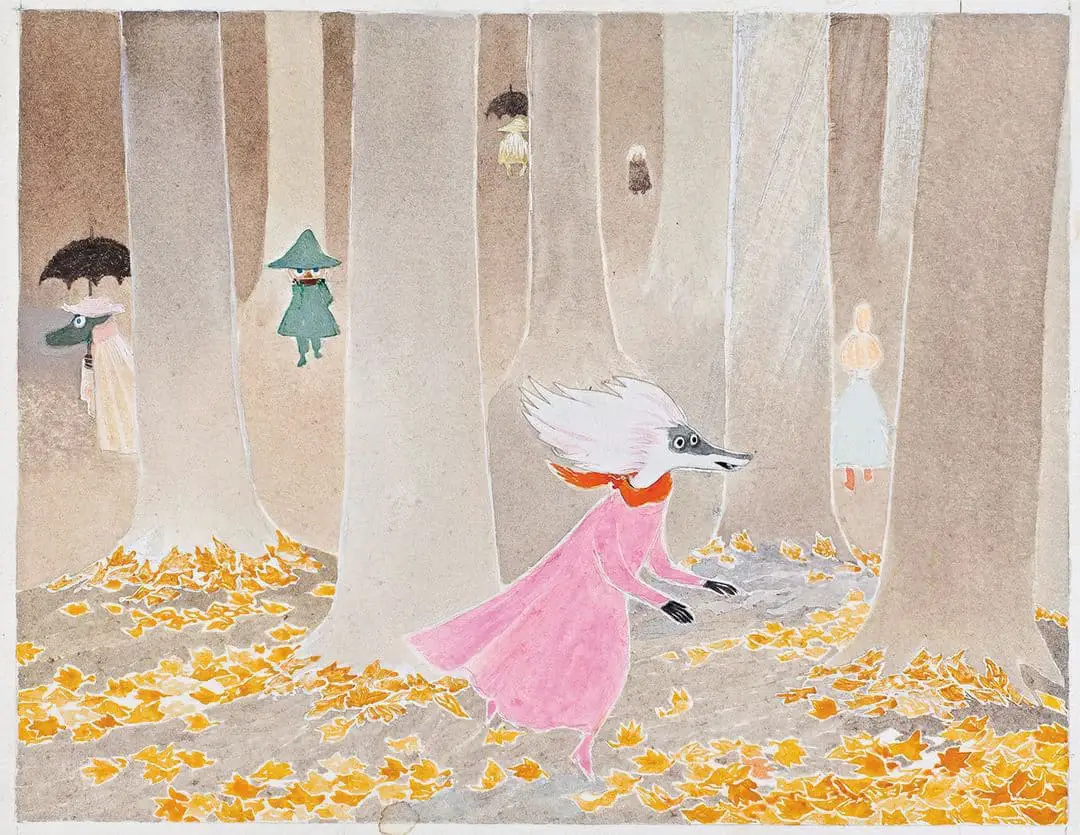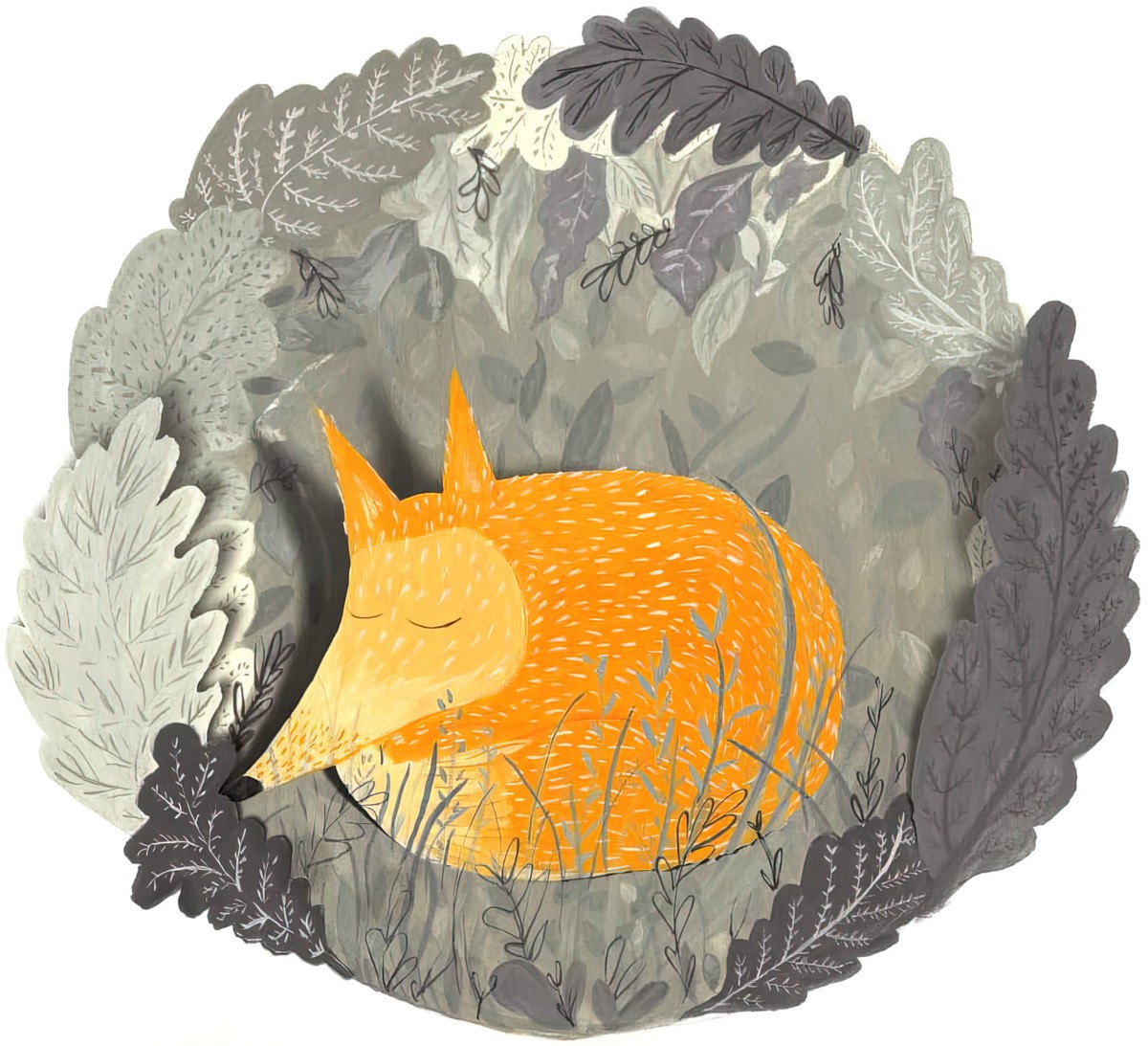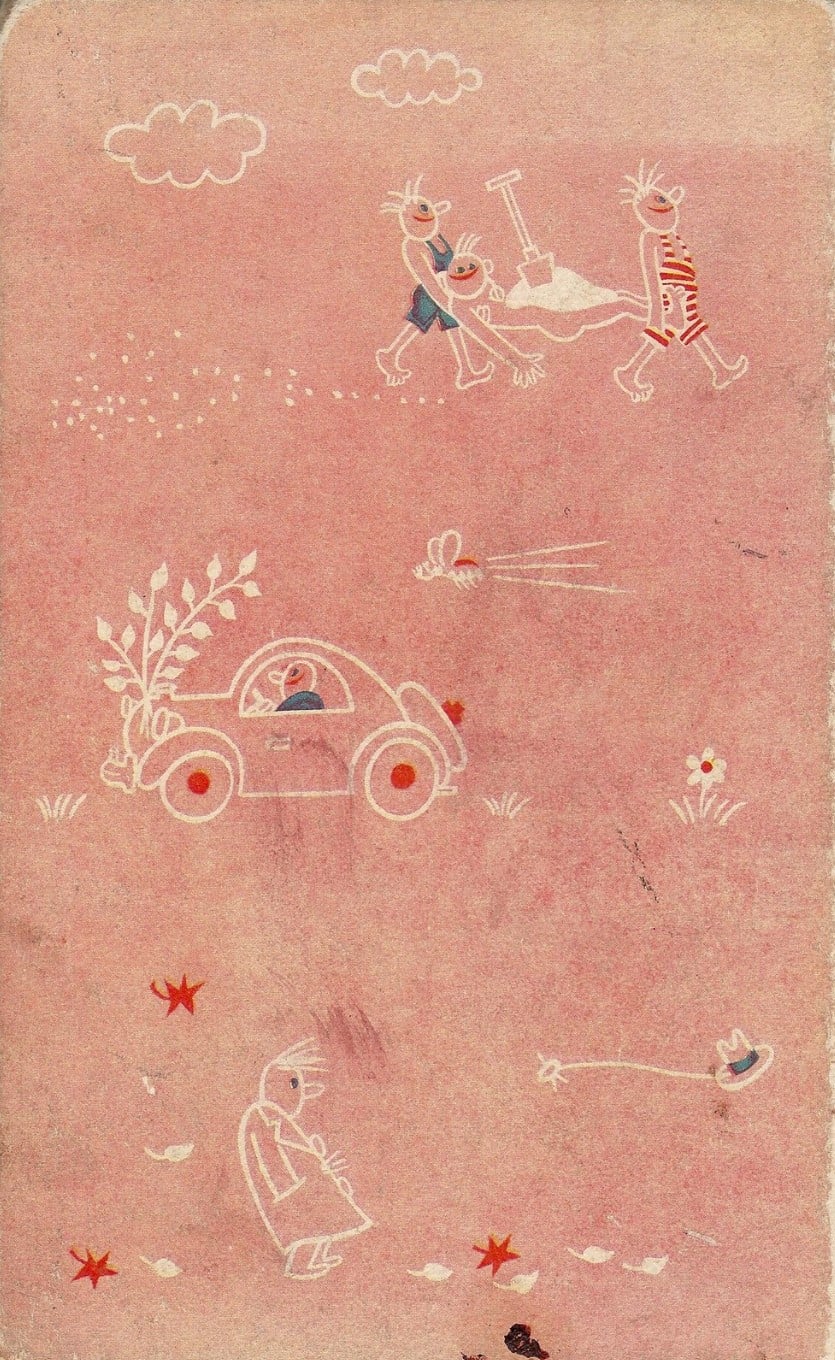 White outlines work especially well for snowy scenes.
I can't tell for sure how this one was done, but it looks like watercolour and masking fluid.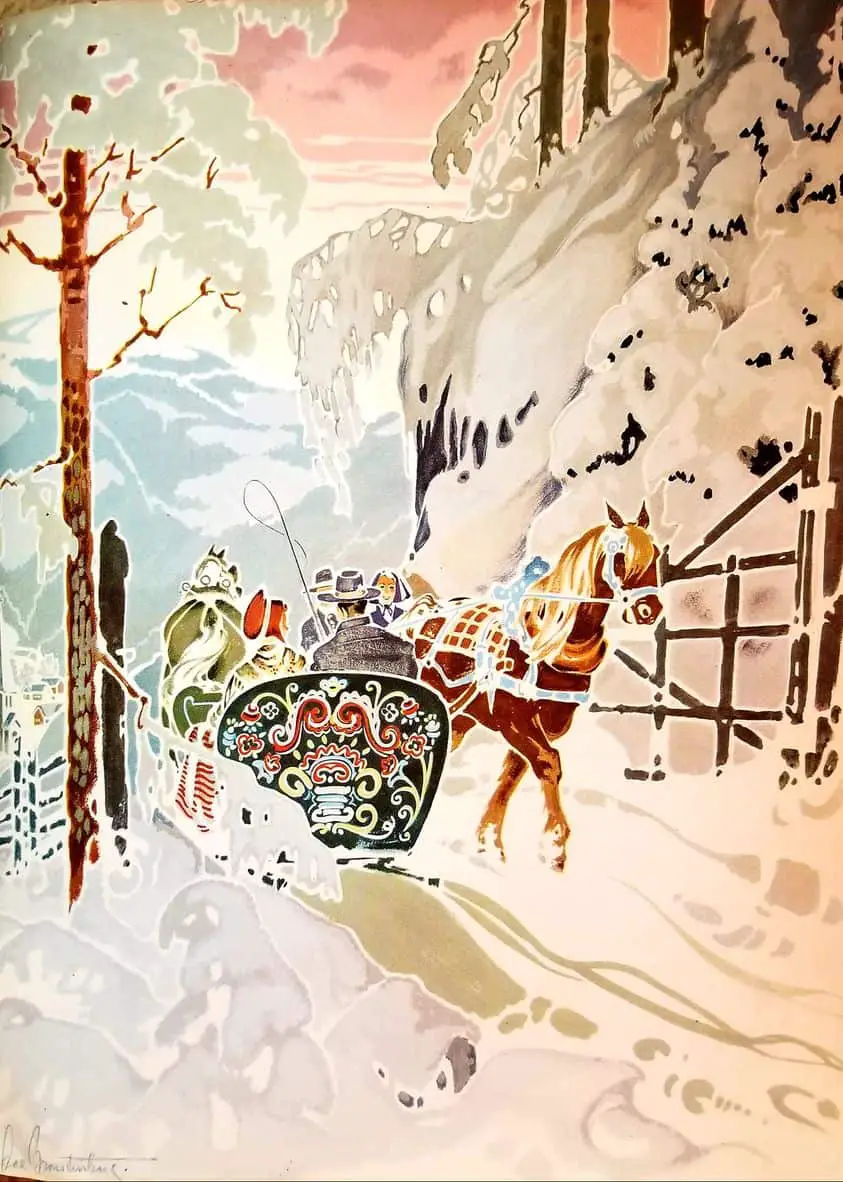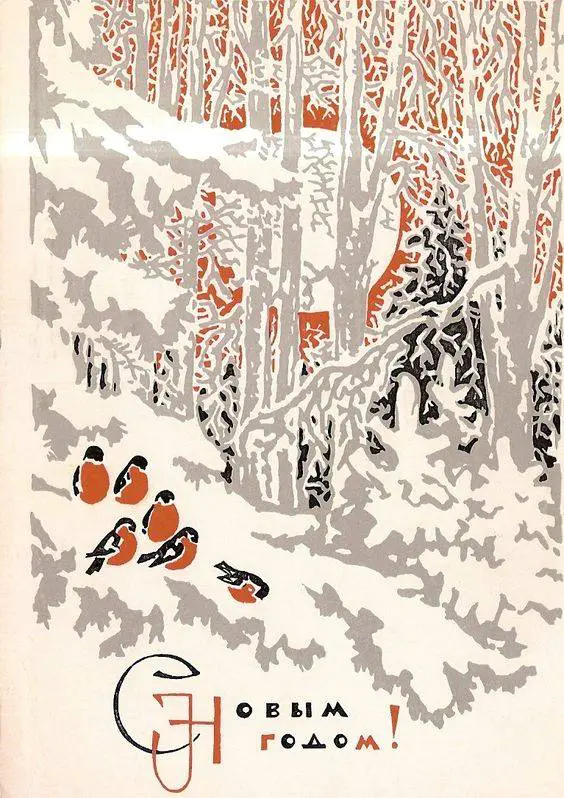 ANNIE SOUDAIN
Annie Soudain is a British retired art teacherwho now lives in Hastings in East Sussex, concentrating on her own work. Annie uses a variety of media, but her main focus currently is on linoprinting.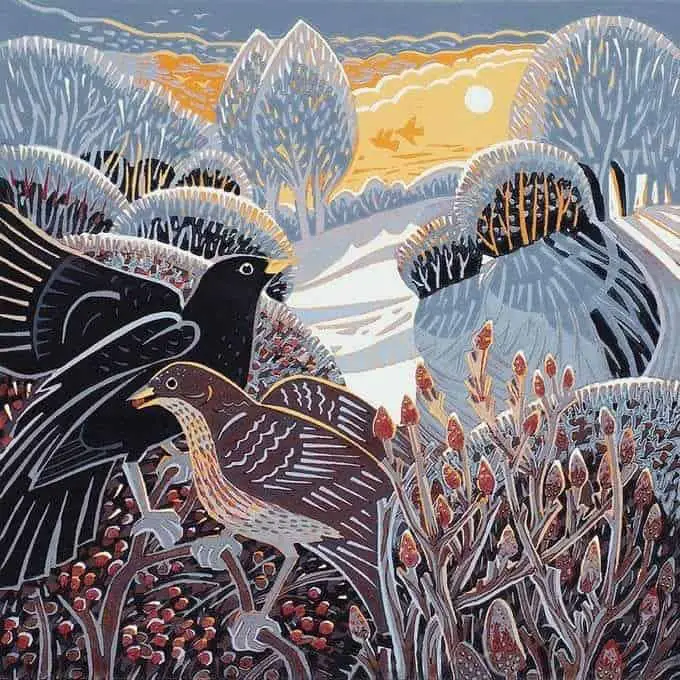 SOAP ON GLASS DECORATION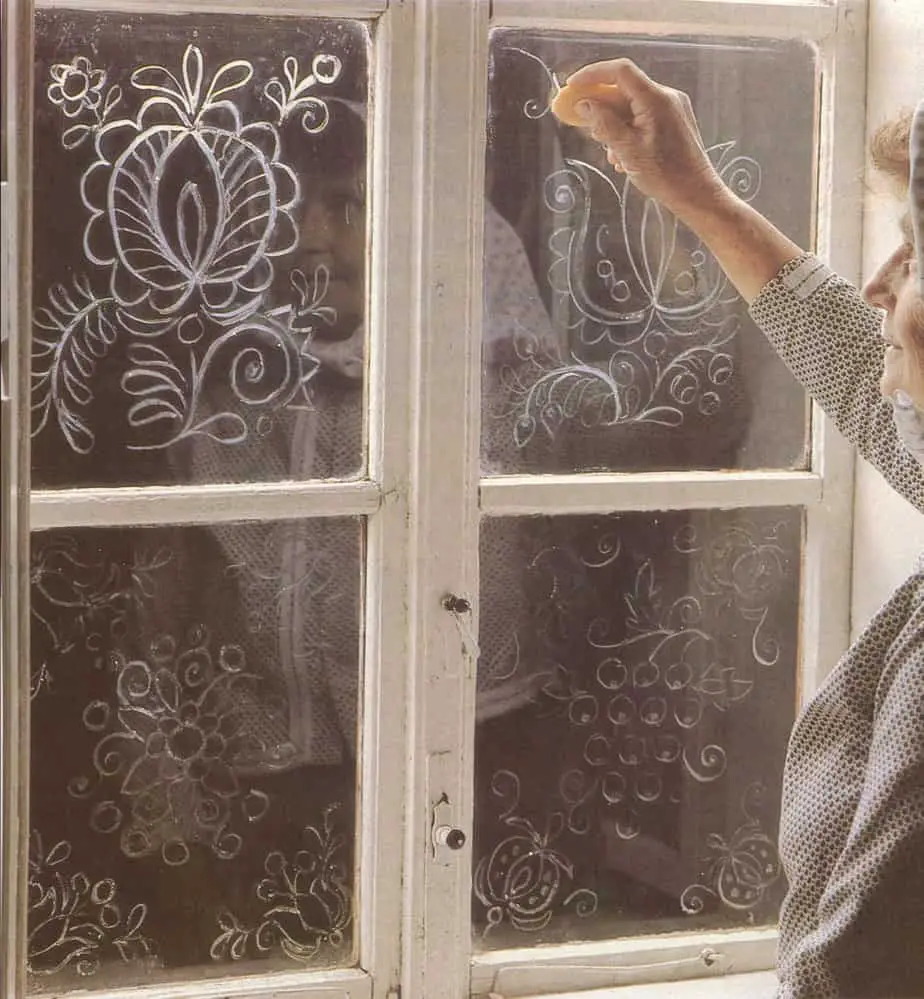 WHITE OUTLINES AND THE GHOSTLY SUPERNATURAL WORLD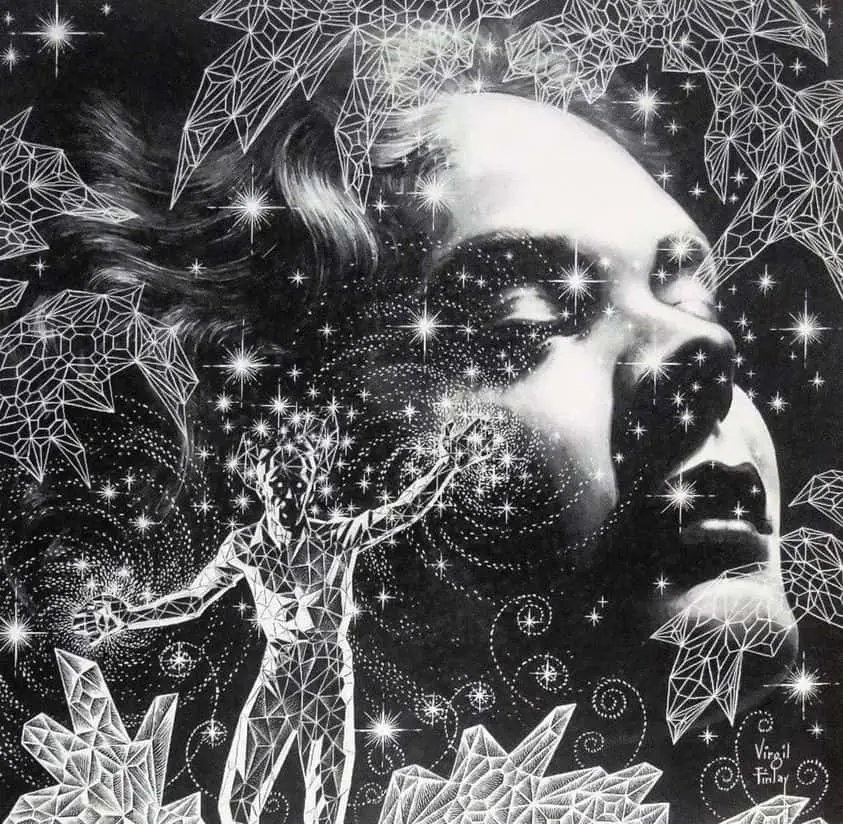 For more examples see the collection of how illustrators depict ghosts. Tony DiTerlizzi's illustration below is particularly masterful because the white outlines convey a slightly folktale look while also serving the purpose of creating an underworld of creatures which may simply be foregrounded creatures. The 'white' outline is dark enough to almost go undetected, and doesn't compete with the title. "Look a little harder and you'll find another world," the cover seems to say.