This list is collected from online chats about children's books studied in Australian high schools. Comments are from teachers who have used these books in class in 2020.
Australian states and territories set quotas for the minimum amount of Australian content. In Victoria, for example, it's a third.
The Hate U Give by Angie Thomas
American. Teachers are having huge success with Years 9 and 10.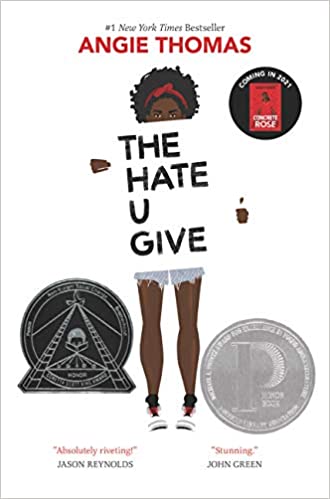 Sixteen-year-old Starr Carter moves between two worlds: the poor neighborhood where she lives and the fancy suburban prep school she attends. The uneasy balance between these worlds is shattered when Starr witnesses the fatal shooting of her childhood best friend Khalil at the hands of a police officer. Khalil was unarmed.
Soon afterward, his death is a national headline. Some are calling him a thug, maybe even a drug dealer and a gangbanger. Protesters are taking to the streets in Khalil's name. Some cops and the local drug lord try to intimidate Starr and her family. What everyone wants to know is: what really went down that night? And the only person alive who can answer that is Starr.
But what Starr does or does not say could upend her community. It could also endanger her life.
Beyond Belief by Dee White
This novel is marketed at readers over 10 years old but works with Year 10s.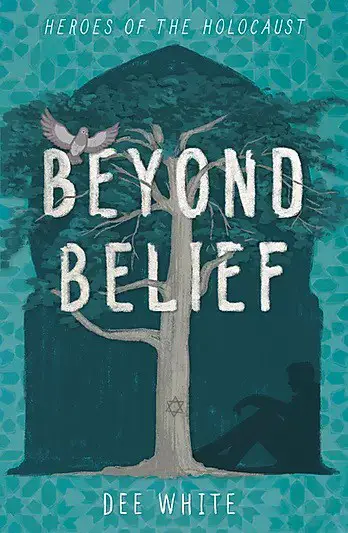 Inspired by the true story of Muslims who saved the lives of Jewish children in the Second World War.
In 1942, in the Grand Mosque in Paris, 11-year-old Ruben is hiding from the Nazis. Already thousands of Jewish children have disappeared, and Rubens parents are desperately trying to find his sister. Ruben must learn how to pass himself off as a Muslim, while he waits for the infamous Fox to help him get to Spain to be reunited with his family. One hint of Ruben's true identity and he'll be killed. So will the people trying to save him.
But when the mosque is raided and the Fox doesn't come, Ruben is forced to flee. Finding himself in the south of France, he discovers that he must adjust to a new reality, and to the startling revelation of the Fox's true identity.
Take Three Girls by Cath Crowley, Simmone Howell, Fiona Wood
Australian. Written by three different authors.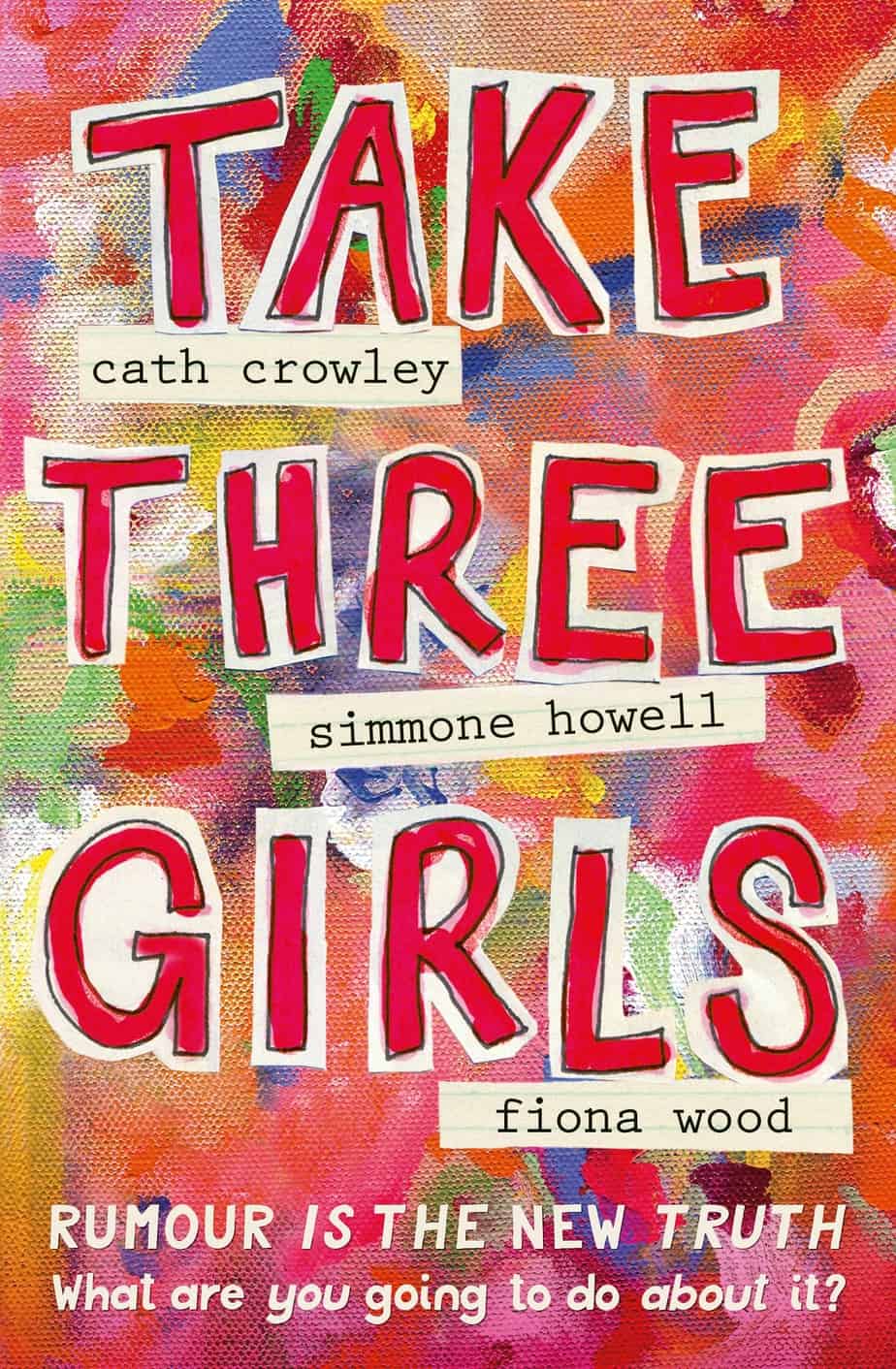 Ady – not the confident A-Lister she appears to be.
Kate – brainy boarder taking risks to pursue the music she loves.
Clem – disenchanted swim-star losing her heart to the wrong boy.
All are targeted by PSST, a toxic website that deals in gossip and lies. St Hilda's antidote to the cyber-bullying? The Year 10 Wellness program. Nice try – but sometimes all it takes is three girls.
Two Weeks With The Queen by Morris Gleitzman
My own kid studied this in Year 7 English. I've written about it in depth. Maps onto Australian literature, cultural, social and gender perspectives, popular and youth cultures.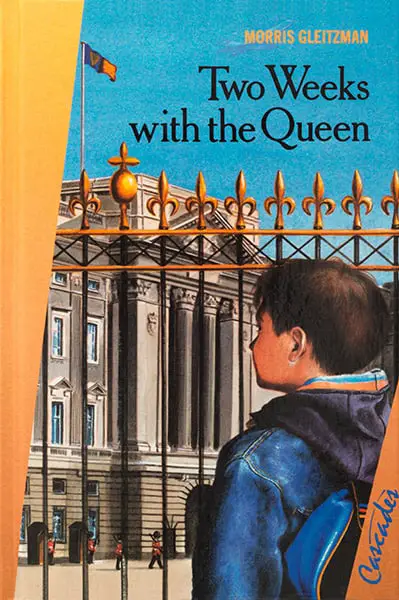 "Dear Your Majesty the Queen,
I need to speak to you urgently about my brother Luke. He's got cancer and the doctors in Australia are being really slack. If I could borrow your top doctor for a few days I know he/she would fix things in no time. Of course Mum and Dad would pay his/her fares even if it meant selling the car or getting a loan. Please contact me at the above address urgently.
Yours sincerely,
Colin Mudford.
P.S.
This is not a hoax.
Ring the above number and Aunty Iris will tell you.
Hang up if a man answers.
The Bone Sparrow by Zana Fraillon
Australian.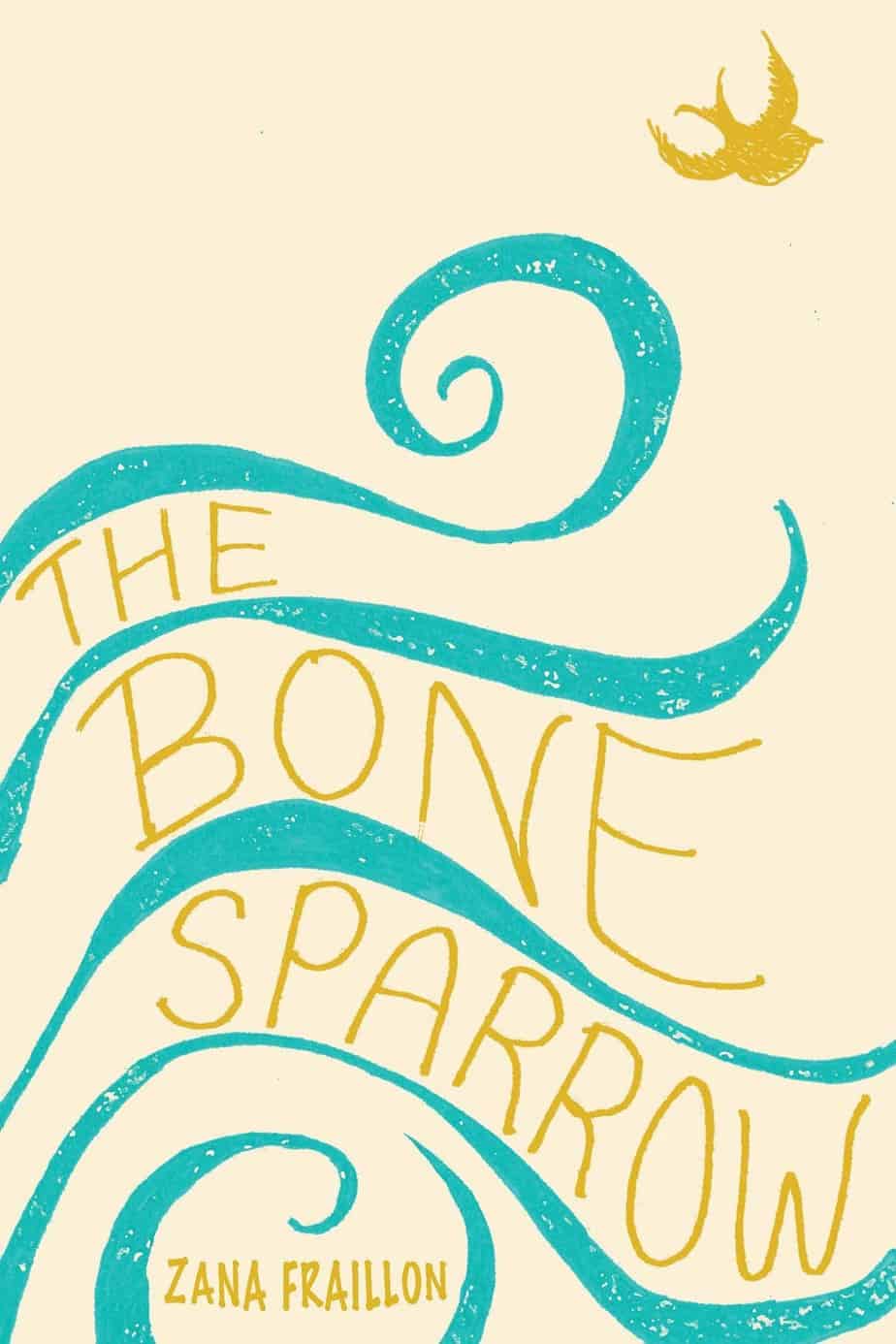 Subhi is a refugee. Born in an Australian permanent detention center after his mother and sister fled the violence of a distant homeland, Subhi has only ever known life behind the fences. But his world is far bigger than that—every night, the magical Night Sea from his mother's stories brings him gifts, the faraway whales sing to him, and the birds tell their stories.
And as he grows, his imagination threatens to burst beyond the limits of his containment. The most vivid story of all, however, is the one that arrives one night in the form of Jimmie—a scruffy, impatient girl who appears on the other side of the wire fence and brings with her a notebook written by the mother she lost. Unable to read it herself, she relies on Subhi to unravel her family's love songs and tragedies.
Subhi and Jimmie might both find comfort—and maybe even freedom—as their tales unfold. But not until each has been braver than ever before.
Detention by Tristan Bancks
Australian. Year 7.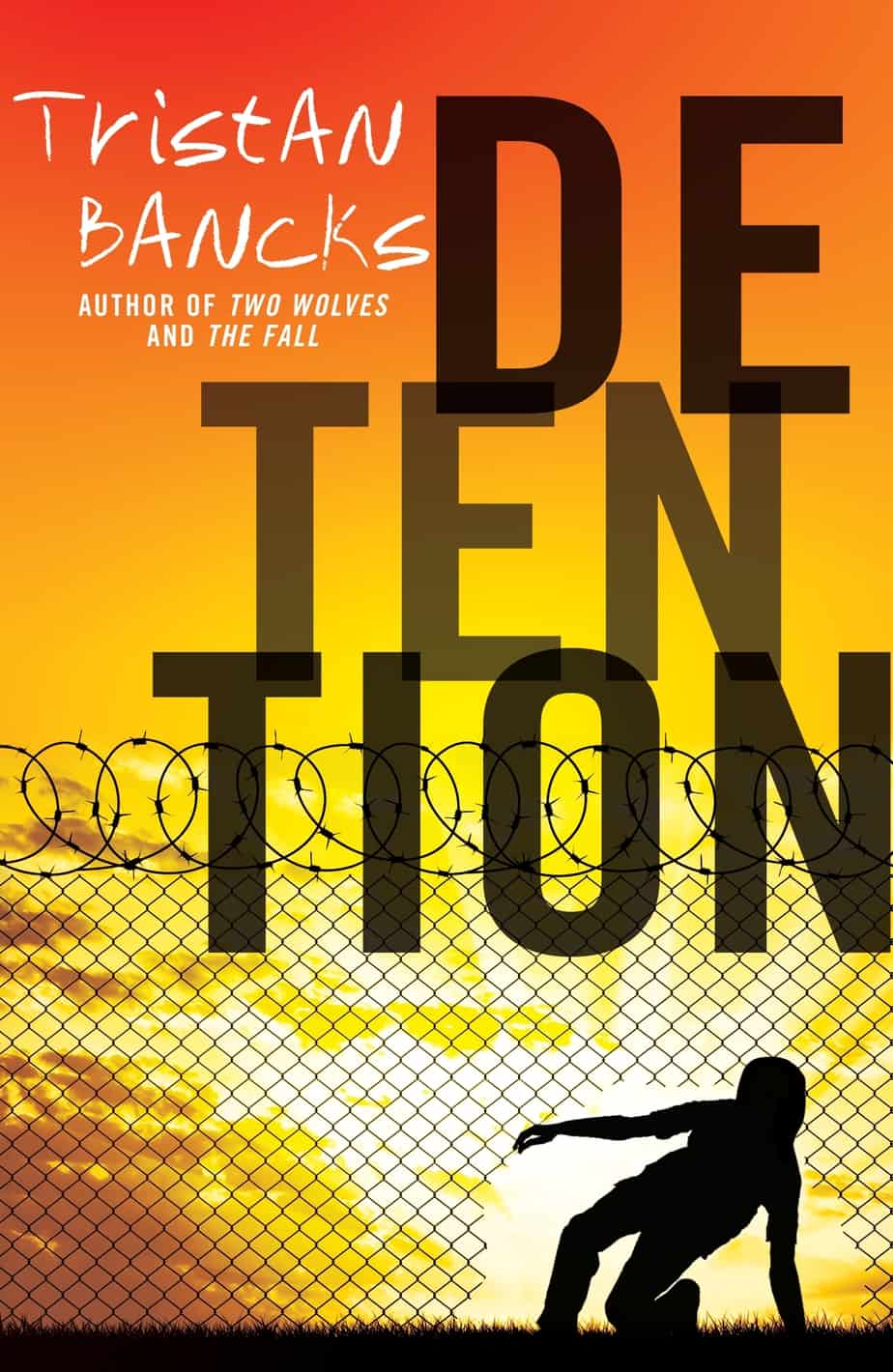 Sima and her family are pressed to the rough, cold ground among fifty others. They lie next to the tall fence designed to keep them in. The wires are cut one by one. When they make their escape, a guard raises the alarm.
Shouting, smoke bombs, people tackled to the ground. In the chaos Sima loses her parents. Dad told her to run, so she does, hiding in a school and triggering a lockdown. A boy, Dan, finds her hiding in the toilet block.
What should he do? Help her? Dob her in? She's breaking the law, but is it right to lock kids up? And if he helps, should Sima trust him? Or run?
When Michael Met Mina by Randa Abdel-Fattah
Australian. Deals with serious topics without suicide, self-harm and sexual assault. An overall uplifting read. Themes: race, class, gender, refugees, the role of media. For use with Year 10.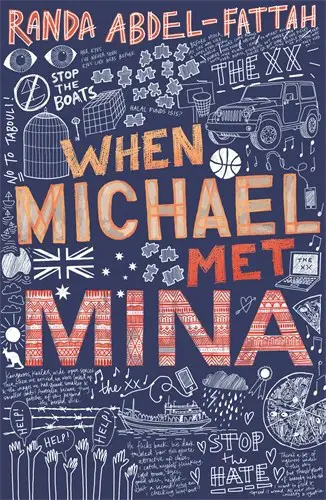 Before Mina, my life was like a completed jigsaw puzzle but Mina has pushed the puzzle onto the floor. I have to start all over again, figuring out where the pieces go.
When Michael meets Mina, they are at a rally for refugees – standing on opposite sides.
Mina fled Afghanistan with her mother via a refugee camp, a leaky boat and a detention centre.
Michael's parents have founded a new political party called Aussie Values.
They want to stop the boats.
Mina wants to stop the hate.
When Mina wins a scholarship to Michael's private school, their lives crash together blindingly.
A novel for anyone who wants to fight for love, and against injustice.
Lion: a Long Way Home by Saroo Brierley
Australian. Comes in movie, adult, younger reader and picture book versions.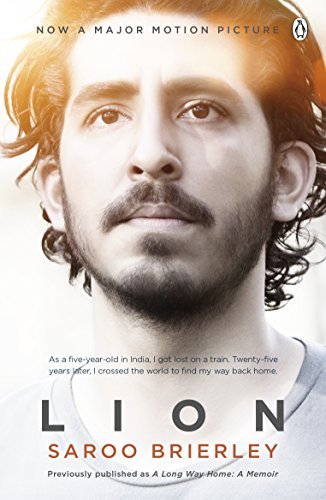 Aged just five, Saroo Brierley was separated from his family in India when he boarded a train that took him 1500km from his hometown. After weeks surviving alone on the streets of Calcutta, he was eventually adopted by an Australian couple.
As an adult, Saroo couldn't help but think about the family he'd lost. Years later, he swapped the map of India on his wall for Google Earth, scouring it for landmarks he knew from his childhood. One day, he saw something he recognised, and he set off on a journey to find his mother…
When The Ground Is Hard by Malla Nunn
Australian.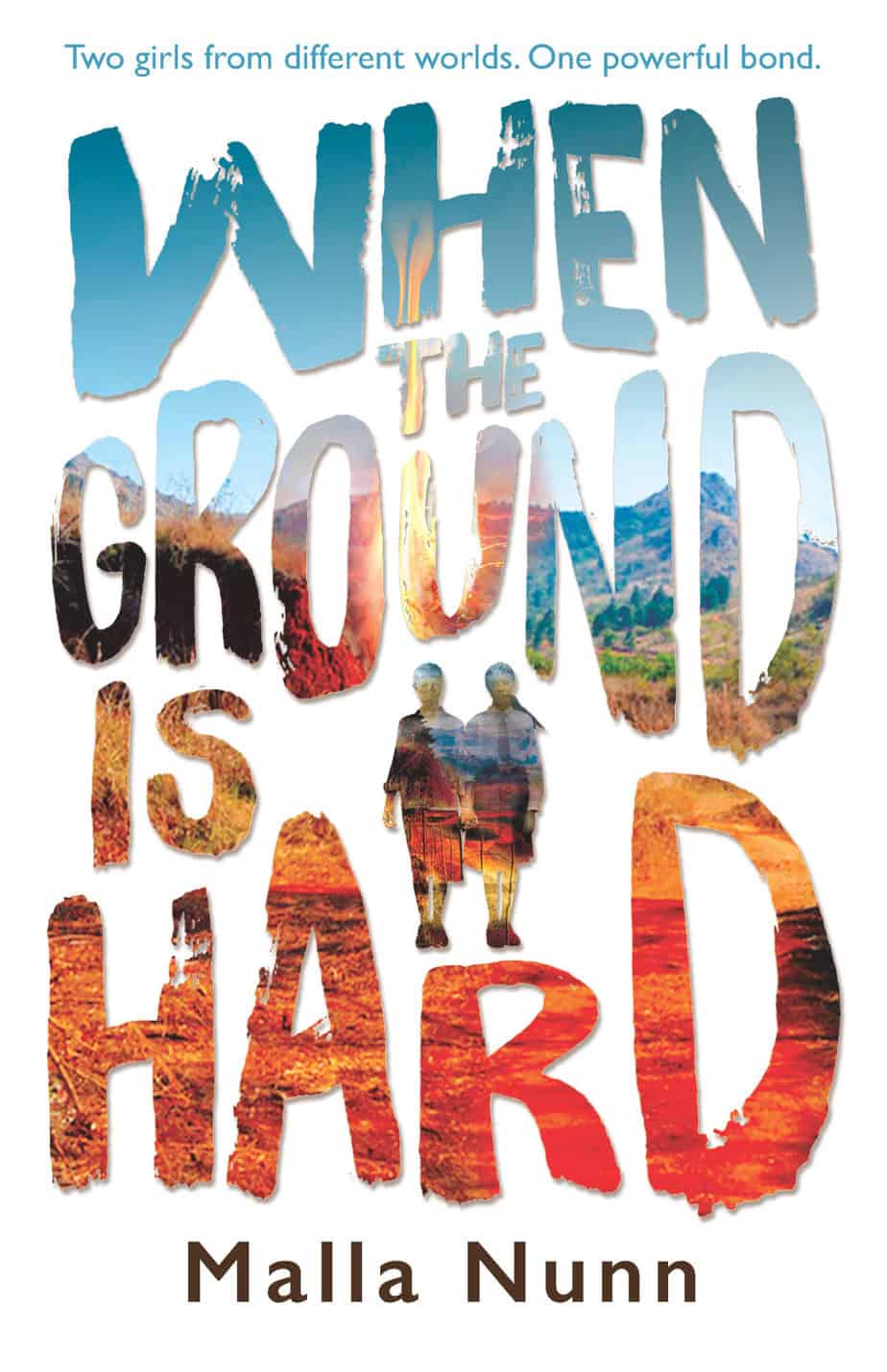 Edgar Award nominee stuns in this heartrending tale set in a Swaziland boarding school where two girls of different castes bond over a shared copy of Jane Eyre.
Adele Joubert loves being one of the popular girls at Keziah Christian Academy. She knows the upcoming semester at school is going to be great with her best friend Delia at her side. Then Delia dumps her for a new girl with more money, and Adele is forced to share a room with Lottie, the school pariah, who doesn't pray and defies teachers' orders.
But as they share a copy of Jane Eyre, Lottie's gruff exterior and honesty grow on Adele, and Lottie learns to be a little sweeter. Together, they take on bullies and protect each other from the vindictive and prejudiced teachers. Then a boy goes missing on campus and Adele and Lottie must rely on each other to solve the mystery and maybe learn the true meaning of friendship.
Lost Souls Atlas by Zana Fraillon
Australian. The novel which kicked off the trend featuring characters who wake up in the afterlife was The Lovely Bones.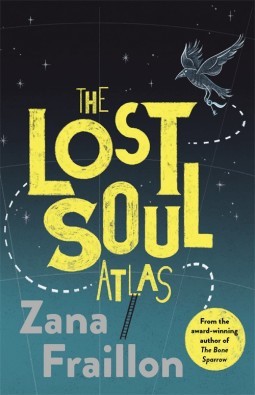 A boy awakens in the Afterlife, with a pocketful of vague memories, a key, a raven, and a mysterious Atlas to guide him as he sets out to piece together the mystery of his final moments
Words in Deep Blue by Cath Crowley
Australian. Not younger than Year 10 because of the 'kissing bits'.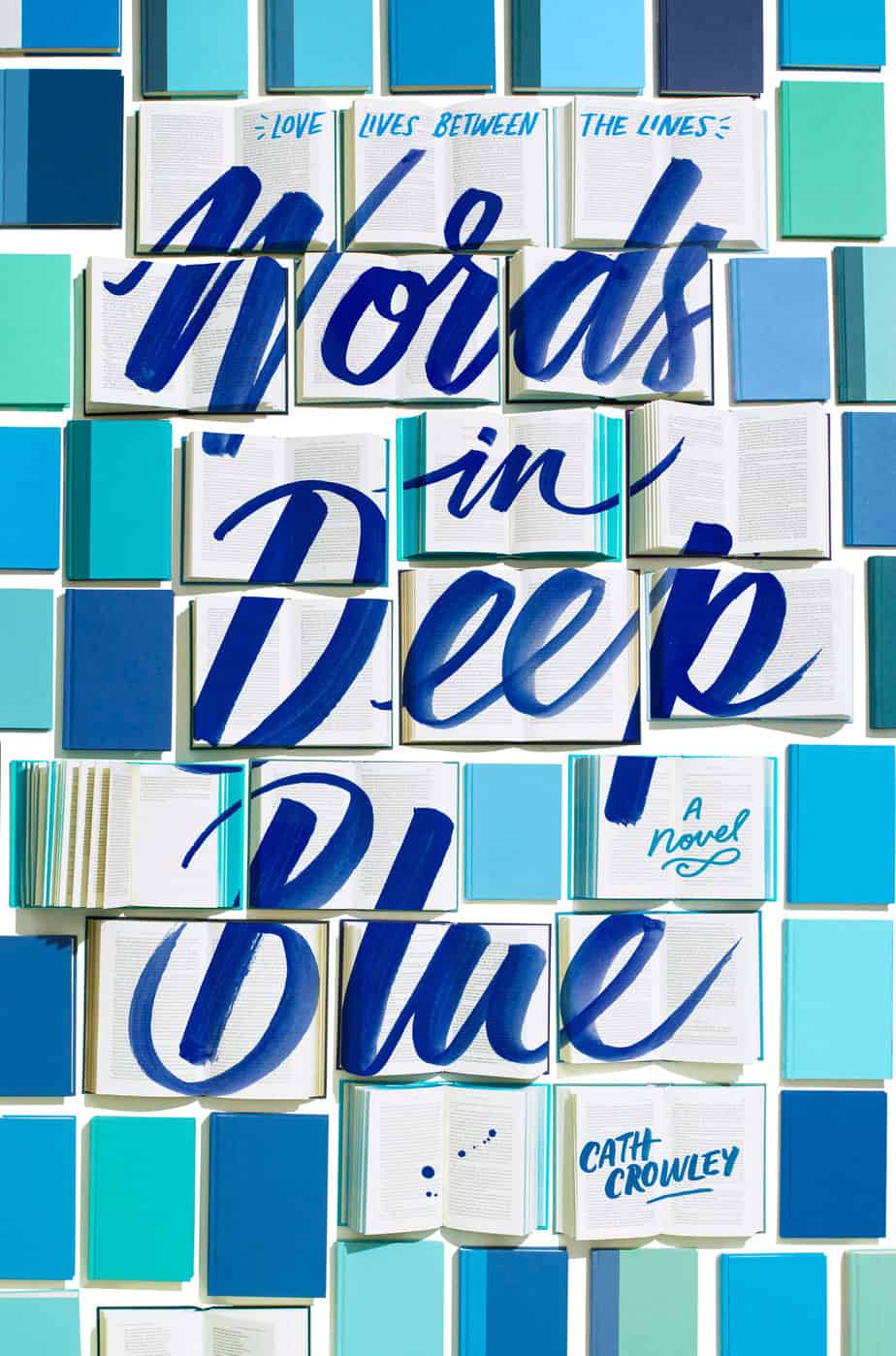 In this beautiful love story from the author of "Graffiti Moon, " two teens find their way back to each other in a bookstore full of secrets and crushes, grief and hope–and letters hidden between the pages.
Ghost Bird by Lisa Fuller
Indigenous Australian with paranormal elements.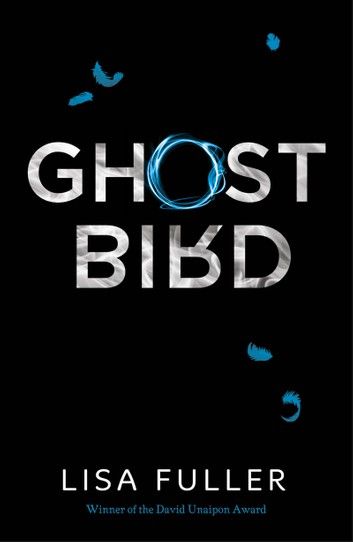 Stacey and Laney are twins – mirror images of each other – and yet they're as different as the sun and moon. Stacey works hard at school, determined to get out of their small town. Laney skips school and sneaks out of the house to meet her boyfriend. But when Laney disappears one night, Stacey can't believe she's just run off without telling her. As the days pass and Laney doesn't return, Stacey starts dreaming of her twin. The dreams are dark and terrifying, difficult to understand and hard to shake, but at least they tell Stacey one key thing – Laney is alive. It's hard for Stacey to know what's real and what's imagined and even harder to know who to trust. All she knows for sure is that Laney needs her help. Stacey is the only one who can find her sister. Will she find her in time?
Foreign Soil by Maxine Beneba Clarke
Afro-Caribbean Australian. Studied with Year 12s. Might work with younger years.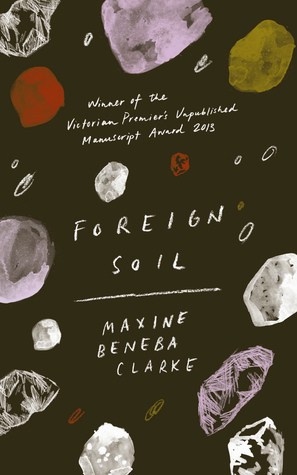 In this collection of award-winning stories, Melbourne writer Maxine Beneba Clarke has given a voice to the disenfranchised, the lost, the downtrodden and the mistreated. It will challenge you, it will have you by the heartstrings.
Catching Teller Crow by Ambelin Kwaymullina and Ezekiel Kwaymullina
Year 10. Australian. ""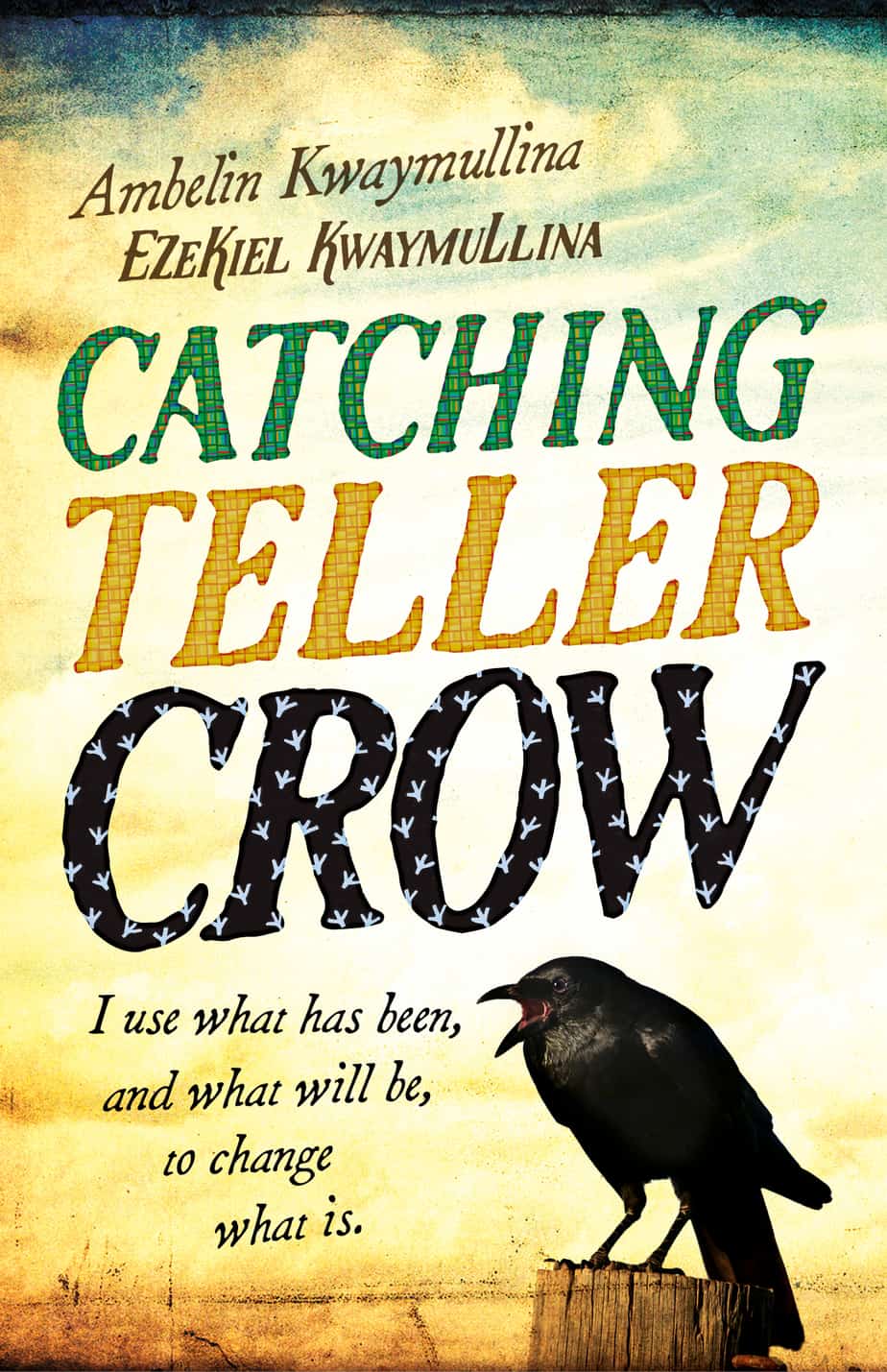 An extraordinary thriller, told from the perspective of two Aboriginal protagonists, which weaves together themes of grief, colonial history, violence, love and family. Nothing's been the same for Beth Teller since she died. 
Her dad, a detective, is the only one who can see and hear her, and he's drowning in grief. Only a suspected murder, and a mystery to solve, might save them both. And they have a potential witness: Isobel Catching. Aboriginal by birth, like Beth, she seems lost and isolated in the world. 
But as the two get closer, Isobel's strange tale of glass-eyed monsters and stolen colours will intertwine with Beth's investigation – and reveal something dark and terrible at the heart of this Australian town.
Parvana by Deborah Ellis
Comes in graphic novel form. This book was originally published in some places as The Breadwinner.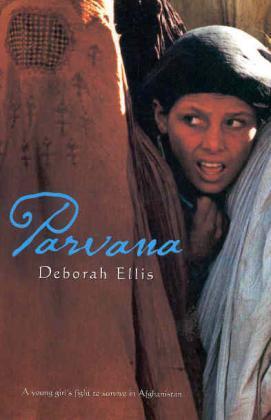 There are many types of battle in Afghanistan. Imagine living in a country where women and girls are not allowed to leave the house without a man. Imagine having to wear clothes that cover every part of your body, including your face, whenever you go out. This is the life of Parvana, a young girl growing up in Afghanistan under the control of an extreme religious military group. When soldiers burst into her home and drag her father off to prison, Parvana is forced to take responsibility for her whole family, dressing as a boy to make a living in the marketplace of Kabul, risking her life in the dangerous and volatile city. By turns exciting and touching, Parvana is a story of courage in the face of overwhelming fear and repression.
The Shakespeare Stealer by Gary L. Blackwood
Good introduction to a Shakespeare unit. Short. The first in a series.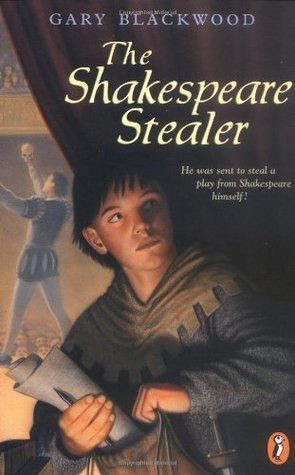 Widge is an orphan with a rare talent for shorthand. His fearsome master has just one demand: steal Shakespeare's play "Hamlet"–or else. Widge has no choice but to follow orders, so he works his way into the heart of the Globe Theatre, where Shakespeare's players perform. As full of twists and turns as a London alleyway, this entertaining novel is rich in period details, colorful characters, villainy, and drama.
The Hunger Games is still being taught. There's plenty of teaching material out there on this first novel of a hugely popular trilogy. There are also the movie adaptations to support comprehension, of course.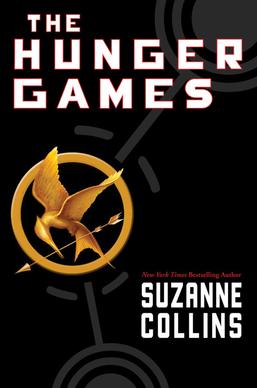 Could you survive on your own in the wild, with every one out to make sure you don't live to see the morning?
In the ruins of a place once known as North America lies the nation of Panem, a shining Capitol surrounded by twelve outlying districts. The Capitol is harsh and cruel and keeps the districts in line by forcing them all to send one boy and one girl between the ages of twelve and eighteen to participate in the annual Hunger Games, a fight to the death on live TV.
Sixteen-year-old Katniss Everdeen, who lives alone with her mother and younger sister, regards it as a death sentence when she steps forward to take her sister's place in the Games. But Katniss has been close to dead before—and survival, for her, is second nature. Without really meaning to, she becomes a contender. But if she is to win, she will have to start making choices that weight survival against humanity and life against love.
A Long Walk To Water: Based on a true story by Linda Sue Park
Aimed at Year 7 but younger kids tend to love it.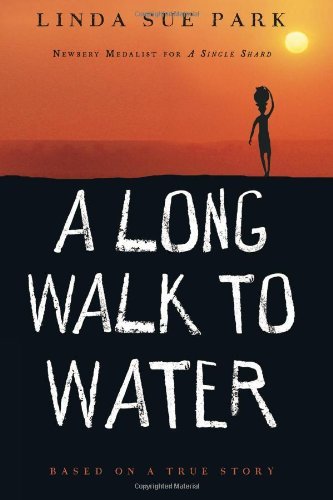 In 1985, southern Sudan is ravaged by war. Rebels and government forces battle for control, with ordinary people — people like the boy, Salva Dut — caught in the middle.
When Salva's village is attacked, he must embark on a harrowing journey that will propel him through horror and heartbreak, across a harsh desert, and into a strange new life.
See also: Episode 9 of the Then Again Podcast, "Based on a True Story": the ethics of telling true stories in movies. When you see the words "based on a true story" in the opening credits of a film assume that's Hollywood-speak for "mostly lies"! Using the film "Green Book" and the discussion its Oscar-winning generated as a springboard, in this episode Ken and Glen delve into truth, seeming truth, and cinematic responsibility in film.
The Giver by Lois Lowry (1994)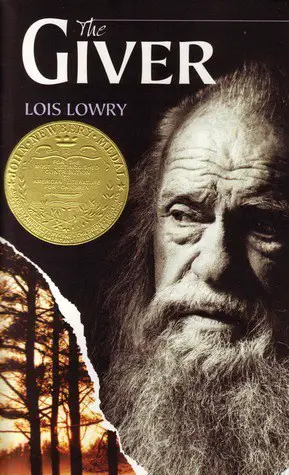 The Giver, the 1994 Newbery Medal winner, has become one of the most influential novels of our time. The haunting story centers on twelve-year-old Jonas, who lives in a seemingly ideal, if colorless, world of conformity and contentment.
Not until he is given his life assignment as the Receiver of Memory does he begin to understand the dark, complex secrets behind his fragile community. This movie tie-in edition features cover art from the movie and exclusive Q&A with members of the cast, including Taylor Swift, Brenton Thwaites and Cameron Monaghan.
This classic novel is great for years 5-10. There's even a graphic novel version available now.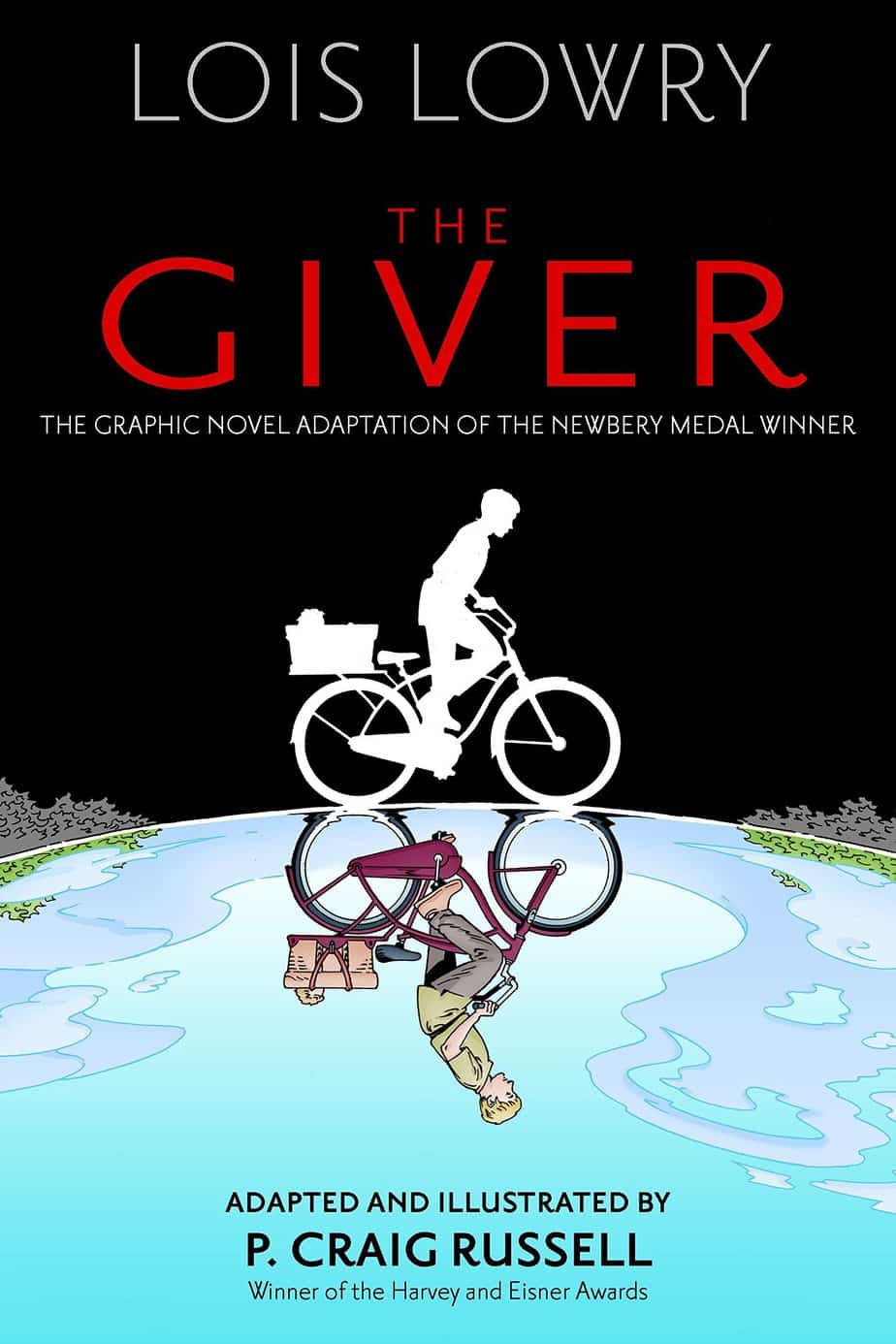 A Monster Calls by Patrick Ness (2011)
Great for Year 8. Maps onto 'literary text from other countries and times'.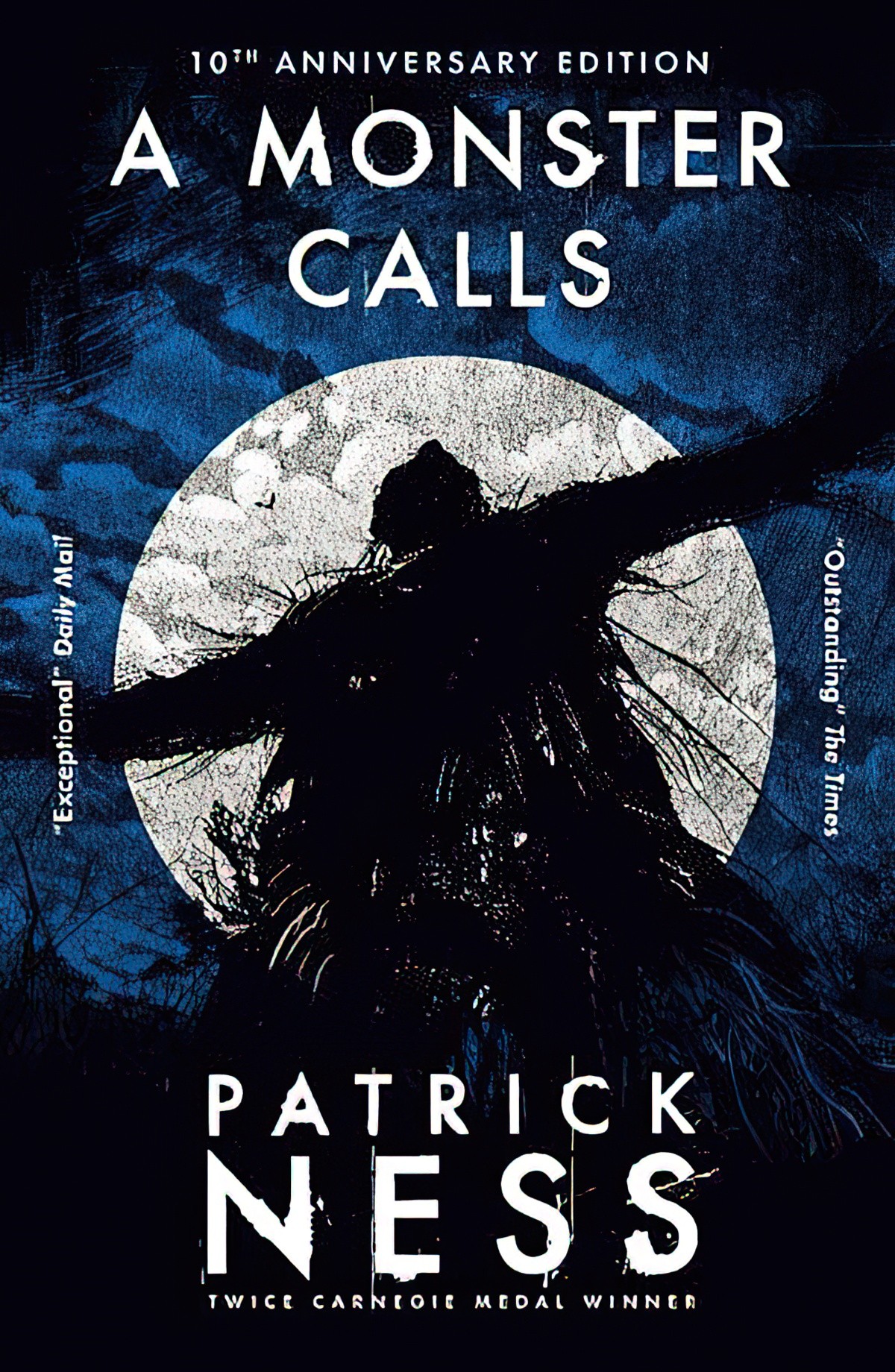 Conor has the same dream every night, ever since his mother first fell ill, ever since she started the treatments that don't quite seem to be working. But tonight is different. Tonight, when he wakes, there's a visitor at his window. It's ancient, elemental, a force of nature. And it wants the most dangerous thing of all from Conor. It wants the truth.
Patrick Ness takes the final idea of the late, award-winning writer Siobhan Dowd and weaves an extraordinary and heartbreaking tale of mischief, healing and above all, the courage it takes to survive.
All the Light We Cannot See by Anthony Doerr (2017)
Year 12. This one is likely to become even more popular in classrooms as it is being adapted as a limited Netflix series by the producers of Stranger Things.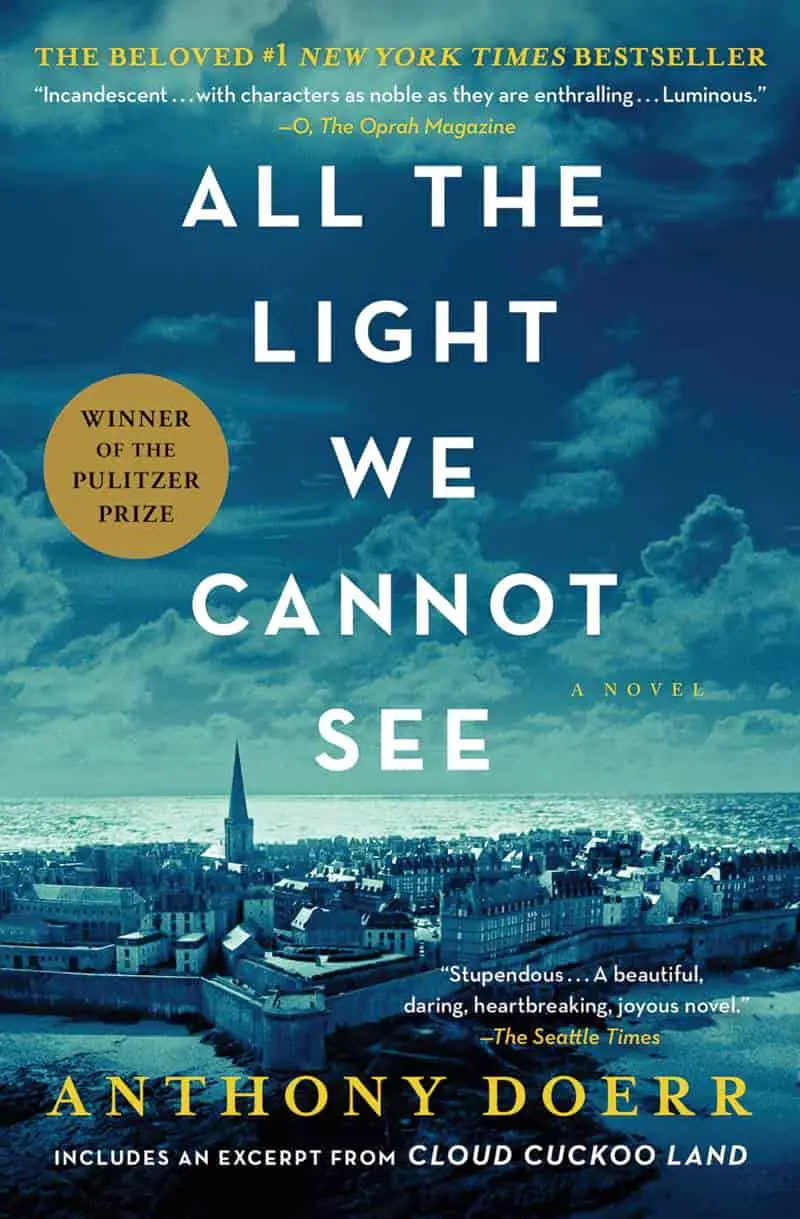 Marie-Laure lives in Paris near the Museum of Natural History, where her father works. When she is twelve, the Nazis occupy Paris and father and daughter flee to the walled citadel of Saint-Malo, where Marie-Laure's reclusive great uncle lives in a tall house by the sea. With them they carry what might be the museum's most valuable and dangerous jewel.
In a mining town in Germany, Werner Pfennig, an orphan, grows up with his younger sister, enchanted by a crude radio they find that brings them news and stories from places they have never seen or imagined. Werner becomes an expert at building and fixing these crucial new instruments and is enlisted to use his talent to track down the resistance. Deftly interweaving the lives of Marie-Laure and Werner, Doerr illuminates the ways, against all odds, people try to be good to one another.
Go, Went, Gone by Jenny Erpenbeck (2017)
Year 12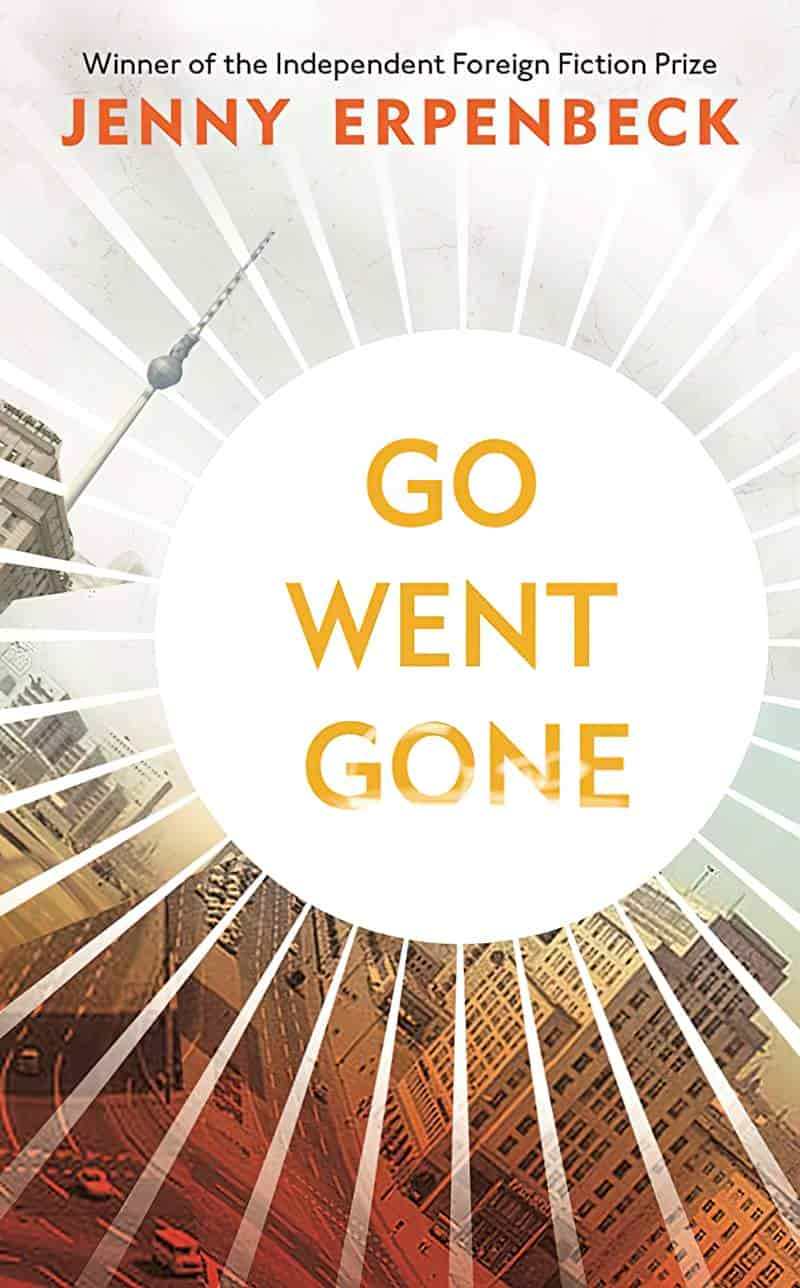 Go, Went, Gone is the masterful new novel by the acclaimed German writer Jenny Erpenbeck, "one of the most significant German-language novelists of her generation" (The Millions). The novel tells the tale of Richard, a retired classics professor who lives in Berlin. His wife has died, and he lives a routine existence until one day he spies some African refugees staging a hunger strike in Alexanderplatz. Curiosity turns to compassion and an inner transformation, as he visits their shelter, interviews them, and becomes embroiled in their harrowing fates. Go, Went, Gone is a scathing indictment of Western policy toward the European refugee crisis, but also a touching portrait of a man who finds he has more in common with the Africans than he realizes. Exquisitely translated by Susan Bernofsky, Go, Went, Gone addresses one of the most pivotal issues of our time, facing it head-on in a voice that is both nostalgic and frightening.
Never Let Me Go by Kazuo Ishiguro (2005)
Year 12. Comparative text: Things We Didn't See Coming by Amsterdam (episodic narrative)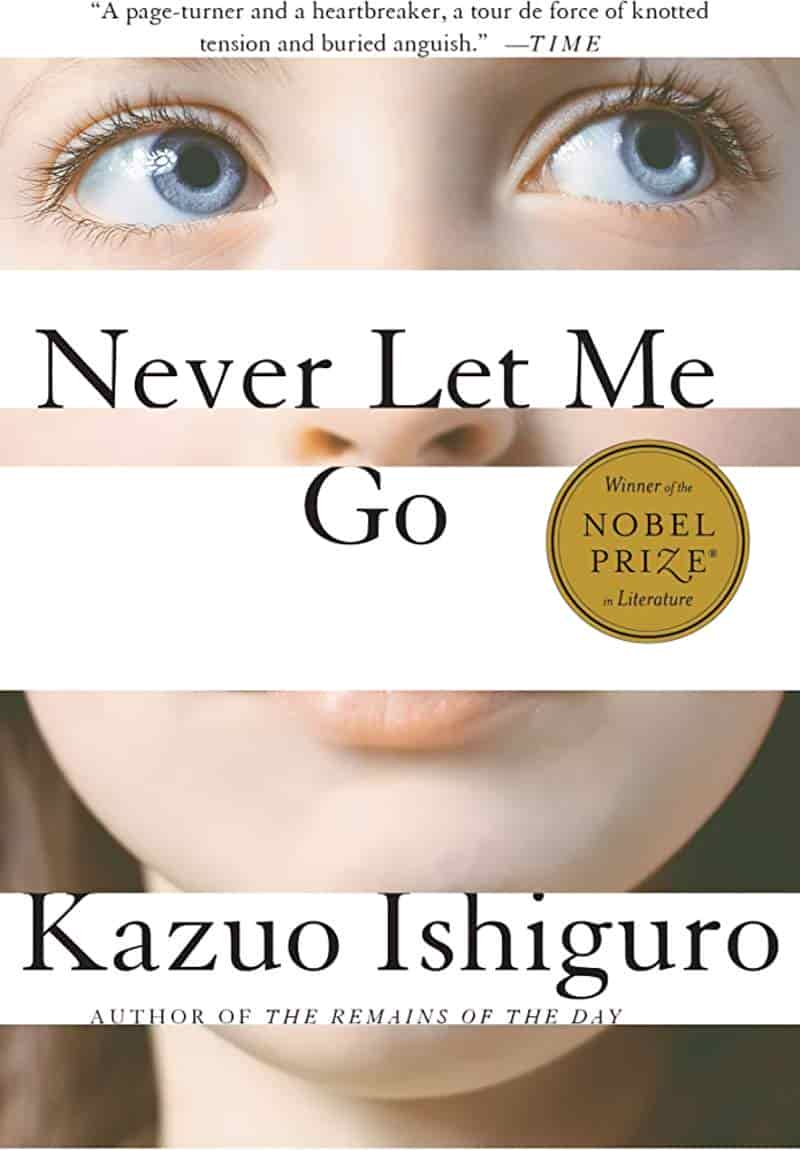 Hailsham seems like a pleasant English boarding school, far from the influences of the city. Its students are well tended and supported, trained in art and literature, and become just the sort of people the world wants them to be. But, curiously, they are taught nothing of the outside world and are allowed little contact with it.
Within the grounds of Hailsham, Kathy grows from schoolgirl to young woman, but it's only when she and her friends Ruth and Tommy leave the safe grounds of the school (as they always knew they would) that they realize the full truth of what Hailsham is.
Never Let Me Go breaks through the boundaries of the literary novel. It is a gripping mystery, a beautiful love story, and also a scathing critique of human arrogance and a moral examination of how we treat the vulnerable and different in our society. In exploring the themes of memory and the impact of the past, Ishiguro takes on the idea of a possible future to create his most moving and powerful book to date.
The Remains of the Day by Kazuo Ishiguro (1989)
Year 12. I analysed the story here, focusing on the film adaptation starring Anthony Hopkins and Emma Thompson.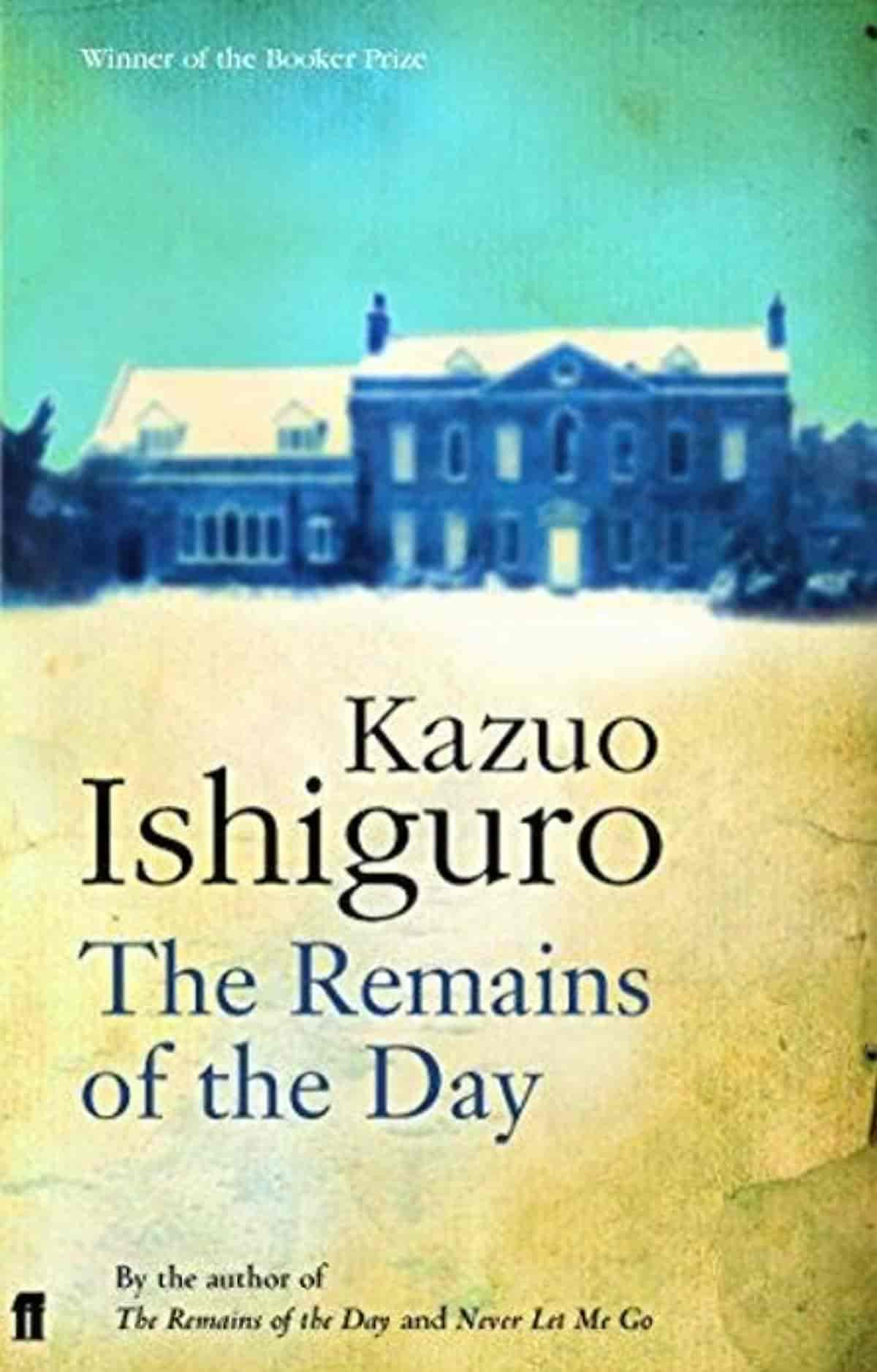 THE REMAINS OF THE DAY BY KAZUO ISHIGURO
In the summer of 1956, Stevens, a long-serving butler at Darlington Hall, decides to take a motoring trip through the West Country. The six-day excursion becomes a journey into the past of Stevens and England, a past that takes in fascism, two world wars, and an unrealised love between the butler and his housekeeper.
We Have Always Lived In The Castle by Shirley Jackson (1962)
Year 12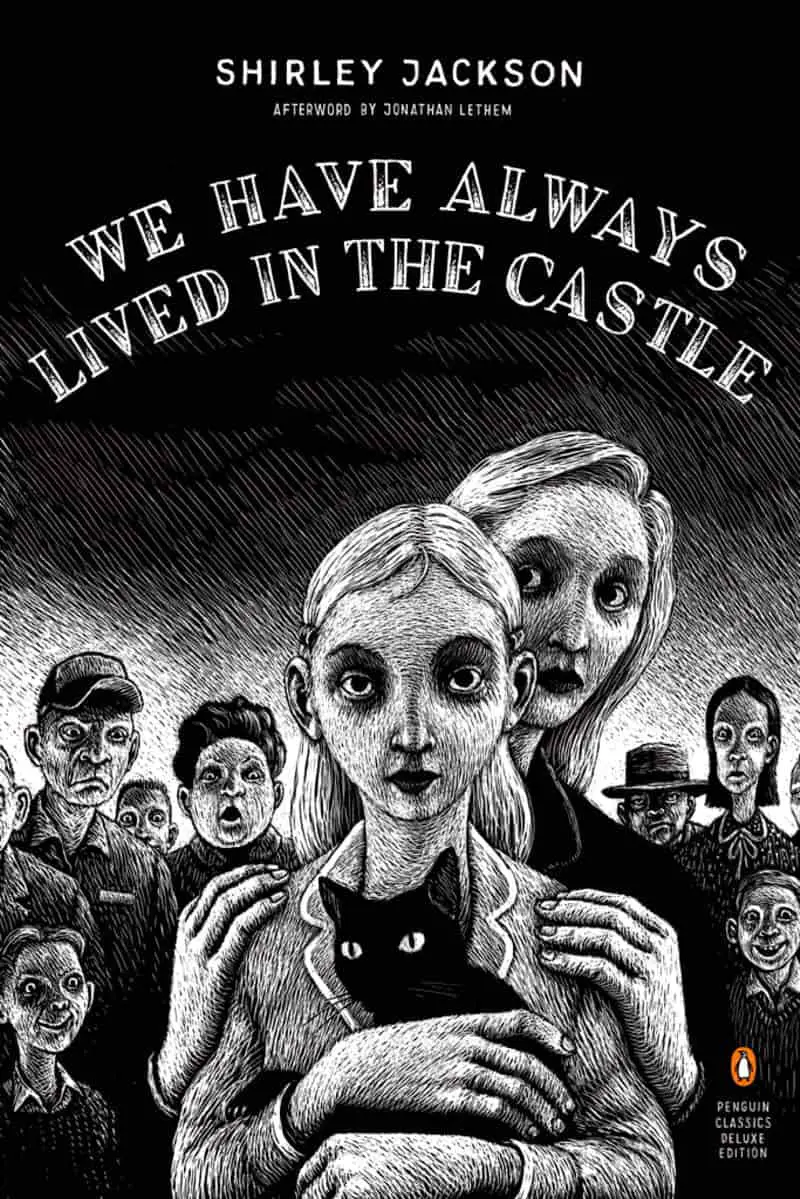 Shirley Jackson's masterpiece- the deliciously dark and funny story of Merricat, tomboy teenager, beloved sister – and possible mass murderer
Living in the Blackwood family home with only her sister Constance and her Uncle Julian for company, Merricat just wants to preserve their delicate way of life. But ever since Constance was acquitted of murdering the rest of the family, the world isn't leaving the Blackwoods alone. And when Cousin Charles arrives, armed with overtures of friendship and a desperate need to get into the safe, Merricat must do everything in her power to protect the remaining family.
In her final novel, Shirley Jackson displays a mastery of suspense, family relationships and black comedy.
Nine Days by Toni Jordan (2012)
Year 12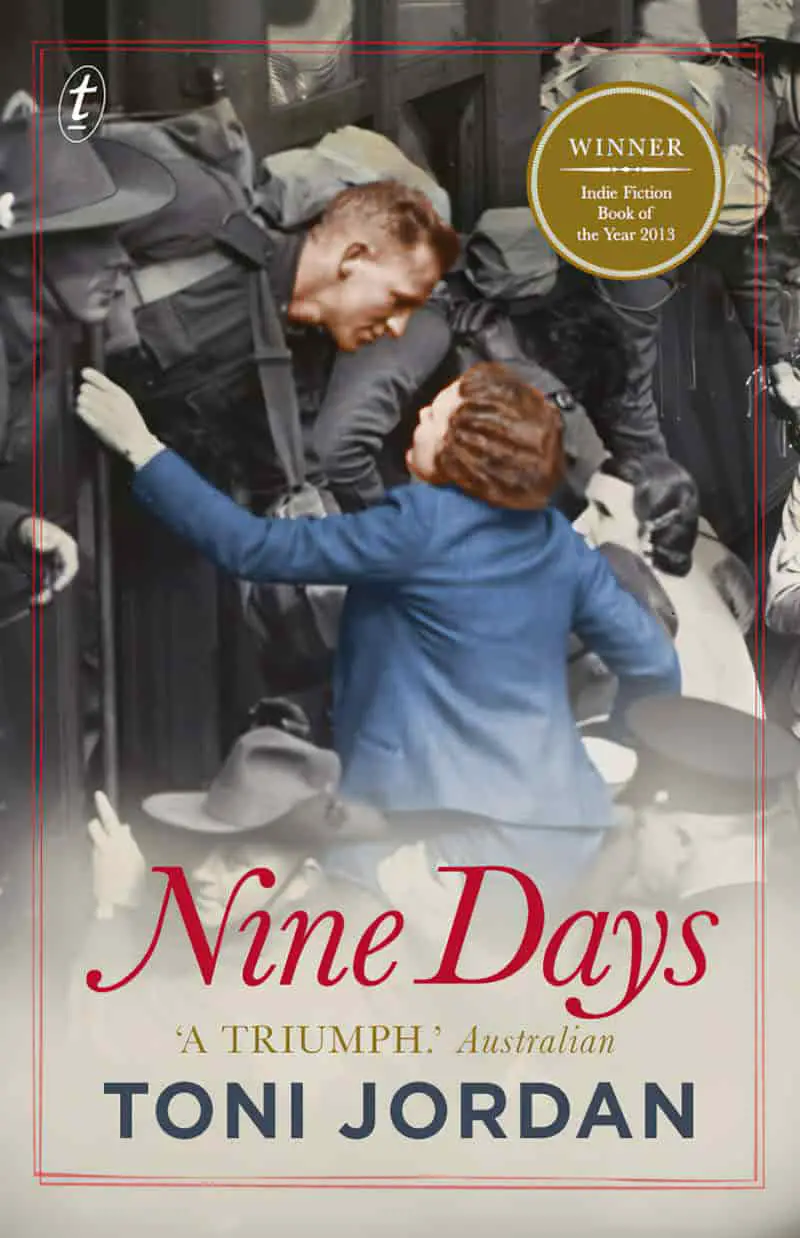 One family. Nine momentous days. An unforgettable novel of love and folly and heartbreak.
It is 1939 and Australia is about to go to war. Deep in the working-class Melbourne suburb of Richmond it is business—your own and everyone else's—as usual. And young Kip Westaway, failed scholar and stablehand, is living the most important day of his life.
Ambitious in scope and structure, triumphantly realised, this is a novel about one family and every family. It is about dreams and fights and sacrifices. And finally, of course, it is—as it must be—about love.
Station Eleven by Emily St. John Mandel (2014)
Year 12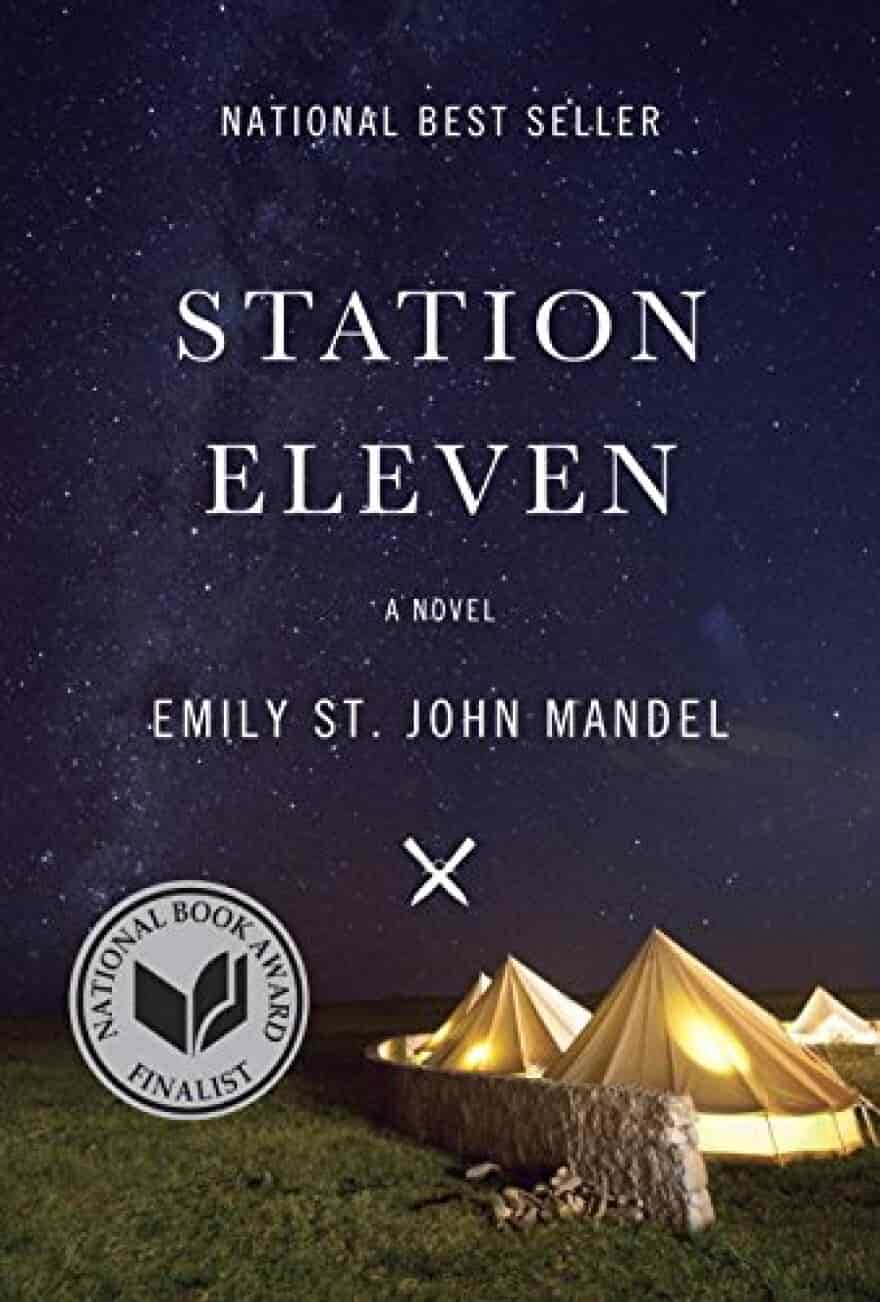 Kirsten Raymonde will never forget the night Arthur Leander, the famous Hollywood actor, had a heart attack on stage during a production of King Lear. That was the night when a devastating flu pandemic arrived in the city, and within weeks, civilization as we know it came to an end.

Twenty years later, Kirsten moves between the settlements of the altered world with a small troupe of actors and musicians. They call themselves The Traveling Symphony, and they have dedicated themselves to keeping the remnants of art and humanity alive. But when they arrive in St. Deborah by the Water, they encounter a violent prophet who will threaten the tiny band's existence. And as the story takes off, moving back and forth in time, and vividly depicting life before and after the pandemic, the strange twist of fate that connects them all will be revealed.
I Am Malala by Malala Yousafzai (2013)
Year 12. Comparative text: Pride by Matthew Warchus (film)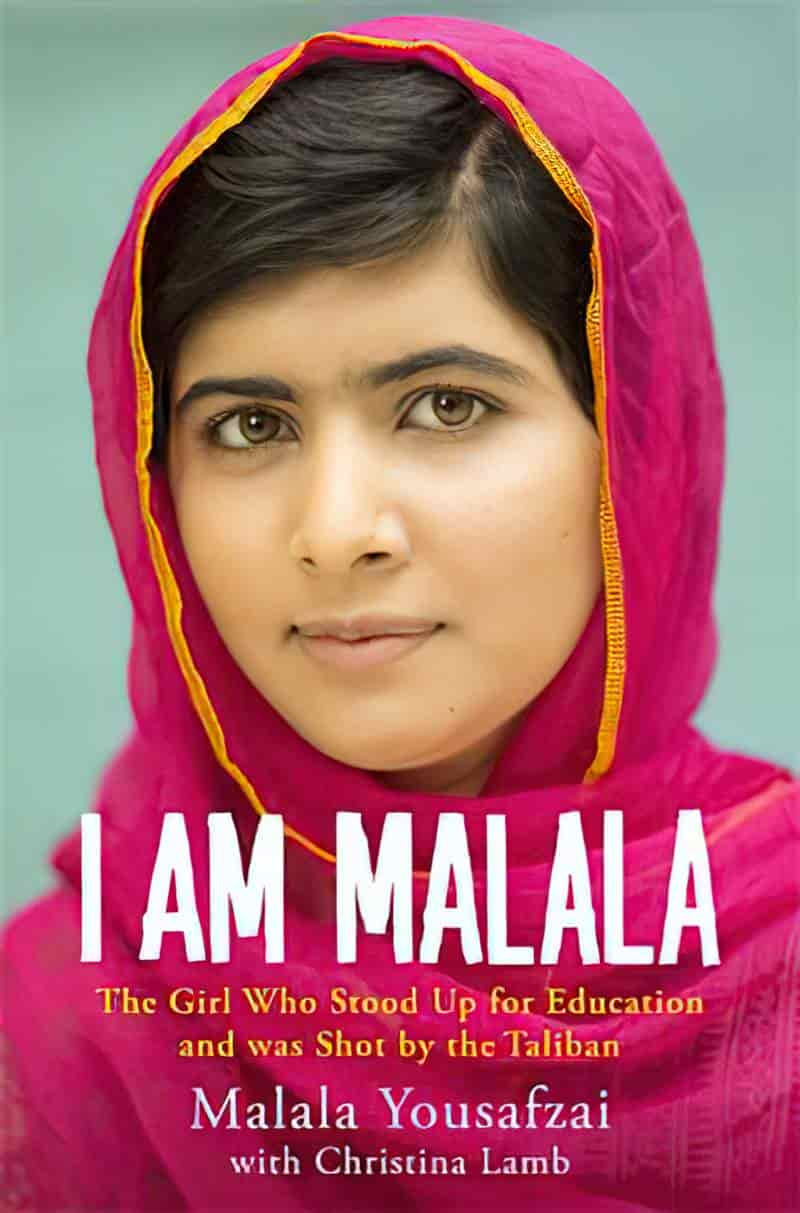 I come from a country that was created at midnight. When I almost died it was just after midday.
When the Taliban took control of the Swat Valley in Pakistan, one girl spoke out. Malala Yousafzai refused to be silenced and fought for her right to an education.
On Tuesday, October 9, 2012, when she was fifteen, she almost paid the ultimate price. She was shot in the head at point-blank range while riding the bus home from school, and few expected her to survive.
Instead, Malala's miraculous recovery has taken her on an extraordinary journey from a remote valley in northern Pakistan to the halls of the United Nations in New York. At sixteen, she has become a global symbol of peaceful protest and the youngest-ever Nobel Peace Prize laureate.
I Am Malala is the remarkable tale of a family uprooted by global terrorism, of the fight for girls' education, of a father who, himself a school owner, championed and encouraged his daughter to write and attend school, and of brave parents who have a fierce love for their daughter in a society that prizes sons.
Ransom by David Malouf (2009)
Year 12. Comparative text: The Queen by Stephen Frears (film)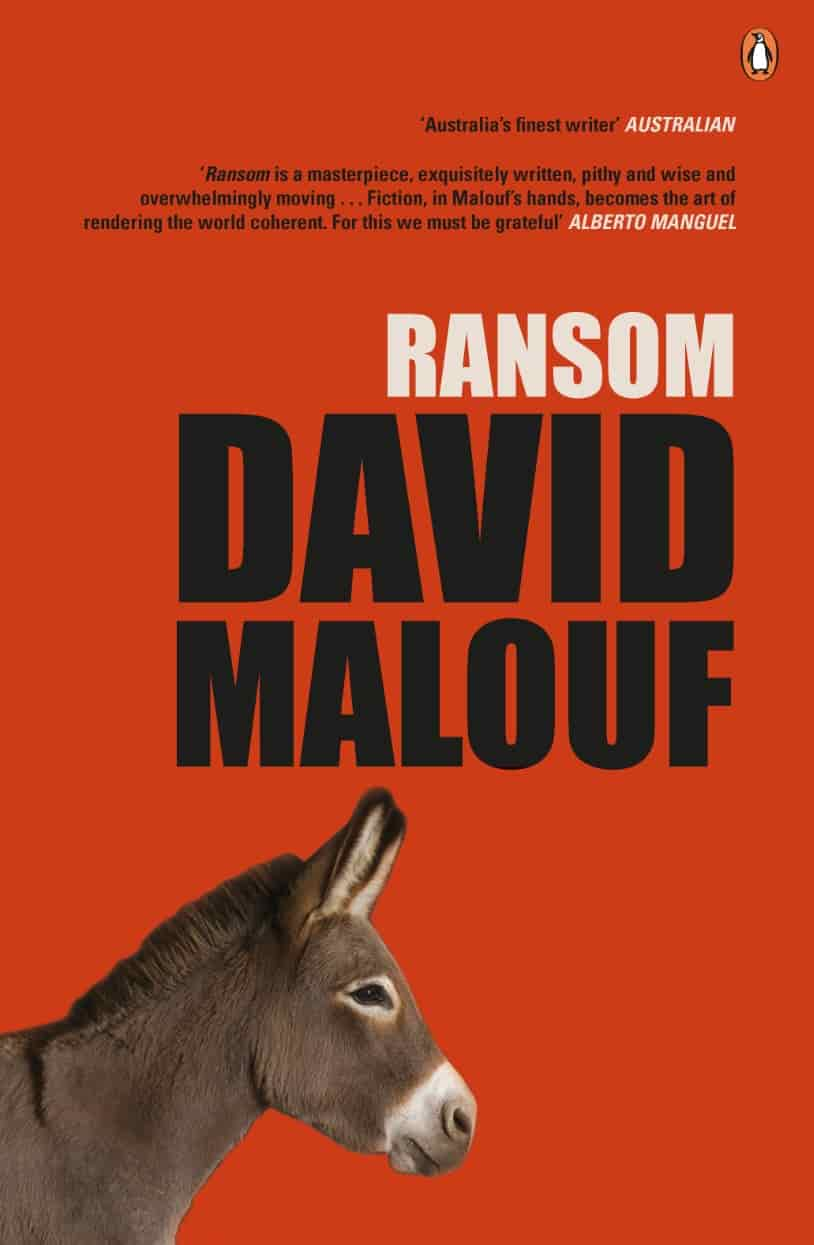 David Malouf shines new light on Homer's Iliad, adding twists and reflections, as well as flashes of earthy humour, to surprise and enchant.
In this exquisite gem of a novel, Achilles is maddened by grief at the death of his friend Patroclus. From the walls of Troy, King Priam watches the body of his son, Hector, being dragged behind Achilles' chariot. There must be a way, he thinks, of reclaiming the body – of pitting compromise against heroics, new ways against the old, and of forcing the hand of fate. Dressed simply and in a cart pulled by a mule, an old man sets off for the Greek camp …
Lyrical, immediate and heartbreaking Malouf's fable engraves the epic themes of the Trojan war onto a perfect miniature – themes of war and heroics, hubris and humanity, chance and fate, the bonds between soldiers, fathers and sons, all newly burnished and brilliantly recast for our times.
The Dressmaker by Rosalie Ham (2000)
Year 12. See the film adaptation starring Kate Winslet, Judy Davis, Hugo Weaving and Liam Hemsworth. Extras come from the author's hometown of Jerilderie.
Comparative text: The Crucible by Arthur Miller (play)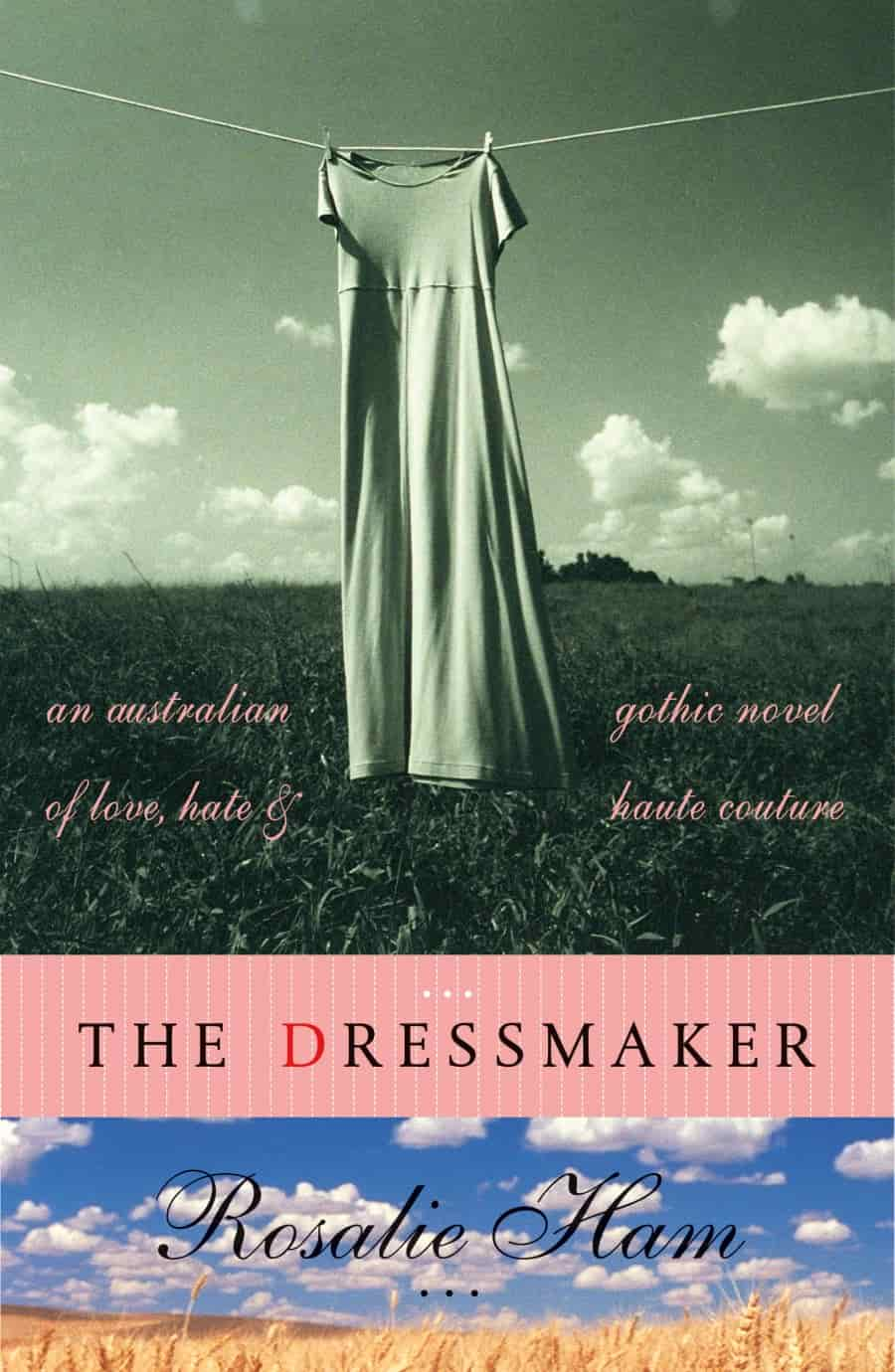 Tilly Dunnage has come home to care for her mad old mother. She left the small Victorian town of Dungatar years before, and became an accomplished couturier in Paris. Now she earns her living making exquisite frocks for the people who drove her away when she was ten. Through the long Dungatar nights, she sits at her sewing machine, planning revenge.
The Dressmaker is a modern Australian classic, much loved for its bittersweet humour. Set in the 1950s, its subjects include haute couture, love and hate, and a cast of engagingly eccentric characters.
My Brilliant Career by Miles Franklin (1901)
Year 12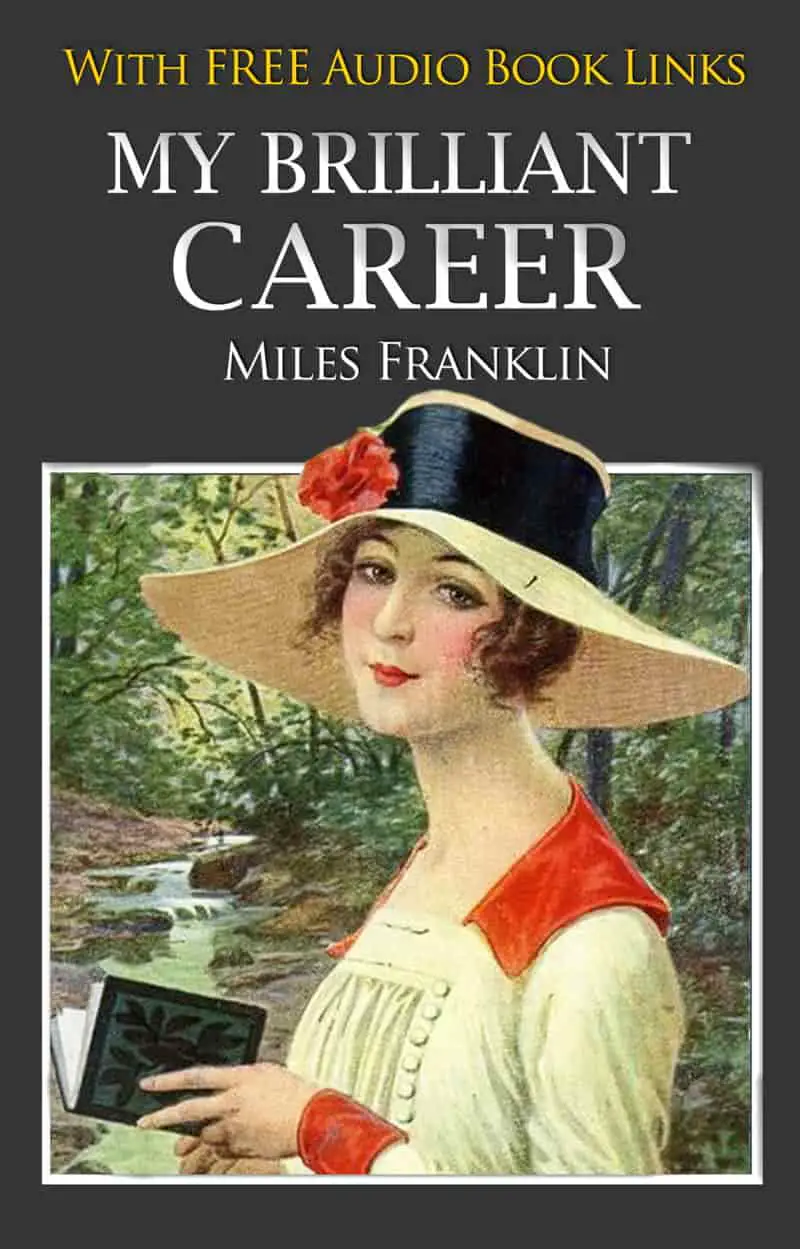 My Brilliant Career is a 1901 novel written by Miles Franklin. It is the first of many novels by Stella Maria Sarah Miles Franklin (1879–1954), one of the major Australian writers of her time. It was written while she was still a teenager, as a romance to amuse her friends. Franklin submitted the manuscript to Henry Lawson who contributed a preface and took it to his own publishers in Edinburgh.[1] The popularity of the novel in Australia and the perceived closeness of many of the characters to her own family and circumstances as small farmers in New South Wales near Goulburn caused Franklin a great deal of distress and led her to withdrawing the novel from publication until after her death. (Wikipedia)
The Longest Memory by Fred D'Aguiar (1994)
Year 12. Comparative text: The 7 Stages of Grieving by Debra Mailman and Wesley Enoch (play)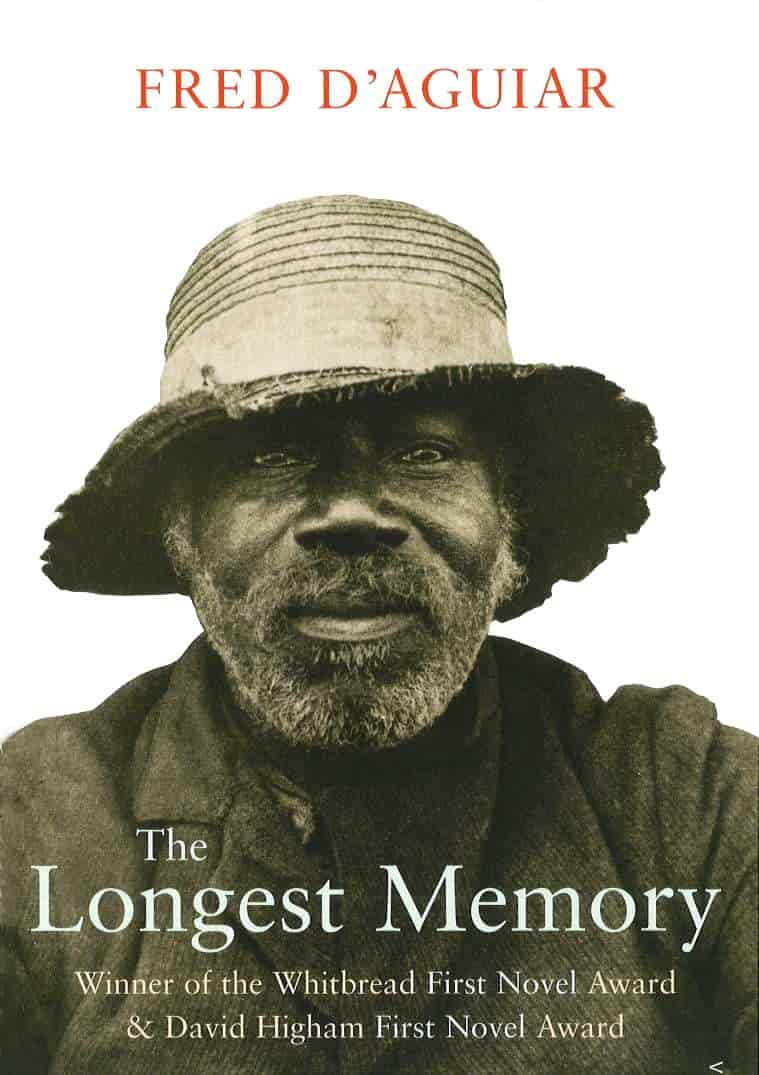 Remarkable for its keenness of observation, subtlety, and restraint, The Longest Memory heralds the arrival of a major new voice in the contemporary literature of the African diaspora.
The tragic story of a rebellious, fiercely intelligent young slave who breaks all the rules: in learning to read and write; in falling in love with a white girl, the daughter of his owner, and finally in trying to escape and joining her in the free North.
The Anchoress by Robyn Cadwallader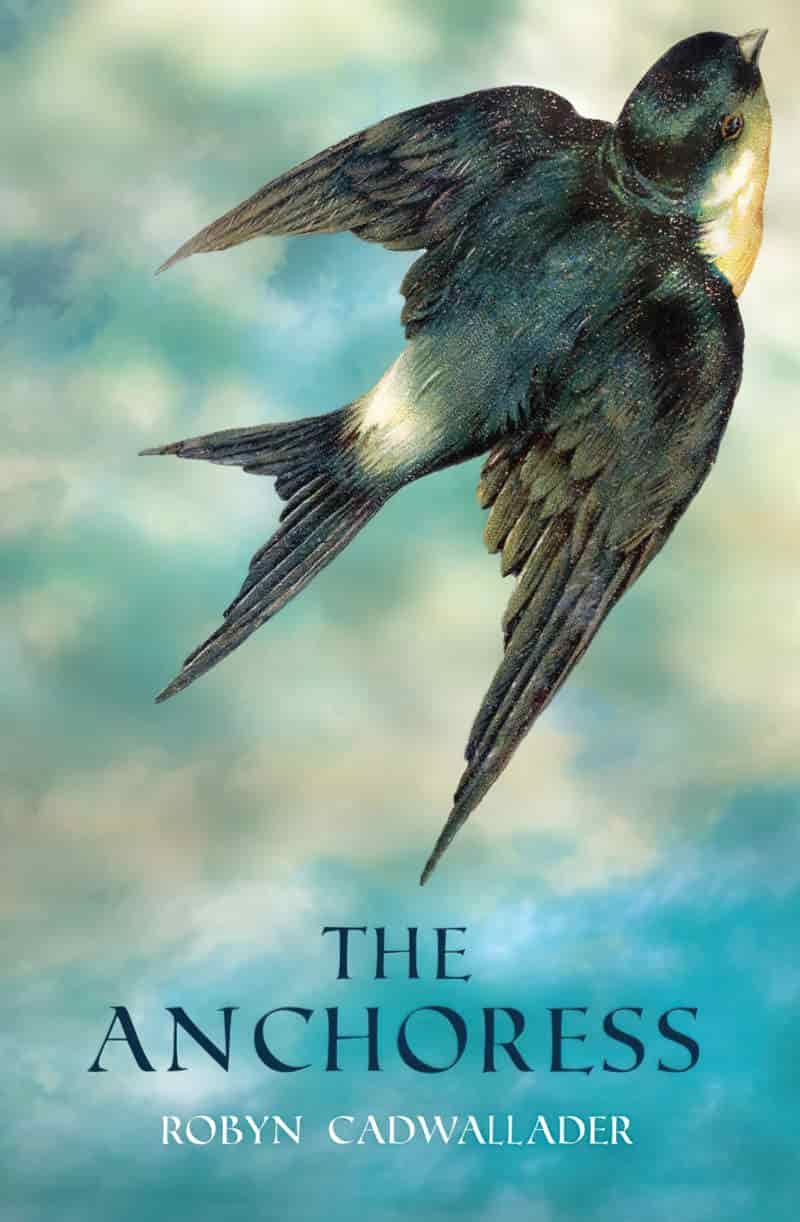 England, 1255: Sarah is only seventeen when she chooses to become an anchoress, a holy woman shut away in a small cell, measuring seven paces by nine, at the side of the village church. Fleeing the grief of losing her sister in childbirth and the pressure to marry, she decides to renounce the world, with all its dangers, desires and temptations, and to commit herself to a life of prayer and service to God. But even the thick, unforgiving walls of her cell cannot keep the outside world away, and it is soon clear that Sarah's body and soul are still in great danger . . .
Picnic at Hanging Rock by Joan Lindsay (1967)
Year 12.
Picnic at Hanging Rock is an Australian historical fiction novel by Joan Lindsay. The novel, set in 1900, is about a group of female students at an Australian girls' boarding school who vanish at Hanging Rock while on a Valentine's Day picnic, and the effects the disappearances have on the school and local community. The novel was first published in 1967 in Australia by Cheshire Publishing and was reprinted by Penguin in 1975. It is widely considered by critics to be one of the greatest Australian novels. In 2022, it was included on the "Big Jubilee Read" list of 70 books by Commonwealth authors, selected to celebrate the Platinum Jubilee of Elizabeth II.

Wikipedia
Dracula by Bram Stoker (1890s)
Year 12.
Dracula is a novel by Bram Stoker, published in 1897. An epistolary novel, the narrative is related through letters, diary entries, and newspaper articles. It has no single protagonist, but opens with solicitor Jonathan Harker taking a business trip to stay at the castle of a Transylvanian nobleman, Count Dracula. Harker escapes the castle after discovering that Dracula is a vampire, and the Count moves to England and plagues the seaside town of Whitby. A small group, led by Abraham Van Helsing, hunt Dracula and, in the end, kill him.

Wikipedia
Northanger Abbey by Jane Austen (1818)
Year 12. Gothic.
The story concerns Catherine Morland, the naïve young protagonist, and her journey to a better understanding of herself and of the world around her.[3][4] How Catherine views the world has been distorted by her fondness for Gothic novels and an active imagination.

Wikipedia
As I Lay Dying by William Faulkner (1930)
Year 12. Southern Gothic.
It is the story of the death of Addie Bundren and her poor, rural family's quest and motivations—noble or selfish—to honor her wish to be buried in her hometown of Jefferson, Mississippi.

Wikipedia
The Passion by Jeanette Winterson (1987)
Set during the tumultuous years of the Napoleonic Wars, The Passion intertwines the destinies of two remarkable people: Henri, a simple French soldier, who follows Napoleon from glory to Russian ruin; and Villanelle, the red-haired, web-footed daughter of a Venetian boatman, whose husband has gambled away her heart. In Venice's compound of carnival, chance, and darkness, the pair meet their singular destiny.
Carpentaria by Alexis Wright (2006)
The novel tells the interconnected stories of several inhabitants of the fictional town of Desperance, situated on the Gulf of Carpentaria in northwest Queensland. There, the Aboriginal people of the Pricklebush clan are engaged in a number of argumentative conflicts with various enemies in the community, including the white inhabitants of Desperance, the local law enforcement and government officials, and a large multinational mining operation that has been established on their traditional sacred land. The narrative chronicles the interpersonal relationships shared between three men embroiled in these disputes: the wise, pragmatic, and blunt Normal Phantom; the nomadic, overzealous shamanic practitioner of Aboriginal traditional religion, Mozzie Fishman; and Norm's son, Will Phantom, who deserted his father's house to undertake a cross-country spiritual journey with Fishman, but who has now returned home with something of Fishman's character in him.

Wikipodia
The Ladies' Paradise by Emile Zola (1882-1883)
Year 12. At Project Gutenberg.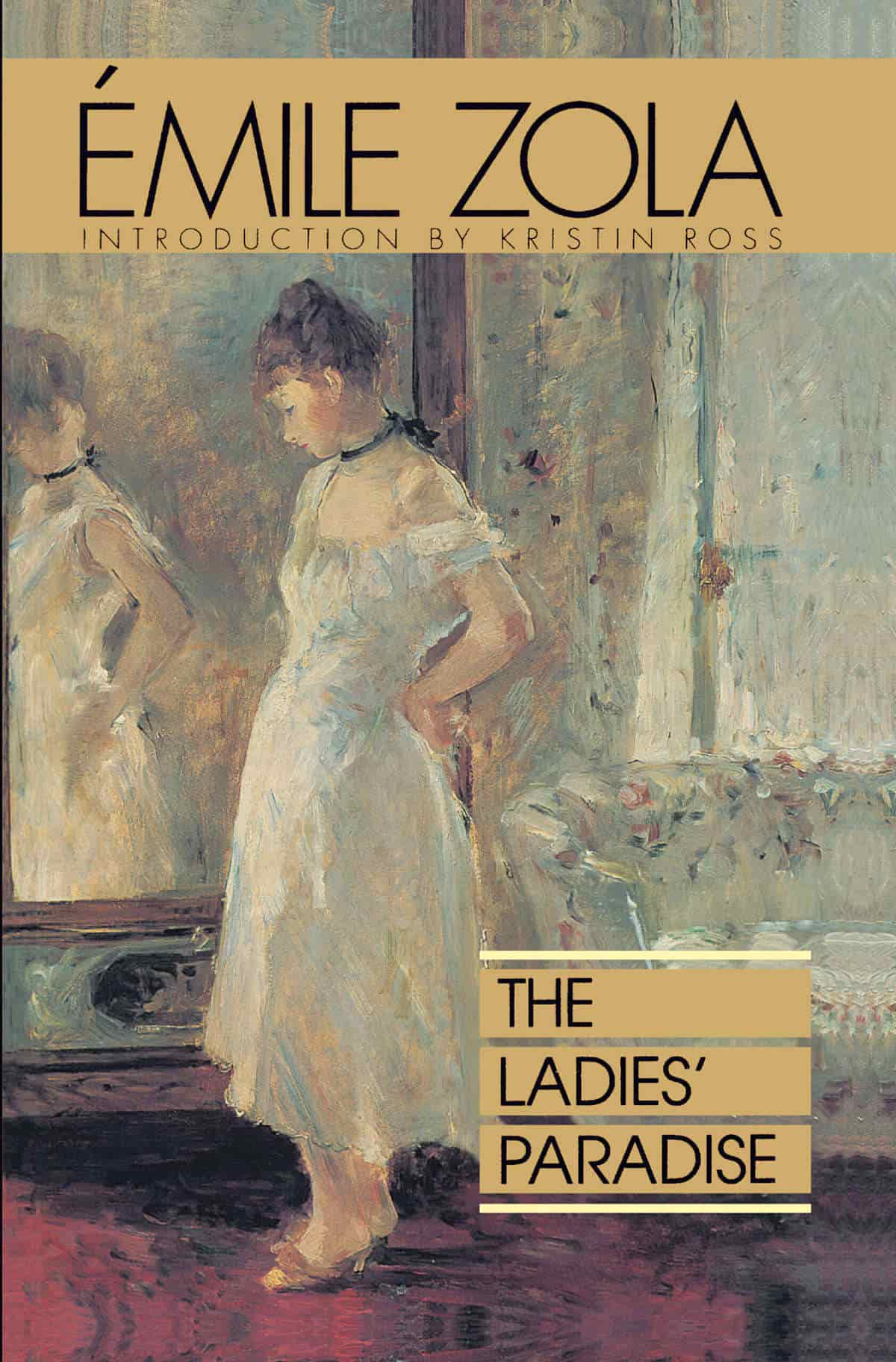 The Ladies' Paradise (Au Bonheur des Dames) recounts the spectacular development of the modern department store in late nineteenth century Paris. The store is a symbol of capitalism, of the modern city, and of the bourgeois family; it is emblematic of consumer culture and the changes in sexual attitudes and class relations taking place at the end of the century.
Octave Mouret, the store's owner-manager, masterfully exploits the desires of his female customers. In his private life as much as in business he is the great seducer. But when he falls in love with the innocent Denise Baudu, he discovers she is the only one of the salesgirls who refuses to be commodified.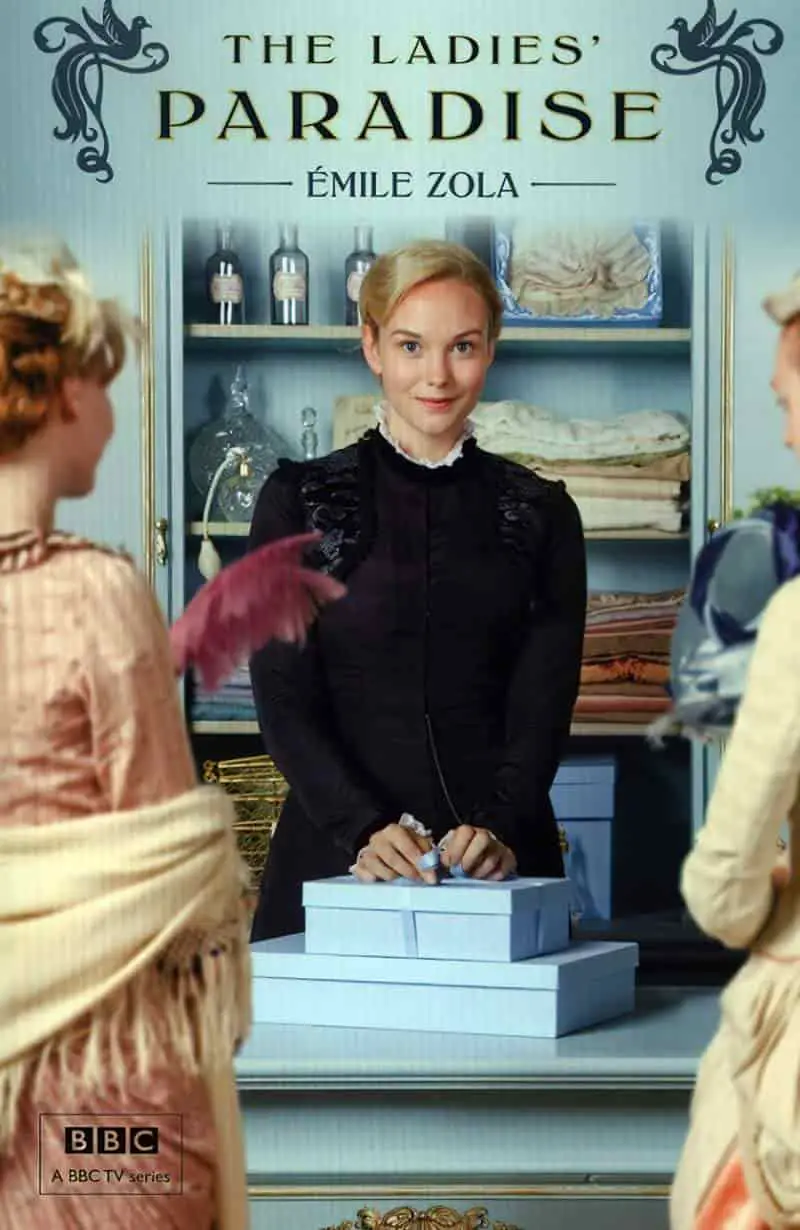 SHORT STORY COLLECTIONS
Runaway by Alice Munro (2004)
This short story collection by Nobel Prize-winning Canadian author is studied at Year 12 level.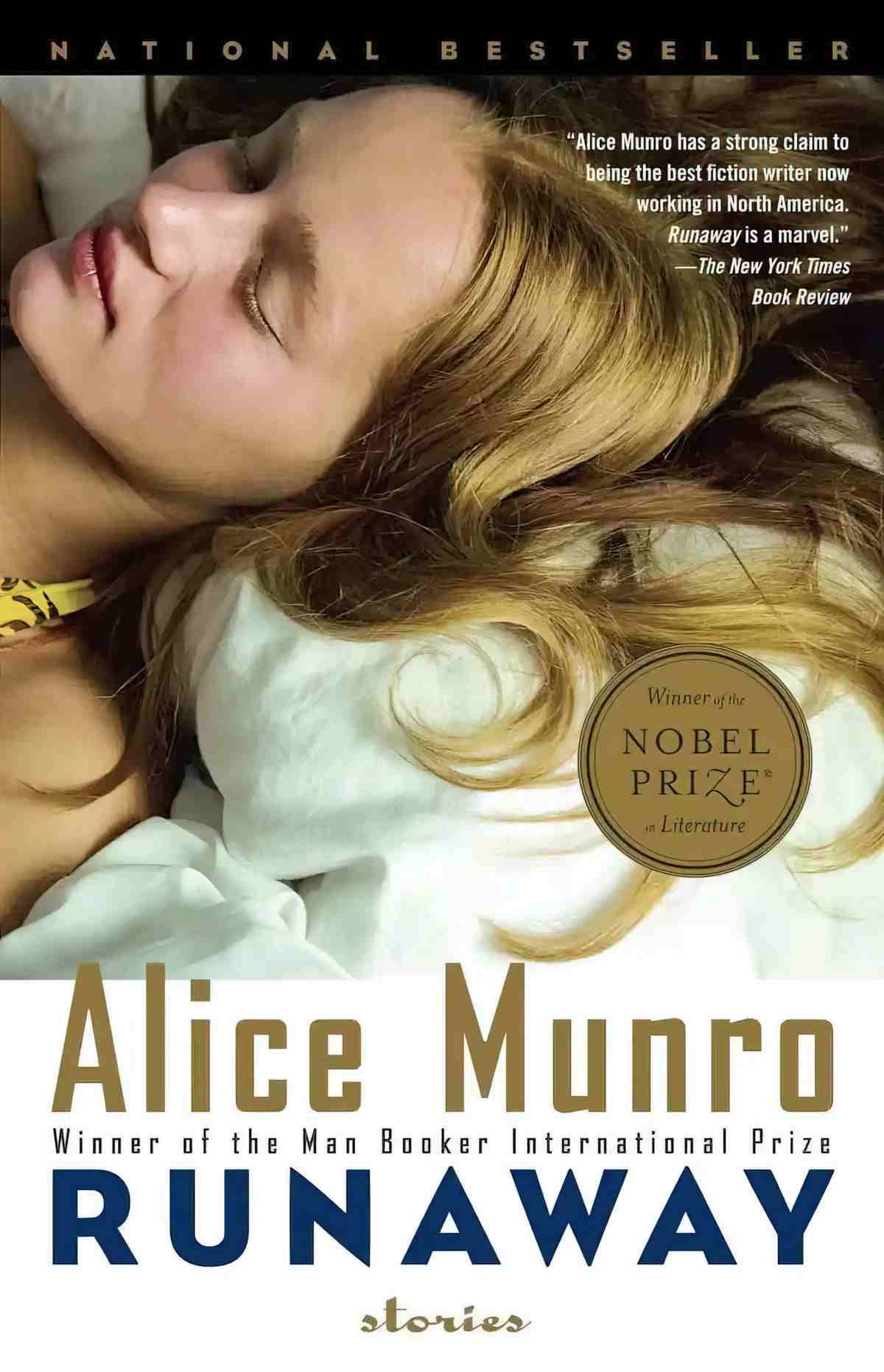 "Runaway" — an excellent example of comparing a human character to an animal character in a non-supernatural way. Also in the August 11, 2003 edition of The New Yorker
"Chance" – Juliet takes a train trip which leads to an affair. Also in the June 14, 2004 edition of The New Yorker.
"Soon" – Juliet visits her parents with her child Penelope. Also in the June 14, 2004 edition of The New Yorker.
"Silence" — This focuses on the marriage and fairly lonely old age of the main character. Juliet hopes to hear from her estranged daughter Penelope. Also in the June 14, 2004 edition of The New Yorker.
"Passion" – A lonely small town girl flees a passionless relationship with an outsider. Also in the March 22, 2004 edition of The New Yorker.
"Trespasses" — An adolescent girl is the main character of this one. She moves to a new house with her parents, who have a violent relationship. They are followed by a woman who thinks this girl is her adopted daughter.
"Tricks" — A young woman meets a man who she thinks she could marry, but one moment of misunderstanding changes the course of her fate forever.
"Powers" — A woman wrestles with her own duties of care towards others, notably her obligations towards a school friend who has been committed permanently to a psychiatric institution.
Bad Dreams and Other Stories by Tessa Hadley (2018)
Year 12.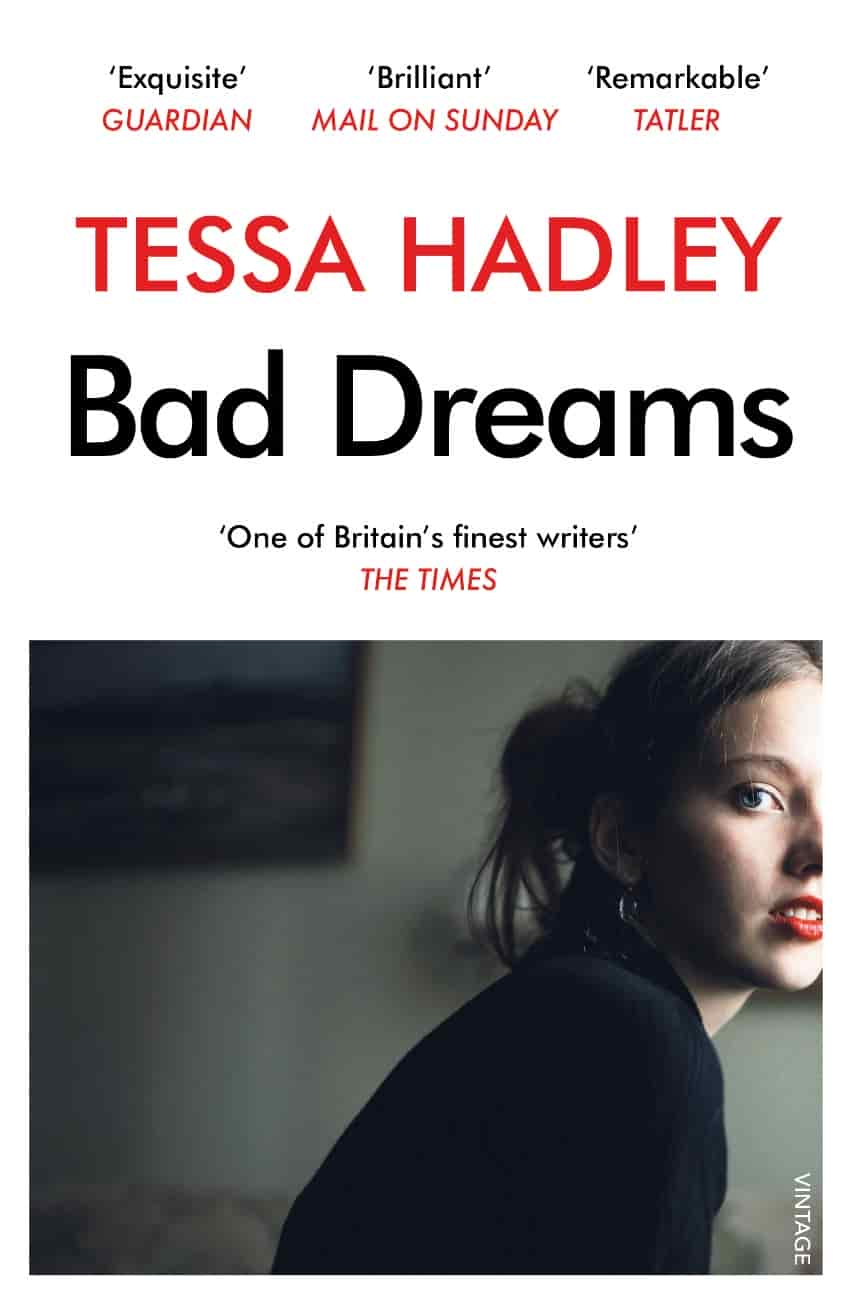 **WINNER OF THE EDGE HILL SHORT STORY PRIZE**

Two sisters quarrel over an inheritance and a new baby. A housekeeper caring for a helpless old man uncovers secrets from his past. A young girl accepts a lift in a car with a group of strangers. An old friend brings bad news to a dinner party.
In these gripping and unsettling stories, the ordinary is made extraordinary and the real things that happen to people turn out to be every bit as mysterious as their dreams.
'These well-turned, exceptionally nuanced pieces are solidly evocative of place, period…and sensory detail' Sunday Times
'Few writers give me such consistent pleasure' Zadie Smith
Dance of the Happy Shades by Alice Munro (1968)
All of the stories in this collection are suitable for Year 12.
"Walker Brothers Cowboy" —
"The Shining Houses" — about a new neighbourhood which has been built next to an old house. The owner of the older house, Mrs. Fullerton, does not take care of her property to the extent that the owners of the new houses want.
"Images" —
"Thanks for the Ride" —
"The Office" —
"An Ounce of Cure" —
"The Time of Death" —
"Day of the Butterfly" —
"Boys and Girls" —
"Postcard" —
"Red Dress—1946"
"Sunday Afternoon" —
"A Trip to the Coast" —
"The Peace of Utrecht" —
"Dance of the Happy Shades" —
Foreign Soil by Maxine Beneba Clarke
Year 12.
In this collection of award-winning stories, Melbourne writer Maxine Beneba Clarke has given a voice to the disenfranchised, the lost, the downtrodden and the mistreated. It will challenge you, it will have you by the heartstrings. This is contemporary fiction at its finest.

Winner of ABIA Literary Fiction of the Year Award 2015
Winner of the Indie Book Award for Debut Fiction 2015
Winner of the Victorian Premier's Unpublished Manuscript Award 2013

In Melbourne's western suburbs, in a dilapidated block of flats overhanging the rattling Footscray train lines, a young black mother is working on a collection of stories.

The book is called FOREIGN SOIL. Inside its covers, a desperate asylum seeker is pacing the hallways of Sydney's notorious Villawood detention centre, a seven-year-old Sudanese boy has found solace in a patchwork bike, an enraged black militant is on the warpath through the rebel squats of 1960s Brixton, a Mississippi housewife decides to make the ultimate sacrifice to save her son from small-town ignorance, a young woman leaves rural Jamaica in search of her destiny, and a Sydney schoolgirl loses her way.

The young mother keeps writing, the rejection letters keep arriving . . .

In this collection of award-winning stories, Melbourne writer Maxine Beneba Clarke has given a voice to the disenfranchised, the lost, the downtrodden and the mistreated. It will challenge you, it will have you by the heartstrings. Contains the brand new story 'Aviation'.

marketing copy
Specifically:
"David"
"Hope"
"Shu Yi"
"Railton Road"
"Gaps in the Hickory"
"Big Island"
"The Stilt"
"Fishermen of Kathaluwa"
"The Suki Yaki Book Club"
Only the Animals by Ceridwen Dovey (2014)
Year 12.
An animal's-eye view of humans at our brutal worst and our creative best, Only the Animals asks us to believe again in the redemptive power of reading and writing fiction.

Exquisitely written, playful and poignant, Only the Animals is a remarkable literary achievement by the award-winning Ceridwen Dovey, one of our brightest young writers.

Perhaps only the animals can tell us what it is to be human.

The souls of ten animals caught up in human conflicts over the last century tell their astonishing stories of life and death. In a trench on the Western Front a cat recalls her owner Colette's theatrical antics in Paris. In Nazi Germany a dog seeks enlightenment. A Russian tortoise once owned by the Tolstoys drifts in space during the Cold War. In the siege of Sarajevo a bear starving to death tells a fairytale. And a dolphin sent to Iraq by the US Navy writes a letter to Sylvia Plath …

An animal's-eye view of humans at our brutal worst and our creative best, Only the Animals asks us to believe again in the redemptive power of reading and writing fiction.

marketing copy
Specifically:
"Pigeons, a Pony, the Tomcat and I"
"Hundstage"
"Somewhere along the Line the Pearl would be Handed to me"
"Plautus, a Memoir of my Years on Earth and Last Days in Space"
"I, The Elephant, Wrote this"
"A Letter to Sylvia Plath"
"Psittacophile"
MEMOIR
The Boy Behind The Curtain by Tim Winton (2016)
Year 12.
This highly acclaimed collection of memoirs is Winton's most intimate and revealing work yet. Along with Island Home and Land's Edge (both also first published in paperback in 2017), it forms the remarkable culmination of Winton's autobiographical trilogy, showing our finest novelist also to be one of our finest writers of non-fiction.

'Being a copper's son, I've always got one eye out for trouble. I can't help it. But I don't go looking for it anymore.'
In Tim Winton's fiction, chaos shapes the lives of his characters. So too Winton's own life. The extraordinarily powerful true stories that make up The Boy Behind the Curtain take us behind the scenes, revealing the accidents, both serendipitous and traumatic, that have influenced his view of life and fuelled his distinctive artistic vision.

marketing copy
Specifically:
"The Boy Behind The Curtain"
"A Space Odyssey at Eight"
"Havoc: A Life In Accidents"
"A Walk at Low Tide"
"Repatriation"
"Betsy"
"Twice on Sundays"
"The Wait and the Flow"
"In the Shadow of the Hospital"
"The Battle for Ningaloo Reef"
"The Demon Shark"
"Using the C-word"
"Stones for Bread"
"Sea Change"
"Barefoot in the Temple of Art"
Header illustration was made with the help of Midjourney AI.