This list is collected from online chats about children's books studied in Australian high schools. Comments are from teachers who have used these books in class in 2020.
The Hate U Give by Angie Thomas
American. Teachers are having huge success with Years 9 and 10.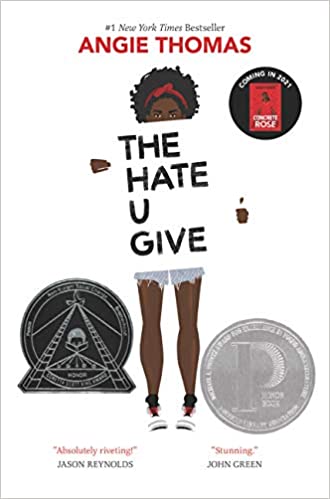 Sixteen-year-old Starr Carter moves between two worlds: the poor neighborhood where she lives and the fancy suburban prep school she attends. The uneasy balance between these worlds is shattered when Starr witnesses the fatal shooting of her childhood best friend Khalil at the hands of a police officer. Khalil was unarmed.
Soon afterward, his death is a national headline. Some are calling him a thug, maybe even a drug dealer and a gangbanger. Protesters are taking to the streets in Khalil's name. Some cops and the local drug lord try to intimidate Starr and her family. What everyone wants to know is: what really went down that night? And the only person alive who can answer that is Starr.
But what Starr does or does not say could upend her community. It could also endanger her life.
Beyond Belief by Dee White
This novel is marketed at readers over 10 years old but works with Year 10s.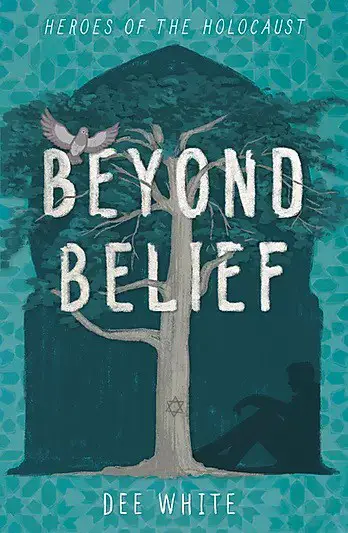 Inspired by the true story of Muslims who saved the lives of Jewish children in the Second World War.
In 1942, in the Grand Mosque in Paris, 11-year-old Ruben is hiding from the Nazis. Already thousands of Jewish children have disappeared, and Rubens parents are desperately trying to find his sister. Ruben must learn how to pass himself off as a Muslim, while he waits for the infamous Fox to help him get to Spain to be reunited with his family. One hint of Ruben's true identity and he'll be killed. So will the people trying to save him.
But when the mosque is raided and the Fox doesn't come, Ruben is forced to flee. Finding himself in the south of France, he discovers that he must adjust to a new reality, and to the startling revelation of the Fox's true identity.
Take Three Girls by Cath Crowley, Simmone Howell, Fiona Wood
Australian. Written by three different authors.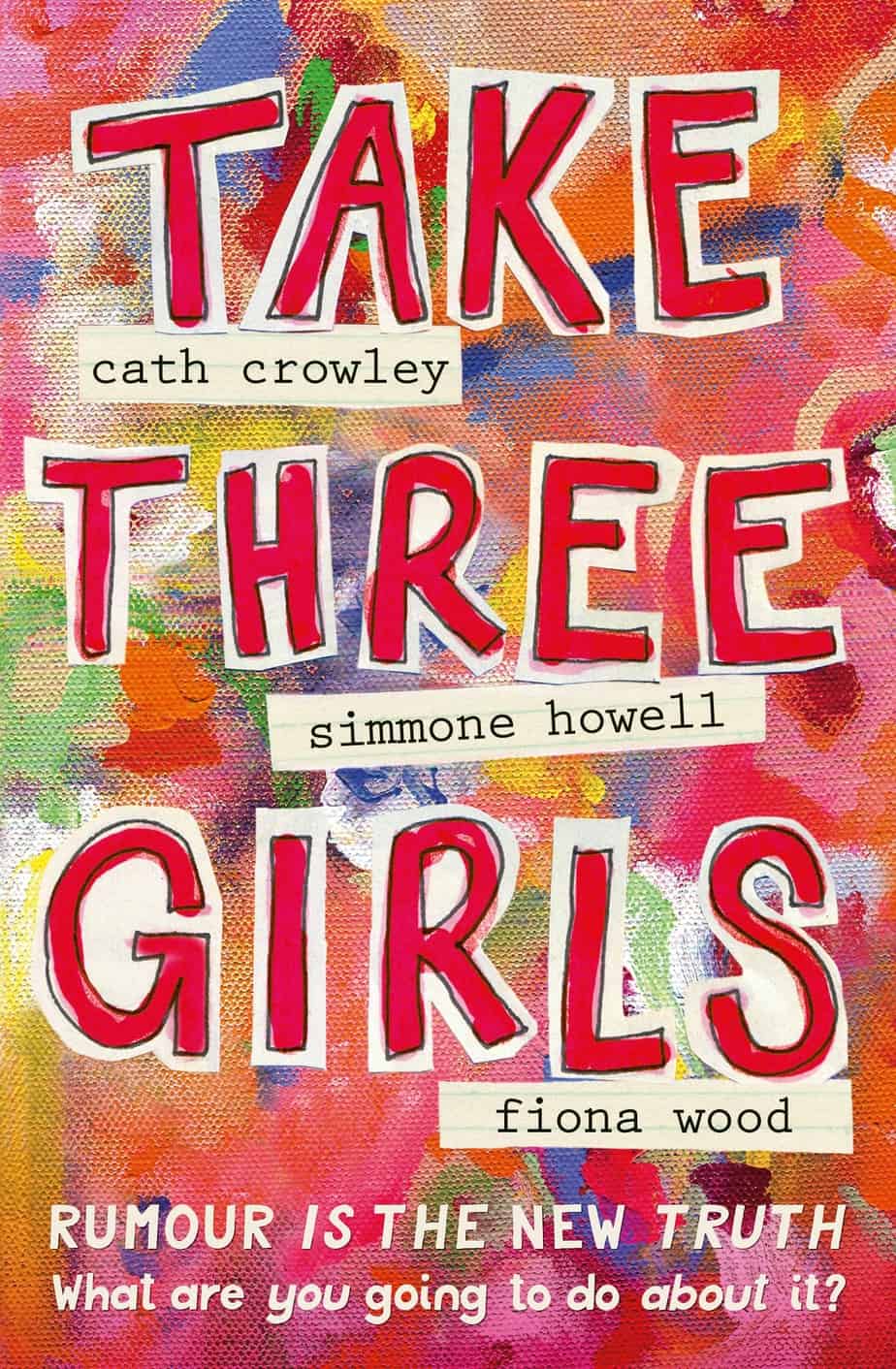 Ady – not the confident A-Lister she appears to be.
Kate – brainy boarder taking risks to pursue the music she loves.
Clem – disenchanted swim-star losing her heart to the wrong boy.
All are targeted by PSST, a toxic website that deals in gossip and lies. St Hilda's antidote to the cyber-bullying? The Year 10 Wellness program. Nice try – but sometimes all it takes is three girls.
Two Weeks With The Queen by Morris Gleitzman
My own kid studied this in Year 7 English. I've written about it in depth.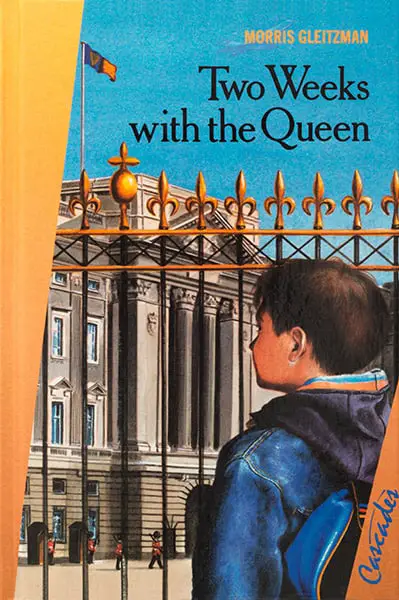 "Dear Your Majesty the Queen,
I need to speak to you urgently about my brother Luke. He's got cancer and the doctors in Australia are being really slack. If I could borrow your top doctor for a few days I know he/she would fix things in no time. Of course Mum and Dad would pay his/her fares even if it meant selling the car or getting a loan. Please contact me at the above address urgently.
Yours sincerely,
Colin Mudford.
P.S.
This is not a hoax.
Ring the above number and Aunty Iris will tell you.
Hang up if a man answers.
The Bone Sparrow by Zana Fraillon
Australian.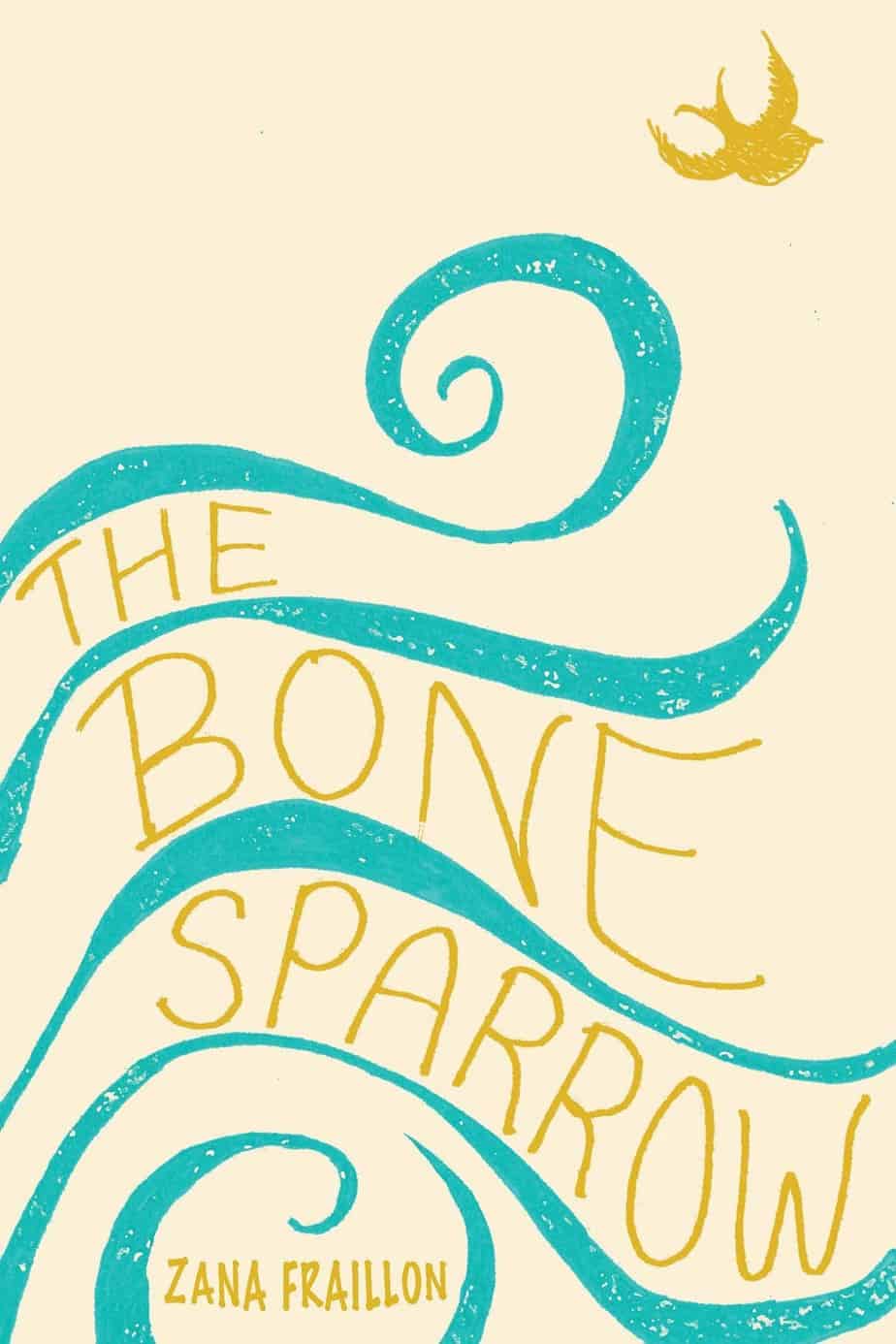 Subhi is a refugee. Born in an Australian permanent detention center after his mother and sister fled the violence of a distant homeland, Subhi has only ever known life behind the fences. But his world is far bigger than that—every night, the magical Night Sea from his mother's stories brings him gifts, the faraway whales sing to him, and the birds tell their stories.
And as he grows, his imagination threatens to burst beyond the limits of his containment. The most vivid story of all, however, is the one that arrives one night in the form of Jimmie—a scruffy, impatient girl who appears on the other side of the wire fence and brings with her a notebook written by the mother she lost. Unable to read it herself, she relies on Subhi to unravel her family's love songs and tragedies.
Subhi and Jimmie might both find comfort—and maybe even freedom—as their tales unfold. But not until each has been braver than ever before.
Detention by Tristan Bancks
Australian. Year 7.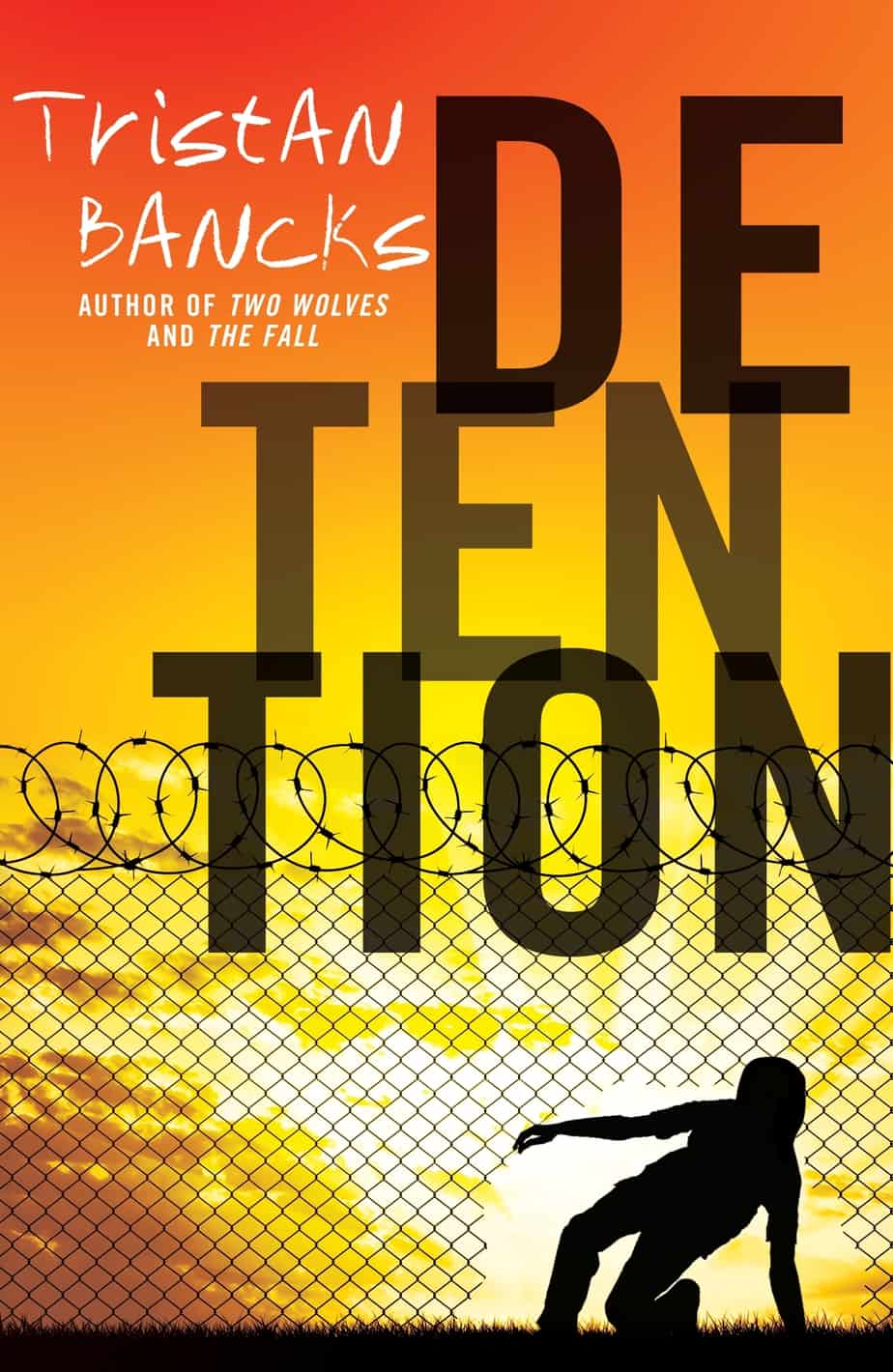 Sima and her family are pressed to the rough, cold ground among fifty others. They lie next to the tall fence designed to keep them in. The wires are cut one by one. When they make their escape, a guard raises the alarm.
Shouting, smoke bombs, people tackled to the ground. In the chaos Sima loses her parents. Dad told her to run, so she does, hiding in a school and triggering a lockdown. A boy, Dan, finds her hiding in the toilet block.
What should he do? Help her? Dob her in? She's breaking the law, but is it right to lock kids up? And if he helps, should Sima trust him? Or run?
When Michael Met Mina by Randa Abdel-Fattah
Australian. Deals with serious topics without suicide, self-harm and sexual assault. An overall uplifting read. Themes: race, class, gender, refugees, the role of media. For use with Year 10.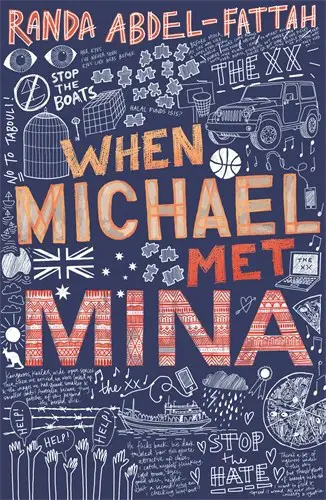 Before Mina, my life was like a completed jigsaw puzzle but Mina has pushed the puzzle onto the floor. I have to start all over again, figuring out where the pieces go.
When Michael meets Mina, they are at a rally for refugees – standing on opposite sides.
Mina fled Afghanistan with her mother via a refugee camp, a leaky boat and a detention centre.
Michael's parents have founded a new political party called Aussie Values.
They want to stop the boats.
Mina wants to stop the hate.
When Mina wins a scholarship to Michael's private school, their lives crash together blindingly.
A novel for anyone who wants to fight for love, and against injustice.
Lion: a Long Way Home by Saroo Brierley
Australian. Comes in movie, adult, younger reader and picture book versions.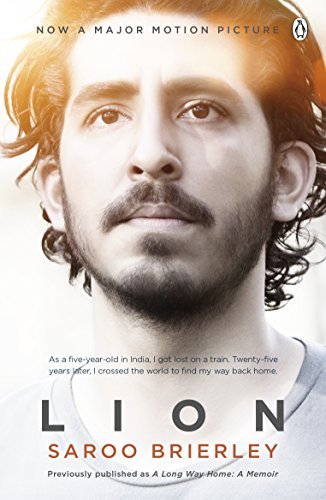 Aged just five, Saroo Brierley was separated from his family in India when he boarded a train that took him 1500km from his hometown. After weeks surviving alone on the streets of Calcutta, he was eventually adopted by an Australian couple.
As an adult, Saroo couldn't help but think about the family he'd lost. Years later, he swapped the map of India on his wall for Google Earth, scouring it for landmarks he knew from his childhood. One day, he saw something he recognised, and he set off on a journey to find his mother…
When The Ground Is Hard by Malla Nunn
Australian.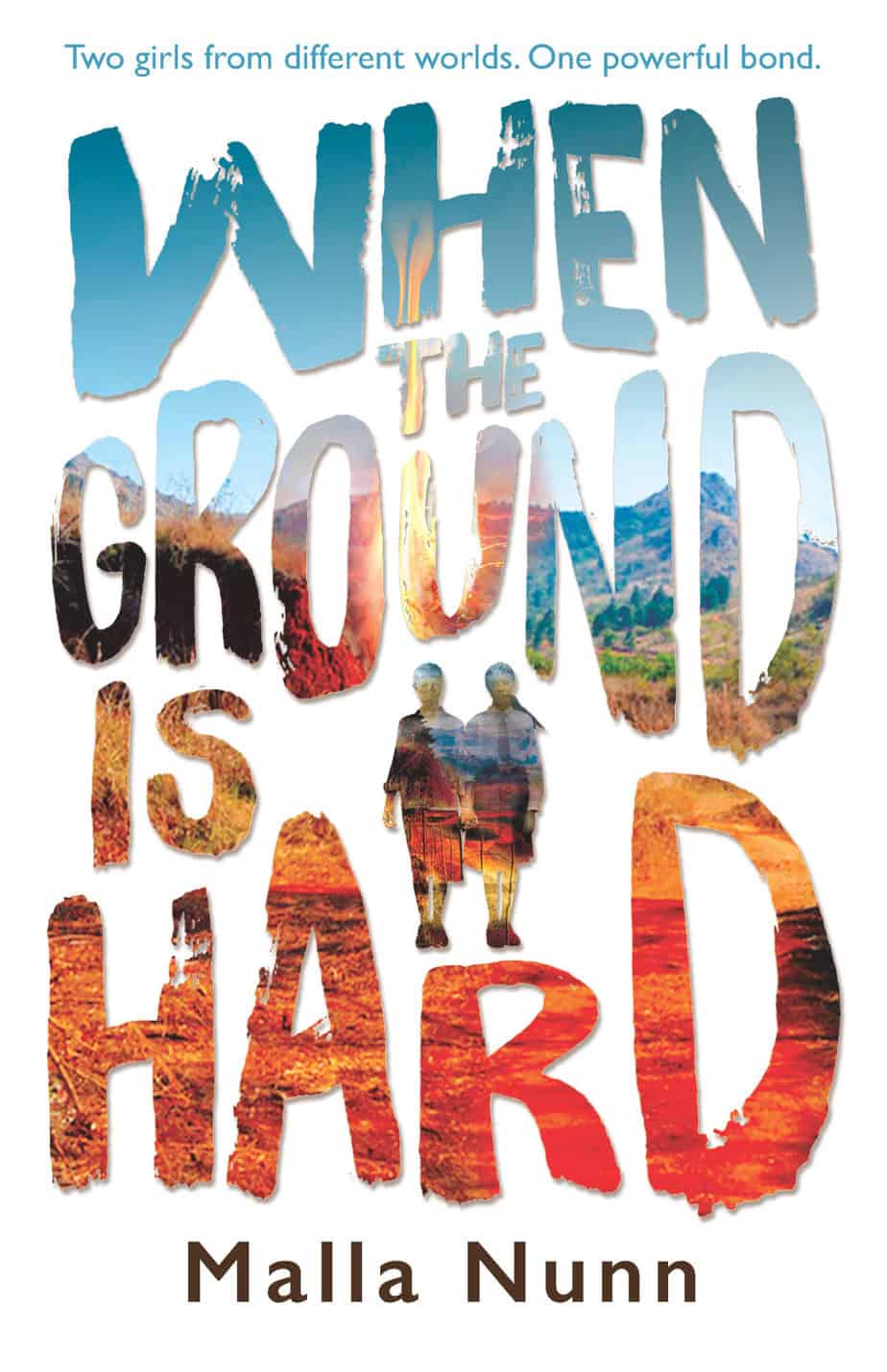 Edgar Award nominee stuns in this heartrending tale set in a Swaziland boarding school where two girls of different castes bond over a shared copy of Jane Eyre.
Adele Joubert loves being one of the popular girls at Keziah Christian Academy. She knows the upcoming semester at school is going to be great with her best friend Delia at her side. Then Delia dumps her for a new girl with more money, and Adele is forced to share a room with Lottie, the school pariah, who doesn't pray and defies teachers' orders.
But as they share a copy of Jane Eyre, Lottie's gruff exterior and honesty grow on Adele, and Lottie learns to be a little sweeter. Together, they take on bullies and protect each other from the vindictive and prejudiced teachers. Then a boy goes missing on campus and Adele and Lottie must rely on each other to solve the mystery and maybe learn the true meaning of friendship.
Lost Souls Atlas by Zana Fraillon
Australian. The novel which kicked off the trend featuring characters who wake up in the afterlife was The Lovely Bones.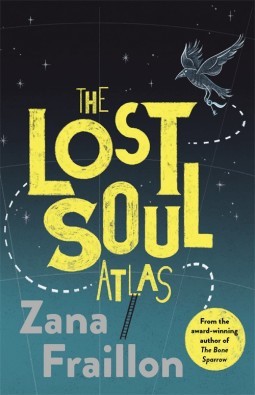 A boy awakens in the Afterlife, with a pocketful of vague memories, a key, a raven, and a mysterious Atlas to guide him as he sets out to piece together the mystery of his final moments
Words in Deep Blue by Cath Crowley
Australian. Not younger than Year 10 because of the 'kissing bits'.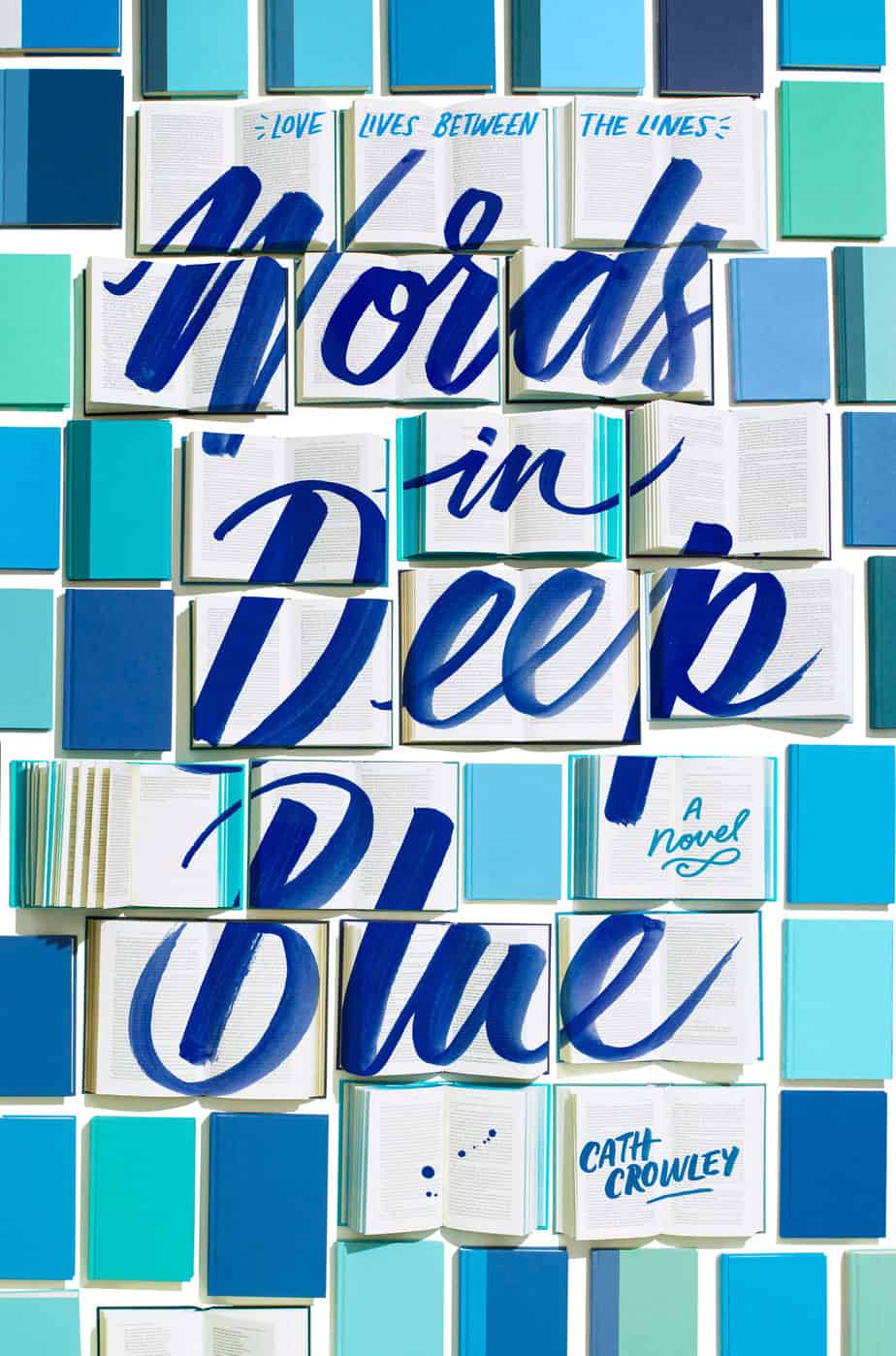 In this beautiful love story from the author of "Graffiti Moon, " two teens find their way back to each other in a bookstore full of secrets and crushes, grief and hope–and letters hidden between the pages.
Ghost Bird by Lisa Fuller
Indigenous Australian with paranormal elements.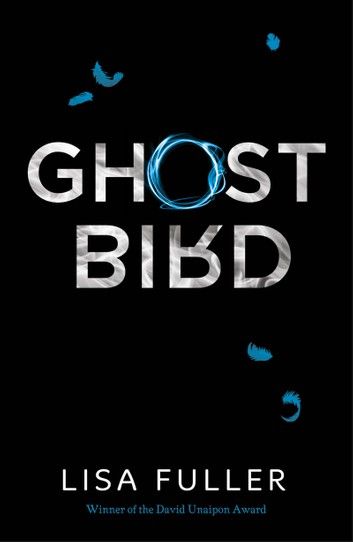 Stacey and Laney are twins – mirror images of each other – and yet they're as different as the sun and moon. Stacey works hard at school, determined to get out of their small town. Laney skips school and sneaks out of the house to meet her boyfriend. But when Laney disappears one night, Stacey can't believe she's just run off without telling her. As the days pass and Laney doesn't return, Stacey starts dreaming of her twin. The dreams are dark and terrifying, difficult to understand and hard to shake, but at least they tell Stacey one key thing – Laney is alive. It's hard for Stacey to know what's real and what's imagined and even harder to know who to trust. All she knows for sure is that Laney needs her help. Stacey is the only one who can find her sister. Will she find her in time?
Foreign Soil by Maxine Beneba Clarke
Afro-Caribbean Australian. Studied with Year 12s. Might work with younger years.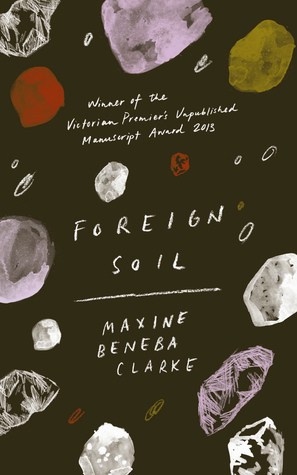 In this collection of award-winning stories, Melbourne writer Maxine Beneba Clarke has given a voice to the disenfranchised, the lost, the downtrodden and the mistreated. It will challenge you, it will have you by the heartstrings.
Catching Teller Crow by Ambelin Kwaymullina and Ezekiel Kwaymullina
Year 10. Australian. ""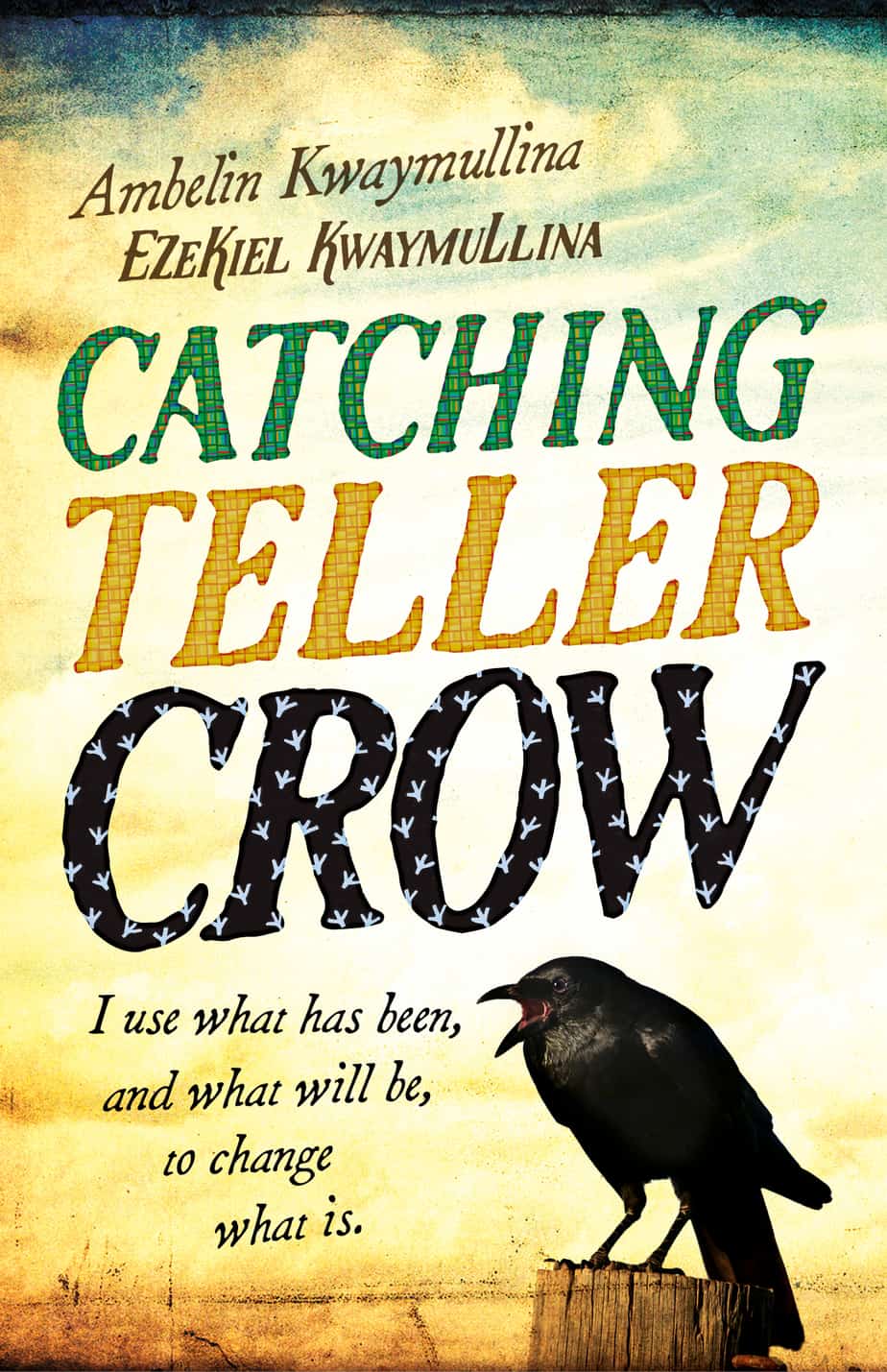 An extraordinary thriller, told from the perspective of two Aboriginal protagonists, which weaves together themes of grief, colonial history, violence, love and family. Nothing's been the same for Beth Teller since she died. 
Her dad, a detective, is the only one who can see and hear her, and he's drowning in grief. Only a suspected murder, and a mystery to solve, might save them both. And they have a potential witness: Isobel Catching. Aboriginal by birth, like Beth, she seems lost and isolated in the world. 
But as the two get closer, Isobel's strange tale of glass-eyed monsters and stolen colours will intertwine with Beth's investigation – and reveal something dark and terrible at the heart of this Australian town.
Parvana by Deborah Ellis
Comes in graphic novel form. This book was originally published in some places as The Breadwinner.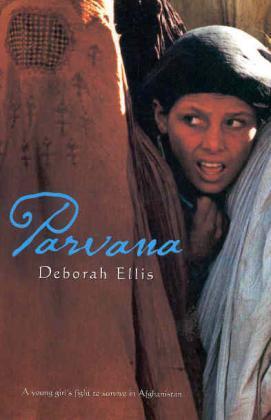 There are many types of battle in Afghanistan. Imagine living in a country where women and girls are not allowed to leave the house without a man. Imagine having to wear clothes that cover every part of your body, including your face, whenever you go out. This is the life of Parvana, a young girl growing up in Afghanistan under the control of an extreme religious military group. When soldiers burst into her home and drag her father off to prison, Parvana is forced to take responsibility for her whole family, dressing as a boy to make a living in the marketplace of Kabul, risking her life in the dangerous and volatile city. By turns exciting and touching, Parvana is a story of courage in the face of overwhelming fear and repression.
The Shakespeare Stealer by Gary L. Blackwood
Good introduction to a Shakespeare unit. Short. The first in a series.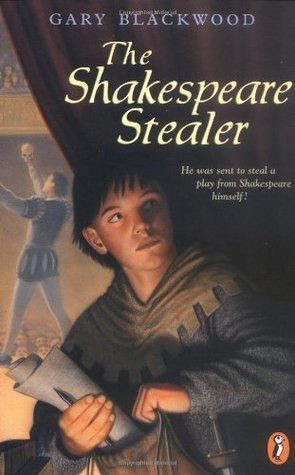 Widge is an orphan with a rare talent for shorthand. His fearsome master has just one demand: steal Shakespeare's play "Hamlet"–or else. Widge has no choice but to follow orders, so he works his way into the heart of the Globe Theatre, where Shakespeare's players perform. As full of twists and turns as a London alleyway, this entertaining novel is rich in period details, colorful characters, villainy, and drama.
The Hunger Games is still being taught. There's plenty of teaching material out there on this first novel of a hugely popular trilogy. There are also the movie adaptations to support comprehension, of course.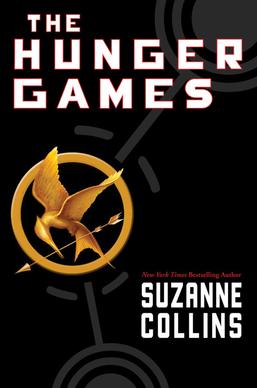 Could you survive on your own in the wild, with every one out to make sure you don't live to see the morning?
In the ruins of a place once known as North America lies the nation of Panem, a shining Capitol surrounded by twelve outlying districts. The Capitol is harsh and cruel and keeps the districts in line by forcing them all to send one boy and one girl between the ages of twelve and eighteen to participate in the annual Hunger Games, a fight to the death on live TV.
Sixteen-year-old Katniss Everdeen, who lives alone with her mother and younger sister, regards it as a death sentence when she steps forward to take her sister's place in the Games. But Katniss has been close to dead before—and survival, for her, is second nature. Without really meaning to, she becomes a contender. But if she is to win, she will have to start making choices that weight survival against humanity and life against love.
A Long Walk To Water: Based on a true story by Linda Sue Park
Aimed at Year 7 but younger kids tend to love it.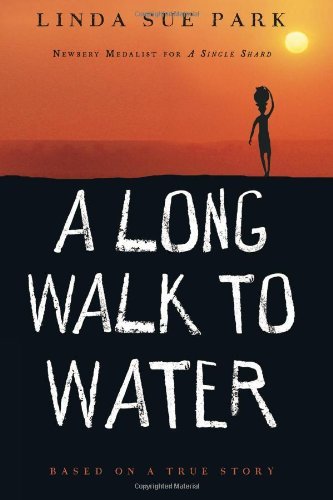 In 1985, southern Sudan is ravaged by war. Rebels and government forces battle for control, with ordinary people — people like the boy, Salva Dut — caught in the middle.
When Salva's village is attacked, he must embark on a harrowing journey that will propel him through horror and heartbreak, across a harsh desert, and into a strange new life.
The Giver by Lois Lowry (1994)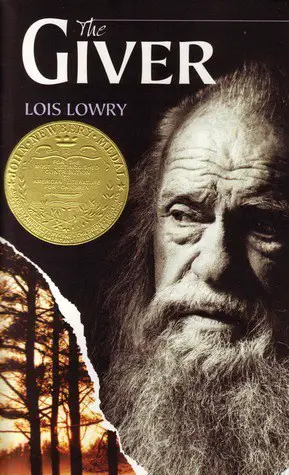 The Giver, the 1994 Newbery Medal winner, has become one of the most influential novels of our time. The haunting story centers on twelve-year-old Jonas, who lives in a seemingly ideal, if colorless, world of conformity and contentment.
Not until he is given his life assignment as the Receiver of Memory does he begin to understand the dark, complex secrets behind his fragile community. This movie tie-in edition features cover art from the movie and exclusive Q&A with members of the cast, including Taylor Swift, Brenton Thwaites and Cameron Monaghan.
This classic novel is great for years 5-10. There's even a graphic novel version available now.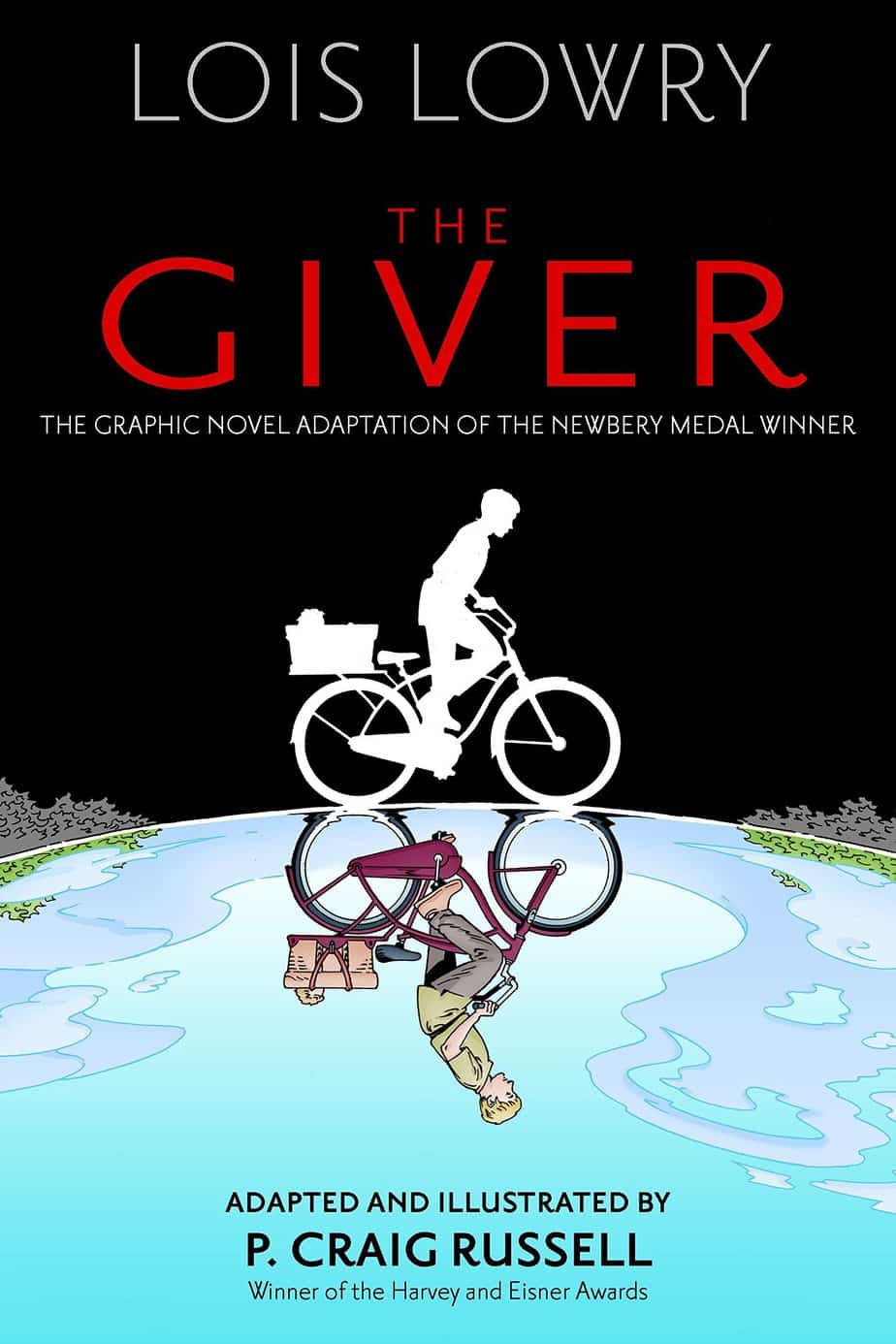 A Monster Calls by Patrick Ness (2011)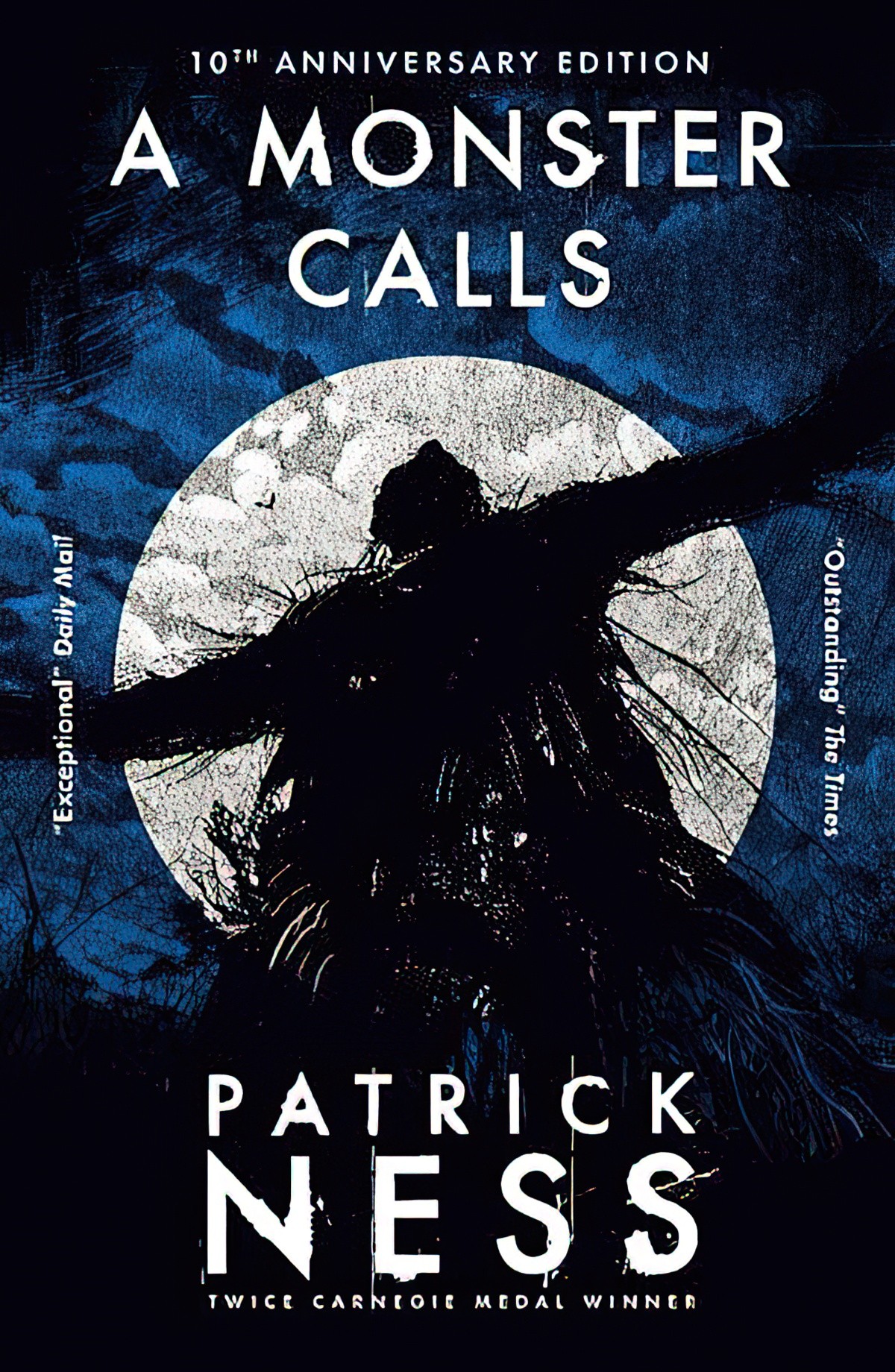 Conor has the same dream every night, ever since his mother first fell ill, ever since she started the treatments that don't quite seem to be working. But tonight is different. Tonight, when he wakes, there's a visitor at his window. It's ancient, elemental, a force of nature. And it wants the most dangerous thing of all from Conor. It wants the truth.
Patrick Ness takes the final idea of the late, award-winning writer Siobhan Dowd and weaves an extraordinary and heartbreaking tale of mischief, healing and above all, the courage it takes to survive.
Header illustration was made with the help of Midjourney AI.