I should like to have friends, I confess. I do not suppose I ever shall. But there have been moments when I have realized what friendship might be. Rare moments – but never forgotten. Friendship is a binding, as solemn as marriage. We take each other for life, through everything – forever. But it's not enough to say we will do it. I think, myself, it is pride which makes friendship most difficult. To submit, to bow down to the other is not easy, but it must be done if one is to really understand the being of the other. Friendship isn't merging. One doesn't thereupon become a shadow and one remain a substance. Yet, it is terribly solemn – frightening, even.

Katherine Mansfield, Katherine Mansfield Notebooks: Complete Edition
Novels which adequately explore the nuances of female friendships are disproportionately few. Historically, stories about friendship between women have waxed and waned. For instance, there were plenty of poems about female friendship between women in the late 1600s but by the 1700s there were very few. Who knows why — I suspect homophobia, and increasing awareness of female homosexuality (which was not at this time a crime in England, though it was in various countries on the continent). In other words, people were happy with close female friendships before they realised there might be something more to them — something which would exclude men.
Narratives about ambitious women (in real life as well as fiction) often pit those women against each other: one woman who seems to have it all vs. another who will do anything to take it from her. Sure, it would be great if the women in these novels could all just get along, lift each other up instead of climbing over one another to get to the top—but then there wouldn't be much of a story, would there?

Crimereads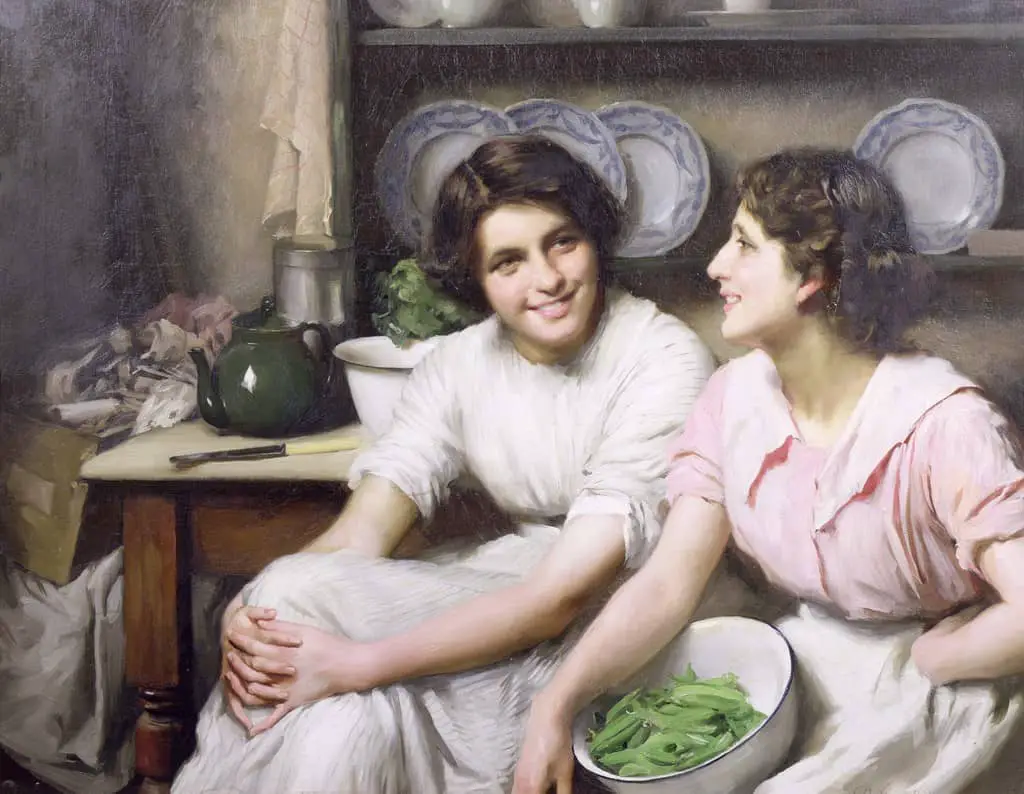 Genuine female friendships are still rare in fiction compared to real life, but as usual, if it's rare in adult fiction you can probably find it in young adult literature.
Notes below are from Radio New Zealand's Saturday Morning podcast – Children's Books With Kate De Goldi
Code Name Verity
Kate De Goldi heard about this book from librarians in Wellington. Also she has met the author Elizabeth Wein, and the author pronounces her own last name /wi:n/ to rhyme with 'teen'. Wein has a very interesting backlist of books which she wrote before this breakthrough novel.
Wein is a self-confessed Arthurian nerd and has transferred the King Arthur stories into 6th century Ethiopia.
Wein is a pilot herself because her husband was a pilot and she thought she'd better learn in case he had a heart attack mid-flight. She also has a doctorate in folklore from Penn University, so an accordingly well-stocked mind. Code Name Verity has been very well researched. The companion novel is Rose Under Fire.
It's hard to say a lot about Code Name Verity's plot because a lot of its impact rests on a couple of surprises. It's about women pilots working during the war. But the basic conceit is that there are two women (in their early 20s?) as main characters. Wein wanted to write a book which puts female friendship at the fore. This is an important point to make because although male/male friendships, male/female friendships, male/female romantic friendships are often at the heart of a story, stories in which female friendships form the main story (rather than the subplot) are few and far between.
Female friendships in stories tend to fall into several categories:
Frenemies – Groups of girls, girls that you have to 'negotiate' and also ones which are likely to stab you in the back
Sidekicks – The confidante while you're pursuing your romance or whatever adventure a girl happens to be on (which may be a political act rather than an 'adventure', especially in SFF).
One of the few examples of a female friendship in literature is the relationship between Anne of Green Gables and Diana. But in fact Diana isn't Anne's equal in that story.
However, in Code Name Verity the female friendship is equal. This is part of what makes this book special.
De Goldi doesn't quite believe the narrative voice, which is true for both CNV and the sequel. The narrative voice changes, but the carapace for this book doesn't allow for this change. The reader doesn't have sufficient legitimacy for that voice. A problem with this kind of narrative technique: as readers we have to ask ourselves where does the story really come from? What holds the two stories together? Narrative focus gets confused. Rose Under Fire feels a bit like two stories that have been cobbled together, but are nonetheless quite powerful. Every now and then they're a little bit hectic, with a lot of italicising and exclamation marks to convey rage/frustration/horror/terror, but there are more subtle ways of conveying these emotions.
But the story is undeniably good, and the research impeccable.
Kim Hill doesn't like the way she made Maddy and Julia a bit flaky while at the same time making them amazing. They have flappy comedy moments and Kim thought, 'Oh gimme a break.'
De Goldi guesses that the author did this to show what an insane world this was. Nothing felt normal. They got silly and frenetic because they were under such stress. (De Goldi agrees it didn't always come off.) De Goldi is intrigued by the friendship. The whole plot turns on their friendship, which is love.
People read this book in different ways, and Wein has been asked about the nature of it — is this a romantic friendship between the girls? Wein doesn't see this as an erotic relationship herself, but doesn't care how other people interpret it. De Goldi didn't read it like that. This is a fluid area.
This book highlights how absent such stories are absent from modern publishing, and it's perhaps significant that this one is set in the past, during a time of great stress and tumult, in a way the perfect setting for transformative, powerful love and heroic acts that display the act of love.
De Goldi recommends this book to readers 15 and up. There are some quite horrifying parts in it, but it's a great primer on a significant part of the second world war.
Related: A review of Rose Under Fire from DYESTTAFTSA Blog (who calls it one of the best books of the year, and points out in another post that this was the only children's literature reviewed by the Telegraph.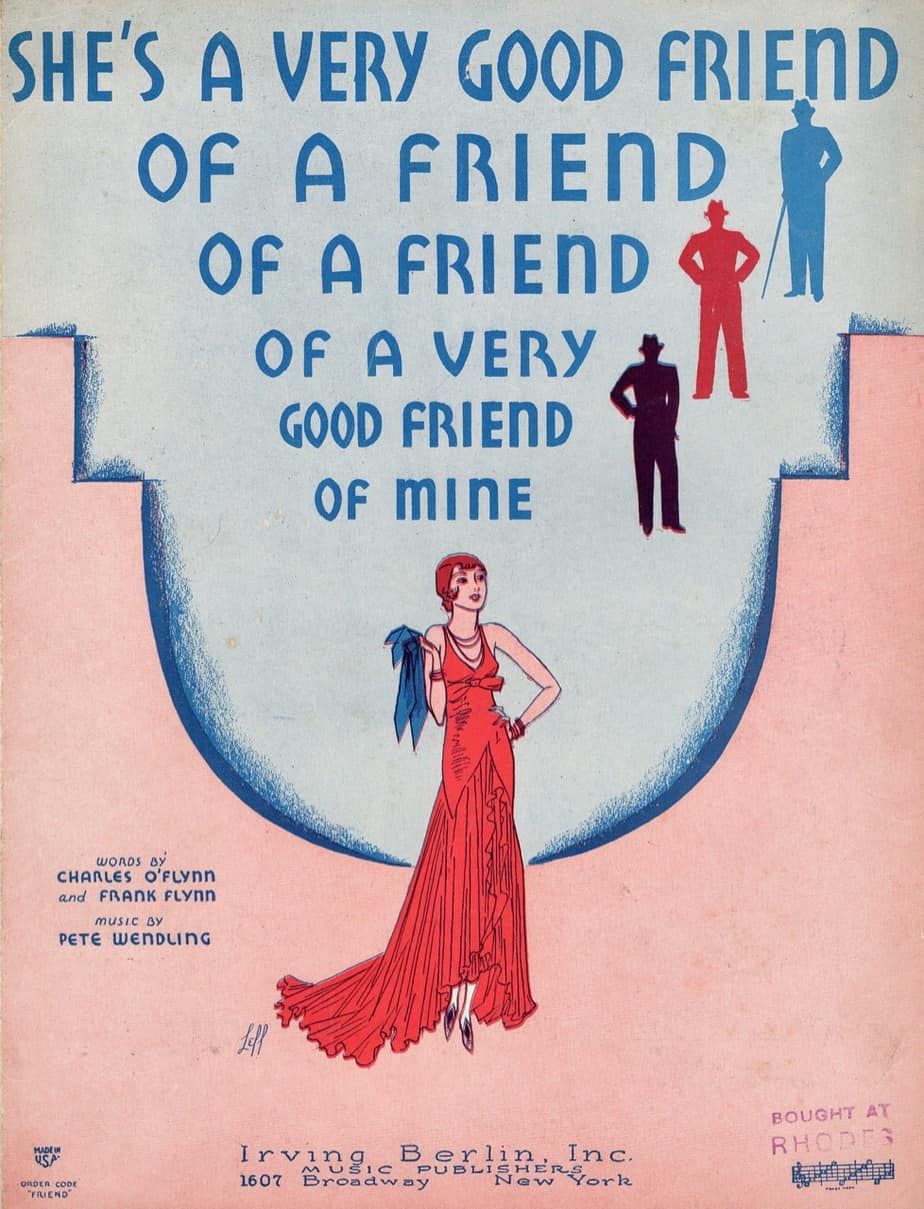 Paula Boock
De Goldi recalls another author who has written well about female friendships: Paula Boock. (Name to rhyme with 'stock'.)
Paula Boock is a New Zealand writer and editor.

Born in Dunedin, Boock is a member of a sporting family. She is the sister of four brothers, among them former New Zealand cricket representative Stephen Boock and sports journalist Richard Boock, and has herself represented her province of Otago at cricket. She studied at the University of Otago, after which she began working as an editor and publisher, co-founding Longacre Press in the city in 1994.

Wikipedia
Also Sasscat To Win (possibly the hardest to source out of all three).
Boock is remarkable because she writes both group friendship among girls and one-on-one friendship between girls really beautifully. She also wrote about a young lesbian relationship in Dare, Truth or Promise. So she looked at that continuum implicitly.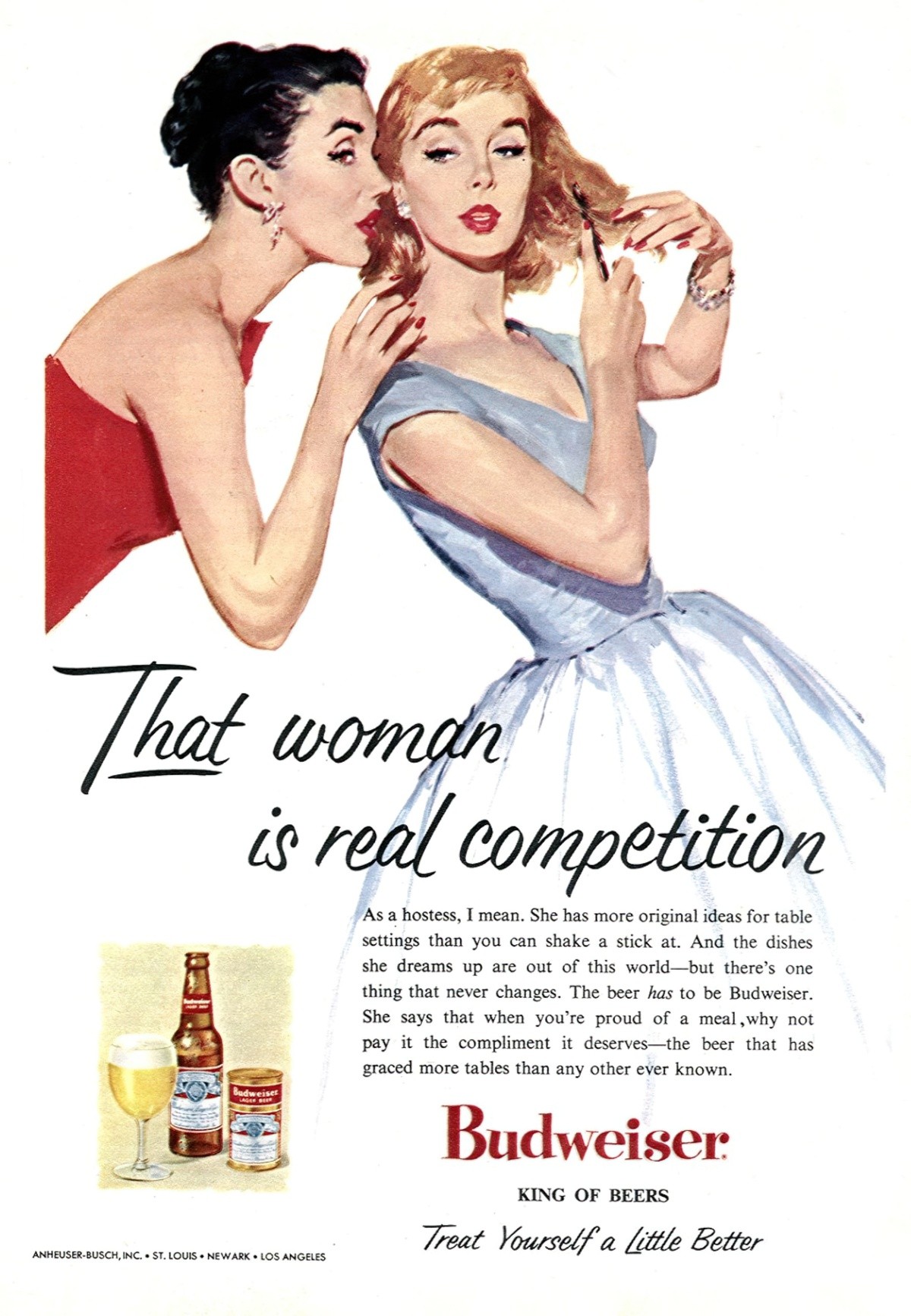 STORIES WHICH EXPLORE (MOSTLY) FEMALE FRIENDSHIPS
Animals by Emma J Unsworth
The Animators by Kayla Rae Whitaker
Anne Of Green Gables by L.M. Montgomery
Another Brooklyn by Jacqueline Woodsom
Beautiful Broken Things by Sara Barnard
Beaches by Iris R. Dart
Before Everything by Victoria Redel
Big Little Lies by Liane Moriarty
Break In Case Of Emergency by Jessica Winter
The Burning Girl by Claire Messud
Code Name Verity by Elizabeth Wein
Divine Secrets of the Ya-Ya Sisterhood by Rebecca Wells
Feeling Sorry for Celia by Jaclyn Moriarty
The First Bad Man by Miranda July
Girls on Fire by Robin Wasserman
Have A Little Faith by Candy Harper
The Help by Kathryn Stockett
Invincible Summer by Alice Adams
Let's Take The Long Way Home by Gail Caldwell (a memoir)
Little Women by Louisa May Alcott
Living The Dream by Lauren Berry
The Lonely Hearts Hotel by Heather O'Neill
The Lying Game by Ruth Ware
Marlena by Julie Buntin
Miss Sherlock, HBO Asia
Murder Most Unladylike by Robin Stevens
My Brilliant Friend by Elena Ferrante, as well as her other Neapolitan novels
Pride and Prejudice by Jane Austen
Radio Silence by Alice Oseman
The Rest Of Us Just Live Here by Patrick Ness
Sweetbitter by Stephanie Danler
Swing Time by Zadie Smith
Their Eyes Were Watching God by Zora Neale Hurston
You're The Only One I Can Tell by Deborah Tannen (non-fiction, linguistics)
RELATED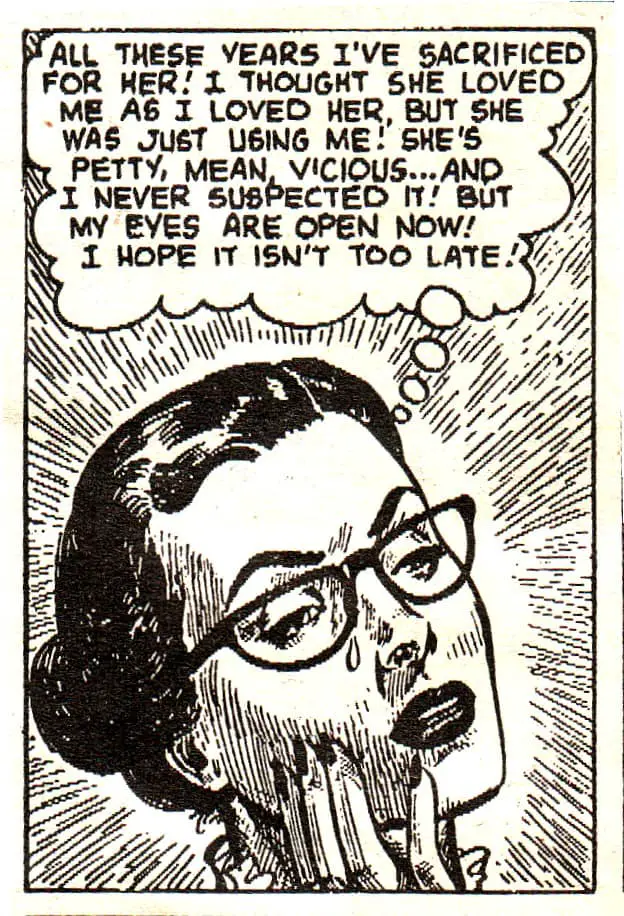 Every now and again you'll find a list of curated books by people who really know books, and this one is a list of stories for children about friendship. A quick glance at the protagonists will demonstrate how few books exist about friendship between girls.
Why modern fiction has turned its back on friendship from The Guardian
For a long time, especially in TV shows and movies, the major focus was always on romantic relationships. The 'best friend' character was an afterthought – a comedic foil or subplot, often just there to facilitate the progress of the main romantic relationship. The friendships shown on our screens were often somehow still centred around men. This approach never seemed realistic to me, because it failed to show how important female friendships can be, and how central those relationships are to women's lives.

Rebecca Shaw
NOREEN:  Are male friendships inherently richer (or easier) comedic terrain than female friendships in some way? The guys on "New Girl," for instance, have a much funnier dynamic than the women. Same with "Happy Endings," I think, and "Friends" back in the day.

LAURA BENNETT:  I do feel like it can be tough to make female friendships funny when a lot of sitcoms resort to having their female characters talk almost exclusively about men. I find this to be a particularly irksome feature of "The Mindy Project"

from What's Not Wrong With Sitcom TV
Cell Phone Data Suggests Female Friendships Drive Evolution from Jezebel
Portraying and Pushing Female Competitiveness, from Sociological Images
 Hold On To What You've Got, a nice piece on a female friendship from The Rumpus
Romanian director Cristian Mungiu made two films focused on friendship between women, "4 months, 3 weeks and 2 days", which won Palme D'Or at the Cannes Film Festival, and "Beyond the Hills", which won Best Screenplay in Cannes, as well as being on the shortlist for the Best Foreign Film Oscar nominations (and both were praised quite enthusiastically by US critics, too)

from a comment on a Bitch Flicks post.
You say "I'm a guys girl!" I hear "I'm gonna be mean to your wife."

@JohnRossBowie
Guys' Gals
I know quite a few women who describe themselves as guys' girls, meaning that they prefer male over female company. "No offence, by the way."
Except I kind of do take offence.
I do.
Because first of all, if you're a woman and you say this to another woman, what is that other woman supposed to think?
Second, I wonder why a woman might feel like this about her own kind. There are a variety of reasons why, depending on the individual.
A few spring to mind:
1. Some women, by habit, employ the power of their sexuality in social interactions. They enjoy the effect they can have over heterosexual men. If they come to rely on that, then it seems pretty hard to deal with women by comparison, where they have nothing but their other charms to get by.
Consuela shared a flat with a friend who 'has self-esteem issues. I've never seen her without makeup, not going to the gym, not even for a shower.' This girl actively encourages strangers to catcall at her. 'When we're out as a group she'll deliberately walk behind so they pick her out, excited to get the attention, it doesn't matter who it is. I'll say, "We're supposed not to want to get harassed, remember?" She'll say, "Oh yeah, that's right." Actually, all my friends are only happy if they've got men. It's basically to validate them, tell them how pretty and great they are. They can't get it anywhere else, they must have it from men, constant reassurance. I've no idea why.'

a case study in Affluenza, by Oliver James
2. Women who say they don't have many female friends usually don't have many male friends either. It just seems that they do, because they're including the men they have sex with. That's one way to get close to someone, but if that's the only way you ever get close to someone, of course you're going to flounder when that's off the table.
When I was a teen, most of my friends were guys. Thought of myself as a cool "guy's girl" but was actually just needy attention whore.

@diablocody
3. Women who say they prefer the company of males usually cite the competitiveness of other women as a reason to avoid their company. But I have noticed the women most cognizant of this competition notice it acutely because they're a big part of it themselves. They're usually the worst offenders, in fact.
I sometimes wonder how many heterosexual men go around declaring to other men their allegiance to women, that they much prefer the company of girls over guys. Is that a thing?
I wonder if men know how many women feel this way about themselves. To me, anecdotally, it feels like way too many. I'm not going to pretend there's such a thing as 'sisterhood' and that women should spend more time together in the exclusive company of other women as a form of group bonding, but I do feel instinctively that there's something a little wrong with the world when women feel the need to declare their allegiance to one sex over the other, and when they obviously see this self-professed trait as something of which to be proud.
I was born into a world in which, given my particular set of personal circumstances and privileges, I was told that I was equal to men from the day I was born—and it was a real shock to me to find out that not everyone agreed. In theory, I was equal. In practice, I was decidedly not.

And the way I first learned to navigate that ego-rattling disparity was to assert myself as an Exceptional Woman. Not like those other women. Certainly not like those radical feminists. I wasn't like them. I laughed at dirty jokes and didn't take three hours to get ready and liked baseball. I was practically one of the boys.

Ugh. Embarrassing stuff.

from Shakesville
How to be friends with another woman from Jezebel
All Women Hate Each Other? from Tara Moss
Are you a girl's girl? from Daily Life
If Women Are Catty Bitches, It's Not About Gender. It's About Power, Jezebel
Why are friendships between teen girls so radioactive? from Electric Lit
"There's a special place in hell for women who don't help other women," said the first female U.S. Secretary of State, Madeleine Albright, commenting on sexism and the American workforce. Expanding on this oft-repeated quote in an interview with feminist writer Marianne Schnall, Albright added that she meant women were "only strengthened if there are more women" active in their fields. But the quote, emblazoned on protest signs and pithy tote bags, retains a pair of implicit critiques: first, that women—at least some women, some of the time—are regularly witnessing the victimization and harassment of other women and coolly choosing to do nothing. Second, that high-achieving women are actually failing, in that they routinely refuse to help other women up the ladder and decline to use their social capital to make lasting change in organizations big and small. More simply, Albright's quote can be read as a feminist rallying cry, as well as victim-blaming. It can also reinforce the idea that women are responsible for correcting the structures that create gender inequalities. That women are to blame.

Contexts: Sociology for the Public by Michelle Mueller
Header painting by Carl Larsson.