Storytellers have long utilised the symbolism of dreams, which apply equally when we're awake.
Around the world, we all have a similar visceral reaction to forests, the colour red, skulls… In fiction these universal symbols indeed say something deeper about our collective anxieties and fixations. Same goes for waves.
Waves can emulate the turbulence of human emotion, from extreme happiness to dark lows.
Waves also symbolise adventure.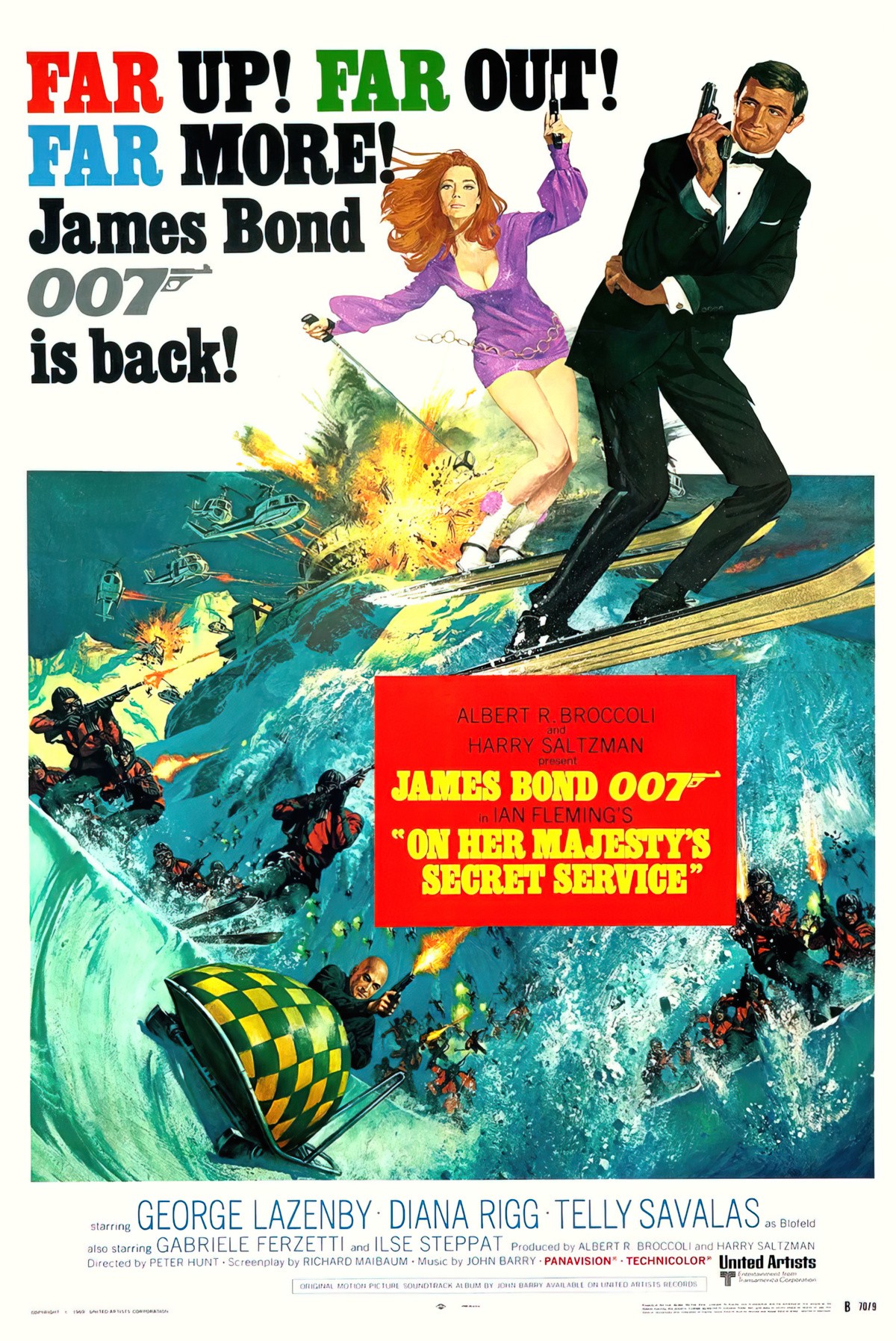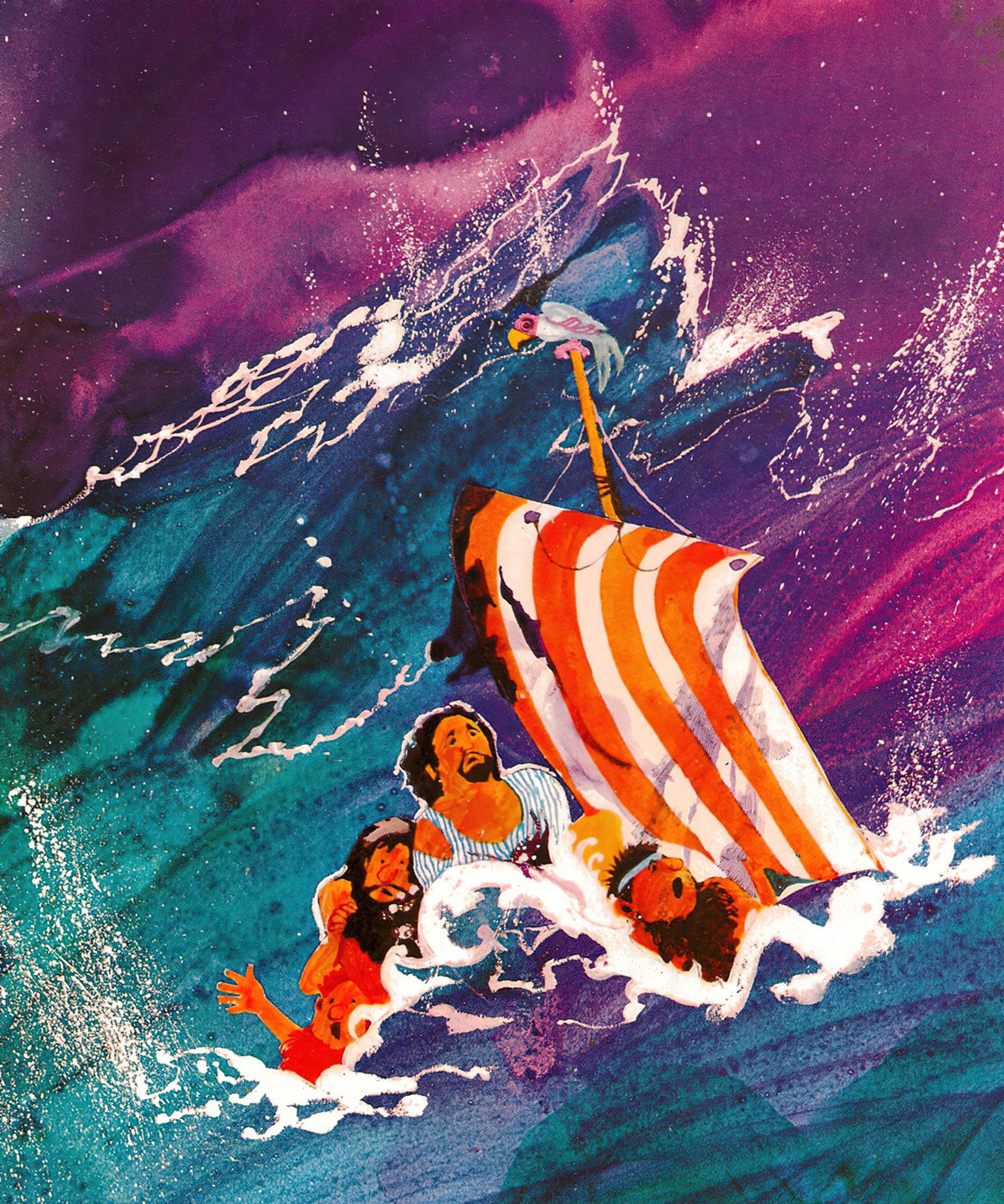 What is the universal symbol of climate change? I can tell you already. It's waves. I listened to an interview with an Australian climate change scientist who has recently decided to open up about her climate crisis anxiety. Other climate change scientists have thanked her for her honesty. Sounds like they're all having these dreams. Dreams about massive waves crashing onto shore. In some dreams this particular scientist is sucked in by the wave; in others she's trying to run away. 
This imagery is echoed in a British cartoon that came through my feed last month: three waves in increasing order of magnitude, the smallest labeled 'Pandemic', the next labeled 'Brexit', the biggest labeled 'Climate Change'.
If you haven't joined us already, when you start having nightmares about waves, then you'll know you're viscerally feeling our climate crisis.
THE GENTLE, LOLLING WAVE
In contrast to the terrifying, subsume everything, tsunami-esque wave we have the gentle wave which creates a rolling motion, sending us off to sleep.
For a picture book version of this sort of wave, see "The Wreck of the Zephyr" by Chris Van Allsburg. Despite "wreck" in the title, this is a gentle, dreamy book.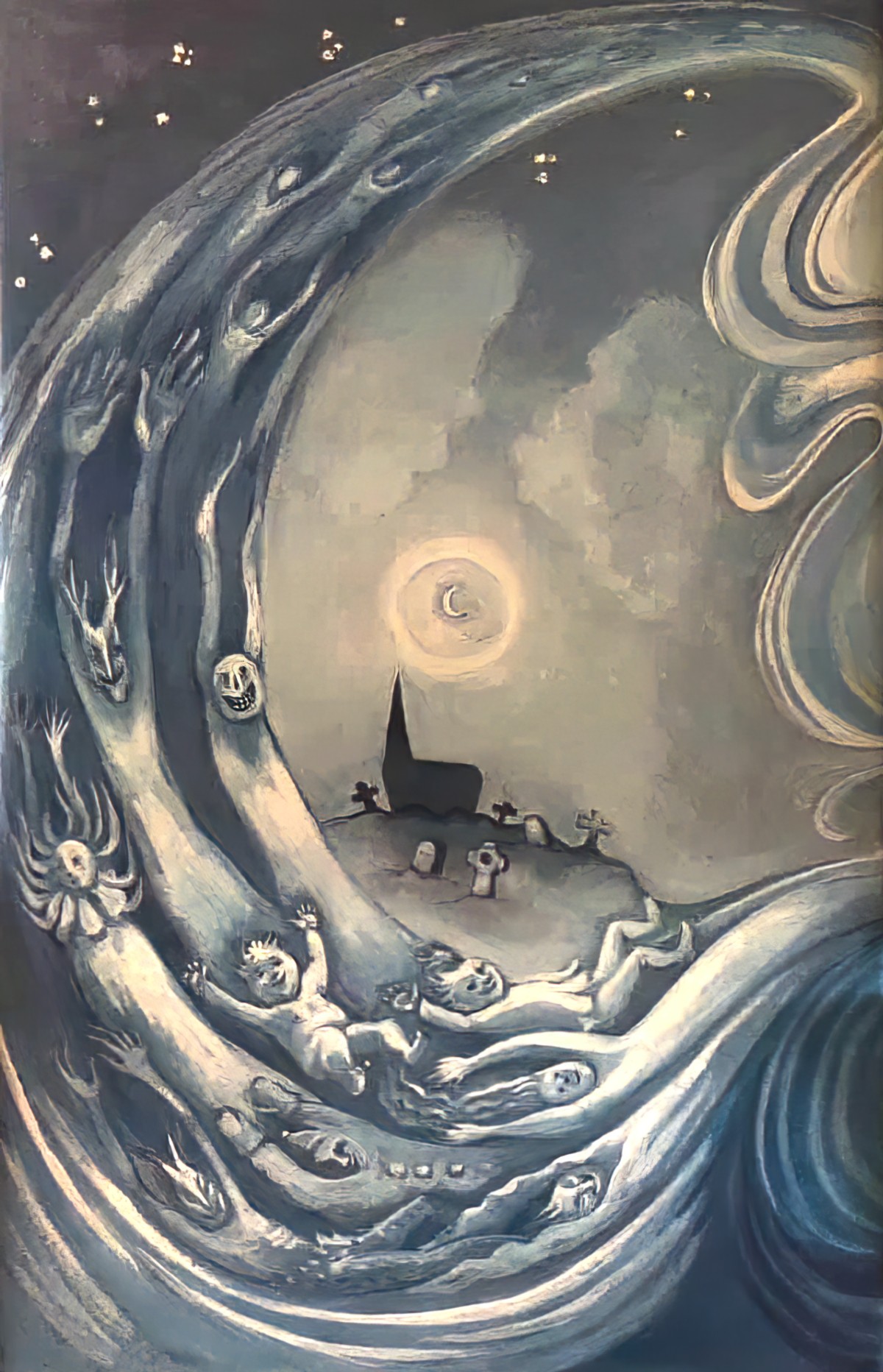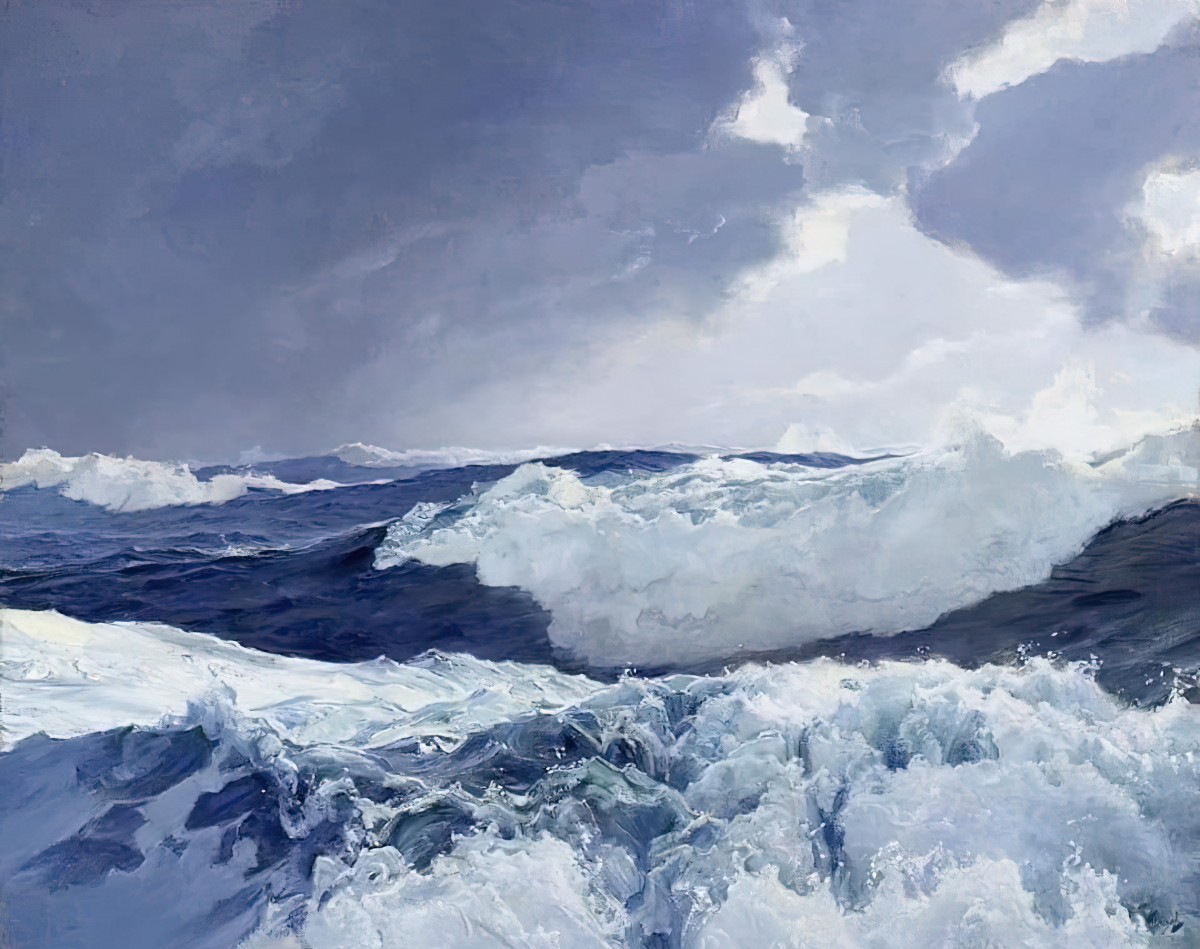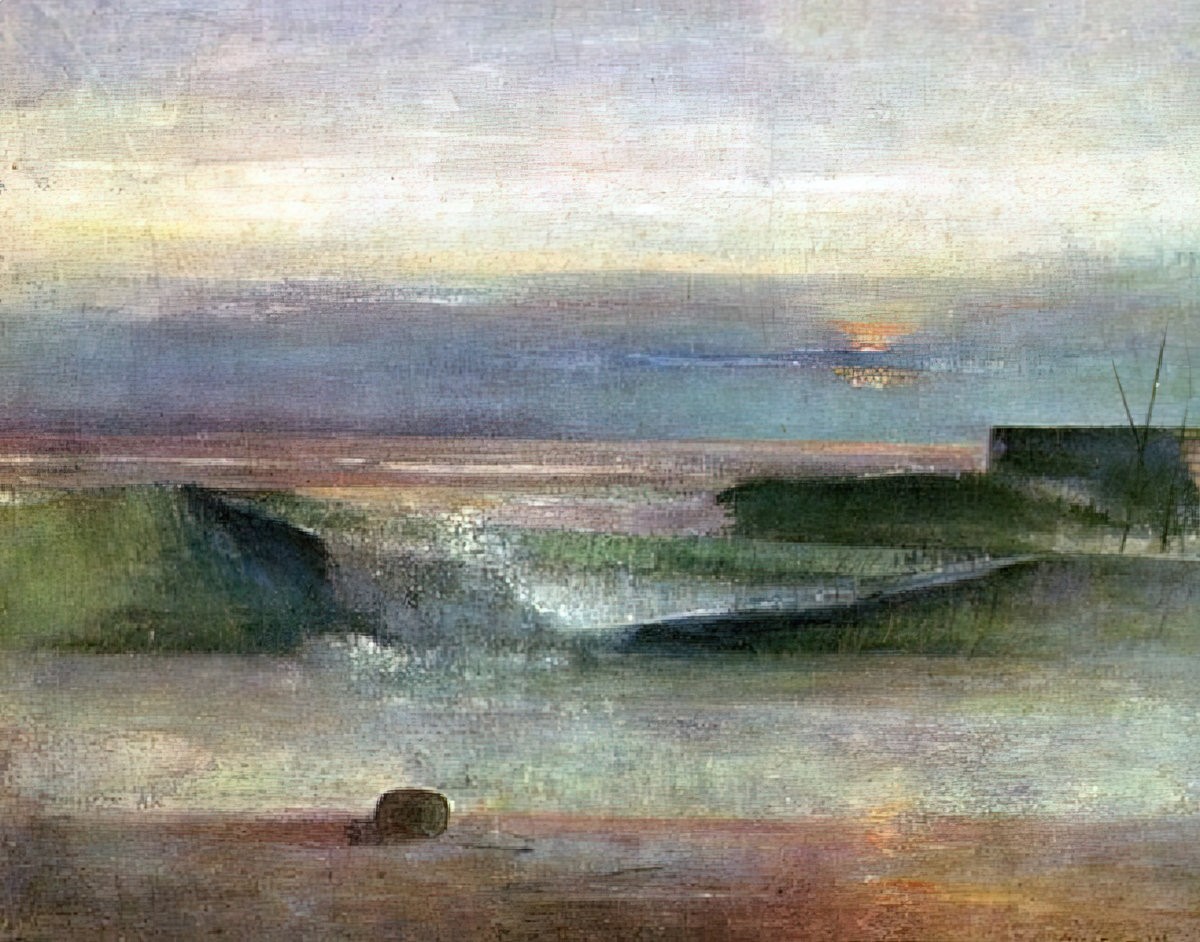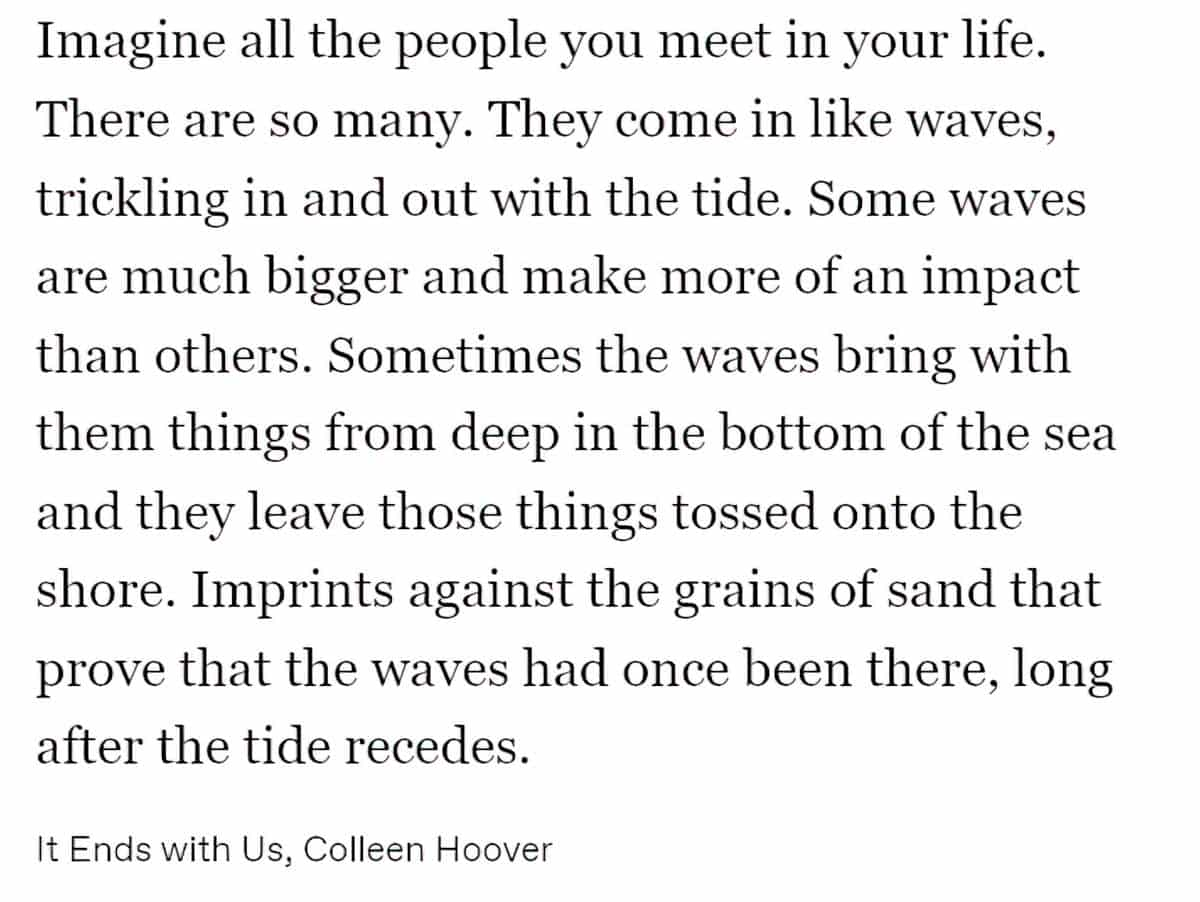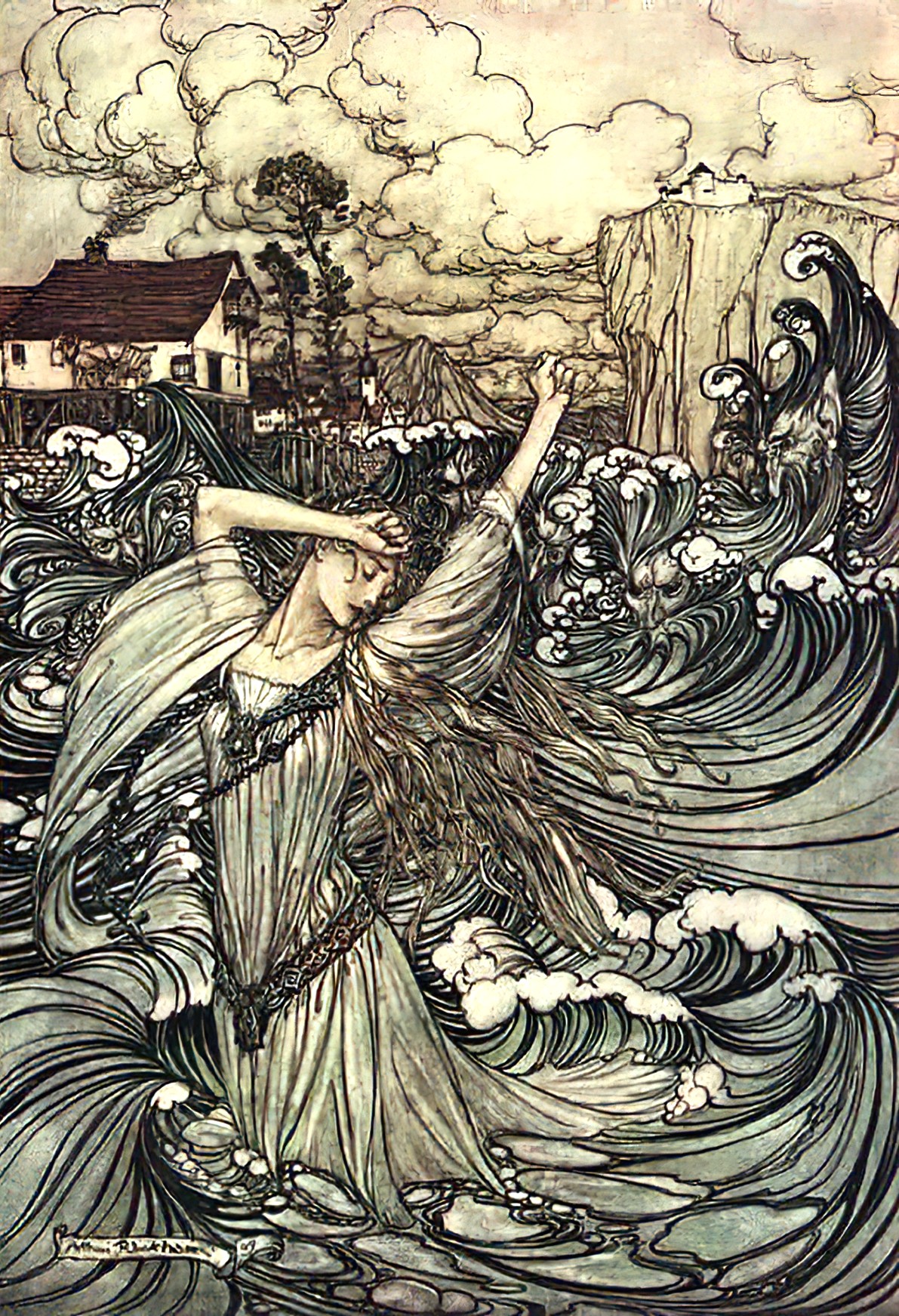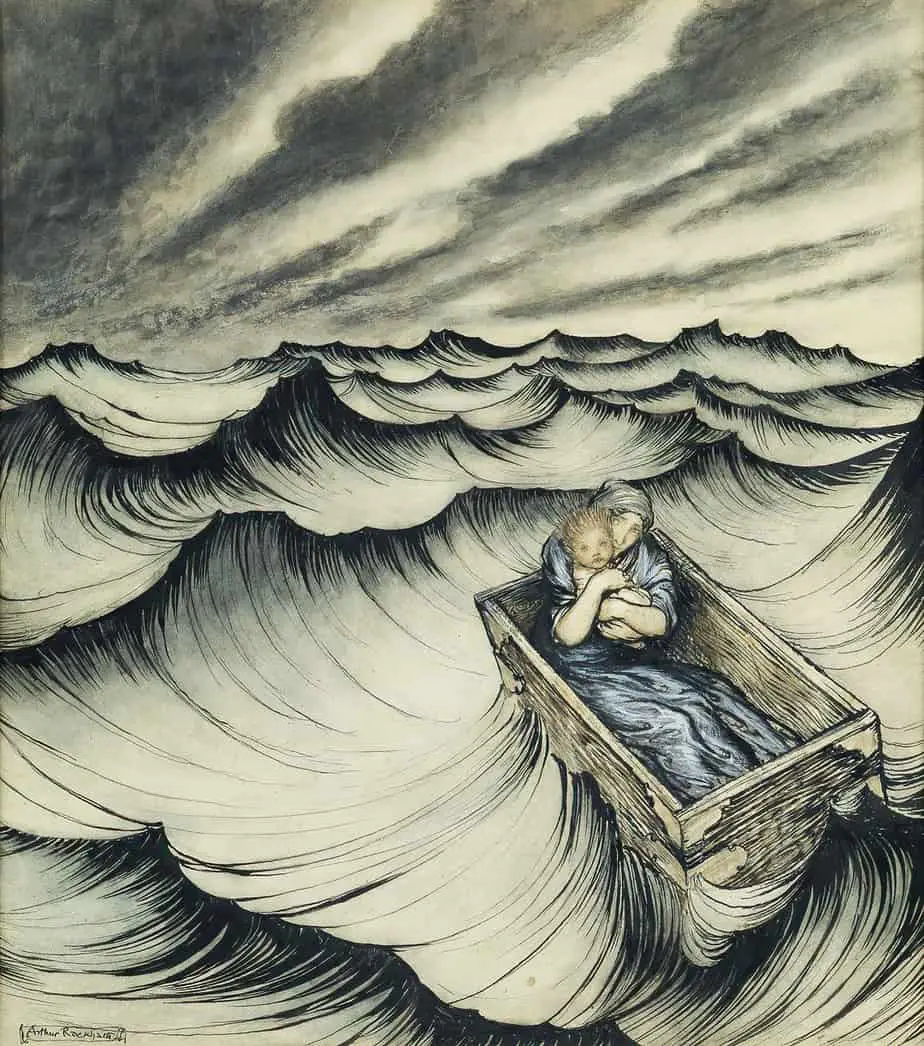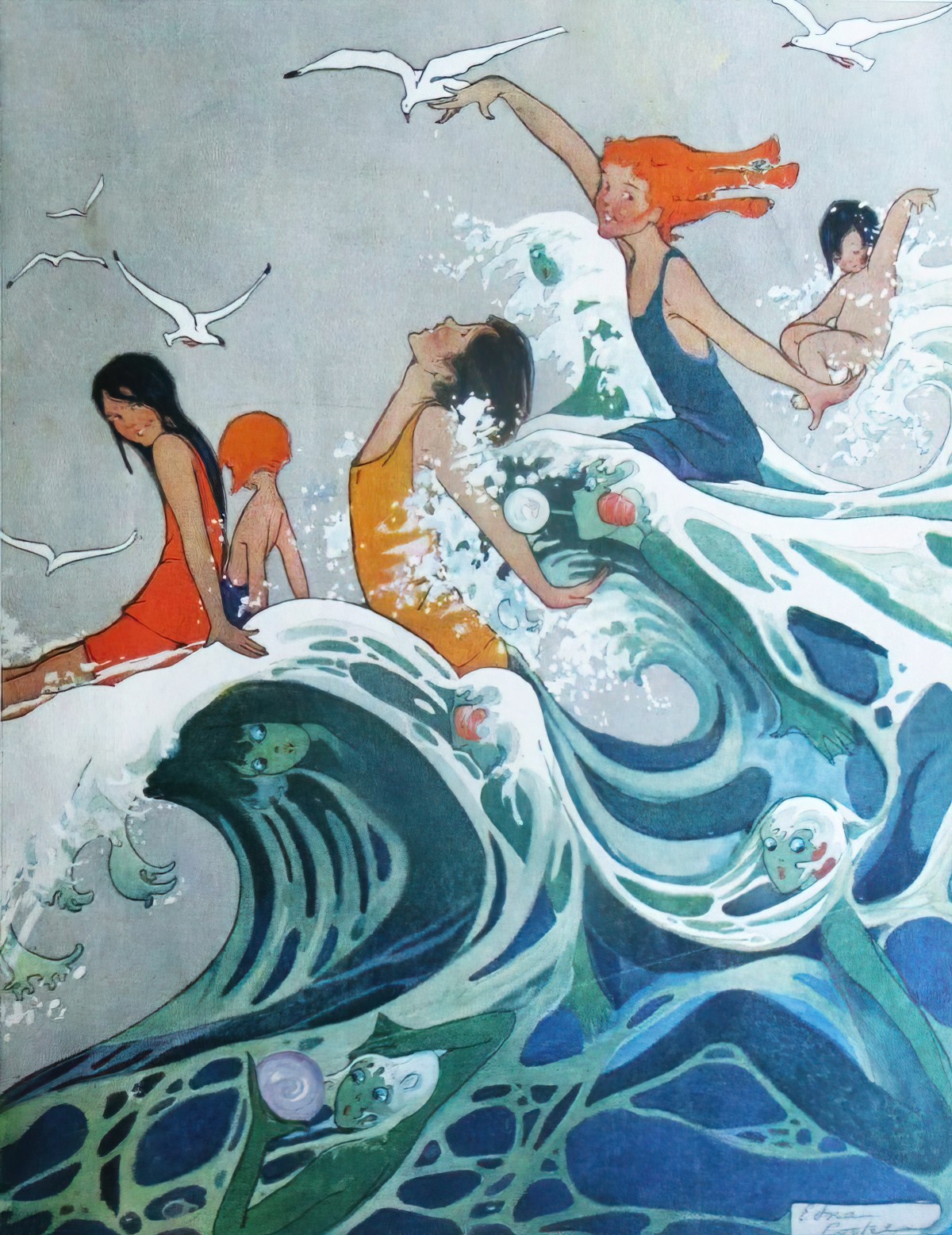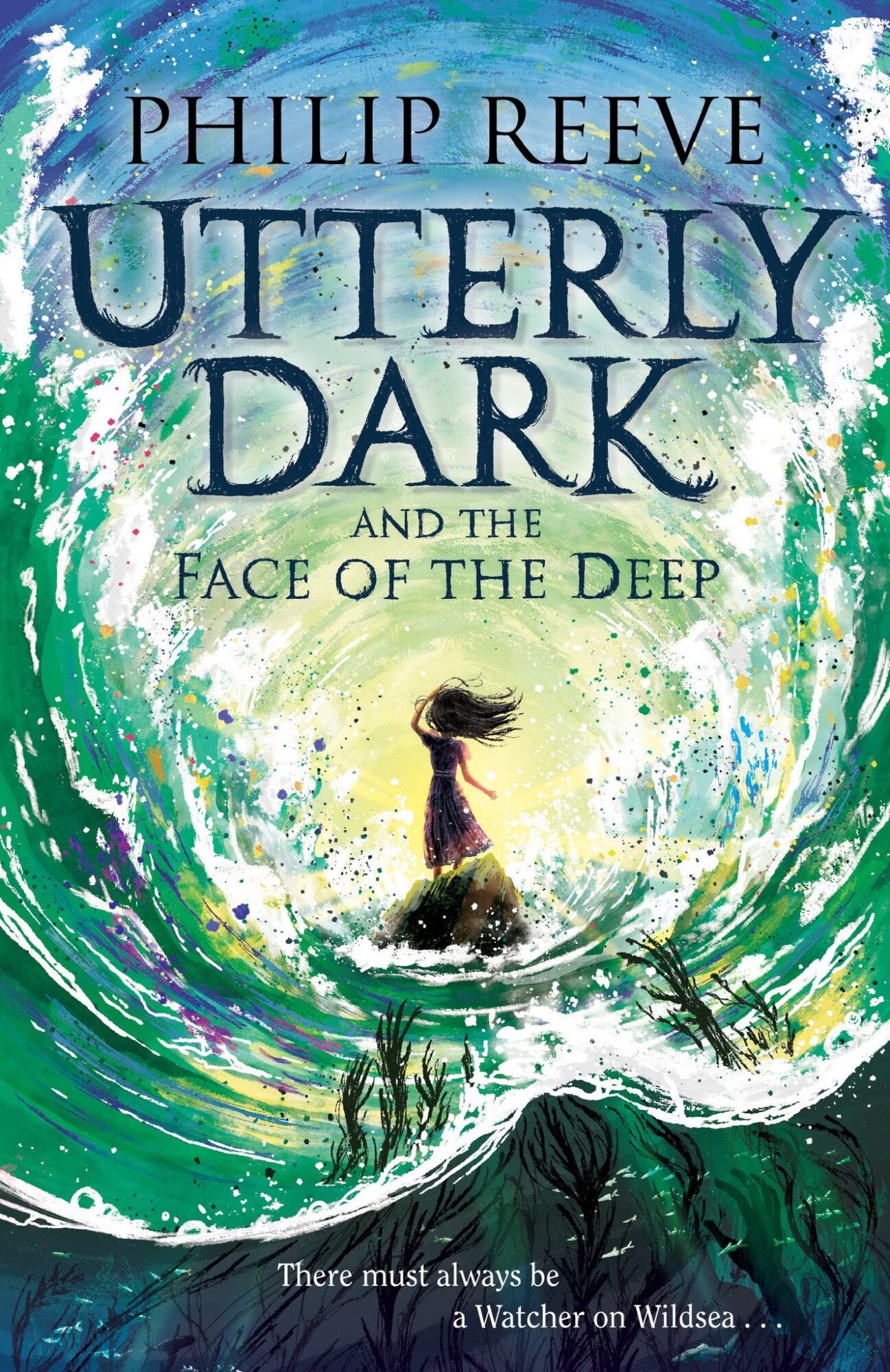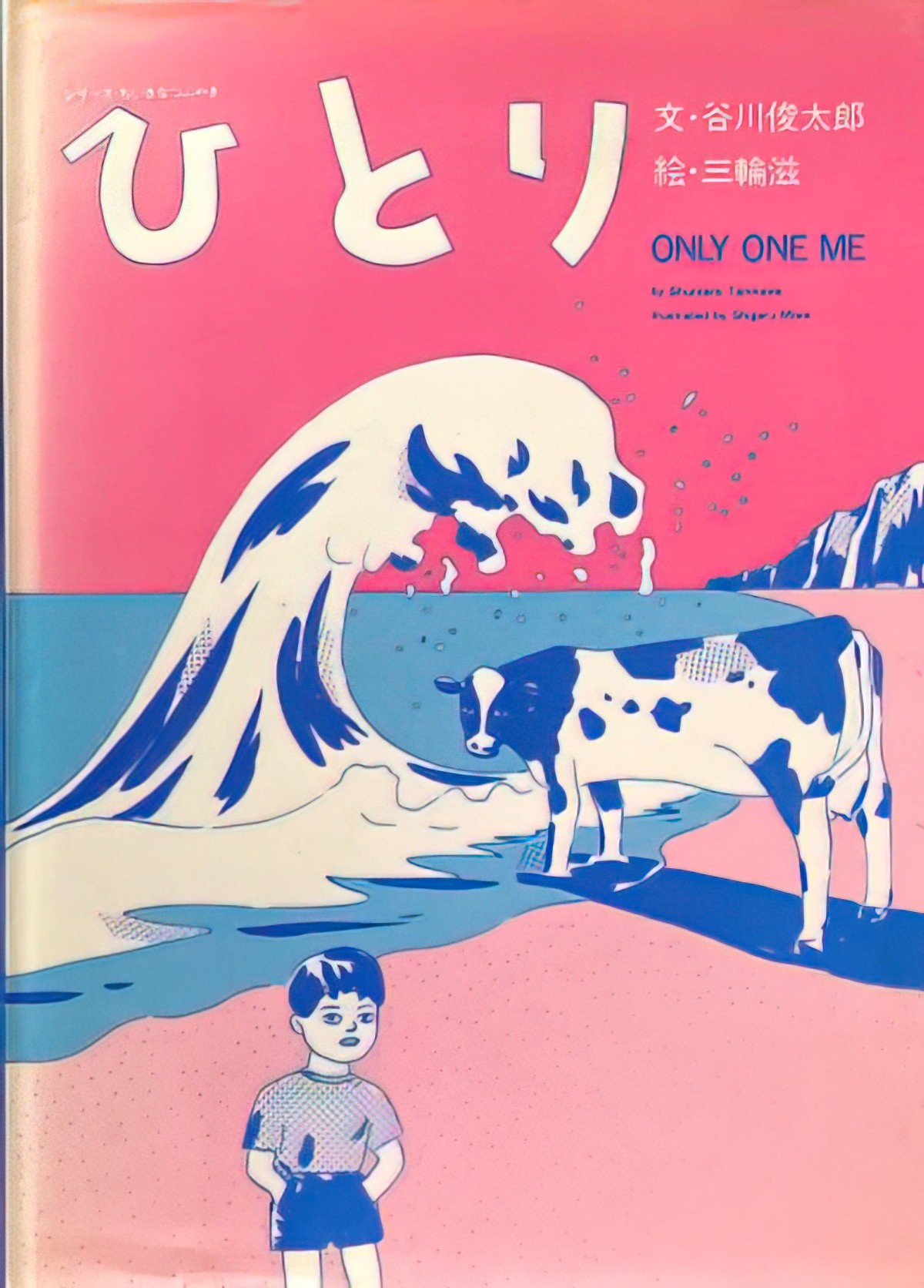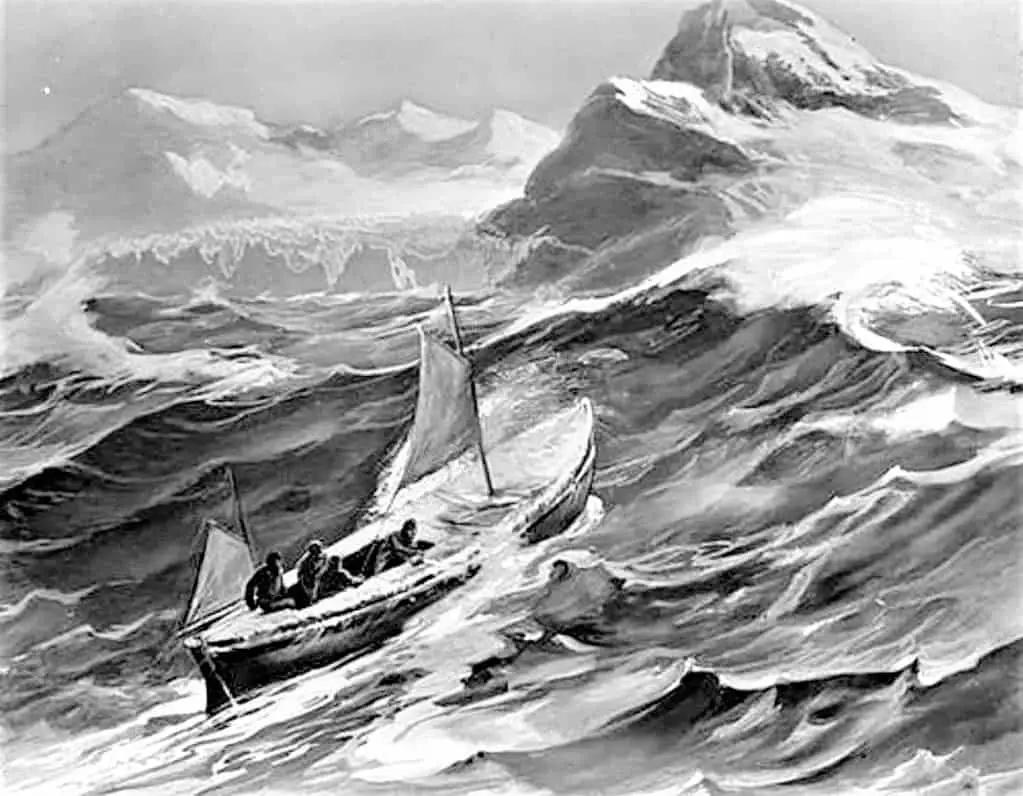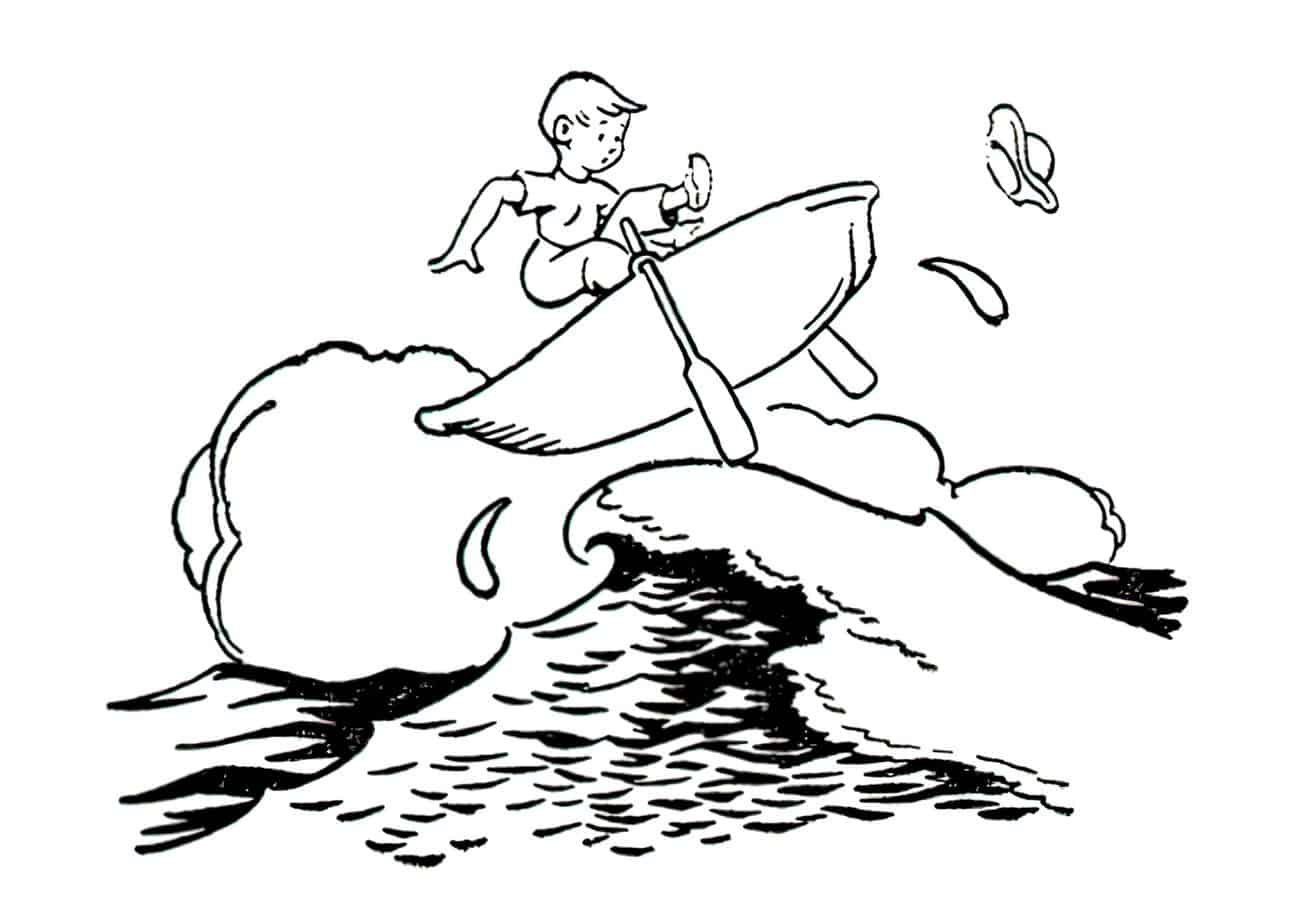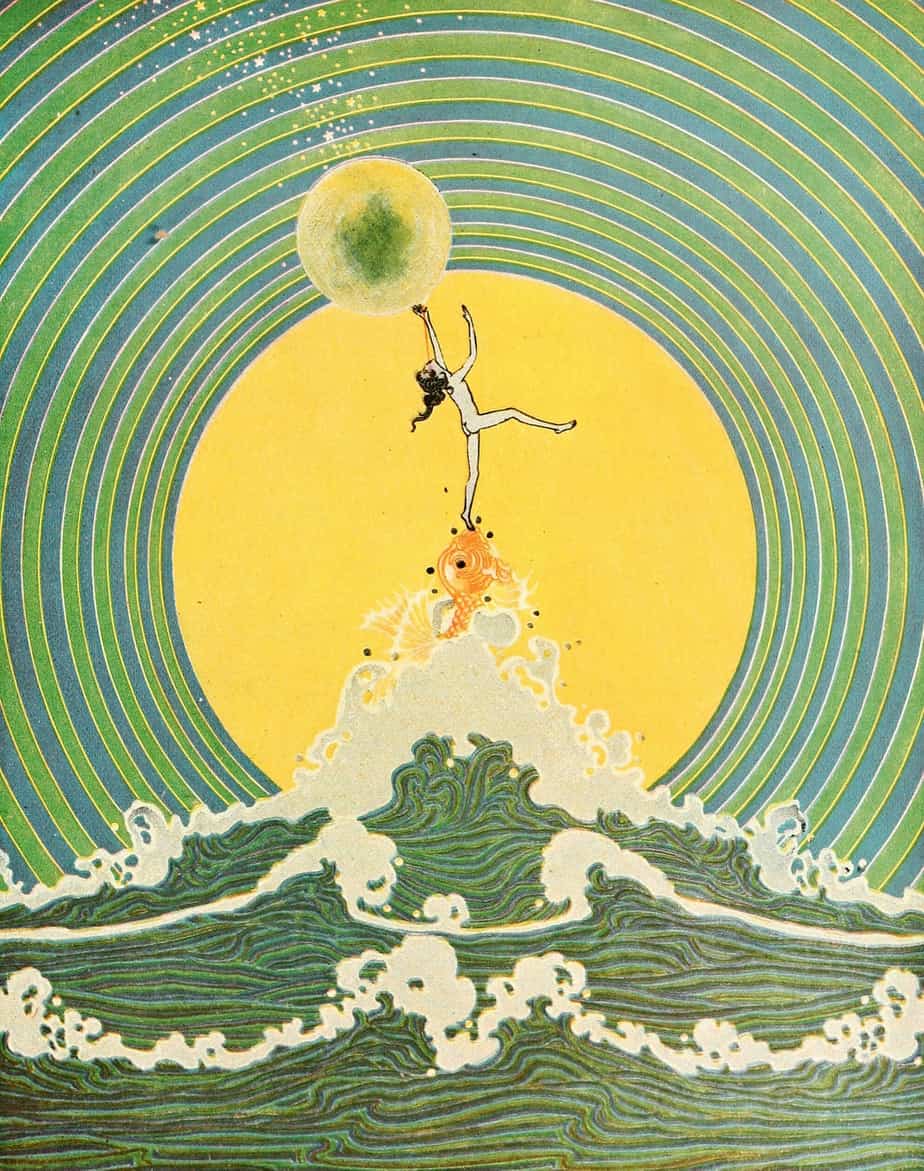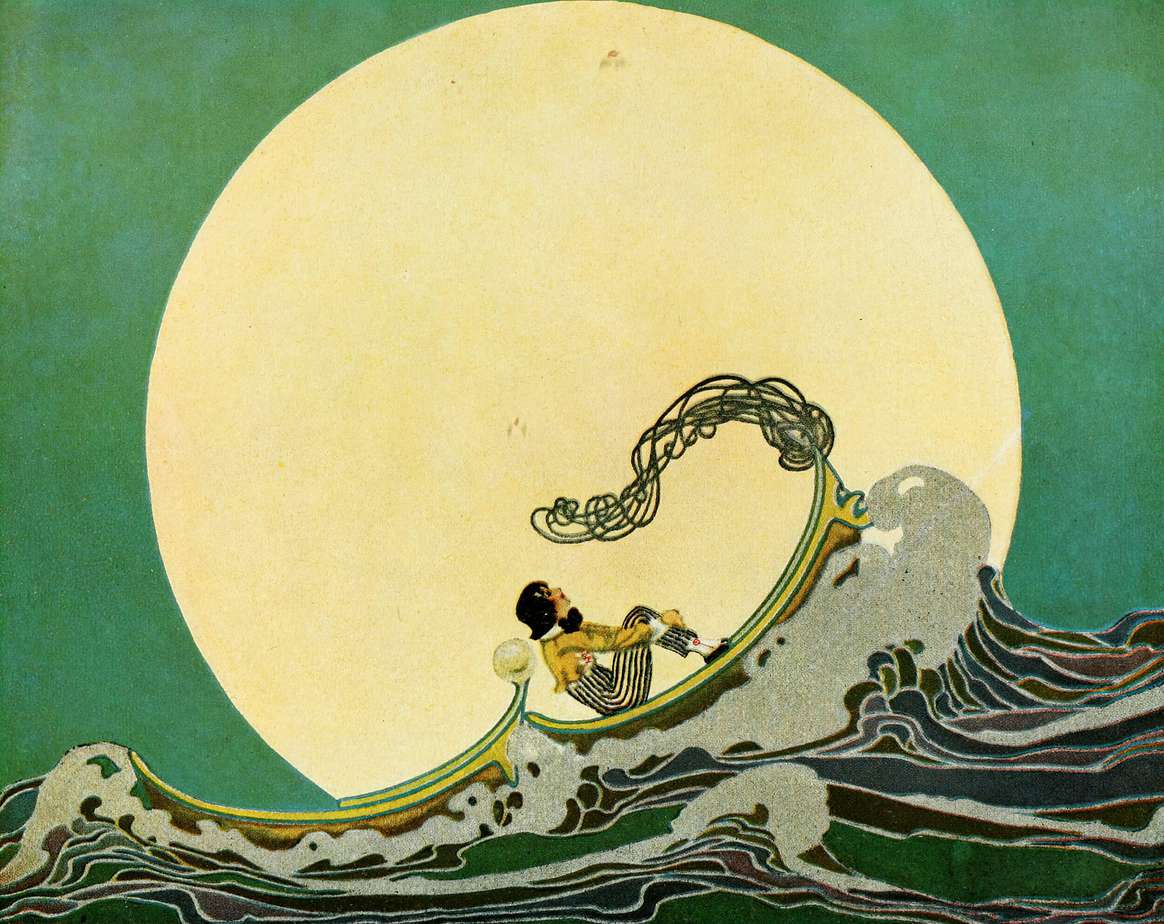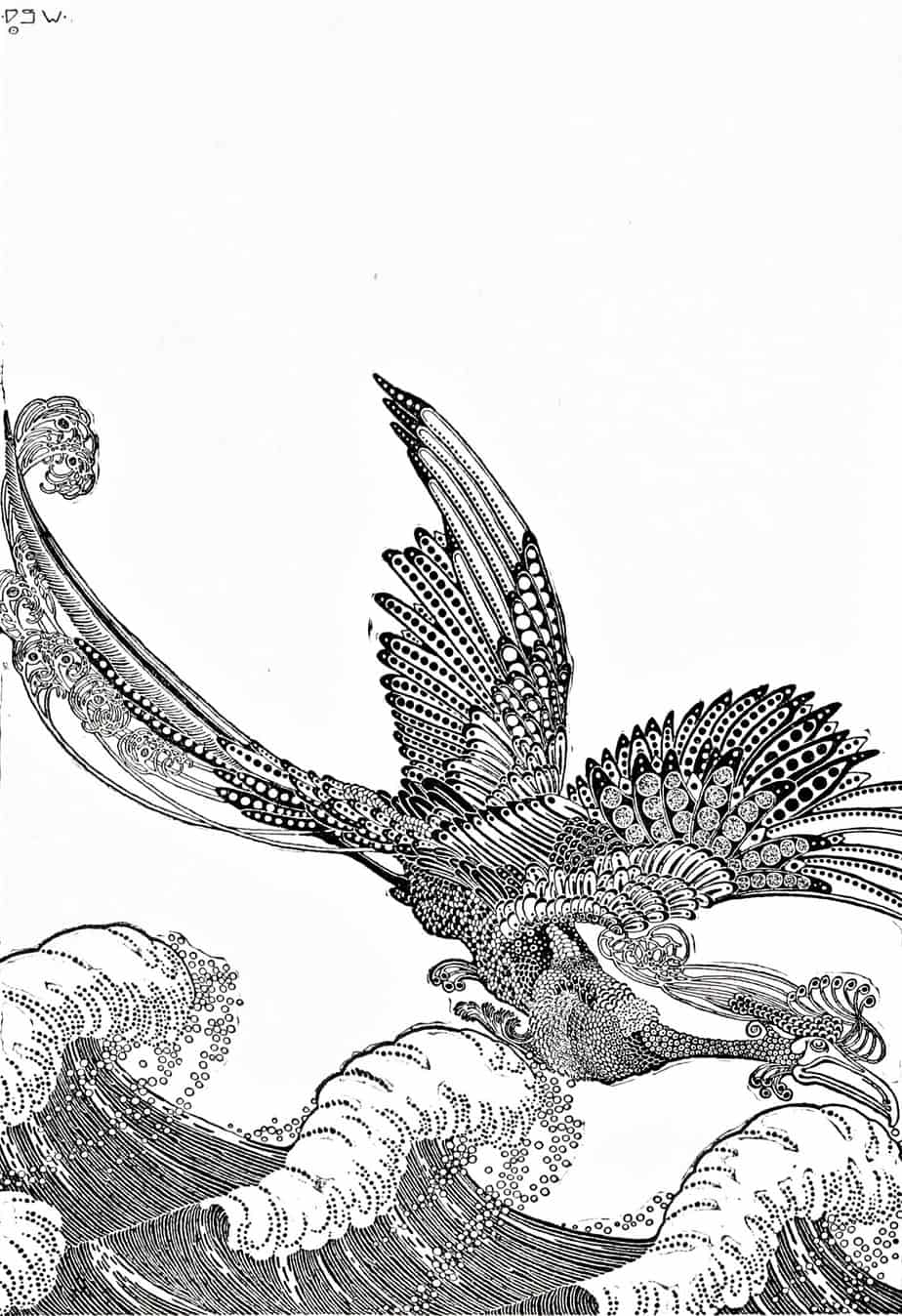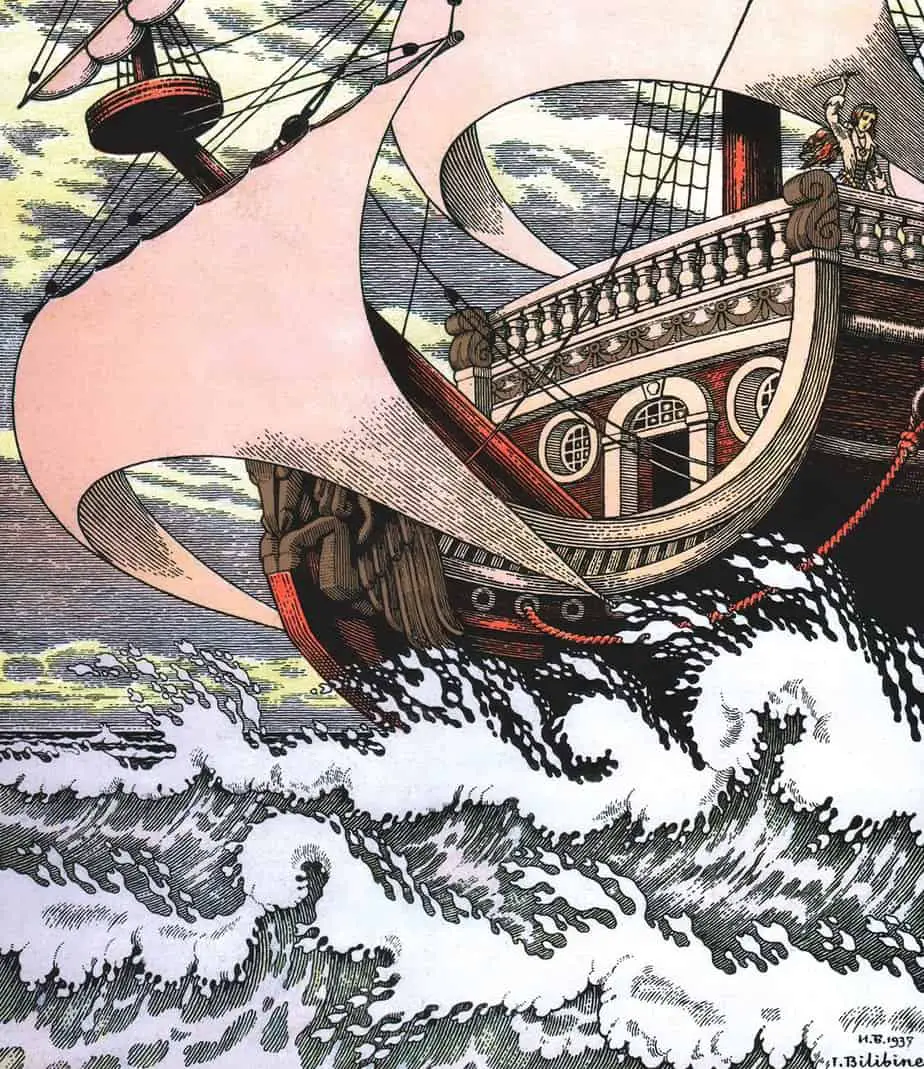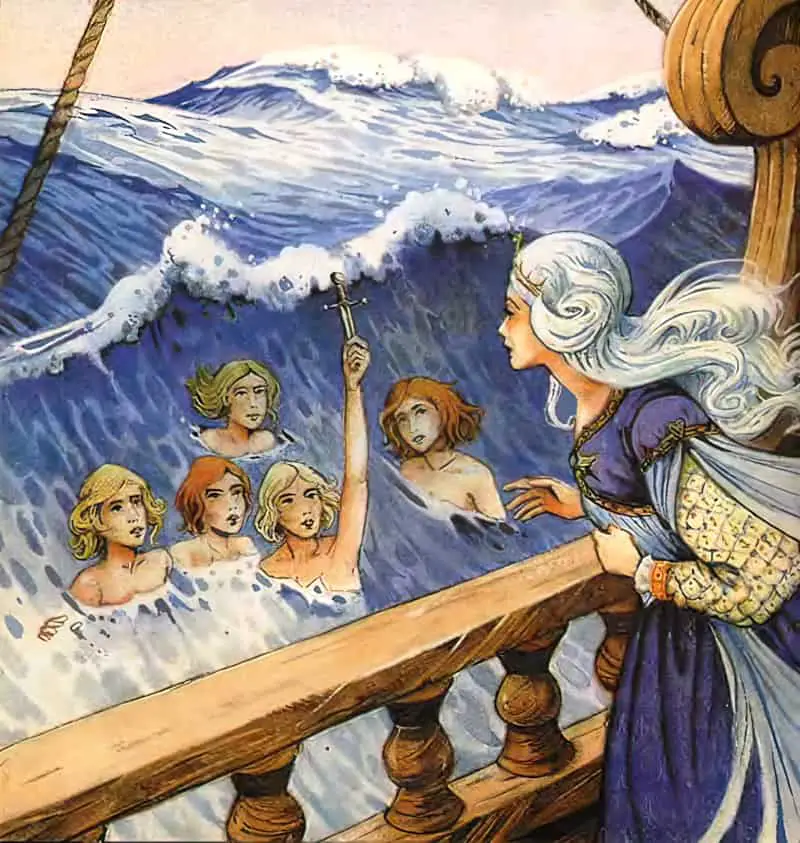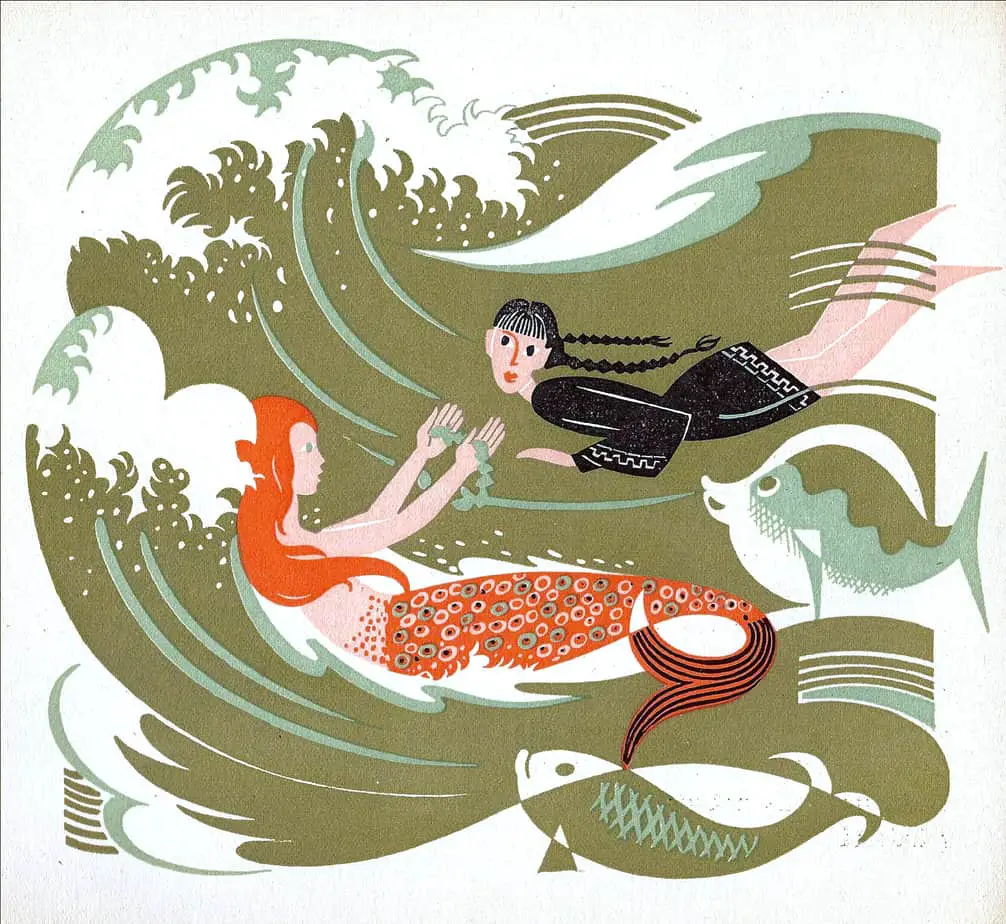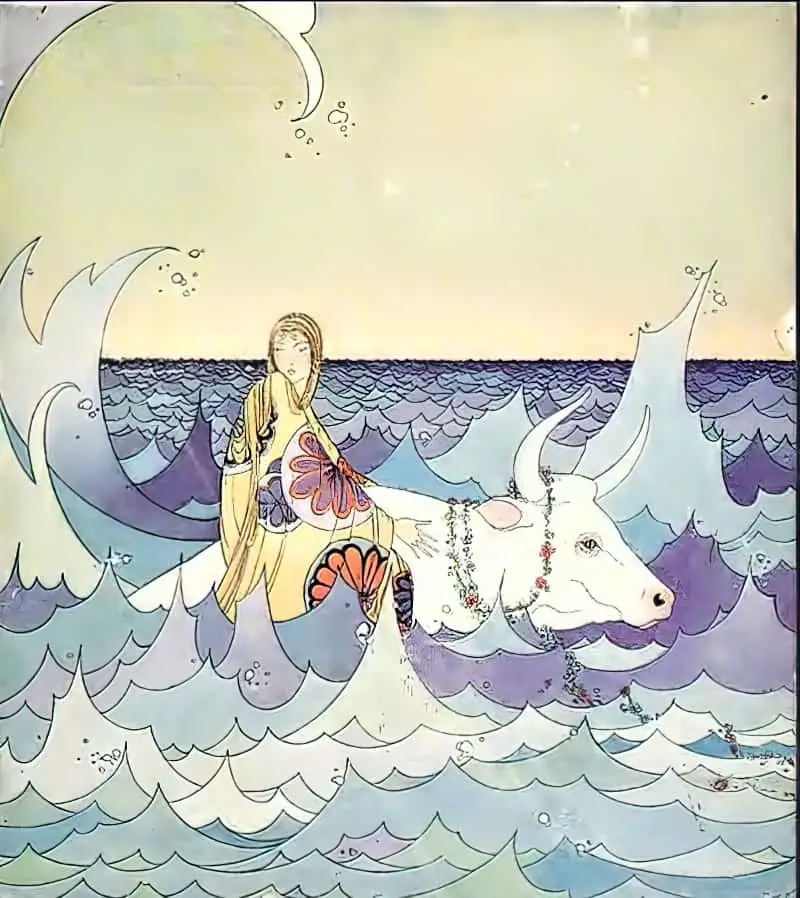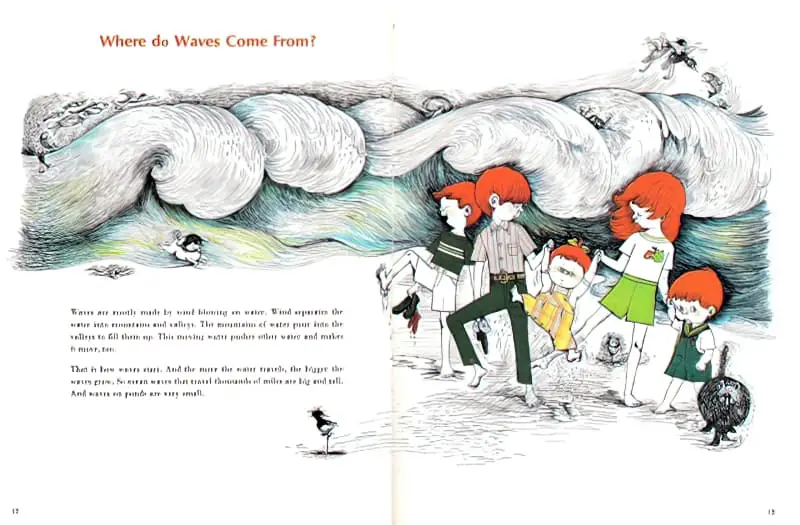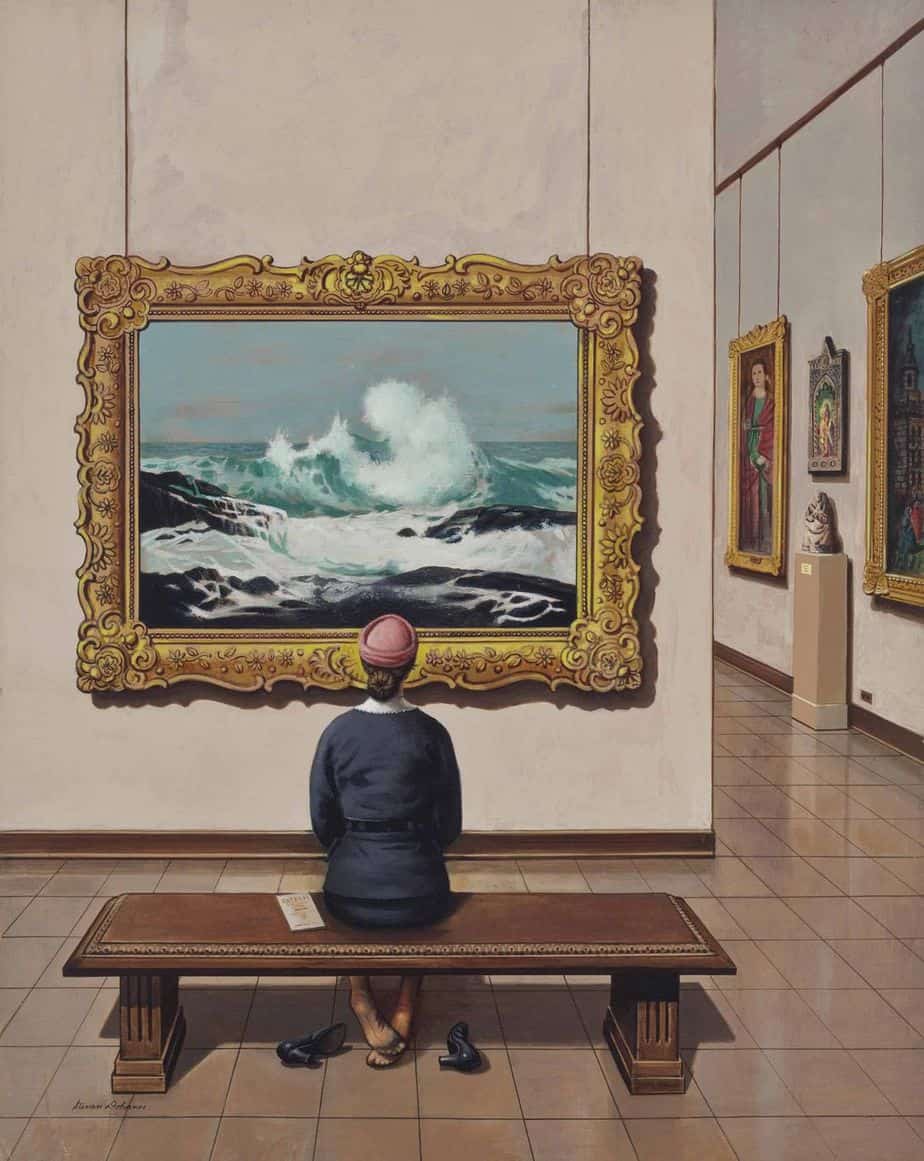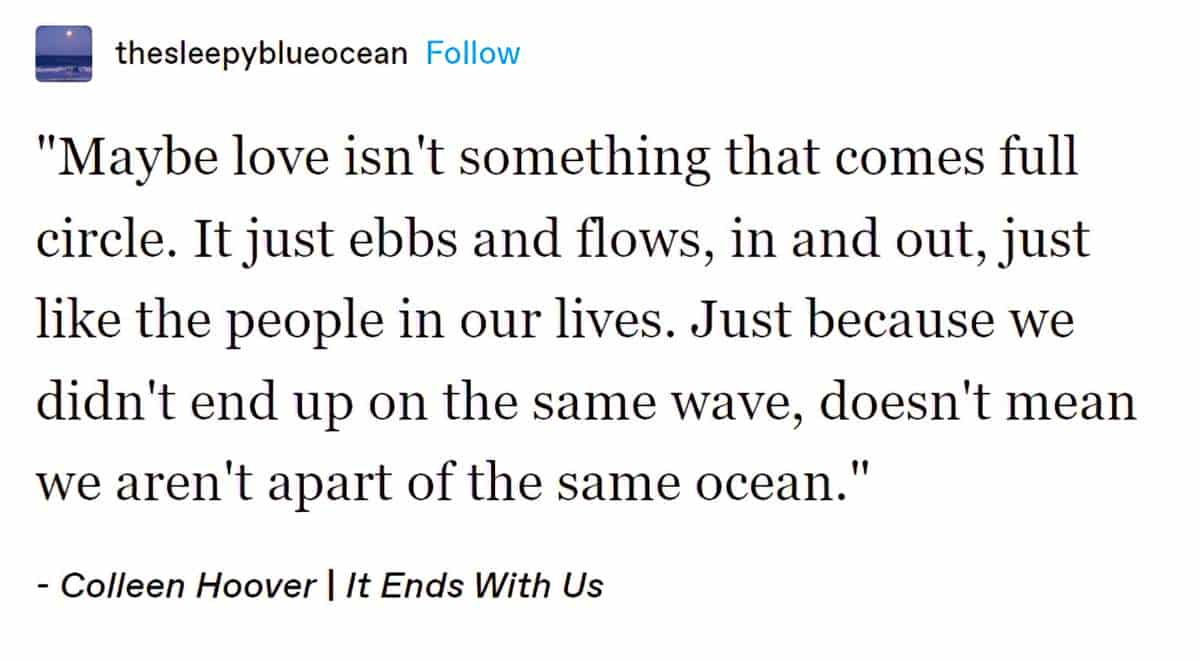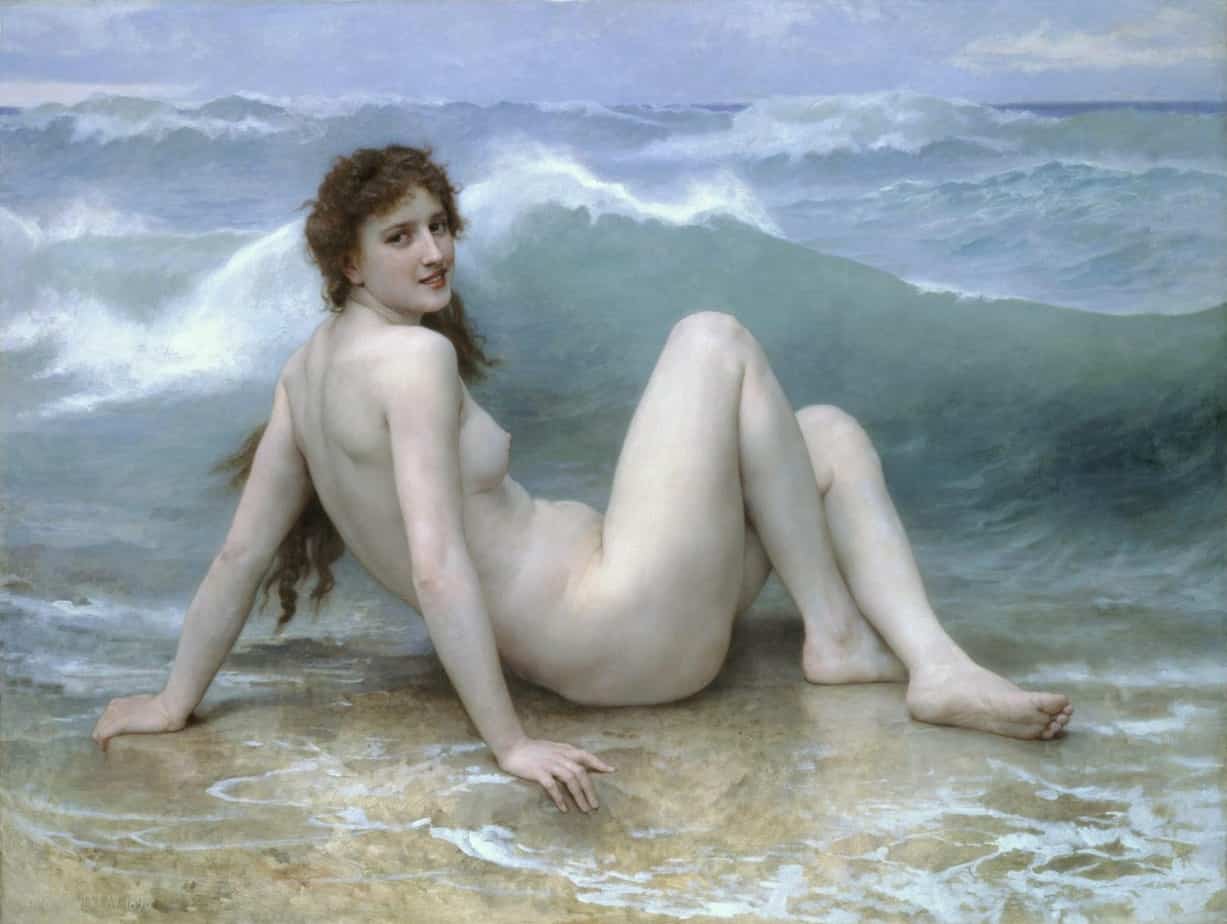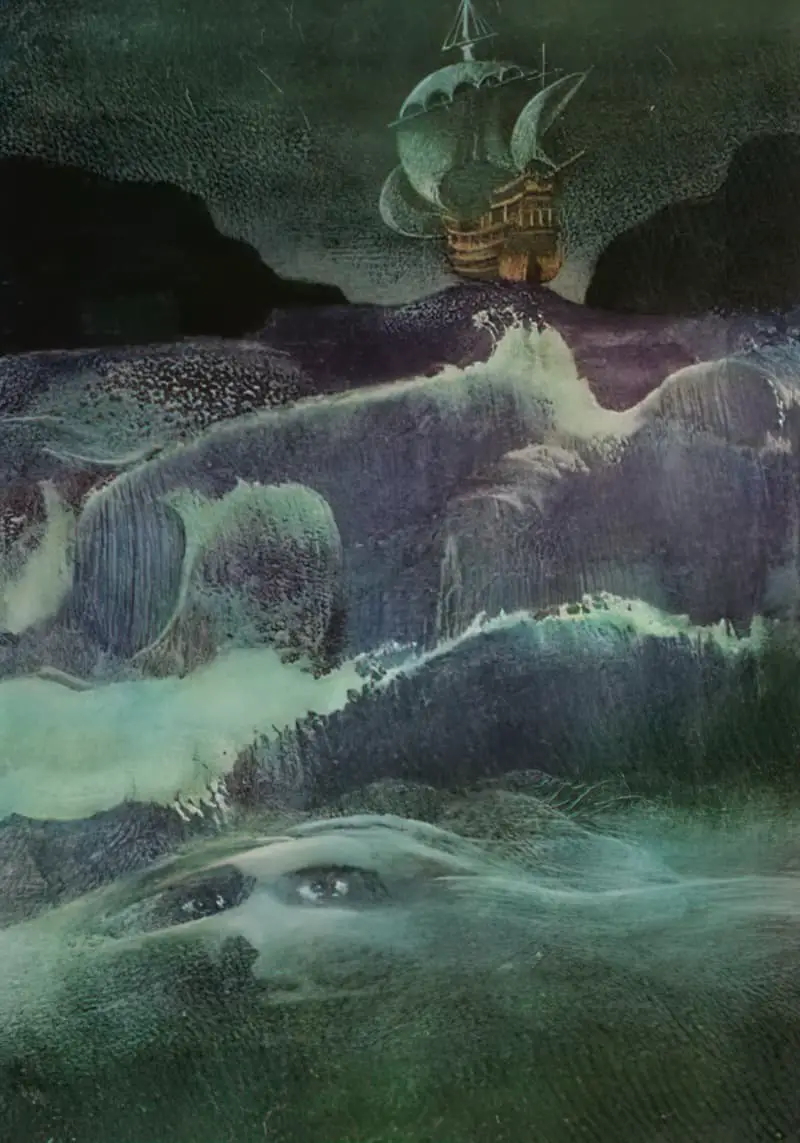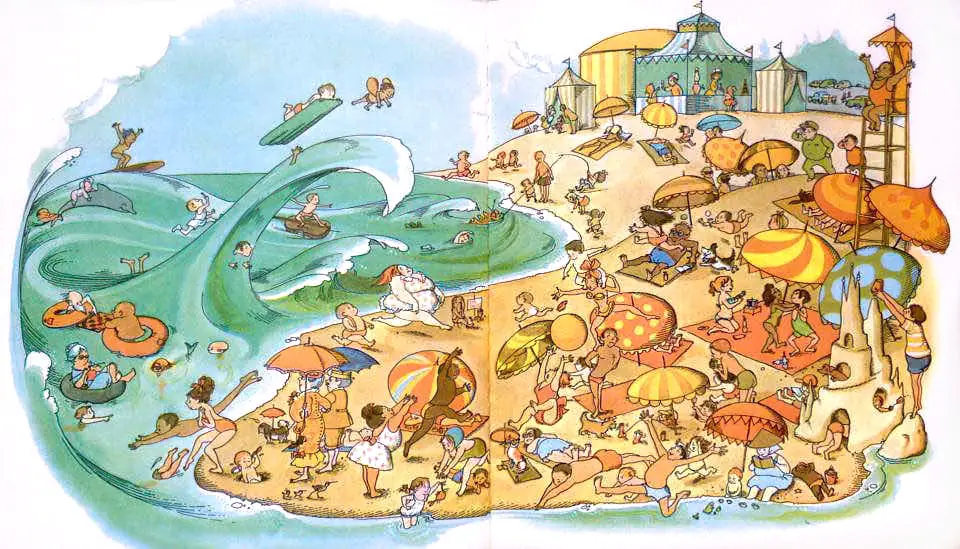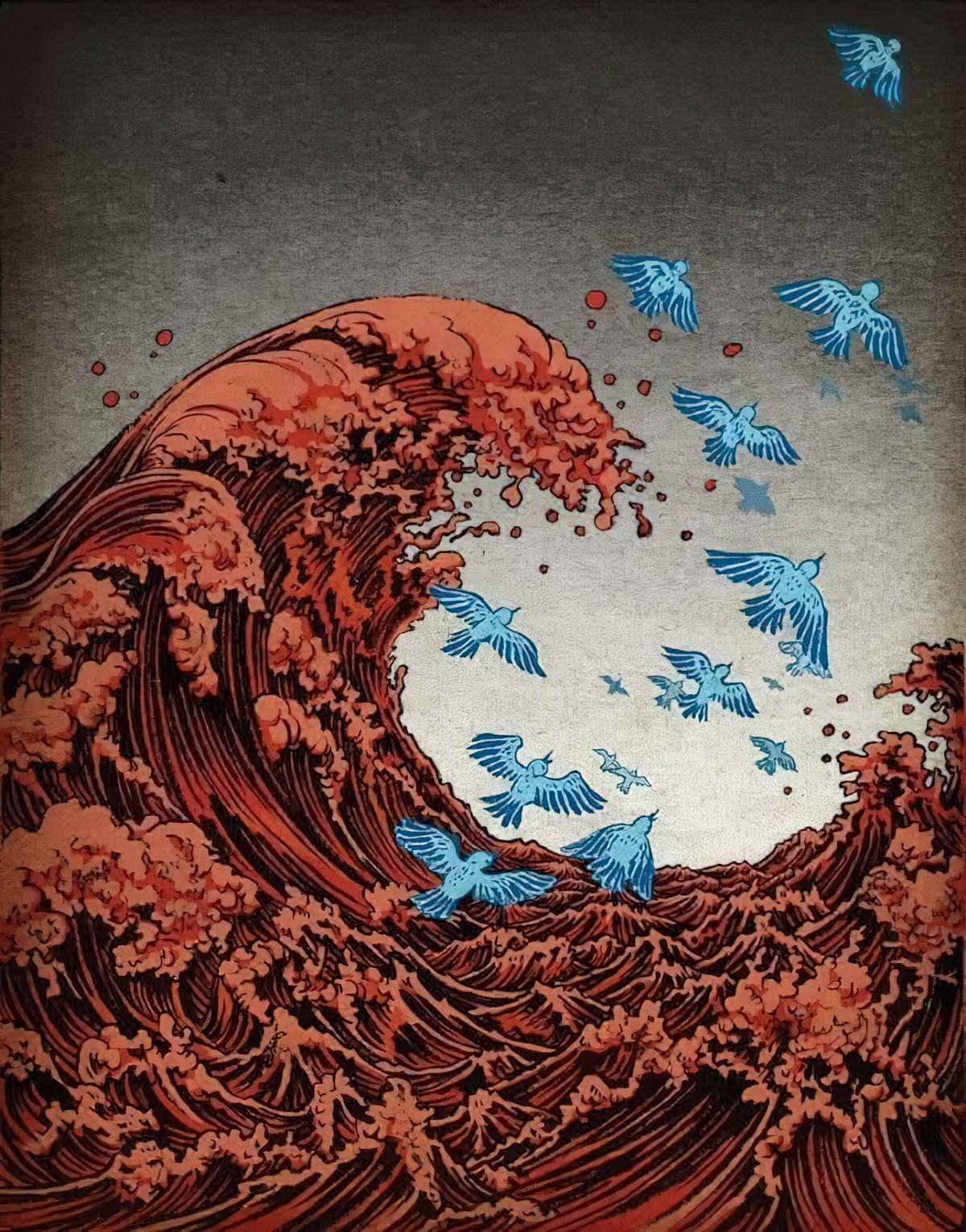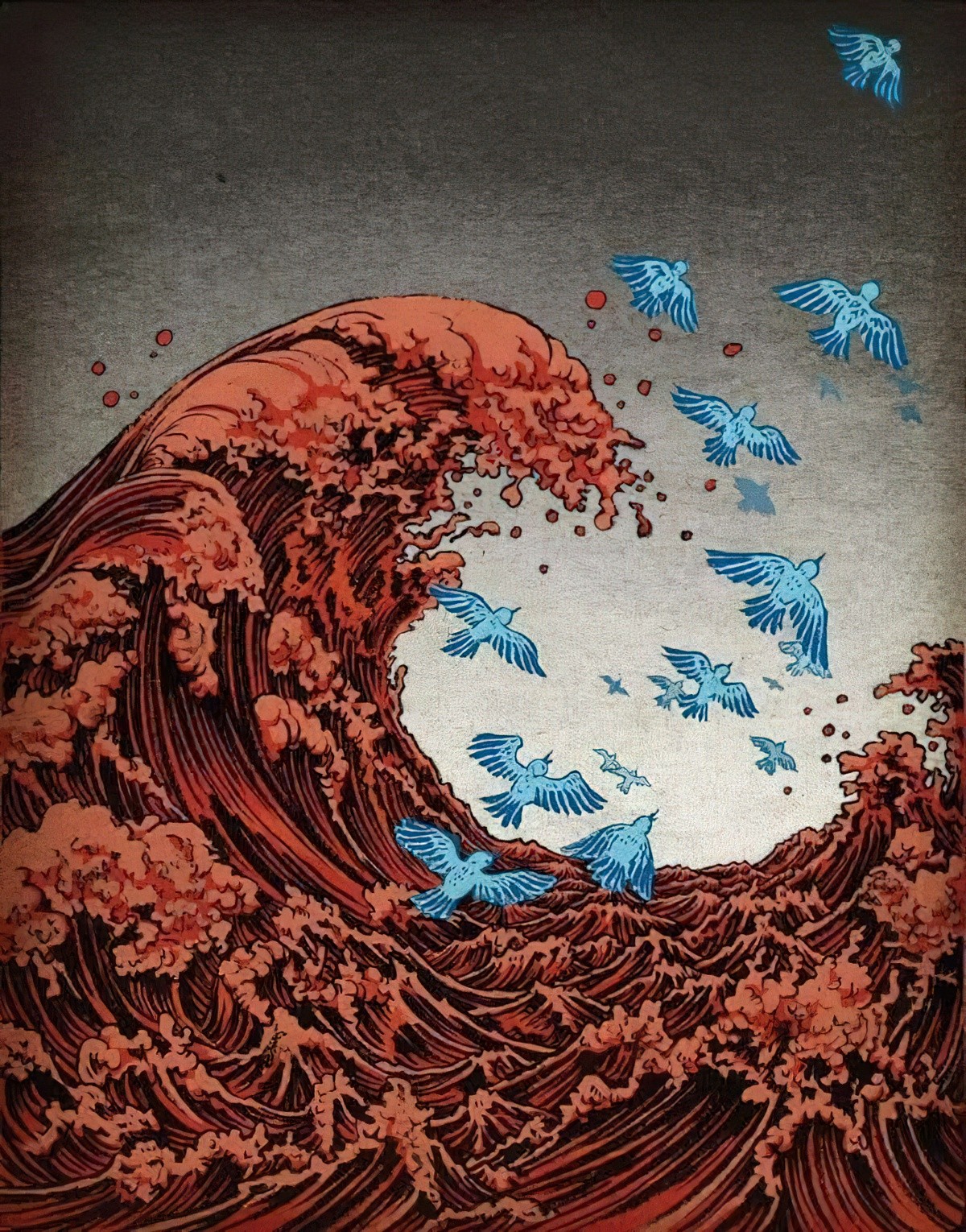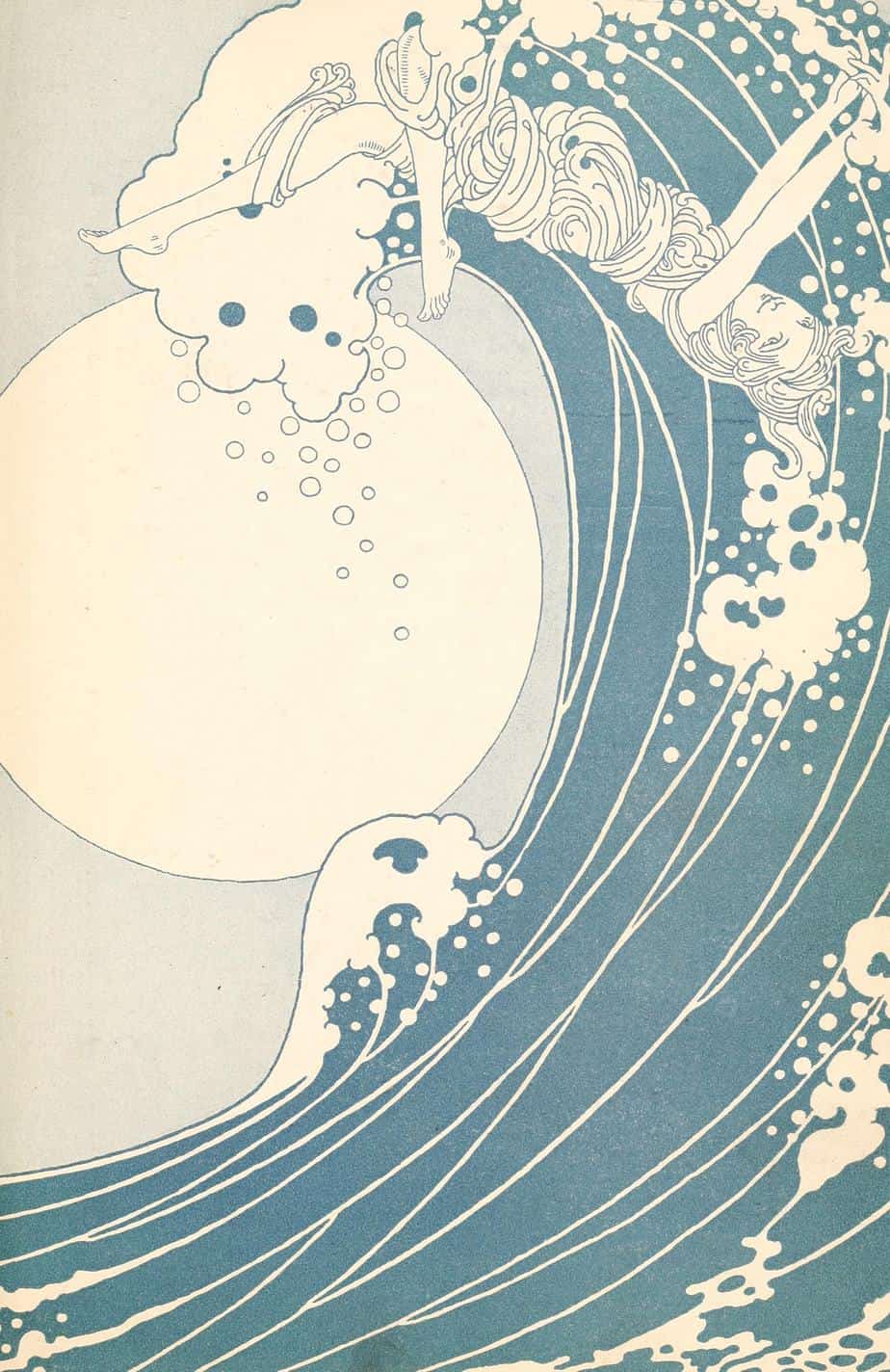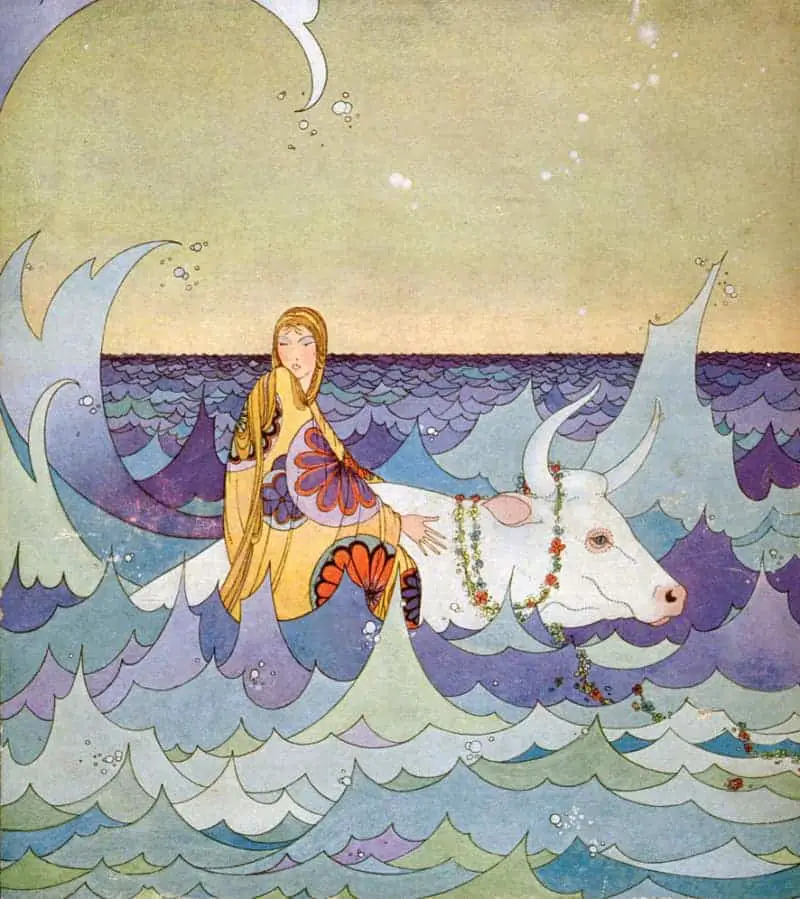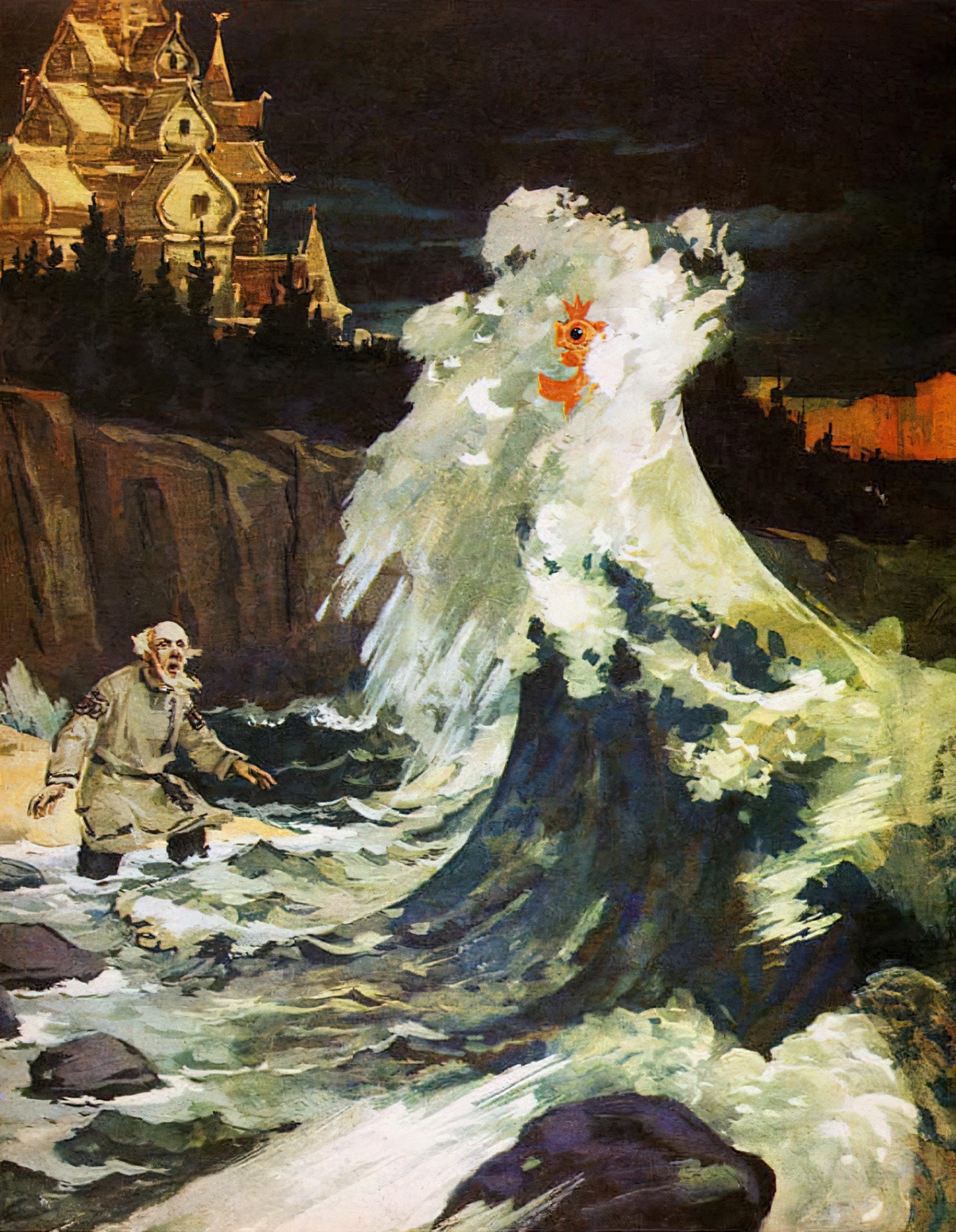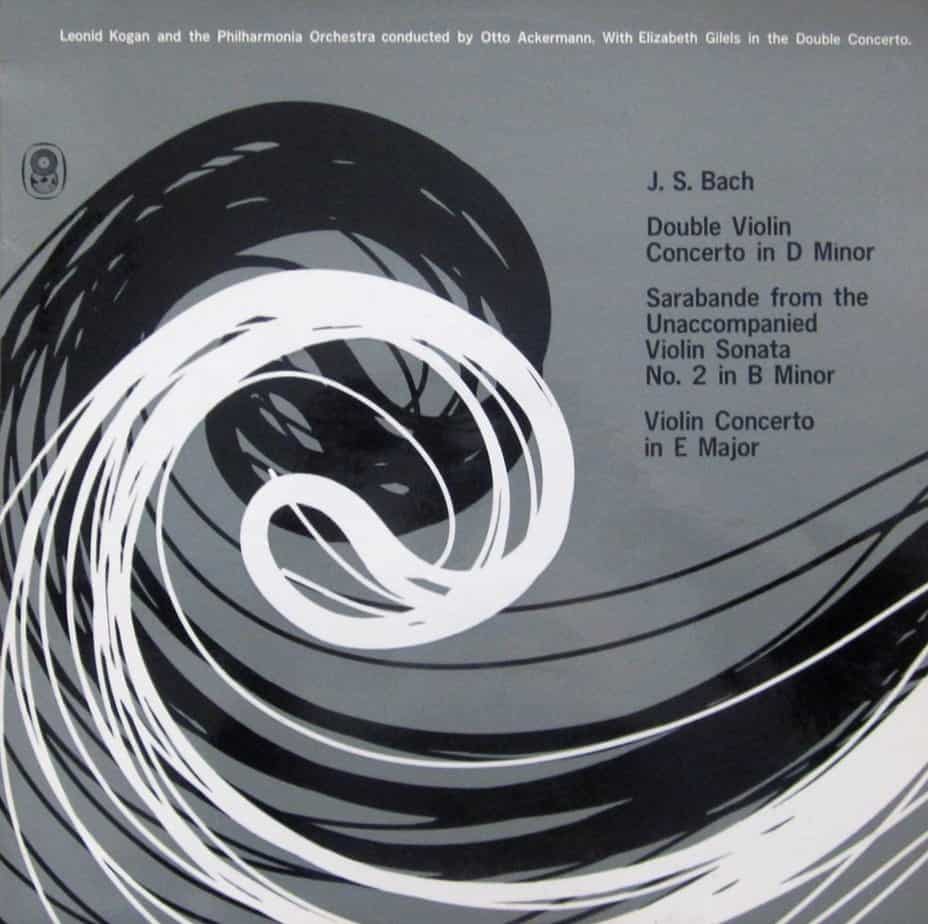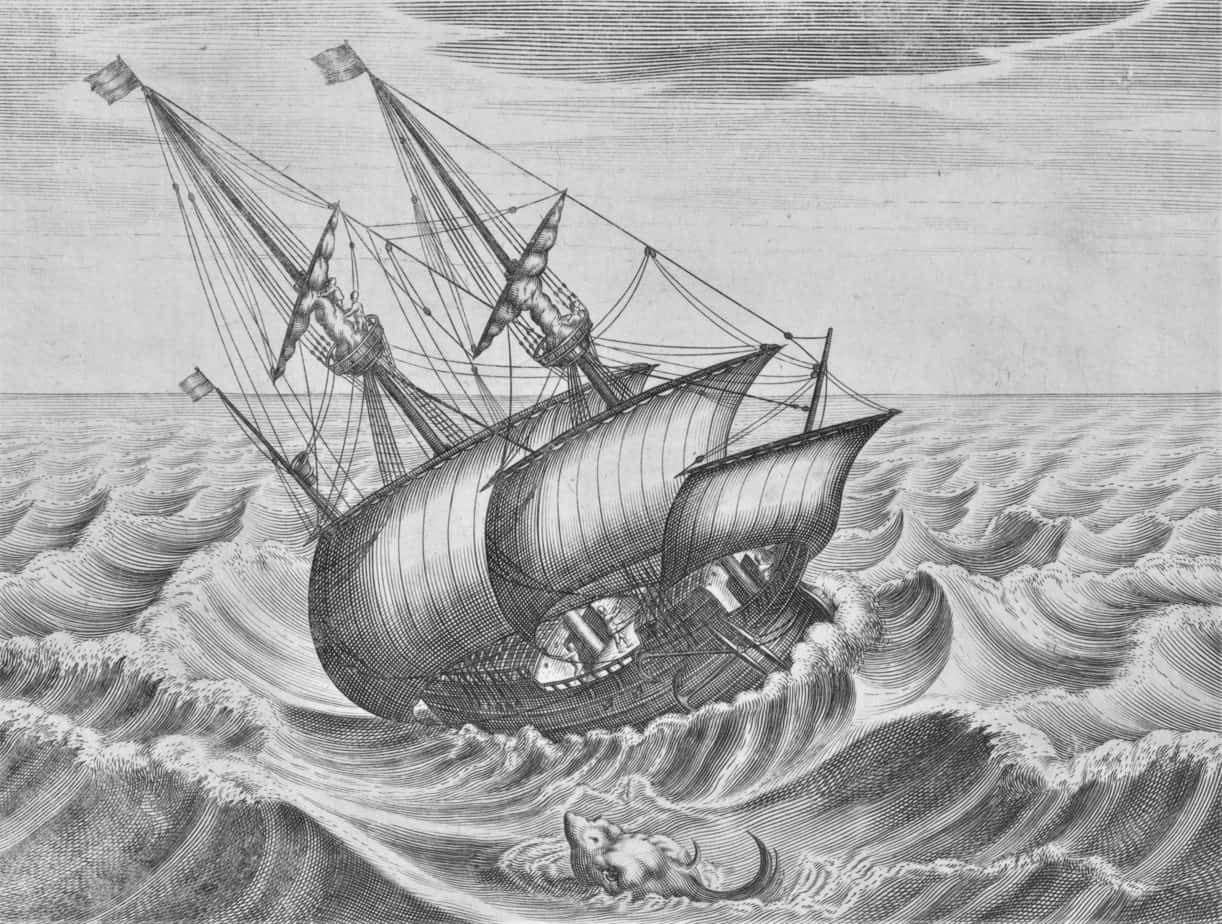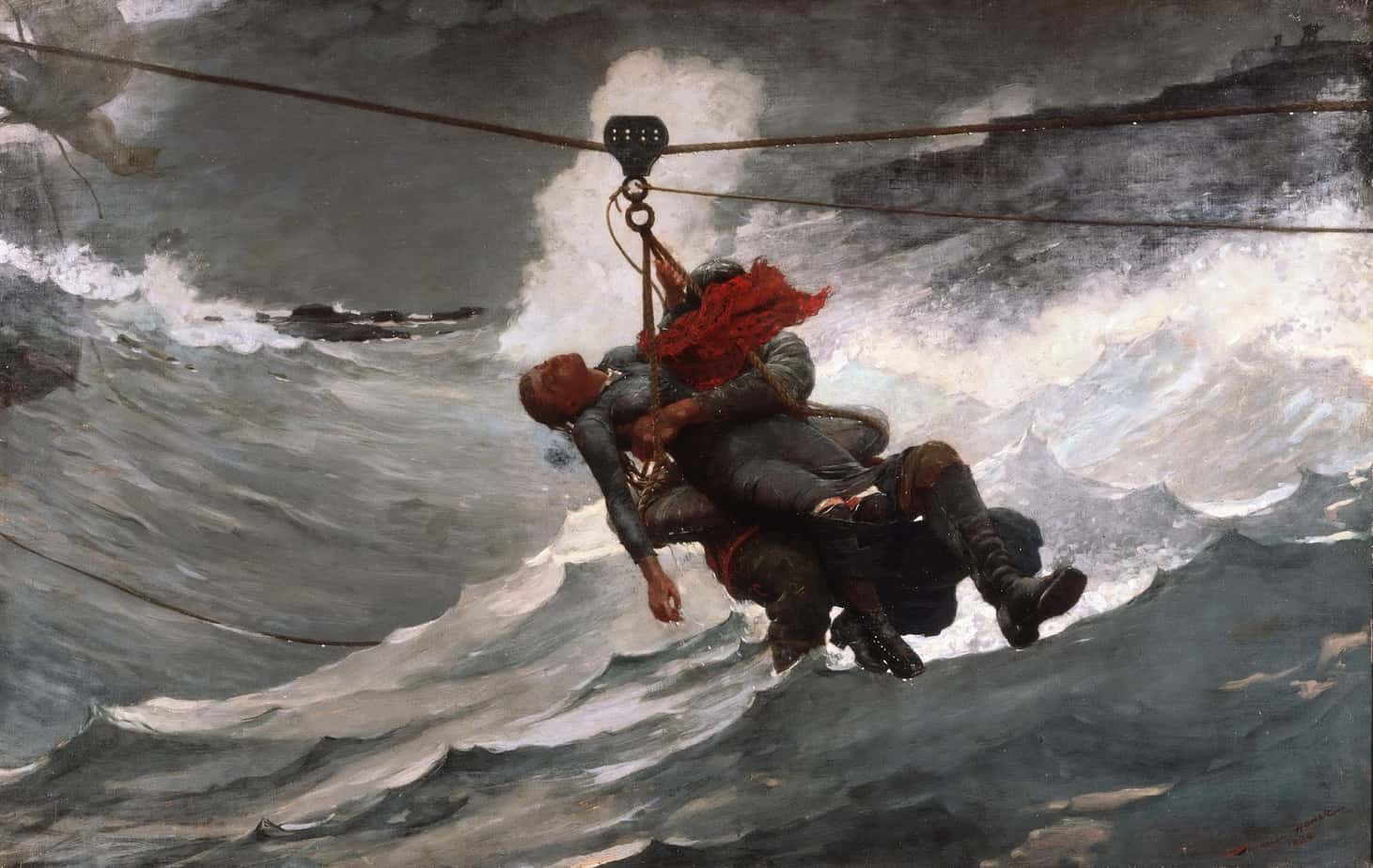 Below: Alexander Pushkin's Tale of Tsar Saltan illustrated by Ivan Bilibin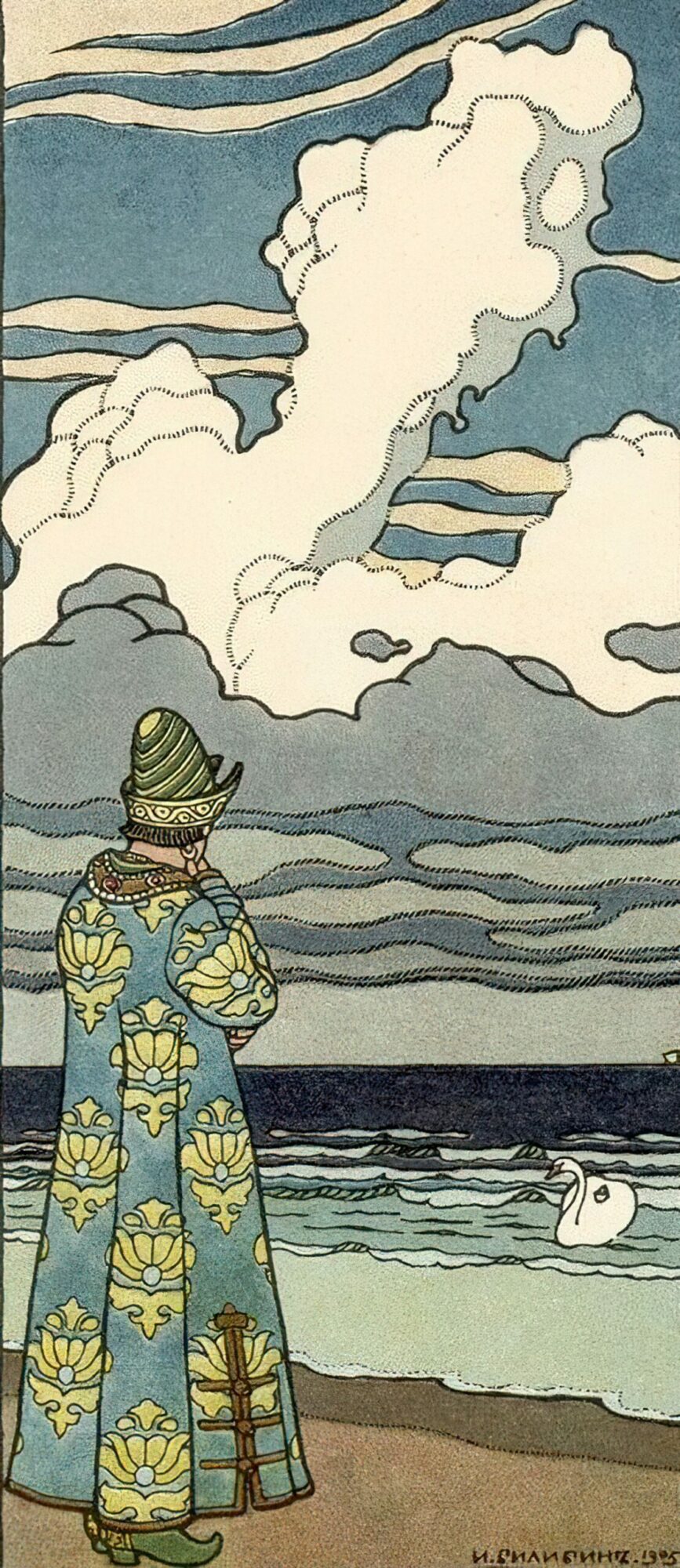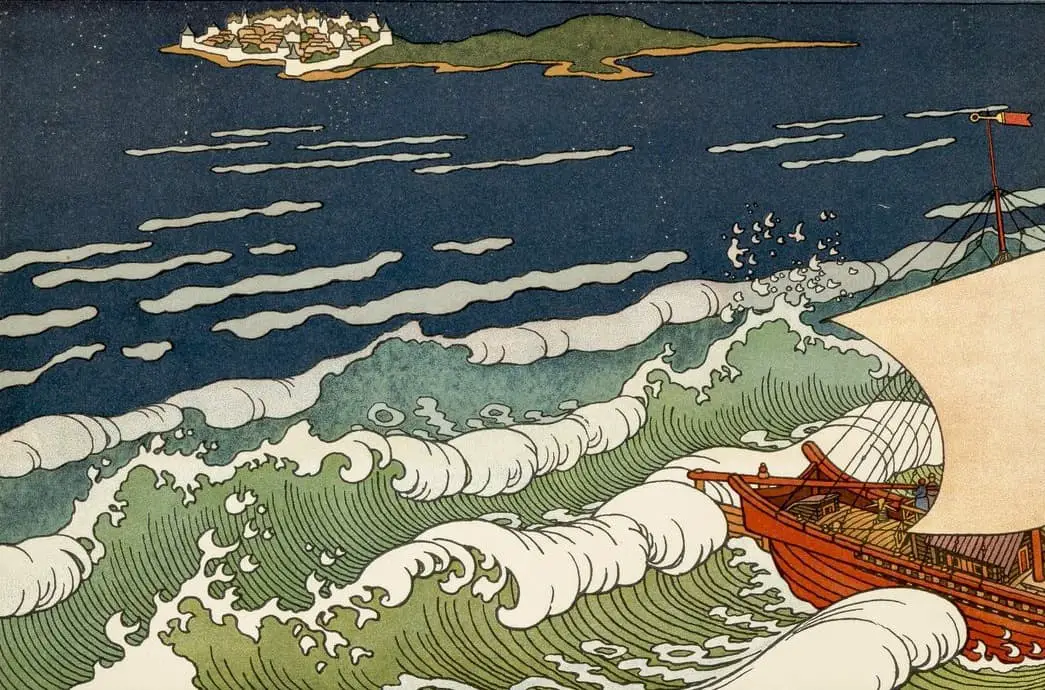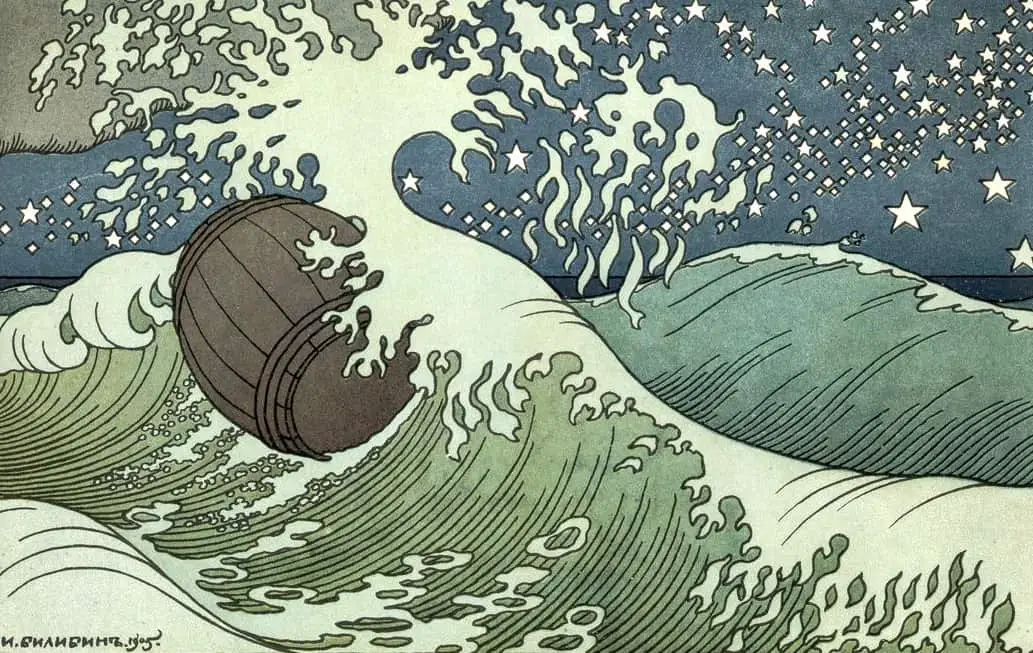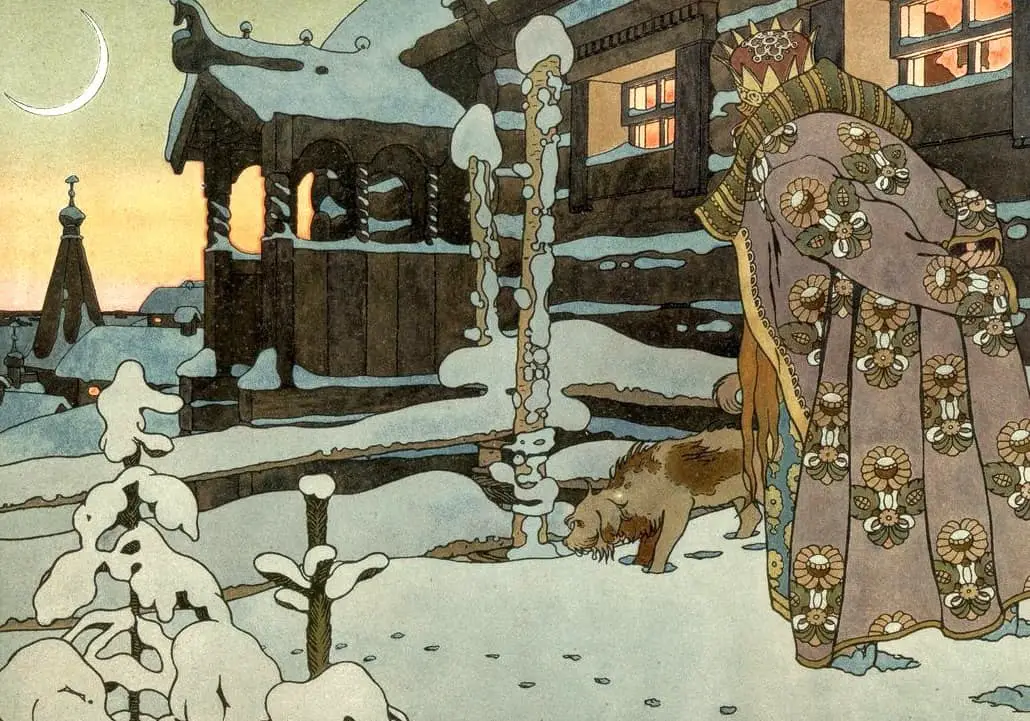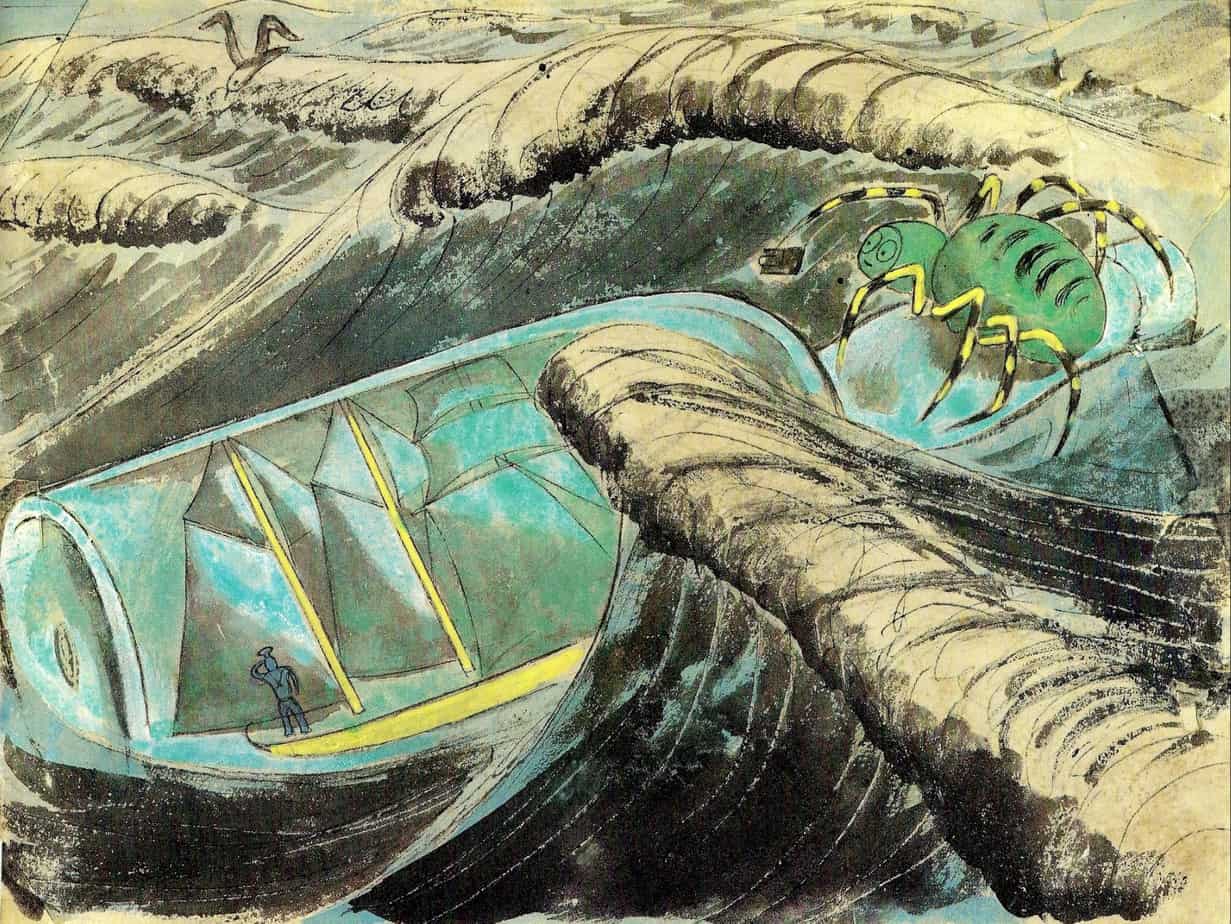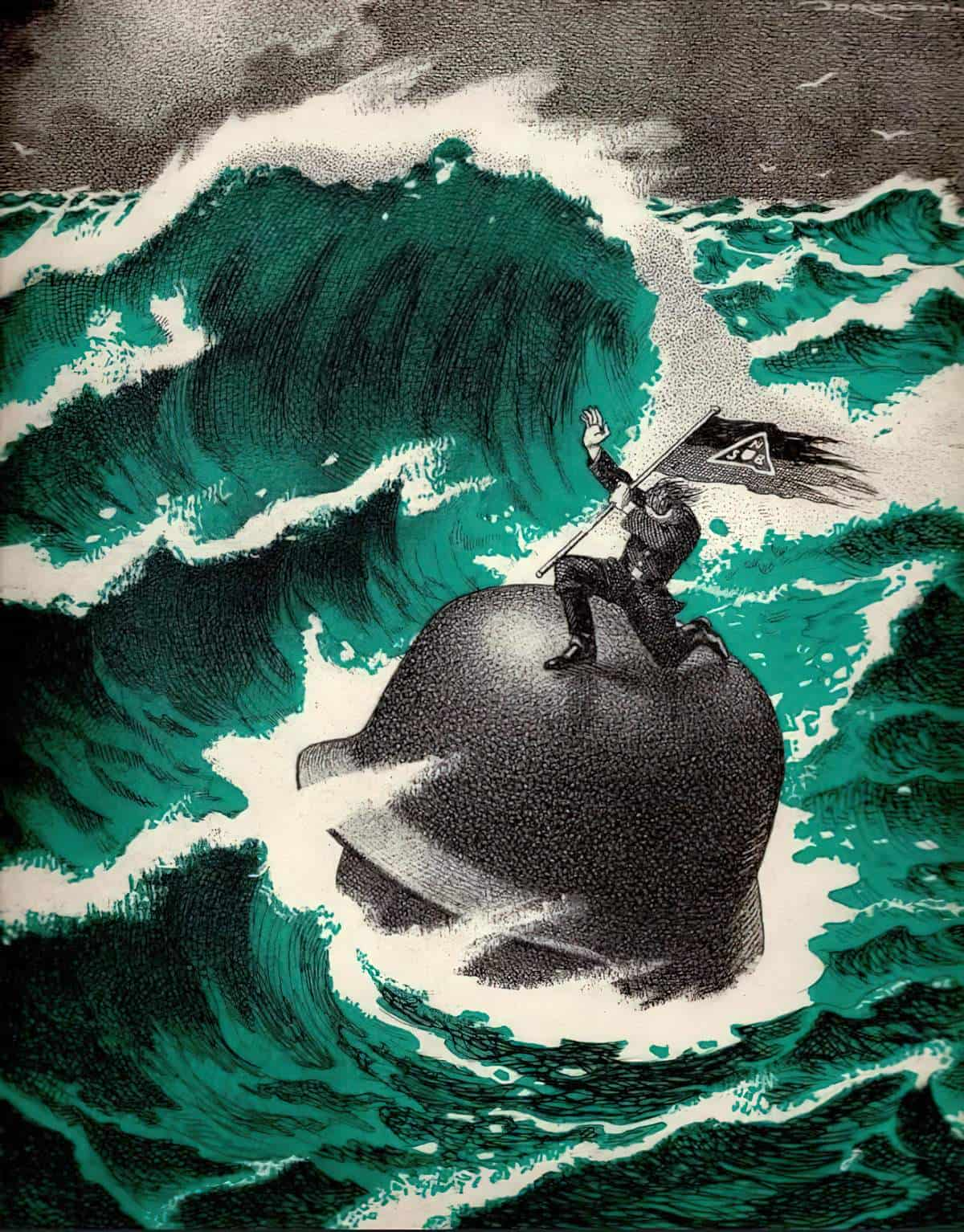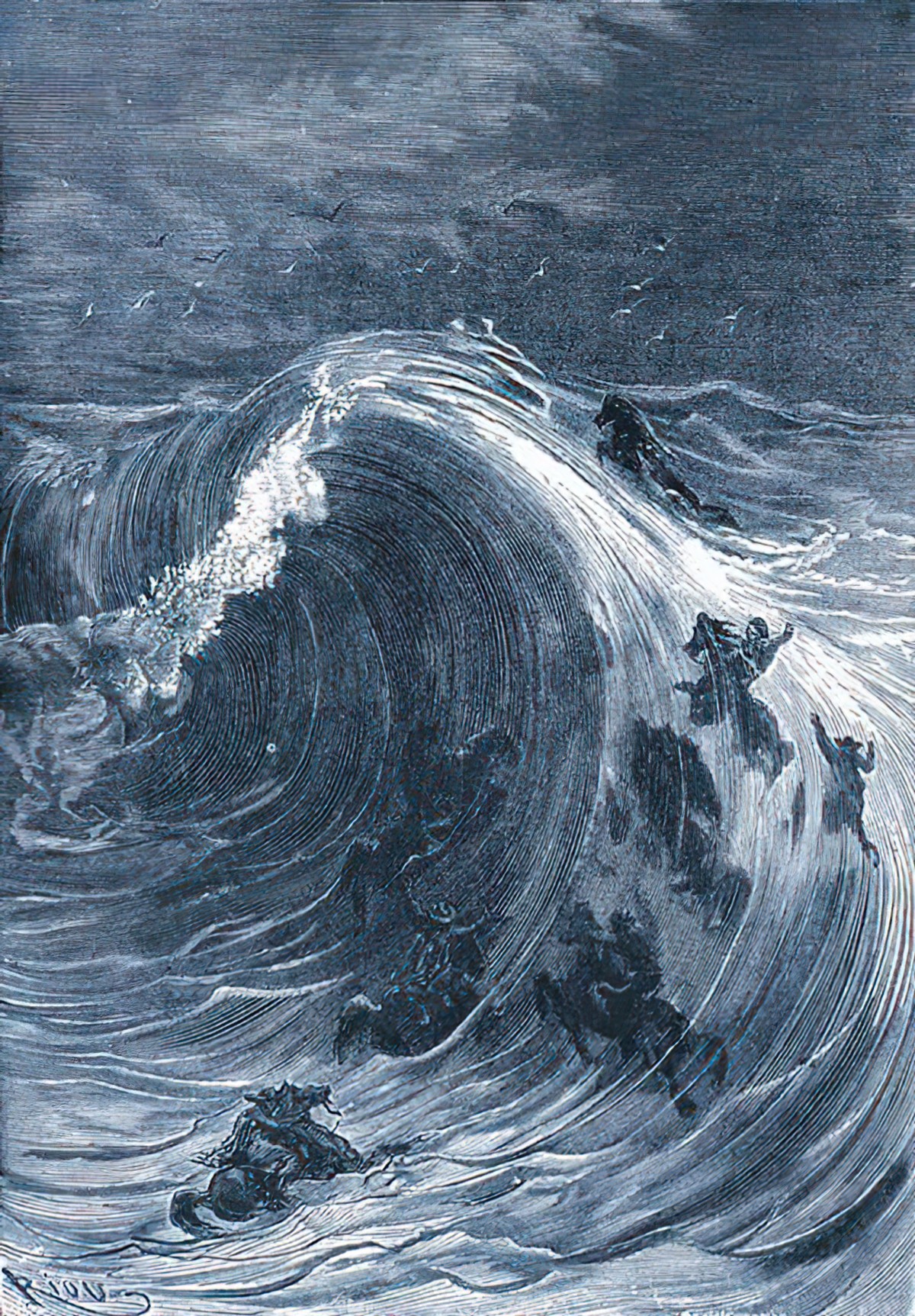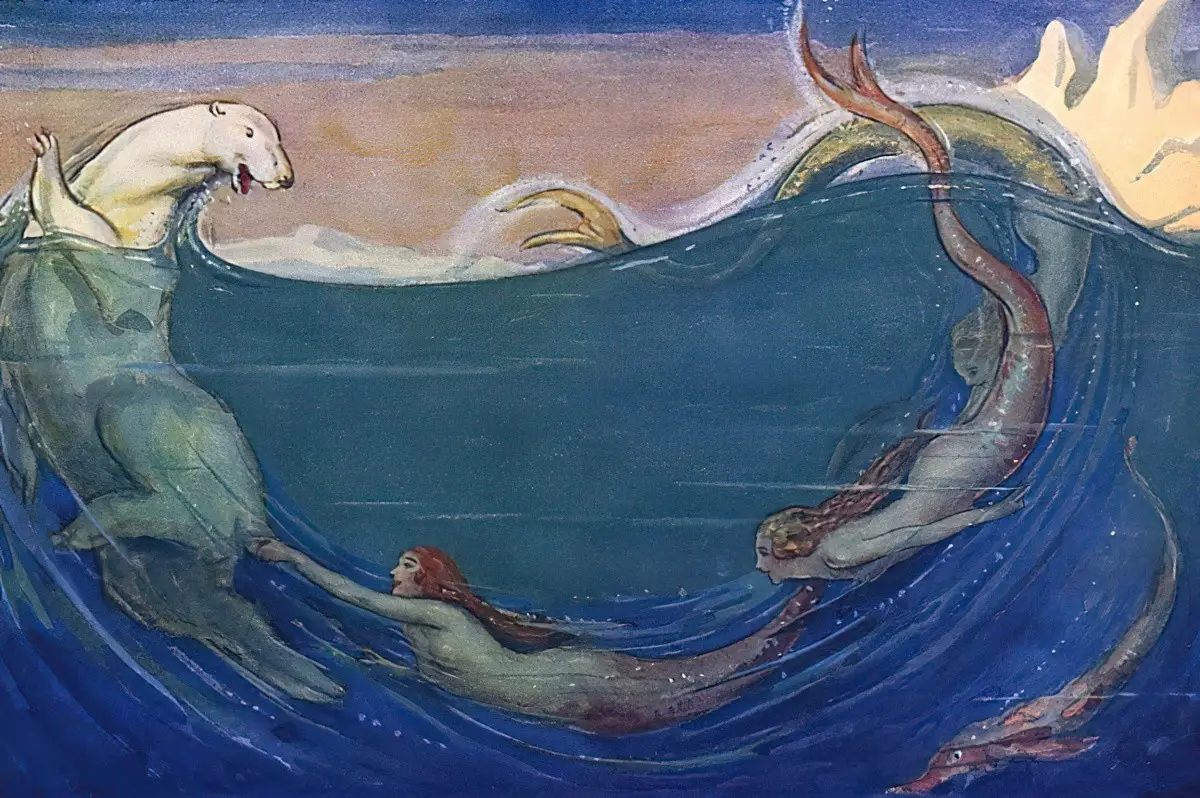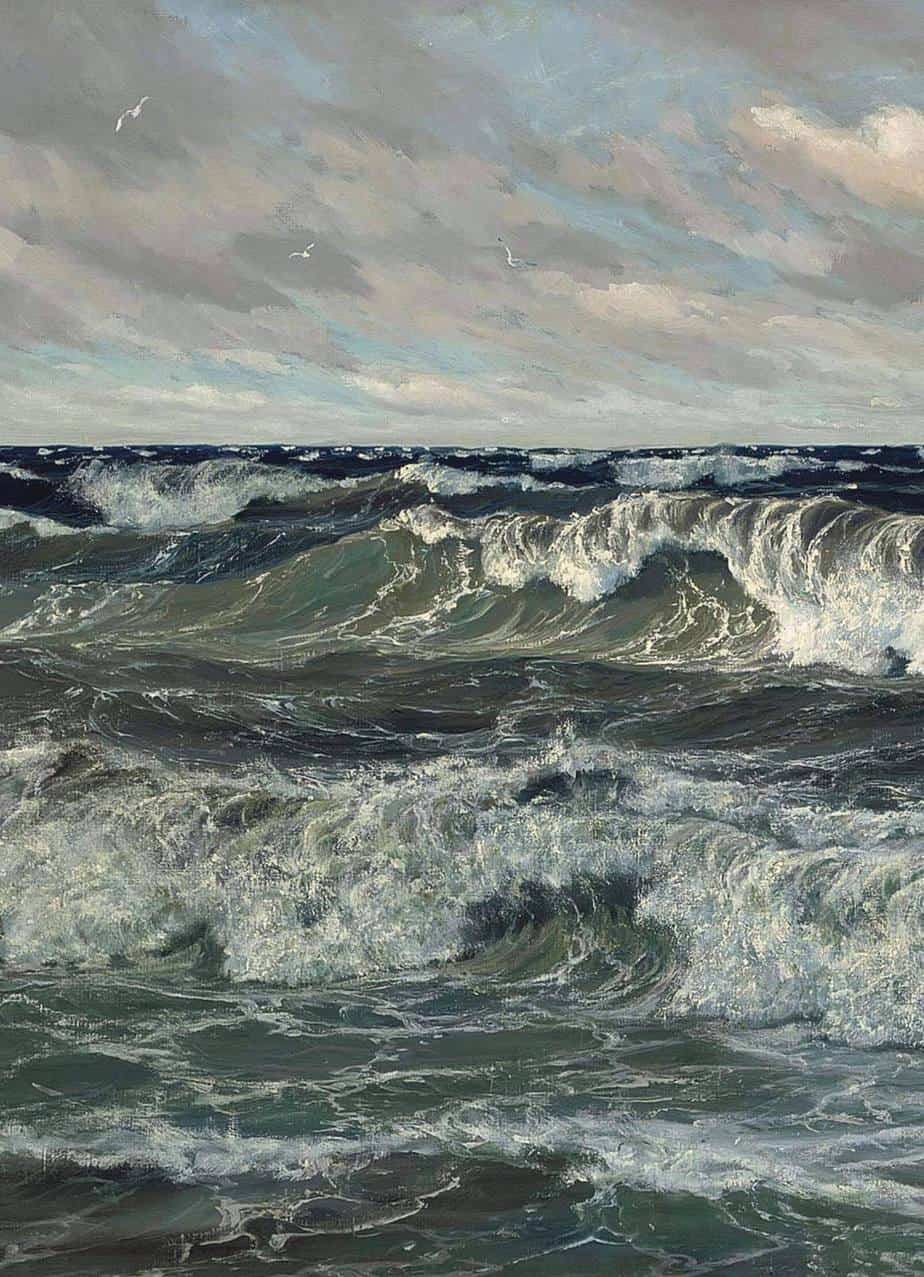 The Biblical scene of the parting of the sea is almost a story which suggests the taming of the wave: the ultimate in supernatural prowess. The illustration below could also be of two tsunamis, but no, the waves are (presumably) static.

SEE ALSO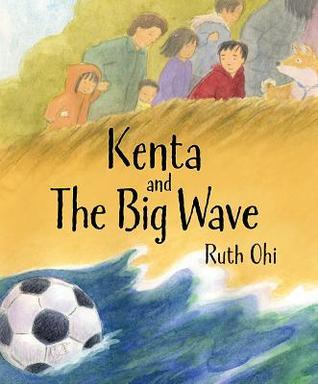 The tsunami has swept everything away—including Kenta's most prized possession, his soccer ball. When tragedy strikes Kenta's small village in Japan, he does all he can to hang on to the things that matter to him most. But amidst the chaos of an emergency evacuation brought on by the tsunami, Kenta and his family must quickly leave their home, taking with them only the barest necessities. Climbing to safer ground, Kenta watches helplessly as his prized soccer ball goes bouncing down a hill and gets swept away by the waves, never to be seen again… that is until it washes up on a beach on the other side of the world, into the hands of a child who takes it upon himself to return the ball to its rightful owner. In this evocative picture book, Ruth Ohi's glowing art transports the reader to Japan with gentle images that offer reassurance amidst the background of an environmental catastrophe. Inspired by true stories of personal items being washed ashore thousands of miles away after the tsunami of 2011, Kenta and the Big Wave is about the strength of the human spirit and the power of Mother Nature. Including an afterword explaining tsunamis to young readers.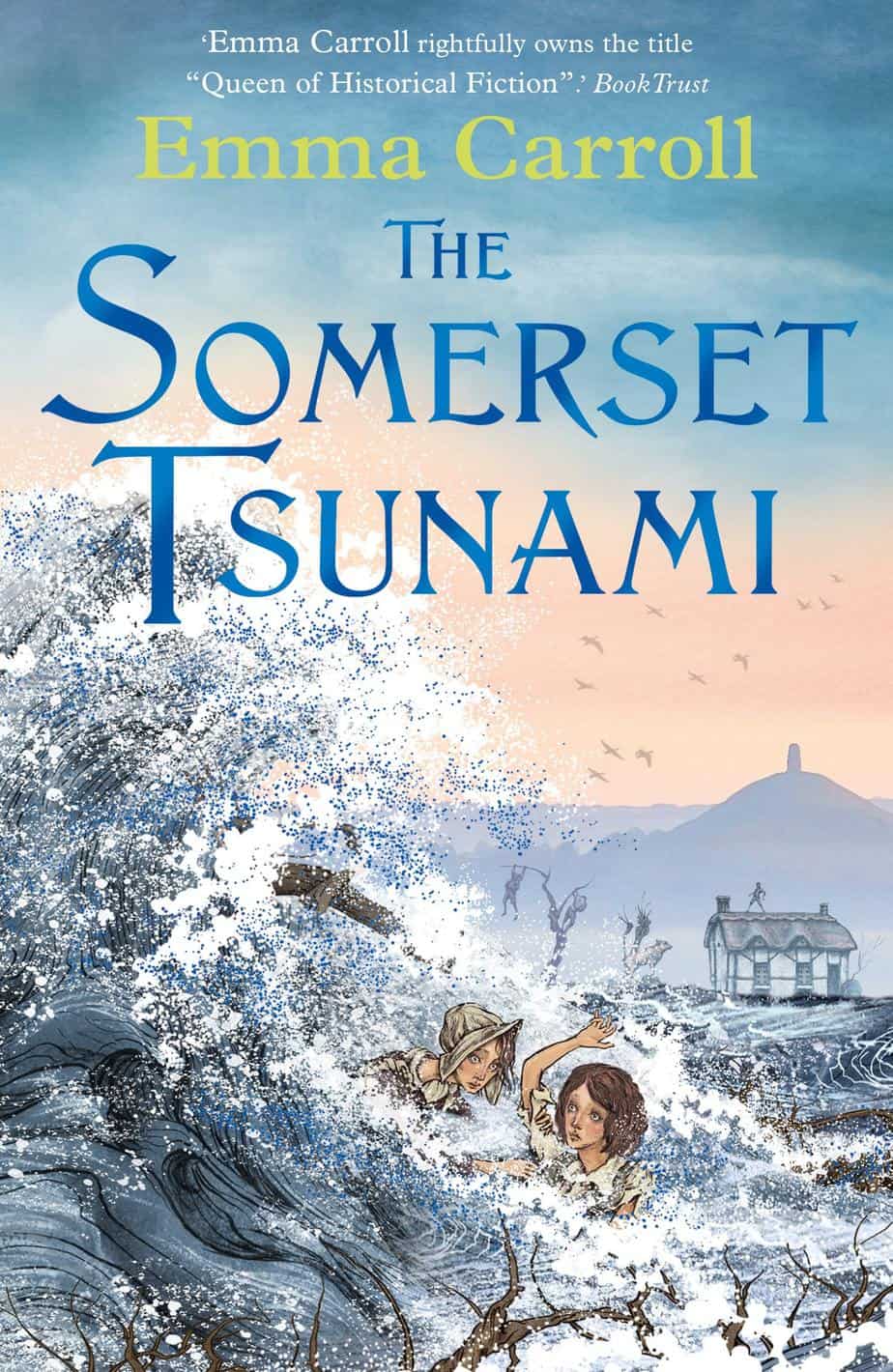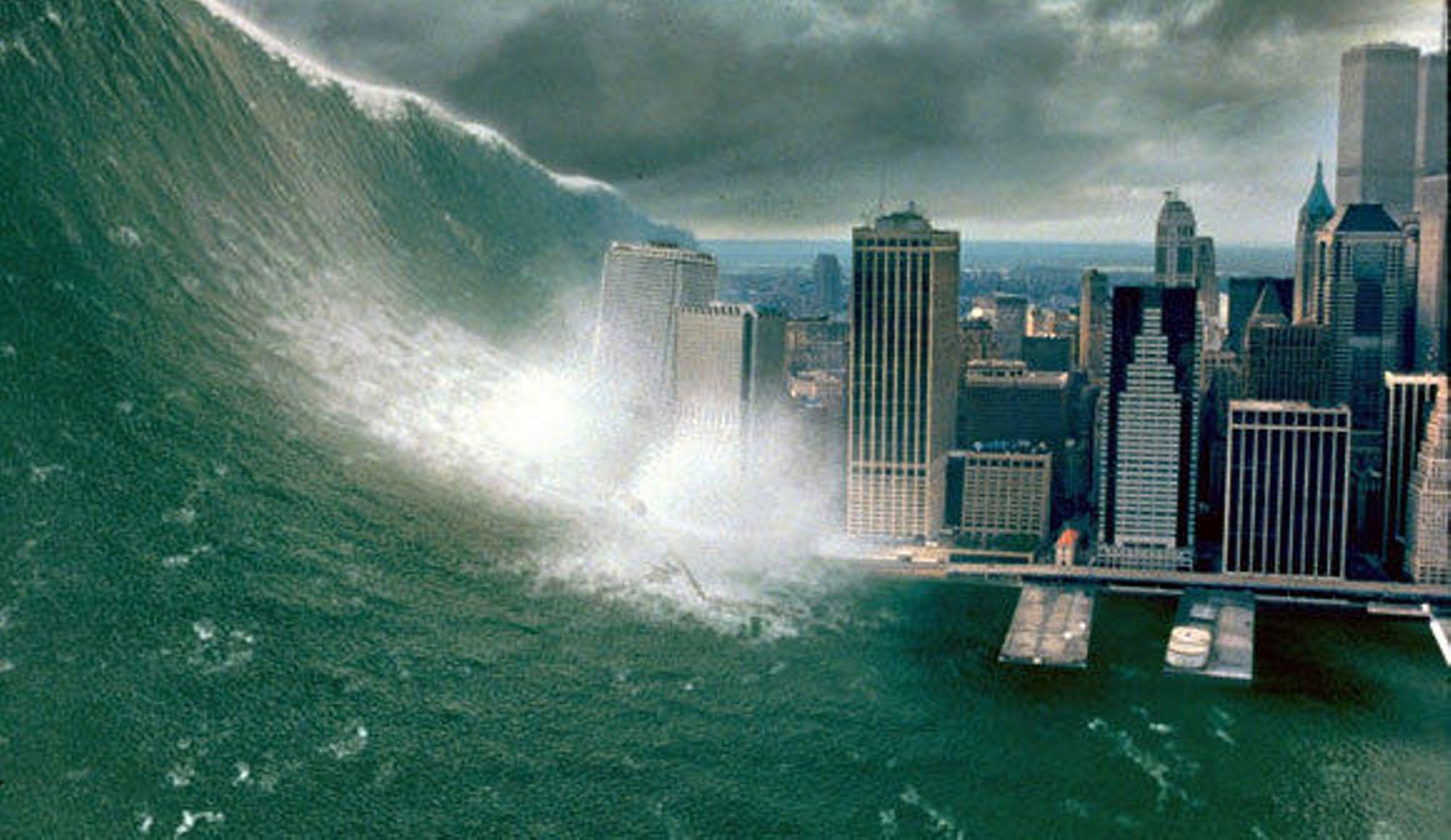 I could write an entire piece on White's decision to turn crashing waves into the visual leitmotif of the season (series?); here is nature at its most violent yet also its most beautiful. There's a forcefulness that feels weighted yet also ethereal. One that speaks to an inevitability; waves will crash and crash and crash…you can't escape from them, can only learn to avoid them, or ride them, or maybe just get washed over by them. Oh, that's before you begin to see how he's often used them as stand-ins for orgiastic pleasures…. See? So many meanings! So little time to unpack them all!

Season Two of The White Lotus recap from AV Club
Header illustration: 1917, illustrator unknown to me