Paralepsis*: (Faux) Omission.
In rhetoric, paralepsis refers to the device of giving emphasis by professing to say little or nothing about a subject, as in not to mention their unpaid debts of several million, but saying it all the same.
I know who farted but I wouldn't want to embarrass Charles.
In the name of anonymity, let's just call him John. Which is pretty convenient, because his name is actually John.
I won't mention the fact that [THE FACT]
As you have probably guessed, paralepsis is a favourite rhetorical device of assholes.
While @Bette Midler is an extremely unattractive woman, I refuse to say that because I always insist on being politically correct.

Why would Kim Jong-un insult me by calling me "old," when I would NEVER call him "short and fat?" Oh well, I try so hard to be his friend — and maybe someday that will happen!

Donald J. Trump
This rhetorical device is also called apophasis.
Paralepsis in Picture Books
In picturebooks, though, a kind of paralepsis can happen when something mentioned in the text is left out of the picture, or vice versa. Negative space might be said to be the picturebook equivalent of paralepsis. For example, a page might be deliberately left blank because the character has disappeared for a time. An empty chair may draw attention to the fact that its usual occupant has died.
Paralepsis In Time-shift Fantasy
A main feature of fantasy is time distortion. Most often this is expressed narratively by primary time standing still (one kind of paralepsis). Obviously, we're now talking about a different concept altogether from the rhetorical device mentioned above. It helps to know that the word comes from Greek and means 'disregard'.
Examples
The Story of the Amulet
The House of Arden
A Traveller in Time
The Green Knowe series
Jessamy
Charlotte Sometimes
Playing Beatie Bow
The Root Cellar
Paralepsis As Secondary Narrative
Paralepsis can also occur in a secondary narrative in which time is independent of the primary story. This was an integral part of archaic thought — during rituals, time was thought to stand still.  And so it remains as part of human storytelling today. The archaic division between 'sacred' and 'profane' universes can be likened to the separate literary-fantasy universes of 'primary' and 'secondary' worlds.
Time freezes (or seems to) for everyone and everything in the entire universe, except for the main cast of the story. The characters find themselves in an eerie, calm, silent world where the people and objects around them have become motionless statues. In some stories, this phenomenon happens by accident; in others, the heroes can stop time by using magic, a super power or Applied Phlebotinum.

Time Stands Still at TV Tropes
Examples
In Chapter Four of Five Children and It, Nesbit first tells the young reader she is not going to describe the picnic, then goes on to do exactly that. This makes the reader feel as if we are not being lectured at — something the narrator professes not to do, unlike every other children's book that has come before:
I do not wish to describe the picnic party on the top of the tower. You can imagine well enough what it is like to carve a chicken and a tongue with a knife that has only one blade — and that snapped off short about half-way down. But it was done. Eating with your fingers is greasy and difficult — and paper dishes soon get to look very spotty and horrid. But one thing you can't imagine, and that is how soda-water behaves when you try to drink it straight out of a syphon — especially a quite full one. But if imagination will not help you, experience will, and you can easily try it for yourself if you can get a grown-up to give you the syphon. If you want to have a really thorough experience, put the tub in your mouth and press the handle very suddenly and very hard. You had better do it when you are alone — and out of doors is best for this experiment.

However you eat them, tongue and chicken and new bread are very good things, and no one minds being sprinkled a little with soda-water on a really fine hot day.

Five Children And It, E. Nesbit
Where The Wild Things Are
There's paralepsis in Where The Wild Things Are by Maurice Sendak, when Max travels 'through night and day and in and out of weeks and almost over a year'. This kind of anachrony is common in picturebooks which describe an imaginary journey. For example, all the happenings of Narnia can't possibly fit into the time the children would've spent at the country house.
The Narnia Chronicles are an excellent example of paralepsis. While the Pevensie children are in Narnia, time in the real world stands still. This is convenient as a plot device too, because it means adults don't wonder where they are, and interrupt their adventures to come looking for them.
If [Lucy] had got into another world, I should not at all be surprised that the other world had a separate time of its own; so that however long you stayed there it would never take up any of our time.

The Lion, The Witch and The Wardrobe
The real, primary time is linear, and the story is firmly fixed at a specific chronological moment: "during the war". In The Magician's Nephew, which is the flashback of the suite, primary time is switched back, but is still quite definable: "when your grandfather was a child…Mr. Sherlock Holmes was still living in Baker Street and the Bastables were looking for treasure in the Lewisham Road". Entering Narnia, the children leave the linear time behind and enter not only another world, but the mythical, cyclical time. In this time, death is reversible: Aslan is killed and resurrected, and he can also bring the enchanted stone figures to life again. One of the evil schemes of the White Witch is to stop the flow of time altogether, imposing the eternal winter (=period of nonbeing, death) in Narnia, Aslan's death and resurrection—a performance of the ritual of the returning god, with its pagan rather than Christian meaning—restores the cyclical time. Spring comes, as it always has come after winter, as it always will come. The idyllic setting is recovered, Narnia is brought back into its prelapsarian state, as created by Aslan at the dawn of time (described in The Magician's Nephew).

From Mythic to Linear: Time in children's literature by Maria Nikolajeva
Momo by Michael Ende
The final showdown between the titular heroine of Michael Ende's Momo and the Men in Grey happens after the local God stops time in the whole world, leaving only Momo (because she is carrying a certain MacGuffin), the Men in Grey, and a magical turtle (who is a fully-functional MacGuffin of her own right) able to move.

TV Tropes
Molly Moon
In Molly Moon Stops The World, Molly is able to stop time thanks to a Call Back from the first book.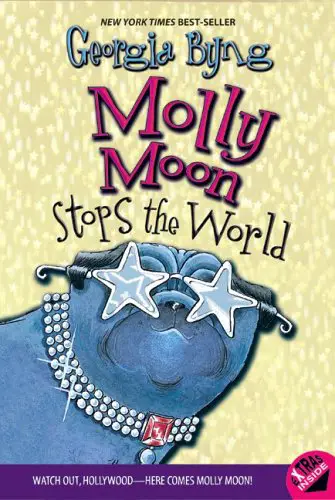 Georgia Byng's mind-bending heroine makes a California-bound comeback, this time heading to L.A. to stop a power-hungry businessman from hypnotizing his way into the presidency of the United States.
When Molly learns that Lucy Logan has a dangerous job for her — stop multibillionaire (and ultra-strong hypnotist) Primo Cell in his tracks — the orphan thinks this task might be more than she can handle. Thankfully, she has Rocky and other characters along for the trip, and Molly soon finds herself hobnobbing with Hollywood stars. But Molly learns that Primo has the power of permanent hypnotism that can only be broken by a secret password — how can she reverse his effects? Molly discovers a startling surprise — she has time-stopping powers of her own — and after Primo's son saves them from near death, she finds out that her problems have only just begun.
Artemis Fowl
The fairies in Artemis Fowl can stop time within an area by surrounding it with a pentagram (and warlocks, originally, though they developed Magitek generators since there is a limit to how long a warlock can hold up his arms). They often use this in combination with a bio-bomb to contain its effect. Escape from a time-stop is possible, but the method is unusual: the time-stop preserves all beings in the state they were in when time stopped – people who are awake stay awake, while people who are asleep go on with the normal flow of the world. When an awake person uses something like sleeping pills to artificially change their state, the stop shunts them into normal time, making them disappear from inside the stop.

TV Tropes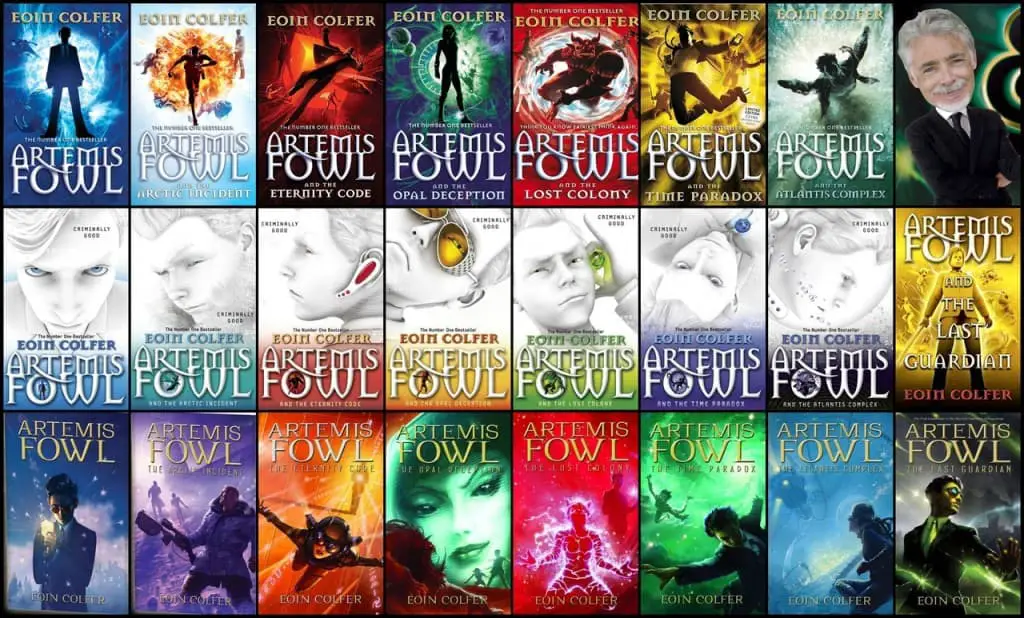 Paralepsis instead of omniscient narration?
Some critics have said that, technically, paralepsis would be a good word to use for the sort of narration you sometimes get when first person narration morphs into the omniscient, in which a character couldn't possibly know what's going on elsewhere in the story. (The reader is to 'disregard' this device, I suppose, hence the term.)
*Paralepsis is also spelt paralipsis.
Sometimes, storytellers want to subvert a common trope, but subversion is not easy to do. A common error is to end up reinforcing the exact idea you wished to dismantle. A good example of that can be seen in The Story Of The Kind Wolf.