Hotels and motels, it seems, are inherently scary.  My theory is that they fall into the uncanny valley of attempting to emulate home without actually being our home. Hotels and motels mimic the dream version of home, like when you 'know' within a dream that you're 'at home', but the dream home is nothing like your real home.
Hotels and motels can be considered heterotopias.
For storytellers, it follows, hotels and motels are endlessly useful as settings. But are these establishments going the way of CDs and landlines? With the rise of Airbnb, the entire nature of holiday accommodation is changing. That said, I can't see any downside for storytellers. Staying in someone else's home in a different town is the perfect potential horror set up.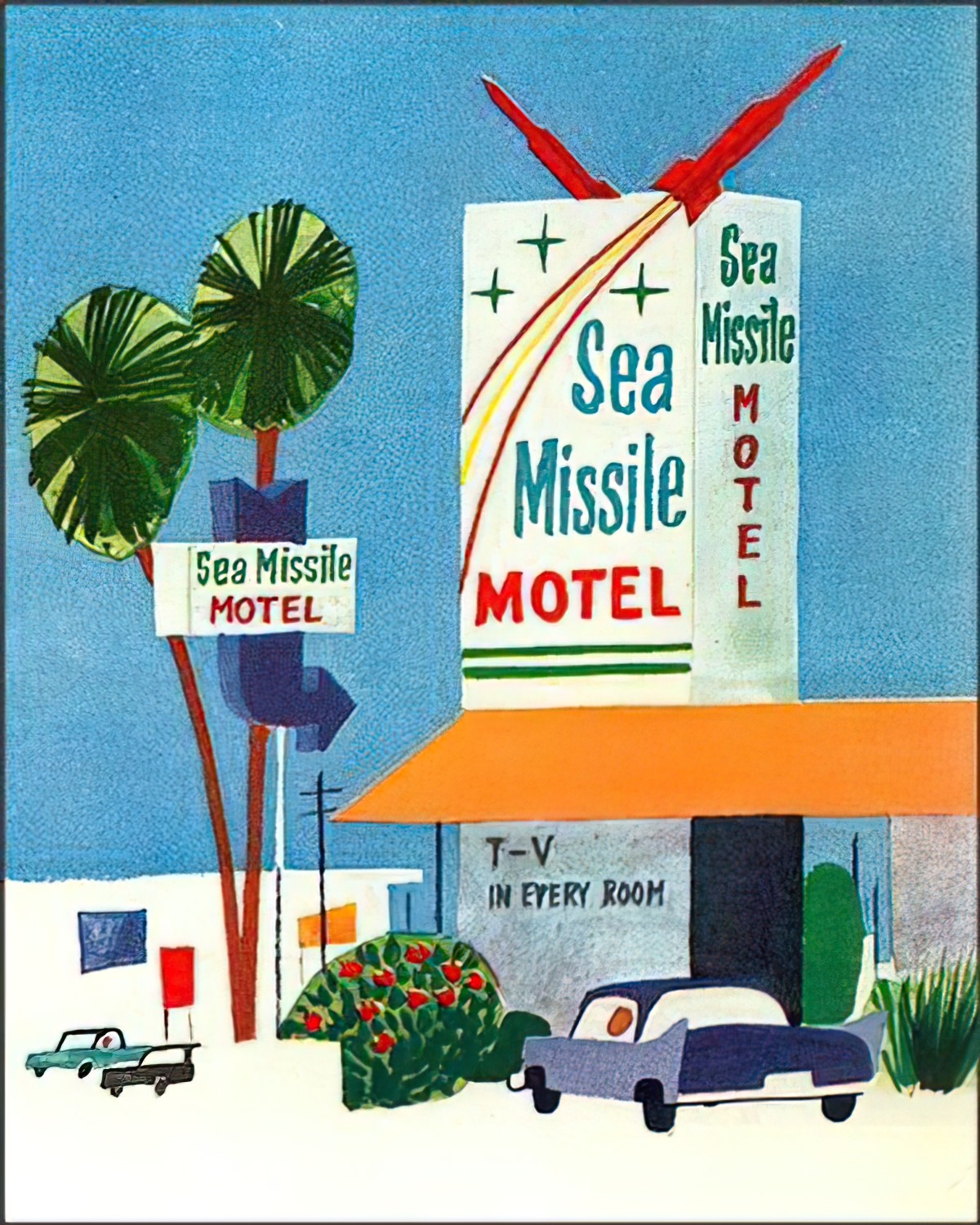 HOTELS AND MOTELS IN SHORT STORIES
John Irving is expert at writing the creepy, and he does so here in his description of a hotel. The creepy language builds to a disturbing simile:
As a family, we dutifully followed Theobald and my grandmother down the long, twining hall, my father counting the paces to the WC. The hall rug was thin, the color of a shadow. Along the walls were old photographs of speed-skating teams — on their feet the strange blade curled up at the tips like court jesters' shoes or the runners of ancient sleds. … Grandmother's room was full of china, polished wood, and the hint of mold. The drapes were damp. The bed had an unsettling ridge at its center, like fur risen on a dog's spine — it was almost as if a very slender body lay stretched beneath the bedspread.

from The Pension Grillparzer, a short story by John Irving
Annie Proulx is equally expert at painting a setting in few words. Focus on the cheap building materials and the tackiness of the situation is one of Proulx's strengths. I don't want to be with this guy in this room, do you?
Thursday night, balked by detours and construction, he was on the outskirts of Des Moines. In the cinder-block motel room he set the alarm, but his own stertorous breathing woke him before it rang. He was up at five-fifteen, eyes aflame, peering through the vinyl drapes at his snow-hazed car flashing blue under the motel sign, SLEEP SLEEP. In the bathroom he mixed the packet of instant motel coffee and drank it black, without ersatz sugar or chemical cream. He wanted the caffeine. The roots of his mind felt withered and punky.

from The Half-Skinned Steer by Annie Proulx
By the way, 'stertorous' means 'laboured' (in regards to breathing).
Alice Munro has a gift for describing the ordinary buildings of an ordinary town and she describes hotels quite frequently, but here she describes an imaginary motel in an example of side-shadowing:
She would have preferred another scene, and that was the one she substituted, in her memory. A narrow six- or seven-story hotel, once a fashionable place of residence, in the West End of Vancouver. Curtains of yellowed lace, high ceilings, perhaps an iron grille over part of the window, a fake balcony. Nothing actually dirty or disreputable, just an atmosphere of long accommodation of private woes and sins. There she would have to cross the little lobby with head bowed and arms clinging to her sides, her whole body permeated by exquisite shame. And he would speak to the desk clerk in a low voice that did not advertise, but did not conceal or apologize for, their purpose.
Then the ride in the old-fashioned cage of the elevator, run by an old man—or perhaps an old woman, perhaps a cripple, a sly servant of vice.

Alice Munro, "What Is Remembered"
In a similar story, Munro describes another hotel where a young woman has been taken by a bad-boy doctor who perhaps wants to have sex with her:
They stopped, finally, in Kaladar, and went into the hotel—the old hotel that is still there. Taking her hand, kneading his fingers between hers, slowing his pace to match her uneven steps, Neil led her into the bar. She recognized it as a bar, though she had never been in one before. (Bailey's Falls Inn did not yet have a license, so drinking was done in people's rooms, or in a rather ramshackle night club across the road.) This bar was just as she would have expected—a big, dark, airless room, with the chairs and tables rearranged in a careless way after a hasty cleanup, the smell of Lysol not erasing the smell of beer, whiskey, cigars, pipes, men.

Alice Munro, "Passion"
Almost immediately changes came to the hotel. In the former dining room there was a false ceiling put in—paperboard squares supported by strips of metal. The big round tables were replaced by small square tables, and the heavy wooden chairs by light metal chairs with maroon plastic—covered seats. Because fo the lowered ceiling, the windows had to be reduced to squat rectangles. A neon sign in one of them said WELCOME COFFEE SHOP.

The owner, whose name was Mr. Palagian, never smiled or said a word more than he could help to anybody, in spite of the sign.

Alice Munro, "Trespasses"
We find other wonderfully evocative descriptions of hotels and motels in the following short stories: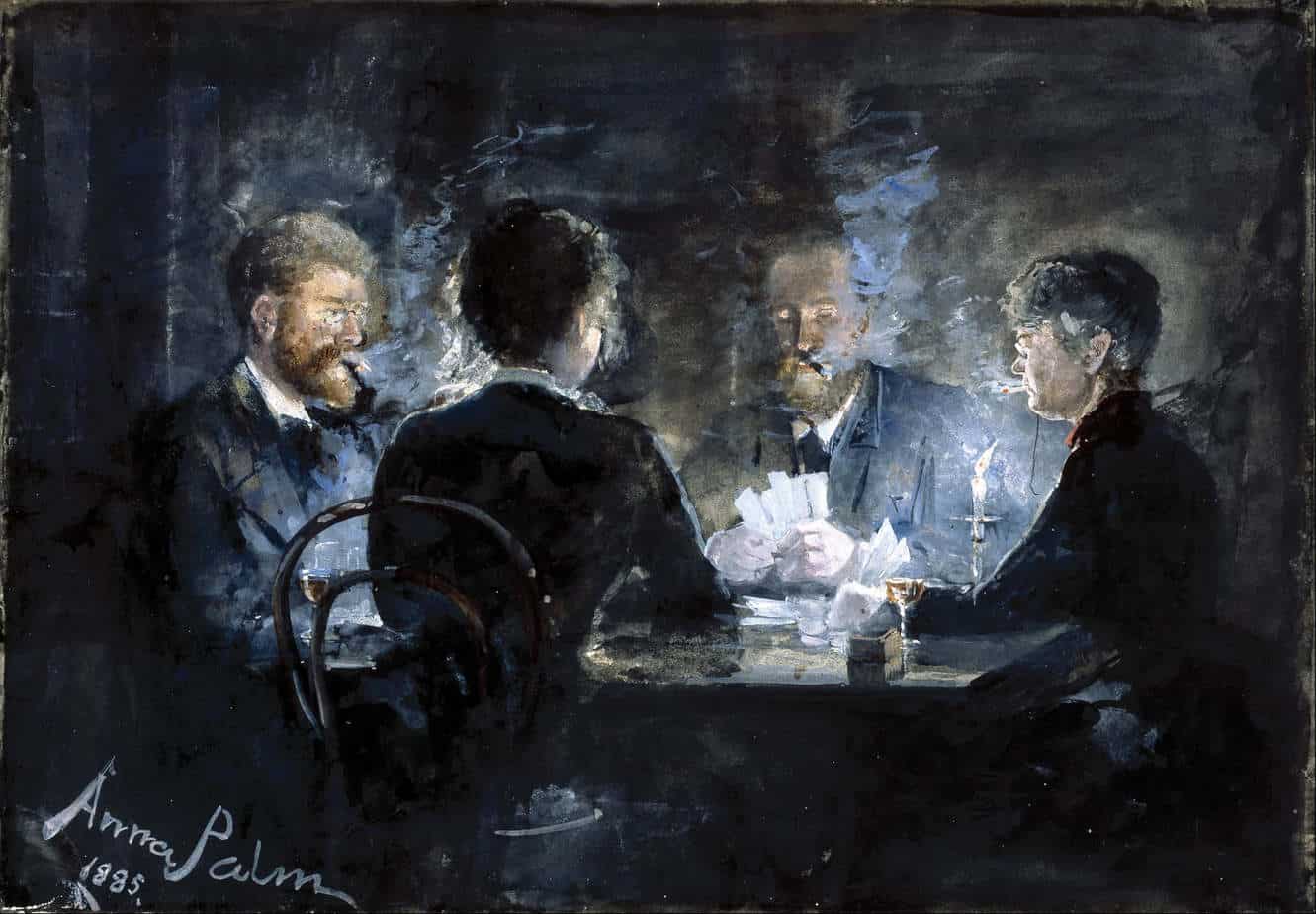 HOTELS AND MOTELS IN STORIES FOR CHILDREN
Isaac Bashevis Singer's "The Fearsome Inn" is one classic example from 1984. Some have said this picture book is not in fact for children.
Hotels and motels make for great settings if your child character lives in one, because the child is always meeting other people. It's a good way to get the character 'out into the world and mingling' without them needing to leave 'home'. This is a good workaround for writing contemporary children, who generally aren't allowed out alone without some author contrivance.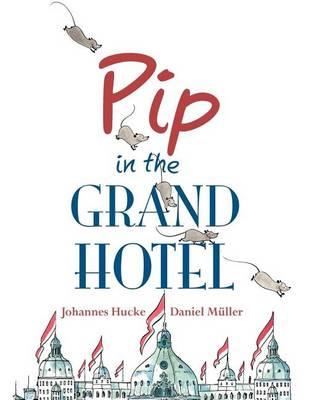 Mary has a new pet mouse named Pip. But no sooner has she lifted the lid of Pip's box than he's off straight into the Grand Hotel! Young readers can join in the search for Pip, hidden in the hotel lobby, the kitchen, even the Royal Suite! Its a merry chase and a hunt-and-find game combined.
Actor Carey Mulligan grew up living in motels.
"Until I was eight we lived in hotels," Mulligan explained. "So I lived in The Mayfair when I was first born in London, then… we moved to Germany and lived there for a bit.

"It probably gave me a strange perception of life. We finally got a house when I was eight and we got a key, a proper key, and I was like, 'Why don't we just swipe things [like a hotel key card]?'"

However, Mulligan added that she felt like she belonged in the hotels she stayed in.

She joked: "I'd sit in the maid's dirty laundry trolley and we were part of the hotel."

Digital Spy
My own grandmother ran a motel when I was a very young child. I remember the big spa pool and I also remember the linen closet. Motels in New Zealand and Australia always seem to smell like hot buttered toast at certain times of day. That smell, especially when it includes bacon, makes me think of a motel.
Pip in the Grand Hotel by Johannes Hucke, Daniel Müller (Illustrator) is a picture book with a setting and inciting incident reminiscent of Roald Dahl's The Witches. A child with a pet mouse goes off through a hotel looking for the escaped mouse. This one is more of a madcap adventure than a life or death situation:
Mary has a new pet mouse named Pip. But no sooner has she lifted the lid of Pip's box than he's off straight into the Grand Hotel! Young readers can join in the search for Pip, hidden in the hotel lobby, the kitchen, even the Royal Suite! Its a merry chase and a hunt-and-find game combined.
In Withering By The Sea by Judith Rossell:
Stella lives with her three Aunts in a majestic hotel along the coast. Her Aunts are miserable and mean, demanding that Stella be quiet and dutiful. Stella though would rather read the dilapidated atlas that she discovered only partially burnt in the garbage pile behind the hotel. That is why she is in the quiet conservatory and witnesses something being hidden in one of the planters. The knowledge is just one part of the mystery that is about to unfold in the hotel. It is a mystery that Stella finds herself caught up in, taking her away from the hotel and her dull Aunts and into a world of magic and new friends and enemies that even the atlas could not fully prepare her for.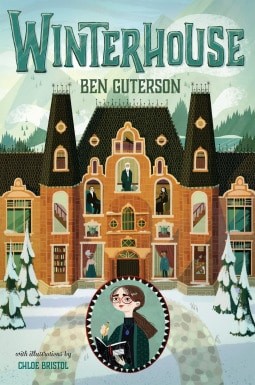 An enchanting urban fantasy middle-grade debut―the first book in a trilogy―set in a magical hotel full of secrets.
Orphan Elizabeth Somers's malevolent aunt and uncle ship her off to the ominous Winterhouse Hotel, owned by the peculiar Norbridge Falls. Upon arrival, Elizabeth quickly discovers that Winterhouse has many charms―most notably its massive library. It's not long before she locates a magical book of puzzles that will unlock a mystery involving Norbridge and his sinister family. But the deeper she delves into the hotel's secrets, the more Elizabeth starts to realize that she is somehow connected to Winterhouse. As fate would have it, Elizabeth is the only person who can break the hotel's curse and solve the mystery. But will it be at the cost of losing the people she has come to care for, and even Winterhouse itself?
Mystery, adventure, and beautiful writing combine in this exciting debut richly set in a hotel full of secrets.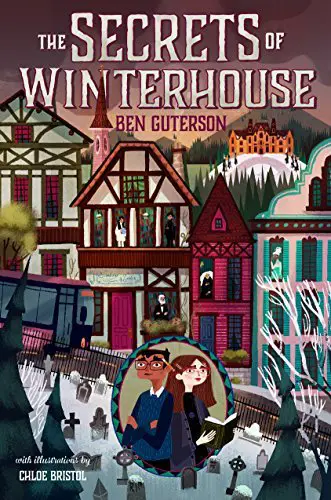 Back at the Winterhouse hotel for another holiday season, Elizabeth and Freddy dig deeper into the mystery surrounding Riley S. Granger, a hotel guest who left behind odd artifacts—one being a magical book that the evil Gracella Winters once attempted to use to gain destructive power over the entire Falls lineage. The two friends follow a trail of clues, inadvertently attracting the attention of a suspicious new hotel guest: Elana Vesper. The clock is ticking as Elizabeth and Freddy struggle to figure out whether Elana is merely a pawn or a player in the plot to revive the spirit of Gracella. If that wasn't enough, Elizabeth suspects she is coming into her own special powers—and she's fearful it might lead her right into Gracella's vicious web.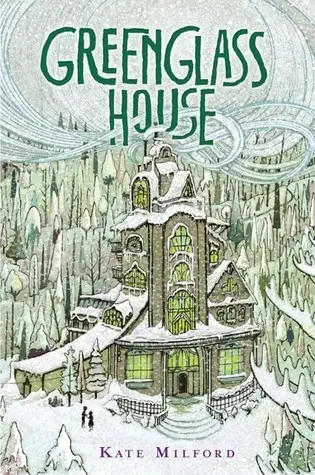 It's wintertime at Greenglass House. The creaky smuggler's inn is always quiet during this season, and twelve-year-old Milo, the innkeepers' adopted son, plans to spend his holidays relaxing. But on the first icy night of vacation, out of nowhere, the guest bell rings. Then rings again. And again. Soon Milo's home is bursting with odd, secretive guests, each one bearing a strange story that is somehow connected to the rambling old house. As objects go missing and tempers flare, Milo and Meddy, the cook's daughter, must decipher clues and untangle the web of deepening mysteries to discover the truth about Greenglass House—and themselves.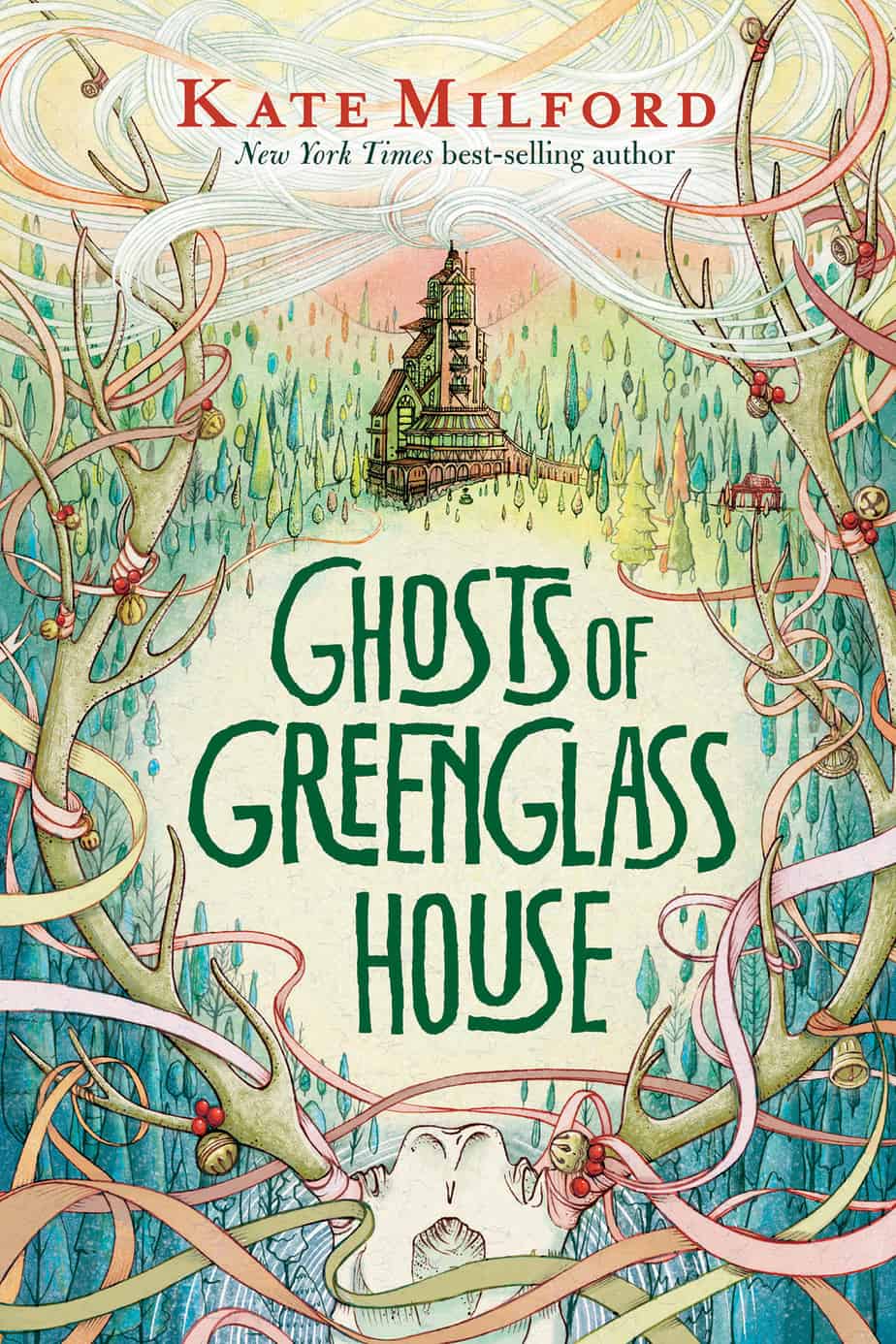 Welcome back to the irresistible world of Greenglass House where thirteen-year-old Milo is, once again, spending the winter holidays stuck in a house full of strange guests who are not what they seem. There are fresh clues to uncover as friends old and new join in his search for a mysterious map and a famous smuggler's lost haul.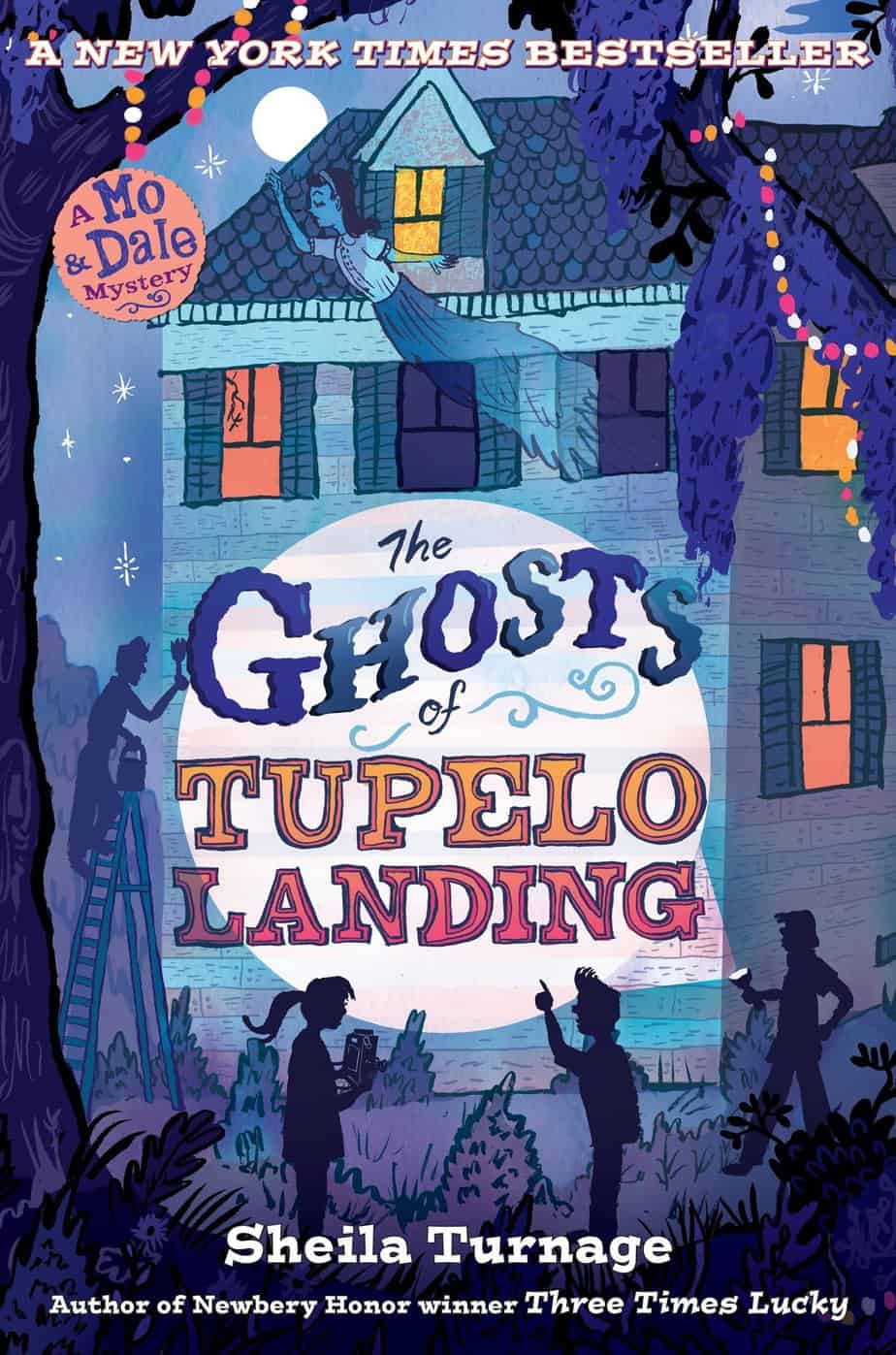 When Miss Lana makes an Accidental Bid at the Tupelo auction and winds up the mortified owner of an old inn, she doesn't realize there's a ghost in the fine print. Naturally, Desperado Detective Agency (aka Mo and Dale) opens a paranormal division to solve the mystery of the ghost's identity. They've got to figure out who the ghost is so they can interview it for their history assignment (extra credit). But Mo and Dale start to realize that the Inn isn't the only haunted place in Tupelo Landing. People can also be haunted by their own past. As Mo and Dale handily track down the truth about the ghost (with some help from the new kid in town), they discover the truth about a great many other people, too.
A laugh out loud, ghostly, Southern mystery that can be enjoyed by readers visiting Tupelo Landing for the first time, as well as those who are old friends of Mo and Dale.
HOTELS AND MOTELS ON TV

Gilmore girls features a hotel as a central setting. In later seasons, Lorelai and Sooki's Inn, and even Lorelai's chain hotel, are utopian settings. Even though things apparently get stressful, it is still to be seen as a glamorous job being Lorelai, who never seems to actually be doing much. (She's said to be doing much.) The kitchen is always overflowing with food, much like in a scene from Brambly Cottage. Melissa McCarthy does a great job of the slapstick, almost killing herself and others with her klutziness.
Schitt's Creek features a rags-to-riches family who go bankrupt and are forced to move to the small town purchased as a birthday present joke. Mother and father share a bedroom right through the wall from their grown son and daughter, plunging them back into adolescence.
Fawlty Towers (1975-1979) is the British ancestor of Schitts Creek and if you look closely, you'll see a lot of the same gags and comedic structure in common. I don't know if the creators of Schitts Creek were influenced by Fawlty Towers — it's hard to say, because the comedic structure employed can be seen across many sit-coms, whether set in a motel/hotel or otherwise.
Courage The Cowardly Dog's pilot episode features an inn managed by an evil cat who has engineered massive spiders to capture visitors for meat.
The design of Bates Motel is highly reminiscent of two other houses from recent pop culture: The house from Psycho and a painting by Edward Hopper. Now, anything built in the second Empire style inherits what these houses started…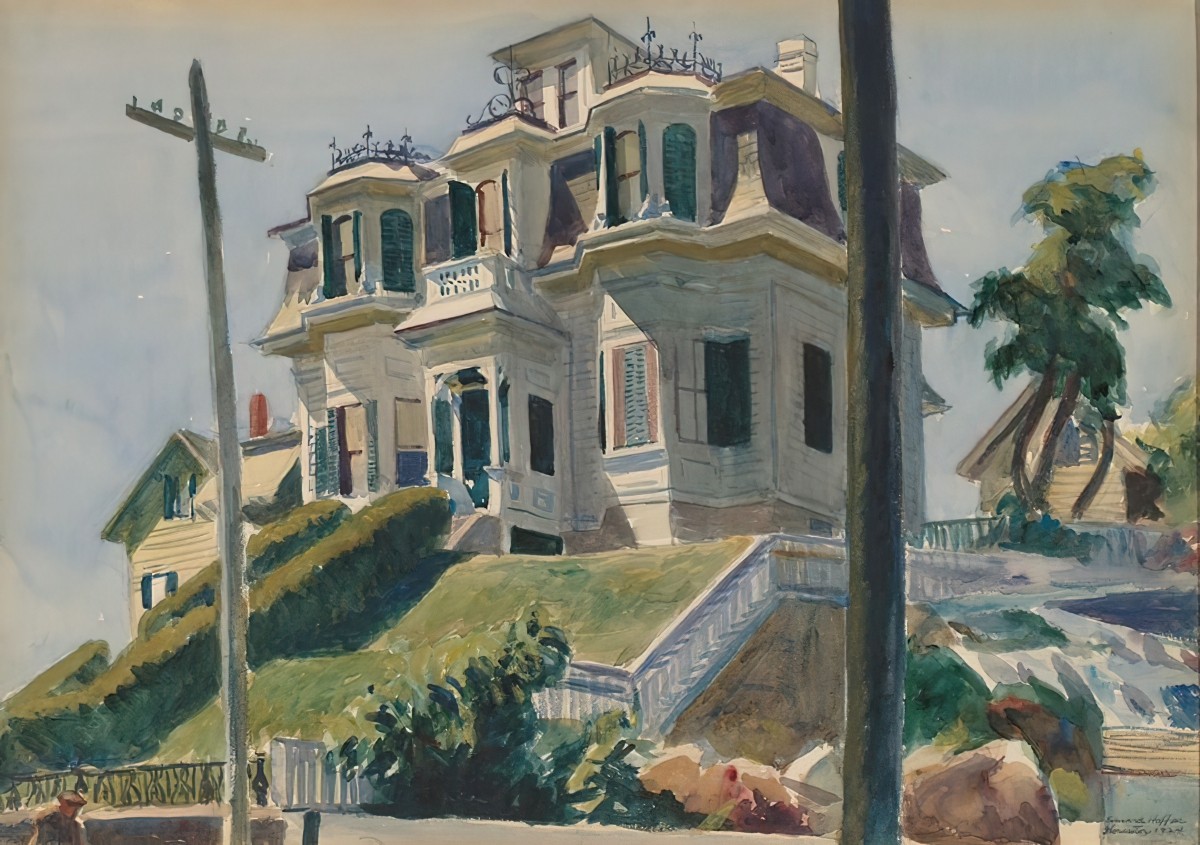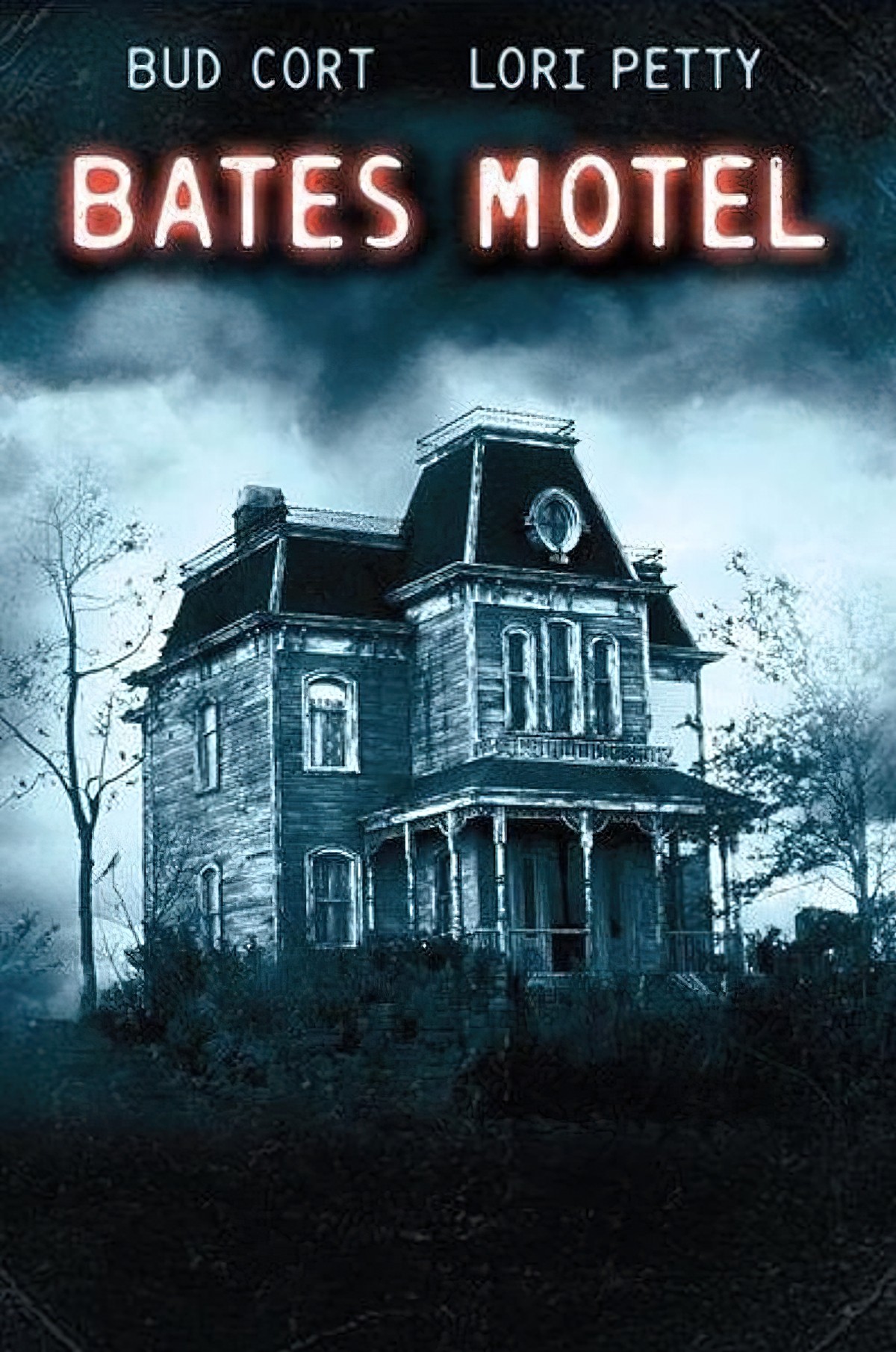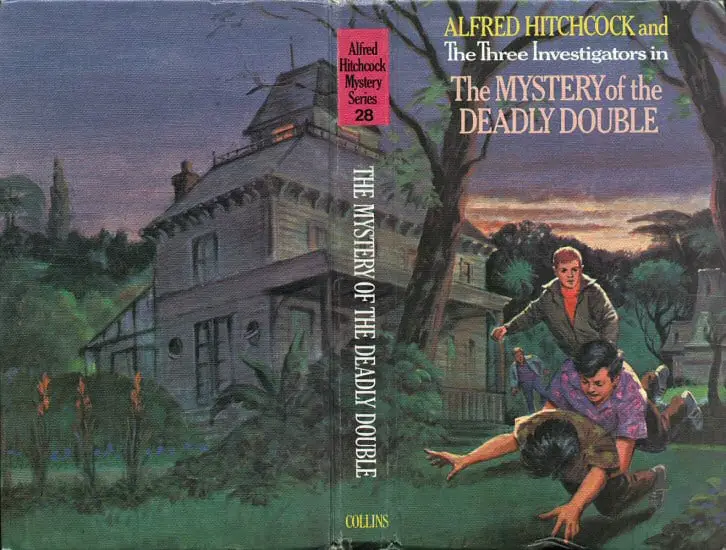 HOTELS AND MOTELS IN FILM
Road trip stories will likely include a hotel or motel or horror inn somewhere along the journey, as part of the plot if nothing else.
The Lobster (2015) disturbed me. In a dystopian near future, single people, according to the laws of The City, are taken to The Hotel, where they are obliged to find a romantic partner in forty-five days or are transformed into beasts and sent off into The Woods.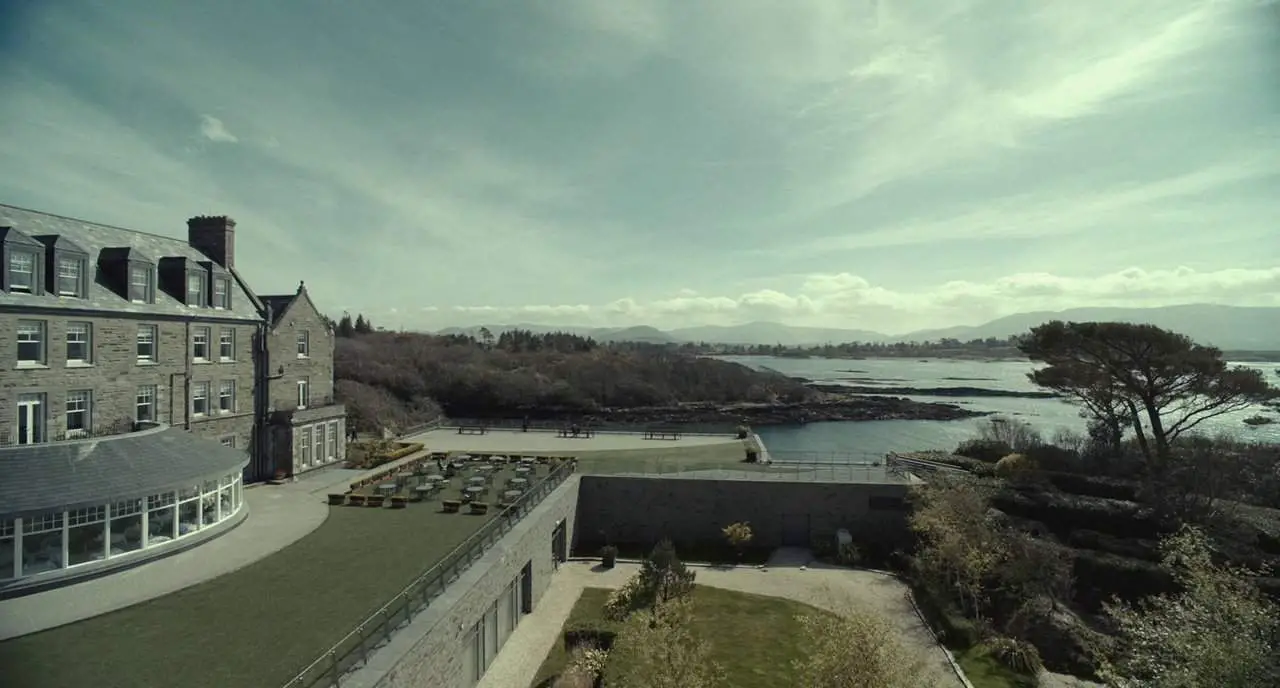 This idyllic pool scene in Thelma & Louise juxtaposes against what just happened. The grazes on Thelma's knees become visible to the audience after she lies down, reminding us that this is no idyll.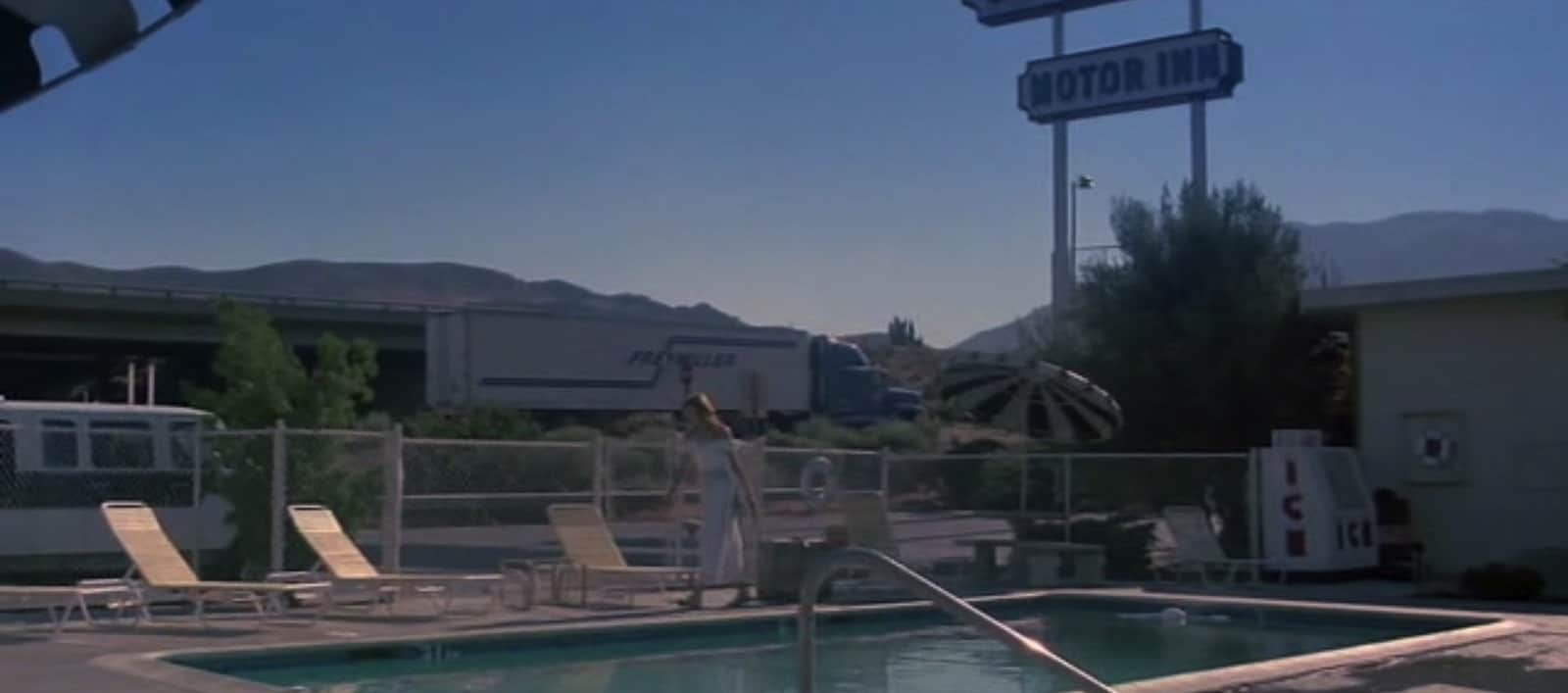 No Country For Old Men has permanently ruined me for motels that look like this (most of them) and also for people standing right outside a dark room with the hallway light on — worse when they switch the light off.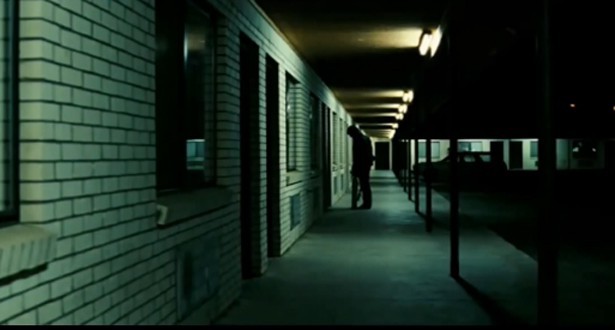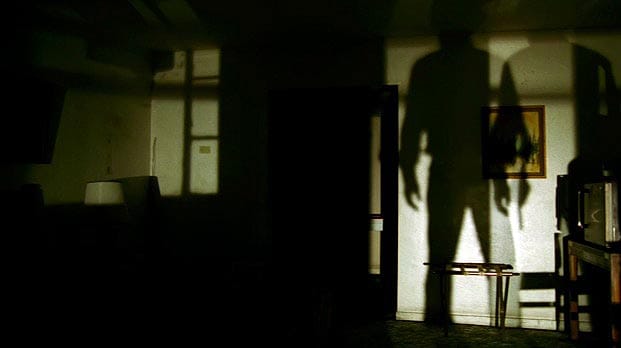 Little Miss Sunshine is another road trip film which includes a motel.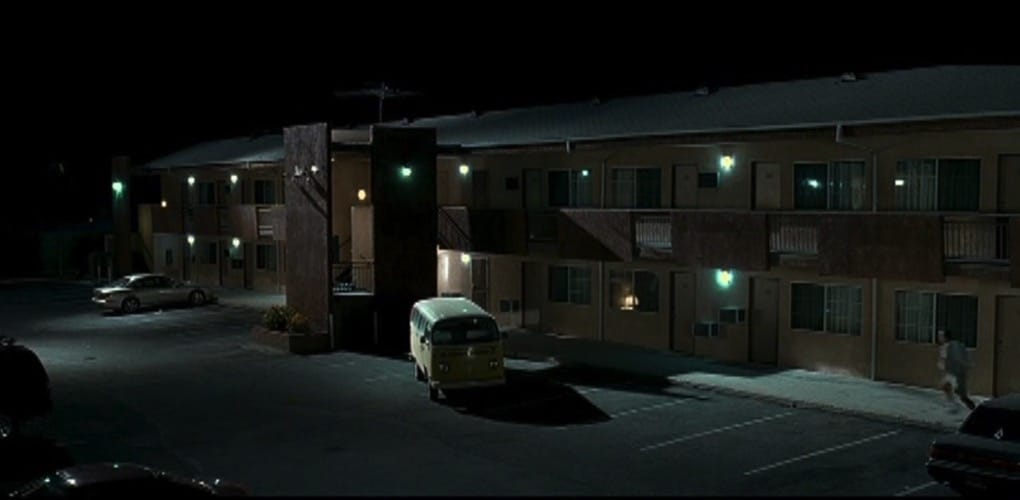 These aren't even the films most famous for their motels.
See the spooky Stanley Hotel that inspired Stephen King's The Shining, from LA Times.
TROPES RELATED TO HOTELS AND MOTELS
The Inn Of No Return — Hotel California, basically. Most popular in stories coming out of France.
Hell Hotel — scary and possibly abandoned hotels. I include one of these in our story app Hilda Bewildered.
Inn Security — the bit in a story where the hero is super tired (probably because of some big struggle) and goes to rest in an inn, but is woken up by the inn security in the middle of the night for some reason.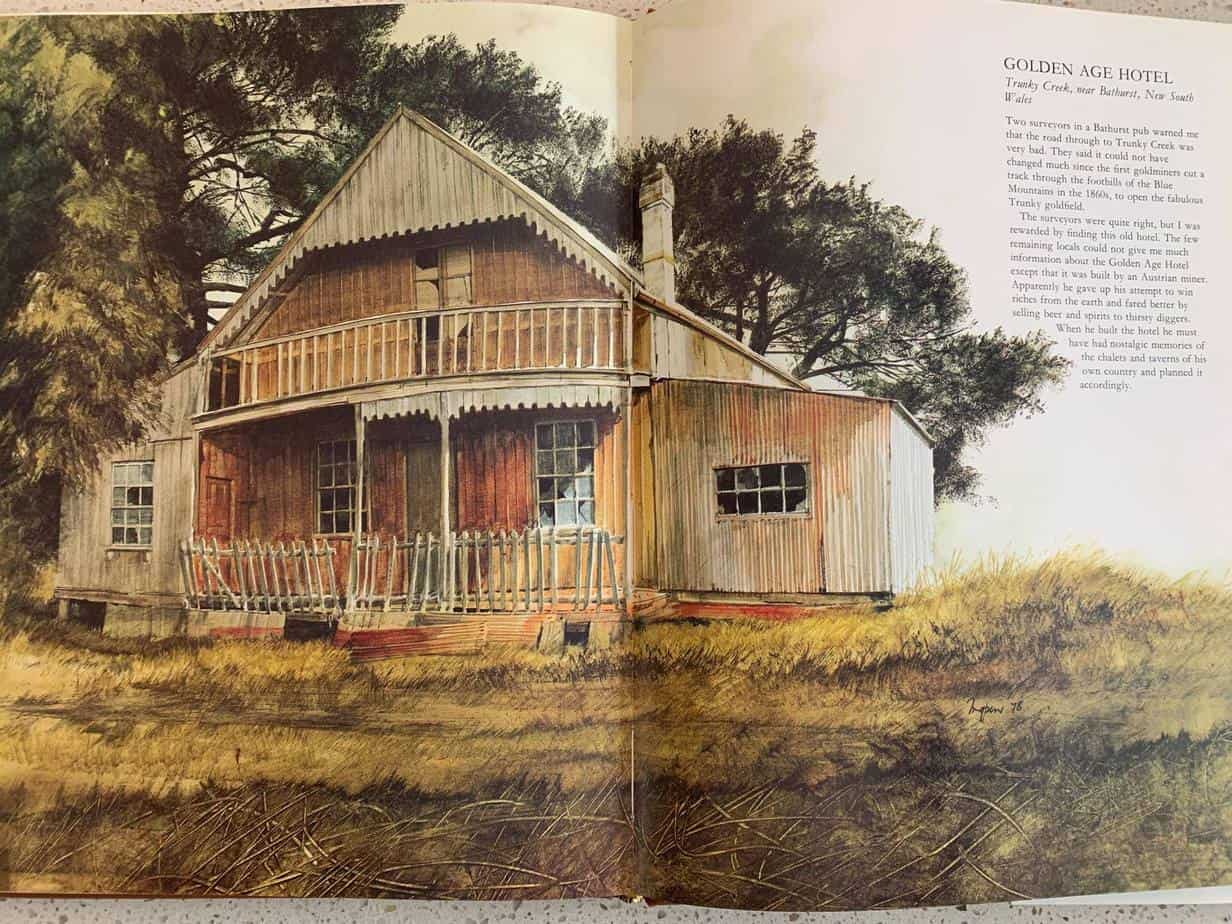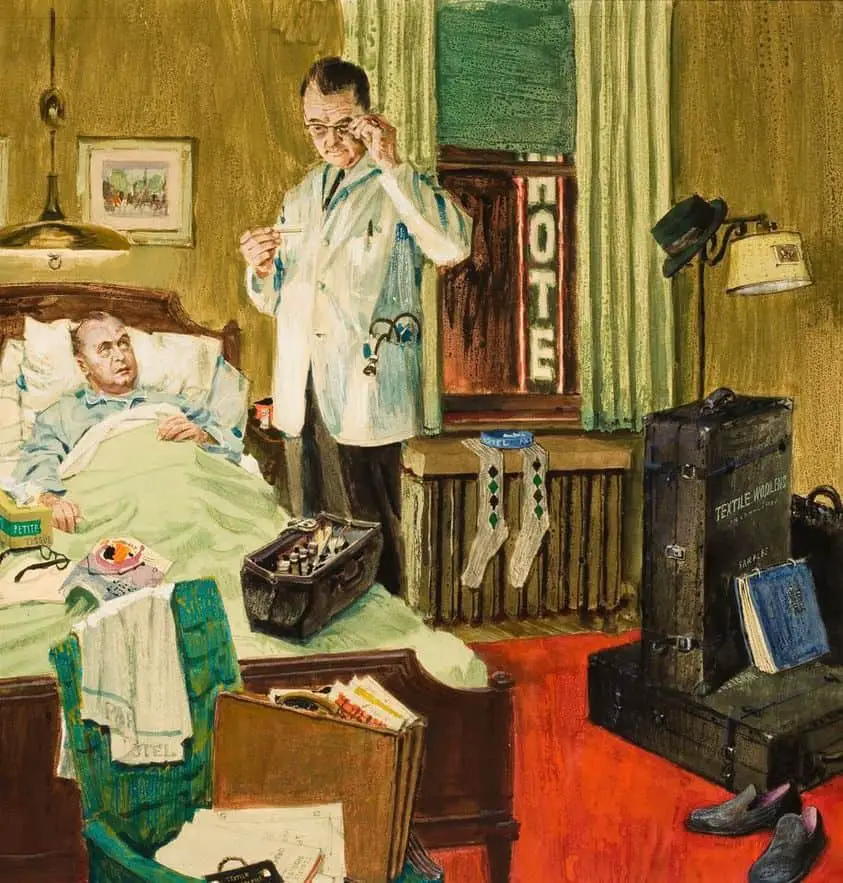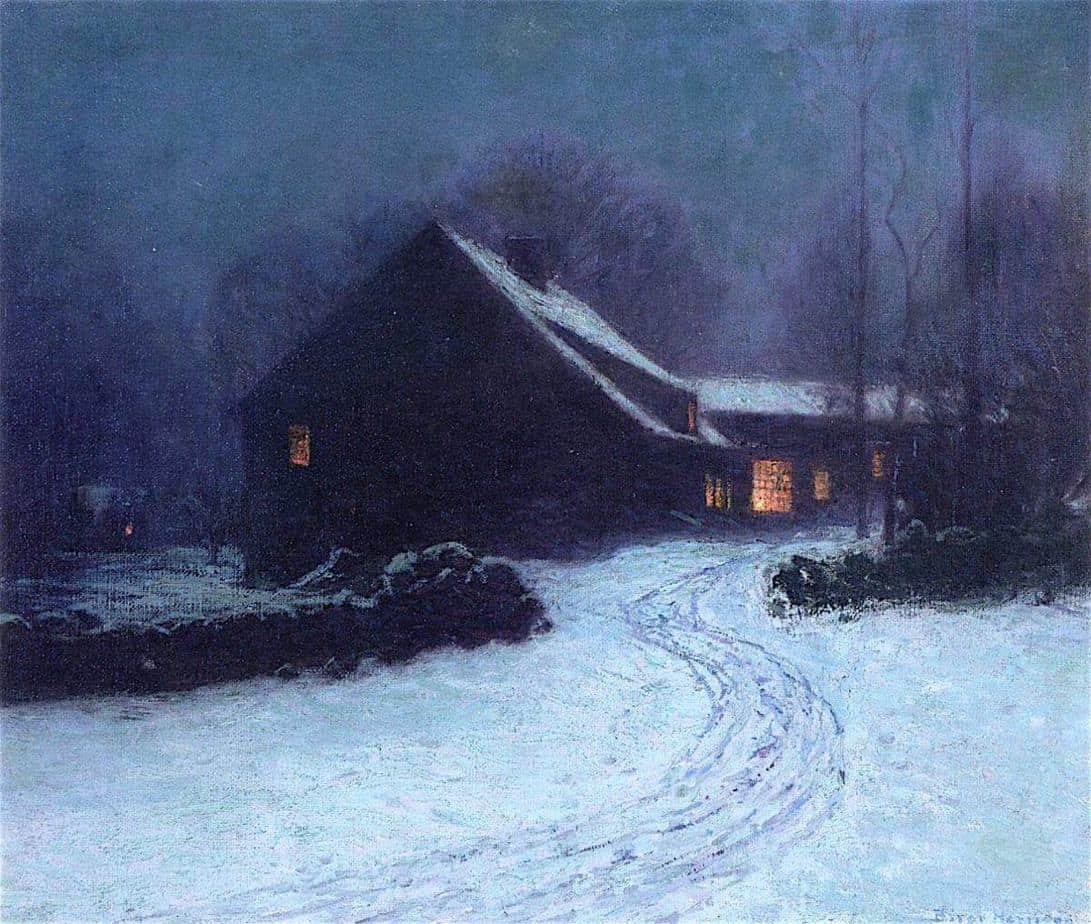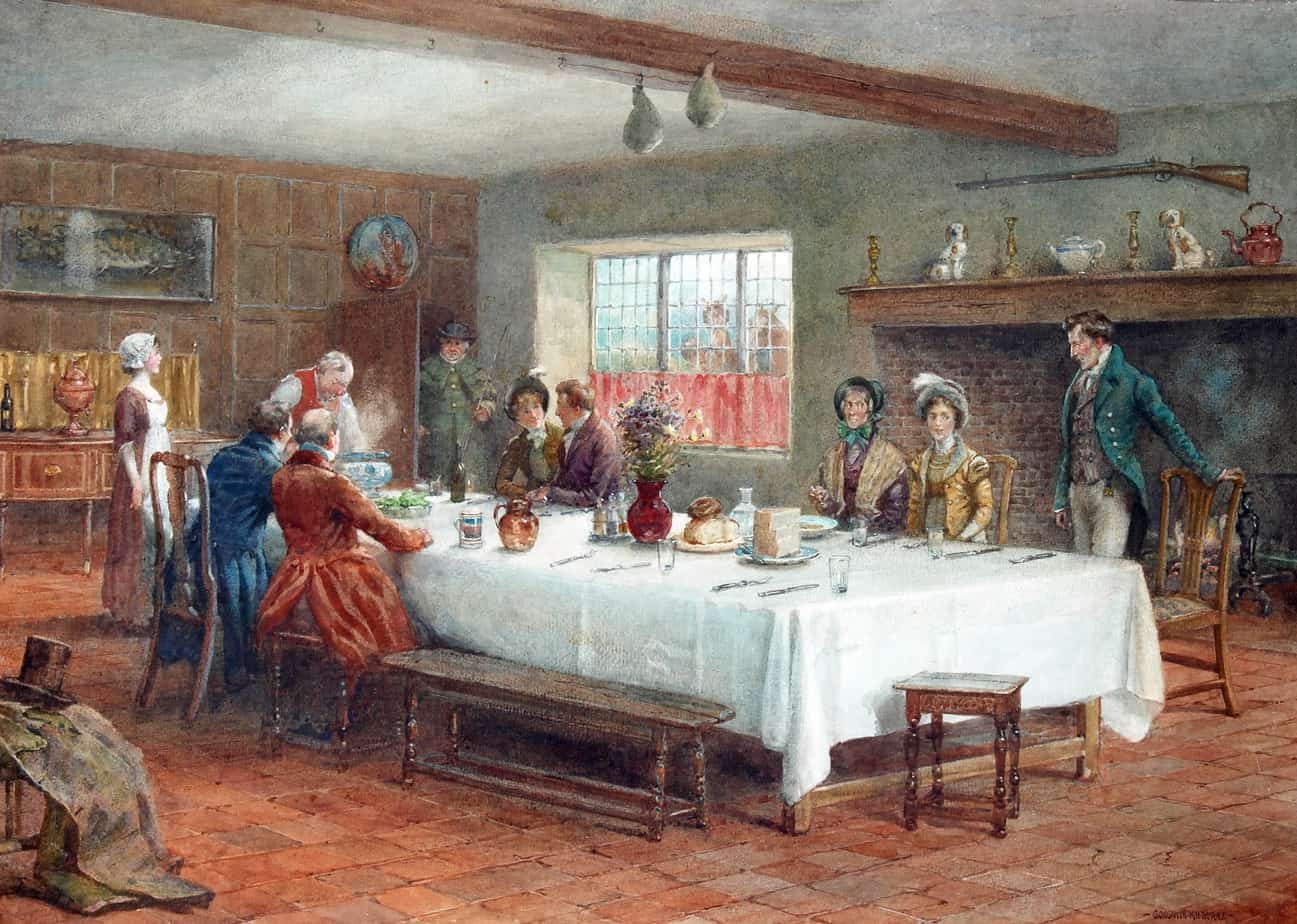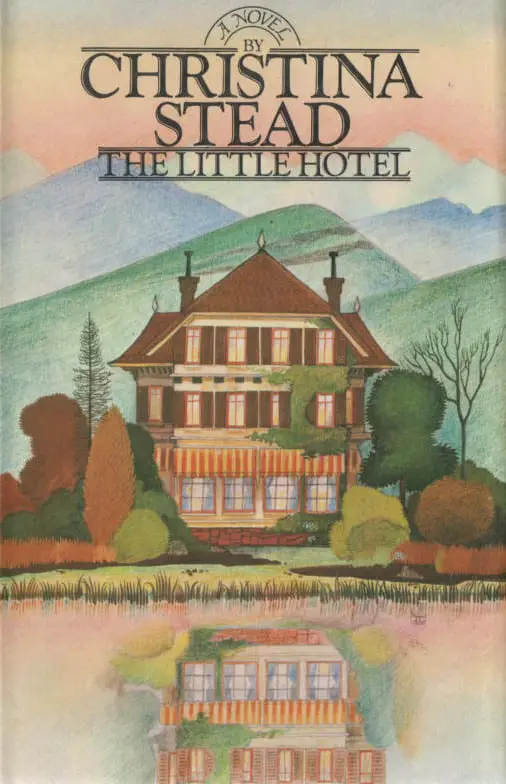 'If you knew what happens in the hotel every day! Not a day passes but something happens.' With these words the shrewd young proprietress of a modest Swiss hotel opens her account of the remarkable day-to-day events in her establishment. Little escapes here eye, still less her ear; for she is a good listener, and 'people come to confide in you. They tell you things they would not tell their own parents and friends, not even their lawyers and doctors'.
The period is the late 1940s. Many of Mme Bonnard's patrons are on the run from some real or imagined horror: from the Russians, from the dreaded Labour Government, from a husband bent on murder, from loneliness or madness…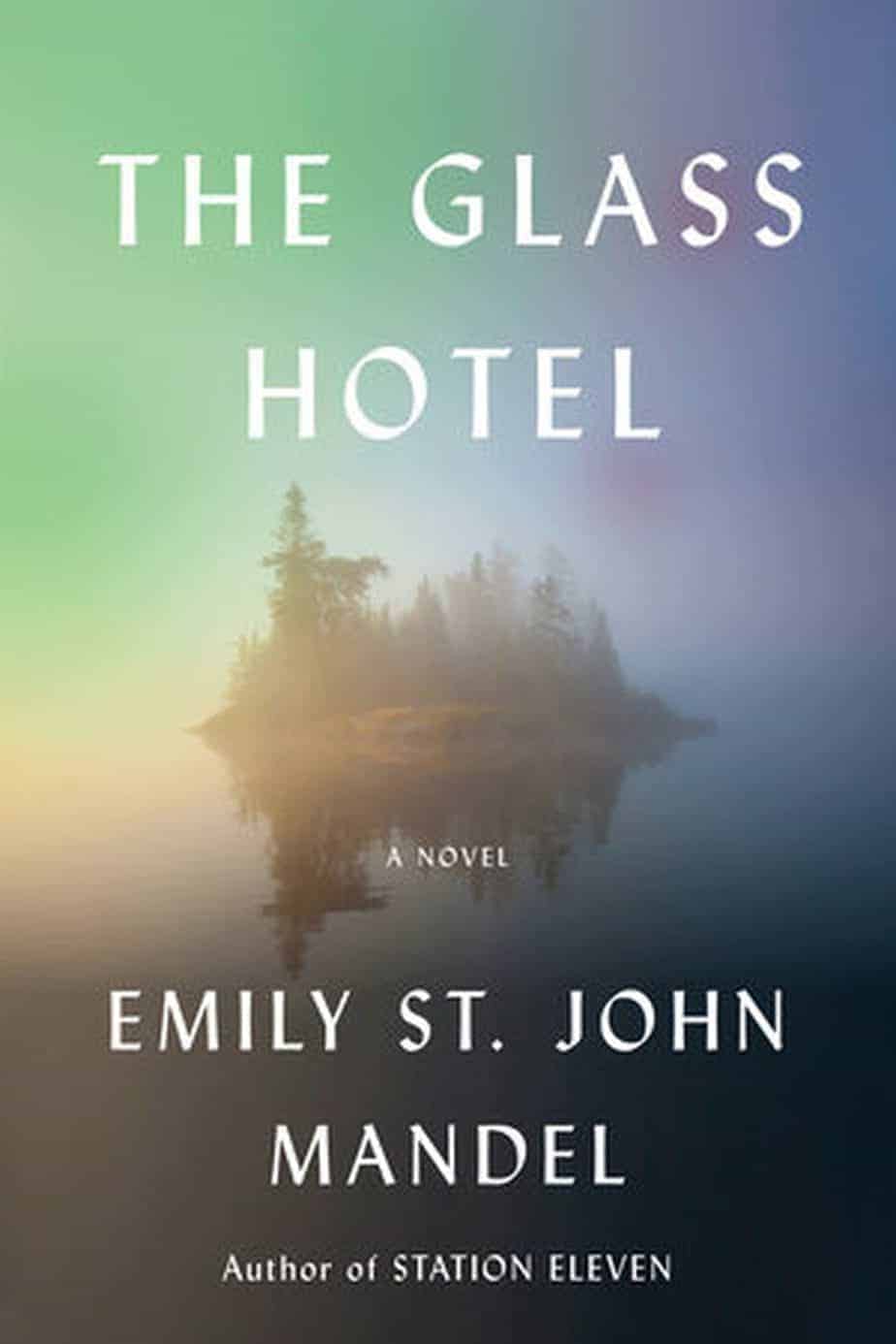 Vincent is a bartender at the Hotel Caiette, a five-star lodging on the northernmost tip of Vancouver Island. On the night she meets Jonathan Alkaitis, a hooded figure scrawls a message on the lobby's glass wall: Why don't you swallow broken glass. High above Manhattan, a greater crime is committed: Alkaitis is running an international Ponzi scheme, moving imaginary sums of money through clients' accounts. When the financial empire collapses, it obliterates countless fortunes and devastates lives. Vincent, who had been posing as Jonathan's wife, walks away into the night. Years later, a victim of the fraud is hired to investigate a strange occurrence: a woman has seemingly vanished from the deck of a container ship between ports of call.
In this captivating story of crisis and survival, Emily St. John Mandel takes readers through often hidden landscapes: campgrounds for the near-homeless, underground electronica clubs, the business of international shipping, service in luxury hotels, and life in a federal prison. Rife with unexpected beauty, The Glass Hotel is a captivating portrait of greed and guilt, love and delusion, ghosts and unintended consequences, and the infinite ways we search for meaning in our lives.
RELATED
Roadside Art Online: Old Motels from Interesting Ideas
The header photo is by Jake Stark