Kate DiCamillo has this to say about Harriet The Spy: "Not too long ago, I remembered that I read and loved Harriet the Spy [as a kid], and so I went back to it as the adult me, with some trepidation. … And it's even better and more subversive than I remembered. It's basically a primer on how to be a writer."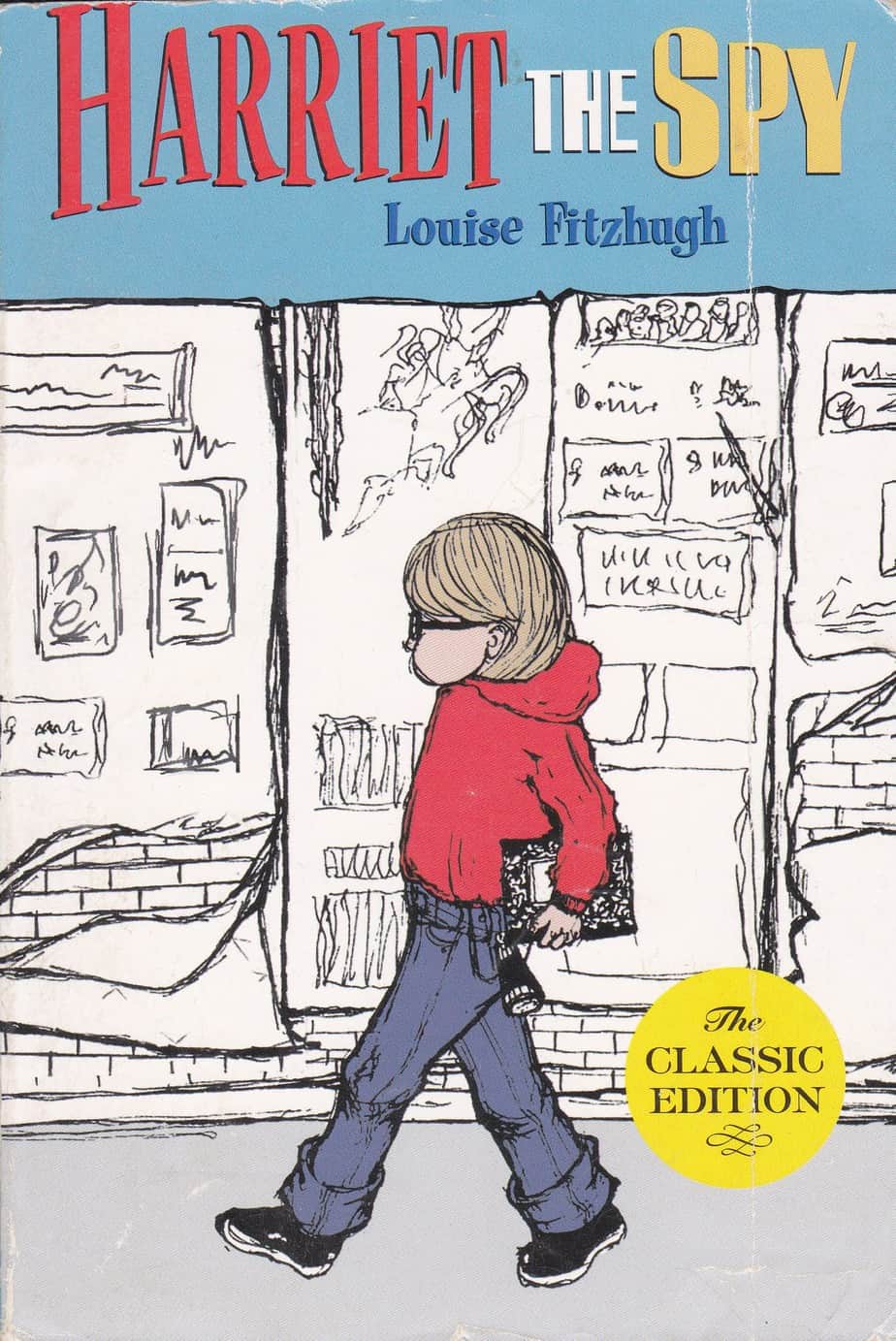 Harriet the Spy has a secret notebook that she fills with utterly honest jottings about her parents, her classmates, and her neighbors. Every day on her spy route she "observes" and notes down anything of interest to her:

I BET THAT LADY WITH THE CROSS-EYE LOOKS IN THE MIRROR AND JUST FEELS TERRIBLE.

PINKY WHITEHEAD WILL NEVER CHANGE. DOES HIS MOTHER HATE HIM? IF I HAD HIM I'D HATE HIM.

IF MARION HAWTHORNE DOESN'T WATCH OUT SHE'S GOING TO GROW UP INTO A LADY HITLER.

But when Harriet's notebook is found by her schoolmates, their anger and retaliation and Harriet's unexpected responses explode in a hilarious way.

MARKETING COPY
Related Links
Origin Stories: Harriet the Spy from Persephone Magazine
14 Ways "Harriet The Spy" Totally Messed You Up from Buzz Feed
Harriet and I from The Horn Book
If you've seen the modern film adaptation and not read the book, it's easy to forget that Harriet was a very unusual character for her time. She was wearing boys' clothing long before it was acceptable to do so. You won't find that in other books from this era.
Alison Bechdel loved Harriet the Spy as a kid:
I was just fascinated by Harriet's notebook—her impulse to write, her adventures. Literally spying on people, going up in that dumbwaiter, observing life, and then writing it down. It just seemed like the whole point of life, you know? Here was a kid who wrote about something real.

I think, as a young lesbian, I was also picking up on this heroine as a lesbian character. But, you know, she was a child—there's no way to really say that Harriet is a lesbian. As I got older, I was curious about [the book's author] Louise Fitzhugh, and I eventually found out that, yes, [Fitzhugh] was gay. It was something about [Harriet]…she was not interested in boys, she was not interested in dresses, she had zero interest in the things the girls in the other books I was reading were interested in. I think that's what I was picking up on. Harriet was all about her work.