All mushrooms are edible. Some only once.

Lithuanian proverb
I live in a part of the world where deadly poisonous mushrooms grow rampantly under certain conditions. The Amanita phalloides is also known as the Deathcap mushroom.
Unfortunately, these deadly poisonous mushrooms look very similar to tasty and nutritious mushrooms that grow in other parts of the world, for example Asia's popular straw mushroom.
In 2012, two people died after eating these mushrooms at a New Year's Eve dinner party in Canberra, and in 2014 four people were seriously poisoned.

Food Safety News
Death by poisonous mushroom must be a harrowing way to go, because you don't die immediately. Rather, you feel worse and worse, and no doubt realise at some point that you have eaten a deathcap. However, by the time you start to feel ill, it is too late.
Emily Dickinson's Poem About Mushrooms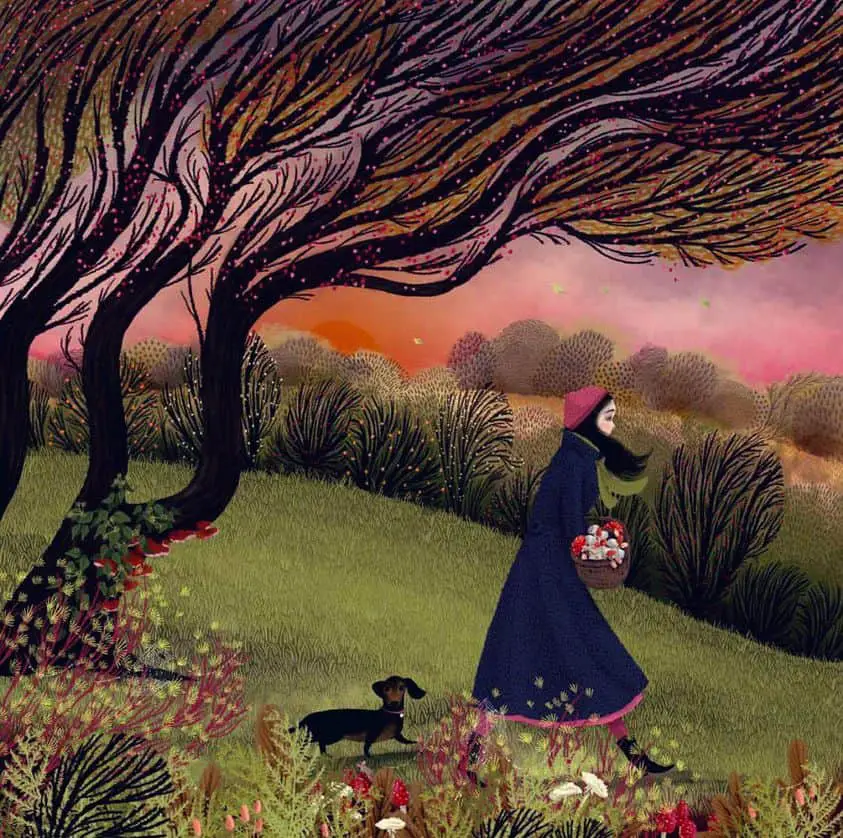 The Mushroom
By Emily Dickinson
The mushroom is the elf of plants,
At evening it is not;
At morning in a truffled hut
It stops upon a spot.

As if it tarried always;
And yet its whole career
Is shorter than a snake's delay,
And fleeter than a tare.'

T is vegetation's juggler,
The germ of alibi;
Doth like a bubble antedate,
And like a bubble hie.

I feel as if the grass were pleased
To have it intermit;
The surreptitious scion
Of summer's circumspect.

Had nature any outcast face,
Could she a son contemn,
Had nature an Iscariot,
That mushroom, — it is him.
Mushrooms in Hayao Miyazaki Films
Food is important to Hayao Miyazaki, and mushrooms are an important part of Japanese cuisine, so naturally mushrooms feature heavily in his animated films.
Mushroom Men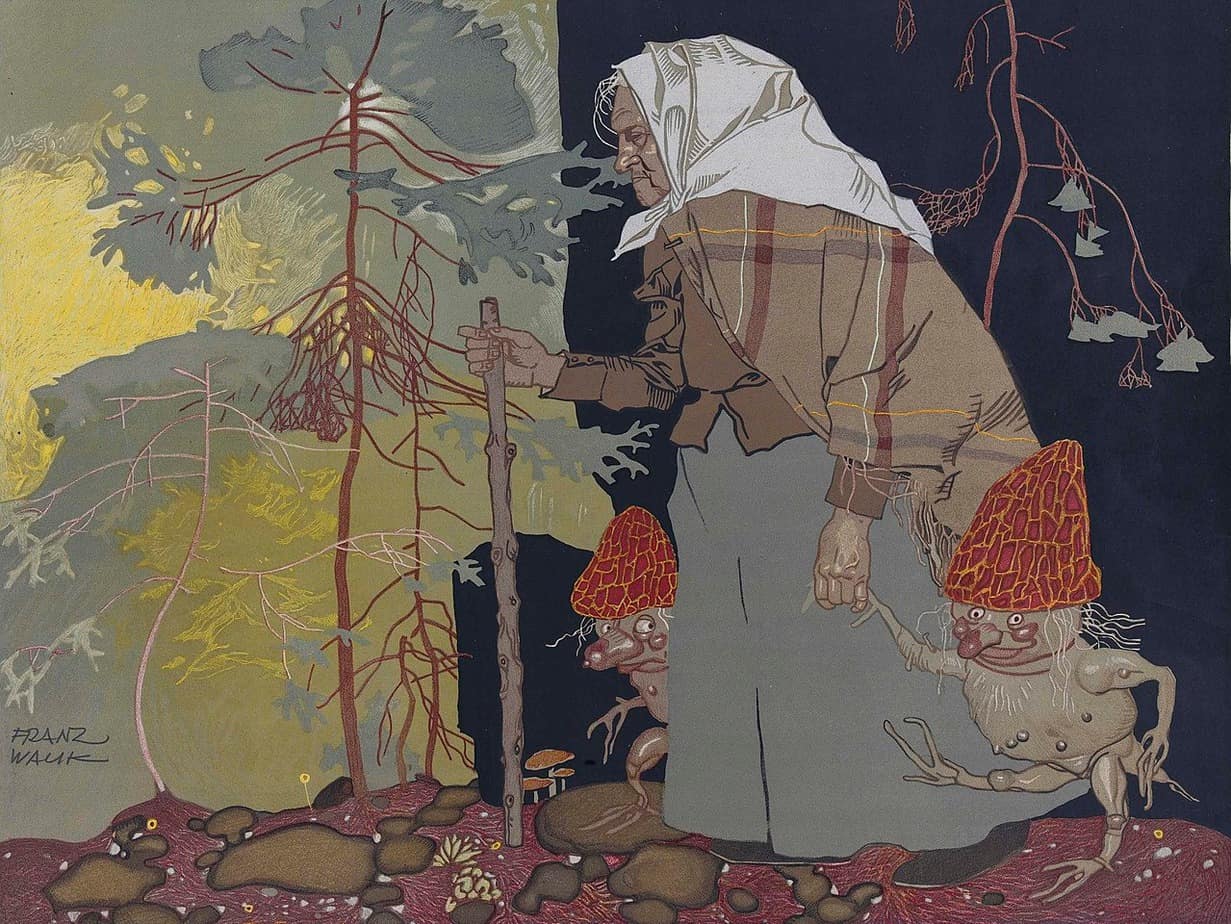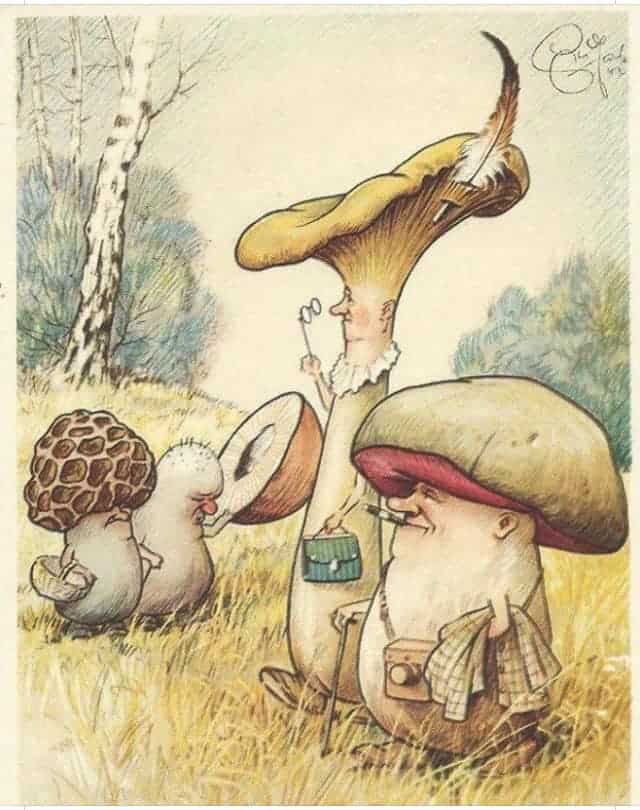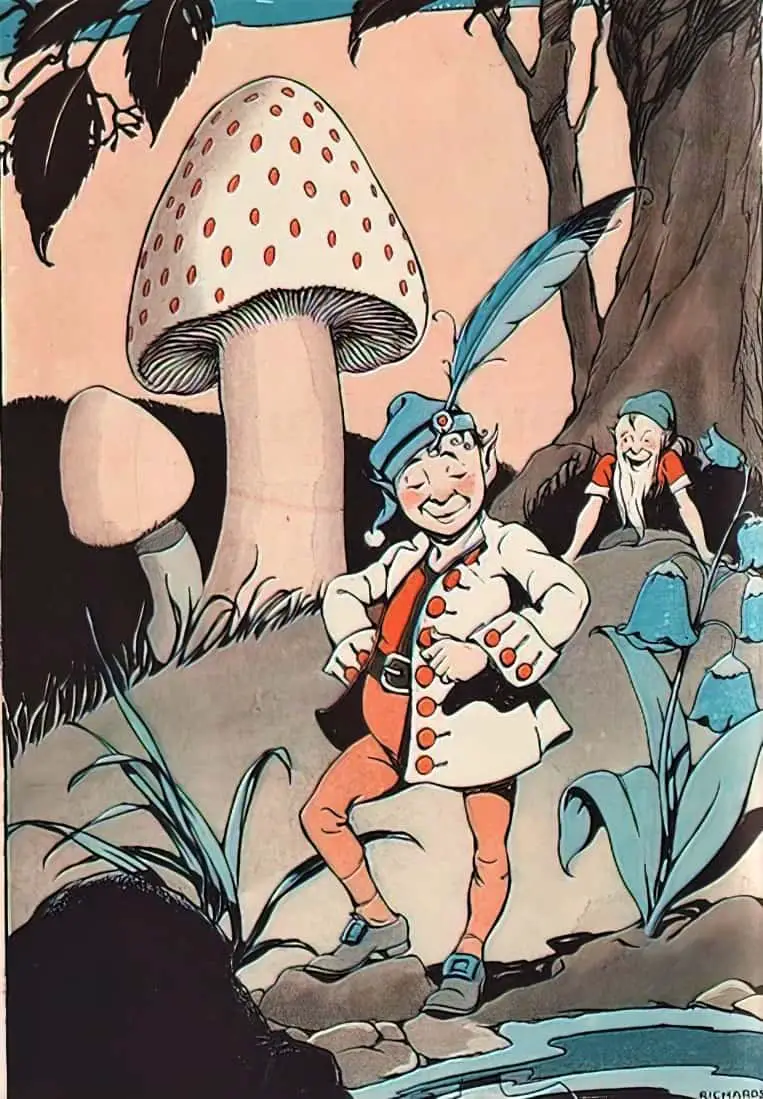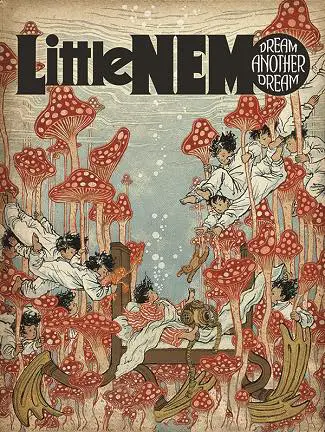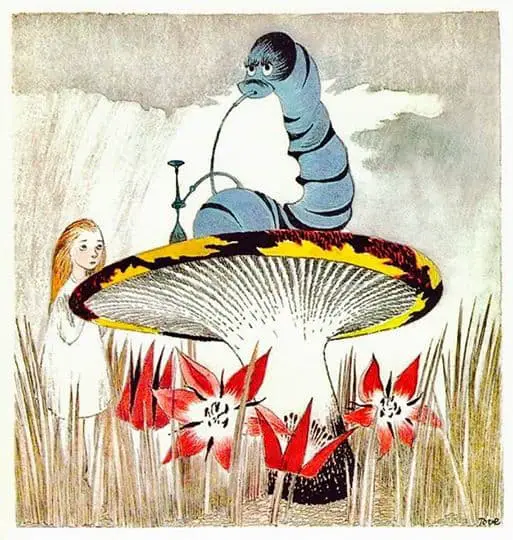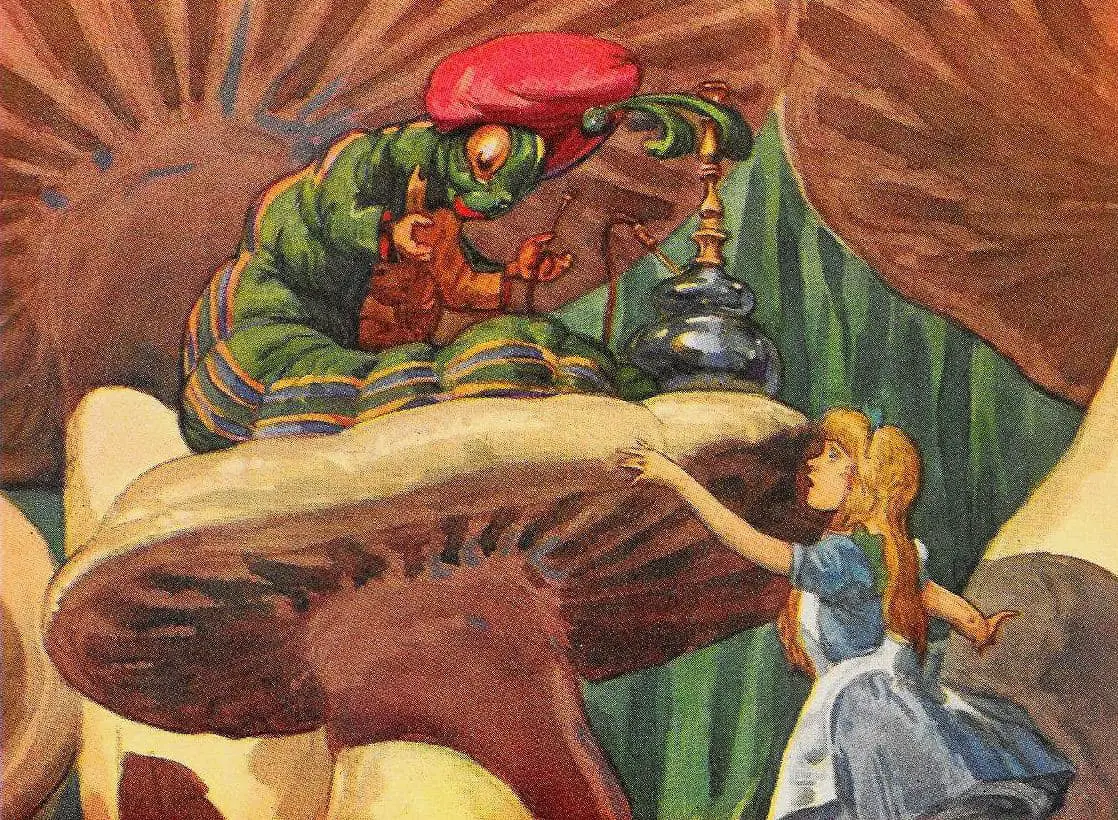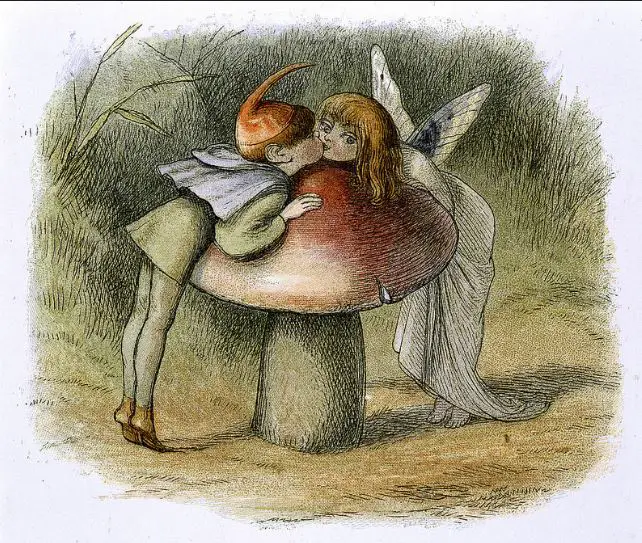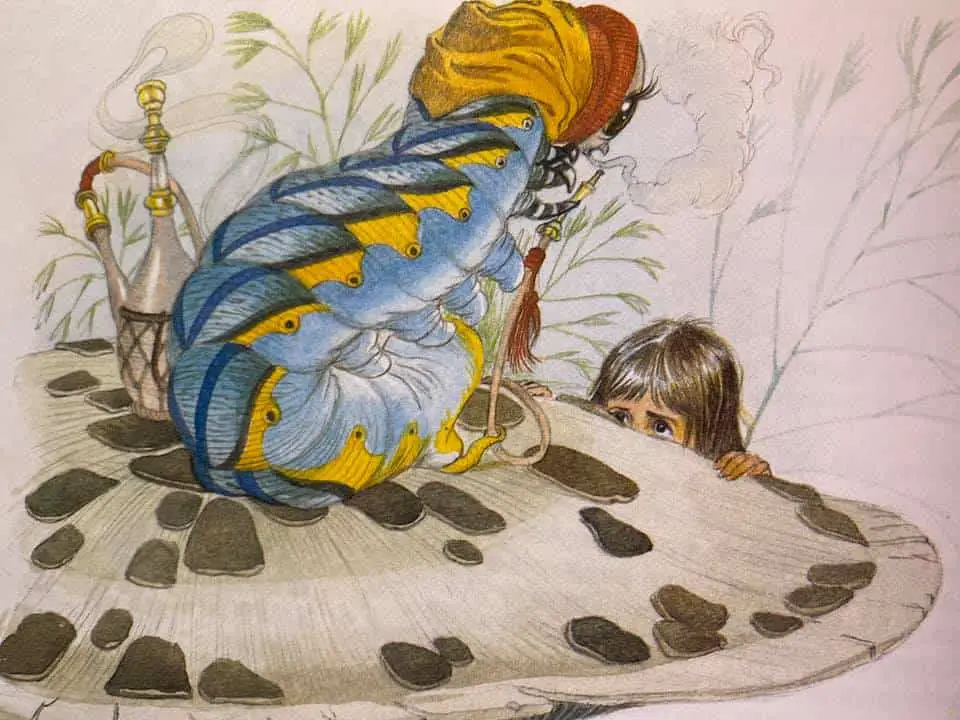 Mushroom and Toadstool Shade Umbrellas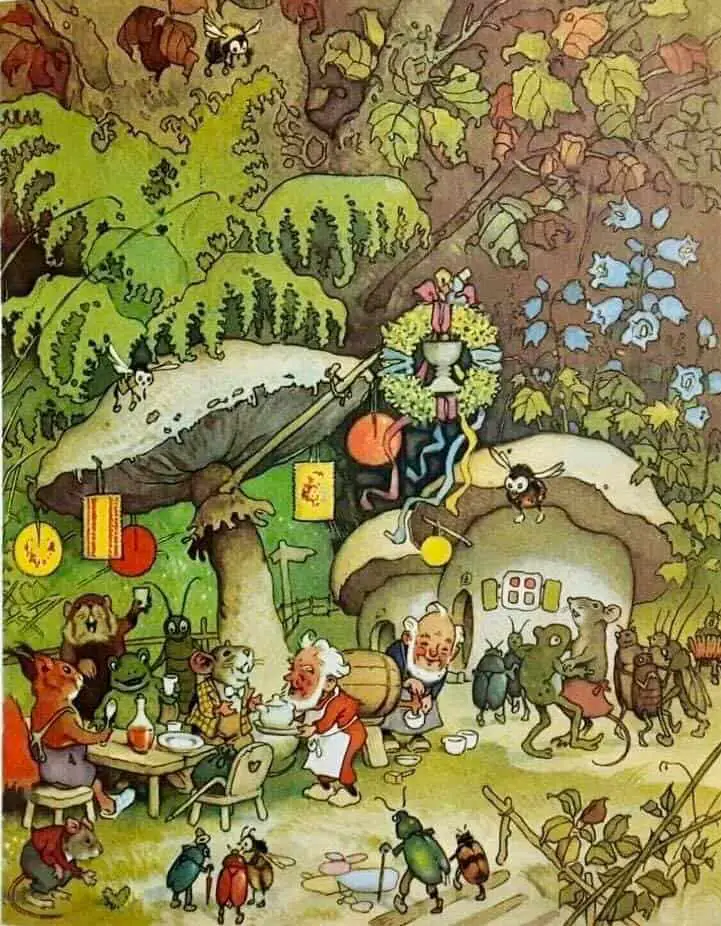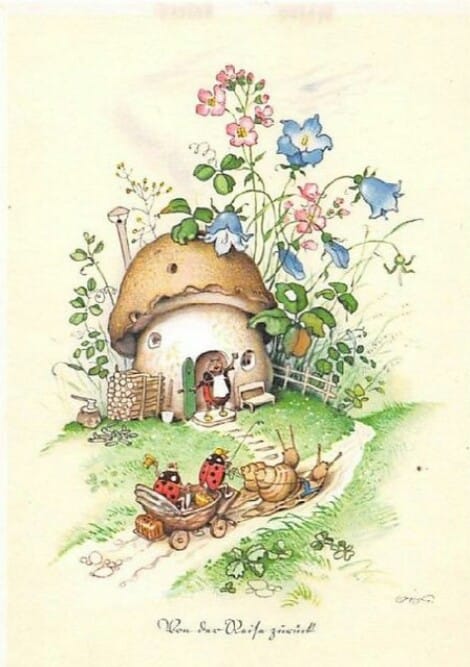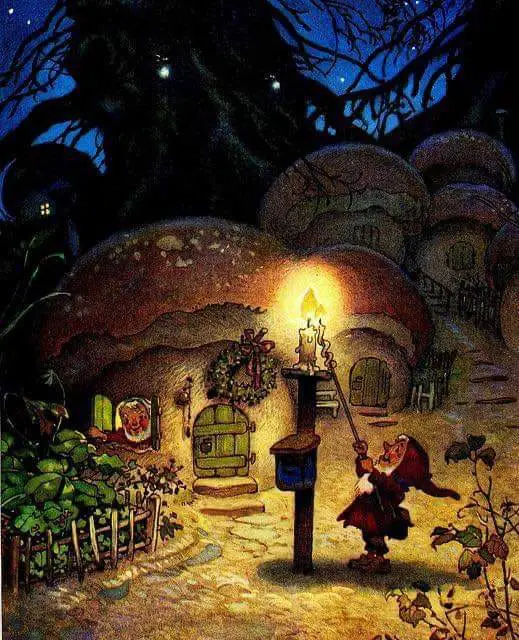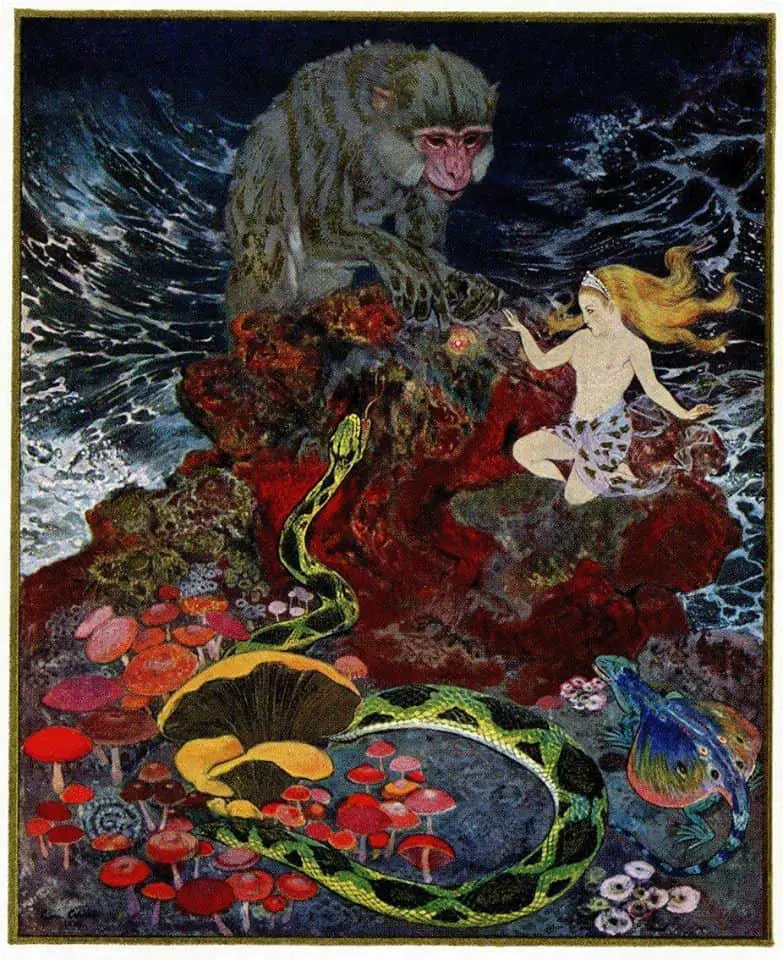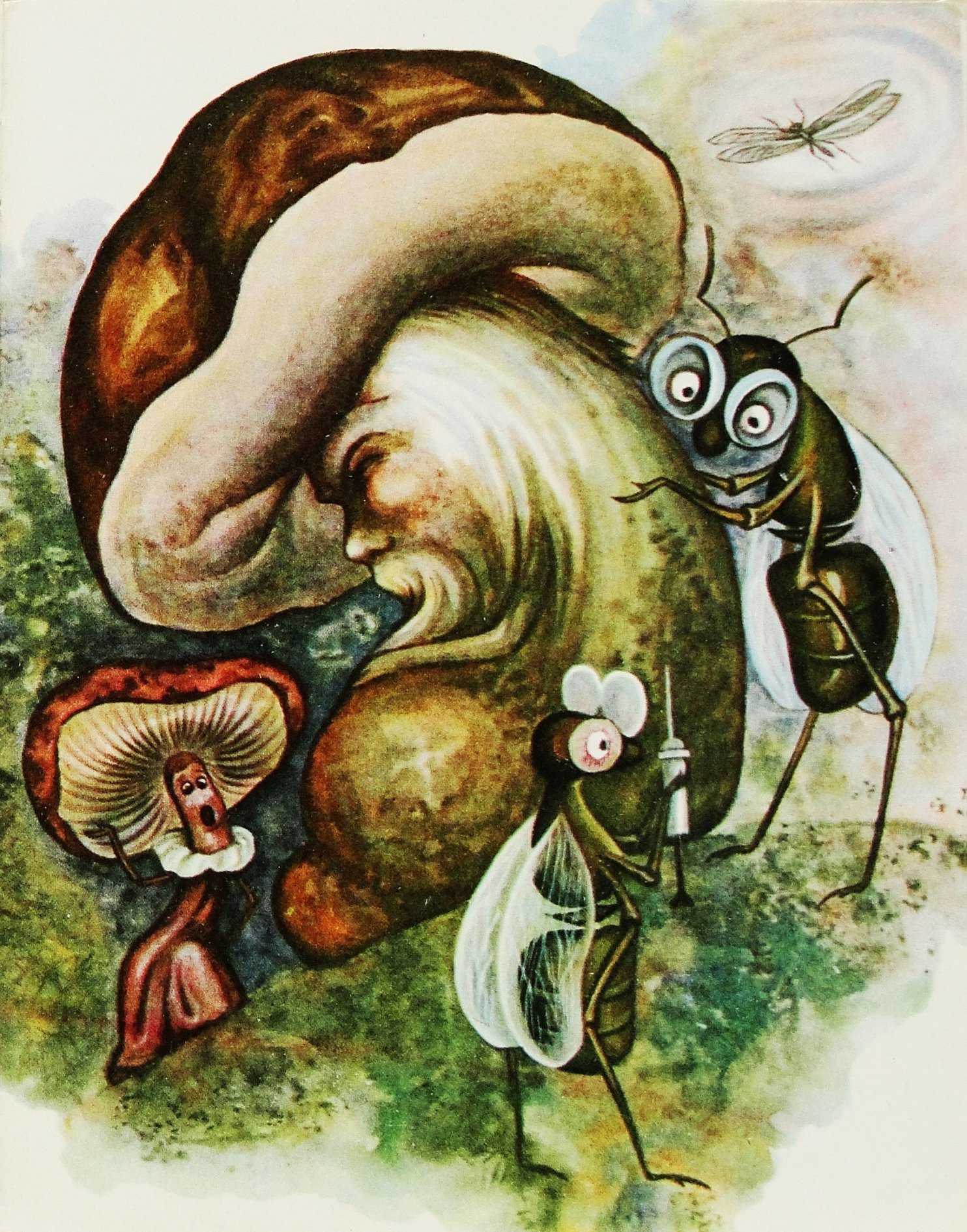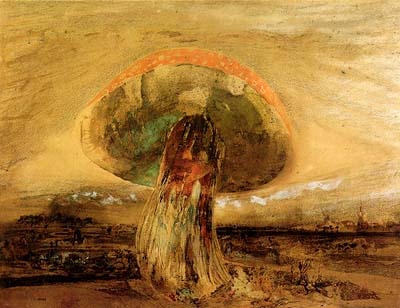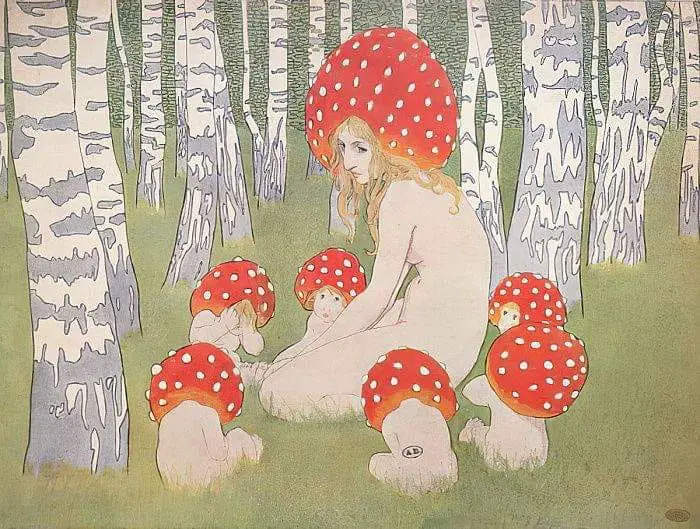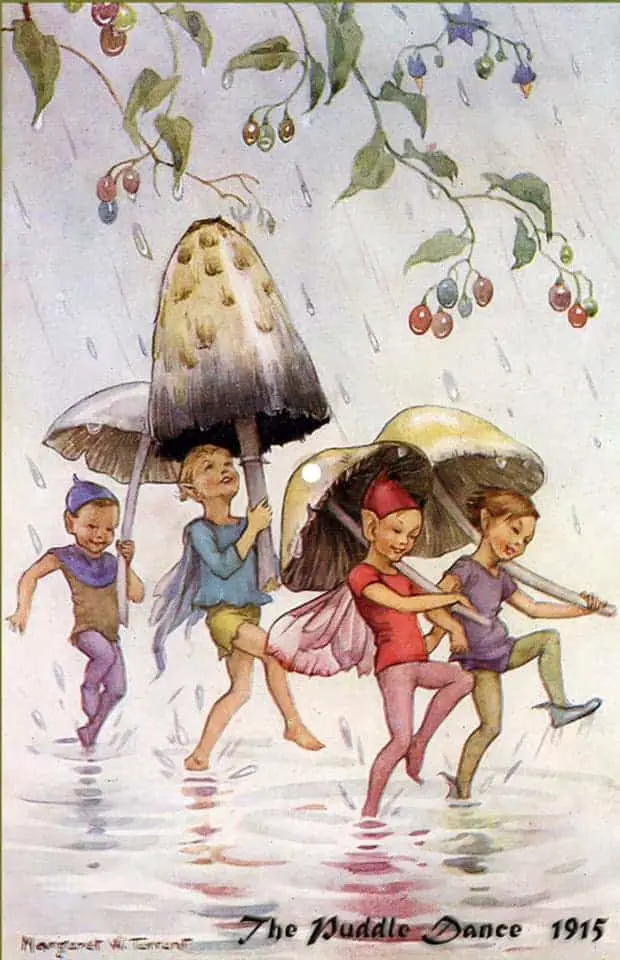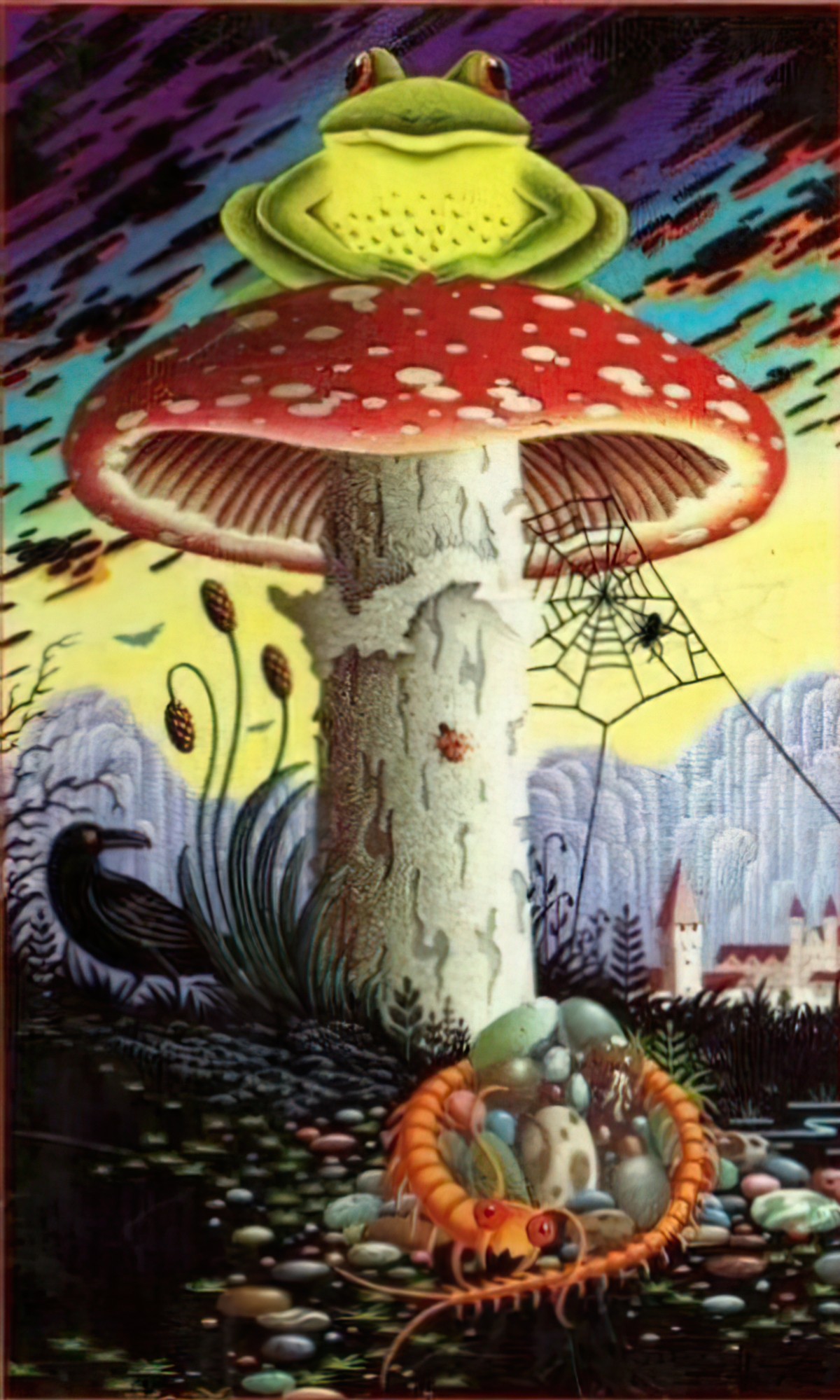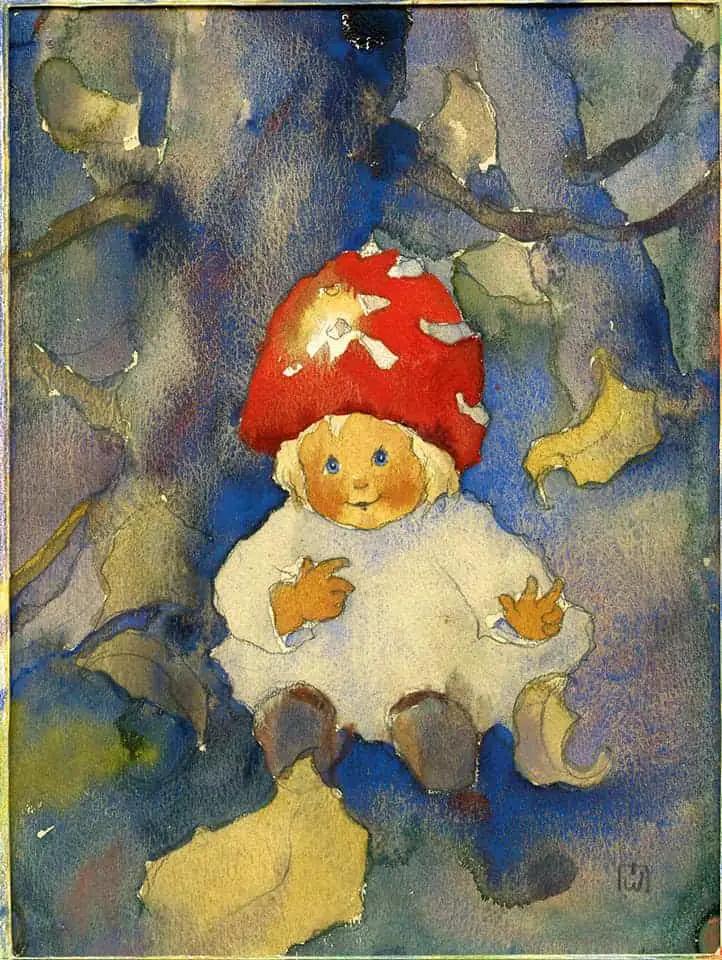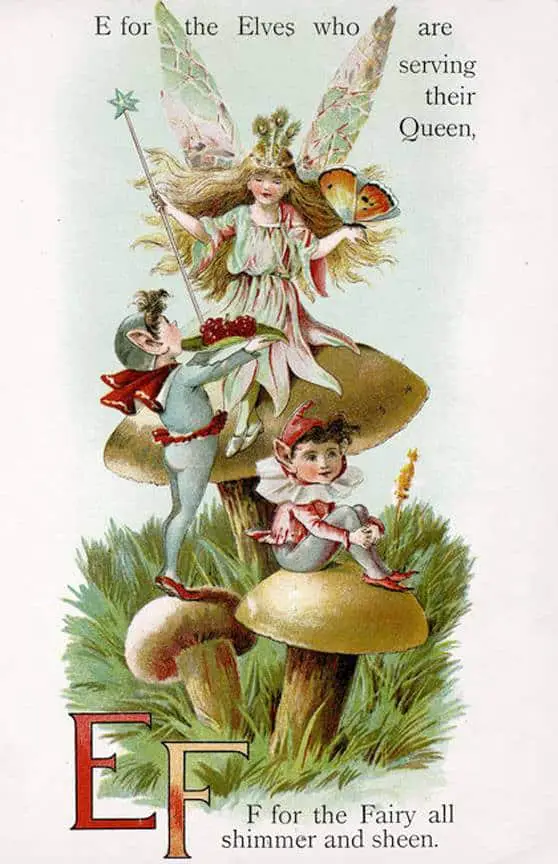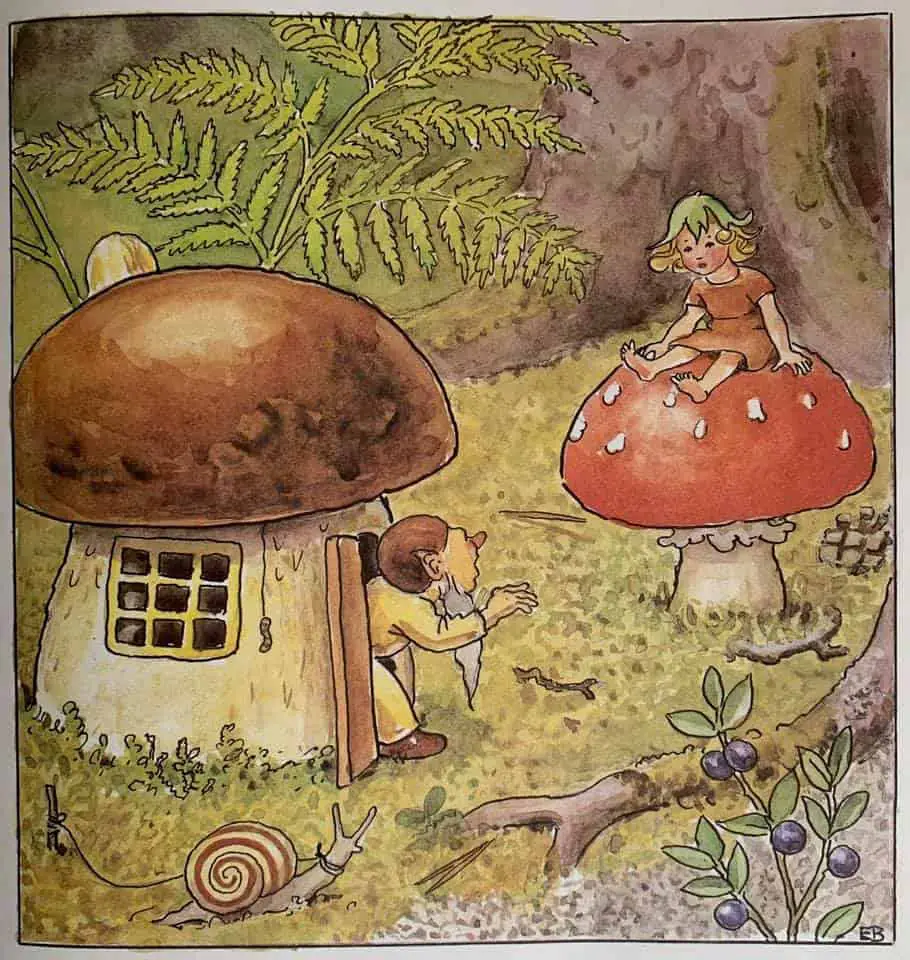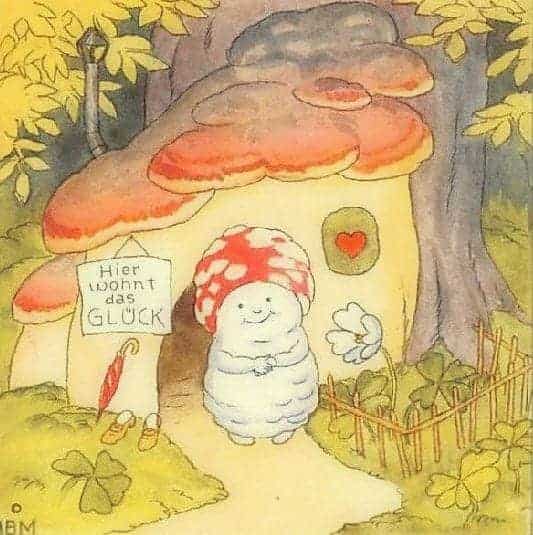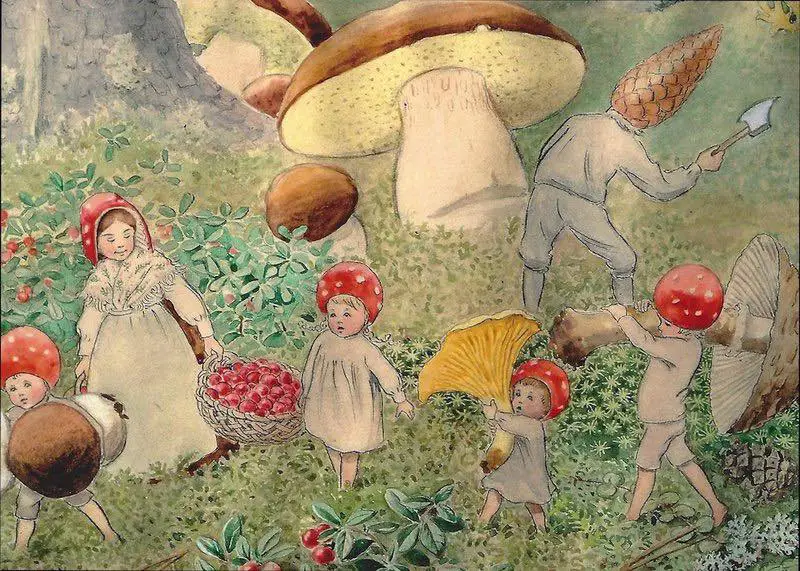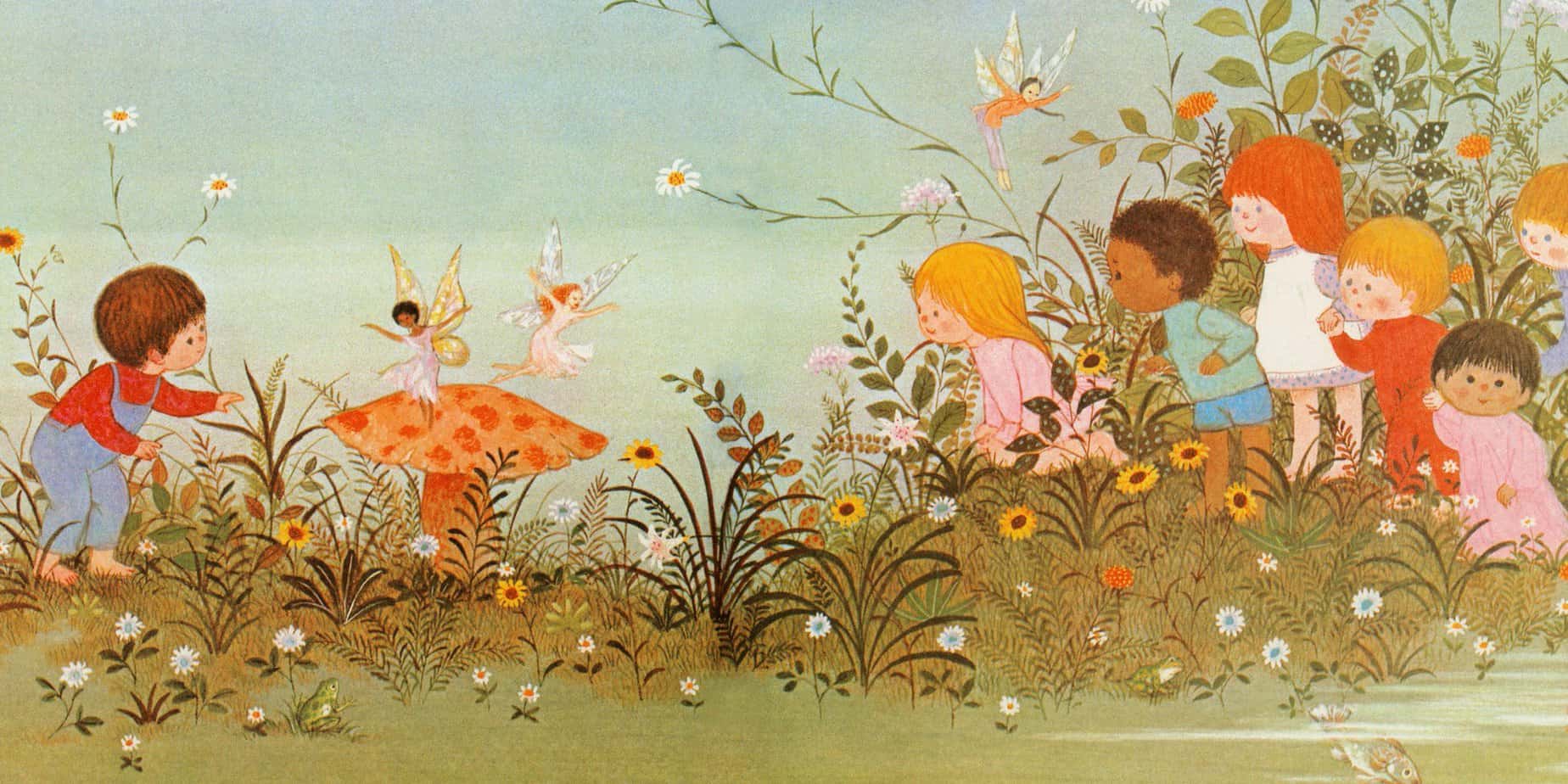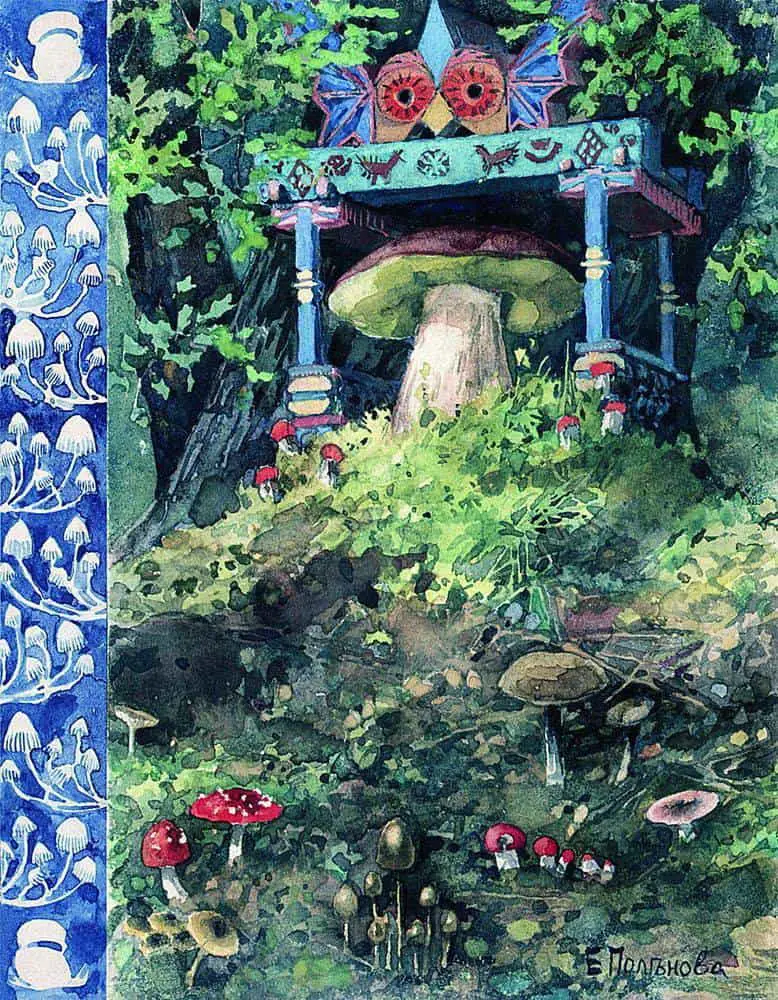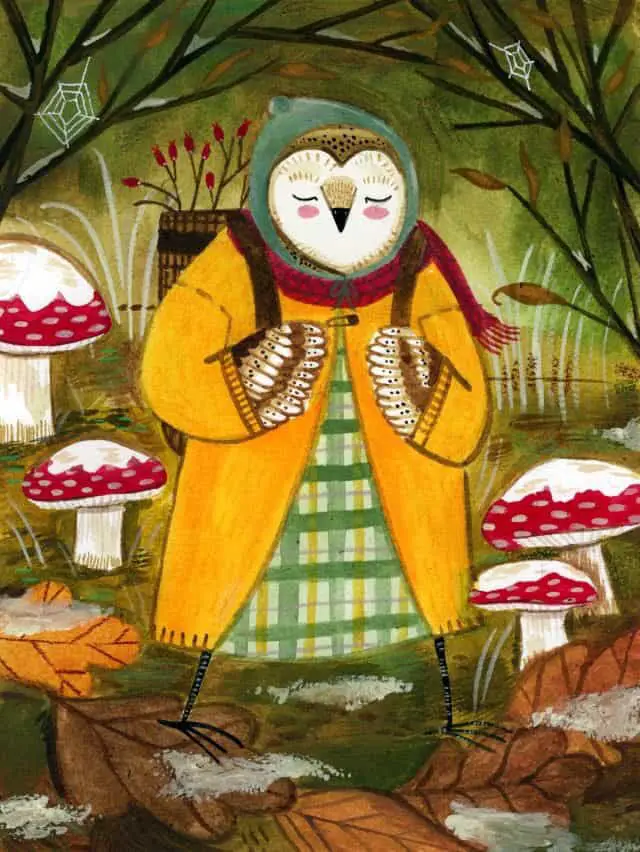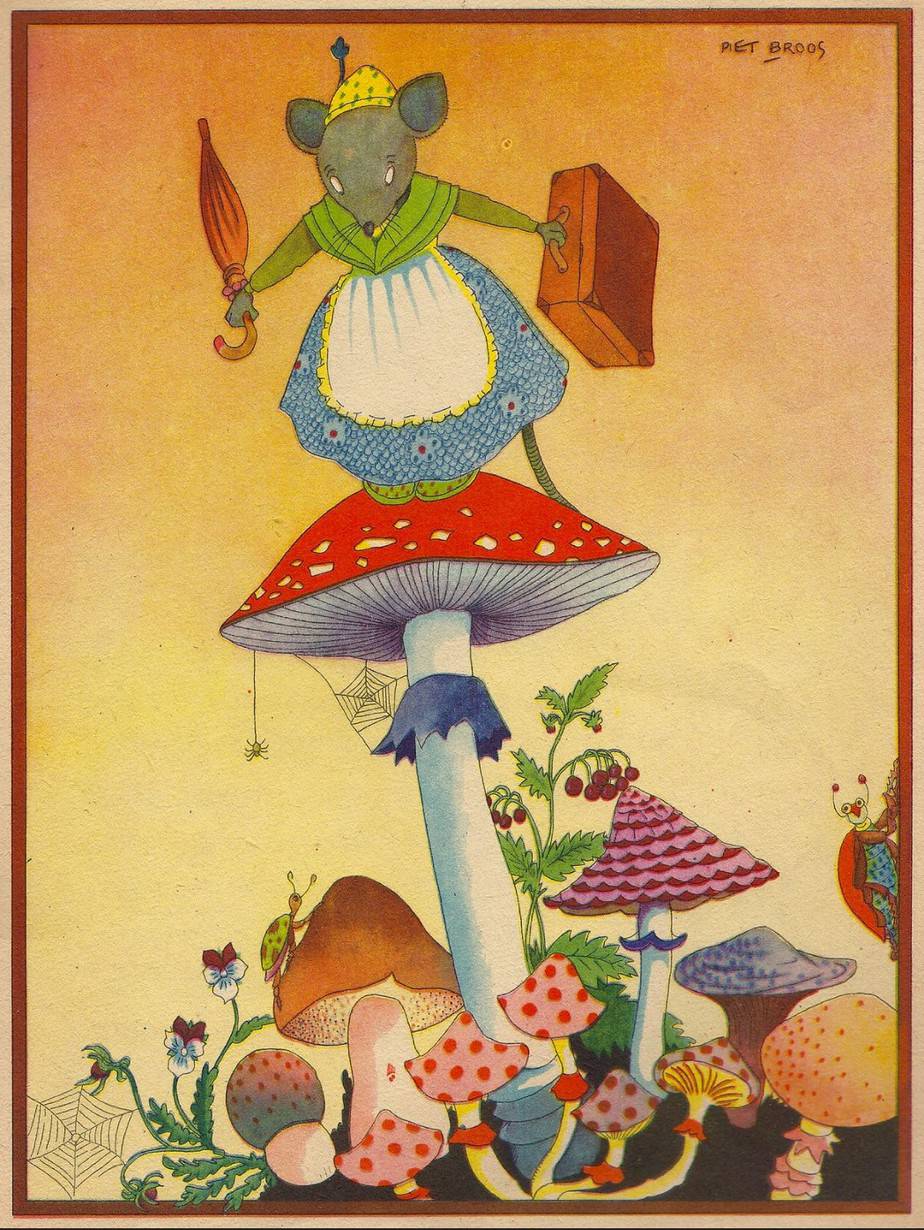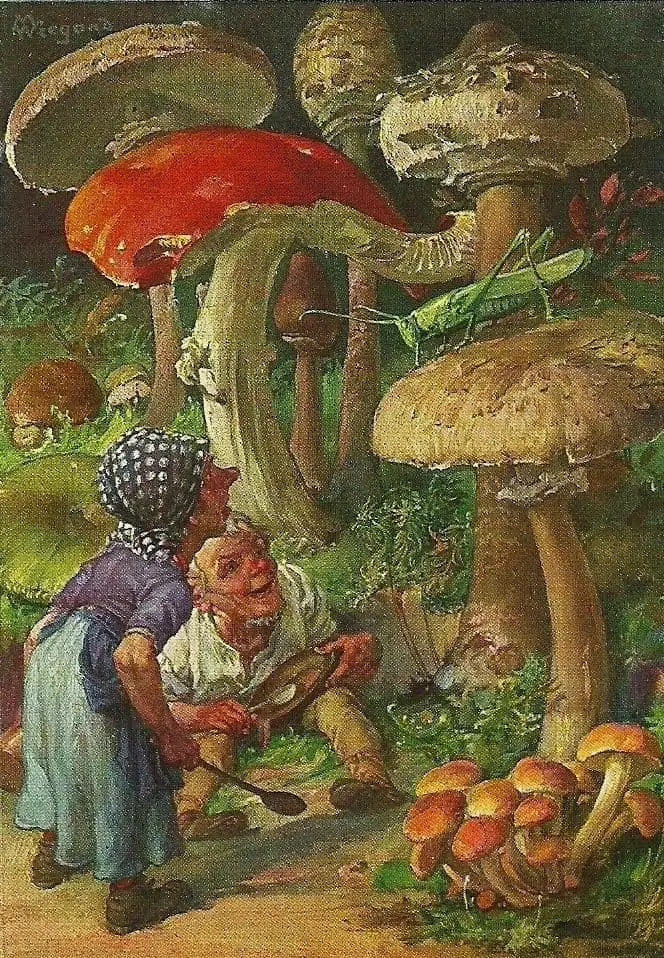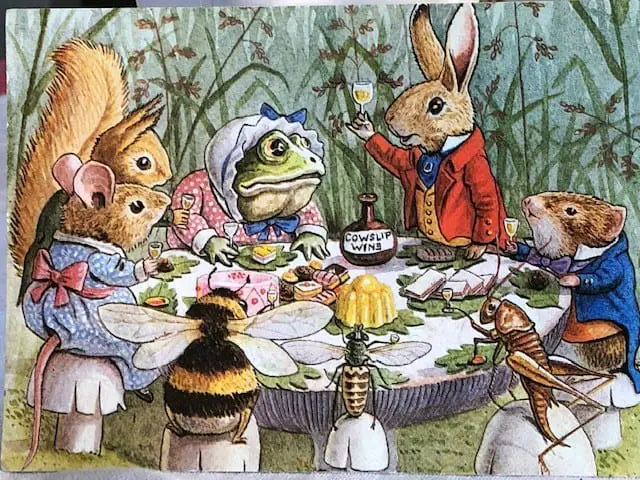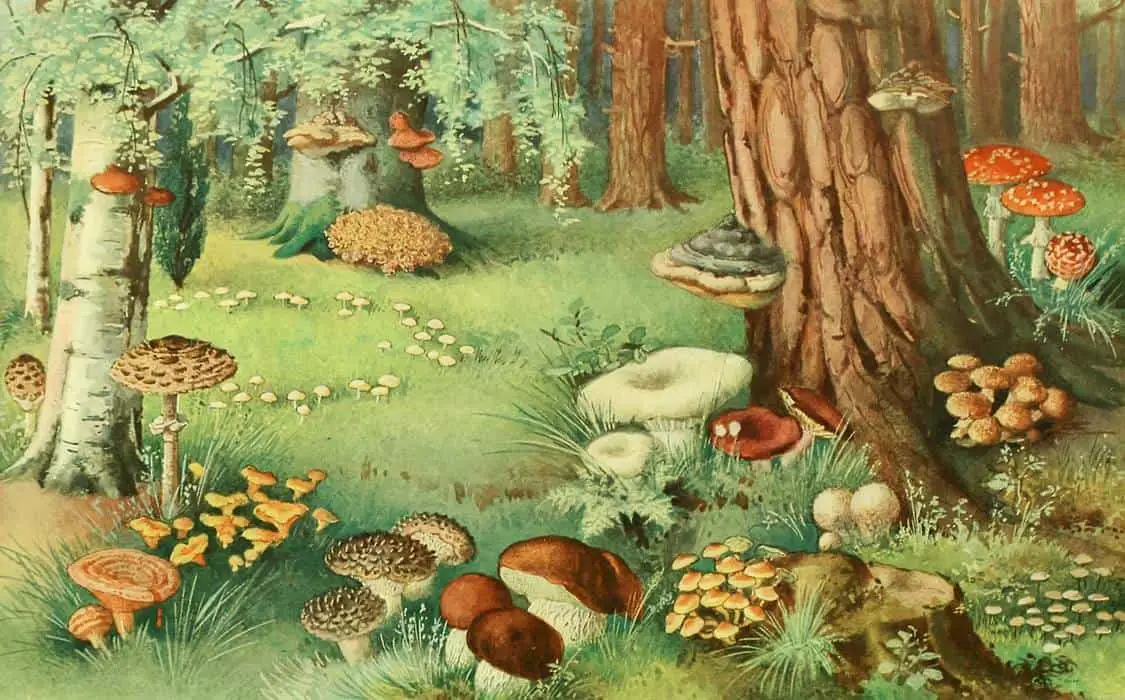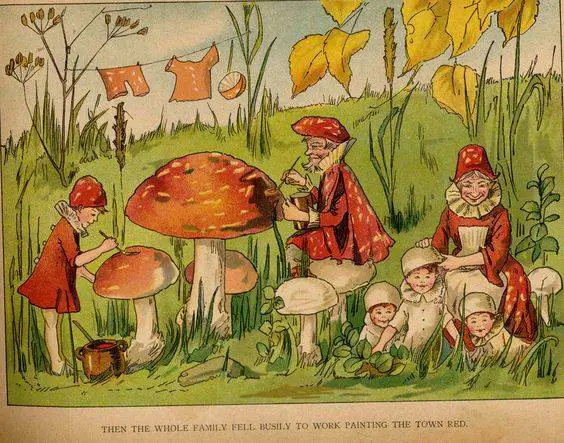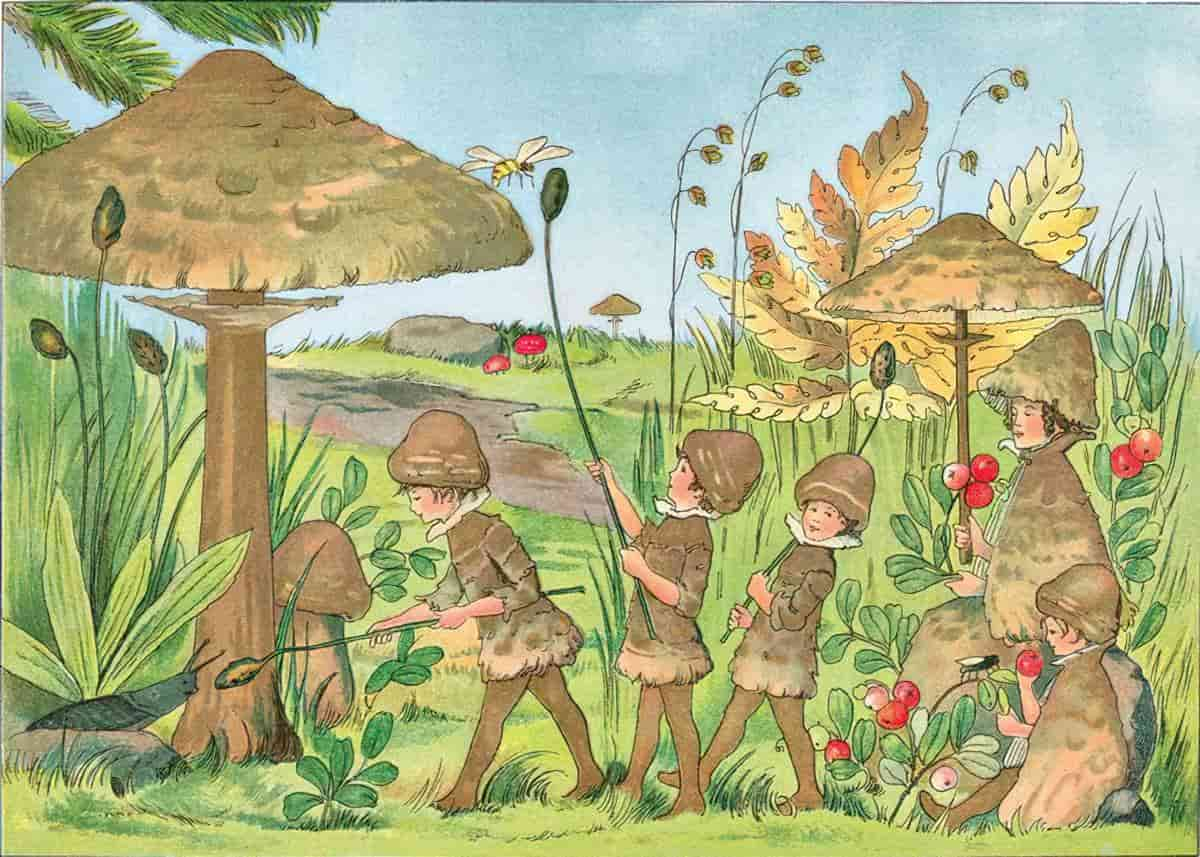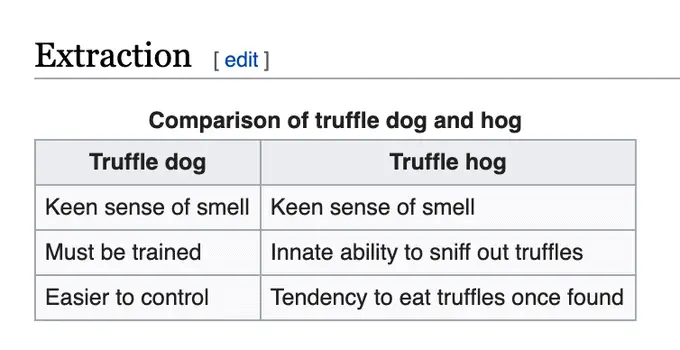 Header illustration: 'Periwinkle Painting the Petals', by Ida Rentoul Outhwaite 1923