HOW DID I GET HERE BY PHILIP BUNTING (PICTURE BOOK)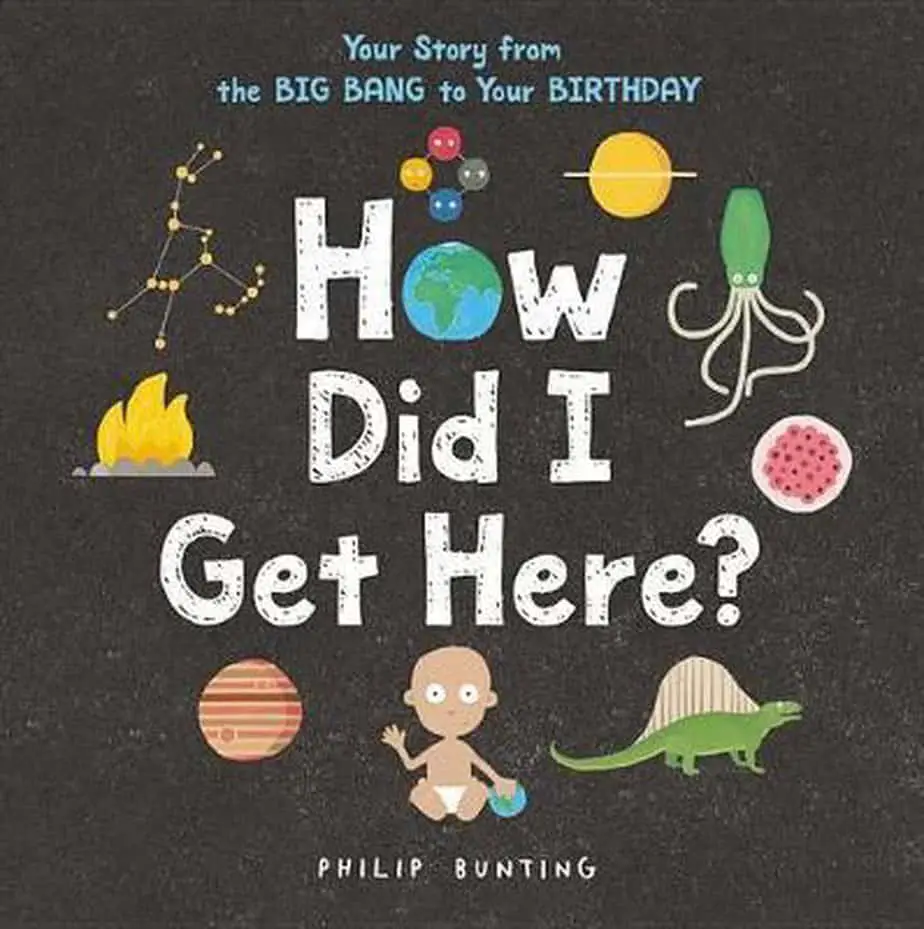 From the Big Bang to your birthday, and (almost) everything in between, this funny and informative book tells your story.
You are one of the newest members of a family tree that goes way, way, way back to the very first life on Earth. A lot of incredible things had to happen between the beginning of the universe and today in order to make you. The fact that you (and everyone you know) are here is nothing short of mind-boggling! Read this book to discover how it happened, and prepare to be amazed by the awesomeness of you.
HOW THE BORKS BECAME BY JONATHAN EMMETT (PICTURE BOOK)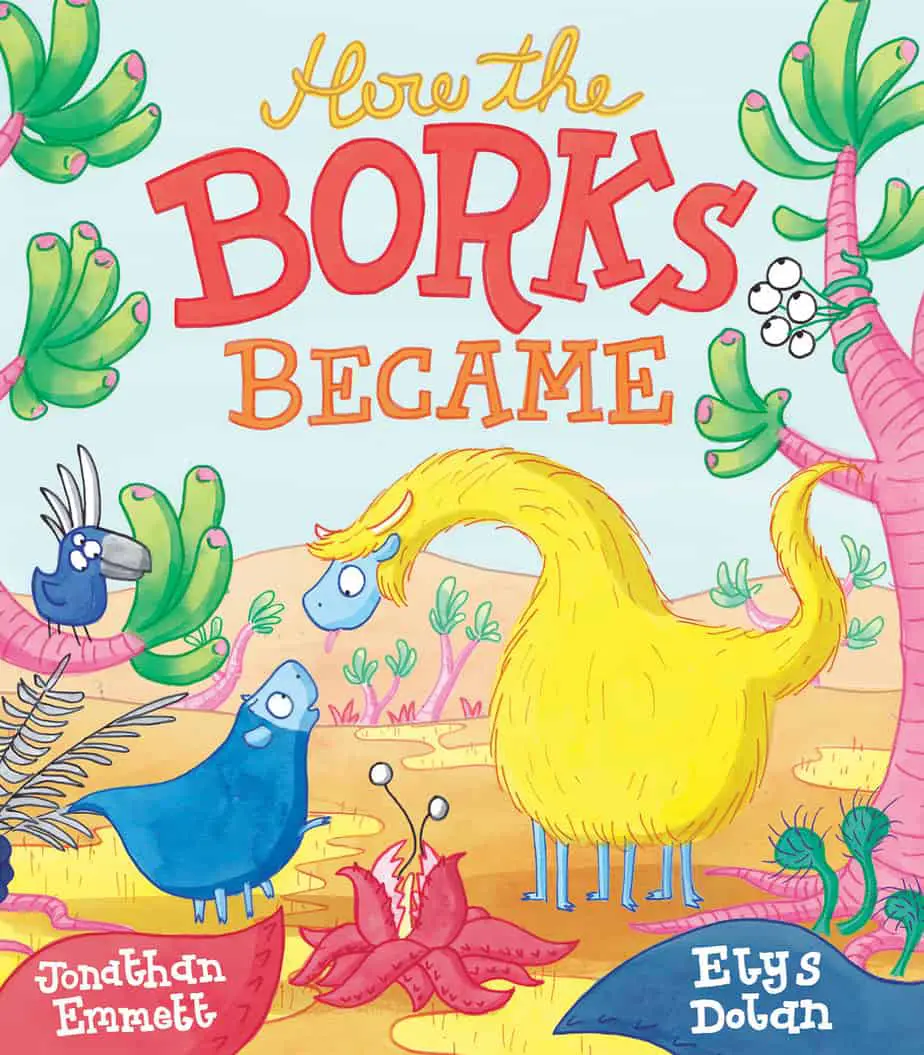 Borks live on a planet quite like our own Earth. They have shaggy yellow fur and long thin necks. But once they had short blue fur and almost no necks at all. How could this happen? Well, it didn't come about all at once … Jonathan Emmett tells a delightful story in verse about the Borks and all the things that happened to make them gradually look quite different, while still remaining Borks. And by the end of the story, the reader will have a very good notion of how Evolution by natural selection works.
GRANDMOTHER FISH A CHILD'S FIRST BOOK OF EVOLUTION BY JONATHAN TWEET AND KAREN LEWIS (PICTURE BOOK)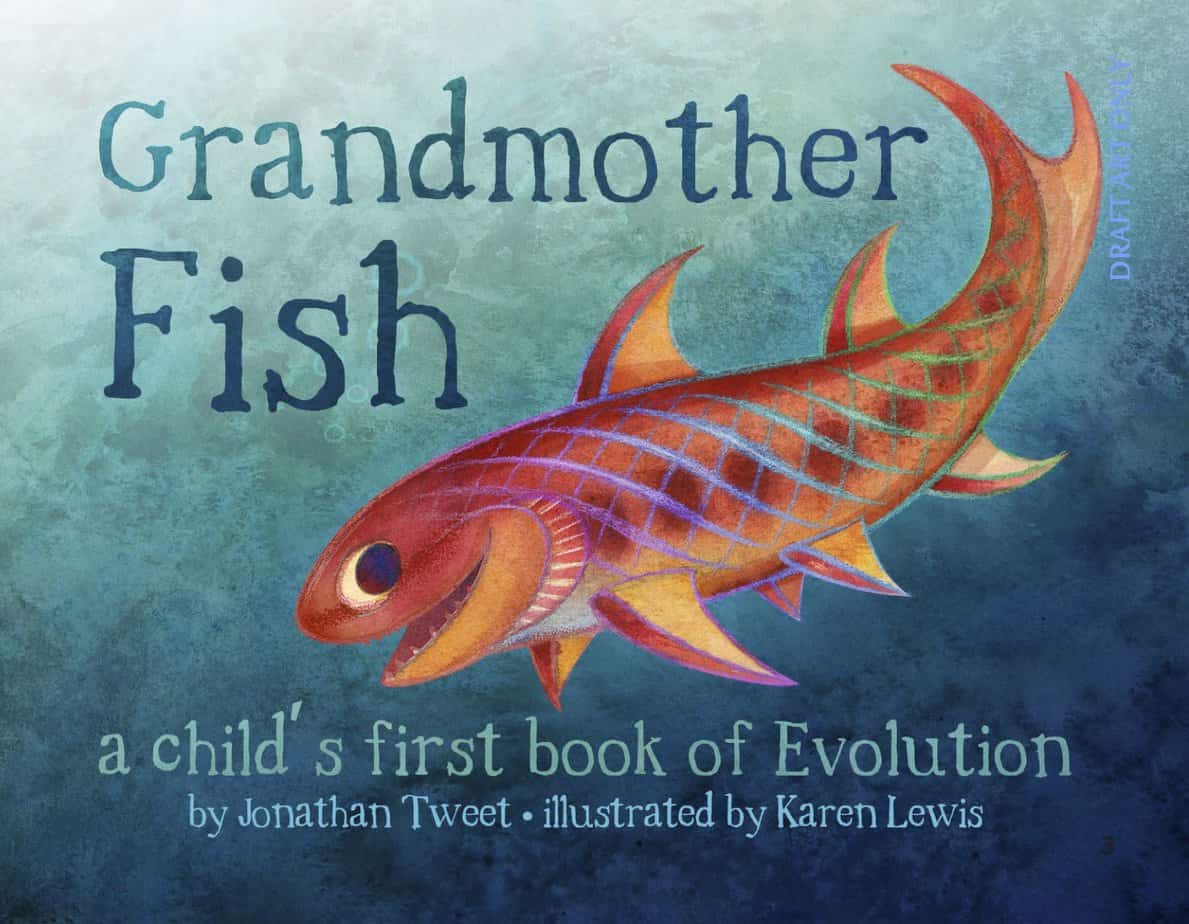 Where did we come from?
It's a simple question, but not so simple an answer to explain—especially to young children. Charles Darwin's theory of common descent no longer needs to be a scientific mystery to inquisitive young readers. Meet Grandmother Fish.
Told in an engaging call and response text where a child can wiggle like a fish or hoot like an ape and brought to life by vibrant artwork, Grandmother Fish takes children and adults through the history of life on our planet and explains how we are all connected.
The book also includes comprehensive backmatter, including:
– An elaborate illustration of the evolutionary tree of life
– Helpful science notes for parents
– How to explain natural selection to a child
WHEN THE WHALES WALKED BY DOUGAL DIXON AND HANNAH BAILEY (PICTURE BOOK)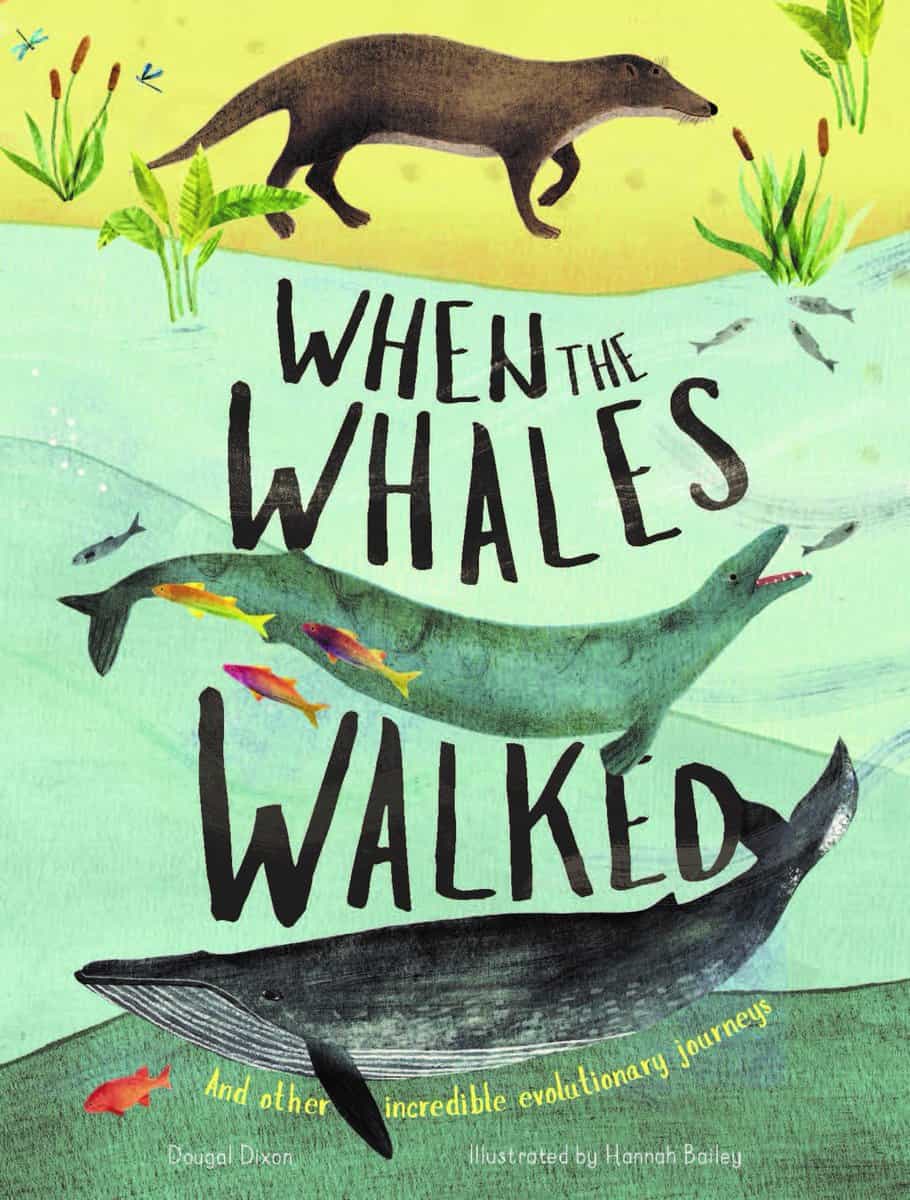 A 2019 Outstanding Science Trade Book for Students: K–12 (National Science Teachers Association and the Children's Book Council).

From the moment life crawled out of the oceans and onto land, to when our primate ancestors climbed down from the trees, the history of Planet Earth is filled with incredible stories. This beautifully illustrated guide explores some of the most exciting and incredible events in evolution, through 13 case studies.
Step back in time and discover a world where whales once walked, crocodiles were warm-blooded, and snakes had legs! Meet terrifying giant birds, and tiny elephants living on islands in this fascinating creature guide like no other. Learn how whales once walked on four legs before taking to the oceans; how dinosaurs evolved into birds; and how the first cats were small and lived in trees.
Featuring a stunning mix of annotated illustrations, illustrated scenes, and family trees, evolution is explained here in a captivating and novel style that  will make children look at animals in a whole new way.
ON THE ORIGIN OF SPECIES BY SABINA RADEVA AND CHARLES DARWIN (PICTURE BOOK)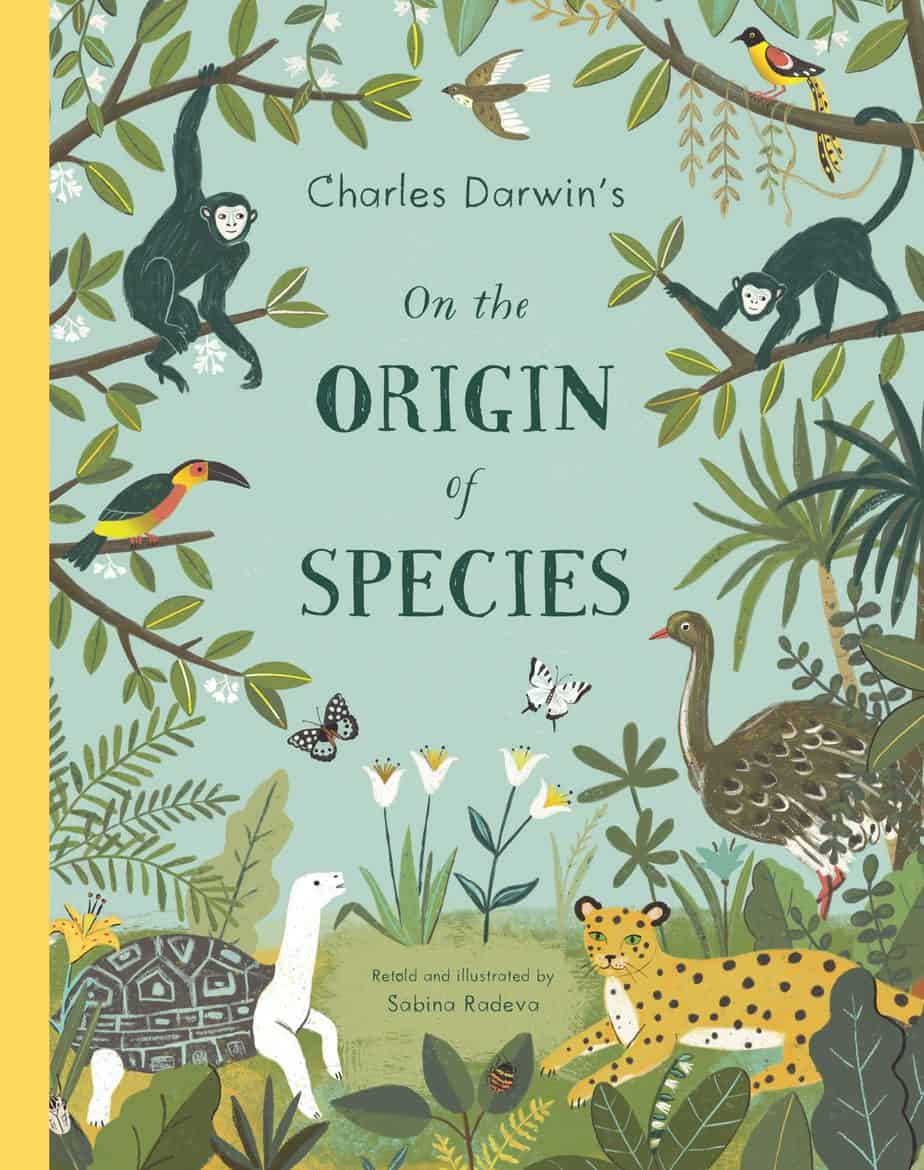 The revolutionary scientific book that explained evolution to millions of people for the first time, retold in stylish and accessible picture-book form.

The first ever picture-book retelling of Charles Darwin's On The Origin of Species; this accessible work brings evolution to the younger generation through stylish illustrations and a simple, easy-to-understand text.
On The Origin of Species has been the definitive explanation of the theory of evolution since it was first published in 1859. Now molecular biologist and illustrator Sabina Radeva unites her two passions to create a 48-page retelling of this seminal text.
Pulling together Darwin's observations from his travels around the world and his groundbreaking – and controversial – explanation of how species form, develop and change over hundreds of thousands of years, On The Origin of Species is as relevant and important now as it ever was.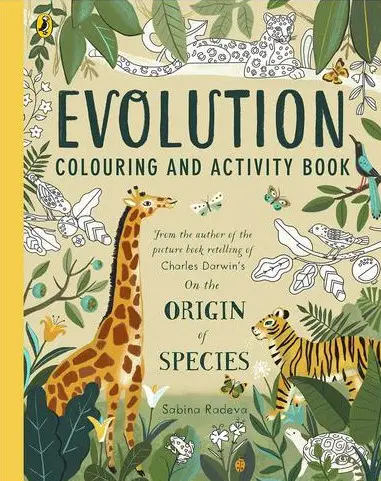 An activity book inspired by Darwin's revolutionary theory of evolution, by the creator of the bestselling picture-book retelling of On The Origin of Species
Learn about variation, competition and the struggle for existence with the help of this beautifully illustrated and accessible activity book for children.
Packed full with detailed colouring pages and mind-grabbing activities, this is a book to inspire creativity as well as an understanding of one of the most fundamental scientific theories of all time.
THE BORN WITH A BANG THEORY SERIES (PICTURE BOOKS)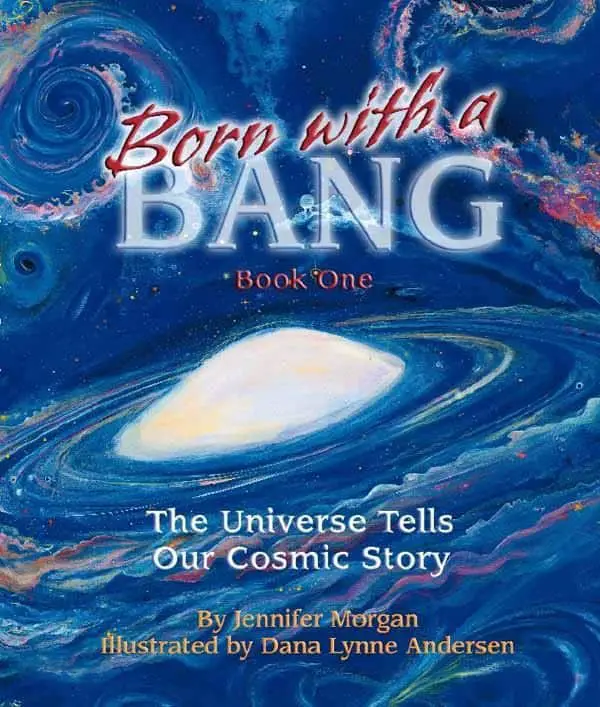 Learning Magazine Teacher's Choice Award National Gold Ink Awards Silver Award Children's Books Endorsed by astronaut Edgar Mitchell, Nobel prize winner Leon Lederman, cosmologist Brian Swimme, and others.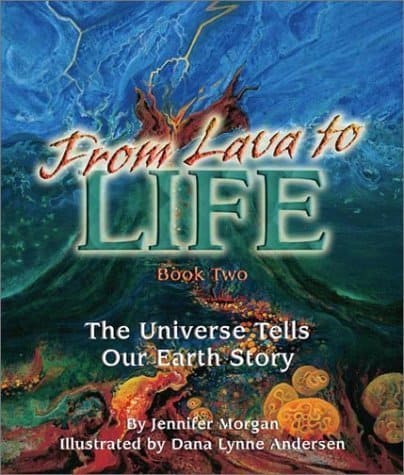 "Once upon a time" meets science in a children's picture book that tells the thrilling story of how life began on Earth.
The second in a trilogy of Universe stories — the first being "Born with a Bang: The Universe Tells Our Cosmic Story"– this book picks up the story with the first appearance of life on Earth. It's a thrilling story about how Earth triumphs over crisis to become bacteria, jellyfish, flowers…even dinosaurs! The author, Jennifer Morgan, studied evolutionary science and saw its storytelling possibilities when she explained it to her elementary-age son. Coupled with brilliant artwork by Dana Anderson, who also studied Cosmology, these books will intrigue children and adults alike with their storytelling style and colorful pages.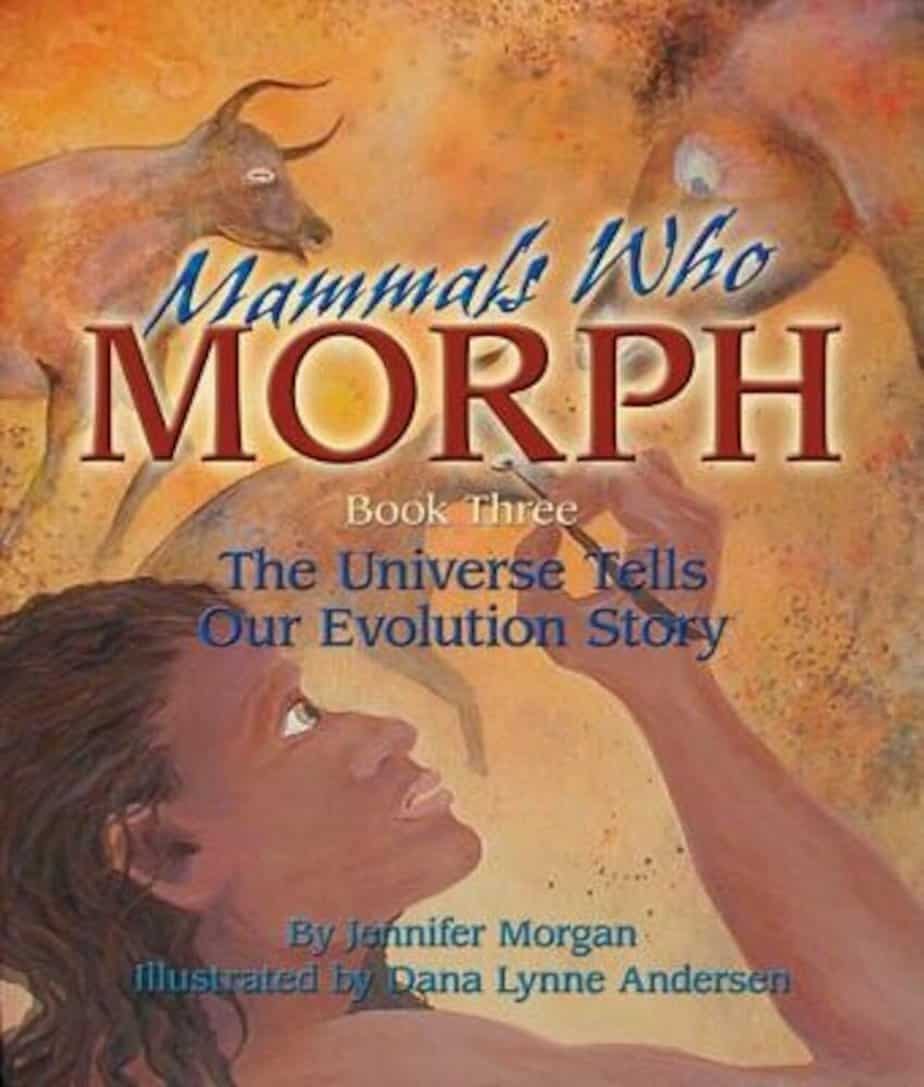 The third book of the series is a scientifically accurate telling of the story of mammals and humans. Gorgeous and ethereal illustrations and a story that brings children into a state of connectedness with the universe makes this an amazing book for parents and teachers who want to instill in kids a deep appreciation for themselves, their community, and the need to protect this planet that we all reside.
This book picks up after From Lava to Life: The Universe Tells Our Earth Story with the extinction of dinosaurs, and tells how tiny mammals survived and morphed into lots of new Earthlings–horses, whales and a kind of mammal with a powerful imagination–you! It's a story of chaos, creativity and heroes? the greatest adventure on Earth! And it's a personal story . . . about our bodies, our minds, our spirits. It's our story. As the president of the American Montessori Society said, "These books are alive with wonder, radiance, and deep relevance."
Why Do Tigers Have Whiskers? from the creators of Curious Kids at The Conversation (Australia)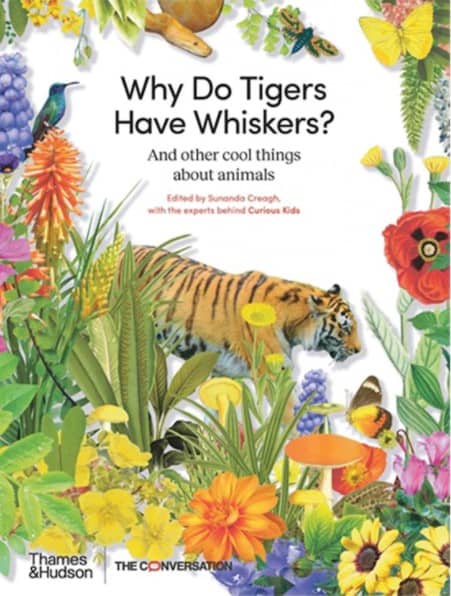 In this book on animals venture into the jungle to discover why tigers need whiskers dig deep with echidnas to find out how they breathe underground and shimmy up a tree with your pet cat to learn how it uses its claws. Aimed at kids aged 4-7 the series asks the big questions about the world as only a child could with factual explanations that break down the fundamentals and check our assumptions. A glossary helps young readers learn more complex terms and immersive collages illustrate each answer with layers of stuff to marvel at and identify. Learn thewhy thehowand thewow!as you explore your world through the eyes of a curious kid.
The book was written to address questions asked by kids.
WHAT MR DARWIN SAW BY MICK MANNING AND BRITA GRANSTROM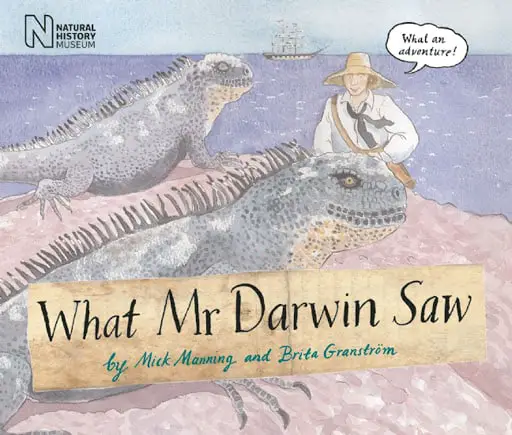 In 1831, at only 22 years old, Darwin was offered the position of Naturalist on HMS Beagle's world voyage. He was set to become a clergyman but returns after five years at sea an inspired genius. This book follows the journey of HMS Beagle, showing life on-board the ship for Darwin, the captain, crew and the expedition's artist. The reader sees Darwin discovering and observing insect life in Brazil, fossils in Argentina, earthquakes in Chile and turtles in the Galapagos Islands. The reader is therefore able to follow the steps which led to Darwin's inspired theory of evolution, while also showing the adventures and escapades he had during the voyage. A fascinating and colourful story of Darwin's life, this book also introduces young readers to one of the world's most important scientists and his discoveries. It concludes with a simple explanation of the theory of evolution. Written by an outstanding team in the field of children's non-fiction, this is a book to enlighten and inspire young readers.
WHO WAS THE FIRST PERSON? (PODCAST)
Who was the first person? Paleoanthropologist Adam Van Arsdale answers one of the most frequent questions we get here at But Why. Also: how does evolution work? Was there a first of every living thing? How did the first animal come alive? How did monkeys turn into people? And what did cavemen eat that we still eat today?

VPR, BBC
THE COSMOS: A SPACETIME ODYSSEY (TV SERIES)