The elements : a visual exploration of every known atom in the universe by Theodore Gray and Nick Mann (2009)
This book has garnered a cult following with adults as much as with kids. This may partly be to do with the fact that they released an impressive app for iPad back when the iPad was very new, allowing users to see elements in 3D.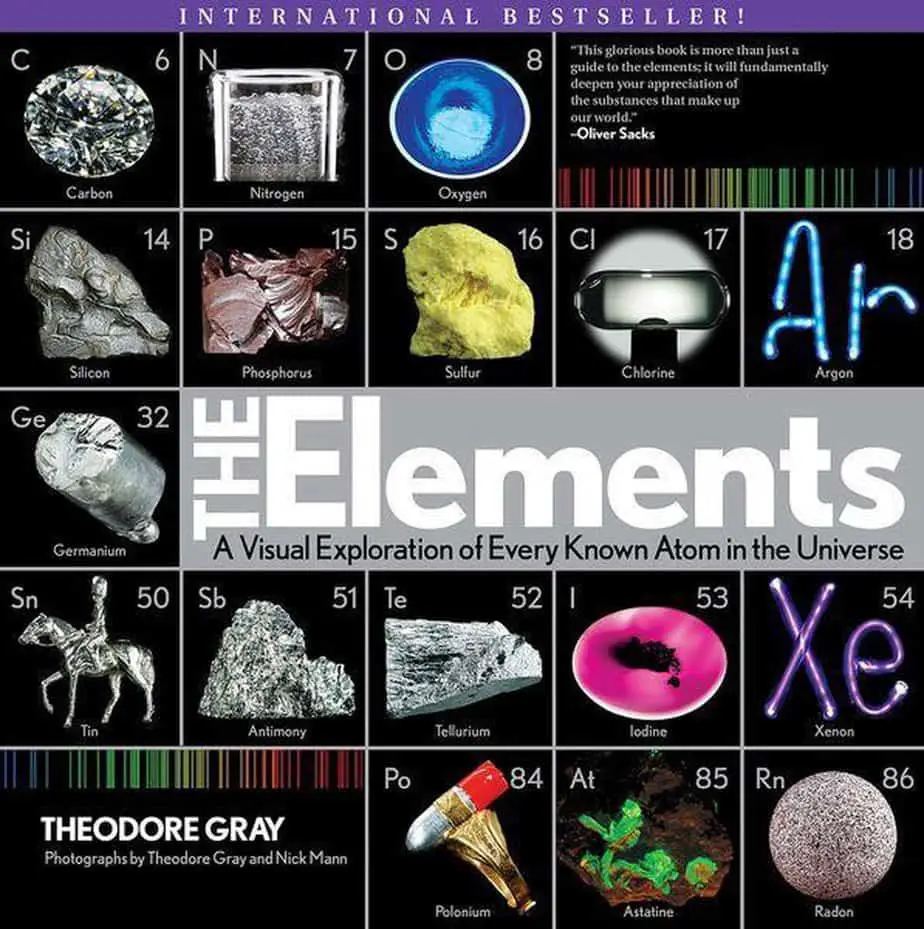 Based on seven years of research and photography by Theodore Gray and Nick Mann, The Elements presents the most complete and visually arresting representation available to the naked eye of every atom in the universe. Organized sequentially by atomic number, every element is represented by a big beautiful photograph that most closely represents it in its purest form. Several additional photographs show each element in slightly altered forms or as used in various practical ways. Also included are fascinating stories of the elements, as well as data on the properties of each, including atomic number, atomic symbol, atomic weight, density, atomic radius, as well as scales for electron filling order, state of matter, and an atomic emission spectrum.
The Element in the Room: Investigating the Atomic Ingredients that Make Up Your Home by Mike Barfield and Lauren Humphrey (2018)
My kid loves this one.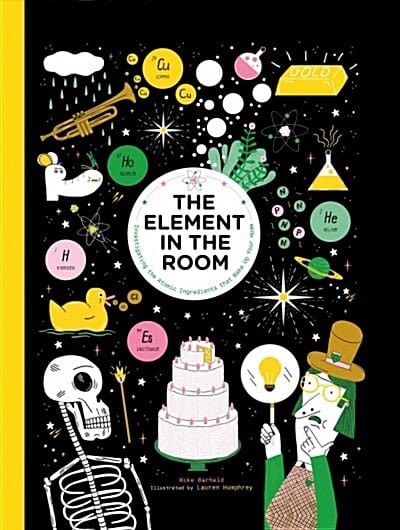 Did you know that without the "lead" in your pencil, there would be no life on Earth? Just about everything in the universe is made from only 92 elements – and from aluminum to zinc, many of them are hiding in your very own home!
This funny and fascinating guide is bursting with brilliant facts about the atomic ingredients that make up everything around us. Join scientific sleuth Sherlock Ohms as he investigates the elements, and help his enquiries with explosive experiments.
Wonderful Life With The Elements: The Periodic Table Personified (2009) by Bunpei Yorifuji and Fredrik Lindh (Translator)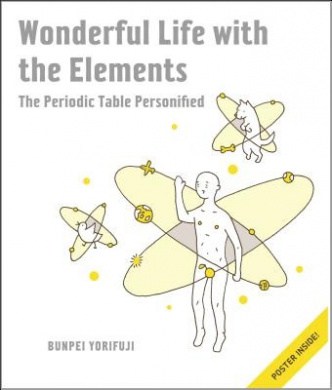 From the brilliant mind of Japanese artist Bunpei Yorifuji comes Wonderful Life with the Elements, an illustrated guide to the periodic table that gives chemistry a friendly face.
In this super periodic table, every element is a unique character whose properties are represented visually: heavy elements are fat, man-made elements are robots, and noble gases sport impressive afros. Every detail is significant, from the length of an element's beard to the clothes on its back. You'll also learn about each element's discovery, its common uses, and other vital stats like whether it floats—or explodes—in water.
Why bother trudging through a traditional periodic table? In this periodic paradise, the elements are people too. And once you've met them, you'll never forget them.
Includes pull-out poster!
Exploring The Elements by Isabel Thomas and Sara Gillingham (2020)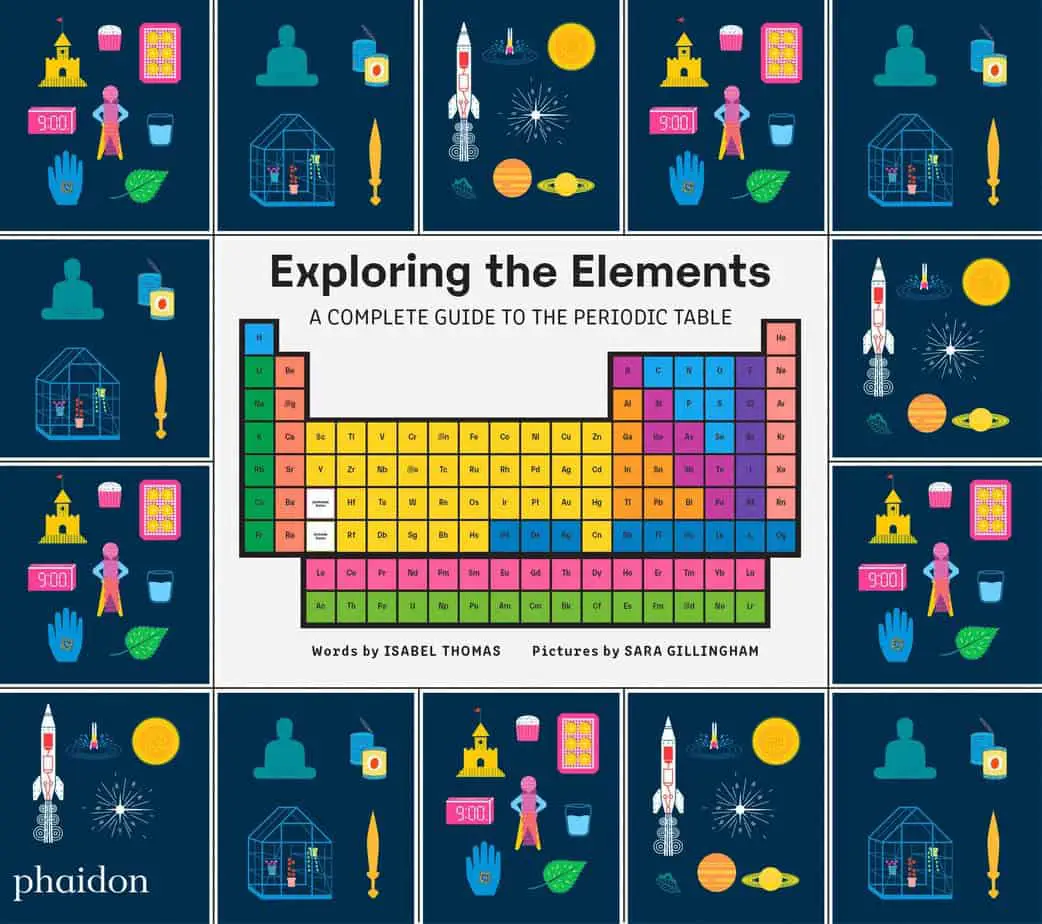 – A comprehensive introduction explaining what elements are and the design and purpose of the periodic table
– Each of the 118 elements is visually presented with its respective letter symbol and atomic number, as well as a map of where it's located in the periodic table
– Additional details showing where each element is found in the universe (from food on our plates to the center of a star), its unique properties, atomic diagram, secret chemistry, and working examples of how it's used or changing the world
– An index, glossary and suggested reading and additional references and Resources
The Disappearing Spoon by Sam Kean (2019)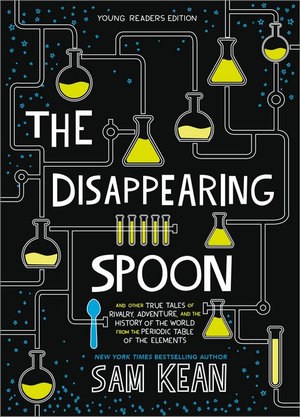 A young readers adaptation of the New York Times bestselling book, THE DISAPPEARING SPOON , chronicling the extraordinary human history of the periodic table.
Why did Gandhi hate iodine (I, 53)? Why did the Japanese kill Godzilla with missiles made of cadmium (Cd, 48)? How did radium (Ra, 88) nearly ruin Marie Curie's reputation? And why did tellurium (Te, 52) lead to the most bizarre gold rush in history?
The periodic table is a crowning scientific achievement, but it's also a treasure trove of adventure, greed, betrayal, and obsession. The fascinating tales in The Disappearing Spoon follow elements on the table as they play out their parts in human history, finance, mythology, conflict, the arts, medicine, and the lives of the (frequently) mad scientists who discovered them.
Adapted for a middle grade audience, the young readers edition of THE DISAPPEARING SPOON offers the material in a simple, easy-to-follow format, with approximately 20 line drawings and sidebars throughout. Students, teachers, and burgeoning science buffs will love learning about the history behind the chemistry.
See Inside Atoms and Molecules: An Usborne Flap Book by Rosie Dickens and Shaw Nielsen (2020)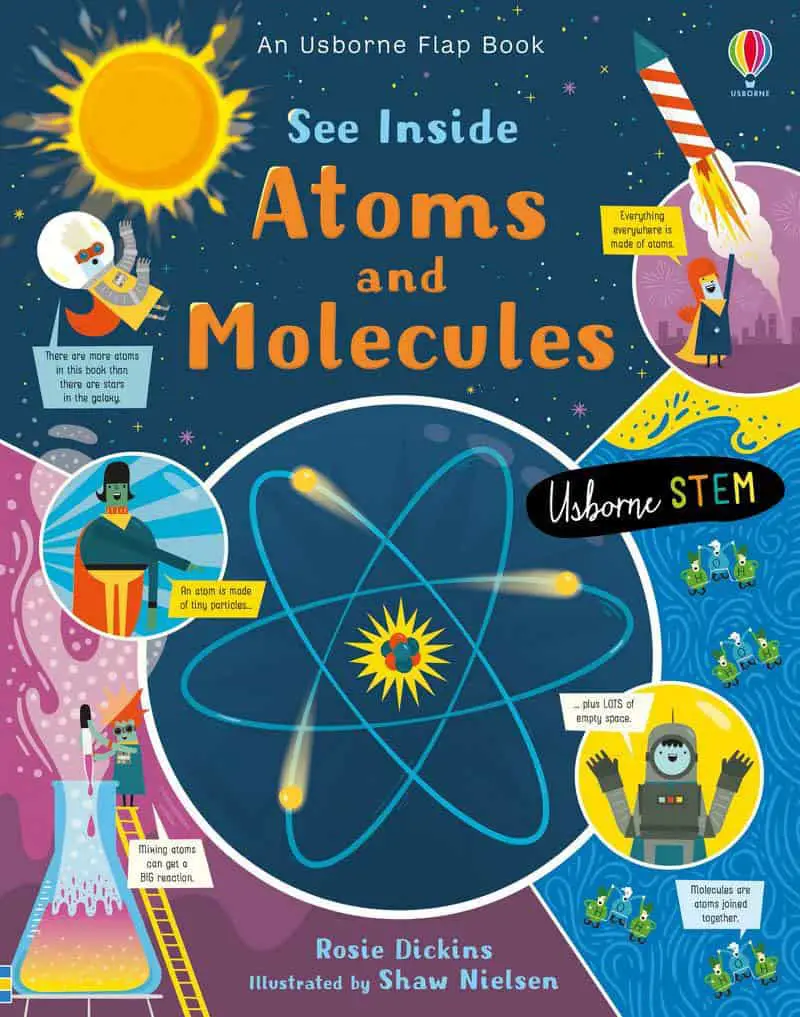 Marvel at the mind-boggling world of atoms and molecules – the building blocks of EVERYTHING everywhere (including you).
Lift over 90 flaps to learn about atoms, molecules, compounds and electrons, and chemical reactions and explore the Periodic Table.
With links to specially selected websites for activities and videos.
Eyewitness Periodic Table (2018)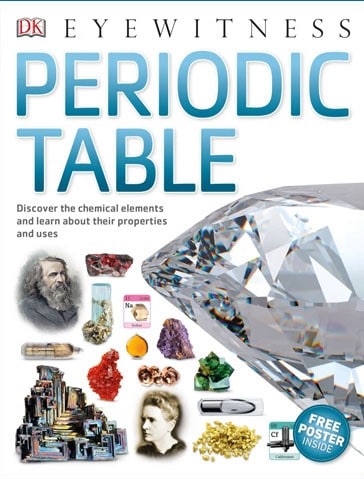 This fact-filled book is the perfect guide to all 118 elements in the periodic table, the ingredients that make up our world.
Includes stunning new photography, Eyewitness Periodic Table begins with a concise history of chemistry, scientific pioneers, and the creation of the first periodic table, then launches into a visual tour of each individual element. Along the way, you'll find out where each element comes from and what it is used for, explained clearly and simply for young readers.
Explore elements such as carbon and oxygen and learn why they are essential to our survival. See how precious gold protects astronauts in space, and why the metal mercury can be both a solid and a liquid. Find out about man-made elements, which the smartest chemists are still busy figuring out how to use.
This detailed, accessible book will inspire young, inquisitive minds – the scientists of tomorrow who will shape our future.
Scholastic's The Periodic Table by Sean Callery and Miranda Smith (2017)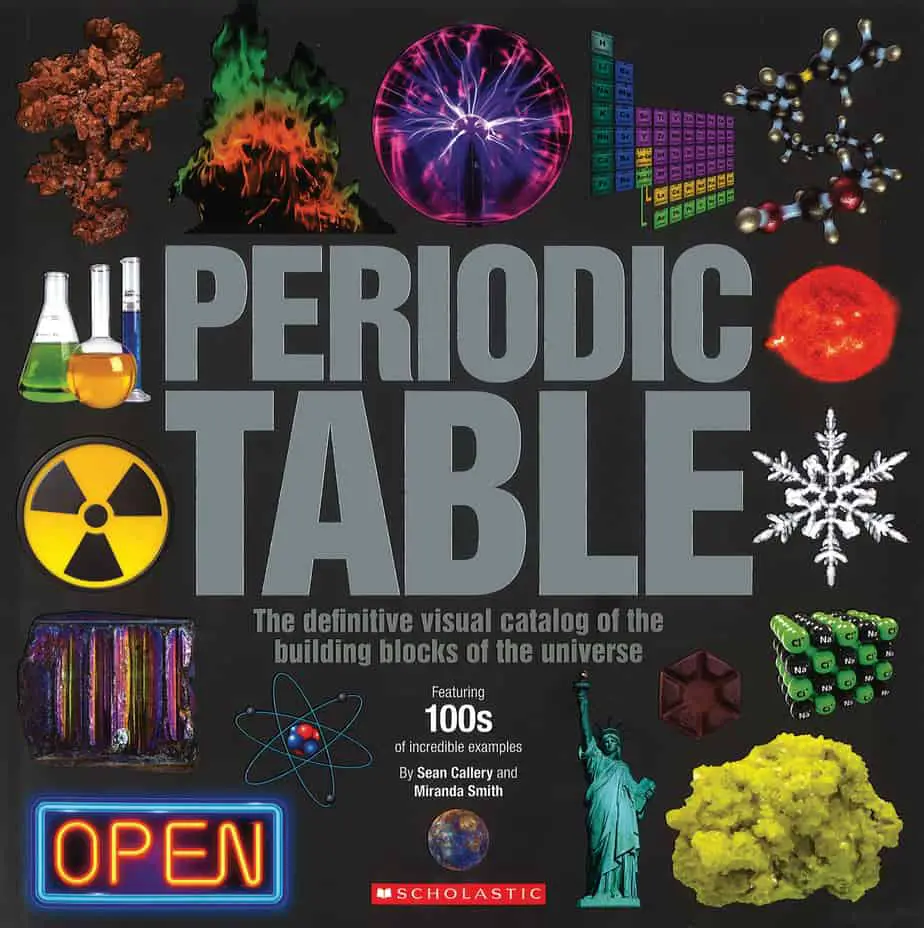 Looking at the periodic table can be a bit daunting… how can you possibly remember what 118 different elements do?
The Periodic Table takes a new approach to this important science topic by offering a fully visual guide to the elements.
Featuring eye-popping photography and an enormous wealth of cool facts, this is the only book you'll need to help you learn about the basic building blocks that make up everything in our world.
Header: Our Friend The Atom Disney Children's Book by Heinz Haber art director Paul Hartley 1956