Young adult readers can now find better queer diversity scattered across young adult literature. Many of these new stories feature trans masculine characters. Here are some young adult stories featuring trans feminine characters.
VICTORIES GREATER THAN DEATH (UNSTOPPABLE #1) BY CHARLIE JANE ANDERS (2021)
Young adult science fiction adventure. A standout feature of this novel: The characters model consent.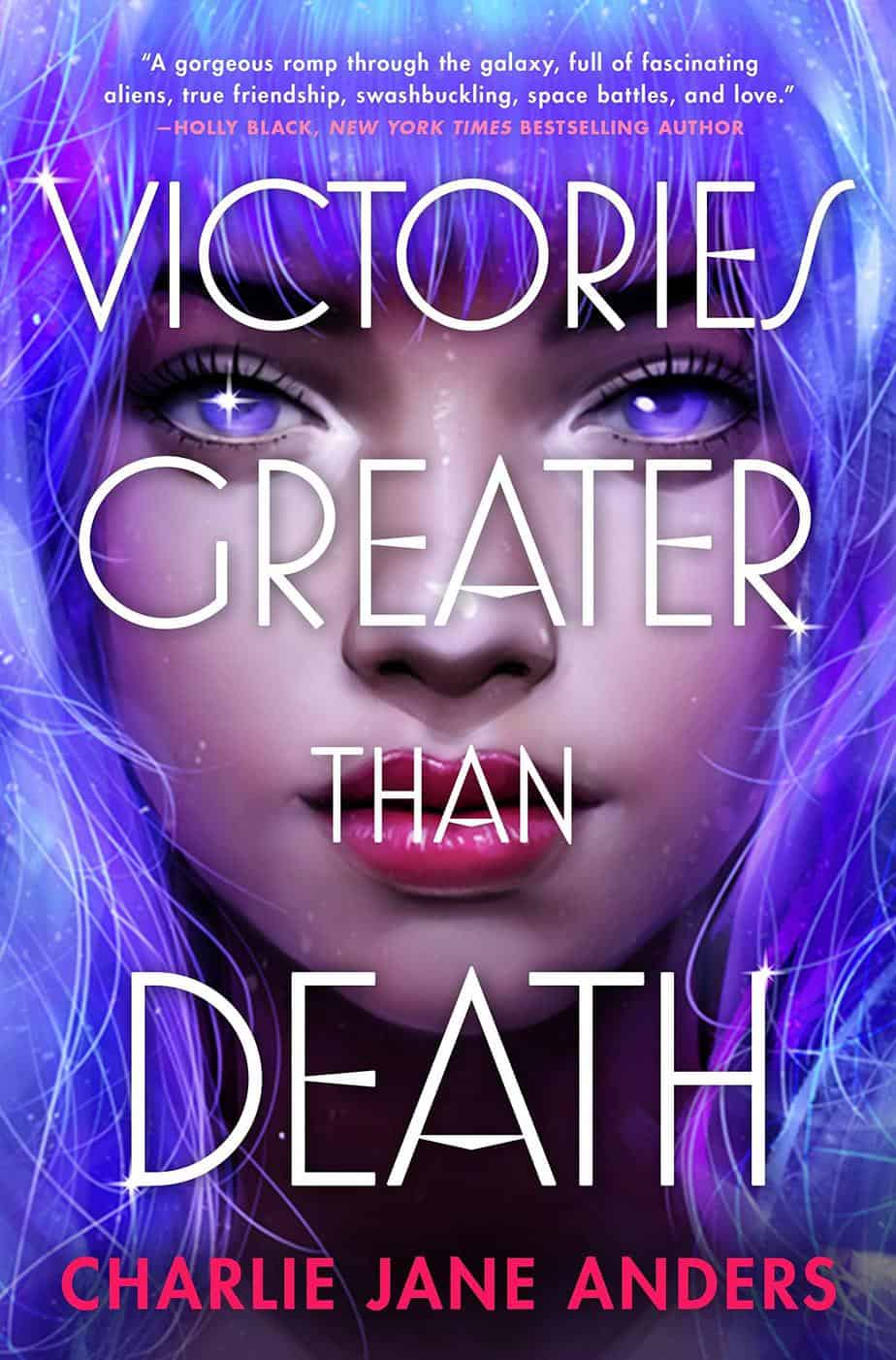 Outsmart Your Enemies. Outrun the Galaxy.
Tina never worries about being 'ordinary'—she doesn't have to, since she's known practically forever that she's not just Tina Mains, average teenager and beloved daughter. She's also the keeper of an interplanetary rescue beacon, and one day soon, it's going to activate, and then her dreams of saving all the worlds and adventuring among the stars will finally be possible. Tina's legacy, after all, is intergalactic—she is the hidden clone of a famed alien hero, left on Earth disguised as a human to give the universe another chance to defeat a terrible evil.
But when the beacon activates, it turns out that Tina's destiny isn't quite what she expected. Things are far more dangerous than she ever assumed. Luckily, Tina is surrounded by a crew she can trust, and her best friend Rachael, and she is still determined to save all the worlds. But first she'll have to save herself.
Buckle up your seatbelt for this thrilling sci-fi adventure set against an intergalactic war from international bestselling author Charlie Jane Anders.
LAKELORE BY ANNA-MARIE MCLEMORE (2022)
Young adult. And what a fantastic cover. Just look at the colours in that water.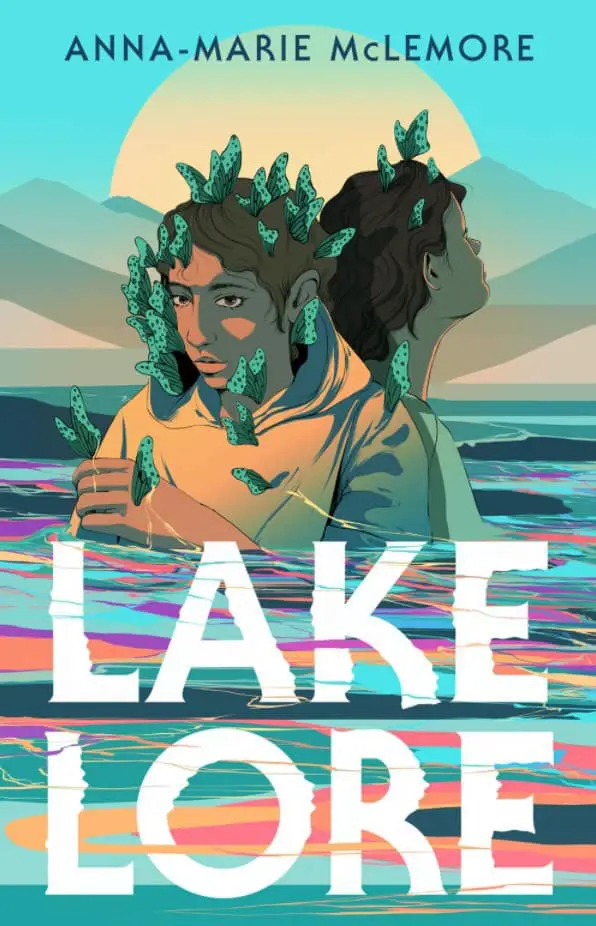 Two non-binary teens are pulled into a magical world under a lake. But can they keep their worlds above water intact?
Everyone who lives near the lake knows the stories about the world underneath it, an ethereal landscape rumored to be half-air, half-water. But Bastián Silvano and Lore Garcia are the only ones who've been there. Bastián grew up both above the lake and in the otherworldly space beneath it. Lore's only seen the world under the lake once, but that one encounter changed their life and their fate.
Then the lines between air and water begin to blur. The world under the lake drifts above the surface. If Bastián and Lore don't want it bringing their secrets to the surface with it, they have to stop it, and to do that, they have to work together. There's just one problem: Bastián and Lore haven't spoken in seven years, and working together means trusting each other with the very things they're trying to hide.
ZENOBIA JULY BY LISA BUNKER (2019)
Upper middle grade.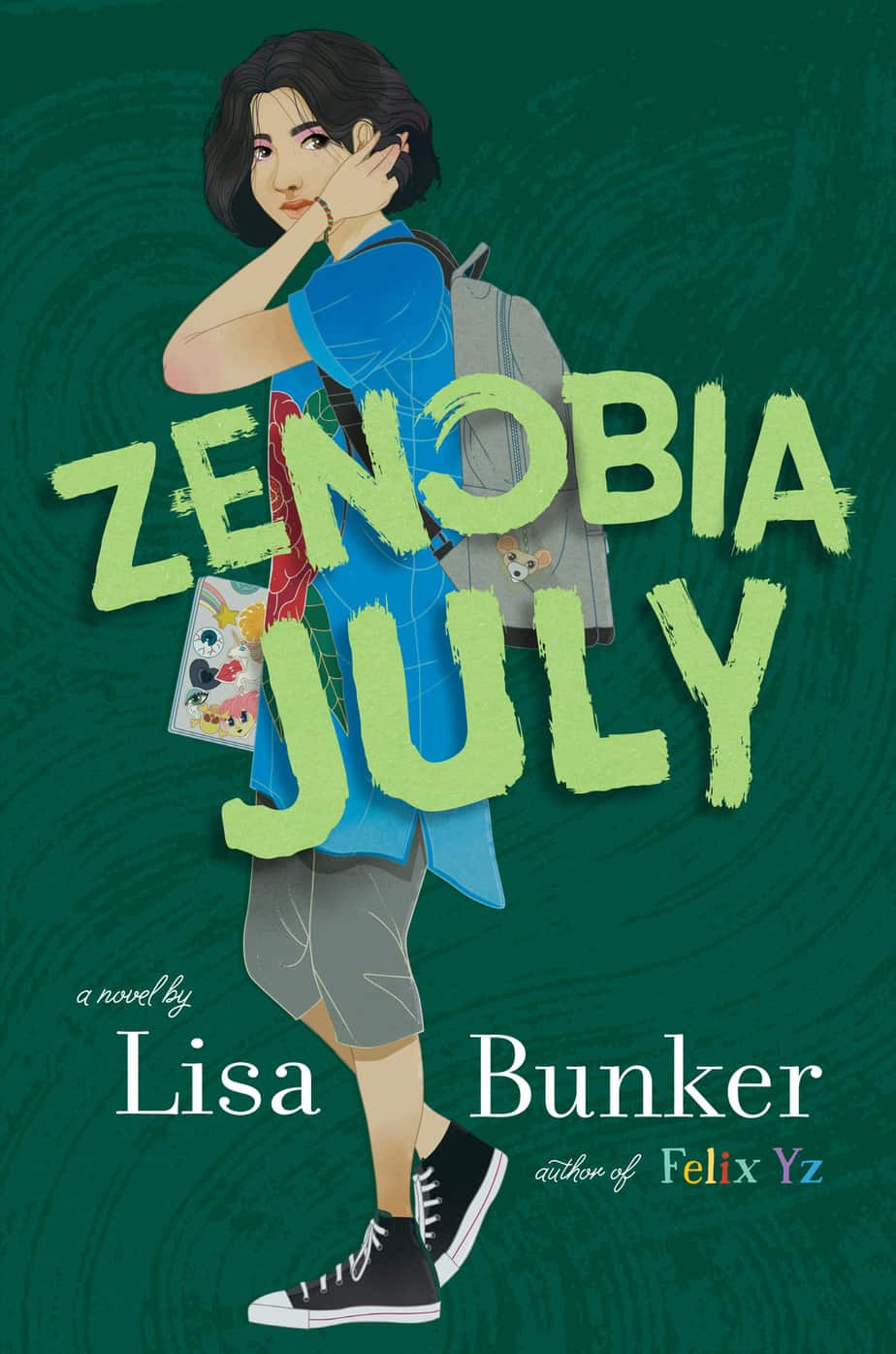 Zenobia July is starting a new life. She used to live in Arizona with her father; now she's in Maine with her aunts. She used to spend most of her time behind a computer screen, improving her impressive coding and hacking skills; now she's coming out of her shell and discovering a community of friends at Monarch Middle School. People used to tell her she was a boy; now she's able to live openly as the girl she always knew she was.
When someone anonymously posts hateful memes on her school's website, Zenobia knows she's the one with the abilities to solve the mystery, all while wrestling with the challenges of a new school, a new family, and coming to grips with presenting her true gender for the first time. Timely and touching, Zenobia July is, at its heart, a story about finding home.
IF I WAS YOUR GIRL BY MEREDITH RUSSO (2016)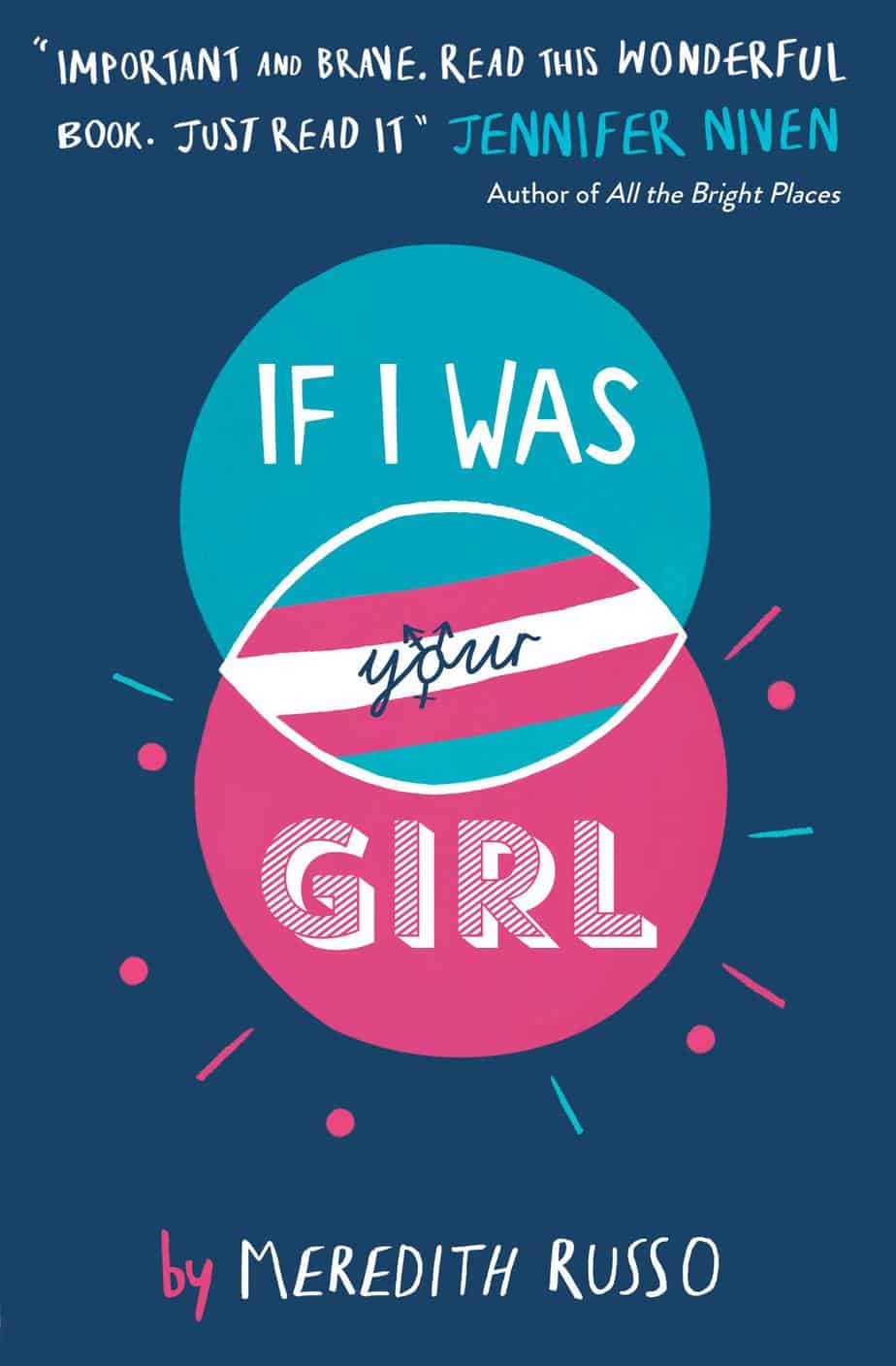 A new kind of big-hearted novel about being seen for who you really are.
Amanda Hardy is the new girl in school. Like anyone else, all she wants is to make friends and fit in. But Amanda is keeping a secret, and she's determined not to get too close to anyone.
But when she meets sweet, easygoing Grant, Amanda can't help but start to let him into her life. As they spend more time together, she realizes just how much she is losing by guarding her heart. She finds herself yearning to share with Grant everything about herself, including her past. But Amanda's terrified that once she tells him the truth, he won't be able to see past it.
Because the secret that Amanda's been keeping? It's that at her old school, she used to be Andrew. Will the truth cost Amanda her new life, and her new love?
Meredith Russo's If I Was Your Girl is a universal story about feeling different and a love story that everyone will root for.
BIRTHDAY BY MEREDITH RUSSO (2019)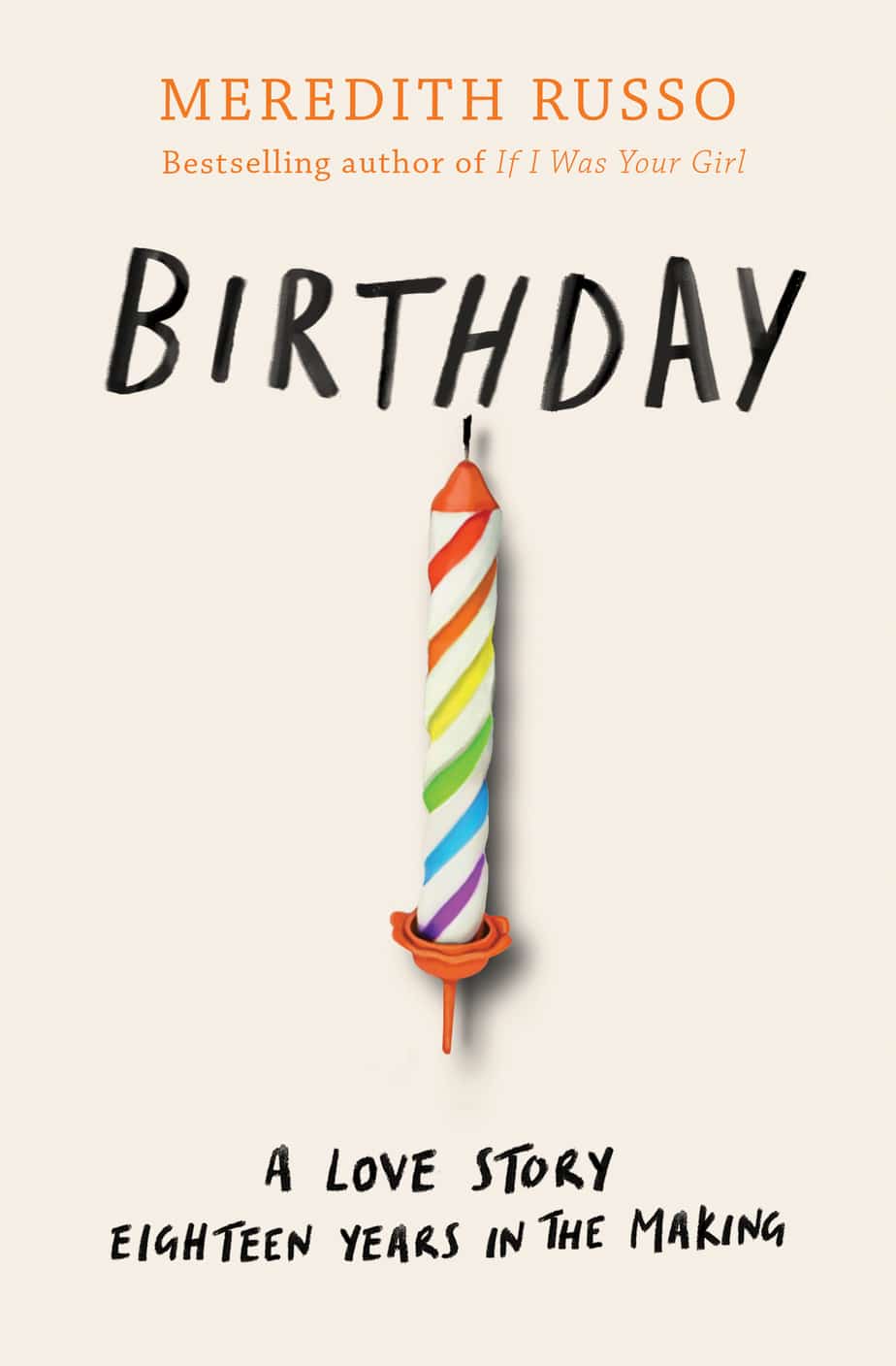 Boyhood meets The Sun Is Also a Star in this unconventional love story by award-winning author Meredith Russo!
Two kids, Morgan and Eric, are bonded for life after being born on the same day at the same time. We meet them once a year on their shared birthday as they grow and change: as Eric figures out who he is and how he fits into the world, and as Morgan makes the difficult choice to live as her true self. Over the years, they will drift apart, come together, fight, make up, and break up—and ultimately, realize how inextricably they are a part of each other.
STAGE DREAMS BY MELANIE GILLMAN (2019)
A 100 page graphic novel.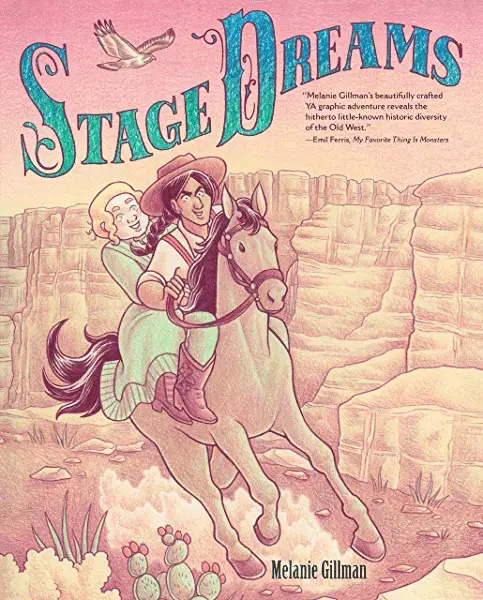 In this rollicking queer western adventure, acclaimed cartoonist Melanie Gillman (Stonewall Award Honor Book As the Crow Flies) puts readers in the saddle alongside Flor and Grace, a Latinx outlaw and a trans runaway, as they team up to thwart a Confederate plot in the New Mexico Territory.
When Flor–also known as the notorious Ghost Hawk–robs the stagecoach that Grace has used to escape her Georgia home, the first thing on her mind is ransom. But when the two get to talking about Flor's plan to crash a Confederate gala and steal some crucial documents, Grace convinces Flor to let her join the heist.
THE FOUR PROFOUND WEAVES BY R.B. LEMBERG (2020)
Fantasy. Although this is short, the prose is challenging and the world building sophisticated.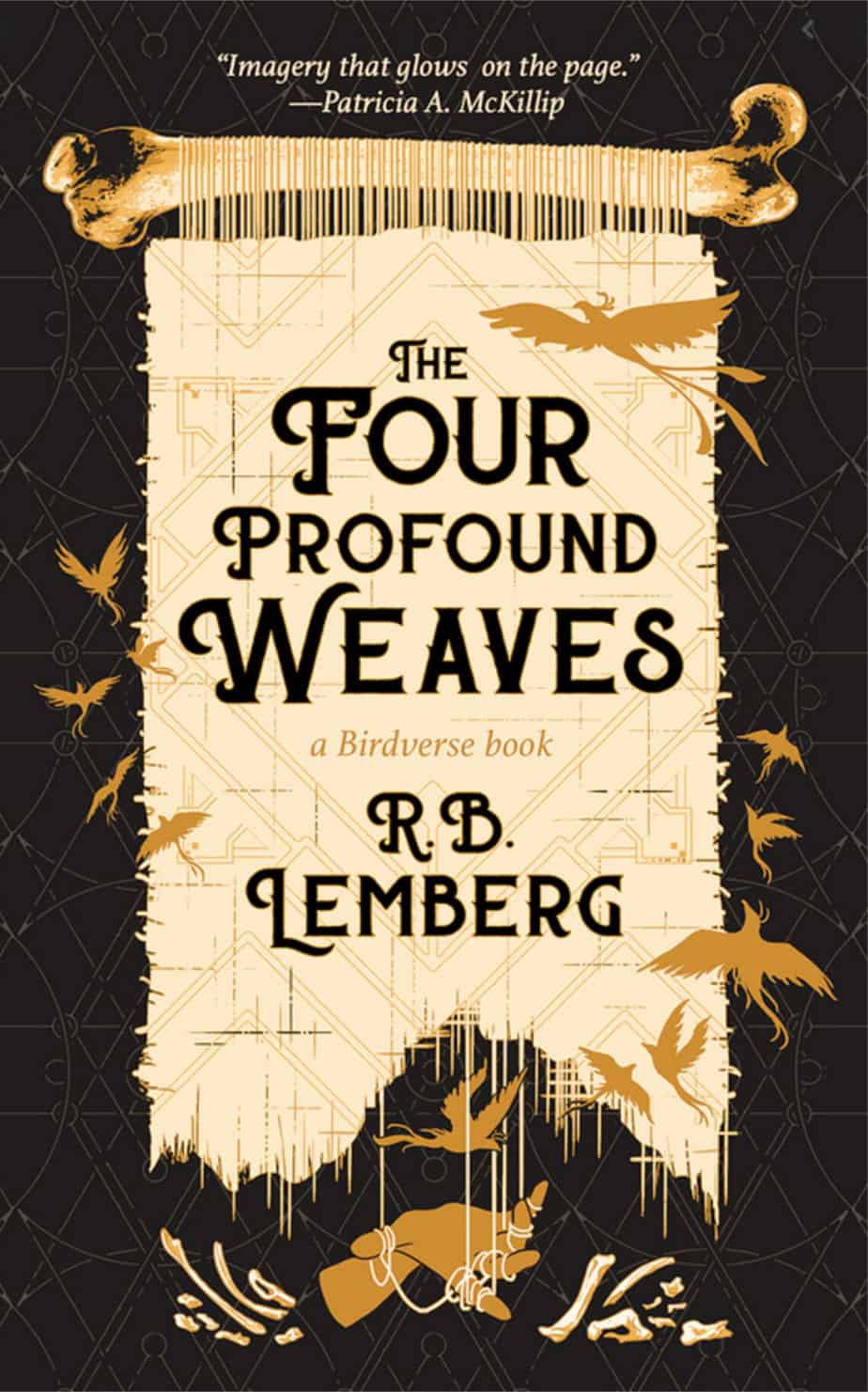 Wind: To match one's body with one's heart
Sand: To take the bearer where they wish
Song: In praise of the goddess Bird
Bone: To move unheard in the night
The Surun' do not speak of the master weaver, Benesret, who creates the cloth of bone for assassins in the Great Burri Desert. But Uiziya now seeks her aunt Benesret in order to learn the final weave, although the price for knowledge may be far too dear to pay.
Among the Khana, women travel in caravans to trade, while men remain in the inner quarter as scholars. A nameless man struggles to embody Khana masculinity, after many years of performing the life of a woman, trader, wife, and grandmother.
As the past catches up to the nameless man, he must choose between the life he dreamed of and Uiziya, and Uiziya must discover how to challenge a tyrant, and weave from deaths that matter.
Set in R. B. Lemberg's beloved Birdverse. 
Header painting: Summer Day, 1888, Harald Slott Møller (1864-1937 Danish painter), chosen because the women appear to be wearing clothing patterned with the modern trans pride flag.