They drove a couple of miles down a rough country road—having turned off the highway and then off a decent unpaved country road—and found a place for cars to park, with no cars in it at present. A sign was painted on a board and needed retouching: "caution. deep-holes."

Alice Munro, "Deep Holes"
Kenopsia: The eerie, forlorn atmosphere of a place that is usually bustling with people but is now abandoned and quiet.
The spot he found was in a little town called Fortune. There was a park on the outskirts, beside a river, and a gravelled space for cars. He settled the seat back, and at once fell asleep. Evening had come on as it did now, around suppertime, proving that this wasn't a summer day after all. A short while ago, people had been having a Thanksgiving picnic here—there was still some smoke rising from the outdoor fireplace, and the smell of hamburgers in the air. The smell did not make Grace hungry, exactly—it made her remember being hungry, in other circumstances.

Alice Munro, "Passion"
Later that afternoon I find myself in the park. Almost everyone knows about the very fine little park at 16th and Ossington—a gem of a park with a wide gravel path and a sprightly round-headed magnolia and smooth painted benches by the side of a bowling green. A cool, quiet place to sit and read, but today it is filled with people.

Carol Shields, "Purple Blooms"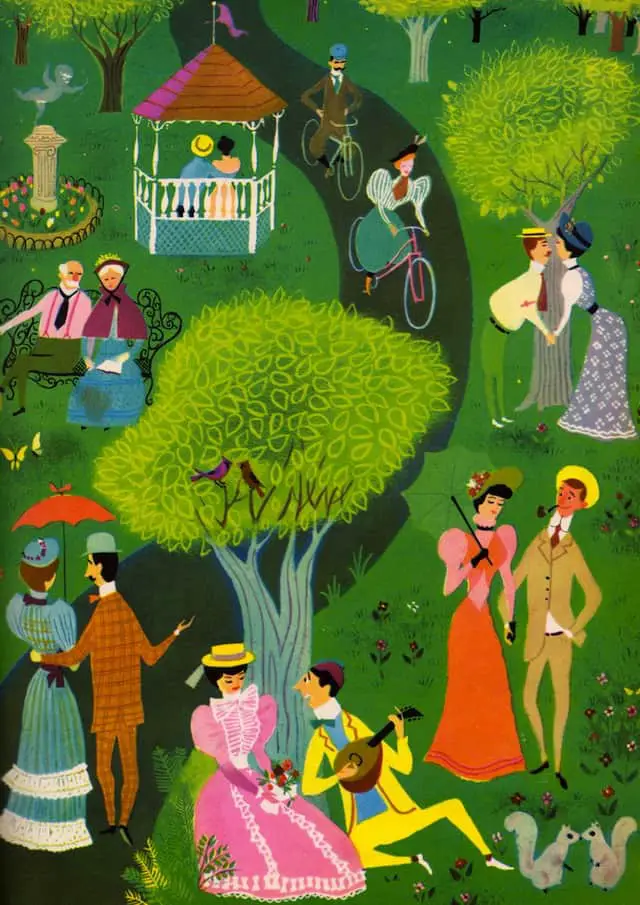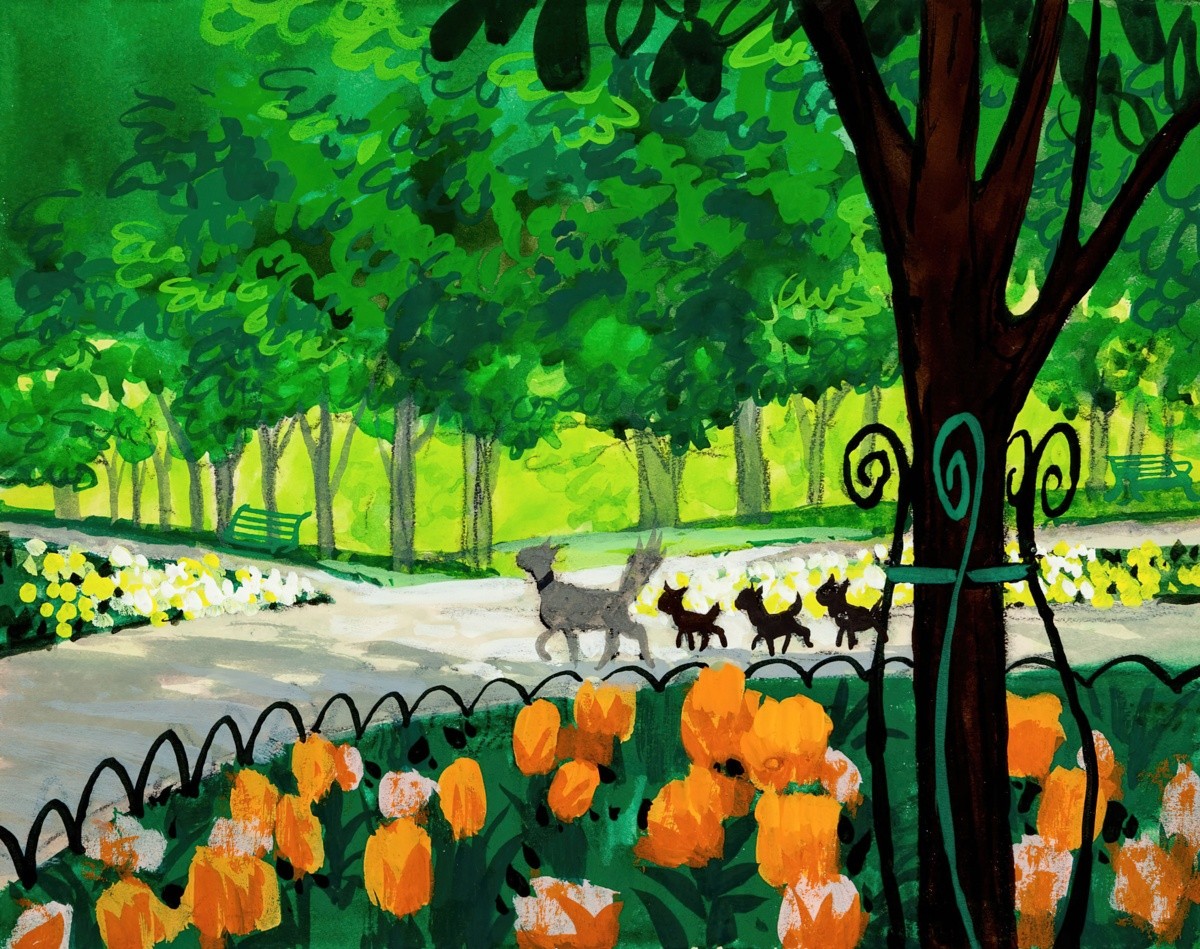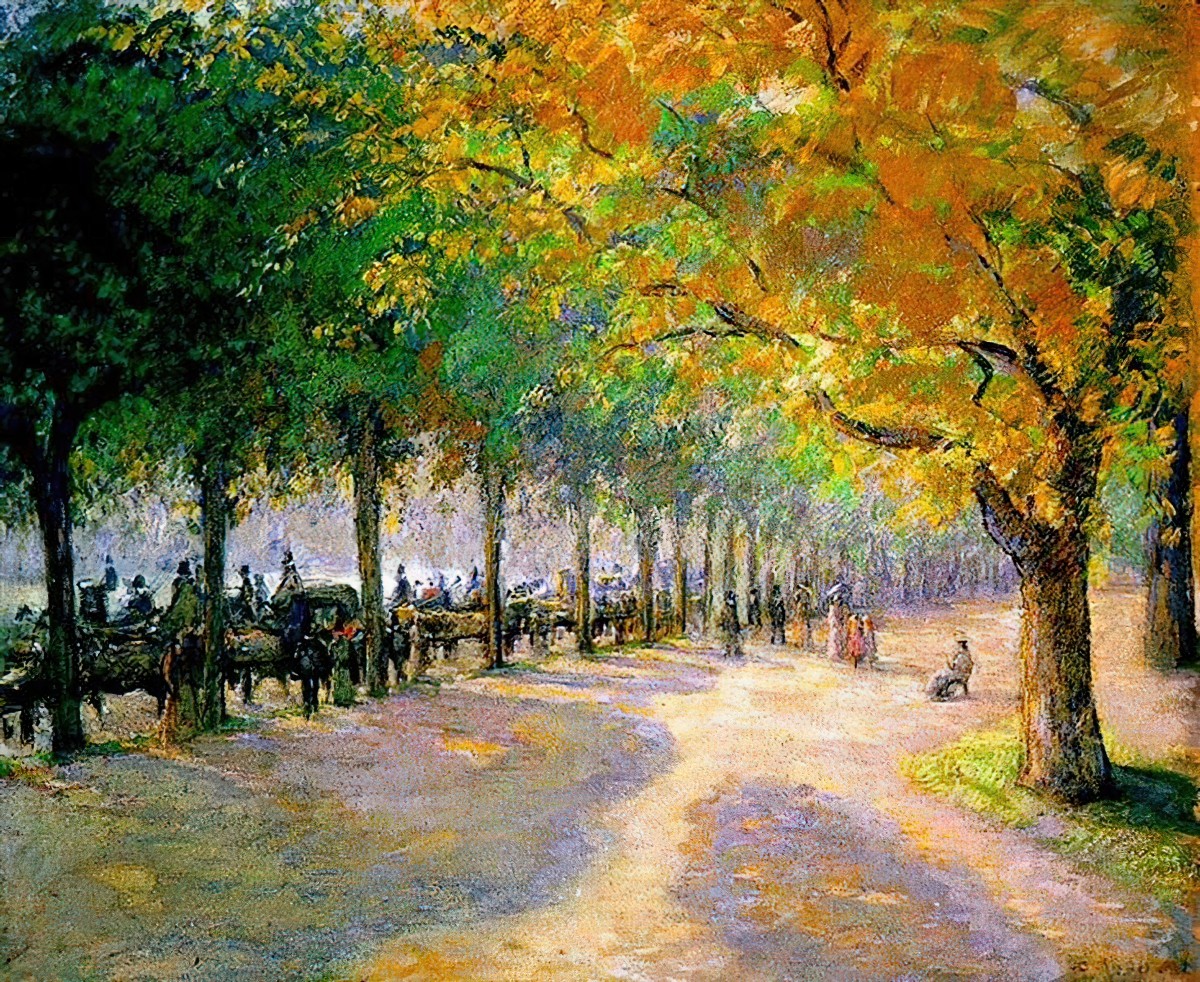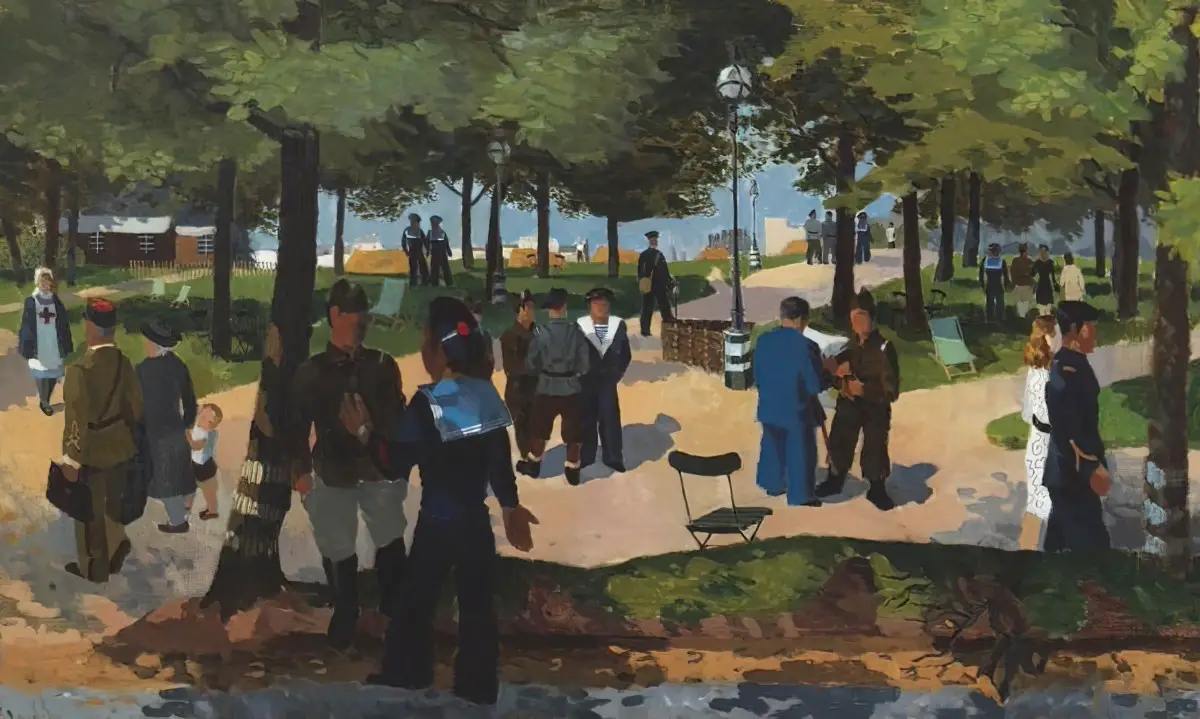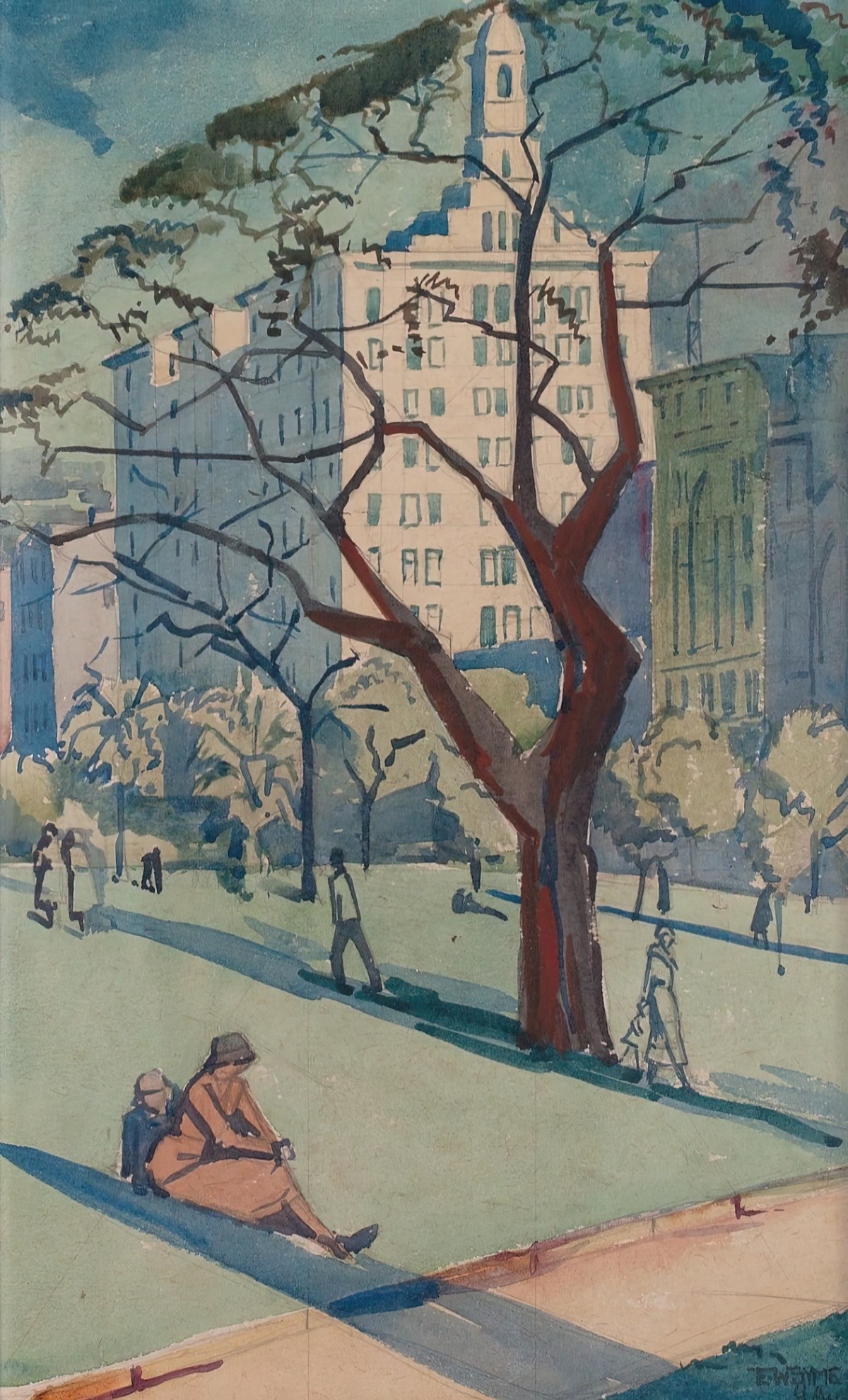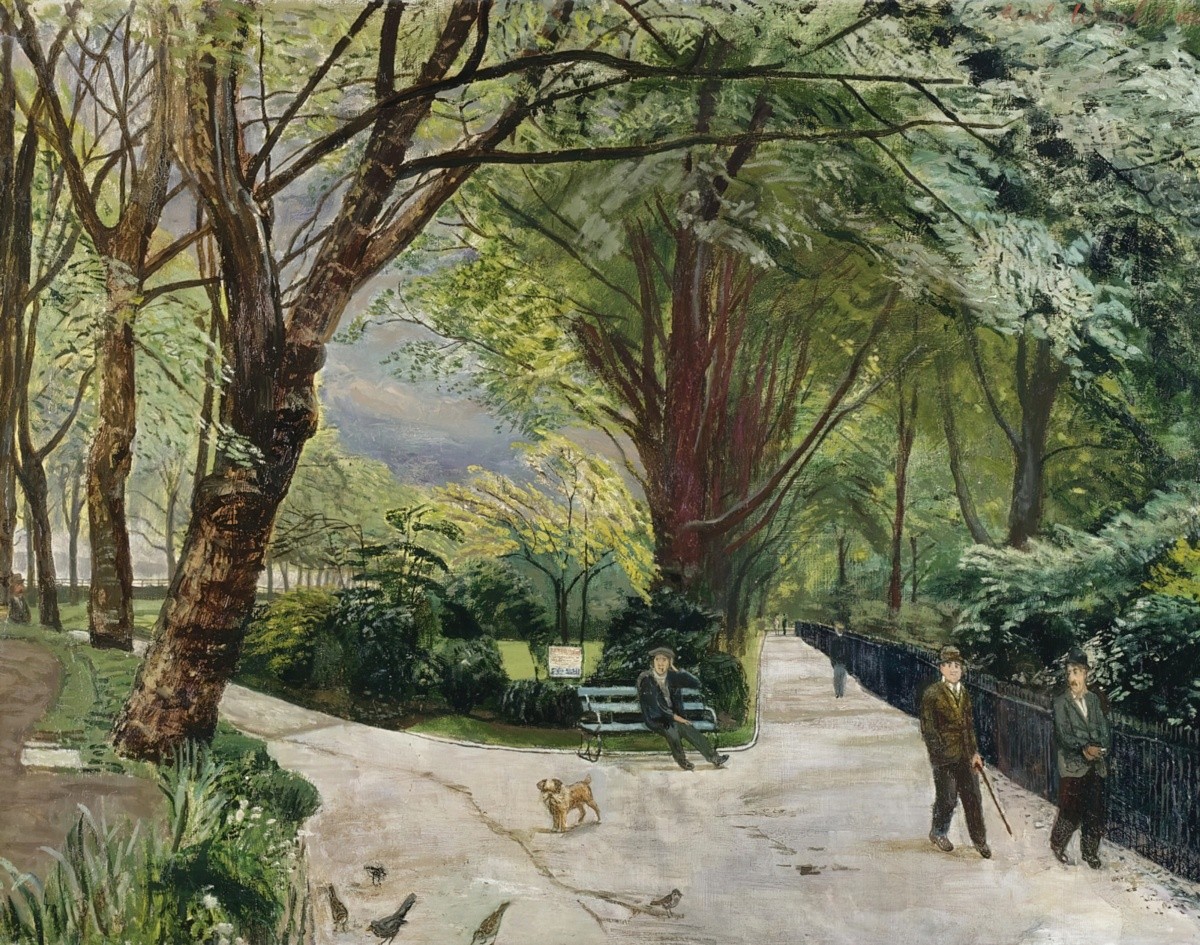 Spring. As the people leave the road for the grass their eyes become fixed and dreamy like the eyes of people wading in the warm sea. There are no daisies yet, but the sweet smell of the grass rises, rises in tiny waves the deeper they go. The trees are in full leaf. As far as one can see there are fans, hoops, tall rich plumes of various green. A light wind shakes them, blowing them together, blowing them free again; in the blue sky floats a cluster of tiny white clouds like a brood of ducklings. The people wander over the grass — the old ones inclined to puff and waddle after their long winter snooze; the young ones suddenly linking hands and making for that screen of trees in the hollow or the shelter of that clump of dark gorse tipped with yellow — walking very fast, almost running, as though they had heard some lovely little creature caught in the thicket crying to them to be saved.

On the top of a small green mound there is a very favourite bench. It has a young chestnut growing beside it, shaped like a mushroom. Below the earth has crumbled, fallen away, leaving three or four clayey hollows — caves — caverns — and in one of them two little people had set up house with a minute pickaxe, an empty match box, a blunted nail and a shovel for furniture.

Katherine Mansfield, "See Saw"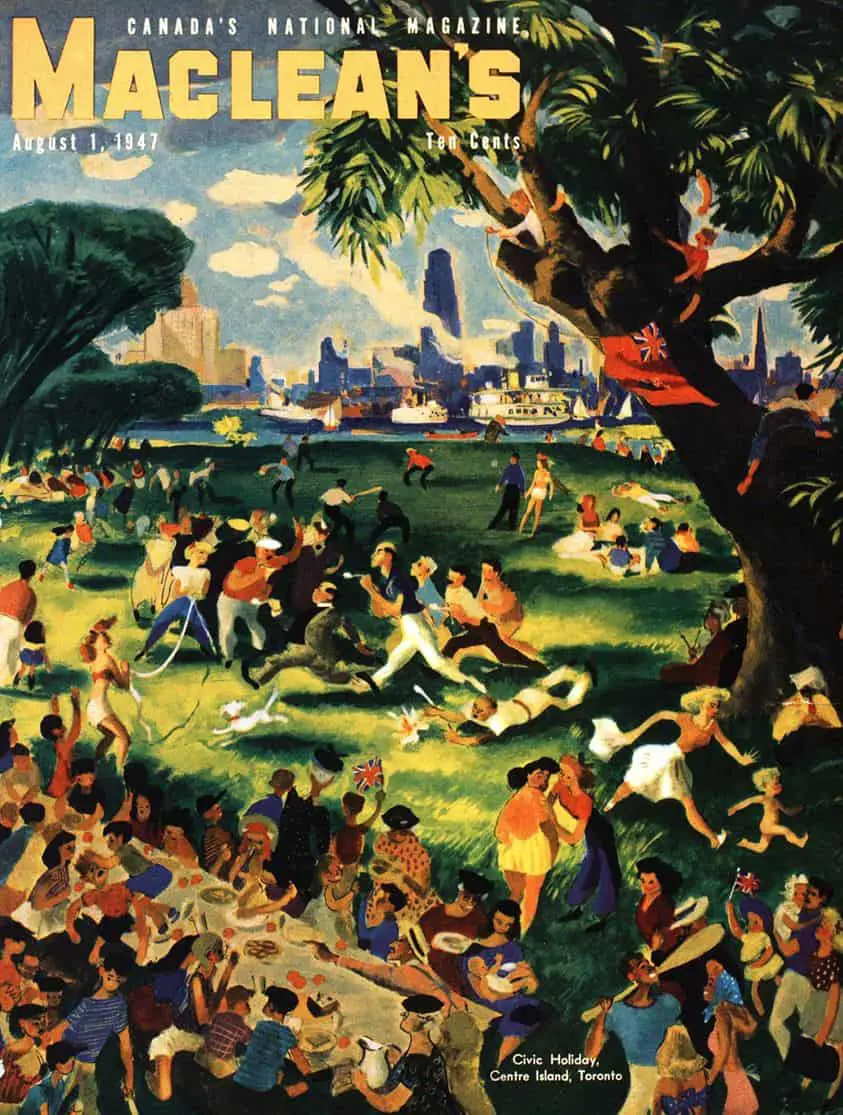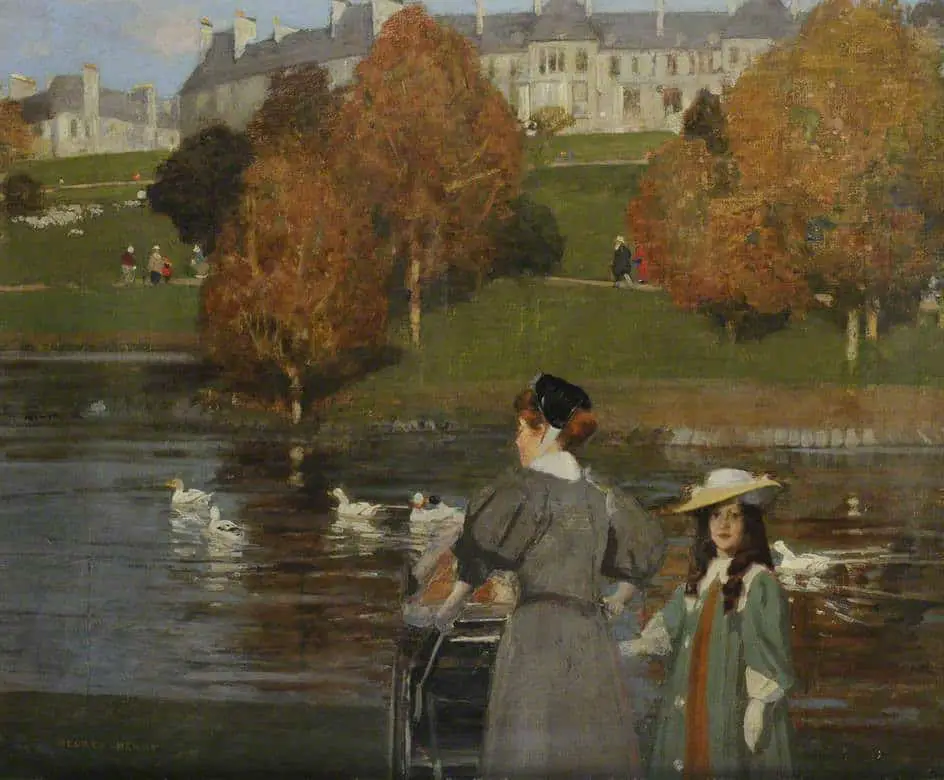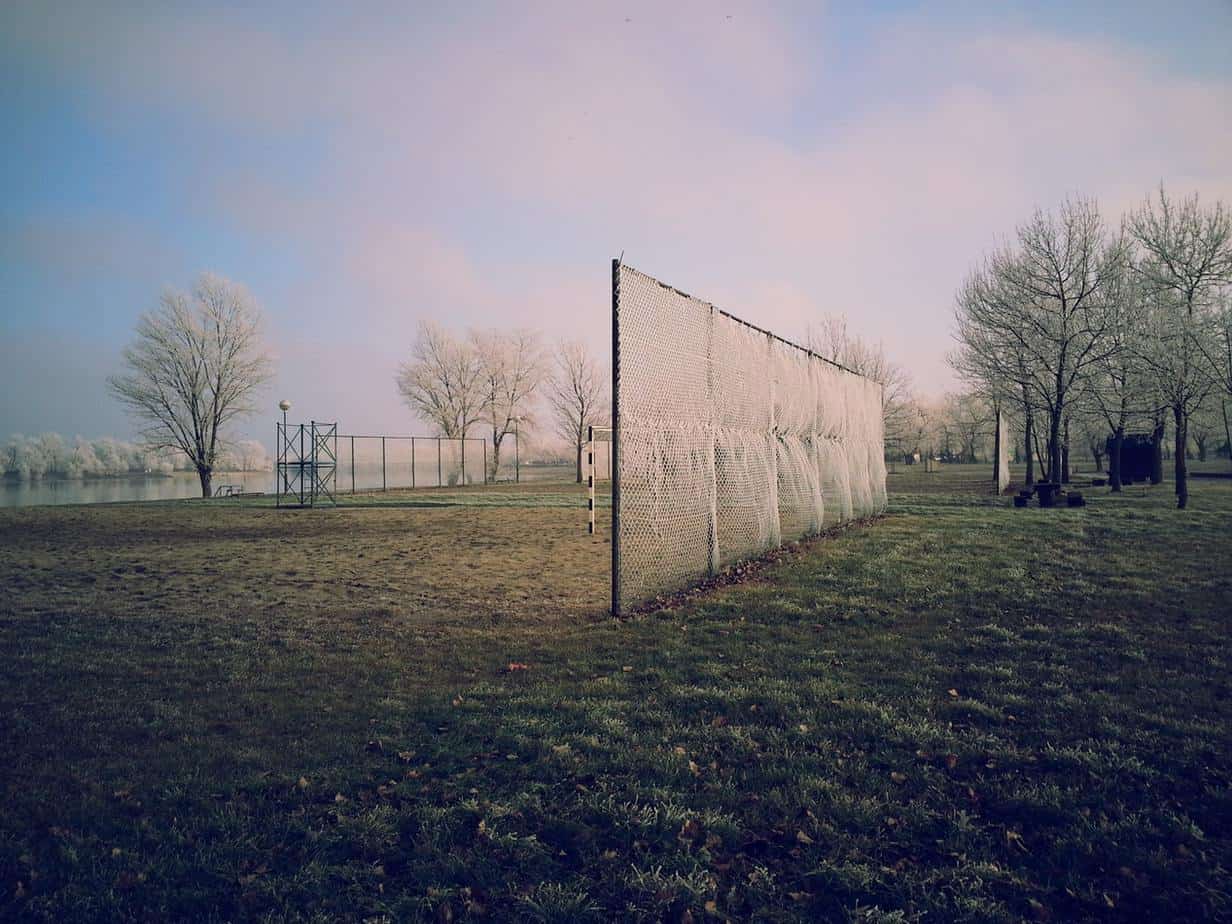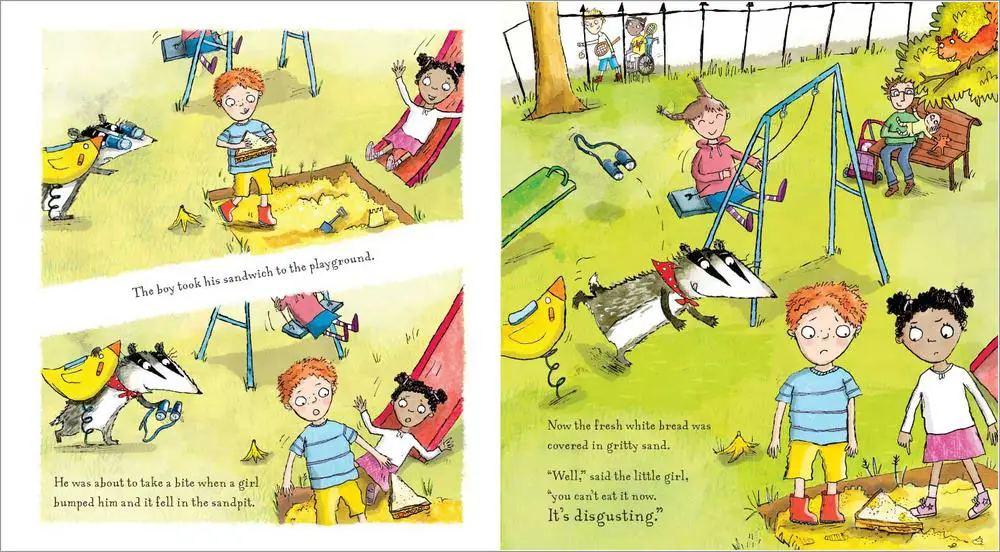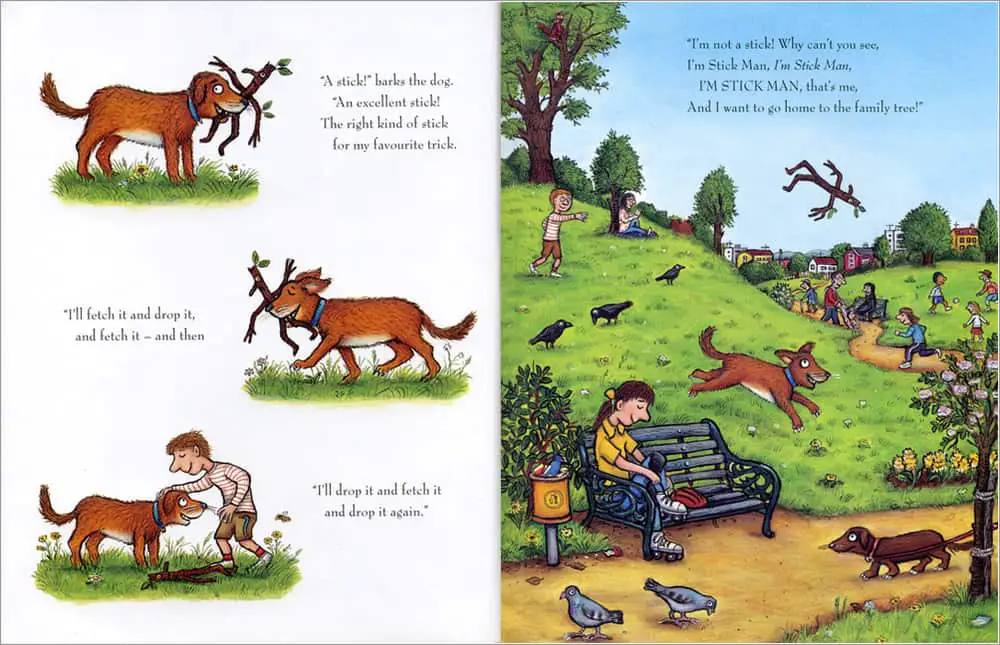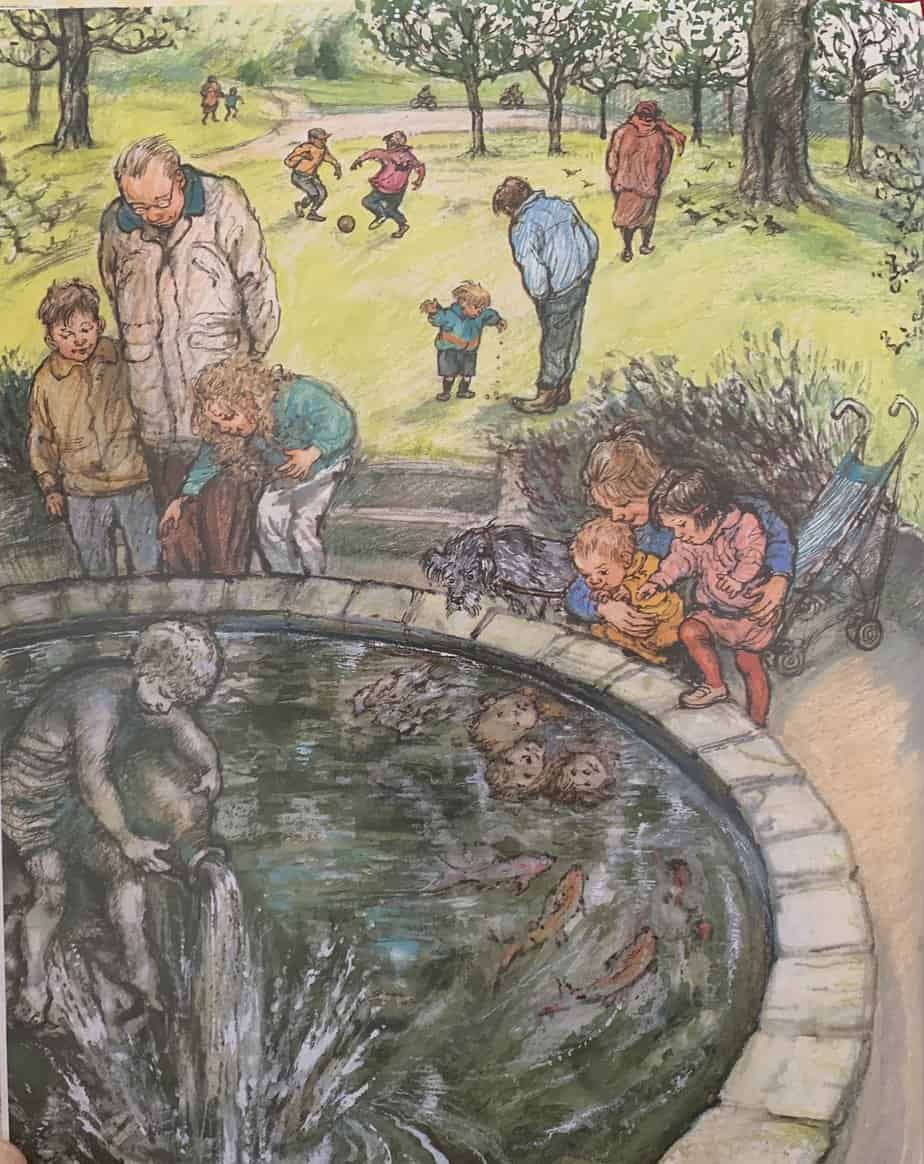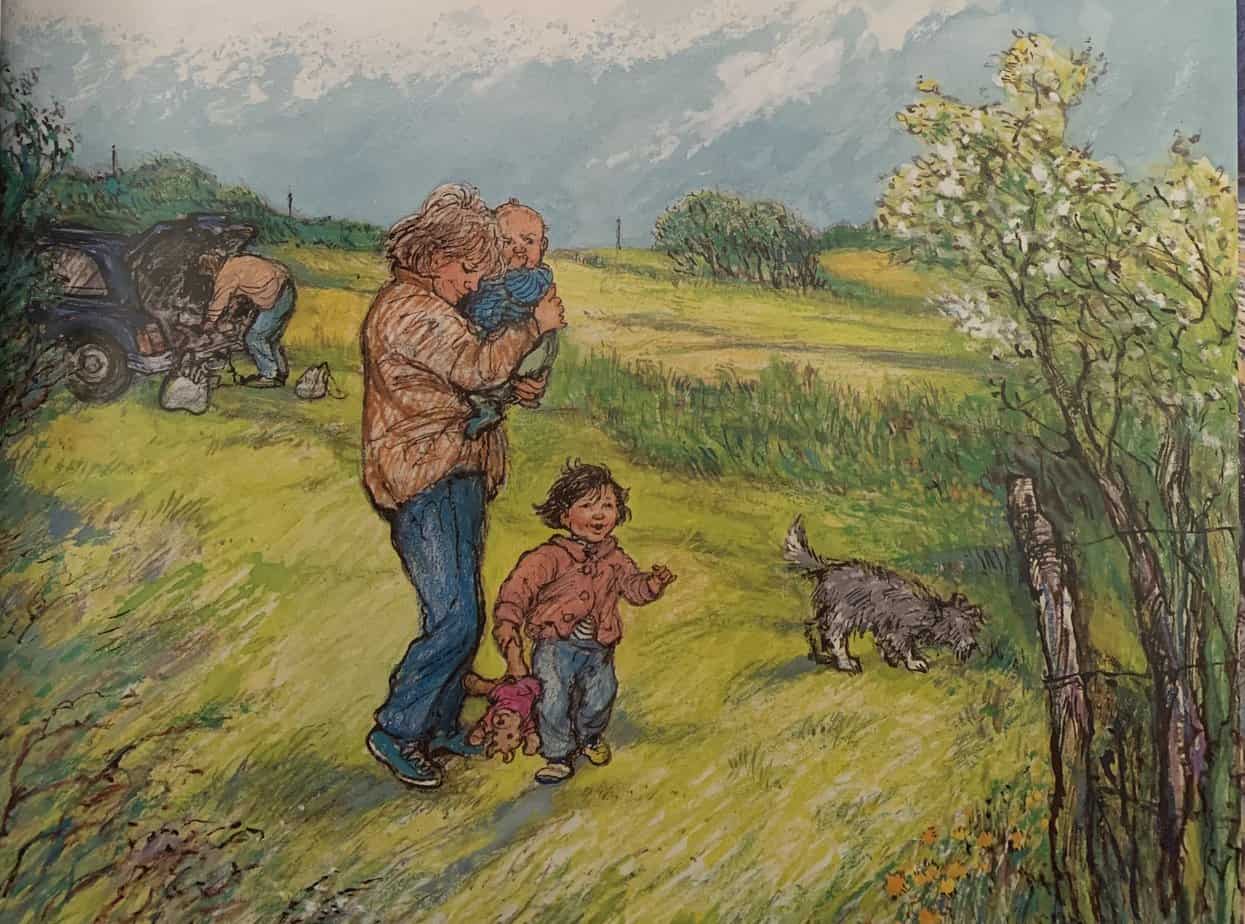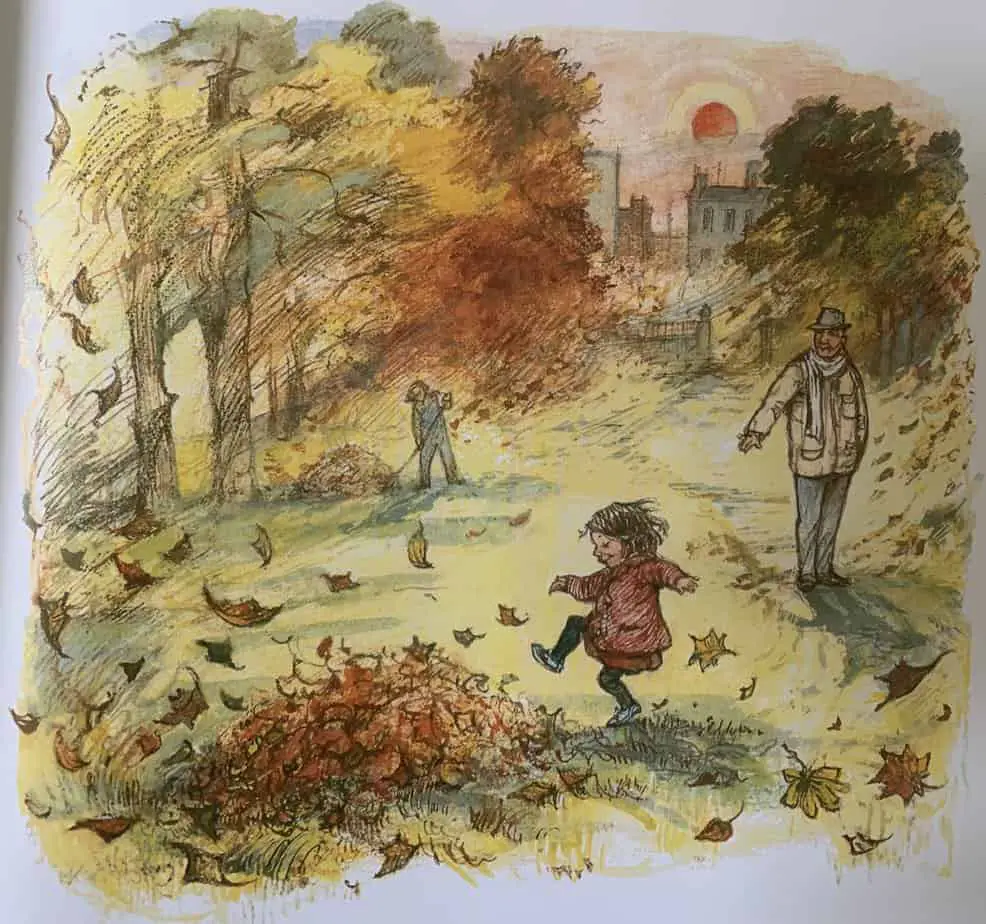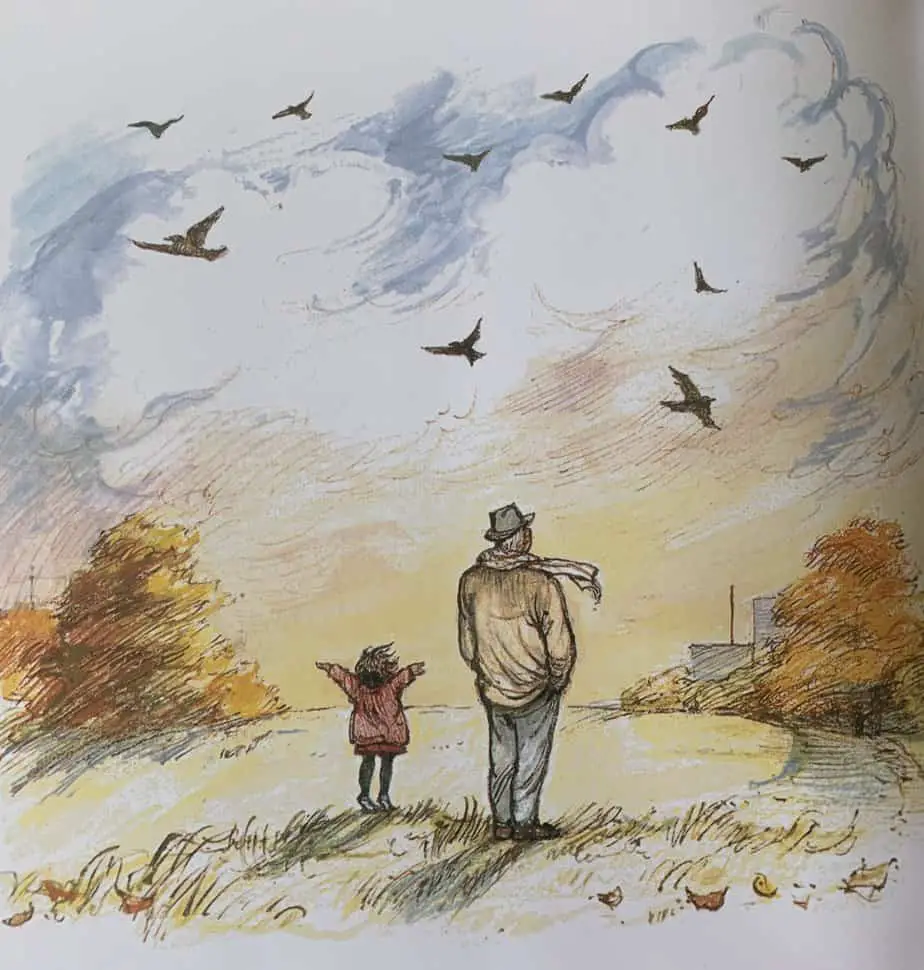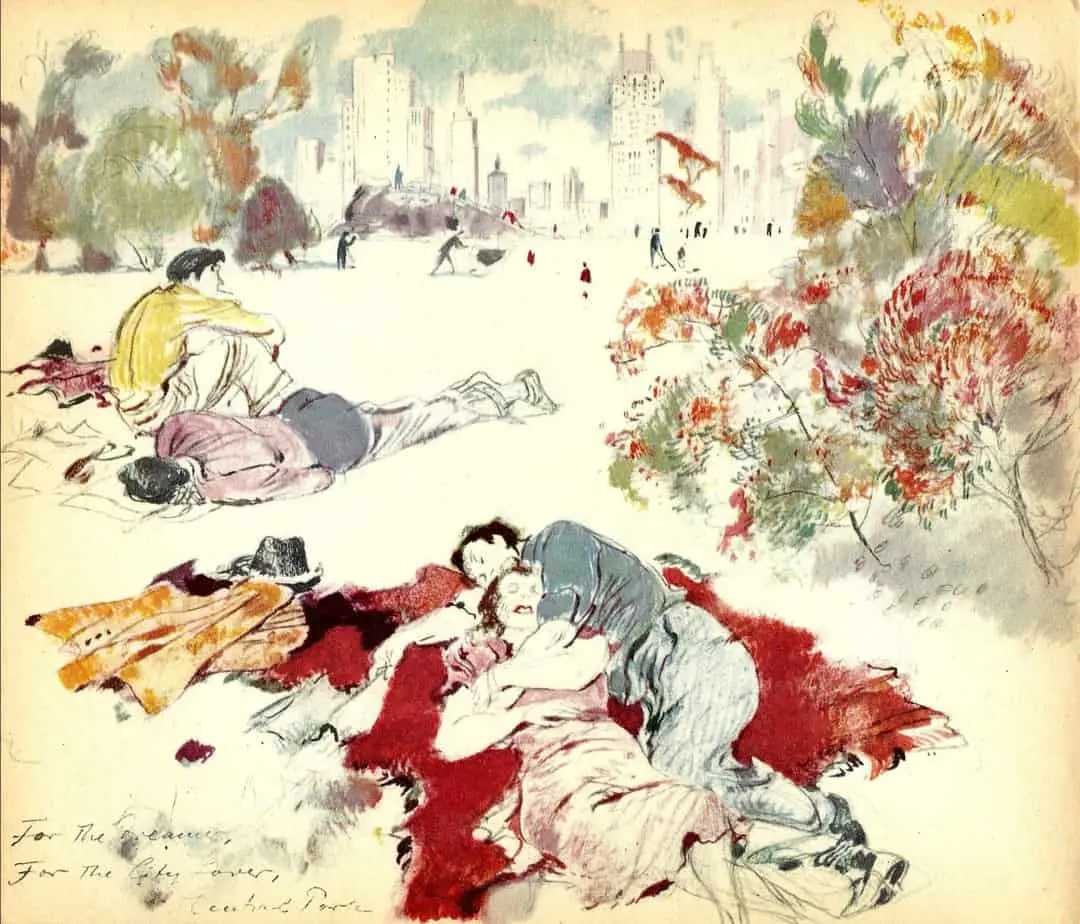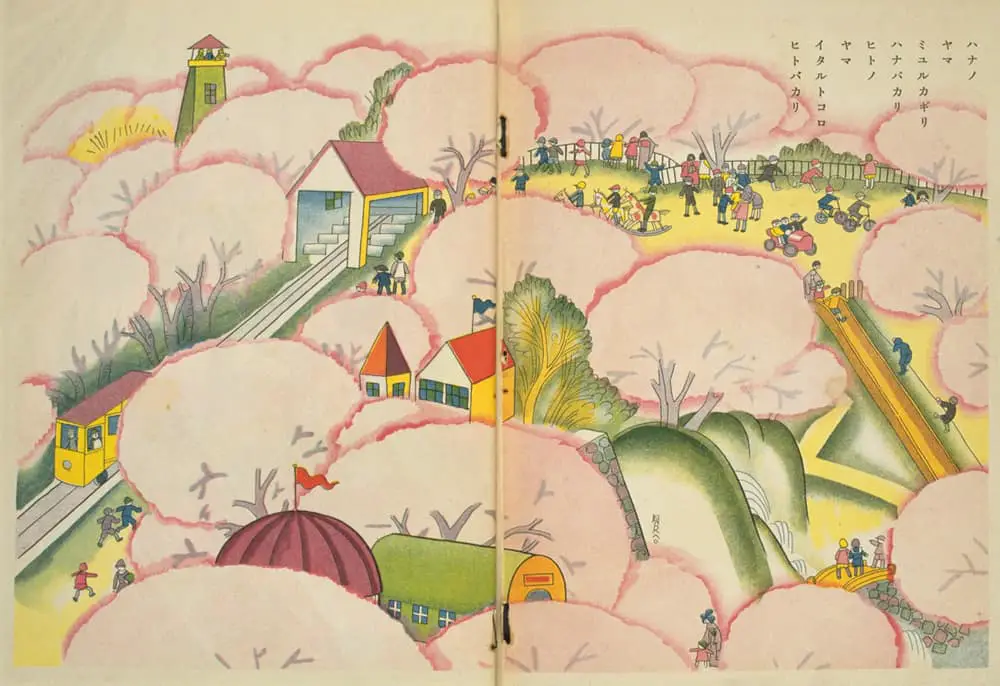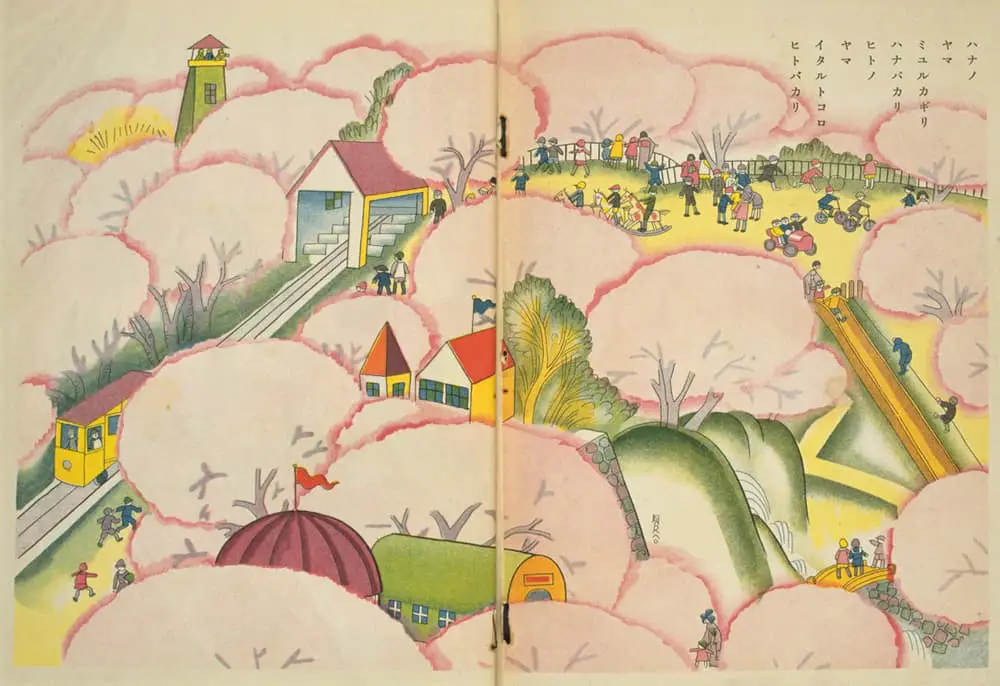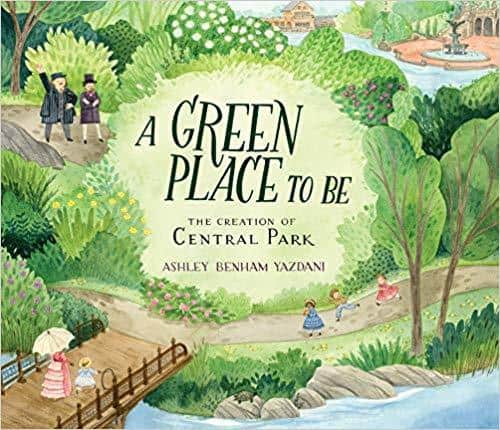 How did Central Park become a vibrant gem in the heart of New York City? Follow the visionaries behind the plan as it springs to green life.
In 1858, New York City was growing so fast that new roads and tall buildings threatened to swallow up the remaining open space. The people needed a green place to be — a park with ponds to row on and paths for wandering through trees and over bridges. When a citywide contest solicited plans for creating a park out of barren swampland, Calvert Vaux and Frederick Law Olmsted put their heads together to create the winning design, and the hard work of making their plans a reality began. By winter, the lake opened for skating. By the next summer, the waterside woodland known as the Ramble opened for all to enjoy.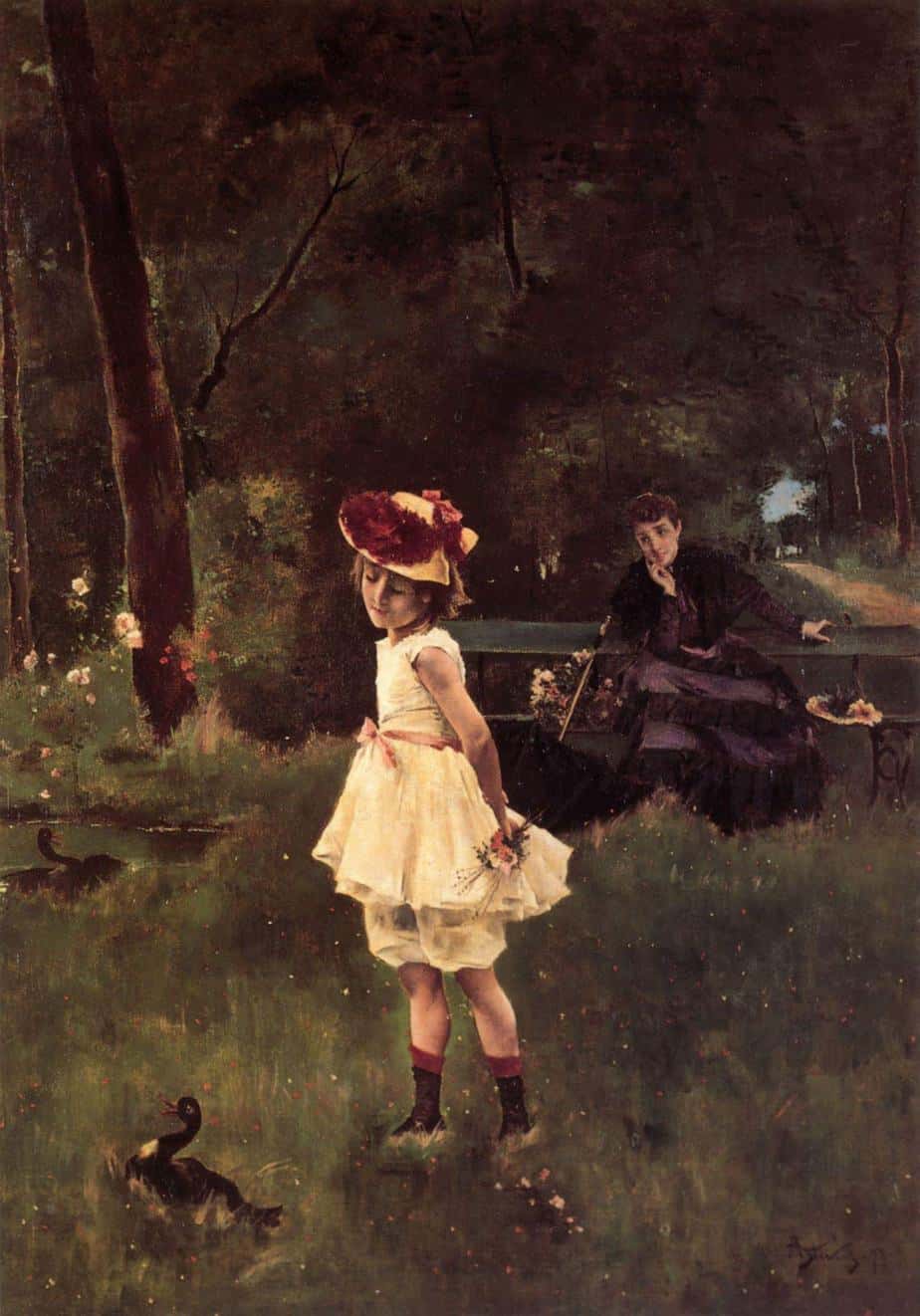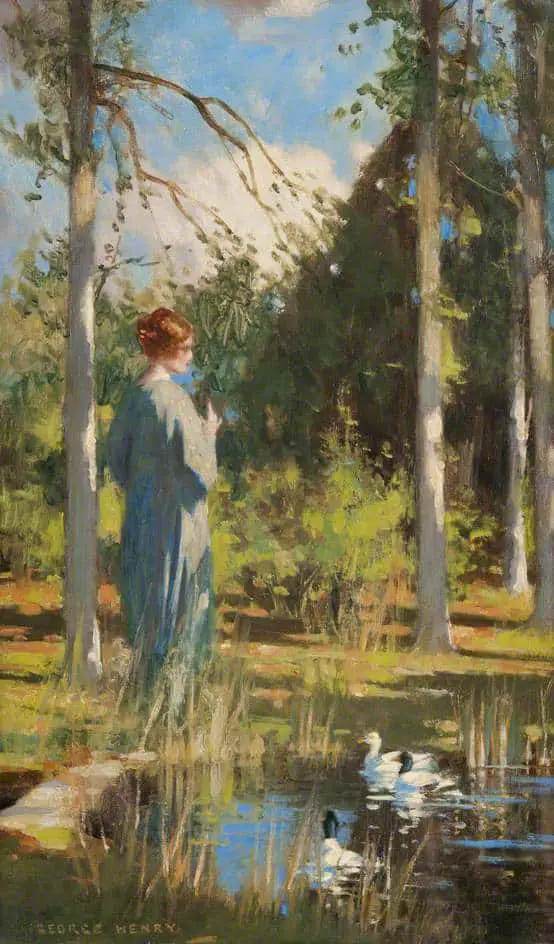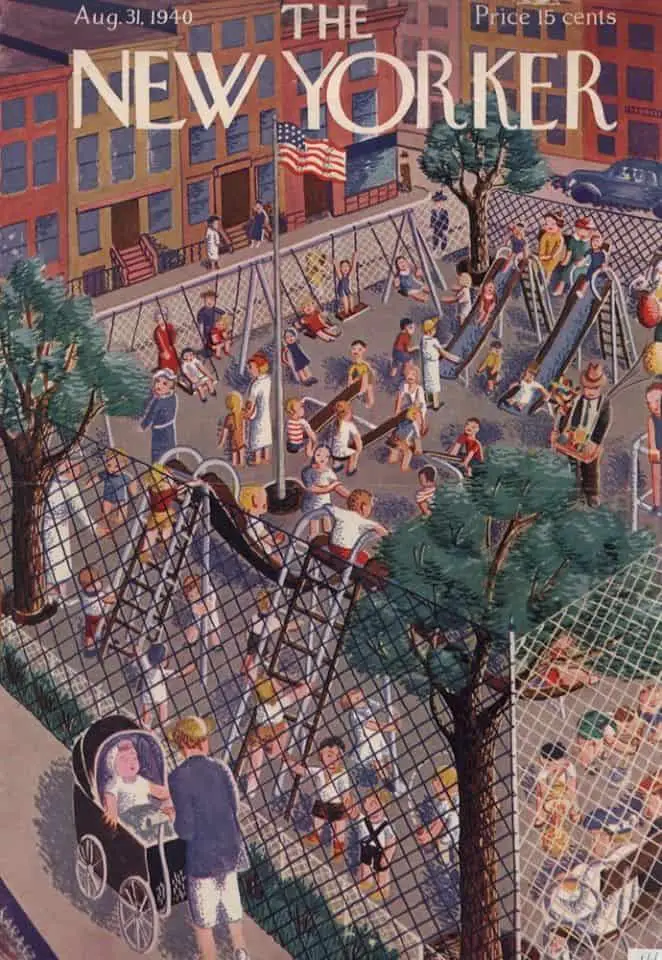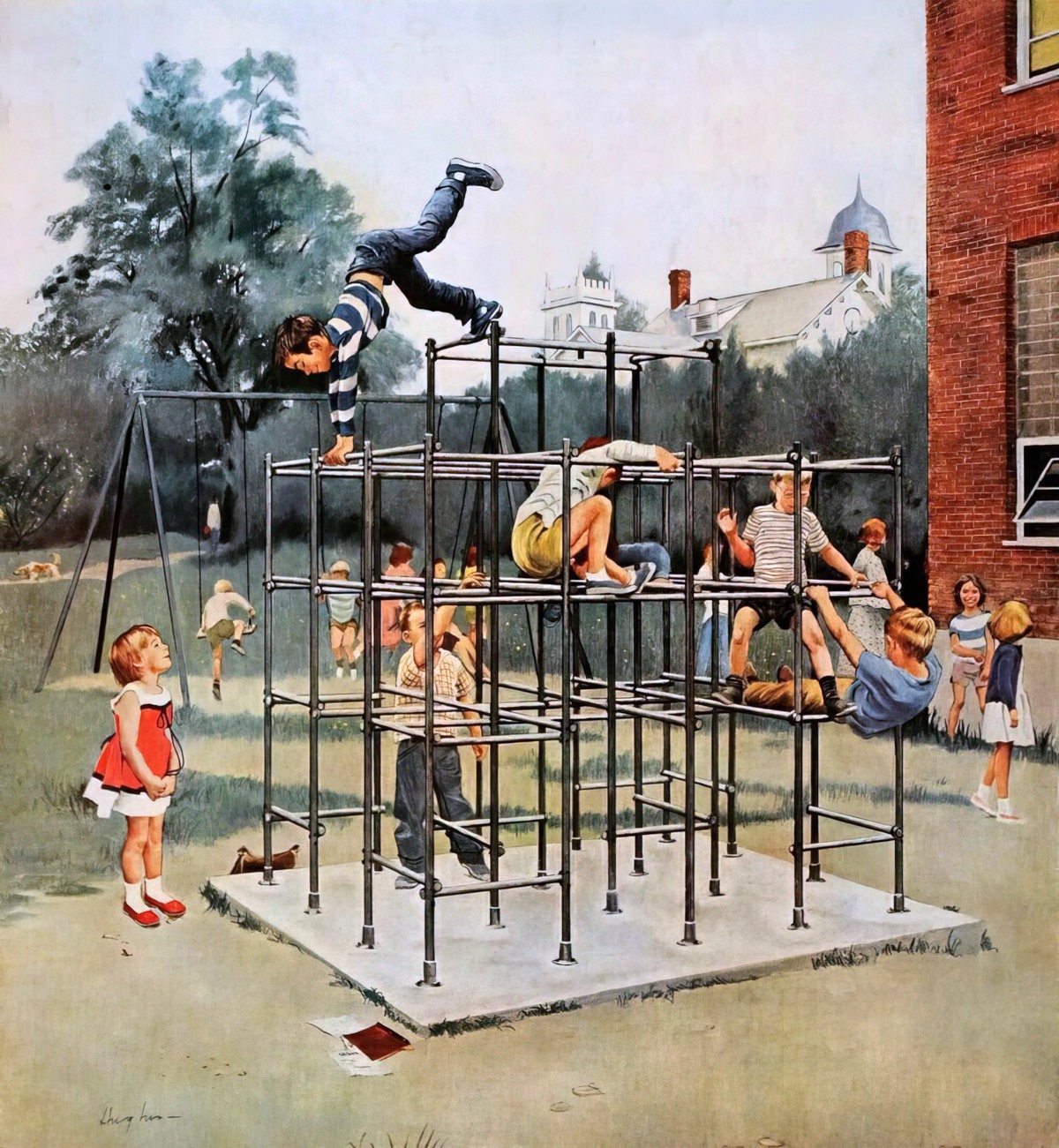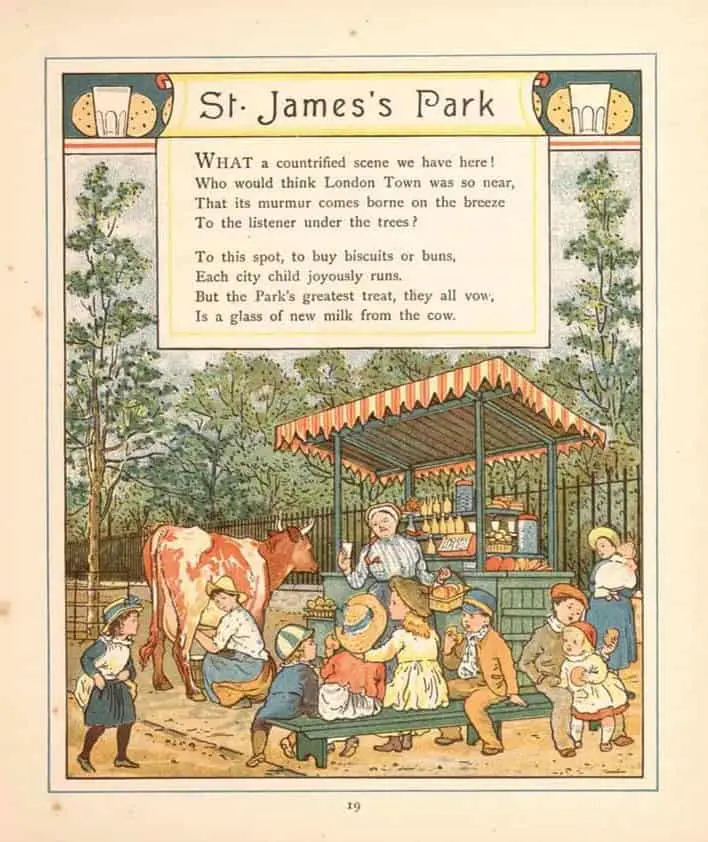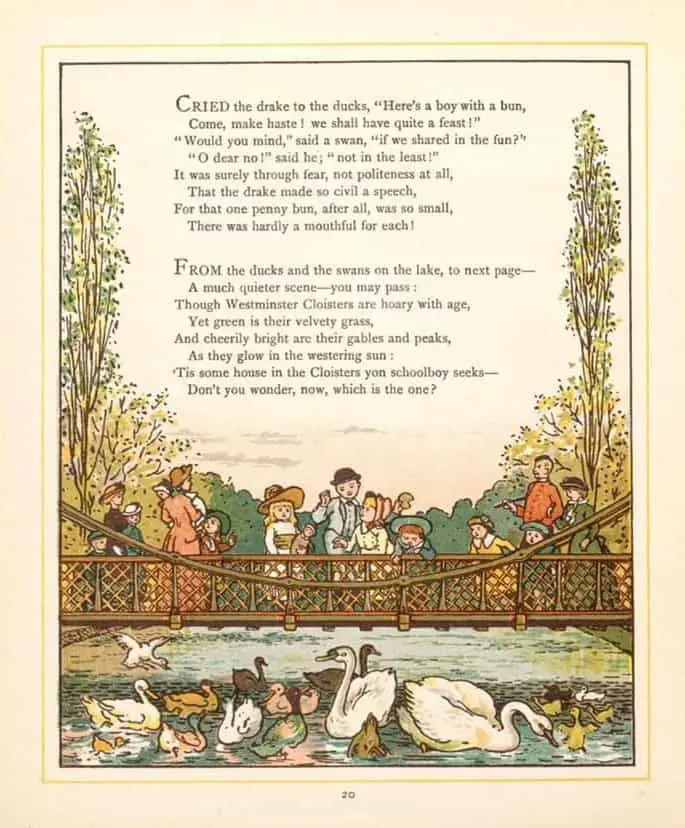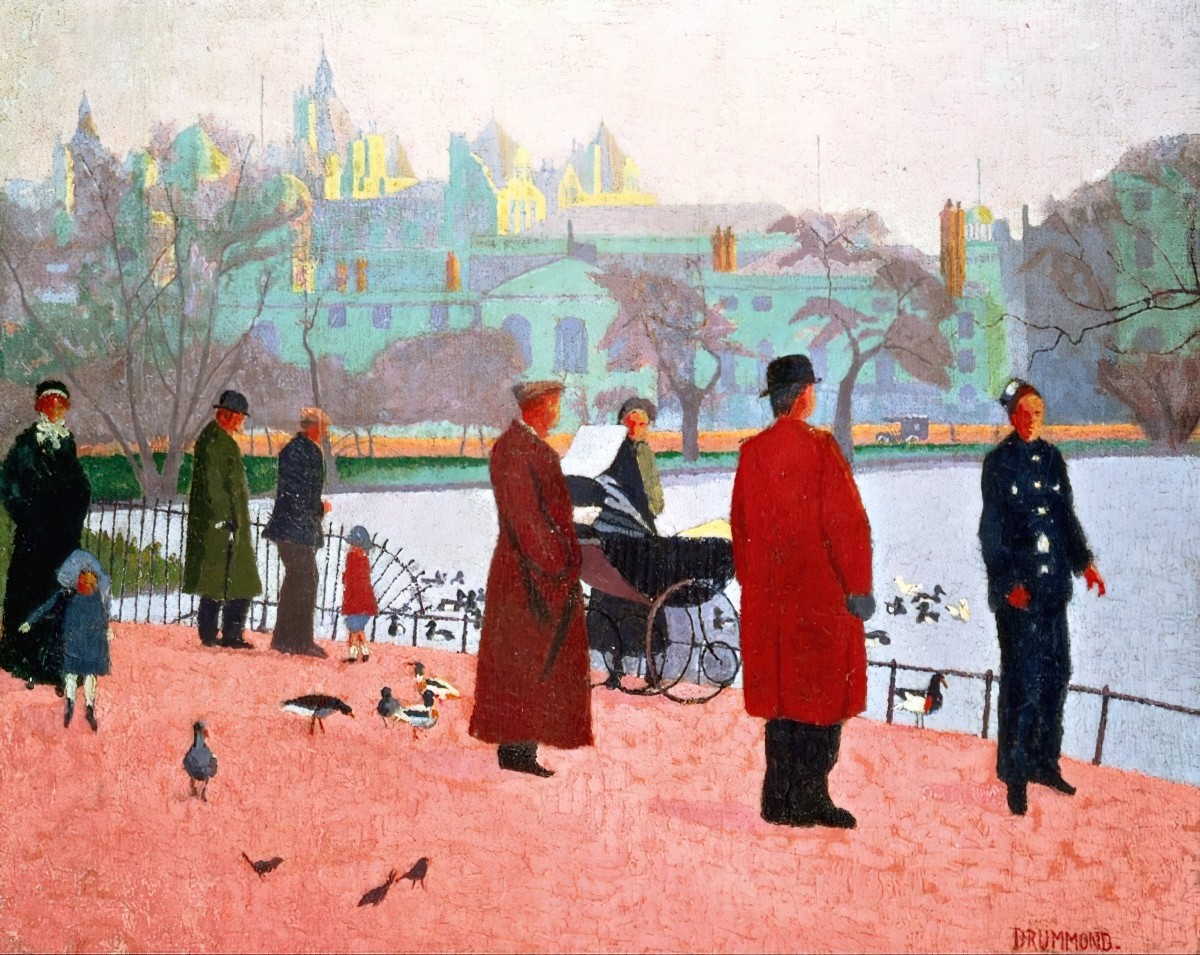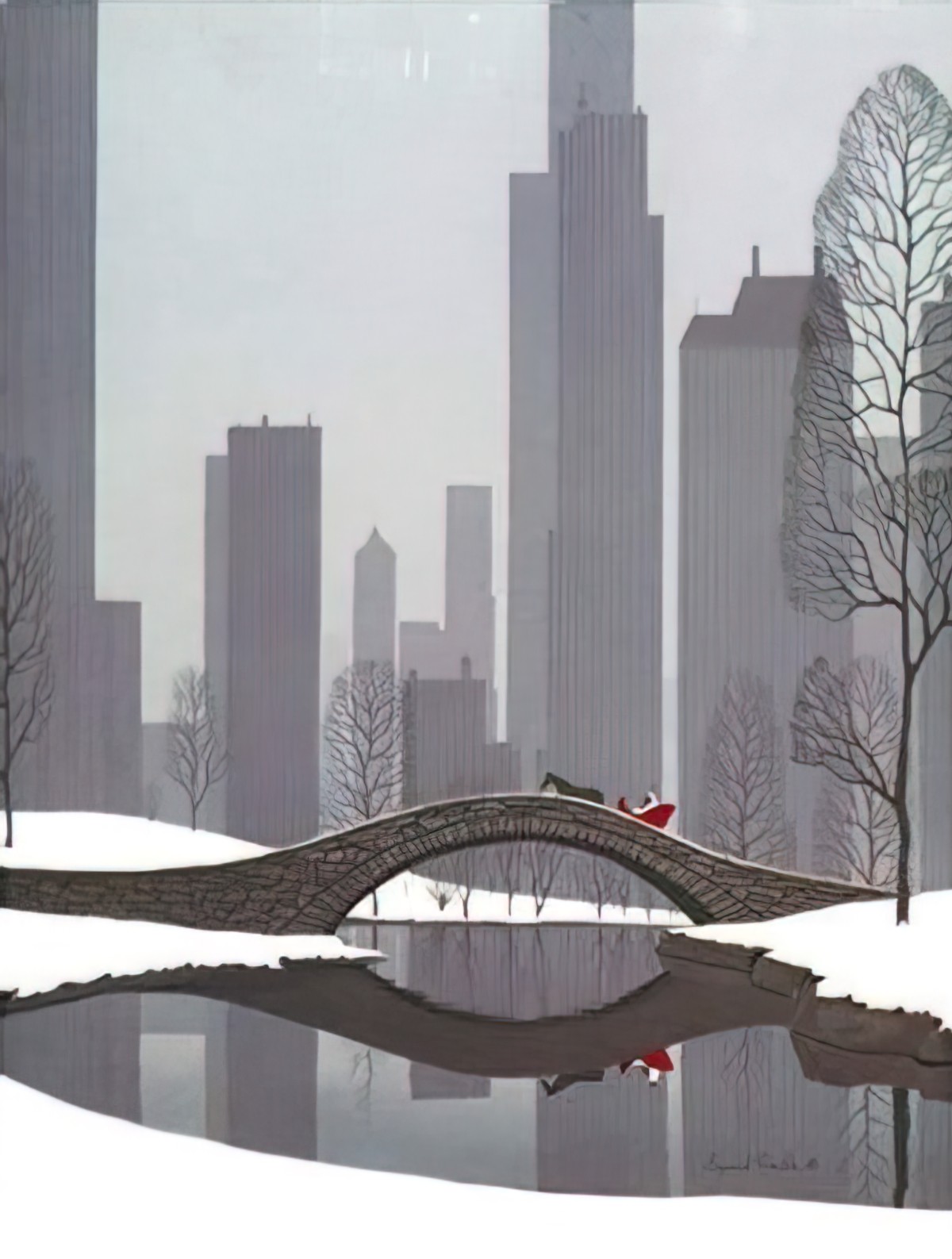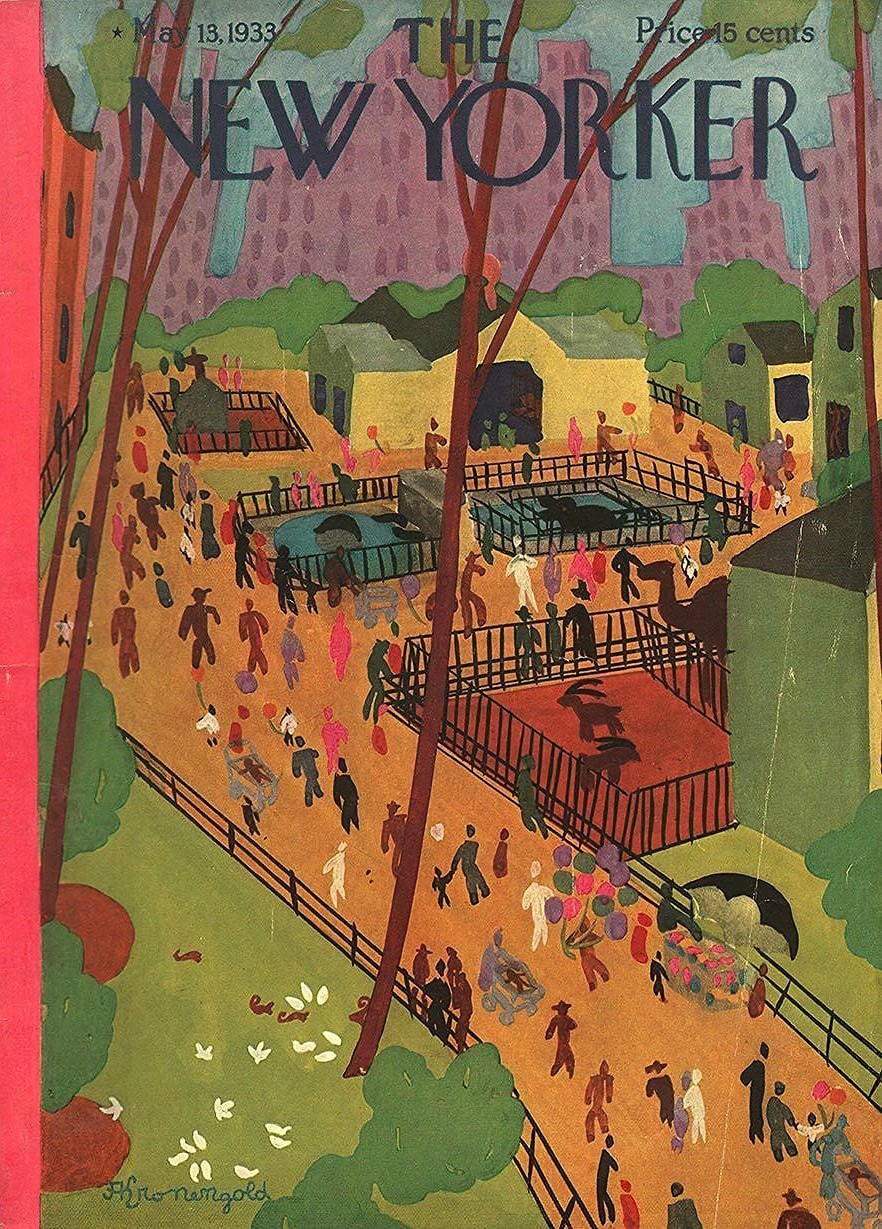 Header illustration: Henry Nelson O'Neil – A Picnic