Getting Rudolphed is a concept from disability activism with notable crossover in children's literature… unfortunately for children's literature.
Autistics' unique abilities have been commodified since the dawn of time. I mean, we've been what I call Rudolphed (like the reindeer) for centuries. We can join in the reindeer games only when we are useful but otherwise we're weird and folks don't want to be seen with us.

@MyAutisticAss1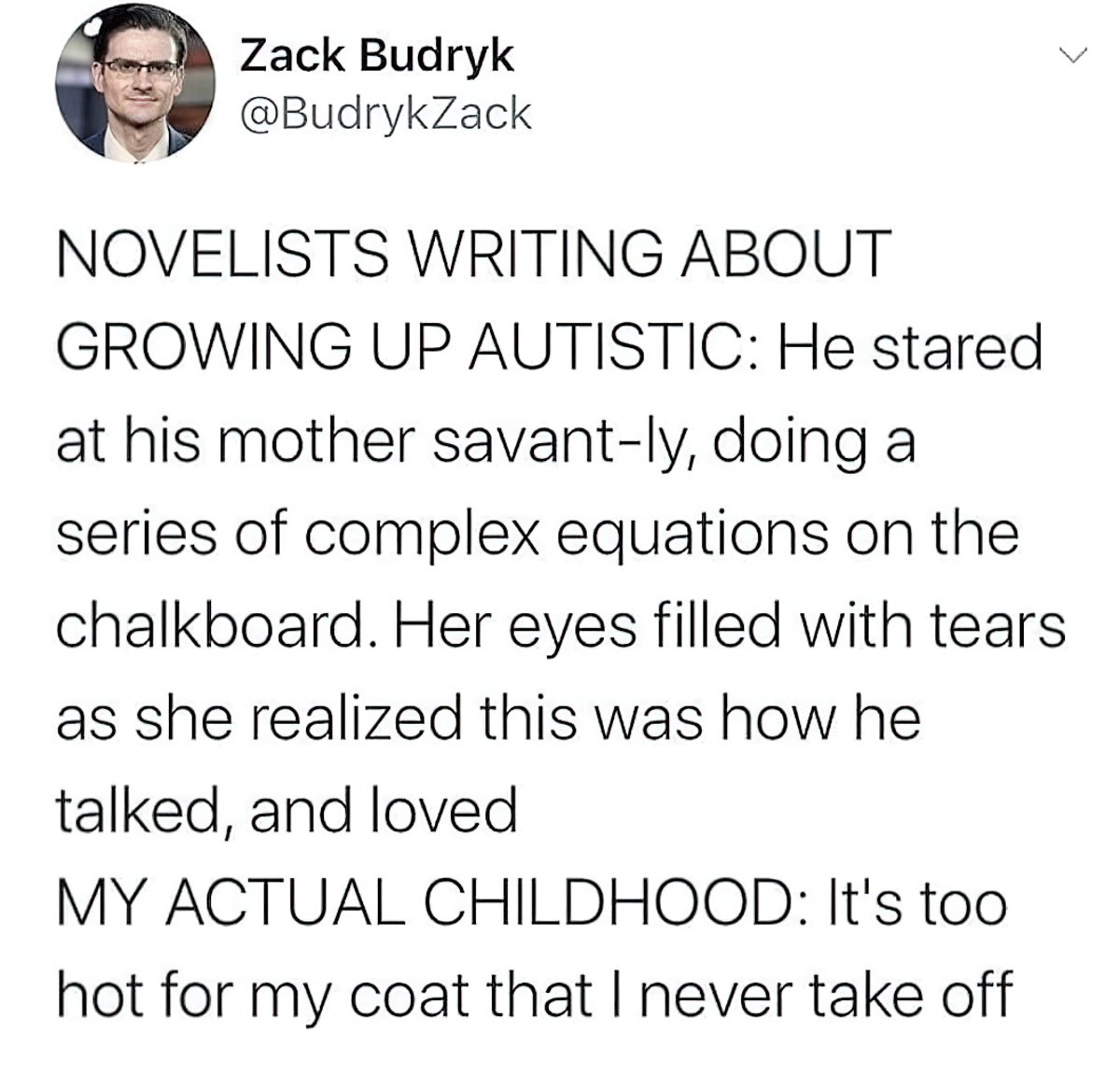 A BRIEF HISTORY OF "RUDOLPH THE RED-NOSED REINDEER"
It started(?) with the story of Christ.
Fast forward a couple thousand years…
Robert L. May created the Rudolph character in 1939. He was working as a copyeditor in Chicago. Montgomery Ward needed a new character for its promotional colouring book handed out at Christmas.
May later told interviewers that the Ugly Duckling storyline resonated with him because, as a child, he was an outcast. Also, when he created Rudolph his wife was dying. In what is probably the most literal light-bulb moment in the history of light-bulb moments, the guy was looking out his office window at Chicago fog when he decided to give his character a light-bulb for a nose. Focus groups thought Rudolph's nose was a symbol of alcoholism but… they went with it anyway, I guess? (Remember when focus groups thought the Apple iPad sounded like a menstrual management product?)
In 1949, Johnny Marks and Gene Autry turned "Rudolph The Red-nosed Reindeer" into a hit song. It was a chart topper. Importantly, WW2 had recently ended, in which women were expected to contribute both at home and in the workforce. Americans had seen their hard work pay off (they did win the war, after all) and now they were all about hard work and industry. (Sadly for women who enjoyed their wartime stints in the workforce, many were required to go straight back home to the children and kitchen, freeing up jobs for the returned servicemen.)
That work ethic continued until now, and hasn't died. Others far smarter and more articulate than me talk critically about trickle-down economics and the fictional invention of 'dole bludgers' and whatnot.
The story of Rudolph and his useful nose has since been made into children's picture books, many times over, illustrated by various artists. I had to sing the cursed thing at school every Christmas throughout my 1980s childhood. Unfortunately I know the lyrics by heart, and I apologise for leaving you with an earworm today.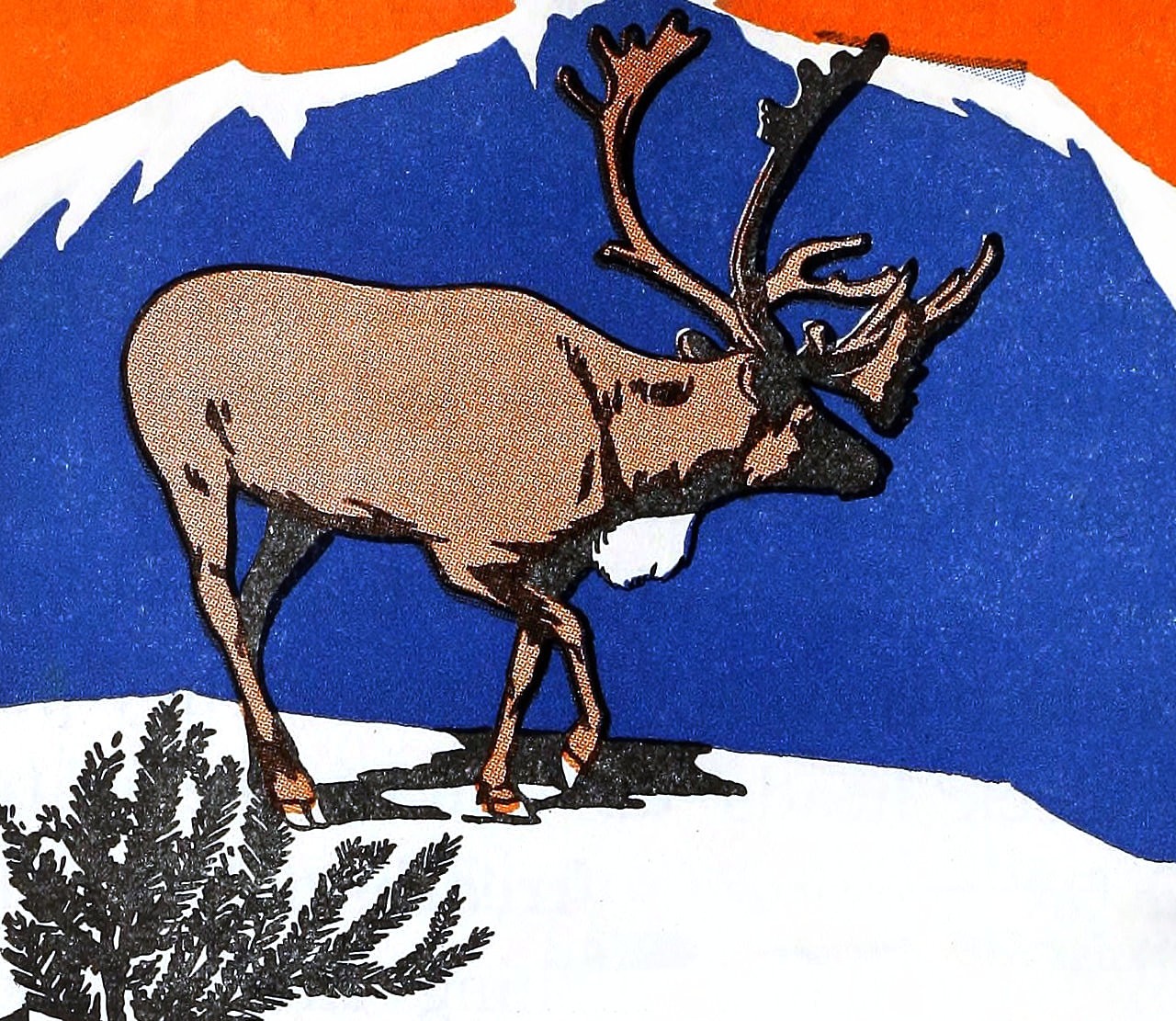 STORY STRUCTURE OF "RUDOLPH THE RED-NOSED REINDEER"
WHO IS THE MAIN CHARACTER?
This is a story of a community, specifically Santa's flock(?) of reindeer.
WHAT DO THEY WANT?
They want to please Santa, I think. To do this, they must fly Santa around the world delivering presents to Western children on Christmas Eve.
OPPONENT/MONSTER/BADDIE/ENEMY/FRENEMY
But most of the reindeer are bullies. They won't let "poor Rudolph join in any reindeer games".
WHAT'S THE PLAN?
The plan comes from Santa (stand-in parent or teacher) who 'solves' the bullying issue by promoting Rudolph to headlight. Before, his nose made him different, which in turn made him an outcast.
BIG STRUGGLE
You know the battle scene because there's a storm.
WHAT DOES THE CHARACTER LEARN?
Children are supposed to learn, from watching what Santa does to Rudolph, that if you find yourself bullied, you can always aim for acceptance by making yourself useful, at least.
Children are also supposed to learn that whatever makes you different is also your superpower, but your superpower doesn't necessarily help you out; it may simply help the community.
HOW WILL LIFE BE DIFFERENT FROM NOW ON?
Do you buy this messaging? Is Rudolph now 'accepted' by his asshole peers? I don't. I bet they call him Santa's Pet now, and whenever Santa's not looking, they kick his reindeer butt.
GETTING RUDOLPHED IN CHILDREN'S LITERATURE
'Get Useful Or Die' is not always so blatant. But you'll find similar ideology in other stories.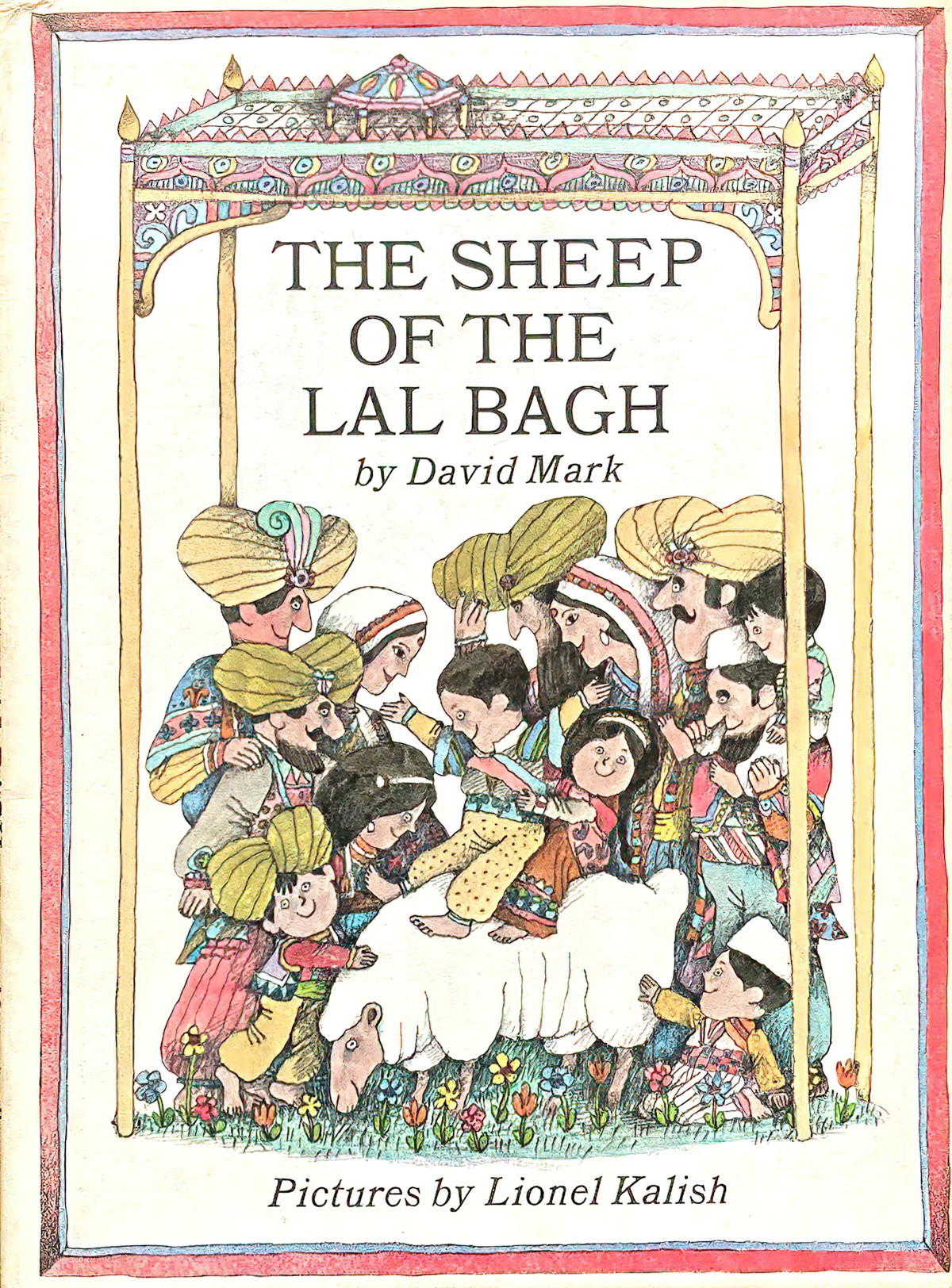 A sheep called Ramesh lives in a park in India and nibbles the grass in decorative designs, much admired by the citizens. But the mayor decides to replace the sheep with a lawnmower. Ramesh is put out to pasture with other sheep.
The story functions as a warning against over-industrialisation.
But I suspect many contemporary readers would see Ramesh as more sheep than anthropomorphised human, and wonder why Ramesh isn't happy with his flock. Why is he more interested in working to please humans? This is a bit of a "Rudolph the Red-nosed Reindeer" plot, in which creatures are valued because of what they can offer people.
WELCOMING THE NEW GOLDEN AGE OF CHILDREN'S LITERATURE: YOU ARE ENOUGH AS YOU ARE
Unsurprisingly, authors writing about disability and neurodivergence are the same authors who understand problematic Rudolph ideology. These authors work to subvert traditional messaging about usefulness.
The messaging of modern stories: Everyone is valued no matter whether you're useful to others or not. It's enough to simply be.
(Is this really such a modern idea? Wasn't Jesus supposed to love all the little children, not just the able-bodied, obedient and useful ones?)
Paws by Kate Foster deals with the issue of being different and feeling the pressure to make yourself 'worthy' before gaining acceptance. The main character thinks he has to be good at running, or win some kind of trophy, before he can make a friend. (Spoiler alert: Alex makes friends without even realising it.)
I thought that because I didn't see them all the time or speak to them on the phone every day that meant they weren't my real friends. But they were. I just didn't see all the small wonderful things they did for me until I needed to.

Paws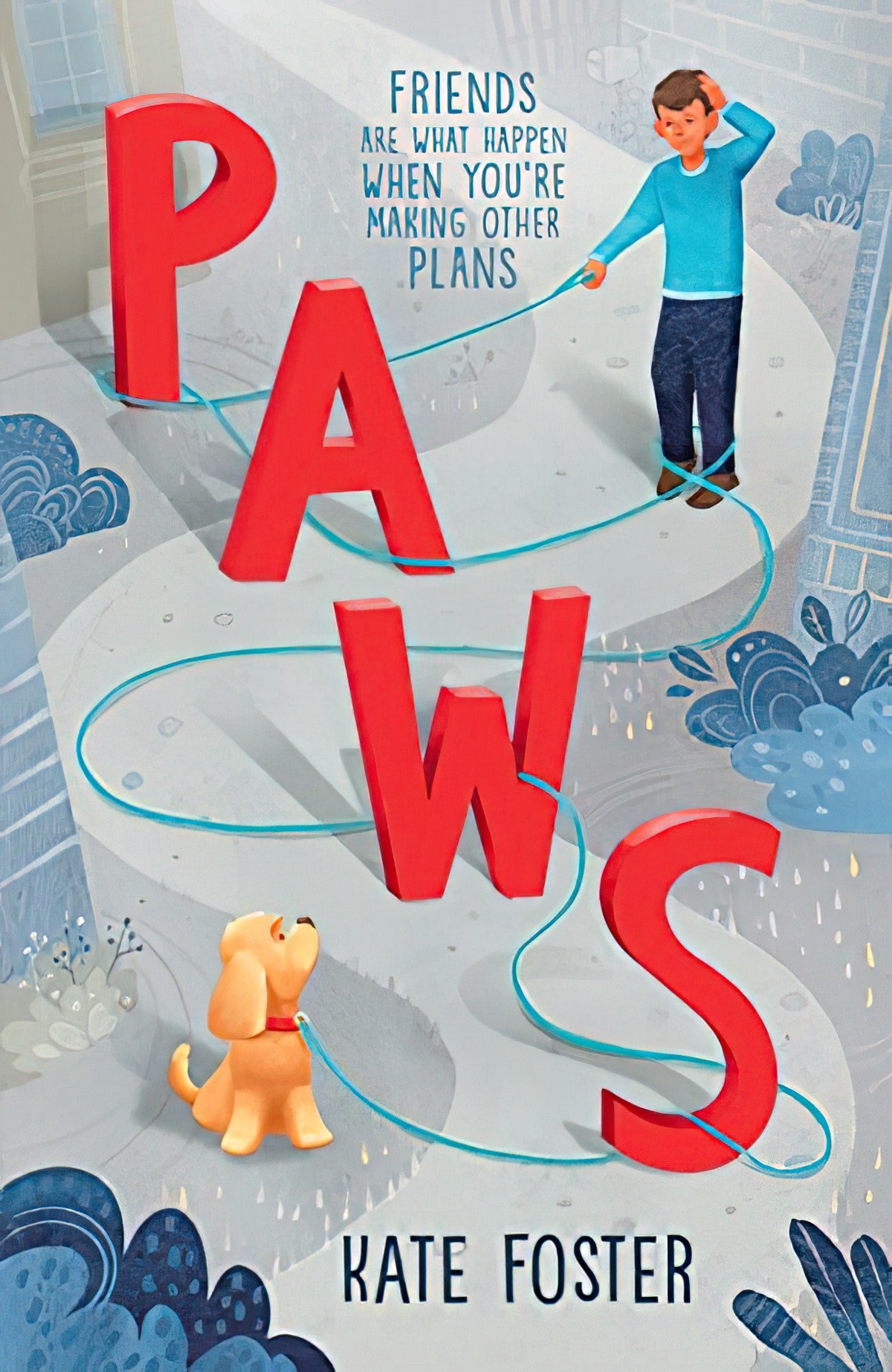 At home, Alex's best friend is Kevin the cockapoo, although what he wants most of all is a friend at school. But that is harder than he ever expected. A touching story about learning that friendship isn't one size fits all and is often found where you least expect it.
Everything is changing for 11-year-old Alex and, as an autistic person, change can be terrifying. With the first day of high school only a couple of months away, Alex is sure that having a friend by his side will help. So, he's devised a plan – impress the kids at school by winning a trophy at the PAWS Dog Show with his trusty sidekick, Kevin. This should be a walk in the park . . . right?