If you'd like to see some hopeful, vibrant, brightly coloured illustration, let's visit a part of the world known in recent history for oppessive governments.
Josef Paleček
Josef Paleček was born in the Czech Republic in 1932.
In 1939, due to the separation of the Sudetenlands, the Paleček family was scattered from Meziměstí to Nové Město nad Metují, where they stayed during the war. After the war, Josef and his parents moved back to Meziměstí, the town where he grew up.

The Life and Illustrations of Josef Paleček
He later moved to Prague to study art at the famous 'Charles University.' After graduating he became an art teacher, then worked as a freelance artist.
Throughout the 1960s he exhibited across Europe, but his art was noticed in 1966 by two Viennese book publishers and this he began illustrating children's books.
Apart from illustrating books, Paleček has also designed settings for animated films and TV.
The illustrations below are from a picture book called Piccoli Concerti Della Sera (early eighties), written by Libuse Palecekova. The title means 'Small Concerts in the Evening'.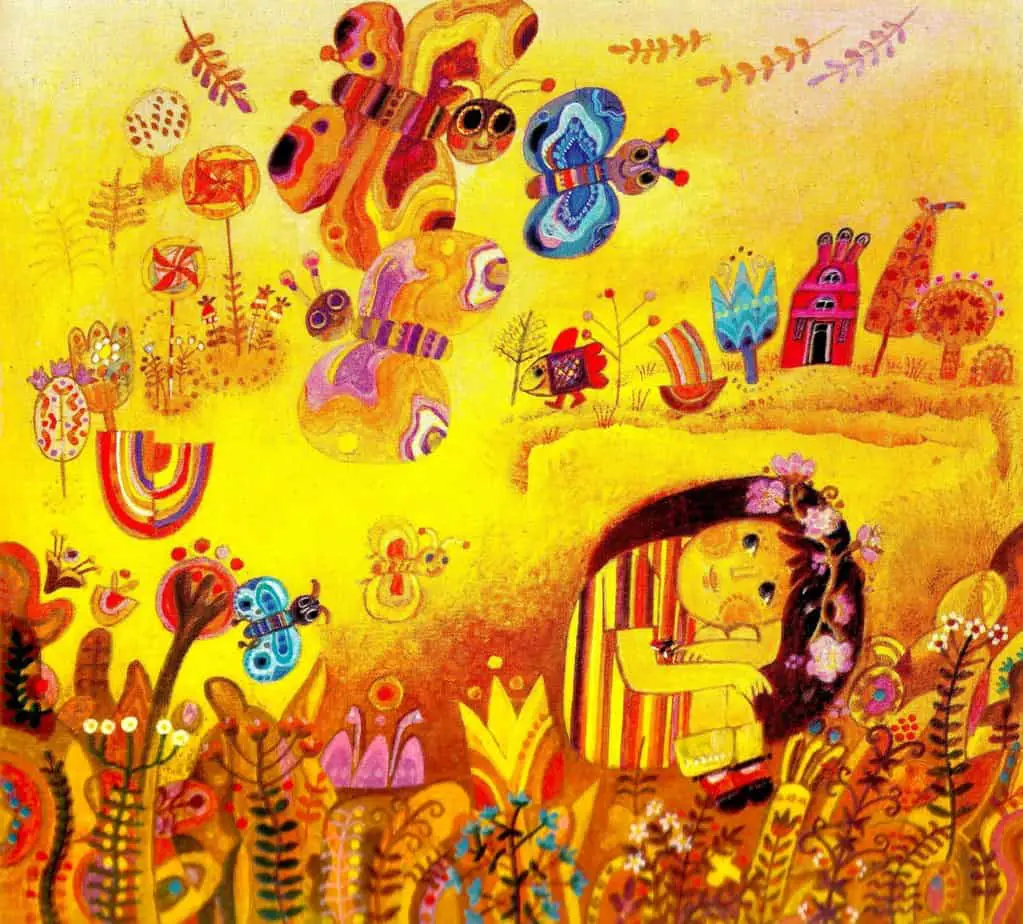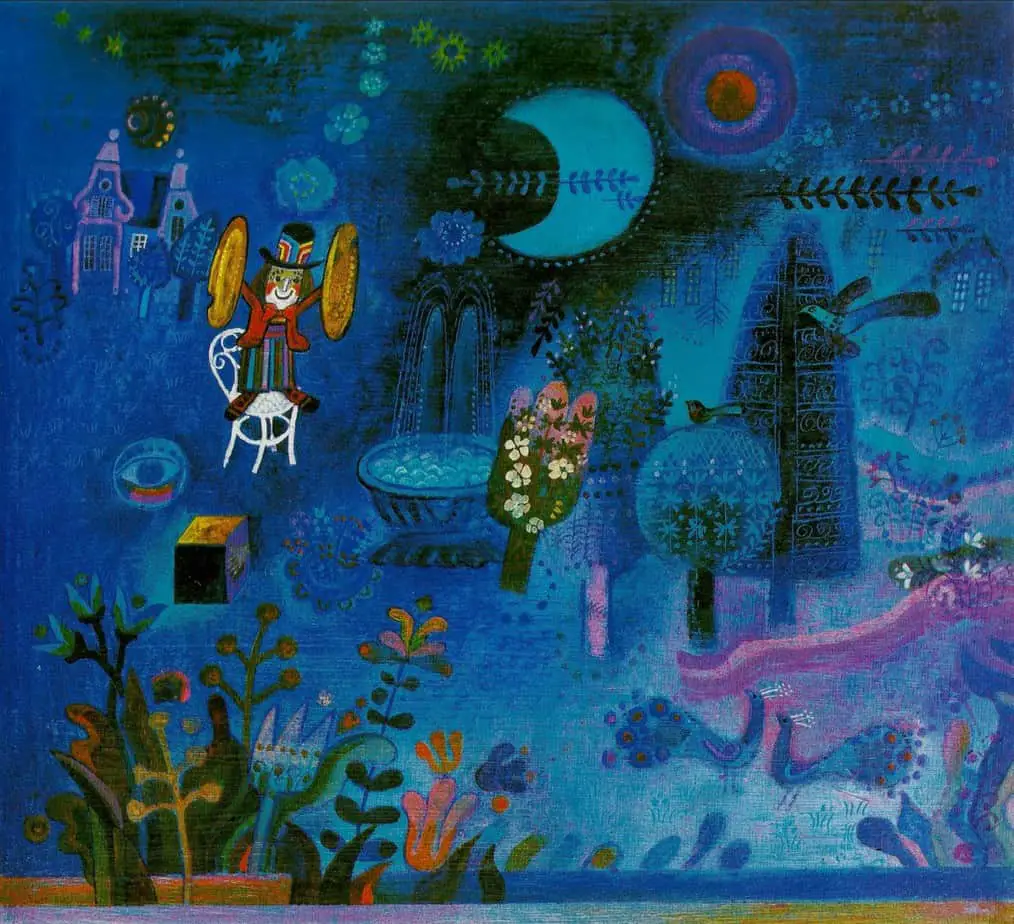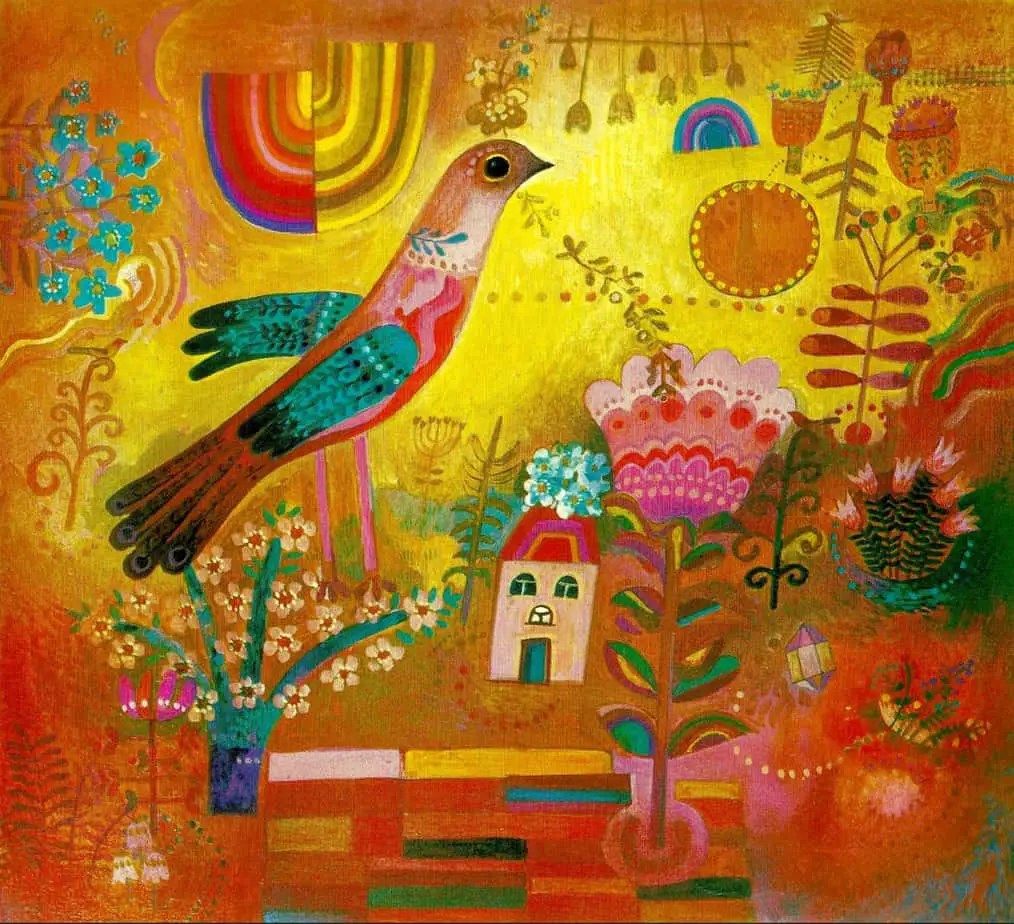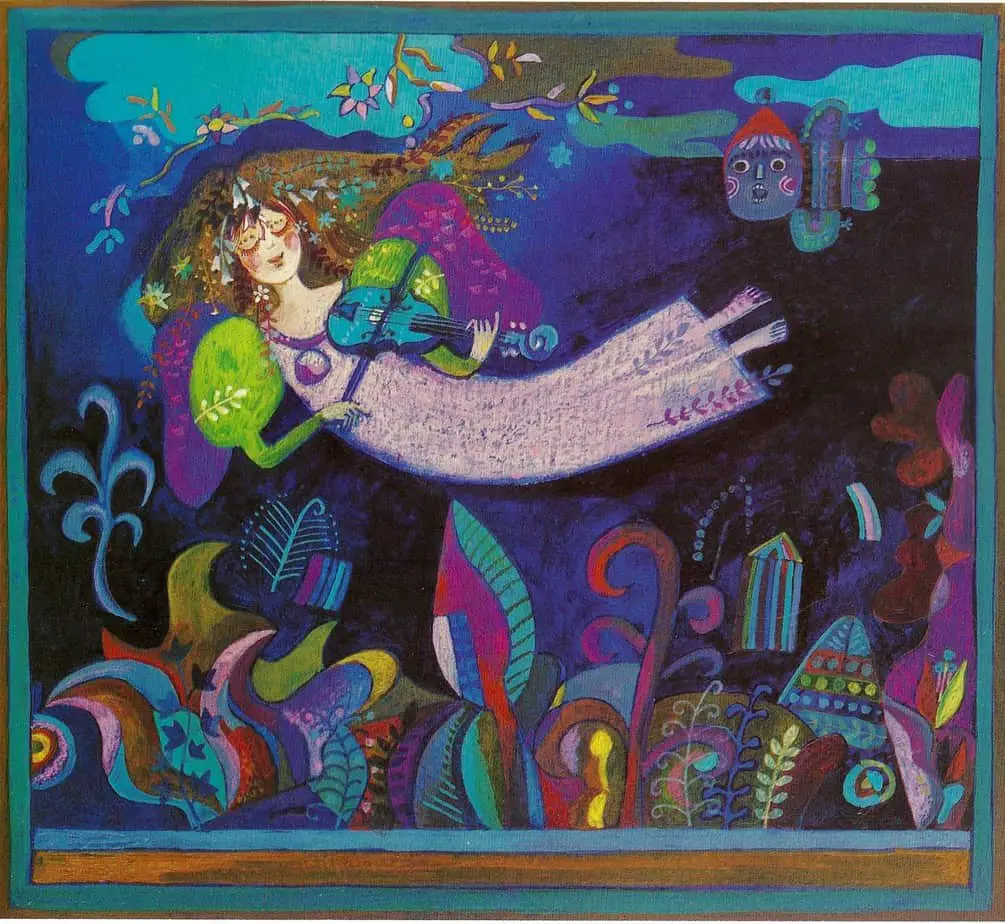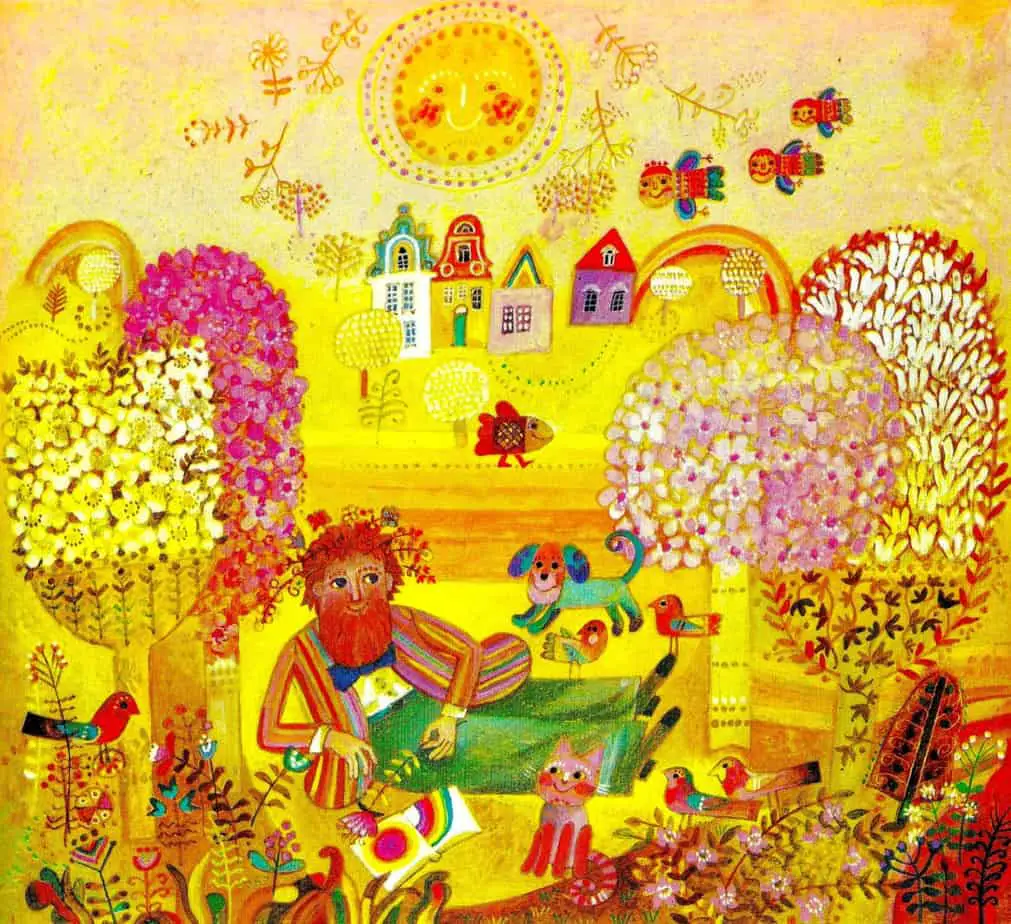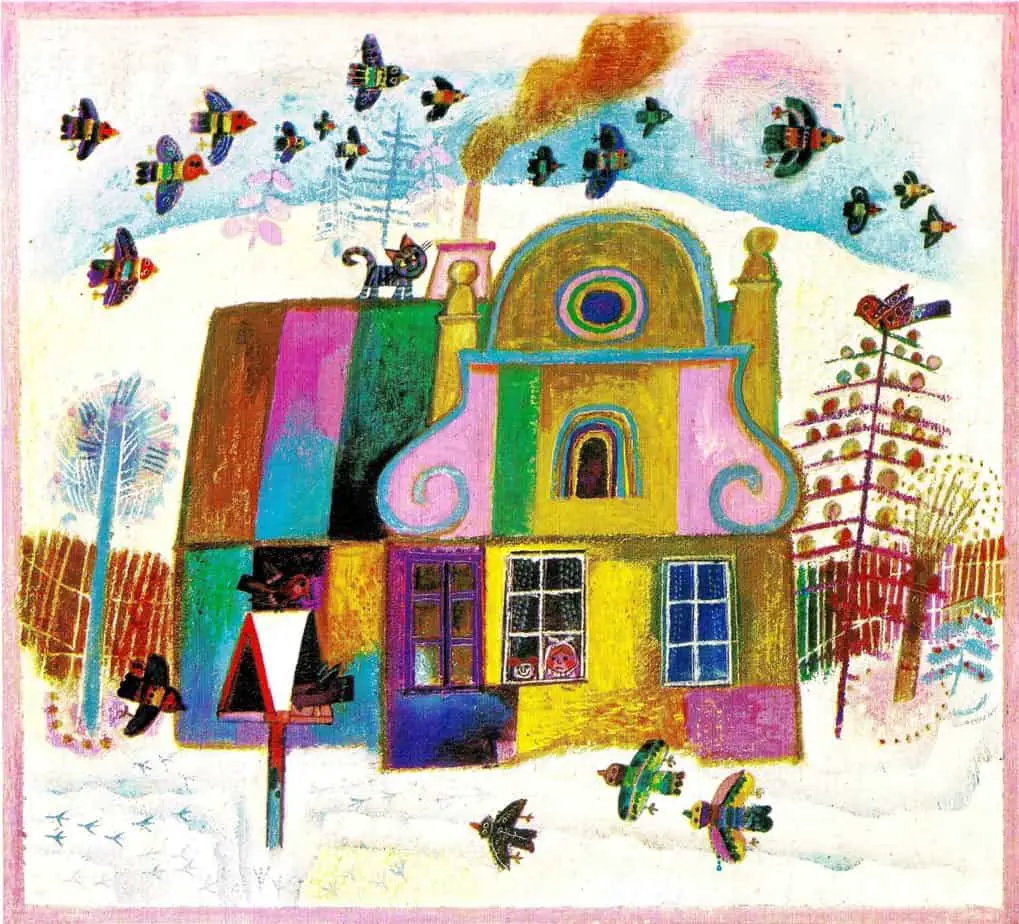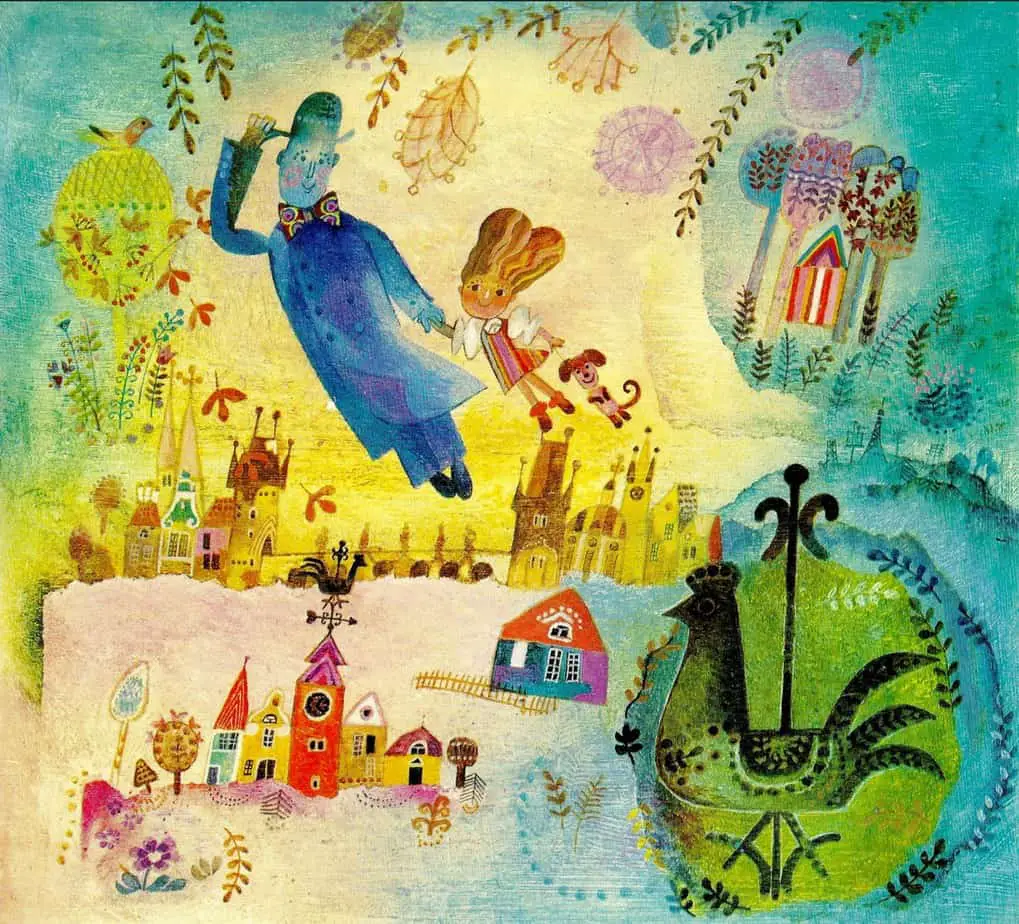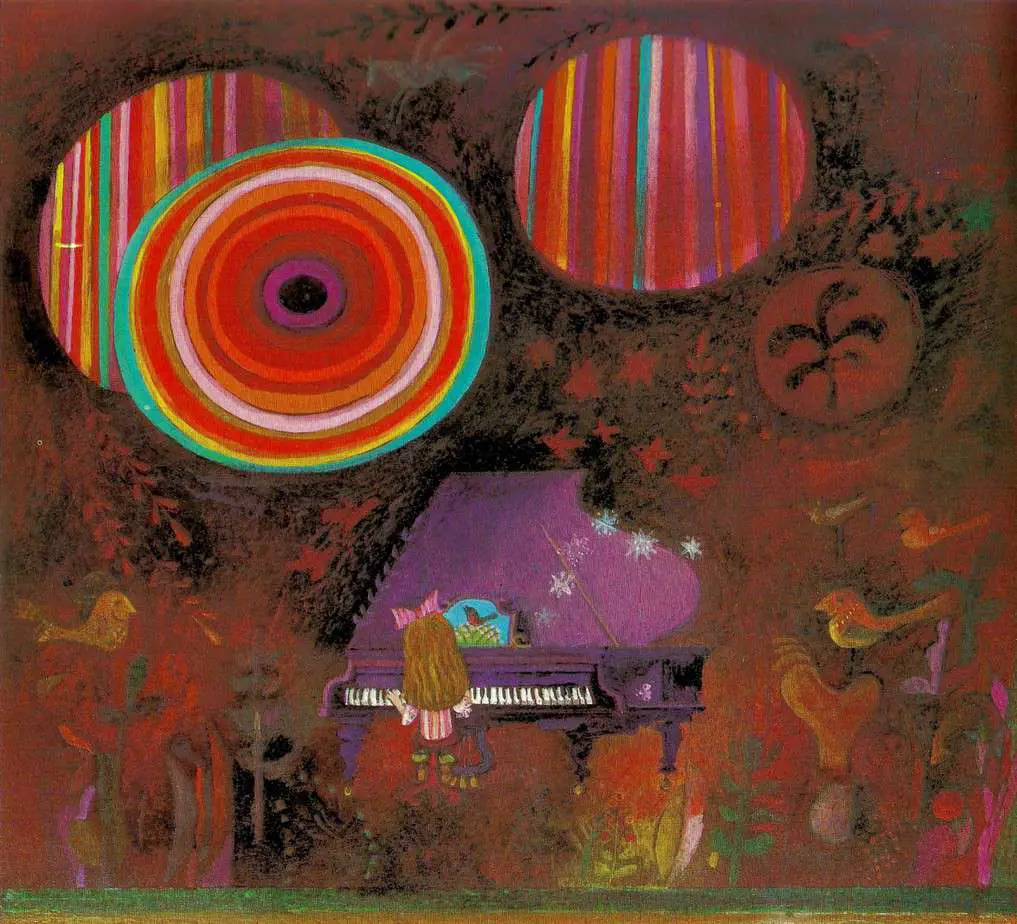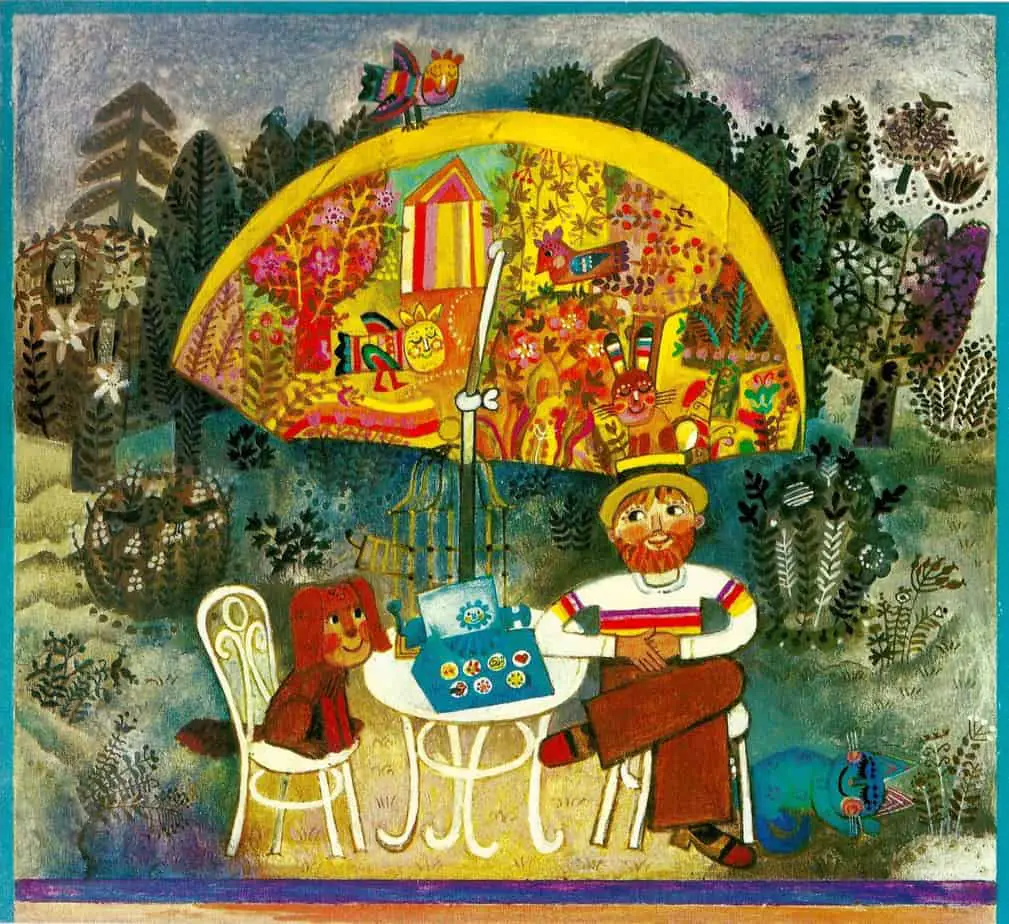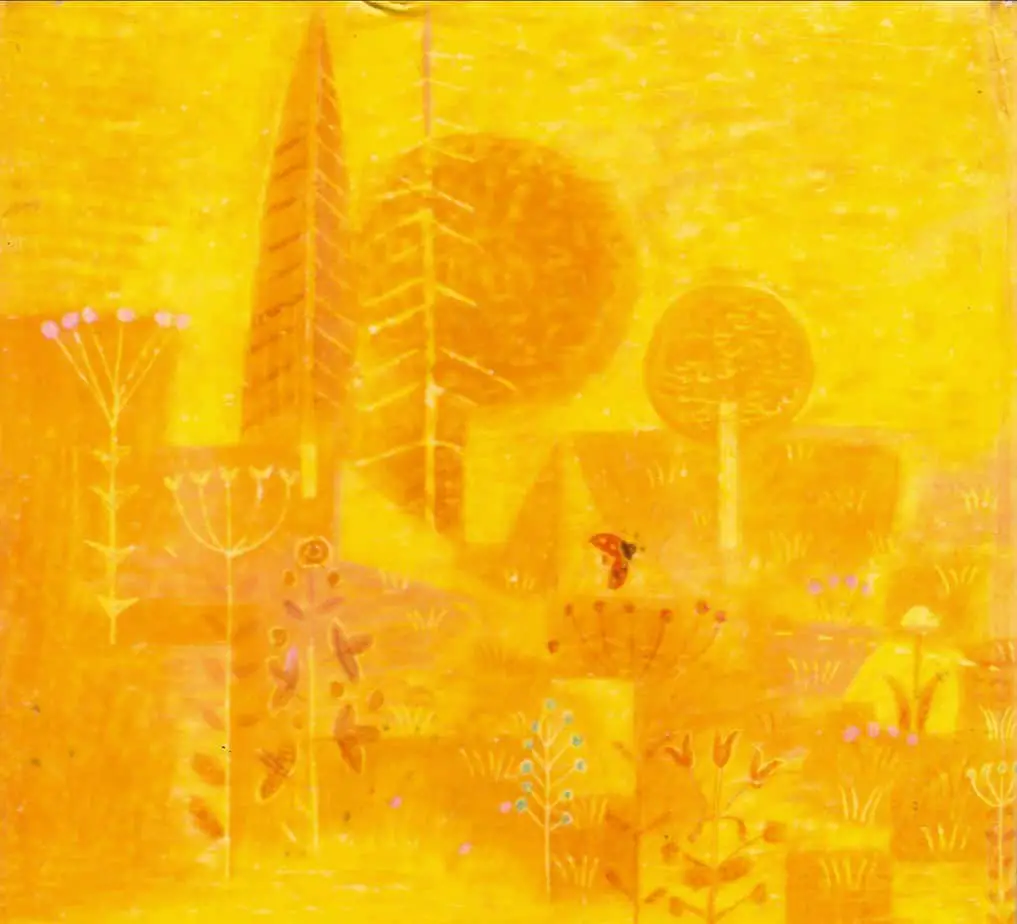 Miloslav Troup
Miloslav Troup (1917-1993) was a Czech painter who trained in Prague and then in Paris on a government scholarship. This is his official website. He is described as an 'academic painter'.
Jiří Trnka
Jiří Trnka was a Czech painter, illustrator, puppeteer and filmmaker, one of the great masters of animation and puppetry. Jiří Trnka's interest in puppets dates from his childhood. Josef Skupa recognized his talent and supported him.

World Encyclopedia of Puppetry Arts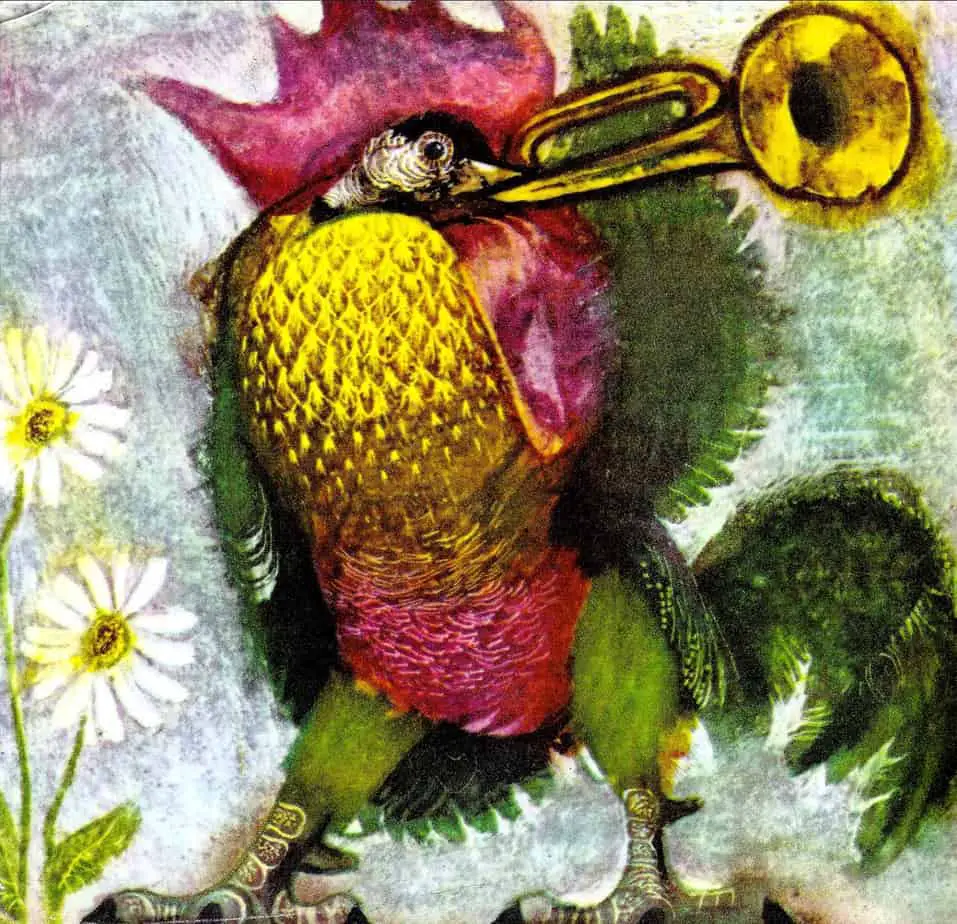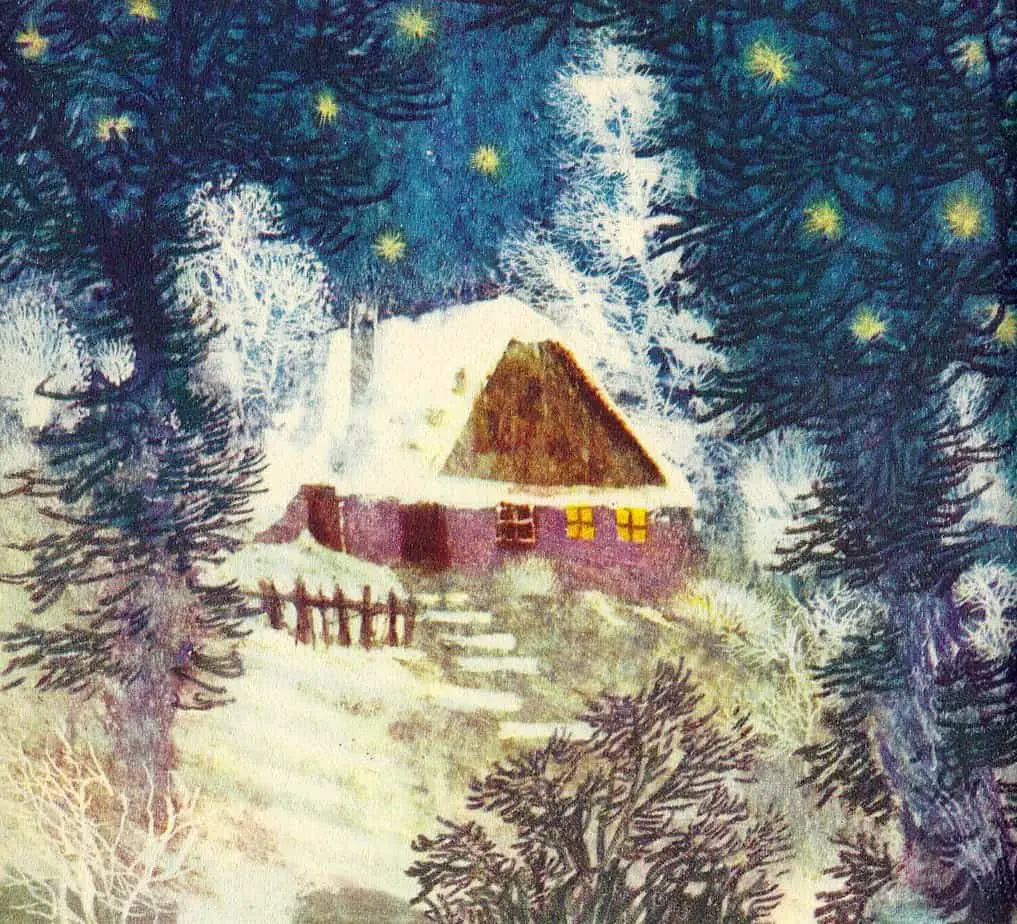 Heinz Edelmann
Heinz Edelmann (1934-2009) was a Czech-German artist best known in the West as the director of the director of The Beatles' film Yellow Submarine (1968). Not as many people realise he also illustrated children's books, illustrated likewise under the influence of the psychedelic pop art movement.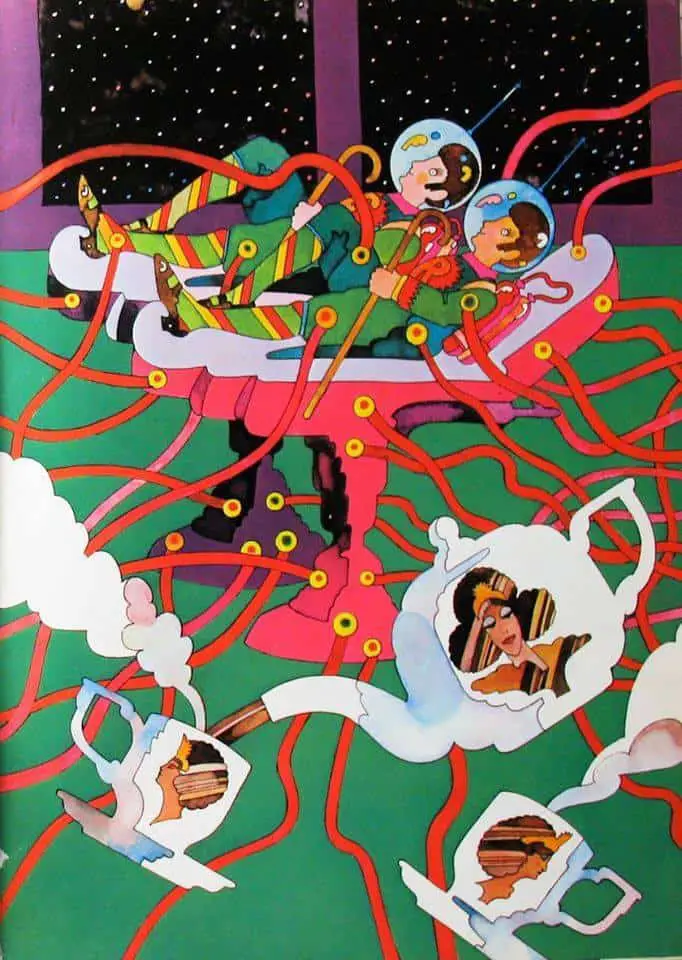 Czech Children
The wonderful thing about this style of illustration: Children feel invited to emulate the style.
In the early 1960s, Czech artist František Hrubín published a collection of poems and crowdsourced the artwork from children, asking them to respond in their art with whatever came to mind after reading the poetry.