Mole reached down a lantern from a nail on the wall and lit it, and the Rat, looking round him, saw that they were in a sort of fore-court. A garden-seat stood on one side of the door, and on the other a roller; for the Mole, who was a tidy animal when at home, could not stand having hiw ground kicked up by other animals into little runs that ended in earth heaps. On the walls hung wire baskets with ferns in them, alternating with brackets carrying plaster statuary — Garibaldi, and the infant Samuel and Queen Victoria, and other heroes of modern Italy. Down one side of the forecourt ran a skittle-alley, with benches along it and little wooden tables marked with rings that hinted at beer-mugs. In the middle was a small round pond containing goldfish and surrounded by a cockle-shell border. Out of the centre of the pond rose a fanciful erection clothed in more cockle-shells and topped by a large silvered glass ball that reflected everything all wrong and had a very pleasing effect.

The Wind in the Willows by Kenneth Grahame. A description of Mole's underground home. He returns after a long absence, and after a near death experience in the Wild Wood.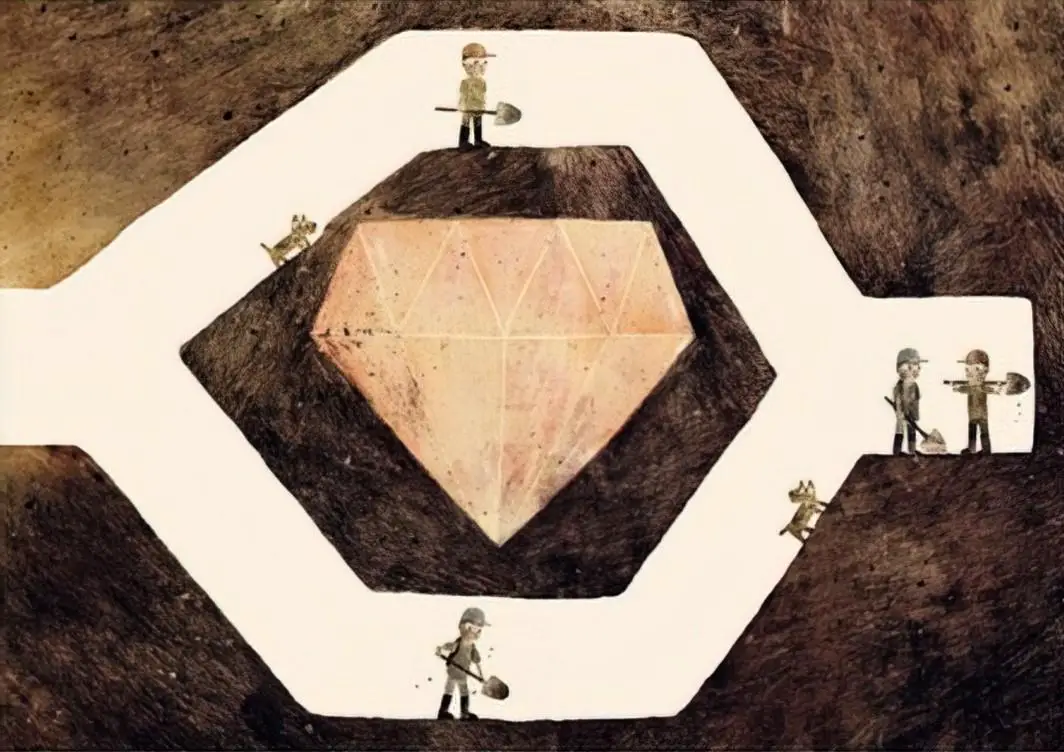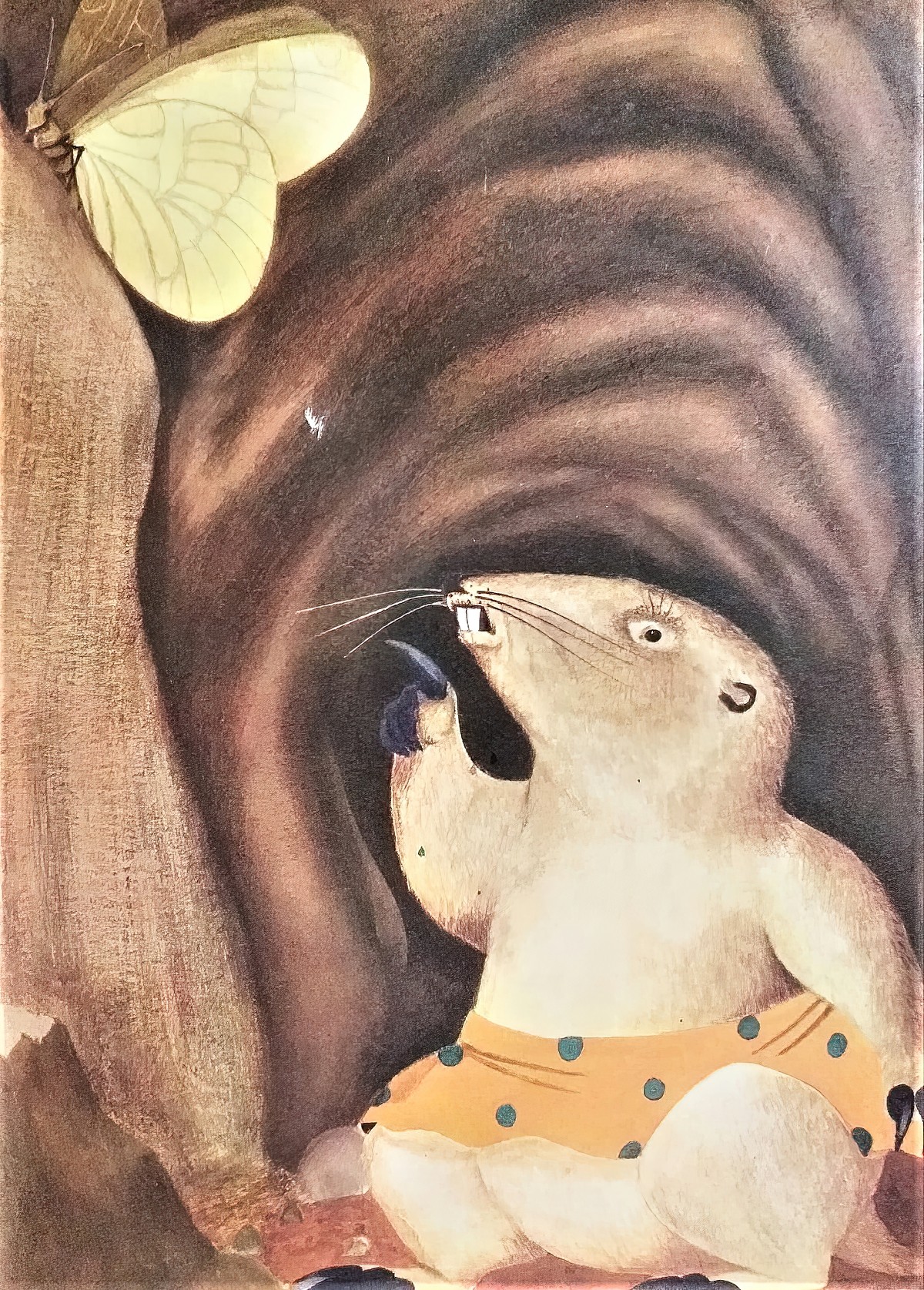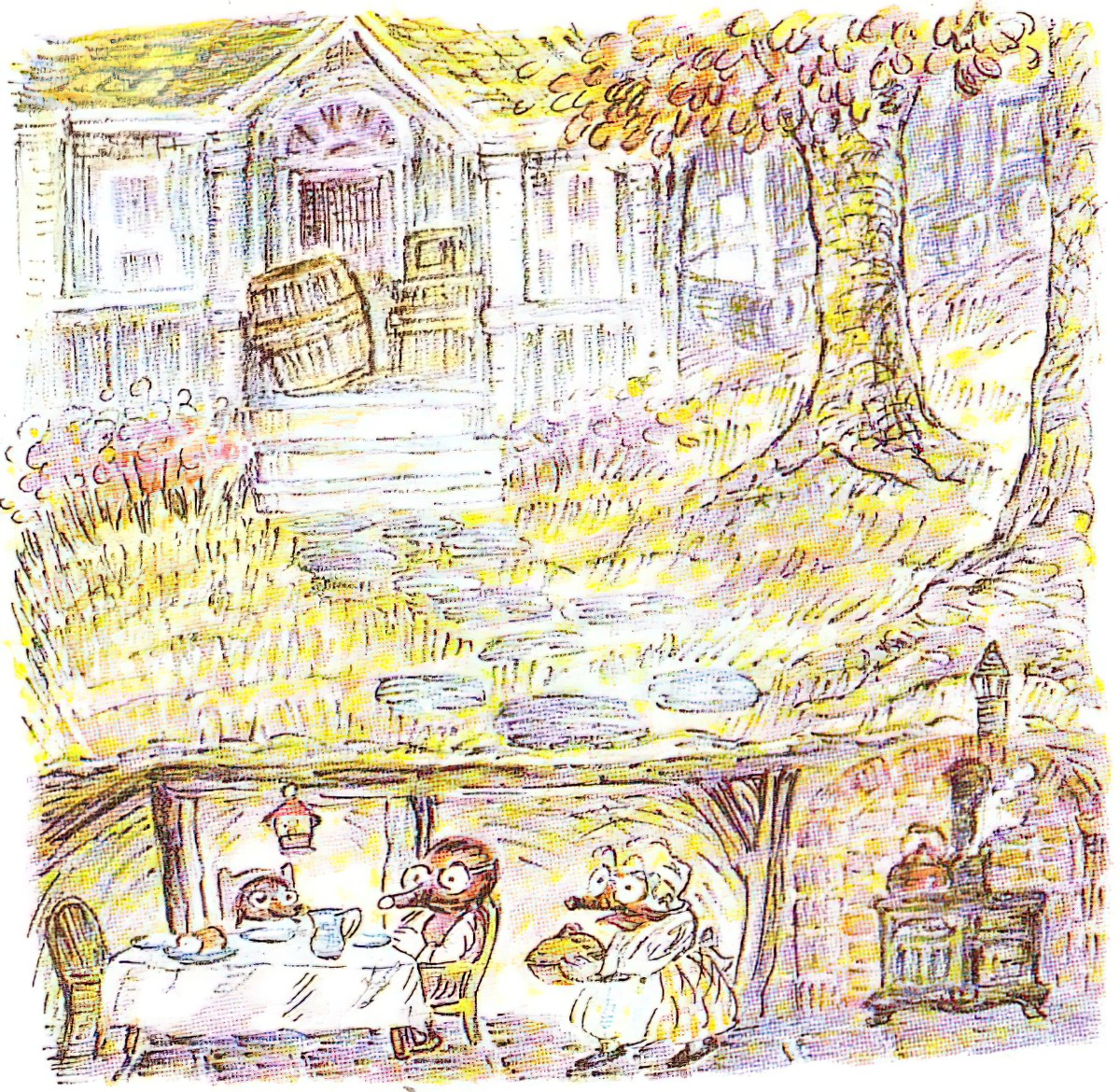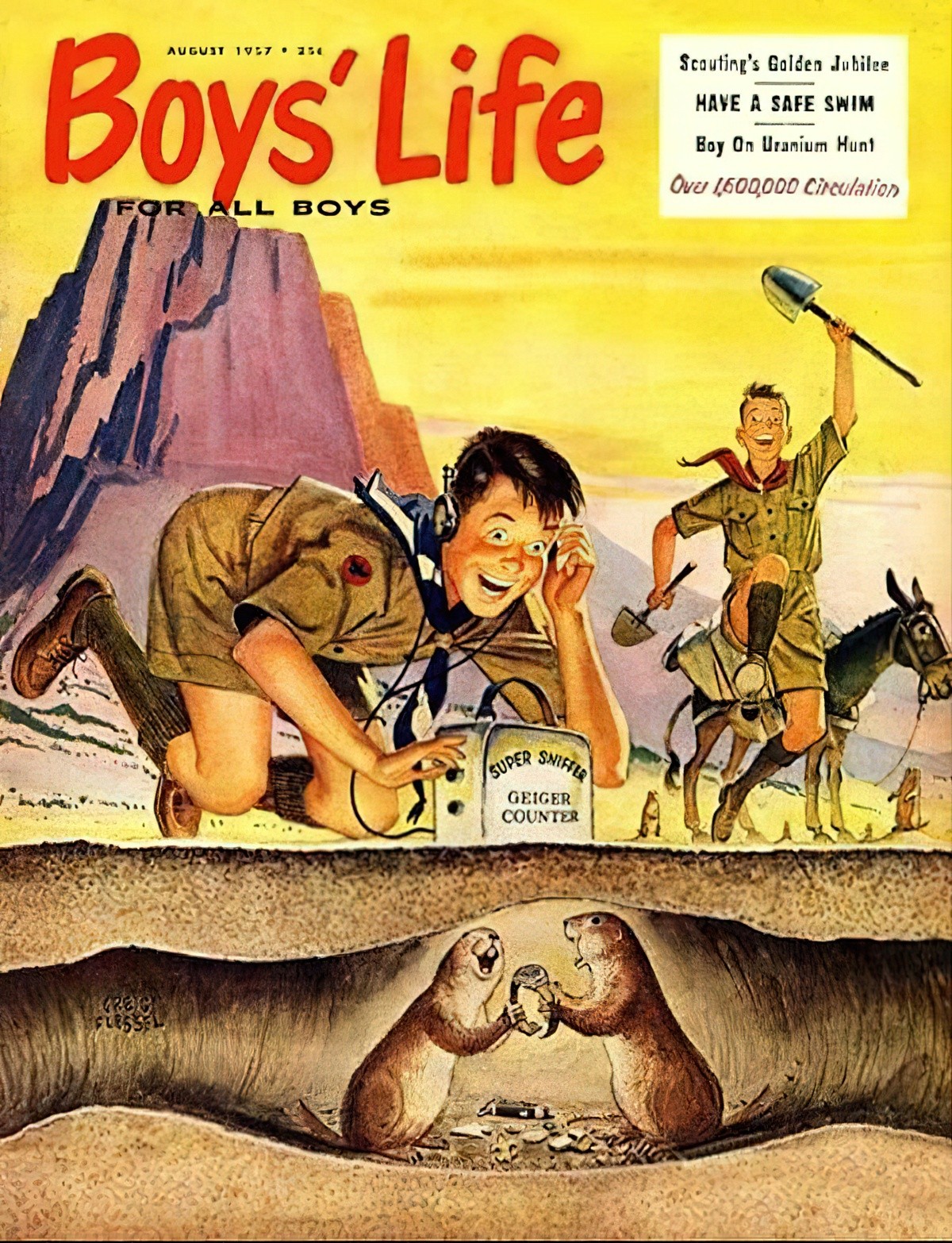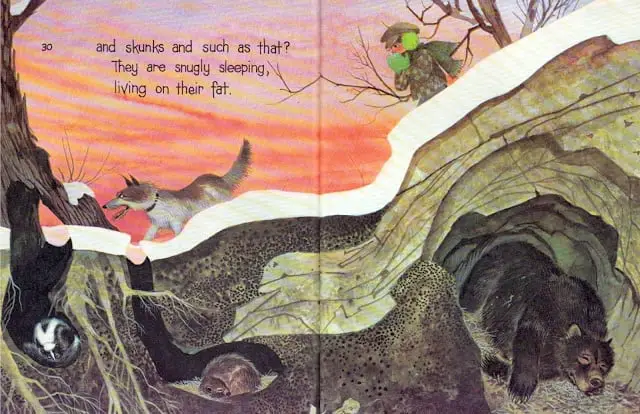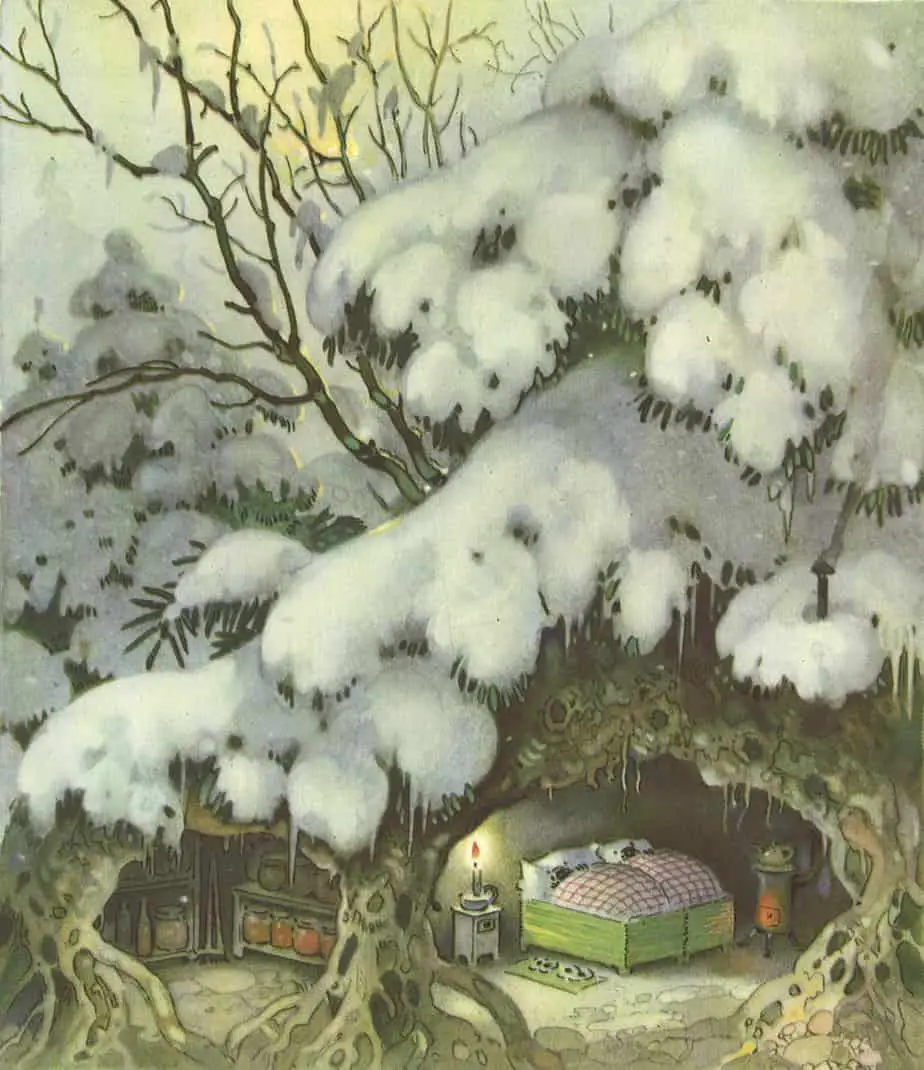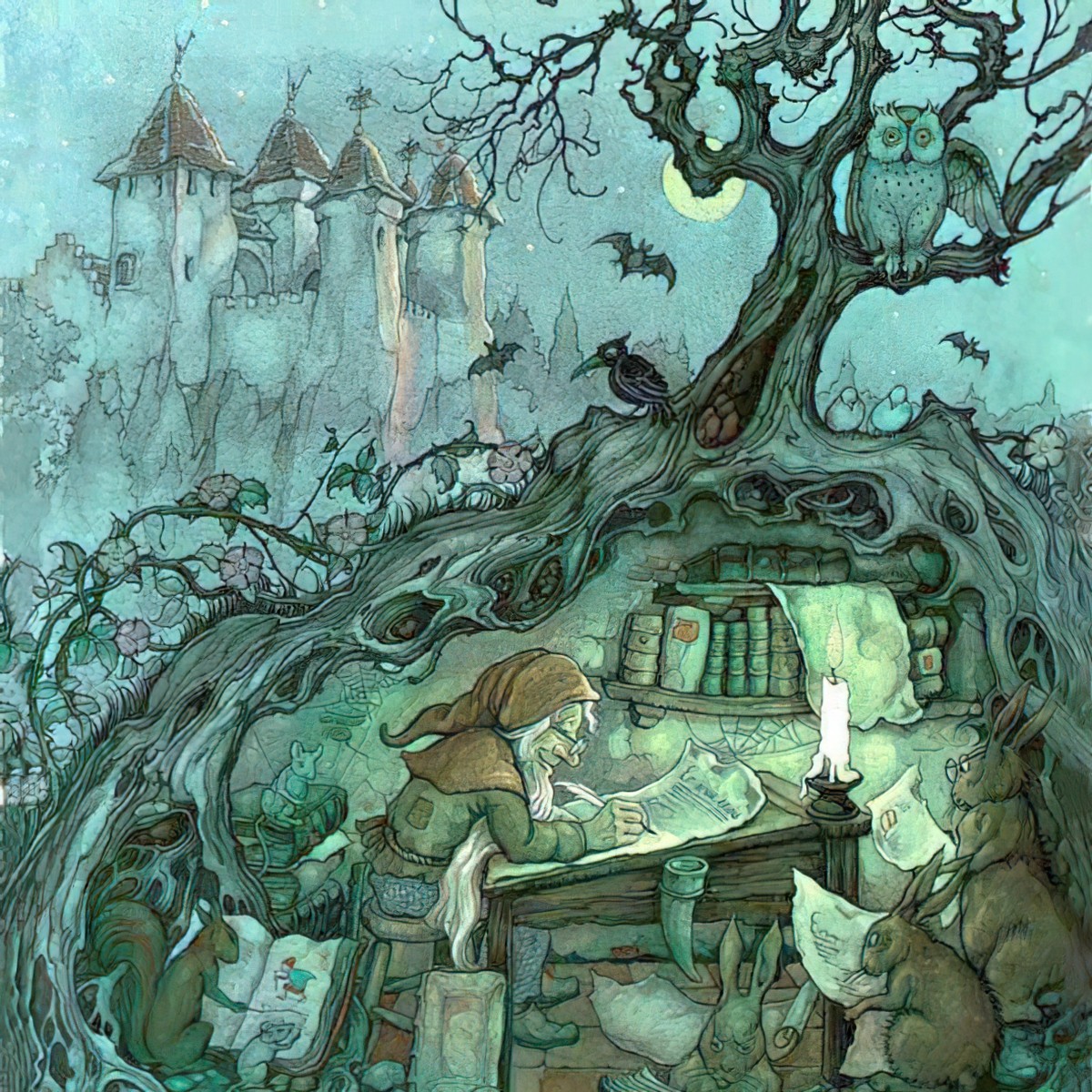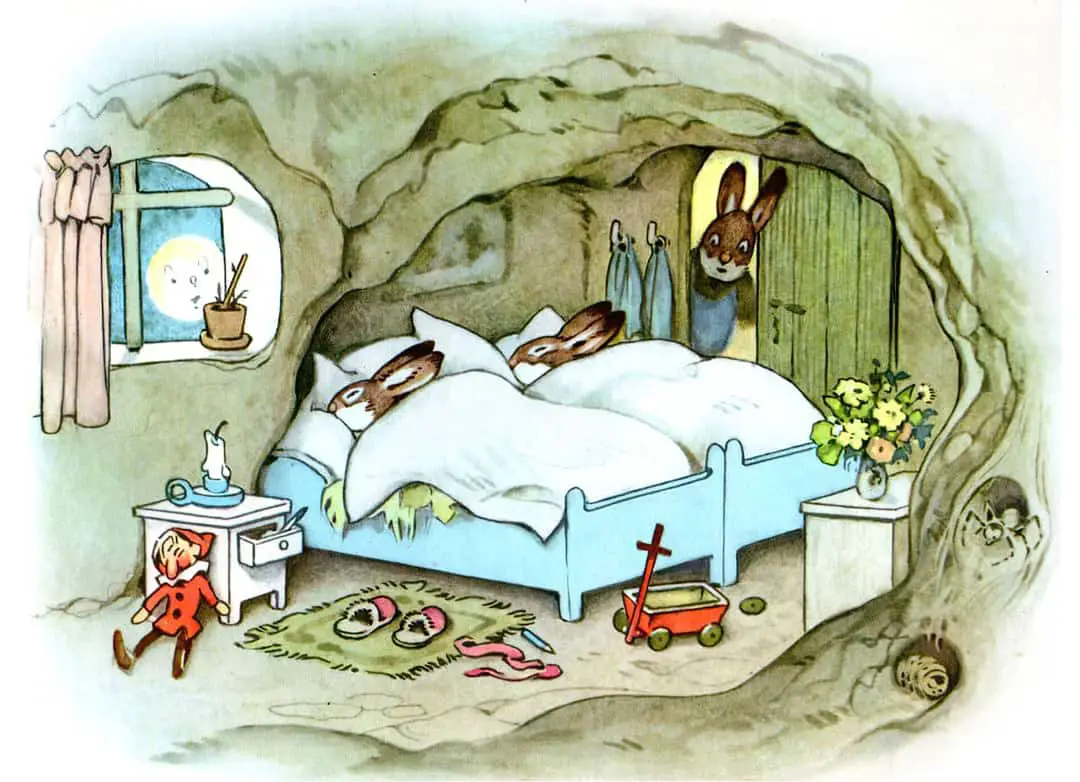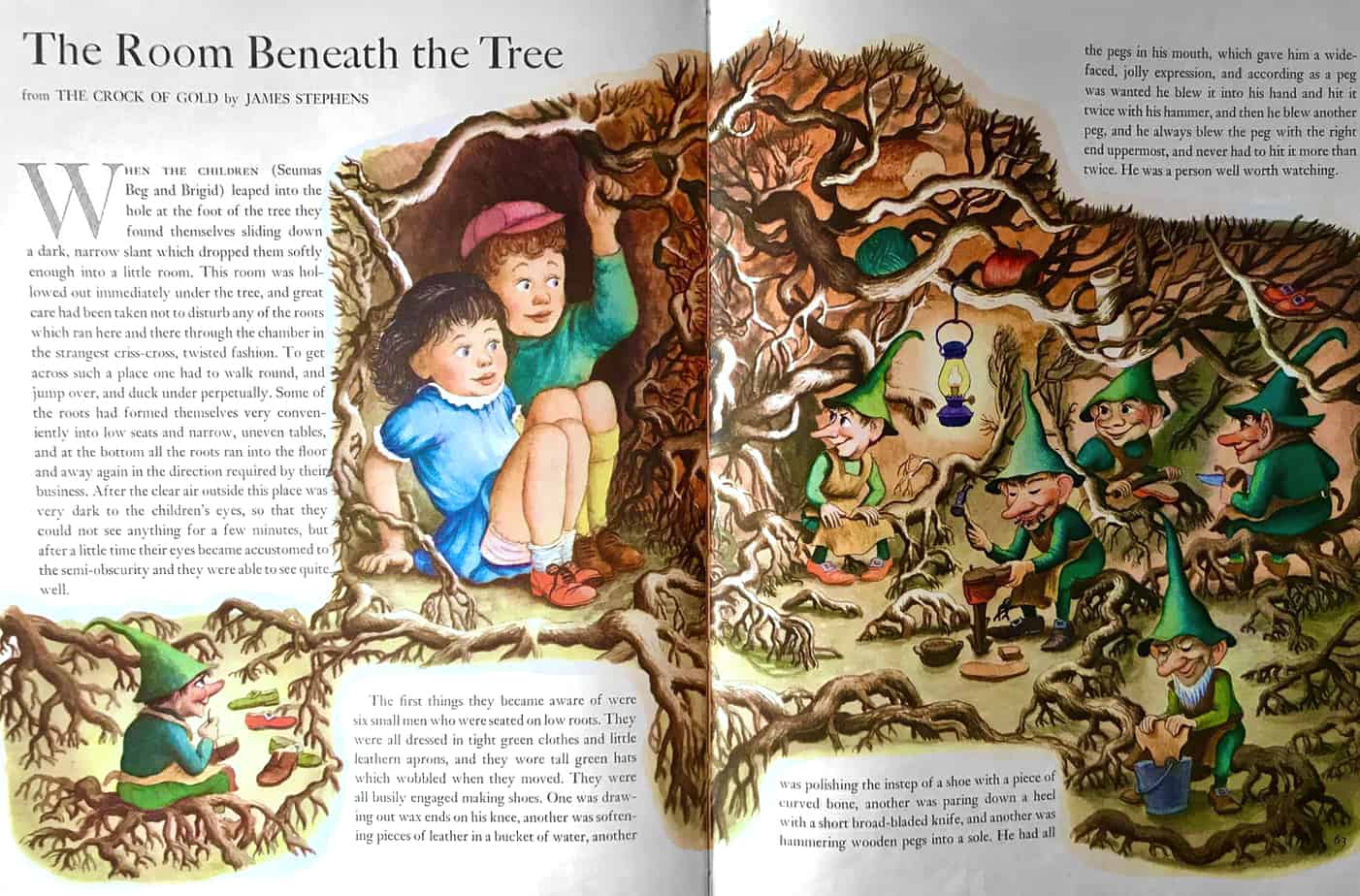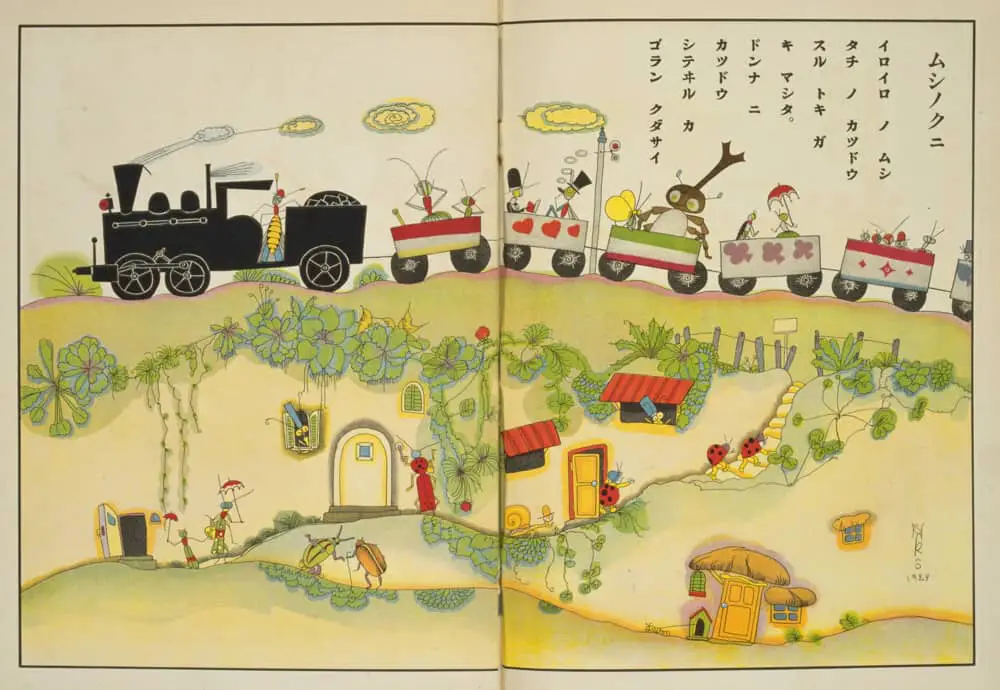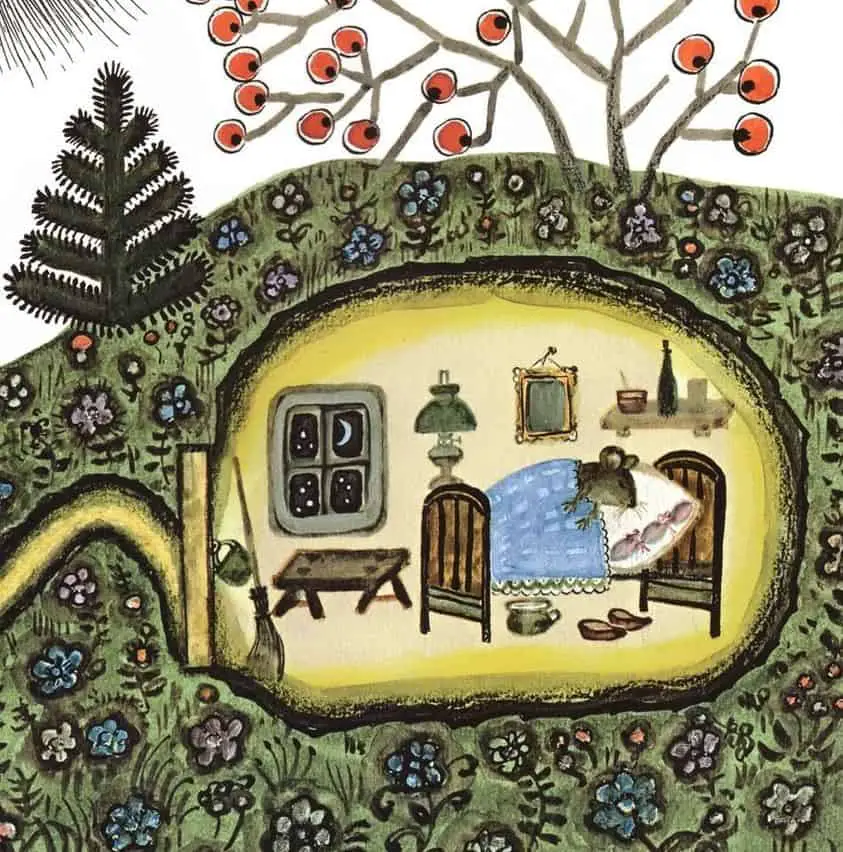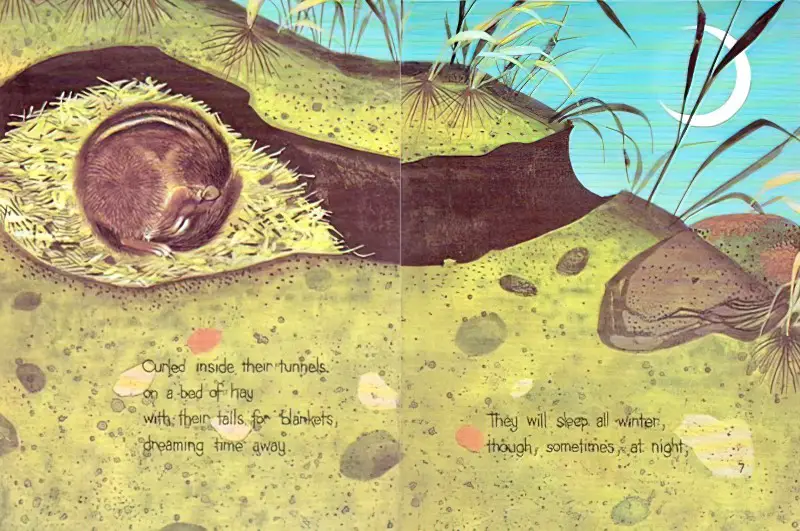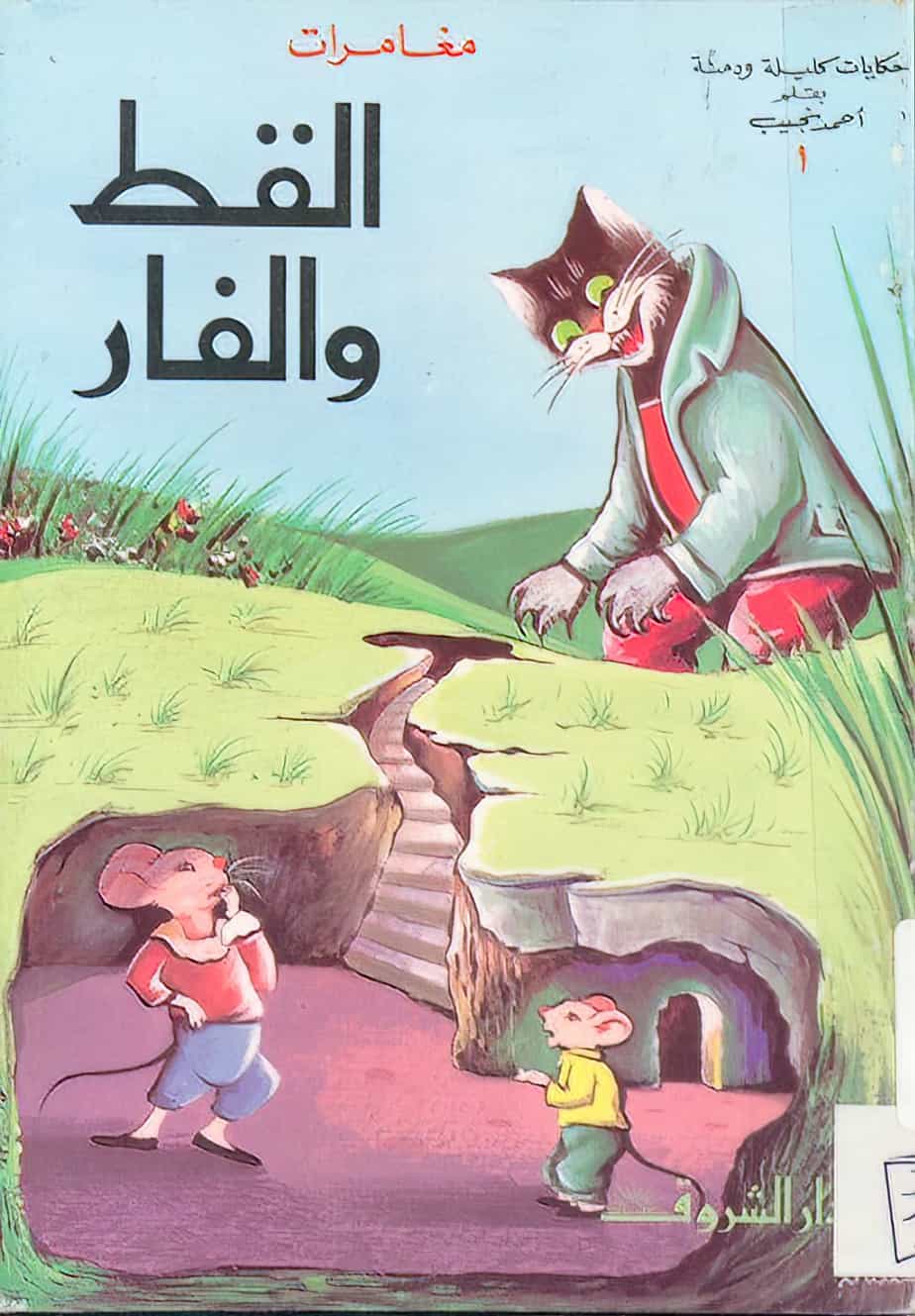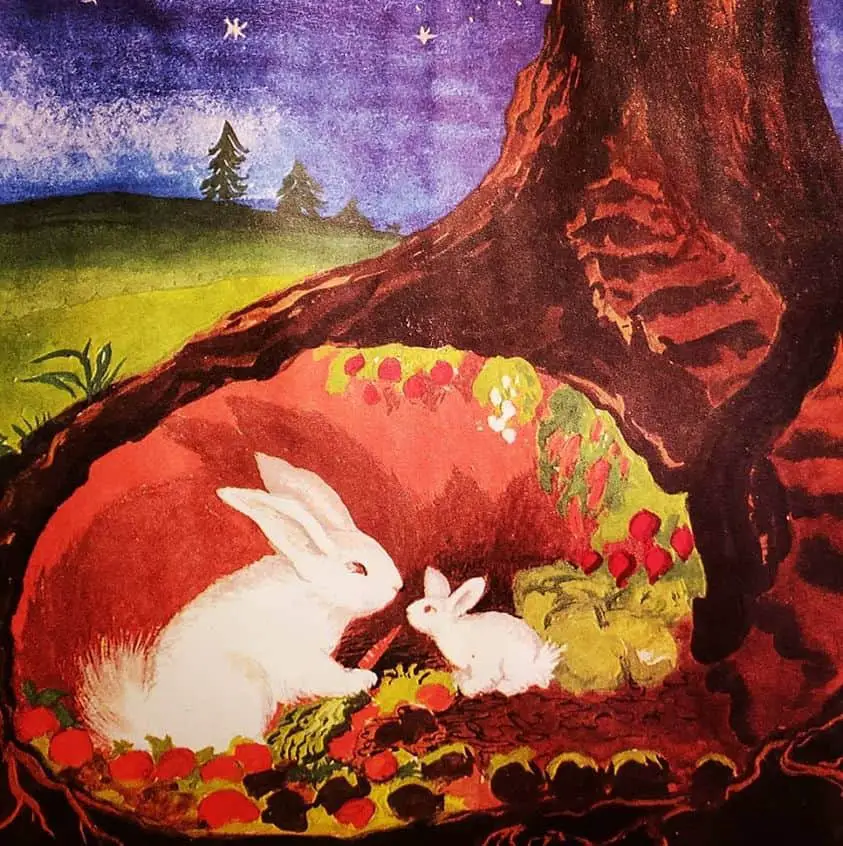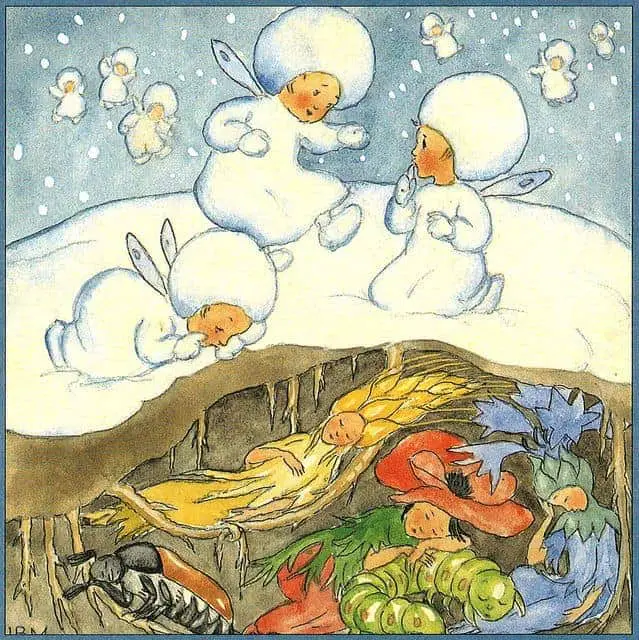 Fritz Baumgarten illustrated so many underground scenes I consider him a specialist in cosy animals living underground in picture books.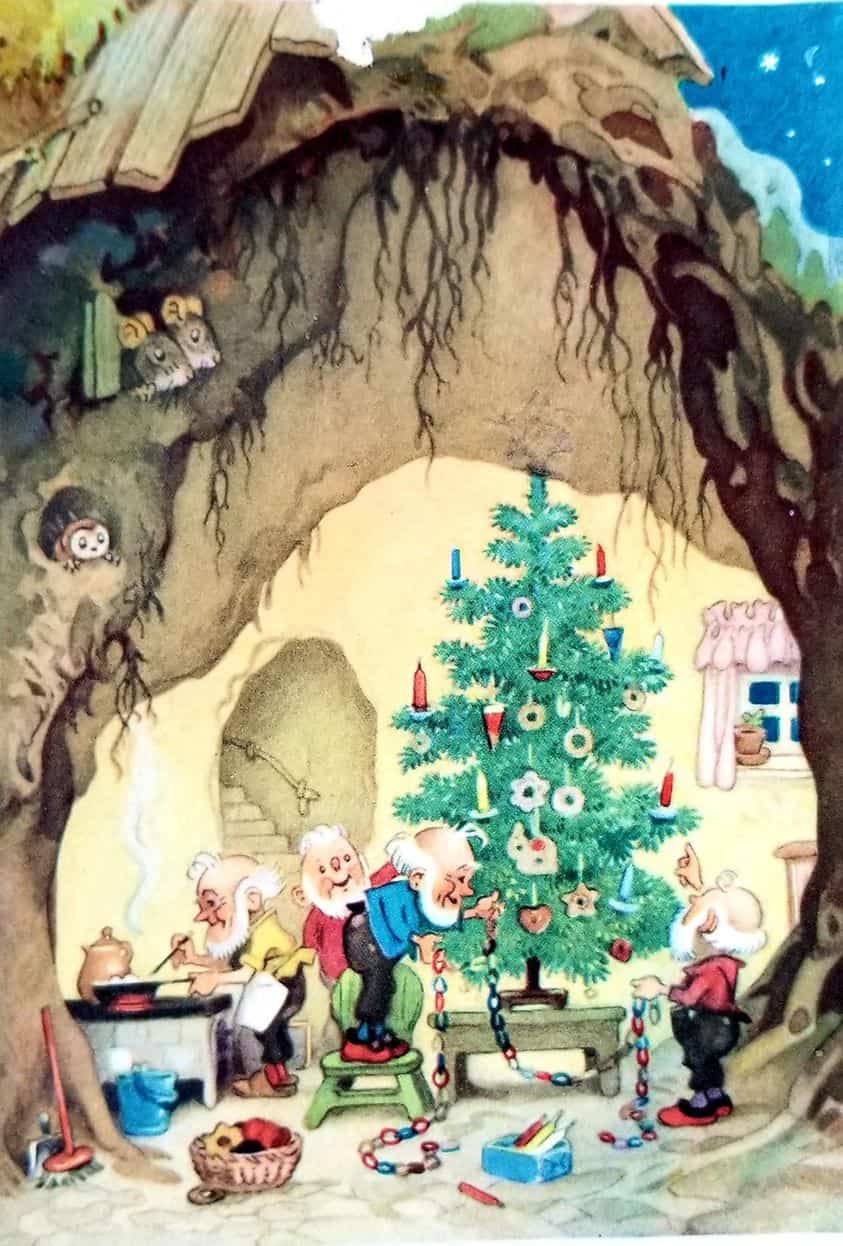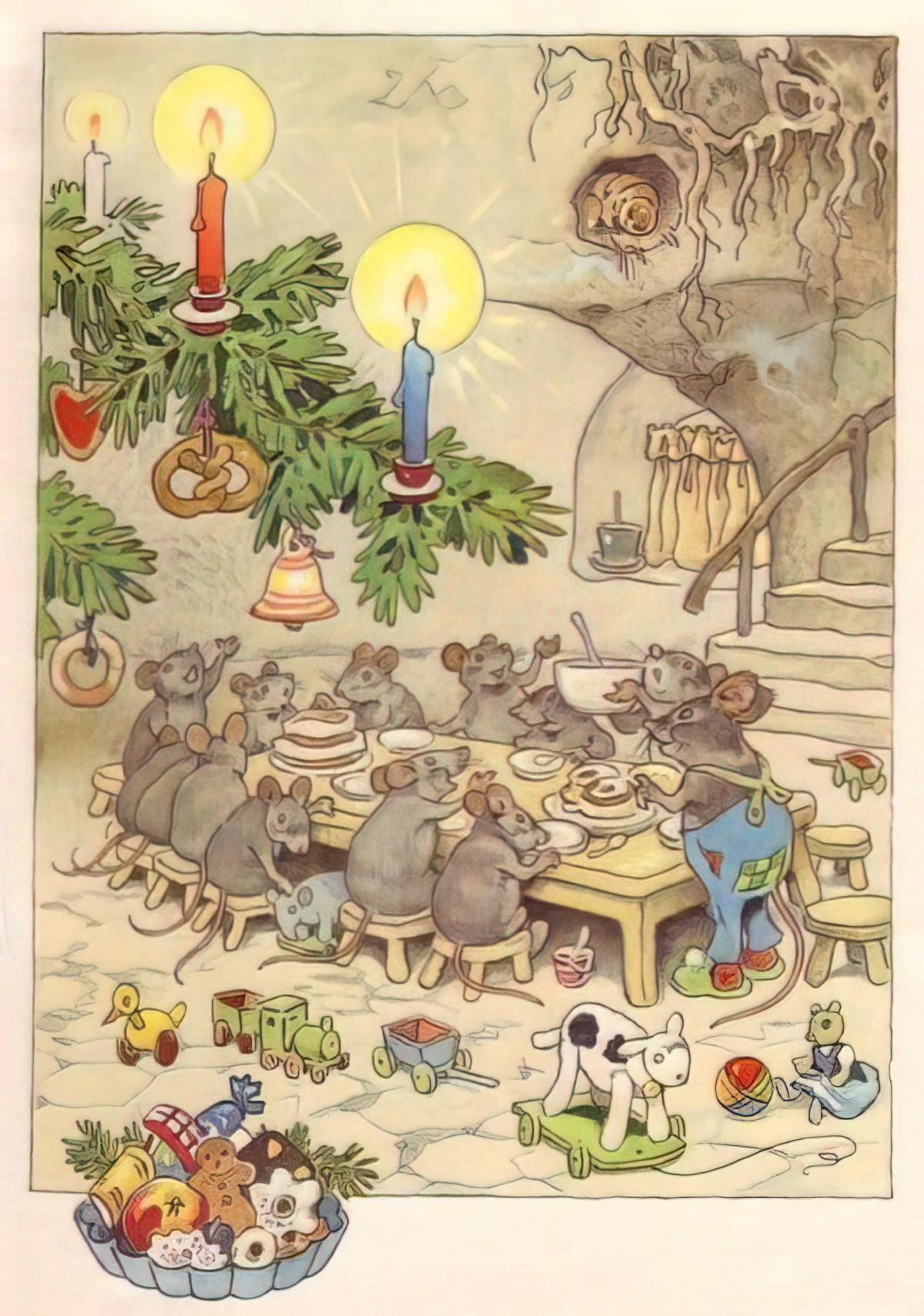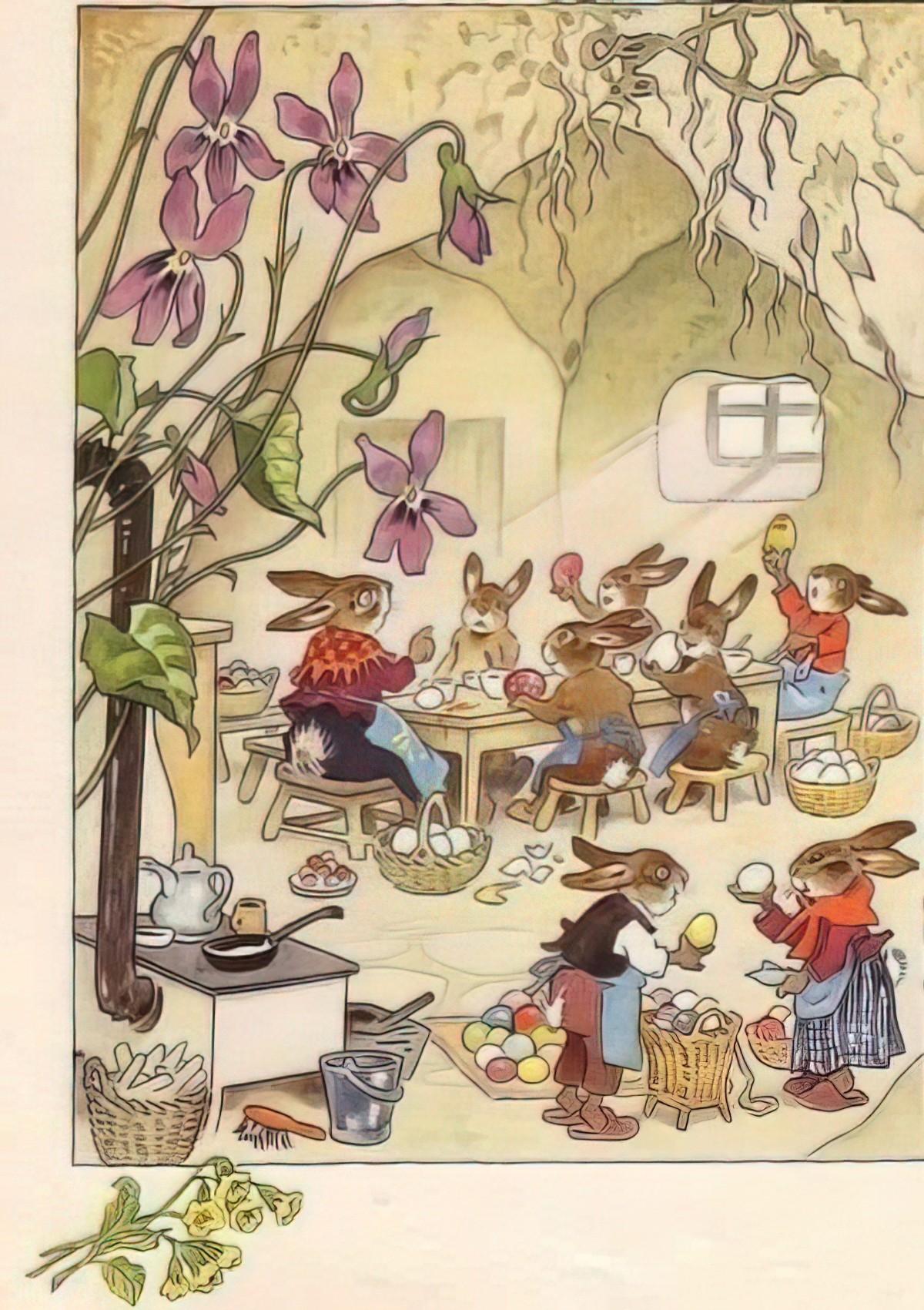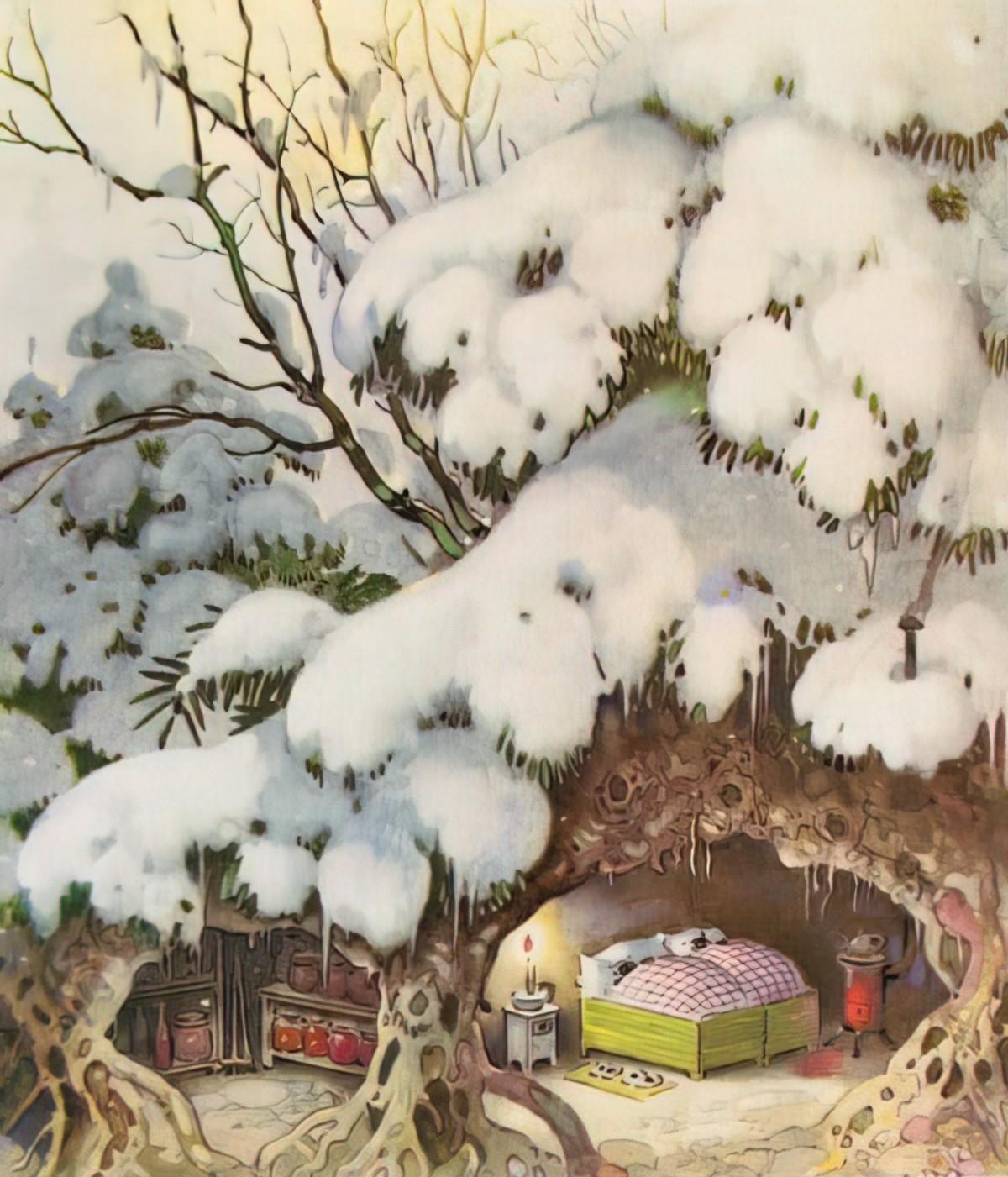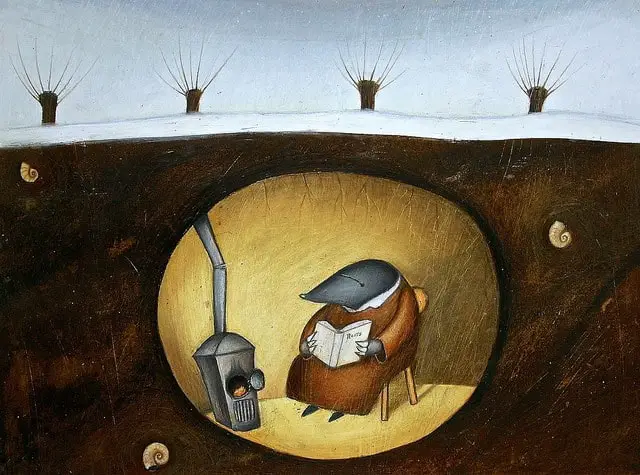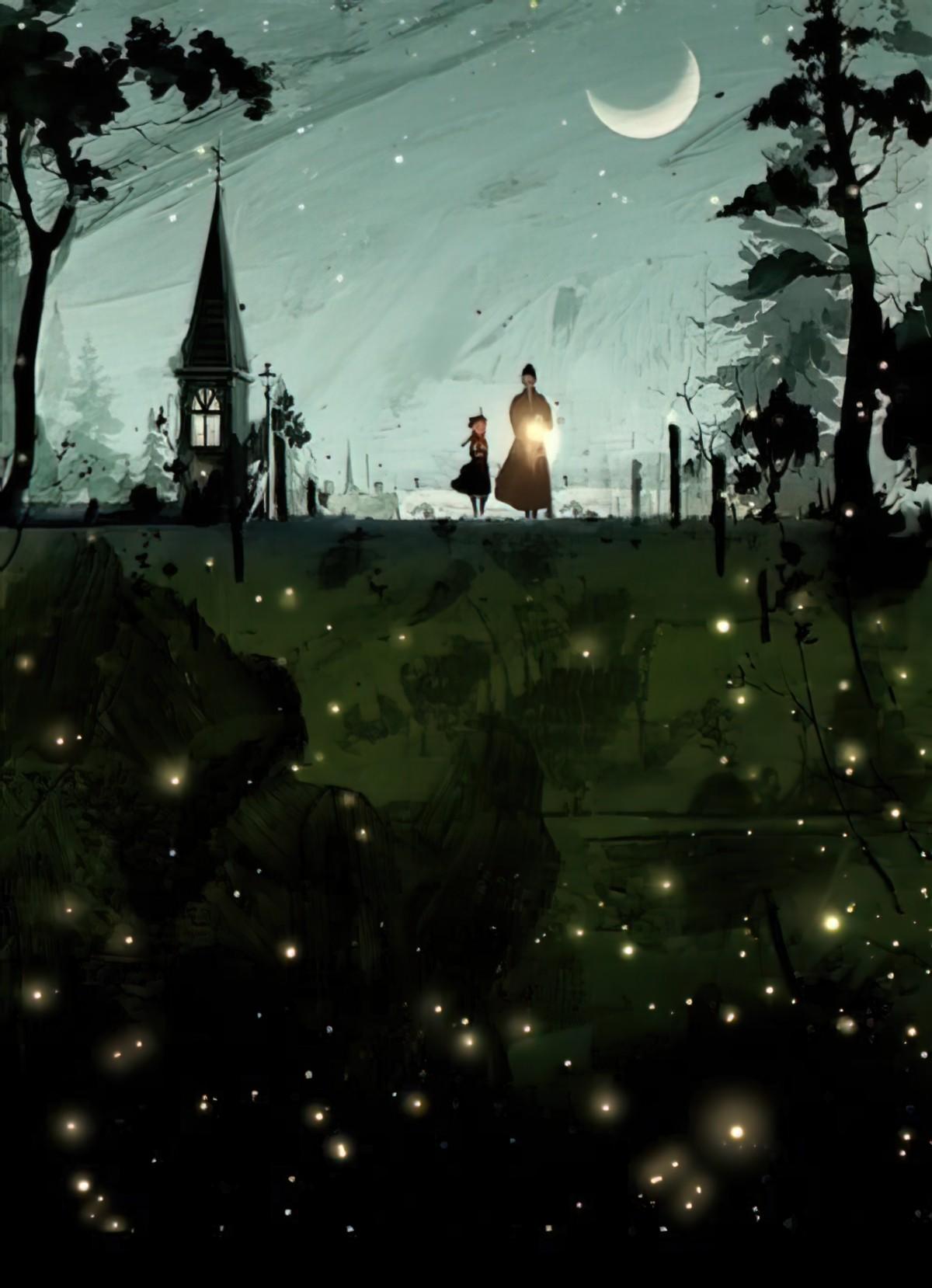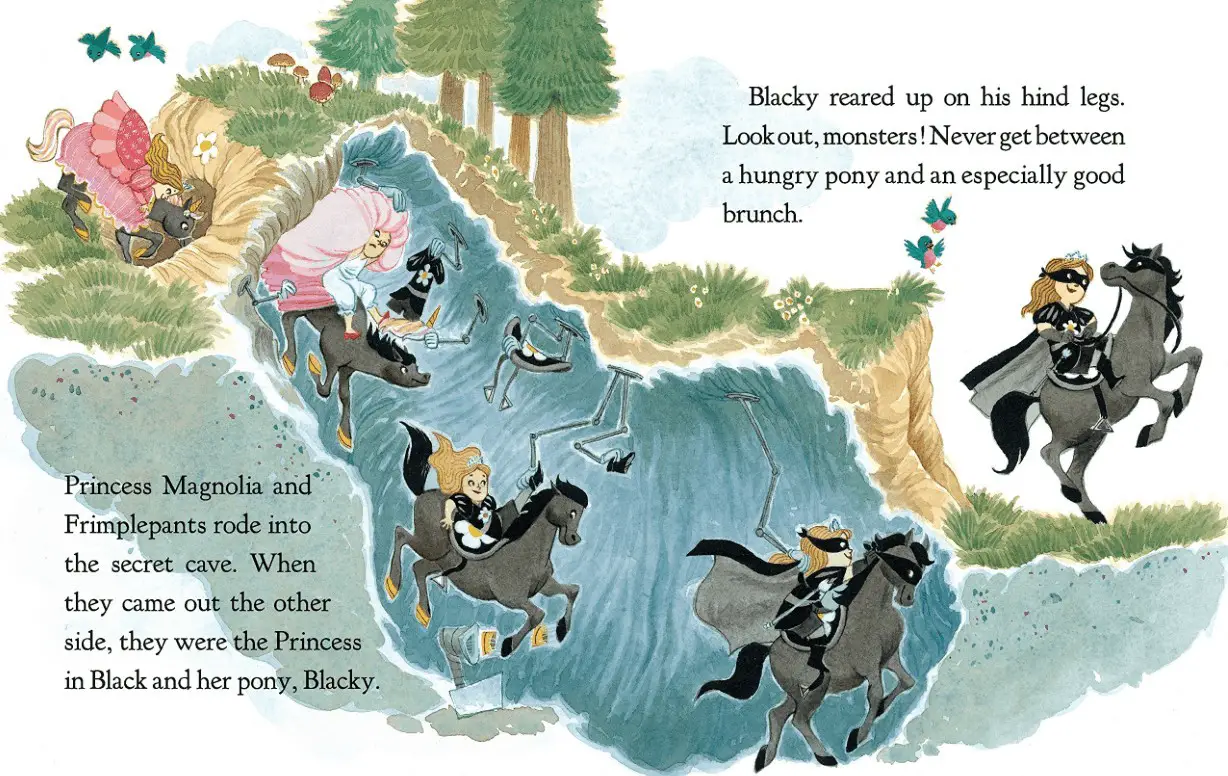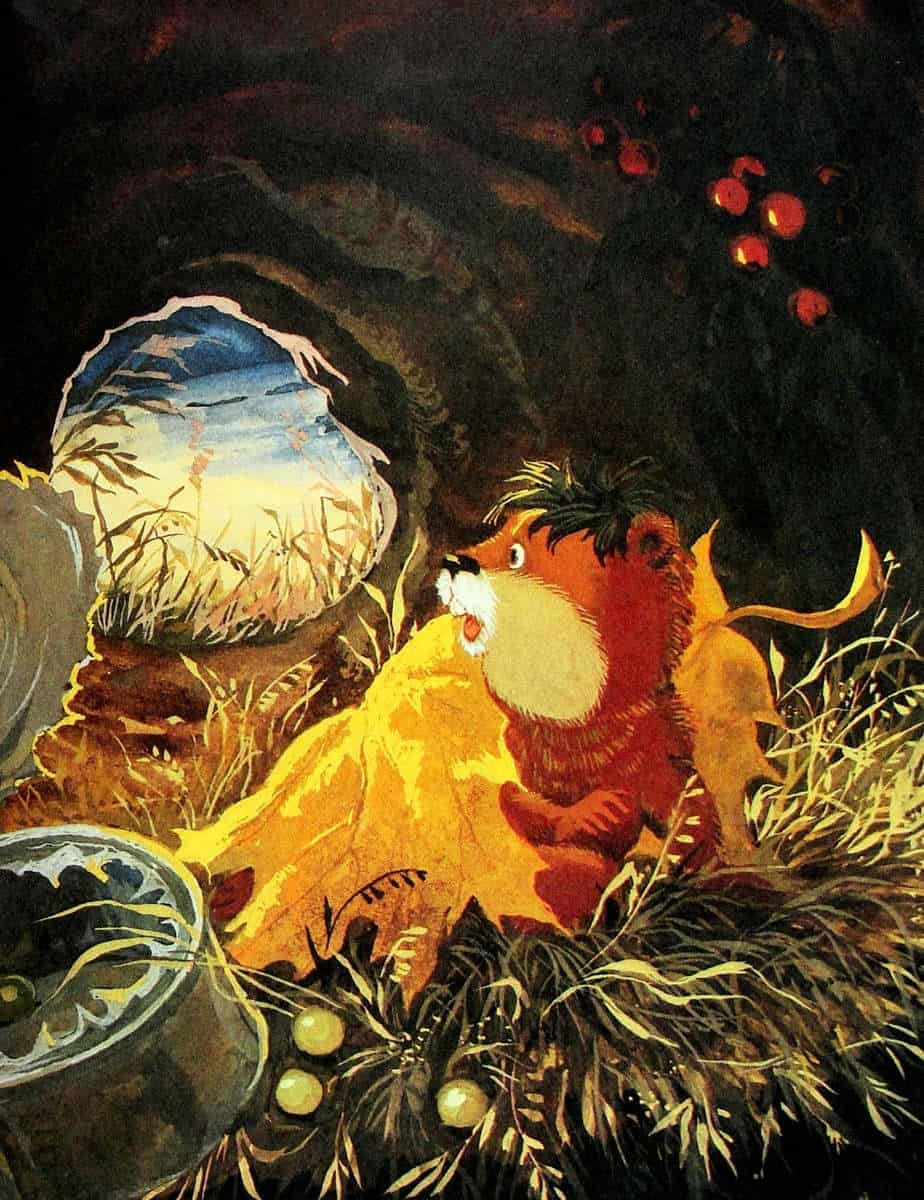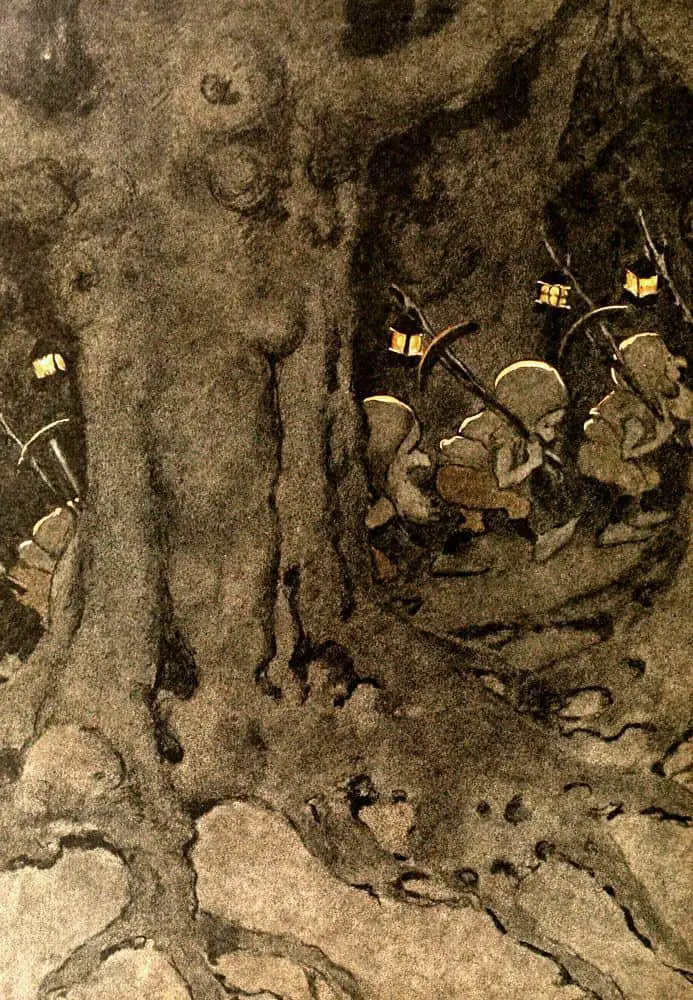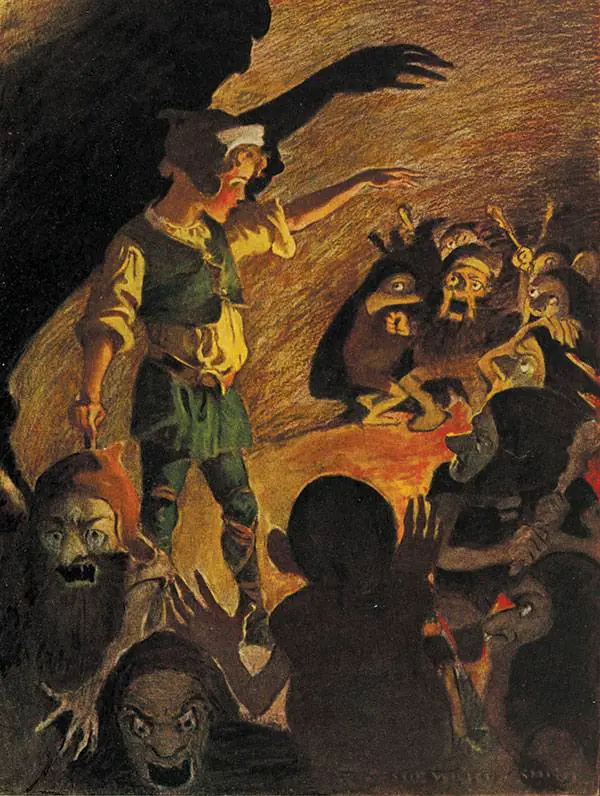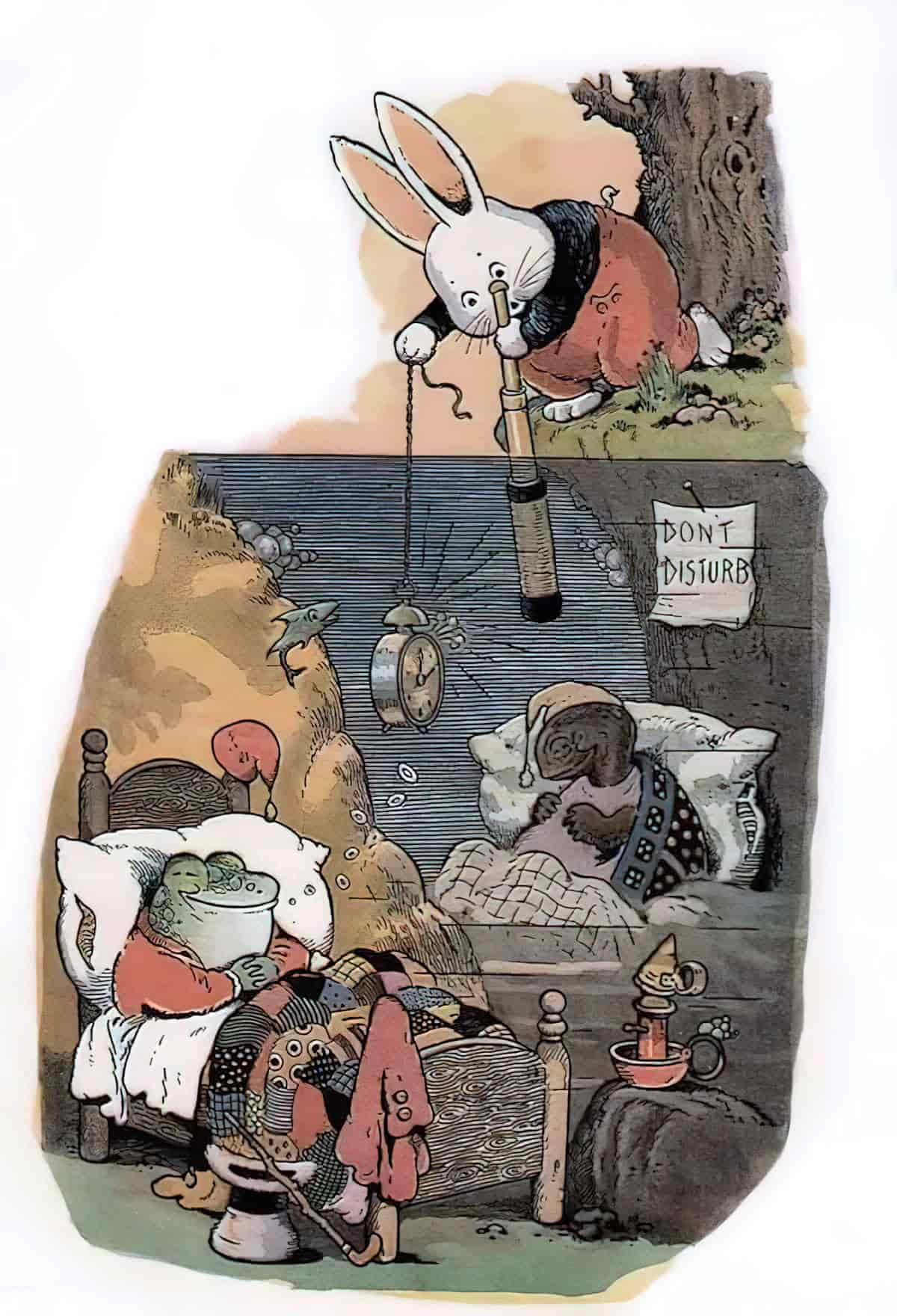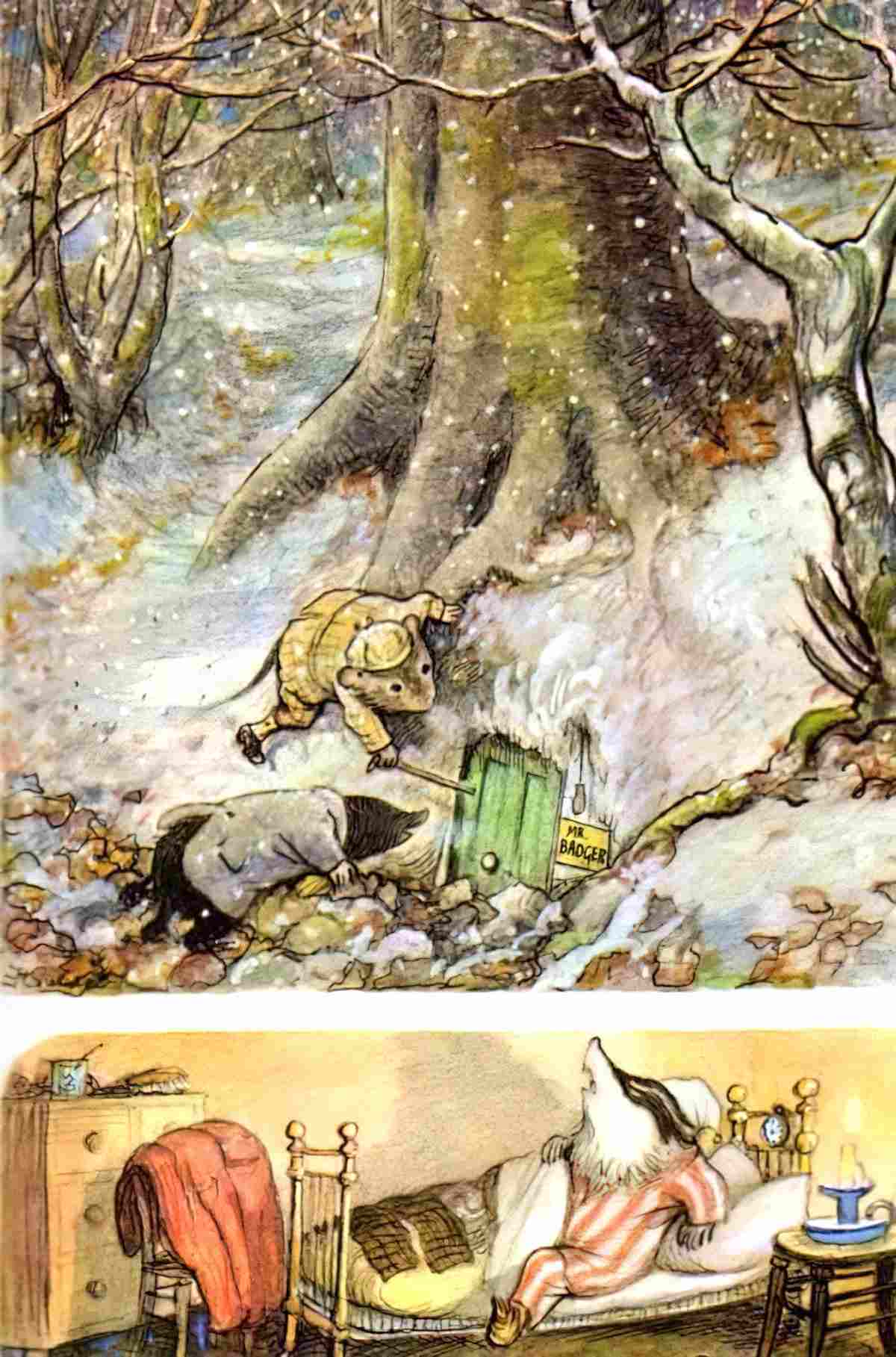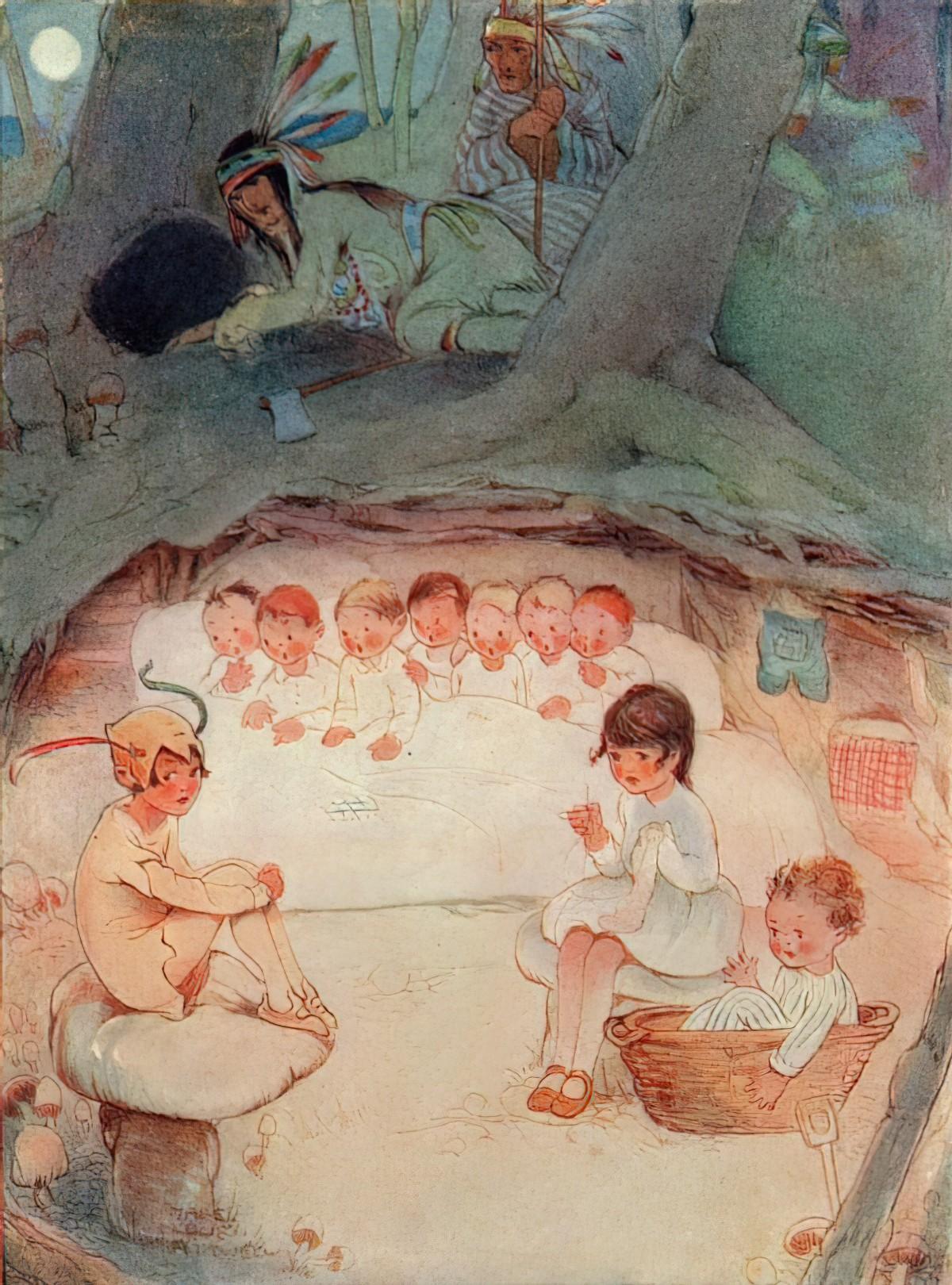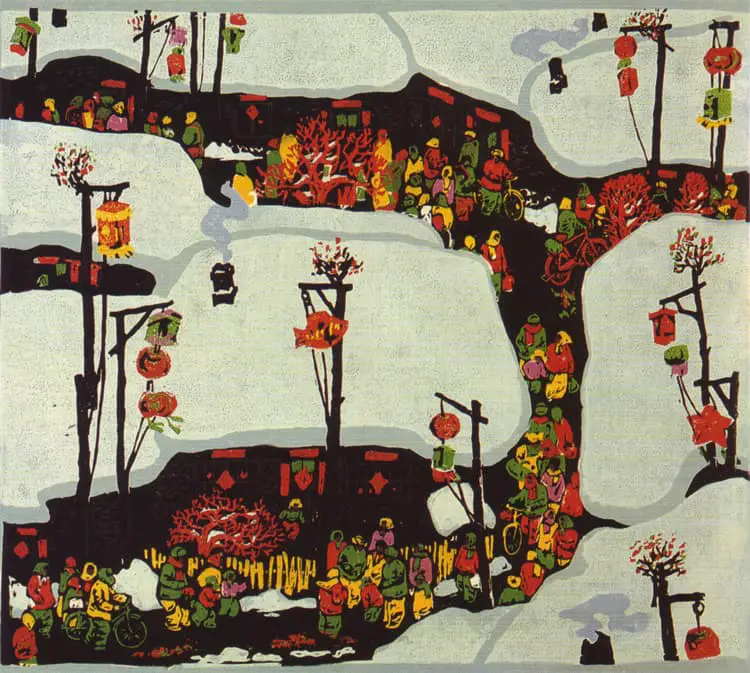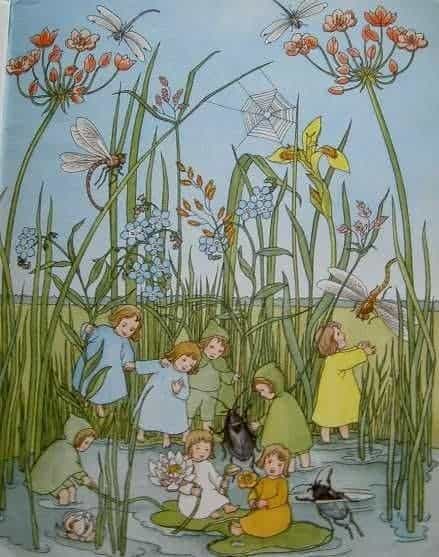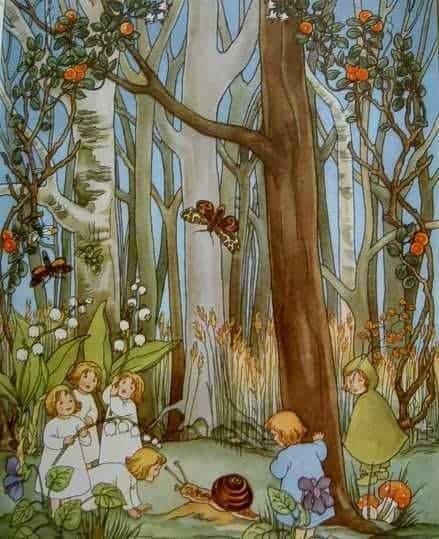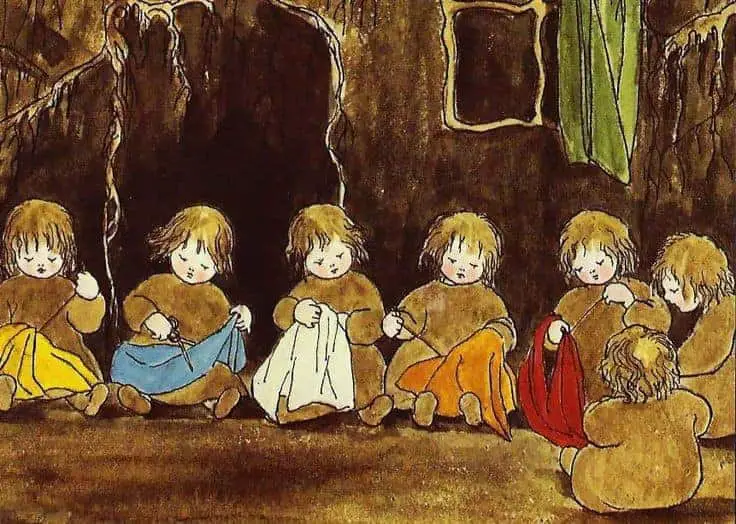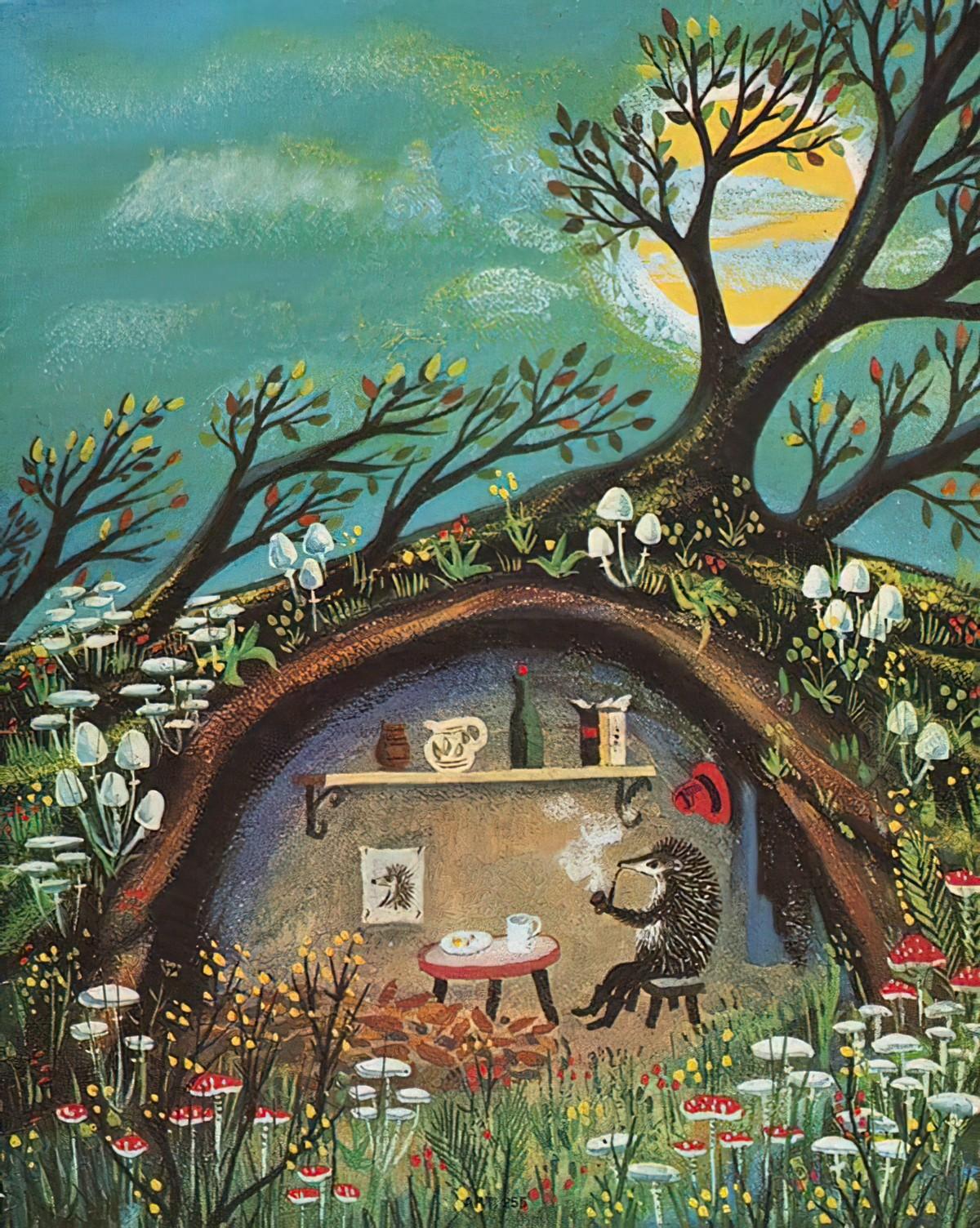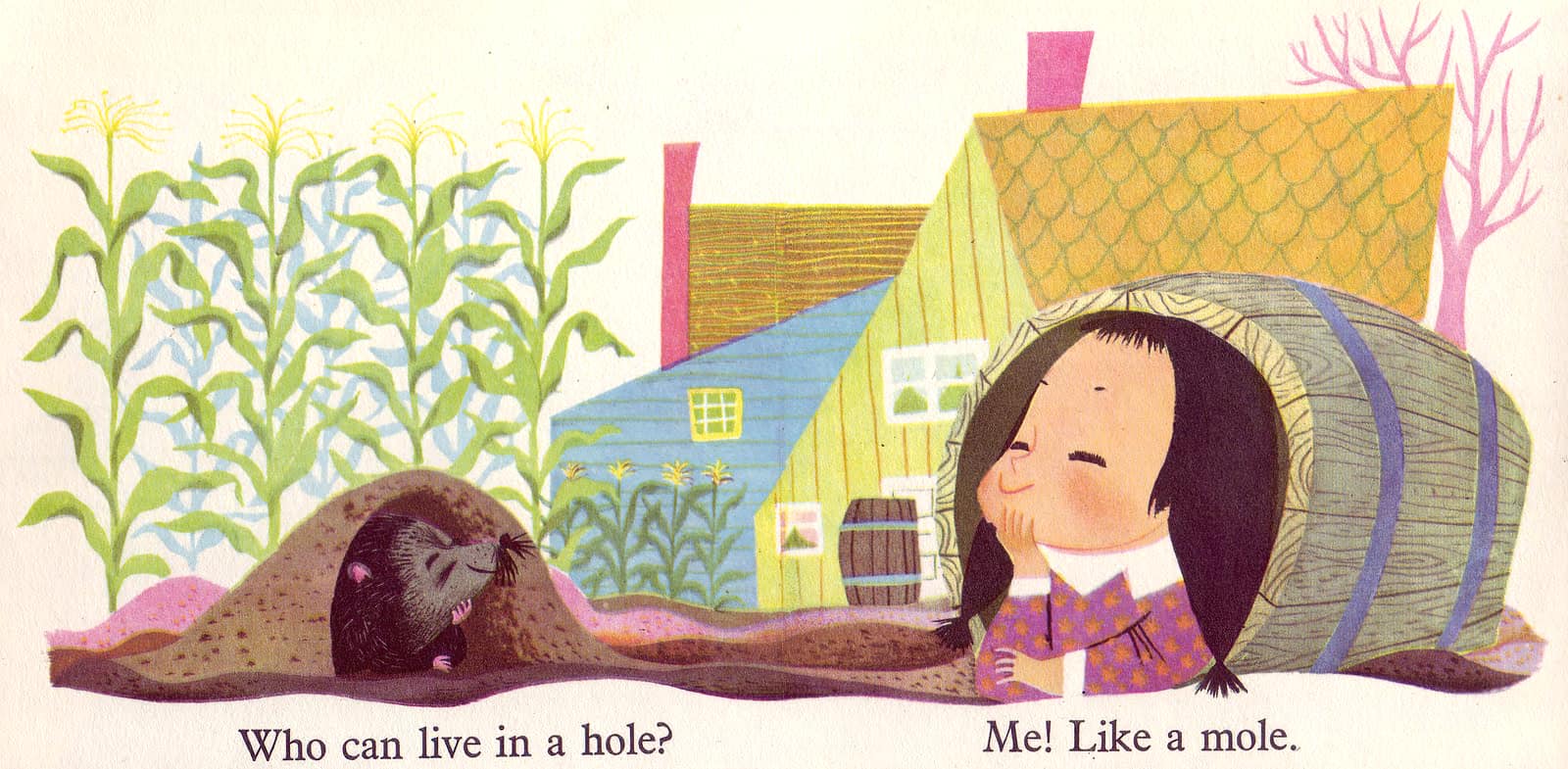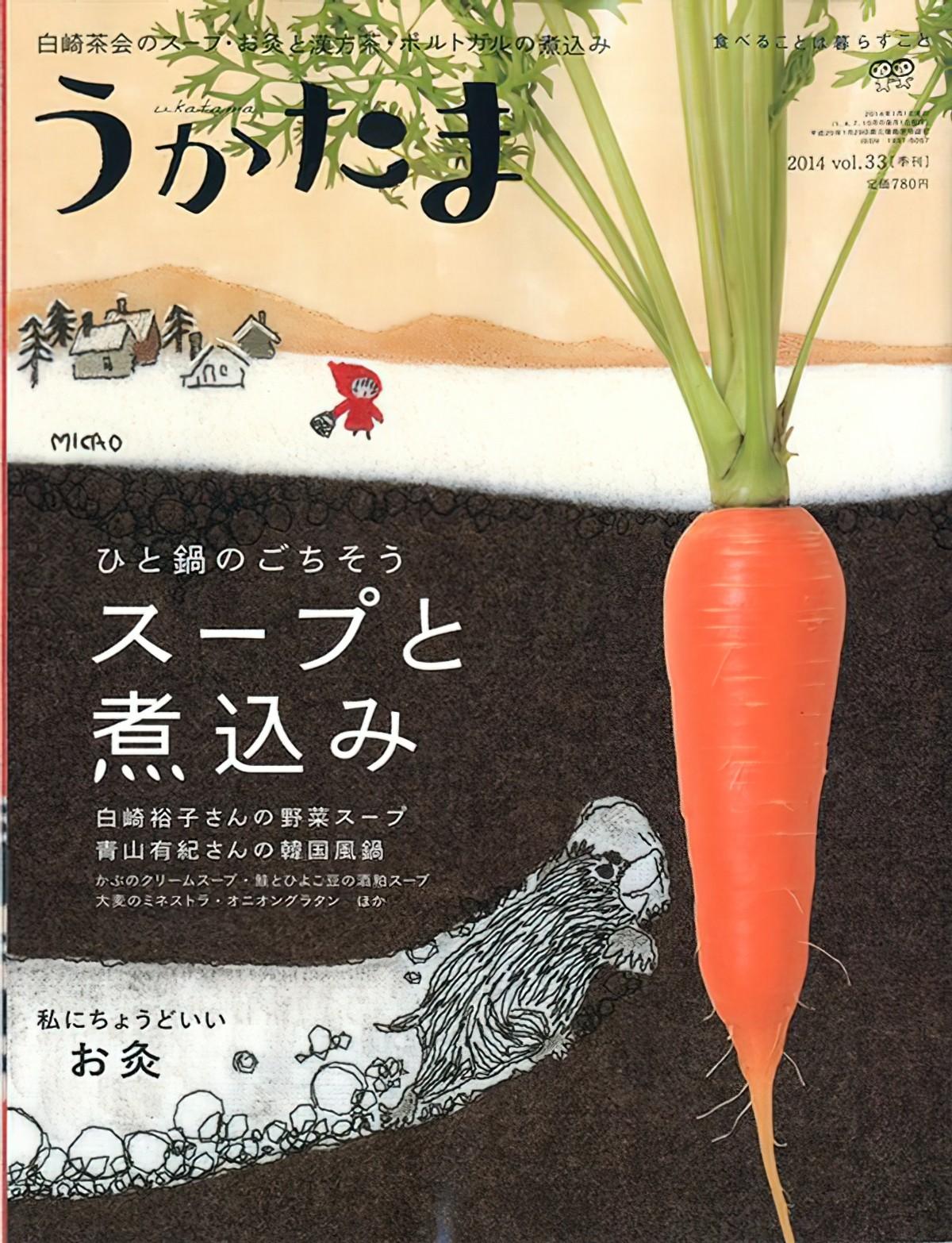 Header illustration: Easy Answers to Hard Questions pictures by Susan Perl text by Susanne Kirtland (1968) Where do animals go in the winter?